Introduction:
World Cup 2010...what more is there to say
LAX-CPT was approaching 4,000 return. Ethiopian Airlines has had (and continues to have) a longtime deal in place where you fly them Trans-Atlantic to Addis Ababa, and for $100, you can fly onward to any destination they operate to in the Middle East & Africa. So we built this trip using Expedia, and for just over $2000, we were going to the World Cup!
United check-in at terminal 7 was simply a mess. United outsources their check-in agents to a third-party company. Since we had excess baggage, and were traveling on an international itinerary, that required an actual UA agent to process us. All told and done, the check-in process took over an hour once we reached the front of the line.
The situation improved drastically airside.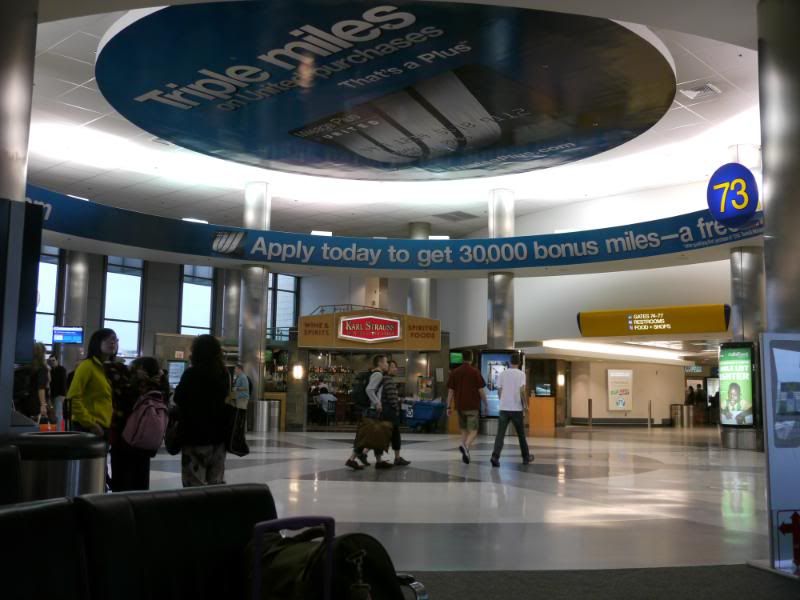 16 June 2010
United Airlines #324
Los Angeles - Washington Dulles
Departure: 8:45AM - Arrival: 4:51PM
Airbus A320
4H 54M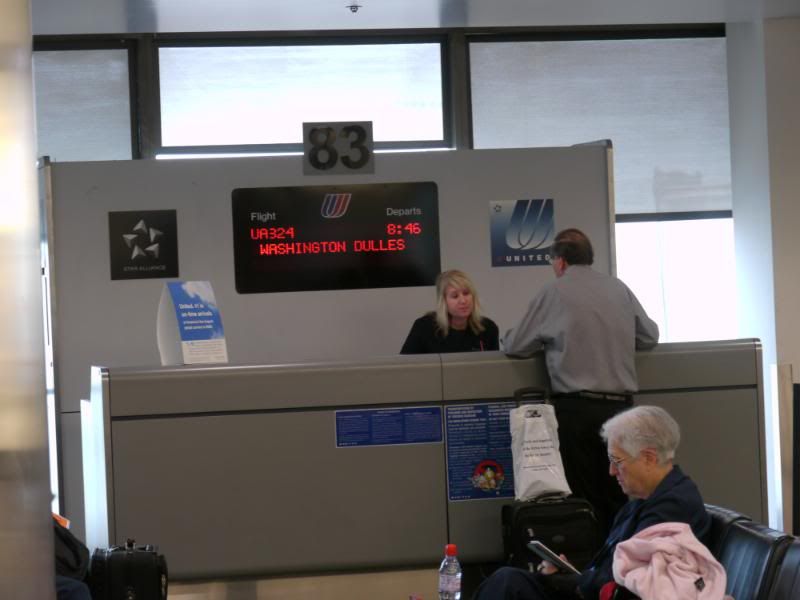 typical LA summer overcast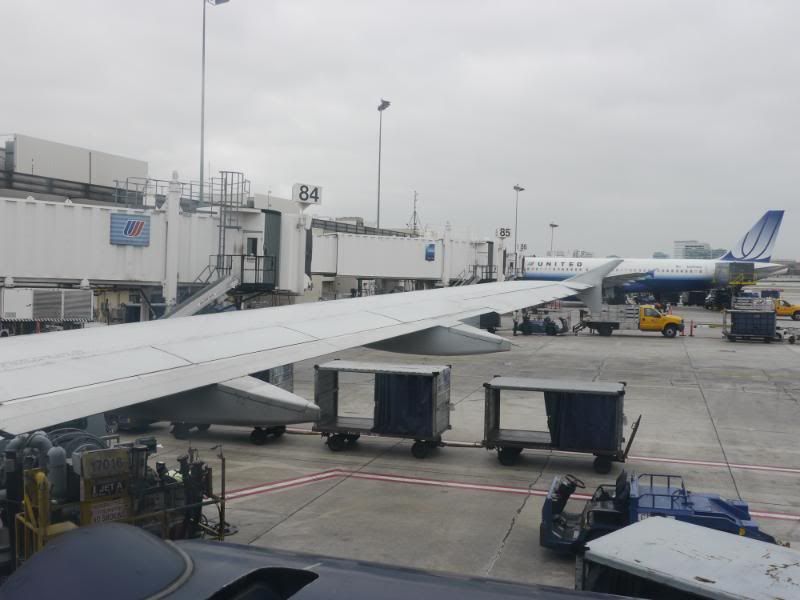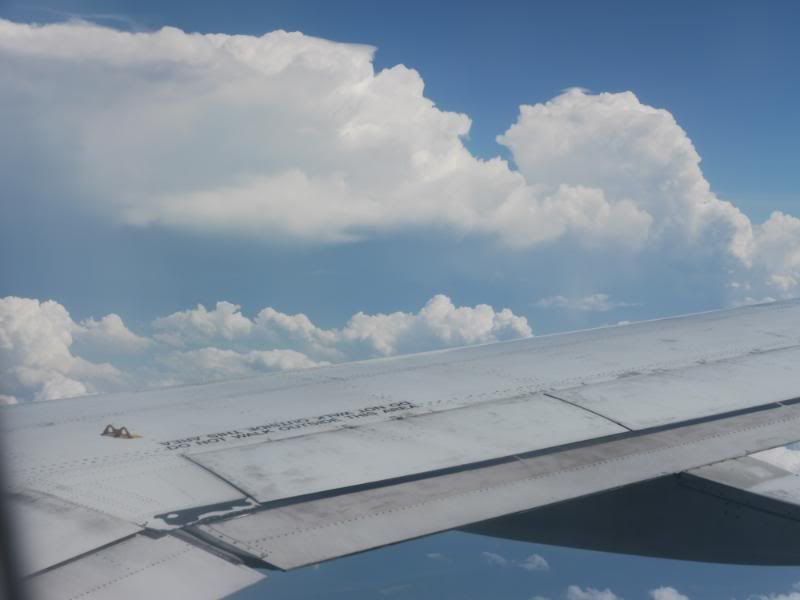 typical basic UA flight with crackers and fountain drinks. Departed & arrived on time.
caught this while taxiing to the gate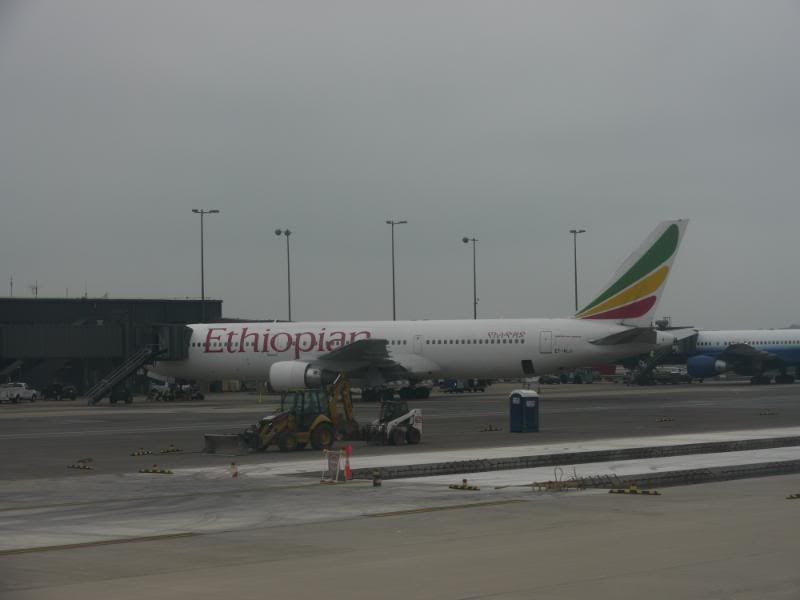 new Dulles people-mover...really slick, and enormously great addition to the airport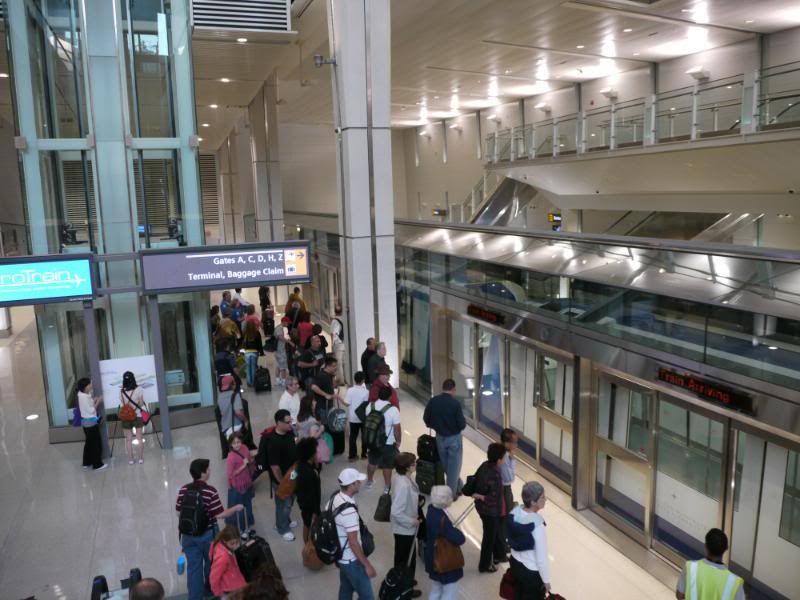 Dulles FIDS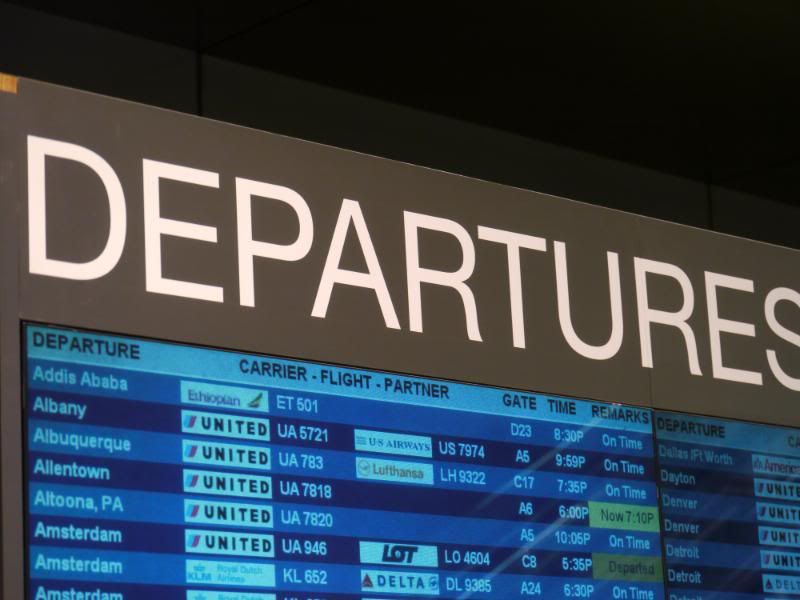 16 June 2010
Ethiopian Airlines #501
Washington Dulles - Addis Ababa (Stop in Rome FCO)
Departure: 8:30PM - Arrival: 7:00PM + 1 day
Boeing 767-300
15H 30M
Checking in at the gate, Ethiopian issued boarding passes for both IAD-ADD & ADD-JNB. Seated in row 12, it ended up being a sort of a mini-cabin, directly in front of the cabin doors, but behind Cloud Nine (ET Business Class). With only 2 rows, I'd go so far as to consider it premium economy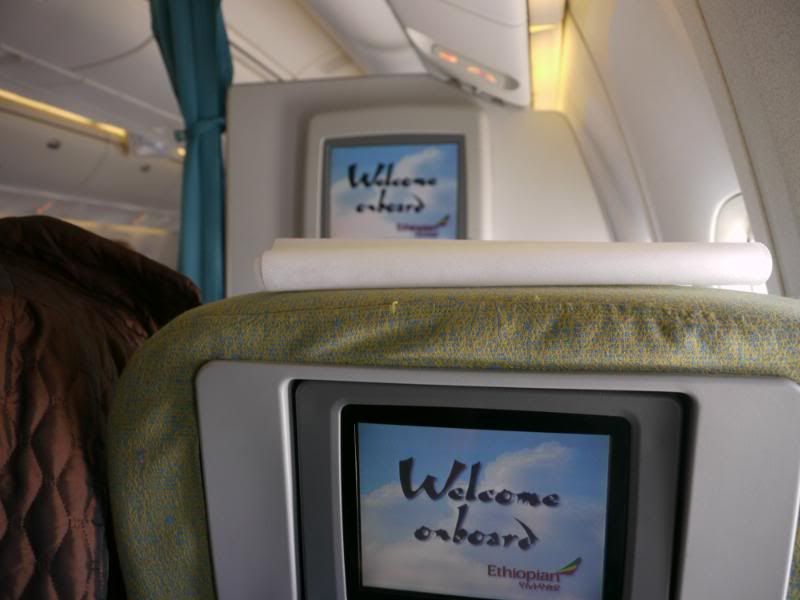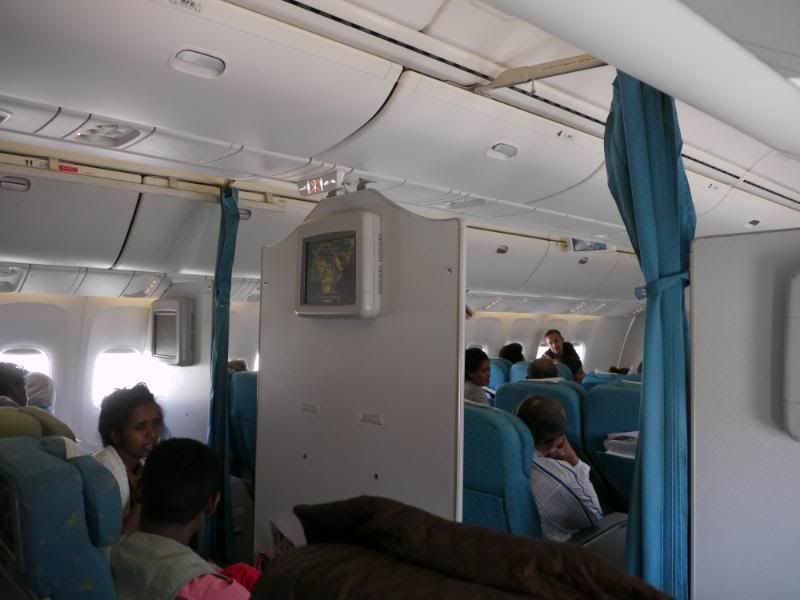 Dinner was served shortly after departure, and comprised of chicken, fish, or beef, plus salad, dinner roll, sweet pastry, and unlimited liquor
IMHO, food was pleasantly acceptable...standard airline food nonetheless...
Breakfast was served, and approximately 9 hours later, we arrived in Rome FCO for a fuel stop/crew change/airplane service.
It's awkward to be sitting in the plane while it's being serviced. Regardless, it's nice to break the 16 hour journey into two parts, even if you never get to leave the plane. And I get to claim that I've been in Rome!
Rome FCO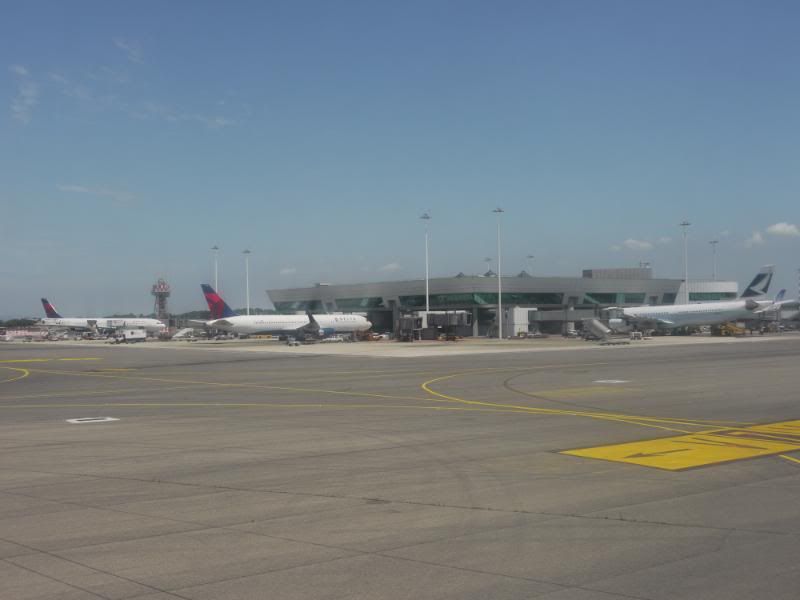 Ethiopian has a rather large operation in FCO...several of their European flights come thru Rome + their DC flight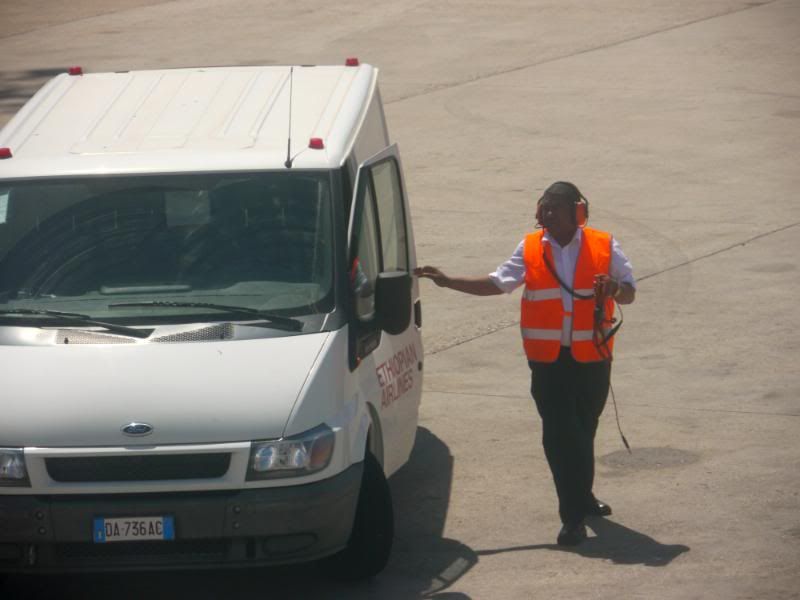 Never seen this in the States
Routing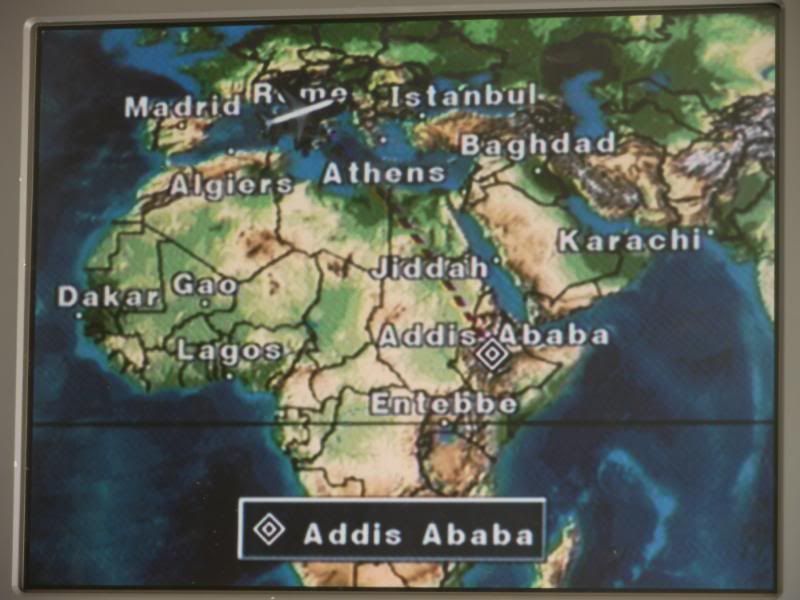 Italian Coast
African Coast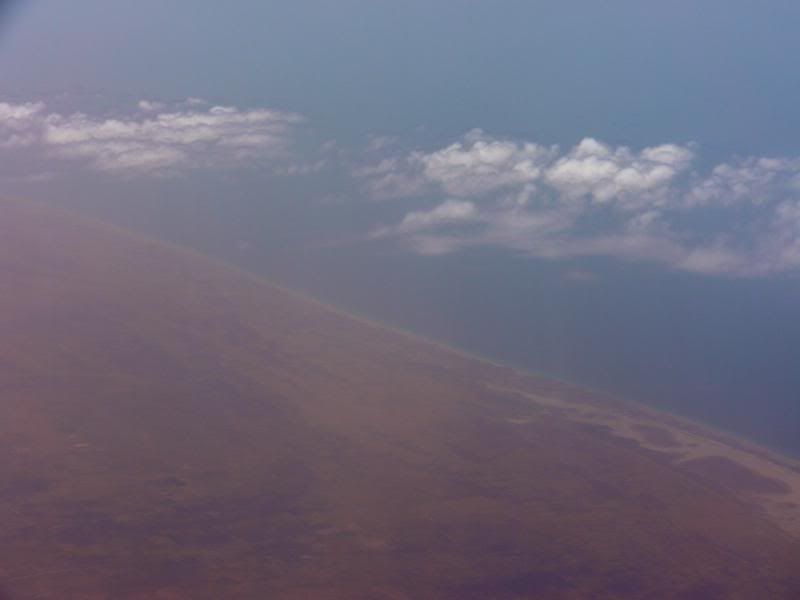 Ethiopian FA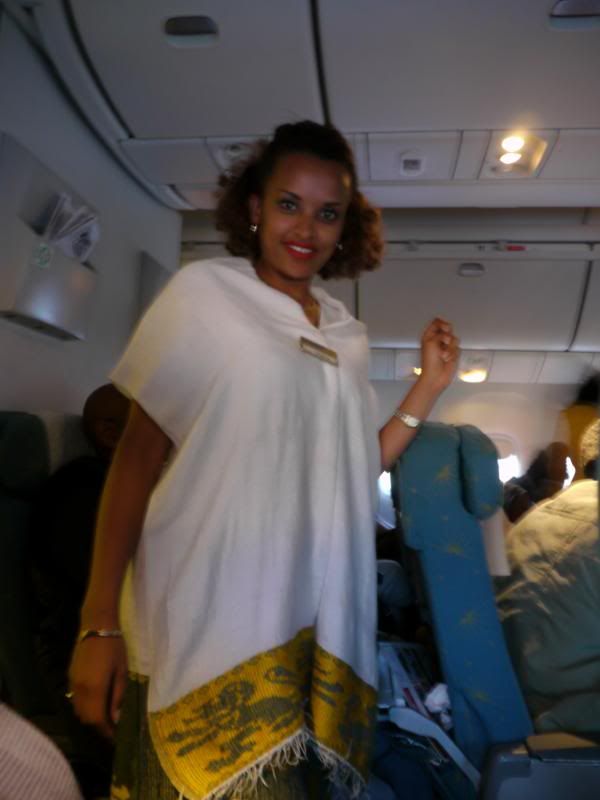 One more meal service was performed before arrival in Addis Ababa.
Bole International Airport, Addis Ababa
proceeding to immigration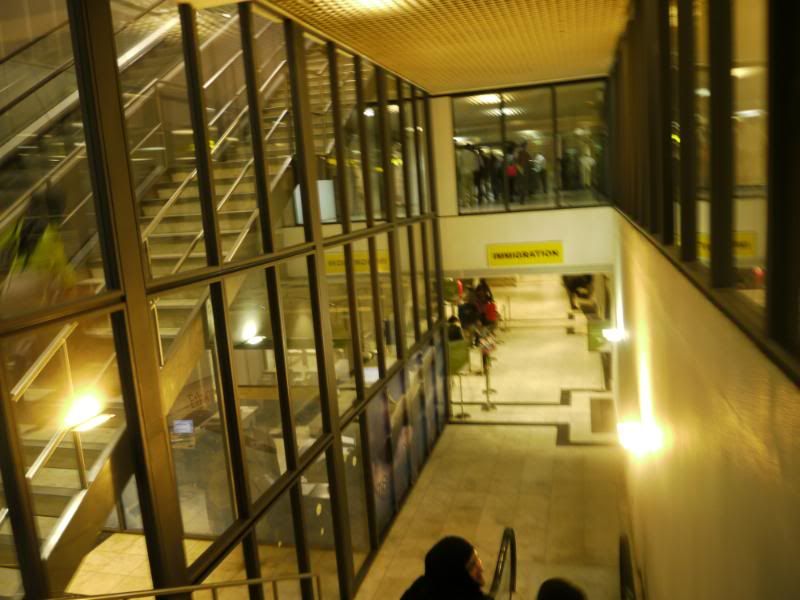 787 Advertisement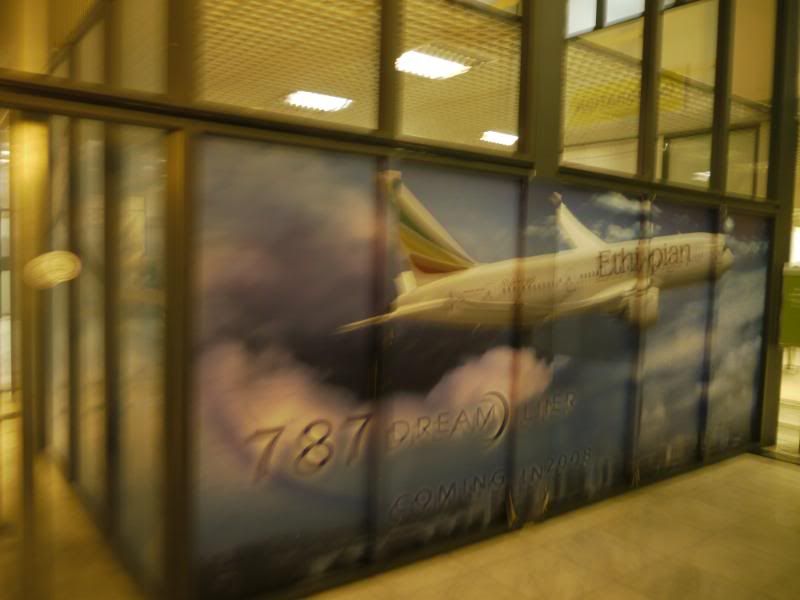 luggage claim
Addis Ababa FIDS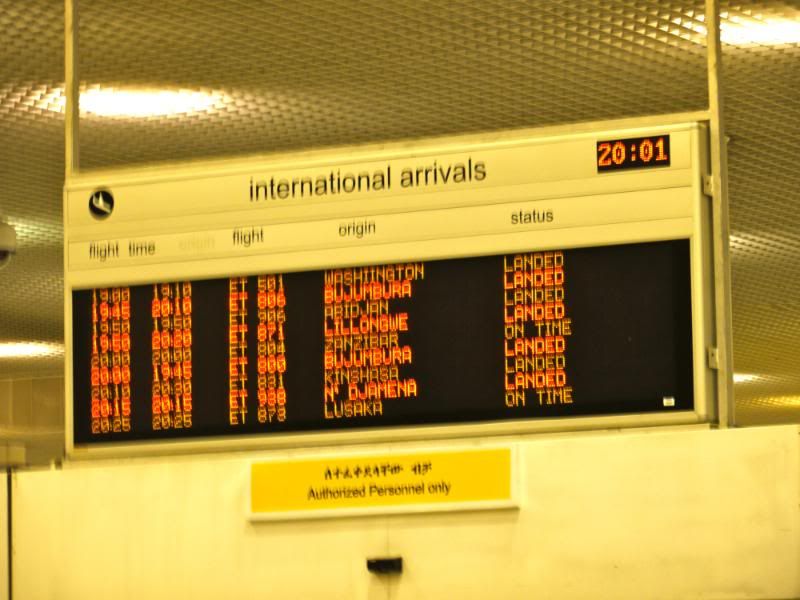 public area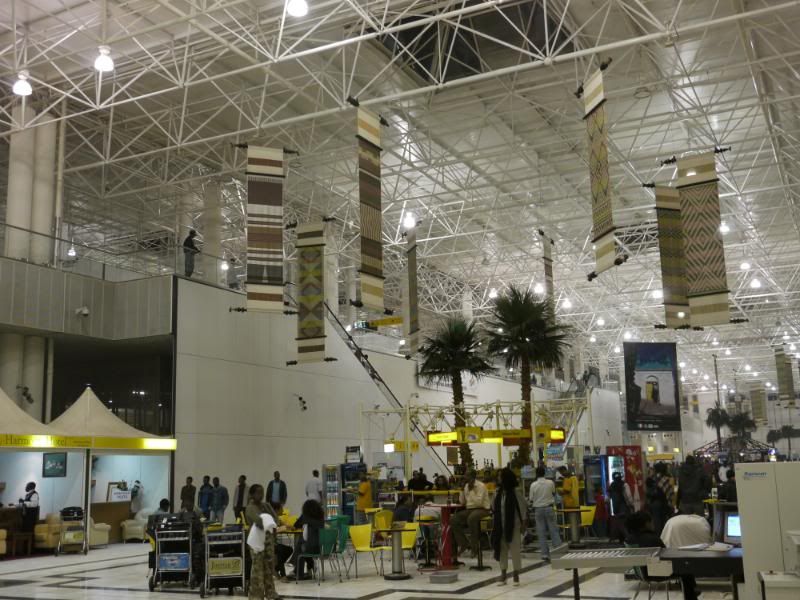 We checked our luggage back in for our onward flight to JNB/CPT before departing the airport. United only tagged it to Addis.
Bole exterior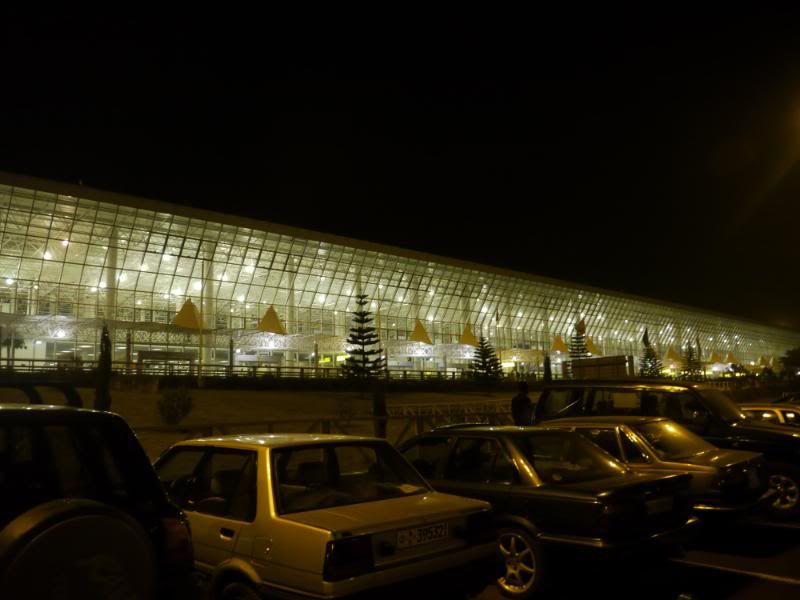 Ethiopian offered complimentary hotel accommodations, but we decided to splurge and stay the night at the Sheraton Addis. Don't be assuaged by the name, it isn't your normal Sheraton, but part of the Luxury Collection, and quite simply, rivals even the most discriminating hotels in the US or Europe. Addis Ababa, the diplomatic capital of Africa, hosts the African Union, United Nations, and numerous embassies and international NGO's. The diplomats all need somewhere to stay, and they stay at the Sheraton Addis.
http://www.starwoodhotels.com/luxury...overview/index.html?propertyID=149
Overnight @ the Sheraton, and back at Bole the next morning to go to JNB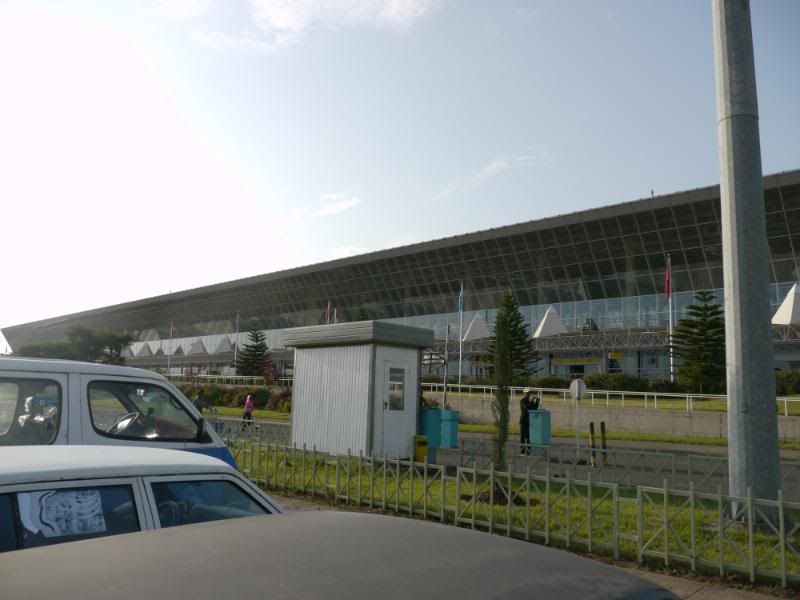 Check-in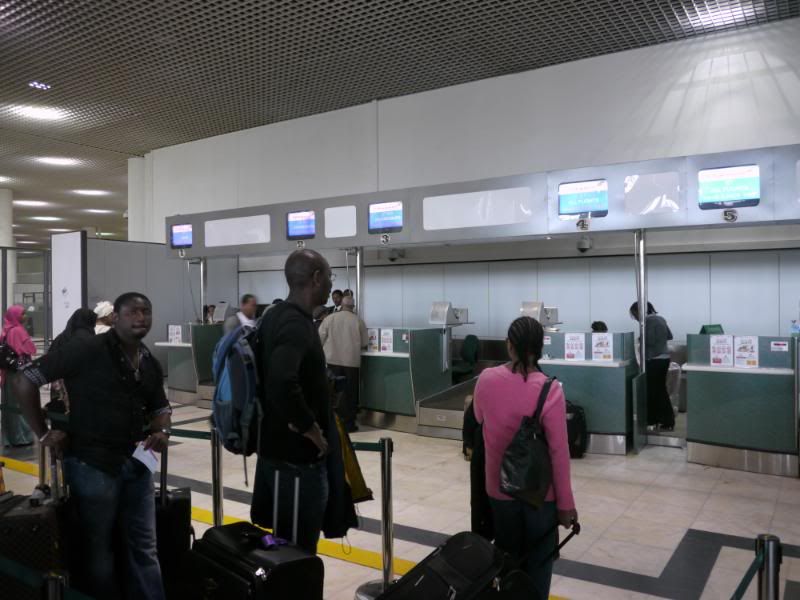 Departure immigration took no more than 2 minutes, then we were airside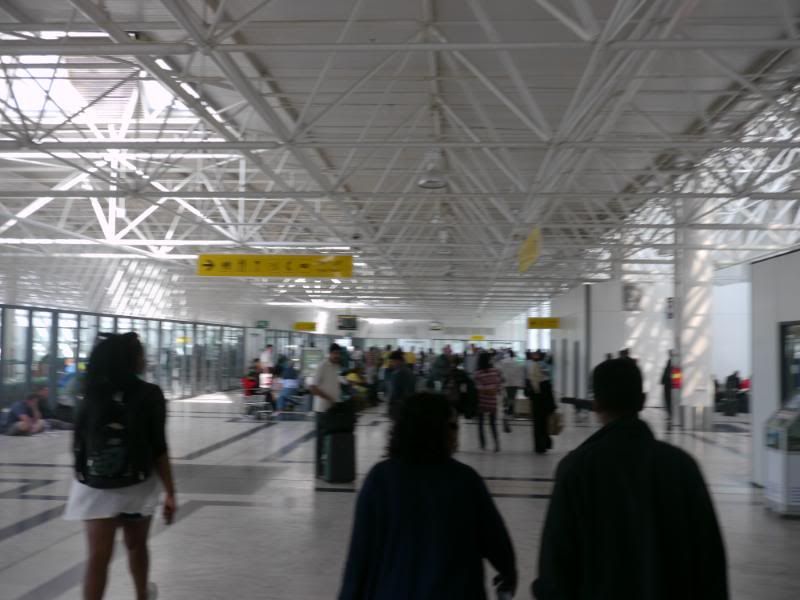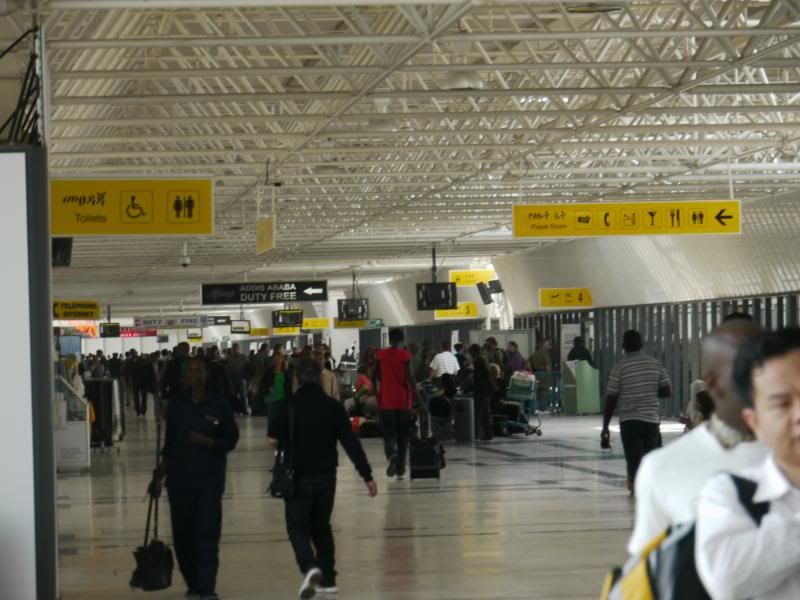 18 June 2010
Ethiopian Airlines #501
Washington Dulles - Addis Ababa (Stop in Rome FCO)
Departure: 8:50AM - Arrival: 1:15PM
Boeing 767-300
5H 25M
as you can see, the departure time was delayed by 1 hour. no explanation given. the worries began to start about our connection in JNB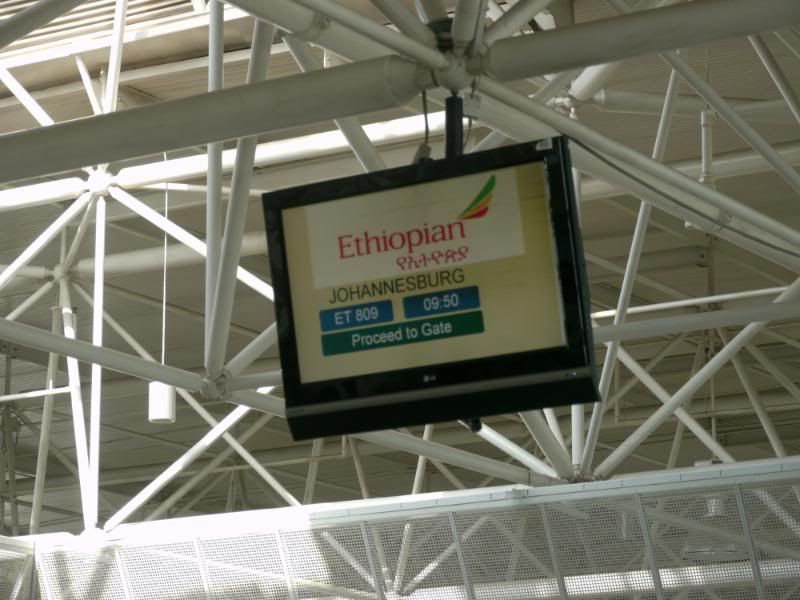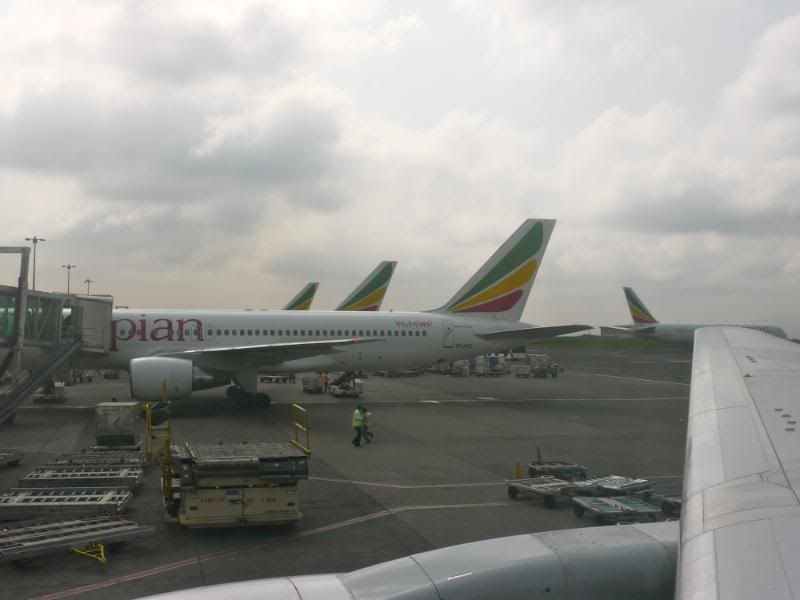 if I'm not mistaken, that is Ethiopian's brand new Q400?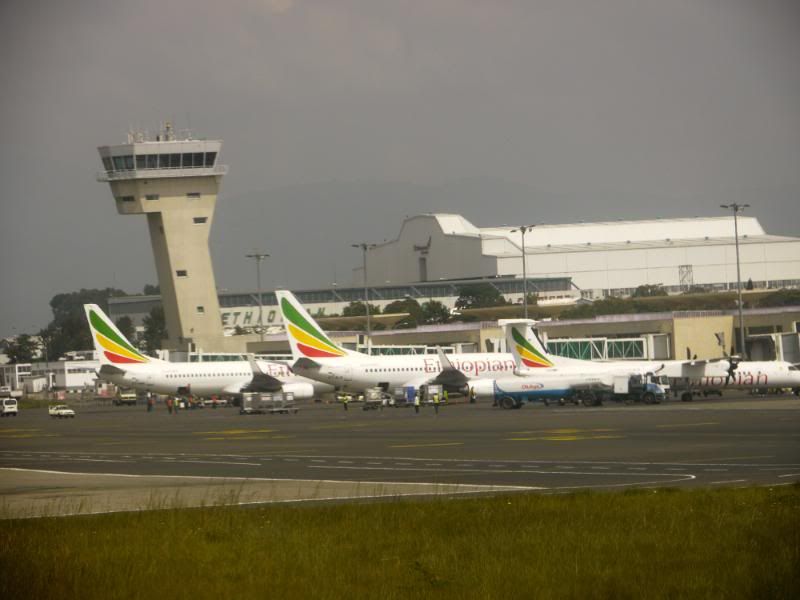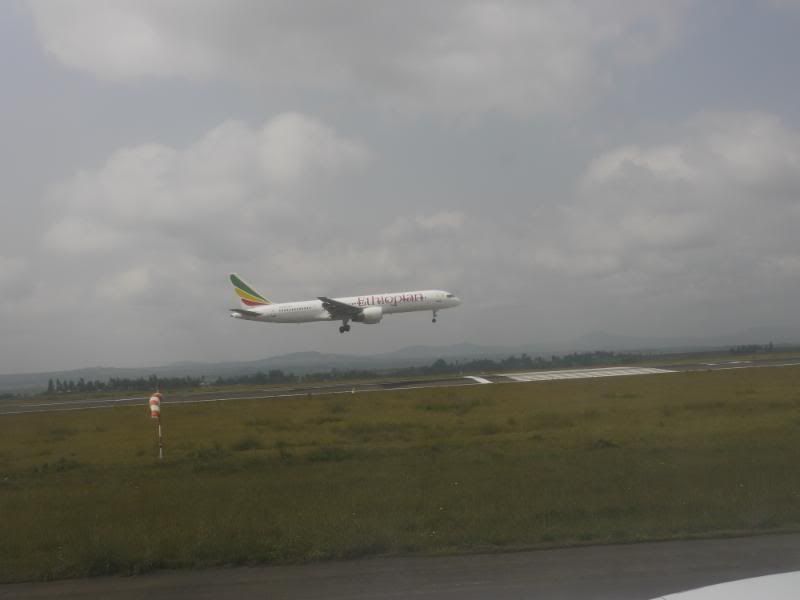 ET cargo operations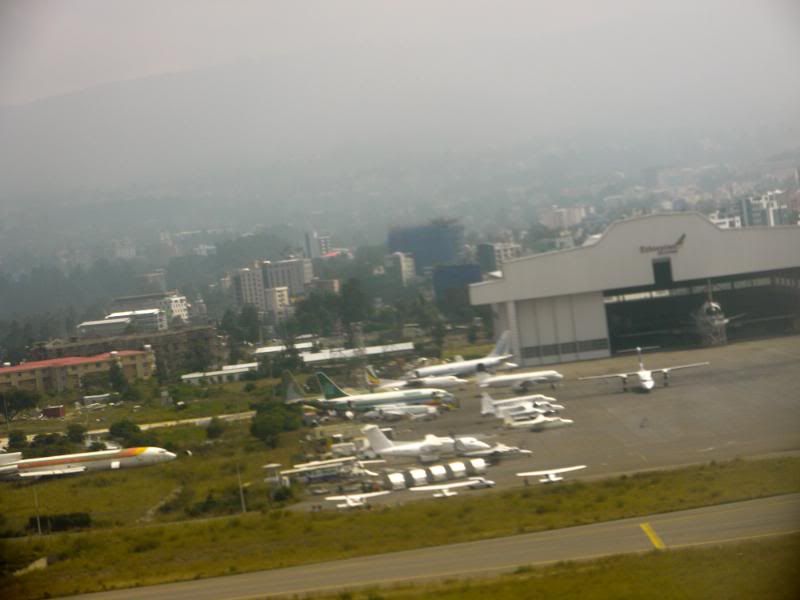 Sprawling capital of Addis Ababa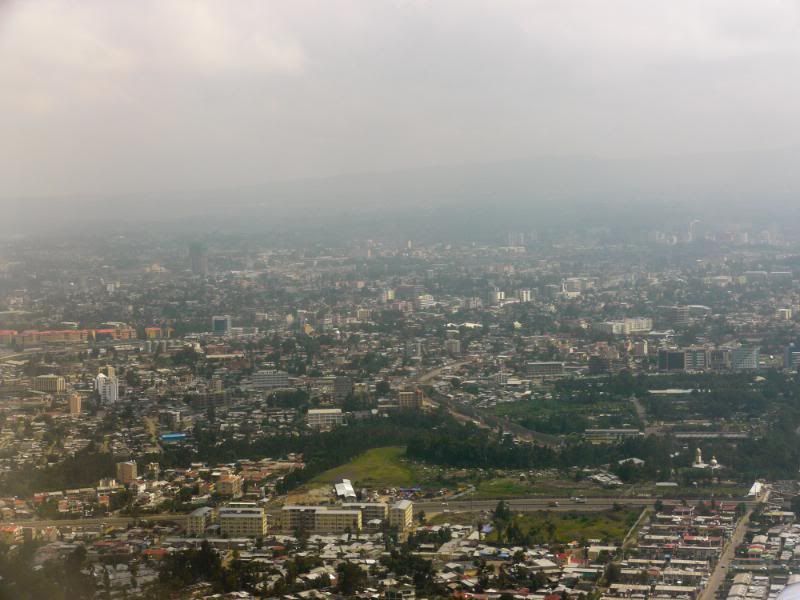 Although this was a 767, it did not match the quality of the DC flight. Albeit clean, it was looking much older. no PTV, but old style overhead projector. Service still was of a high quality nevertheless.
Arrival @ JNB
luggage claim transformed by FIFA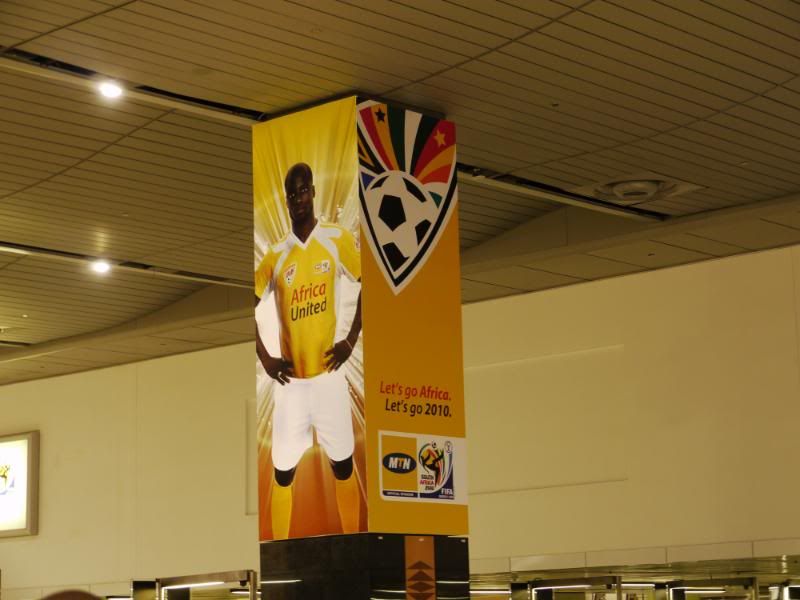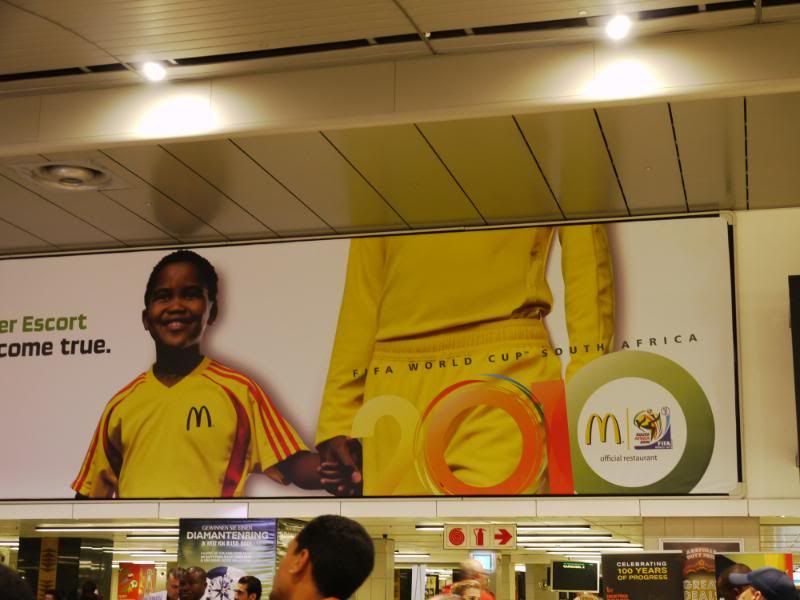 Late arrival from ADD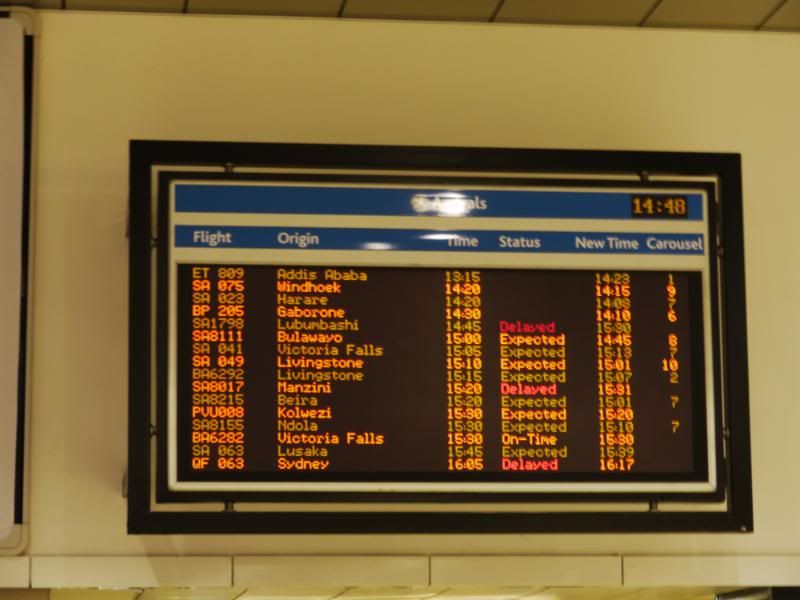 We emerged from JNB customs into the public area at 3:30PM, connecting flight departing at 4. I thought for sure we missed our connection. 2 porters came up to us and inquired if we needed assistance. We explained our dilemma, and they said, "we got it." They took our 2 carts, with 4 50lb bags each, and FLEW to BA...which happened to be in the next terminal. We were sprinting, trying to catch up with them as they maneuvered through all the various vuvuzuela blowing tourists sprawled throughout the terminal. We checked in with BA at 3:40, and surprisingly, they accepted us. He re-tagged our suitcases, issued us our boarding passes, and told us to run...which we obliged. JNB security check was quick, and before we knew it, we made it to the gate. 3:55pm...for an on-time departure at 4
Our gate was a bus gate, which gave us a nice tour of the airport.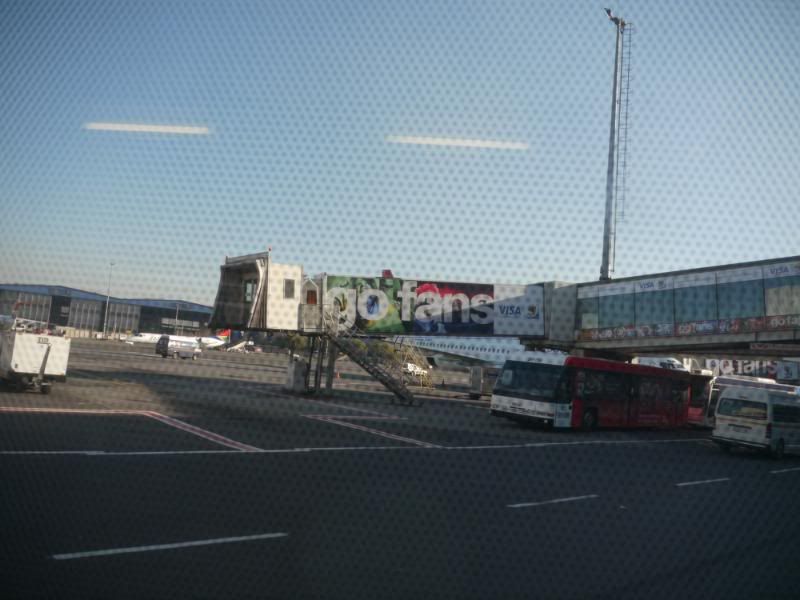 18 June 2010
British Airways #6427
Johannesburg - Cape Town
Departure: 4:00PM - Arrival: 6:10PM
Boeing 737-300
2H 10M
service consisted of a sandwich and drink. Sorry, no in-flight pictures
Approach into CPT
Cape Town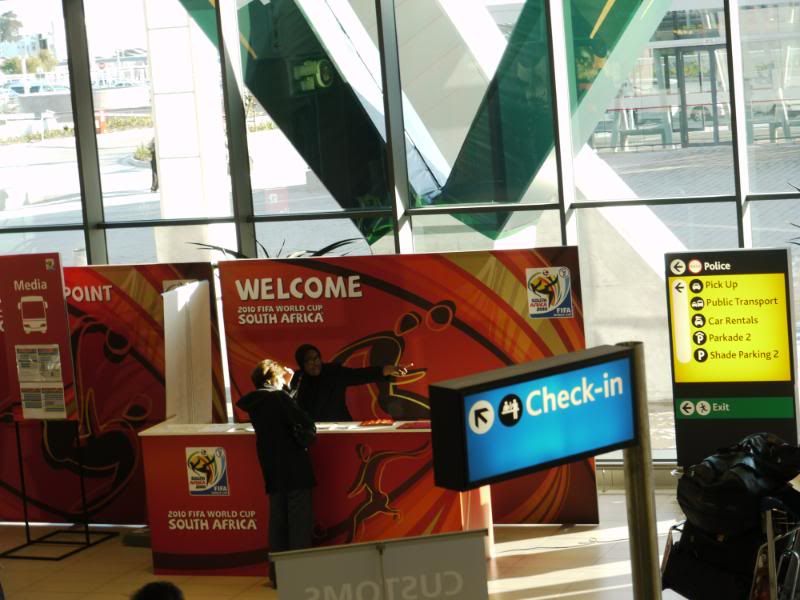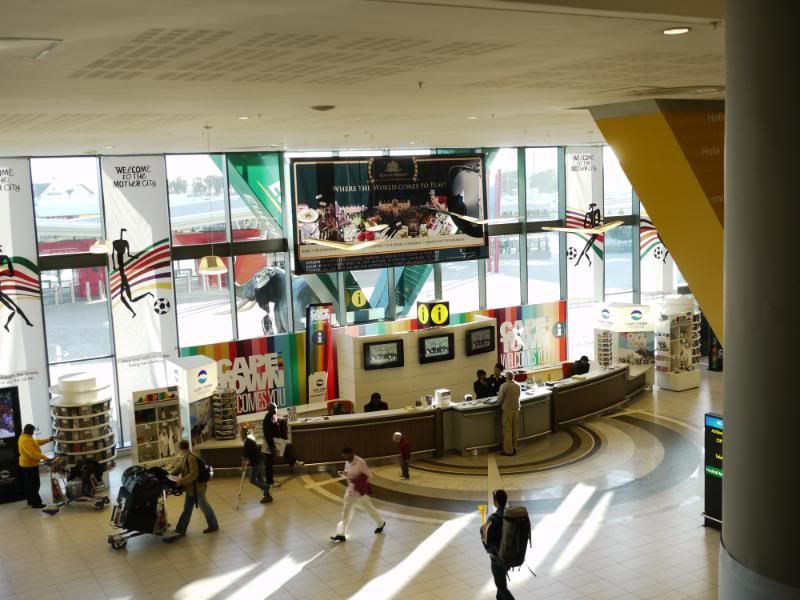 Some scenes from the World Cup
Victoria & Alfred Waterfront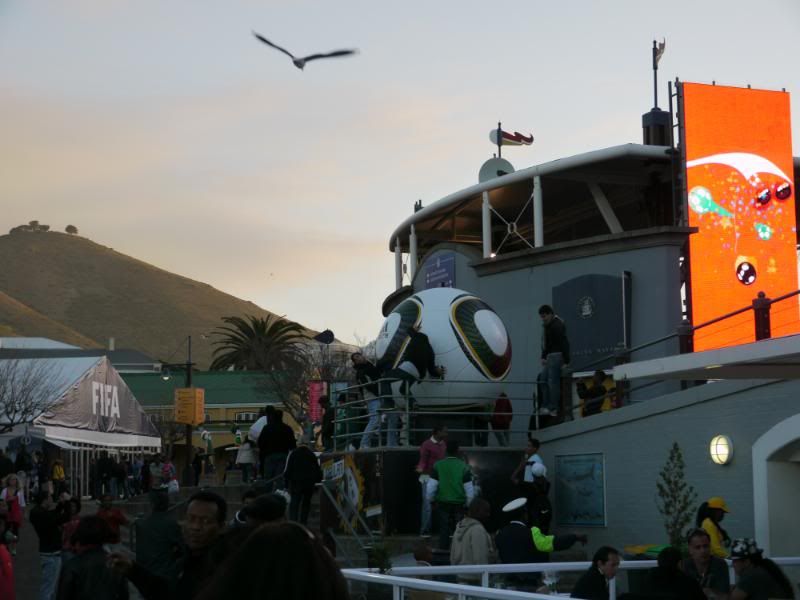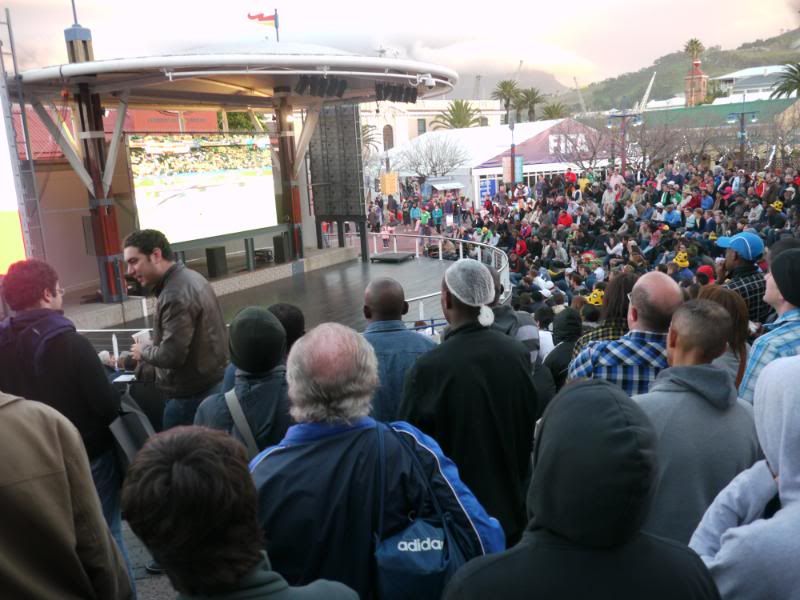 Dutch National Team (you're bound to run into a team or two while touring the cities)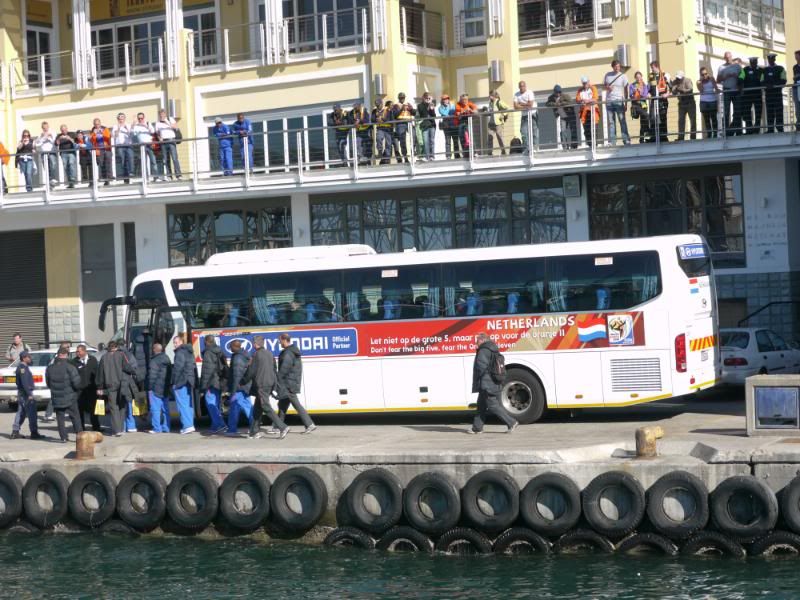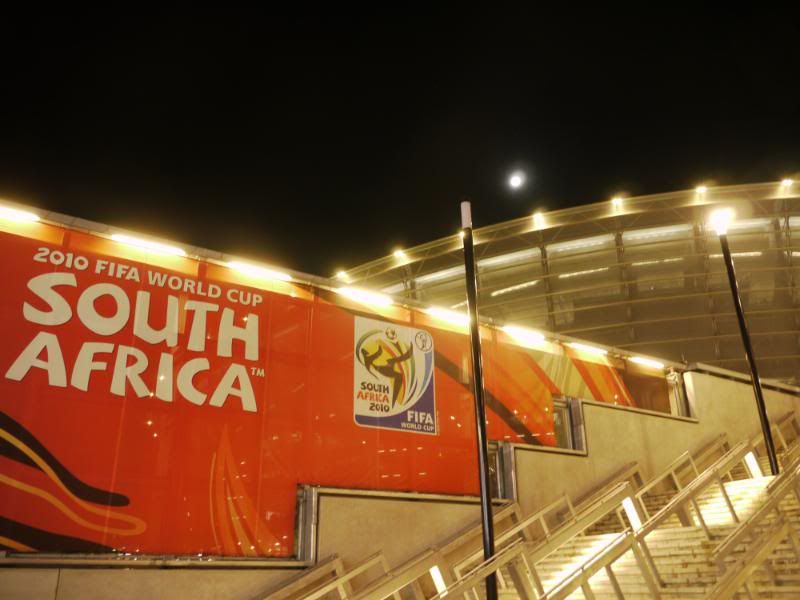 Cameroon v. Netherlands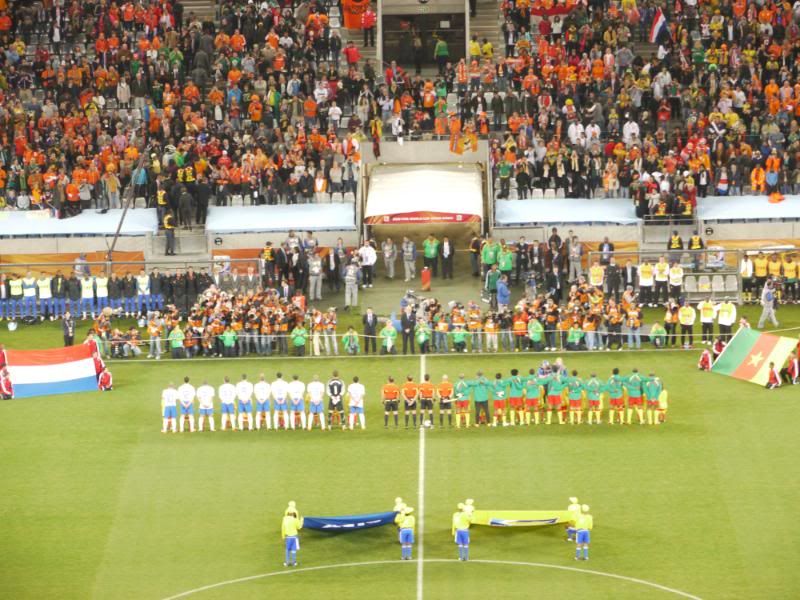 Spain v. Portugal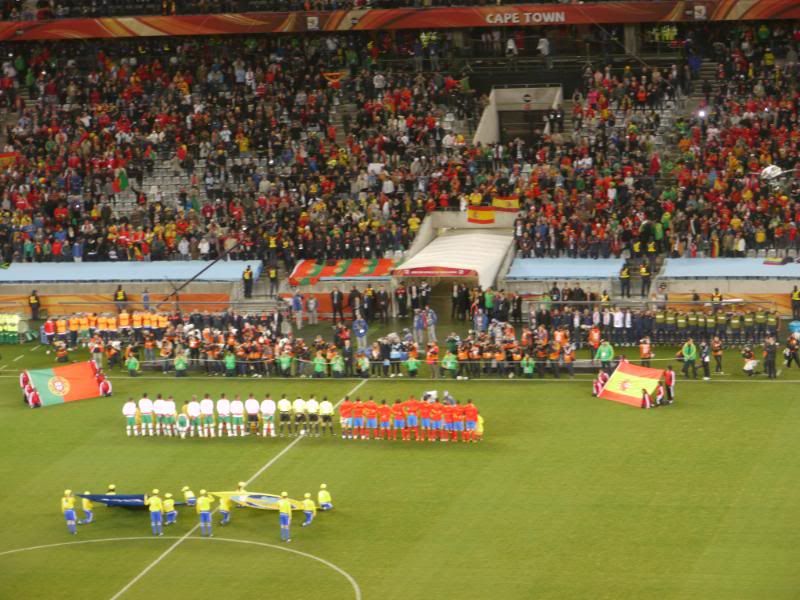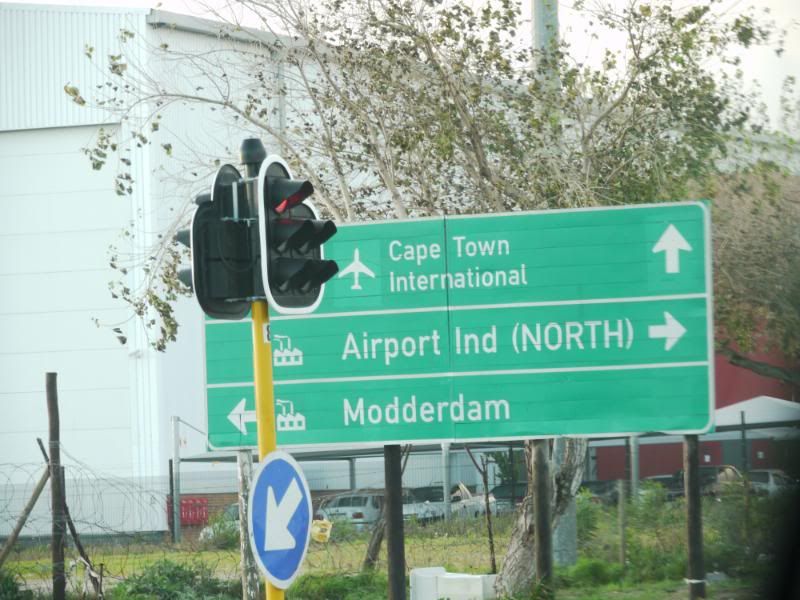 CPT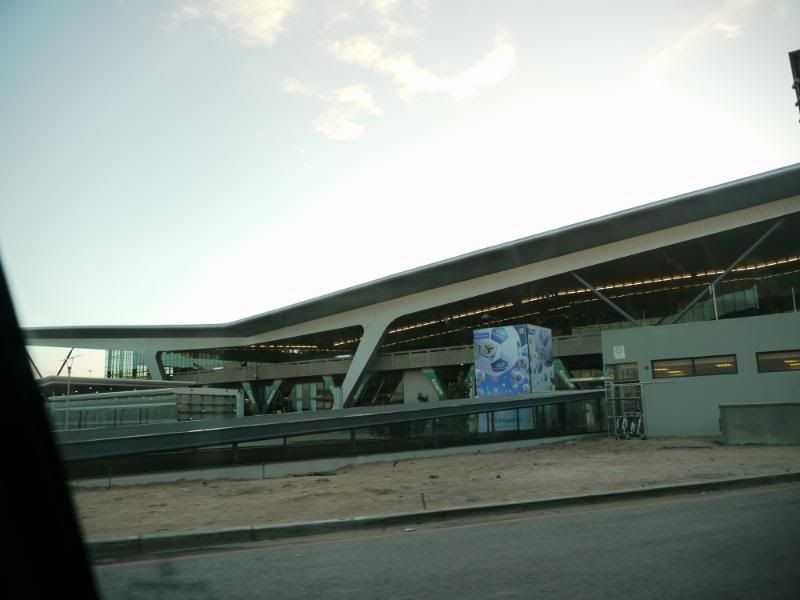 BA Checkin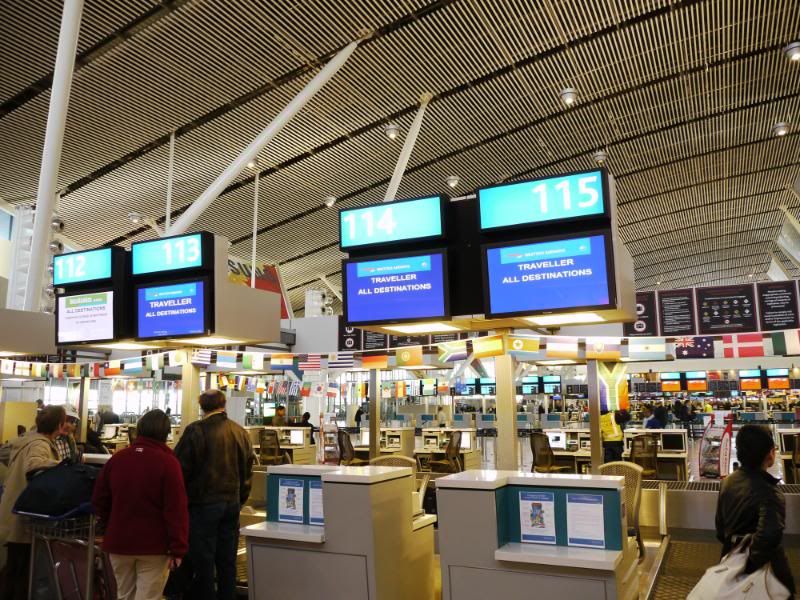 CPT FIDS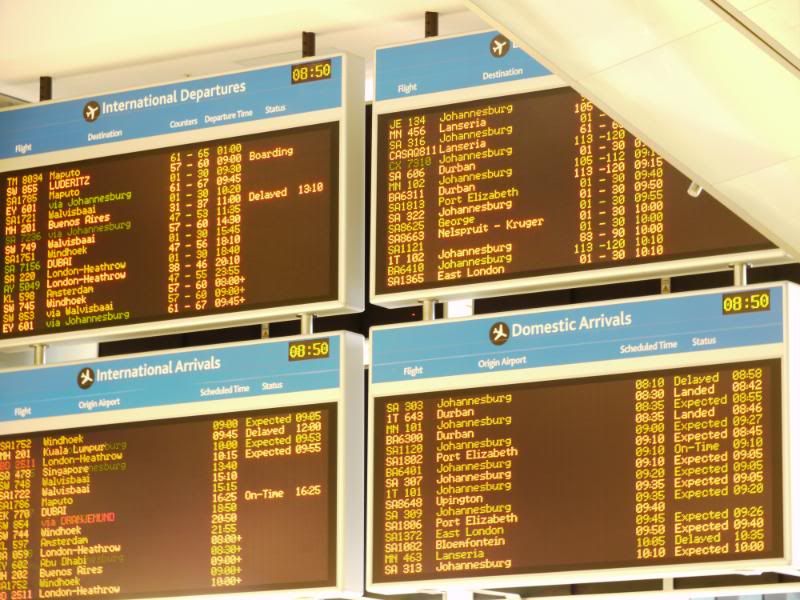 CPT Airside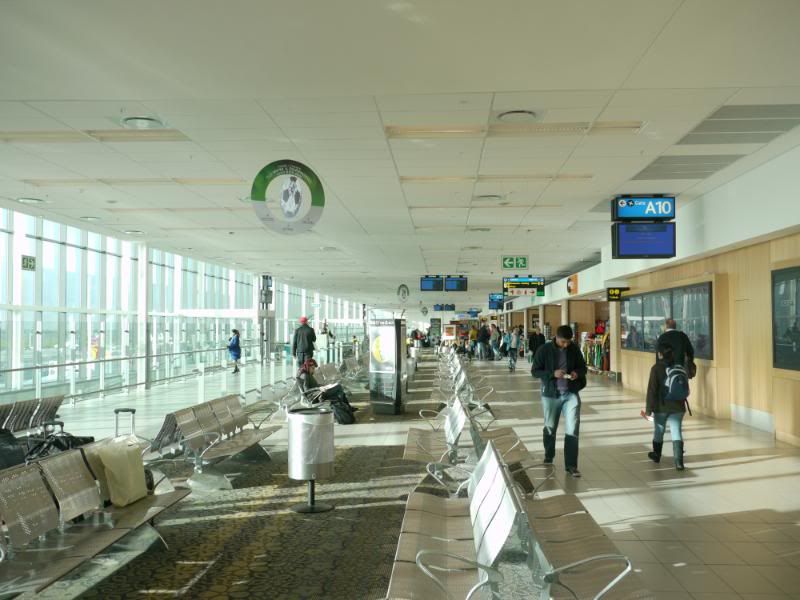 30 June 2010
British Airways #6410
Cape Town - Johannesburg
Departure: 10:10AM - Arrival: 12:10PM
Boeing 737-400
2H 0M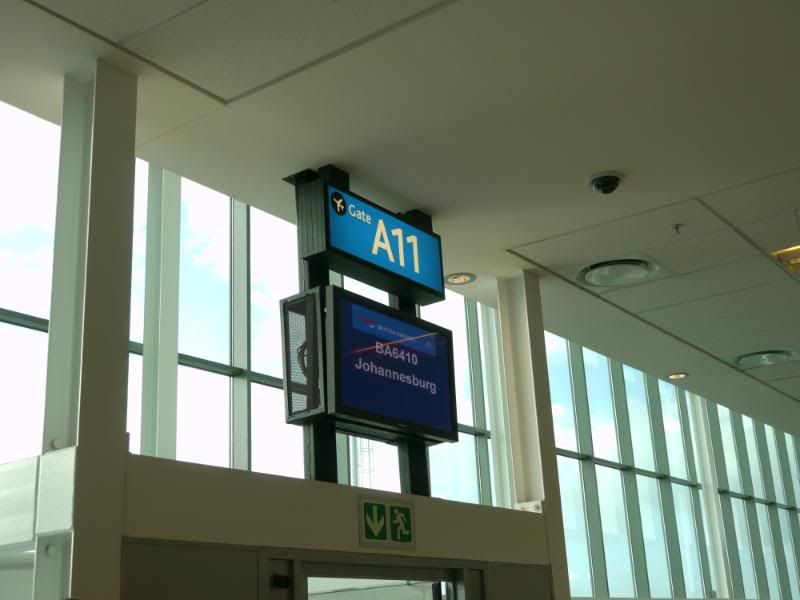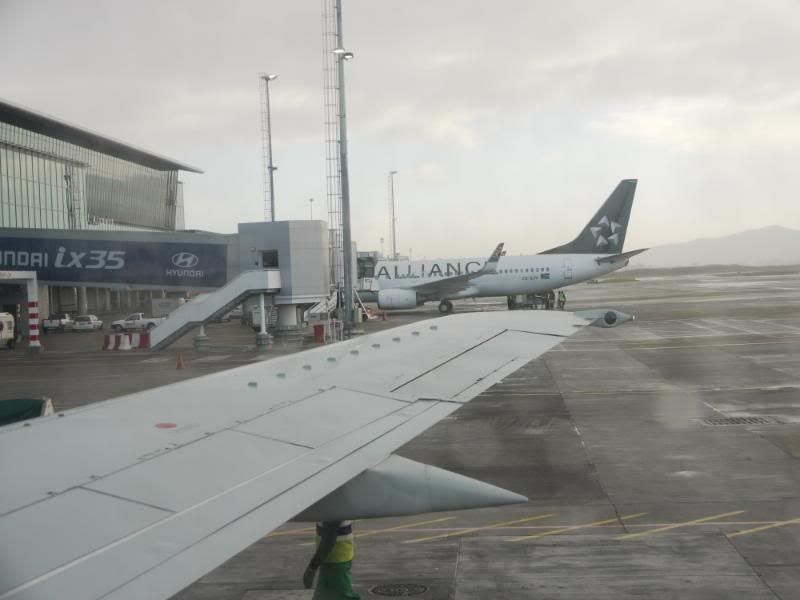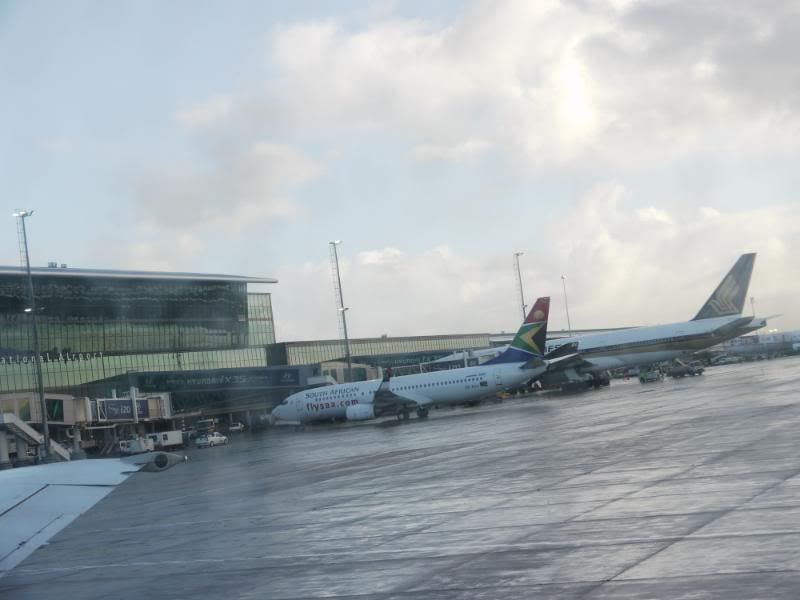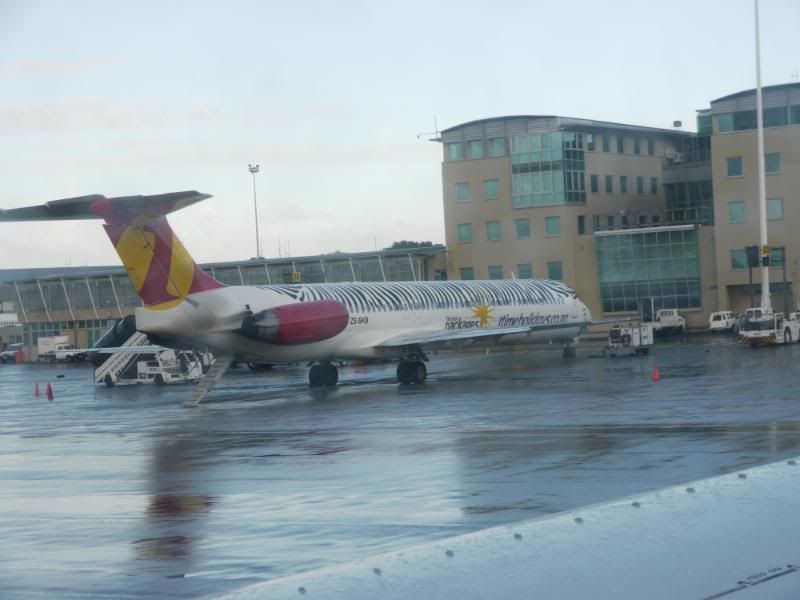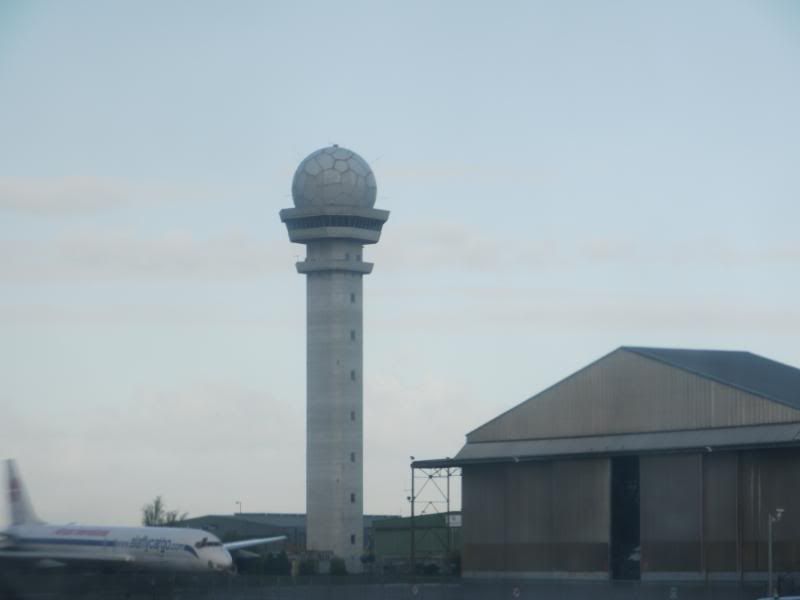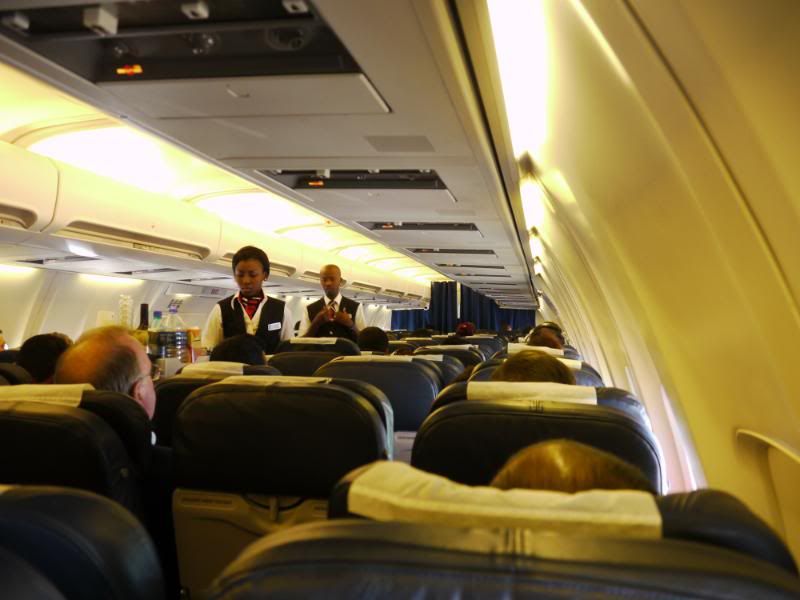 Arrival @ JNB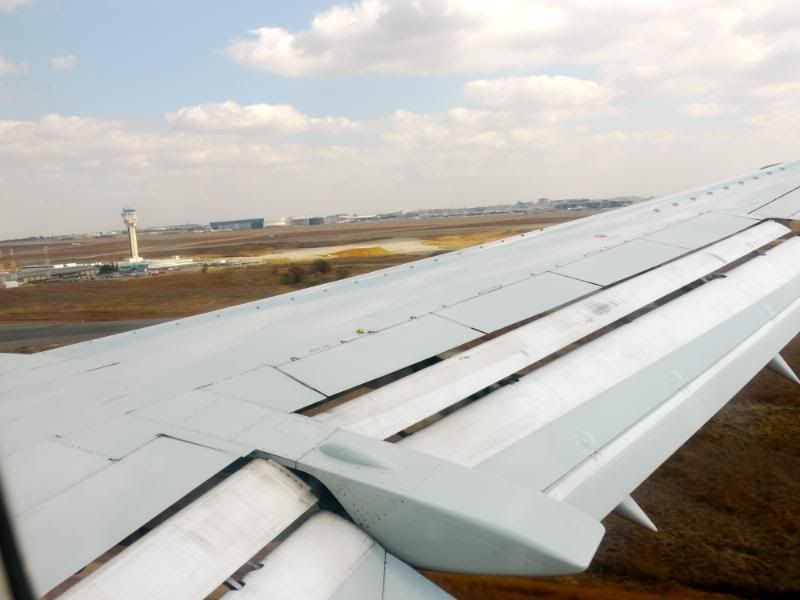 I just had to note, that we touched down, on the dot at 12:10.
BA gate checked our hand luggage, so we had to collect that in the luggage claim, but the rest of our luggage was through-checked to ADD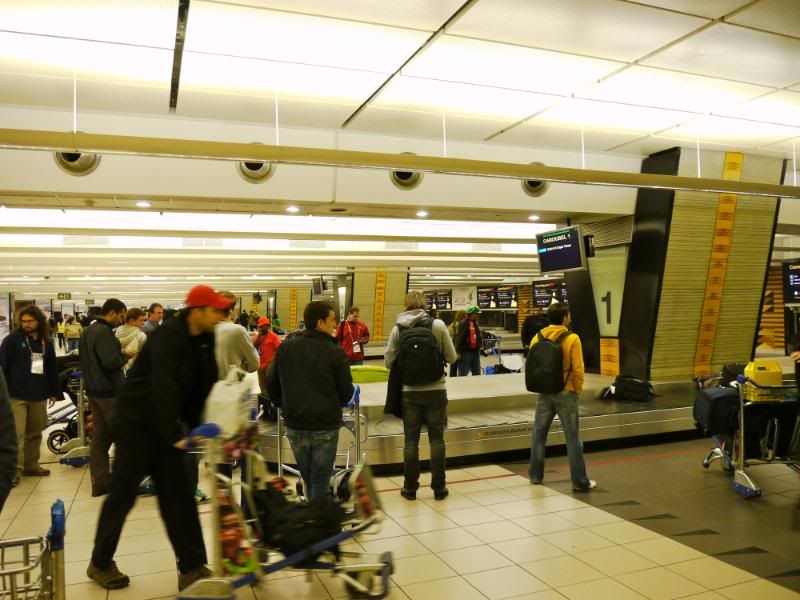 JNB overview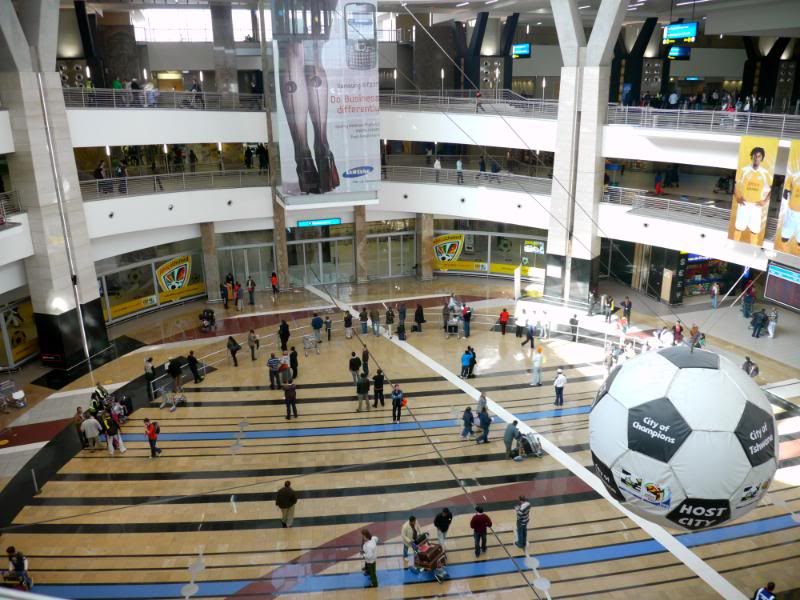 ET Check-In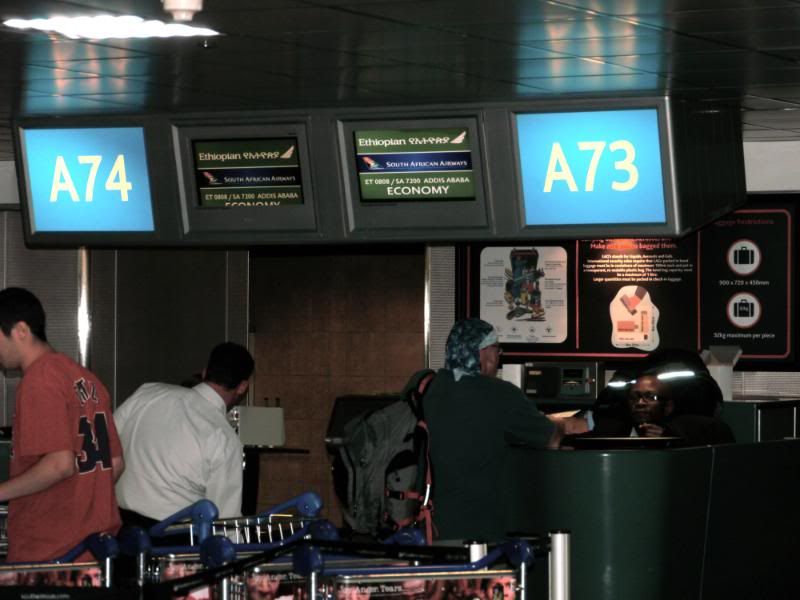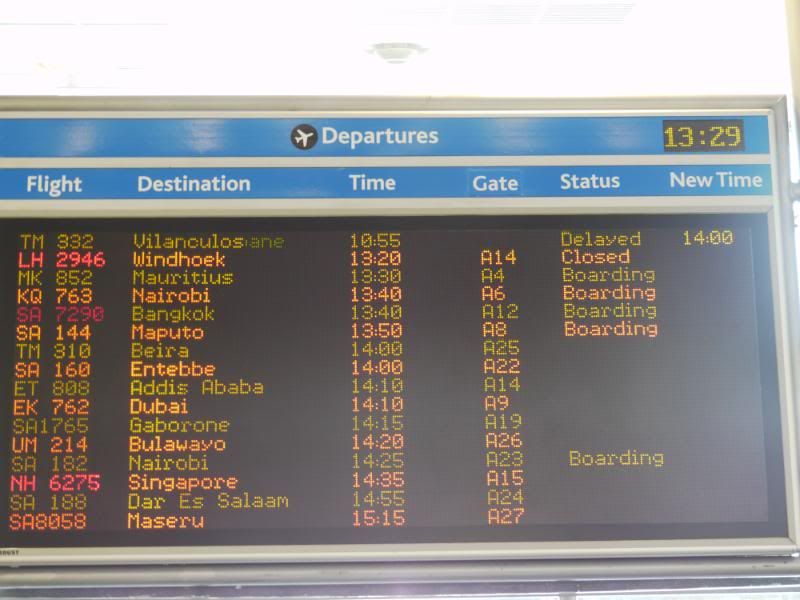 Caught our ET Cabin Crew on the way to the gate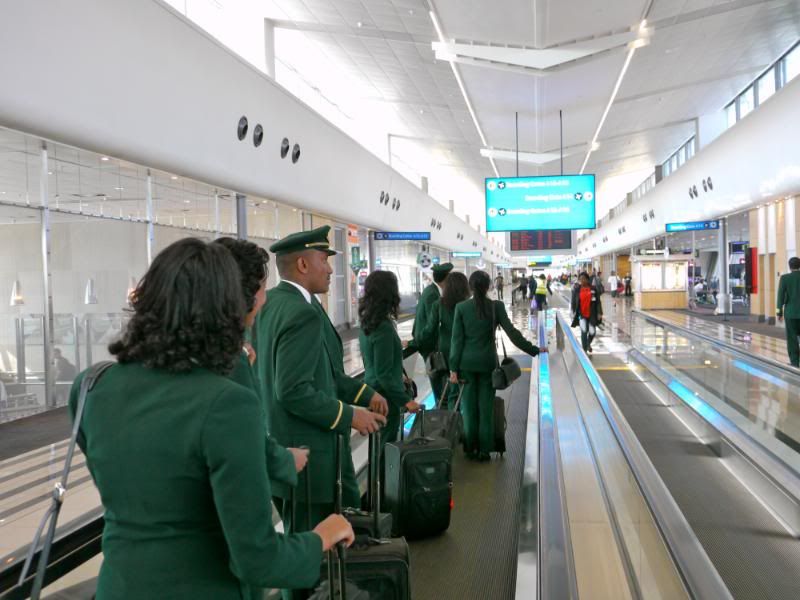 Bird just arriving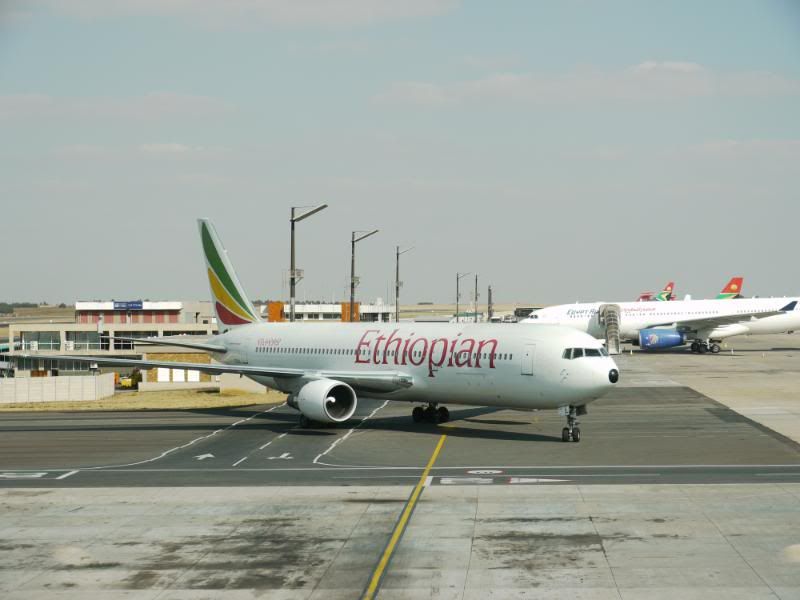 30 June 2010
Ethiopian Airlines #808
Johannesburg - Addis Ababa
Departure: 2:05PM - Arrival: 8:40PM
Boeing 767
5H 35M
Definitely not the same plane. No Overhead projector, but no in seat PTV...just tv screens in the aisle. That's what my laptop is for, so doesn't bother me. Service was the same, fair quality.
Tarmac Arrival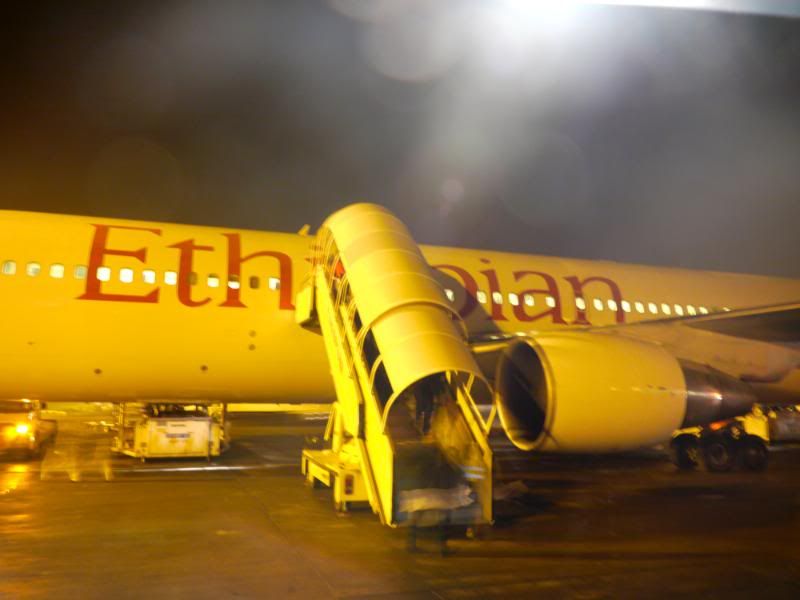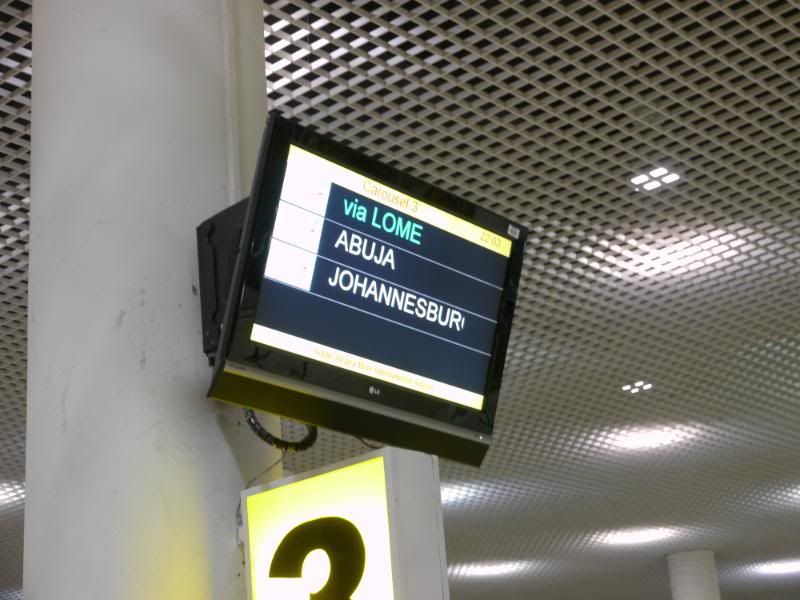 10 July 2010
Ethiopian Airlines #500
Addis Ababa - Washington (Stop in Rome)
Departure: 10:15AM - Arrival: 7:55AM
Boeing 767
16H 40M
Ethiopian thoroughly, thoroughly, thoroughly inspects your immigration documents. Of the 4 ET flights, they did a full passport/visa inspection at least 3 times before boarding. I guess it makes sense since this plane is going to DC, but, it was lil bit much IMO.
Terminal more crowded...Bole is without a doubt, a nocturnal airport.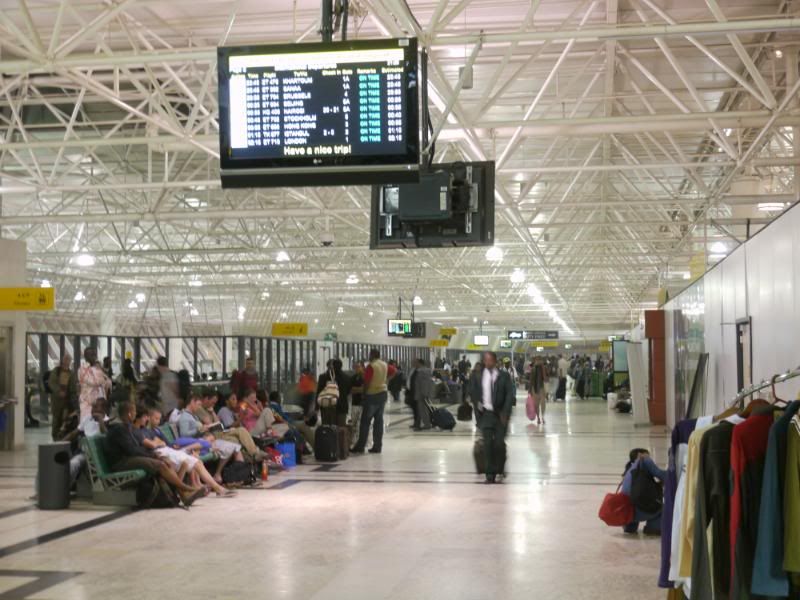 ADD FIDS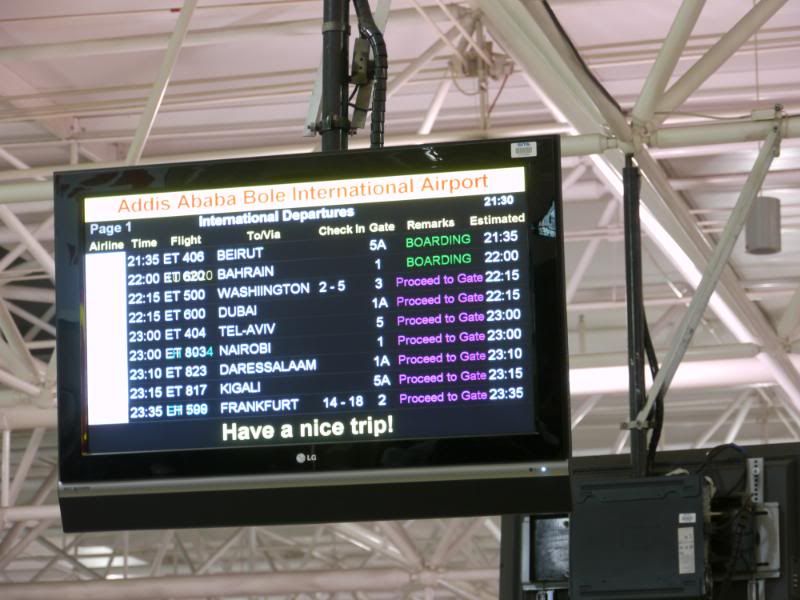 Gate Area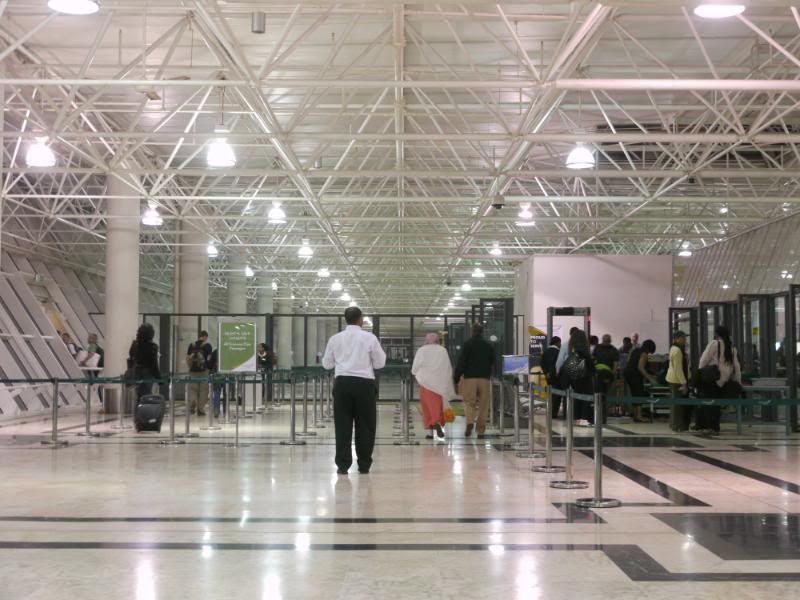 Glass Jetway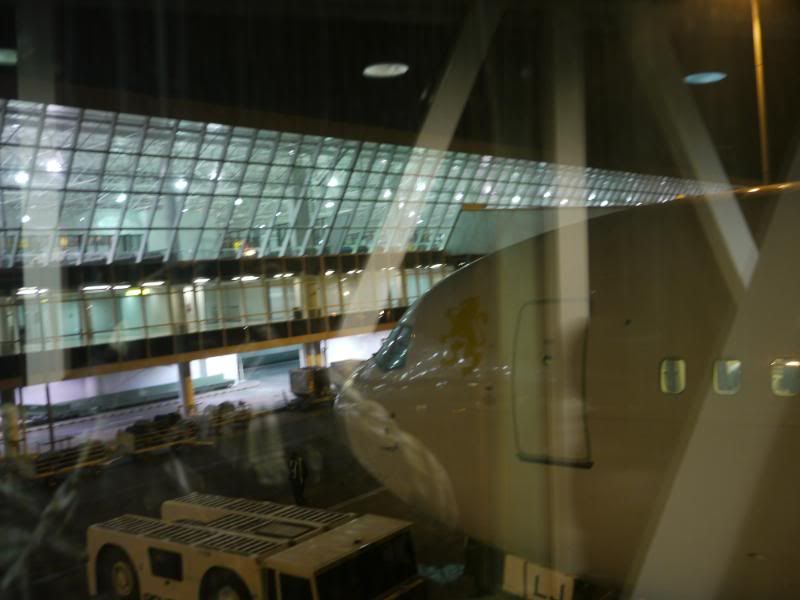 Lufthansa bird departing shortly to FRA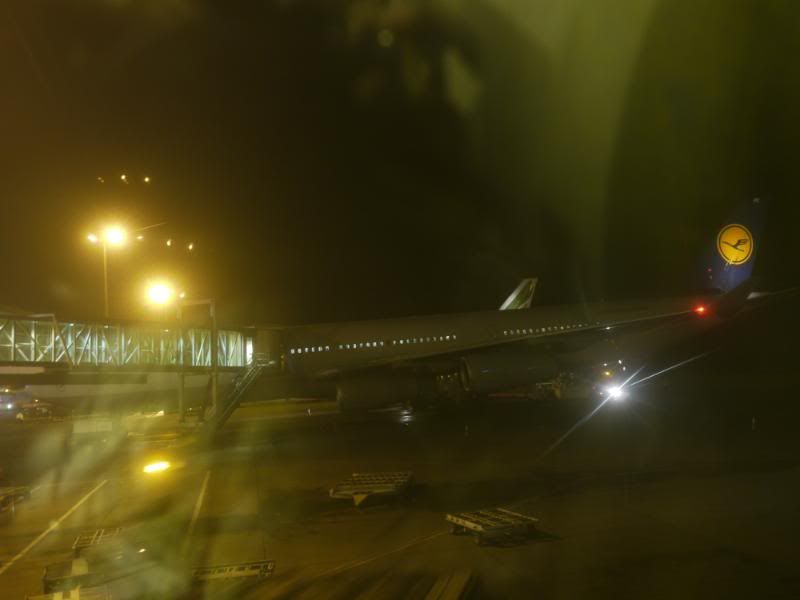 a combination of sleeping pills and wine made this flight fly by, and before I knew it, we were in Dulles. The Dulles International arrivals area improved DRAMATICALLY from before. Clean, airy, and well-posted signs.
After traveling this far and long, your body is at the point where it just wants to get home now. United tried to tempt me by offering a $400 voucher for someone to give up their seat on the DC-LAX flight due to overbooking. I almost took it, but declined.
11 July 2010
United Airlines #49
Washington Dulles - Los Angeles
Departure: 12:36PM - Arrival: 2:56PM
Boeing 757
5H 20M
We began to taxi, then the pilot announced that there were thunderstorms on our departure route, so we had to sit and wait. Engines shut off. In my mind, I said Sh*t, I should have taken that voucher!
UA planes begin to accumulate, due to the thunderstorms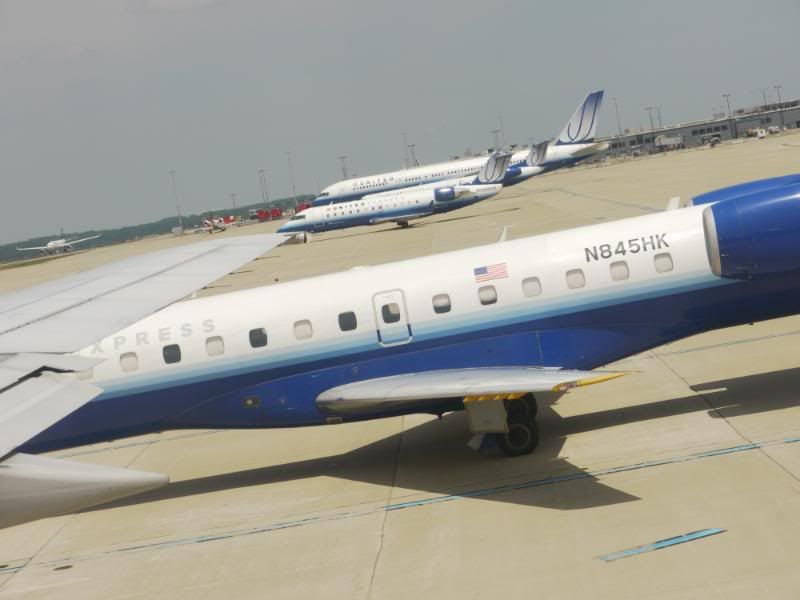 approximately 20 min later, we were cleared for take off. Of course, I knew before everyone on the plane because of Channel 9
descending into LA, is this Ontario Airport?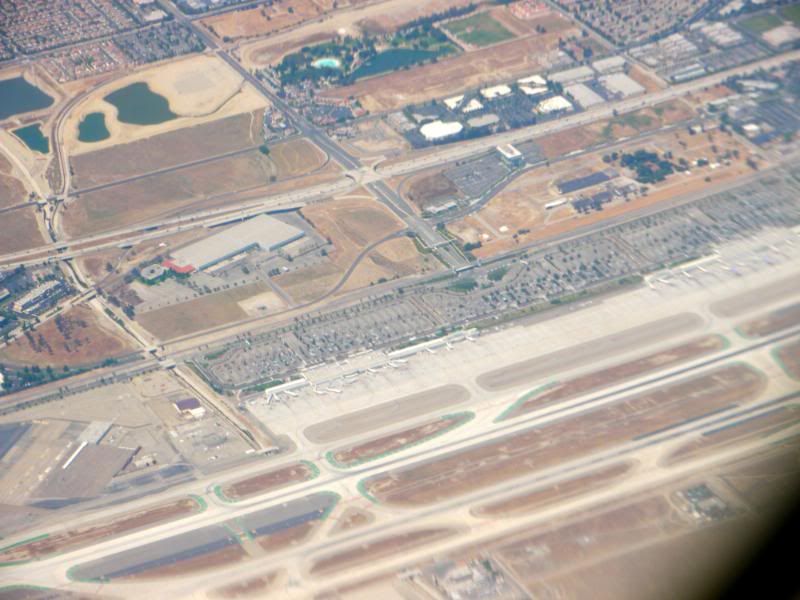 Downtown LA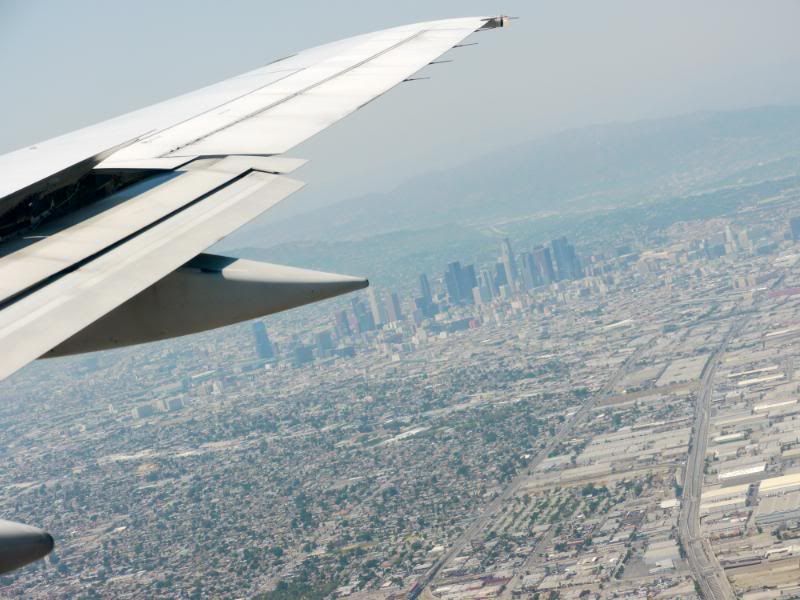 Great Western Forum, former home of the WORLD CHAMPION Los Angeles Lakers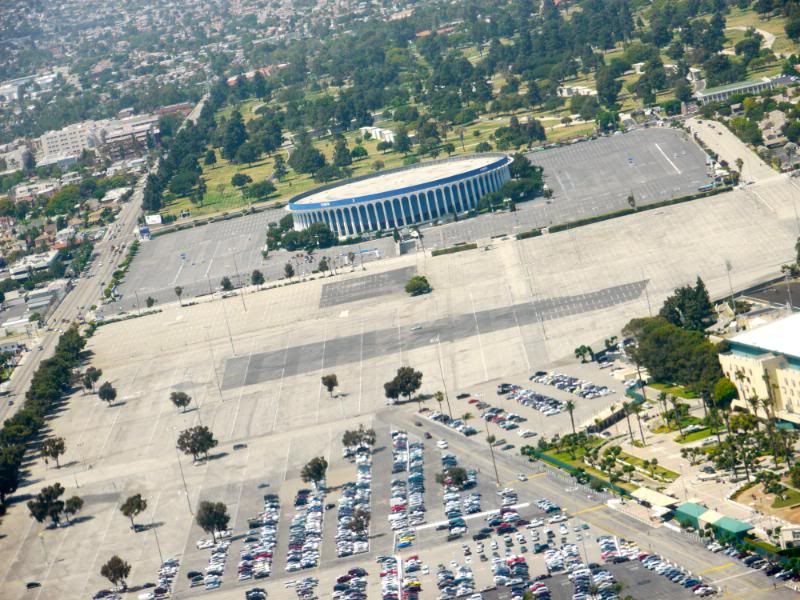 the 405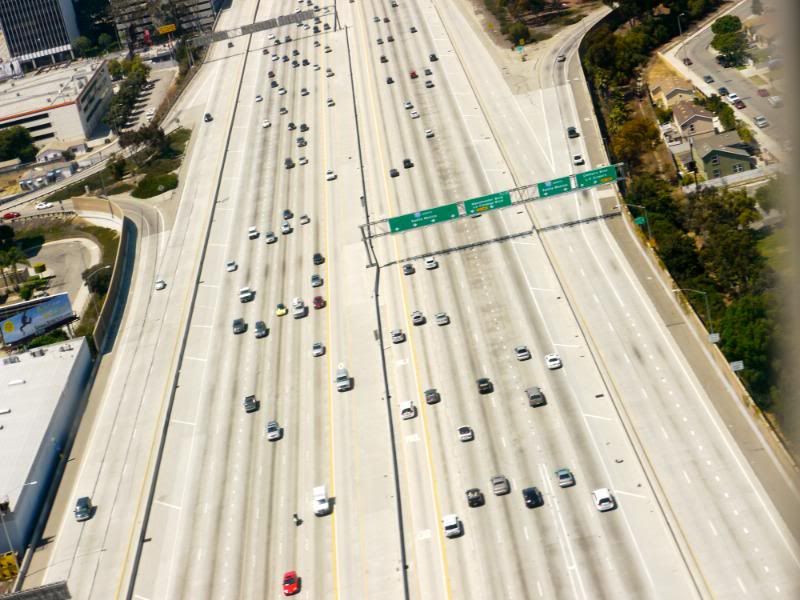 touchdown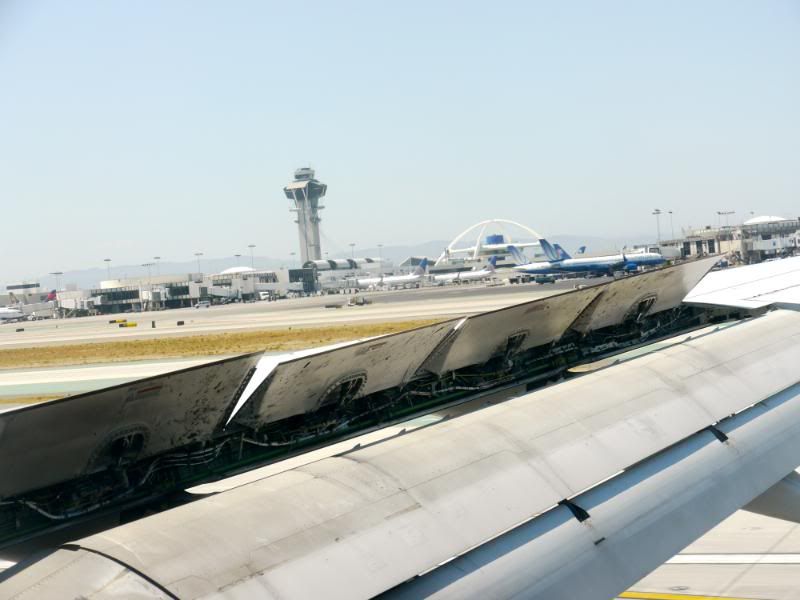 collection of heavies at TBIT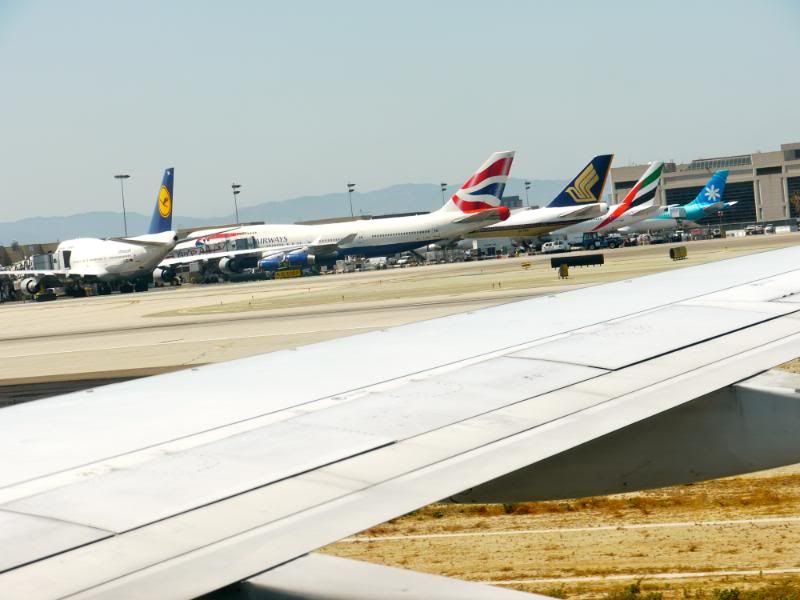 curbside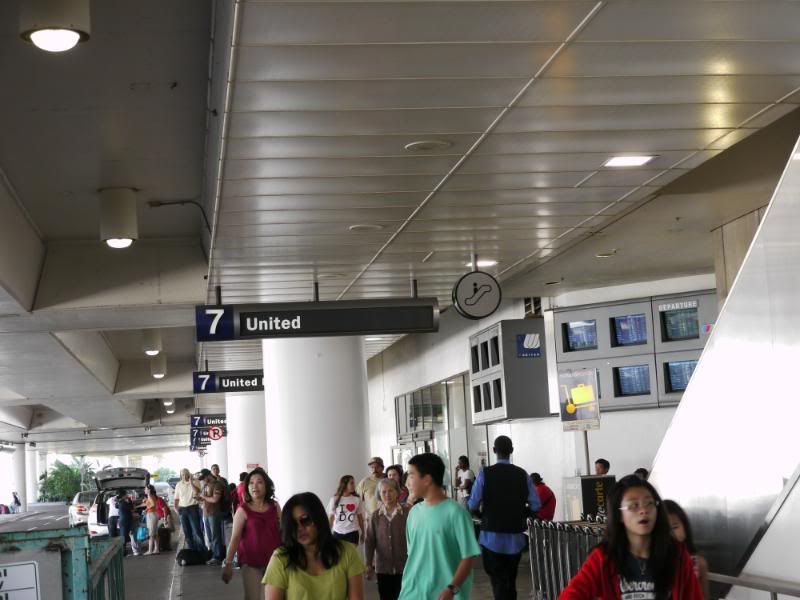 In conclusion, this was the trip of a lifetime. Ethiopian got us there reliably, and for nearly half the price. Based on that alone, they get 2 thumbs up! United & British Airways also deserve commendation for a job well done.
I appreciate all comments, and will be more than happy to answer questions.
Cheers!