Preface
The 97th Annual National Dental Association Conference drew me to Hawaii for the first time; I traveled with my girlfriend - myself on OnePass frequent flyer miles - hence the circuitous itinerary in lieu of a nonstop on Continental. The trip involved a 3 night stay at the Hawaii Prince in Waikiki and 2 nights on the Big Island at the Hapuna Beach Prince Hotel. I loved both properties. Hope you enjoy the pics and trip report, I've only included the aviation related pics on this message board. Mahalo!
Thursday, July 15th, 2010
United 367
Airbus A319 N/C
Dep IAH A25 11:14a (7min late) Arr DEN B45 12:09p (20min early)
I had to drive out to Missouri City to pick up my girlfriend then back to my house in 3rd ward which is a 20 min drive each way in itself; then had my mom drop us off at IAH which is about 25min from 3rd Ward Houston. Arrived at Terminal A at 9:15ish. Check in for the South Concourse at Terminal A has become very very busy within the last couple of years. Our departure gate was to be A25 and I believe the aircraft was inbound from Dulles. I only checked one bag at check-in initially while my girlfriend had a carry on and a purse and I had a carry on and a laptop bag. After we made it through security we arrived at a common site that I have grown to know in the last year of flying United out of IAH...an extremely full and oversold Airbus. I just flew United back in June BNA-ORD-IAH and the same situation on the ORD-IAH leg...oversold. I really wish they would keep the 75s into IAH because its becoming a heavy heavy station, especially with the Continental codeshare - of course I expect to see heavies into IAH on these trunk routes after the merger. I digress...so the bird was oversold and they also needed people to check bags at no charge - so I took our bags up there and they were checked all the way to HNL at no charge. Channel 9 was active on this bird so I listened once seated. We taxied on out to 15R and departed without delay. Only aircraft of note that I could spot at IAH was FedEx MD11 - it appears they are using them in here with regularity. Flight was uneventful, short subjects shown with snack boxes being offered for purchase. Service was good I must say and flight crew exceptional. No pics taken on this leg. Upon arrival in DEN it was apparent how much Southwest has grown there, I was in DEN maybe a little under a year ago and there were maybe 5 WN birds on the ground at one time...today I counted 14.
United 69
Boeing 757-200 N/C winglets
Dep DEN B38 2:17p (scheduled 2:01p) Arr LAX Gate 73 3:15p (scheduled 3:18p)
We had a little time in Denver so we grabbed something to eat at Wolfgang Puck. We boarded flight 69 to LAX with continuing service to LIH with a plane change...why does United do this to the extent that they do - flight numbers with plane changes? Once we pushed the thing that I noticed immediately was that Continental had a 764 at the gate. It was a swap for CO499 and was turning back to IAH. Lucky them. No channel 9 on this flight, I asked the flight attendant but she forgot. She remembered later in the flight and apologized - I told her don't worry about it. If memory serves, we departed on 25. Of course we made the rather ubiquitous 25L landing. Inflight service was standard fare as experienced on the IAH-DEN leg.
Ontario Area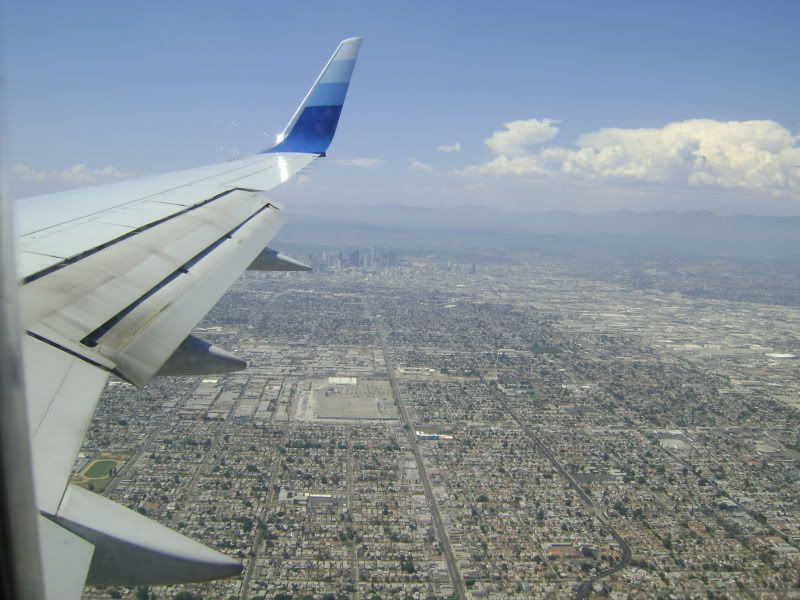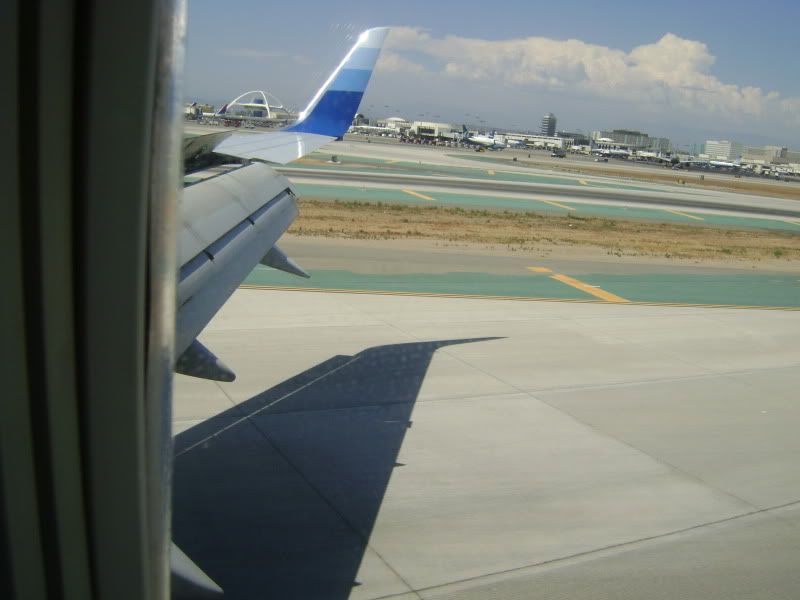 United 935
Boeing 767-300 O/C domestic
Dep LAX Gate 72 5:02p (scheduled 4:45p) Arr HNL Gate 16 6:51p (scheduled 7:25p) 4:49 flight time
We walked right across the hall to our bird to HNL. Once aboard I plugged in to hear Channel 9. Flight was completely full just as my other two prior legs. As we got towed out of the alley I heard some flights I expected to here on Channel 9 - V Australia taxi in from 25L, United 69 pushing, a Delta 738 and 757 arrival and then Delta 1931 Heavy requesting to push and needing alot of space. From deductive reasoning I figured this had to be an A330...the flight number didn't sound like an LAX DLA330. Come to find out, another conference attendee was on that flight that originated in DTW and they had to land in LAX for fuel...in his words "we ran outta gas".
We departed 25R bound for HNL. Service was buy on board fare and I tried the Thai Chicken wrap which was okay...definitely not worth $9...$7 maybe. Service was very good and hospitable. They ran the half way to Hawaii game...I was off by about 10mins. Once we began our decent into HNL they originally told us to expect 8L; however, they came back and said 8L was closed due to an aircraft emergency and told us 4R. I assume the emergency was minor as they began clearing aircraft for 8L again as we were on final for 4R.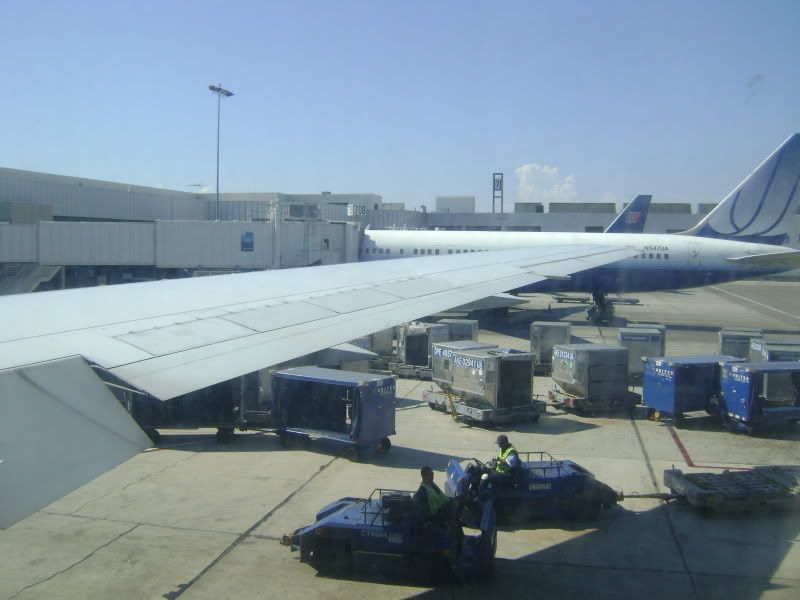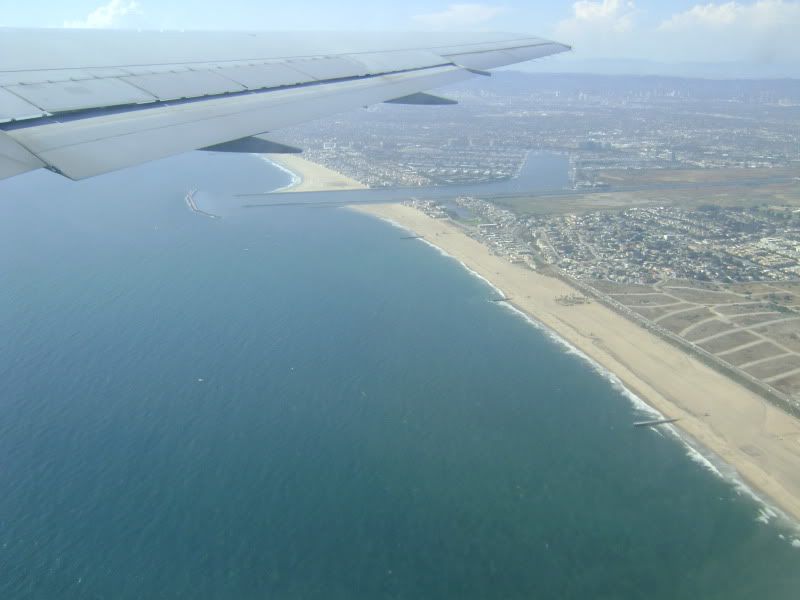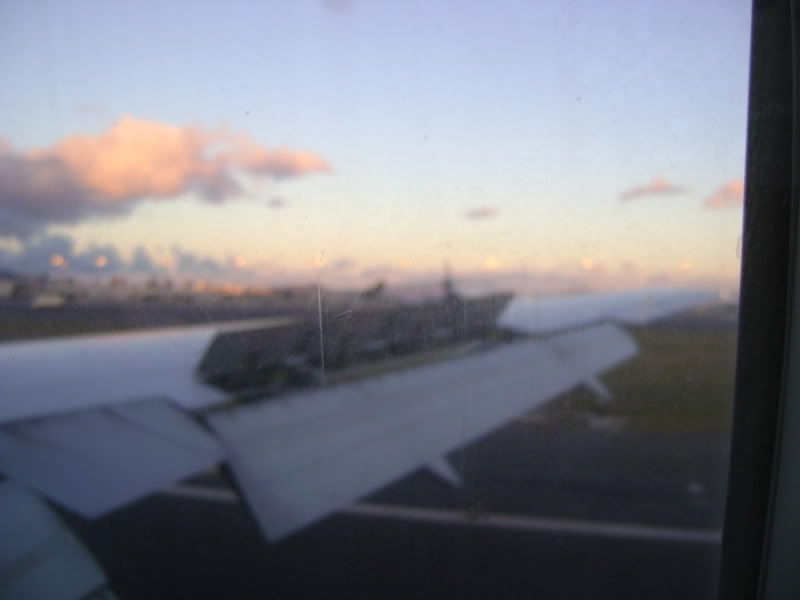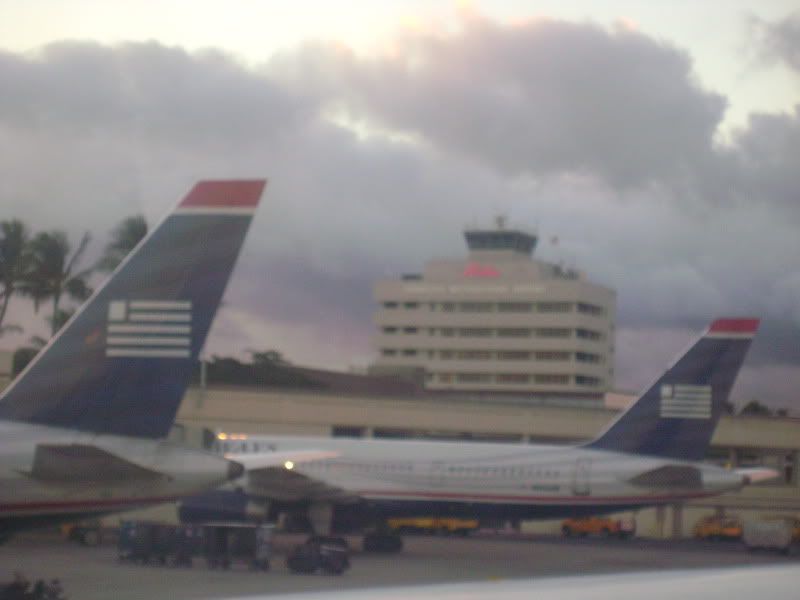 Sunday, July 18th, 2010
Hawaiian 518
Boeing 717
Dep HNL Gate 58 IIRC 9:57a (scheduled 10:07a) Arr KOA Gate 10 10:25a (scheduled 10:50a) :28 flight time
We arrived at the interisland terminal at HNL and checked in without any trouble. We boarded promptly and pushed for 8L. On the ground at HNL - JAL 744, ANA 777 and 2 DL 744s. Flight was quick and comfortable with pleasant Hawaiian service which consisted of the guava nector juice. We landed on runway 17. The only other commercial aircraft on the ground at that time was a JAL 767 and another HA 717 pushing.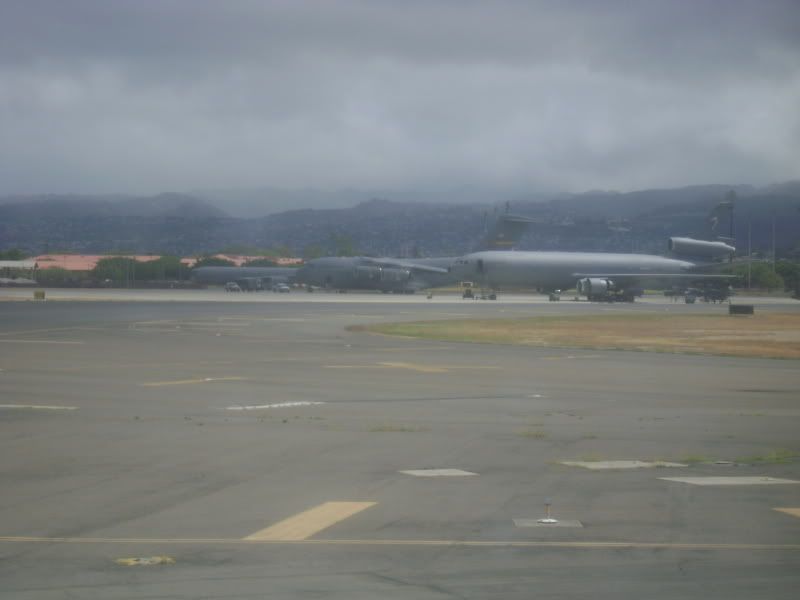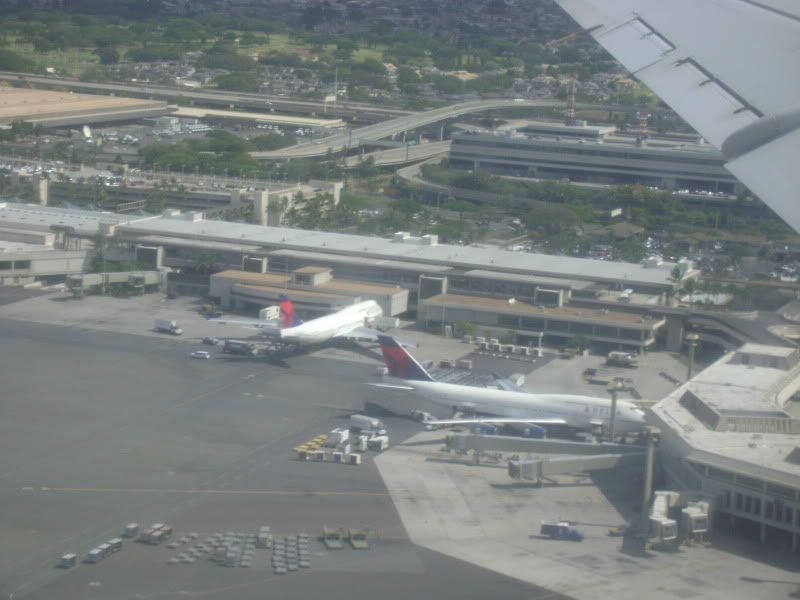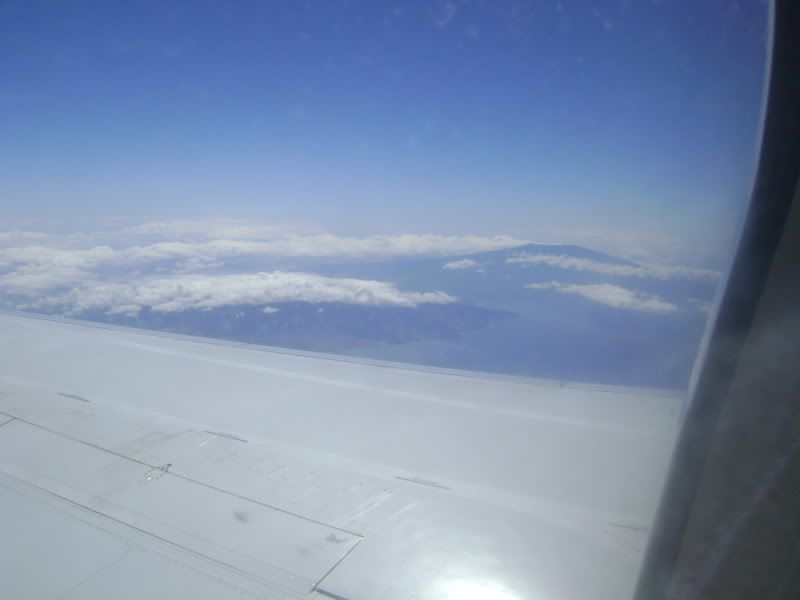 Maui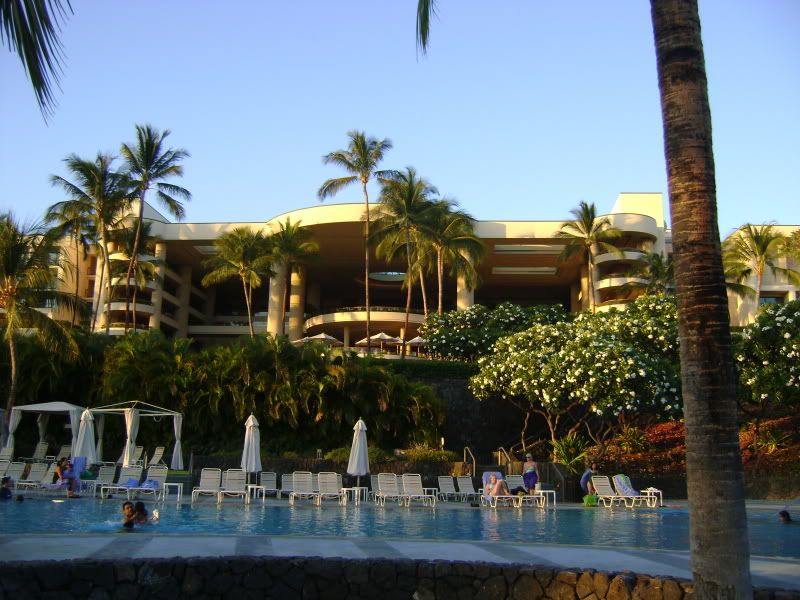 Hapuna Beach Prince
Mt Kilauea
Tuesday, July 20th, 2010
Hawaiian 189
Boeing 717
Dep KOA Gate 9 4:17p (scheduled 4:27p) Arr HNL Gate 56 IIRC 4:44p (scheduled 5:07p) :27 flight time
We had to turn the rental Jeep in early so we hung out at the airport for a few hours. Even though our itinerary was via two separate reservations Hawaiian still checked our bags all the way to Houston - saved us some nice money as they only charged $10 a bag. 2 C17s were doing touch and gos and then the USAF gave us an impromptu airshow with F16s. Other traffic included US757, AA 757, UAL 757, UAL 767. I love how KOA is an outdoor airport, very quaint. We boarded our flight for HNL which was uneventful. We departed KOA on runway 17 and arrived HNL 8L. Upon arrival we took the wiki bus over to Gate 7 for our 9:00p departure on United 76.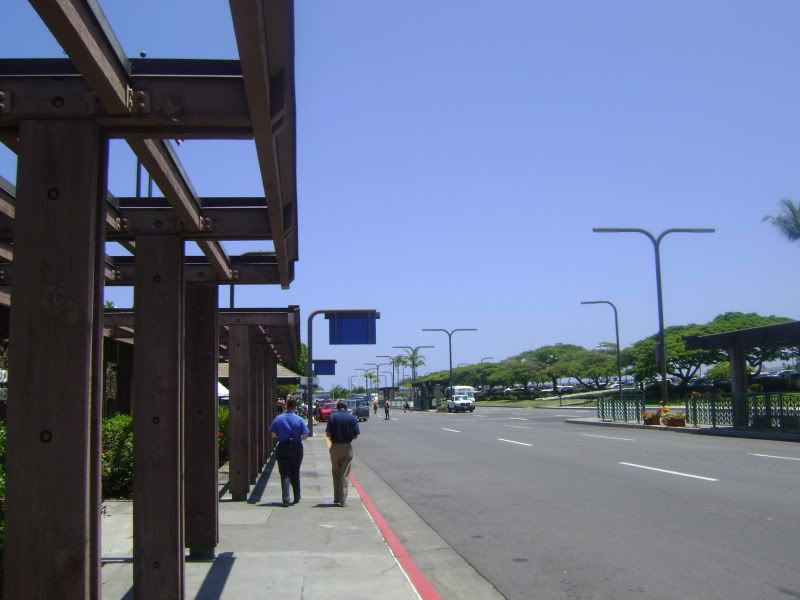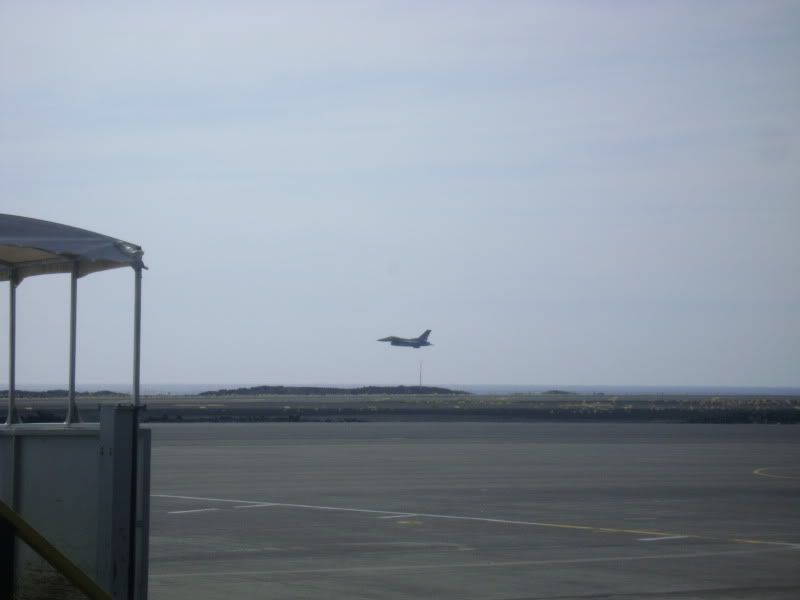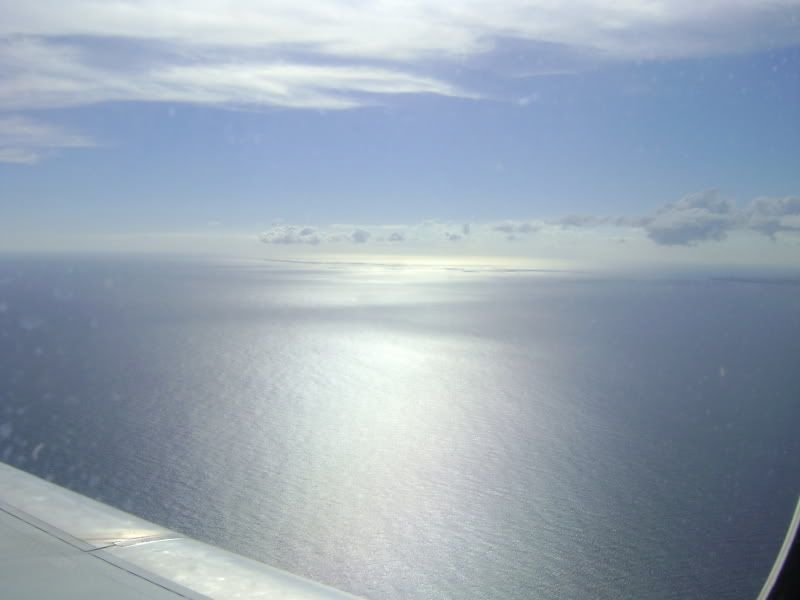 United 76
Boeing 777-222A N213UA O/C
Dep HNL Gate 7 9:12p (scheduled 9:01p) Arr SFO Gate 86 4:33a (scheduled 5:01a) 4:21 flight time
HNL is a nice airport but it is pretty desolate. Very very few concessions in this wing. We had several hours before boarding, I killed time by interneting and plane spotting. Our bird was already on stand having arrived from SFO earlier that day. Spotted military traffic landing on 4R - C130, KC135, KC10. Checked out CO2 to IAH...wished I could have been on it. Flight was full. The 2-5-2 seating gave me flashbacks to my flights in SY/CO/UA DC10s and DL L1011s. While the audio was operational on this flight the video system was inoperable - they compensated with $150 flight credits. We taxiied out to 8R and left immediately. Flight was smooth and relatively short. We landed amidst the fog onto 28R...this was one of the smoothest landings I had ever experienced, had my eyes been closed I wouldn't have guessed we were on the ground. Channel 9 was available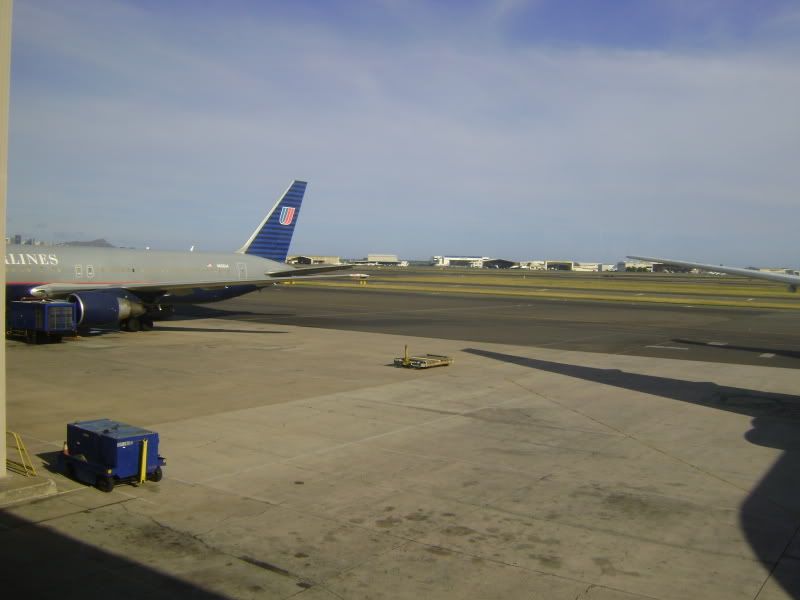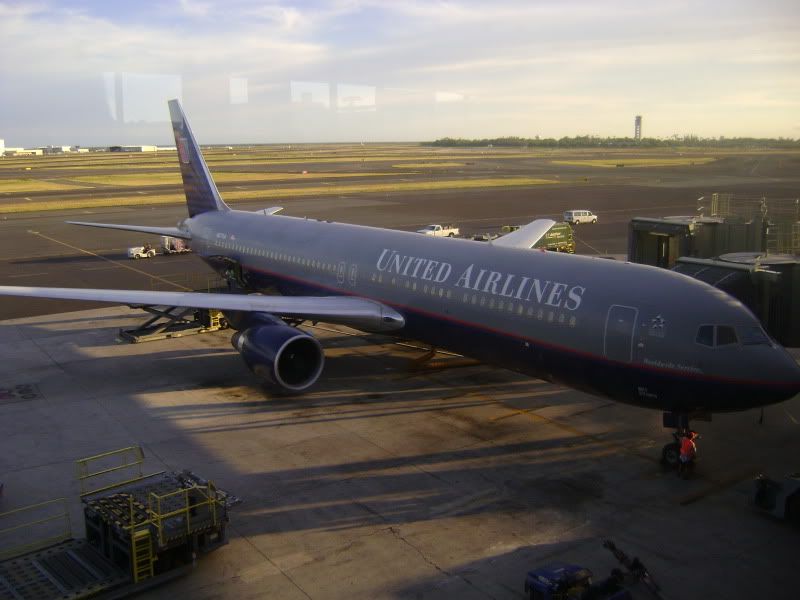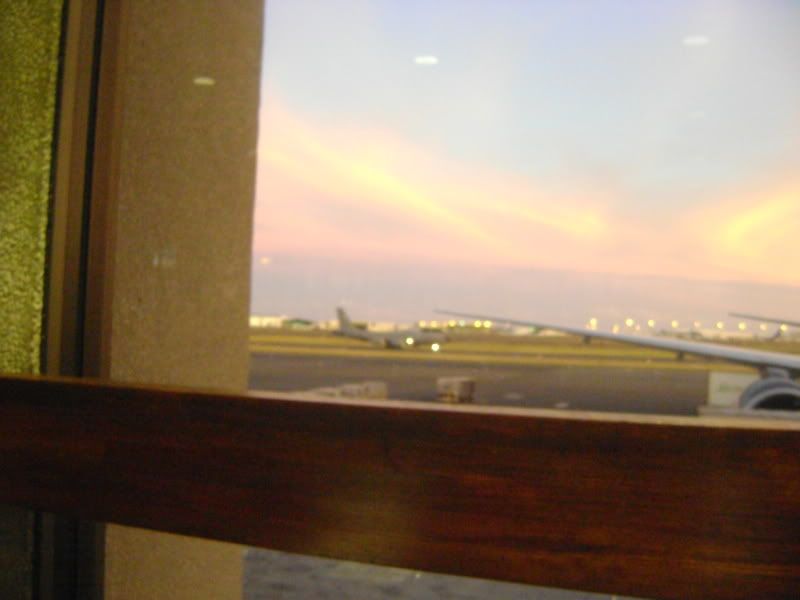 INGENIOUS!
Wednesday, July 21st, 2010
United 756
Boeing 757-222 O/C no winglets
Dep SFO Gate 73 5:58a (scheduled 5:46a) Arr DEN Gate B43 8:55a (scheduled 9:20a)
We quickly made it over to gate 73 where they were asking passengers to check there luggage. This flight number was going all the way to Houston...of course with a plane change. We boarded and left SFO at sunrise from 1L. Service was standard United fare. I slept most of the way. Channel 9 was available.
United 756
Airbus A320 O/C
Dep DEN B32 10:41a (scheduled 10:28a) Arr IAH A25 1:40p (scheduled 1:58p)
This particular A320 was very clean inside; but outside...this was the filthiest plane I had ever seen, it looked like it had just competed in the Baja. The paint was extremely extremely dull and faded and the wings were horrendous. Some maintenance worker (i'm assuming) wrote 'Wash Me' in the dirt on the flaps - once they extended for landing passengers on the left side started laughing. Channel 9 was available. Exterior looks aside, the flight was comfortable and uneventful. We departed on runway 8 and arrived on 8R at IAH. There were some ominous clouds to the east of the field that had traffic backed up waiting to depart on 9. The 15s departed normally. We landed in tandem with a CO 735 on 8R, KLM 74M was just arriving. We arrived A25 again, I snapped a picture of the progress of the TerminaLink extension to Terminal A - primarily the area in which the pedestrian bridge is connecting the North and South concourses of Terminal A so connecting passengers can stay inside security.