To Canada With US Airways Express: PHF-PHL-ROC
Friday, August 6, 2010
US Airways Express
PHF-PHL-ROC
Pre-Flight
My family received an invitation in the mail asking us to attend a birthday party for a very distant, but very important relative of ours. The party would be in Coudersport, Pa., which is a good 10 hour drive from home. My dad insisted on flying to the Toronto area to meet up with family and to cut the driving time to three hours. With a three week notice I had my doubts, but I soon found a $106 r/t fare leaving on a Friday, returning on a Tuesday. Outbound itinerary consisted of three legs including a Saab 340 leg, and the inbound put me on aircrafts that I haven't flown in years! Booked and confirmed!
Besides the interest in flying, I also have a great interest in Canada. As a high school student glancing at colleges, I learned that Canadian tuitions are cheaper than in-state costs. I've always admired Canada and every time I visit, it becomes much more appealing. Canada is a destination that I can't refuse!
Leading up to the three weeks, I finished an extra summer course (Modern European History) with a 99 avg. and had volunteered at the AAU Junior Olympic Games in Hampton Roads for another good week. I also learned that I had received an event scholarship to the Global Youth Forum in Atlanta! After booking yet another flight, I felt that my flying fix should be full until 2011! When I finished my last shift on the Thursday prior to departure, I felt that the week went by so fast and I had yet to pack!
My mom preferred driving with local relatives leaving on Saturday. With that, my dad and I left for Canada!
-----
US3602 PHF-PHL
Op. by Air Wisconsin
ATD: 6:14am
ATA: 6:54am
CRJ – N458AW – 12A
We arrived at the airport at around 5am. Since my last visit, PHF has undergone new renovations, including the new terminal housing AirTran and Frontier. I would soon find out that the other terminal (US and Delta) would also get some upgrades (in the last installment of the TR).
Our plane was waiting at the gate when we arrived. Soon, it was time for boarding.
The CRJ segments that I usually start my US Airways trips have become very mundane. Never the less, it was a great flight with great views!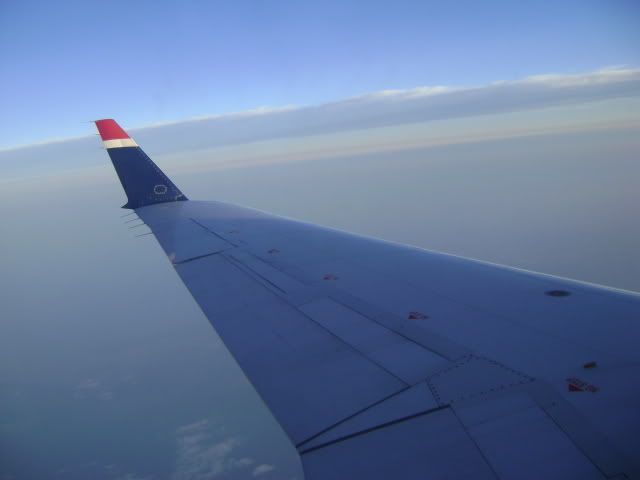 .
.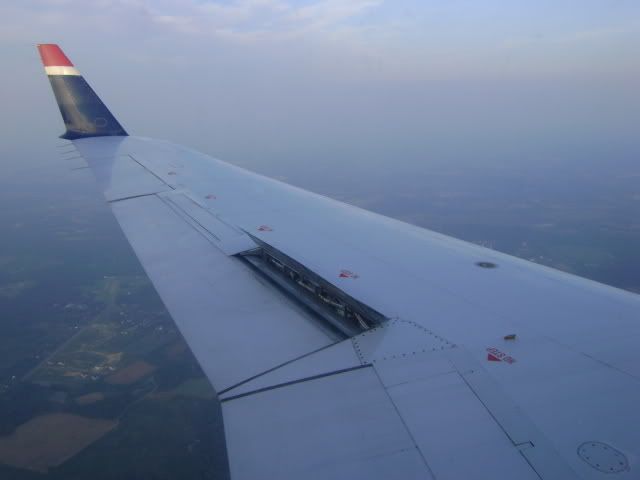 .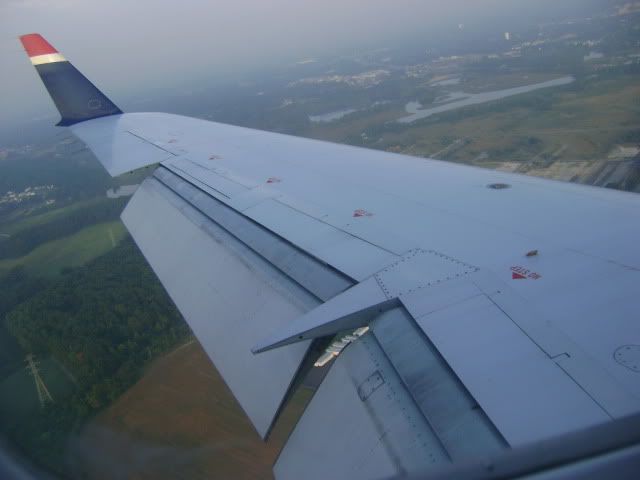 .
.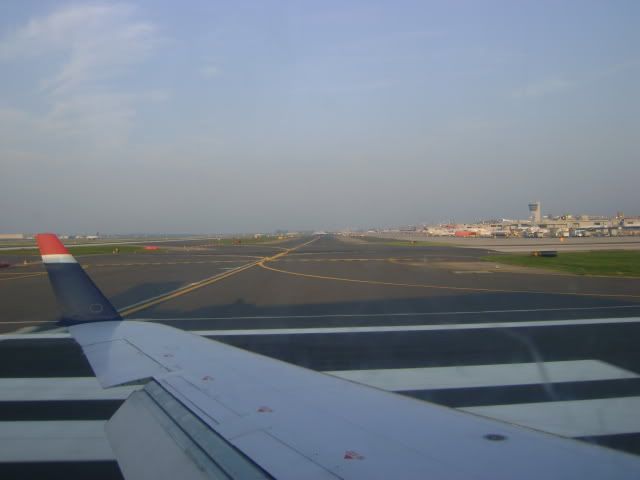 .
.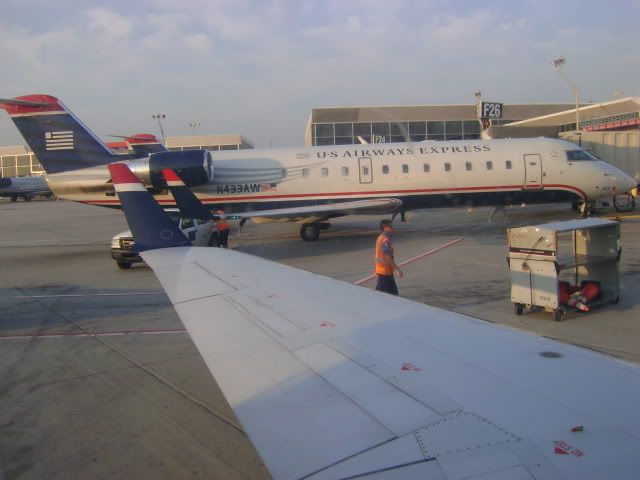 Landing at PHL's Terminal F, it was time to fly to Rochester on a plane I have not had the pleasure of boarding in a very long time: the Dash 8.
.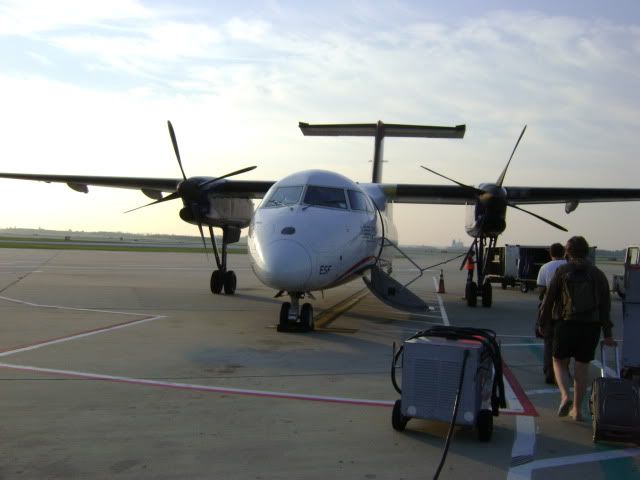 .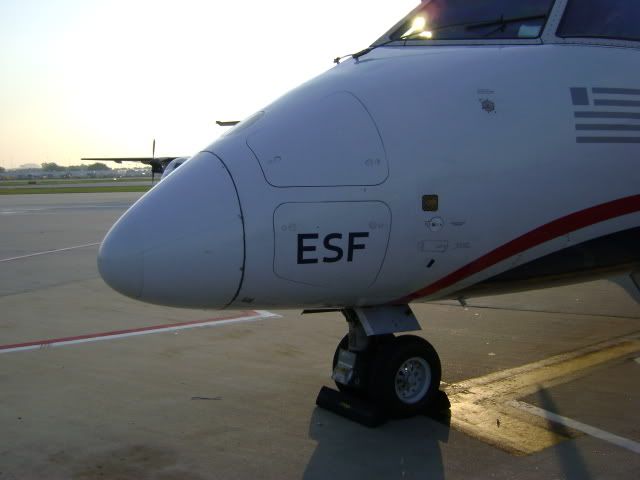 -----
US4418 PHL-ROC
Op. by Piedmont Airlines
ATD: 7:12am
ATA: 8:52am
Dash 8– N809EX – 7F
The first thing that caught my eye were the misty clouds coming out of the air conditioning in the cabin. Cool clouds of water flowed down the overhead bins and dissipated into the air. Many people, including myself, were confused but impressed!
.
.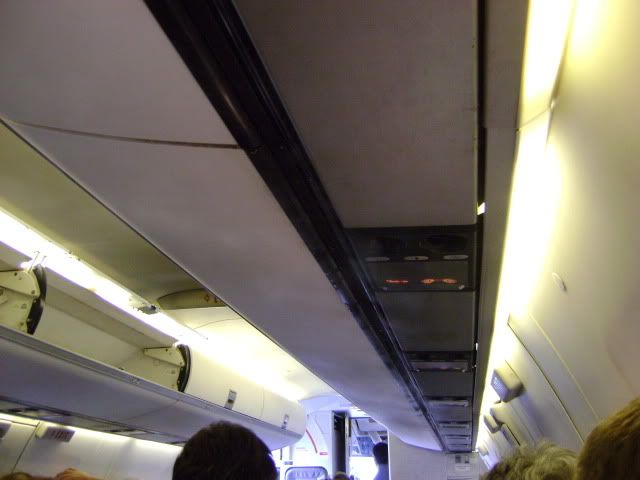 Though the window, views are often obstructed by the engine and gear, I have grown to love them. Watching the gear touch and separate the fast moving tarmac is a refreshing change to regular jets and props. The take-off roll for the Dash 8, fast as it may be, is amazing to me. With the engine roaring with its repeating hum, I settled in for a great flight.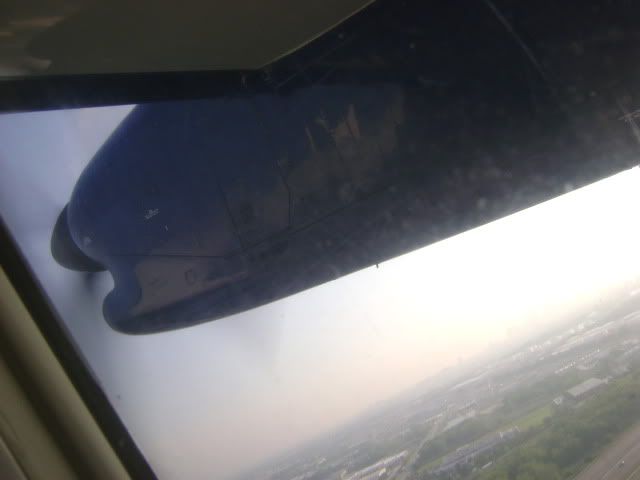 After landing in ROC, my dad and I grabbed breakfast and walked around the terminal.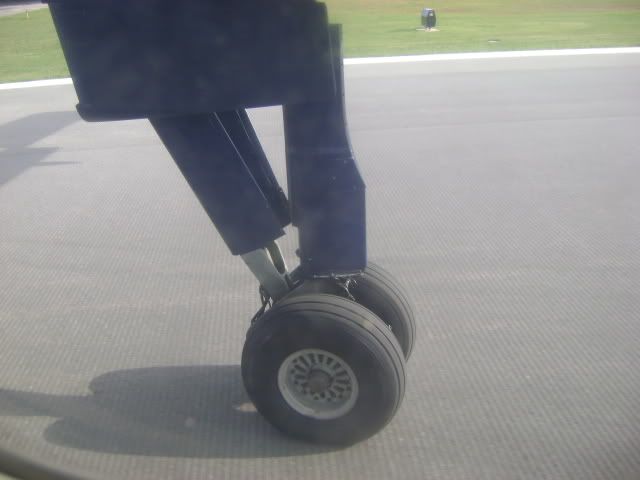 .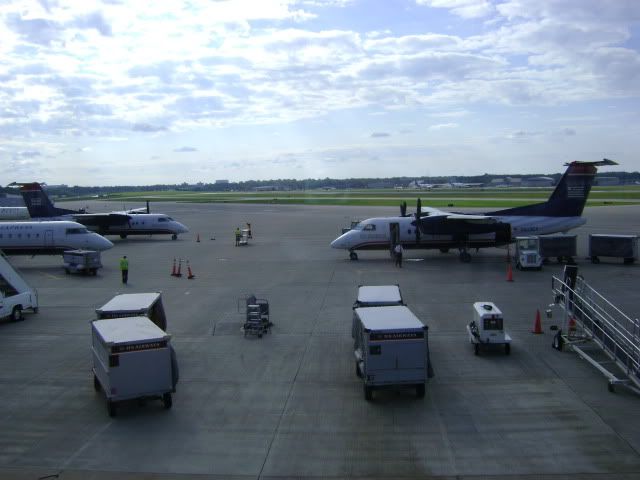 .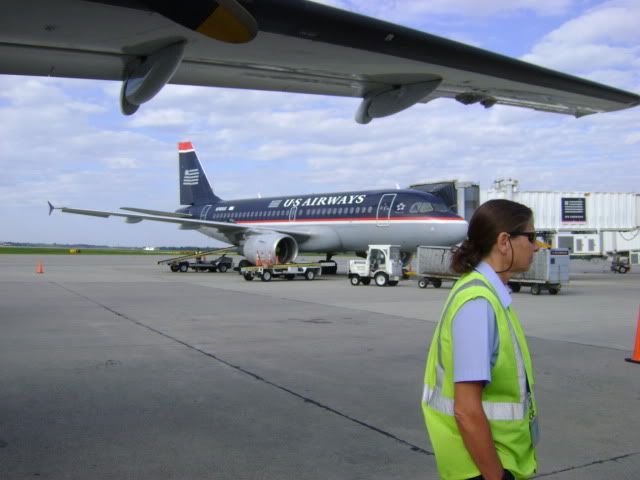 .
FIDS in the bathroom!?!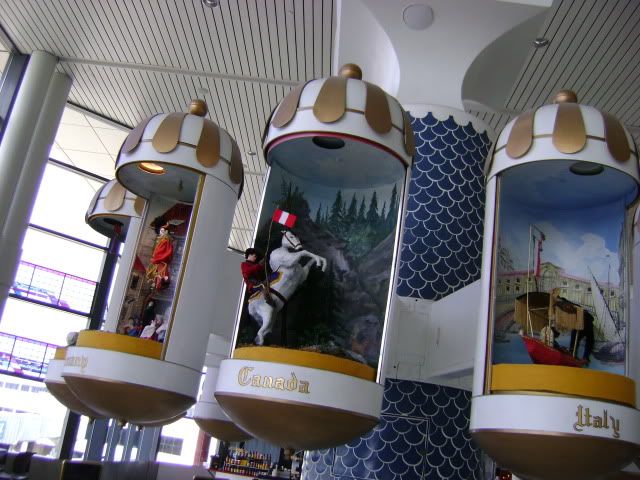 .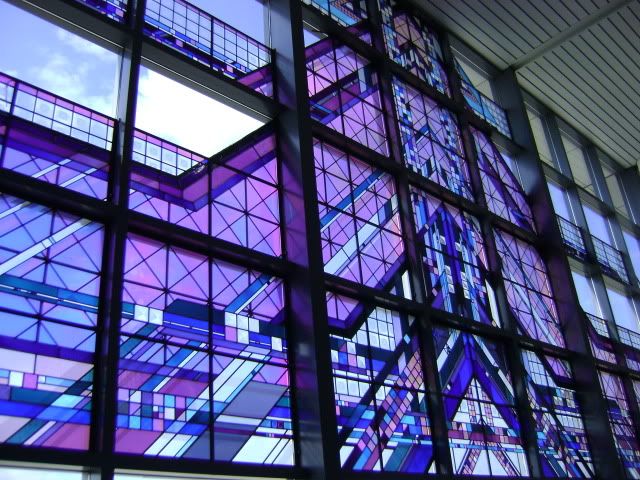 .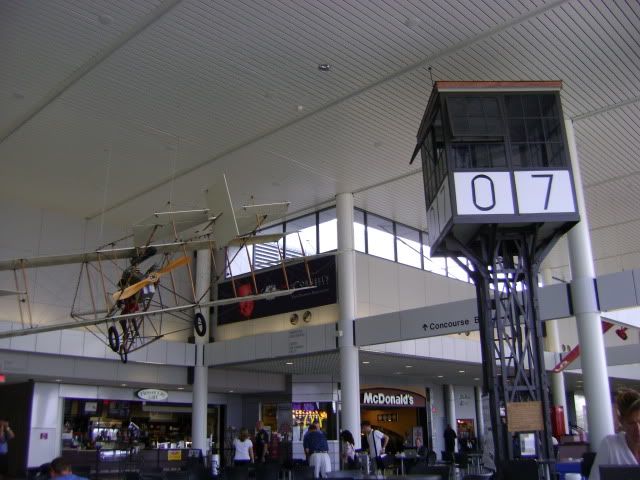 ROC is one of the nicest airport terminals in the US! The seats are very, VERY comfortable, the concourse and halls are spacious, the facilities are clean and modern and the architecture is simple and beautiful. Great for a city like Rochester, and I wish that other similarly sized cities, would take a lesson from ROC!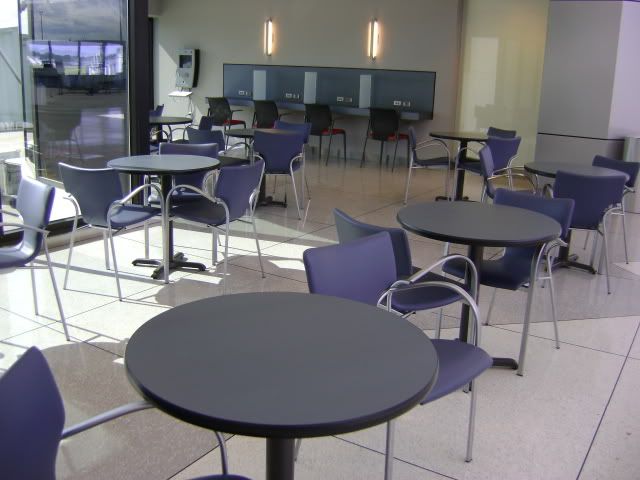 .
.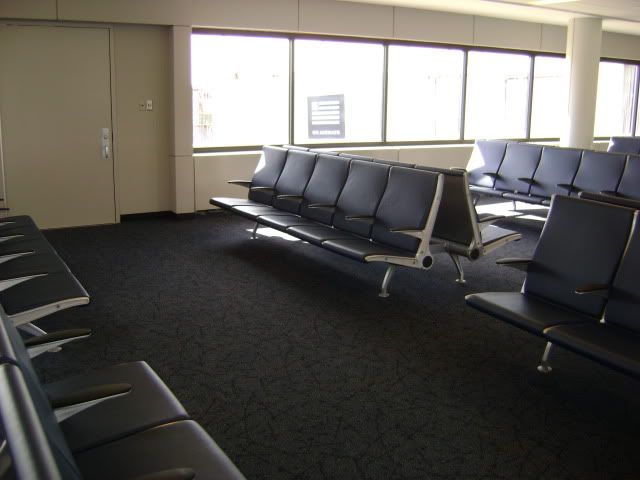 .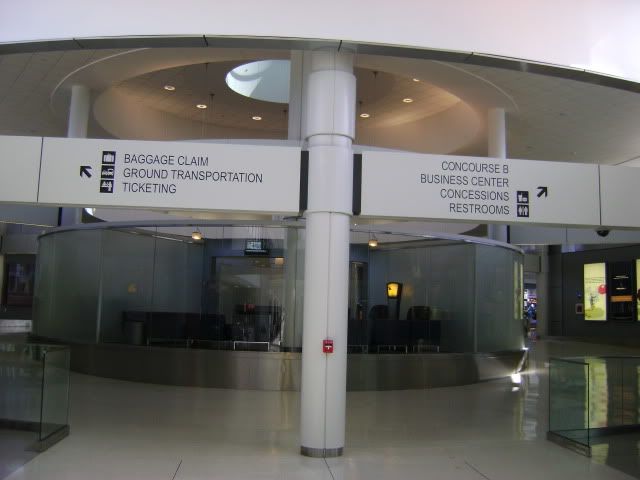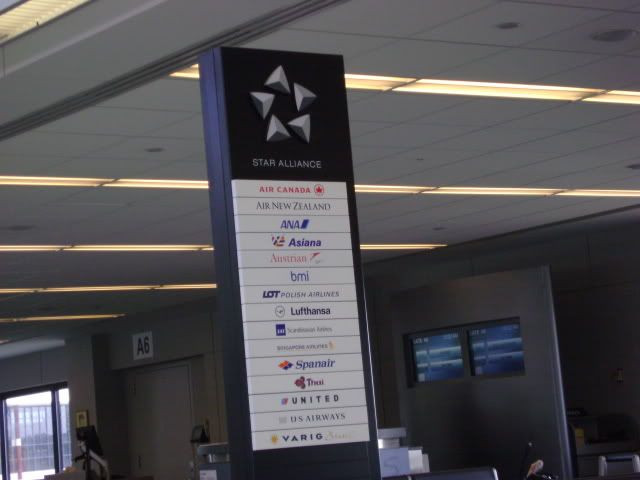 Remember when Star Alliance has this many members?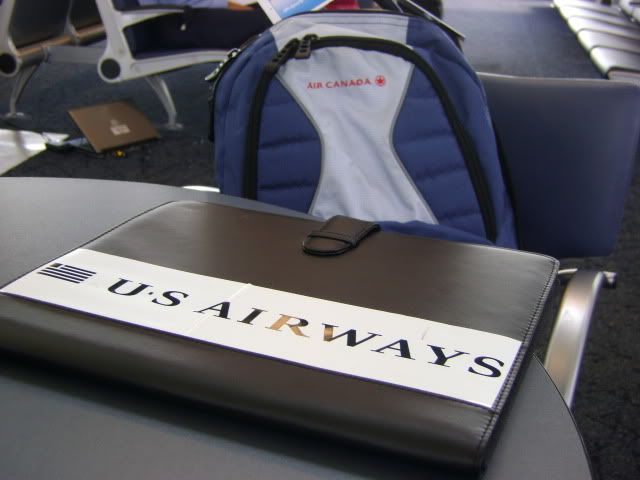 Backpack and folder also eagerly awaiting the next flight.
After checking some stuff on the computer, the highly anticipated Saab 340 pulled up!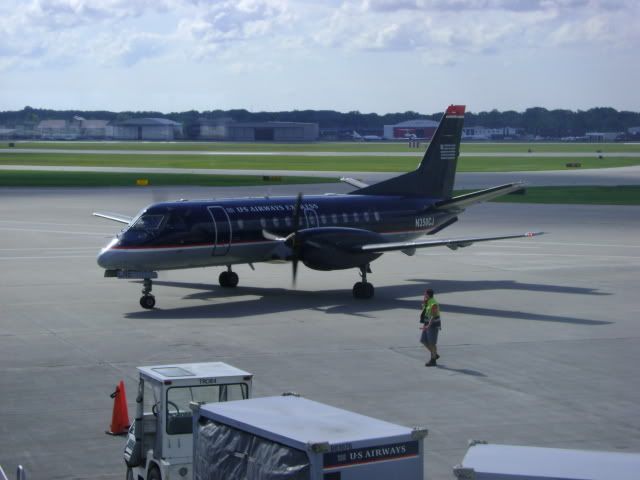 .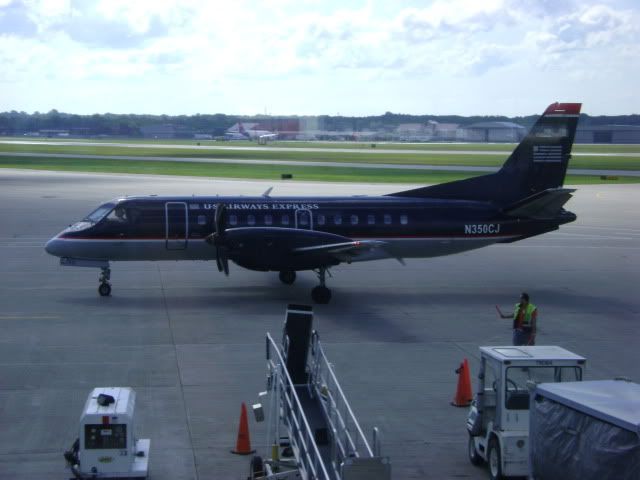 .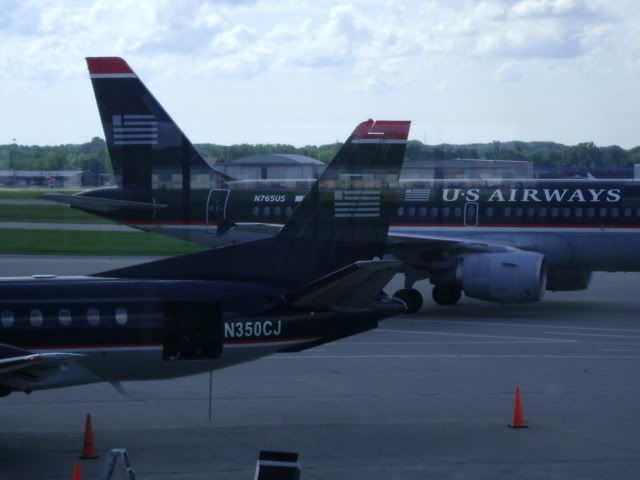 .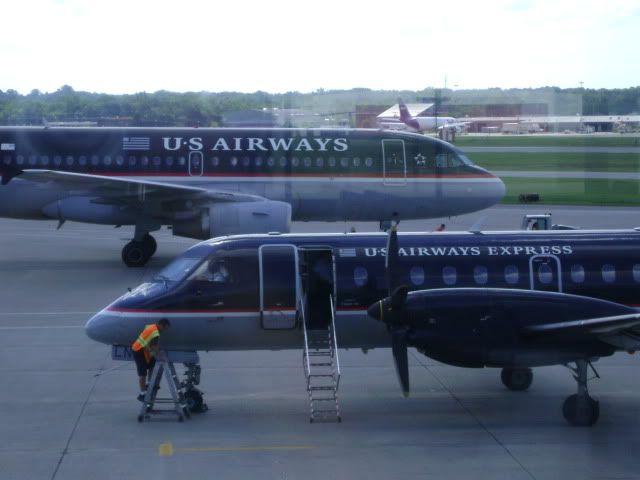 .
For the Saab 340 flight, my trips to Niagara Falls, Toronto and Coudersport and my journey back to PHF, please read the next two TRs!
Thank you for reading! Feel free to comment and ask any questions!