Short Report: US Airways Express Saab Hop ROC-BUF
I promise that this TR will be shorter than my 17min Saab 340 flight from ROC-BUF!
10 August 2010
US4751 – Saab 340
Op. by Colgan Air
ATD: 10:50am
ATA: 11:07am
N350CJ – Seat 4A
After our bird pulled up, it would be another twenty minutes before we started boarding.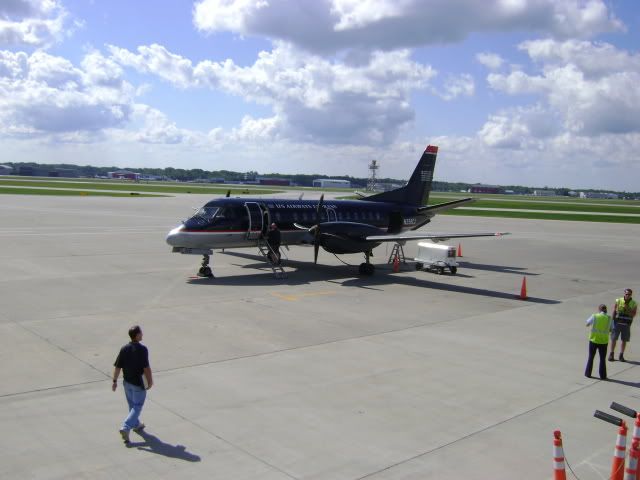 .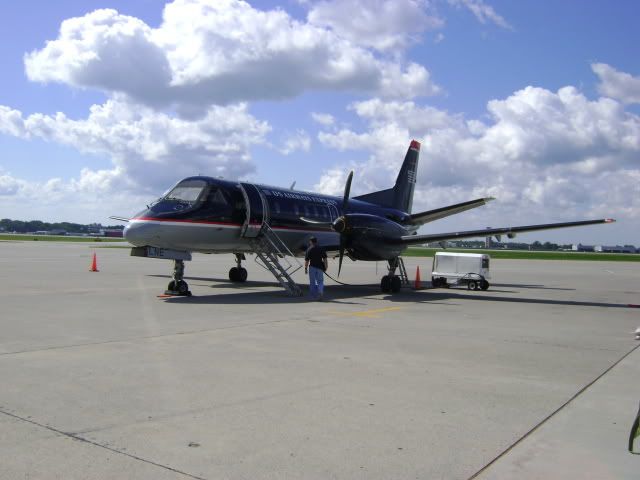 .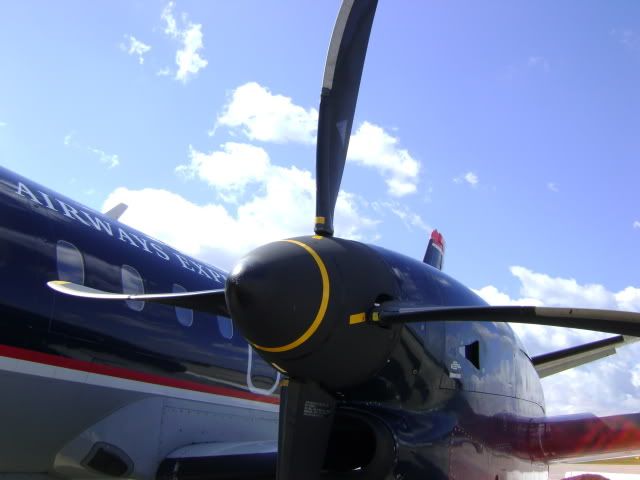 Open seating seemed to be the policy. I opted to sit in 4A, right by the wing.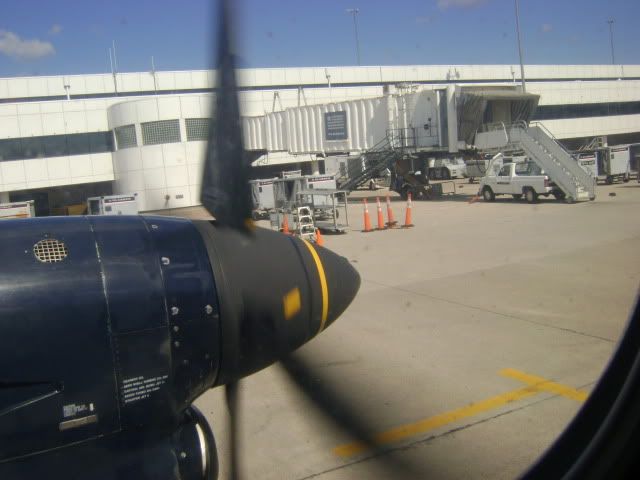 I was vying for a Saab 340 safety card, and after asking the F/A without avail, I was hesitant to grab one. In clear sight of the F/A's view, I decided not to get one.
Drowsy from the earlier flights, the mighty take-off roll definitely woke me up. The Saab was a refreshing change to the regular planes flown: wings positioned like a jet, but props fixed very close by.
Flying over the fields of Upstate NY, and so low at that, offered a different experience too. I glanced through the magazine and took pictures cautiously, knowing that the F/A was watching and technically, there wasn't any announcements saying we can use certain electronic devices.
.
Seventeen minutes since departure, we are on a banking approach into BUF. This was definitely one of the best approaches I've ever had, probably just because of the steep decent and a last-minute turn into BUF!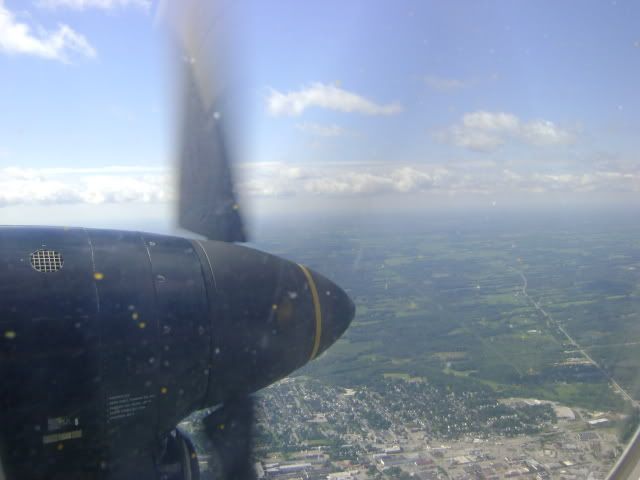 After de-boarding, my dad and I walked around the terminal searching for lunch. After deciding we will get to Niagara Falls first, we headed to the NFTA Bus Stop to catch the Niagara Express. First time using a bus to get out of the airport, and after thirty or so minutes, we were in Niagara!
.
.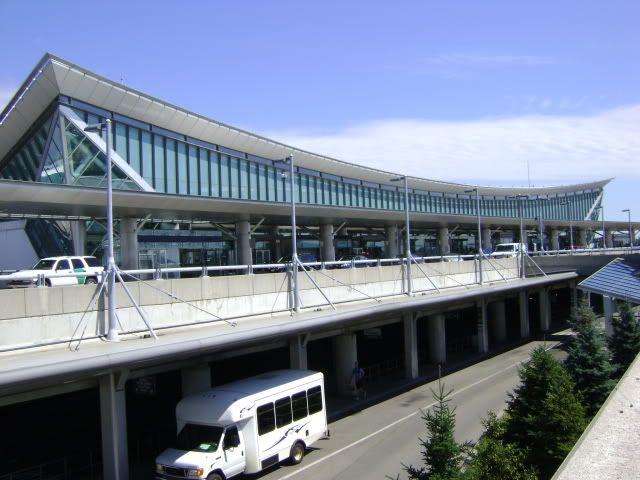 I'll post some pictures from my visit before I write the return!
Post comments and any questions please!
Thanks for reading!