O.k. guys, this is my first trip report ever...so bare with me!
-----------------------------------------------------------------------------------------------------------------------------------------------------------------------
My best friend finally decided to get married and she needed me to come and help with the wedding. Well she decided to get married in St. Augustine FL. I live about 10 hours from St. Auggie and could not get more than three days off. So I decided to fly. I live in Athens GA where I go to school. Athens Ben-Epps Airport (AHN) has one commuter airline called Georgia Skies (which is a subsidy of Pacific Wings out of Hawaii). Always book you Georgia Skies flight separate from any other flight you may have. Travel sights tend to jack the price up 200.00 more dollars than what it should be. There are not many pics for the first leg of my trip because my camera batteries were dead, but I was able to take some on the way home.
I woke up early because my flight out of Athens was at 6:30am. I have never flown with Georgia Skies and the website said to be there an hour early....well, I found out that was very unnecessary. There were 3 people on my flight including myself. TSA did not start screening us until 5 minutes before we took off. So I checked in at 5:30 and sat in a tiny waiting area for 45 mins.
AHN-ATL
Cessna Grand Caravan
Georgia Skies Flight 0100
The flight was only 20 minutes long and I enjoyed it very much. The landing in ATL was a lot smoother than I thought it was going to be. We parked by Concourse E and an airport bus came and picked us up and took us to the actual gate. ATL was very dead. I flew out of Gate A31. I went to find my gate and then grabbed a snack.
ATL-JAX
MD-88
Delta Flight 1181
I boarded my plane in Zone 2 to my seat of 14A. I am not a fan of the MD-88 like others on this site because I am bigger guy and it is more cramped then my true love...the 757. The flight was very short, only 48 minutes. My rowmates were not the friendliest people
. We landed in JAX at Gate A10, and my ride was there as soon as I walked out of the arrivals area.
I enjoyed a amazing yet crazy weekend in St. Augustine. The wedding did not go quite as planned, but everything turned out great.
I woke up early on the last day and headed to the airport with my roommate. We both had to catch flights out. He was heading to LAX and I was headed back to ATL. He had to board fairly quickly after our arrival to the airport, but I still had about an hour before I had to go to my gate. I had lunch at the food court then headed over to my gate. I love JAX because it has a great variety of aircraft that I don't get to see in Georgia. JetBlue and Southwest fly in and out of JAX regularly. The JAA recently completed two new concourses and tore down the ratty old ones. The new additions are gorgeous. There is a pic on the link above.
JAX-ATL
Boeing 757-200
Delta Flight 1507
I boarded in Zone 3 to my seat of 36A. I settled in and within 15 minutes we were pushing back. I always enjoy the cheesy DL safety video. Then I turned my PTV to The Soup on E! I can honestly say that I was very entertained on this flight. We rose to only 28000 feet since this flight was only an hour long. We got to ATL and had was put into a holding pattern. The captain announced we were 5th in line to land. We parked at Gate T7. It was my first time using a T gate. It was quite convenient.
My plane home - 757-200
Concourse A in JAX
Once we landed, I made my way to the North Terminal to get my boarding pass (for my separately booked Georgia Skies flight). I could not find the ticket counter at first and then realized it was on the very end and did not have a large banner sign like the other airlines. I had a 3 hour layover in ATL, but found out due to plane availability it was now a 4.5 hour layover. No worries...I love airports. I could have drove the two hours to and from Atlanta instead of flying, but in the long run, Flying was cheaper. I explored the C concourse because I have never been to what I call, "Aritran land". I was not very impressed. I think DL does a lot better job of branding their airline than most. After some plane watching and some roaming, it was time to head to my gate, E37. I then walked around and got some spotting in while I waited some more.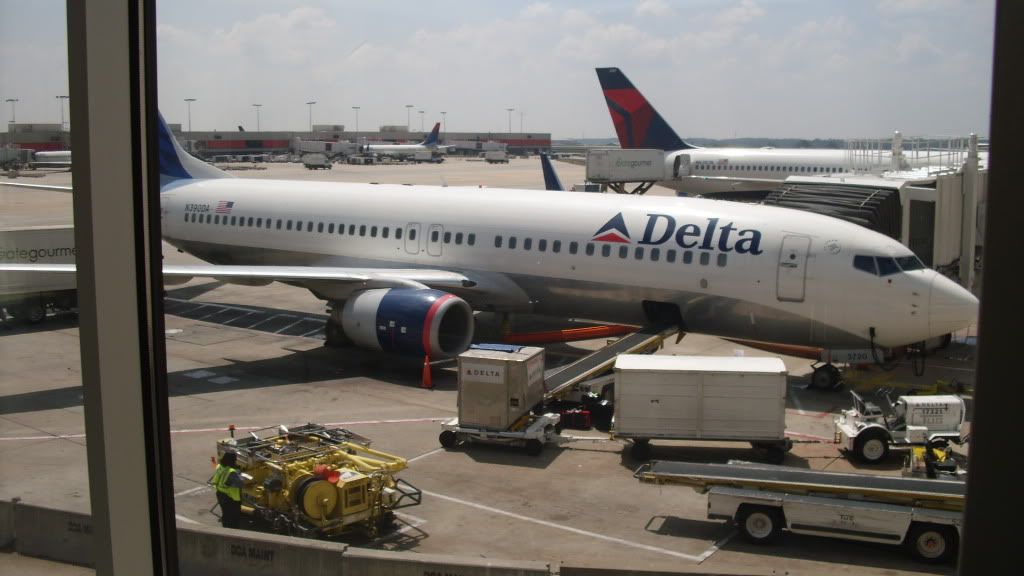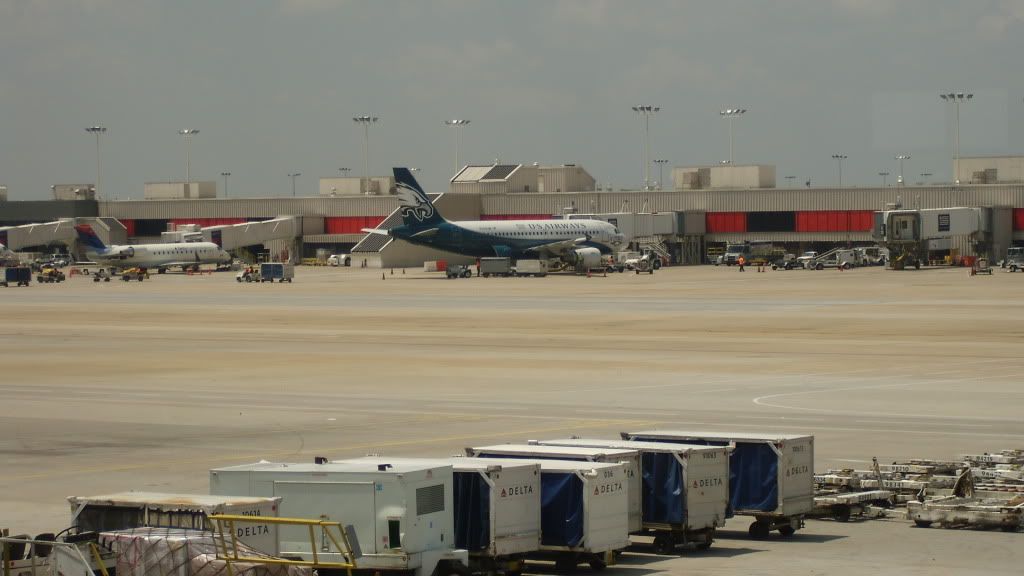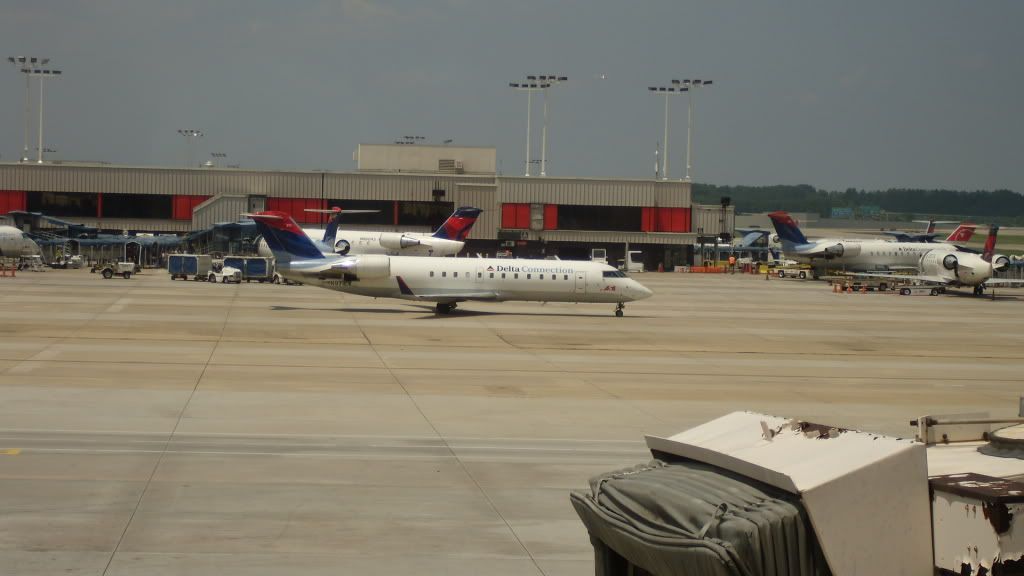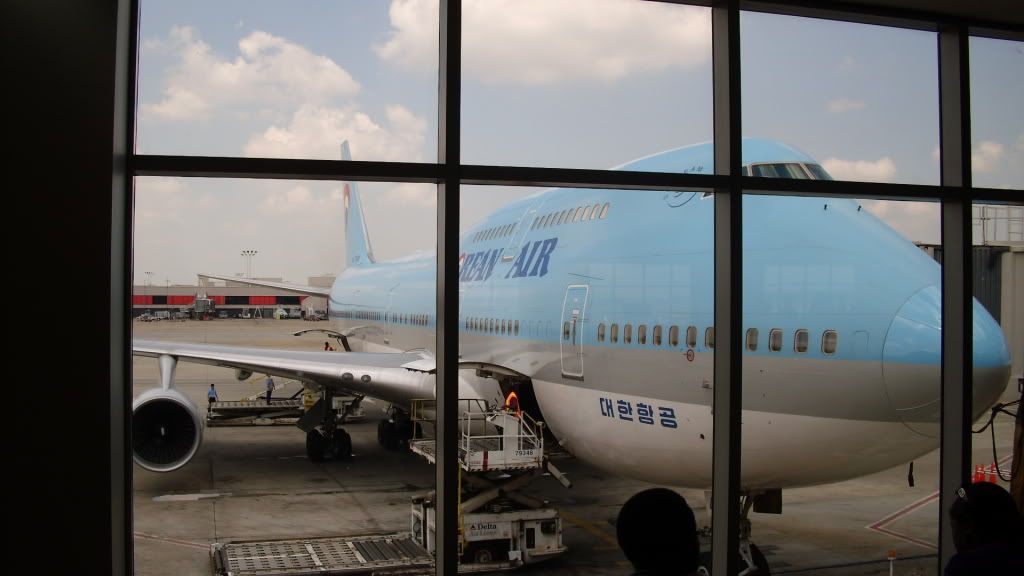 ATL- AHN
Cessna Grand Caravan
Georgia Skies Flight 0199
This was a full flight. The girl next to me had never been on a small prop plane and she was very nervous. We had a long wait for take off, so I calmed her down by talking about how simple my very first in bound flight was. Once we took off and got in the air, she was fine. I think being able to see all the Atlanta landmarks made her fall in love. I had a nice conversation with everyone on the plane and then before we knew it, we were landing at AHN.
The Same plane that took me too ATL on the first leg of my trip! It was waiting to fly to Macon GA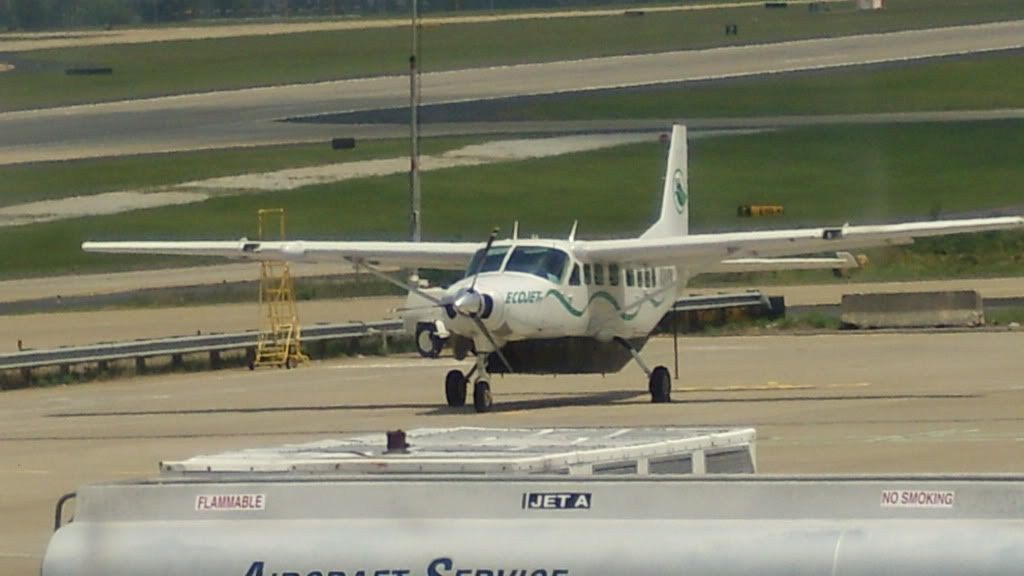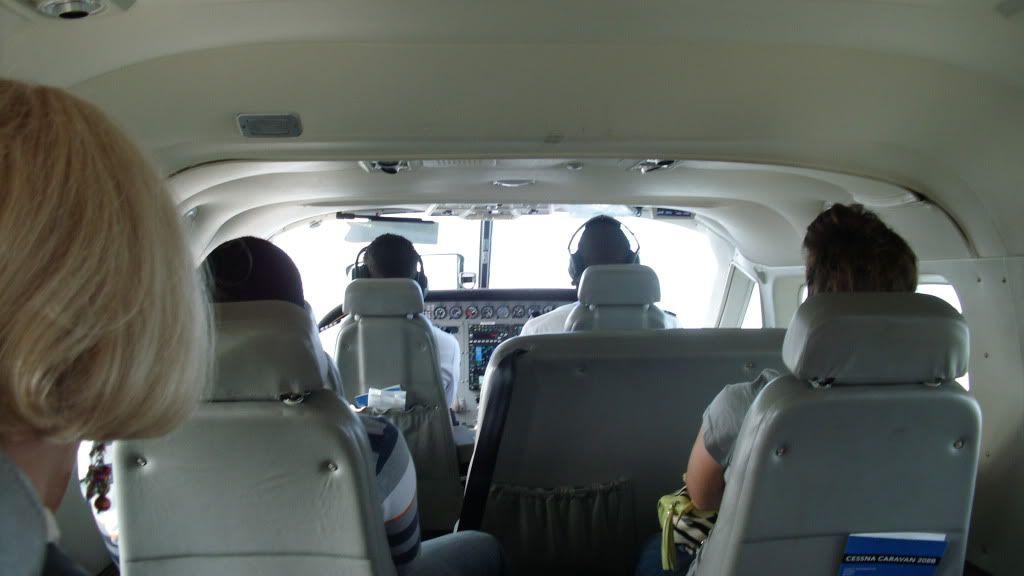 My plane back to AHN!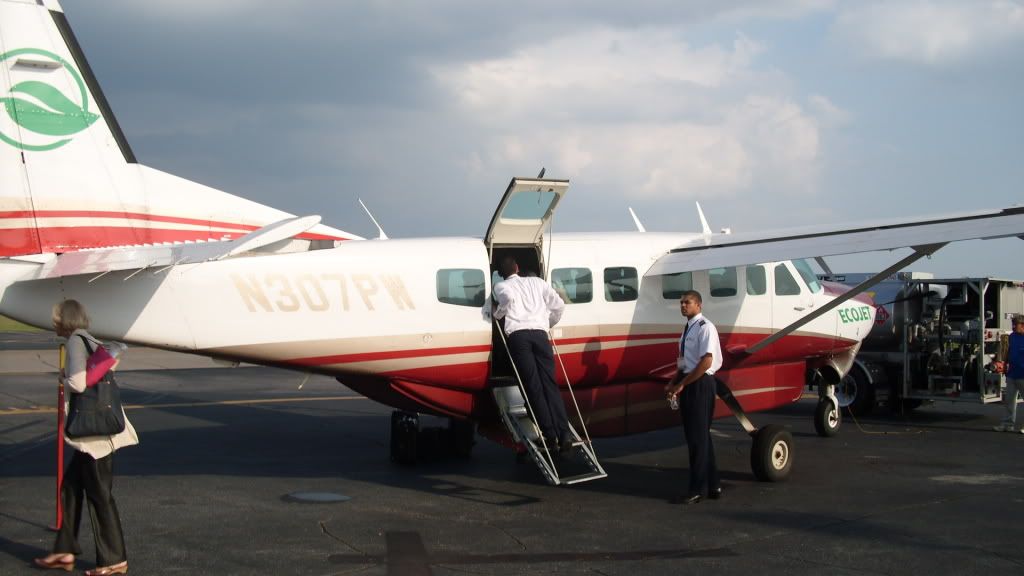 Sanford Stadium...GO DAWGS!
DT Athens and North Campus of UGA!
It was a great trip and I hope my next trip report will be better!
[Edited 2010-08-14 12:13:56]
[Edited 2010-08-14 12:15:18]
[Edited 2010-08-14 12:19:24]