Feedback always appreciated.
I > Background:
As some of you are aware, I have been visiting Nepal a lot on a client engagement that has been more "on-site" than I would like. Anyways, I have been intrigued by Delhi's new Terminal 3 and thought I would give it a try on the third day of full operation. I looked for several international tickets, and found UL's DEL-CMB available for cheap. Additionally, I could spend the weekend at a beach.
So here you have it: the first trip report departing from Delhi's T3, and the first report on UL's short/medium haul JCL product on a new route (DELCMB).
II > Pre-Flight:
a) Before Airport:
Sri Lankan Airlines is the national airline of Sri Lanka and operates 320/330/340 to destinations in Asia, Europe, and Mid East from their CMB hub. It had a partnership with EK that expired on April 2008 and many have wondered if the airline would go back to being a mediocre airline … a reputation that it had during its Air Lanka days.
Ticketing for the flight was done through Sri Lankan's super enhanced website at
www.srilankan.aero.
I was amazed at the level of functionality that included buying tickets, choosing seats, modifying requests can be done there. One could go and view their booking later, and I was impressed that online check-in worked without a glitch. Very impressive, and probably the benchmark for South Asian government run airlines.
b) At Airport:
Since Delhi's T3 is the focus of this report, I will spend more words than is customary.
Having been to Delhi several times, I continue to be amazed at the continued transformation of the city. It is undoubtedly one of my favorite places in the world and I must give credit to the strong woman who has been running the city for the past few years. Infrastructure has improved by leaps and bounds, and it is evident in the 8/10 lane approach road to the airport's "swanky" new terminal. Seriously, Indians would need to tell me what's up with the overuse of this word!
Sri Lankan Airlines uses gate 6 at terminal 3 at IGIA – and, the first impression you get is nostalgic missing the chaos of terminals 2A and 2B. You also wonder how the airport could be so massive … as the main entry building appears rather small. However, looks are deceiving as I soon found out. The check-in area is huge and befitting Delhi's new position as one of the world's major airports. Call me a tad nostalgic – but I found it a tad sterile (yes, in India!). I did like the traditional Indian motifs at each of the check-in counters though. Very cool!
A sweet agent asked me if I was flying JCL and welcomed me to the carpeted counter. As with all giggling Indians, she asked me "where I was from?" Aaw. Anyways, check-in was smooth and the agent was pleasant and nice, and asked me how I like the new terminal. She was efficient as well, and I soon had my boarding pass. It was HILARIOUS to see a young Spanish couple try to upgrade their flight by saying such nonsense as how their "travel agent had told them that the booking letter indicated Business Class" and all that. The woman would then tell the husband, "*oder, grow some **lls". It is great to speak several languages . I wonder how this marriage would shape up … all I know is that the smarter Indians did not fall for it.
As I was walking away, the UL manager came and asked me if I was satisfied with the check-in process. Now, in all my travels, this has never happened before! He then called to one of his ground staffers to escort me past immigration and security to the lounge. Not bad! Anyways, she escorted me through a very smooth immigration process (special queues for premium passengers) and then a fast security. Again, old-timers would miss the absolute chaos of T2A/T2B. Both the processes took less than 5 minutes combined.
Anyways, adopting the BAA approach (oh, how I hate BAA for this), the concept at T3 is to have passengers spend time at the entire gamut of F&B and shopping options before heading to the gate area. Apparently, it increases consumer spend (is my consulting side showing?), and has worked around the world. Retailers like it as well because EVERY passenger MUST go through this before walking to their respective gates.
Now, here is my first observation … while there are tremendous shopping options, compared to the rest of the airport, I actually found it to be on the smaller side. Ok, small is relative here of course … it is bigger than most airports … but the offerings lacked the depth that I enjoy at Changi or BKK. However, better than most airports in the world. Ground floor is full of retail and bars; the first level has the lounges and the eating options; and there is a supposed hotel in the second floor.
Another observation is with the lounge facility … the Plaza Premium Lounge used by UL is nice, and has an amazing buffet spread, computer terminals, WiFi, newspapers, etc. … but it is small. Also, lounges are meant to be intimate. However, the open seating was a little too open for my taste. The ITC Green lounge was also guilty of the same. Also, the lack of showers at either of the lounge facility was a big "boo boo". Apparently, there are "shower and go" facilities at arrivals, and at the airport hotel, but none at the lounges thus far. WHY? There is an additional "One World" lounge opening soon, and a flagship Air India lounge … hope, either of them would have the vision to have shower facilities!
Ok, so after checking out the extensive array of extremely over priced items, I made it to the departure area. Now, this is where the sheer size of terminal 3 overwhelms. The thing really is M-A-S-S-I-V-E. While it may be "only" the world's 5th largest terminal, the sleek design makes it feel like the largest. As soon as you enter the departure area, you are greeted by long moving walkways which truly leaves you in awe of what GMR accomplished in building the airport in record time. As you walk from one side to the other, it suddenly hits you that you have only been able to one half of the terminal! The other domestic half is somewhere completely separate. Couple of words of advice – do stay at the F&B/Retail area. While I might not like this BAA inspired philosophy, Delhi airport management is smart … once you leave this area, there are only a handful of shops and cafés … and the one way moving walkways mean that going back is an EXTREMELY long walk. Instead of rambling any further, I will let the pictures tell the story.
Boarding was called 30 minutes prior to departure, and I was greeted by friendly cabin crew who directed me to my seat and offered help with the bags. J load was 85%, and Y load was 100%.
>Airport - External:
(Delhi's new Terminal 3)
(Approach Road)
(Terminal)
*
Check-in:
(Note Spanish woman)
*
(Love the Indian motifs)
Airport - Internal:
*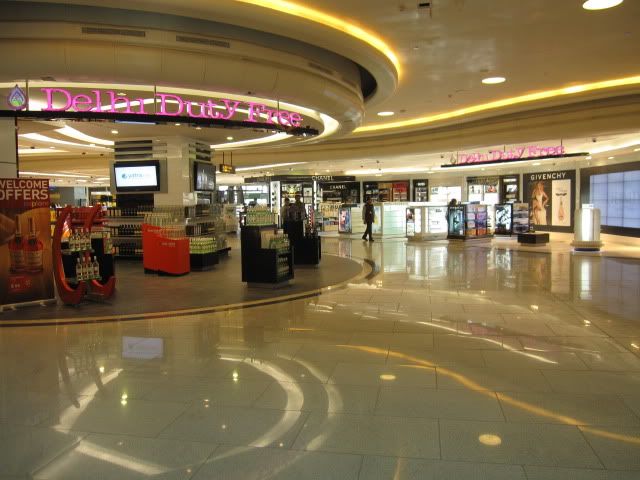 *
*
(Eating options at the fast food court; note the Indian motif lights)
*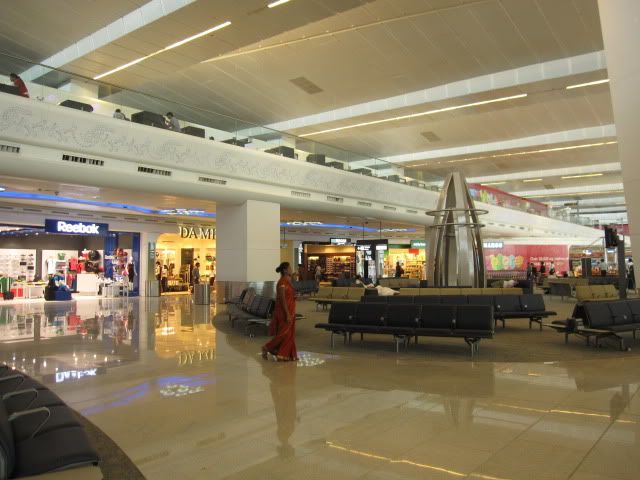 *
(FIDS)
(Post Security @ DEL – con'td)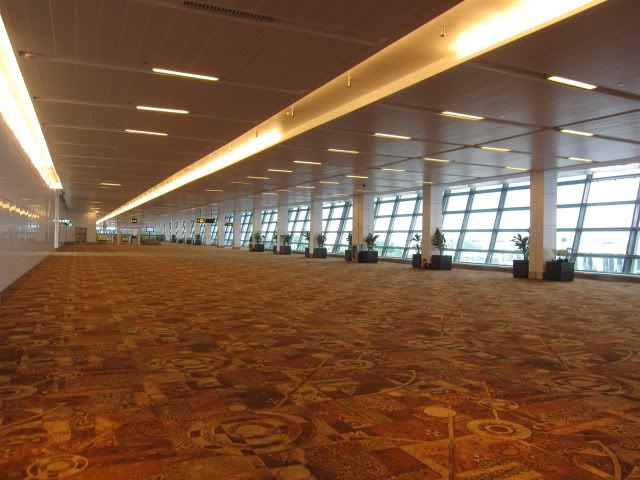 *
(Overwhelming walk)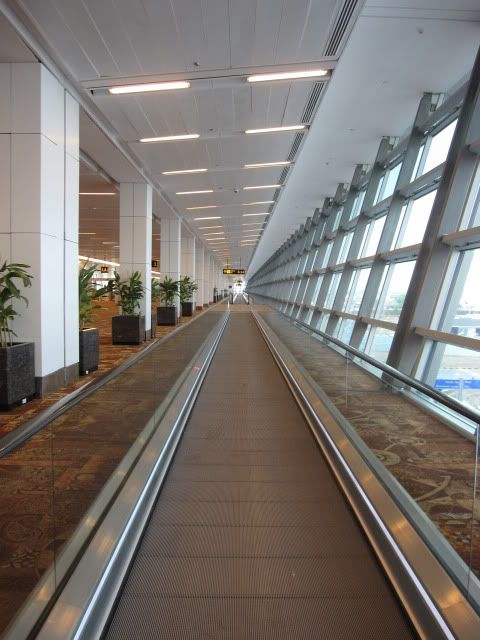 *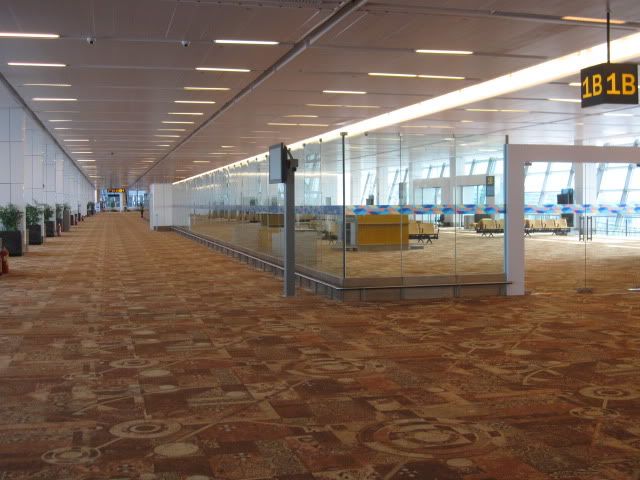 *
(Overwhelming walk – 2)
*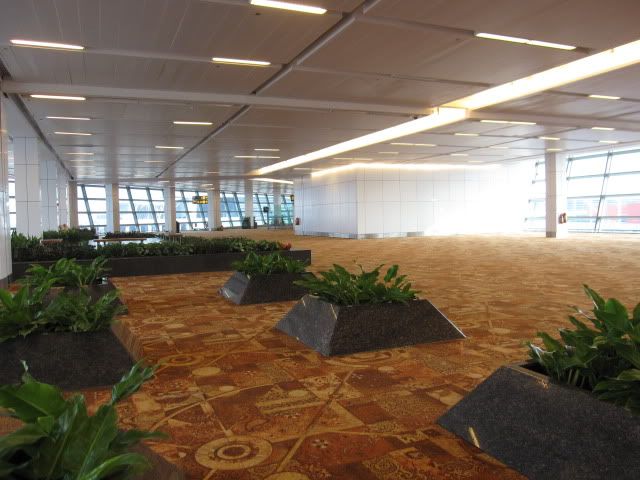 *
*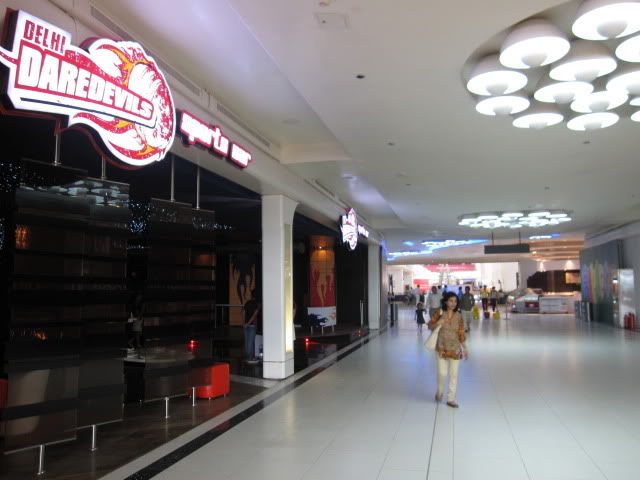 *
*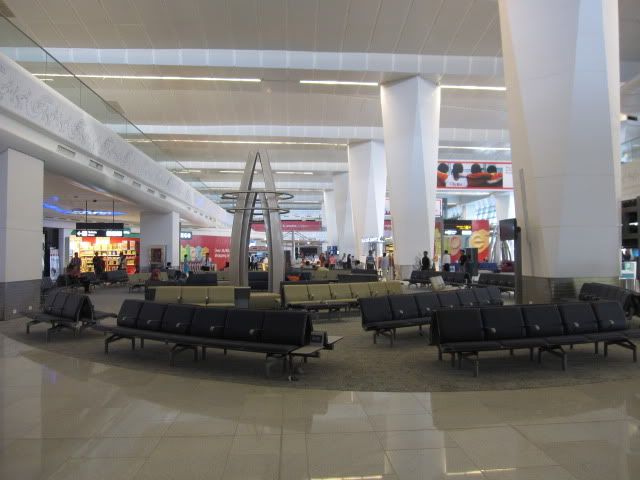 *
(Love the lights)
*
*
*
*
(These 2 are going to be the "icons" of Delhi airport)
*
*
(And, my favorite – the Indian bathrooms)
*
*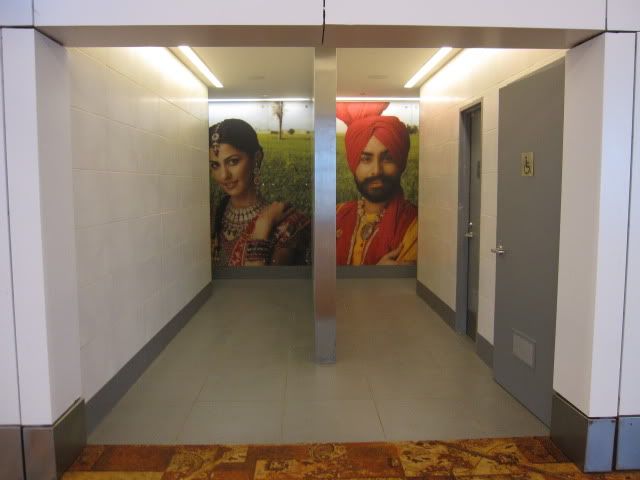 *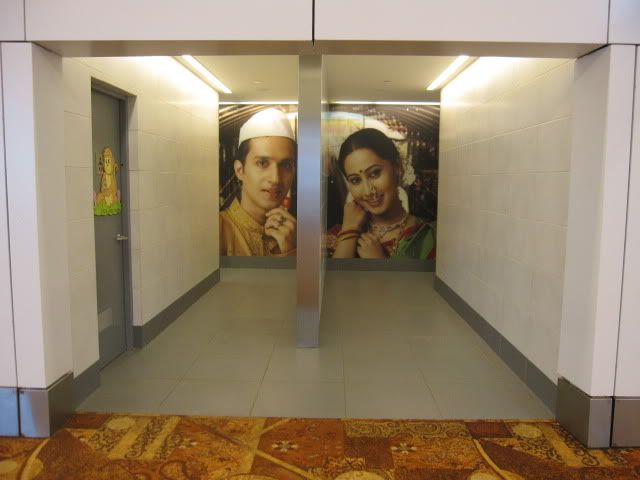 *
(Each of them inside have some scenes of corresponding India)
Scenes of the tarmac: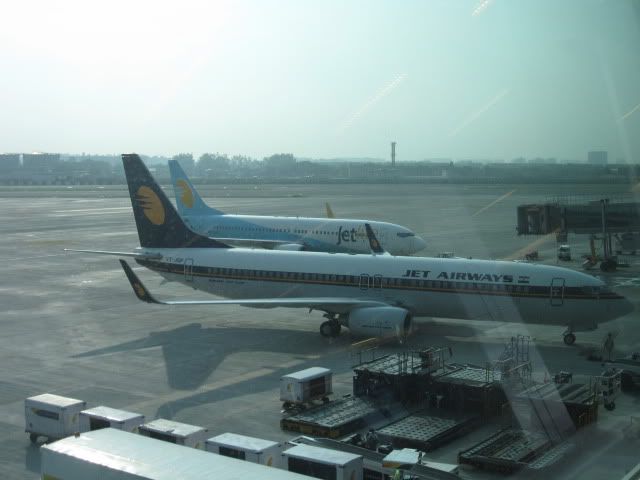 (I am gonna miss you Terminal 2A/2B)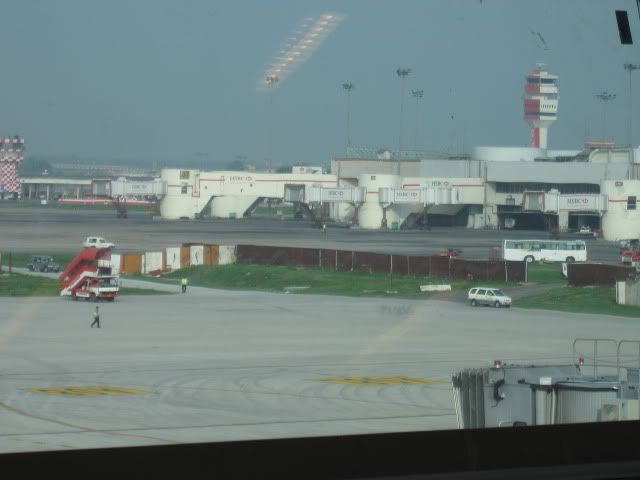 Lounge
(Plaza Lounge)
*
*
*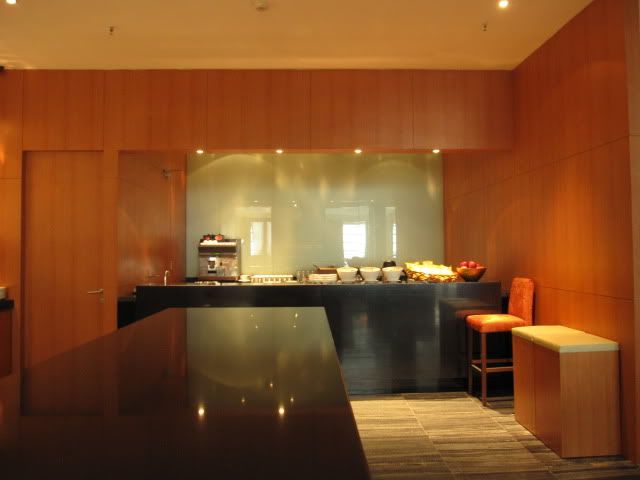 *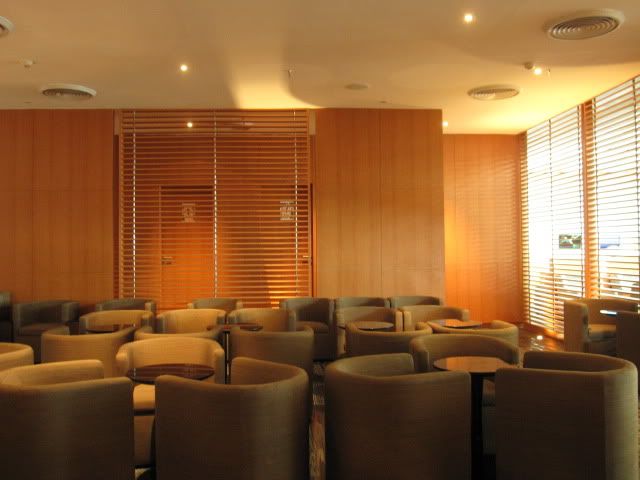 *
*
*
(Again, cool Indian lights in the lounge)
Boarding:
(Gate area – I miss old India!)
III> In-Flight:
a) Service Schedule + Impressions:
While on the ground, a beverage service (water, juices) was offered along with nice thick cold or hot towels. Unlike other airlines, UL's towels are thick and nice … very refreshing. While on the ground, menus were distributed. Orders taken soon upon reaching cruising altitude, and meal service thereafter.
b) Aircraft + Seats:
UL's 320 looked a bit drab in the colors. However, the large cloth seats were extremely comfortable and perfect for the trip length. Recline was definitely average … though, seat legroom was rather modest. Bathroom amenities were adequate in JCL for a flight with this stage lenght.
Aircraft:
(320 @ DEL)
Views from Aircraft:
(Sheer size of T3 – and this is just the international pier – note the various colors of the Indian gates, and the cool motifs again – people will also remember these)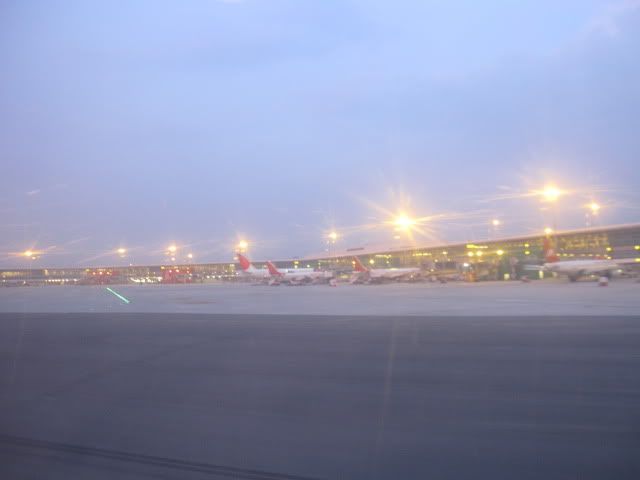 *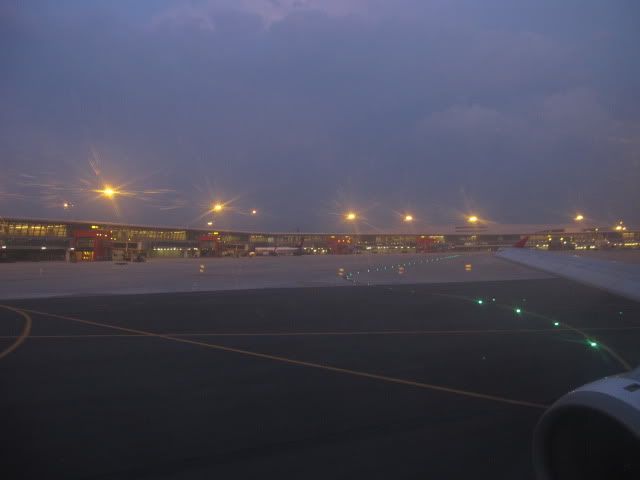 *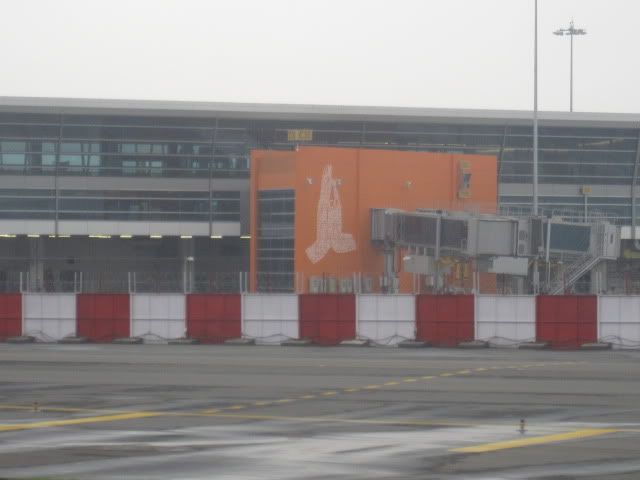 *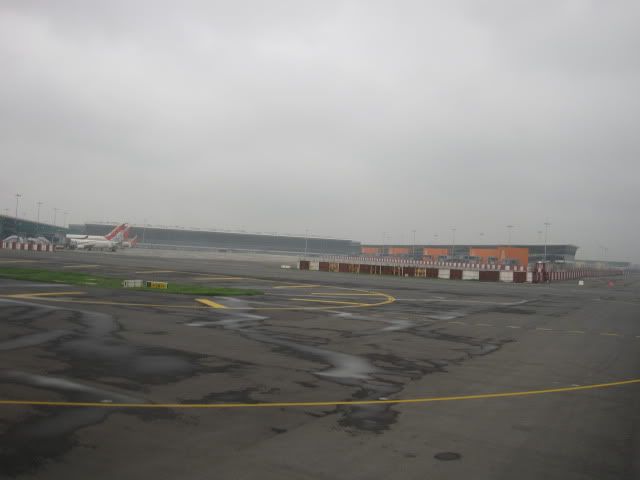 *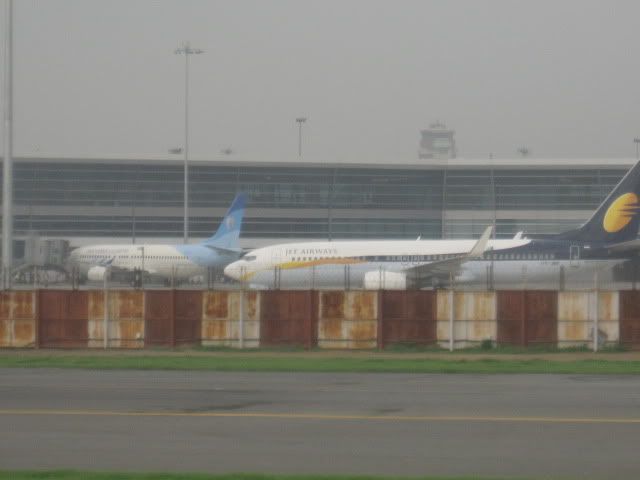 General Seat Views + Seat Legroom
(Seat)
NONE
(Seat controls)
NONE
(Legroom: kinda tight)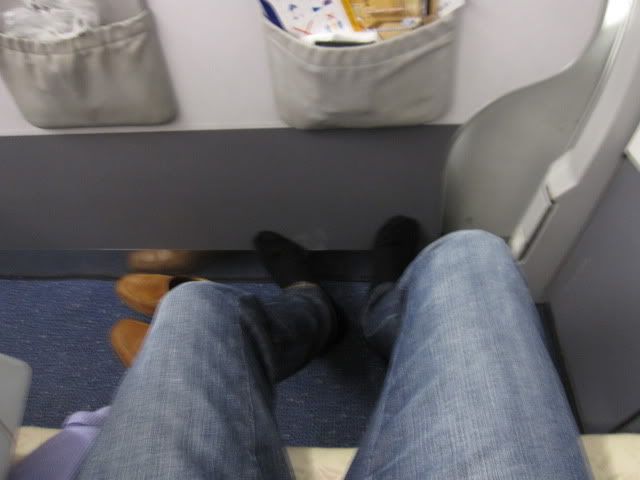 (Blanket)
Seat Recline + Angle View: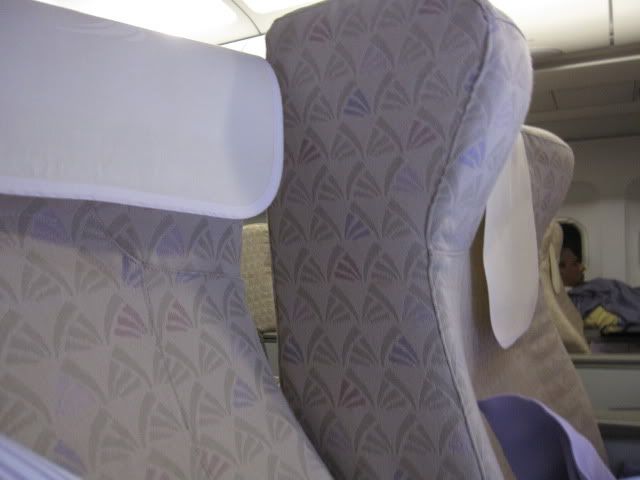 *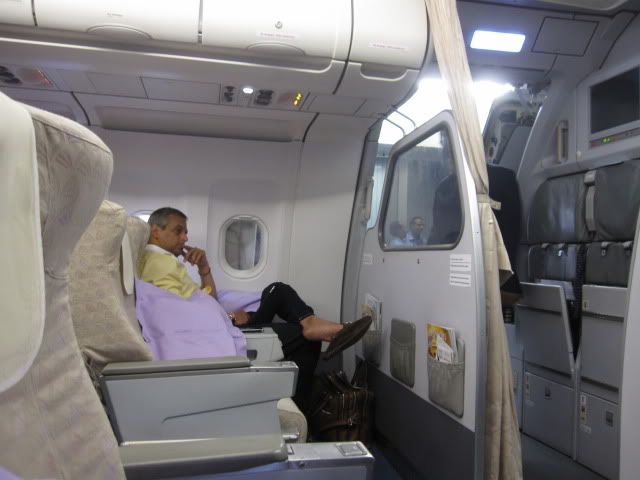 Cabin: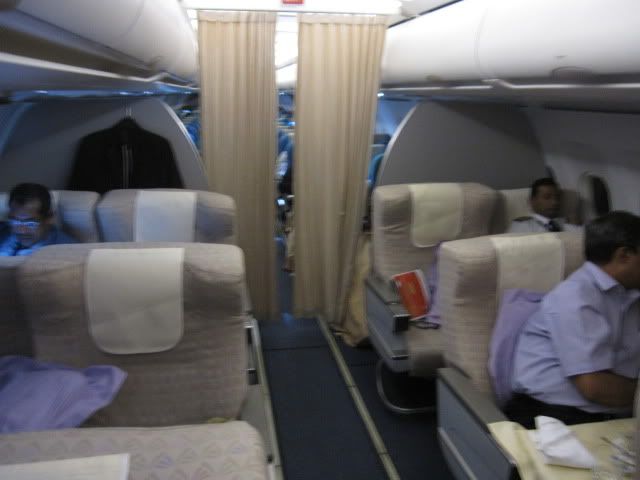 *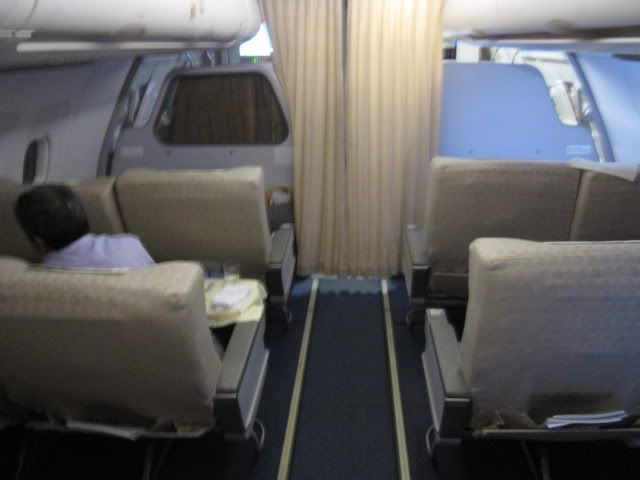 (Bathroom Amenities)
c) Meal + Beverage:
For this flight, dinner was served after a quick drink and nuts service. Now, there are very few areas where U.S. carriers have remained benchmarks for service delivery … one of these few areas is the "warm nuts" which I truly hope that carriers in other parts of the world would adopt. Cold nuts from the package are just so not cool. Anyways, dinner service consisted of 4 choices – pretty impressive for a flight of this duration – absolutely amazing given how much (say) Lufthansa feeds you in Business Class on a trans-Continental flug. I chose the Indian styled chicken curry and was pleasantly surprised. First, I was served one of the most generous and filling salads I have had on a medium haul JCL flight – very nice. Then, the Chicken curry was absolutely delicious – hot, succulent, and coming with the appropriate quantity of side rice and peas. The Indian bread offered in tin foil to keep it warm was nice as well. However, the dessert (no choices) was a tremendous disappointment, and the lack of Port wine was also poor. Good Sri Lankan tea and café made it up though. Overall, high standards … with room for improvement.
By the way, beverage options of alcohol and non-alcoholic drinks were adequate for a flight of this stage length.
(Menu)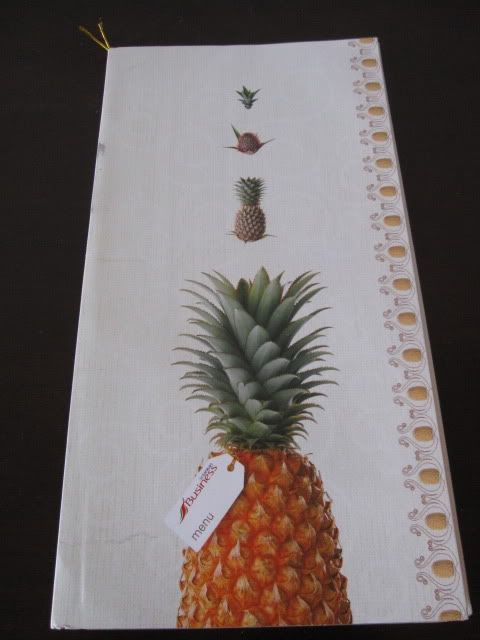 *
*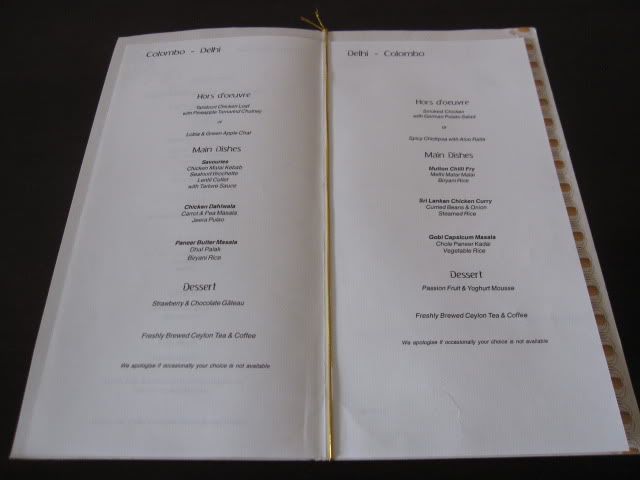 (Cold nuts + G/T)
(Dinner)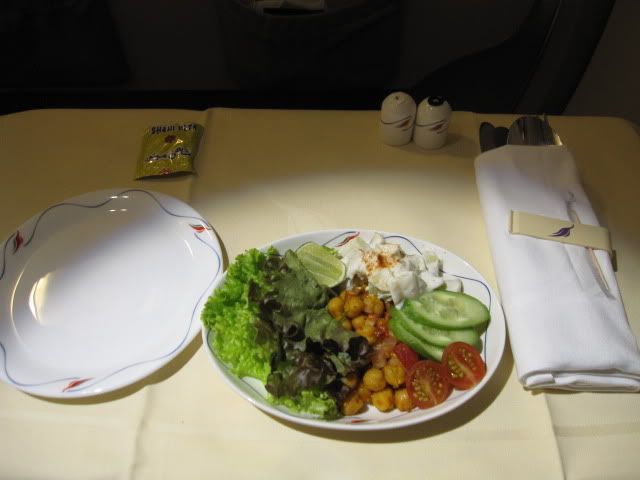 *
*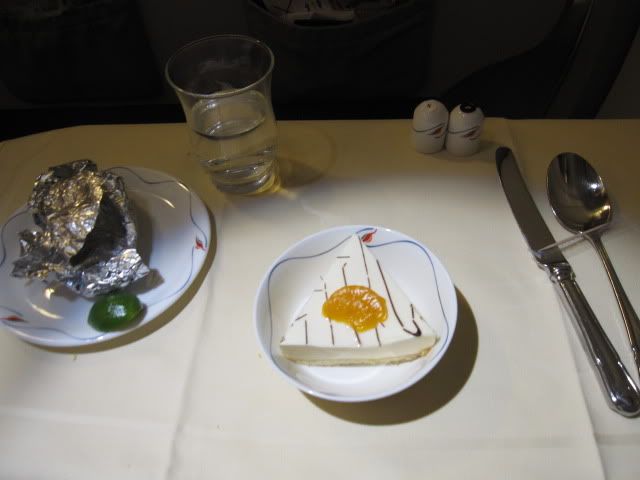 *
d) Inflight Entertainment:
Shockingly, there was no IFE whatsoever on this flight of 3,35 hours. Not good. Thankfully, the Serendib in-flight magazine is always a good read.
(IFE Screen)
NONE
("In-flight magazines", Boarding Passes, etc.)
(Note the amazing number of things they give you!)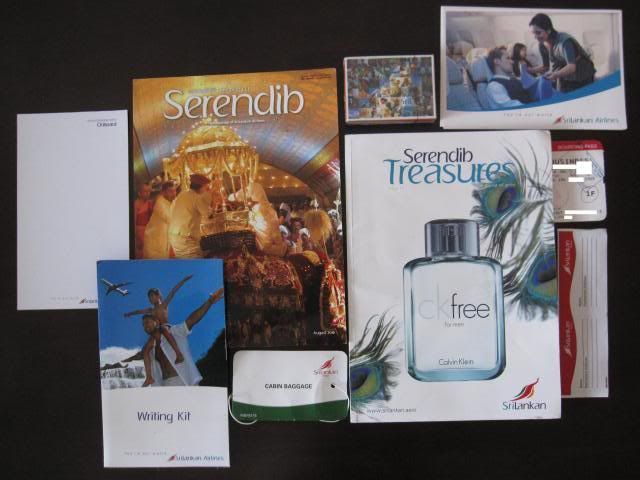 e) Crew:
As many of you are aware, I consider South Asian crew to be amongst the best in the world. Moreover, I have always maintained that Sri Lankan crew have consistently been some of the most graceful, hard working, and hospitable anywhere in the world. In my only other UL report (http://www.airliners.net/aviation-forums/trip_reports/read.main/140652/), I had raved at how amazing they were. Subsequent experiences on UL have only reinforced my positive impression of them.
I guess this is why the behavior of my DEL-CMB crew is so mysterious. While they were pleasant enough, and quick with meal service and call button requests, they seemed a little "off". Perhaps, it was because they had worked the CMB-DEL flight and was tired, but I found the traditional warmth to be missing. They were happy to greet you, direct you to your seat, etc., but failed in simple tasks. Allow me to explain. Upon boarding, I asked the woman FA to hang my jacket. She apologized because UL's 320 apparently does not come with hangars (never had this in all my travels). However, she promised to get back to me. Moments later, a Sri Lankan gentleman saw the hangars which the crew had used for their jackets on the galley divider (you know that plastic divide between the JCL seats and galley), went up and helped himself. He told the crew to hang it – and the purser did so as the FA looked on the aircraft door (!). Ok, fine. After take-off, I called her again for the jacket to be hanged ... sometimes crew forget ... we are all humans ... and now, there was clearly another hanger ... she could have used that one. Again, she said, she would get back to me, and never did. After the meal service, just to test her, I asked her again ... "Yes sir. Yes sir". Again, no response . It was comical, and completely unacceptable from an airline whose crew are generally amongst the best in the industry.
The issue wasn't the hangar itself – it is kind of a small thing. The issue is the lack of follow-up, and this rush to get service done. It was all very odd, and very unlike anything I have experienced on UL.
IV> Post-Flight:
Arrival into Colombo was smooth and I was soon off to enjoy the beaches at Betentota after quick immigration and customs.
(CMB Bandarainake Airport)
V> Impressions + Scores:
I will first talk about Sri Lankan, and then on Delhi's "swanky" T3.
Truly great airlines are made by the people that work for them. I have always said that poor hardware could easily be compensated by excellent software. Sri Lankan made the right start with excellent ground handling at DEL, and a nice touch by their airport officer. On board, the meal service was excellent (albeit the weird dessert), and I have always enjoyed the various complimentary amenities UL gives you – writing pads, postcards, and the deck of cards. All very nice. UL needs to urgently revamp her IFE offerings – especially on routes to India where it has been able to take advantage of weak competition – without a significant strategic overhaul, it might soon find that India has moved on ... just ask BA or Gulf Air. Probably, the single biggest complaint was the UL crew who just did not live up to the usual high standards. I would still fly UL in a heartbeat and generall recommend them with two over enthusiastic thumbs up ... however, this route gave me a little time to pause. Having said that, one time off-crew (not bad, by any definition) should not be held against an airline that has consistently delivered for me.
Now, to Delhi's "swanky" Terminal 3 ...
First, hats off to the GMR group for successfully completing one of the biggest passenger air terminals in the world in the fastest time phase. Watch out for this group as I'm sure we will be hearing from them in the future. Moreover, I think the GMR group will be able to build more successful airports in emerging countries given their unique cost structure, and ability to deliver in environments more similar to India. Let me highlight what I liked/disliked about the terminal:
+ I loved the small Indian touches throughout the terminal. Those hand things at immigration and the statue of Buddha are of course much discussed. But, I also liked the innovative bathrooms, the motifs at check-in, the lights around the airport, the external gate facade with colors and designs of the country. All very impressive, and unique. When the Delhi Bazaar (or whatever it is called) opens, it will offer excellent shopping options as well.
+ I love the lighting – see the pictures, and the amount of natural light.
+ I love how well signed the airport is – unlike say BKK where I am always confused to where I am.
+ I love the staff. Perhaps, they can send the agents at places like DXB, AUH, and CDG for some training here.
+ I love how sleek the external facade looks – and, the sheer size of the external facade. I recognize its 5th largest by floor space ... but from the outside, I remain convinced, it is the single longest airport terminal. God bless anyone who has to transfer international to domestic from one end to another.
-/ The lack of a premium experience is bewildering to me. I don't know if things will change with Air India makes it their hub, but besides the premium fast-track lines, there is nothing premium about the airport. Wouldn't this have been the perfect opportunity to do what BKK, FRA, or DOH have?
-/ The single biggest disappointment are the lounges – of course, the F&B options are good within it, but they lack intimacy and during the evening banks will get very crowded very soon. What's up with no showers?
-/ I recognize the BAA inspired consumer-spend design ... but as a passenger, I am not a fan of the one-area retail design. Moreover, I don't find it big enough.
-/ Some small work has been rushed in order to meet the various deadlines. Check out the installation of the plug points around the airport – or the air freshner dispensers in the bathroom. I know, minute things ... but hey, this is supposed to be a global benchmark.
-/ GMR – if you are reading this, can we please have a post office?
Anyways, the bottom line is that Delhi has an airport that can make India proud, and fundamentally can act as a "game-changer". Sadly, the airline best positioned to benefit from this "hub" facility is one which is least prepared for it – Air India. While their schedules finally are beginning to line up, without operational improvements, I just do not see how AI can manage to pull together a hub service.
The airport itself is a true joy. It is huge, modern, massive, with enough touches of India. As a consumer, I still prefer ICN (convenience), SIN (shopping and sheer amount of things to do), and BKK (premium experience), DEL has come a long way. This is no T2 (though, I will miss it), and definitely an airport that will transform aviation and airline strategy in India ... with repercussions for quite a few airlines outside India.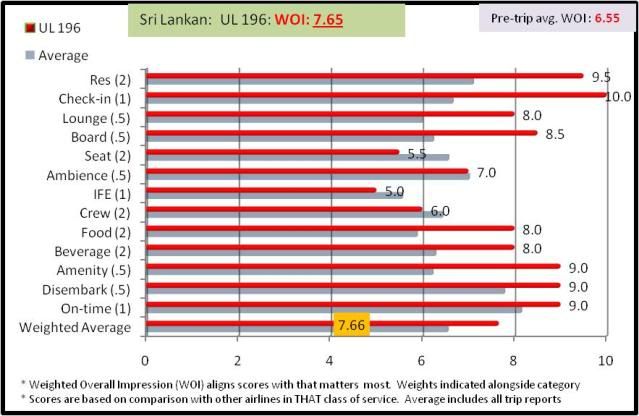 VI> Other Trip Reports:
PREMIUM:
8.66:
Brussels Airlines (93): FIH-BRU: 01/2010
8.64:
Turkish Airlines (59): JFK-IST: 11/2008
8.63:
Jet Airways (88): JFK-BRU: 10/2009
8.61:
Air Canada (49): YYZ-SCL: 06/2008
8.54:
Turkish Airlines (77): GRU-DKR-IST: 04/2009
8.36:
Kingfisher (98): BOM-HKG: 01/2010
8.30:
Jet Airways (74): KWI-BOM: 04/2009
8.23:
United Airlines (72): SFO-SYD: 03/2009
8.11:
Aeroflot (33): MOW-DEL: 09/2007
8.05:
Air India (80): CCU-JFK: 06/2009
8.04:
Korean Air (40): NRT-ICN: 10/2007
8.02:
Delta Airlines (24): JFK-CDG: 08/2007
7.66: Sri Lankan (104): DEL-CMB: 07/2010
7.64:
Royal Jordanian (91): AMM-YUL: 12/2009
7.61:
China Southern (103): LOS-DXB: 04/2010
7.57:
Pakistan Airlines (102): ORD-BCN: 06/2010
7.46:
LAN (55): YYZ-JFK: 09/2008
7.82:
Singapore Airlines (06): EWR-SIN: 09/2006
7.25:
Iran Air (88): BOM-IKA: 12/2009
7.23:
Virgin Atlantic (81): BOS-LHR: 07/2009
7.14:
Swiss (52): SCL-GRU: 06/2008
7.11:
Austrian (79): VIE-JFK: 06/2009
7.07:
Privatair (84): BOM-FRA: 08/2009
7.02:
Qatar (68): DOH-JFK: 01/2009
6.96:
Etihad (61): JFK-AUH: 12/2008
6.93:
Delta Airlines (18): SEA-JFK: 11/2006
6.84:
ConViasa (65): CCS-DAM: 01/2009
6.81:
Air Canada (17): ICN-YYZ: 10/2006
6.70:
KLM (32): EBB-AMS: 08/2007
6.52:
Emirates (99): LHR-DXB: 02/2010
6.39:
South African (97): EZE-JNB: 01/2010
6.36:
Privatair (60): MUC-BOS: 12/2008
6.29:
TAM Brasil (96): POA-EZE: 02/2010
6.25:
Korean Air (45): NAN-ICN: 10/2007
6.21:
Iberia (87): BOS-MAD: 10/2009
6.11:
TAP Portugal (53): GRU-OPO: 06/2008
6.00:
Gulf Air (75): BOM-BAH: 04/2009
5.88:
African Express (89): DXB-NBO: 11/2009
5.75:
Singapore Airlines (16): CCU-SIN: 10/2006
5.64:
SATA Azores (101): BOS-PDL: 04/2010
5.64:
NorthWest (46): ICN-NRT-SEA: 10/2007
5.54:
Ethiopian Airlines (95): ADD-BOM: 01/2010
5.46:
Icelandair (83): KEF-BOS: 08/2009
5.39:
LOT (54): WAW-JFK: 06/2008
5.21:
Egypt Air (73): CAI-IST: 02/2009
5.07:
TACA (66): JFK-SAP: 01/2009
4.42:
Air France: CDG-JNB (25): 08/2007
ECONOMY: Long + Medium:
9.26:
Air India (48): JFK-DEL: 02/2008
7.38:
Avianca (01): BOG-LIM: 07/2006
7.07:
Sri Lankan (62): KWI-CMB: 12/2008
7.00:
LAN (94): IPC-SCL: 01/2010
6.41:
Avianca (78): JFK-BOG: 05/2009
6.41:
American Airlines (58): LHR-BOS: 11/2008
6.39:
Condor (85): SEZ-FRA: 09/2009
6.26:
Jet Blue (21): CUN-JFK: 02/2007
6.06:
Air Canada (04): YYZ-YVR: 09/2006
5.89:
USA 3000 (19): PUJ-BDL: 01/2007
5.85:
Spanair (69): MAD-LPA: 02/2009
5.79:
Air New Zealand (42): RAR-NAN: 10/2007
5.52:
Aerolineas (86): USH-AEP: 10/2009
5.46:
TAP Air Portugal (23): OSL-LIS: 05/2007
5.19:
Air Europa (70): LPA-MAD: 02/2009
5.16:
Iberia (71): MAD-BOS: 02/2009
5.11:
Air China (82): FRA-PEK: 08/2009
ECONOMY: Short
8.56:
Paramount Airways (38): BLR-MAA: 09/2007
8.56:
Kingfisher (64): HYD-CCU: 12/2008
8.24:
Kingfisher (14): IXA-GAU: 10/2006
7.87:
Indian (34): BOM-MAA: 09/2007
7.72:
Alliance Air (13): CCU-IXA: 10/2006
7.57:
Indian Airlines (10): DEL-CCU: 09/2006
7.23:
West Jet (03): YYC-YVR: 09/2006
7.15:
JetLite (37): BOM-GOI: 09/2007
6.98:
Air Koryo (100): PEK-FNJ: 04/2010
6.70:
Spice Jet (09): CCU-DEL: 09/2006
6.63:
Air Fiji (44): NAN-SUV: 10/2007
6.63:
Jazeera (67): DAM-KWI: 01/2009
6.58:
Air Tran (02): EWR-MDW: 08/2006
6.48:
Air India Express (63): CMB-MAA: 12/2008
6.44:
CO Micronesia (39): ROR-YAP: 10/2007
6.41:
Pacific Sun (43): NAN-SUV: 10/2007
6.37:
Skybus (47): SWF-CMH: 02/2008
6.33:
Kenya Airways (29): NBO-BJM: 08/2007
6.33:
Sky Europe (56): LTN-BTS: 10/2008
6.31:
Indigo (15): GAU-CCU: 10/2006
6.31:
easyJet (57): BUD-LTN: 11/2008
6.22:
Air Link Swazi (28): MTS-JNB: 08/2007
6.22:
Air India (36): HYD-BOM: 09/2007
6.13:
Adam Air (07): SIN-CGK: 09/2006
6.13:
Air Rarotonga (41): RAR-AIT: 10/2007
6.00:
Transairways (27): INH-MPM: 08/2007
5.95:
Air Canada (05): ALB-YYZ: 09/2006
5.85:
SAS Norge (22): OSL-AES: 05/2007
5.81:
LAM Mozambique (26): JNB-MPM: 08/2007
5.69:
Air Deccan (12): IXZ-CCU: 10/2006
5.67:
Rwanda Air Exp (30): KGL-NBO: 08/2007
5.37:
Felix Airways (92): SCT-SAH: 12/2009
5.11:
Aero Republica (76): BOG-CCS: 04/2009
5.07:
Go Air (35): MAA-HYD: 09/2007
5.00:
Sky Airline (51): IQQ-SCL: 06/2008
4.96:
Valuair (08): CGK-SIN: 09/2006
4.78:
Air Comet Chile (50): SCL-IQQ: 06/2008
4.74:
Fly 540 (31): MYD-LAU: 08/2007
4.33:
Viva Aerobus (20): ELP-MTY: 02/2007
4.11:
Air Sahara (11): CCU-BOM: 09/2006
(Note on Codes: Y – Economy, J – Business, F – First :: I/D – International/Domestic :: SR/MR/LR – Short/Medium/Long Haul)
(Note on Date: Dates are modified to be +/- 3 days from actual flight date to not reveal actual flight pattern)
VII> Other Pictures:
NONE