Aerocarribean, Baracoa to Havana
As part of my recent trip to Cuba, I took one domestic flight with Aerocarribean. I flew, as part of an organised group, from Baracoa to Havana, the longest flight in the country. My international flighs were with Iberia and British AIrways from London in Business Class - hopefully the report will be up later in the week.
When we arrived at the airport, there was a Cubana Antonov on the tarmac. I has hoping we would get on this, but it turned out not to be. We were handed out our tickets, and we ended up on Aerocarribean instead, and a very boring ATR 72.
Baracoa sees only one or two flights a day, and the terminal is tiny.
Secturity takes place behind a curtain, and passengers are called through two at a time into a room with around 50 seats, one toilet, and a tiny shop. There were no information montitors. Our tickets said that our flight was at 1400, but after the Cubana flight took off around 1330, there was no more activity on the tarmac.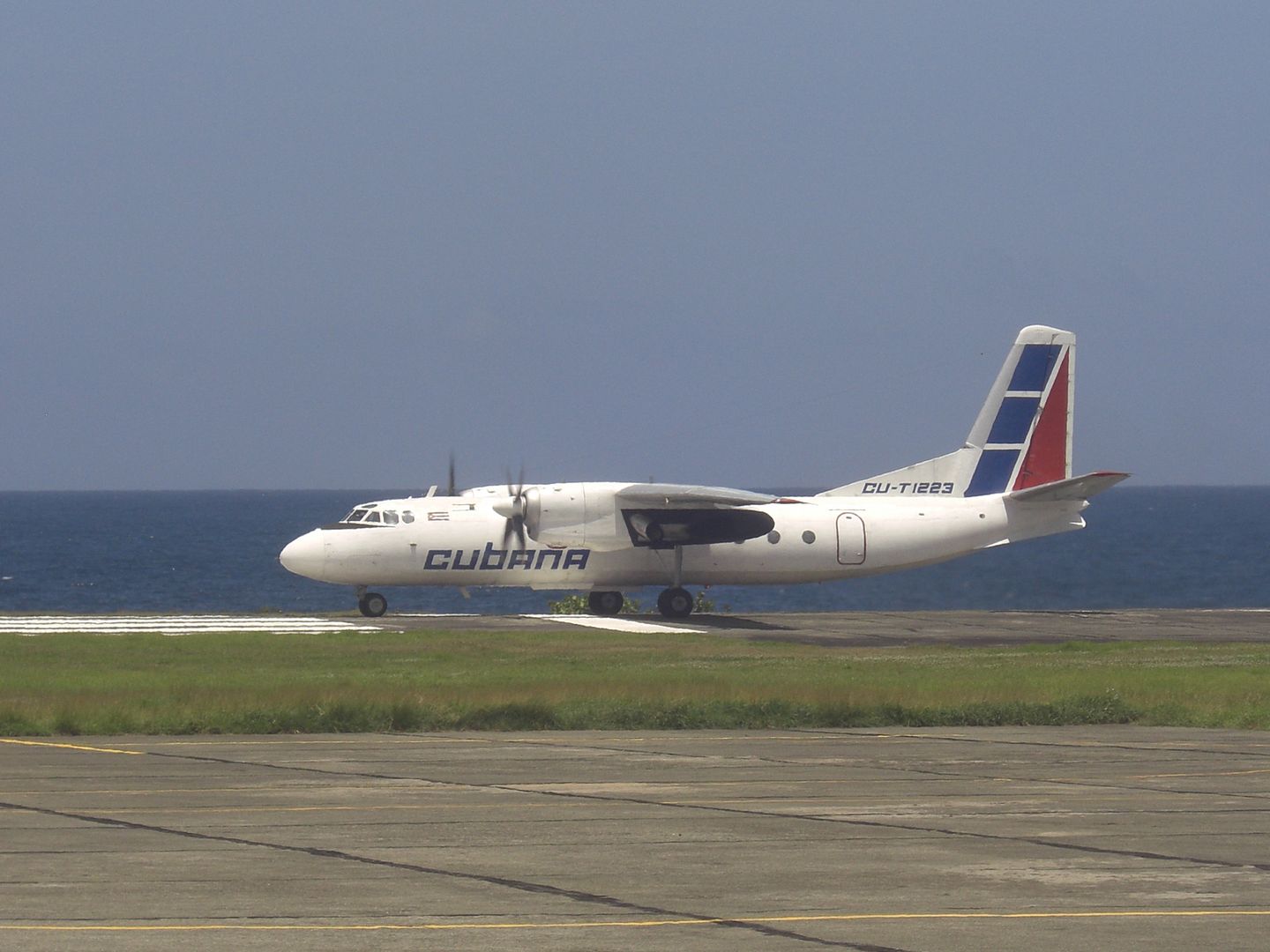 My boarding card - not sure what the name is supposed to say...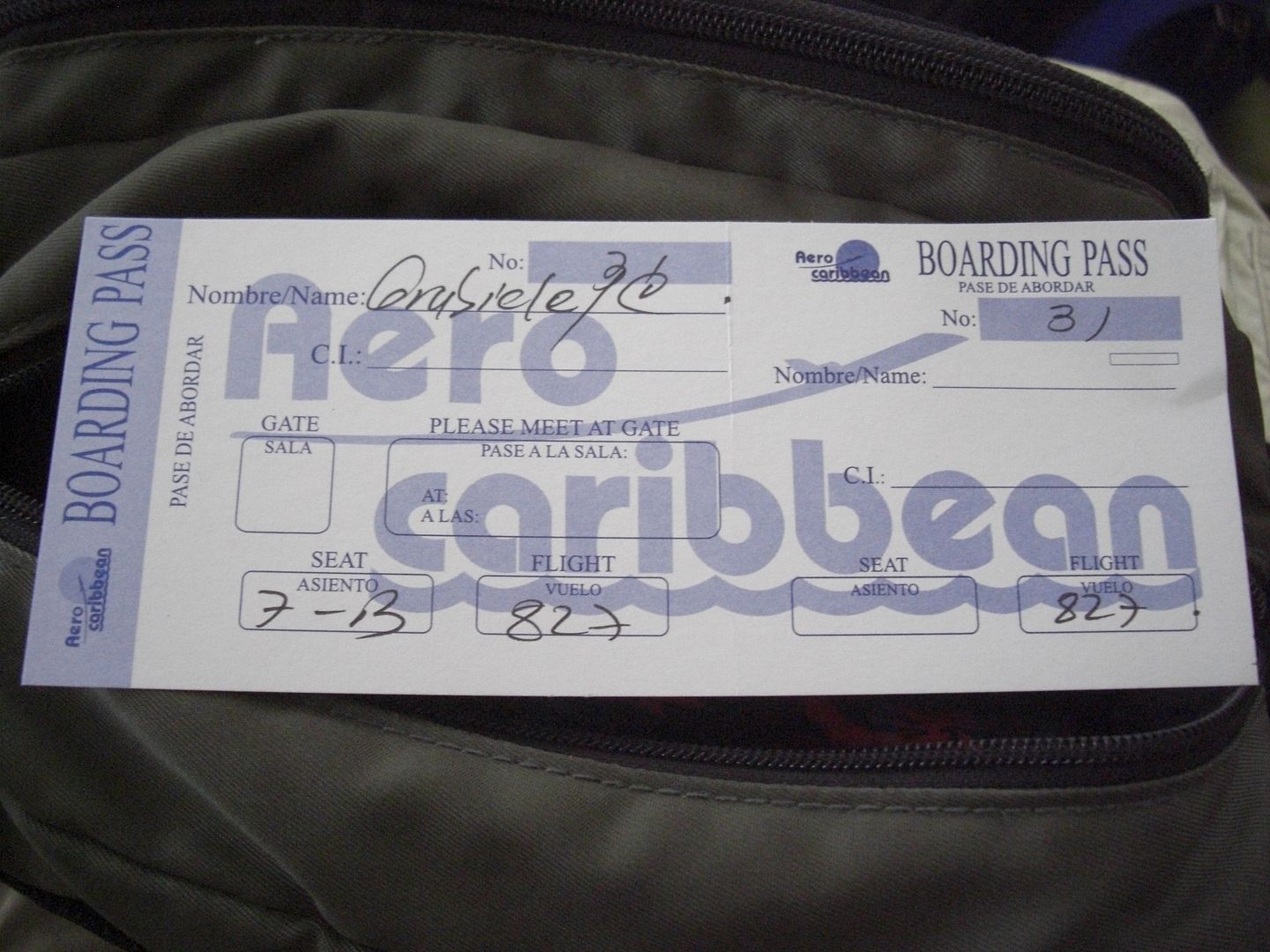 August 2010
Aerocarribean 7L 827
Baracoa (BCA) – Havana (HAV)
ATR 72-212 (CU-T1549)
Scheduled: 1400-1600 (2h00m)
Actual: 1500-1659 (1h59m)
Economy Class
Finally at 1430 (or thereabouts), our aircraft finally arrived from Havana. A fairly quick turnaround later, and the door was opened, and everyone surged out onto the tarmac.
Exactly and hour late, everyone was aboard, and we taxied the short distance to the end of the runway.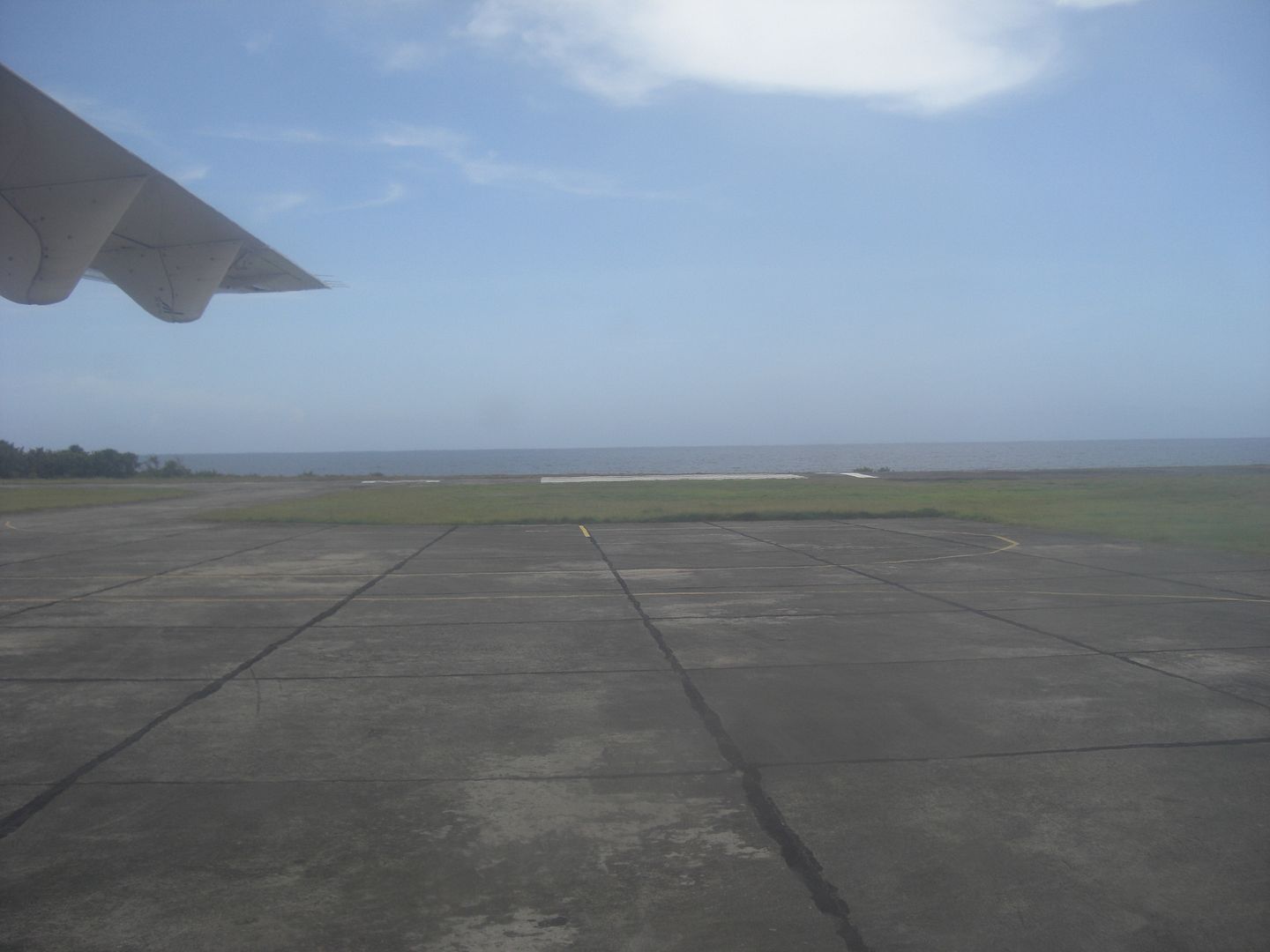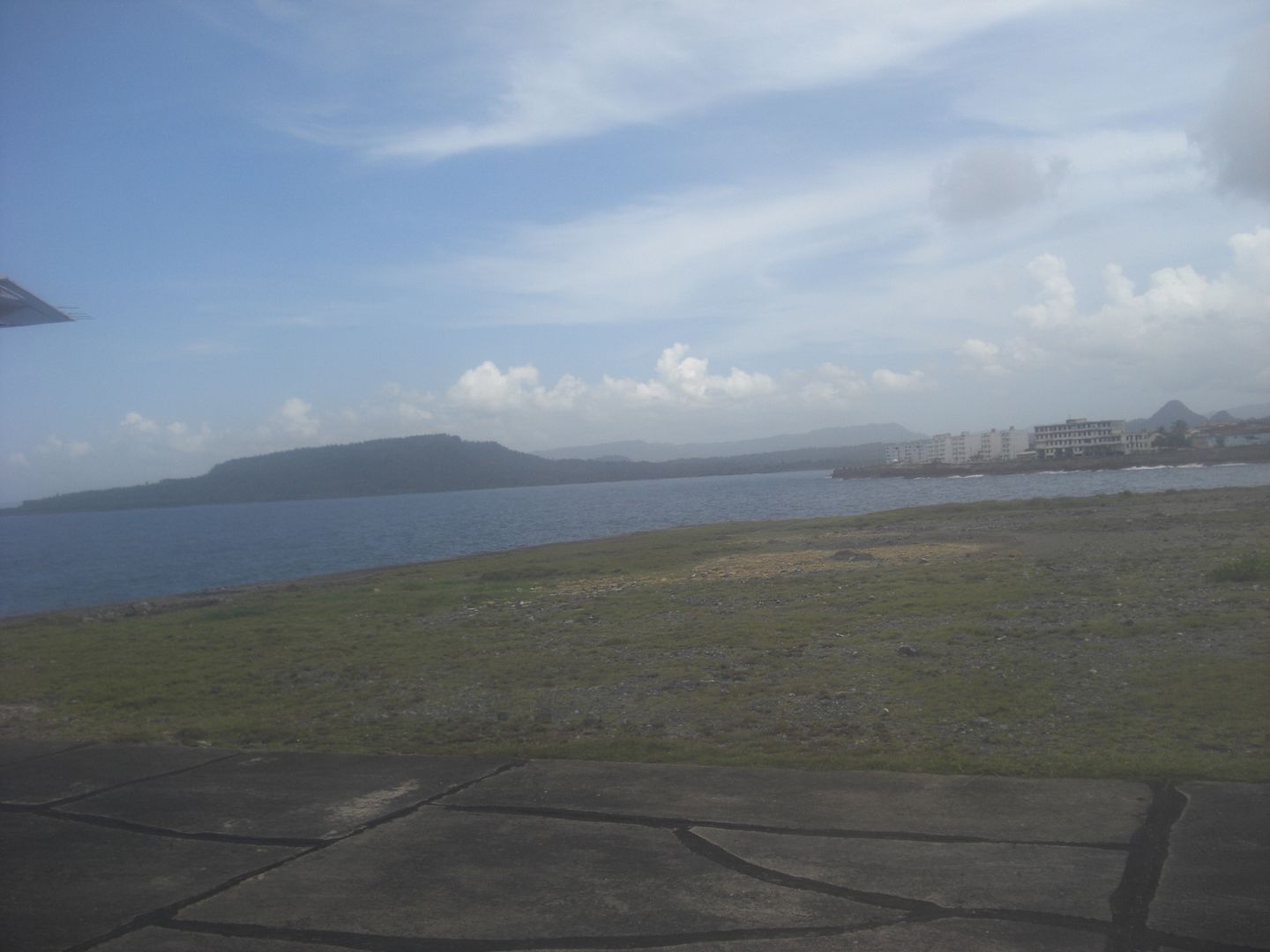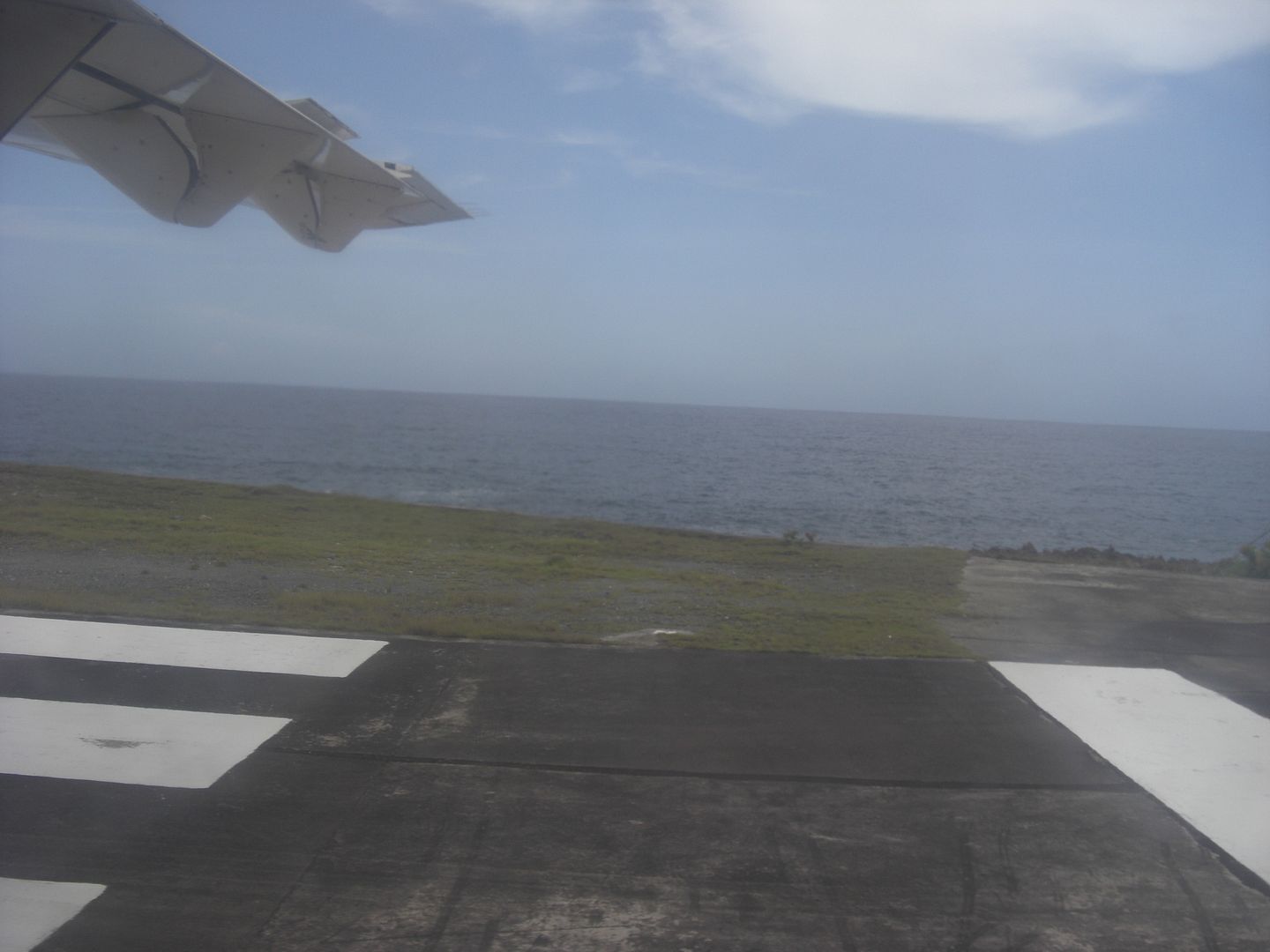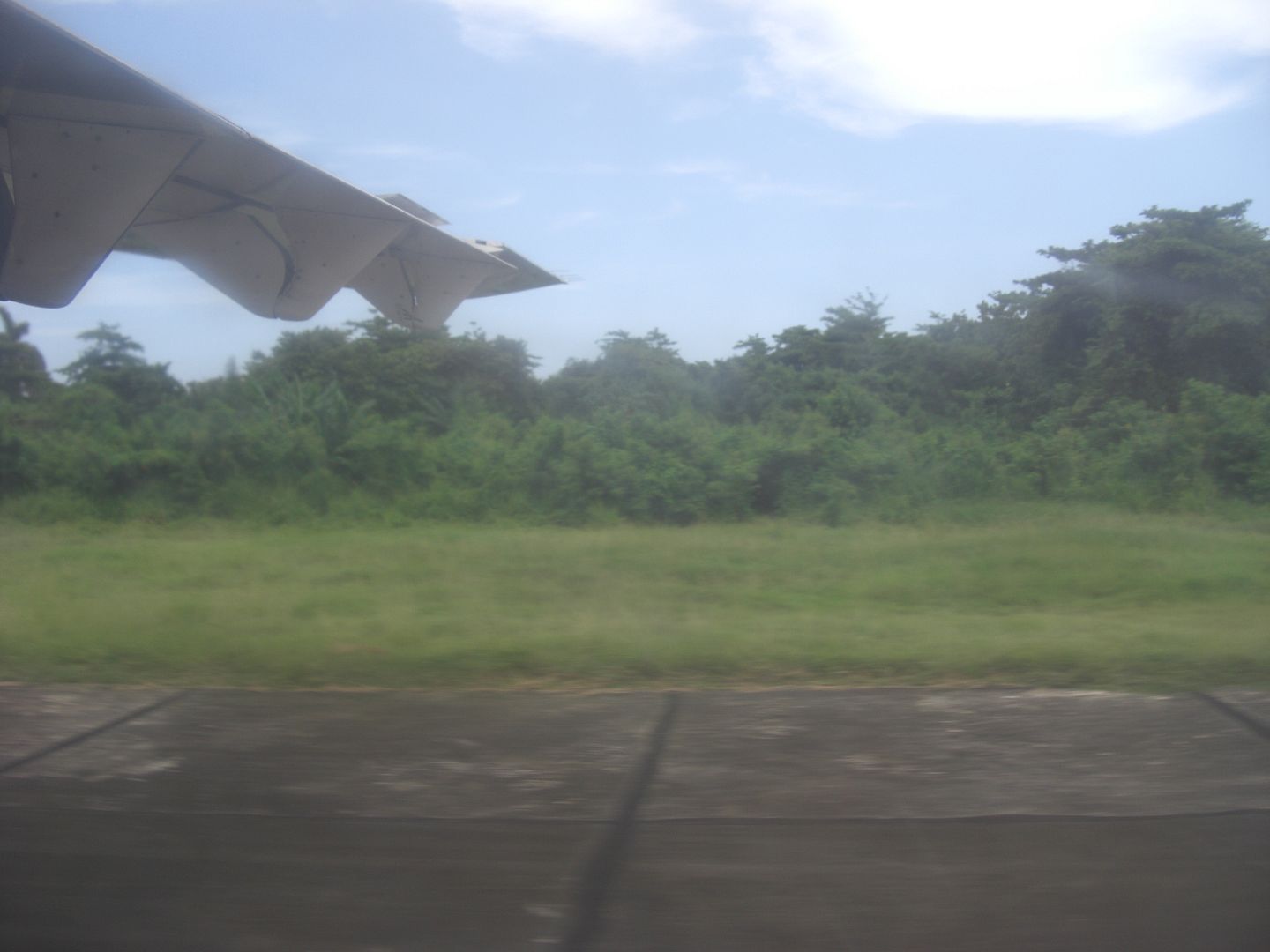 Service on board was scarse to say the least. There were two cabin attendants, and neither were seen for the first hour. I assumed there would be no service, but then out of the blue, they rolled a trolley to the front of the cabin. On offer was water and boiled sweets. Not sure why it took them so long, but it did.
We overflew HAV before arriving, which gave some good views of Cubana's fleet.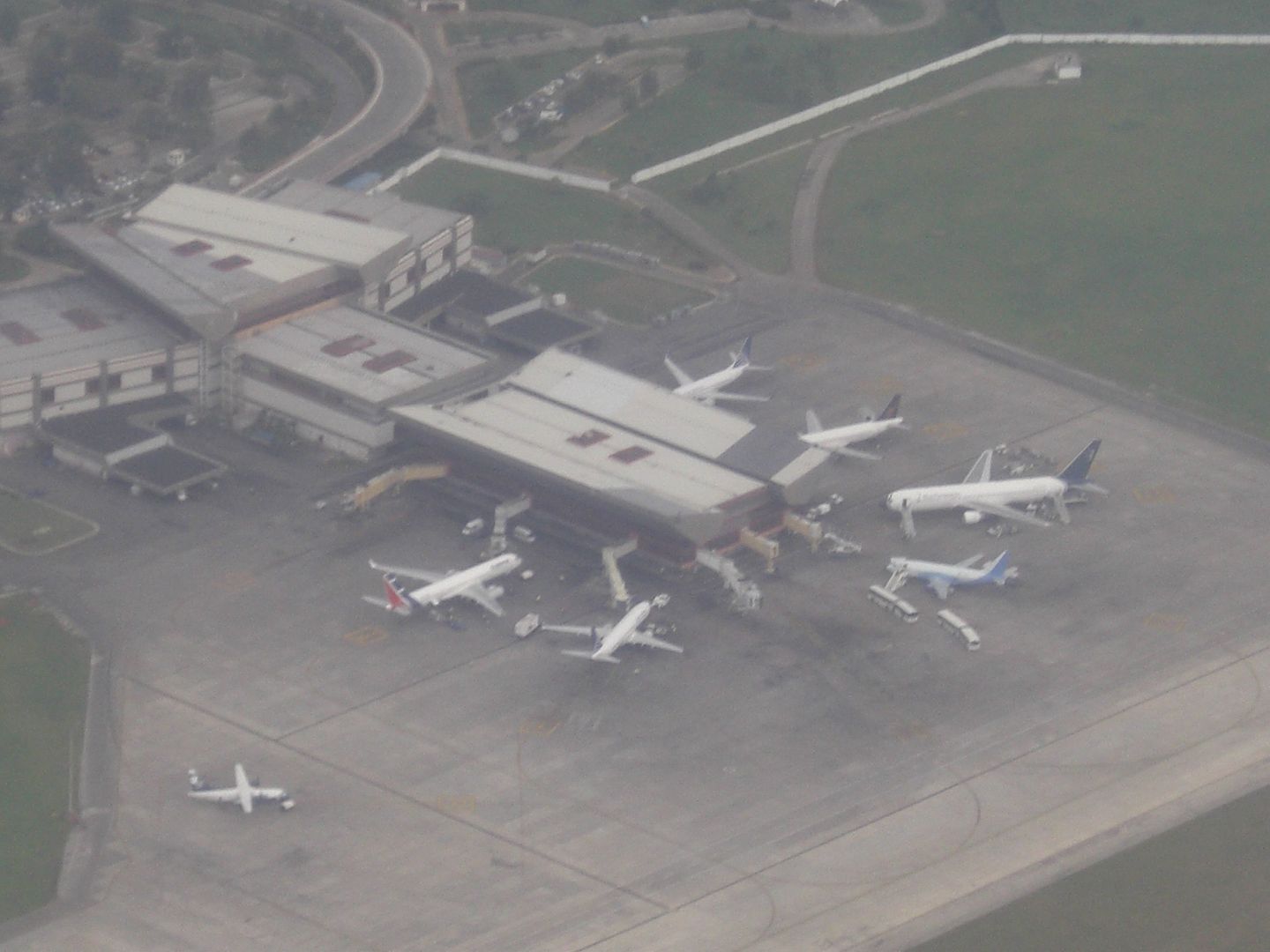 We touched down nearly an hour late at Havanas domestic terminal.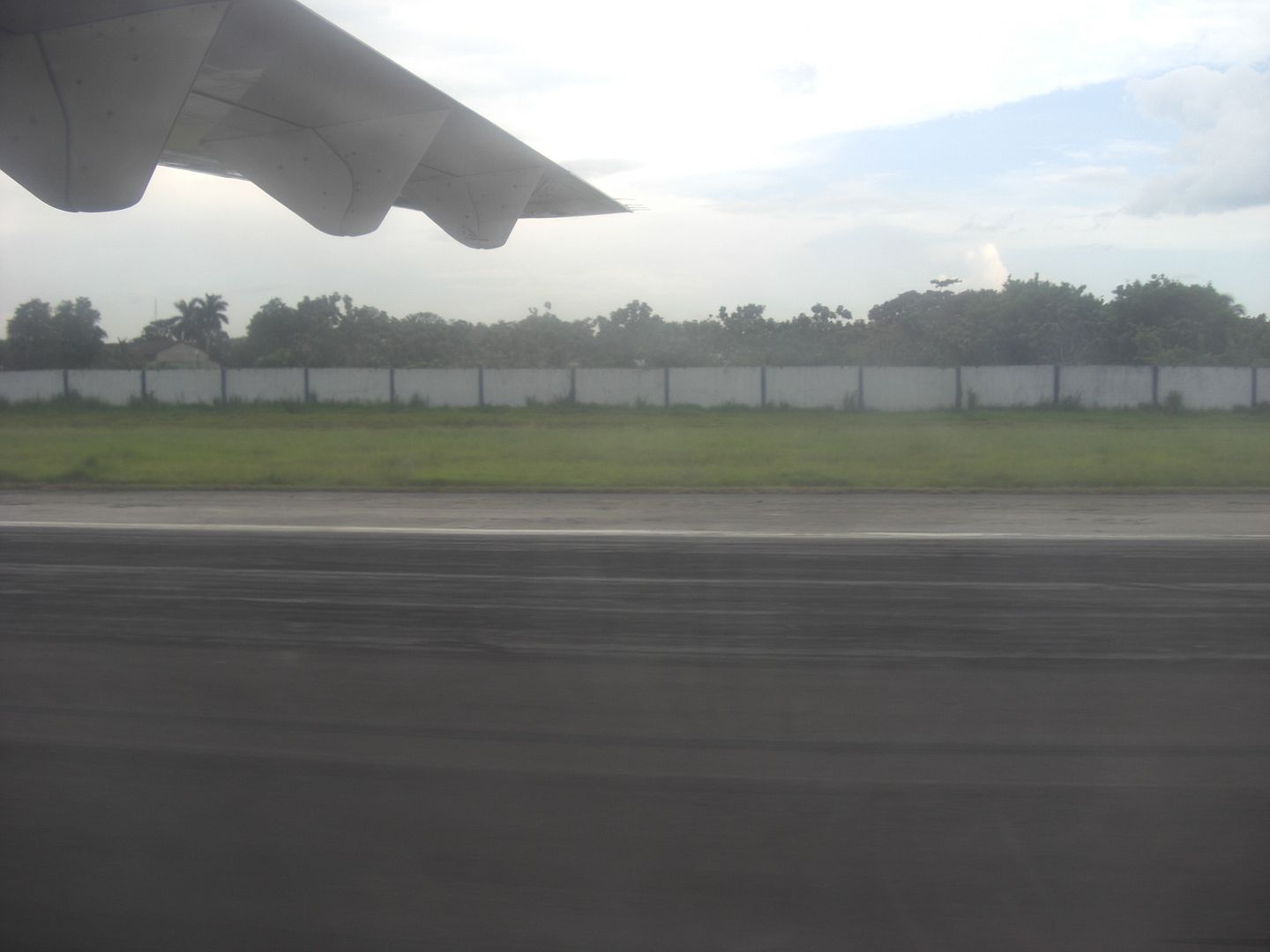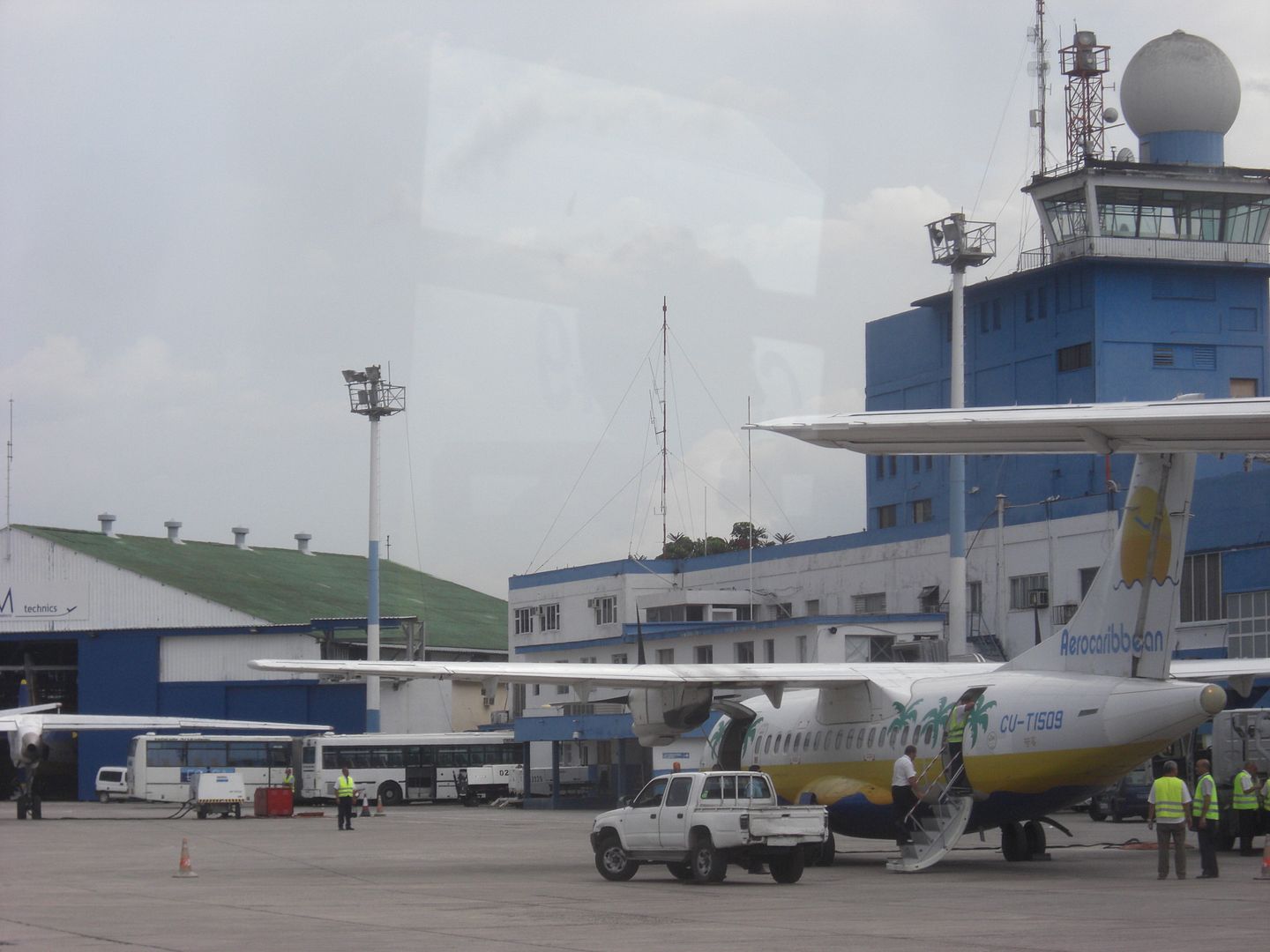 I was hoping for this
or this
Our bags took a while to arrive, but after a 20 minute wait, arrive they did.
So Aerocarribean…not bad, could be a lot better, but given the circumstances, they could also be a lot worse!