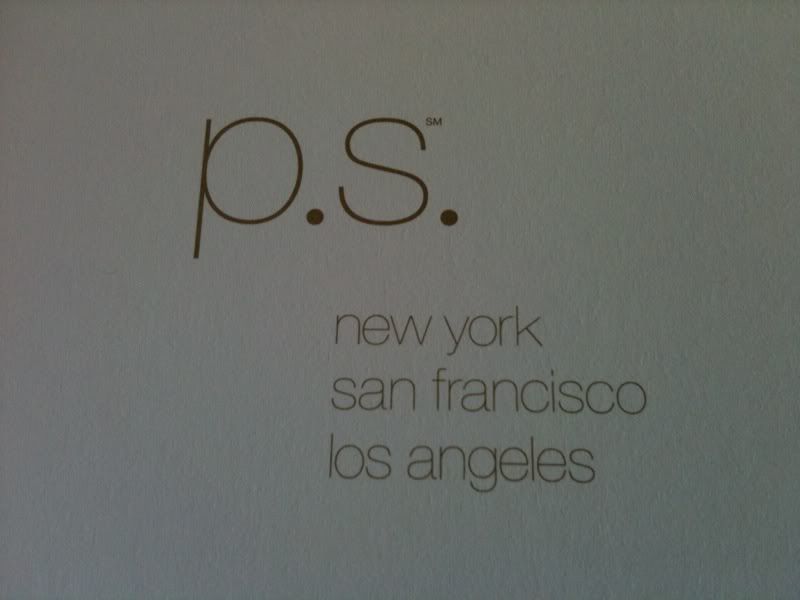 My Wife and I for our Summer vacation decided to head back to Santa Monica, we had a great stay about seven years ago at this upscale hotel and decided to go back. Long story short we had some issues with the hotel and one staff member in particular, after we returned home from our trip we received a phone call from someone at the hotel who apologized for our treatment. This person was excellent, extremely professional. She sent us a free night certificate (value $500), plus she gave me her phone number so when we book our return she will give us the best room for the Government rate ($249). She also gave us certificates for their spa and restaurant, looks like my Wife and I will try again sometime in the next year.
I booked the air travel with CO rewards, I was able to book my Wife and I first class on UA's P.S. flights from JFK to California for the same amount of miles as it would have cost for economy from EWR on CO. I obviously jumped at the chance to fly UA's P.S. service as we had never flown UA, the only caveat was we would have to fly into Ontario via SFO as their was no availability into LAX.
We left our home in Monmouth County NJ around 5:30 and arrived at the private lot at JFK about an hour or so later, I was impressed how fast we got there. According to Mapquest it's a 60 mile drive that should take 1:16, we beat that during rush hour by a couple minutes to which I was impressed. We used Smartpark JFK because I had a coupon from our Entertainment book for a free day, it was a good experience for us although it seemed others were complaining about some booking fee which we didn't pay. If your going to use these private lots apparently you need to book directly with them (which we did), otherwise you get hit with some sort of booking fee.
United Airlines
flt # 7
Gate 9 Terminal 7
departure 8:10 am
T-7 UAL ticketing area: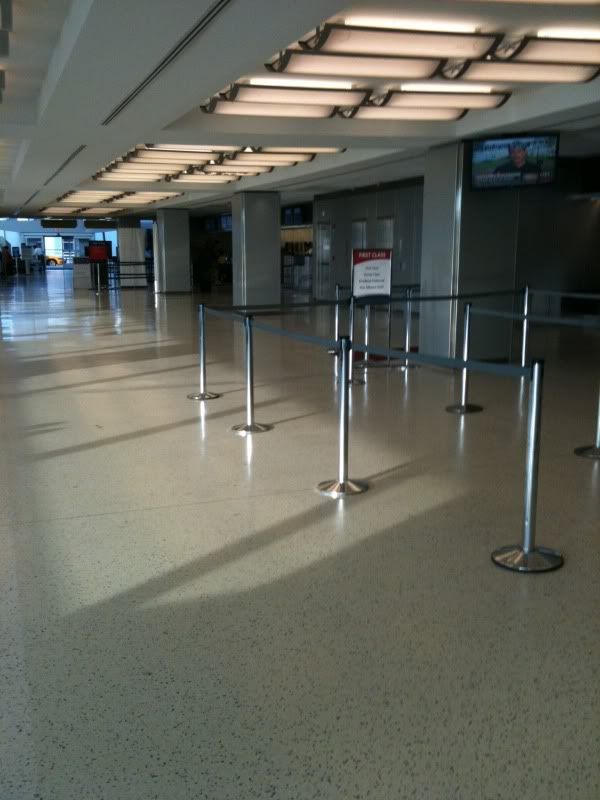 Sorry I didn't take many pictures of the trip to California, but I made up for it on the way back. We arrived at Terminal 7 which is looking good for it's age, at that hour of the morning there were about 6 UA 757-200s either parked at T-7 or at T-6 waiting to be towed over for later flights. My Wife and I headed upstairs to the Red Carpet Club, my only complaint about the RCC was that while it had these beautiful windows they didn't look out to anything. A few feet from the Windows was a wall, quite odd. As I mentioned T-7 is old but well maintained, I fear though for it's future if/when BA leaves. BA takes good care of the facility, and it's obvious it can't handle much more travelers than it already does comfortably. I fear that it would turn into another T-2/T-3 if/when BA leaves, too crowded and not properly maintained. While we were checking I was eavesdropping on the conversation of the traveler at the kiosk next to me, he was a CO Elite Flyer asking the agent about his mileage posting etc.. It seems there are a few of us CO Frequent Flyers who are taking advantage of UA's P.S. service.
An announcement was made in the RCC that our flight was boarding, we headed to the gate but the priority access line was roped off so we boarded with everyone else. We entered the hot aircraft, this Summer in the Northeast has been one of the hottest on record, and this day was another hot one. The female Captain came over the PA and apologized about the cabin temperature, she stated their maintenance crew was on board and it would be fixed shortly. Almost as soon as she said that the air started flowing and it began to cool off, I watched the UA maintenance crew depart and the door was closed for departure. This being my first time I UA I was excited to see if Channel 9 was on, it was!.. It was an awesome experience sitting on the aircraft at the gate monitoring the ground frequency, I listened as we we're give permission to back away from the gate. I listened as the UA flight next to us (UA # 23 to LAX) pulled back at the same time, however they reported to the controllers they might have to go back to the gate to address a maintenance issue, never found our whether they fixed it or did they indeed go back.
JFK was busy at this hour of the morning, we taxied all the way to the newly rebuilt bay runway for departure. We departed to the West and again it was awesome monitoring Channel 9 the whole time. After a powerful take off (love the 757) we headed South over Floyd Bennett Field, the Verranzano bridge, Sand Hook NJ and almost directly over our house! We we're directly over our house when we made the turn West, here's the route;
http://flightaware.com/live/flight/U...7/history/20100719/1210Z/KJFK/KSFO
After flying on some beaten up DL 757s a few months prior and reading constant complaints about AA's 757s I was expecting these UA 757s to be similar shape, on the contrary they were in excellent shape. The panels, lighting, bins, carpeting etc.. were all well maintained.
Sorry this is my only photo of the seats,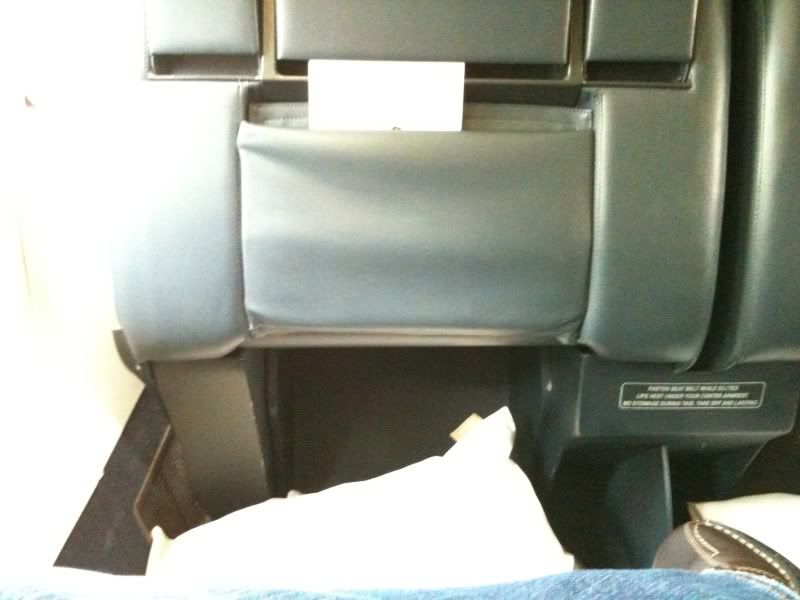 Inflight experience was great, breakfast was good (although they didn't have the sausage). We were handed the personal DVRs, that's one complaint. It gets crowded trying to juggle drinks, food and the DVR, When CO/UA merge they really need to update UA's P.S. aircraft with either Directv or AVOD (doesn't matter as long as they are seat back PTVs).
DVR: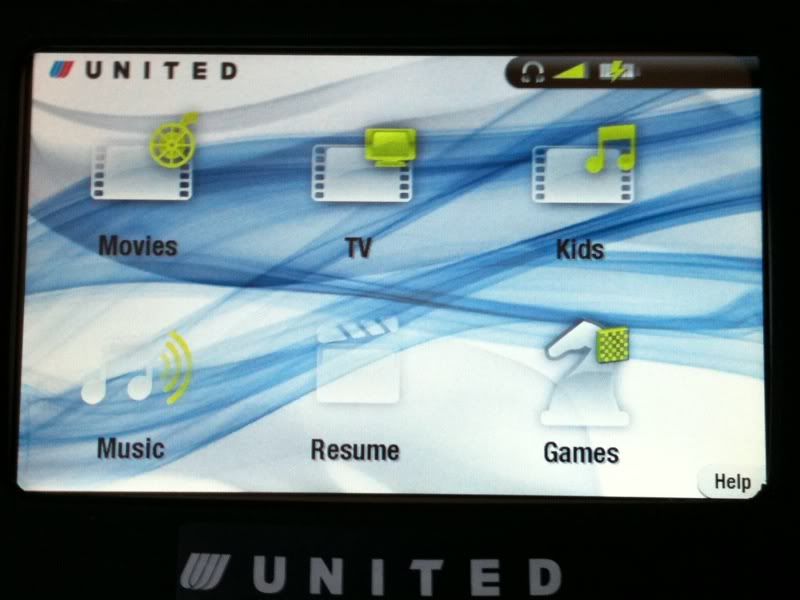 DVR plus Noise canceling headsets: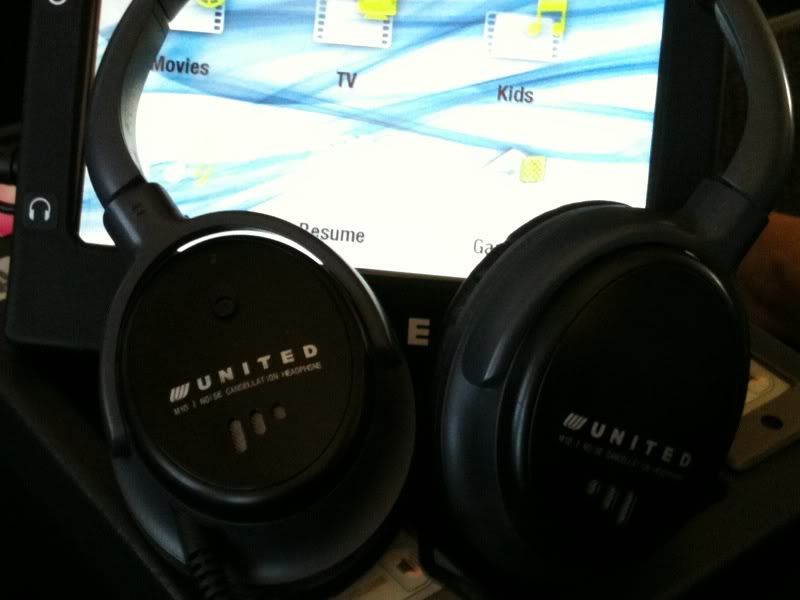 The noise canceling headsets worked so well my Wife and I are going to buy a pair for our next trip, could not believe the difference when I would take them off.
After a scenic (our country is so beautiful) trans-con trip we were on approach to SFO, I was again monitoring Channel
9 which was awesome as I listened as the tower notified us about a company 767 we would be pararrelling on landing to SFO. The tower told us not to pass the 767, we shadowed them all the way in to landing.
We had a quick connection to our connecting CRJ to Ontario.
UA's SFO Terminal: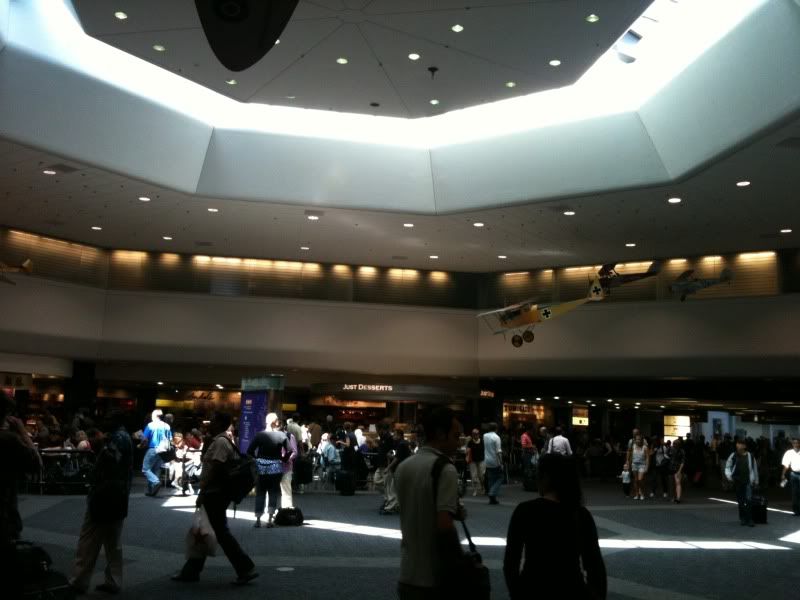 I'm not a fan of RJs (who is?), but this Skywest CRJ was not too bad. It was showing it's age, but it was comfortable. The flight attendant was gorgeous, tall Blonde from Utah who should be a model. But I digress. It was our first trip in a CRJ, not too much different than the ERJs we have been on previously.
It was a full quick flight down to Ontario, ONT is a nice airport but they are slow. They don't need two terminals, everyone could fit into one terminal. Plenty of military personal, I guess traveling to Fort Irwin. Unfortunately our bags did not make the connection to ONT, they were still in SFO. They delivered our bags to us later in evening (10PM), I was impressed they drove from ONT to Santa Monica to deliver our bags. ONT is a nice modern airport, however it's in a weird spot for the City. It needs something other than the "10" to connect it to the city, I saw the proposed Califrornia High Speed Rail line would stop at ONT so hopefully that helps.
Here's the only photo I took at ONT, a UA 757-200 pulling in to the gate next to us from Denver.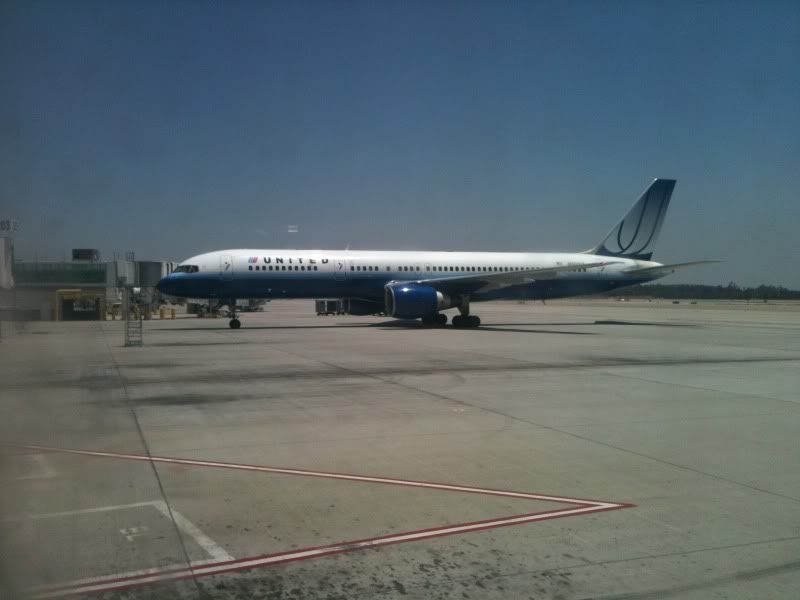 Some photos from our time in the LA area:
The Grand Torino from, Grand Torino at the Warner Brothers studio: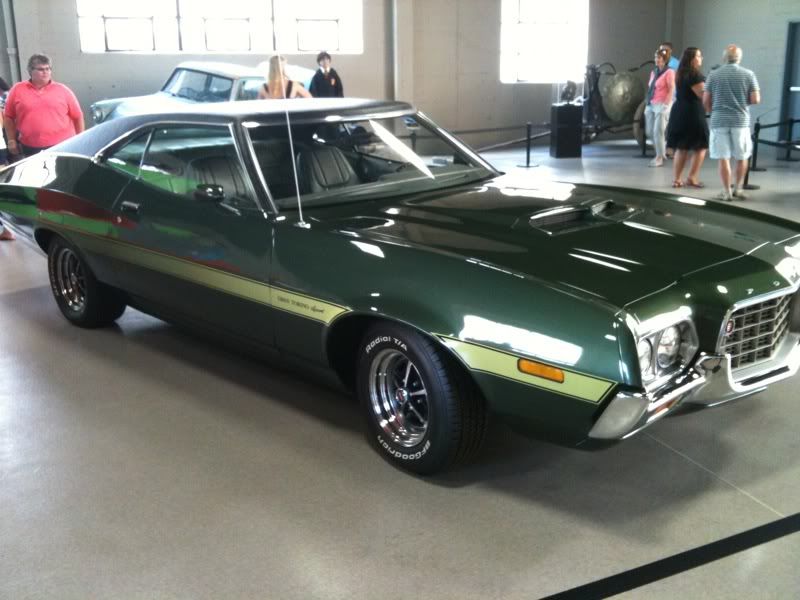 Dodgers beating up the Mets: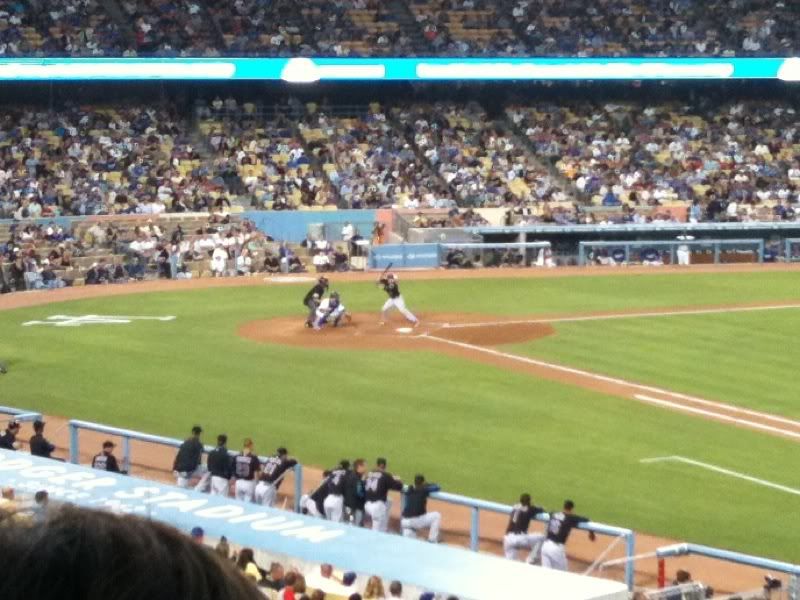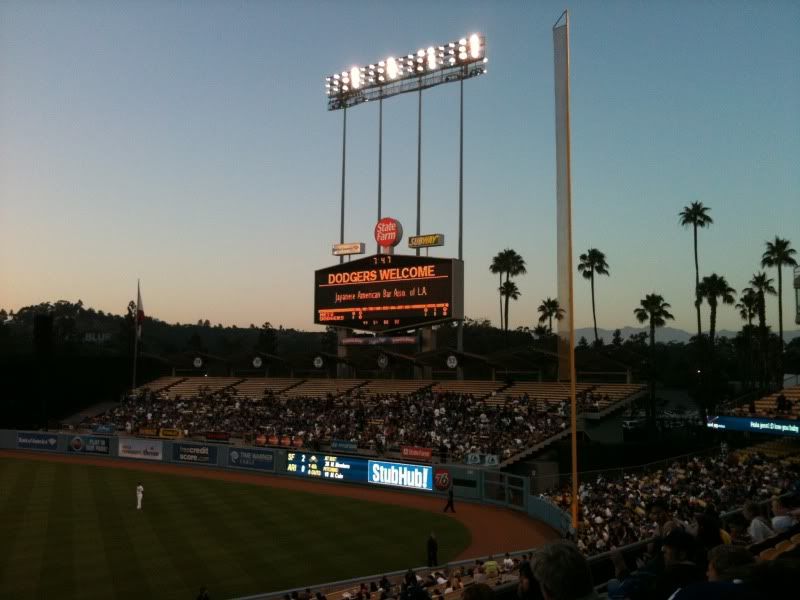 Downtown Los Angeles from the Dodger Stadium parking lot: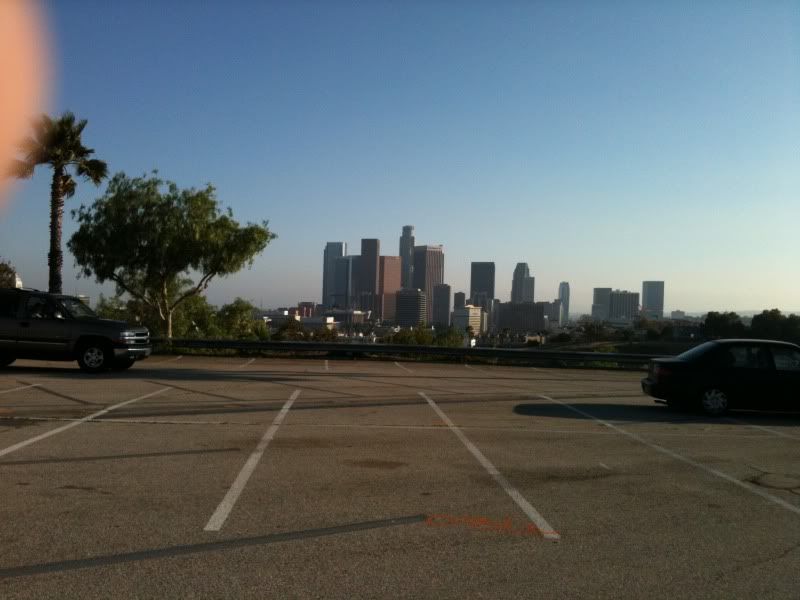 The Grove: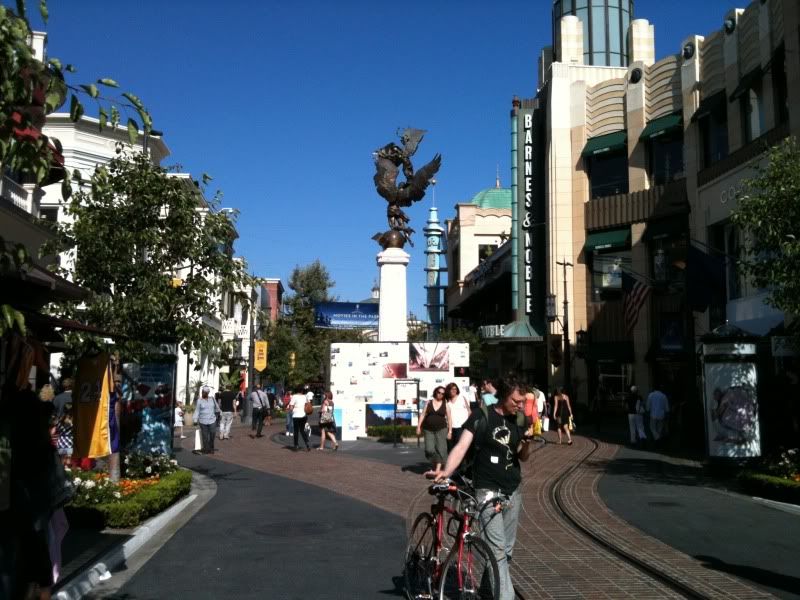 Santa Monica:
3rd Street Promenade;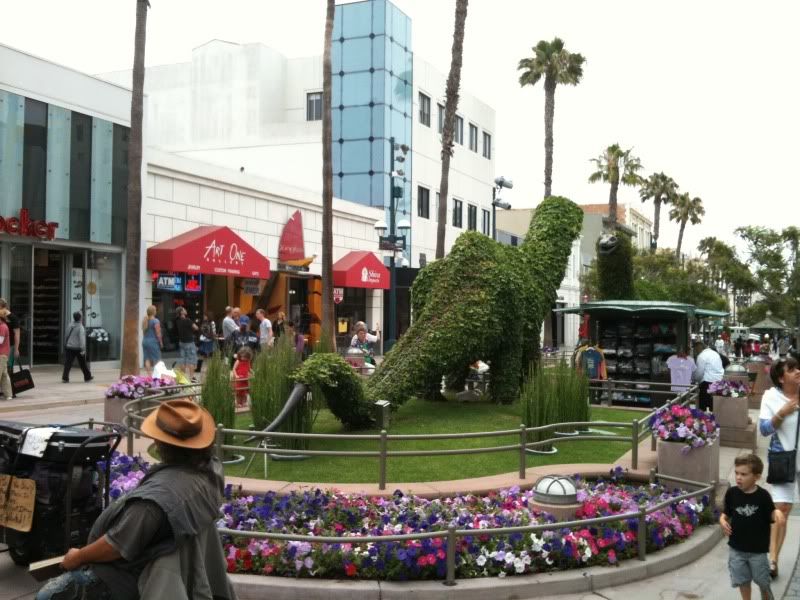 Venice Beach;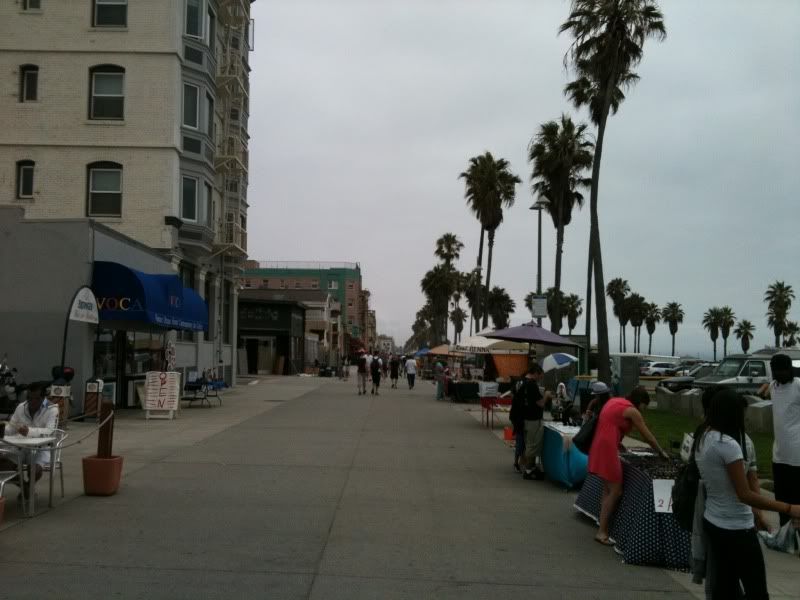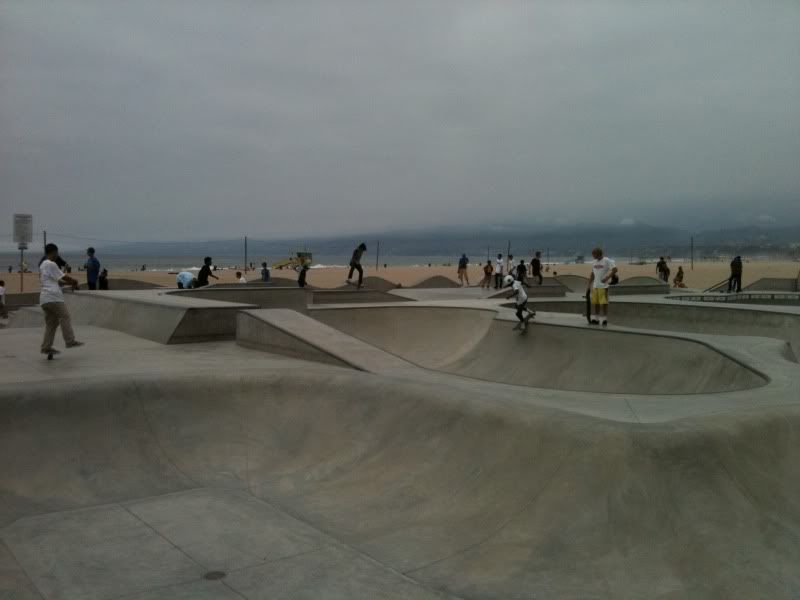 The trip was great, the best part was the weather. It was 100 degrees back home, but it never got above 72-75 in Los Angeles when we we're there. Beautiful, I wish I had some photos of the new Hollywood W Hotel, we went to the Spa there and the Bar. Wow, cool place.
For the return I was dreading having to get up at 5am to drive from Santa Monica back to ONT, I called UA and was able to change our reservation for a late morning departure from LAX back to JFK.
UA flt # 26
LAX-JFK
N502UA
http://www.airliners.net/search/phot...gsearch=N502UA&distinct_entry=true
We arrived at T-6 where we checked in for UA's P.S. / Elite counters, UA has separate counters and checkpoint for it's P.S. and International First class passengers. It was my best experience going through TSA security the TSA was established, it was quick, thorough and hassle free (the way it should be). We went upstairs to UA's International First class lounge at T-7, only complaint we had to take a service elevator up to the lounge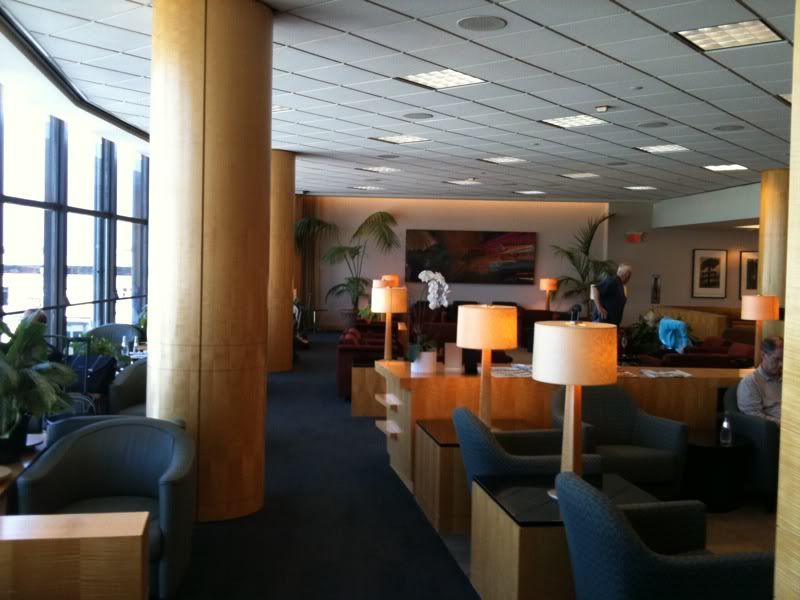 Our aircraft that would take us to JFK;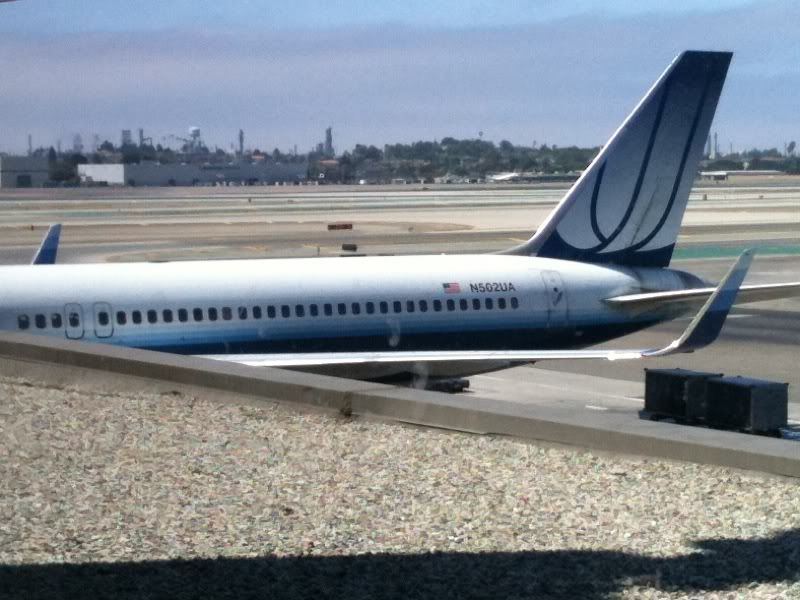 Some other views from the lounge: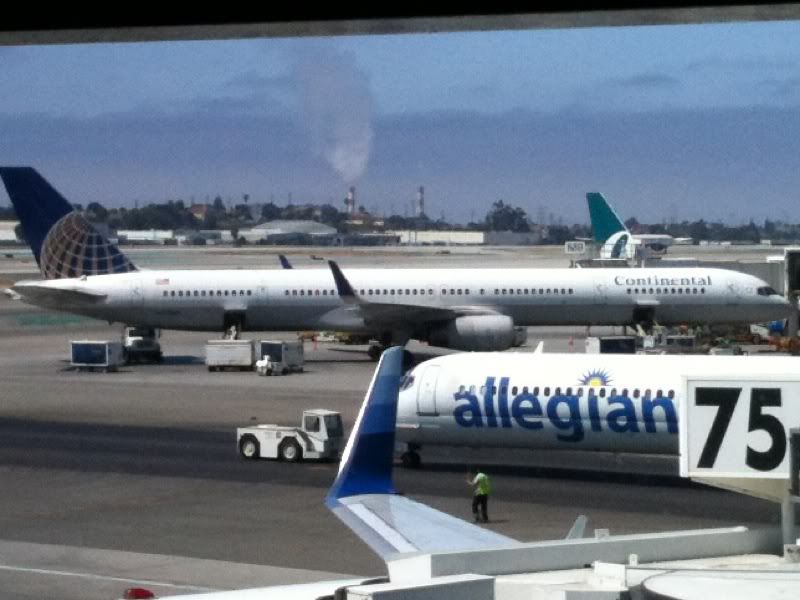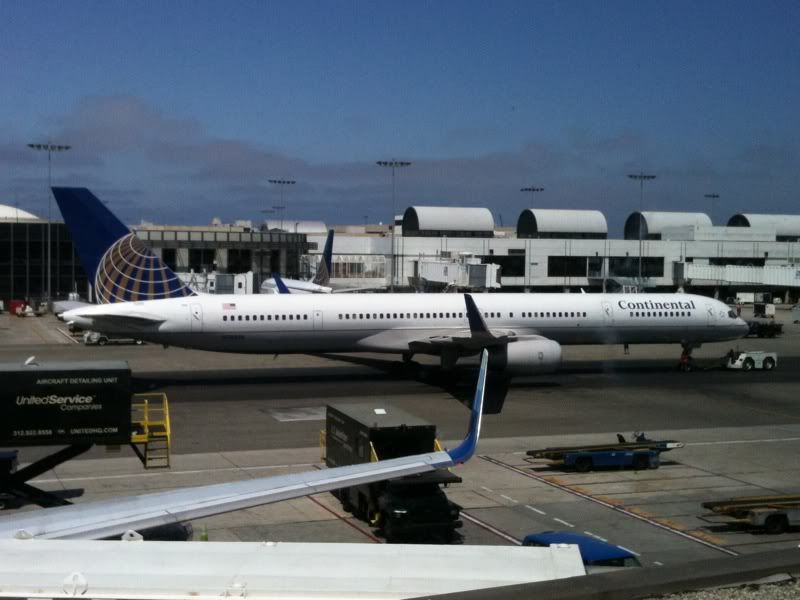 This flight Channel 9 was not activated, which was disappointing but I guess it's at the discretion of the Captain.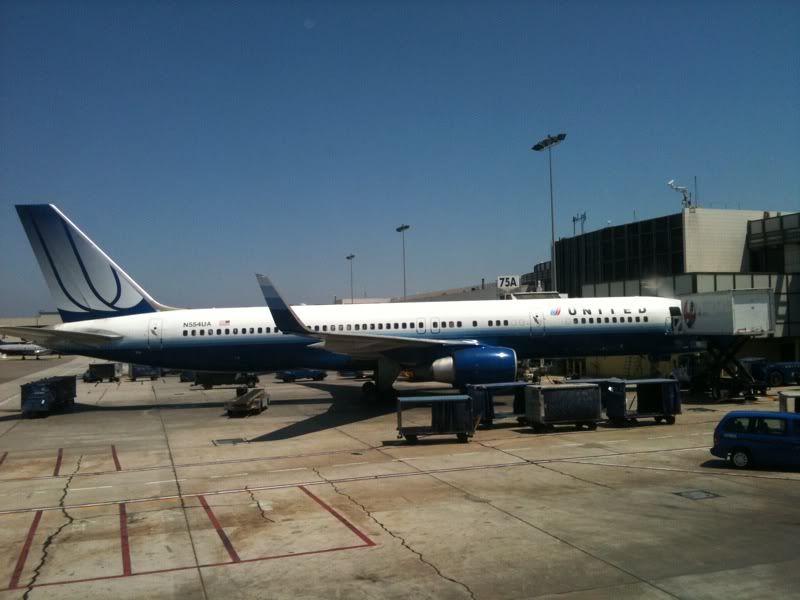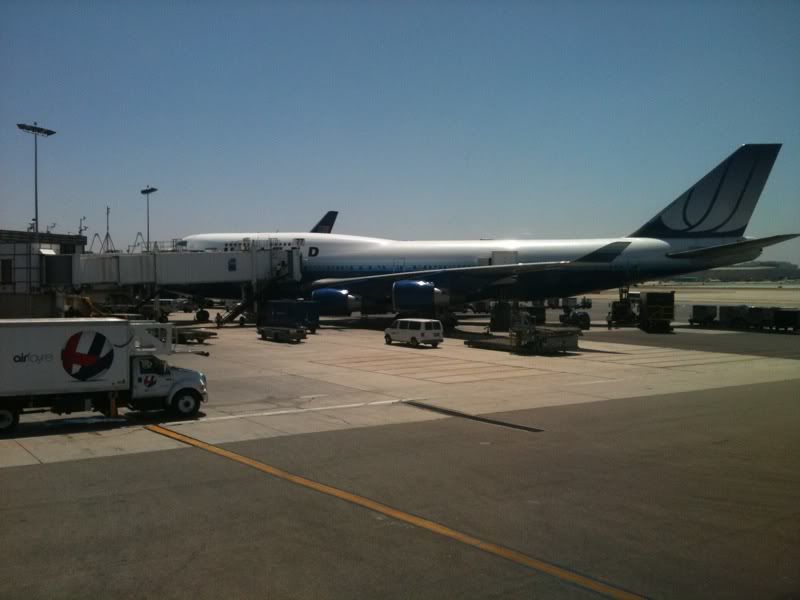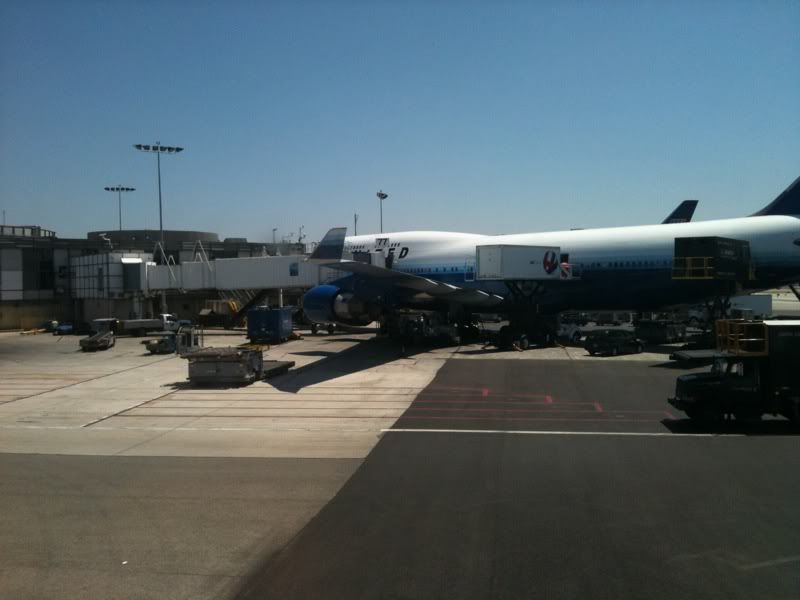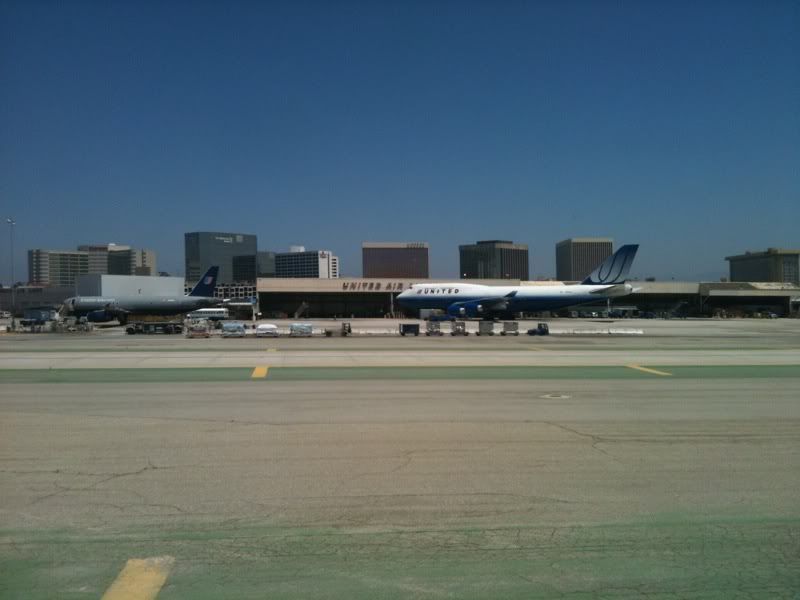 Santa Monica on departure from LAX;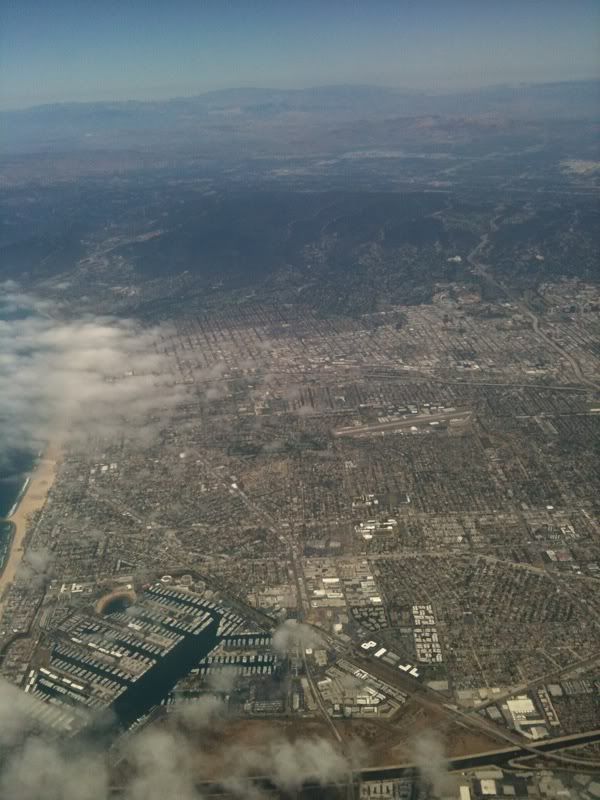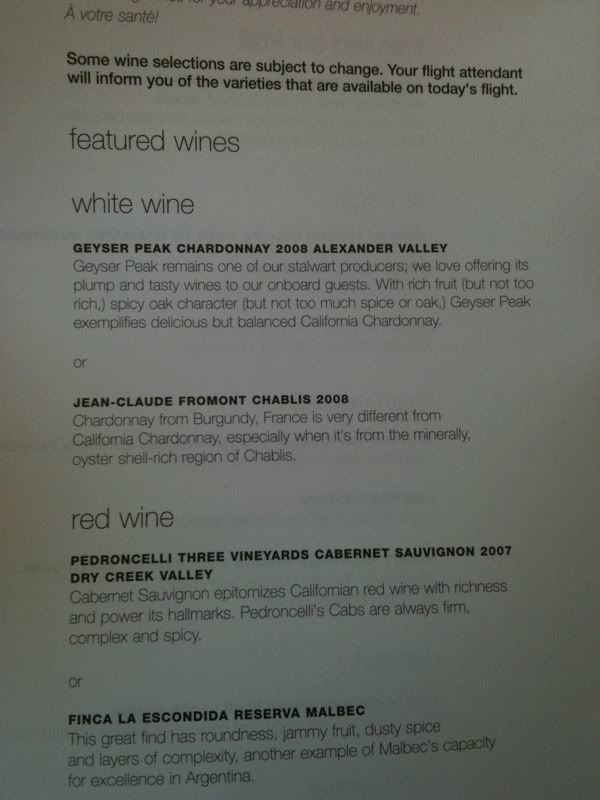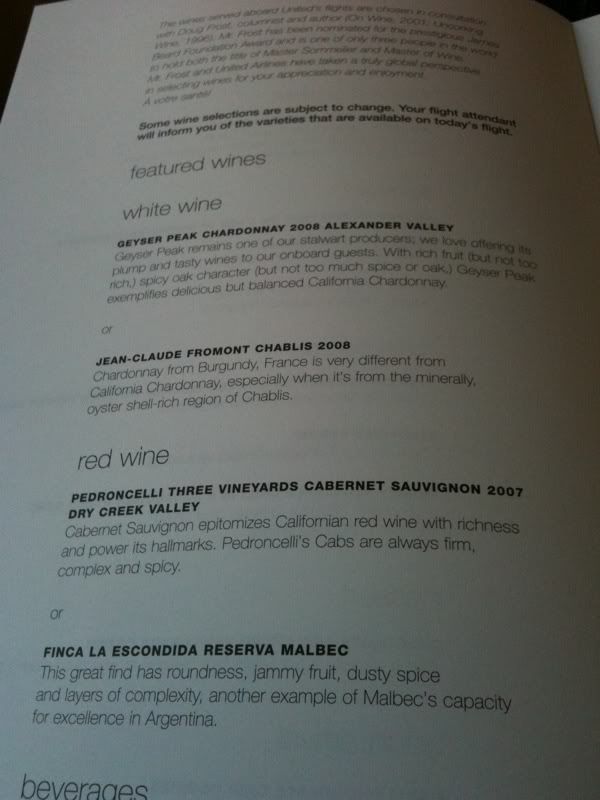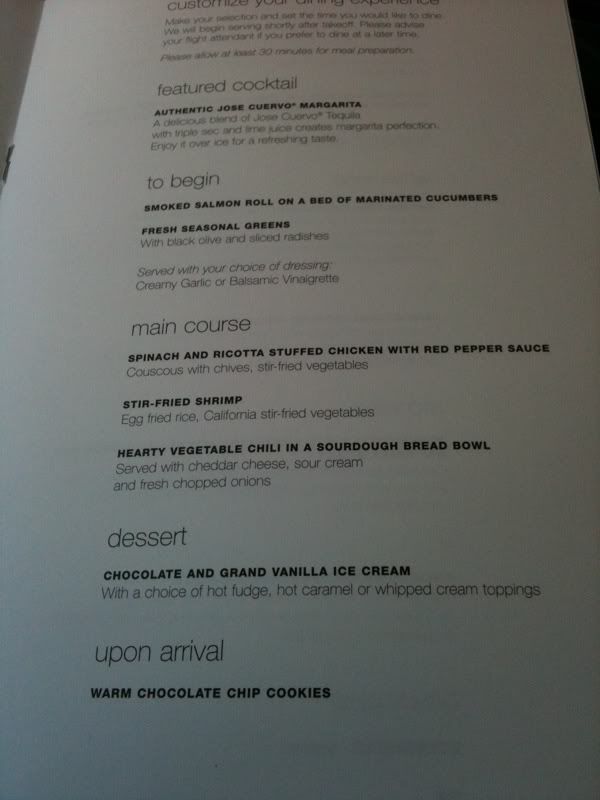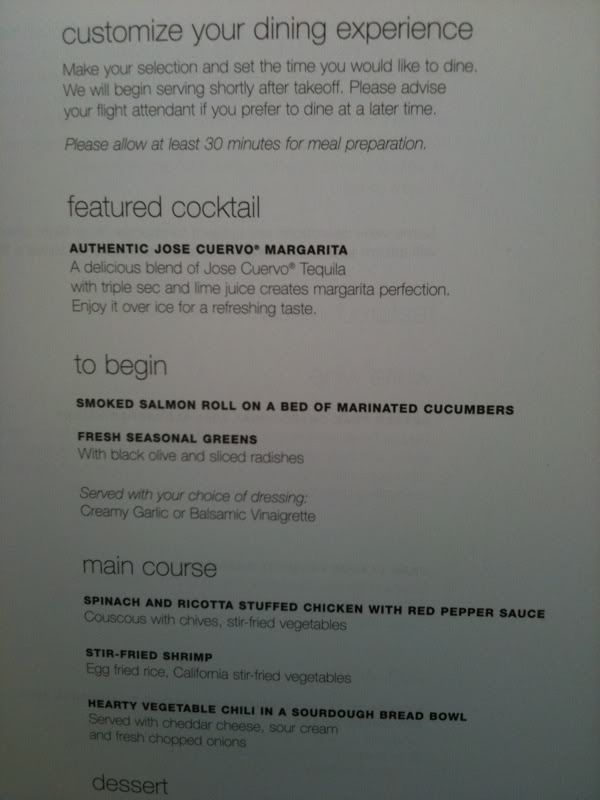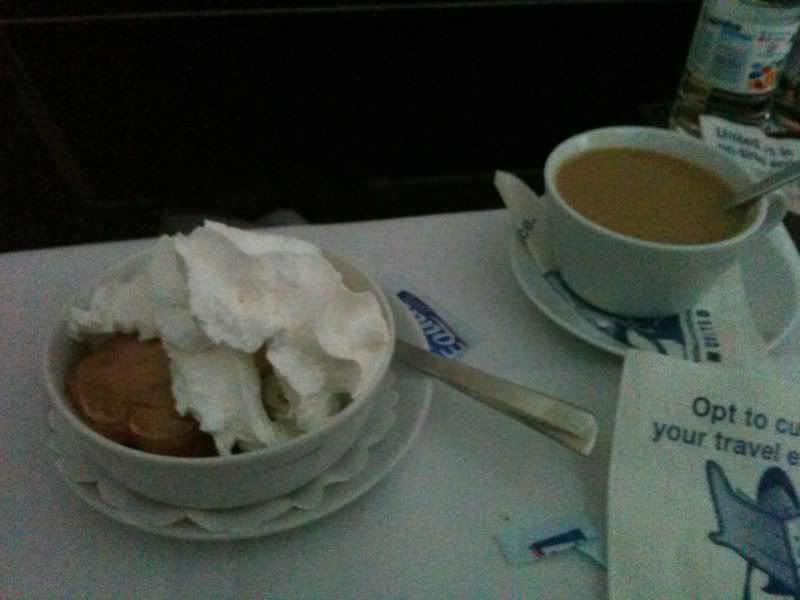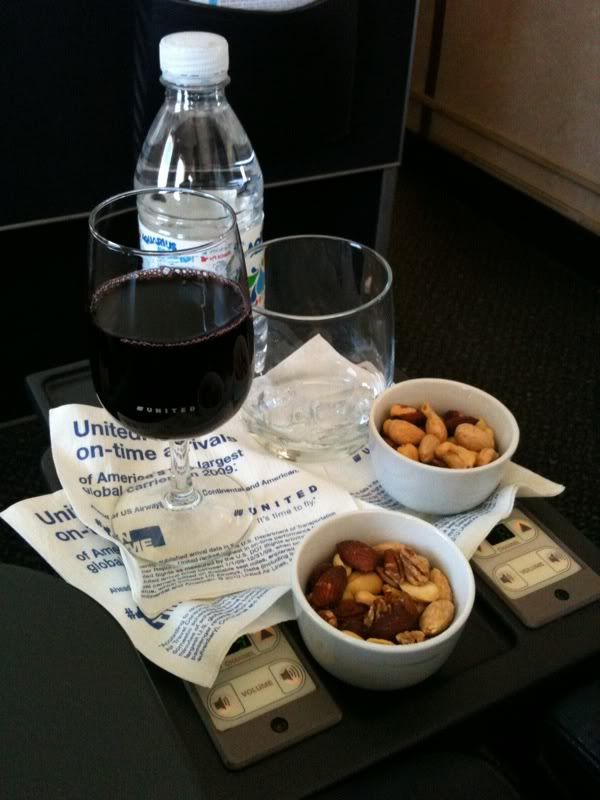 http://flightaware.com/live/flight/U...6/history/20100724/1845Z/KLAX/KJFK
On approach to JFK we flew right over the airport and out over the Ocean and then over Long Island before turning back to the airport, the new Concrete bay runway stands out;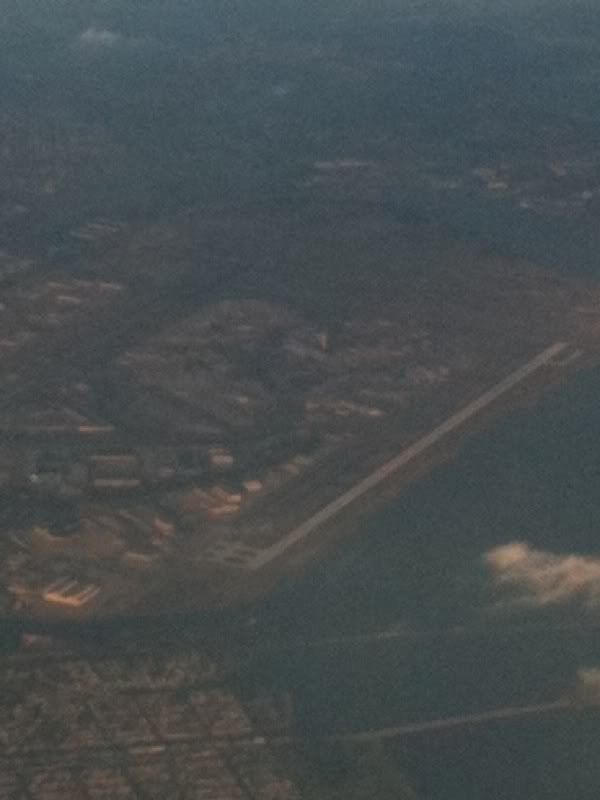 Arrival at JFK,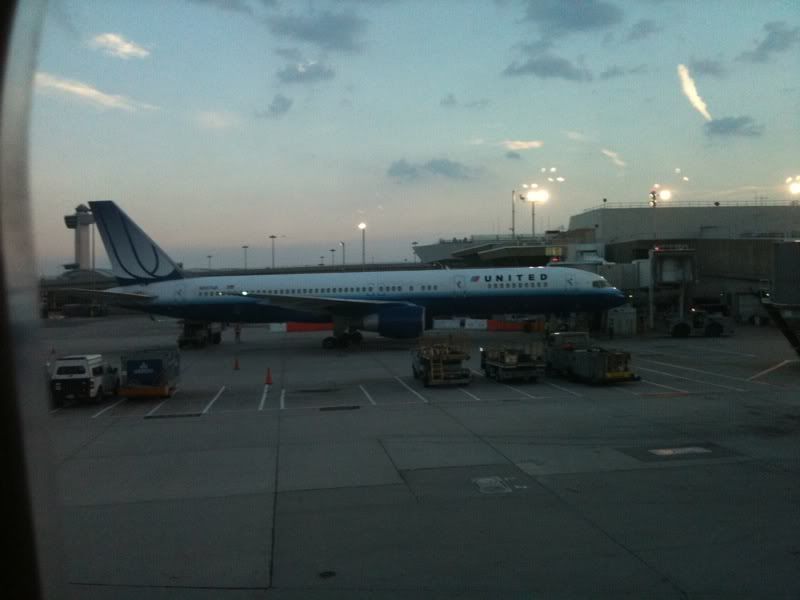 Arrival at gate 9, the same gate we had departed from days earlier;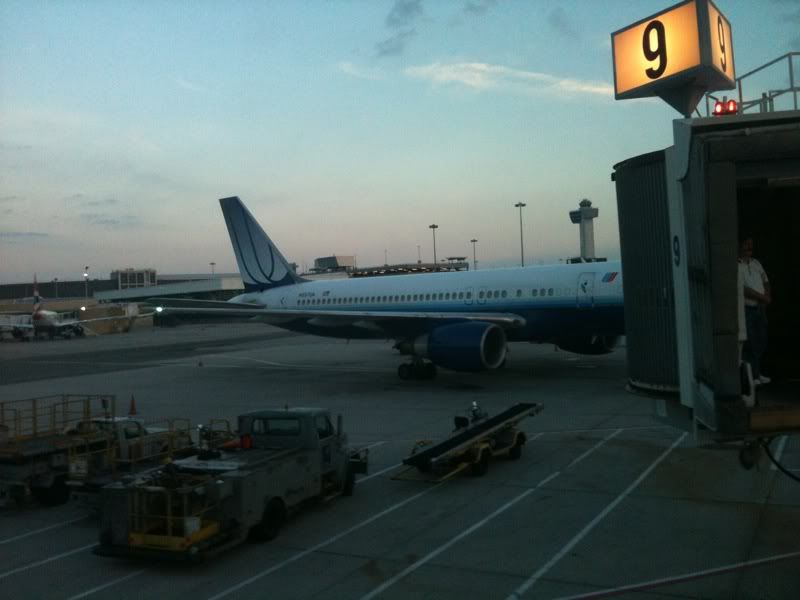 Terminal 7, Gate 9;
UA's P.S. is a fantastic product which will no doubt continue with the new airline, I look forward to flying UA P.S. again (perhaps in October).
[Edited 2010-08-23 07:51:27]
[Edited 2010-08-23 07:53:57]