I left Plymouth departing for Taunton on the train – the advance ticket only cost £6.50 and I also had an all day First bus ticket which took me to Plymouth station then on two further trips from Taunton to Glastonbury and Glastonbury to Bristol. After enjoying the sun in Glastonbury and Bristol I boarded the Megabus for the 2.5 hour trip to London Victoria. It was wet in London and too at my final destination of Brighton. The next day I caught the train back to London and made my way to London City. Since Air Southwest had axed their direct flight from Plymouth to London City I made this interesting route to London City……
My first flight was a trip on the BA Embraer 170
F50 taken from the departure area at City
About to board the E170 for the short flight to Edinburgh
Passing by the bad weather en-route
Arriving at Edinburgh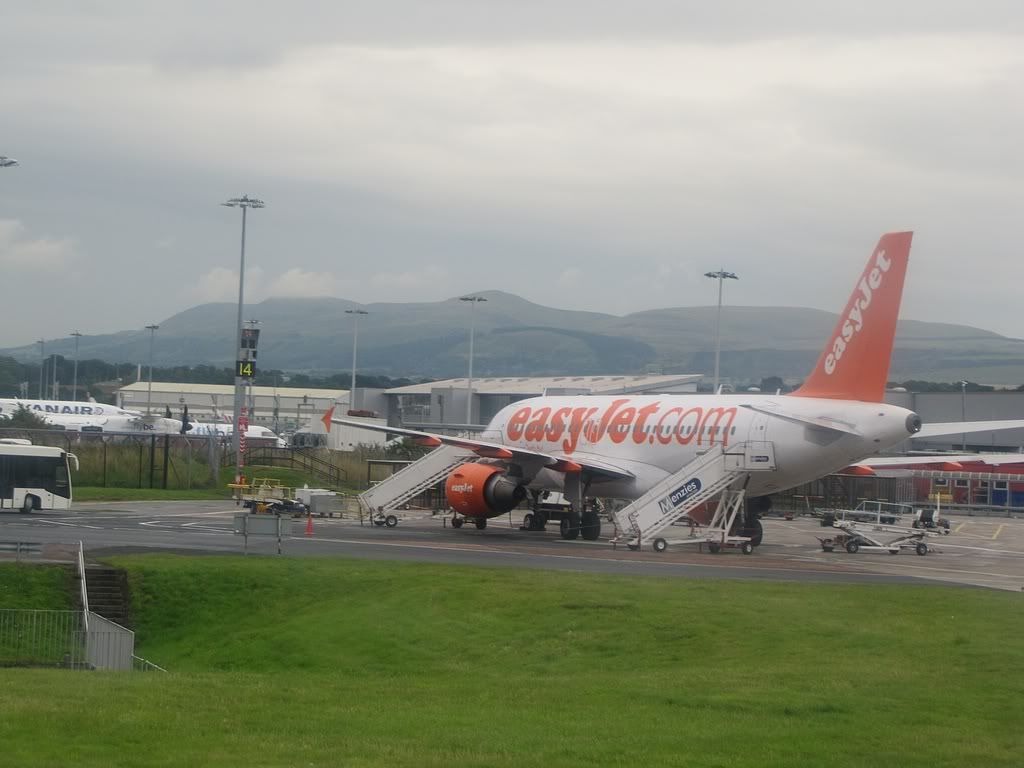 I then caught a £1 Citylink bus to Glasgow and the next morning made my way to Glasgow Airport to catch my first flight on the Twin Otter. I've flown many Dash-7 and Dash-8's so was looking forward to this flight to Tiree Island.
Q400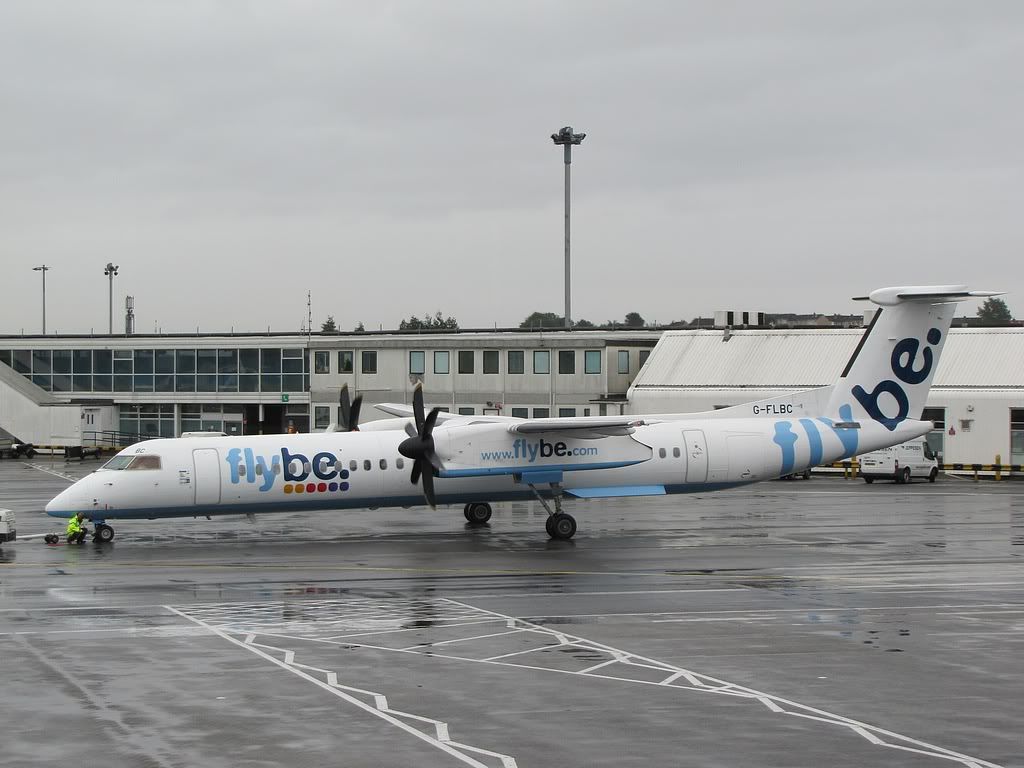 G-BVVK arriving at Glasgow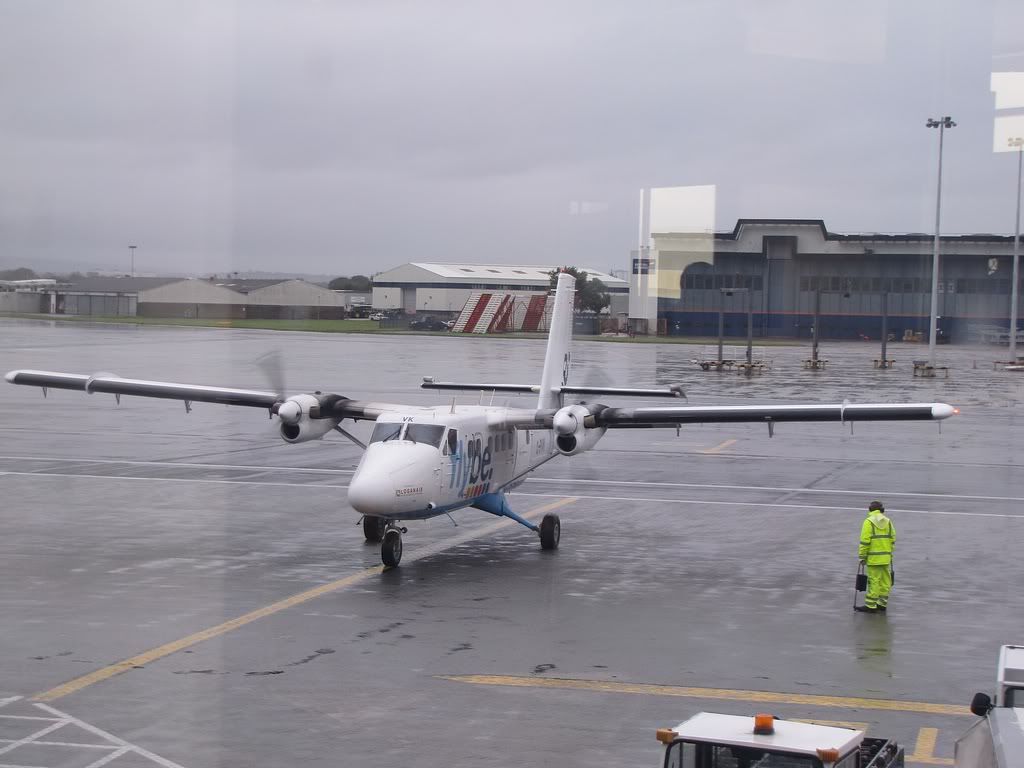 Onboard – there were about 5 other passengers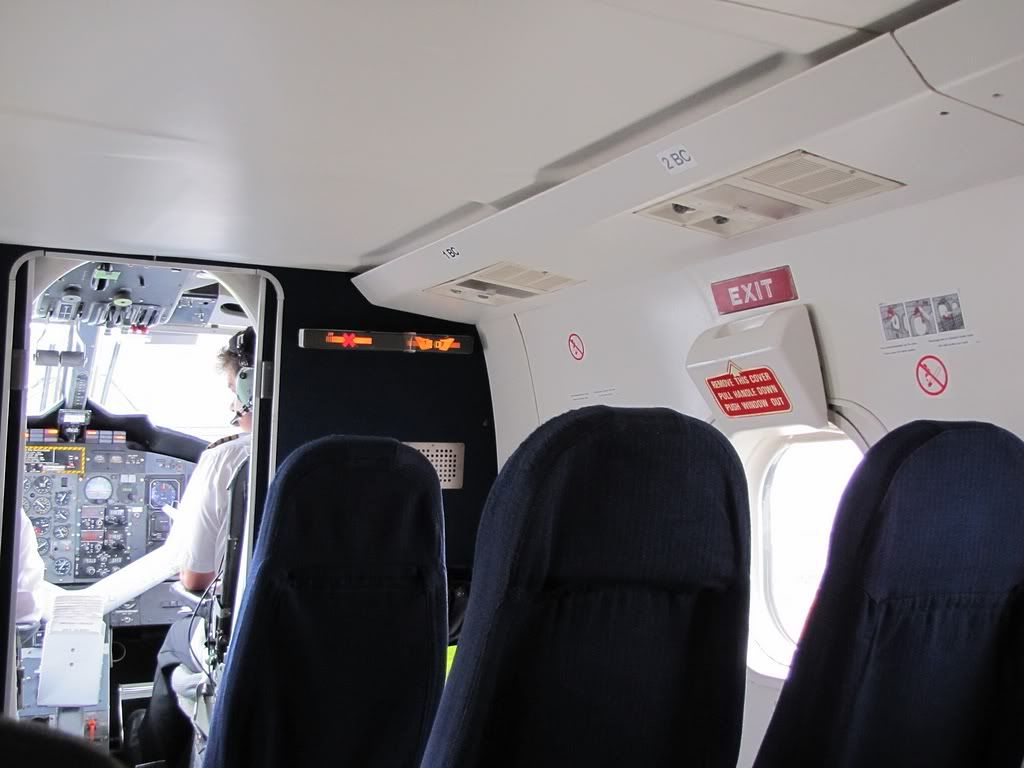 Climbing out of Glasgow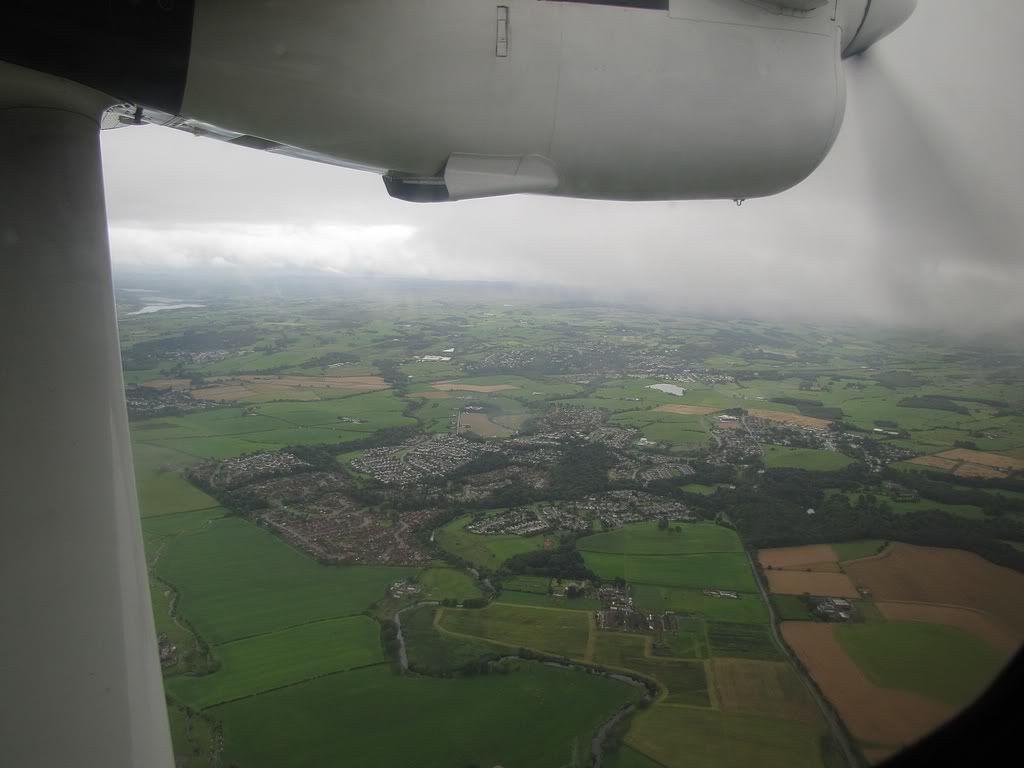 One of the pilots decided to read the paper en-route!
Arriving at Tiree Island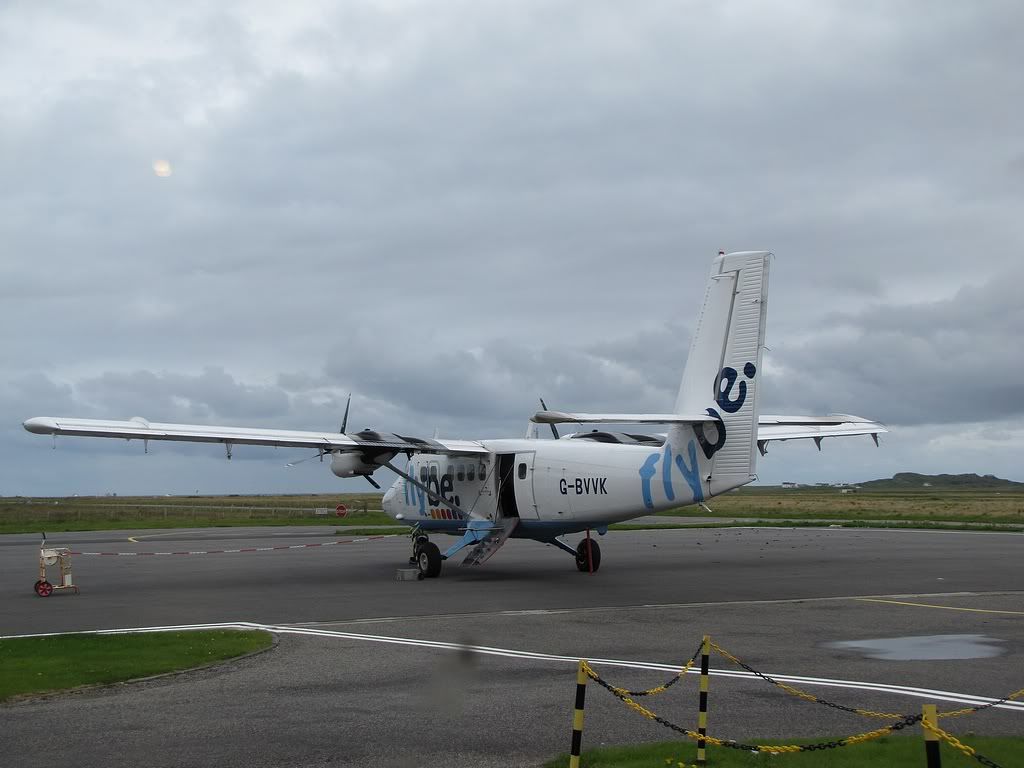 The next morning I took the long walk back to the airport – took this nice rainbow picture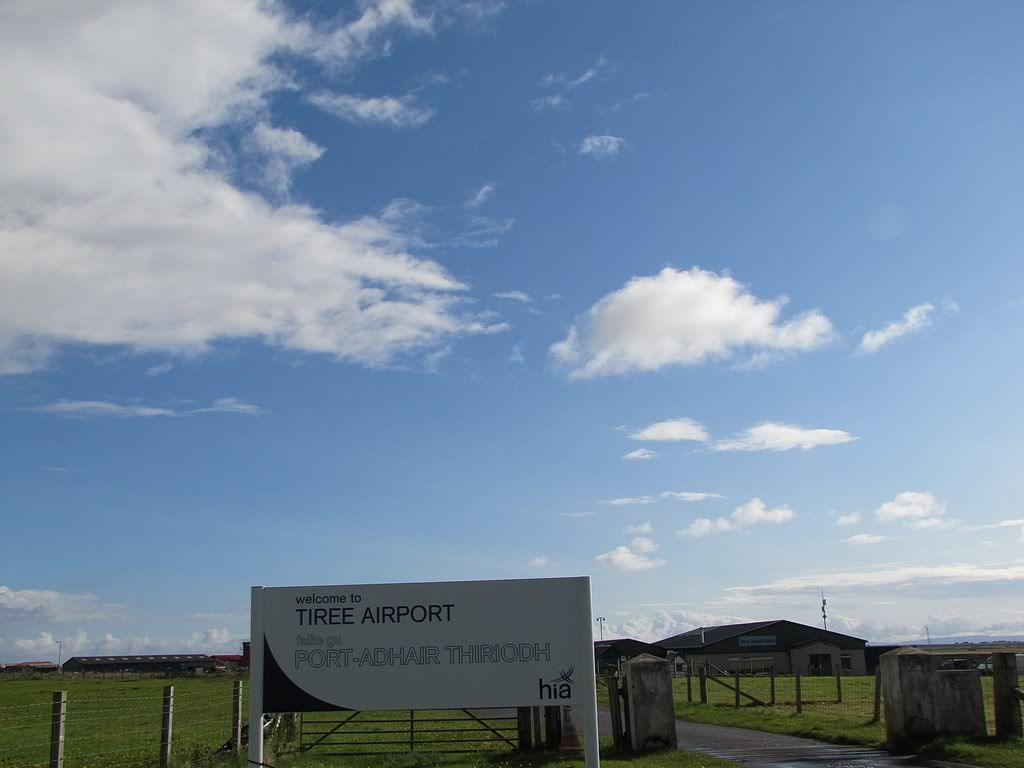 About to board the flight back to Glasgow…. There were about 10 other passengers on board. The flight turned out to be one of if not my best ever scheduled flight as the 50 minute flight back was at about 1000ft providing outstanding views of Scotland. I highly recommend this trip!
En-route to Glasgow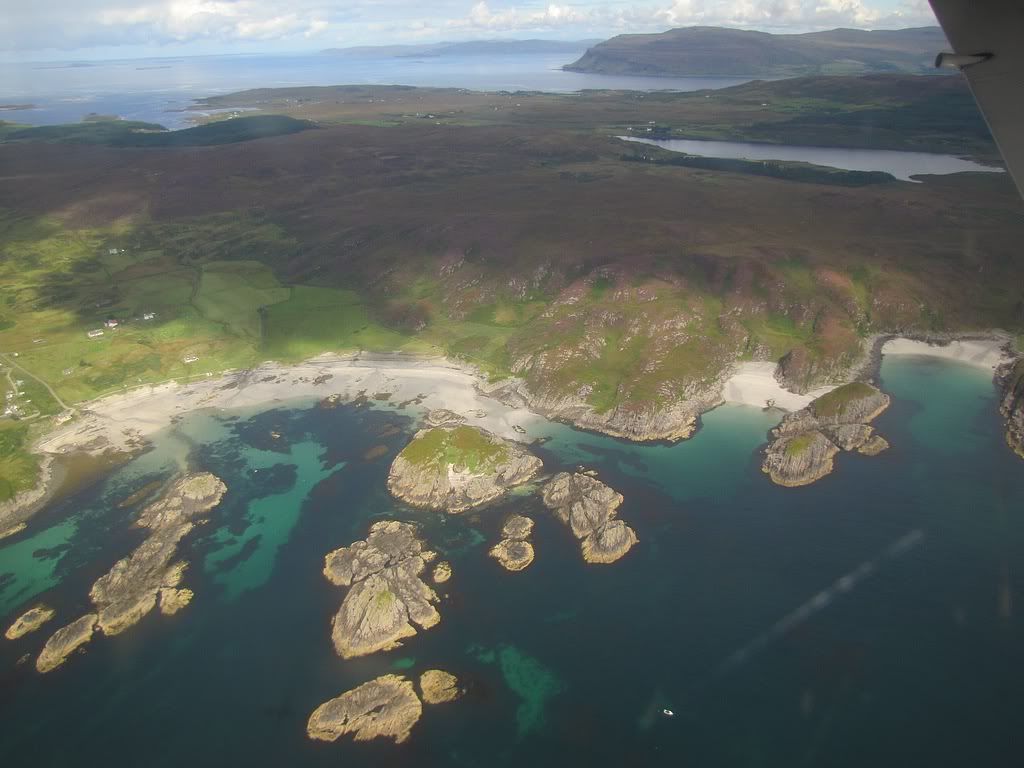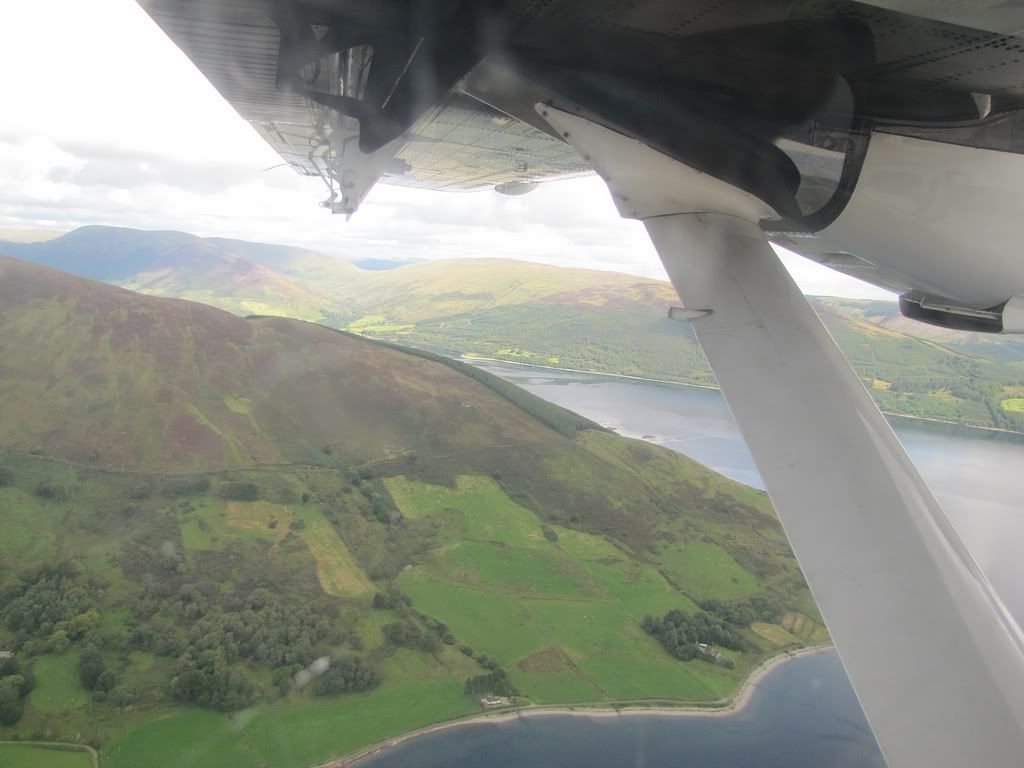 Arriving at Glasgow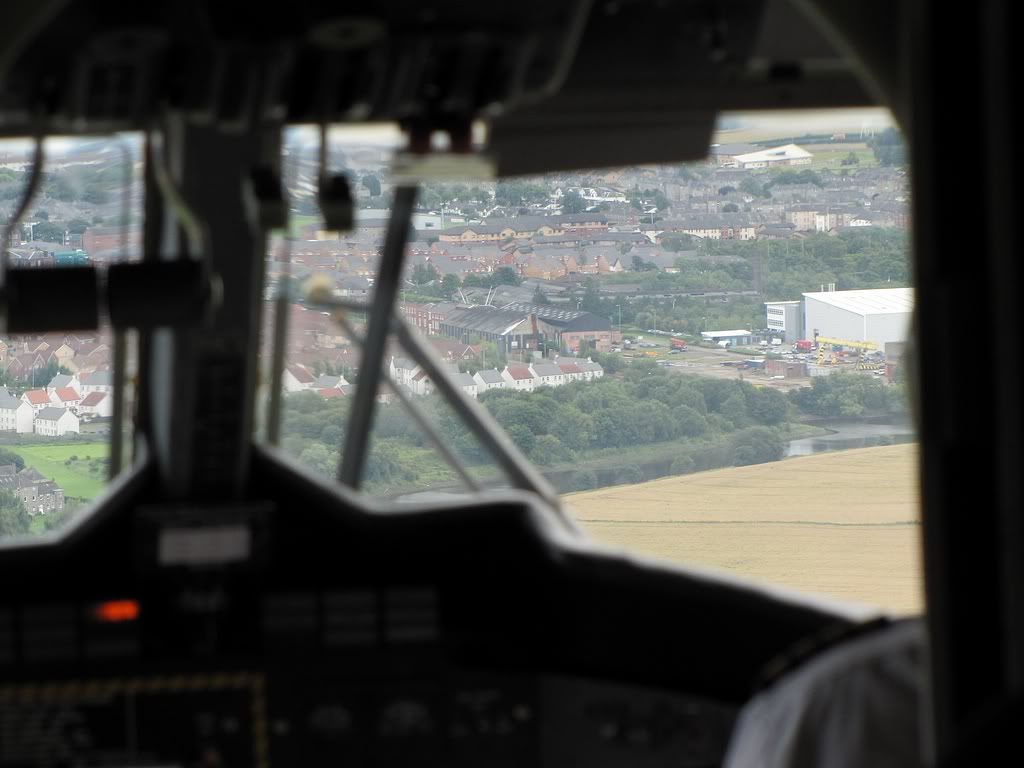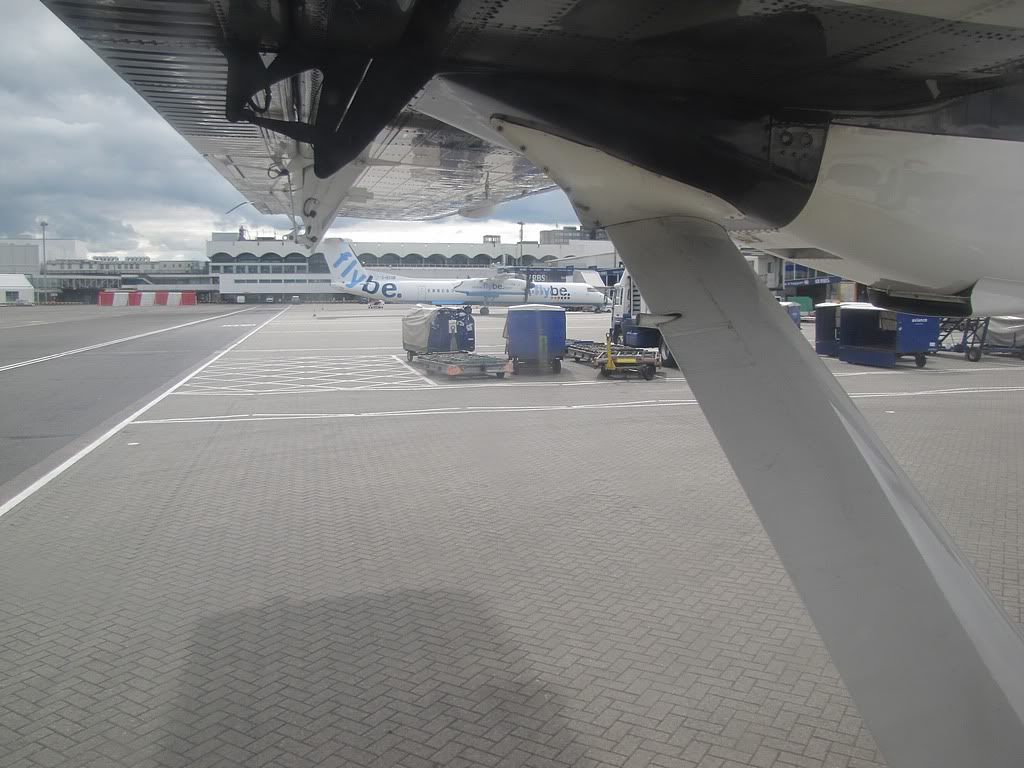 I had about 5 hours to spare so took the bus to Sunny Glasgow for lunch
Then it was time to return to the airport for the evening Air Southwest flight to Newquay and Plymouth. I've flown this flight 2 or 3 times previously and it's always been almost full: today was no exception and there were only a handful of spare seats
Saab 340
G-WOWD arriving 10 minutes early into Glasgow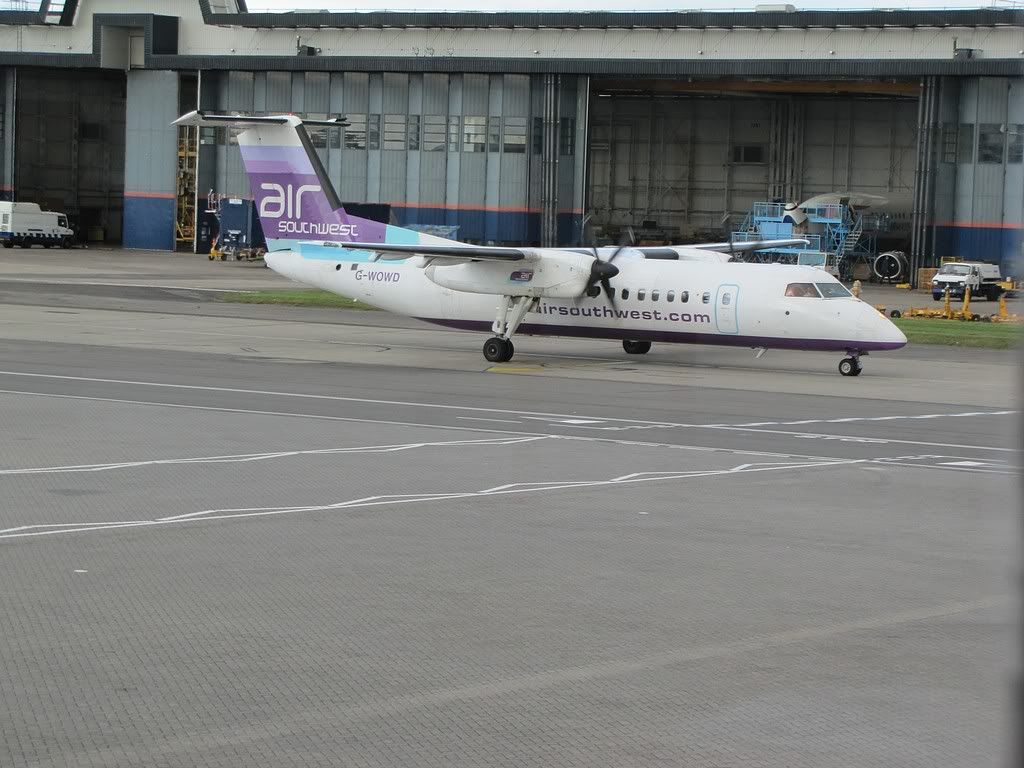 Departing Scotland
The flight arrived on time into Newquay but the visibility was poor and even worse at Plymouth (less than 50m in fog!). About 35 passengers were to travel by coach to Plymouth but as the bmibaby flight to Manchester had been cancelled, the coaches had been used to transfer the 737 load of passengers by road all the way to Manchester….Luckily I managed to share one of the 8-seater minibuses and travelled on a slightly scary trip down the country lanes of Cornwall in heavy rain, fog and flooded roads………a tree had fallen down on the A38 so we had to find a different route to Plymouth. It was a great trip though….