MIA - BOG
Business Class
LFactor: Approximately 75%
A short trip to Bogota. LAN ticket in J was a very decent price. AV J class ticket was close (about $100 additional) but I decided to use LAN due to the miles on AAdvantage to keep my privileges.
Anyway, I arrived to MIA, I was the only one in the line for Business Class, but nobody took care of me. After waiting for 10 minutes I said to the LAN person that was controlling the line for Coach, that what was happening that please allow me to go to one of the counters attending coach passengers or something. She apologized and spoke with the agent at the counter of Business and he immediately called me (It was pure negligence I thought).
Once there, the checking in was fast and it surprised me that they invited me to Delta's VIP room on concourse H. I didn't know they replaced the Club America J, but I was very glad (Club America J is located before security, which I hate).
After security I went straight to the VIP room. Delta's VIP is not great, but I had free wireless internet, drinks, snacks and at least it was comfortable. (and better than Club America J anyway).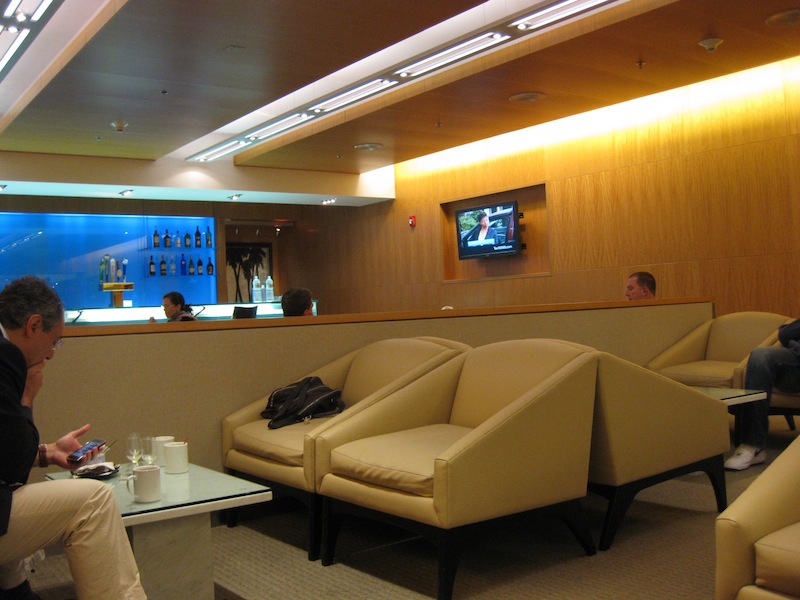 I went later to the boarding room. They were starting to board and there wasn't a priority line, so I asked and they realized they forgot about calling business class first, so they let me board immediately and they proceeded to call the other business class passengers.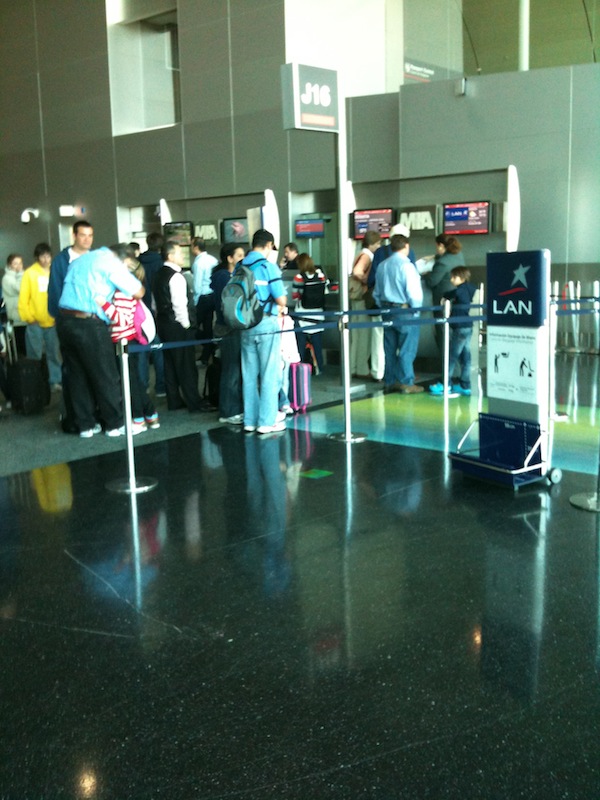 I was at the end of the business class (row 5).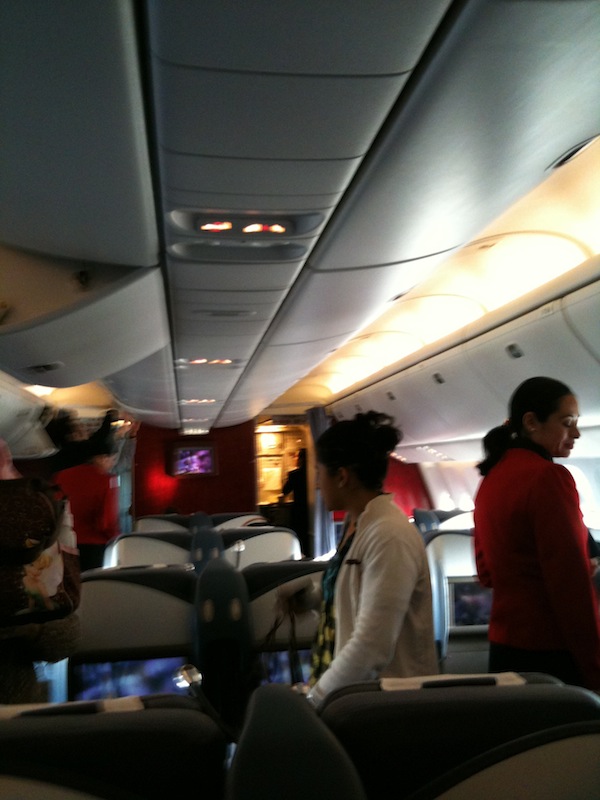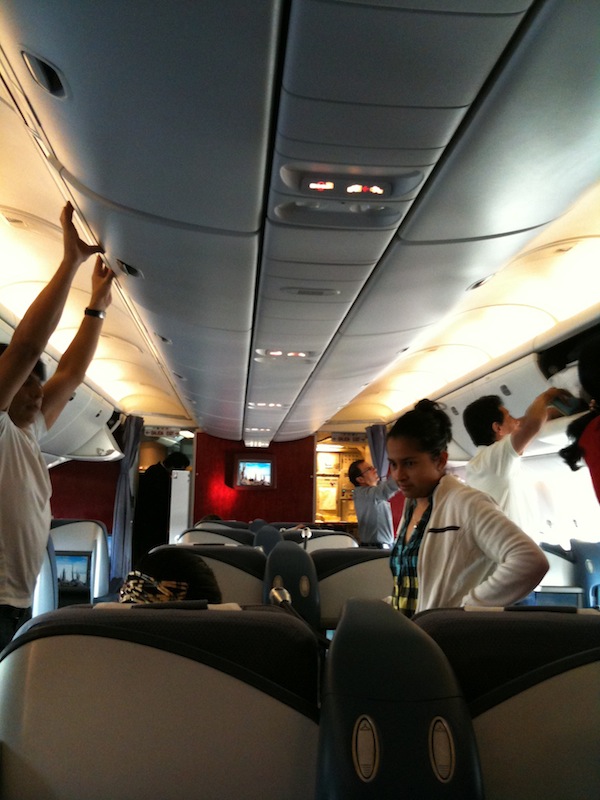 Punctual flight, the breakfast was a bit delayed and after 40 minutes to be serving, finally they arrived to my row with the following greeting:
"Sir, we are out of hot entrees. I only have a plate with cold cuts". I looked at her like "whaaaat??" and they served me the "breakfast":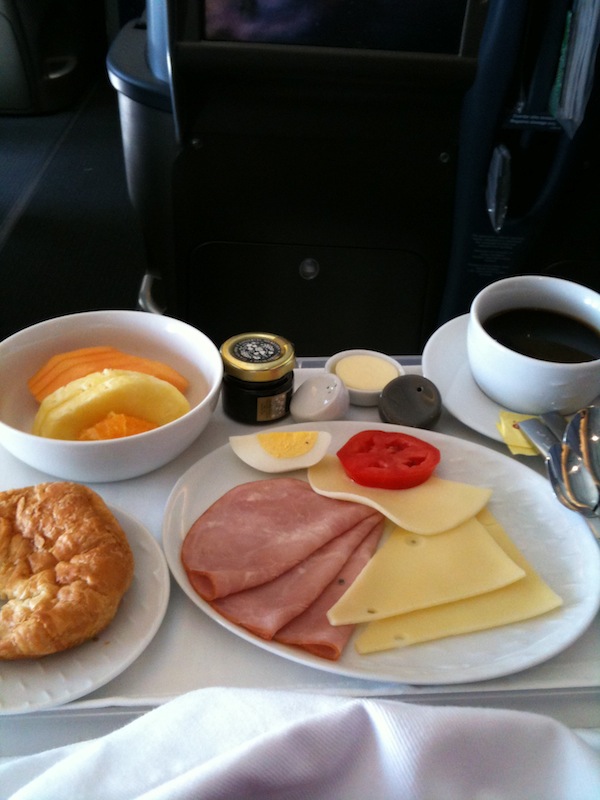 After the initial shock I didn't care about the "no hot entree issue" anymore, what I really wanted at that moment was a good cup of black coffee, but when I tried the coffee, it was very cold (of course it was cold, it had been for 40 minutes on the cart and it was not on a thermos carafe, it was in a french press). I told her it was cold and she said, well, we are sorry but we are out of coffee. (I didn't believe her). I was really upset and asked her to please remove the so called breakfast, that I have lost my appetite.. ( When I get upset I tend to get serious and quiet, I don't raise my voice or anything like that, but you can clearly notice that I am upset). She apologized so I told her that it was OK.
Later on I called to deliver the duty free form, a male F/A picked it up and after a while a lady came to told me that they were out of the chocolates I wantd (I wanted to buy some Toblerones for my nephews). I replied, "you know? Forget it, you guys gave me left overs on this flight, even the duty free. This doesn't look like business class but a bad coach"
I was upset, but well, I was in BOG and all I could think of was meeting with my family...
------------------------
BOG - MIA
Business Class
LFactor: Approximately 85%
BOG is a mess, so I arrived with enough time. LAN's business line was very short, they checked me in quickly but I had to remind the agent to put the "Priority" tags on the luggage.
Knowing that LAN serves just a Snack if the flight departs at 3PM, I went to have something to eat before going to customs and security. I went to one of my favorites places in BOG: "Crepes & Waffles" and ordered a Chicken and cheese crepe with mushrooms sauce, it was delicious and a good portion (not too small not too big) before a flight.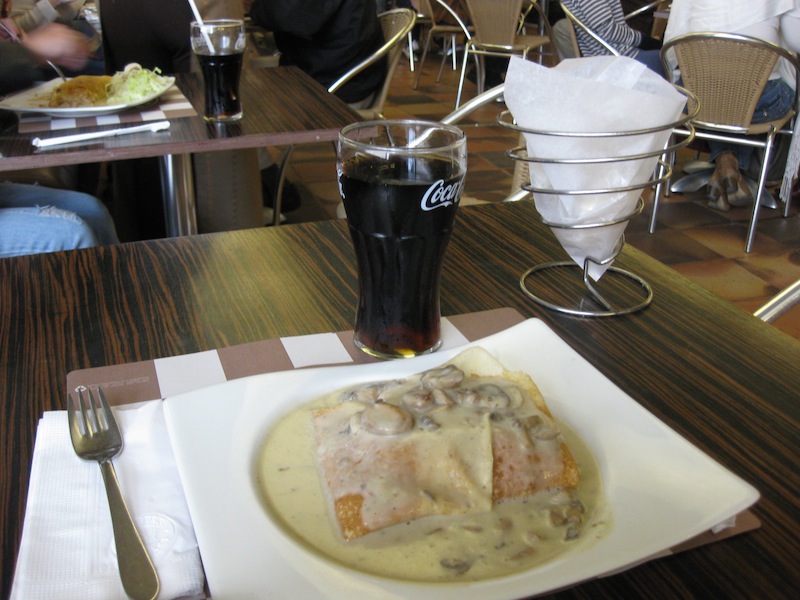 A look from my table of a very crowded, hectic and outdated BOG (thank God it will be demolished soon)..
Before customs, I went to see how the construction of the new terminal was going: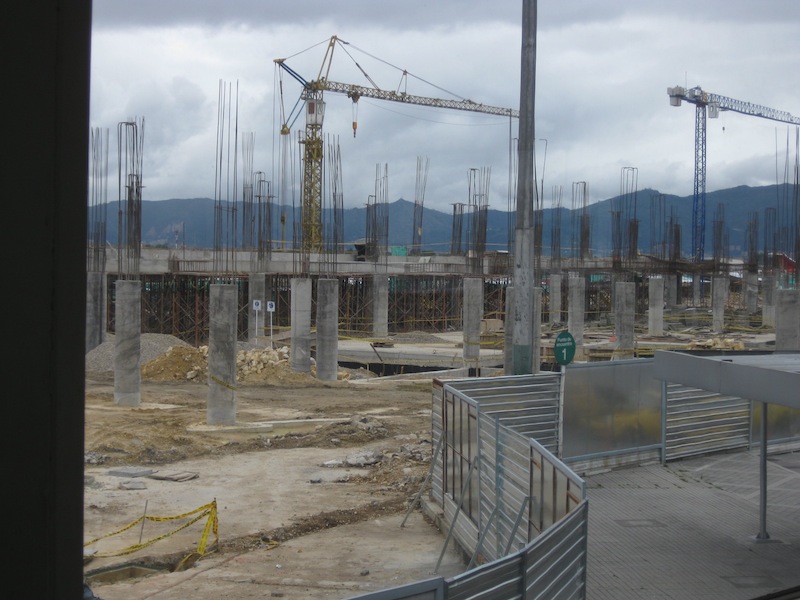 Customs took forever but at least after that ordeal I was glad that they removed the "manual search" by police officers at the end of the duty free. I felt tired of all the time in line in Customs and I went straight to the Admirals Club. After resting it was time to board so I was going out the Admirals when the receptionist told me that my flight was delayed, that the plane had not arrive yet.. I was upset and returned to my seat at the Admirals. Long story short, the flight departed at 5:10 PM (almost two hours late).
Boarding was organized and quick, they offered me a welcome drink,; I gladly accepted a Pisco Sour which was very good: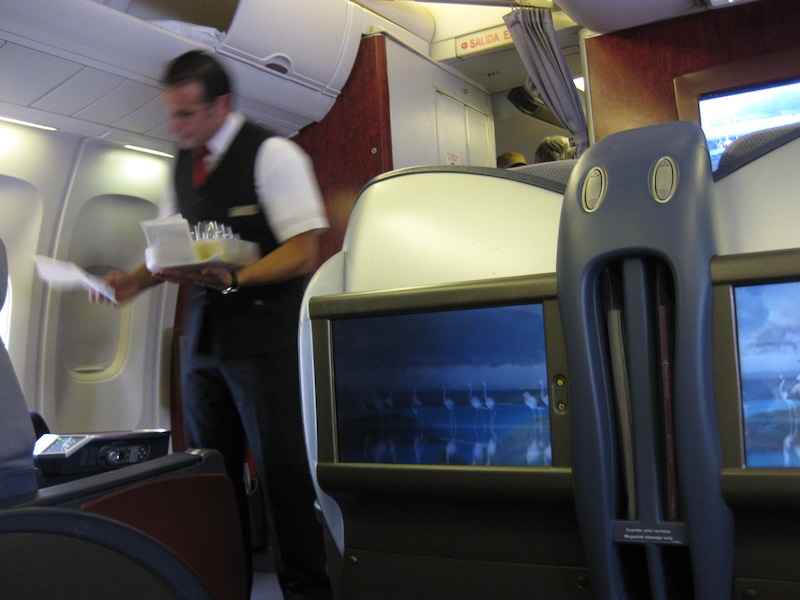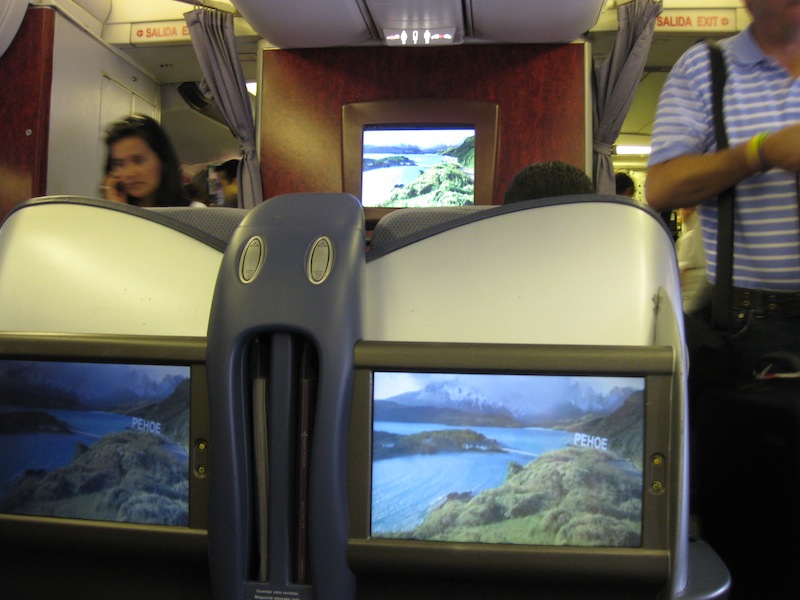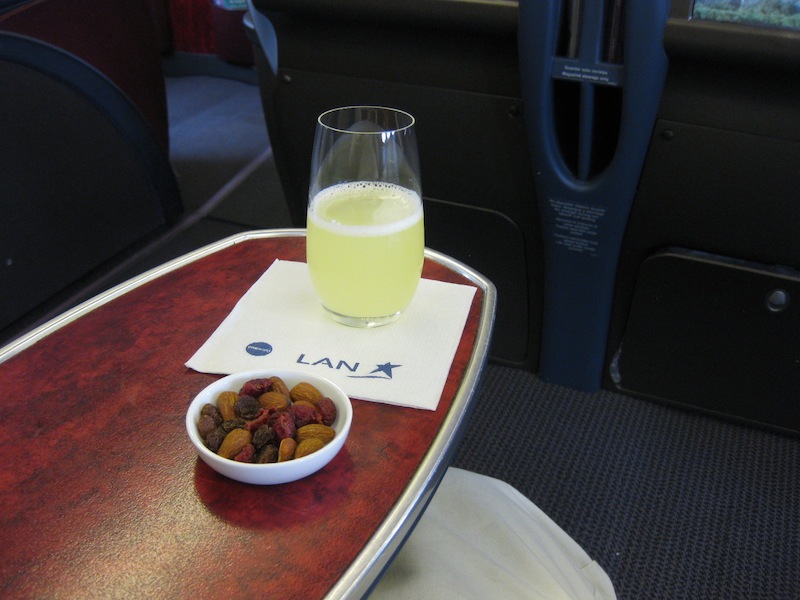 After this moment, we didn't hear or see the crew again. No more drinks, no hot towels, no menus. They just appeared to serve their so called Snack (at 6PM on business class on an international flight (??)). The f/a came and he just served me the tray. He saw me staring at the food and he said: "is pork sir. We have no options". I couldn't believe this service and I forgot to take the picture of the two slices of pork with carrots. It was tasty but tiny. (as it usually is).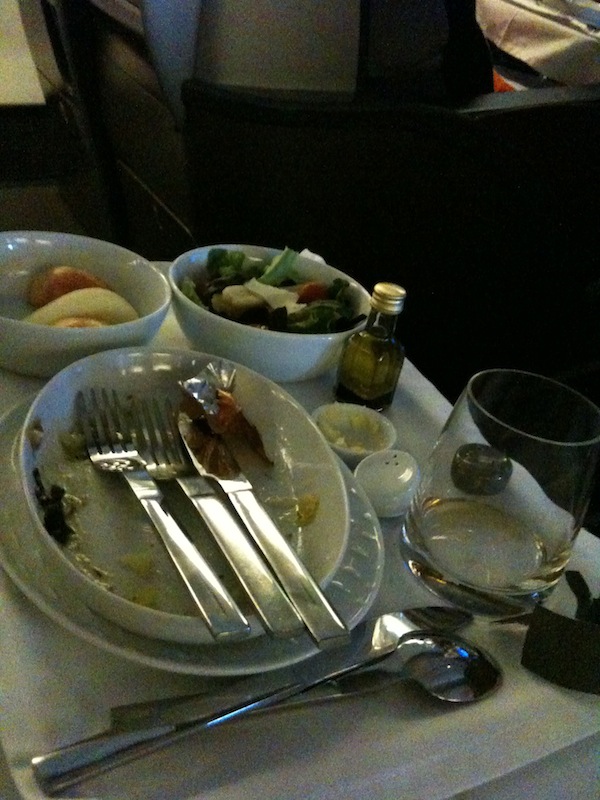 We arrived to MIA, immigration was quick but unfortunately all the priority tagged luggage were the last to arrive. At the end, only the business class passengers were at the belt, people could not believe that was happening.
I am not sure what is happening to LAN. My parents did the same trip a month ago with similar results. I am not a big fan of LAN but my problem has been always that they were not warm or happy to service but their service was quite good. I never had these many problems before, specially in both legs, which seems to show a systematic problem. I sent a letter to Customer Service. They haven't answered yet, but when they do (if they do) I will post the answer.
I apologize for the lack of pictures, but being upset on both legs, all I wanted was the flight to end and I wasn't in the mood for more pictures.