After having visited Edinburgh in June for a short weekend city trip, I decided I wanted to come back to visit the highlands. I was originally planning to fly Easyjet on the route, as KL was normally much more expensive. However, just as I was about to book, KL started with their World Deal Weeks, and their price to EDI was about the same as U2 (EUR 140 incl booking fees). But... KL has more convenient flying times and of course the awesome Fokker 70. So the choice was easy, I'd be flying KL once again.
Date: 30 August 2010
Flight: KL1277
Aircraft: Fokker 70
Reg: PH-KZP (originally delivered to British Midland on 24 May 1995)
Seat: 11A
Boarding time: 07:50
Scheduled departure time: 08:20
Scheduled arrival time: 08:45
Loadfactor: about 85-90%
PH-KZP during boarding. This aircraft was originally delivered to British Midland on 24 May 1995, but in service with KLM Cityhopper since 31 March 2002.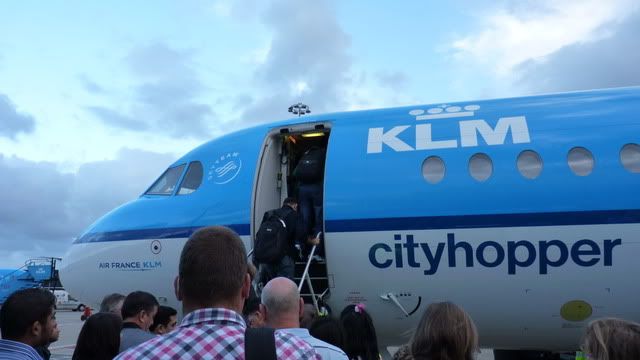 Push back was on time. However, we would be taxiing to the Polderbaan (36L), so we had a bit of a taxi ahead of us.
Wing view before takeoff and in flight: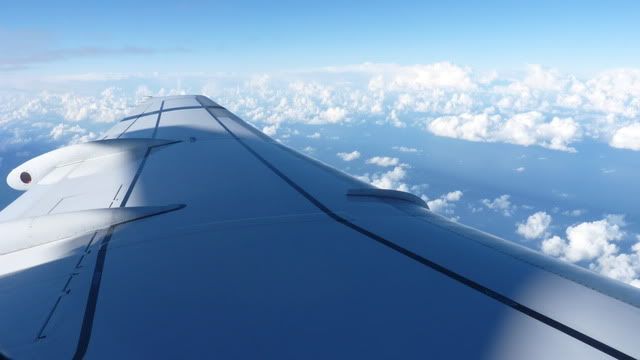 As the weather in the Netherlands was quite windy and cloudy, the (female) captain informed us that the climb might be a bit bumpy. It was, but not uncomfortably so. I actually quite enjoyed the bumps along the way. We had some turbulence over the North Sea as well, but the closer we came to Scotland, the smoother the flight became.
On this flight, KL served a sandwich. It was an organic sandwich, one part with cream cheese and the other part with chicken. It was a very tasty sandwich! Especially the chicken part, they really did not skimp on the chicken, which was very nice. I had some tea to go along with the sandwich: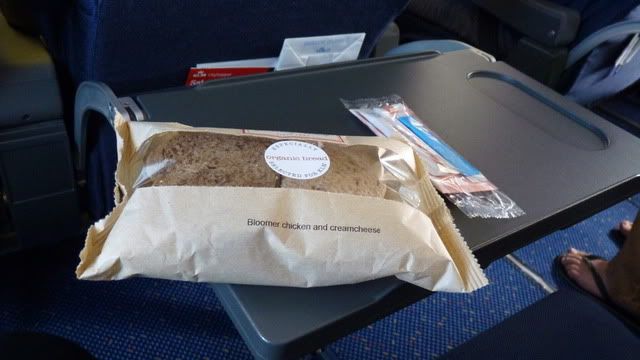 Another wing view through the oval Fokker windows:
Not long before the landing we had a great view of the Firth of Forth, with the Forth Bridge and Forth Rail Bridge visible. Weather in Scotland was fantastic, much better than the Netherlands!!
Spoilers deployed after landing: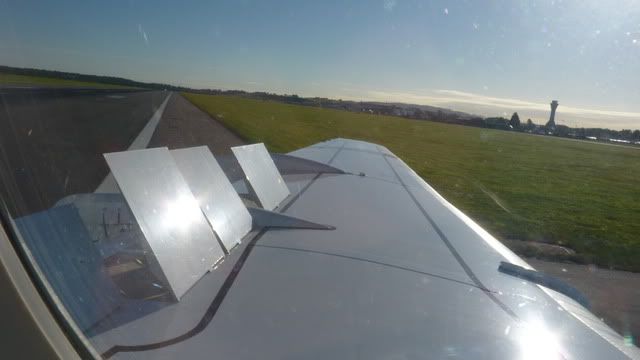 After landing we had to wait about 10 minutes because our parking space wasn't available yet. So that gave me an opportunity to take a quick picture of the pristine cabin of this Fokker 70: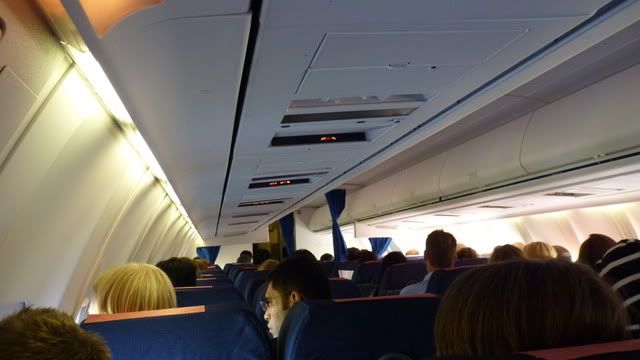 Standing next to us (briefly) was the 100th U2 Airbus: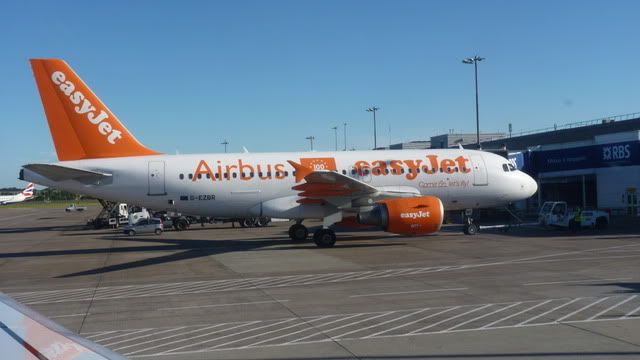 The U2 a319 soon left and that gave me a great opportunity to photograph this lovely wingletted CO 752, preparing to go back to EWR:
Last shot of PH-KZP. This was my second Fokker 70 flight and I really like this aircraft. It feels like a bigger jet thanks to it's wide fuselage (with it's 5 abreast seating) and KL keeps the cabin in pristine condition:
I was off to baggage claim. This took a few minutes, but not too long. I collected my bags and was off!
William Wallace monument in Stirling. As a reminder, William Wallace was made world famous by the movie Braveheart. His original sword is also in this monument. The sword is about 700 years old!!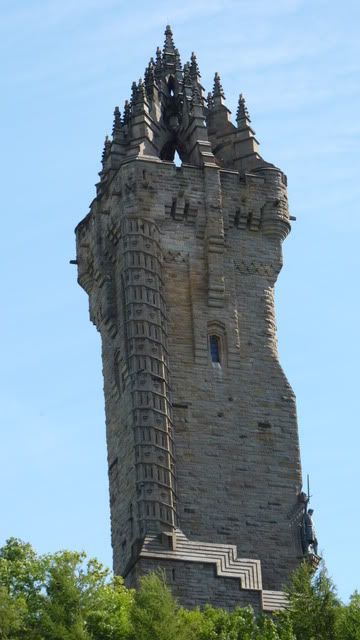 It was quite a climb to get to the top! First you have to climb part of the mountain as the car can't go all the way to the top (there is a shuttle bus that goes to the monument though, but I'm young and not lazy so I walked). And then another 246 steps to the top of the monument. But that is rewarded with gorgeous views over Stirling and it's surroundings like this one: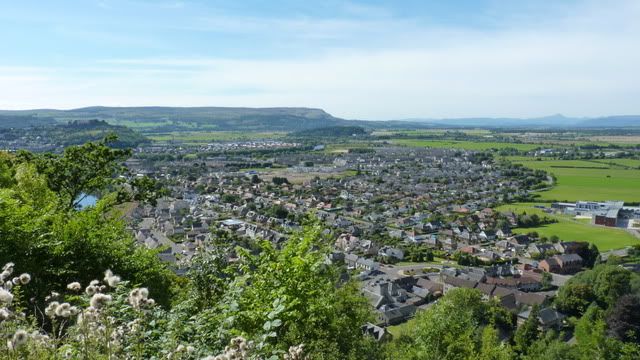 Loch Lomond, one of the biggest Scottish Lochs: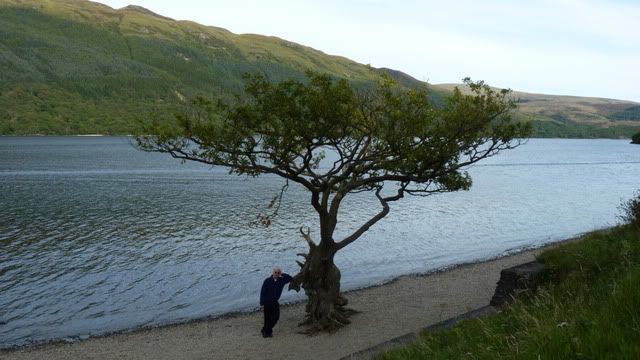 Loch Fyne Oyster Bar, a lovely restaurant with great food in Cairndow, near Loch Fyne. Highly recommended if you're in the neighbourhood: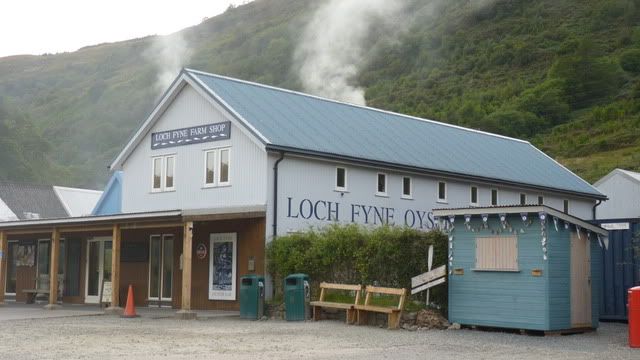 Nice view over Oban from the Tower of McCaig:
We also went dolphin spotting at Chanonry Point in Fortrose on the Black Isle (to the north of Inverness). They came really close to us!! We also saw a few seals. The body of water is the Moray Firth and the dolphin species are Bottlenose dolphins: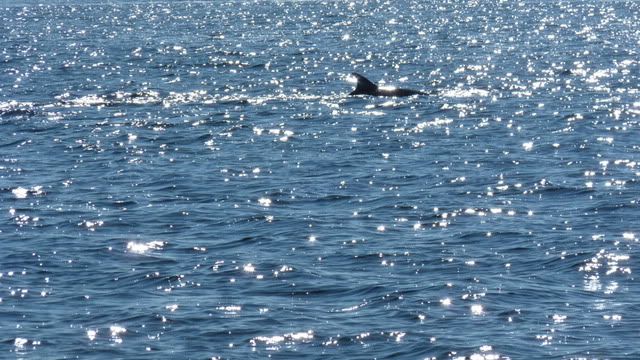 The Cairngorms are gorgeous!!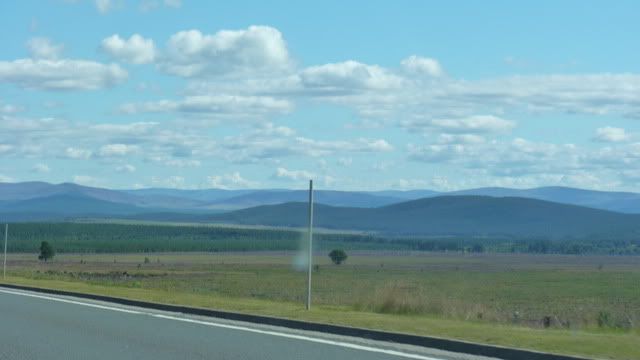 We went to Queenstown for a quick bite before having to go to the aiport. It's a lovely (if small) part of Edinburgh with a great view of the two Forth bridges:
I made optimum use of my time. After the bite in Queenstown we rushed to the airport, I had to rush inside to drop off my luggage. Thankfully there was no one in line at the KL counter. After that, I went straight to security, which of course had a long line. After getting through, I went to the gate and boarding had just started, so I could enter the aircraft immediately. Of course, not before taking a quick pic: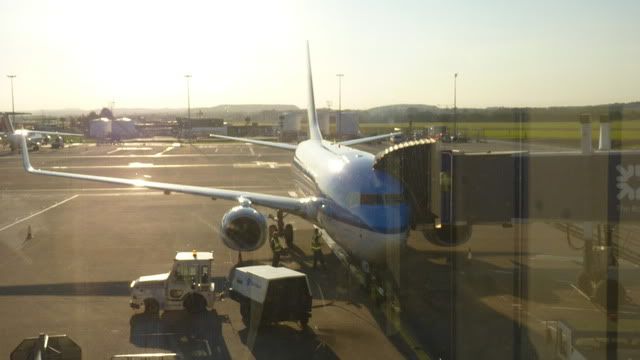 I saw the aircraft land on the way to the airport. When I booked, it was supposed to be a 738. Then it became a 734, even when checking in online the day before. But surprise surprise, it was a 73G. At first I was a bit peeved, because when I checked in I selected an emergency exit seat (12F). However, in the 73G, 12F is not an emergency exit seat. Thankfully I'm a gold FB member, so I didn't pay for the emergency exit seat. However, had I paid, I would've been really mad!! As seat pitch was plenty, I didn't make a fuss about it, but this is really strange from KL. Making you pay for an emergency exit seat, but apparantly it's not guaranteed when there's a last minute aircraft change. Anyway, here are the flight details:
Date: 2 September 2010
Flight: KL1290
Aircraft: Boeing 737-700wl
Reg: PH-BGF (delivered new to KLM on 15 December 2008)
Seat: 12F
Boarding time: 18:10
Scheduled departure time: 18:40
Scheduled arrival time: 21:10
Loadfactor: about 95%
Boarding was very quick and we actually pushed back 10 minutes early. Taxi times at EDI are very short as well, so before we knew it, we were airborn.
Wing view before takeoff: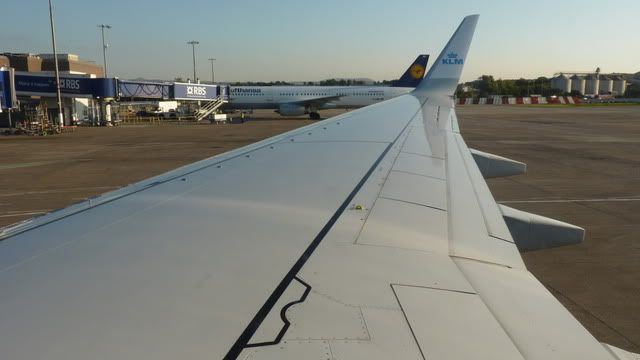 Just after takeoff we had some nice views of Edinburgh, in this pic, just above the wing is Arthur's Seat: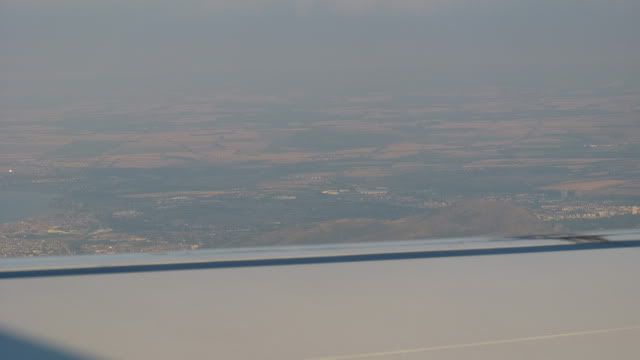 This is one of KL's 73G's with LCD screens that showed the safety video before the flight and the airshow during the flight. Very nice!!:
Flying time was 1 hour, but we went straight to FL390. Takeoff was amazing, like a rocket!! It almost felt like we were stalling, that's how steep the takeoff was!!: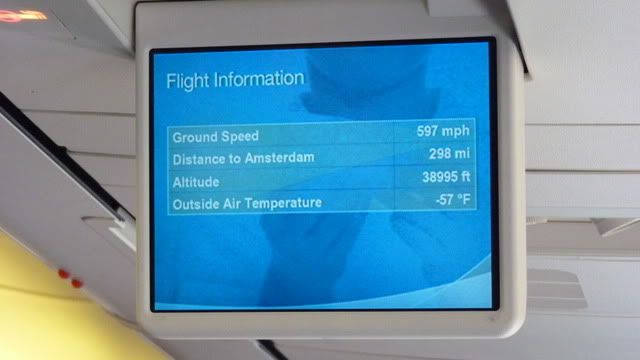 Service consisted of a snack (salty or sweet, I took the sweet option, chocolate chip cookies) and drinks. I just got a tea:
As mentioned, legroom was plenty for me:
Wing view inflight: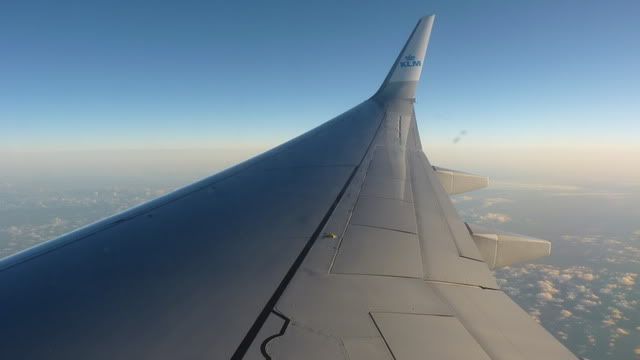 PH-BGF after landing at AMS. Due to the early push back and short flying time, we arrived about half an hour early! Even after making a circle before landing that took an extra 5 minutes. I'm not complaining about that though...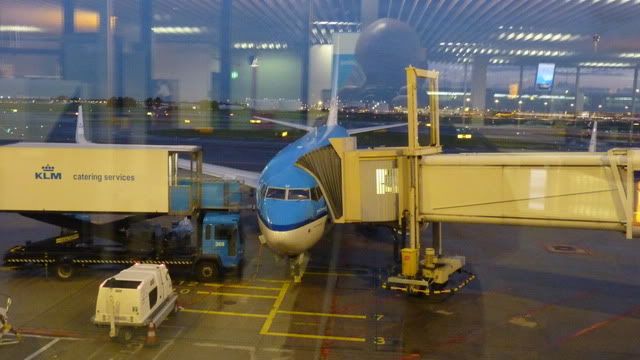 So in the end I was mostly very happy with the KL flights. I got another Fokker 70 flight which is always fantastic. The sandwich on the AMS-EDI leg was very good and appreciated and the flights were both either on time or early. The 73G looked very modern with the LCD screens which are a nice touch. The only snag is what happened with the seat selection on the EDI-AMS leg. If an emergency exit seat is selected, KL should honour this when there's an aircraft change. Especially since they charge people for it.
Thanks again for reading and comments are very welcome! Oh, and also take a look at my other TR I worked on today
AMS-PBM-AMS On KL MD11
(by
Kappel
Sep 7 2010 in Trip Reports)
Regards,
Sergio