This is PART II of this report, you can go to Part I by clicking
here
Although I fly to Osaka, but the first station for this trip was Tokyo, so I have to pick a domestic flight from Osaka to Tokyo. Actually there are many connections after my arrival at 13:00, since I want to try the retiring A300-600R from JAL, so I have to wait for some hours in KIX airport till 19:15.
To spend the time, I planned to visit the observation hall.
The shuttle bus cost 100 Yen each way
PIDS clearly display the info and the aircraft used
CX's 777-300 was arriving
3 airliners from Mainland China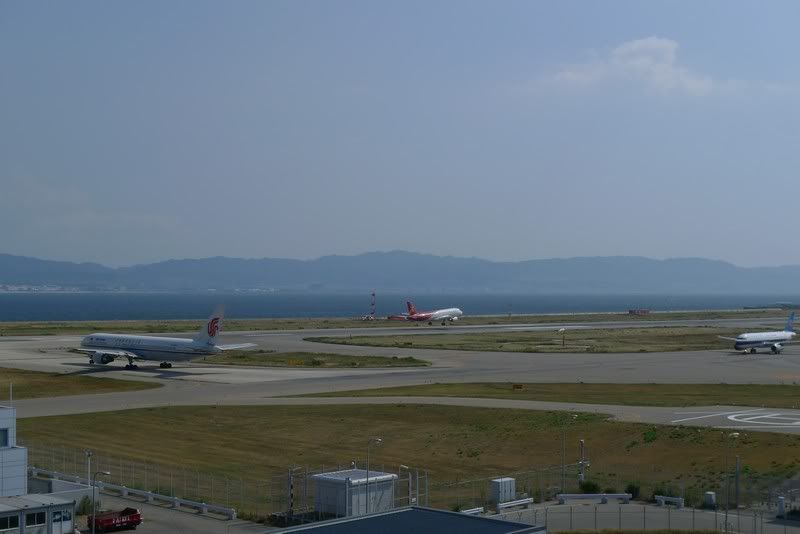 Back to the airport terminal, I still have many times, so have a early dinner at the KIX airport terminal
Check-in area of JAL's domestic flights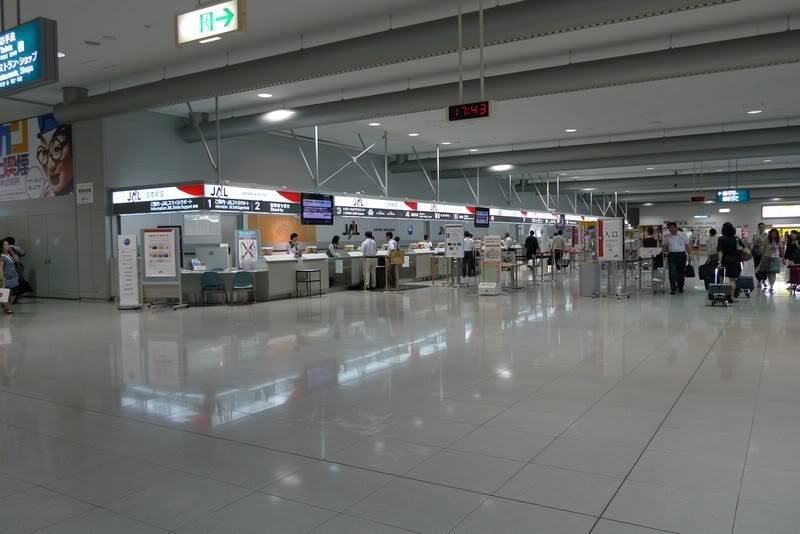 Security check point
Although in Class J, but still no lounge access, so spot some aircrafts
25 August 2010
Osaka/Kansai (KIX) – Tokyo/Haneda(HND)
Airline: Japan Airways
Flight: JL 188
Aircraft: A300-600R
Registration: JA 8566
Seat: 4H (Class J)
Gate: 22
Boarding pass, Japan is widely use the 2-D barcode for domestic flight.
Gate area
JA8566 just arrived from Sapporo
Seat 4H, the seat was quite narrow to be honest
View from my seat, the FA discovered I was taking pics, and she told me that taking pics is not allowed when on ground. It is only allowed after take-off.
Seat pitch, quite good!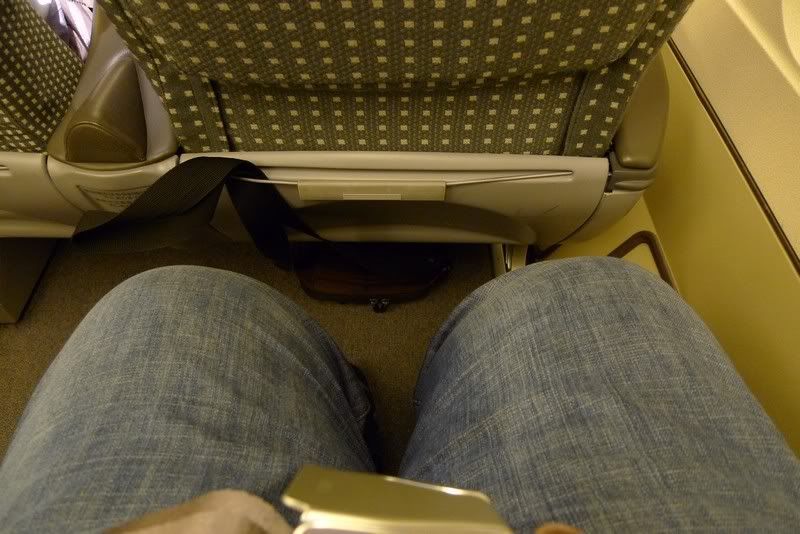 2 - 3 - 2 seating. The Class J cabin was 90% full
Safety Instructions Card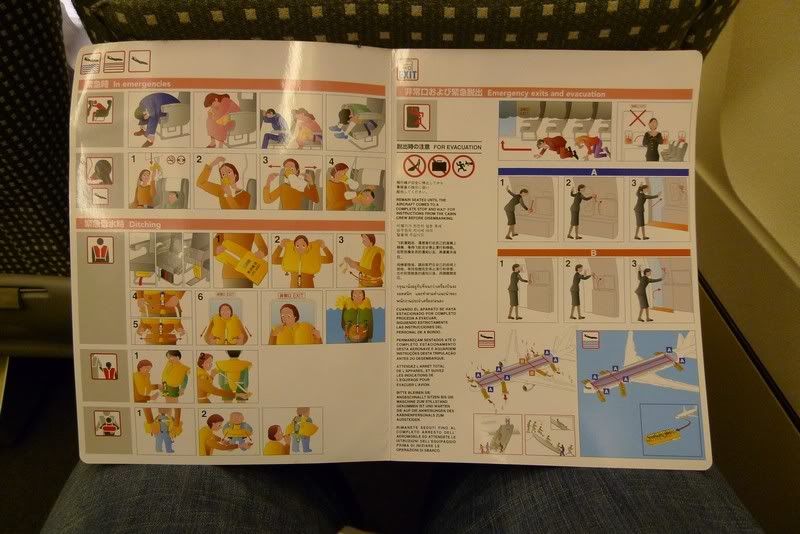 Seat introduction
Drink service for this short flight.
Toilet visit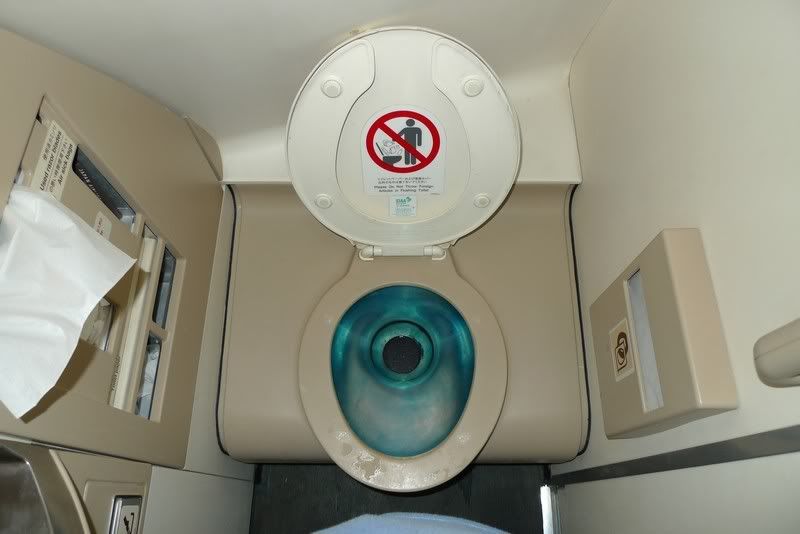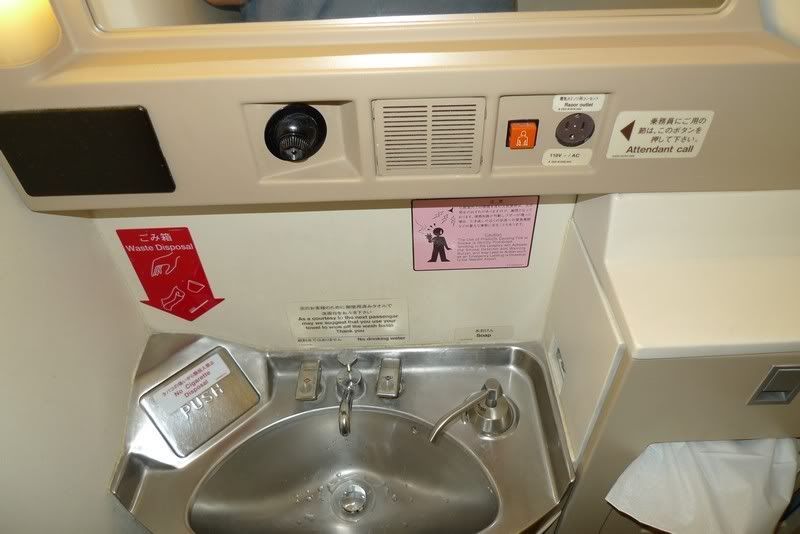 Confirmed!
Waiting......
PS: Apartment at Shinjuku District
This my first time on A300-600R, but after taking JAL's one, I found that the feeling was quite similar to those older A330 (Of course, they are in same family!)
JAL actually keep the aircrafts very well, clean, tiny and well-maintained, hope they can find a new home after retiring from JAL.
For 'Class J' in JAL domestic network, it is just paying 1000Yen more than normal economic seat, so I think it is not a real J experience since the only thing you get over economic is a better seat, earlier boarding and de-boarding, that's it! So don't expect much! If you need something luxury, pick the flights with First Class service.
Stay tune for Part III
My past TR:
Three 5-Star Airlines In 8 Days (102pics) (June 2008)
First Touch Of China Southern MD82 (31 Pics) (August 2008)
China Airlines HKG - TPE (47 Pics) (August 2008)
HKG-BKK With China Airlines In C (61 Pics) (November 2010)
HKG-BKK F On Emirates' 777-300ER (67 Pics) (May 2009)
HKG-TPE Turnaround On TG's A340-600 (33 Pics) (June 2009)
HKG,MFM,TPE,SIN,BKK In CX C And BR Y (201 Pics) (August 2009)
SQ Y HKG-SIN In 2009 w/MH And 1st A380(128 Pics) (Year 2009)
Ooop! I did it again Part 1 EVA Air MD-90 (May 2010)(50 Pics)
Ooop! I did it again Part 2 CX HKG-SIN run (May 2010)(116 Pics)
Photo Report: My Trip For BG's DC-10-30 (June 2010)(63 Pics)
First Time To Japan Part I: AI HKG-KIX In F