We have arrived the final part of this report, the part that about using Air India going back Hong Kong from Osaka
Check-out the Nikko Hotel, the airport terminal was only 150 meters away, very good location!
PIDS in KIX airport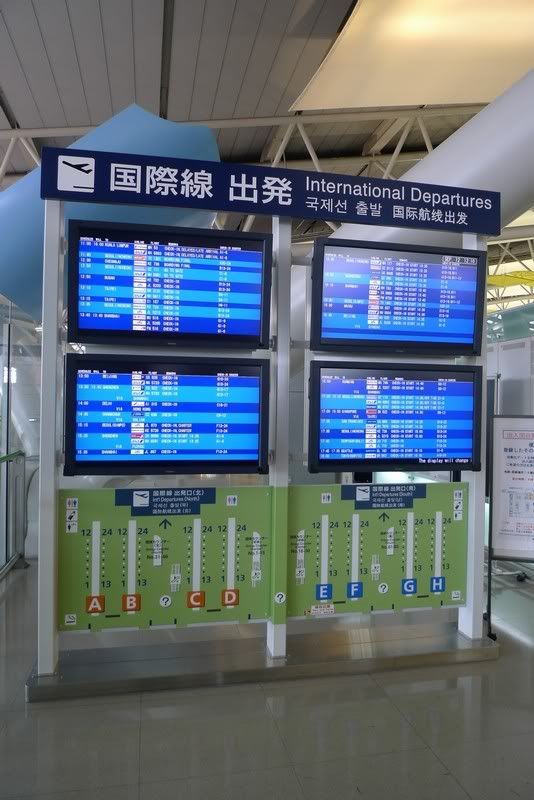 Check-in area for Air India in KIX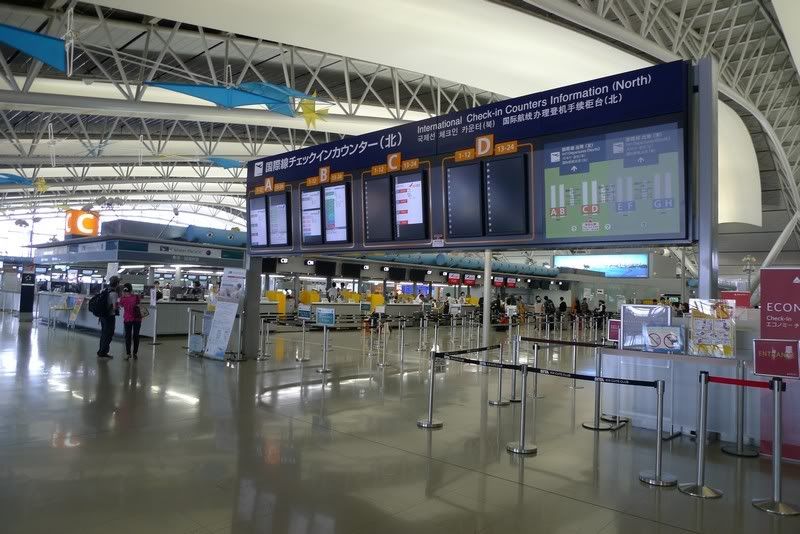 I was the only First Class passengers for this sector
After checking-in, the staff escorted me through security line using the crew line and pasted the immigration in no time, he would like to bring me to the lounge but I rejected as I wanted to walk around the airport. Nice service!
Main terminal
For Gate 2, I have to take the train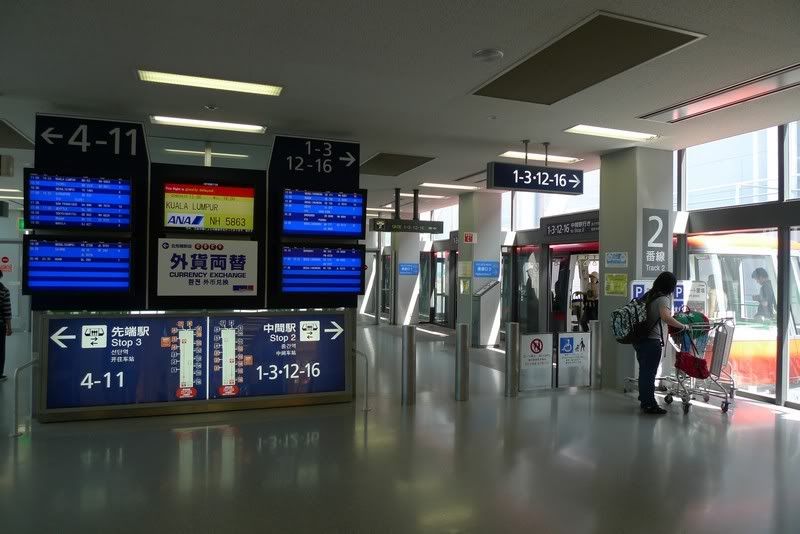 Nothing else to buy, only 110 Yen left in the pocket, time to visit the lounge
AI used CX lounge in KIX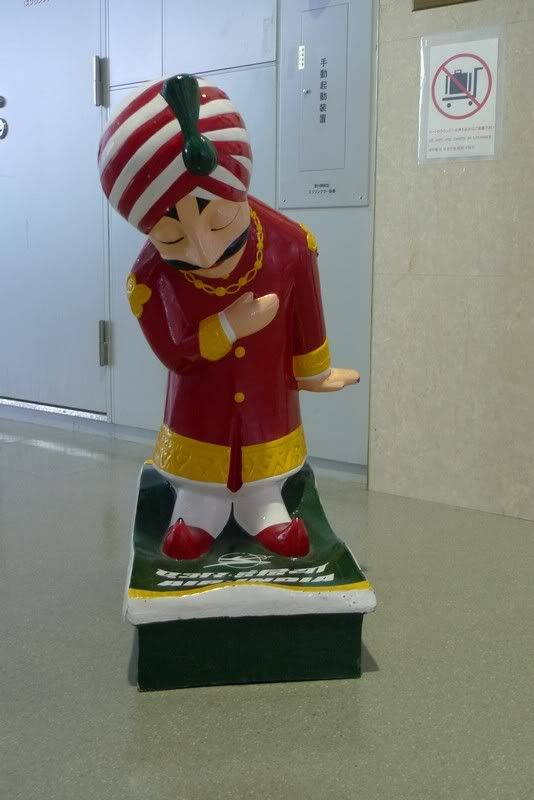 I don't like windowless
Food corner
Some simple food, but I though I eat too much in the lounge!
12 September 2010
Osaka/Kansai (KIX) – Hong Kong (HKG)
Airline: Air India
Flight: AI 315
Aircraft: 777-200LR
Registration: VT-ALH
Seat: 2A (First)
Gate: 2
Boarding pass, not First Class one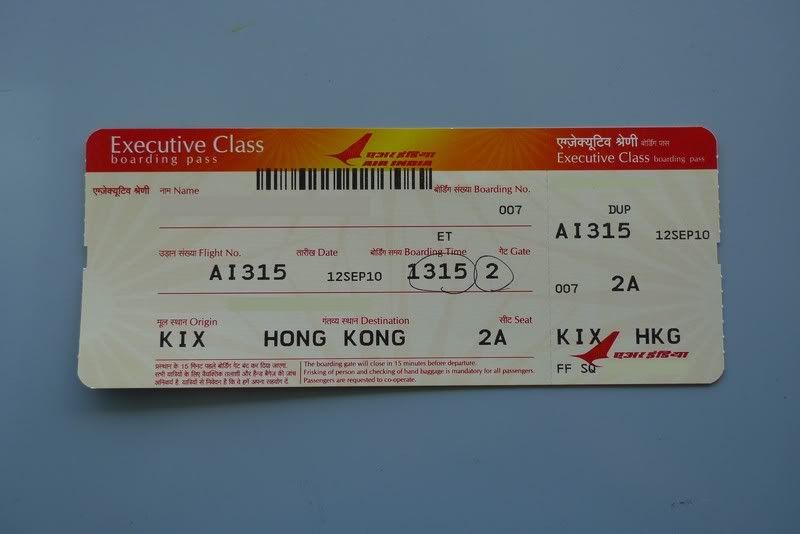 VT-ALH, newest 77L for AI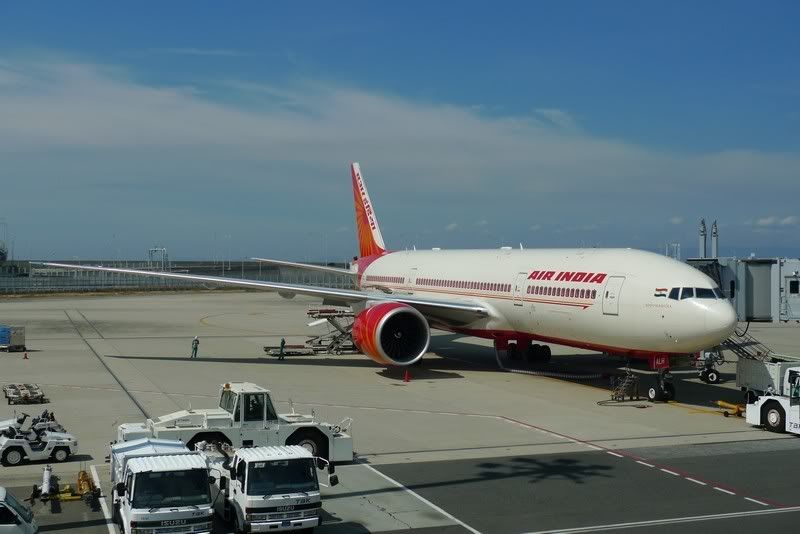 The flight continued to Delhi
About to board
During check-in, the agent asked whether I like to board first or board last, I chose to board first, so once I appear at the gate area, they told me to sit near the gate so I can board first
After the second security check at the jet bridge (Don't know why second security check was needed in both directions)
Seat 2A this time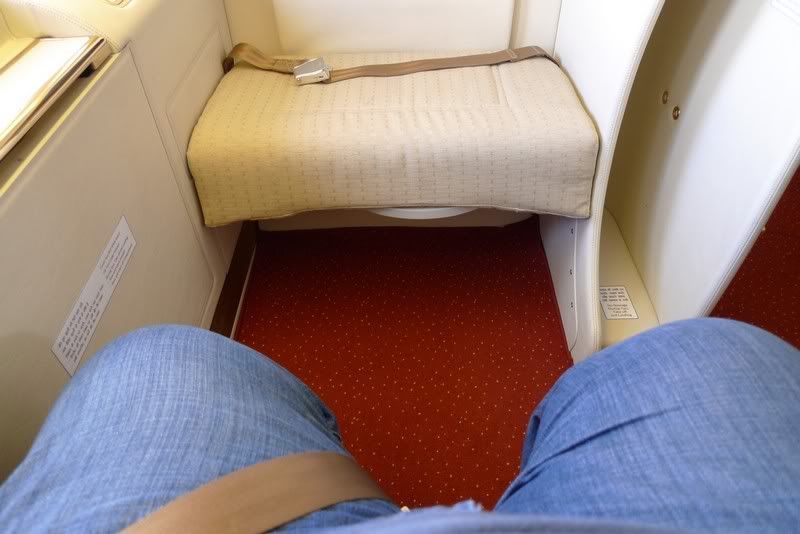 Business class, looks comfortable
The FAs on this flight were friendlier, I loved to talk with them
After the powerful take-off, I am on my way backing home, I miss my home!
Champagne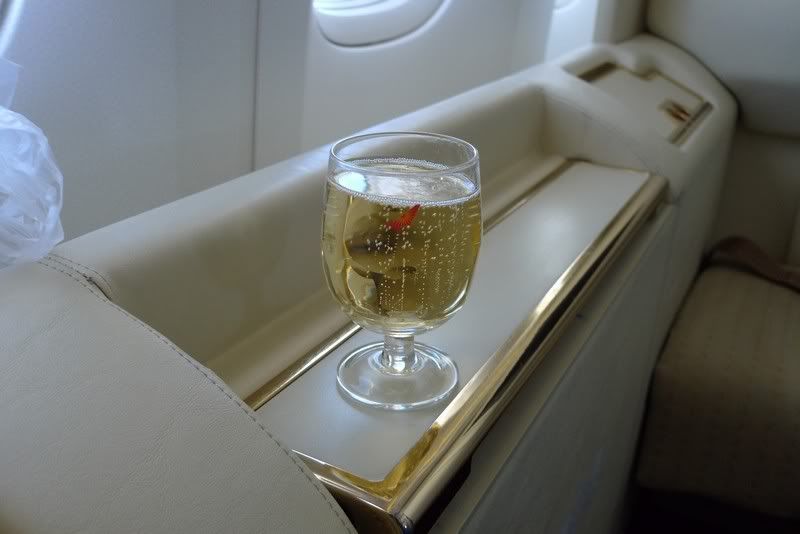 Snacks, they have 2 Indian snacks and 2 Japanese snacks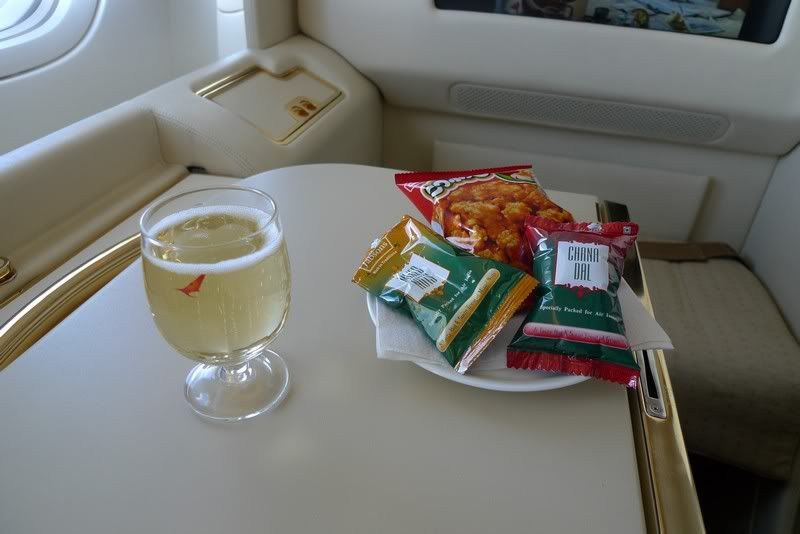 The FA ask when I prefer to have my lunch, I just told him, maybe I can have it now
Meal time, this time with menu card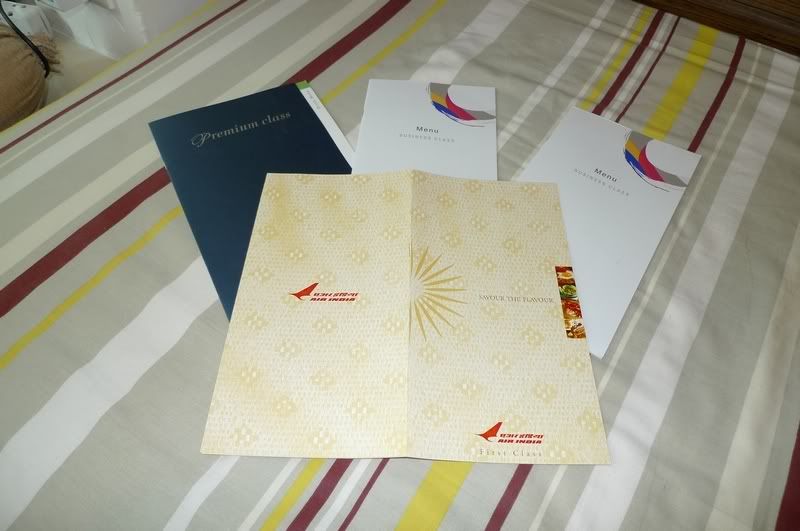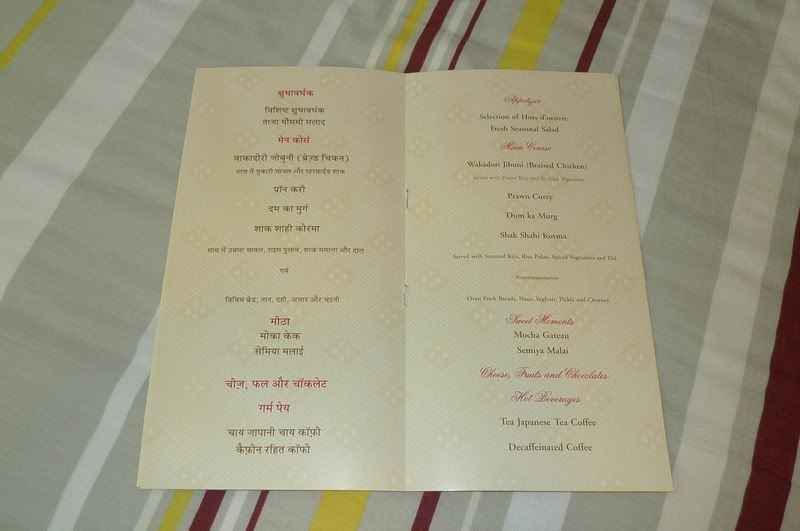 Starter, crab meat salad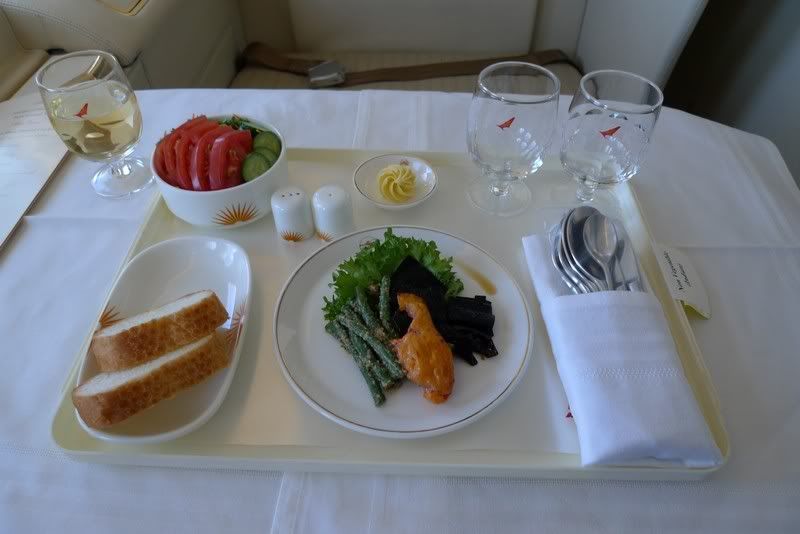 Two soups to choose, I chose the cream mushroom soup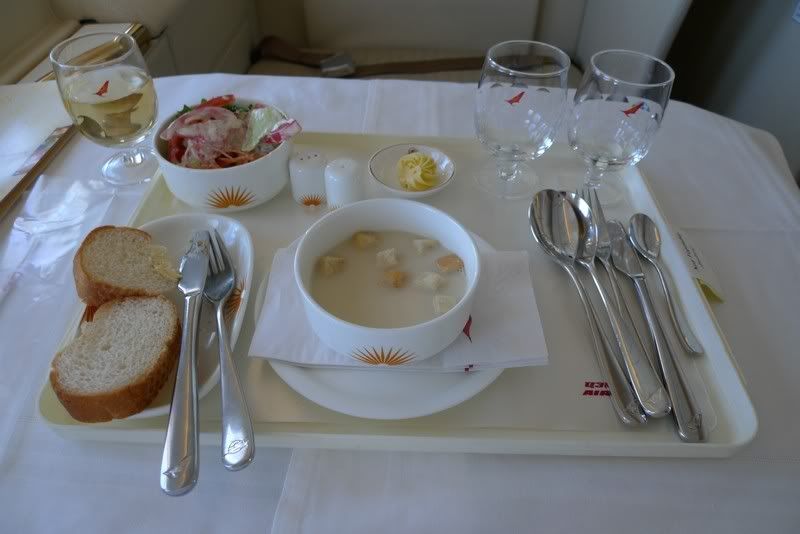 Main course on trolley, was it too much for 1 passenger??
I chose this combination, the curry was nice, but the Japanese chicken was bad
PS: There is a yogurt on top, it helps if you find the food too spicy
The FA collected my plates, dessert, fruits and cheese were ready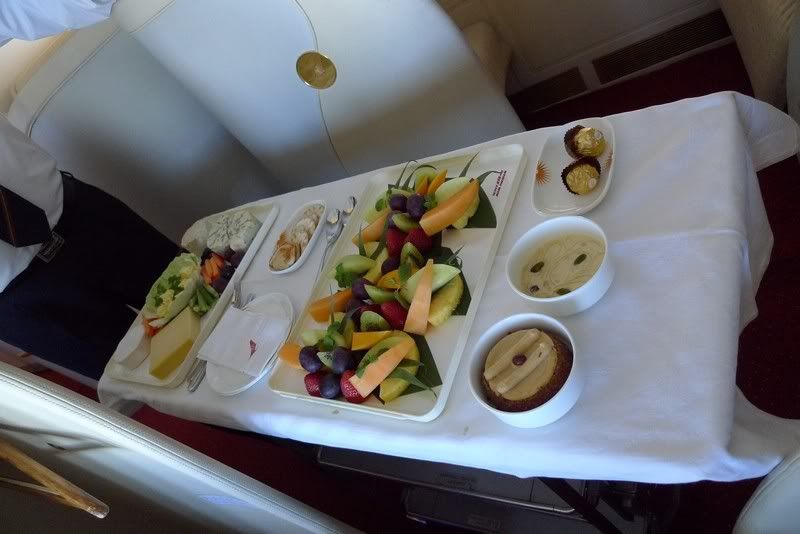 I chose both desserts, Japanese chestnut cake on the left, Indian sweet pasta on the right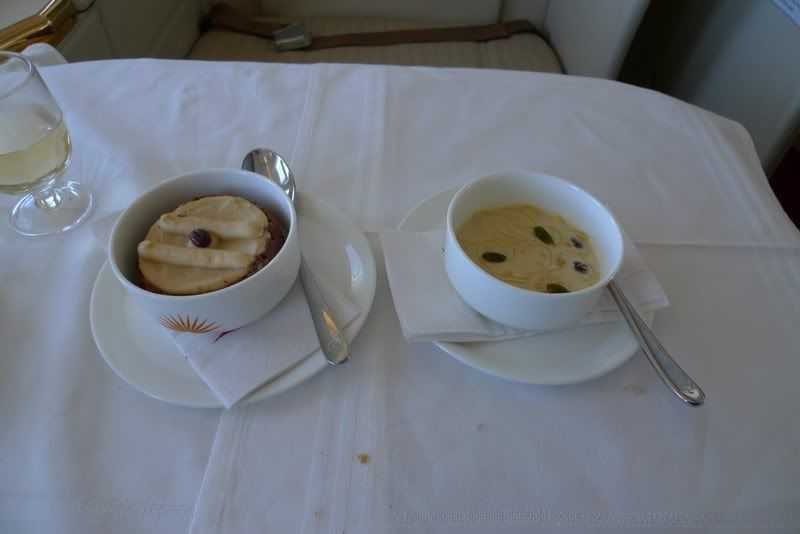 And some fruits afterwards, I gave up the cheese
After the fruit, my stomach was totally packed, so I walk around the cabin.
Toilet before Door L1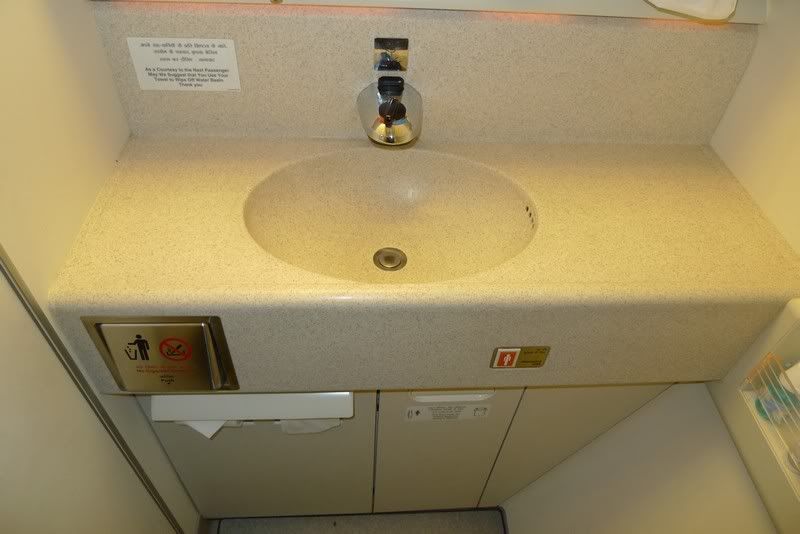 Instrument map
I love the First cabin, with warm and luxury feel
After 3 hours and 10 minutes, I arrived Hong Kong, TK's 77W is ready to IST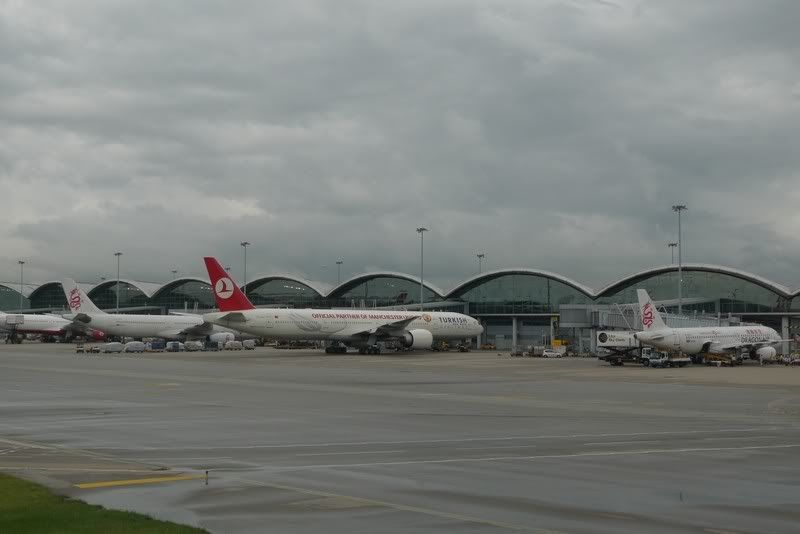 Belt 7, my baggage came first as promised!
Comment: The hardware of Air India is quite good today, if they can put more effort to update their software, they can come close with the top airlines in the world
This is the end of my report, hope you enjoy it. Sorry for not having much words in the report, but I hope my photos can tell you the story.
Thanks for your reading!
My past TR:
Three 5-Star Airlines In 8 Days (102pics) (June 2008)
First Touch Of China Southern MD82 (31 Pics) (August 2008)
China Airlines HKG - TPE (47 Pics) (August 2008)
HKG-BKK With China Airlines In C (61 Pics) (November 2010)
HKG-BKK F On Emirates' 777-300ER (67 Pics) (May 2009)
HKG-TPE Turnaround On TG's A340-600 (33 Pics) (June 2009)
HKG,MFM,TPE,SIN,BKK In CX C And BR Y (201 Pics) (August 2009)
SQ Y HKG-SIN In 2009 w/MH And 1st A380(128 Pics) (Year 2009)
Ooop! I did it again Part 1 EVA Air MD-90 (May 2010)(50 Pics)
Ooop! I did it again Part 2 CX HKG-SIN run (May 2010)(116 Pics)
Photo Report: My Trip For BG's DC-10-30 (June 2010)(63 Pics)
First Time To Japan Part I: AI HKG-KIX In F (August 2010)
First Time To Japan Part II: JL KIX-HND In J (August 2010)
First Time To Japan Part III: OZ NRT-ICN In C (August 2010)
First Time To Japan Part IV: OZ ICN-PEK In NEW C (September 2010)
First Time To Japan Part V: IR PEK-NRT In C (September 2010)
First Time To Japan Part VI: NH FUK-ITM In C (September 2010)