Trip report AMS-SVO / UUEE), Russia">SVO-PVG / ZSPD), China">PVG 5 September 2010 in J
AMS-SVO / UUEE), Russia">SVO
13:10
Seat 2A
Airbus A320
Class J
After reading many many trip reports I thought I'd give it a go! I travel east a couple of times a year and usually take our national airline KLM from Amsterdam straight to Shanghai. For this trip I had something else in mind as I was traveling together with a Russian acquaintance. It just so happen to be that Aeroflot had a special on business class tickets so I bought a return AMS-SVO / UUEE), Russia">SVO-PVG / ZSPD), China">PVG in J for half the price of a KLM ticket! . I looked for trip reports on SU business class but couldn't find many. So here I'm sharing my experience with the world.
Like I wrote before I usually fly KLM from Amsterdam on this route and haven't had any experience in business class on other airlines.
After a short stop in the KLM Crownlounge (52), no pictures because there are plenty available, I headed to the gate (D18) and saw a huge cue waiting for security checks. Luckily a security officer pulled all J passengers forward so we could board the aircraft first. I haven't seen this before at AMS and was pleasantly surprised.
Before I boarded I took a quick picture of the aircraft (VP-BKY) as she was loaded for departure. I was greeted at the door by a friendly attendant dressed in orange and after I took my seat (2A) she served a welcome drink. I chose water but you could also choose orange juice or champagne. She pointed out that the menu was situated in the seat pocket and I immediately had a look. I noticed that the meal was going to be a lot more elaborate then the "lunchbox" on KLM's Europe Select flights. There was a choice of Australian lamb with black and white rice with mint herbs and steamed zucchini, Baked mediterranean sea bream with jasmine rice pumpkin and steamed zucchini or chicken breast with goat cheese and caramelized red onions. All dishes had wine recommendations. Dessert was chocolate caramel cake. I was already looking forward to my choice, Australian rack of lamb!
The seats are also MUCH better then on short-haul KLM/AF flights. The blue leather seats were very comfortable and had ample legroom.
We pushed back about 15 minutes late and had to taxi all the way to runway 36L which took about 15 minutes. We finally took of 30 minutes behind schedule. During taxiing the head purser took orders for the meal service. About half an hour after take off the meal service started with a hot towel after that a napkin was placed on the table. The starter consisted of three peaces of meat, bresaola, well done beef and smoked turkey served with a dill cream cheese. It tasted very good. The main course (I chose lamb) was a bit over cooked but that's to be expected on an airplane. Overall it tasted good especially the rice was very nice. The red wine was a tasty Merlot from Chile. After the meal I was waiting for the dessert to be served but that never came? Overall the service was OK although I find the KLM crew more attentive.
After the meal service I watched a movie on my iPad, even though portable media players were available. With a selection of popular movies both Russian and US.
The rest of the flight was a pretty uneventful and we arrived in Moscow 30 min. Behind schedule. Upon arrival I went to the transfer desk and a lady gave me a voucher for the "Classic" lounge. Because I had to meet my acquaintance at the Skyteam "Amber" lounge I first went there. This was a bit of a shock because the lounge was really small and very crowded. The food choice was limited to say the least and the sandwiches looked like they had been there a while.
I met up with my acquaintance and we decided to go to the Classic lounge upstairs across from gate 42. This was a lot better, bright and with a lot more seats. We stayed there for a while and then proceeded to the gate. We were driven to the plain by bus so no preferred boarding for J passengers.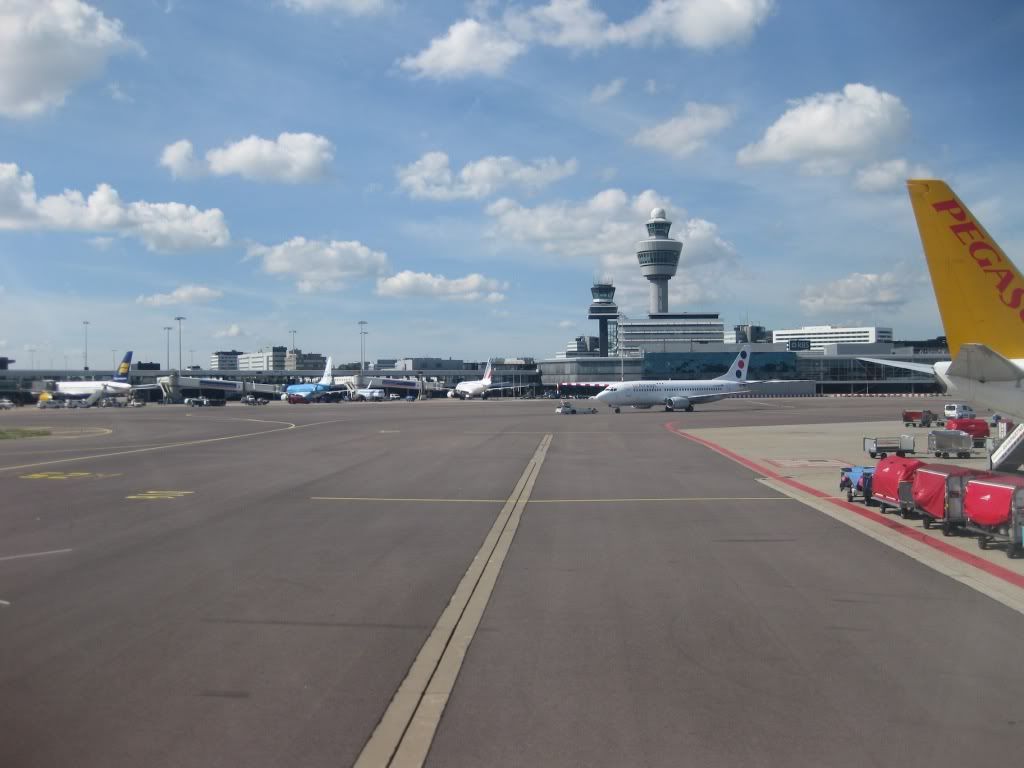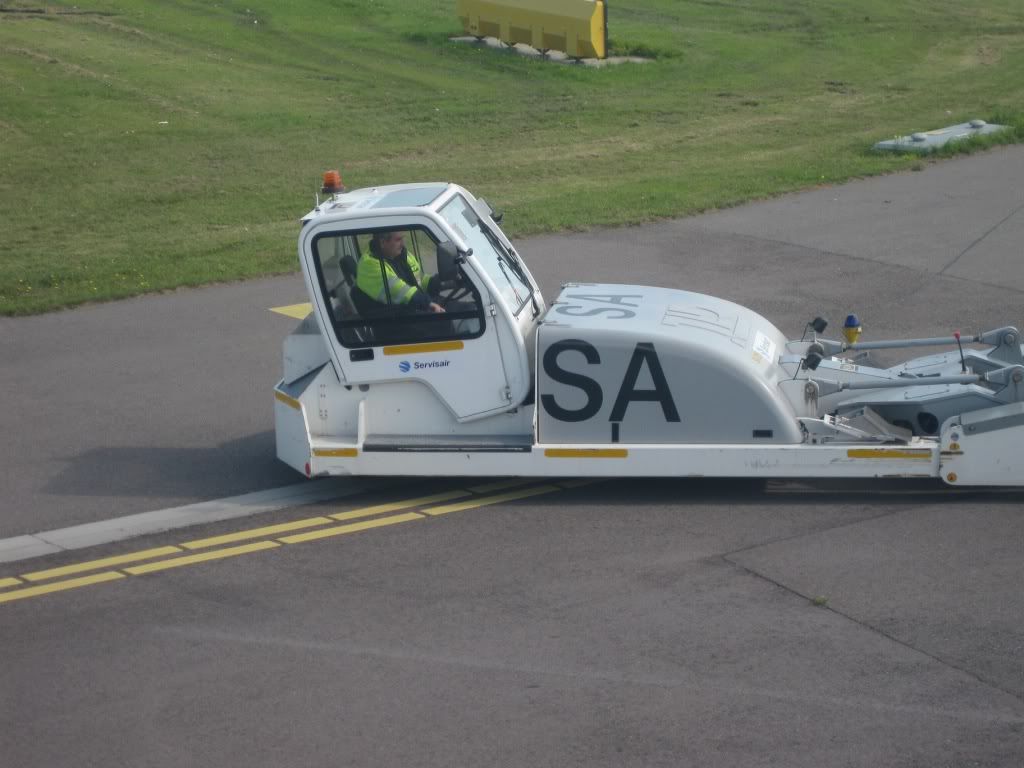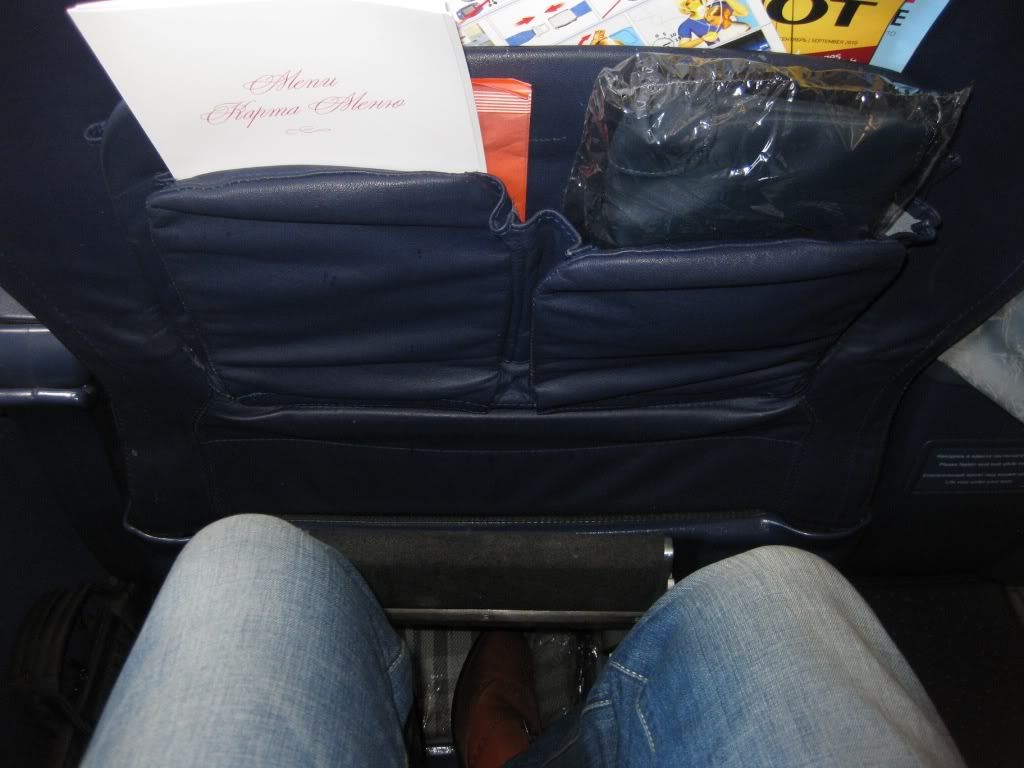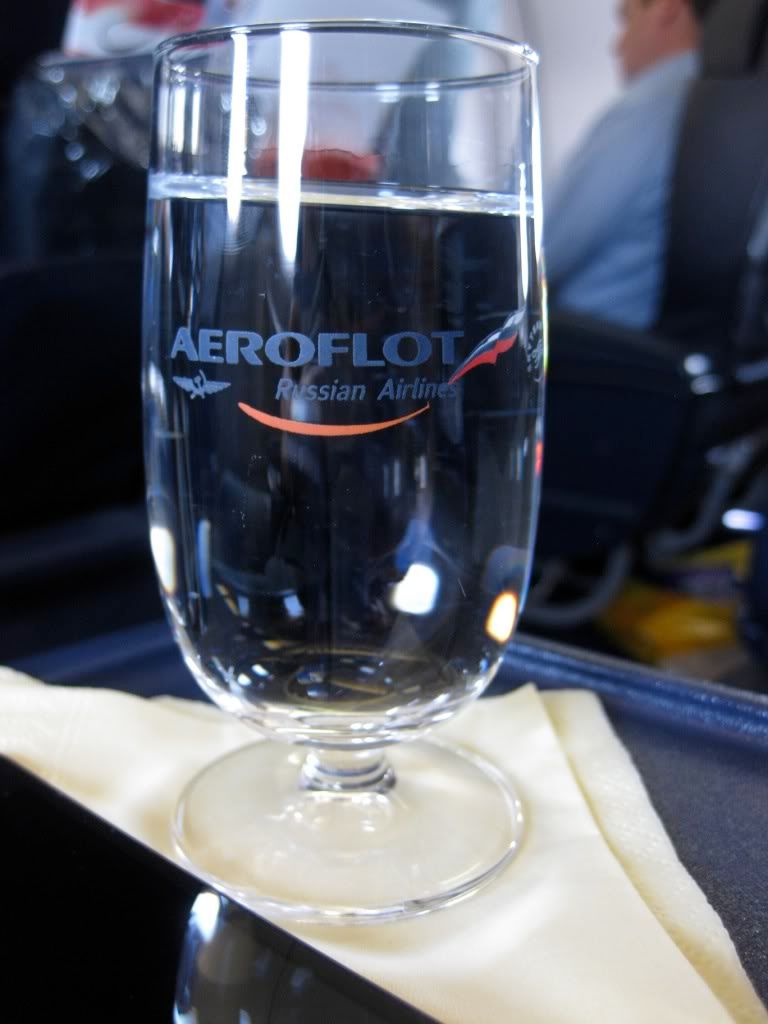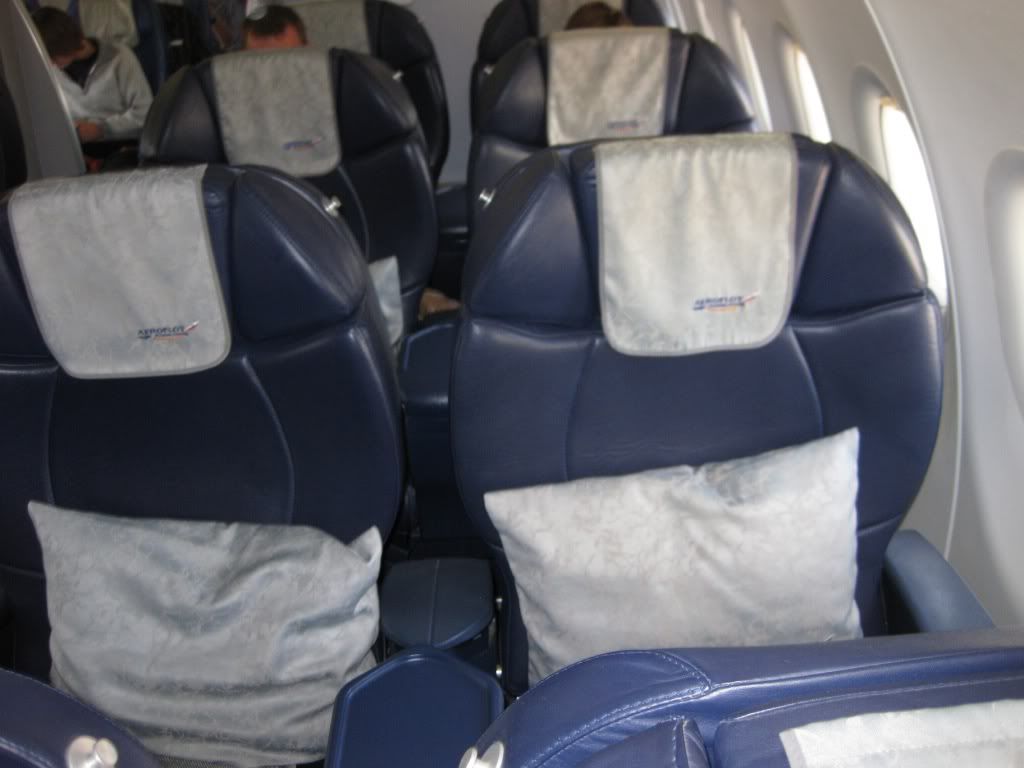 Starter with smoked turkey and bresaola
Main with Australian lamb
Seat controls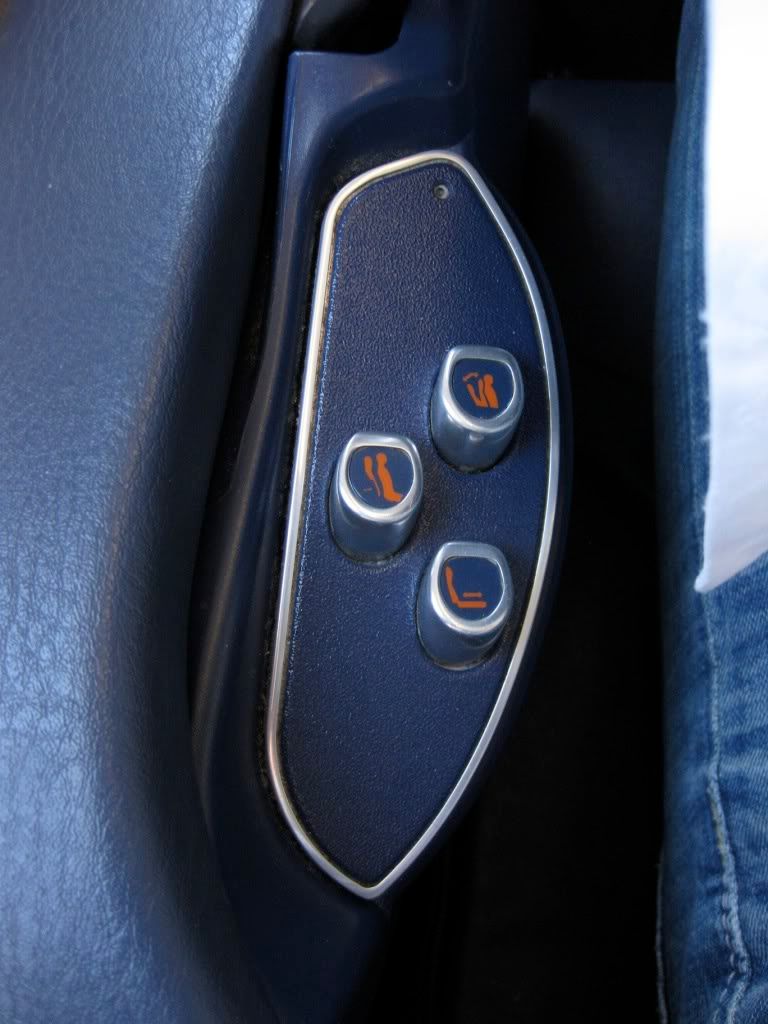 Aproaching Moscow
Moscow terminal F
SVO Terminal F Classic Lounge
5 September 2010
SVO / UUEE), Russia">SVO-PVG / ZSPD), China">PVG
SU0527
21.20-10.10+1
Airbus A330-200
Seat 1K
We arrived at the plane by bus. And boarded via stairs and we turned left into the J cabin. My seat was 1K at the bulkhead. The seat was very comfortable and there was more then enough legroom. We were served a welcome drink, champagne, and were handed an amenity kit and headphones. We also received menus. The load in J was very low 25%. But I guess that means better service for us
.
After a couple of minutes the flight attendant came back to ask us what we chose to eat. I have attached a picture of the menu, I chose the baked mediterranean sea bream with jasmine rice.
After about one hour into the flight the crew started the meal service. First we were served an appetizer a breadstick with cheese and a canapé with mushroom.
After that we had a starter with three different kinds of fish and caviar, followed by a salad. Then the main course of sea bream with rice. For dessert we had a piece of almond and pineapple cake. I must say that this was the best tasting meal I ever had on an airplane! The food was very tasteful and nicely presented. Everything was served with a smile by our attendant.
After checking out the IFE system with a limited choice of movies and documentaries I decided to watch an older comedy but after a few minutes the system froze. When I pointed this out to the flight attendant she apologized and rebooted the system for me after which the IFE worked fine. After the movie I decided to get some sleep as it was going to be a long day in Shanghai. When I woke up we only had one hour and a half to go and breakfast was prepared. We were served a sandwich with cheese and smoked turkey and a hot dish of tomato and chicken accompanied by a piece of pastry. Soon after that the captain announced our decent into PVG / ZSPD), China">PVG.
To summarize my first experience on Aeroflot Business class, I must say that I was surprised by the quality of the inflight service and the quality of the food. The crew was friendly and helpful. The ground experience in SVO / UUEE), Russia">SVO however leaves much to be desired, but as I heard from my Russian friend they are investing $10 million to improve that in the next few years.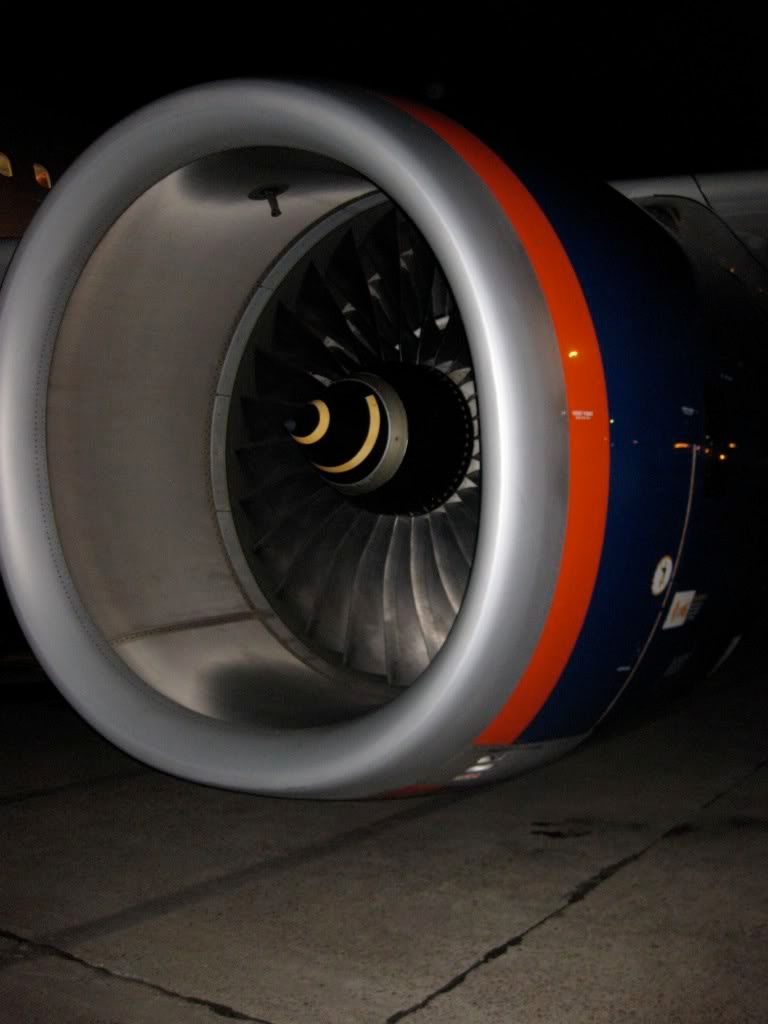 SU A330-200
Our seats for the next 8 hours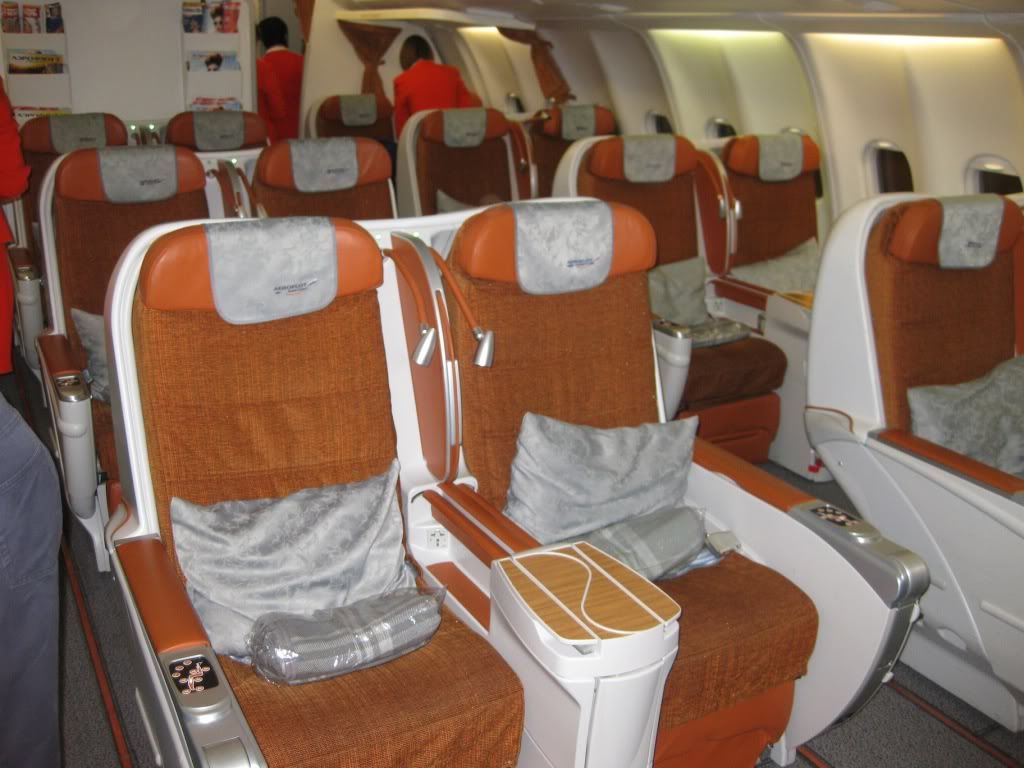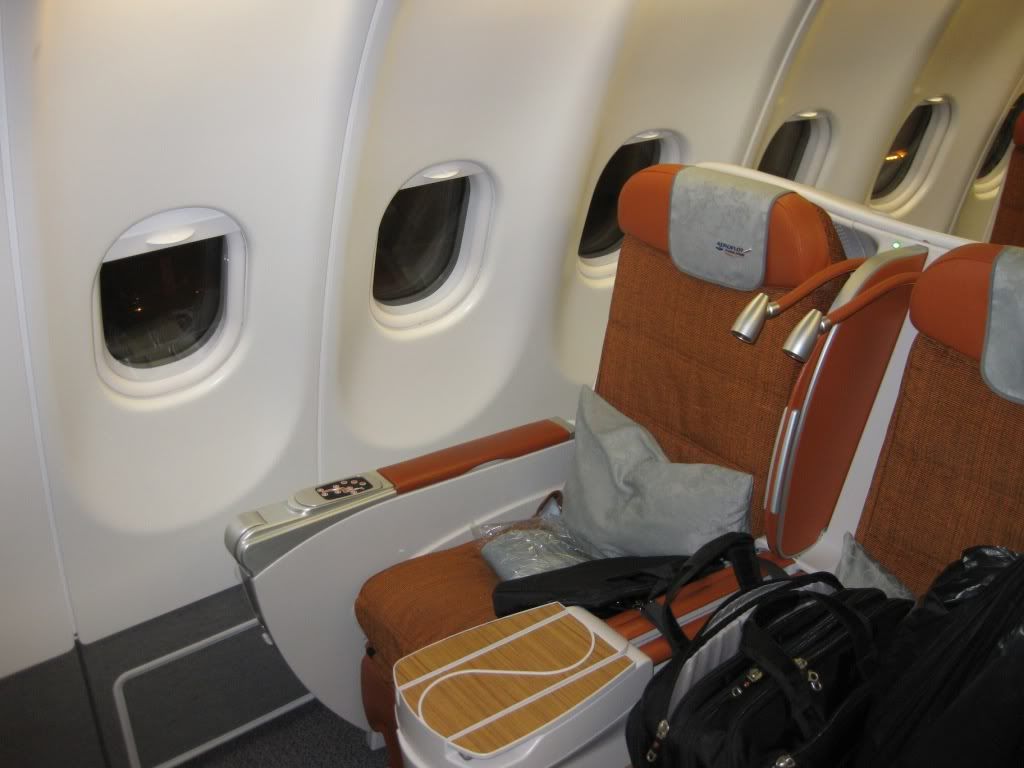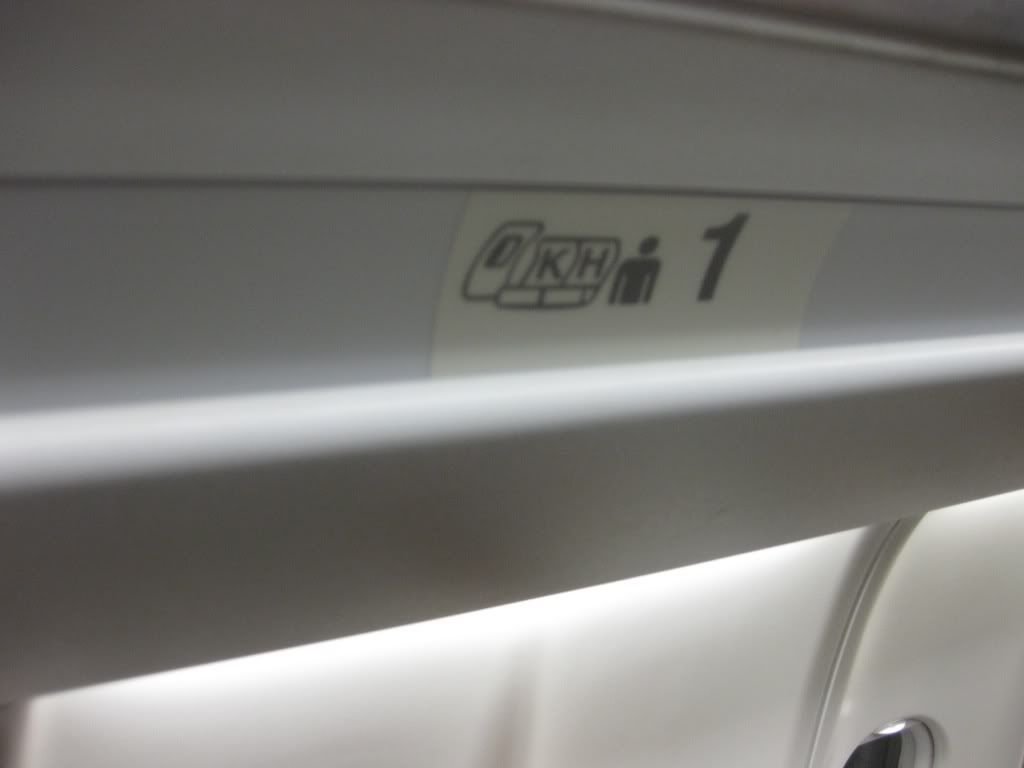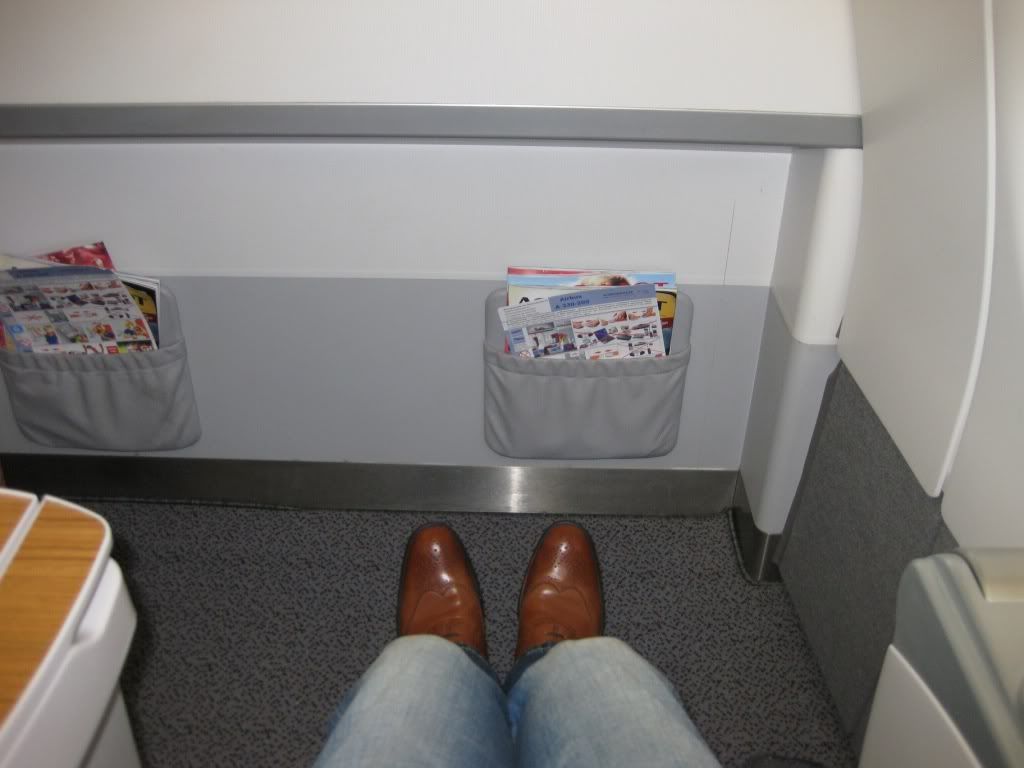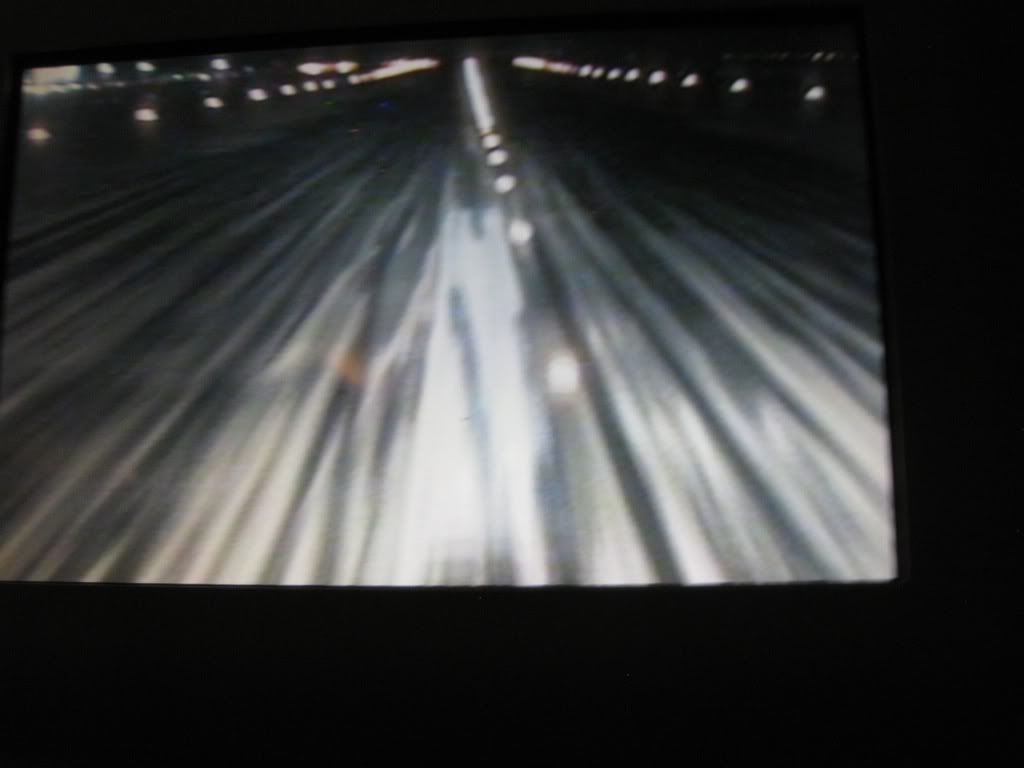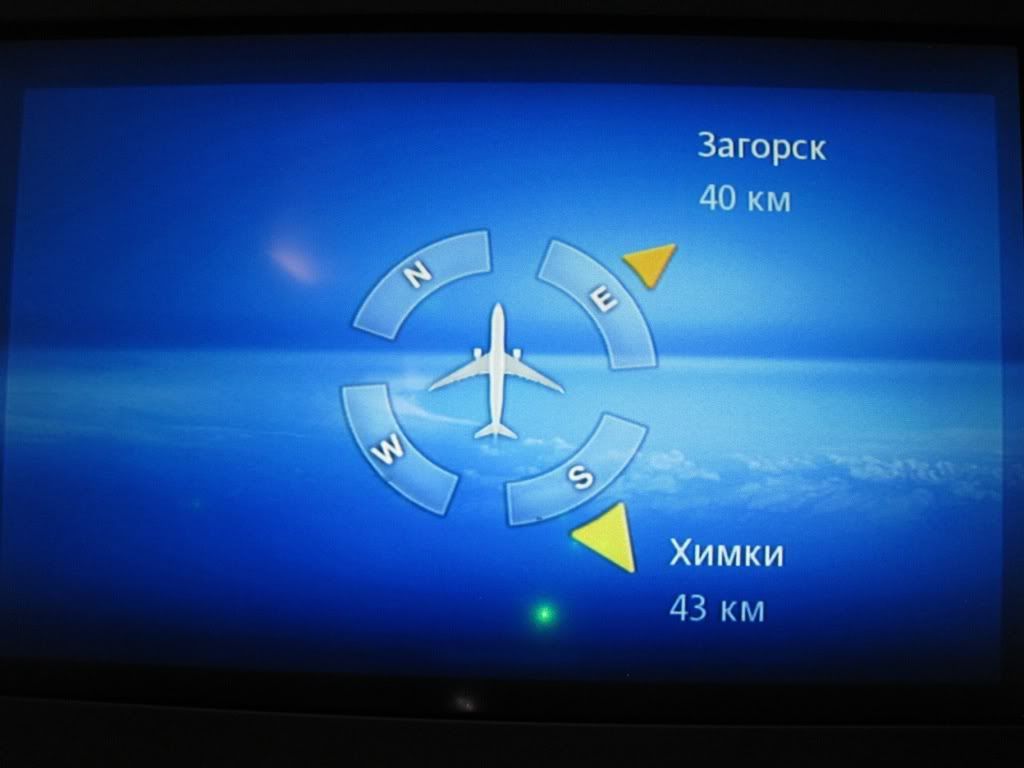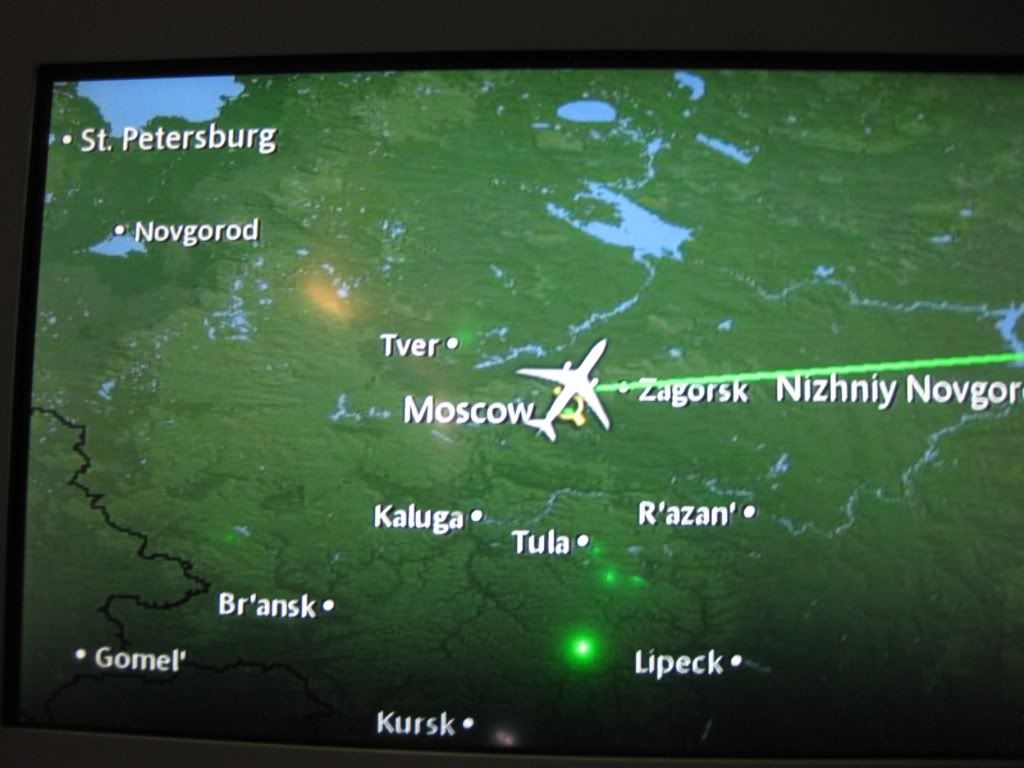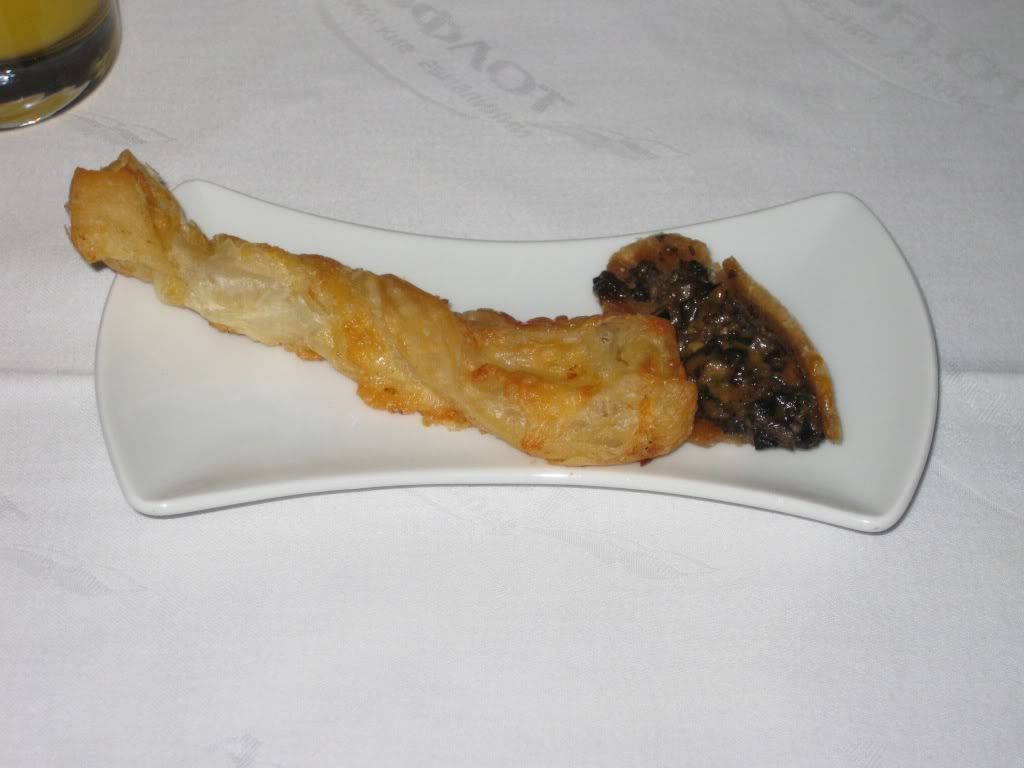 IFE froze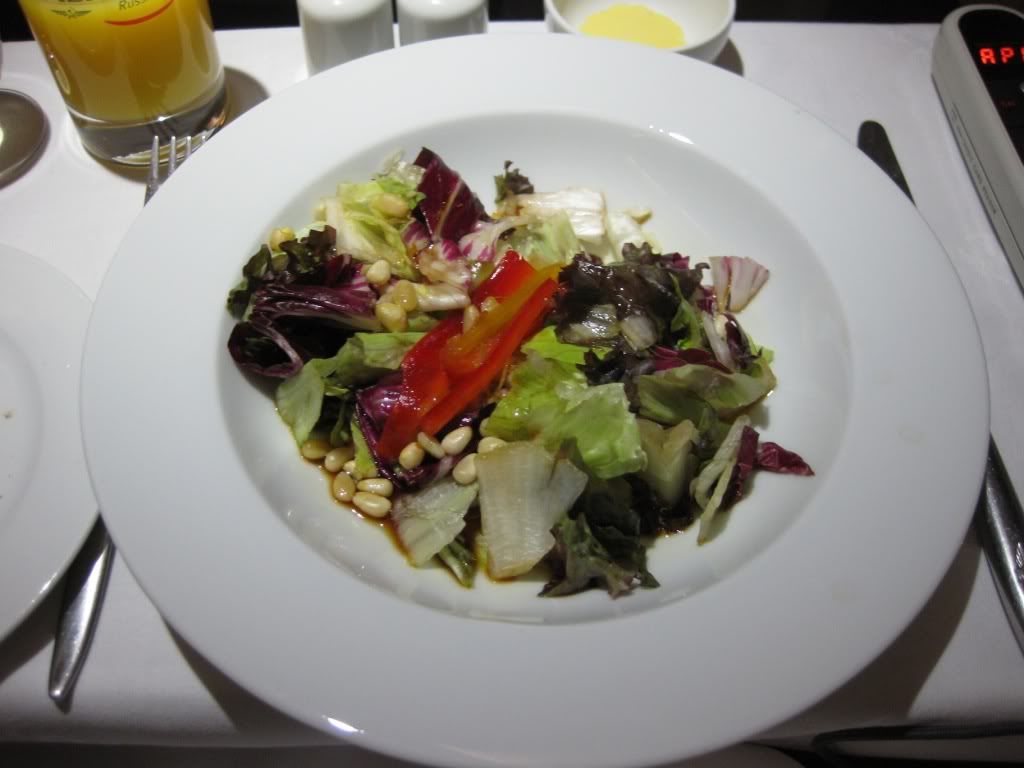 Best dessert ever on an airline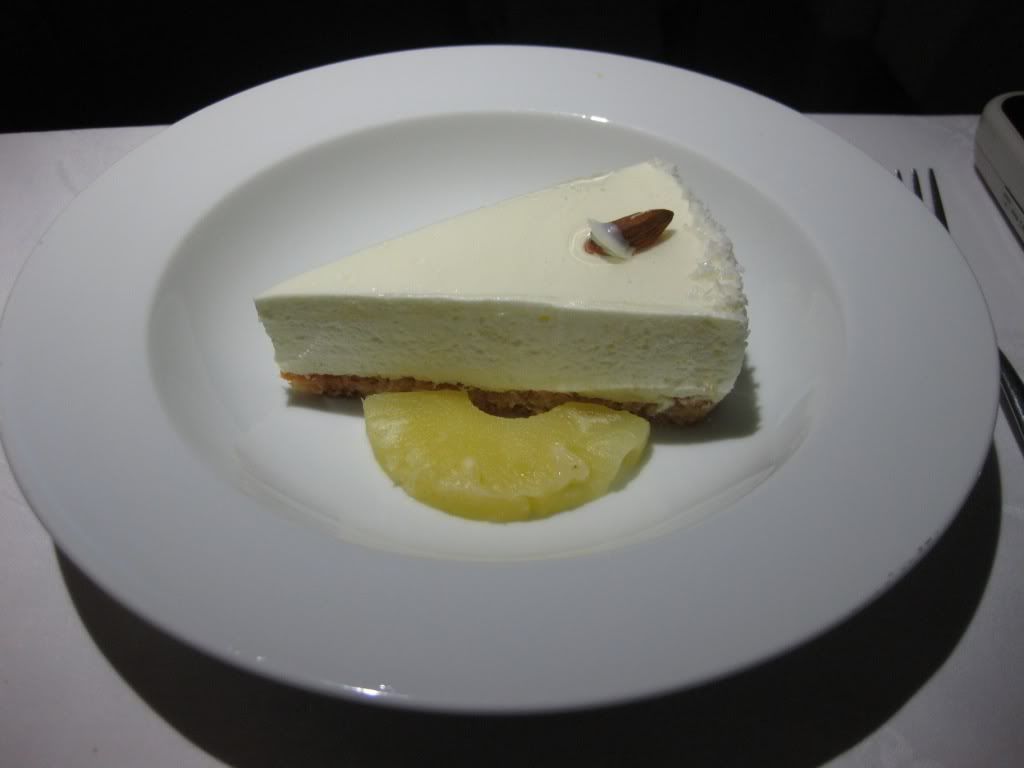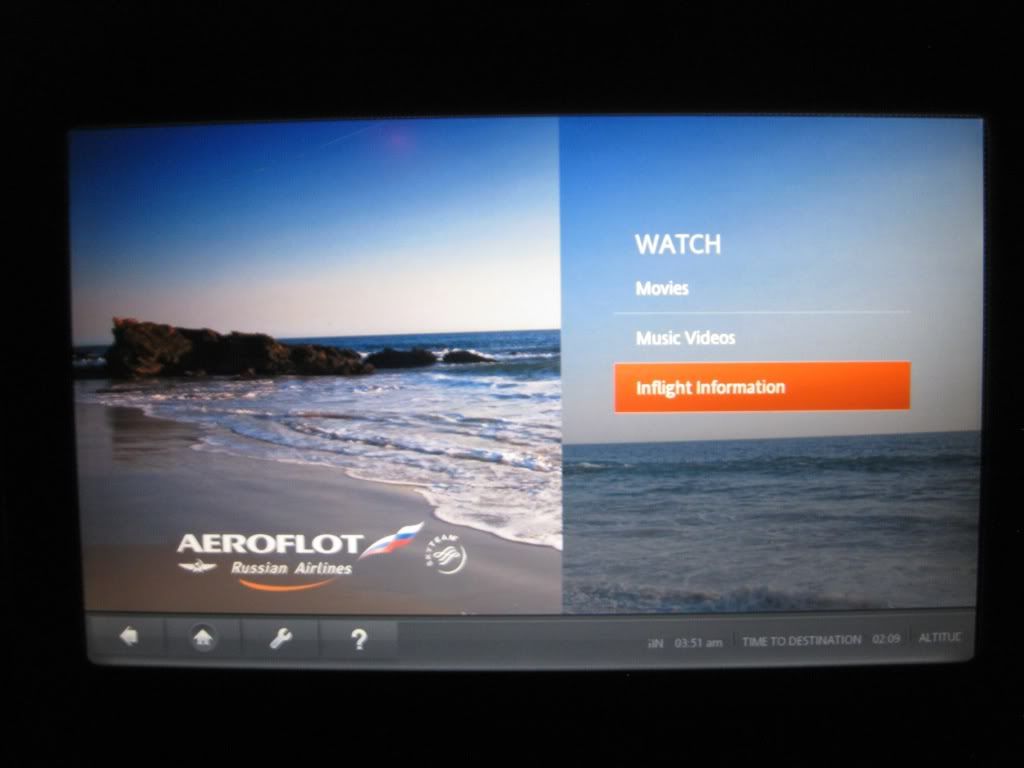 Breakfast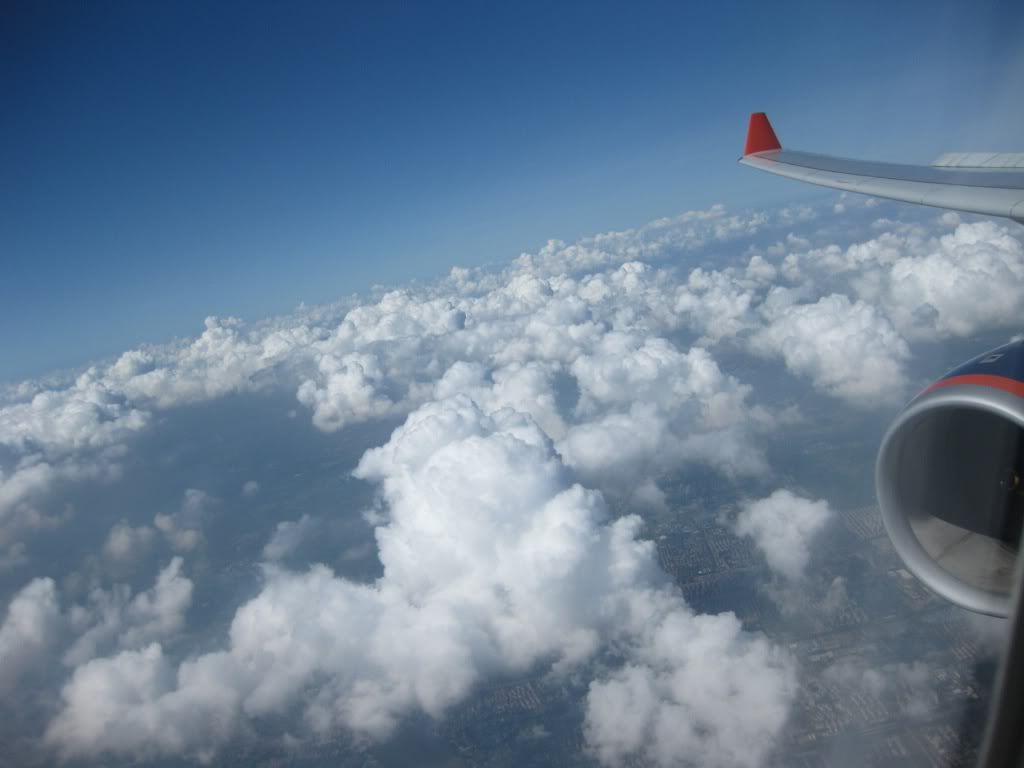 Getting close to PVG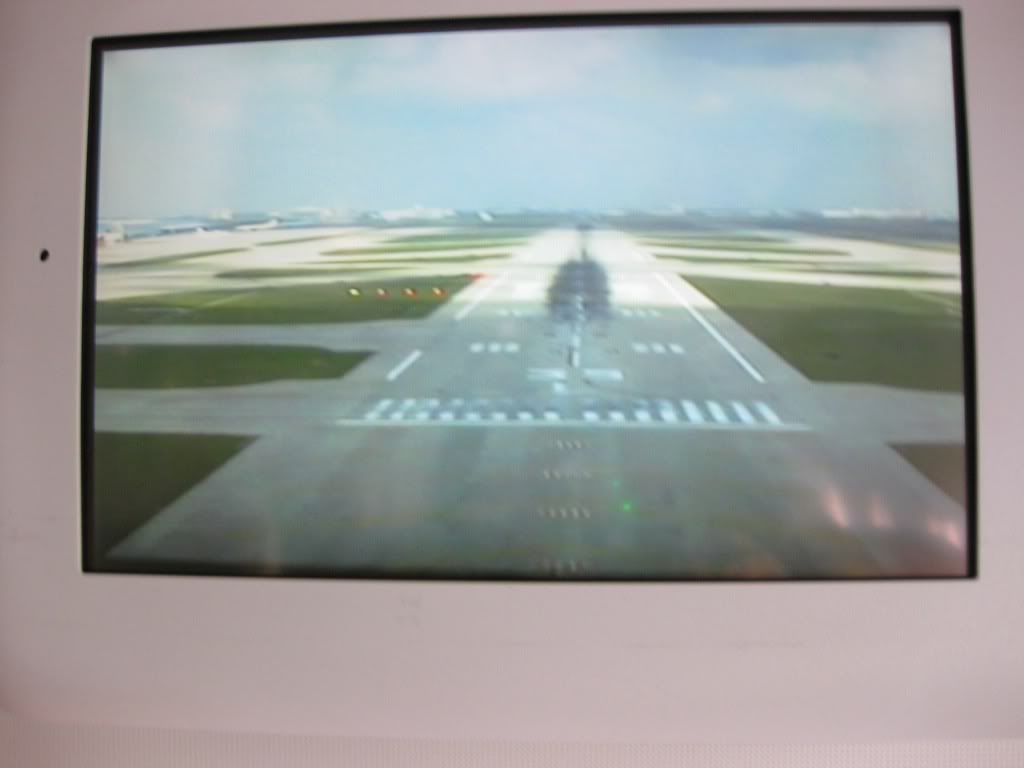 Swiss Air taking off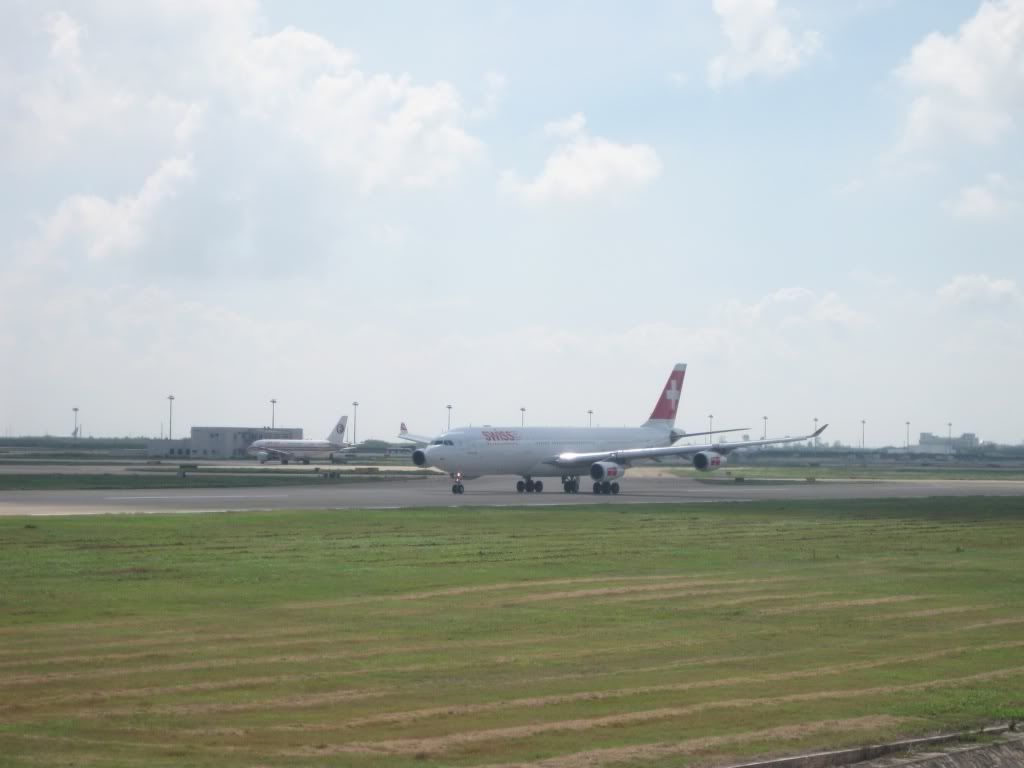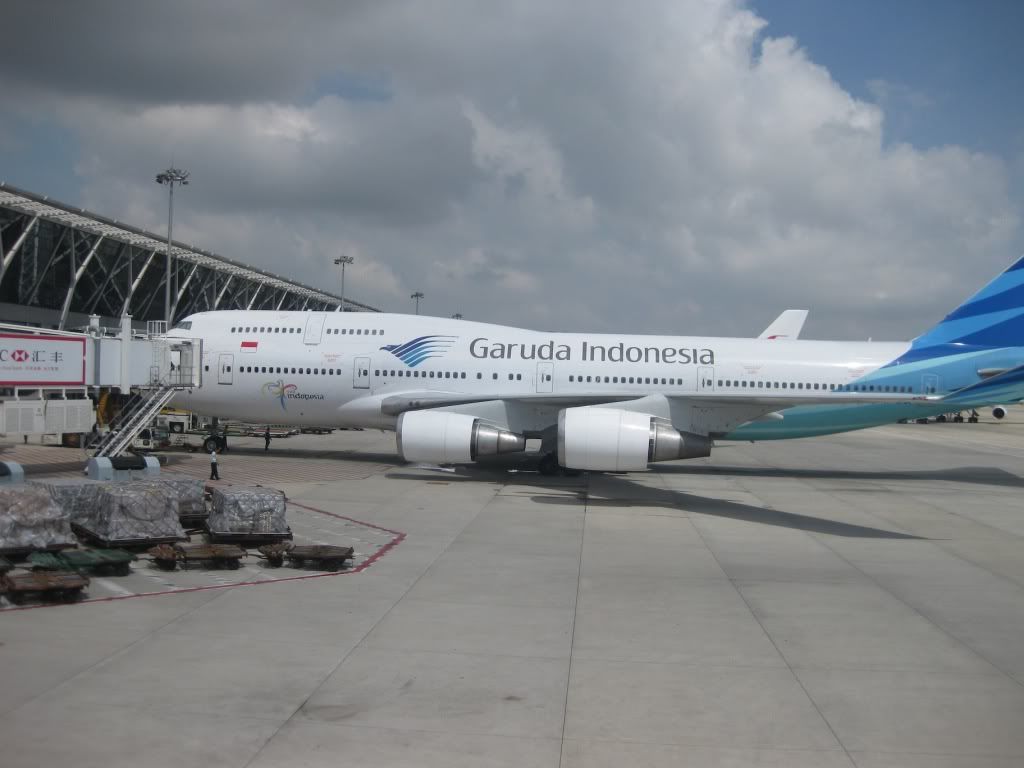 Return flights:
12 September 2010
PVG / ZSPD), China">PVG-SVO / UUEE), Russia">SVO
SU0528
11:40-17:40
Boeing 767-200
Seat 2A
After a week in China I was ready to go home. Before I got there I had a long trip ahead of me. We got into the airport on time and check in was opened two and a half hours before departure. After security (PVG / ZSPD), China">PVG has VIP security for J) we headed for the lounge at gate 69. I have only ever used the lounge in terminal 1 at PVG / ZSPD), China">PVG which is located at the gate (downstairs) for KLM. In terminal 2 there is a combined lounge on the second level. This lounge is bigger then the KLM lounge at terminal one but doesn't offer much more food or drink choices. We stayed at the lounge for about one hour before proceeding to the gate. At the gate the Boeing 767-200 was waiting for us. We were greeted on board by a friendly staff who pointed us to our seats (2A). When I first saw the seats they looked old and worn, but once I sat down I found them to be even more comfortable then the seats on the A330. You could see that this aircraft was a bit rough around the edges but still OK. Very soon we found out that the flight was not going to depart on time (again, as often the case at PVG / ZSPD), China">PVG) and that we had to wait for 40 minutes. Fortunately it was exactly 40 minutes so I could still catch my connection to AMS in SVO / UUEE), Russia">SVO. The plain took off at 12:25 from runway 36L.
Soon after departure the staff came round to take the menu orders. This time the choices were roasted duck, pan-fried sword fish or vegetable lasagna for main courses. The meal started with a steamed shrimp dumpling and a deep fried wonton followed by smoked salmon, marinated prawn, roasted duck breast and glass noodle salad. After that we had a salad with artichoke hearts and garlic croutons and a seafood corn soup. For the main I had roasted duck which, unfortunately was a bit tough. The garlic mashed potato that came with it was very delicious though. For dessert I had strawberry ice cream with blackberry coulis which was absolutely delicious. All in all a very tasty meal. Meal service was done very professional by the crew.
What I didn't like was the fact that IFE was very very poor. You could opt for the portable digiplayer but that's hardly an option on a ten hour flight. There was a "big" screen at the front bulkhead but one bulb in the projector was broken so it only showed green and red. Luckily I carry my own entertainment so I wrote this report and watched some movies. Later staff fixed the problem and the screen was OK. About an hour and a half before landing we were served a snack. Two slices of French bread with fish and a pastry with fruit and some grapes. After the snack the captain announced our decent into Sheremetjevo airport and we touched down about 5 minutes behind schedule. Upon arrival I said goodbye to my Russian friend and proceeded to the transfer desk. I have read horror stories about transferring in Moscow but I found it to be quite easy. I proceeded to the lounge and waited for the final section of my trip to Amsterdam.
Lounge at PVG Terminal 2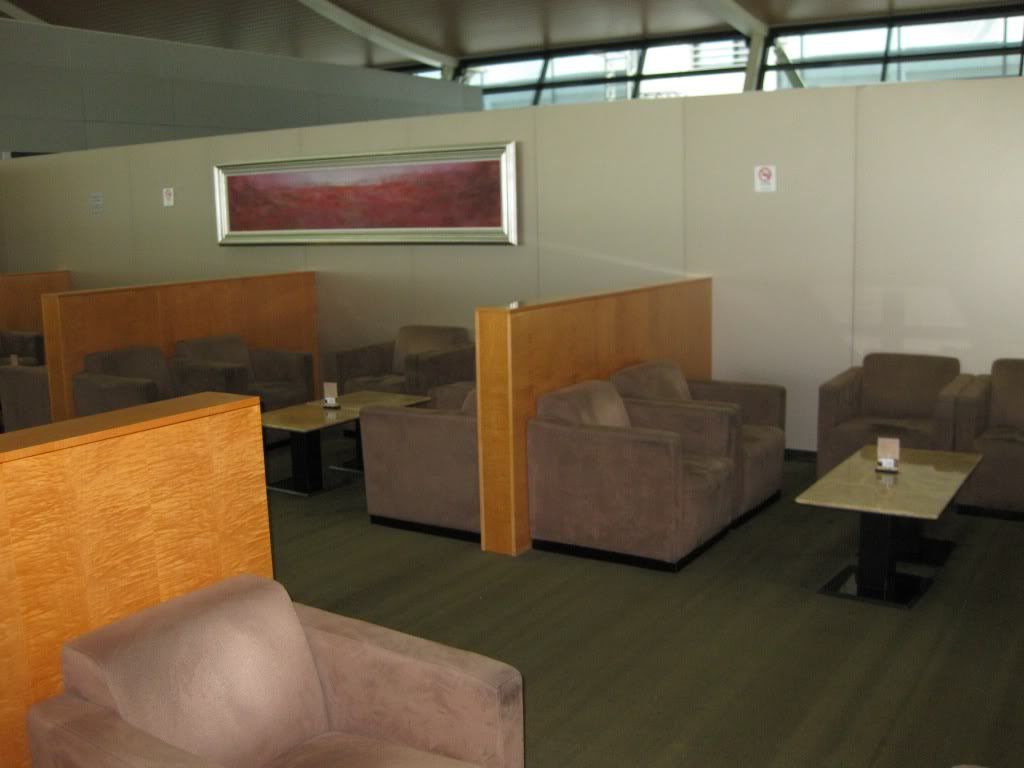 High Tech Toilet at lounge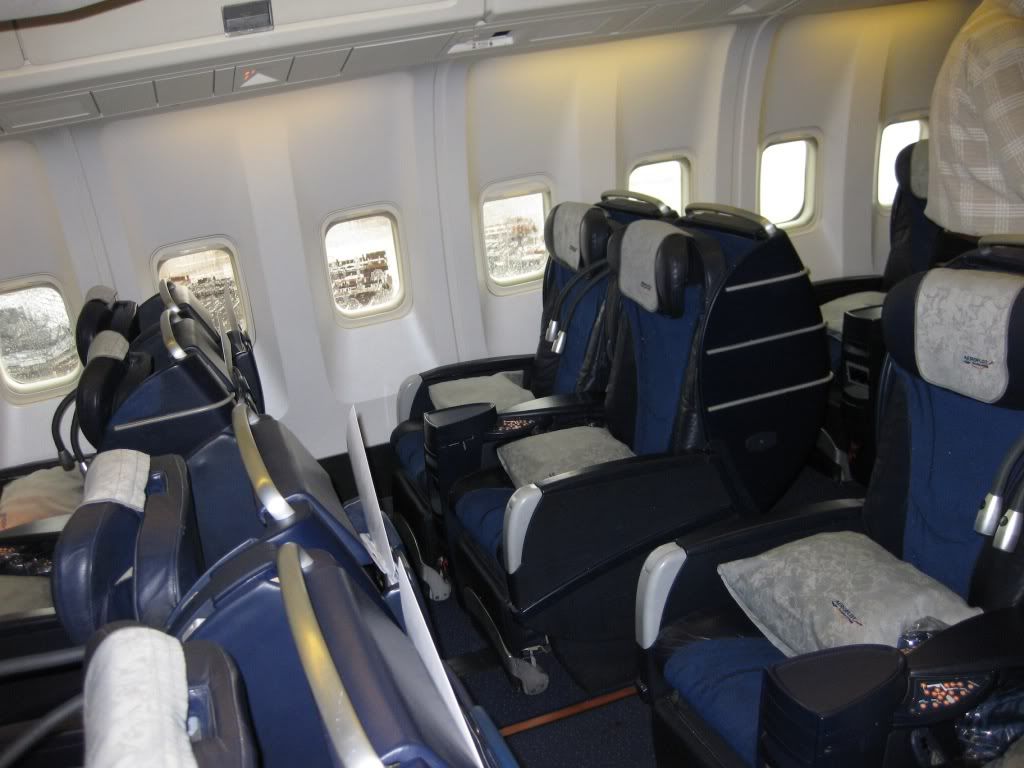 LH 747 destination FRA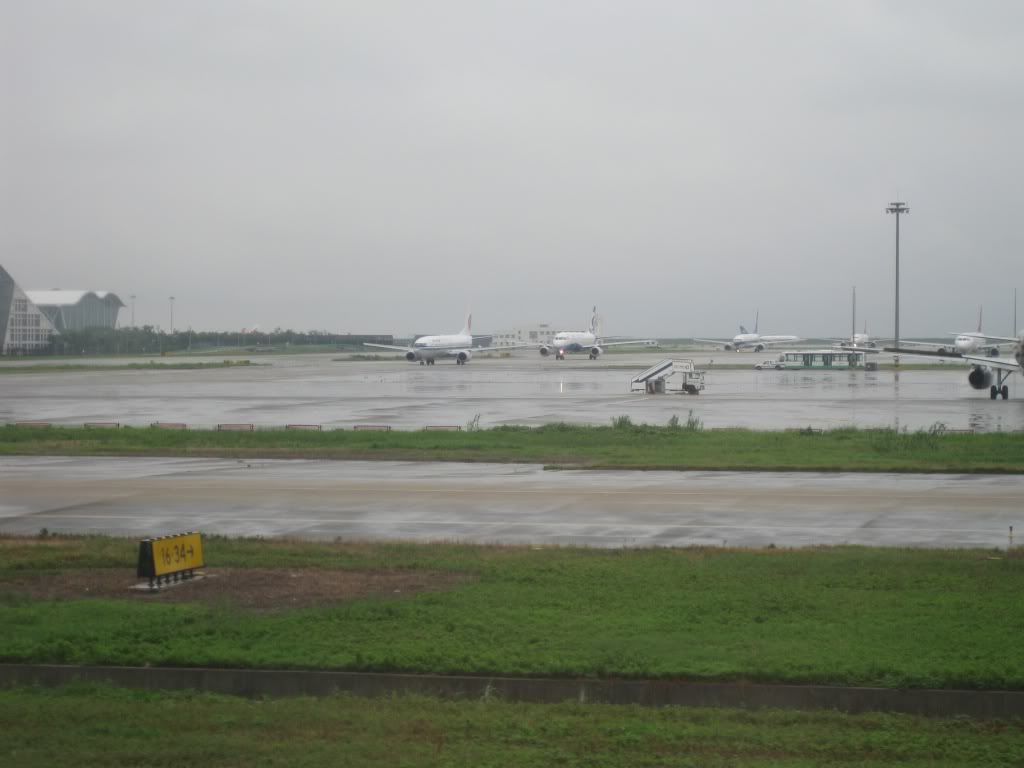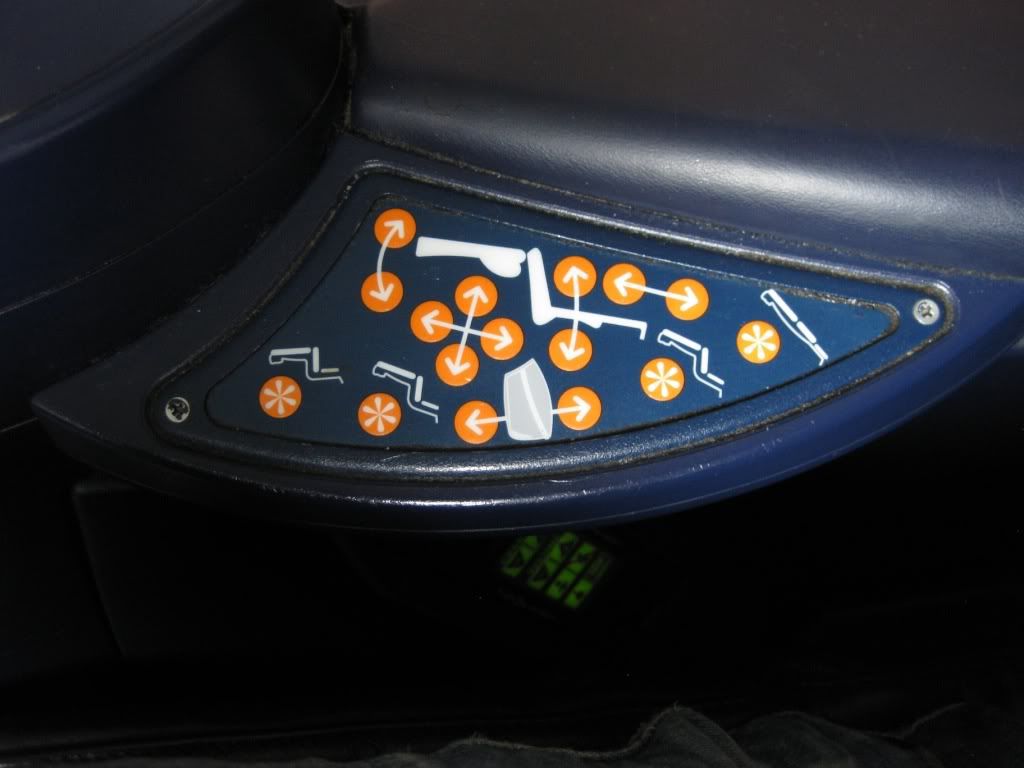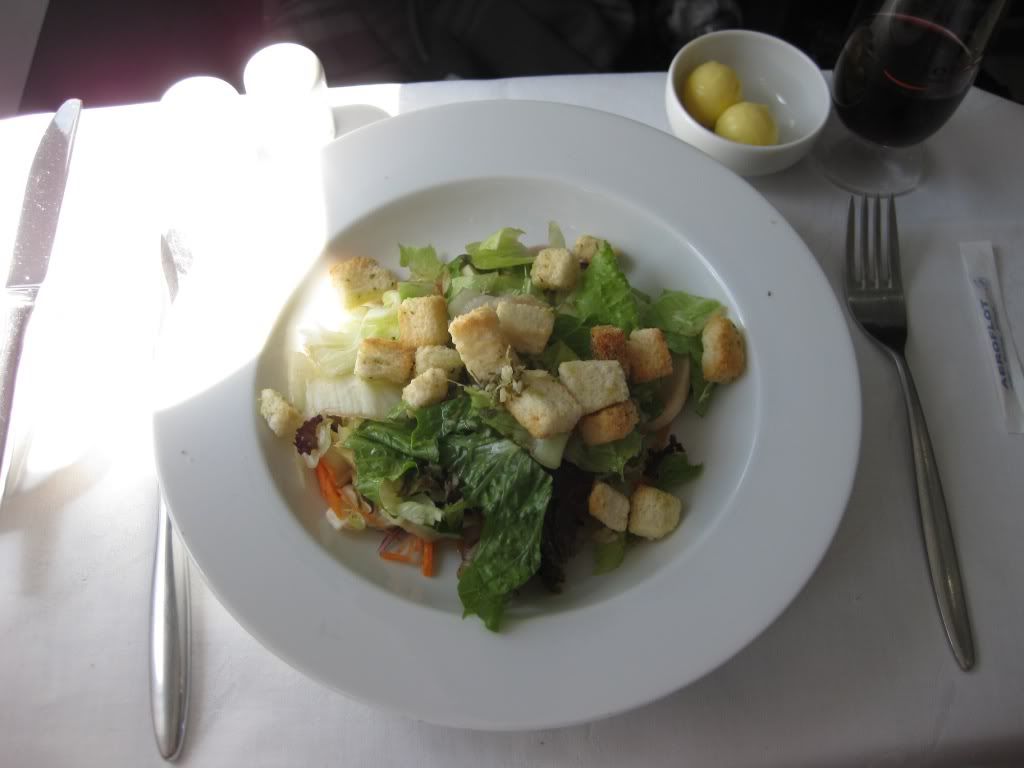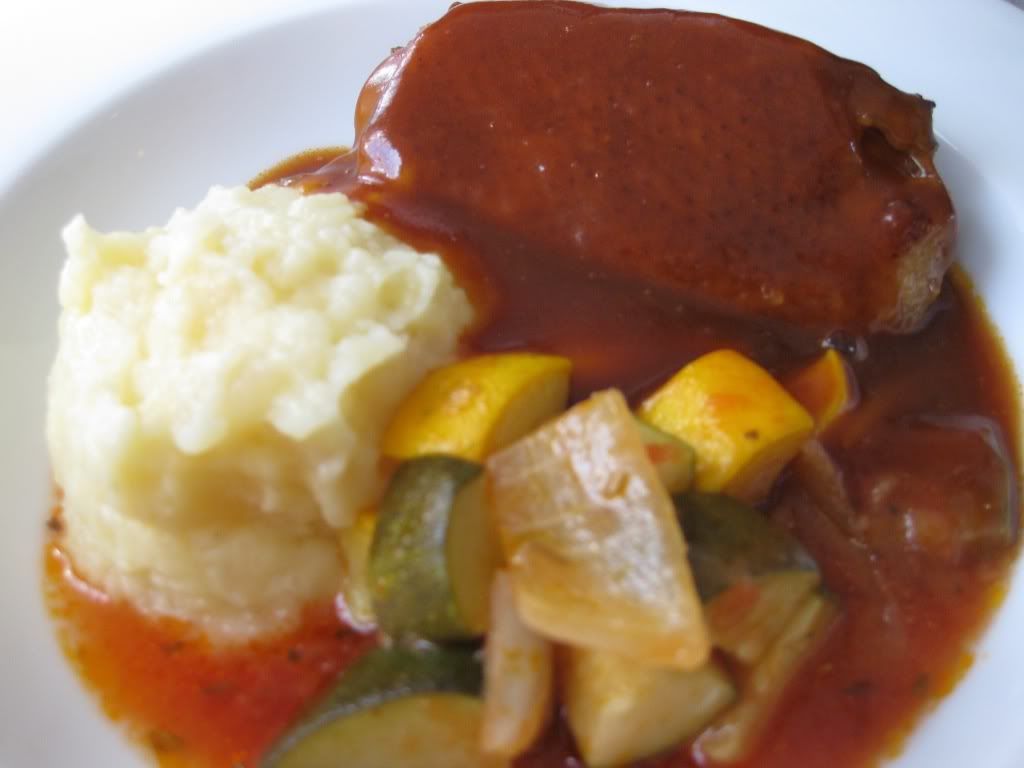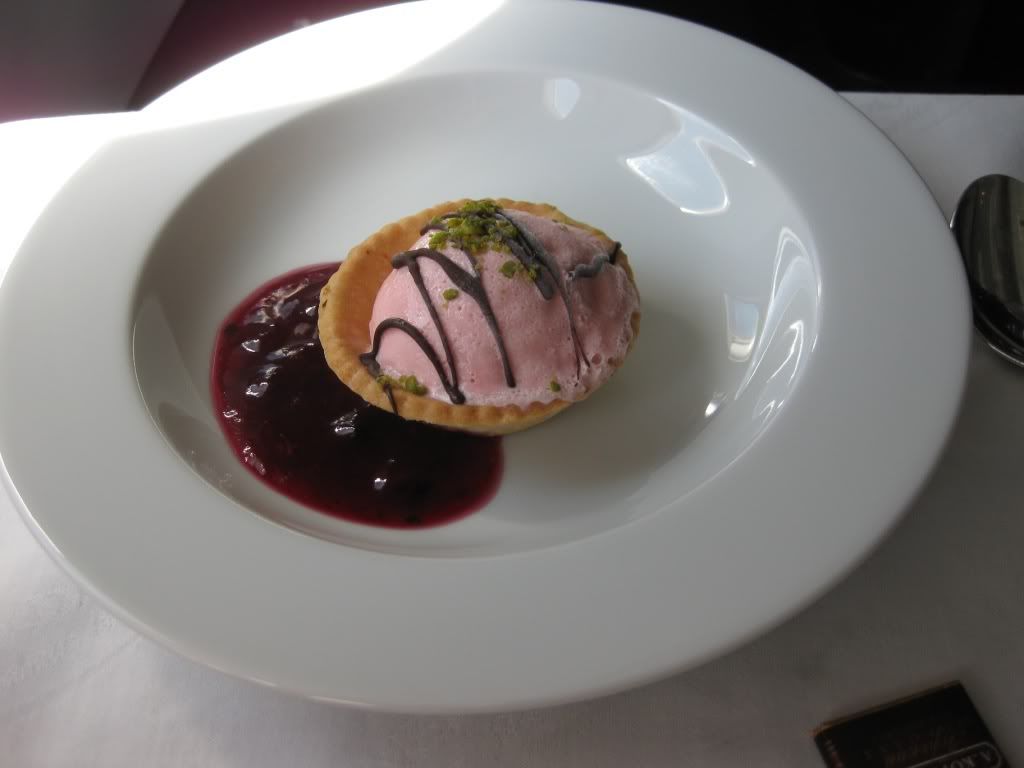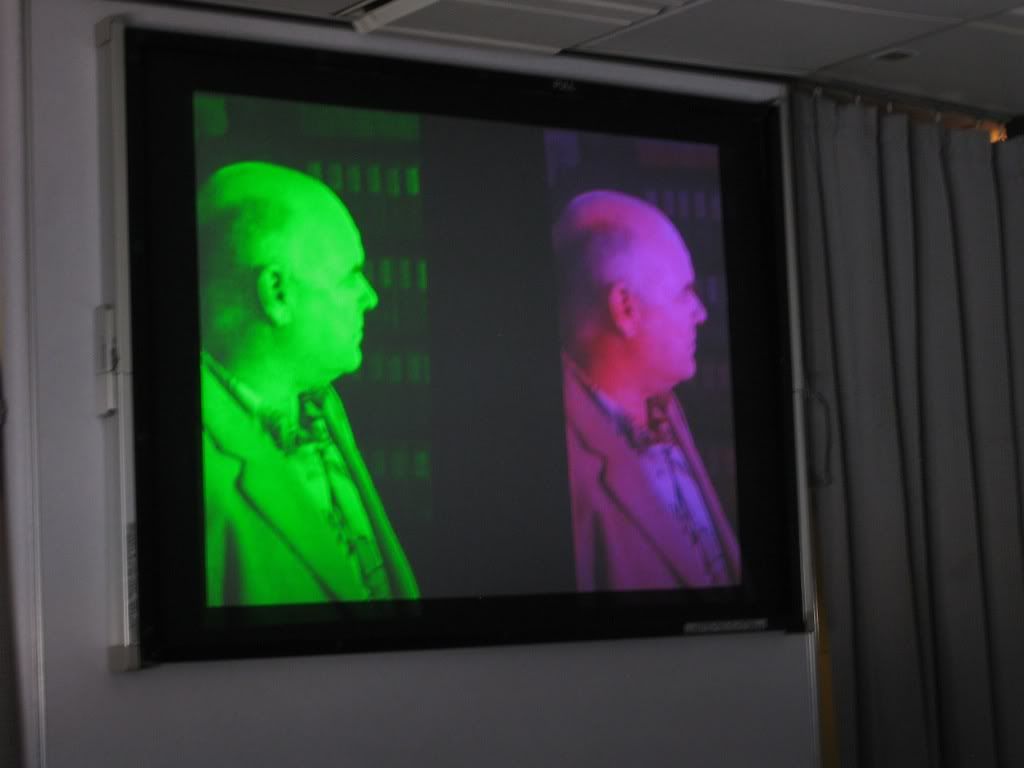 Snack before arriving at SVO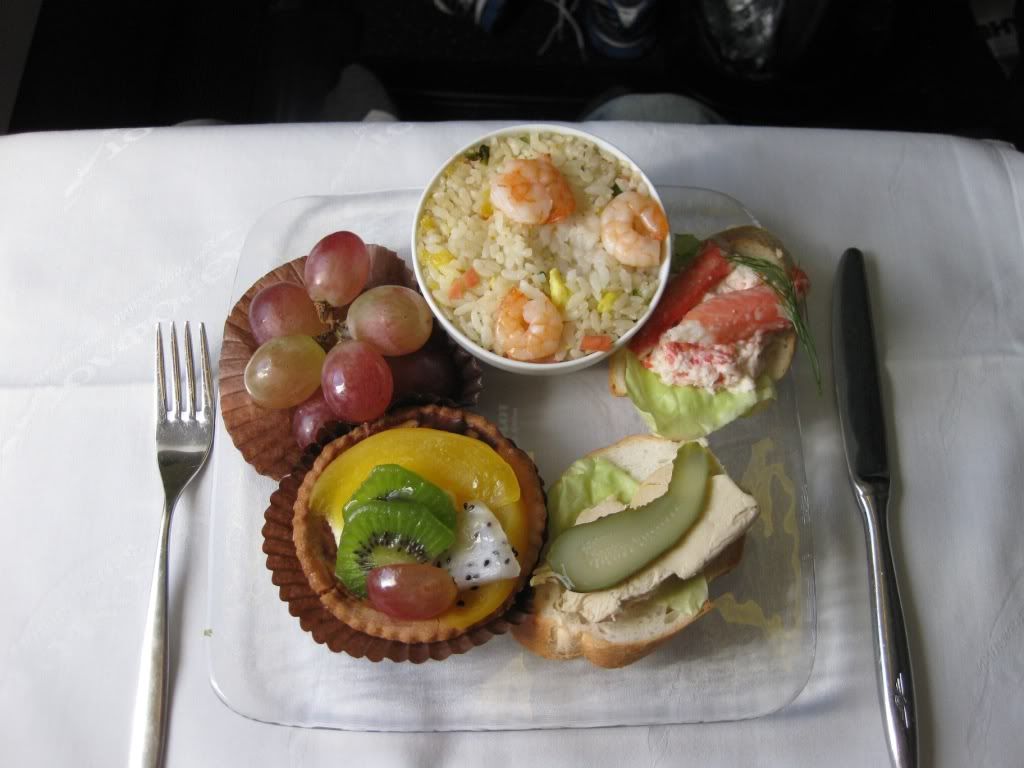 12 September 2010
SVO / UUEE), Russia">SVO-AMS
20:55-22:25
SU0227
Airbus A319
Seat 2A
I was taken to the aircraft by bus from terminal F. When I boarded the aircraft I saw famous Dutch soccer coach Dick Advocaat who is currently coaching the Russian national team. I was handed my welcome drink (orange juice) and the menu was presented. Because I was still pretty full from the last meal I decided to go for the fish choice which was Norwegian salmon filet with caramelized red onions and dill glazed zucchini. I have attached a picture of the rest of the menu.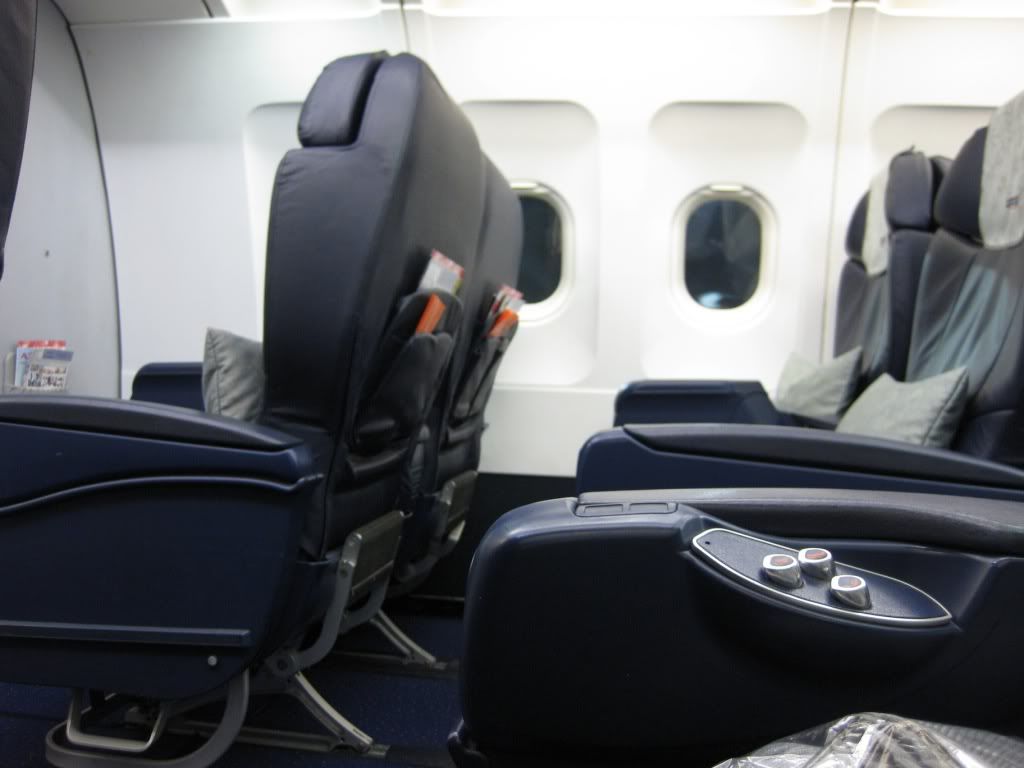 Life is tough for football coach
[img]http://i761.photobucket.com/albums/xx258/Bobby_NL/IMG_4423.jpg{/img]
[Edited 2010-09-21 03:31:10]