British Airways, London to Amsterdam for the weekend
Last weekend I went to Amsterdam with a friend. The flights from London are amongst the British Airways' shortest, with both flights taking well under an hour. As such, the report isn't terribly long, but I hopefully may be of interest to some of you. We flew out of Gatwick, and into Heathrow as the flight times and prices made it more convenient this way. The previous week I had flown BA to Marseille from Gatwick, so would have preferred to avoid Gatwick again, but there we go. The flights were booked as a flight and hotel package on ba.com, with a promise of a bonus 1000 airlines. Unfortunately these have still not posted, despite the flights having done so. It took a while to find a decent, yet cheap, hotel in Amsterdam. After a lot of searching, and comparing hotels, we went with the Arco Hotel, just next to the Van Gogh Museum – not the best hotel in Amsterdam, but far from the worse either.
We took the train from London Bridge down to Gatwick, then the shuttle train over to the North Terminal, which BA has all their Gatwick operations. After picking up our boarding cards, we went through security (which took a while, so many newbie flyers), and then made a beeline for the lounge. At the end of August I qualified for BA Executive Club Silver, and so have been making the most of my lounge access perks, which are a lot more generous than Lufthansa Silver perks. Having said that, I prefer the bmi Lounge in Heathrow Terminal 1 over the BA lounge in Gatwick, and about on par with the Heathrow Galleries.
Champagne is available on request in the lounges, so once we'd found a quiet corner, we ordered a couple of glasses with breakfast. The food selection was reasonable, with fruit, cereal, yoghurts and bread. The normal bar selection was also available although it didn't look like many people were partaking.
Views from the Lounge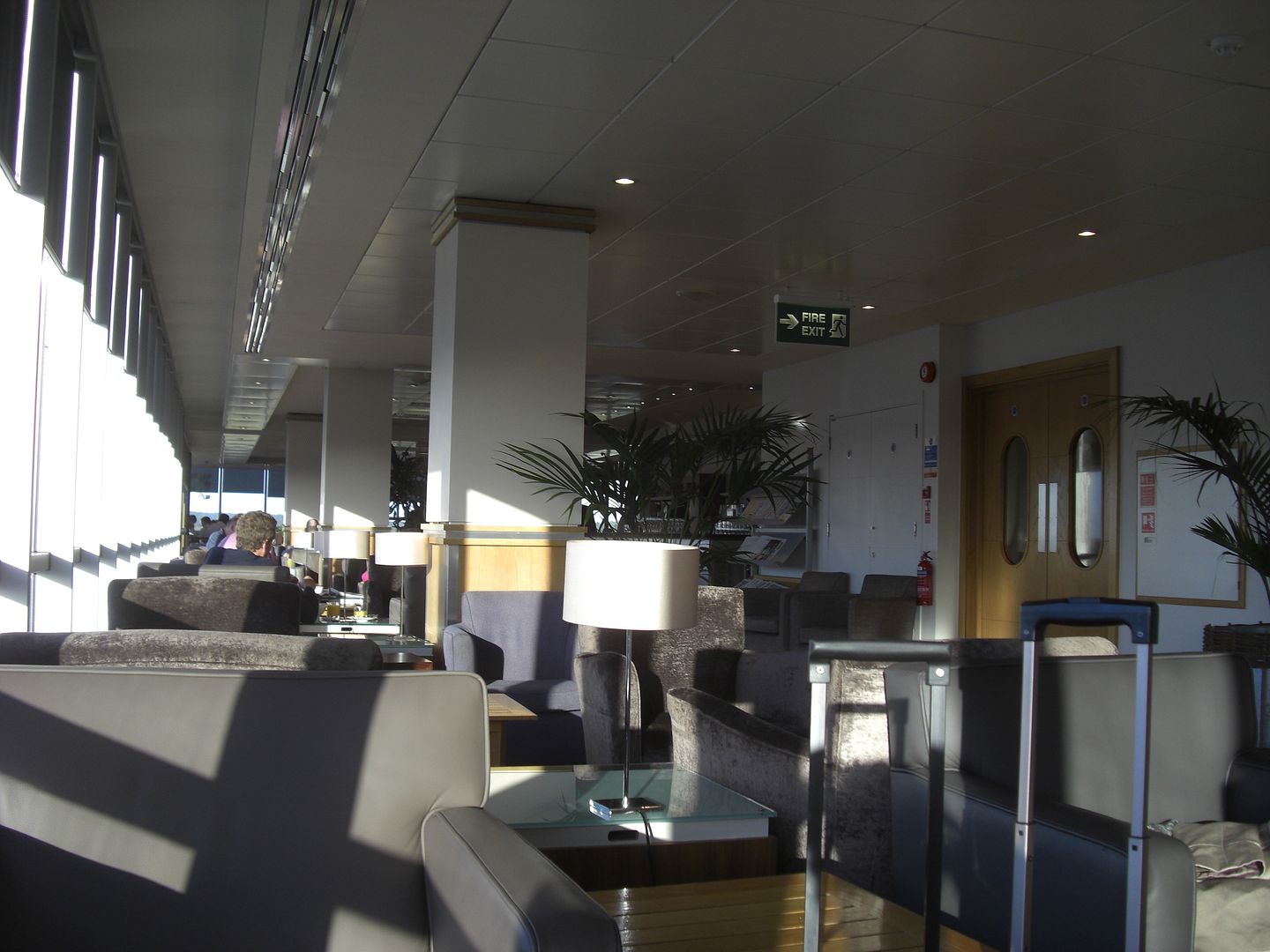 Due to the early start, I'd missed taking a shower at home, so leaving my friend to print off our hotel voucher, I went to the shower area. The lady as the desk quickly allocated me a cabin, which was nicely laid out. Water pressure was good, and nice and hot. Perfect.
September 2010
British Airways BA 8113
London Gatwick (LGW) – Amsterdam (AMS)
Boeing B737-400 (G-DOCU)
Scheduled: 0925-1135 (1h10m)
Actual: 0940-1125 (0h45m)
Economy Class
We left the lounge a little late, and when we arrived at the gate, there were only a few people left to board. This was my first trip with my new carry-on (25-40-57, so 2 cm too long), and I was a bit paranoid at not being able to fit it into the lockers. Thankfully, with a bit a pushing, the damn thing went in. Luckily, we were in the first row of economy, and Club Europe was quite empty, so there was still am empty locker. I'm already in the process of looking for a replacement bag – the max dimensions are just too big for comfort! Whilst boarding my friend (who is very intelligent, and knows barely anything about planes, but has flown a fair bit) asked where first class was, and if there was an upstairs (we were on a B737) – it was a fascinating insight into how most normal people think!
Loads today were pretty good, with economy just about full as far as I could see, and Club with around 6 people (2 of whom were known to the crew).
There were at least 4 BA 777s at the terminal this morning, all heading off to various Caribbean destinations (or possibly Egypt or the Maldives)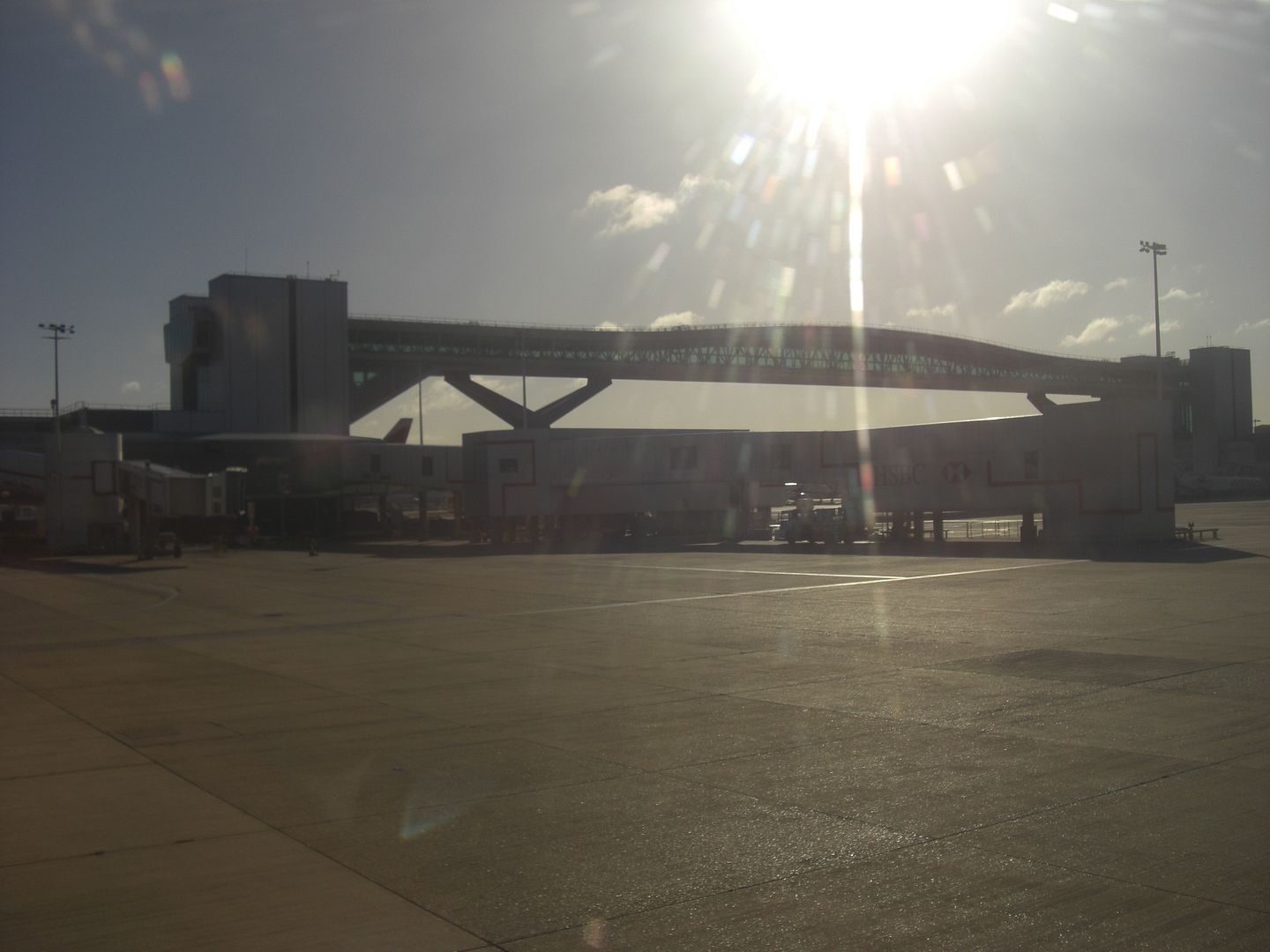 A couple of Eastern European visitors. Way back in 2002 I took that Adris frlight to Ljubljana, although it was a CRJ back then
easyJet is Gatwick's largest operator – in the short taxi to the runway, I spotted at least 13. easyJet're spread over both North and South terminal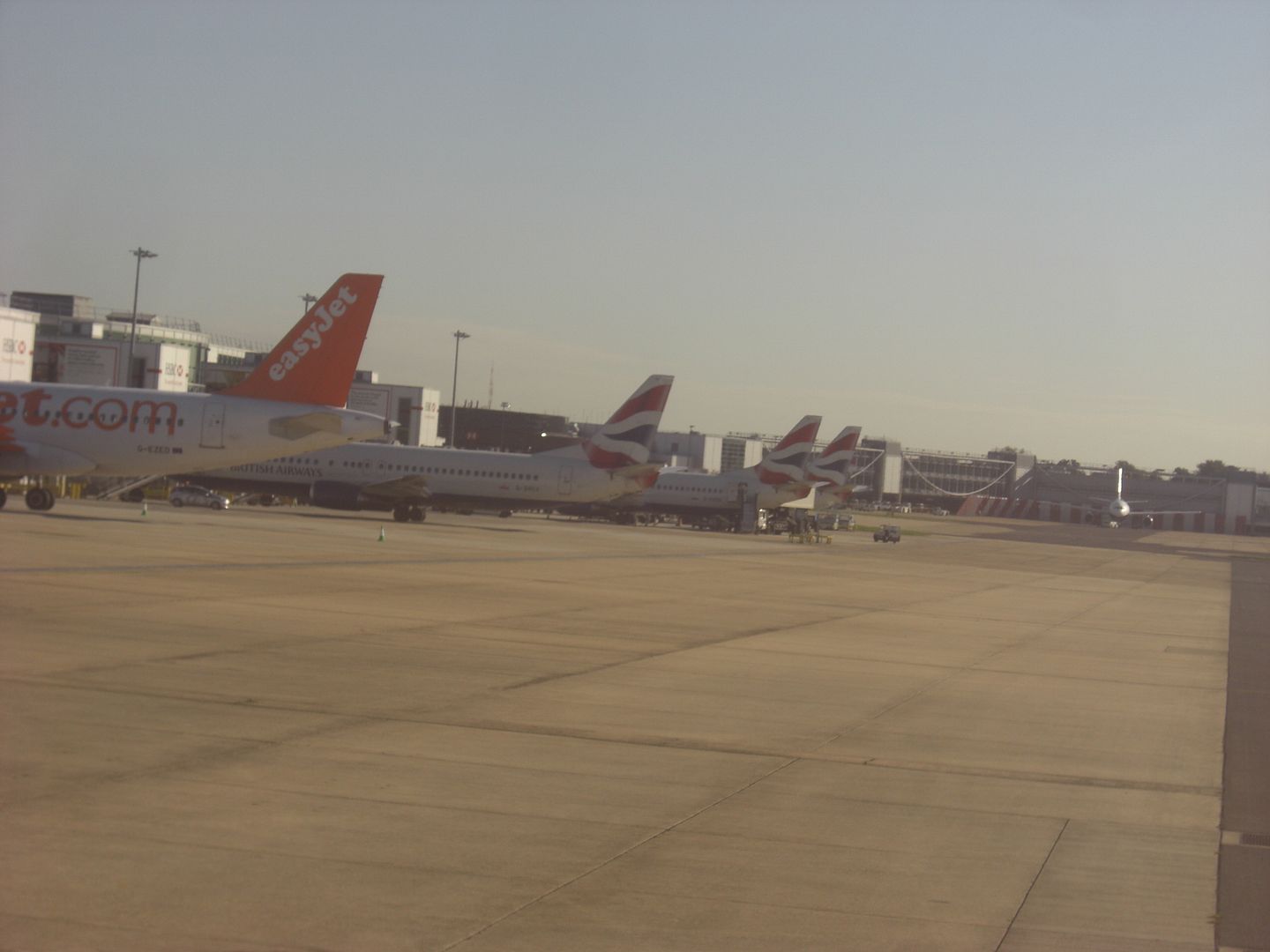 AirEuropa to Madrid
A Monarch A300
Enroute to Amsterdam – beautiful weather today, unlike the rest of the weekend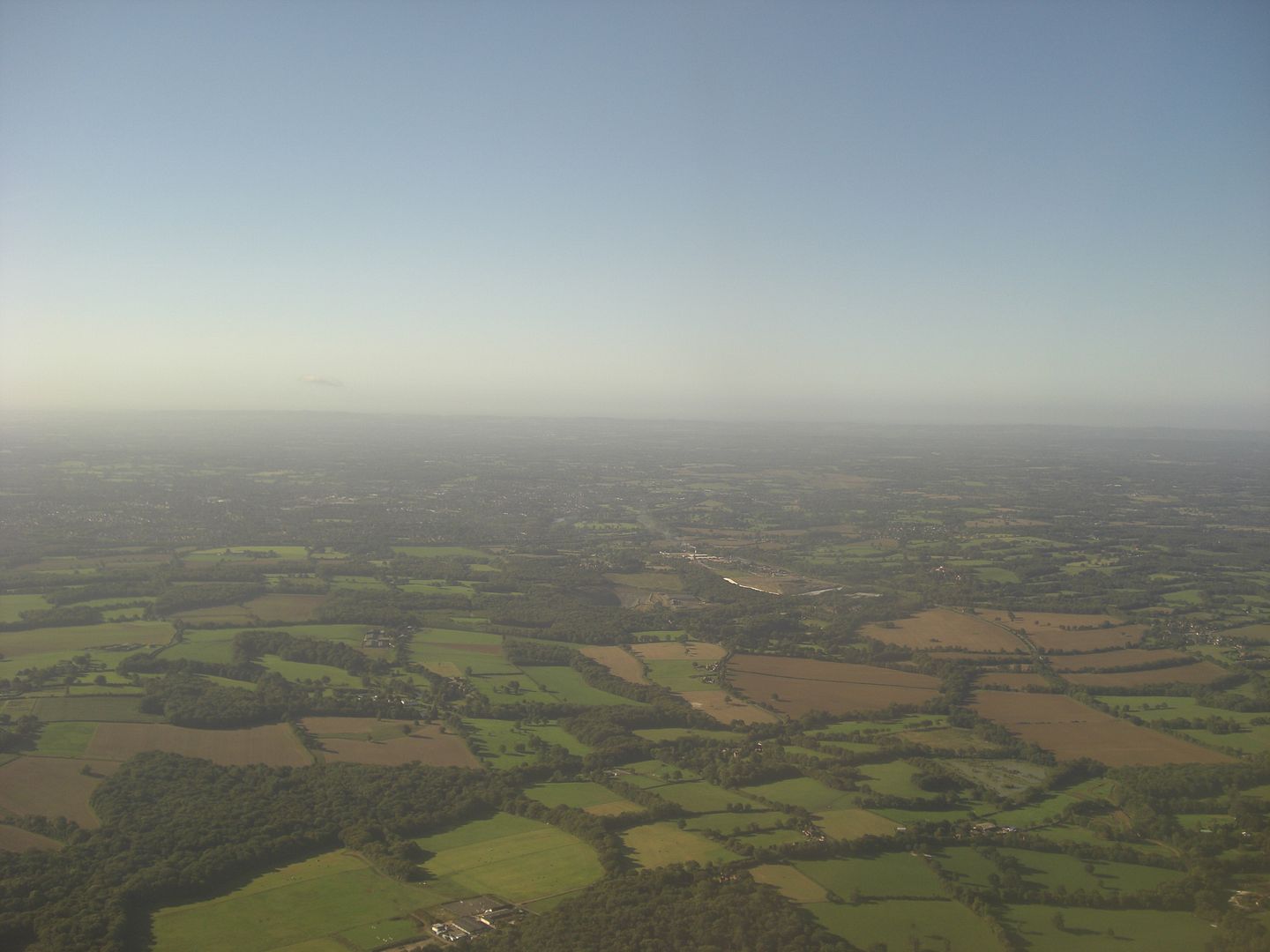 Central London
I wasn't expecting much to be served, so had 'stocked up' in the lounge. The ham sandwich wasn't the best ever, but was a adequate. My friend pointed out that Club had a hot breakfast and champagne.
The coast of the Holland
A Delta A330 heading back to the States
Patchy clouds, with a high chance of rain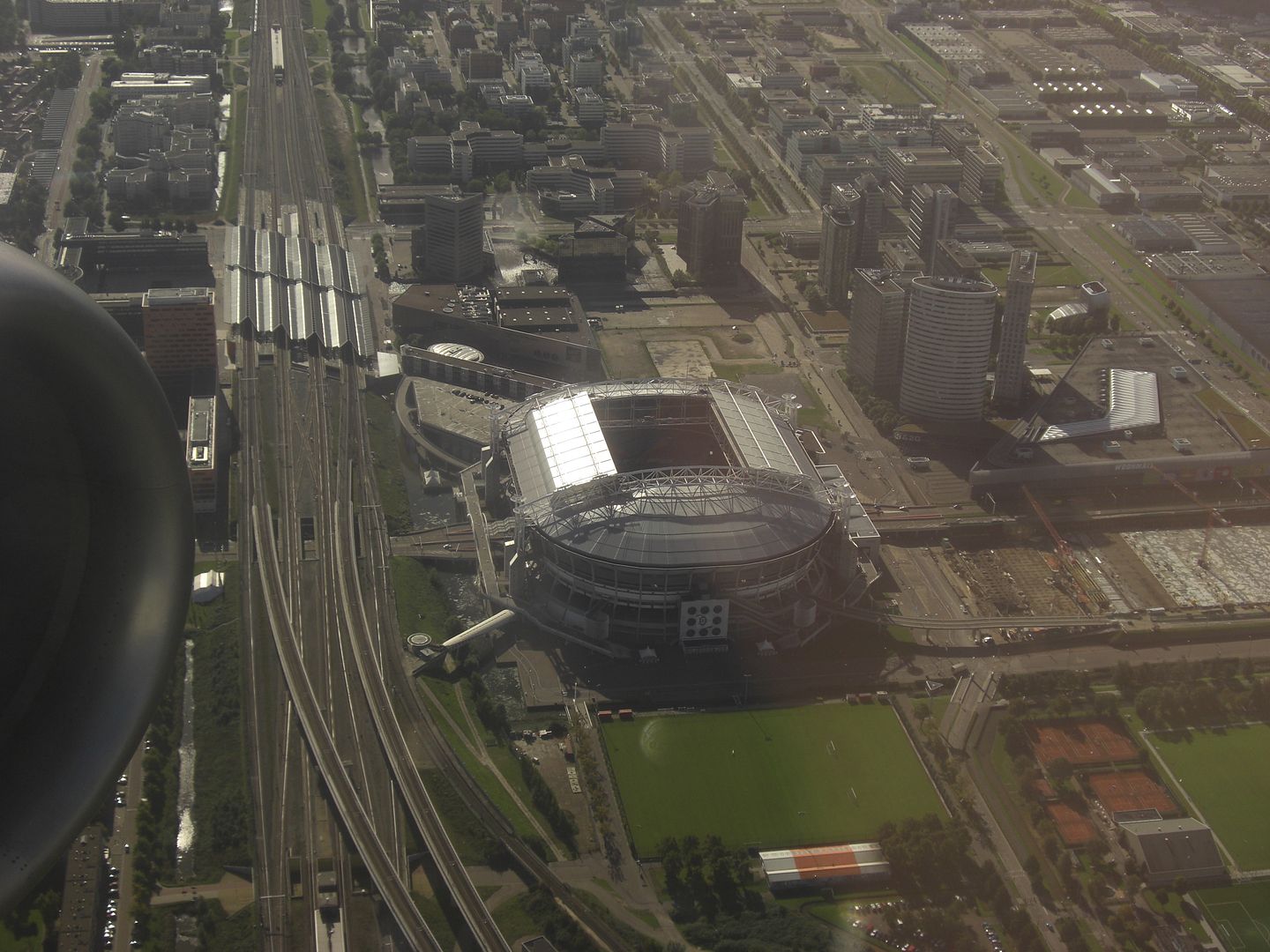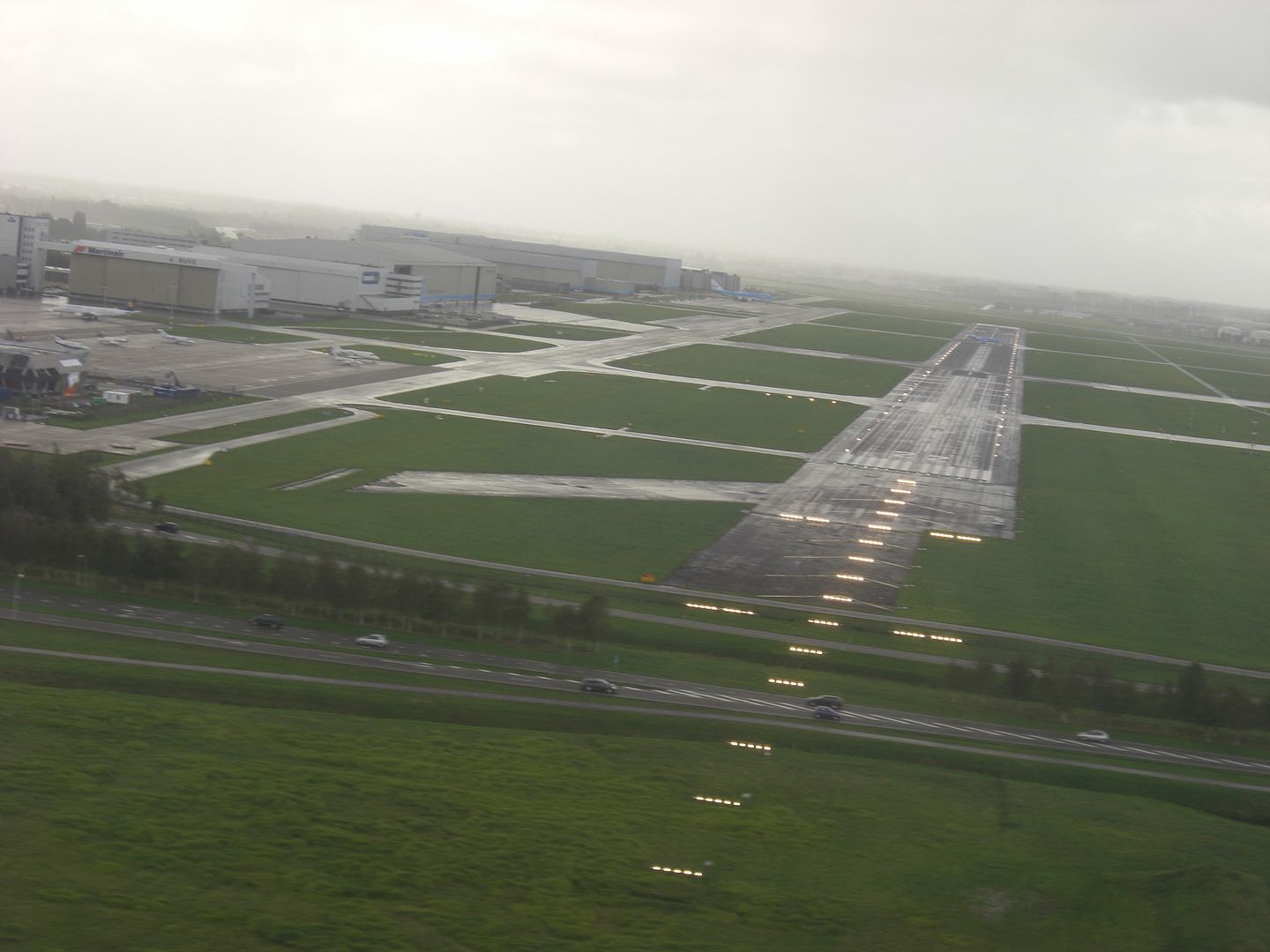 A few views of the Schiphol tarmac enroute to our distant gate. Never having flown to Amsterdam before, there were some interesting aircraft around, including KLMs MD-11, and the soon to vanish passenger Martinair.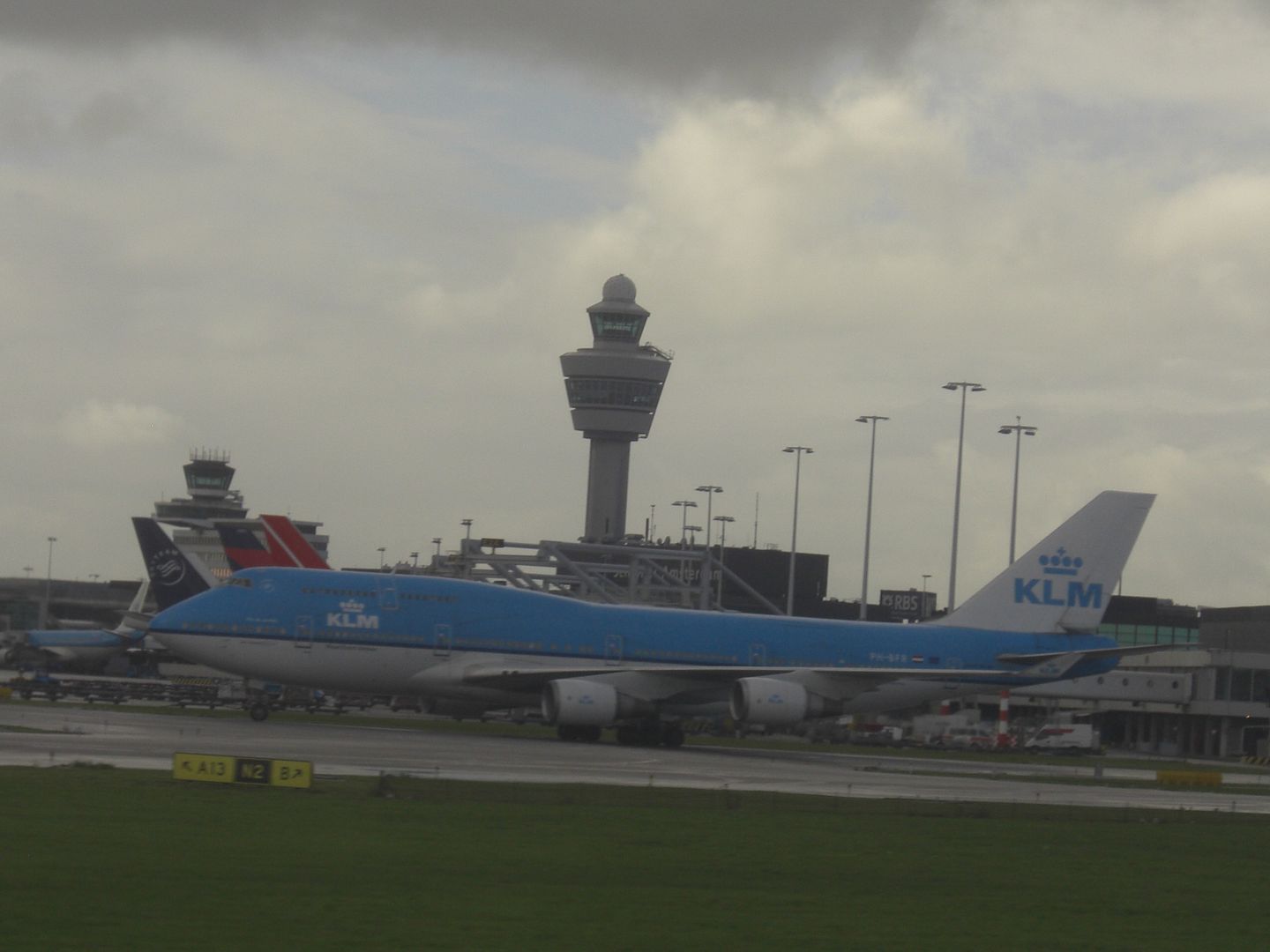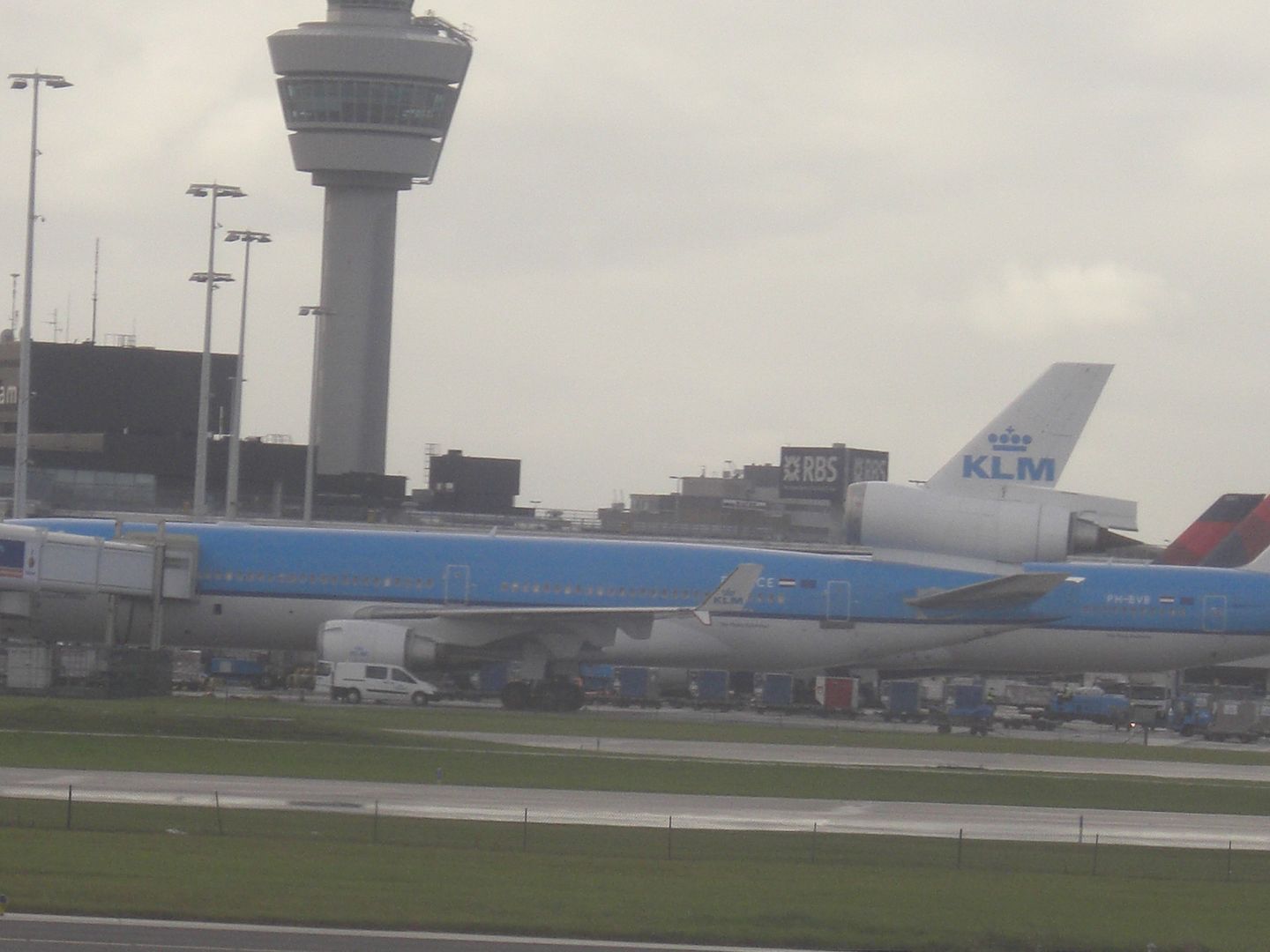 Arrivals
A few shots of Amsterdam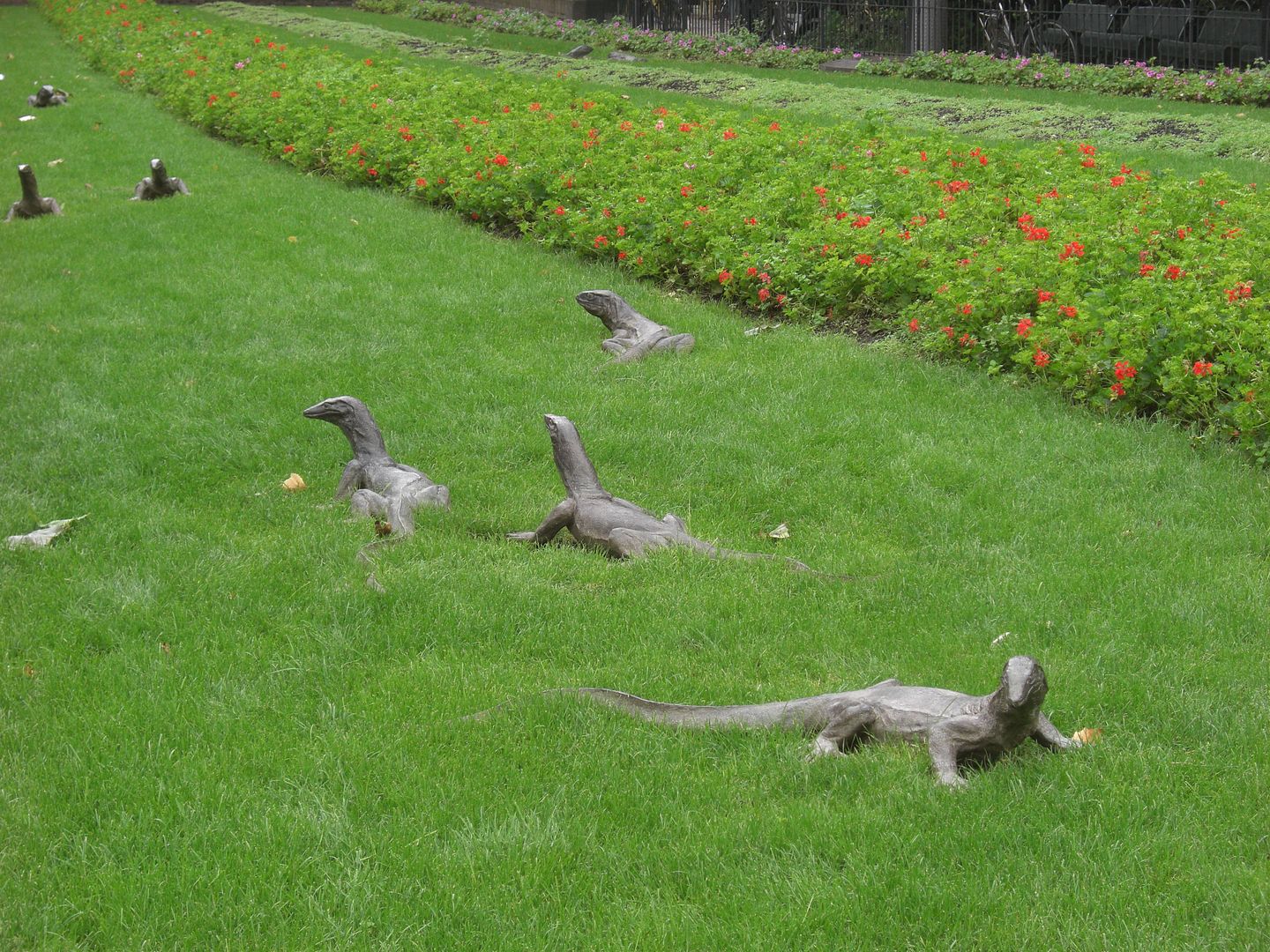 Our Hotel
Waffles and ice cream. Yum!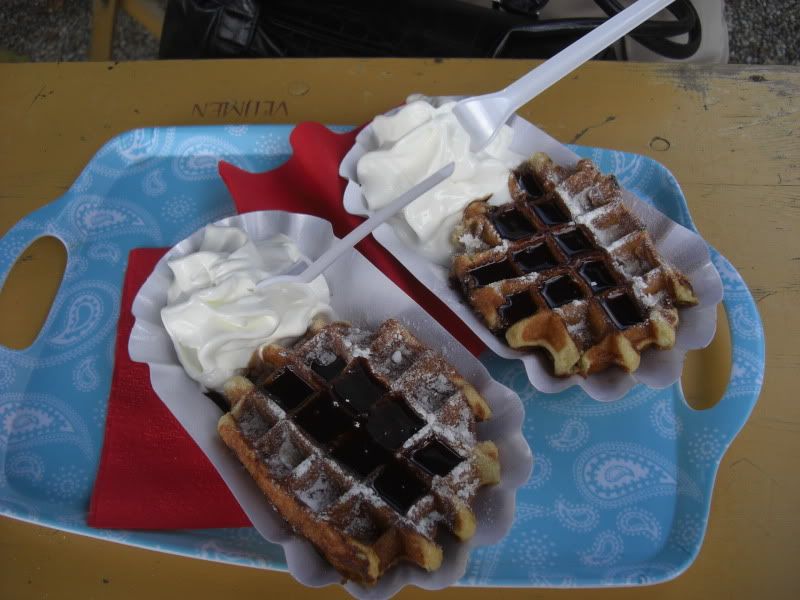 Canals
Anne Frank house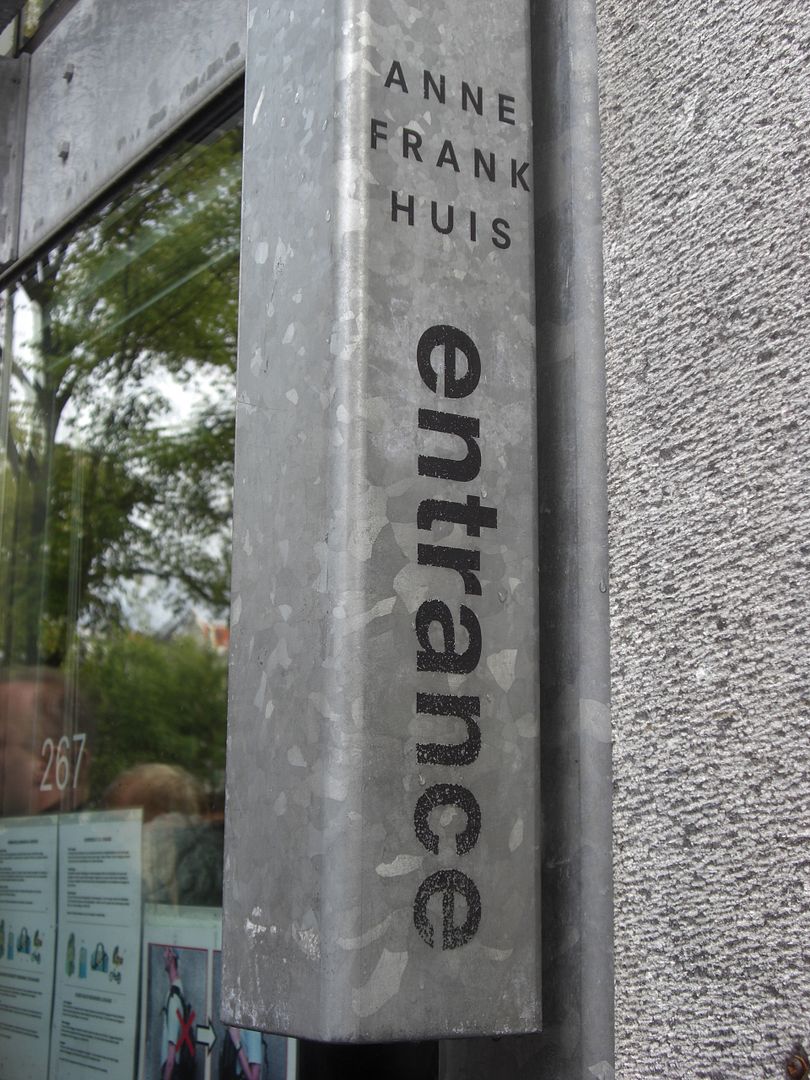 The Red Light District
We booked the penultimate flight of the day back to Heathrow with BA. Due to the incessant rain, we took an early shuttle back to the airport, after deciding it'd be better sitting around the airport, than sitting in a café soaking wet. We found the BA check in pretty easily. I normally prefer to check in at the desk (mainly as the SSCI machines normally issue those horrible receipt paper boarding passes), but in Amsterdam you have to squeeze past the machines to get to the desk, so we went with the machines in the end (which spat out real card boarding passes).
After a quick look around the duty free (which had some very slow queues), we headed to the BA Lounge. After a bit of research on flyertalk, it seemed like this lounge was just about the worst in the network, but had recently been given a 'Galleries' makeover. To be honest, I didn't think the lounge was too bad (other than the very long walk from check in). the food selection hasn't great, but far from terrible. On our way in, I noticed the JAL lounge next door. After twenty minutes in the BA lounge, we went over to the JAL one. As the JAL flight wasn't taking off for another 3 hours, the lounge was very empty. It seems like the catering is done by the same company that does BA, as the contents were basically the same (with a few minor differences). We found a nice corner with a good view of the apron, and settled in for a few hours.
Views of the JAL lounge, and from the lounge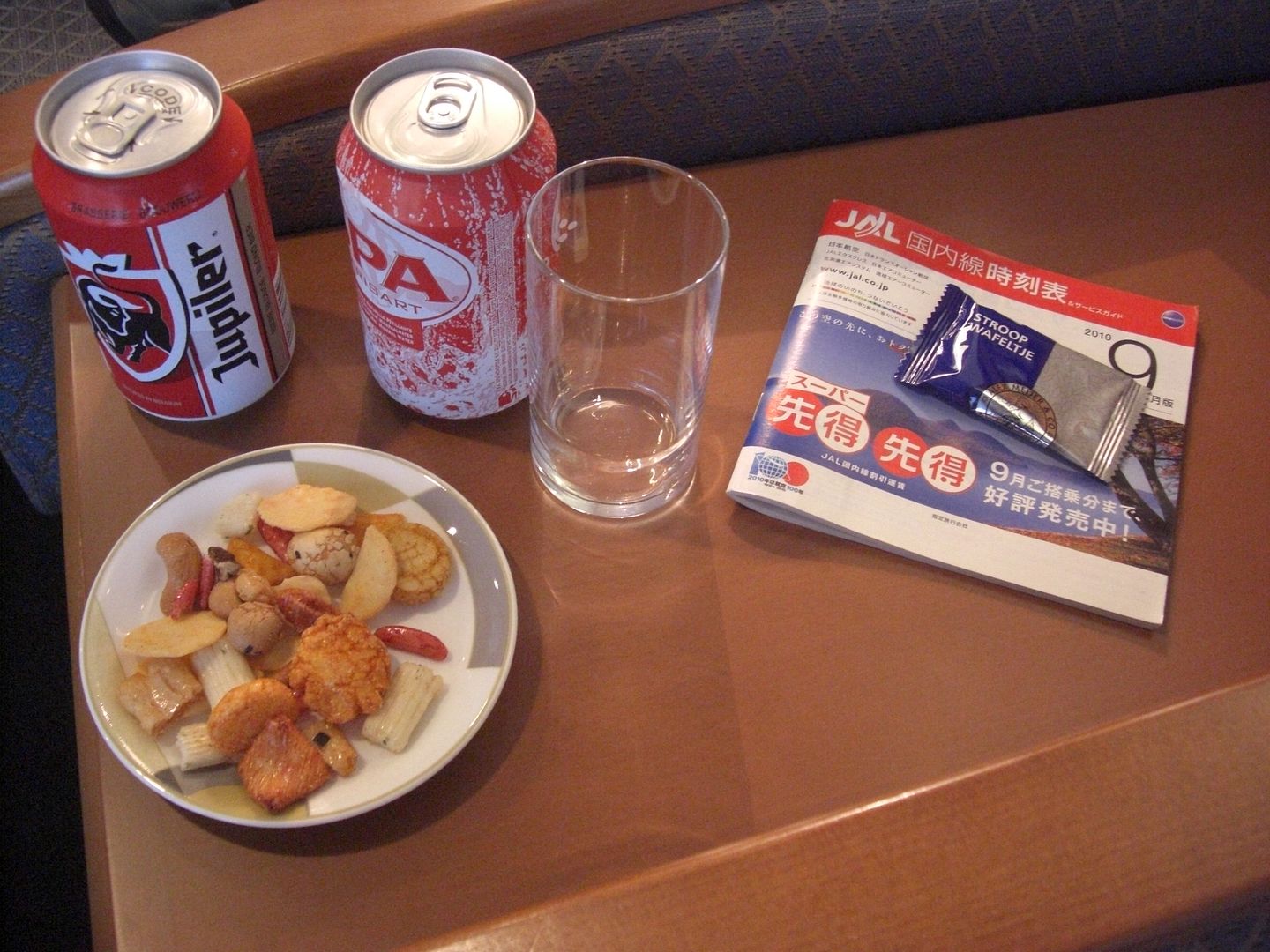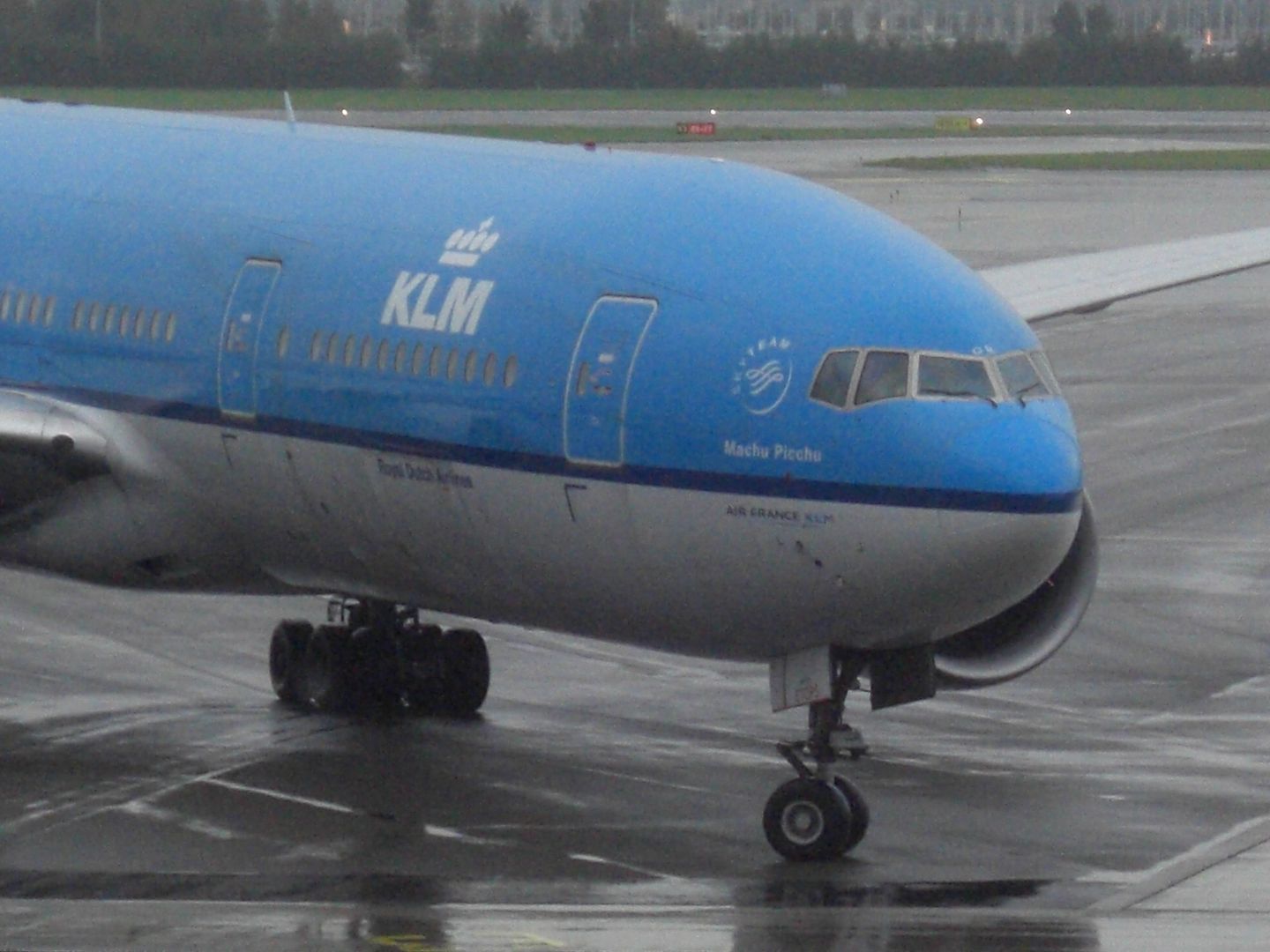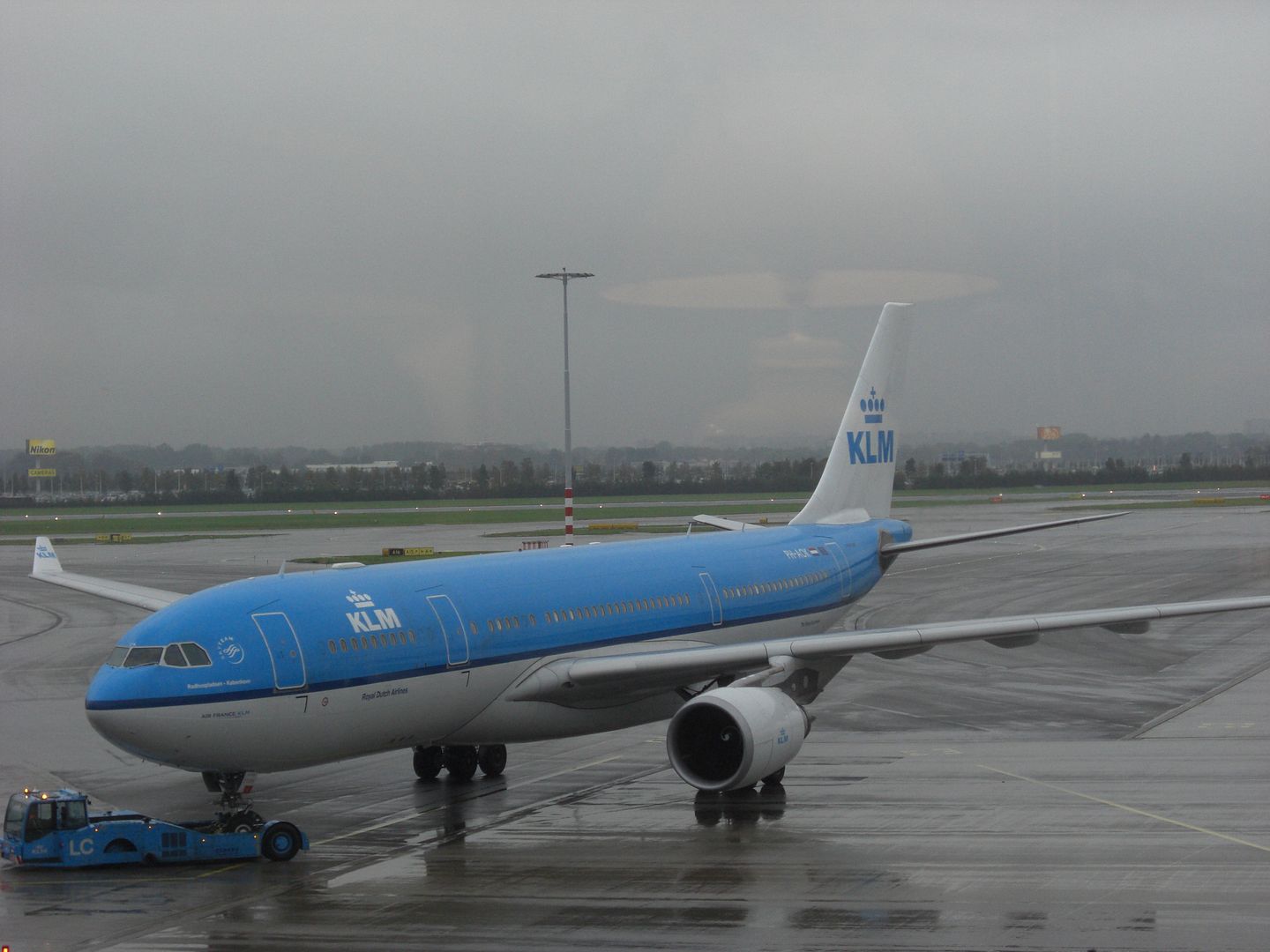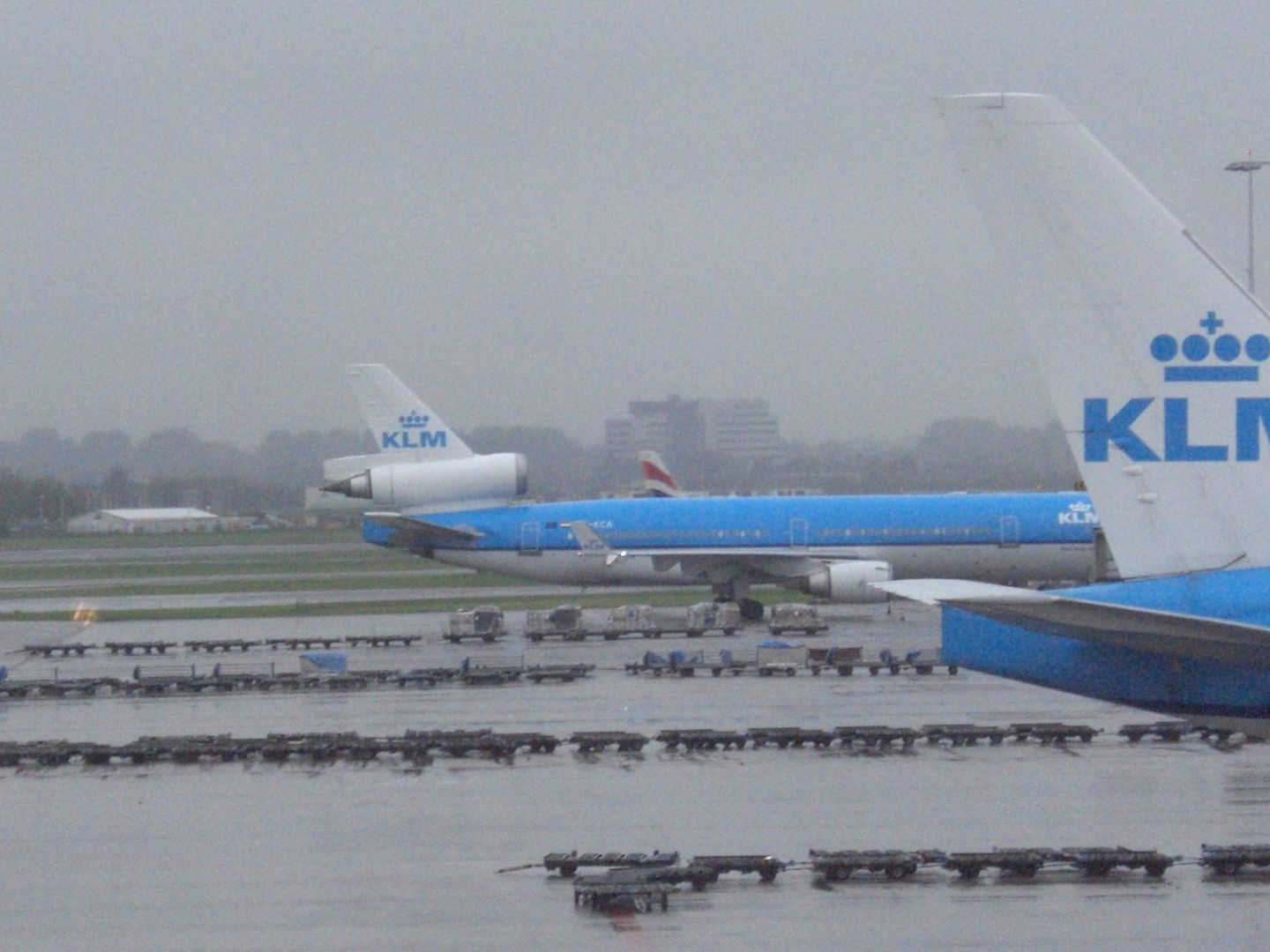 Views of the terminal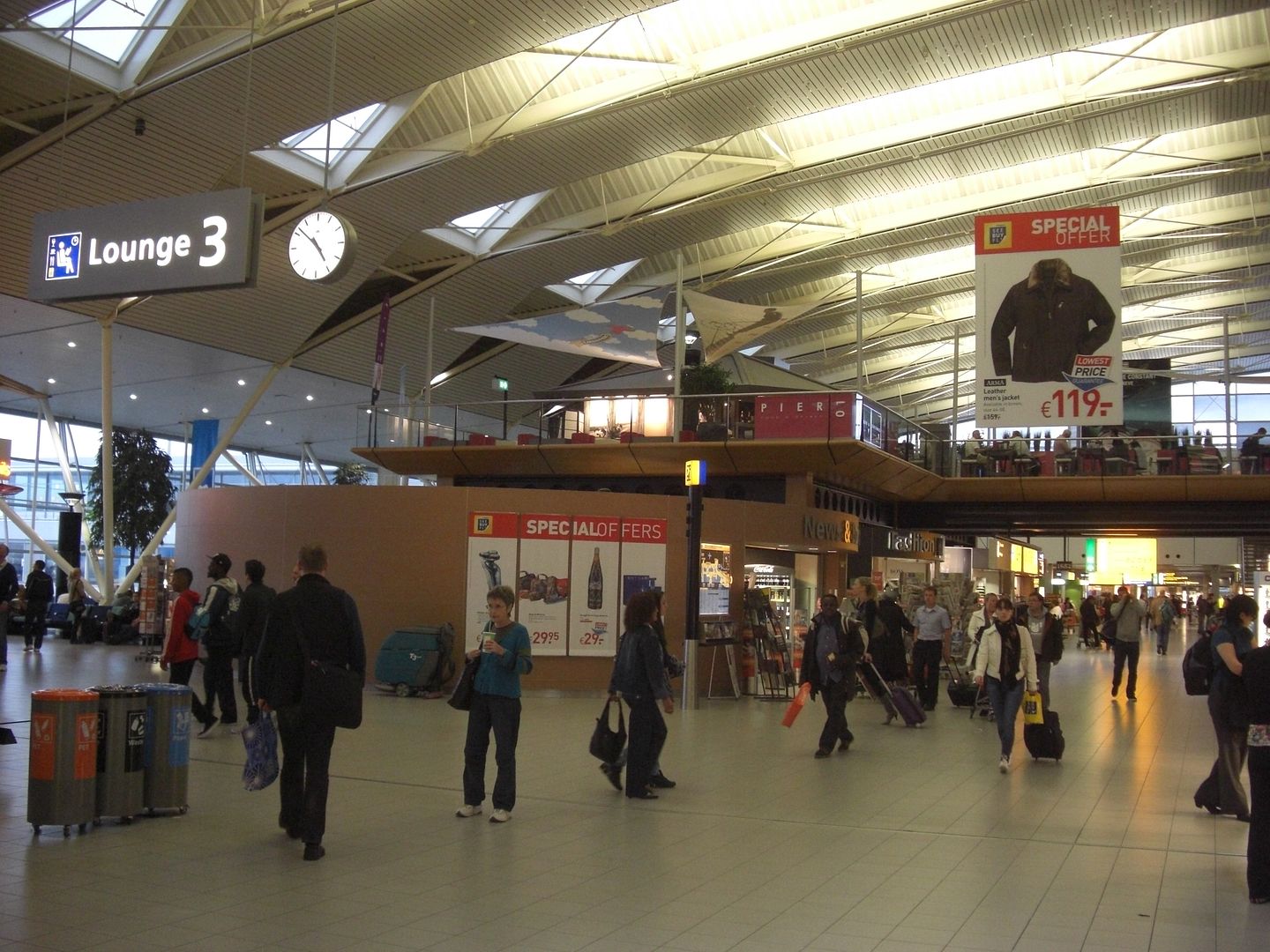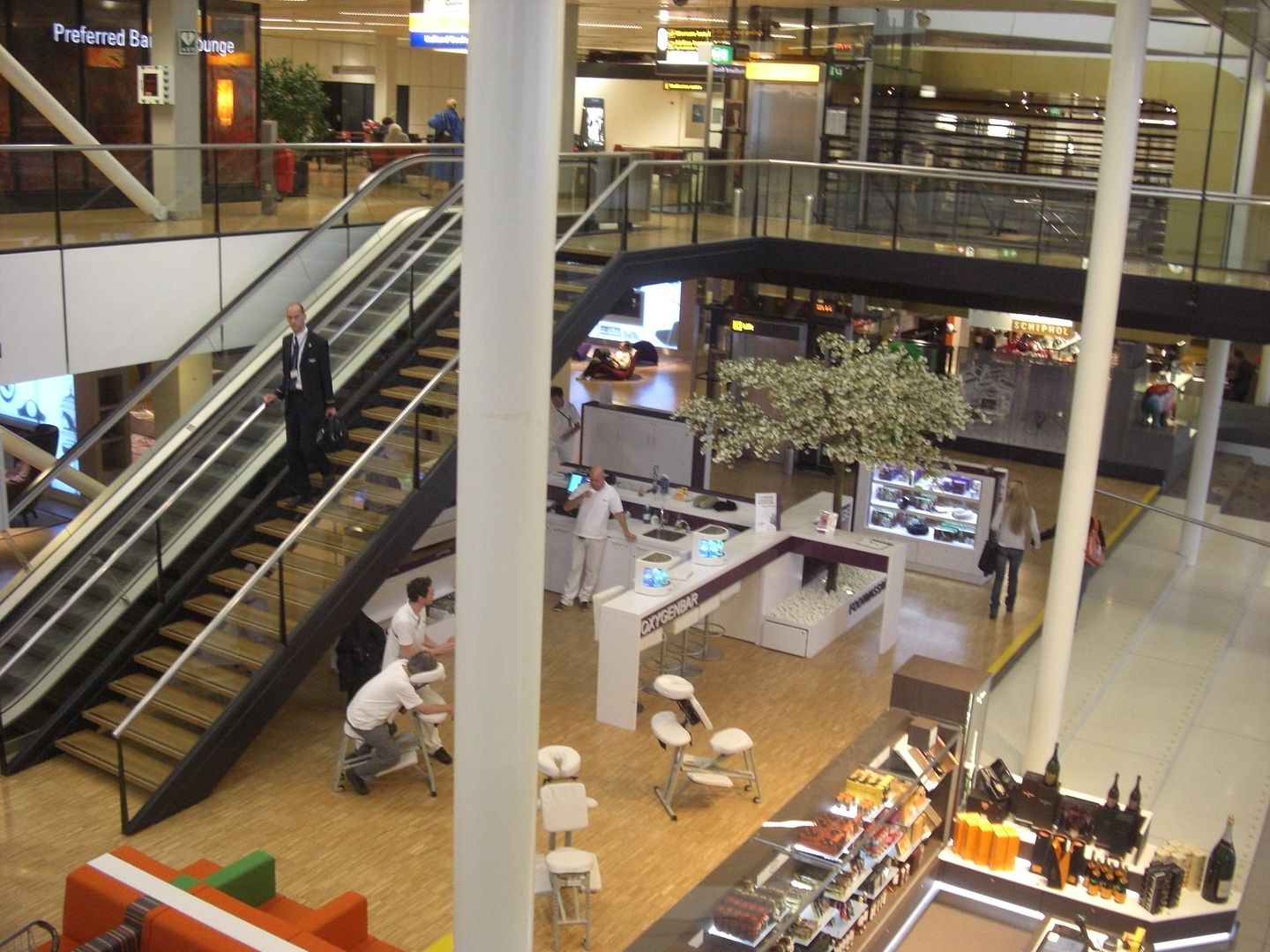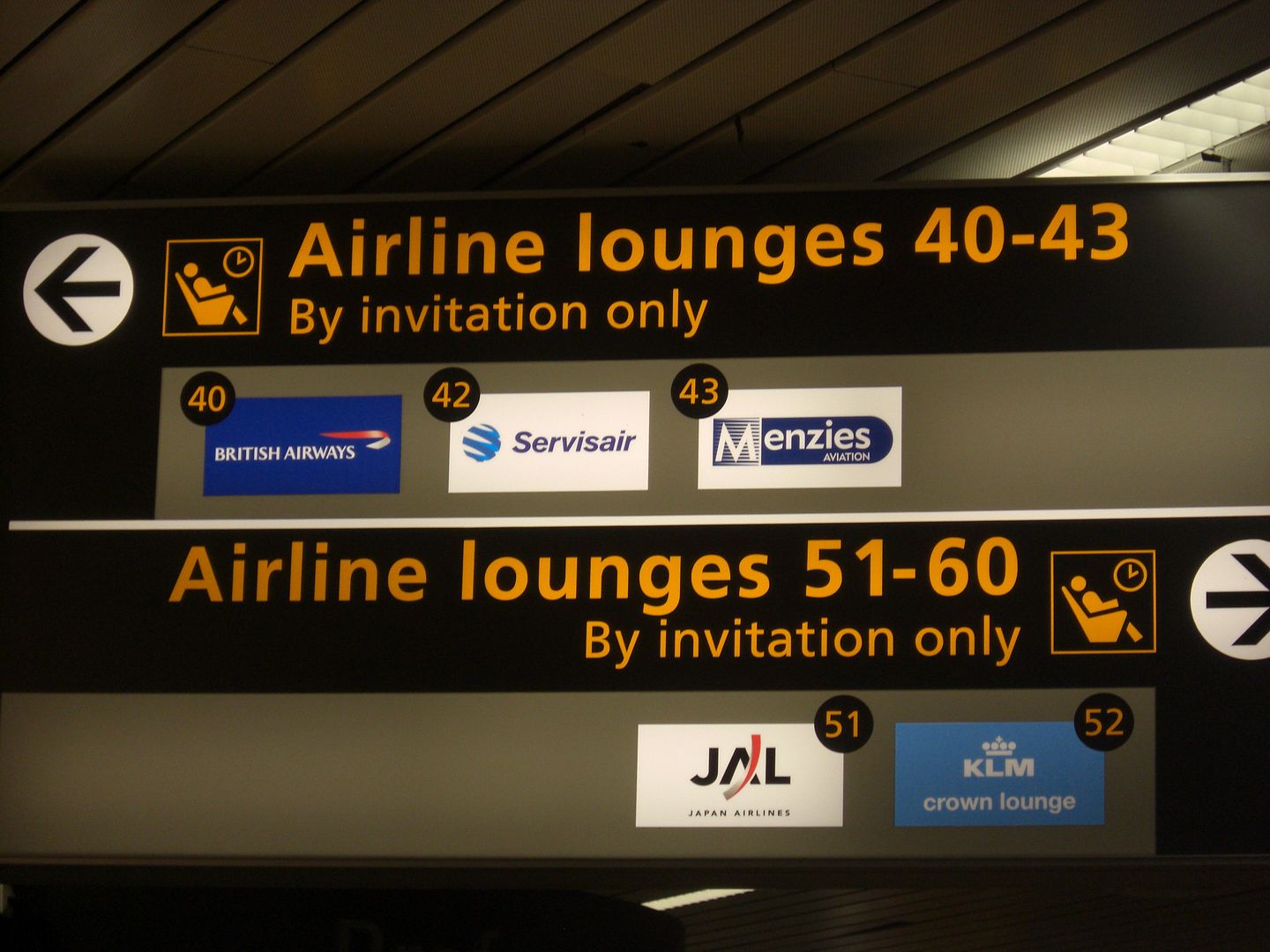 September 2010
British Airways BA 441
Amsterdam (AMS) – London Heathrow (LHR)
Airbus A321 (G-EUXJ)
Scheduled: 1910-1925 (1h15m)
Actual: 1950-1929 (0h39m)
Economy Class
We left the lounge late again, which was lucky as when we arrived at the gate, everyone was still waiting to board. After a 10 minute wait, the staff asked for Club Europe and Gold pax to board – no mention of Silver, so it was another five minute before we could join the queue in the jetbridge.
We were to be departing from the Polderbaan (sp?) this evening, and the captain sounded rather annoyed about it – and I can sere why. It took a good twenty odd minutes to get there (that's half the flight time!), following a Chinese Cargo B747, and being following by an easyJet.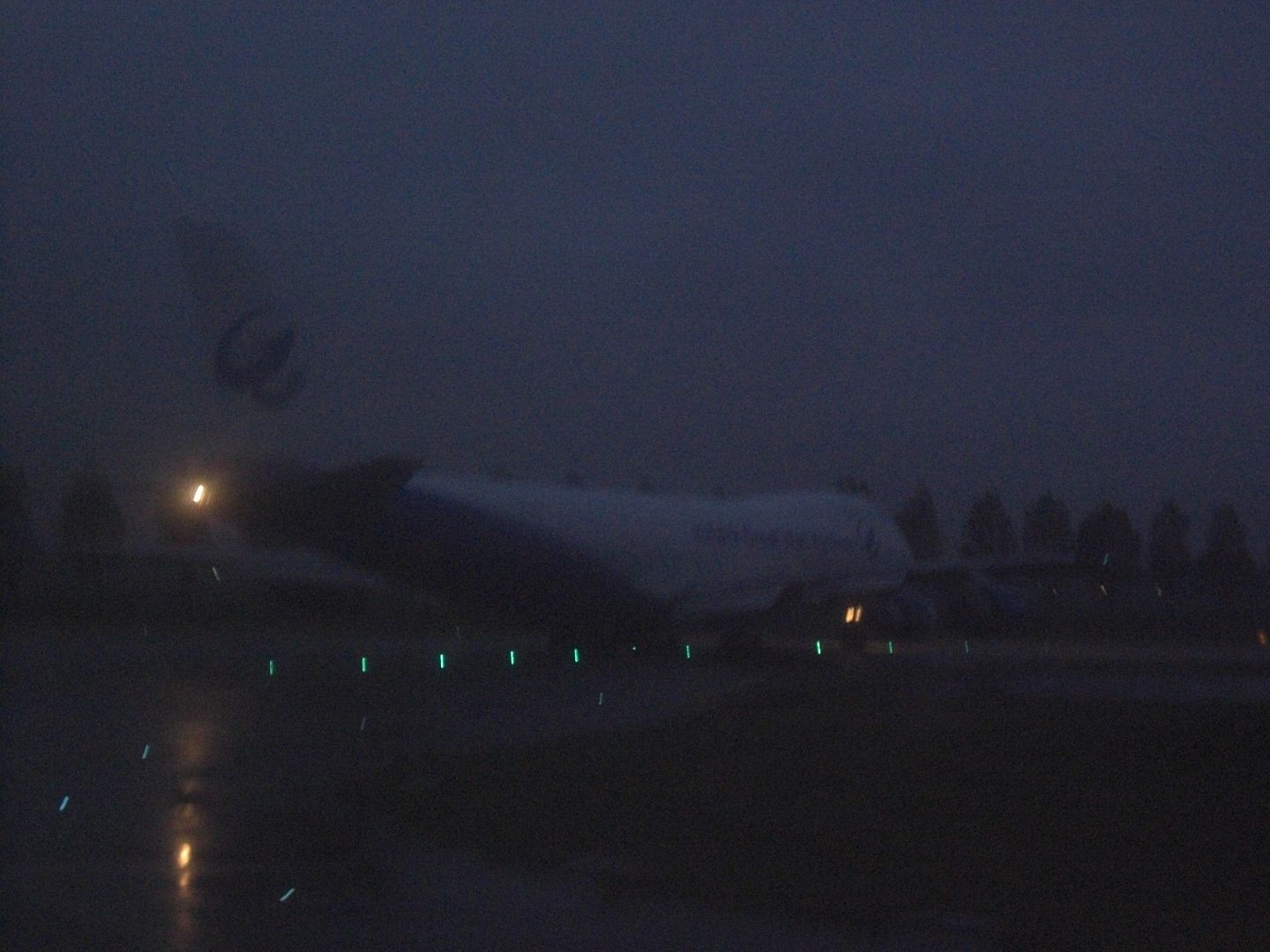 Service onboard was typical BA – a gin and tonic, and a packet of cheesy things. Not bad.
Despite the forty minute delay, thanks to the ridiculously overpadded schedules, we arrived only a few minutes late.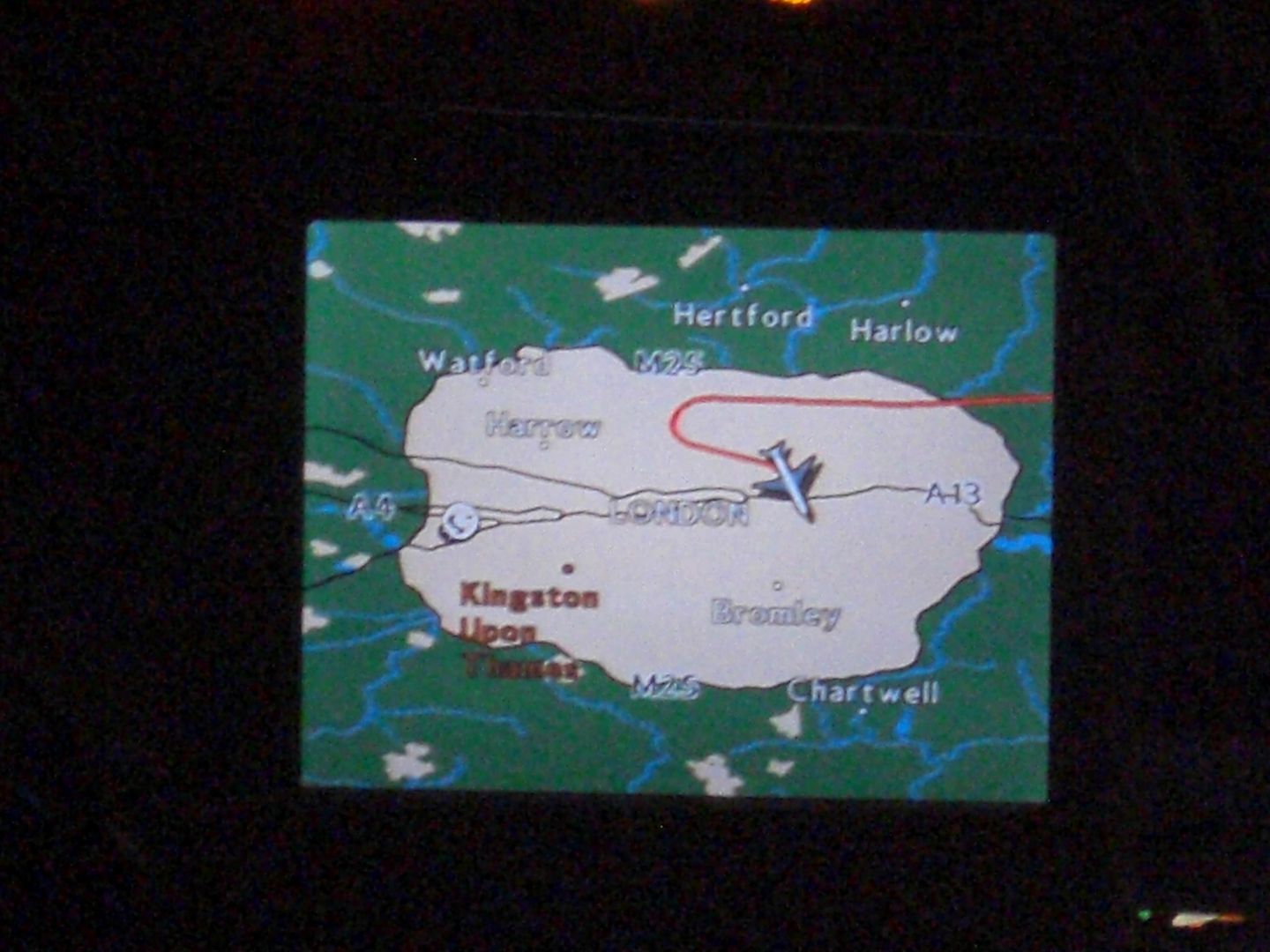 So, another good pair of British Airways short haul flights. No complaints, and a very good fare. Amsterdam was great, somewhere everyone should visit at least once – there's something for everyone! Just a shame that we had such little time.