Hey guys, My brother and I just went on an awesome trip to Minneapolis to see a Twins game at Target Field. It was a lot of fun so I thought I would put together a trip report for it.
http://flightaware.com/live/flight/D...2/history/20101001/1815Z/KPHX/KMSP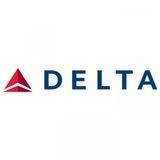 Airline-Delta Airlines
Flight Number 2392
Date, October 1st 2010
Seat 20A Window. LF 100% full
Route-Phoenix (PHX) to Minneapolis (MSP)
Departure Time, 11:25AM MST,
Arrival Time, 4:05PM CDT,
Departure gate. 18 Arrival gate G-18.
Departure Runway 8 Arrival Runway 35
Aircraft. N917DN, MD-90-30, New Colors
Flying time 2:40, at FL310.
View Large
View Medium


Photo © John Tiplady
The good thing about taking the 11am flight vs the 7am is you don't have to get up super early which is always a plus. My dad dropped me off at my brothers house around 8:30 and shortly after that we went to get some coffee at Seattle Espresso on the way to the airport. Traffic was pretty light and we made good time to the airport arriving at Terminal 3 in no time. I had printed out our boarding passes at home so we just went straight to security. There were a fair number of people going through security but it went quickly and just a few minutes later we were airside, after gathering up our stuff we got some breakfast at Wendy's and went to our gate to wait. After breakfast I wondered around to see what other planes were around. Terminal 3 is pretty busy in the morning, there were Delta flights to SLC, DTW, ATL, our flight to MSP and another SLC flight, SY had a B737-700 going to MSP, FL had a flight to ATL and F9 had one going to DEN too. I also saw the Honeywell B757 takeoff from runway 8. And for some reason there was a B6 E-190 parked on the Honeywell ramp.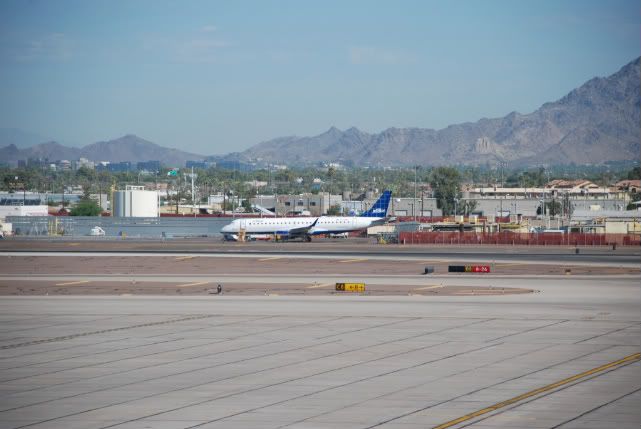 SY704 to MSP
http://s407.photobucket.com/albums/p.../?action=view&current=P1010692.jpg
SY704
ATL bound.
While I was taking those our MD90 rolled in from MSP, N917DN would be our plane today, a "new" MD90 for Delta having entered service with DL in 2009.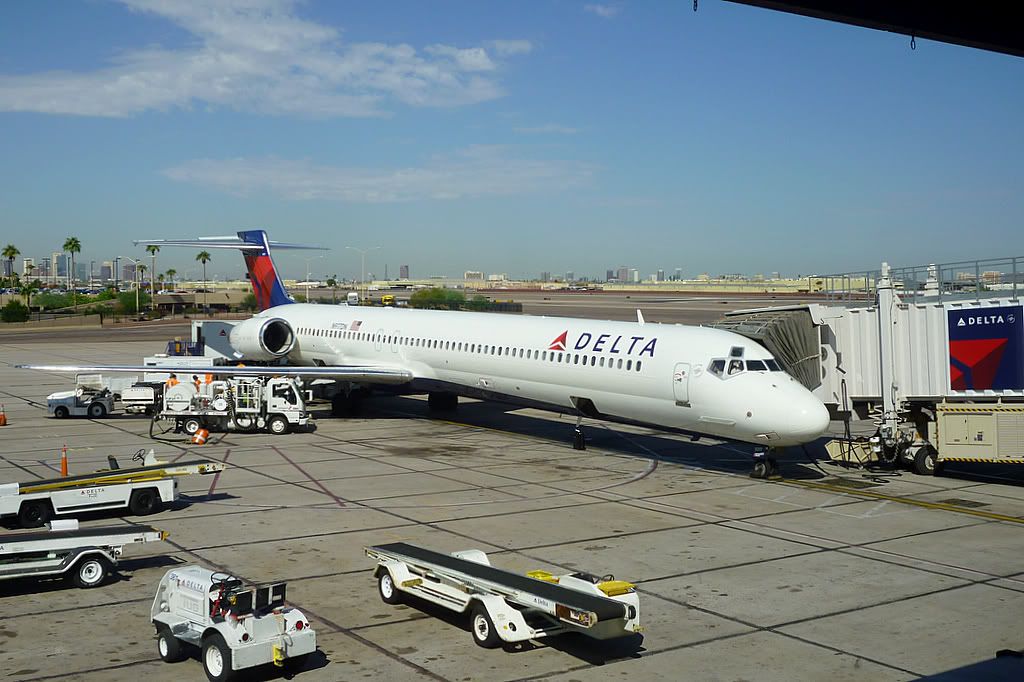 N917DN DL2392 to MSP.
Boarding was called on time, starting with first class and elites and then they went by zones after that, we had zone 4 so we were one of the last ones to get on. The interior of this MD-90 looked to be in pretty good shape,the seats were clean and looked pretty new. In my opinion one of the best things about the MD-80/90s is the 2 and 3 seating layout vs 3 and 3. So my brother had the aisle and I had the window with no middle seat which gave us a little more comfort.
Boarding was uneventful and not to much later we were ready to push back. Both engines started up with no issues and we taxied out to runway 8, we were number 1 to take off and only had to wait for one plane to land and then we took-off. Both IAE V2500s roared to life propelling us down the runway and about half way down the runway we lifted into the air and began to climb steeply. Climb out was smooth and powerful. We flew east for a ways before turning left and heading in a northerly direction towards Minnesota. Our cruising alt according to our pilot was to be FL310 and flying time was to take about 2:30 or so. The flight attendants came around serving drinks and snacks, Snack choices were either Peanuts, Pretzels or cookies. I chose a Ginger ale and Peanuts. There wasn't any entrainment offered on this flight except Wifi which was available for a fee, So I just used my iPod. The rest of the flight went by pretty quickly and we started to descend into MSP shortly after passing over Sioux Falls. Our approach over Minneapolis gave us a nice view of downtown and MSP airport. the pilots made a good landing on runway 35 just after 4pm local time and immediately after touchdown heavy breaking action was applied and we exited the runway via a high speed taxiway and began the long trip back to the terminal. we had to wait for several planes to take off from runway 30L before we could cross it. we finally were parked at gate G-18 at 4:05PM completing flight 2392.
I got several pictures during the taxi to the gate.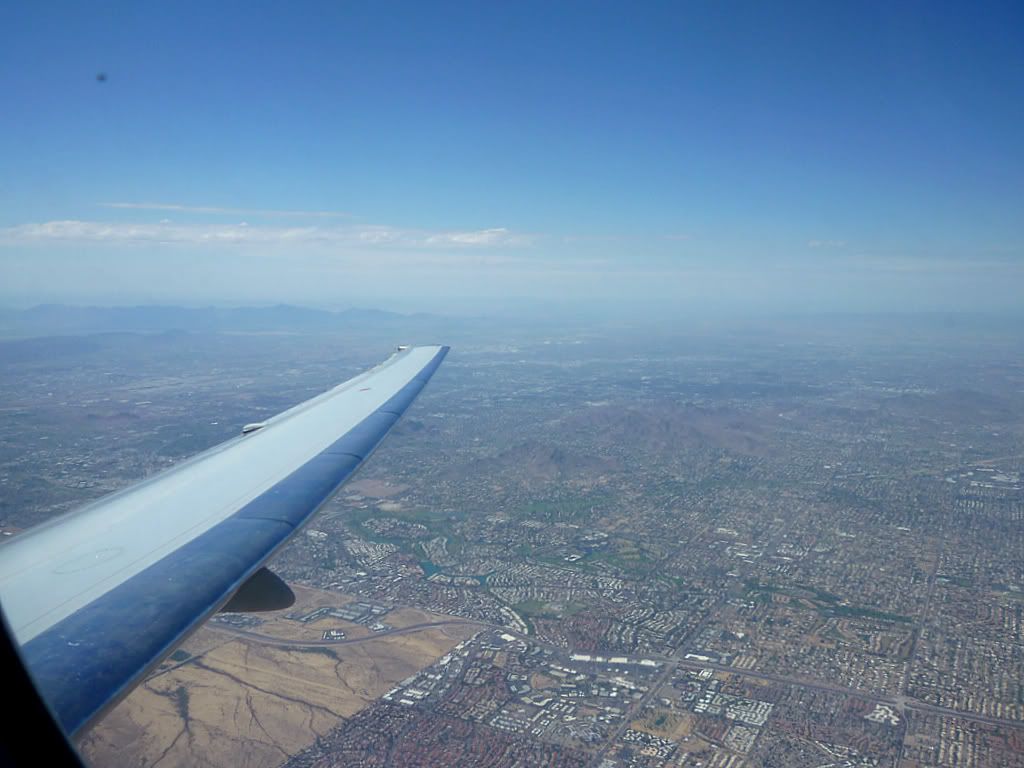 just after take off.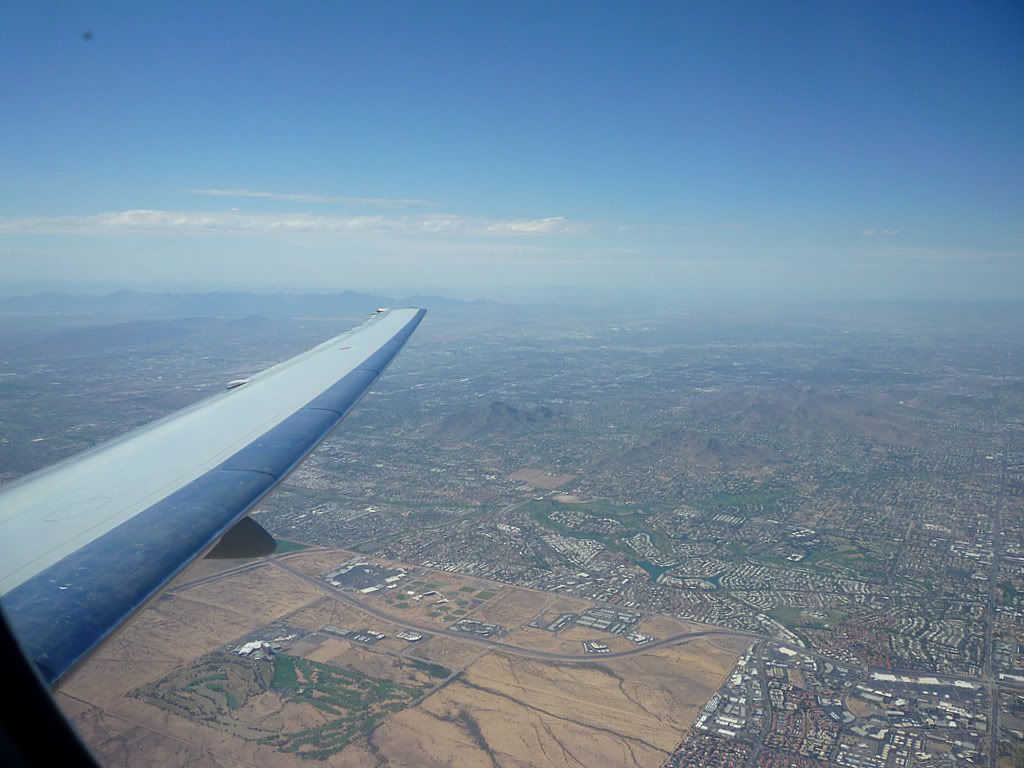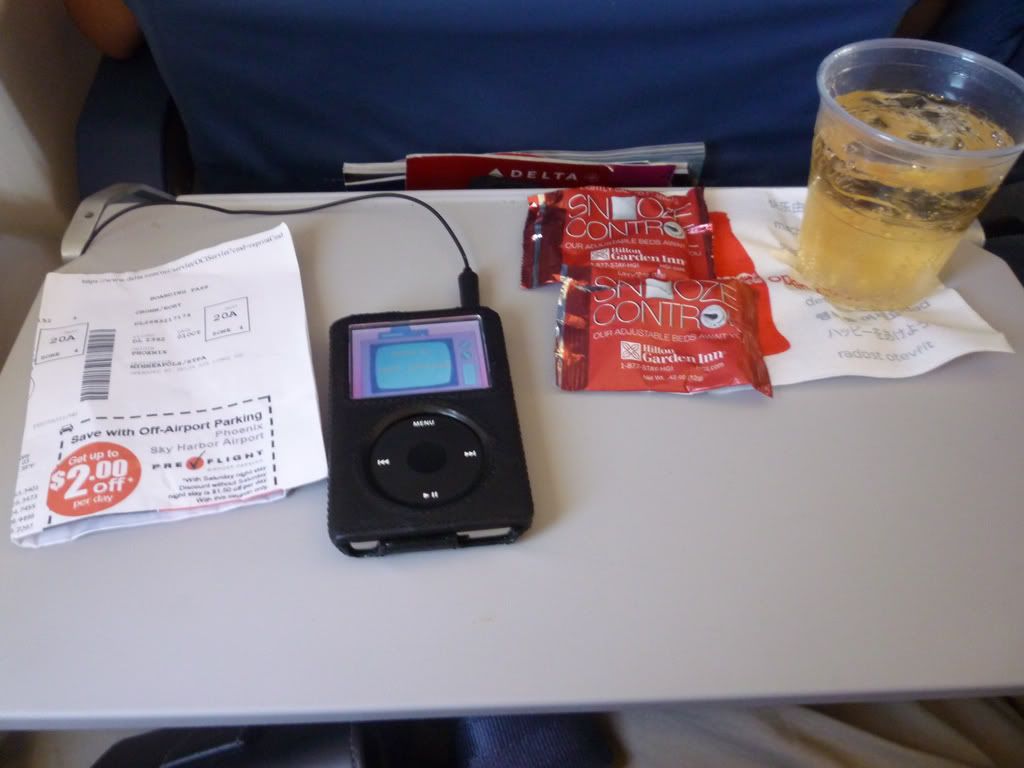 My in-flight entertainment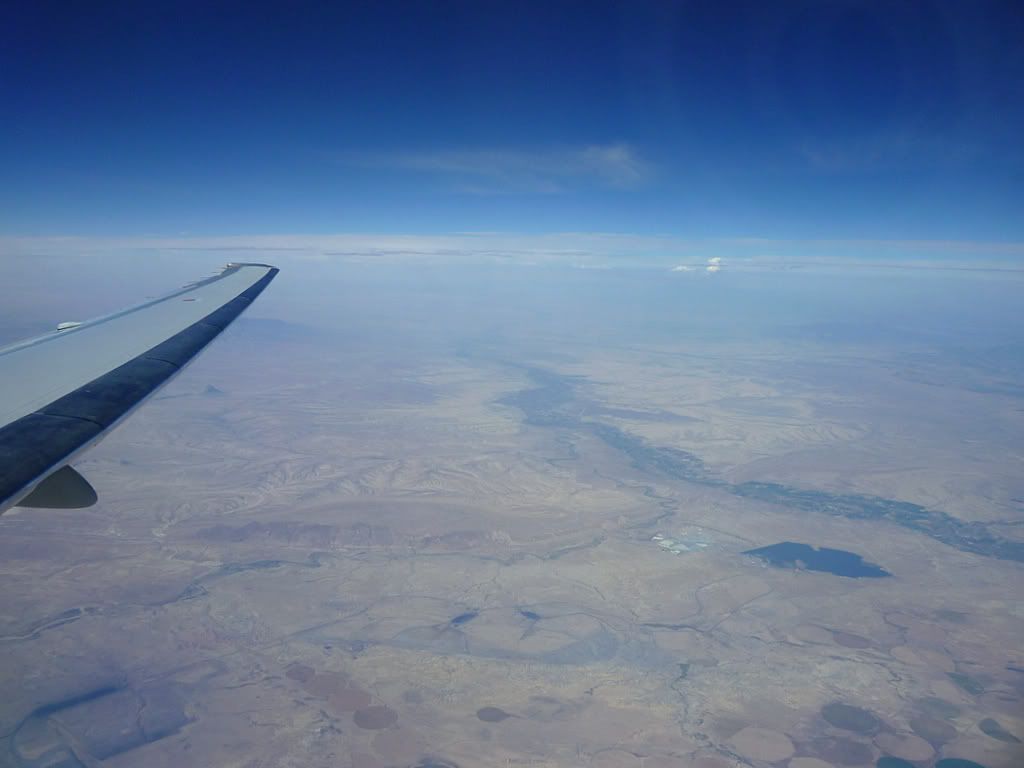 Climbing up to FL310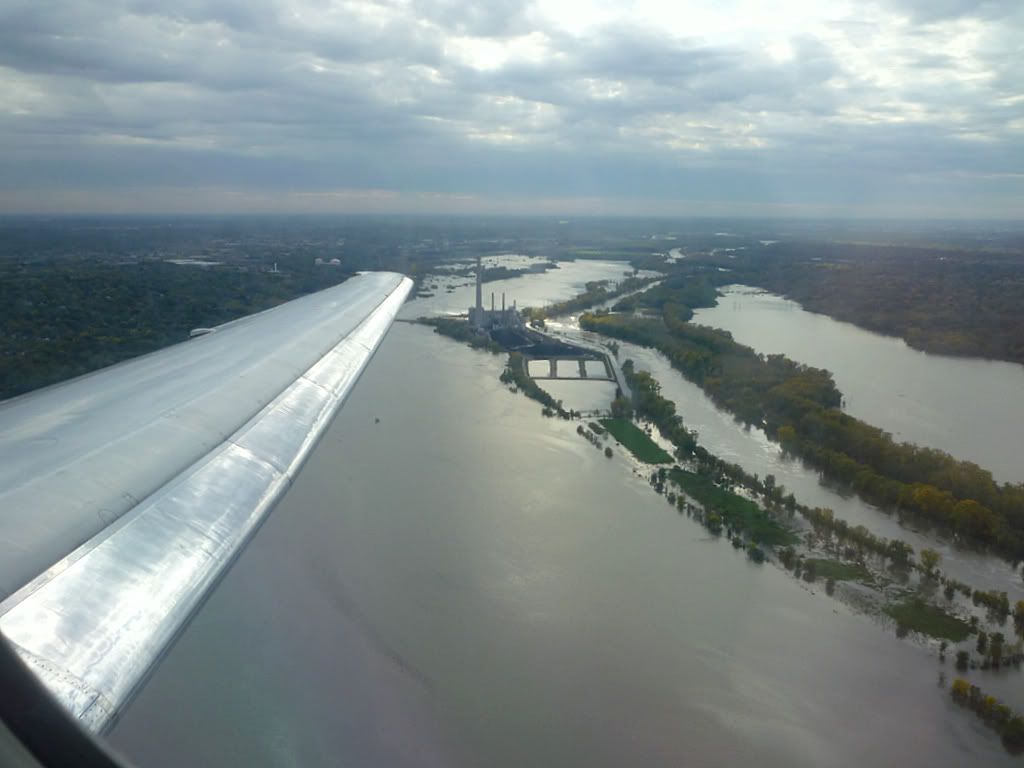 A very full river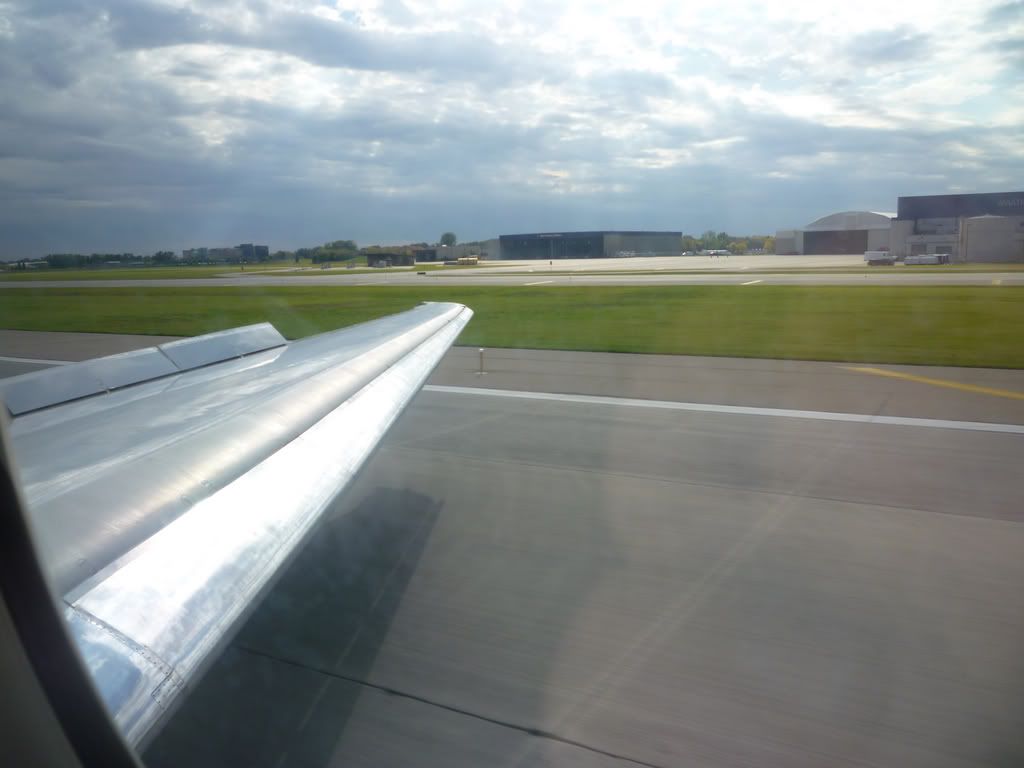 Touchdown on 35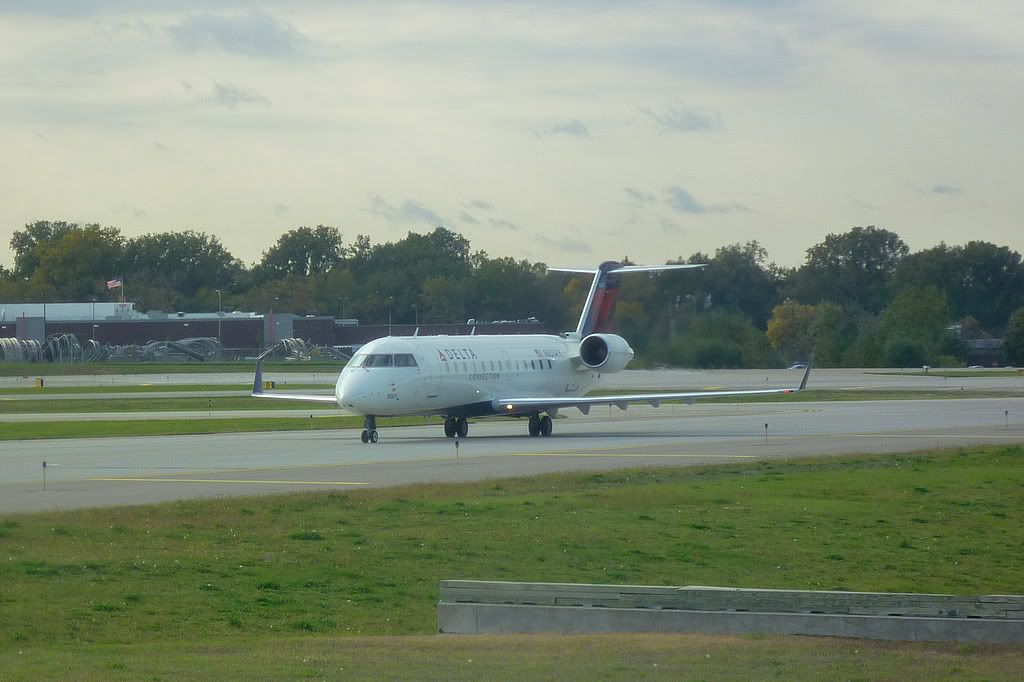 fallowing us to the terminal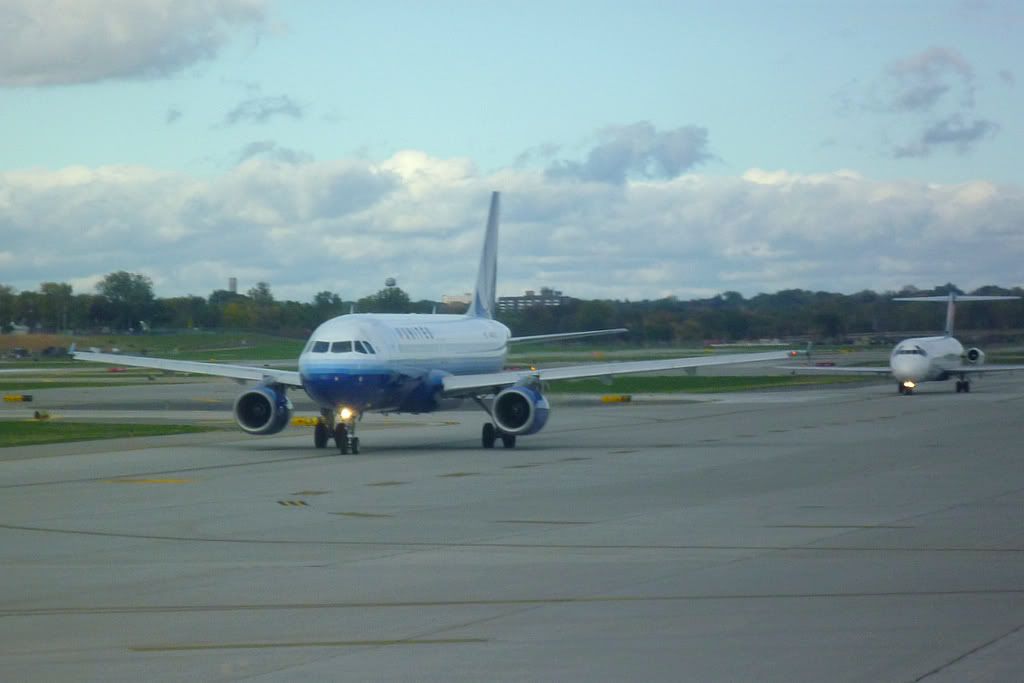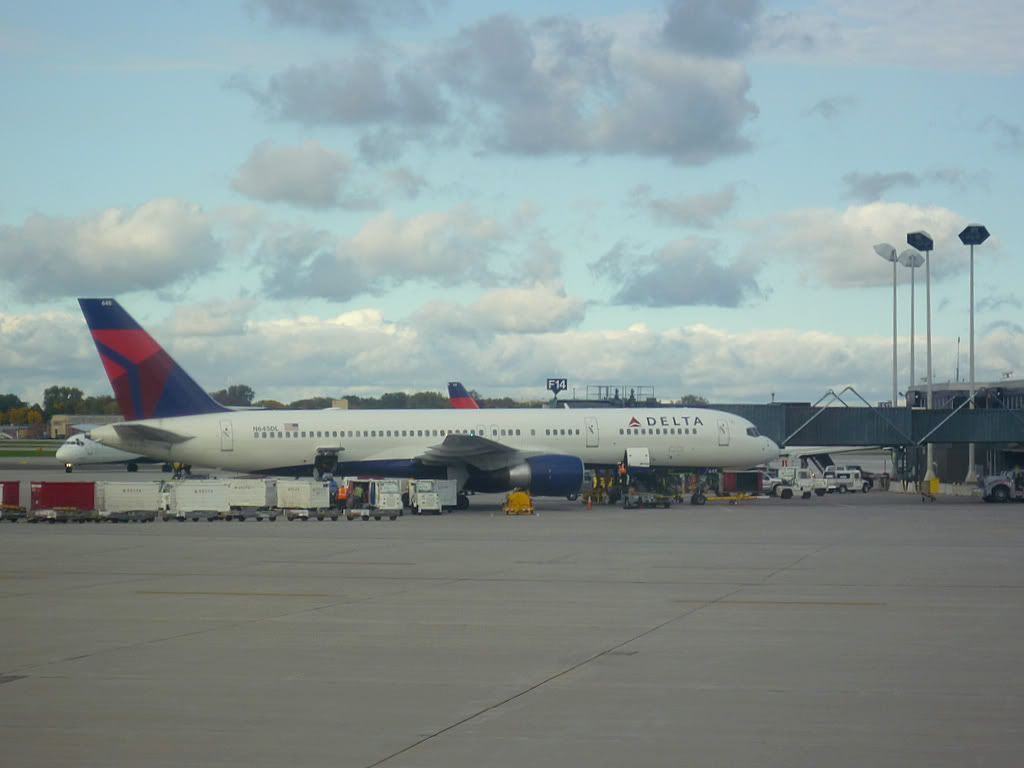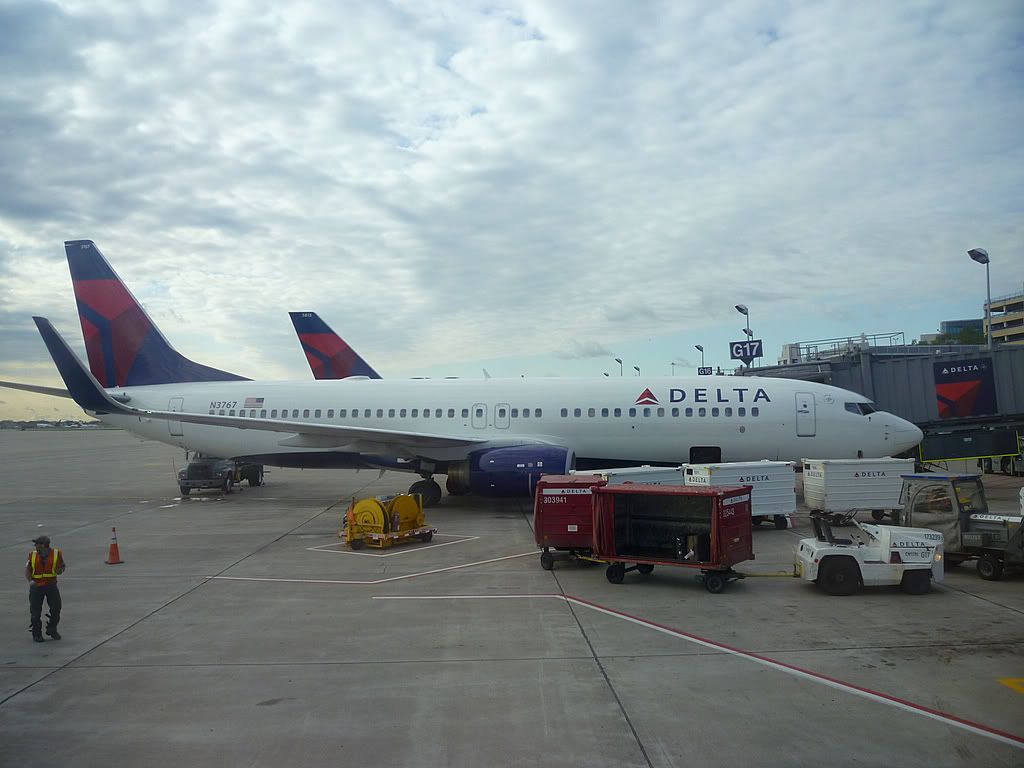 Parked at G-18 with a B738 next door.
Overall the flight was good, Delta delivered a good service for the price. It was about what I expected it to be.
I enjoyed flying on the MD-90, I am glad they have found a good home with Delta for years to come.
Here are just a couple of pictures from the game.
our seats.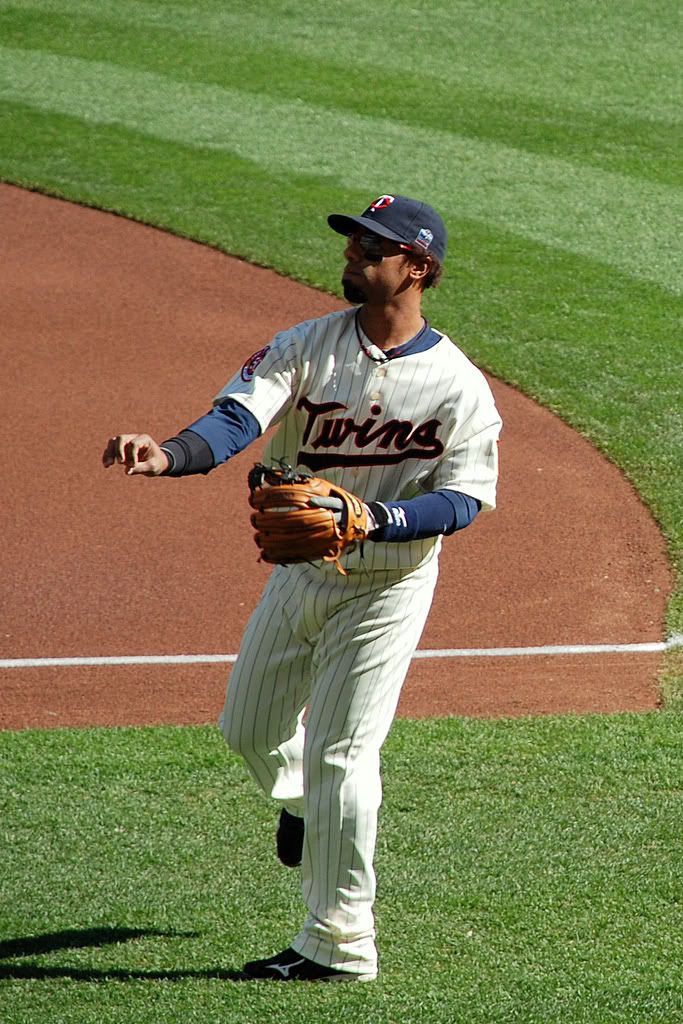 Casilla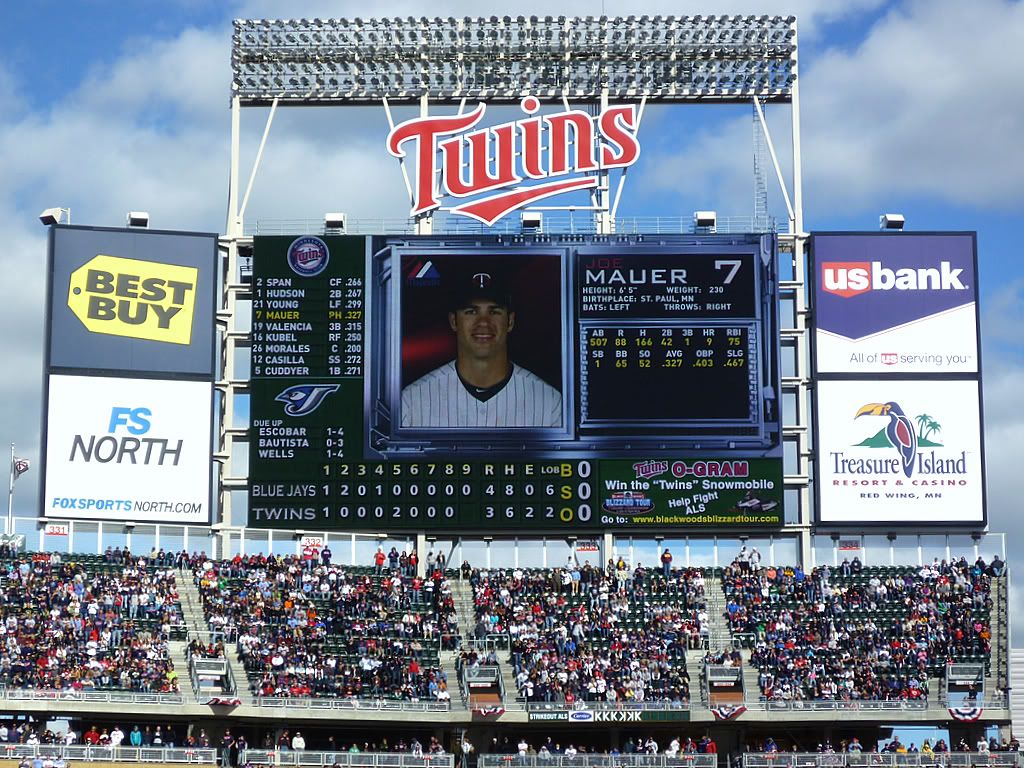 Mauer batting
Autographs I got
On the day of the game my brother and I headed down to the game early using the light rail. We went early to see the park before it got too crowded and we wanted to try and get some autographs, we were able to get two from pitchers Mijares and Burnett. The Twins won the game 5-4 thanks to a big walk off hit from Casilla that drove in two runs. Target field is awesome, one of the best places to watch a baseball game I think. Go Twins!! After the game we had dinner at the Twin City grill which was really good, I definitely recommend it. I always enjoy being in Minneapolis and this trip was no exception.