Good Morning Borneo! – Where Silkair Unwinds…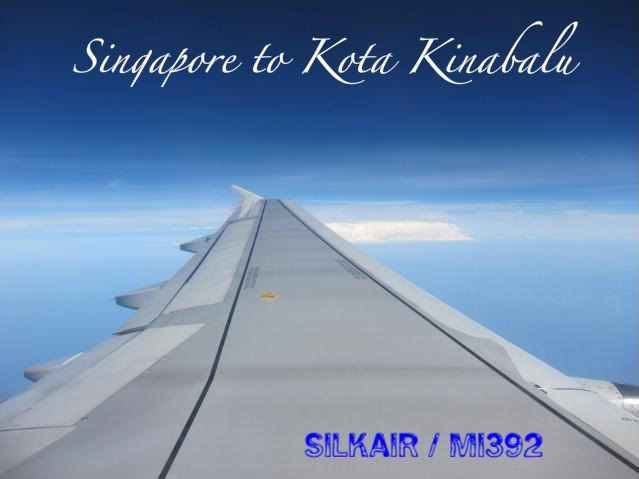 Background
Before I start, I have to thank Sandeep (AI151) for coming out with such a marvellous title for this TR!
Flying on a plane had always been on my mind. However, I will be having my internship all the way till end of January 2011 so going on a long trip is definitely out of the question. However, I had planned to take a joyride to KUL on the LCCs available here in SIN – Jetstar Asia, AirAsia and Tiger Airways. Out of those three, I had only flown Jetstar Asia before. Service was alright but seat pitch was horrendous. Despite that, I could still bear that seat pitch for a mere 1-hour flight to KUL.
Upon stumbling on SQ's website, I discovered that I could redeem a one-way ticket to Kota Kinabalu on Silkair for a little more than 6000 KrisFlyer miles. That was definitely my first choice, and I chose AirAsia for a return trip, signaling the start of a wonderful experience with the Best Low-Cost Airline for 2009 and 2010 on my first flight with them.
About Kota Kinabalu
Kota Kinabalu is the state capital of the Malaysian state of Sabah, located in Borneo. Borneo is a large island just north of Australia – Consisting of 3 countries; Malaysia (Sabah and Sarawak state), Indonesia and the whole country of Brunei. Sabah and Sarawak is considered as East Malaysia, while West Malaysia (or Peninsular Malaysia) consists of the major cities such as KUL and PEN. With an area of just 351 km2, it is the commercial centre for the state of Sabah and has the second busiest airport in Malaysia, second to KUL. It also consists of Mount Kinabalu, the icon of Kota Kinabalu. To climb the mountain, reservations have to be made months in advance. Kota Kinabalu is also famous for its beaches with beautiful waters and smooth sand.
Silkair - Regional Wing of Singapore Airlines


Silkair, a wholly owned subsidiary of Singapore Airlines, was formed in 1976 as Tradewind Charters. It operated regional charter services using planes leased from her parent company, Singapore Airlines. In 1989, it was renamed Tradewind Airlines and scheduled services to regional destinations began.
Tradewind Airlines was renamed Silkair in the early 1990s and utlised Boeing 737-300 aircrafts. The arrival of Airbus A310-200 aircrafts allowed an expansion of their destination network to India and China. They were also once the first Asian carrier to offer portable video players to their customers. Now, Silkair operates a fleet of Airbus A319 and A320 to 31 destinations around Asia, providing great service as a wholly owned subsidiary of Singapore Airlines
[Edited 2010-10-17 03:29:47]