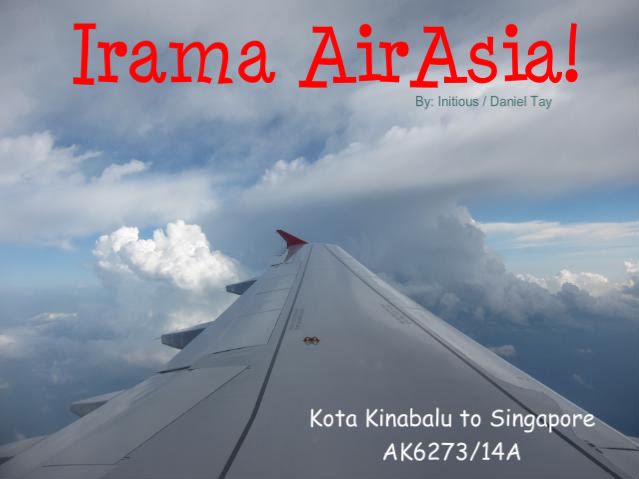 Irama - Mesmerizing in Berhasa Melayu

Once again, a great thanks to Sandeep (AI151) for the wonderful title!
The first part (Singapore to Kota Kinabalu on Silkair) can be found here:
Good Morning Borneo! - Where Silkair Unwinds... (by initious Oct 17 2010 in Trip Reports)
Background
After booking a flight on SIN-BKI using KrisFlyer miles on MI, I had to find a way to get back to SIN. With my limited budget, LCCs would be the first choice. With 4 airlines on the SIN-BKI route, (MH, MI, AK, 3K), it is easy to find a cheap ticket for a return on a Saturday afternoon. Out of the 4, only AK and 3K are LCCs and having flown 3K before, AK is naturally my first choice.
I am not someone who is a fan of LCCs, but sometimes the price just makes me turn to them. Price difference between MH and AK is up to 100%! Also, MH has only 30 inches of seat pitch on their B734s while I could book the exit row on AK for just RM25 more, so why pay more to torture myself? Of course, choosing AK is not just purely the luck of the draw. The following TR written by Suryo (Akhmad) has a great influence on my choice too.
Finally Asia Part 4: Bali With Indonesia Air Asia
(by
akhmad
Oct 1 2010 in Trip Reports)
So, has AirAsia met my expectations, or are they just a standard LCC? We shall see how this airline that won the "Best Low Cost Airline" in 2009 and 2010 fair on this 2 hour hop from BKI to SIN.