View Large
View Medium


Photo © Rui Miguel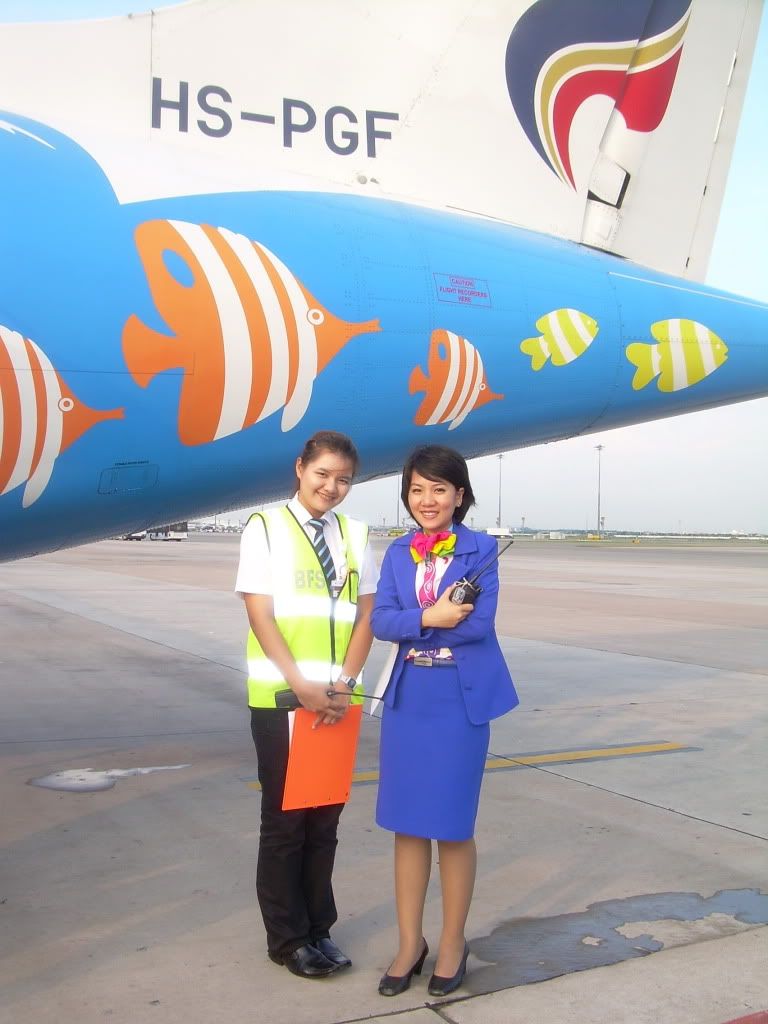 Two weekends ago, I took a short trip on Bangkok Airways to the city
of Trat, Thailand, went to the Thailand/Cambodia border, then out to
the island of Koh Chang.
After doing a search, it appears that no one has done a trip report to
Trat (TDX), so here goes.
Bangkok Airways owns the airport in Trat so they're the only airline
that operates there. There are only 3 flights per day and they're all
on the ATR-72.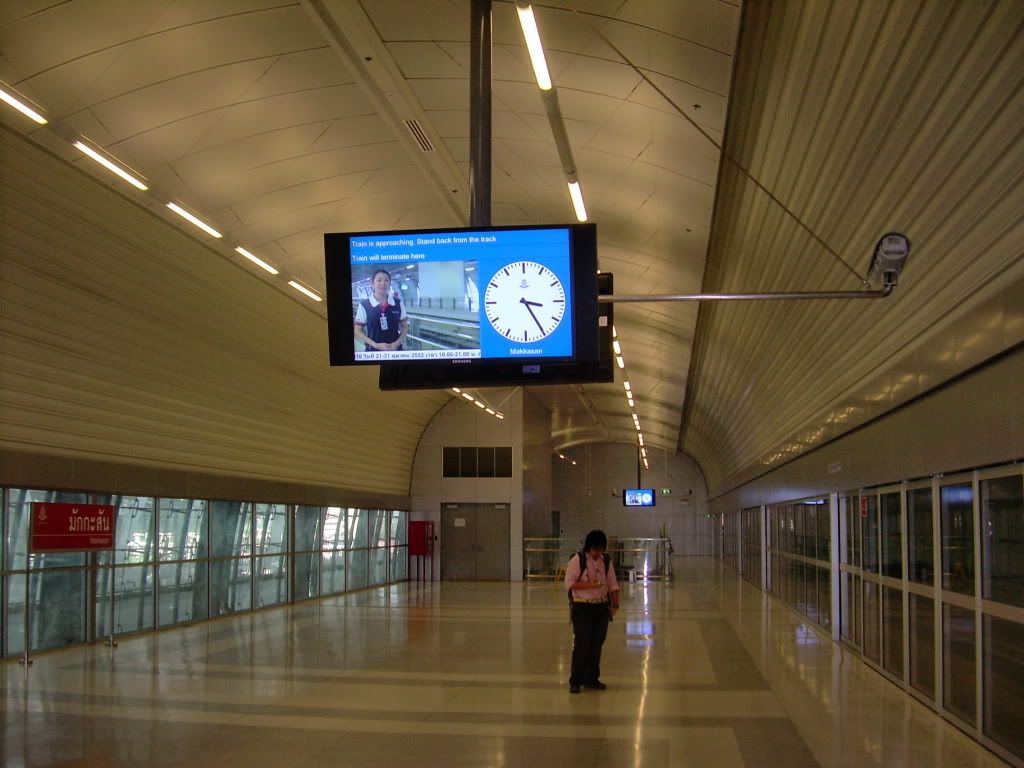 For the first time, I used Bangkok's new Airport Link out to Suvarnabhumi.
Check in went smooth and I had a chance to see their airport lounge.
Bangkok Airways- 'Asia's Boutique Airline' offers a lounge for all of
their passengers.
Finally an airline that offers popcorn, Kellogg's rice crispy treats and Tang.
Definitely something you don't experience at other airline lounges but
at the low price I paid, I am not complaining and I'm glad Bangkok
Airways offers this to their customers.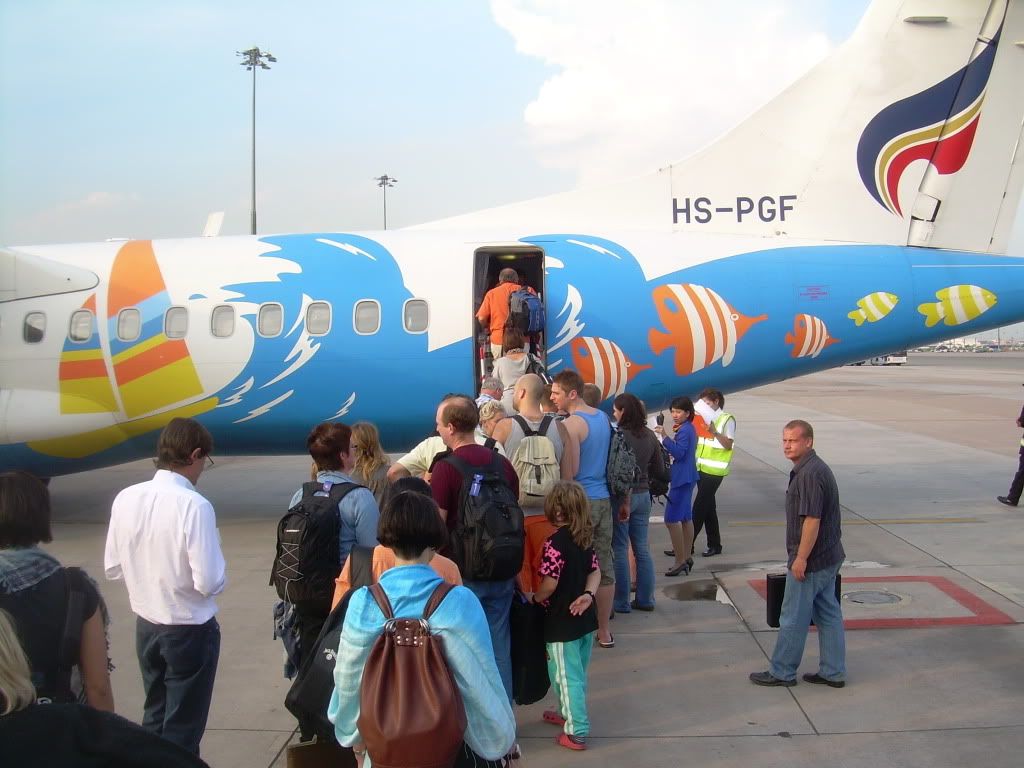 Our flight was called and we all lined up to catch the bus to our aircraft. (HS-PGF)
The flight was almost completely full. The only open seat was the one
next to me. More room for me.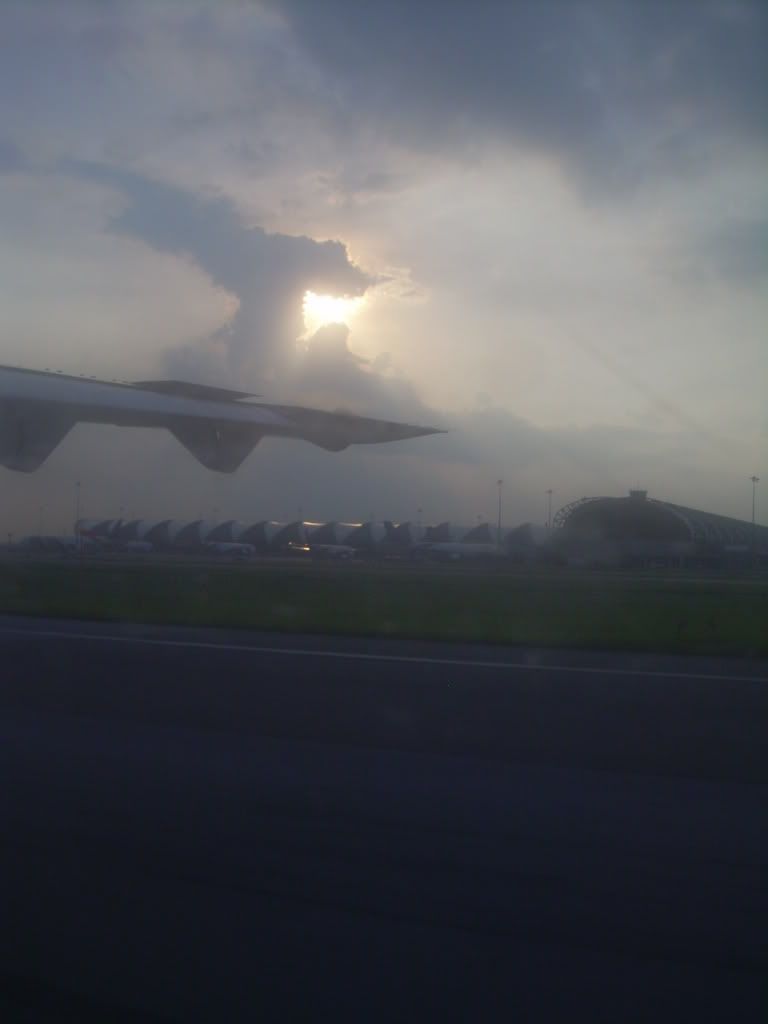 We taxi out to the runway and took off very quick. Flight left on time
and we arrived on time.
In flight service was great for such a short flight. It was only 40
minutes of flight time.
The meal was a ham & cheese croissant and orange juice.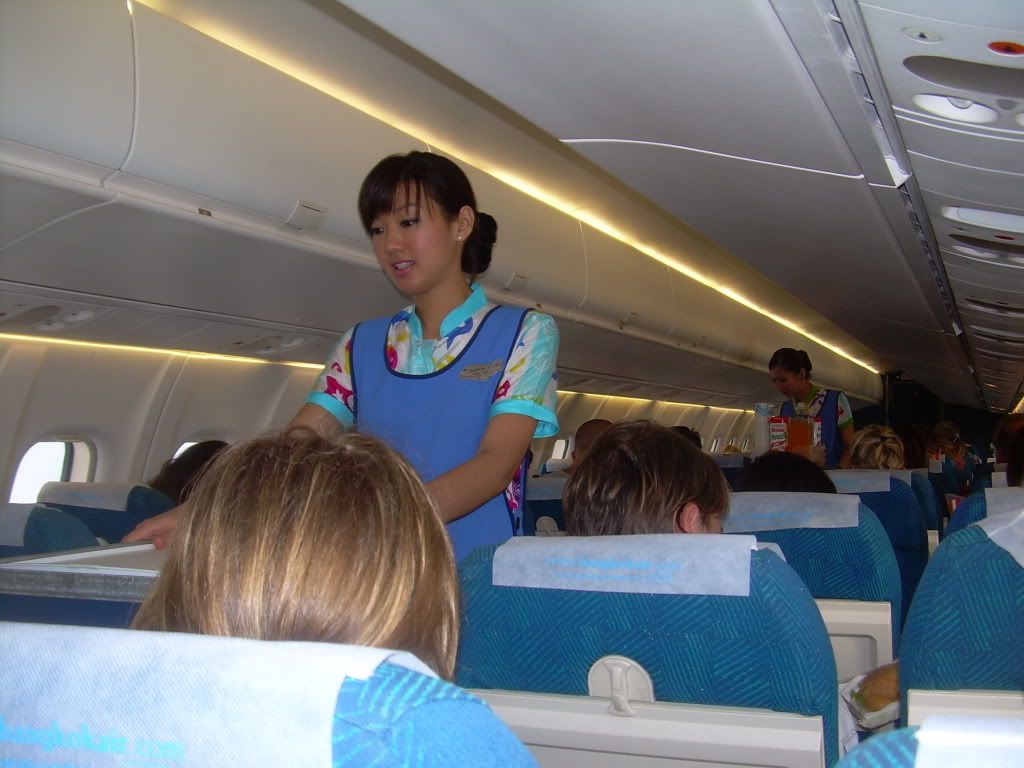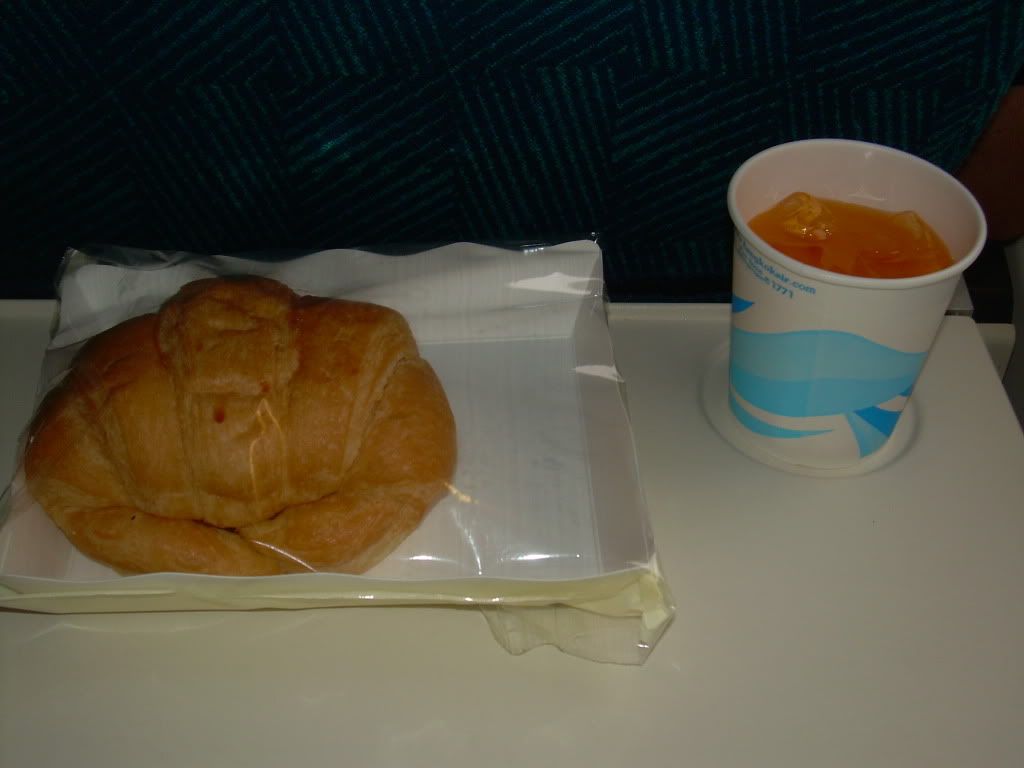 Landing in Trat was very scenic and I wish I had a better camera to
get these photos.
It appears that there was a hillside that was cut to create the
opening for a runway or that is simply a cliff.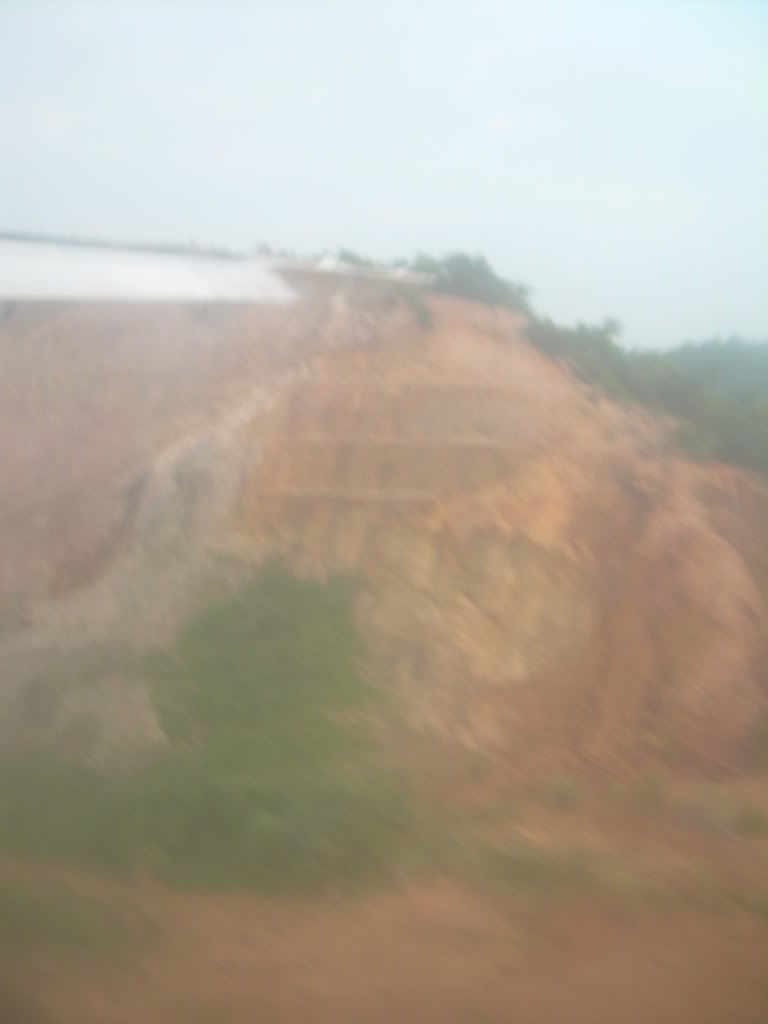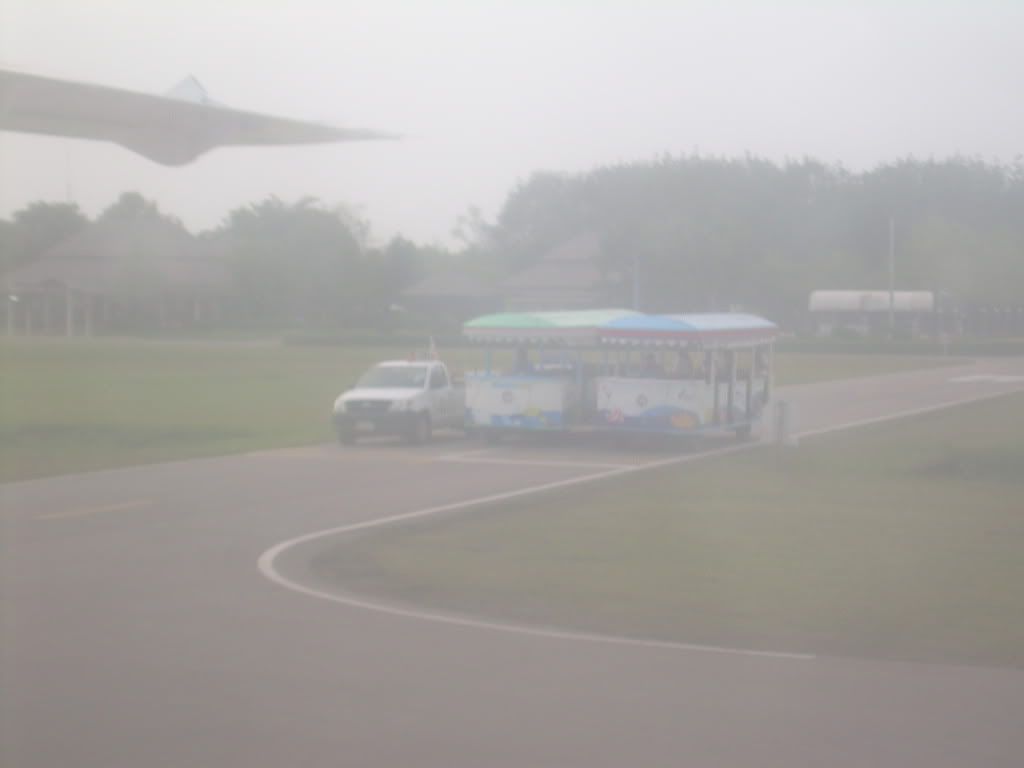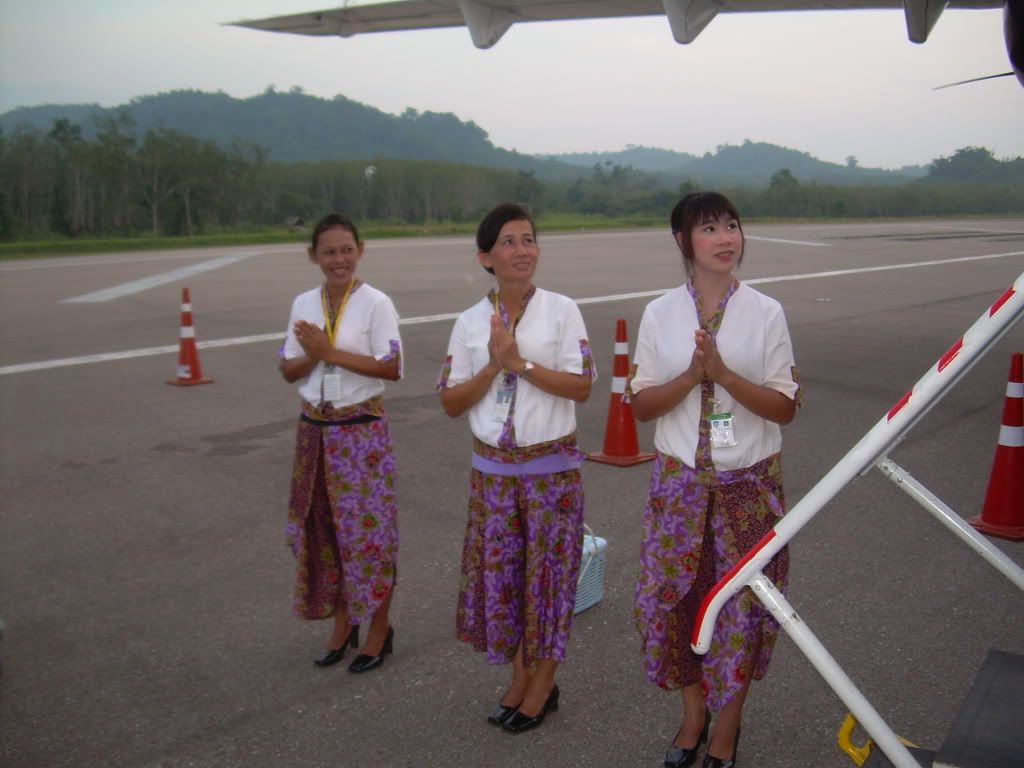 Ground staff greets us as we exit the aircraft.
We are driven off to the small airport terminal.
I must say that Trat is a very well maintained & manicured airport.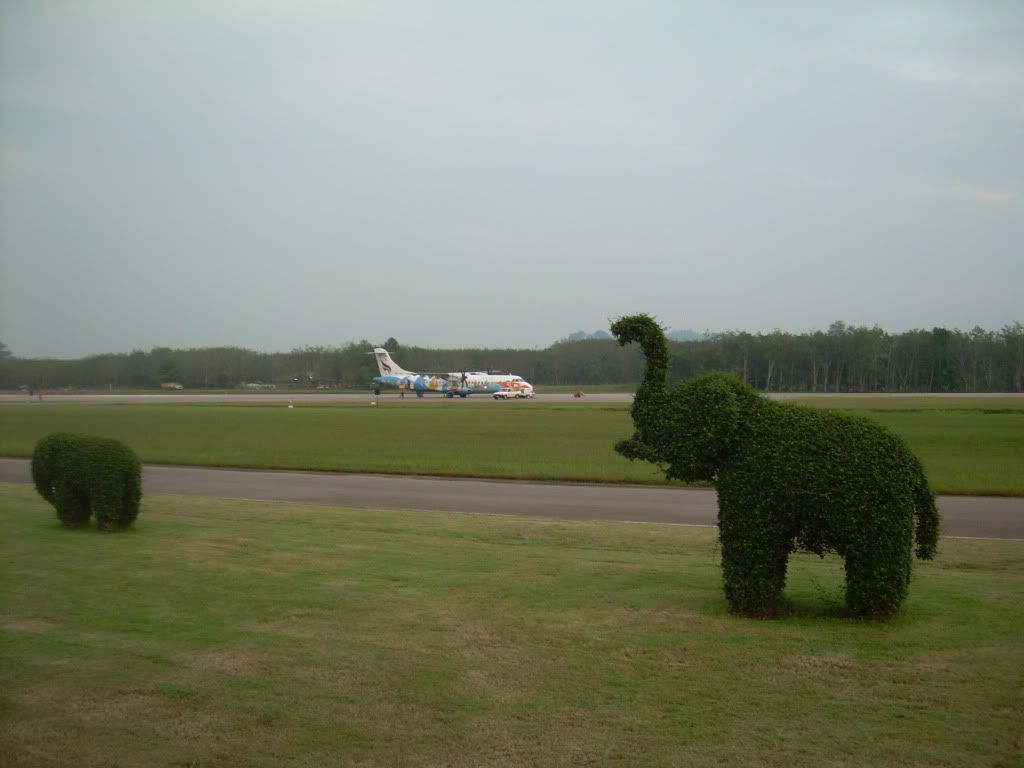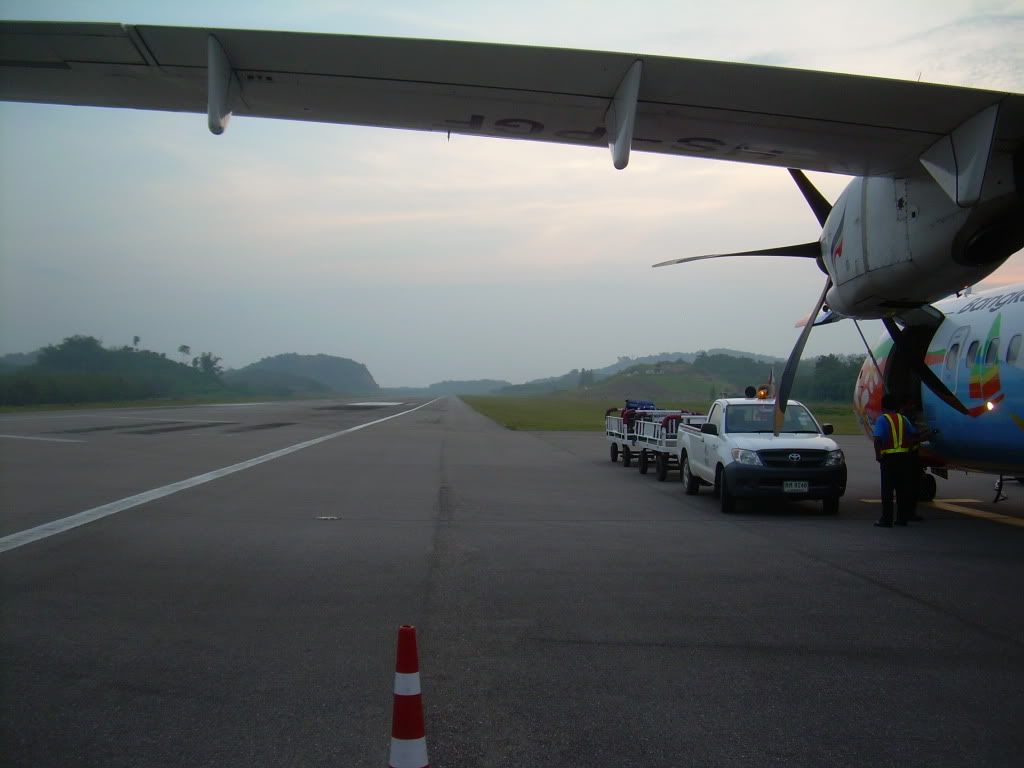 One of the neatest airports I've flown to.
I wish I had used a better camera in this trip.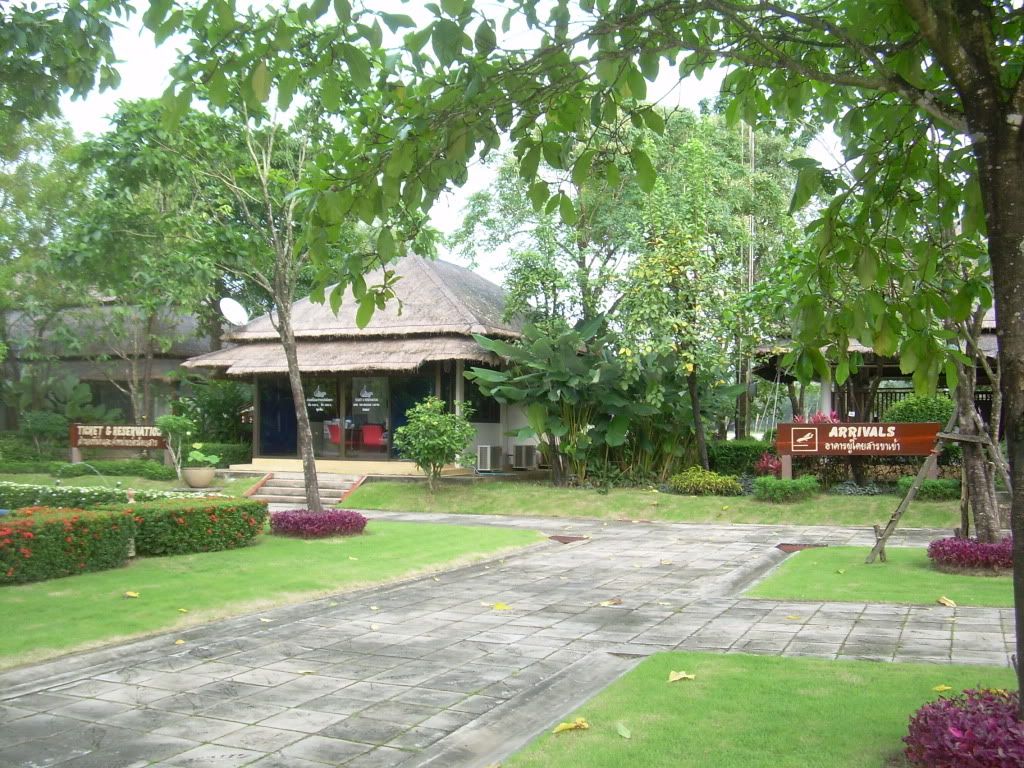 I took a van in to town to my hotel.
There are no nice extravagant hotels in Trat and is not commonly
visited by foreigners.
My friend from college who lives in Trat is having a house build there
and was supposed to be completed but of course there were a some
delays so that is why I stayed at a hotel.
Not much to see in the city of Trat but the scenery around Trat is
amazing. Went for a drive to the Cambodia border and crossed over just
to say I've been to Cambodia. There is nothing on the Cambodia side of
the border for many, many kilometers and we didn't have enough time to
go deep in to Cambodia. I needed time to catch the last ferry to the
island of Koh Chang.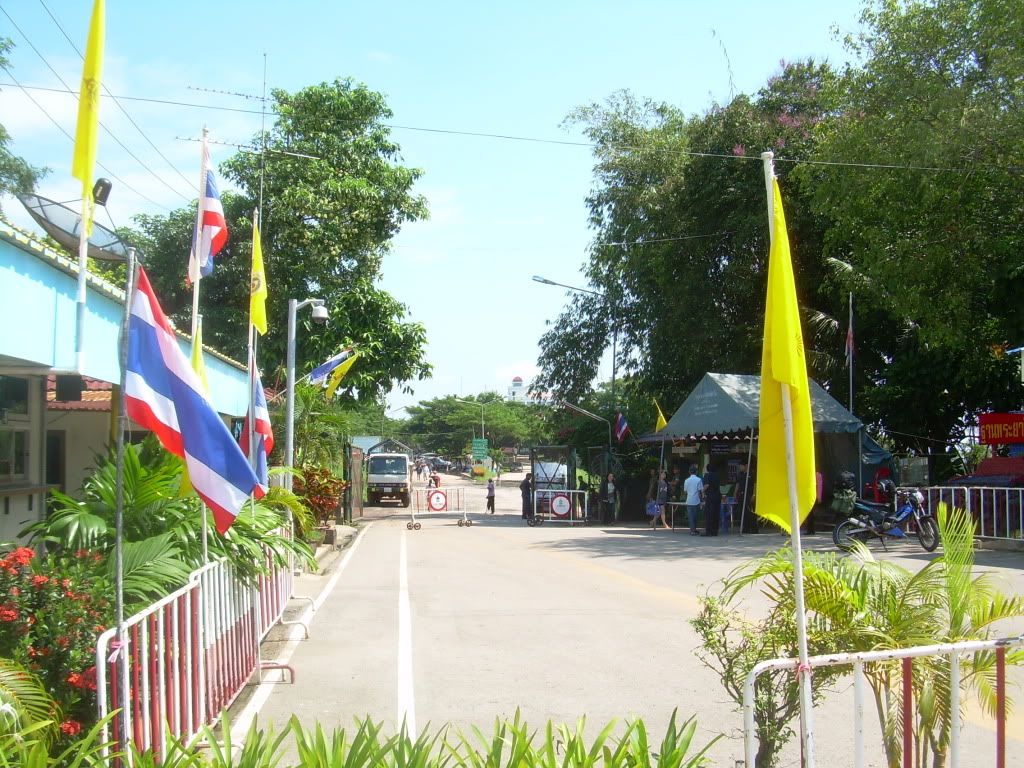 Took a ferry out to Koh Chang and saw a breathtaking sunset that my
camera just couldn't capture.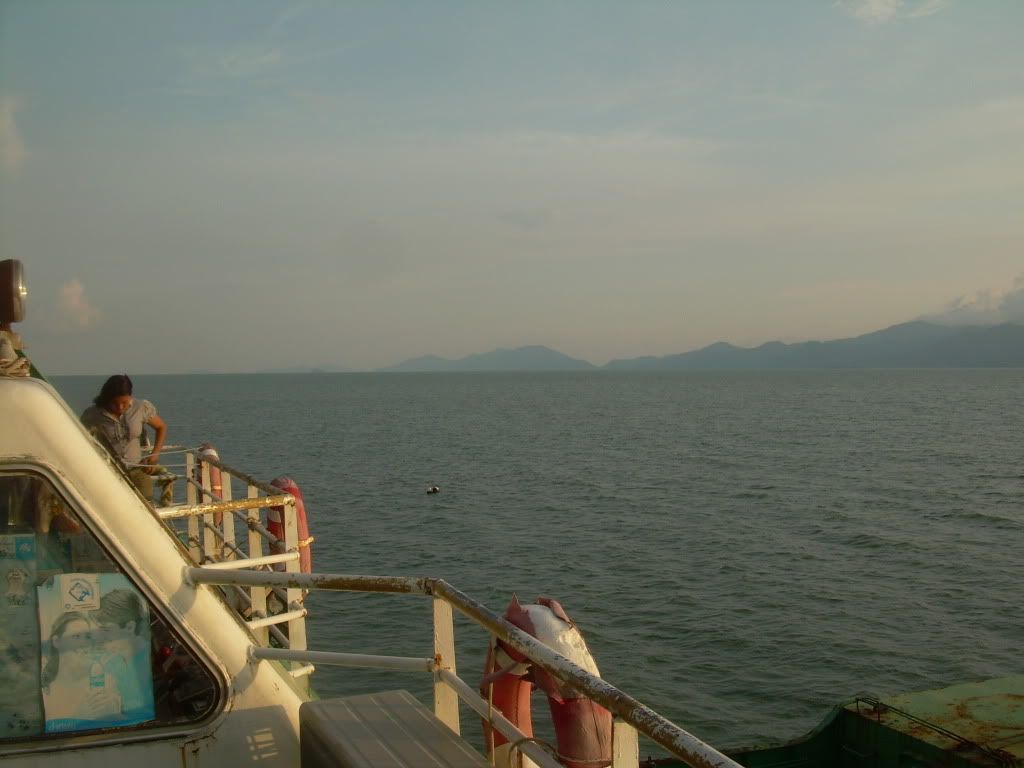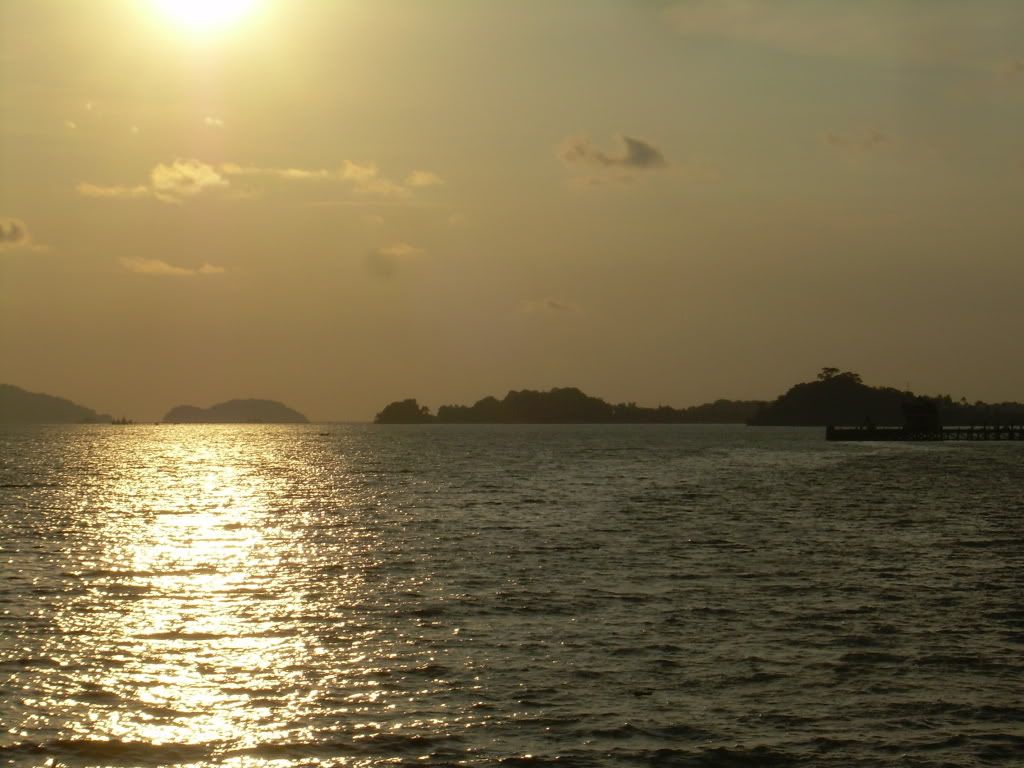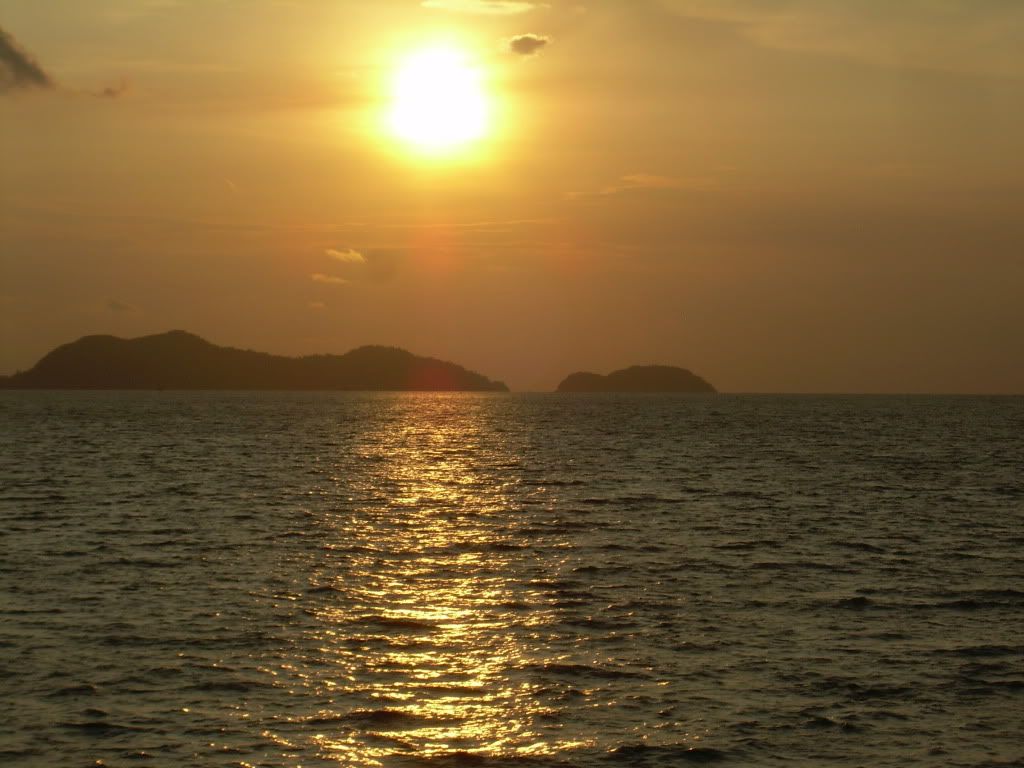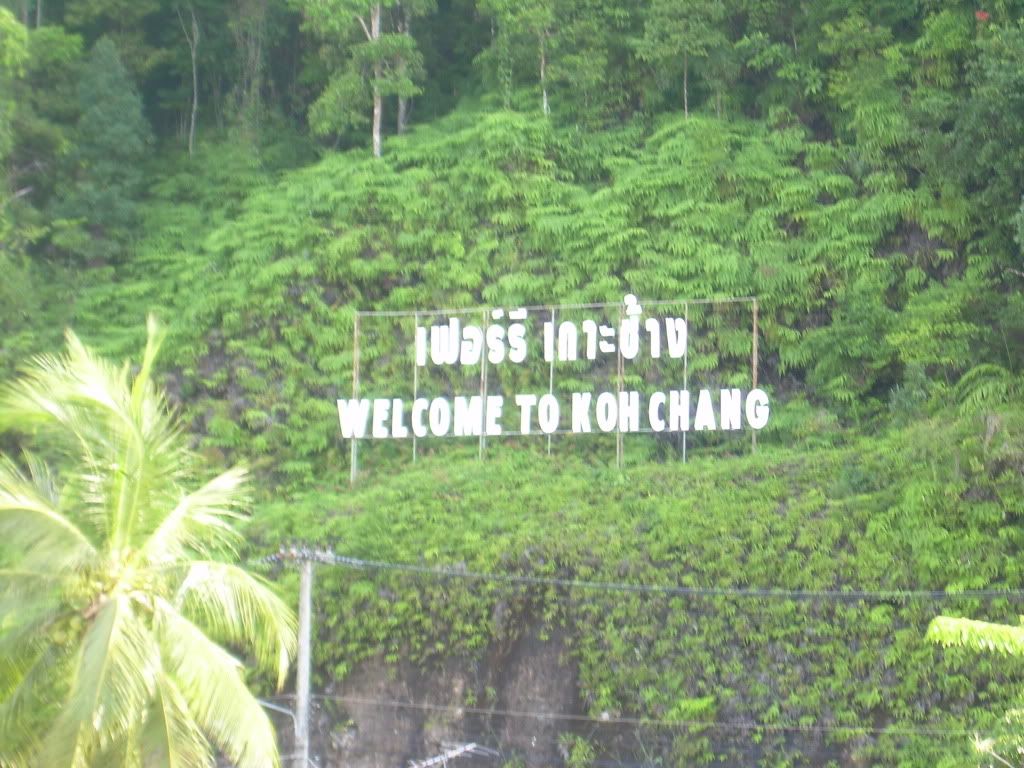 Arrive in to Koh Chang and check in to my hotel.
It was already dark at this point. Had dinner and hung out at a few
bars and saw a good cover band.
Later on went to a dance club. After a few hours of that, I was ready
to call it a night.
As I was leaving, it was starting to rain and it was coming down
heavy. The street was already flooded couldn't get back to the hotel
due to flooding.Power lines and trees were falling and it was not safe to be outside.
So I ran inside and on to the dance floor where it was safe.
The DJ kept spinning records all night during the storm. Saw an
impressing lightning show over the ocean from inside the disco. Hours
later the ceiling started to leak and that's when people started to
panic. Me & about 6 other partygoers took a large table umbrella with
a Chang beer advertisement and used that as our umbrella to get to our
hotels down the road.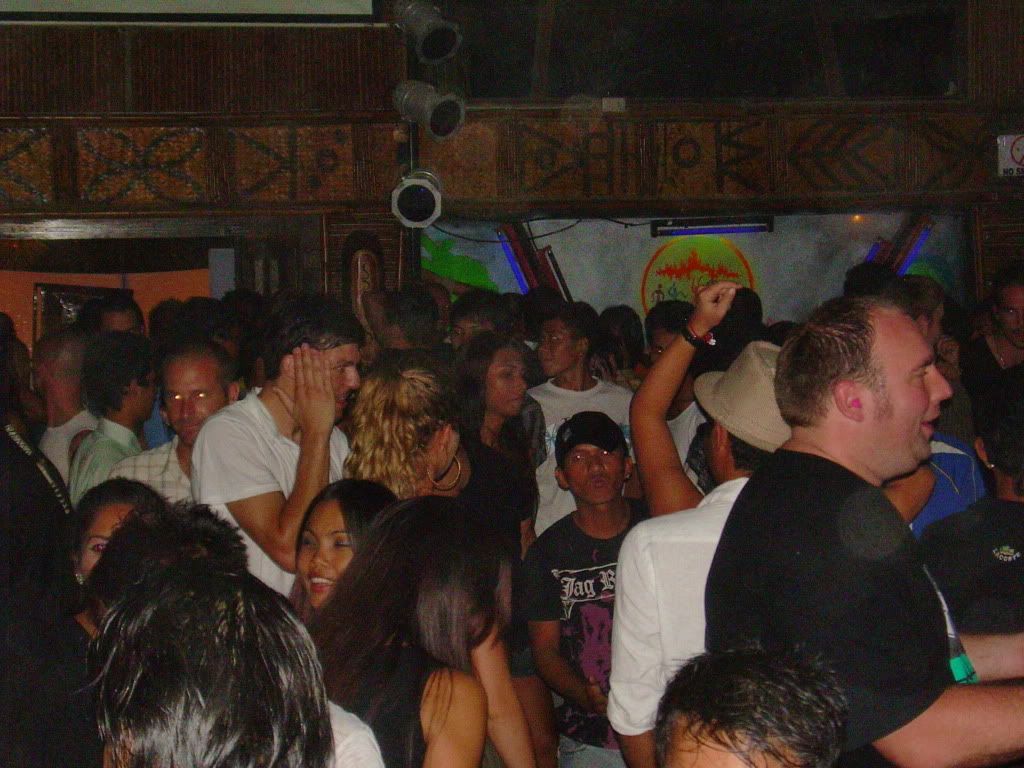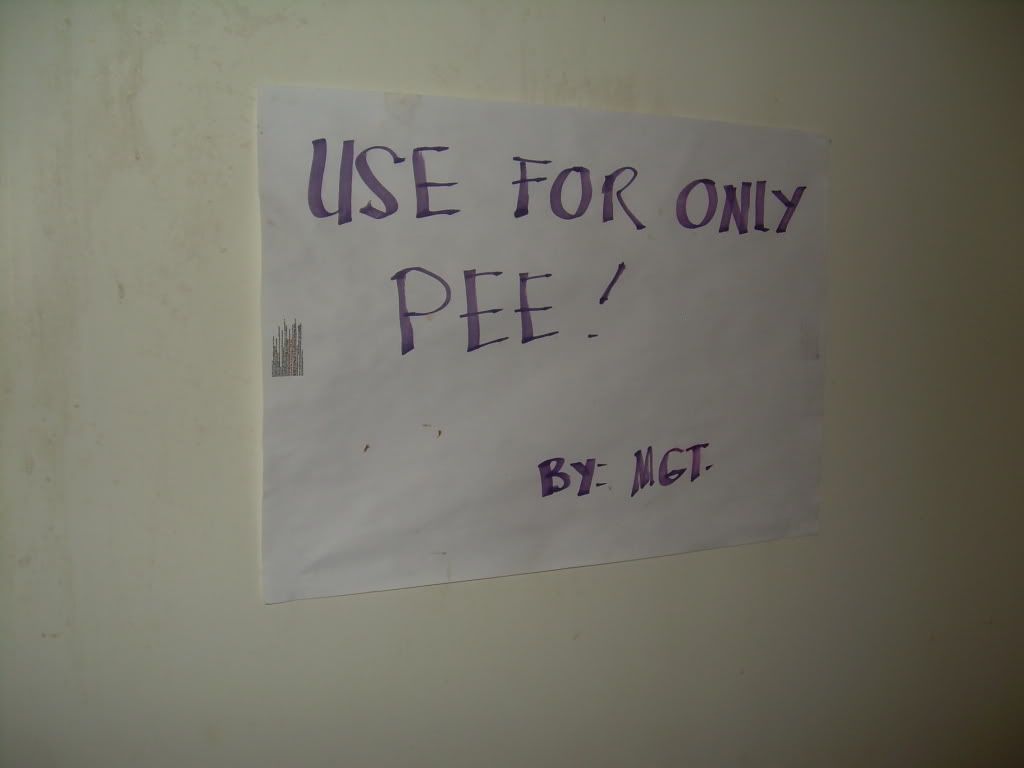 Not sure how this rule would be enforced.
Woke up the next morning and rented a moped to tour the rest of the
island. The main road circles the island and parts of it are jungle. I
almost hit a monkey that jumped out in front of me to cross the road.
That caught me by surprise.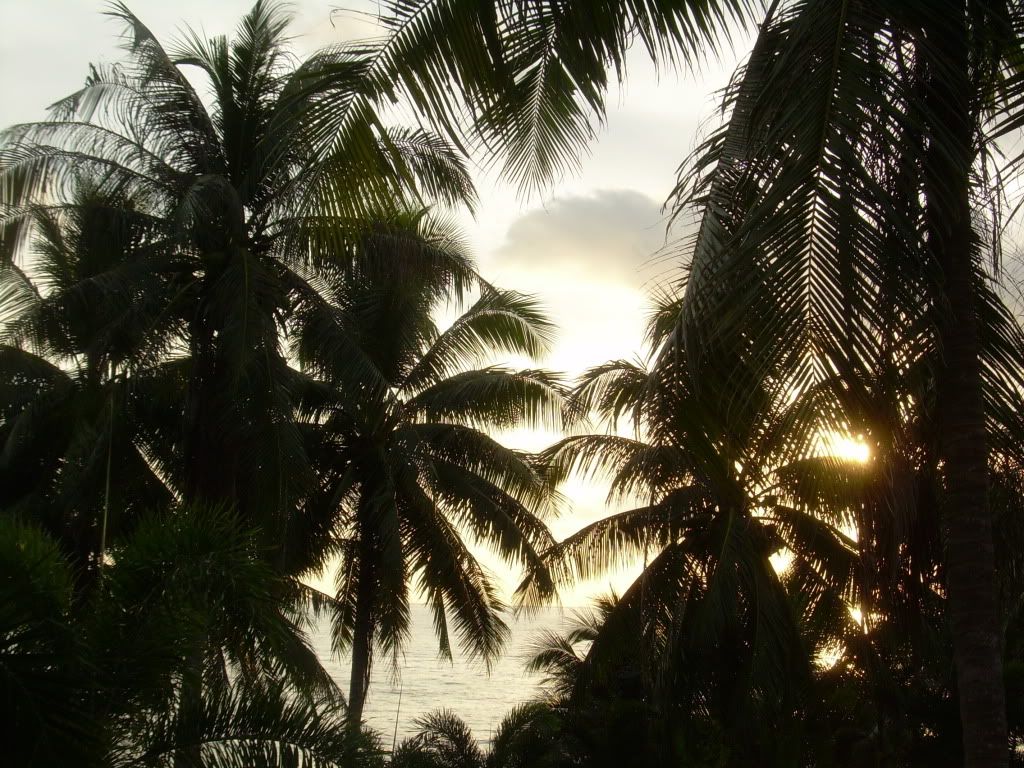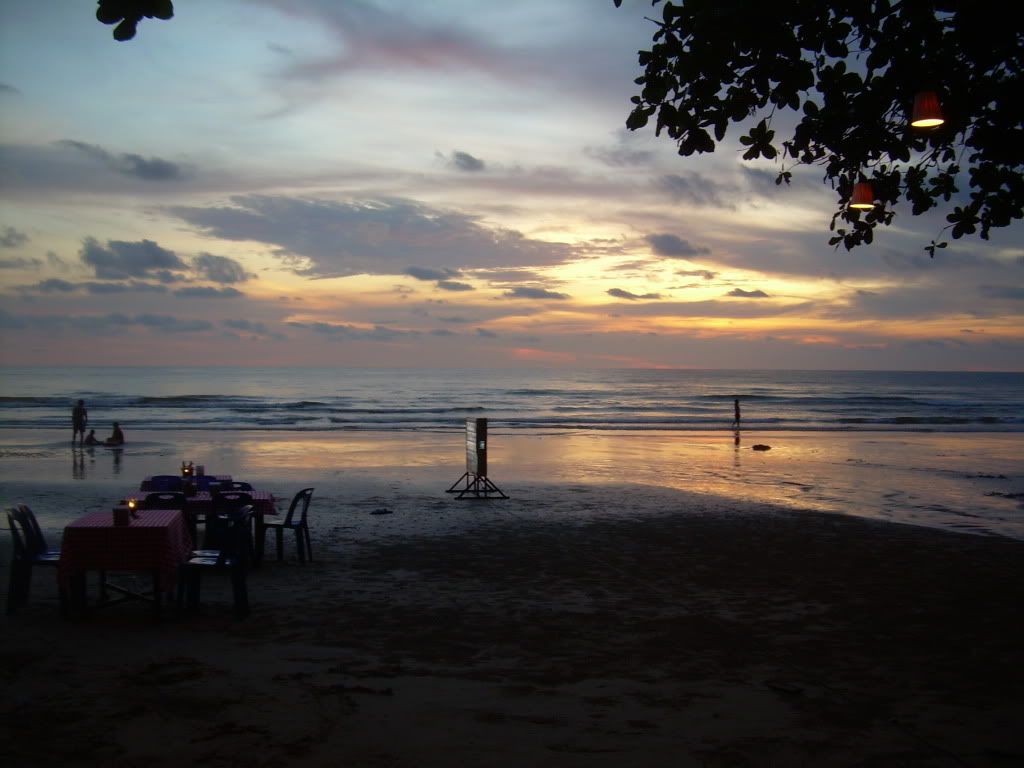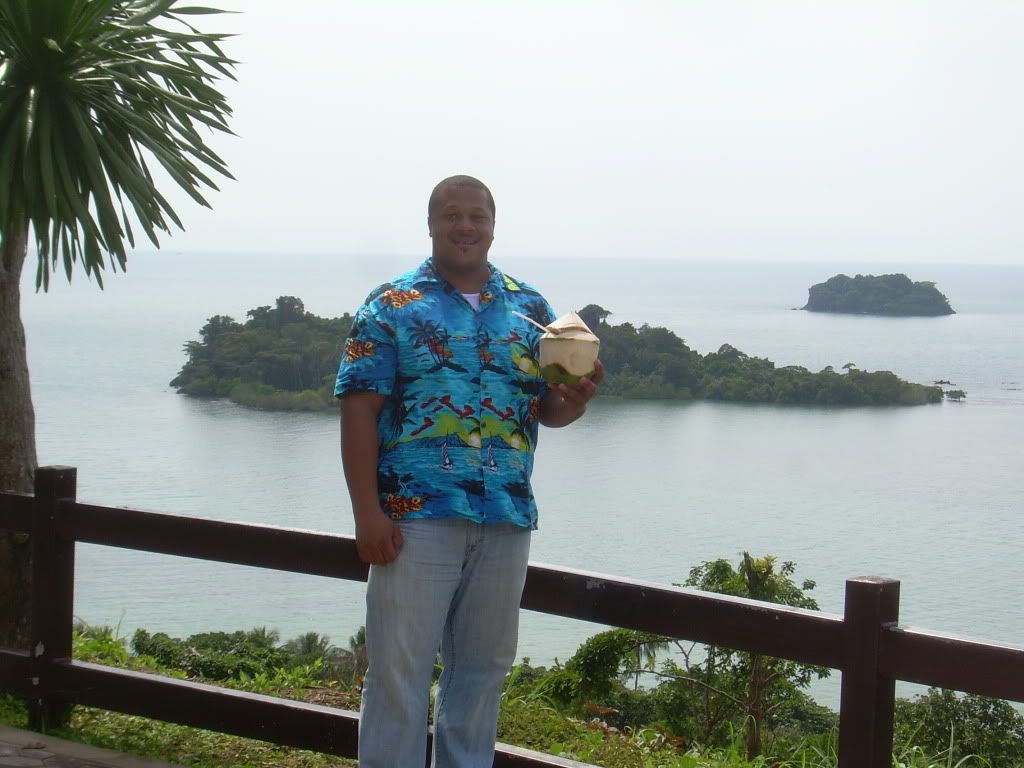 The island of Koh Chang is beautiful but geared more for couples.
It's a nice quiet getaway (as long as you're not near a disco) and can
be very romantic.
I was there for a few days and won't bore you readers with every
detail of my stay there.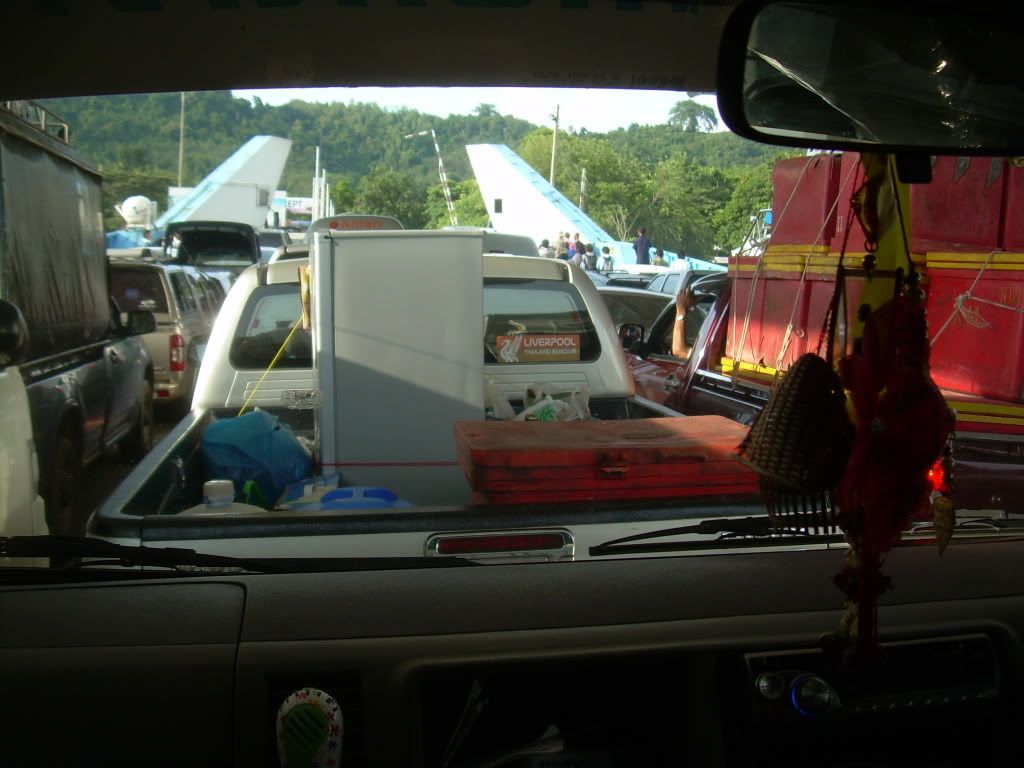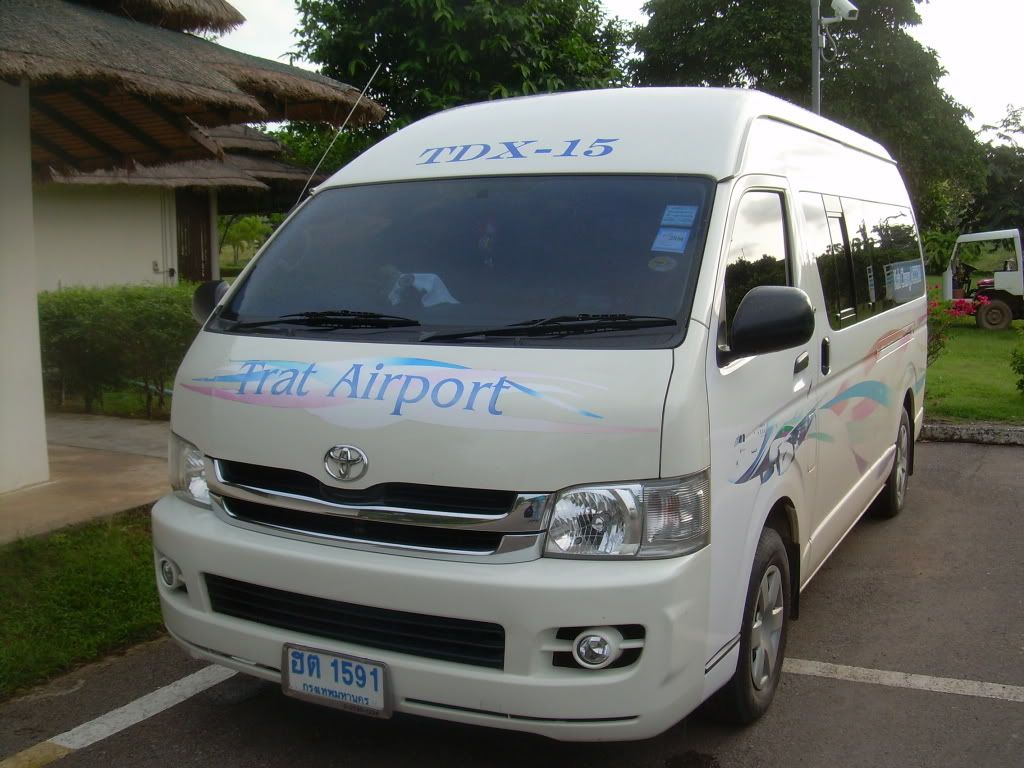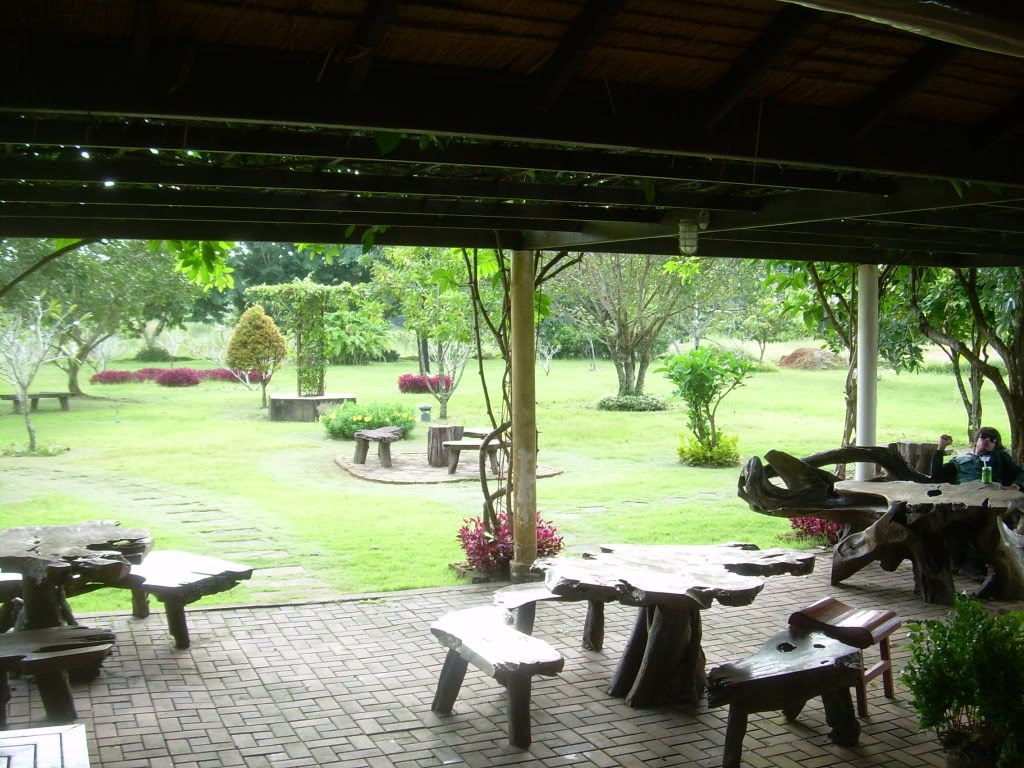 Took the ferry back and didn't even know that Trat Airport has their
own bus service from Koh Chang until I was on the actual ferry (the
cars were parked below).
Luckily they had room so I hopped in when we pulled in to port.
Ride back to Trat Airport was about 20 minutes and we arrive almost 2
hours ahead of the flight time.
Just hung out until our aircraft arrived (HS-PGB). Once they were off, it was
time for us to board the bus out to the aircraft. Once again I was the
lucky one with the only empty seat next to me. The service was the
same as the flight to Trat but this time was very turbulent as we flew
through a storm. Again, the flight was only 40 minutes and the
departure & arrivals were on time.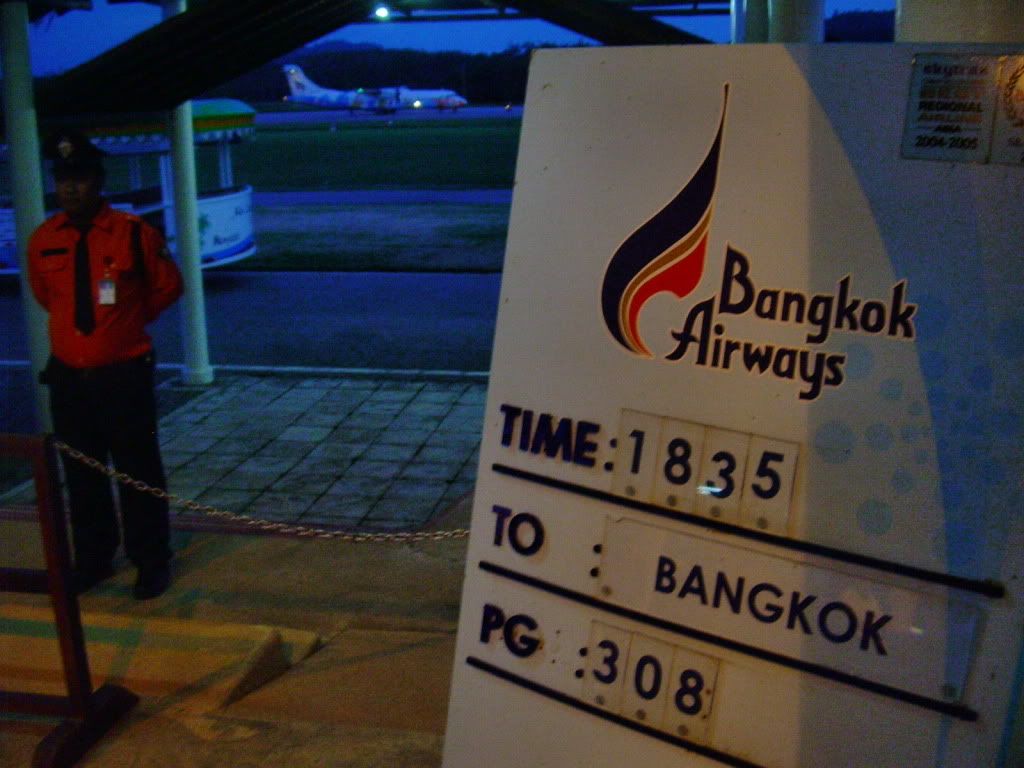 Overall, a quick and fun getaway with lots of scenery and of course
delicious Thai food.
View Large
View Medium


Photo © Wim Callaert
[Edited 2010-11-08 20:14:52]