Hi a.nutters,
Currently a few days into a trip and had some time online so decided to upload some pics I snapped and do up a TR. Hope you enjoy.
Route: JFK - DXB
Flight: EK 202
Aircraft: A380
Date: 11-10-2010
Departure: STD 11:30PM, delayed 45 mins, baggage removed due to missing pax
Arrival: STA 8:30PM (+1), early 45 mins, strong winds
My mom flew into NYC from LA and I from Boston, where we met up with my brother and sister-in-law for a few days before heading out to India. We were flying Emirates, who sent a car to pick us up at my brother's place in the city a few hrs before our flight, which was a nice added service. We got to the airport around 8:00 and checked in, where I noticed a large number of passengers on our flight were continuing like me onto point in South Asia. We hit up the lounge and boarded a little after 10:45.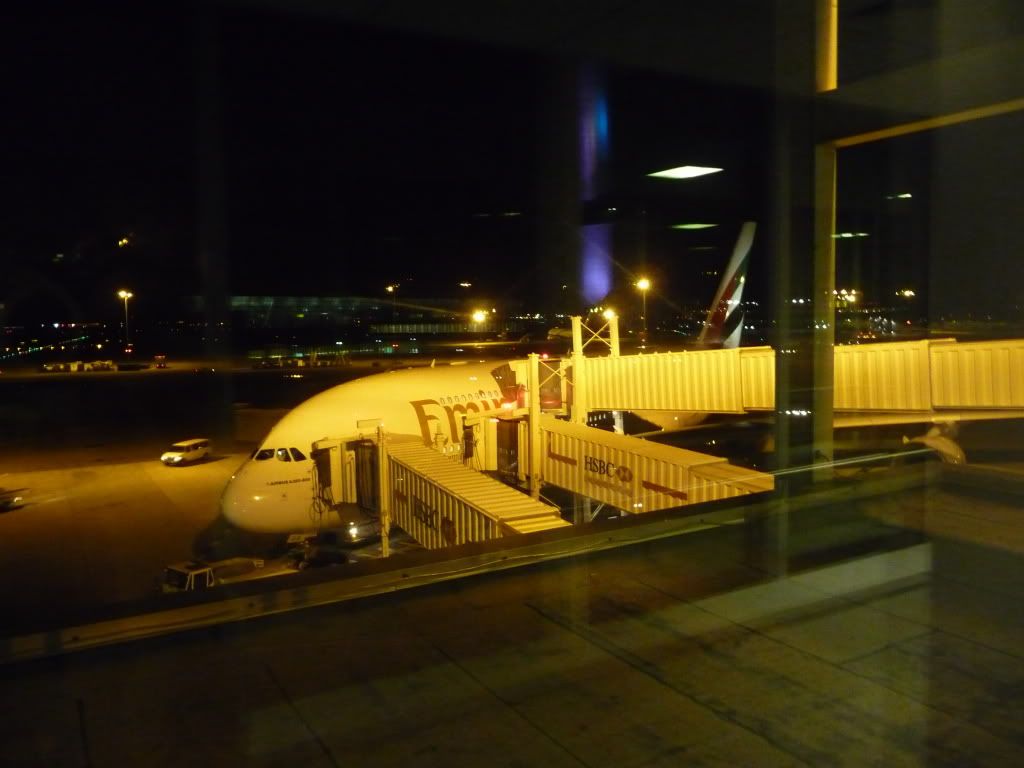 Jetway @JFK. The A380 was reintroduced on the DXB-JFK-DXB route several days before my flight, which I was excited to find out about since I'd wanted to try out the A380. A jetway straight to the a/c from the biz/first lounge at JFK was recently introduced as well, making for real smooth boarding
We boarded and were greeted by EK f/as. I love the uniforms and the international presence among them- I think on our flight alone, there were about 15 languages spoken between them!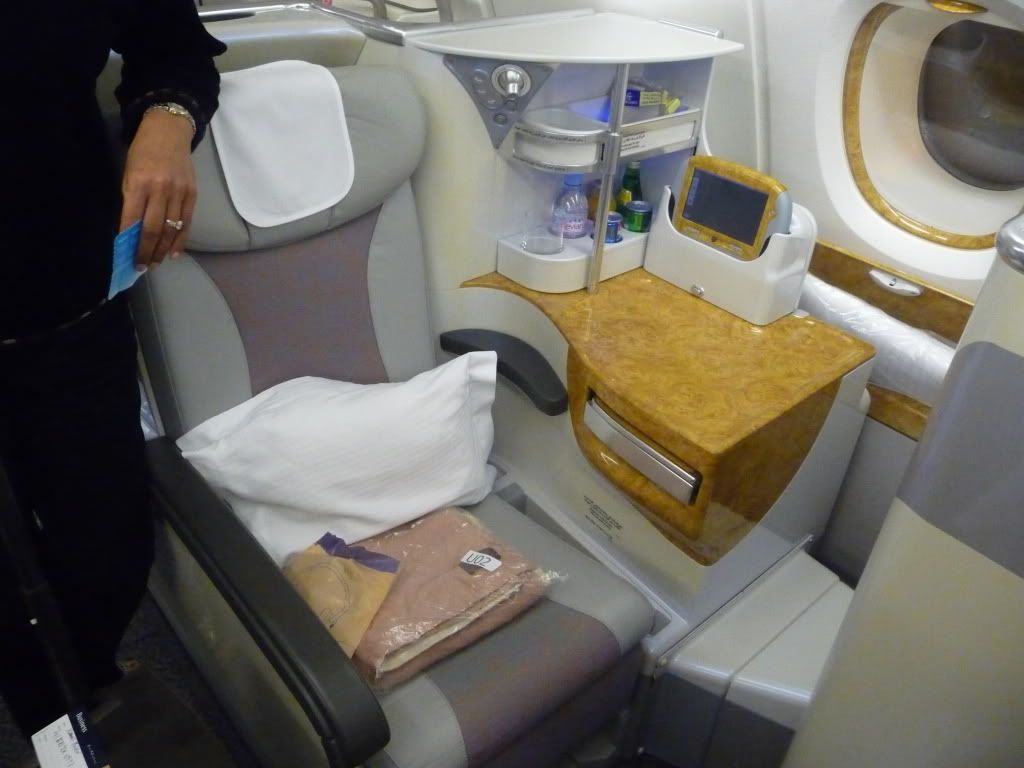 My seat, 21B. All in all...AWESOME. Reclined to nearly flat, crazy good legroom (keep in mind I'm only 5'7'' =)), nice sized TV w/ remote, mini "fridge" next to you w/ drinks etc, airplane-seat-turned-massage-chair, etc.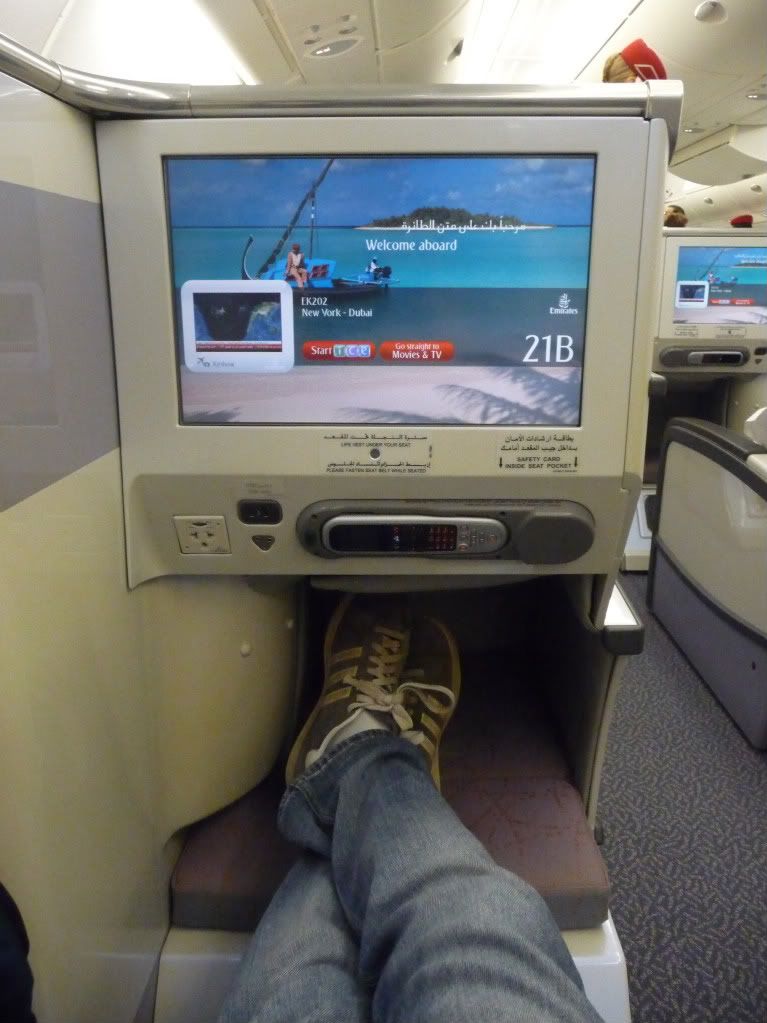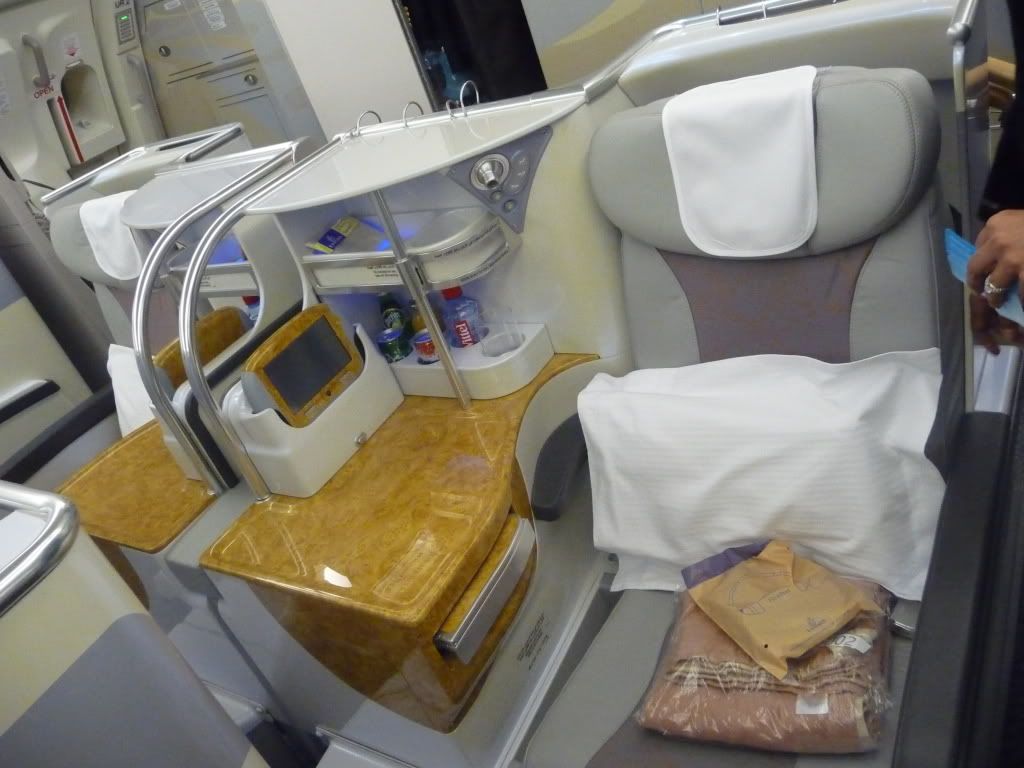 Seat opposite me
Remote control, fridge, cool little storage area
The massage options were siiiiiick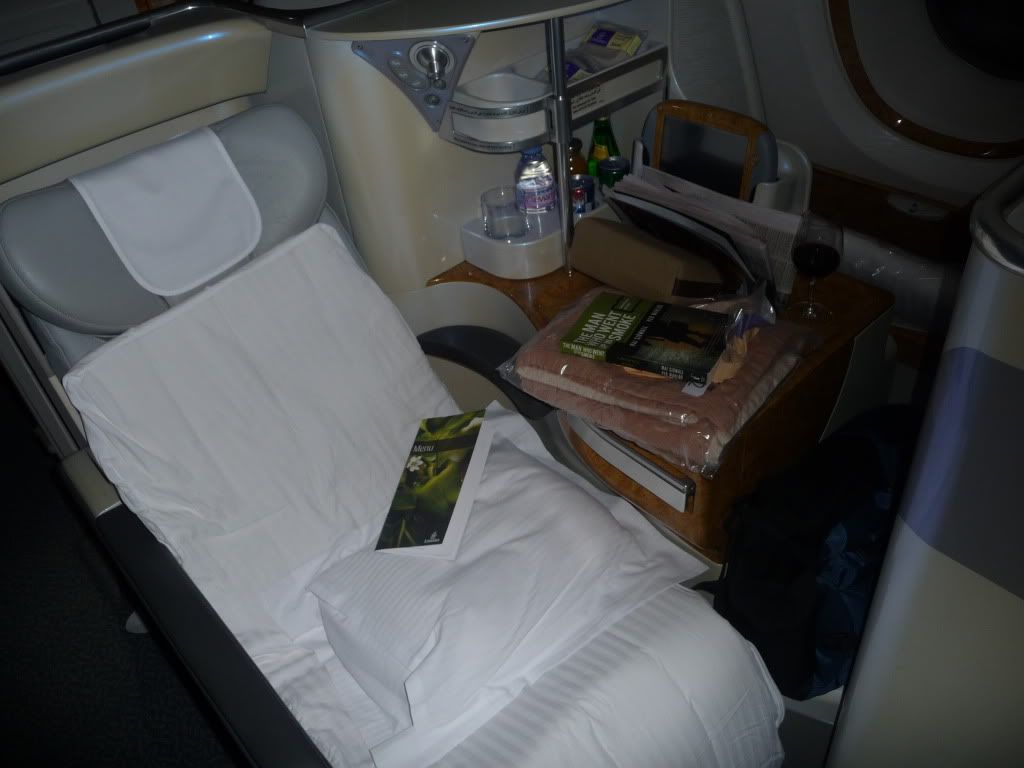 Almost bedtime. The f/as bring out the "mattresses" and lay them on your seat, which is awesome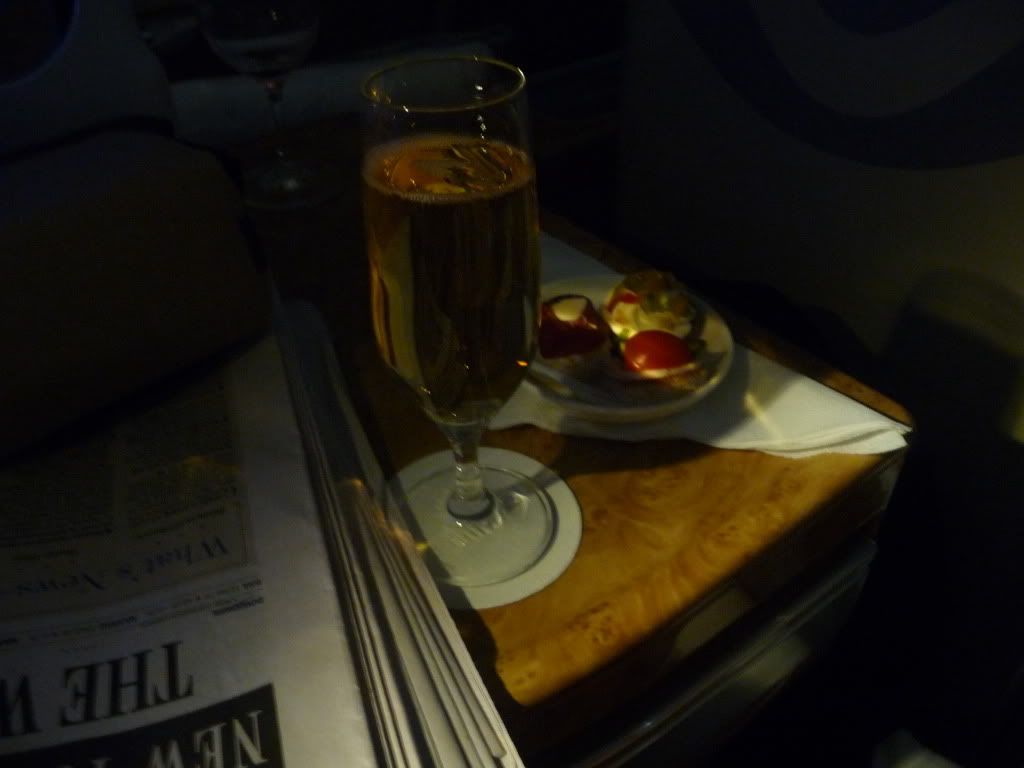 [i]Some bubbly before turning in[i]
Upper deck bar. Pretty sweet...had a great selection of stuff. Throughout the flight there was I'd say at least one "customer" here at any given time, although a couple times I saw 4-6 which was fun; usually staffed by one f/a when drinks were being ordered. I think a good addition would be some sort of a dark-colored rug to make the area a bit more comfy (although this might be problematic as the food/drink carts pass thru here to/from the galley so the floor may need to be free of any obstructions?...don't know). Note the sitting area.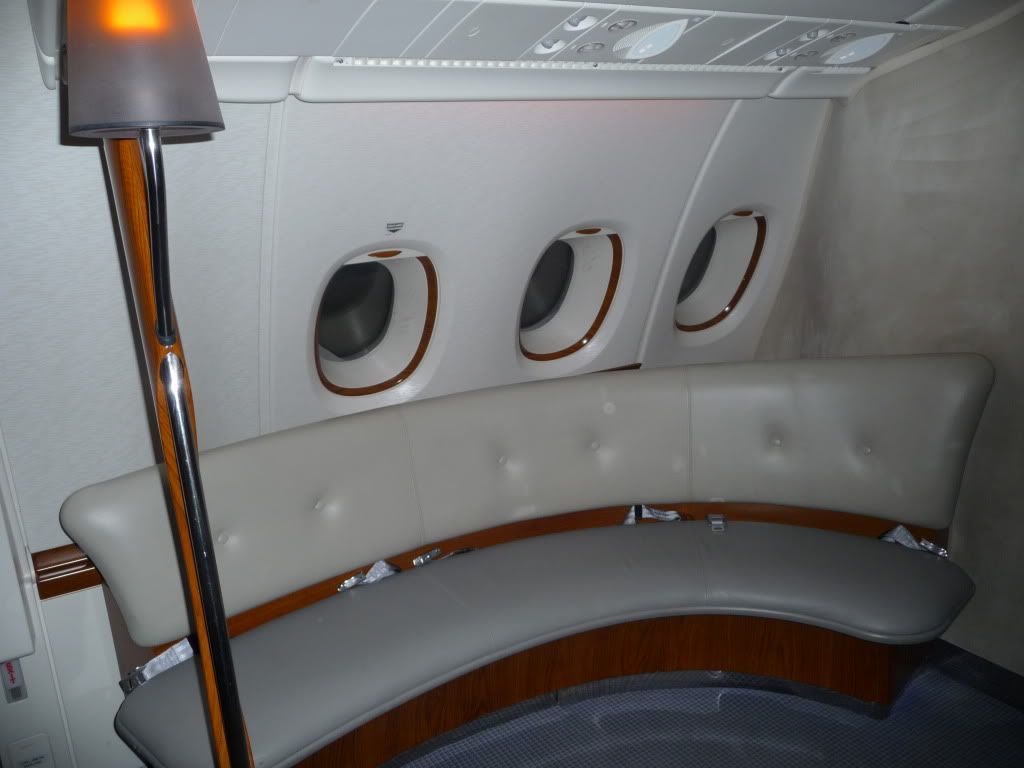 Sitting area port side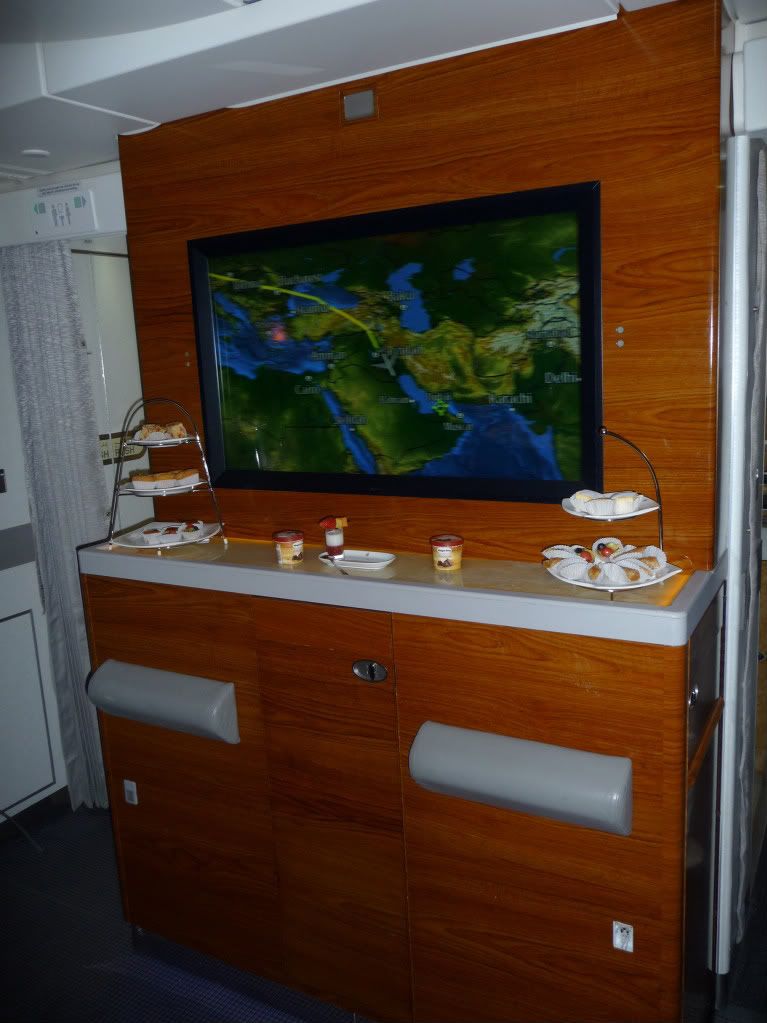 Opposite the bar and before the lavatories, there's this screen and a selection of goodies that was frequently replenished.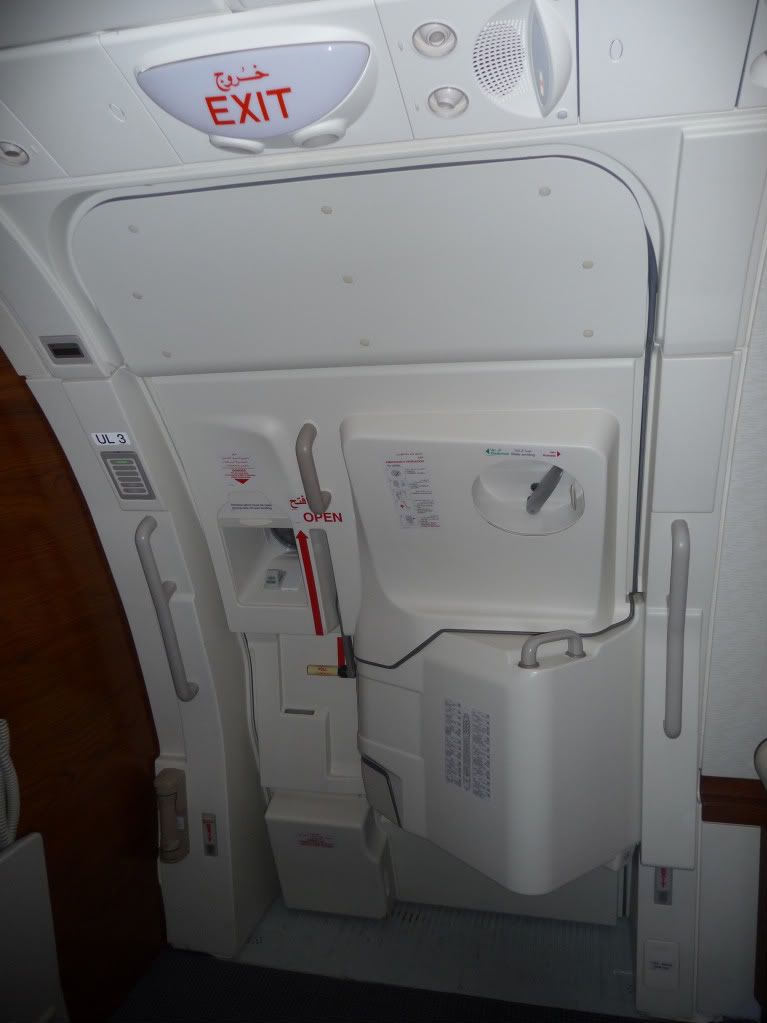 Door
Shot of the upper deck biz class in action. Note the cool lit up Burj decoration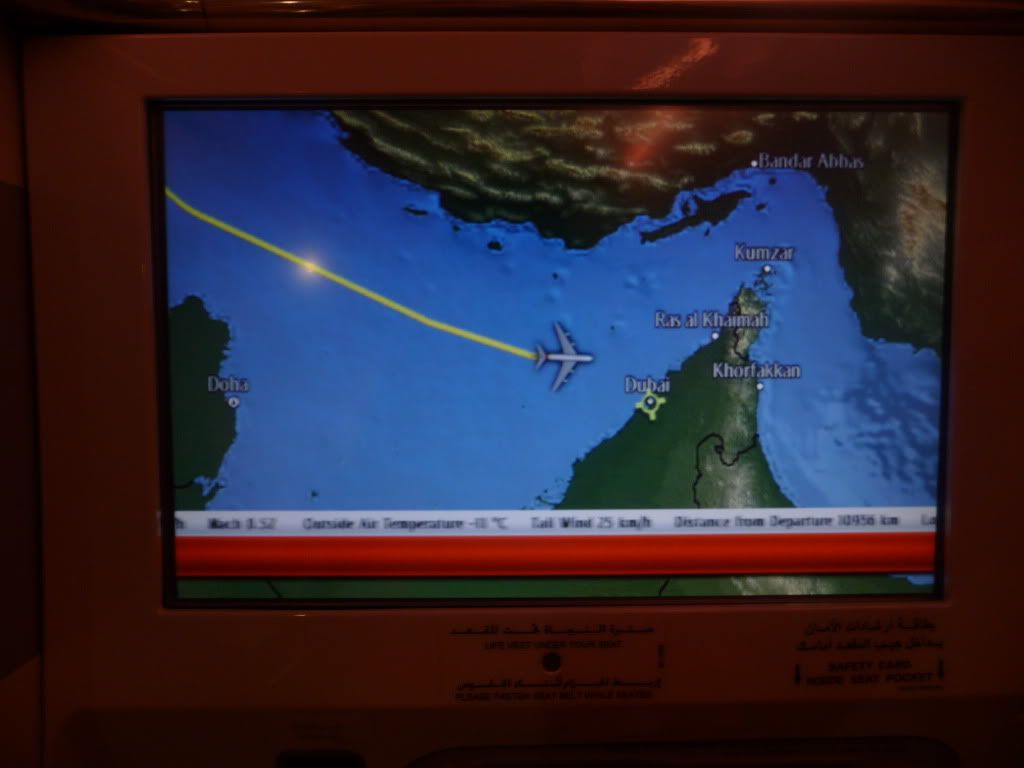 The IFE was awesome. Great selection of movies (very current ones), TV shows, documentaries, music, flight status, cameras, shopping, games, etc. Hard to get bored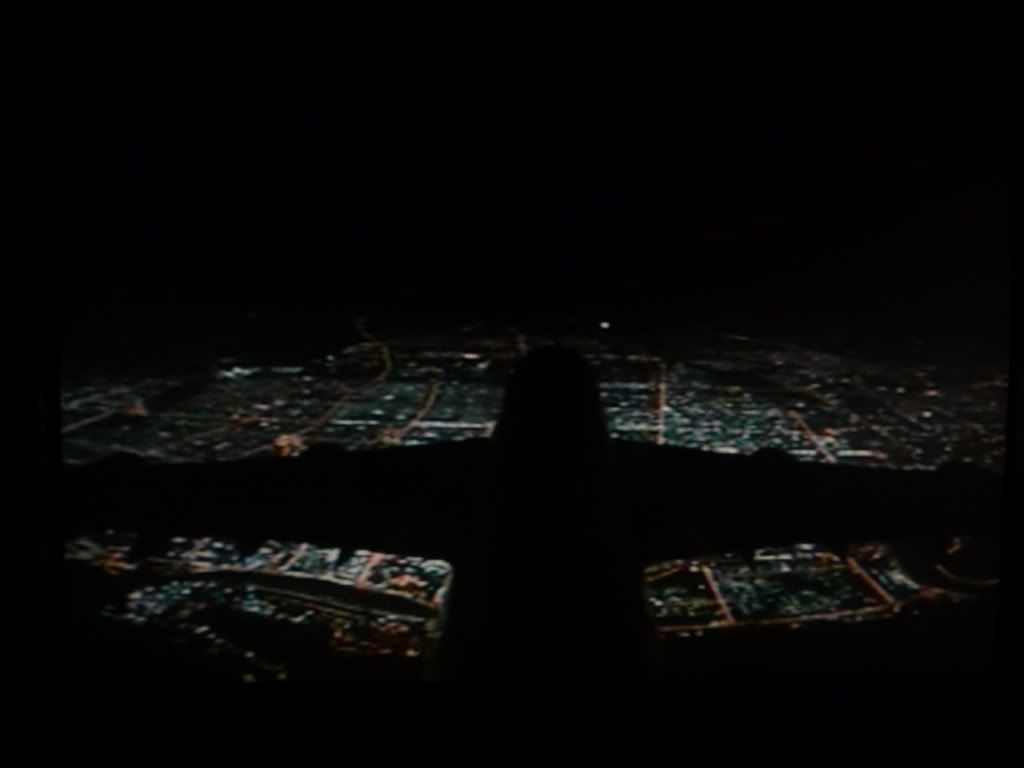 There were several camera views available. This is of us looking forward, approaching DXB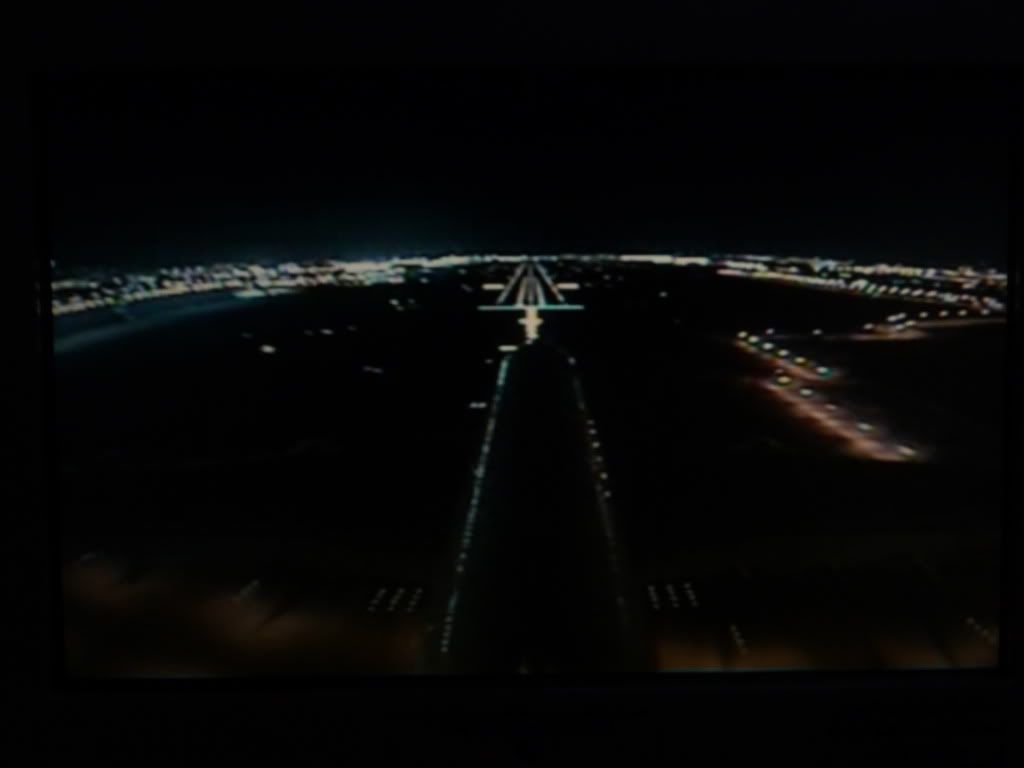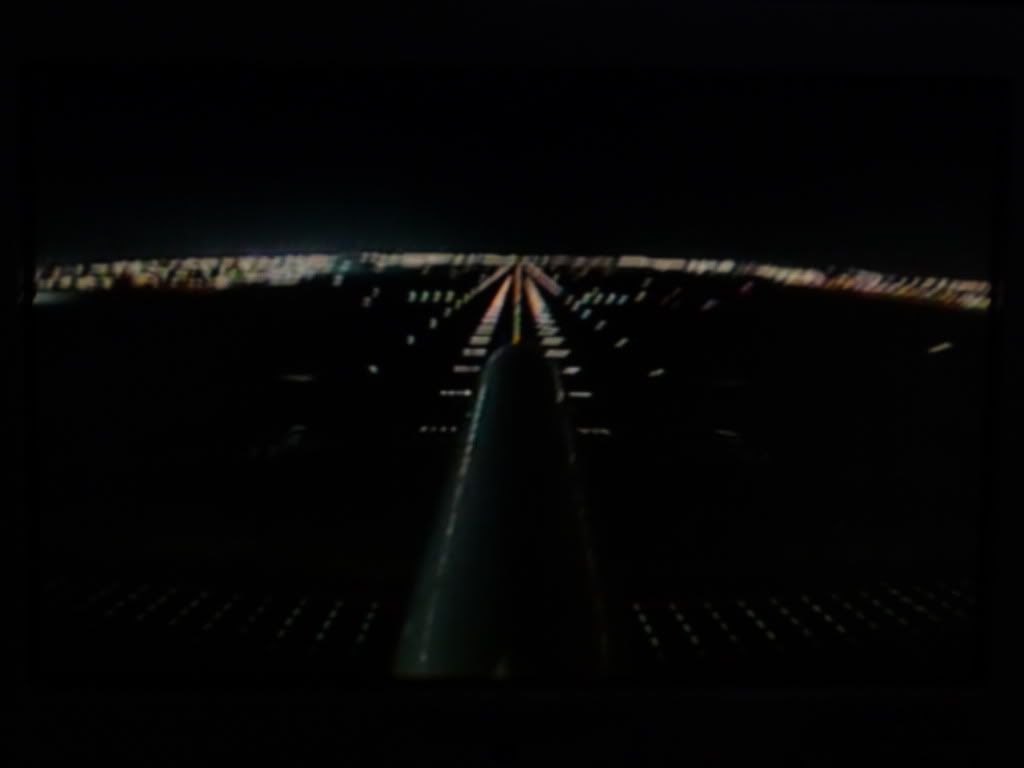 Bye =(
Spent my couple hrs in DXB browsing the shops. Loved the dates here, probably the best I've ever tasted.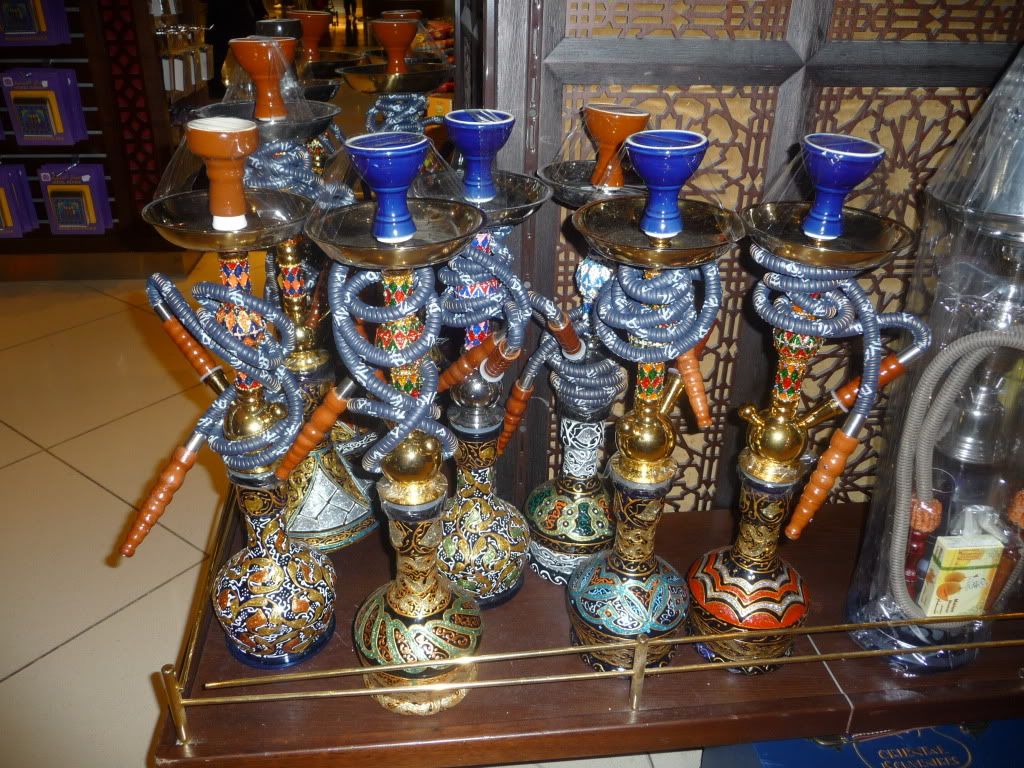 Love hookah
Headed up to check out the EK lounge then down to the gate for boarding
Route: DXB - BOM
Flight: EK 500
Aircraft: B777-300
Date: 11-11-2010
Departure: STD 11:30PM, on time
Arrival: STA 2:50AM (+1), on time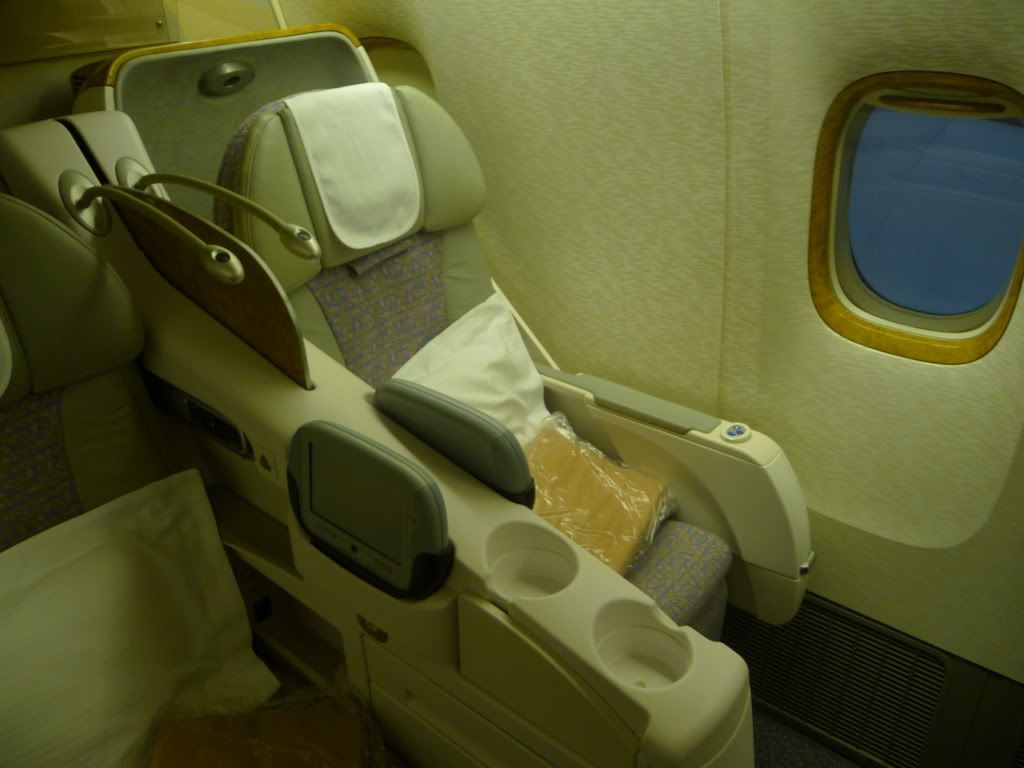 My seat, 10A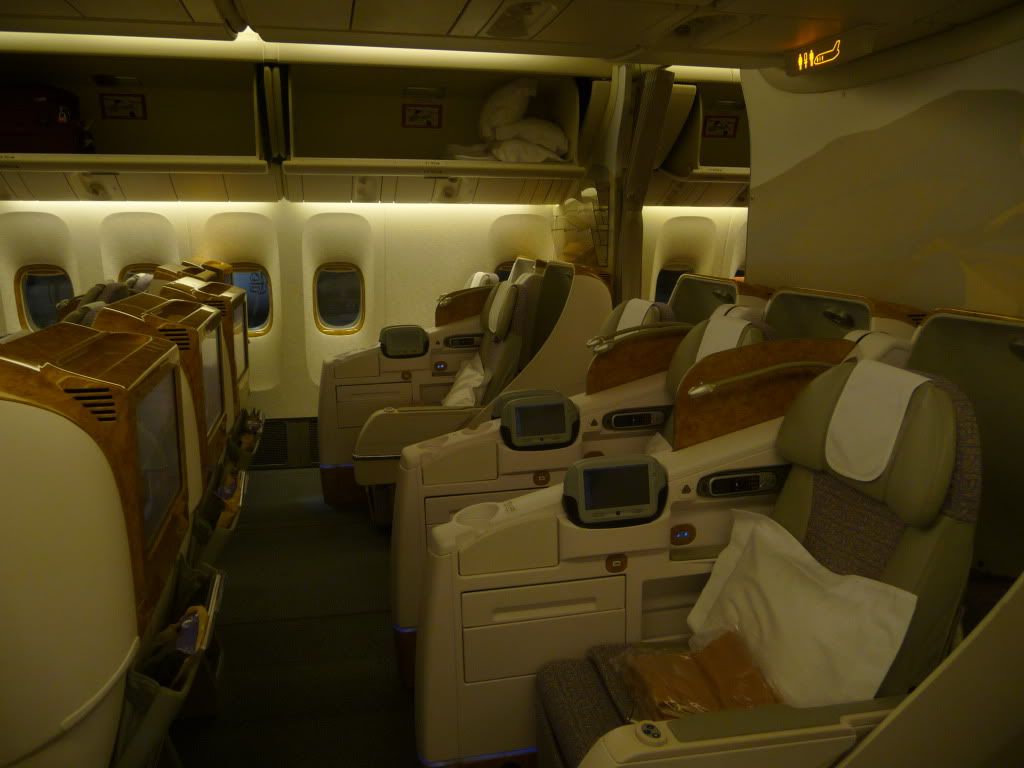 Looking across biz class
Good legroom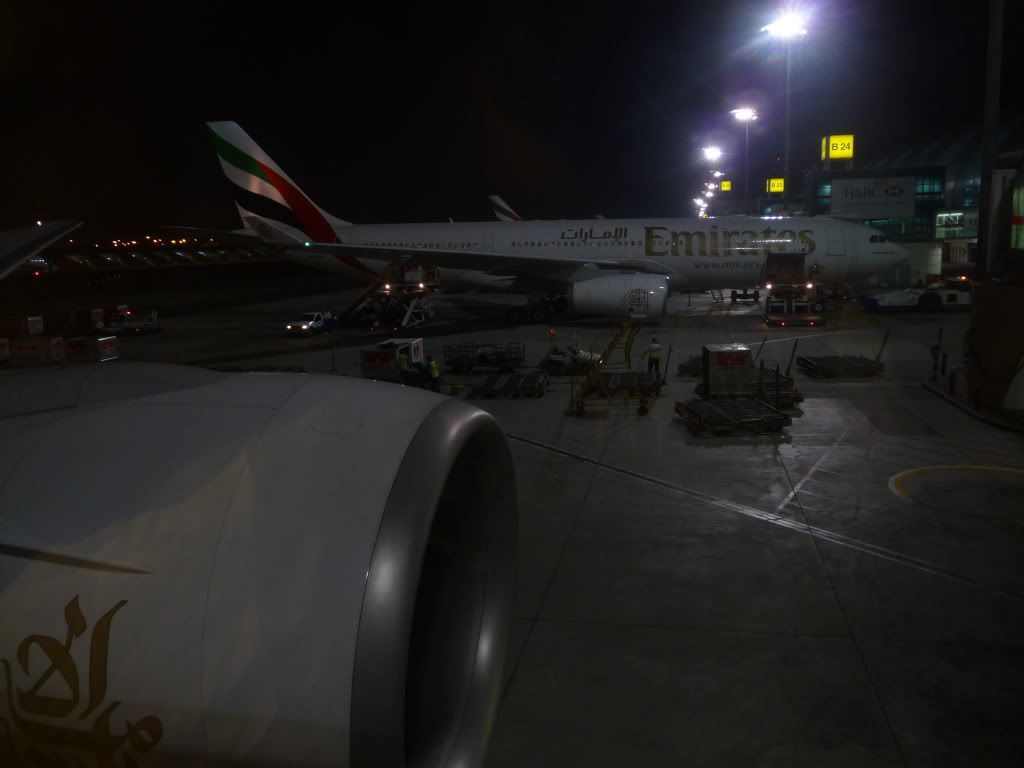 I'm bigger than you =)
View of the city on takeoff
The top of our plane got ripped off =)
a little snack
Our neighbor on arrival at BOM. On the other side of us was another bird from Africa, an Air Mauritius A340
Some pics of the trip so far: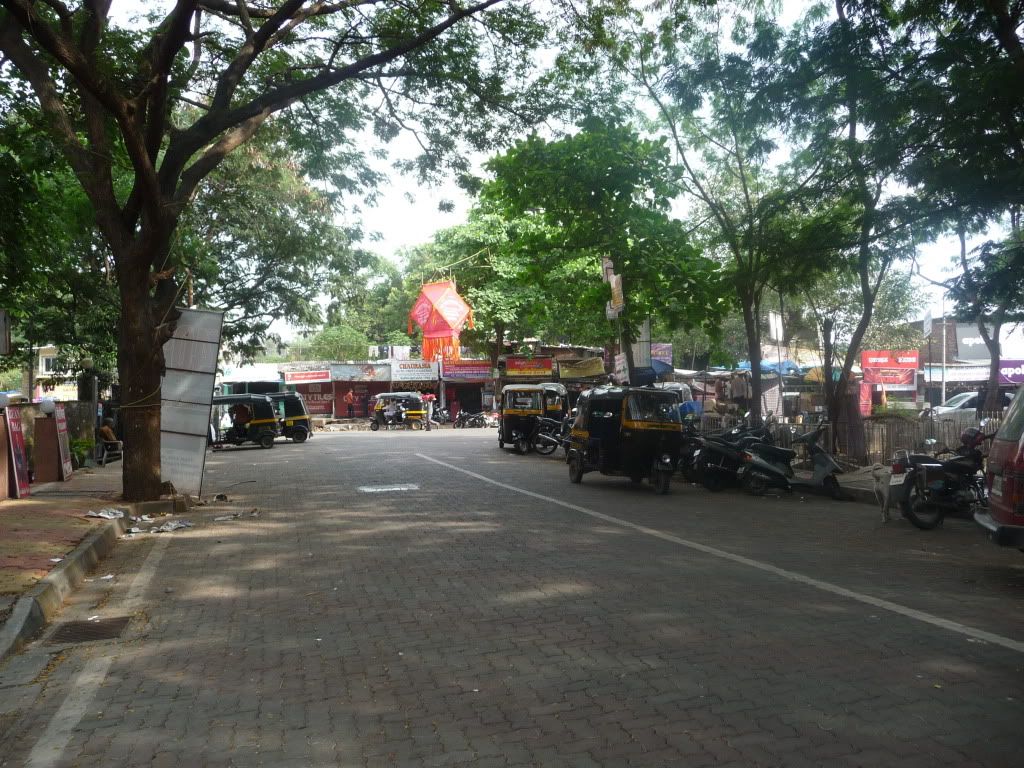 A street in Andheri, Mumbai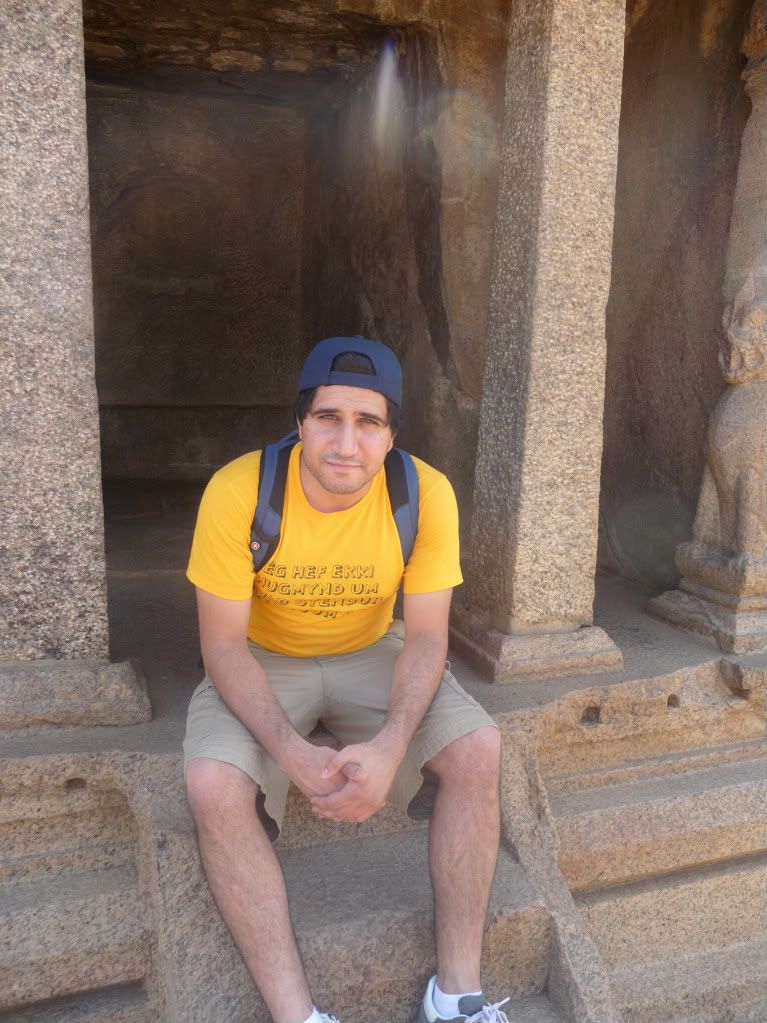 Me in Mahabalipuram, which is about an hour south of Chennai on the southeastern coast of India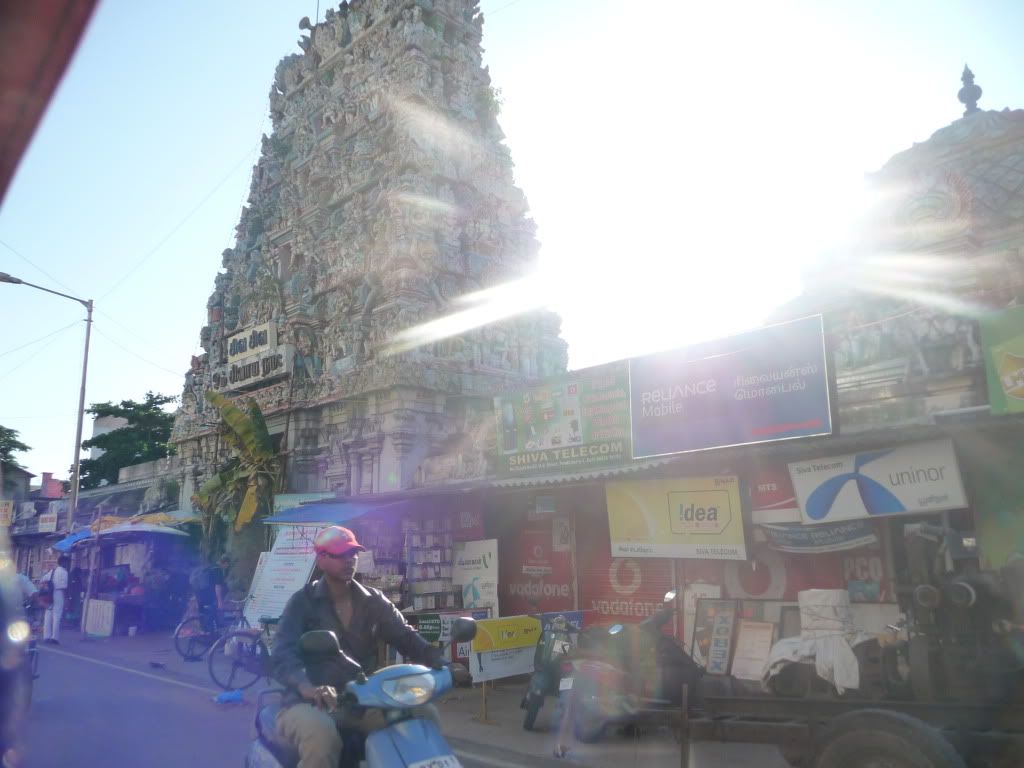 Pondicherry
Pondicherry
Next up will be a TR on my return to the US at the end of the month. If I'm able to, I'll also try to do one up for my internal flights here: MAA-DEL on 9W, DEL-VNS-HJR-VNS-DEL on IT, and DEL-BOM on 9W.
Thanks for reading!
-ron