Hello and welcome to my trip-report!
This report is not covering a 15 hour long haul flight over the Atlantic or a A380 flight with a five-star airline to Asia, it´s just about a short uneventful 40 min flight in Sweden with a 22 years old Fokker 50 . Maybe some of you on A-net from fare away places will feel it a little bit exotic but the only reason for me to write this report is that it was probably my last flight with JZ as they announced a couple of months ago that they will shut down on December 16 after 17 years of flying. Skyways was founded when the two small airlines Avia and Selenia merged. Avia and Selenia can trace its roots back in the 40´s.
I fell really sad that JZ going to disappear, I have logged over 40 flights with them and have always like their service and they have one of the best flight attendants out there. Me and many others will miss them. I´ve heard rumors that Direktflyg and DAT will take over JZ flights, we will see what happen!
Anyway, my flight was last friday the 12th and I took the train back from Stockholm so sadly, no return flight.
From: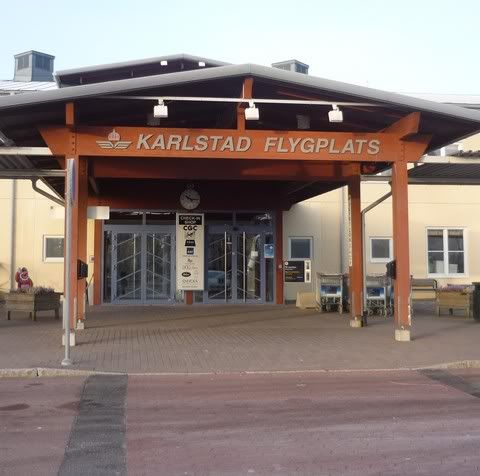 To: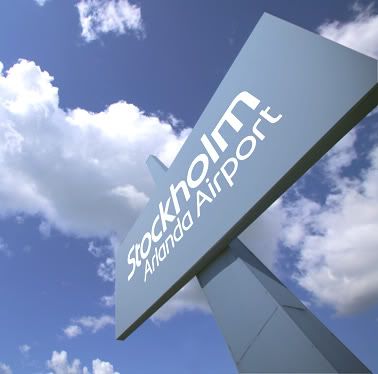 With:

I arrived at the airport 45 min before scheduled departure, a little bit early since check-in opens 40 min before flight but the weather was not the nicest and I didn´t now how the roads would look like so I left home early, the weather was wet and +3 degrees. During the week it had snow several times and temperatures under 0 degrees.
Karlstad Airport:
When I showed up at the airport it was quit many people there which surprised me since most passenger at KSD is business traveller and they usually arrive 20-30 min before flight and this mid-day used to be rather empty.
I sat down and waited for the check-in desk to be open and I was one of the first to check-in a couple of minutes later. Since I only had carry-on luggage in was done in one minute.
I went directly to security and then proceed to the gate. Karlstad airport have two gates (!) and today it was number two. Both gates are often only used in the mornings when two flights depart almost at the same time, both JZ, one to ARN and one to CPH.
At the gate I count to 40 passenger which was a really a suprise, on these mid-day flights the usual load use to be around 20-25 passenger.
Boarding started 15.07, 3 min before scheduled departure-time and me and my fellow passenger walk the 50 meters to our A/C, Skyways Fokker 50, SE-LED.
SE-LED have a history in Australia and Indonesia. It was delivered new to Ansett back in 1988 as VH-FNF flying for Riau Airlines in Indonesia in 93 and 94 as VT-RAB back to Ansett, first time in Sweden for three months in early 95 back to Ansett again and finally to JZ again in march of 1996.
SE-LED as VH-FNF:
In JZ old livery:
In the current JZ livery:
The A/C from the gate (sorry for the quality):
Walking to the aircraft (again, sorry for the quality):
Flight details:
Karlstad (ESOK) ---> Stockholm-Arlanda (ESSA)
Date: Friday the 12th of November 2010
Flight: JZ0212
A/C: Fokker 50
Dep time:15.20
Arr time: 16.05
Fl time: 45 min
Load: 40 of 50 = 80%
At the door we were greeted by Anna-Karin, a very charming F/A but not one of the standard KSD based crew. I thought I recognize her and when arriving in ARN she and some of her colleagues is on large poster in the arrival-hall- I´ve probably seen it at least 50 times. I found a picture on it on JZ homepage, Anna-Karin is the blond women in the front of the picture: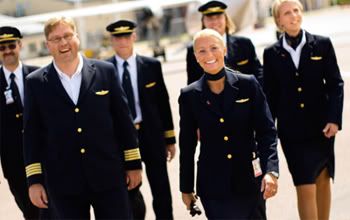 Free seating here on JZ I took 2A, just next to the propeller. Seat 2C remain empty.
View from my seat:
There were also a off duty captain on board so totally 41 of 50 seats was occupied. I had always thought that the Fokker 50 is a very comfortably aircraft in it´s size. The cabin don't feel cramped with the high ceiling a when comes to sound the Fokker 50 can be compare to a jet, in climb and cruise when the speed is reduced. When taking-off it can be quit noisy and very much vibrations in the cabin.
A picture of the cabin on one of Skyways Fokker 50´s from Wikipedia: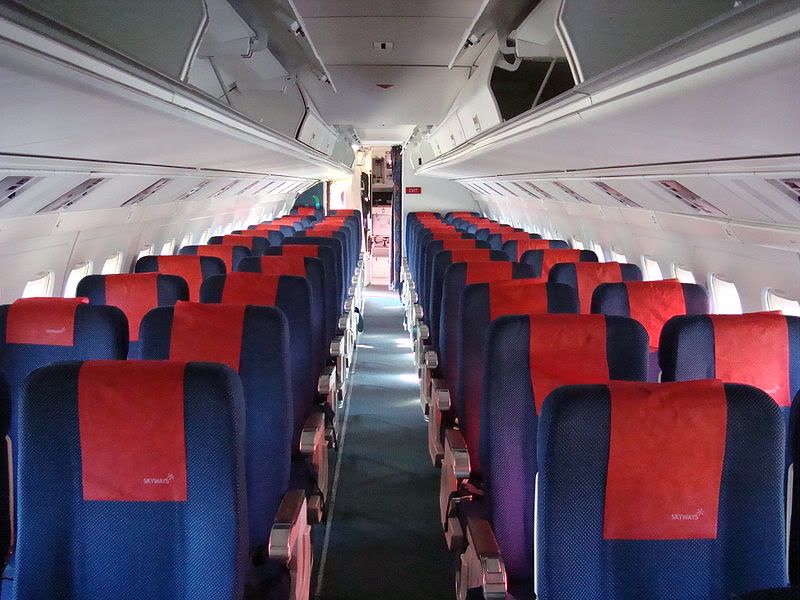 Boarding was quick and when the last one was on board the F/A closed the door and started the safety-demo. The engines was started and soon we started our two minutes taxi to runway 03. The A/C arrived half-full from ARN at 15.00 so they had exactly a 17 min turn-around in KSD, good job JZ!
Taxing: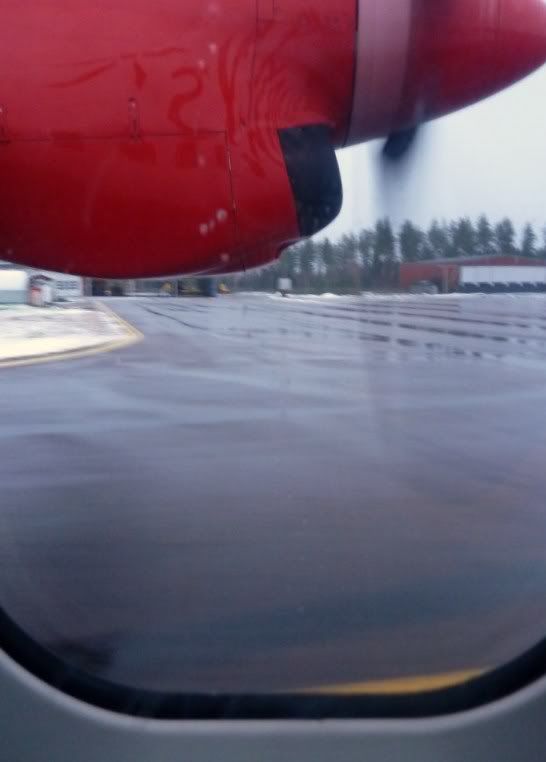 Runway 03 in sight:
Take-off video:
http://www.youtube.com/watch?v=ygdm8wG20aM
In the air:
2 minutes into flight the seat-belt sign was turned off (!) and Anna-Karin started the cabin-service. Service was drinks and a chocolate-bar for free. I took a cup of coffee
Cabin service: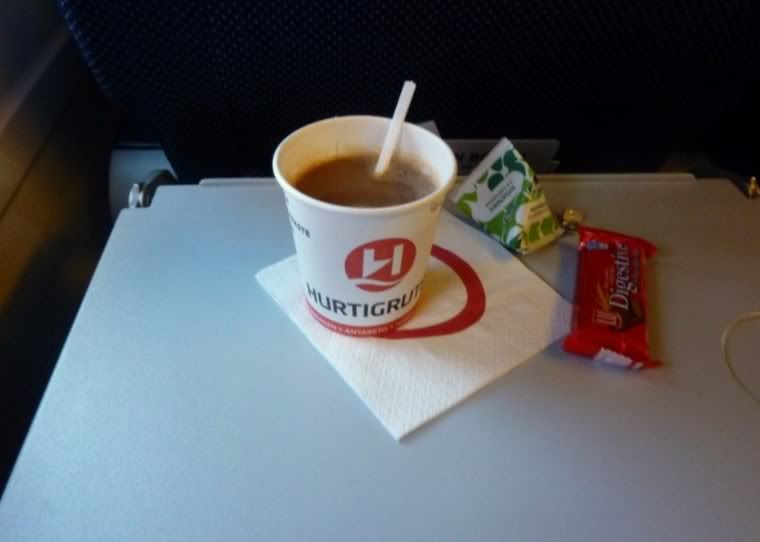 In flight pictures:
Thick layer of clouds: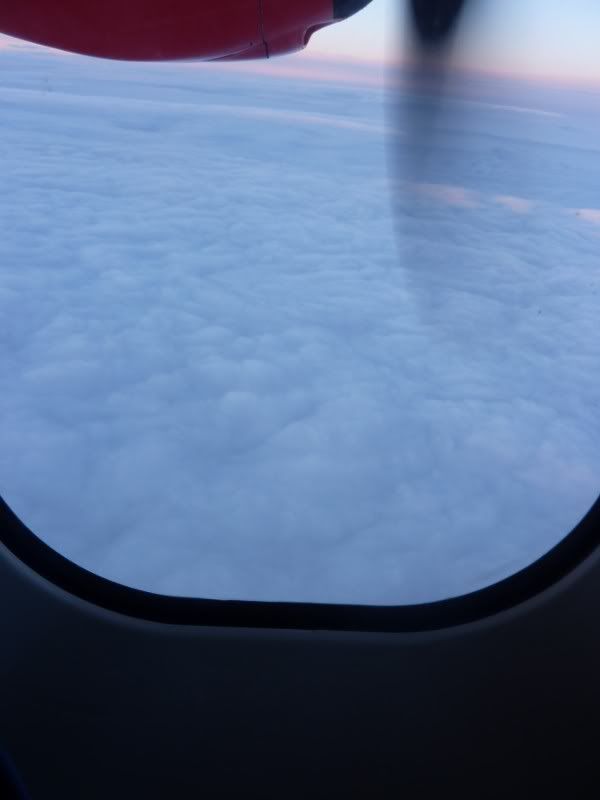 It was a little bit bumpy during the climb but the rest was smooth. We cruised at 19 000 feet in 15 min and then we started our descent towards Stockholm and Arlanda airport.
Descending: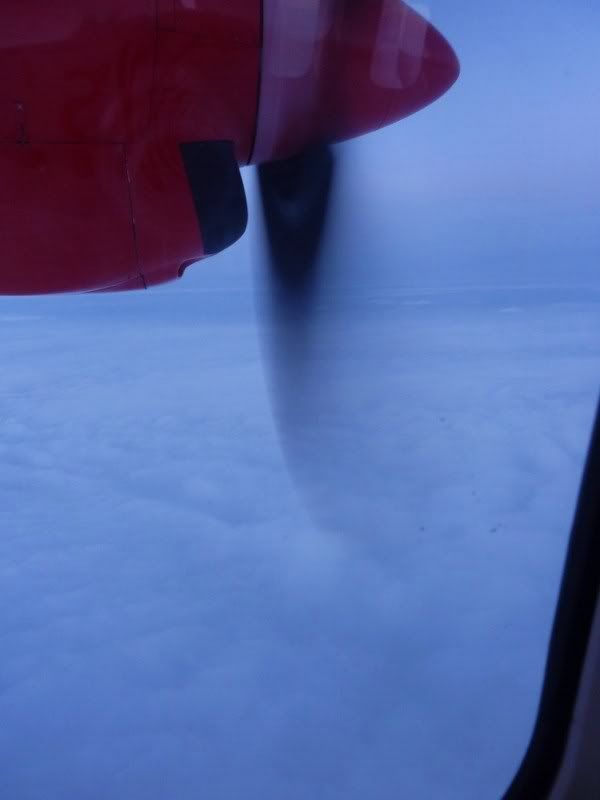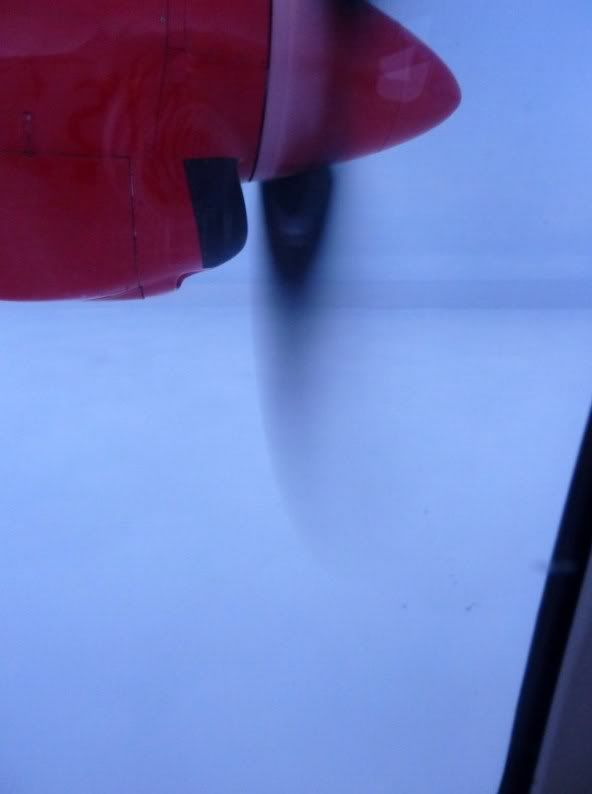 Into the clouds: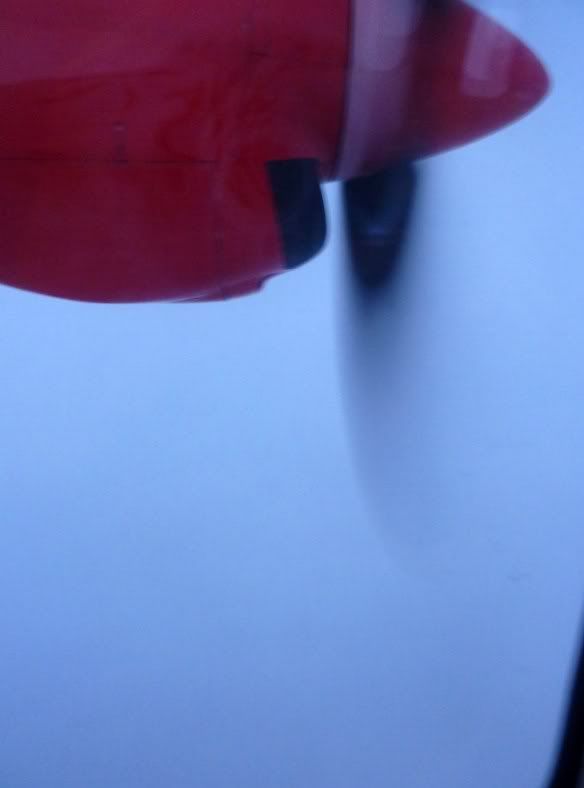 First views of land: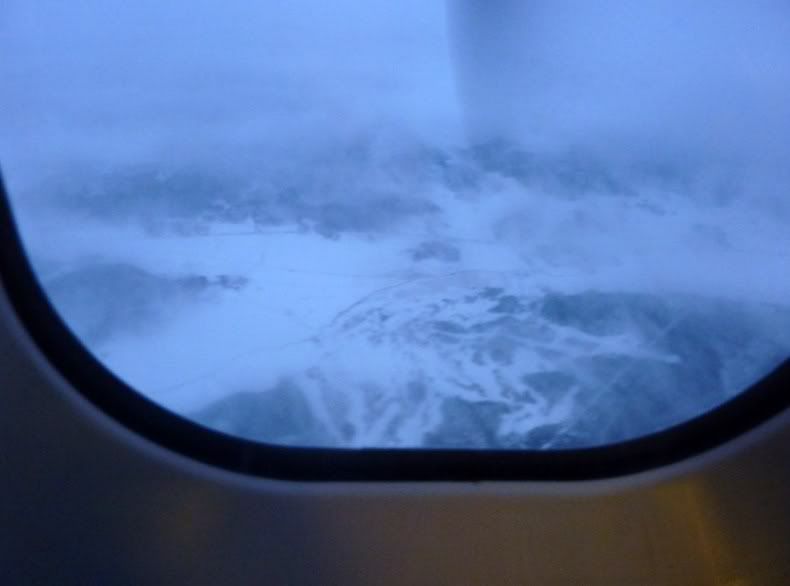 Shortly after starting the descending the captain came over the PA and tell us about the weather in Sthlm, it was cloudy, light winds and light rain. Temperature +2 degrees. The seat-belt-sign was turned on shortly after and the captain came back on the PA telling Anna-Karin that it was 10 min to landing.
Getting darker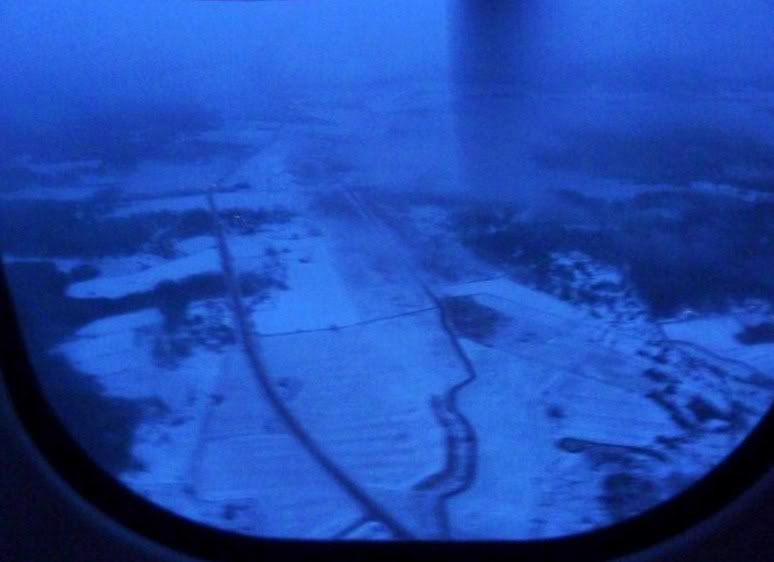 Landing-video:
http://www.youtube.com/watch?v=K_ywmvcXk0U
We landed at ARN´s runway 19R at 16.05 after 45 min in the air, made a fast two-minute taxi to terminal 3 were we parked at gate 58. Anna-Karin wish us a pleasant weekend and we left the A/C. I felt a little bit emotional since this was probably my last flight with JZ. I don´t think a could fit another flight before the 16th of December but if I get a chance I will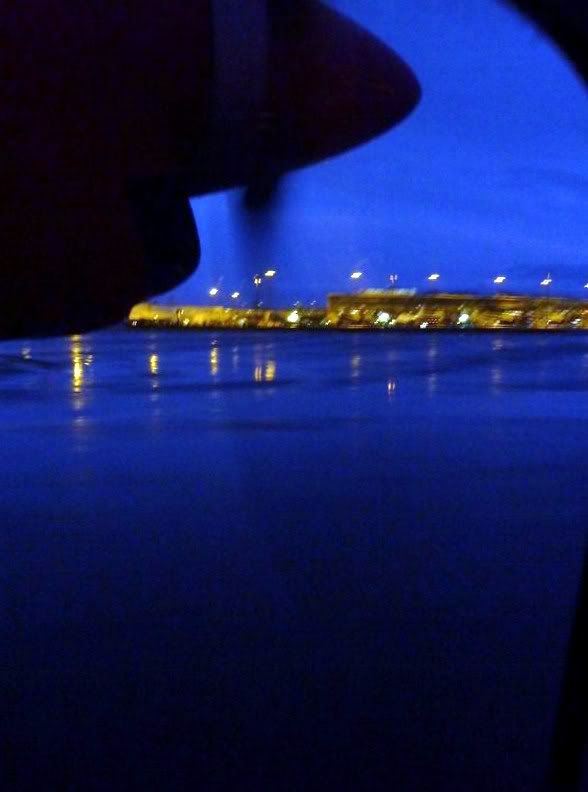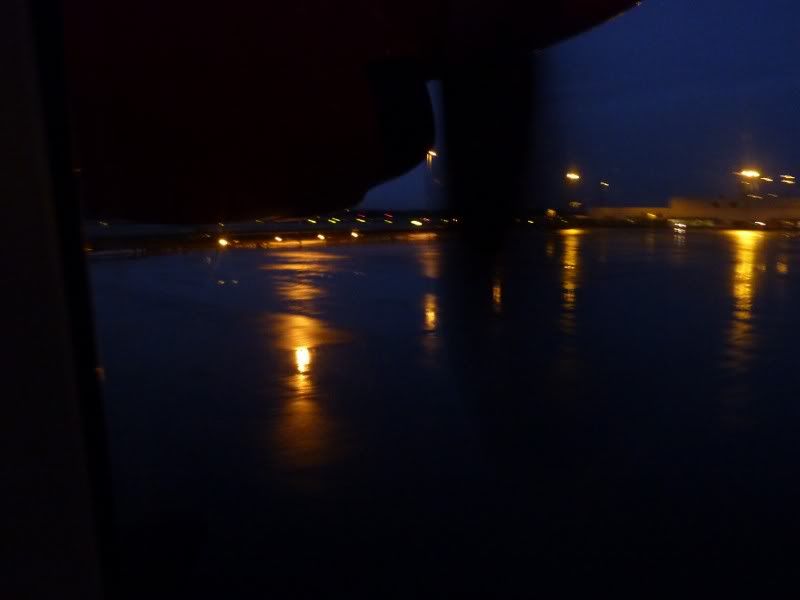 At ARN they had already started with their Christmas-decorating!
Thanks for reading, hope you liked it