BA up to a snowy Glasgow, with a change of flights and delay
Not long after my return to the UK from Turkey and Georgia, I started to go into the usual panic that normally sets in if I have no future flights booked. I had actually already booked some flights to Far Eastern Russia for mid-December (First and Business class with Asiana from London-Khabarovsk/Yuzhno Sakhalinsk) for a scandalously low number of bmi miles, but regrettably ended up canceling as other commitments popped up. Also, Russian visas – what a hassle. As such, I turned to Expedia, and investigated my options. I qualified for BA Silver in August, and as I fear I won't be able to requalify this year, I felt it my duty to get all the benefits out of BA whilst I could. My search was limited to BA, flying out of LHR (as I wanted to see what the other Galleries lounge there was like, having only been to the South lounge before). I ended up settling on a trip up to Glasgow, somewhere I'd never been before, and with a great choice of flights (around 16 flights a day to LHR, LGW and LCY). Thanks to Trip Advisor, I found a very nice little hotel, and I booked it.
Not long after booking, the earliest snows in nearly two decades descended on the UK, causing chaos. Thankfully, by the time my flights came around, things seemed to be running ok. I was a bit worried the day before I left as an unexpected snow storm closed both GLA and EDI, and basically shut the entire country. Weather forecasts for my trip duration, were, however, clear and cold – perfect for flying.
I left home, where the snow had vanished, and was replaced with a heavy frost.
I took the train into London, then changed at Kings Cross onto the tube. An hour later, I was in Terminal 5.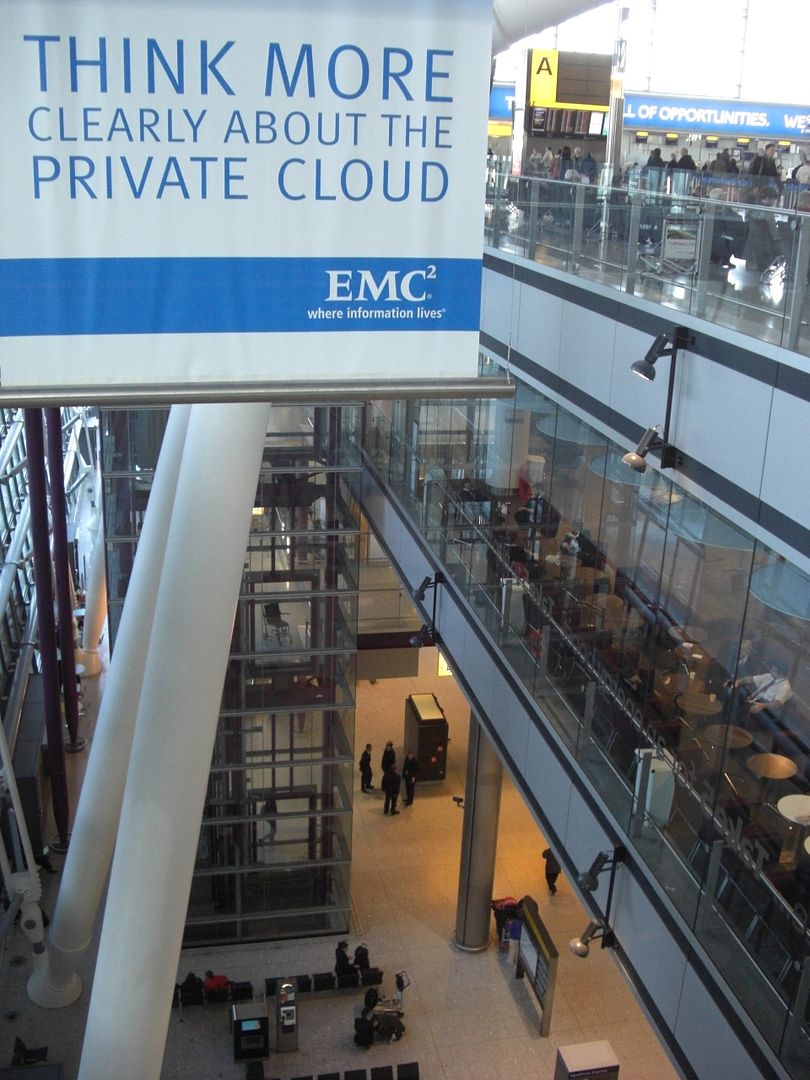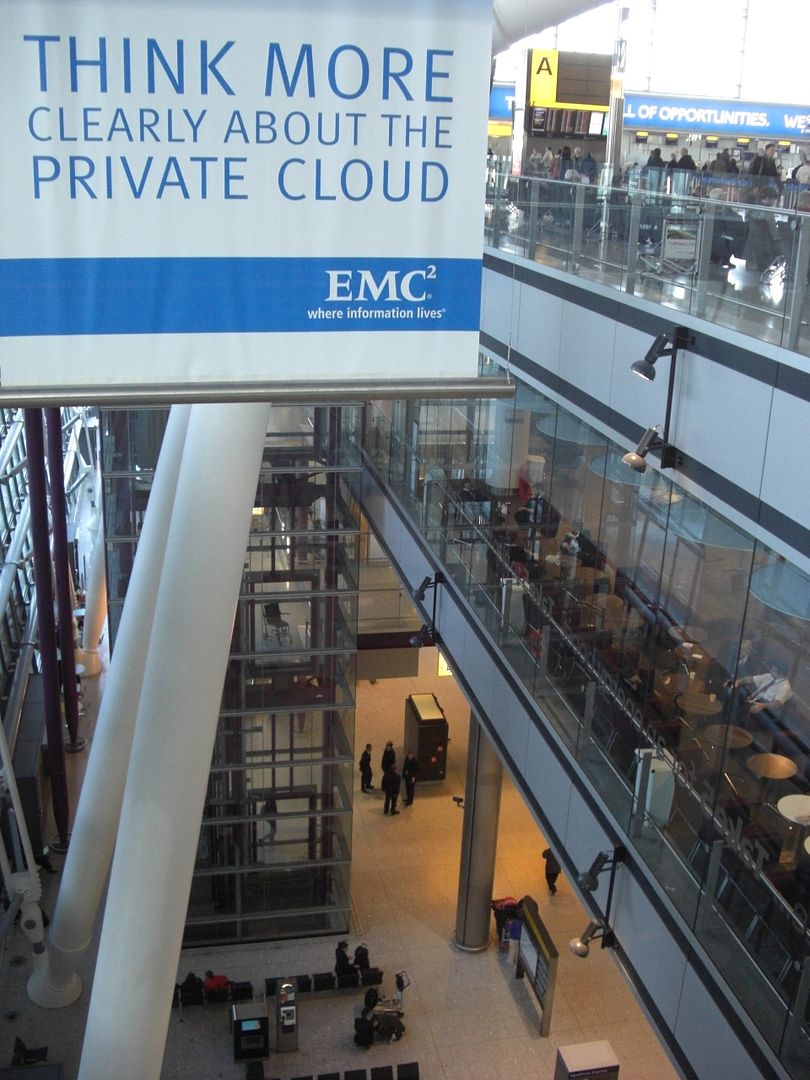 I decided that I would try out the new iPhone app, and use that for my boarding pass. Of course, I still went to a desk and asked for a cardboard boarding pass for my collection. I asked the lady which of the lounges (North or South) was busier/bigger/better for my flight. She said to use to North lounge, as it would be closer to my gate, and that the South lounge was more for long haul flights. From there I headed to security. Annoyingly, the fast track queue was only for checking the boarding passes, and not for the actual security check. Thankfully, the queues weren't long. The lady was quite shocked when I got to the front of the queue and she DIDN'T have to ask me to take off my belt, shoes, etc etc. Why is there not a proper fast track? Very frustrating being stuck with all the first time fliers.
The next hassle was getting to the lounge. From the Southern security checks to the lounge is around 20 metres. However, you have to walk 50 m, go down an escalator, walk back 200 m, go up two escalators before you can finally reach the entrance. Grrrr. Why didn't BA make it easier for their lounge eligible customers? Suppose it keeps the less committed lounge visitors out?
The South lounge was busy near the entrance, but I made my way to the far end, and settled myself with a large Grey Goose, and some curry and snacks, along with a view of the security checks that I had just left.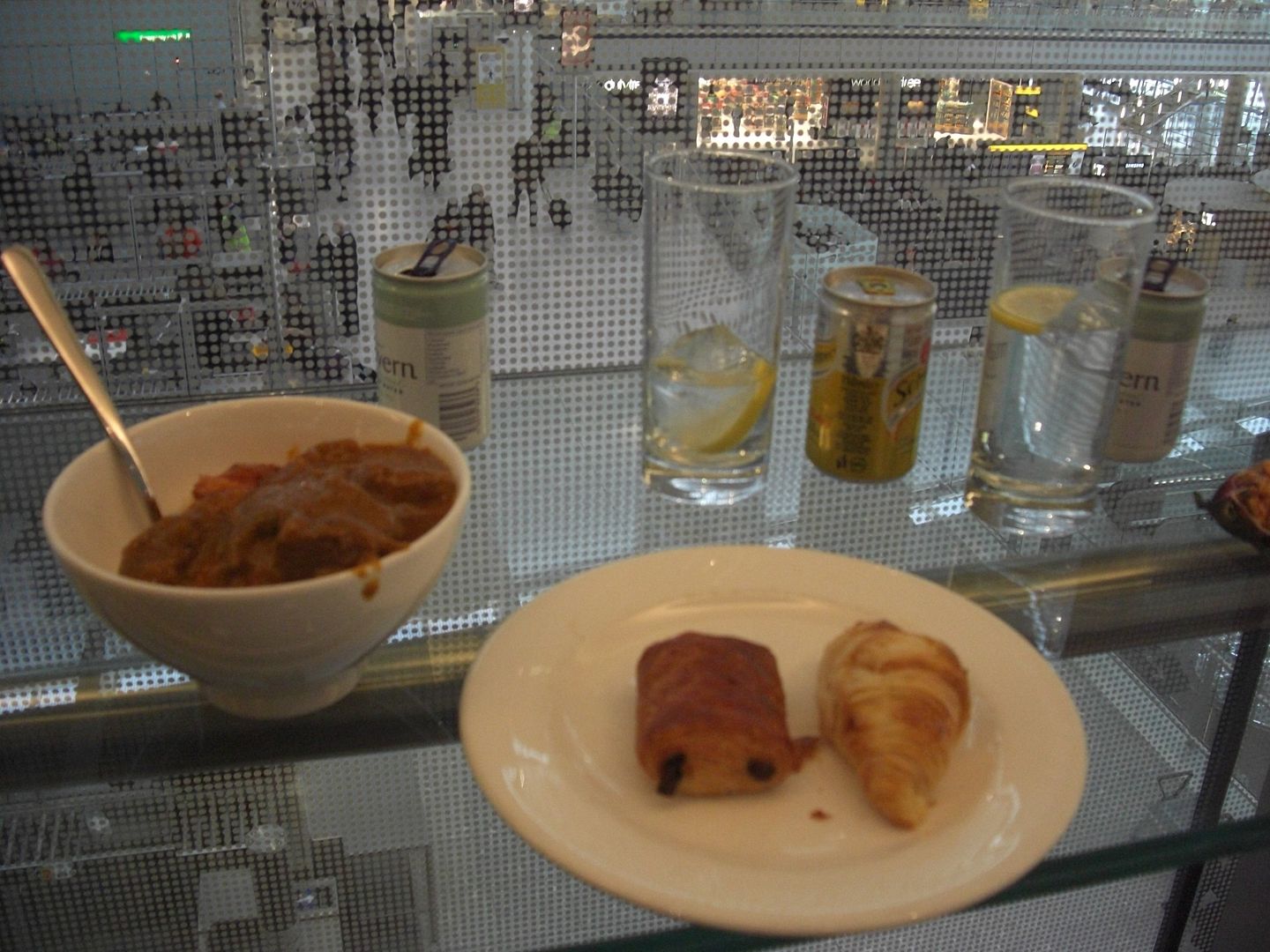 An a hour or so before the flight, I decided to head over to the North lounge, to see what that was like. Compared to the South lounge, it was packed. It took a good 5 minuets to find a seat. The seat I did find, though, had a great view (not as good as the bmi lounge in Terminal 1).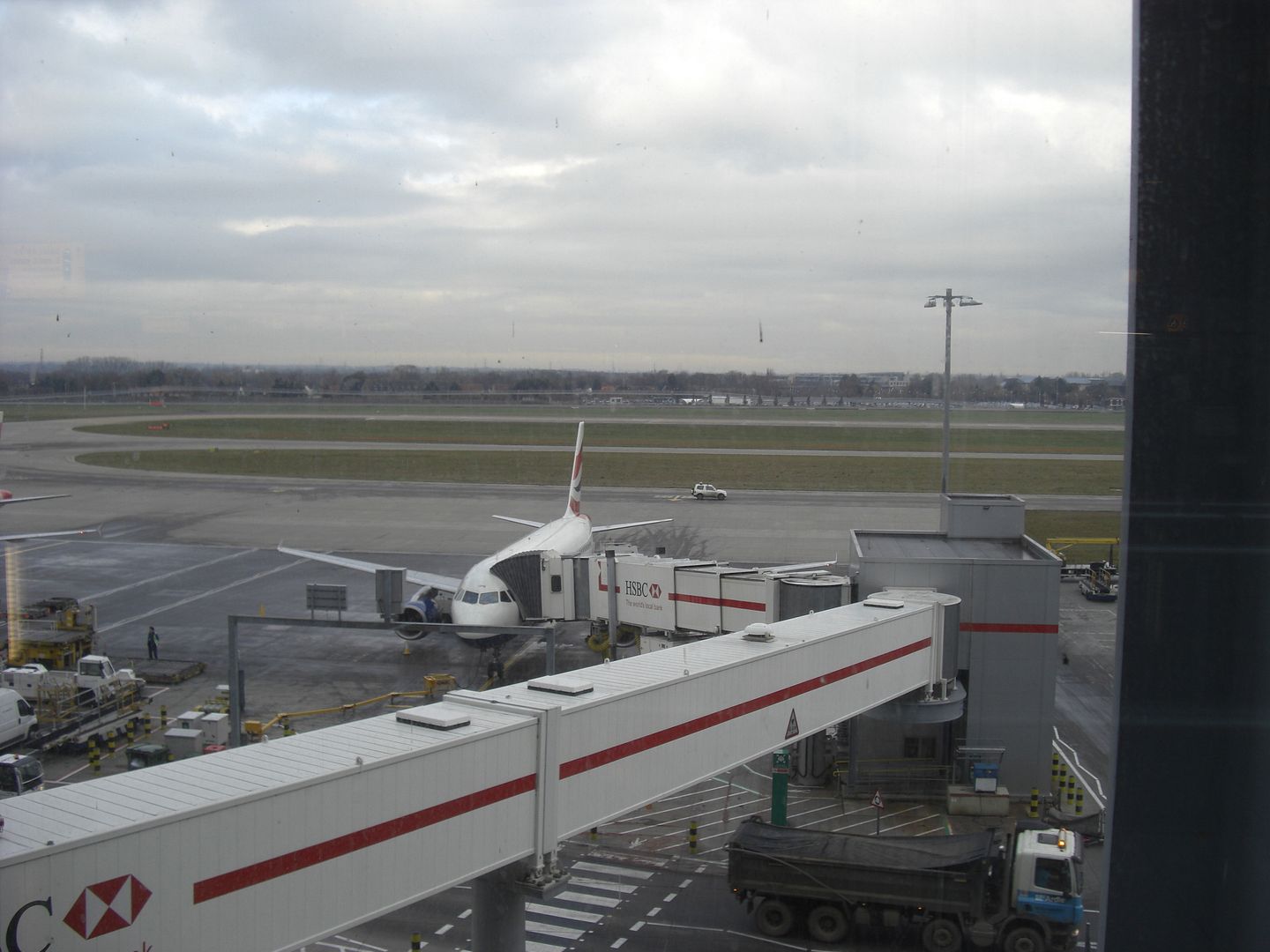 The BA lounge bathrooms
Thankfully, my stay in the lounge was fairly short, and before long I headed to the gate, where boarding was already underway.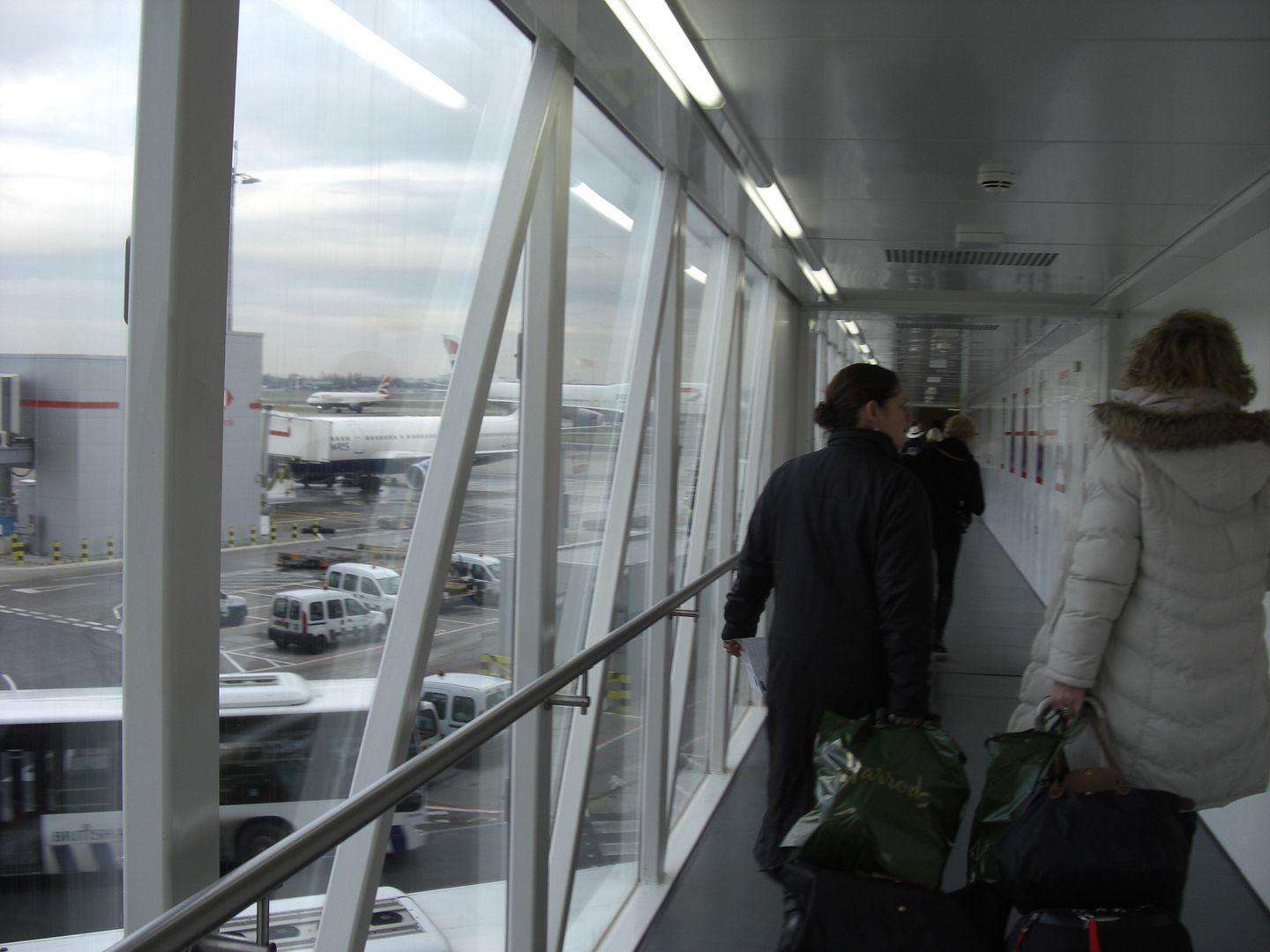 December 2010
London Heathrow (LHR) – Glasgow (GLA)
Scheduled: 1400-1525 (1h25m)
Actual: 1435-1537 (1h02m)
British Airways BA 1484
Airbus A320 (G-俄UYF)
This was my first flight on one of the newer BA Airbus aircraft (delivered in Jan this year), not featuring the convertible seating. The cabin seemed new and fresh, and the seat pitch in row two was great. When boarding was completed, the captain came on saying that Glasgow was subject to space restrictions on the tarmac, and so we would have to taxi to a remote ramp to wait for GLA to say we could leave.
The first of BA's B777-300s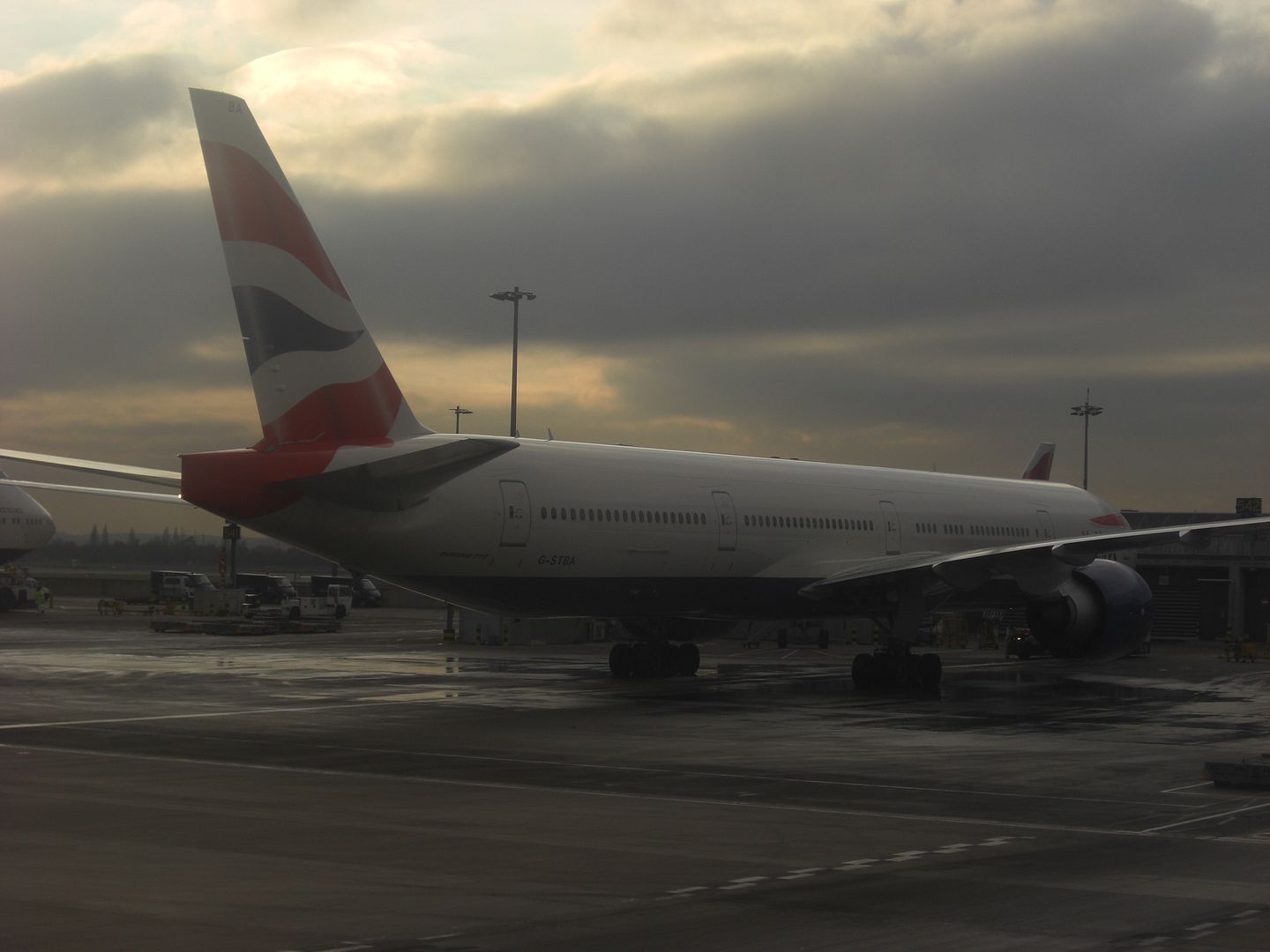 Thankfully, our delay was short, and we ended up taking off just over half an hour late. We overtook a QR B77W, which had been sitting at the end of the runway for a while, and an EK A380.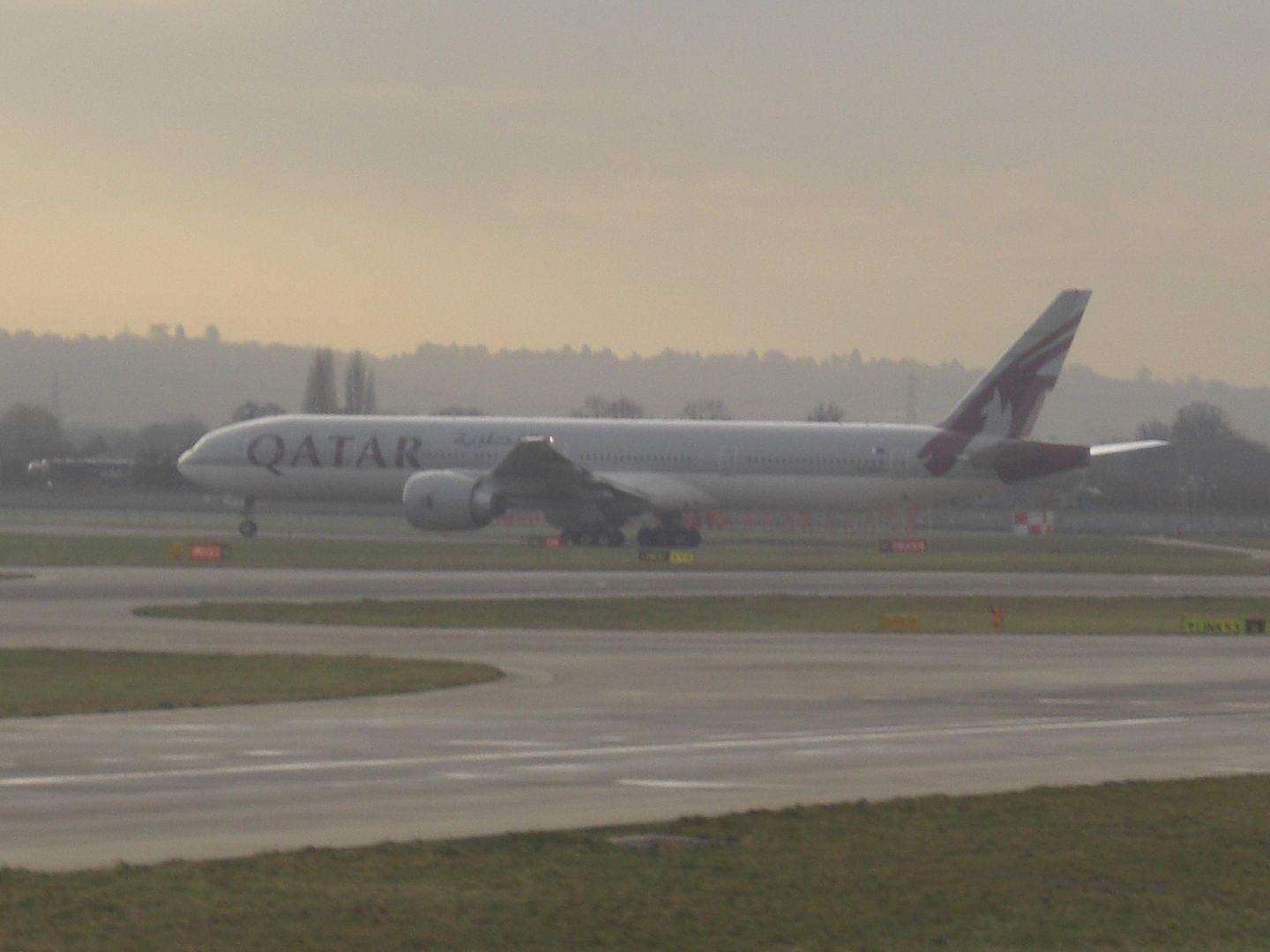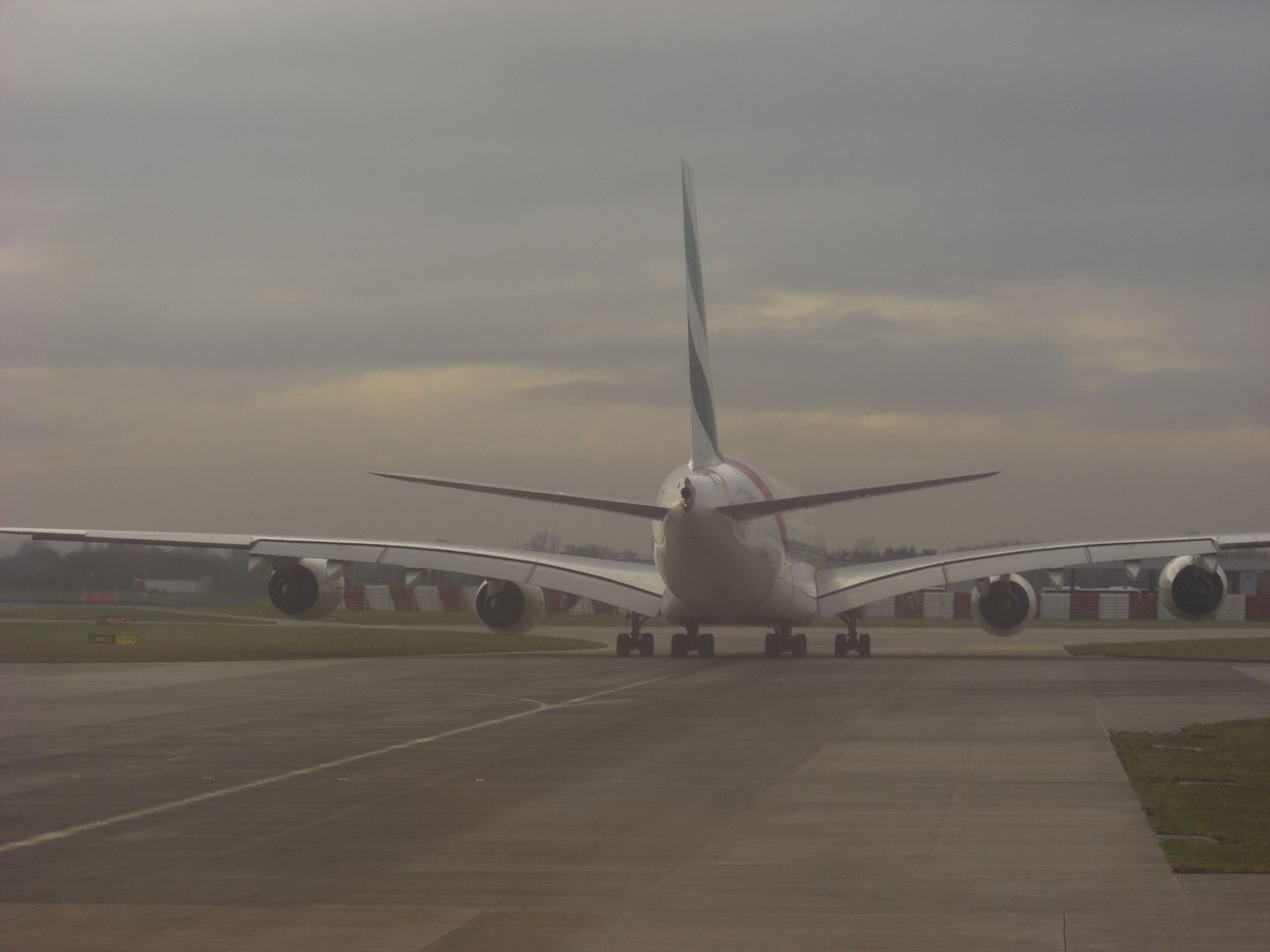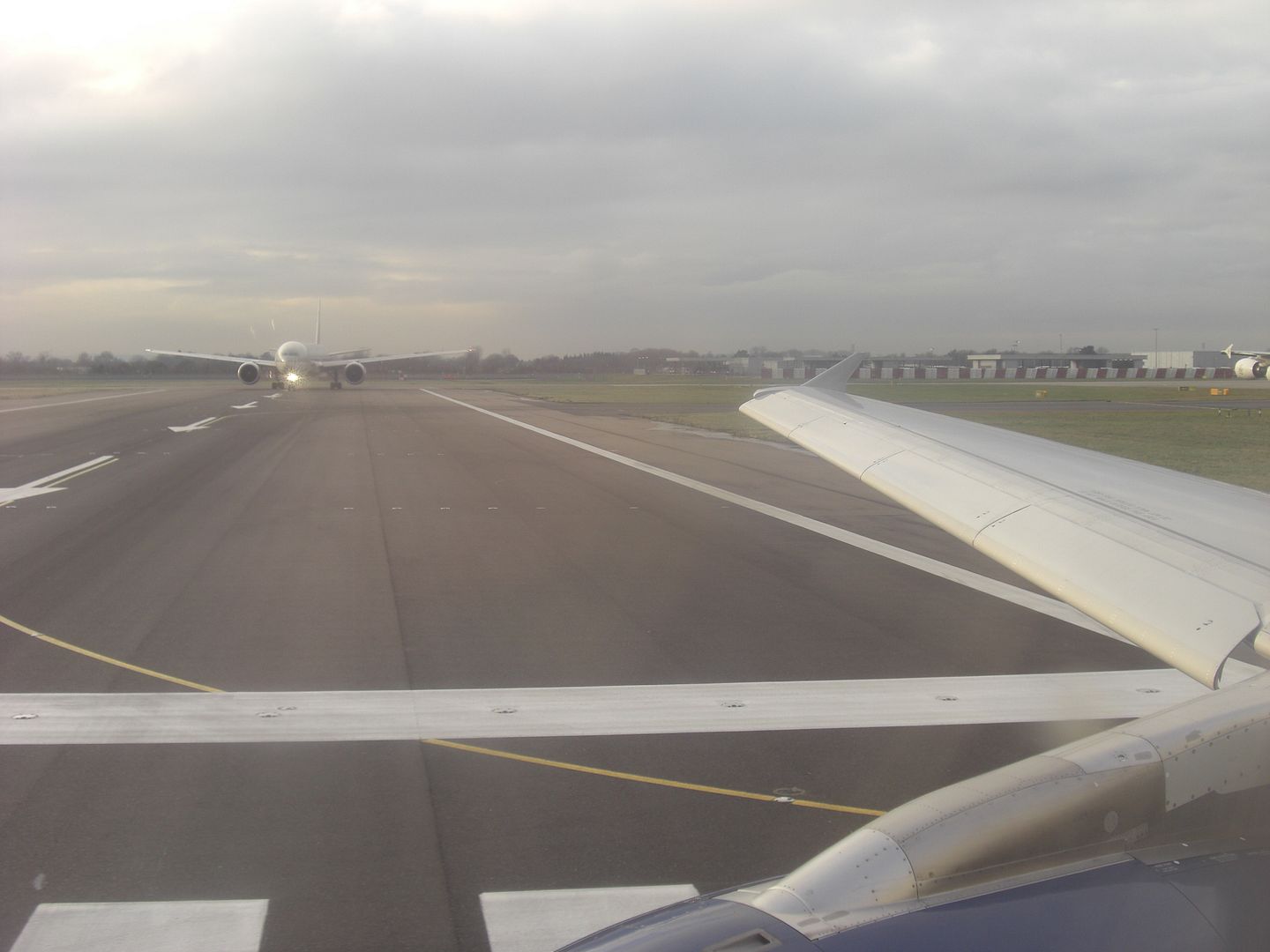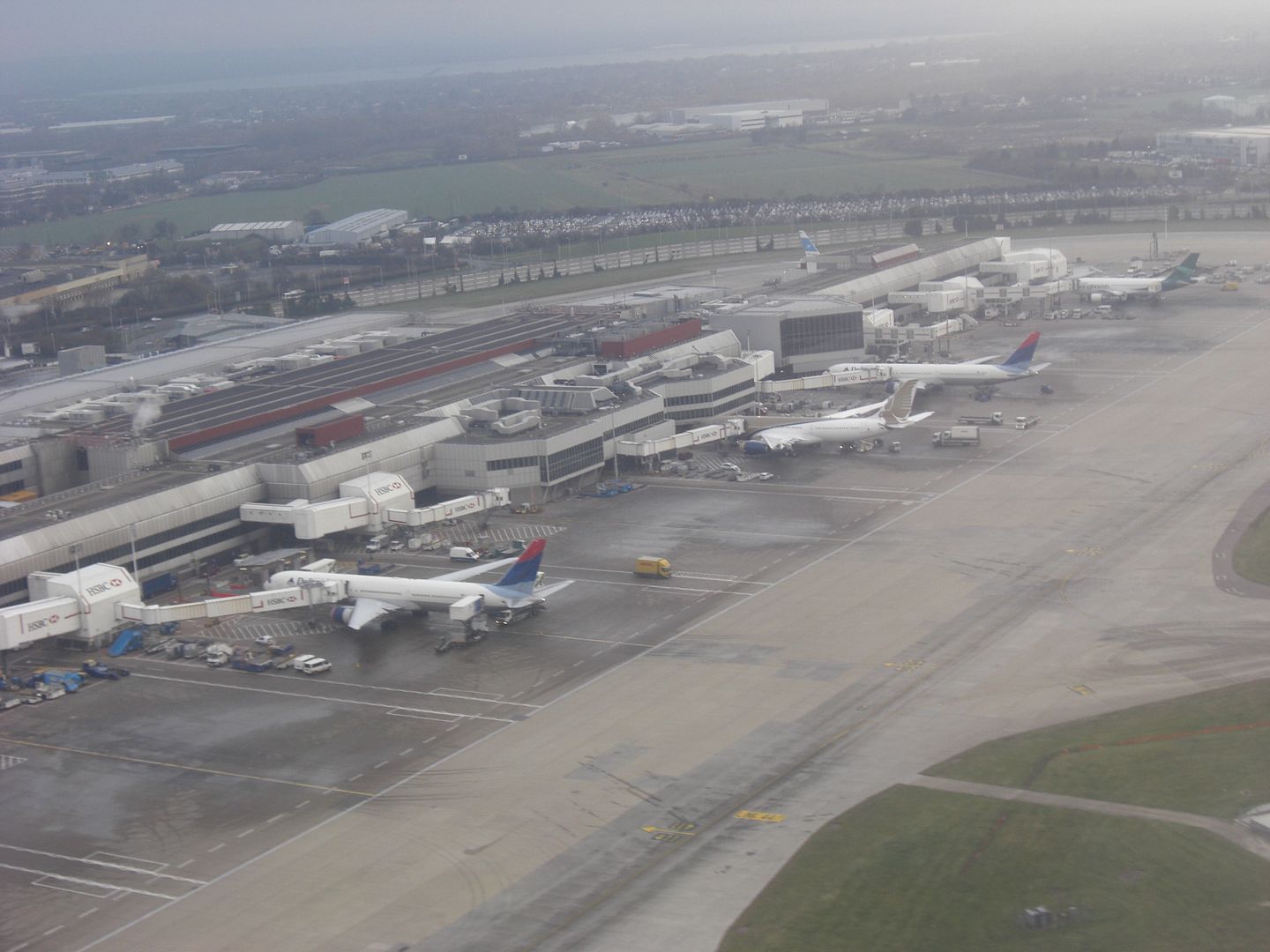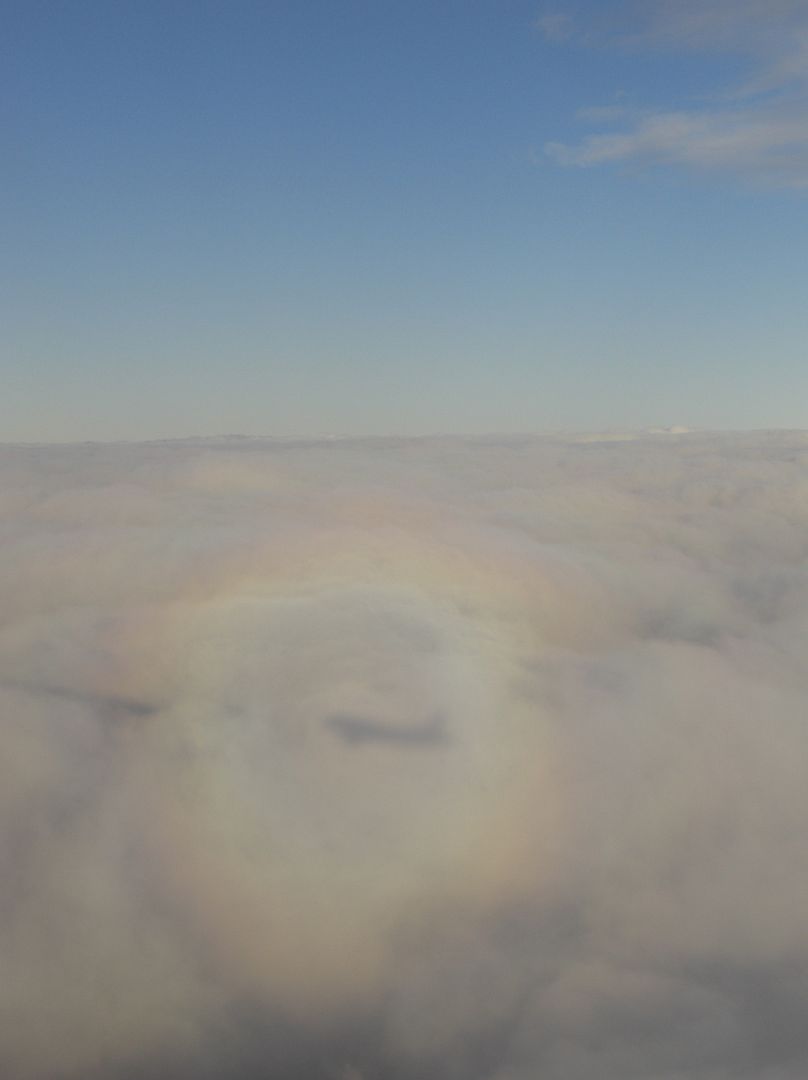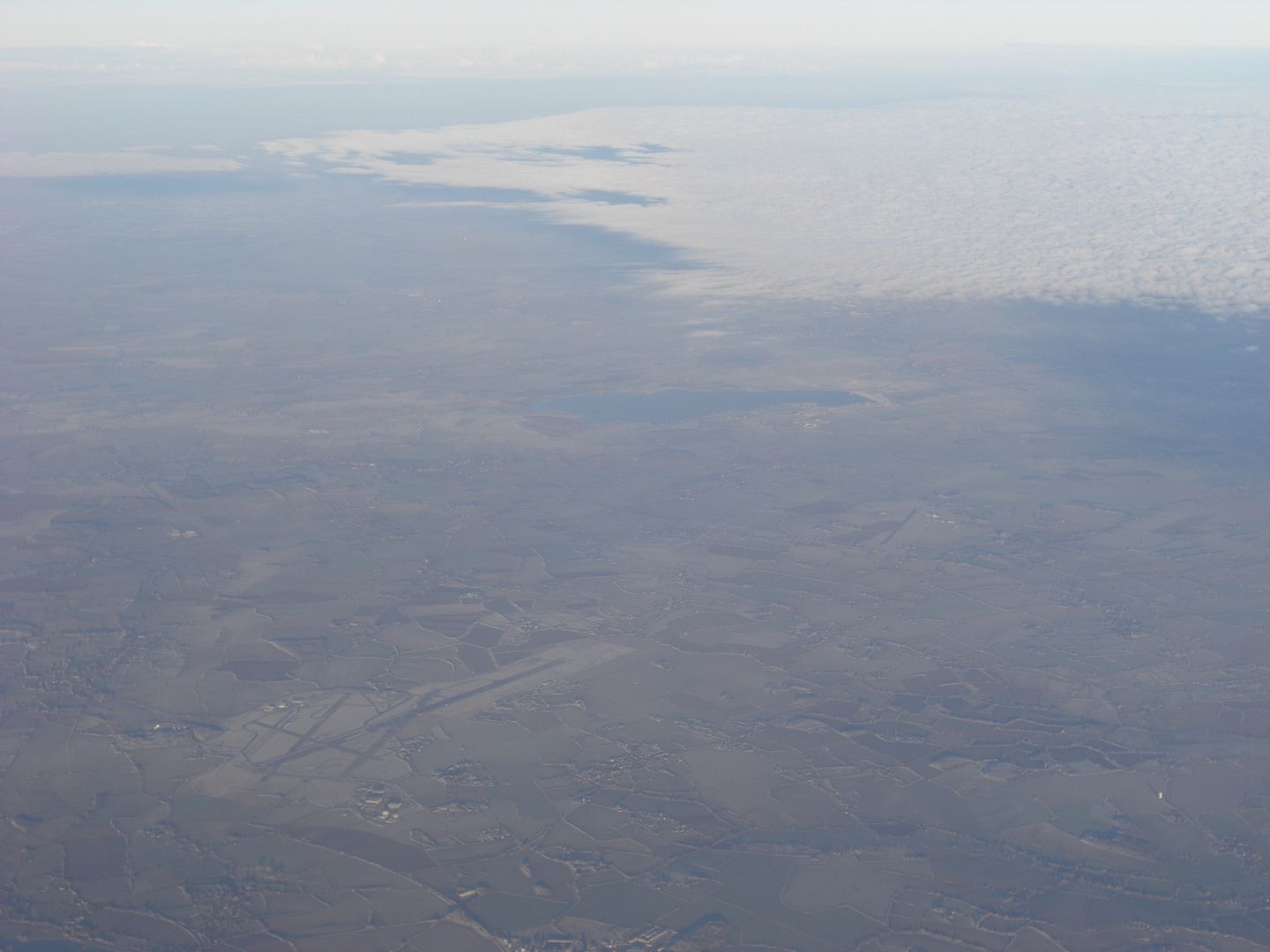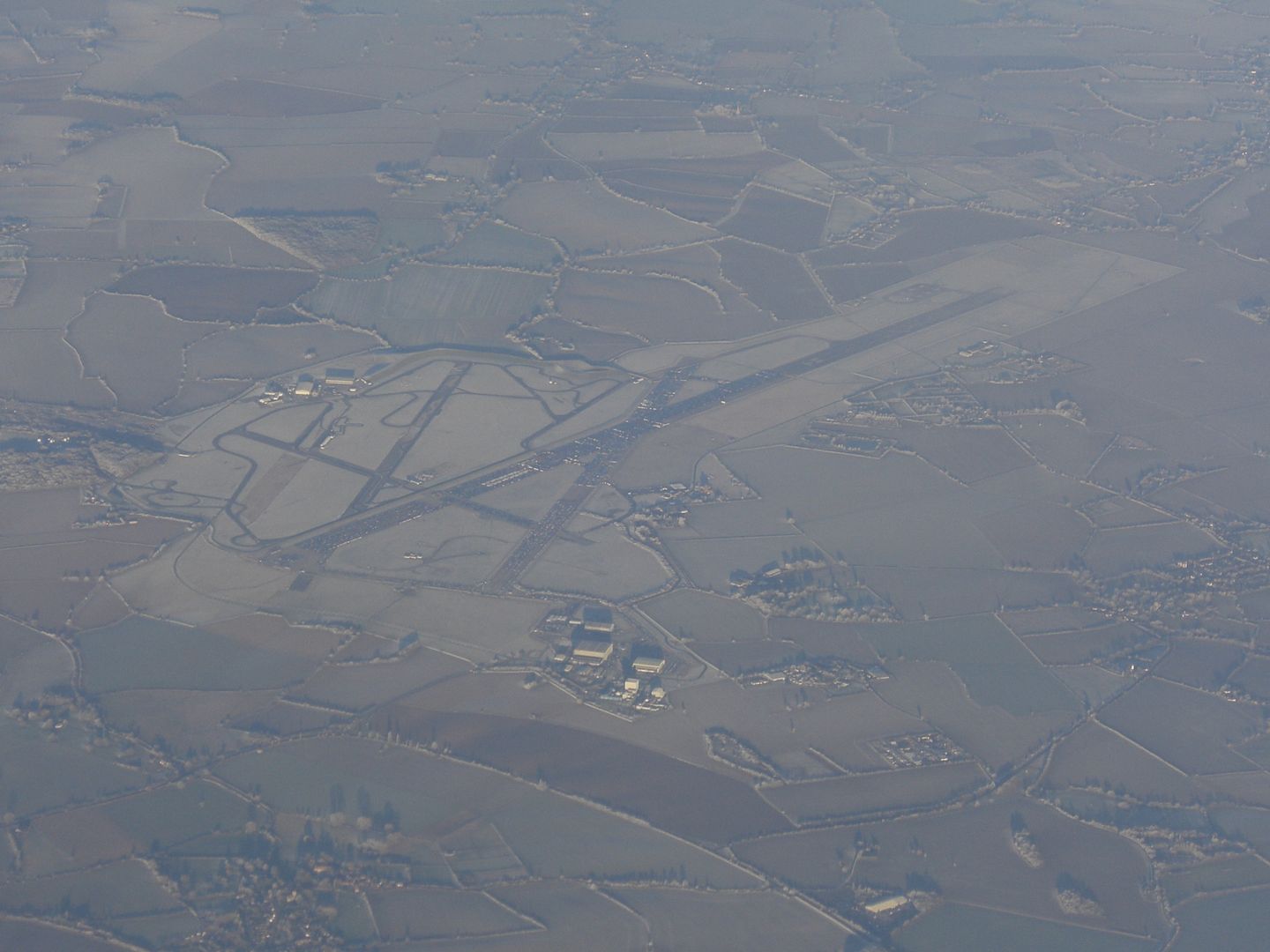 Not long after the seatbelt signs came off, did the cabin crew swing into action. I ordered a G&T, which was delivered with a packet of cheese biscuits. Acceptable for a short flight.
The views changed from a frosty Southern England, to a heavily snow covered Northern England and Scotland.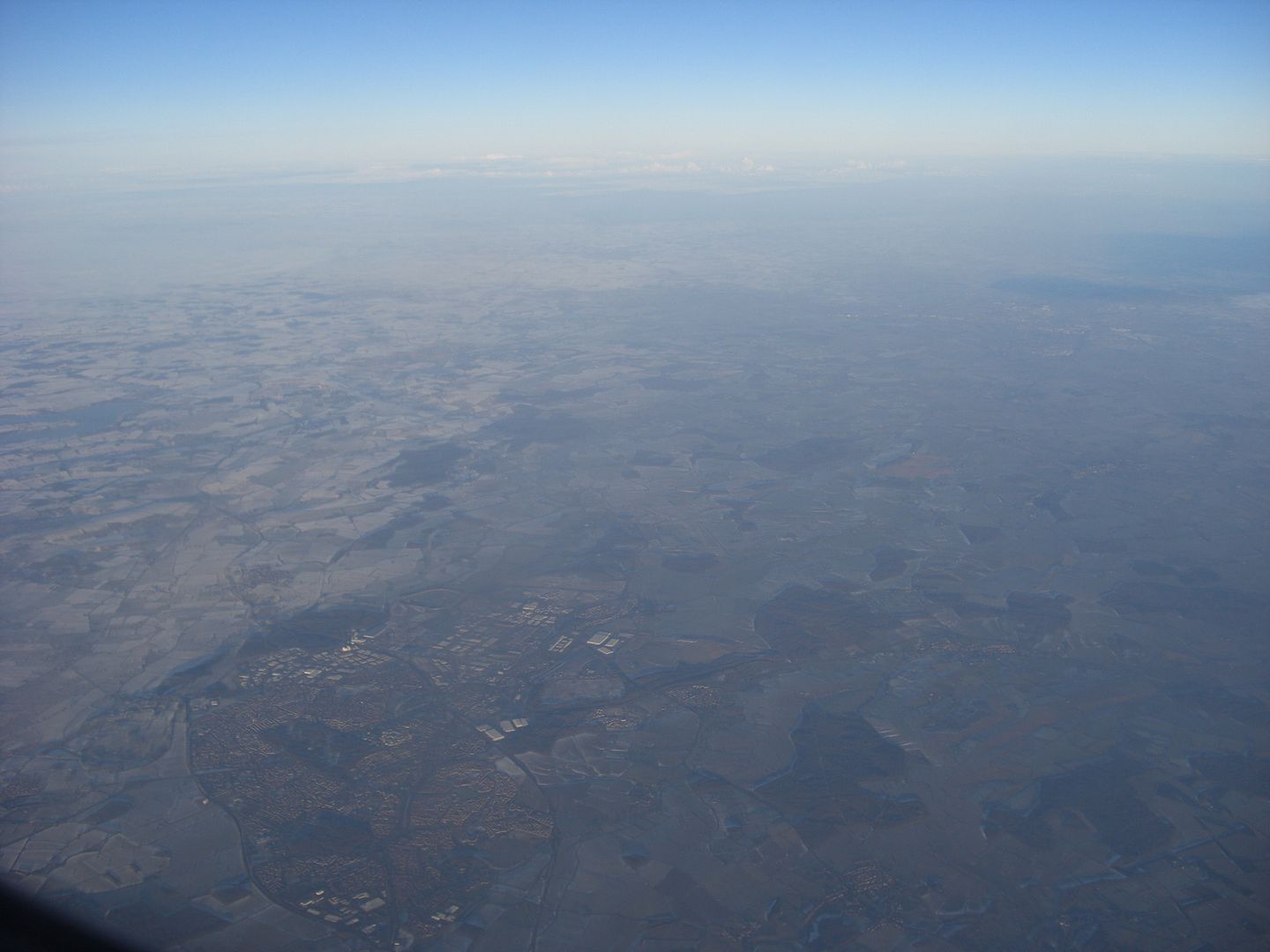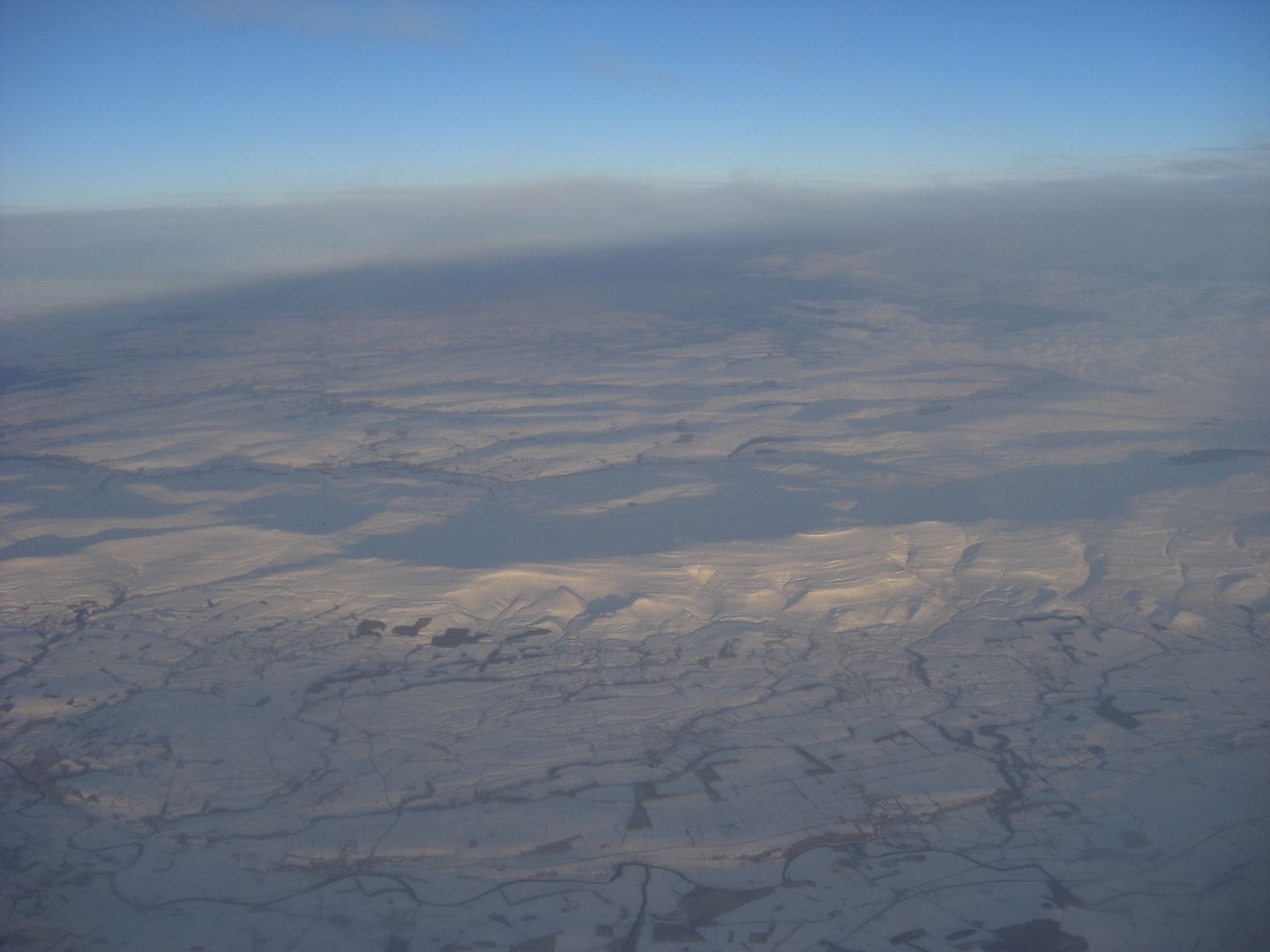 A few views from the moving map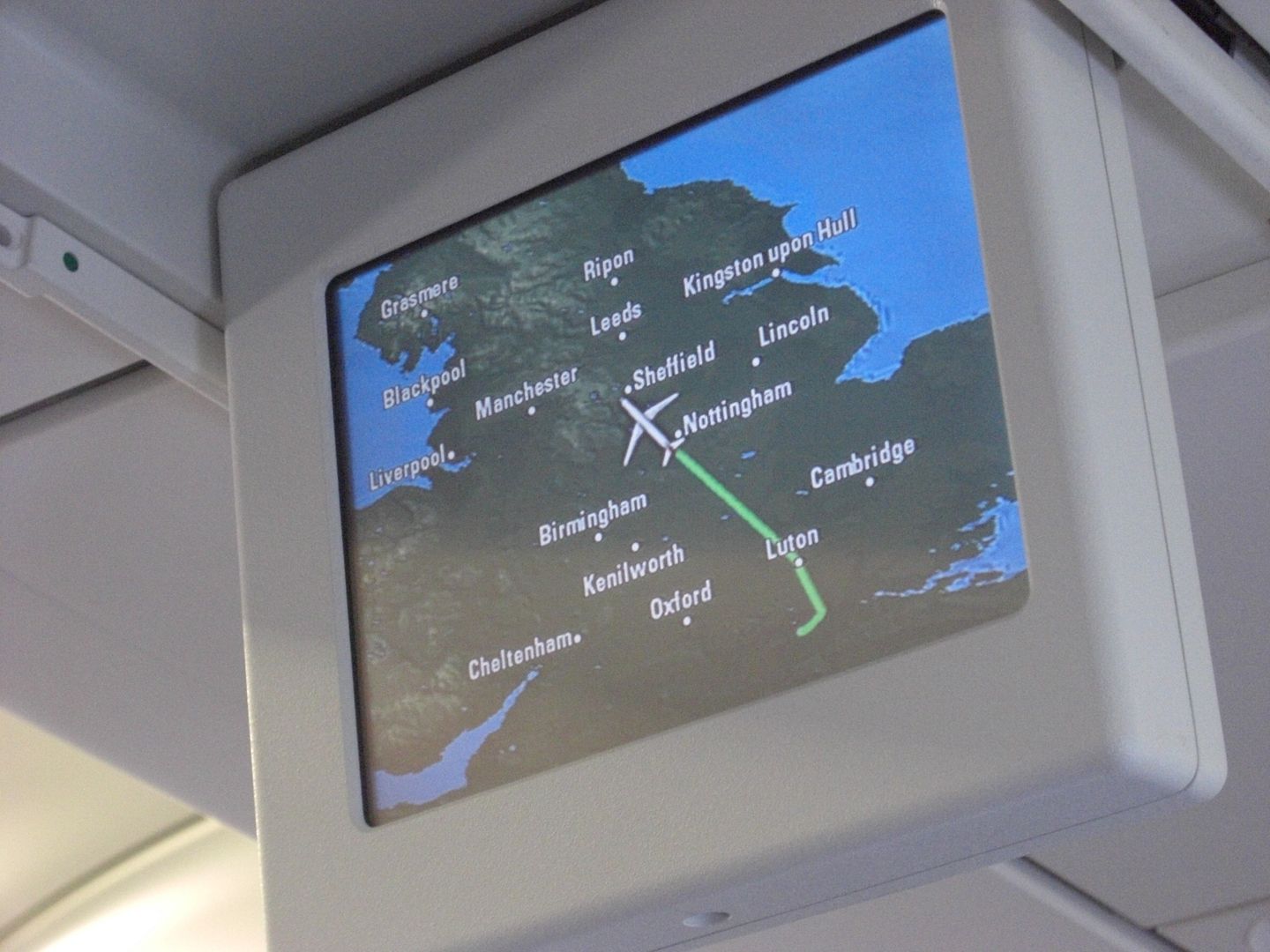 Around twenty minutes before we eventually landed, the captain came on again saying that visibility at GLA had gone down from 5km to just 900m, and so arrivals were being delayed. He then informed everyone that they shouldn't worry as we had enough fuel to hold for six hours! The cabin immediately erupted in whispers, most of which were along the lines of "I hope we don't have to hold for 6 hours". Can anyone comment of the validity of his statement? Would a LHR-GLA flight be loaded with up to 7 hours fuel?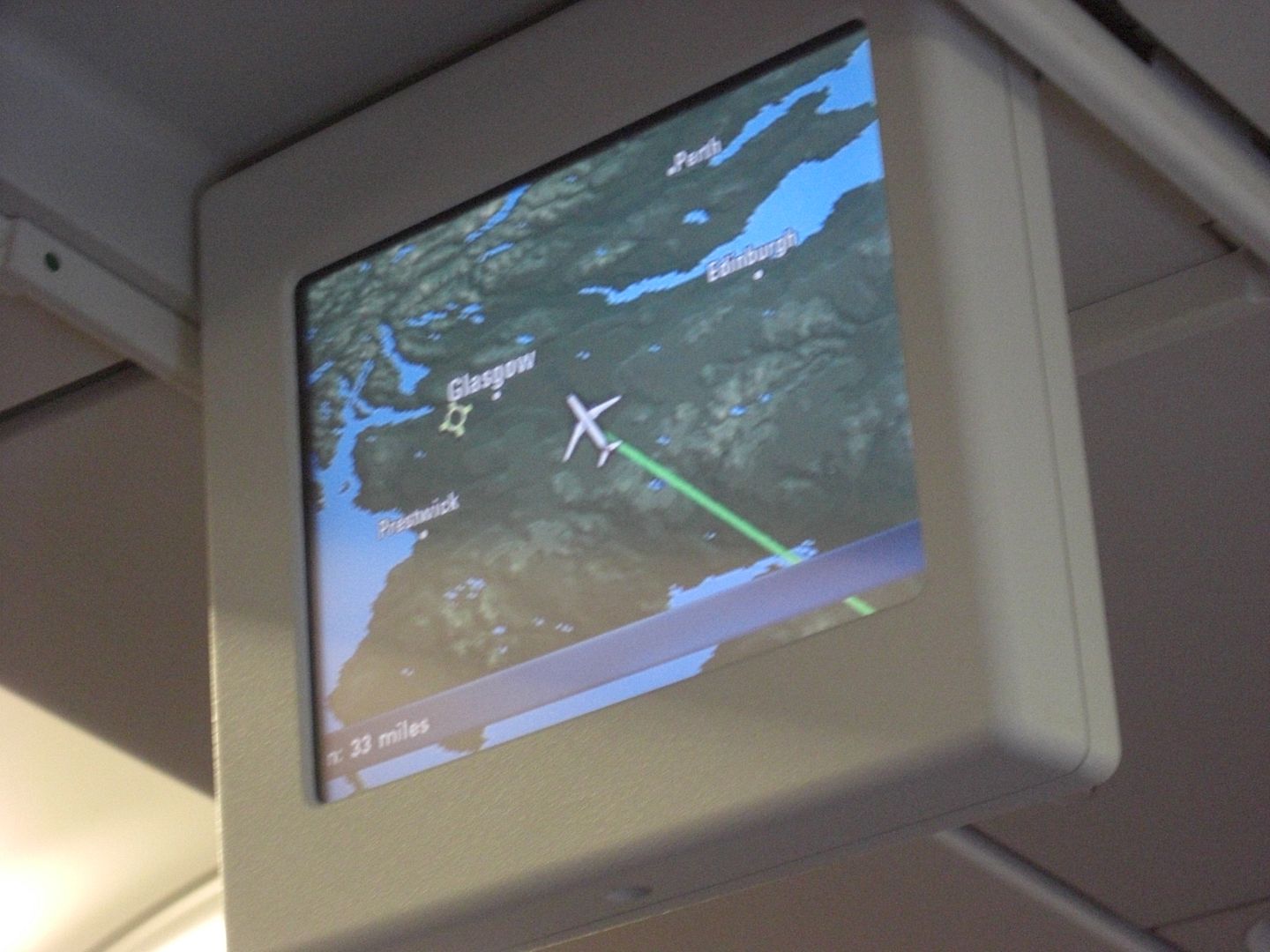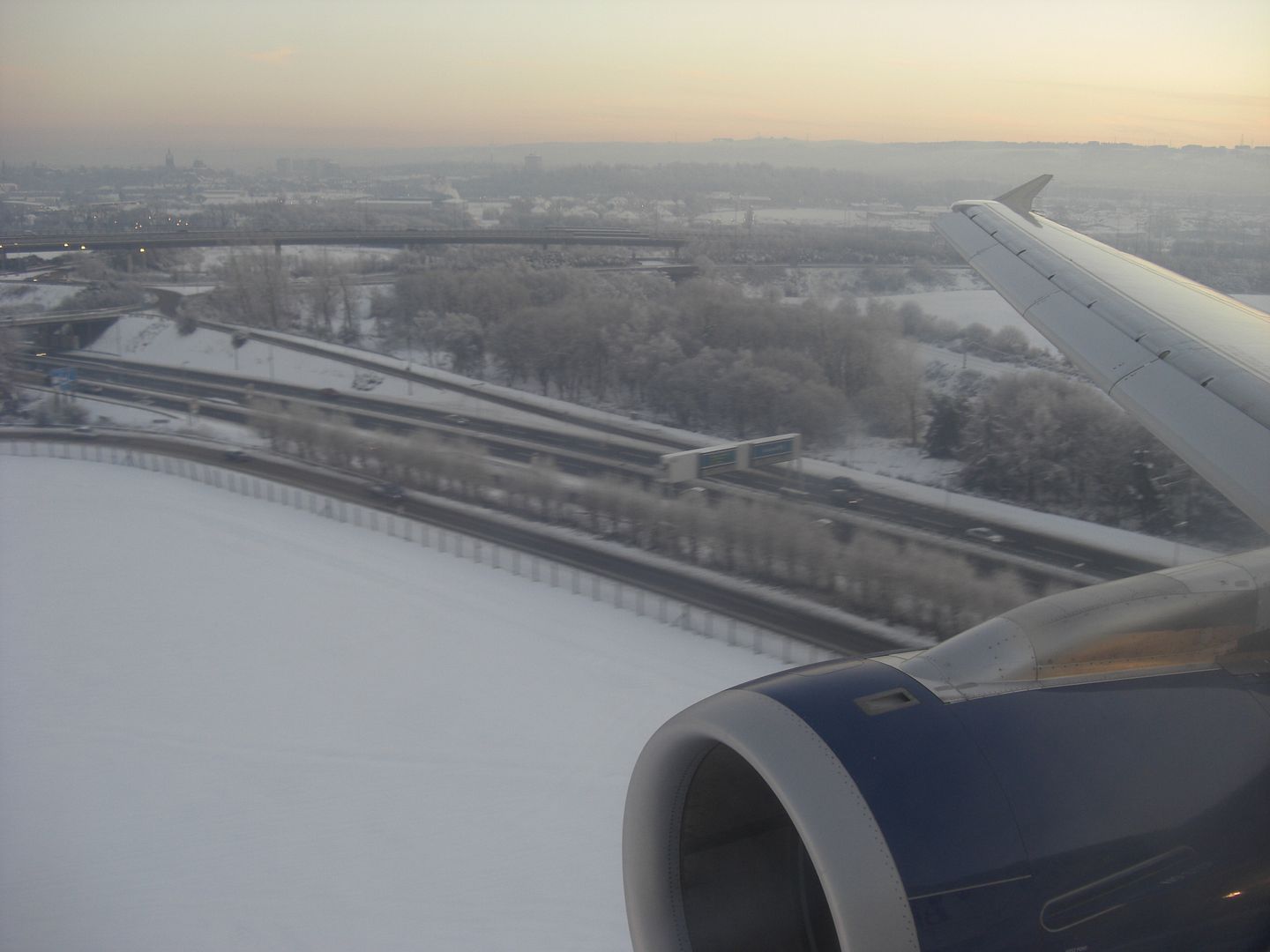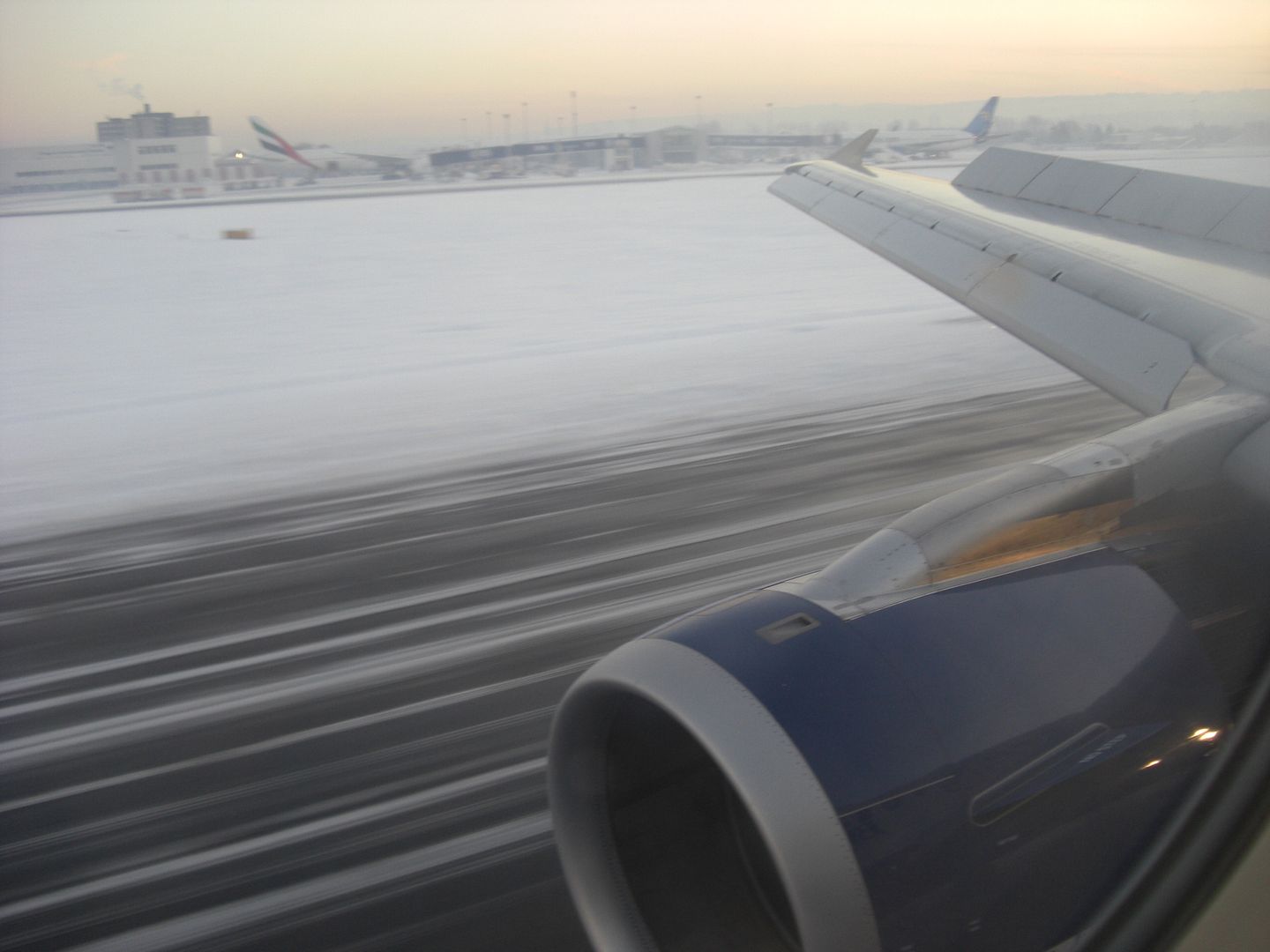 Not long after that announcement, the captain came on again, saying that we should be landing in then next ten minutes. Phew! Not long after, we did land, with some atmospheric fog clinging to the ground.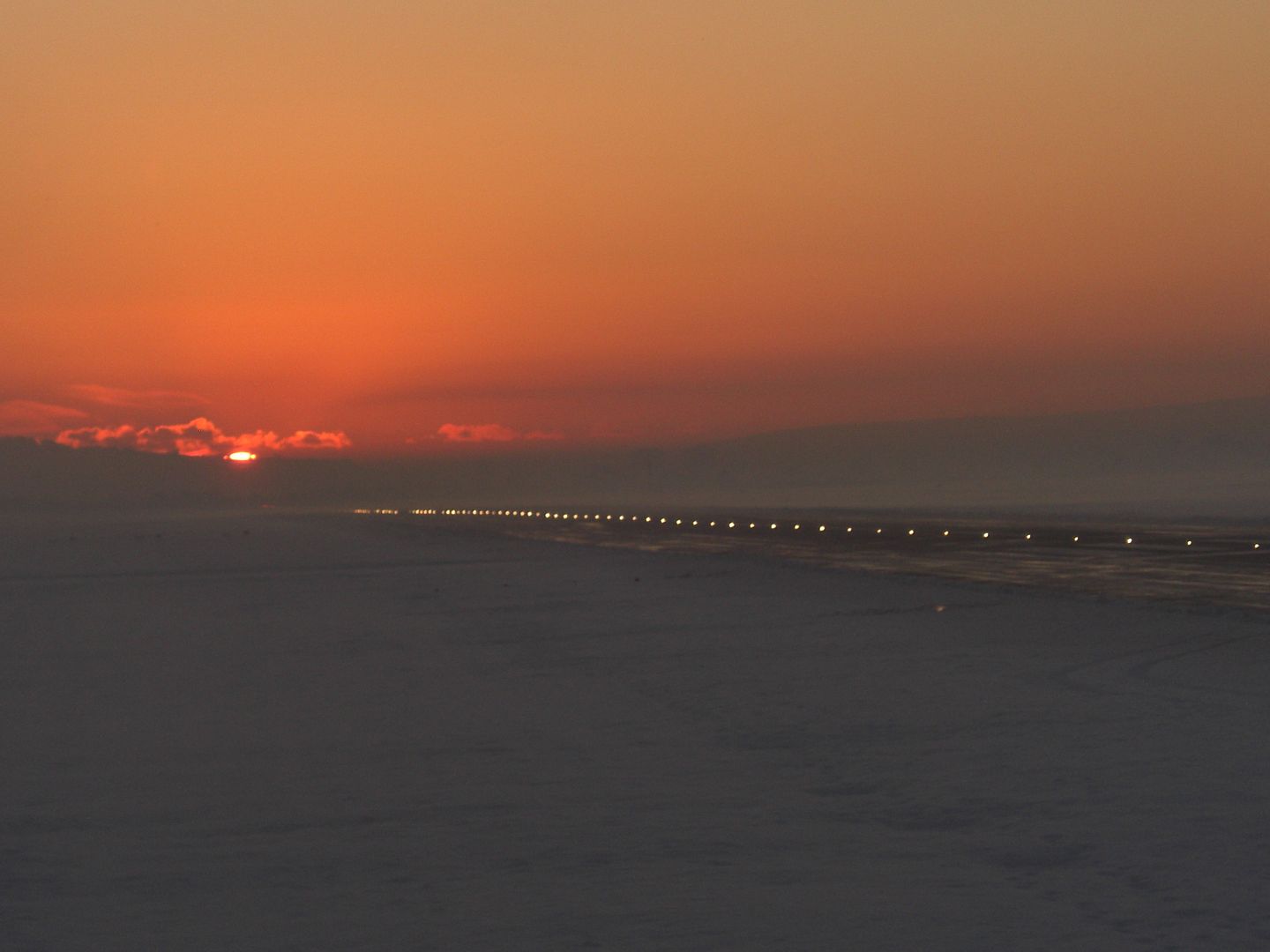 As previously mentioned, GLA was pretty full, and we had to wait around twenty minutes for the previous LHR flight to leave the gate so we could disembark. During the wait, I got some lovely shots of sunset. Ground temperature was announced as -10C, a good 15C less than LHR when we left
The delayed EK B77W to DXB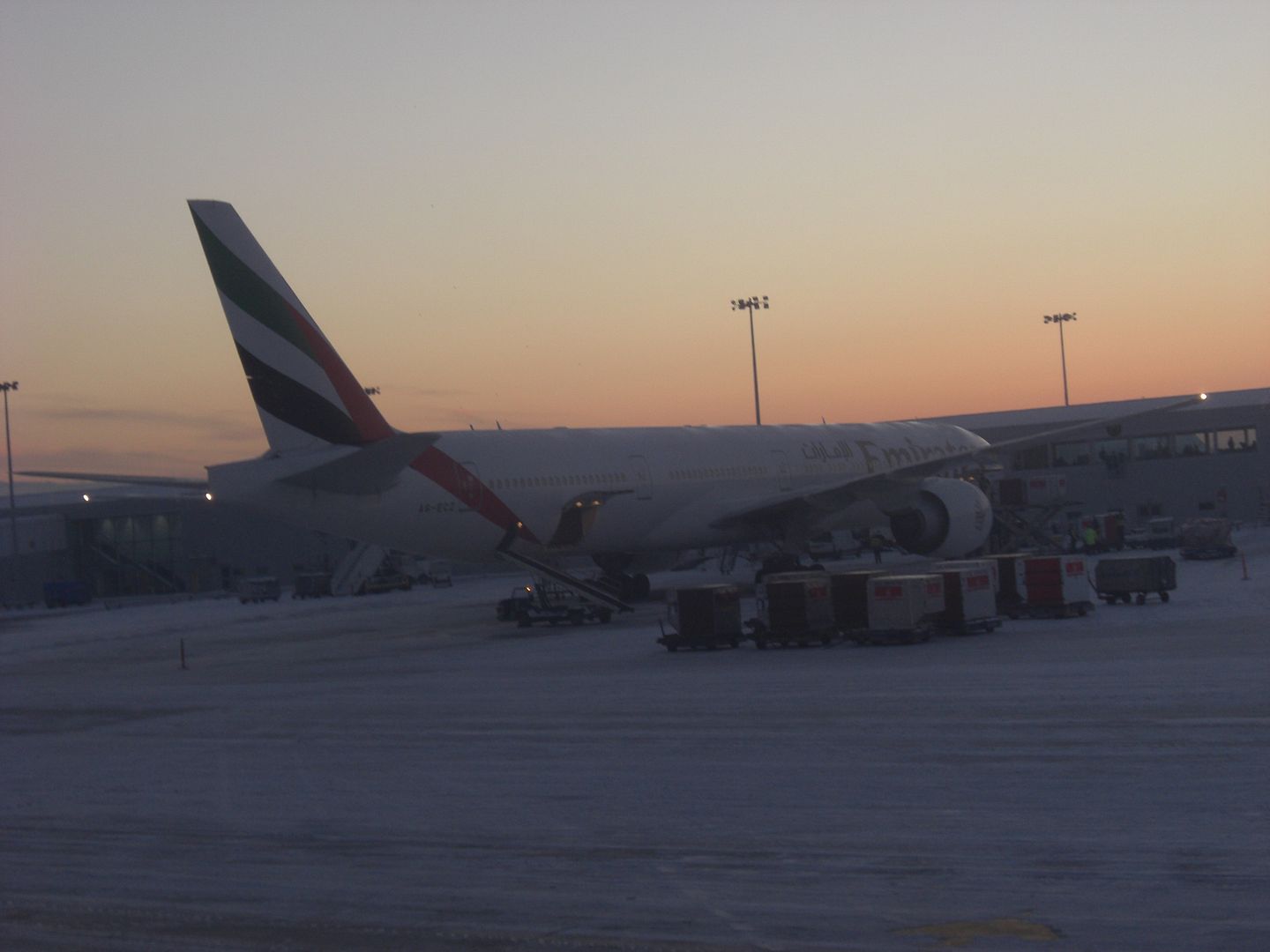 I thought GLA had a nice feel to it, no doubt helped by the ample windows showing a gorgeous snow-covered busy ramp.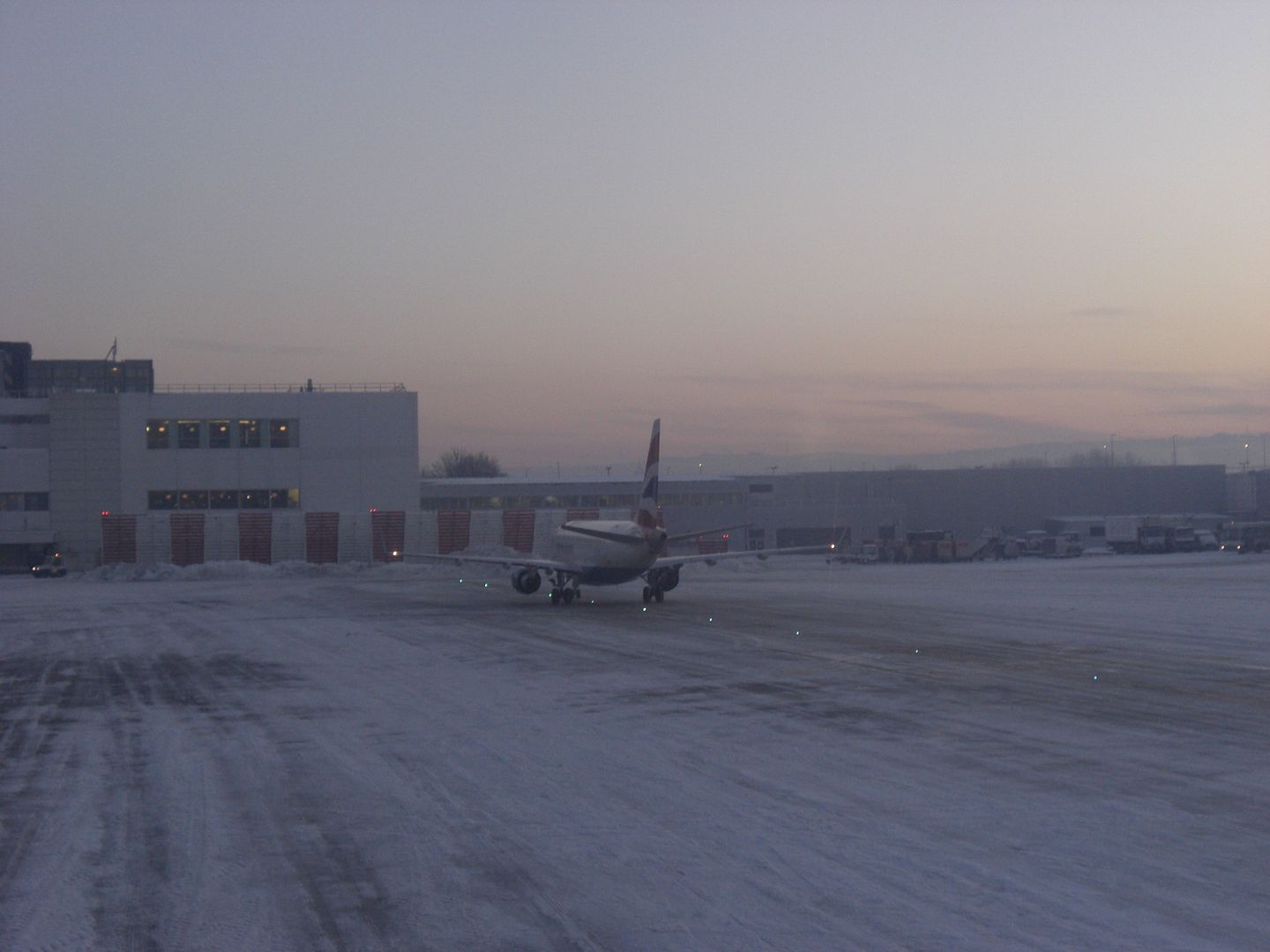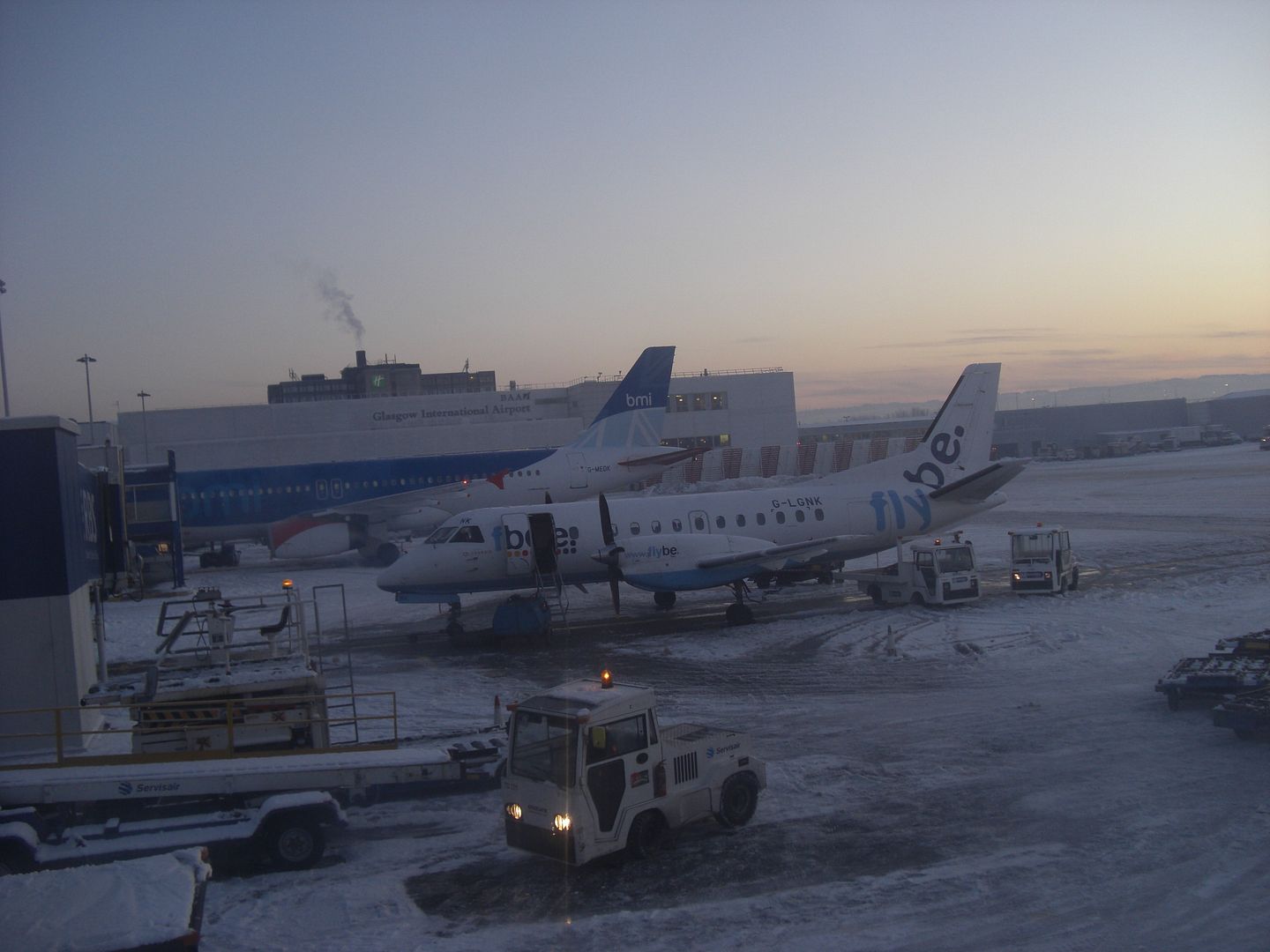 Arrivals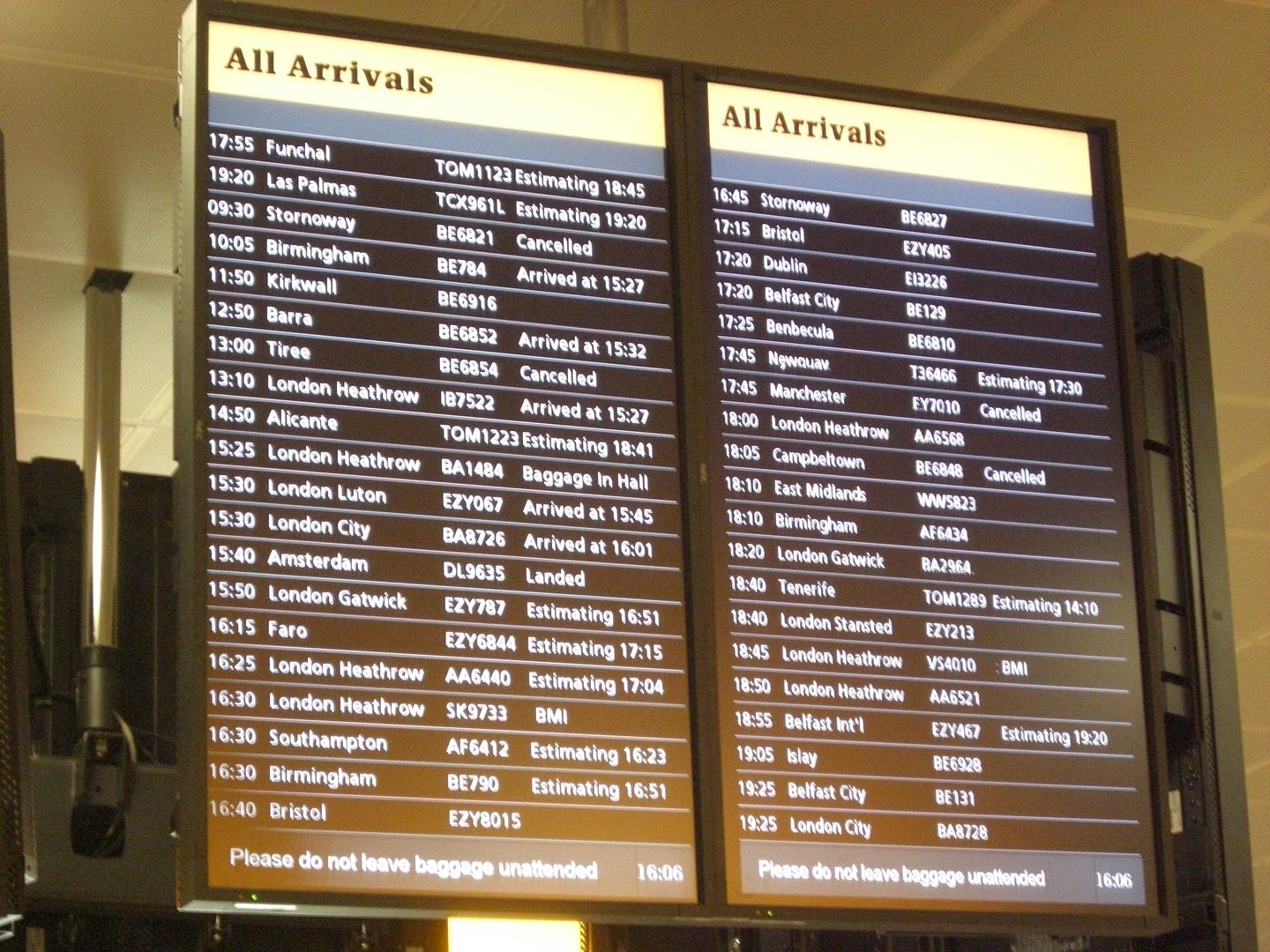 I took the No.500 bus into the city, then walked to my hotel near the Botanical Gardens.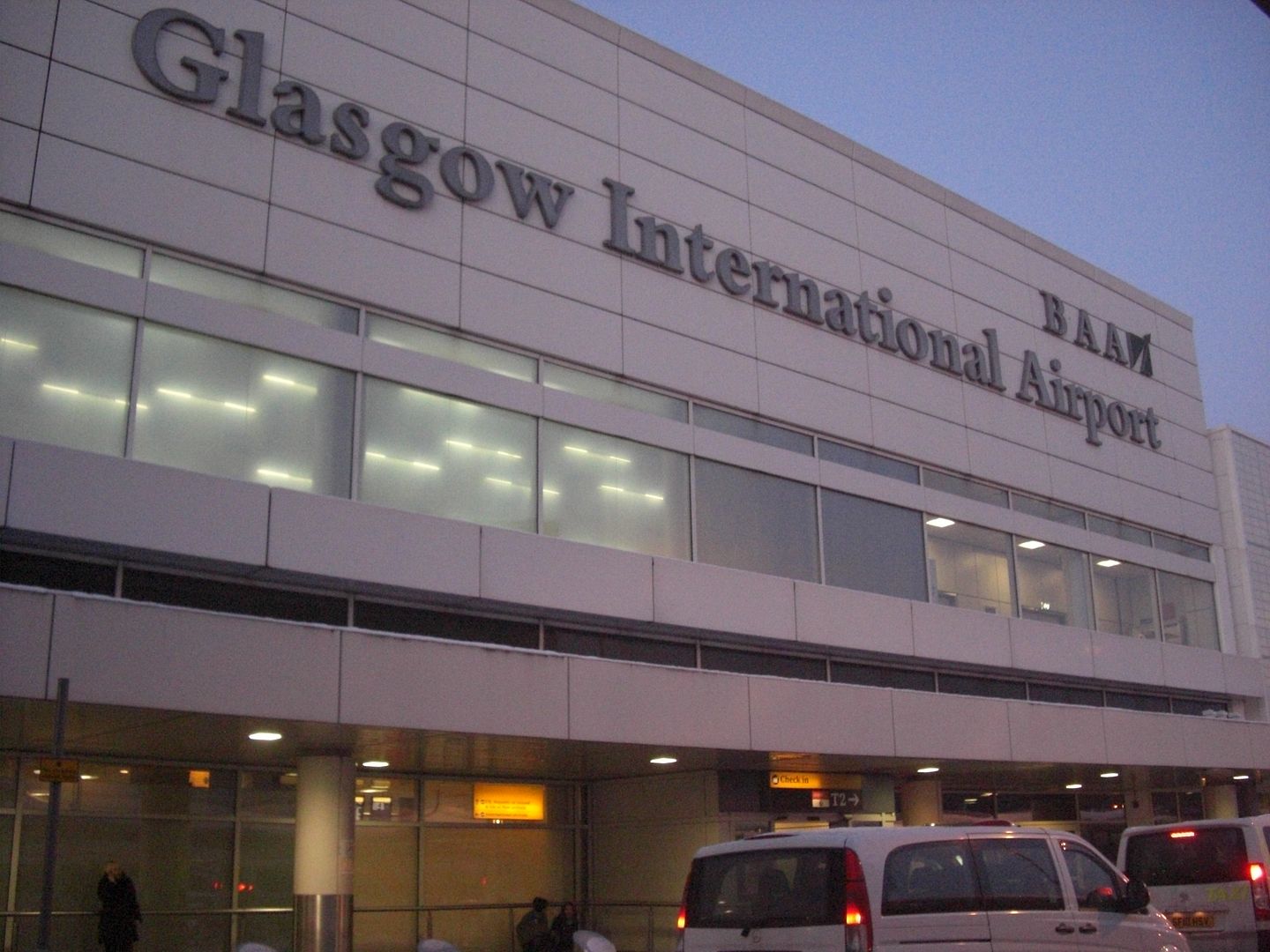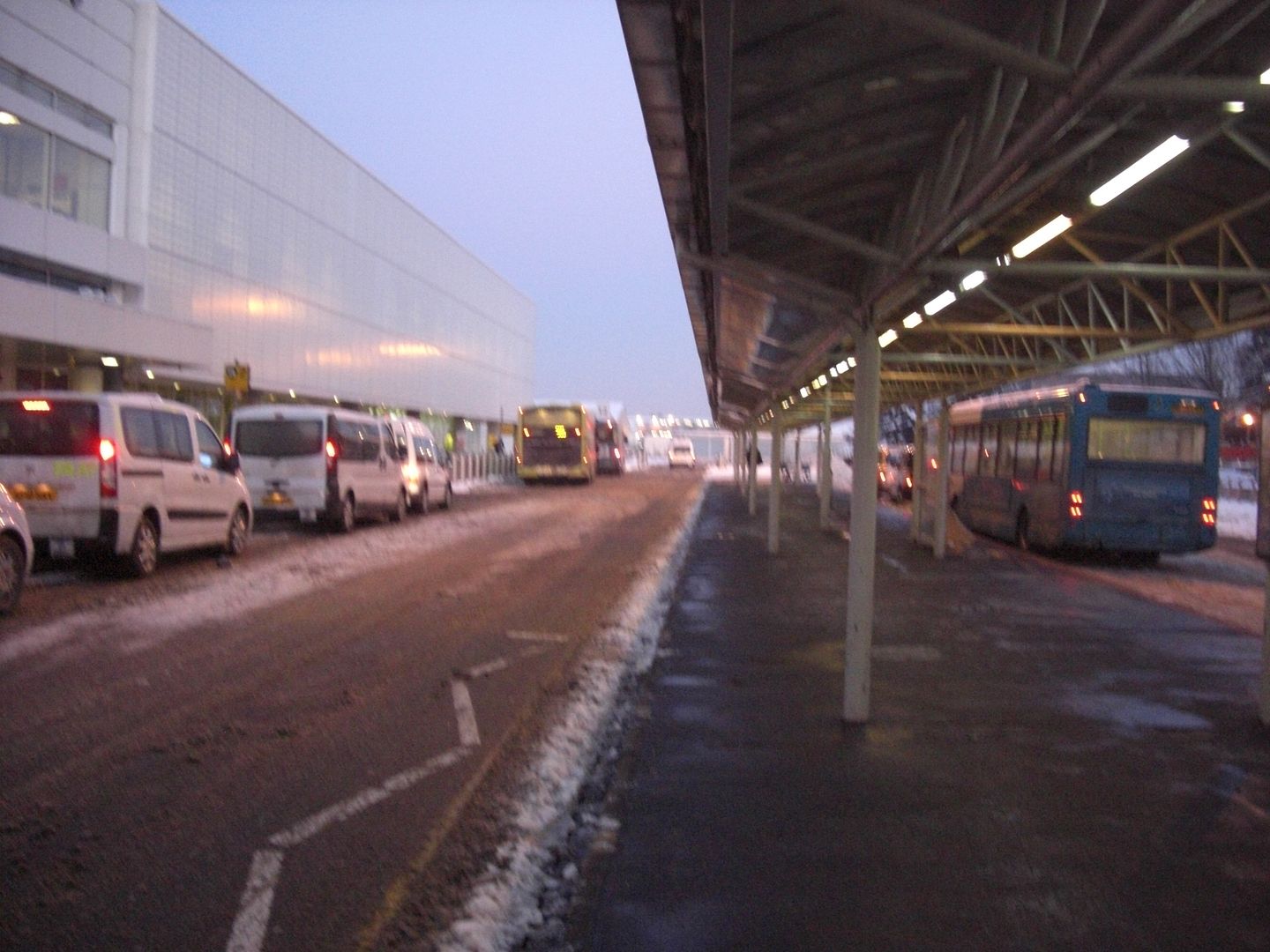 Here are a few shots of Glasgow in the snow:
A bridge over the Clyde
I wouldn't fancy driving down this in the ice
The Cathedral – definitely one of the most spectacular I've been into – def worth a visit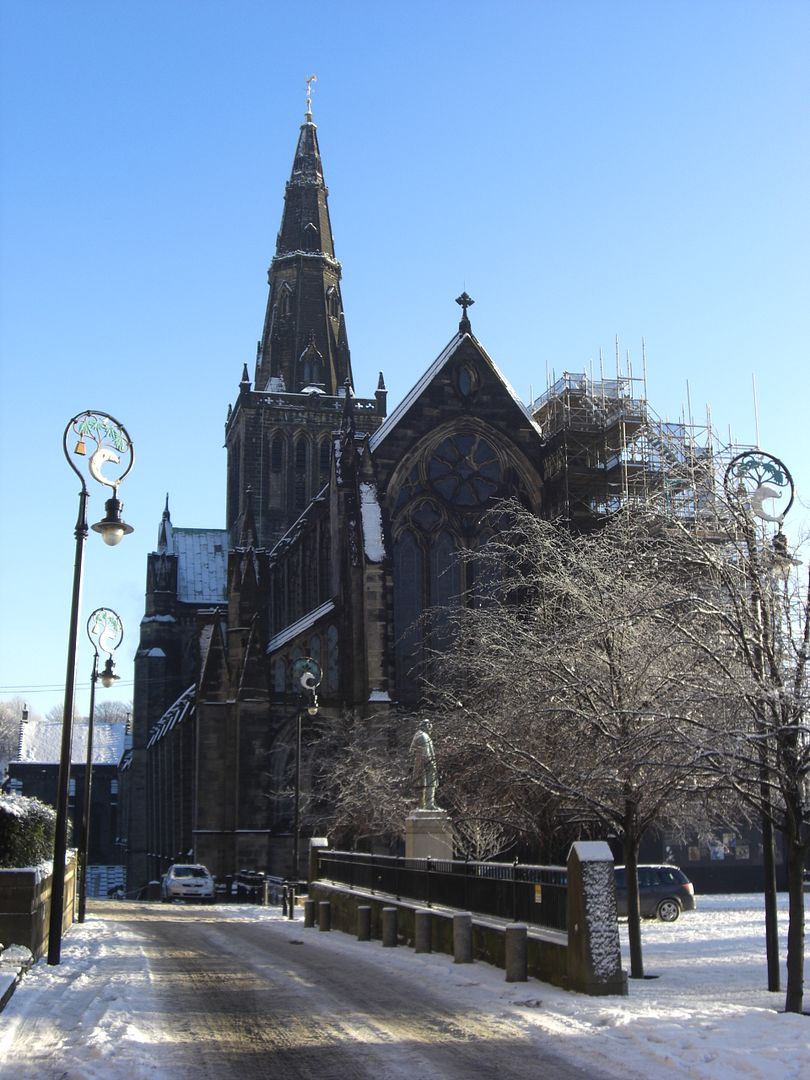 Museum of Modern Art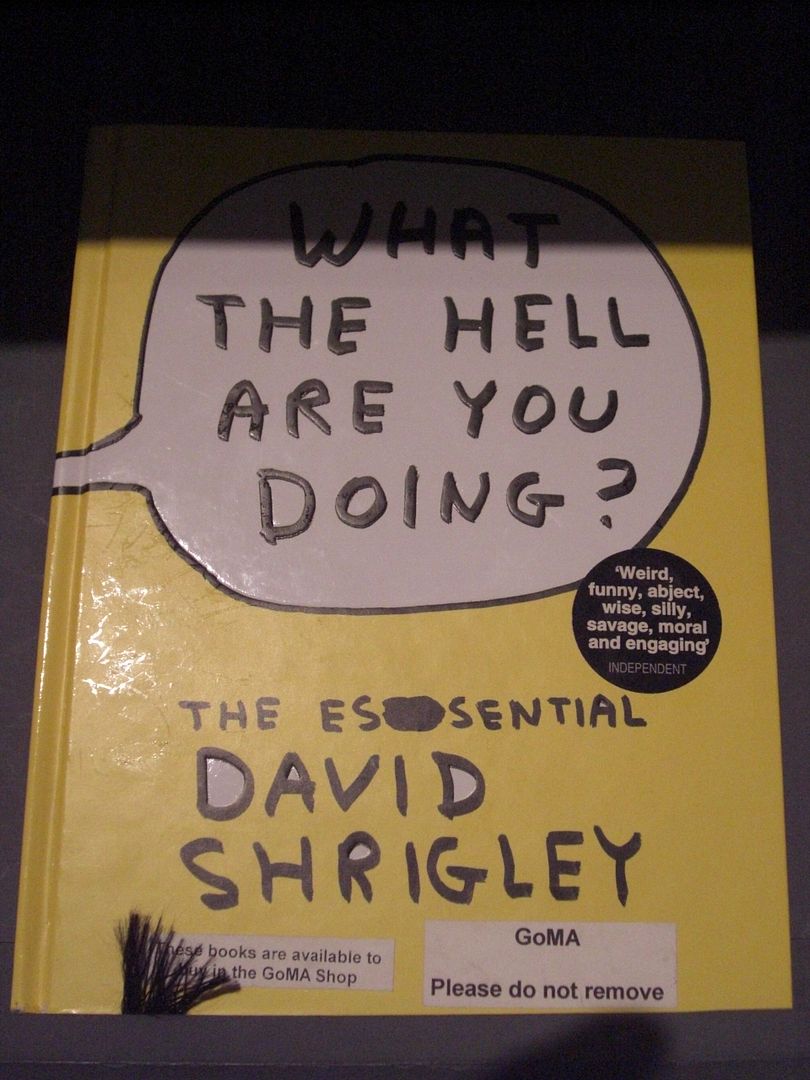 An extremely tasty smoked haddock at Balthazar's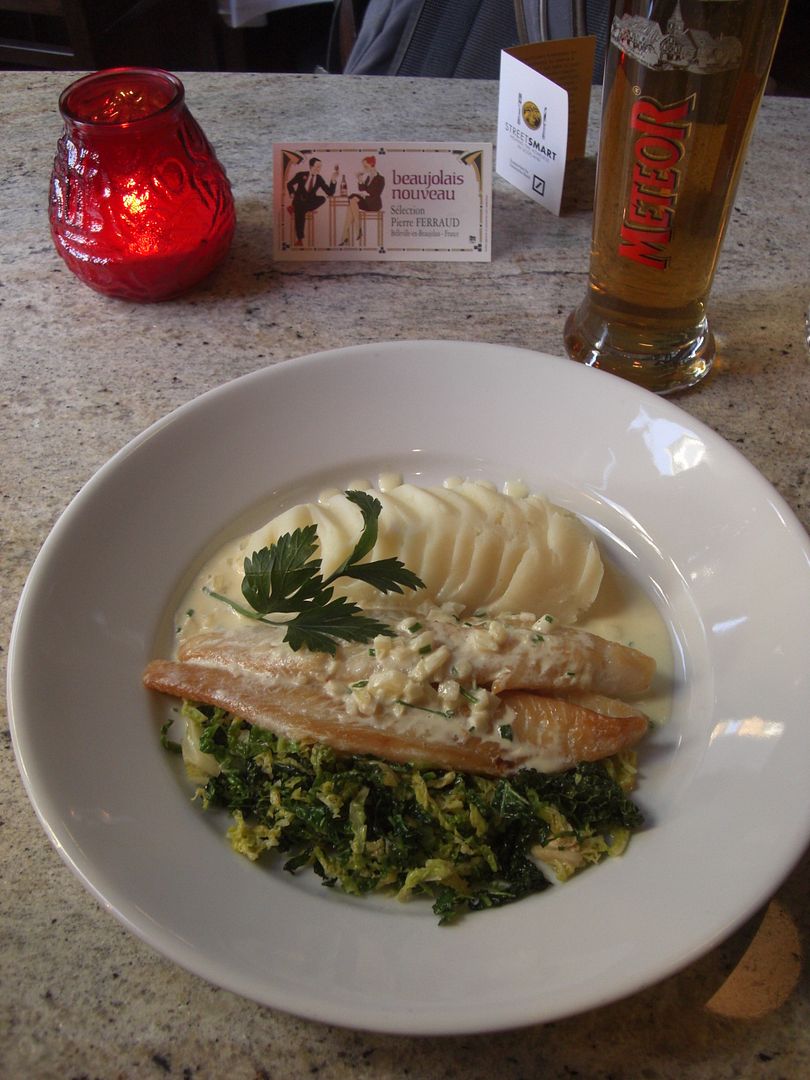 City Halls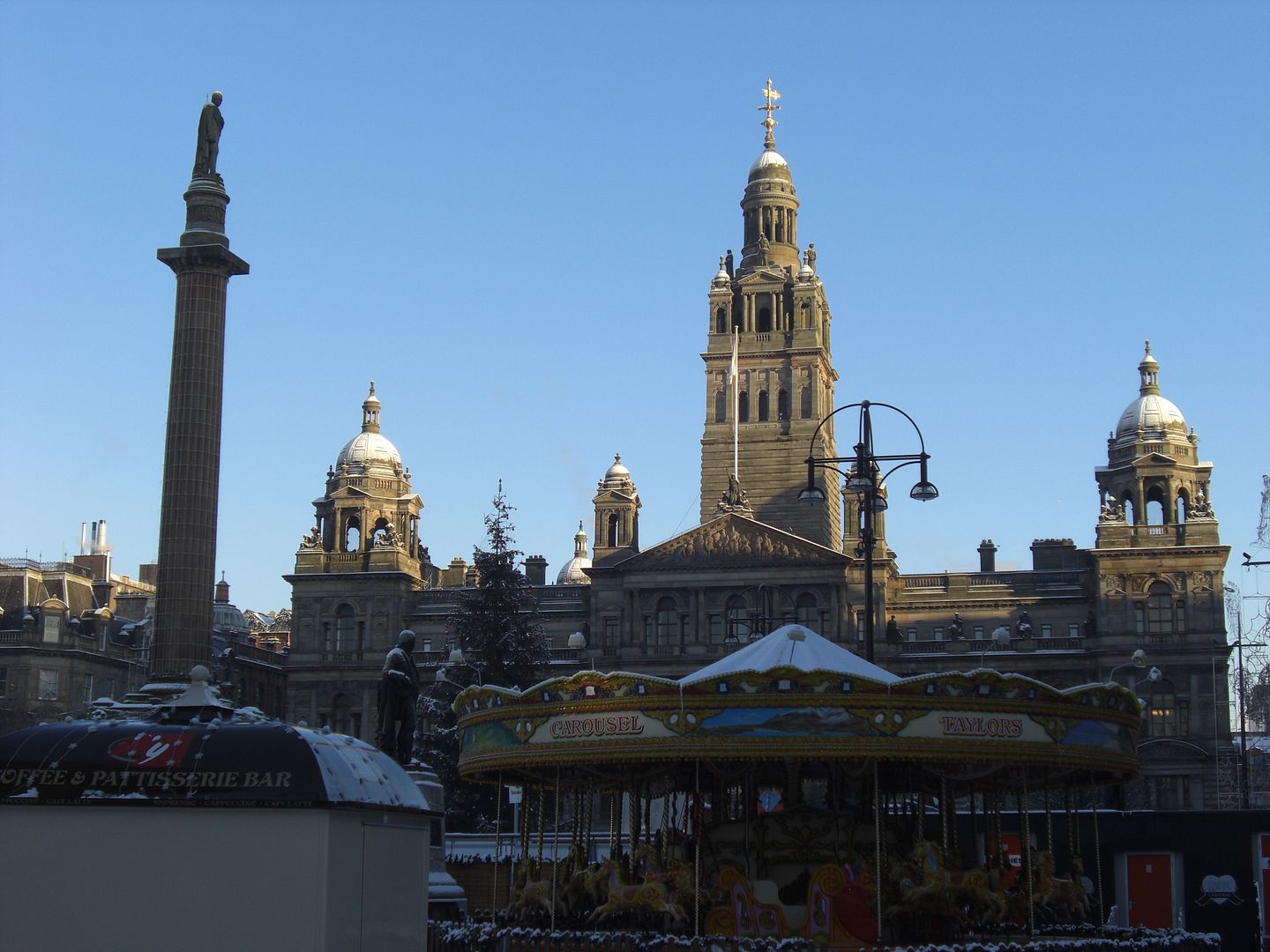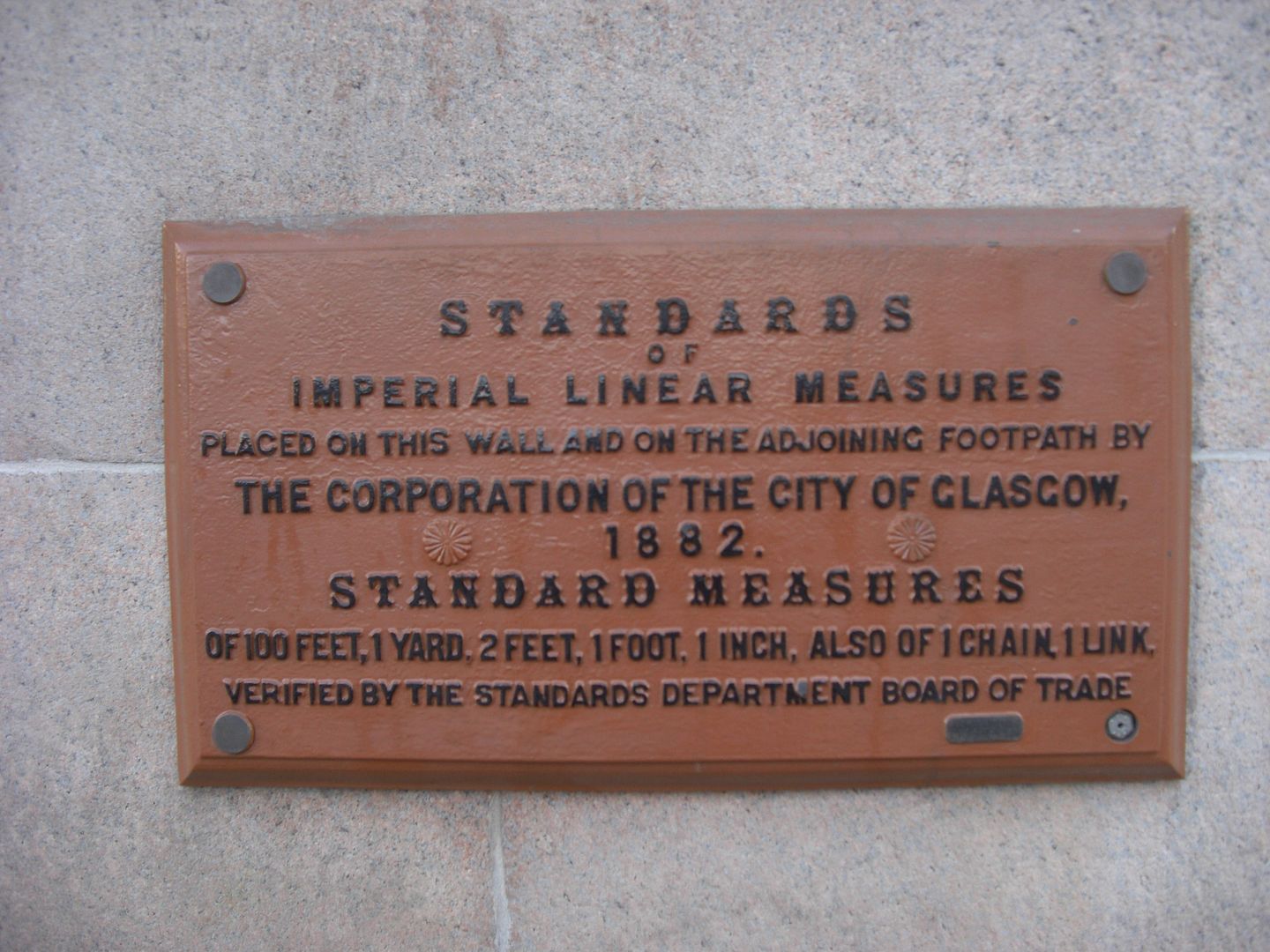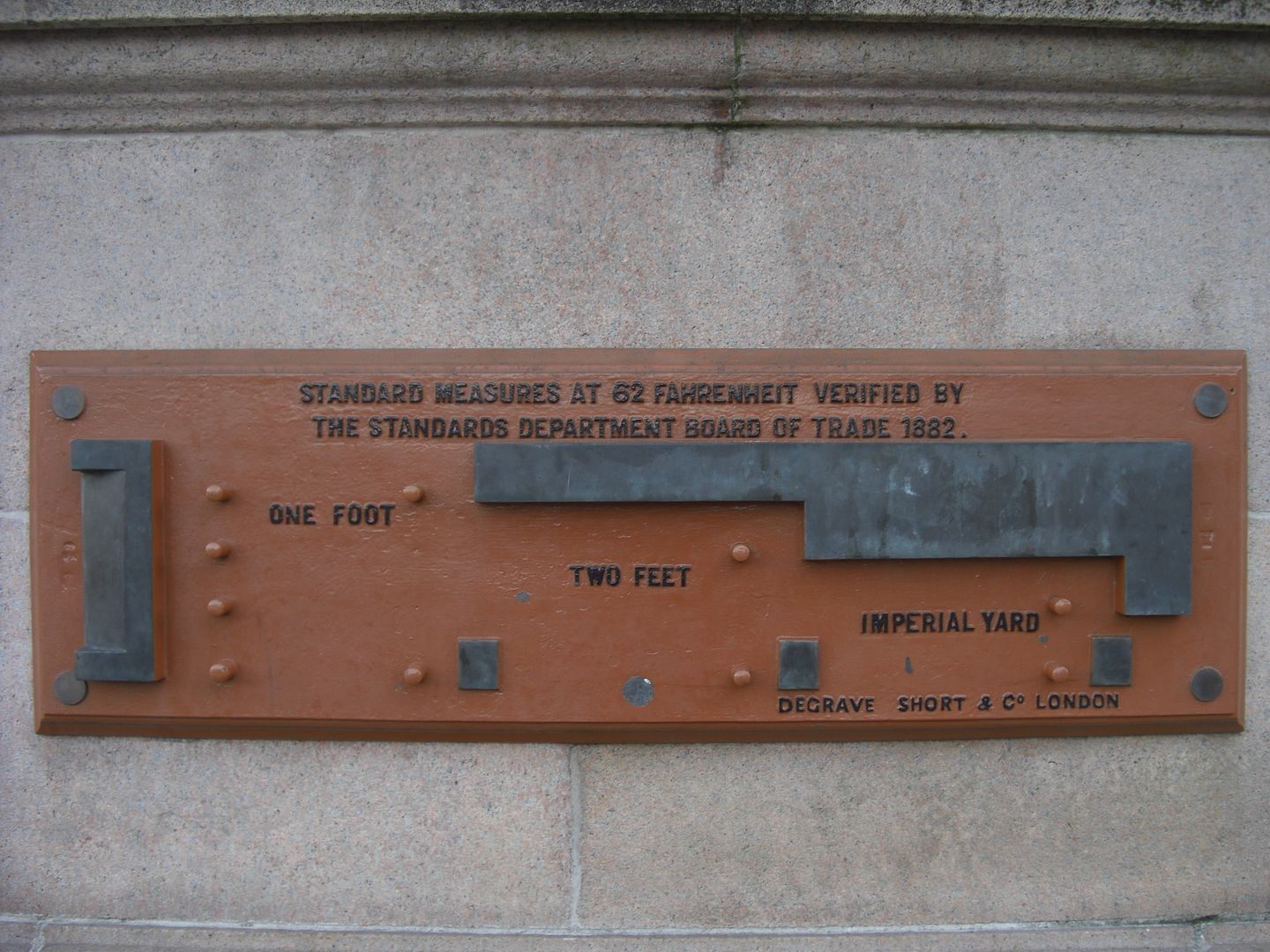 Around 3pm I took the bus back to GLA.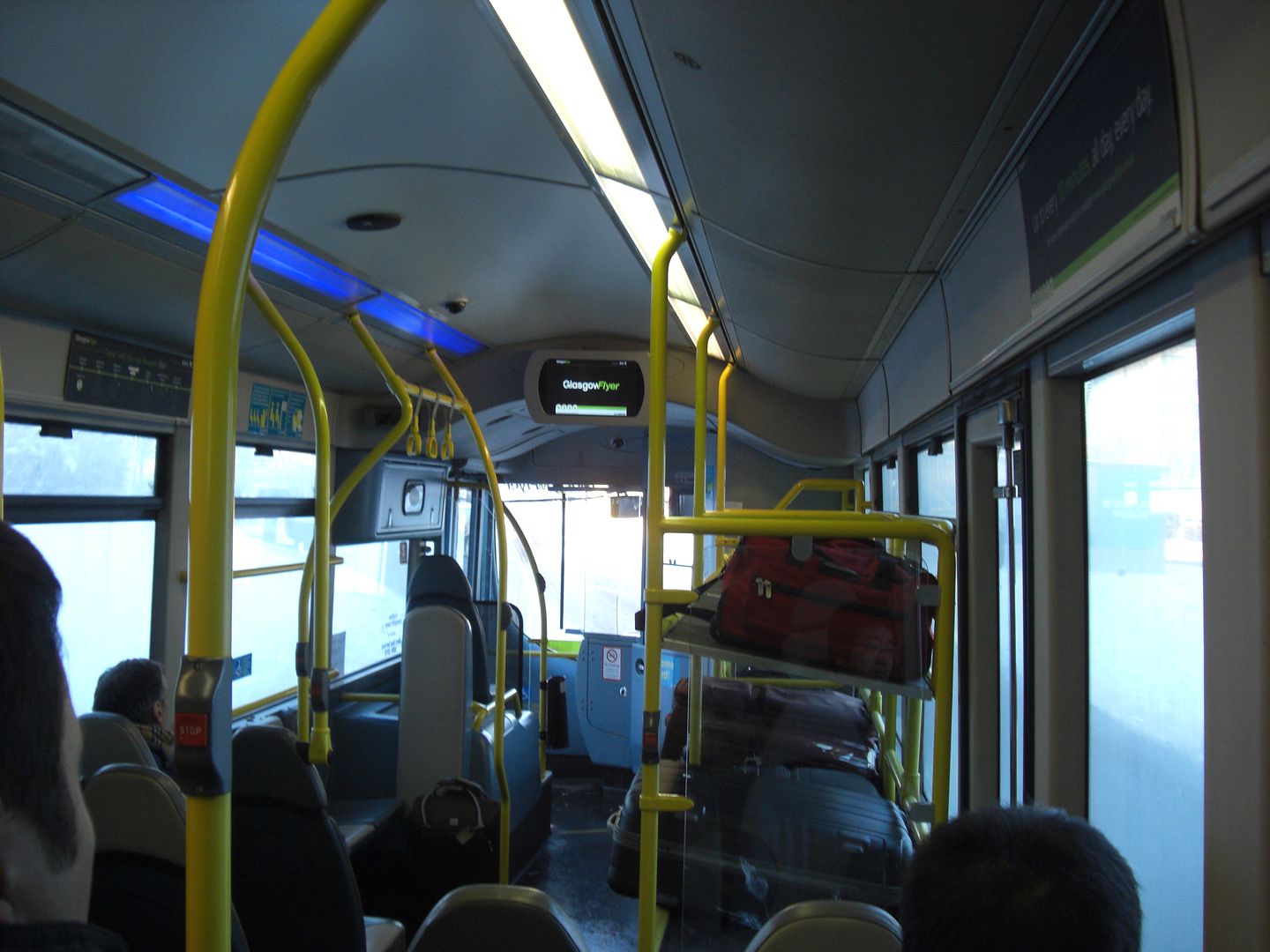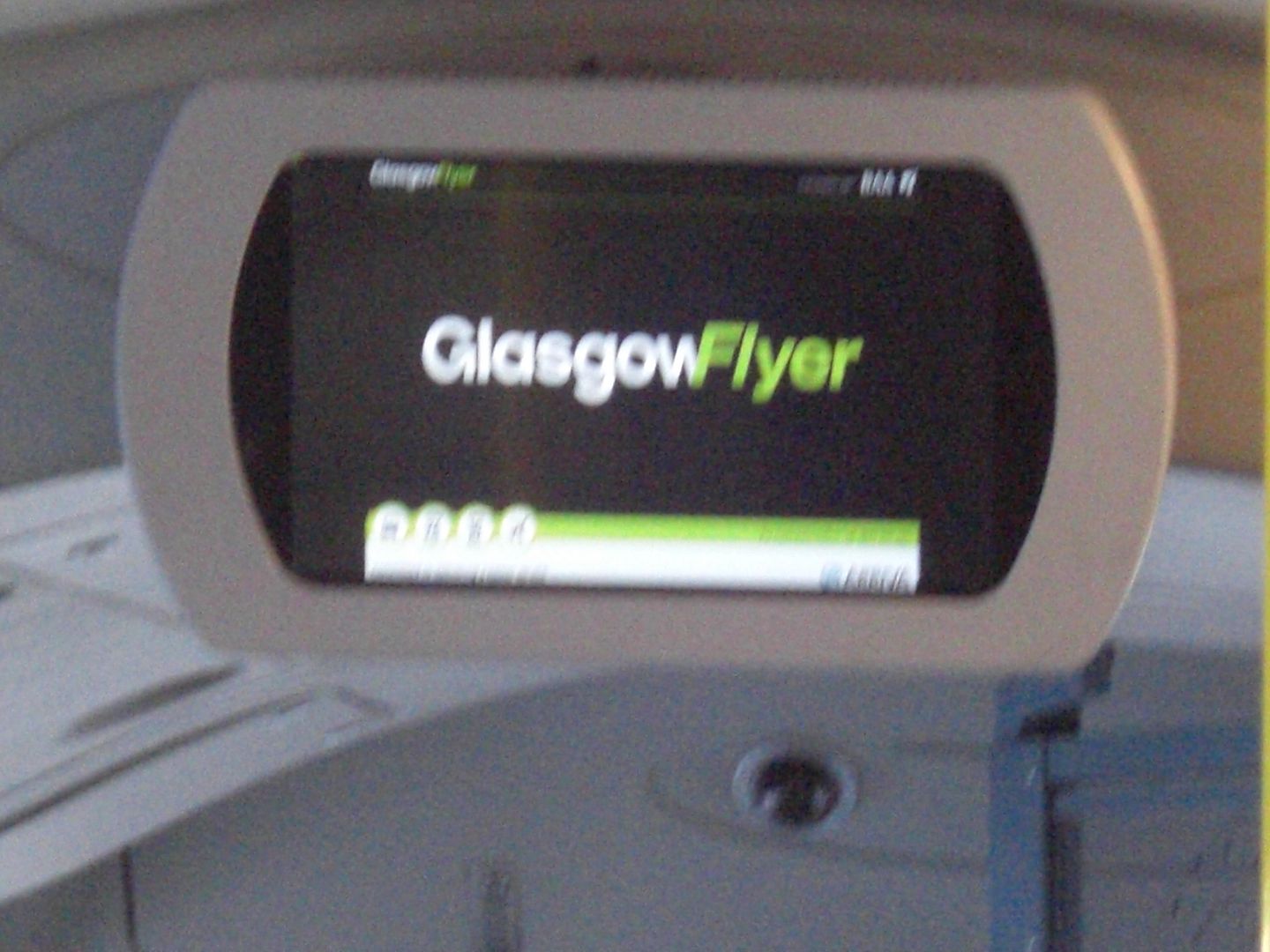 I headed to the nearly deserted BA check in desks. I tried to get one of the machines to issue me with a boarding pass, but they weren't accepting my Executive Club card, so went to the bag drop desk and had one printed out there.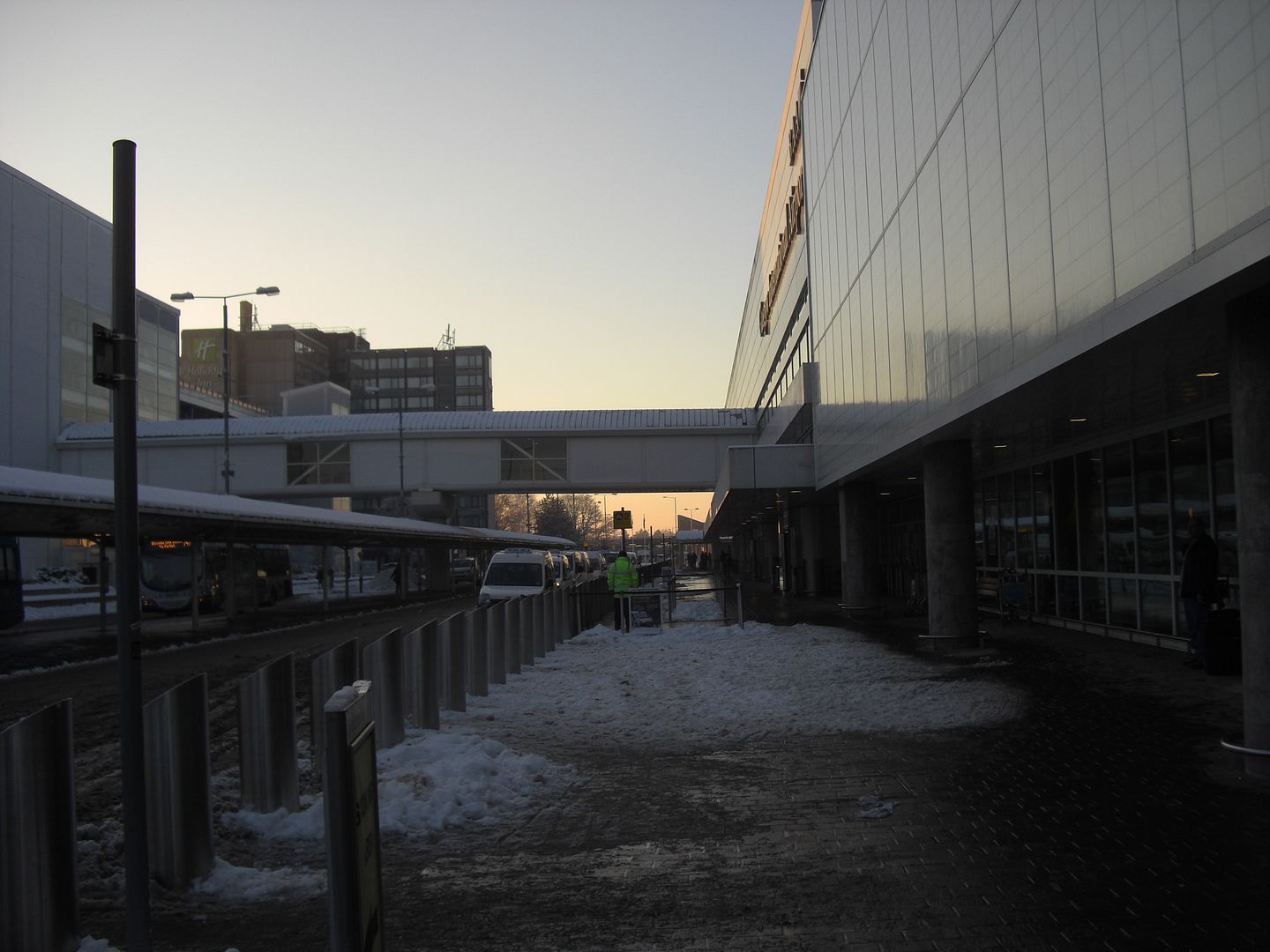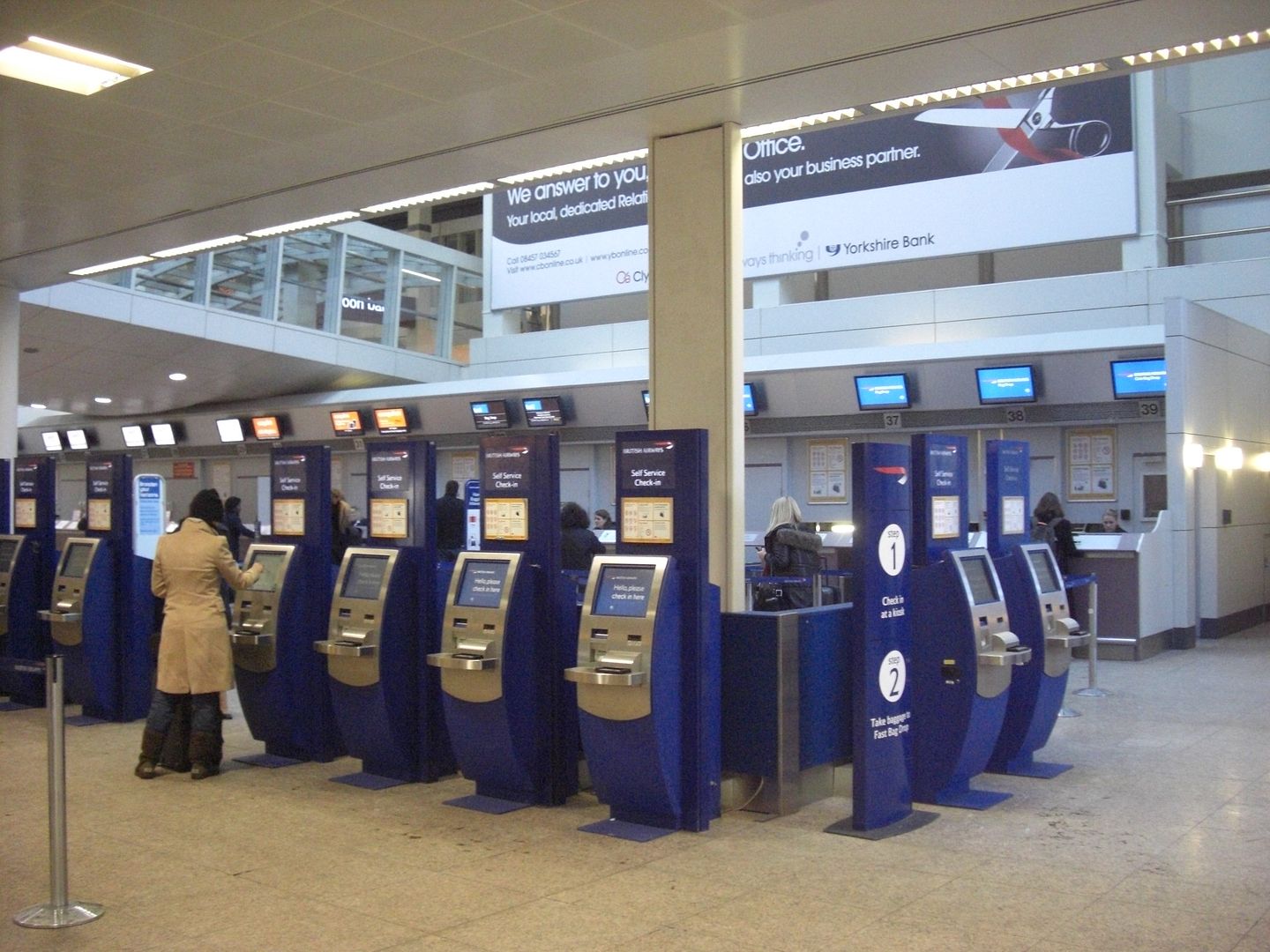 FIDS
From there, I went upstairs to the screening area. My bag was pulled aside "as there was a suspicious object" which turned out to be a book. They said it was an unusual shape…..I decided not to ask what shape books in Scotland were.
I headed though the shopping area, and watched as the LGW flight left….
…and the LCY flight arrived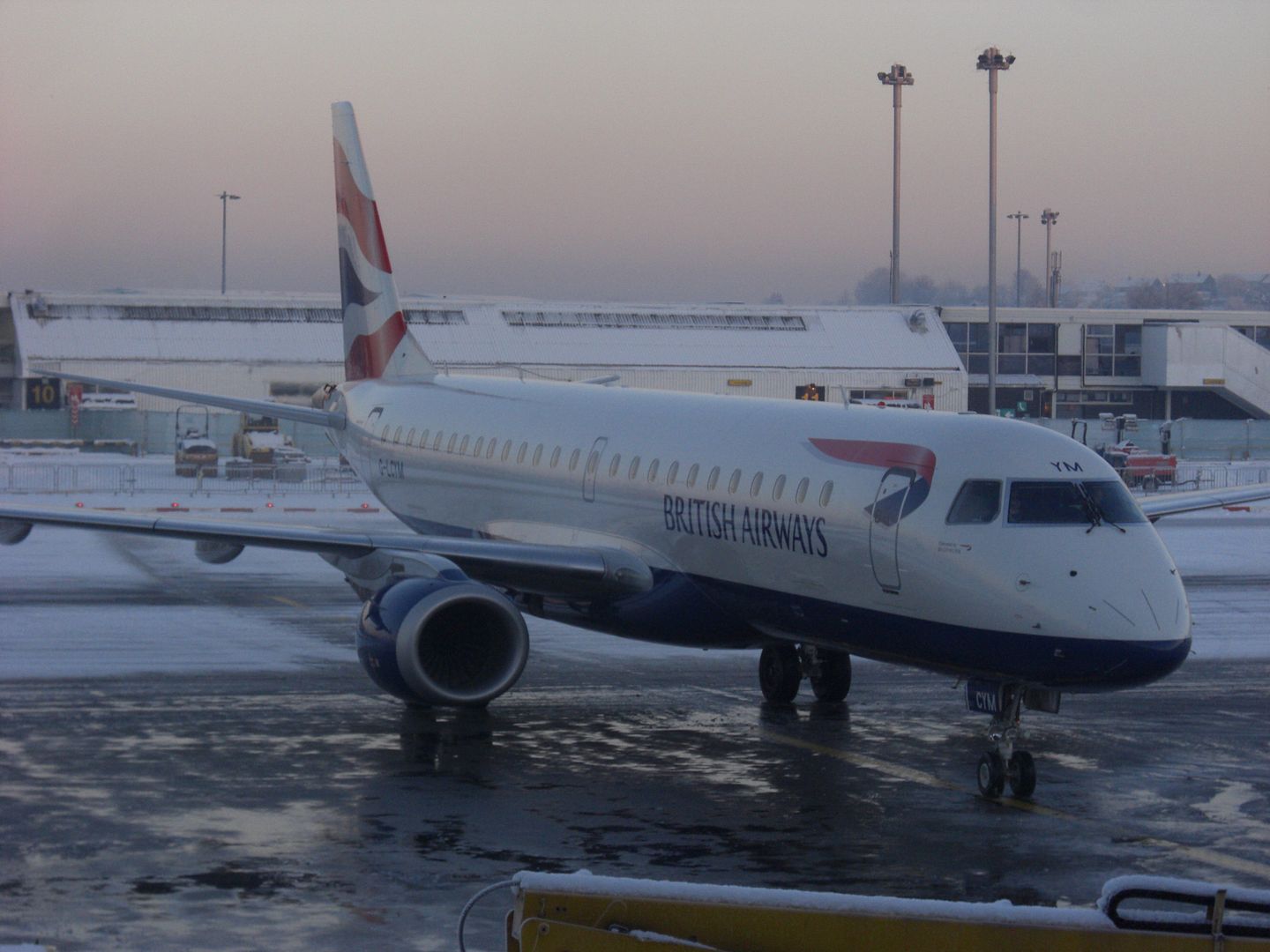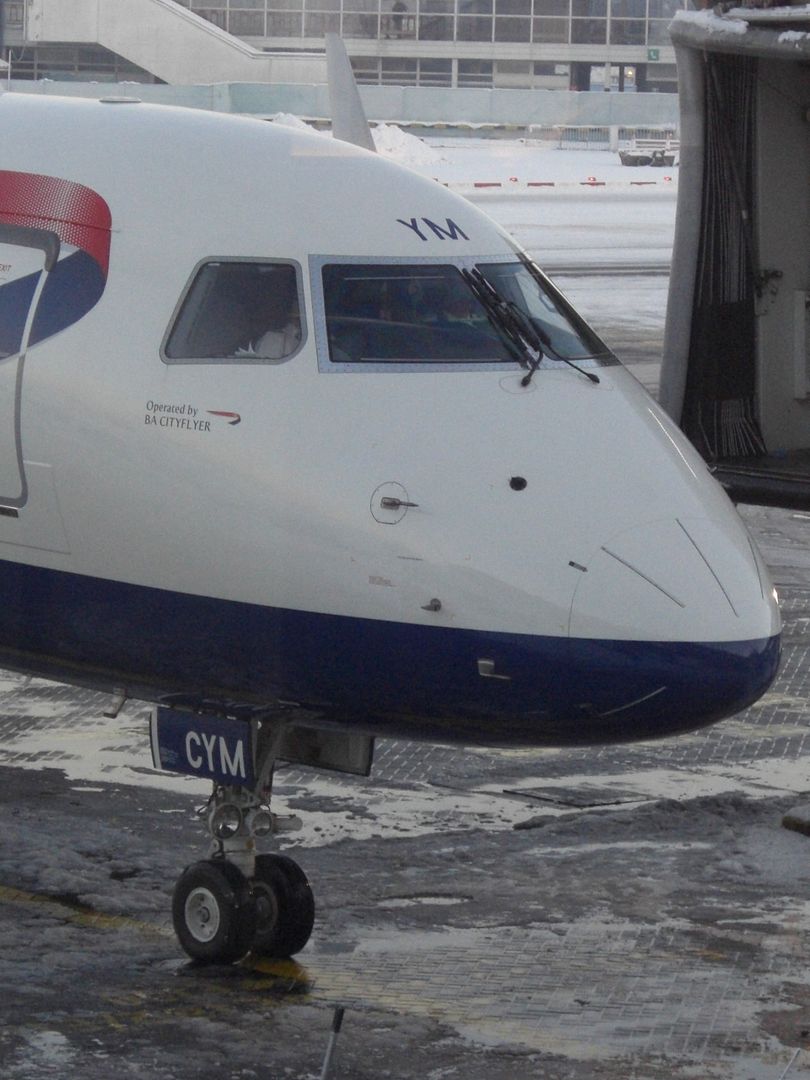 The check in area from departures (note the snow on the glass roof)
Lots of FlyBE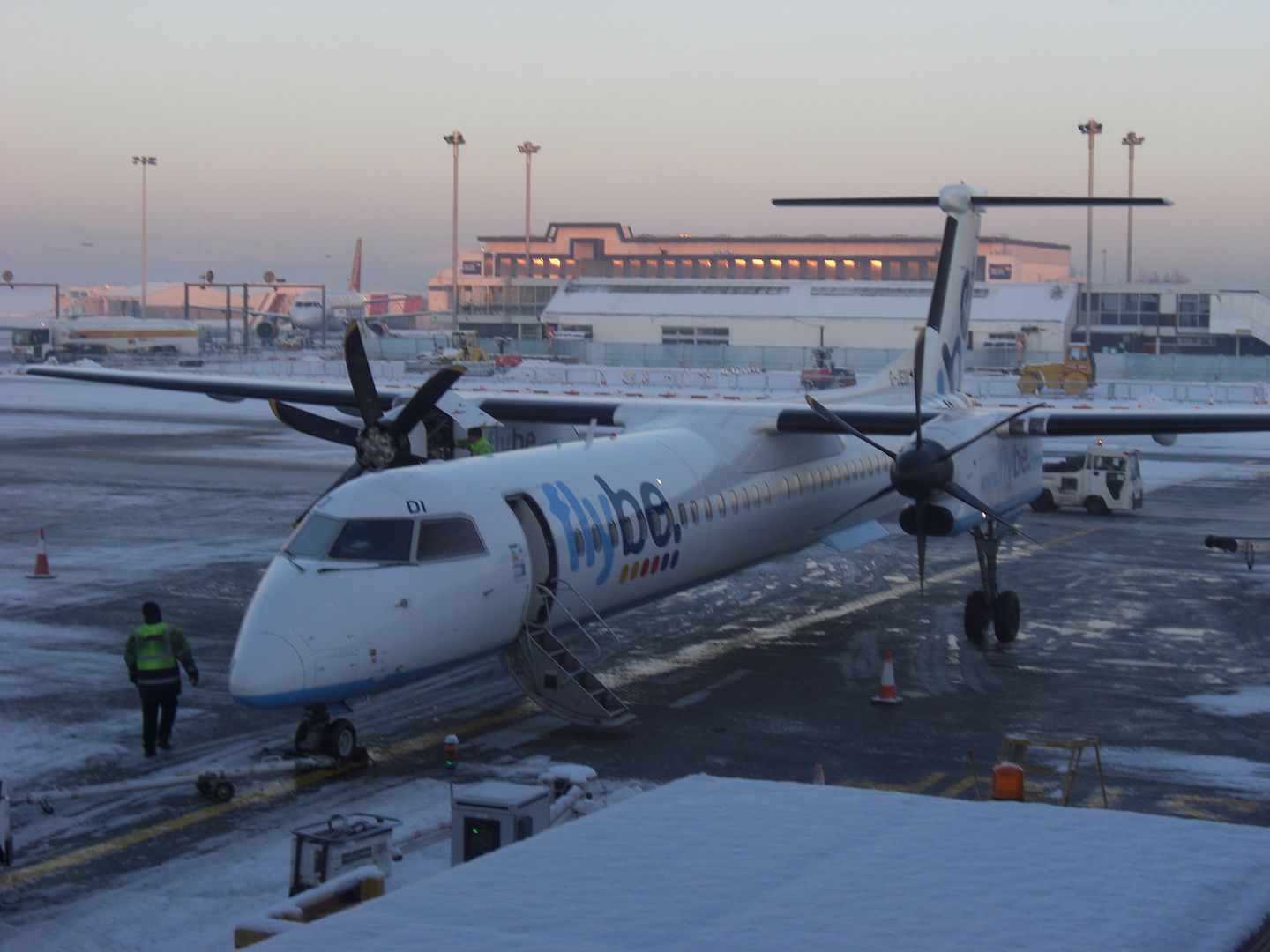 The bmi lounge
The very delayed 1235 BA flight to LHR taking off
I then headed to the lounge.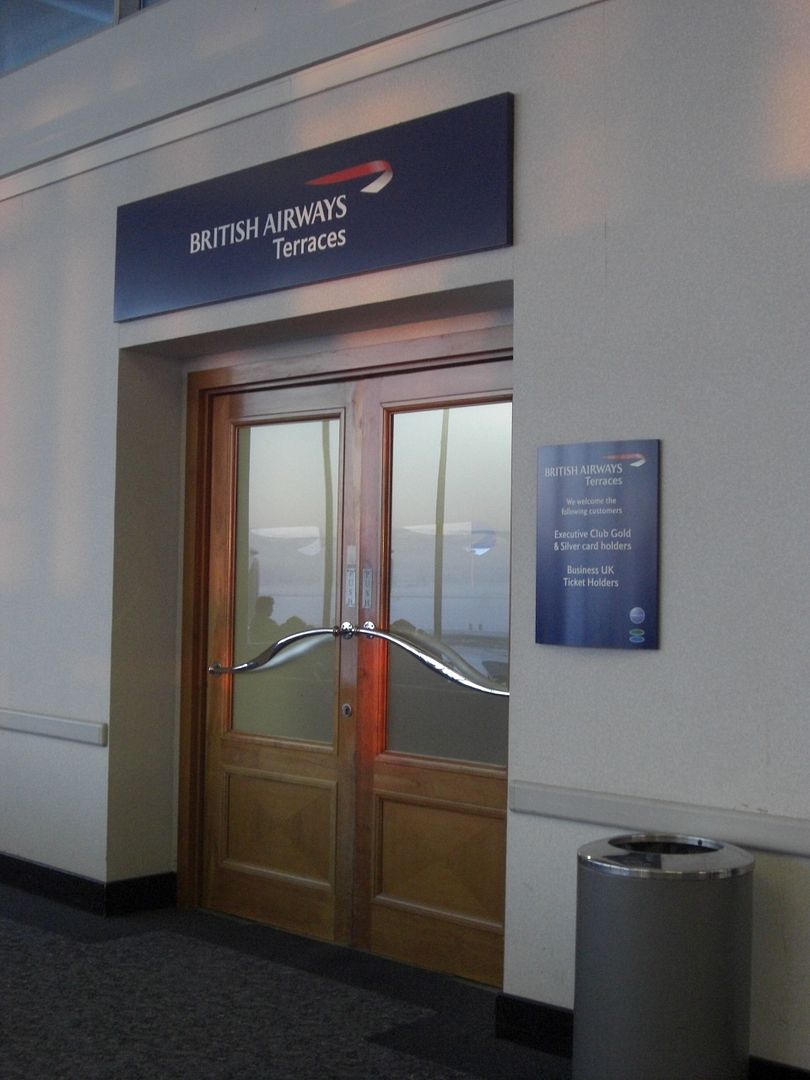 December 2010
Glasgow (GLA) – London Heathrow (LHR)
Scheduled: 1715-1840 (1h25m)
British Airways BA 1493
Airbus A321
The lounge had a very cosy feel to it, with big picture windows offering great views of the snowy tarmac.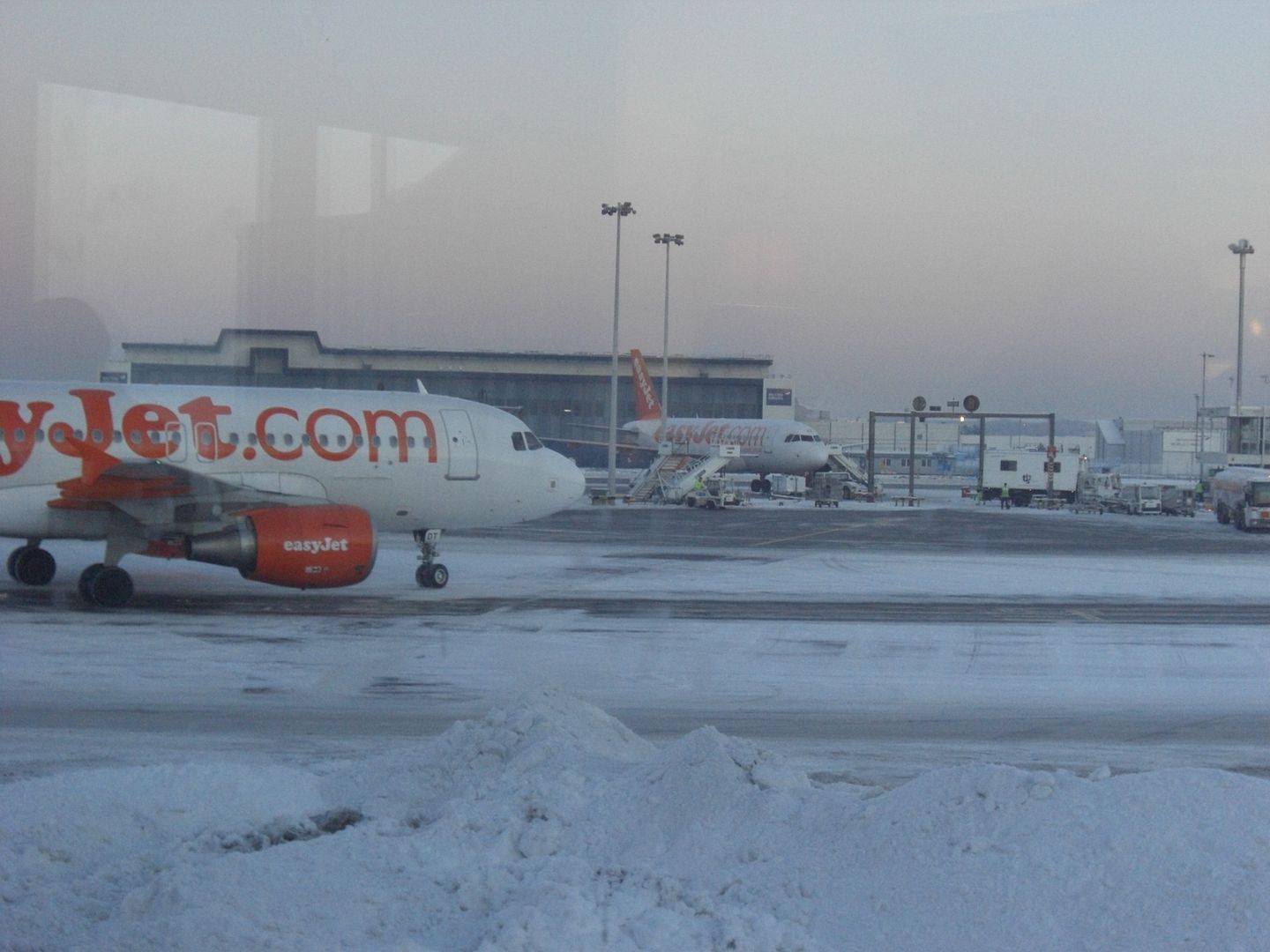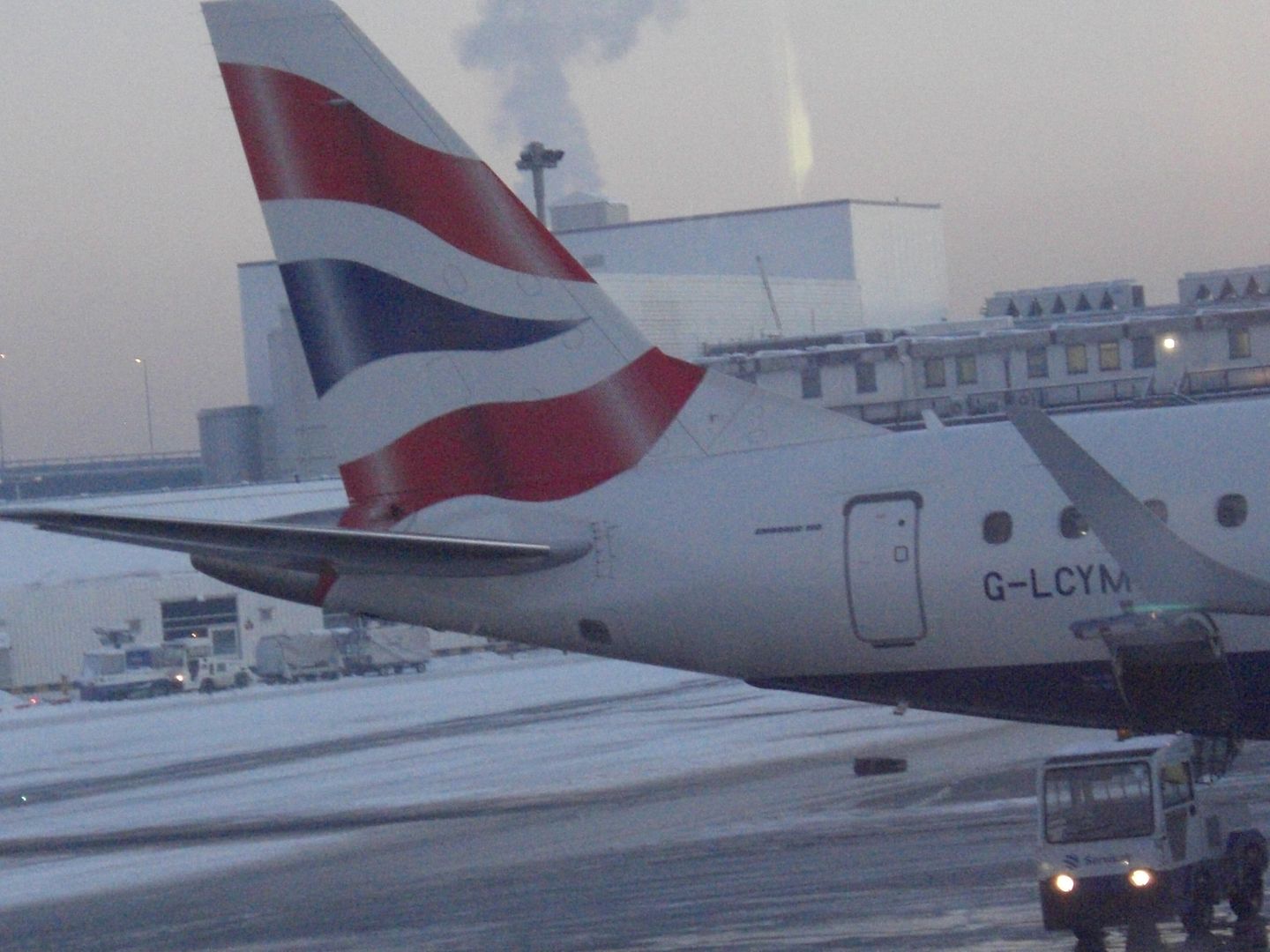 The lounge was, however, pretty small. There was a group of uniformed Army guys, heading off to Afghanistan. They had obviously told to stay off the booze, so were going through cans of Fanta and Coke like there was no tomorrow (which I suppose for them might have been true). They were pretty noisy, but most cracking jokes. Looking around the lounge, most people seemed to be smiling to themselves listening. The drinks selection was pretty good. Snacks were on par with Heathrow, although lacking any proper food.
As I was settling into my second G&T, I was paged to the front desk. I was asked if I would like to change to the 1605 to LHR. As I had a good seat on the 1715, and a comfy seat in the lounge, I declined. I wasn't in a rush. After sitting back down, I decided to see whether I could get a seat on the 1615 LCY flight instead. I love Embraers, and believe that LCY onboard service is slightly better than LHR. LCY isn't as convenient as LHR for me, but I would be adding a route to my flightmemory map. The lady on the desk said it wasn't a problem, and printed me a boarding card. The only problem, boarding was already underway, so I had to leave the lounge.
December 2010
Glasgow (GLA) – London City (LCY)
Scheduled: 1615-1740 (1h25m)
Actual: 1937-2026 (0h49m)
British Airways BA 8727
Embraer E190SR (G-LCYM)
I was the final passenger to board, just after a couple of off duty crew. I was sat near the back, with the previous 8 rows completely empty. I was sequence number 36, so a 36% load. Still, there were quite a few people sitting squashed up next to each other at the front. The aircraft was clean, and the seats comfortabloe, having only been delivered in May this year.
The captain came on, and welcomed us aboard, and said that we were awaiting some paperwork to be signed. We waited and waited, then waited some more.
I was hoping for a departure still during the daylight for some more views; alas, it was not to happen.
Twenty minutes after boarding, water and orange juice were served. You wouldn't had got that on a late LHR flight!
Twenty minutes after that, out came the cheese biscuits again. I also requested a G&T. the FA looked warily down the cabin, the whispered that they weren't meant to serve alcohol on the ground, but when to get me one anyway, although without any of the giveaway signs!
The BA lounge as seen from the plane.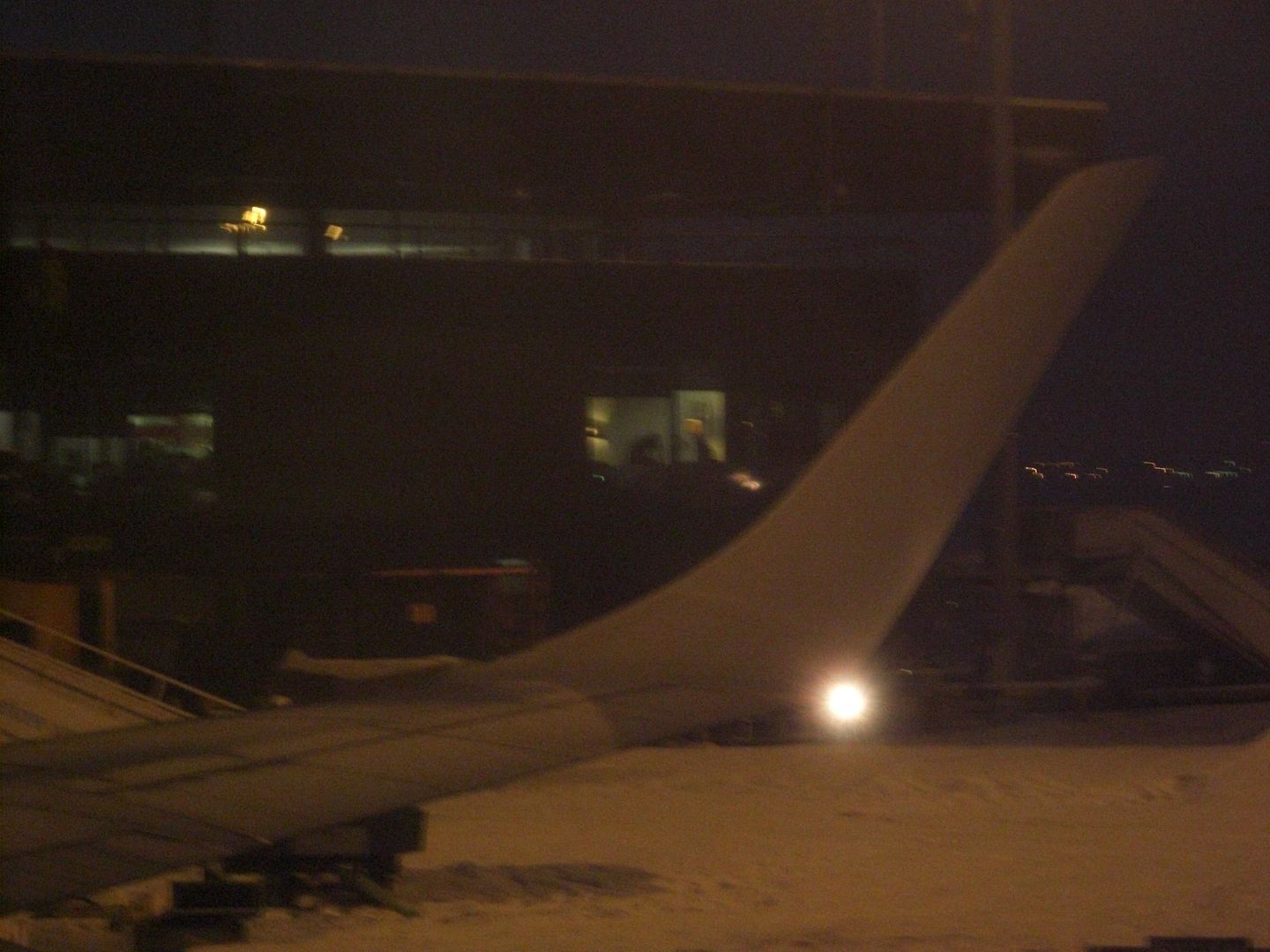 An hour after scheduled departure, we were deiced – off we go?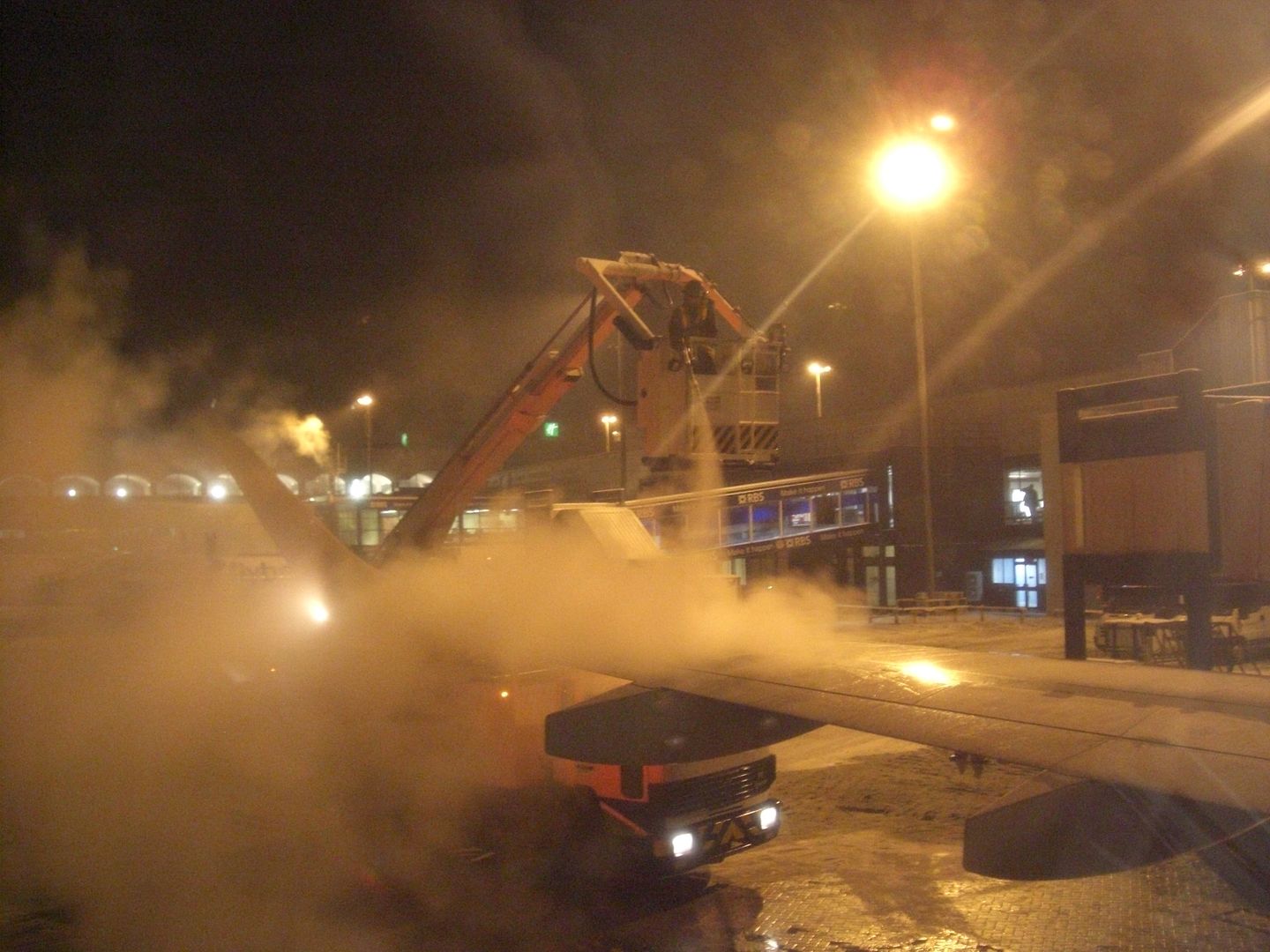 Fifteen minutes later, we pushed back, and taxied to the runway, ironically directly behind the 1715 to LHR that I had got off earlier.
The force is strong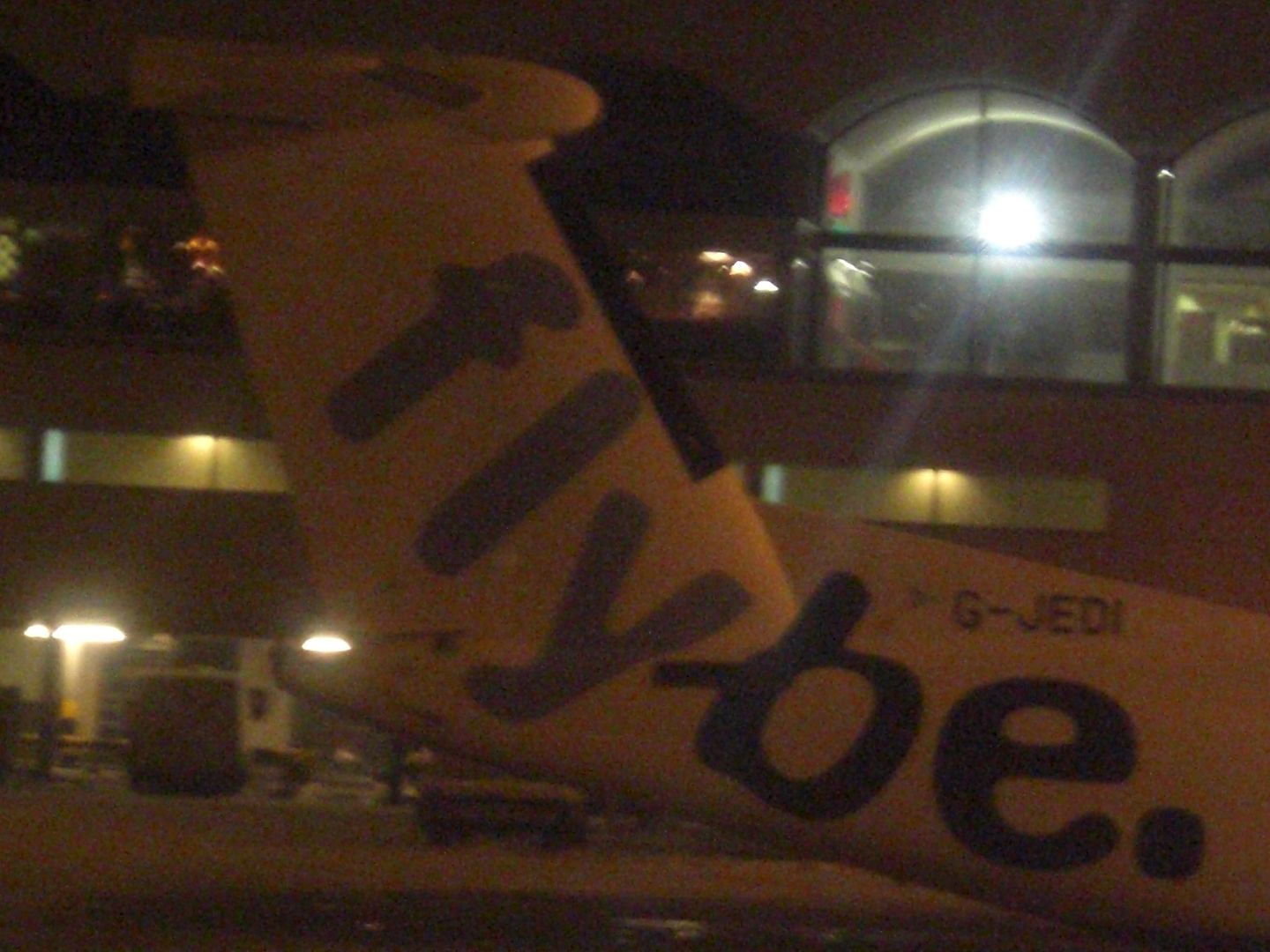 Tarmac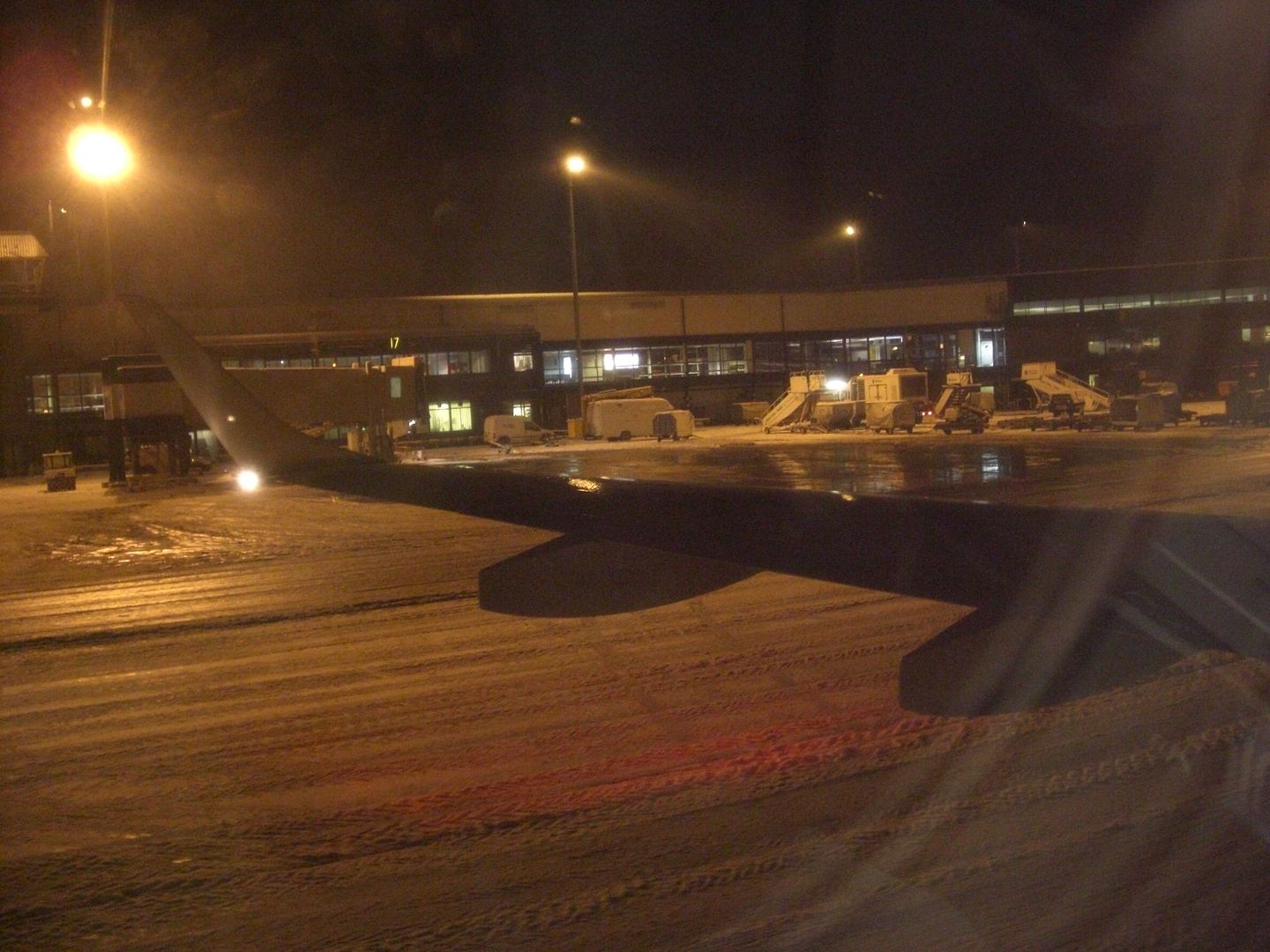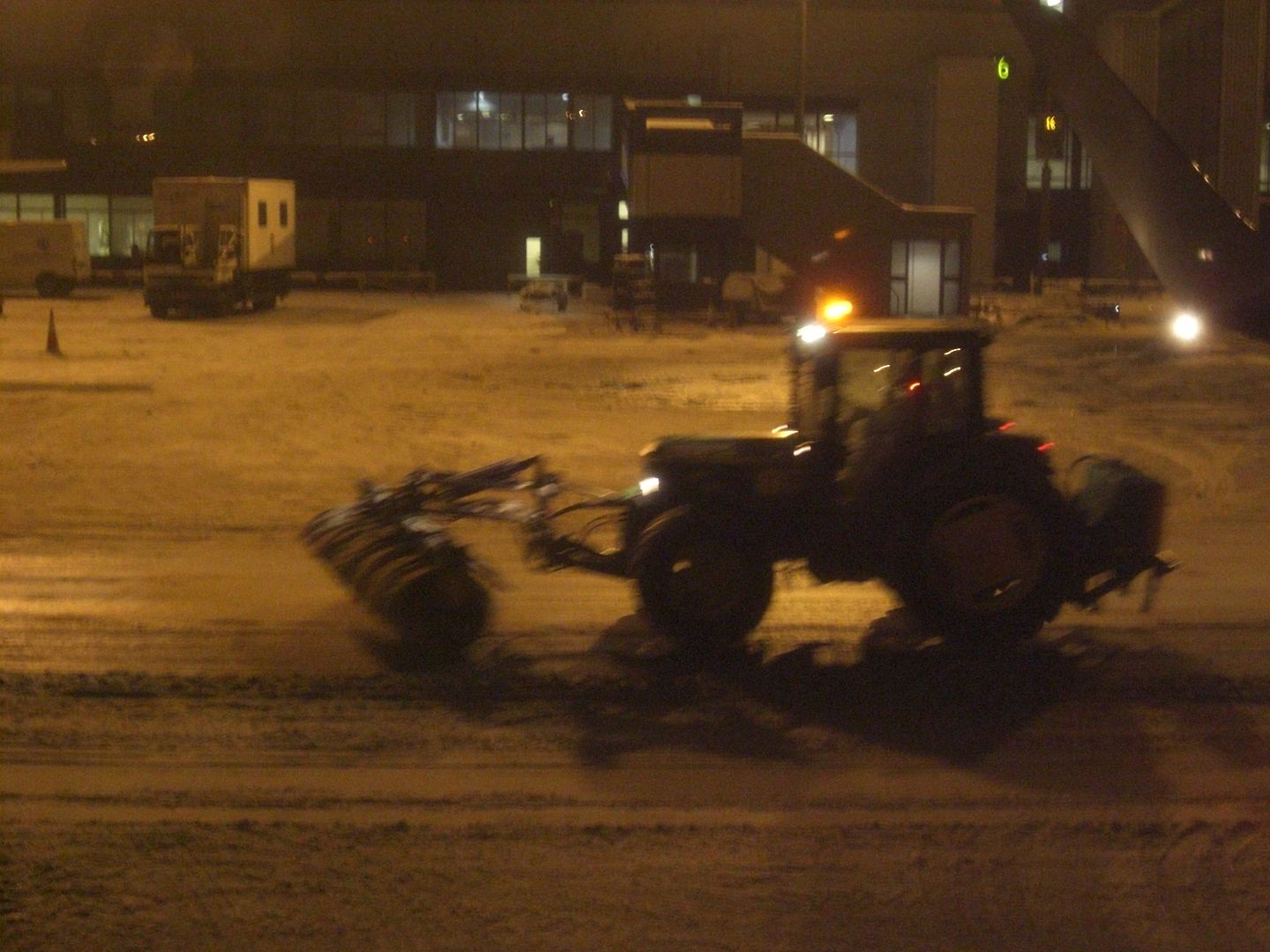 A Loganair Twotter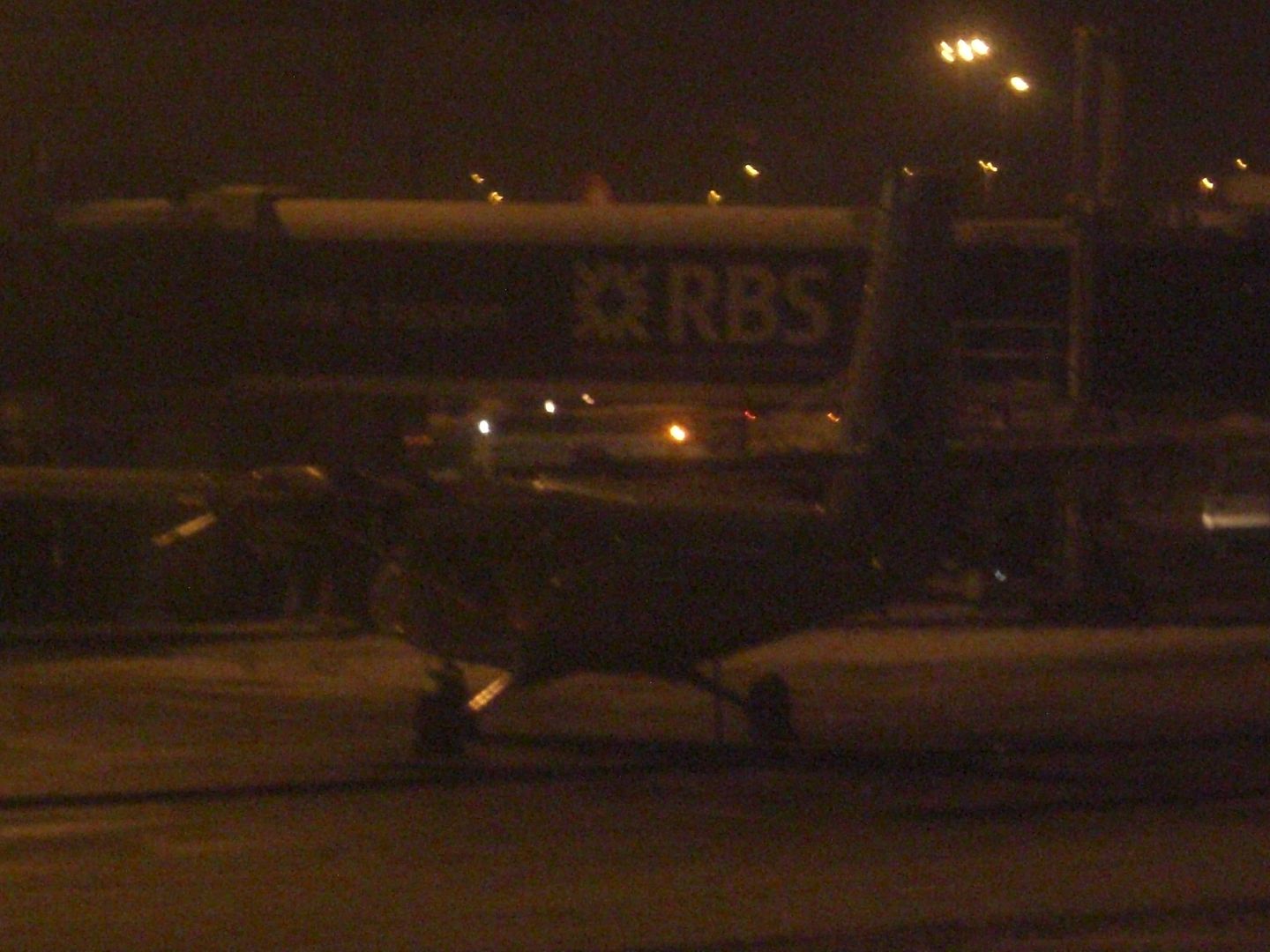 A Thomas Cook B767 with winglets
We sat at the end of the runway. The captain came on saying that an emergency light had come on in the cockpit, unconnected to the earlier problem, and that we would have to go back to the gate. Oh dear.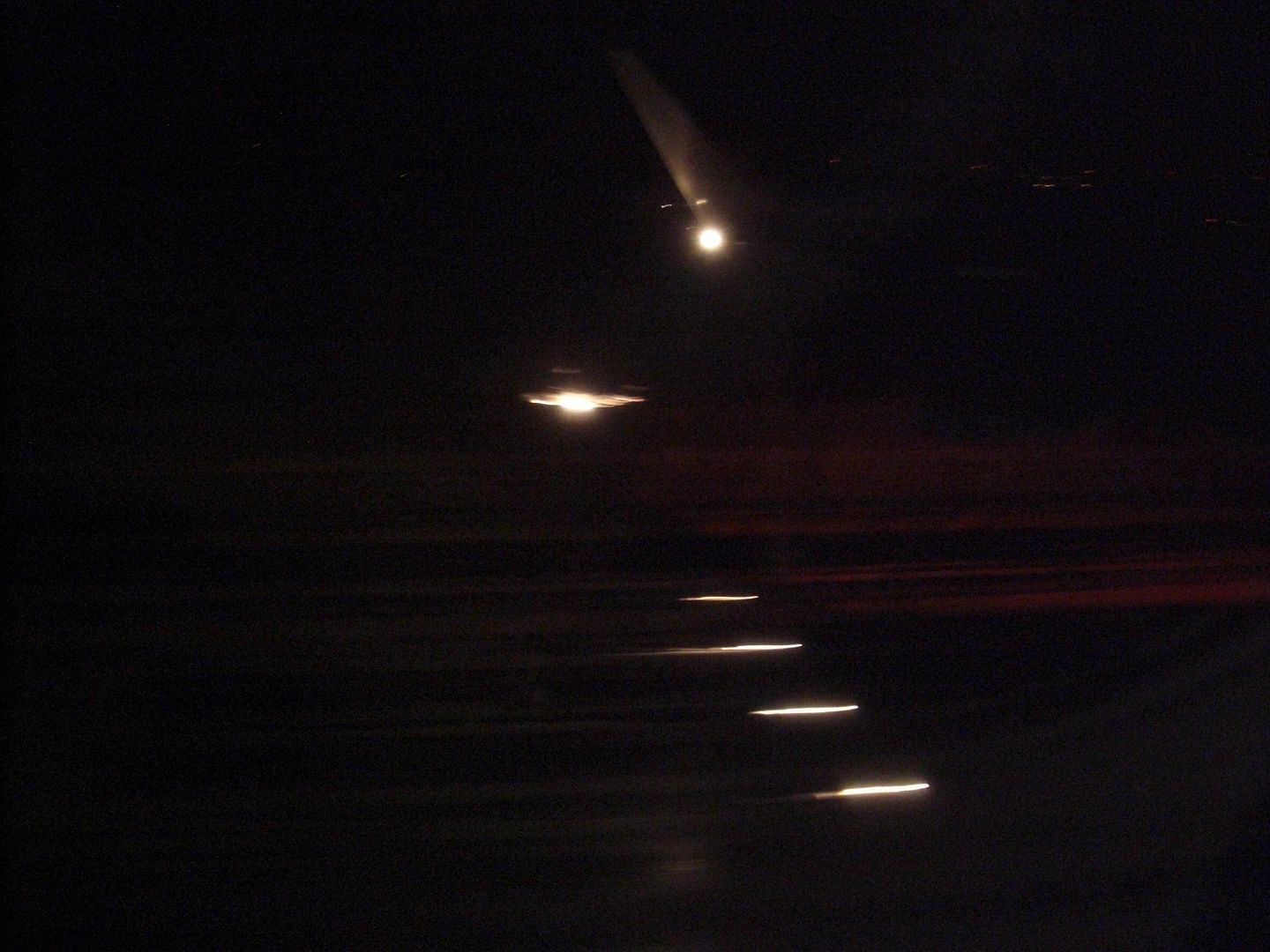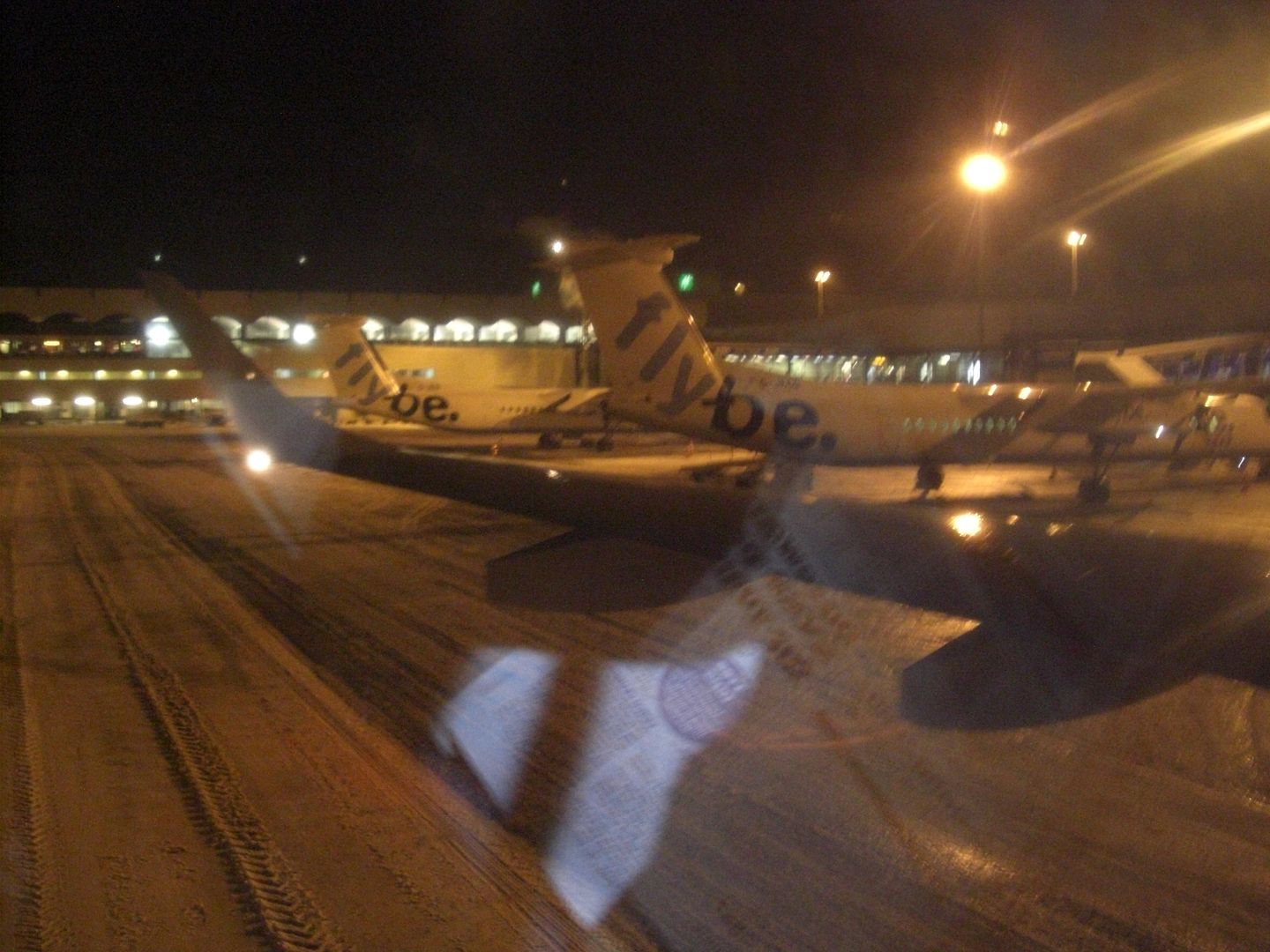 Two hours and 6 minutes after scheduled departure, we were back at the gate, and another snack had been served, this time a cereal bar.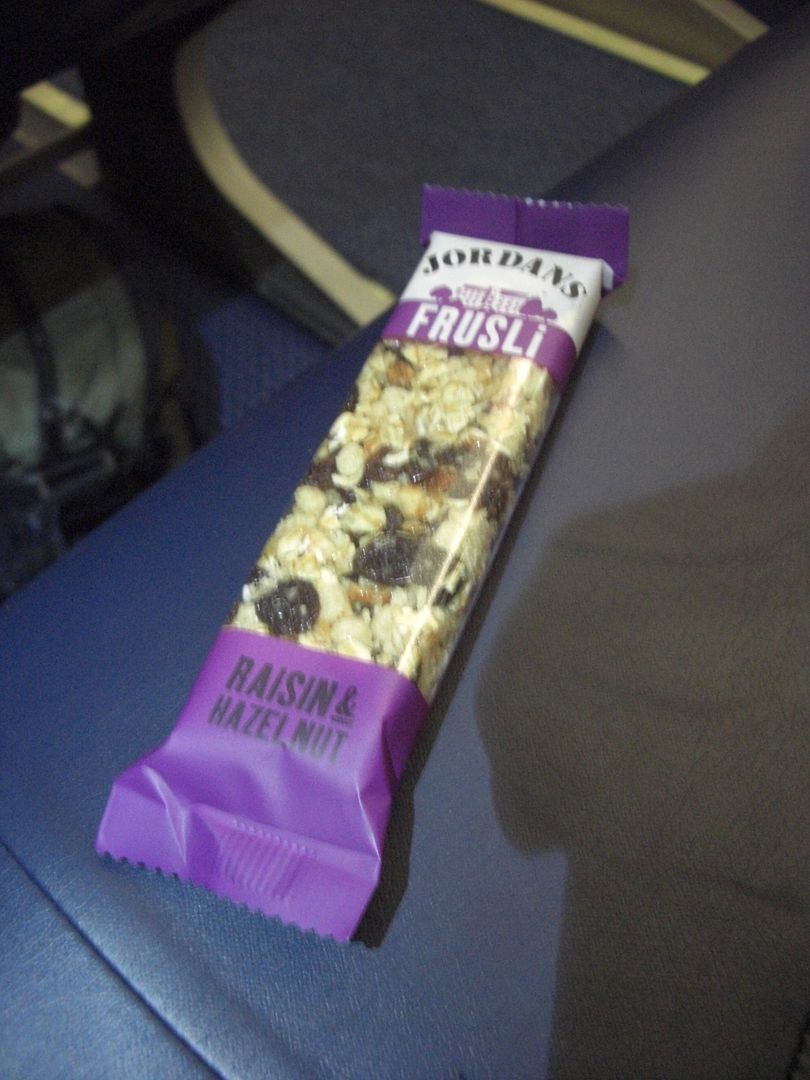 The crew came through the cabin informing everyone that there were still seats on the 1935 LHR service if you wanted a change. I asked what the chances were of the flight being cancelled, and the FA said he didn't know. I was secretly hoping for a cancellation, and then to be put up in a hotel, mainly so I could get the EU compensation money. Interestingly, the purser then timed out, so one of the off duty cabin crew took here place. When I asked about this later, I was told that she had been on since 9am.
It seemed apt to take a photo of this at this point!
As a member of crew passed, I asked for another G&T – it arrived not long after.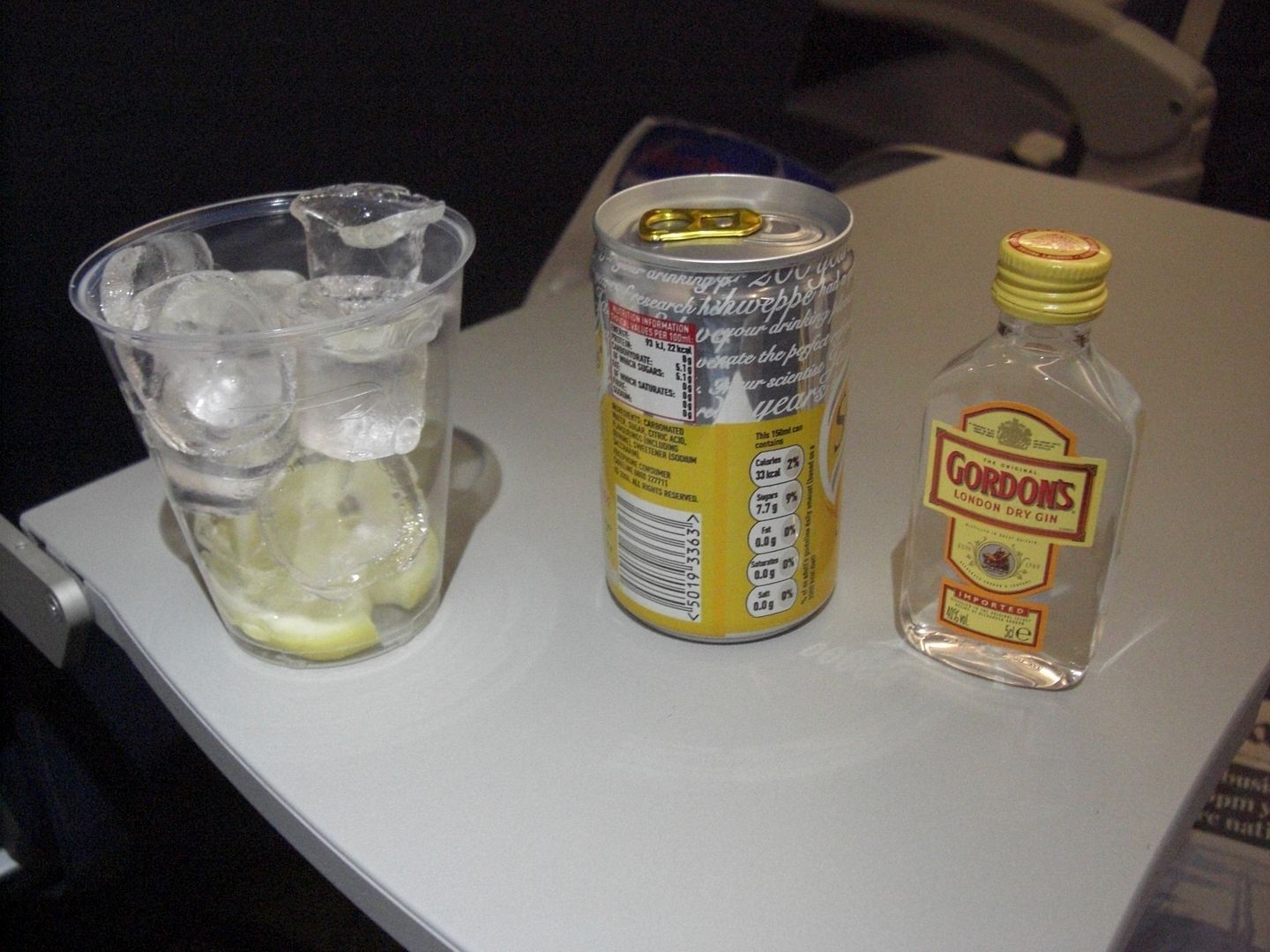 Half an hour later, one of the off duty crew had joined in serving drinks on request, so I got another G&T.
Fifteen minutes after that, the problem was finally resolved, and we headed off back to the runway. We passed a PK A310 on route for Lahore. Finally three and a half hours after boarding, we took off. Thankfully, the entire time I was kept fed and watered (or more actually, biscuited and G&Ted), and had the Scottish Daily Mail for entertainment. I wasn't in a rush, so was not unhappy with the delay. I imagine I was probably the only one though. Interestingly, of the four GLA-LCY flights that day, mine was only the second worst delayed, with two other being delayed around 4 hours. Not great on time stats for this route today! The captain announced the flight time at an hour and a quarter.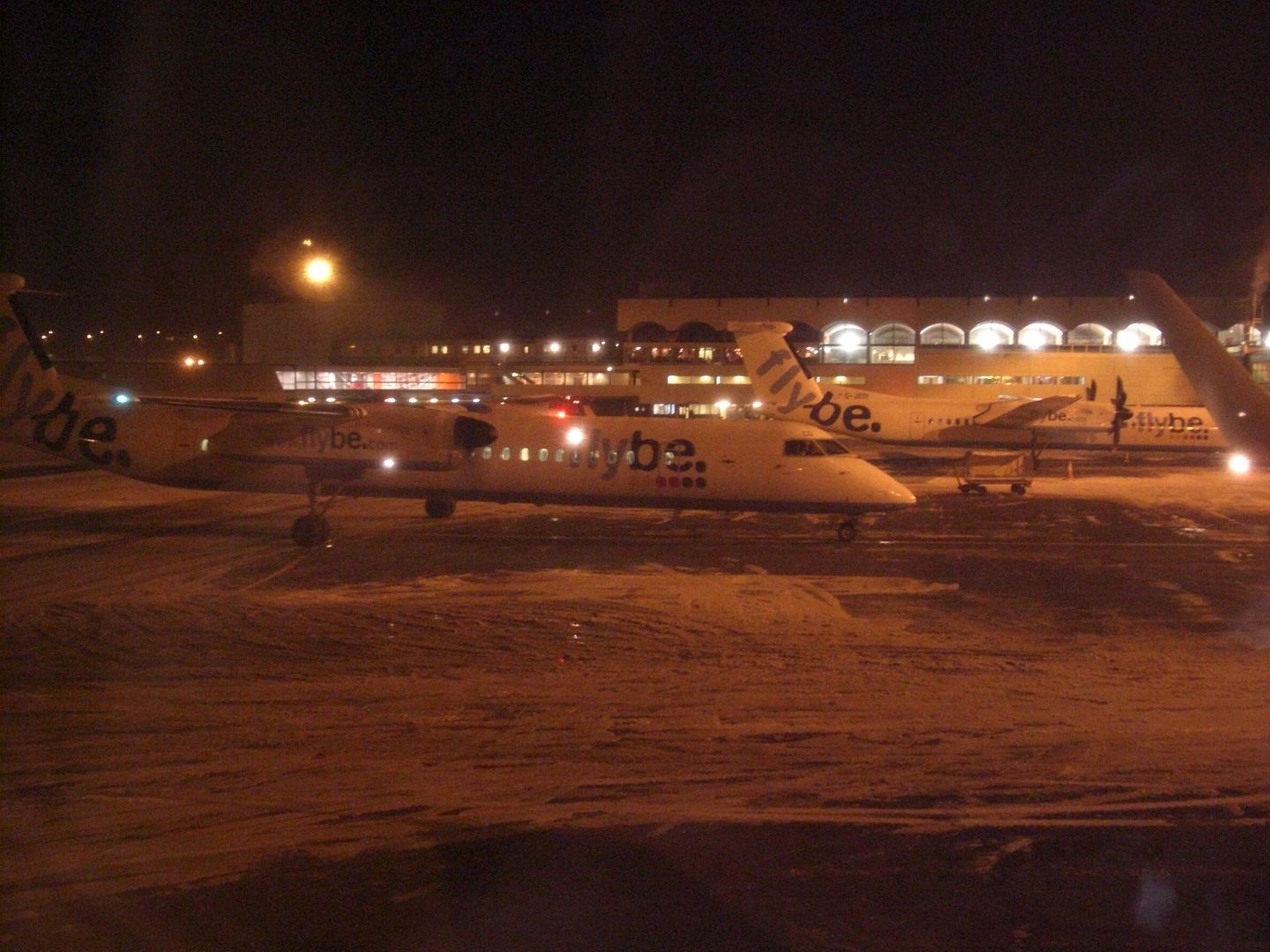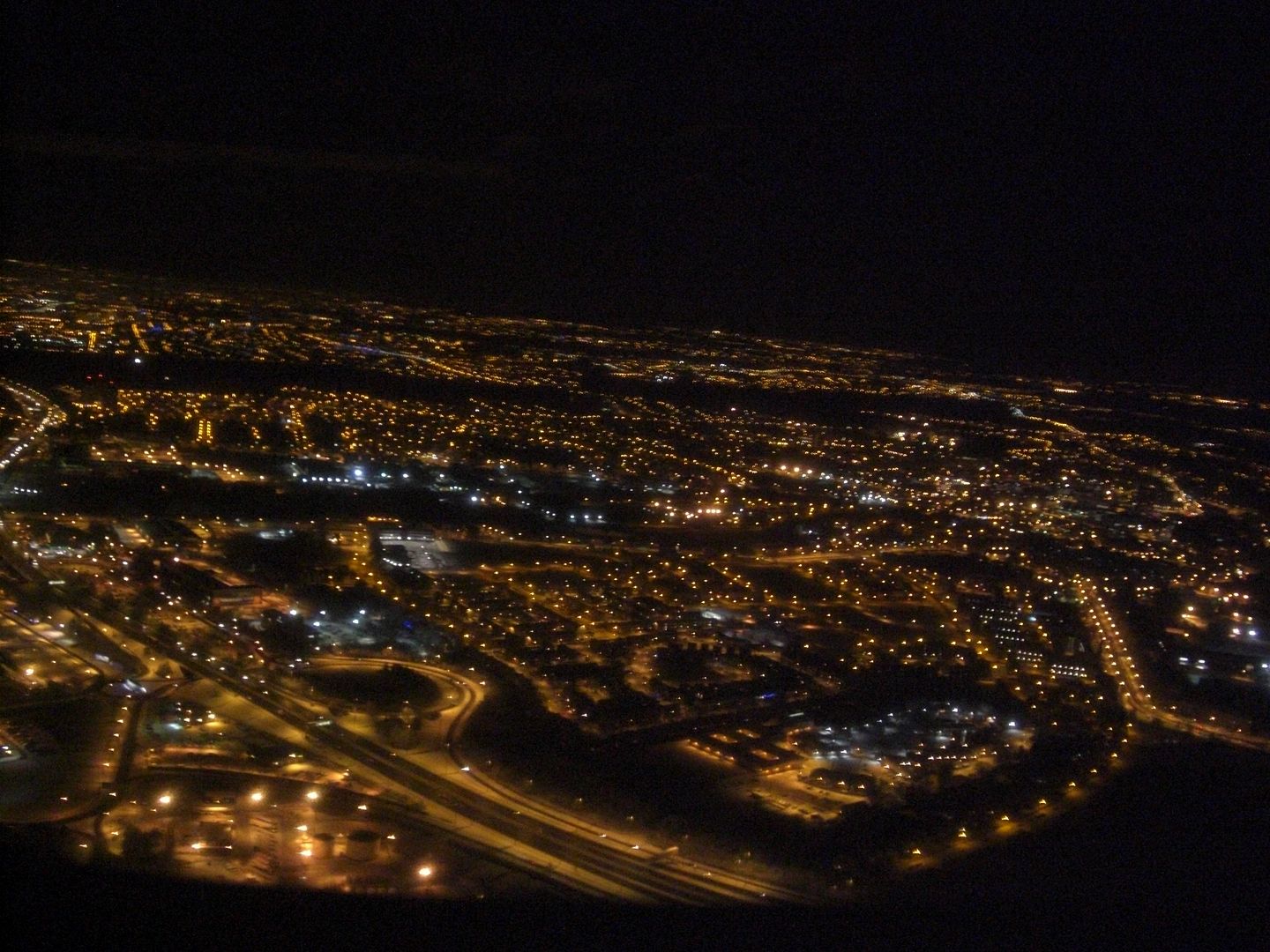 The bright strobe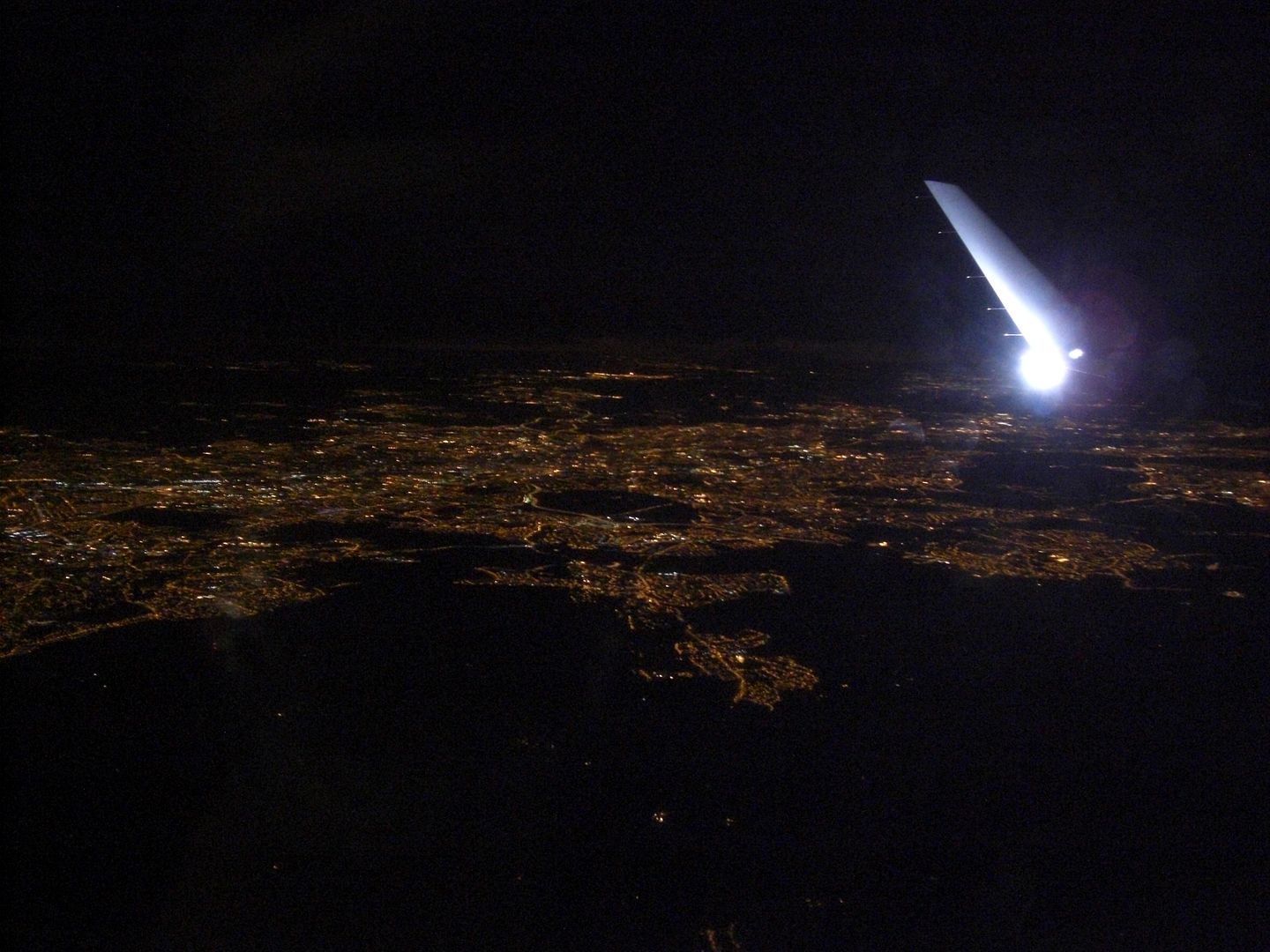 Once the seatbelt signs were turned off, the cabin lights came on, and the crew started their drinks run. Given the light load (a few pax took up the 1935 LHR offer), the service was completed very quickly. Without even asking, doubles of everything were given.
Shortly before the seatbelt sign was switched on again, I requested one further G&T. the FA asked me how much I had had. My response of "a couple" was deemed worthy of another drink, which was served just as we started our approach.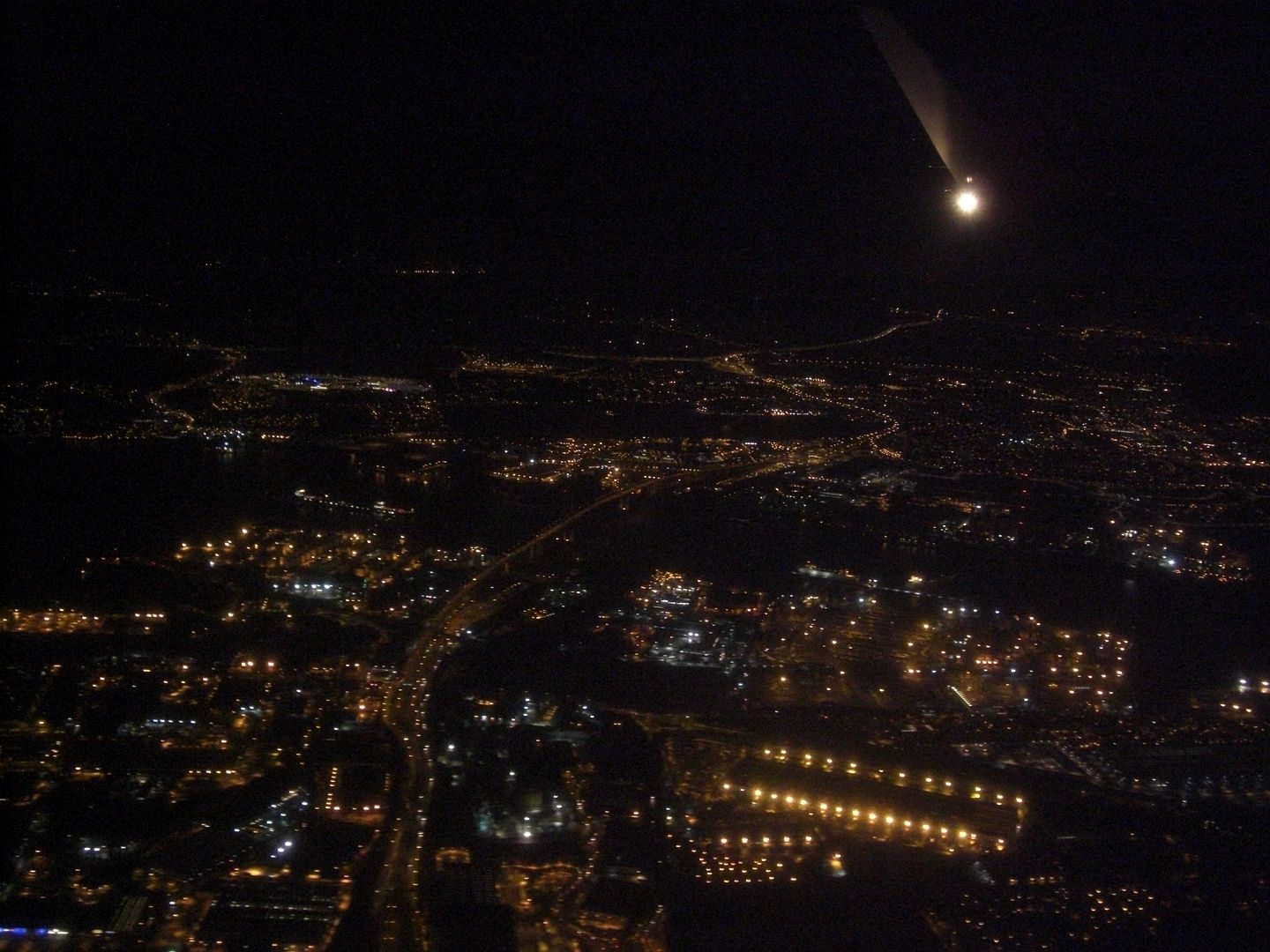 We touched down finally 2 hours 46 minutes late. Thankfully, I was not in a rush, so the whole evening was fairly pleasant – unlimited free drinks in a nice warm cabin, with tarmac views and an engrossing tabloid! I can think or many far less enjoyable evenings.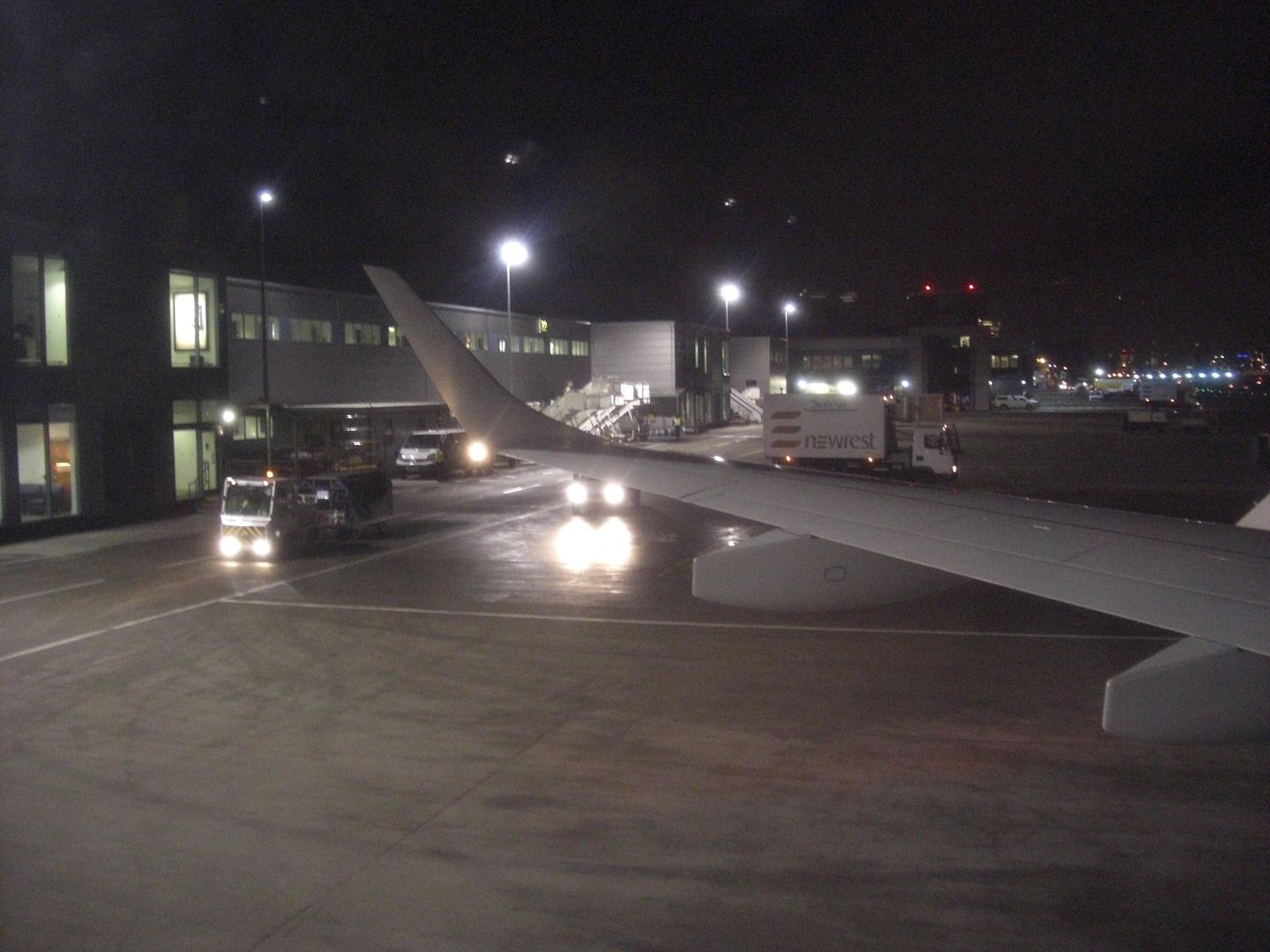 We disembarked, and walked a rather circuitous route to the arrivals area. In just a few minutes, I was on a DLR heading into the city.
I felt BA offered a very good service. Being the only carrier now on the competitive London-Scotland route still serving free snacks/drinks, BA can hold it's head up high. Staff were all very good, and accommodating of requests. Lounges were pretty good, although LHR T5 North is way too busy – looks like they need to expand, or make a new lounge. The delay in Glasgow would have been extremely frustrating if you were in a rush. Changing from a later flight (BA's idea) only to end up leaving hours after it would have been infuriating to most. Thankfully to me, if wasn't a problem at all. And the crew on the delayed LCY flight were excellent. I imagine having the last flight of the day extended from one to nearly 4 hours of service made for a bad evening for them – still, it didn't show in the service.
And as for Glasgow, what a nice city. The snow and freezing temperatures made for an interesting trip – hopefully I'll get back there soonish, in more mellow weather.
My next flights are next week – I found a deal on Monarch flying from Luton to Gibraltar for just over GBP 50 return – not bad!