Air Nostrum/Vueling to Pacha Island
Hola, dear readers,
here is the continuation from my latest story around our summer vacation in Spain
The UX E95 To PMI And A A.net Meet
(by
FLIEGER67
Dec 3 2010 in Trip Reports)
.
.
.
Some local pics first before going further with more flights.
Benidorm is a place I´ve never been, but read something about it.
What about a ride on the FGV, "Ferrocarril de la Generalitat Valenciana", a commuter shuttle train between Alicante and Denia, 3.00 Euro´s from Calpe to Benidorm return.
The train station looks like somewhere in Africa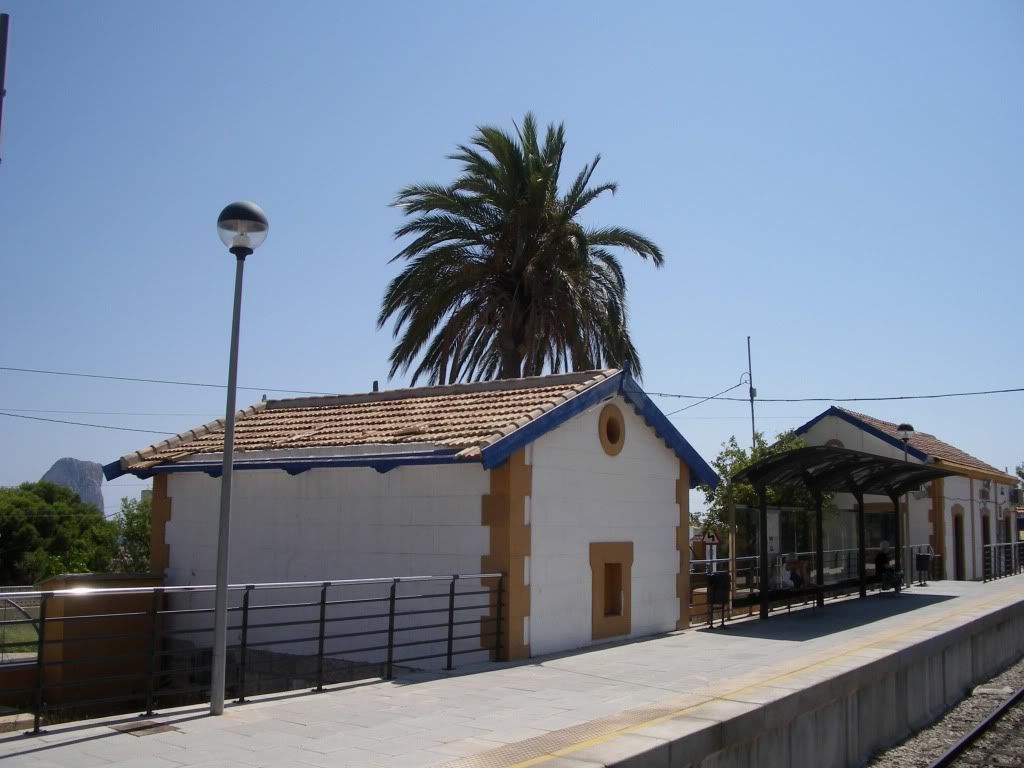 The narrow gauge tracks
The train is approaching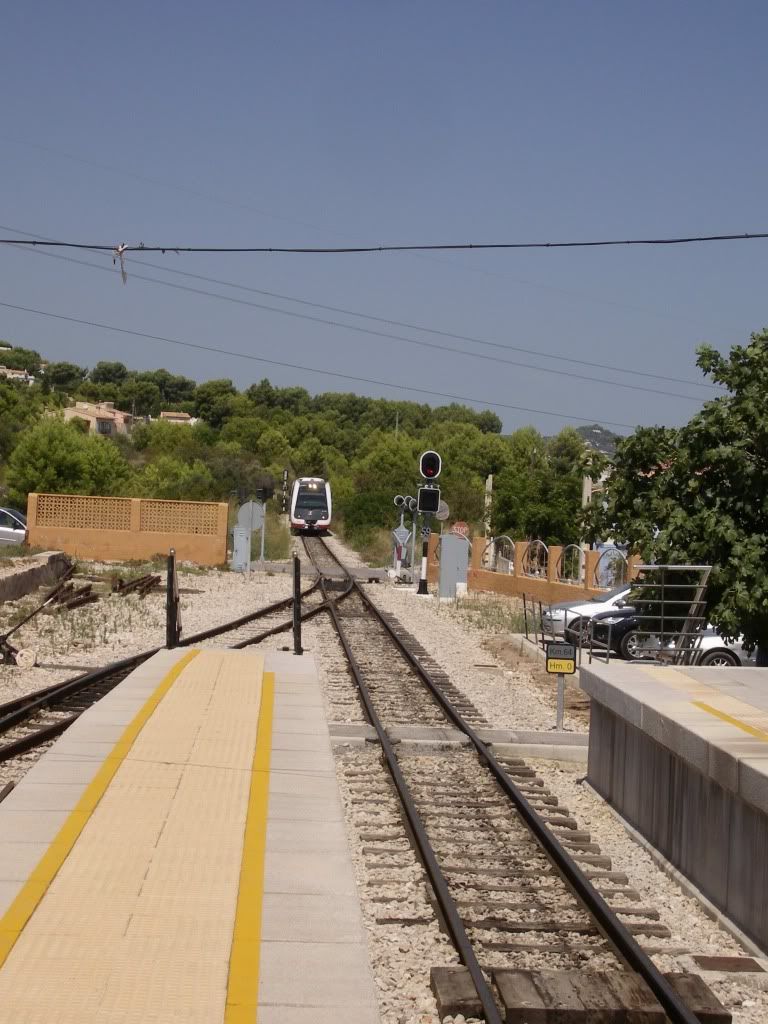 The Penon in the distance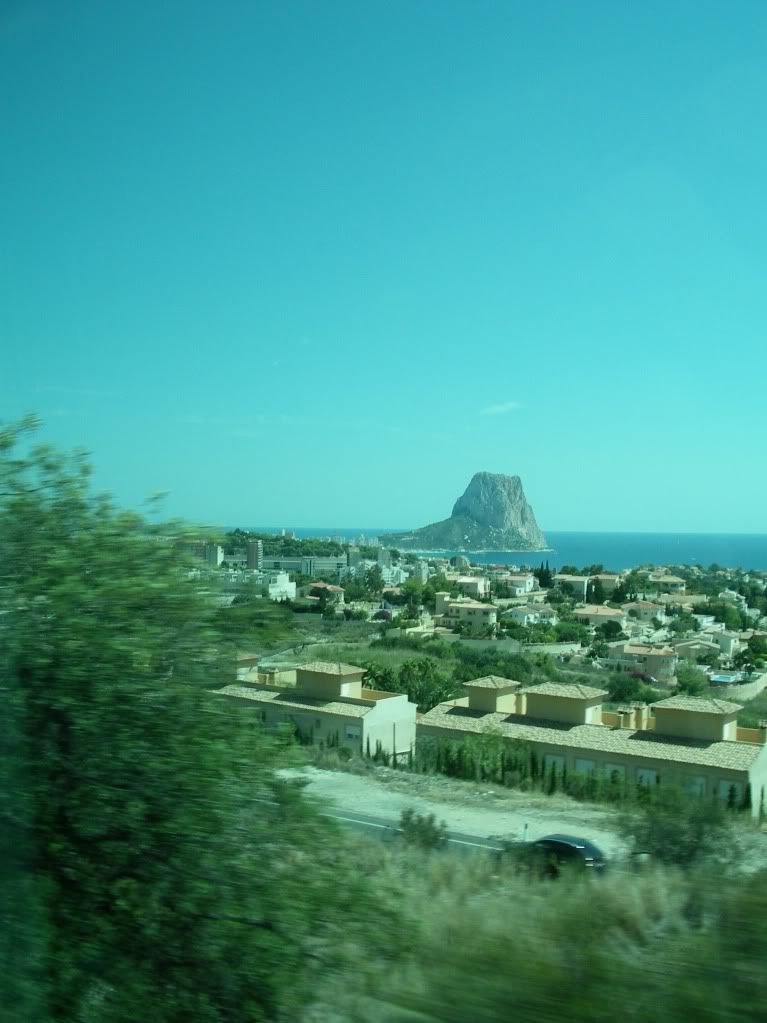 Benidorm station with an oldfashioned train example
Inside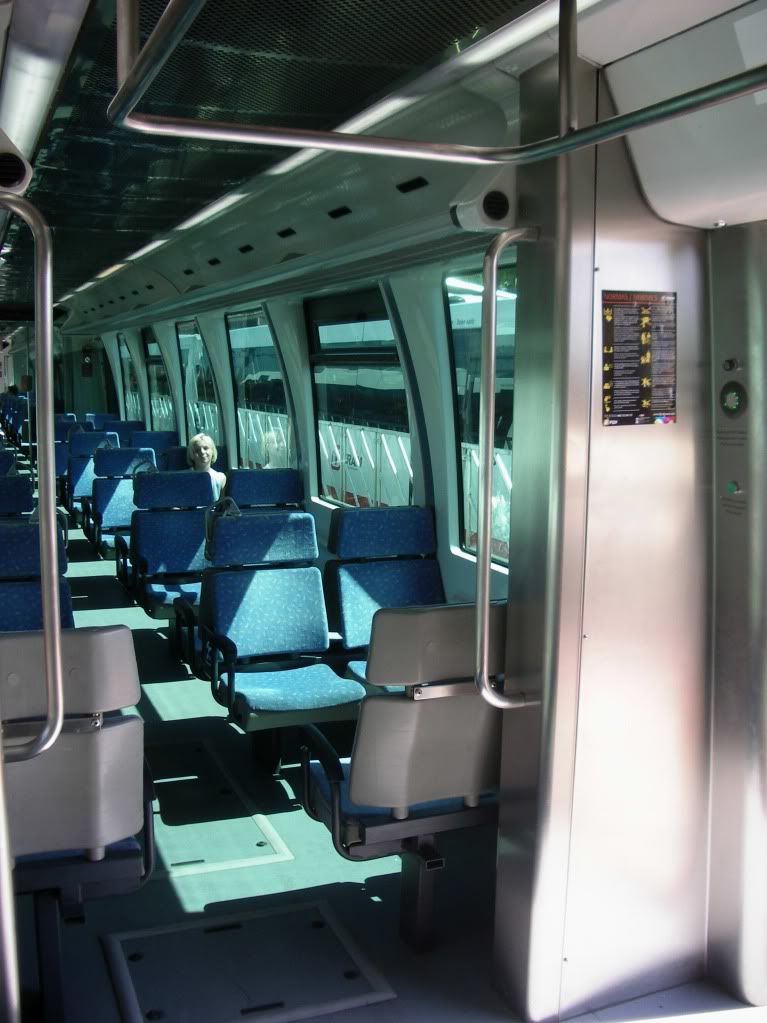 Looks like built with lego stones, but that´s Benidorm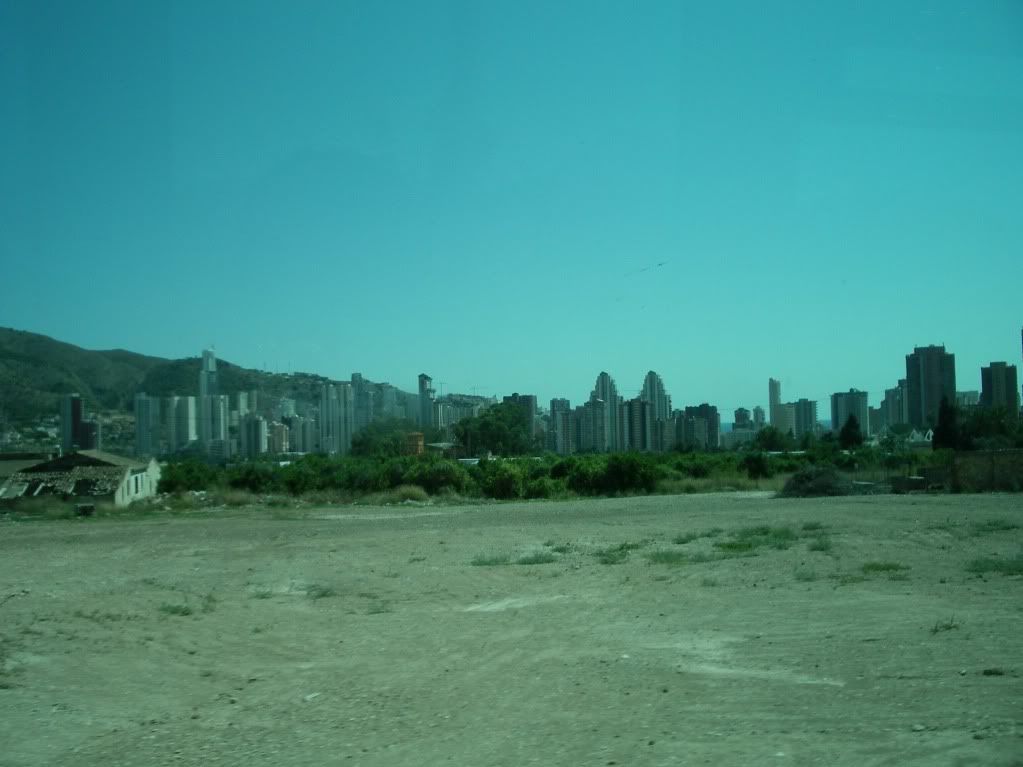 And finally reaching Calpe again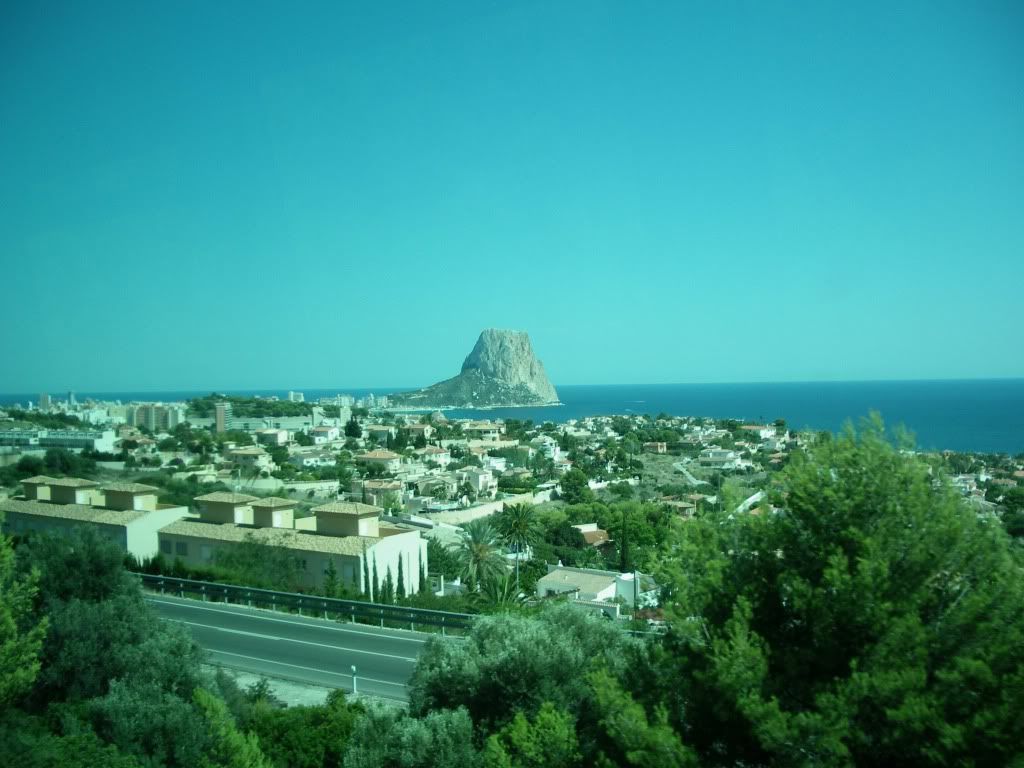 Autobusesifach shuttles us down in the city for 1.00 Euro´s,
and finally back at the hotel.
Some more flying comes up at Monday.
Monday, 06.09.2010
.
.
Aeropuerto Internacional de Alicante
.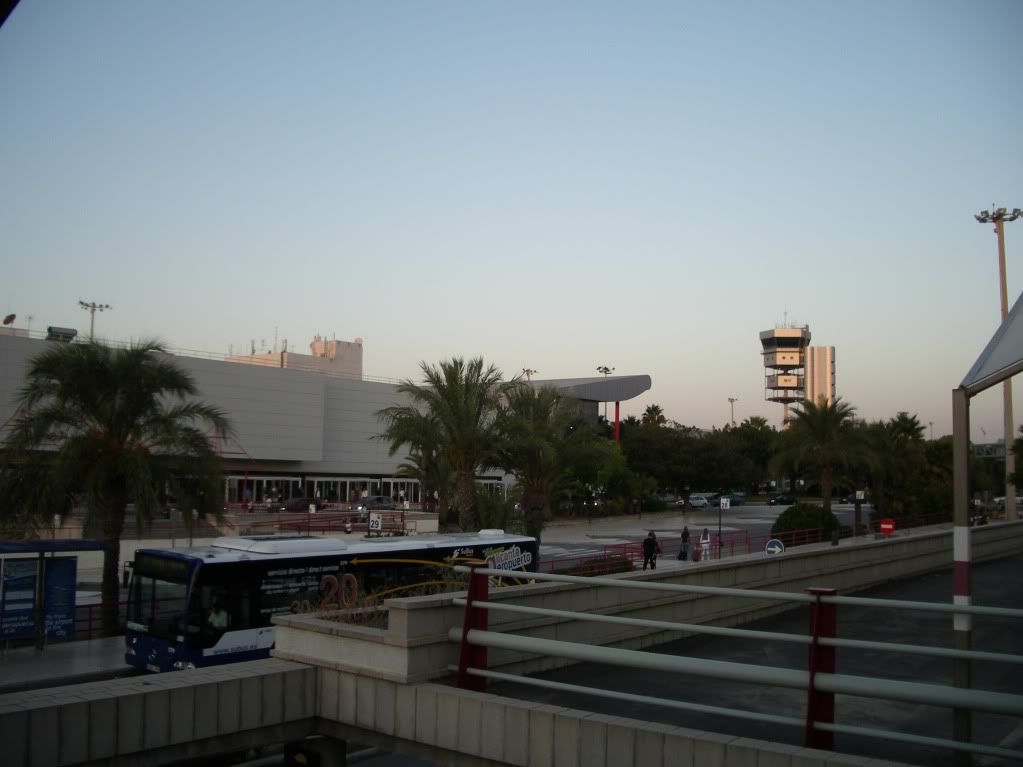 .
Aeropuerto de Ibiza
.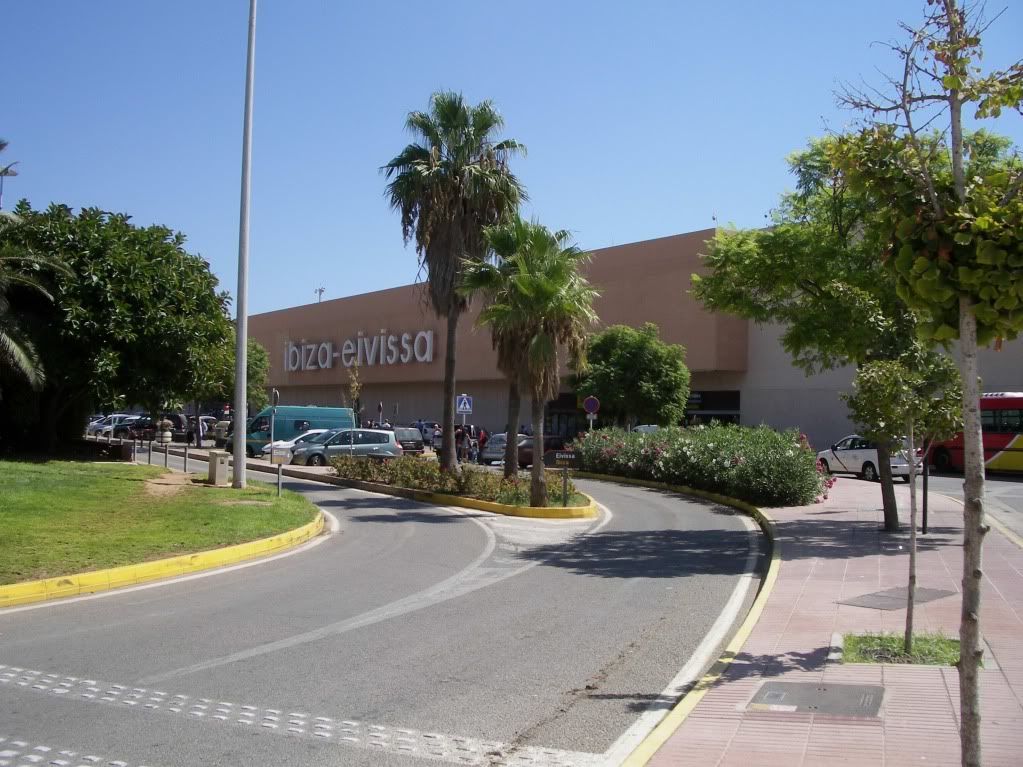 .
Service VY 1356 operated by Vueling
Scheduled: 09.55 // 10.35
A pretty early ride to the airport again, leaving the hotel at 07.30 am and at the airport with the first sun of the day.
A large and good looking new terminal coming up
Let me check the inbound screen part one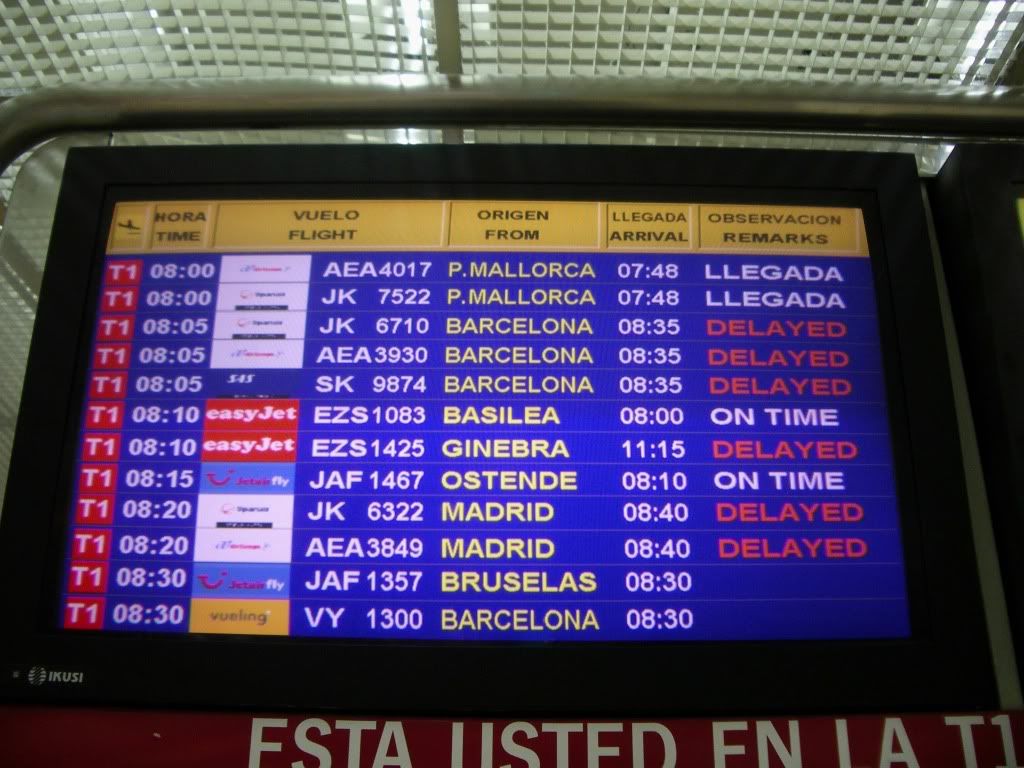 And part two with my flight on schedule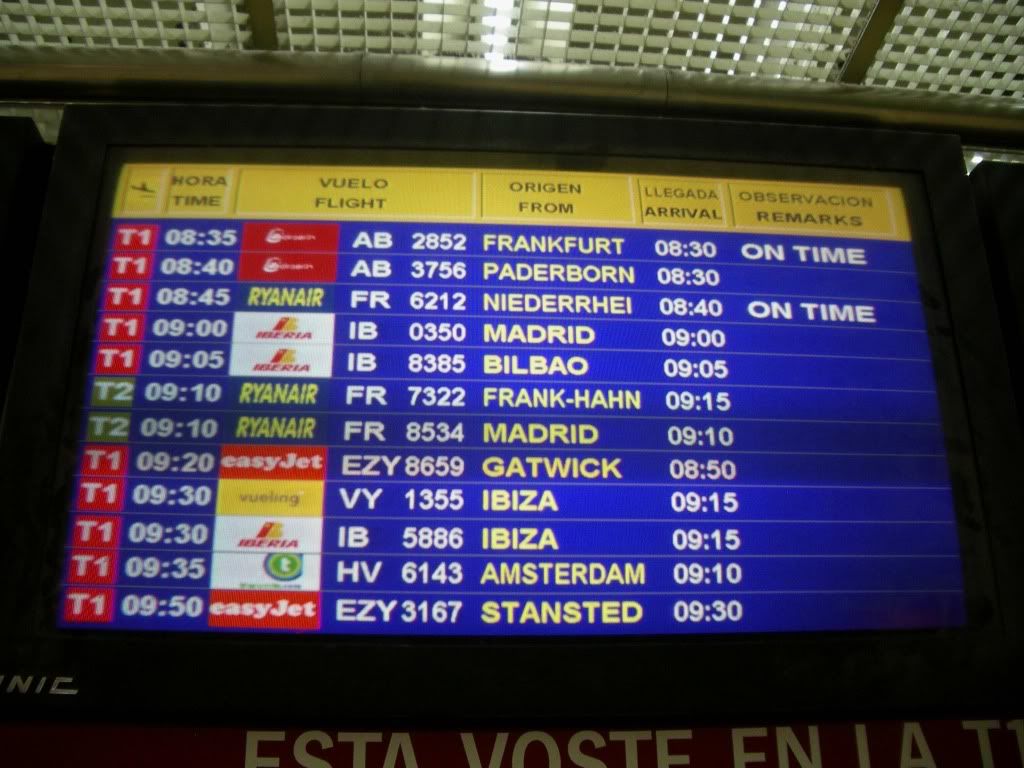 The new terminal curbside
No check-in machines here for Vueling, no OLCI done earlier, so
manual check-in with no time to wait and my preffered seat on the classic paper, 31A, the last row window.
Booking is done via Vueling directly for 50.00 Euro´s.
Through security in no time and in the nowadays well known gate area.
Spanair on taxi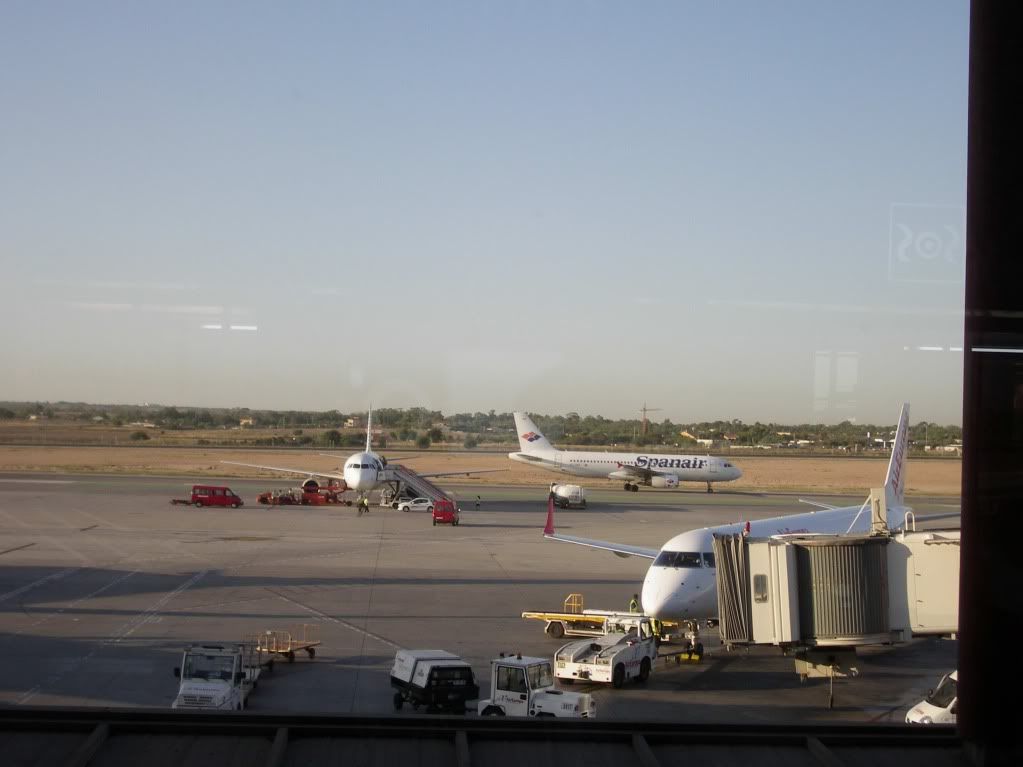 UX also here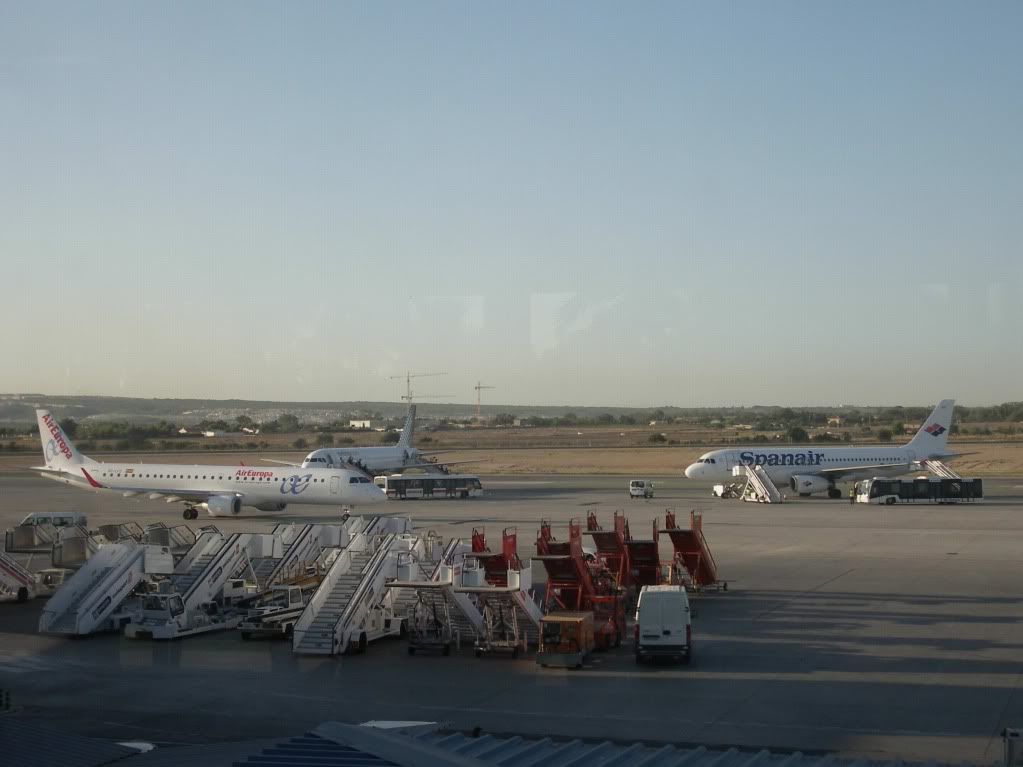 UX departure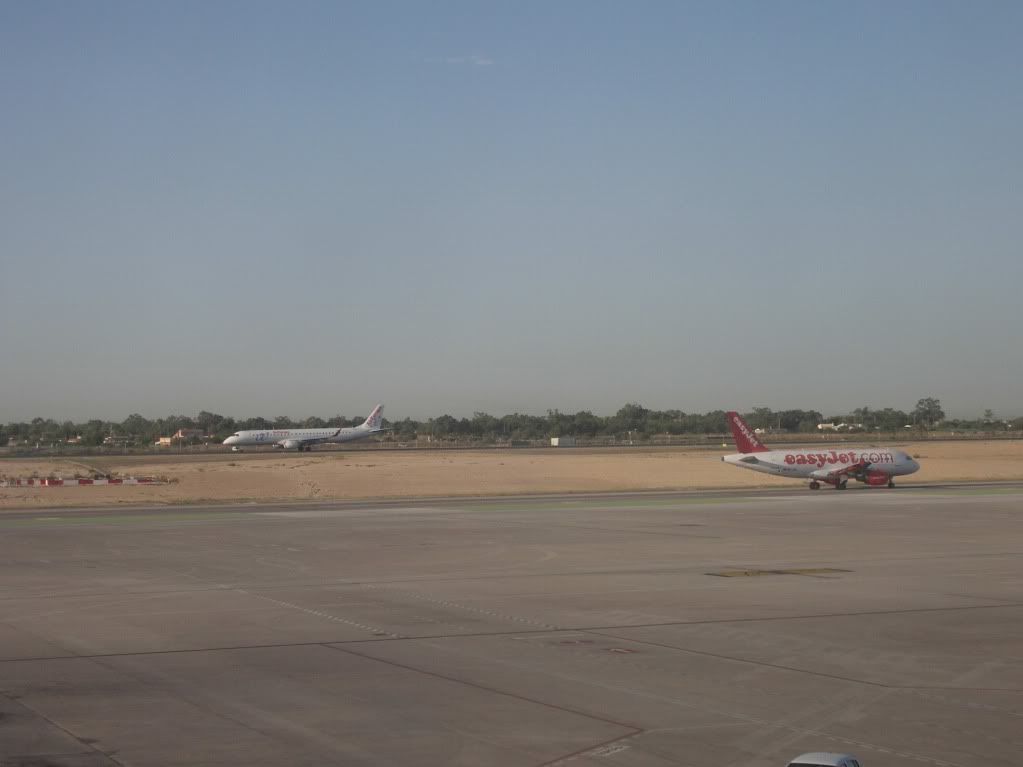 Departures, EZY leads the delays again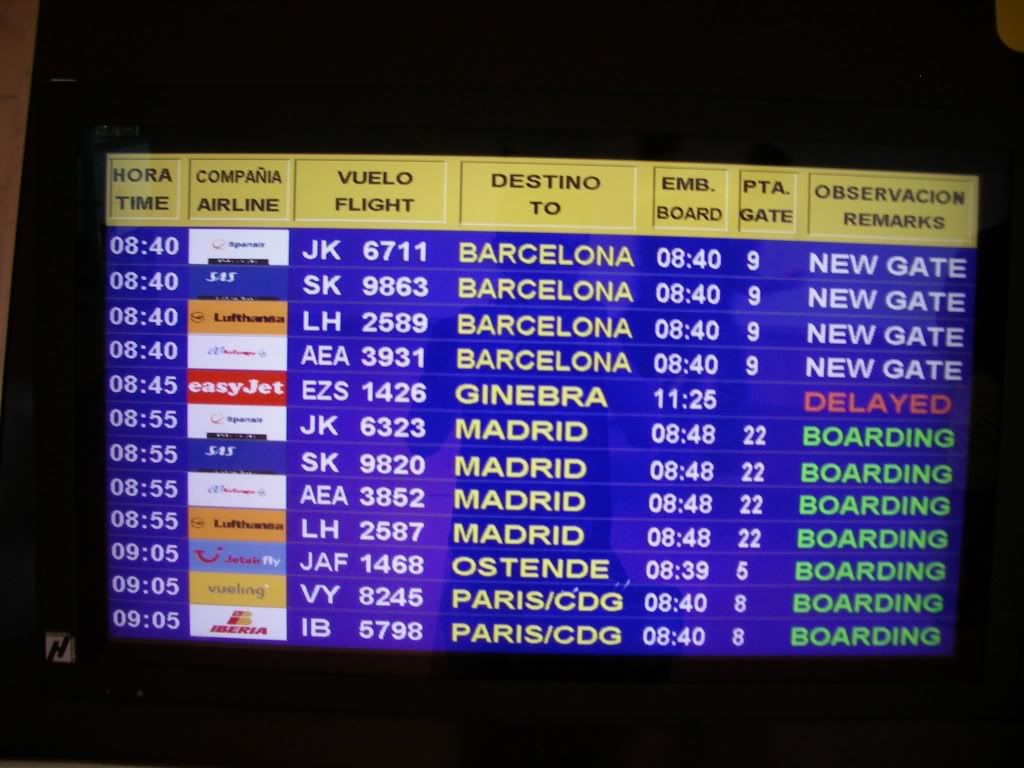 Part two with my flight from gate 6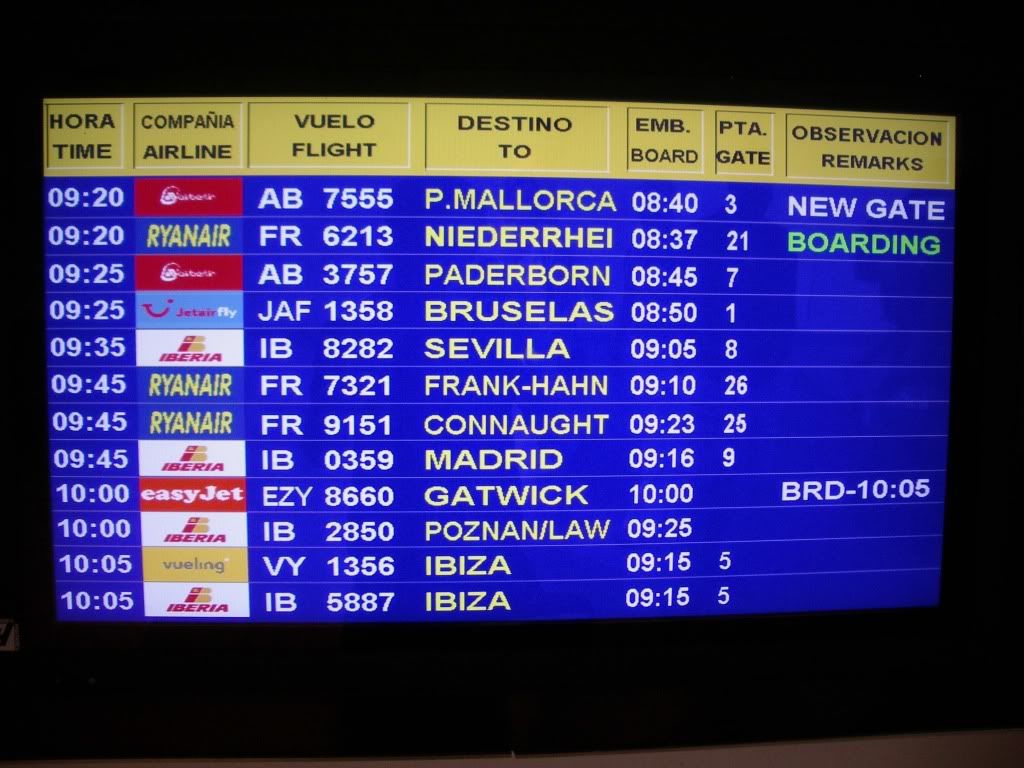 Just around the corner a very white Vueling plane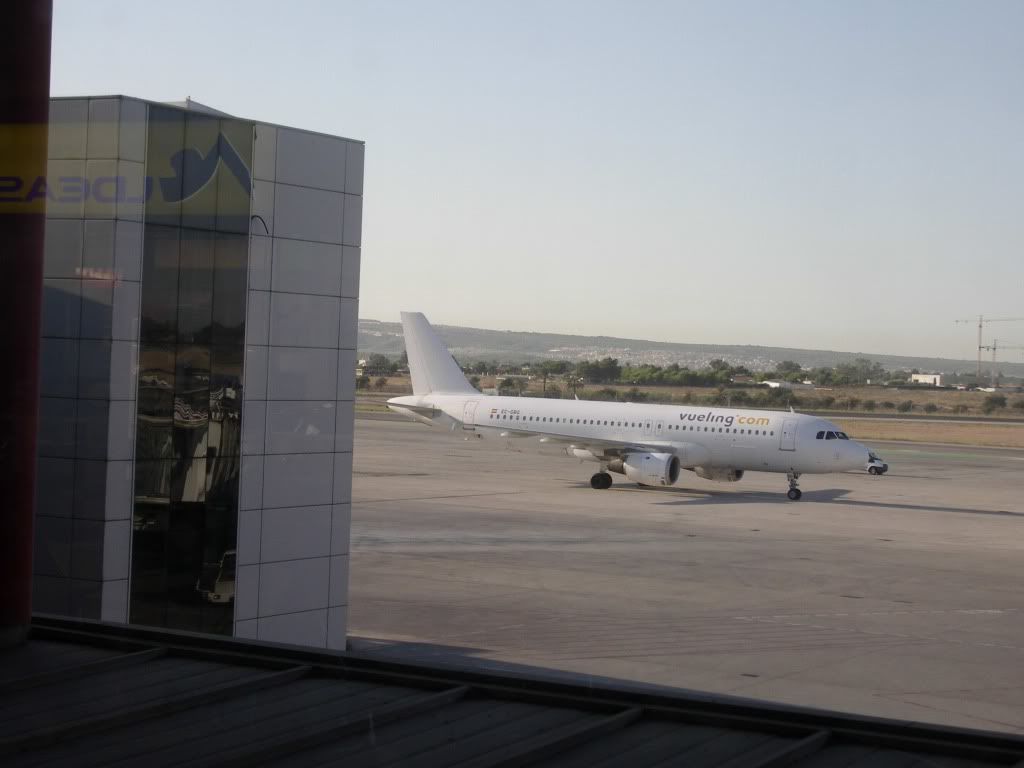 Turning for the gate
It is EC-GRG, the scheduled A320, first in service with IB from 15.01.1991, further to Clickair at 15.02.2007, only a couple of days out to now defunct italian Myair at 10.07.2009 and finally with Vueling since 22.07.2009.
The company operates actually 37 A320´s and this is the oldest example.
Leg no. 63 on type and a new registration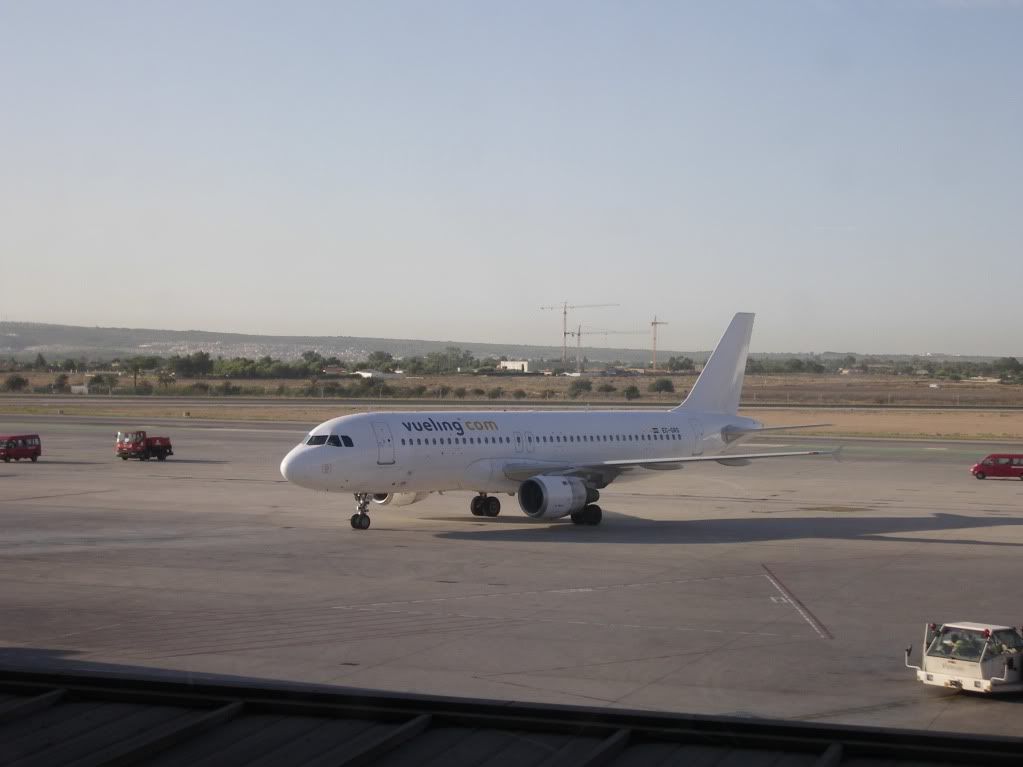 Ground service in action
AB at the gate beside, it is D-ABFC, may I see that plane once again today?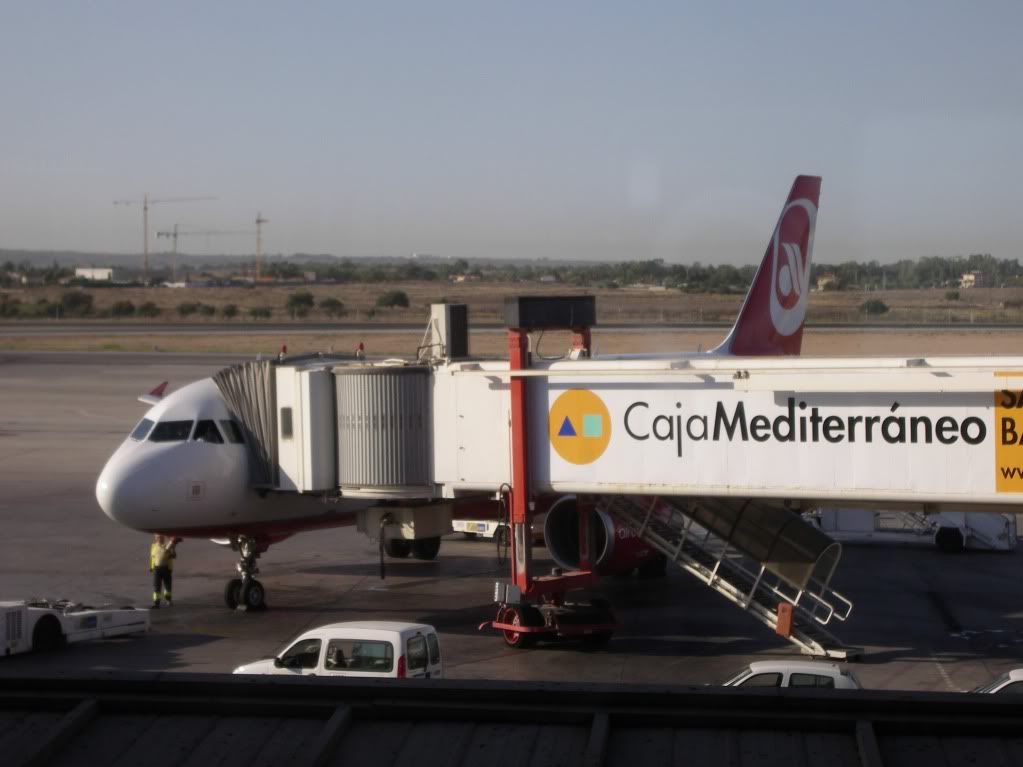 Taxi to departures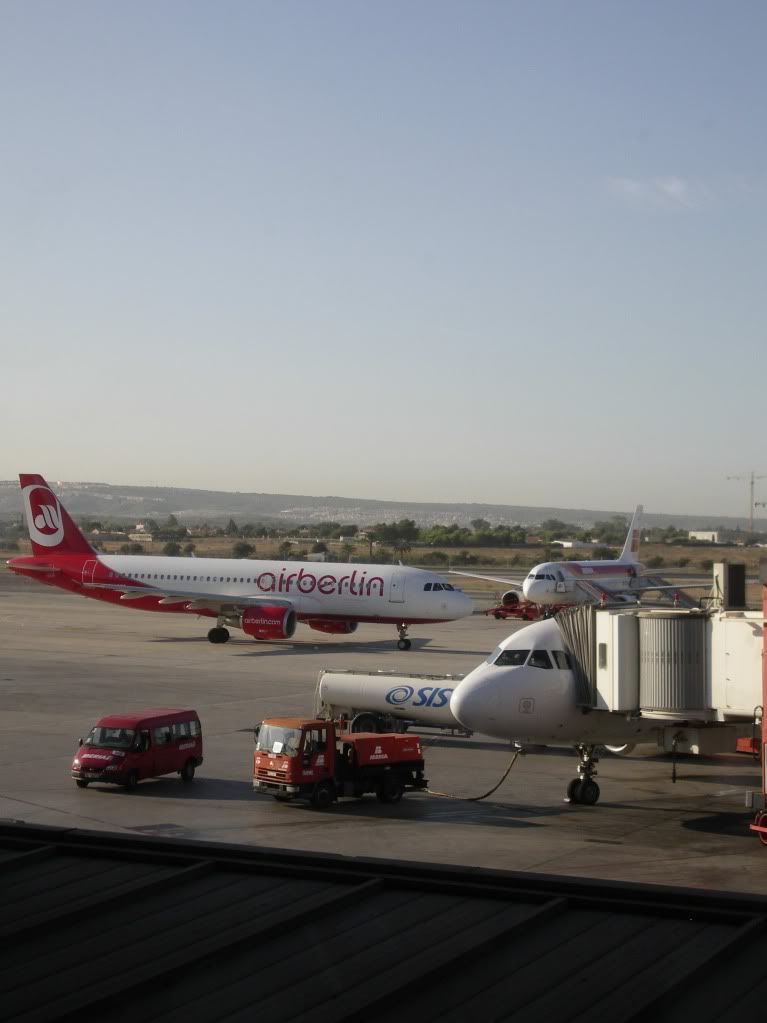 Boarding for IBZ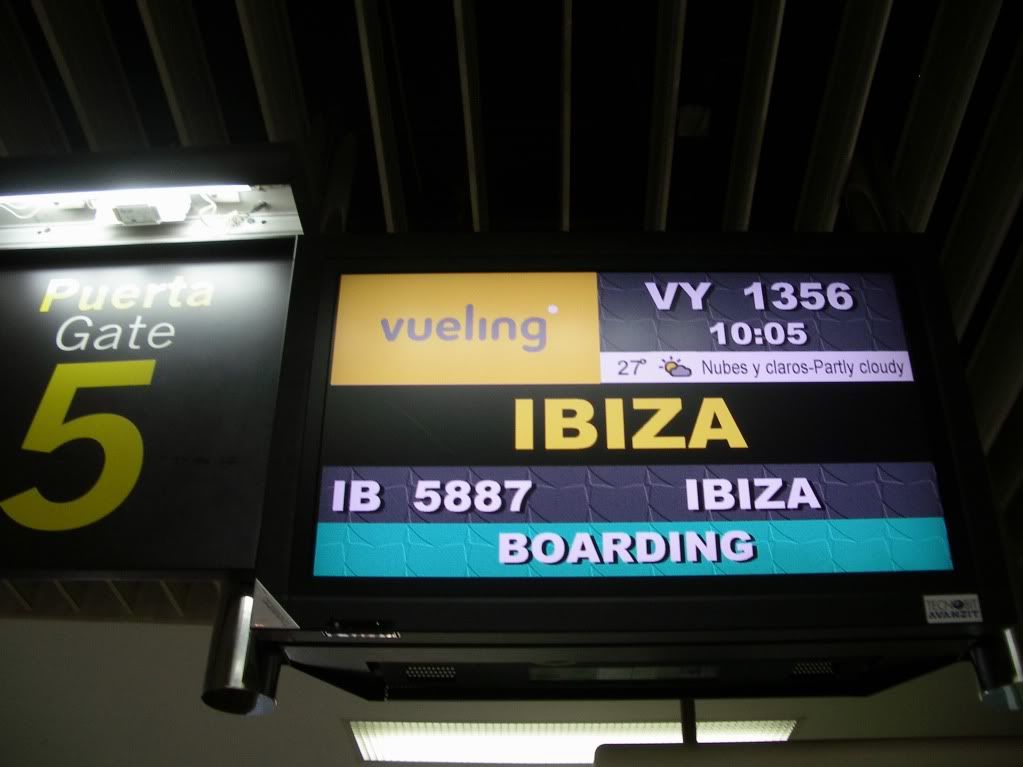 Good looking dark grey leather seaters here, clean so far,
the last row window, three, no six seats for me, recline is possible and the safety demo is manual.
The load is around 80%, mostly spanish pax on vacation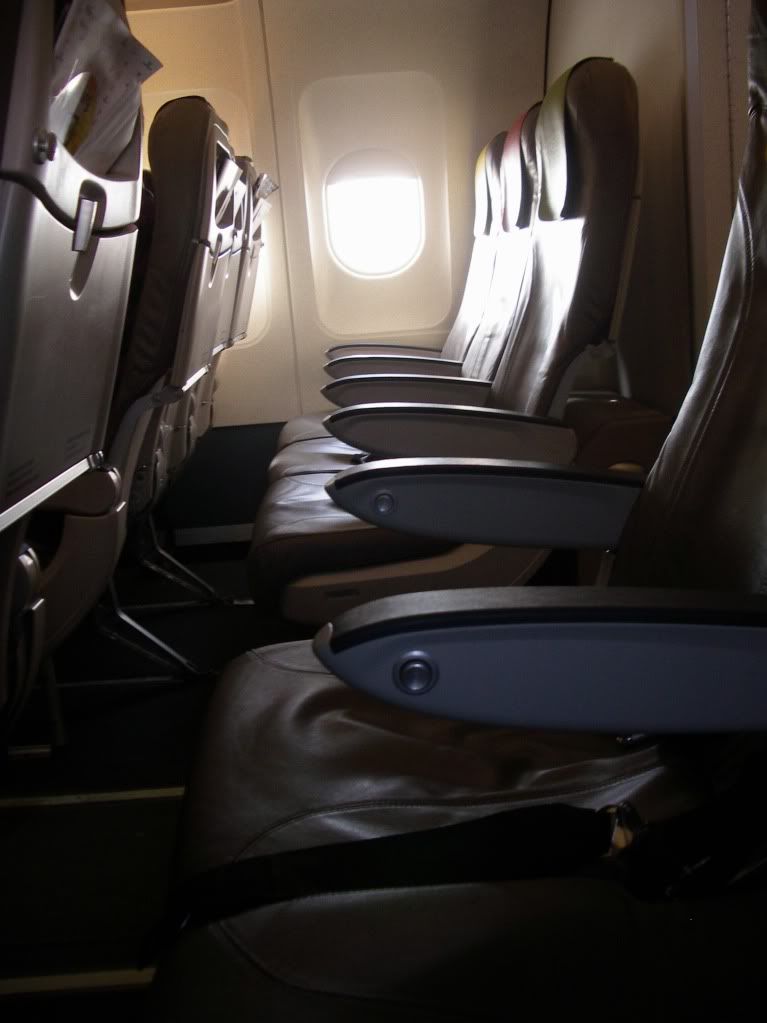 Headrests in different colours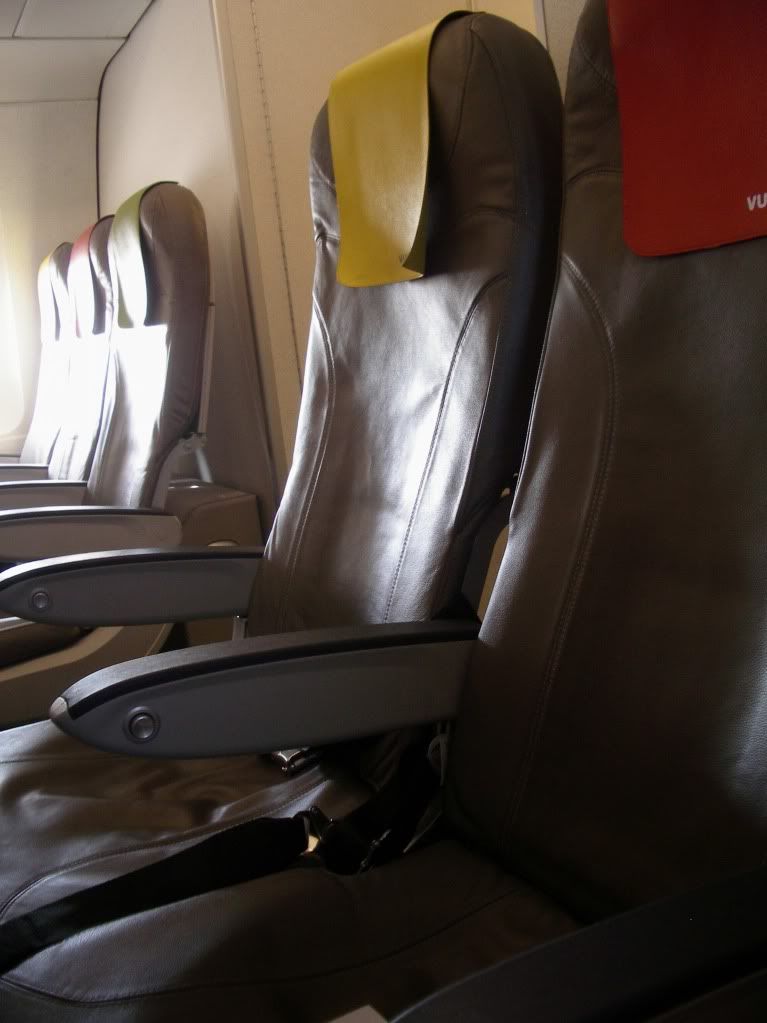 To the entrance for the 3000 meters runway 10, it is 09.50 am, close to ontime, clear sky, no clouds, the temperature is 24 degrees, no flight duration info
On the go
And departed
Four female FA´s here, all middle aged and ok, three spanish and one looks like eastern european.
A curve to the north short after departure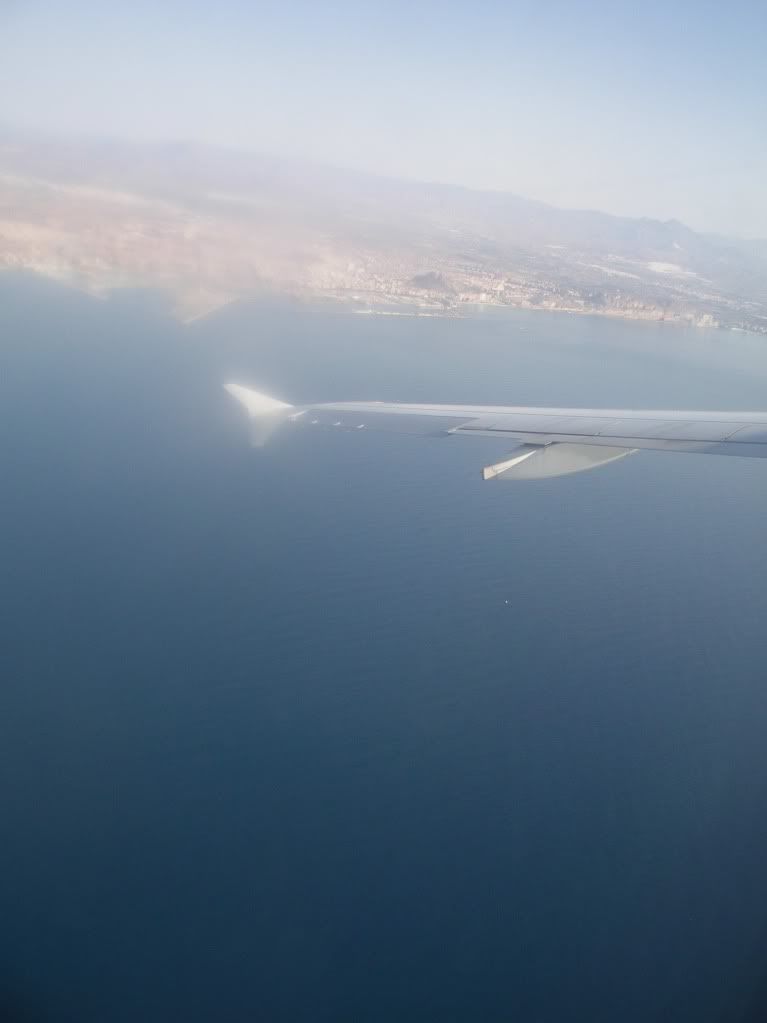 The safety card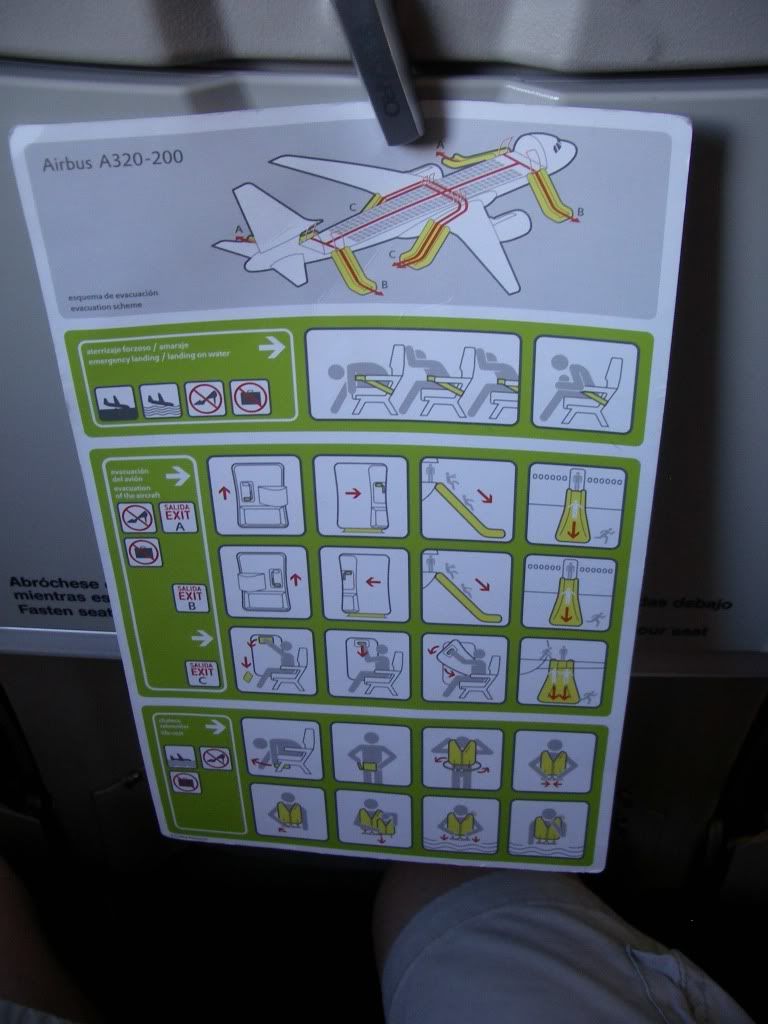 Manhattan, sorry Benidorm from above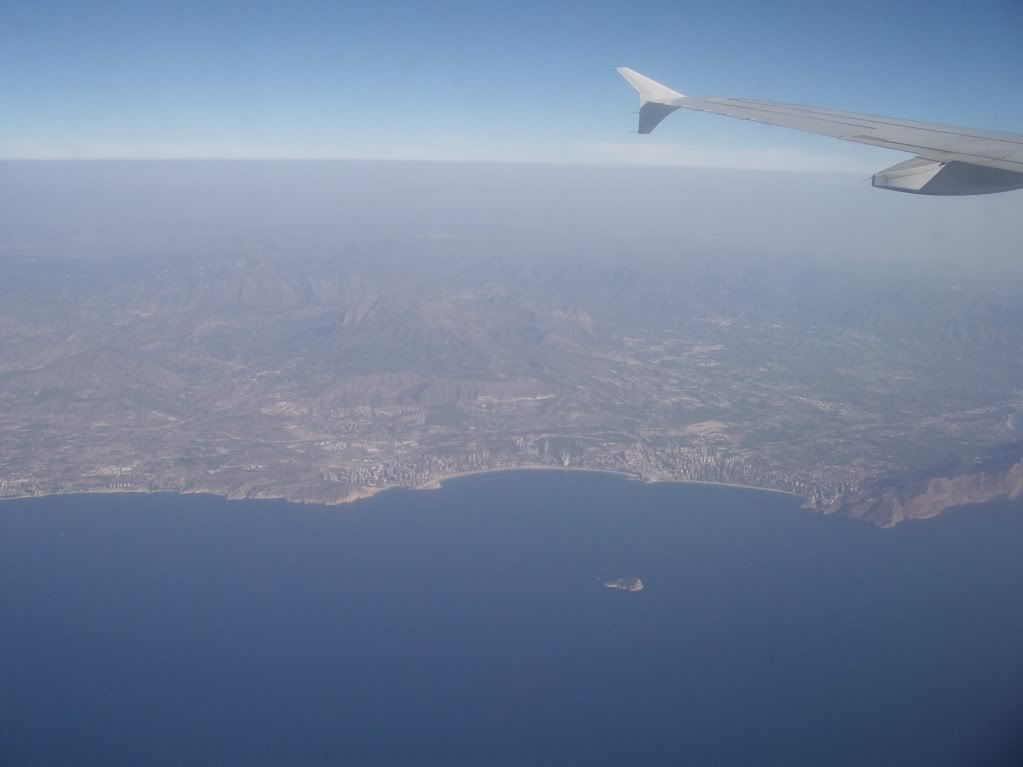 Calpe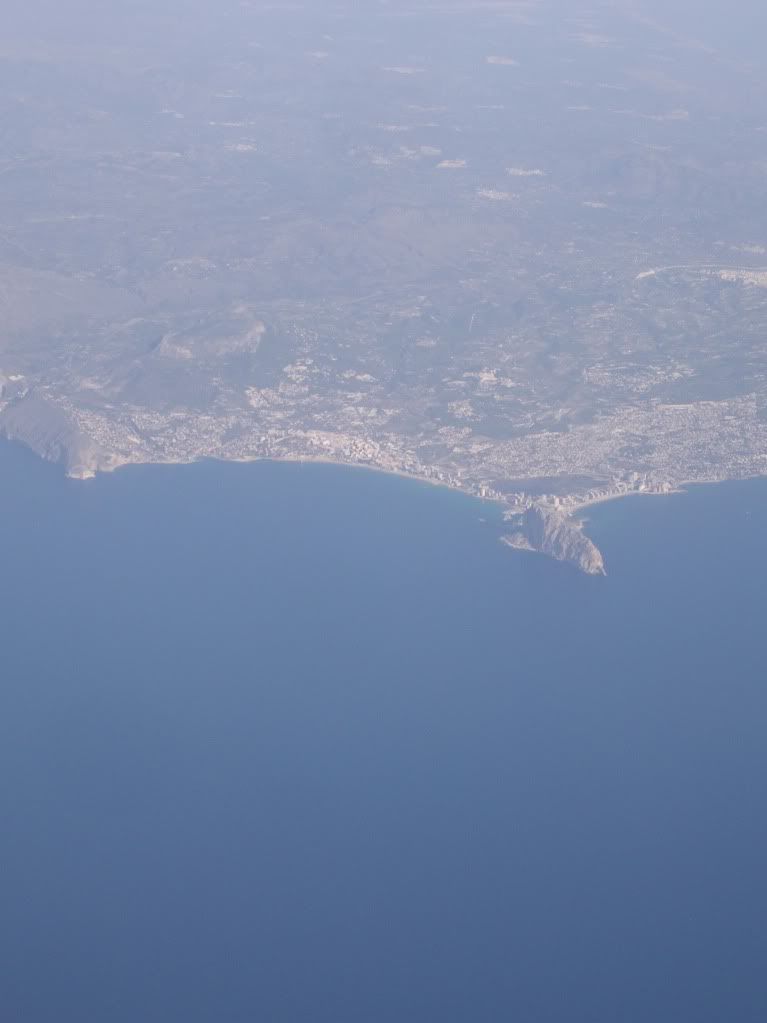 Cockpit crew is from Spain, no comment at all.
The actual magazine
And the flying lounge, service is BOB
Cabin view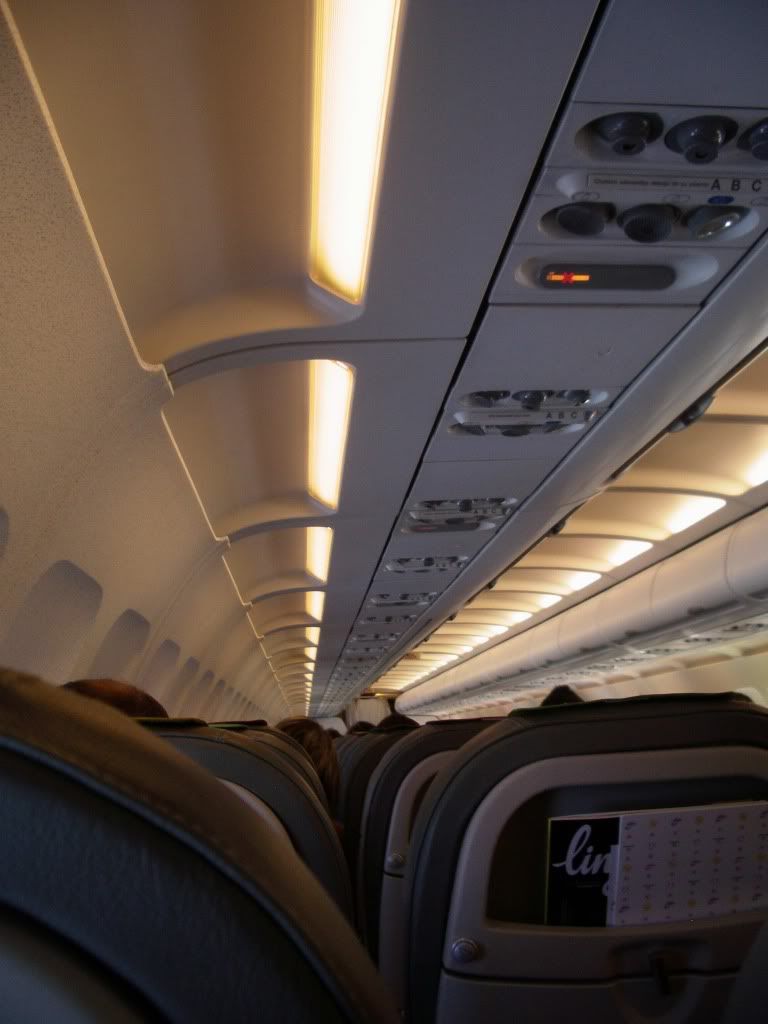 No route or flightlevel information.
Close to IBZ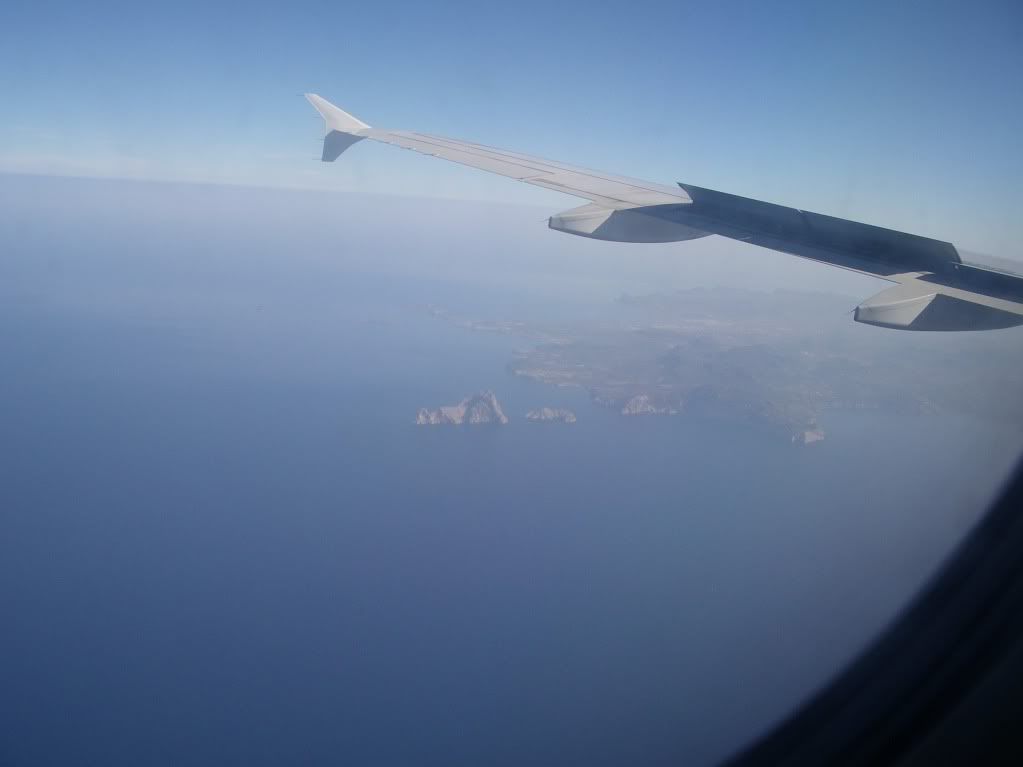 The airport and the salt basin´s
Low level cruising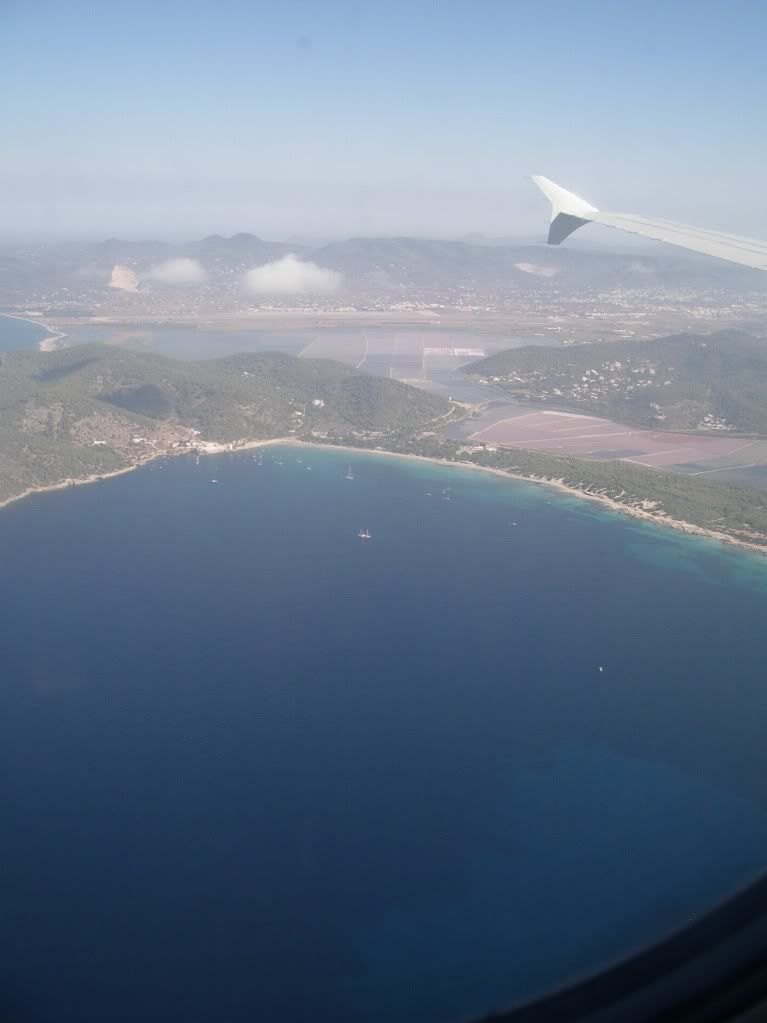 Above the sea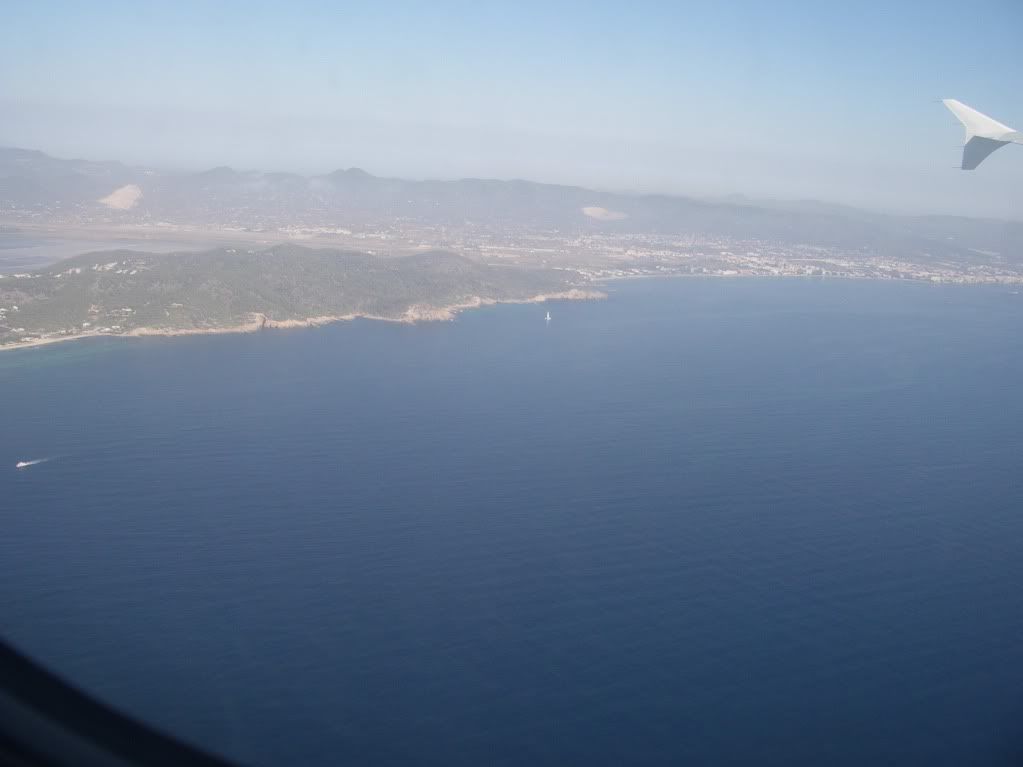 Turning for finals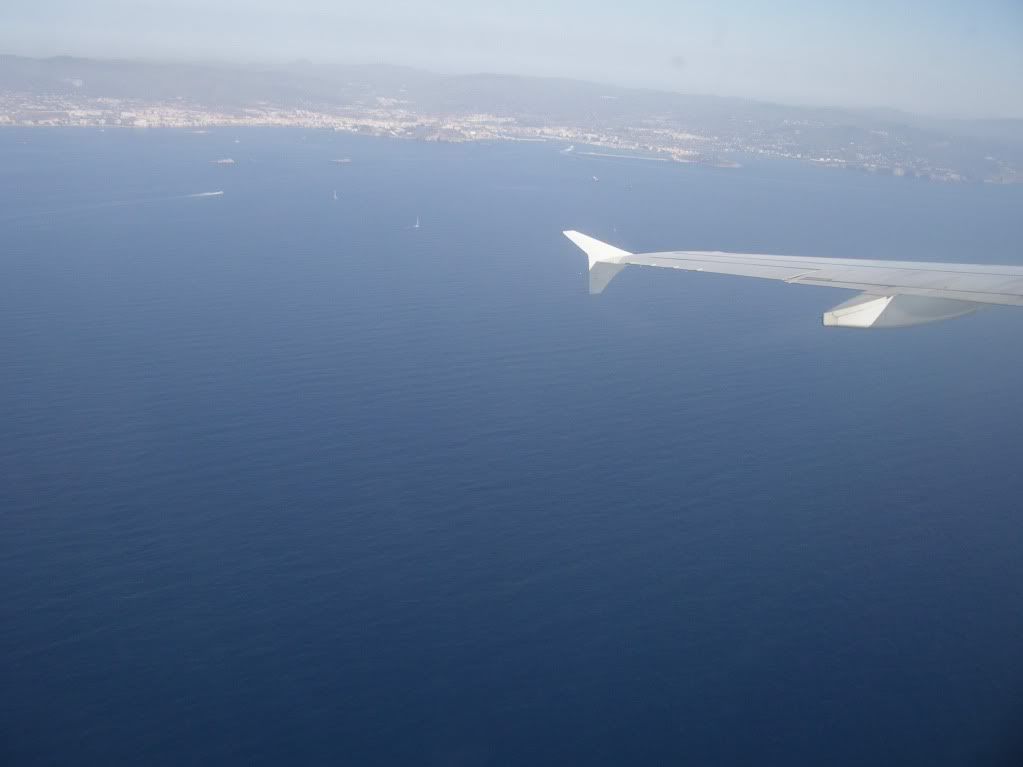 Very short finals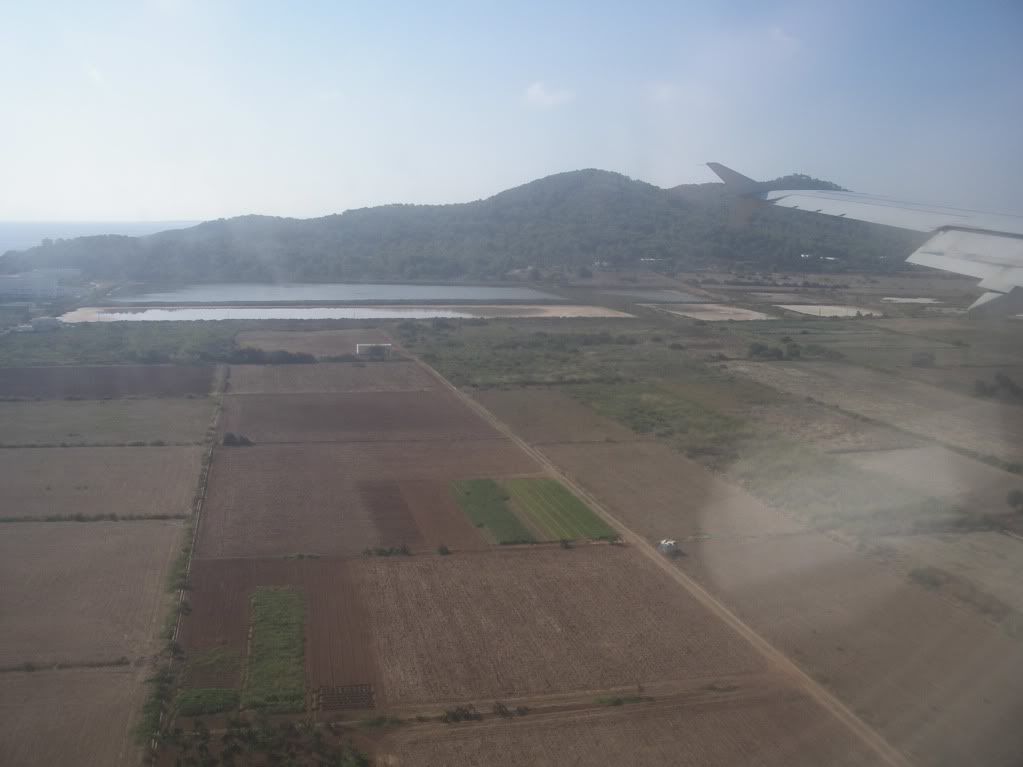 Leaving the active 2800 meters runway 24, it is 10.20 am, 15 minutes ahead to schedule, no clouds at all and the temperature is 27 degrees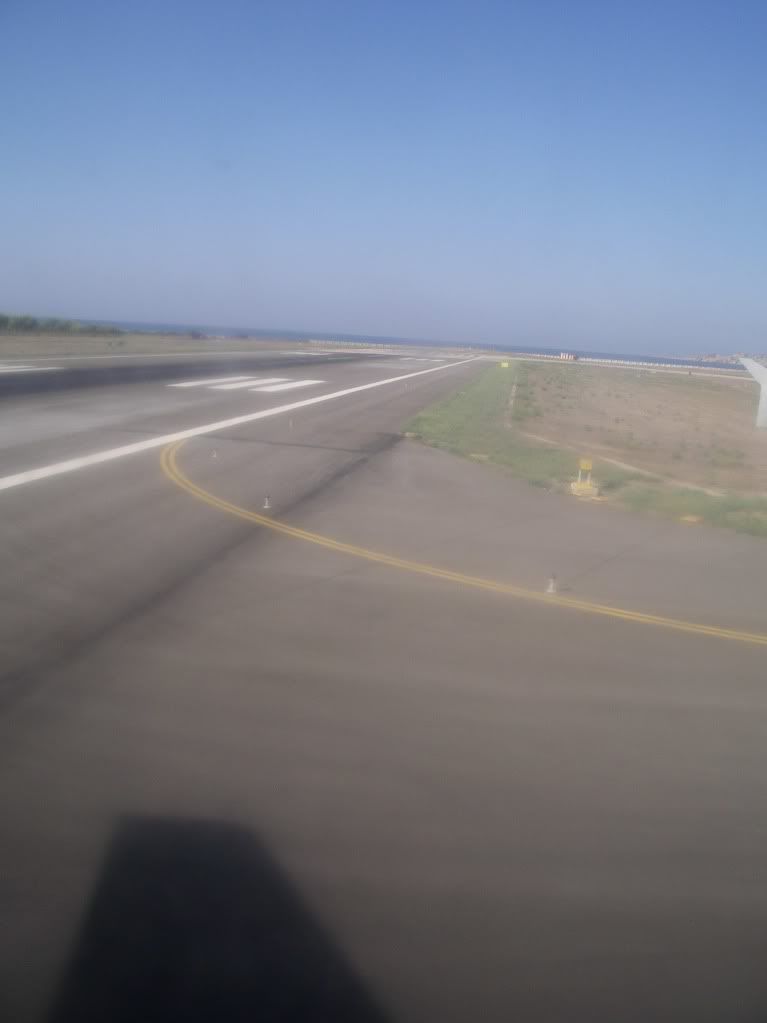 Interesting planes on the apron
Air Nostrum Dash 8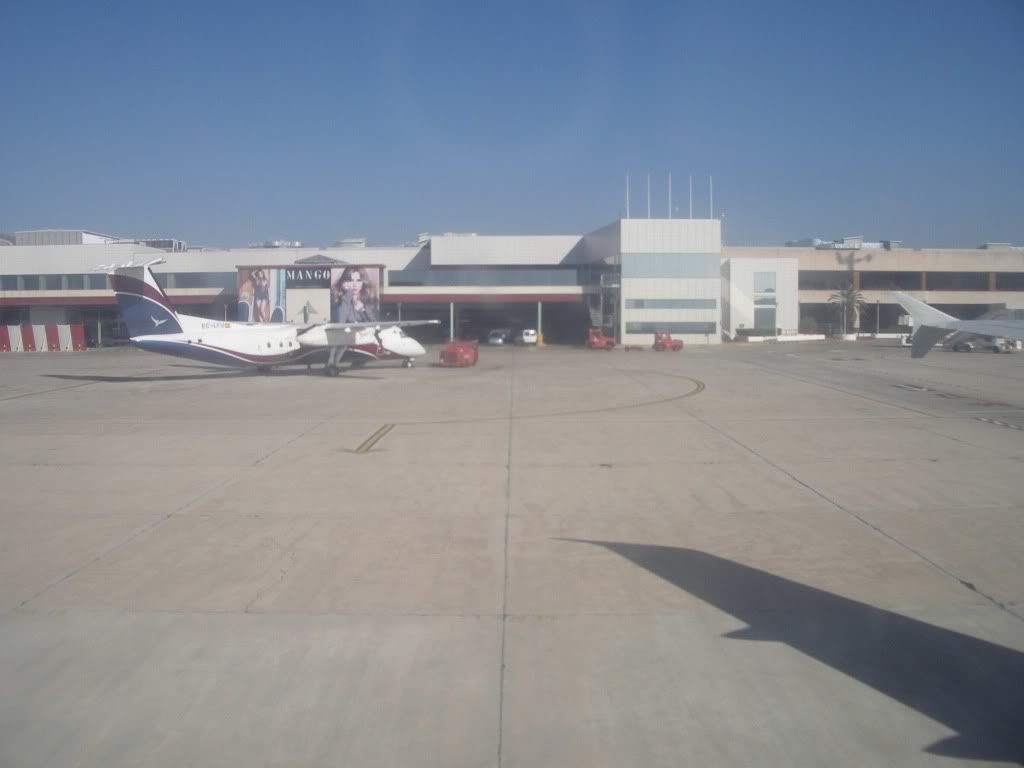 Aurela parked in the distance
My seat during disembarking
Aurela in service for Thomas Cook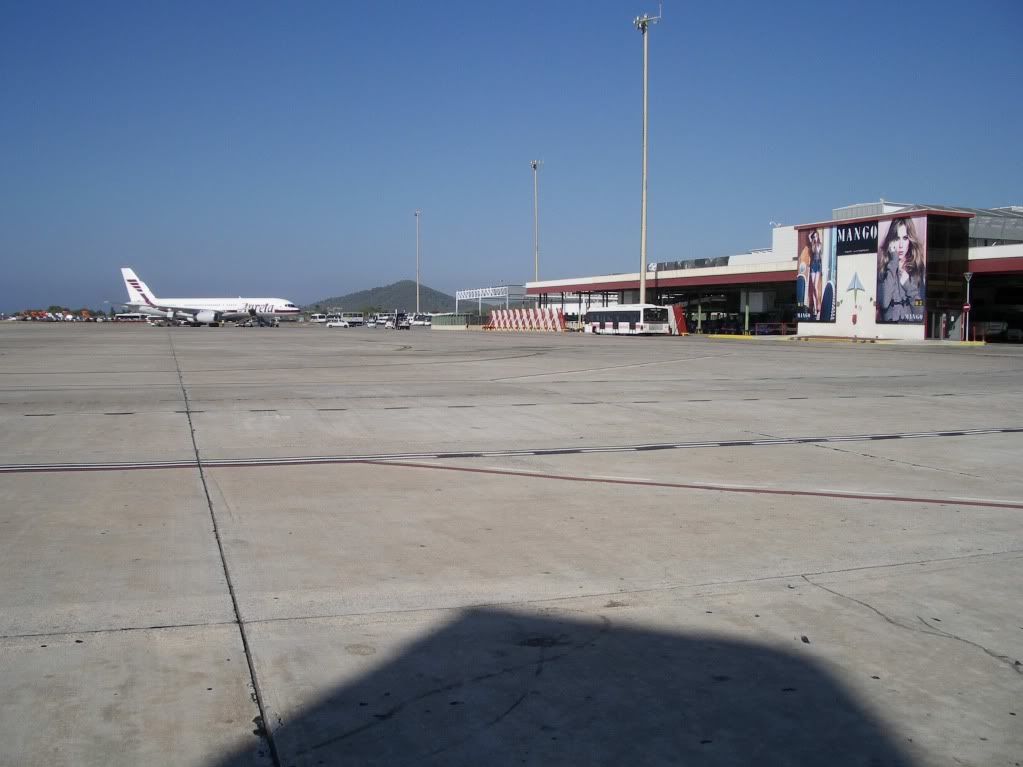 Apron disembarking
No, I don´t like that company behind my plane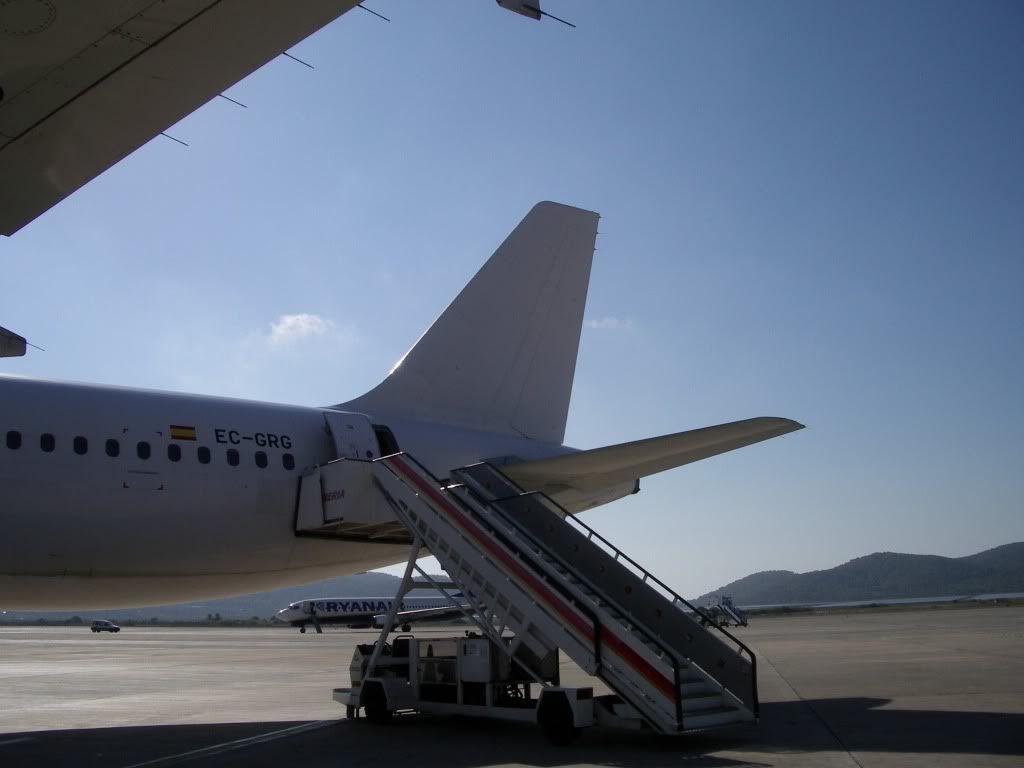 Under the wing, my favourite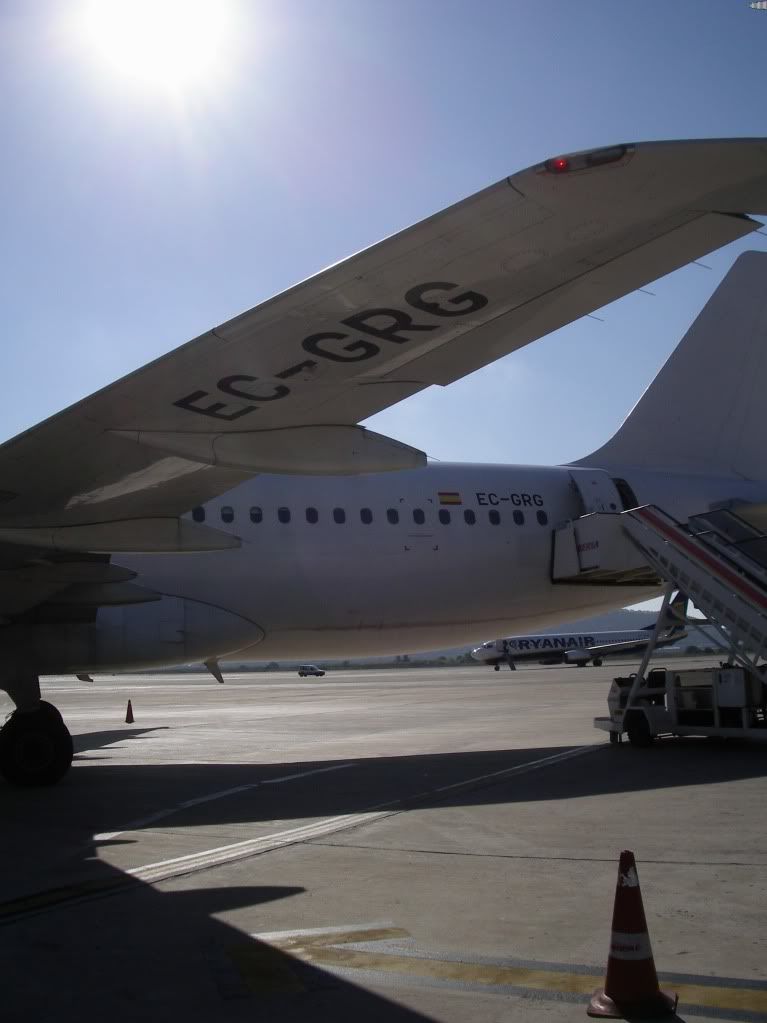 Full view
So, what about some city pictures?.
...