So what better way to spend a day then to do a Greek domestic flight ATH-SKG-ATH. I wanted to try out A3 as I have never flown them before. Also being Star Gold and A3 recently joining Star I wanted to try out the benefits. I had recently read that OA were not as good as when they launched which was a bit bizzare to me as alot of family and friends fly them ATH-LHR-ATH and always have great flights. Olympic Air also won the Best Airline of the year 2010/11 Era Silver category.
So it was decided , A3 oneway and OA return to compare.
OA won on price , I paid EUR77.31 for A3 all in and OA was EUR60.00 exact all in.
The booking process with both airlines was very easy. Both have good websites.
So the morning came and it was time to set off.

DATE: 13/DEC/2010
AIRLINE: AEGEAN AIRLINES
FLIGHT: A3 106
ROUTE: ATH-SKG
CLASS: ECONOMY
SEAT: 29A
AIRCRAFT: AIRBUS A320
REG: SX - DVR
I took the bus to the airport which only costs EUR3.20 oneway and take around 40 minutes. Soon I was at the airport.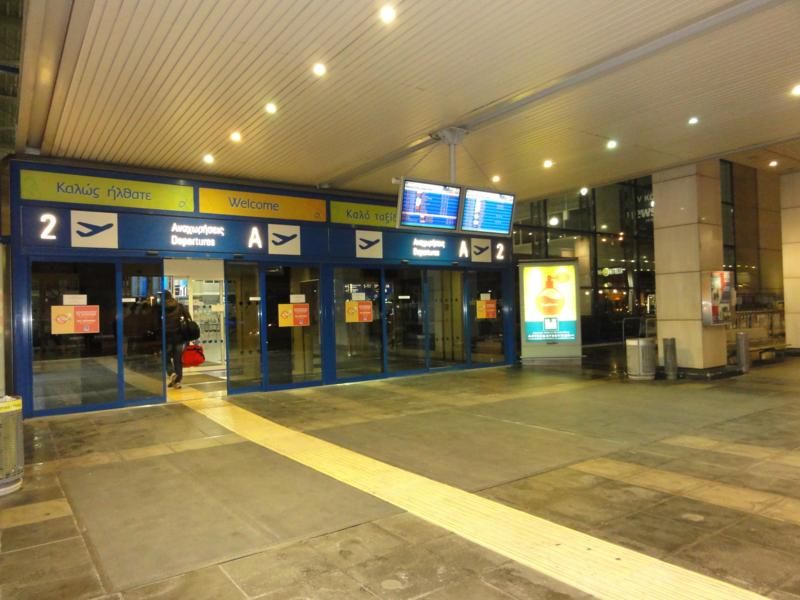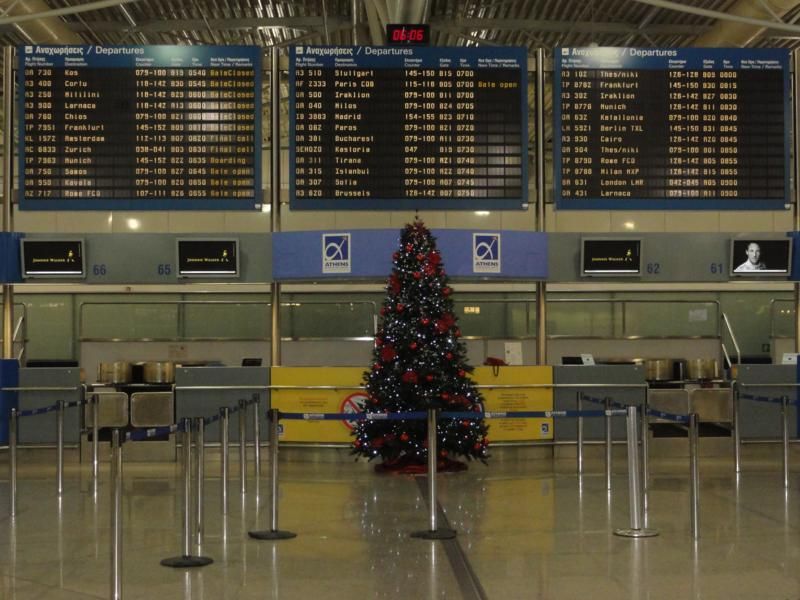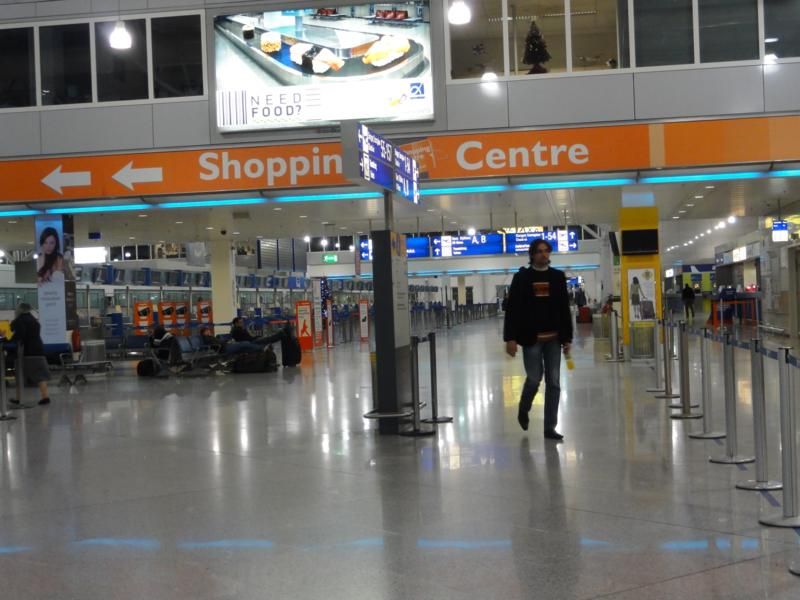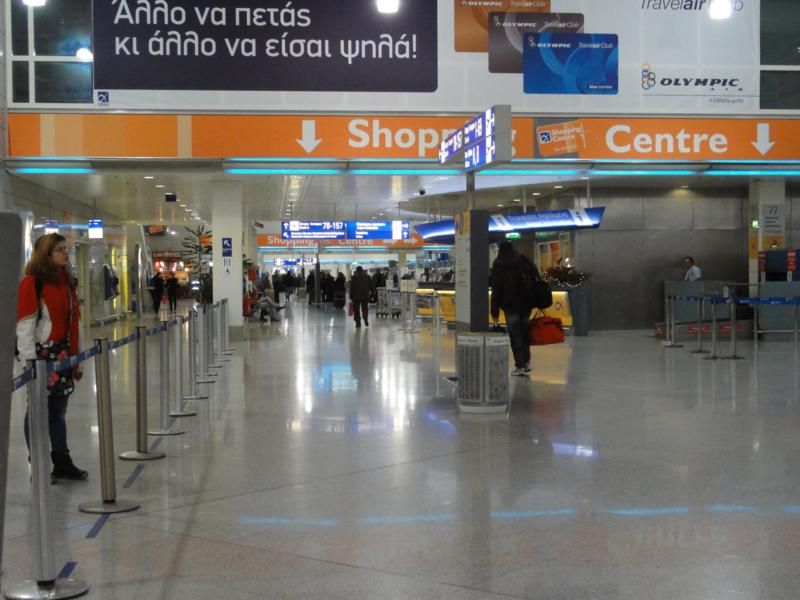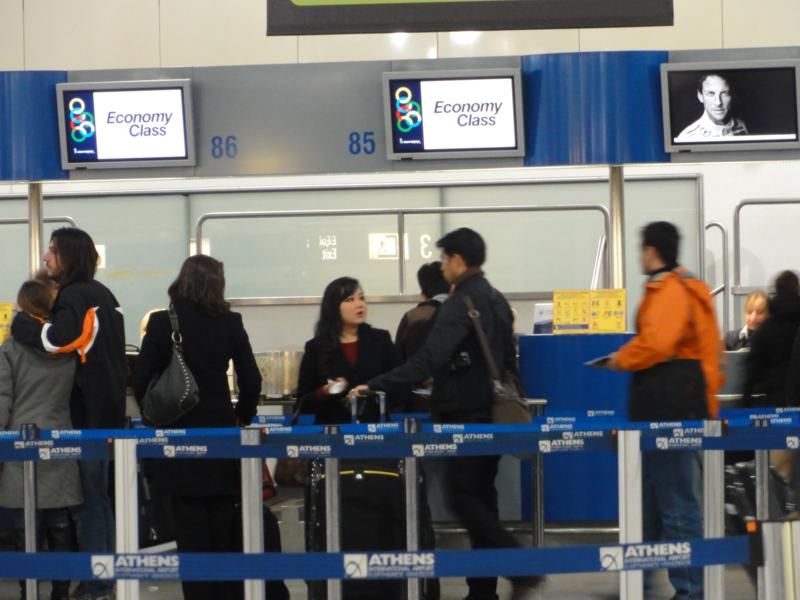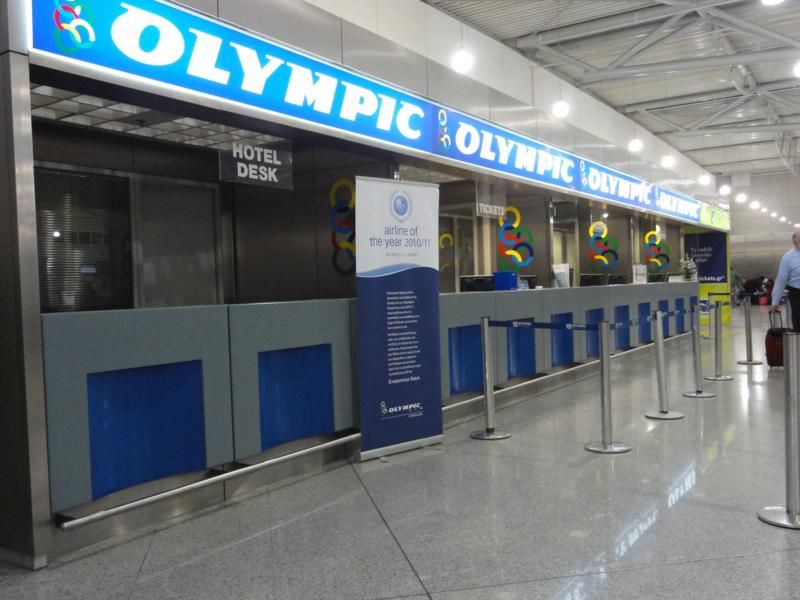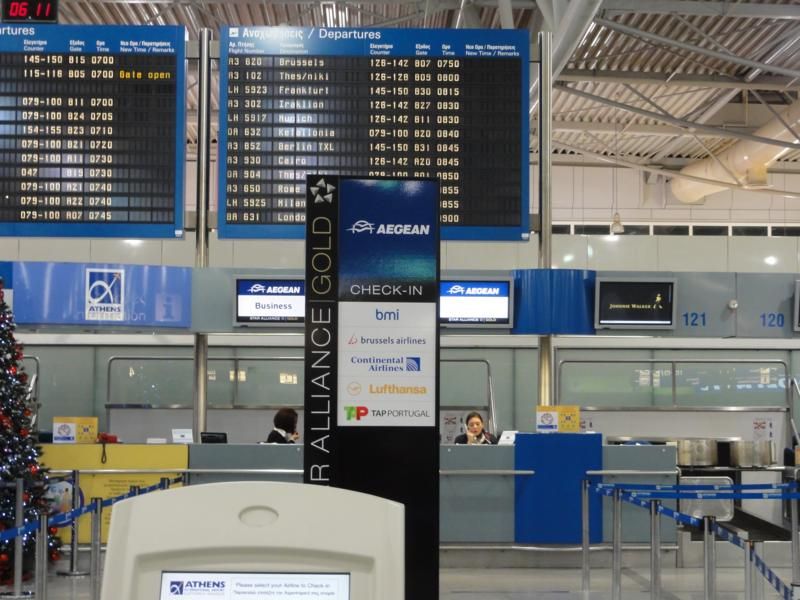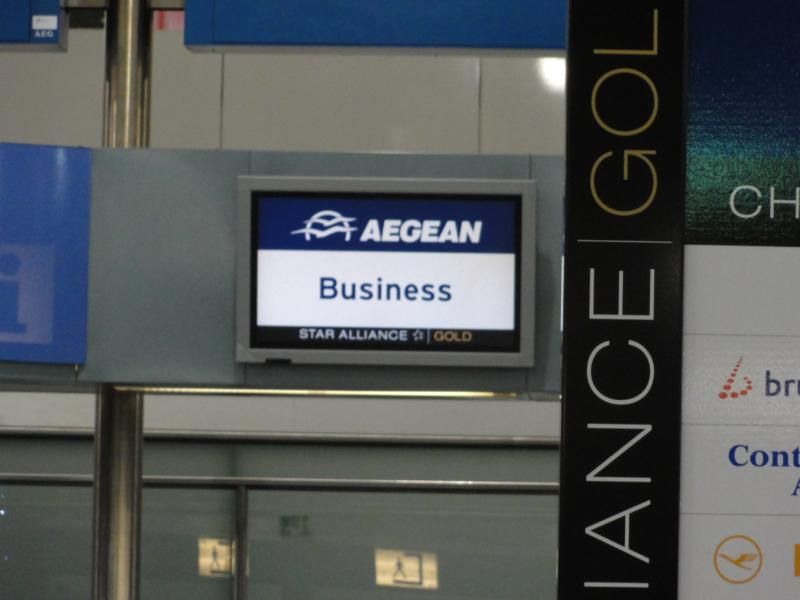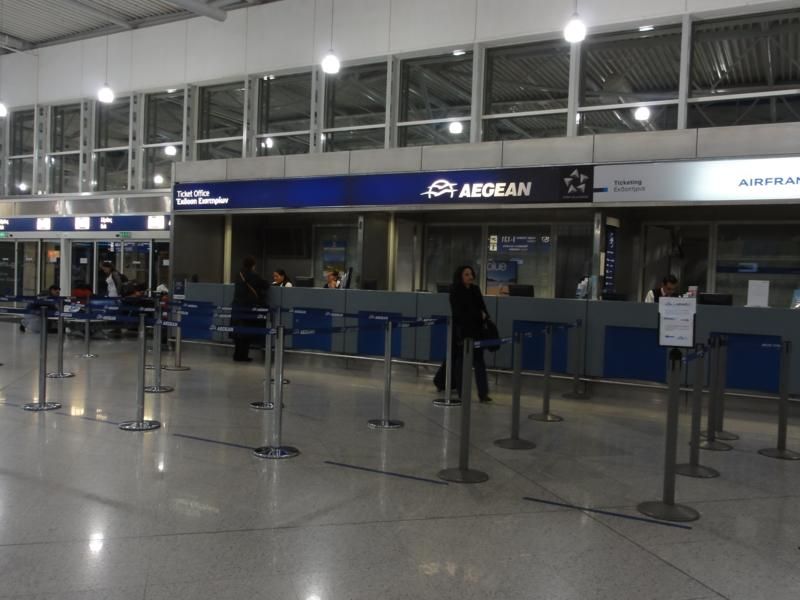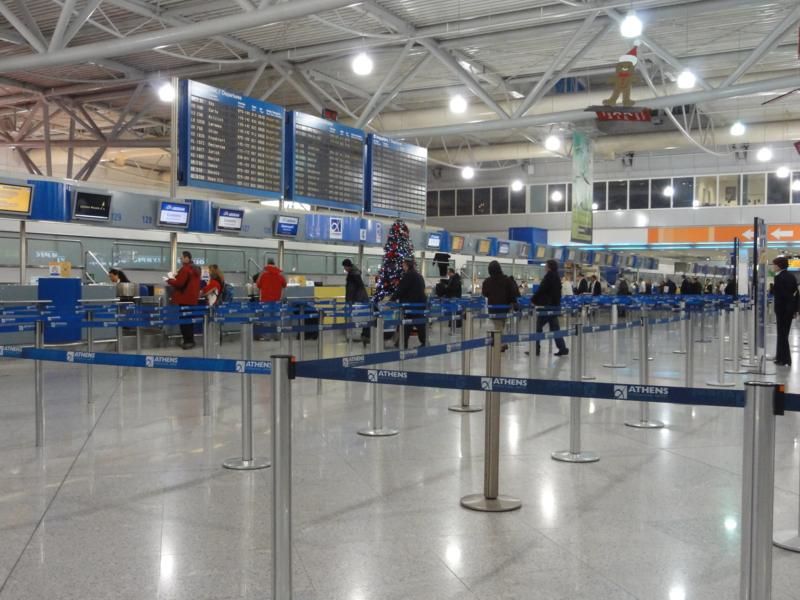 So I checked in at the Aegean desk and proceeded to the lounges.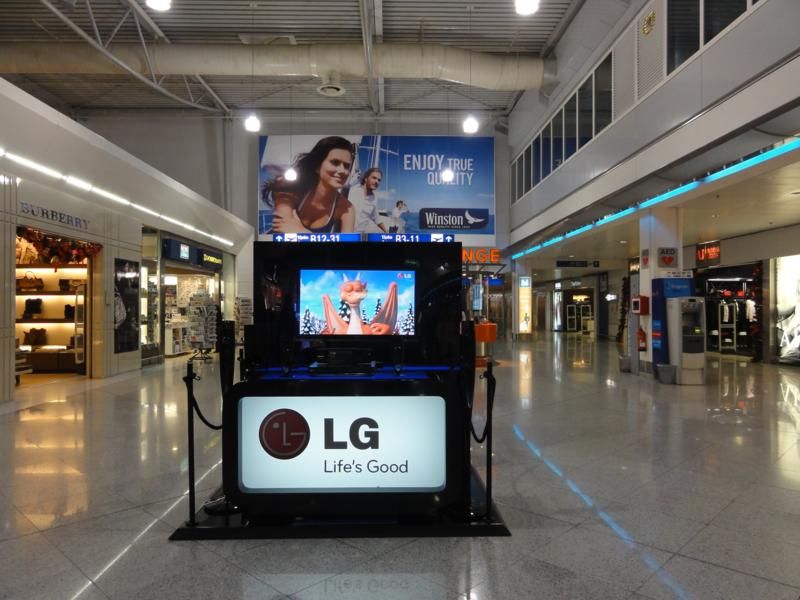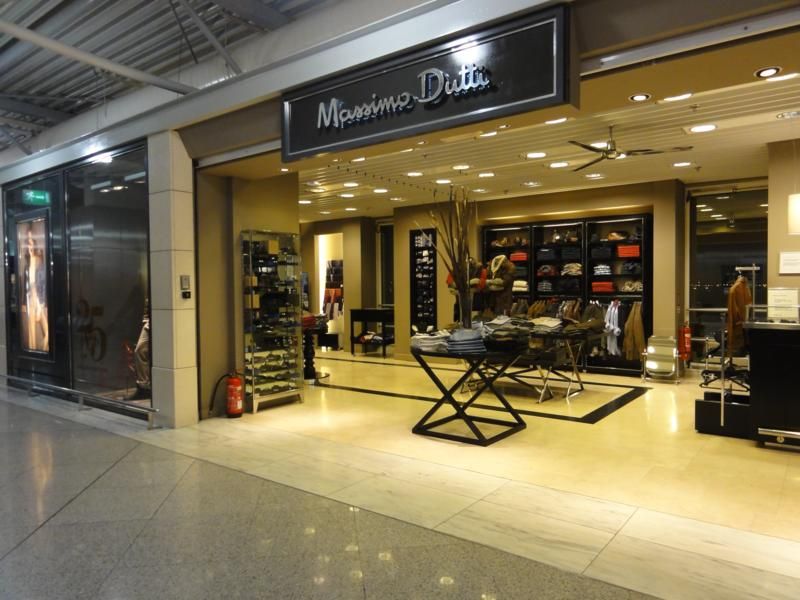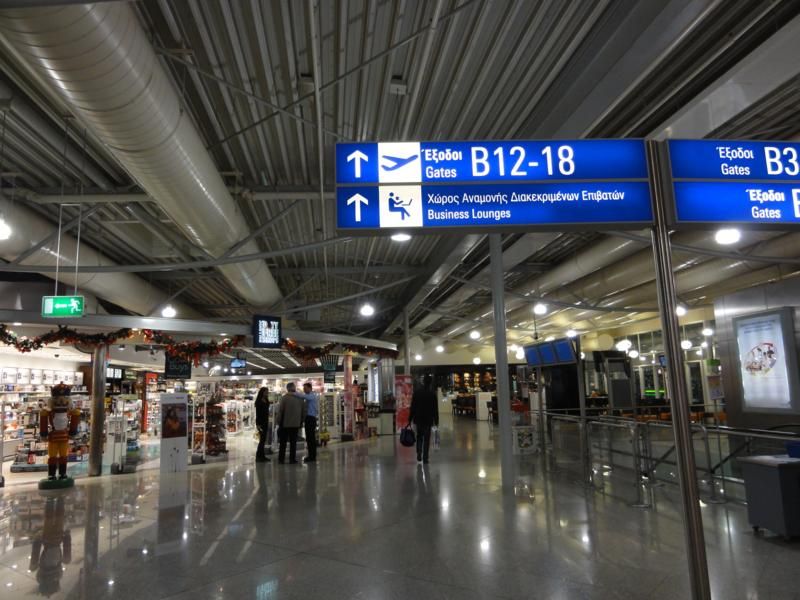 First stop was the LH lounge. It used to be divided into Business Class and Star Gold, now its just all one and basically offering the same food the Business lounge offered, so a downgrade for Gold card holders. This lounge has not been updated for nearly 10 years. It needs a revamp.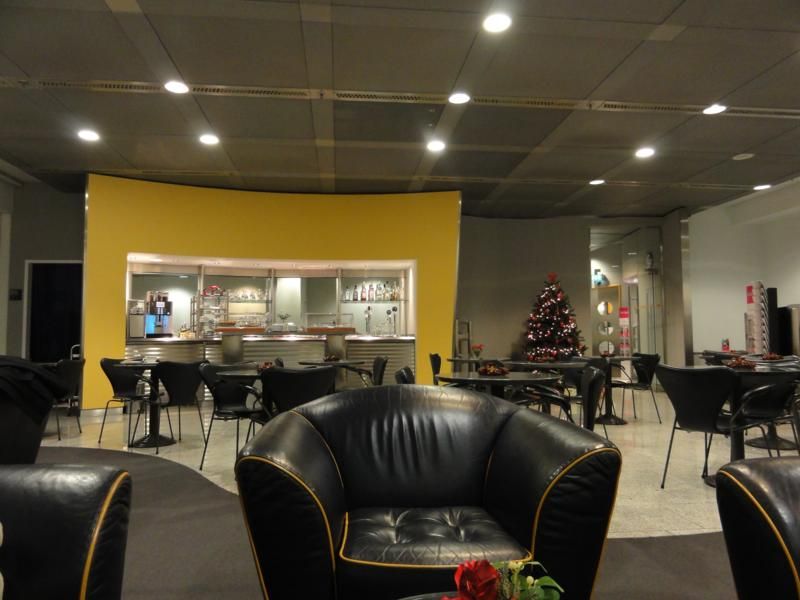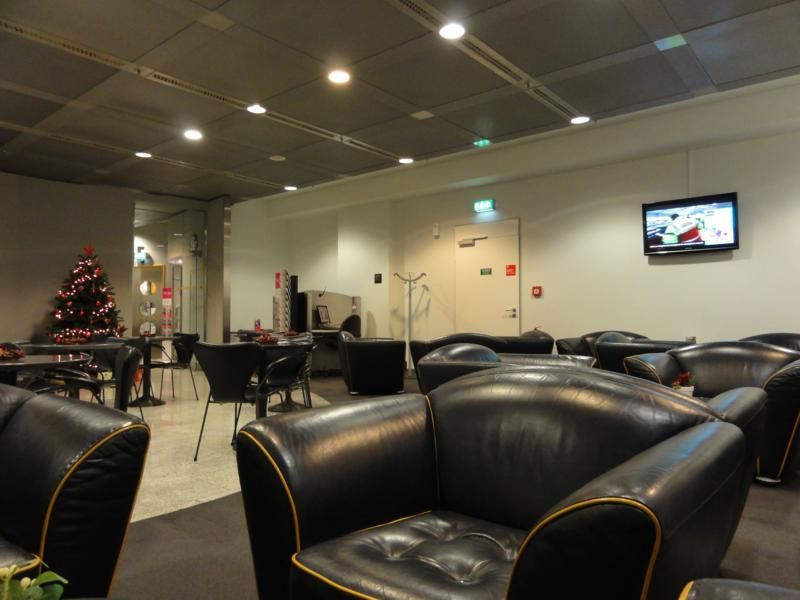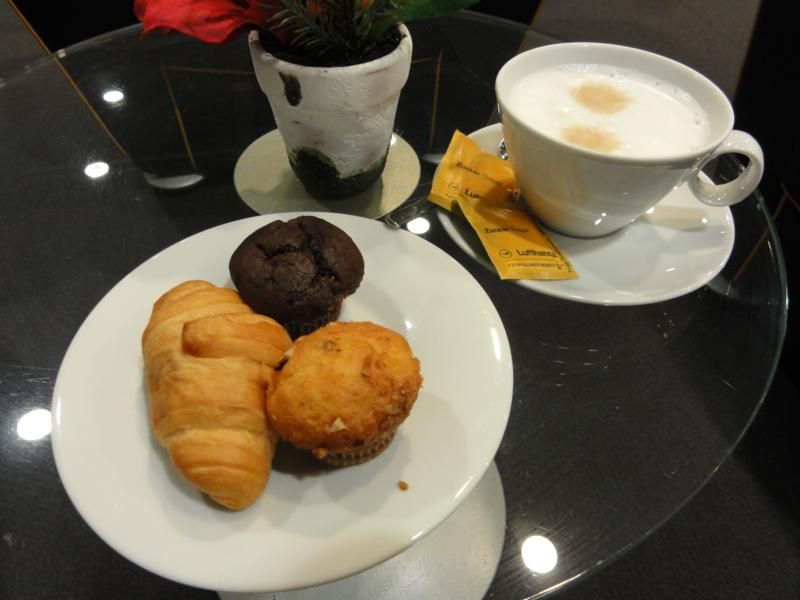 No sign of my Star Gold status on my boarding pass.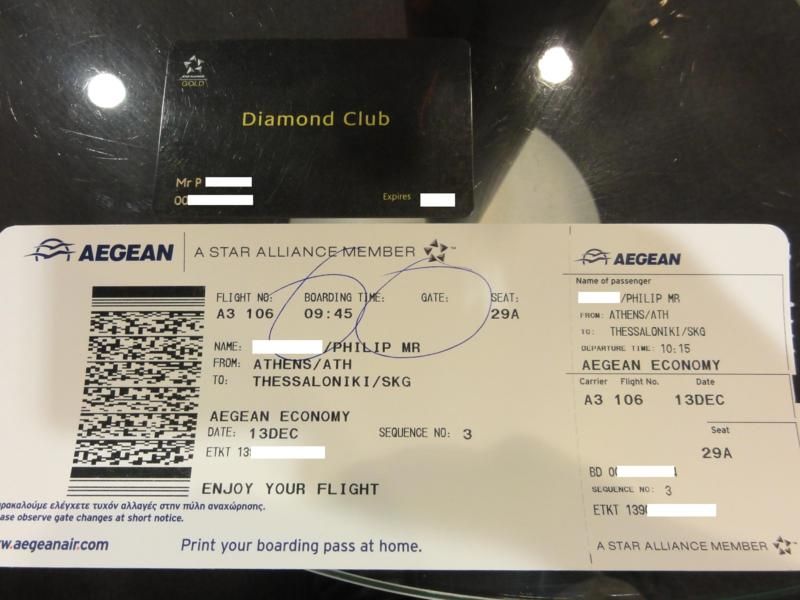 So after a short time in the LH lounge it was time to check out the new A3 lounge next door. I was greeted by a friendly lounge attendant who advised me they dont make announcements. First impressions of the lounge were good. Spacious modern and promising drinks and snacks.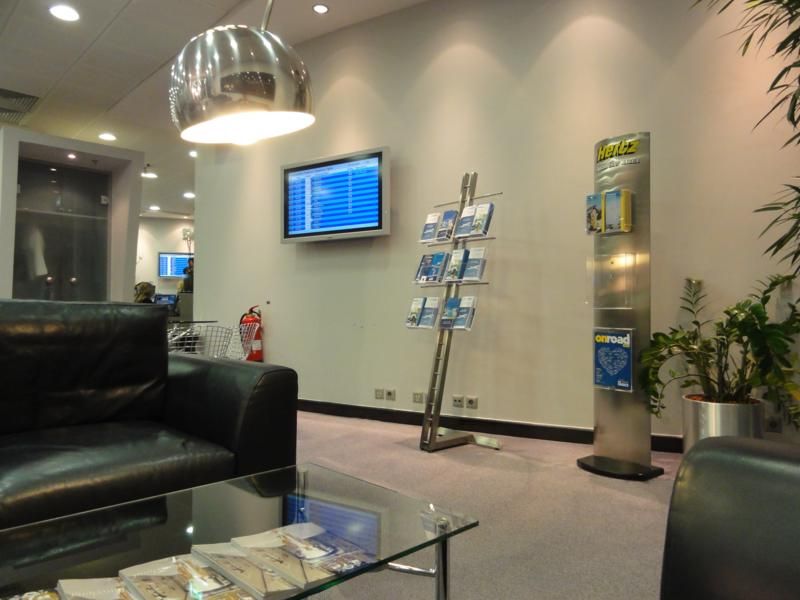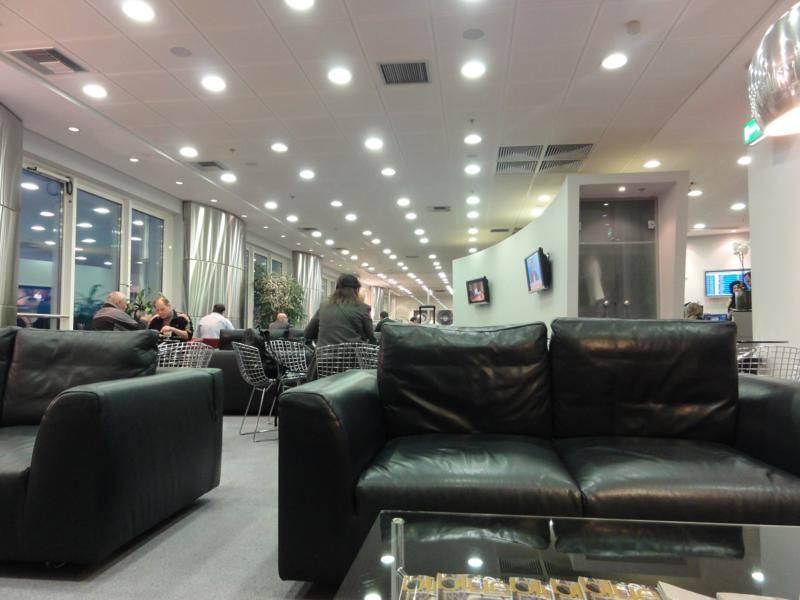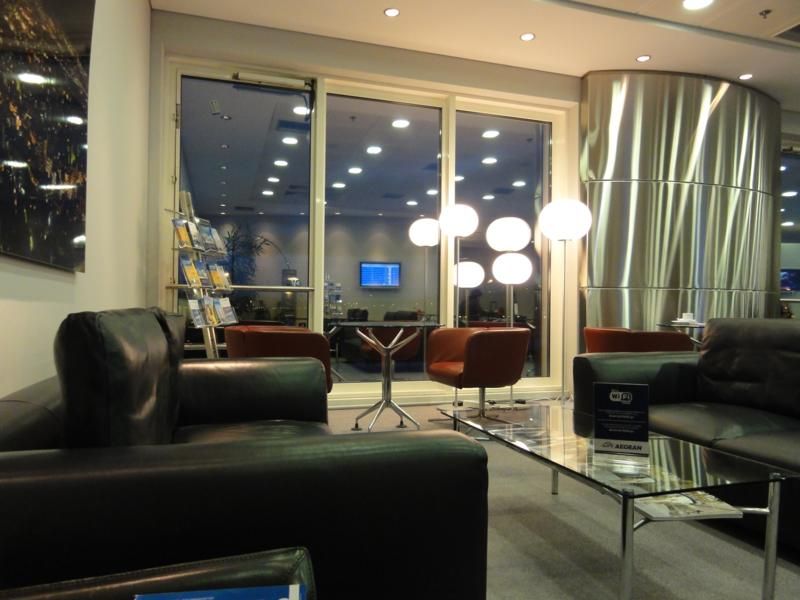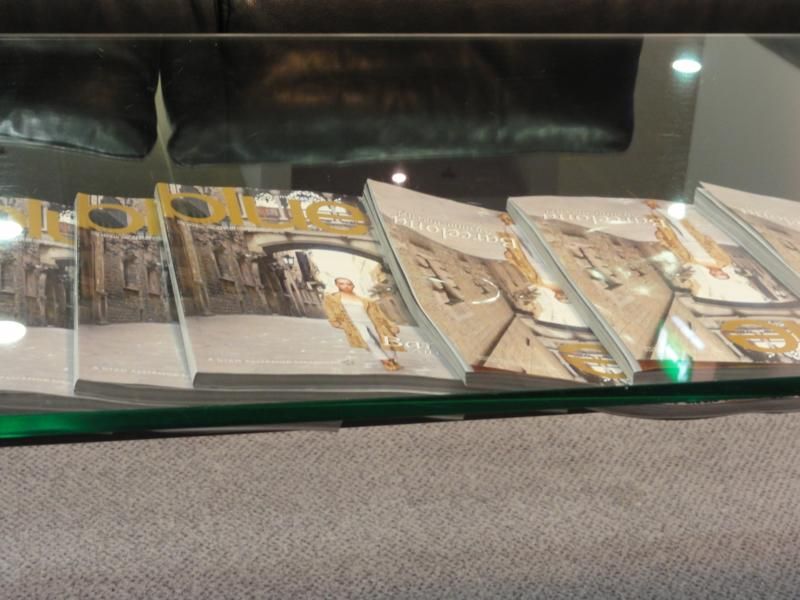 Always nice to have free wifi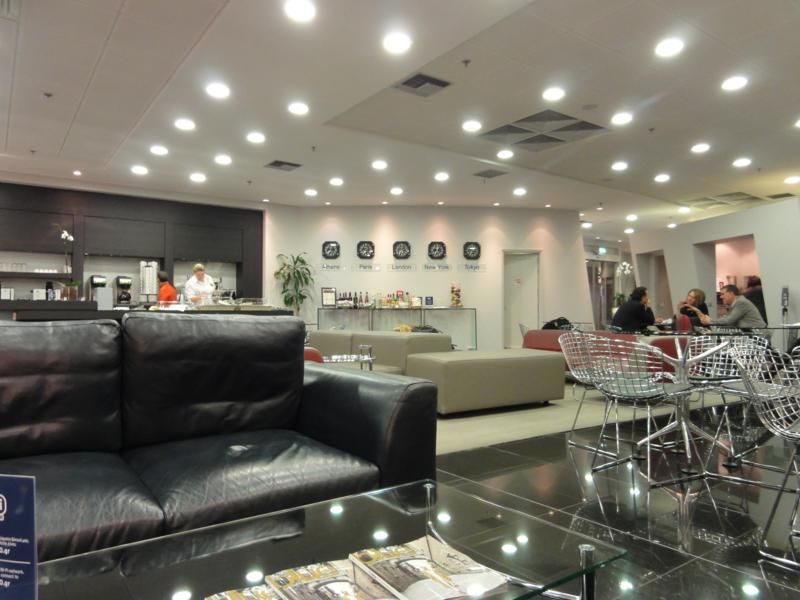 Some Greek favourites.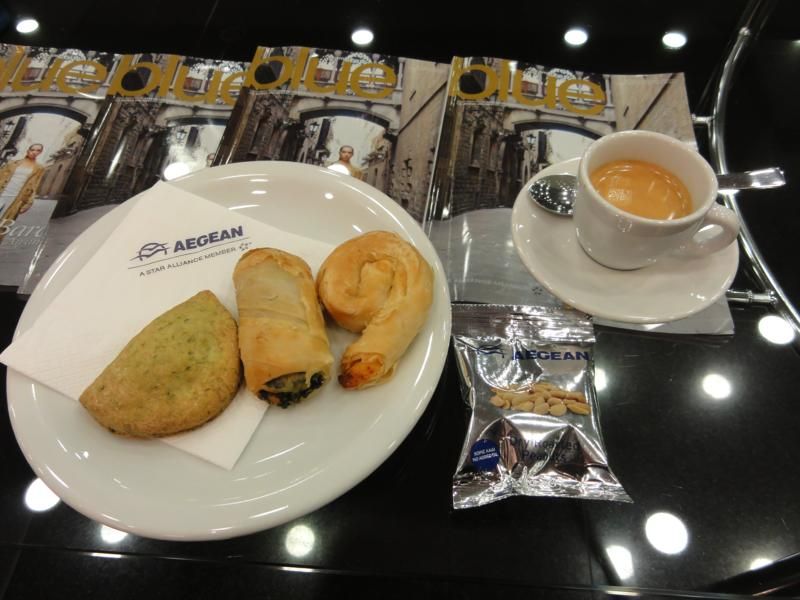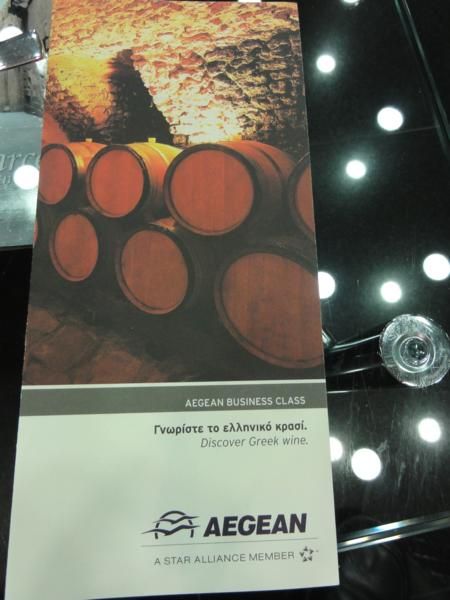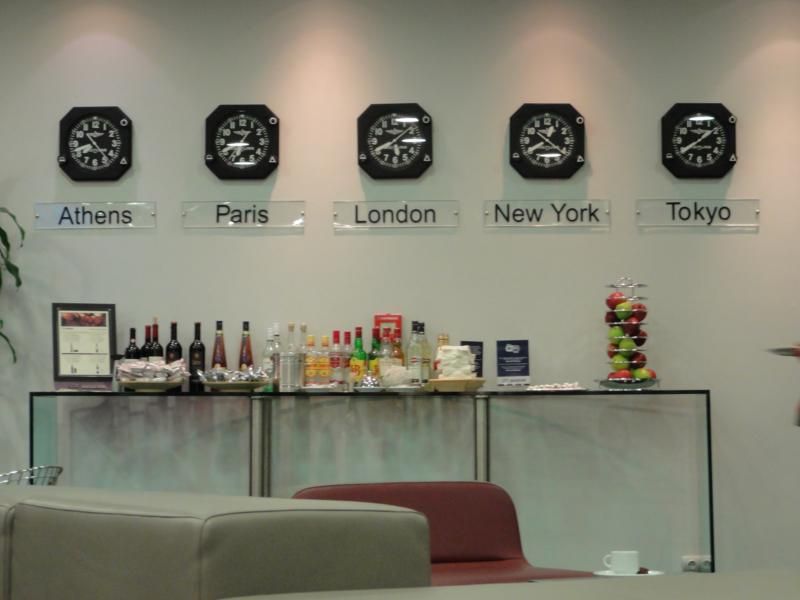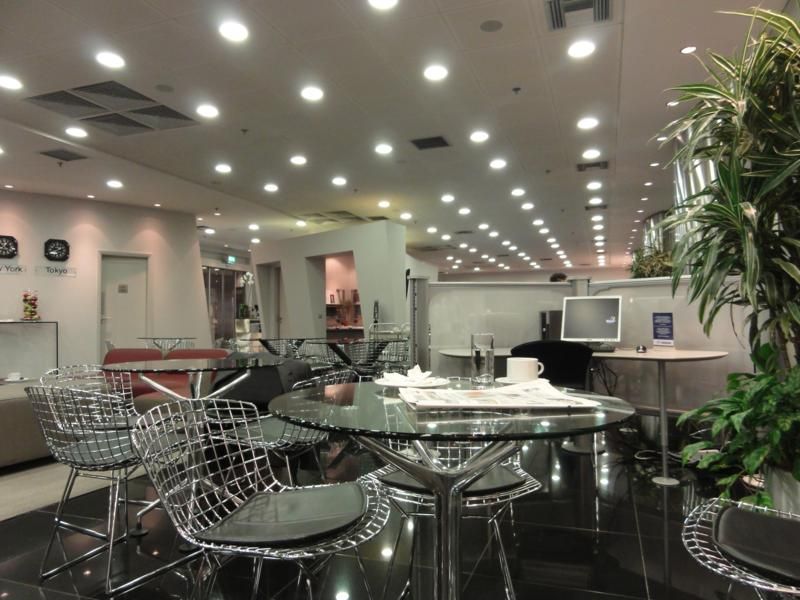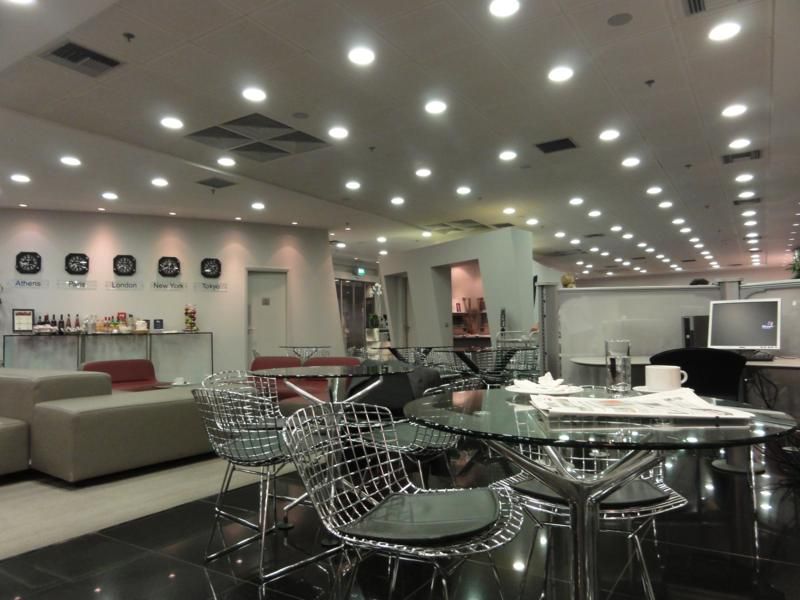 Hmm using airliners.gr pics lol...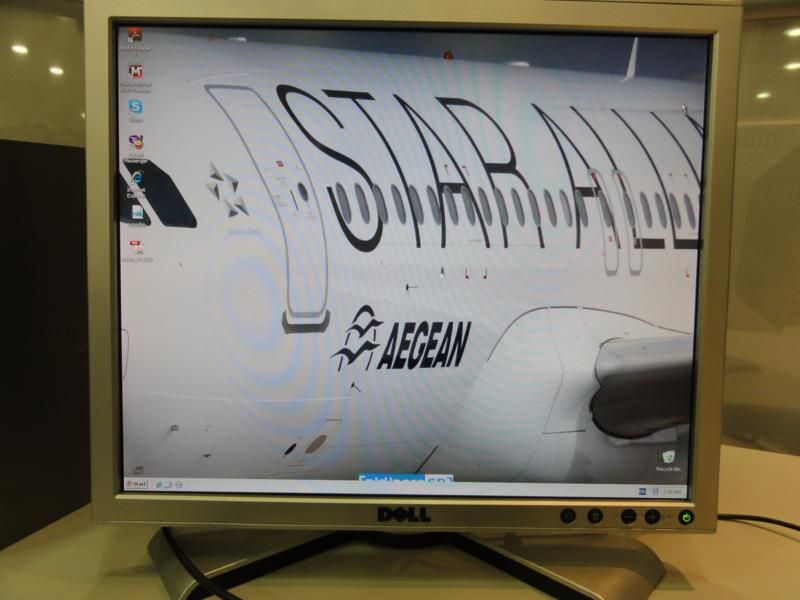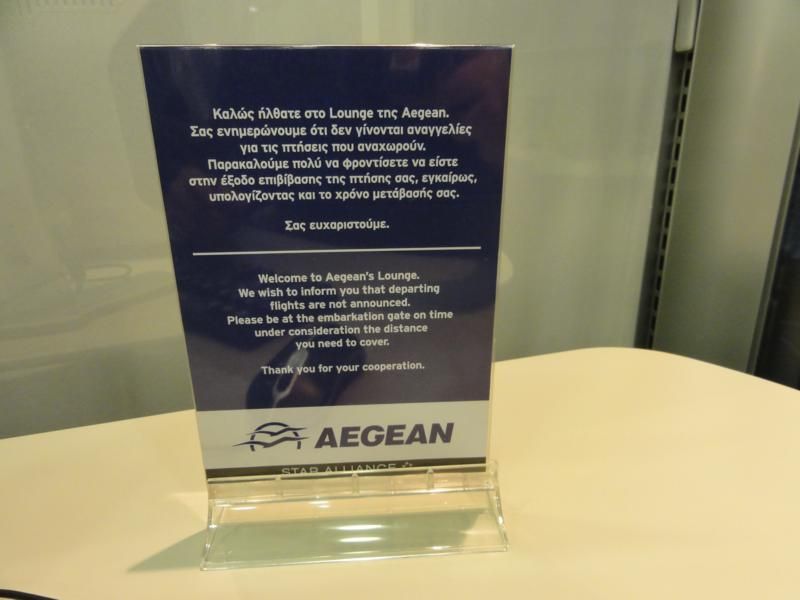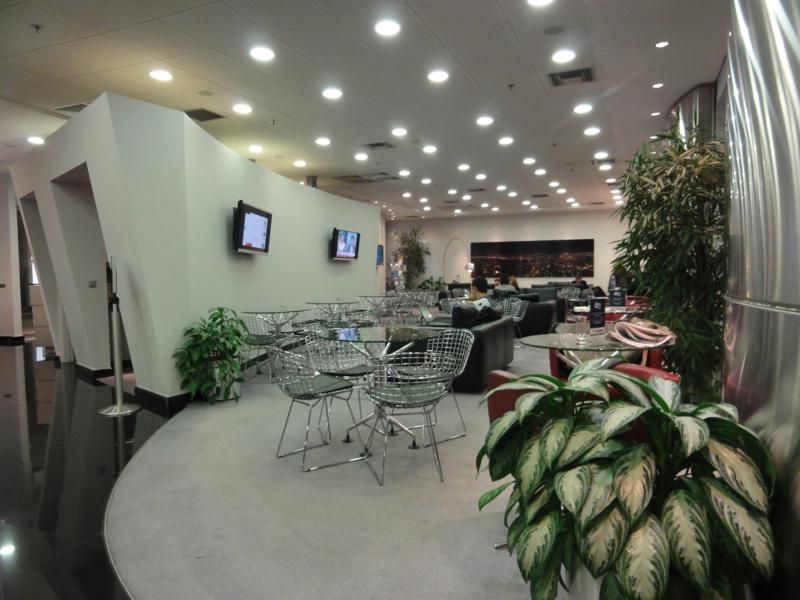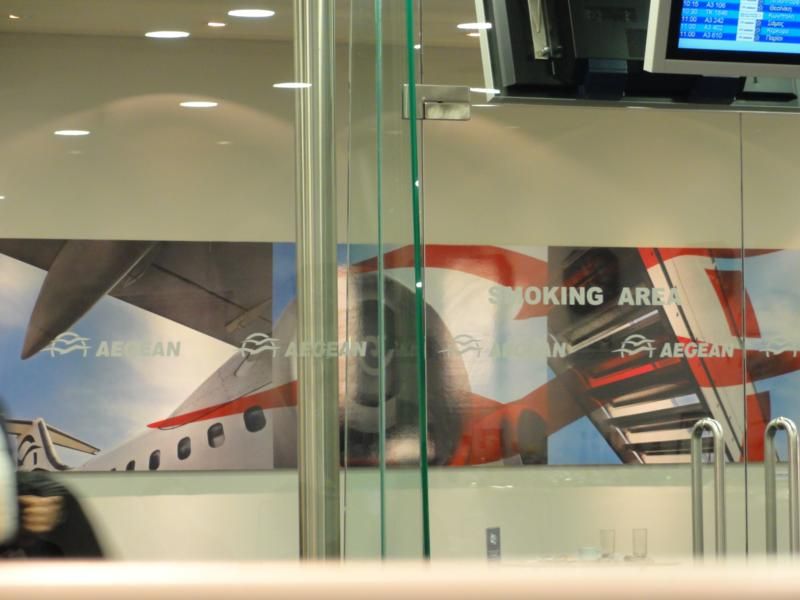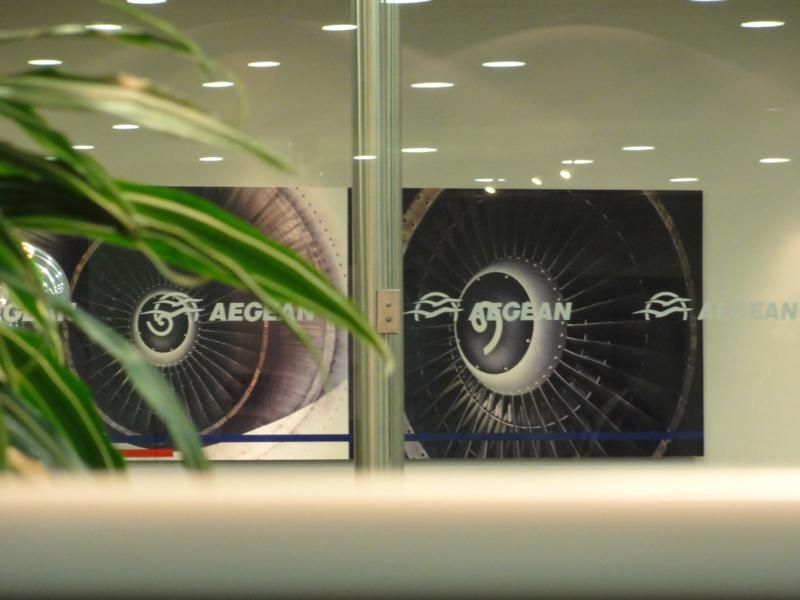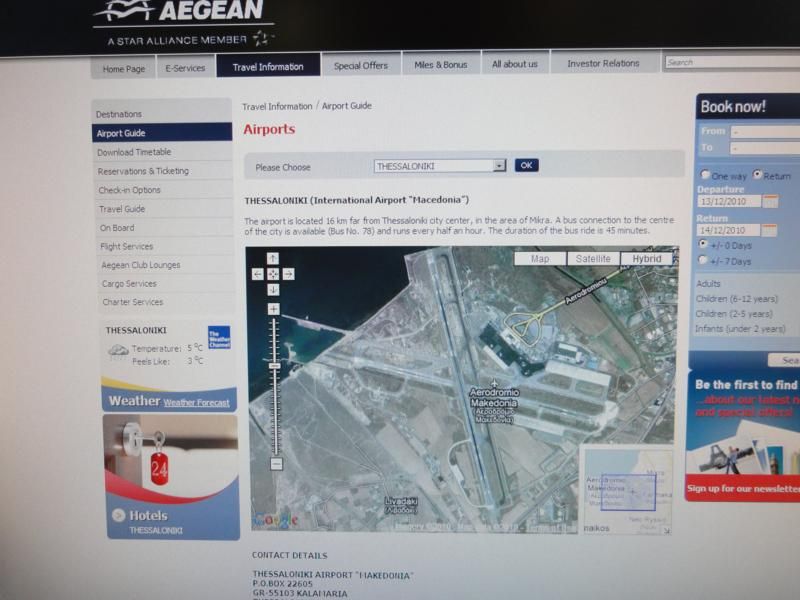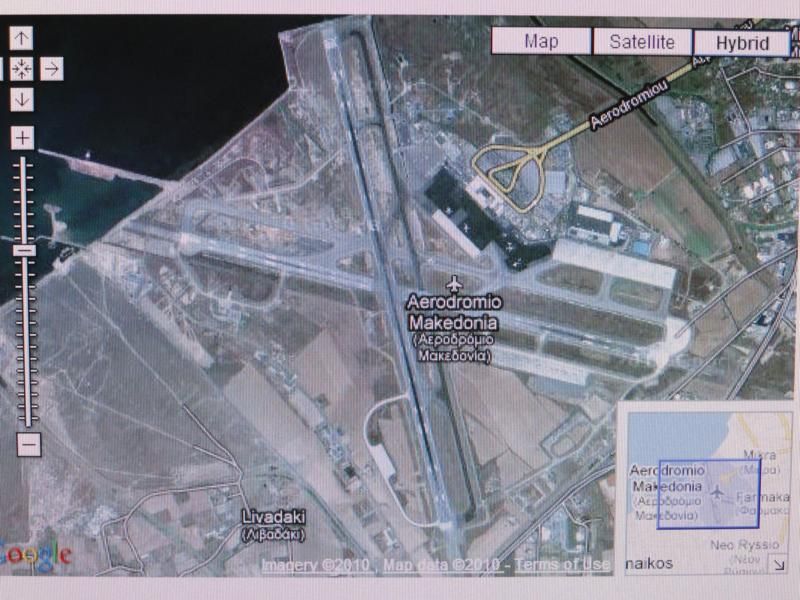 Location of the lounge at ATH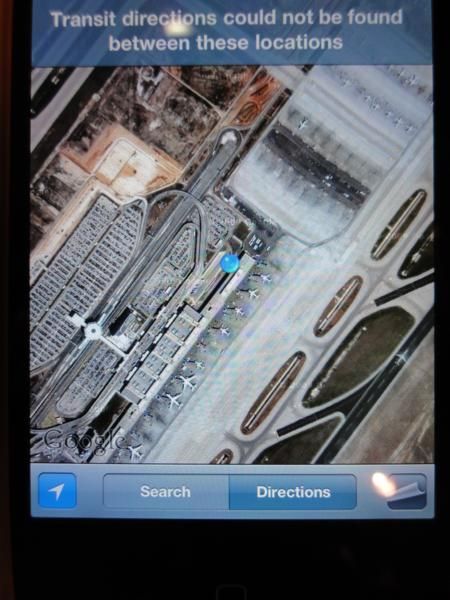 Looking out to the runway: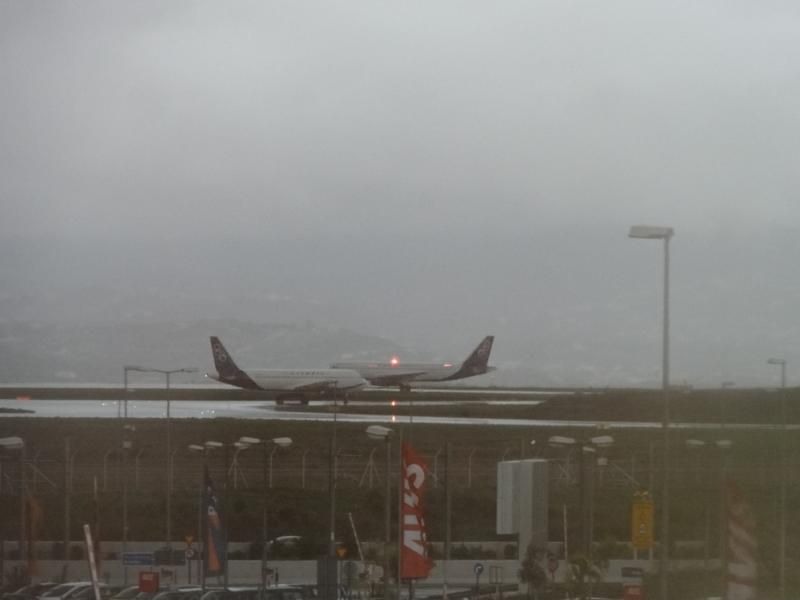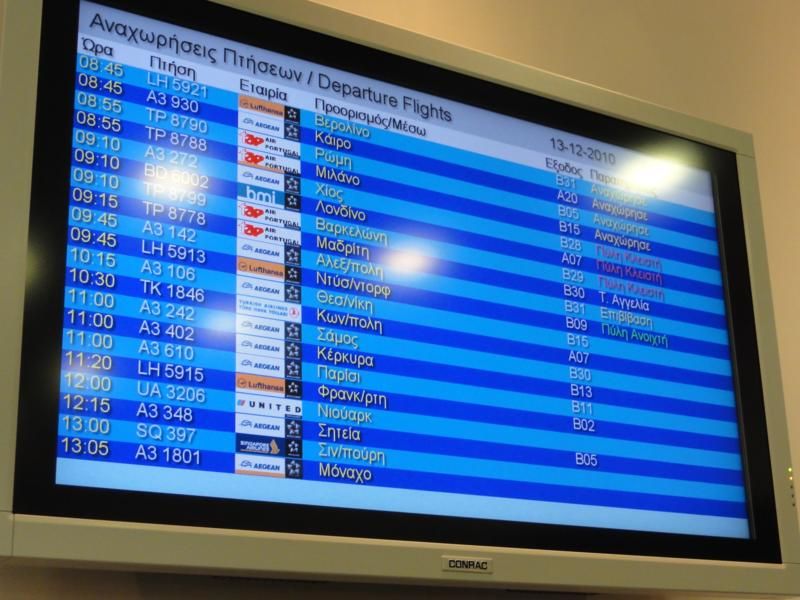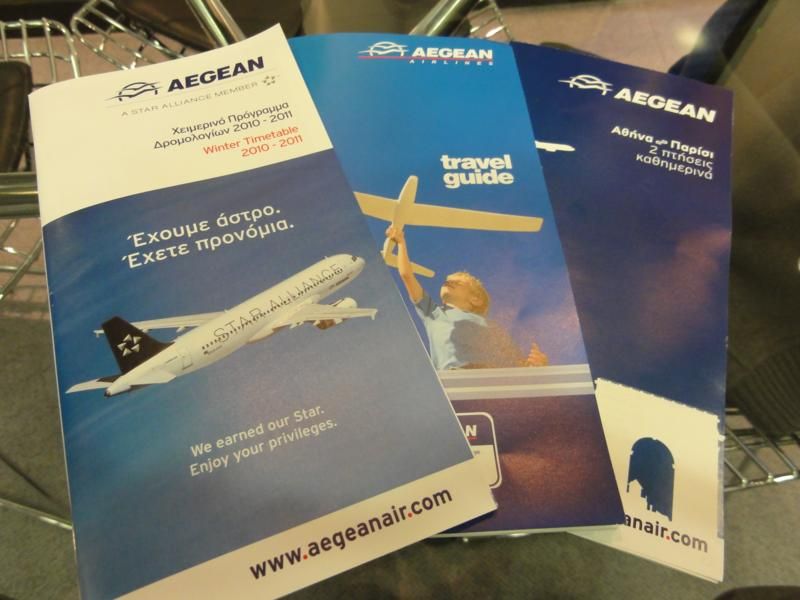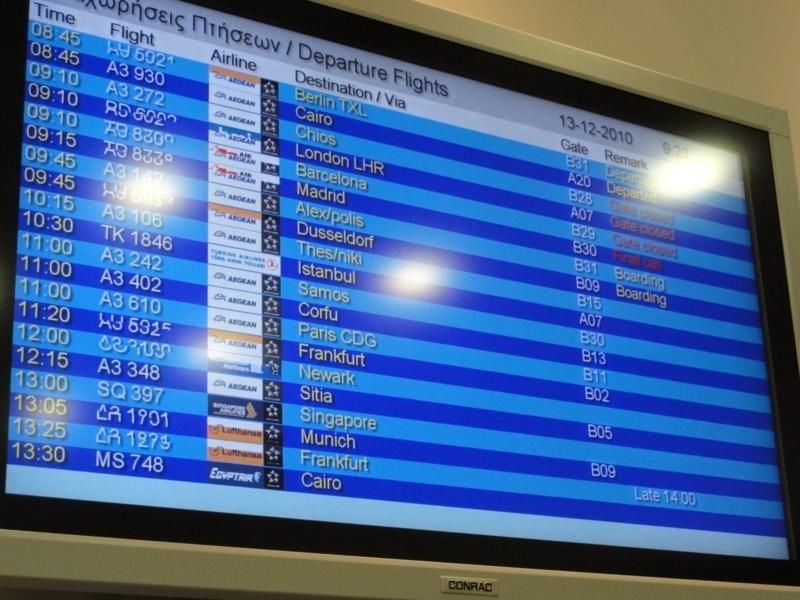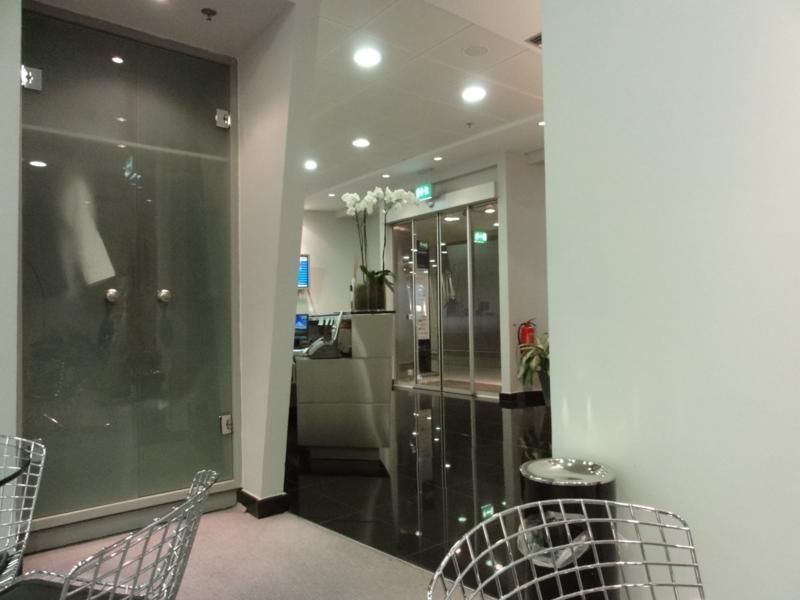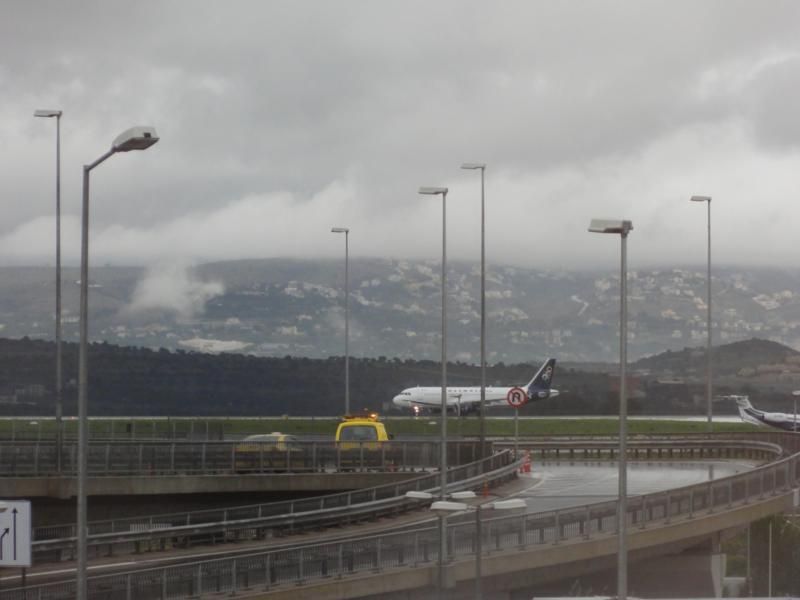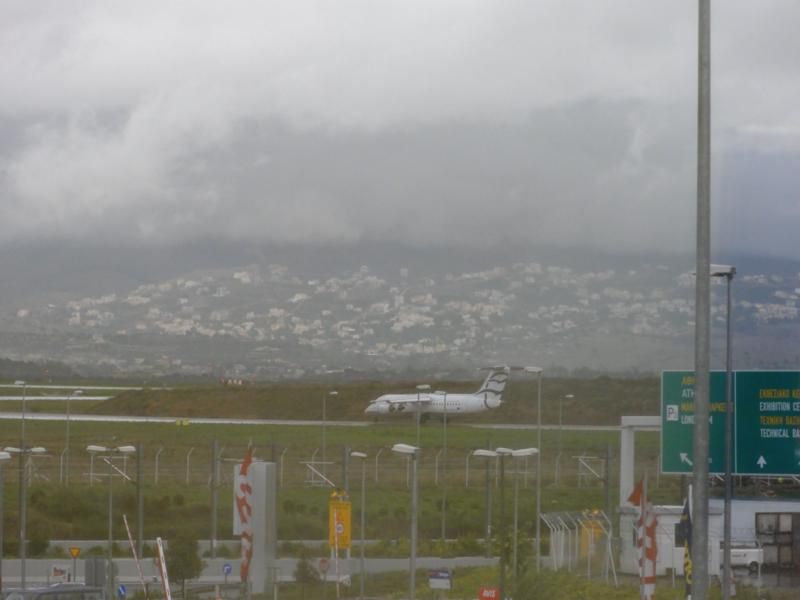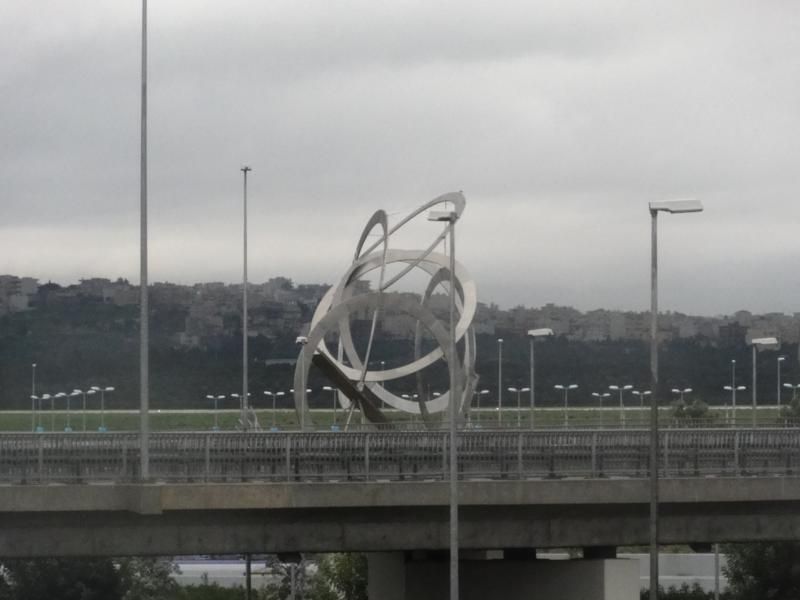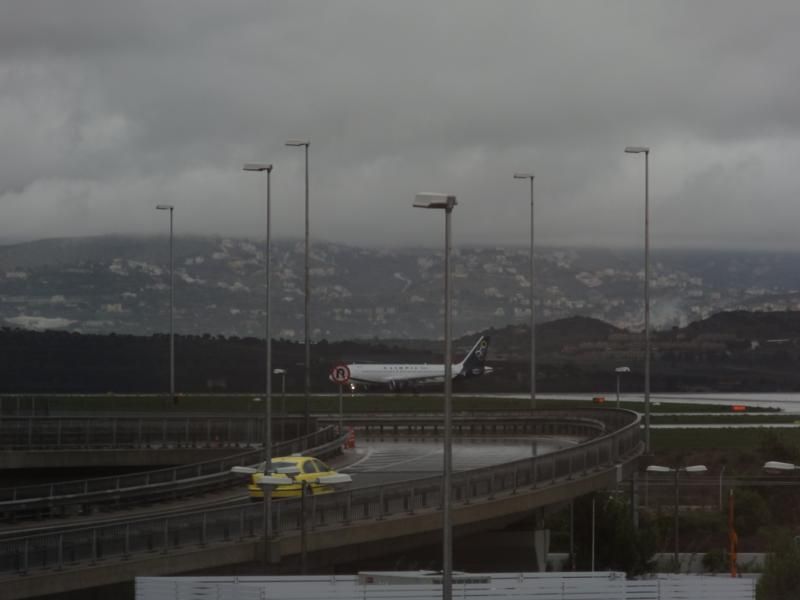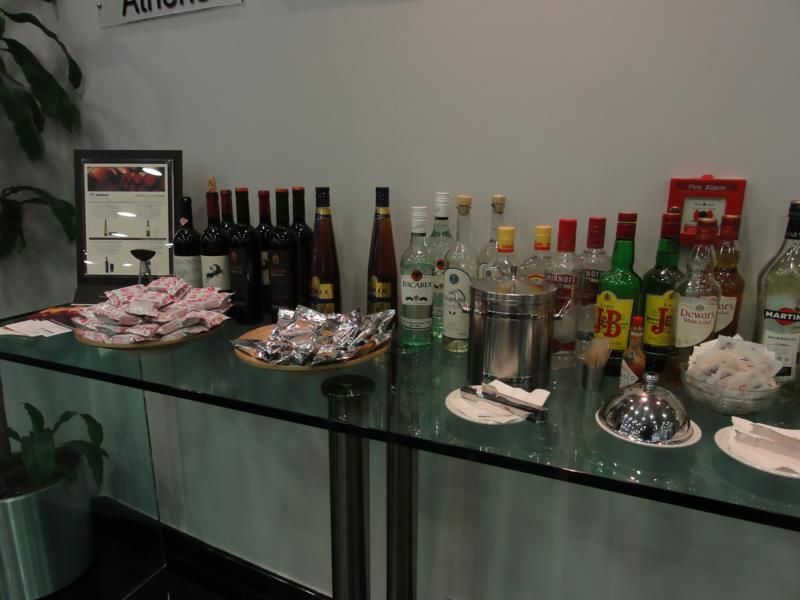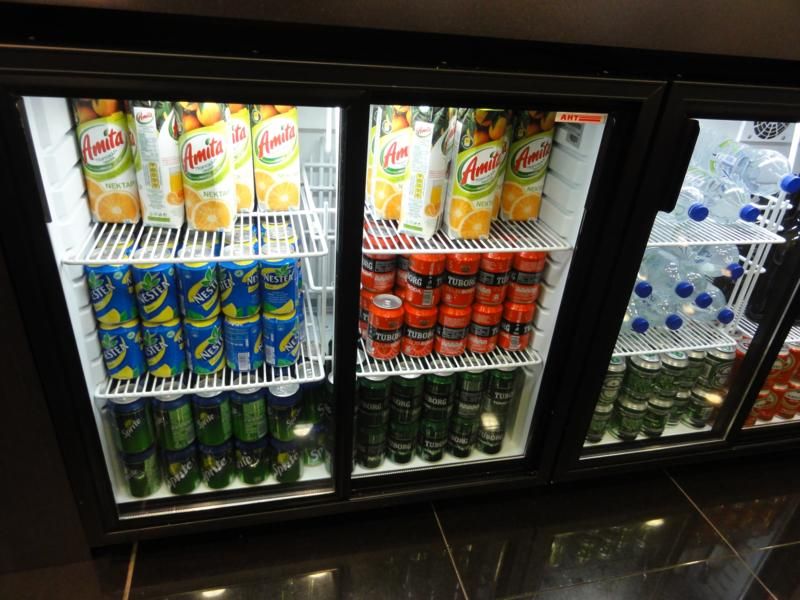 How very civilised a Nespresso machine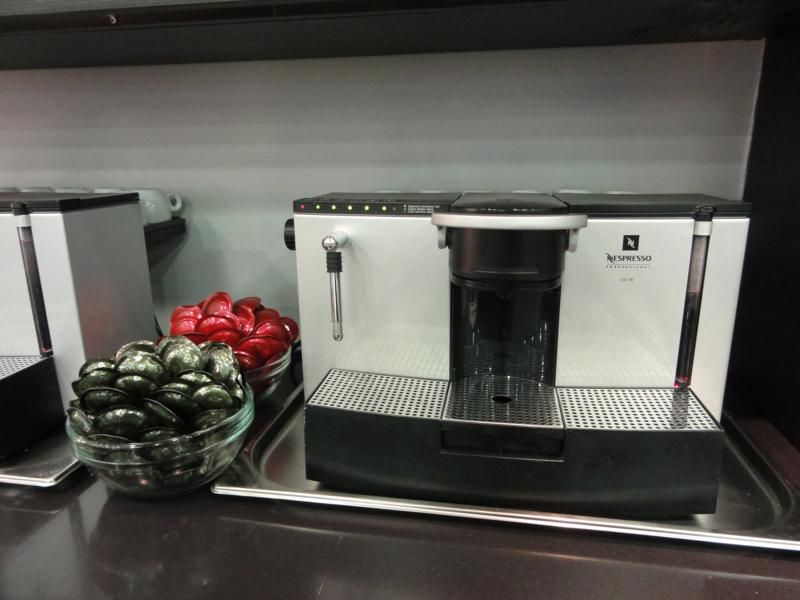 My only complaint about the lounge is that the door seperating the smoking and non smoking area was often left open by the cleaners. At one point I was going to tell the cleaners that they were breaking the law and I didnt appreciate smoke blowing into the non smoking area. This is really annoying if you hate the smell of smoke. I think its a bad design from this point of view as there doesnt seem to be a proper vent system to extract the smoke.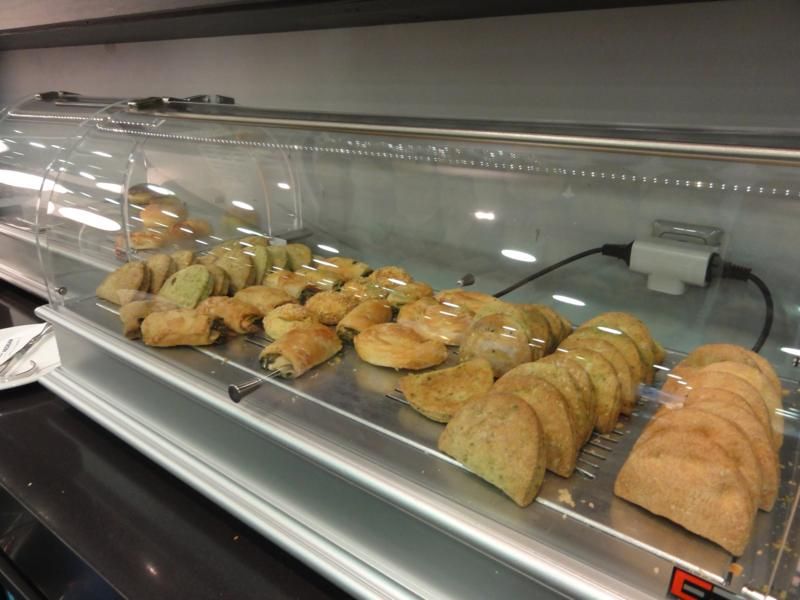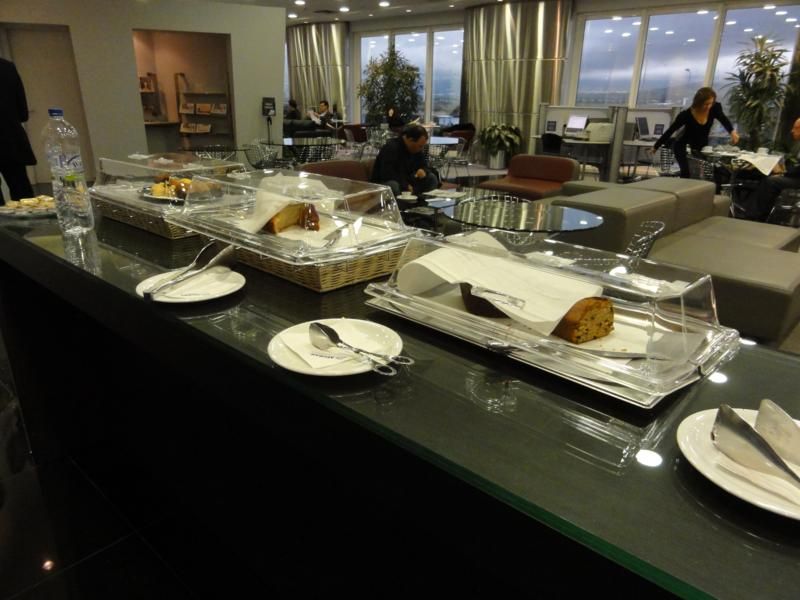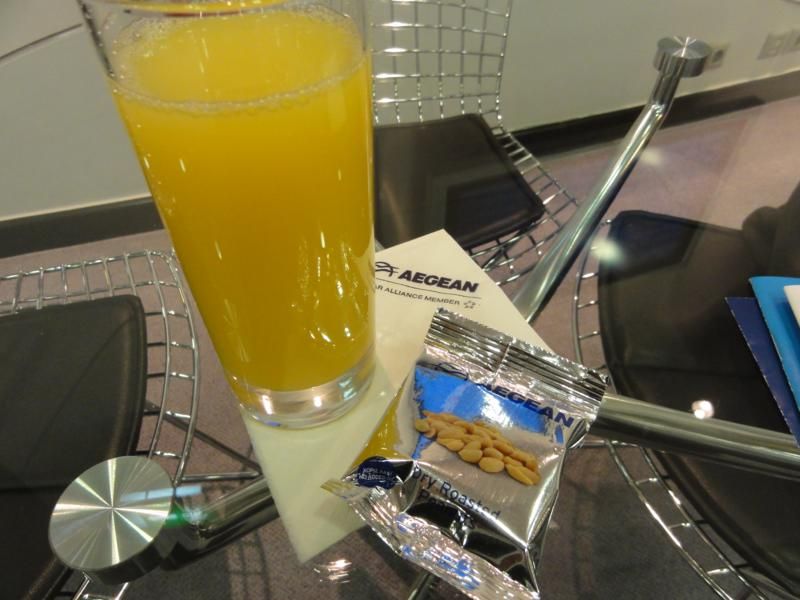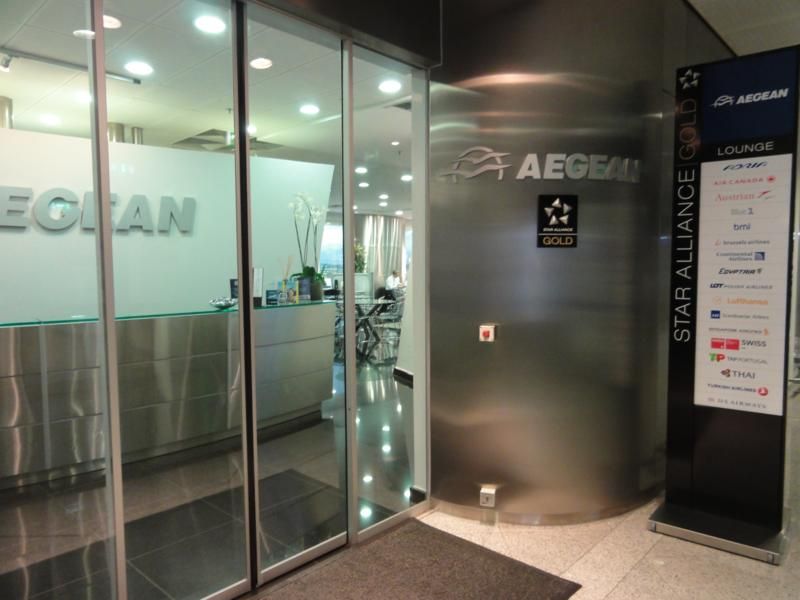 So soon it was time to leave the lounge and head to the gate which was not very far at all. Security was very fast.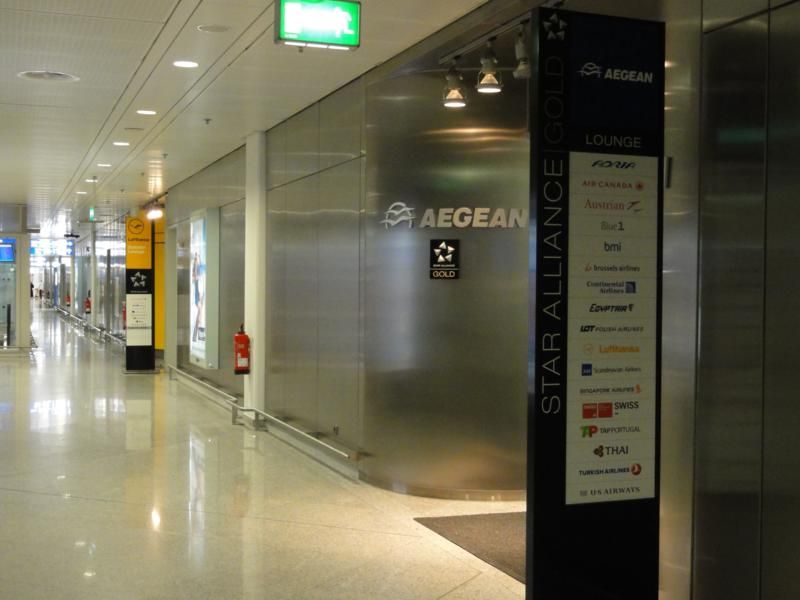 My ride and nice views out onto the runway.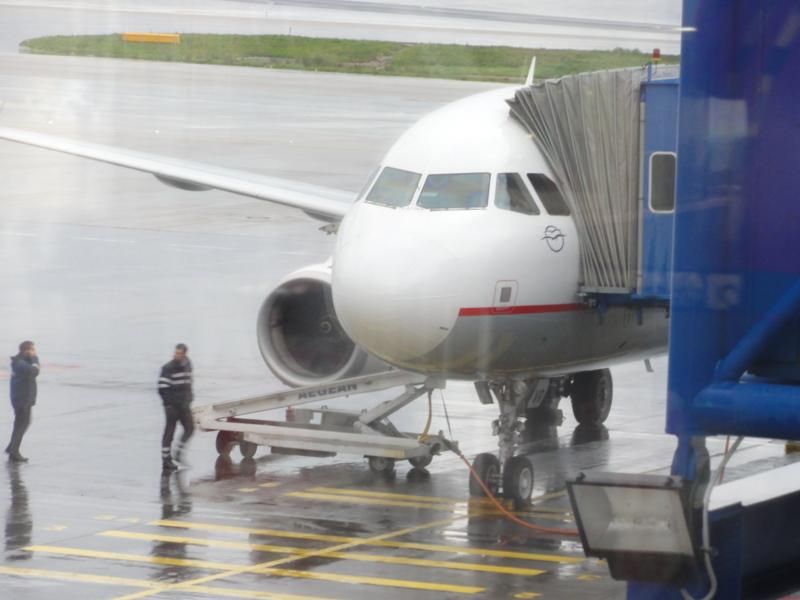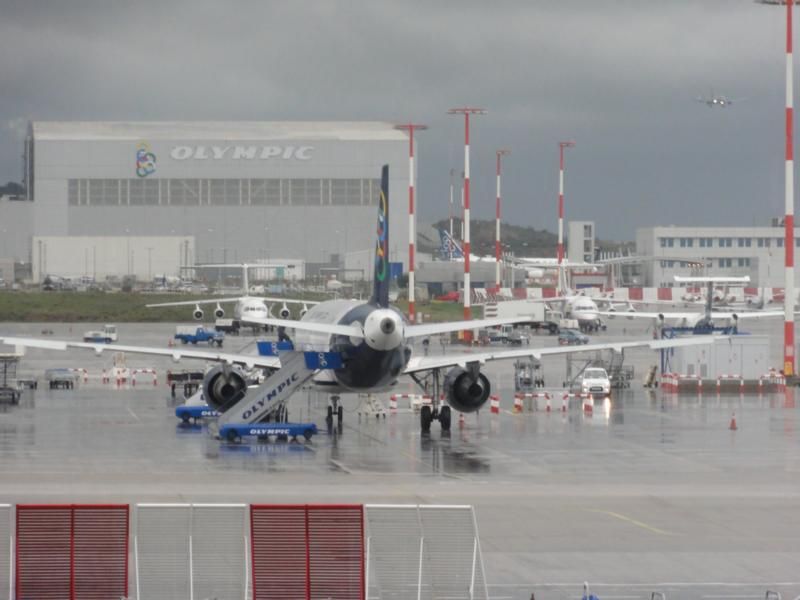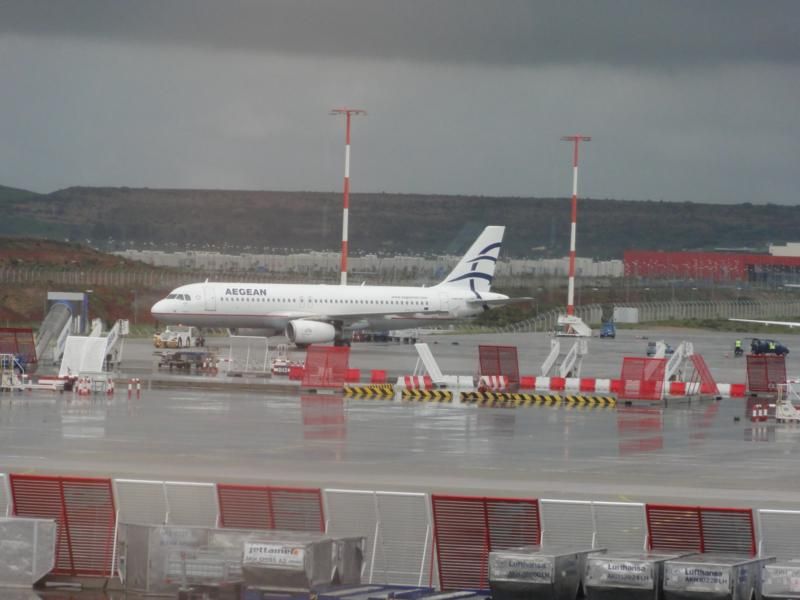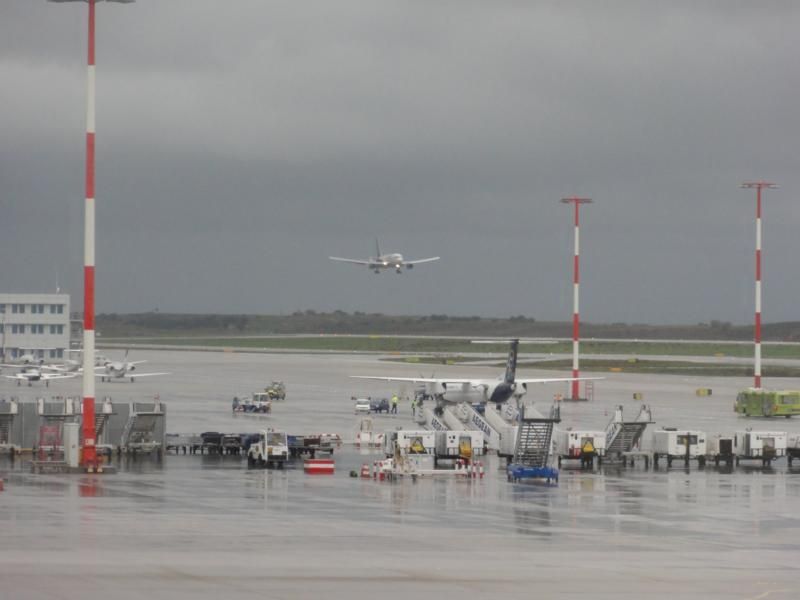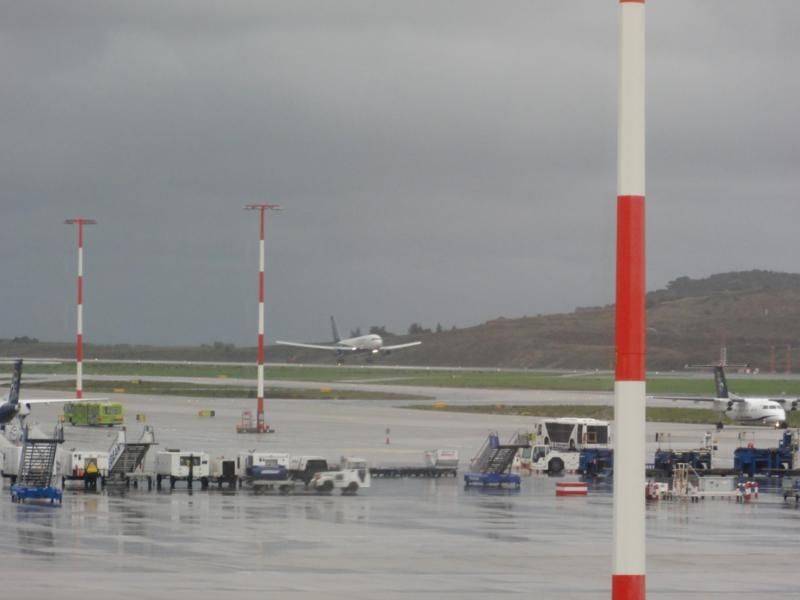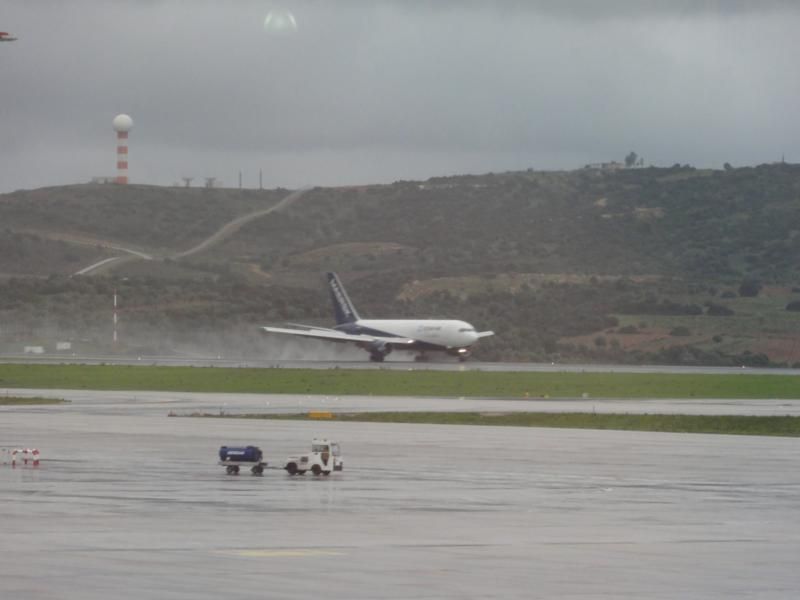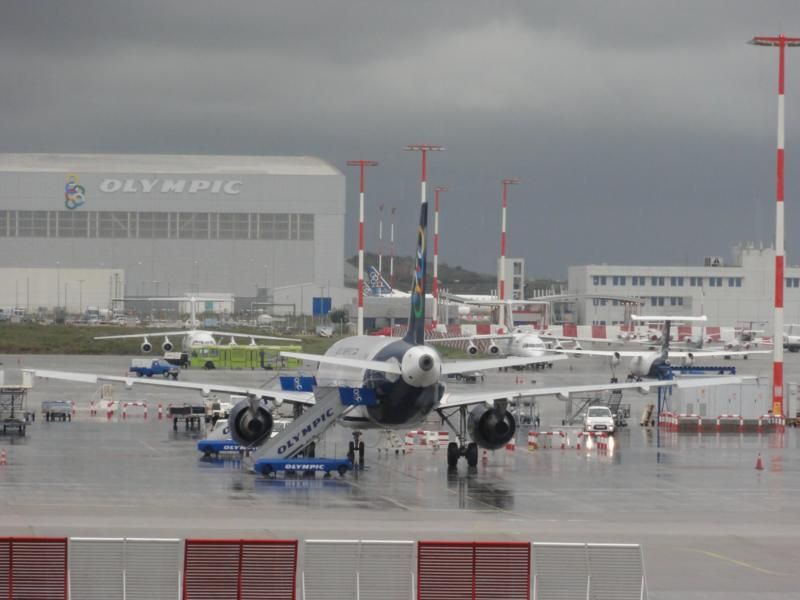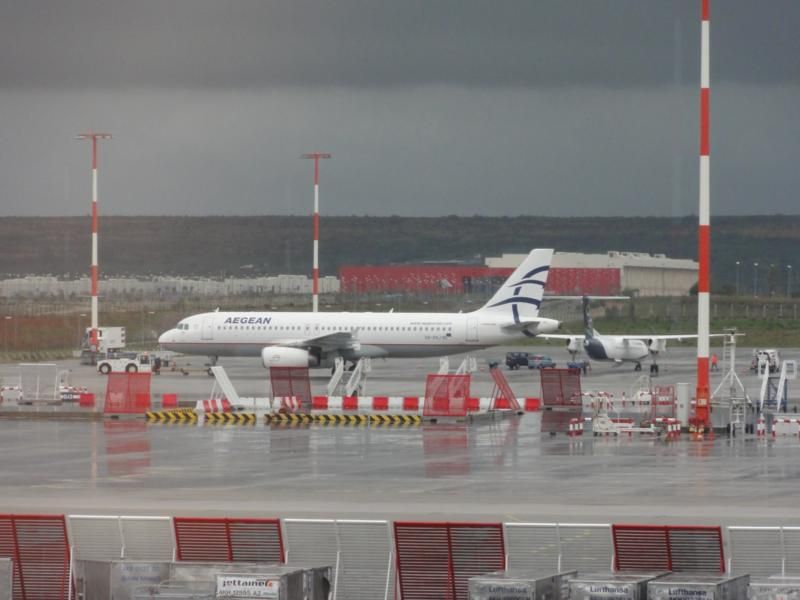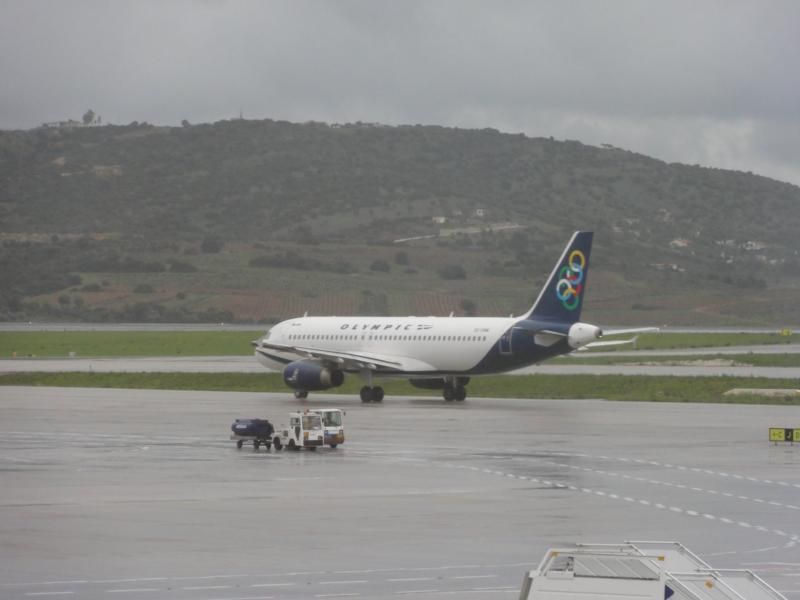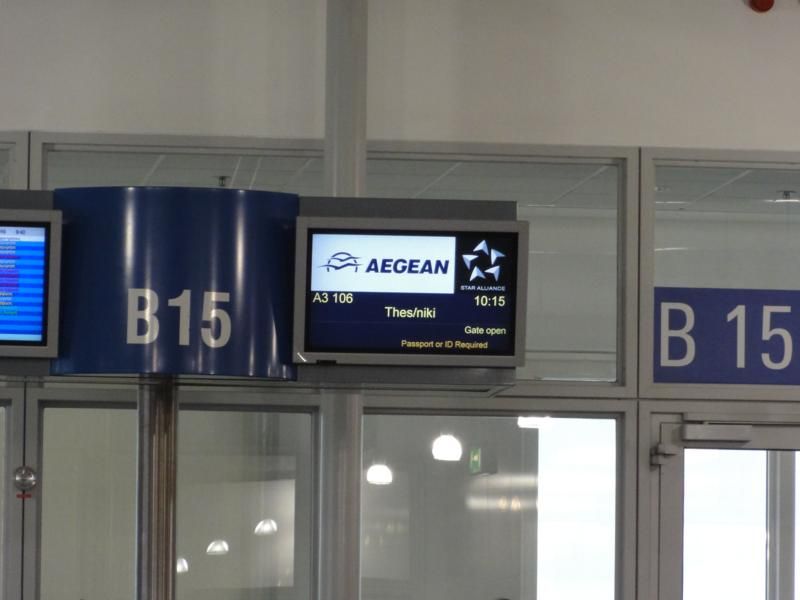 Soon it was time to board. The girl at the gate was pleasant and said ''Have a nice flight''.
I entered the aircraft said ''Good morning'' then made my way down to my seat taking a few pics. As I passed taking a shot of the exit row an unfriendly FA said ''YOU ARE NOT ALLOWED TO TAKE PHOTOS'' in an aggressive way! I rolled my eyes and ignored her to which she was quite surprised. She was not going to ruin my report or my day. So I carried on to the back and continued to take what I wanted but out of her sight and discreetly. Very bad form A3 , you are one of the first airlines ever to have this attitude towards me! If I can sit in front of an Air Marshall on a RJ flight to BEY and be fine whats the big deal.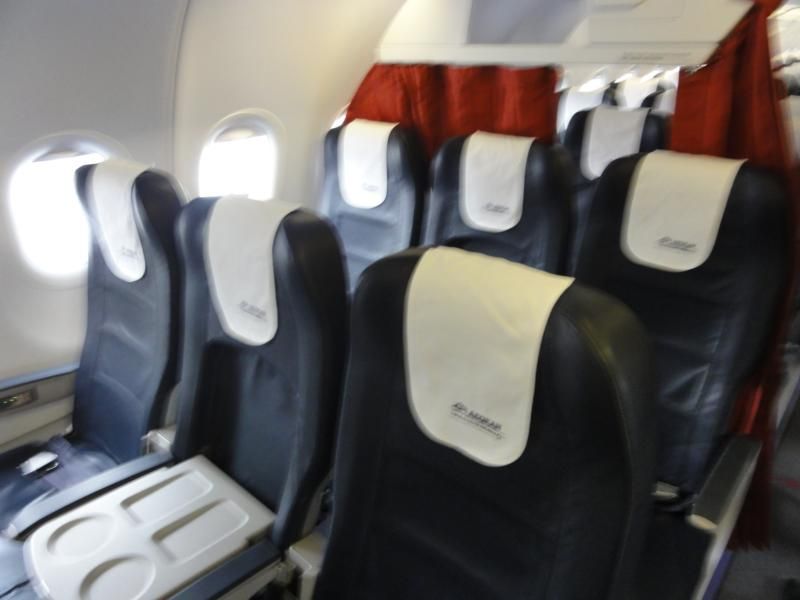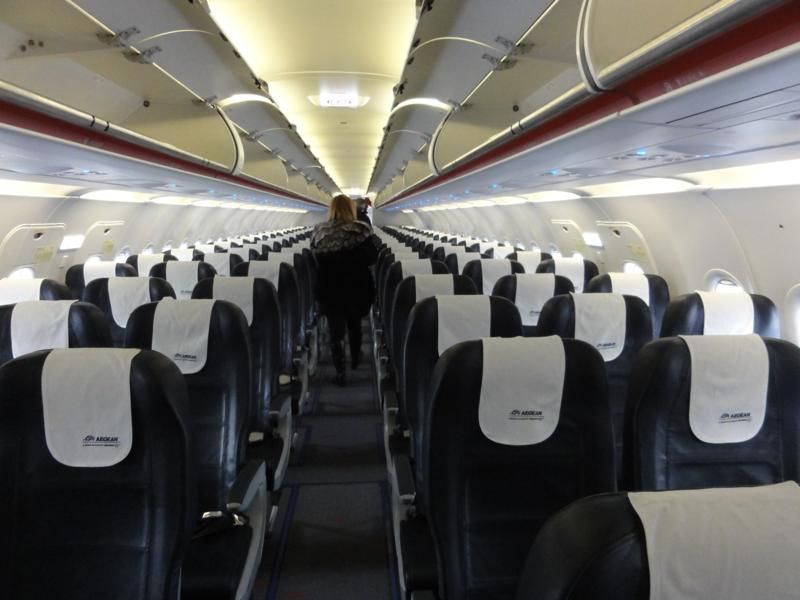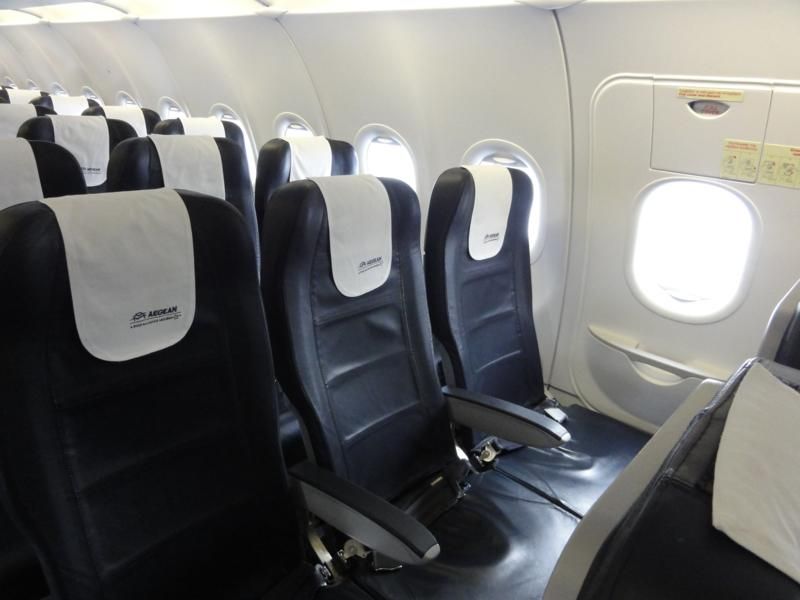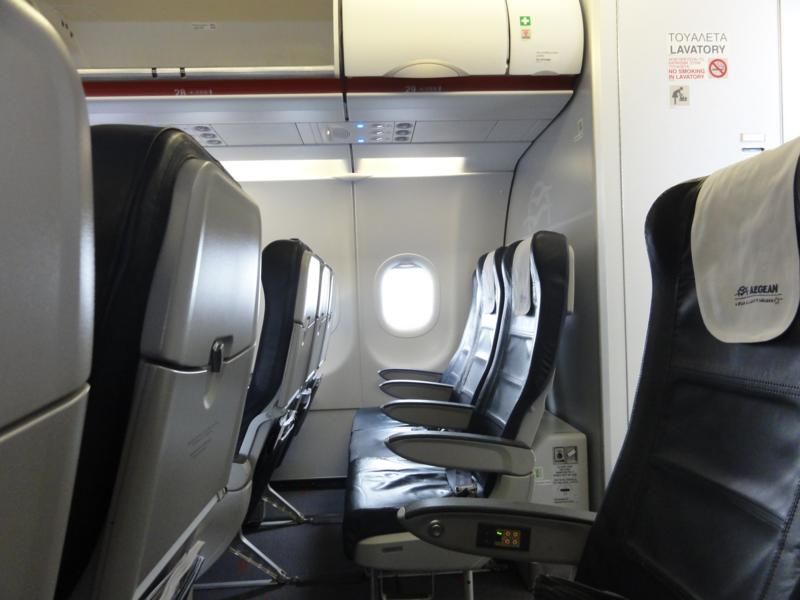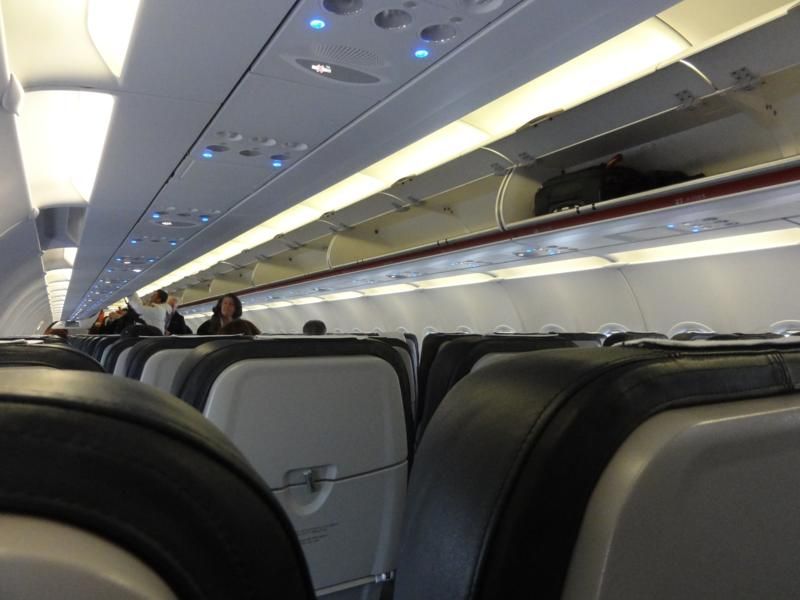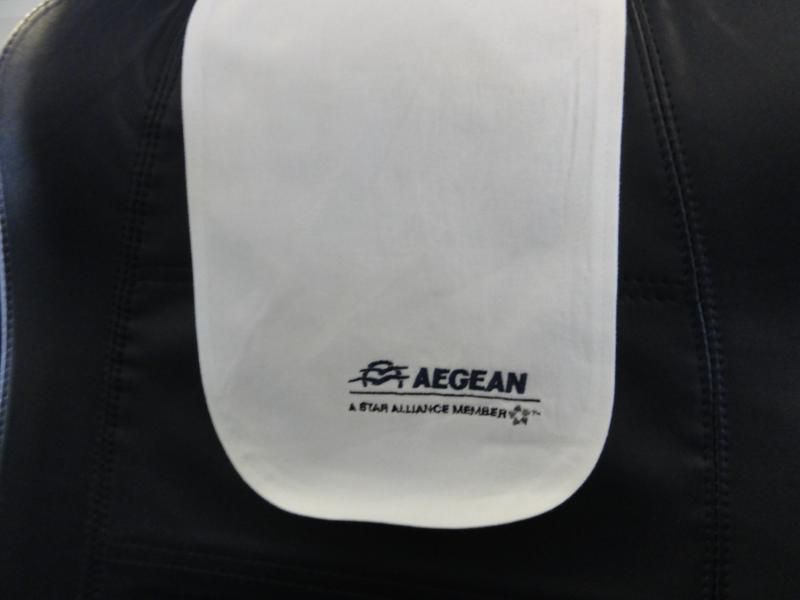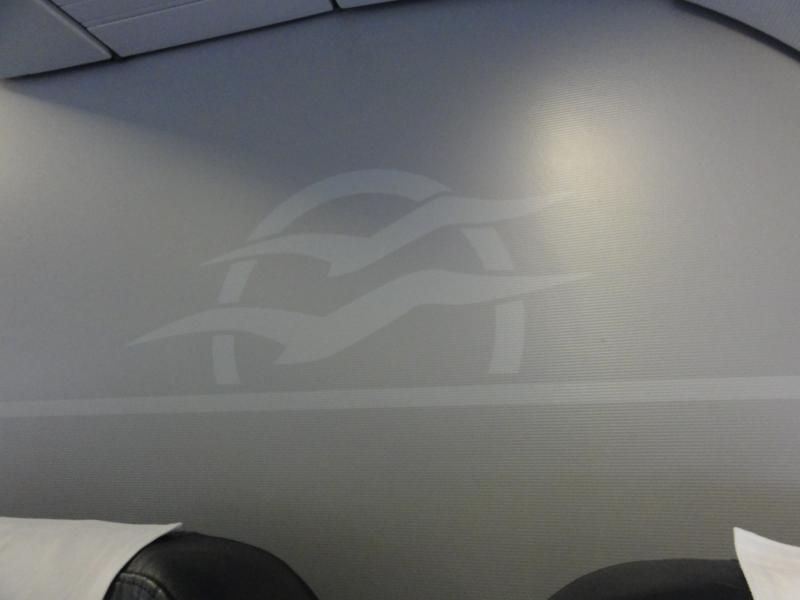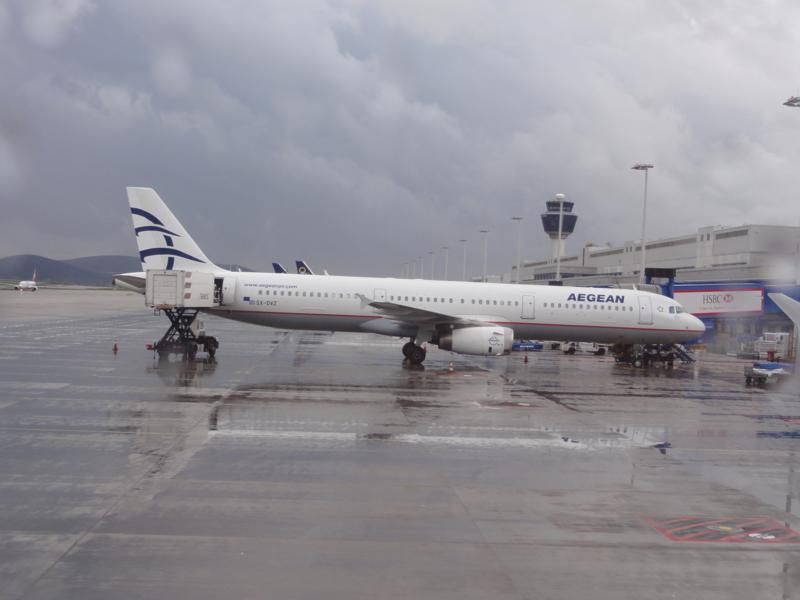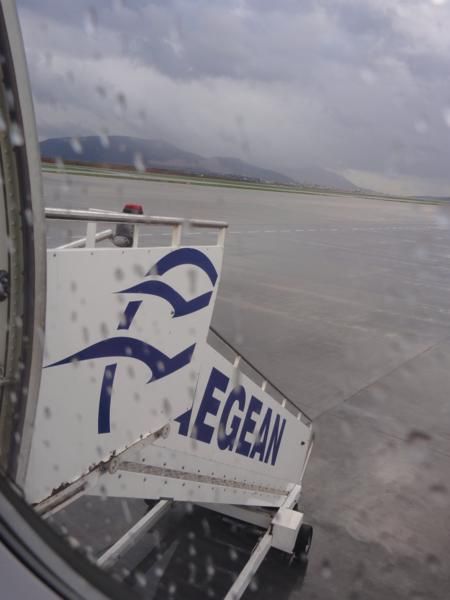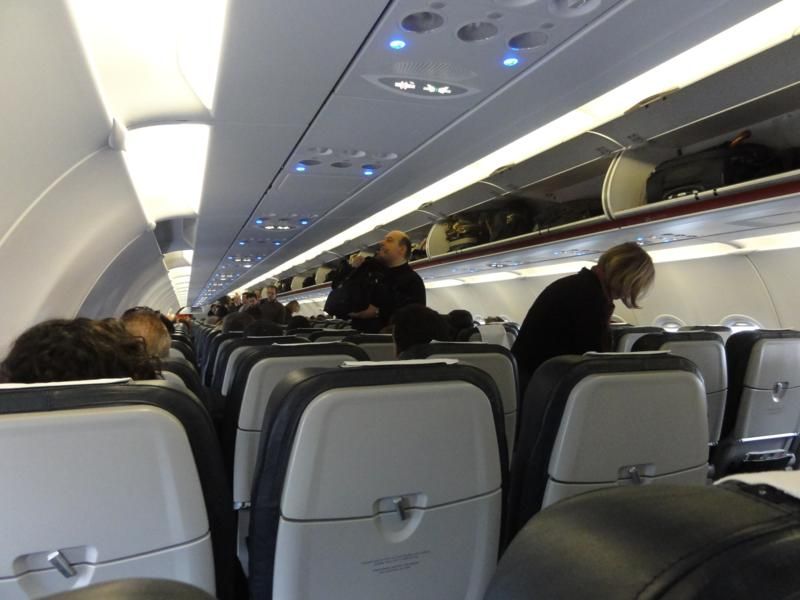 Anyway I settled into my seat and tried to calm down and not let it affect me.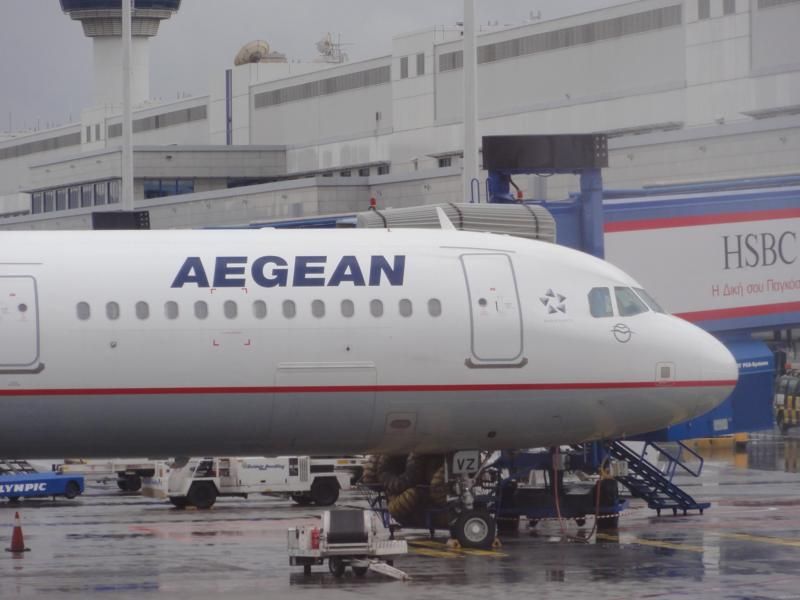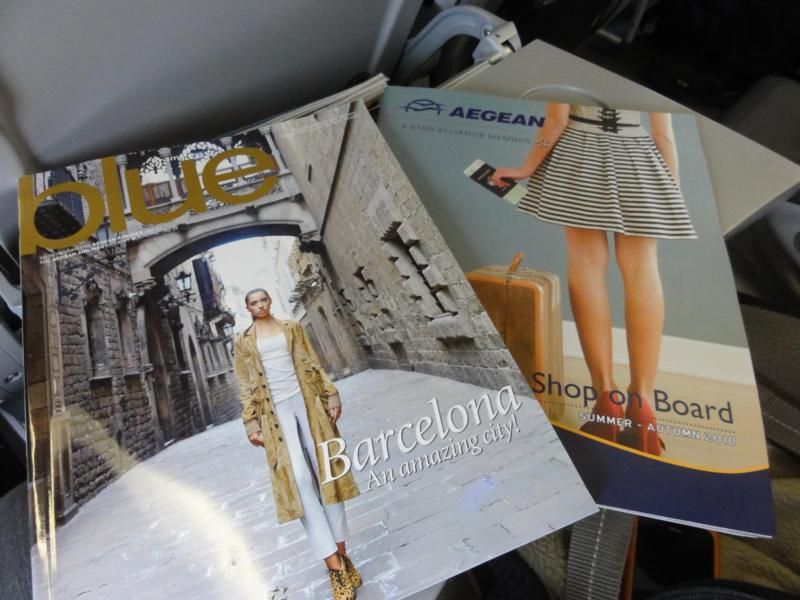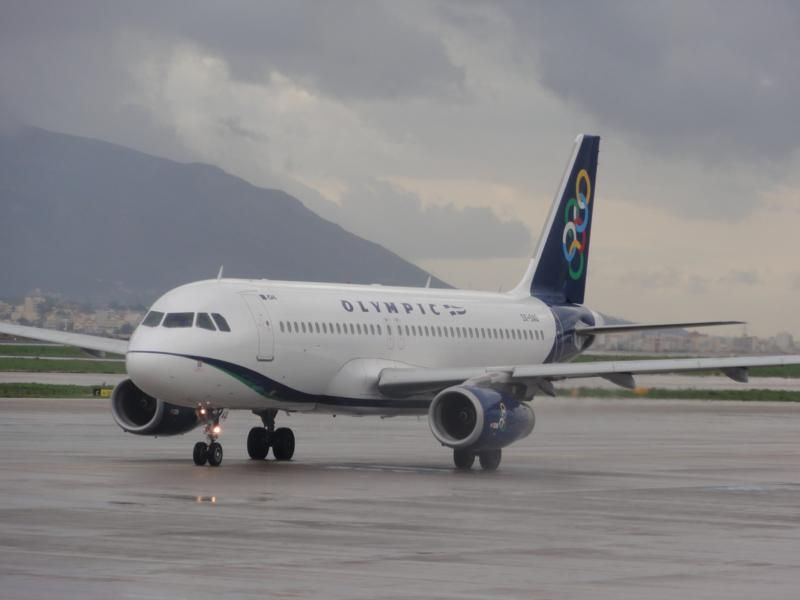 Sweets handed out once everyone had boarded. Nice touch .