Like a private biz flight: The Darwin Saab 2000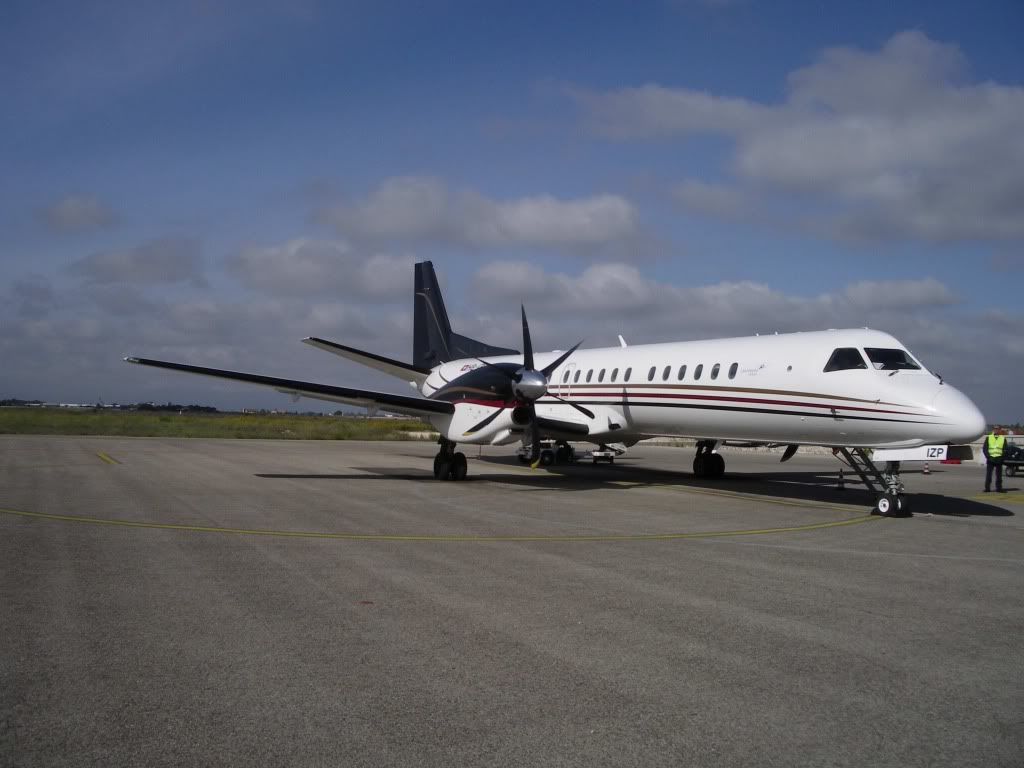 Ciao, dear readers,
Italy is on schedule, less than two weeks after arrival
back home from Spain
Surprise, The Swiftair MD83 To Valencia
(by
FLIEGER67
Dec 31 2010 in Trip Reports)
How I love these country, where the male gate agent at MXP is better dressed with his coat and the leather cloves than many of the CEO´s in Germany, doing a very important phone call all the time during the boarding procedure. Now that´s multitasking at it´s best.
Where the sole bus from Foggia airport to the train station withhin the next four hours runs exactly five minutes after the planes scheduled arrival, no chance for pax with checked baggage to catch that service.
Where the Fiat driver in Bari blocks the whole street with flashing lights for the only obvious reason to talk to a nice female walking down the street, well he know´s whats really important.
Enough talking, six legs to go today!.
.
Monday, 18.10.2010
.
.
.
.
Service Lufthansa LH 3926 operated by Contact Air
Scheduled: 07.00 // 08.00
The cell phone alarm is set for 04.30 am, seems time enough for boarding the first flight of the day at 06.40 am.
This is the open return from an MXP-STR leg in August booked by Exp.de, the fare this way only 40.00 Euro´s.
OLCI works properly at LH´s website,
19A looks like a good seat on the scheduled F100.
Once again much more traffic than expected, why are there so many people on the road that early in the morning.
And also the airport looks like a good business day, a long line at T 1 security, not much lower at T2 and finally a T3 also, some ten minutes to wait till it´s my turn.
In the secured area, close to the gate 160, at 06.30 am, ten minutes prior to boarding, should I go a bit earlier the next time?
Boarding is called exactly on time, it seems Contact is running on schedule today.
By bus around the dark apron to the plane
It is D-AFKD, the scheduled F100, a new registration for me, first in service with Formosa from Taiwan at 02.12.1995, further on at 02.03.2000 to Mandarin and with Contact since 27.01.2010 only. The latest addition to the fleet with 8 examples. Leg no. 18 on type
I´am the last pax from the first bus, seat 19B is taken,
but 11 A/B is free for me. The second bus delivers some more pax only, the load is nevertheless 80%, but 11B remains open, two seats for me in the end.
Cabin crew is a middle aged german male, nothing special and an also middle aged ok turkish female.
The safety demo is manual.
Cockpit crew is from germany, the captain with a very nice and detailed welcome after boarding, no problem to talk to his passengers for him this early morning.
Departure at 07.10 am, ten minutes behind schedule from runway 07, 4 degrees here and dry.
50 minutes for Milano-Malpensa.
Turning with the first sunbeams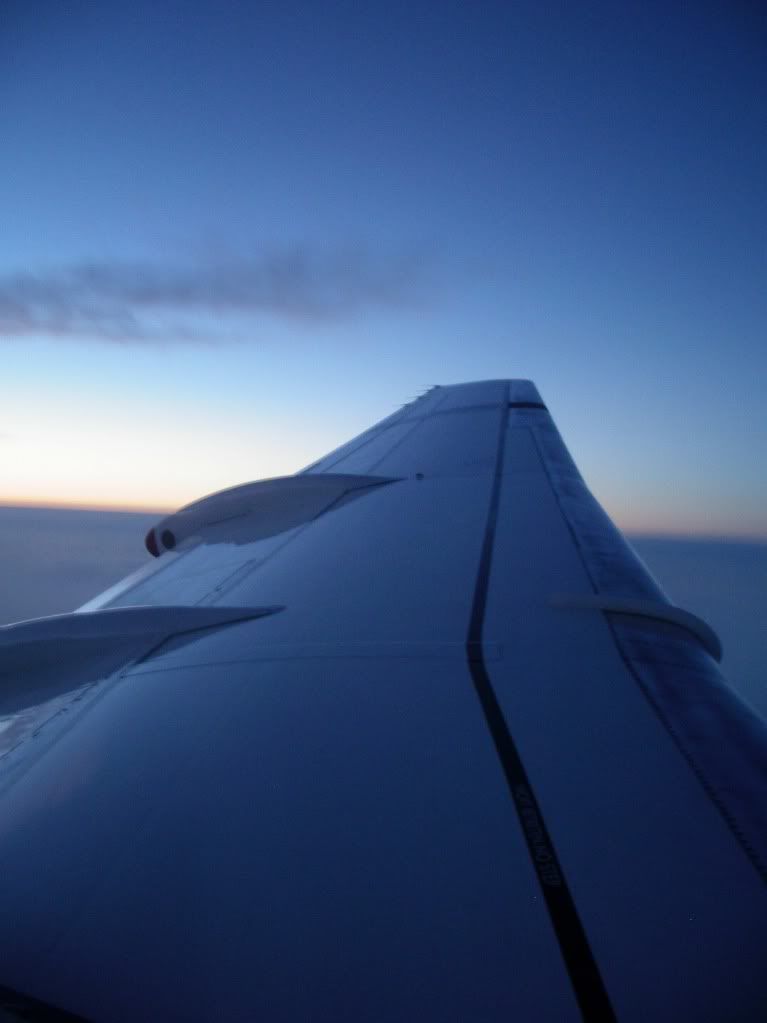 Clouds above Switzerland, the route is via ZRH at 23000 feet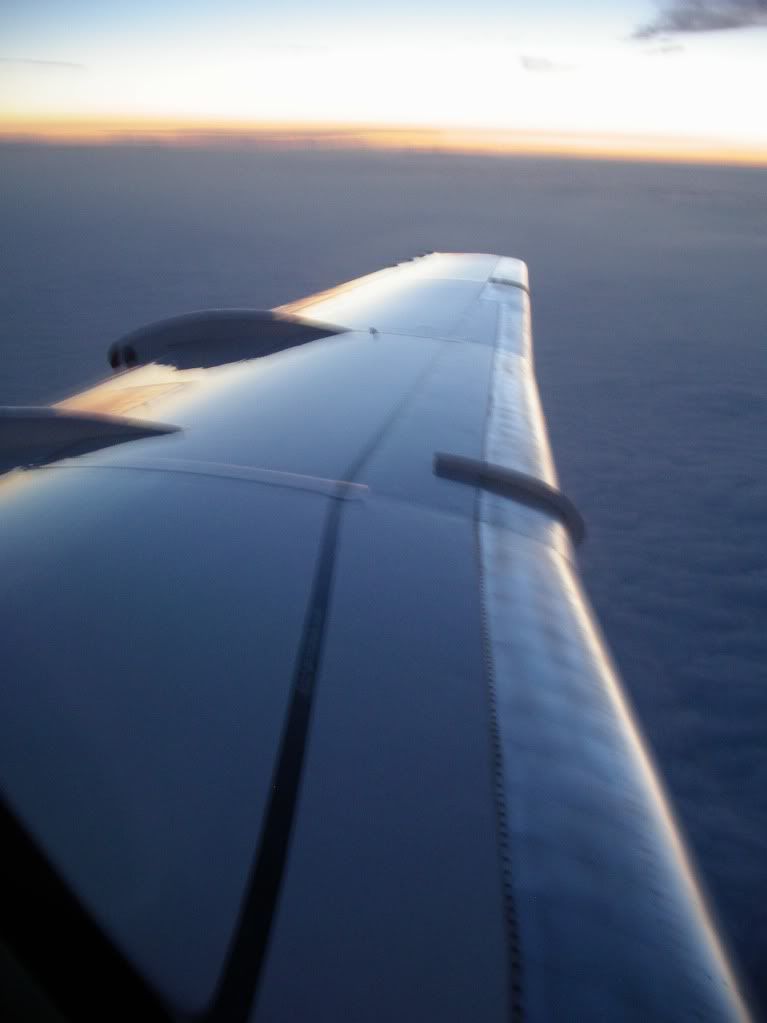 So, this is another example with the integrated stairs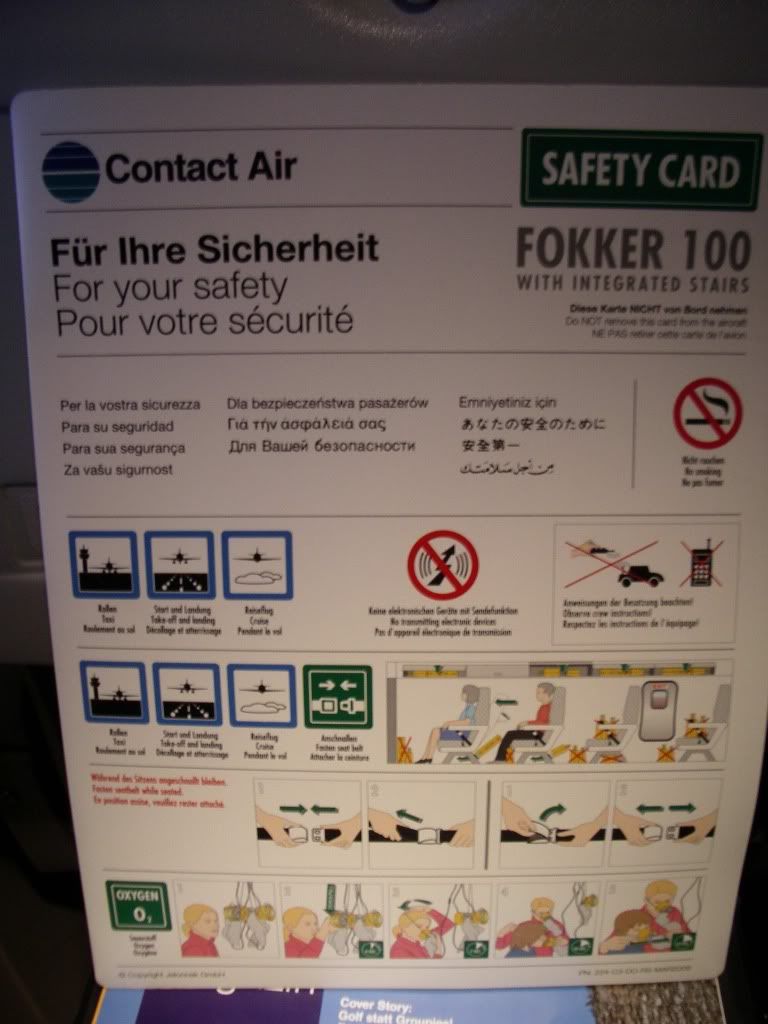 Service is a small, but good apple cake and free drinks
Legroom is absolutely generous here, seat recline is possible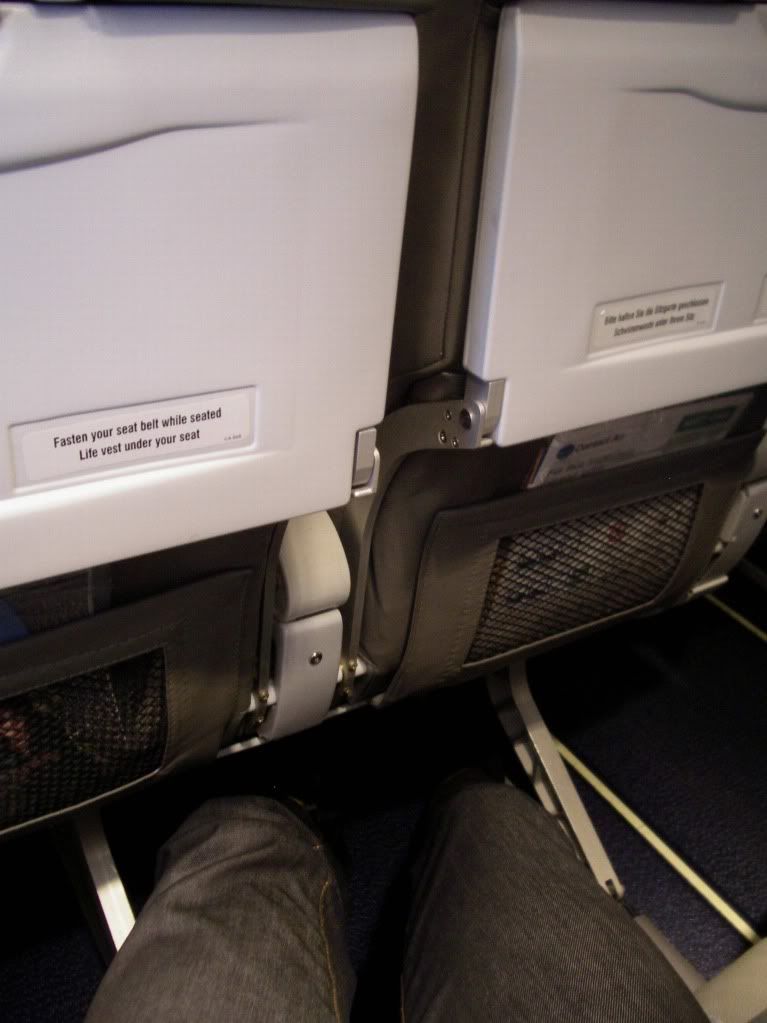 The well maintained cabin, fitted with clean, bright grey leather seats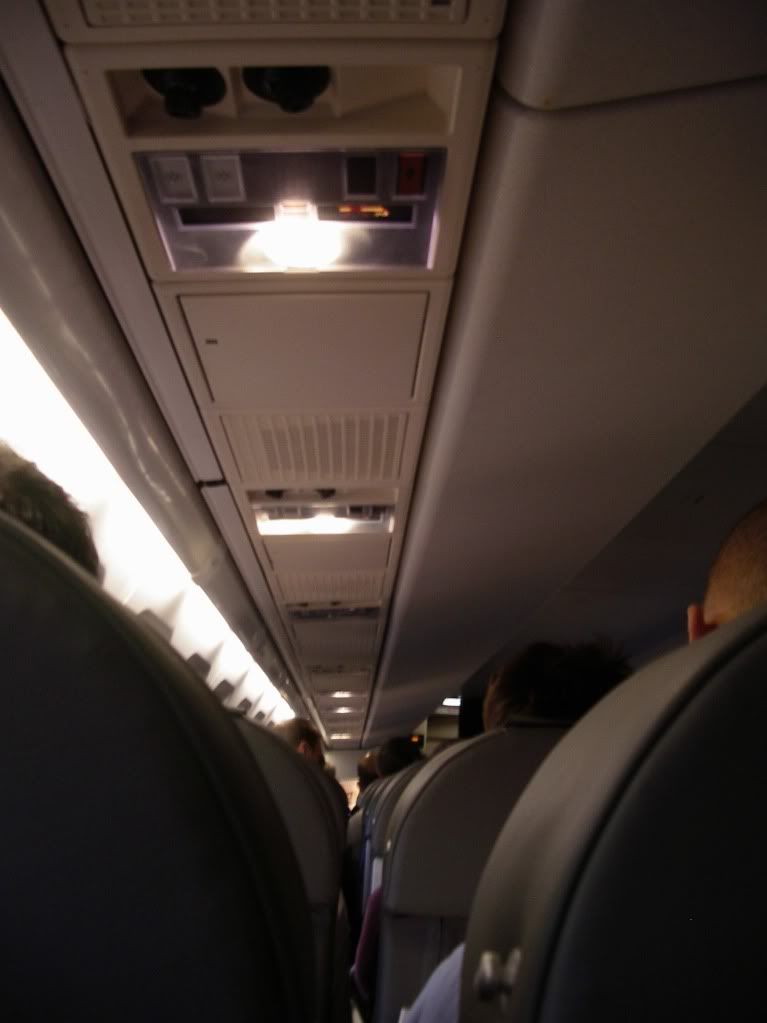 The captain is on the speakers once again, short prior to approach real detailed.
Finals with sunny peaks in the distance and some fog down there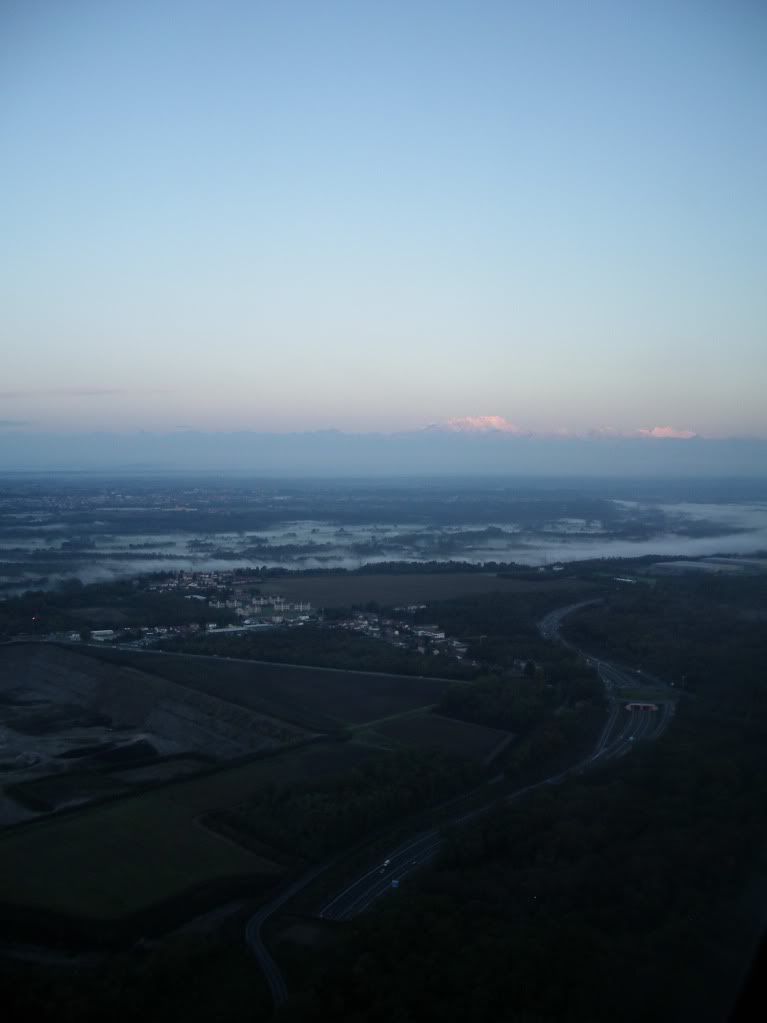 Parked on the apron after touchdown on the 3920 meters runway 35L at 08.00 am, ontime, clear sky but only 5 degrees here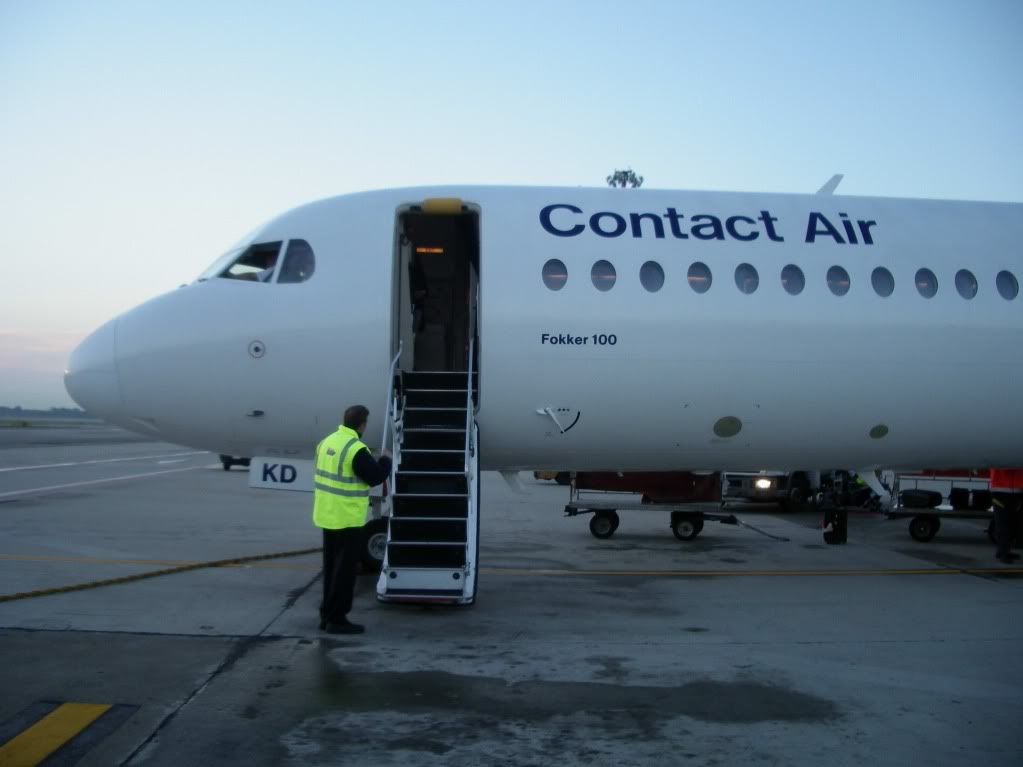 This plane is 15 years in service, looks better than a few younger machines in my log
..........