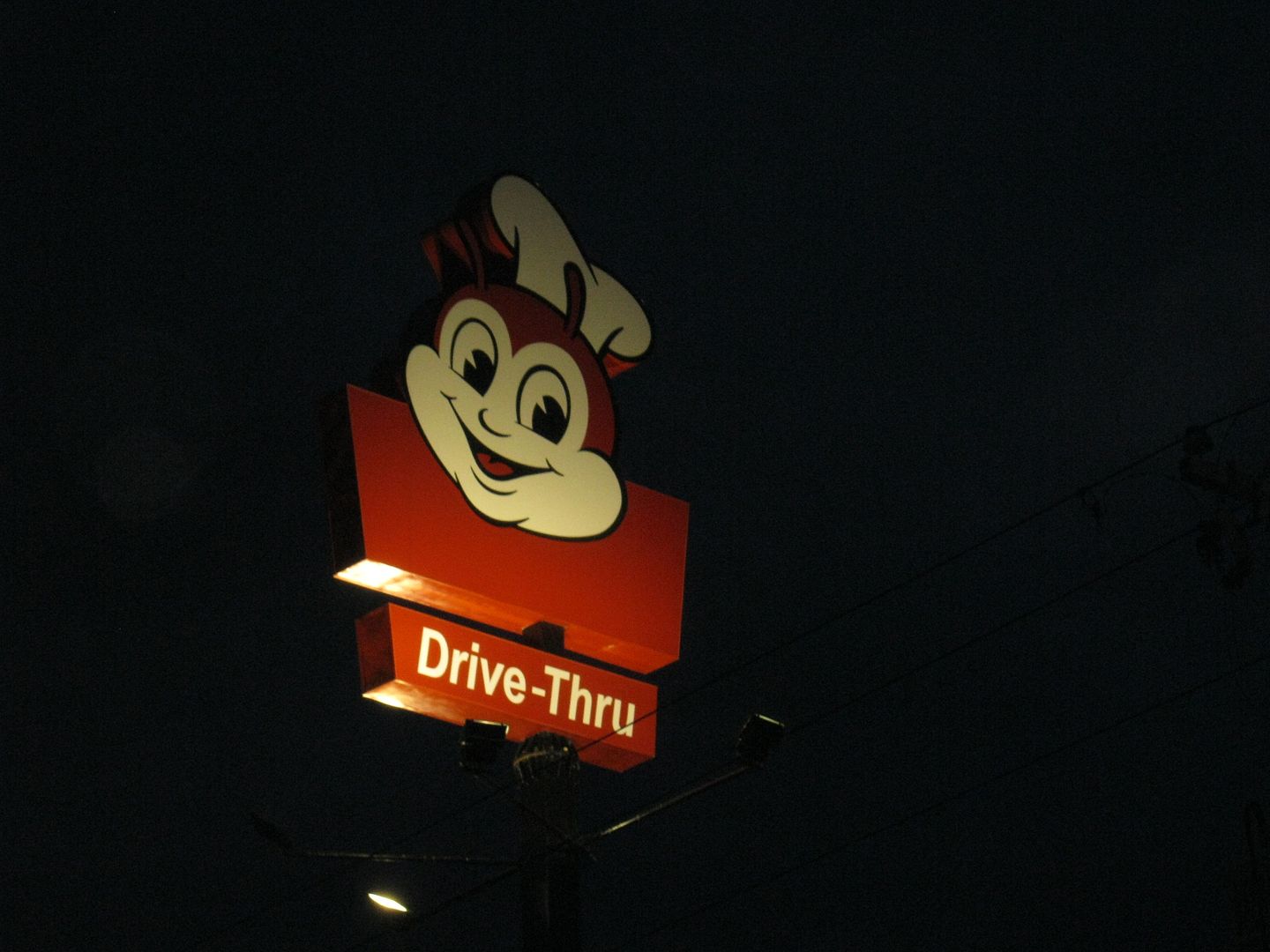 Last month I went on a weekend getaway to The Philippines since we had a three day weekend in Thailand. I didn't really plan this trip out other than buy a ticket to Manila and back for the 3 day weekend.
I took the redeye flight from Bangkok which unfortunately is just an A320. The 747 and A340 flights were earlier in the day and I didn't want to take off work for this short trip.
The ticket on Philippines Airlines was only 1000 baht less than Thai Airways so I figured I'd give Philippines Airlines a try.
Check in went smooth and the flight was only 20 minutes behind. No big deal.
All the passengers except me had TONS of carry on bags! I had never seen so many bags in one place at the same time. I was beginning to wonder if everyone and their bag would make it on the flight. Then it occurred to me that they were probably Christmas shopping in Bangkok and bringing gifts back home. So I guess I was going to be on an A320 filled with more 100 Santa Clauses.
We board the flight and it was packed to the gills!
Everyone was scrambling to find a place for their bag and there were no empty seats. The flight was 100% full.
The plane pushed back and began to taxi and yet passengers were still finding their seats, finding places to store their bag and negotiate seat changes as we taxi out to the runway.
Two ladies sitting opposite of me sat with their knees up at their chins because they had two huge bags on the floor in front of their seats.
This went on all the way until we arrived at the runway. The last flight attendant standing took her seat as we began our takeoff roll.
This was the longest take off roll I've ever experienced. We used every inch of the runway and the takeoff roll was similar to an IL-86.
It was a very gradual climb.
In flight service begins. The food came before drinks. The chicken dinner was decent. Then come the drinks. What do I see on the galley cart? Cans of Colt 45 malt liquor!
In the United States, you usually have to go to the roughest parts of town to find this beer. It has a reputation as a street thug, gangster beer. I of course had one anyway just for the novelty of drinking a ghetto beer on an airplane. I took a picture of it and the flight attendant ended up giving me 6 more of them throughout the flight!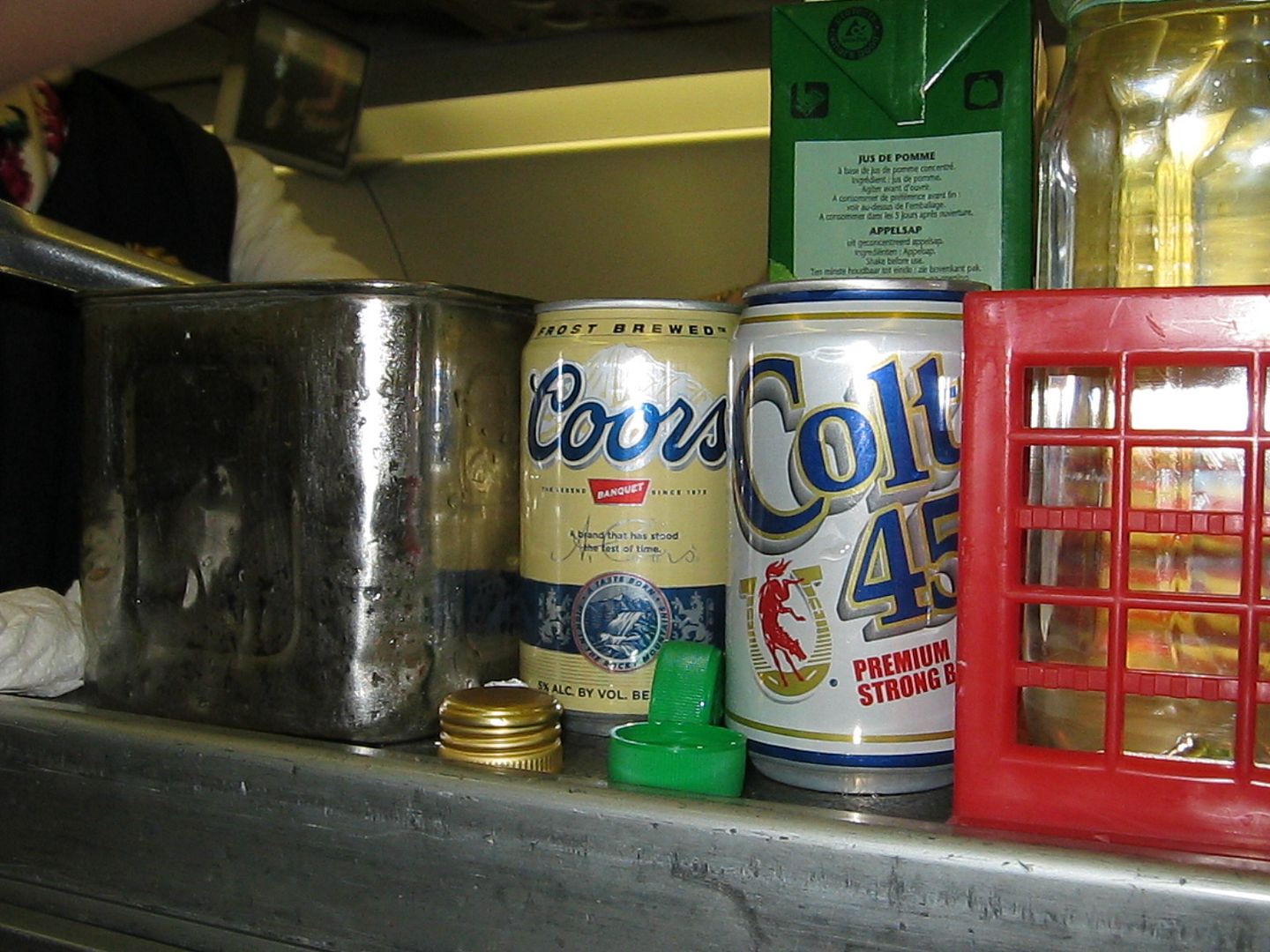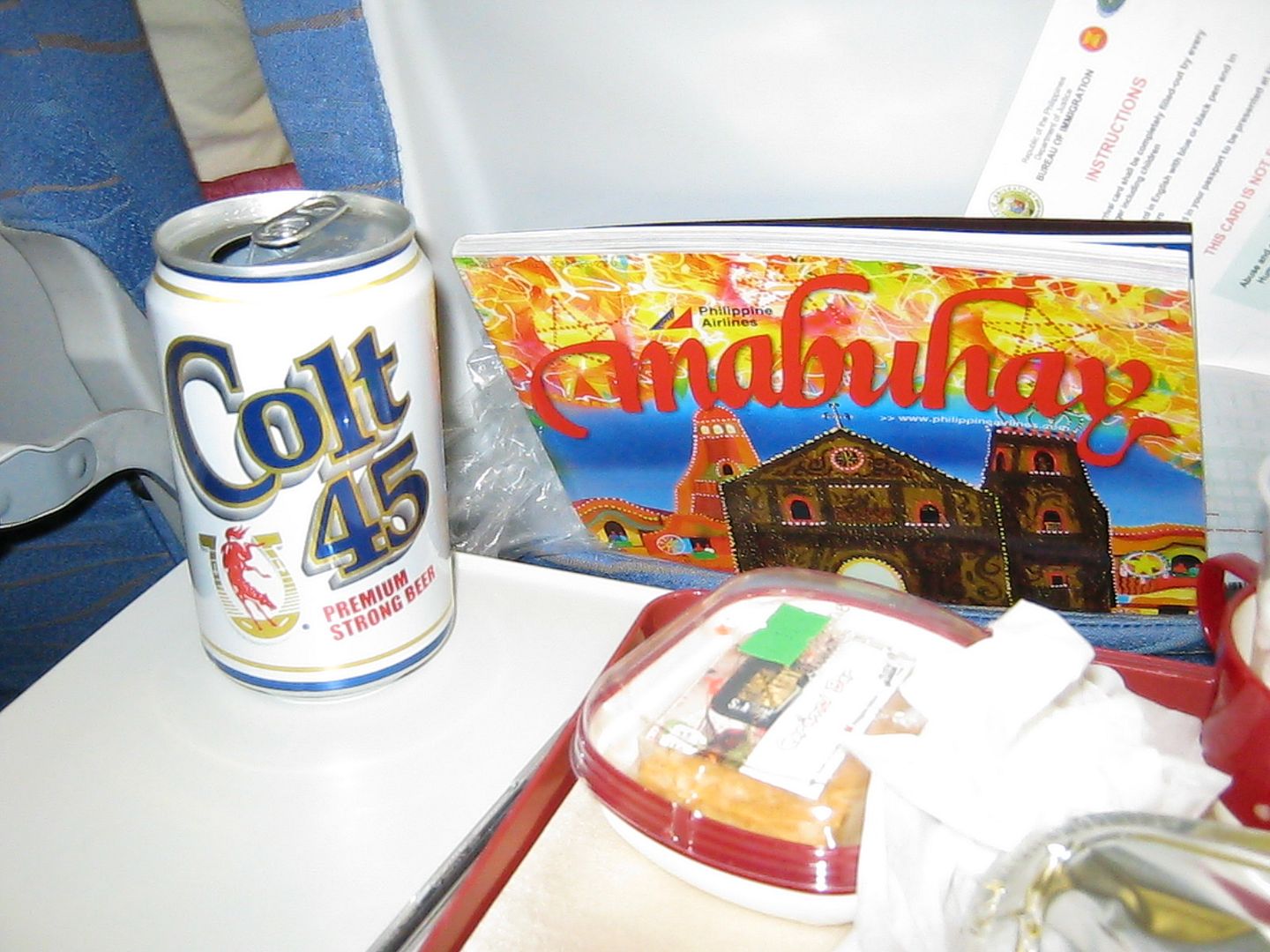 When the flight attendants collect the beer cans and soda cans, they step on them crushing the cans with their feet in the aisle. This is to fit them in the trays easier. I must say that I was amused. I had never seen an airline do this.
We arrive in to Manila on time which was very early in the morning. Took some pictures of the Christmas display at MNL.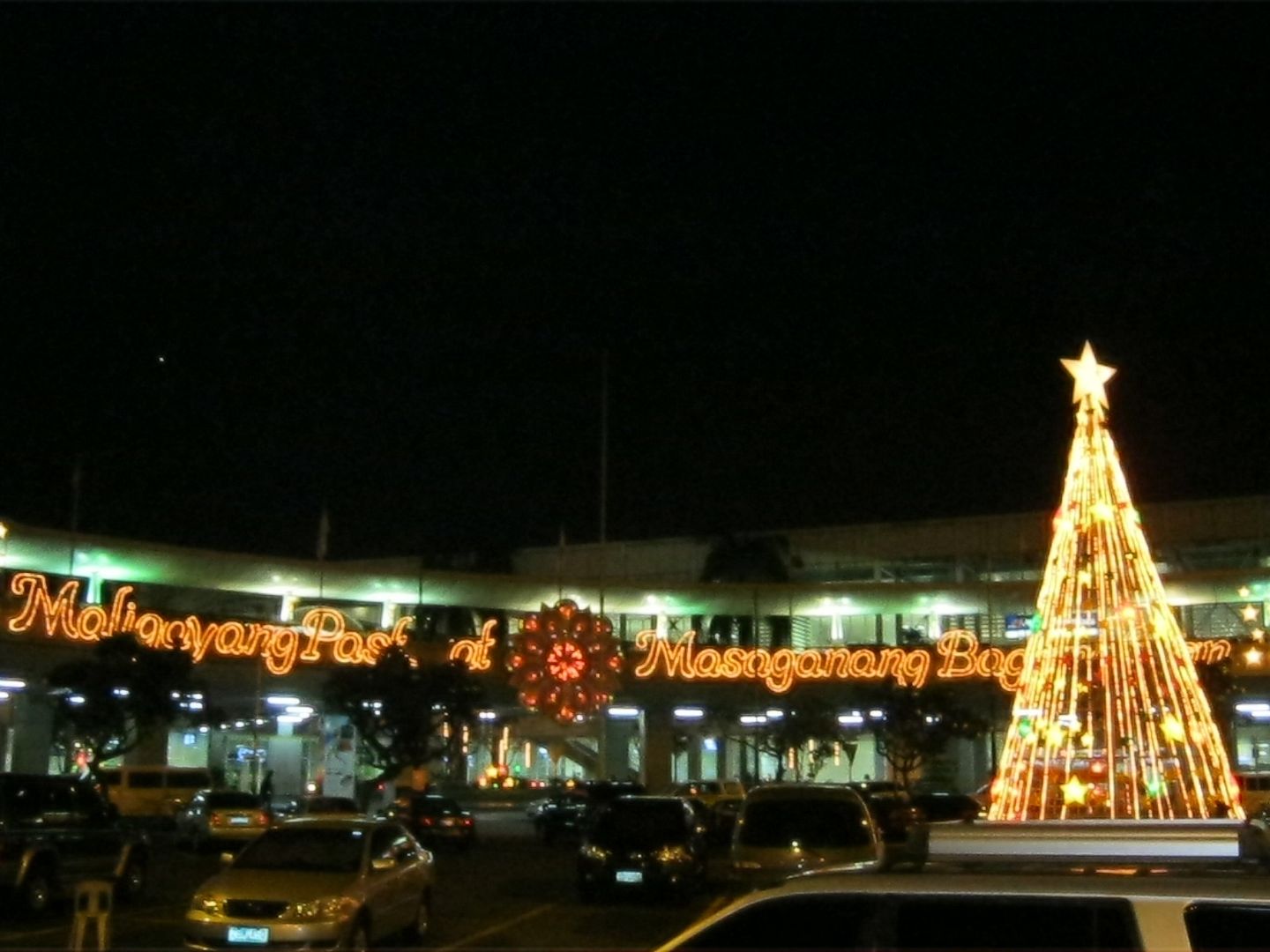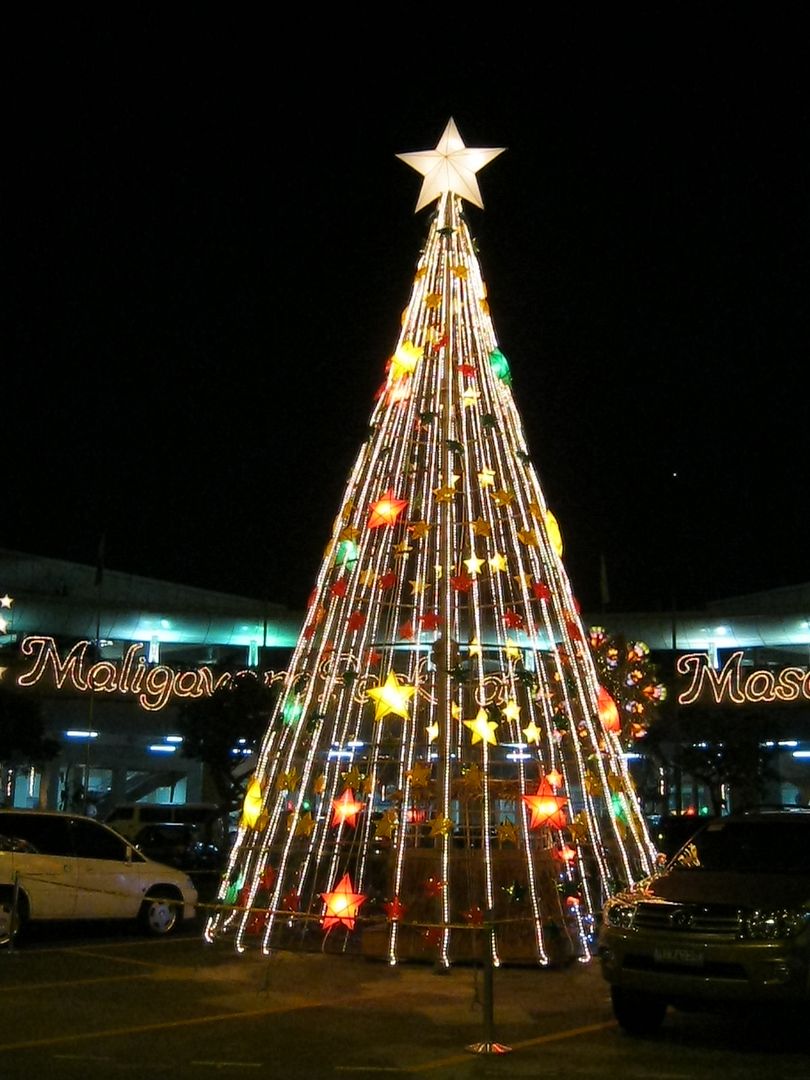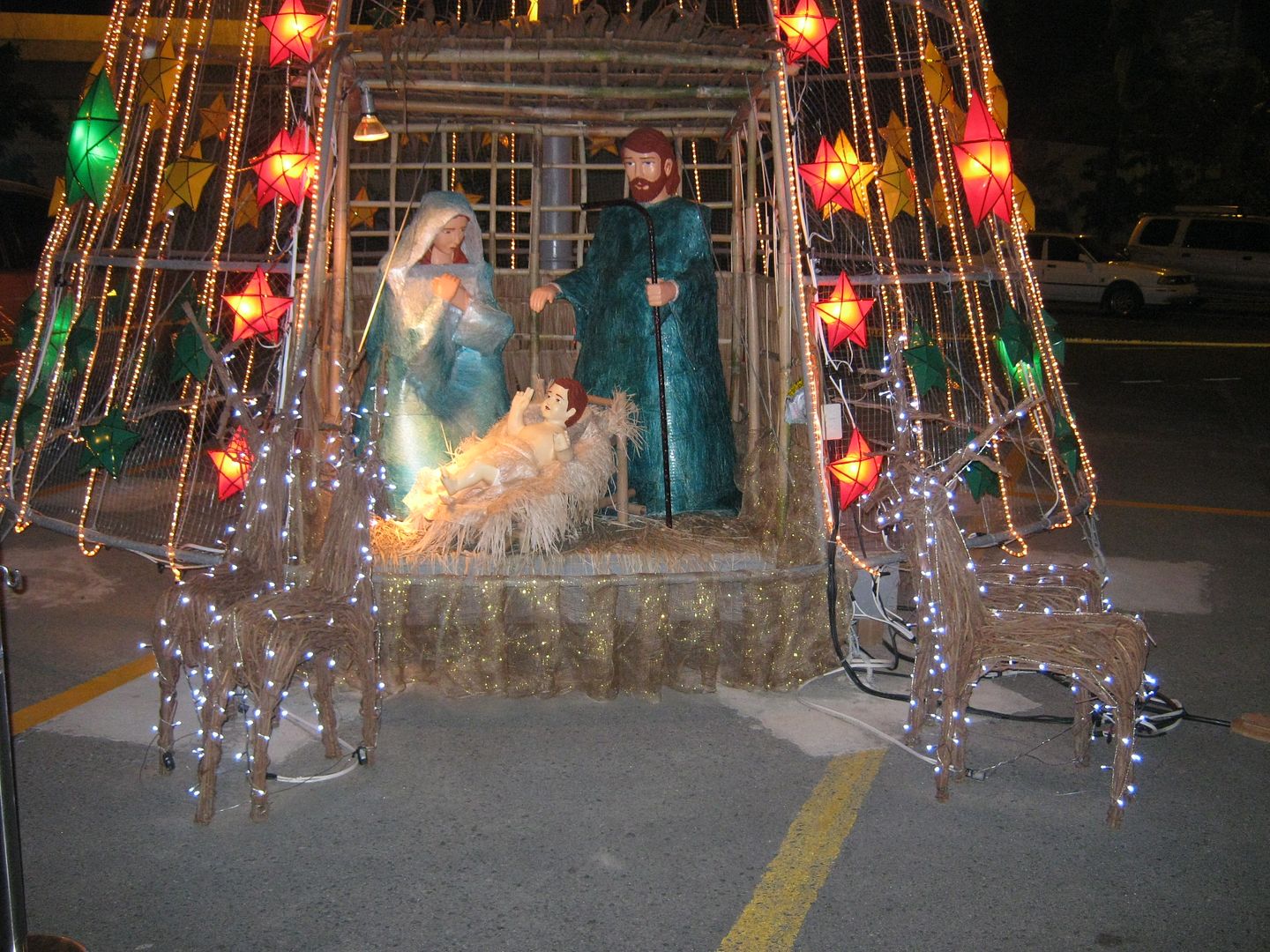 Looks like baby Jesus is holding his finger up saying we're #1.
I was going to spend the first night in Manila but there had been a change in my friend's schedule that I was going to see in Manila after she got off work. I didn't want to waste time wondering around Manila looking for a hotel that would allow for early check in so I decided to take a bus trip up to the old Clark Air Force base near Angeles City.
The taxi ride to the bus terminal and bus ride through Manila was a real eye opener. I was surprised to see the level of poverty throughout Manila. It was a reminder that I was visiting a poor country. The road through the city was very bumpy so it was impossible to catch up on sleep.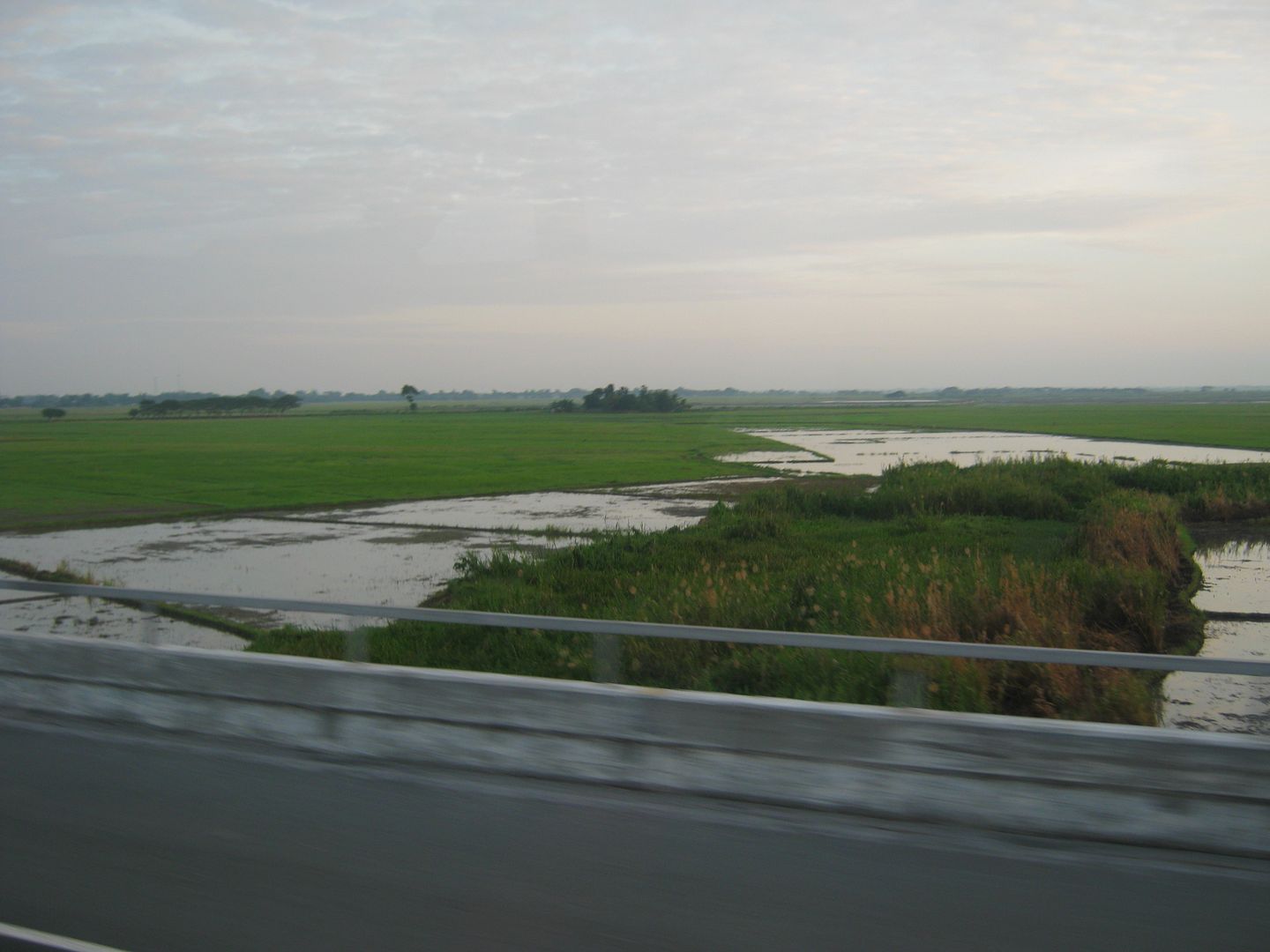 I did at least enjoy the scenery of the country side north of Manila.
A friendly guy on the bus could tell that I was new to the area and ask where I was headed and what I was looking for. Luckily he knew of a good hotel that allows early check in near all the attractions in the area.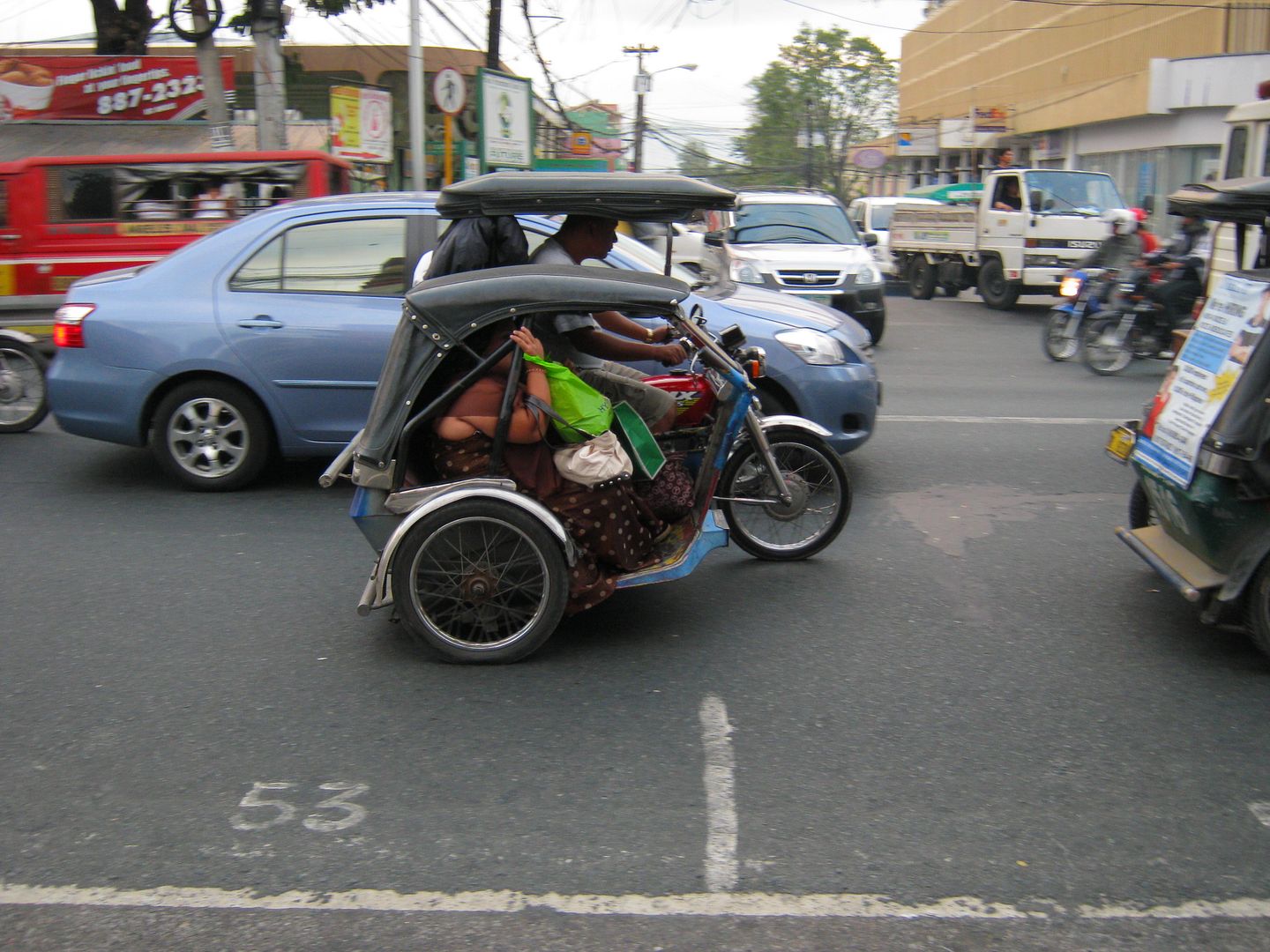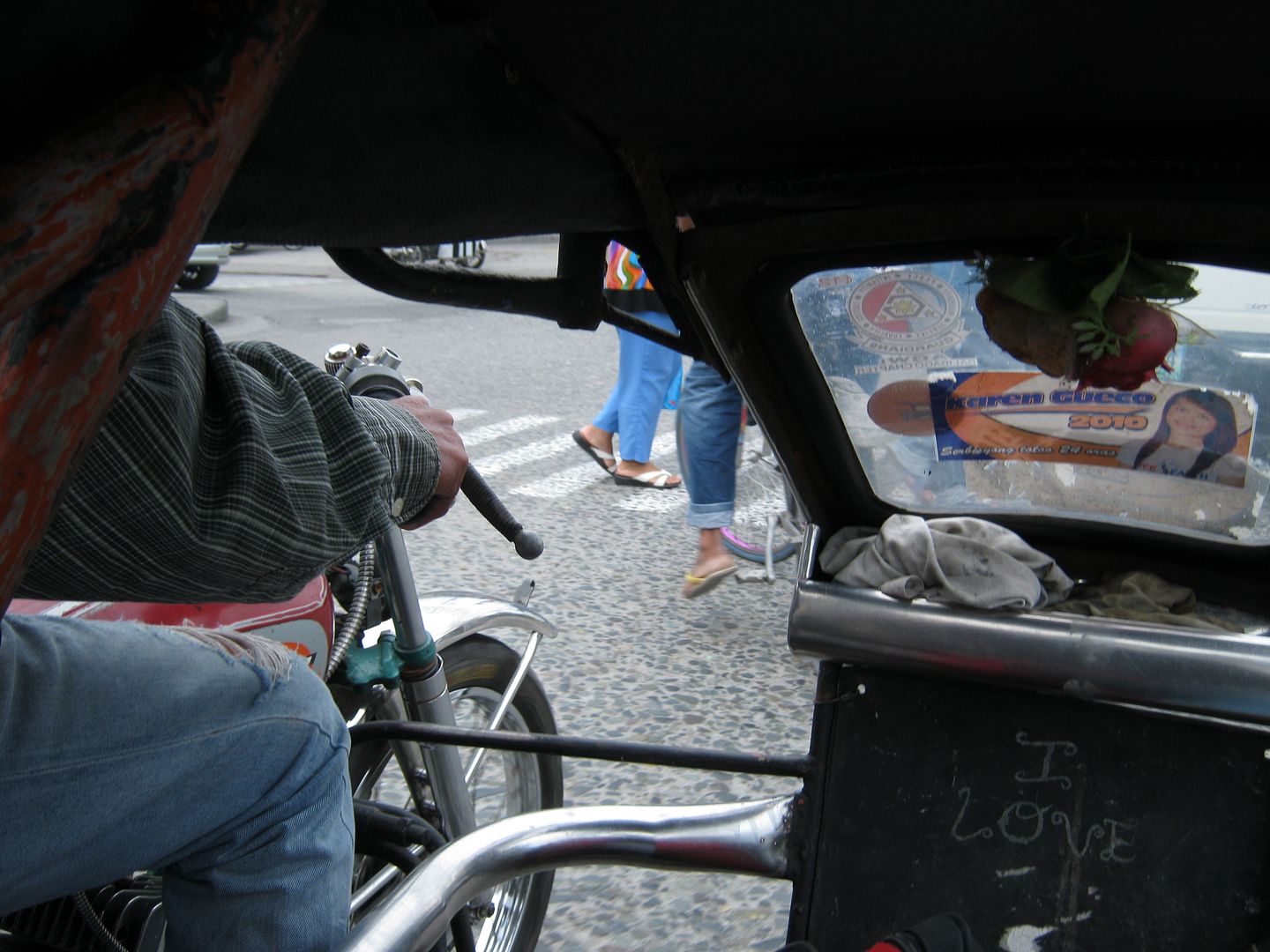 I ended up riding in a Trike to the hotel I stayed at. I am way too big to ride in those things and the loud high-pitched exhaust was blaring in my ear. Still a fun and adventurous experience.
After catching up on sleep that morning, I rented a moped to get around and see the place on my own. I was starving and settled on Shakey's Pizza. Yes I know that isn't the ideal first meal when visiting a country but I was not in an experimental mood at that particular moment. That would come later.
I liked seeing all of those military jeeps dating back to the 1940s still going strong. A very cheap and efficient way of transportation. I rode in those a few times as well.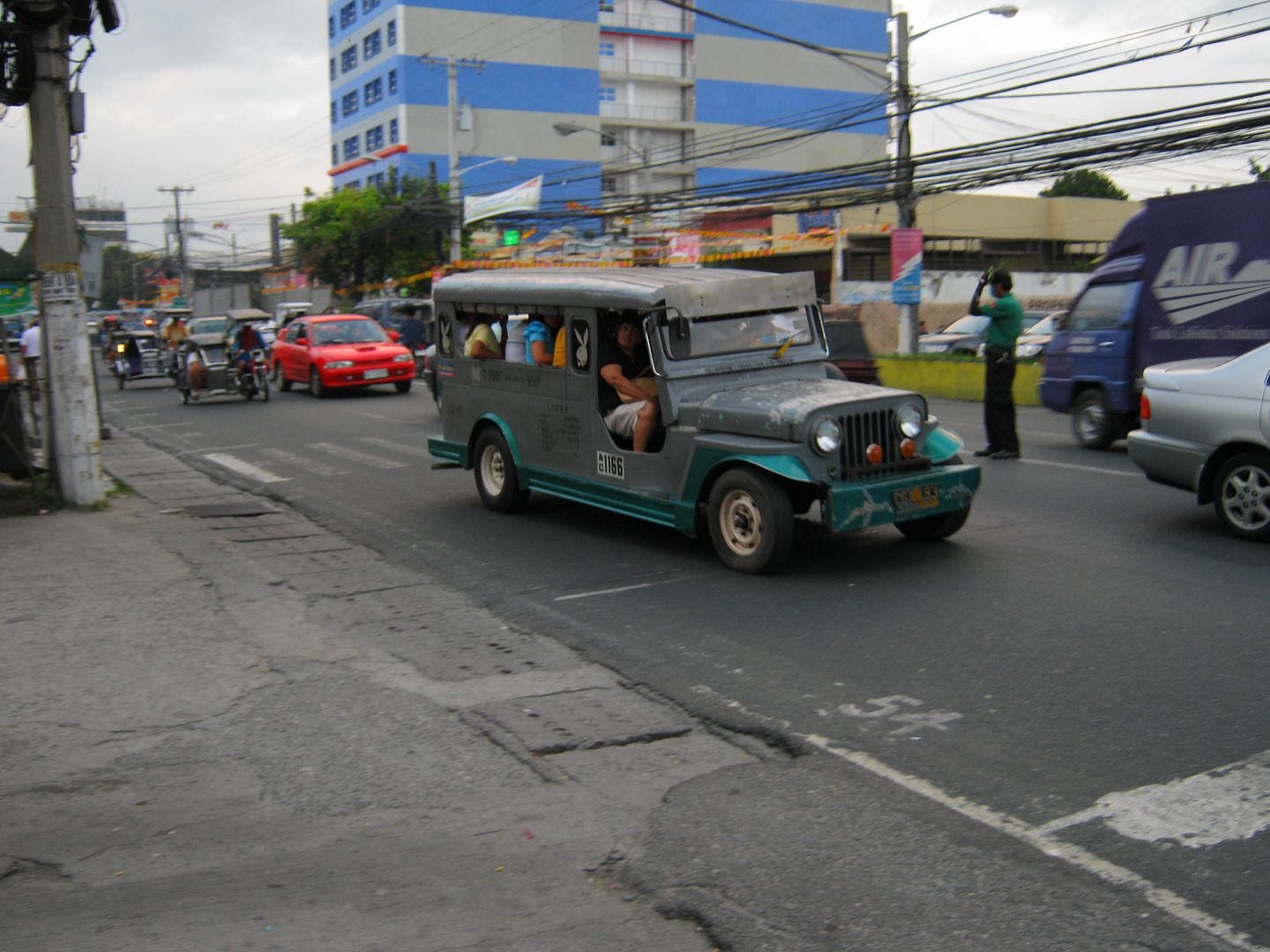 Notice the Playboy sign on the side of this guys Jeep.
I have my doubts about him
really
being a Playboy.
Tasted a lot of the local cuisine which was mostly chicken. I was hoping to get some Lechón and tapsilog on this trip but that will just have to wait until my next trip there.
Motorized Chicken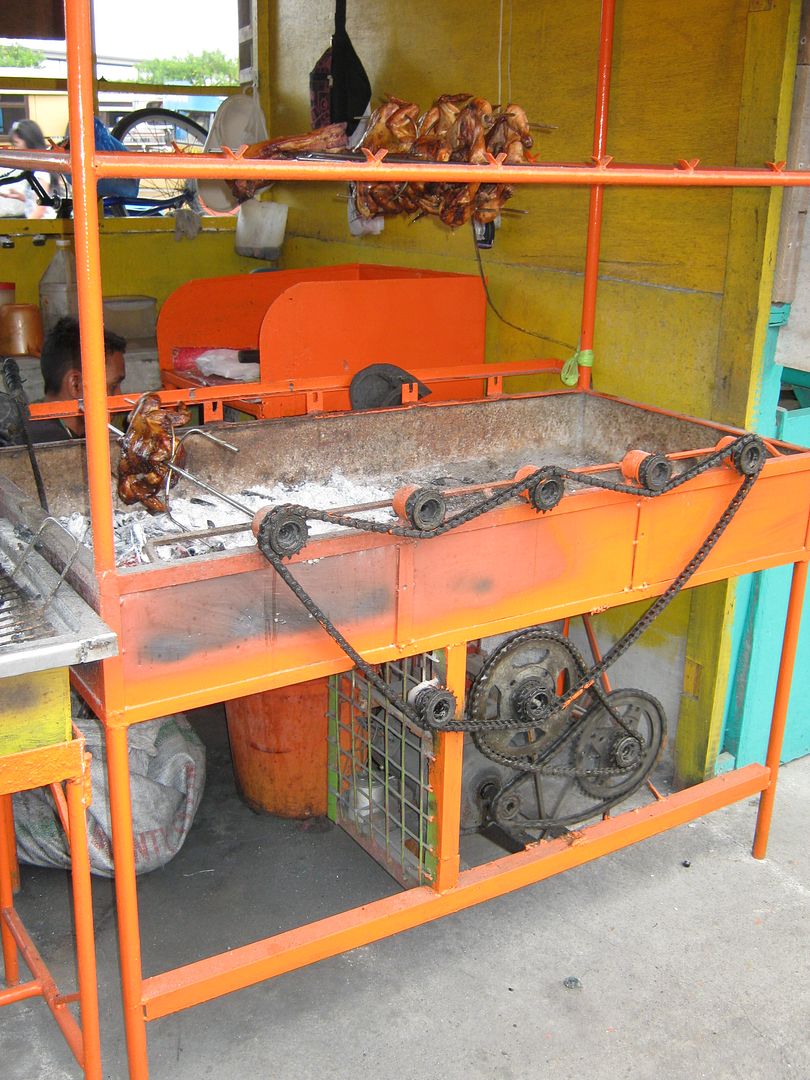 The Philippines answer to Kentucky Friend Chicken.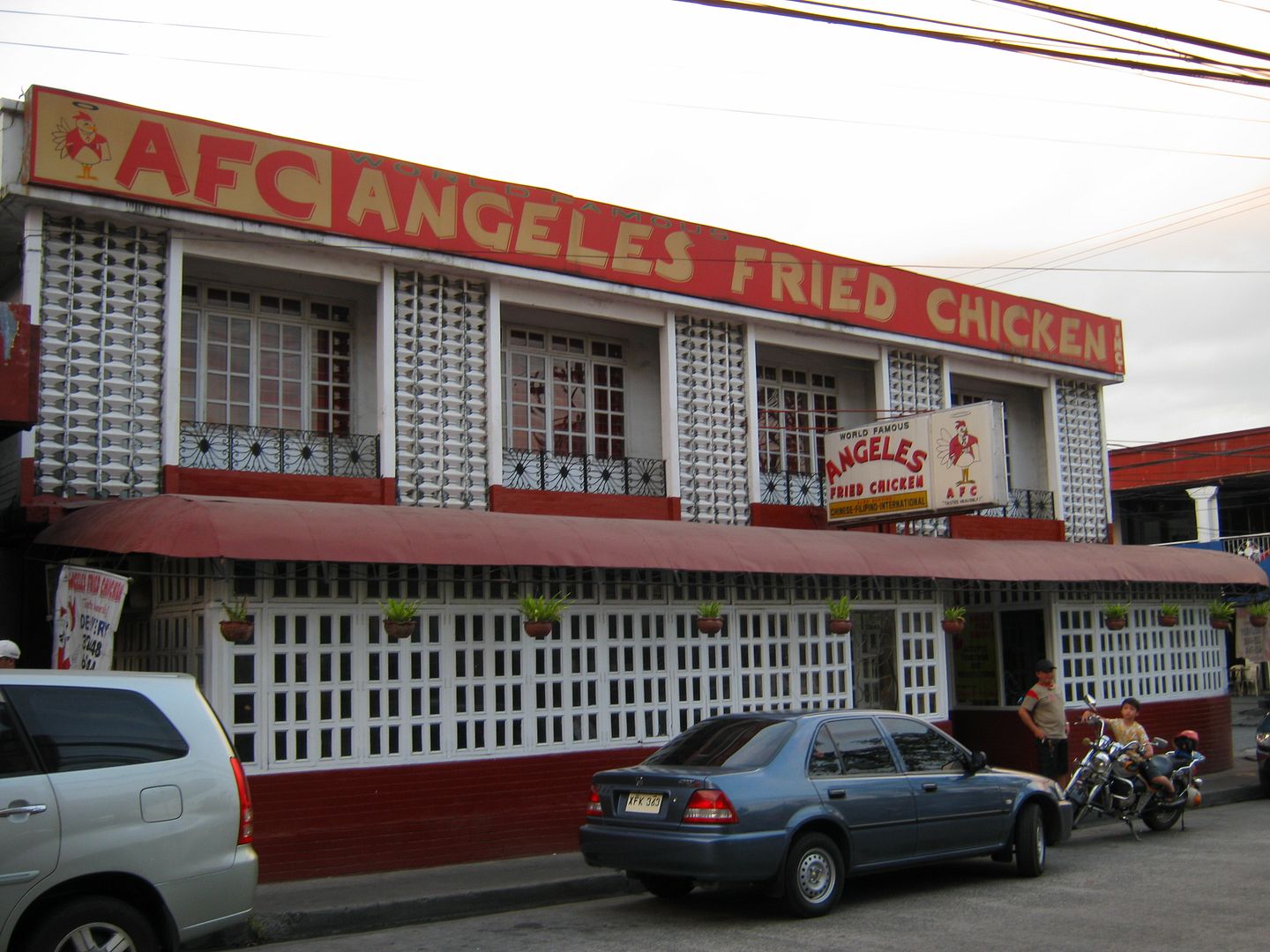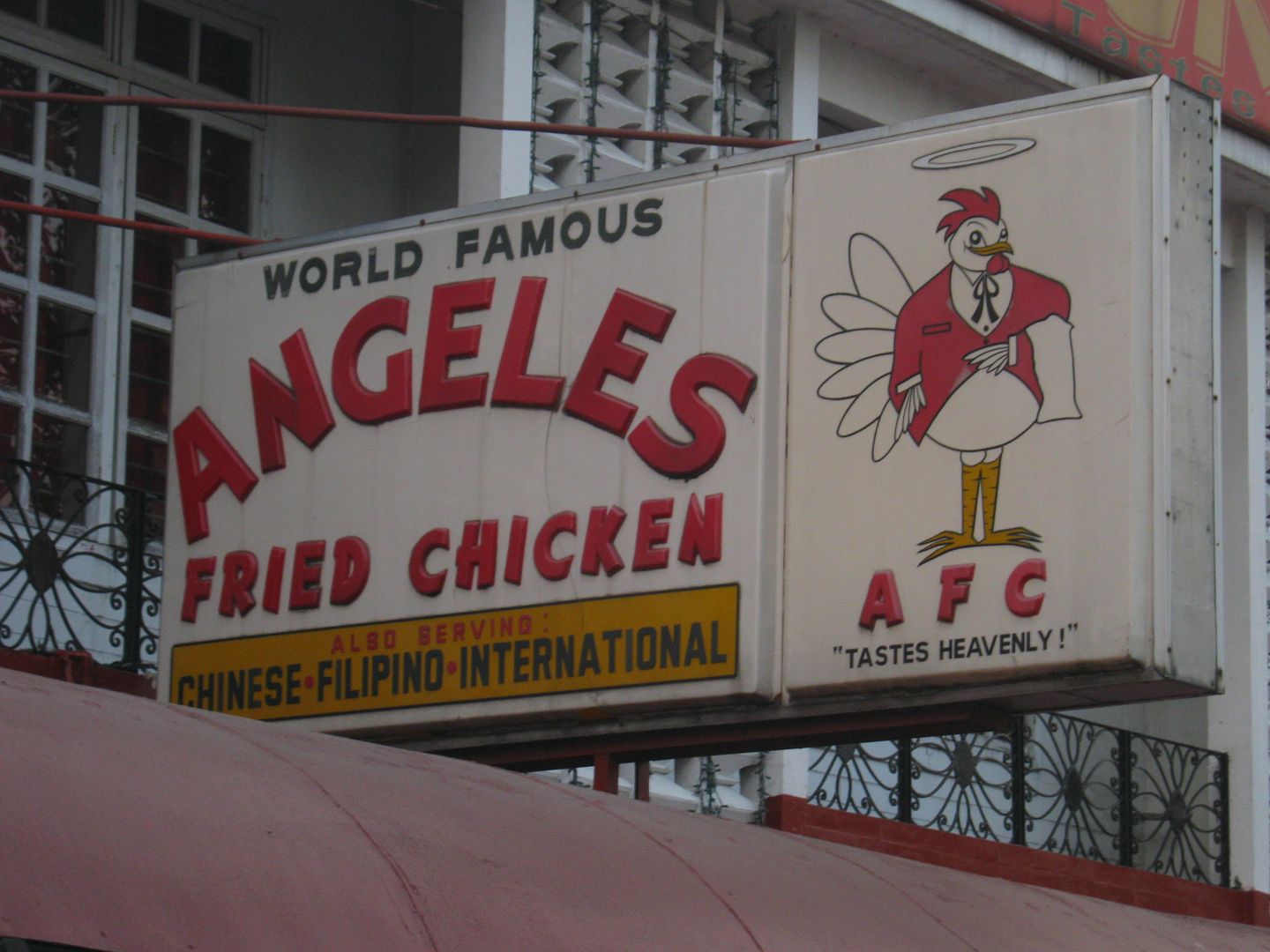 More Jolibees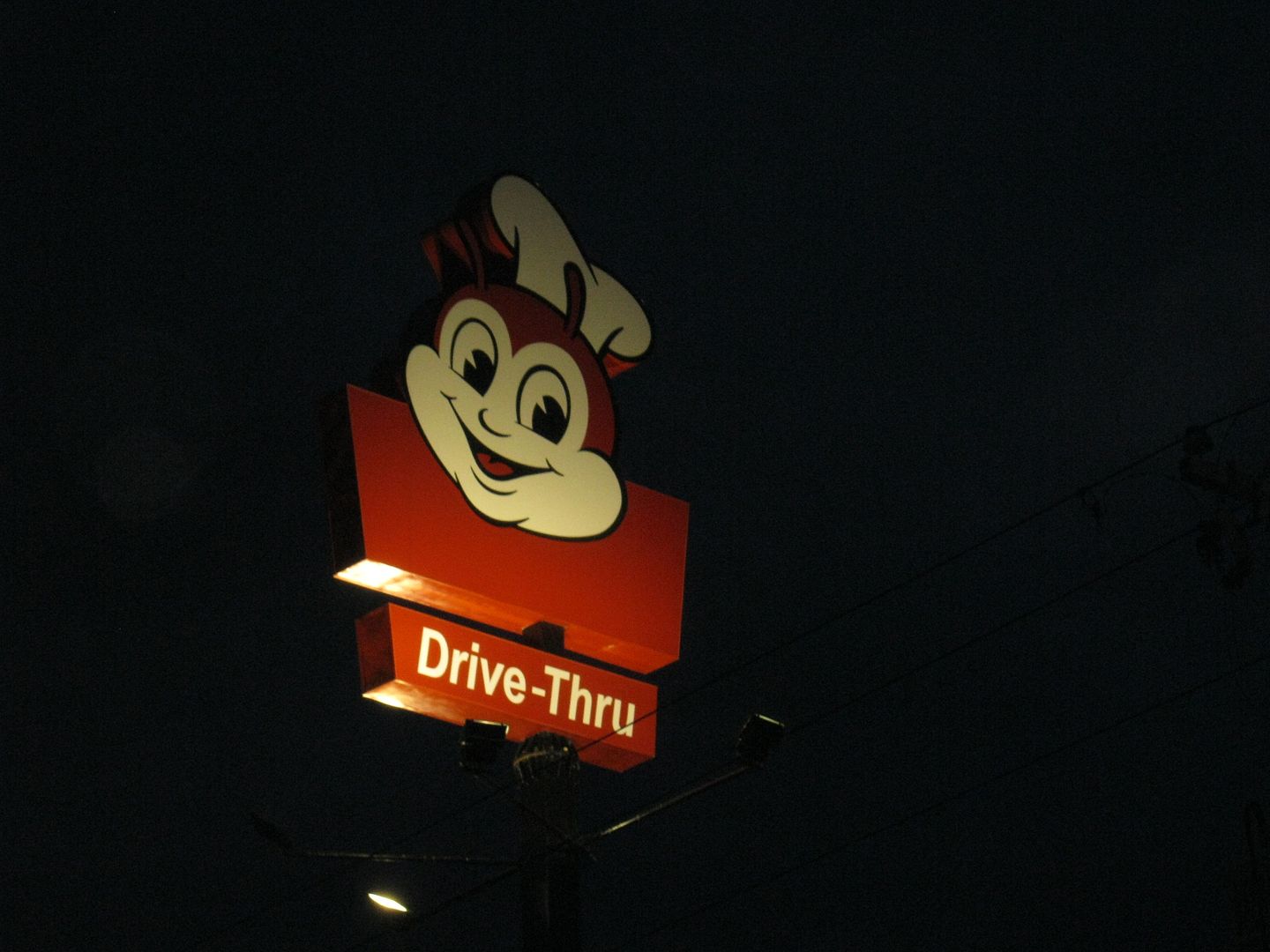 Jolibees was everywhere!
It was almost like a bad dream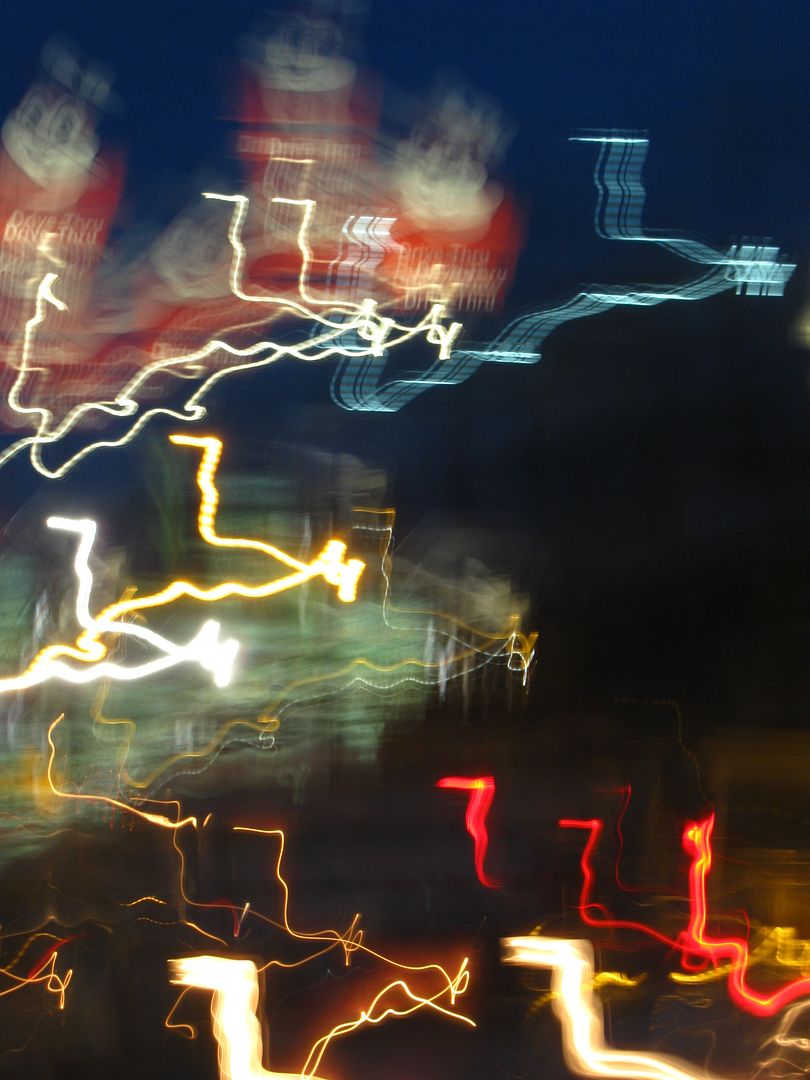 More motorized chicken.
These guys were throwing up gangster signs as they grill chicken.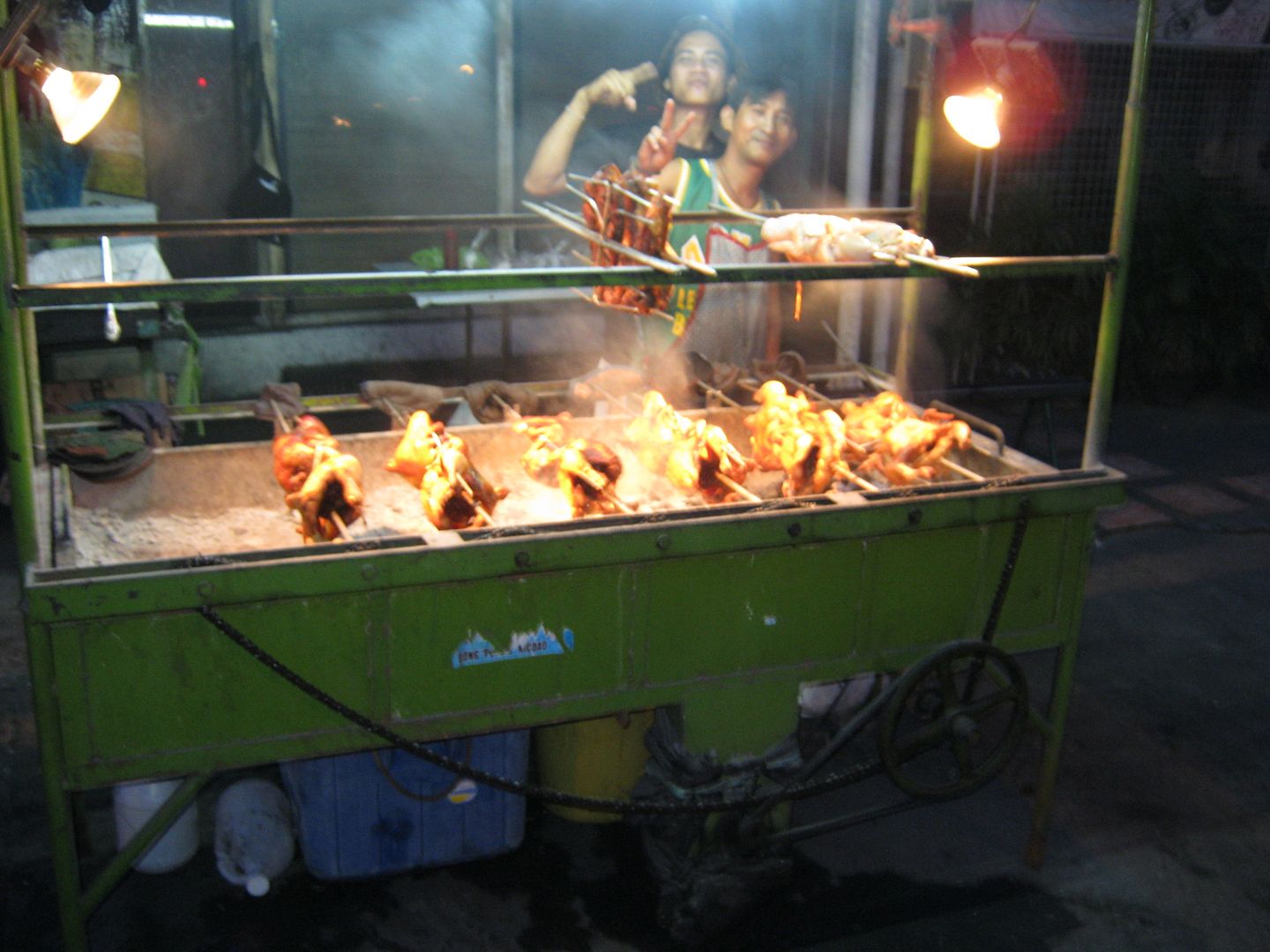 Angeles City was interesting and I even meet a few pilots that were US expats. Very friendly and interesting set of folks there. We drank lots of beer and talked about airplanes. It was almost like an Airliners.net meet.
One guy invited me up in his homemade kit airplane. As cool as it may sound, I'm a bit uneasy about flying in a homemade aircraft. I would hate to go out like John Denver.
One thing that had taken me by surprised was that so many guys walk around carrying guns. Some big, some small. One guy had a huge semi-automatic rifle strapped on his back as we rode his moped. He wasn't going to combat; he was stopping to buy some chicken from the stand I was eating at. Doesn't bother me as long as none are pointed at me.
Look, more chicken!
Chicken adobo, garlic rice and San Miguel. The ideal meal to have in the Philippines.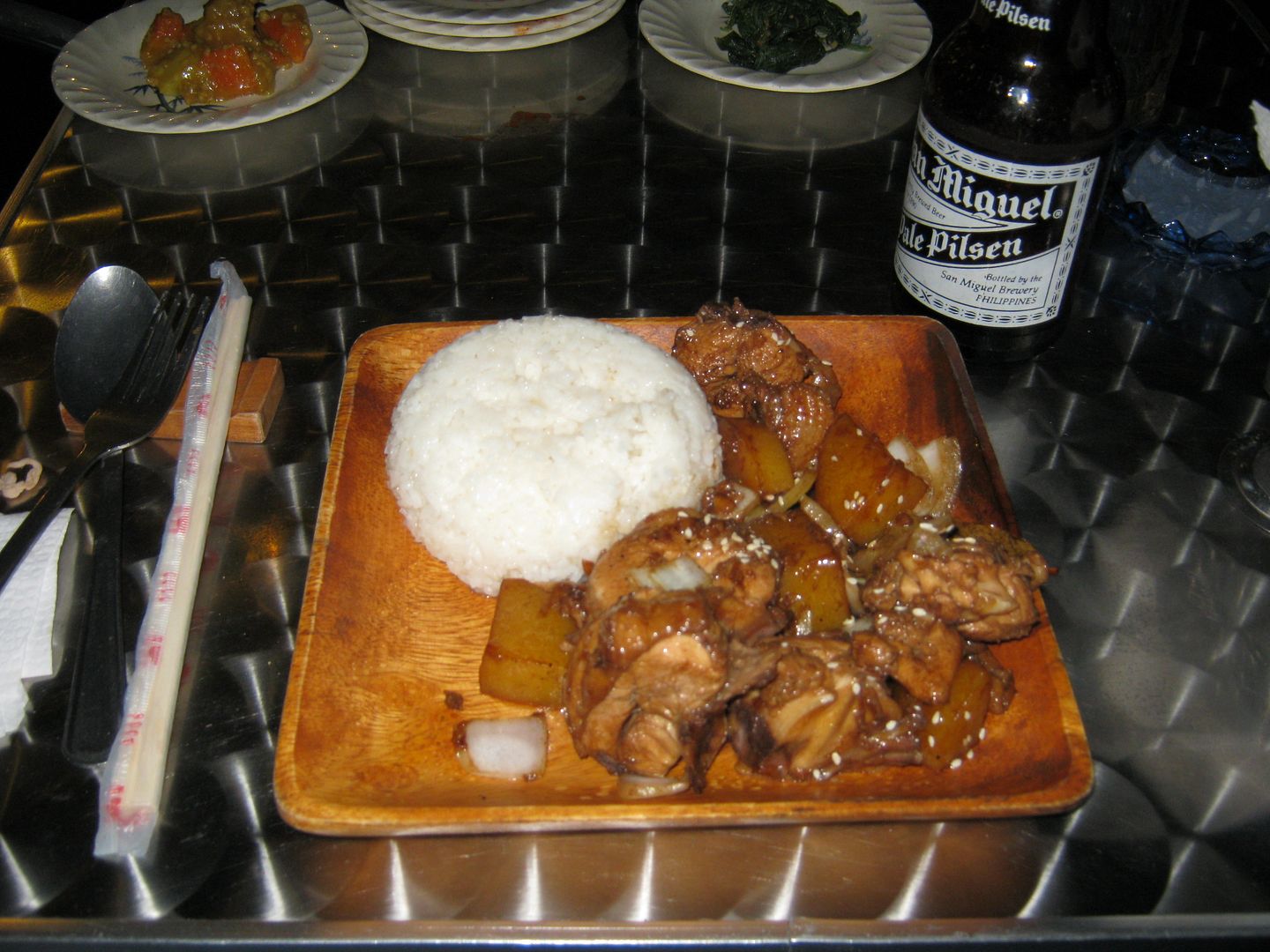 Headed back to Manila to catch my flight.
Streets of Manila.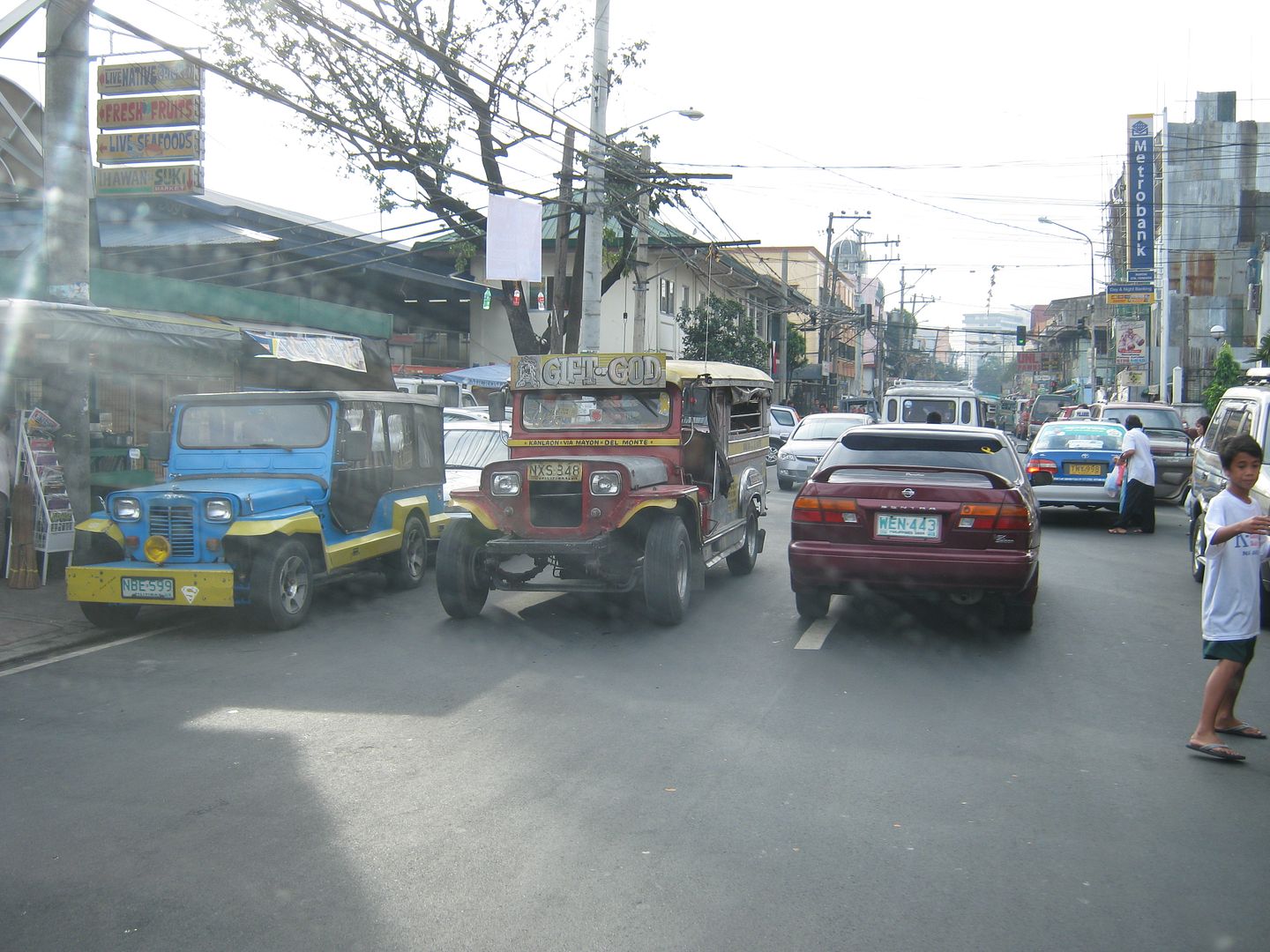 The hotel I stayed at provided a van service all the way back to the airport. It was worth the $40 bucks verses the trike, rickety bus ride, then taxi to the airport.
Goldilocks Bakery is a popular chain in The Philippines and they also have stores in California. The one here at the MNL terminal was OK but my favorite is in South San Francisco on Gellert street. That one just so happens to be in the flight path from SFO which Philippines Airlines 747 & A340s fly over en route to MNL.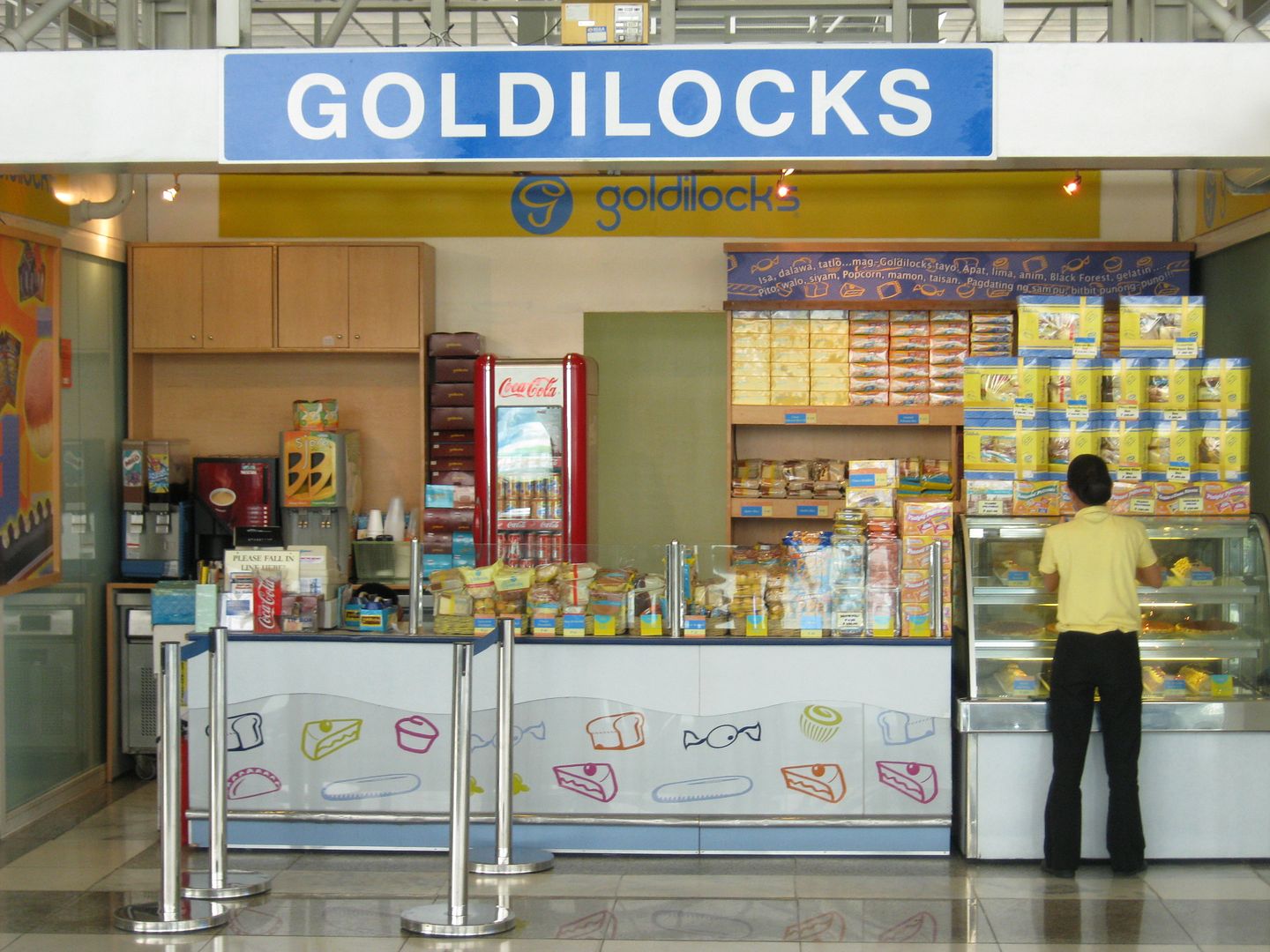 Check in went smooth since I only bring a carry on bag.
The return flight was on an A330.
I was lucky enough to be in the one seat that was stuck in the recline position and was a window seat too.
Lots of bags on this flight as well but not as bad as the flight going.
Not sure why but this aircraft really had a banged up interior. As we taxied to the runway, the interior sounded as if it was breaking apart and the center overhead bins were bouncing as if they were about to fall from the ceiling.
We began our takeoff roll and the plane got airborne much faster than the A320 flight going.
Manila skyline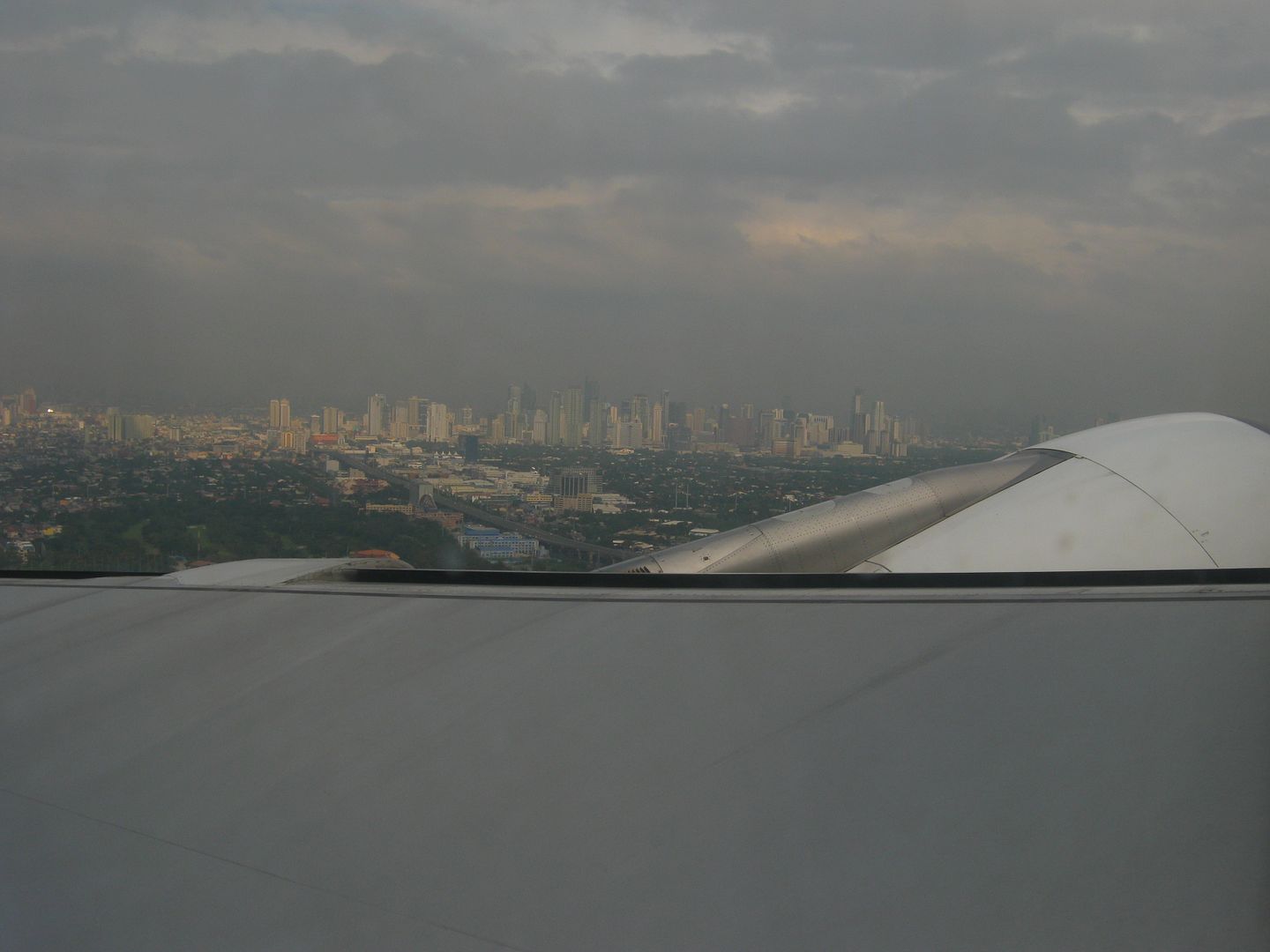 The in-flight entertainment was a snowy screen with a barley visible image and no audio. Not sure what the cause of that is. It wasn't dirty VHS tape heads as I know what that looks like. Most likely a bad connection from the VCR to the television.
In-flight, I had more chicken!
Just what I needed!
At this point, I was totally chickened out!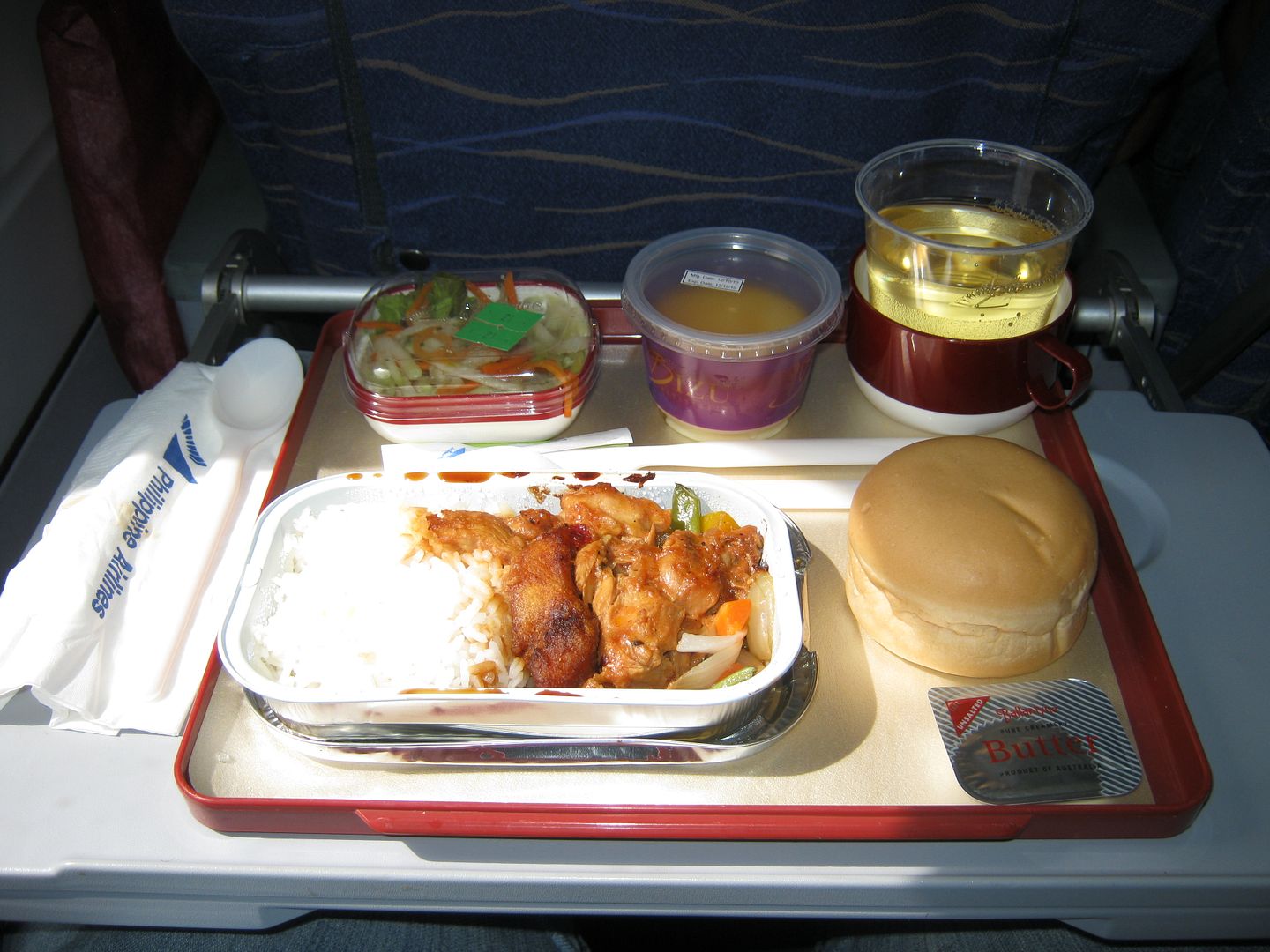 The wine served was Volupta wine. It comes in a plastic bottle.
One thing I like about traveling is hearing other people's stories. They guy I sat next to was from England. He had cut his trip there short. He had a bad experience. He mentioned going in to a back alley to gamble with some locals.
That is something you just don't do! The folks in the Philippines like to gamble and they're good at it. PAL has flights to Las Vegas. When I mentioned that to him, he was shocked. He had lost 1000 British sterling pounds gambling in a back alley in Manila.
YIKES!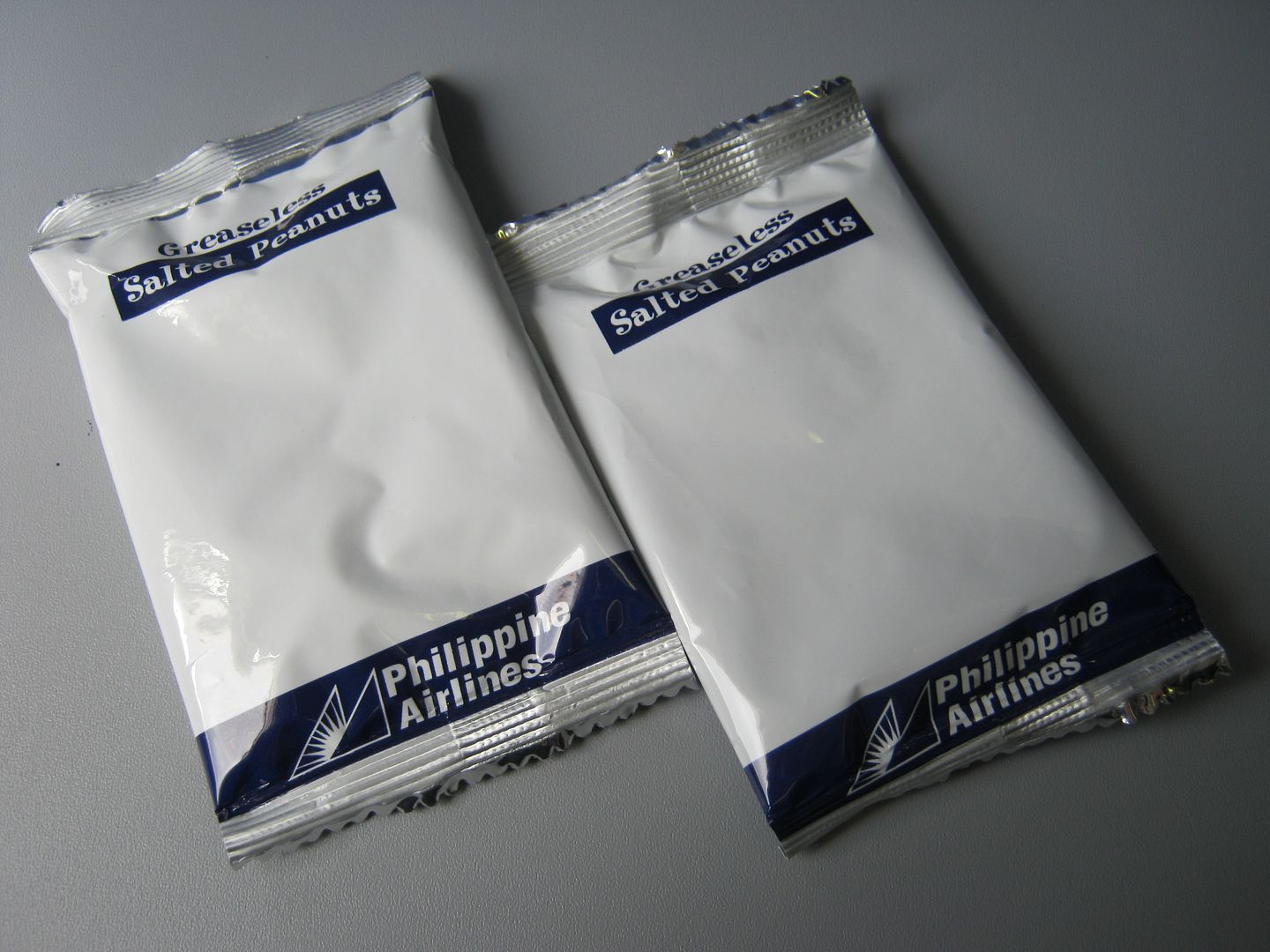 Nuts!
Even though this was a mid morning flight, there were a lot of people sleeping. For what ever reason, it was mostly men towards the back where I was sitting. They were all sleeping and they were all snoring, very loud.
Didn't bother me because I was well rested before the flight. It did create a strange chorus of snores. When I walked to the back to the lavatory, it got even louder. I was glad that me & the British guy's conversation didn't wake them up.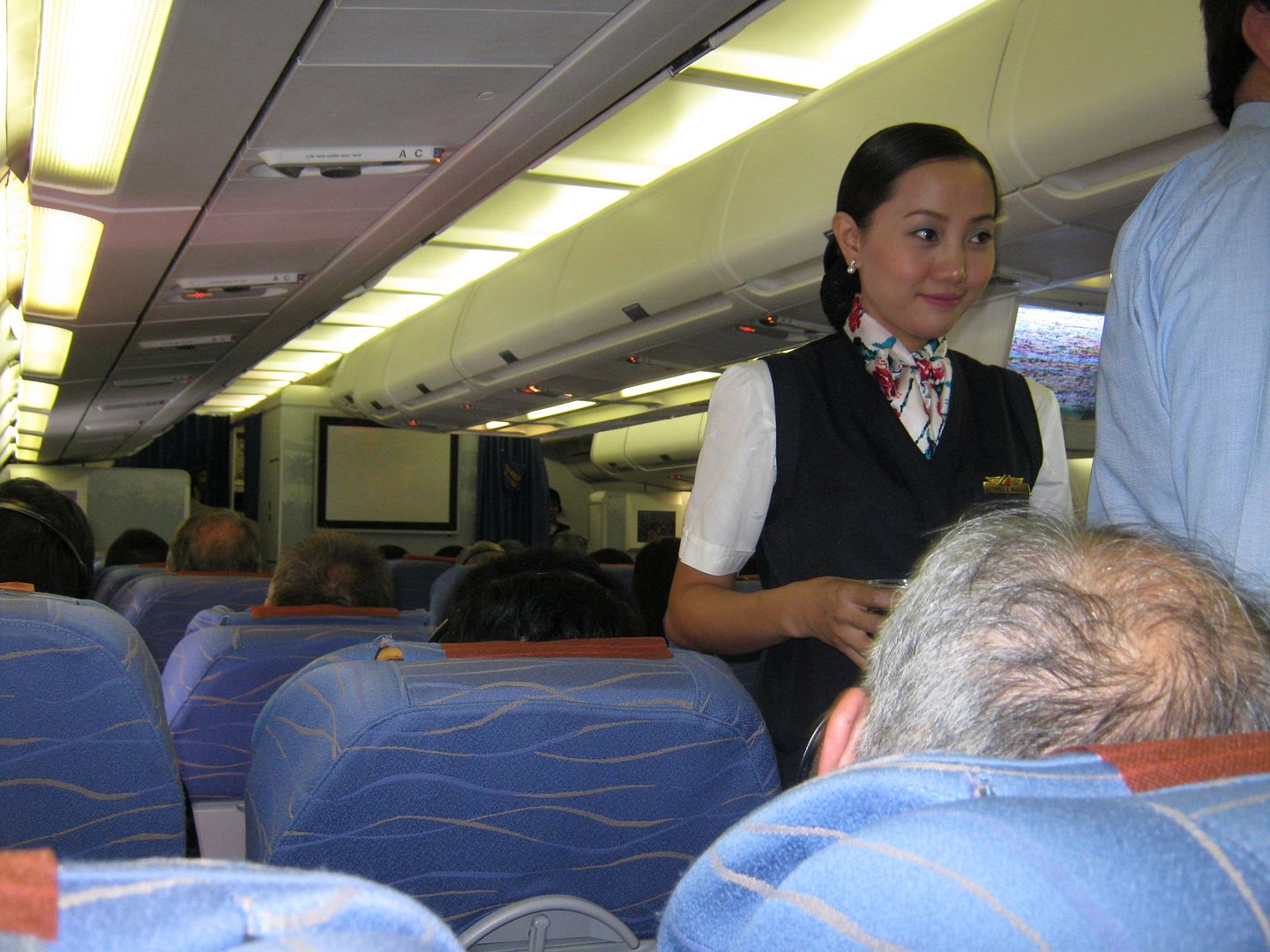 Despite Philippines Airlines shortcomings, they still have some cute flight attendants and they provide good service.
The service was good as they could make it within their means. In many ways, Philippines Airlines reminded me of Aeroflot.
I'd probably fly them again when I return as long as it's cheaper than Thai Airways.
Next time I go to The Philippines, I'll plan things out better. Perhaps meet up with some A.net members there and I insist on eating, tapsilog and Lechón.
Perhaps I'll return during Easter or Good Friday and seeing and experiencing more culture events. However, I won't go as far as re-enacting crucifixions. I don't like pain. I hear that is becoming a popular ritual around Easter in The Philippines.
Over all, a fun trip.