Nok Air 737-400 Don Muang to Chiang Mai
Nok Mini Cessna 208 Caravan Chiang Mai to Pai
Nok Mini Cessna 208 Caravan Pai to Chiang Mai
Thai Airways A300 Chiang Mai to Suvarnabhumi
HS-GAB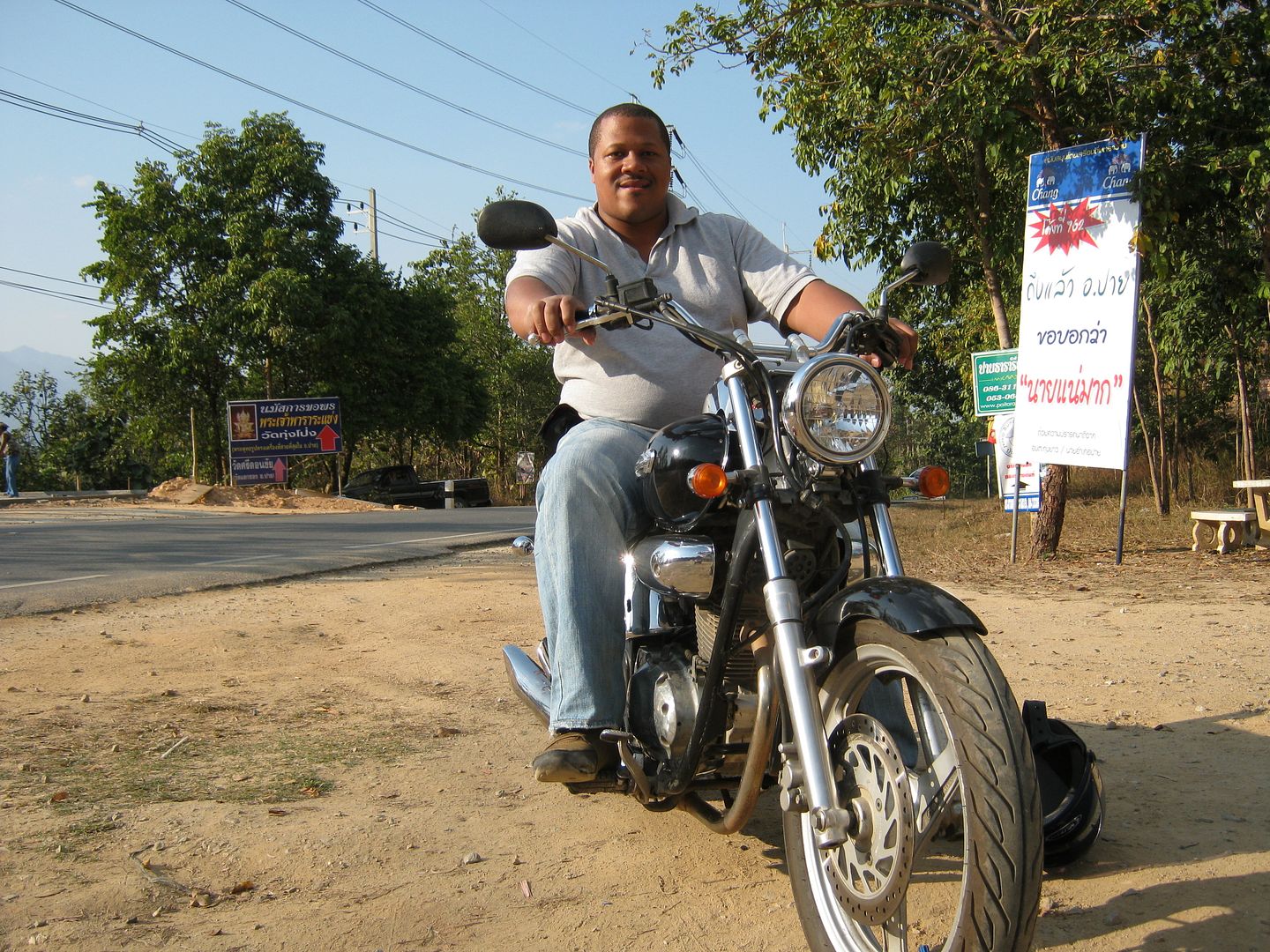 A couple of weeks ago, I took a trip up to the mountains of northern Thailand to escape the heat of Bangkok. The months of December & January are the coolest months in Thailand and I finally had a weekend to myself where I didn't have entertain out of town guest visiting for the holidays.
Night time and morning temperatures can get down to the low single digits (Celsius).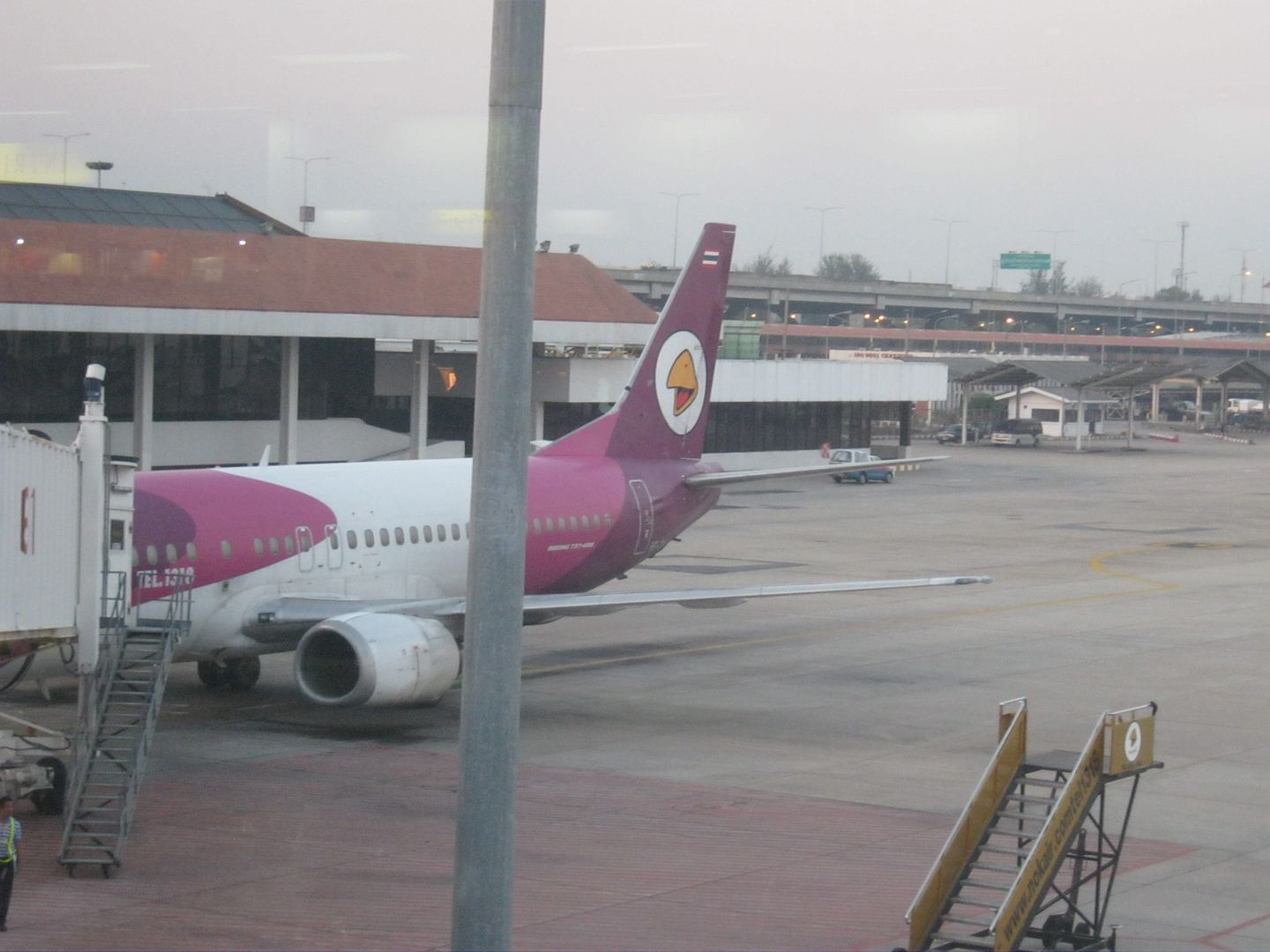 737-400 that would take us to Chiang Mai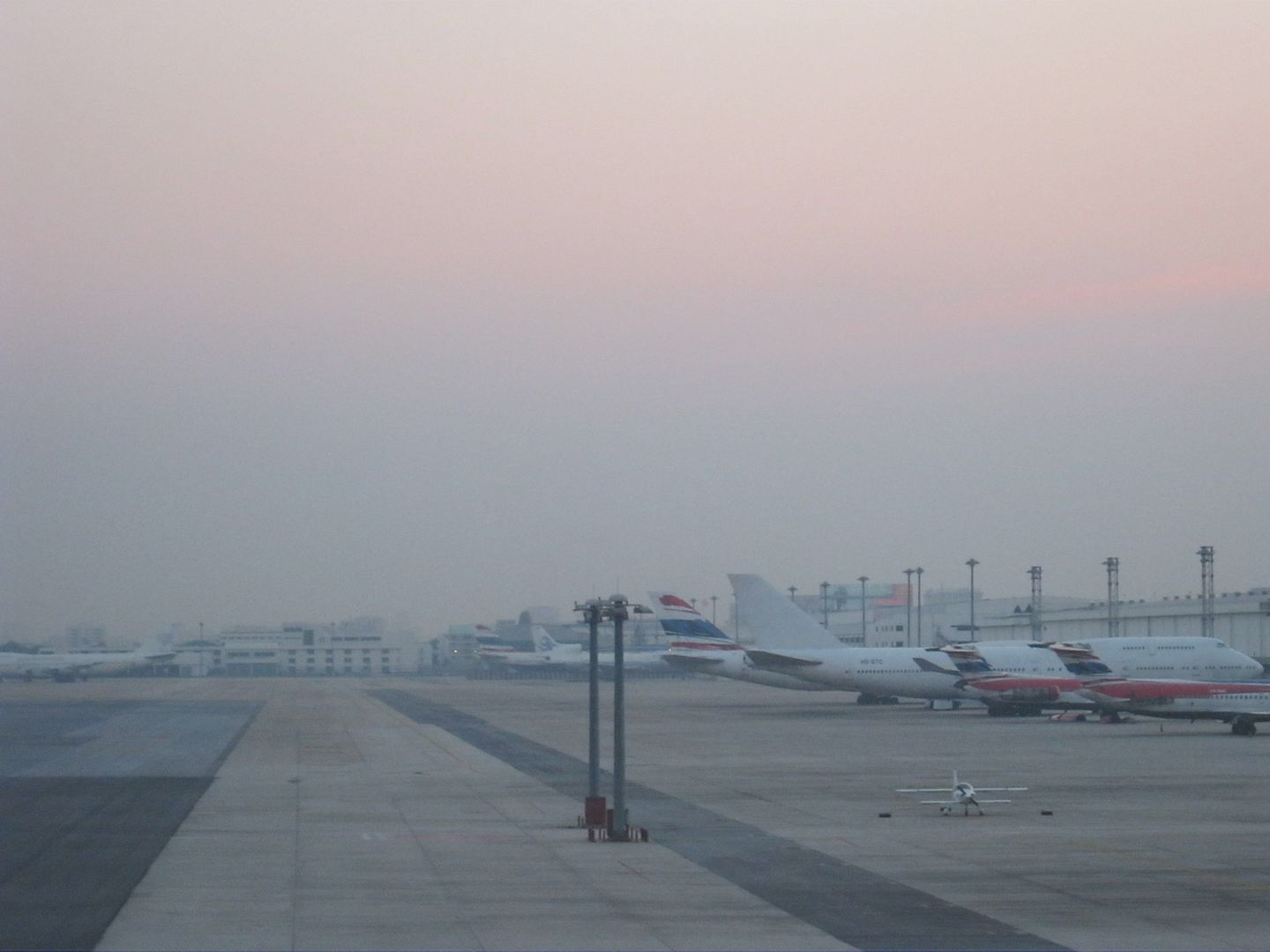 Very empty Don Muang with a few abandoned 747s and Thai Sky L1011s.
I chose to fly Nok Air since I've never flown them before and they fly out of Don Muang – my favorite airport in Asia.
I was having difficulty purchasing my ticket online so I attempted doing it the old fashion way by calling customer service. I was only able to make my reservation over the phone and instructed to buy my ticket at the nearest 7-Eleven.
Went to the nearest 7-Eleven and bought my ticket. Kind of odd buying an airline ticket, 2 bottles of beer, a hot dog and soap in the same transaction.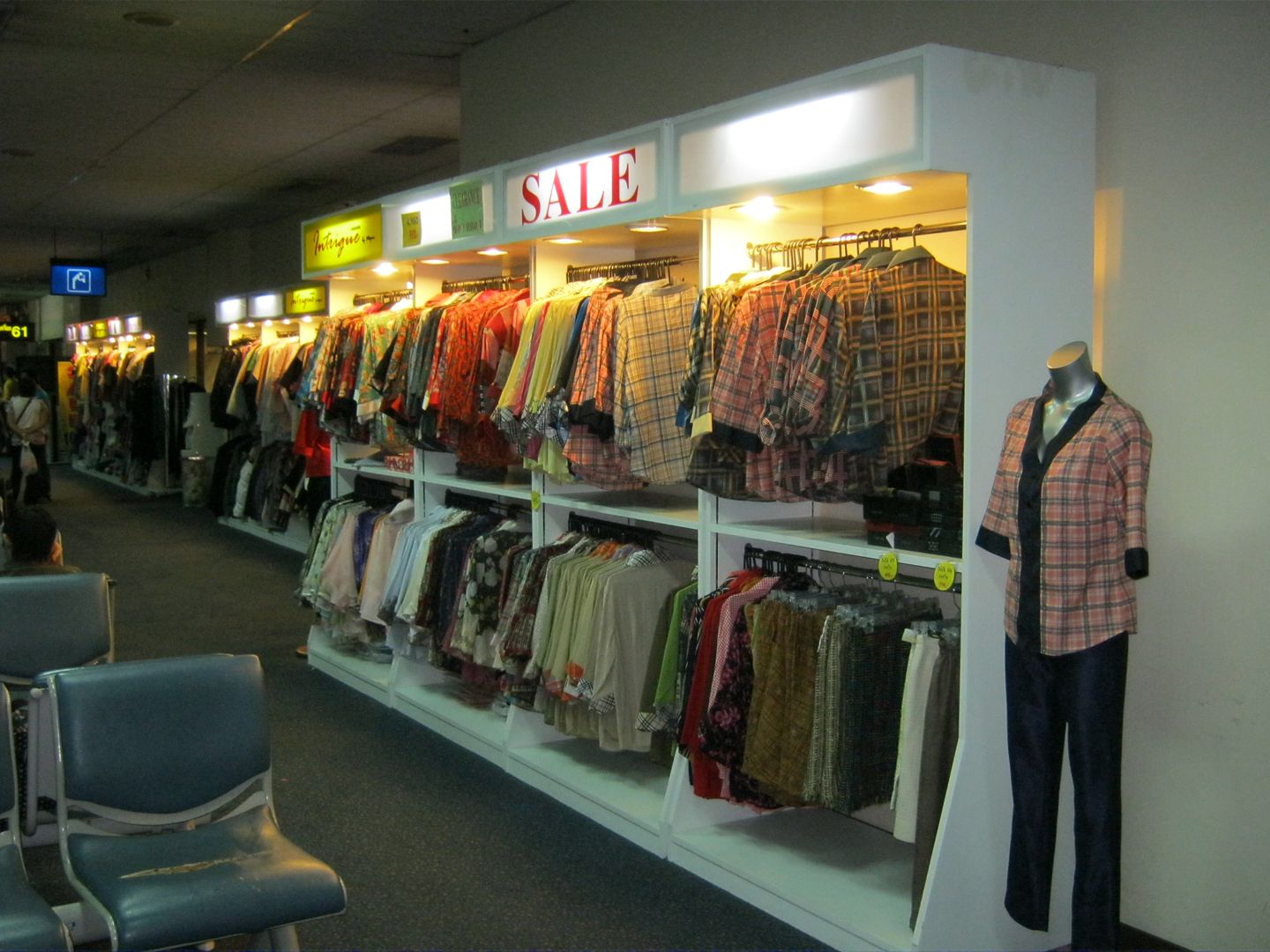 1990s fashion new old stock for sale at the Don Muang terminal
Check in at Don Muang went very smooth. I enjoyed being inside of Don Muang again for the first time since my first trip to Thailand back in 2006.
Check in went very smooth at Don Muang and flight left right on time. This was also my first time on a 737-400 series.
The flight was 100% full.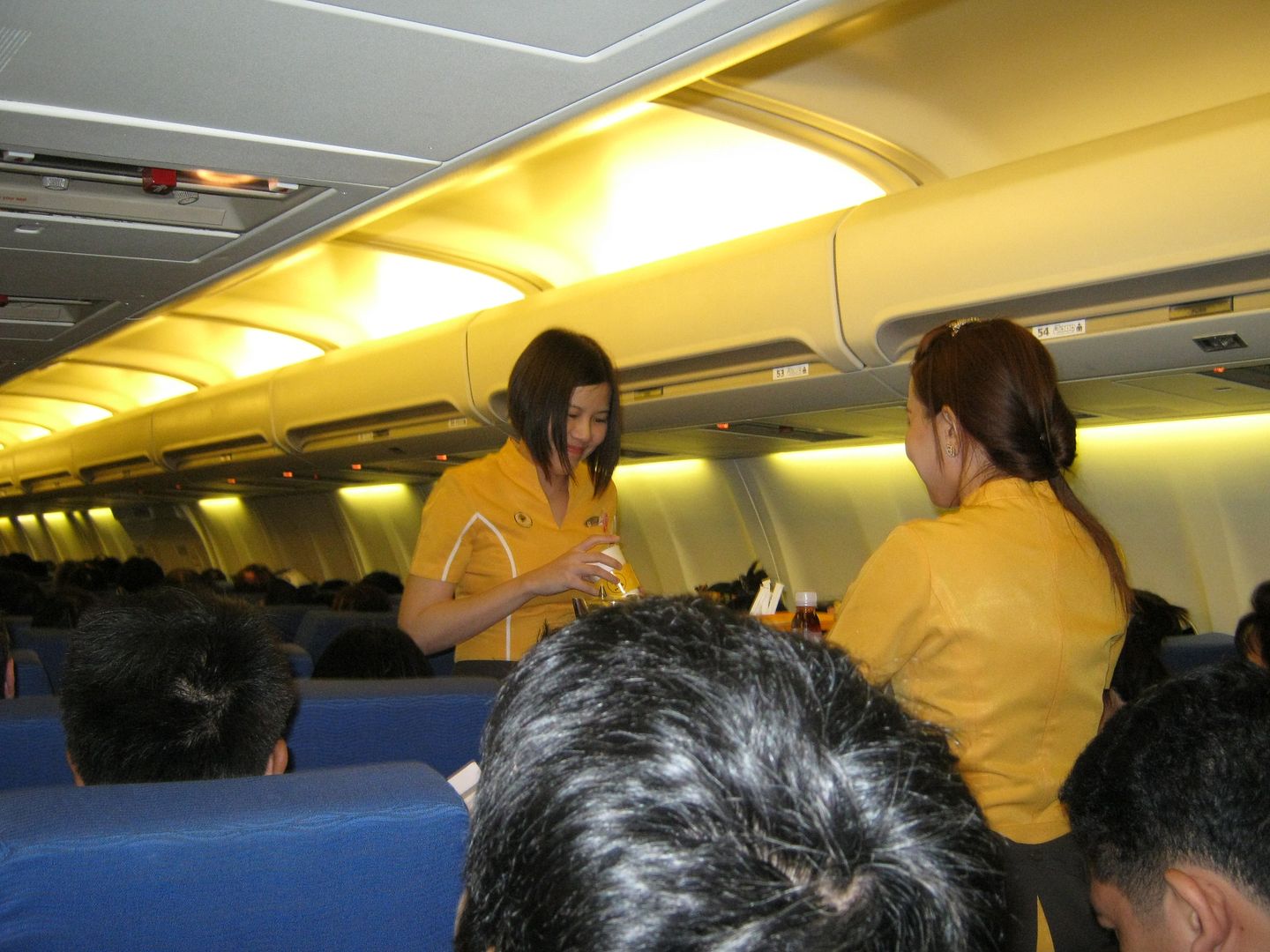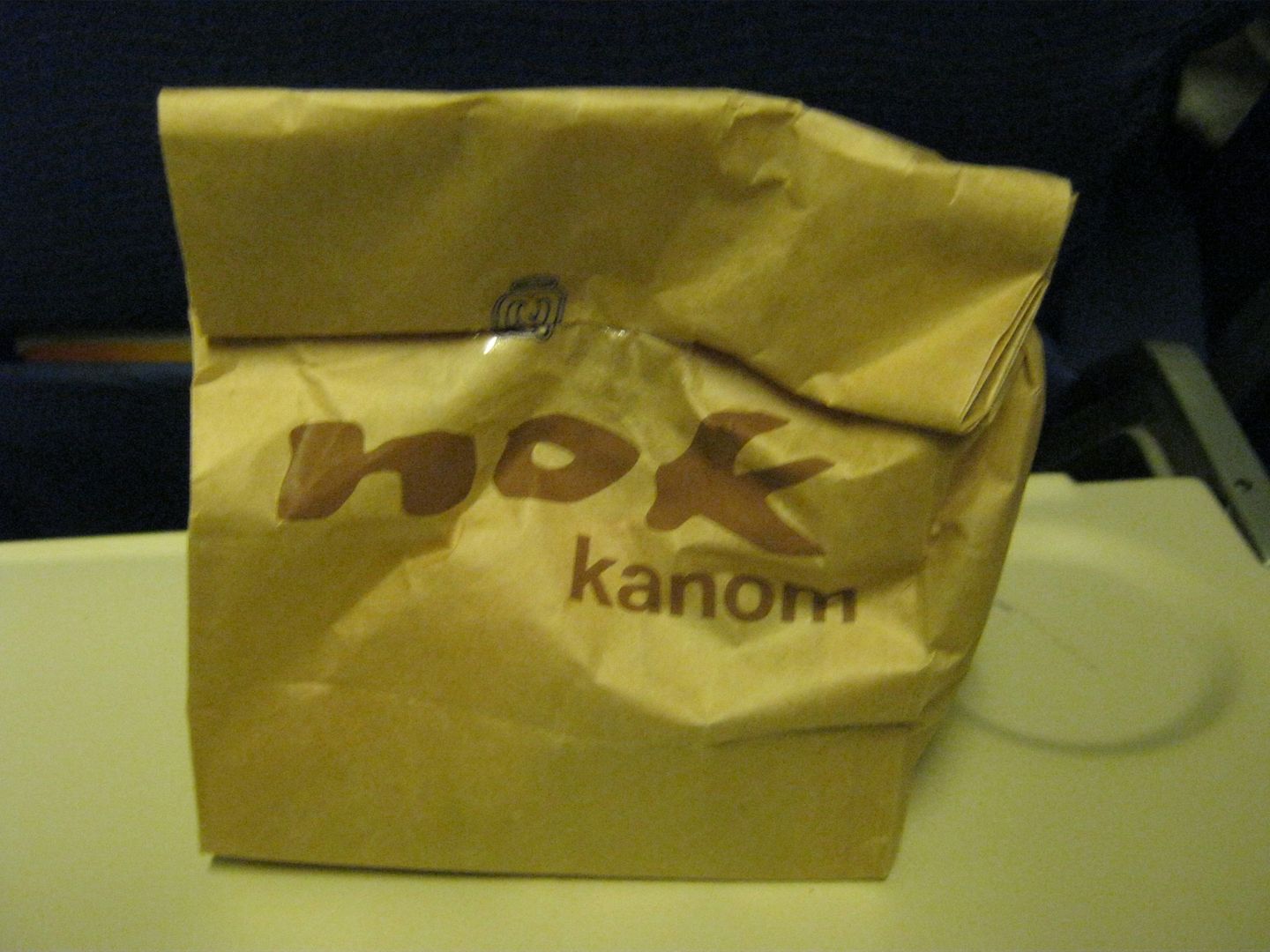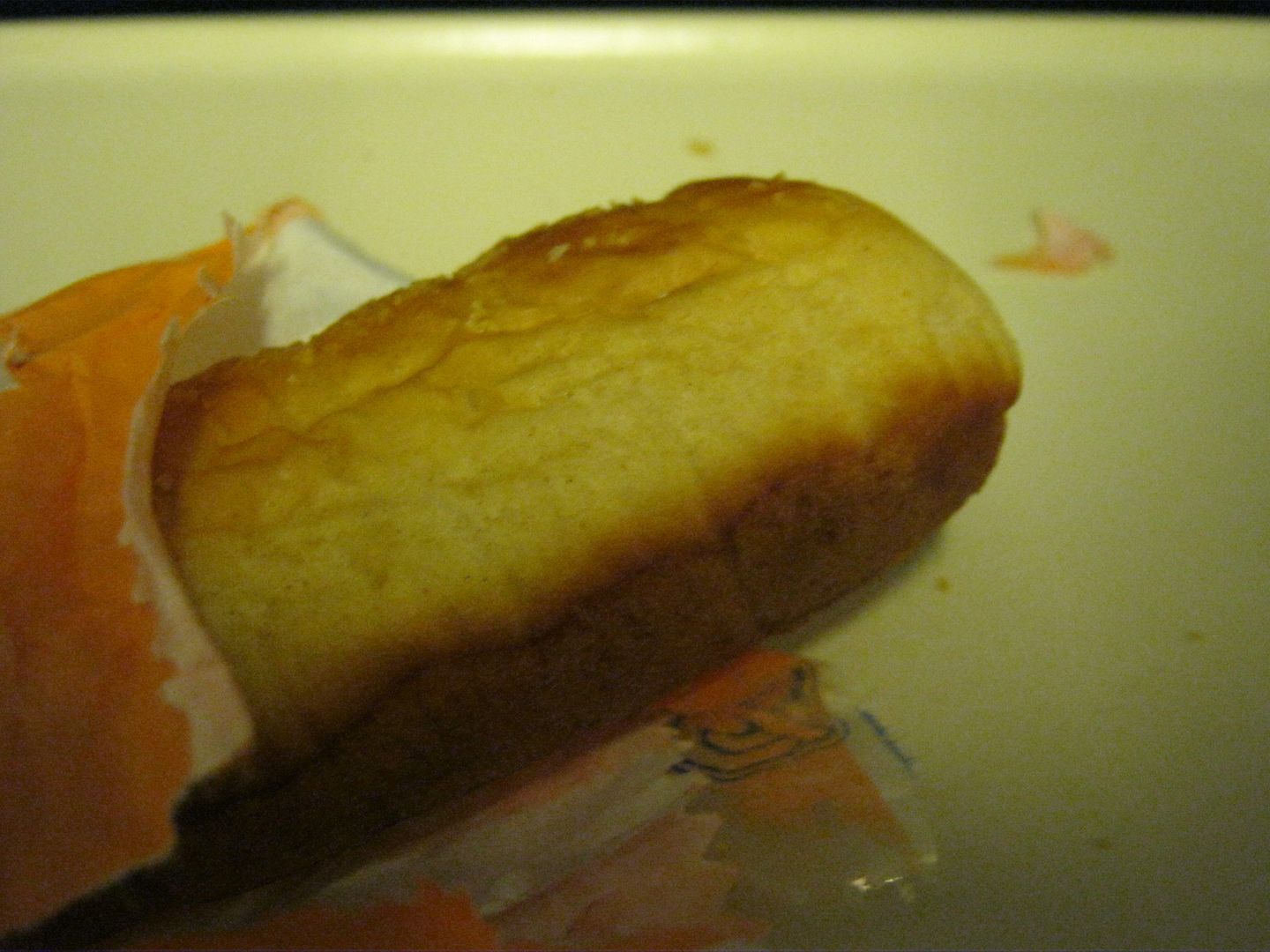 This did not taste good.
Brown paper bags were served shortly after takeoff. Inside was some sort of pretzel with chocolate inside but I didn't finish eating it. Chocolate filled pretzel is not a good combo.
Landed in Chiang Mai on time. I only stayed over night at a friend's hotel to catch the early morning flight to Pai.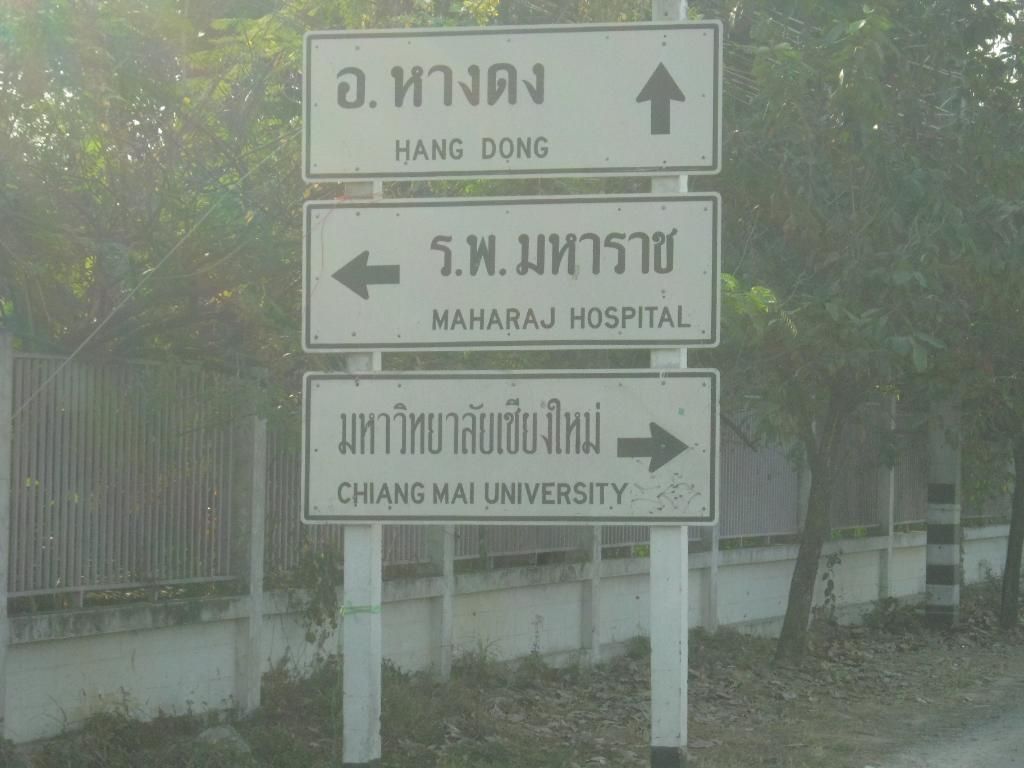 on my way to the airport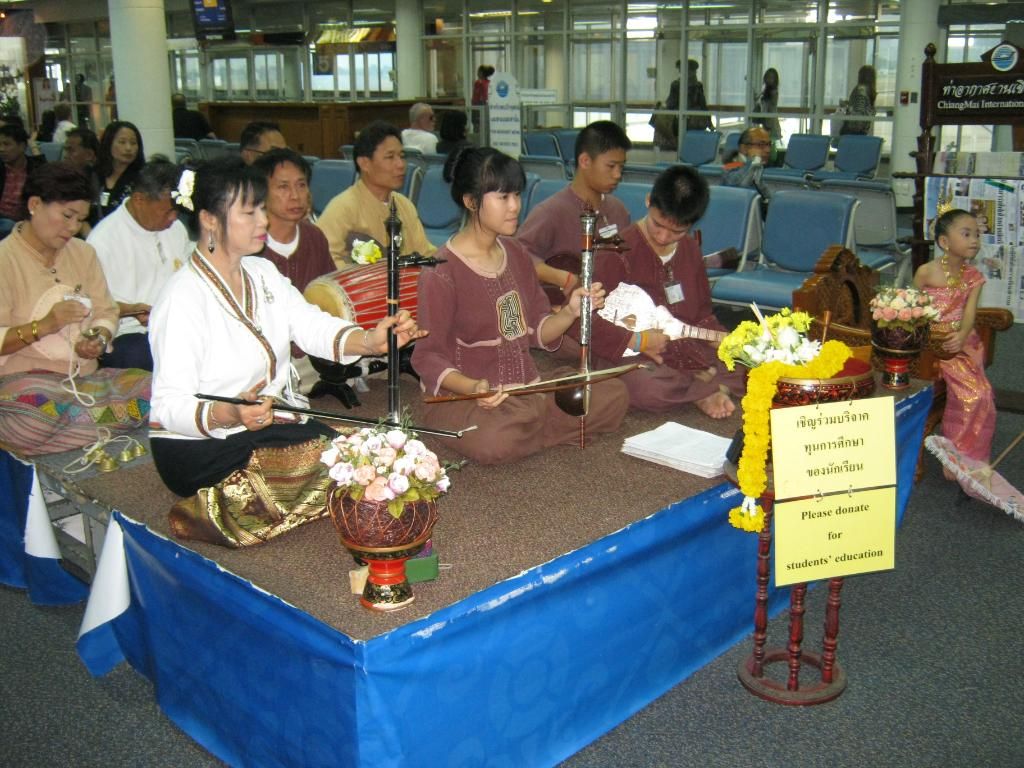 Traditional Thai folklore band performing at the gate as passengers board a Thai Airways flight to Bangkok.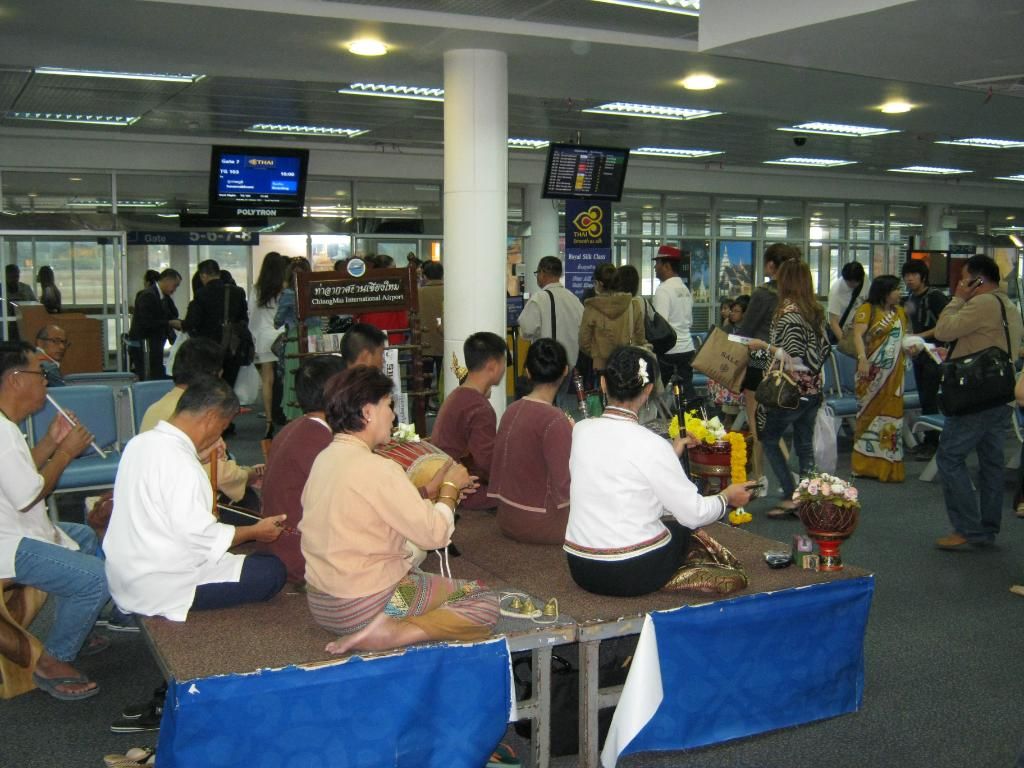 Traditional Thai folklore band performing at the gate as passengers board a Thai Airways flight to Bangkok.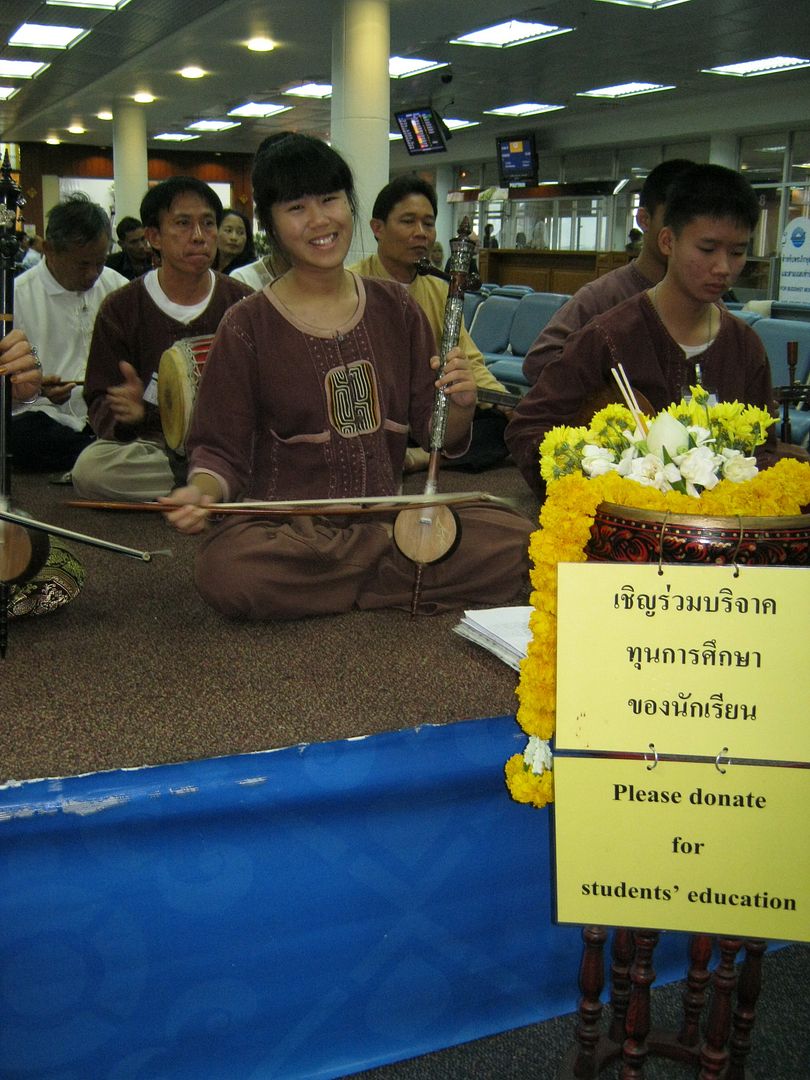 Traditional Thai folklore band performing at the gate as passengers board a Thai Airways flight to Bangkok.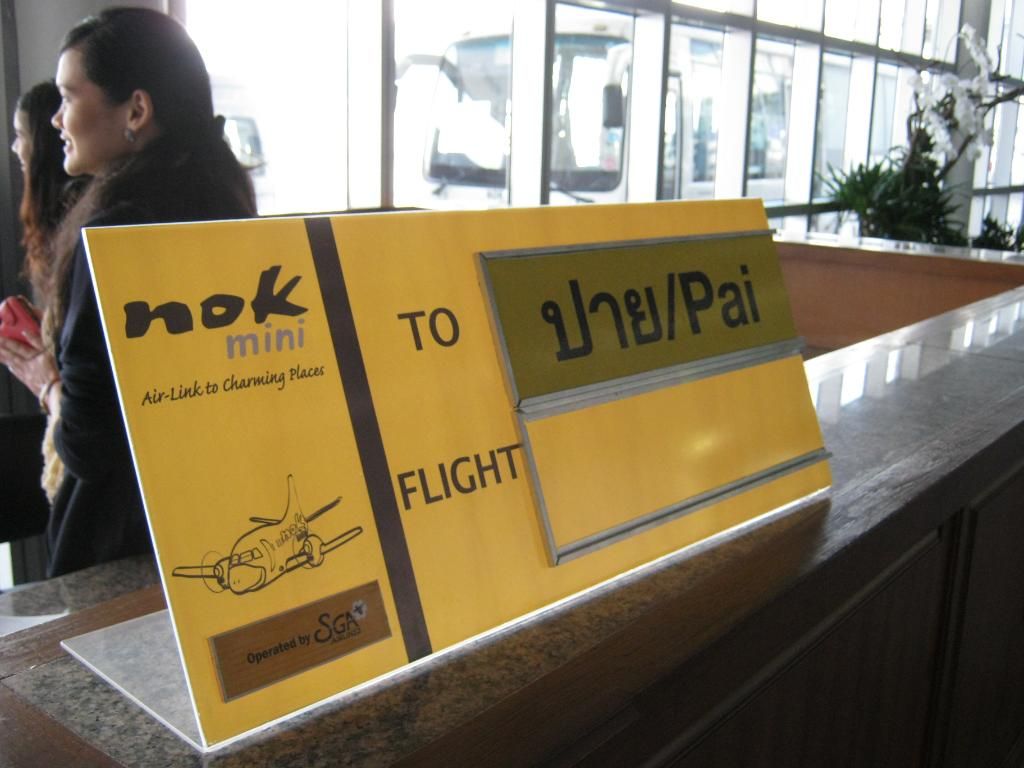 About to board my flight to Pai.
For the flight to Pai, I was expecting a Saab 340 for this flight but ended up getting a better treat – a Cessna 208 Caravan.
There was a group of 8 people which include 6 girls of which a few were kind of cute.
Since it's just a 12 seater aircraft including the pilots, no in-flight flight attendant service. However there was a flight attendant handing off lunch boxes as we boarded our flight.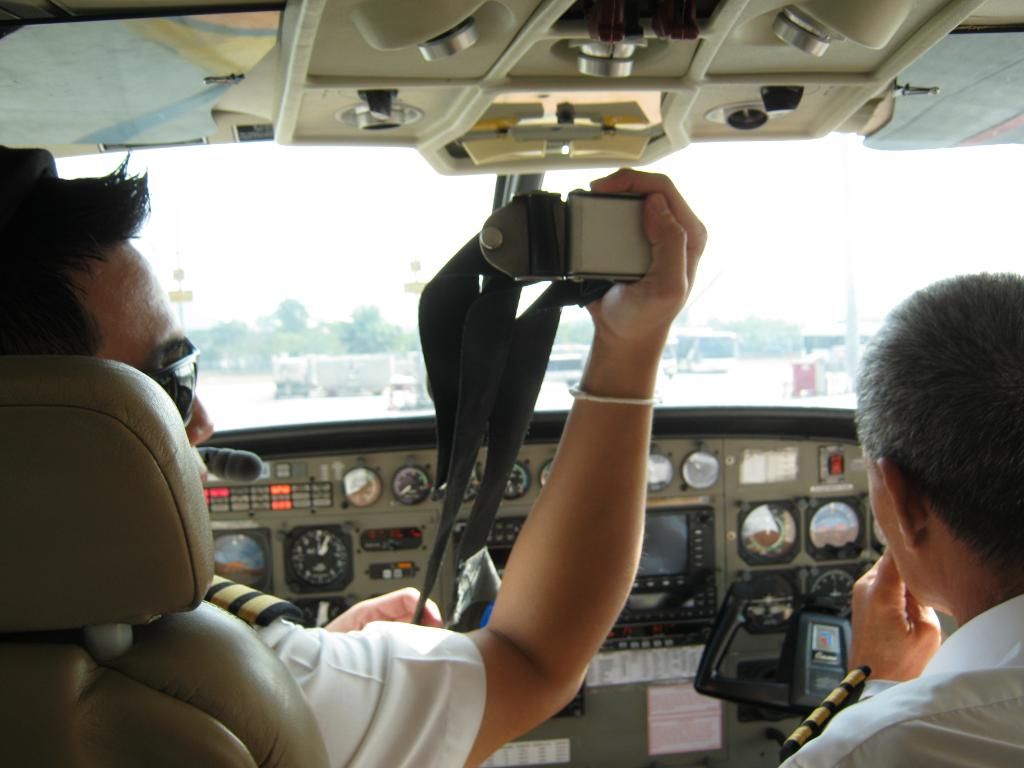 Pilot gives safety announcement.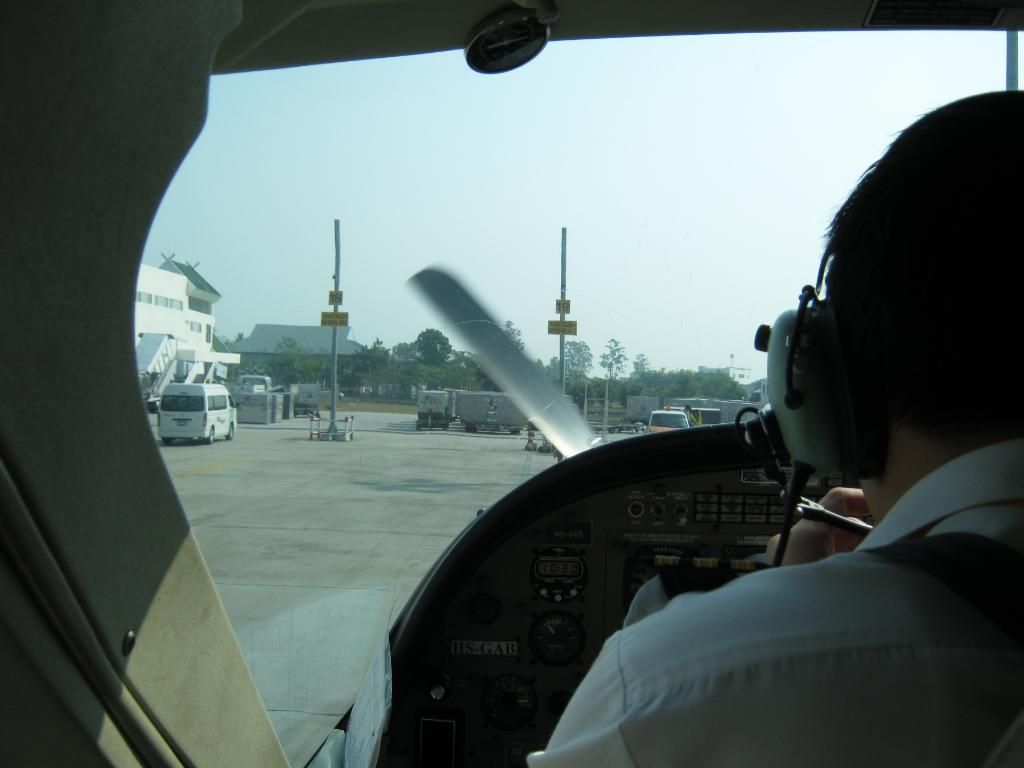 We taxi out to the runway and begin our takeoff roll and off we go.
I must say the seats on the Cessna Caravan is very comfortable and the interior reminded me of an early 80s Oldsmobile. Very soft seats and the door handle straps and air vents looked exactly the same as the ones in a 1982 Cutlass Supreme Brougham. Anyone know if Cessna and General Motors share the same suppliers?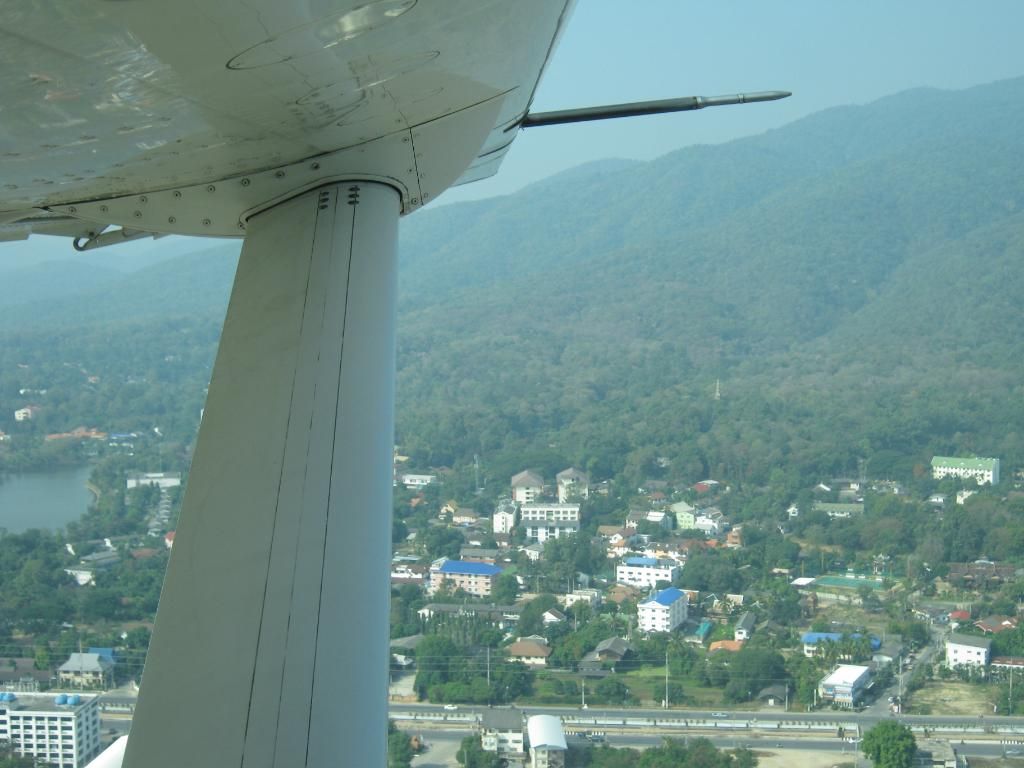 Leaving Chiang Mai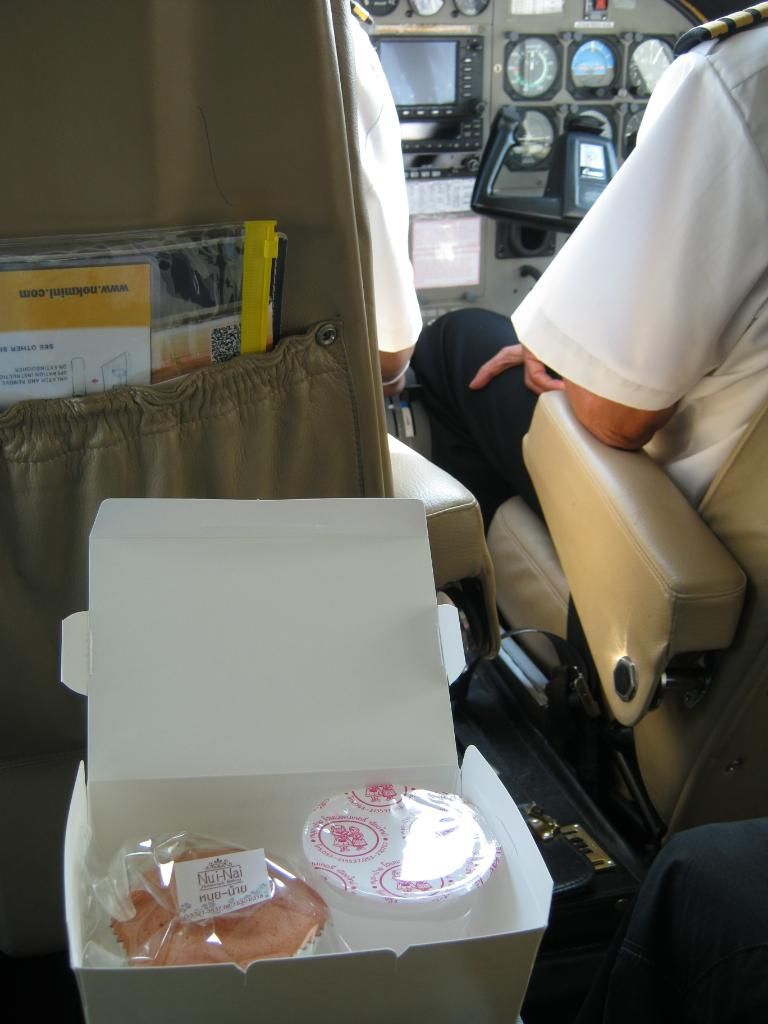 In flight meal that was handed to us before the flight.
The flight was very bumpy, lots of thermal turbulence but the other passengers on the plane seemed to enjoy it. Like with all high-wing aircraft, it allows great views from every seat to take photos.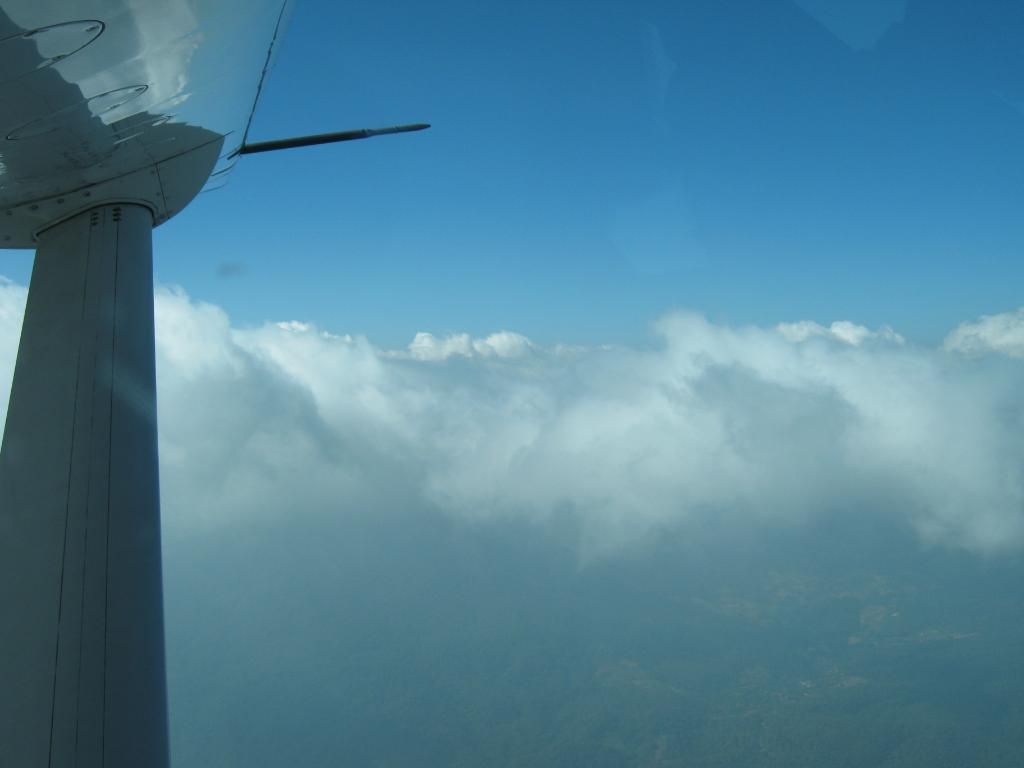 Me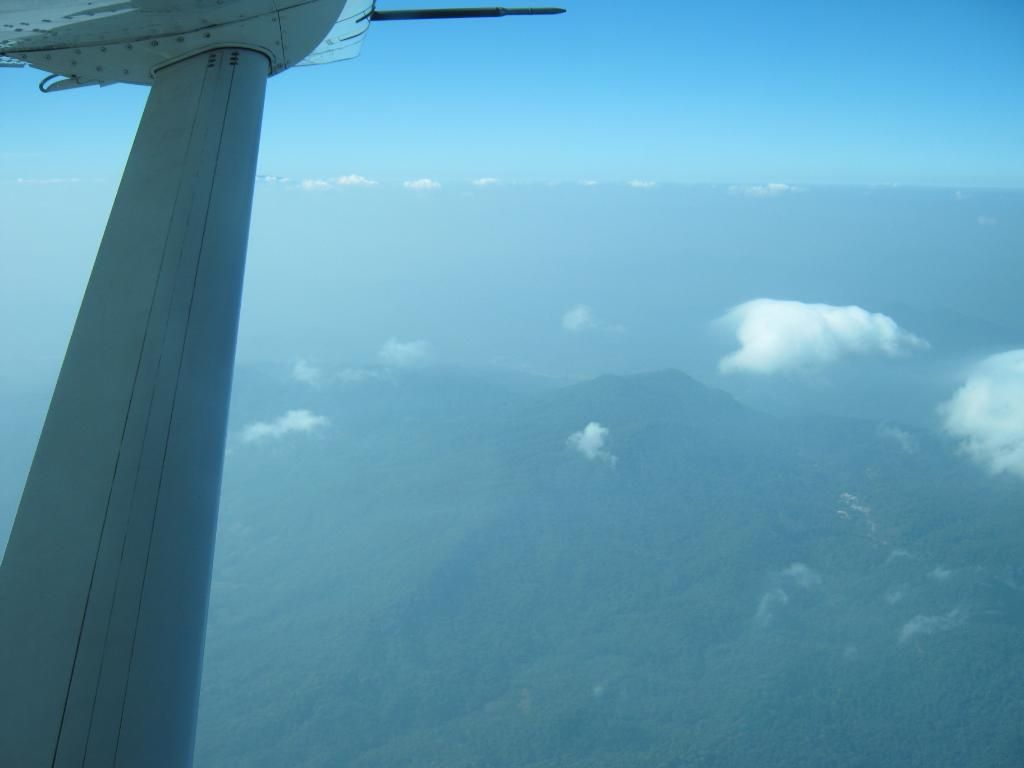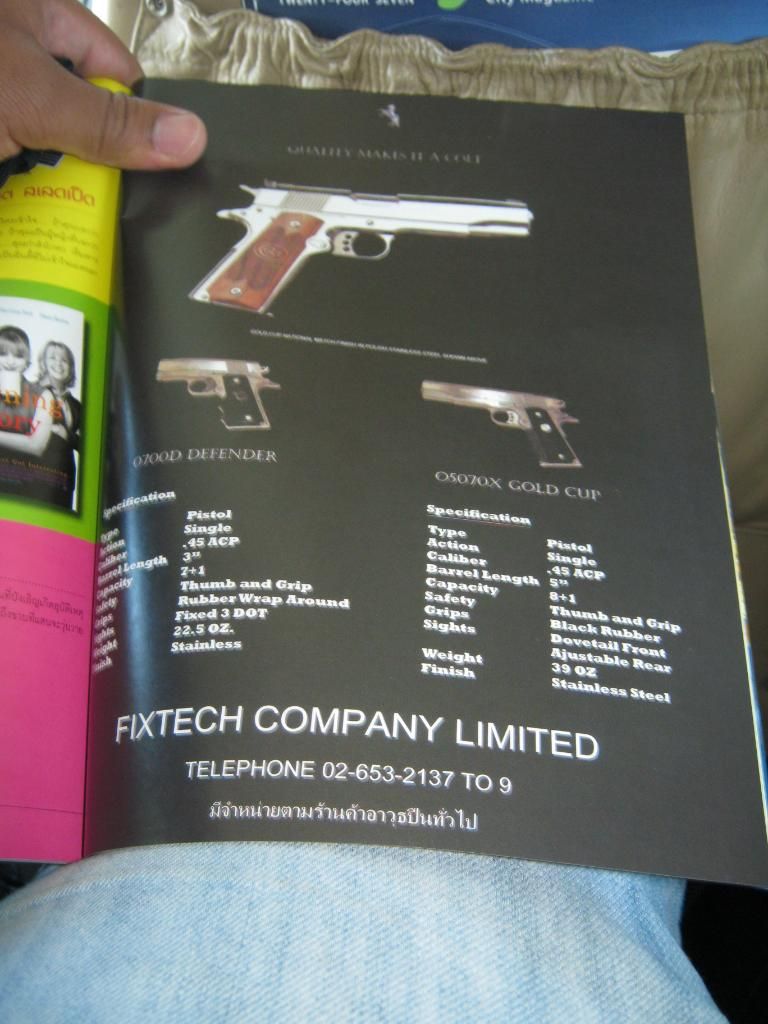 Kind of odd seeing a gun advertisement on an airplane.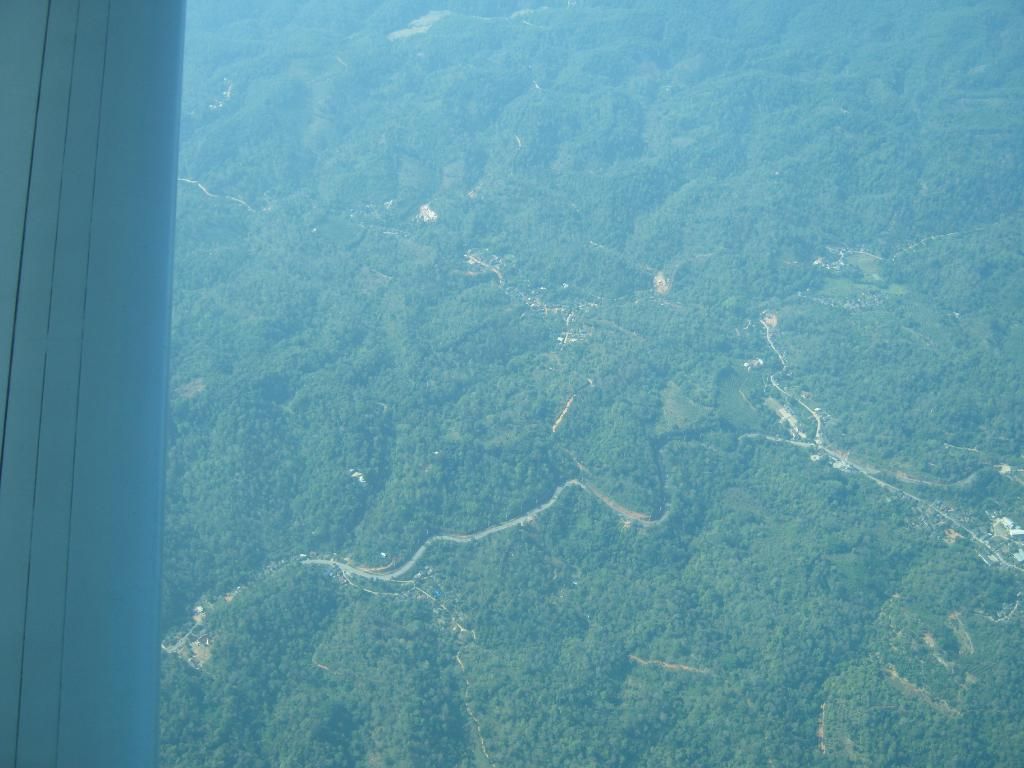 Down below is the road to the city of Pai which has 762 curves and takes 5 hours long. The flight is only 25 minutes.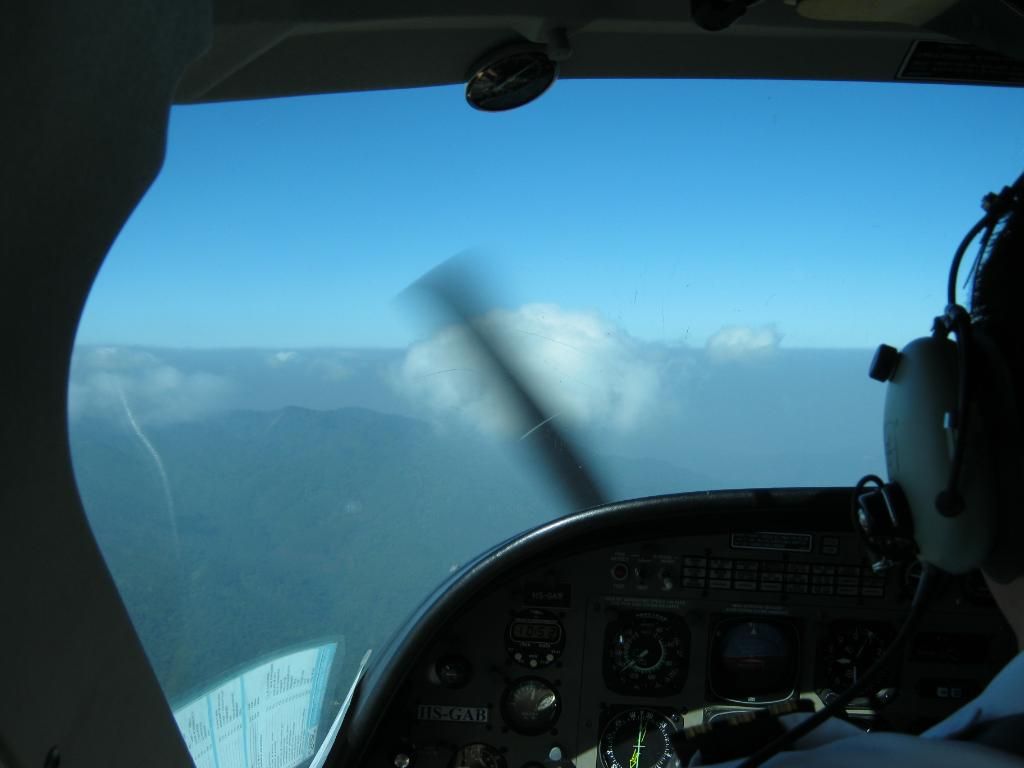 This cloud ahead would shake up our plane like a little toy. Wasn't expecting it to be that turbulent.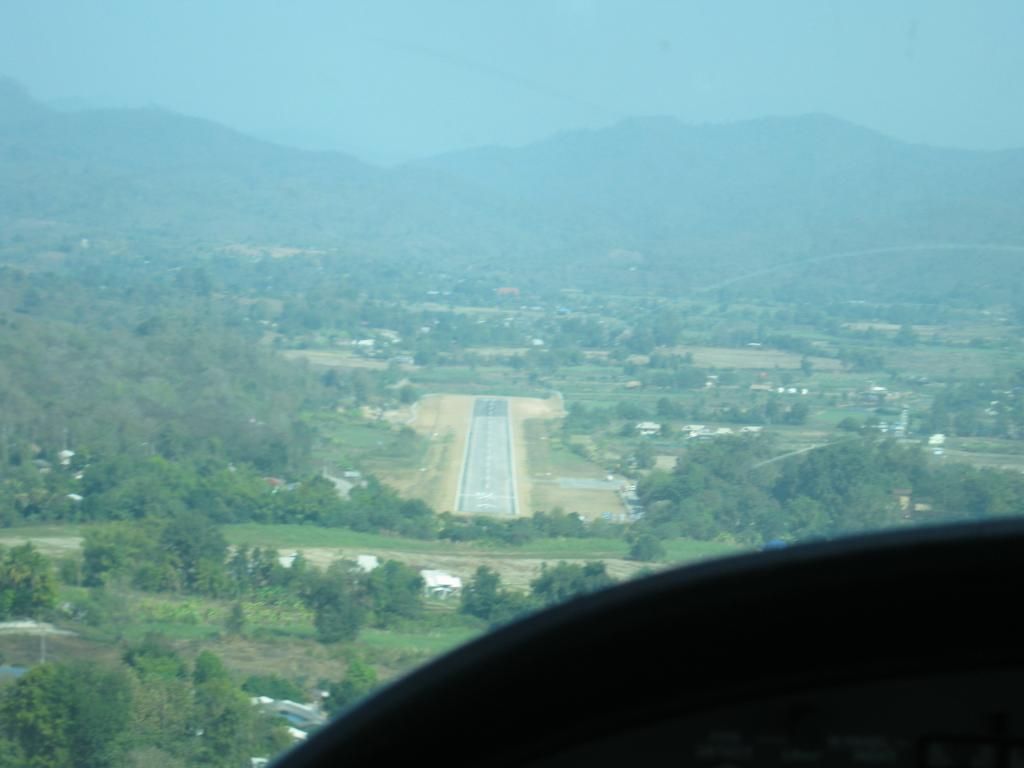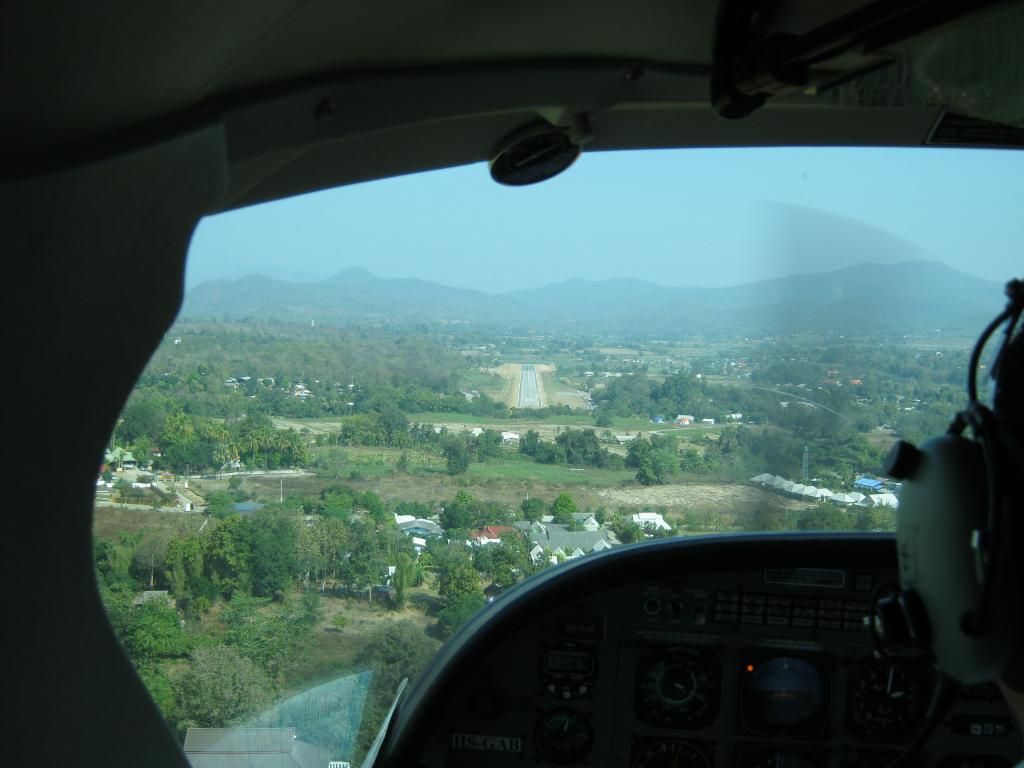 Final approach to Pai.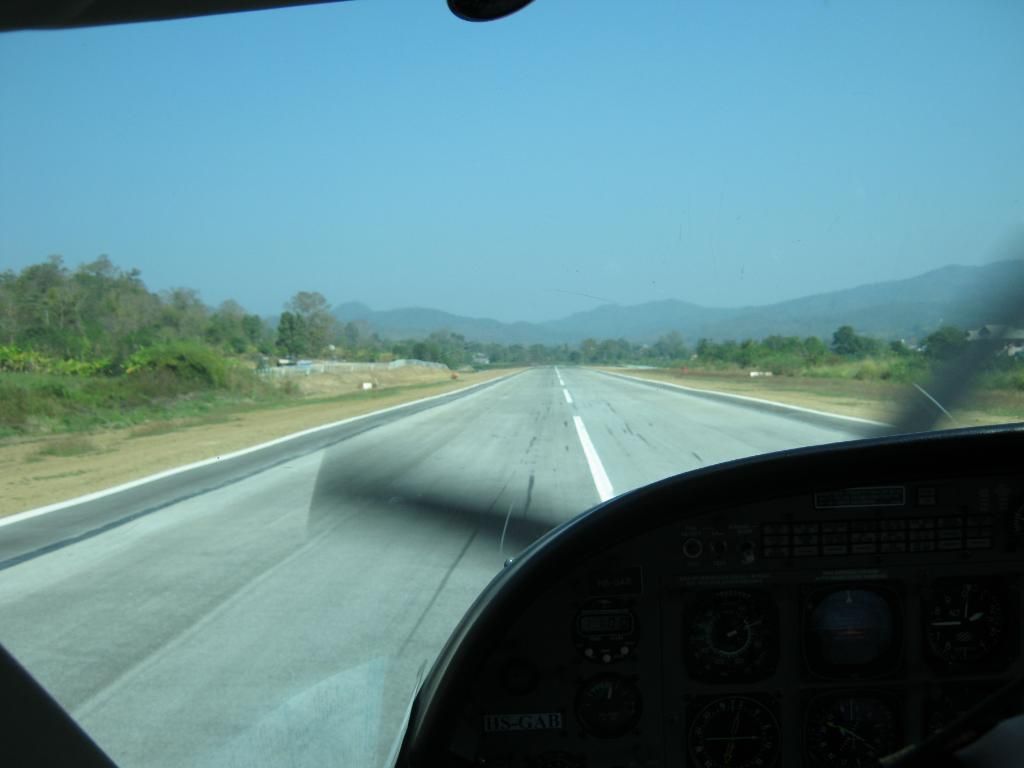 I exit from the captain's door.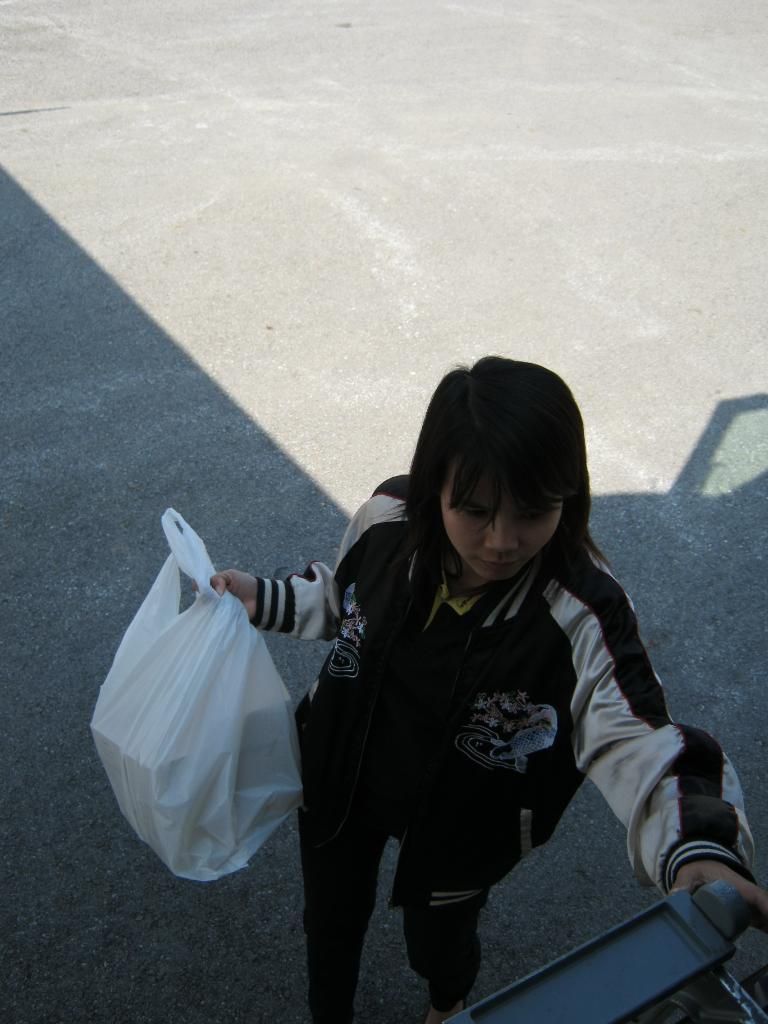 Ground staff for Nok Mini.
The airport was tiny. Just a one room building.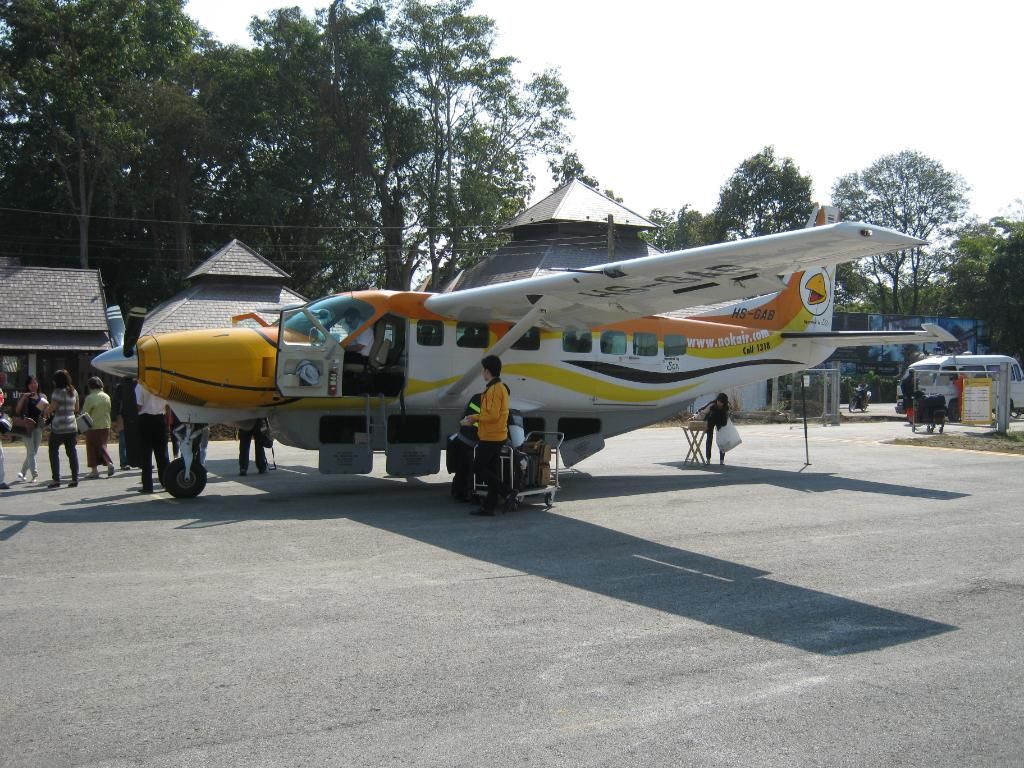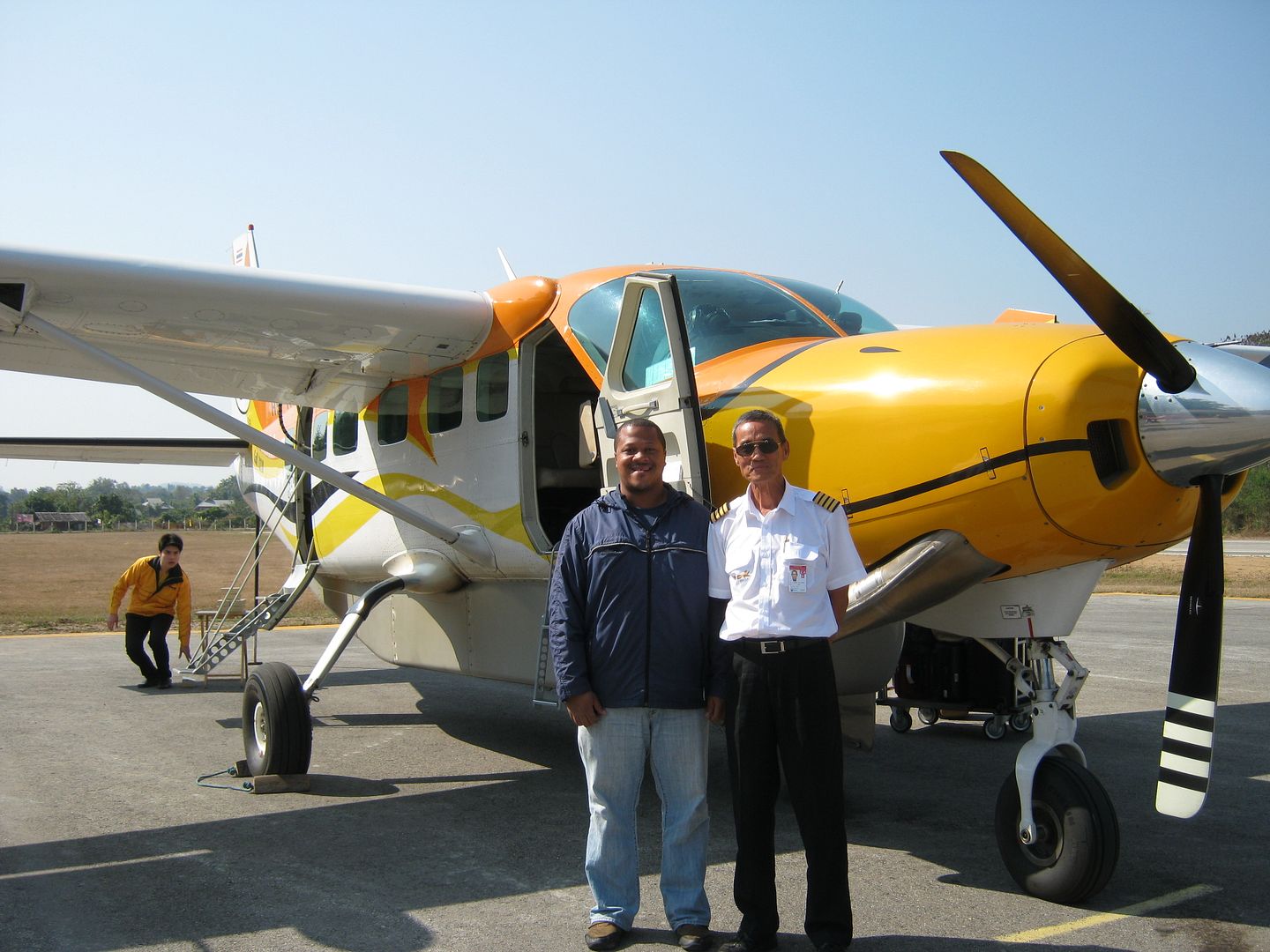 I got a ride in a taxi in to town to rent a motorcycle. Rather than booking a hotel online, I like to rent a motorcycle or moped and ride around and pick out a hotel. Hotels always look nice on the internet and I don't like to rely on other people's experience on Trip Advisor when picking out a hotel. I like to make sure that the hotel isn't next to a loud disco or construction site.
I rode around town and looked at a few before I decided on the hotel. I picked out the Pai River Curve Hotel/Resort. This is a very nice & quite resort right on the Pai River that also had campsites.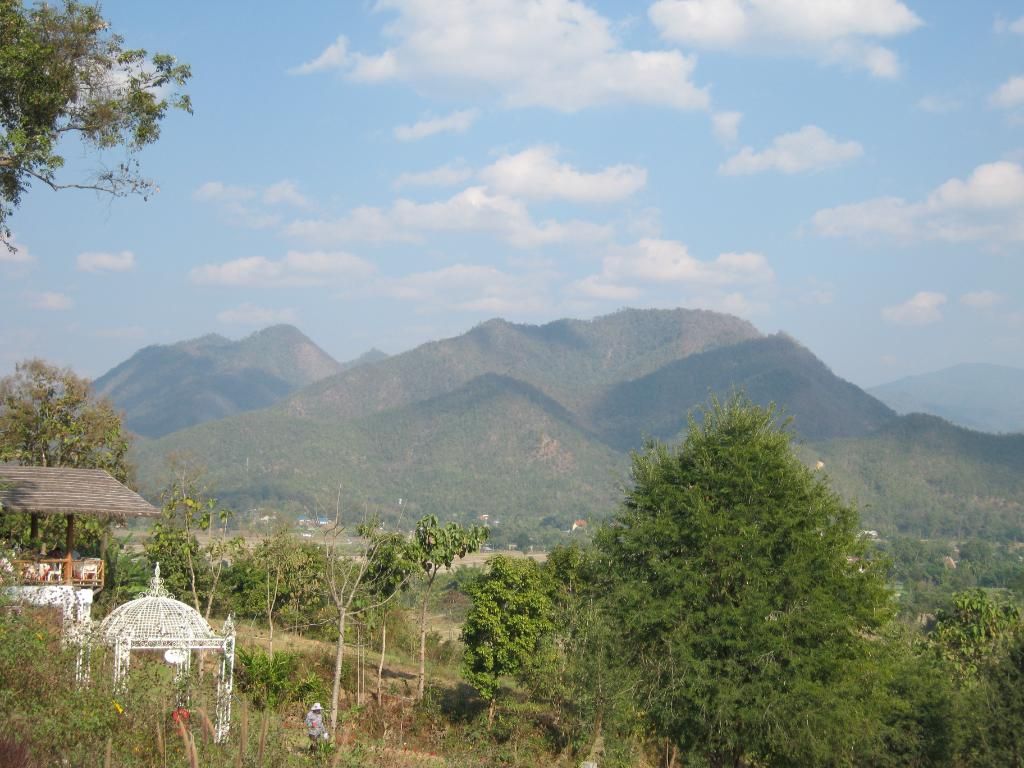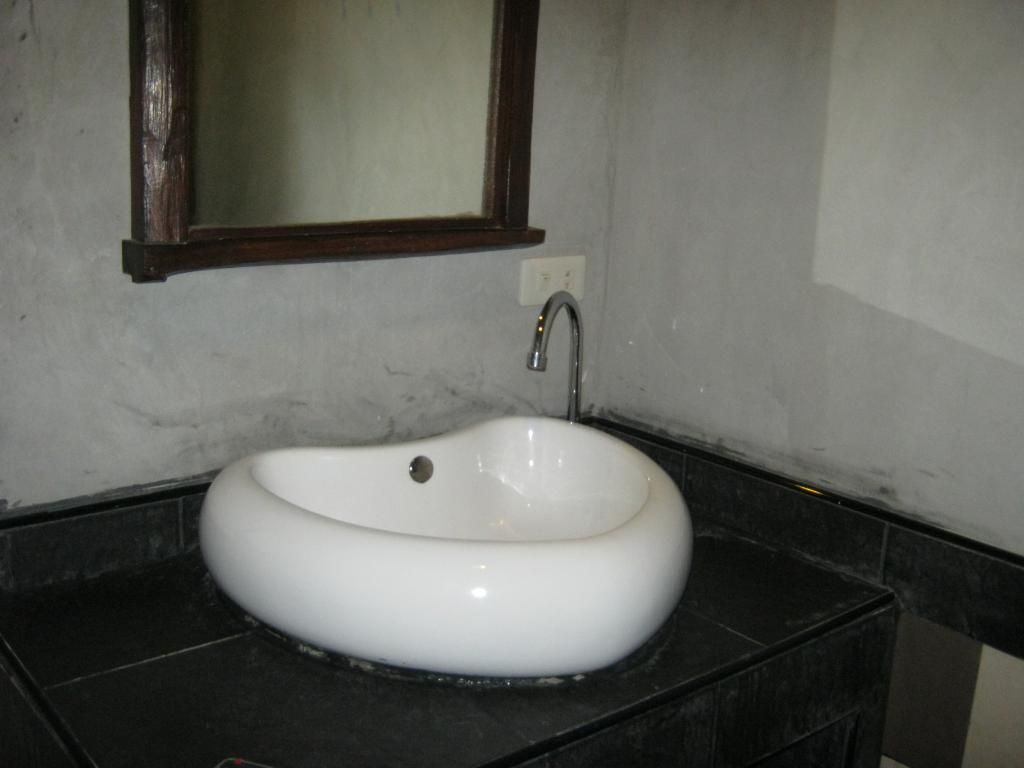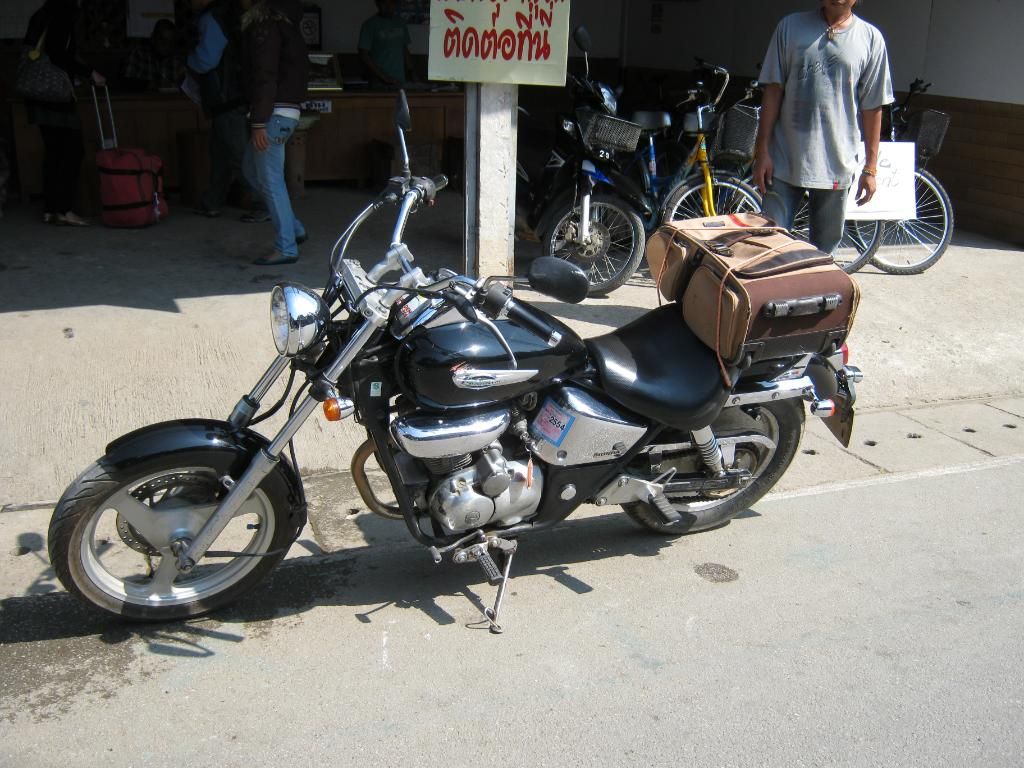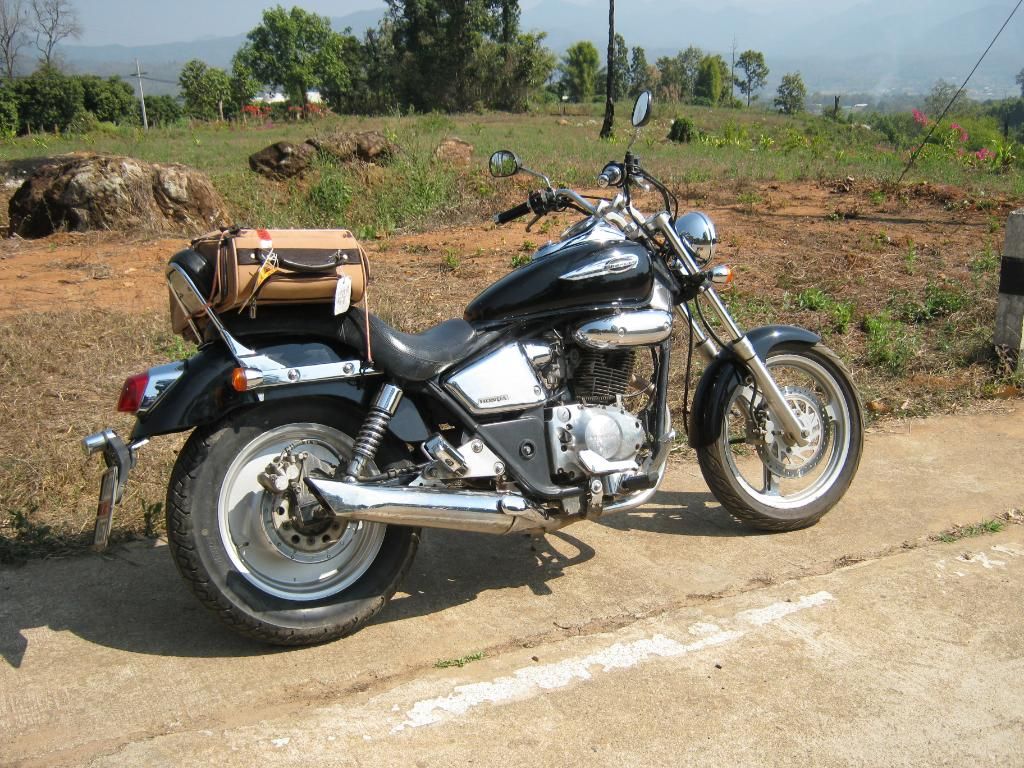 Spend a day riding around the mountains above Pai and through Pai canyon and took lots of photos.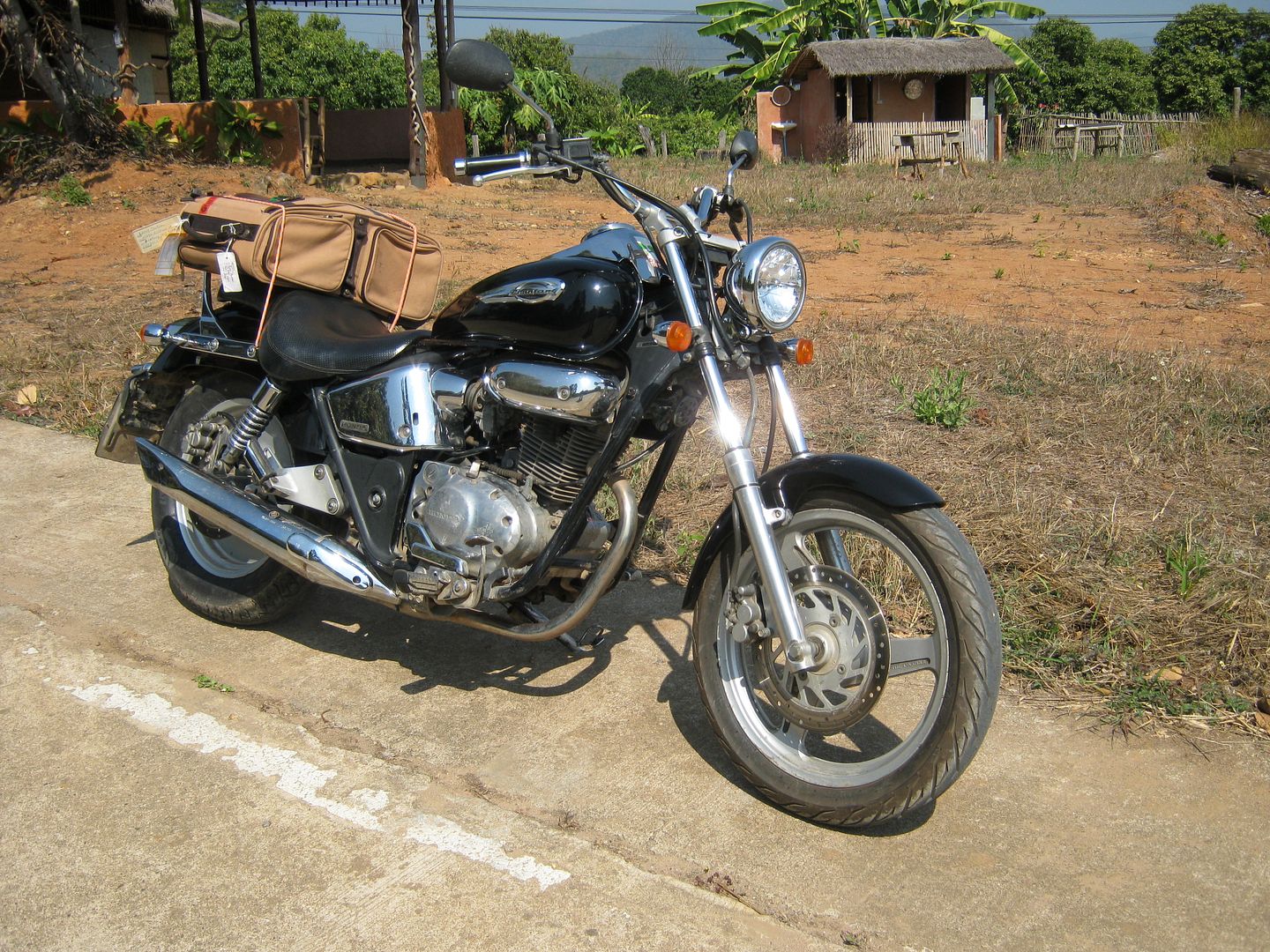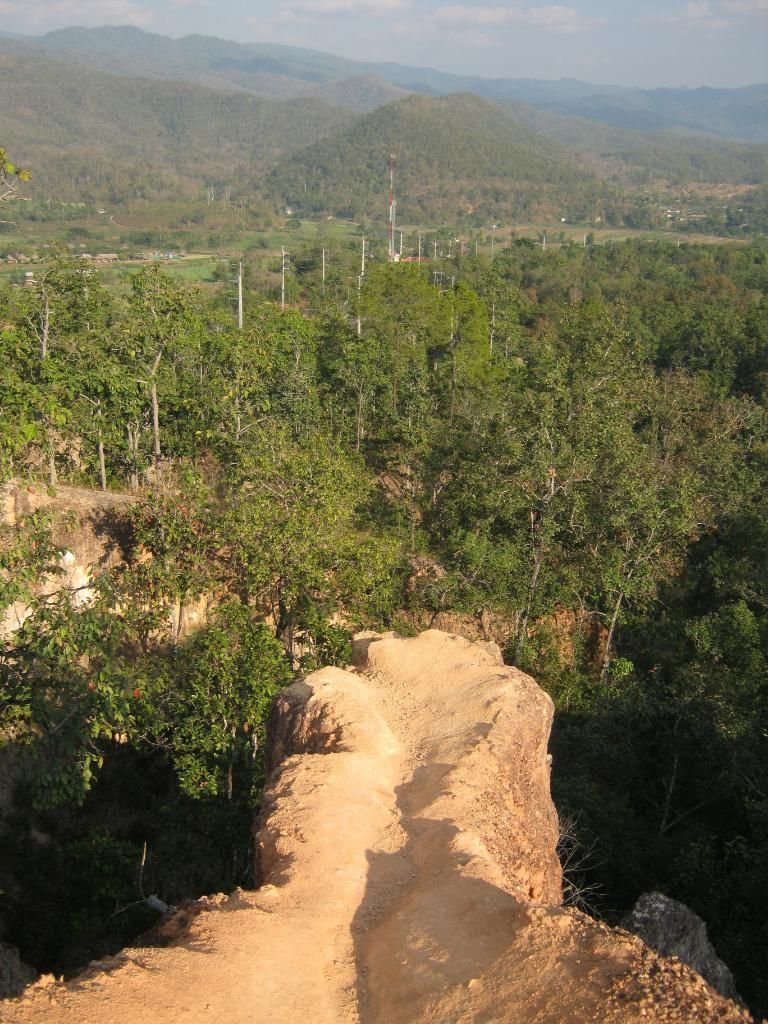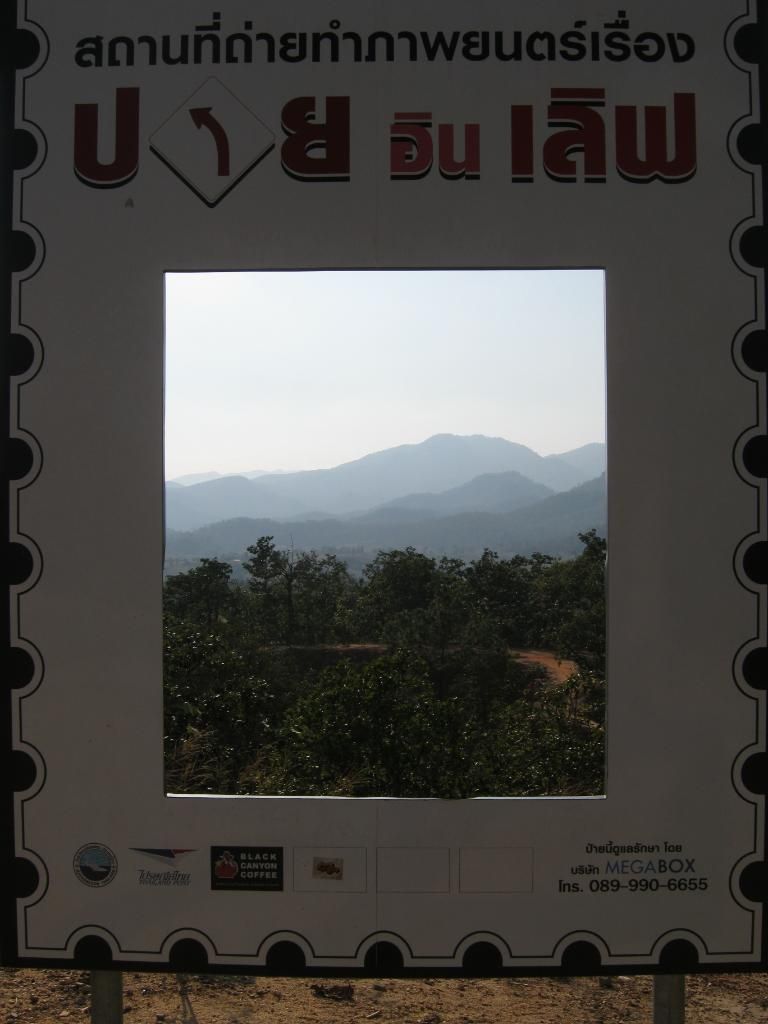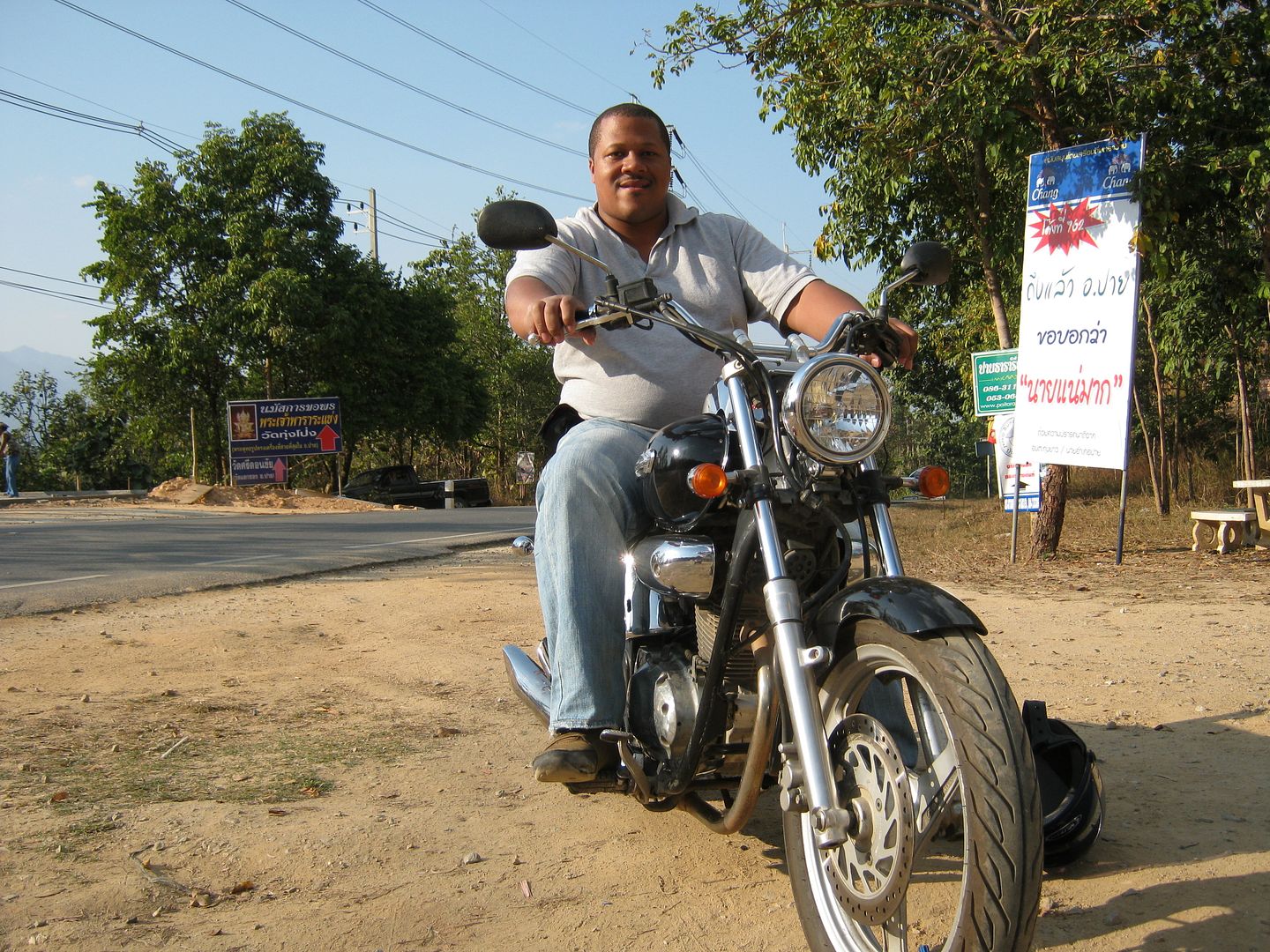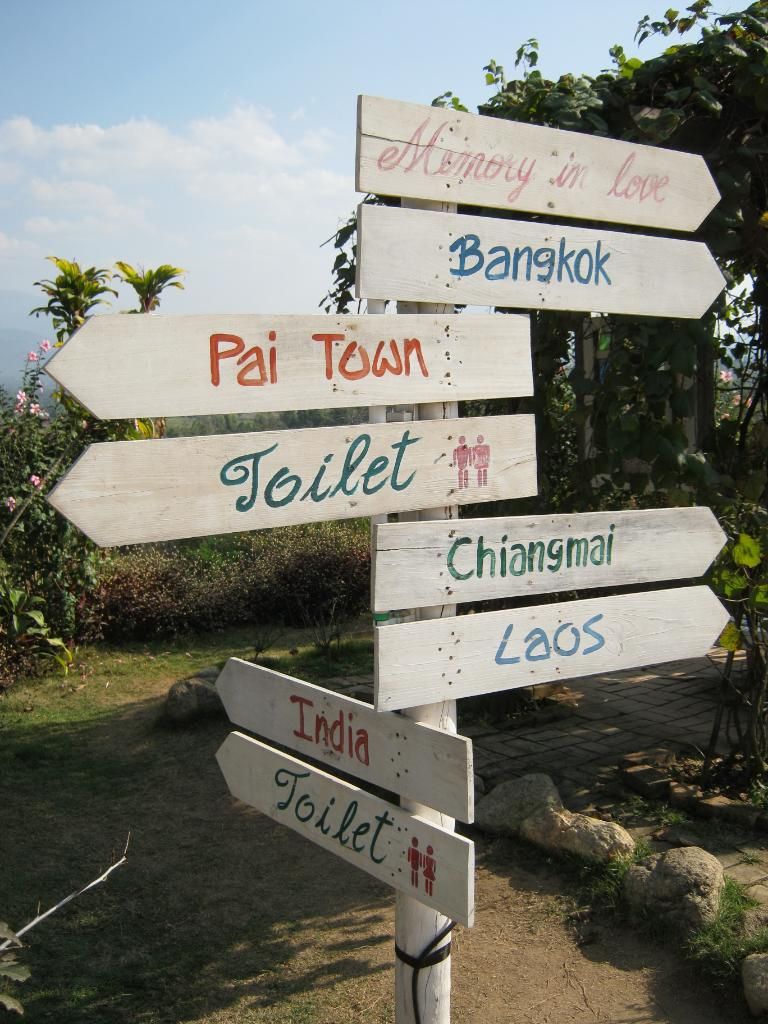 At this point, I couldn't decide if I wanted to go to India or to the toilet.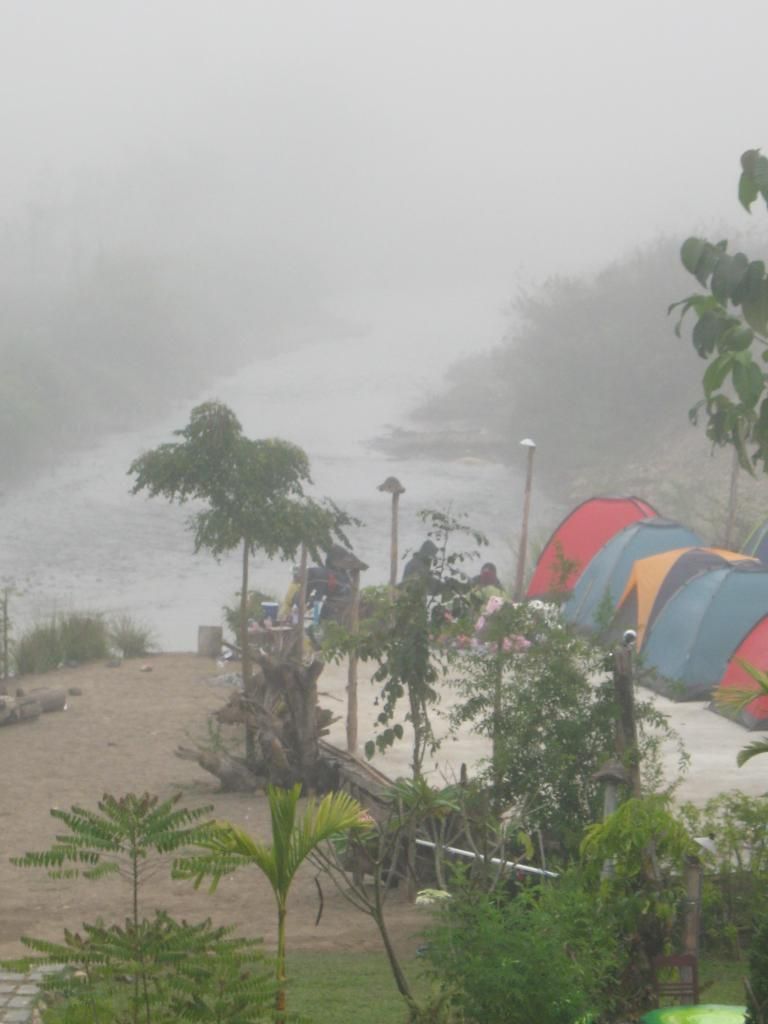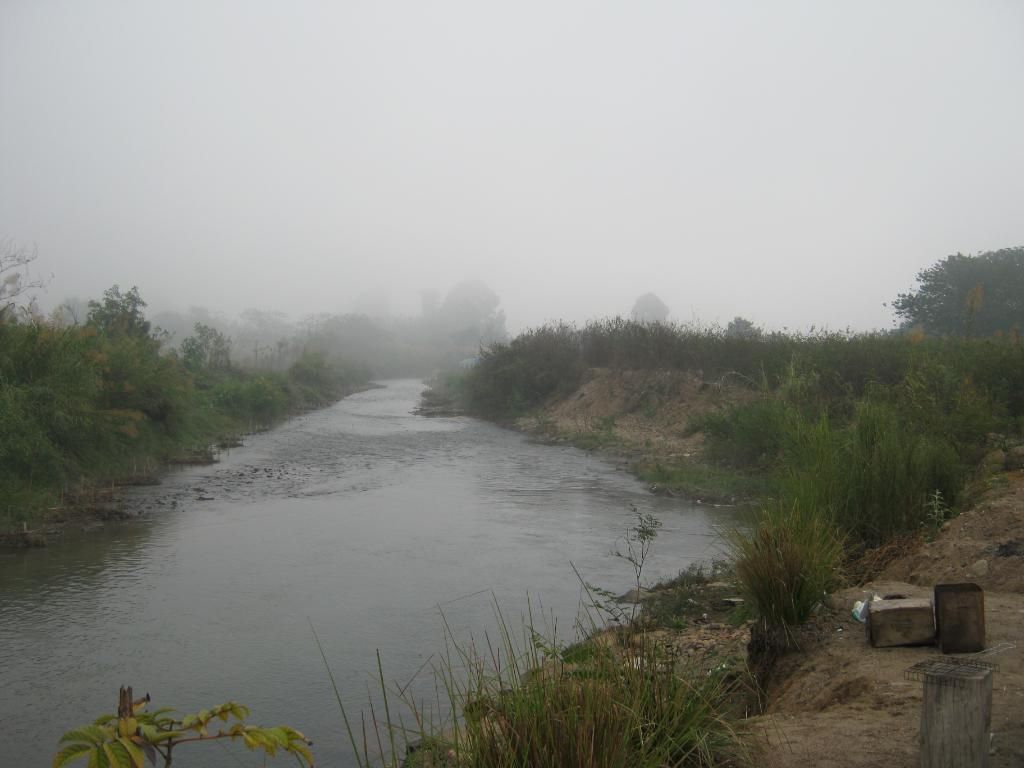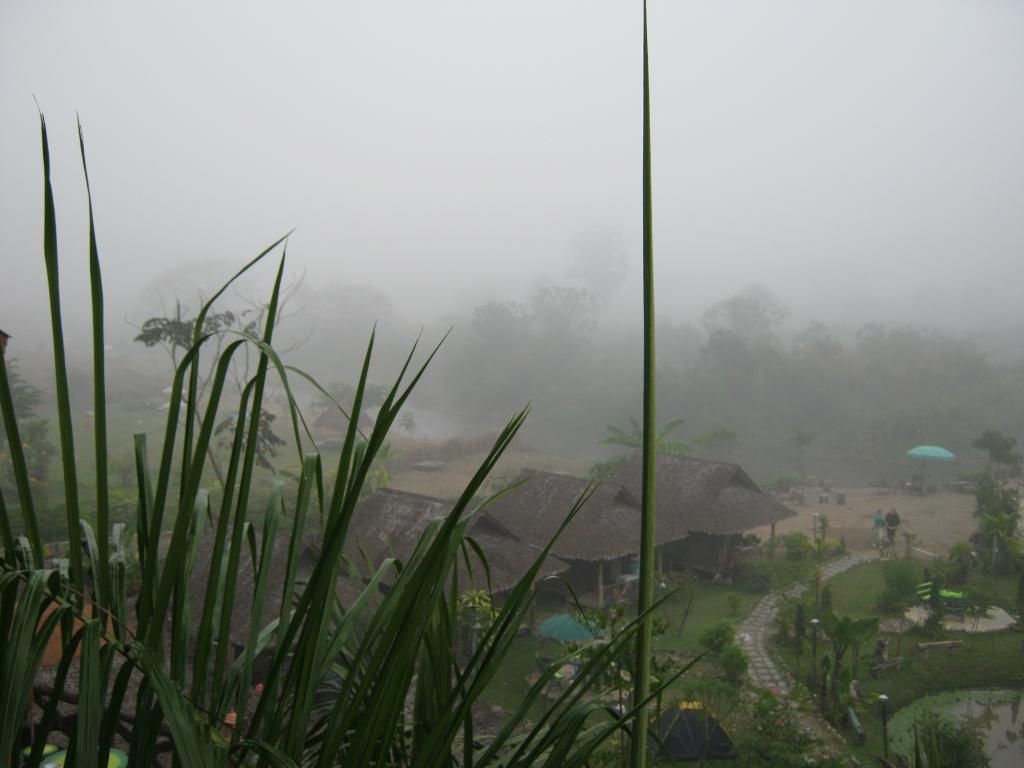 The following morning was cold (for Thailand). It was about 7 degrees and foggy. It felt a lot like San Francisco. This was a pleasant surprise and enjoyed the chill.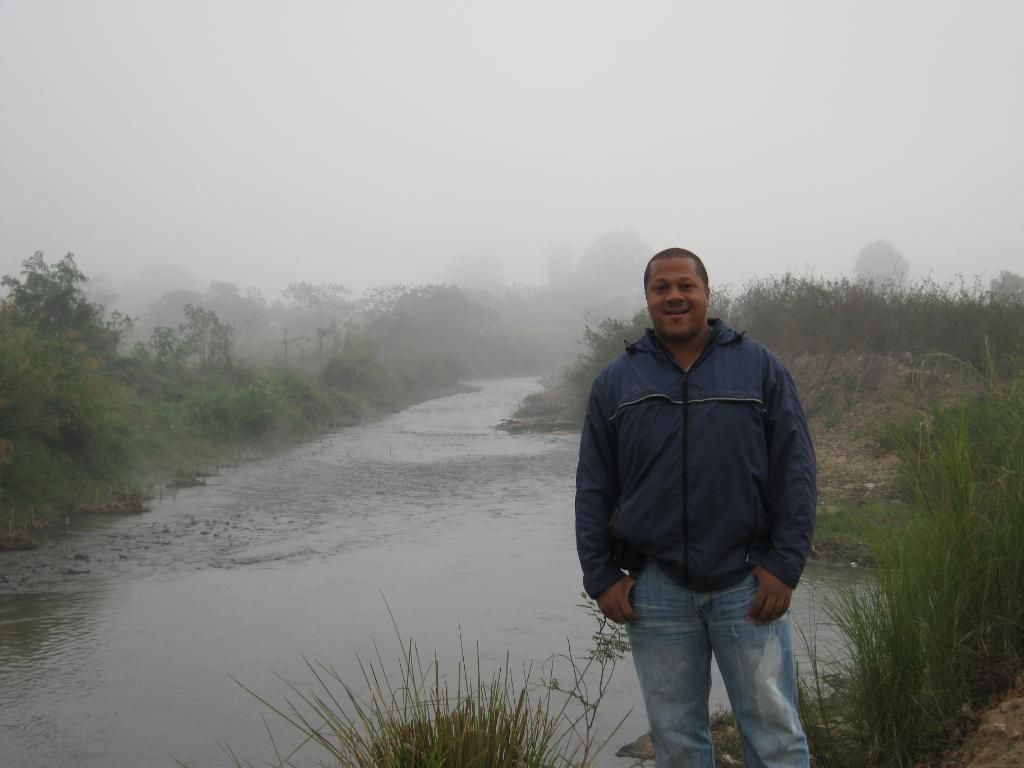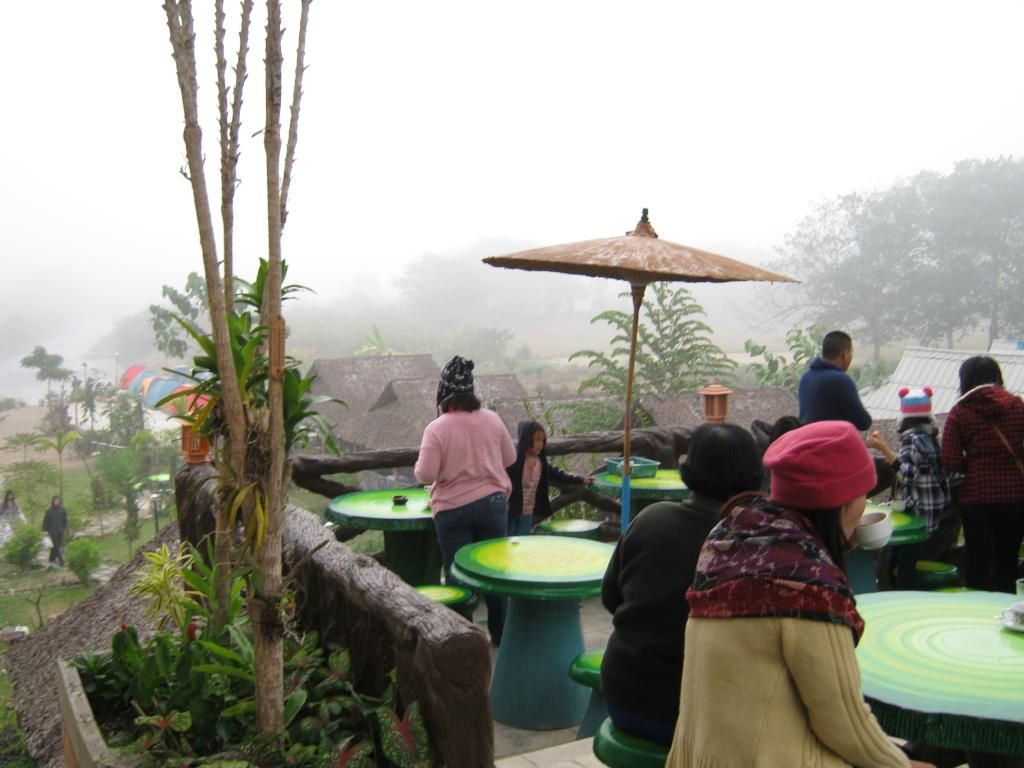 Enjoying hot chocolate with breakfast in the morning fog.
Went for another ride through the countryside before my flight back to Chiang Mai.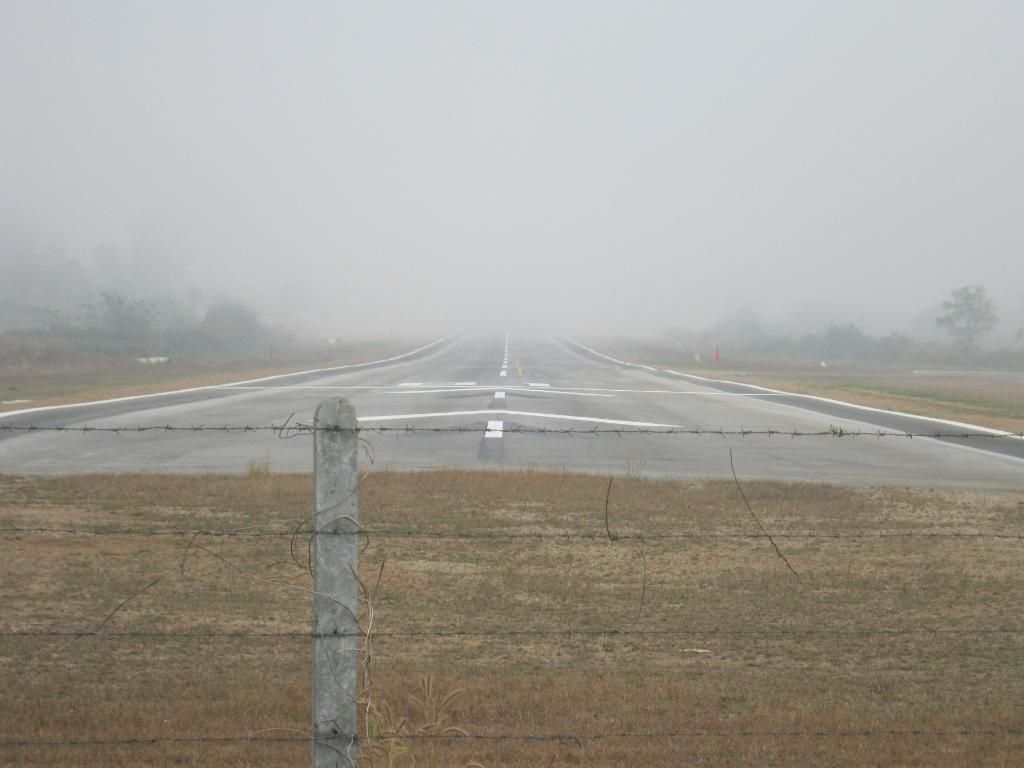 The fog lifted by the time I got back to Pai. I had an opportunity to get a photo of this private jet depart PYY.
Check in was very quick and again it was a full flight. Had the same exact crew and aircraft.
We board the flight and left on time.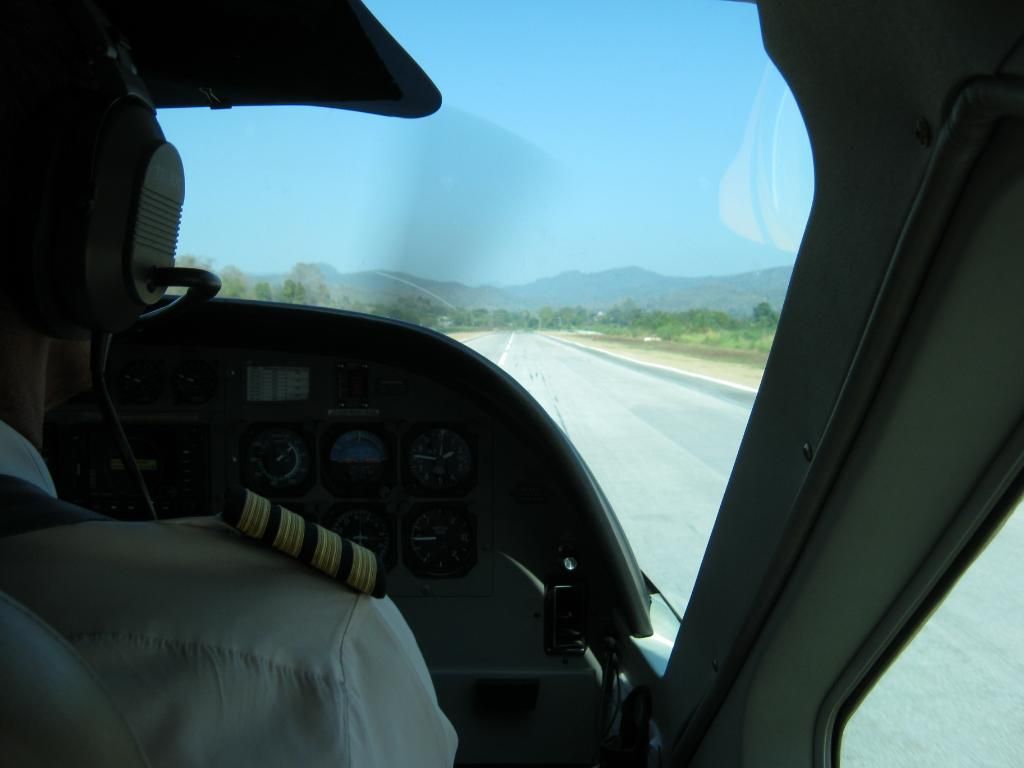 Take off roll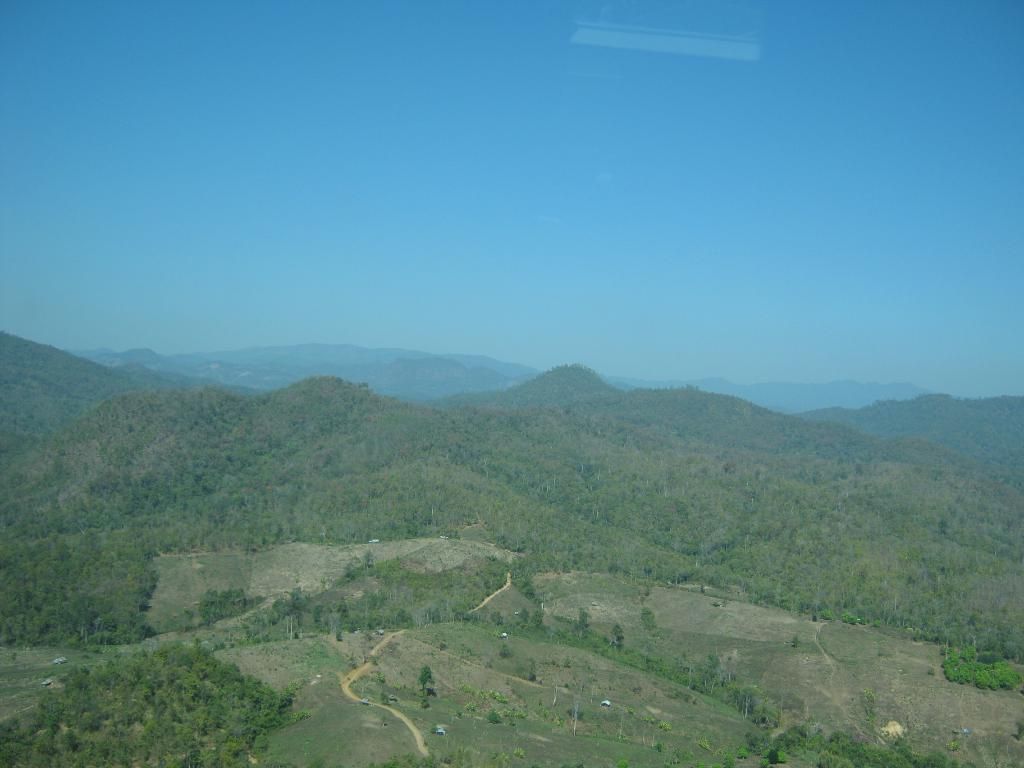 View of Pai Valley shortly after takeoff.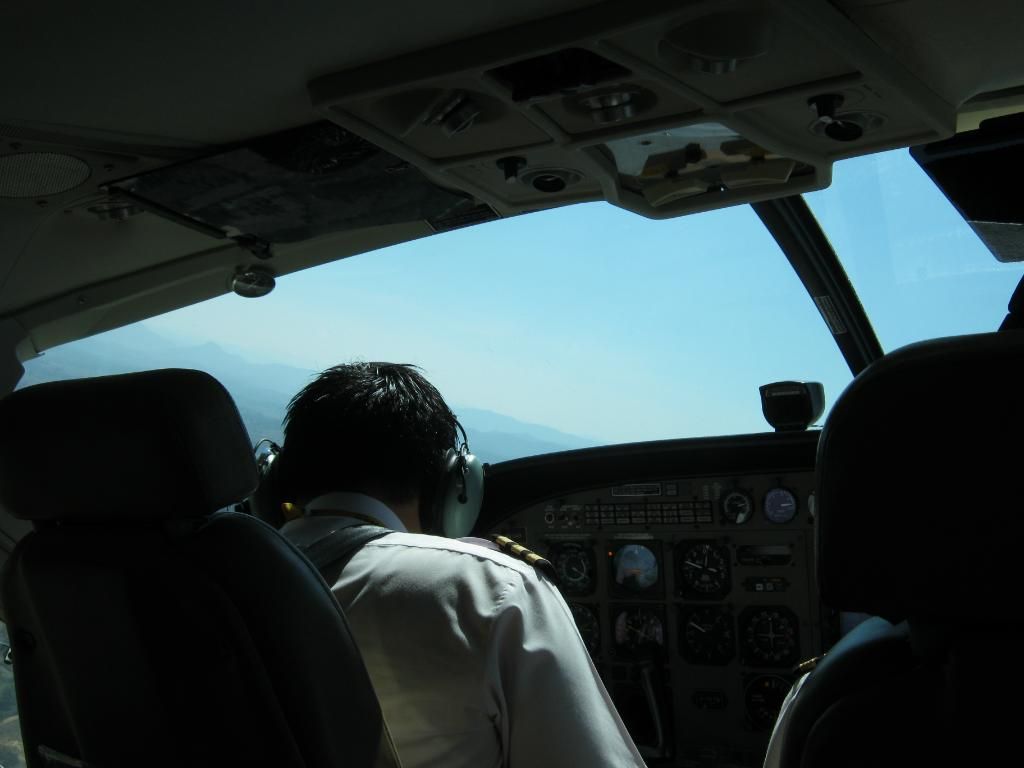 Shortly after takeoff, we make a sharp bank to the left.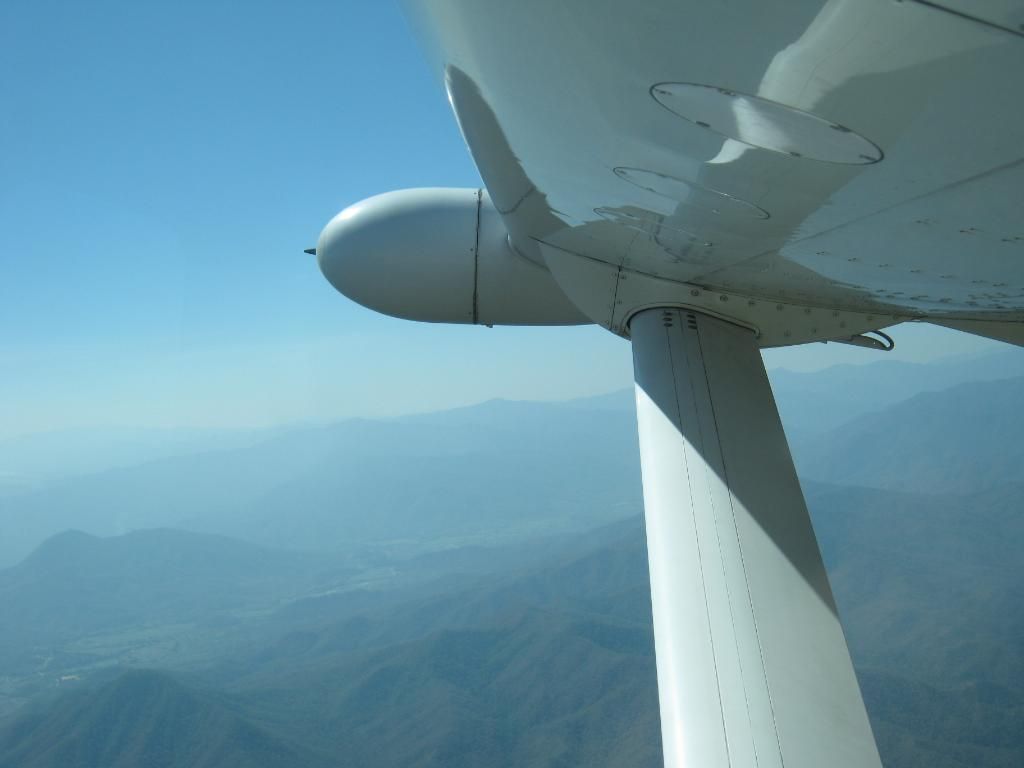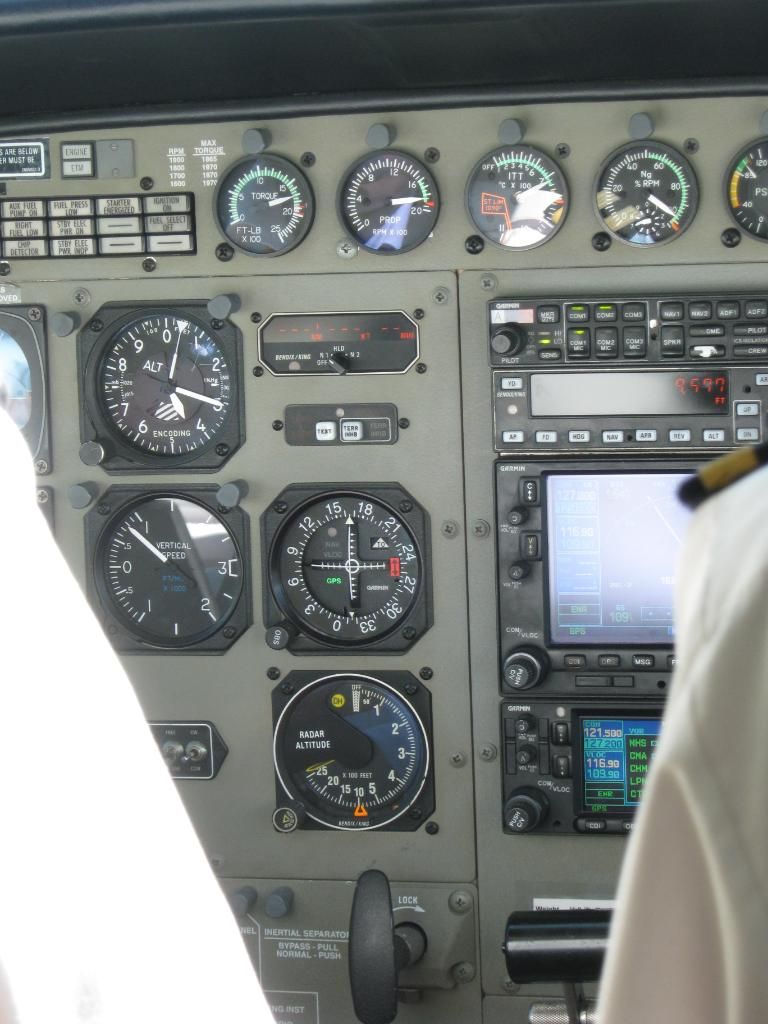 Flight back to Chiang Mai wasn't as turbulent.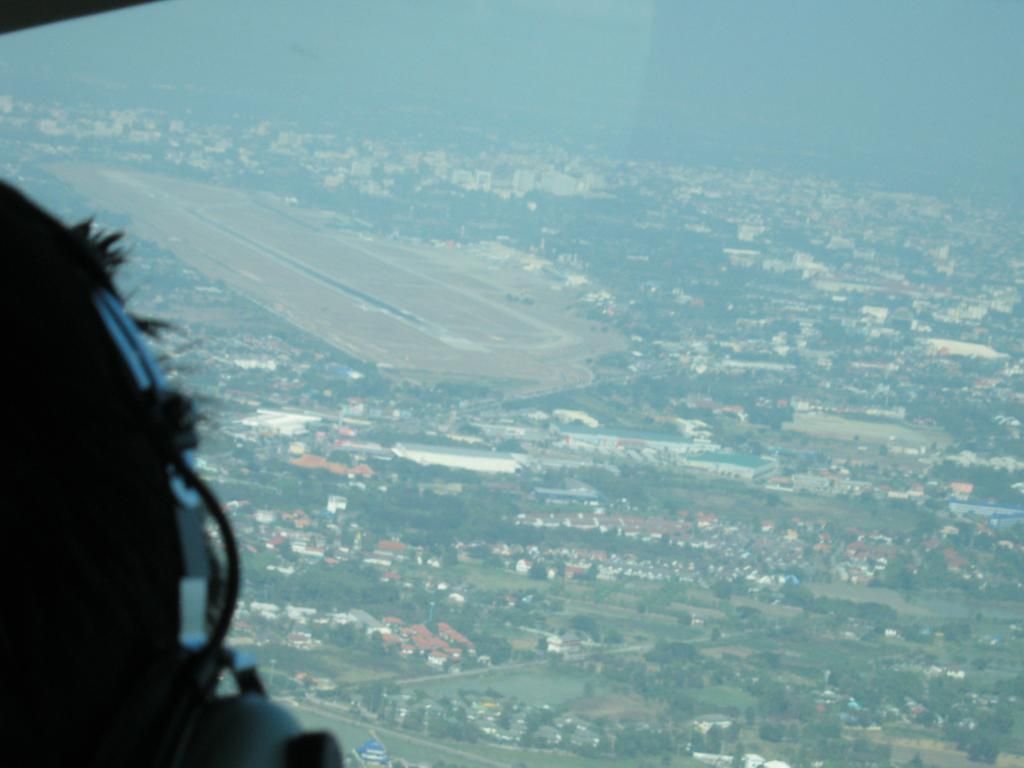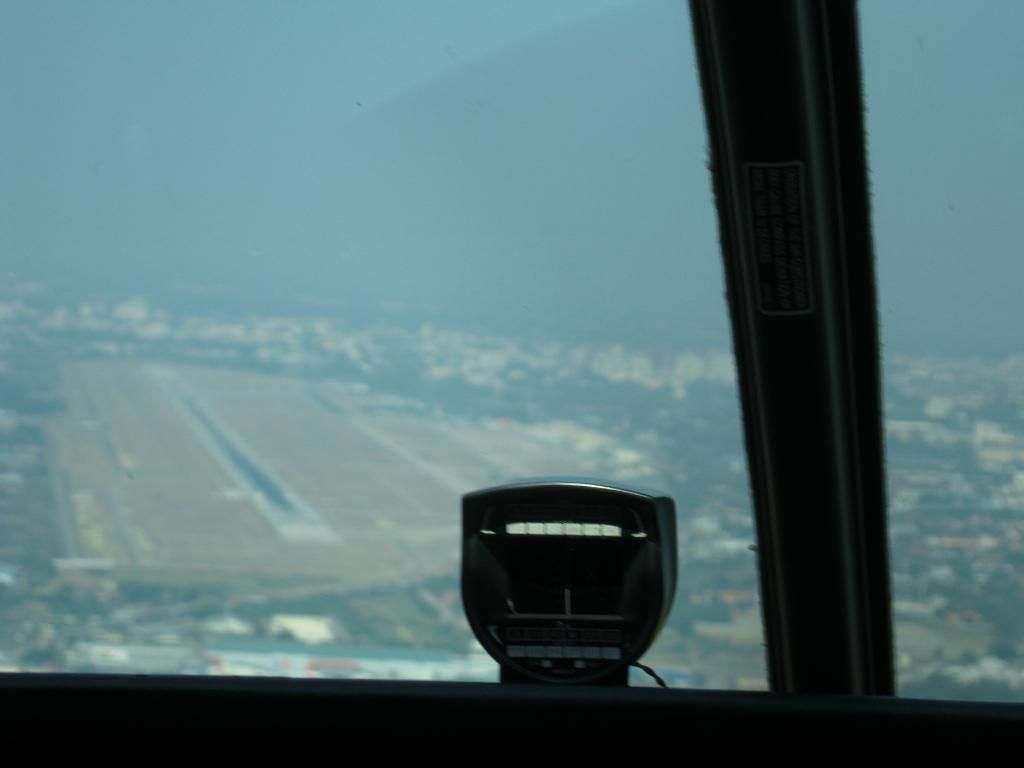 Final approach to Chiang Mai.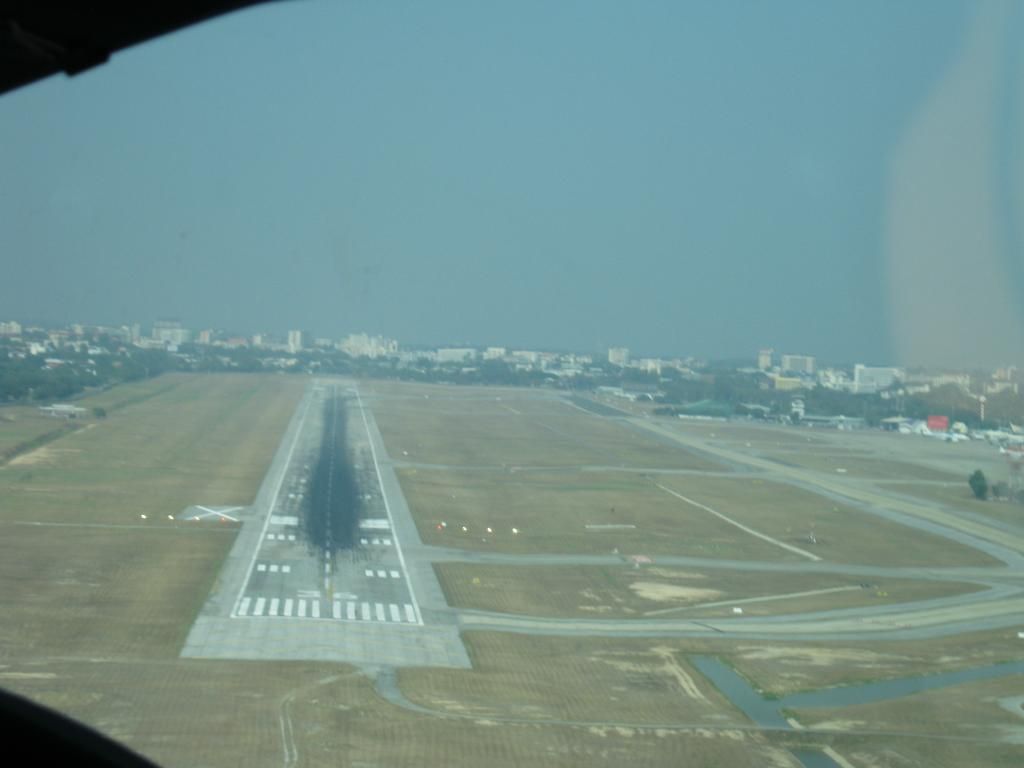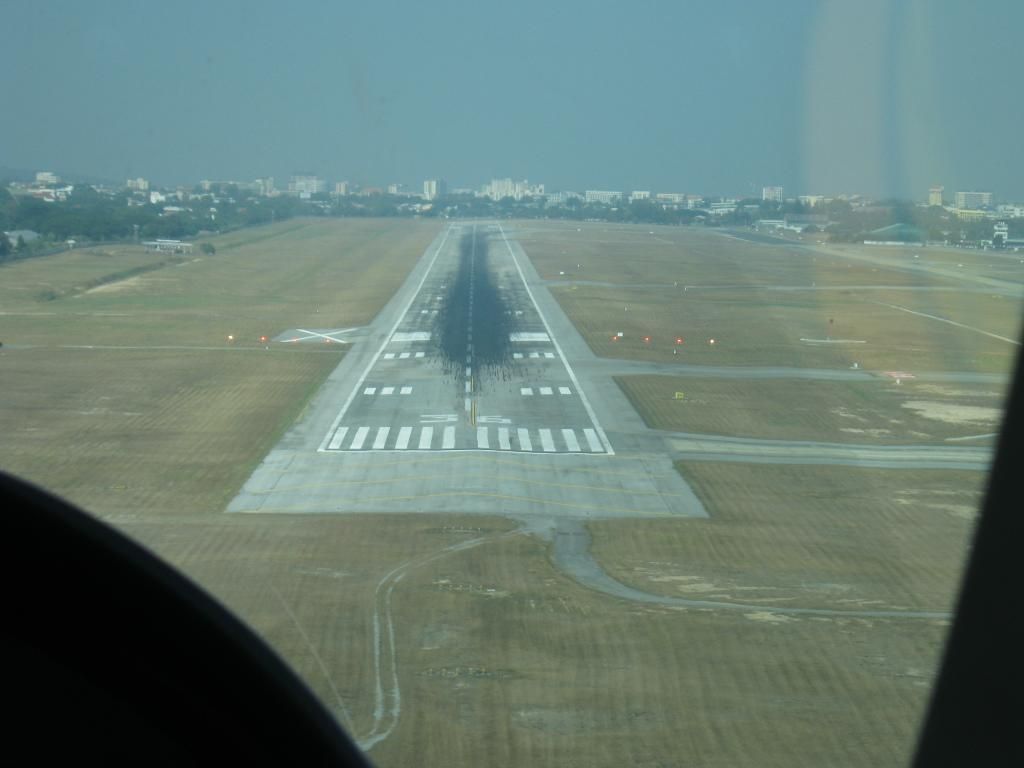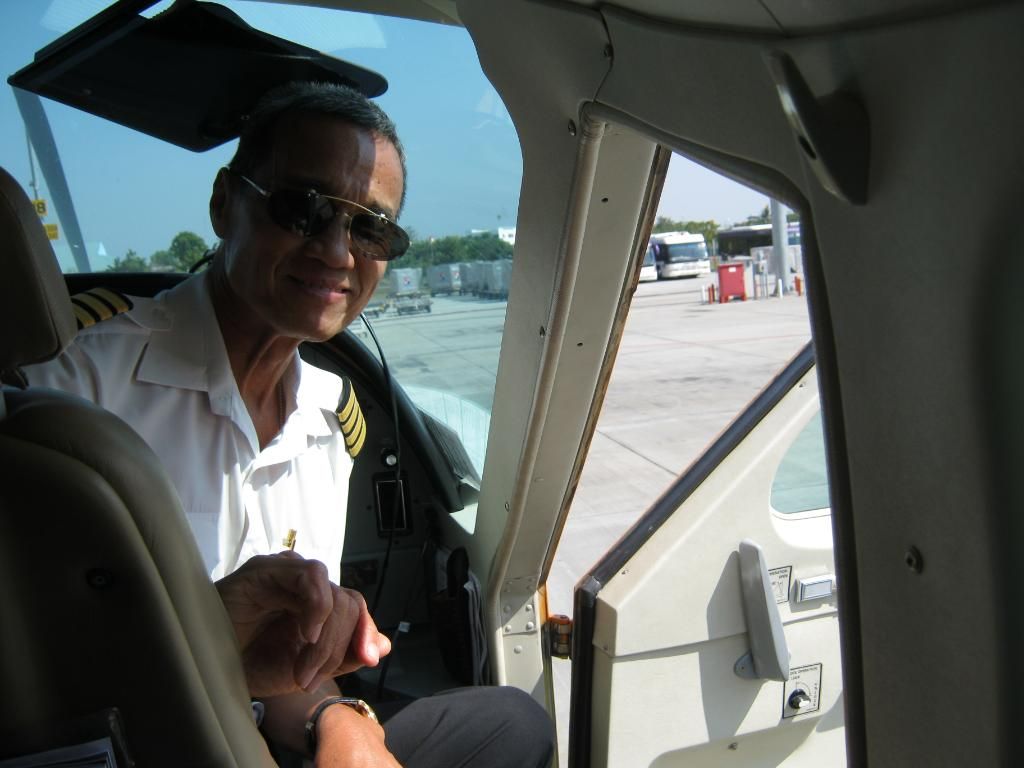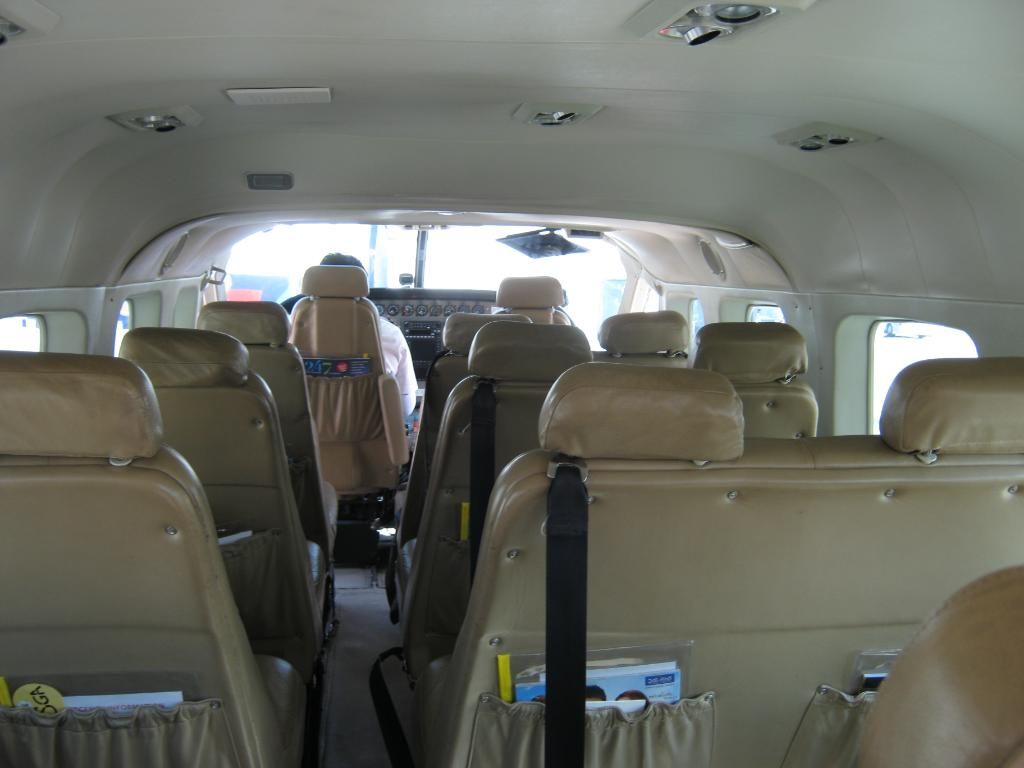 Interior of the Cessna 208 Caravan after everyone departed.
I had spoken to the pilot after the flight. He was a former Thai Airways 747 pilot but had retired. Works part-time for Siam General Aviation (SGA) just for the fun of flying.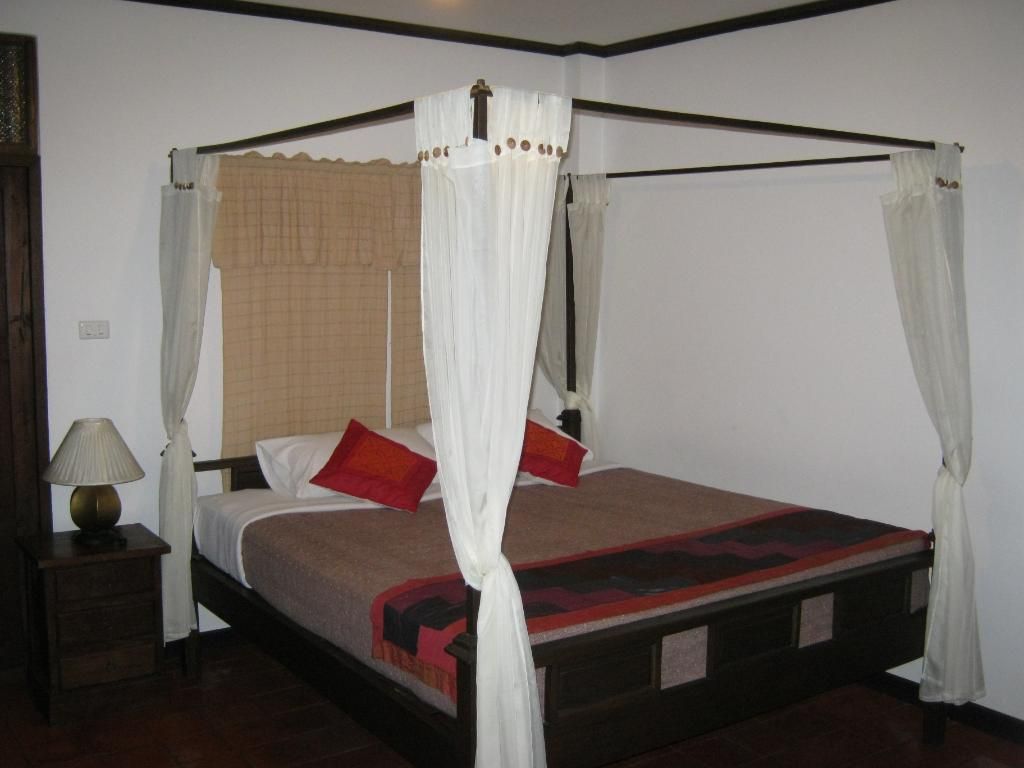 Checked in at the Royal Shilton Hotel in Chiang Mai. It was a very nice & quite resort at very reasonable rate.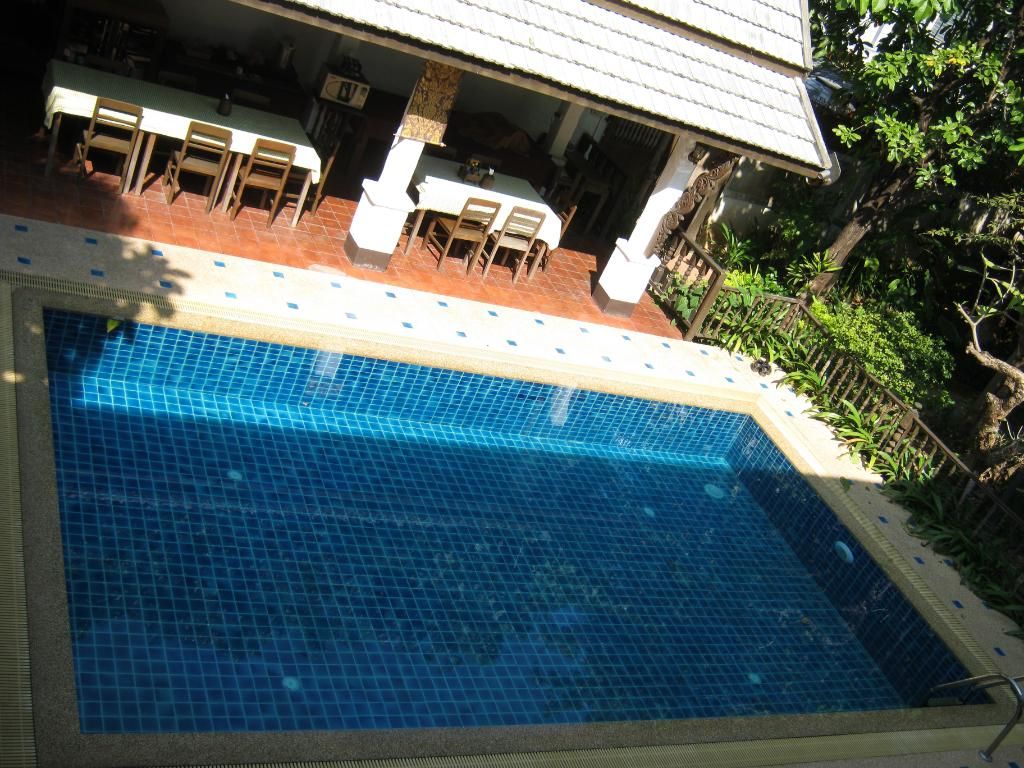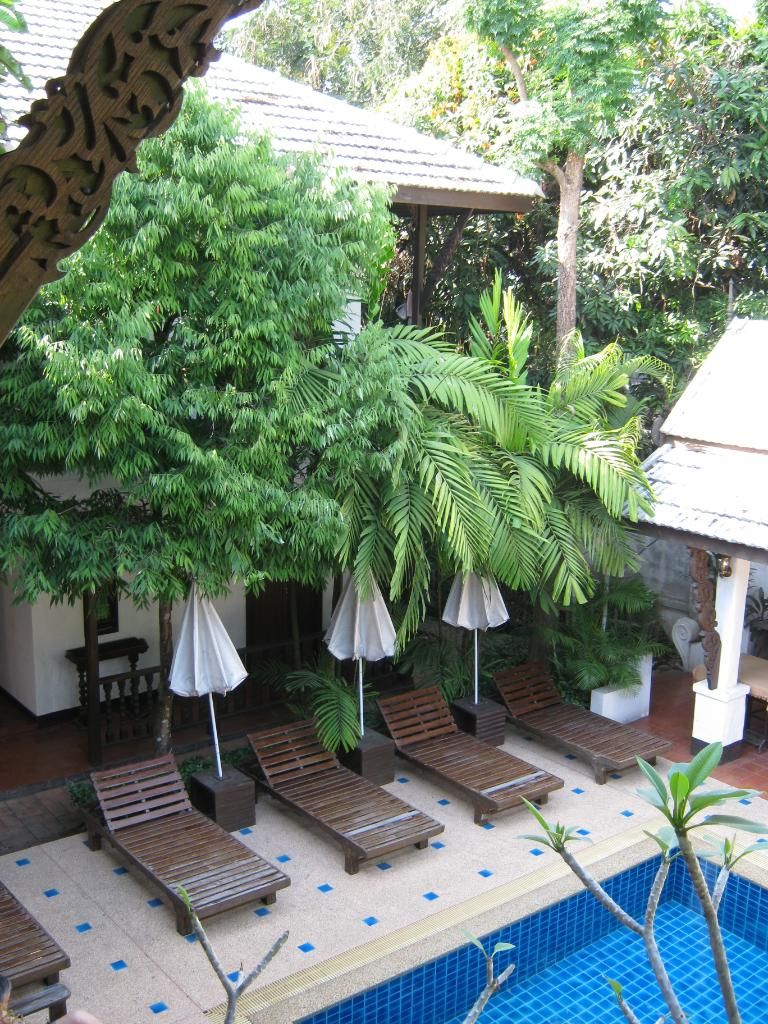 Rented a moped to get around Chiang Mai.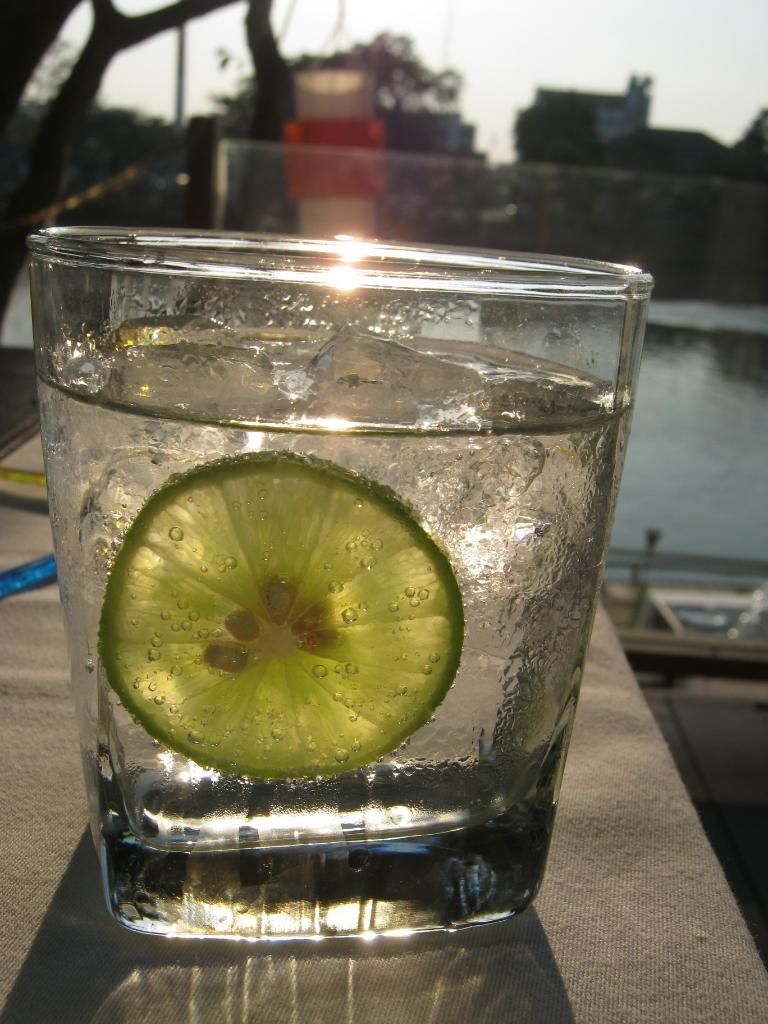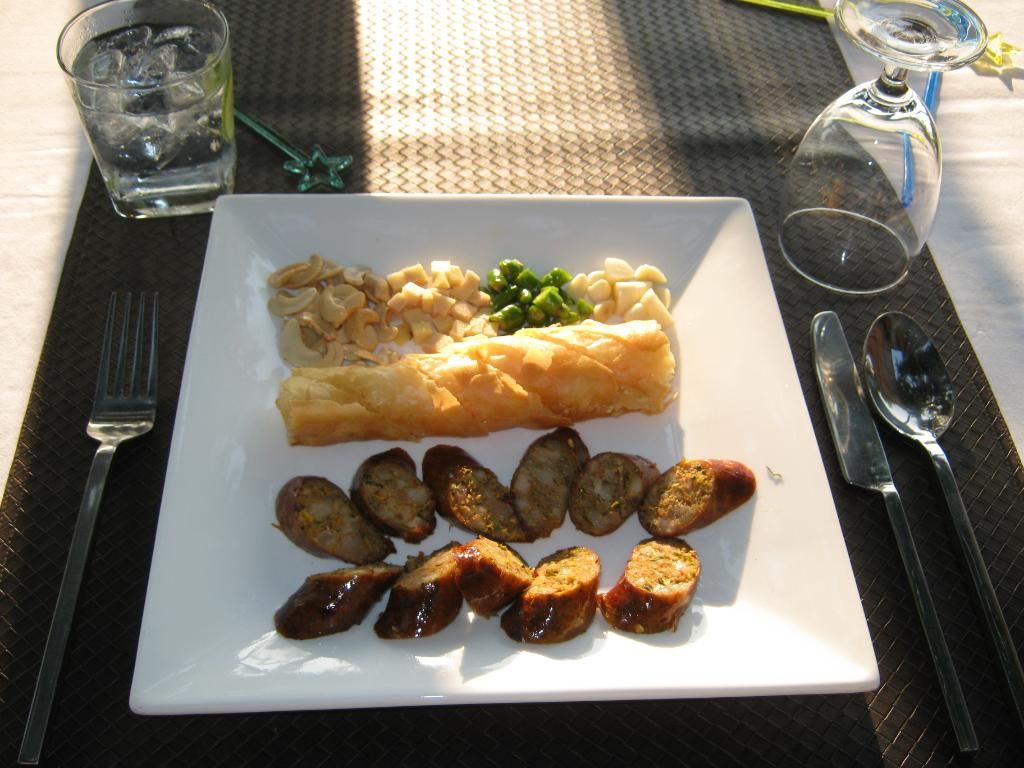 Found a nice restaurant along the river and had my favorite Thai dish. Sai Ua which is Northern Thai Sausage. It's a very spicy sausage it came with deep fried sticky rice. Never had it prepared this way but it was delicious.
Rode around Chiang Mai more and did some more site-seeking.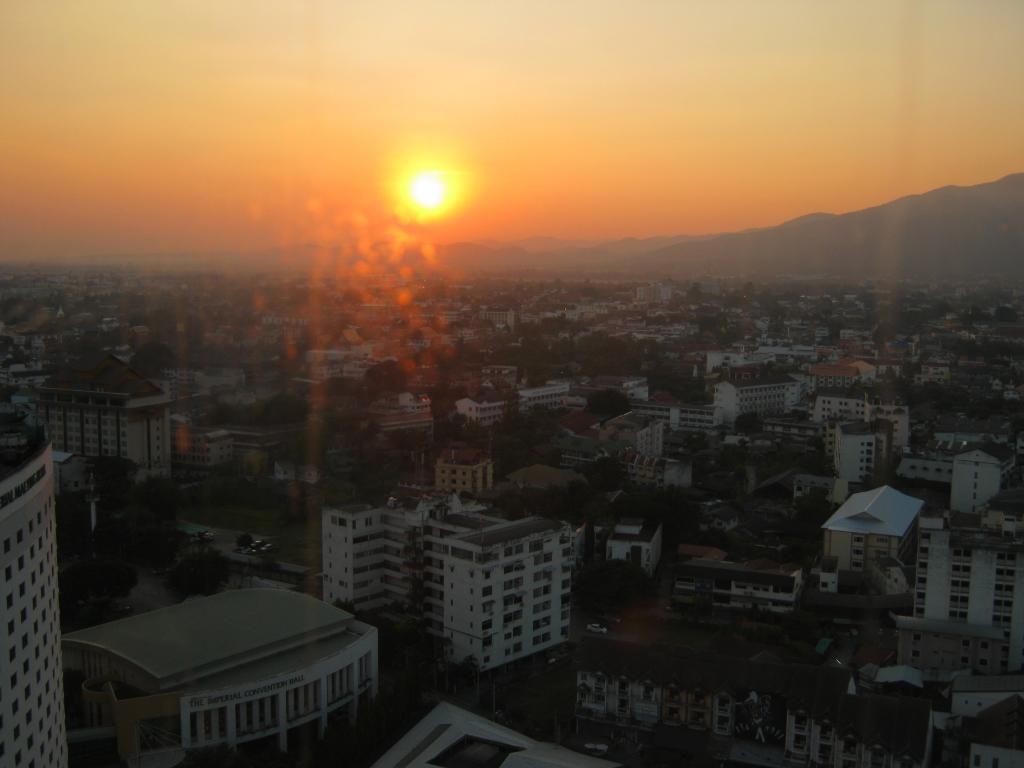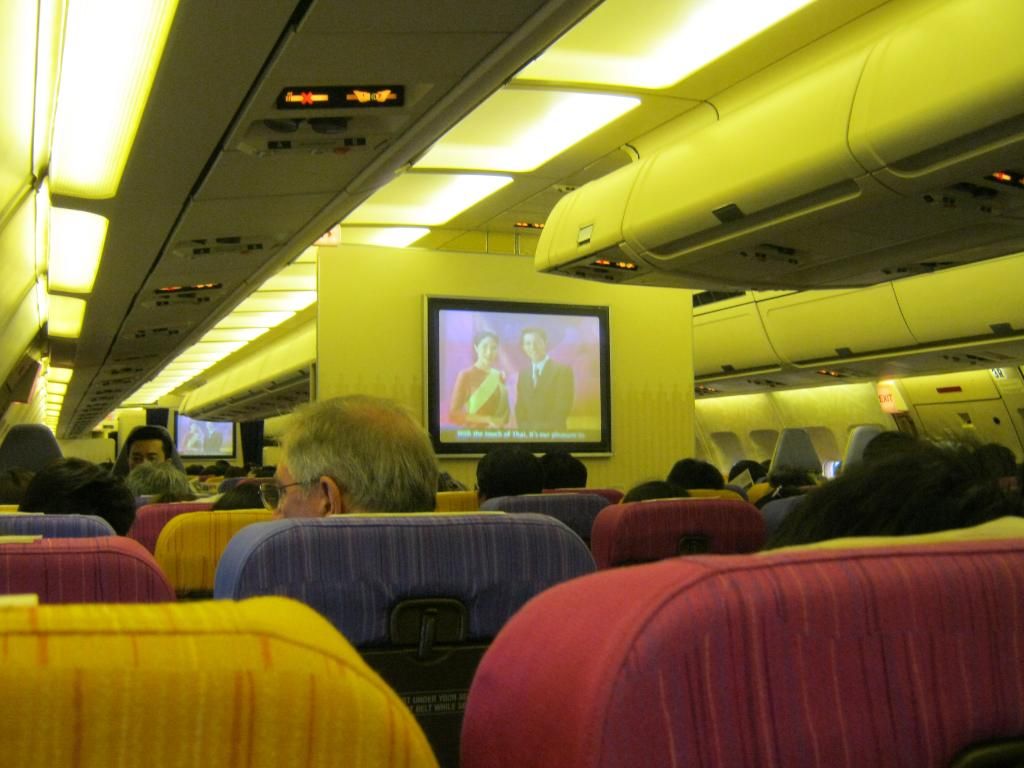 The flight back was on Thai Airways A300.
Phaya Thai HS-TAK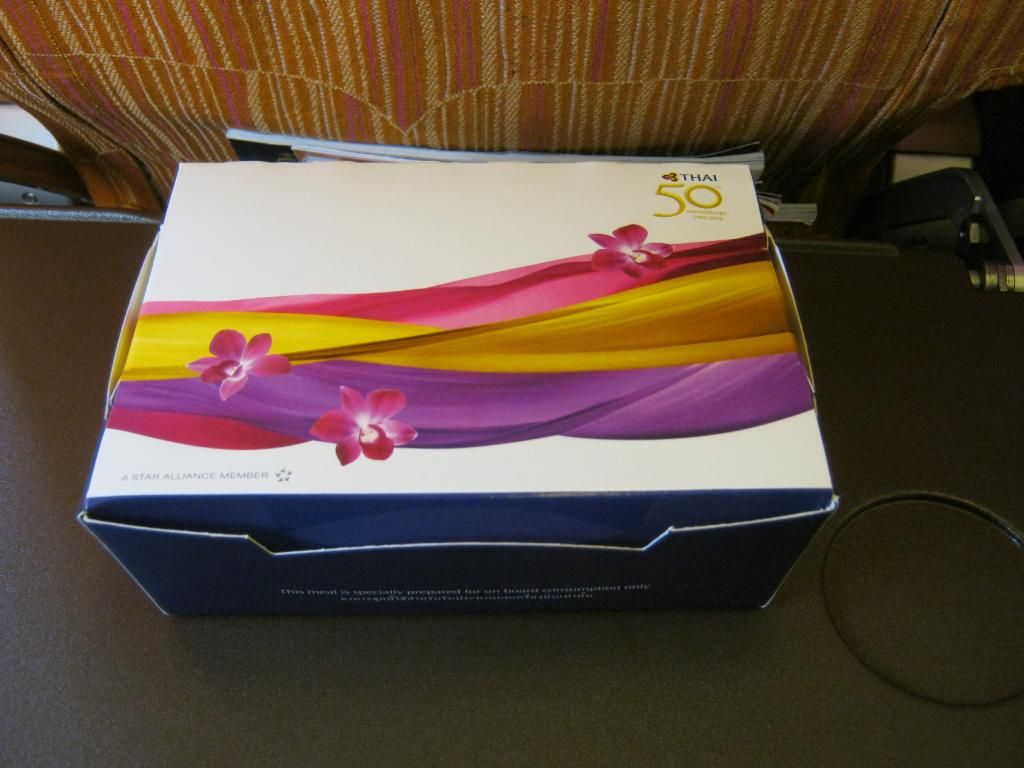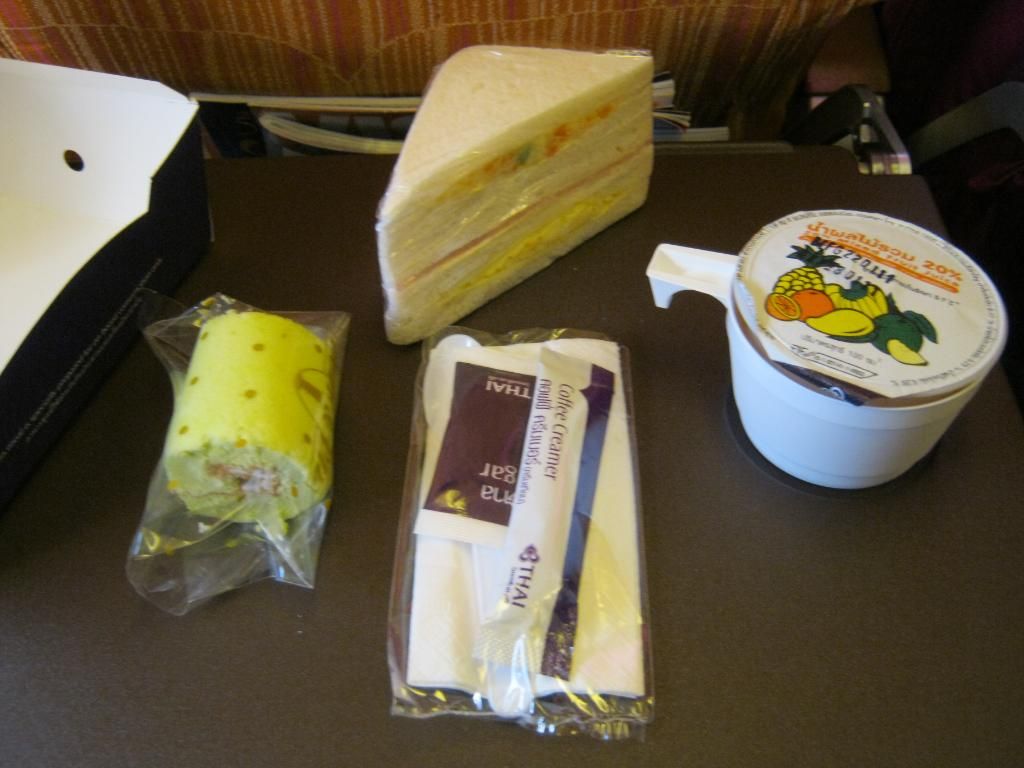 The flight was 100% full and left on time.
I love their multi-colored interior.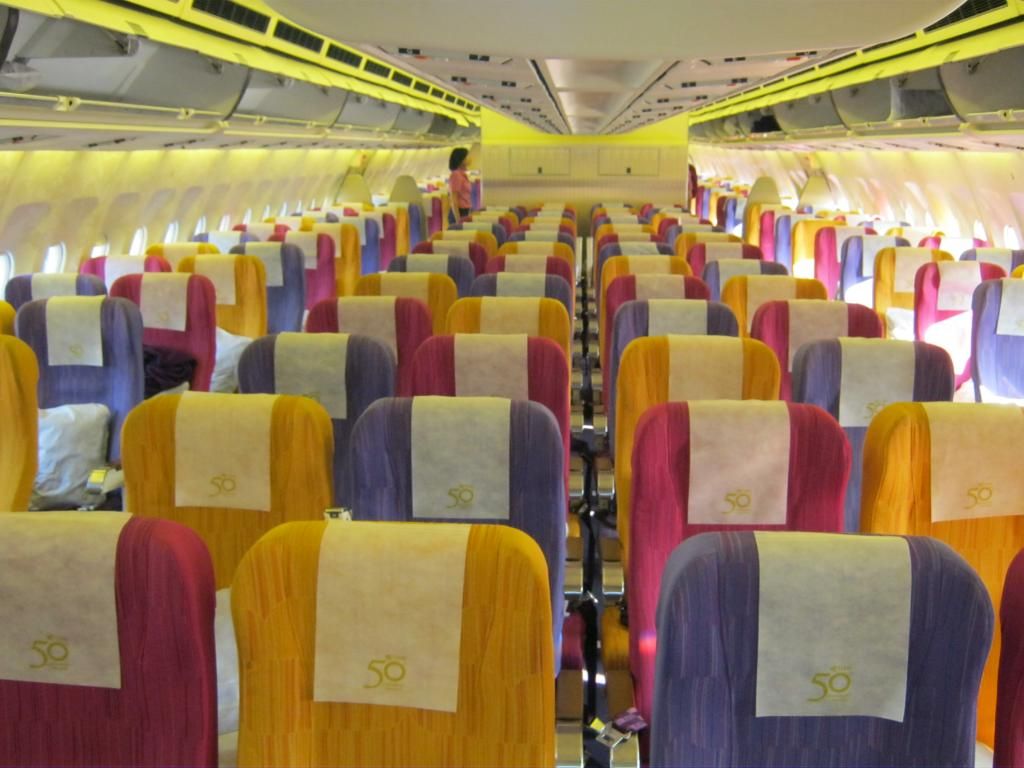 Crew was very professional as always and served meals on a full A300 on a 1 hour flight.
Flight was smooth as silk and we landed on time at BKK.
[Edited 2011-02-20 20:59:26]