I had made myself a promise recently to endeavour to escape every couple of months and see a bit more of my amazing country,with the idea of accumulating as many new aircrafty ,carriers and legs as possible.Today's trip was to be only a short hop from NTL to BBN with JQ.I have travelled with JQ in the past and have been on this type before but not on these particular aircraft,nor had I done the NTL to BBN leg.I made the trip down the previous evening to Newcastle as I live in Muswellbrook and departure time was early at 0620.Stopped the night in a budget Formule 1 Motel,while satisfactory,I think I am over them as the rooms are so small with no in room coffee making etc,but I guess at $69 you can't expect too much.Here is a room pic.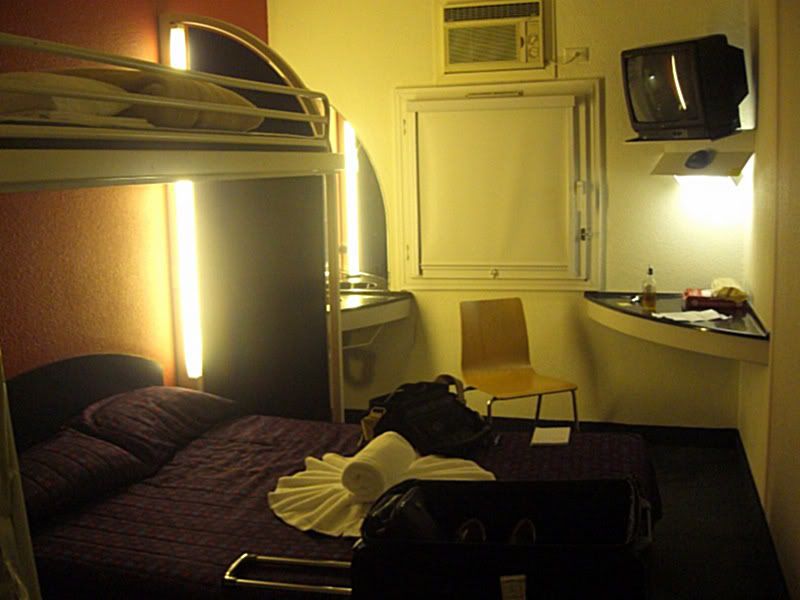 Left motel at 0430 and arrived at airport around 0515,check in was swift and grabbed a much needed caffeine boost from the coffee shop before going throuigh security and heading airside.No probs at security,though they did make me open my bag as my bundle of keys was inside and they wanted to check for small knives etc,but the security staff were excellent.It was still quite dark outside and I didn't actually get a picture of my aircraft until I arrived at BBN,I did however take a couple of shots from outside the terminal.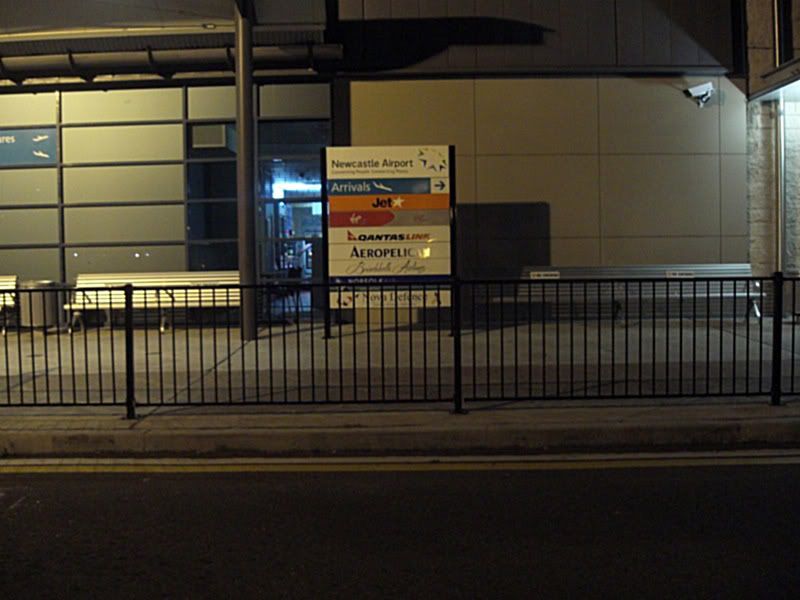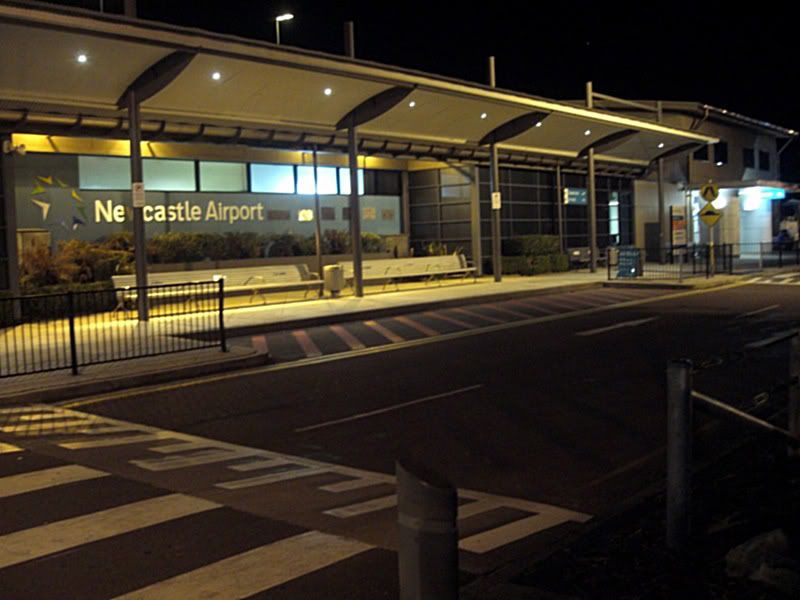 And also the Jetstar check in counter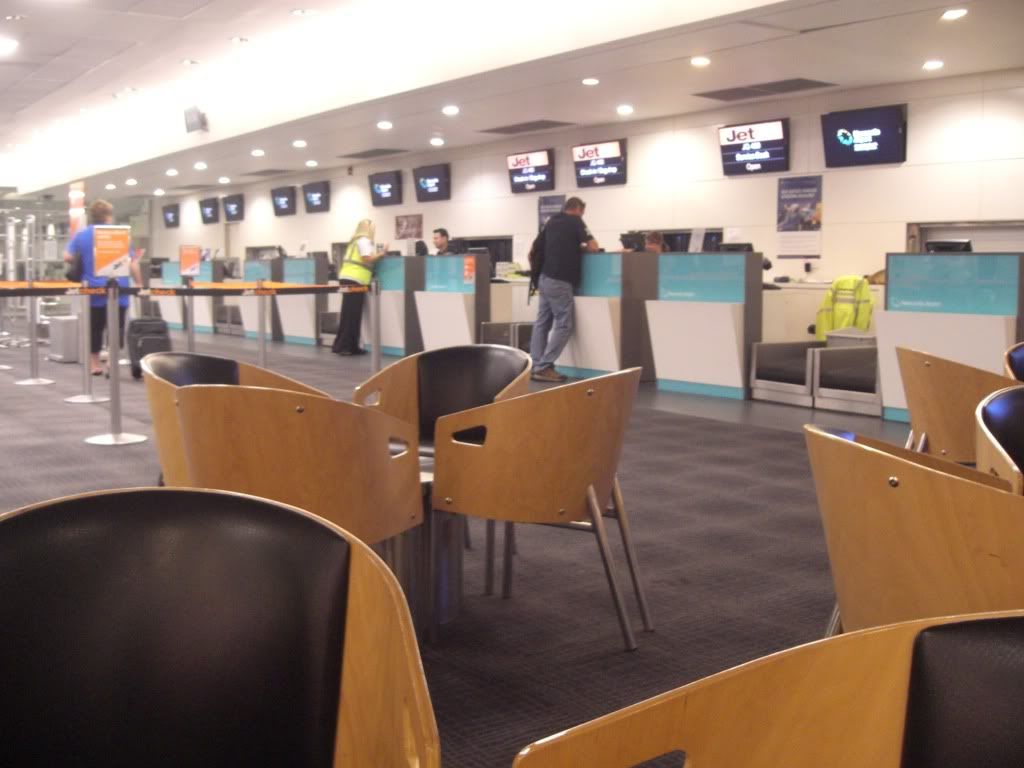 Boarding was through gate 2 and was by the usual walk across the apron(which I love).I was welcomed on board by a lovely member of cabin crew and proceeded to my seat which was 14F.The flight for today would have been at well over 90% load factor but she filled up rather quickly and the engines started spooling up smack on 0620.Pushback was at 0625 and we made or way to RW30,lined up and were airborne at 0630.The climb out from NTL was astonishing and I witnessed the most amazing sunrise I have ever seen,the pics don't even do them justice.Heading North,Port Stephens came into view on starboard.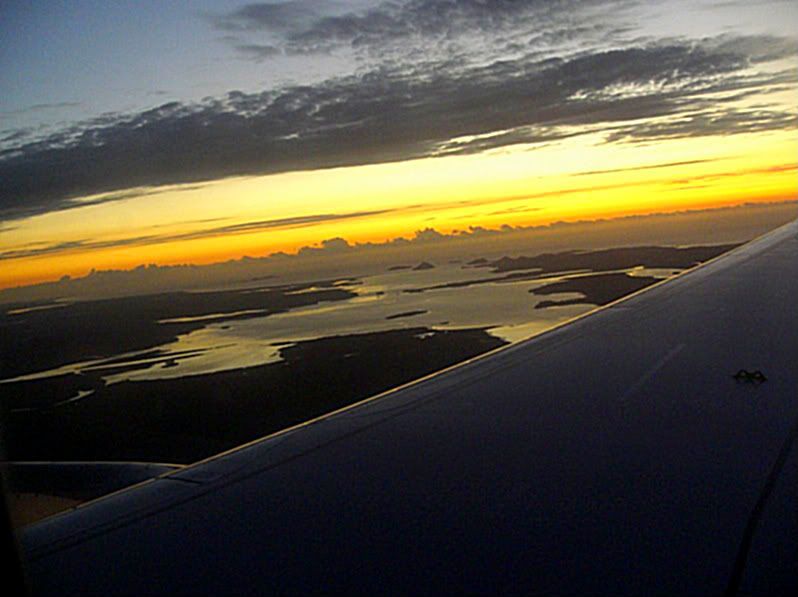 And now for some nice sunrise shots.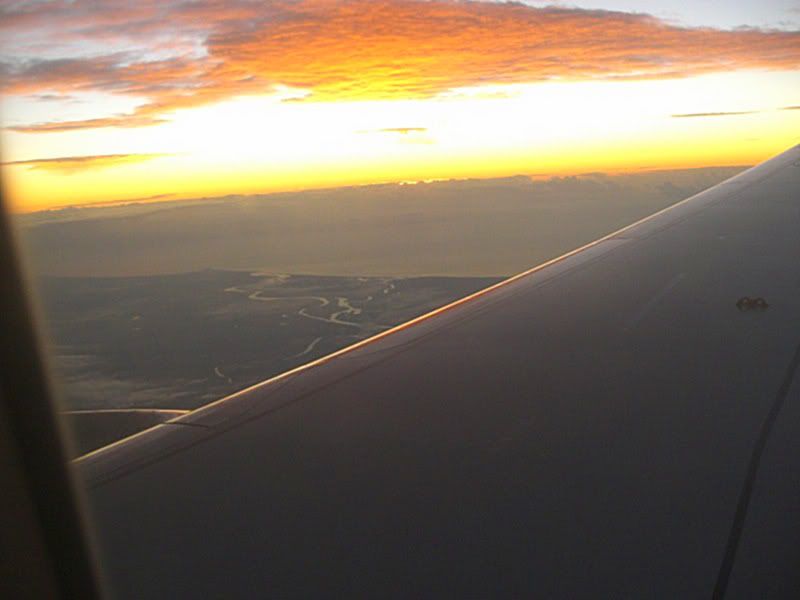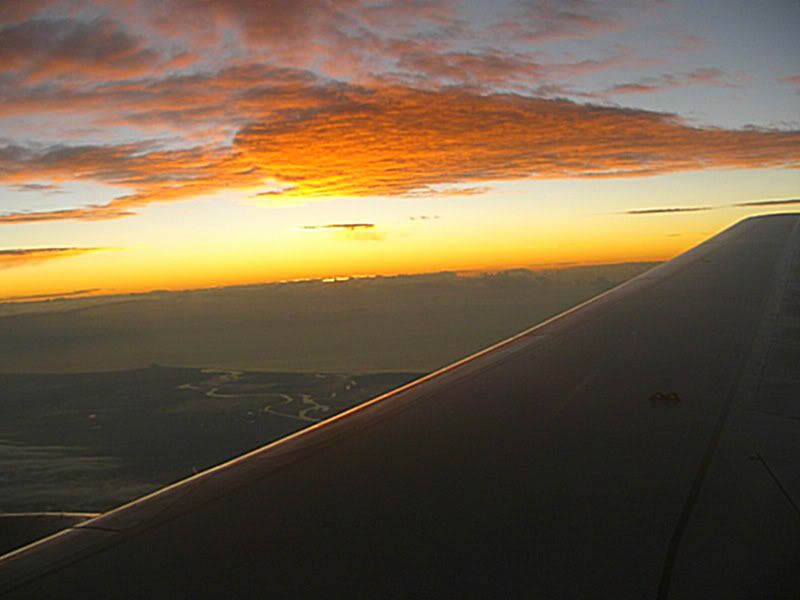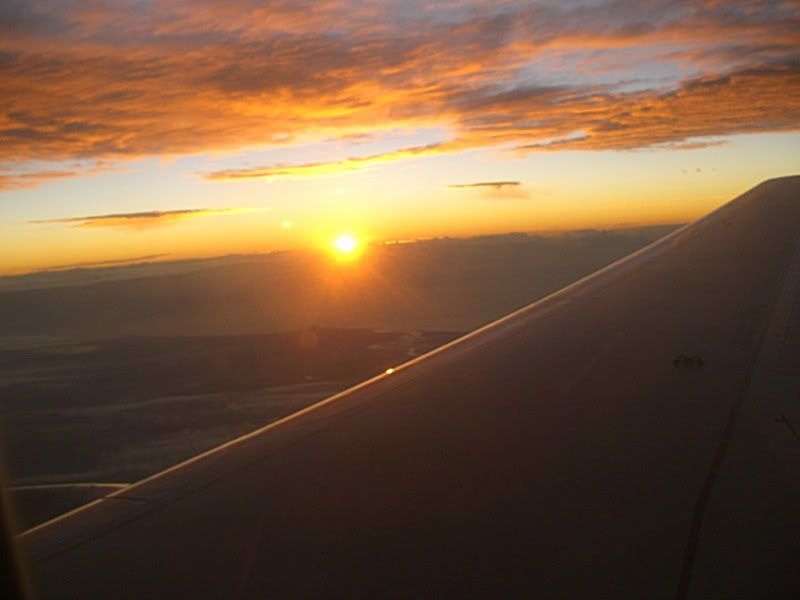 The First Officer announced after about 20 mins that we were to be cruising at Flight Level 37 and reminded us to turn our watches back by an hour as Queensland is not on Daylight Saving.What a beautiful morning to fly.Top of Descent was reached at 0600 and before you knew it we were on approach to Brisbane.BOB was offered on board but this morning I declined.On finals for BBN
Landed in Brisbane 0625 AEDST after a flight time of 55 mins.
I purposely hung back till the whole aircraft was nearly vacated so I could get a cabin shot,I did ask one of the female flight crew if it would be OK.no problems there Thankyou!
Here is a pic of my ride once she was de-boarded. VH_VQL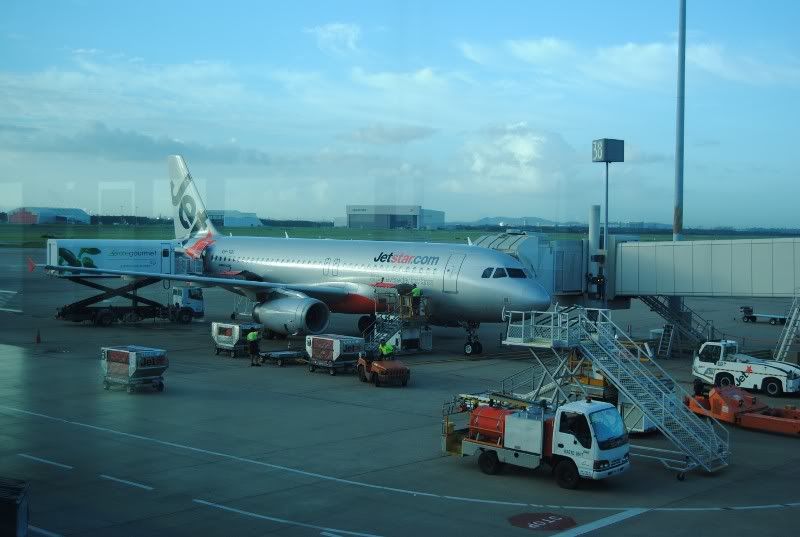 Now my plan for today was to catch the Skytrain into the city,the station is conveniently located opposite the domestic terminal.Fare to Brisbane was $28 and they ran every half hour,good service.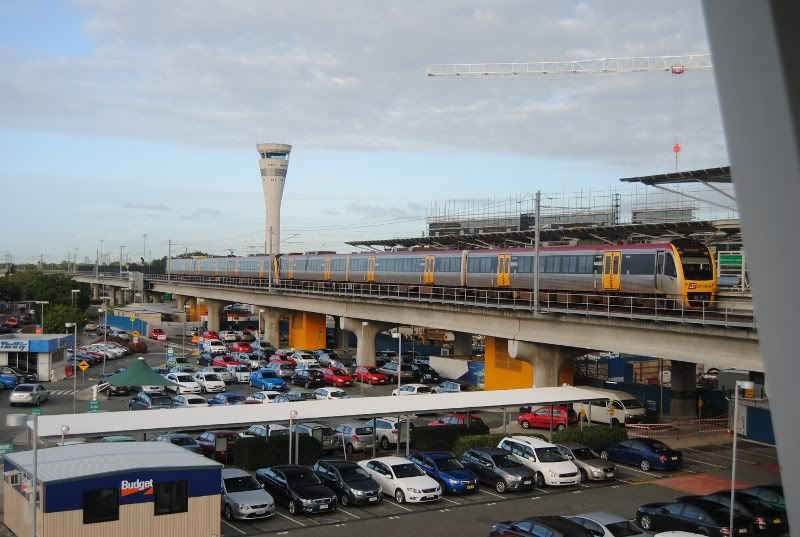 I landed at Brisbane Central after a 25 minute run and planned to make my way towards the river and catch the Rivercat for a trip up and down the Brisbane river.Beforehand I called into a Mall where i had been 12 months previous when I had been on a cruise on the Rhapsody of the Seas and it called into Brisbane,there I re-fuelled for the walking to come,good old bacon and eggs!Belly satisfied,down to the river I went and crossed over that huge bridge that was commonly seen out here during the Brisbane floods.The river was still very murky and unfortunately a large number of the pontoons had been damaged from the floods so no ferry ride today.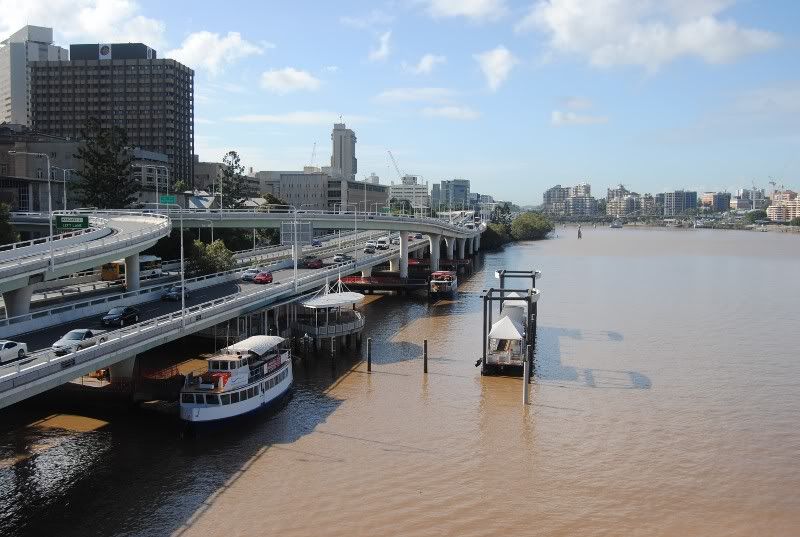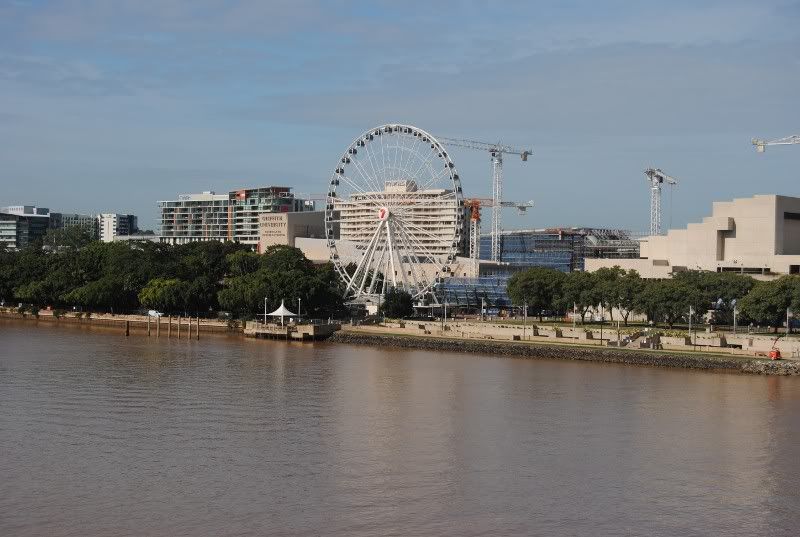 It being quite hot I decided to head back to Central to catch the Skytrain and do some spotting,near the station is the ANZAC war memorial with an eternal flame.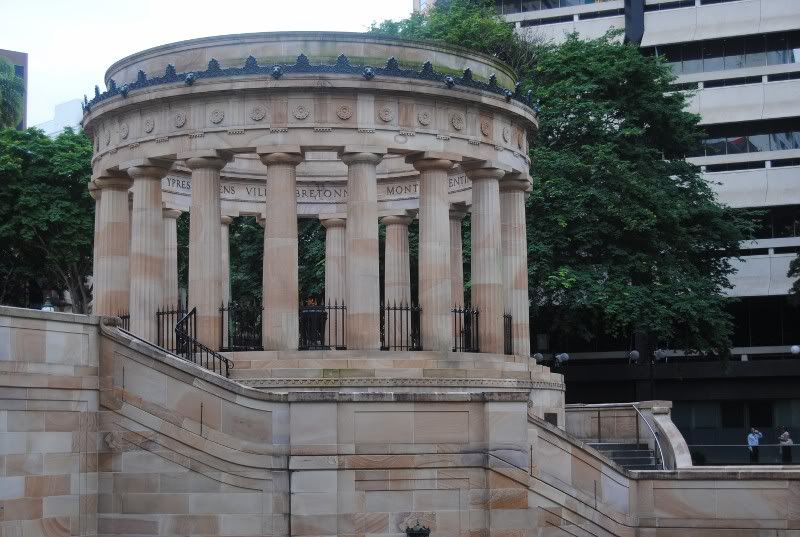 I hopped off the train at the International terminal to see what I could but couldn't get close enough for some decent pics,but did nab a few rego's.
Back at the domestic with heaps of time before check-in I set about to do some spotting.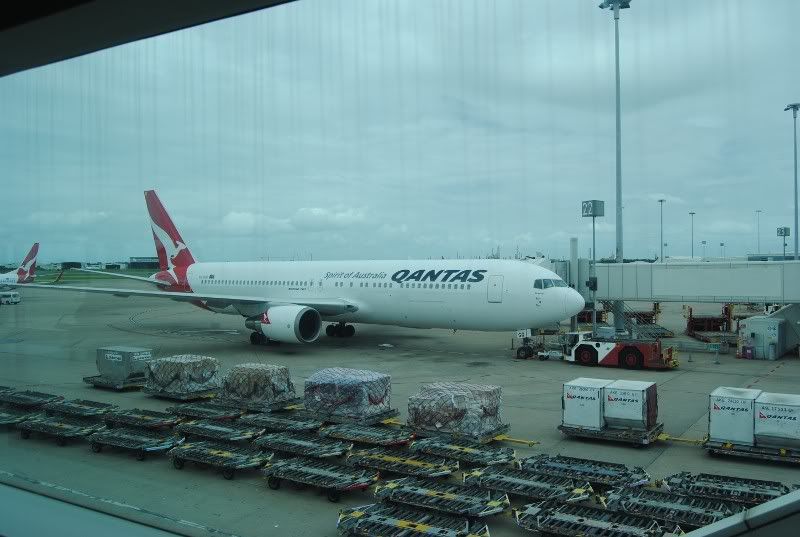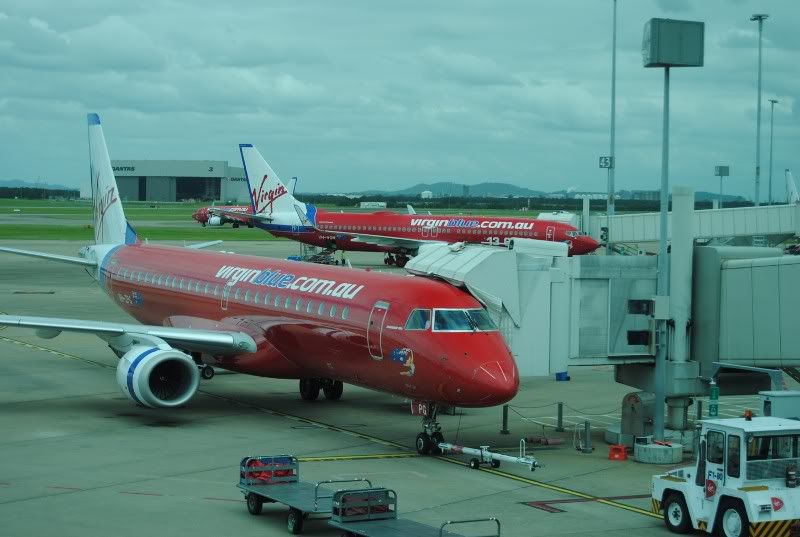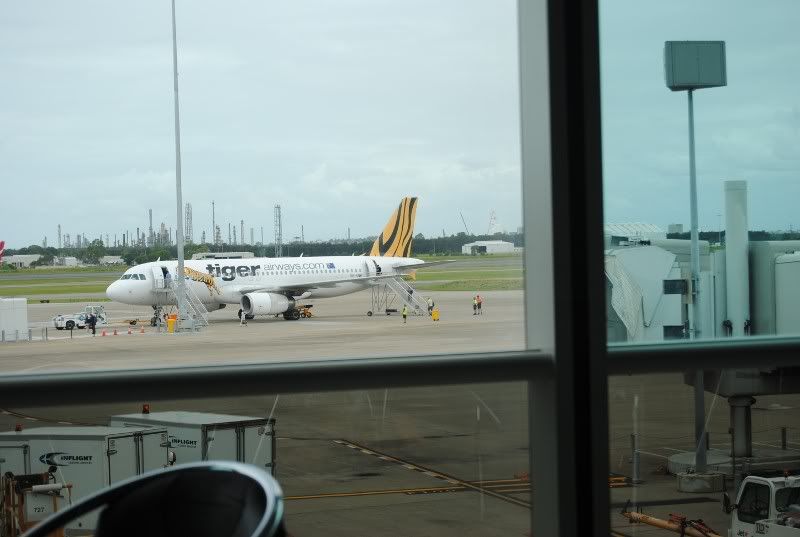 Looking down on Virgin Blue check in counters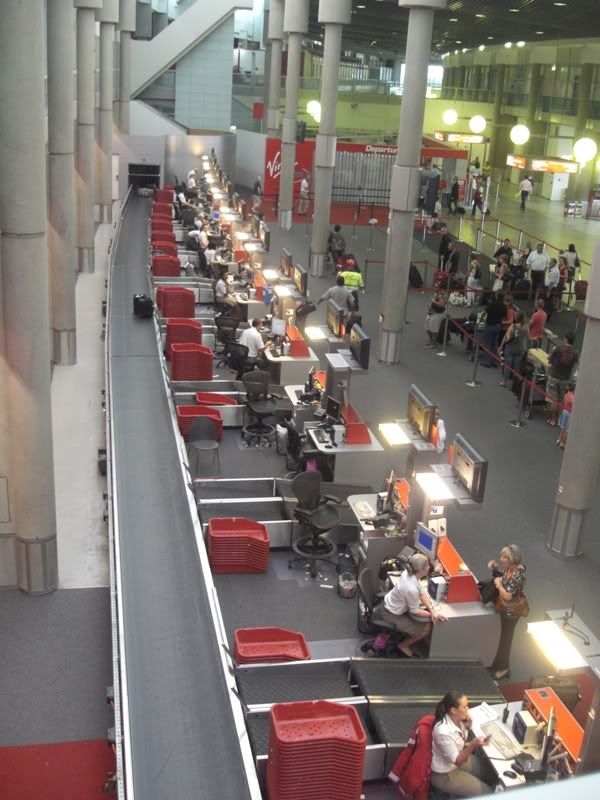 Jetstar Check in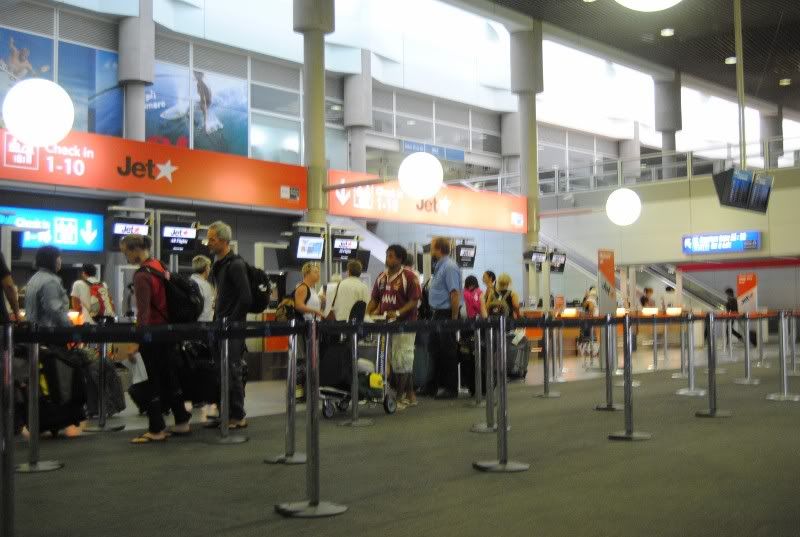 I used the self service kiosk here and proceeded through security,quite a long line this time and over to airside,here is my ride back to NTL.VH_VGF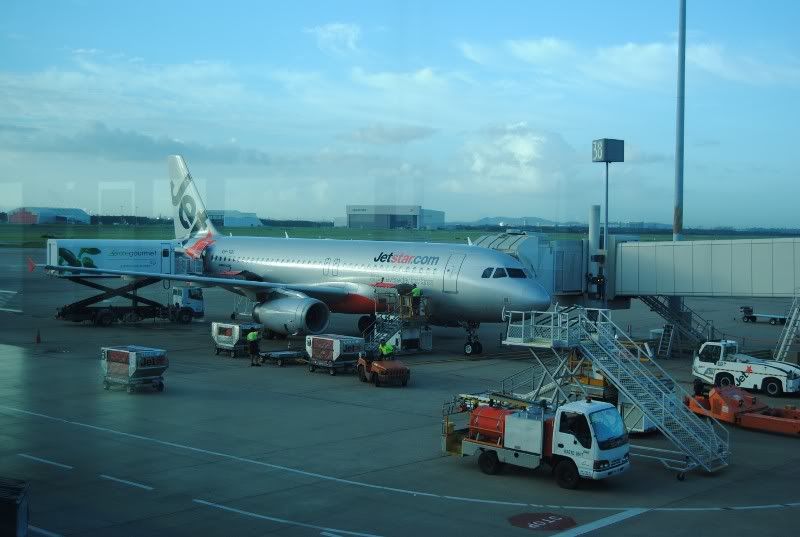 Boarding was through gate 25 and once more had been allocated seat 14F,departure time was 1435 and boarding commenced at 1405,push back at 1426 and airborne at 1439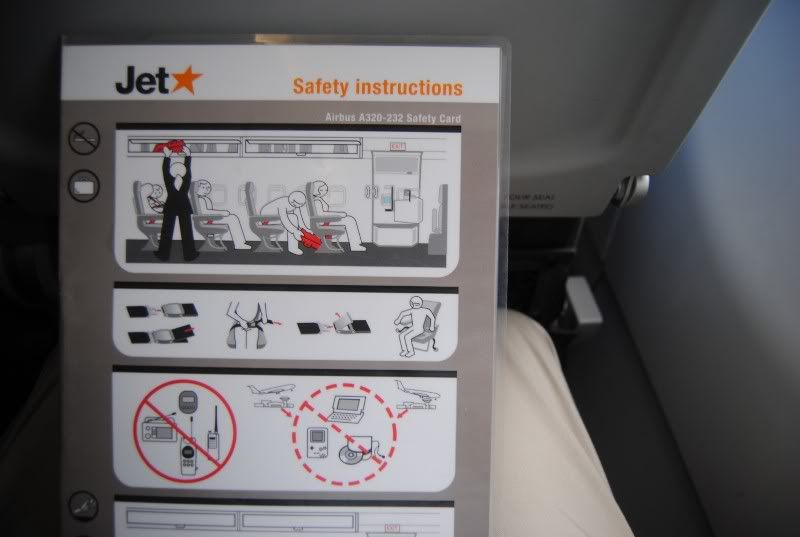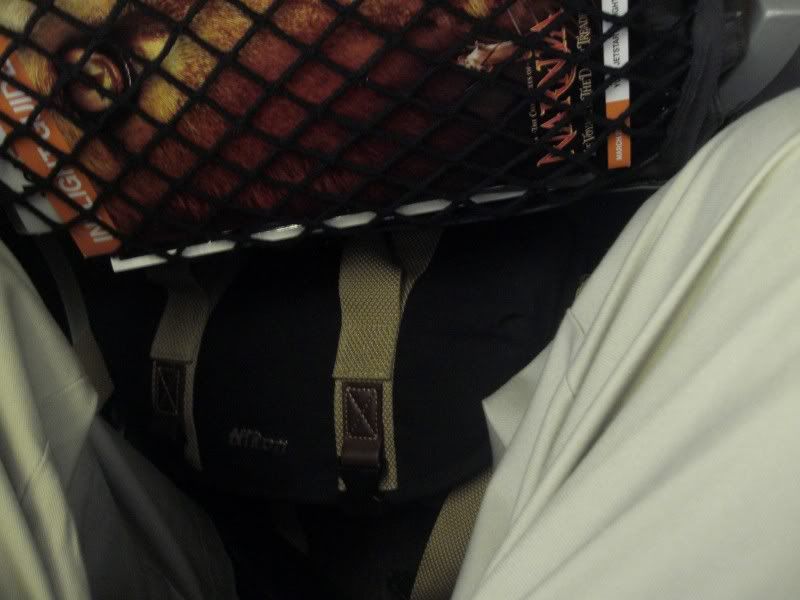 Quite an uneventful return flight back,air to ground photography was a write off as the sun was on my side and was quite strong.The First Officer once more came over with the information that our Flight Level was to be FL34Enjoyed a can of Victoria Bitter from BOB,it slid down rather well.Landed back at NTL ahead of time,disembarked and thanked the cabin crew for a lovely flight and wonderful service,nothing was a bother to them and on both flights the cheerfulness really lifts you.JQ's service from check in to final de-boarding,on this trip, receives plenty of boquets from me.
Off loading at day's end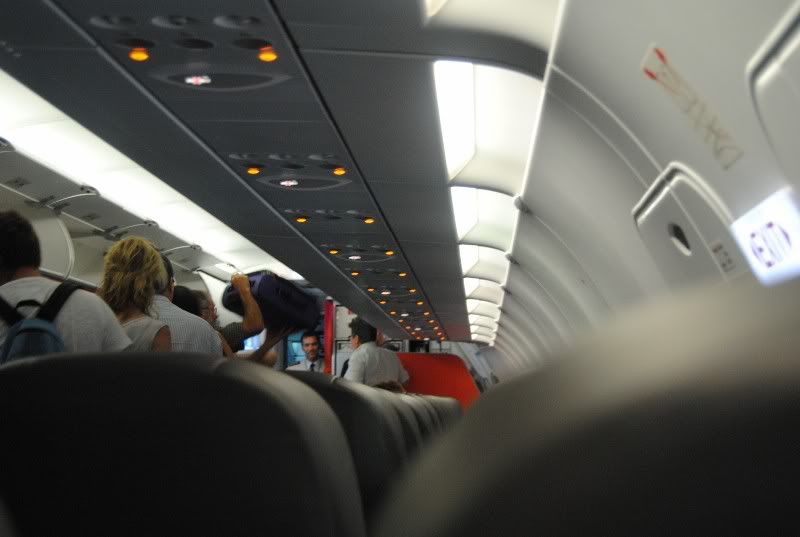 Next flight,already booked is with REX and QANTASLINK,sooo looking forward to that one.
I really enjoyed this detour to Brisbane,Jetstar cabin crew were just wonderful and so pleasant