Hello everyone and thanks for reading.
This report will include the trip I took from GNV to SKP via MIA, JFK, LHR and BUD with AA and BA. It was that time of the year when I was suppose to go back home and spend the holidays with my family. Since I am (still) in love with BA, I was trying to fly with oneworld airlines and that's why I decided to go 1st to south to MIA and then back north to JFK.
My trip began from GNV, with a 1h 10min flight to MIA with ATR 72. It was my 2nd time to fly on atr and I was looking forward to feel the beauty of the turboprop flying again.
Once on the airport, the sun started to rise slowly and...there were signs for beautiful day of flying ahead of us.
Delta bird for their hop to Atlanta: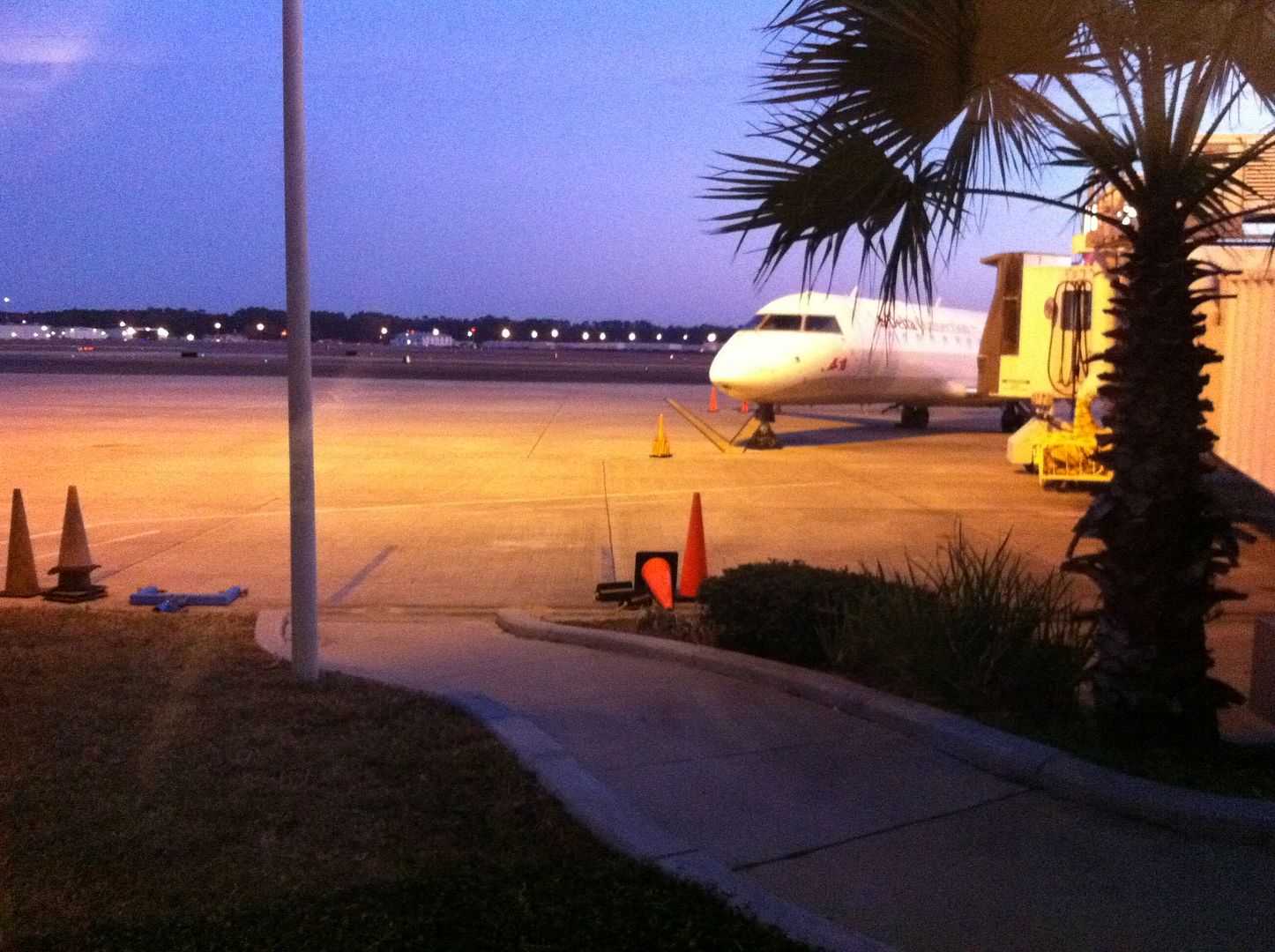 GNV is a small airport and it has only 3 gates, with a small waiting area.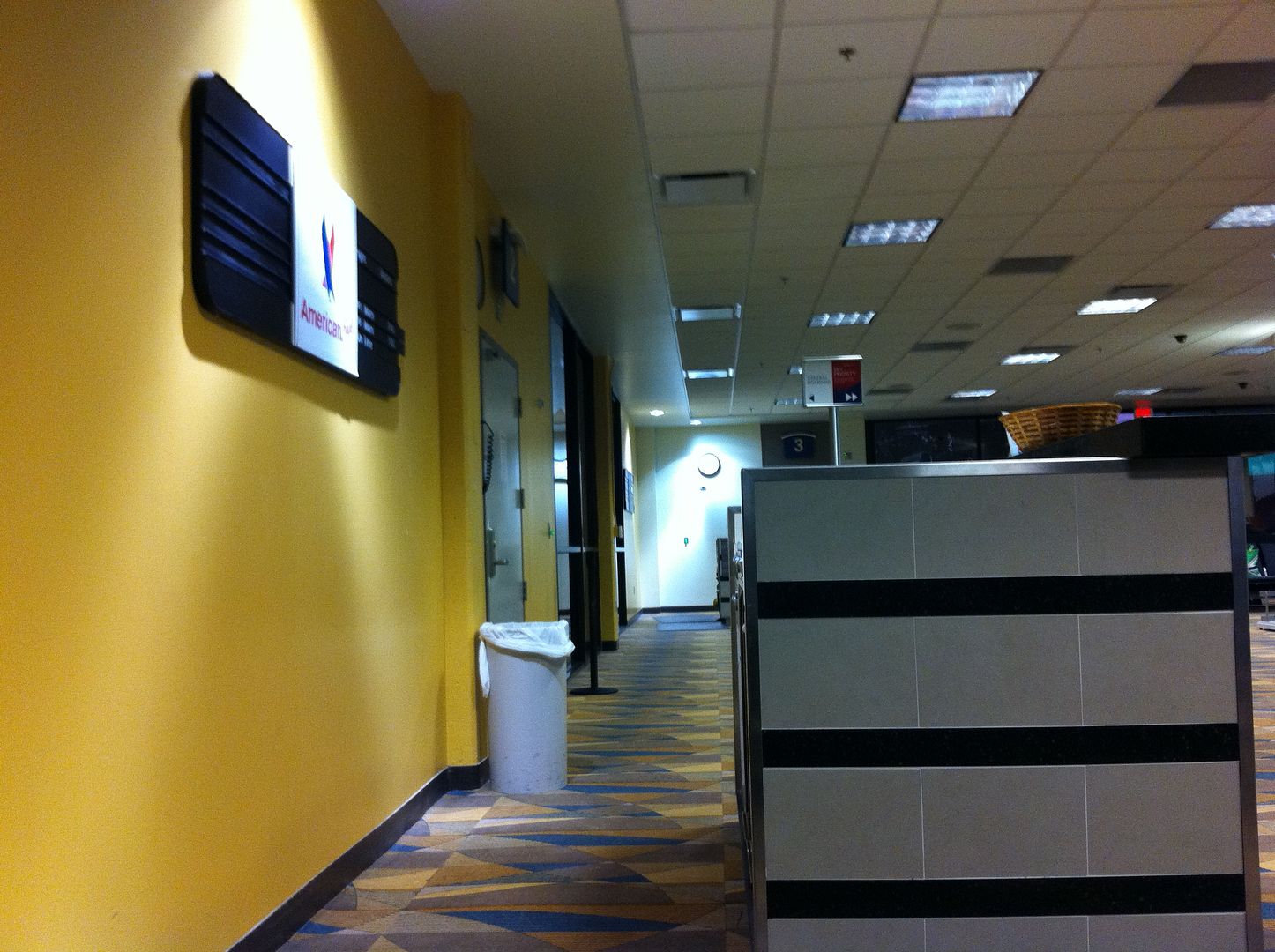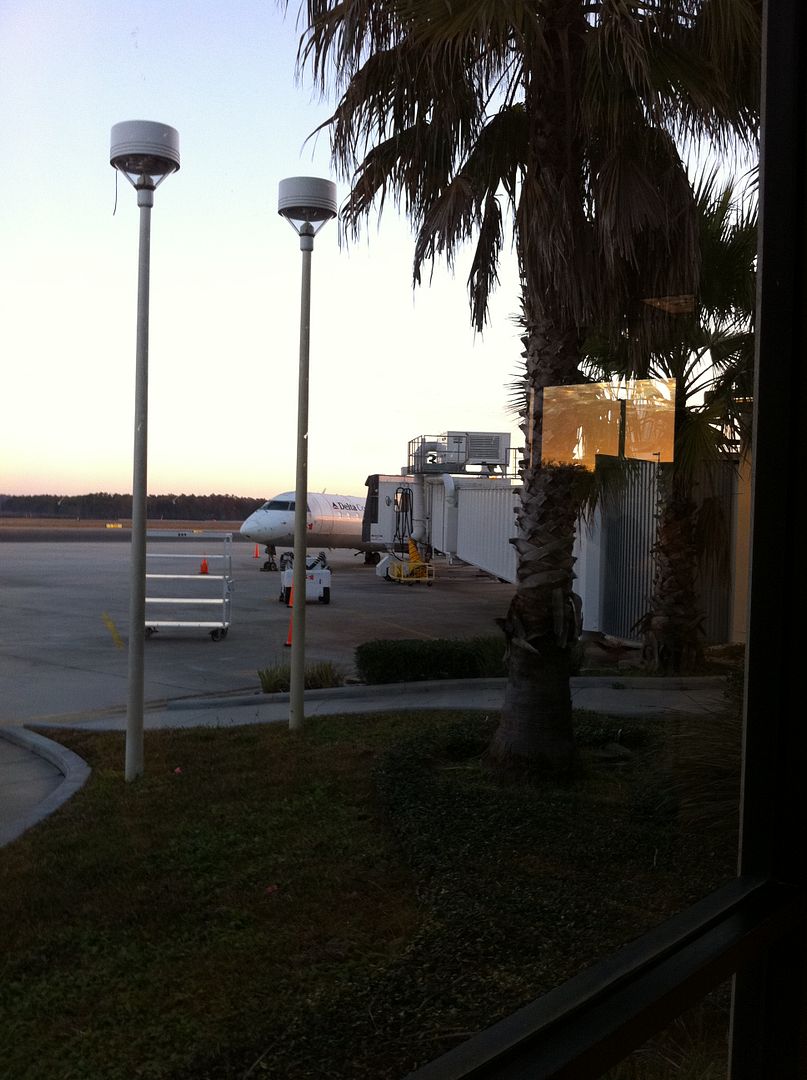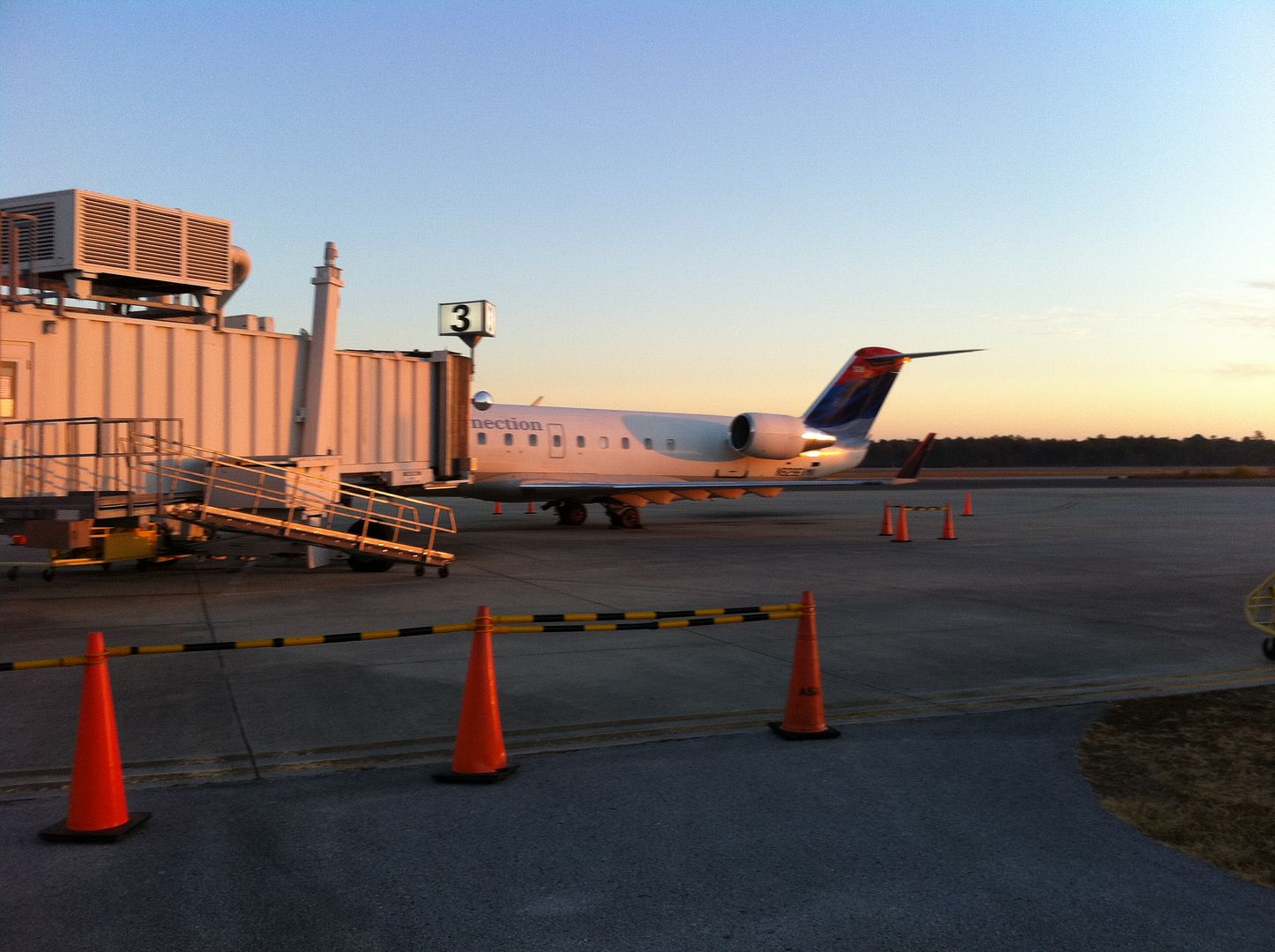 Walking to our plane which will take us to Miami: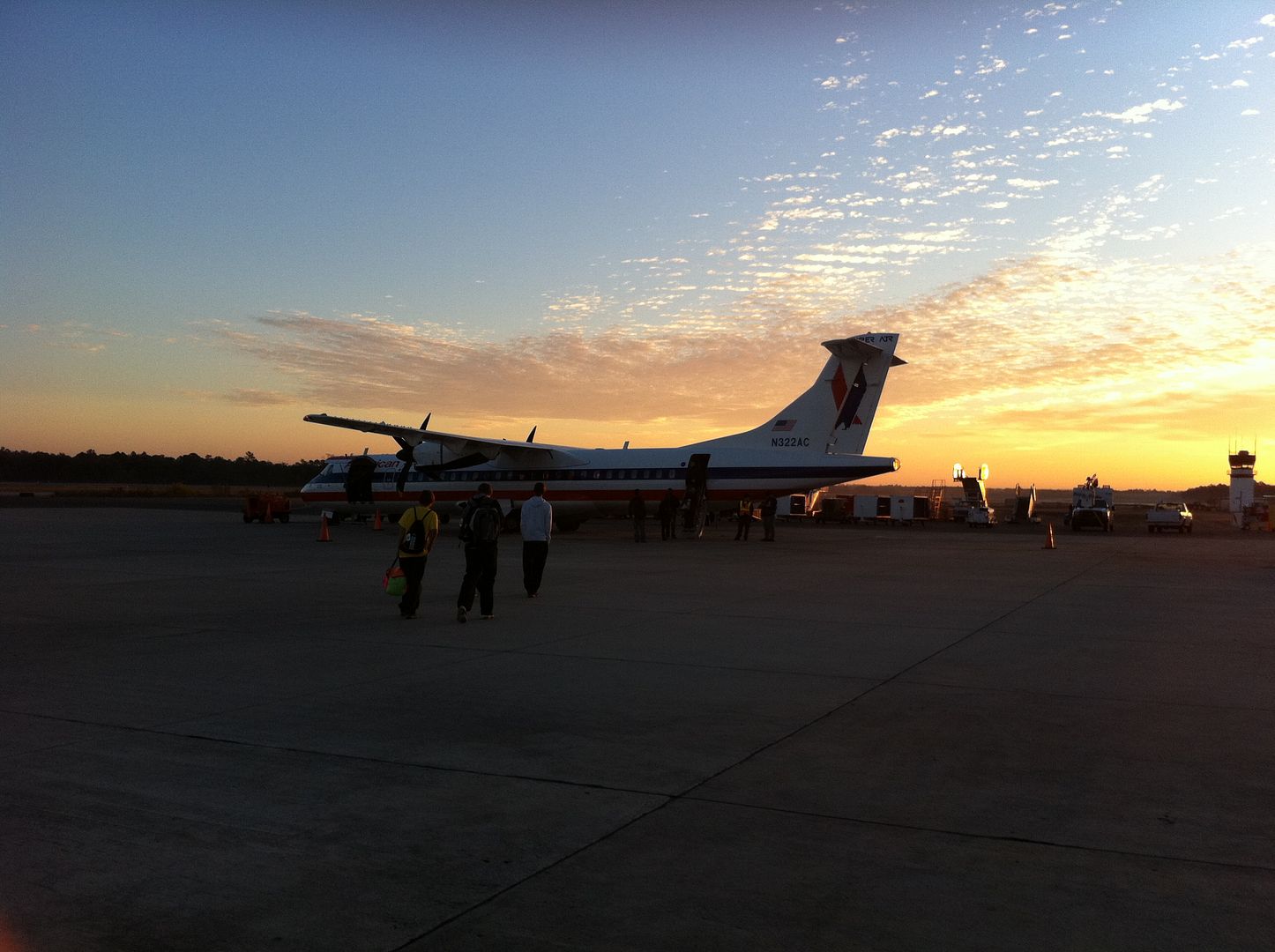 Already boarded and ready to go: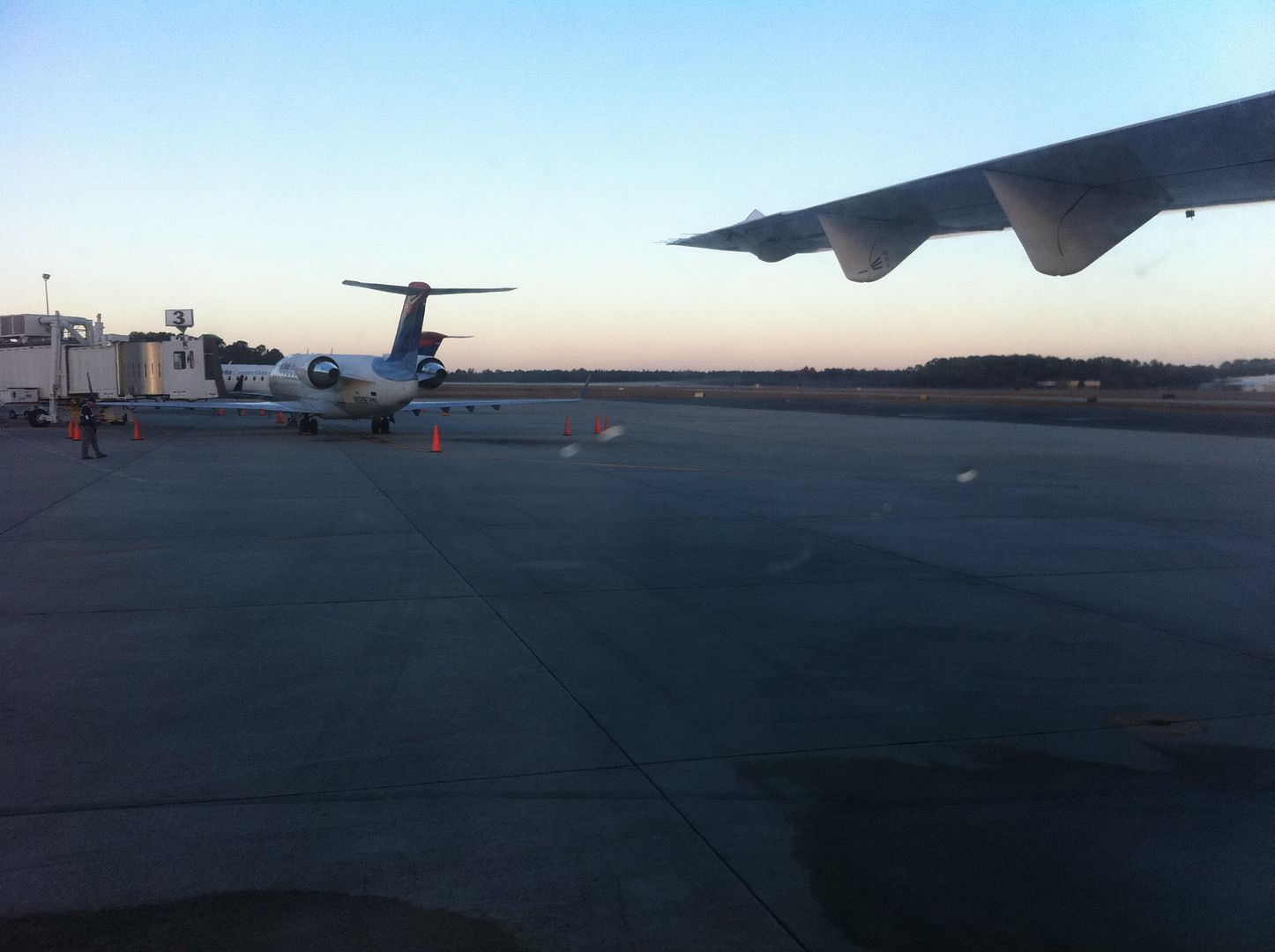 Nice and calm flight en route to Miami: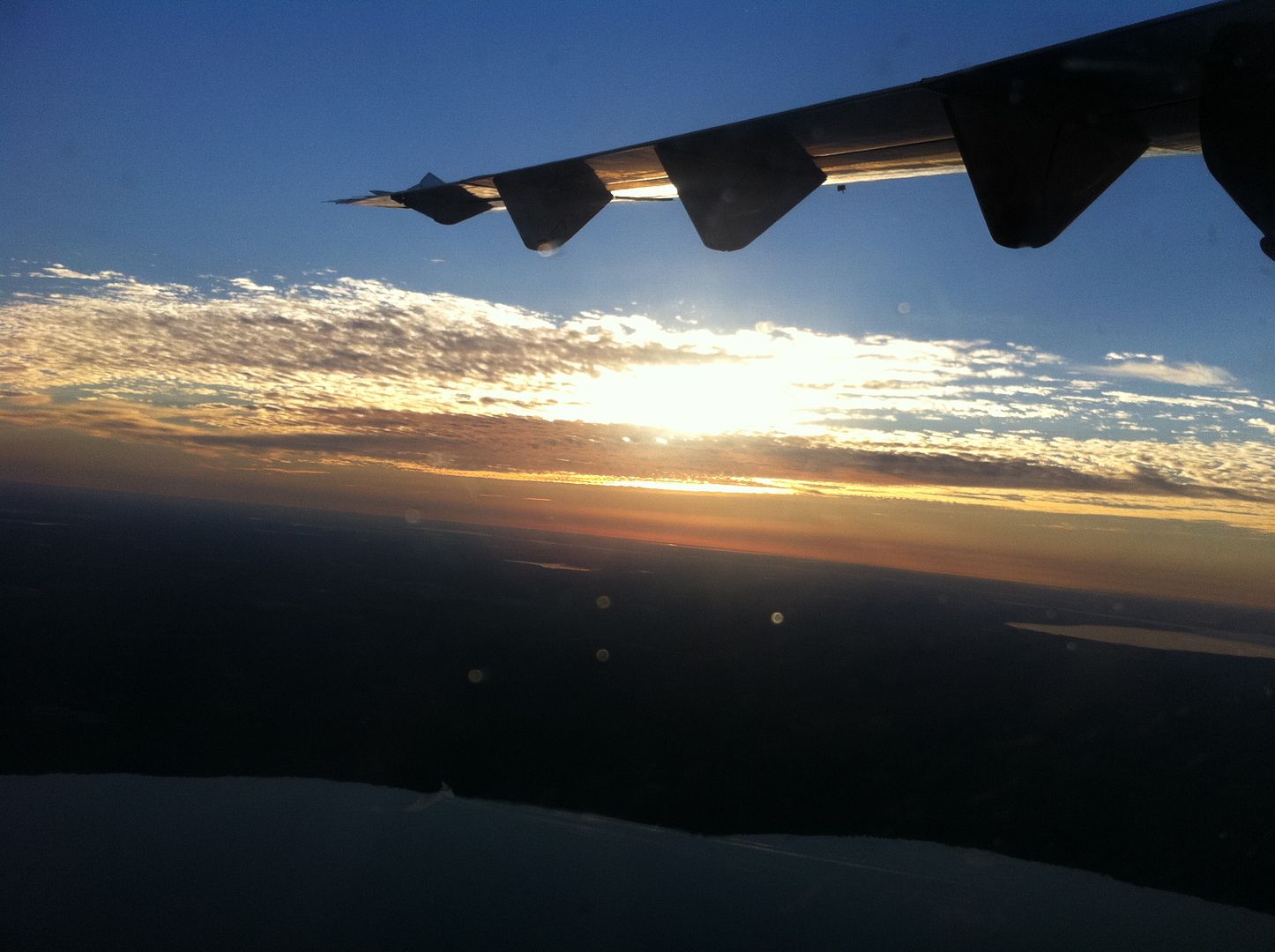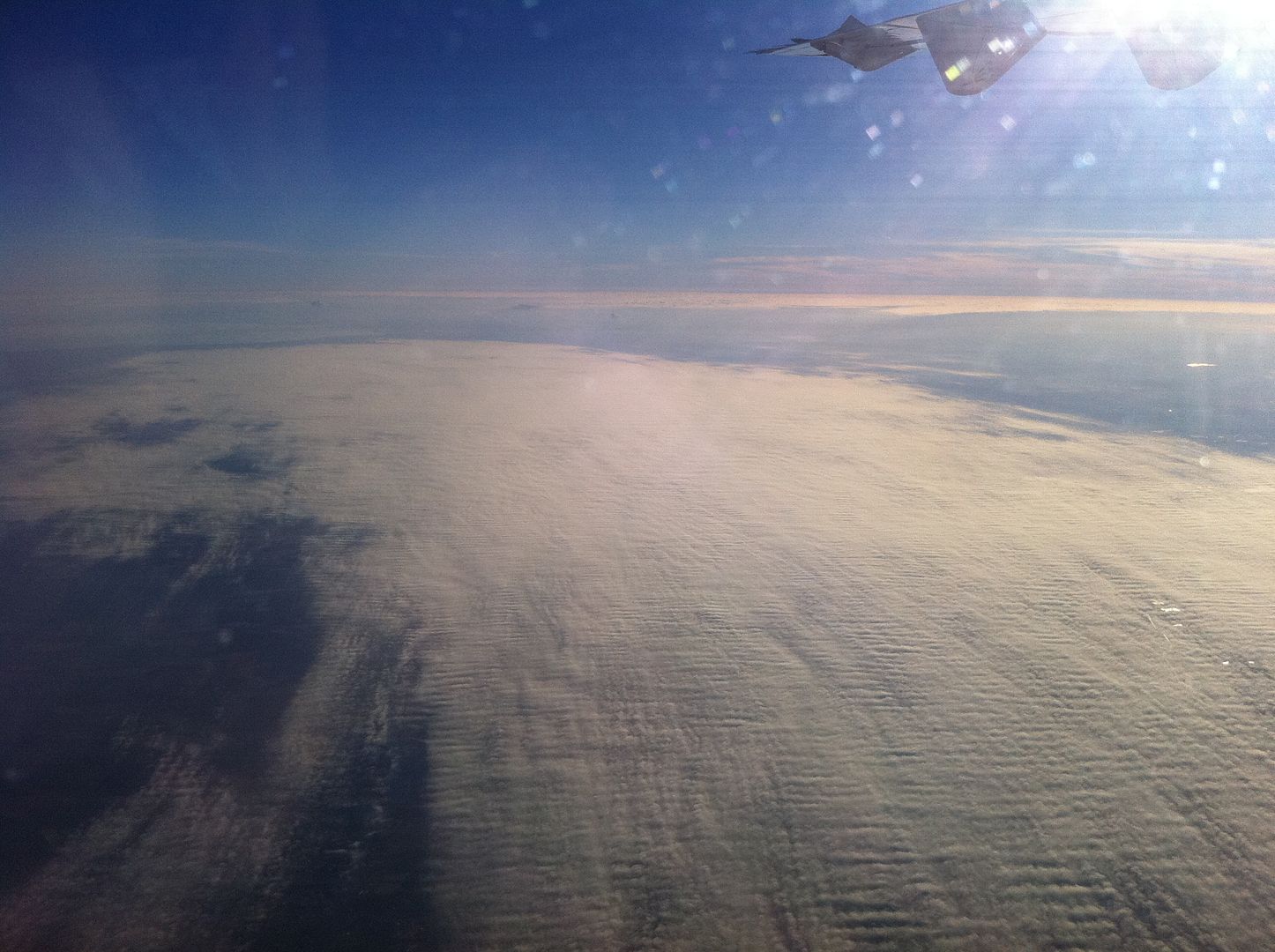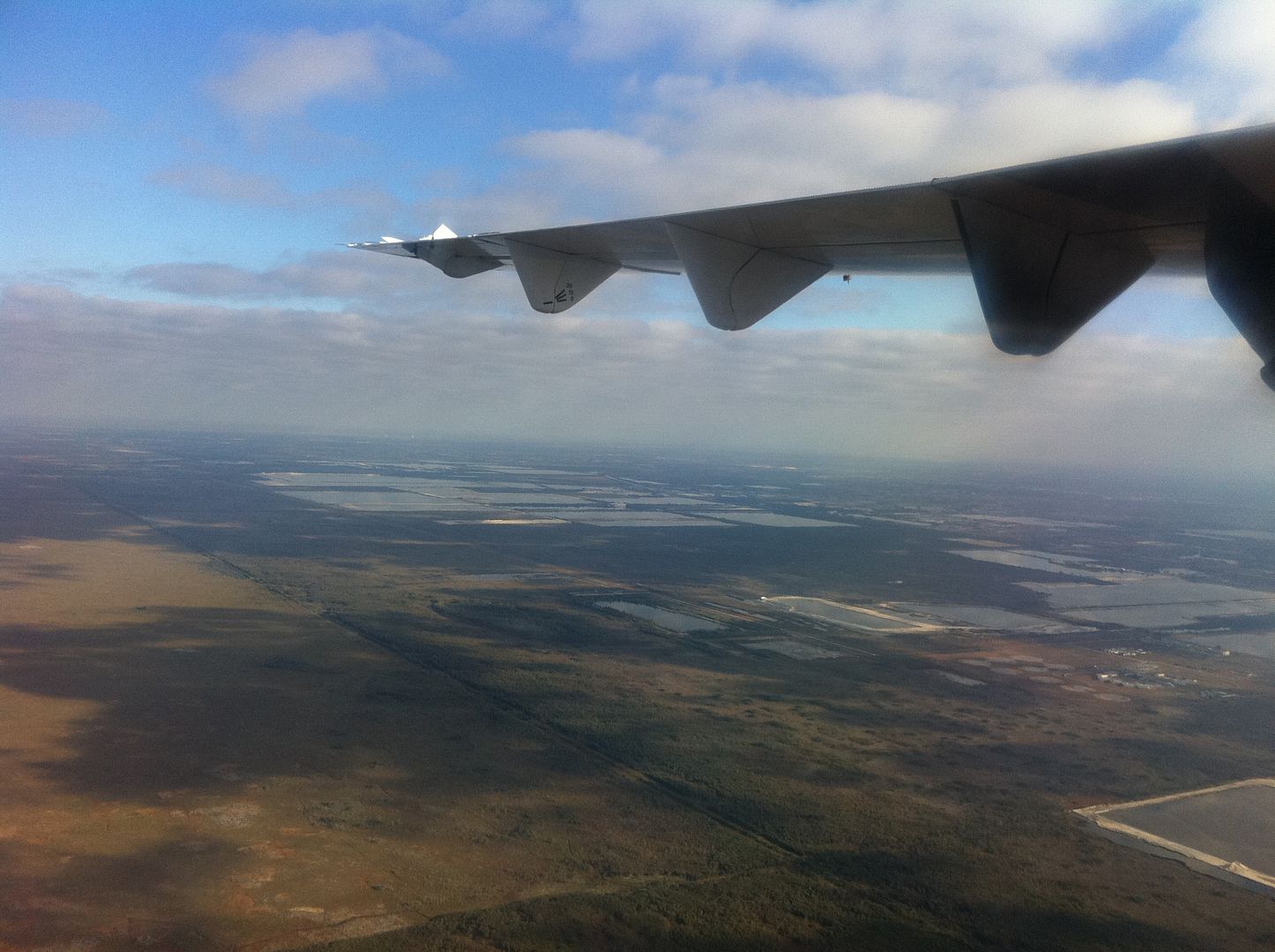 Just before landing: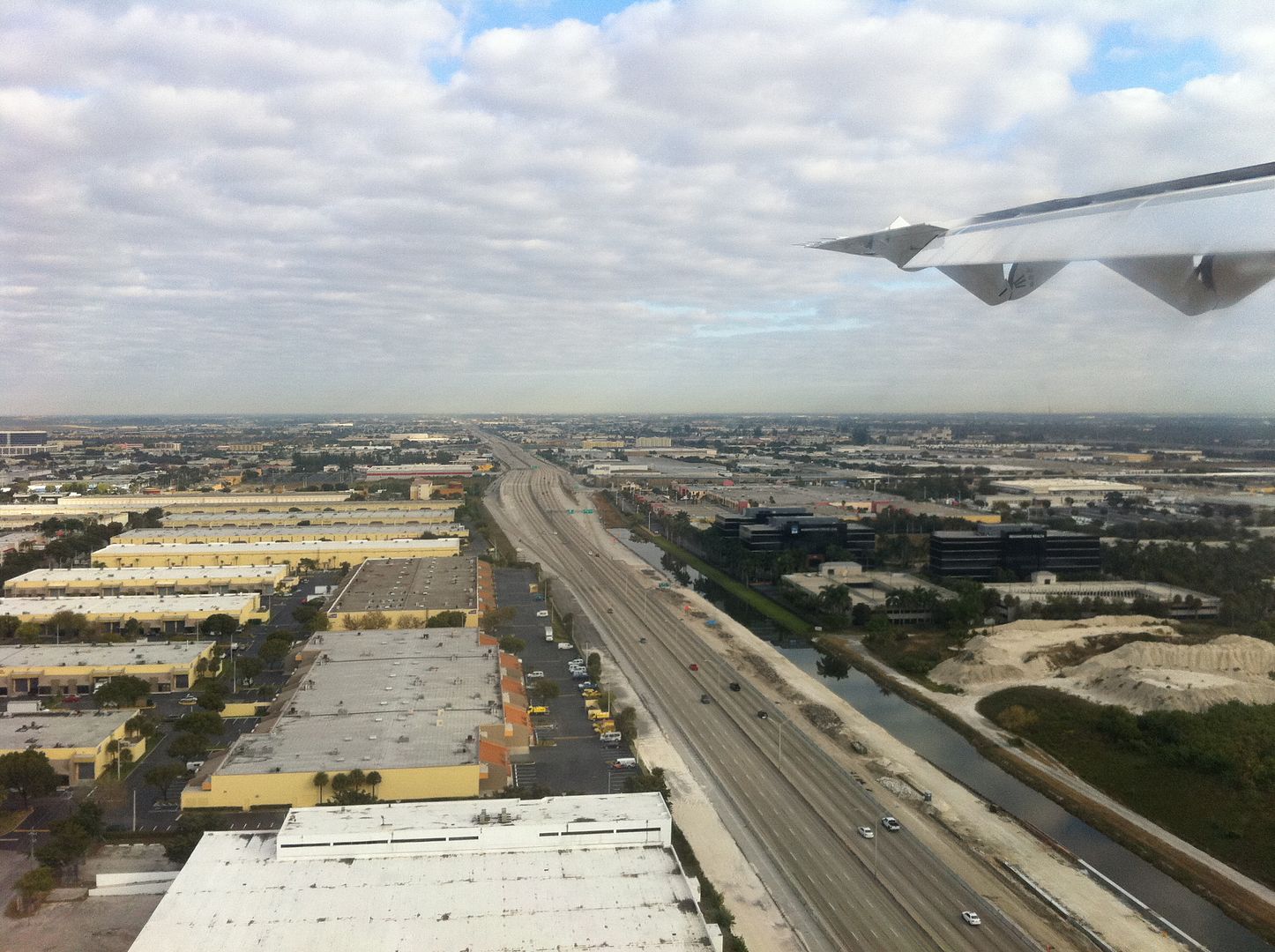 Our plane after disembarking at the tarmac in MIA: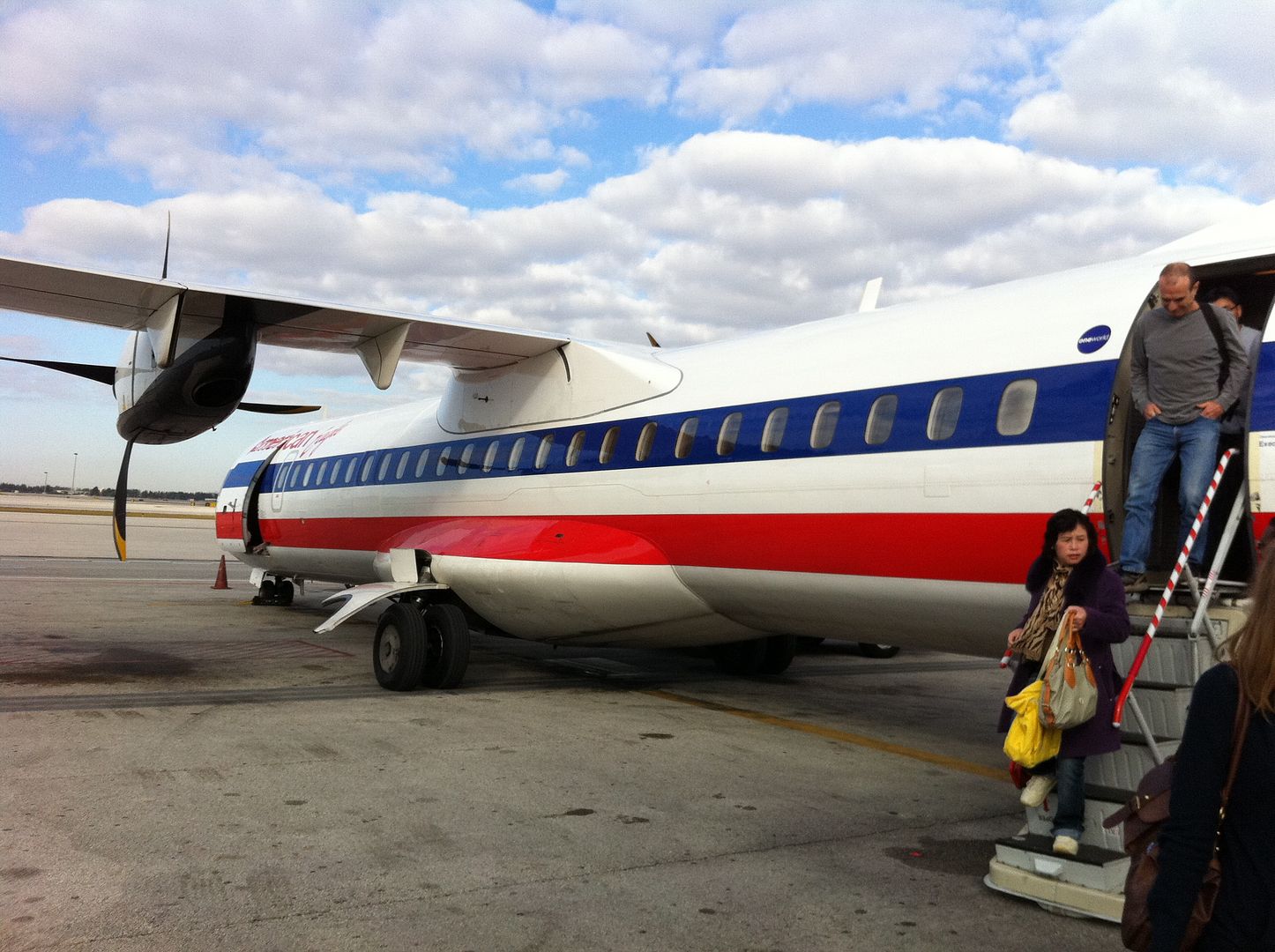 Since it was my 1st time in MIA, I was looking forward to discover this airport and see as much as I can see in my 90 minutes layover.
We were transferred to the terminal with bus: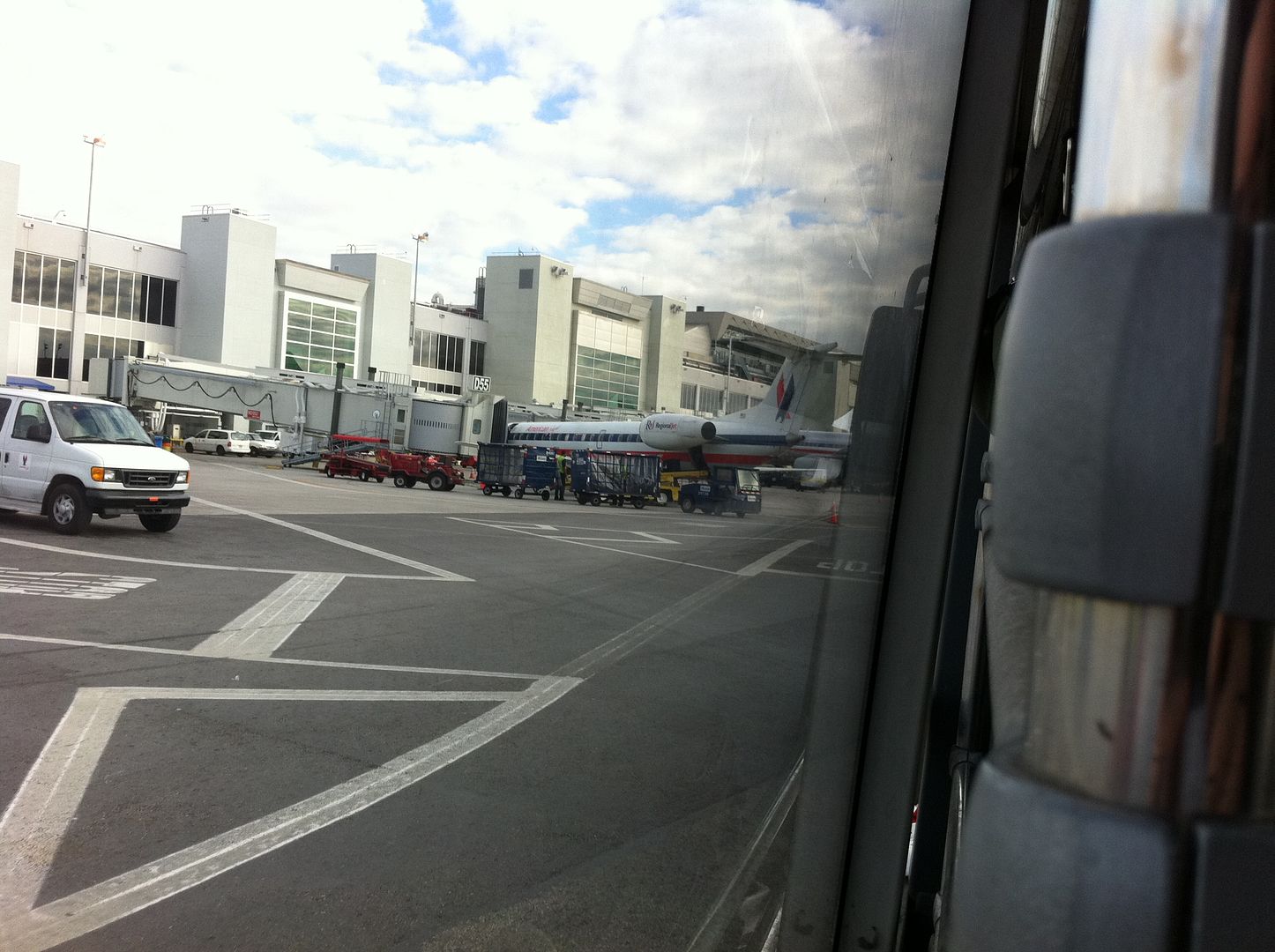 Inside the terminal, some pictures from the traffic: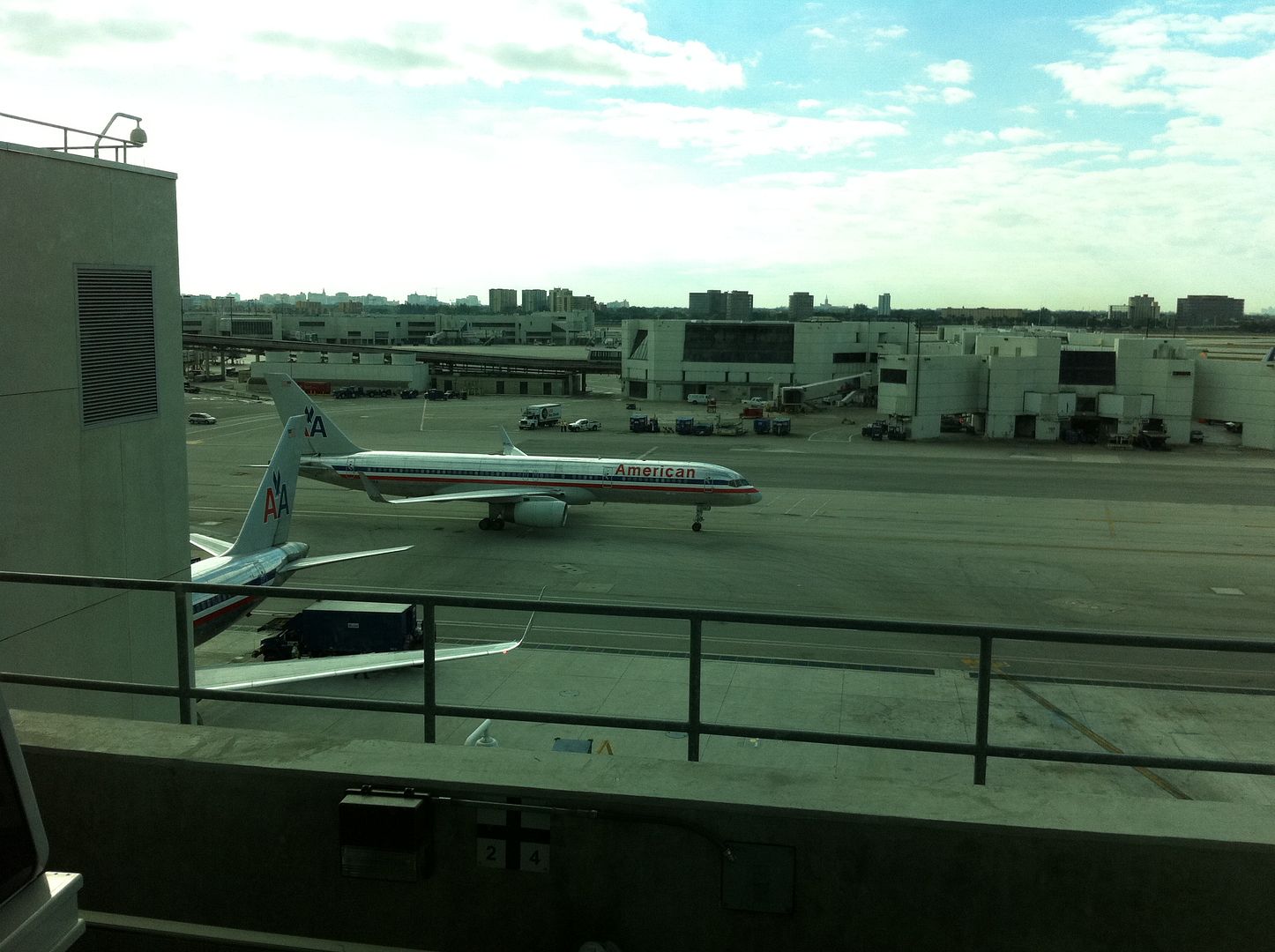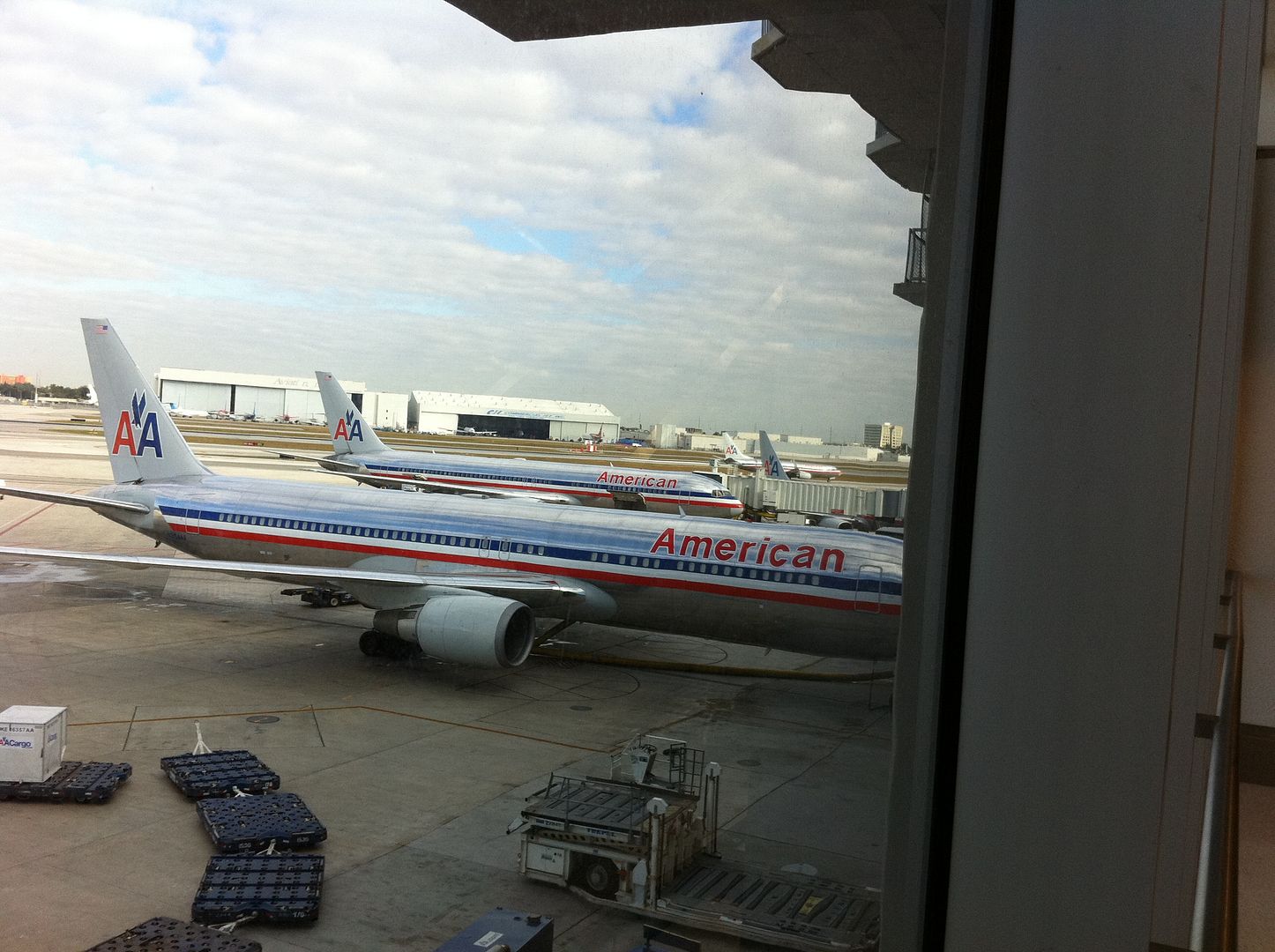 This plane was bound for EWR: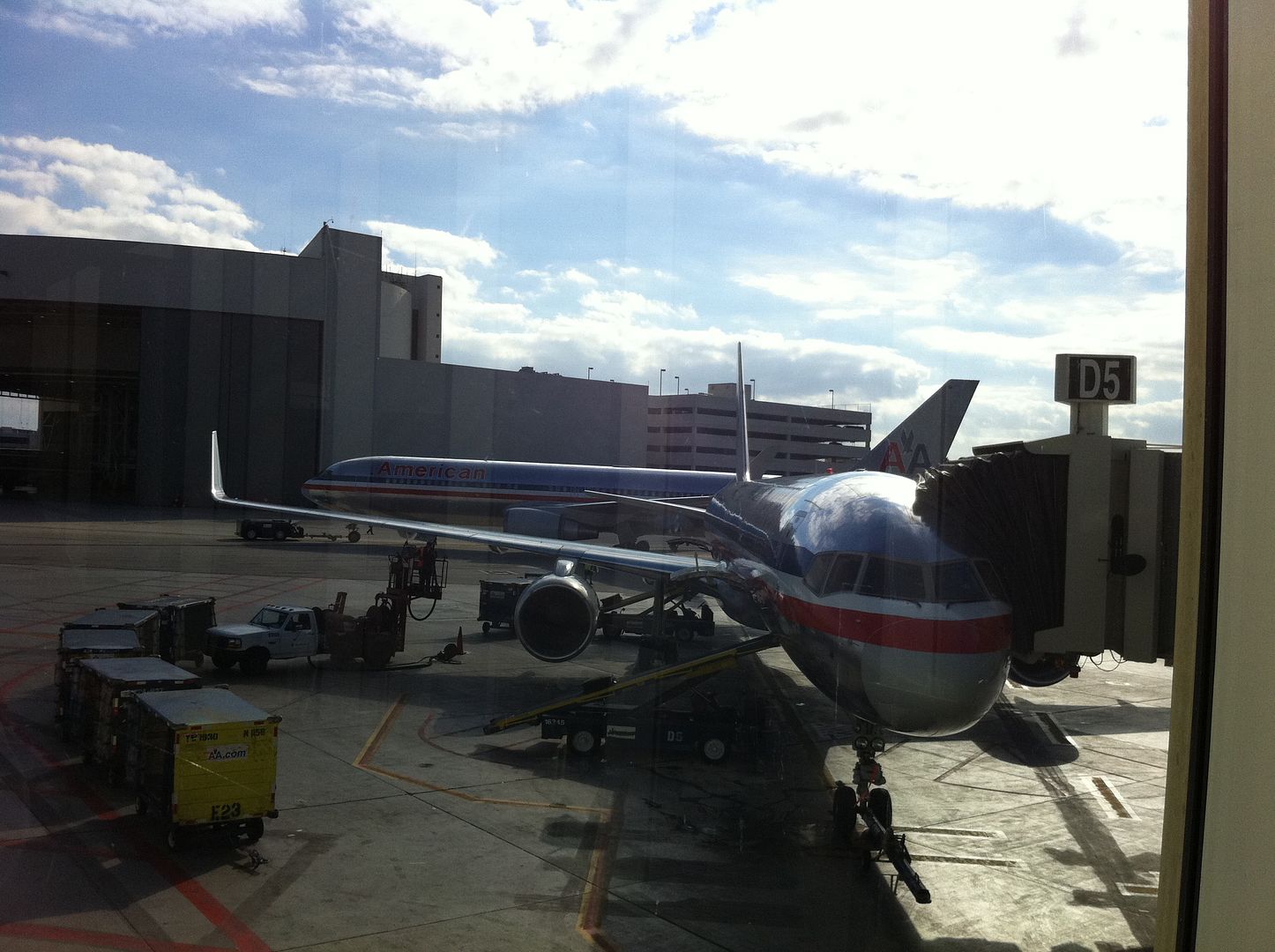 767 with winglets, looks nice: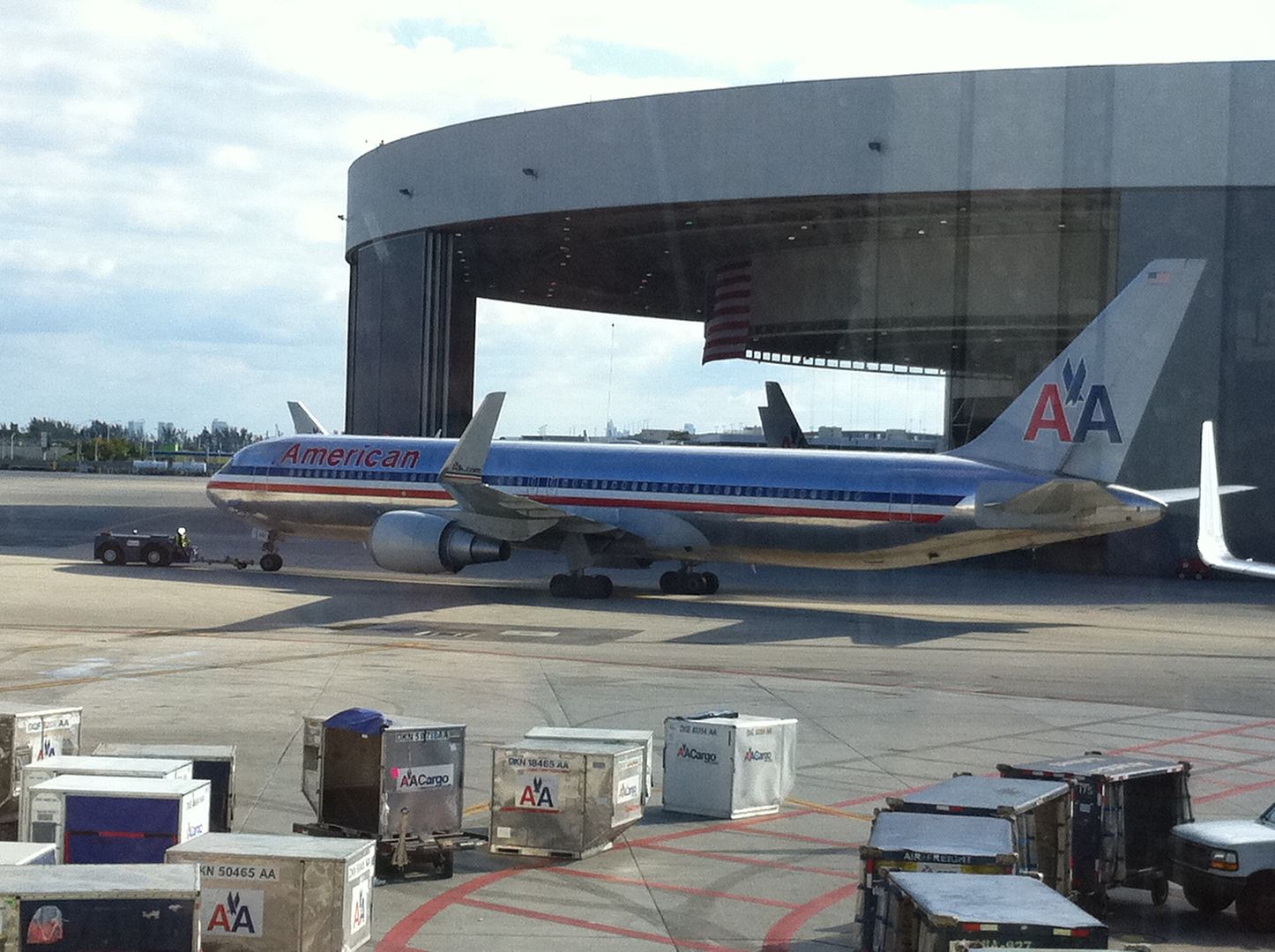 2nd segment: MIA - JFK
Since it was Christmas, the load for this flight was really really low, not more then 30% - 35%.
Boarding our plane, Boeing 767: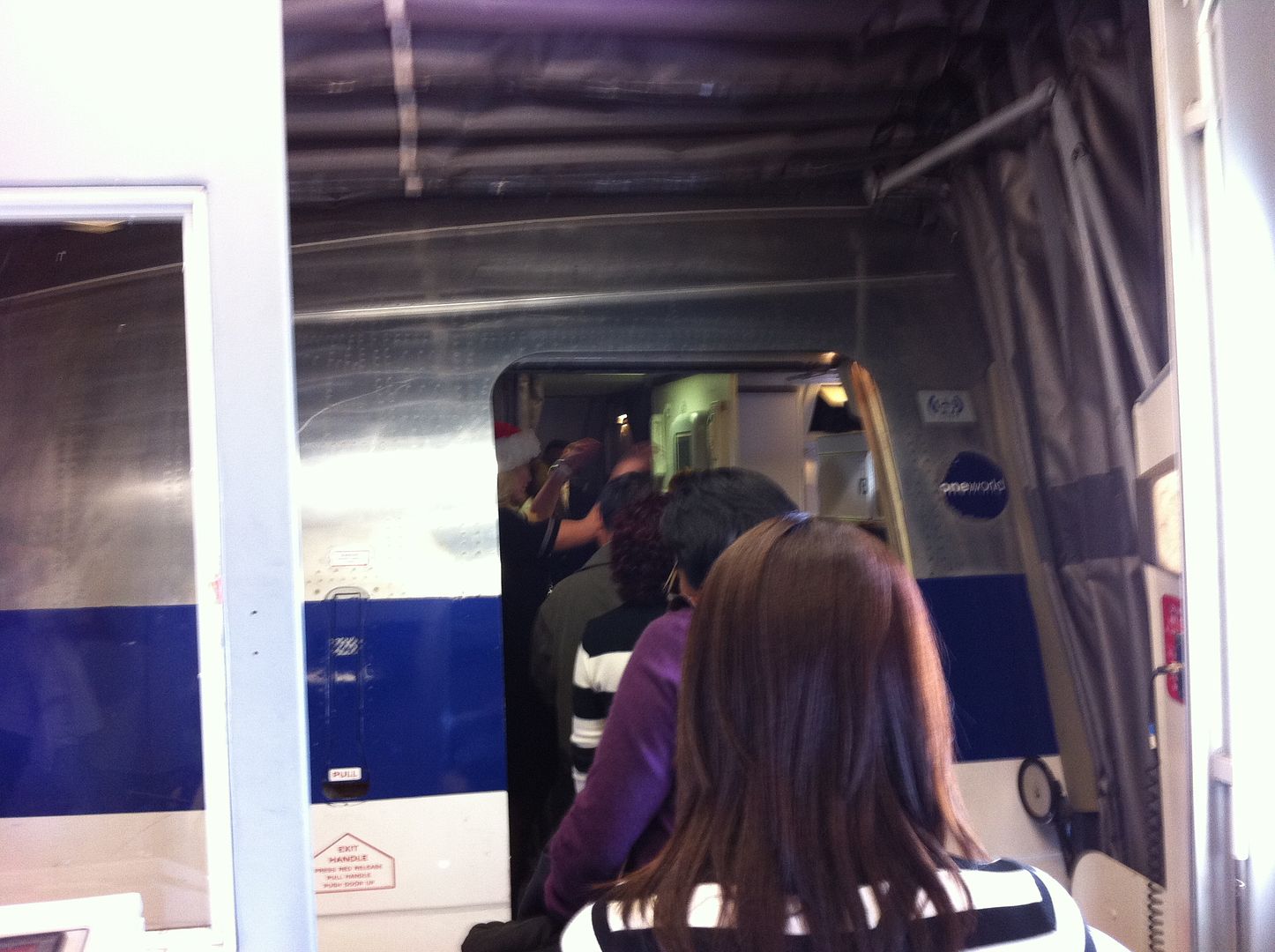 View from my seat: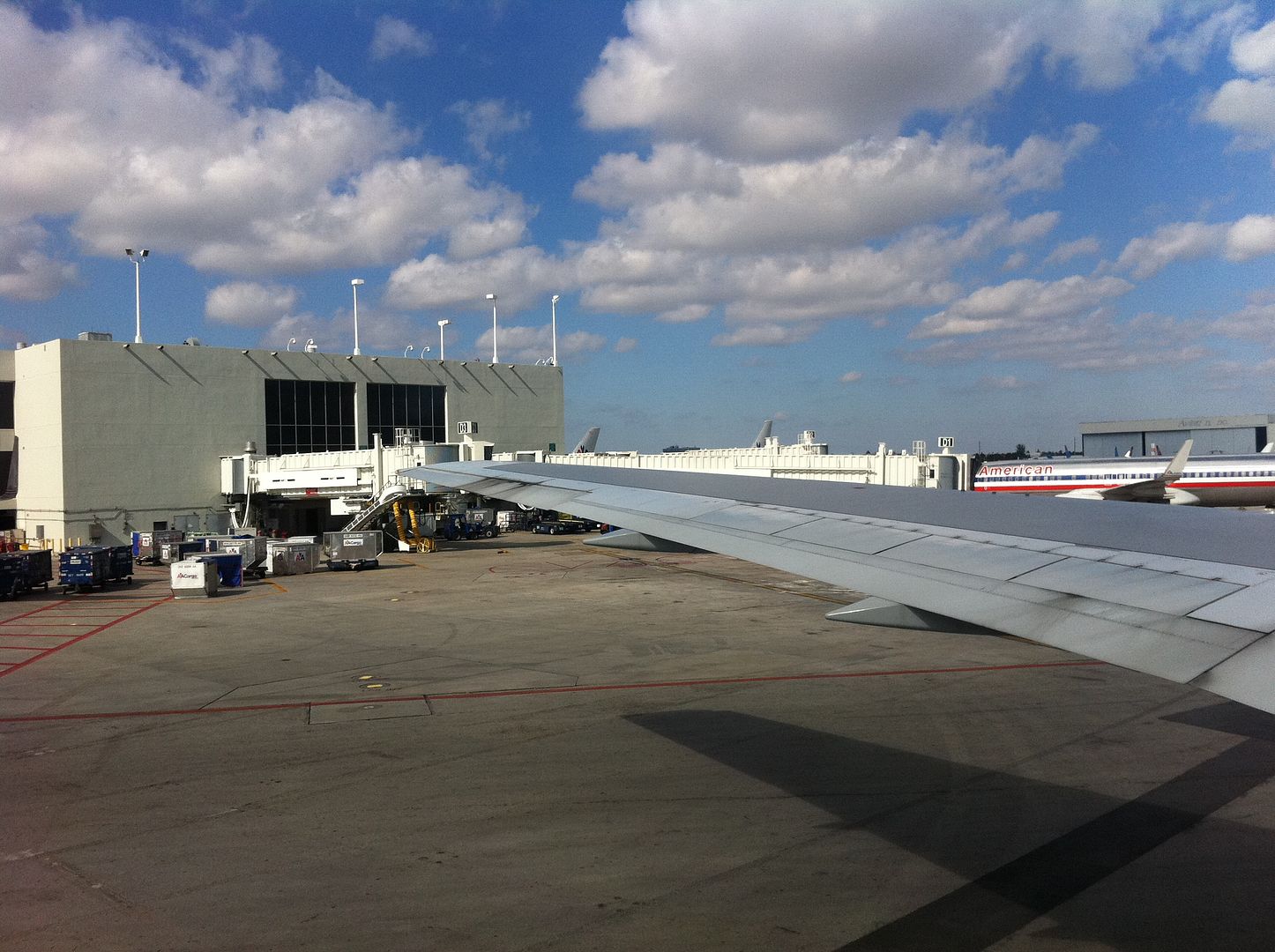 We began our takeoff roll on time, and the engines brought us up in the air moments earlier, the takeoff roll maybe it didn't last more then 10 seconds.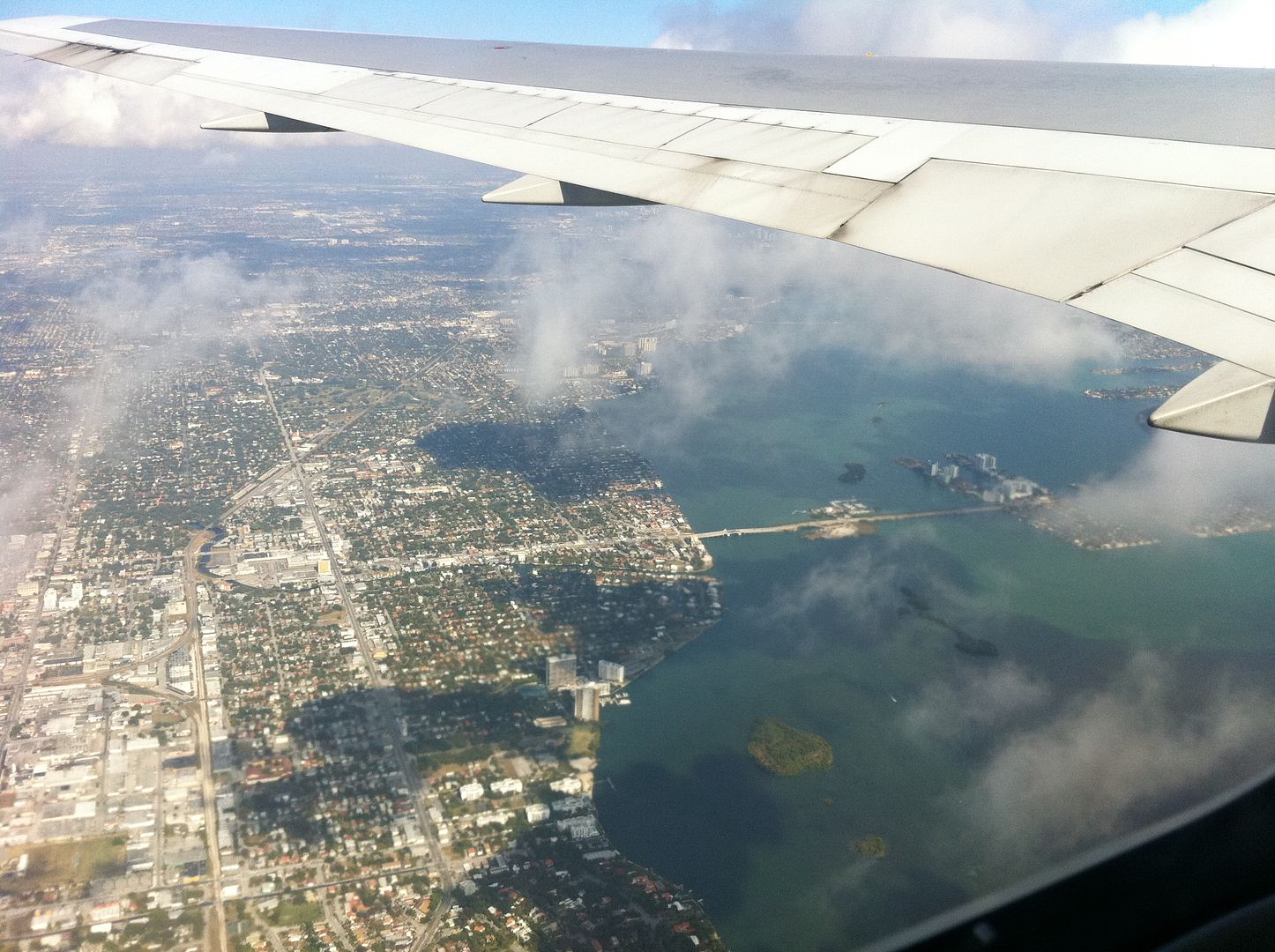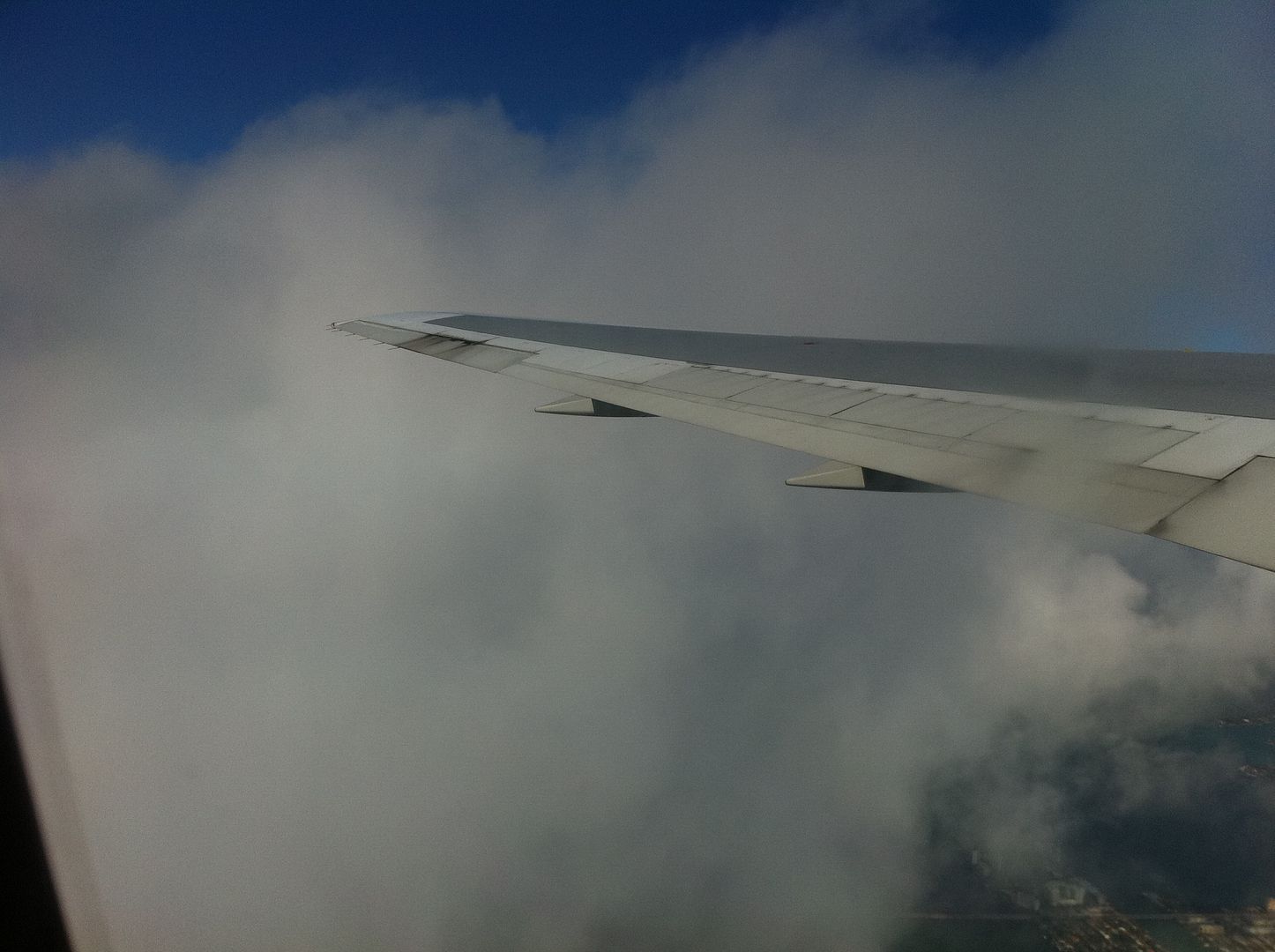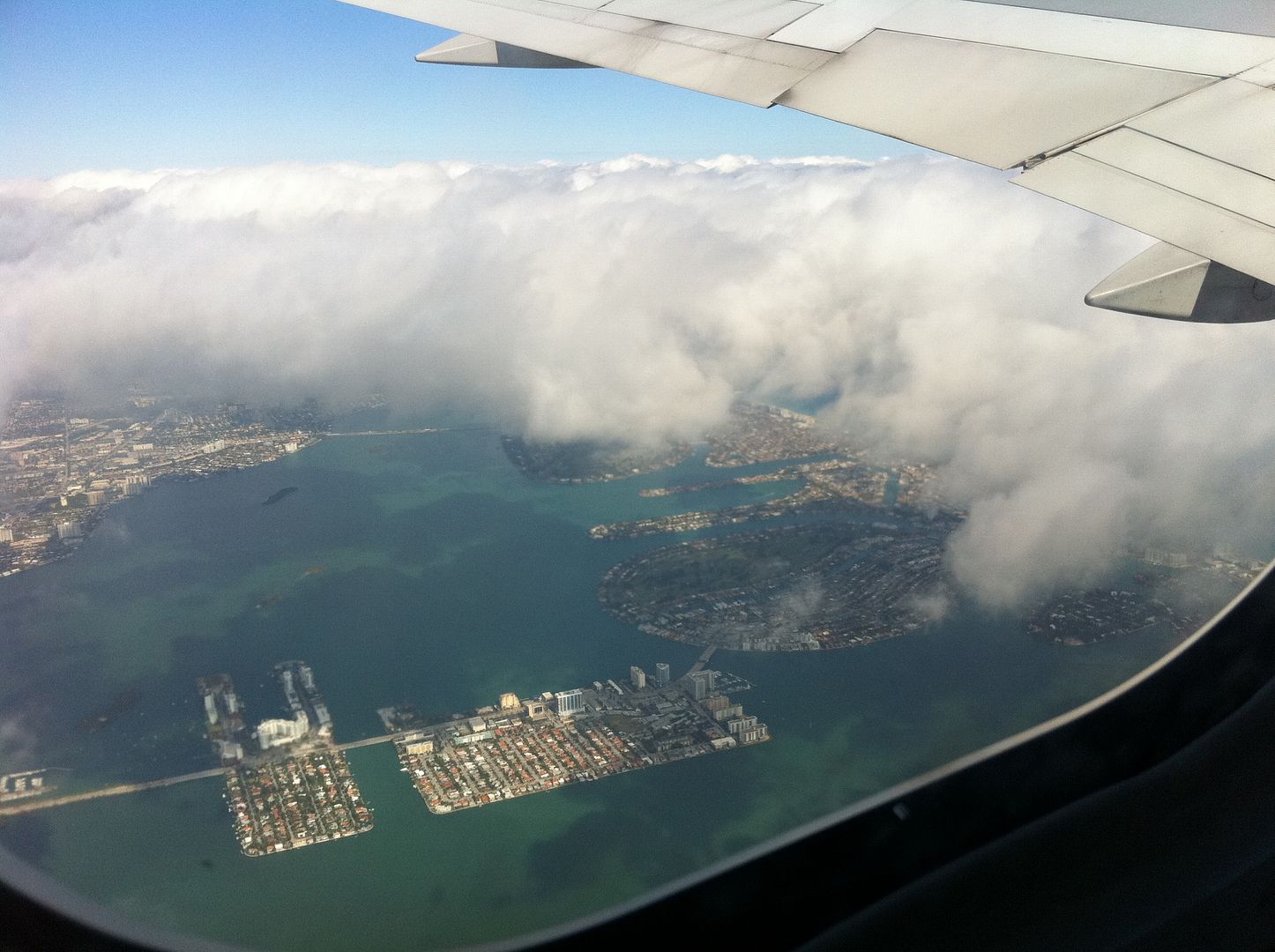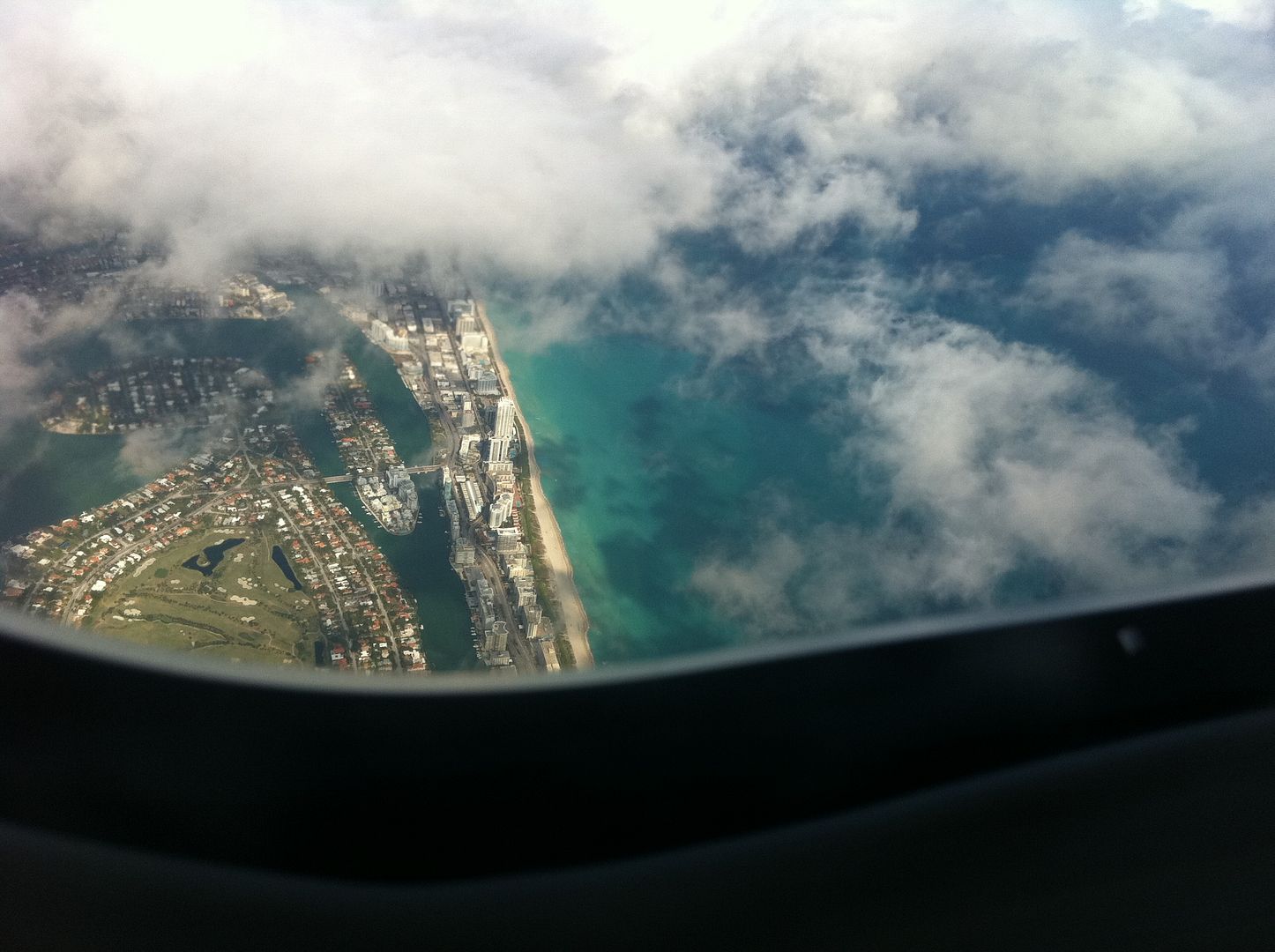 For the next 2 hours, I close the shade of the window and I was using internet onboard with Gogo. I must say that the internet onboard is really cool feature, the time simply flies when you are using the internet, I was barely feeling any bumps too, while chatting with my friends down there on the planet Earth
.
This is our approach to JFK: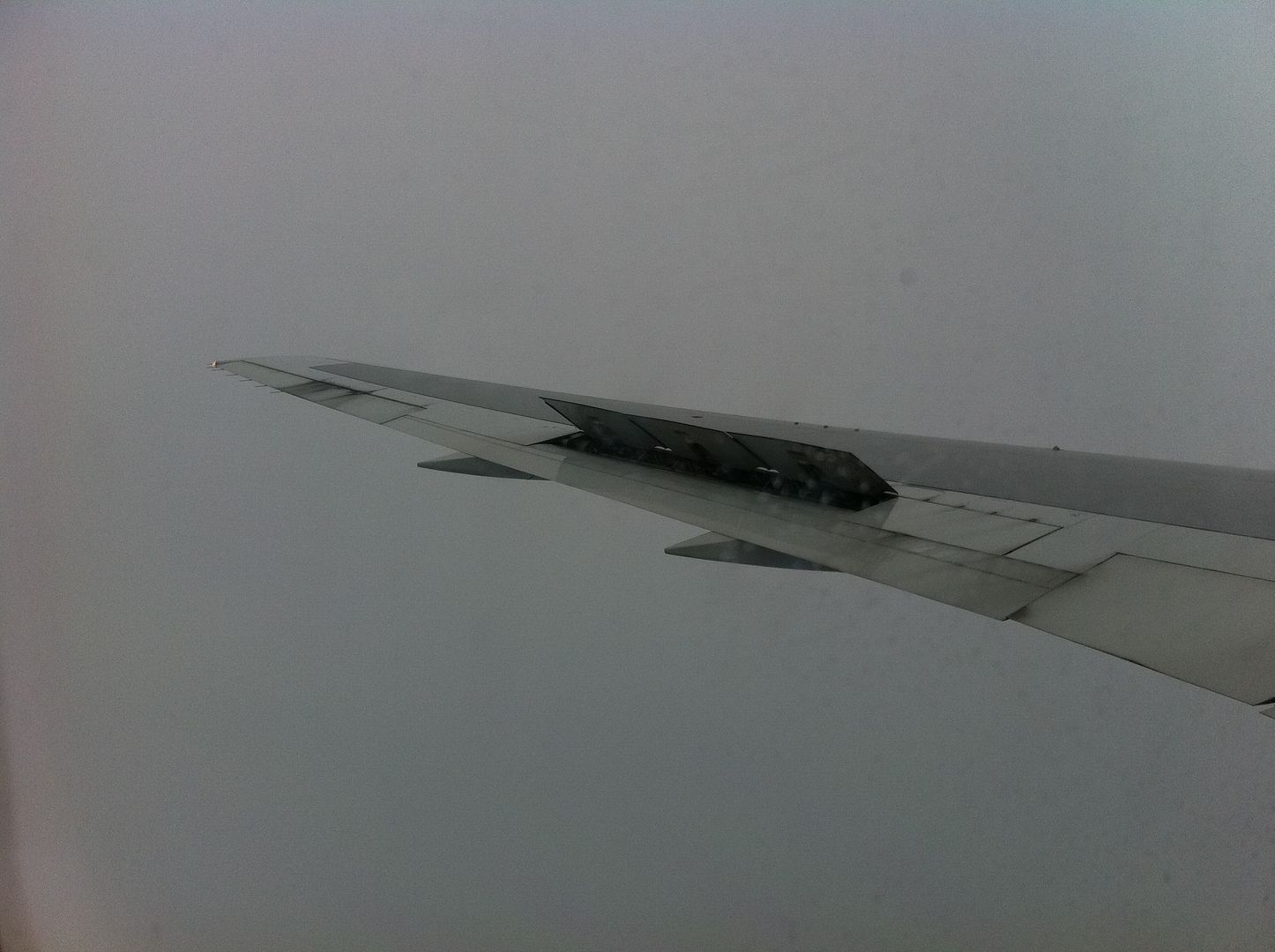 Below the clouds, our final approach is all set: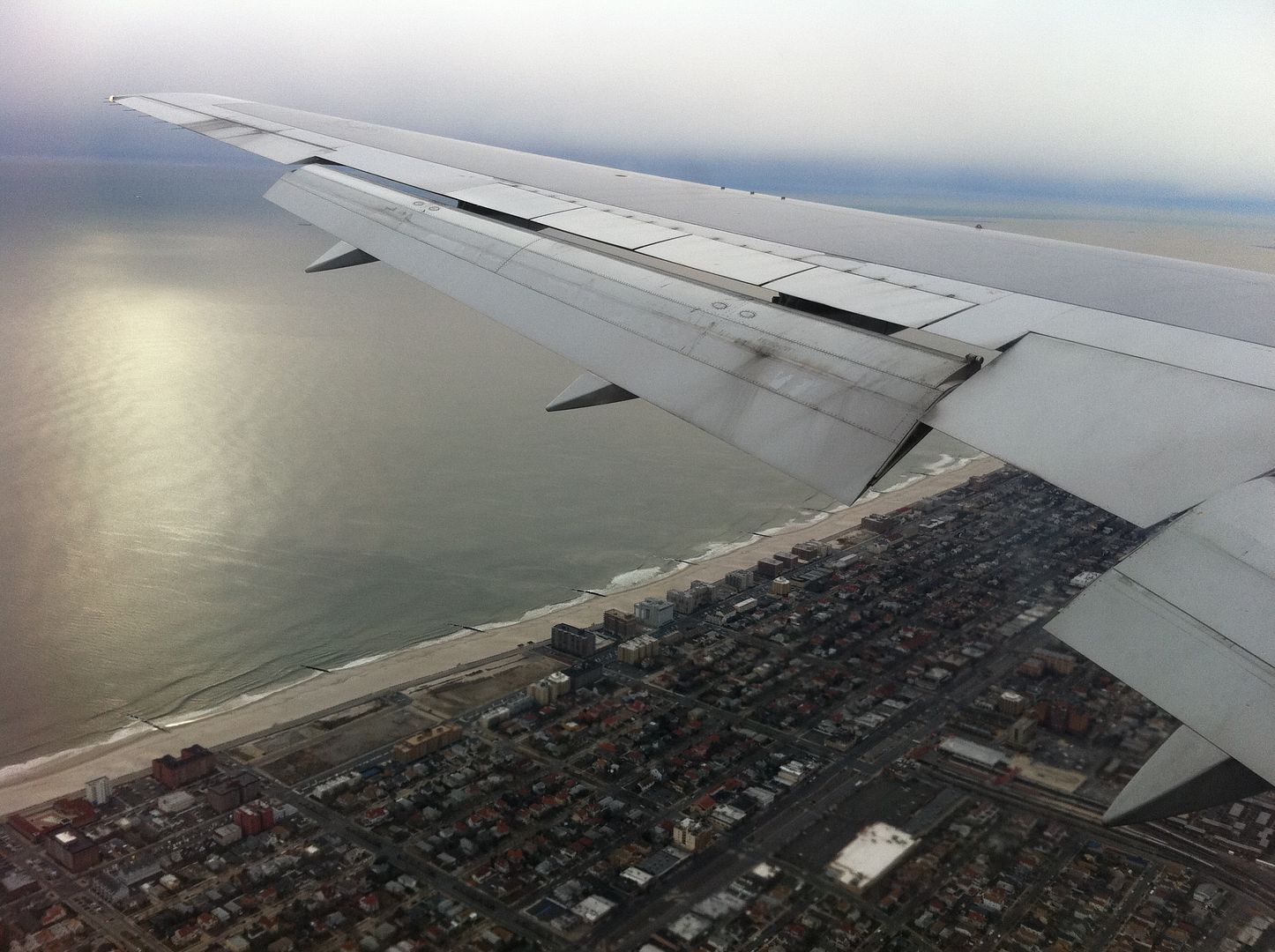 Touchdown!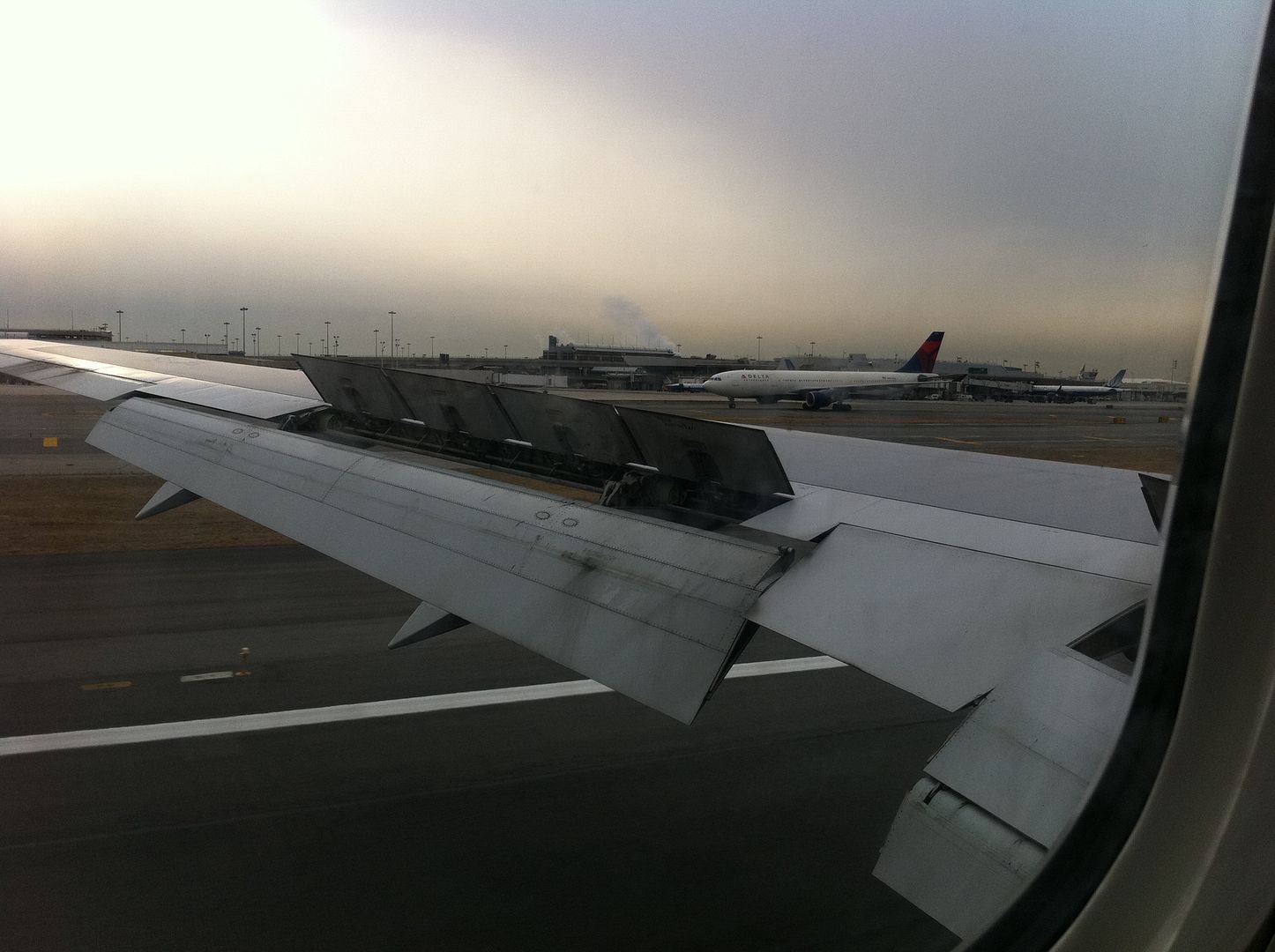 Hello BA, I'll see you in couple days: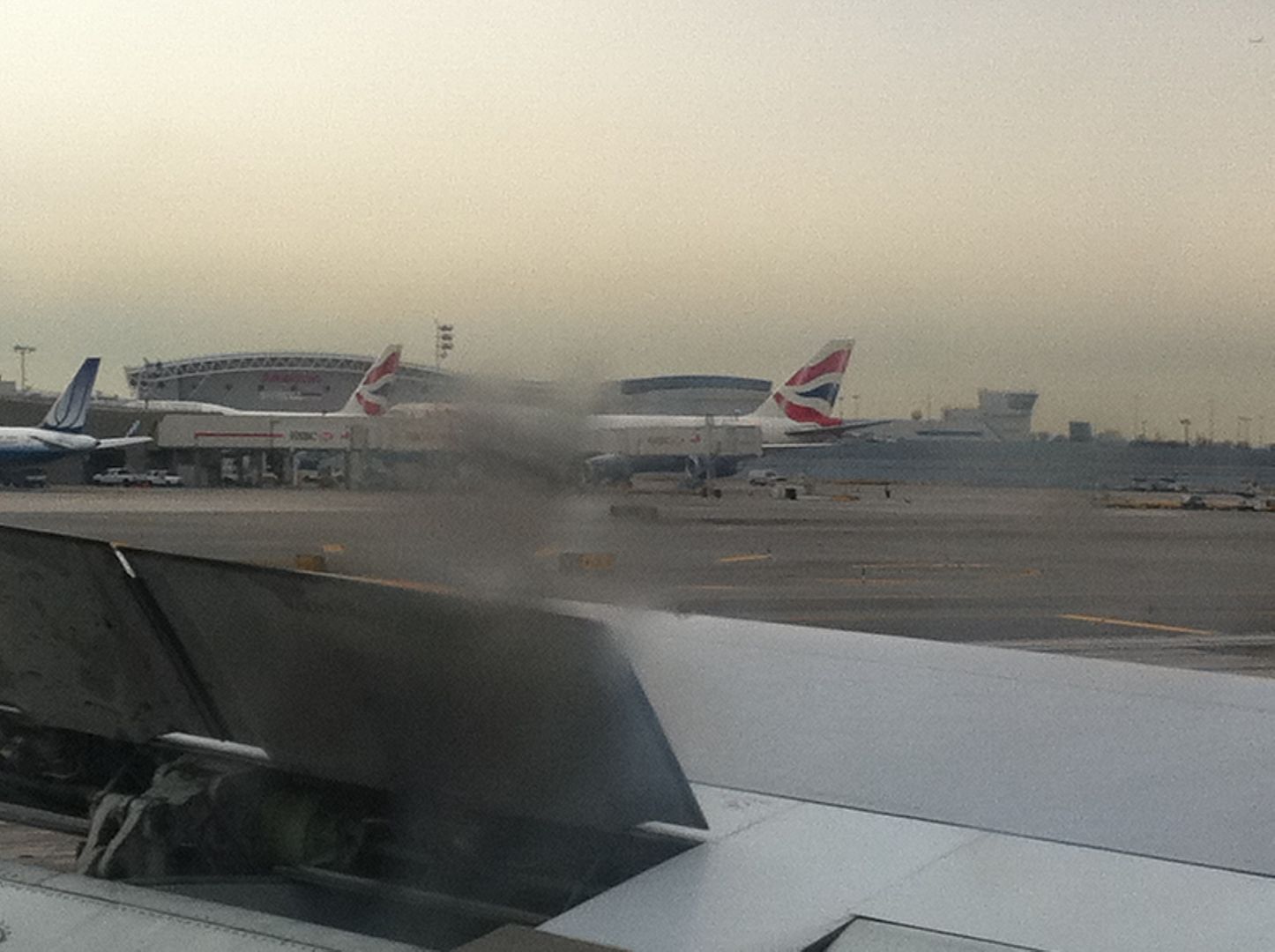 Cabin shot: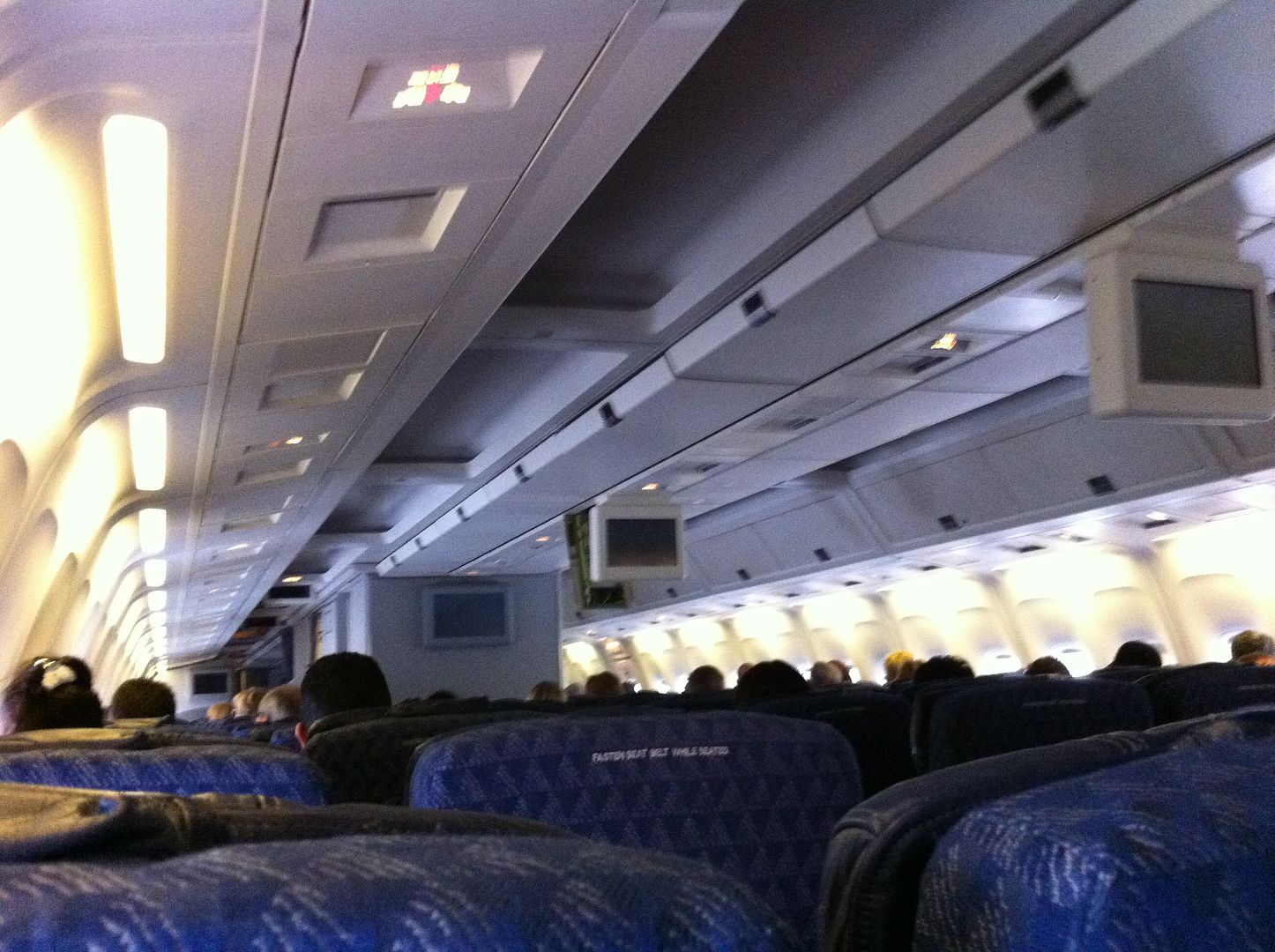 Our final parking position: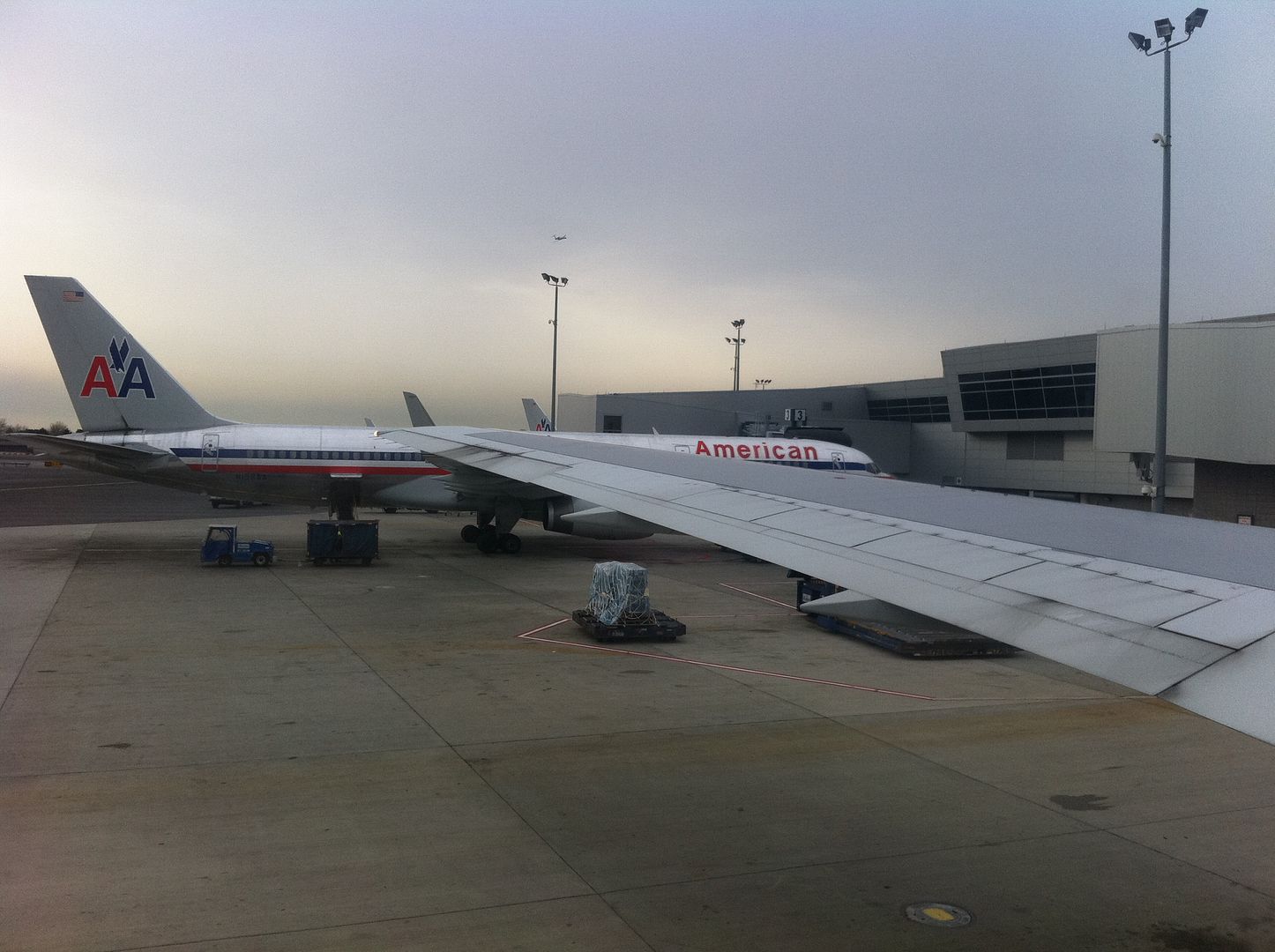 Soon after that I disembark from the plane, went to get my luggage, and I had 2 days to spend in NYC. I've been to NYC numerous times, but this was my first time to visit NYC in deep winter time, just before New Year. Everyone was saying that horrific blizzard is approaching NYC area and it should hit the city the following day.
They were indeed right, when I woke up next morning, I saw the most snow in my life, freezing temperatures and wind, that was the worst combination, wind and snow. But, since I had only 2 days to spend in NYC, I didn't care so much about the weather, I just wanted to go to Manhattan and Chinatown and do my normal shopping
. It was much harder this time, but I bought almost everything I wanted to get.
Some pictures from NYC: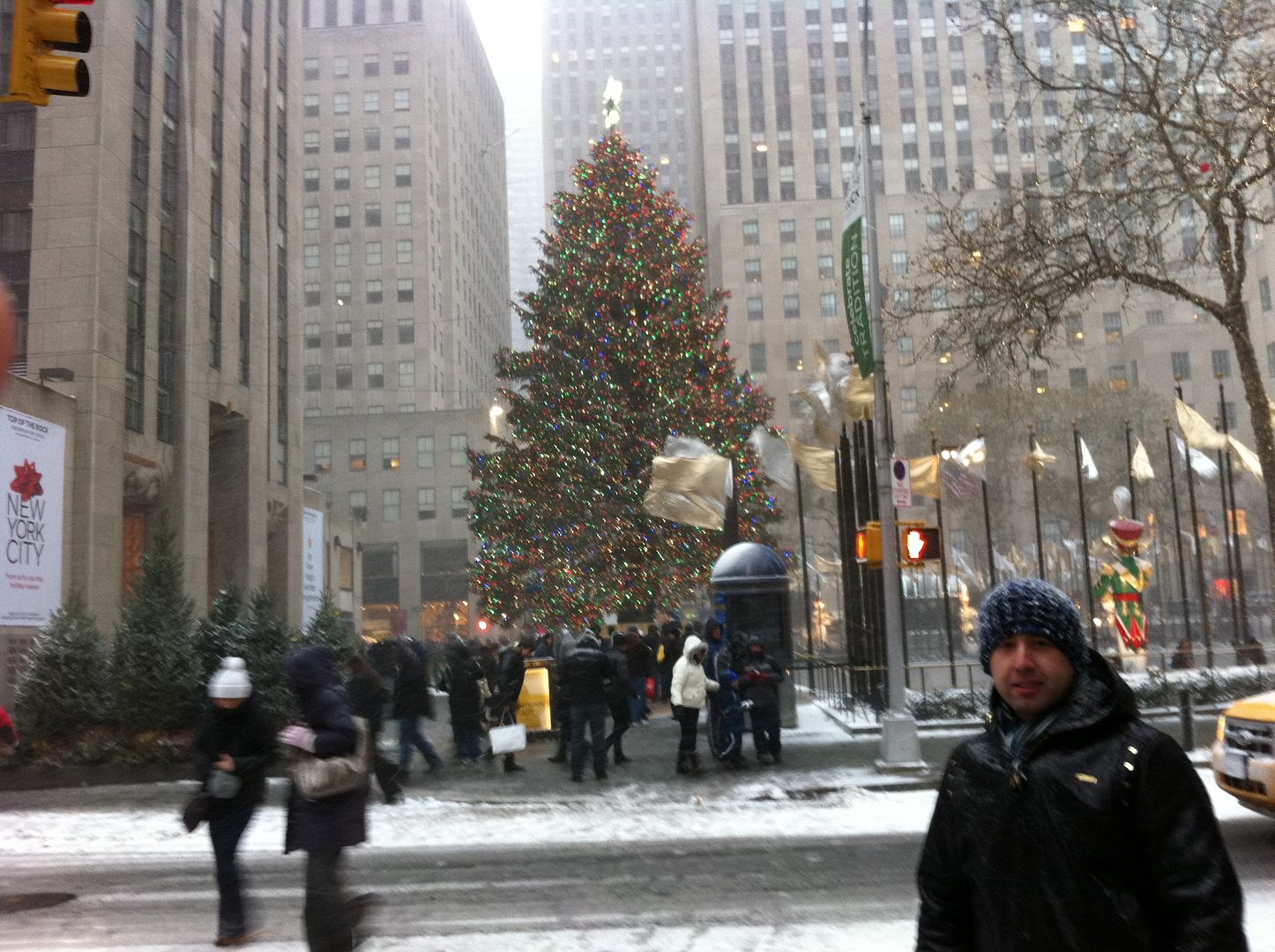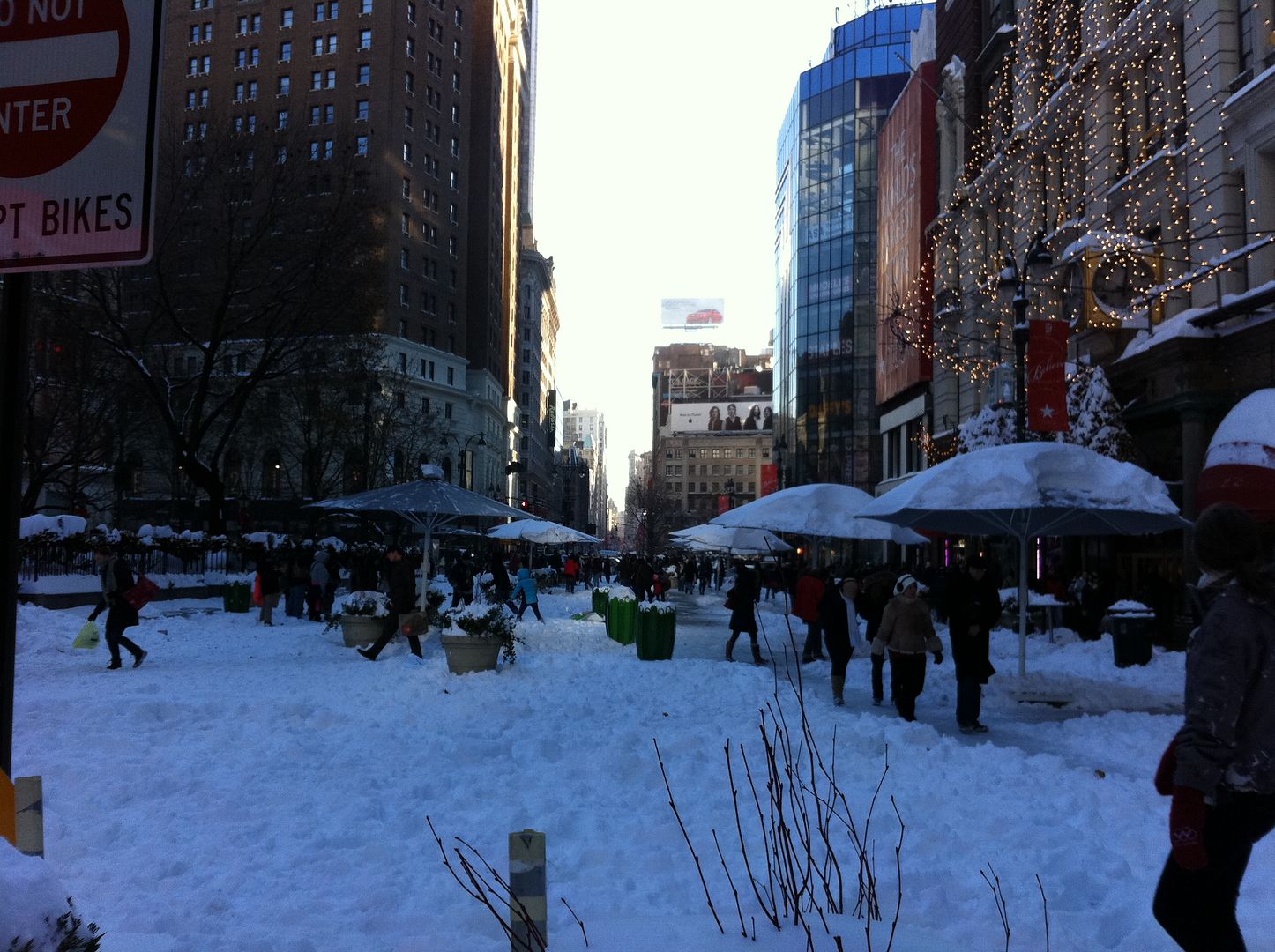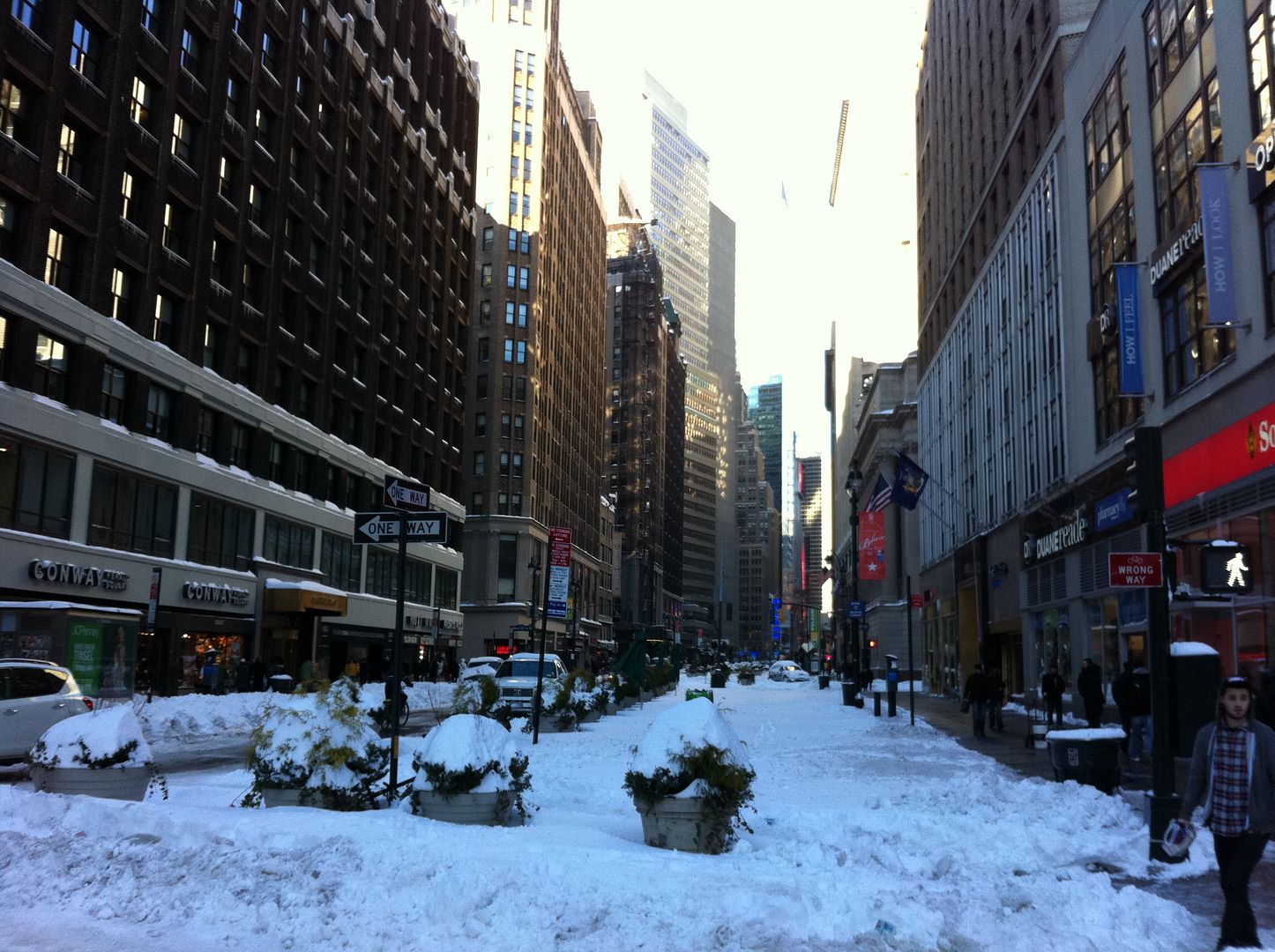 For the 2 days I stayed in NYC, BA canceled all the flights for those two days, and the weather cleared out the day when I was about to fly, Dec 29th, with BA confirming that they will operate flights on that day. I knew that it will be jam packed at the airport, and I was expecting some delays.
So, the next day I woke up and it was time to get ready for my flight over the pond. A friend of mine offered me to give me a ride to JFK, and I accepted gladly since I had two big suitcases, carry on and a bag, it wasn't fun to use the public transportation 1st to get to port authority and then to catch the bus to JFK.
On the way to the airport: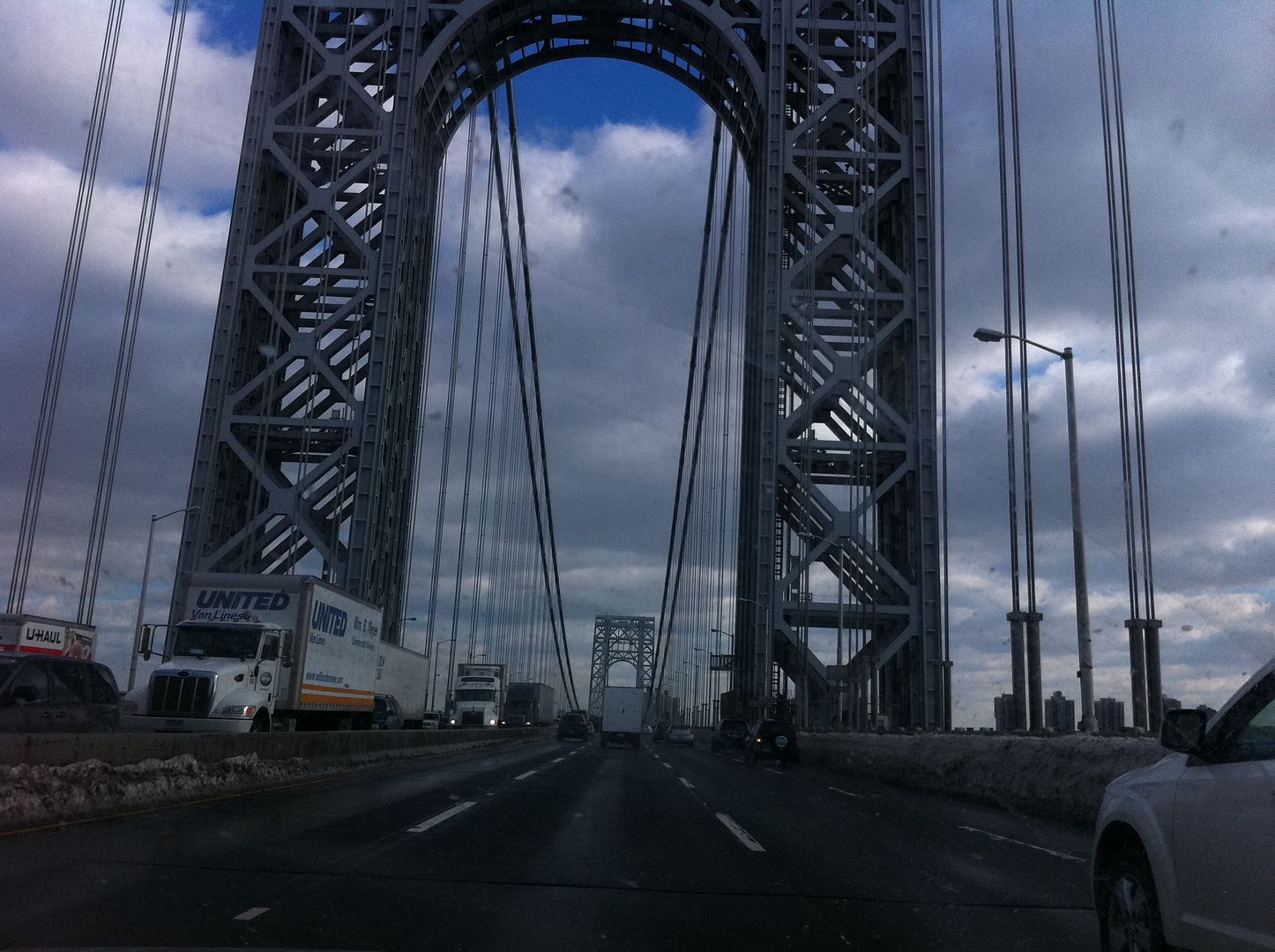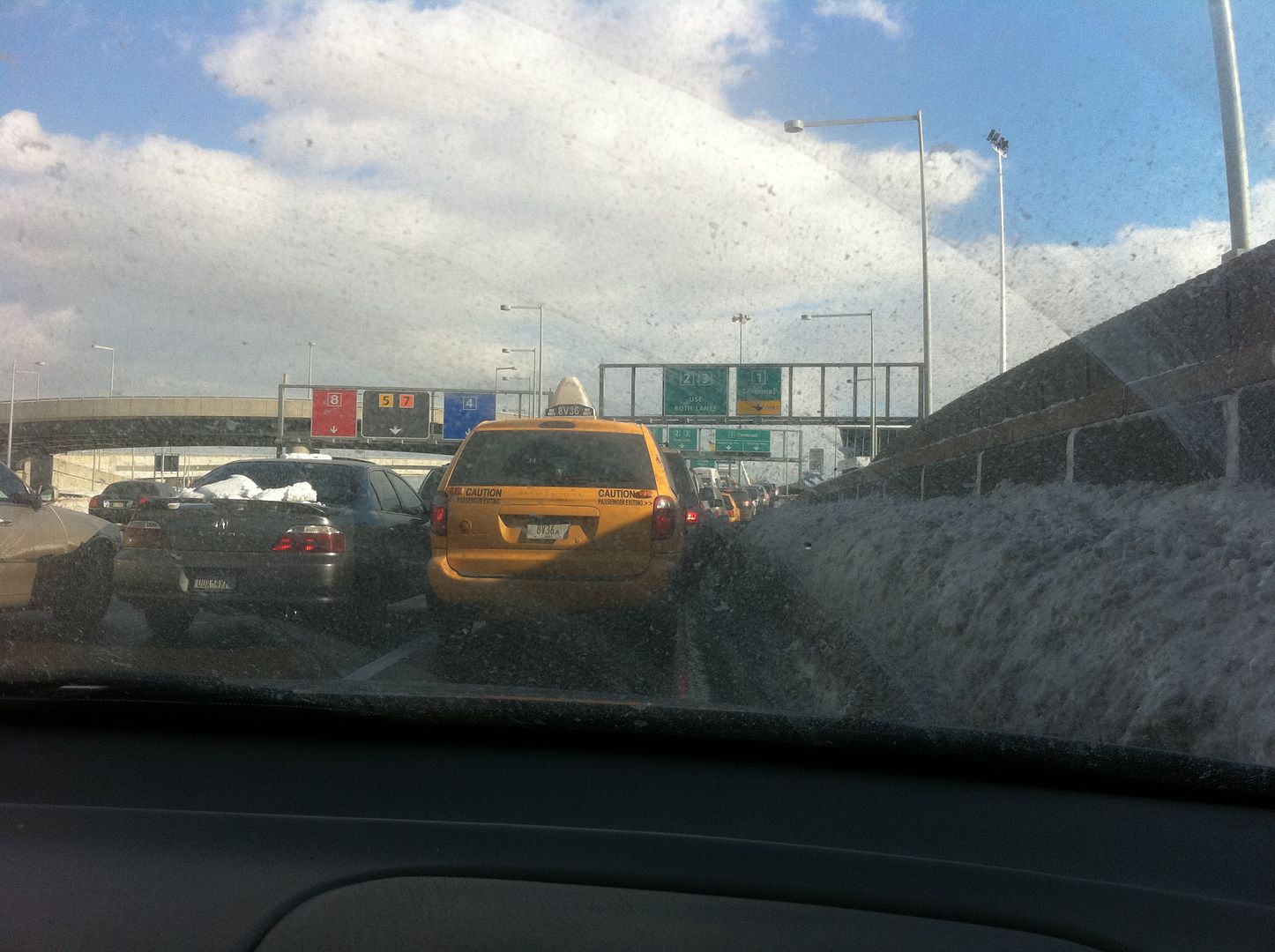 Once I checked in, I went to do some spotting, it was gorgeous day for flying, clear skies and sun: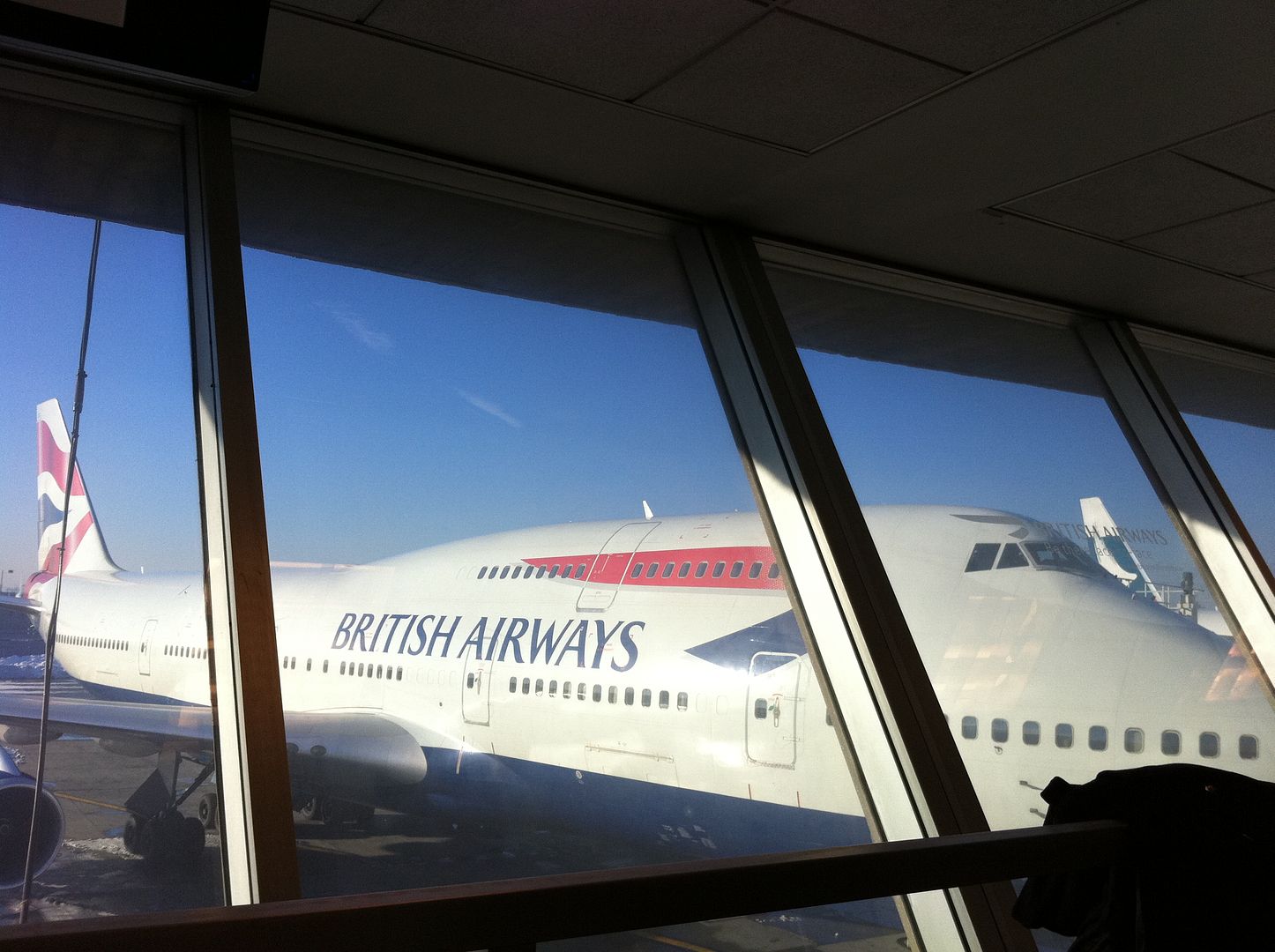 Earlier flight to LHR;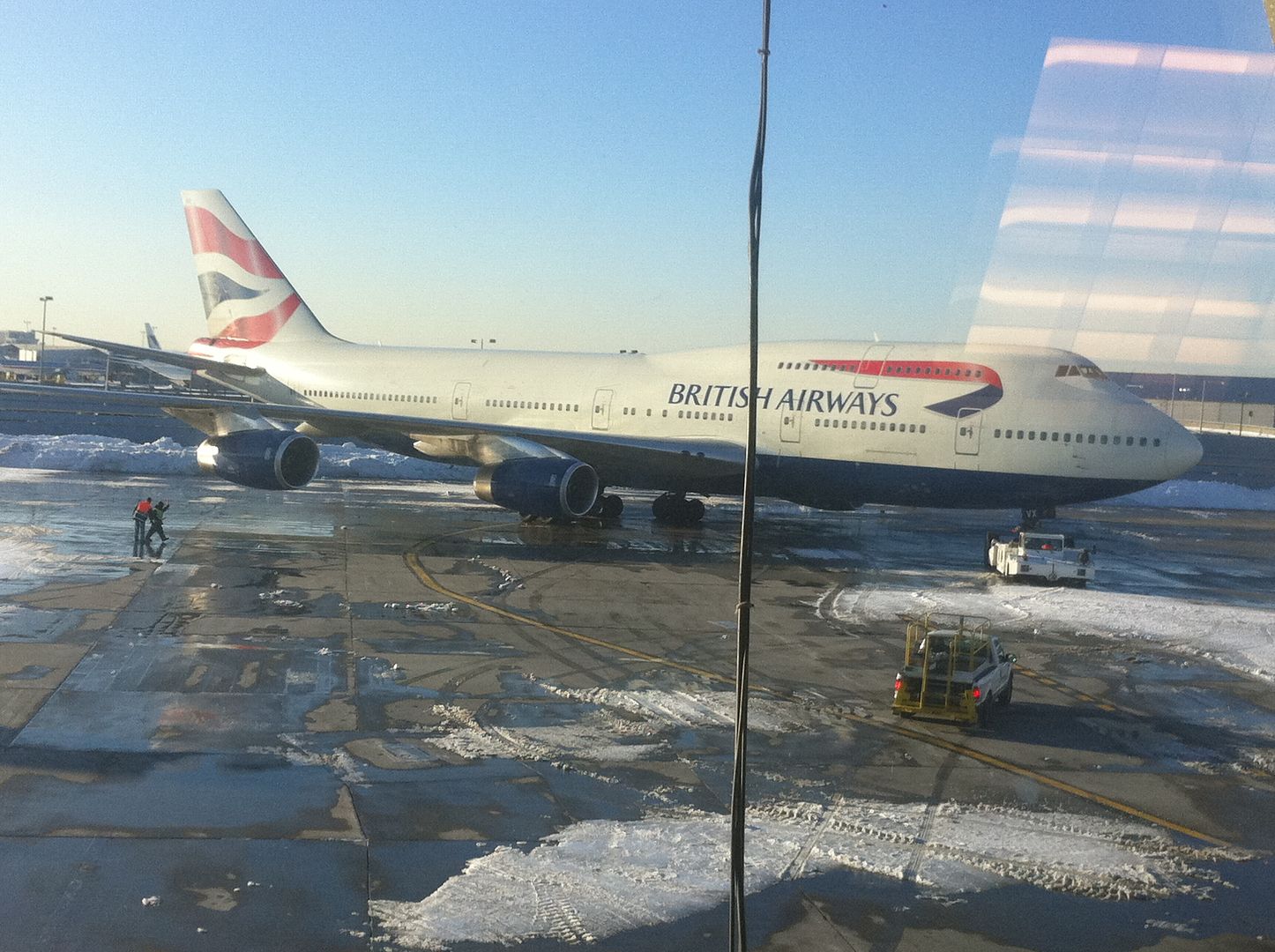 This is the Cathay flight which got stranded for almost 12 hours I think on the tarmac at JFK:
Our waiting area for the flight: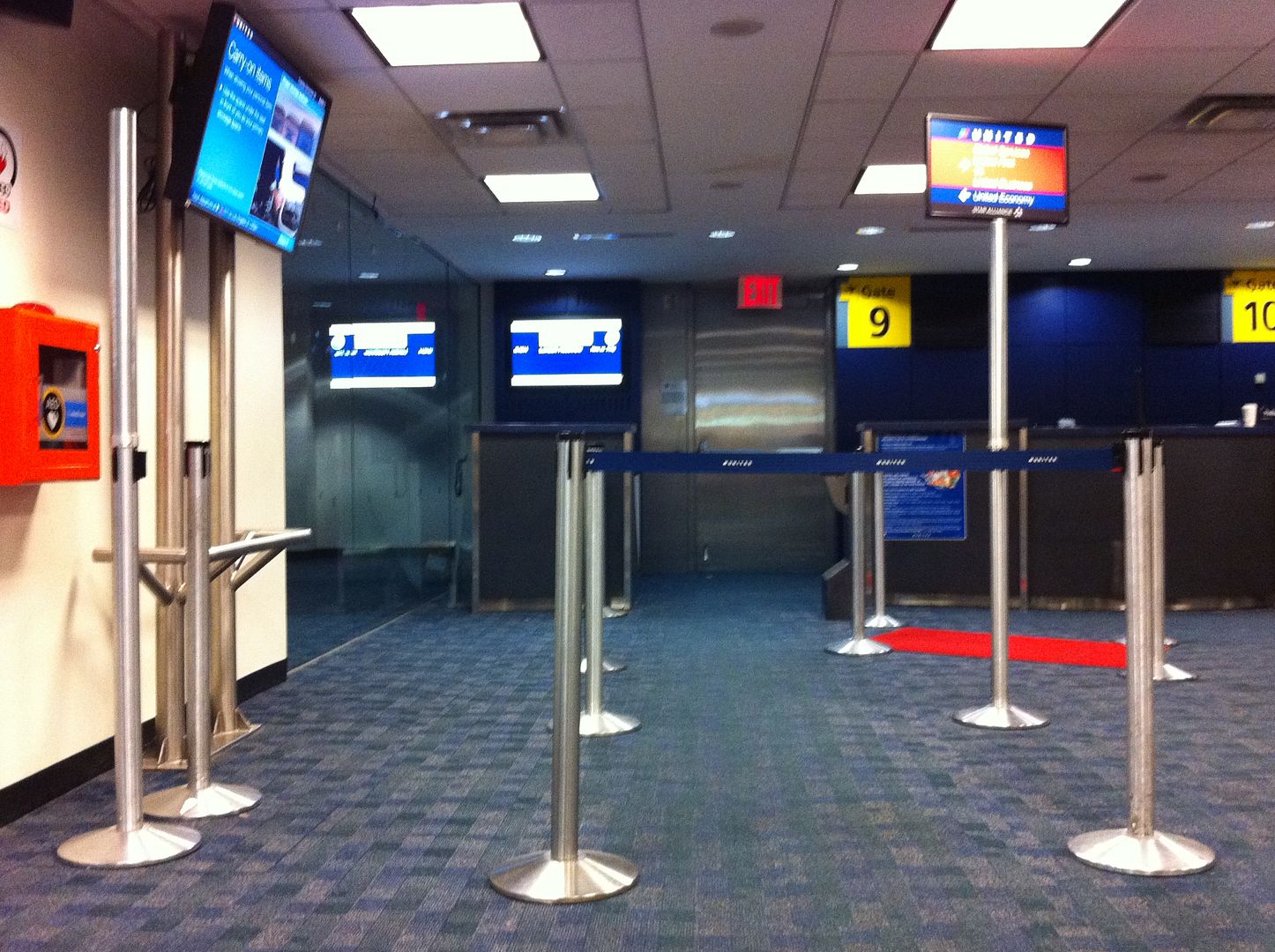 Once at the gate, the delays started to pile up. The main reason was that due to the blizzard, the ground staff was short on people, since many people were not able to reach the airport. The catering was done only by one person for whole plane.
After some 3 hours delay on the ground, the boarding started: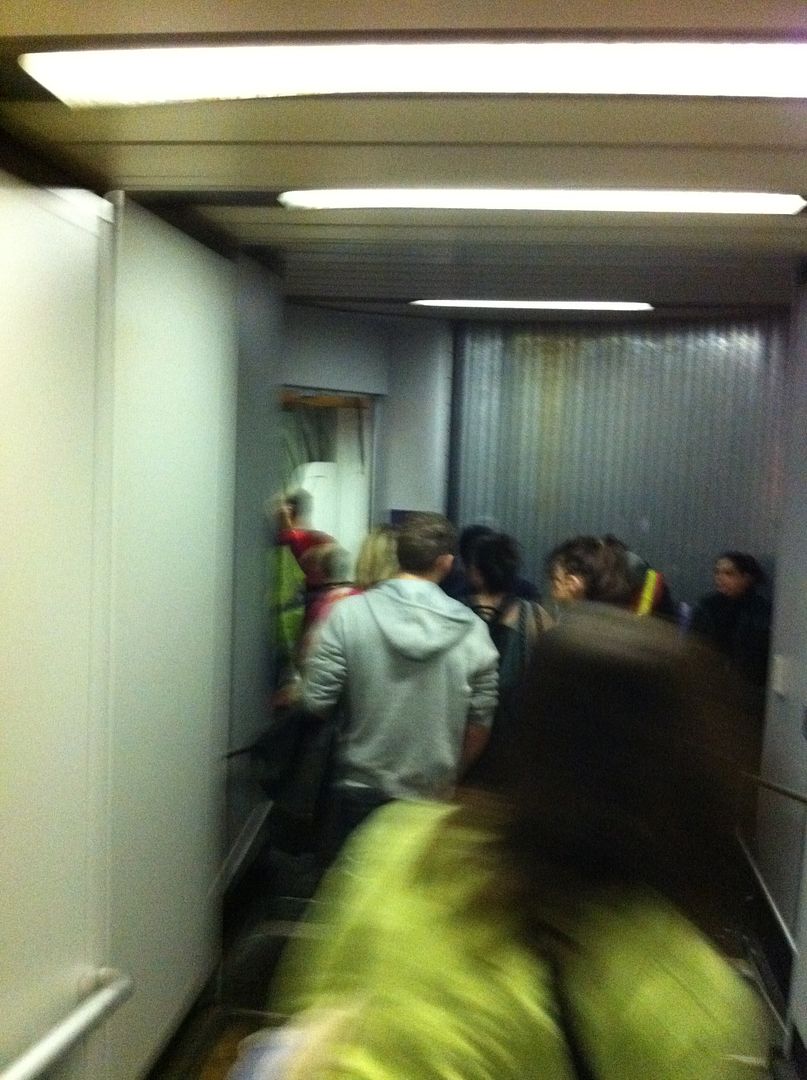 Once the boarding was finished, there was delay again, now because of the loading the baggage. Same reason: short on ground crew.
The cabin crew started to walk around the cabin offering drinks.
Soon after, the pilot finally said that we are good to go, and the pushback occured.
I was too tired at that moment to take pictures, but once up in the air, I took the much needed red wine to relax little bit and enjoy the flight: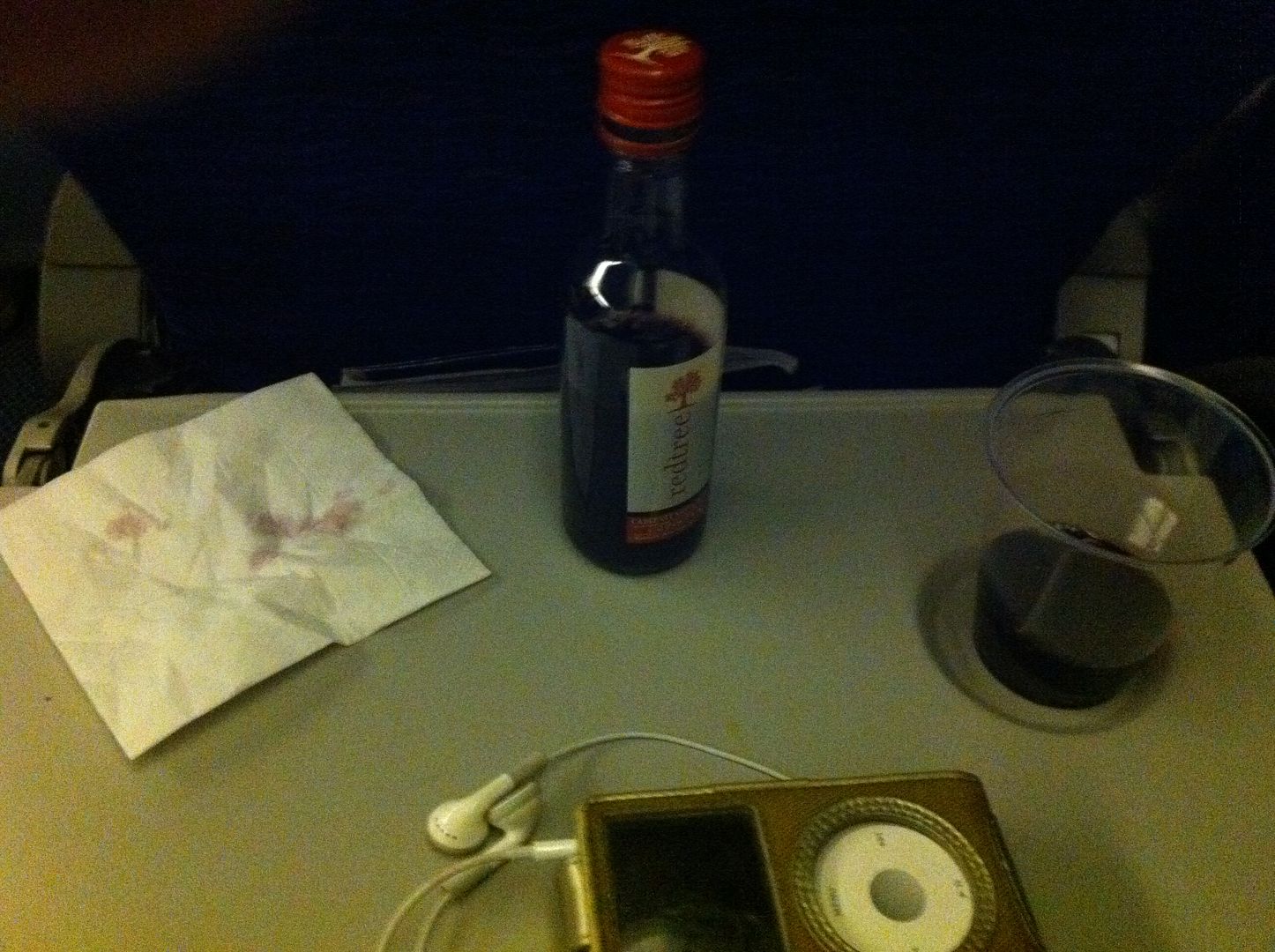 The pilot said that because of the delay we will have the most direct route, just to get us to LHR as soon as possible.
Starting the ocean crossing right from NYC, not the usual route from North, through St. John: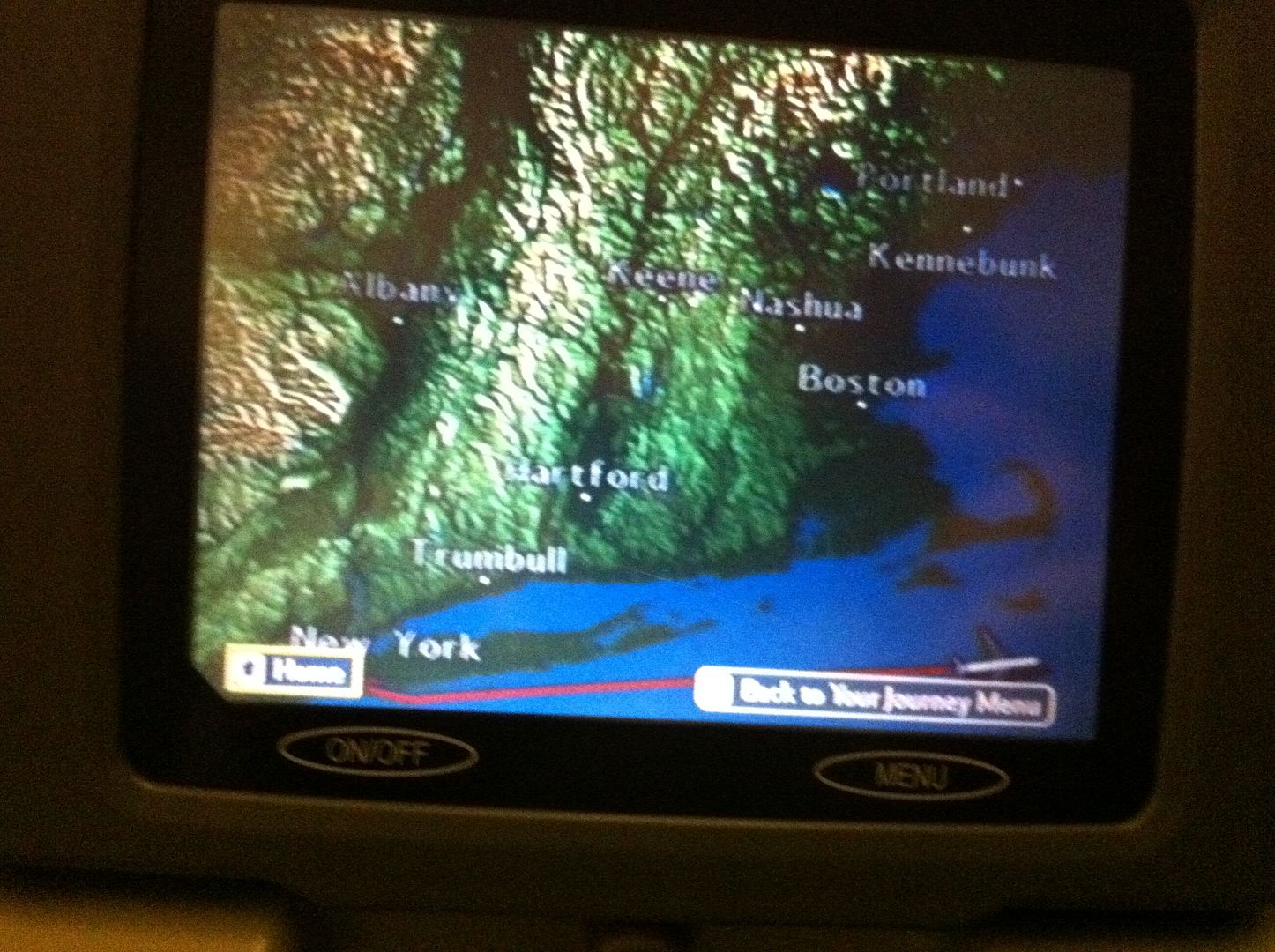 For the main meal there were options of Chicken and Pasta, I opted for the Chicken.
The main meal: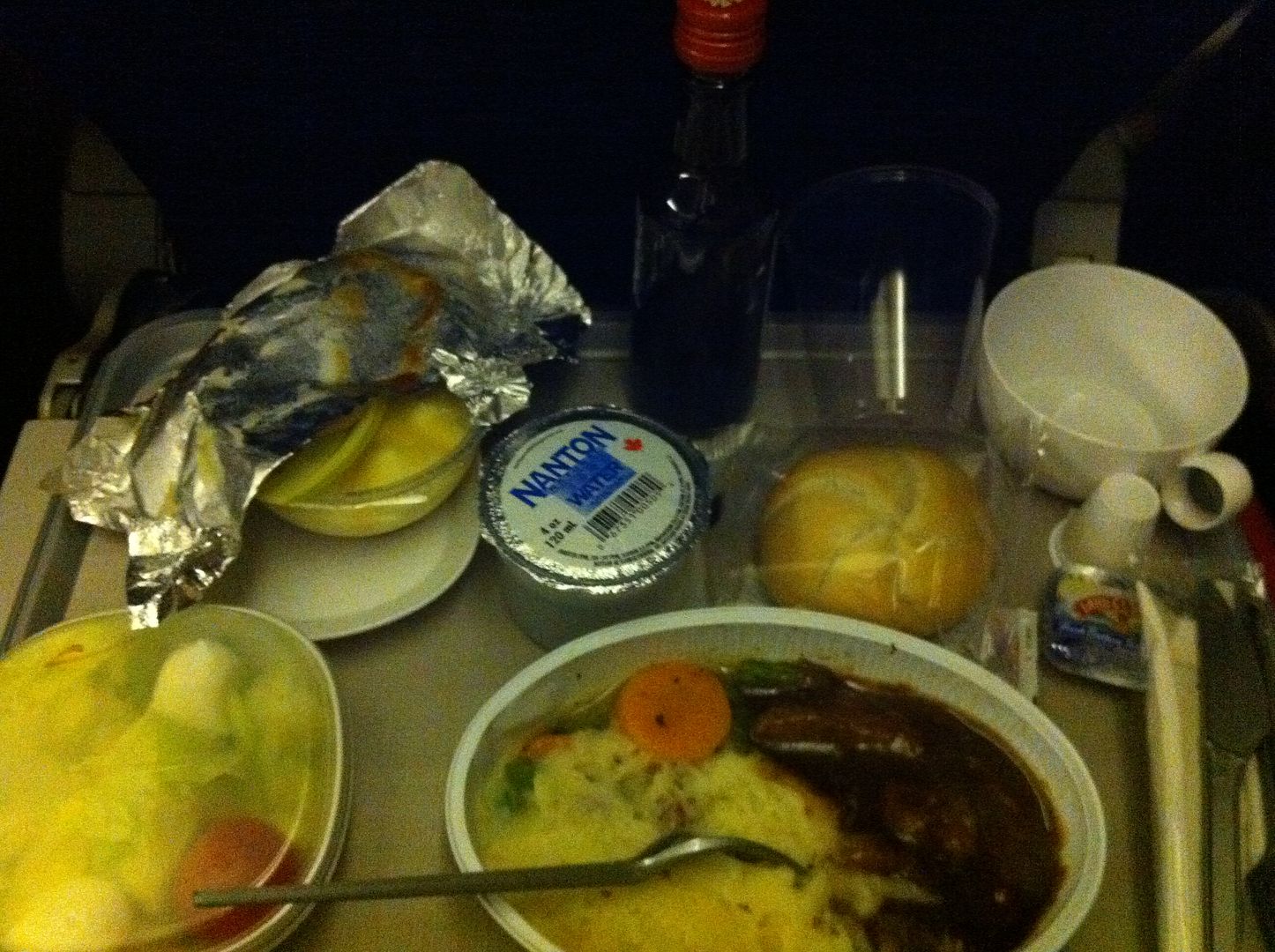 That was my last pic of the transatlantic segment, part because I was really tired, and part because there was nothing special to picture.
Beside that, this was the most turbulent transatlantic crossing for me. We were flying on altitude of 38000 feet but the clouds were so high that the bumps were occurring almost for the duration of whole crossing, all the way before Southampton, where the sky calmed up little bit.
Our plane on the ground at LHR, after almost 5h30min delay: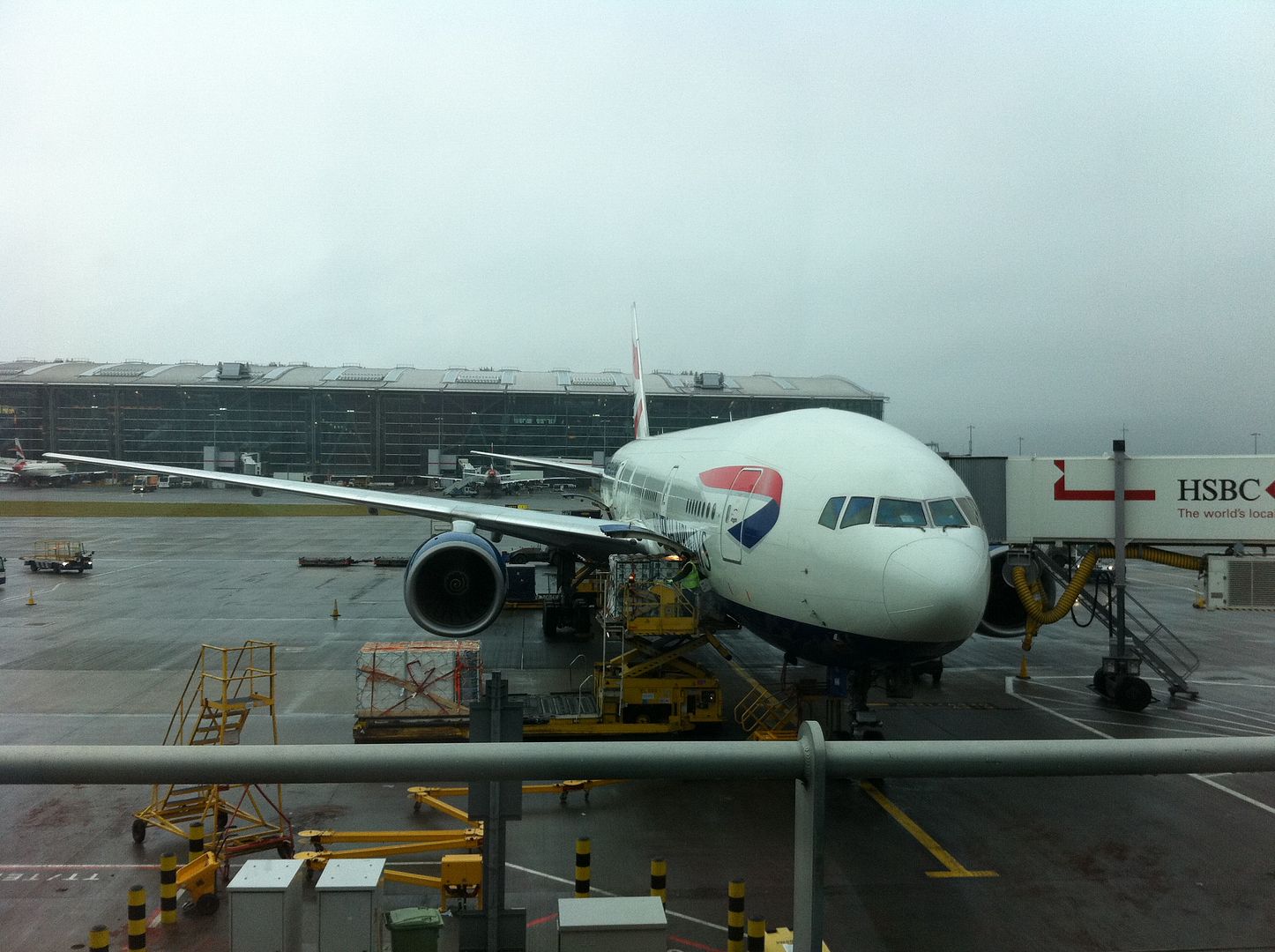 Being late at LHR means that I missed my morning flight to BUD. I went to BA desk, and they rebooked me for the afternoon flight, meaning I need to spend almost 5, 6 hours at the airport.
They gave me a voucher worth 10 pounds.
I didn't took any photos from the LHR - BUD segment. The flight went nicely, and in about 2h we landed at Budapest where the weather was really cold as well.
My last segment was from BUD to SKP late in the night, with departure time of 11:55PM.
Here is our plane, almost freezed: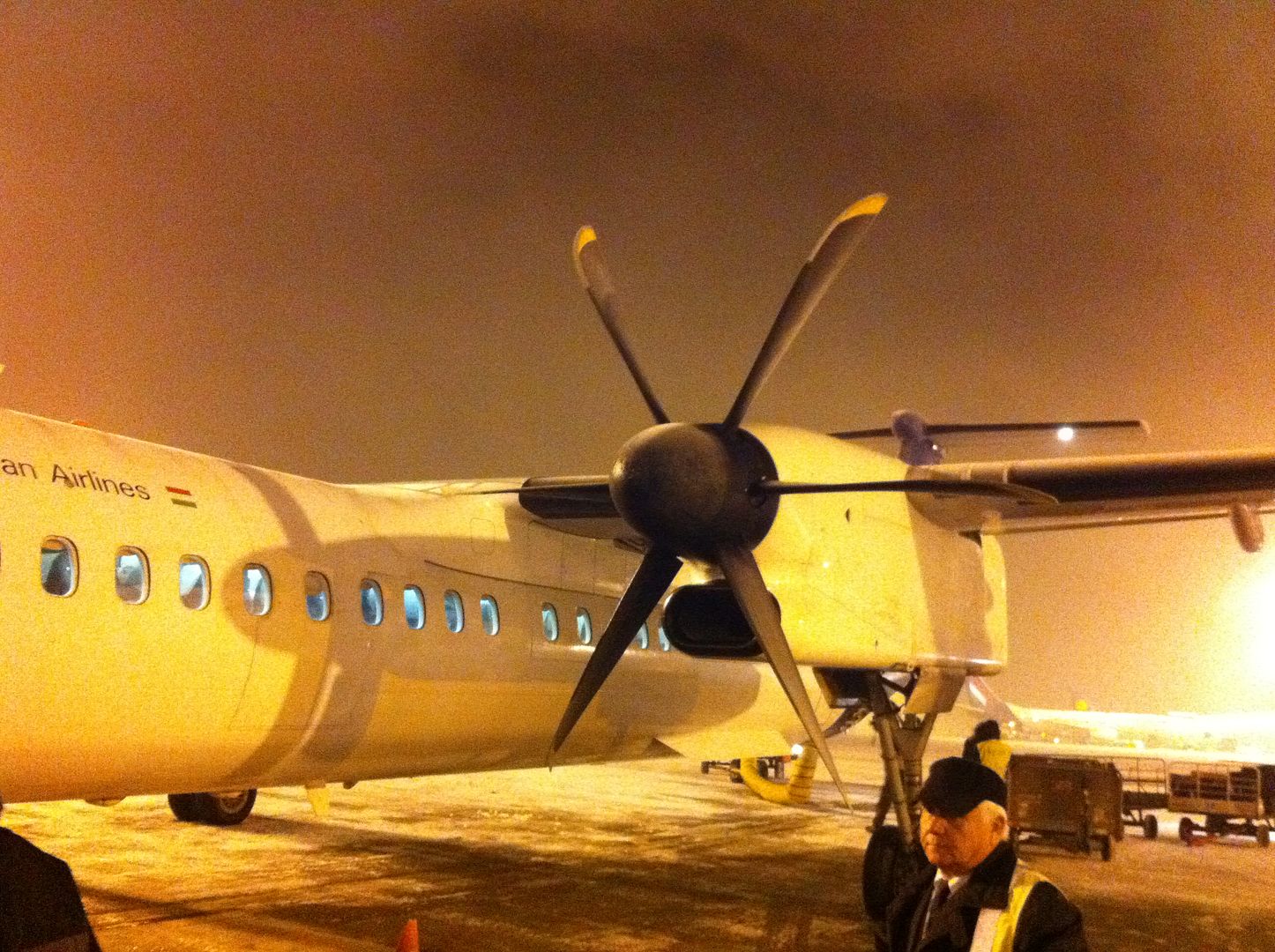 The weather that night at the airport: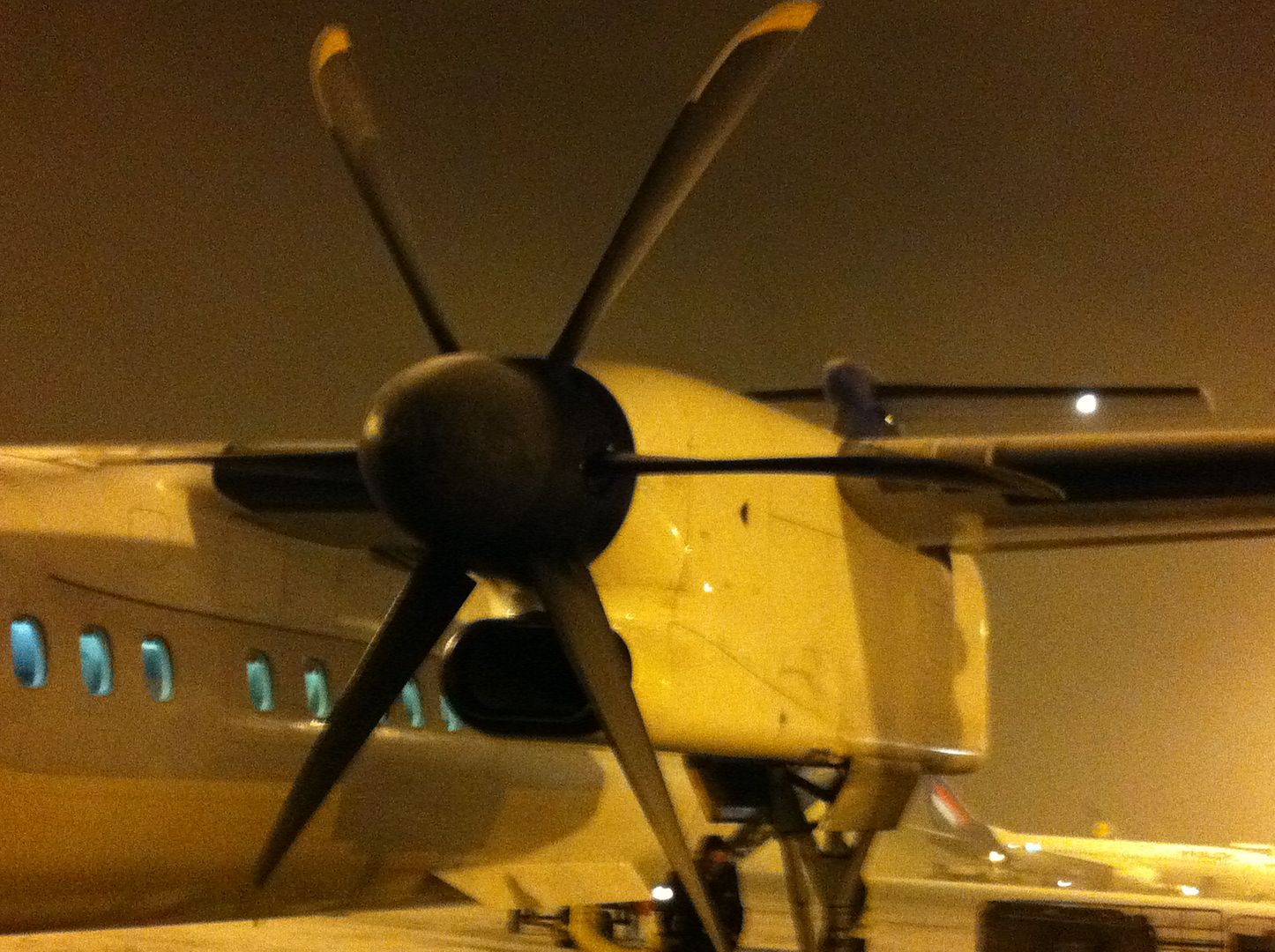 The pilot: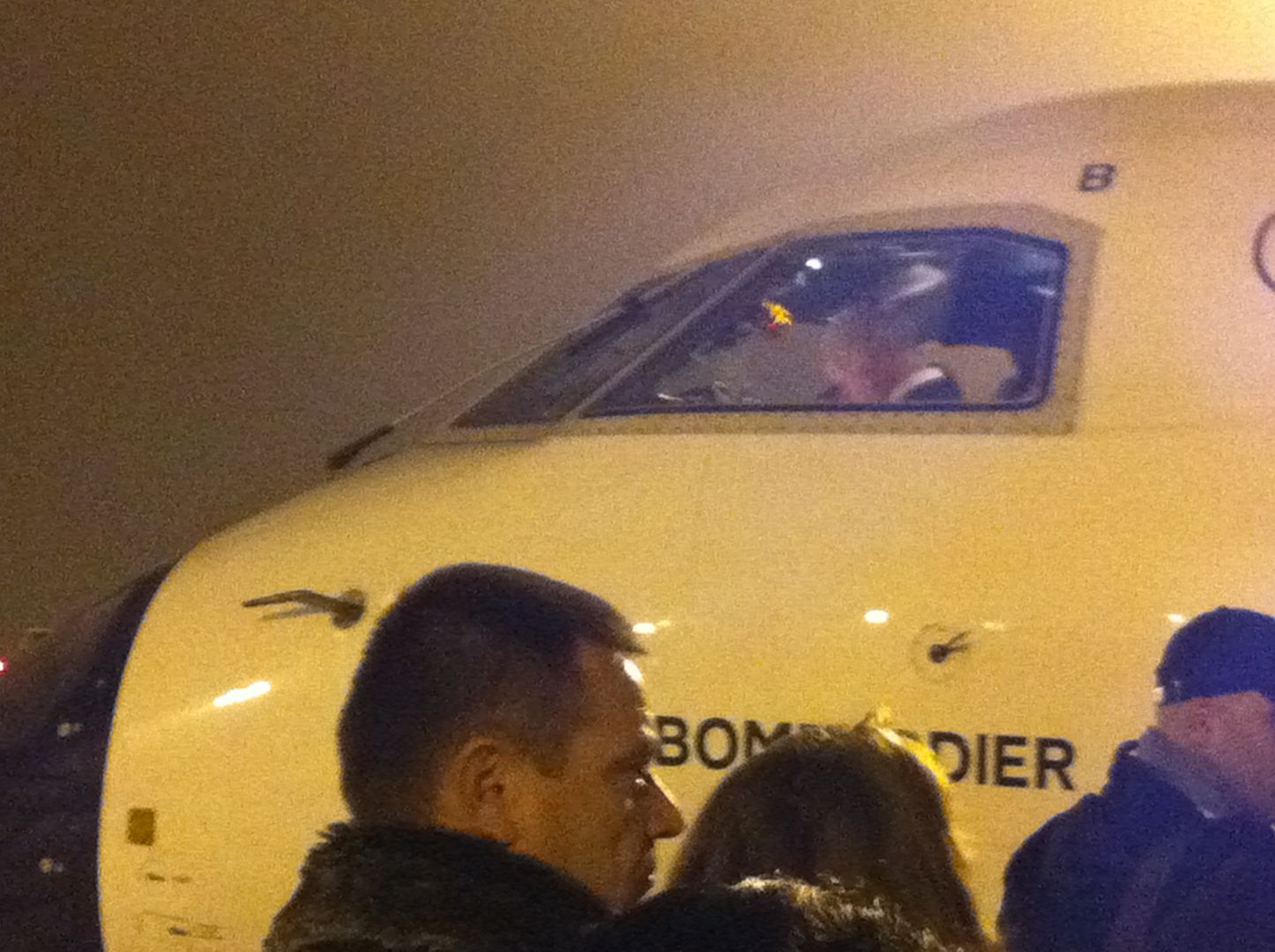 Once onboard, the load for this flight was about 65%.
Waiting for the deicing truck:
Thanks....a lot: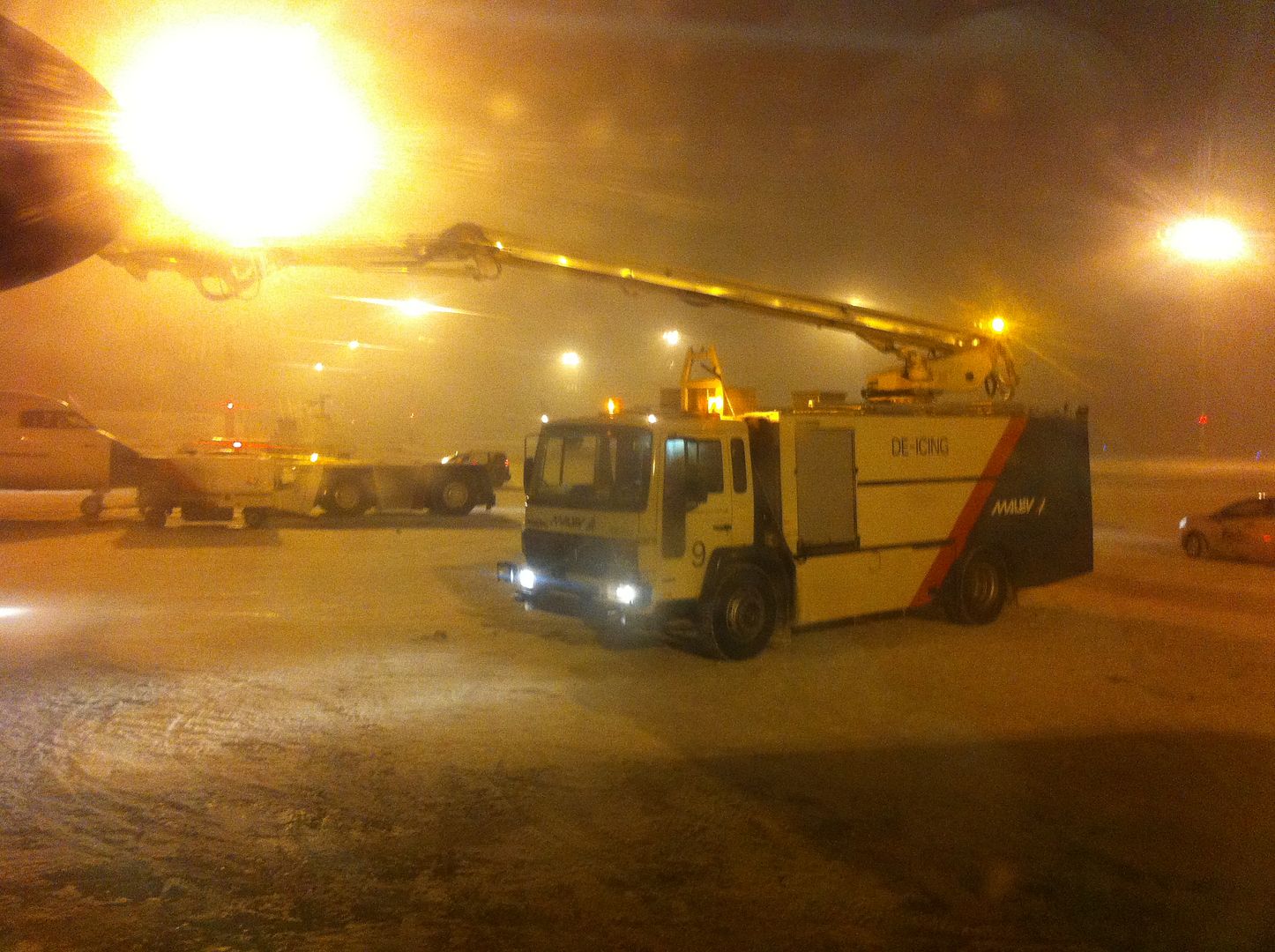 After deicing, we were all set to leave to SKP. Before flying with turboprops I was really anxious to get in that kind of plane, but I found the Dash Q400 really comfortable and smooth plane for flying.
The service on this 55min flight, I got more then I got for the MIA - JFK segment on AA
: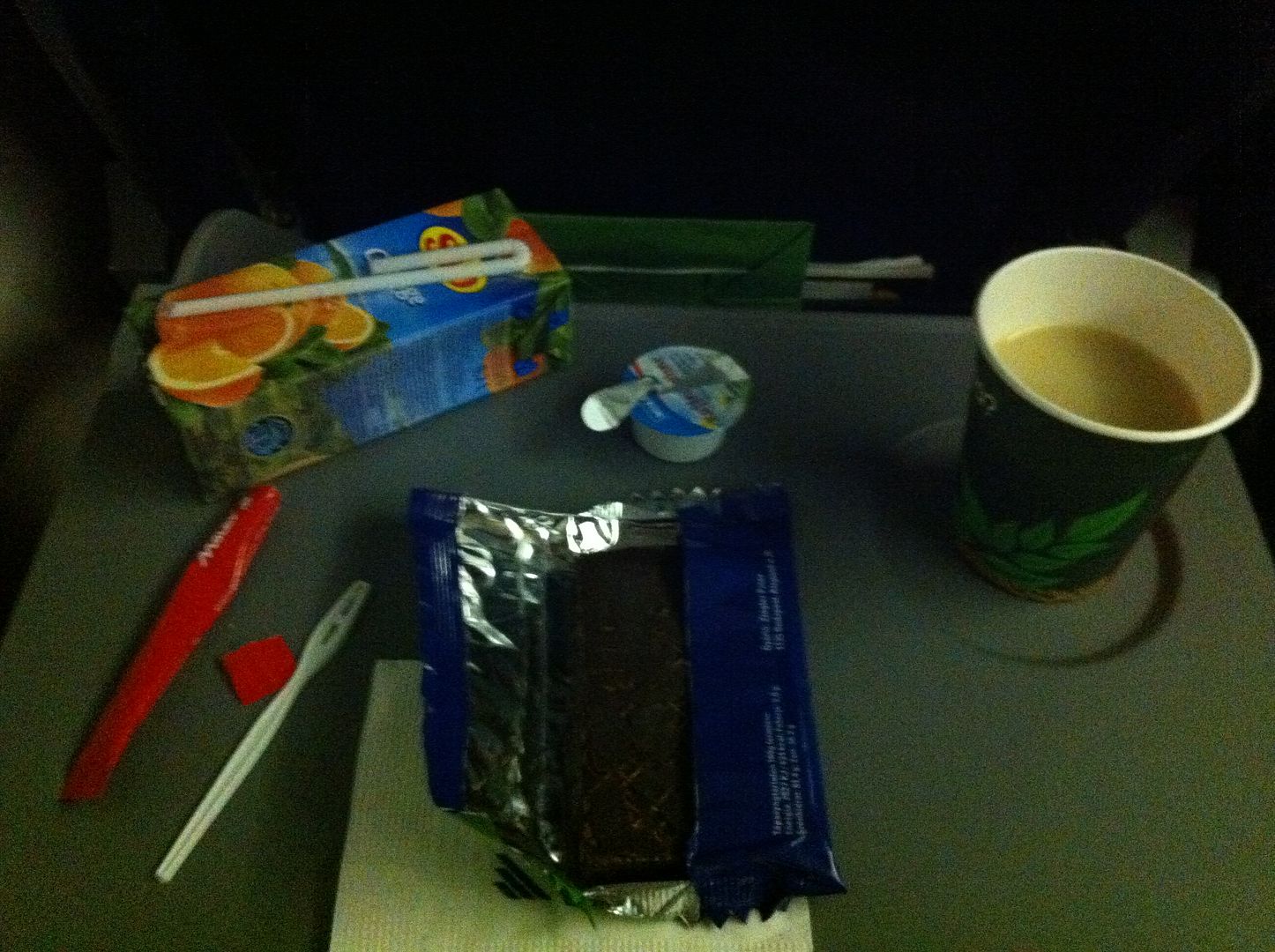 Soon after that, we began our initial descent to SKP and landed after 55min flight.
At SKP tarmac: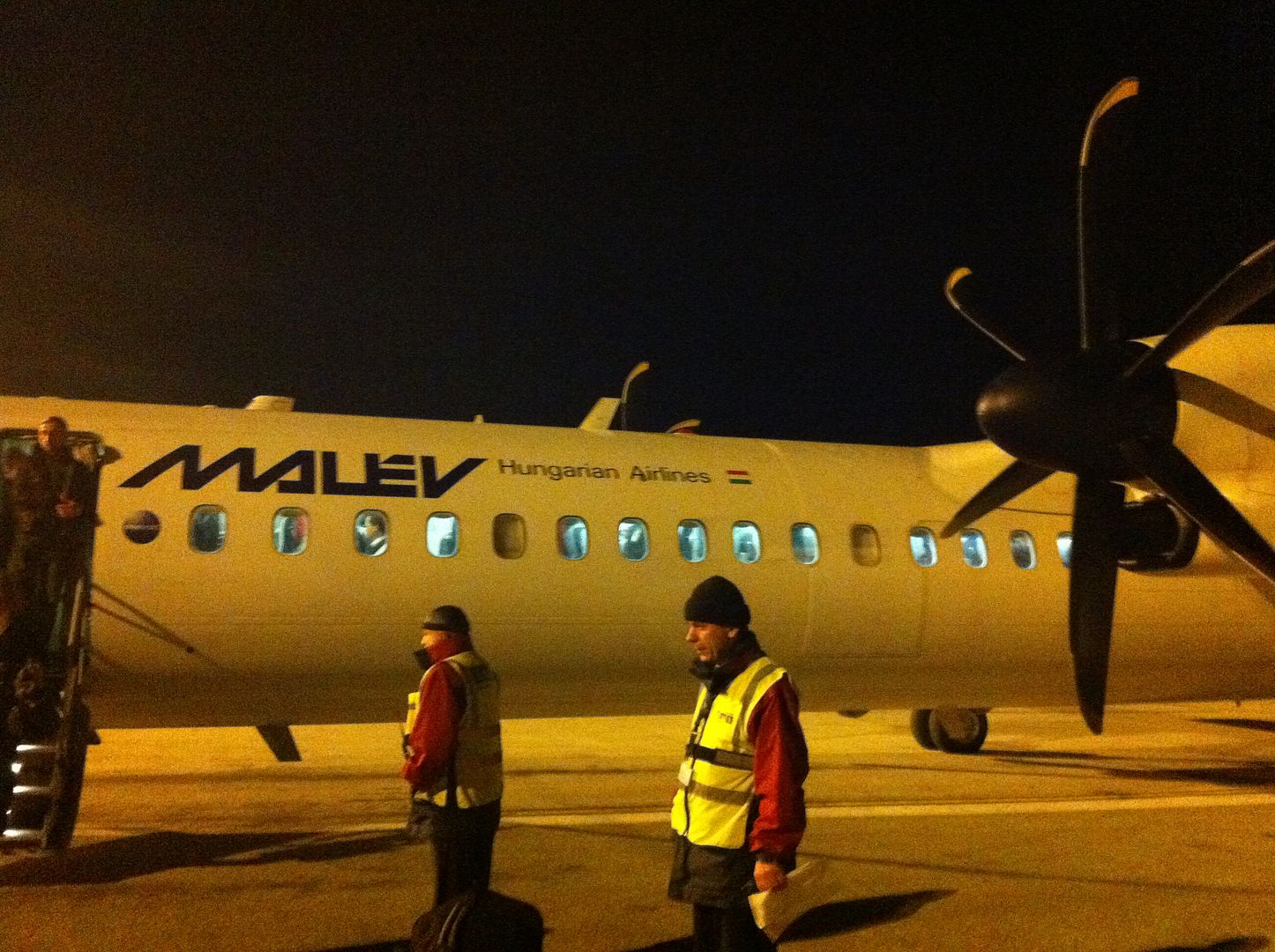 That should complete my trip report for this flight, I have couple more flights for which I have enough data to write report, and I'll try to do that the next moment when I'll have some spare time.
Thanks for reading and comments always welcomed.