.
Yak-42D Saravia (Saratov Airlines) - HAJ-RTW-DME
G'day everyone,
The time has come to write about a memorable flight on another famous Russian airliner, this time on Саравиа's Yakovlev Yak-42D. I was glad to ride this beauty September 2010 during a visit to Russia, which besides others also included the Yak-40, Il-86 and Tu-134A.
I hope you enjoy reading this report, and I am looking forward to your feedback. Questions & comments are always welcome.
Background & Booking
The Yak-42 is still around in decent numbers and there are several operators, however although it is a recent built type, it is also disappearing fast. It was first entered service in 1980 and the most recent airframes are built somewhere around the year 2000. The Yak-42 was built 194 times, of which are still 96 in service according to the below webpage:
http://russianplanes.net/EN/REGISTR/Yakovlev/Yak-42
The Yak-42 was also the first Soviet airliner to use Turbofans, in this case three Lotarev D-36 motors.
I had once tried to fly on the Fars Air Yak-42 while I was in Iran with some fellow users to ride the Saha 707. A famous user on this page in Tehran has made all enquiries for us to catch a ride on it, but it turned out to operate charter services only so we were unsuccessful.
For the second attempt, a view into the airlineroutemapper tool is always a good starting point. Obviously one has to look east from Europe to catch the nearest Yak-42. As I upgrade the route database every month, this map does not entirely reflect the routes from mid-2010, but basically it looked like this one with two important differences (click to enlarge):
In addition to the above routes, there were two long legs from Saratov / Сара́тов (RTW) going to Hanover (HAJ) and Frankfurt (FRA) in mid-2010, operated by Саравиа (SarAvia). Саравиа actually has a website in place, which confirmed a once-weekly service to HAJ (Wednesdays) and FRA (Sundays). The service was to be operated until the end of the summer schedule, advertised as 31.10.2010. As I had planned to squeeze another Russia trip to catch the other models mentioned above, this seemed to be a good opportunity not only for the network reason, but also Саравиа is an exclusive Yak-42 operator, eliminating the risk of our biggest enemy: equipment changes.
Generally I try to avoid going east of Moscow, but this seemed to be a good reason to give it a try. ALK (Avialini Kuban) at that time already took delivery of 733s, and Gazpromavia operates too many different types. In Ukraine, which has a long history of Yak-42 operations, most Yak-42s were already replaced by western models. Additionally, most of these airlines were difficult to book tickets on. Саравиа in contrast had contact details in place of a ticketing agent in HAJ, which I called first about three months before departure. The very friendly staff member confirmed the service, and also equipment type as 'Yak-42D'. As he specifically mentioned the 'D' version, I trusted this is correct. Unfortunately I found out that the last service of the season was in the first week of September and not end of October as advertised. This meant I had to shift the whole trip forward by three weeks.
Obviously I had no intention to stay in RTW, so I looked for an onwards connection back to Moscow on the same day. Саравиа is the only operator in and out of RTW, so conveniently there was no alternative other than flying out on another Yak-42 service. Their schedule advertised several daily flights to DME, one in the late evening which would perfectly connect after my arrival from HAJ. The below schedule is the current winter schedule, so it doesn't reflect the services in September 2010, but you can see a service to FRA and also the daily DME flights (click to enlarge):
A second call to the ticketing agent in HAJ revealed about one month before departure that the late evening flight was cancelled on the dates I wanted to travel. I then came to the conclusion that there is no alternative to staying overnight in RTW, which wasn't great but probably a worthwhile sacrifice to have two guaranteed flights on the Yak-42. The onwards connection to DME was at 6:40 am the next morning. There is also one daily service to VKO but later in the day. The fares weren't cheap either, it was EUR 350 from HAJ to RTW, and another EUR 150 from RTW to DME. If I see it from the point of view that the flights are guaranteed on the Yak-42 and I possibly do not have to come back to Russia in case of an equipment change on other airlines, I thought it is justifiable to pay the amount. The tickets were mailed to me after I had made the payment. Love the old-school tickets (click to enlarge):
The last missing piece was a hotel in RTW, which turned out to be a hassle. The regular booking pages returned no results whatsoever. I eventually found one in the city center on a strange local booking page which looked decent enough. All hotels in RTW seem to be called 'Bogemia', and there was lots of confusion until I figured out which hotel was where due to several incorrect map locations. RTW airport is surrounded by the city and it looked like it is a short taxi ride to the hotel.
To get to HAJ before the first Yak-42 flight, I added Swiss' RJ-100 in the morning in addition to a couple of other interesting aircraft in Russia as follows:
LX814/01SEP WE ZRH/HAJ 0730/0855 RJ-100
6W2918/01SEP WE HAJ/RTW 1225/1840 Yak-42
6W760/02SEP TH RTW/DME 0640/0815 Yak-42
D216/03SEP FR VKO/CEE 0950/1055 Yak-40
D221/03SEP FR CEE/LED 1915/2025 Yak-40
UR529/04SEP SA LED-KGD 1330/1410 Tu-134A
UT390/04SEP SA KGD-VKO 1530/1805 737-500(WL)
7B205/05SEP SU VKO-SIP 1640/1740 Il-86
PS68/05SEP SU SIP-KBP 2125/2315 737-400
PS471/06SEP MO KBP-ZRH 0925/1115 737-300(WL)
As a side note, it is well worth checking their website
www.saravia.ru
. They seem to be stuck in the Soviet Union times if you look at the photos they advertise. If you go to 'photo gallery', you will find photos like the following one. I am not sure if photos such as this one would attract passengers to buy tickets on Саравиа (except me of course
)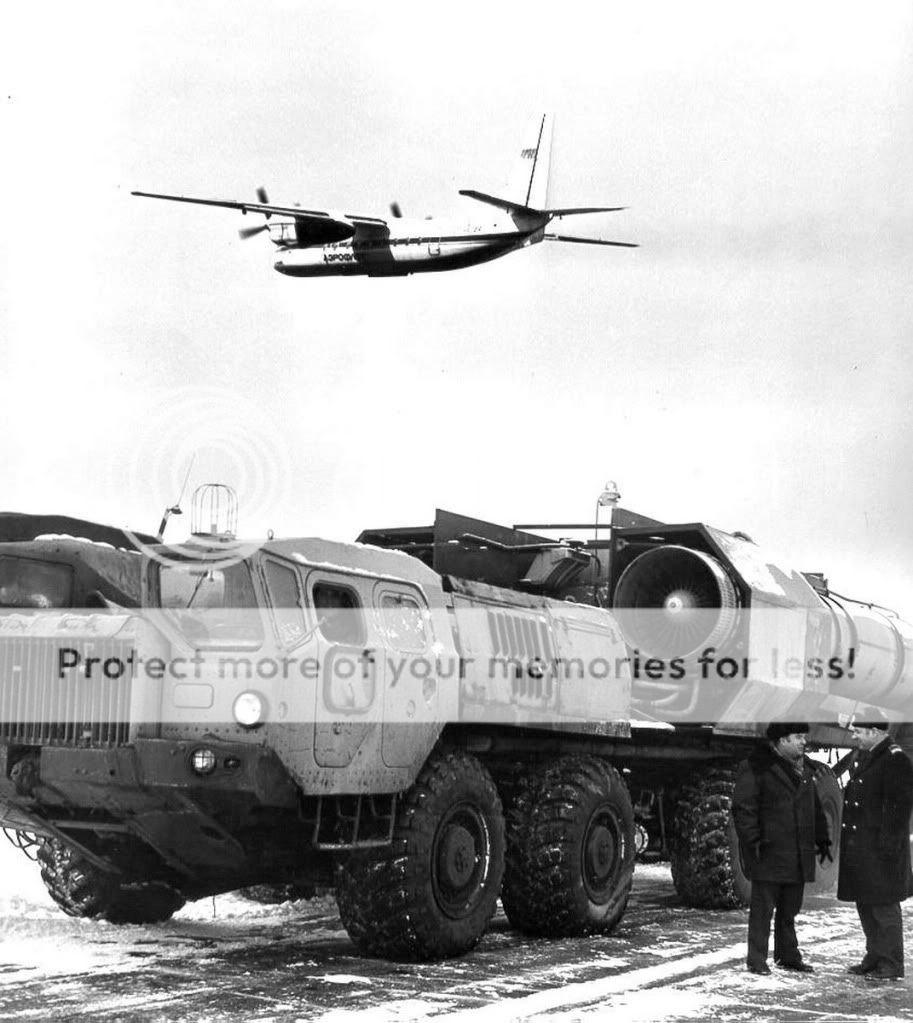 [Photo from Saravia website]
Part 1: Yak-42D SarAvia, Hanover – Saratov (HAJ-RTW)
The trip started early Wed morning in ZRH onboard Swiss' RJ-100 HB-IXV. Nothing special to report here except a few pictures I'd like to share. Boarding, line-up on Rwy 28, take-off with a great view of Zurich downtown.
Here you can see Duebendorf Airport and Zurich Kloten Airport in one photo.
En-route near Stuttgart Echterdingen Airport.
And finally diving back into the dense clouds around Hannover.
In HAJ I had some good three hours to kill, so I hang out in the check-in area. Once the counter opened, the check-in lady looked at me as if I was from another planet and said "to Saratov?" which I confirmed. She then repeated "to Saratov??" which I again confirmed. I admit I must have looked like I was going to go on the wrong flight.
I previously tried to figure out which seat is required to snatch a shot like the one I posted as a header. I guessed it must have been seat 19A, based on a seat map posted on Саравиа's website and the below layout.
Hence I asked the counter staff for seat 19A, unsuccessfully unfortunately. She said the last available row is row 12, where I was left without choice so I took it.
Later I placed myself in the area where technically I should be able to spot the plane upon arrival. I expected it not to use an air bridge but the remote ramp. And indeed an hour before departure I could see the Yak-42 arriving and parking away from the terminal.
The flight was called for boarding and again some people in the departure looked at me as if something was wrong me going on a flight to Сара́тов, a city they may have never heard of in their life before. Anyways, we boarded a bus which took us to the remote ramp and I was somehow not surprised to see that there were only 7 passengers (including me). Two members from the Russian flight crew were also on the bus, and again no surprise to see that they have spent some significant money for liquor in the duty free shops. The bus pulled up near the aircraft and we were to board the Yak-42 through the rear ramp.
The aircraft was RA-42432, a recent 1994-built airframe. Looking at the database, this airframe is a regular visitor to HAJ since over a decade:
There was lots of staff around the stairs, more than passengers. Once coming into the cabin, the flight attendant looked up my seat number and asked me to go to the front. I politely asked whether I could grab seat 19A instead, which she refused. I then made another attempt and said it is really important, and she then gave in. I am sure it is due to weight and balance and also to facilitate cabin service to keep the passengers within a few rows. I was happy to have seat 19A which I tested with this great view:
After everyone had its seat, I realized that there was lots of discussions going on in the front of the cabin between several staff members in their high visibility vests. I could see one of them read 'LBA Task Force', which stands for 'Luftfahrtbundesamt', the German Civil Aviation Authority. They were obviously in the process of doing a ramp check for ship RA-42432. The discussion went on for a good 20 mins until eventually they all headed to the back of the cabin to de-board the aircraft. One of them smiled at me in a cheeky way and said 'have a good flight'. It looked like there were some issues with its documents, at least they were looking at documents for the entire 20 mins. From this moment everything went fast, the engines were started up and pushback commenced, announcements were made in both German and Russian, and we headed towards the holding point of Rwy 27R.
Let's have a look at the flight details of this great aircraft:
Yakovlev Yak-42D
Reg: RA-42432 (s/n 4520424410016), built by JSC Saratov Aviation Plant
Delivered to Саравиа 28/12/1994 as RA-42432
Routing: HAJ-RTW (6W2918)
Date: 01. September 2010
Time: 12:25 - 18:40, flying time 4:15h
Seat 19A
Load factor was exactly 7.5%
.
http://russianplanes.net/EN/REGINFO/1107
Here is the link to the takeoff video. The Lotarev D-36 turbofans deliver a unique sound, especially on this seat.
http://www.youtube.com/watch?v=r4pYdZ5CjYE
As you can see take-off was fast due to the low take-off weight. The range of the Yak-42D is given as 4000km; my GPS logger logged the route as 2571km, so we were still away from max fuel. After take-off, RA-42432 turned right to establish an eastbound heading. I can't exactly recall how long it took to reach initial cruise altitude, but it was fast.
Still climbing fast towards the east:
Once settled in the cabin, I began checking out the details and different views. It turned out to be difficult to snatch a good shot with such a contrast in light outside. Some areas of the photos either turned out too bright or too dark. The windows weren't the cleanest either. Here we go anyways with THE famous Yak-42 engine view:
Luckily there were numerous better light conditions later during the flight to catch the Lotarev D-36s in good light.
I then had a look around the cabin. Here are a couple of details:
What I found interesting was the back of the fold-down tables was branded as 'Саравиа':
Some west-bound Emirates 777-300 traffic, from memory over Poland. Unfortunately no contrails visible:
The unique shape of the windows of the Yak-42:
The seats in the Yak-42:
The totally empty cabin seen from seat 19A:
A meal was subsequently served, which was typical Russian and good enough. I had a similar type on my previous Il-86 flights:
Due to extensive coffee consumption, I had to make my way to the lavatory in the rear near the bulkhead, where noise levels increased significantly. I am not into toilet photography, but here it is since it is an interesting aircraft:
This is the rear bulkhead, with a small galley insert to the right and the lavatory to the left.
And here is a clean cabin shot, displaying the probably worst ever load factor I have seen. So far the Biman DC-10-30 was leading my list of the most unprofitable routes (trip report linked at the end of this report):
And a shot of the right wing with the registration visible:
The cabin seen from a different angle with artificial and natural light:
This shot proved that we were cruising at a lower altitude, not sure how much higher this long-hauler was, but it makes me feel we were cruising no higher than FL 300.
Let's have a look at the flight path and some statistics also to check out the cruising altitude. My GPS logger tagged the entire route, which looks like this on Google Maps:
The maximum altitude (unfortunately recorded in the Metric system) was 9494m (which is about FL 300). The ground speed was also slower than I expected, hence it took 4:15h to cover 2571 km.
The rest of the flight was rather uneventful and we subsequently commenced our descent. RA-42432 dove its nose down sharply to dump altitude and speed:
In the distance I could make out Сара́тов and its airport at the centre right of the photo (click to enlarge):
Landing configuration was set and I was to see the unique double-slotted flaps of the Yak-42:
The surroundings somehow looked like most other Russian cities, comprising of a large power plant in the neighborhood of many Soviet style blocks. I also was impressed to see endless agricultural land around the city.
Here is the approach path to Сара́тов's Tsentralny Airport Rwy 12 seen on Google Earth:
The crew flared excessively until we eventually touched after a good one third of Сара́тов's Rwy 12. No reverser on the Yak-42, hence full brakes were applied. What I find interesting on Russian aircraft is that flight idle seems to be much higher than on western models. I first wondered about this on the Air Koryo Tu-134B which ran its engines at a high RPM even during flare, and the subsequent application of ground idle resulted in a huge rpm difference. I assume this has to do with the drag in landing configuration. I also find it impressive that even during a long flare, the crew seems exactly to know when the landing gear establishes contact with the Rwy, because exactly in the same second of touchdown, the engines are configured from flight to ground idle. Have a look yourself in this landing video:
http://www.youtube.com/watch?v=3wleRRNS7Nw
Spoilers in action:
And the subsequent U-turn at the end of Rwy 12. You can also make out the distinctive Yak-42 shape in this photo:
Some details of the life underneath the spoilers:
And finally some long sought for light conditions in the Lotarev turbofans:
In the distance I could make out the RTW's ramp with some interesting hardware:
In the meantime some more Lotarev D-36 details:
Once we arrived at the ramp, we turned left to taxi past this line-up:
And here visible on the map:
Let's have a look at the Сара́тов residents, first this Mil Mi-8:
RA-42329 engineless in storage:
Not sure if this is a An-24 or -26:
And eventually two company Yak-42s in interesting liveries:
From now on I controlled myself in terms of photography, as there was lots of military and airport staff around. We de-boarded again through the rear stairs and we bussed across the ramp to a building, where immigration formalities took place. The building was an absolute joke, it was nowhere near what can be considered as a terminal. As in my previous visits to Russia, formalities were lengthy for each passenger, but since we were only a hand full of passengers, it was done in about 15 mins.
On the bus, I had met two teachers from Germany, who are teaching German in Сара́тов. They were to stay for 5 or 6 months until returning back to Germany. They had done this trip many times before and were used to the procedures. They were very curious whey I was on this flight, and I said my evening connection to DME was cancelled hence I had to stay overnight. They probably still didn't understand why I didn't book a direct flight to Moscow. Nevertheless I asked them whether they could help me arranging a taxi to the hotel, which was a good help.
After the passport was stamped and I was screened by customs, I was to go outside the building and wait. Then a truck which looked like it was built in the Soviet times in the 1960s arrived and dropped out bags off, under the open sky outside of the building. With our bags secured, another bus picked us up and drove us to another building, which looked like it was the former baggage claim area. It was the shabbiest building I have ever seen, and the baggage carrousel looked like it hasn't run for decades. We walked through that shabby baggage claim room and were finally landside, where a few local taxi drivers tried to attract some business. With the help of that German couple, I quickly found a taxi driver for a decent fare.
Unfortunately I didn't take many photos in Сара́тов, here is what I have taken:
Arriving at the hotel, it looked like a new building and the hotel apparently was only one floor within this building:
Here is the view from the room:
There was a supermarket right next door so I headed downstairs to get some well deserved food.
This is the room in the Bogemia Hotel:
The front desk lady spoke not a single word of English, so eventually we communicated through some Russian translation website. Check-in was not the problem, but I asked for a taxi at 5:00 am the next morning, which I only could communicate through the translation tool. The night was ok and I had a well deserved sleep.
[Edited 2011-03-20 12:41:02]