Date: 5Mar11
Route: Los Angeles LAX – Istanbul IST
Distance: 6871mi
Flight: TK 10
Flight Time: 12:08h
Dep. Time: 17:59
Aircraft: Boeing 777-3F2/ER
Registration: TC-JJH "Rumeli"
Dep. Gate: 105
Seat: 41K
Movie: Valentine's Day
I arrived at the check in counter at about 1600 for a 1755 departure. There was no line and I was called right away to a counter used for Business Class check in. The agent was very friendly but new and not too familiar with people flying stand by so she had to get some help. After about 10 minutes I was checked in for the flight to Istanbul and had a boarding pass in my hand. She also had checked me in for my connecting flight IST-MUC but she could not give a boarding pass for that flight.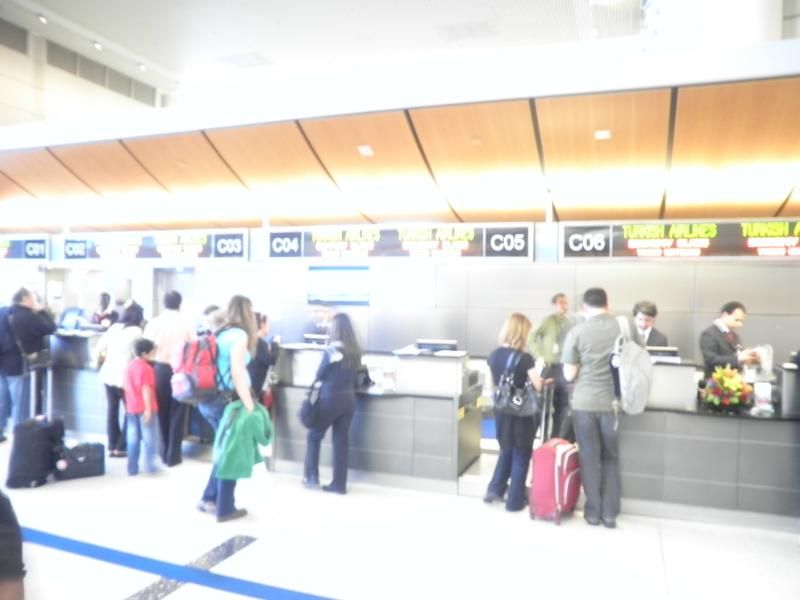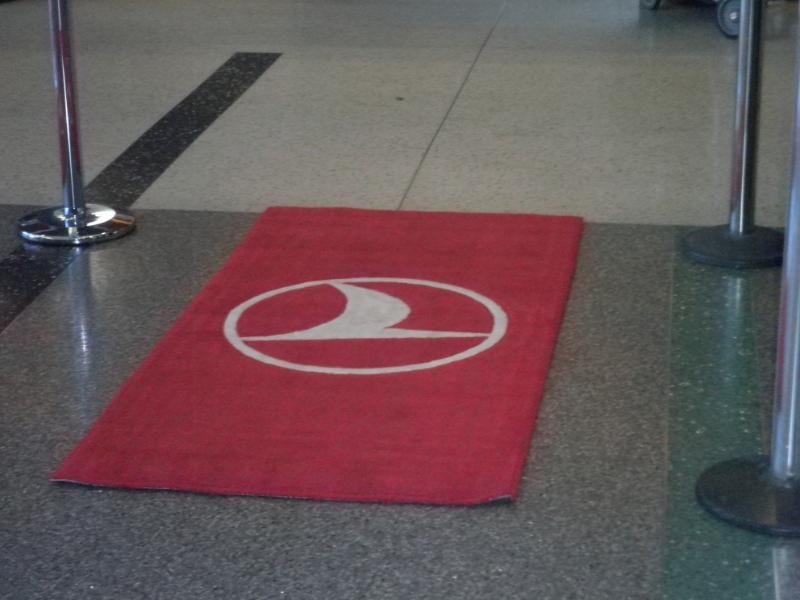 Security was much more stringent than usual in the US but there wasn't a long line and I was thru in about five minutes. I went directly to the gate and looked for the registration of the aircraft I was about to fly. Boarding started at 17:10 for the 17:55 departure and was done by row numbers after people with small children had been offered to board. Business Class could board at any time and there were two lanes for boarding.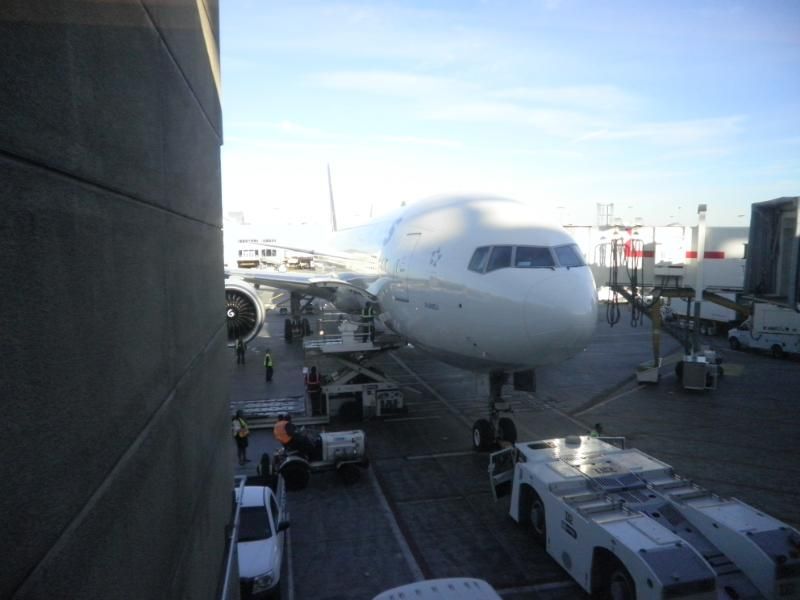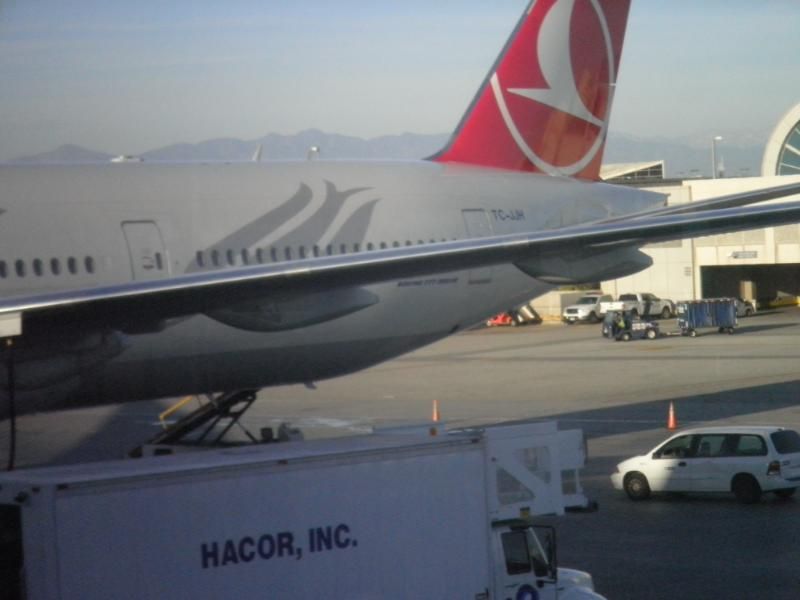 I was one of the first 10 people to board which is great which means I can take pictures of the cabin for this report. First impressions were very good; good legroom, foot rest, winged head rest, large PTV and USB port. There was a pillow and blanket at every seat.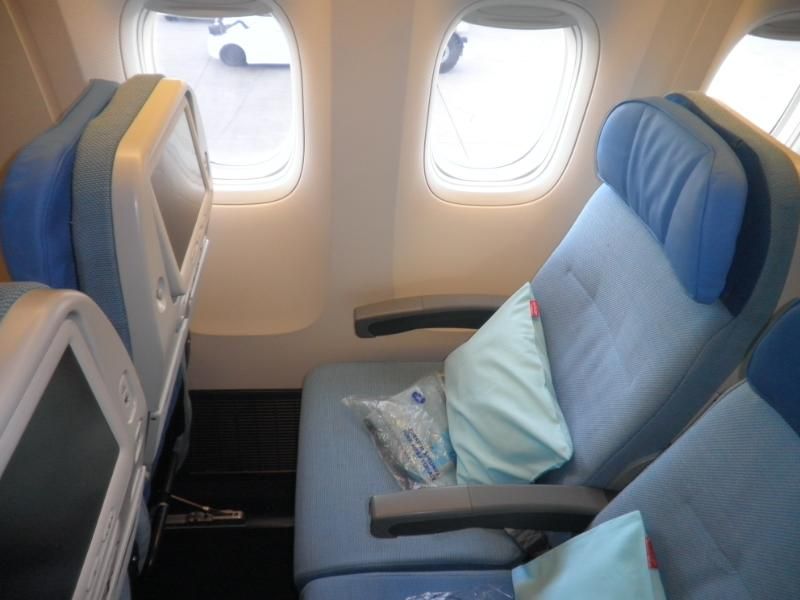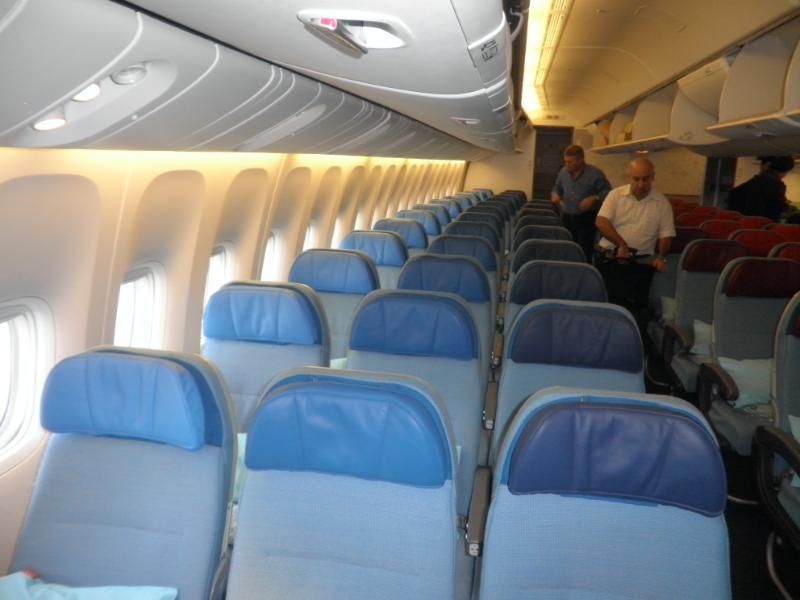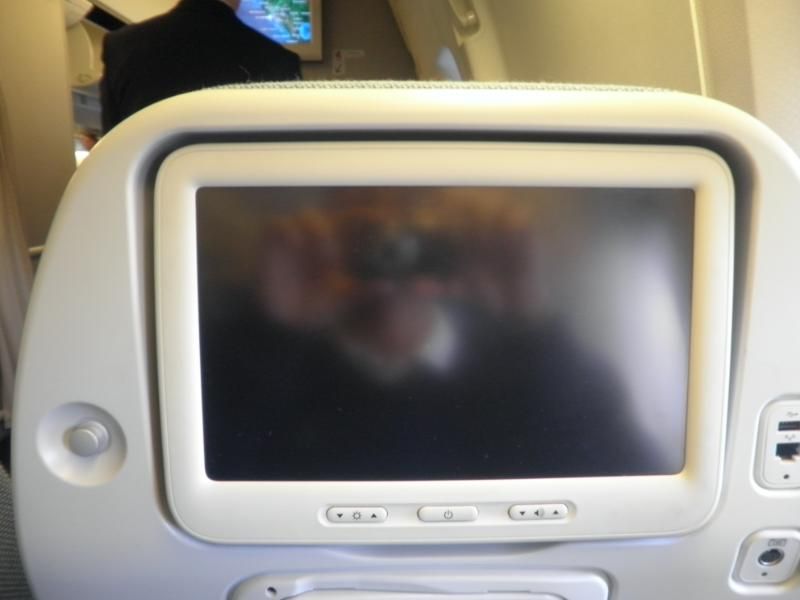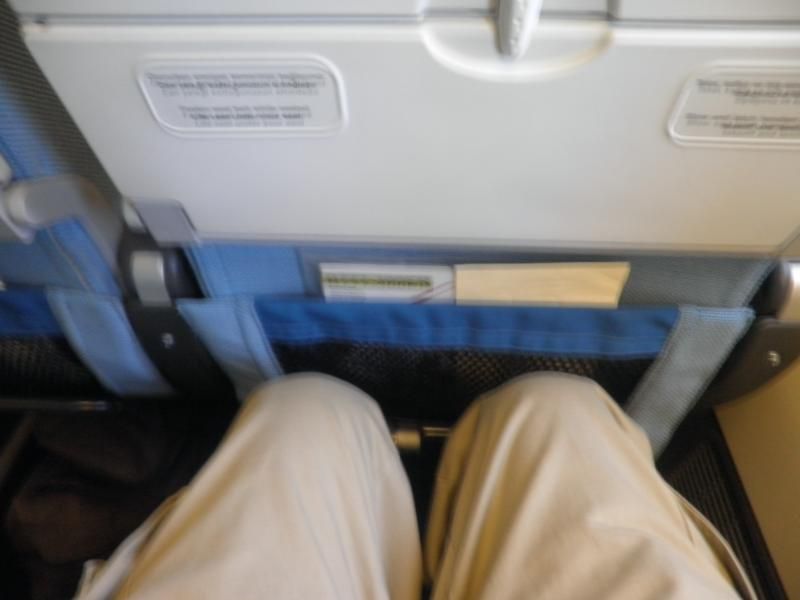 Amenity kits were handed out by friendly flight attendants. The one thing I didn't like was the two-prong outlet for the headset which it would be more difficult for me to use my own headset. A lot of airlines seem to do this which to me does not make any sense; just have the one-prong outlet so people can use their own headsets.
I explored the inflight entertainment options and I was happy to note that the airshow was the newer version where you can zoom in. I was also very happy to see that Turkish Airlines have the outside camera where you can see forward or downward. Movie selection was okay with about 50 movies but not as impressive as on Emirates.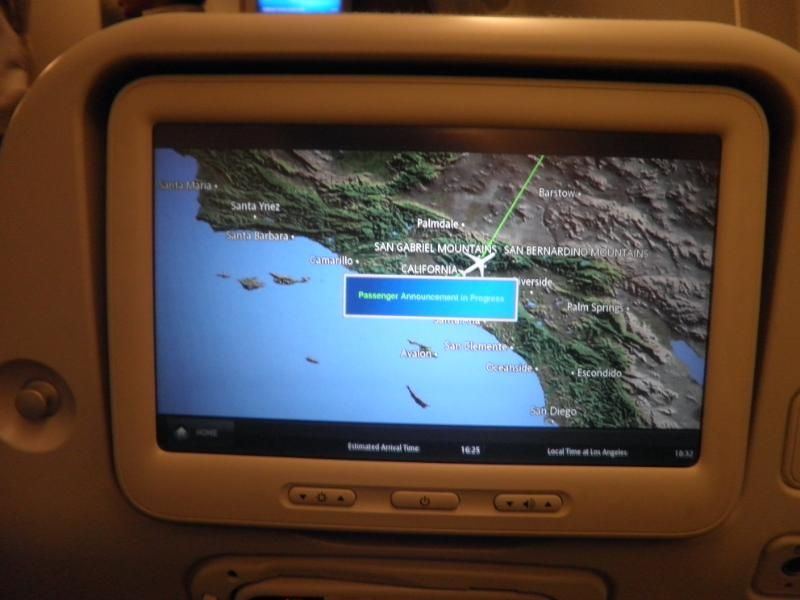 Push-back was a few minutes after scheduled departure time and I noticed that the flight was about 30 % full. This was the second flight from LAX to IST since TK started service on the route. There were quite a few Turkish people but also some people from India and Pakistan on board as well. Shortly after take-off, flight attendants came around with menus for the meal service and a drink service began. Hazel nuts were handed out and interestingly, both Coca Cola and Pepsi were offered. Due to my liquid restrictions, I did not have anything to drink at this time but enjoyed the hazel nuts.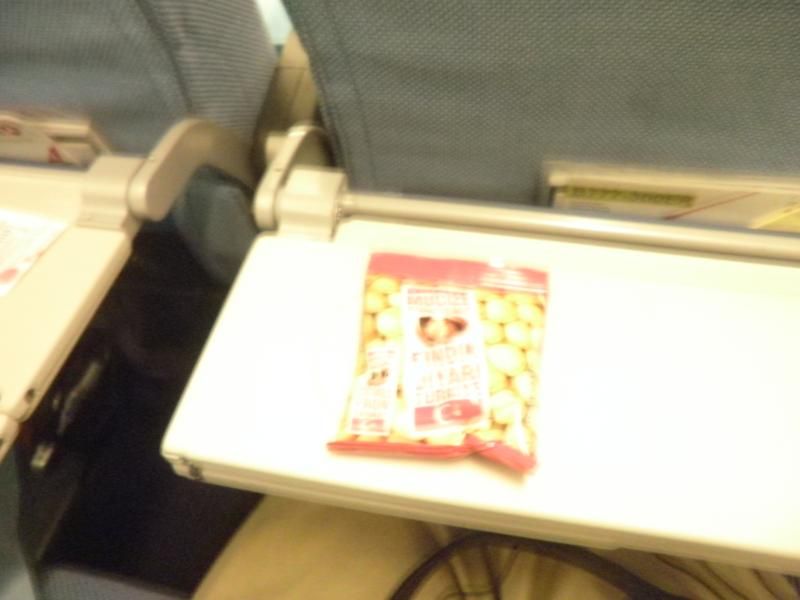 Shortly after the drink service the main meal service began. I had the beef option which was prime beef burger herbed butter, ratatouille and potato gratin. It also came with green salad with mozzarella, yoghurt with cucumbers and peach cake for desert. The flight attendants also came around with bread. The salad was okay but not my favorite kind of salad. The main course was fantastic and the meals are provided on TK by Do&Co which is an Austrian company that also used to provide meals for Lauda Air. They have a very good reputation and did not disappoint. The peach cake was okay but again not quite what I like. Beer and Turkish wine was offered and I tried the Turkish beer Efes which was very good. A bit unusual for a muslim country like Turkey produce both beer and wine. A pet peeve of mine is to provide a tooth pick but unfortunately, TK does not provide one. Water bottles were handed out after the meal service to each passenger.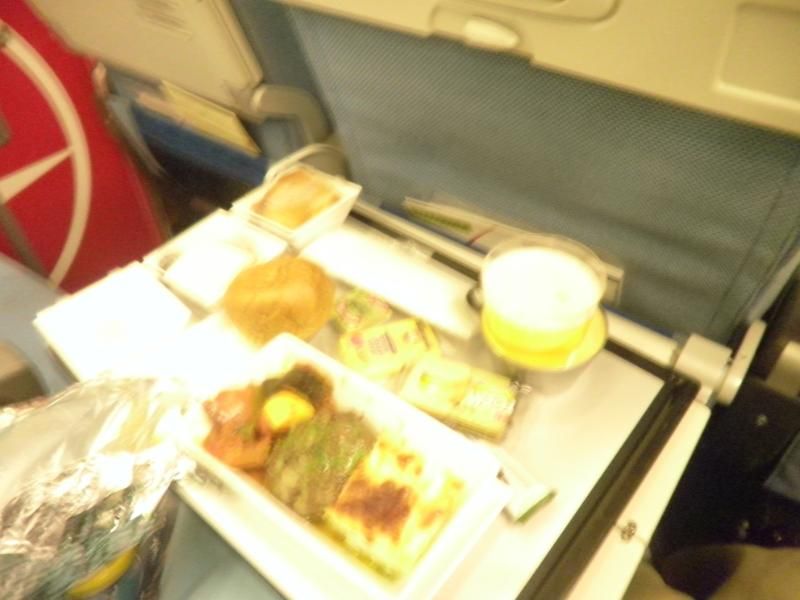 I started to watch the movie and then went to sleep. I had three seats for myself and I was able to stretch out and get some good sleep. I slept for about five hours and missed the mid-flight sandwich.
Breakfast was served about two hours before arrival and came with a fresh fruit salad, assorted cheese, mushroom omelette with fried potatoes and bread with jam. It was nice and flight attendants also came around with drinks and I had a lemonade which was very good.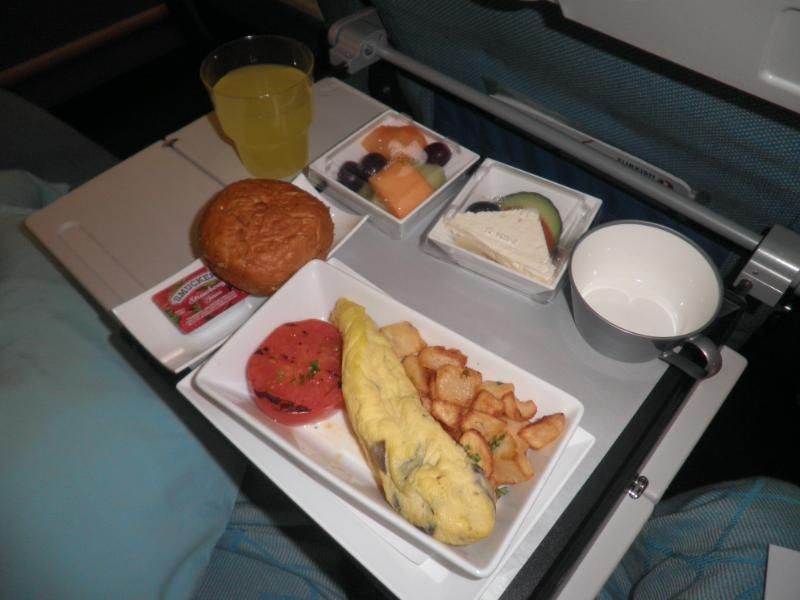 Routing was basically over Idaho, straight over Hudson bay, over Iceland, Stavanger, Wroclaw, Bourgas and over the Black Sea to Istanbul.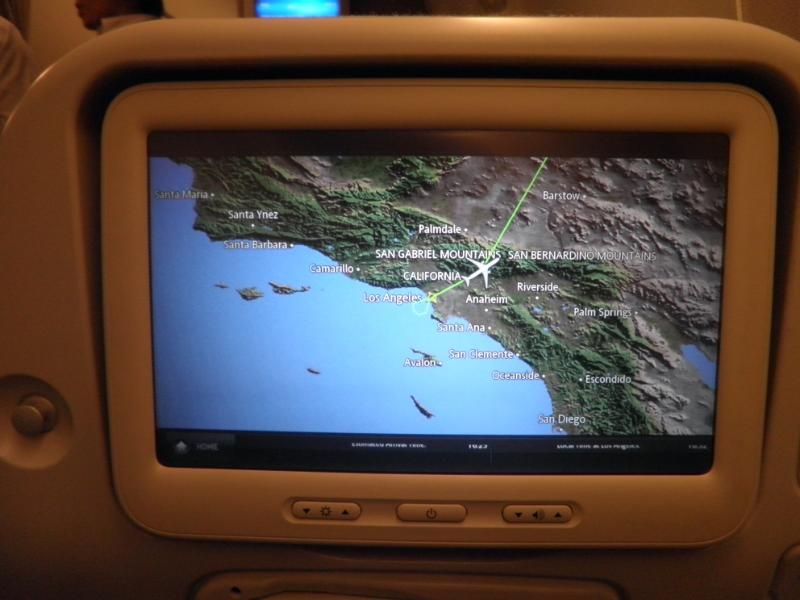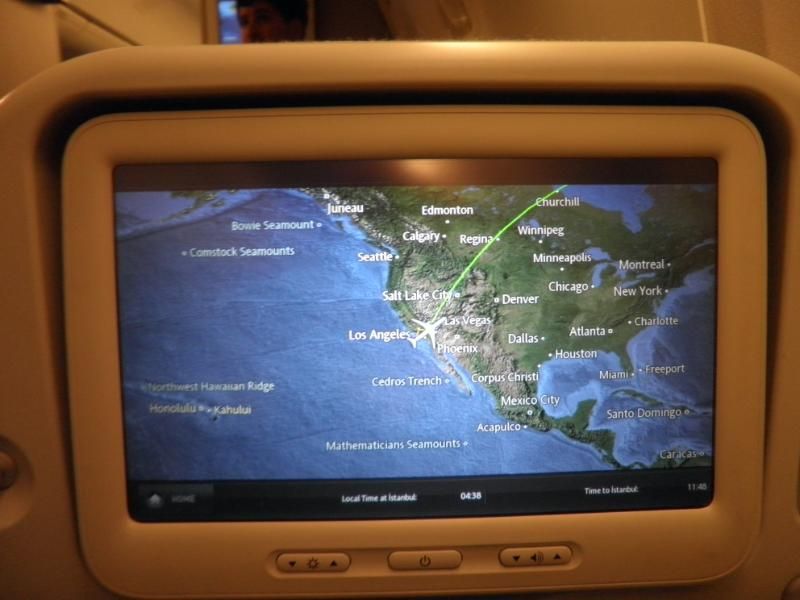 All in all, a great flight on Turkish Airlines especially the meal service which was fantastic.
I appolologize for the bad picture quality since I'm still getting used to my fairly new camera. Also the battery in my camera died while in flight so not possible to try to retake pictures to get better pictures. I'll make sure to have the camera charged the next time.
Not so sure about my next 777 adventure but perhaps Biman Bangladesh 77W later this year ?
Thanks for reading and Iappriciate your comments.
The777Man
[Edited 2011-03-21 13:34:25]