AnadoluJet and Ankara´s new terminal
Merhaba, dear readers,
everyone, who followed my latest story:
The E135 And The Towers Of Bologna
(by
FLIEGER67
Mar 27 2011 in Trip Reports)
know, that it wasn´t that easy to reach my home office ontime to catch the next flights.
My bed welcomes me at 01.45 am, with the cell phone alarm set for 02.30 am.
Believe it or not, it doesn´t feel like 45 minutes only. The cell phone calls, double checked and for real, it was 45 minutes, I´am ontime, better a short sleep than no sleep at all!.
Absolutely no chance to miss todays schedule,
a new airline and a new departure airport, like the story title.
Here´s the link with the route today included:
Tripreporter´s Flüge
auf einer größeren Karte anzeigen
and the link with the actual departure airports:
Departure airports
auf einer größeren Karte anzeigen
.
Monday, 07.03.2011
.
.
.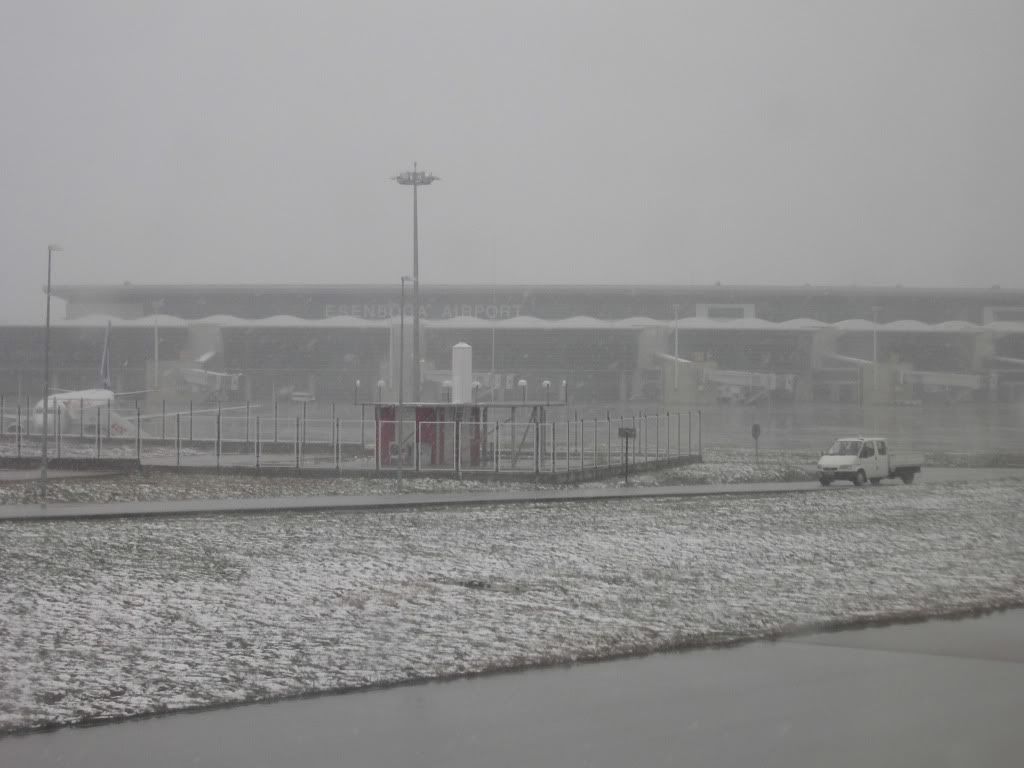 .
Service XQ 791 operated by Sun Express
Scheduled: 05.50 // 09.55
On the road at 03.30 am, no OLCI available and no chance to do the late-night-check-in the evening before, thanx to the
AirFrance/Regional party.
It´s the winter vacation week, so I expect a good load on this service today.
Nevertheless the fare is pretty ok, 60.00 Euro´s fixed with Exp.de..
Sleeping, sorry, driving down the free motorway and 4.15 am at the airport as scheduled.
My service looks like ok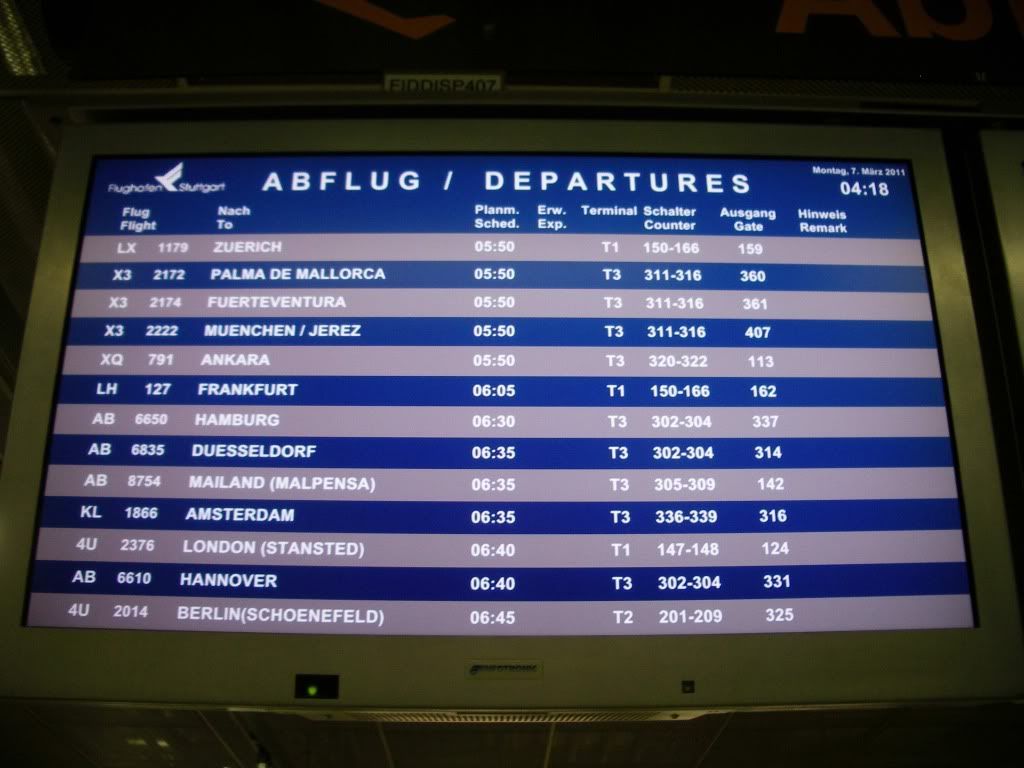 Any idea what happens with AF to LYS?.
Ok, we know it better this time!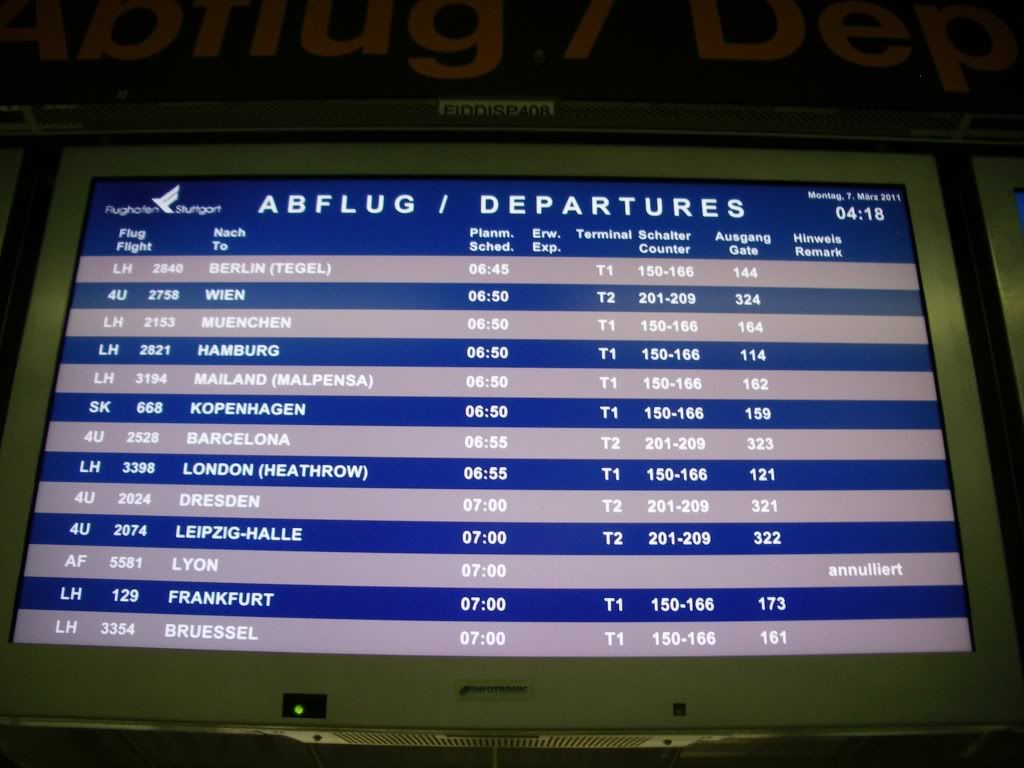 Three counters open in terminal 3 and as expected, me and
the crowd of turkish VFR travellers all around.
Dont get me wrong, no problems with these people, but really interesting to follow the action at the counters.
Kids crying, parents complaining. "No, we don´t know that it isn´t possible to check-in only seven suitcases with three seats booked without paying an excess baggage fee".
It´s simply unbelievable to see what these people try to check-in in from Germany to Turkey.
Well, at the counter after some 10 to 15 minutes.
A young, female turkish agent there.
"Just me, no bags and the window last row, please".
No comment, but a deep breath and really friendly smile follows.
With five flights to depart at the same time, also T1 security is well used today, but nothing serious, some five minutes to wait.
It´s the only service from this part of terminal 1 this early morning time, so it´s calm all around.
No time to wait at passport control and in the gate area with not as expected, not that much pax around my place 113.
The plane is on nightstop, may I see a new registration today?
Boarding is called pretty early, short after 5.00 am and is going slowly forward with also wheelchair travellers, baby carriages and else.
That looks like TC-SUJ, no new reg. here, the second time on this plane and leg no. 54 on the B738 at all.
My ride also to Adana, a couple of days ago only
There are 25 planes on type in the actual XQ fleet.
Me boarding with the last pax at the gate, as usual around these services, not the last at all, with some more people at passport control.
A very warm welcome at the planes door from a nice middle aged female turkish FA.
We talked about the good load and the very slow boarding action.
Once again it seem´s I´am the special pax here.
"What about your intention today to go for Ankara, politics?".
With Ankara as the political centre of Turkey, it seems there is nothing else to do there for a German in winter around all these turkish people.
"Well, there´s a special interest in aviation, doing pictures, writing stories and today´s theme is
an appointment with AnadoluJet".
"So it´s more a business thing".
"Not at all, but something like this".
Also the last row is taken with an older woman in my seat.
"I will wait if there is something else acceptable for me".
"Sure ok, there are some more pax to come", is the answer from the young male FA in the rear galley.
Well, the plane filled up till the nice female FA from the front door approaches me, talked quiet:
"The exit row is not sold today and it´s free for you, if you want".
Exit row seats are available only for 20.00 Euro´s extra on XQ, so I bid farewell to the last row and accepted the nice offer.
Thanx, pretty good and personal service here again with XQ.
All together one ok young male and three female FA´s,
all turkish, the other two females also ok.
The 738 as scheduled
It´s finally 06.00 am, ten minutes late, cold with -6 degrees, when we leave STR from 07 for the 2 hours, 50 minutes to ESB.
Dark cabin view with XQ´s destinations on the screens
Bremen, been there, maybe exciting for the turkish people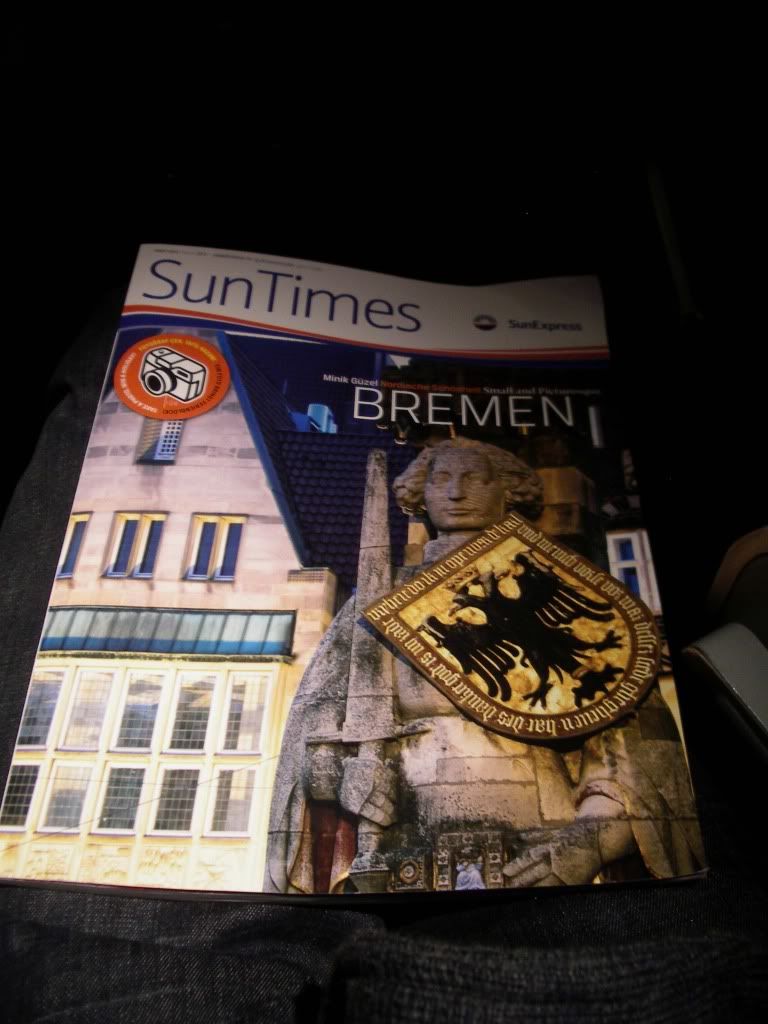 No legroom complaints in the exit row, 16A, three for me in the end, also with the good load, more than 90%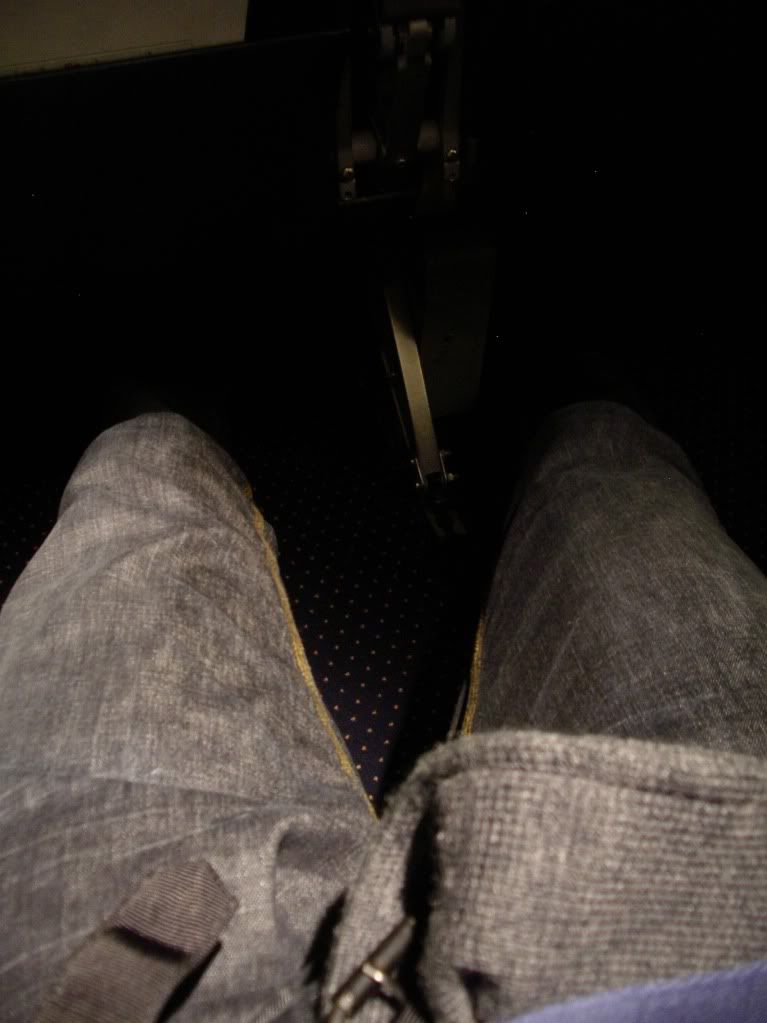 The seats en detail, dark blue leather, well used
Engine view with the sun coming up
Cockpit crew is also turkish, the pilot with detailed informations inflight in turkish and english.
Flightlevel is maximum 37000 feet above VIE, BUD, further along the Danube and IST.
Nice colours on the winglet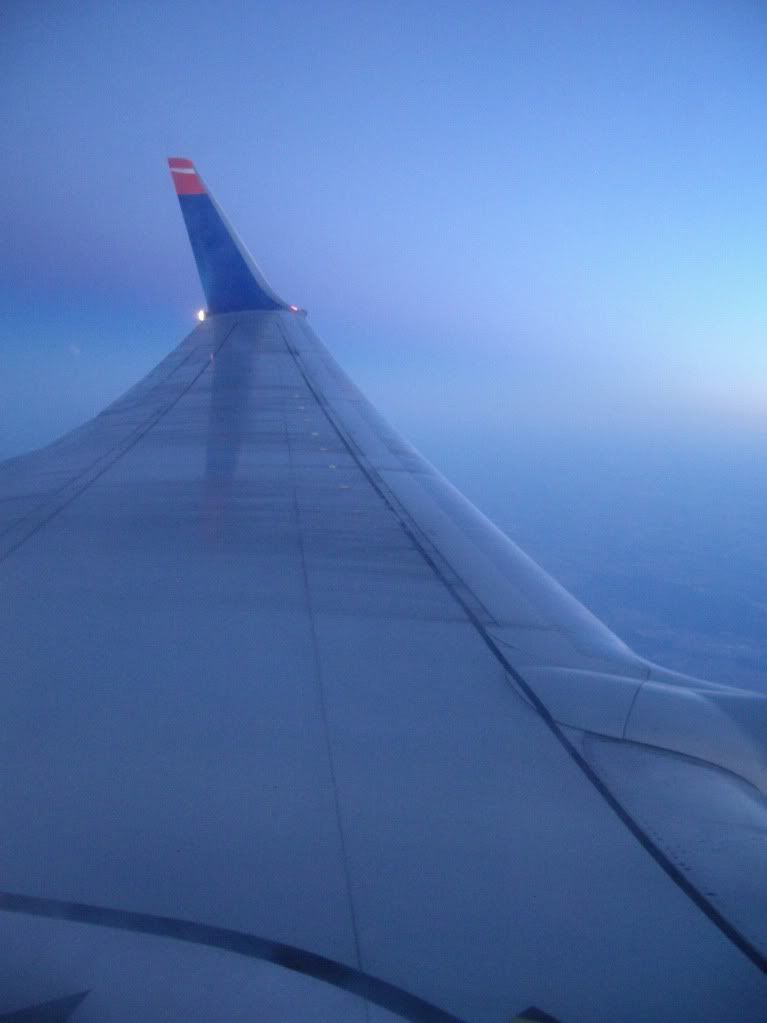 "Afiyet olsun", we will see
Sure ok for me this early morning time,
coffee, breadroll and a small piece of cake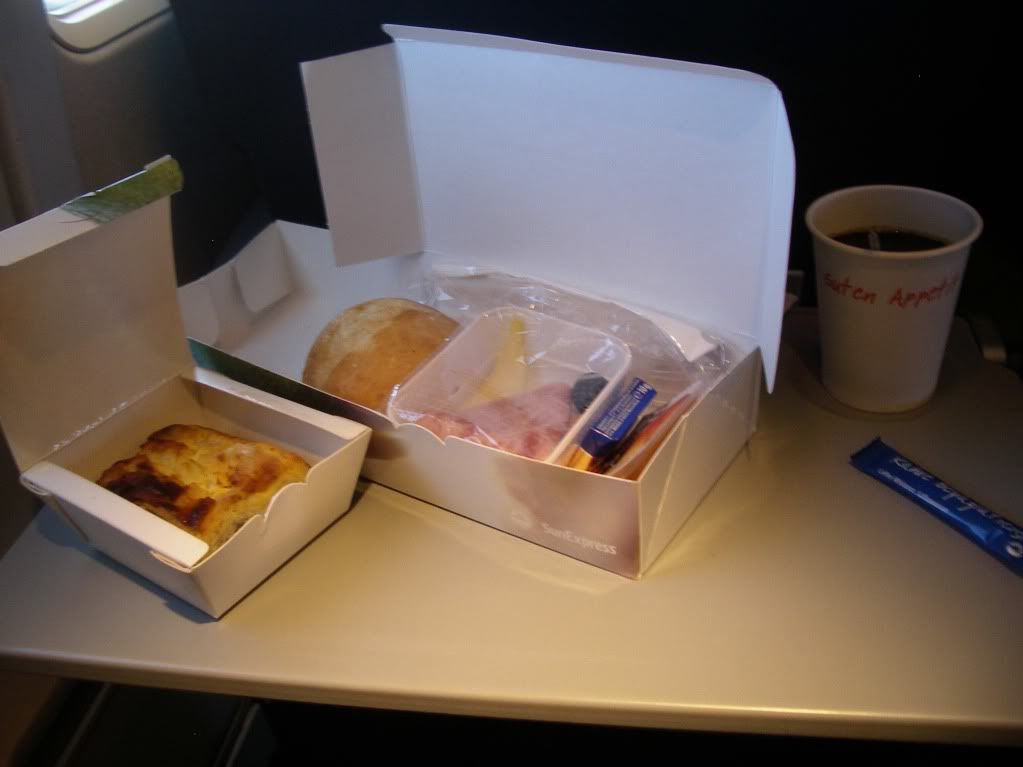 What´s wrong here?.
We´re approaching an airport with something white on the grass
Pretty low clouds till short ahead to touchdown on the 3750 meters runway 03R. It´s
9.50 am local, 8.50 am in Germany, light snow, shudder and the temperature is - 1 degrees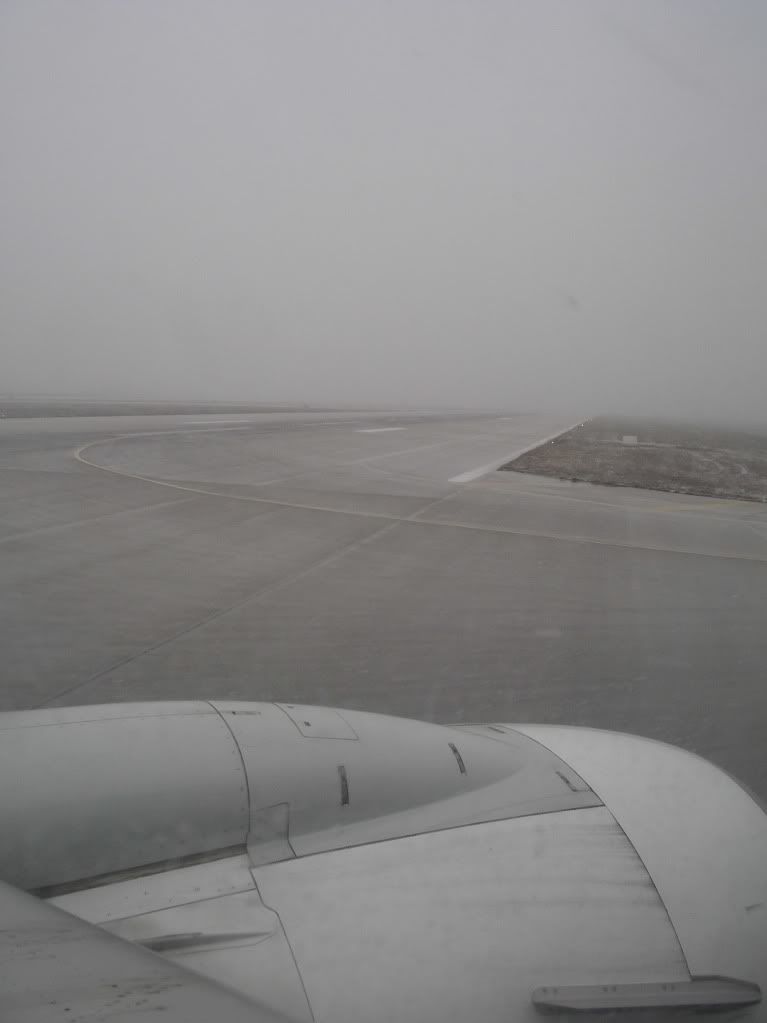 Jet from India, this plane goes tech the night before and diverted to ESB, together with an unknown IL76 on the apron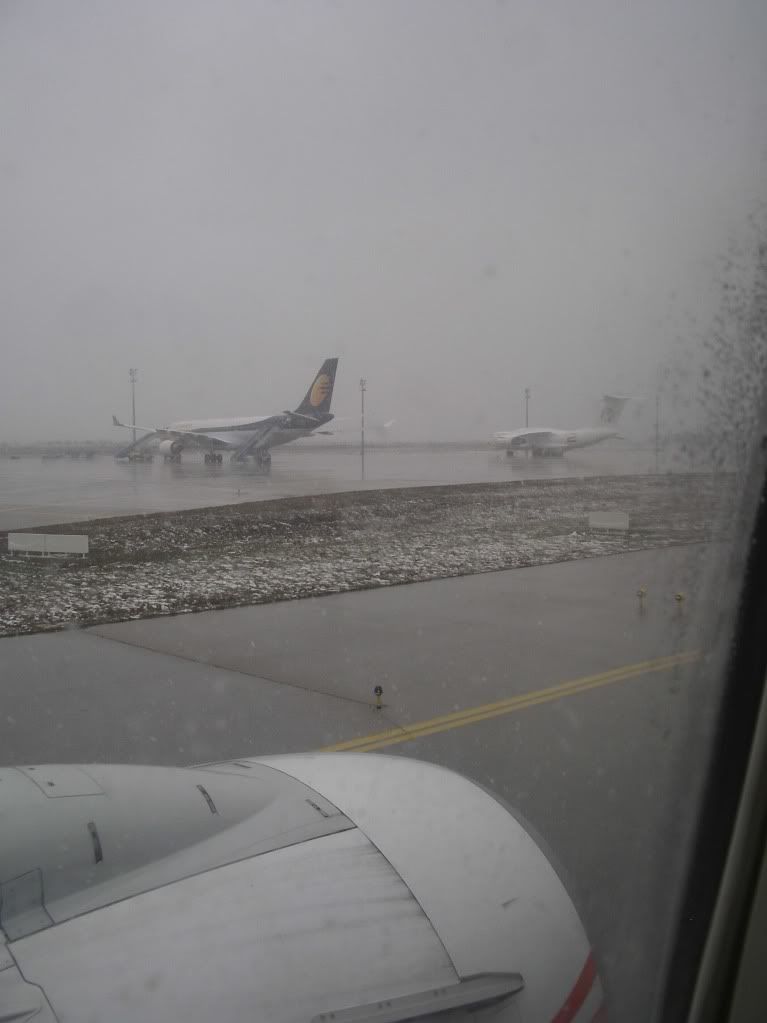 I don´t need more snow, but this is definitely Ankara- Esenboga here.
Looks like pretty modern
At the gate beside that huge TK A330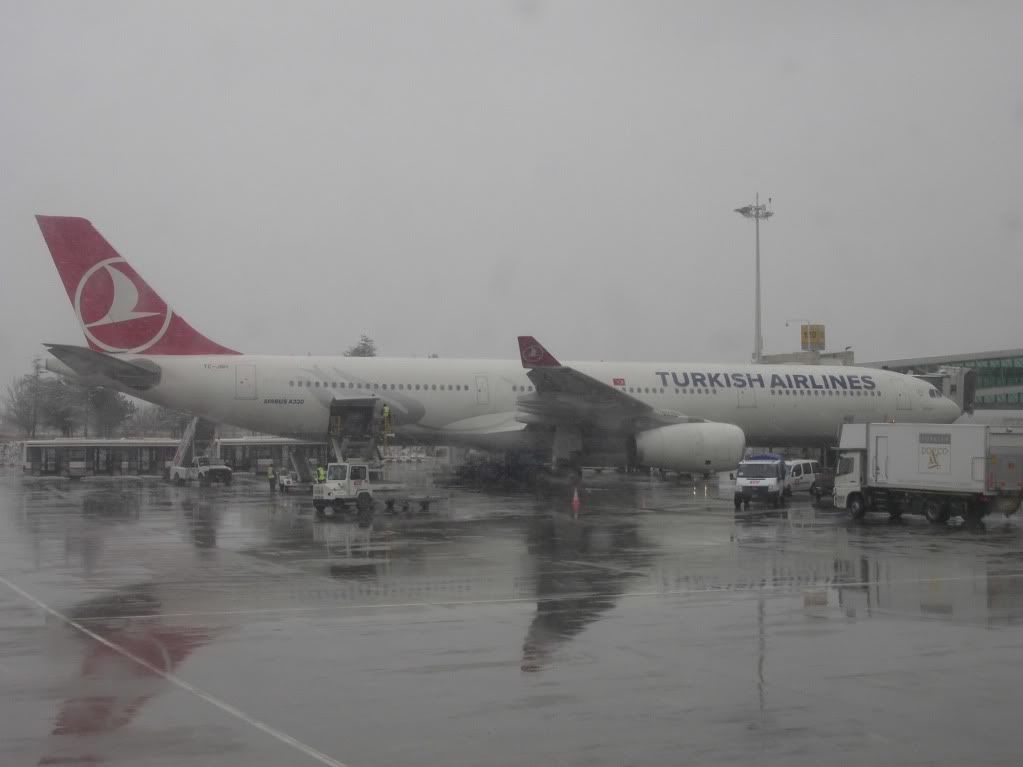 The finger position is for sure warm welcomed today.
A last view to my machine returning directly to STR
Wow, I´am impressed, that terminal is superb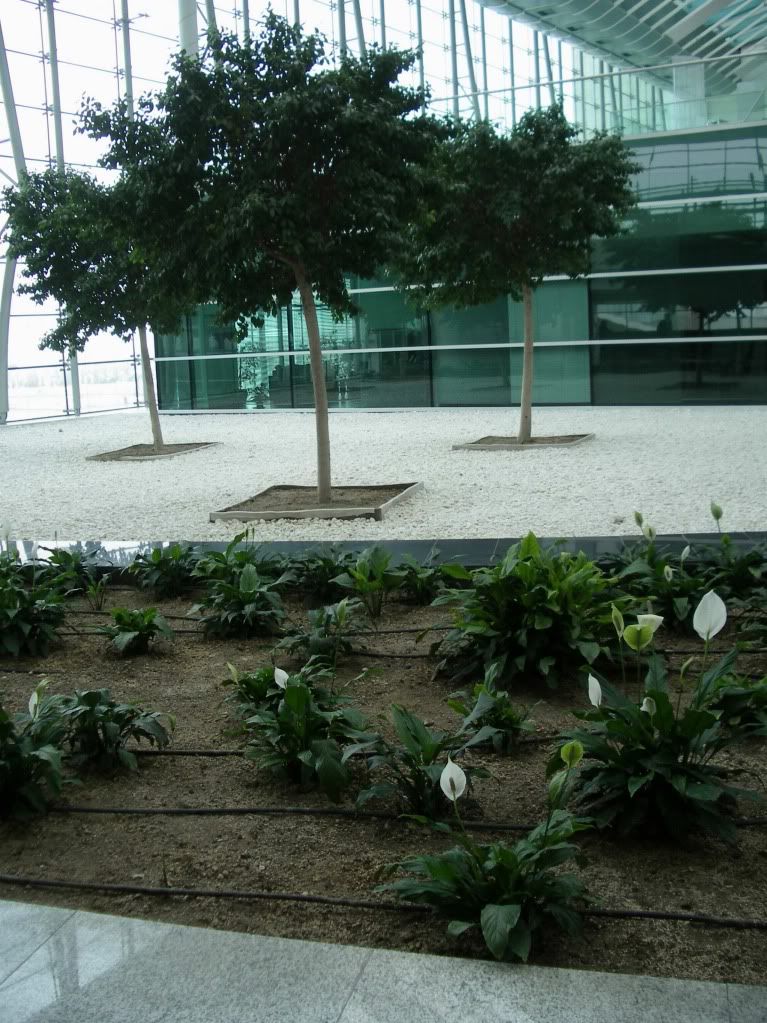 Arts in the arrivals level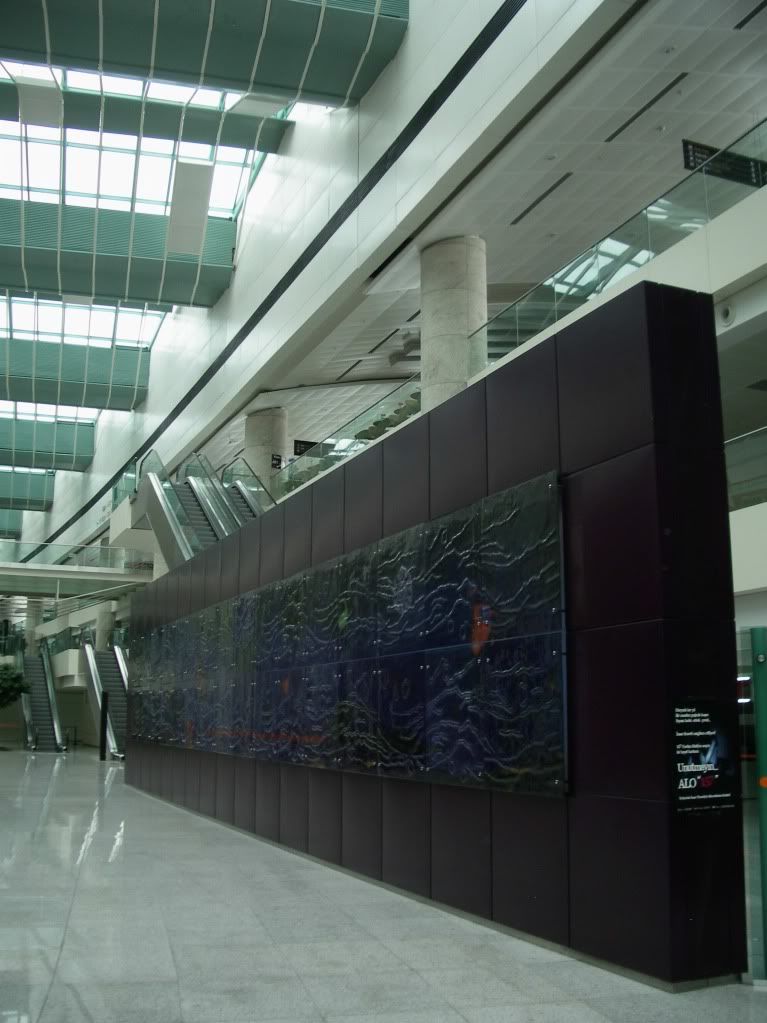 Airy and clean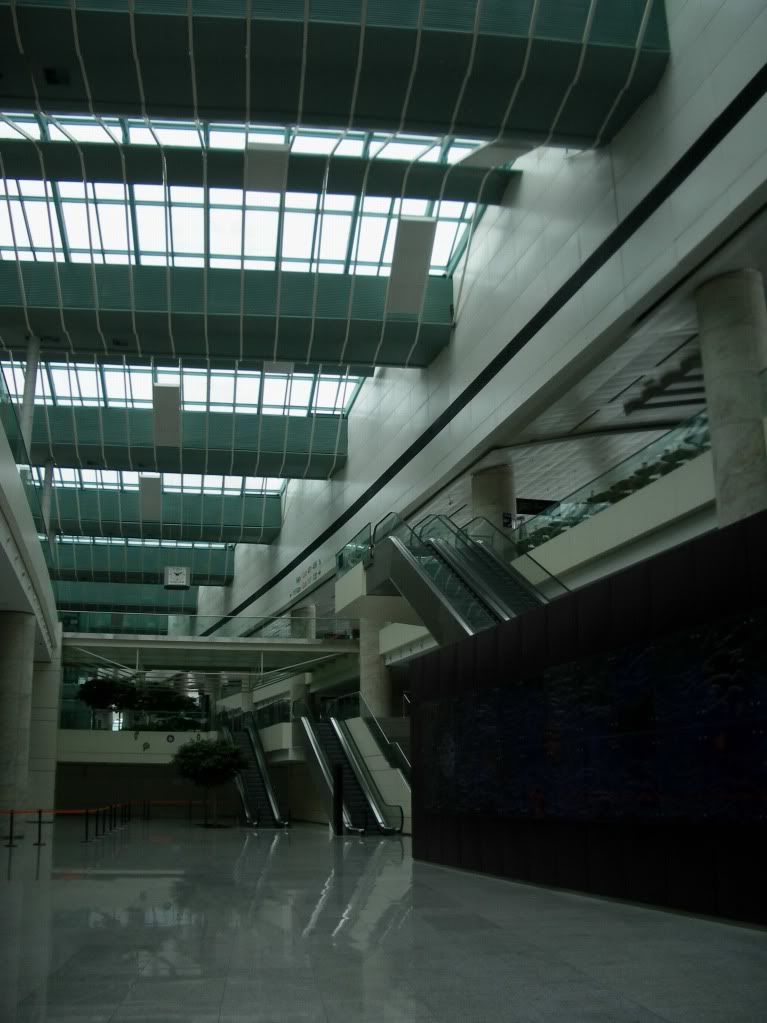 Some minutes at the check point, another stamp in my passport and so I´am in Turkey again.
No sleep in the plane and I´ve doesn´t feel that tired,
should I go more often this way?.
....................