RJ Trip Report
March 31, 2011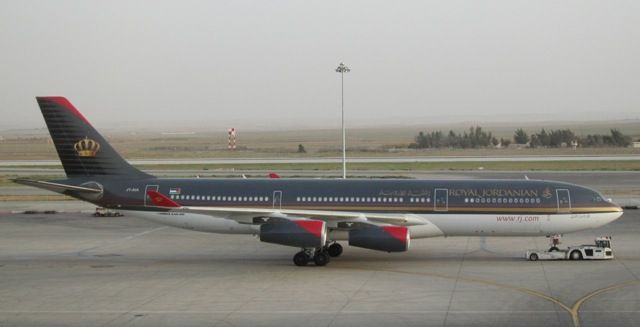 Dear all,
I am going to submit a trio of reports in this upcoming week (hopefully finished by the weekend)! They are quite different but very unique flight experience for me. The first report will be a familiar name but a rather unfamiliar route – Royal Jordanian twice-weekly service from Detroit to Amman via Montreal! Detroit is quite an unusual destination but judging from the load, it is quite a success. BTW, RJ does not carry passengers between Detroit and Montreal. Crown Class is quite a good product and I like the seats on the Airbus A340s. The cabin service is a mixed batch but meals are good on long haul flights. I in general have a few RJ flights before and feelings are mixed, but it beats the boring American Airlines transatlantic flight with those uncomfortable sliding business class seats. This flight is sort of average and there are some disappointments but also some nice enhancements. I am also able to take a good number of plane shots from the Crown lounge during my ten hours layover in Amman, before my onward flight to Colombo (which will not be covered). I hope you will enjoy the report!
Here is the link to all the pictures I took during this flight! It is quite large but good if you want more details!
http://share.shutterfly.com/action/welcome?sid=8QbNHDNy5bqTHY
March 31, 2011
RJ 268 Detroit to Montreal Lv1300 Arr1435 Airbus A340-200 JY-AIA "Prince Hussein Bib Adullah"
Detroit Airport North Terminal:
RJ Signage at the airport: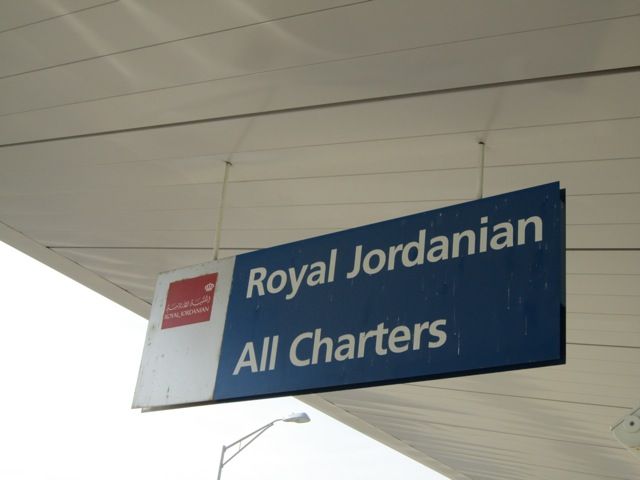 Main check-in area:
RJ check-in counter: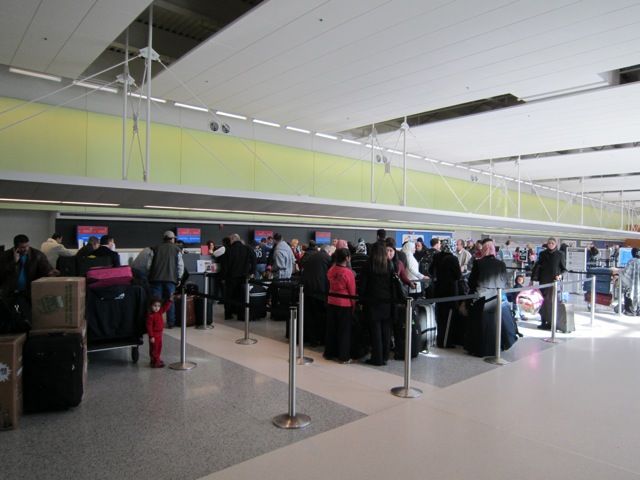 North Terminal historic plate: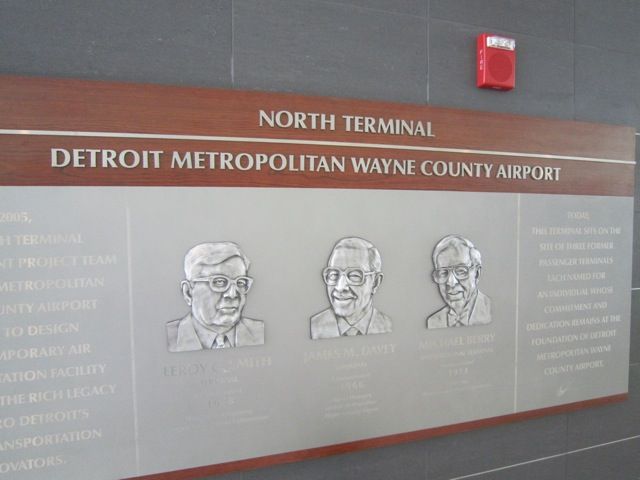 Royal Jordanian and most other non-Delta and Skyteam airlines use this North Terminal, which has been updated, and the architecture is practical and modern. It is not a fancy or stylish airport, but very functional and modern. It has a minimal design and the check-in area is very plain, and shops and restaurants are most located after security. Royal Jordanian no longer shares the check-in facilities with Lufthansa, the other international airline operator, and uses some of the common-use check-in counters. It was a pretty full flight and passengers from this region usually had many baggage. There was lots of reshuffling occurring at the counter, which slowed things down. Business Class has no one waiting, but passengers in front of me were all having issues. Fortunately the station manager, a very nice Caucasian lady, spotted me and asked the security guy to bring me to her just vacated position. She was relieved to see that I had no bags to check. She gave me boarding passes all the way to Colombo and instructed the other agent to hang on to my paper ticket coupon from Detroit to Amman. Then I got my major disappointment in the trip, as I asked, which lounge does Royal Jordanian use at Detroit? I was expecting Lufthansa, since it was the only one. She said, "Sorry sir, we don't have a lounge here, and you can use the LH lounge if you have their card!" I was honestly surprised that RJ could not fork out a deal with Lufthansa for their J passengers to use. It can't be that expensive. And RJ can restrict it to only J passengers. And if they can't settle on a deal, then provide J passengers with a meal and drink coupon. That is the minimal that it can do. It should also publicize the fact that it has no lounge at Detroit airport and make sure passengers are informed. It is unacceptable these days for a world class airline not to have lounge access for its J and elite passengers, and Oneworld alliance should have forced RJ to do something more about it. Reserve a space from a local restaurant in the pier and there are plenty of restaurants that are not busy in D course during this time of the day. Most will be happy with a deal like this and they will charge less than Lufthansa for sure! But I think RJ can fork out an extra $500 to take care of its J and top elites.
I was really caught off guard with the no lounge situation, but the North Terminal had a few shops for me to browse, and plenty of planes to look at. Florida was hit by a series of hurricanes and heavy storms and I manage to spot a few interesting Spirit and Air Tran's planes. Lots of delayed heading south!
Air Tran's Boeing 717 delayed Orlando flight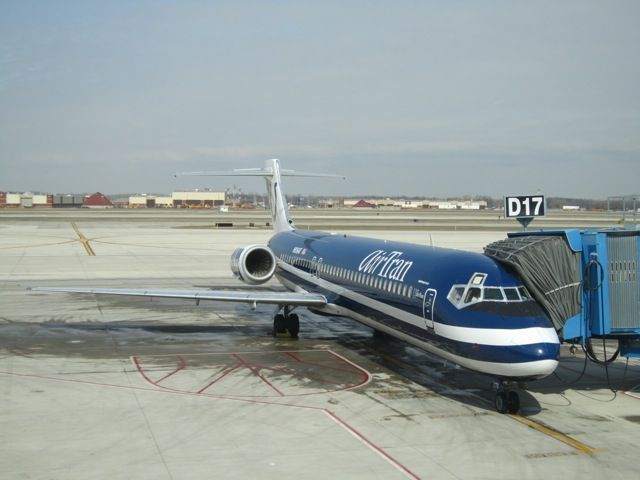 Spirit Airlines' Airbus A319 (new livery)
Sprit Airlines' Airbus A319 (old livery)