Introduction
This trip started as I was randomly searching for some flights and noticed a bunch of really cheap flights with Air Berlin ex-HEL. Pretty much all the domestic German destinations were available for around 50-60 EUR, flying via TXL. I decided to book a flight to Saarbücken as that city has been on my "tovisit" list for quite a while and SCN would be a new airport for me. Total cost was a bit under 60 EUR.
Saarbrücken is of course close to Luxembourg. I've visited the Grand Duchy before, but never flown to or from LUX, so that sounded like a tempting option for continuing my journey. More so it also gave me an opportunity to fly with Luxair the first time. LG unfortunately is one of those traditional carriers who don't really offer affordable one-way fares, but after a bit of searching I found a roundtrip ticket to MUC for around 110 EUR, which I booked, deciding to throw away the return segment.
From MUC back to HEL there of course are lots of options, but I really wanted to add a third new airport to my log on this trip so decided to look into Memmingen/Allgäu airport, all "Munich West" like the low costs like to call it, despite it being around 110 km from Munich city. Anyway I found a very cheap Ryanair fare on FMM-NYO for Sunday morning - only 16 EUR all-in including priority boarding so that's what I ended up booking, deciding to spend the night in Memmingen.
From Skavsta, the initial idea was to take the bus or train up to Stockholm and fly home from there, but somehow all the flights to HEL were very expensive - the only affordable option was the last, midnight flight of the day. Well, Stockholm is a nice city but I didn't exactly fancy spending 10+ hours there on that particular Sunday, so decided to get creative instead. Wizz was offering a ticket on NYO-GDN for the ridiculously low price of 59 SEK (around 6,50 EUR or a half of what even the bus ticket to Stockholm would cost) which definitely showed up as a large blip in my radar. The time available for the connection was a bit on the tight side, but after a small risk assessment I decided to take my chances anyway - Skavsta is small enough, Swedes are friendly enough and FR's punctuality (plus the fact that it was the return segment from the plane's first flight that day which minimized any knock on effects) is good enough for me to be comfortable with it.
From GDN to HEL there were fewer options - too bad the new BT route isn't yet operating. It boiled down to either the new direct FC flight which I was sort of going to book until I noticed SK offering a connection via CPH for 130 EUR. I still needed a few qualifying SK group flight segments for my EBG card and these would do nicely, so that was a no-brainer actually. Oh, and don't worry, that FC flight is featured on another upcoming itinerary of mine in May!
.
The route ended up looking a bit wicked but fun nevertheless: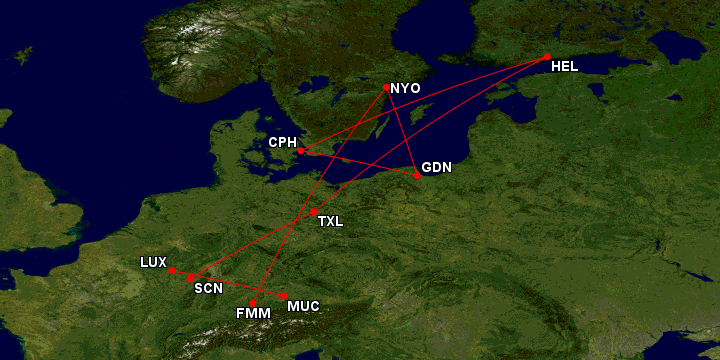 Some slight schedule changes (5-15 minutes) occurred but nothing too bad, oh except that the 15 minute one was on the FR flight making the NYO connection even tighter, but still not uncomfortably so.
Finally I fixed up a small a.net meeting a Saarbrücken area local and Luxair expert Johannes, or luxairSP747 here.
Saturday 9.4.2011
Ahh, haven't taken this early bird flight for quite some time now so I have forgotten what it feels like to get up at five on a Saturday morning.. not exactly fun, let me tell you that! Some quick morning rituals, out to the bus and at T2 five minutes to six. The security queue looks quite bad until I realize that most of the pax are of the charter traveler type and are not actually queuing but just confused the hell out of the new security setup at T2 which means that I can overtake most of them and am through in no time at all.
A quick stop at Stockmann to buy some water and Fazer chocs for Johannes and to the gate 23 - the very same gate where my Norwegian inaugural flight to RVN left a week ago. The plane, of course is already there, having arrived from TXL less than six hours prior: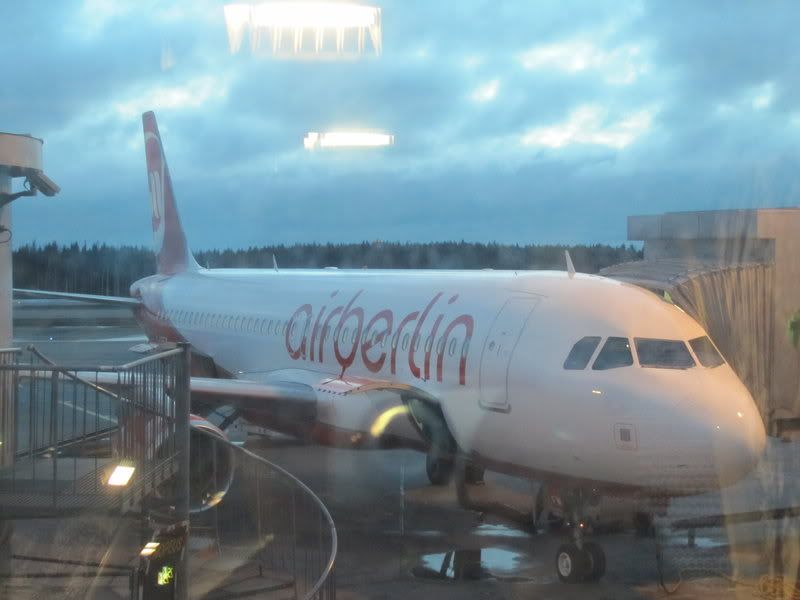 D-ABFM, an A320 and a new reg for me. Quite a new plane as well, having been delivered to AB around six months ago.
Boarding is called quarter past six, a very orderly queue as usually in Finland has already formed: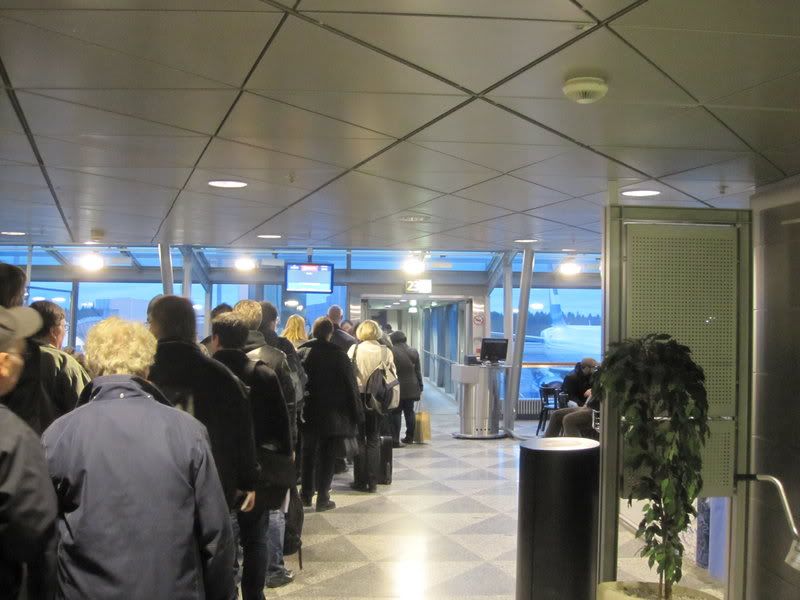 HEL - TXL
AB8311
A320 D-ABFM
Seat 2A
6.39 - 7.18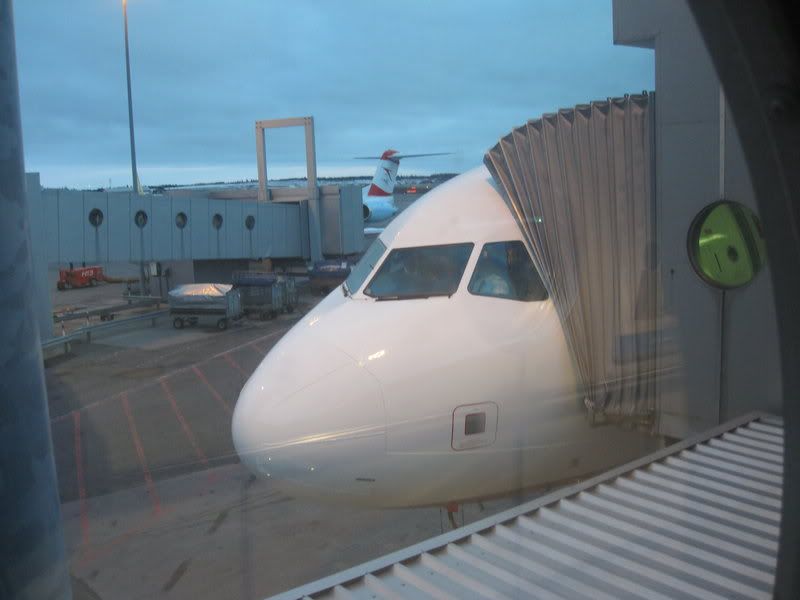 Quite efficient boarding this morning. The load is around 70% I'd say, with an empty middle seat next to me, yay. The doors are closed five minutes before our departure time, and we are welcomed onboard by "Air Berlin and its codeshare partner Finnair" for a flight taking one and half hours this morning.
Push back is a minute early - blue, blue, everywhere: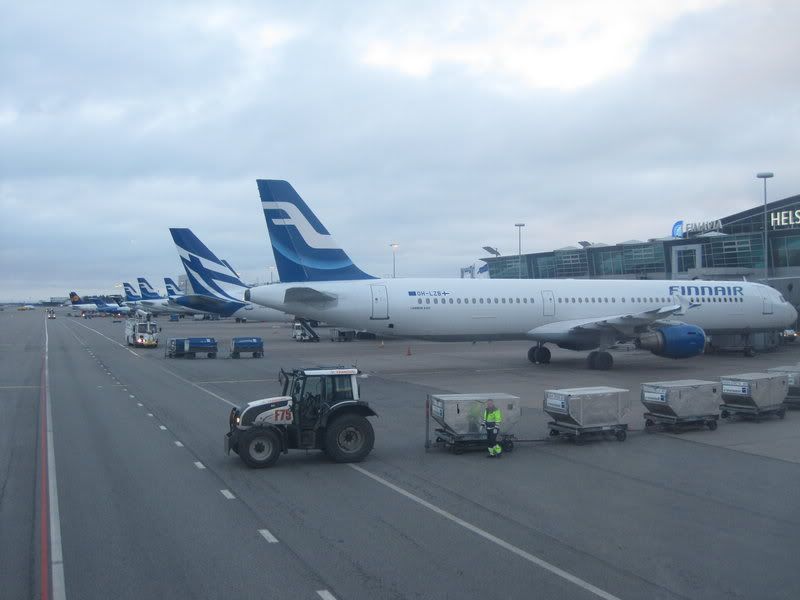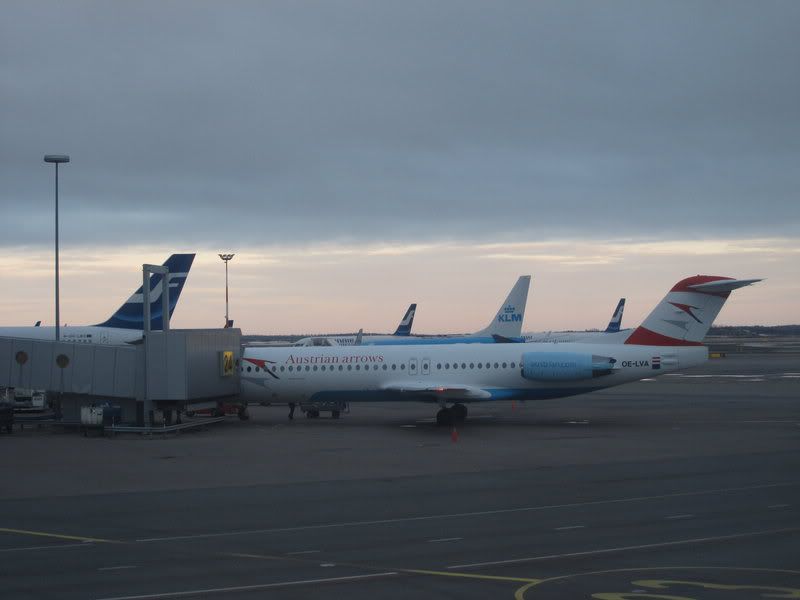 Still so ugly: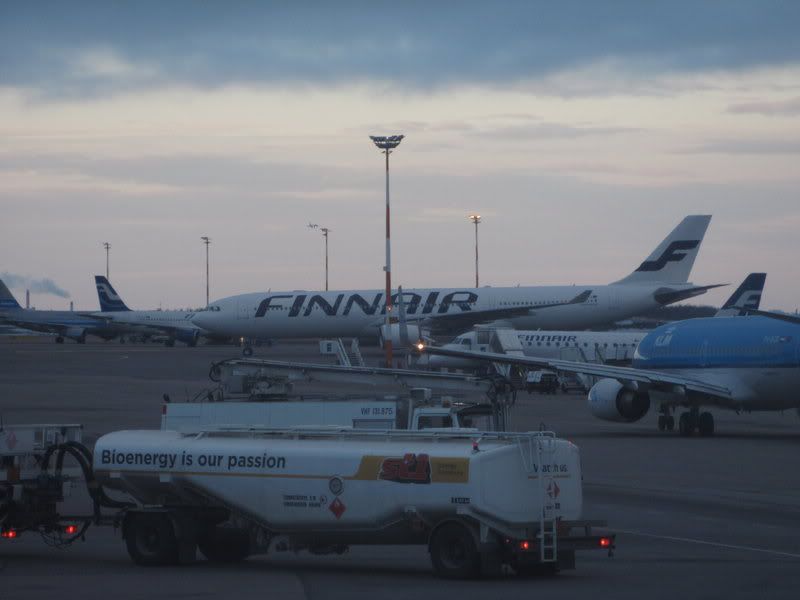 Well, hello there - not her usual parking position: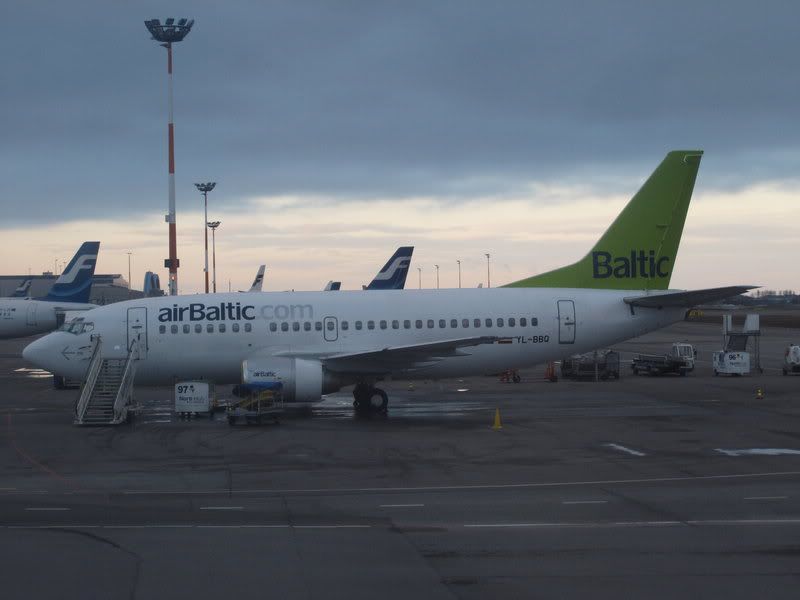 AY retro jet: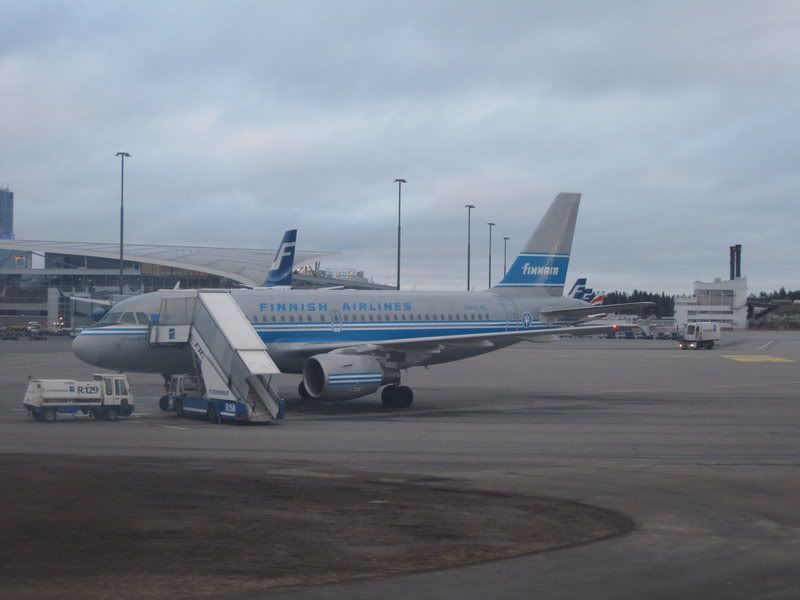 Interesting livery on this Air Finland 757 - hope to get this bird for my flight with them in May: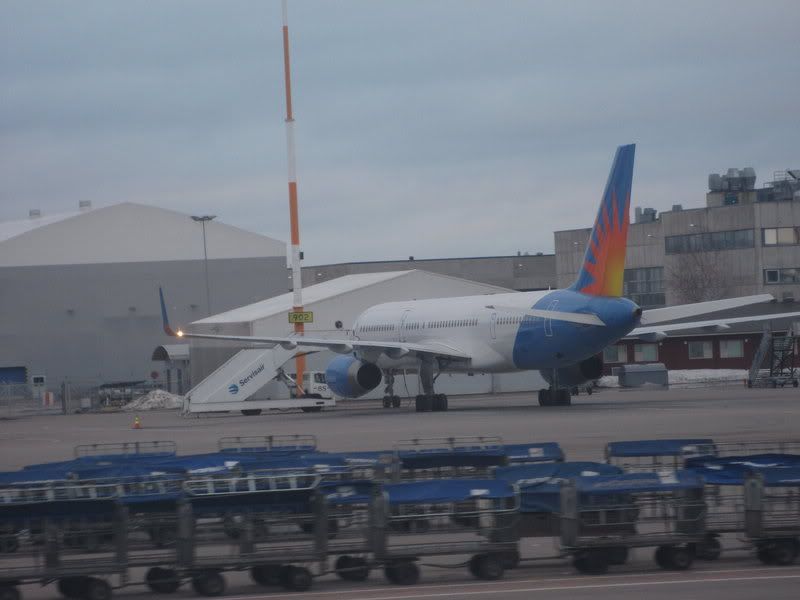 Take off is from 04R today, ten minutes after push back. Still some snow around, but a lot less now: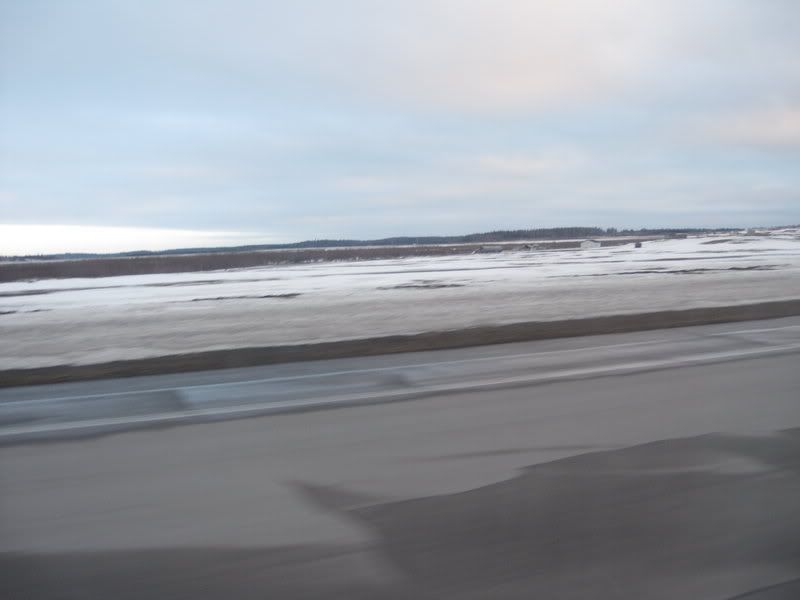 Finland is overcast this morning, so in no time at all we penetrate the low cloudbase and emerge into glorious daylight - how I love the springtime here with every day getting longer and longer...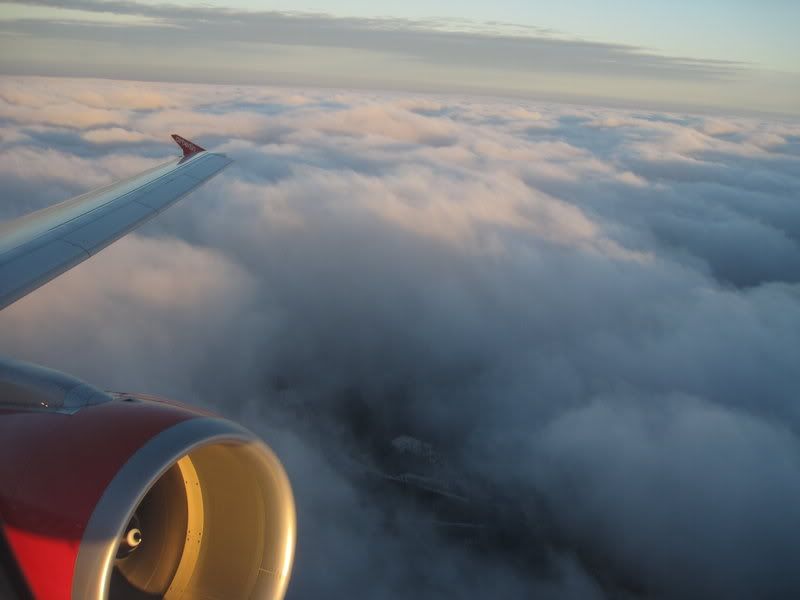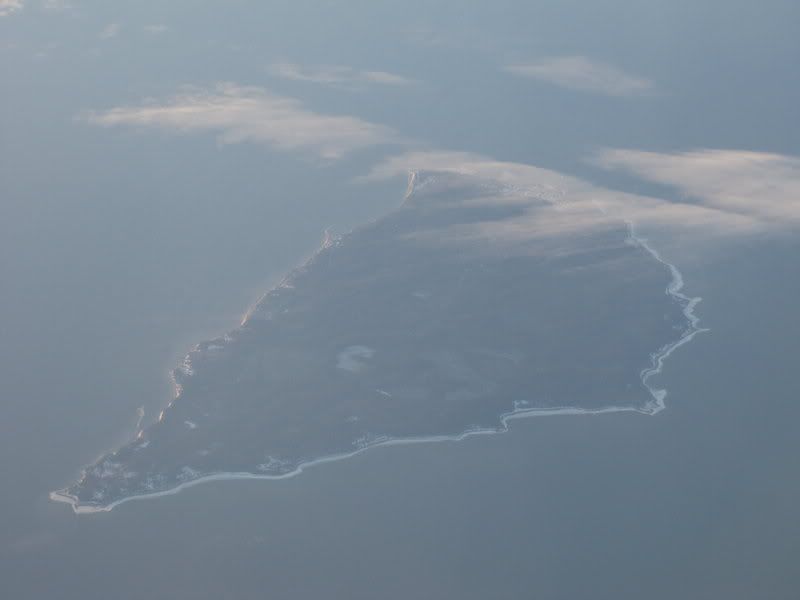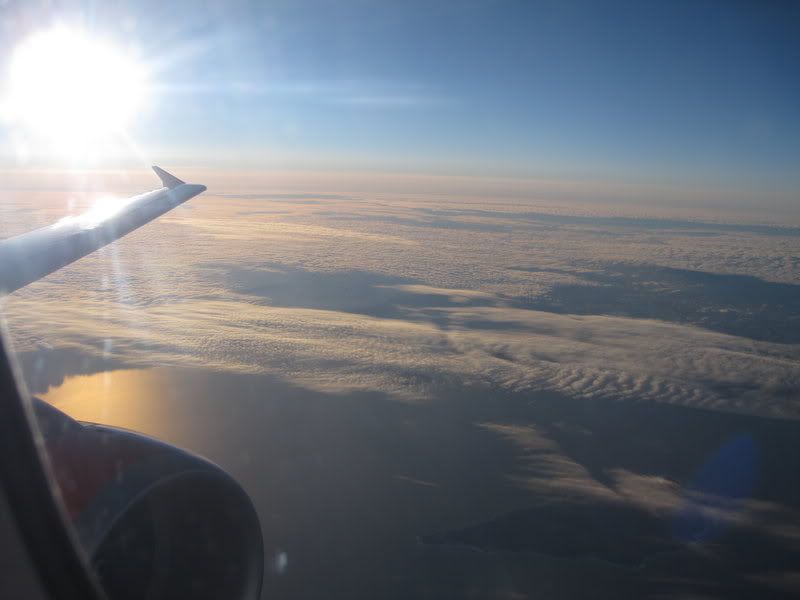 Service commences soon, this time they announce the usual sandwich choices as "a delicious sandwich, with a choice of either cheese or turkey". I'm still seeing nightmares about the last time I chose turkey so the cheese one is a safer choice, together with some coffee: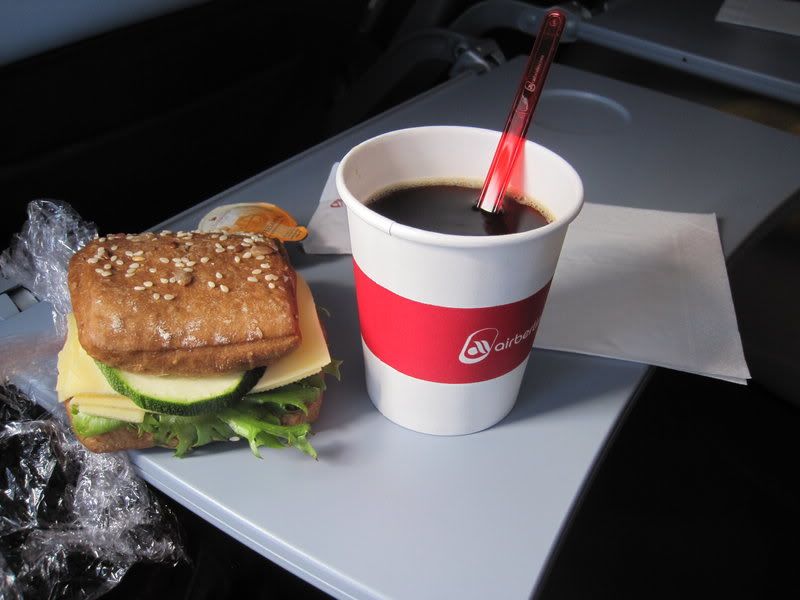 Not a bad one this either, although there is quite a lot more cheese than normally and I can't say I really like the idea of replacing cucumber with a slice of zucchini - maybe they ran out of the former at the catering place?
As the Air Berlin airshow shows also the wind speed, I notice that we seem to be having quite some tailwind, up to 170 km/h at places which speeds us up nicely.
Right after I decide to catch up on some sleep and doze all the way until our descent.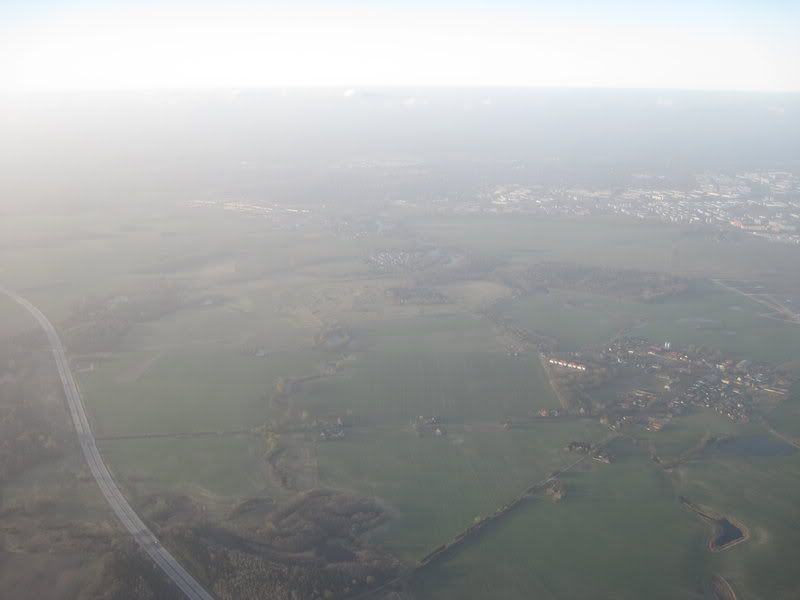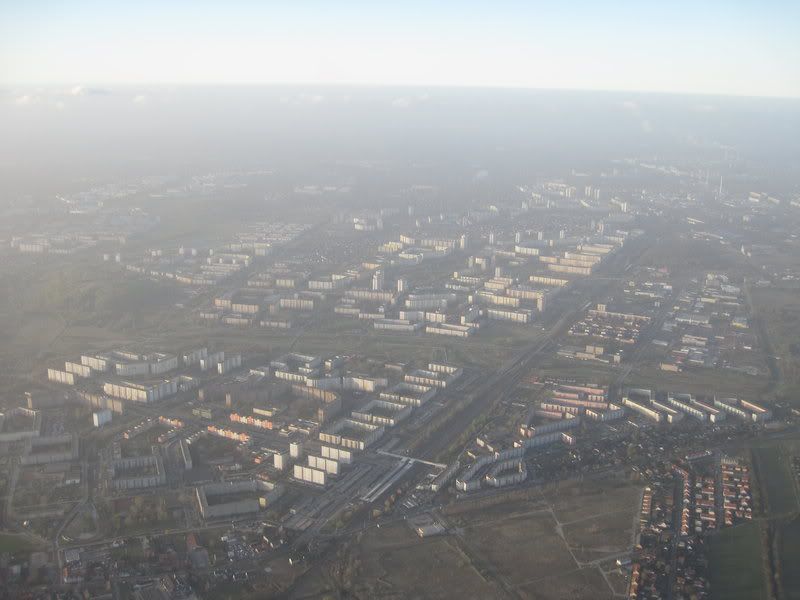 It soon becomes apparent that I got lucky with my seat choice and we are indeed landing from the east for one of my favorite approaches anywhere - these views of Berlin basking in the morning sun are simply beautiful: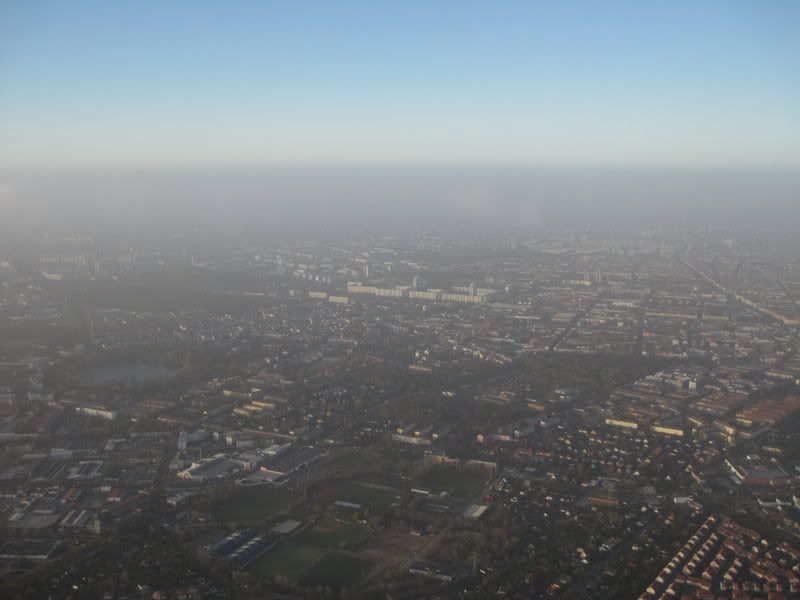 Alexanderplatz in the distance: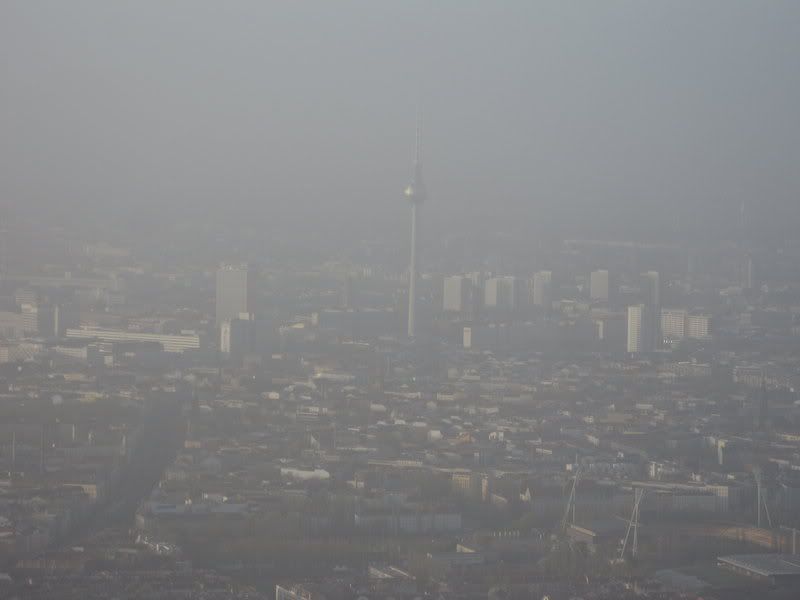 Oh yes, we must be in Germany: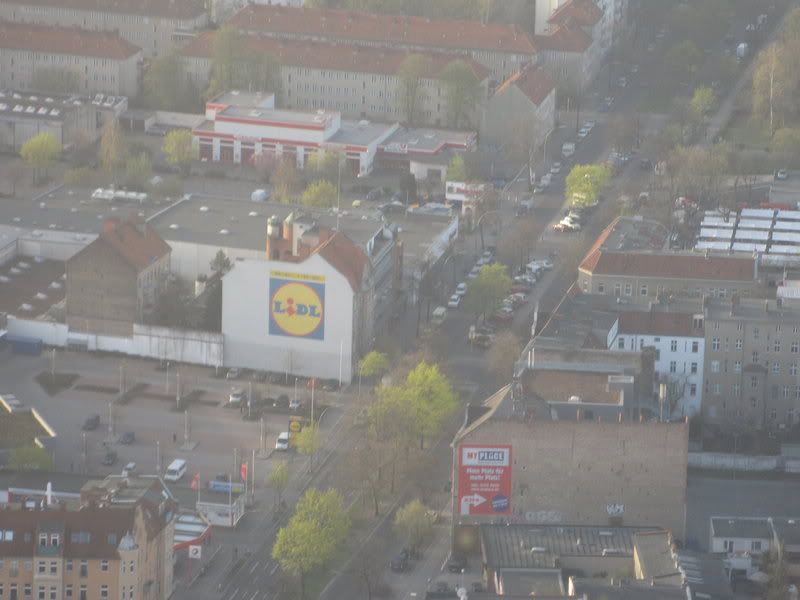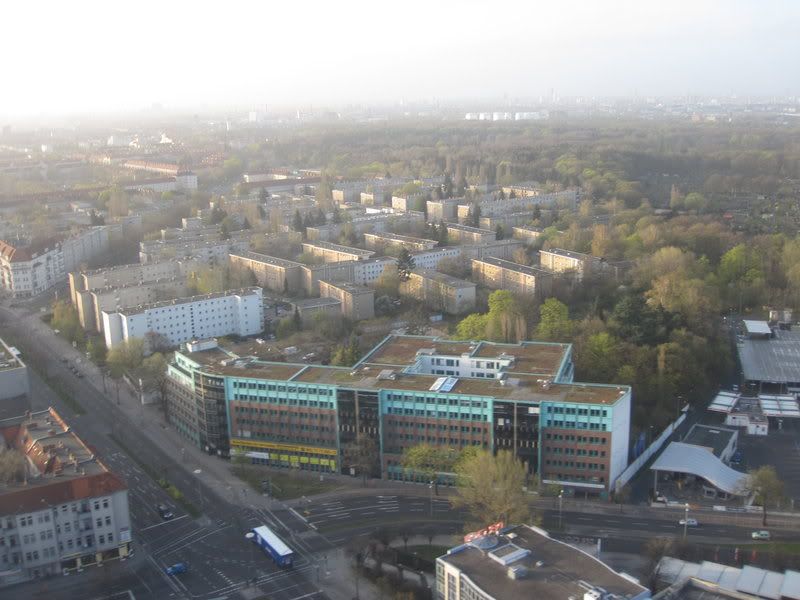 Final approach is quite wobbly and uneven, the heavy winds are apparently at work here as well. Landing is on runway 26R after a flight time of 1h29mins.
Lots of Boeings: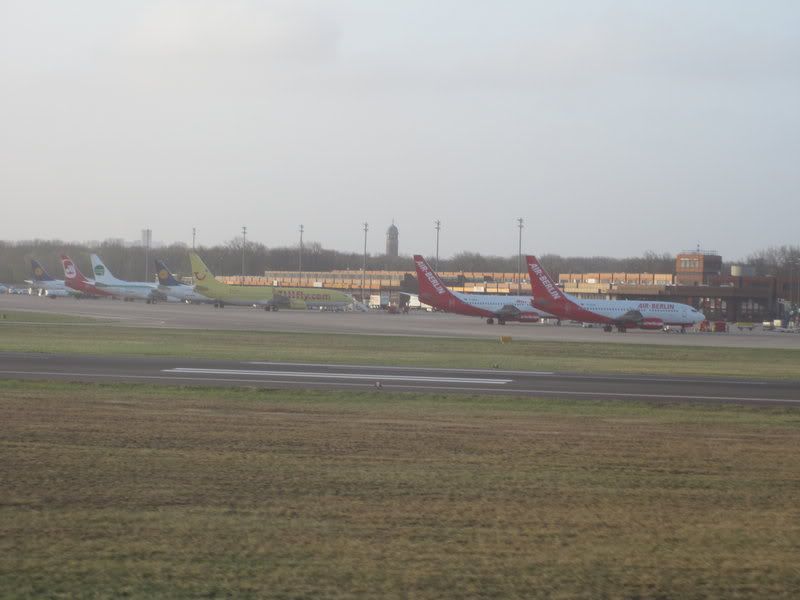 Landing right after us: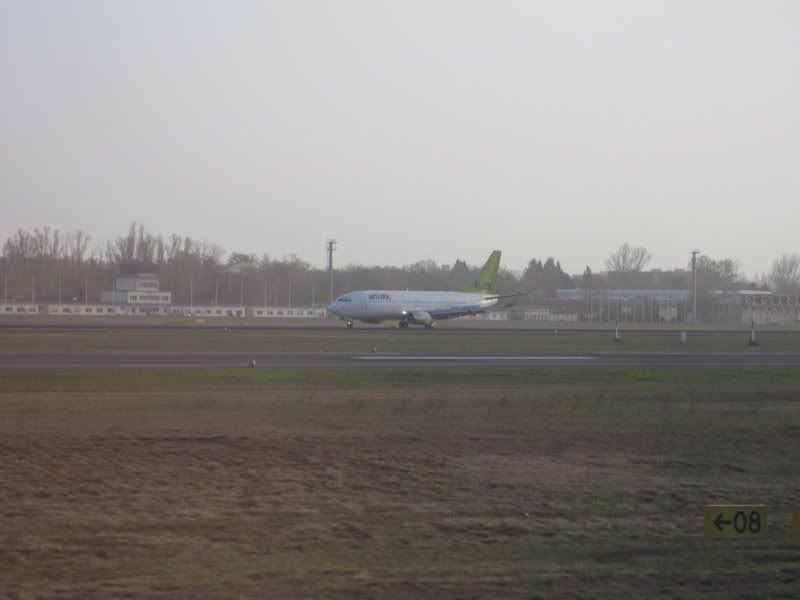 BMI to Heathrow: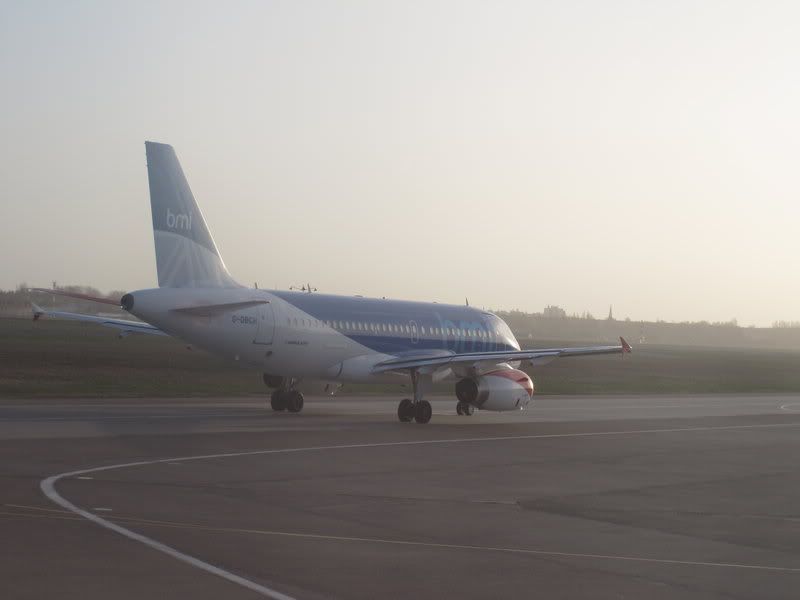 Berlin Tegel Airport
This time I'm happy that we get a jetway in the main terminal building, even though the flight to SCN will almost certainly leave from the Air Berlin C terminal shack.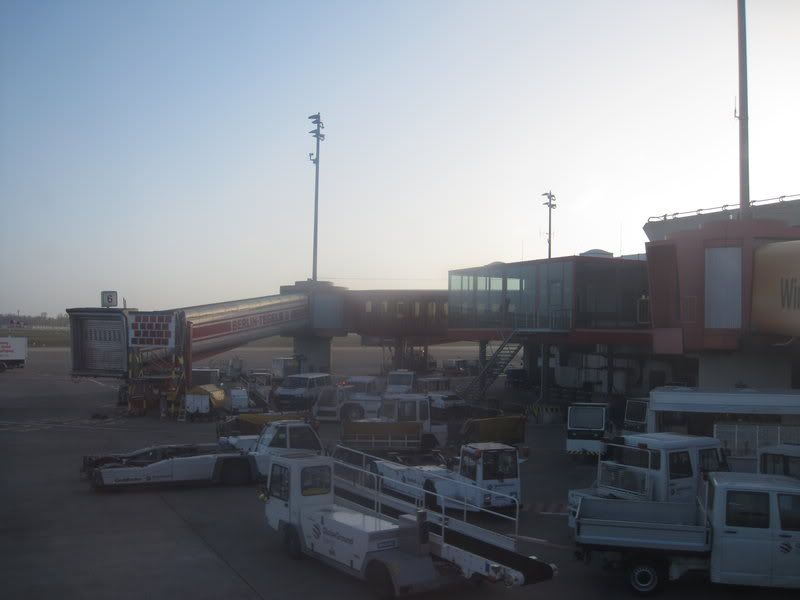 Happy - why? Well, the independent lounge here in the main building recently added Diners Club as its partner and I'm more than happy to stop there for a moment. Before disembarking the chocolate hearts are handed out - I'm a bit surprised by this and ask the steward "I thought you are only supposed to hand these out on domestic flights?" but he doesn't seem to get it...
Yes, the C gates it is - but "gate open" at T minus one and half hours? I don't think so!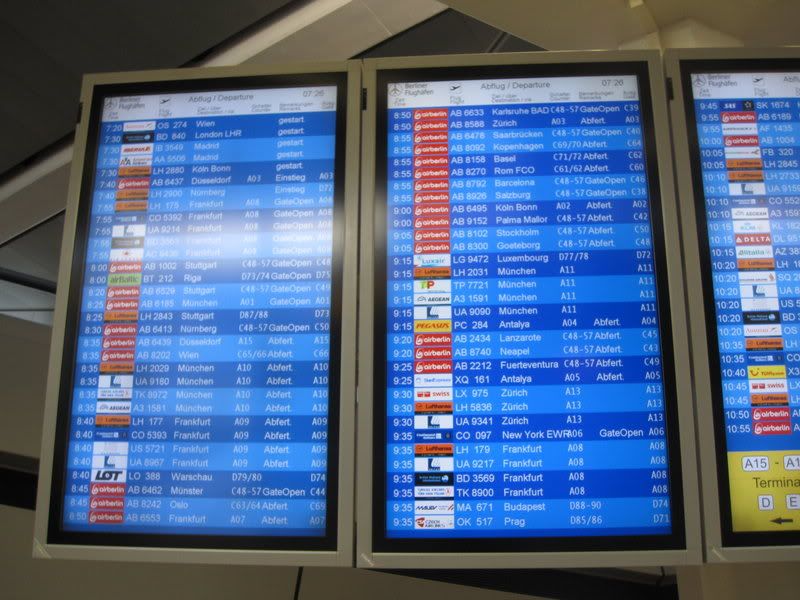 On the way to the lounge I stop at the stationery store to buy a new (and very expensive!) notebook as I foolishly left mine home (together with my logbook, bugger!).
Ok, here we go: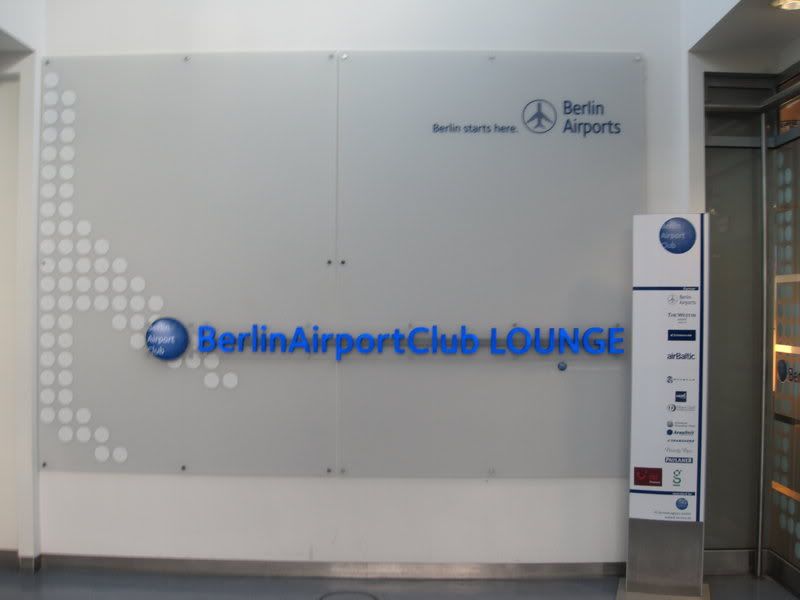 I was in this lounge once before courtesy of airBaltic - it's quite decent although very small and no free wifi (blasted T-Mobile monopoly):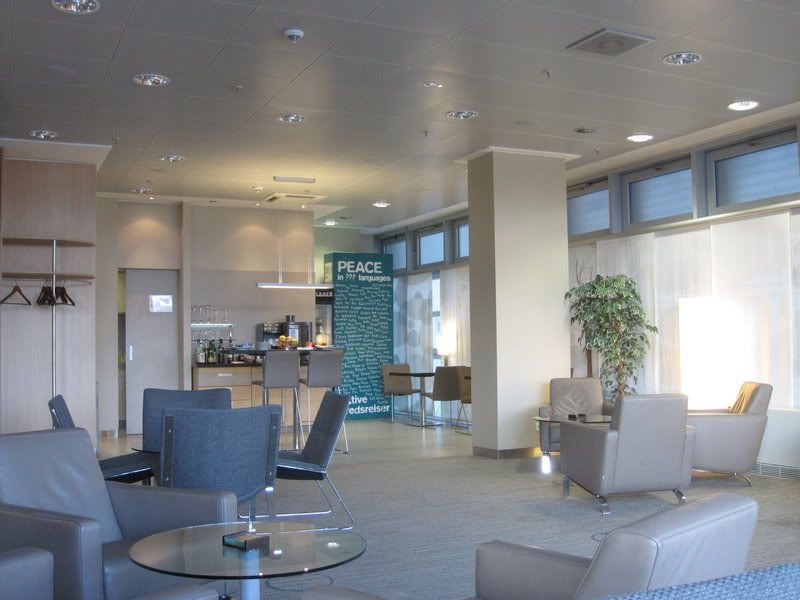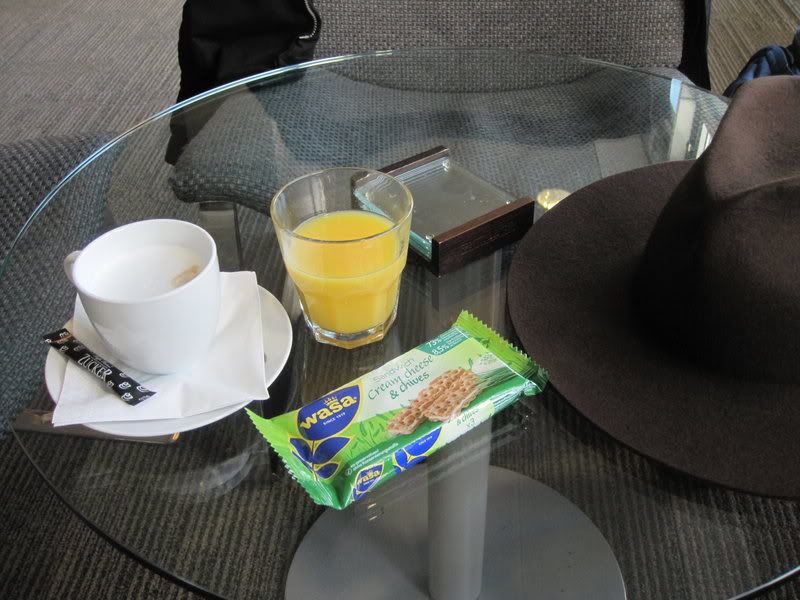 My new notebook and the AB chocolate heart:
I'm the only one here for about two minutes but then two other guys join me - soon enough they turn out to be Finns as well - well who else would manage to down a litre of beer each in half an hour when it's not even eight o'clock?!
After a while it is time to start heading to the C terminal. On the way I pass this interesting Airbus: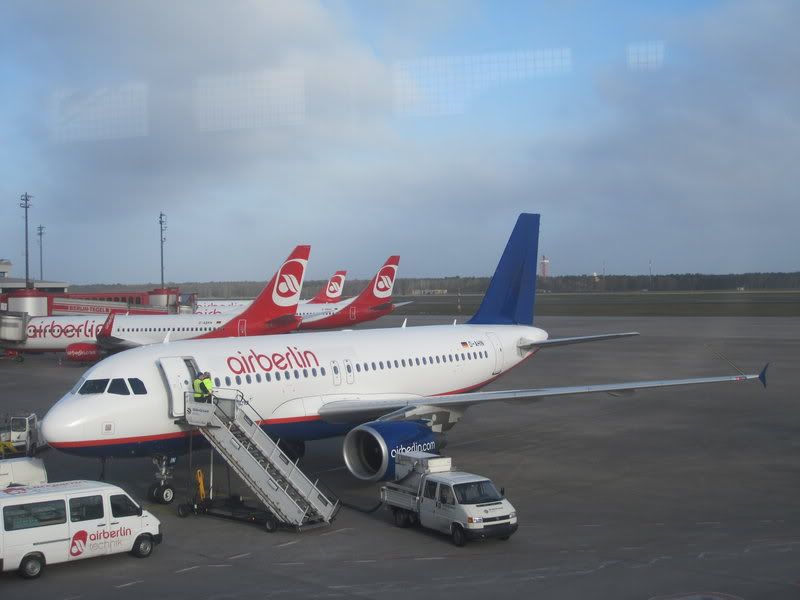 Looks like they didn't bother repainting it after taking over from the former owners, Hamburg International.
The C terminal check in hall has a raffle of people: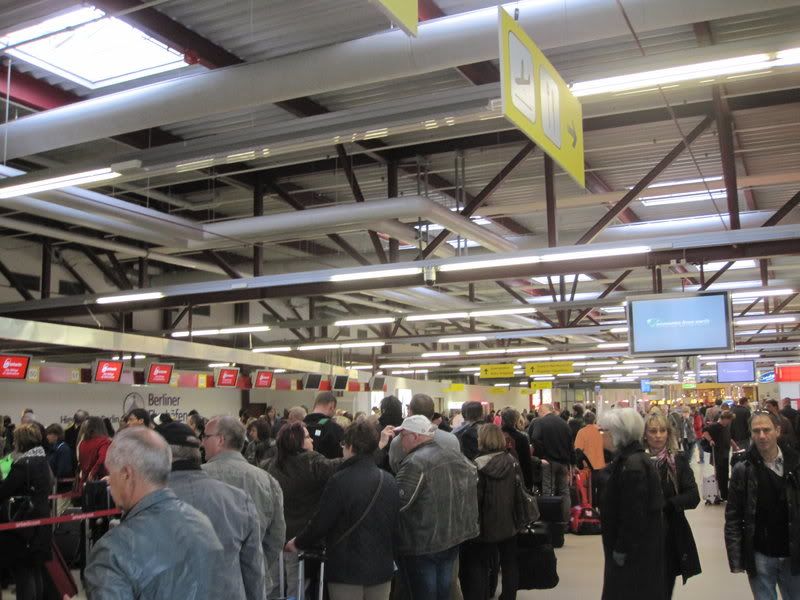 However the security setup is again a brilliant display of German efficiency with no wait at all - they even have a special lane for transfer pax, but that's not needed this time. Airside, again lots of people: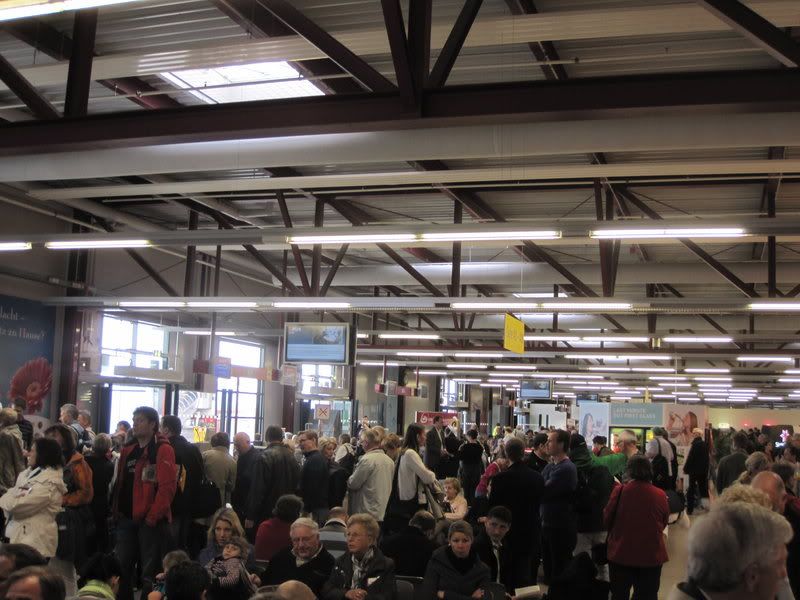 Hmm, I haven't seen this before - looks like AB has introduced a lounge here: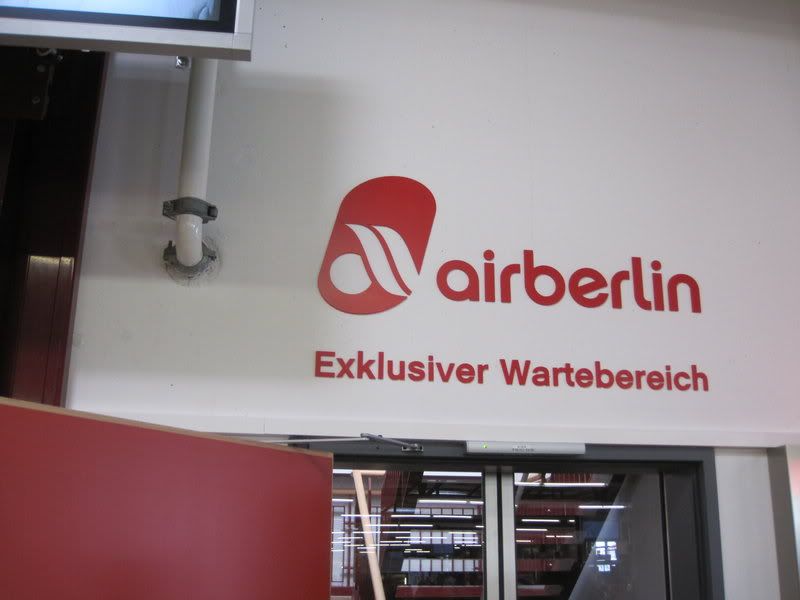 Only accessible with Top Bonus status cards: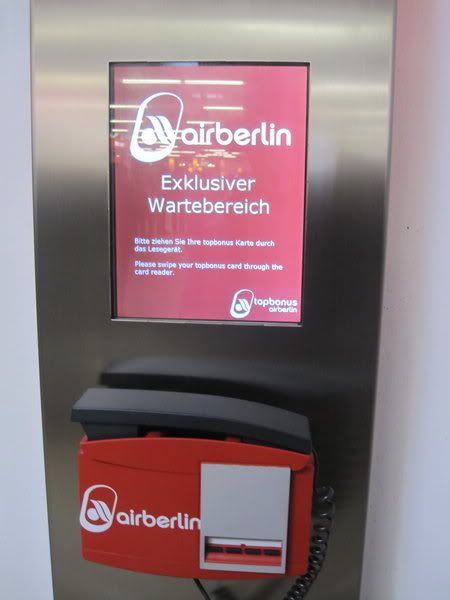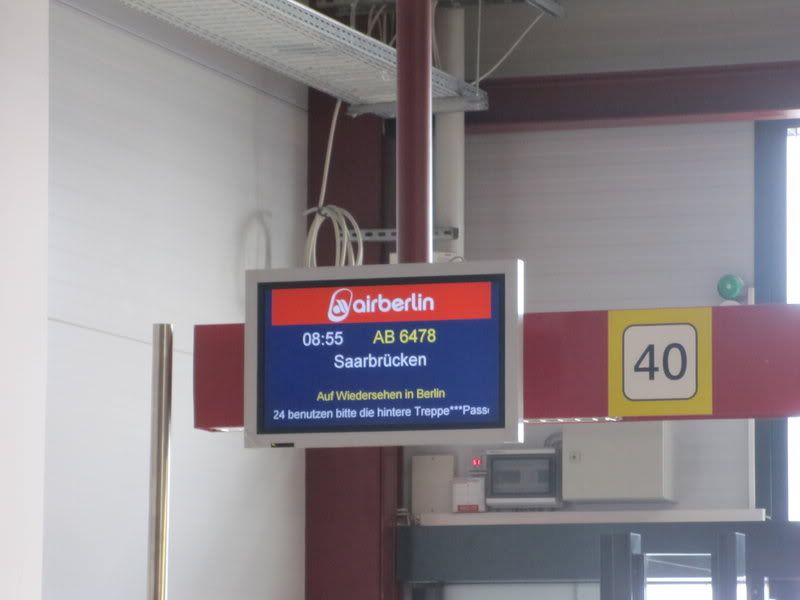 Boarding is called around 25 minutes before departure. No bus ride needed, just a short walk across the apron to the waiting plane, D-ABLC, the expected 737-700 model and one that I've already flown once before: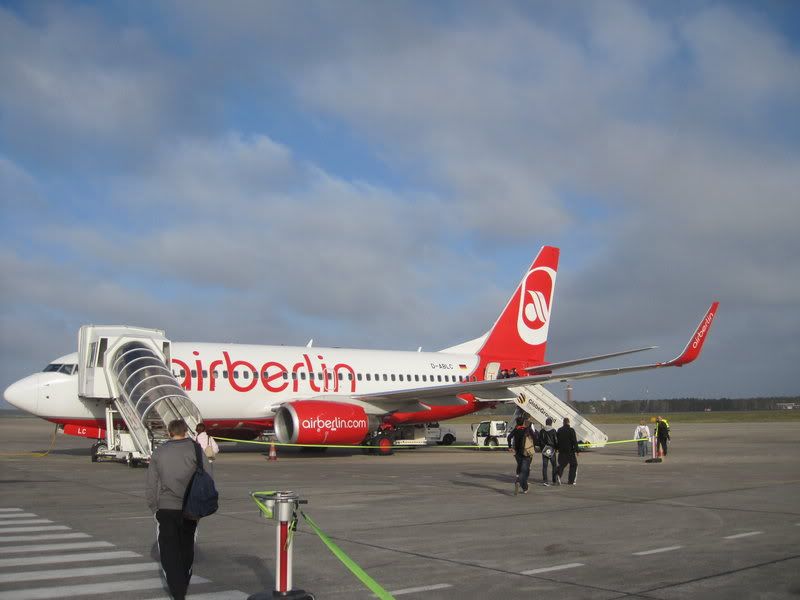 One of the ground agents seems to be very happy about the sunshine - he is dancing around the plane
.
TXL - SCN
AB6478
B737-700 D-ABLC
Seat 24F
8.51 - 9.58
I picked the last row seat, so up the back stairs: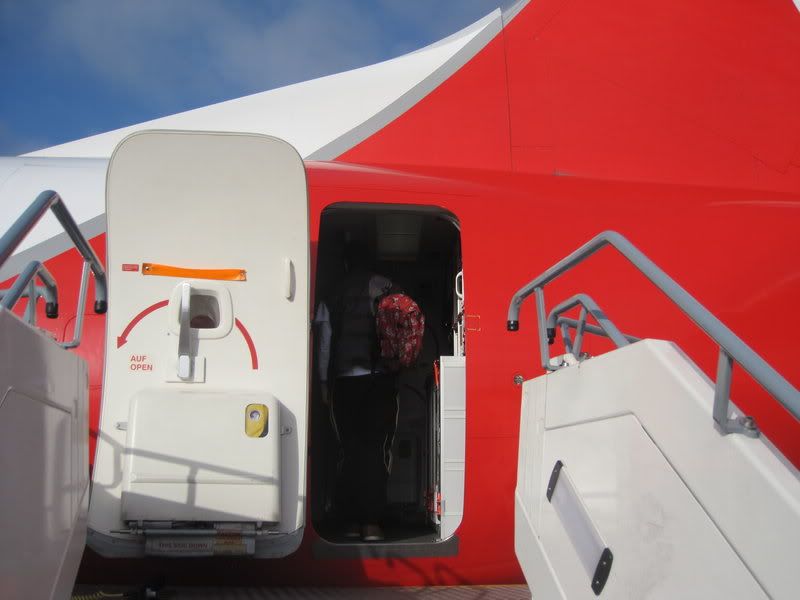 A very good load again, I'd say over 95%, but again the last row rule worked nicely and I get an empty middle seat next to me.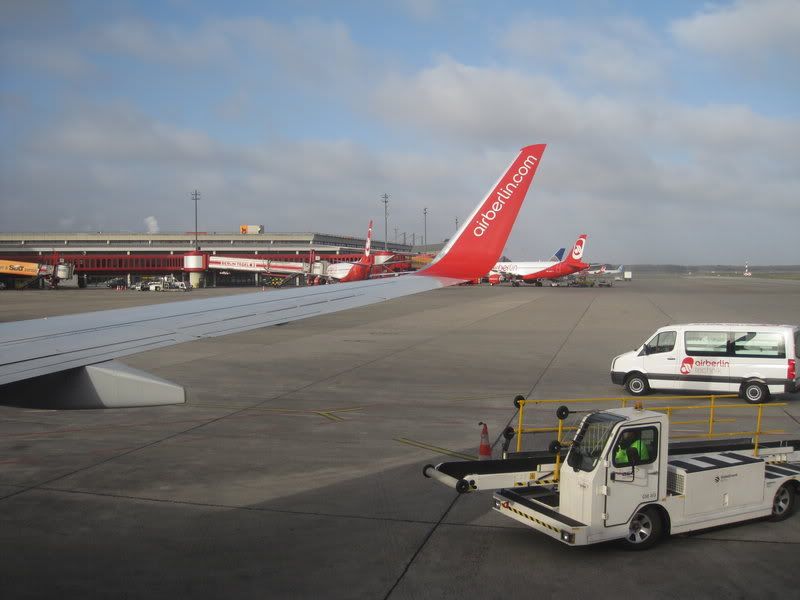 Izair, nice livery: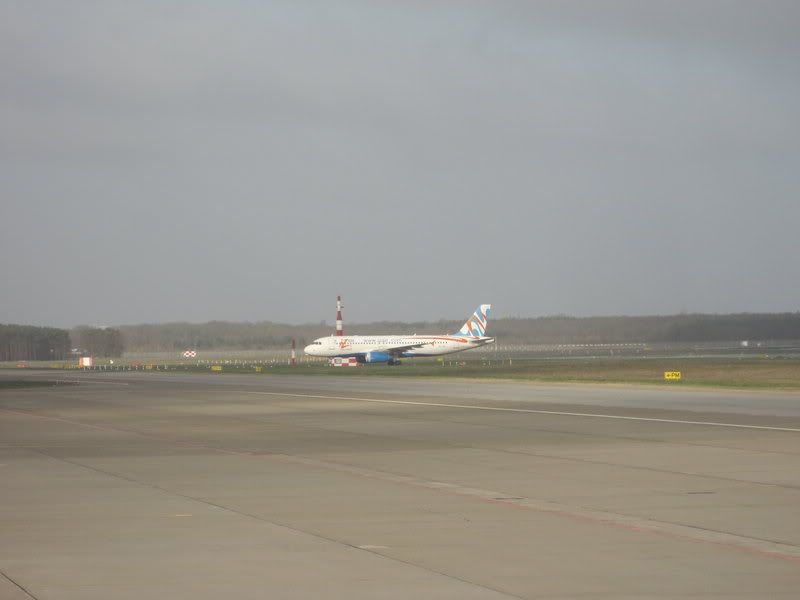 Flight time is announced as one hour. Push back is four minutes early, with take off from 26L nine minutes later.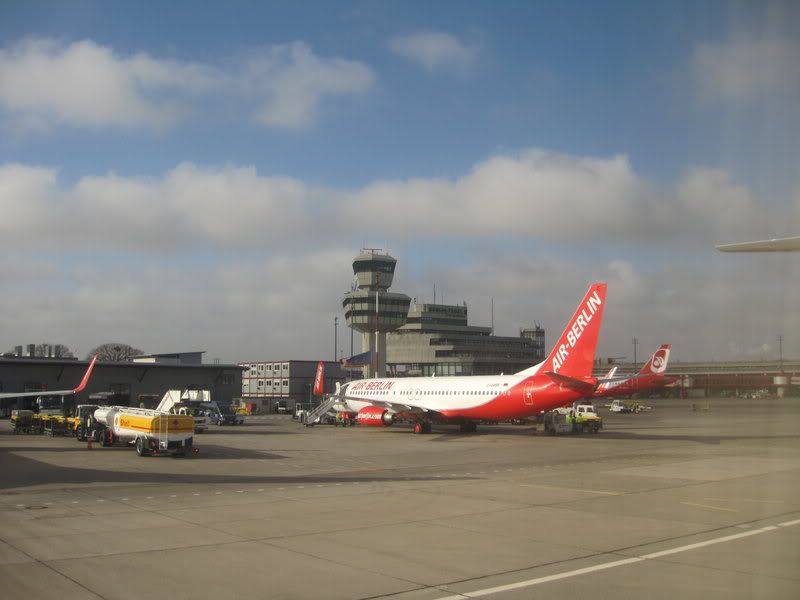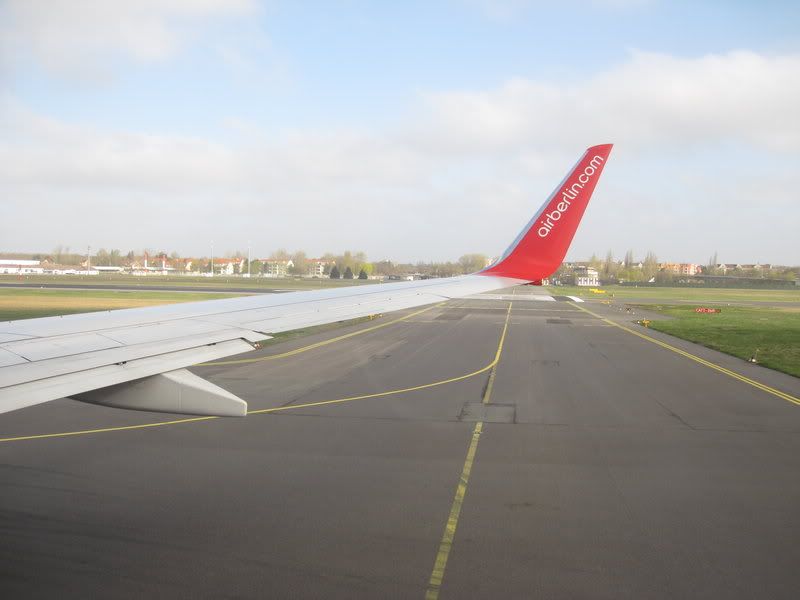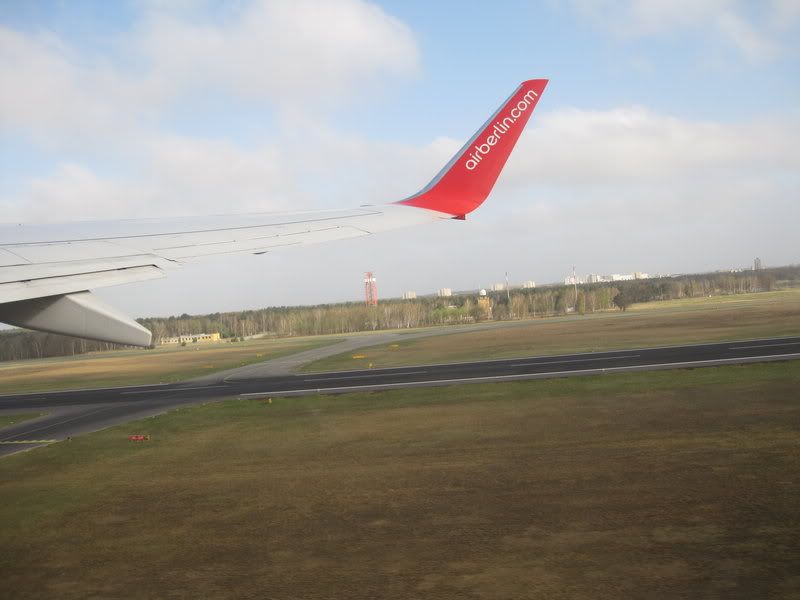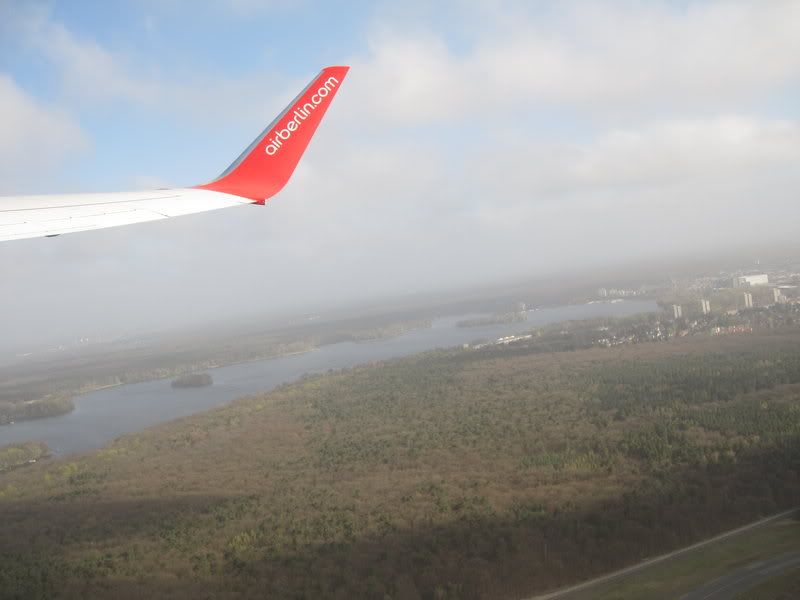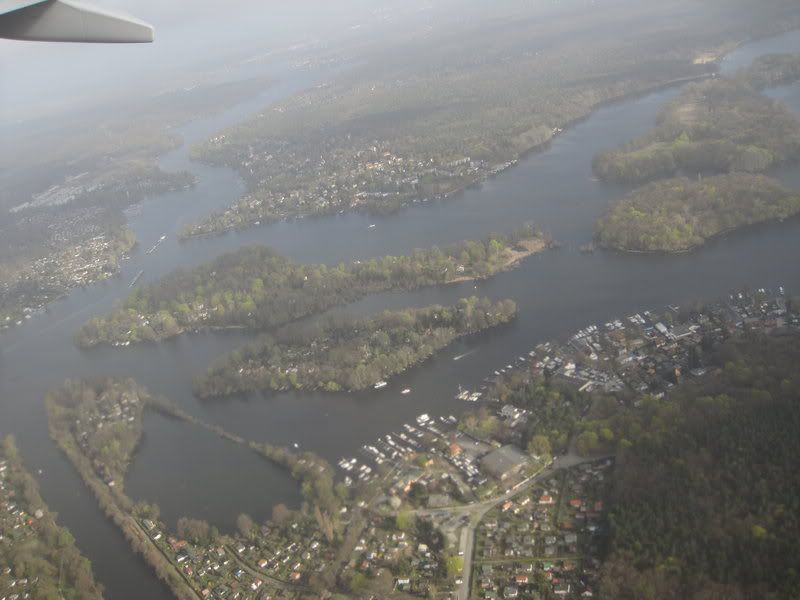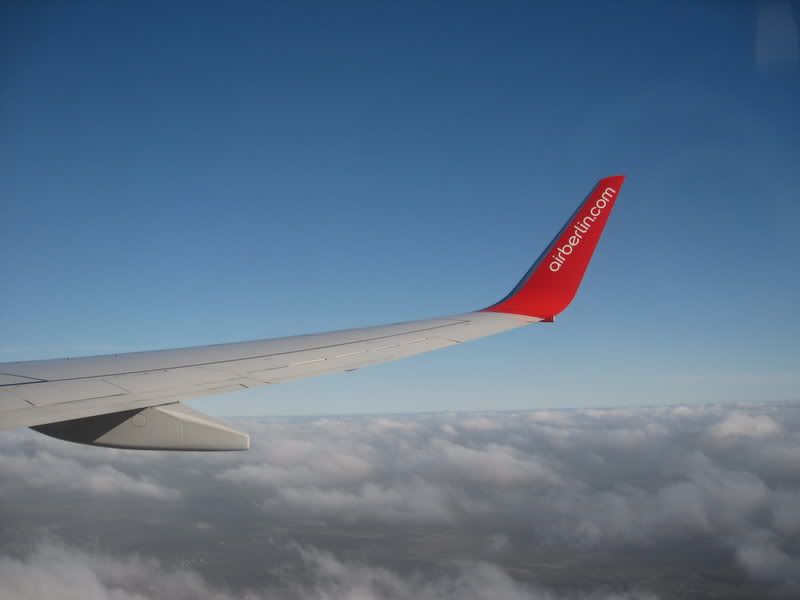 Service consists of a hot, fresh Laugenstangen and drinks: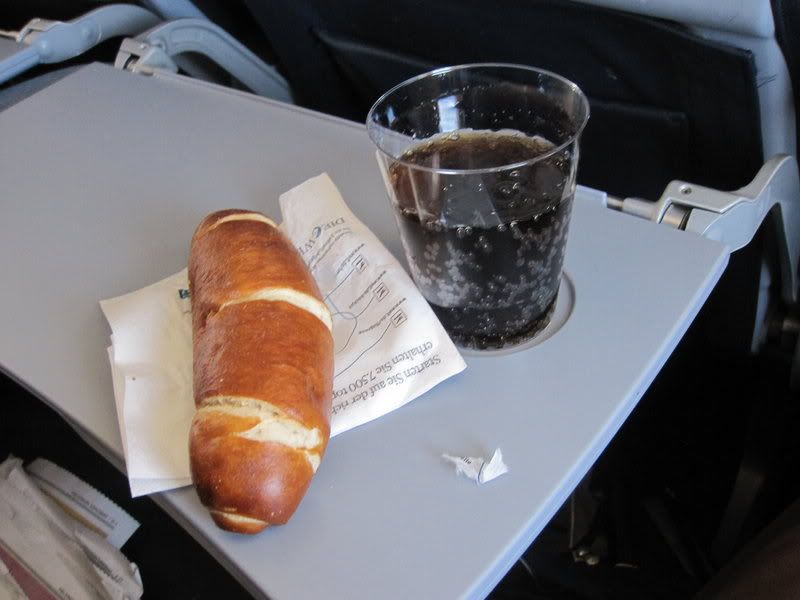 Very good views on our route - here's Erfurt: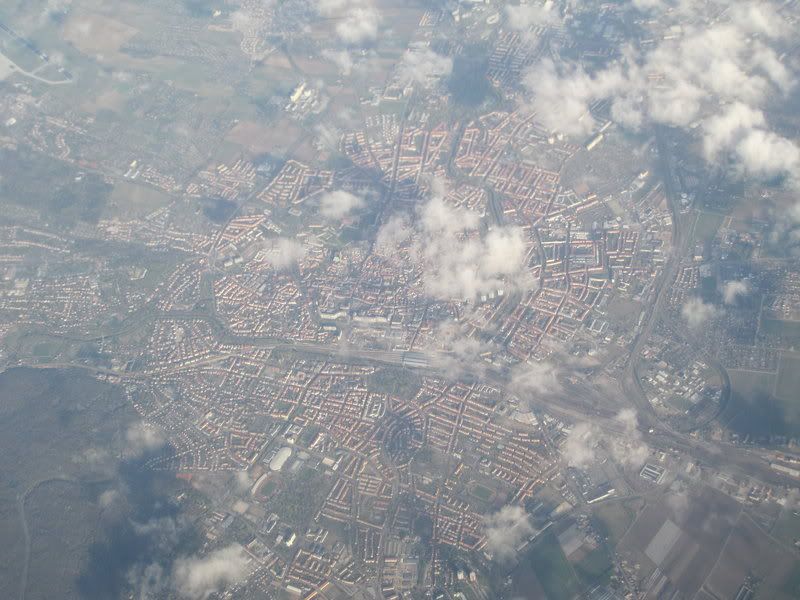 And its airport (ERF):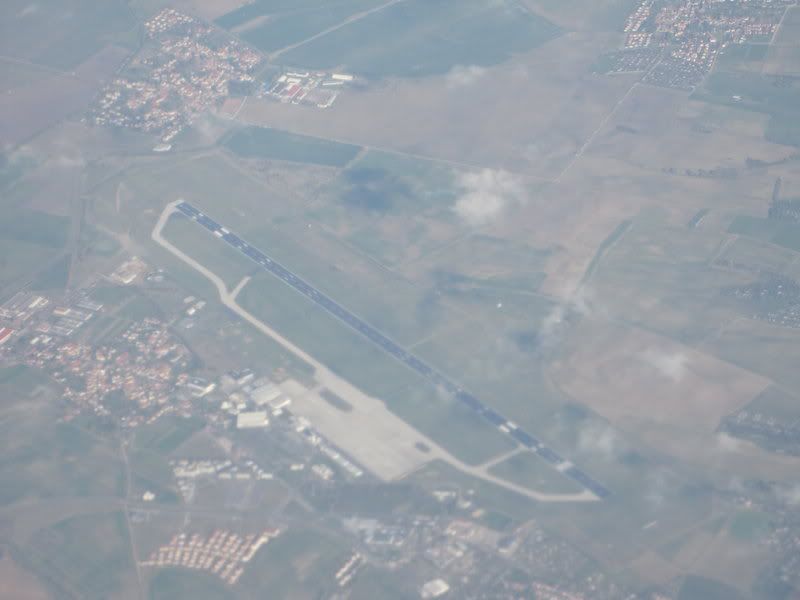 Aschaffenburg on the Main river: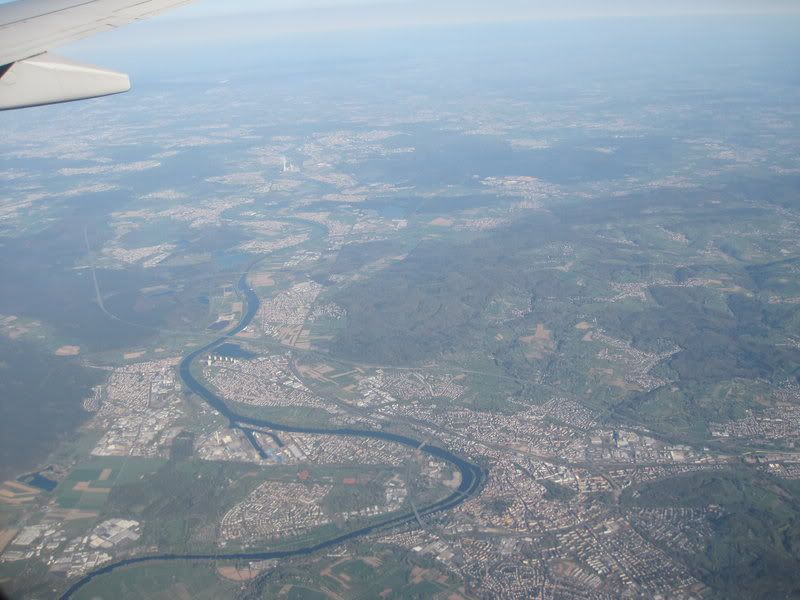 Mainhattan in the distance: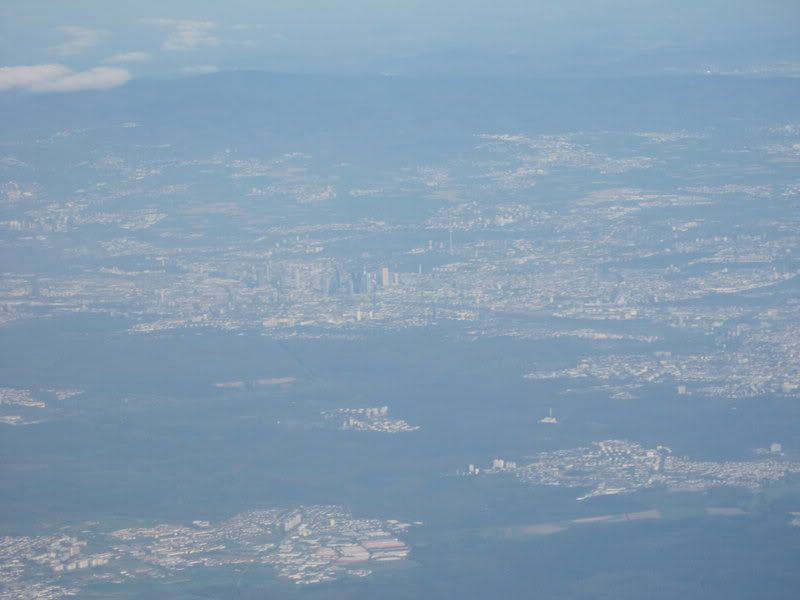 ...which of course mans that FRA is not far away: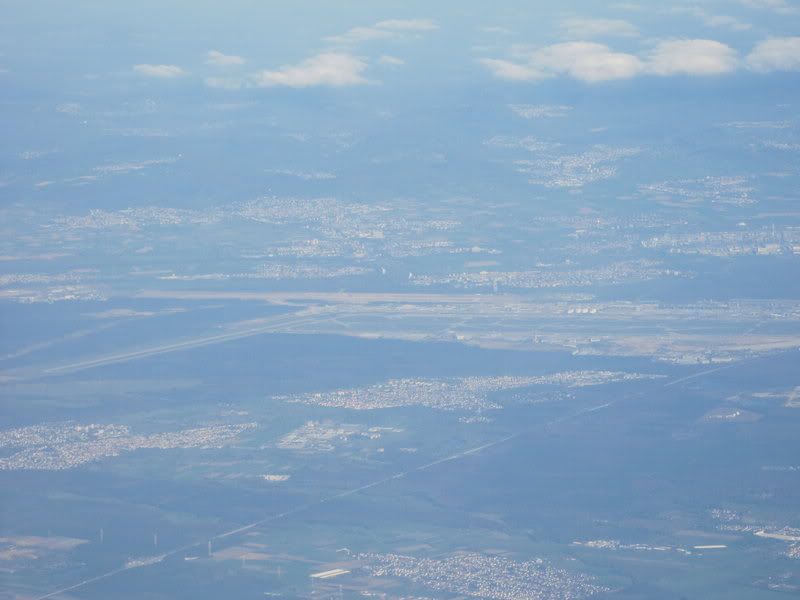 Shipping traffic on the Rhine: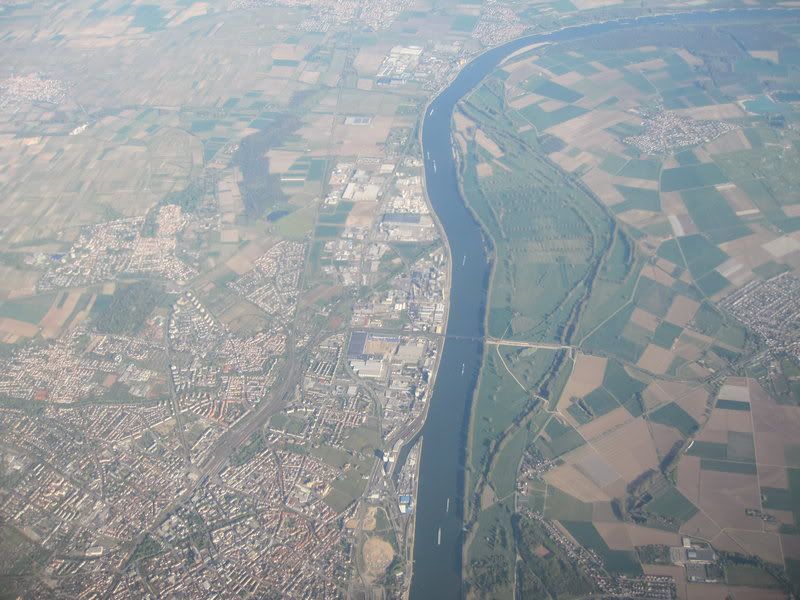 Our long descent starts just after passing Frankfurt, more amazing views follow as we head into Saarland. This is Kaiserslautern, or "K-town" like the US troops stationed nearby refer to it: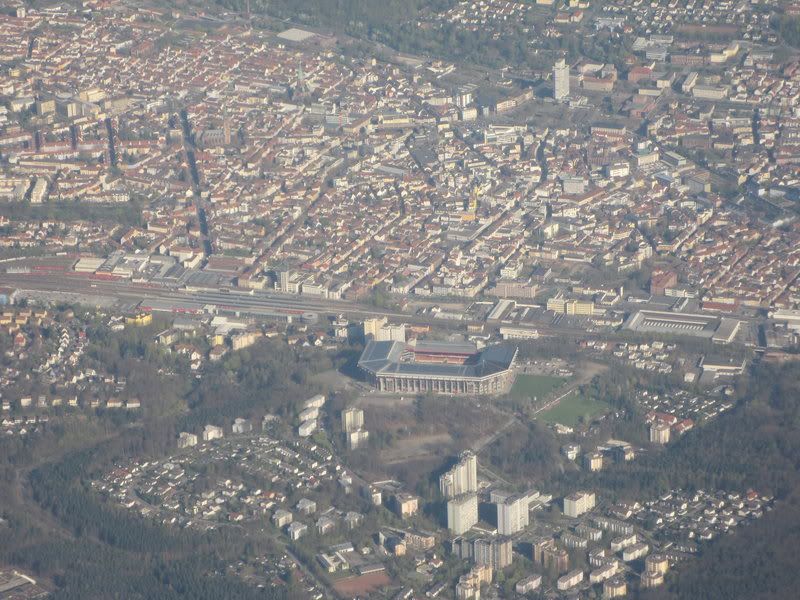 The infamous Ramstein AFB - notice the number of heavy lifters on the apron: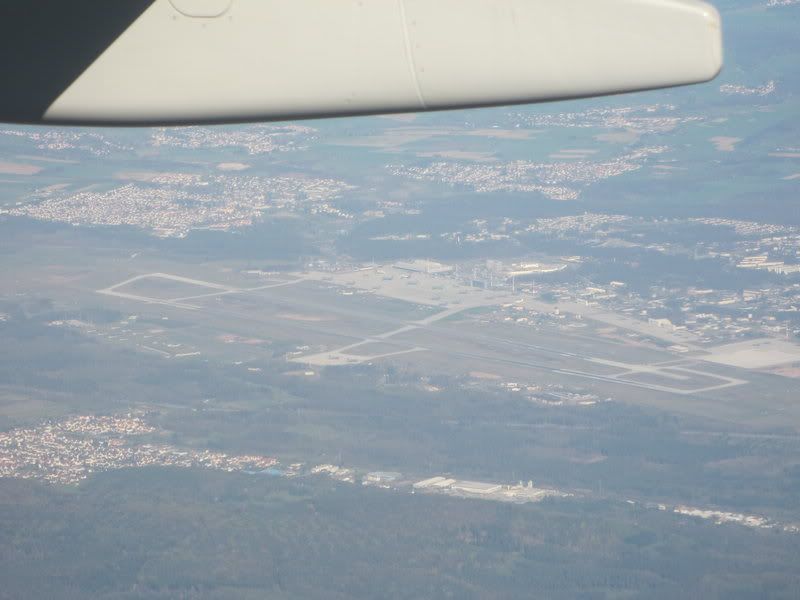 Beautiful: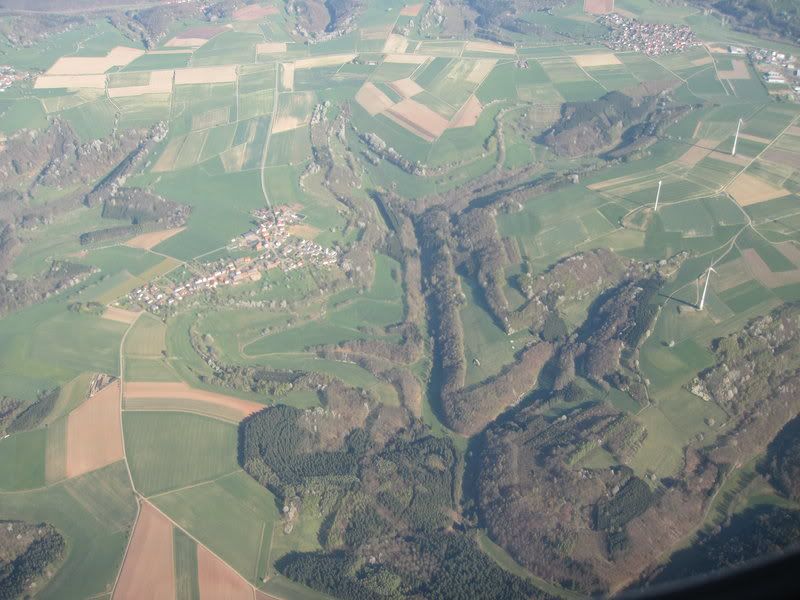 The town of Zweibrücken: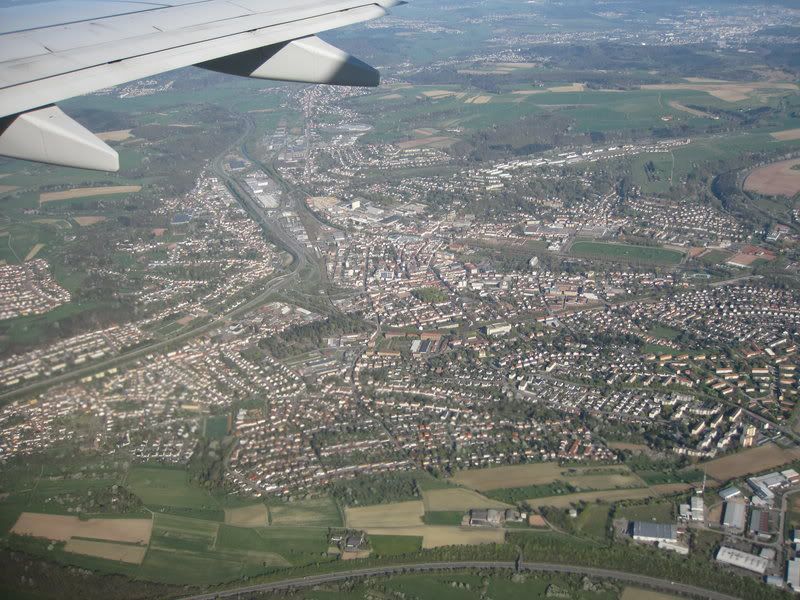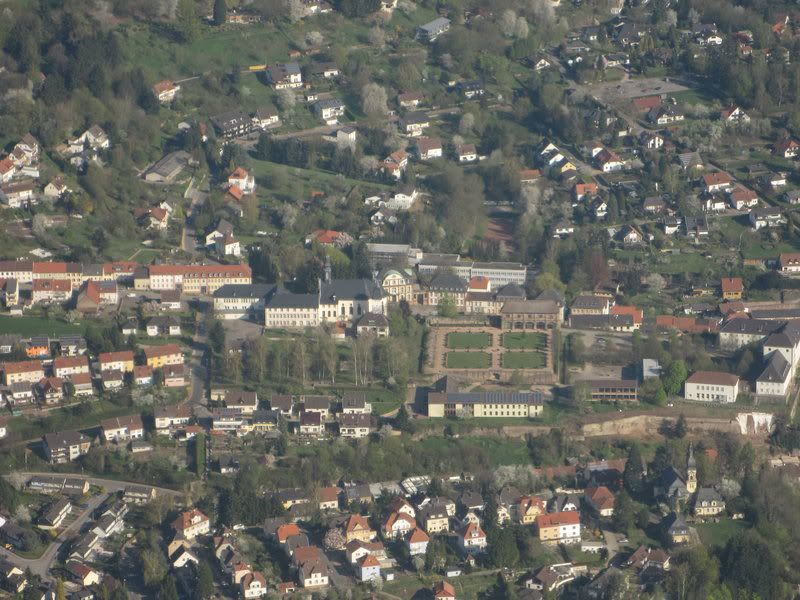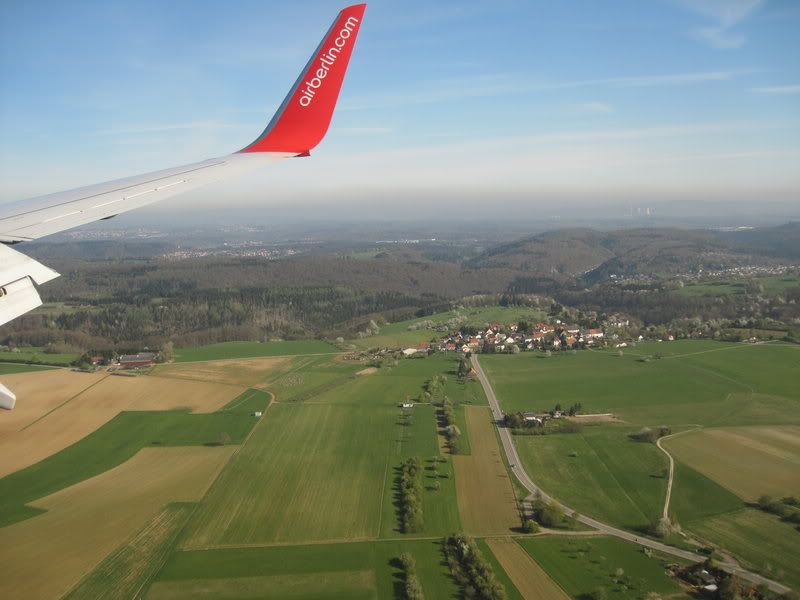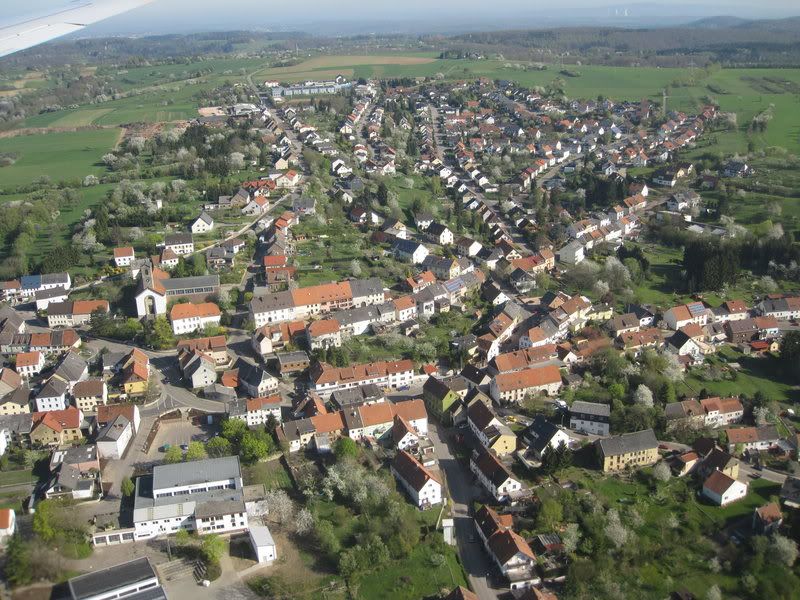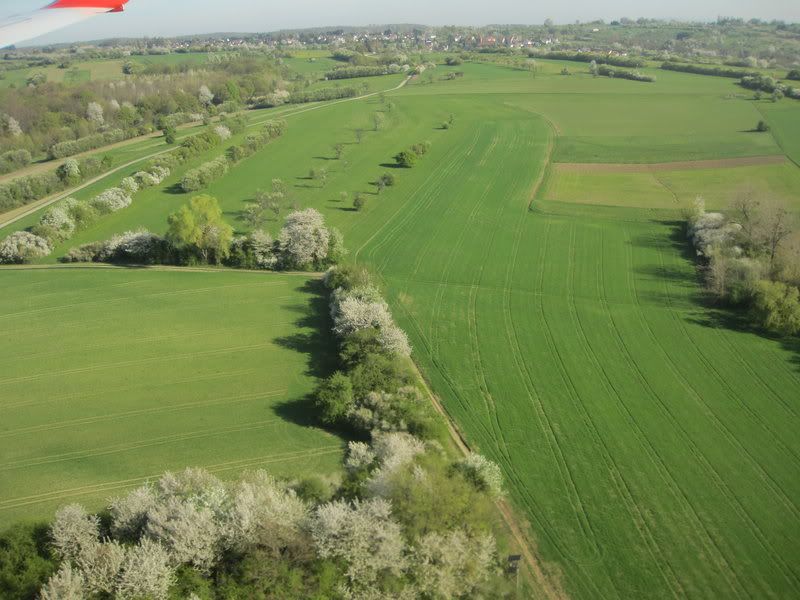 Landing is on runway 27 after 56 minutes in the air, followed by heavy breaking (and spontaneous hand clapping, thanks to some kind of school group in the plane!) - the runway here isn't that long:
Well, we'd definitely call this summer in Finland - the weather is simply gorgeous, sunny, clear skies and almost twenty degrees: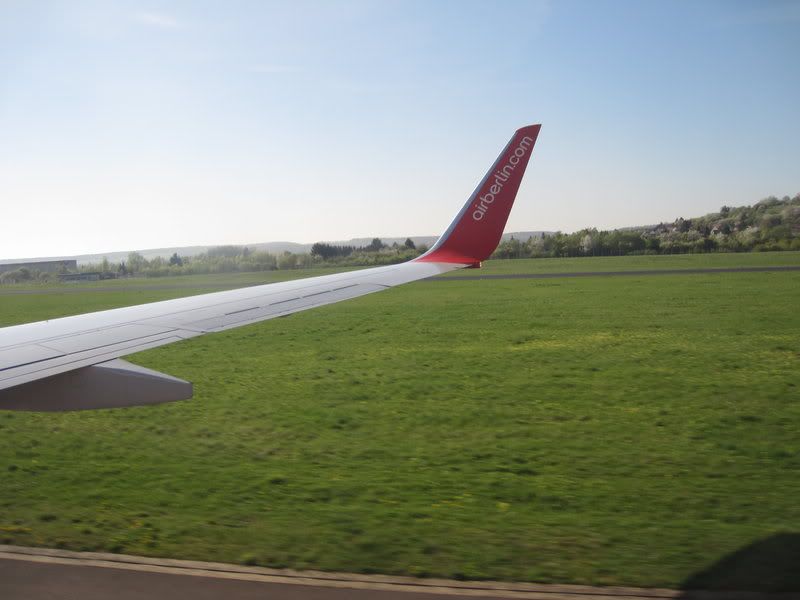 We stop next to this Sky Airlines 738, departing shortly to AYT: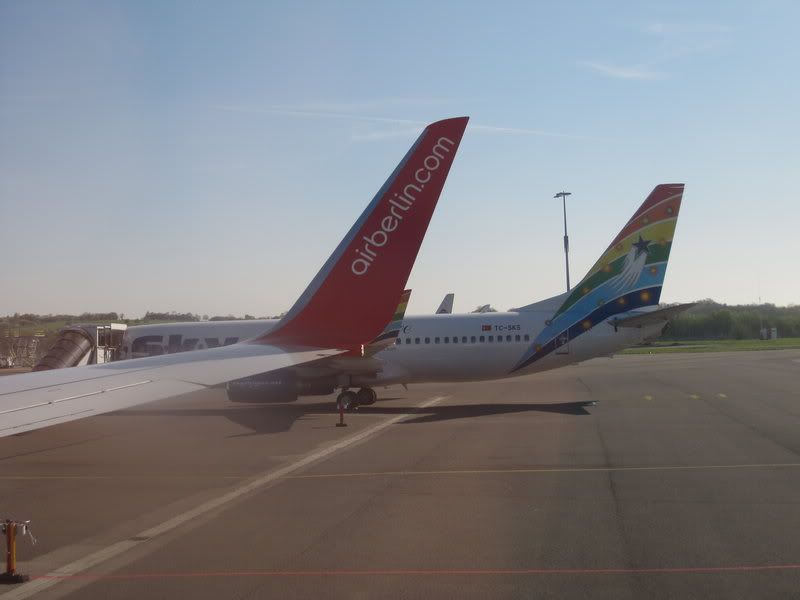 That looks like a Fokker tail to me!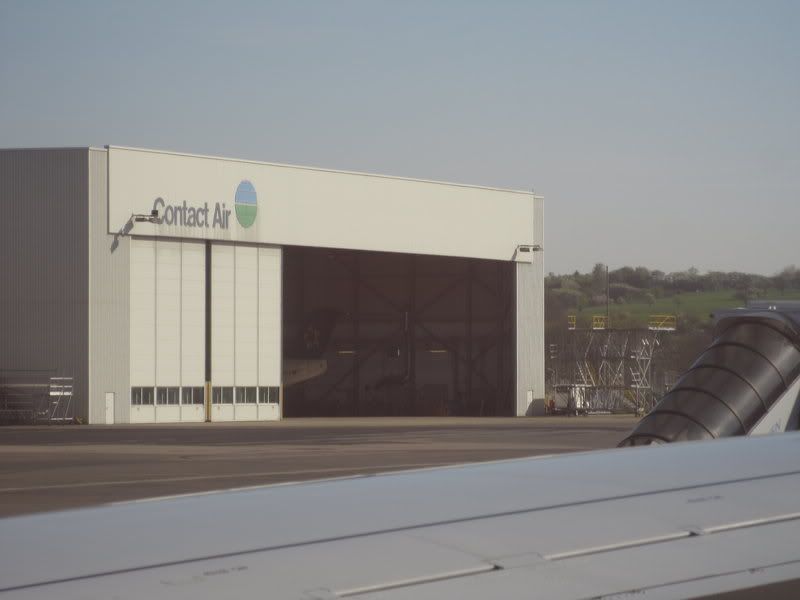 LG has a secondary hub at SCN, with many flights routed via SCN to their ultimate destinations: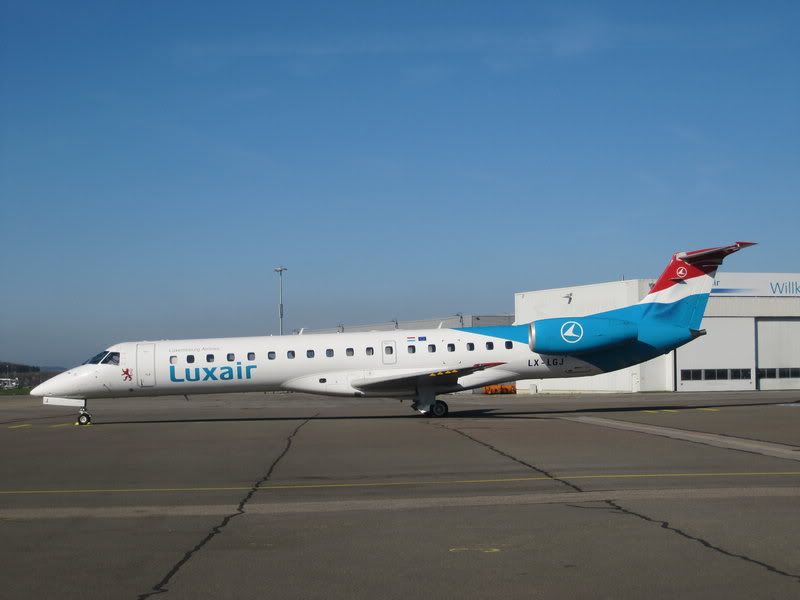 A short walk to the terminal: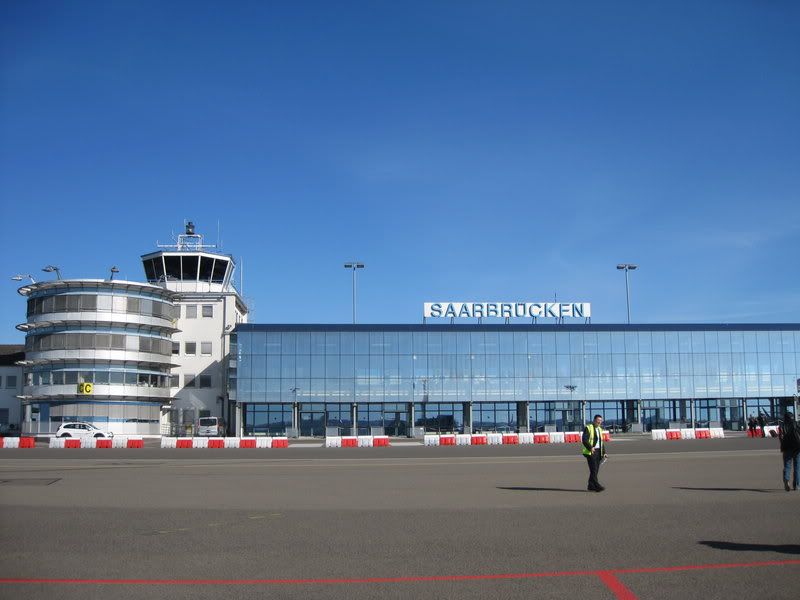 Bye: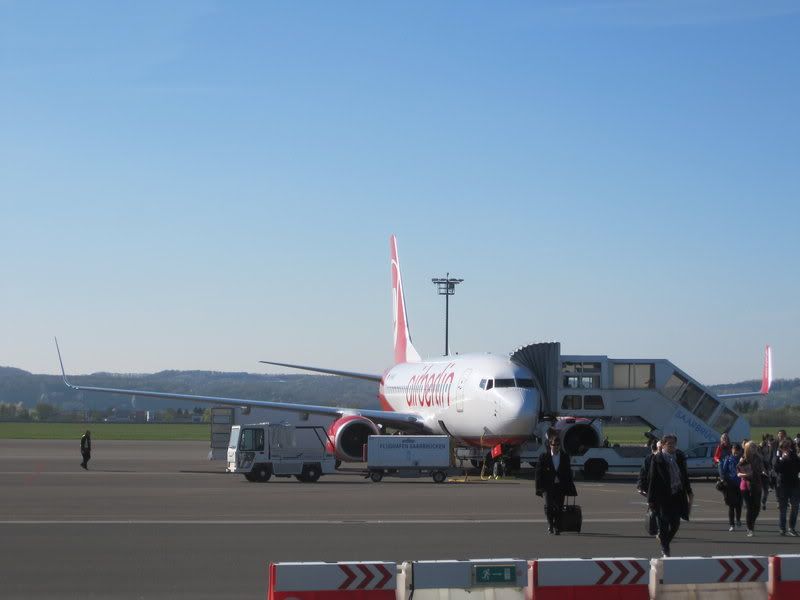 Hmm, I bet Markus is the only person who actually has transferred here: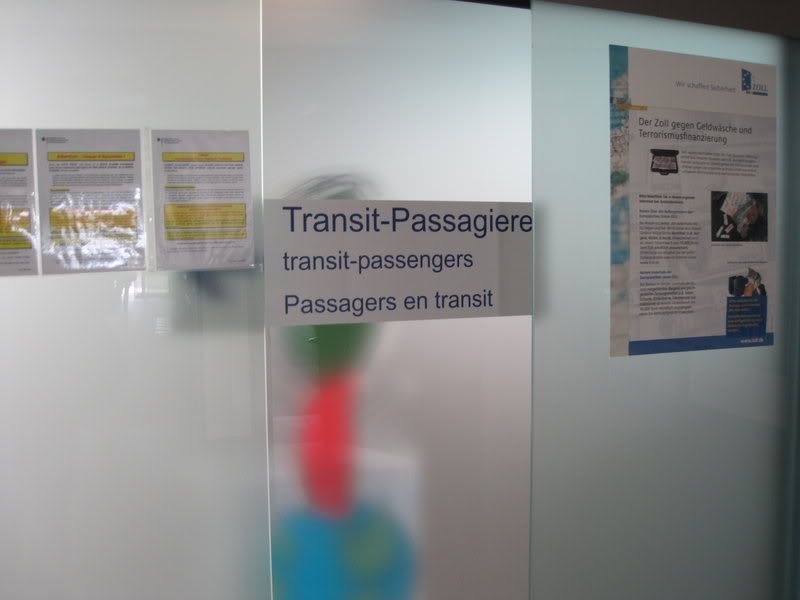 Saarbrücken and around
I head into the arrivals hall where Johannes is already waiting. He kindly offered to drive me around and show me some sights - first we head to Völklinger Hütte, an old steel mill and an Unesco world heritage site: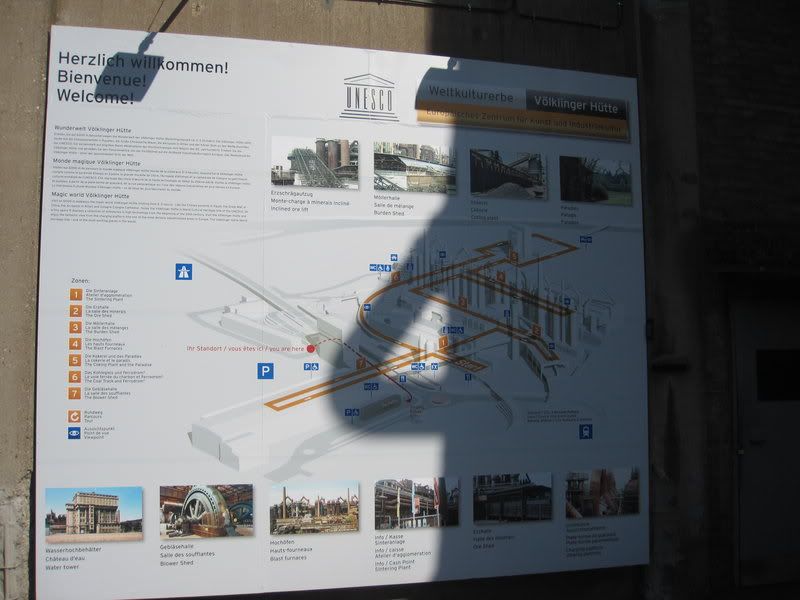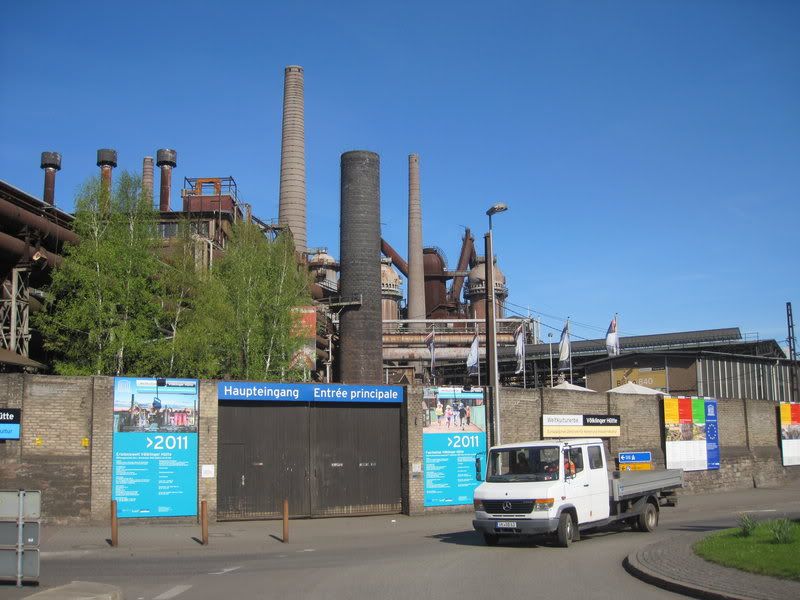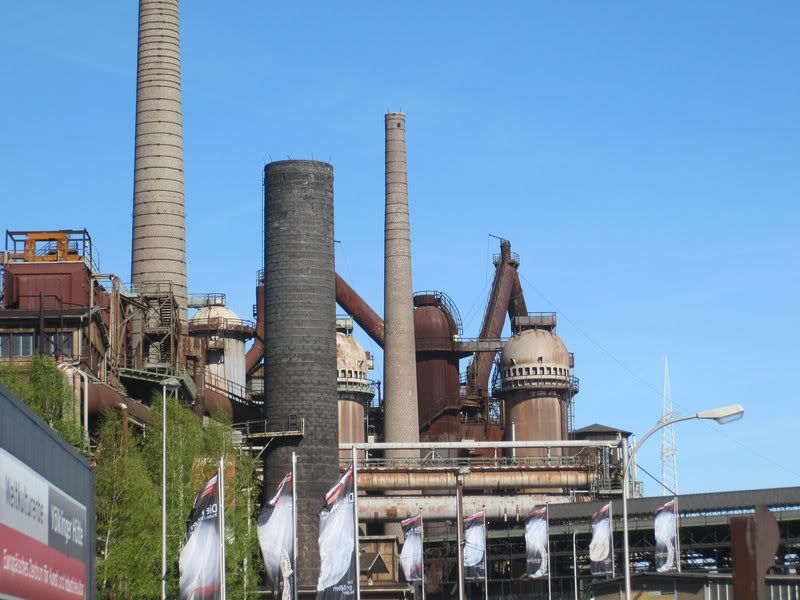 Some kind of heritage thing going on: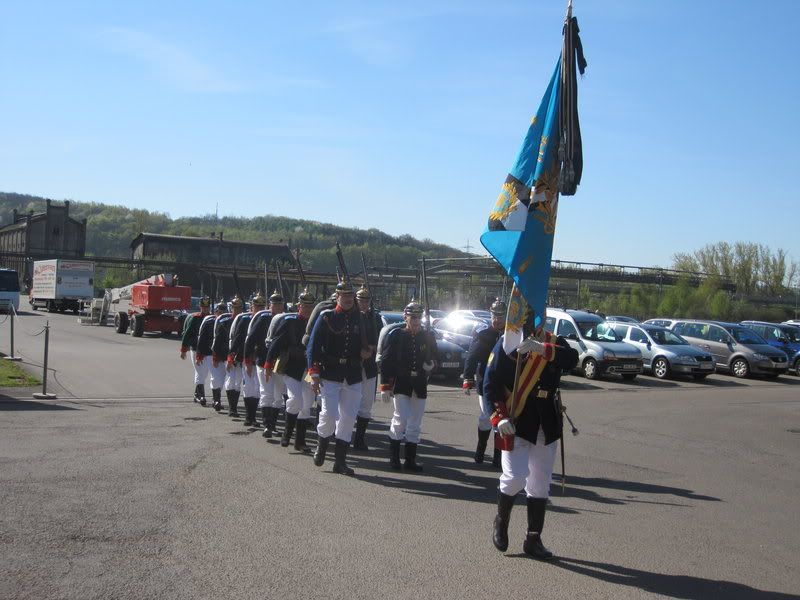 Afterwards it is time to head into the city of Saarbrücken to enjoy the gorgeous weather: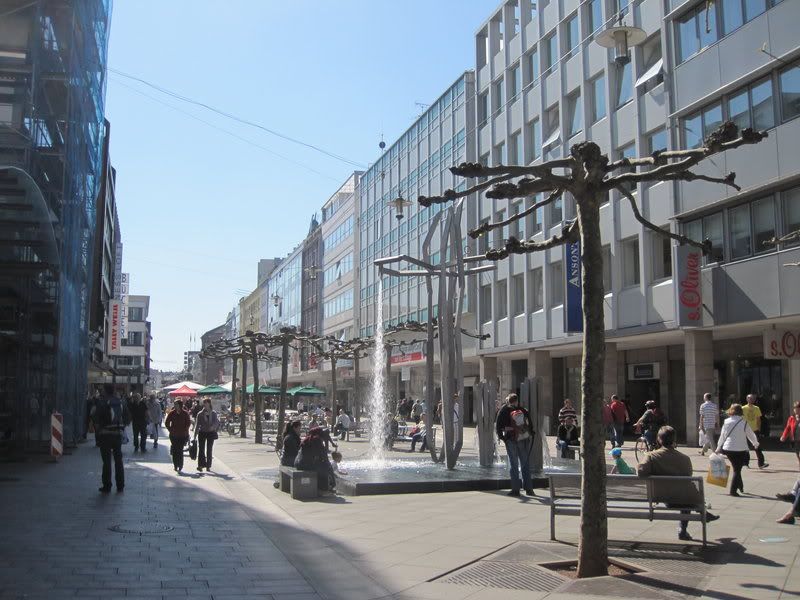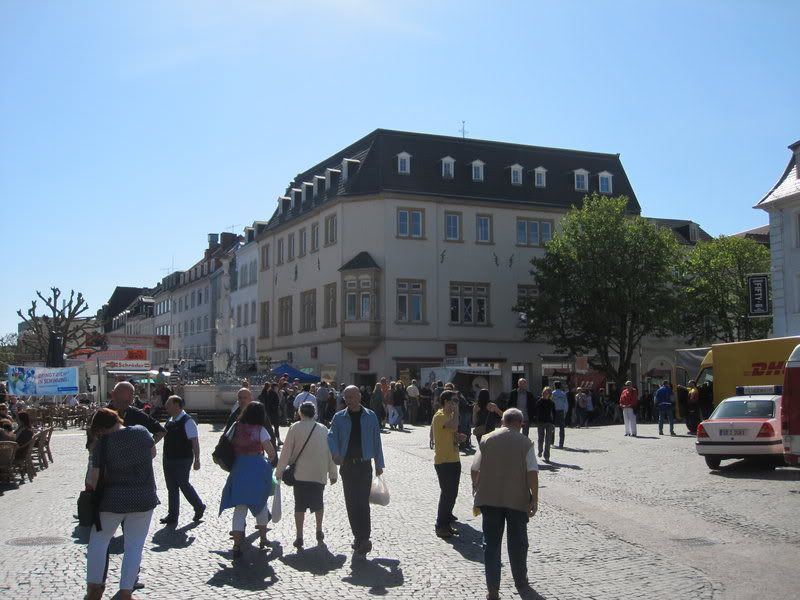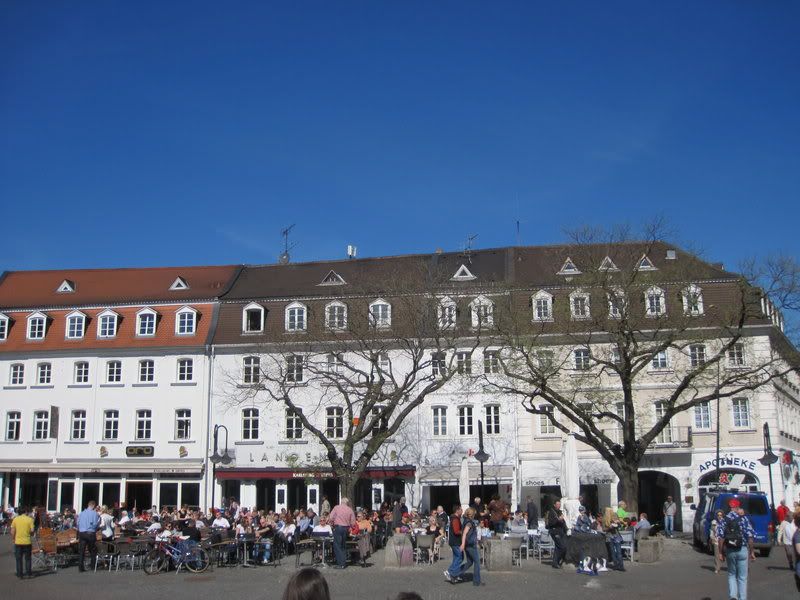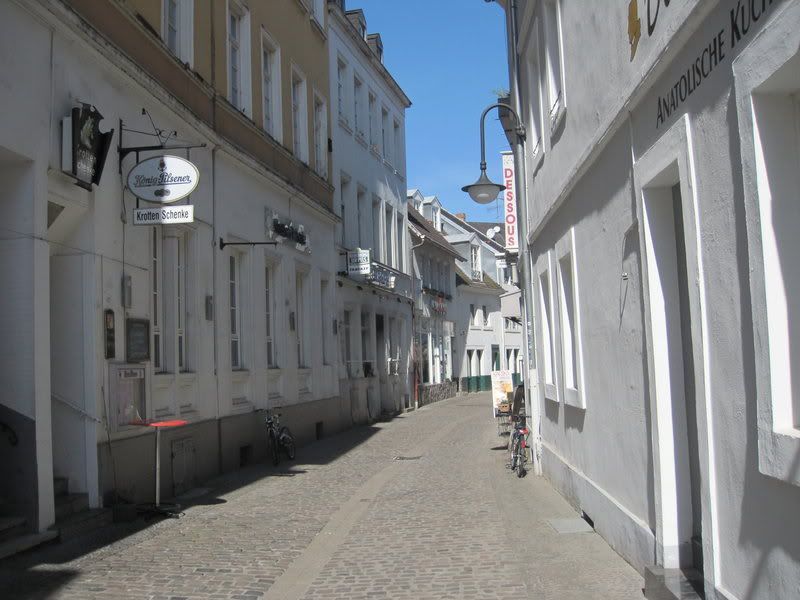 ...and of course the German favorite malted beverage: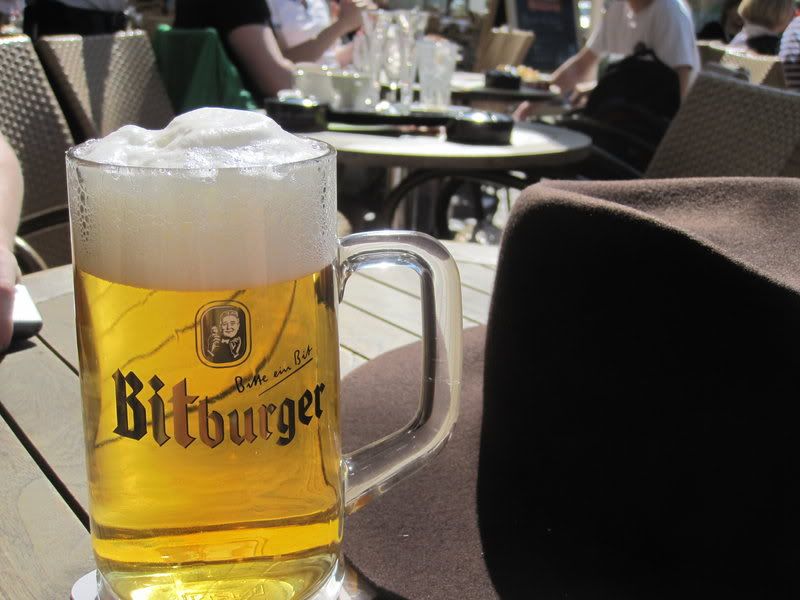 The fire brigade of the area is celebrating their 200 year existence - hence the period costumes on these guys: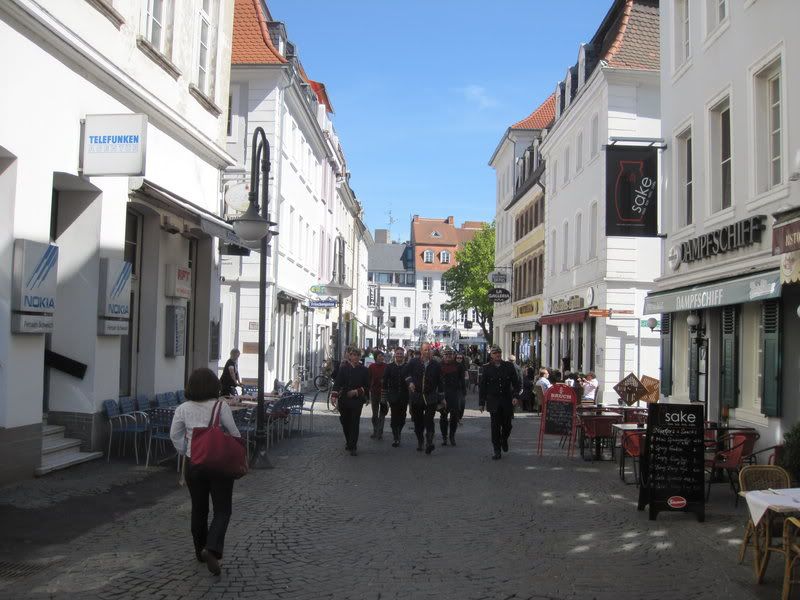 Far too soon it is time to head to the train station, also doubling as the bus station: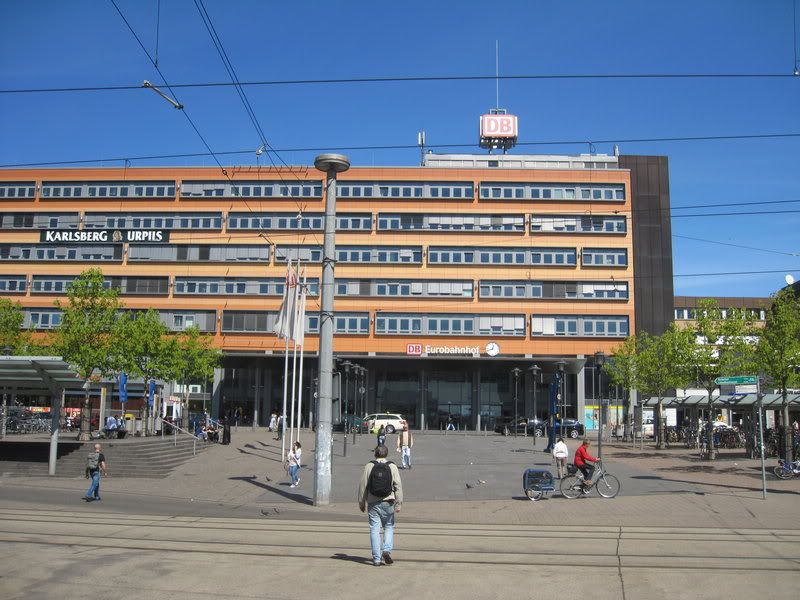 Getting a ticket from the DB ticket office is a bit frustrating as all the passengers there seem to be taking their sweet time to be served - well, as Johannes points out all the passengers whose business is straightforward would be using the self service machines anyway! In the end I get my ticket and it is time to head to the bus:
I bid farewell and thanks to Johannes and head inside. A very friendly driver points out that my ticket is also good for all public transportation inside Luxembourg today - most appreciated. After I tell him I'm heading to the airport he makes sure I know the right bus and quotes me the timetable from his memory - most impressive and friendly.
He is also very confused and curious about my travels today - a Finn flying to Saarbrücken just to take a bus to Luxembourg to fly back to Germany... I try to explain but he really doesn't get it
. Well, we end up talking about his holiday in Sweden and Norway some years ago, but are abruptly interrupted when an African girl with very basic German and not much else shows up and doesn't have enough money for the bus fare...
That discussion gets rather heated, but finally an Indian guy arrives and offers to give the girl the missing money - it was only 2 EUR - had I known this I could've done it as well! By that time it is already time to leave so we head off to the Autobahn. Total load in the bus: 5 pax.
Very pretty views along the route, and an hour and twenty minutes later we arrive at the Gare in Luxembourg. I chat some more with the driver, apparently he has never met a Finn before and is very curious. Finally I tell him I must go and he points out the bus stop for the airport bus 16 for me - thanks pal, you were really friendly!
Luxembourg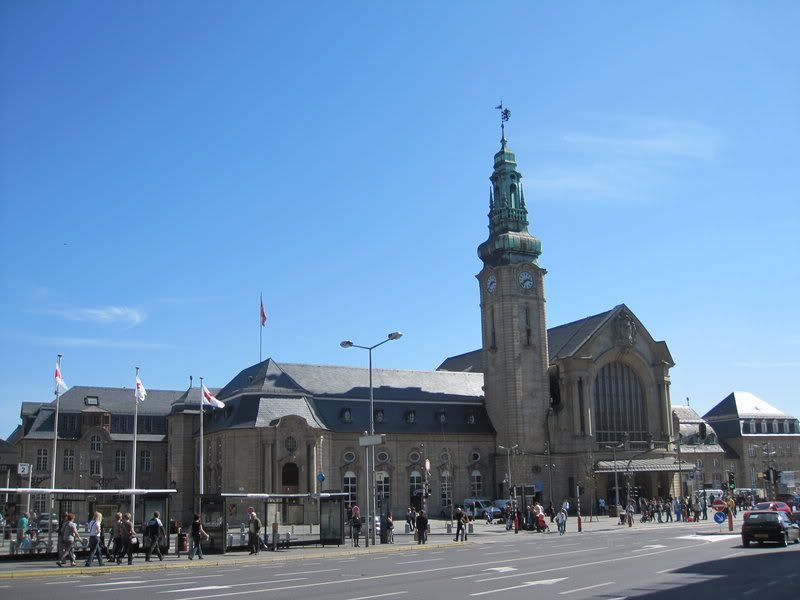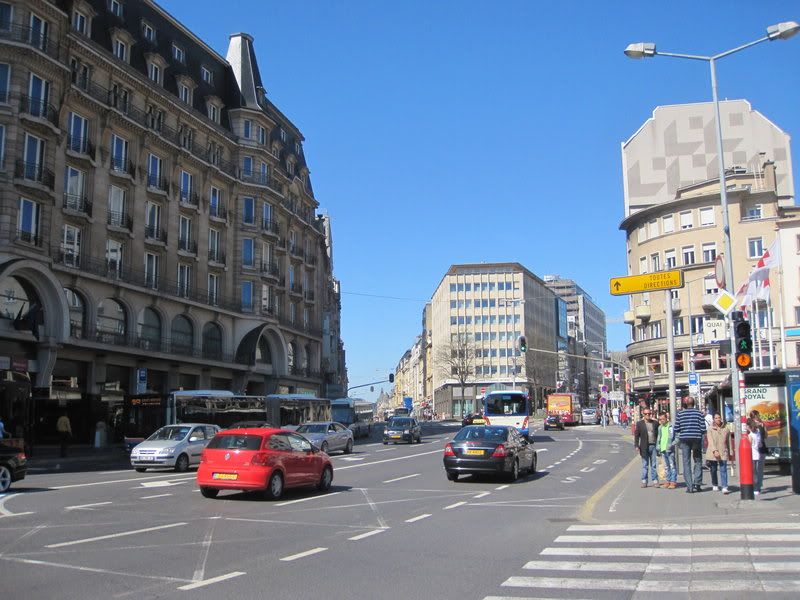 I was planning on having a late lunch here, but apparently the Luxembourgians have decided that this is not an appropriate hour to be eating as all the normal restaurants around the station area are closed and fast foo