Dear readers,
Although I haven't written a trip report for quite some time now, I have been flying every month. A few of the usual hops over to Manchester, a trip to Berlin on AB, 2 days in Amsterdam including a mini A.net meet with airbuseric & akhmad (bog-standard easyJet flights in the dark) and a seat on the farewell MD-90 Hello flight from Zurich (which was covered well by ManuCH).
I've done a few trips with a friend of mine from work who is always up for a mini-break: we've been to Venice, Cologne & Palma together. Swiss often have special deals on their European routes and some interesting offers came up at the end of 2010. As she'd said a few times she would like to go to Florence, we decided on that and booked a return for 179chf for mid-March.
Check in, as nearly always with LX, was done online 24 hours before departure and I selected seats 19A&B, LX are humane and have a 2-3 seating on the RJ100.
After having done 6 early shifts in 7 days I was desperate for a lie in but, no, it wasn't to be. My alarm went off at 5am and I was on the road by 5.40. We'd arranged to meet in Check-in 3 and were hoping to use to new machine which allows you to tag the luggage and send it on its way without the need for any human contact (all in the name of research of course so you can explain it to the passengers). However, as it was quite busy, we were beckoned to the normal desk and were dealt with by a friendly young man.
After buying something yummy from the bakery, we headed straight through to the gate. No queue at security, we were well ahead of the rest of the passengers. Our gate was A10, one of the bus gates. We sat and chatted then went on a perfume testing session in the duty free shop.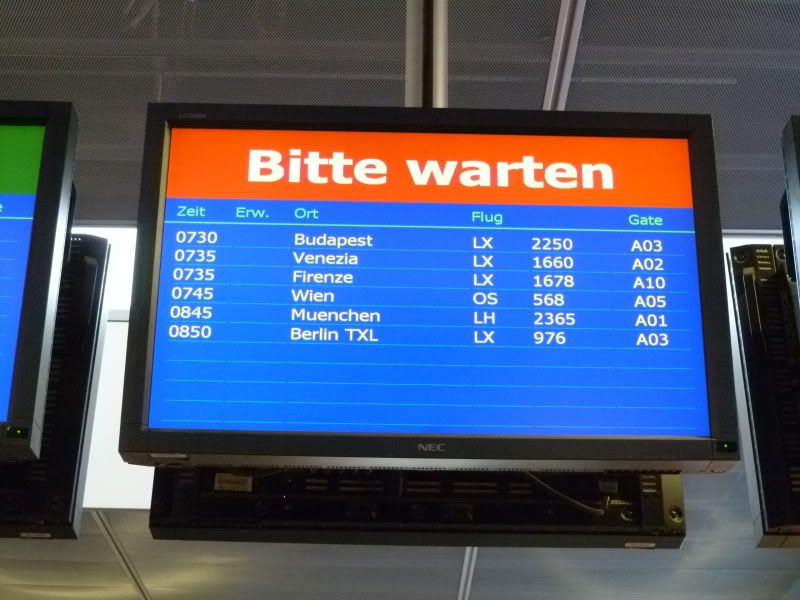 View of the apron
12.3.11
ZRH-FLR
LX1678
Avro100 HB-IYZ
STD 0735 / 0743
STA 0845 / 0835
Seat 19A
My 24th flight on the RJ100 and my 2nd on this aircraft
At 0705 boarding was called and it seemed most of the others beat us to it (not difficult with a load of just 19!).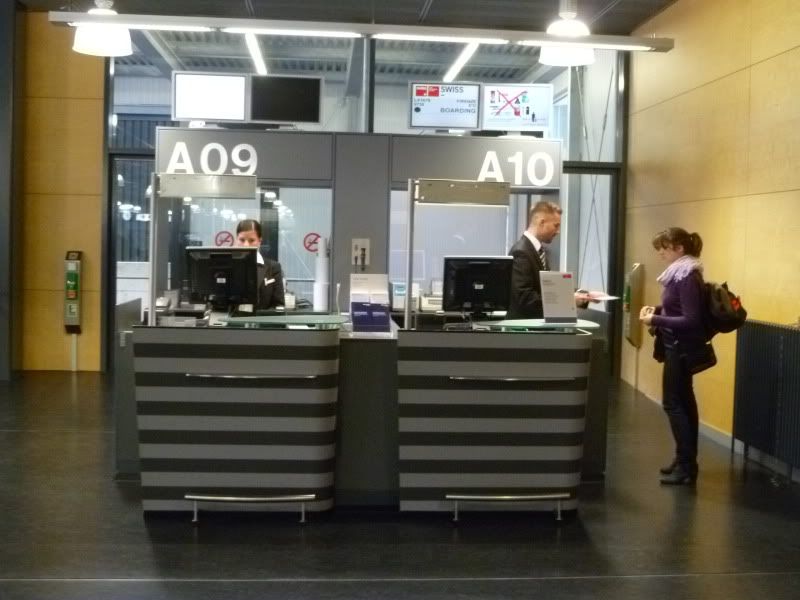 Who can spot the problem?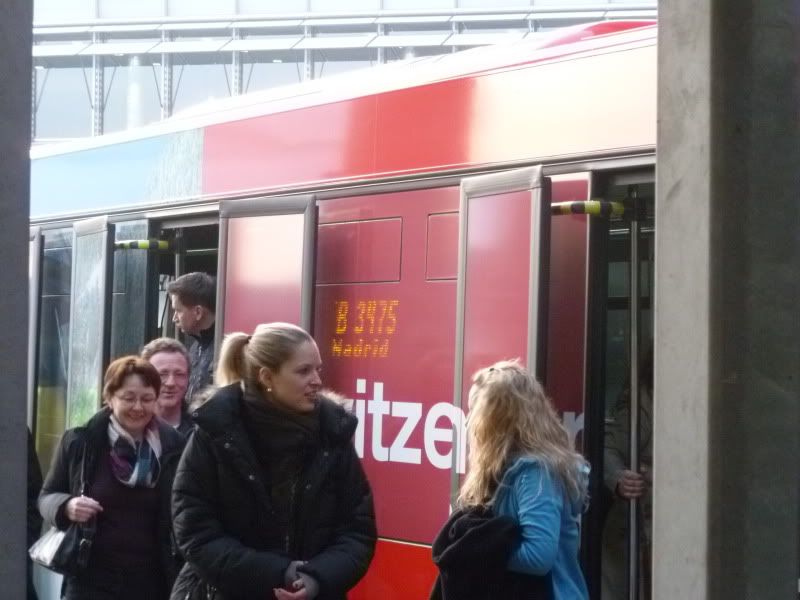 Yes, our bus said Madrid IB3475. I commented on it to my friend, assuming the display was wrong. She pointed it out to the bus driver who looked rather alarmed and ran back to the gate agent, where a long discussion ensued. The driver emerged again and said 'everybody off'…he was at the wrong gate!! We all had to go back to the holding pen until the correct bus arrived. It would have actually been quite amusing to see just how far we could have got before anyone else noticed the error!
Boarding take two:
The bus pulled up and we double checked it said Firenze on it. We thought we would be lucky and get the special LX livery advertising the shops at Zurich airport with the lovely cow procession on it, but alas, we pulled up at the aircraft next door.
HB-IYZ
.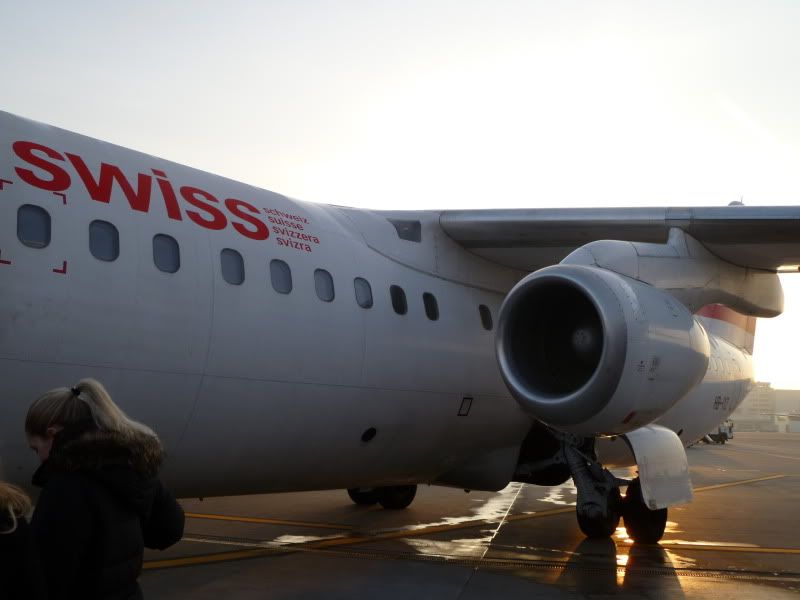 Boarding was swift as you would expect. The safety demo was done manually, always the case on the Avros and we pushed back at 0735. Flying time was announced as 55mins. We taxied round to runway 28, didn't waste any time and took off at 0743. We headed west for a short while before banking and changing our course for south. It was a beautiful morning and we were treated to some lovely views as the Alps got closer.
Taxiing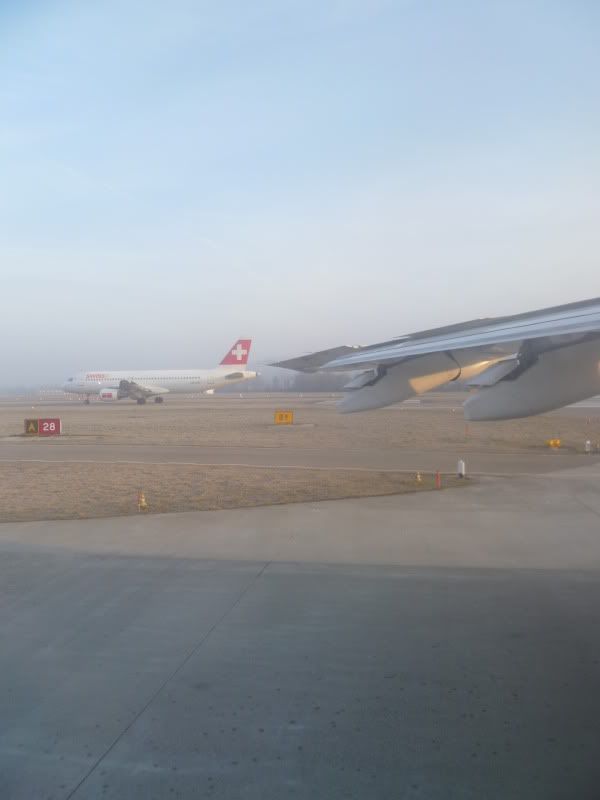 Ready for take off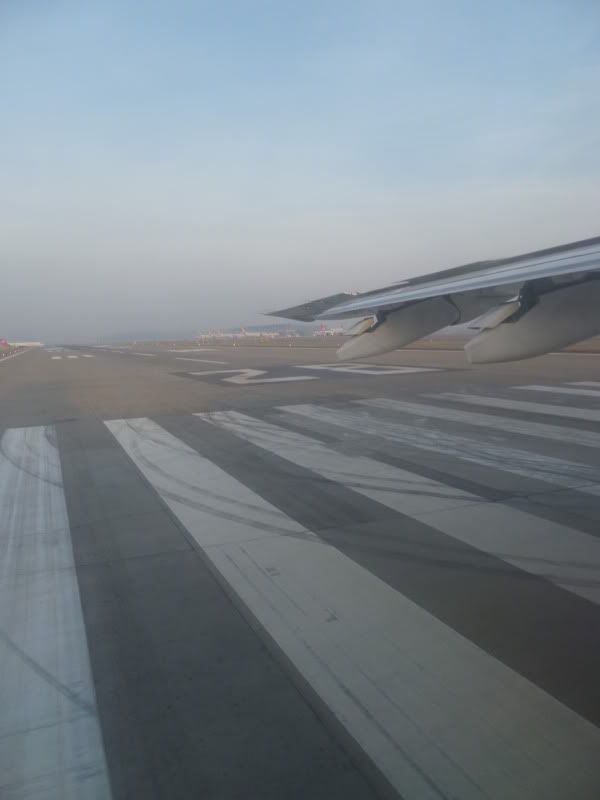 .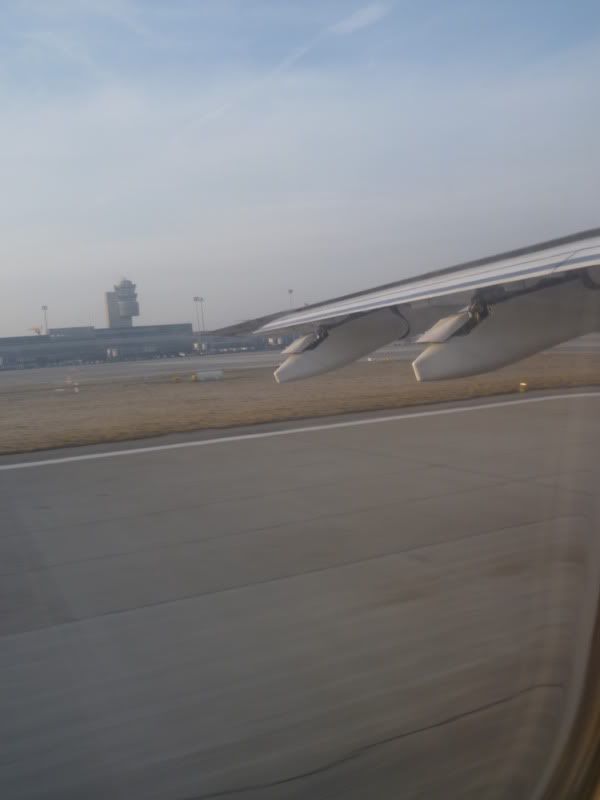 .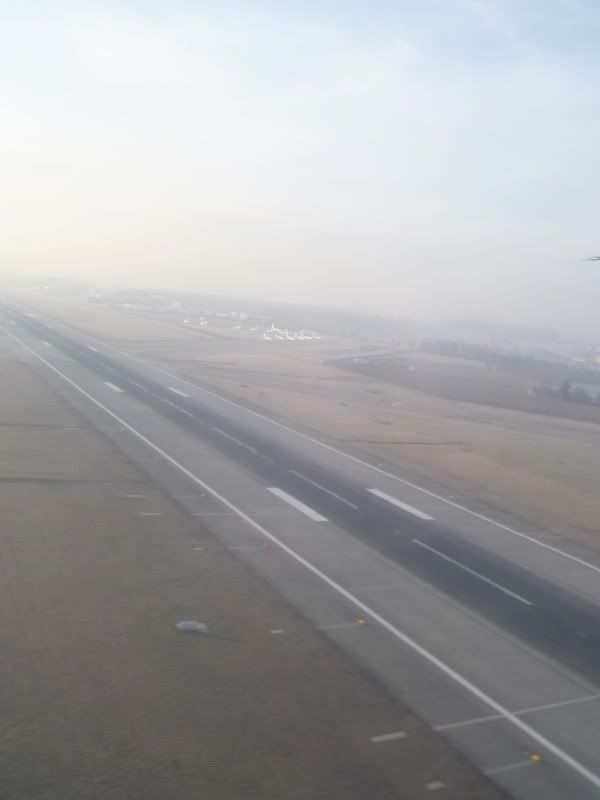 Banking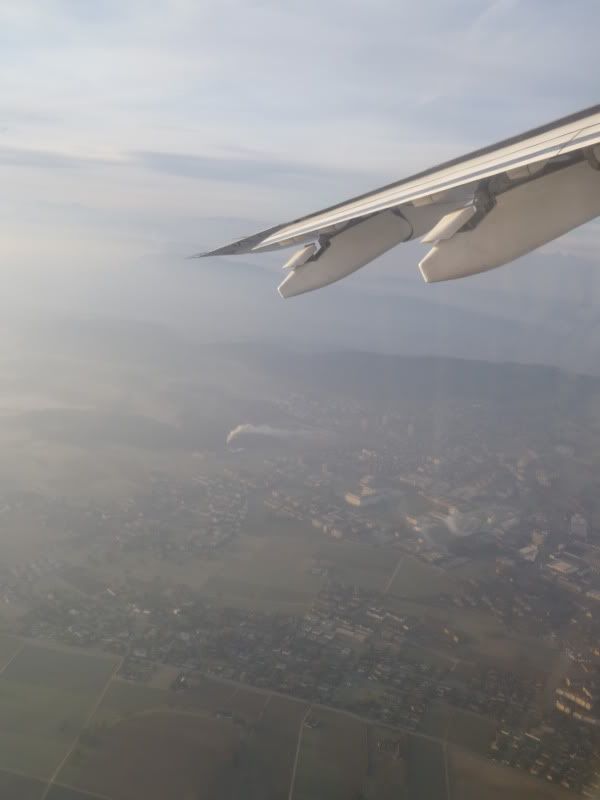 Over the Limmat valley
Sunrise over Lake Zurich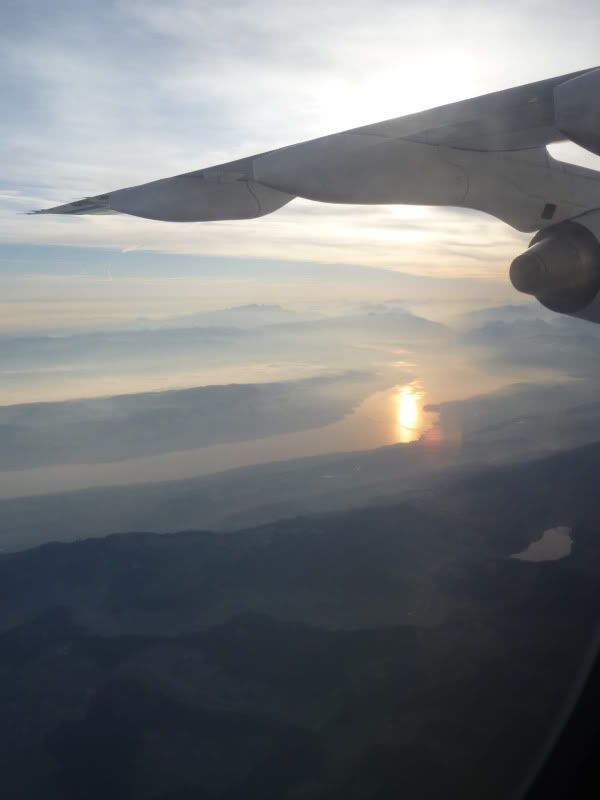 Approaching the Alps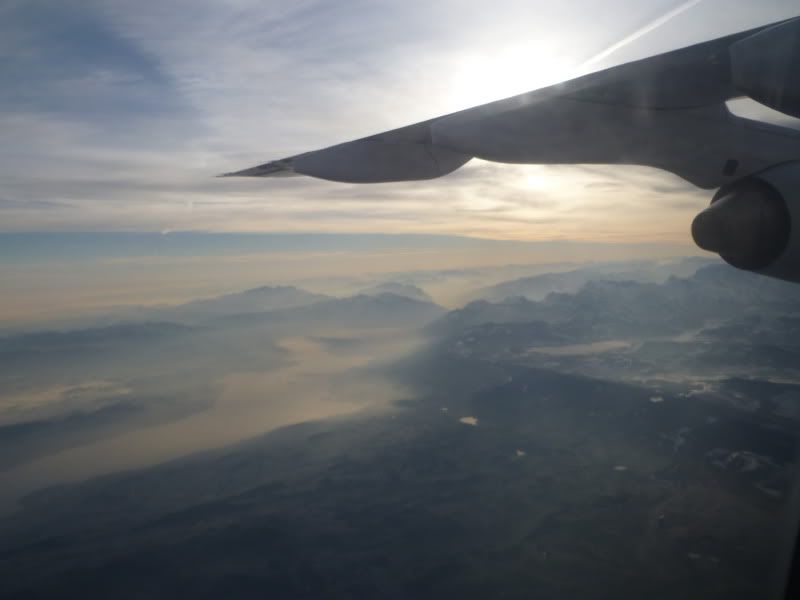 Aegerisee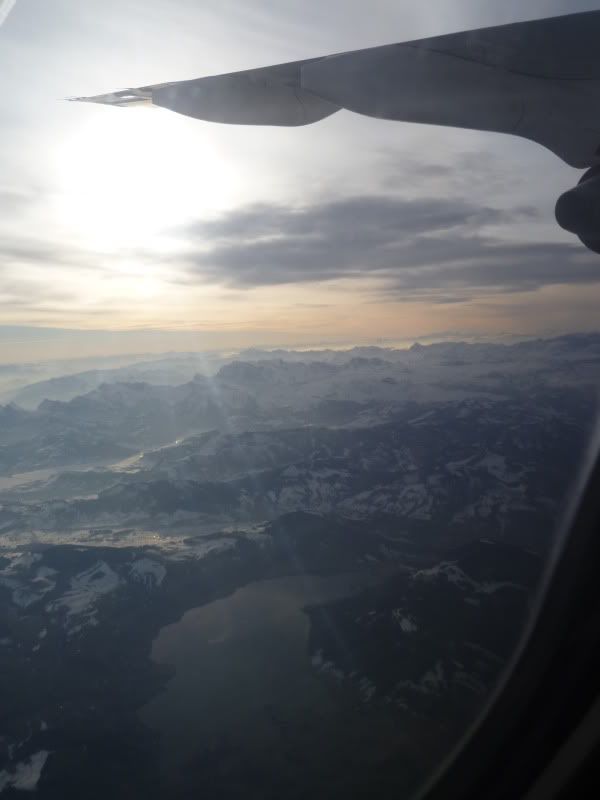 .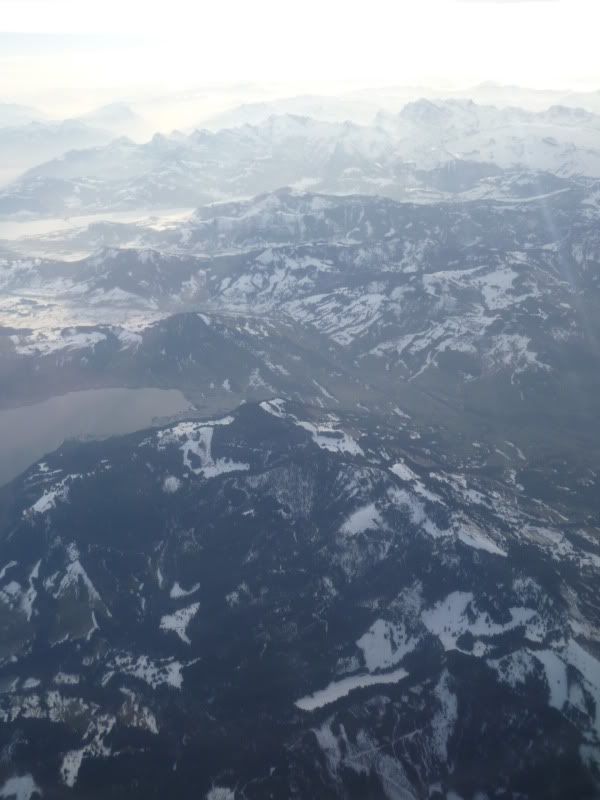 Sihlsee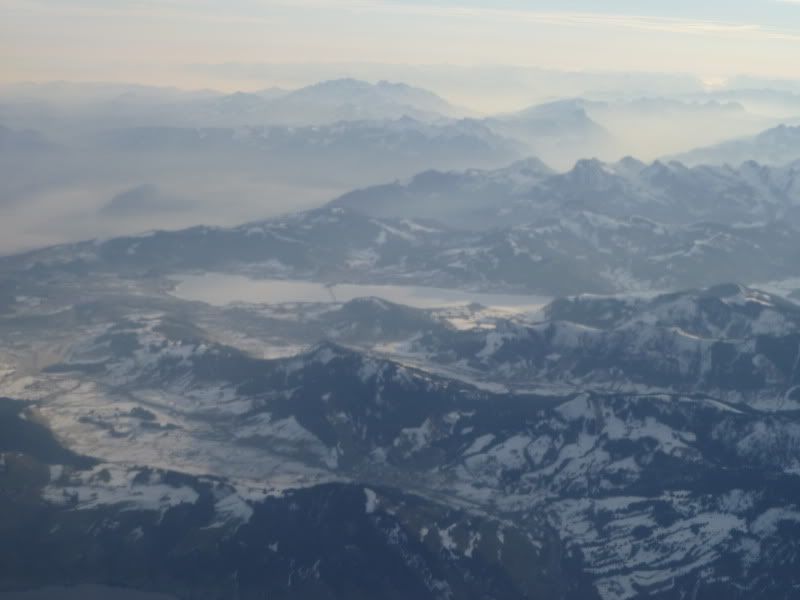 Lake Lucerne & Bürgenstock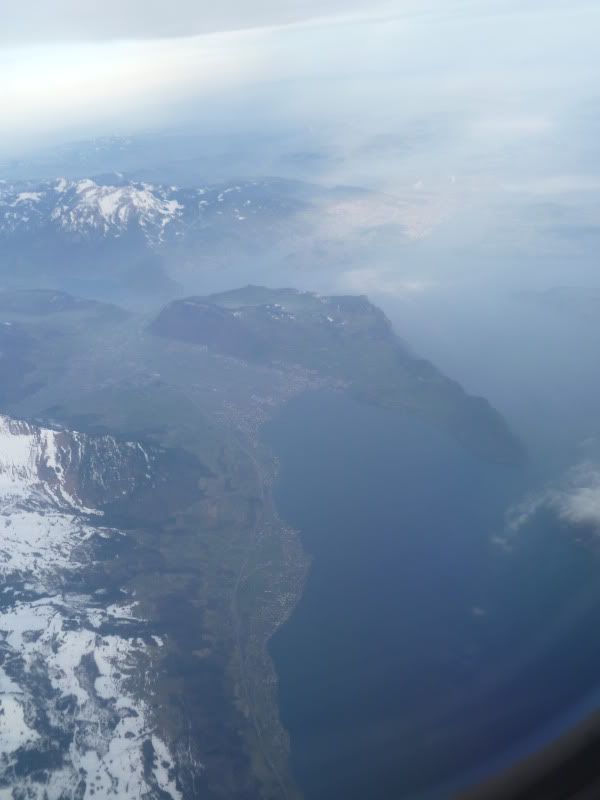 The first valley heads up to Engelberg, in the second valley you can see the Alpnachersee
The ski resort of Engelberg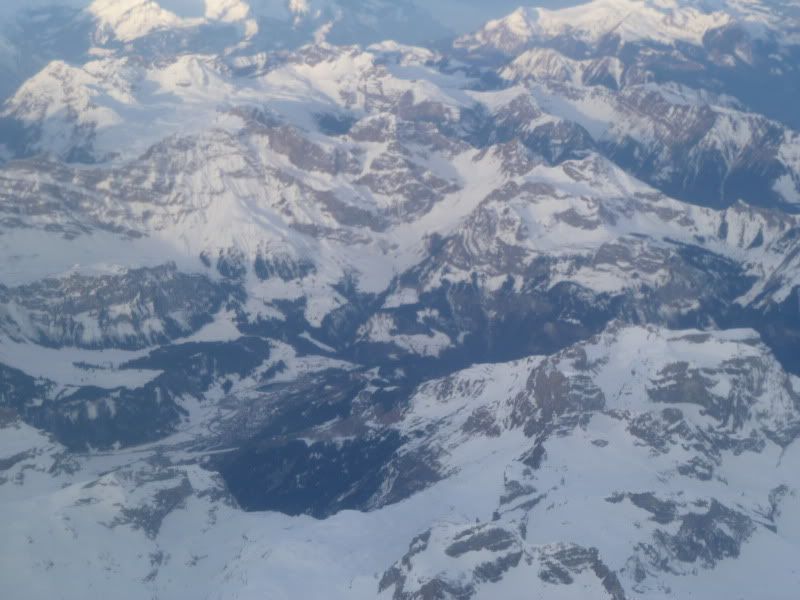 The Surenenpass, a famous walk in the summer
.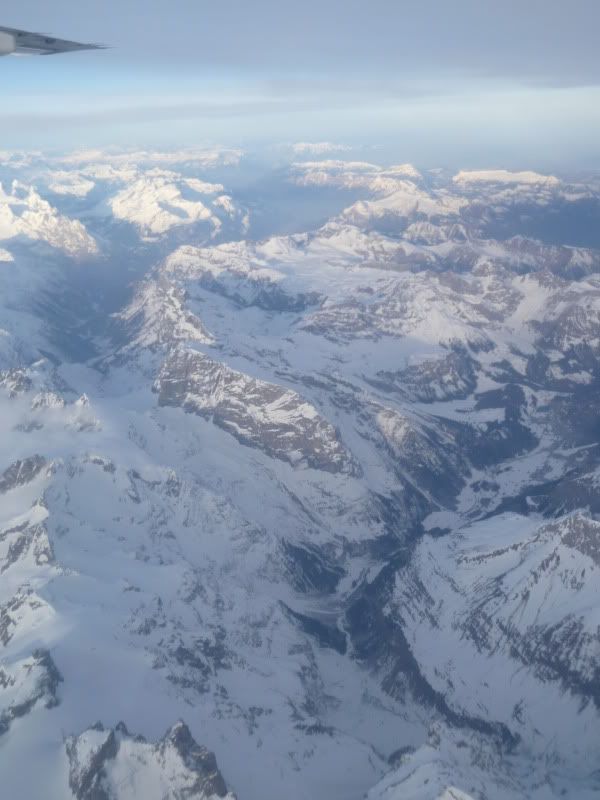 Just stunning
.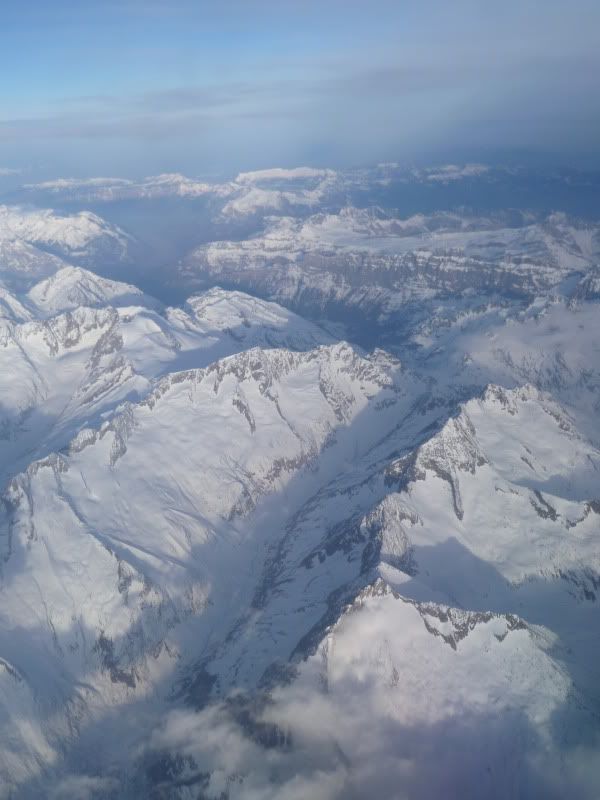 A frozen lake, possibly the Göscheneralpsee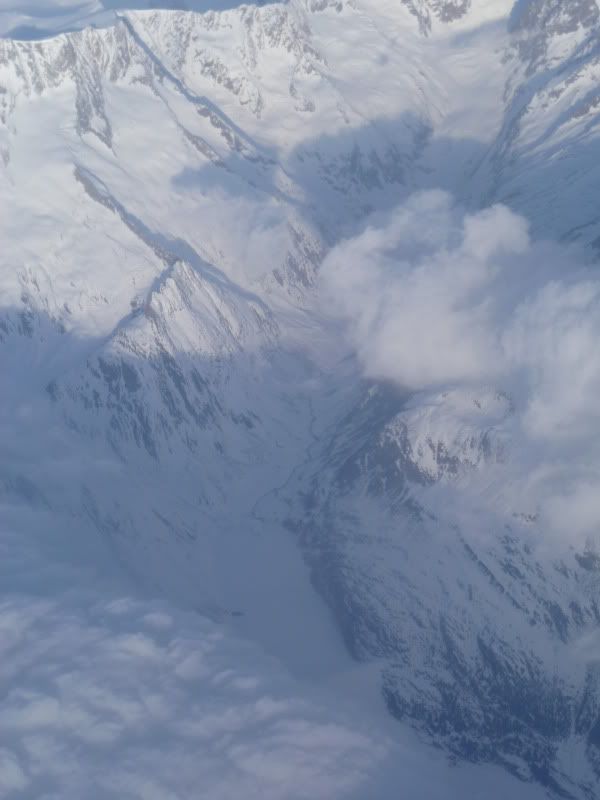 Just as we reached the Gotthard area the clouds built up and there were no more views to be had. I wasn't sure what service we would get on this hop, so was pleasantly surprised when the crew came round with croissants. I had tea and orange juice to drink. The two crew members were both very smart and friendly.
Cabin shot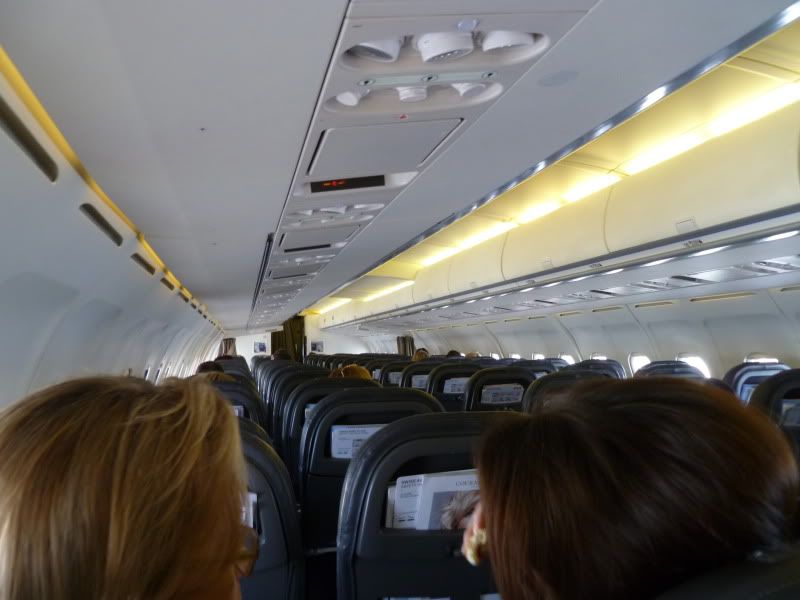 Over Italy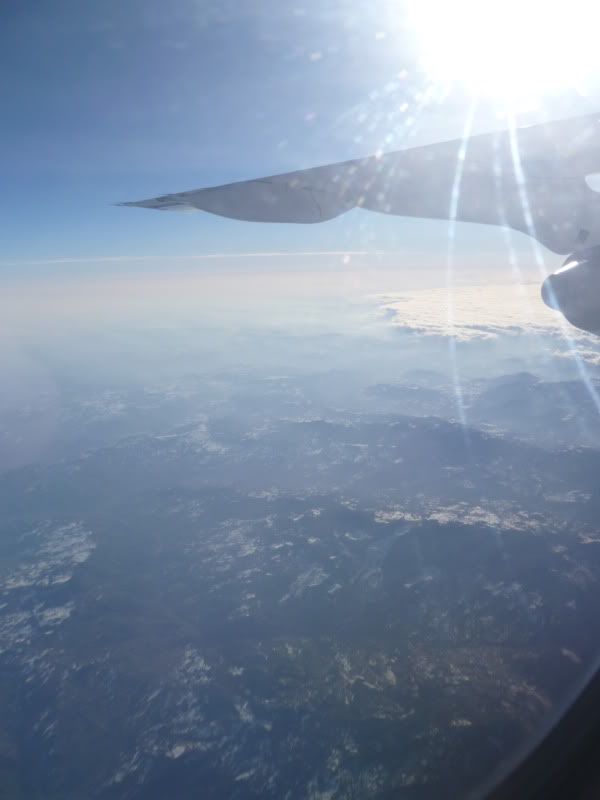 The short flight passed quickly as we chatted and soon enough we started our descent into Florence.
.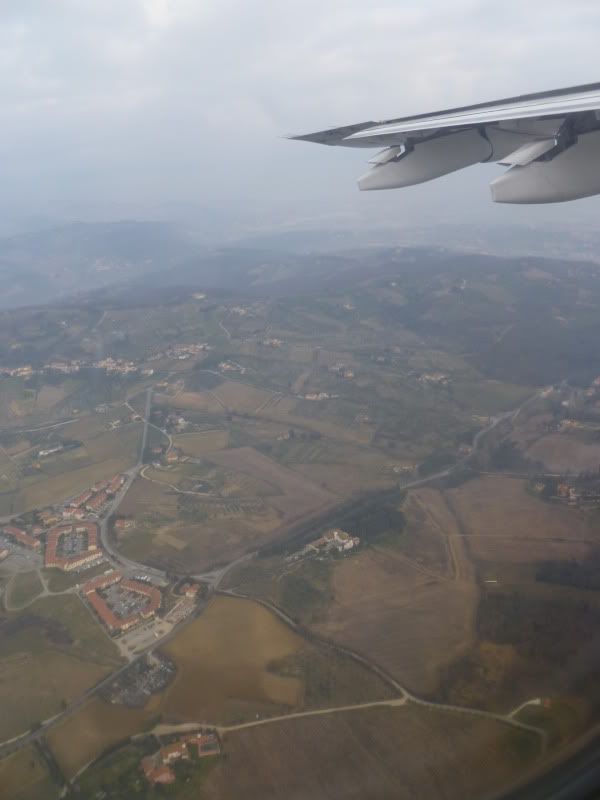 .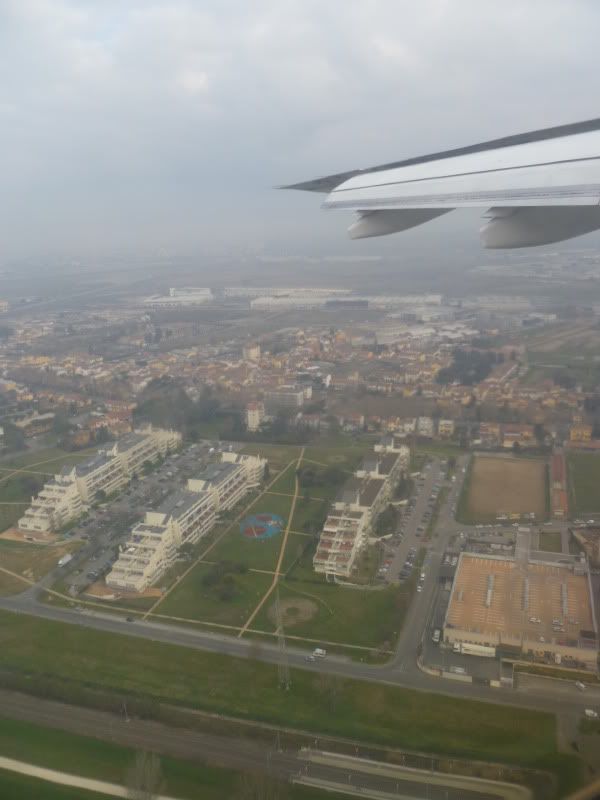 .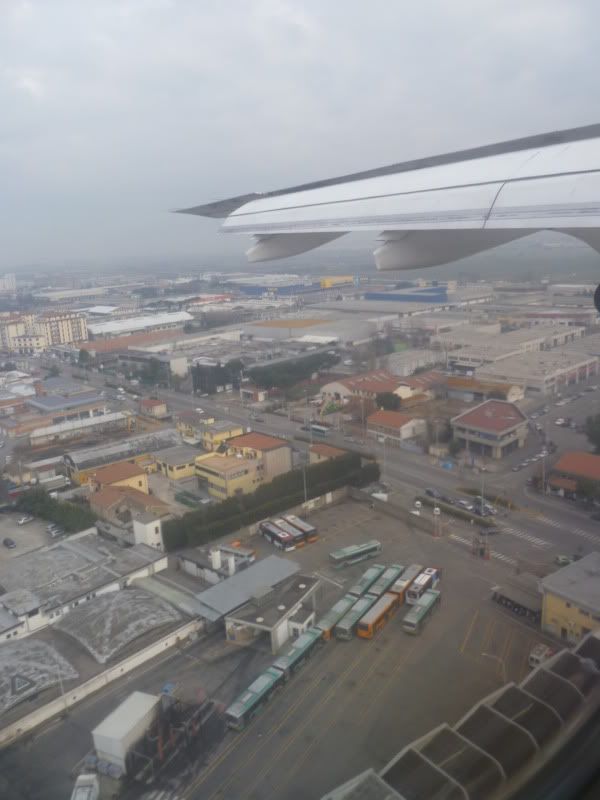 We landed at 0835, nice and early and whilst I guessed Florence airport wouldn't be very big, I was still a bit surprised to see we were the only aircraft on the tarmac!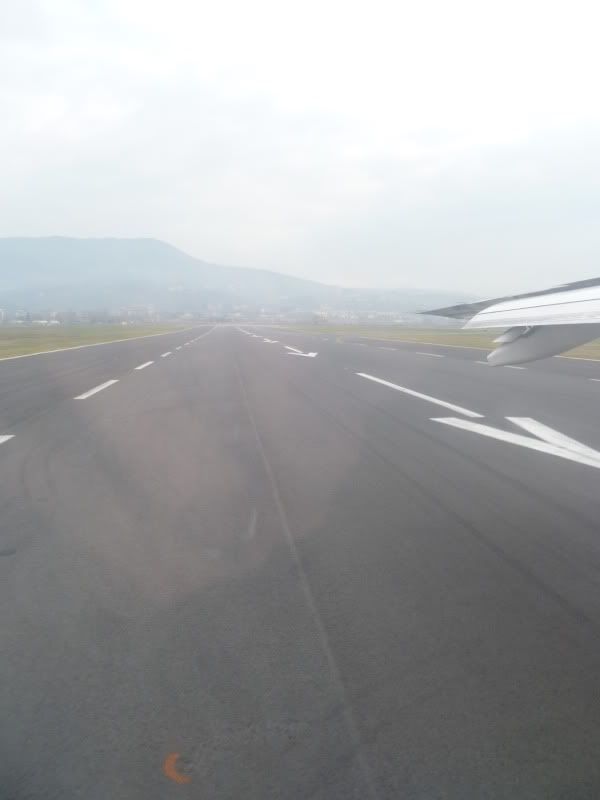 Thanks LX!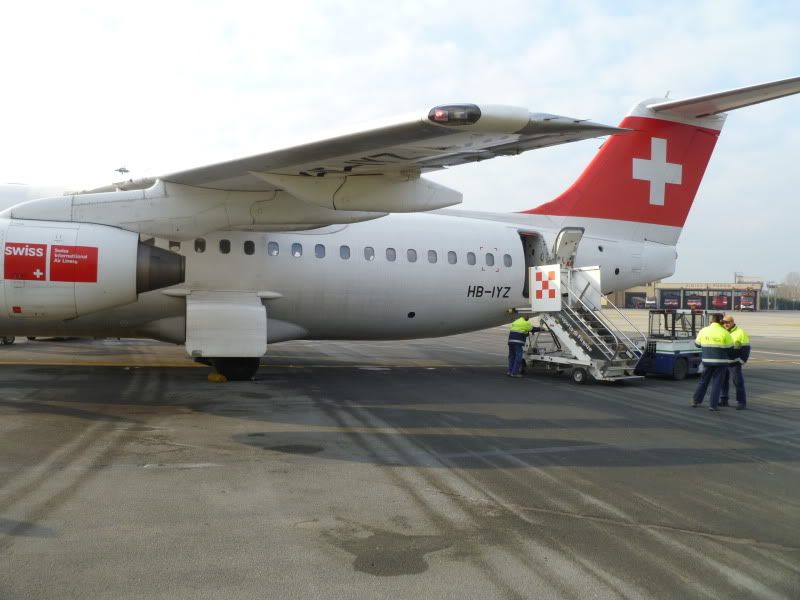 Baggage claim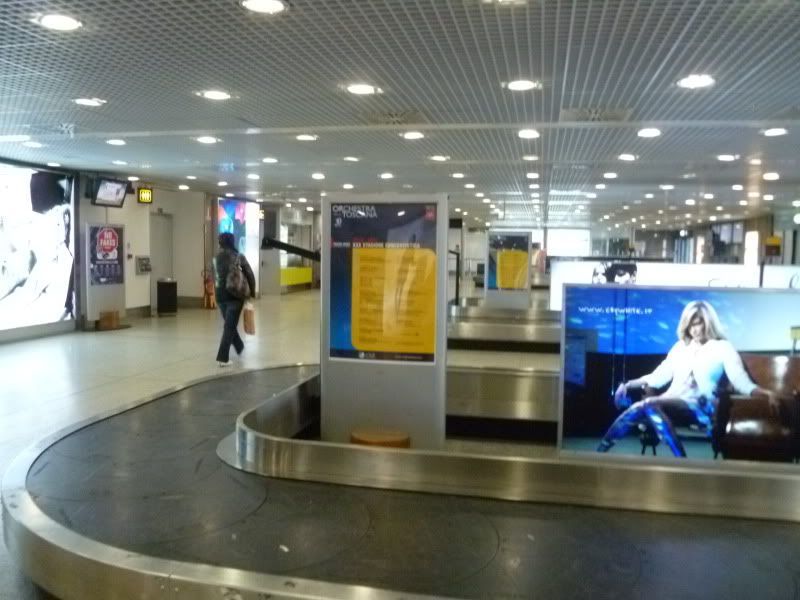 Heading for the bus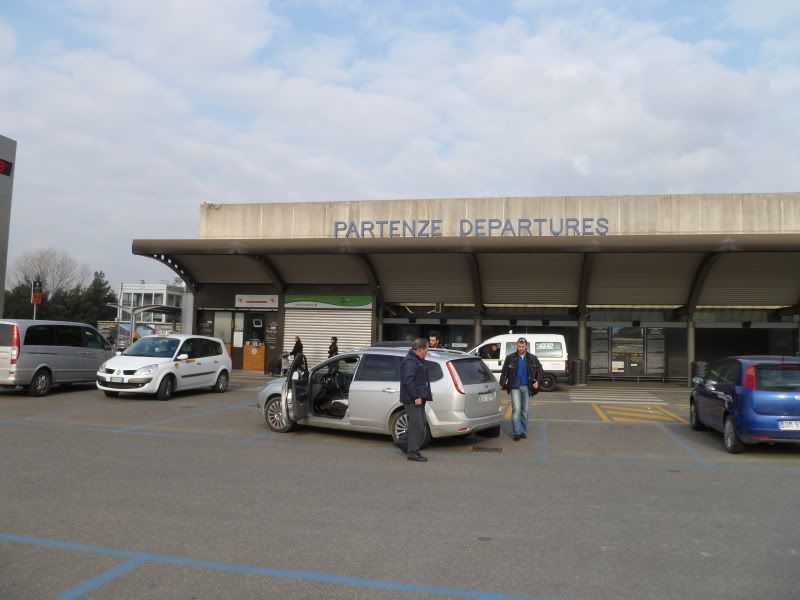 We took a bus to the city, it cost about 5Euros and was a quick journey of less than 15minutes. We were dropped by the station and being the adventurous sort, wanted to get to our hotel on foot. Well I'd printed a map off google and my friend had a guidebook so surely we couldn't go wrong. (I know what you're all thinking, women and map reading…) The thing was, our two maps didn't match. We couldn't find one street that existed on them both and I really began to think one of the maps wasn't even of Florence. We admitted defeat and bought one from a shop, when all of a sudden things became clear. Mine was an enlargement of an area not on my friend's map! Armed with our new companion, we found the place in no time.
After dumping our bags we headed back into the city and stumbled, quite by chance
, upon the San Lorenzo market. Gentlemen, let me tell you, Florence is not the place to take the wife. You will spend most of your time looking at leather goods and being persuaded to part with your hard earned cash which could be put towards more flights!
After a leather overload we were in need of pizza. My favourite: Marinara (tomato, basil & garlic).
Our sightseeing continued long into the afternoon.
Duomo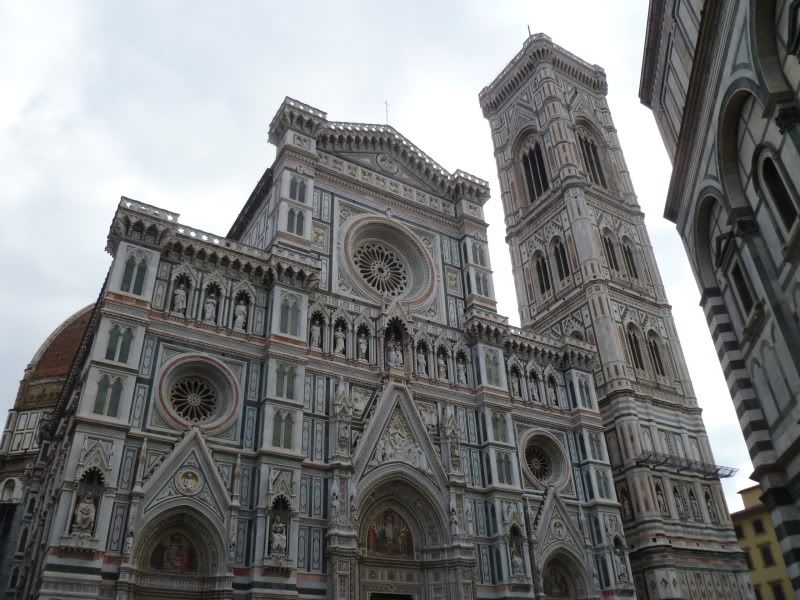 .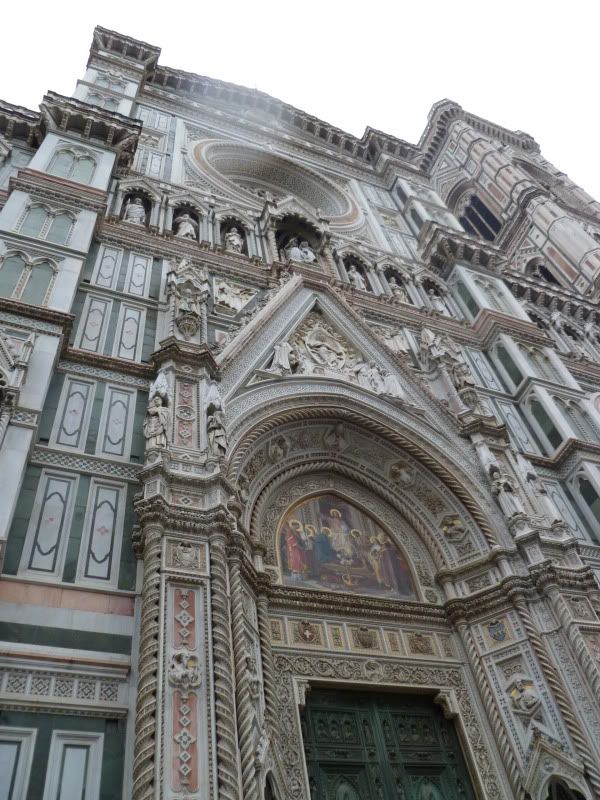 Note the huge queue to enter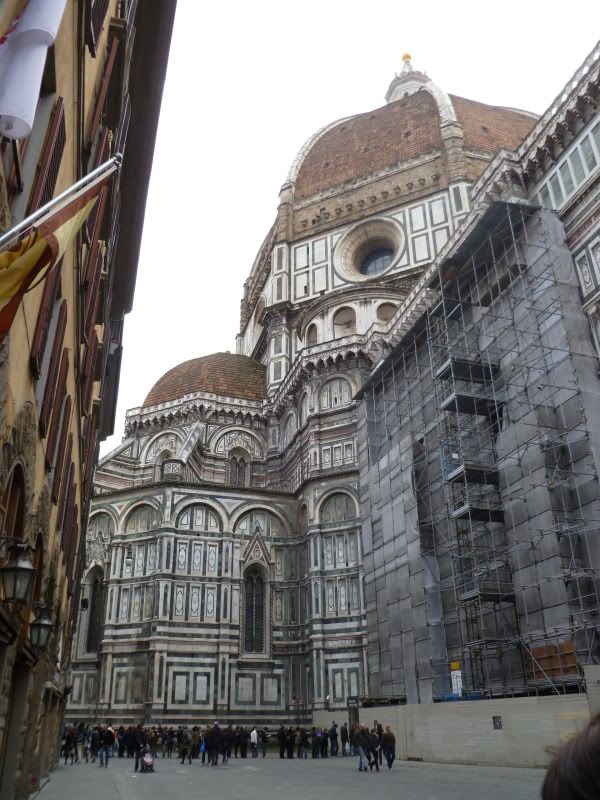 .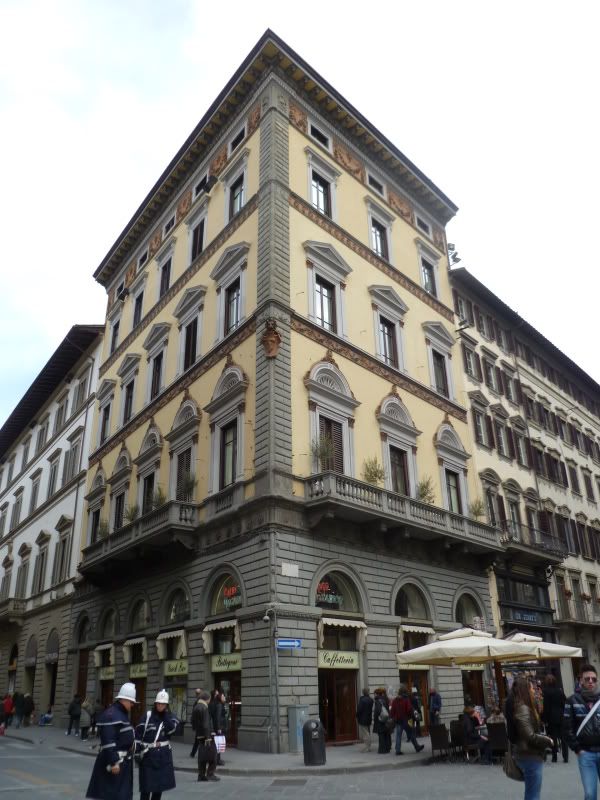 Swiss chocolate in Italy?
In fact, this shop had a better selection than any other Lindt shop I've been too !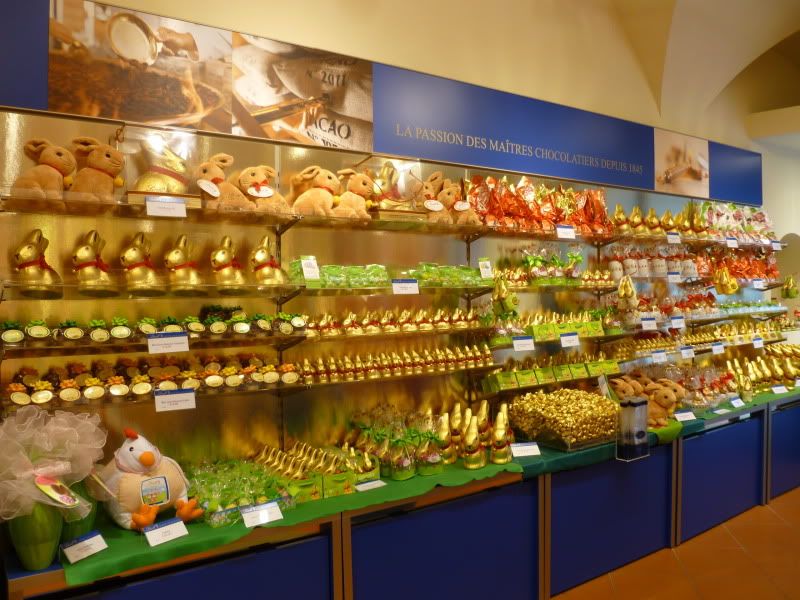 Rialto bridge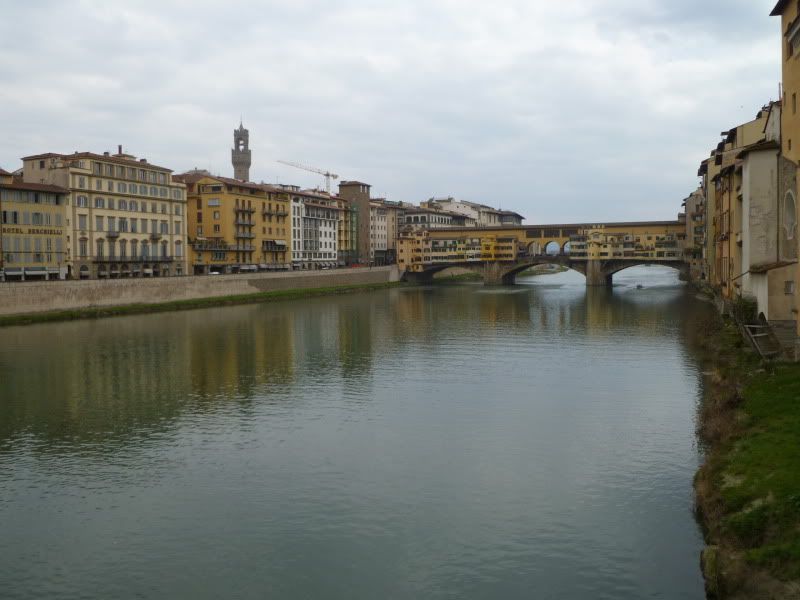 Close up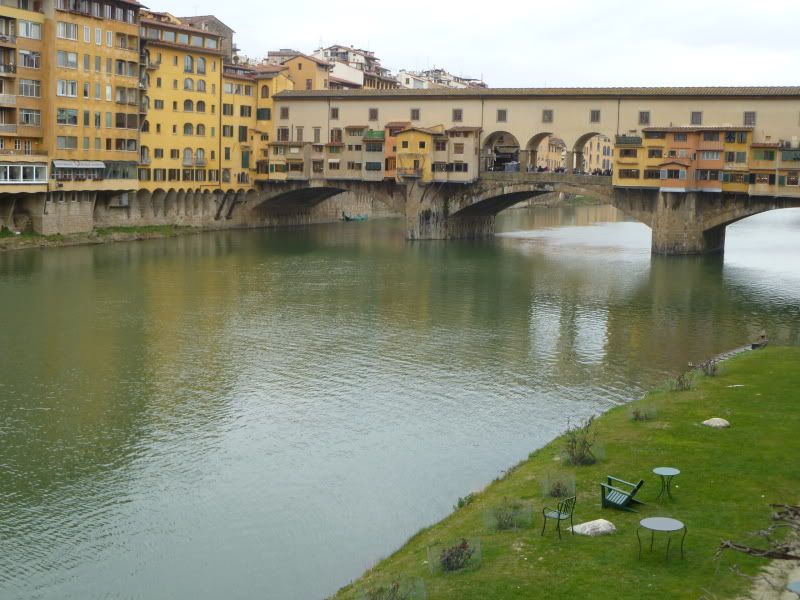 .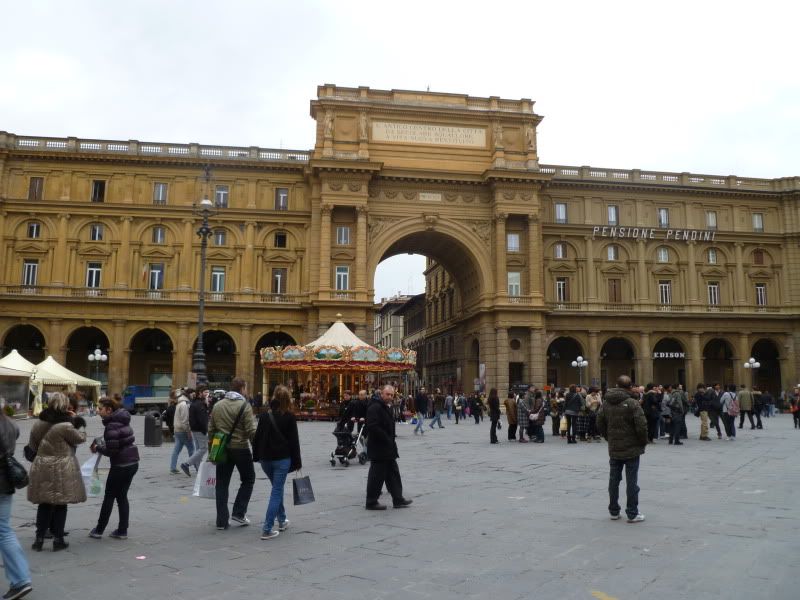 Palazzo Vecchio
When we started to flag, we decided to stop at one of the most famous cafes in Florence on the Piazza della Signoria.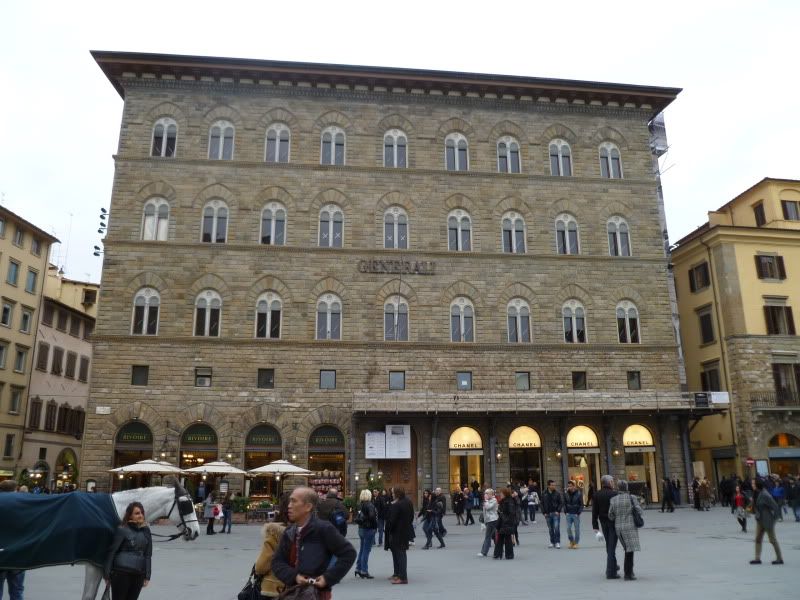 According to the guidebook, their hot chocolate is the best in Florence. All I can say is thank goodness I ordered for a cappuccino. My friend left all her hot choccie as it was so vile and at 6 Euros a cup, that's saying something.
8 Euros for a piece of fruit tart. That beats Swiss prices!
We finally trudged back to our hotel to recover before heading out again for dinner. We chose the Antica Dimora Johlea, a B&B with 6 rooms a good 15minutes from the centre. Every room is completely different and beautifully decorated.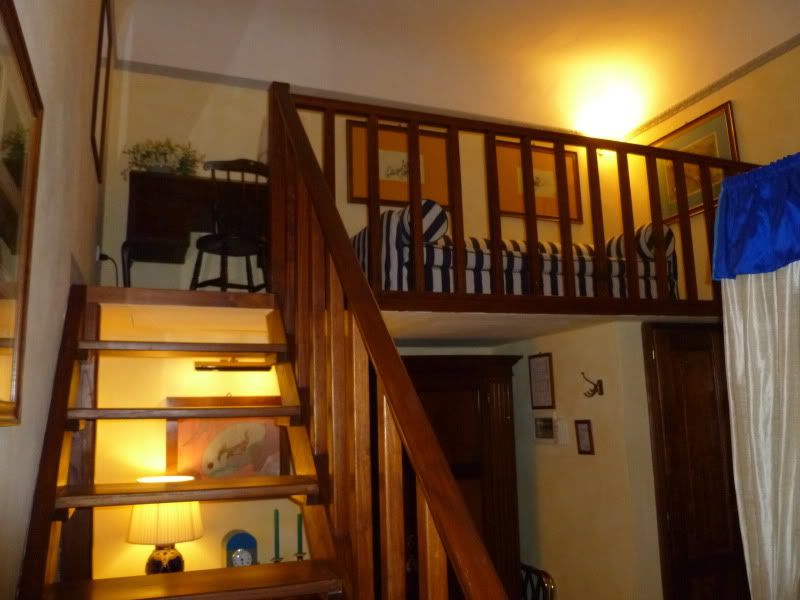 .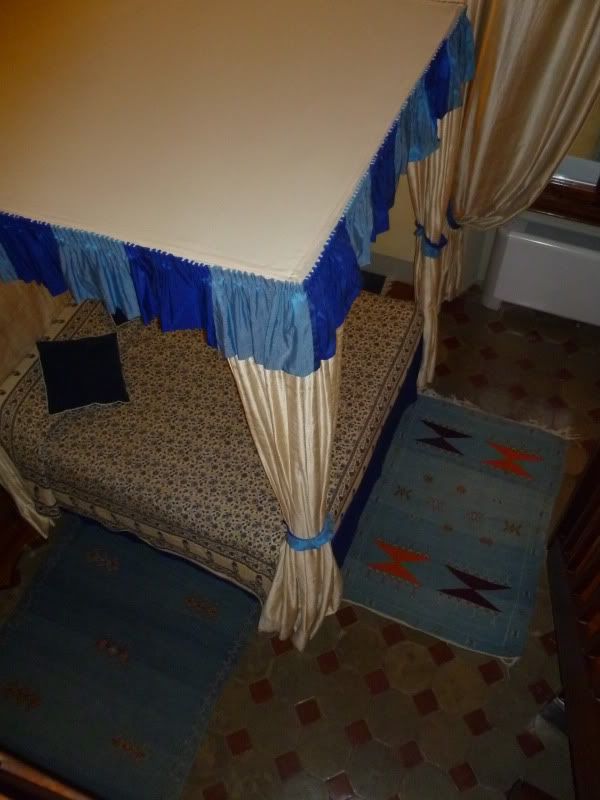 .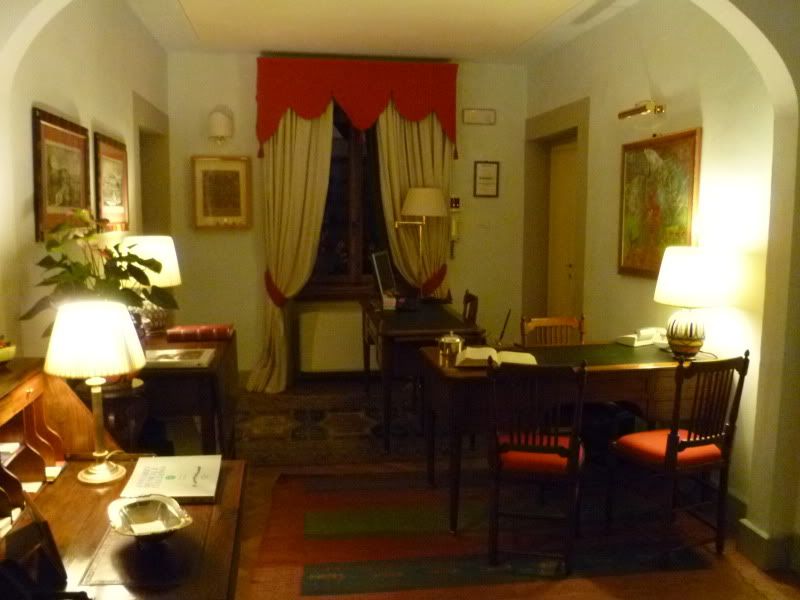 Roof top terrace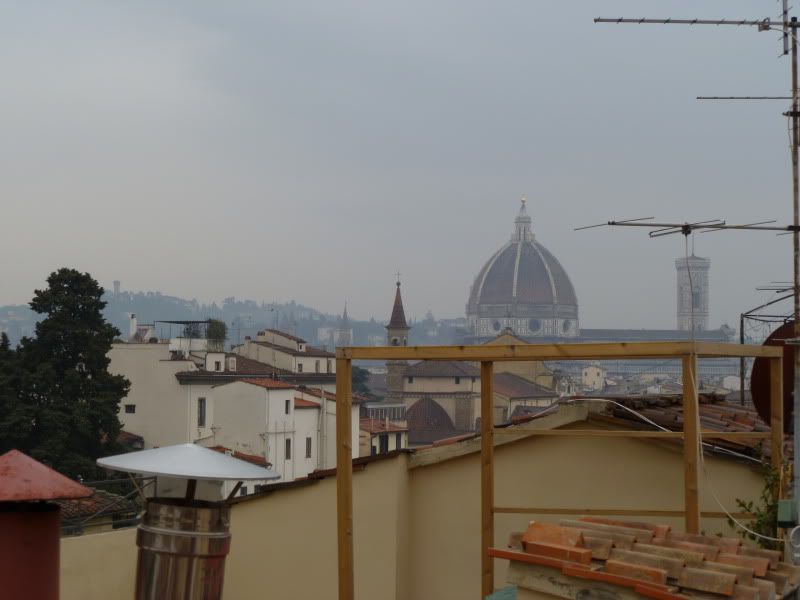 .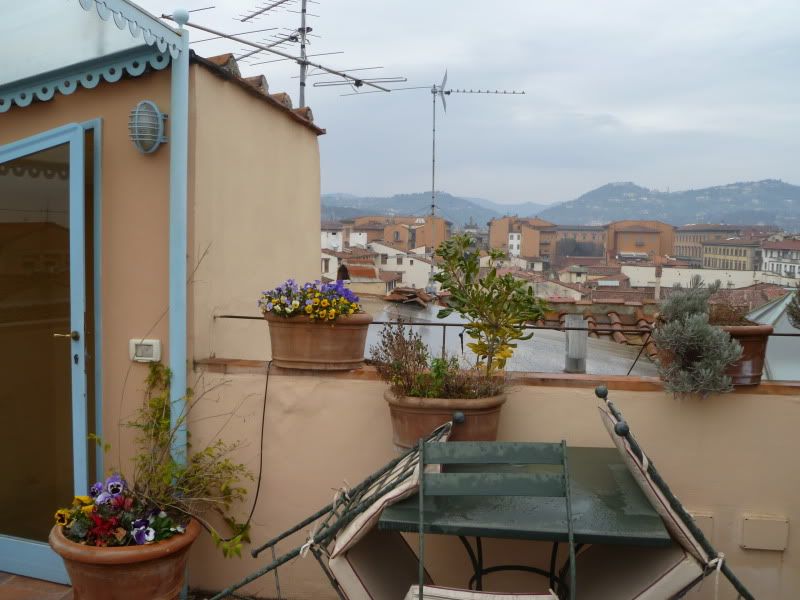 .