Hi Everyone,
It's been a long time since I've put together a trip report...LHR-ATL-LAX gets old after a while and they are the cities I see most often!
Anyway, this past week I flew a new route for me - STR-ATL-STR - there were other parts to the trip in there, but this was the new bit, especially in DL's Economy Comfort seats, which officially roll out for availability/purchase on June 1st.
Outbound Flight:
Check in @ STR was fairly painless although the passport check began tearing all of the security stickers off of the back of my passport (4 years worth) and left a nasty gummy mess on the back...she claimed it was a TSA requirement...first time I've ever heard that.
After checking my bags, I headed through security (no more than 5 minutes) and to the Air France lounge. The lounge is small, but functional. They do not have free wifi. They offer a variety of coffees, tea, Coke/Coke Light, juice, and a small selection of alcoholic beverages. As far as snacks, they had croissants, packaged pain au chocolates, and I've seen other small packaged snacks in past visits.
Lounge pics: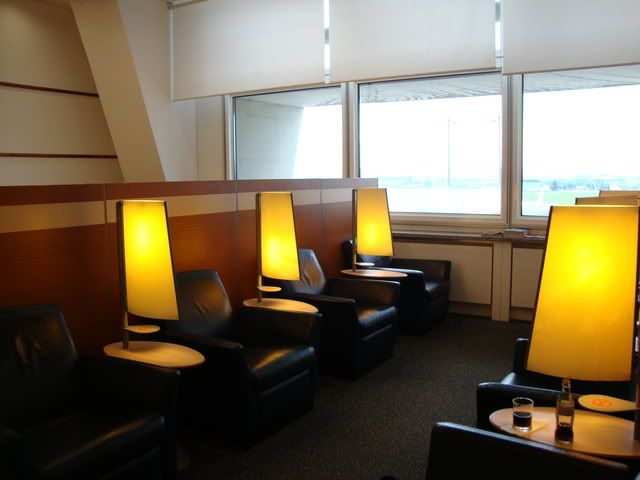 Some spotting from the AF Lounge:
Air Malta:
OK Turboprop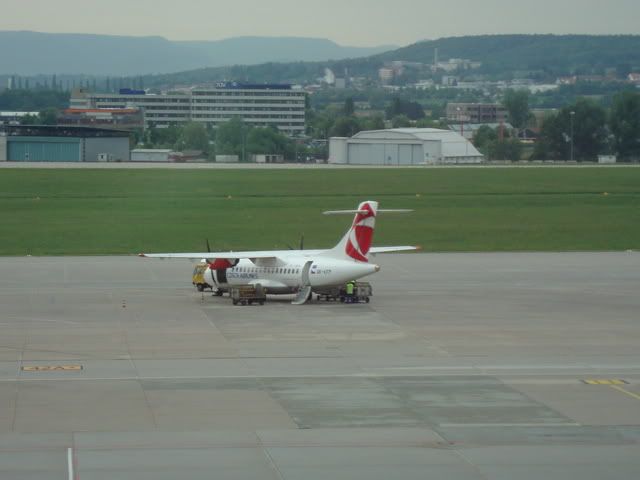 Contact Air Fokker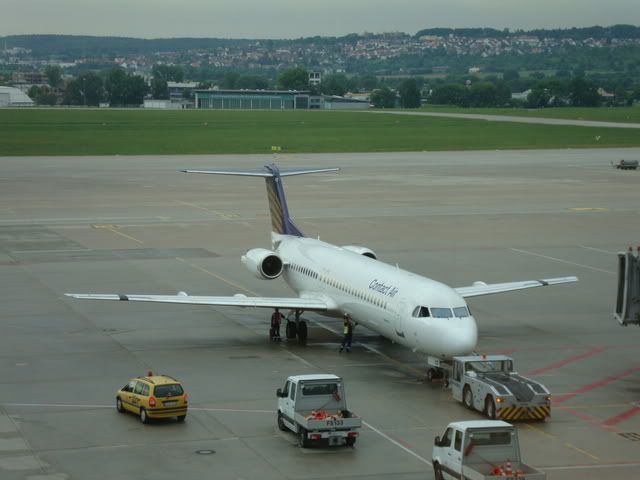 DL 117 - STR-ATL
This was my first time on a 76G. I am accustomed to the 764s to/from LHR for almost all of my TATL seats and missed the personal IFE!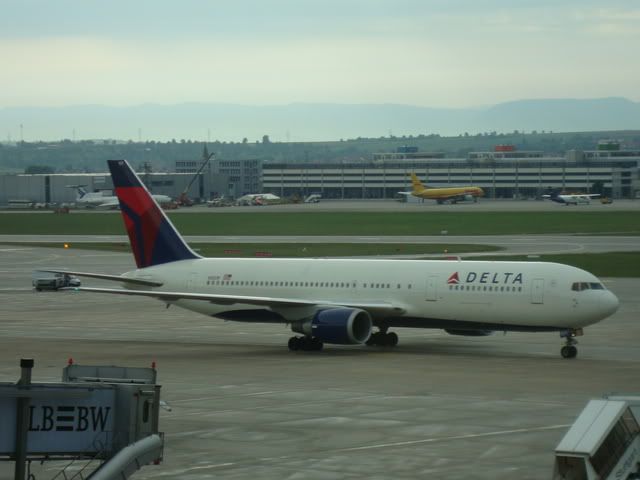 Seat: 15G - bulkhead window seat in Economy Comfort on the 76G - I was able to book this seat in advance.
15FG: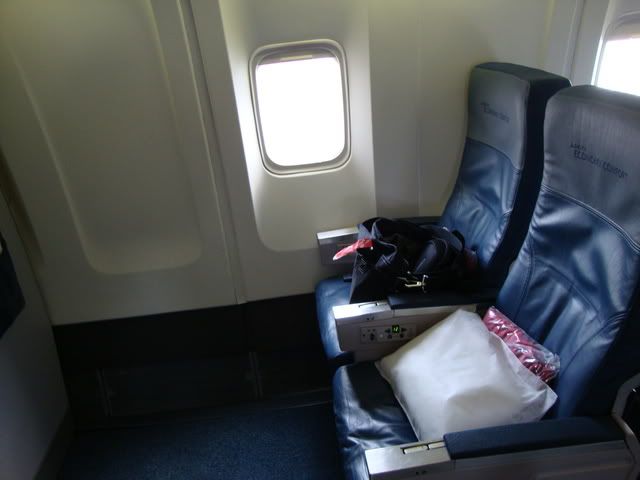 Legroom from 15G:
76G FG Economy Comfort Seats:
We departed on time with a flying time of about 10 hours to ATL. The food was standard fare. We landed in ATL about 15 minutes early and the ground crew was not waiting on us. After about a 5 minute wait, we parked at the gate. Upon deplaning, I headed for passport control - the queues were fairly small, but I have Global Entry and used the Kiosk to clear and get my CBP receipt. Baggage took about 20 minutes to come on to the carousel and I had a short wait until my bags (priority tagged) came out. For once, clearing the TSA check point in the E terminal took less than 10 minutes, which made me happy.
Return Flight:
DL 116 - ATL-STR
The SkyPriority check in @ ATL was pretty empty and I was quickly checked in and on my way to security. I used the South Terminal line and was through in less than 15 minutes, even though it was pretty busy. I took the train to the E Concourse, which was a total zoo. The SkyClub next to TGI Friday's was equally a zoo and I elected to hang out in the terminal instead.
This leg of my journey was on a 763 and the bulkhead seat was not available in advance. Given the timing of my trip, I figured it would be an Economy Comfort equipped aircraft and selected 18G. As soon as the gate opened, I requested the window bulkhead seat - the agent said she had to wait to see about wheel chairs and would let me know. About 10 minutes before boarding, she called me up and gave me the BP for 15G, the bulkhead window seat.
16FG: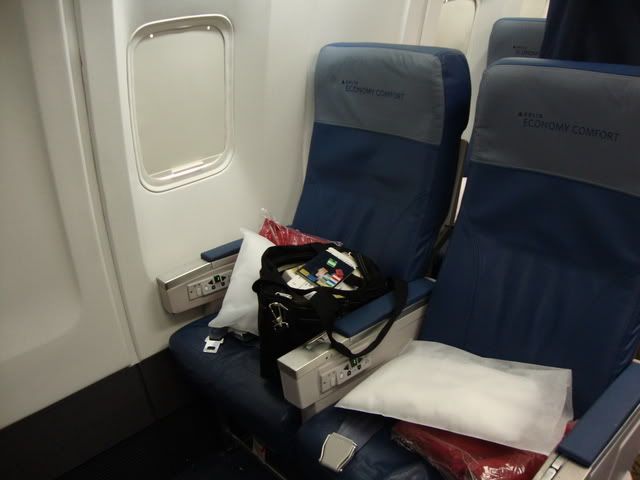 16G legroom: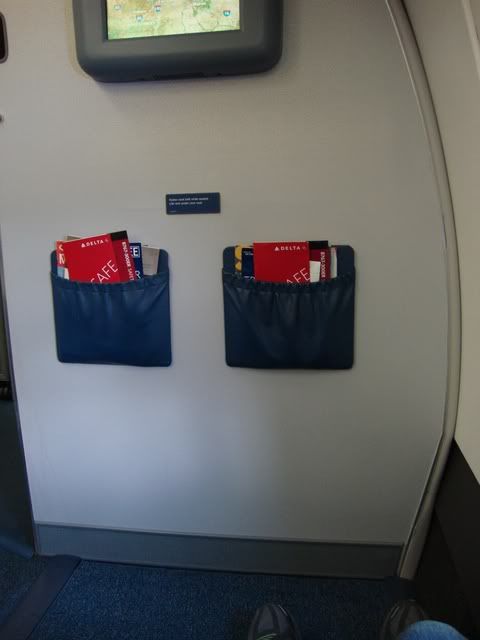 763 EC Cabin: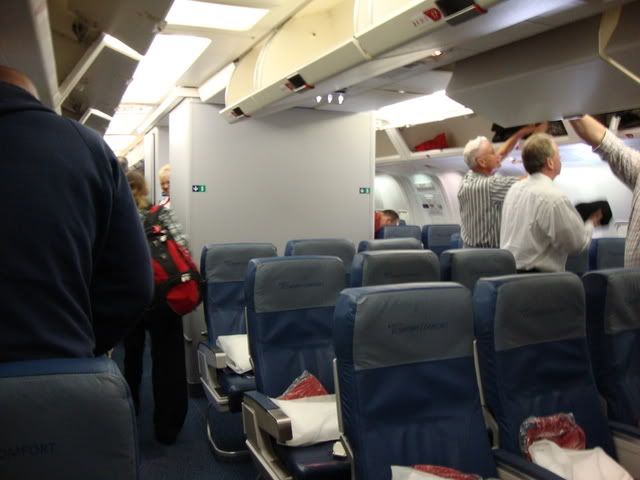 Some pictures from our taxi to the runway:
Another 763 @ the E Concourse:
ATL Tower and a DL 777: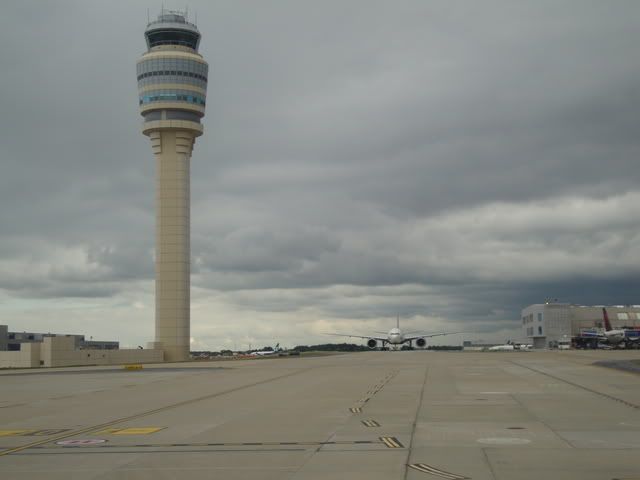 My 767 goes faster than your Cessna...with DL HQ and Downtown in the background:
Kazakhstan 767...missing engine...I think..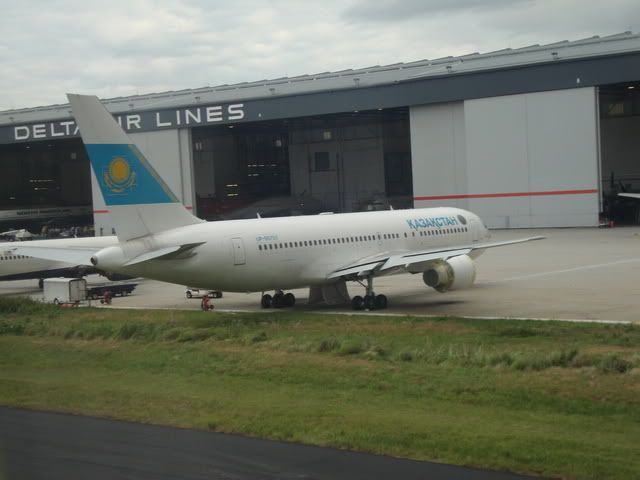 BA 757 - Open Skies:
Tails @ the DL Maintenance Hangar: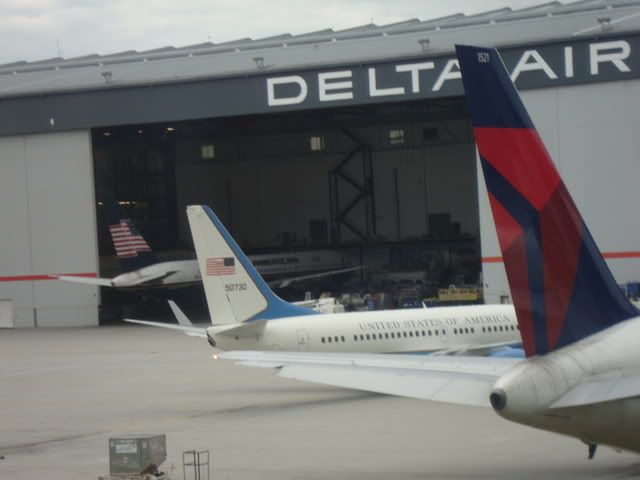 DL 763 in SkyTeam Livery: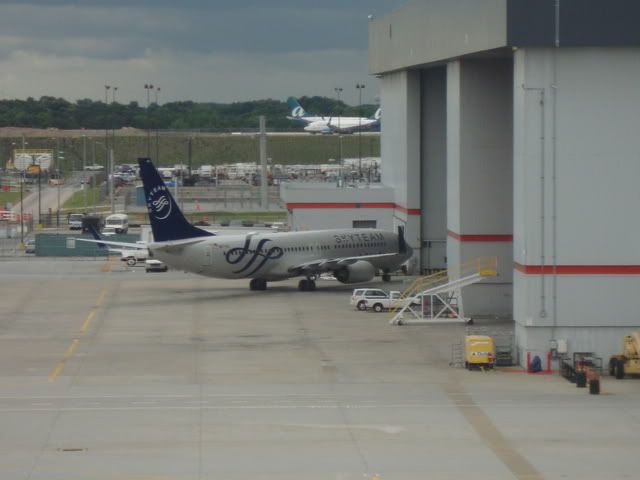 Northside Cargo Area:
ATL Skyline after Takeoff:
Overall, it was a pretty normal TATL experience in Y. I missed my personal IFE...I like having the moving map and the CD playlist!!
I definitely recommend the EC seats - the extra recline is great and it did not appear to impose on the pax seated behind me.
Thanks for reading!
robin
[Edited 2011-05-18 07:00:07]