Royal Jordanian, London to Aqaba via Amman. Part 1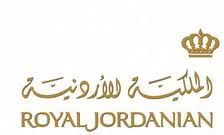 For a long time I'm thought about going to Jordan, home of the mystical rose city of Petra, and the deserts of Wadi Rum. Royal Jordanian (RJ) fly daily from LHR, and starting in March this year, easyJet started 3 weekly flights from LGW. Perhaps because of this new competitor, RJ were offering some excellent deals. I managed to snag a return for GBP270 (normal price is GBP450). Incidentally, easyJet were charging GBP414 (or GBP456 including a bag and charges) for the same dates – it wasn't a hard decision, especially given RJs new A330s, and lounge access courtesy of my BA Silver card.
Once I started to formulate an itinerary, I decided to book a connecting flight down to Aqaba in the south of Jordan on the Red Sea, and this was done quickly and easily on the RJ website.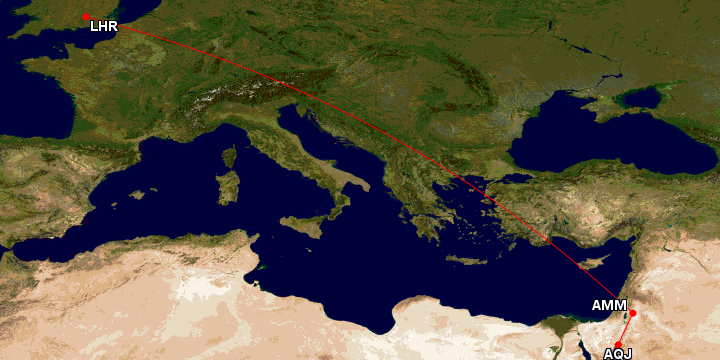 RJ fly out of LHR Terminal 3, along with all other One World airlines. I tried to check in online, however the system would not allow me to. There was no queue at the RJ business class check in, and I was seen to quickly by a friendly AA employee. He was a little confused with my two separate tickets, but in the end managed to get my luggage tag printed. Unfortunately, he said I'd have to get my AMM-AQJ boarding pass in when I arrived in Amman.
I managed to use to Fast Track at security, which for once was quite fast. As this was the Thursday evening before the Easter weekend, the terminal was pretty busy with people making the most of having 2 four day weekends in a row off work, and linking them together (thereby getting 11 days off, and only taking 3 days holiday).
I headed too to the Cathay Pacific lounge first, which was fairly empty (there were no CX flights at this time). I ordered a bowl of noodles, and then settled down with a few magazines. The view from this lounge wasn't the best – the First Class side has the good views.
A G&T and snacks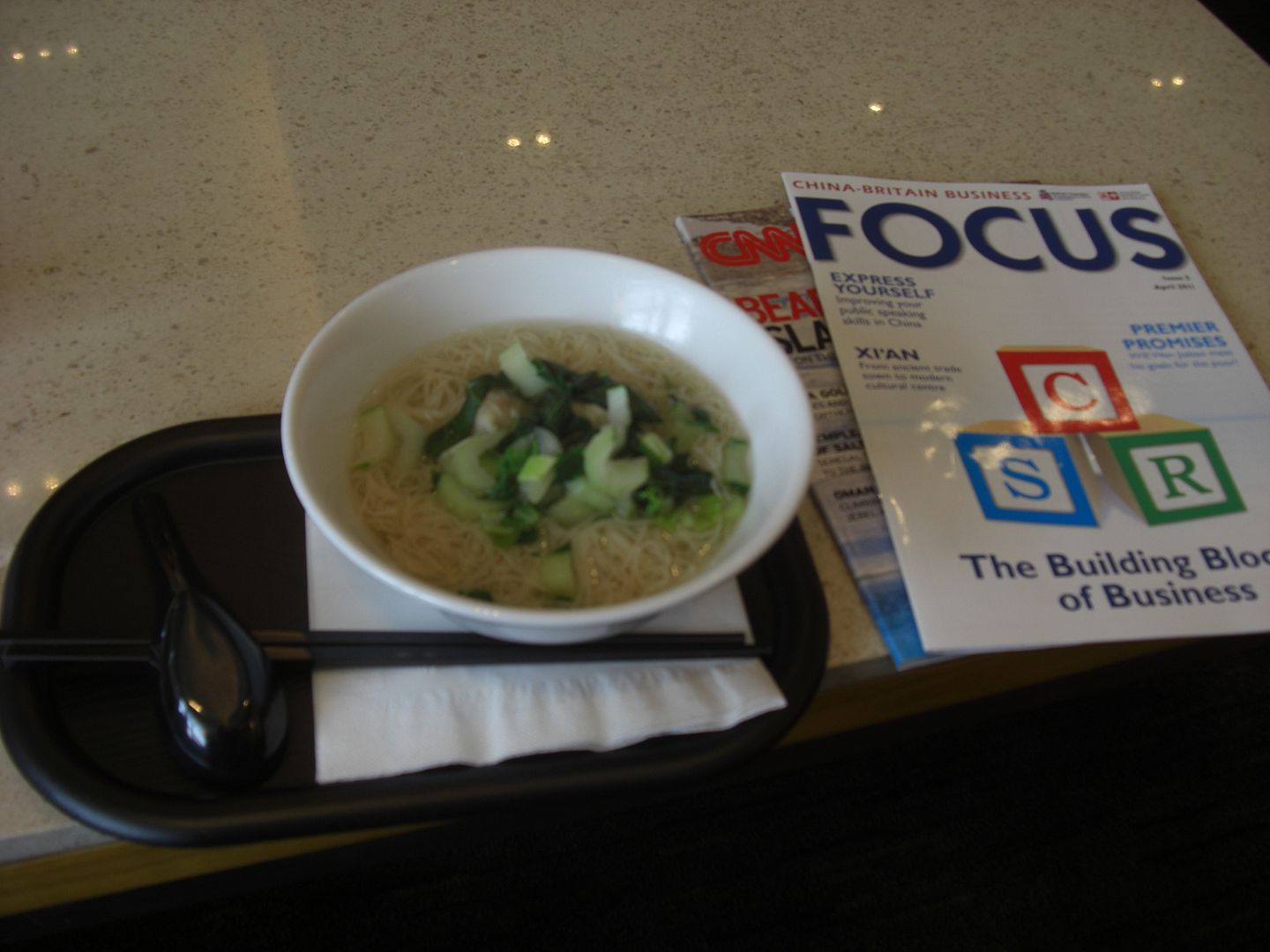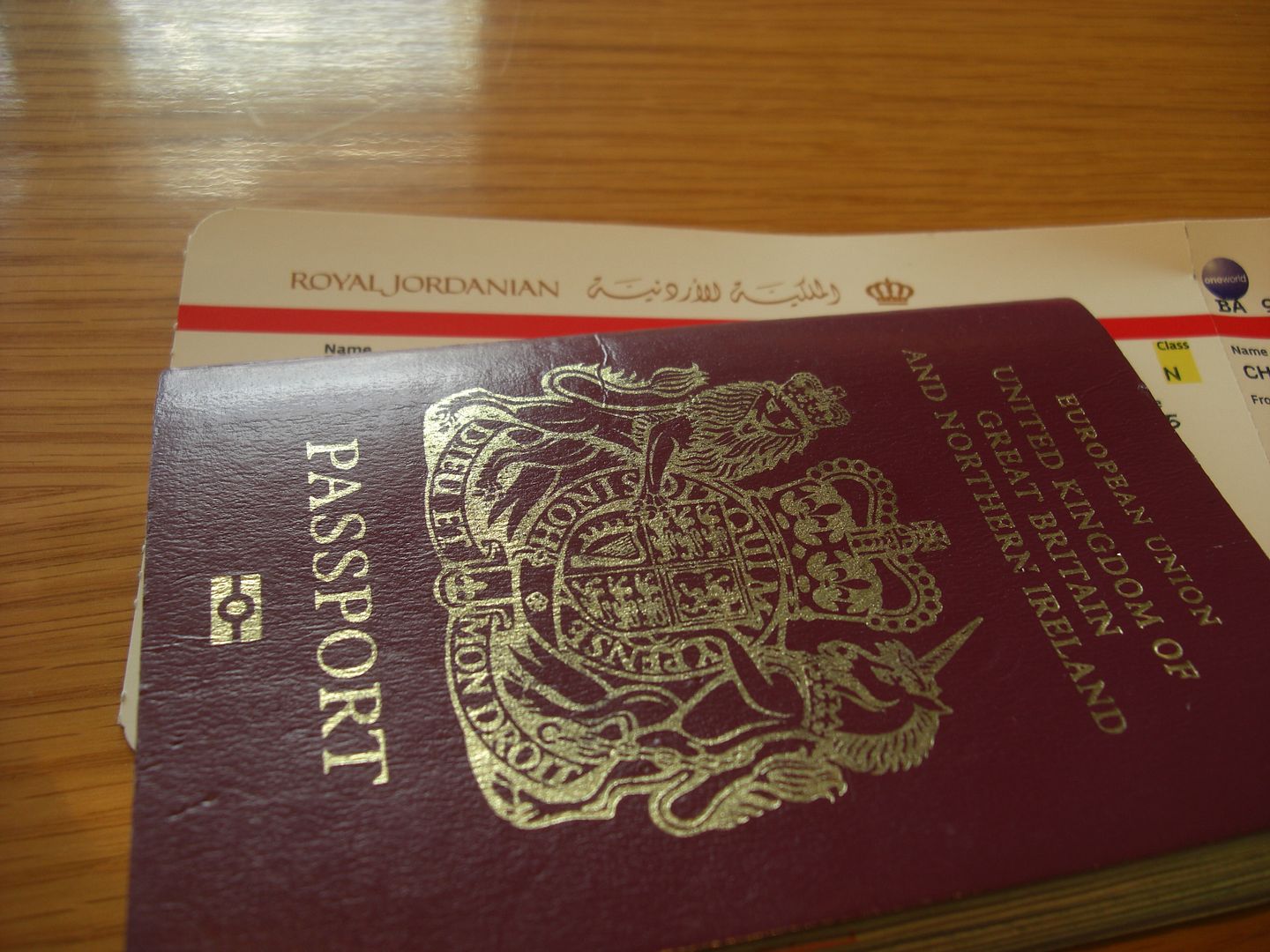 The CX lounge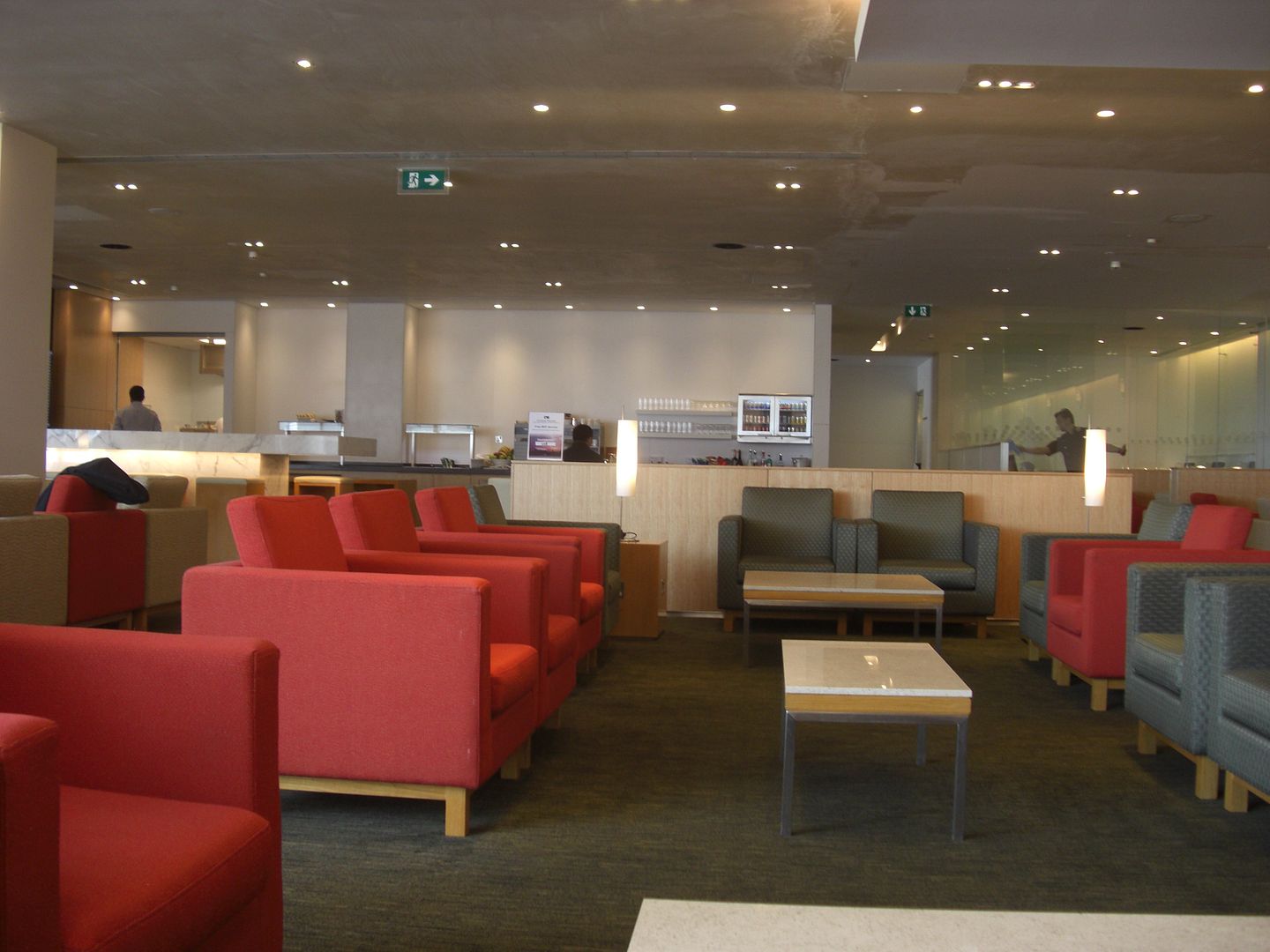 Looks like the lounge might have been finished in a hurry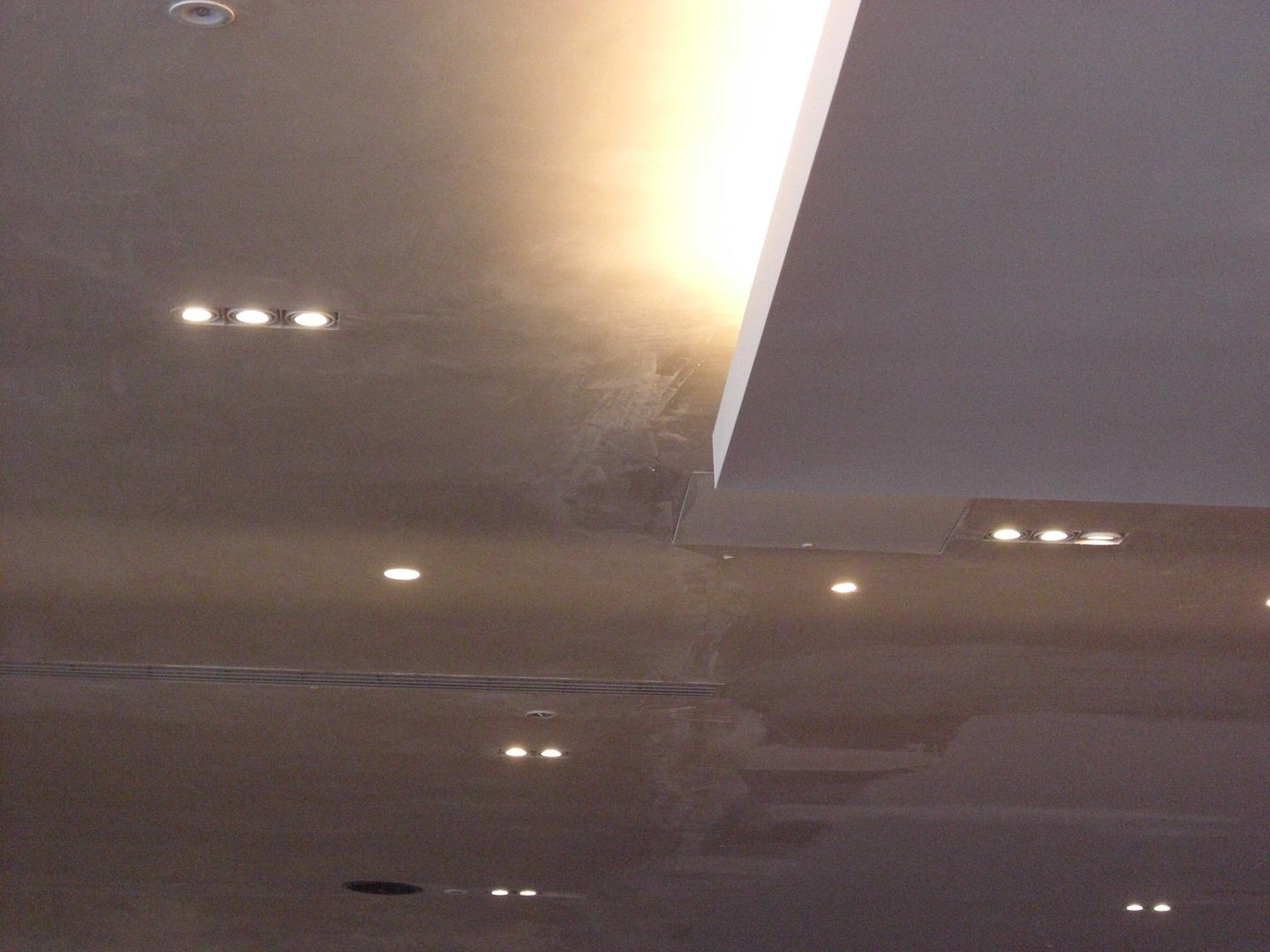 The view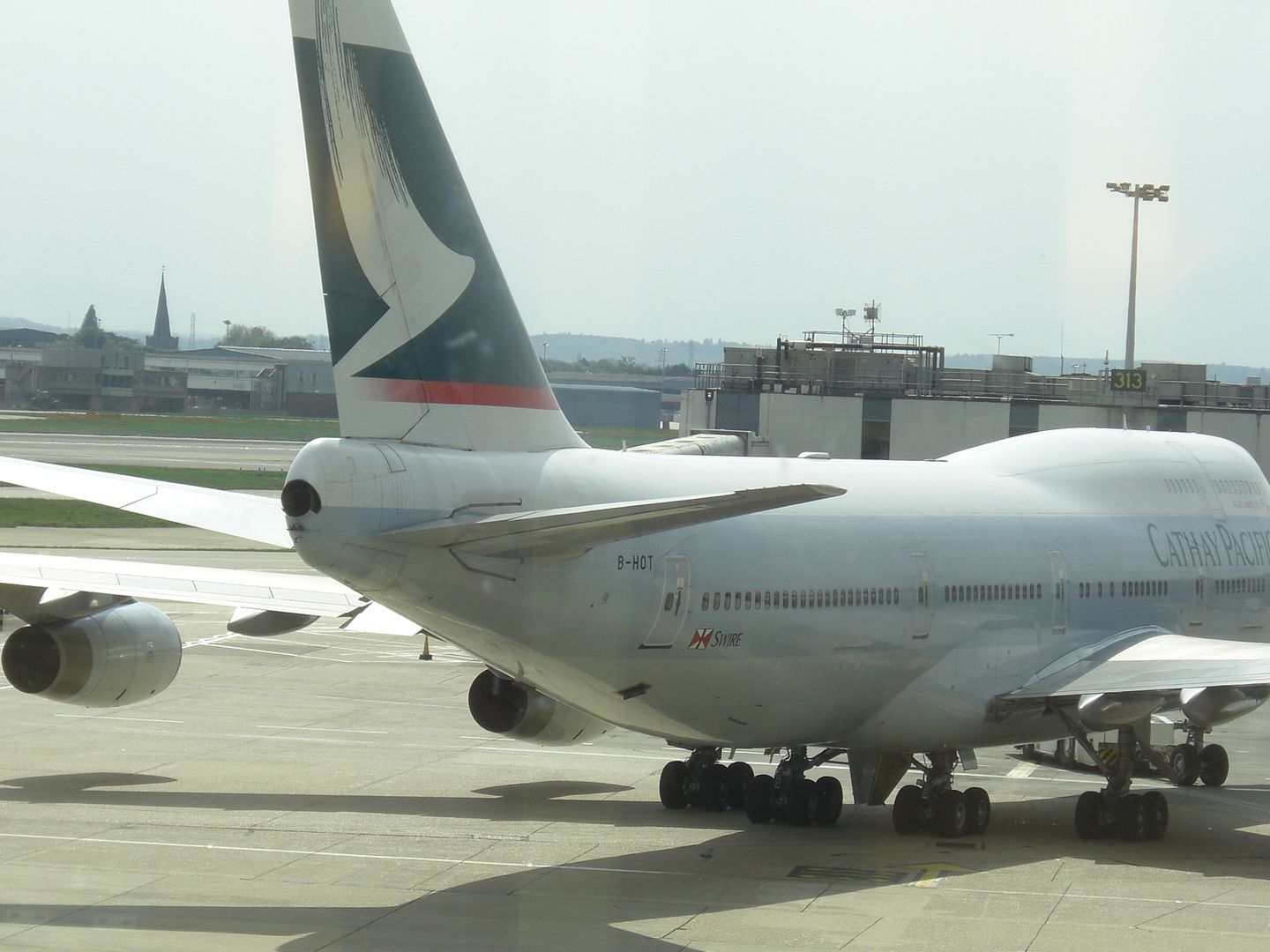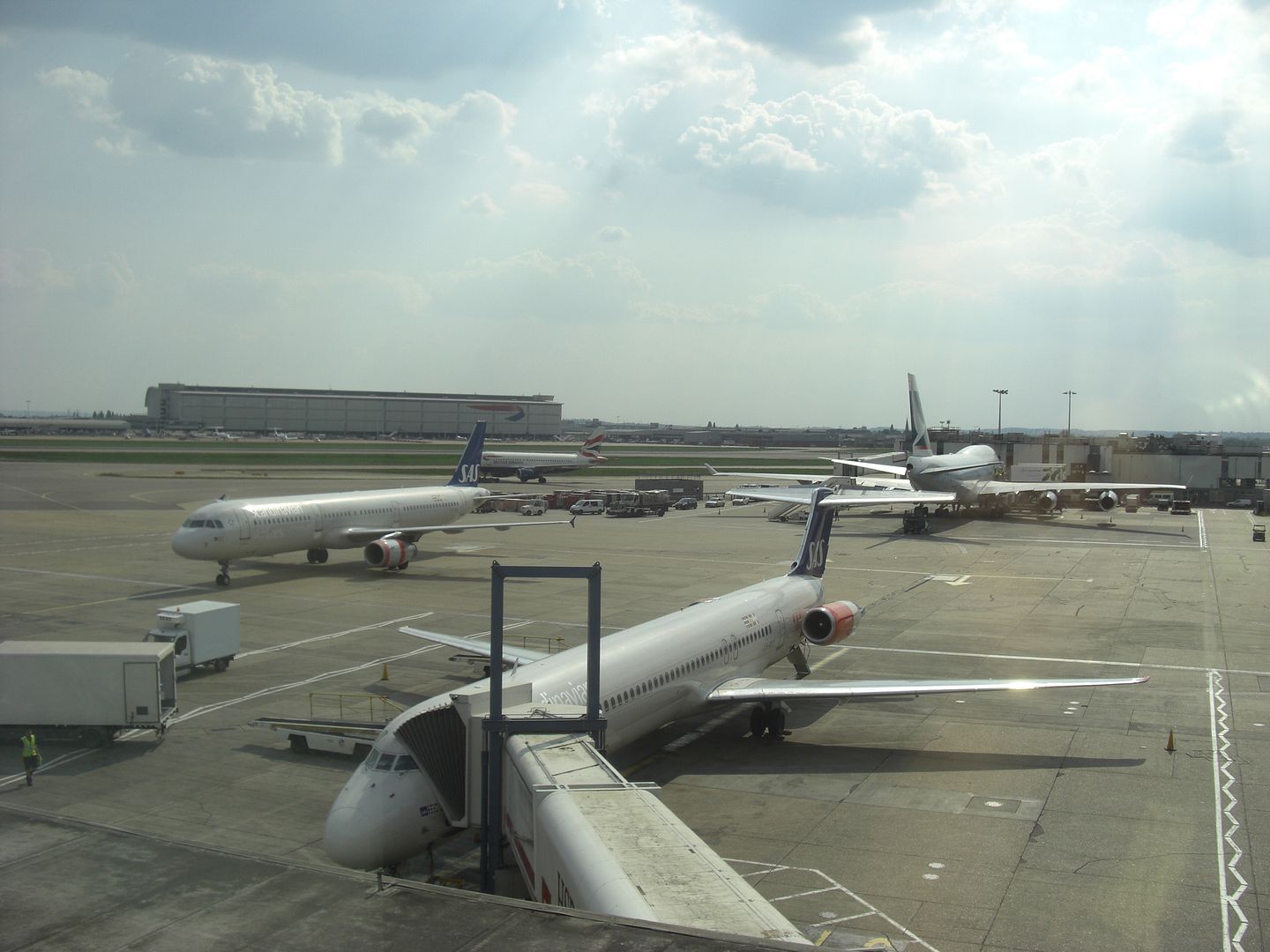 After my noodles, I headed over to the BA lounge. The alcohol selection here is much better than with CX.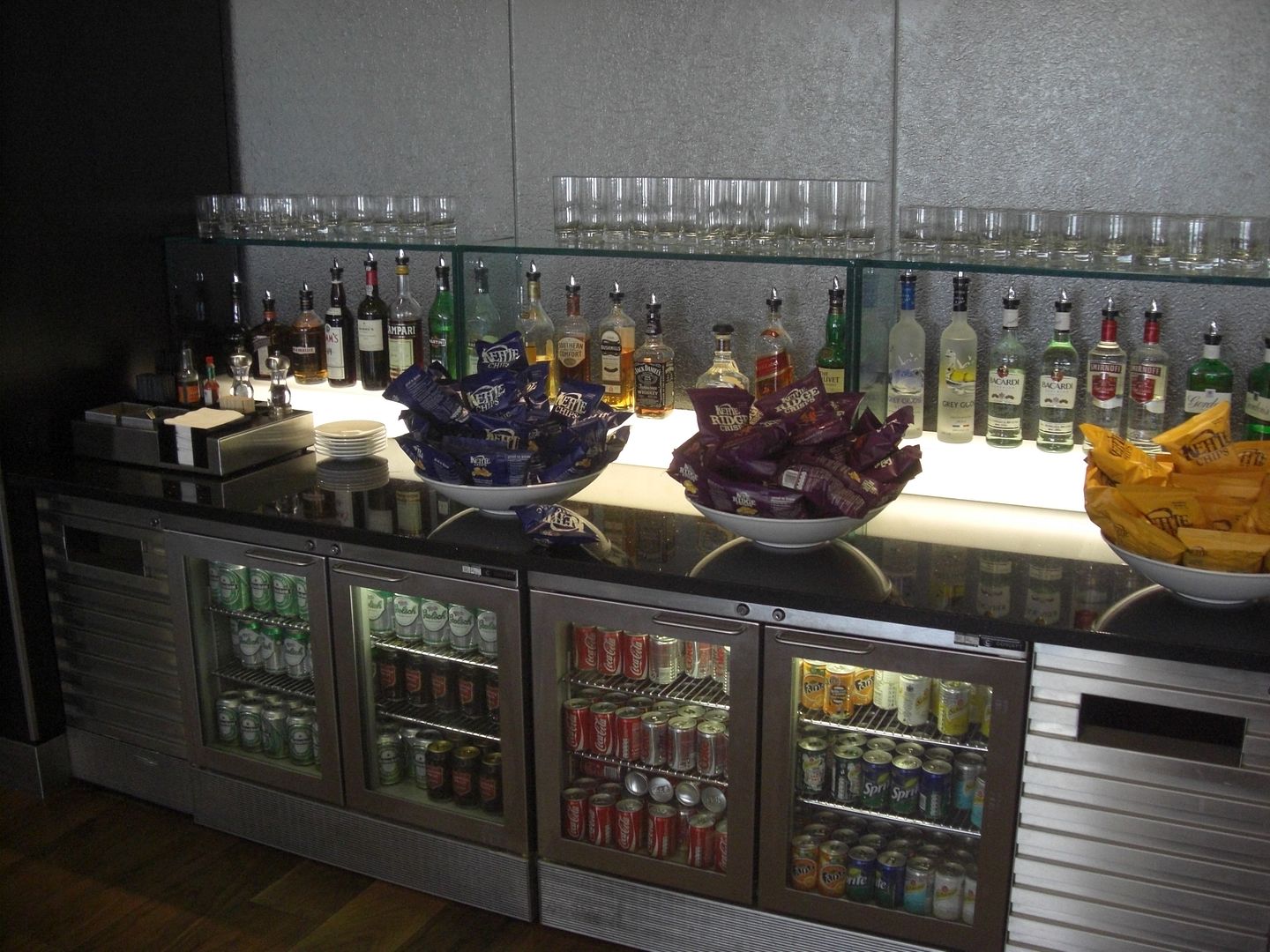 The views were better too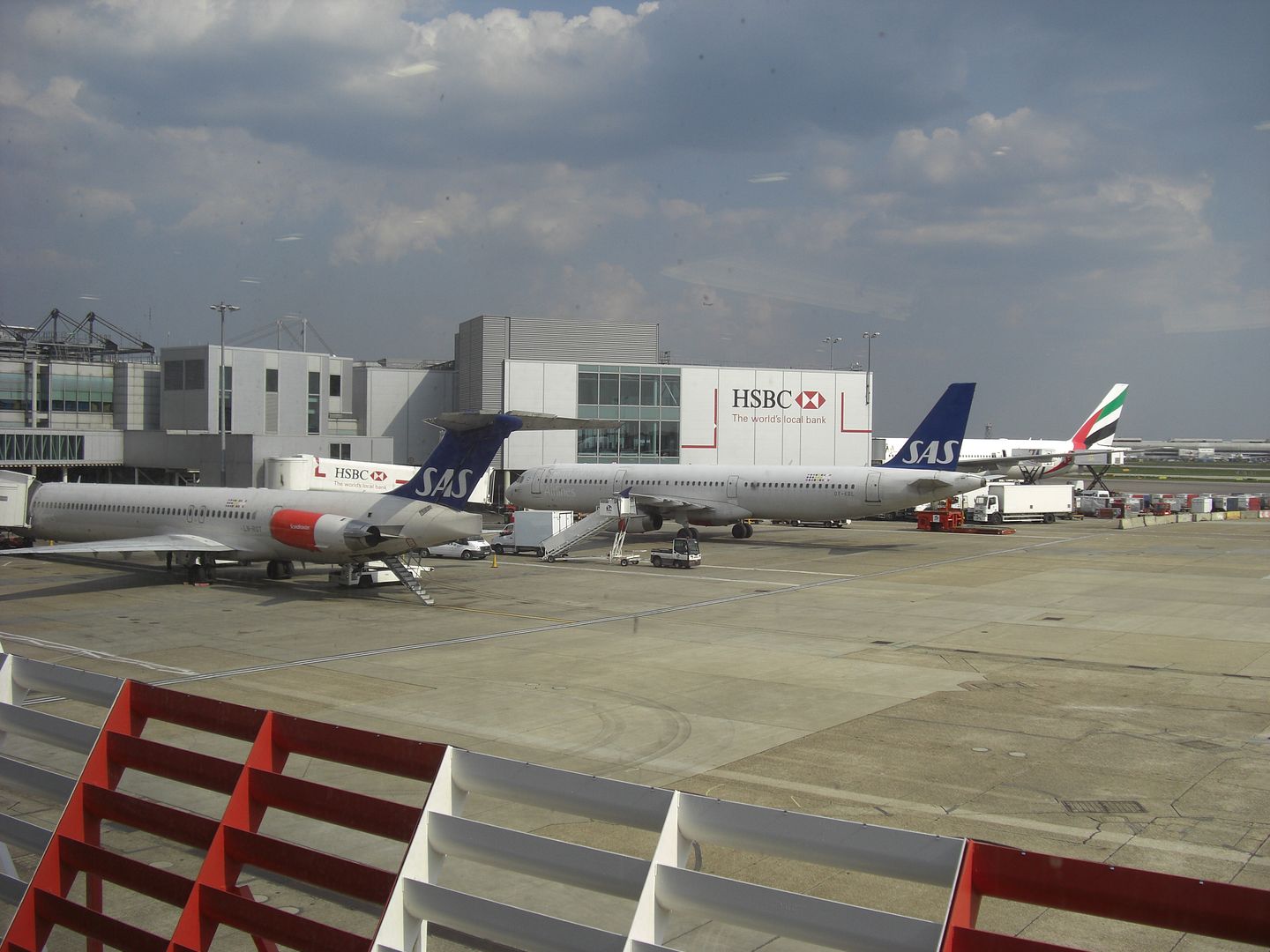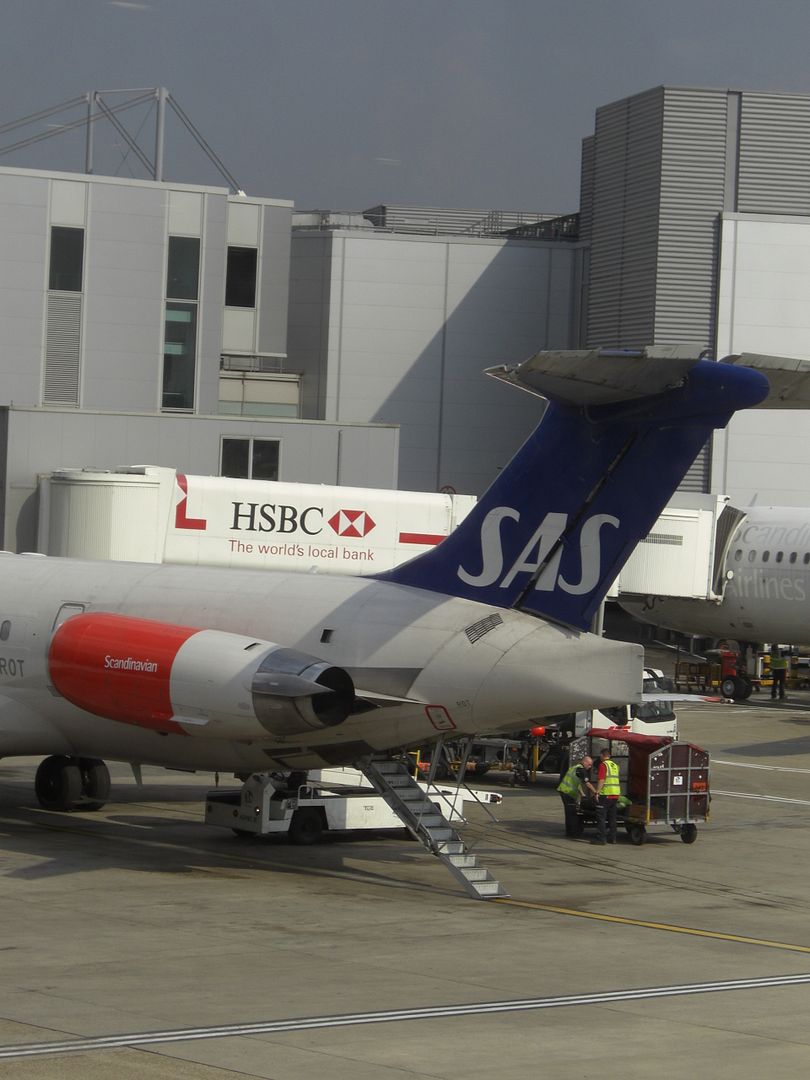 A Grey Goose and tonic, and some curry.
Departures
I decided not to buy a guidebook, but just the relevant chapter from the Lonely Planet Middle East guide (GBP3 per chapter). Luckily, BA have printers in the lounge, so I was able top print my guidebook out.
After the BA lounge, I went across the other side of the corridor and had a look at the AA lounge (I've got to get the most out of my Silver card whilst I have it!). it seems like AA have gone for the cheap versions for most of the spirits. London Silk Gin? Kalinska Vodka? It looked a little cheap, but tastes much of a muchness.
One thing I liked about the AA lounge was the little pots of fruit salad they had – oh, and the cookies!
Vueling views from the AA lounge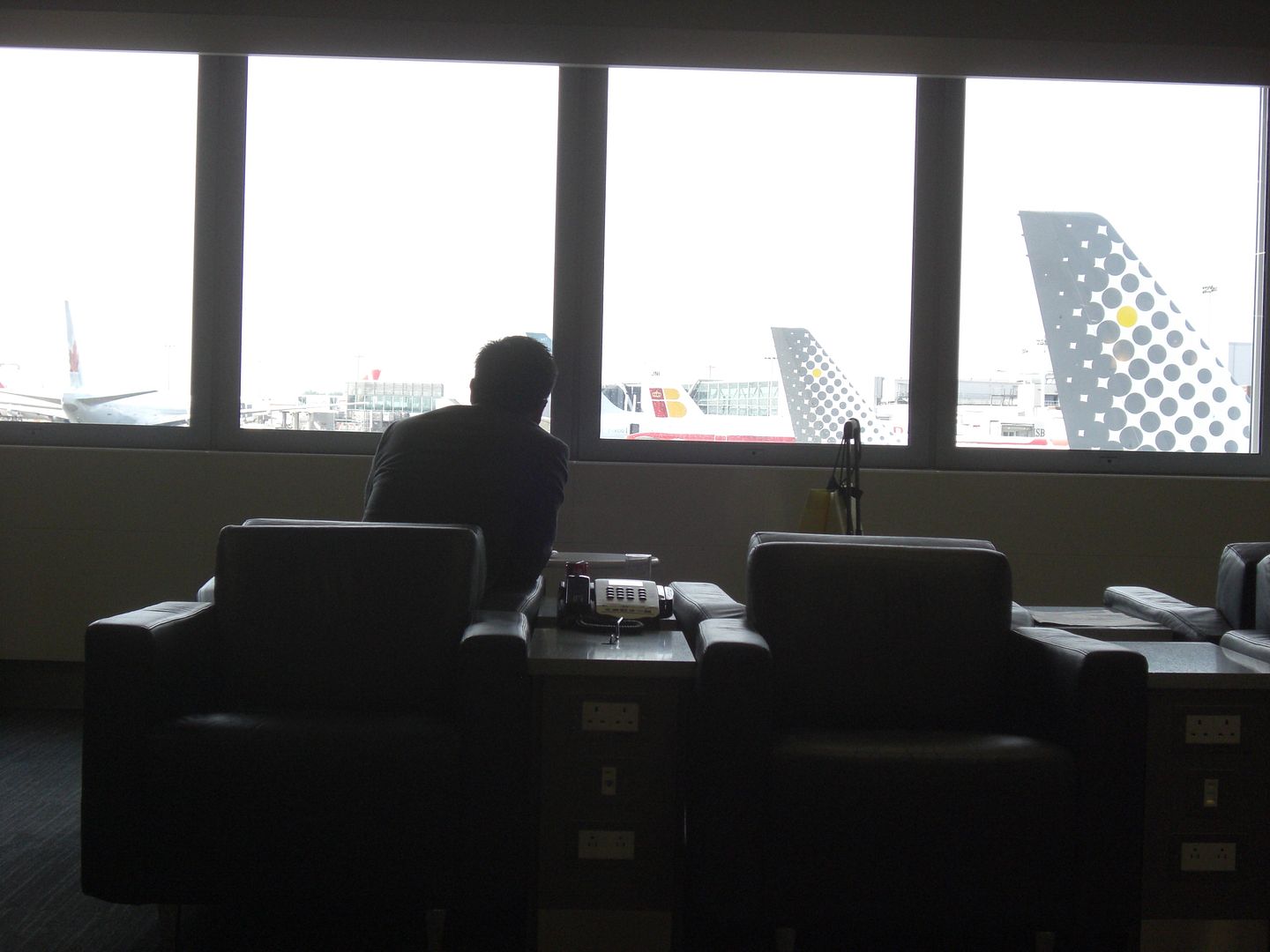 The long walk down to the far end of Terminal 3
When I arrived at the gate, I was greeted with a very long queue.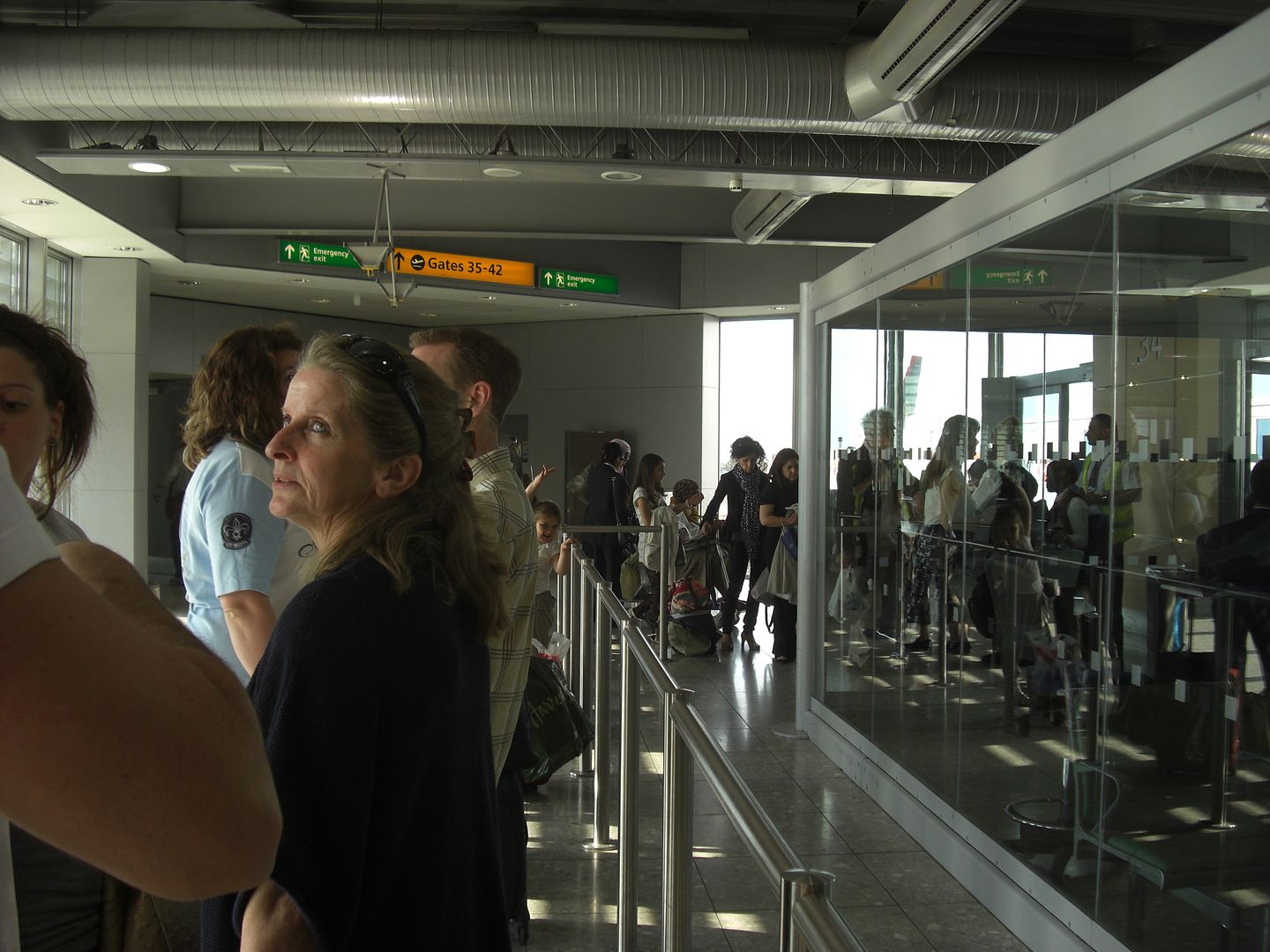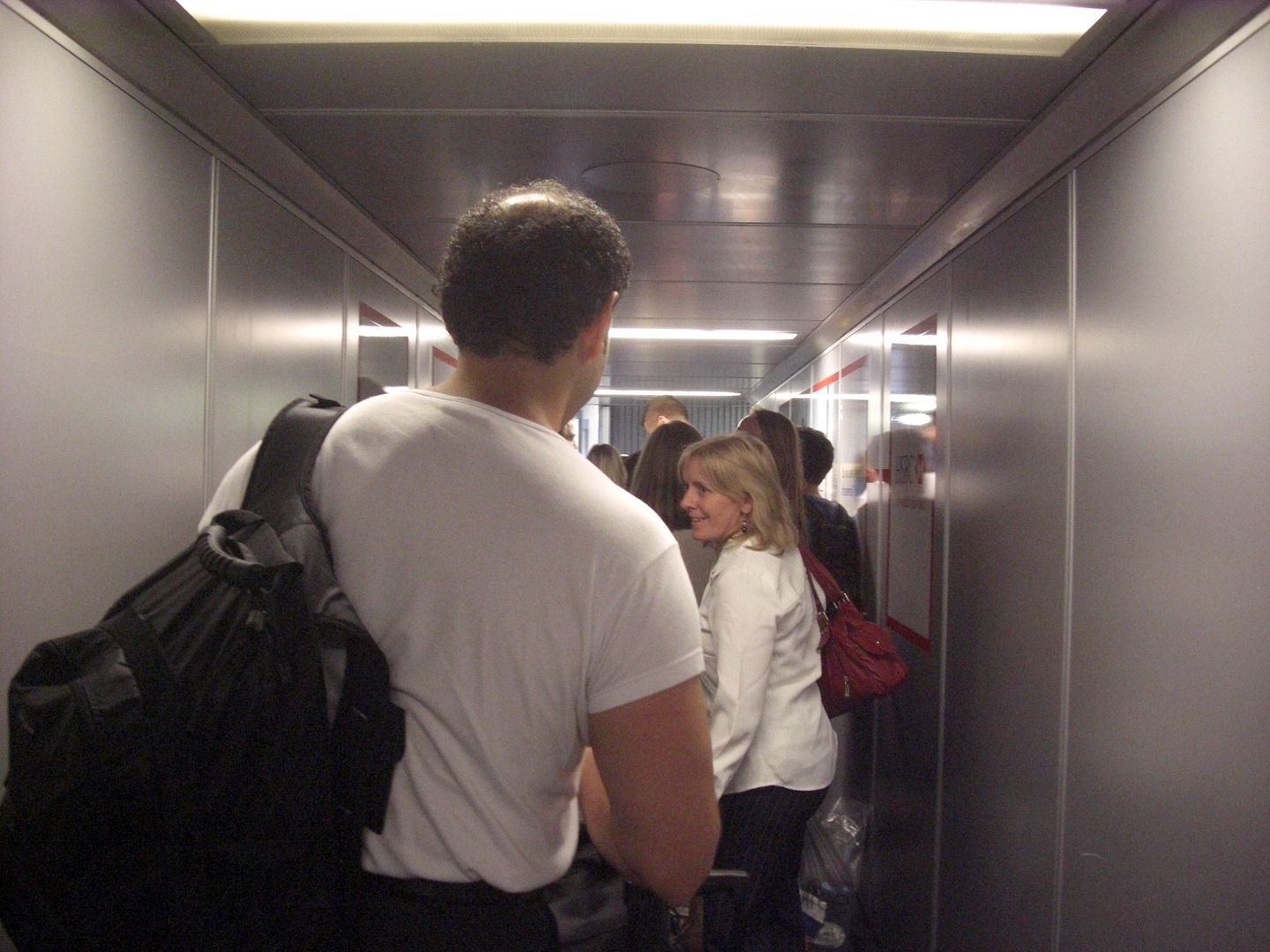 April 2011
London Heathrow (LHR) – Amman Queen Alia (AMM)
Royal Jordanian RJ 112
Scheduled: 1705-0015 (5h10m)
Actual: 1747-0024 (4h47m)
A330 JY-AIE
I was quite disappointed when I checked in to find the only window seats left were over the wing. Some people like wing seats, I don't. However, the seat was nice, with a decent size PTV, and the cabin was nicely furnished. The flight was 100% full.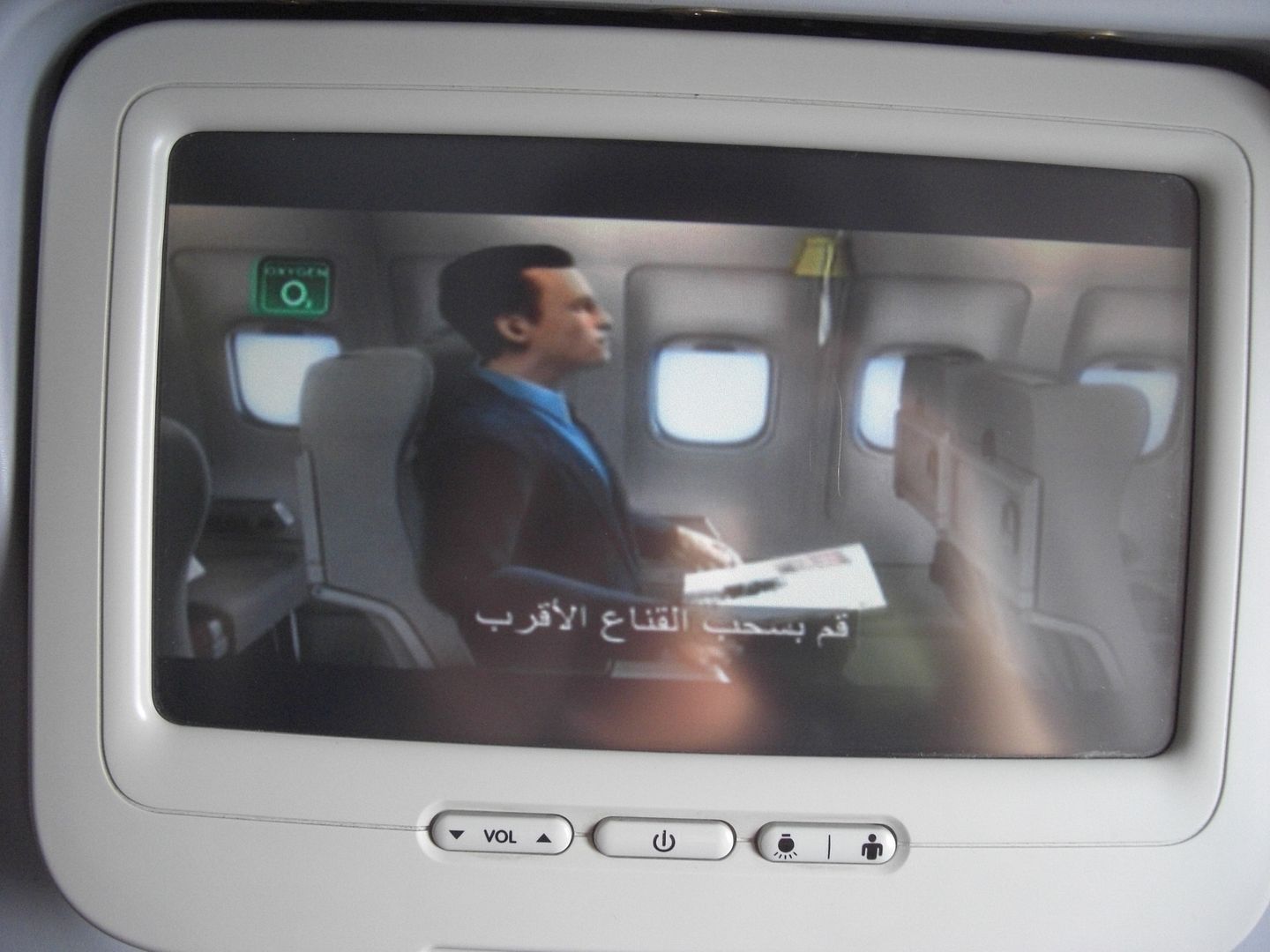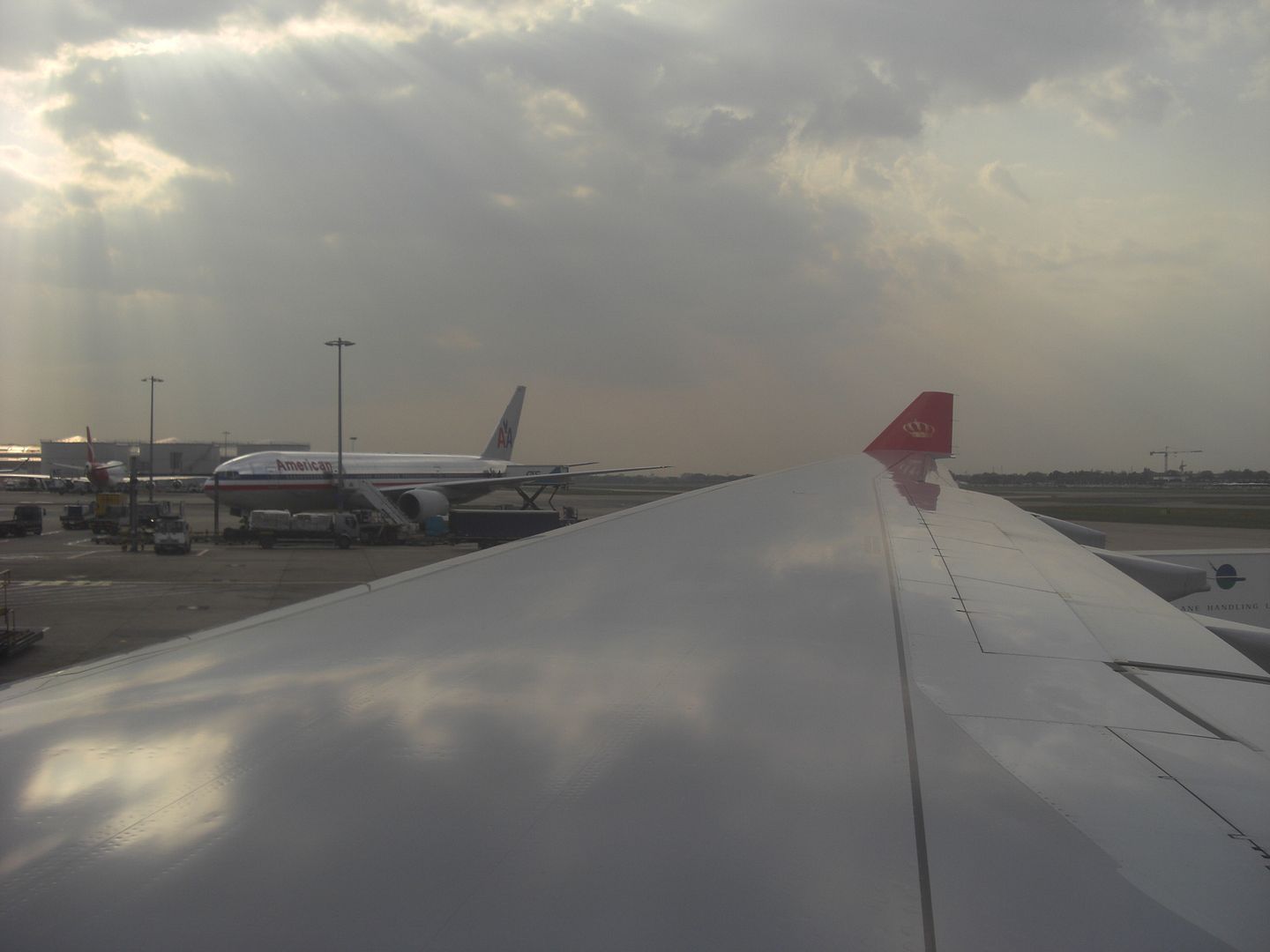 We pushed back quite late (congestion), and headed for the runway past T5.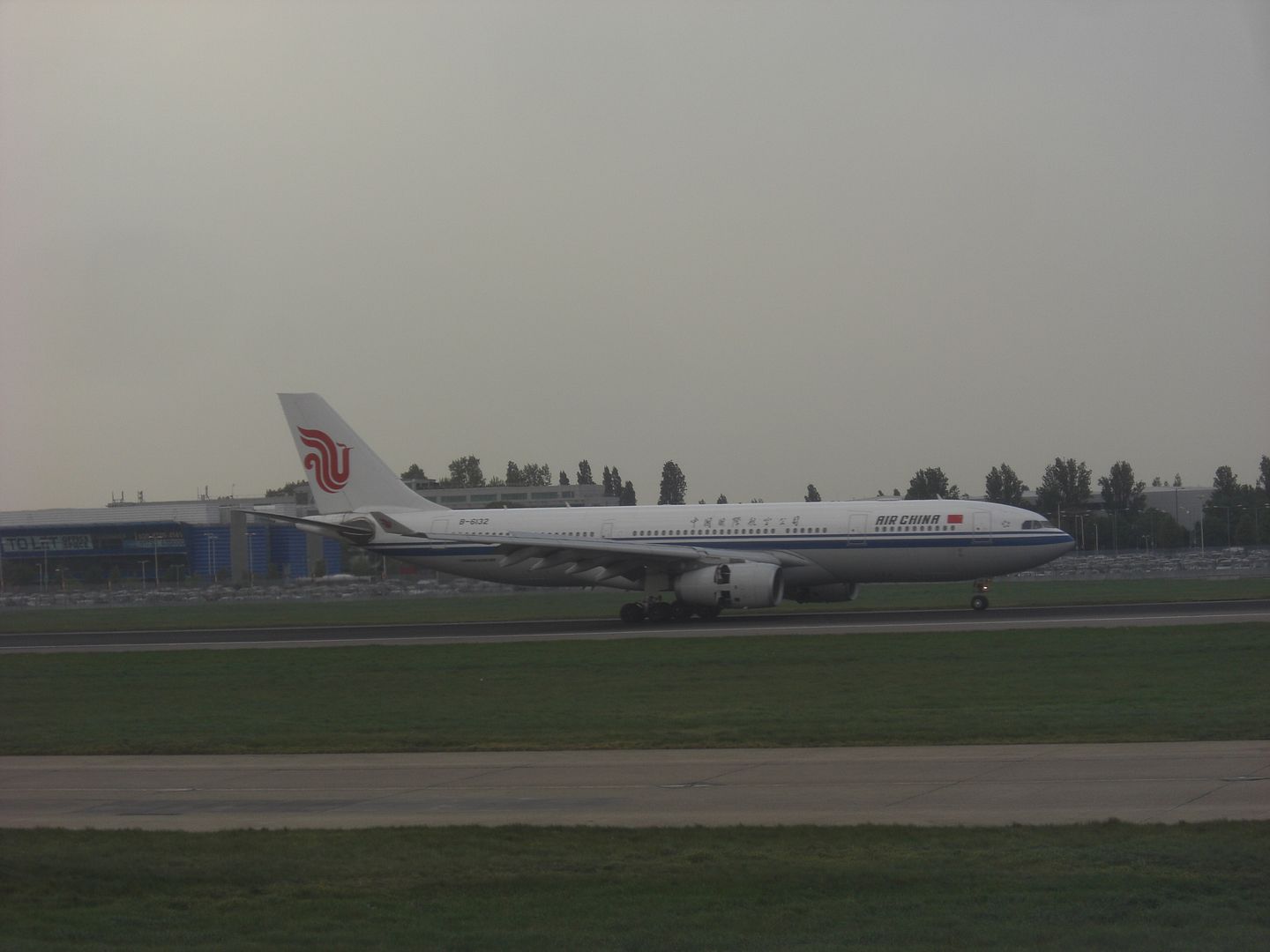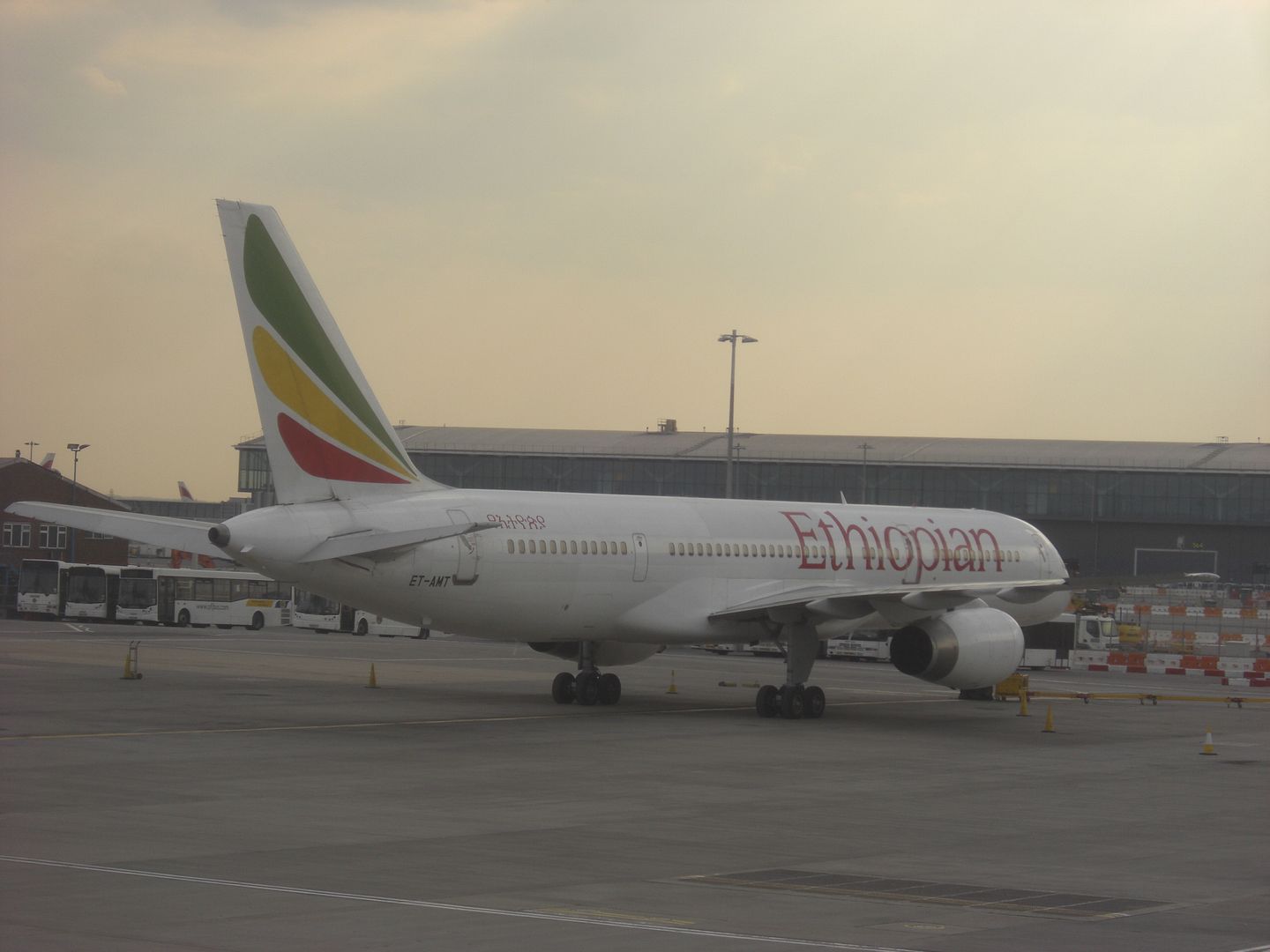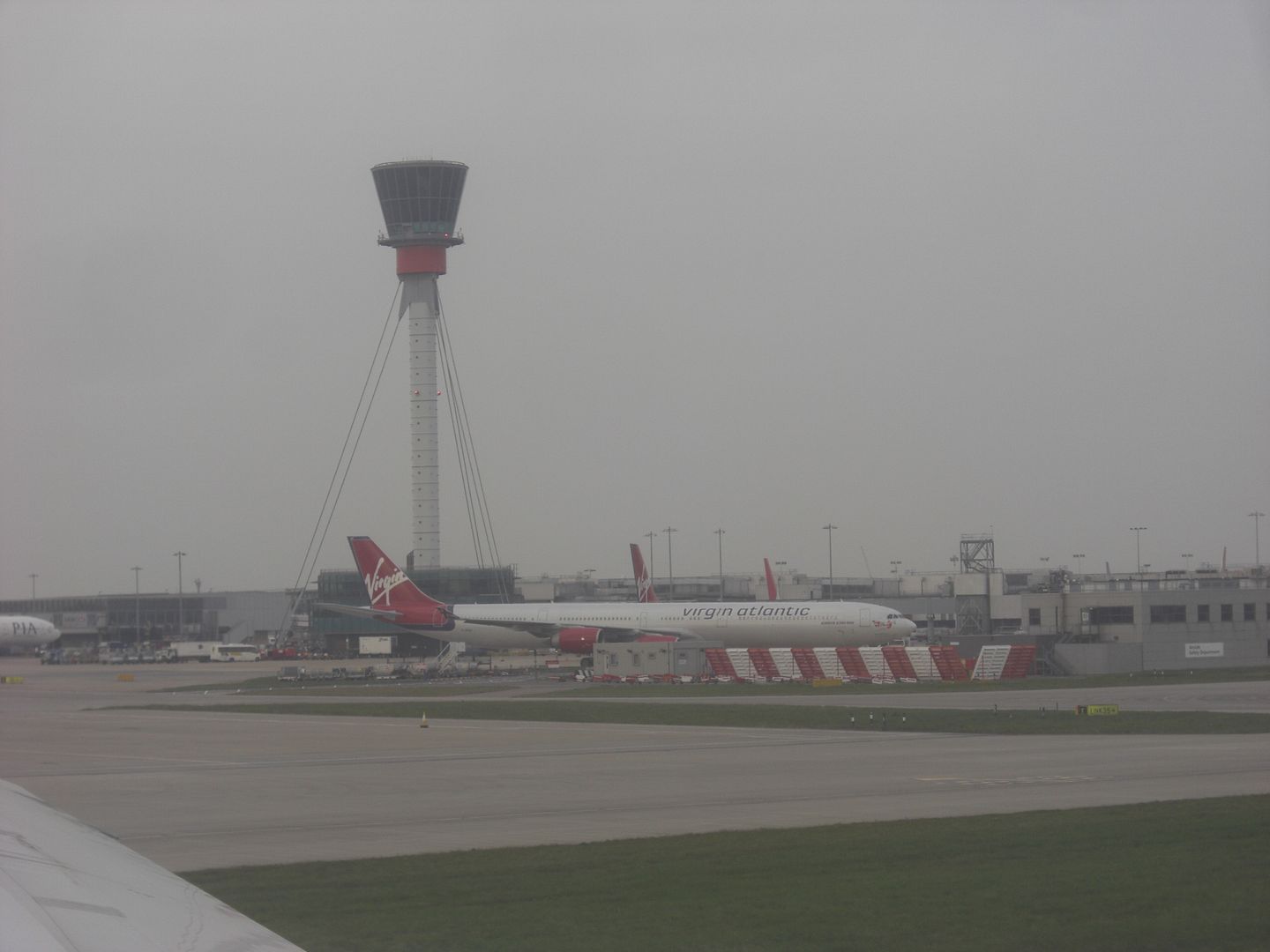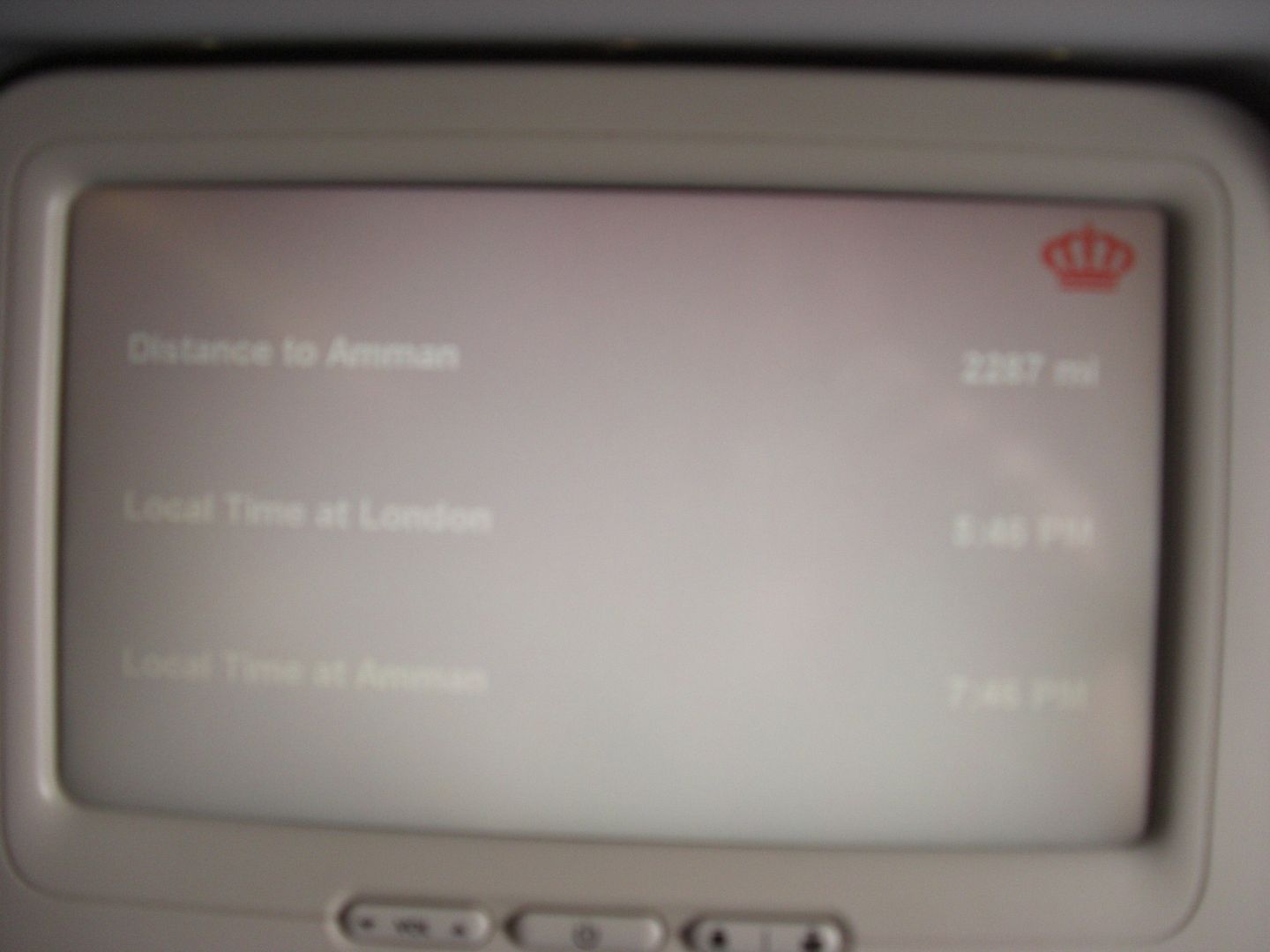 Three KLM aircraft on the ground at the same time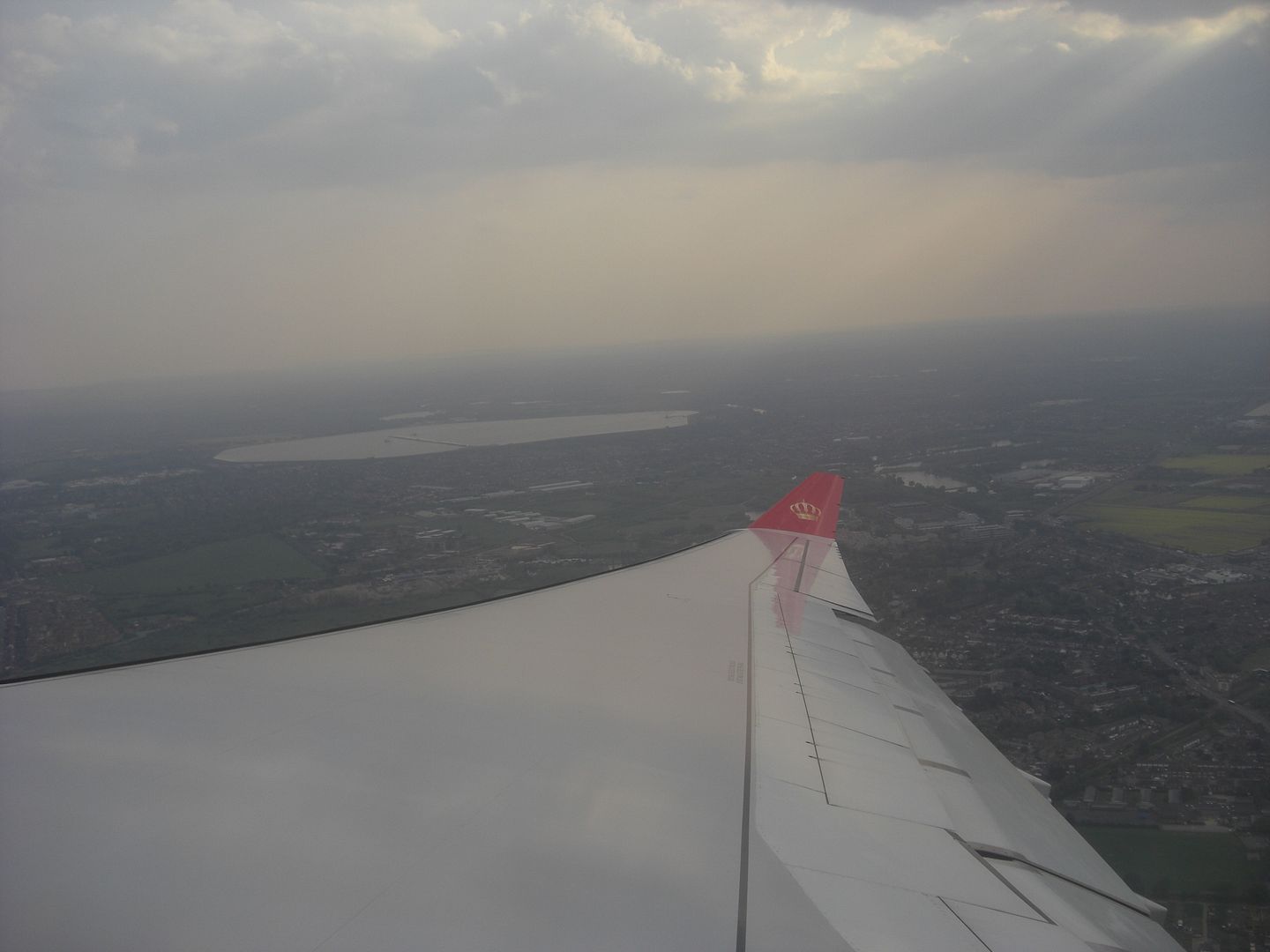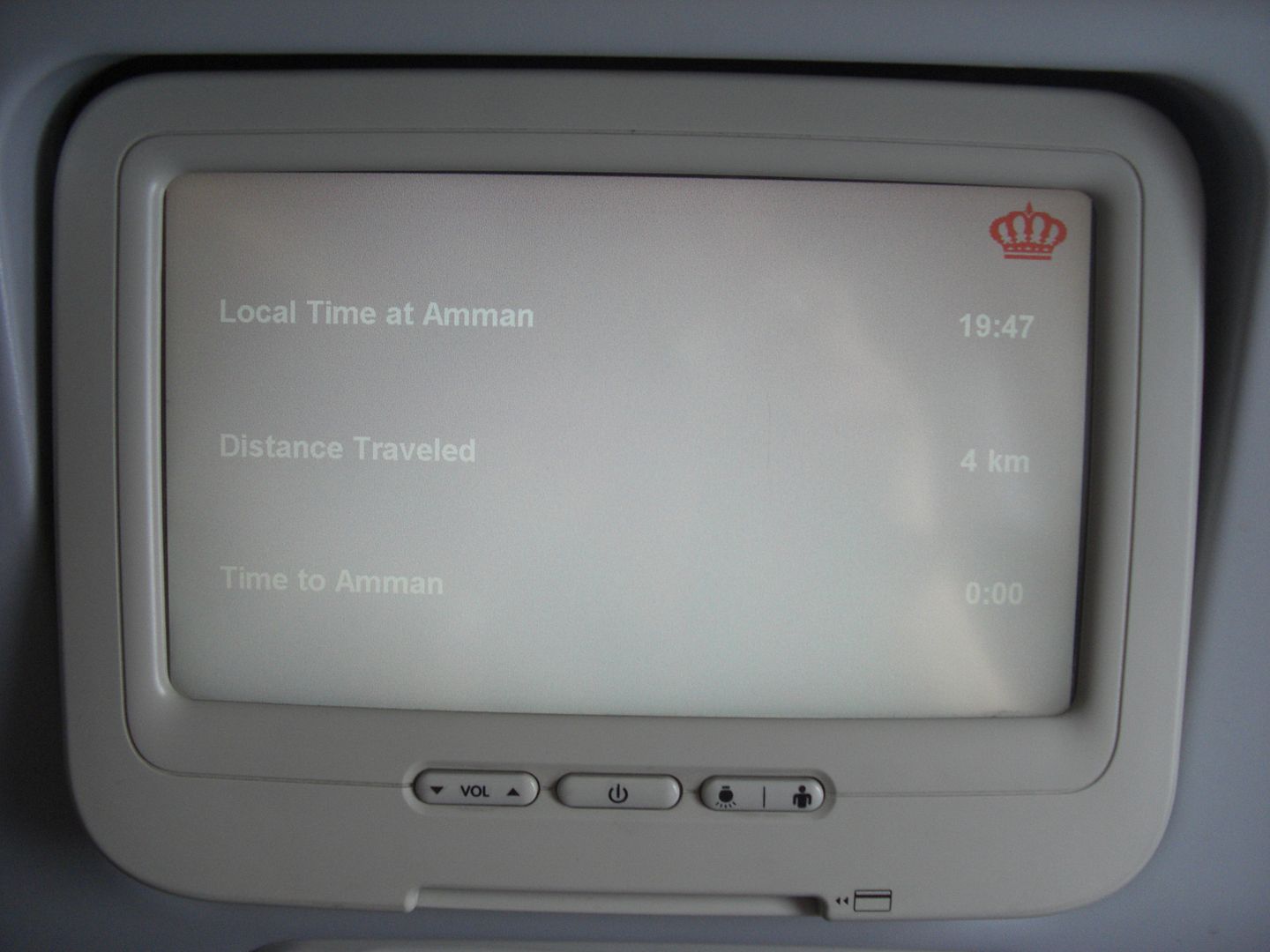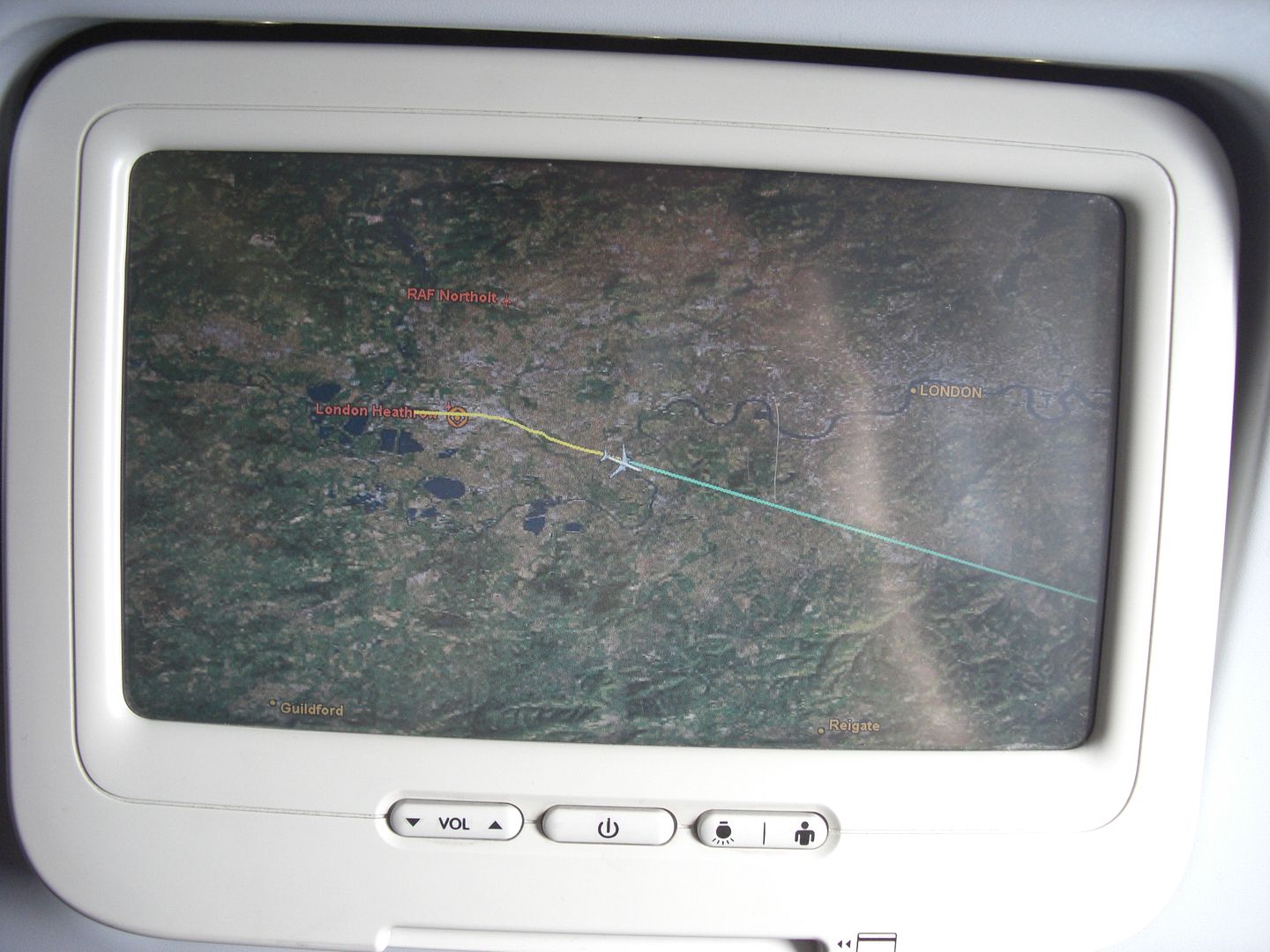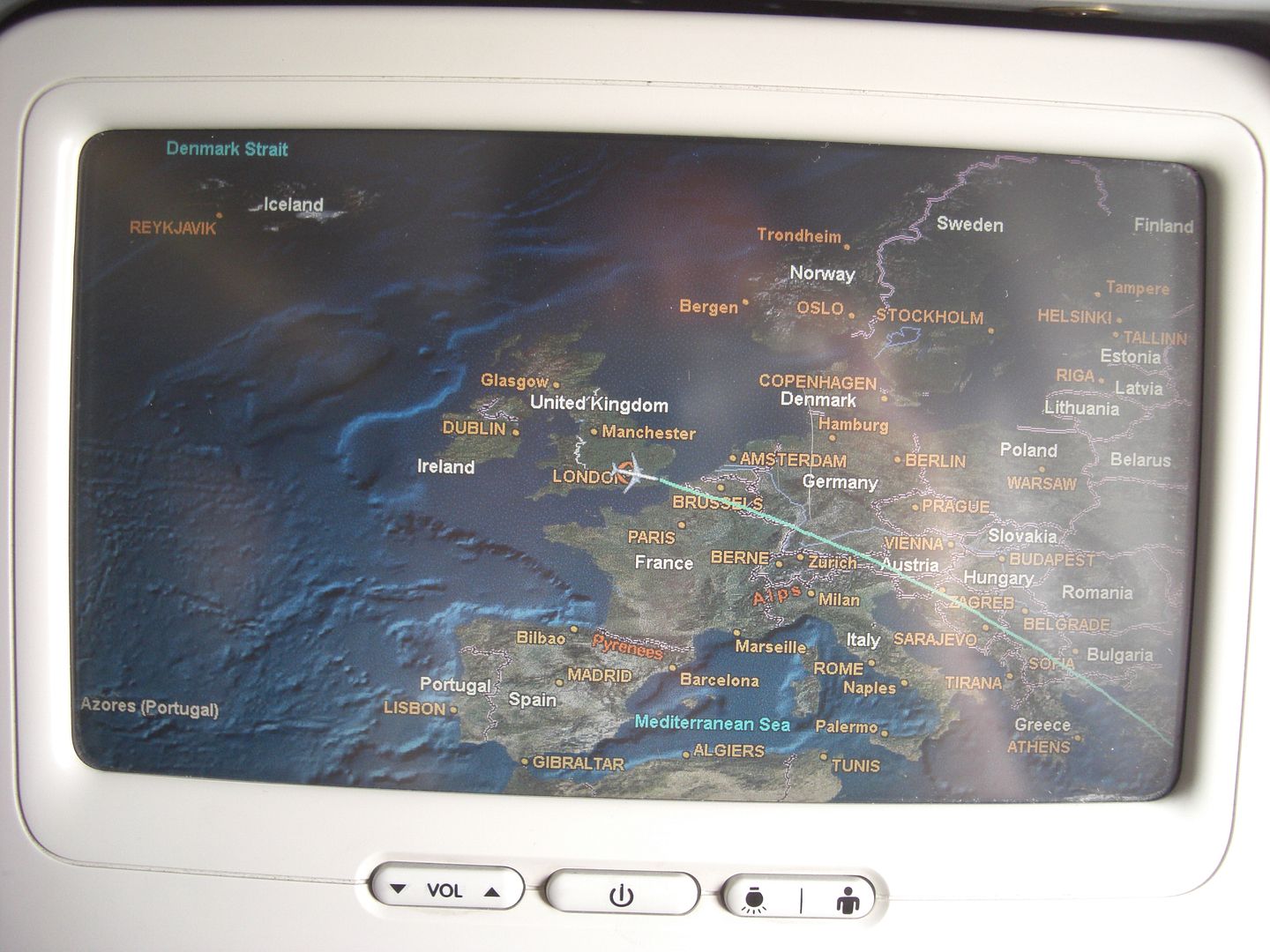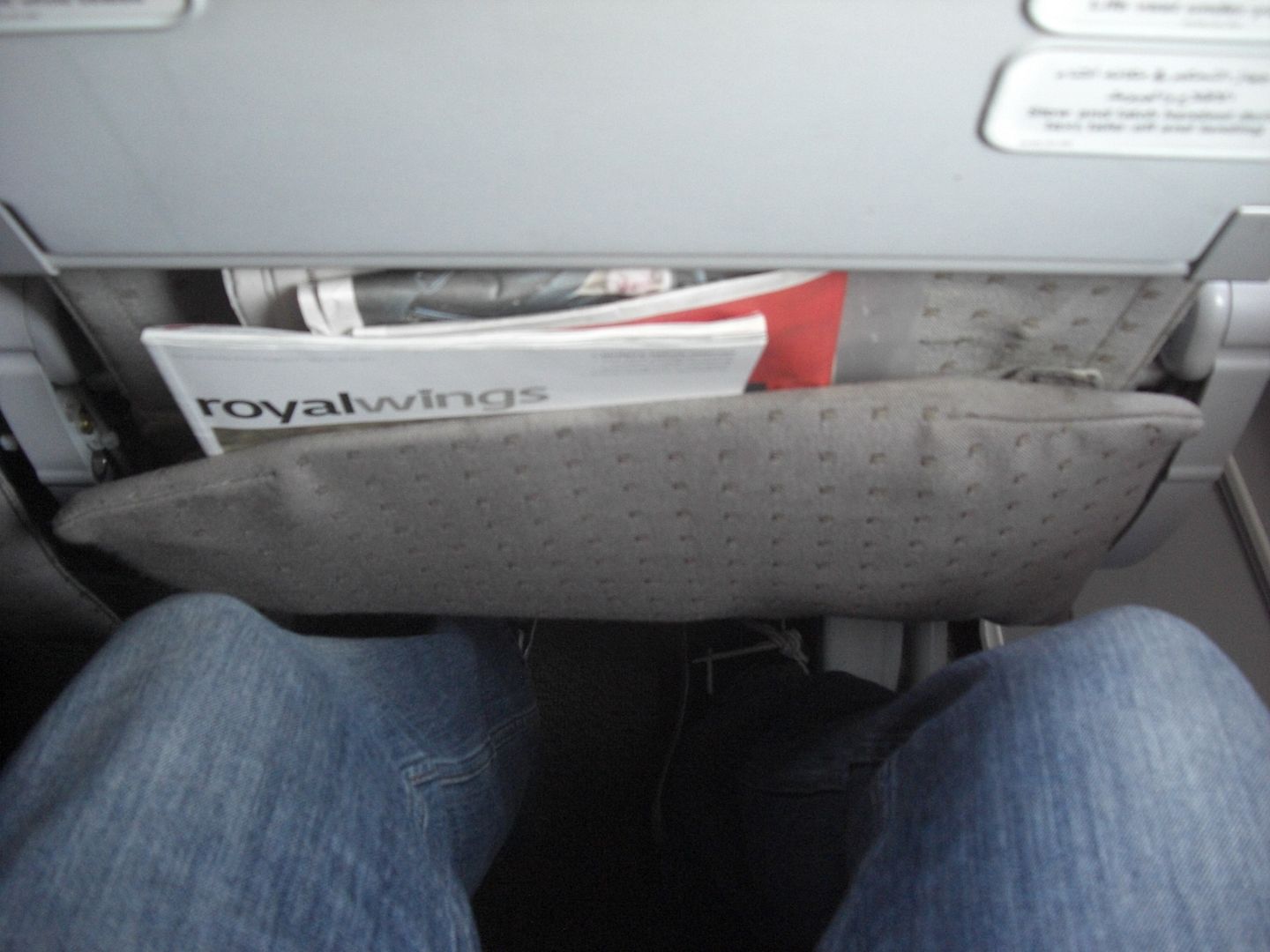 I'd managed to miss the latest Harry Potter in the cinemas, so I took this opportunity to watch it.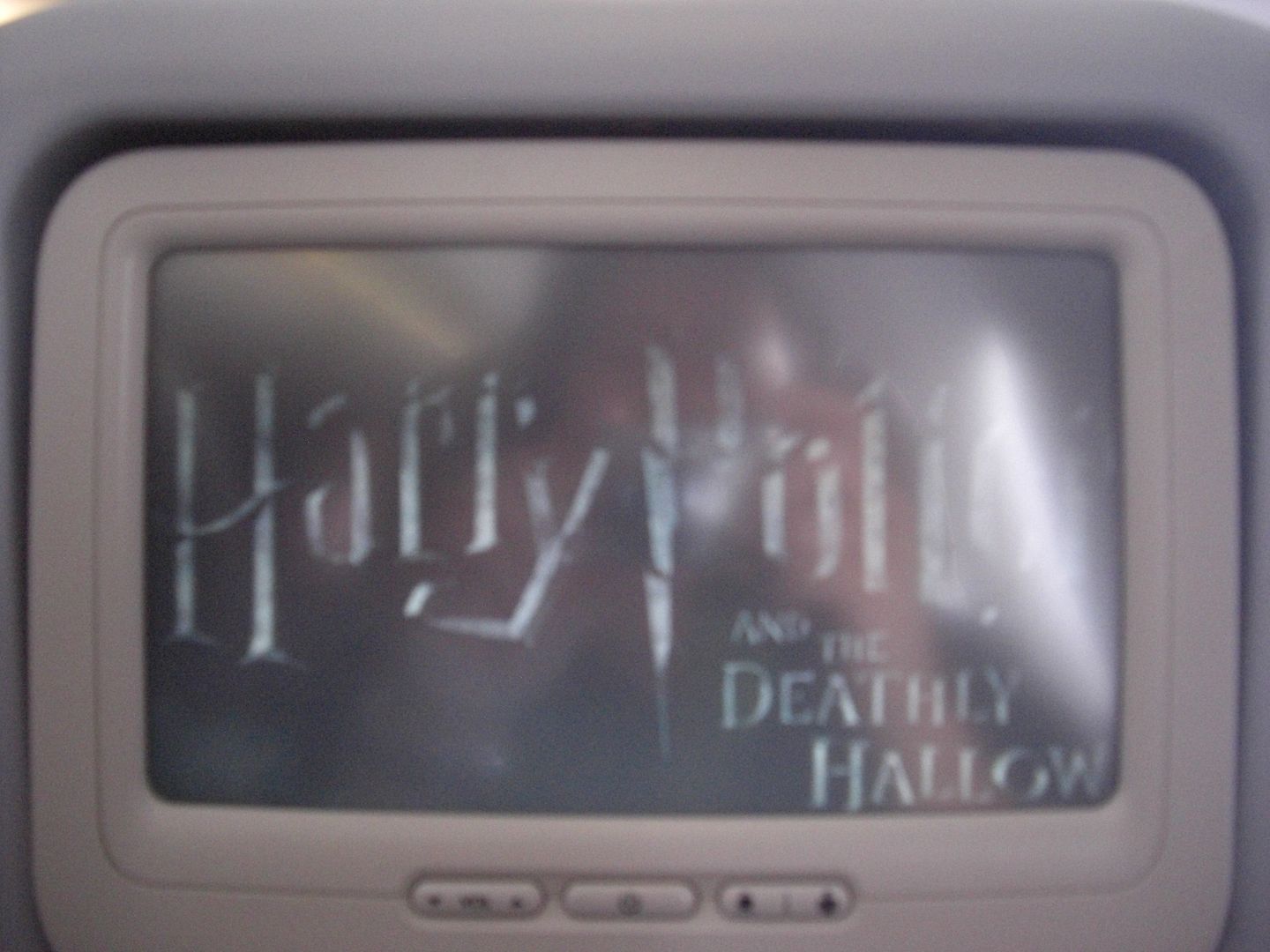 Destination map and a refreshing tissue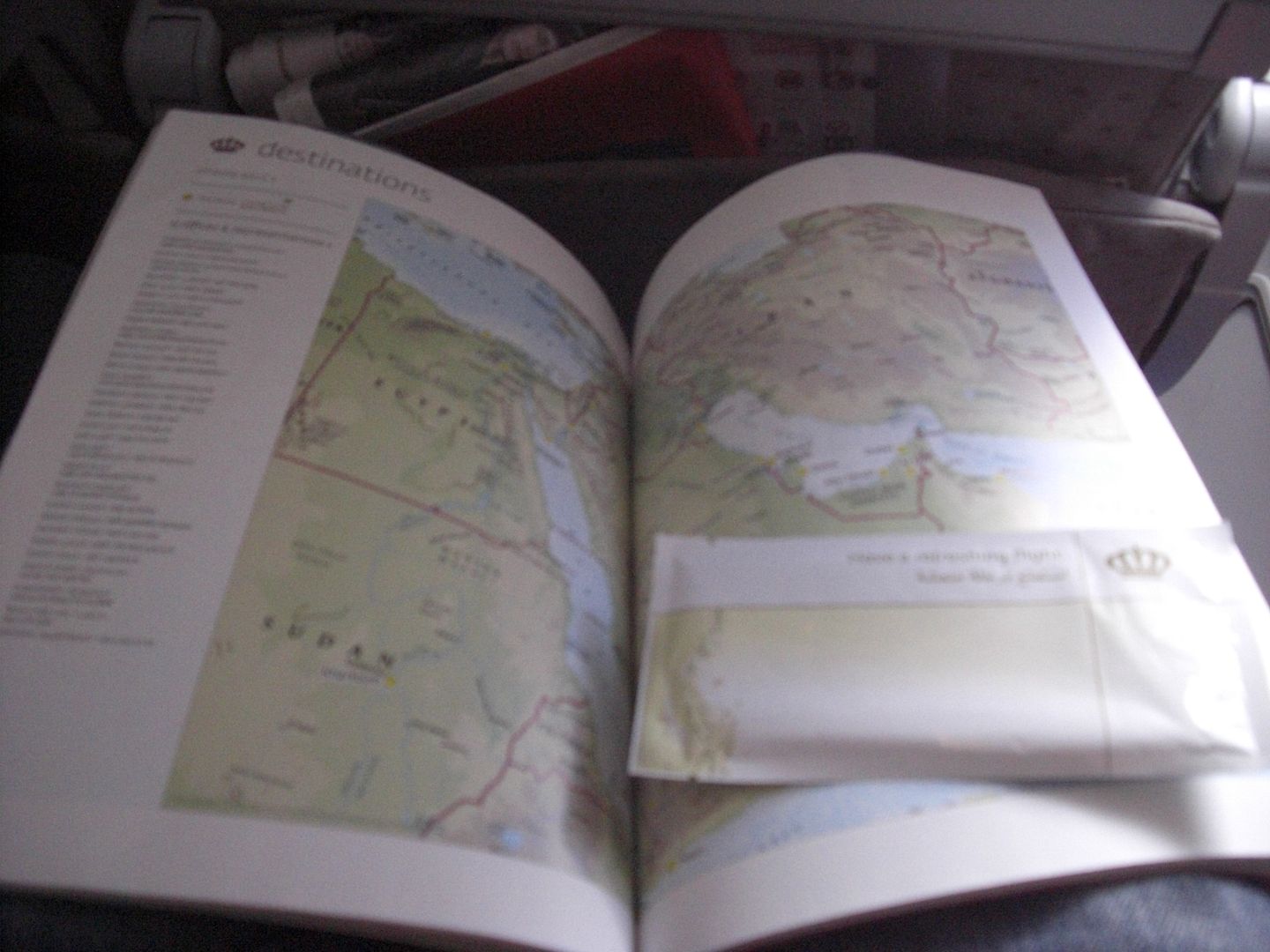 About forty minutes after departure, dinner was served. Despite advertising three choices in the inflight magazine, I was only offer a choice of two things. There was no menu, and I'm afraid I can't remember what it was…. Beef I think. It was tasty though, and served with a salad and a very tasty cake.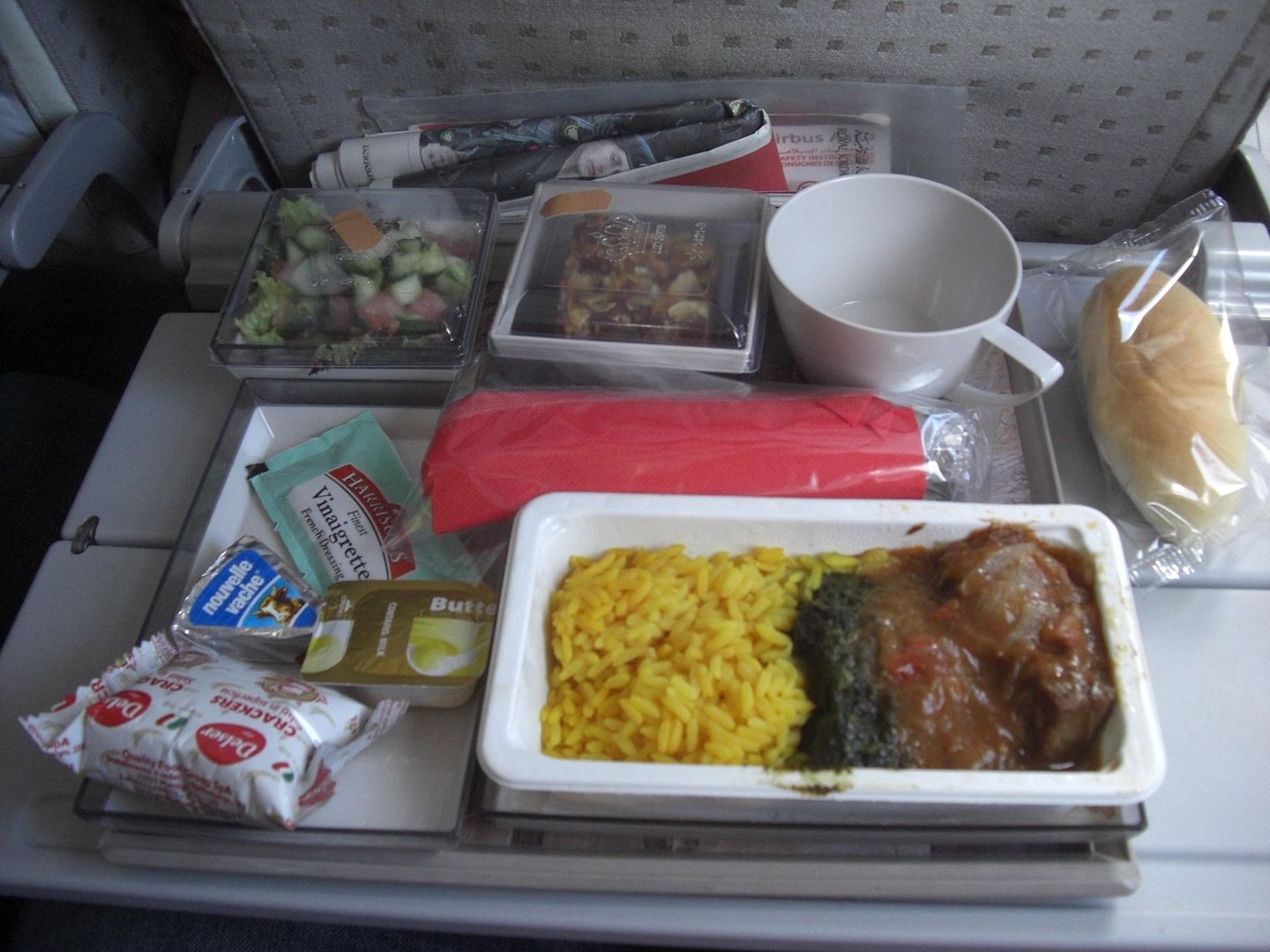 Everyone was given a mini bottle of water with their meal. I also asked for a Gin and Tonic. Unlike BA, they don't have miniatures on RJ, so I was given a random pour of gin (it was a very large pour), and a big can of tonic.
Sunset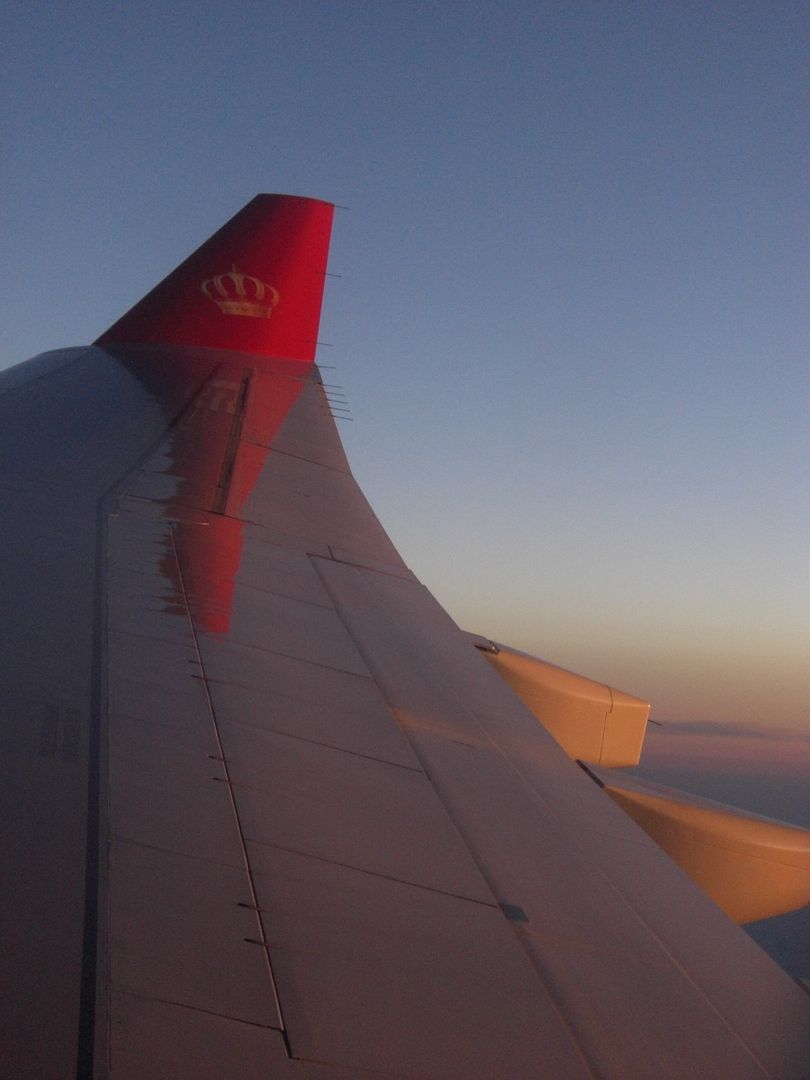 IFE reset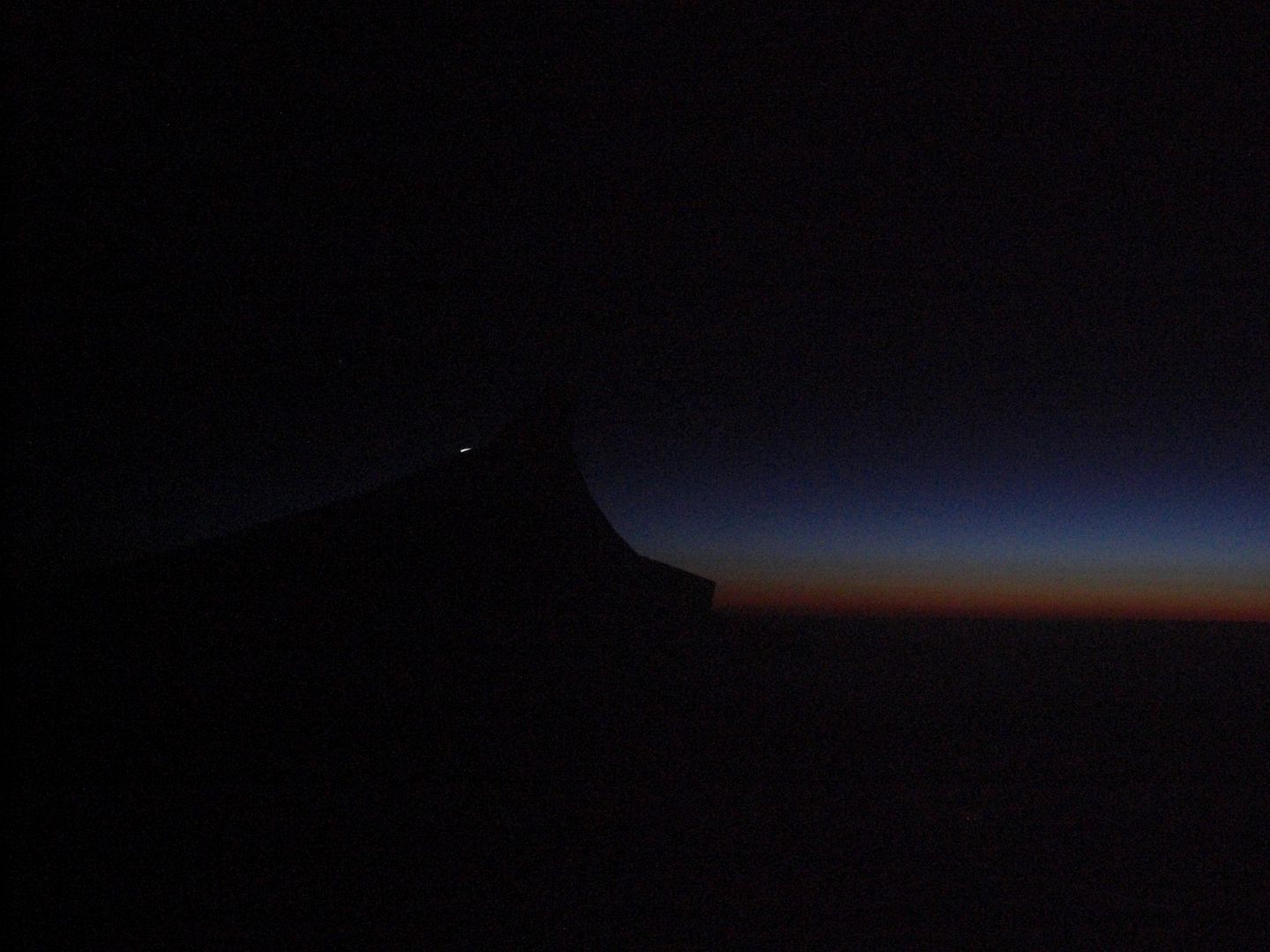 A nice, peaceful cabin
Three hours into the flight a packed of Lebanese nuts were served, along with more drinks
Once Happy Potter was over, I switched to Shrek. Despite having a nice new IFE system, the range of films on offer was decidedly poor.
Another drink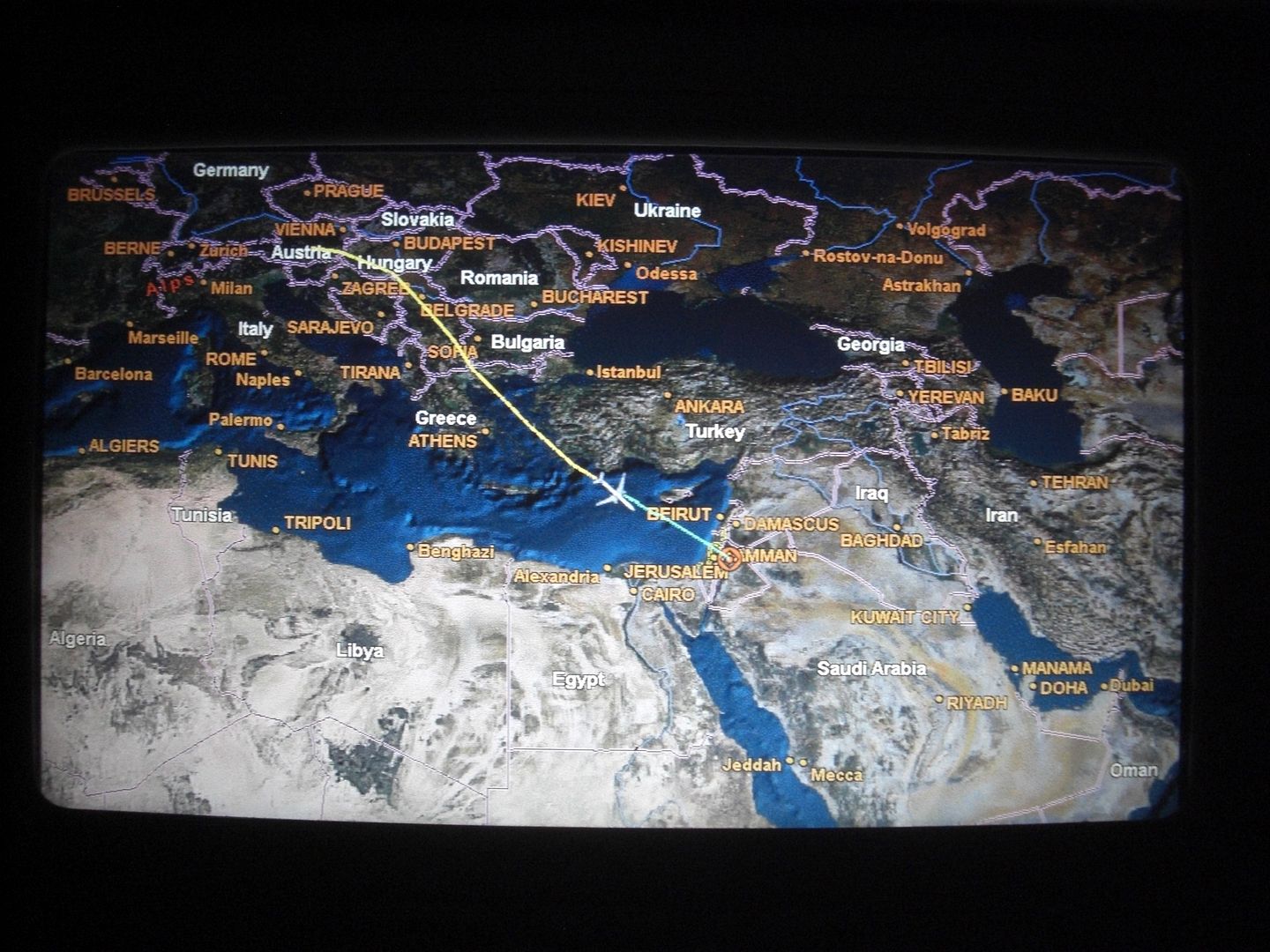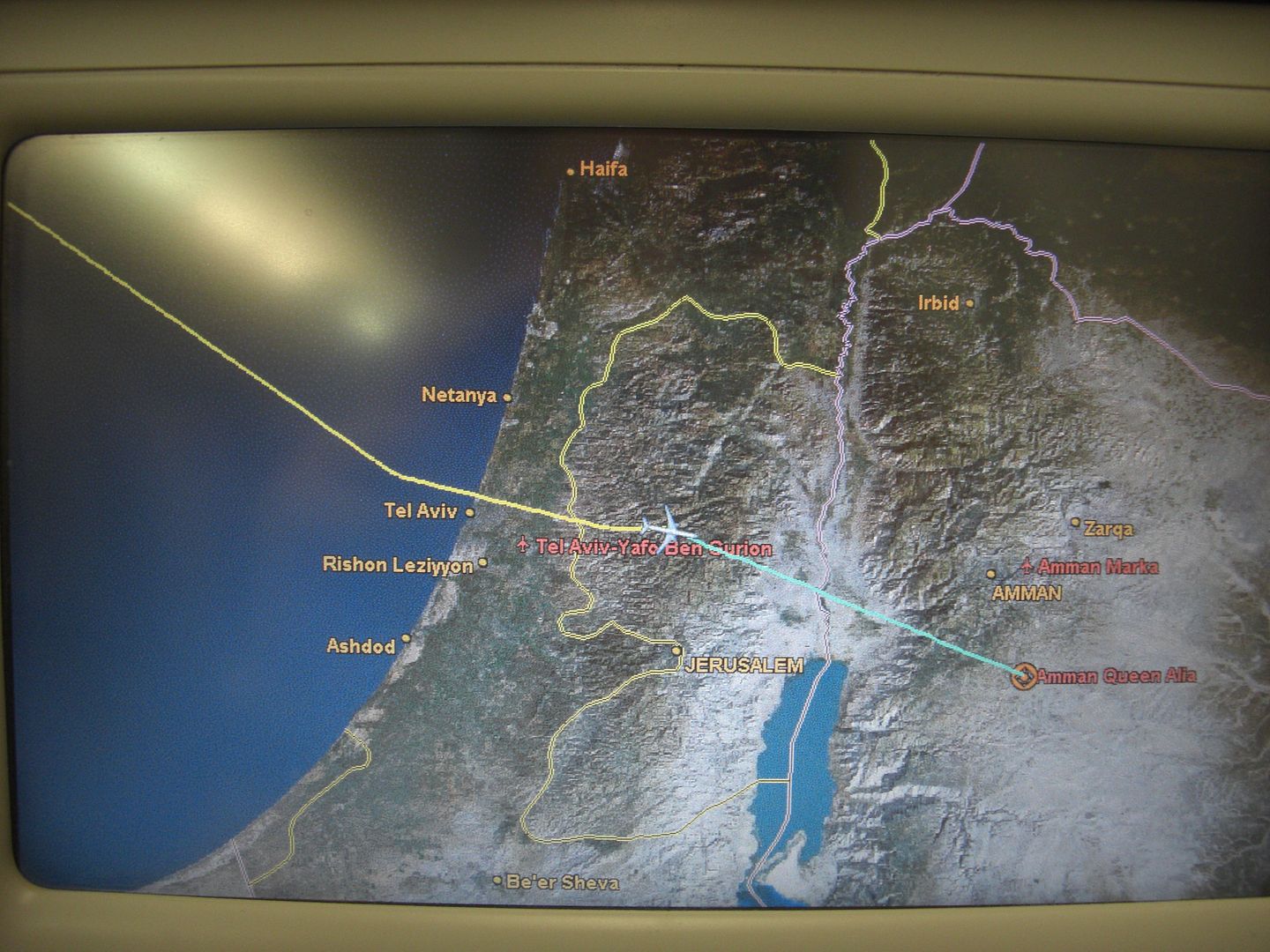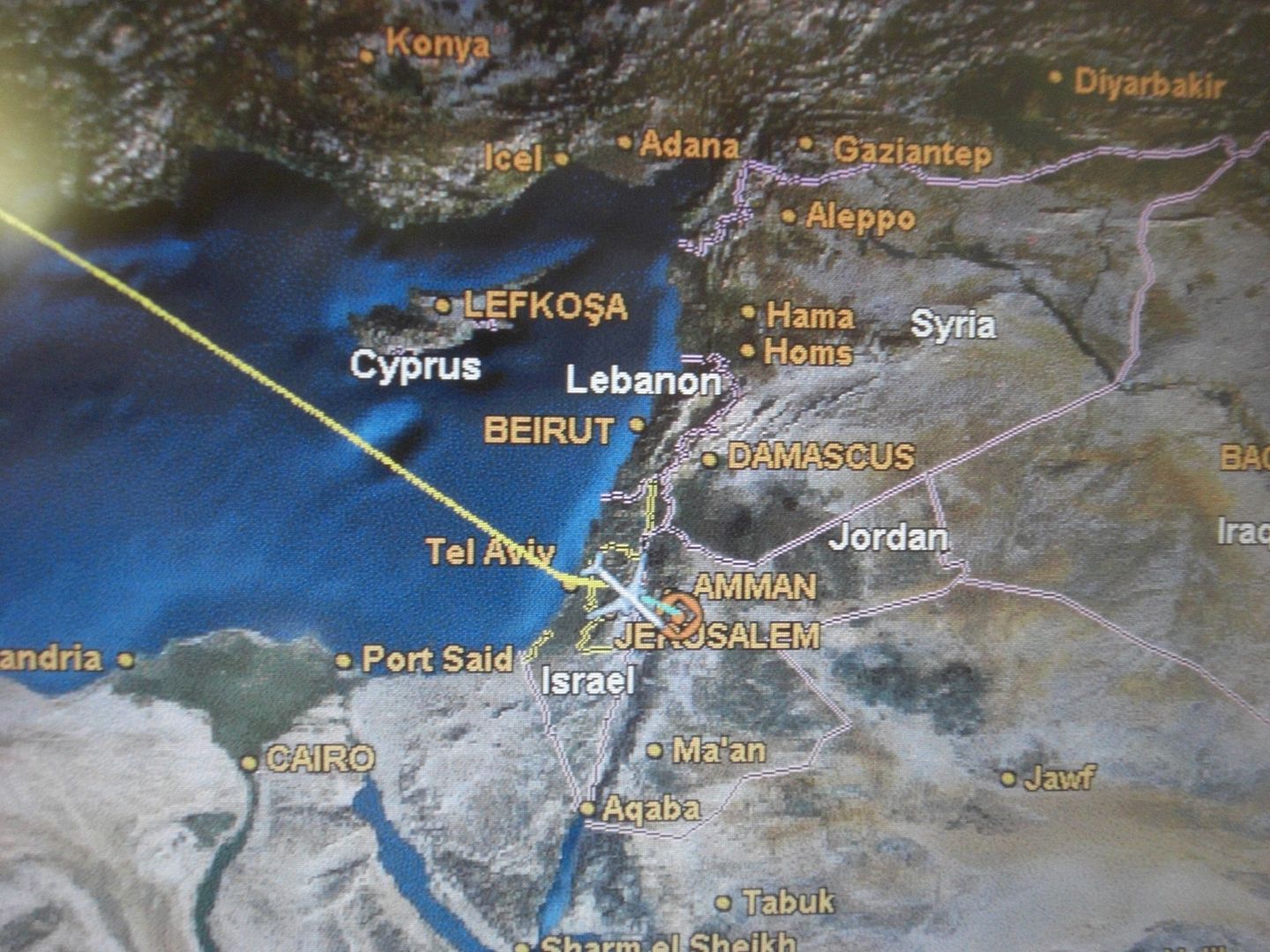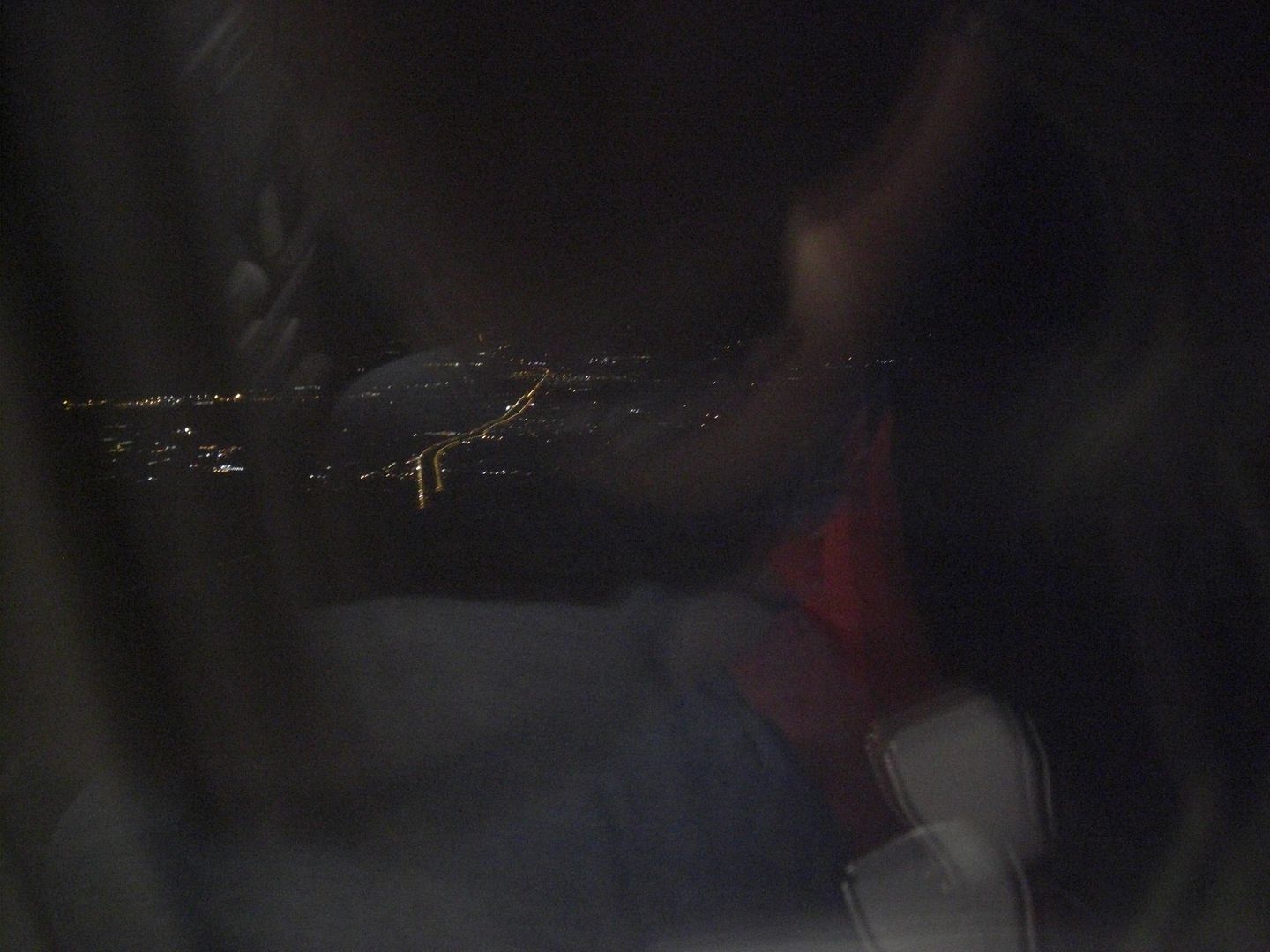 We managed to make up some of our delay, but still ended up landing 10 minutes late. This, however, wasn't a problem for me as I still have a good seven hours before my connection to Aqaba.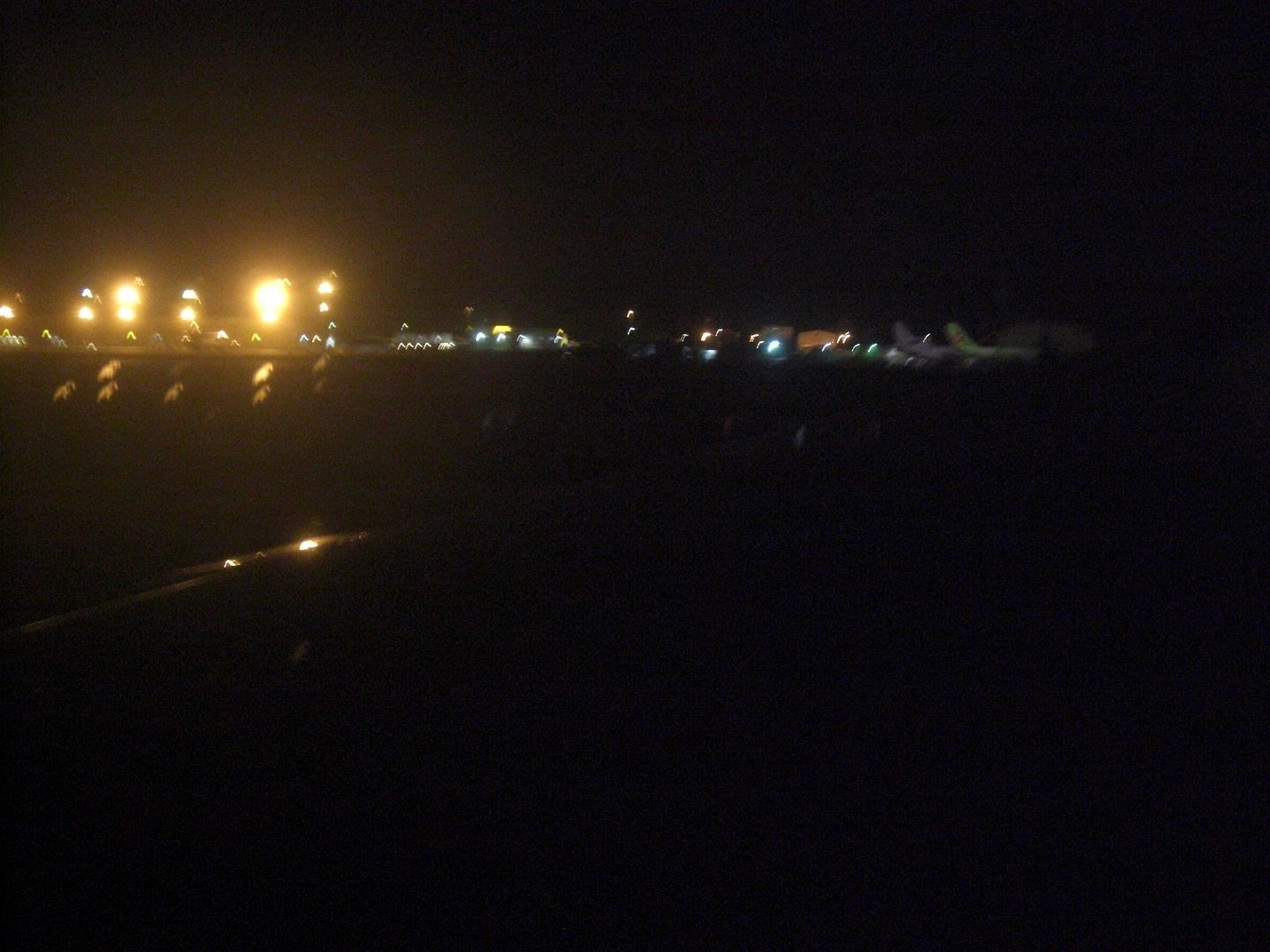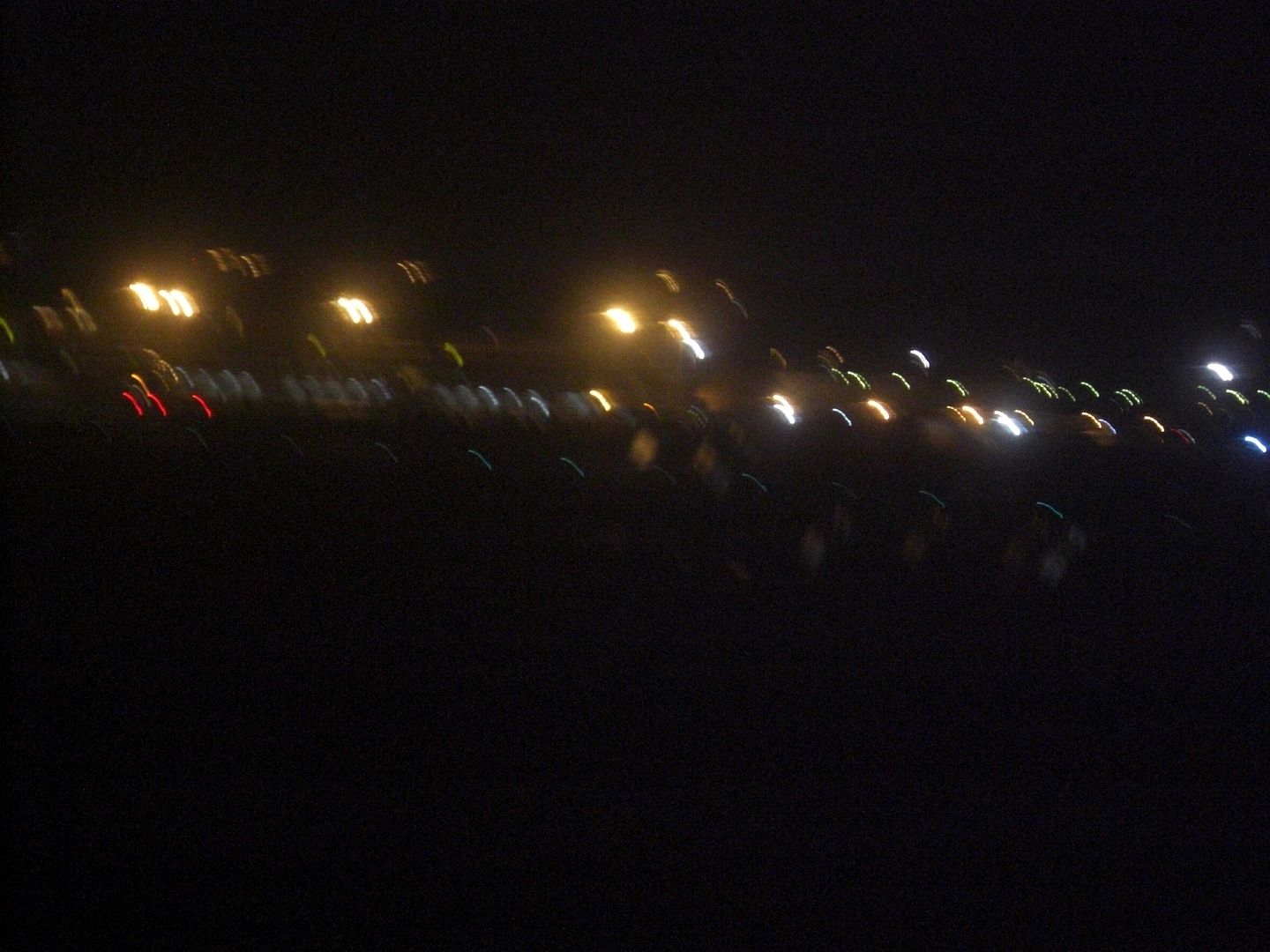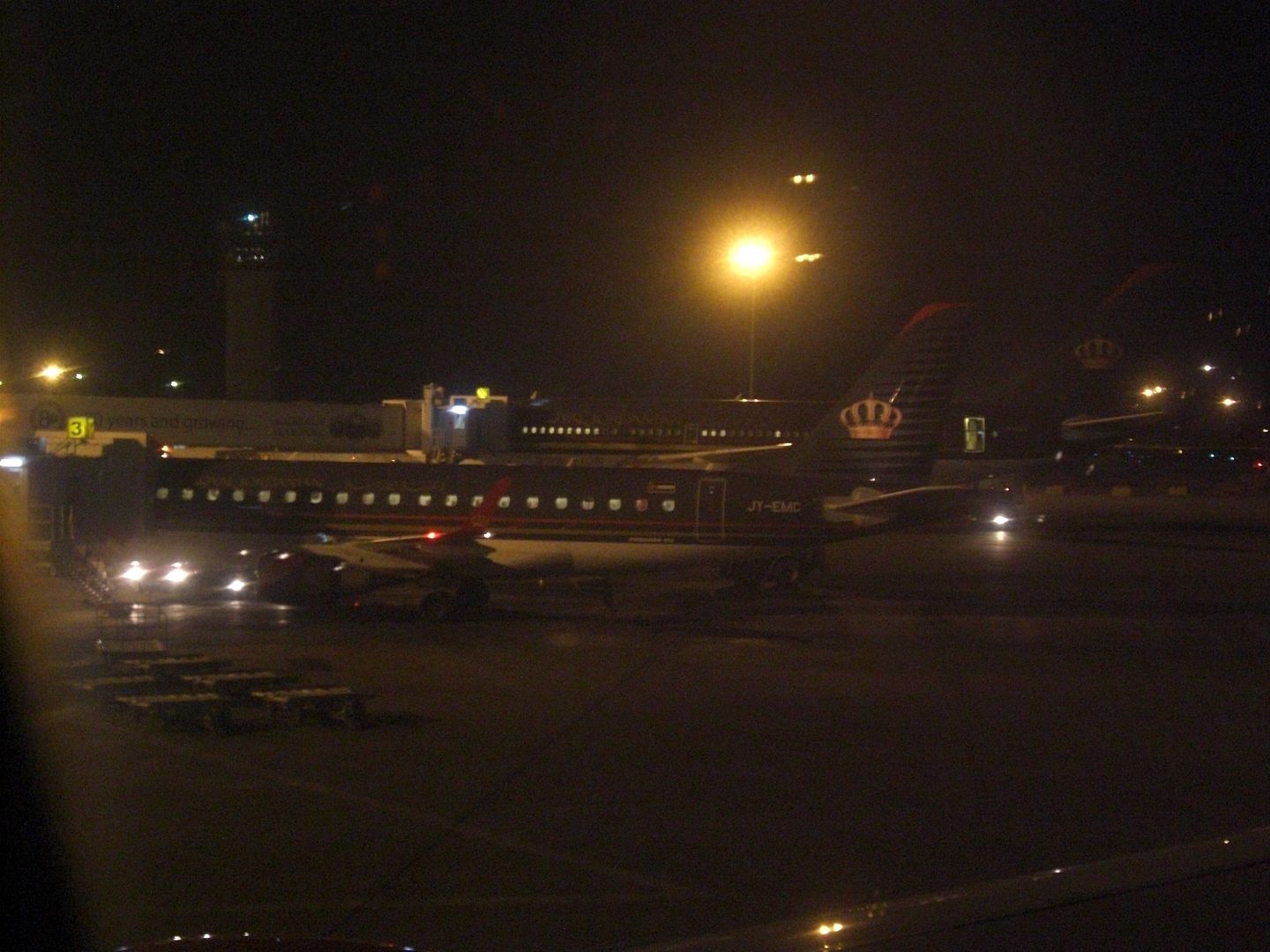 Disembarkation was fairly fast, and before long I was at the end of a fairly long queue to buy a visa. After a fifteen minute wait, I was stamped into Jordan, and proceeded through the baggage reclaim area and customs, and onto the street.
I had a bit of a walk about outside the terminal, before heading to the departures area. RJ offer separate check in for Crown Class (J) and One World status passengers, away from the hustle and bustle of the main terminal.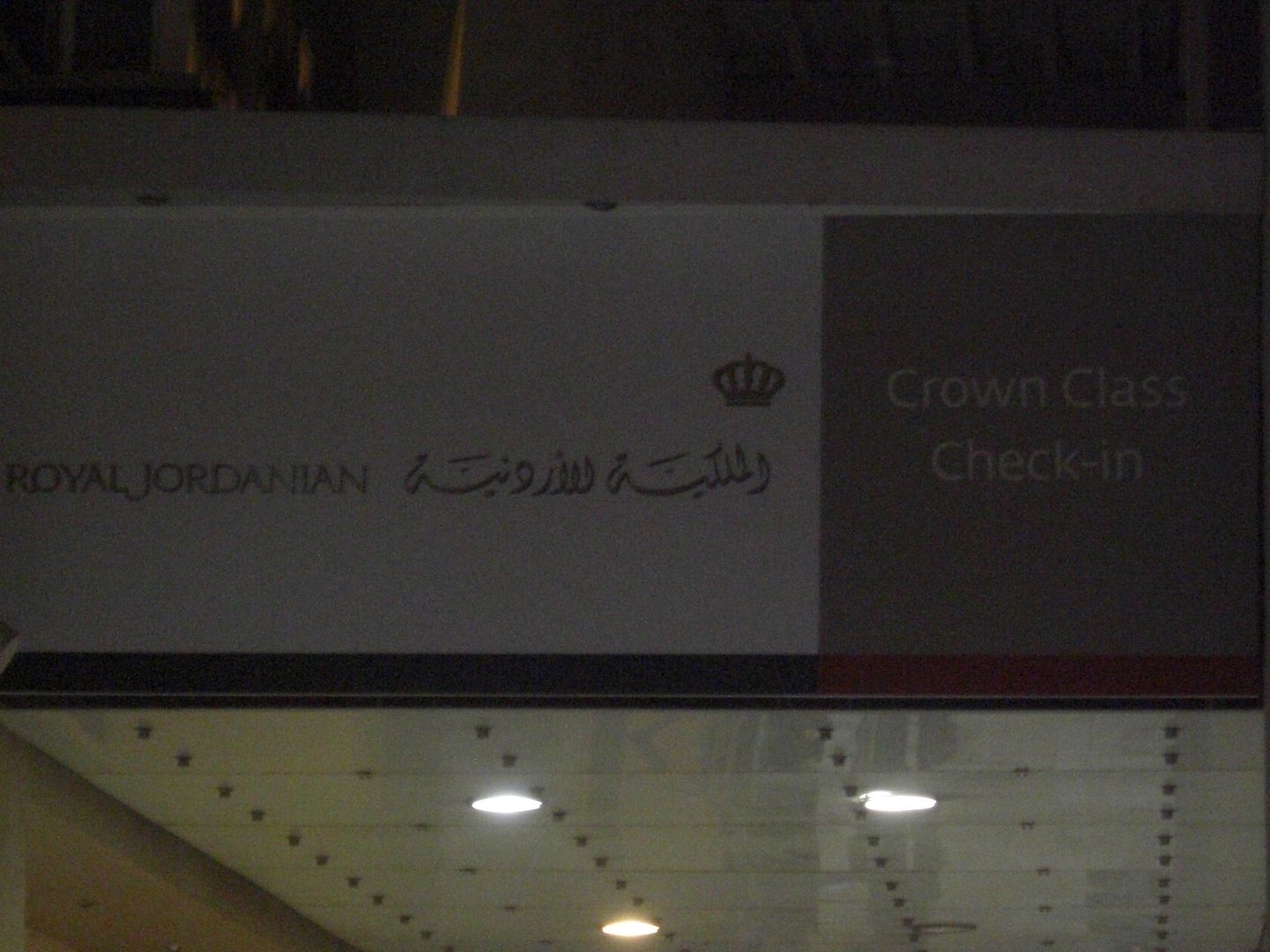 At this time of night, there was just one guy behind the desk. I took a seat whilst he asked if I was sure I wanted to go airside seven hours before the flight. After explaining that I'd just arrived from London, he printed out my boarding pass and I headed off through security.
I made a beeline for the lounge, where I was stopped and told that I could only come into the lounge three hours before the flight. He was fairly insistent on this point; however, I was also fairly adamant that I wasn't going spend most of the night waiting to get into the lounge. After a few minuets two and fro, another member of staff came over and said it was fine for me to go into the lounge. Phew.
The lounge was fairly busy, with a few flights leaving for the Middle East and the Indian sub-continent. There was quite a reasonable range of sandwiches and wraps available, as well as some chicken nuggets. Yum!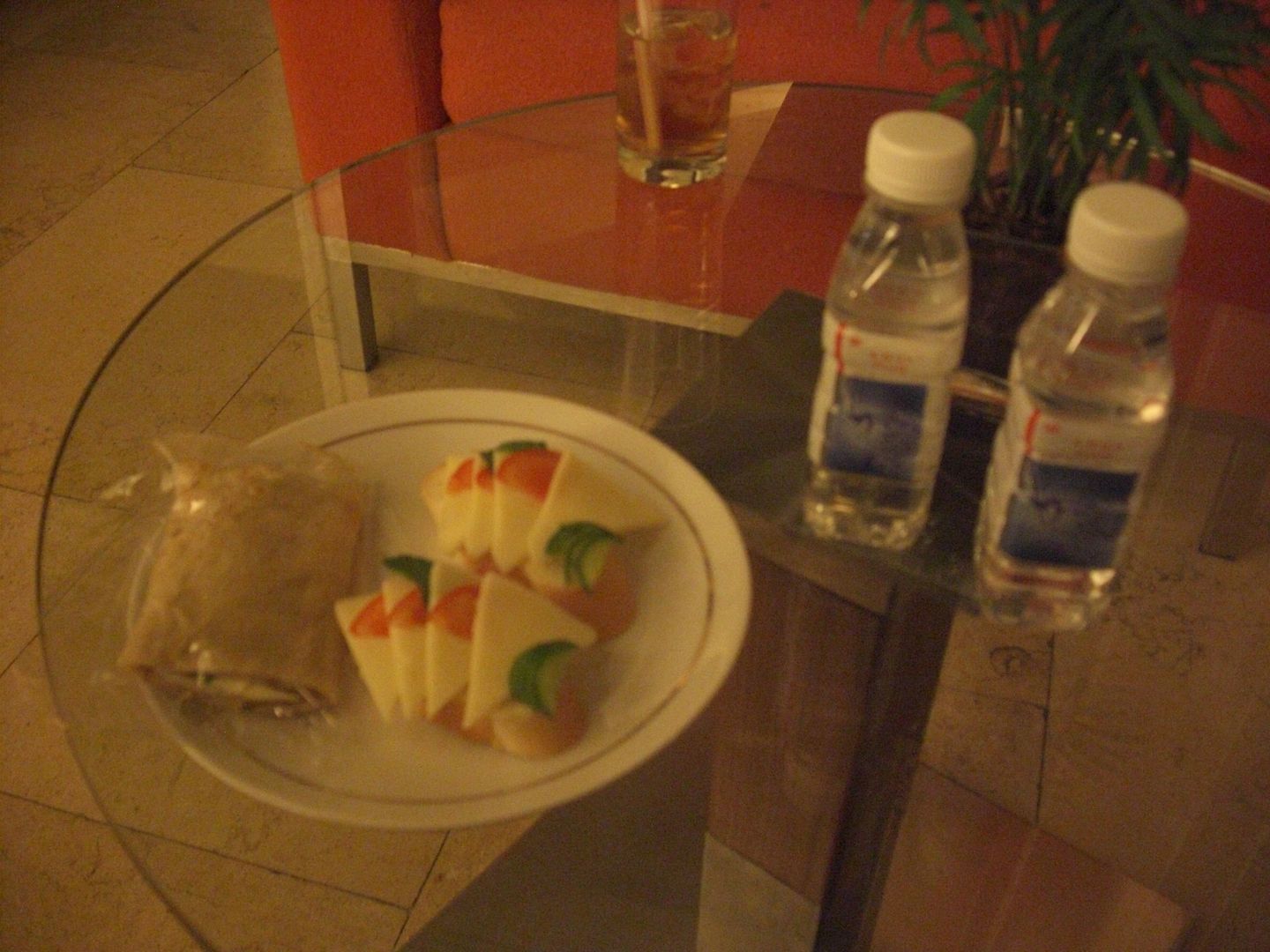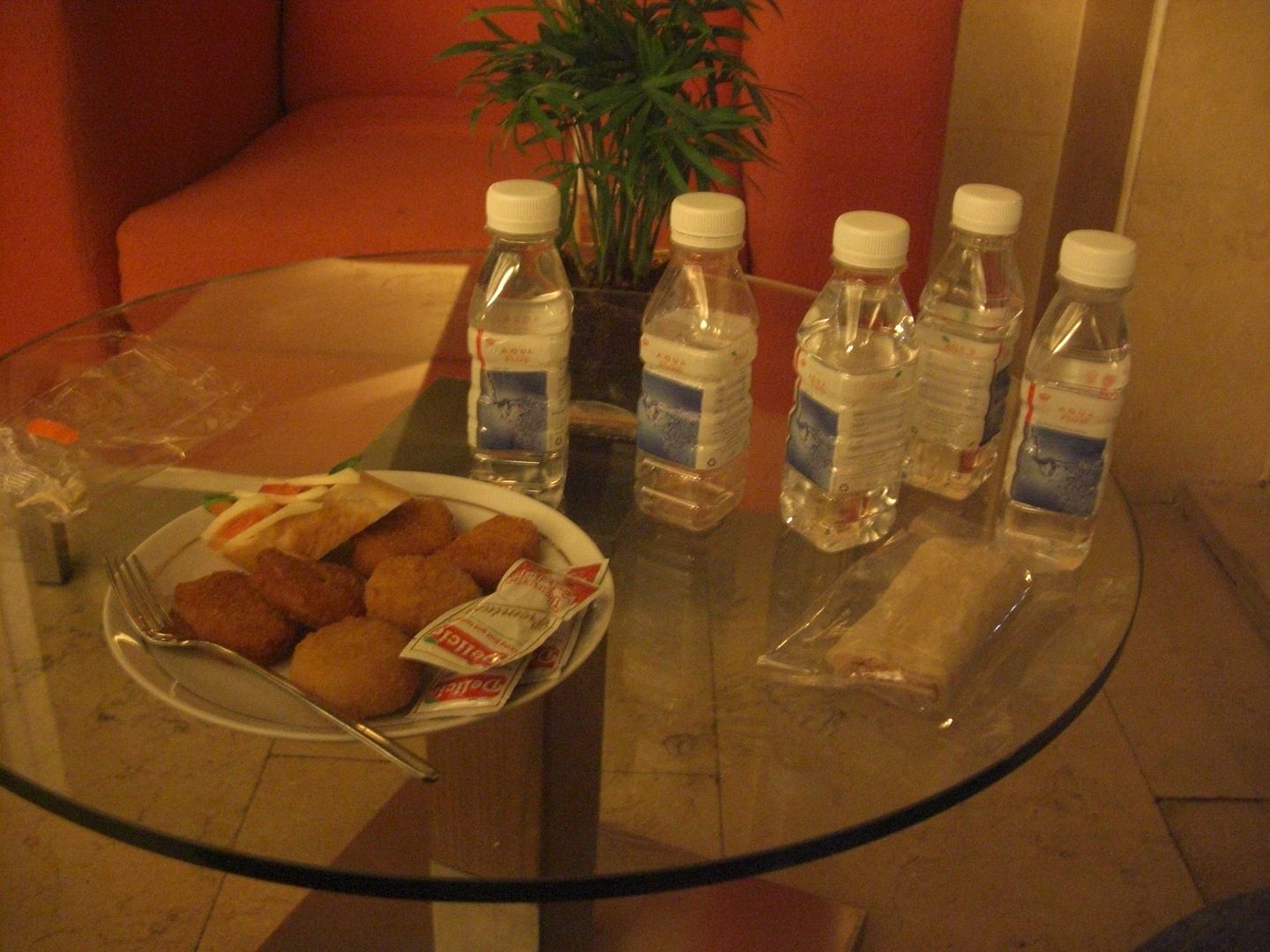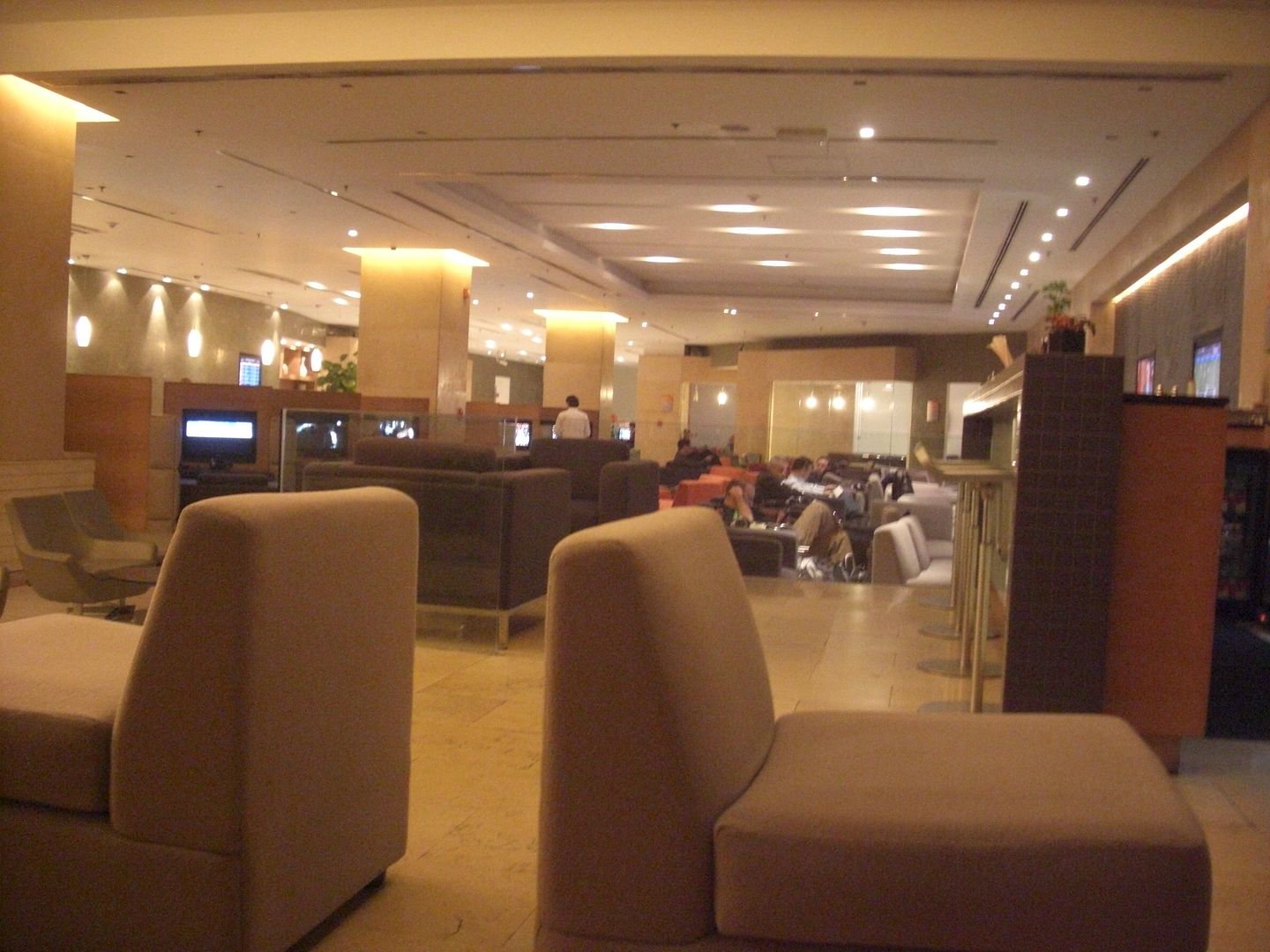 My LHR plane
After my midnight snack, I left the eating area, and headed off to the soft seating area. After about five minutes of trying to sleep, I decided to upgrade to one of the four 'hotel-like' bedrooms, available for USD50 for 4 hours. Not cheap, but worth it if you need a bit of shut-eye.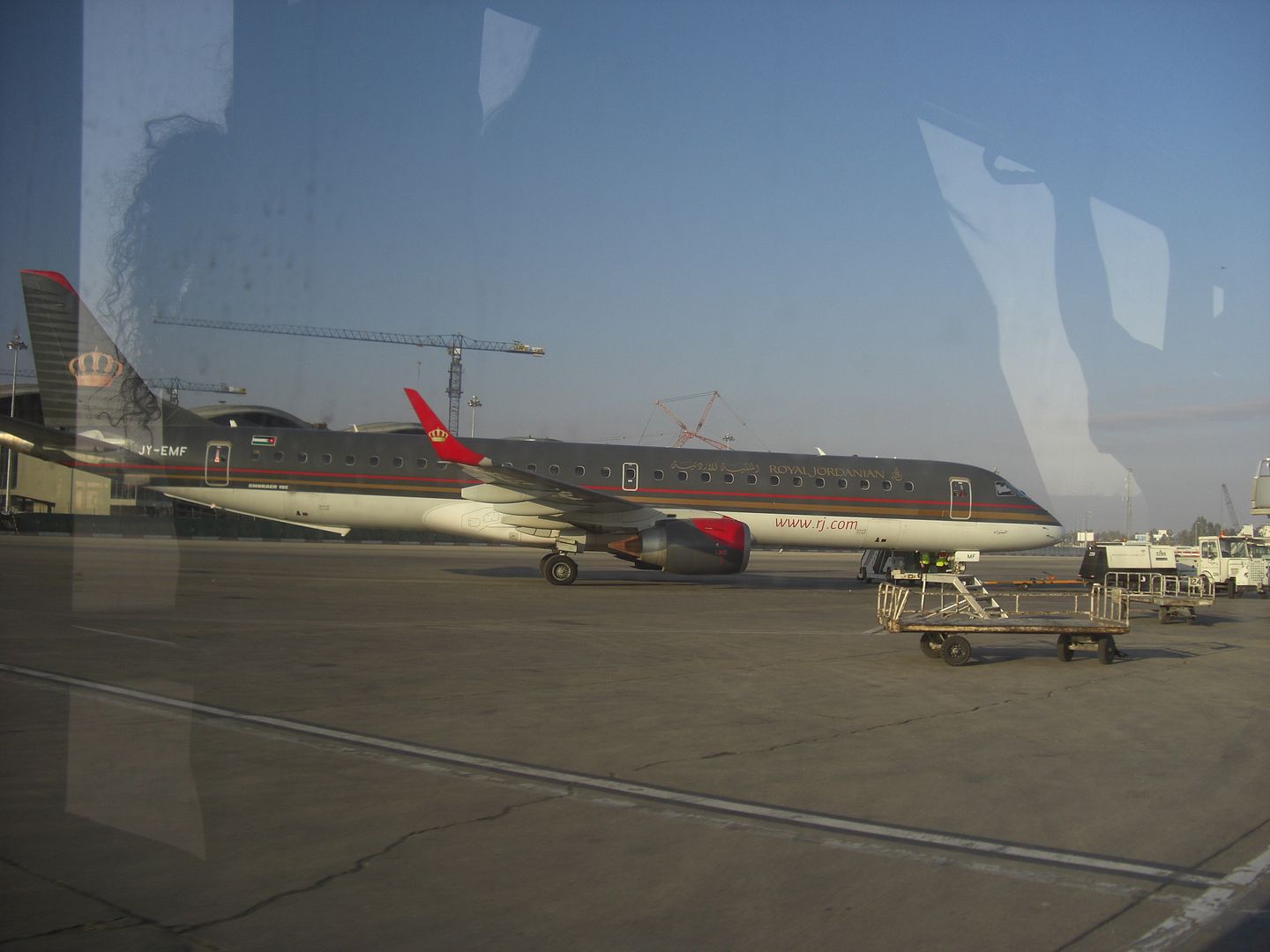 After a few hours sleep, and a nice shower, I left the comfort of my room, and headed for the breakfast buffet. I had some apple juice, a coffee and an banana. There wasn't really much else of interest seeing as the nuggets had gone.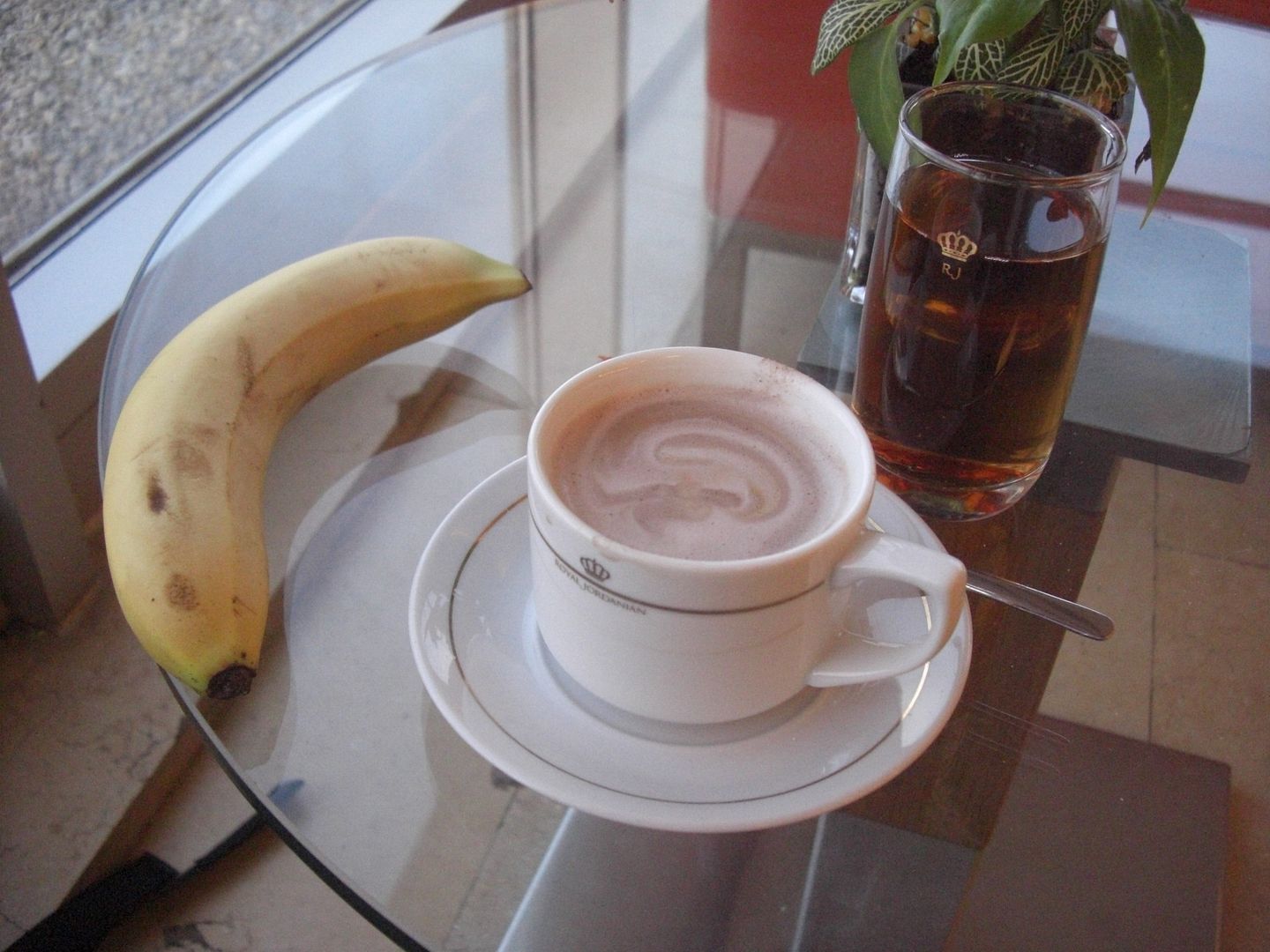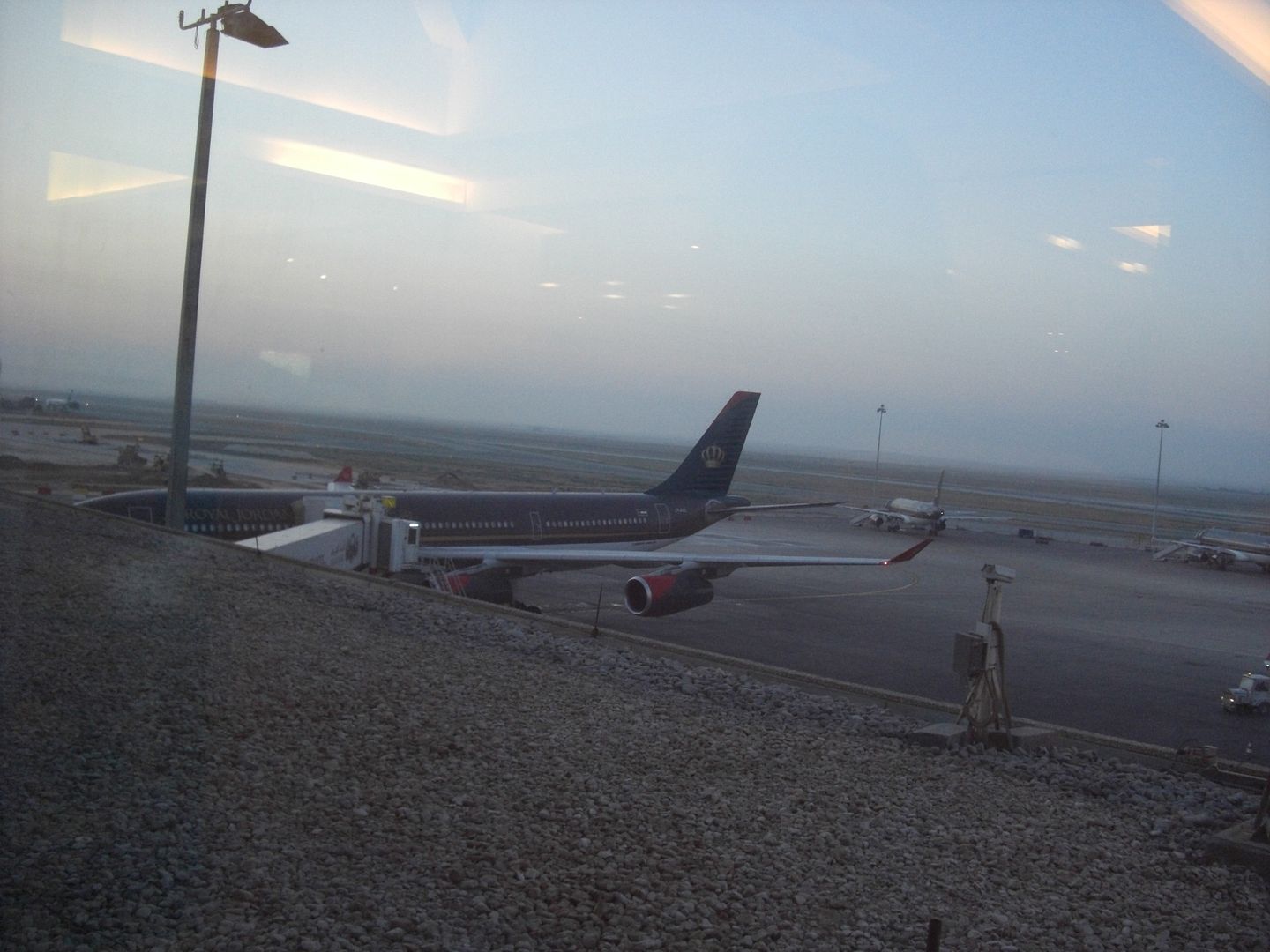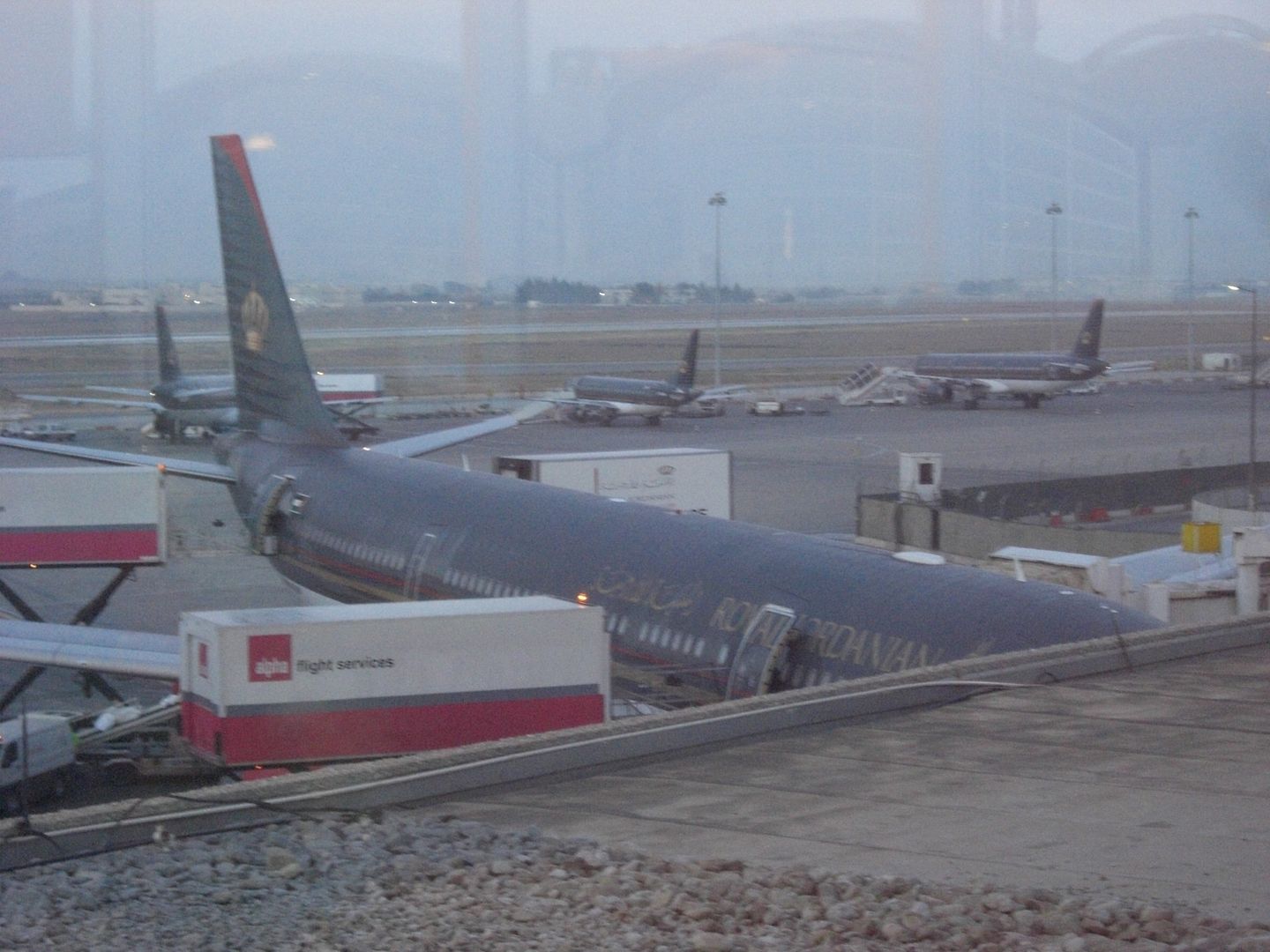 The new terminal as seen from the lounge.
Around 0630 I headed down to the gate, which was yet to open. After a few minutes of waiting, a few RJ staff came down, and the security check opened. I had taken a few bottles of water from the lounge, which I thought I'd have to throw them away – luckily, the security check didn't seem interested in anything at all, so I got to keep my water. From the security check I had my boarding card ripped, and then proceeded through a number of corridors, down a flight of stairs, and into a waiting bus.
I was rather shocked at how cold it was at 7am with the doors of the bus open – this wasn't the Middle East I was expecting! After a few minutes, the bus had filled up, and we proceeded towards our plane.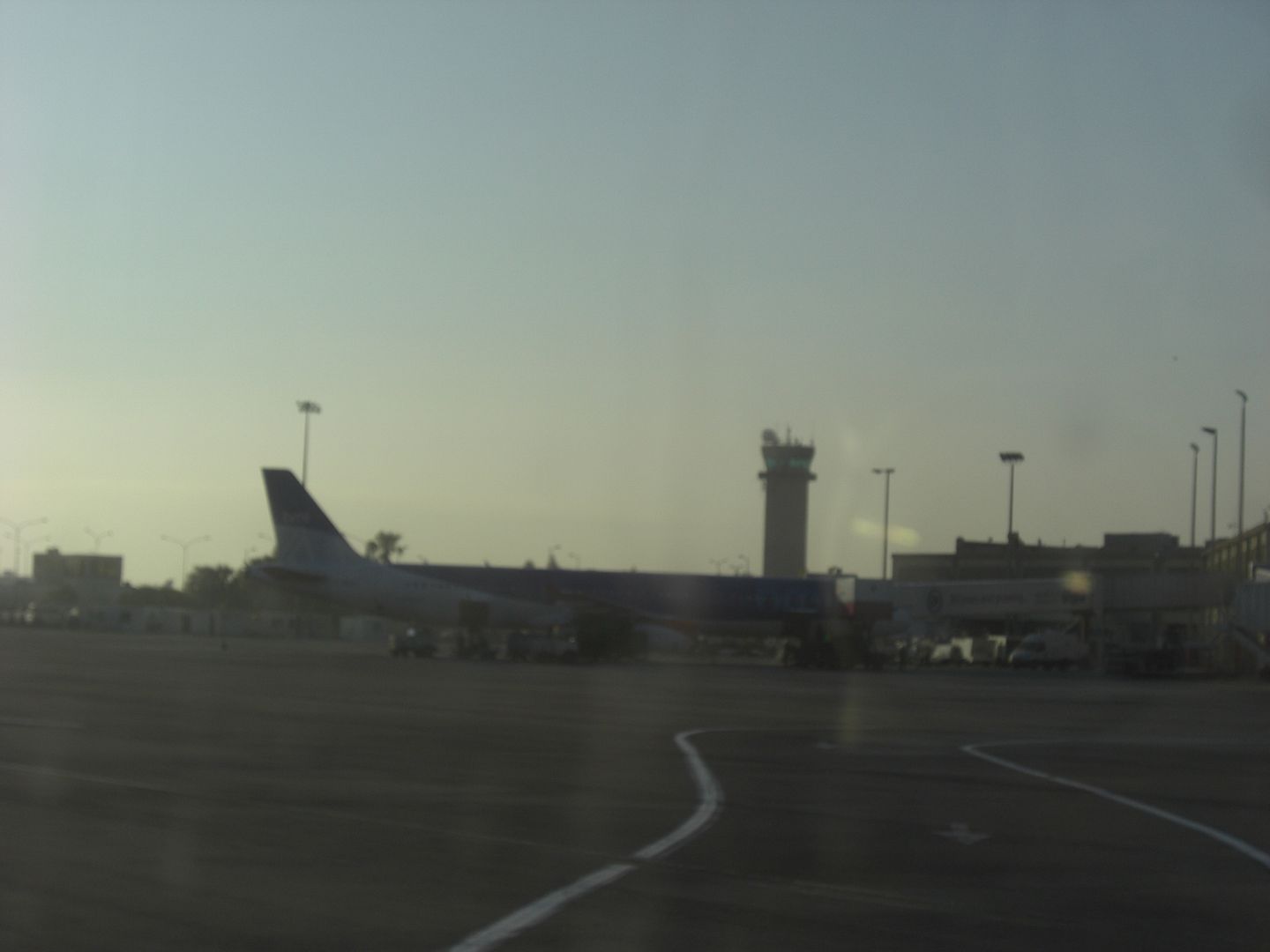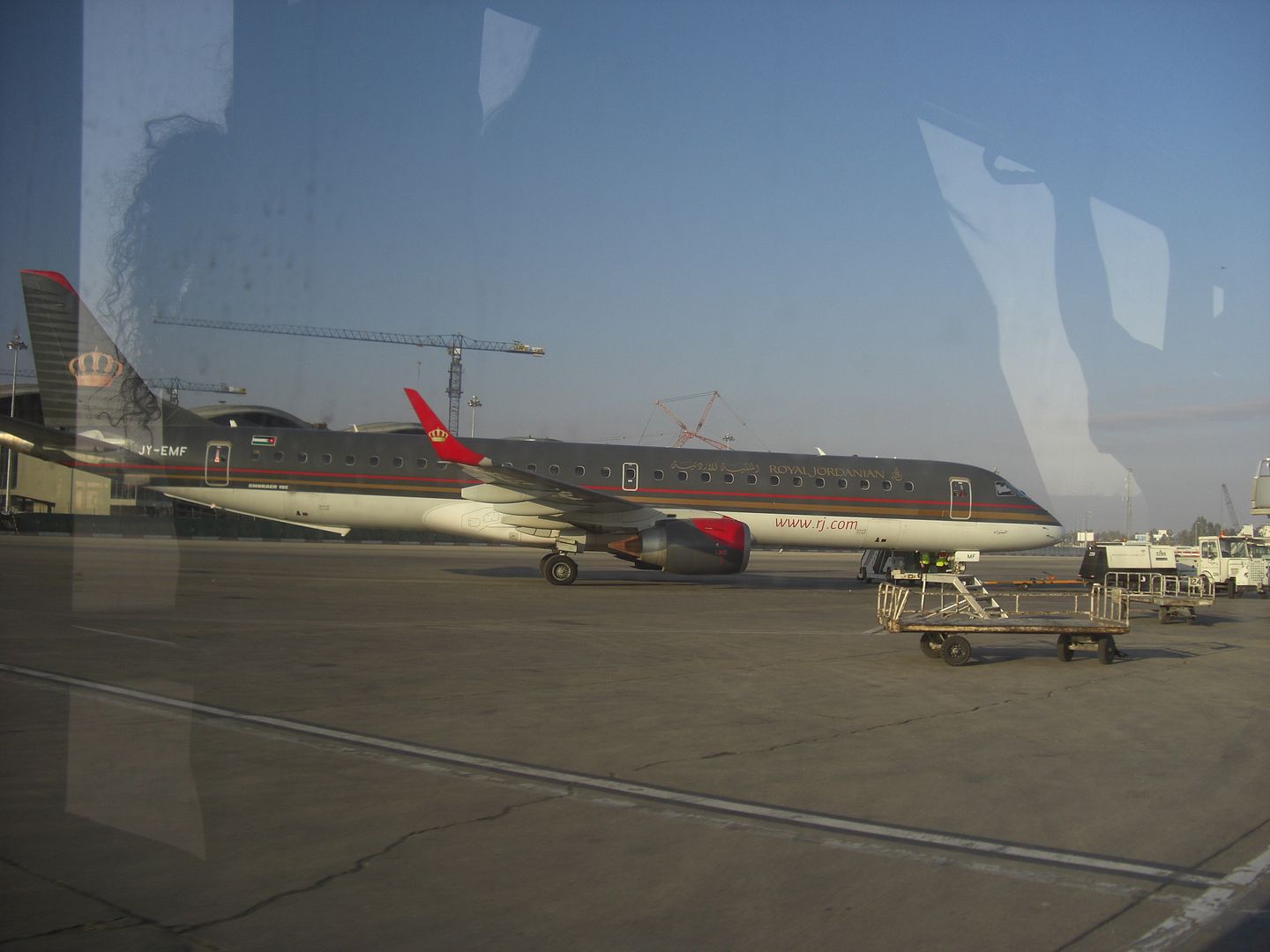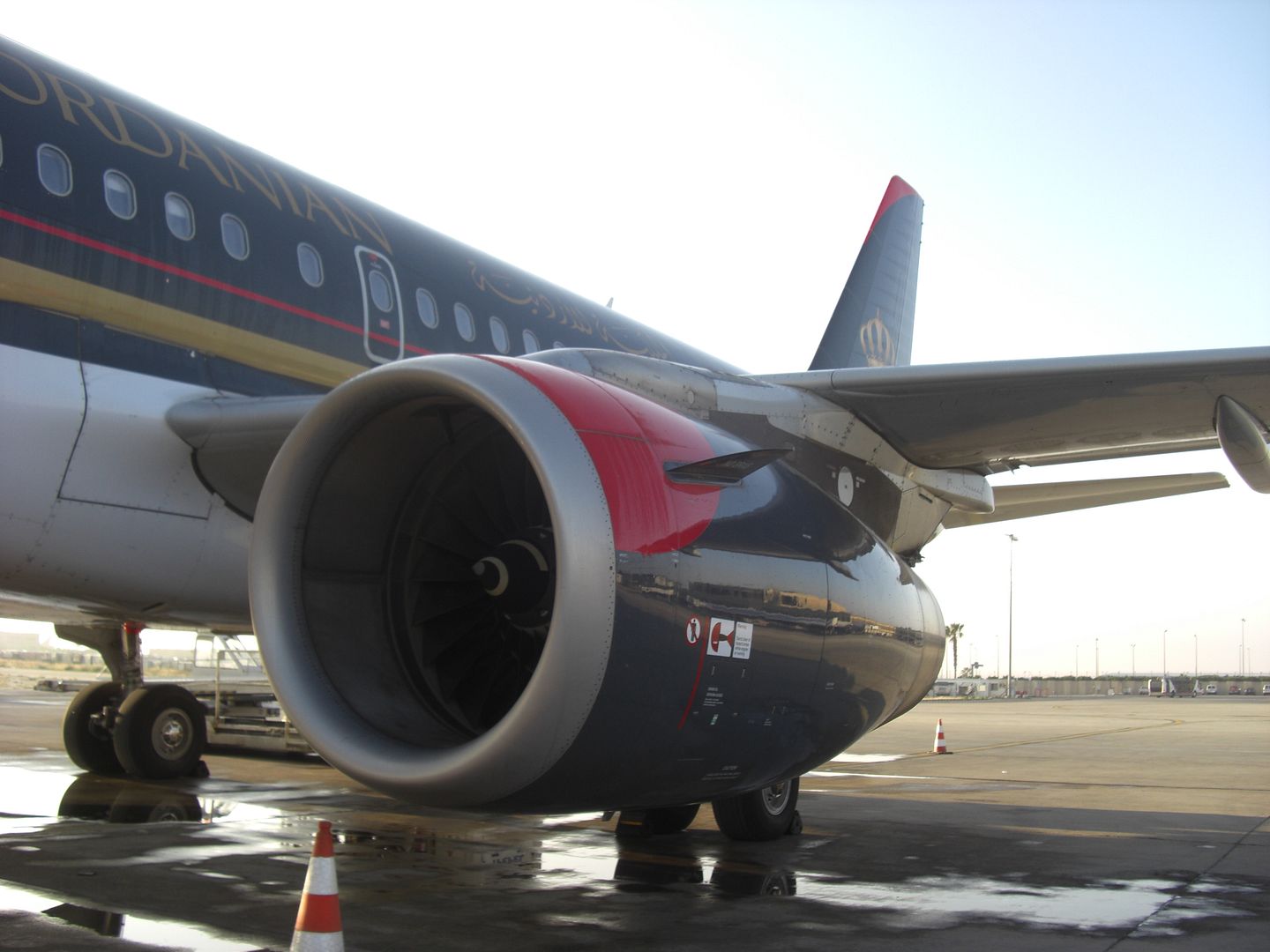 April 2011
Amman Queen Alia (AMM) – Aqaba King Hussein (AQJ)
Royal Jordanian RJ 300
Scheduled: 0715-0810 (0h55m)
Actual: 0736-0816 (0h40m)
A319 JY-AYM
Since booking, the flight had shown as operating with the A321, A320, A319 and E90. I was hoping for the E90, but we ended up on an A319.
Like the last flight, this was fully booked. Being the Middle East, Friday is the first day of the weekend, so the flight was full of Ammanis heading to the beach for the weekend.
Once the second bus of passengers arrived, the cabin crew came though with a choice of fruit juices. Interestingly, once we took off, there was no in-flight service.
This was my first narrow body aircraft that had PTV, and the associated IFE box.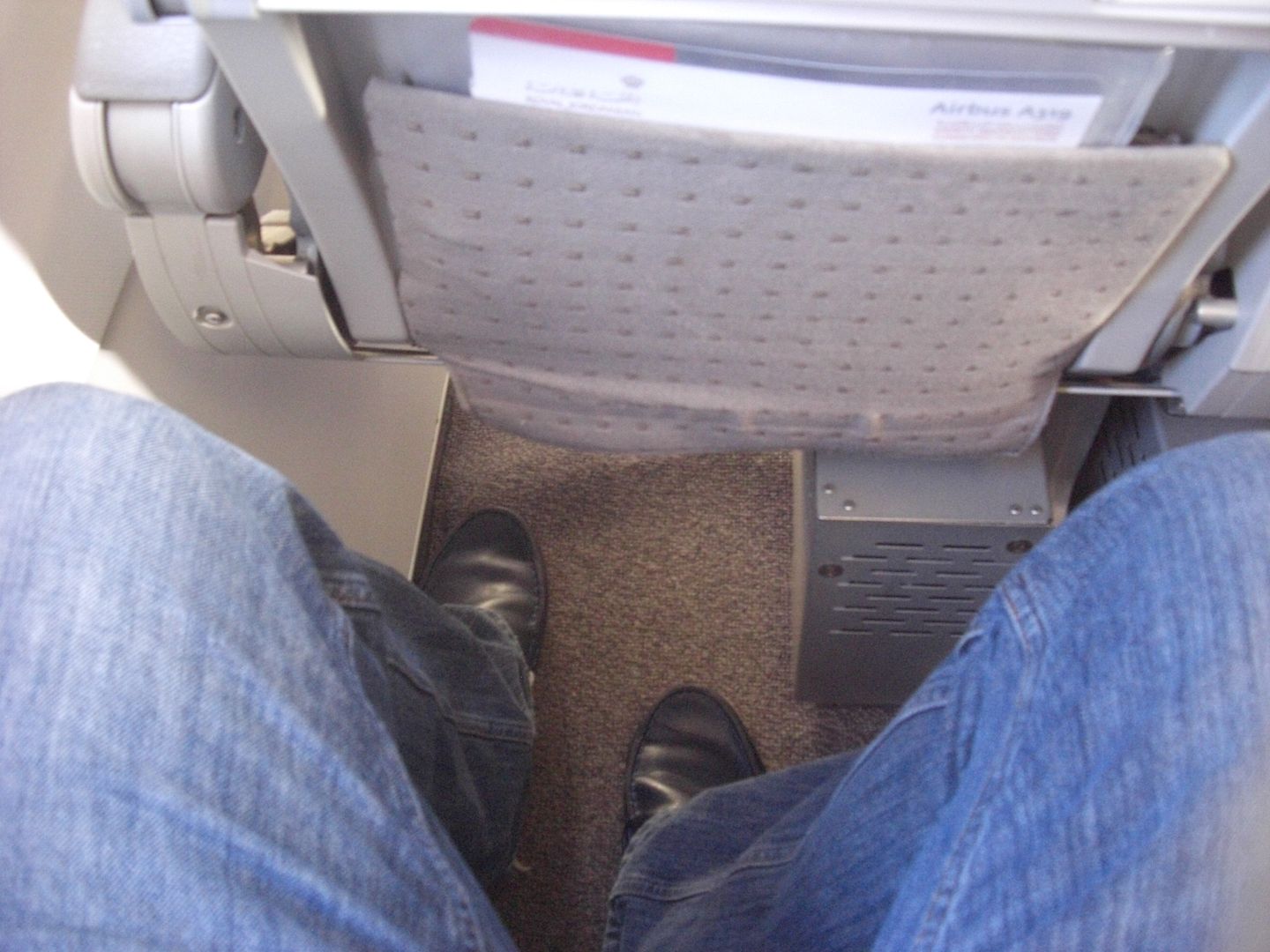 A selection of some of the interesting aircraft littered around AMM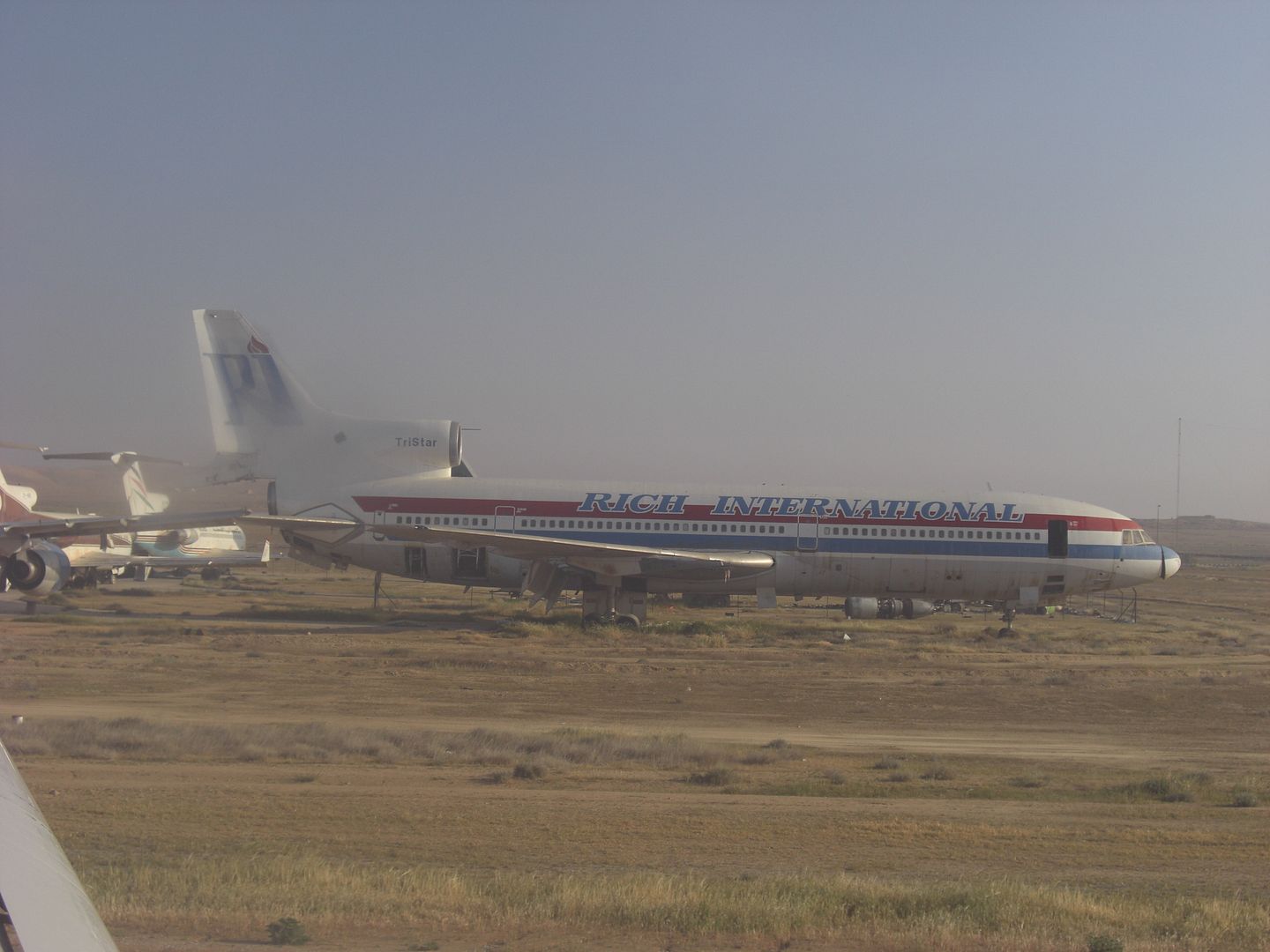 Bad photos of the moving map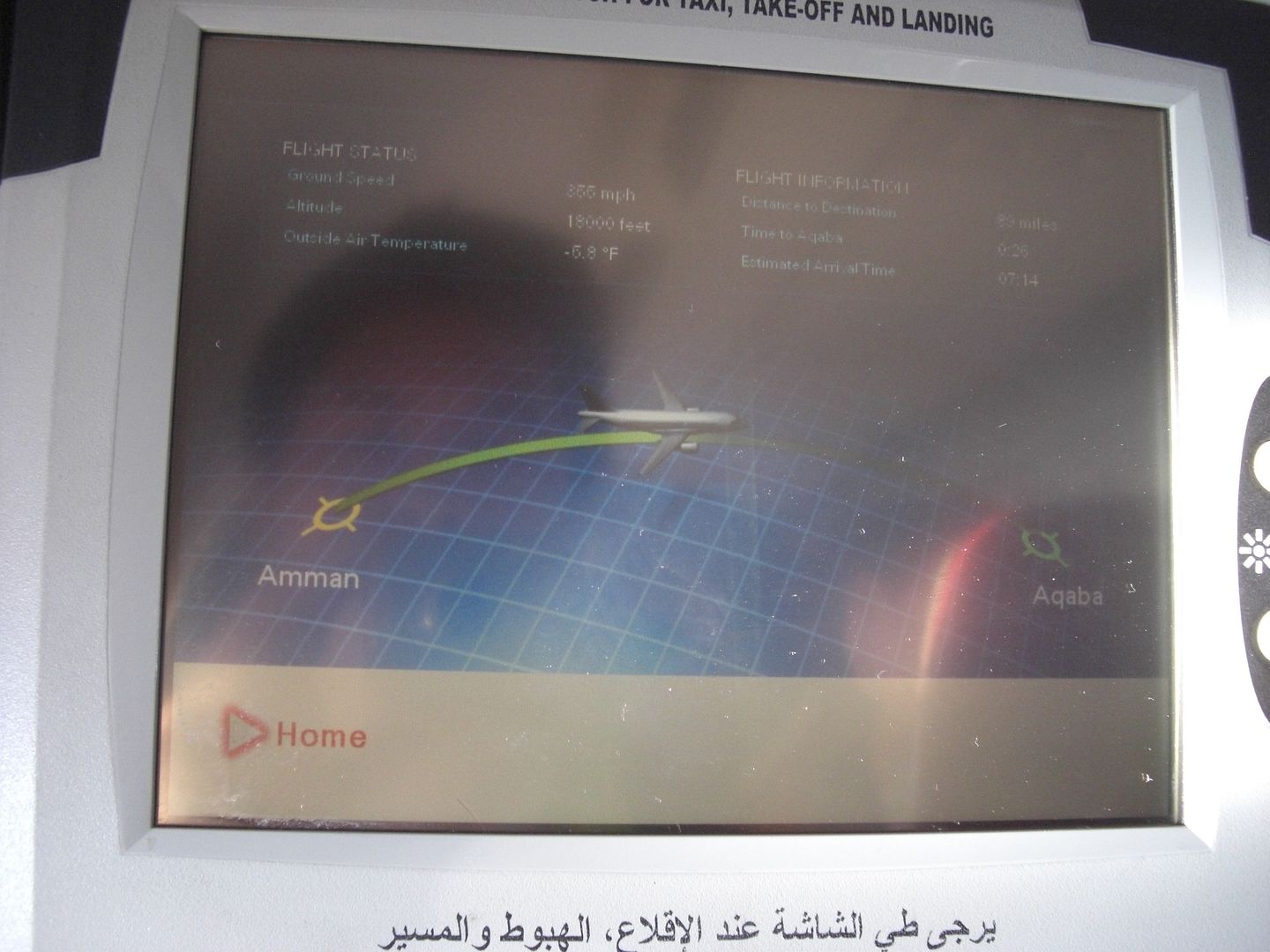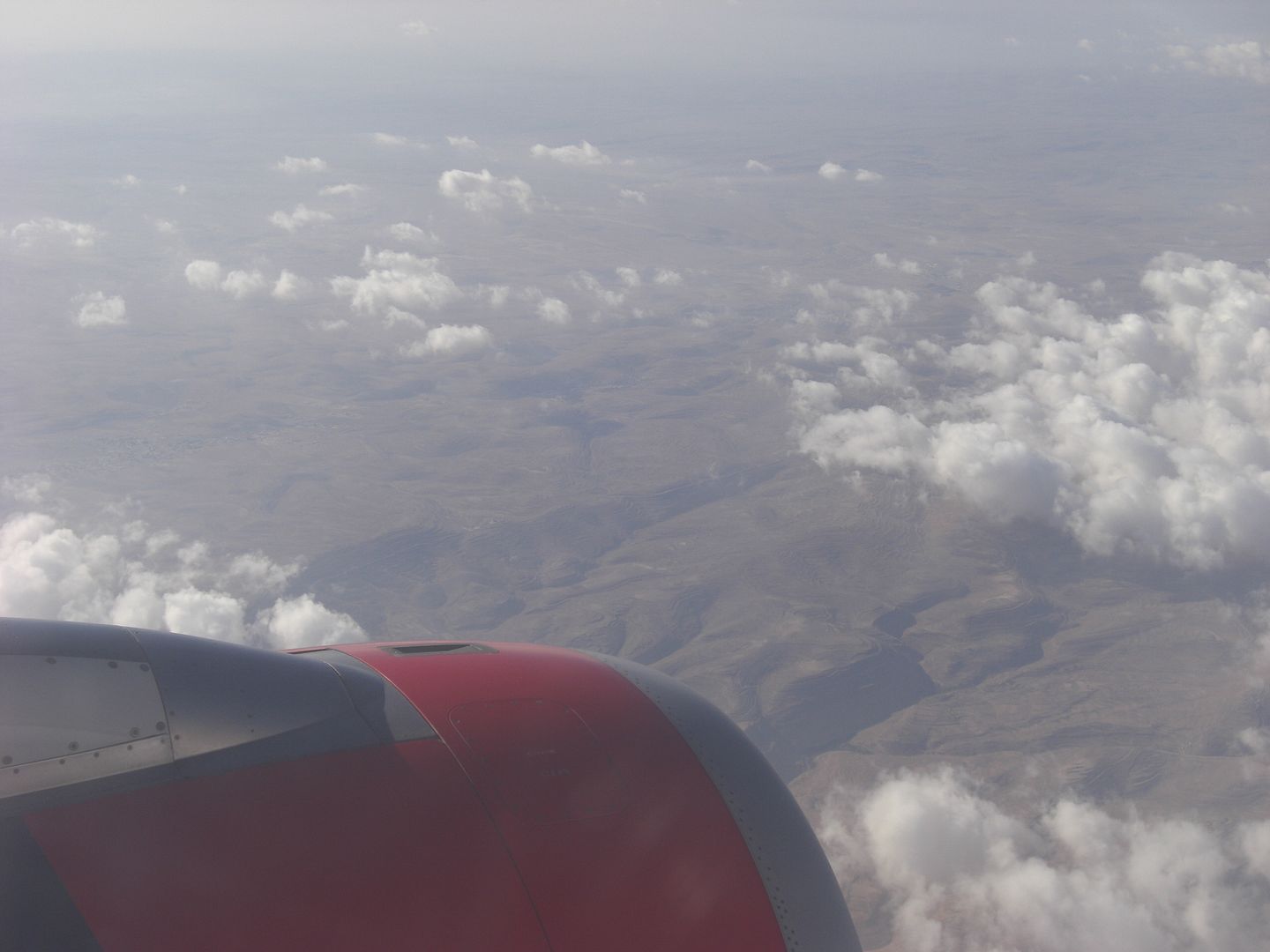 I realised as we started descending that I was probably going to be sat on the wrong side to see anything on approach. Luckily, we ended up landing from the South, so I got some great views of the Red Sea, together with the Israeli resort of Eilat. Within 15 miles of Aqaba lie Egypt, Israel and Saudi Arabia – an interesting part of the world!
Eilat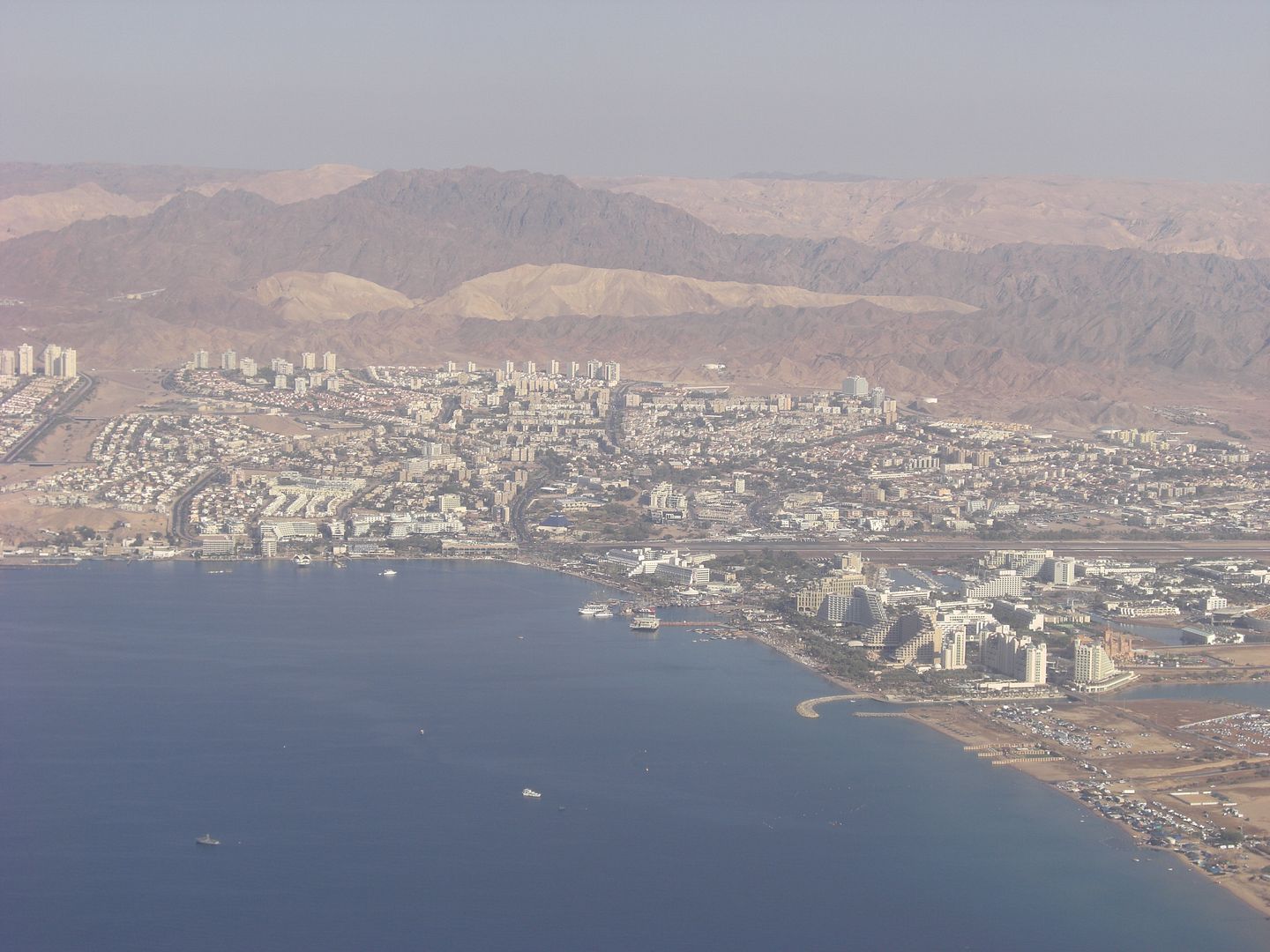 We touched down a little behind schedule at the empty Aqaba Airport.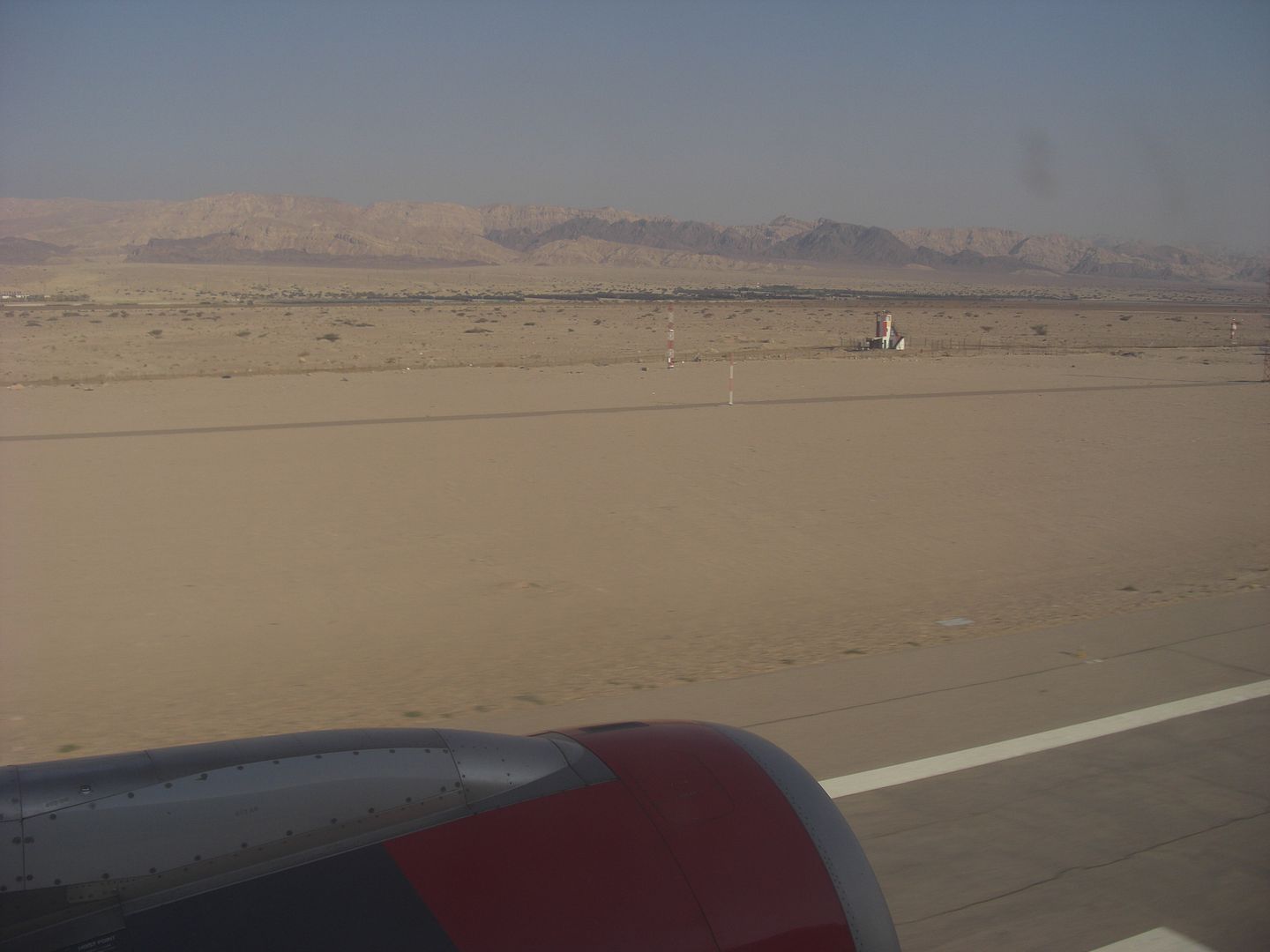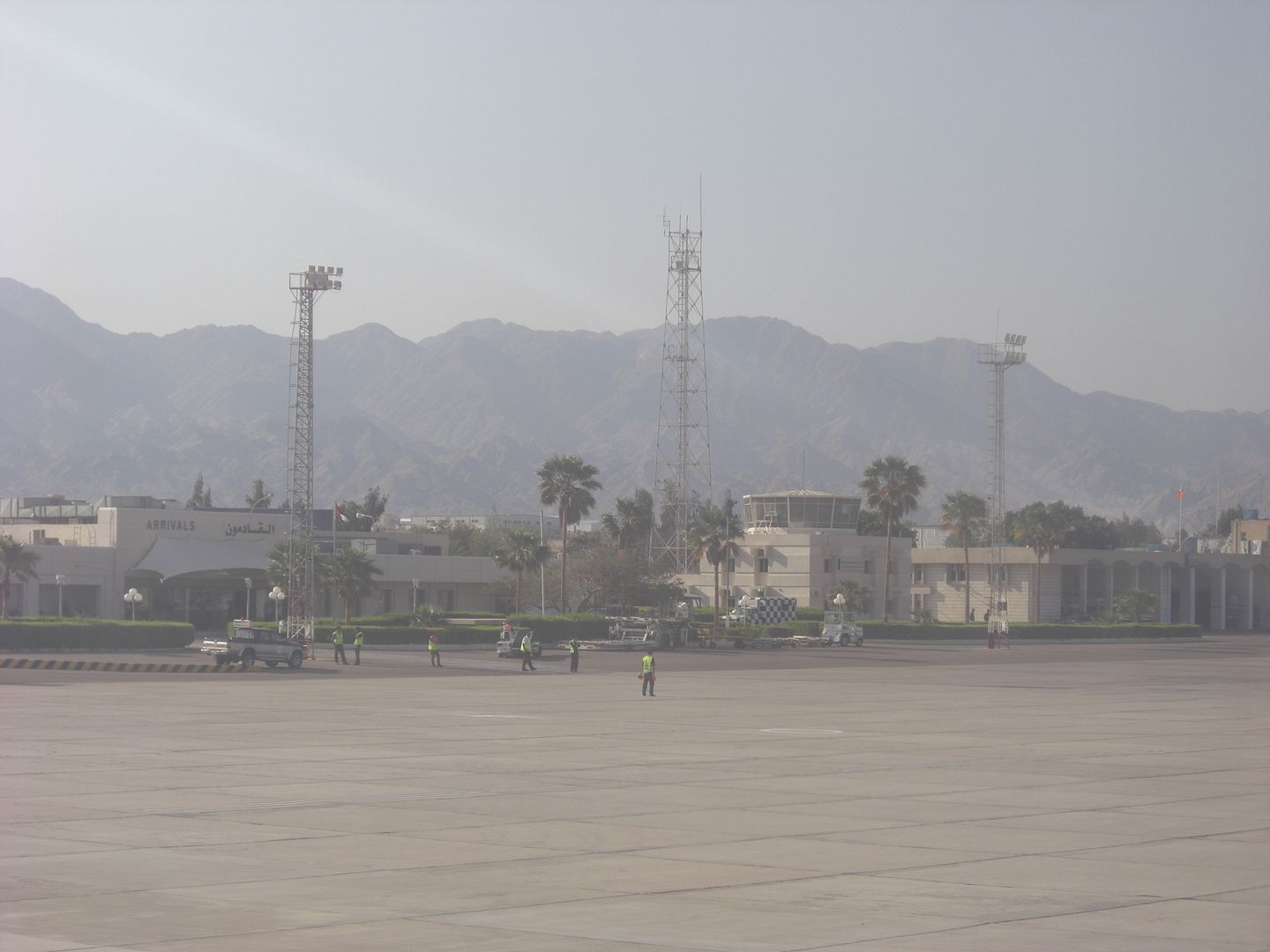 Unfortunately, there was quite a lot of security staff around, so I couldn't take a photo of the aircraft on the tarmac. There was a delay getting into the baggage hall as immigration officers wanted to check the visas of all passengers – bit strange given that we were arriving on a domestic flight.
My priority tagged bag came through about half way through the sytream of bags, and after my bag was x-rayed, I was free to go and try and pick up my hire car. I'd booked with Avis, whom were the only company to have a desk at Aqaba Airport. Unfortunately the desk was unmanned. After thirty minutes of phoning around, I was told to get a taxi into the city as "there are no staff to come to the airport right now". Terrible service from such a large multinational, especially given that the car had been prebooked for months. After an awful taxi ride, where I was ripped off, I spent a further hour waiting for my car. On the plus side, however, I was upgrade from a Peugeot 206 to a Hummer! Not a bad upgrade, although the fuel consumption was terrible!
Part two, covering a few photos of Jordan, and my flight back to London should be out soon!
Questions and comments welcome!