Royal Jordanian, London to Aqaba via Amman. Part 2
***Warning, there are a LOT of non-aviation photos in the first part. I tried to keep them to a minimum, but Jordan is so damn photogenic!***
This report leaves off from Part 1, where I had just picked up my hire car from Aqaba. I had originally planned on spending a night on the Red Sea coast, but after evaluating my itinerary (I only had 6 nights), I decided to head straight off to Wasdi Rum, where I joined a 4x4 overnight jeep tour (which was amazing). If you head out there, make sure you get in touch with
www.bedouinadventures.com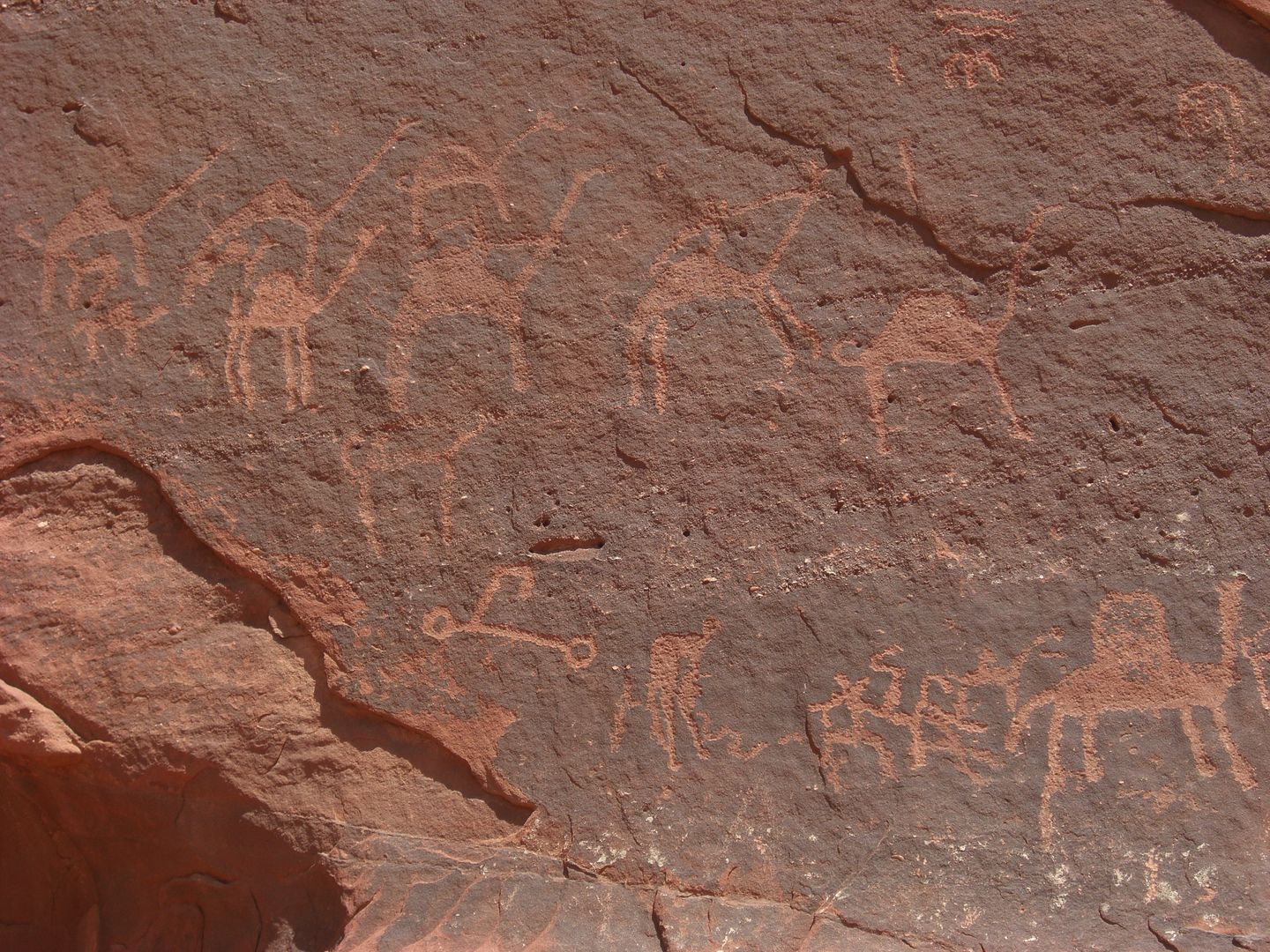 My guide milking a camel – and no, I didn't try it!
Arabic tea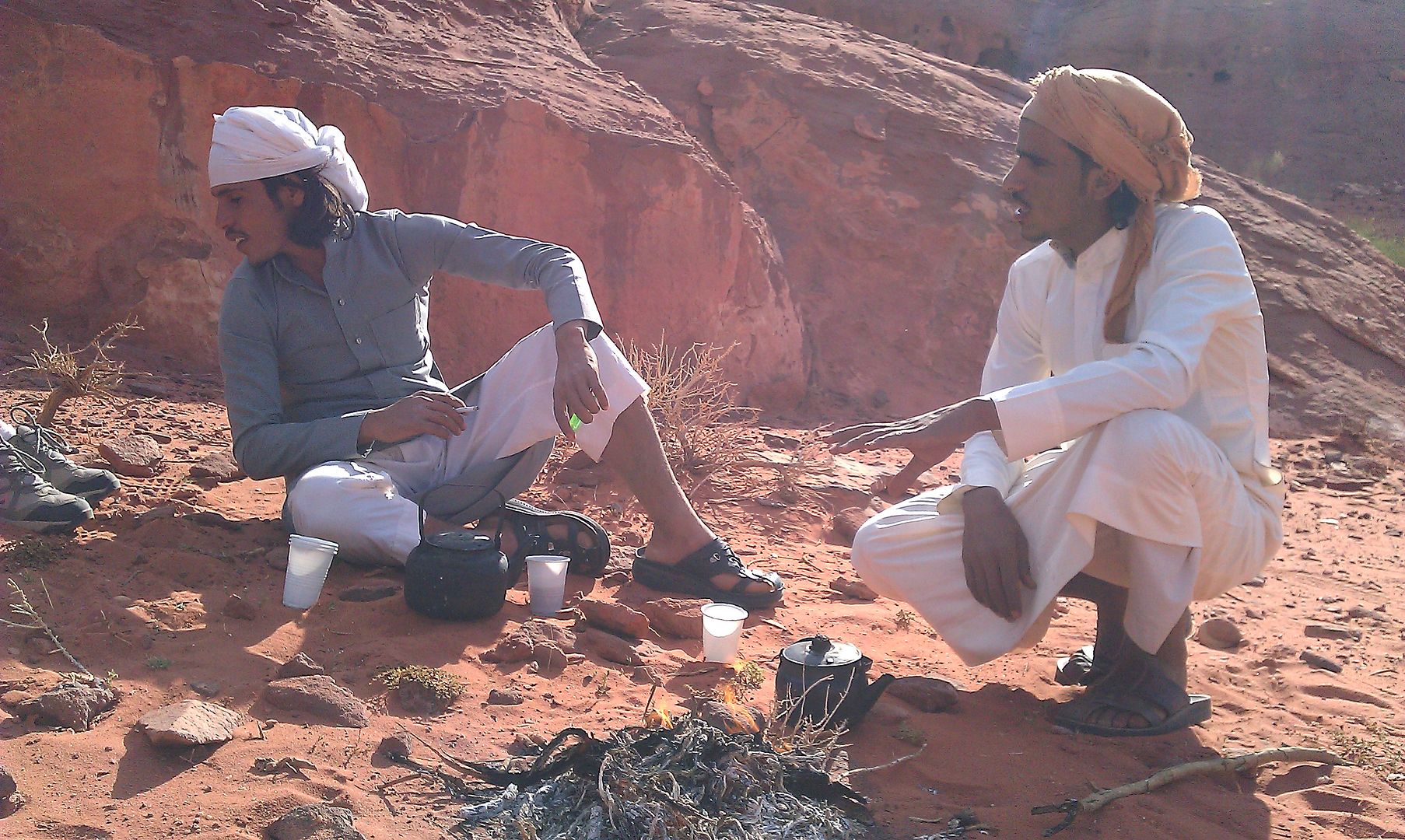 I'm the King of the World!
Sunset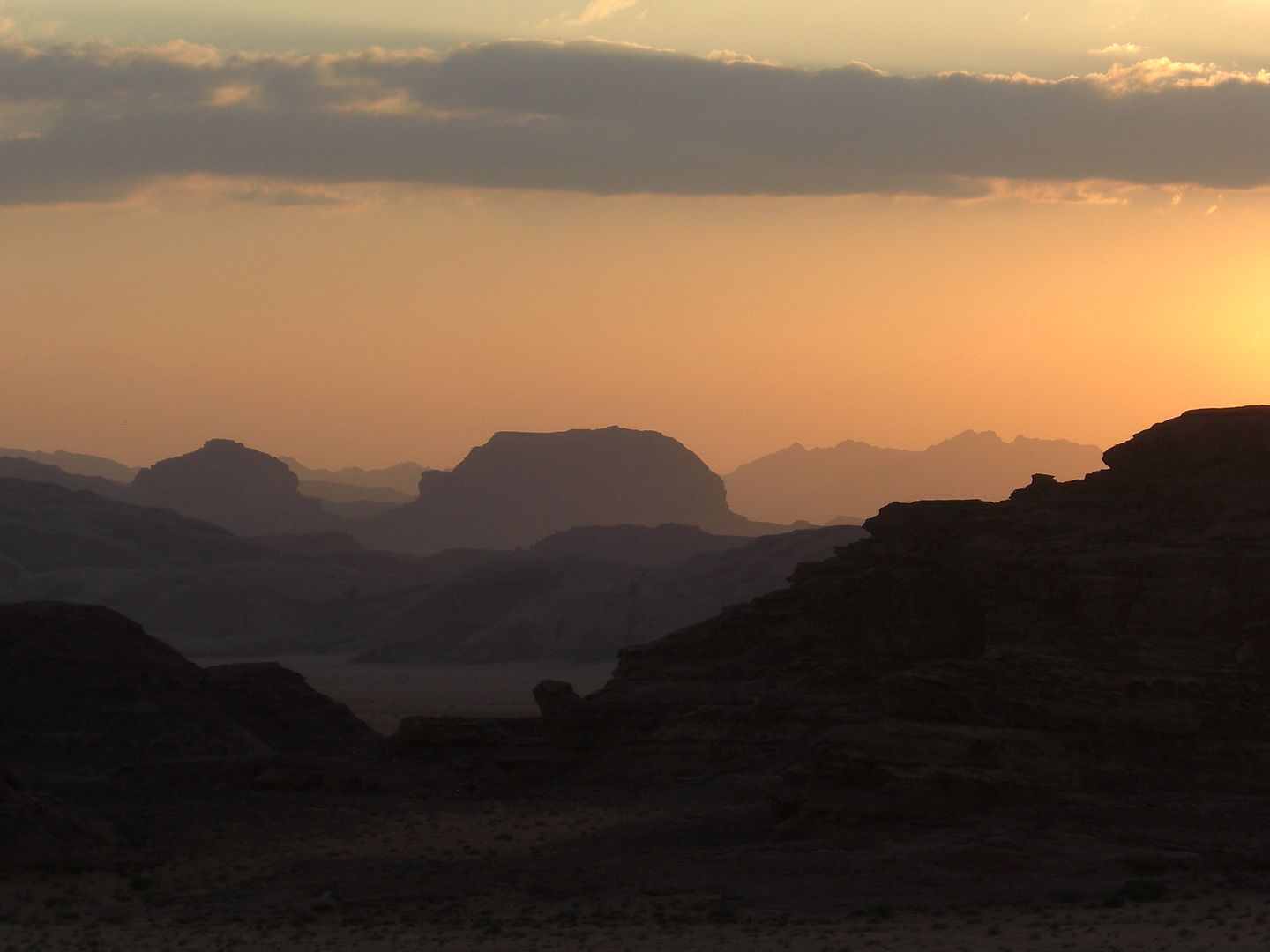 Camping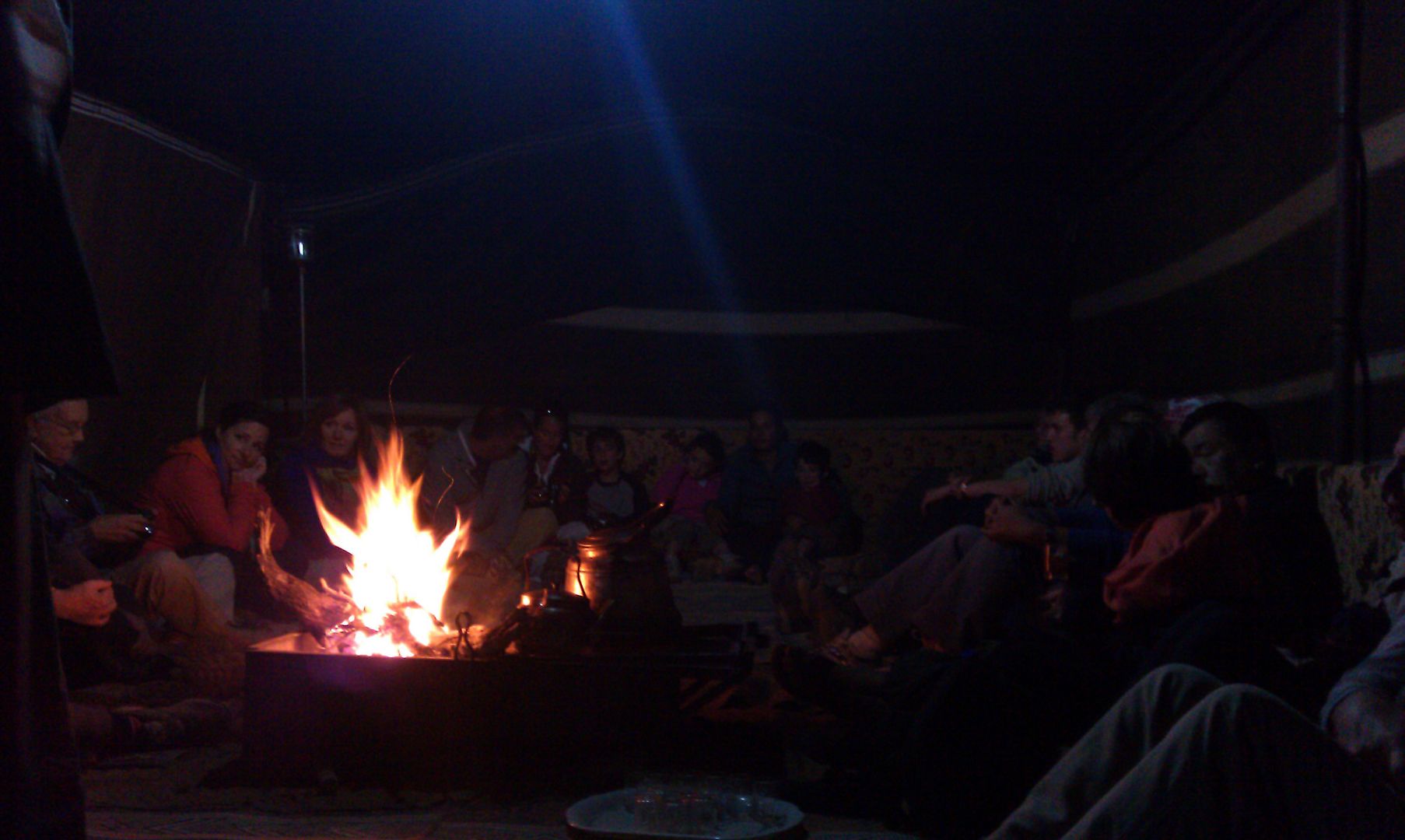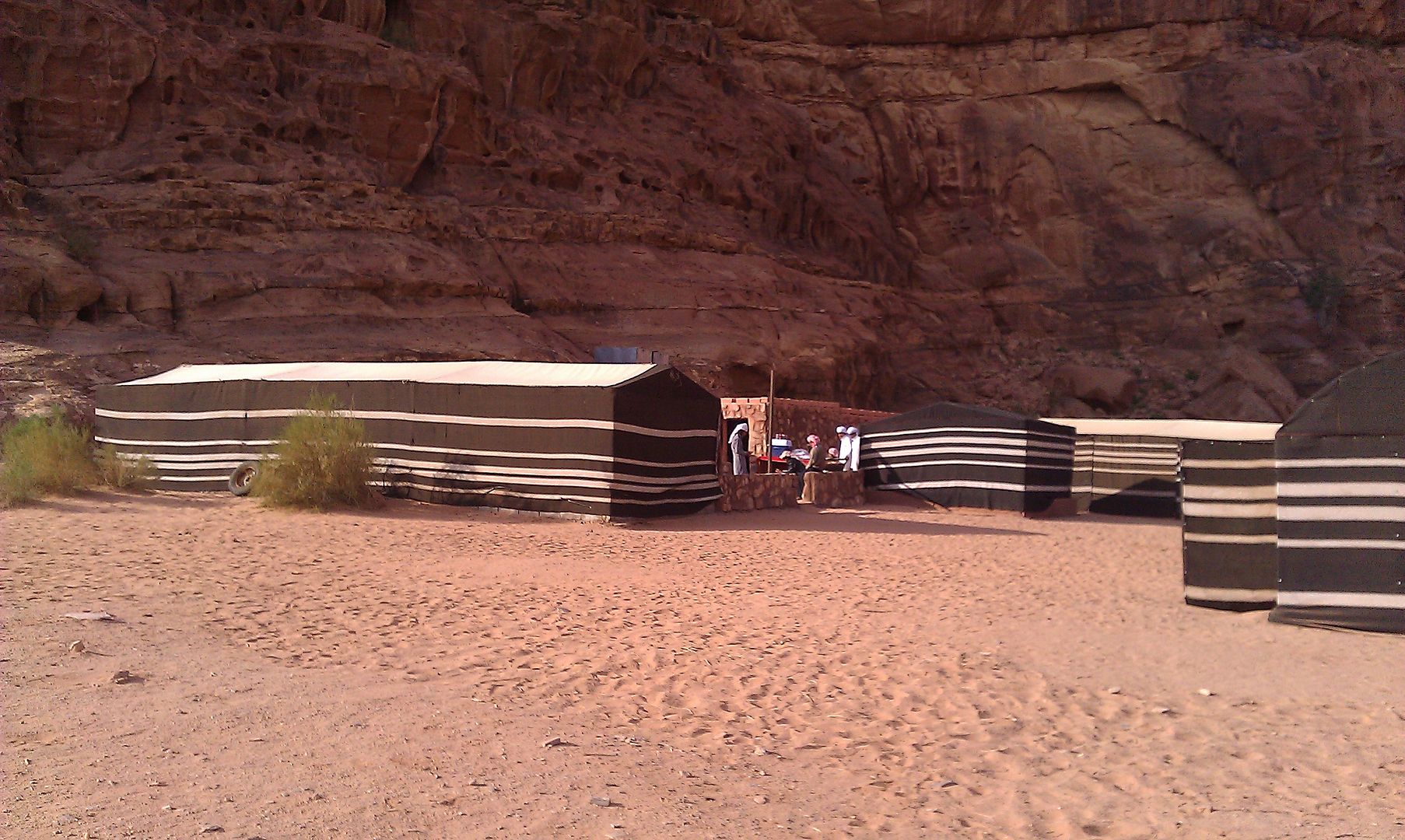 After a brilliant night camping in Wadi Rum, I drove up to Petra, the World Famous Rose City. Roni covered this is his recent report on RJ as well.
My hummer
It's very hard to describe the site of Petra. Looking at it on a map/seeing photos, and being there in person are two completely different things. It's an enormous site, with hundred of different temples and ancient sites. I spent 2 days there, and saw a lot, but not everything.
The Siq leading down to the Treasury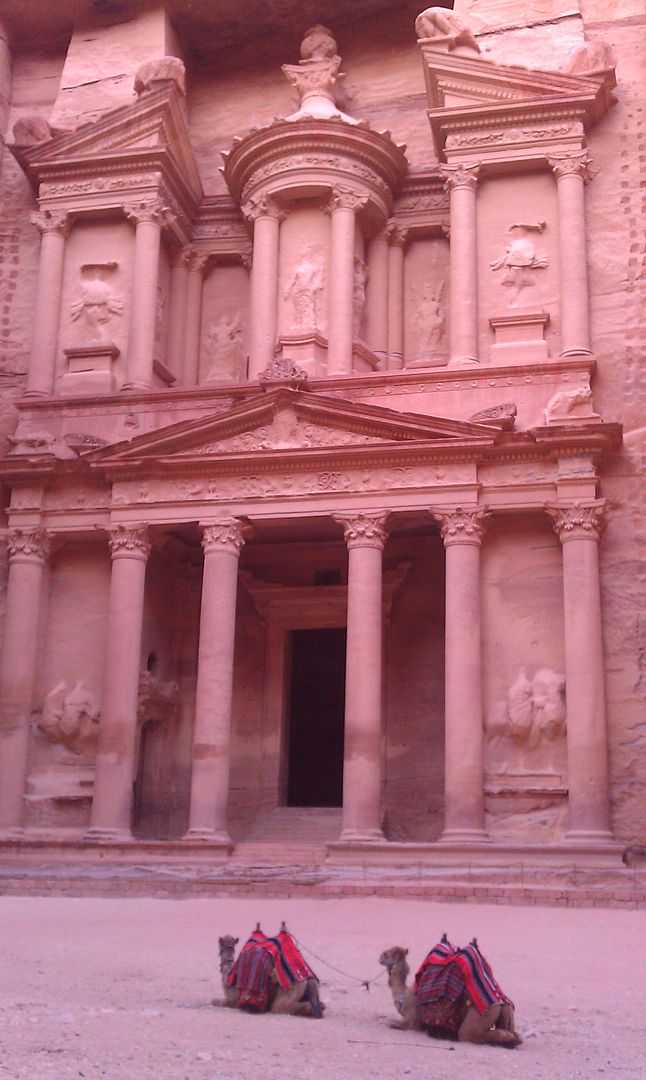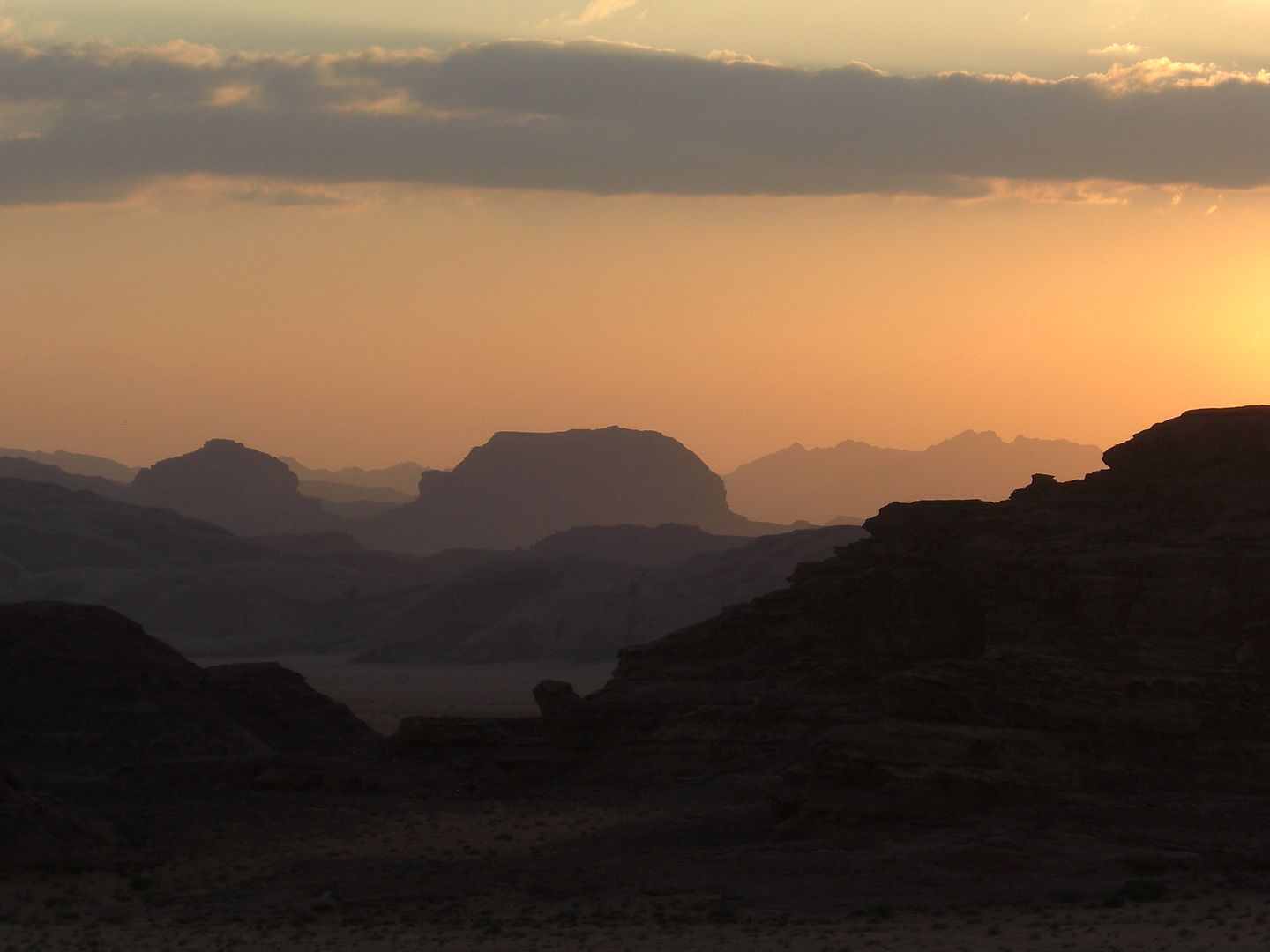 The Monastery
GBP 5.50 for a beer! Yikes, but it was definitely a welcome treat!
Scrambling out to Petra 'the back way', with the help of a lovely French family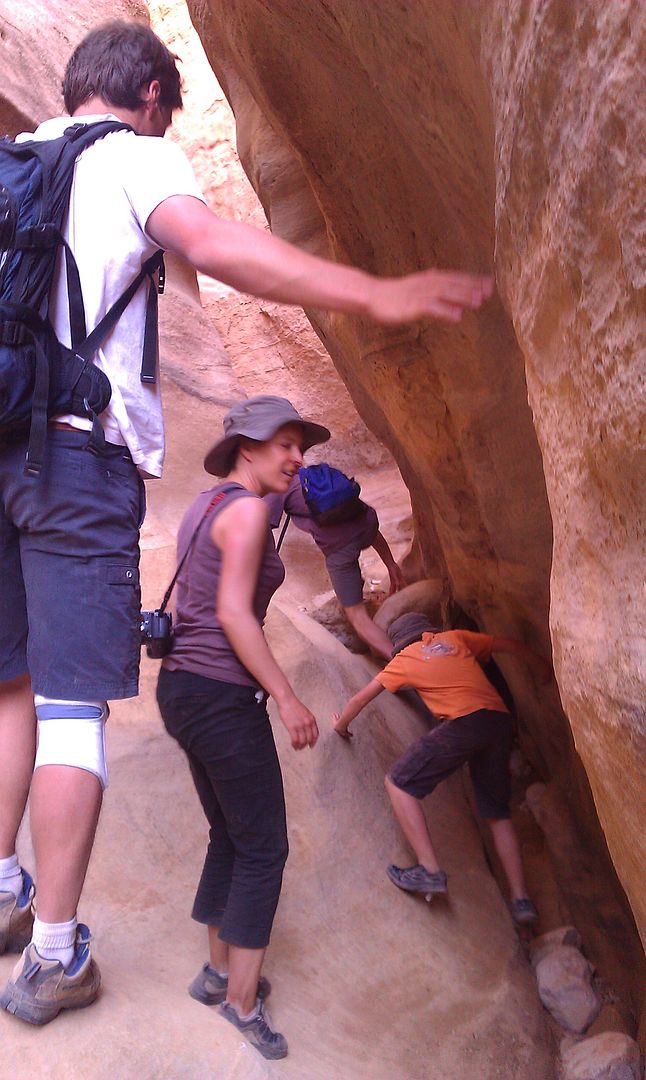 Non-alcoholic beer with dinner. Yuch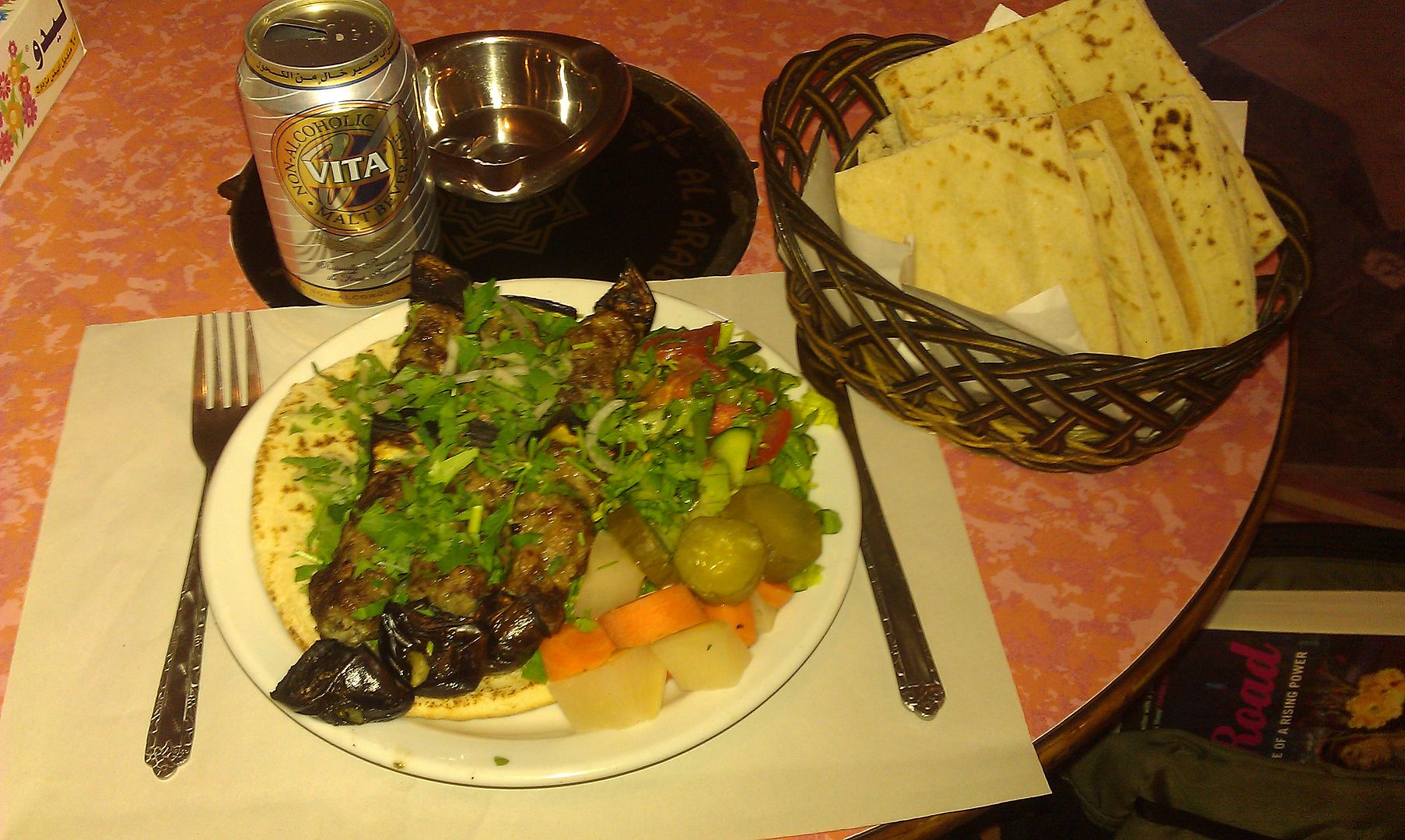 Mansaf
Shobak Castle
Hotsprings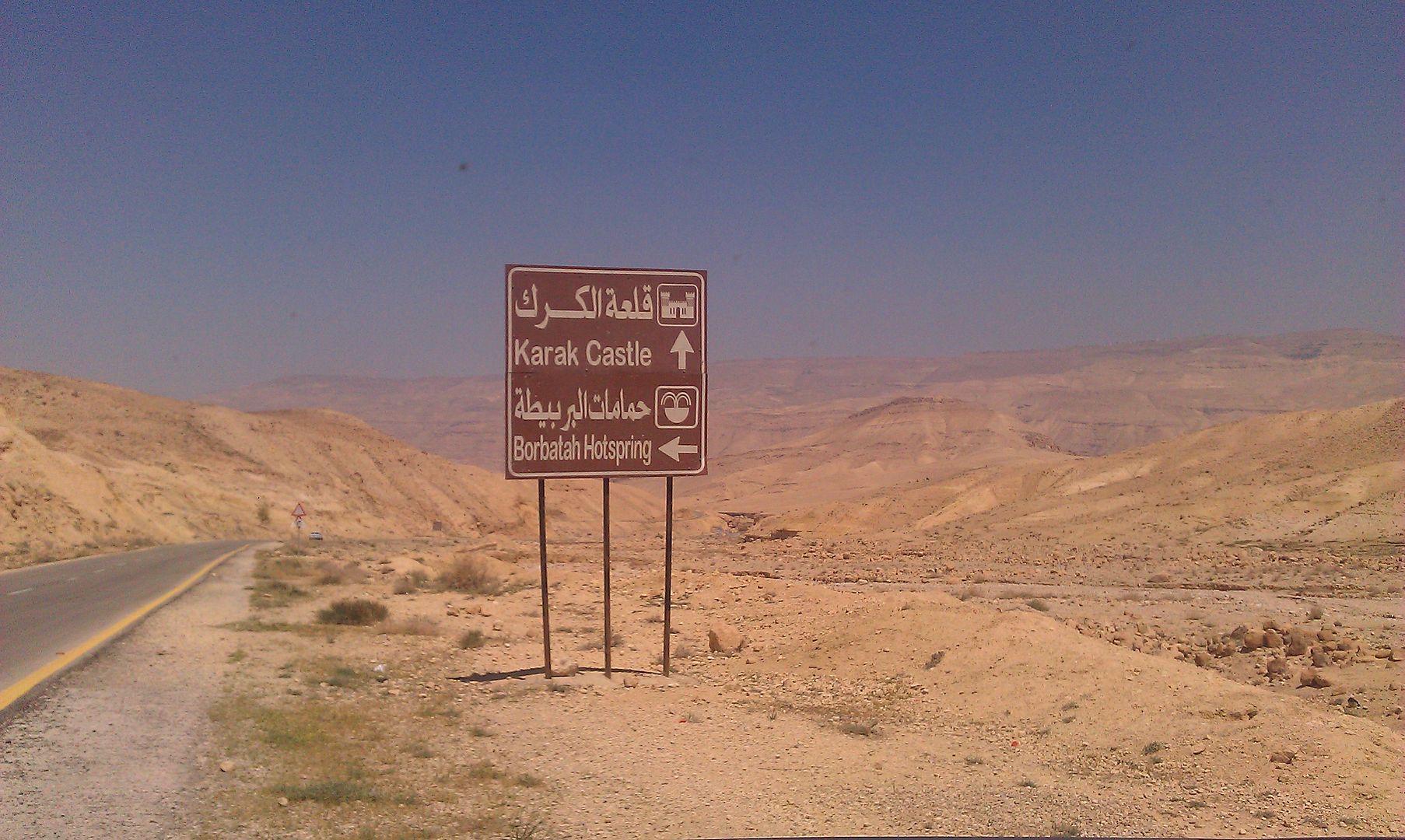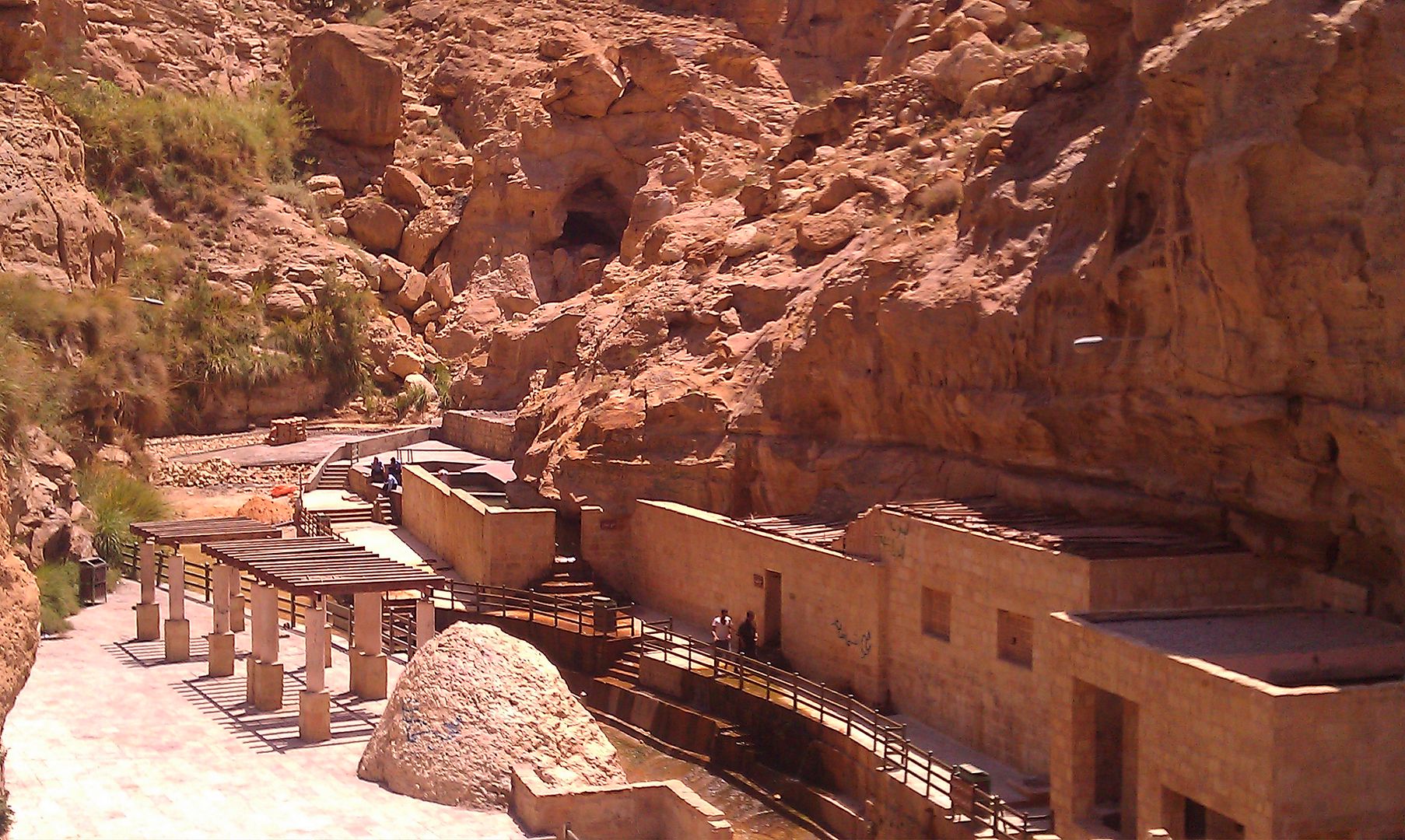 Karak Castle
The Dead Sea Highway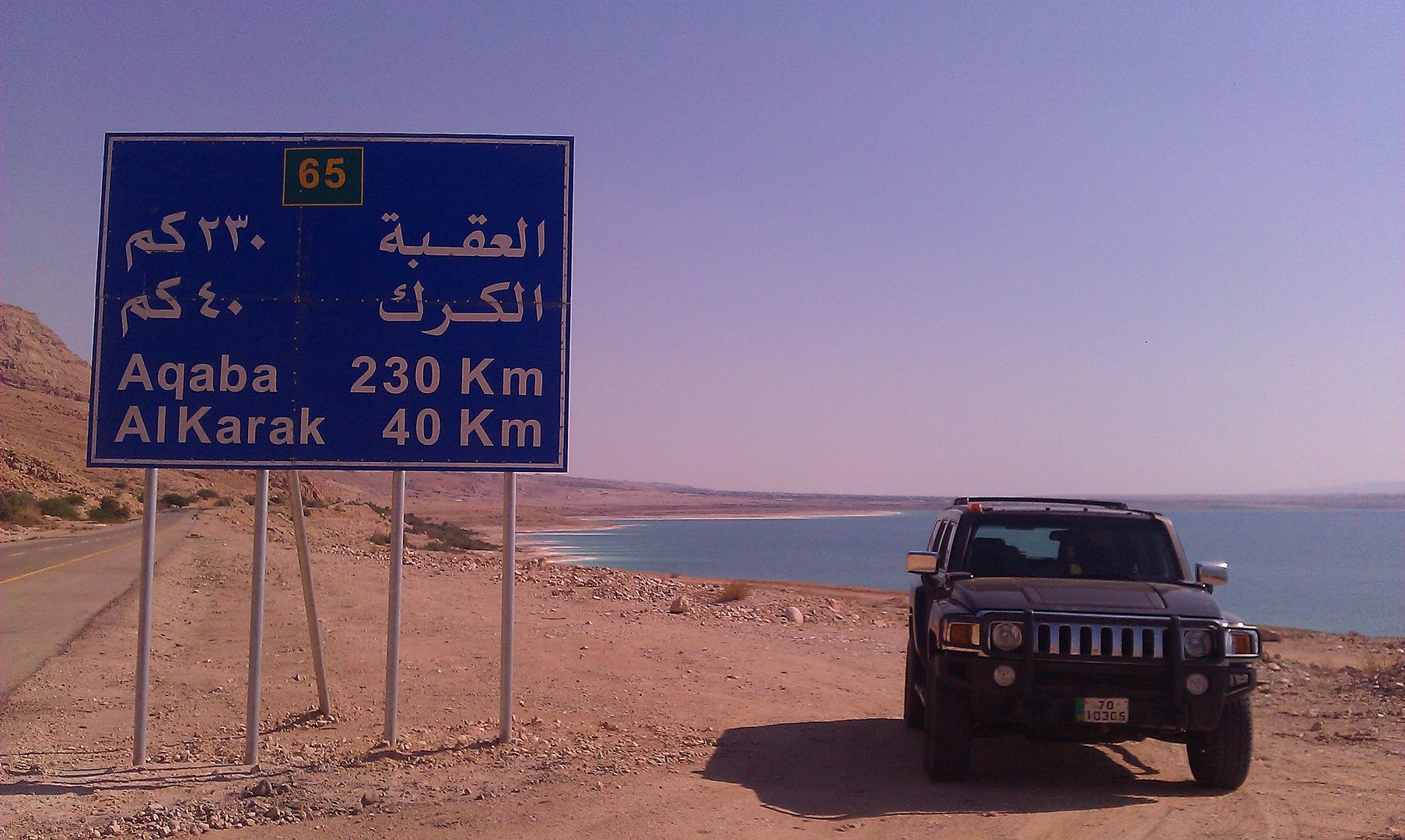 I spent the night near the Wadi Mujib National Park, at the Government run Mujib Chalets. Beautiful place, although the chalets were quite basic, and expensive. It was great waking up with a view of the Dead Sea.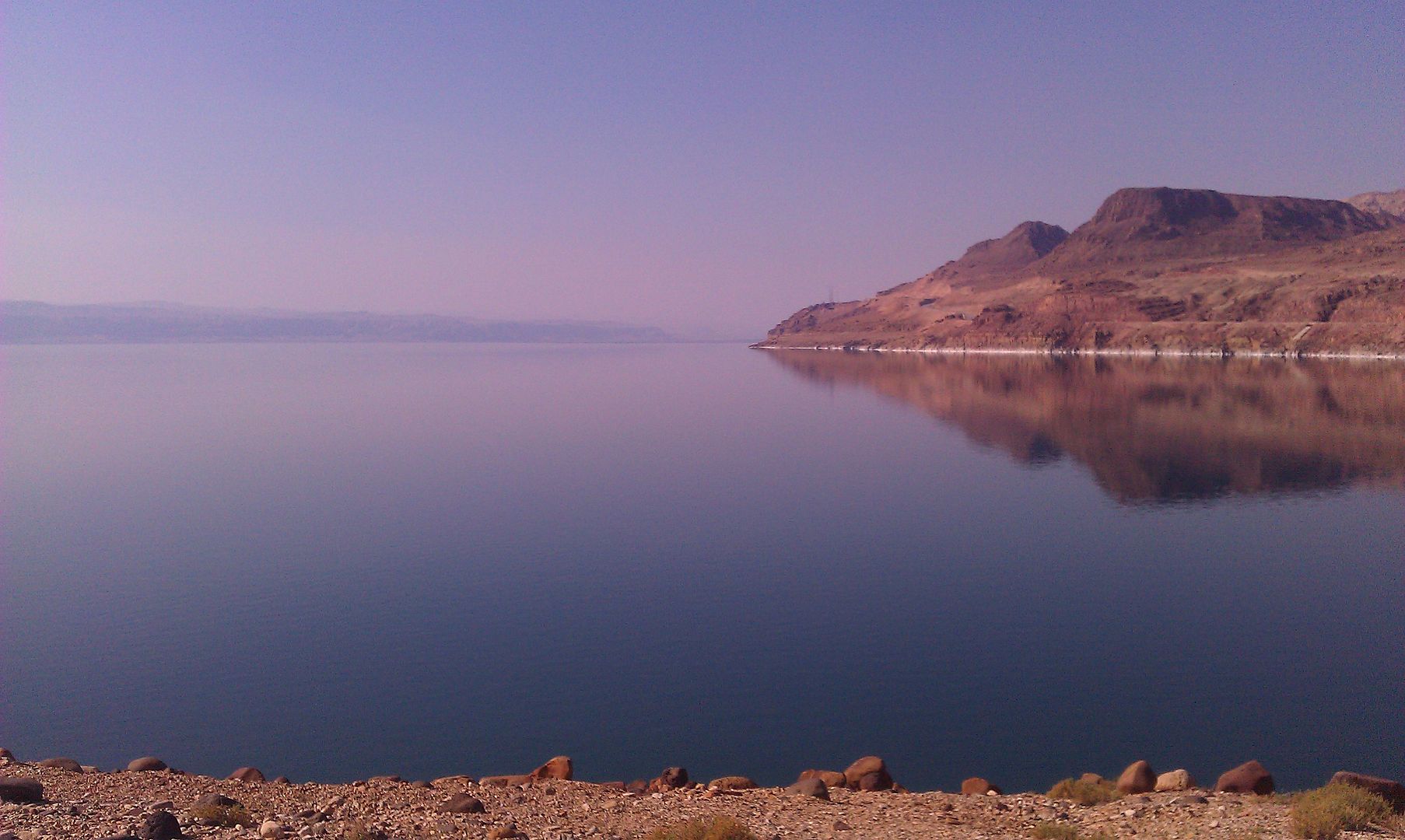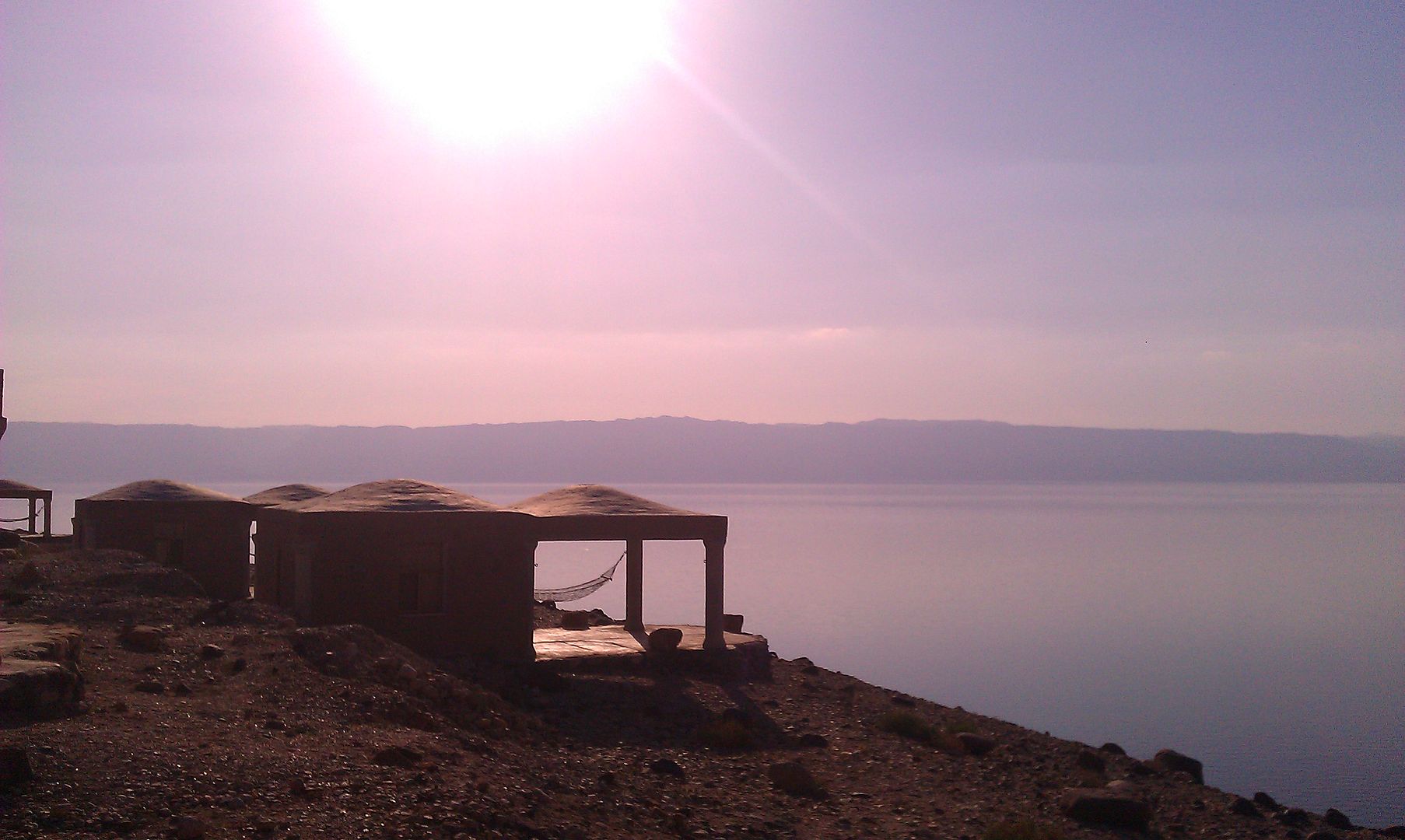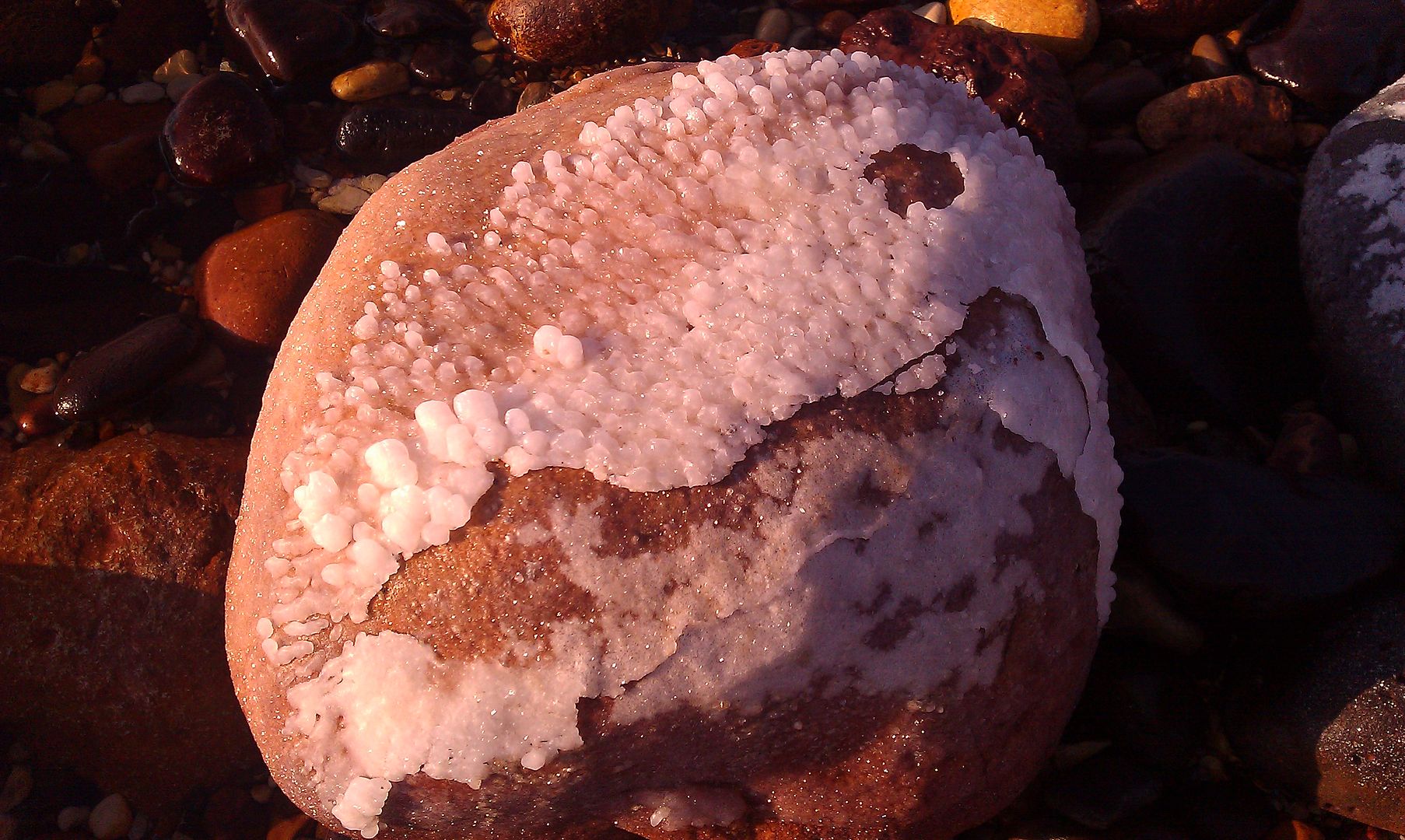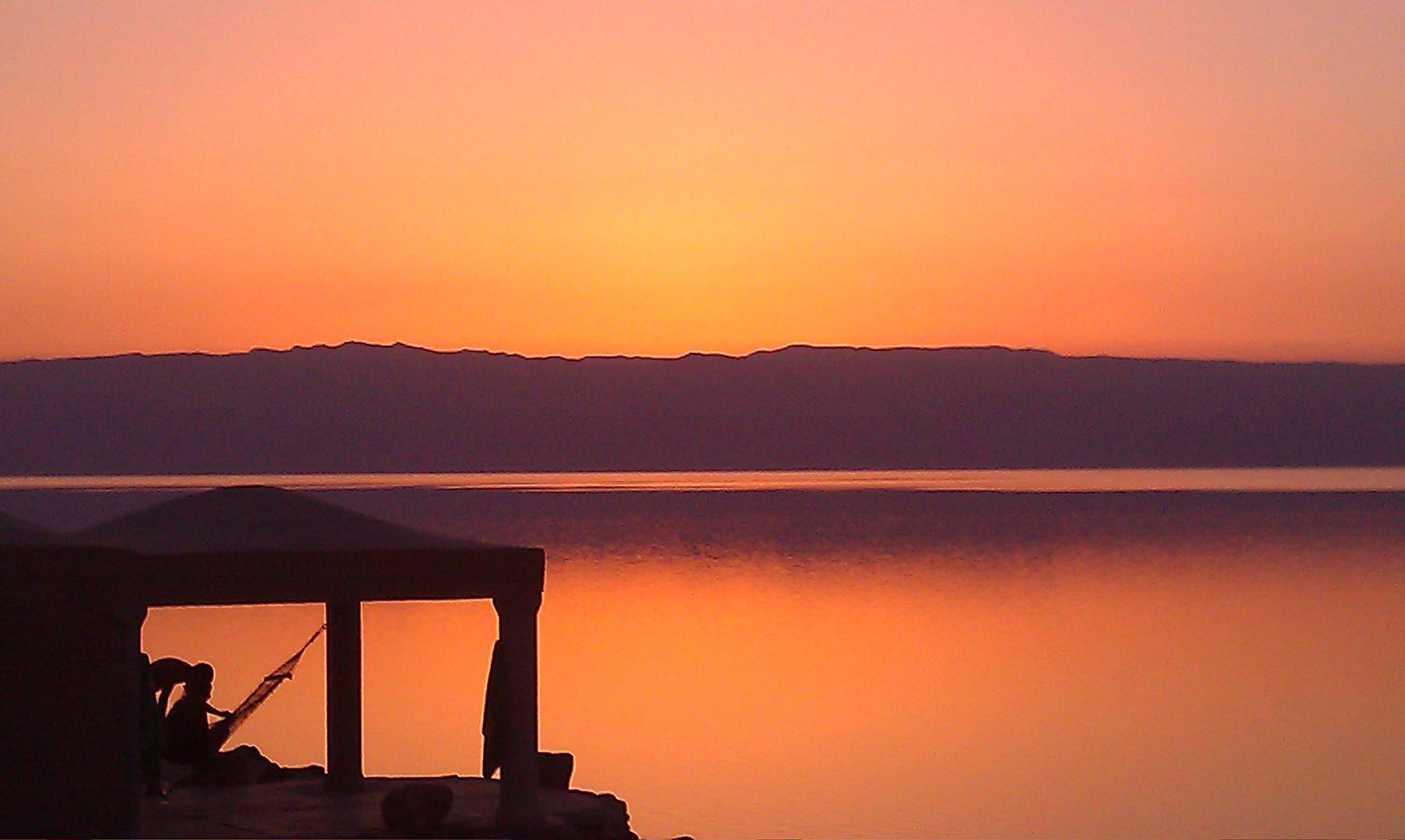 After a night on the Dead Sea shore, I did the Siq Trail, described (very acurately) as 'Petra with Water'. It was fairly hands on (you get very wet), but it was a fantastic experience wading down this little canyon.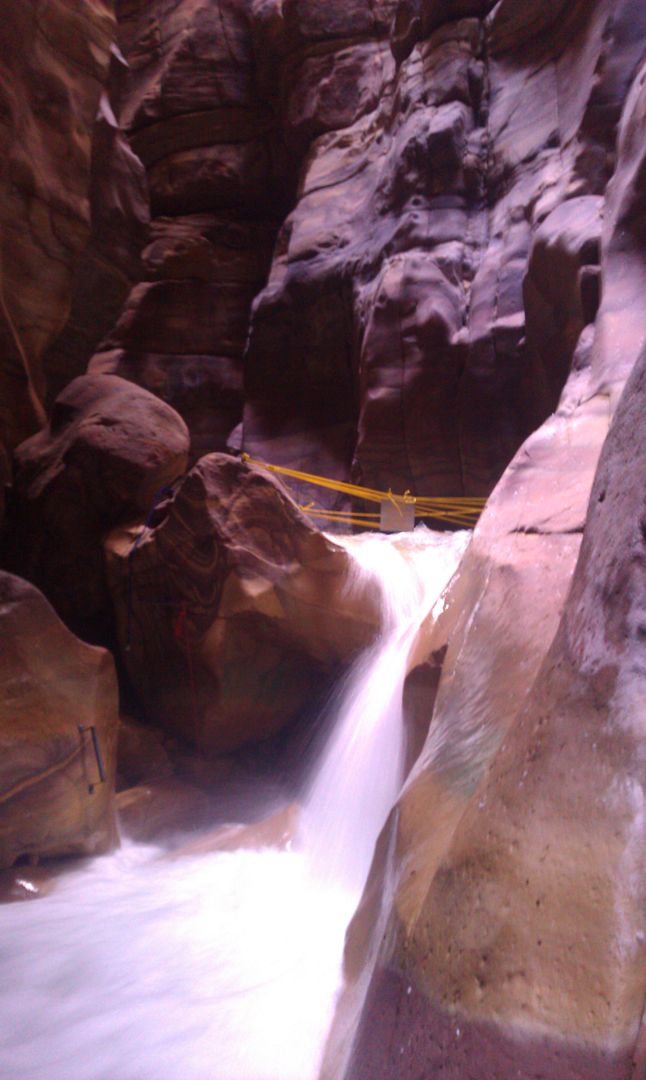 From the Dead Sea, I drove up to Madaba, home of a lot of very nice mosaics.
After Madaba, I drove back to Amman Airport, where I dropped off the car. After my hassles picking up the car in Aqaba, I was hoping for some better service in Amman. It was not to be. The Avis rep was very rude, and tired to get me to pay again for my pre-paid rental. On my return to the UK, I managed to get a Euro 50 voucher out to Avis, so it wsn't too bad in the end.
Driving on the tarmac on approach to the old terminals at AMM, sandwiched between the new and old.
From Amman Airport, I took a taxi to the city centre (I'm glad I didn't drive – Amman is a nightmare compared to the rest of the country).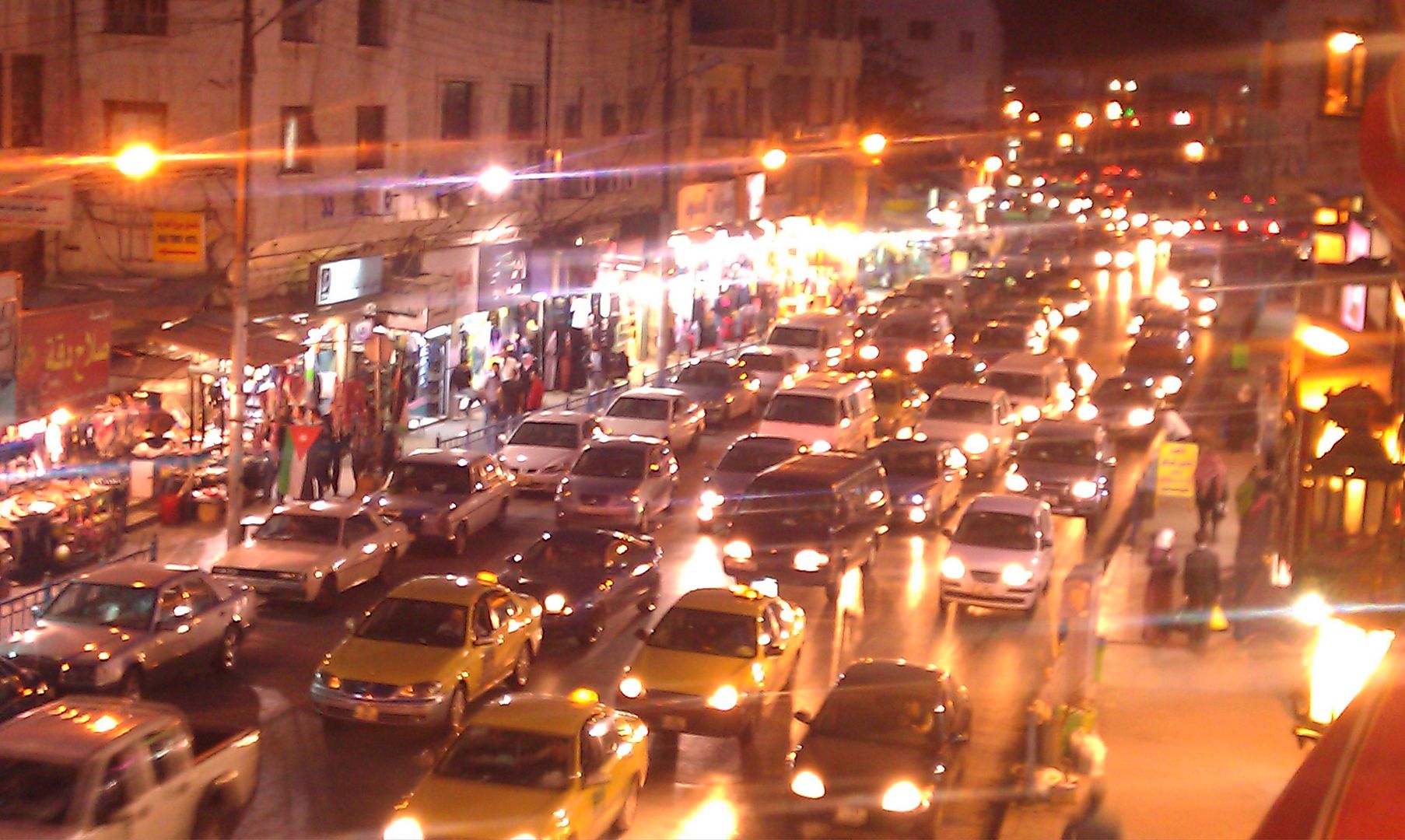 Amman Roman theatre
I took a day trip to Jerash and Um Qais from Amman. This happened to coincide with a national school trip day for Jordanian school children. It was interesting to see (they were very raucous), and they played/sang some interesting music, but it was very busy with them.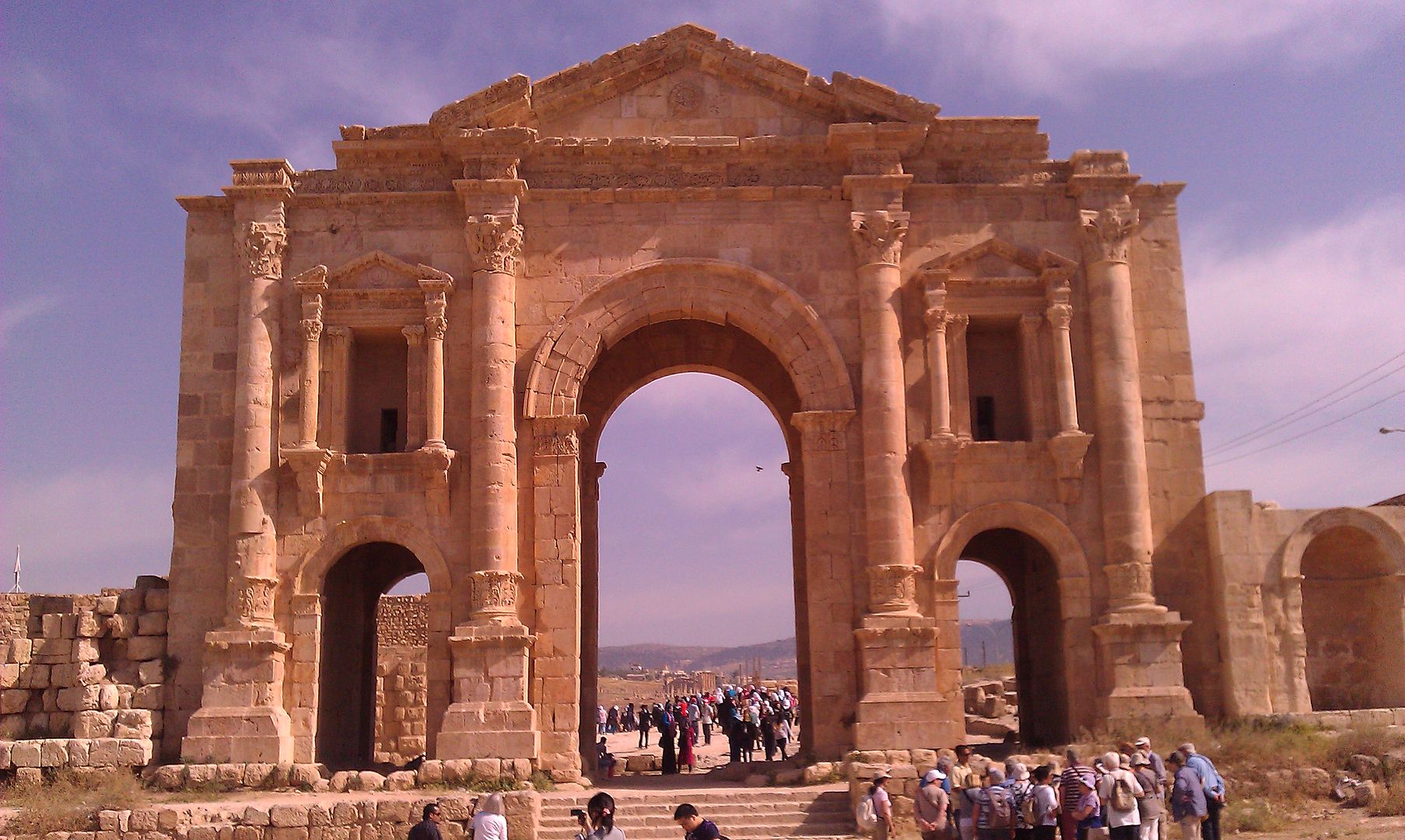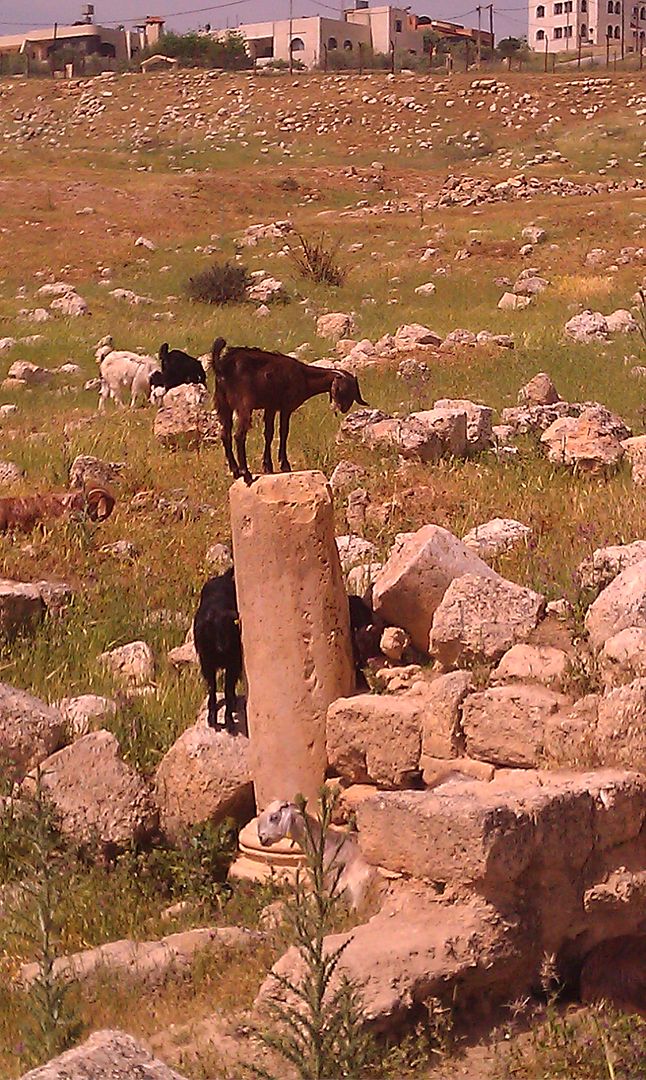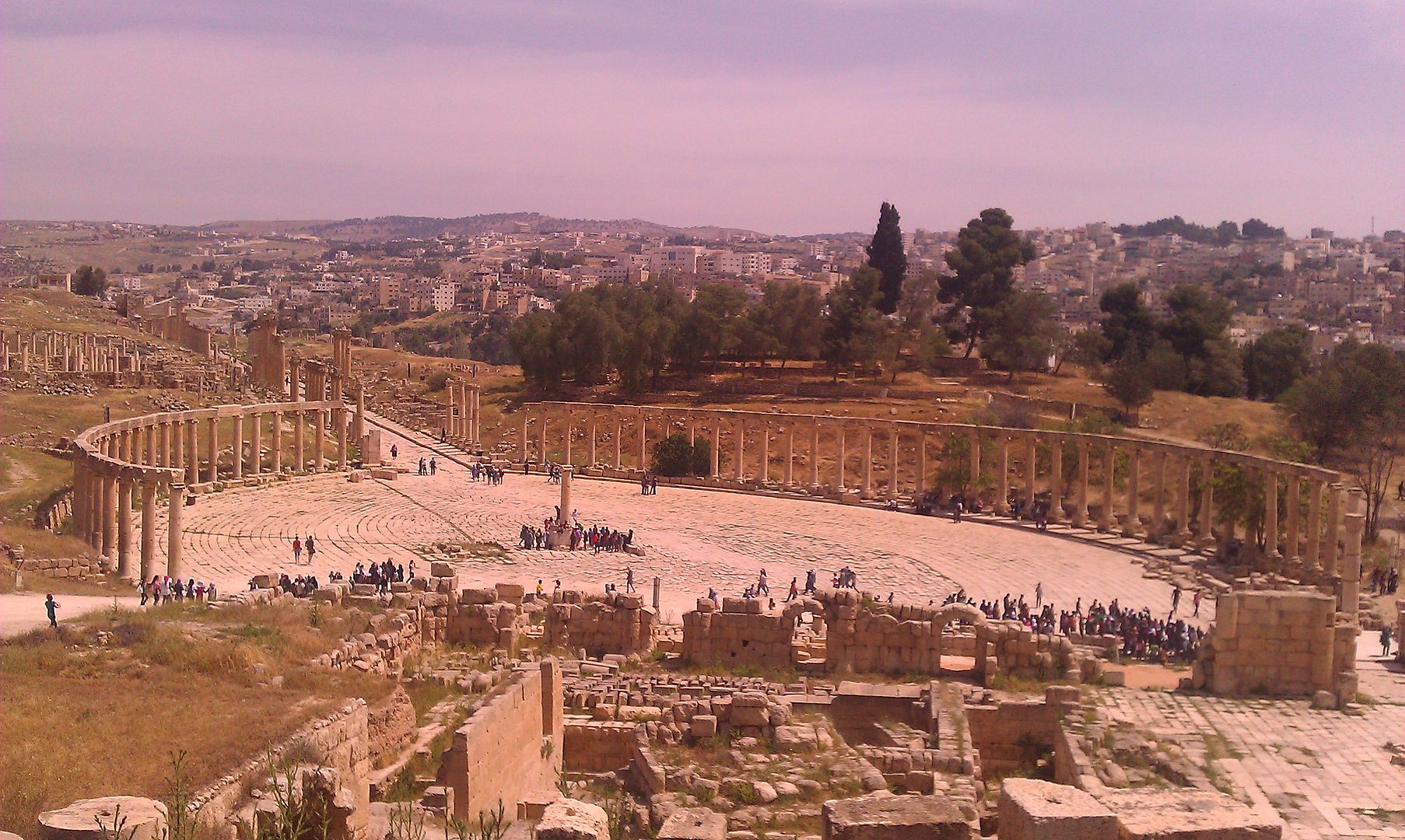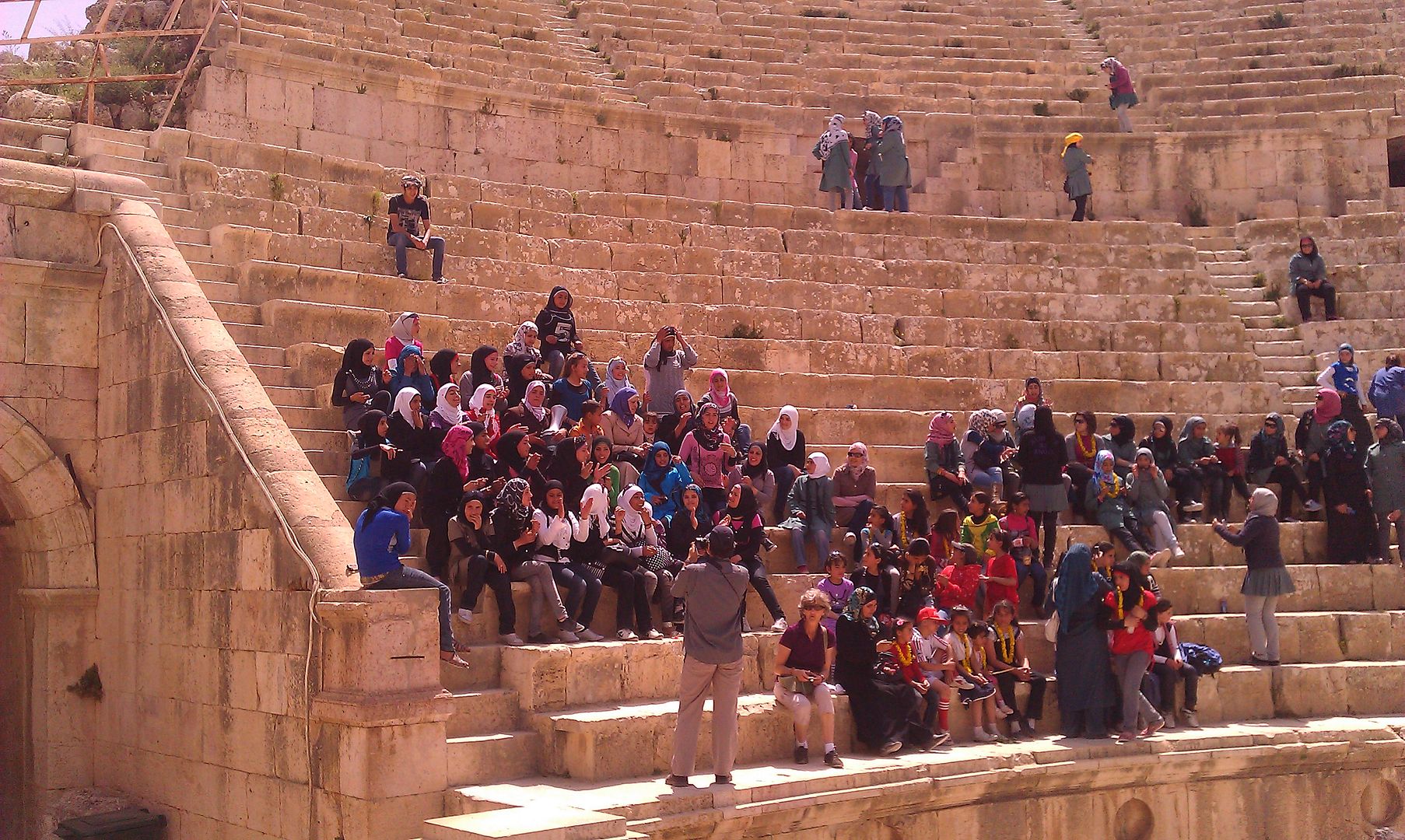 The Sea of Galilee as seen from Um Qais
After an action packed week in Jordan, I took a taxi back to AMM for my flight home.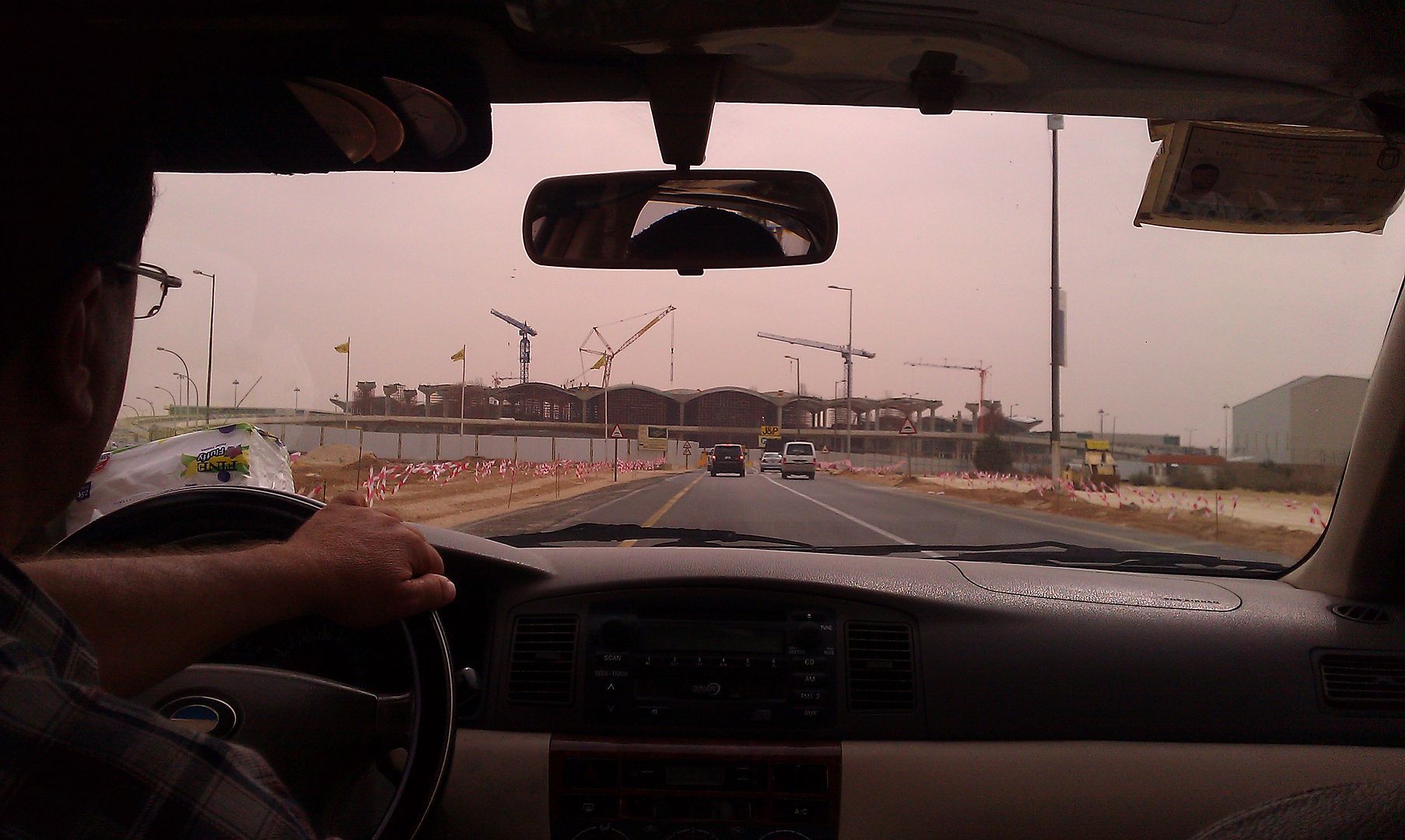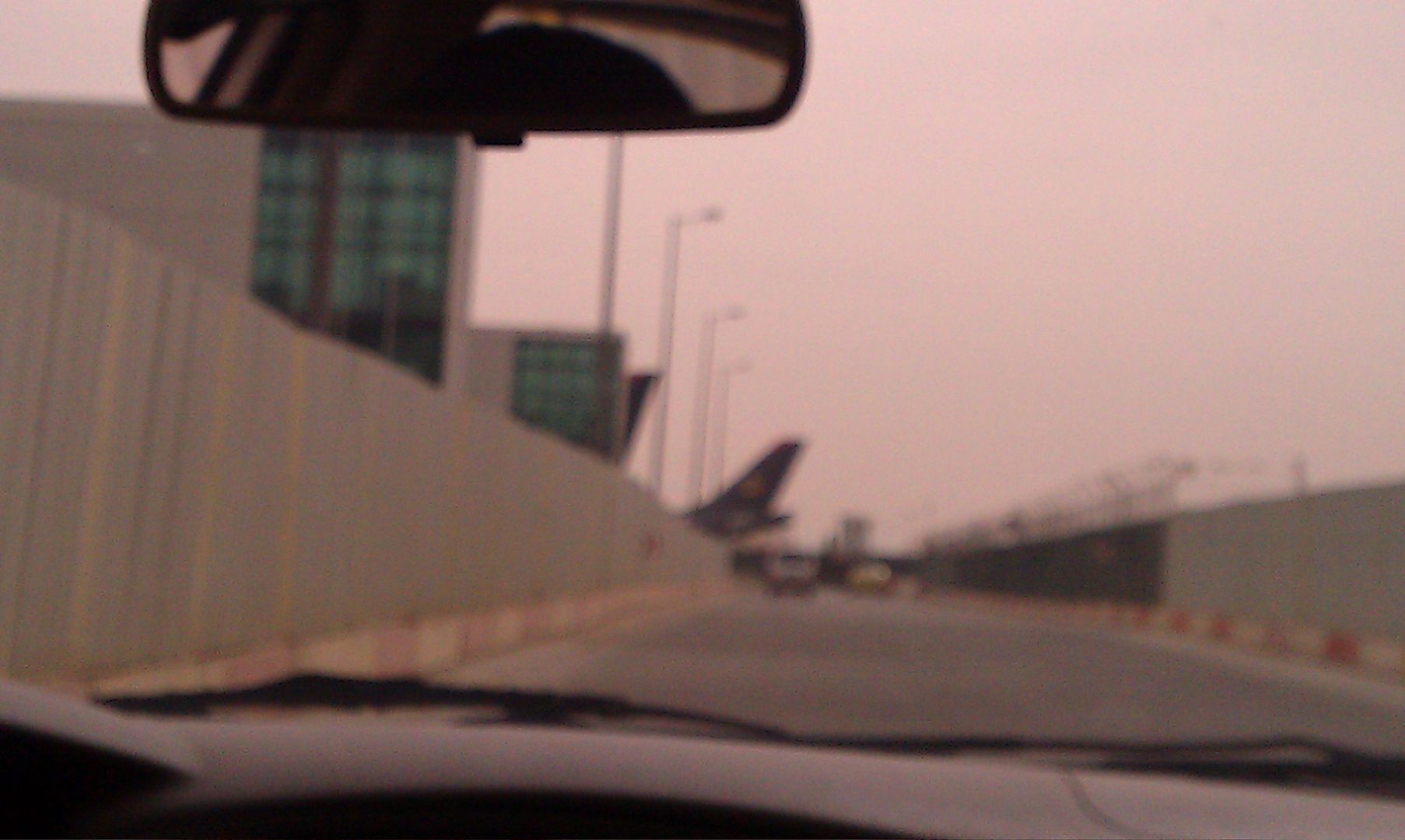 Once again, I checked in at the very nice Crown Class check in area. They have their own private passport control, and security screening area, so it only took five minutes from the curb to the lounge.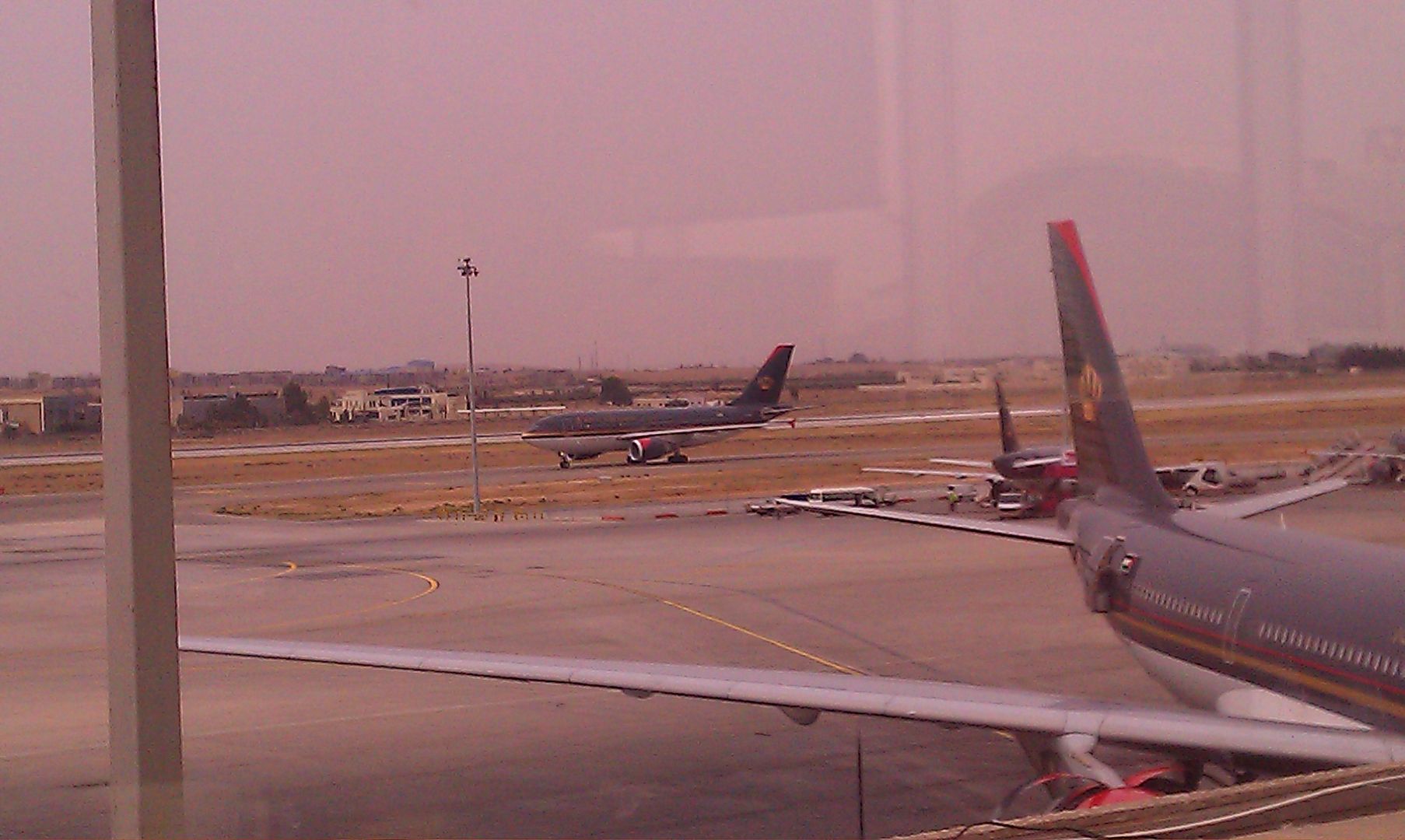 A nice late breakfast in the lounge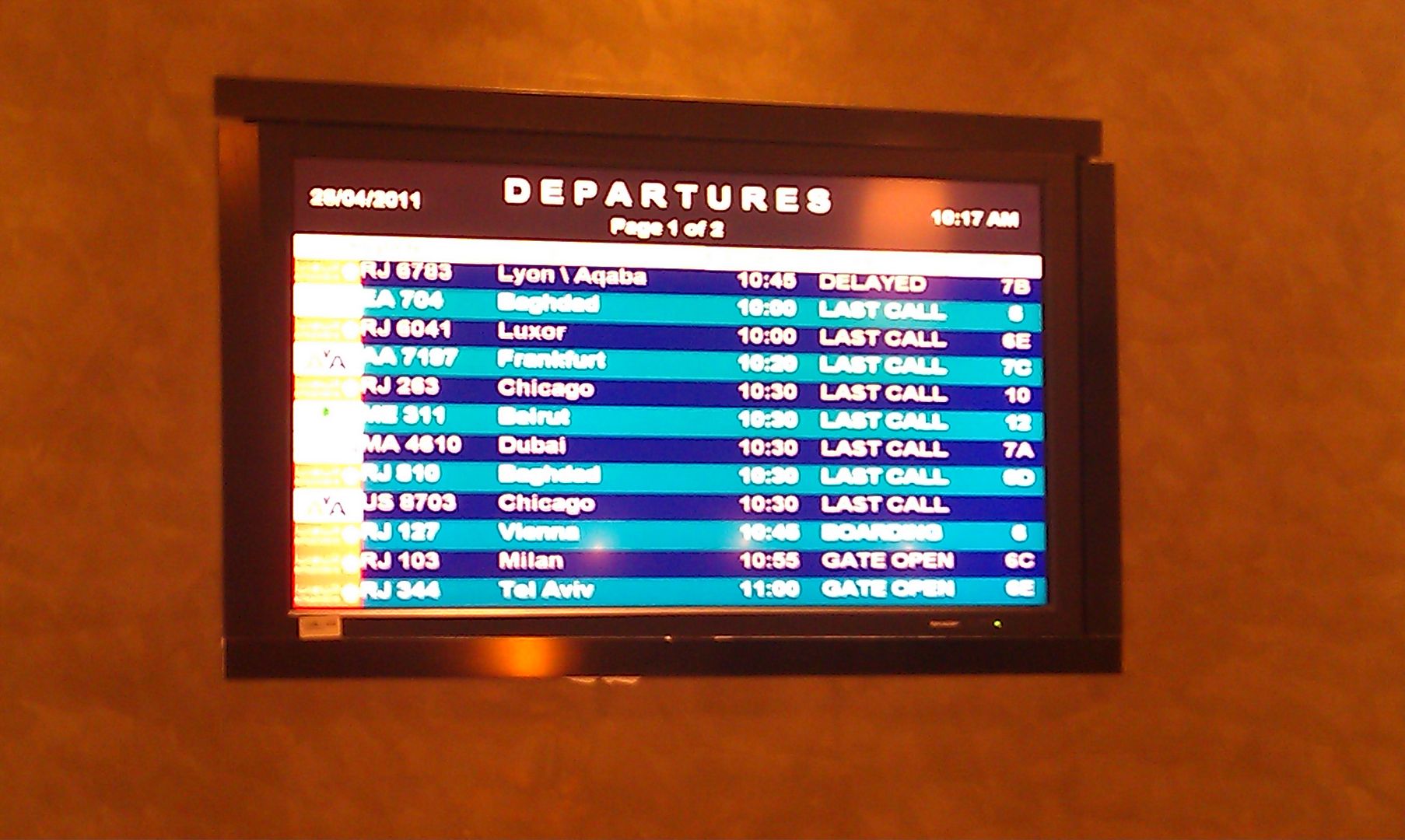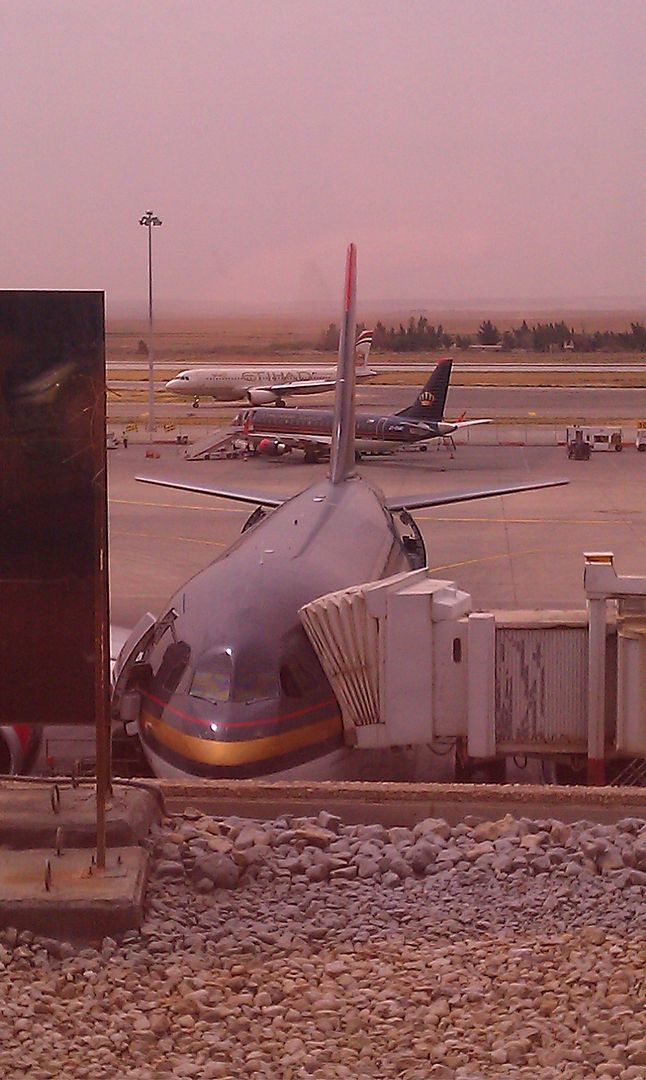 Alcoholic drinks are available from a serviced bar. I got a G&T with lemon. Not bad, but not the best either.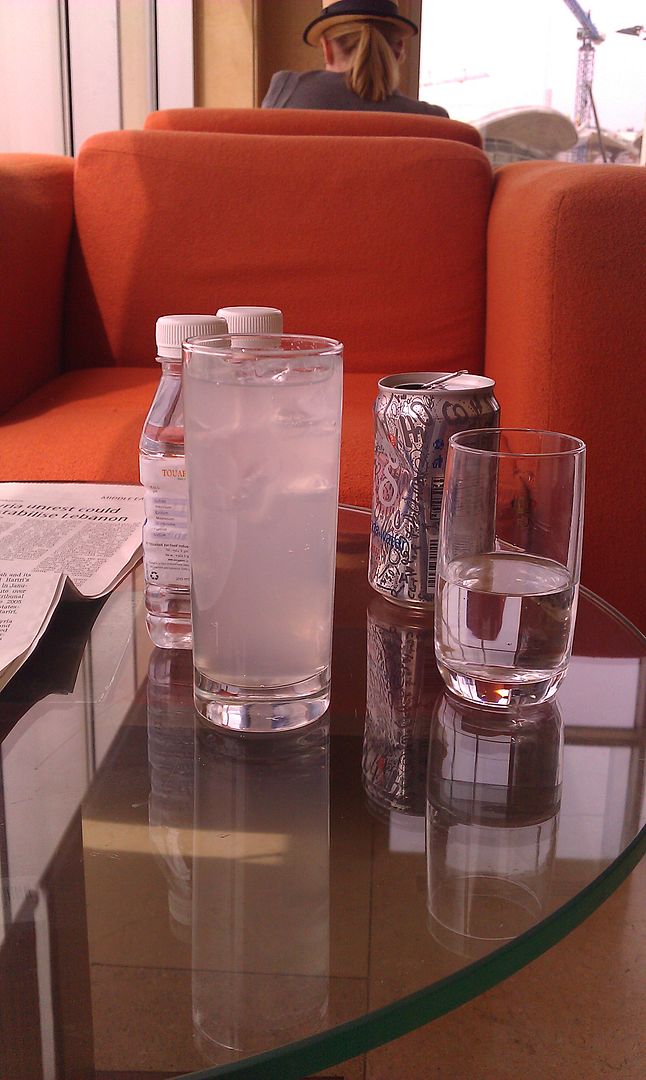 The Games room
Economy Class check in. The Business Class section in the box at the top left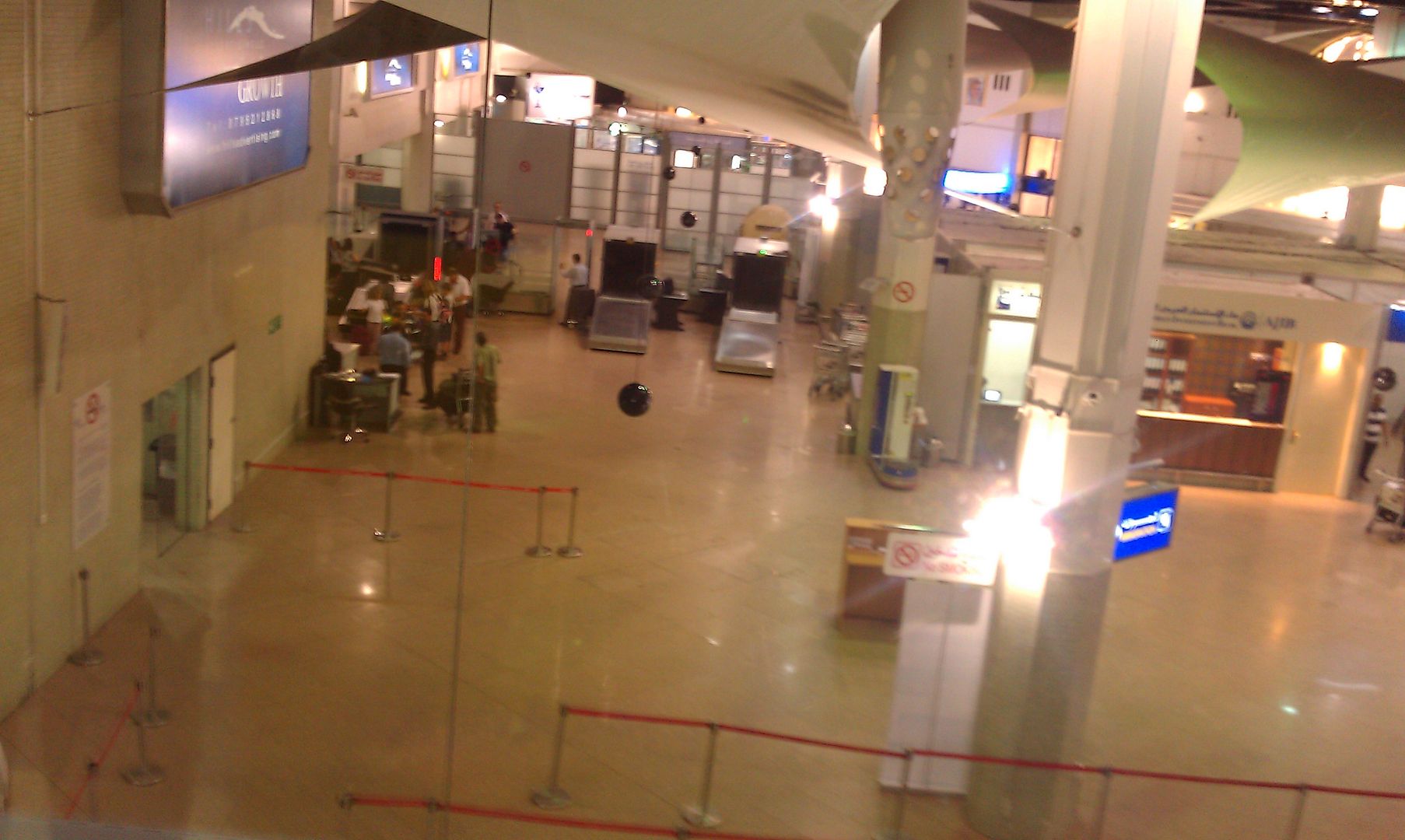 I had a quick look around the duty free, and bought a bottle of Tanquery Export Gin (very nice stuff) for USD 18. In the UK, it'd be around GBP 30, so quite a bargain.
The queue for security at the gate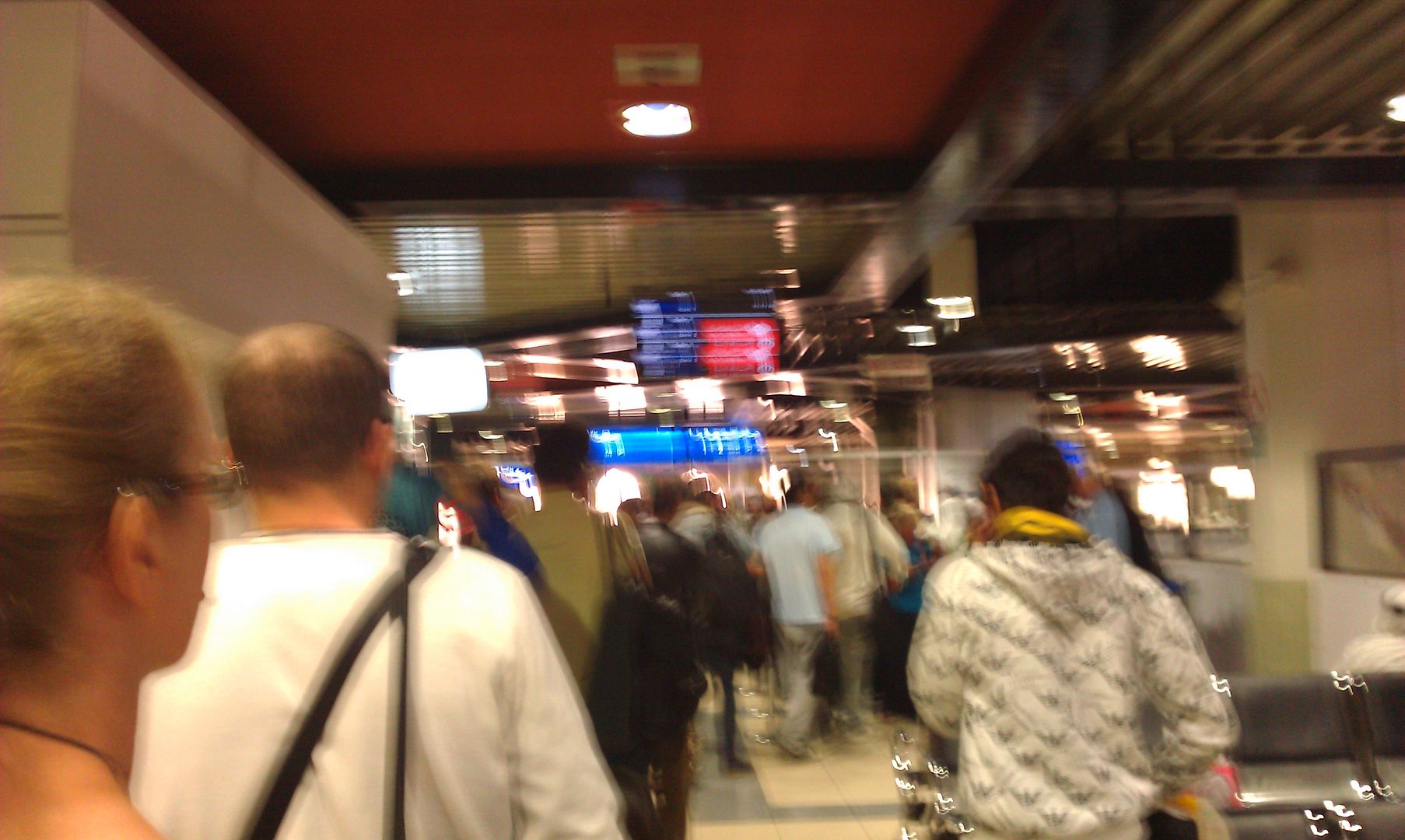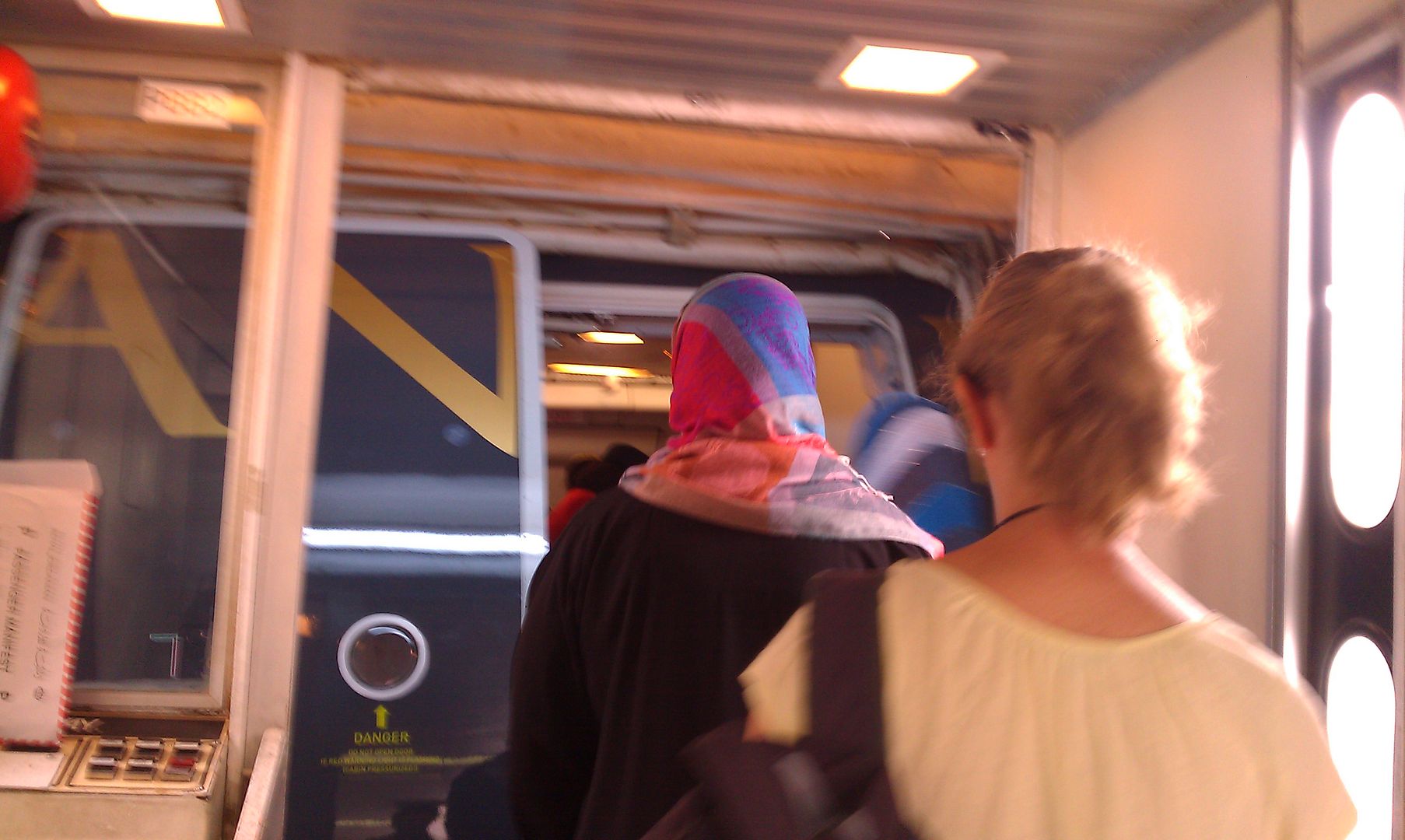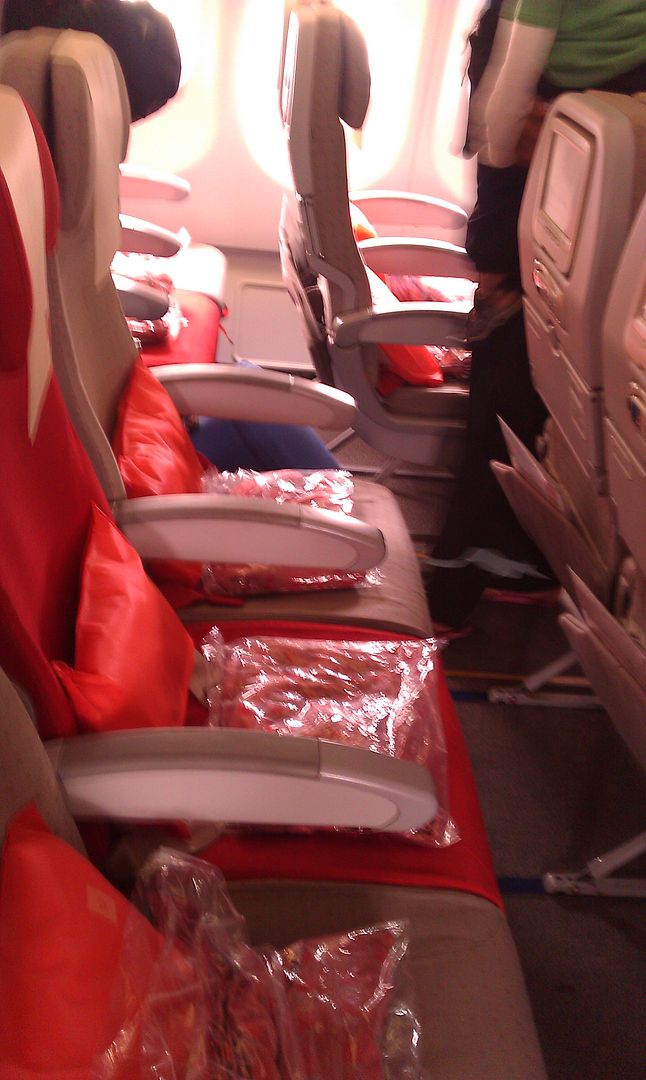 Once again, the flight was 100% full, seemingly with lots of transfer pax from BKK. This time I'd managed to get a seat behind the wing.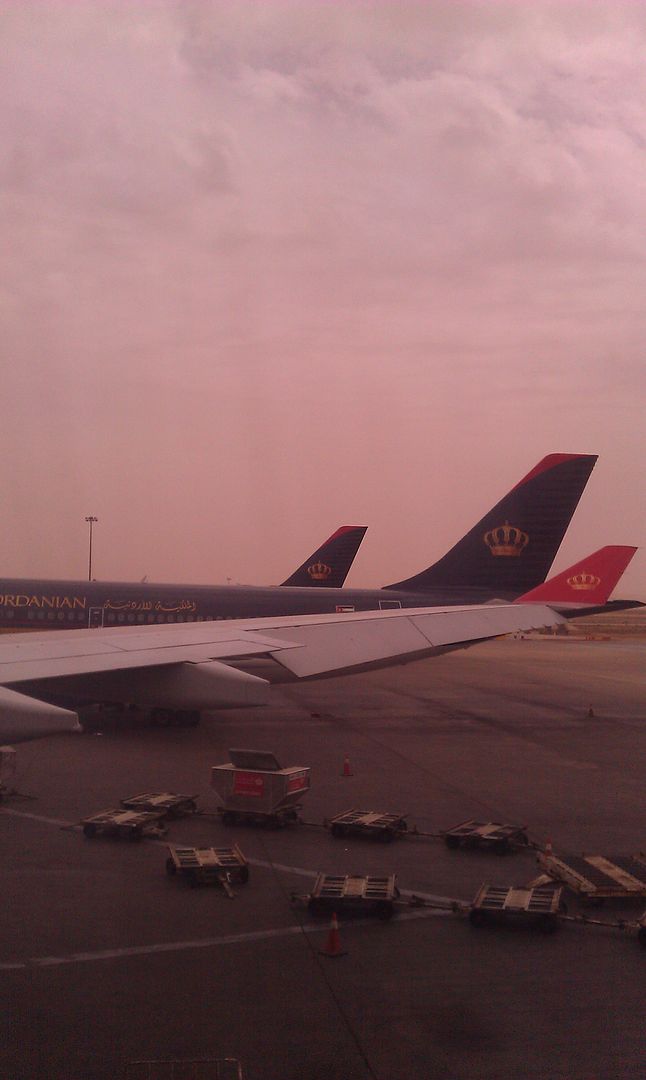 April 2011
Amman Queen Alia (AMM) – London Heathrow (LHR)
Royal Jordanian RJ 111
Scheduled: 1150-1525 (5h35m)
Actual: 1211-1505 (4h54m)
A330 JY-AIF
Once again, we took off a little behind schedule, without any reason given.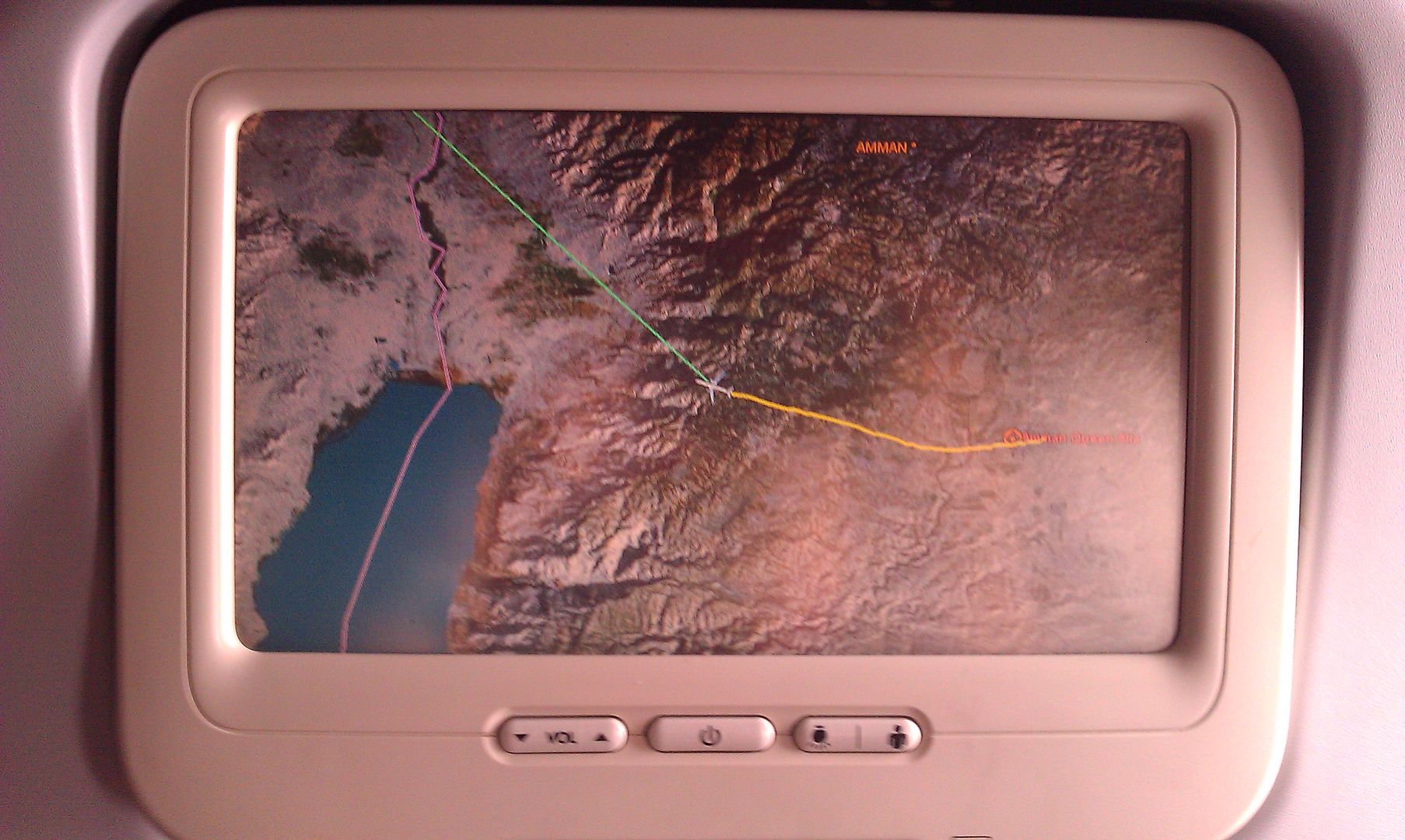 Around 40 minutes after departure, a drink was served (yes, I got another G&T), along with some nuts.
An hour after the drinks service, lunch was served. I went with the meatballs and rice – very tasty.
I watched a couple of films on the PTV, whilst enjoying my G&Ts (and a couple of beers). The staff were very good and accommodating requests.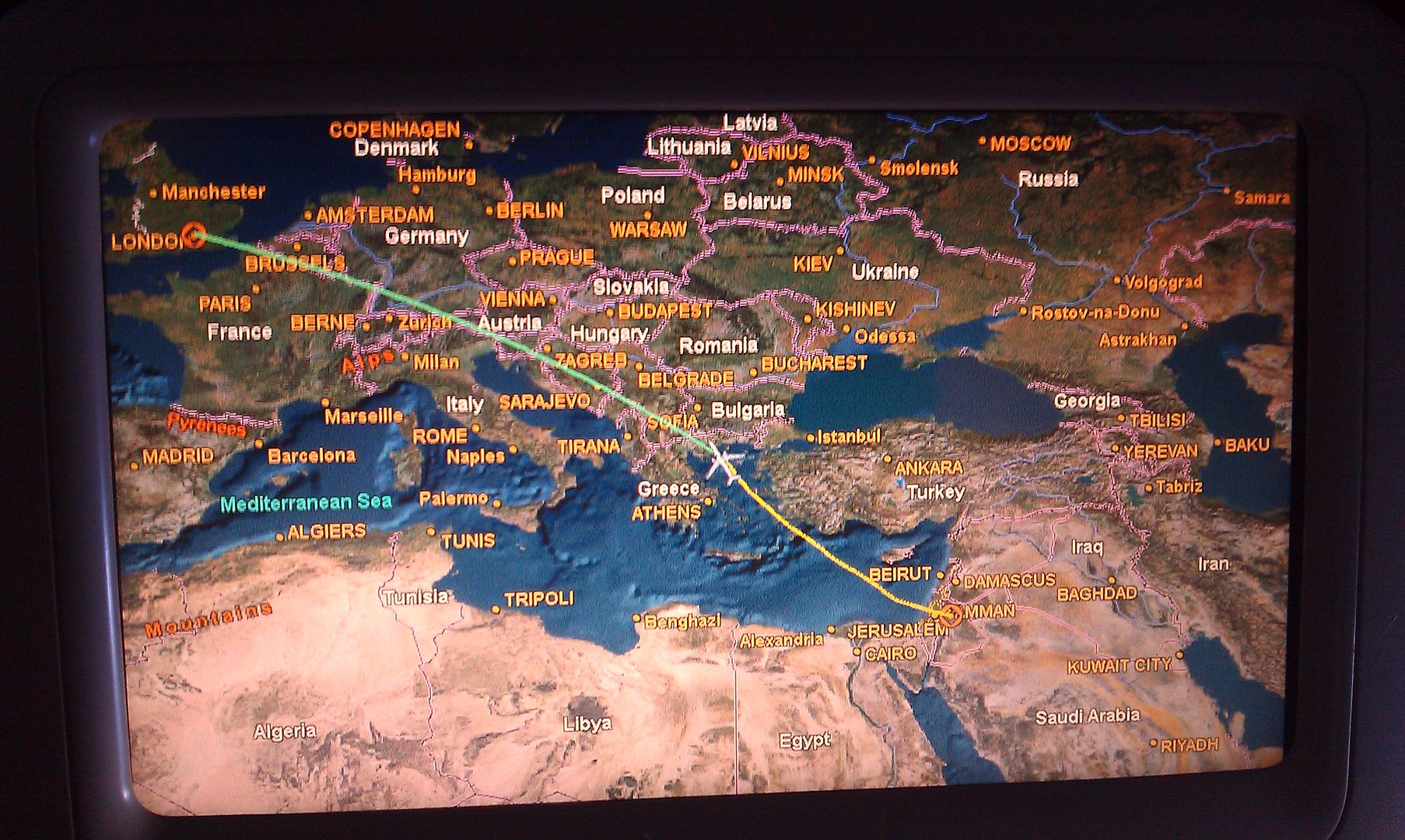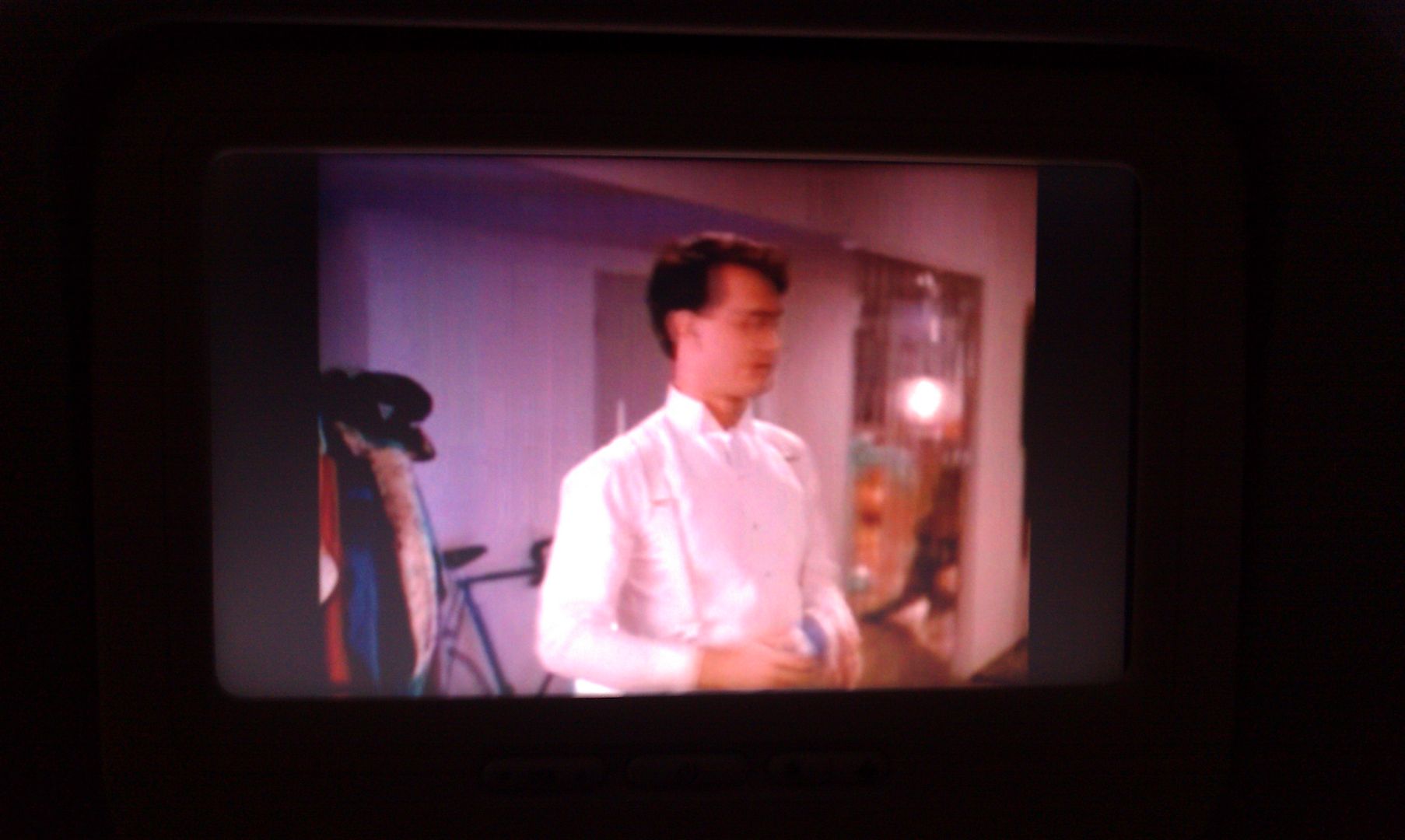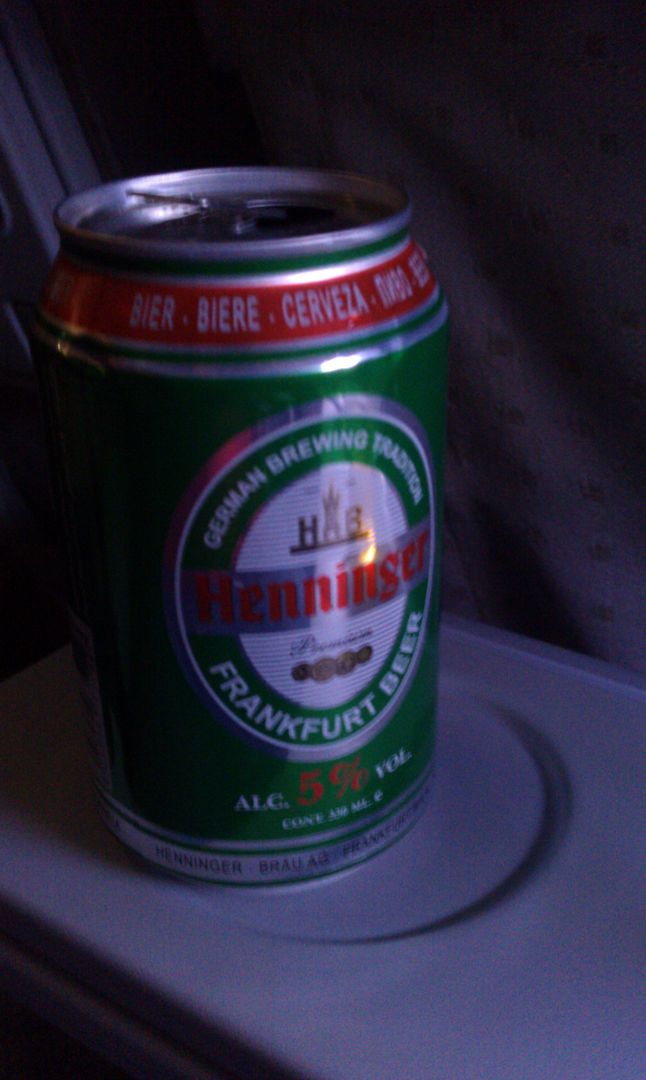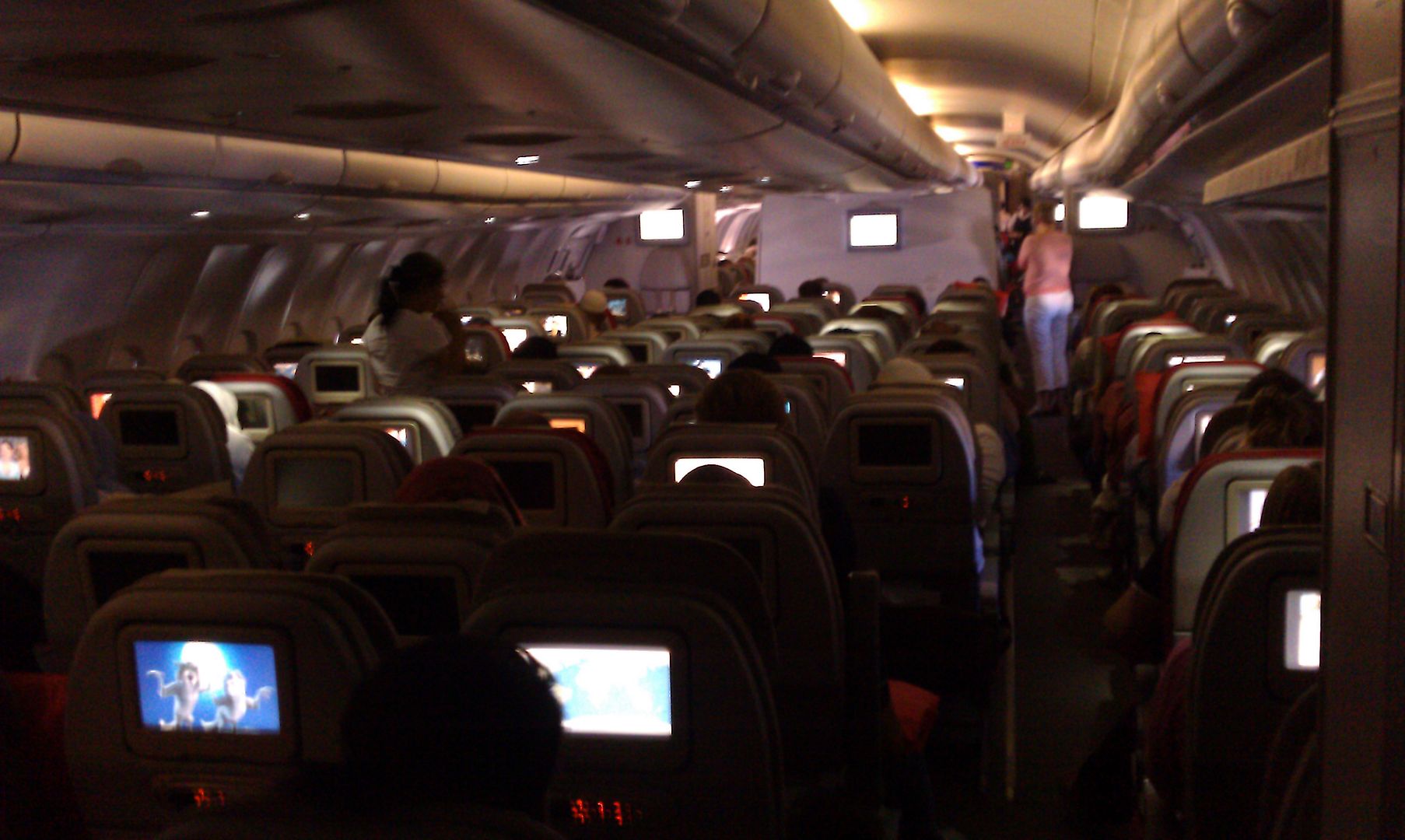 Flying over Antwerp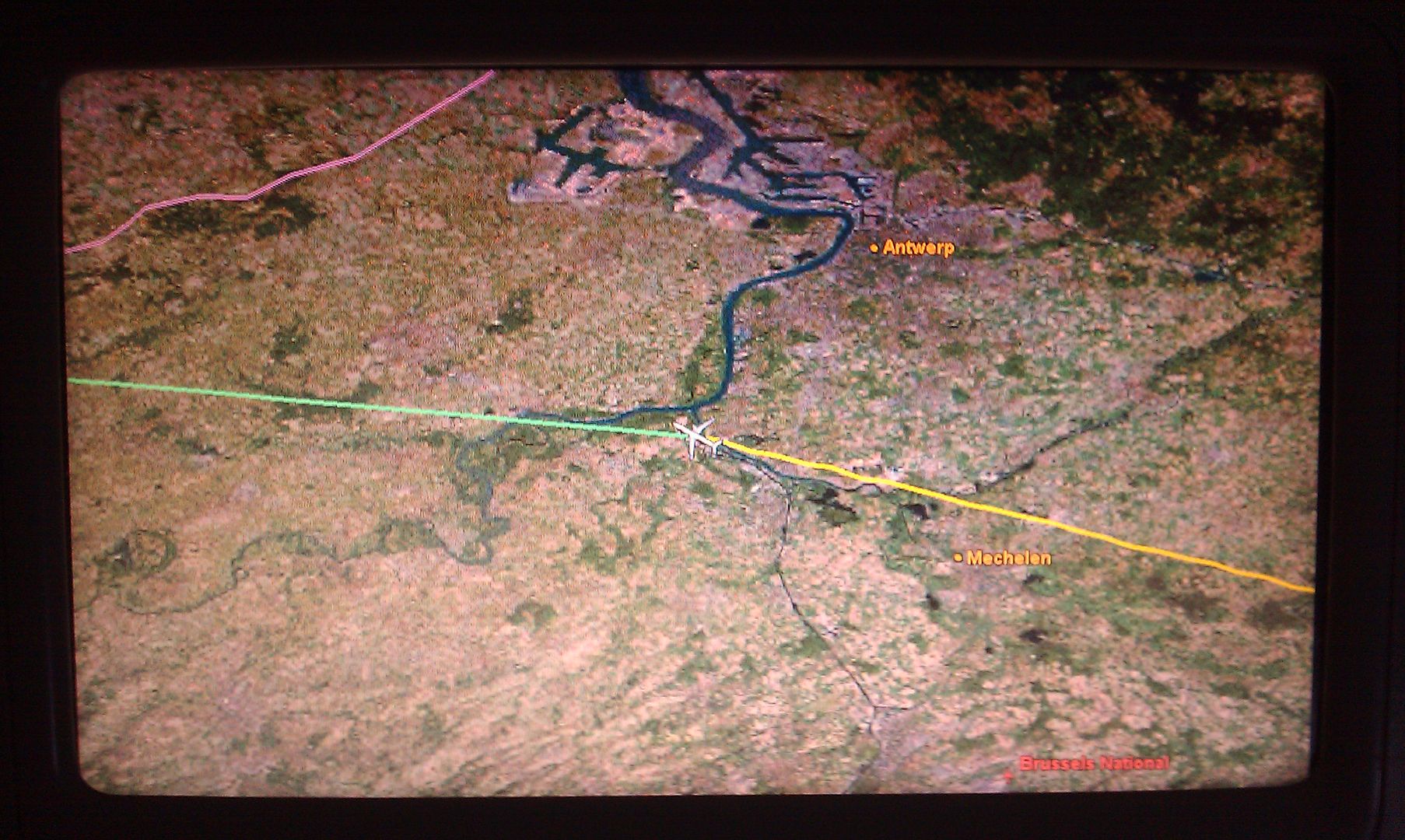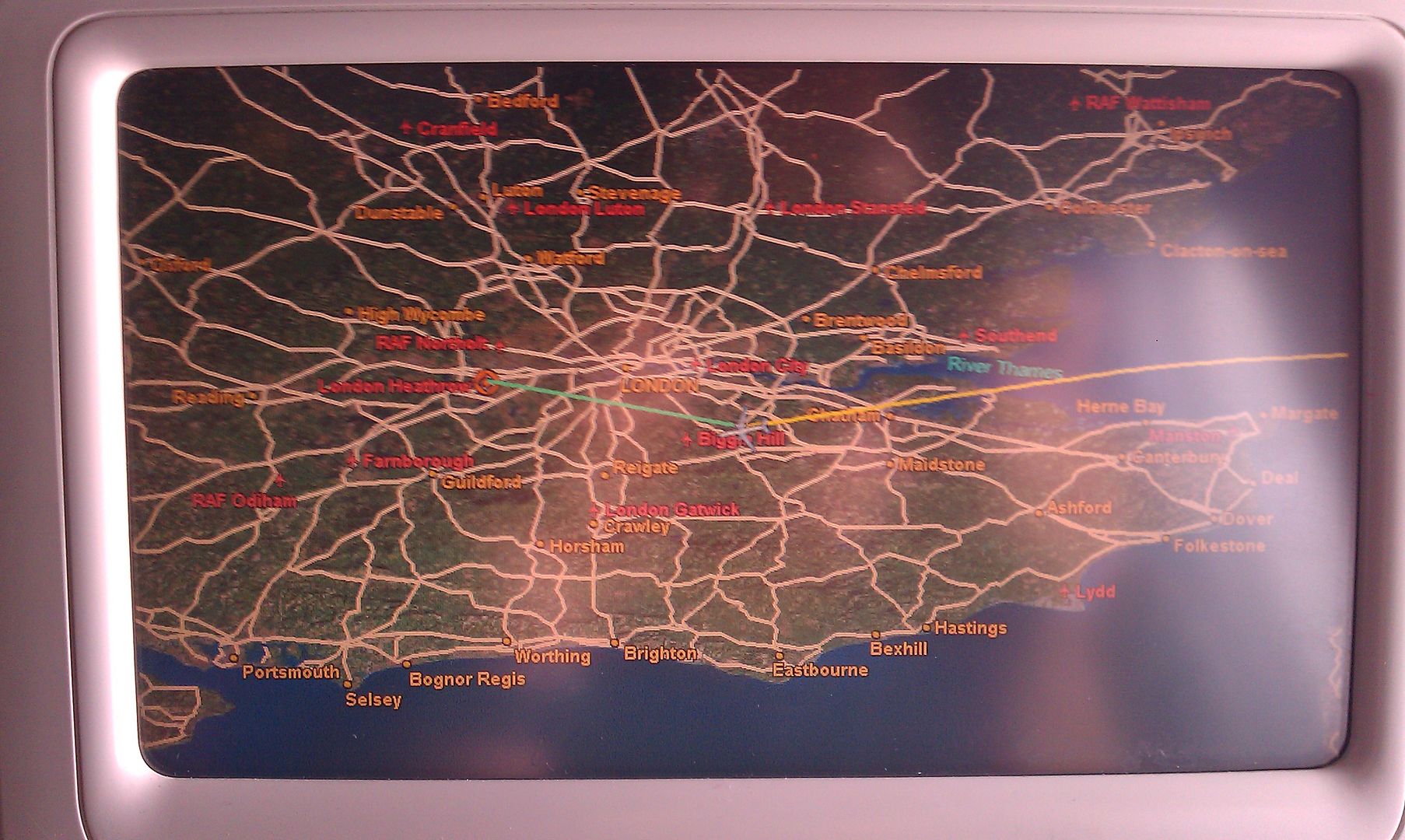 After quite a few loops of southern London, we landed a good twenty minutes ahead of schedule.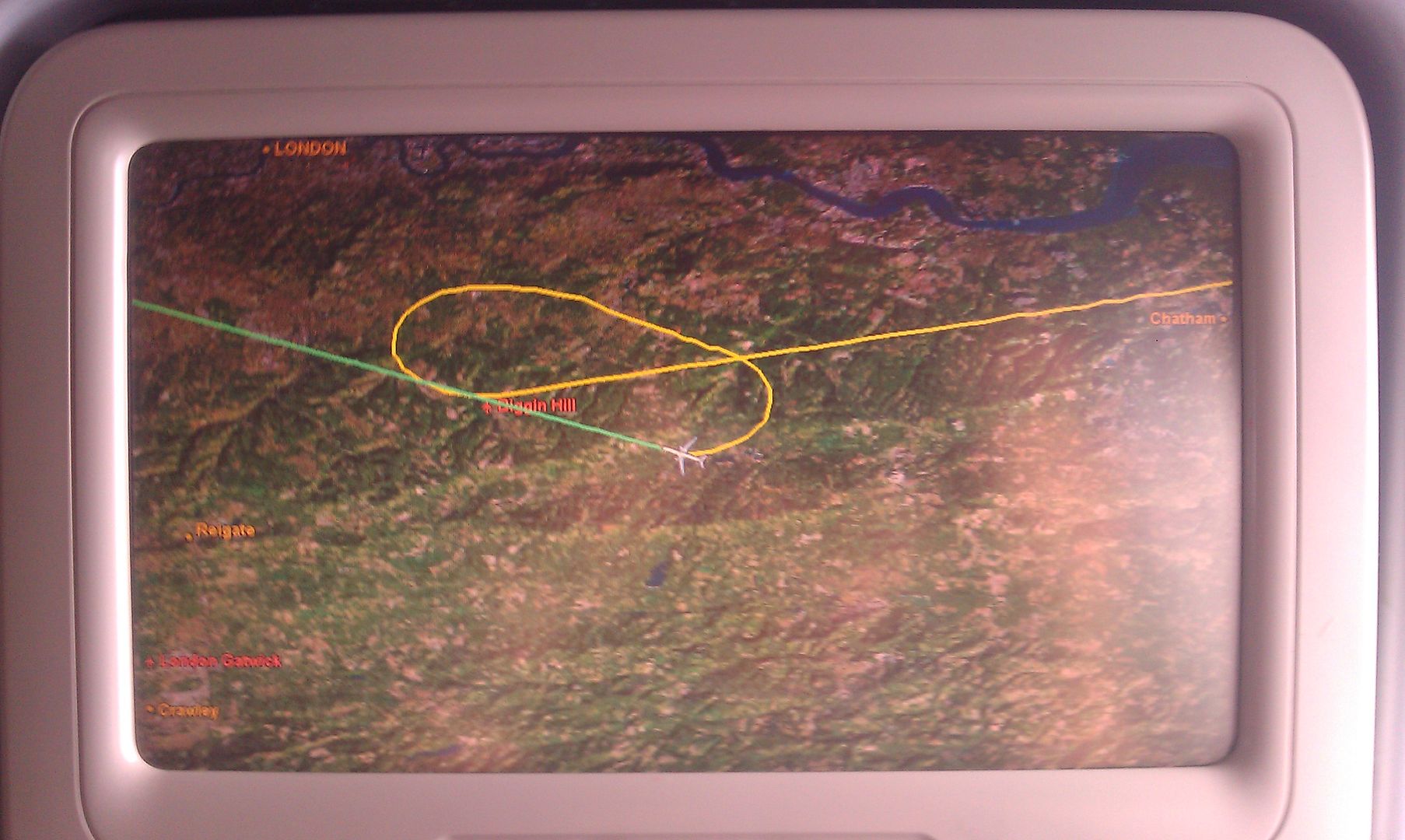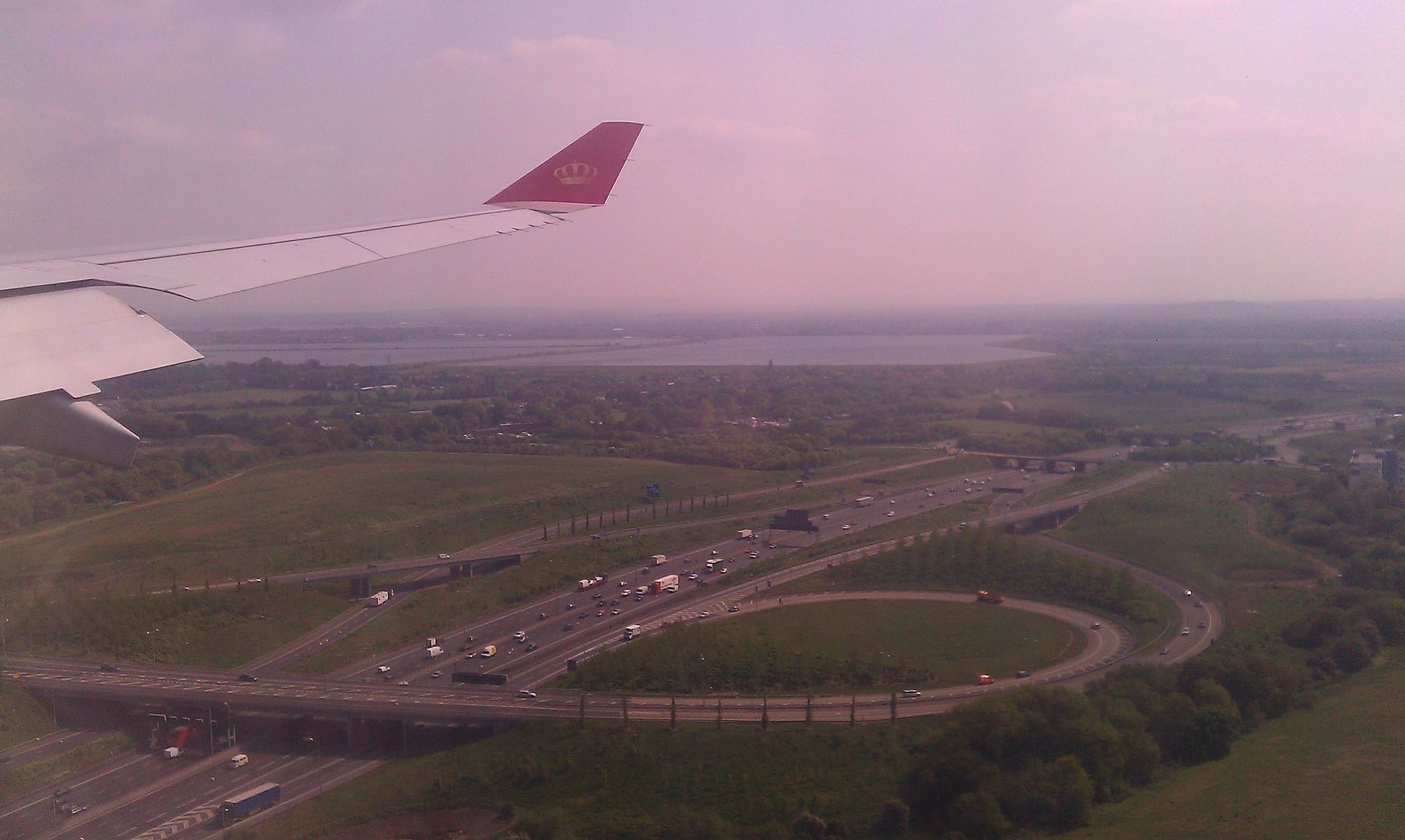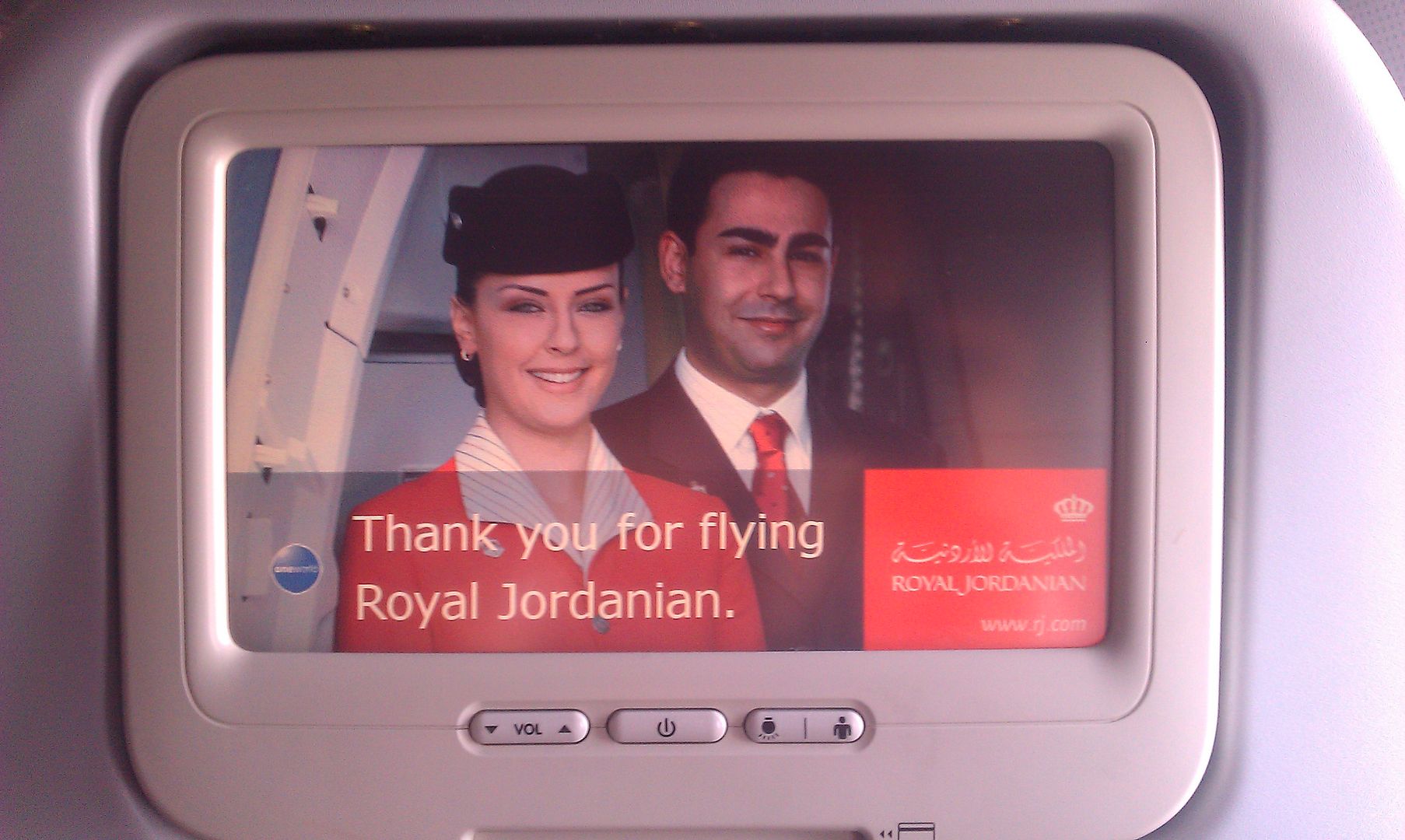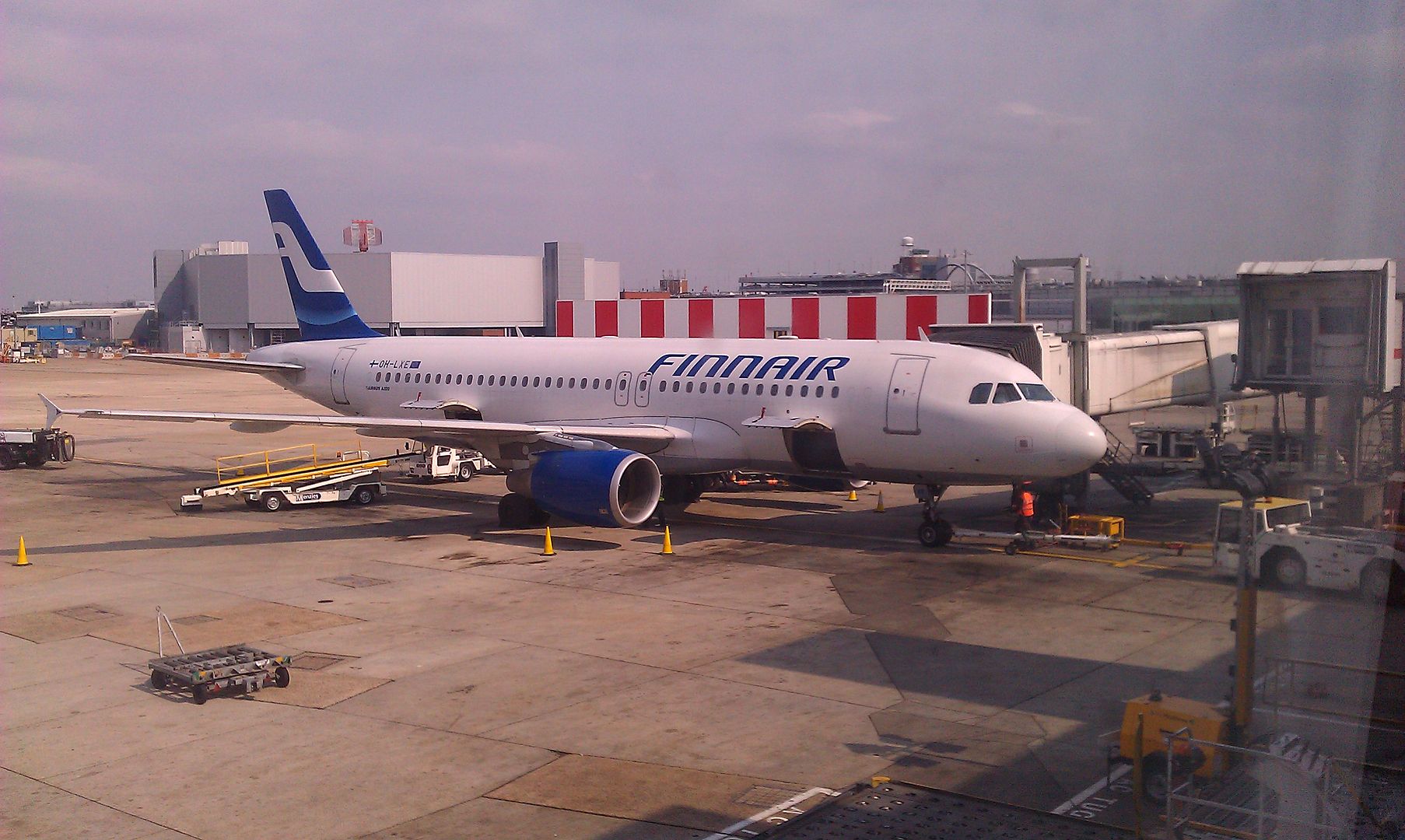 Verdict: RJ were very good. Thanks to the special offer fare, I got some great flights, for a reasonable price. The normal return price is pretty high given the flight length. Lot of pax seem to be in transit to the Far East, with fares all the way to BKK similar to AMM terminating flights.
Jordan is a beautiful country. It's so easy to drive around (except Amman), and the sights really are 1st class. Don't go expecting a cheap trip, however. A one day entrance ticket to Petra is a stonking USD 70! Petrol prices have doubled in the past year, and prices for everyday items are also quickly rising.
Thanks for reading, and please comment away!