bmiFriday: Welcome to Sunny Norway (LHR-BGO)
At the beginning of the Summer season, bmi British Midland launched a load of new routes from LHR – to Bergen and Stavanger in Norway, Casablanca and Marrakech in Morocco and Basel in Switzerland (also from MAN). They've be using the newly found slots after BD dropped their flagship route (well, the route featuring BD 1) to Glasgow, leaving the route to BA.
In order to boost the initial numbers on the route, BD offered all of these route during a special bmiFriday sale. Their special offer for Bergen was GBP89 including tax, quite a lot less than their regular fares. To sweeten the bmiFriday deal, BD were offering lounge access in LHR (and MAN), which was pretty good.
Not long after I booked the flight for a weekend in early May I realised that the weekend would clash with a friends stag-do in Liverpool. Erugh. What to do? I decided to compromise, and spent Friday up in Liverpool (great city btw, with some awesome bars, although some memories are a bit hazy…), before getting a devastatingly early train (0748 IIRC) down to Euston, then the tube to LHR. Thankfully, First Class was the same price as Standard, so I had some space to sleep on the train. I arrived at LHR around 11am, so I had plenty of time to use the lounge.
I had checked in online, but needed to print my boarding pass. Unfortunately, BDs IT doesn't extend to this possibility, so I had to queue to the bag drop desk (the SSCI machines couldn't deal with it) to get my boarding card – not impressive. Secutiy was fast, and before too long I was in the lounge. Despite my kip on the train, I was feeling really quite unwell thanks to the cheap Liverpudlian lager, so made a beeline for the shower.
The shower attendant was very friendly, asking if I needed any amenities, then asking me after my shower if the water pressure was ok. Thumbs up! I was feeling a bit more alive now, so I decided to raid the "buffet". There was a good selection of sandwiches, along with nuts, crisps, fruit and salad.
To my delight, my usual chaise-longue hidden in the corner of the lounge (with fantastic views of the runway) was unoccupied. I managed to get a few shots, although not as many as I could have, as I was still feeling rather under the weather.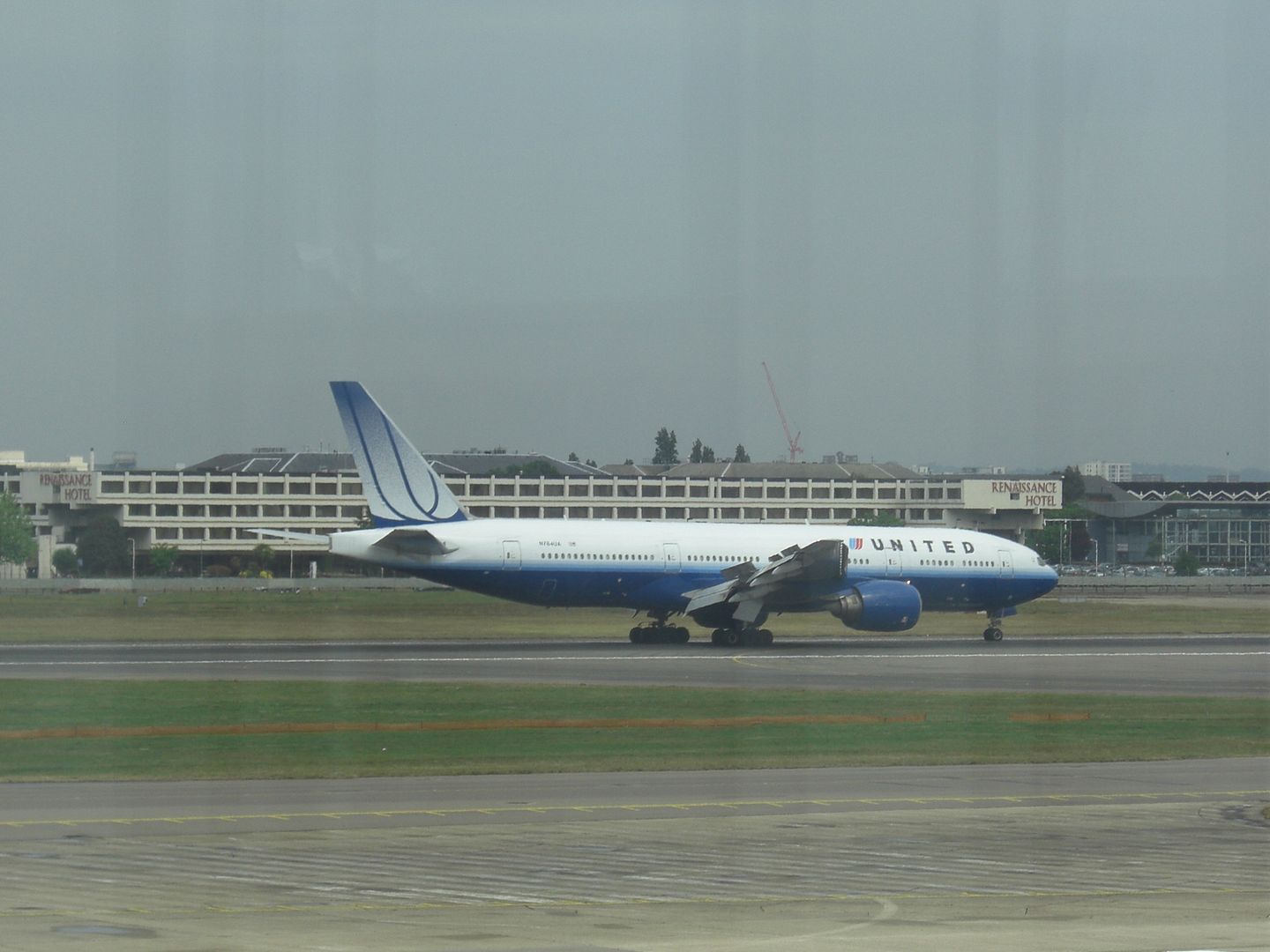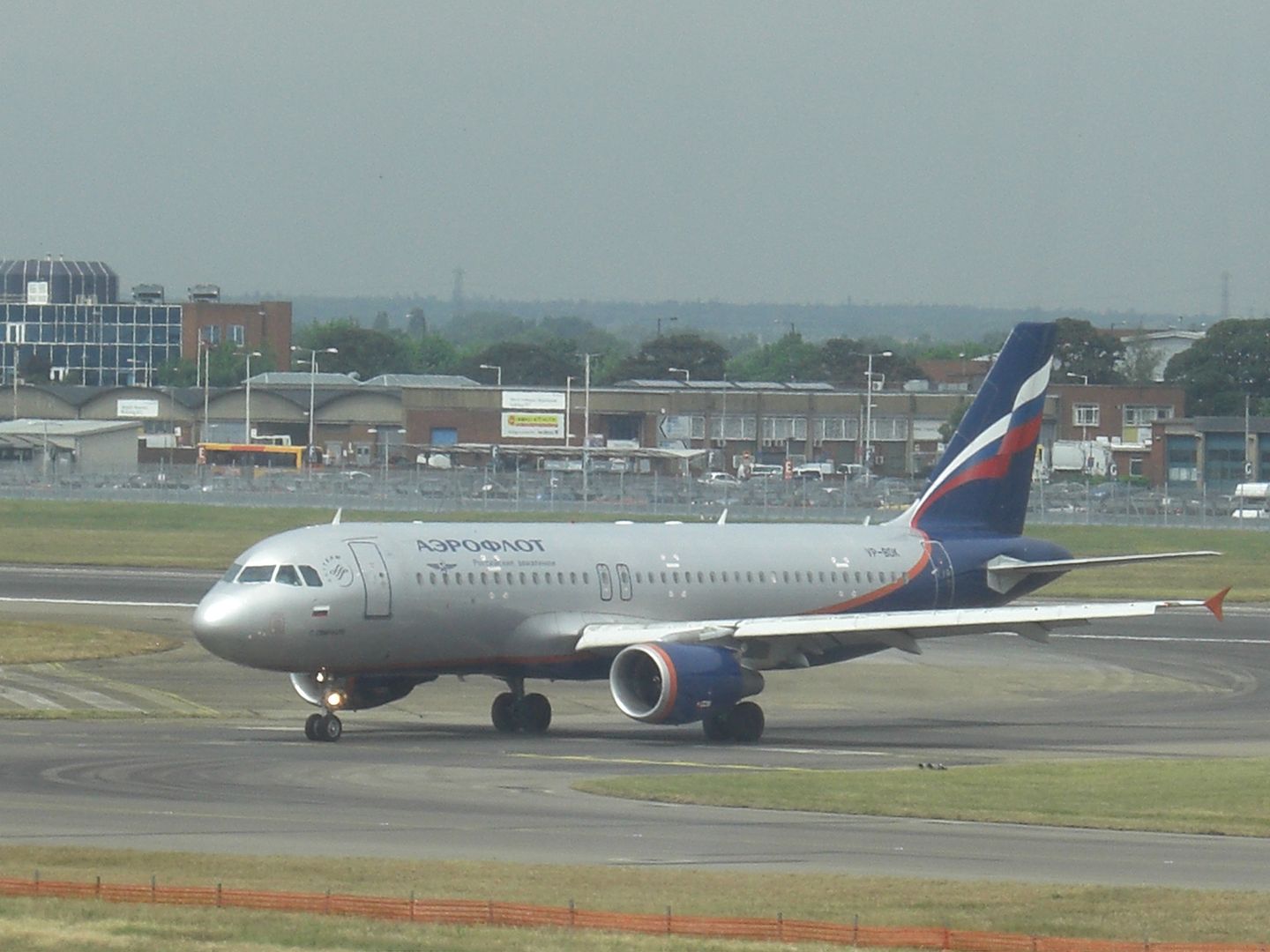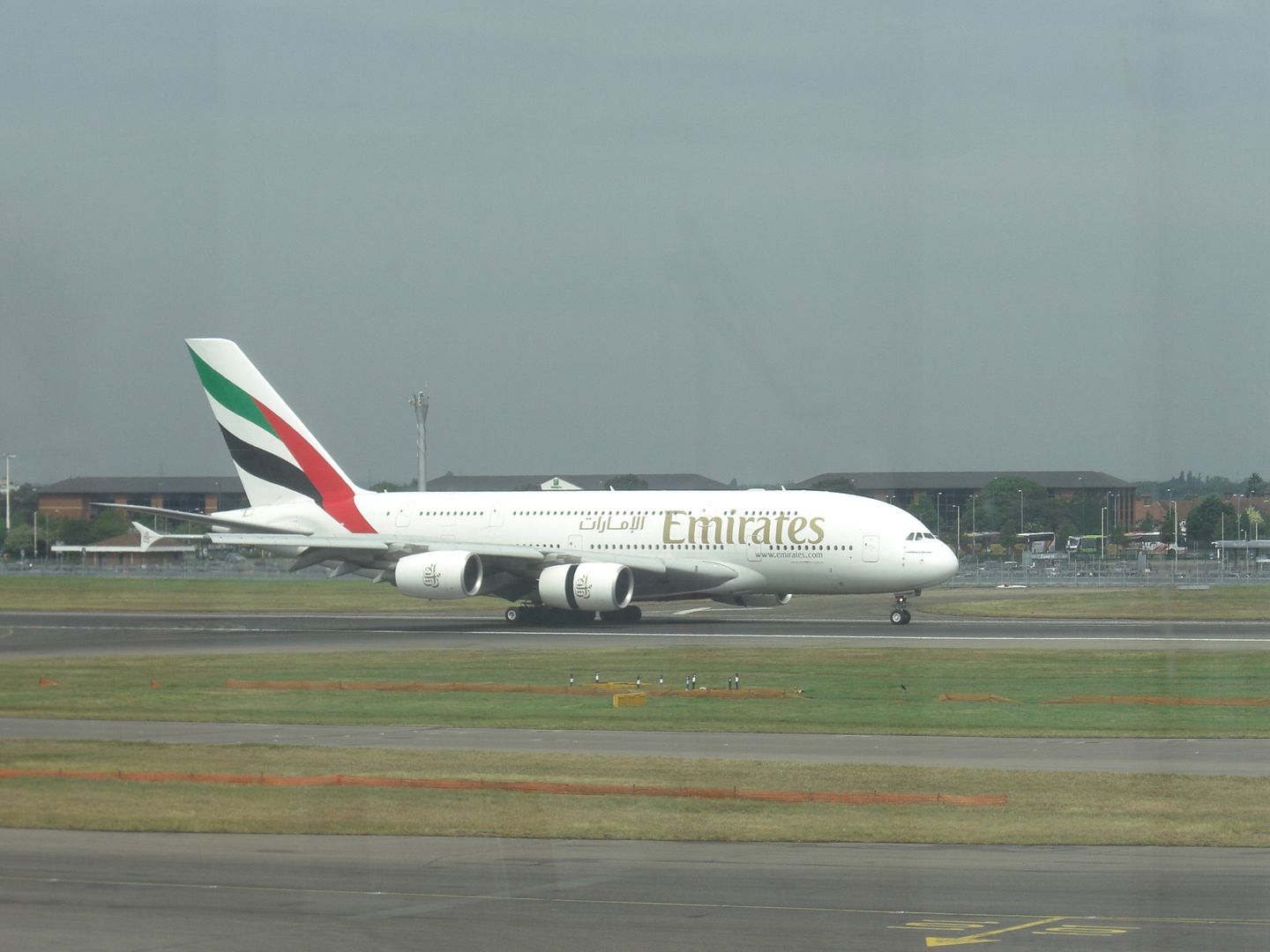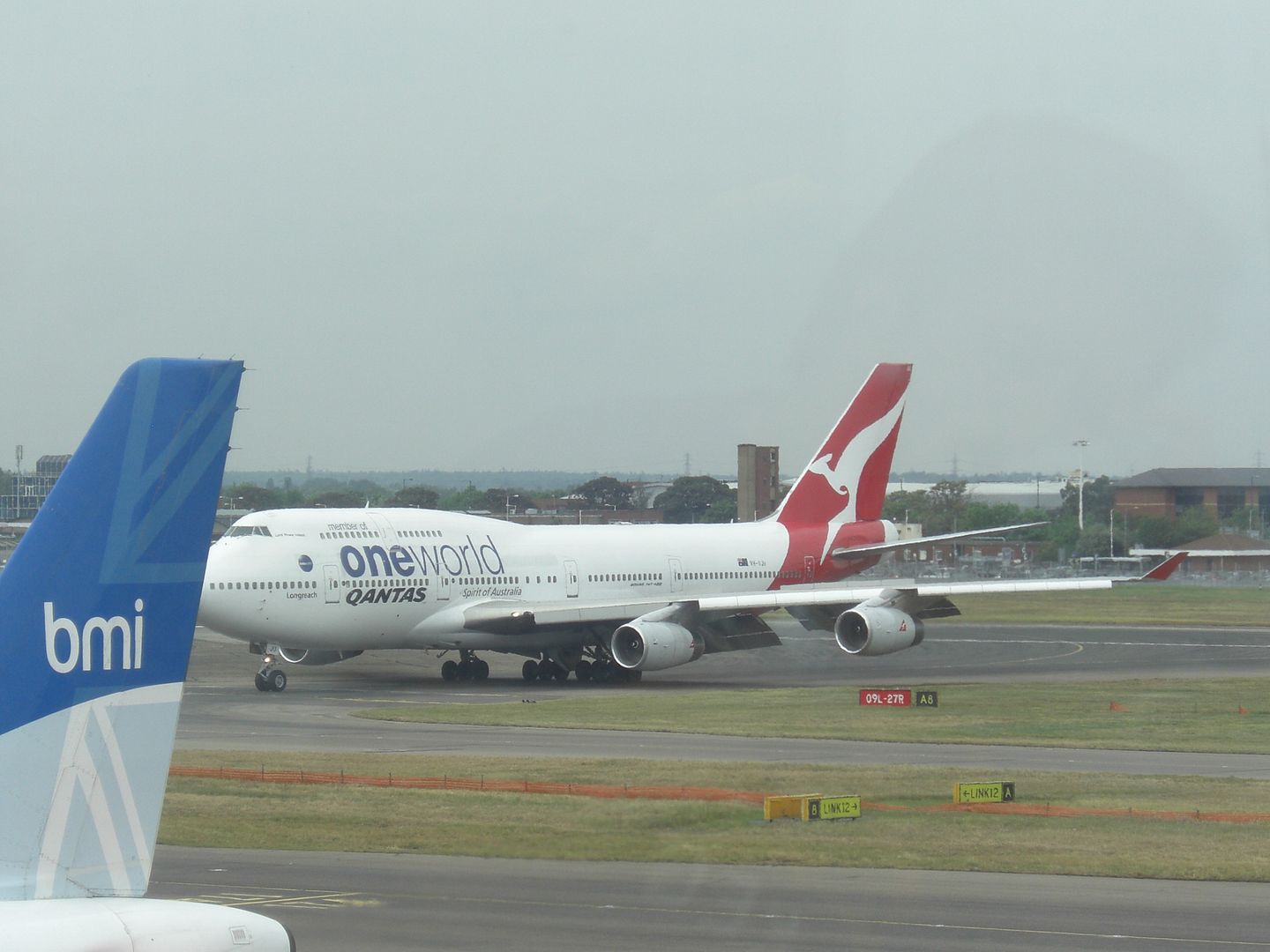 May 2011
London Heathrow (LHR) – Bergen Flesland (BGO)
bmi British Midland BD 551
Scheduled: 1425-1715 (1h50m)
Actual: 1441-1711 (1h30m)
A320 G-BDCE
After a very pleasant and relaxing time in the lounge, I headed down to gate 21 where boarding was soon announced.
I was happy to see that we were in the unusual situation of not having a jet-bridge, but not being bussed either.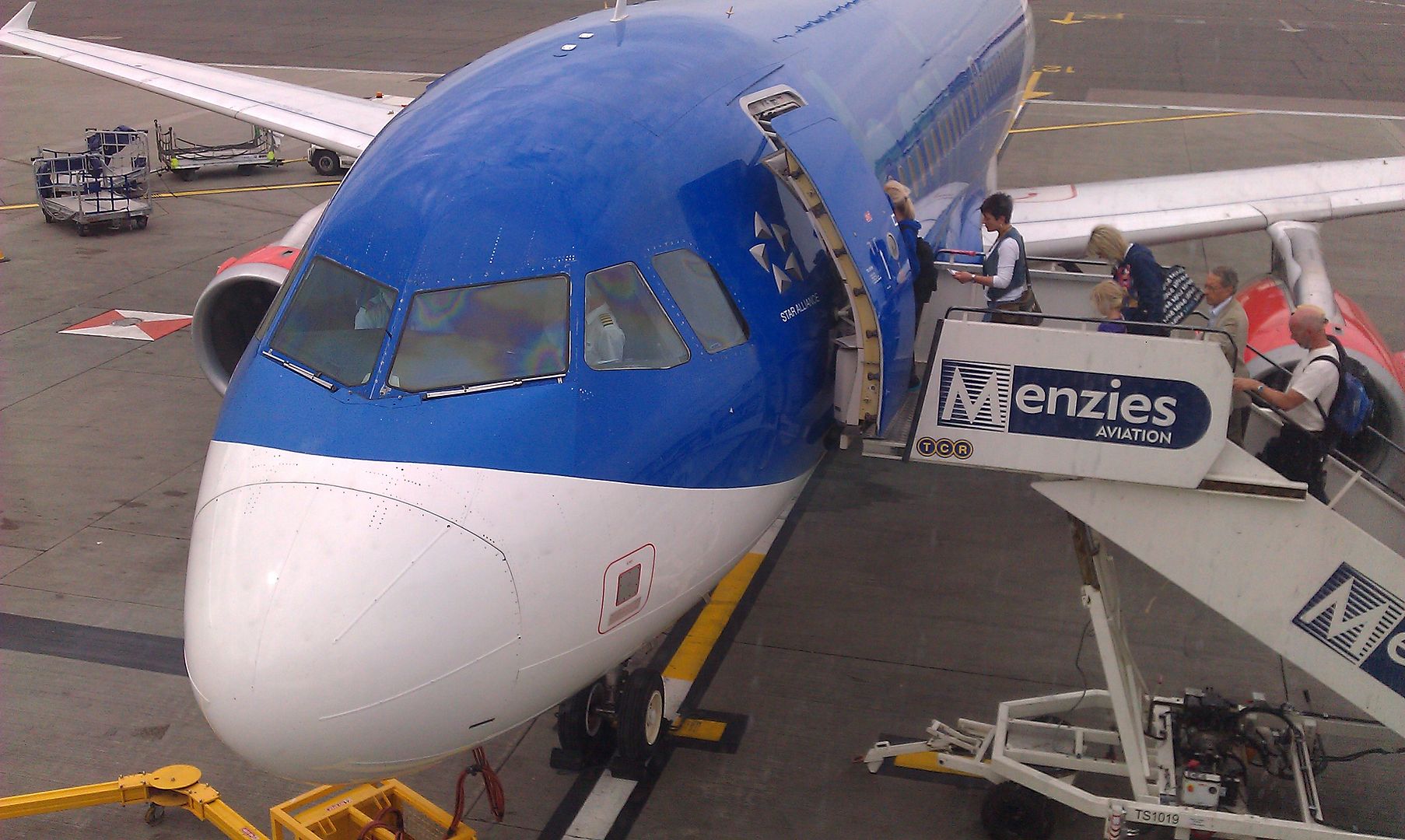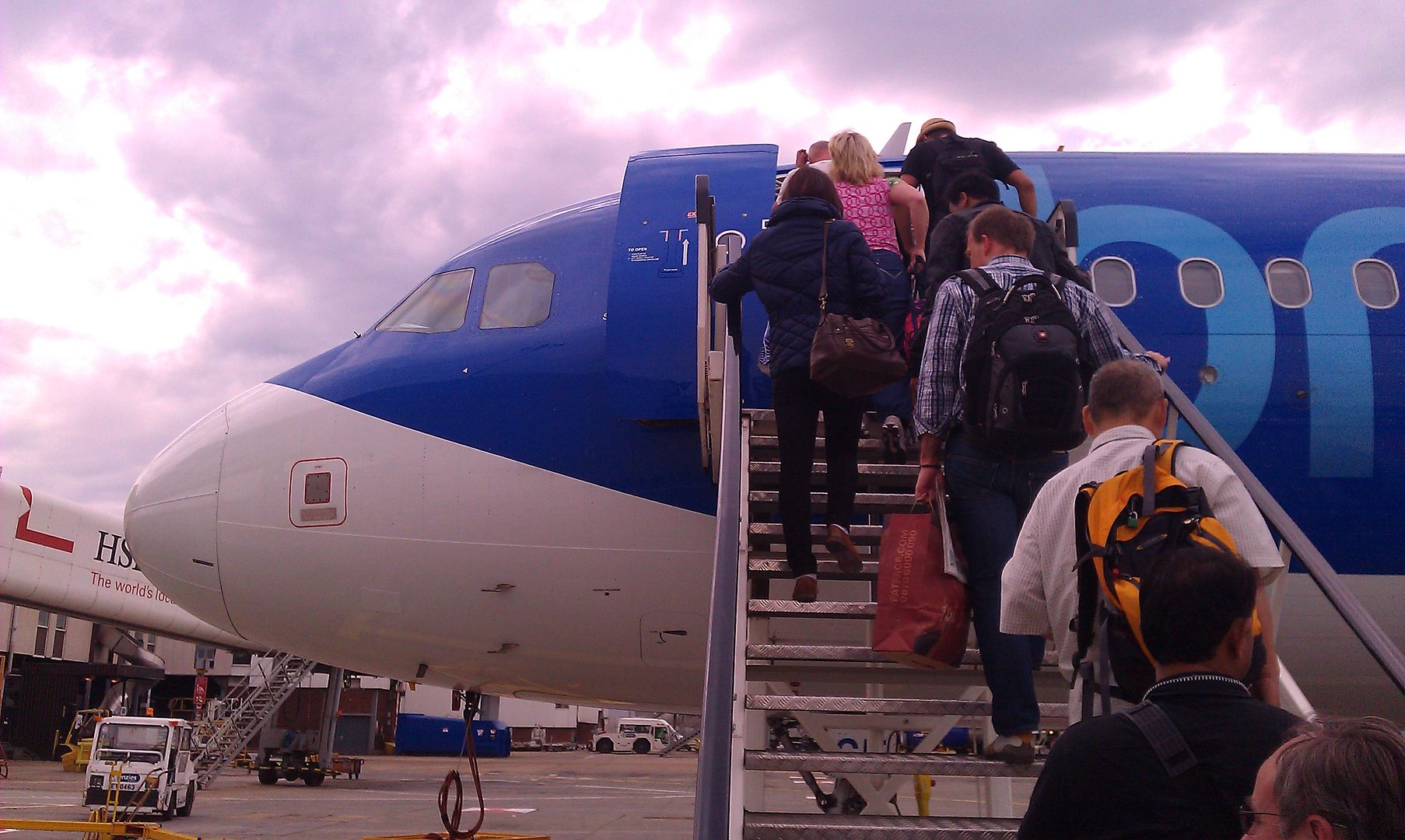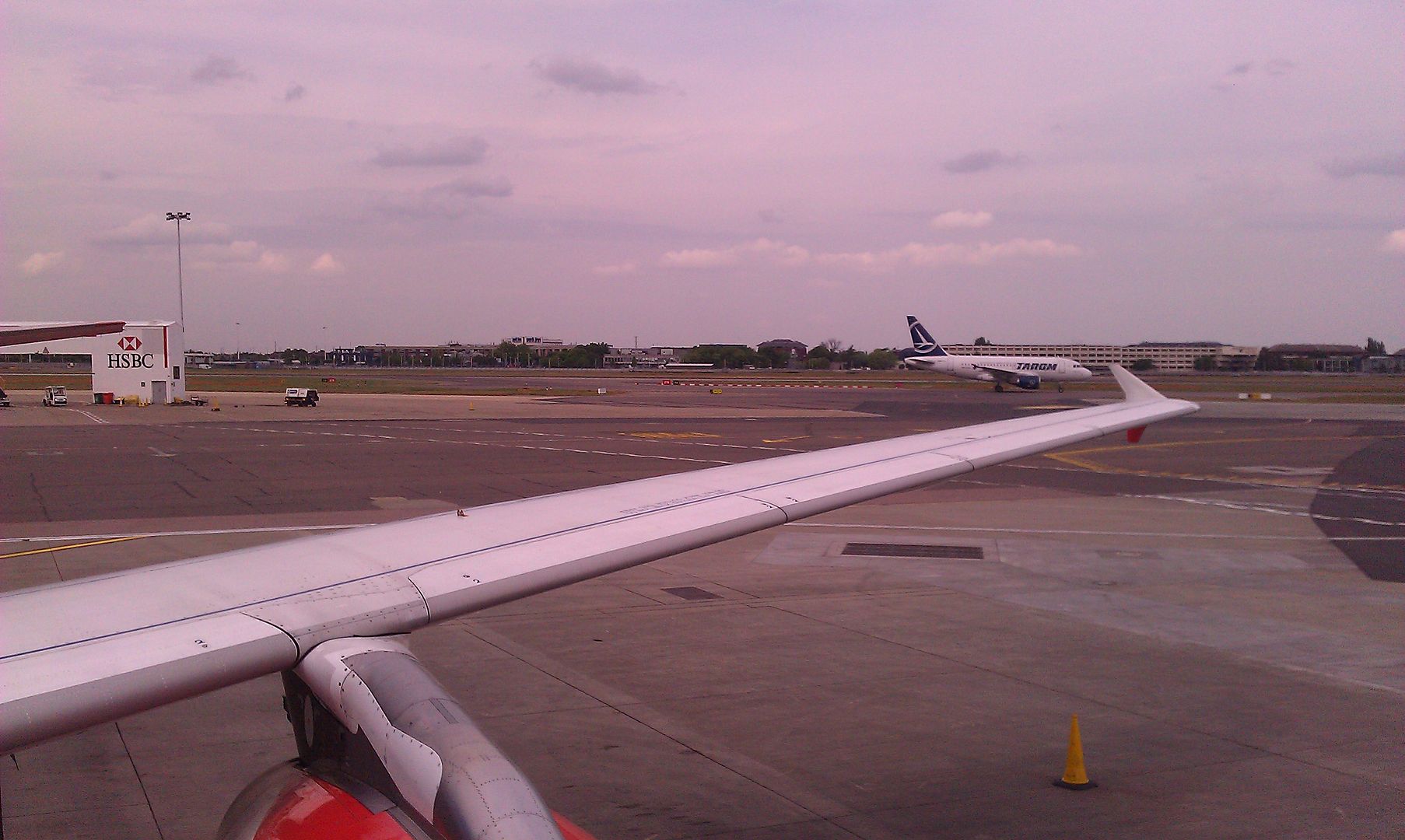 I was sort of surprised to see the cabin resembling that of Bas. I'd managed to get one of the window seat just behind the Business Class cabin, which were the same size as in front of the cabin. The load was around 60%, mostly consisting of Norwegian, and what looked like a lot of Filipinos whom had connected from a TK flight.
The cabin crew (well, the cabin supervisor) were friendly and joking with the passengers. We took off a little late (can't remember if there was a reason given) a quarter of an hour late into a cloudy sky. BAA seem to be making good progress on LHR East (or whatever they're calling it).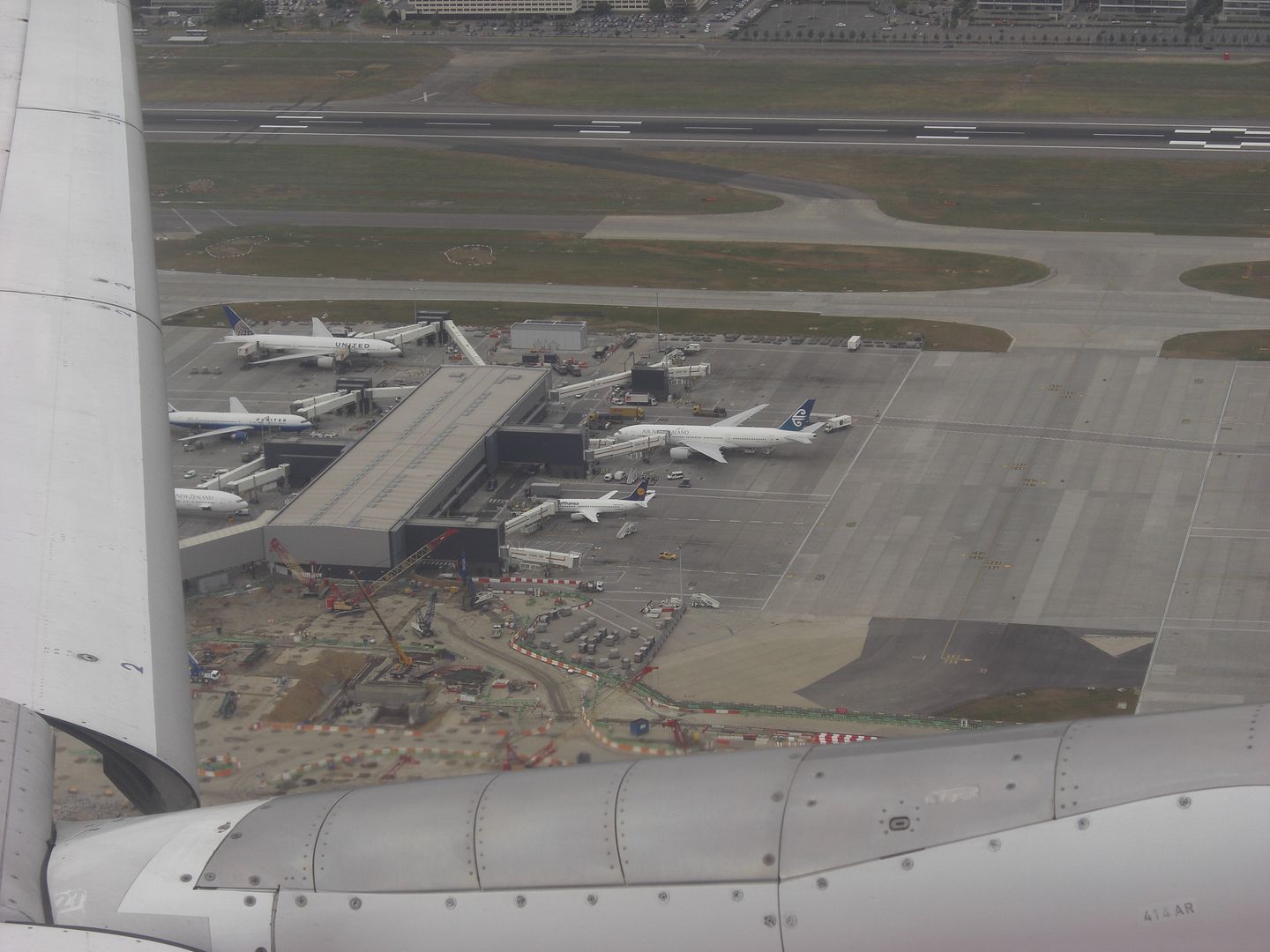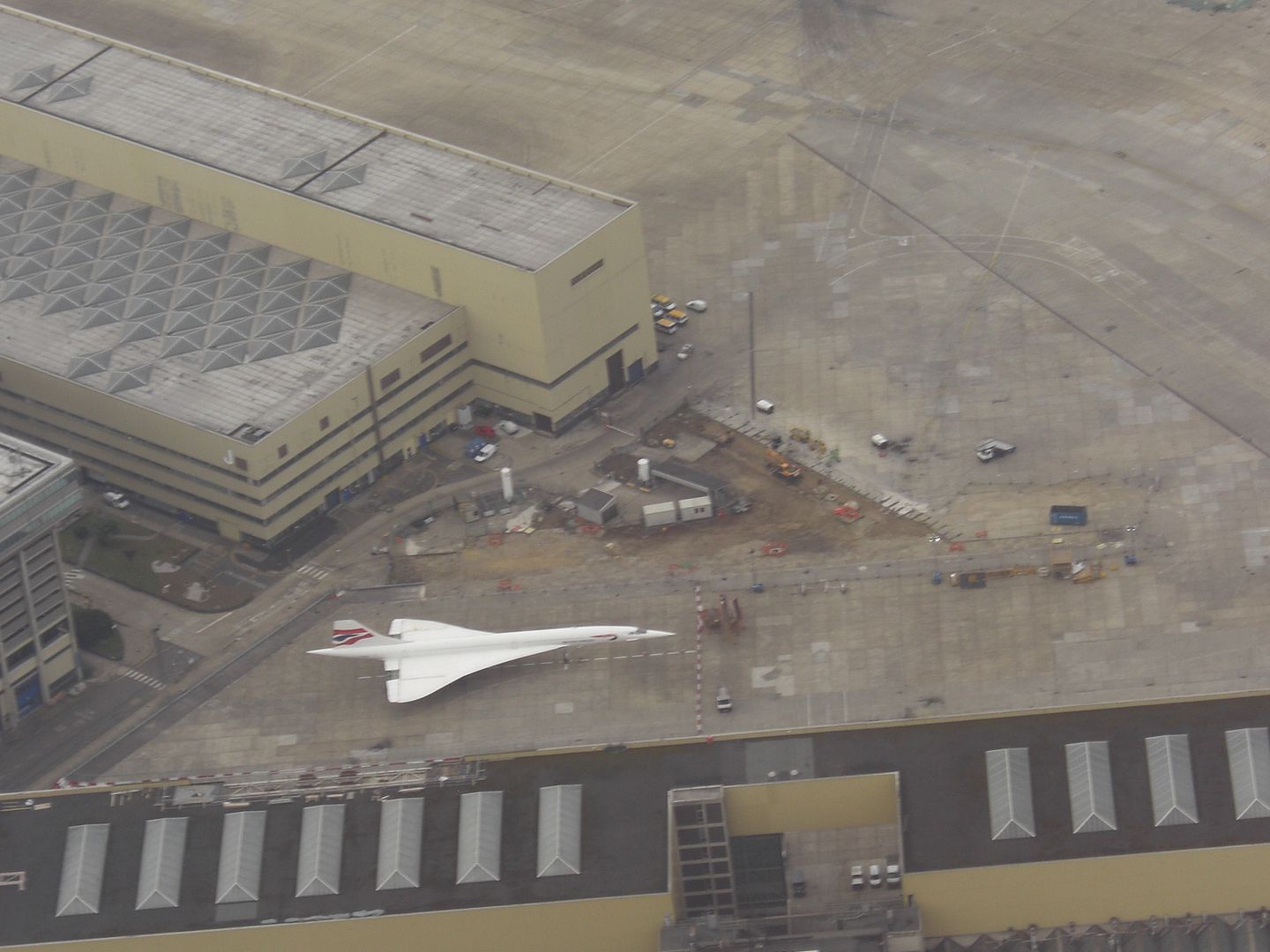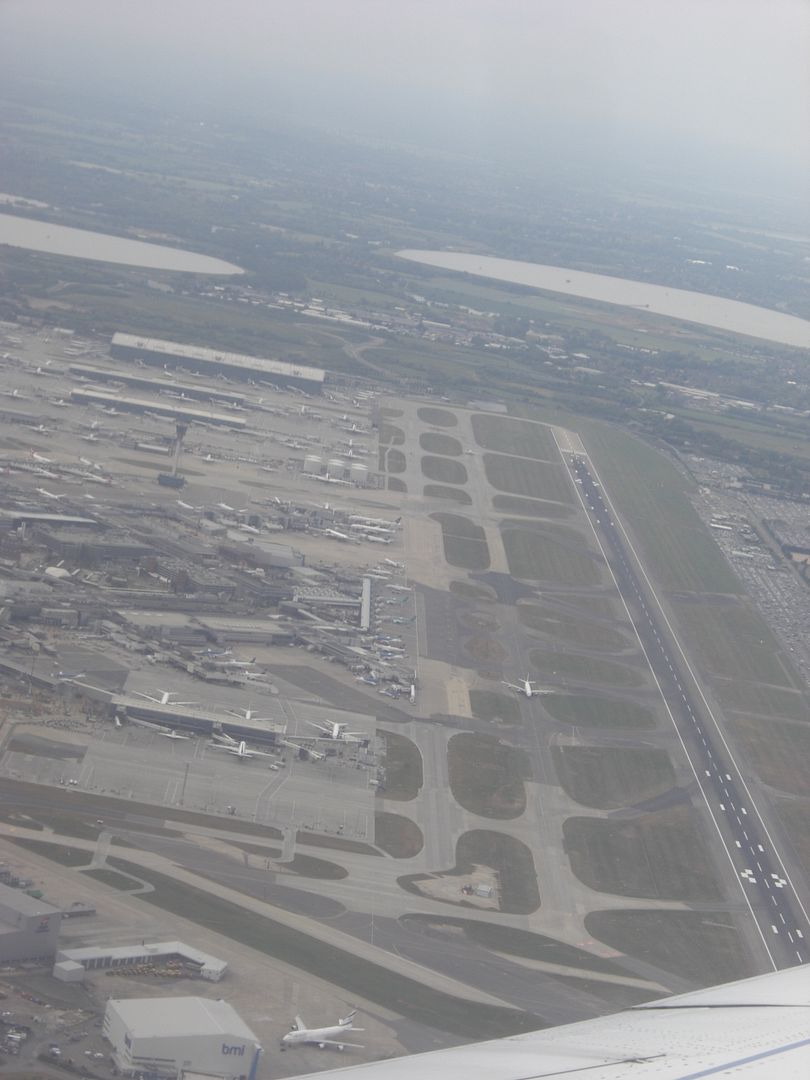 Wembley Stadium
Unfortunately, I was feeling a bit peaky not long after we departed, so didn't take many photos in flights. I was curious about what would be offered aboard. The only times I'd flown with BD in Y before (to DUB and CDG), there was only BOB. LH seems to be wearing off on them, however, as service was almost identical to their older brother (and BA). Free unlimited drinks and snacks. A very tasty tomato and pesto sandwich was served. I took a G&T and a water with the sandwich, after which I fell asleep.
Approach to Bergen. I was very fortunate to have hit a warm (+25C) weekend. Not long after I left, the temperature dropped to their usual 13C and rain.
Central Bergen
BGO terminal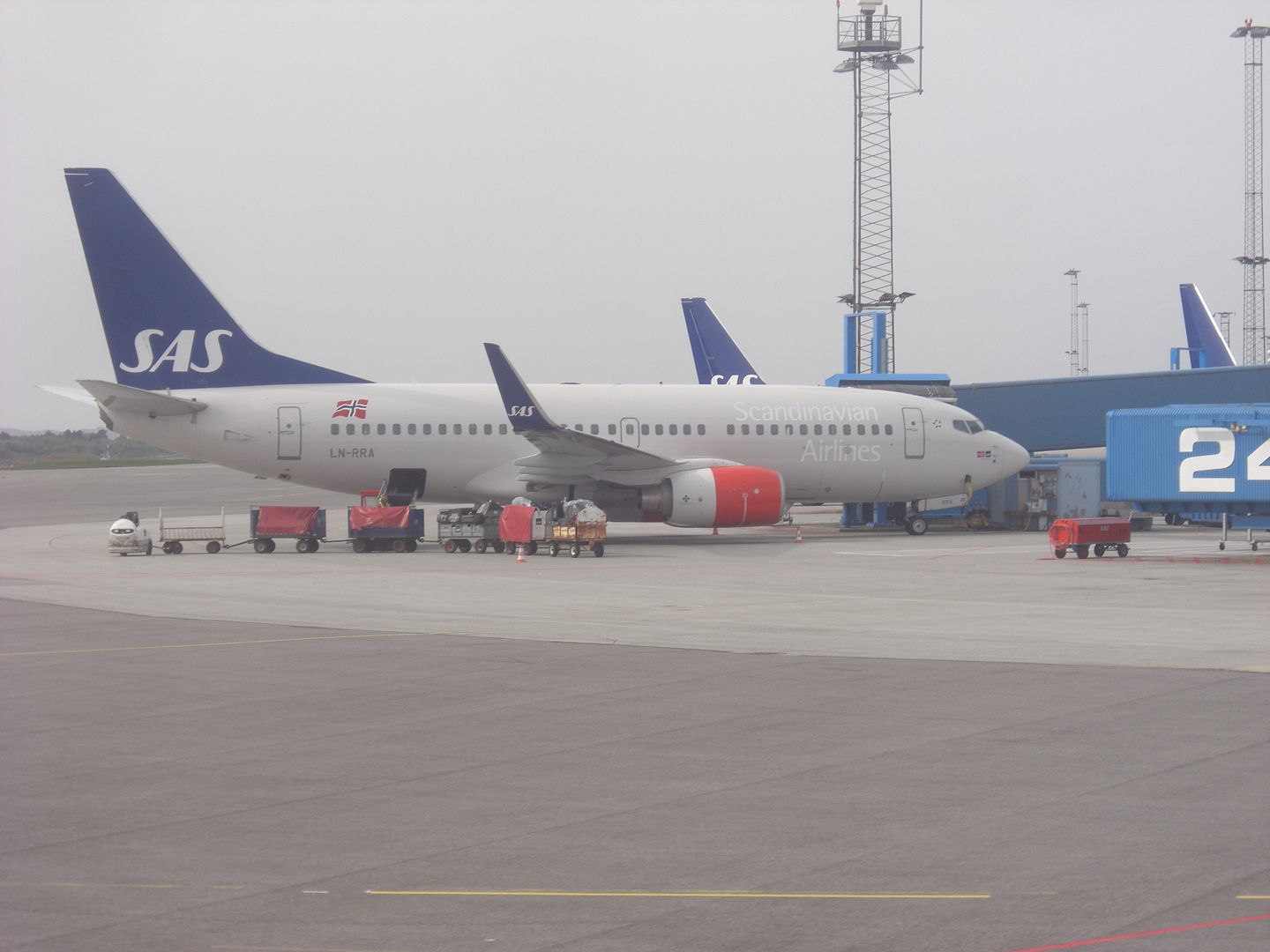 The plane as viewed from the airport bus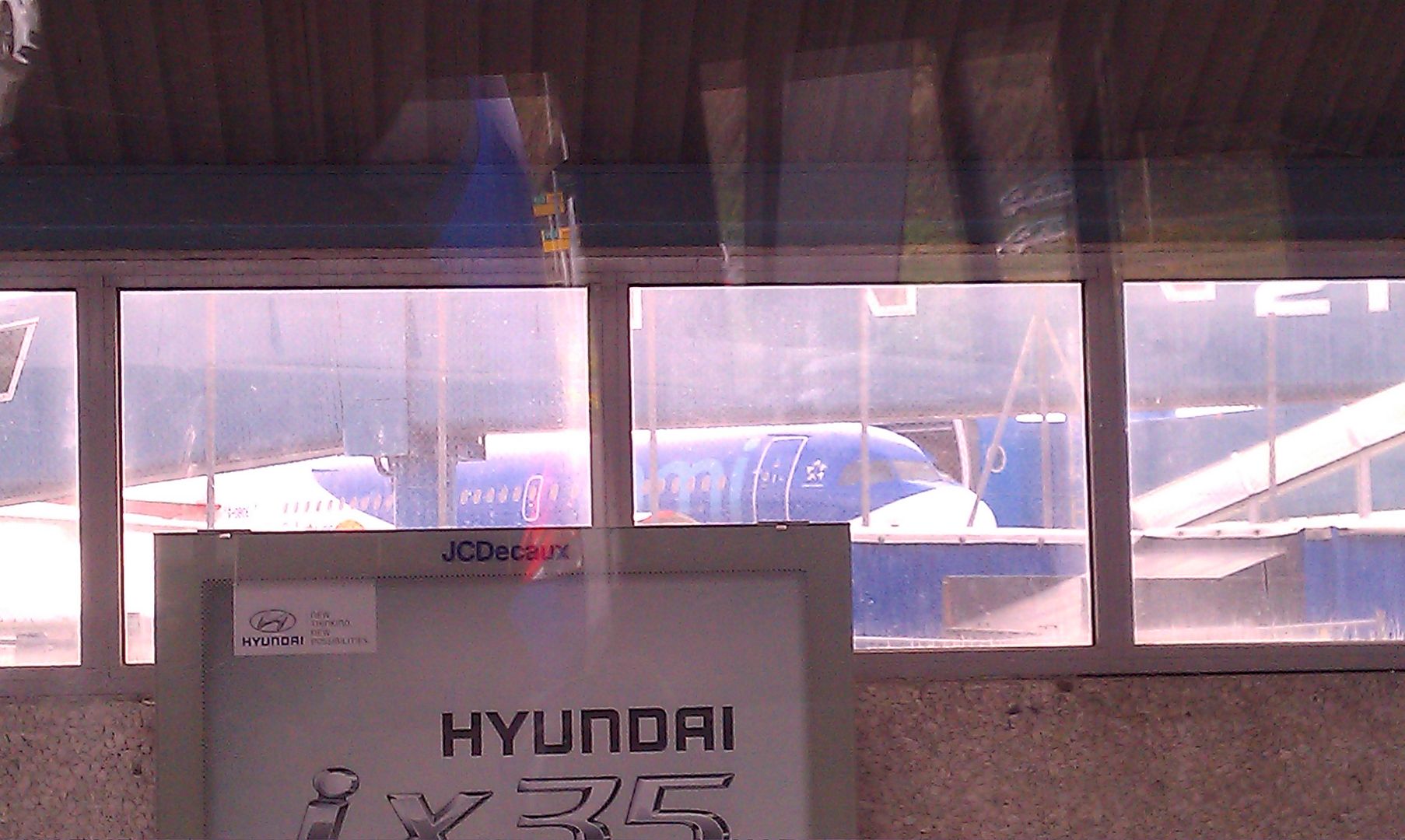 A local cyclist as pointed out by the driver
I was trying to Bergen on a budget… I know, anything to do with Norway and 'budget' don't fit in the same sentence, unless budget is proceeded by 'enormous'. As such, I was staying in the Montana Youth Hostel. At GBP 35 for a dorm bed, it wa pretty pricey. On the plus side, it might have had the best shower I've ever had.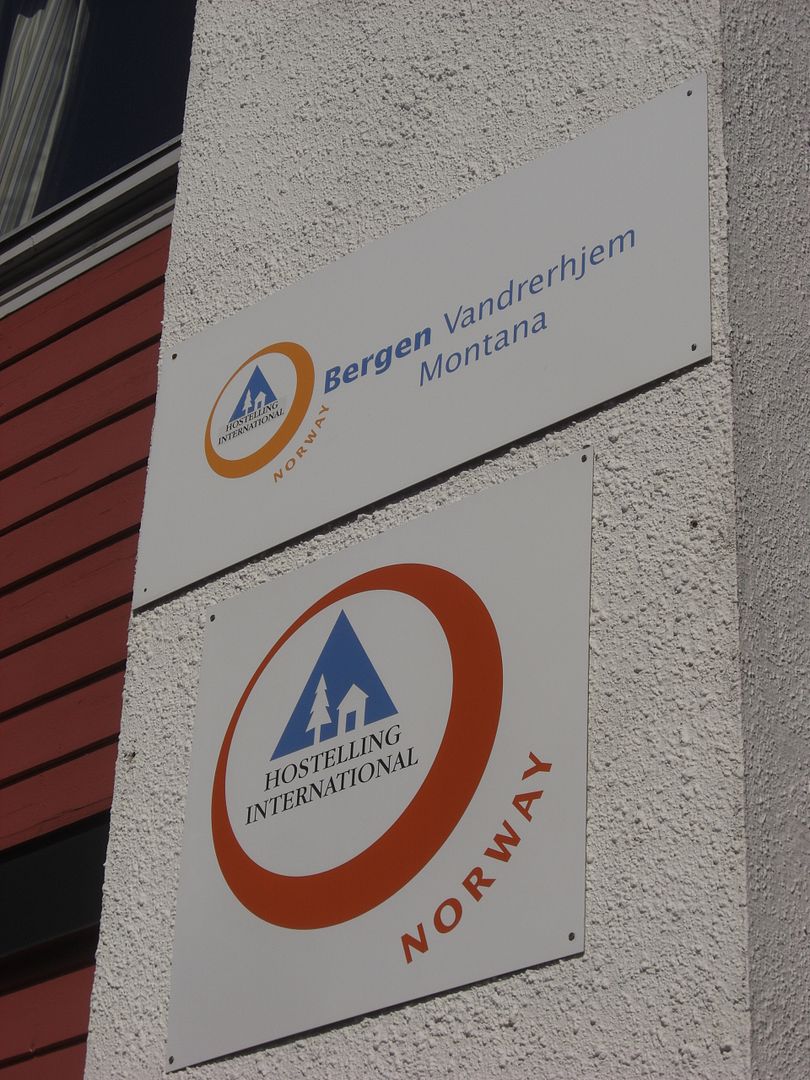 View from the hostel
On the Sunday morning, I took the cable car up Mt. Fløyen, which has some fantastic views over Bergen. The views of the top of the mountain itself were also amazing. Don't miss it if you're in town.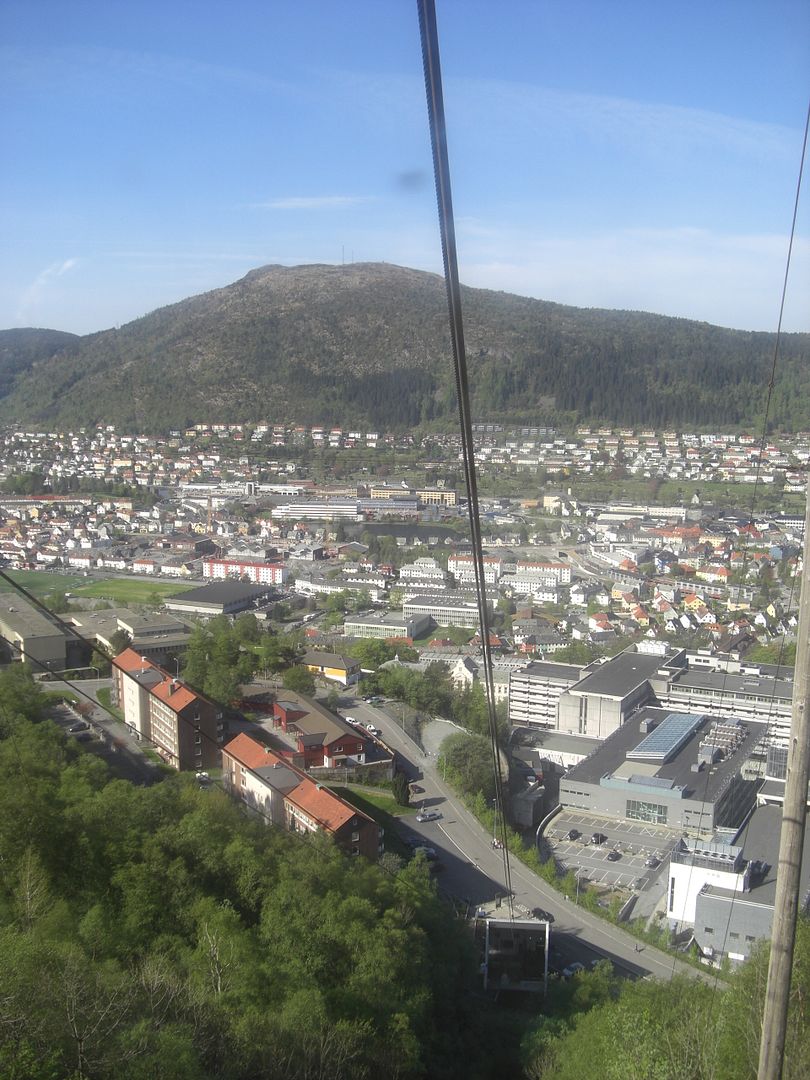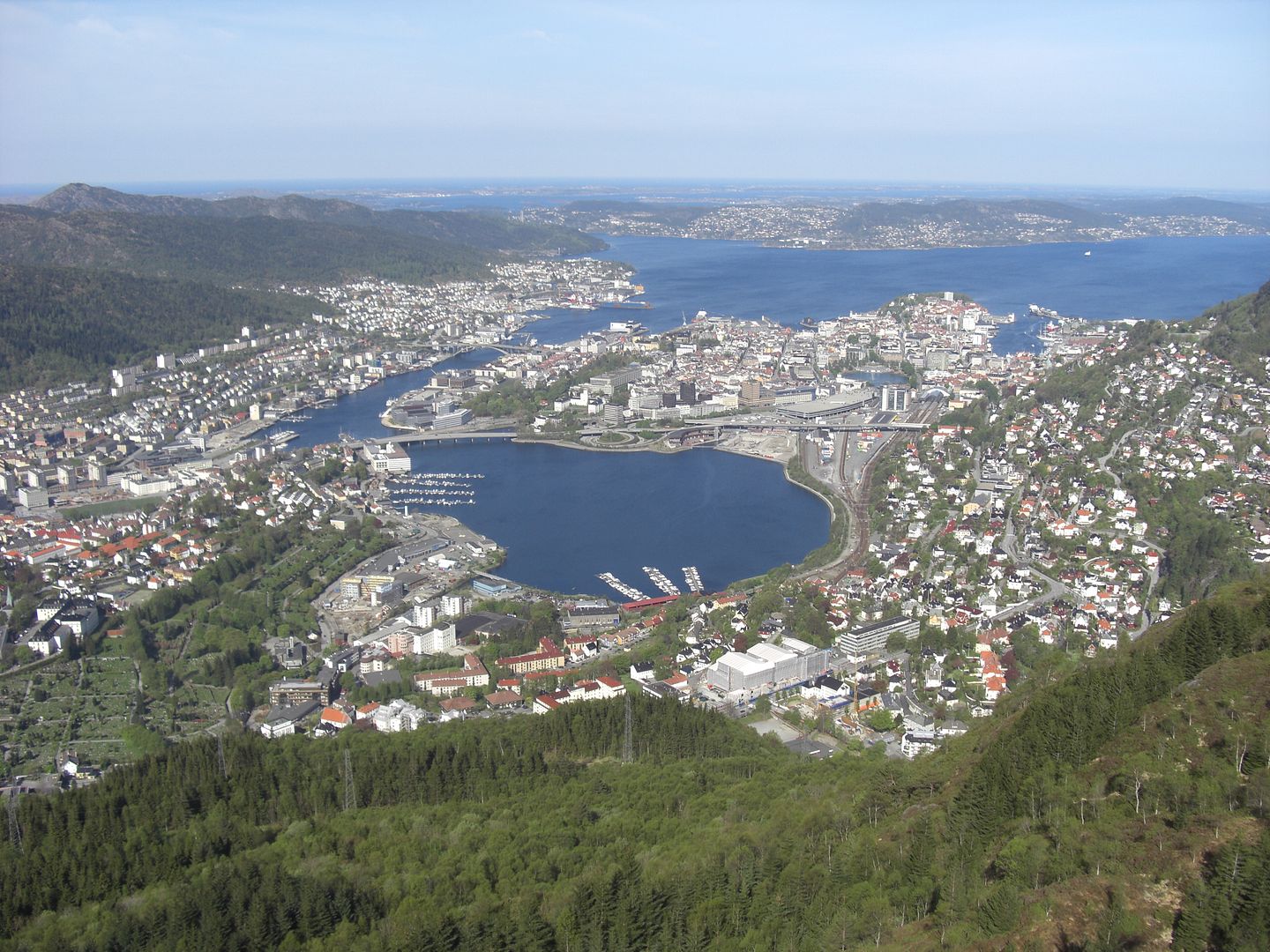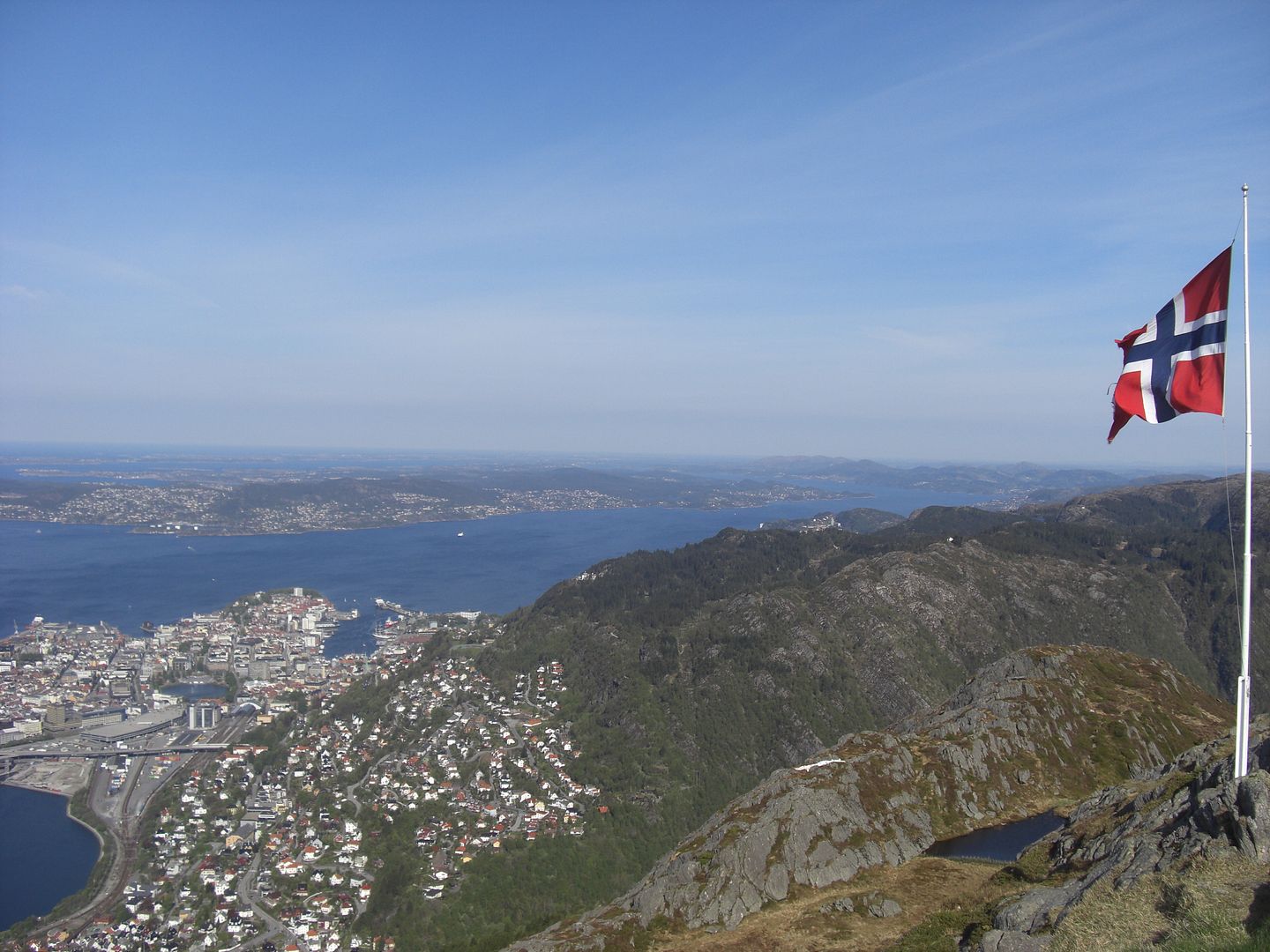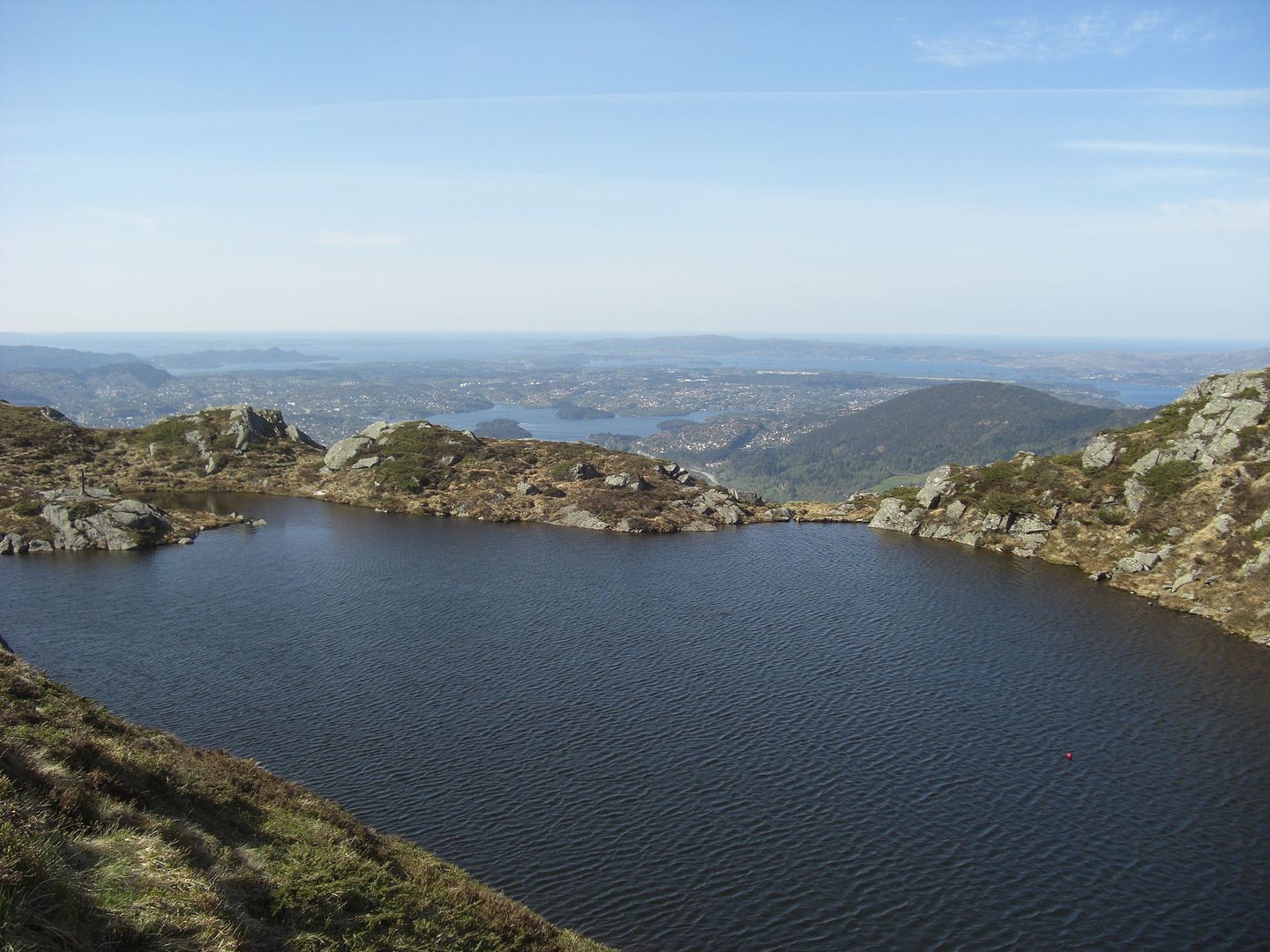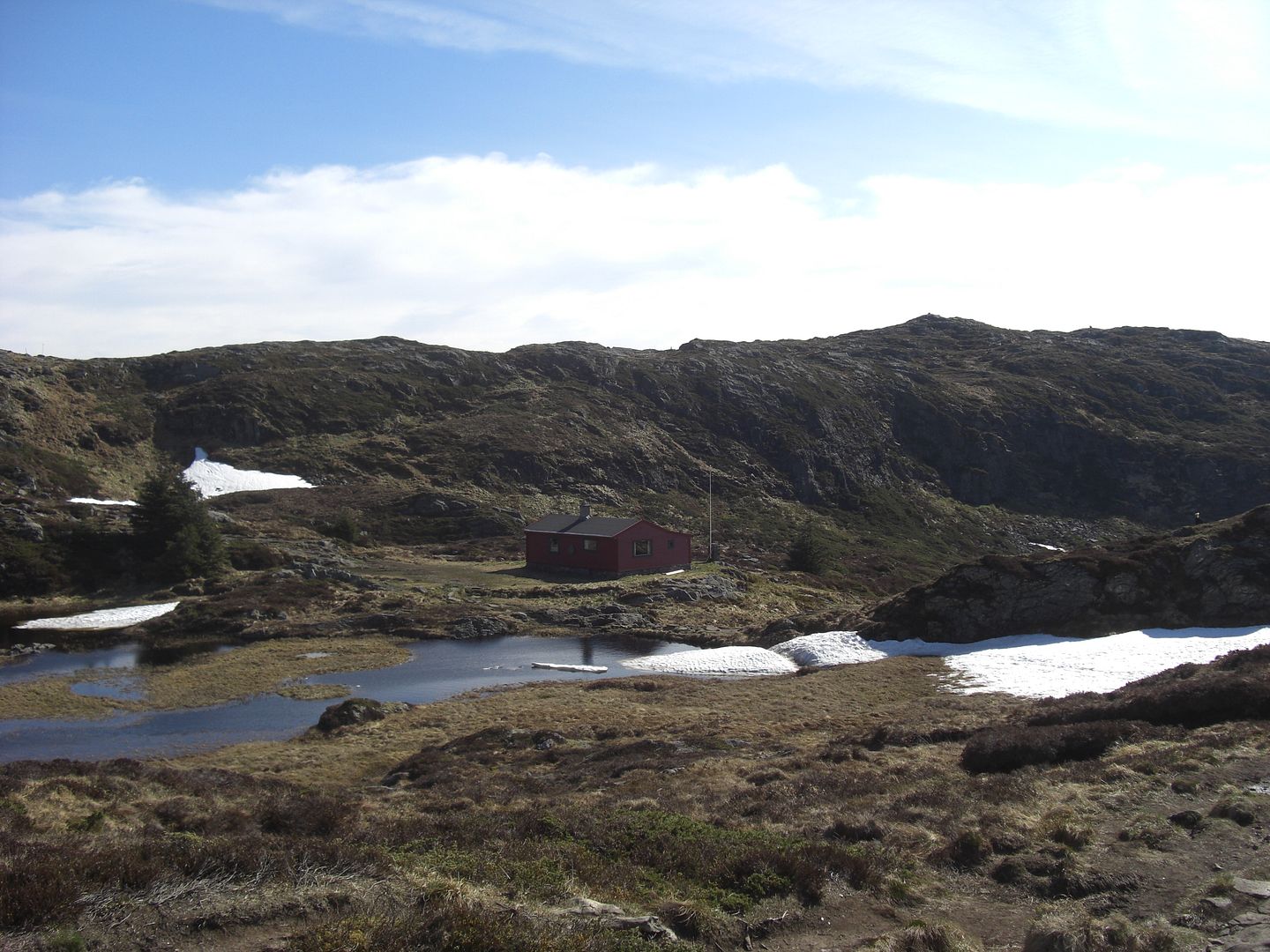 Bergen City Centre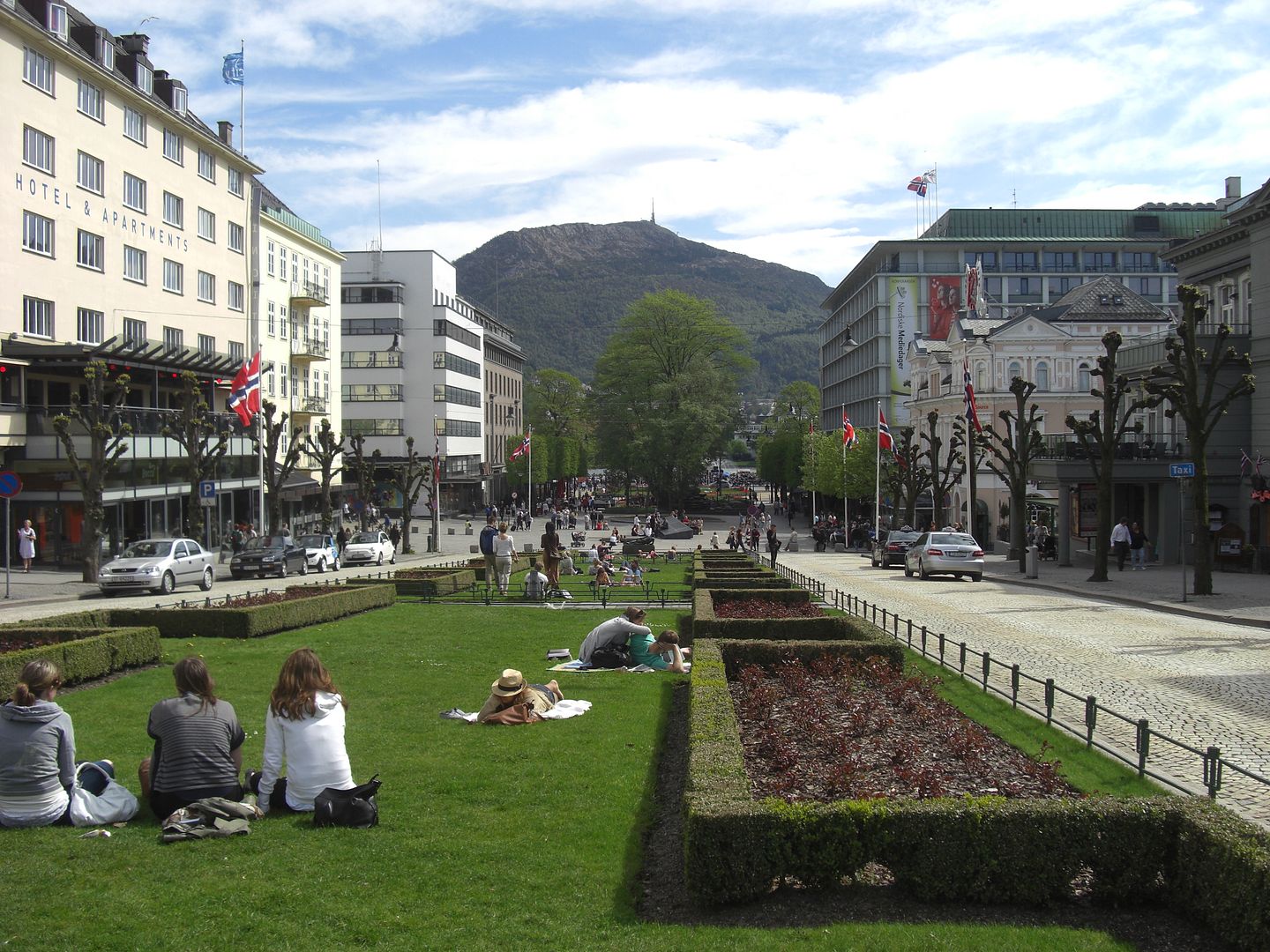 A fascinating (far more so than the main part of the museum) temporary exhibit on the use of animal bones in the Bryggen Musuem
UNESCO Bruggen
Local people in local outfits
Welcome to Norway, home of the World's most expensive beer. 400ml, €10. Eeek! On the plus side, the weather was gorgeous, and the views were lovely.
Some nice sea food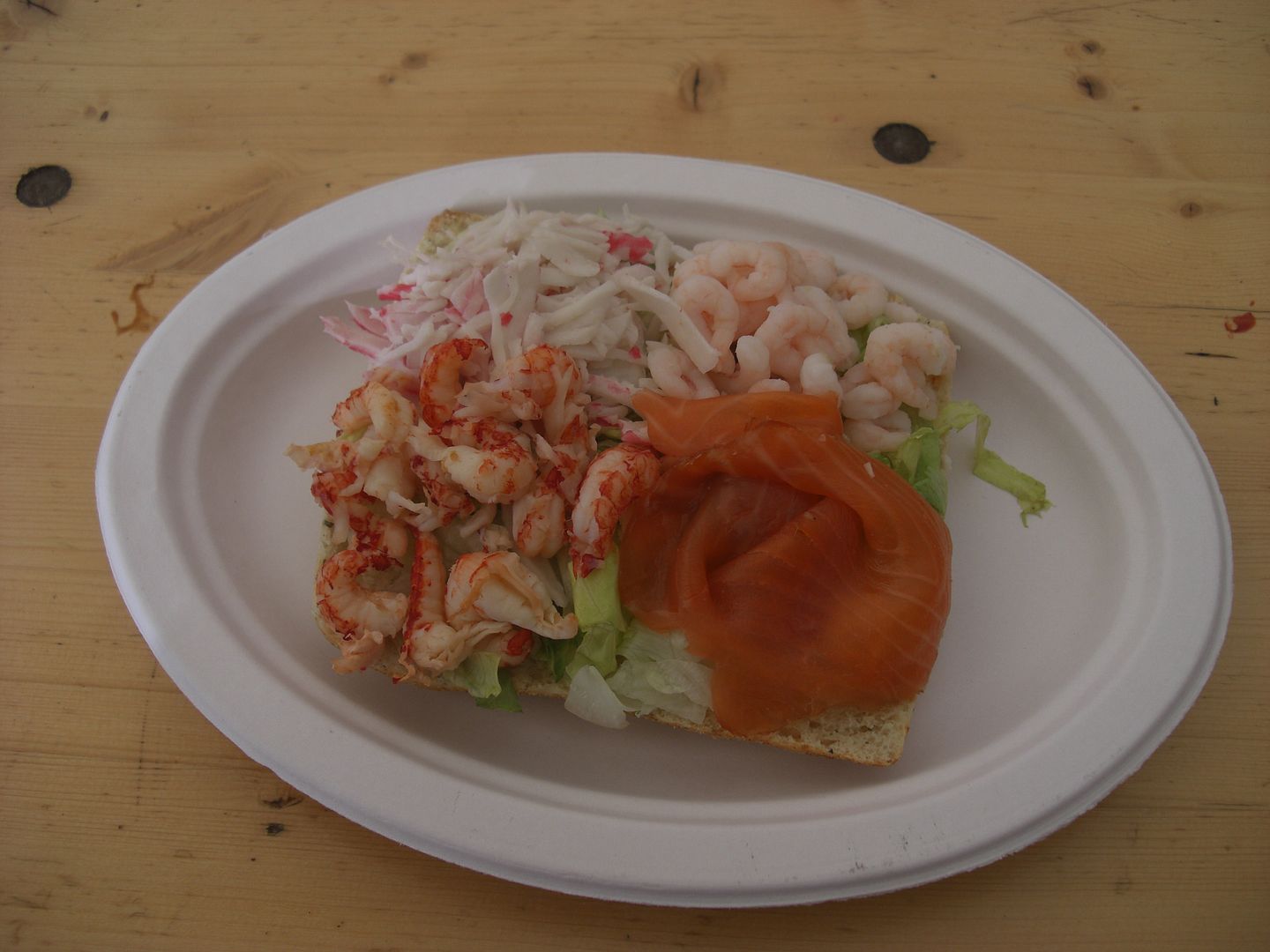 The SAS bus back to the airport
Departures was very busy when I arrived at the airport. as is so often the case, there was no queue for the SSCI machines, so I got my boarding pass very quickly. After some other people saw me using them, they defected from the long lines for the desks.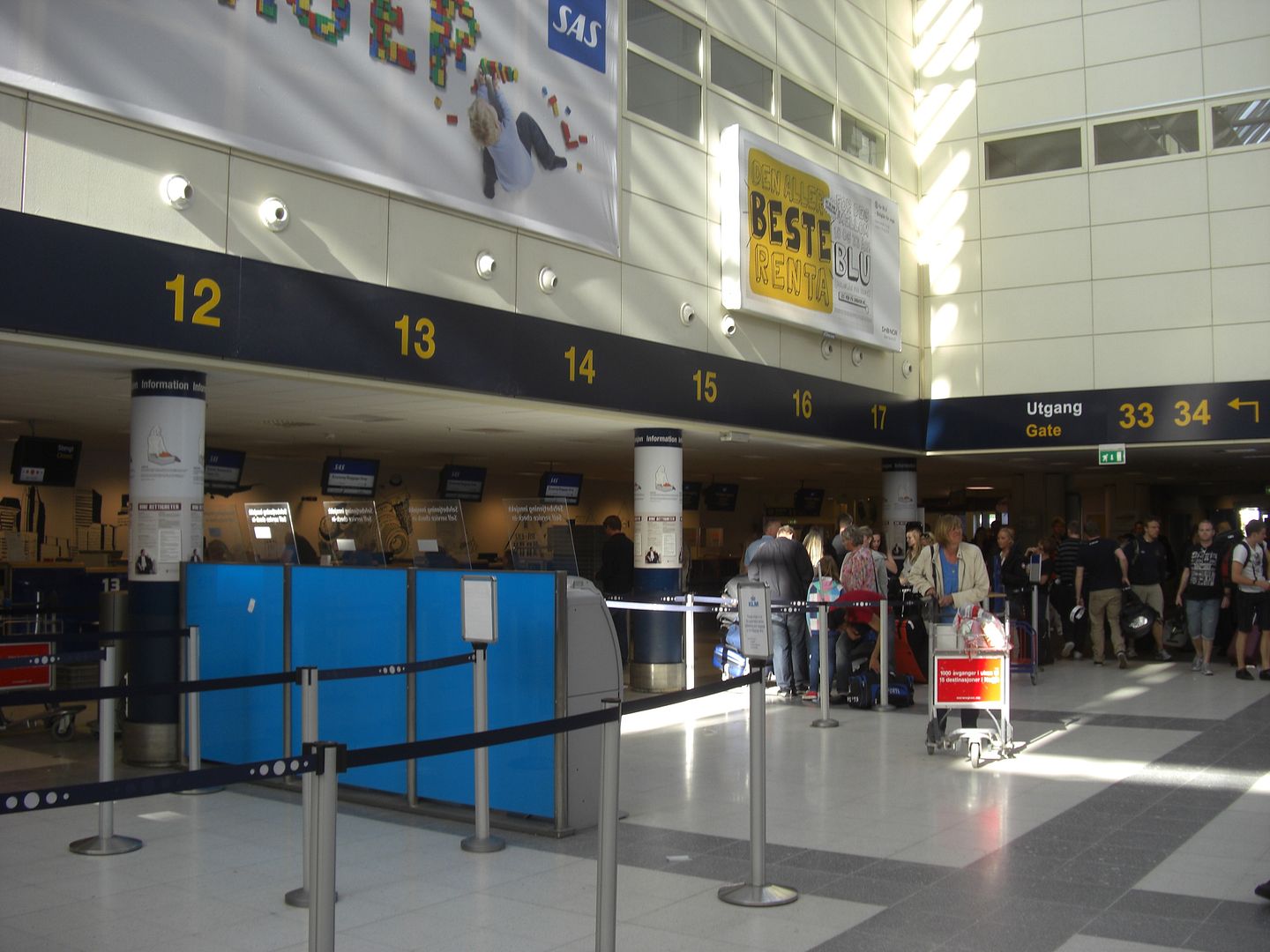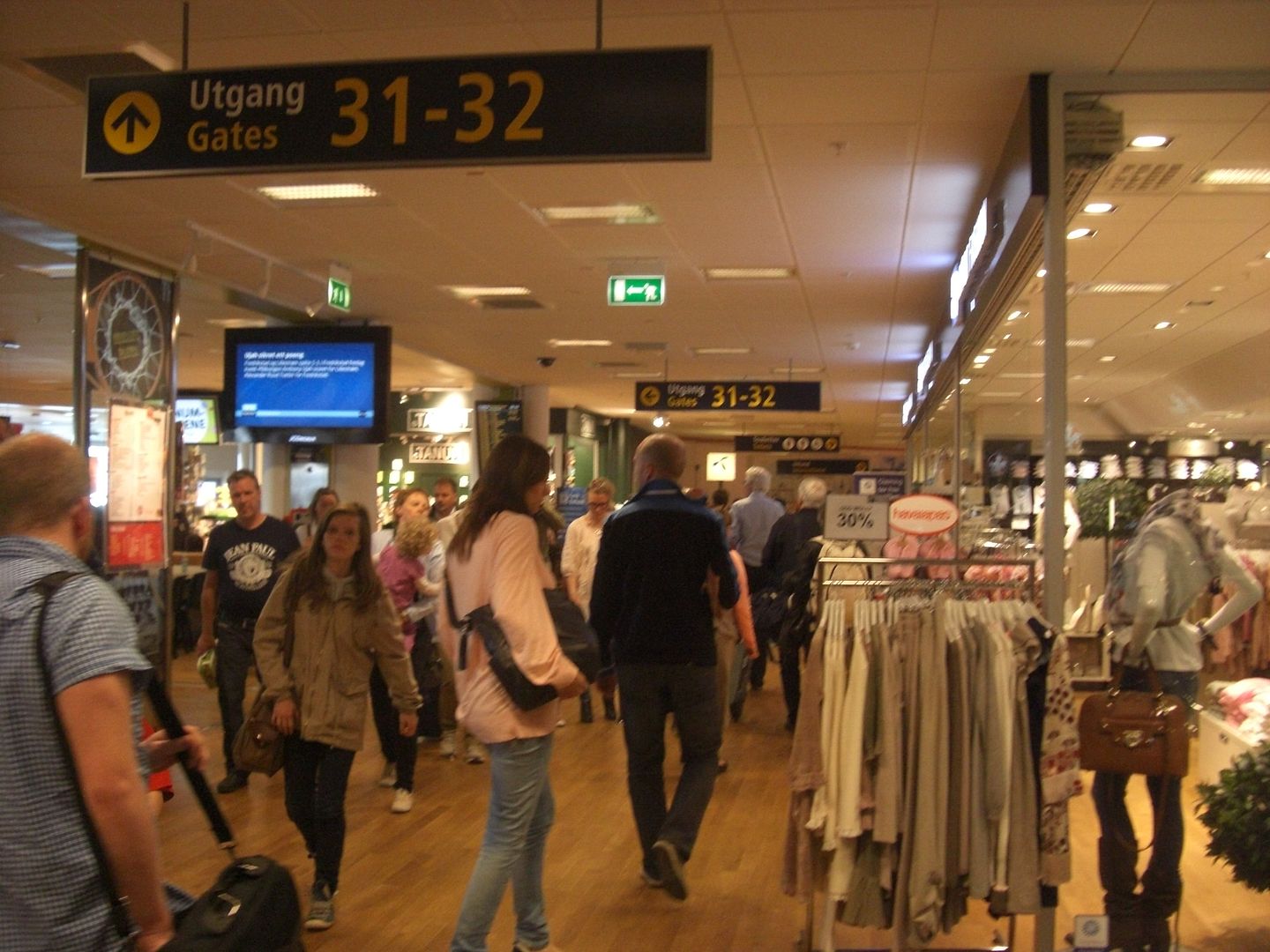 This evening's departures. As you can see, there are three London departures pretty close together.
The departures area was packed, and the queue for security took a good twenty minutes, by far the longest I've taken anywhere in quite a while. Thankfully, the international departures area was far less busy. I had a browse though the duty free shop, and bought a litre of Norwegian vodka for €13 – not bad.
G-BDCG on stand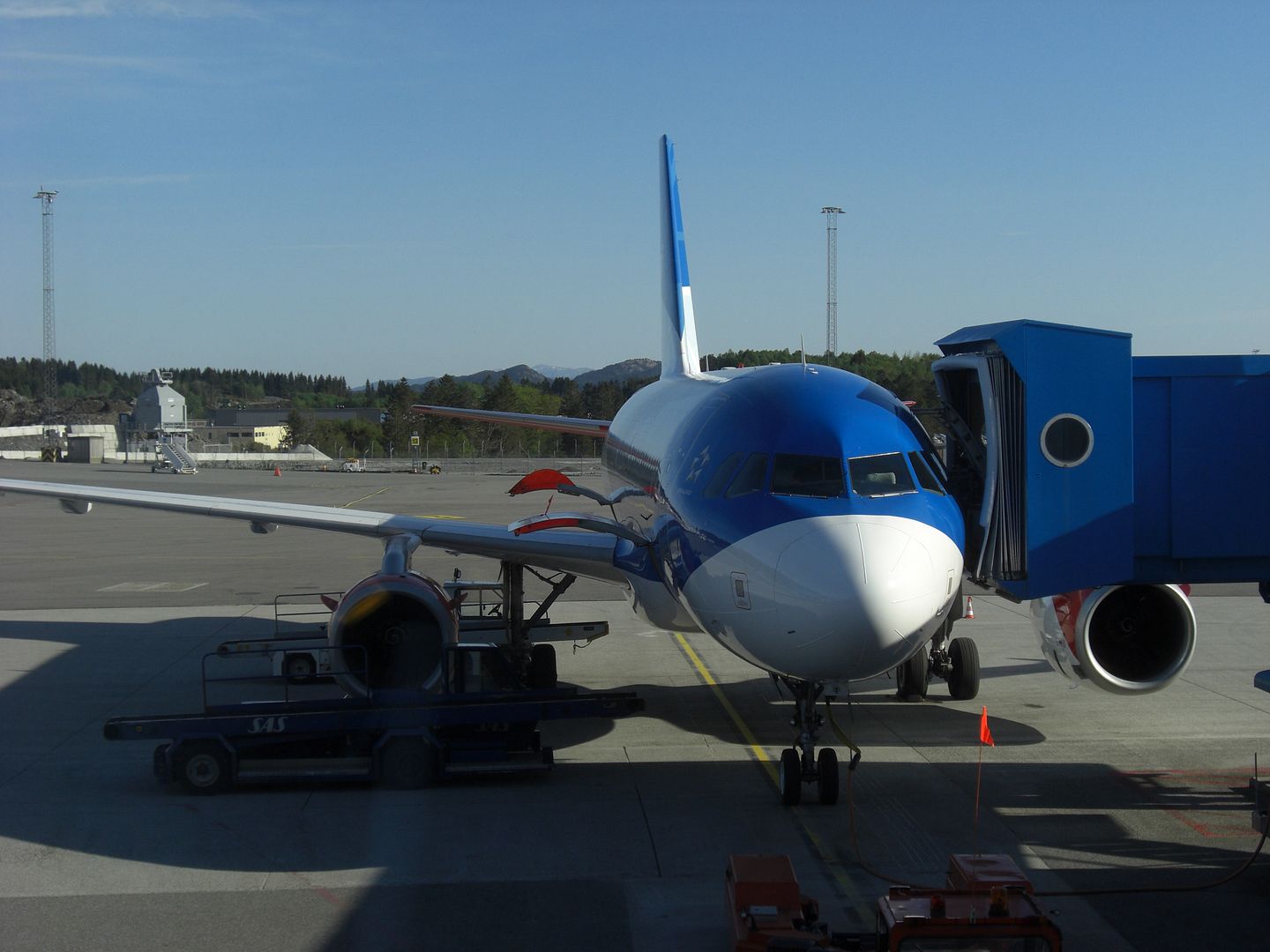 The nice departure lounge
May 2011
Bergen Flesland (BGO) – London Heathrow (LHR)
bmi British Midland BD 552
Scheduled: 1915-2020 (2h05m)
Actual: 1917-2002 (1h45m)
A320 G-BDCG
The load on this evening's flight was low, at around 40%. Bizarrely, a lot of passengers were travelling in couples, and yet none (as far as I could see) moved from their allocated seats (either aisle and middle or middle and window) to have the middle seat empty. This time, the aircraft was more BD style, with no separate business class. The seats felt a but more comfortable though.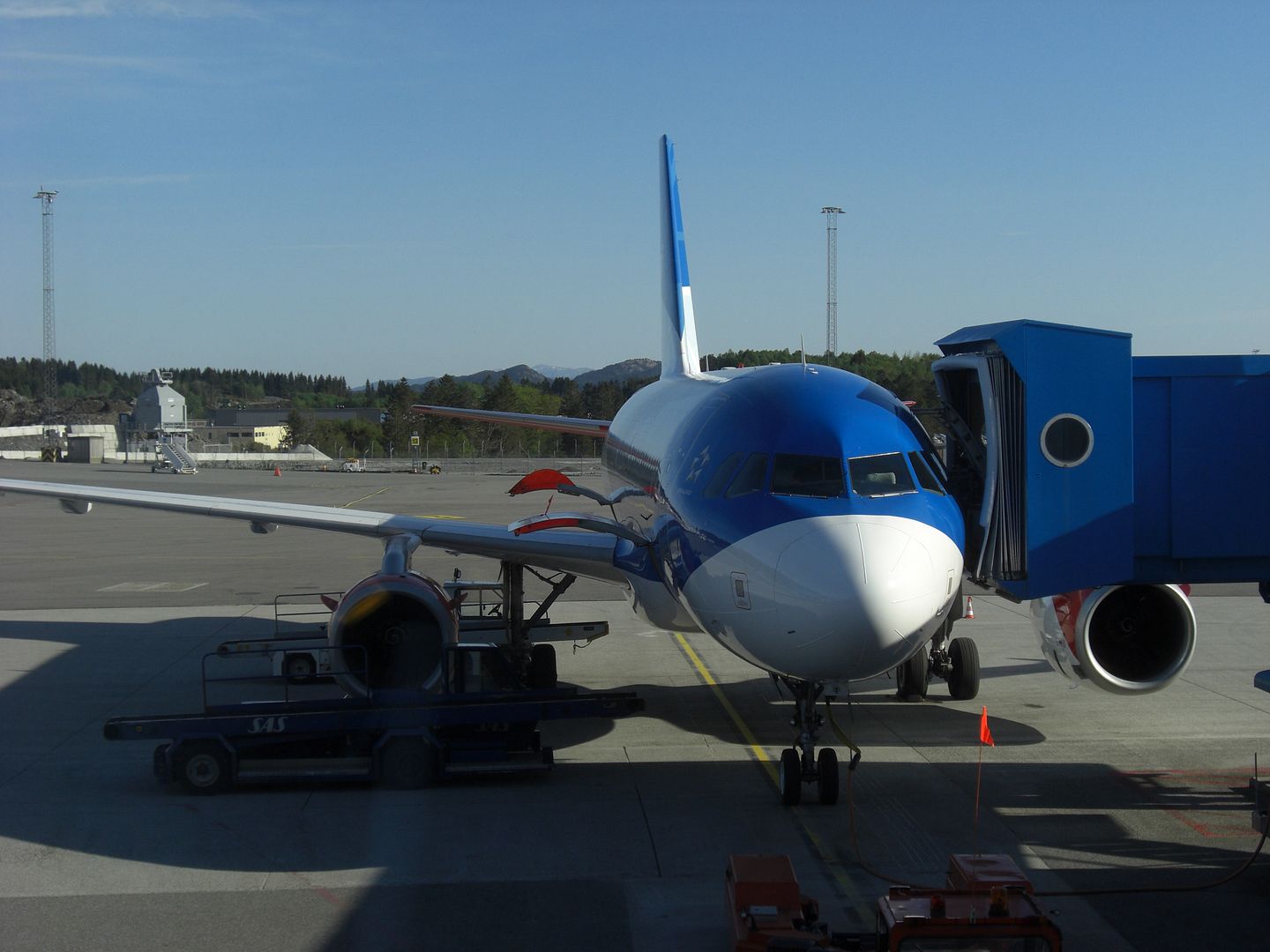 Norwegian to CPH next to us
BGO terminal
Lots of helicopters in Norway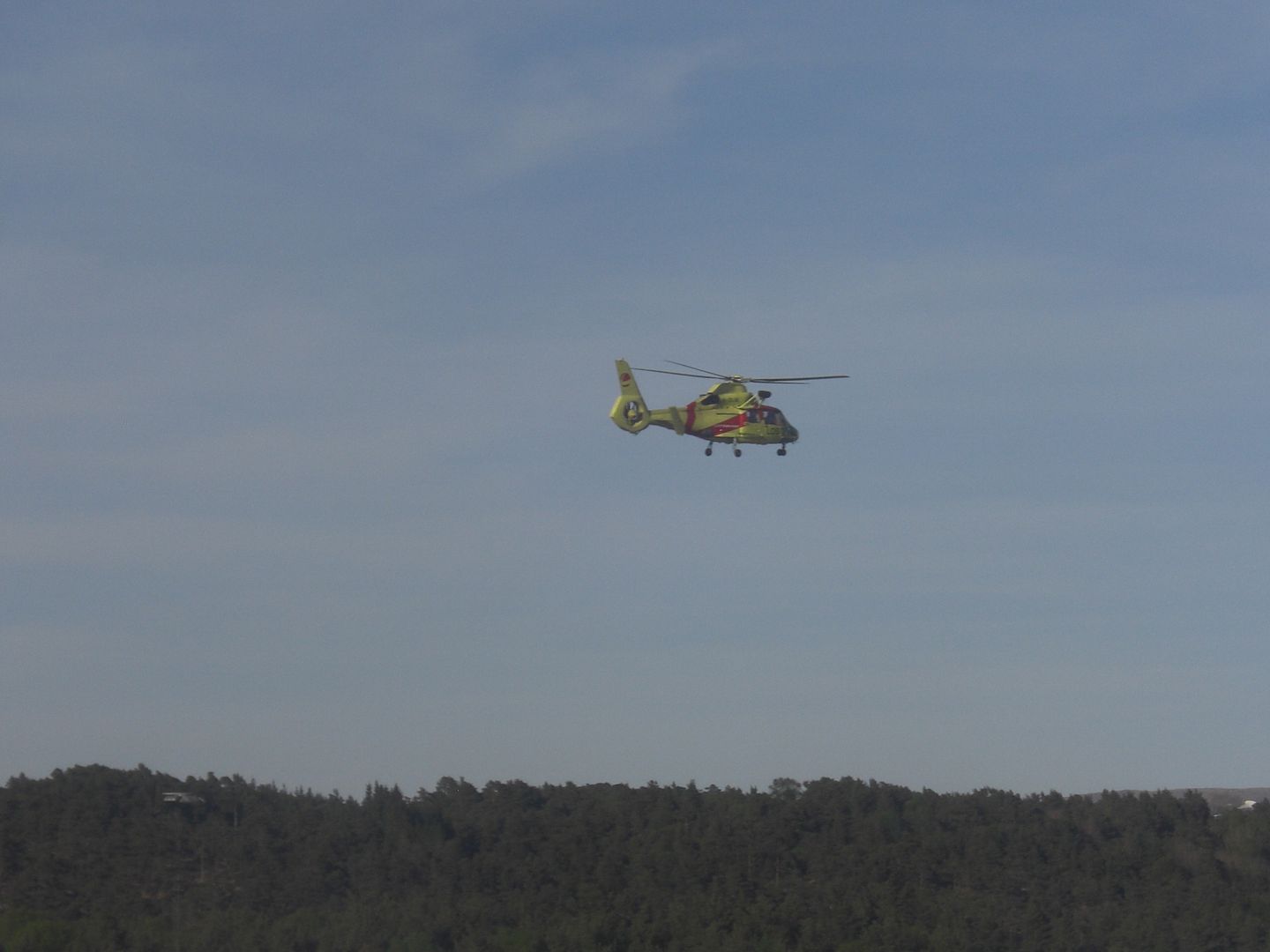 You don't even need to leave the plane to enjoy the Norwegian scenery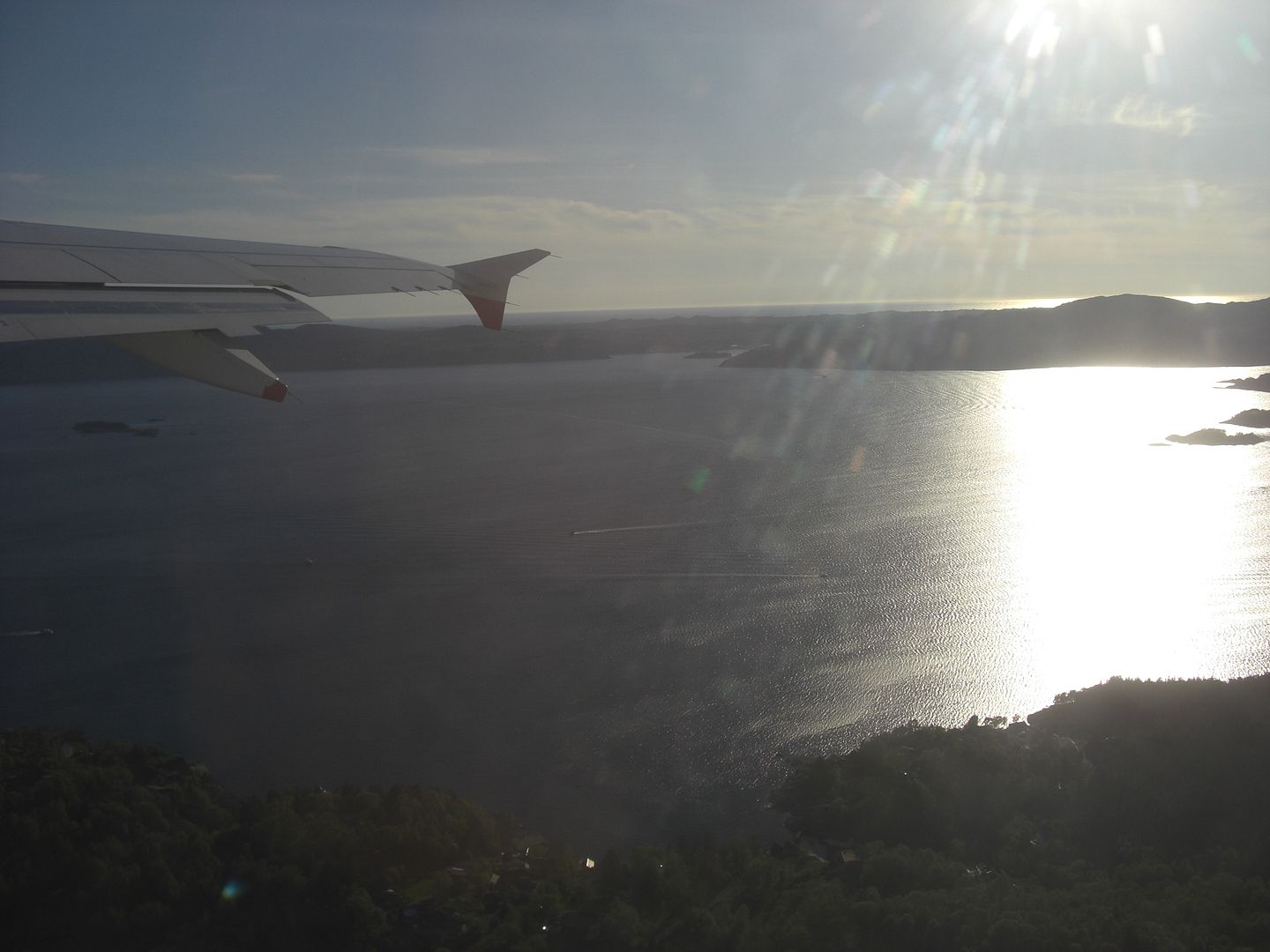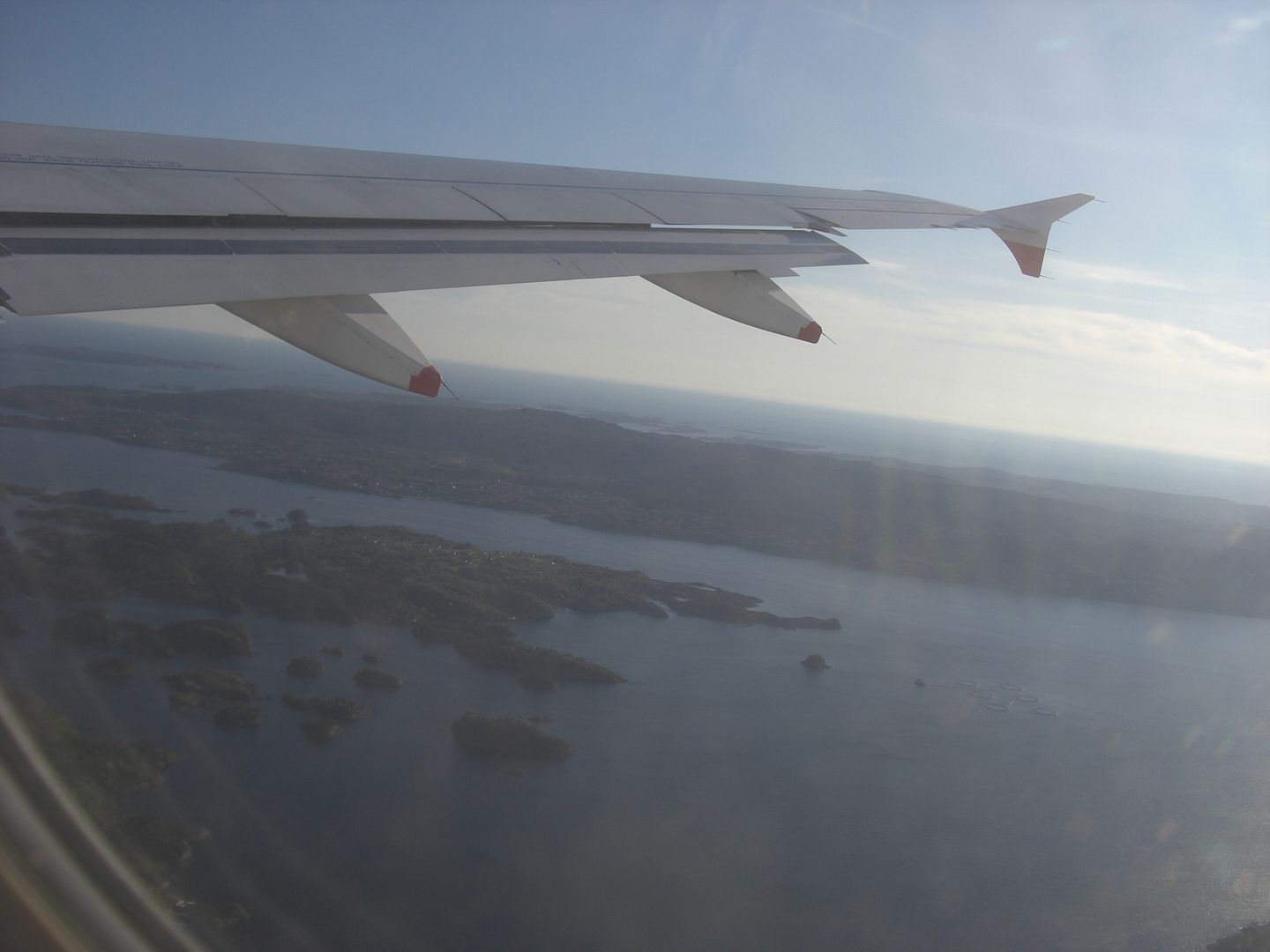 Unlike the previous day, I was feeling much more fortified and ready to enjoy the free bar.
In-flight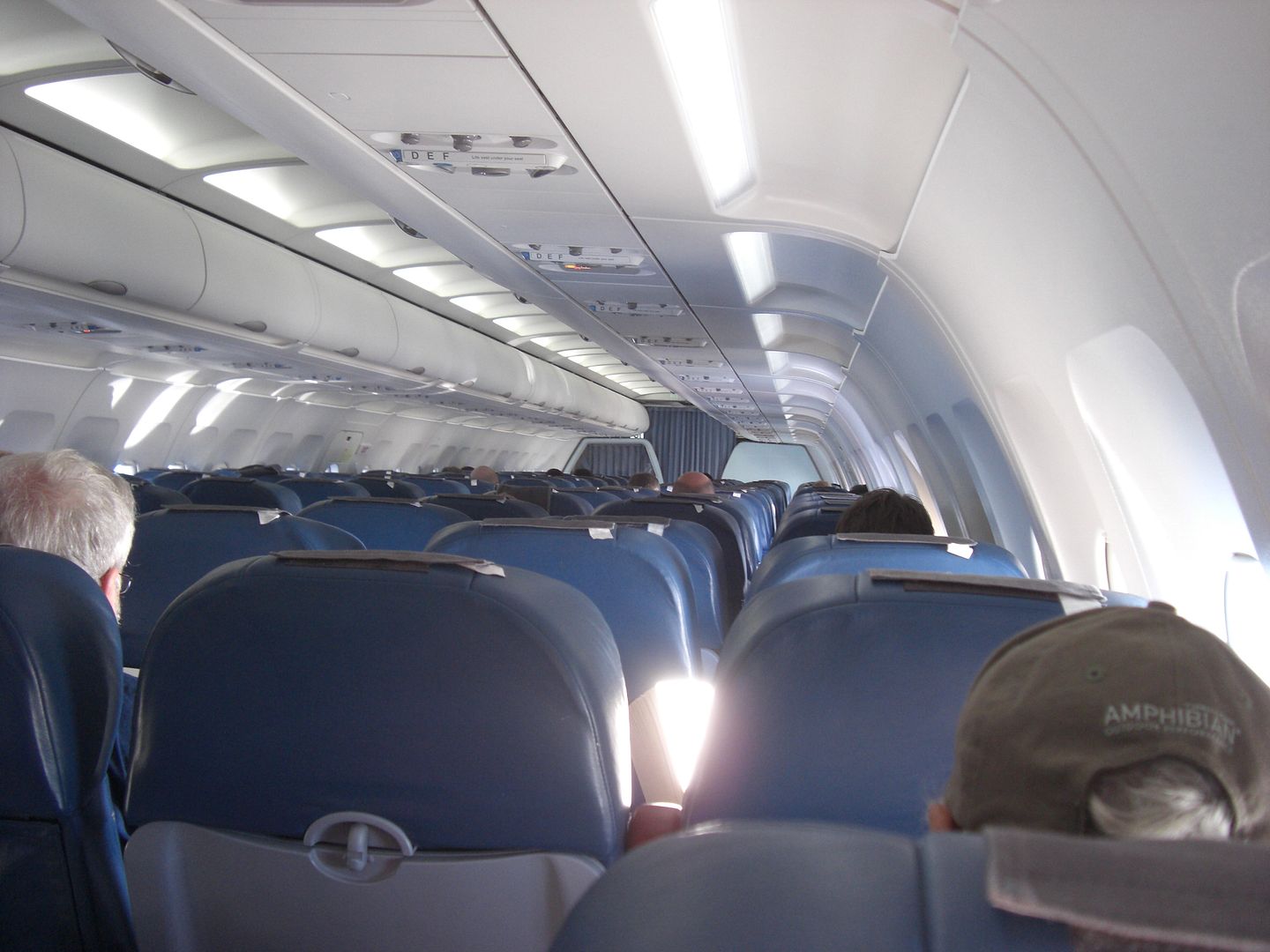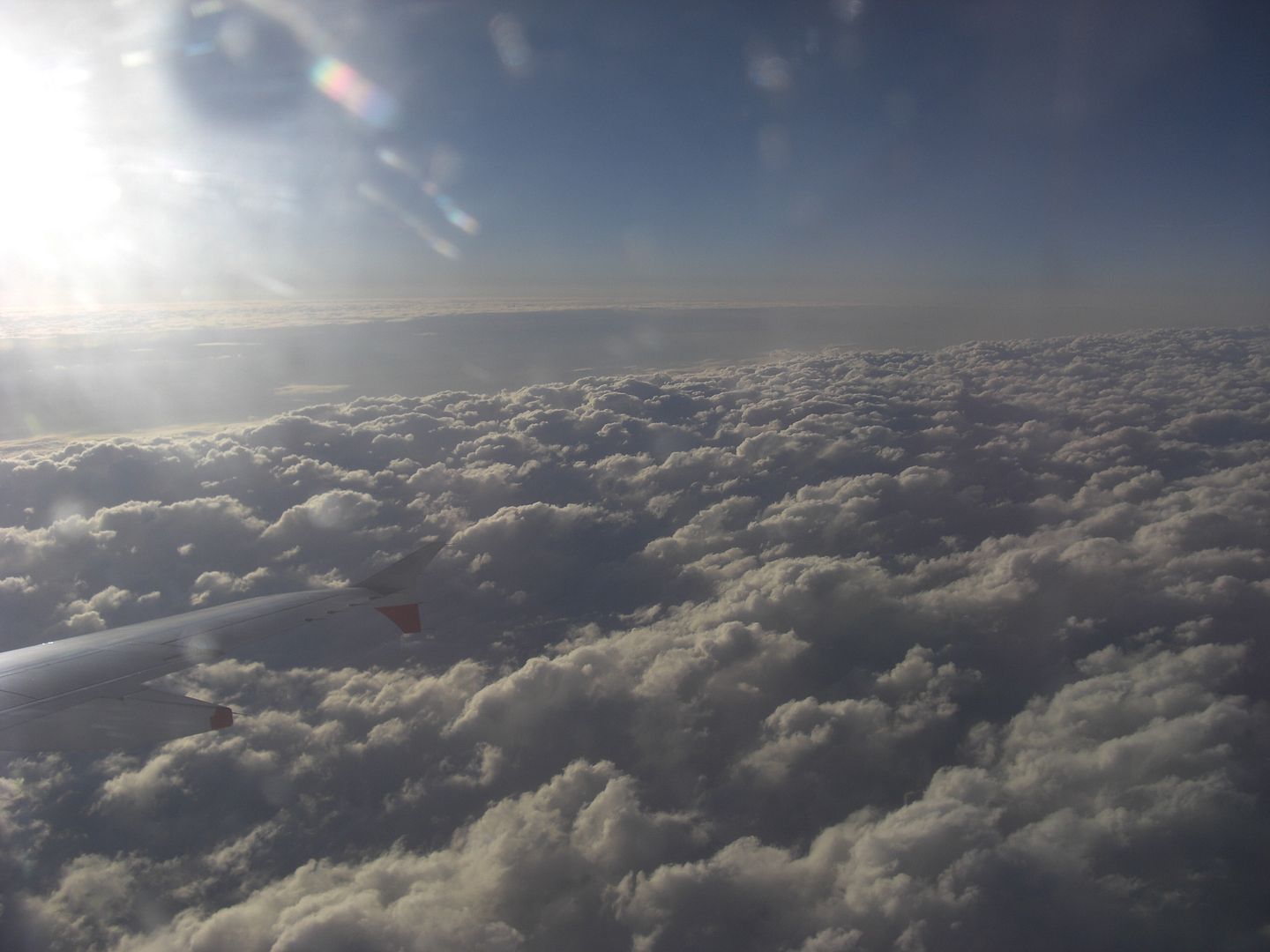 There were some beautiful cloud formations on approach. The views over London were brilliant – shame the light quality wasn't great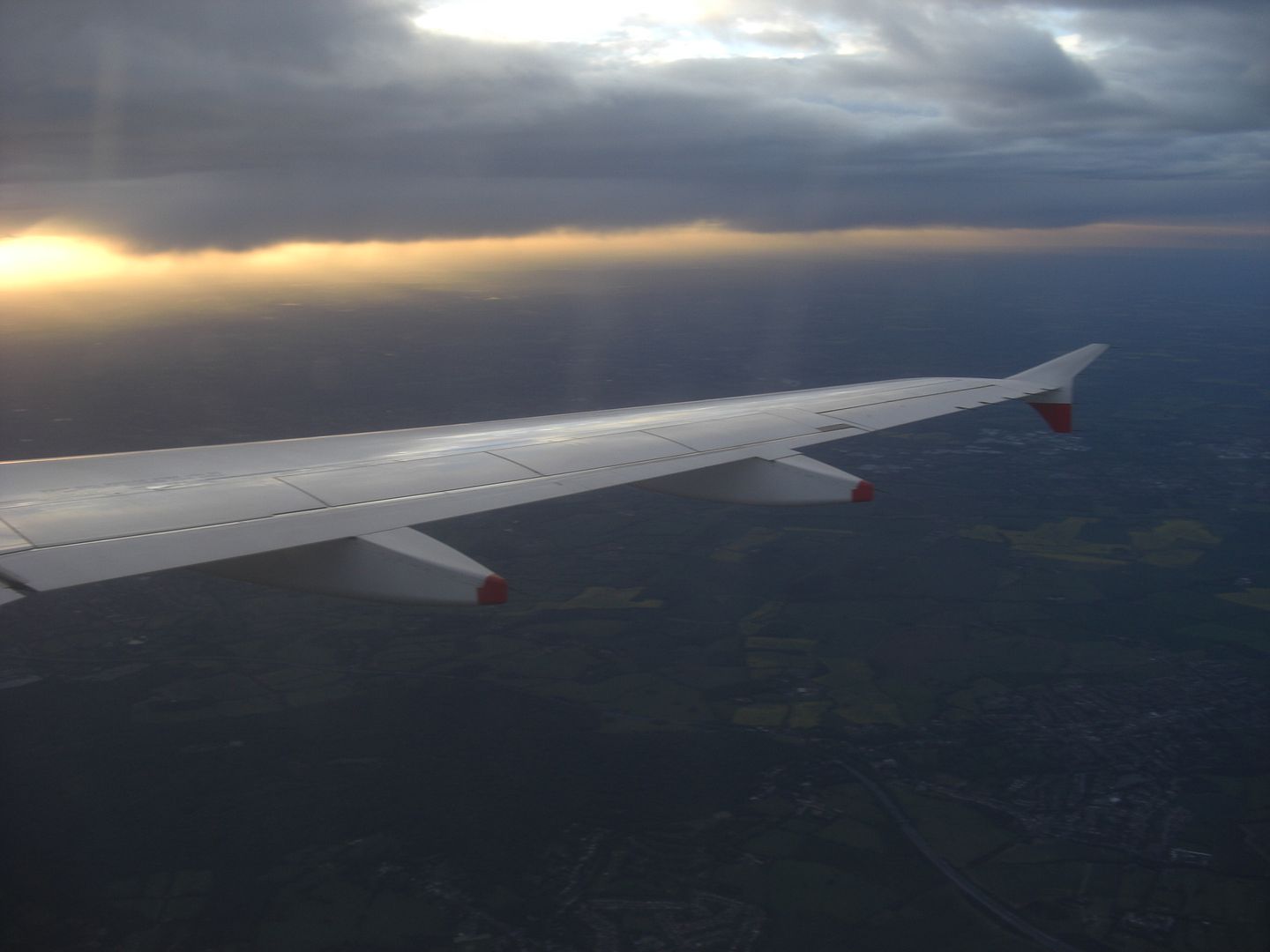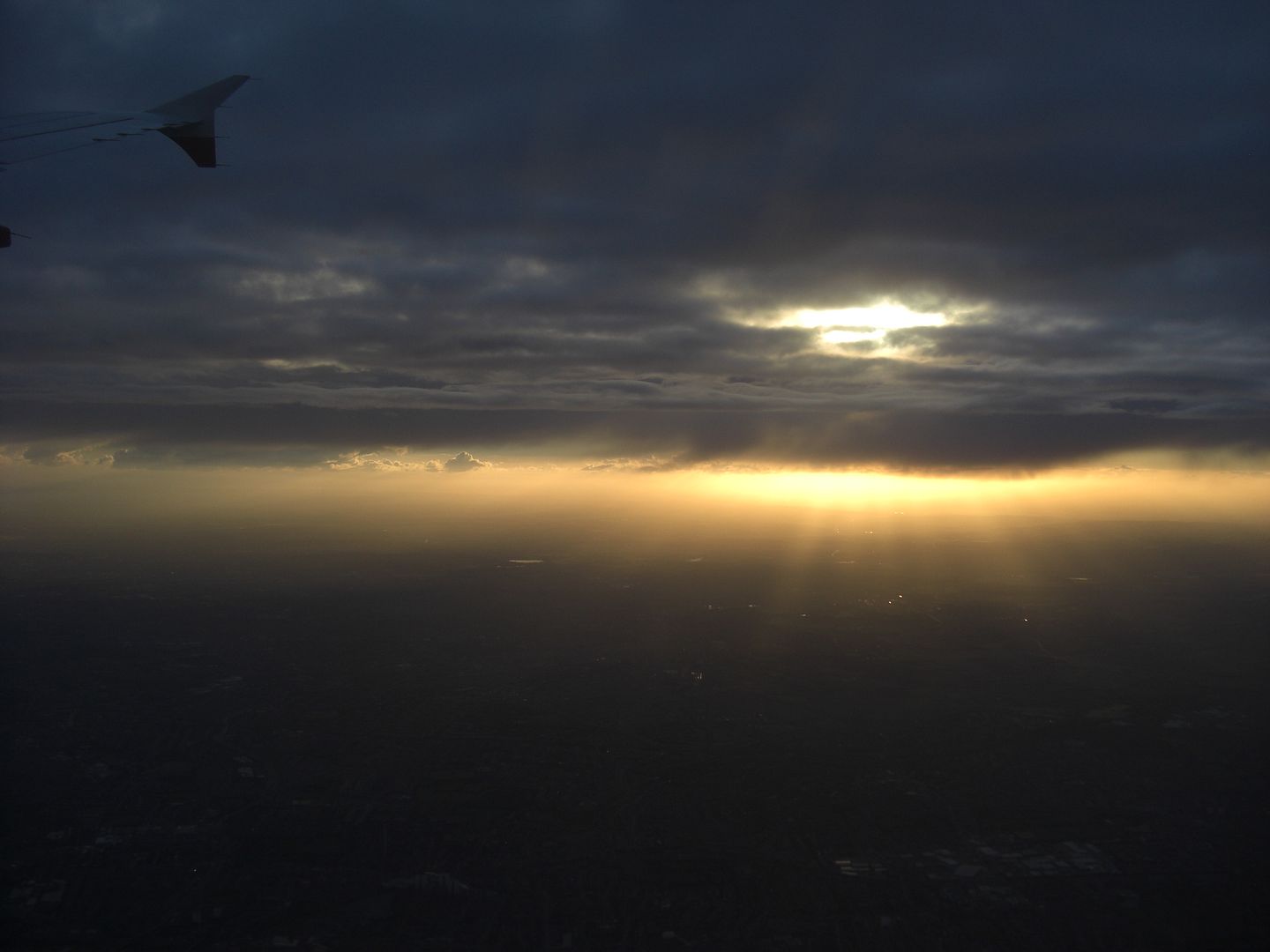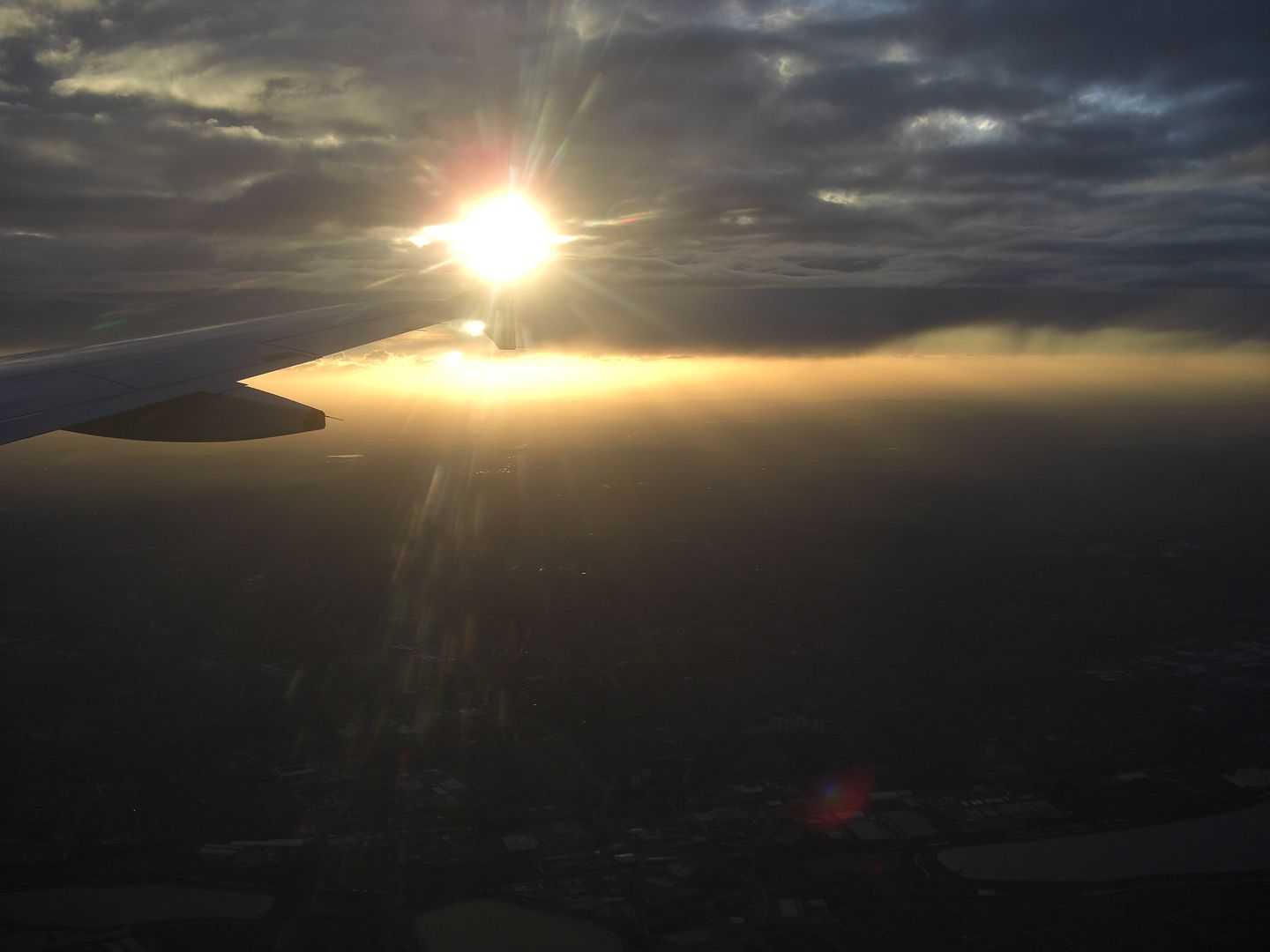 Kings Cross
Fitzrovia and Regent's Park
Central London
Trafalgar Square and the National Gallery
Buckingham Palace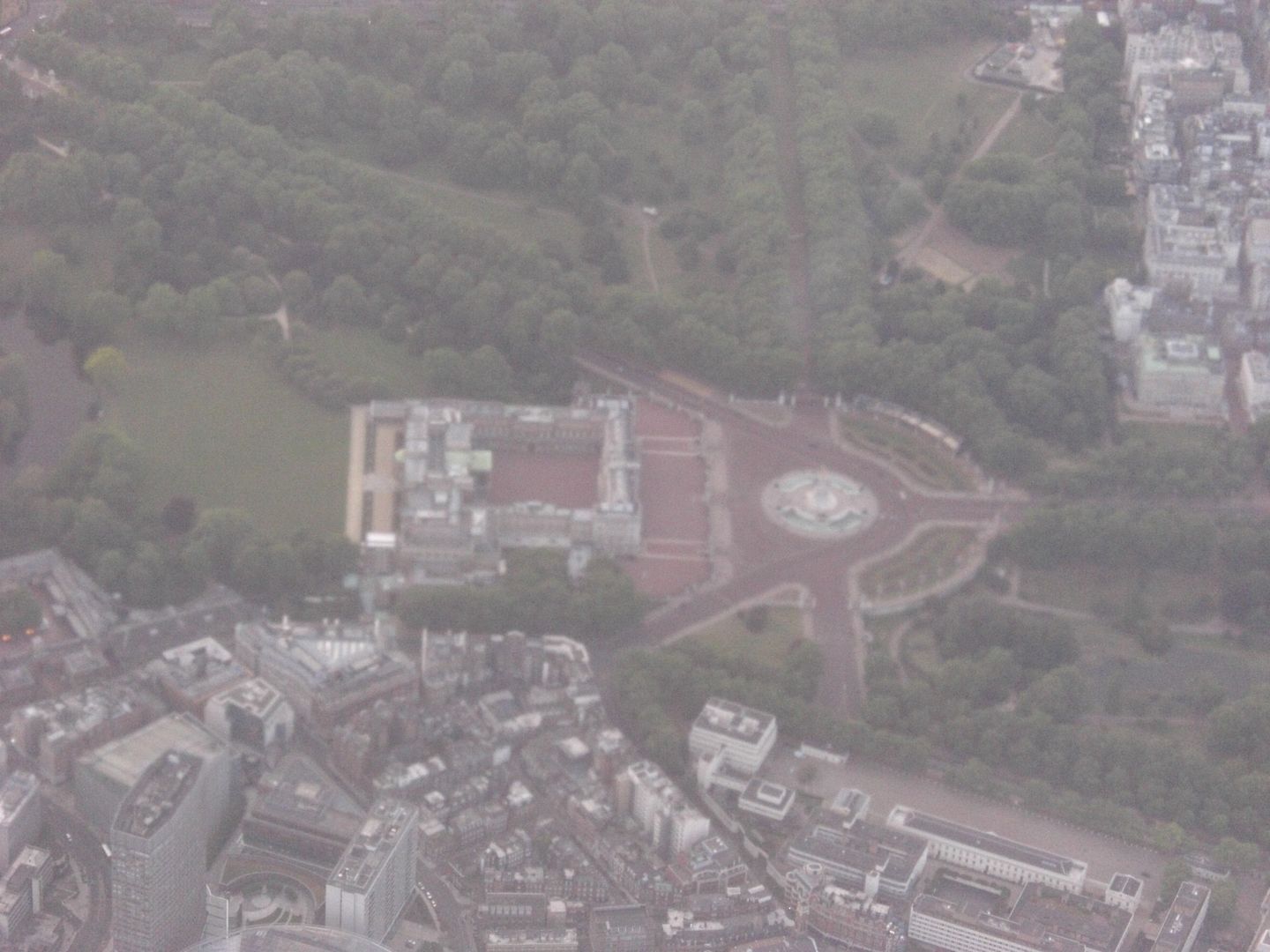 Piccadilly and the lights of Piccadilly Circus
Knightsbridge, Chelsea and Hyde Park
Royal Albert Hall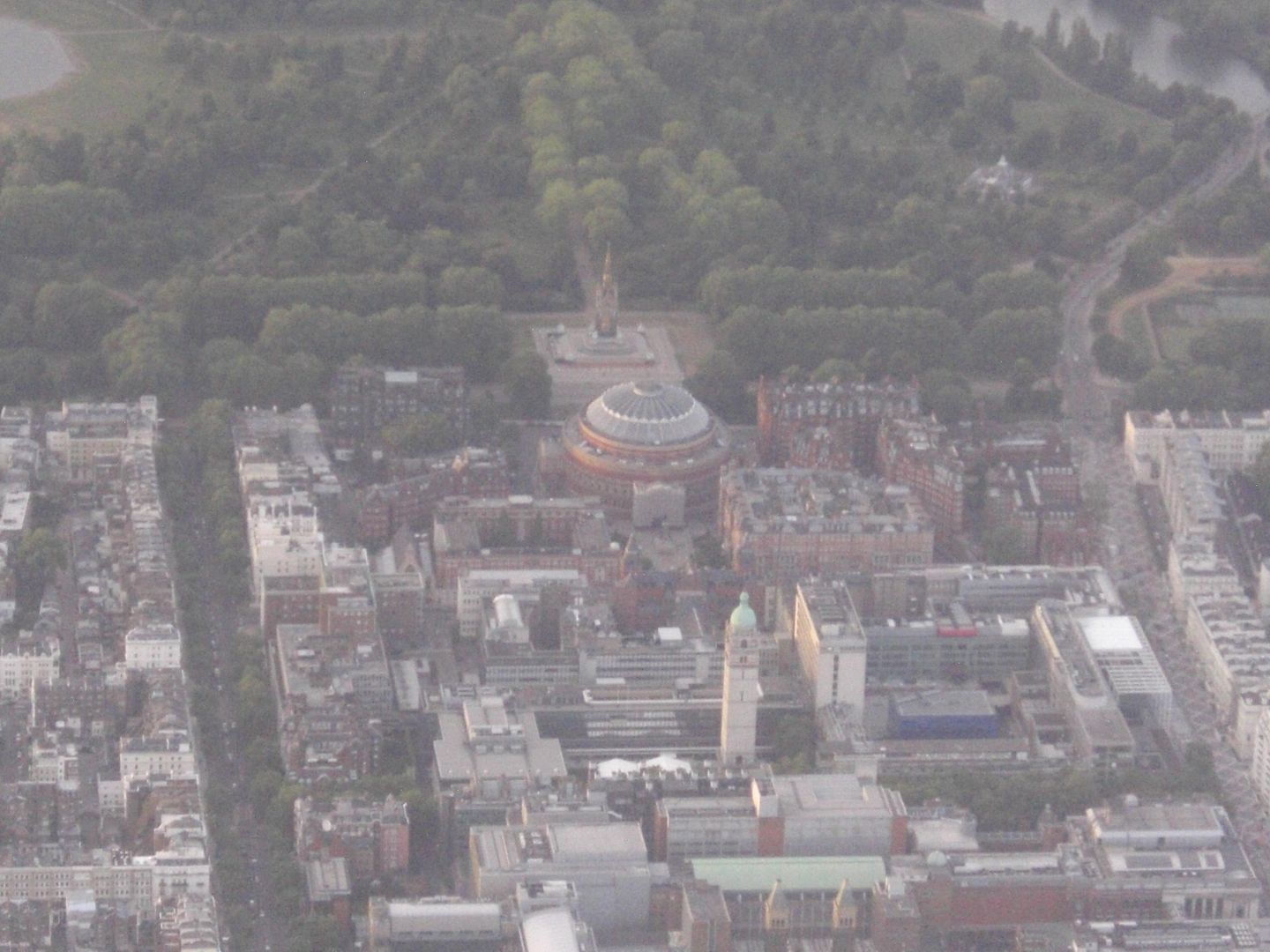 And we're back at Wembley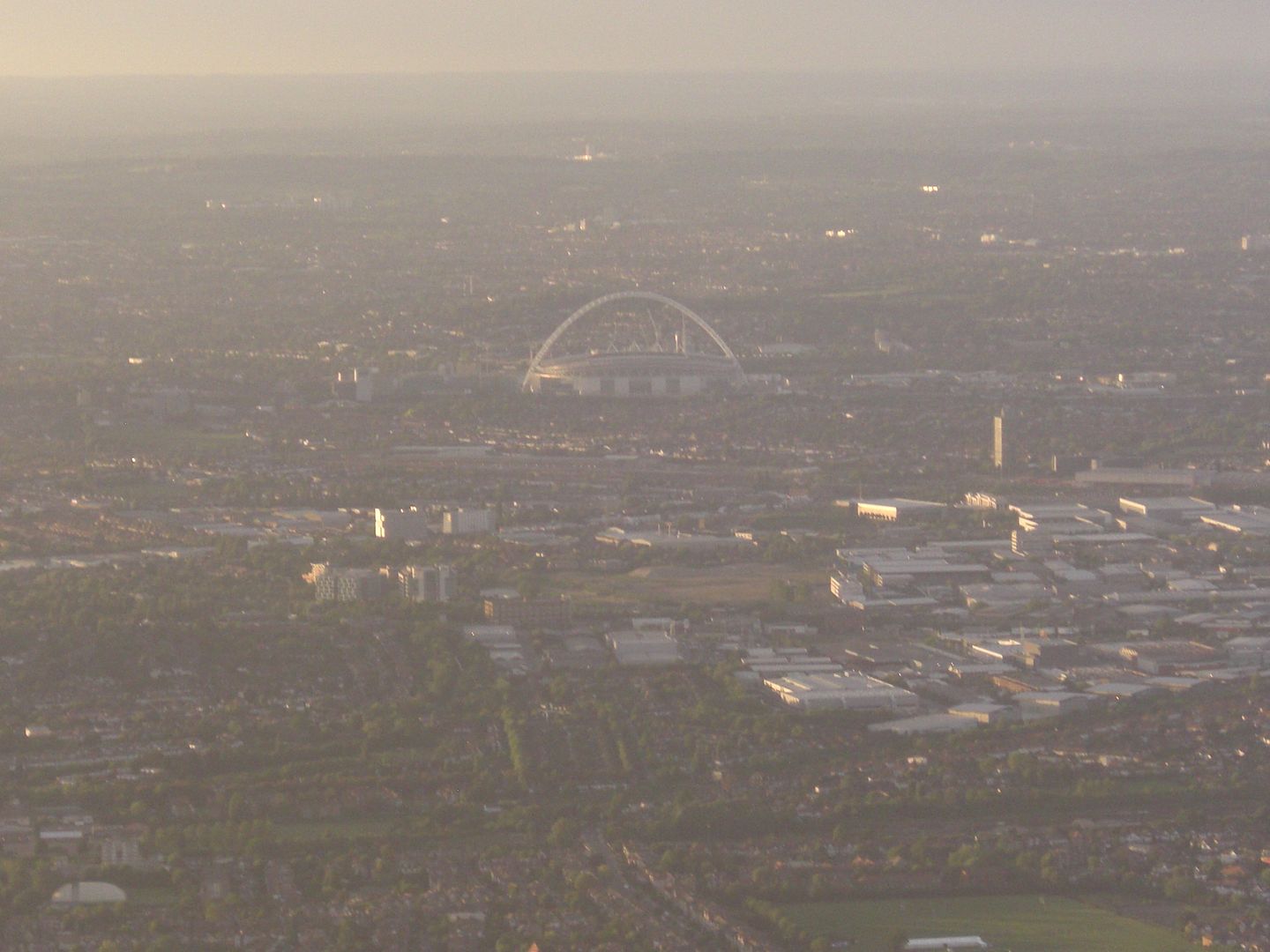 We touched down nearly twenty minutes early to a relatively empty Terminal 1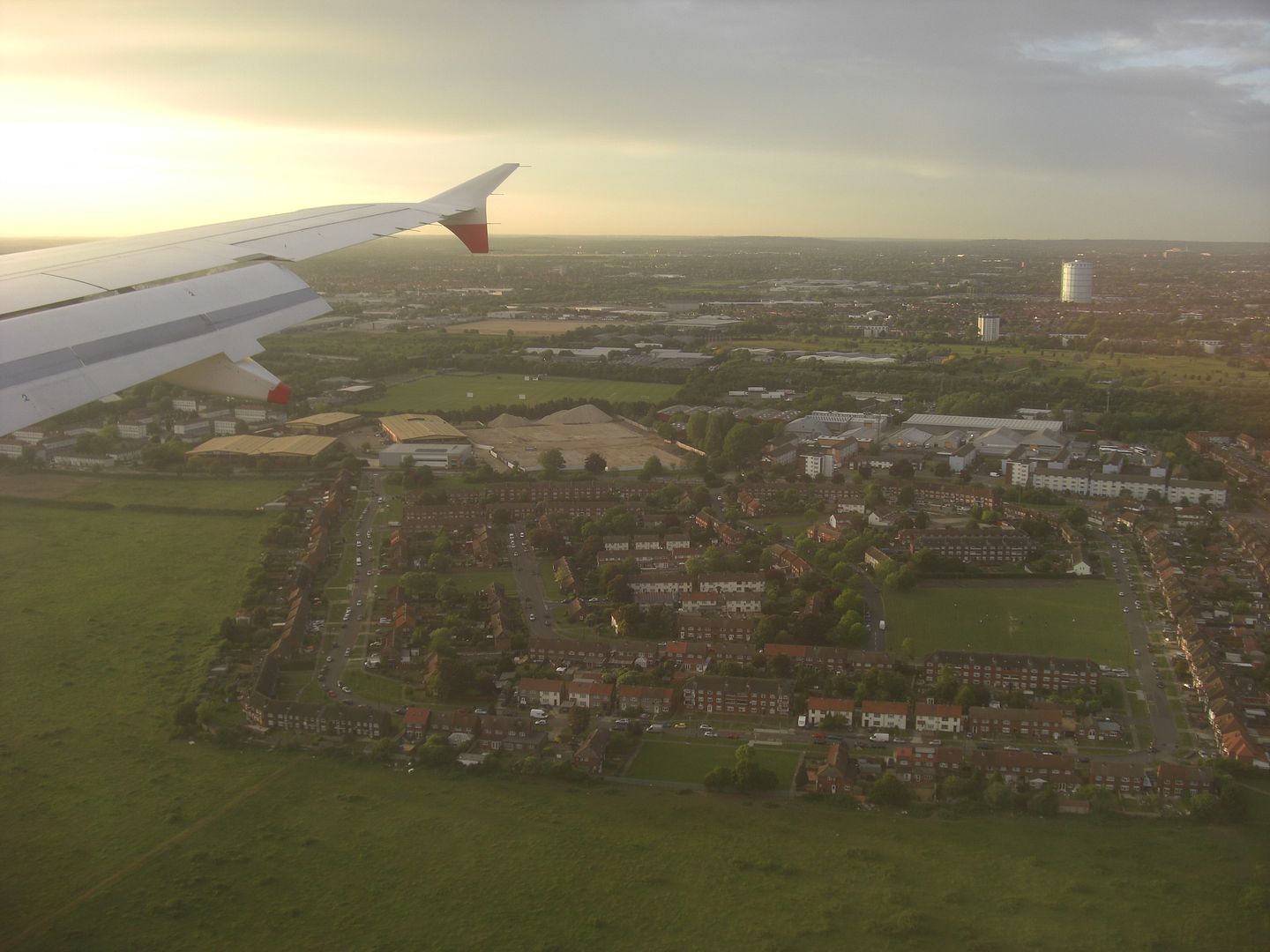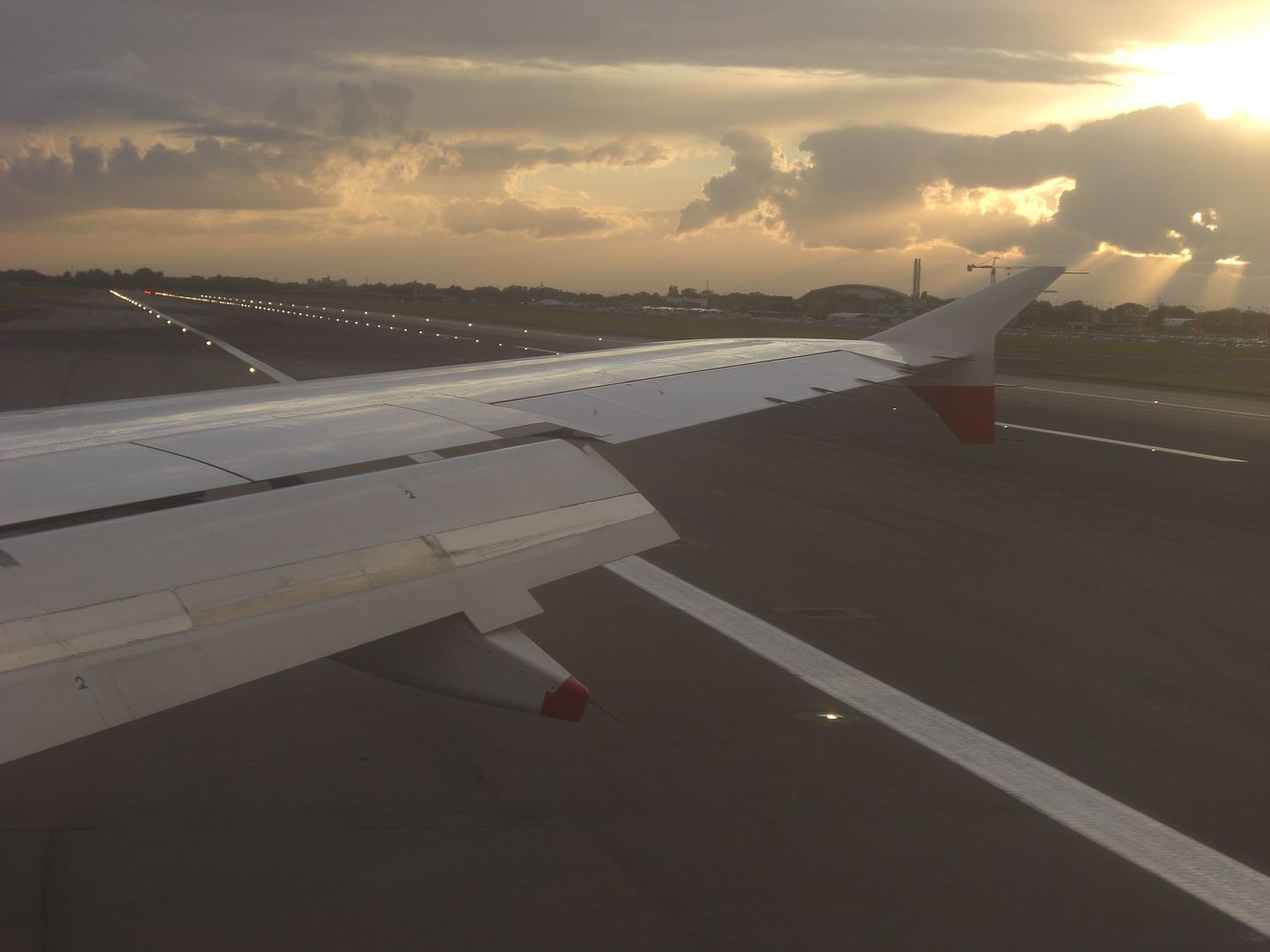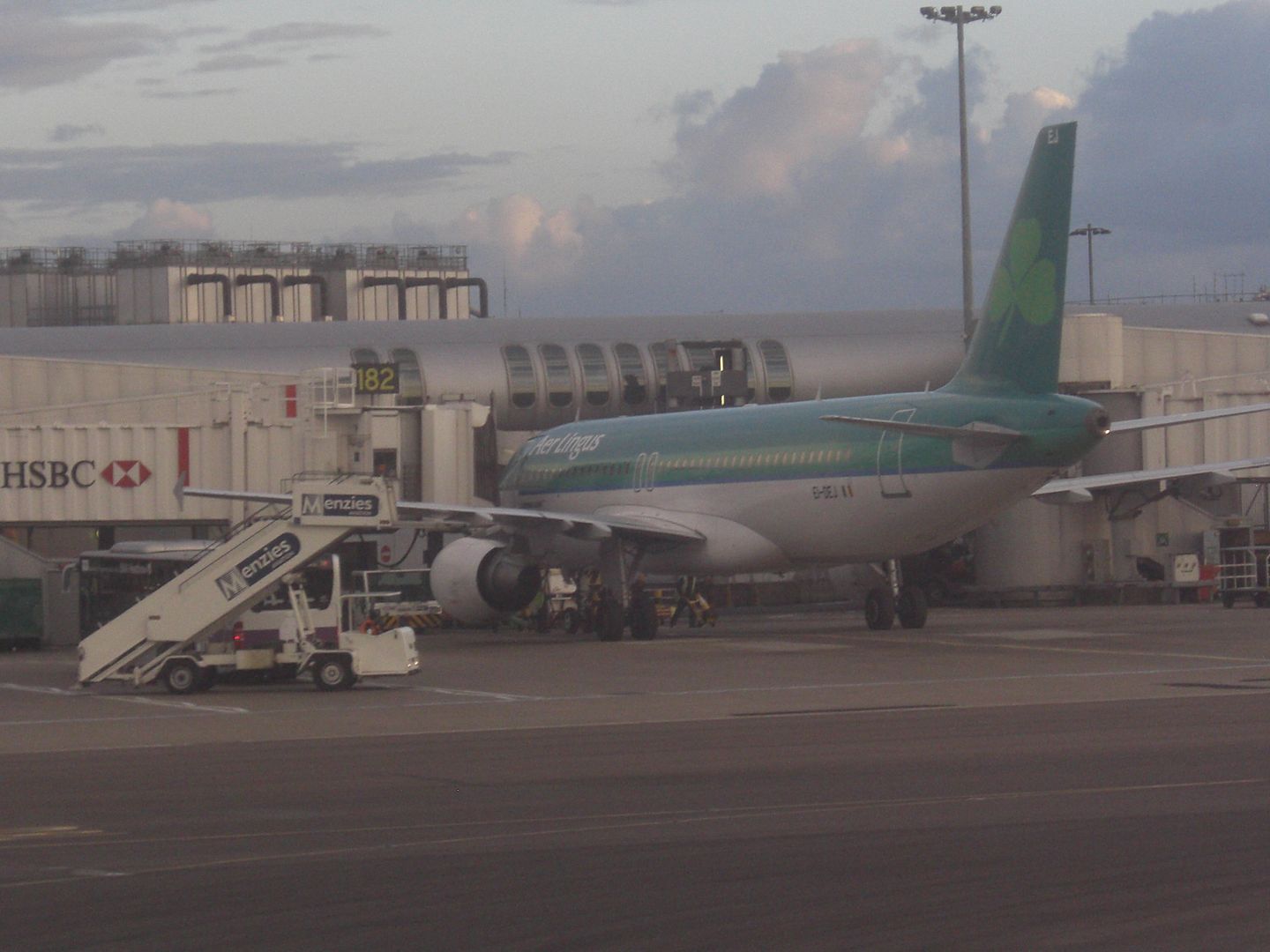 So, bmi did pretty well. The good value fare, combined with lounge access made for some pretty good flights. Bergen was brilliant, thanks in no small part, to the beautiful and uncharacteristic weather. Pricey, yes, but a great place to be.
Questions and comments welcome