Asia Part 1: London to China with LH (LHR-MUC-FRA-NKG)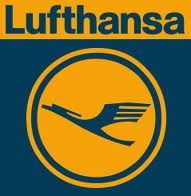 This trip, much like an increasing number of my trips this year, came about through an airline email. I was actually on a trip to Jordan (LINK TRIP) over Easter, and the day before my return flight from Amman to London, Lufthansa sent me an email with some amazing fares. Beijing (PEK) and Nanjing (NKG) for GBP 350 return (+ Shanghai and Hong Kong for about GBP 450). I spent a year living in Nanjing back in 2004/5, and the trip always used to be such a hassle flying into Shanghai, then schlepping across to the station, then getting a 4 hour train to Nanjing. I'd always dreamt of a non-stop flight to Europe. When I heard that LH would be introducing a NKG flight (3/4 weekly with an A340-300), I really wanted to do it – this email seals my fate.
The day after I got back from Jordan, I looked though the date where the fare was available, and ended up deciding on a flight into Nanjing in early June, and return from Beijing in late June (with flights on the A380 as an added bonus), all booked with minimum fuss on Expedia. As LH were running a promotion of double Miles & More miles on a selected route (I'd gone for FRA-MUC due to previous flight bookings using the route), so decided to route LHR-MUC-FRA-NKG; an extra fight for only a few extra pounds tax, and my first domestic German flight. The return I booked PEK-FRA-LCY as I wanted to fly into LCY (arriving into LHR in the evening sometimes is such a chore, and LCY nearly always takes just 10 minutes from touchdown to train (including immigration and baggage claim). I also wanted another sector on an Embraer, which only operate on the LCY routes.
Chinese routes in the LH magazine
I managed to persuade my little sister to drive the car back to LHR for me, so for the first time, I drove myself to the airport for a flight. After parking right outside the LH check area (such a nice change from having to walk from either the bus or tube station), said goodbye to my sister, and headed to the desks. Since I last flew LH (& co) out of LHR, they'd moved the check area around a bit. The LH and OS business class desks were now in a walled off area at the back. Interestingly, other LH family airlines' Business passengers had their own desks in the main area.
After a short wait, I had my boarding passes re-issued (I'd checked in online), and my bag tagged. Bizarrely, all the boarding passes were on BD stock, along with the 'heavy' tag for my bag (it was only 22kg). I would have thought that especially for their Business and Gold pax that LH would want their own brand boarding cards. For a long time, they used to issue fairly generic 'Star Alliance' passes. All the staff were in BD uniforms too.
After a quick stop at am ATM, and then WHSmith for some reading material, I headed to the BD lounge. As I'd had an early start, and missed out on my shower in return for extra sleep, I went straight to the shower area.
With the shower done, I made my way to my usual space in the lounge, which was empty as usual. I fixed myself a G&T (I know it was early….), and had a few biscuits.
I was quite pleased to see a LH A321 pull into Gate 5 directly below the lounge. I had my fingers crossed that this would be my plane as it would mean only a 2 minute walk to the gate. On the opposite end of the spectrum, Gate 55 would have been a good 20 minute walk.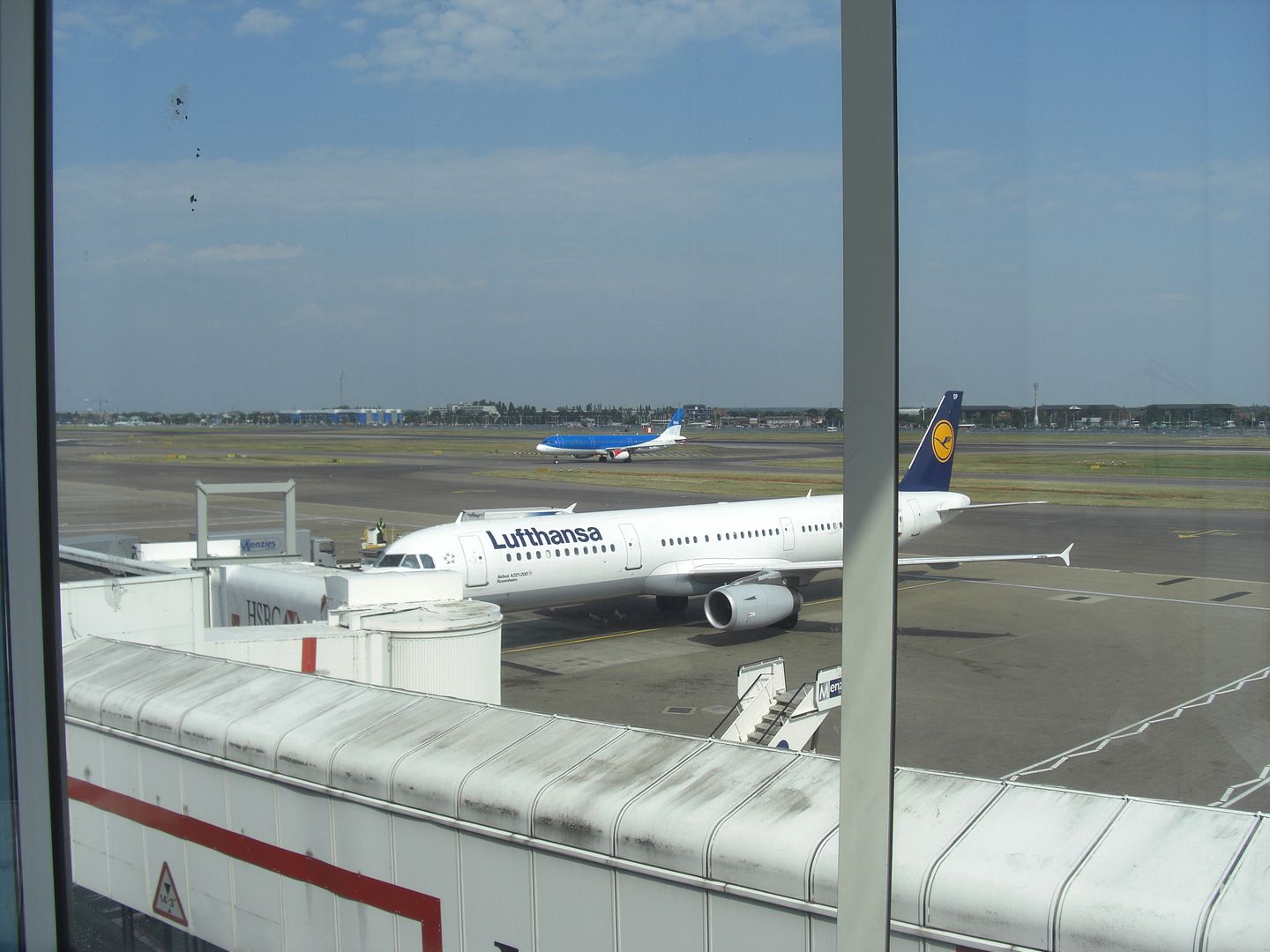 Thankfully, the MUC flight was to be the Gate 5 flight – that meant time for a bit more breakfast.
The queue at the gate was reminiscent of a mosh pit, but before long everyone was aboard.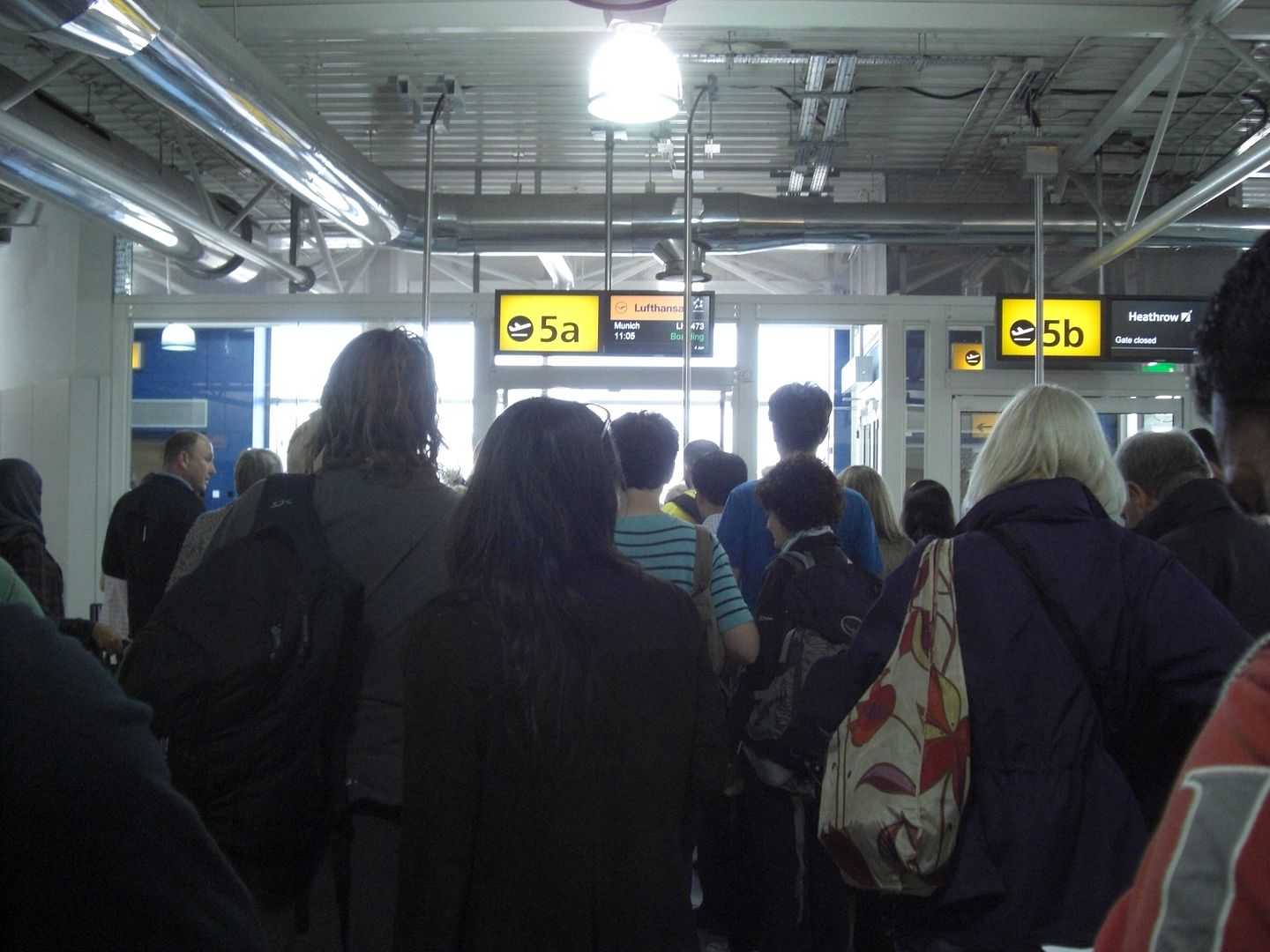 I was in the front of the second economy section, which had excellent legroom. Unfortunately., the flight seemed to be completely packed, with no empty seats visible.
Not my plane, but the Google Map image of our gate whilst sitting at it.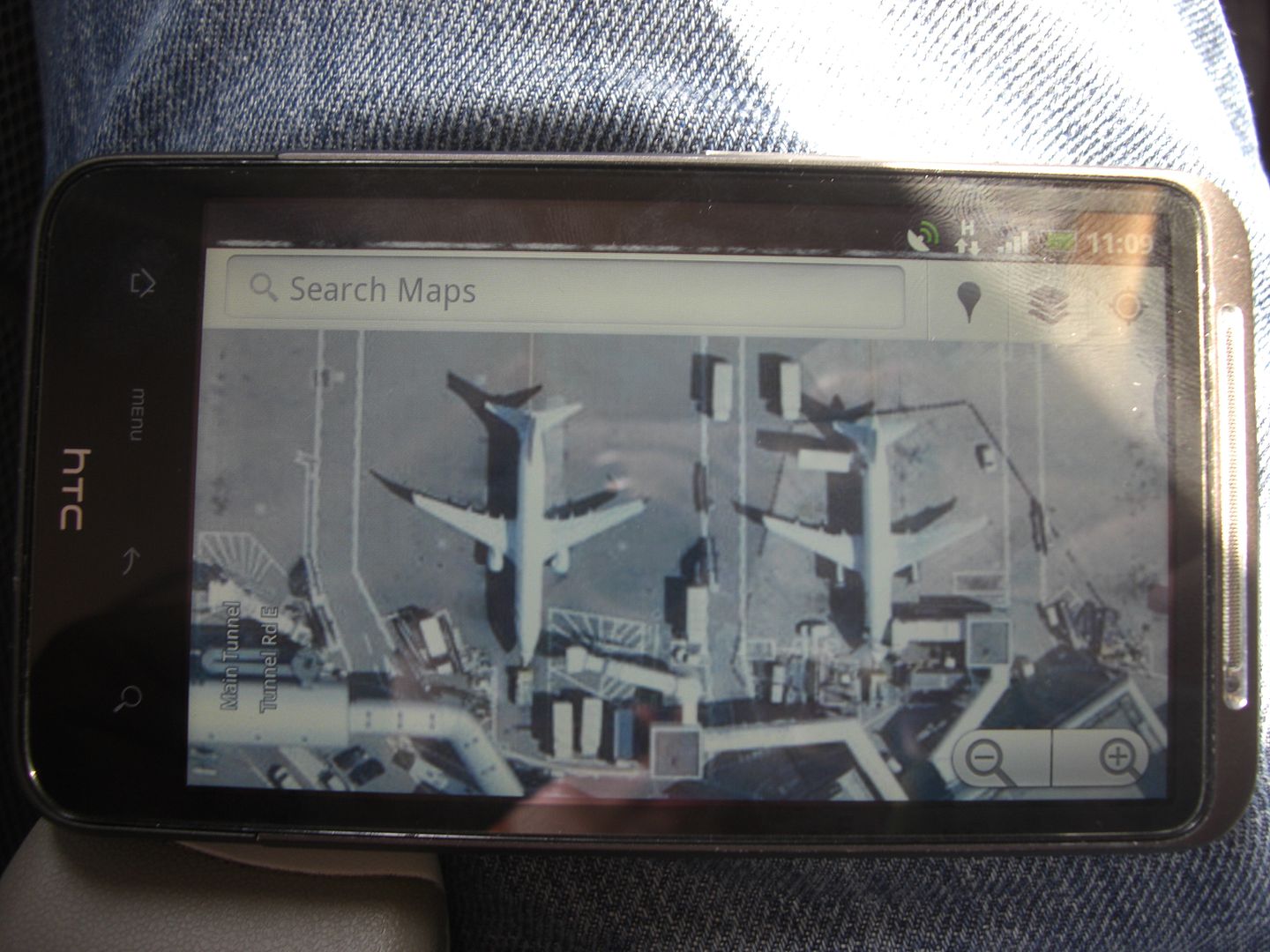 The captain welcomed us all aboard, and announced a half hour delay (didn't hear the reason)
June 2011
London Heathrow (LHR) – Munich (MUC)
Lufthansa LH 2473
Scheduled: 1105-1355 (1h50m)
Actual: 1144-1409 (1h25m)
Airbus A321-200 D-ASIP
After a welcome opportunity to send a final few emails, we pushed back to a long taxi around the airport, to the back of a long, slow moving line for takeoff.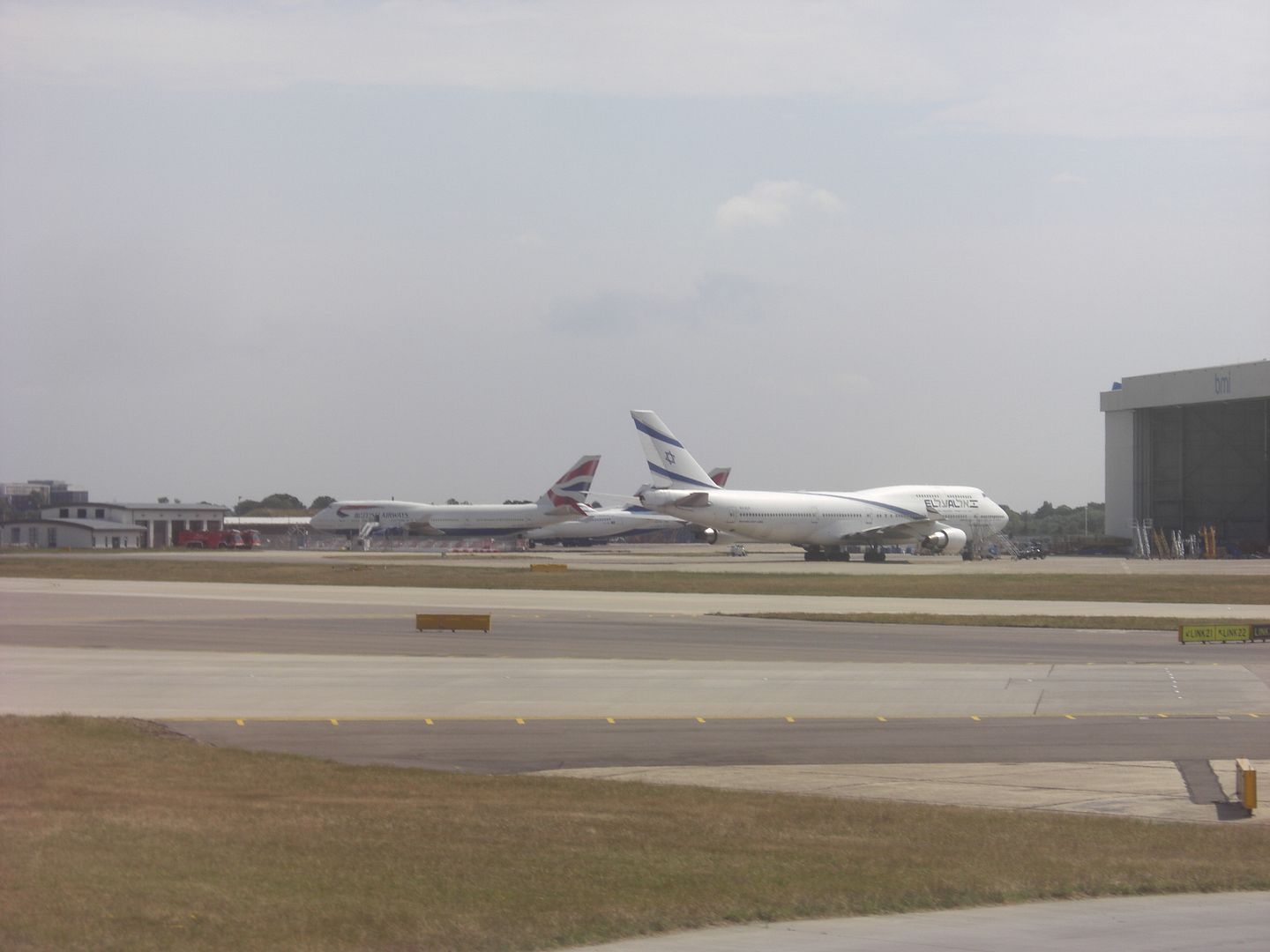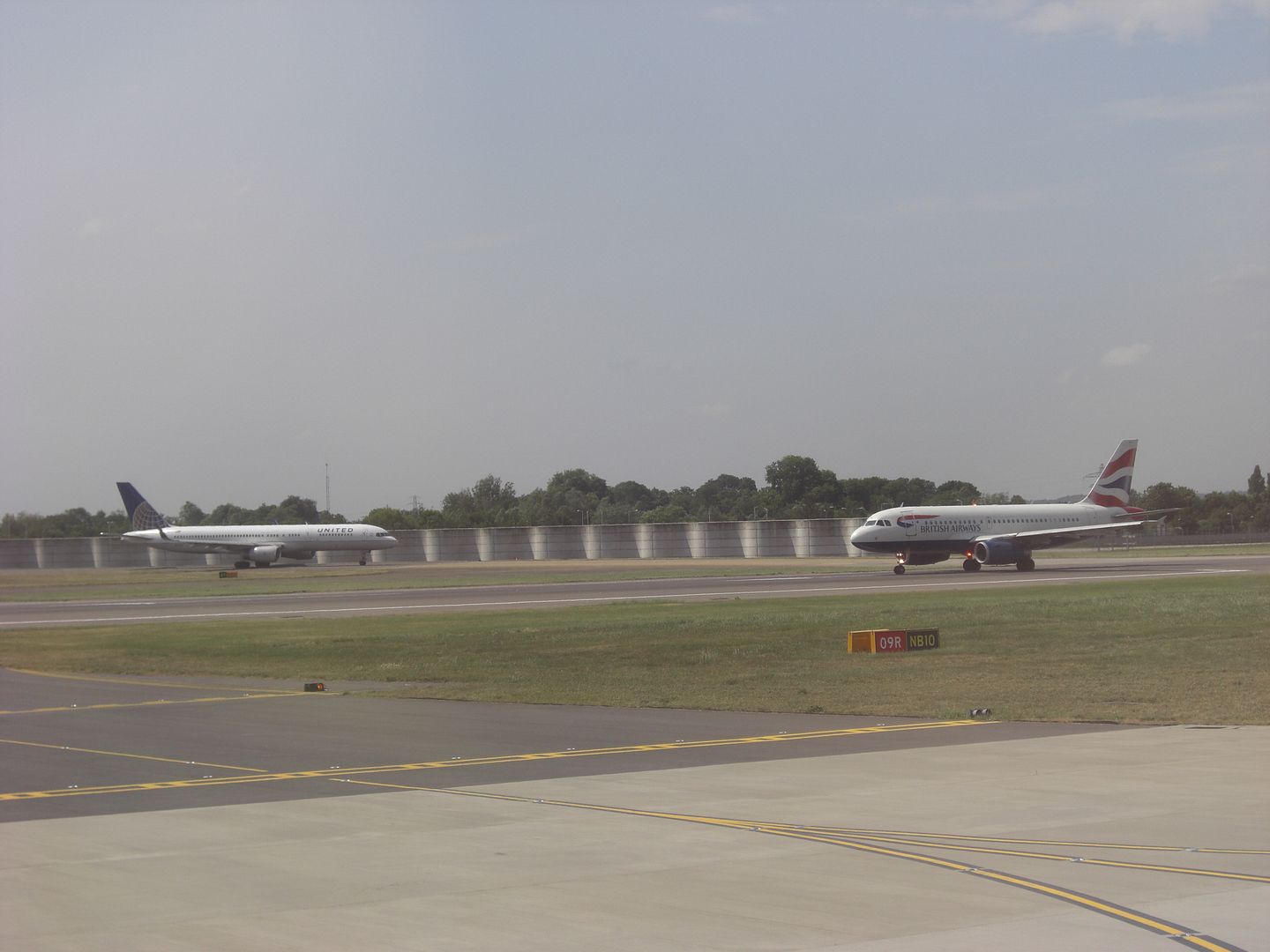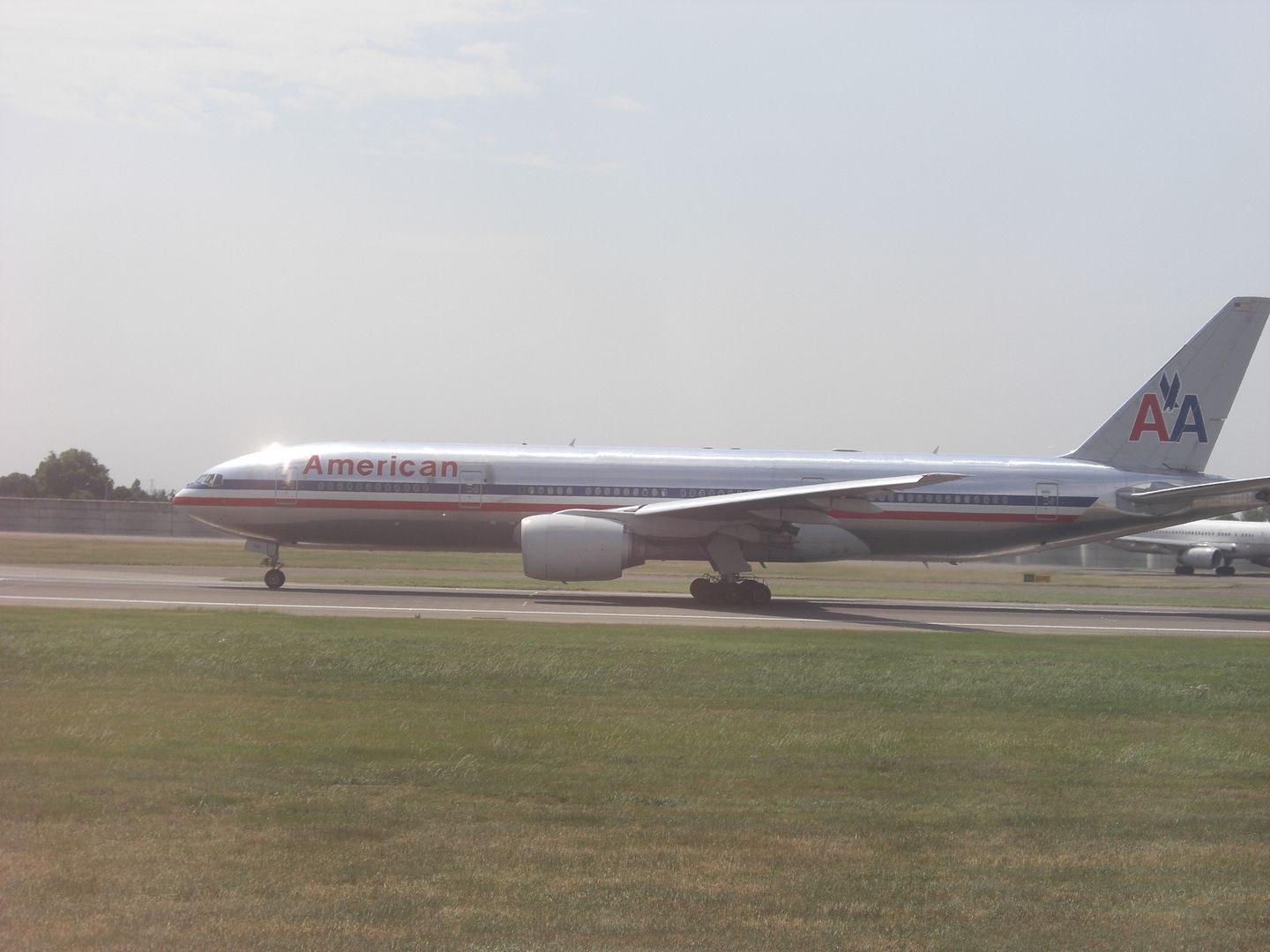 Finally, after a nearly forty minute delay, we were off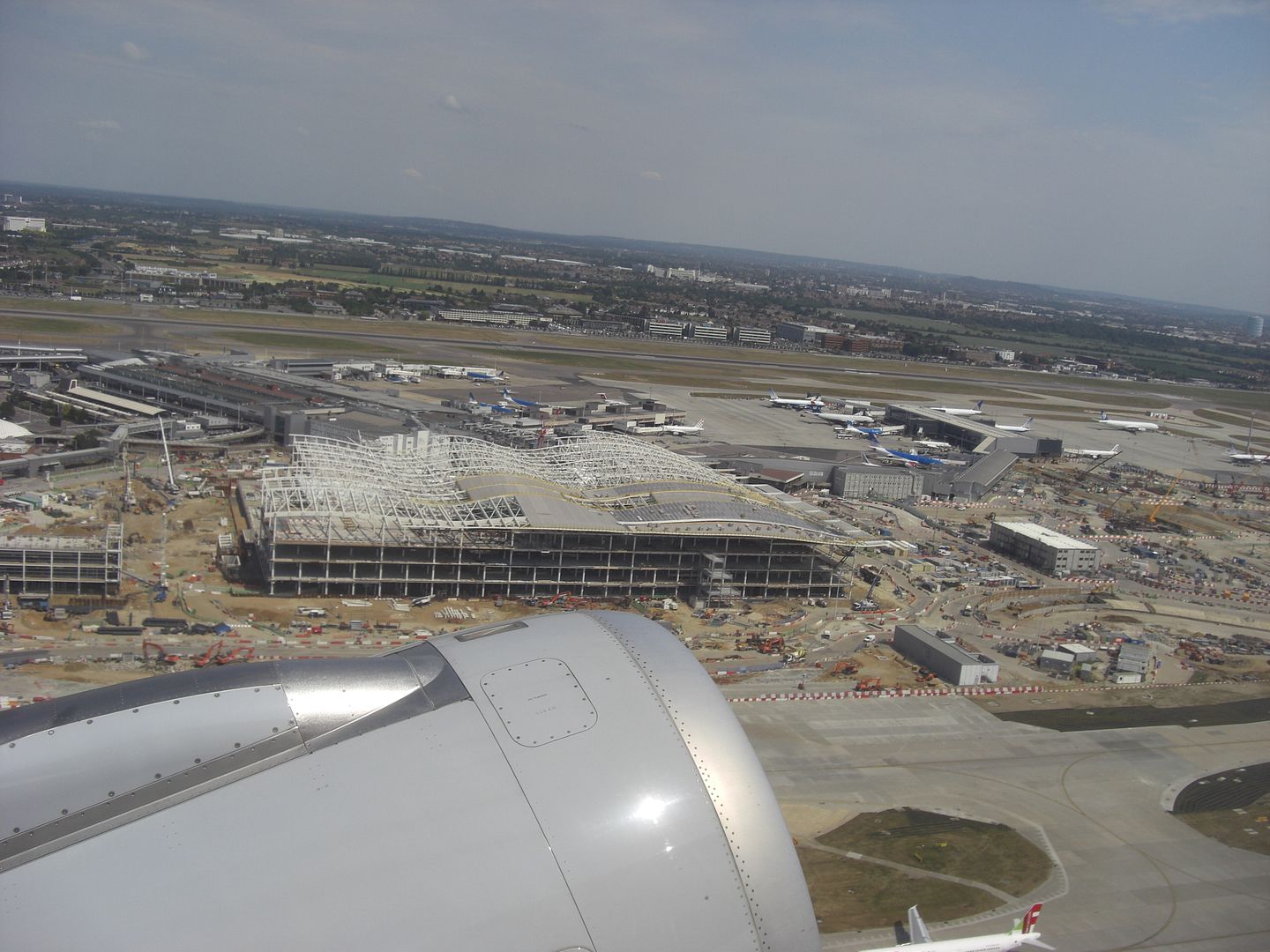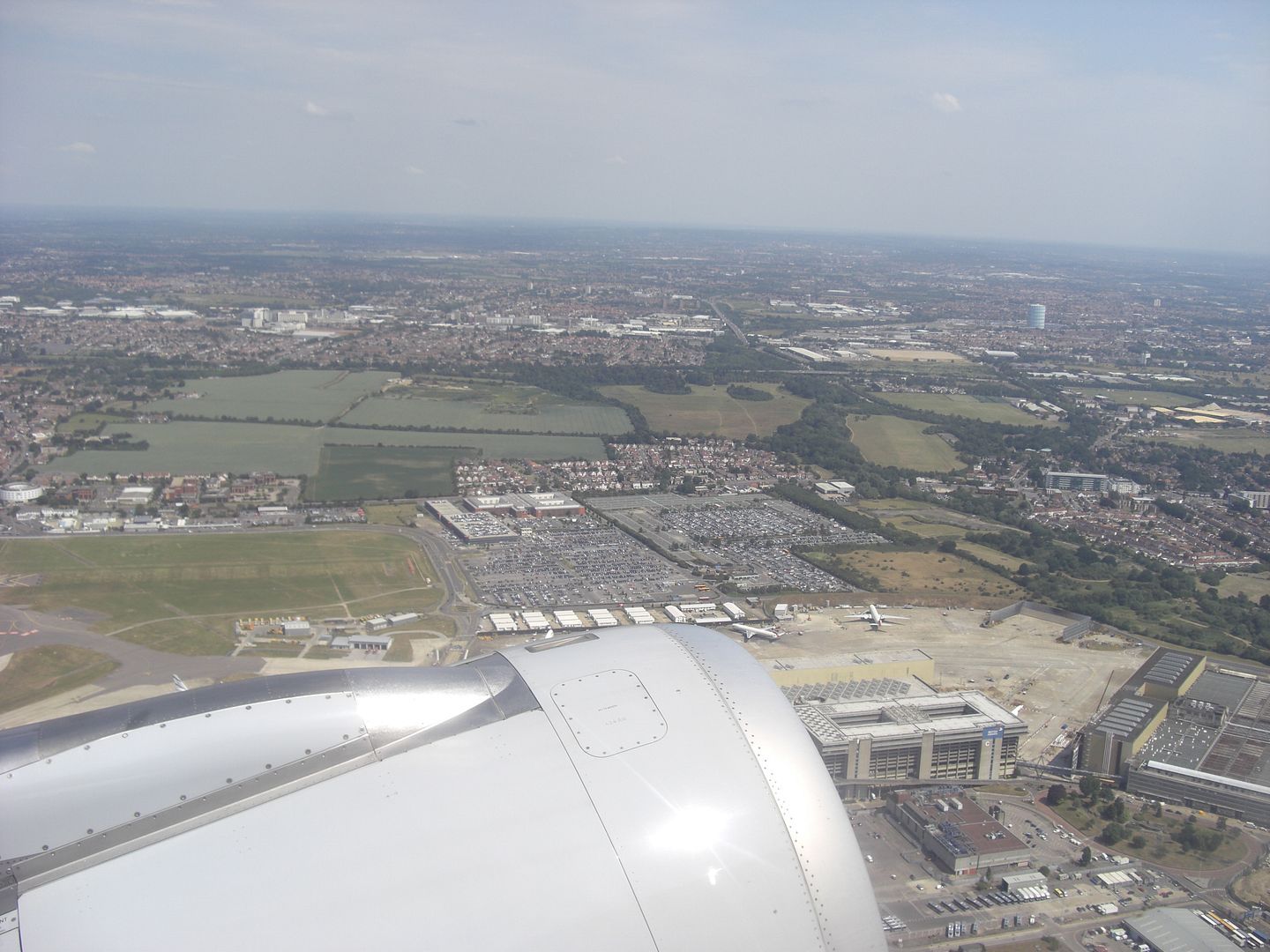 Central London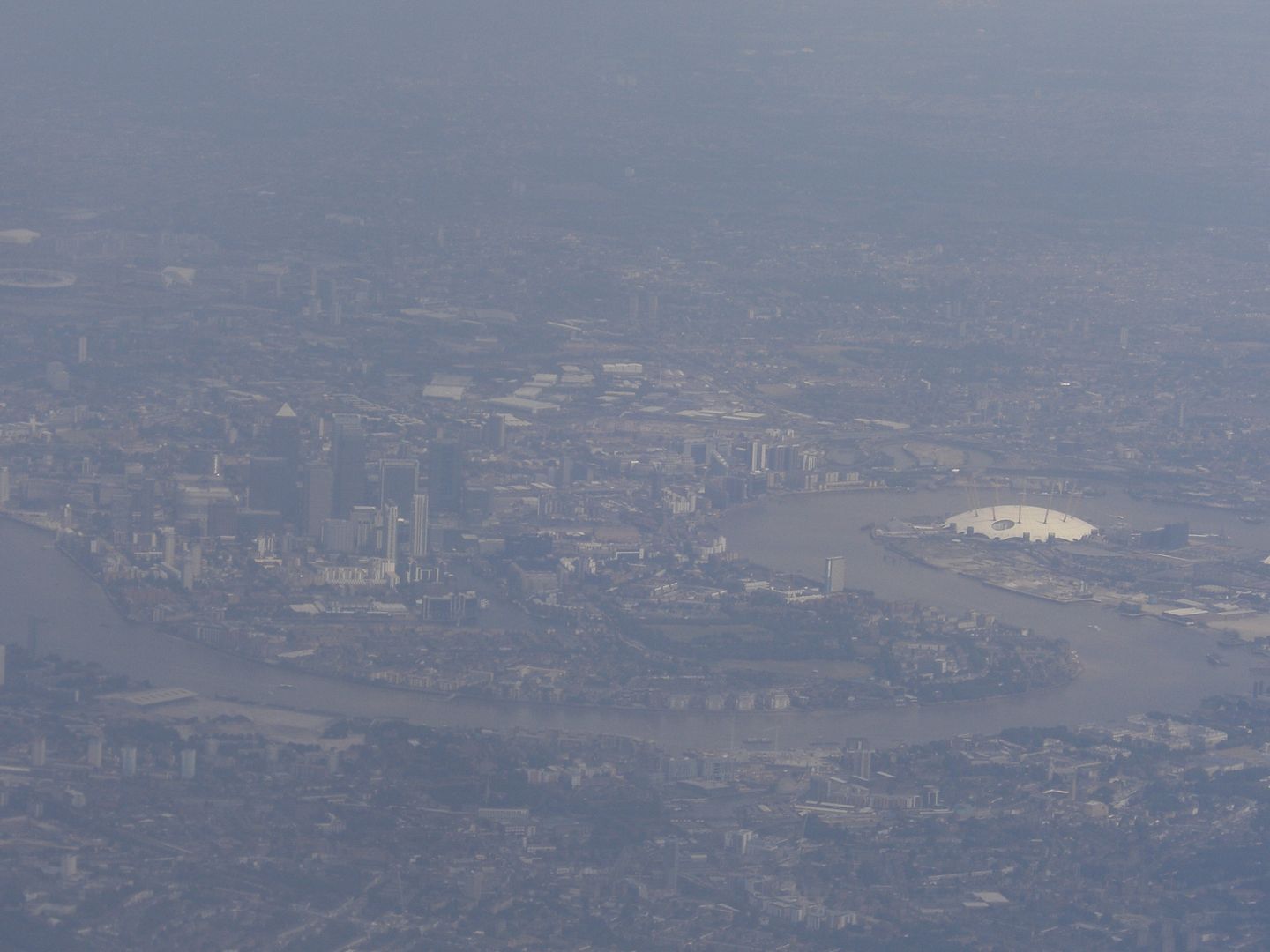 Leaving the UK for a month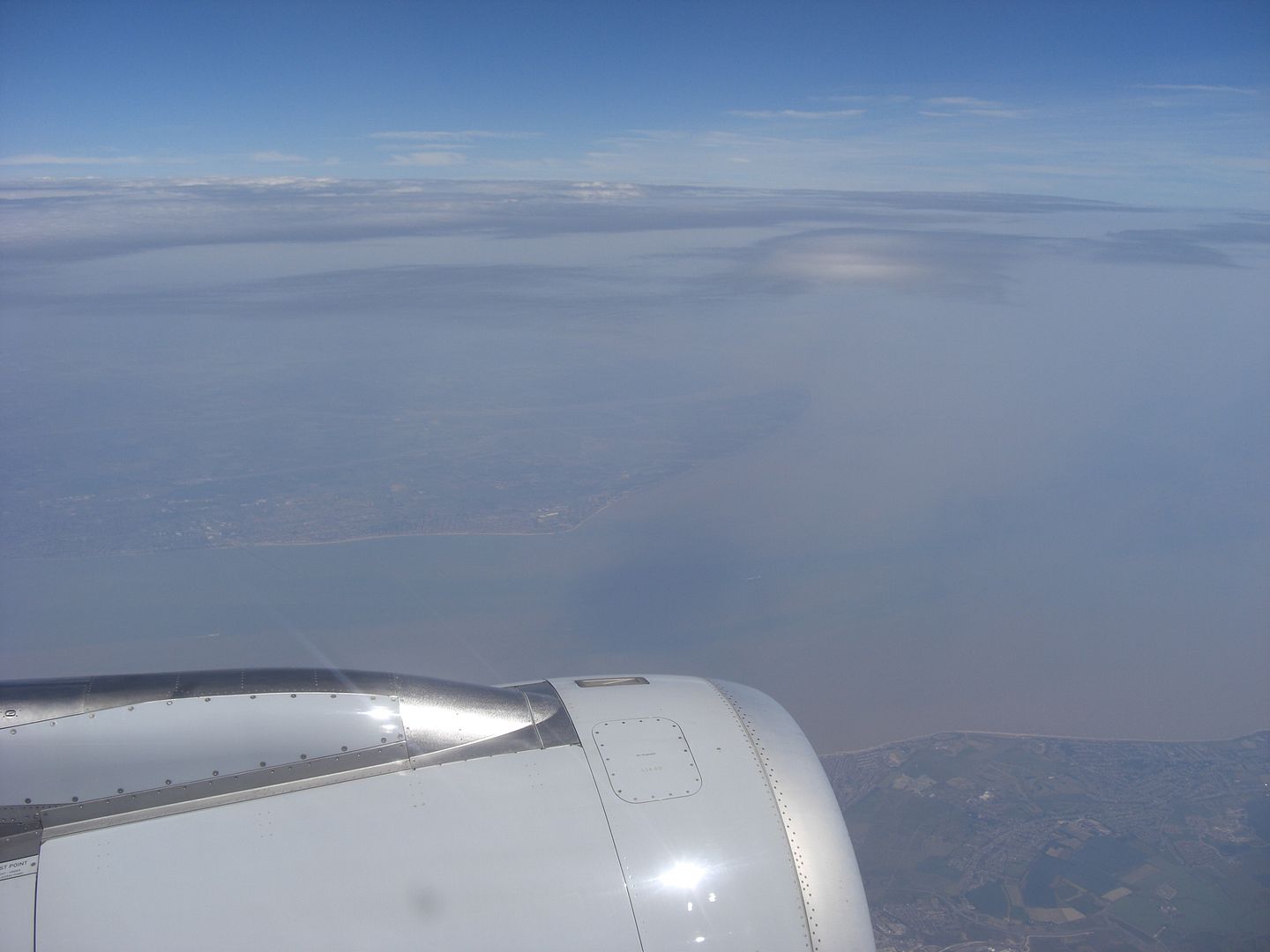 Welcome to Belgium
A hot Chicken wrap was served. It was nice to get some hot food (albeit a small wrap) on a late morning flight in Europe.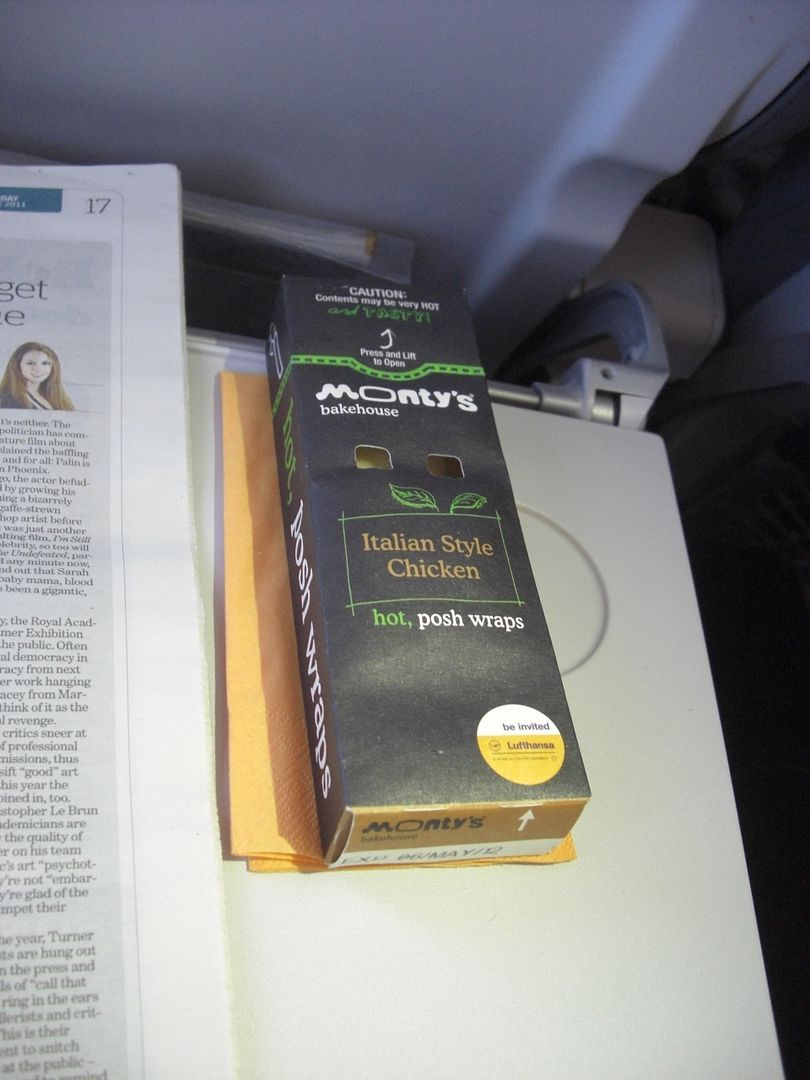 I asked for a G&T, but was told these were only available on longhual flights – oh well, will have to settle for a beer
Clouds over southern Germany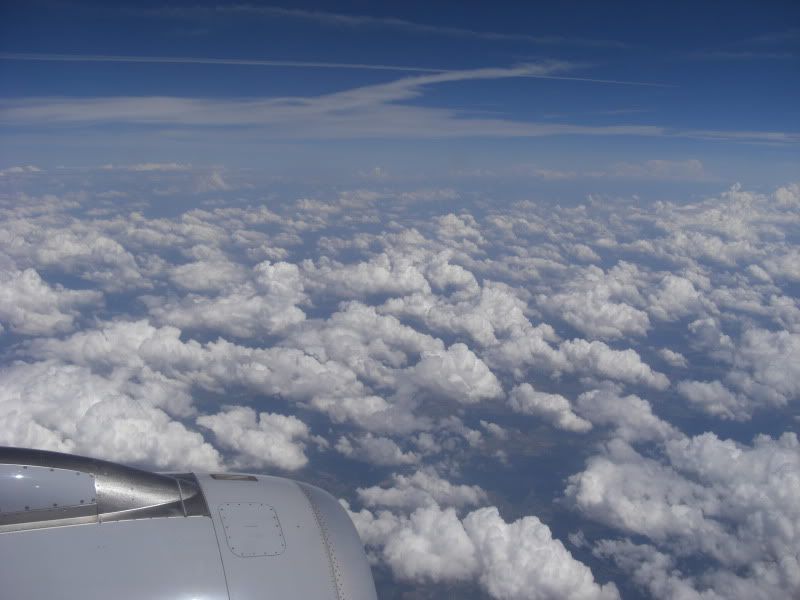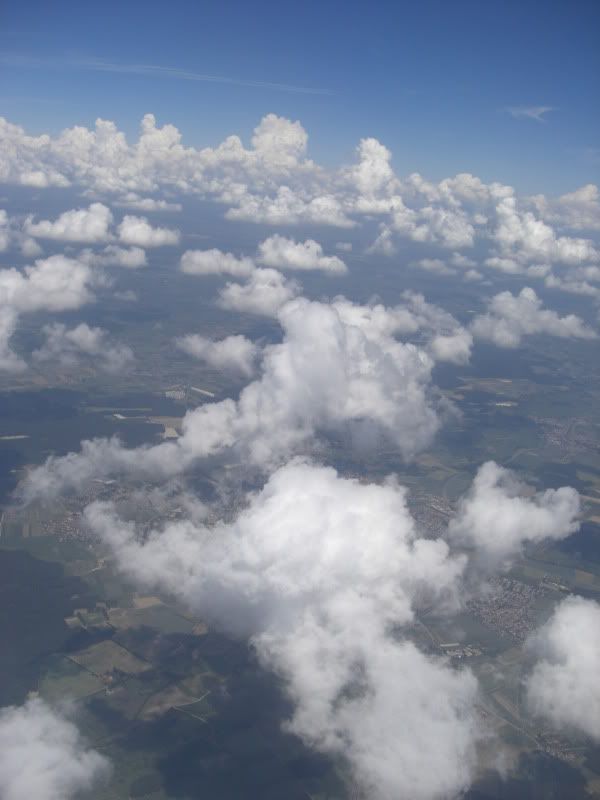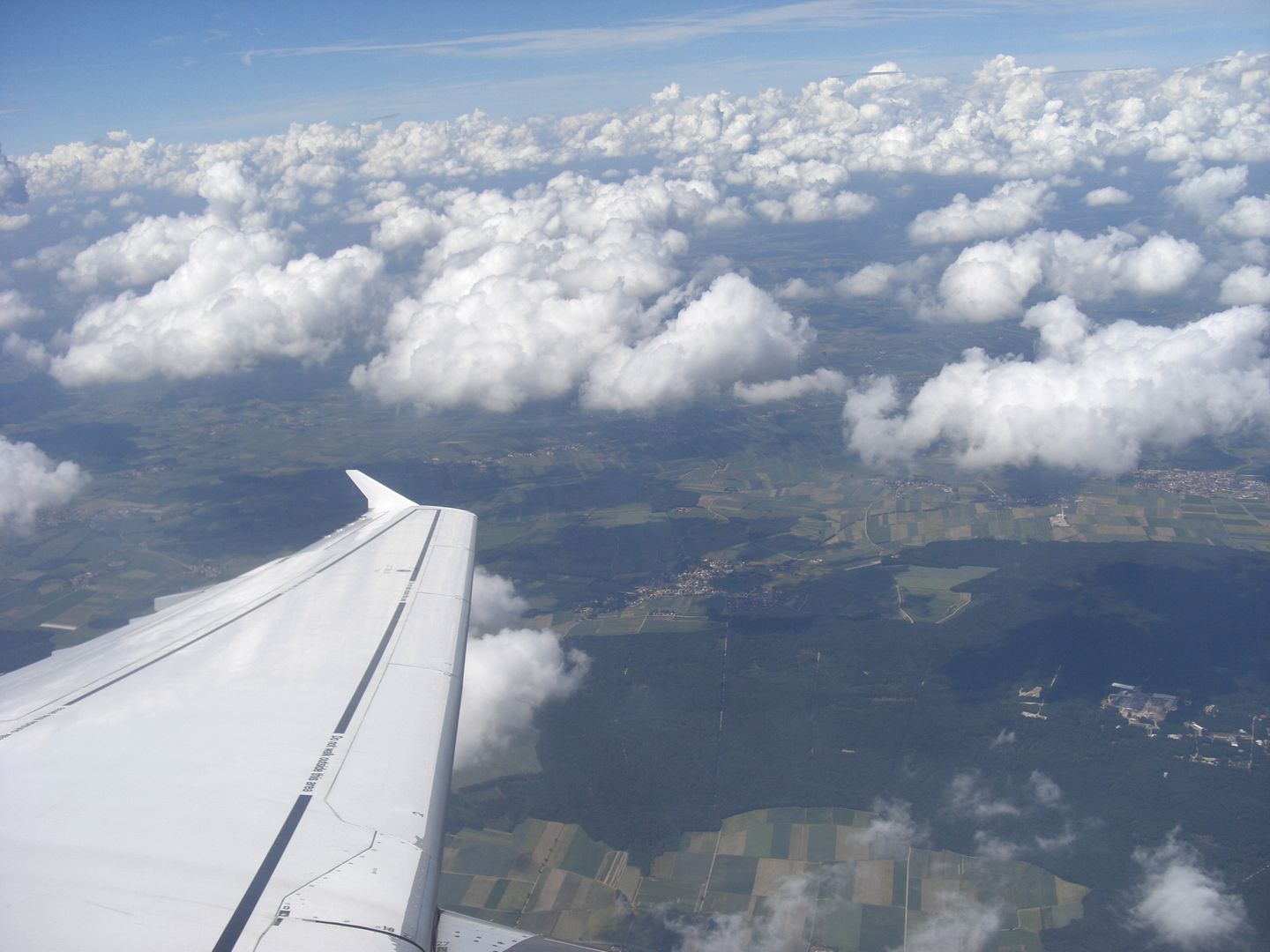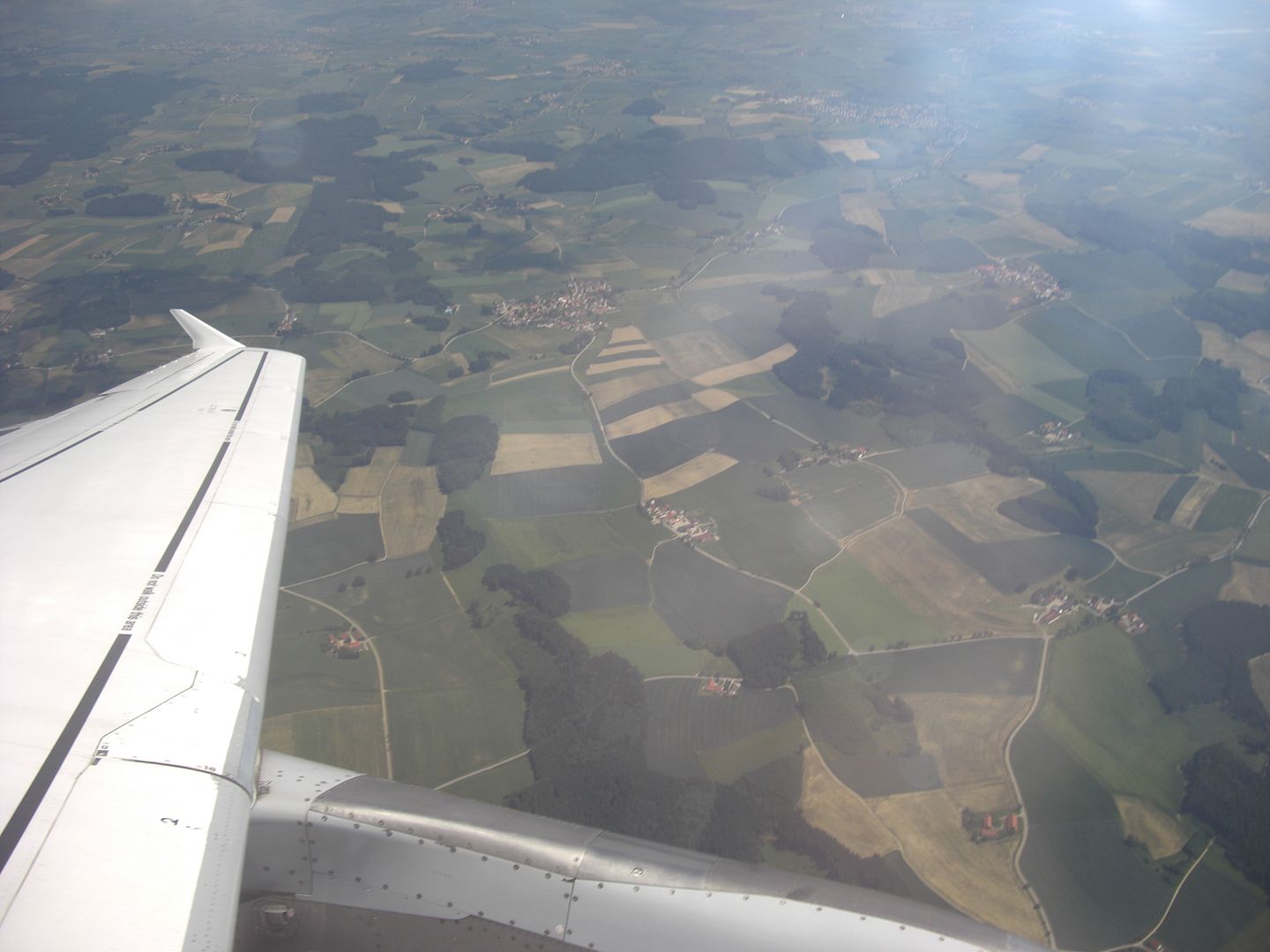 Approach into a sunny and green Munich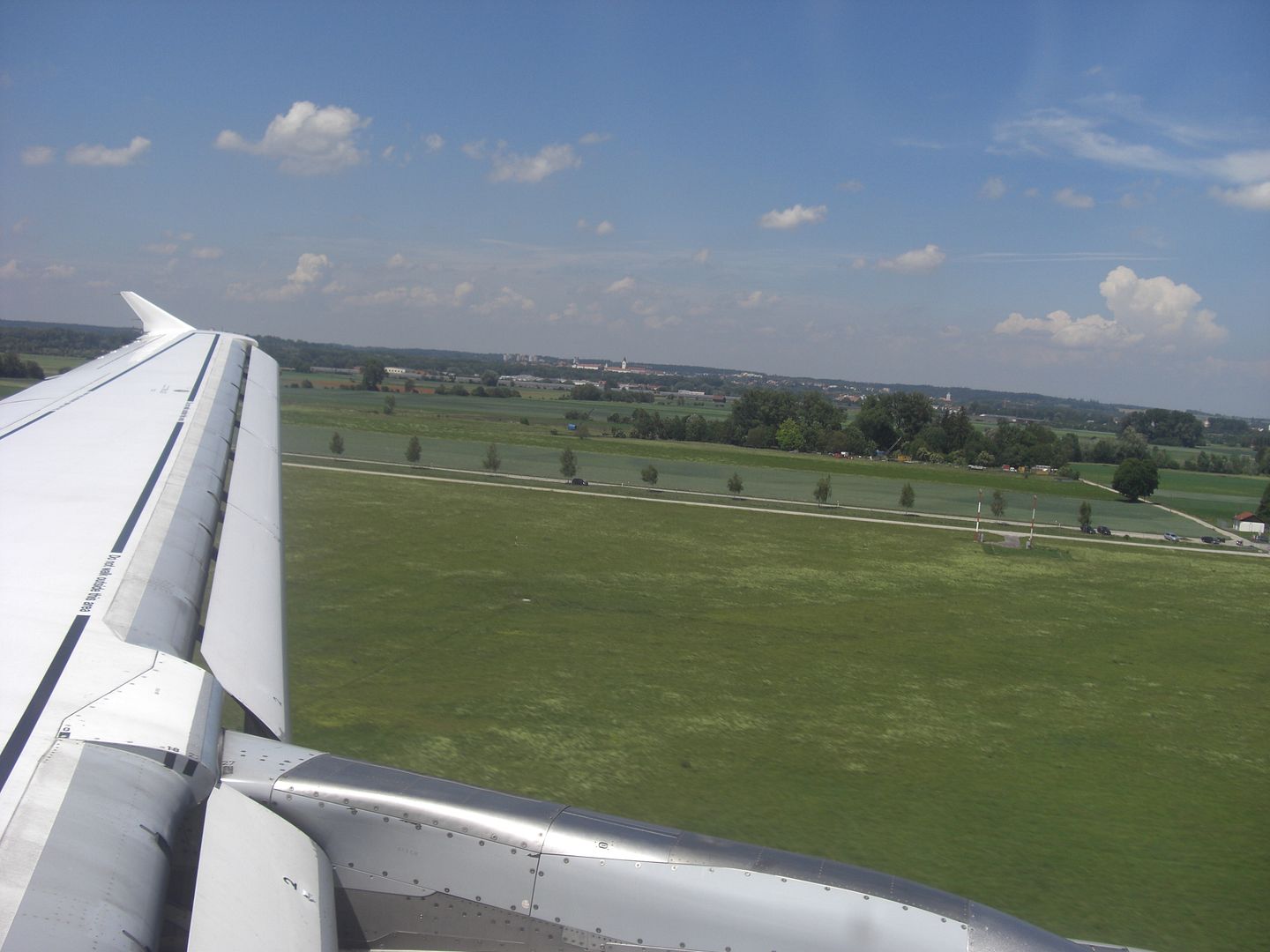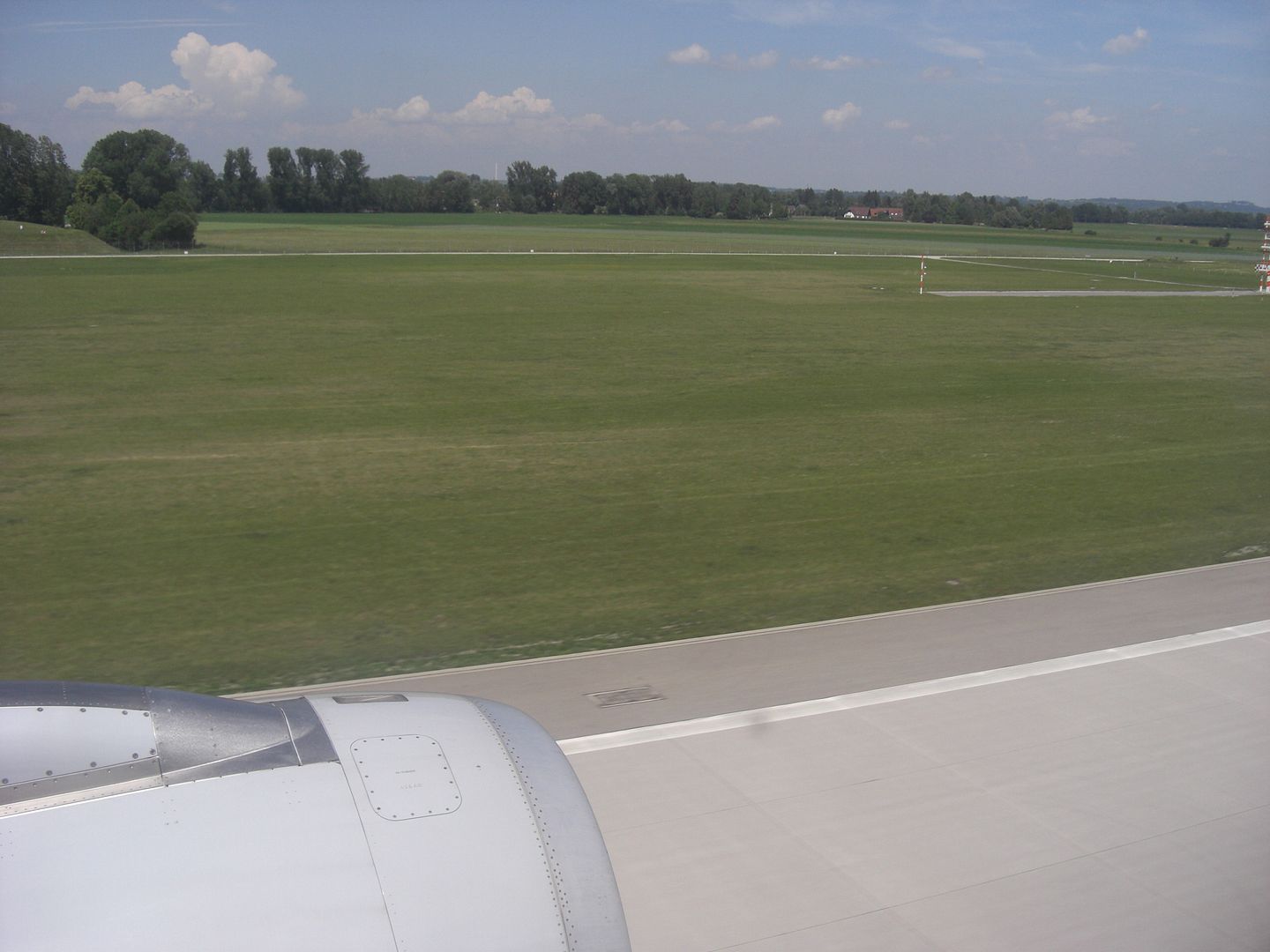 We were unable to make up our delay, and landed just under a quarter of an hour late. I still had an hour before my next departure, so there was no worry about missing my connection. No doubt who rules the roost here in MUC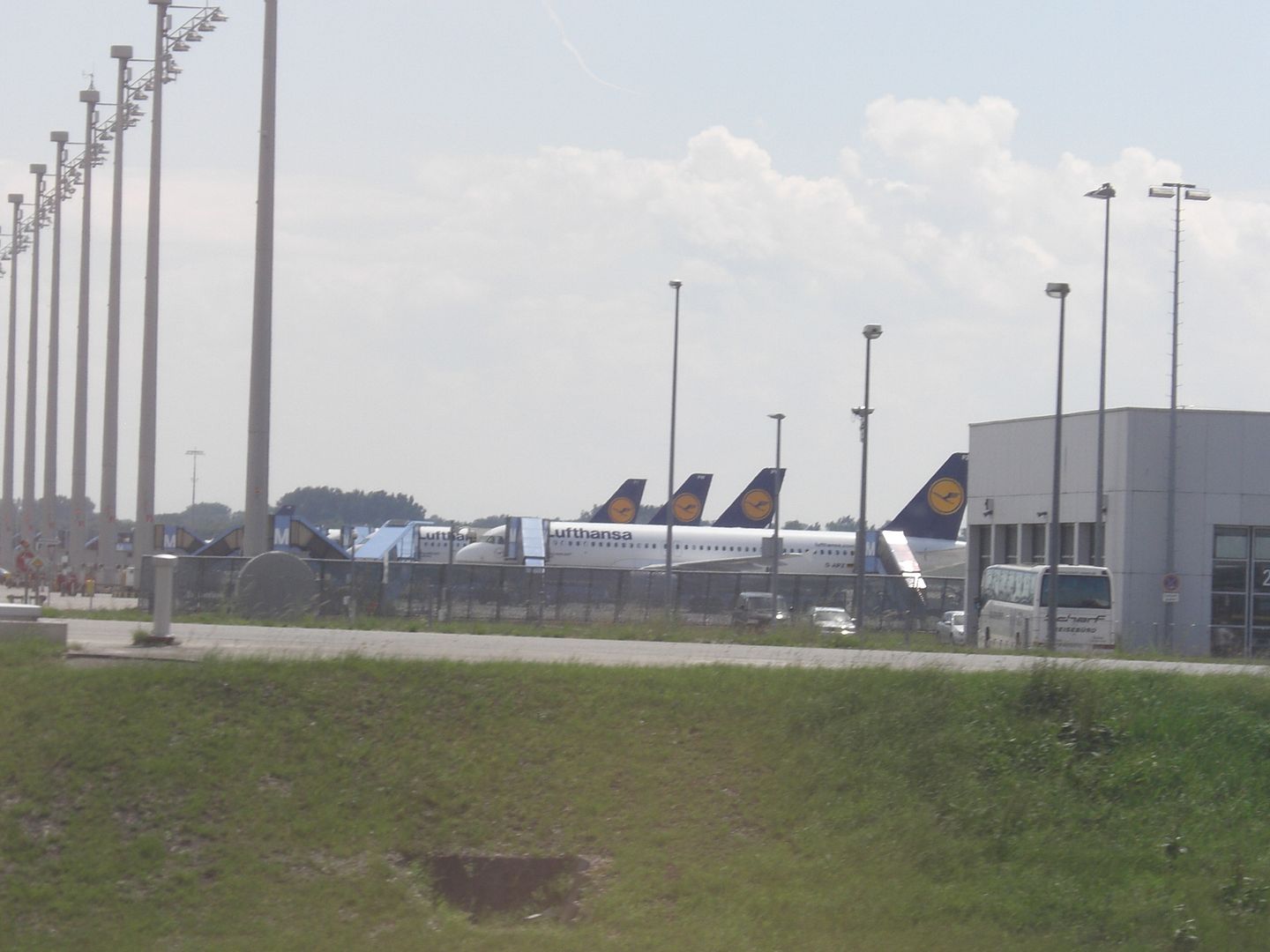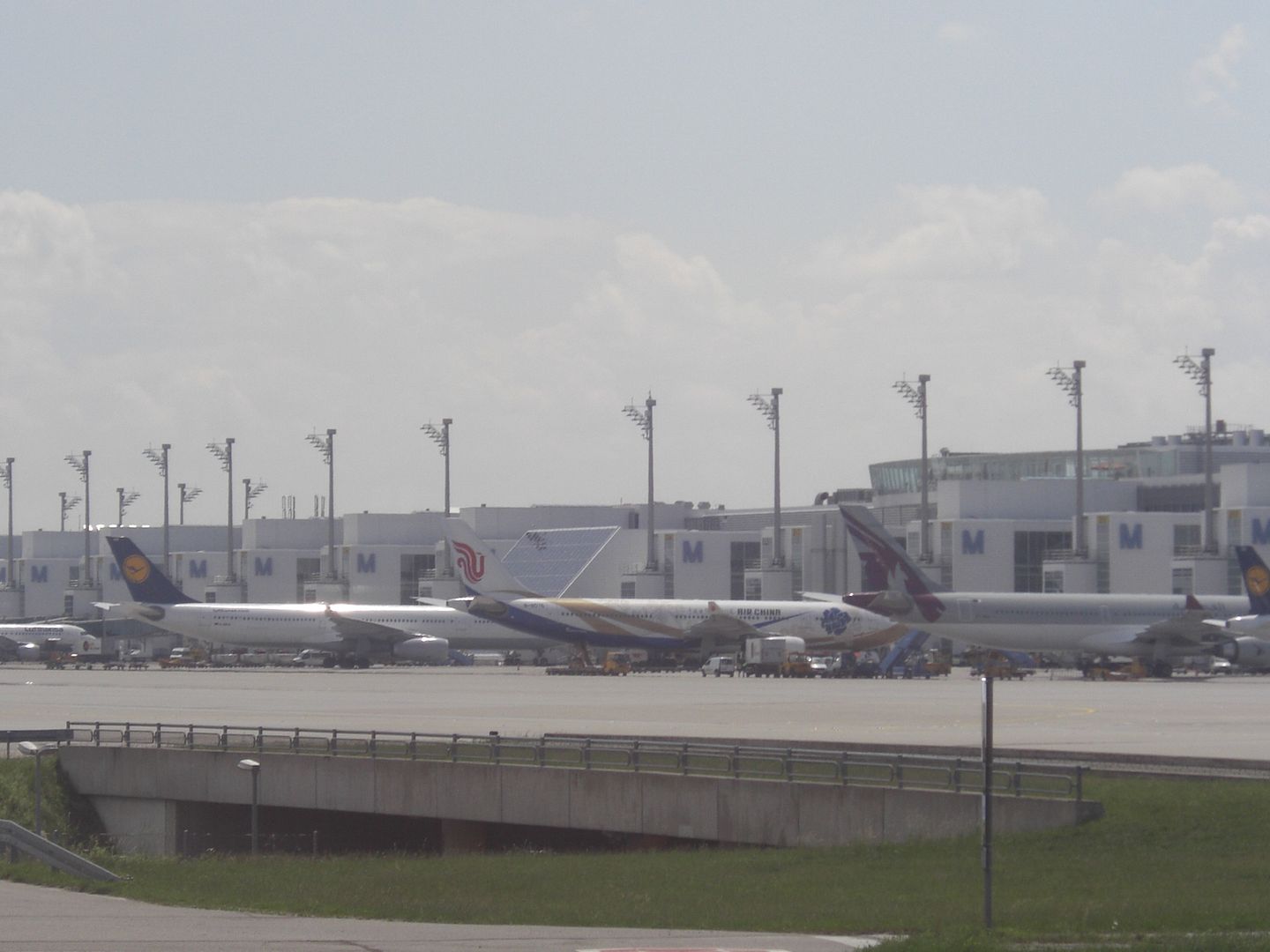 Does MUC offer airside tours? Looked like a load of people gathering for a photo with a fire engine
A gorgeous A330 of Air China awaiting her return flight to Beijing. The normal CA livery is so drab, why can't they do something like this to the rest of their fleet?
MUC is well designed with the non-Schengen gates using the same airbridges as Schengen flights, but up one level. This means that transfers between the two just involve going through immigration (no queue) and taking an escalator downstairs. FAR better then FRA!
I headed over the lounge once down on the Schengen level. The last time I was in this lounge was in 2004 on my way to Dubai, and I remember it being a busy dump. Well, it's much bigger and better equipped now. Most of the comfy seats were taken, so I took a seat on a table next to the buffet. I noticed that as well as having large bottle of spirits, they also have miniatures of vadka – I've never seen miniatures on offer in any lounge – far too easy to 'borrow'! Anyone else seen this? The FRA lounge only have large bottles. I also had a Lowenbrau (from a tap) and some water (in the large glass).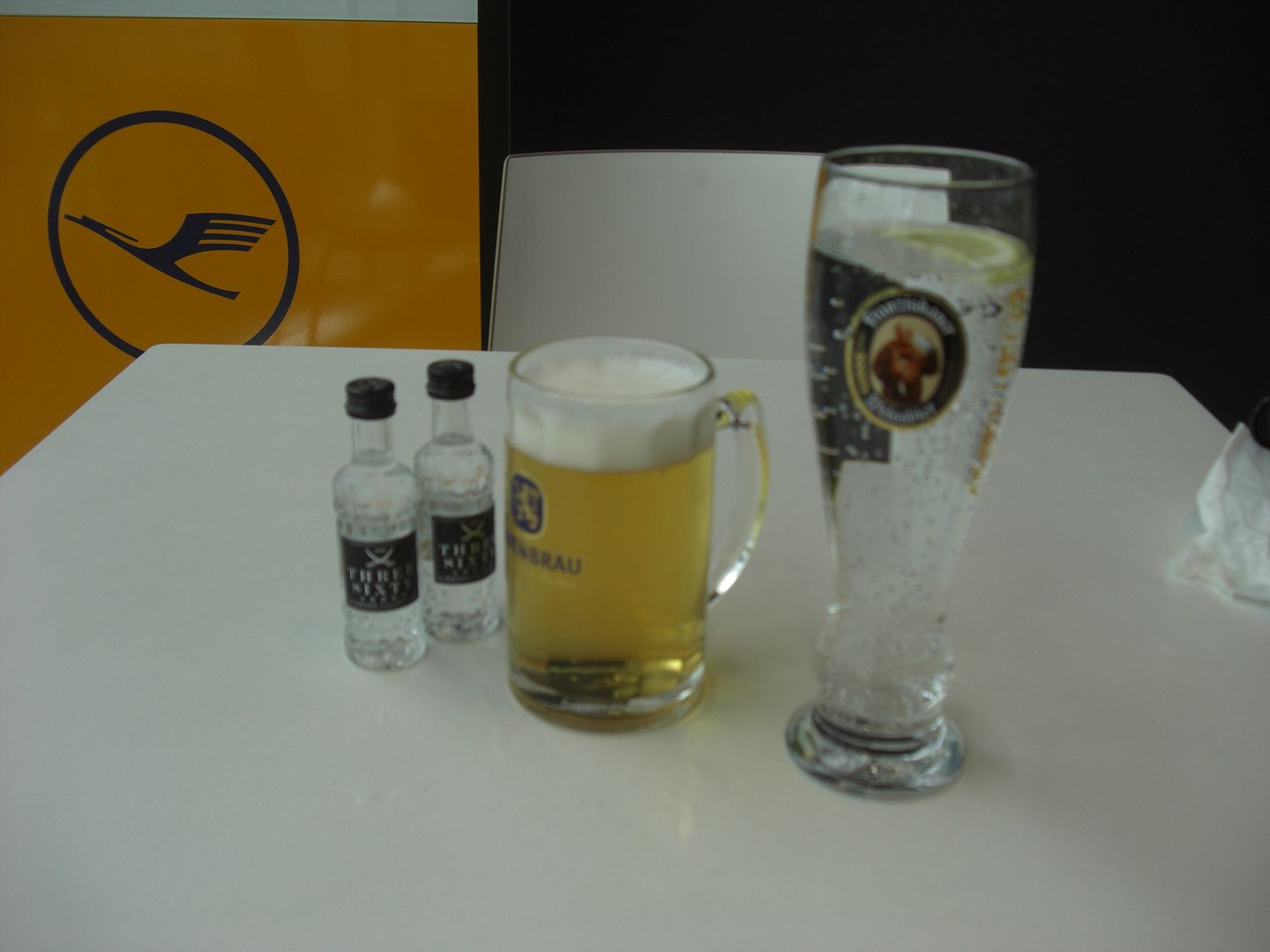 I wasn't really looking for food, but the cheesecake and Haribo caught my eye
[IMG]http://i129.photobucket.com/albums/p207/shefgab/Asia2011pt1/CIMG7945.jpg[/IMG
Once I noticed all the other flights around mine were boarding, I starting to get my stuff together, ready to head for the gate
MUC airside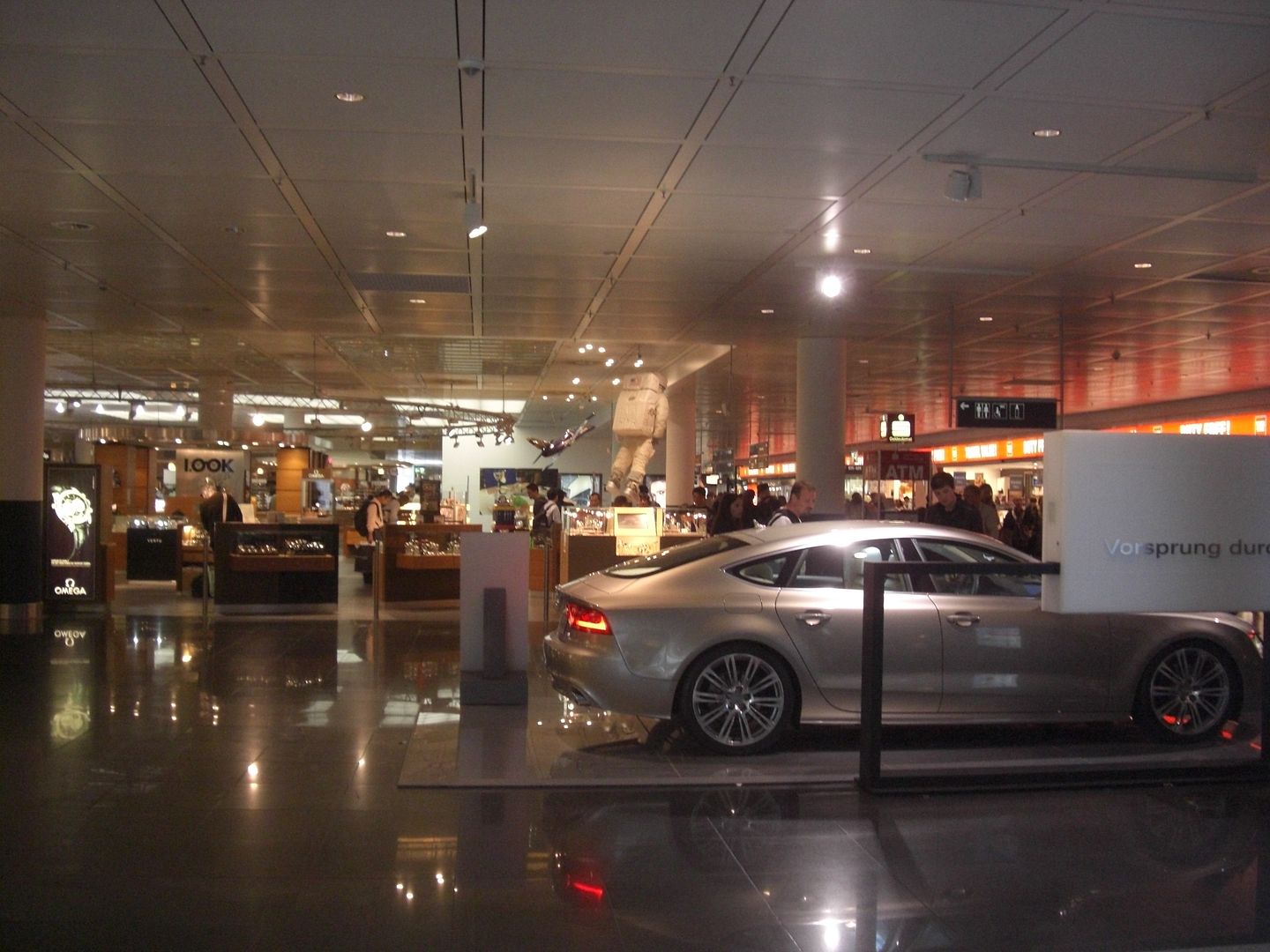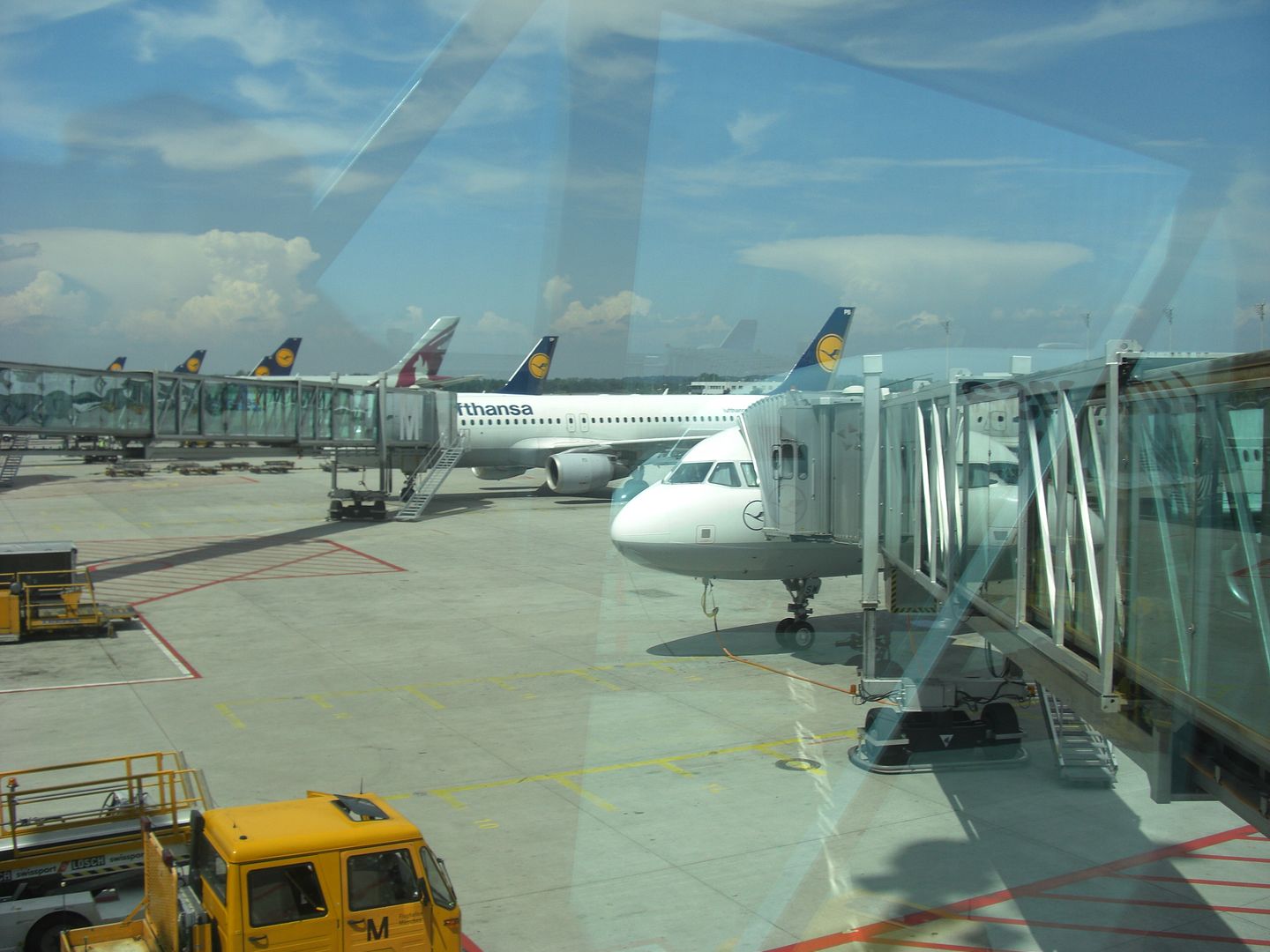 June 2011
Munich (MUC) – Frankfurt (FRA)
Lufthansa LH 115
Scheduled: 1510-1610 (1h00m)
Actual: 1521-1600 (0h39m)
Airbus A321-200 D-ASIW
I was seated towards the back this time, and the difference in legroom was quite noticeable, but for a 40 minute flight, it wasn't an issue.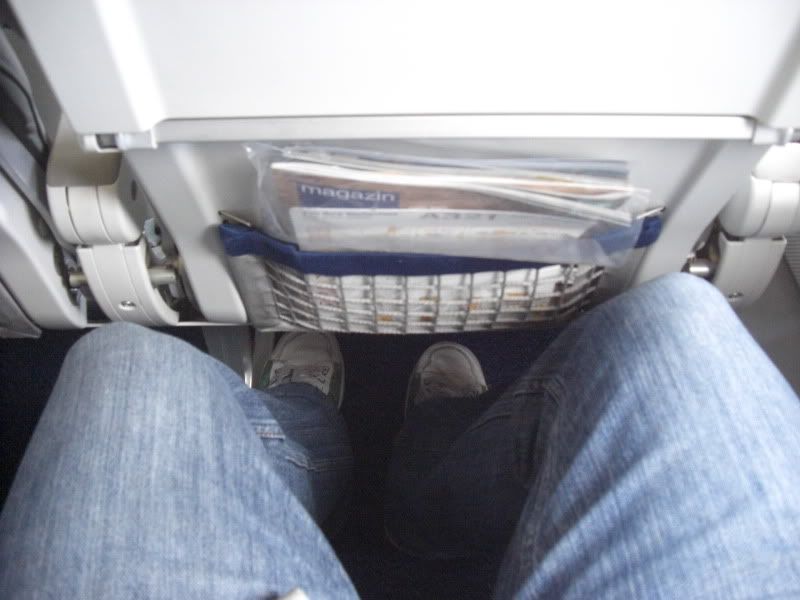 Some LH little brothers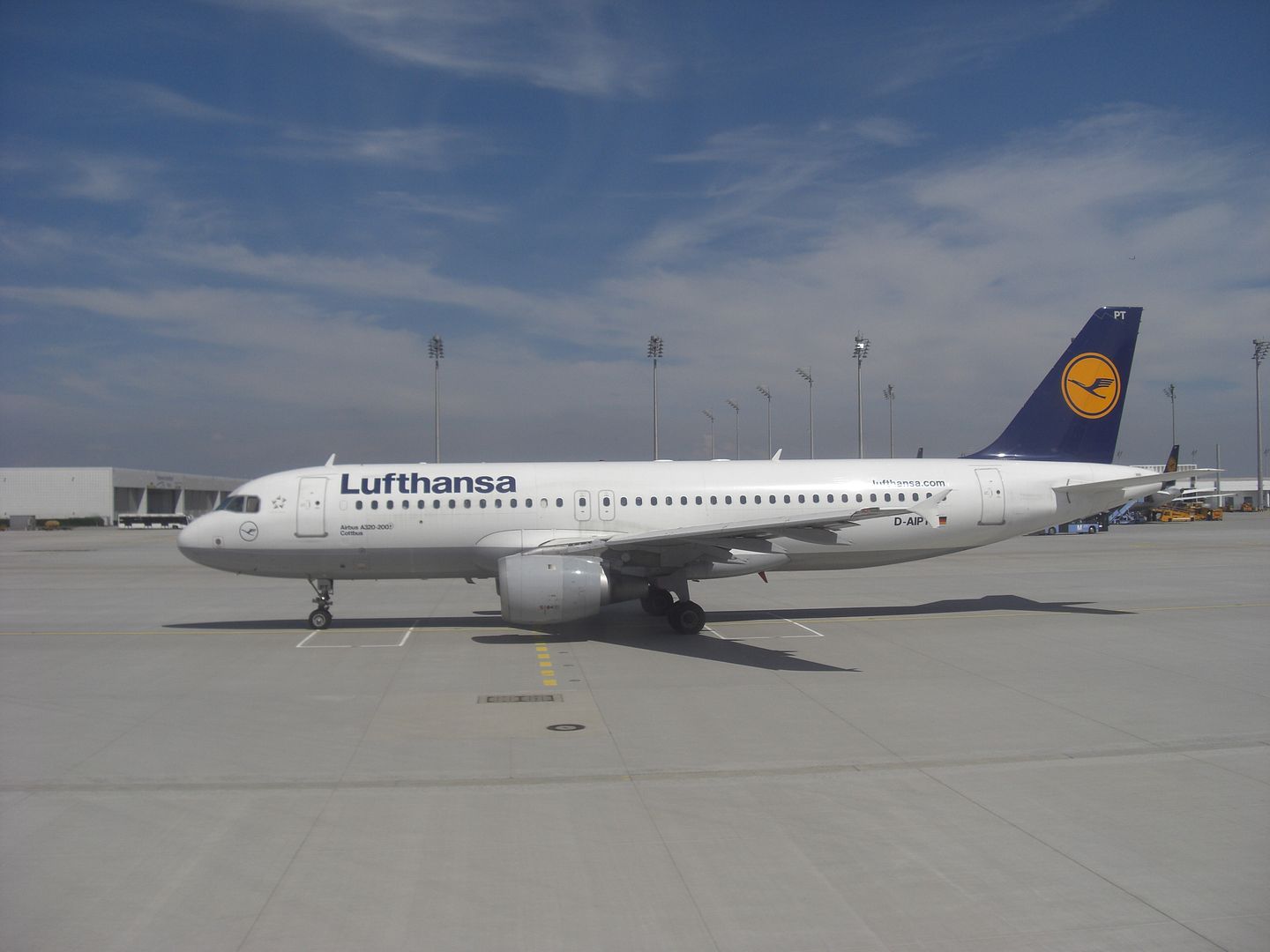 We ended up rotating a little behind schedule.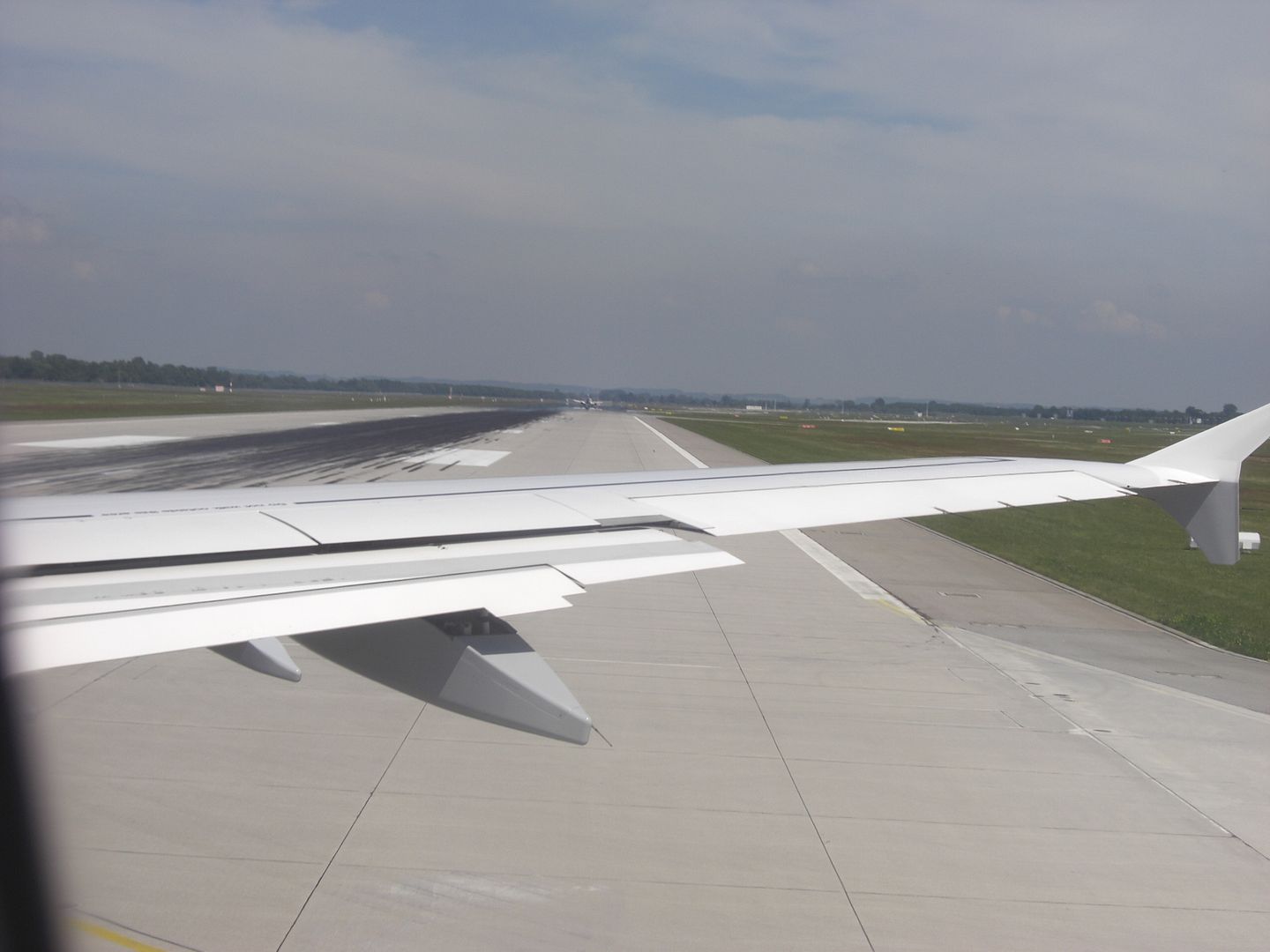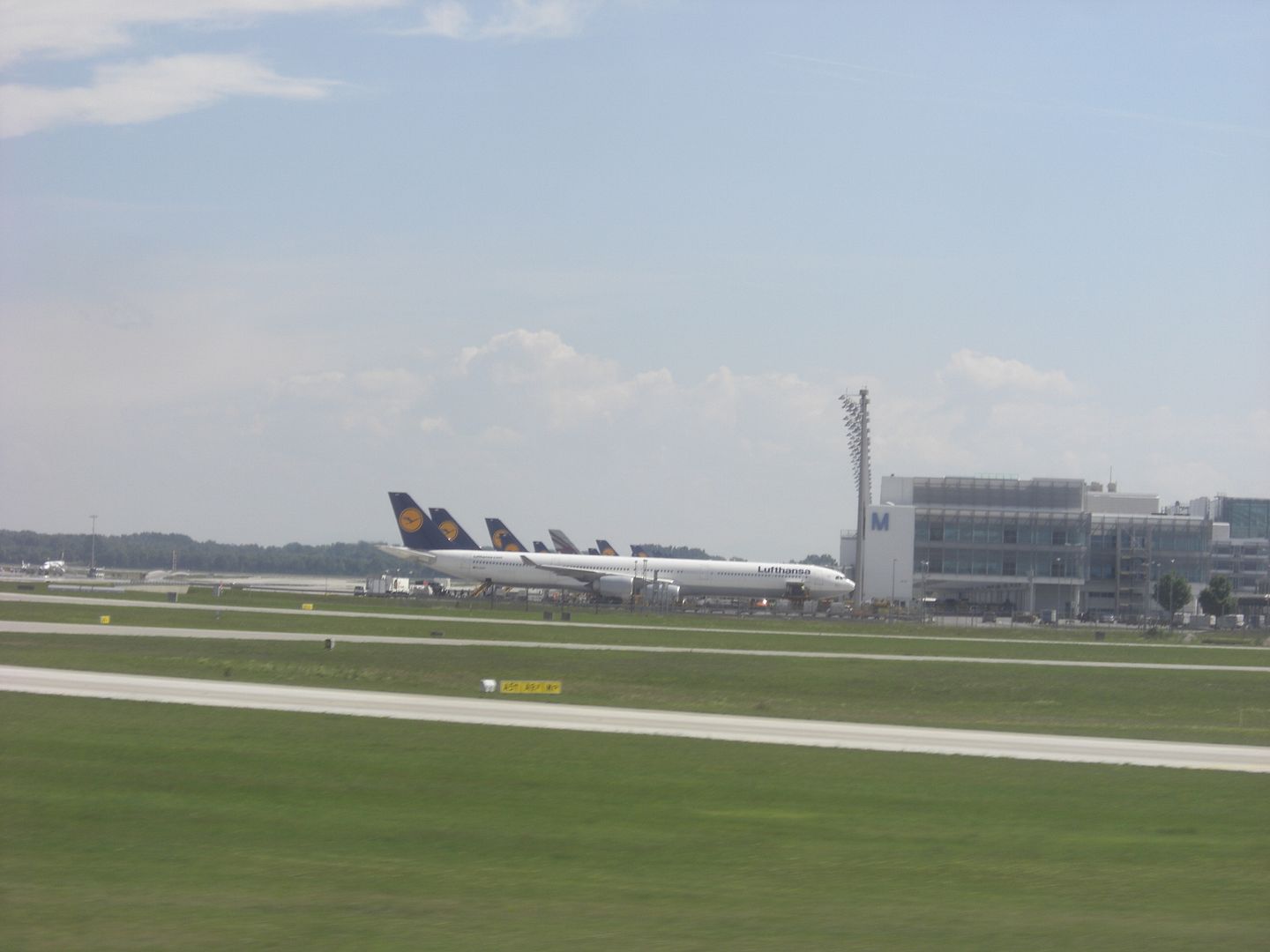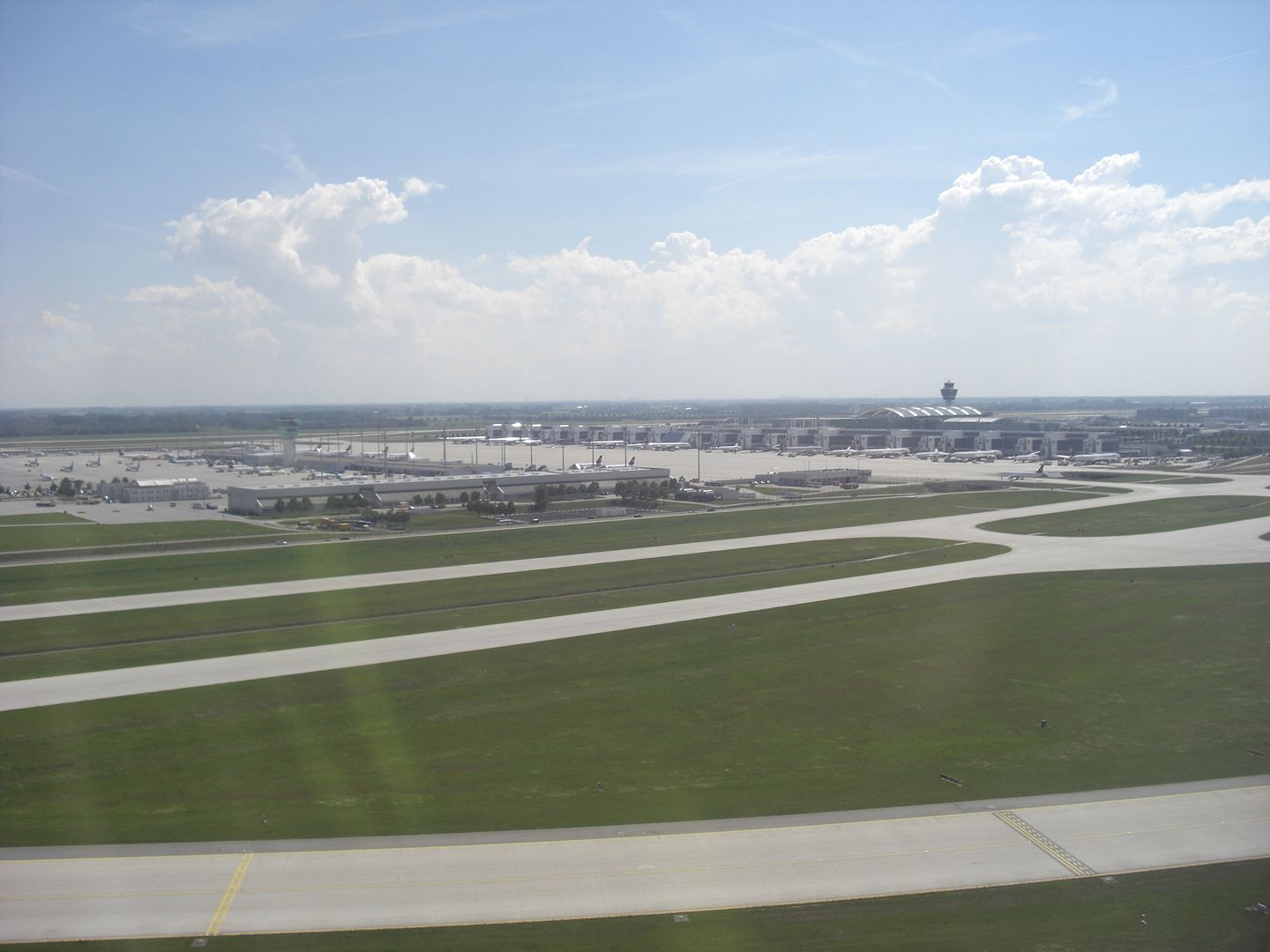 I quite enjoyed looking through the LH shopping catalogue (not the duty free mag) which had a load of LH merchandise, include a very large selection of bags, including a special A380 set. Pity they were all very expensive.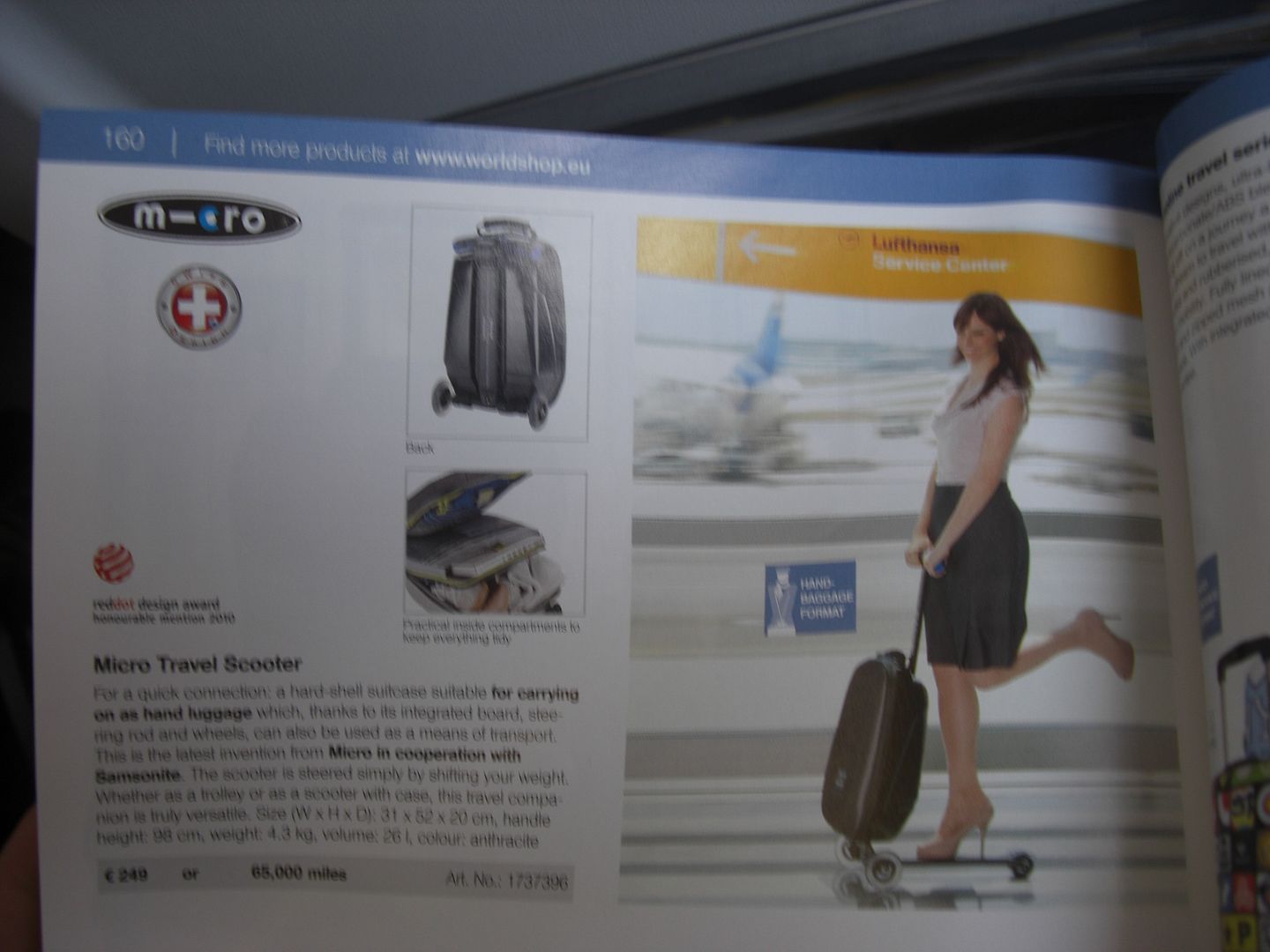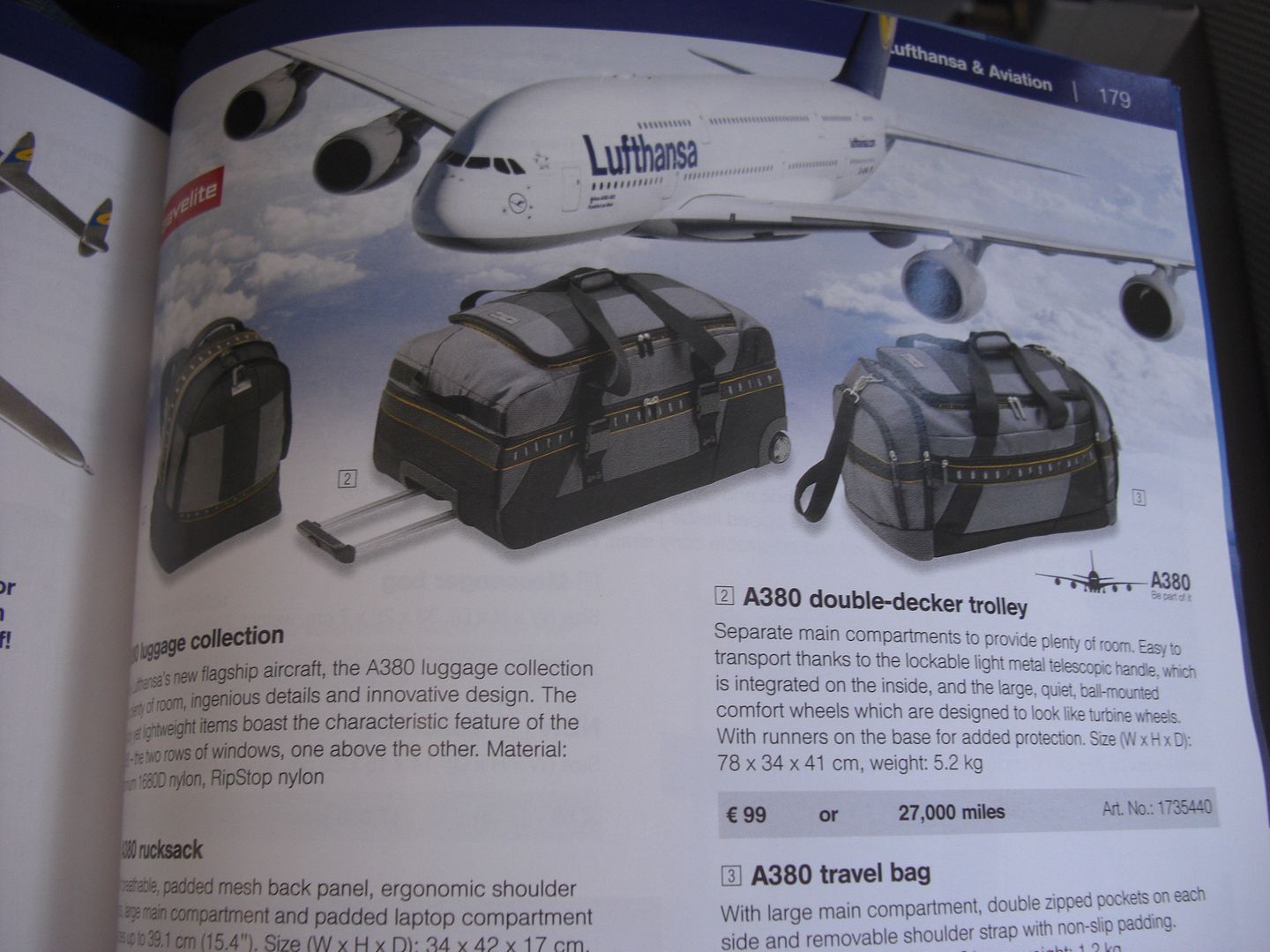 Not sure where this is…anyone?
A small snack (Milka made kit-kat-alike), and I got a beer. Interestingly, this was served in a 250ml bottle – on the LHR-MUC flight it was 300ml. I didn't get a photo as id just started chatting to my American seat mate and didn't want to come across as a complete looser taking a photo of a chocolate bar. He ordered a glass of water, and I asked for a beer. He turned to me asking if I had paid for it, so I replied "no, everything is free on LH!". I suggested he called back the FA and order a beer, which he promptly did, thanking me for my help. We spent the rest of the short flight discussing European and US beers, although failed to reach a consensus about which is best!
Approach to FRA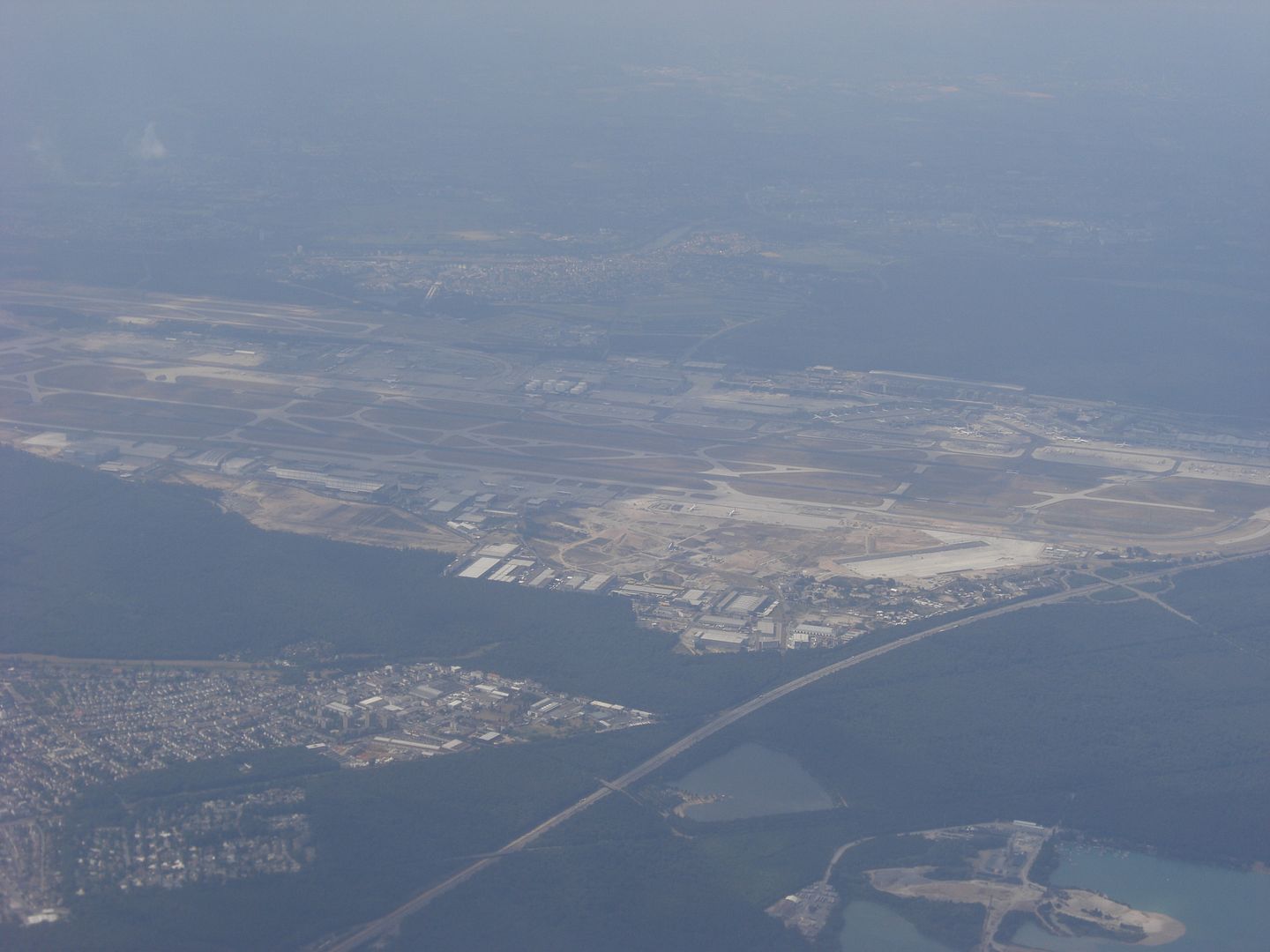 A Valdivostokavia A320 undergoing a check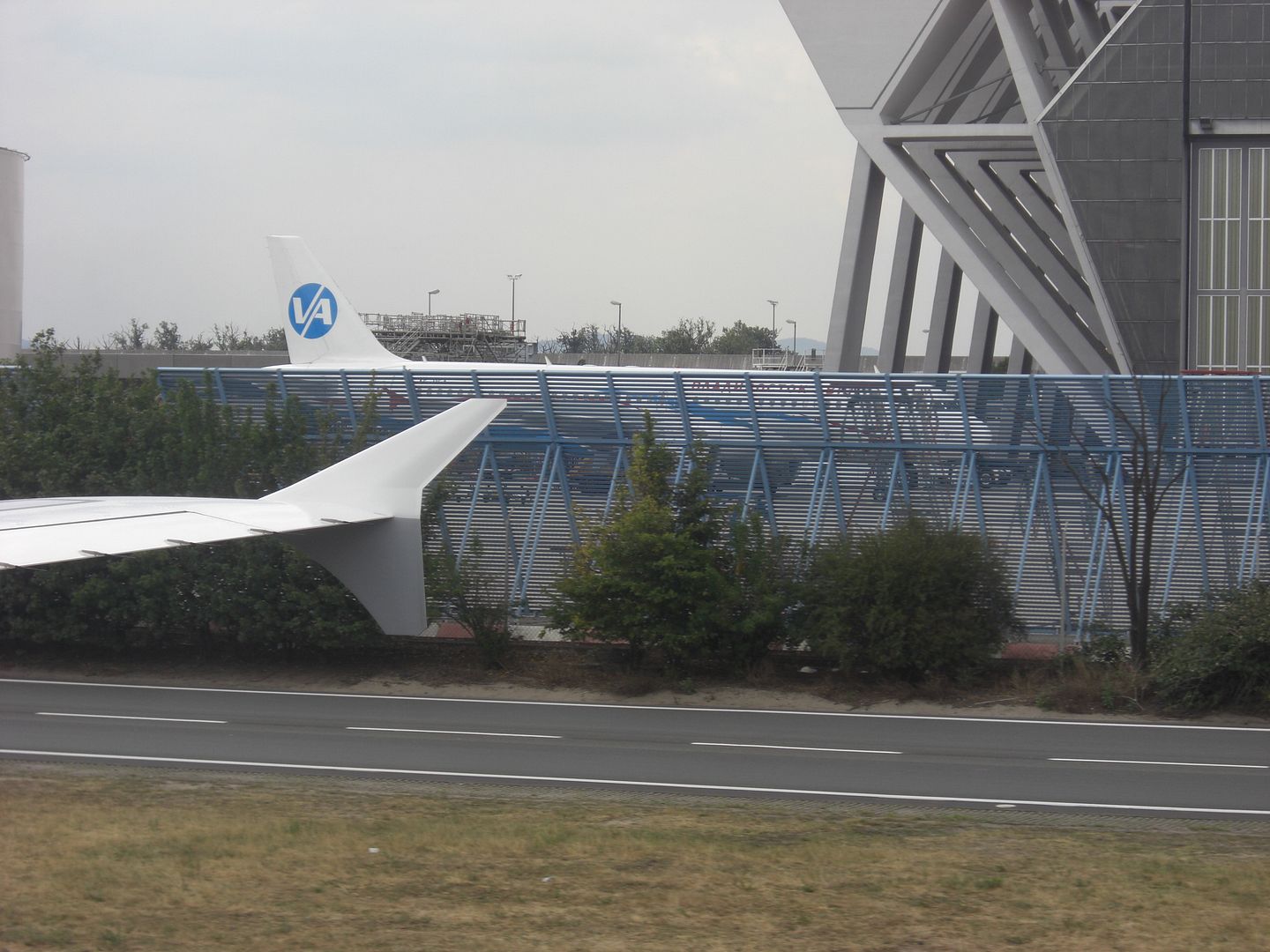 We taxied past the terminal, and ended up on a remote stand. This was fine for me; being sat near the back, I was one of the first off, into the surprisingly humid FRA air.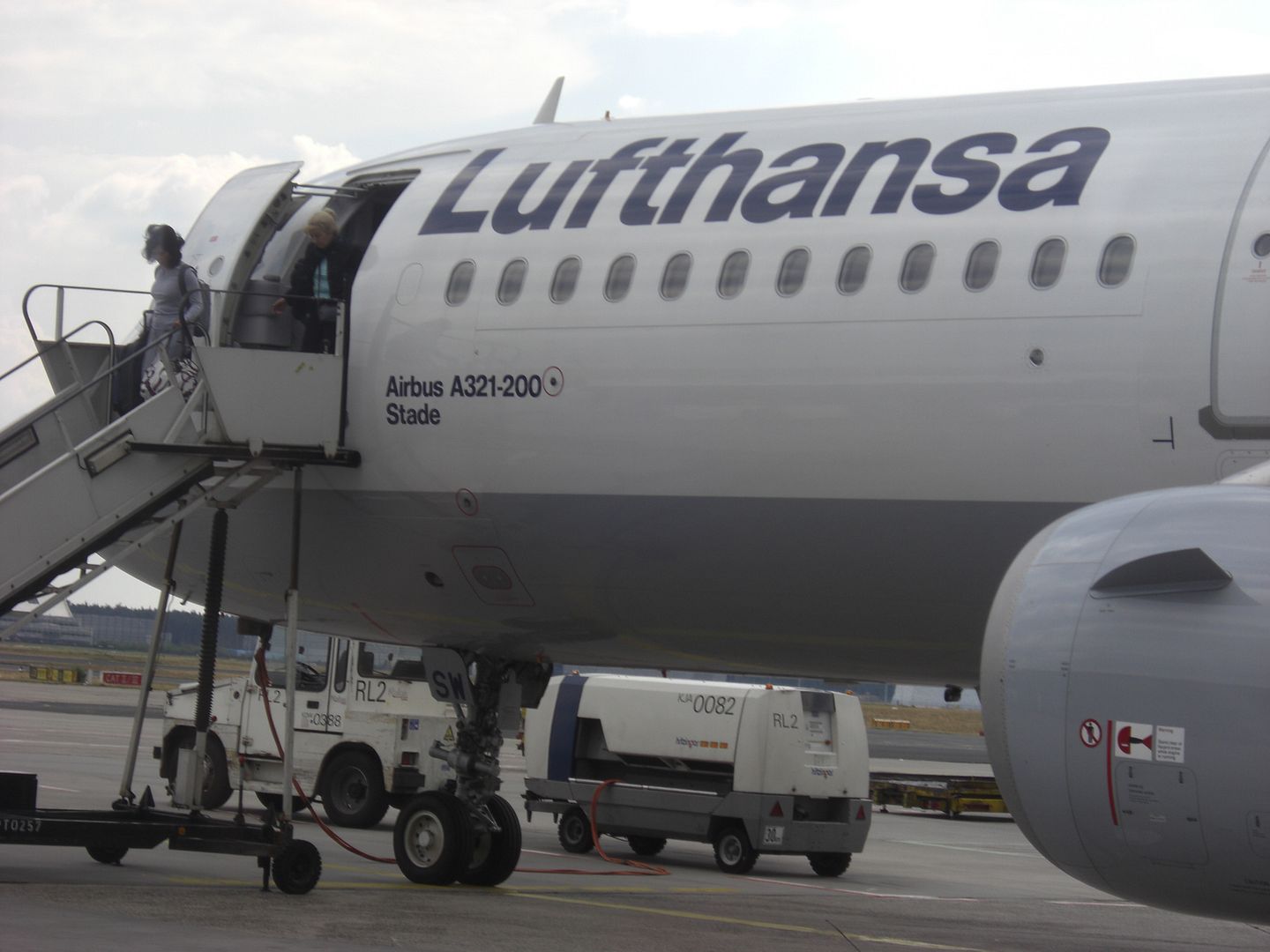 The drive back to the terminal was quite scenic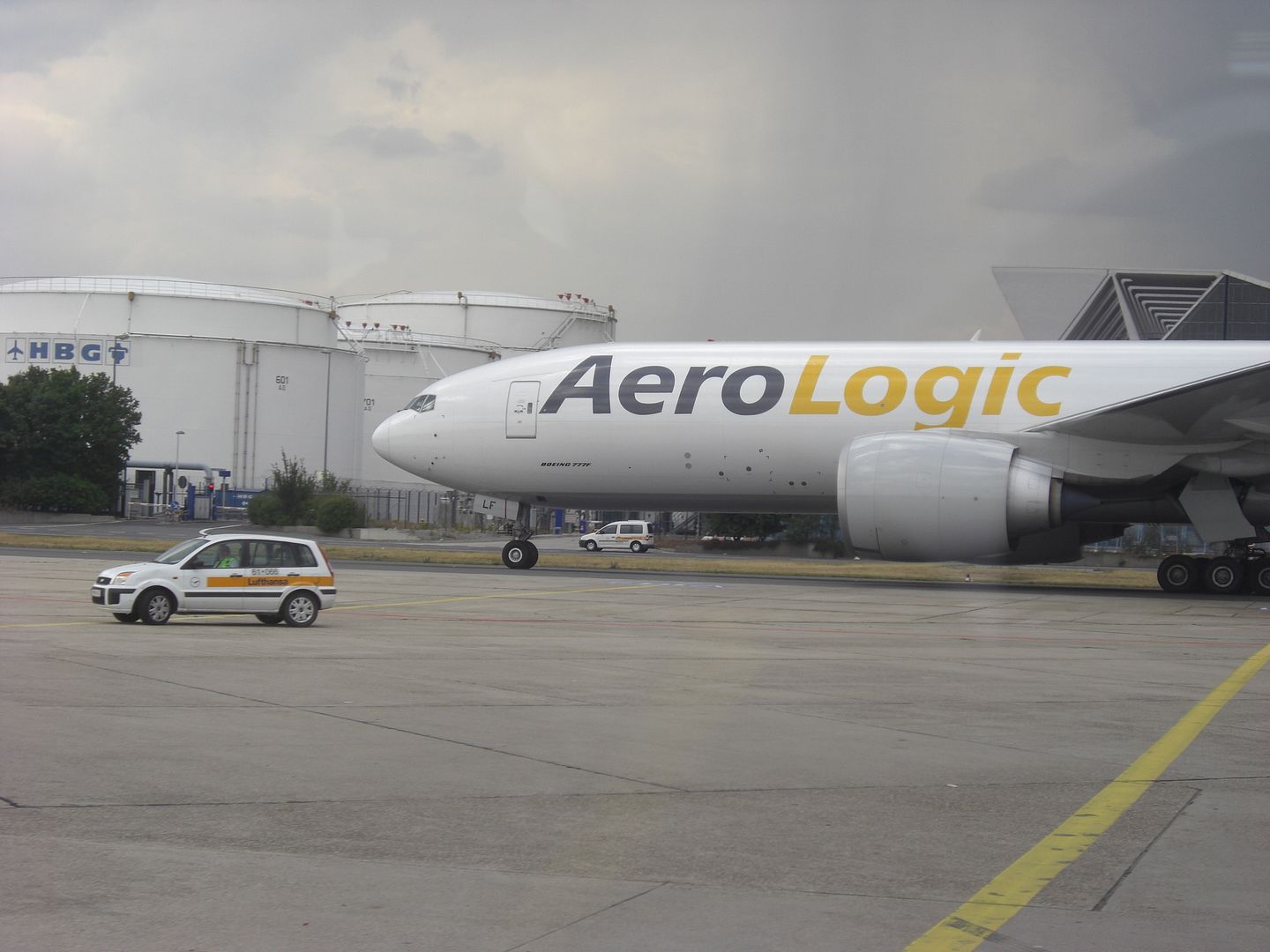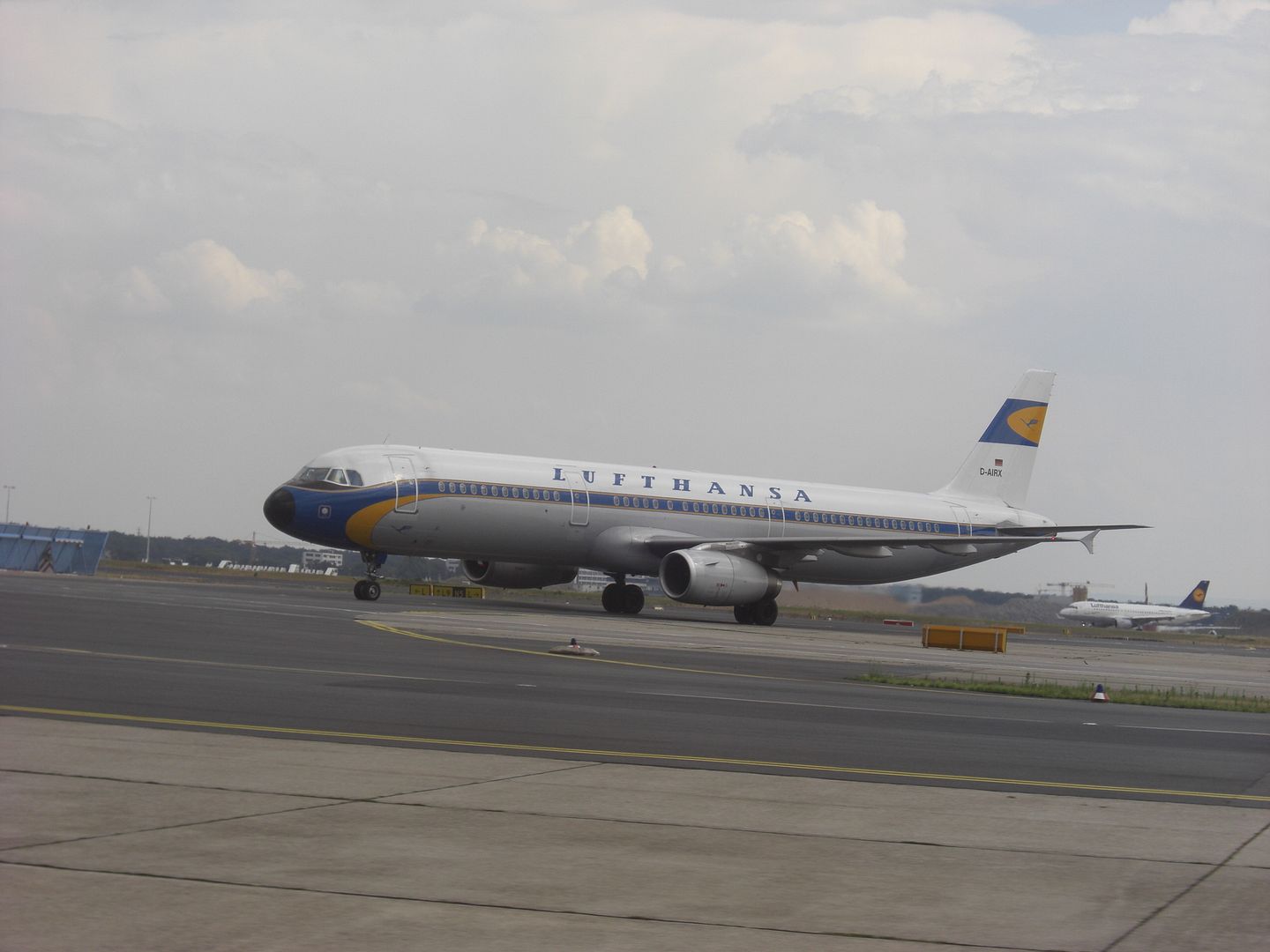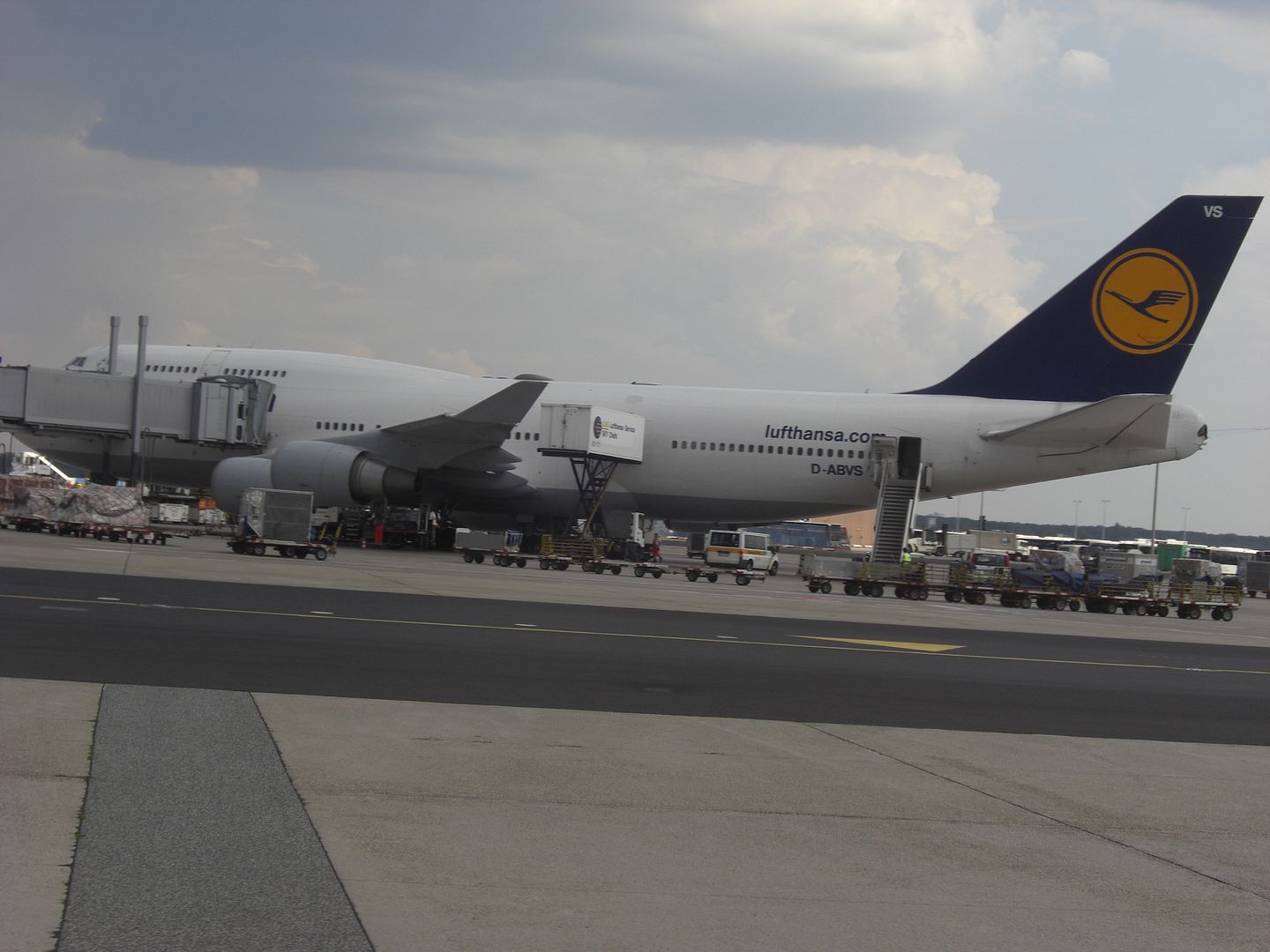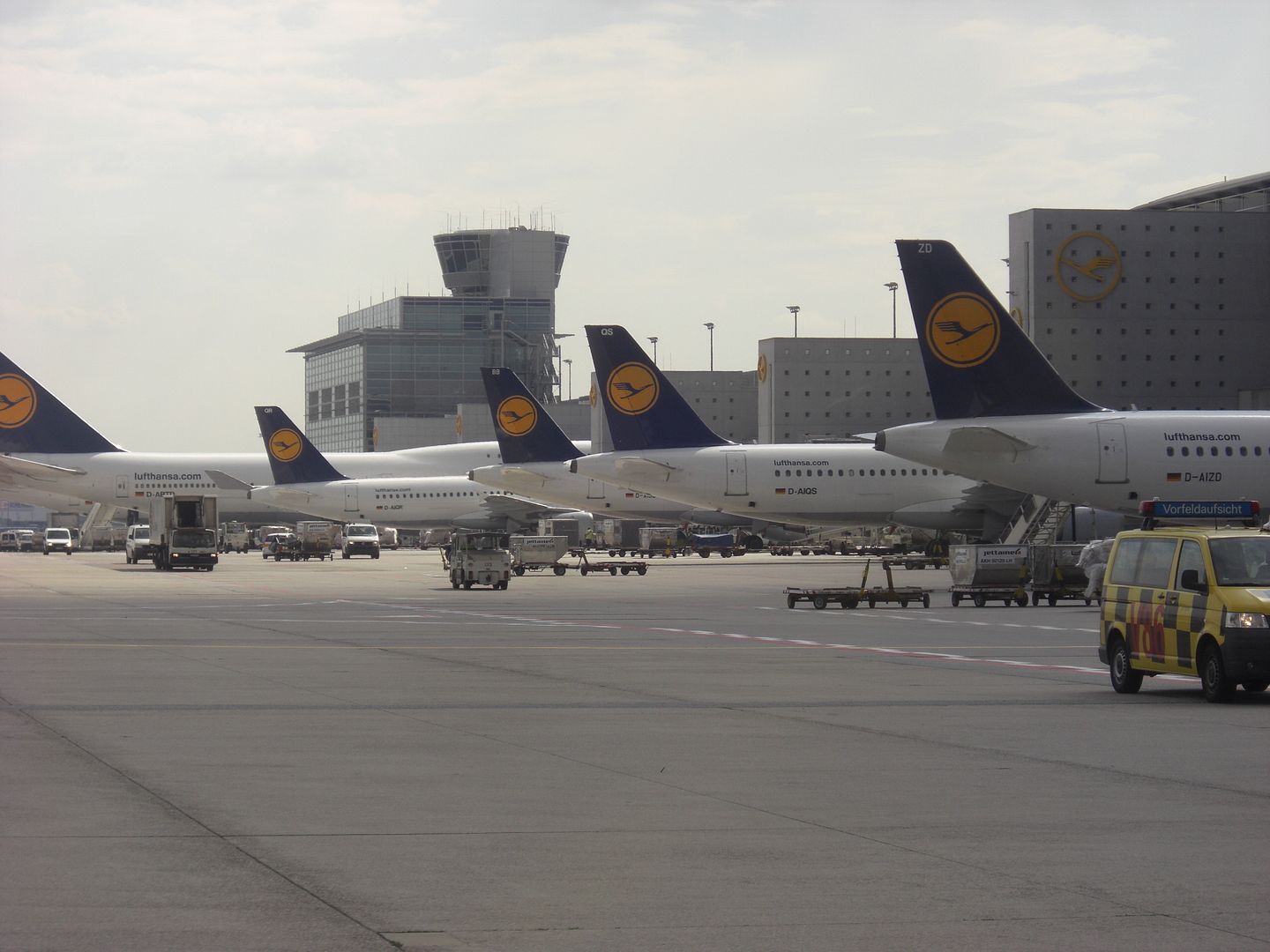 My onward A340 to NKG
I had half decided to head to the 'Tower Lounge' in the A pier before my flight, but then decided against it half way there, seeing as it would be closing at 5pm. Instead, I headed over toward the other LH lounge near my B gate, going via the tunnel, which was pretty grim.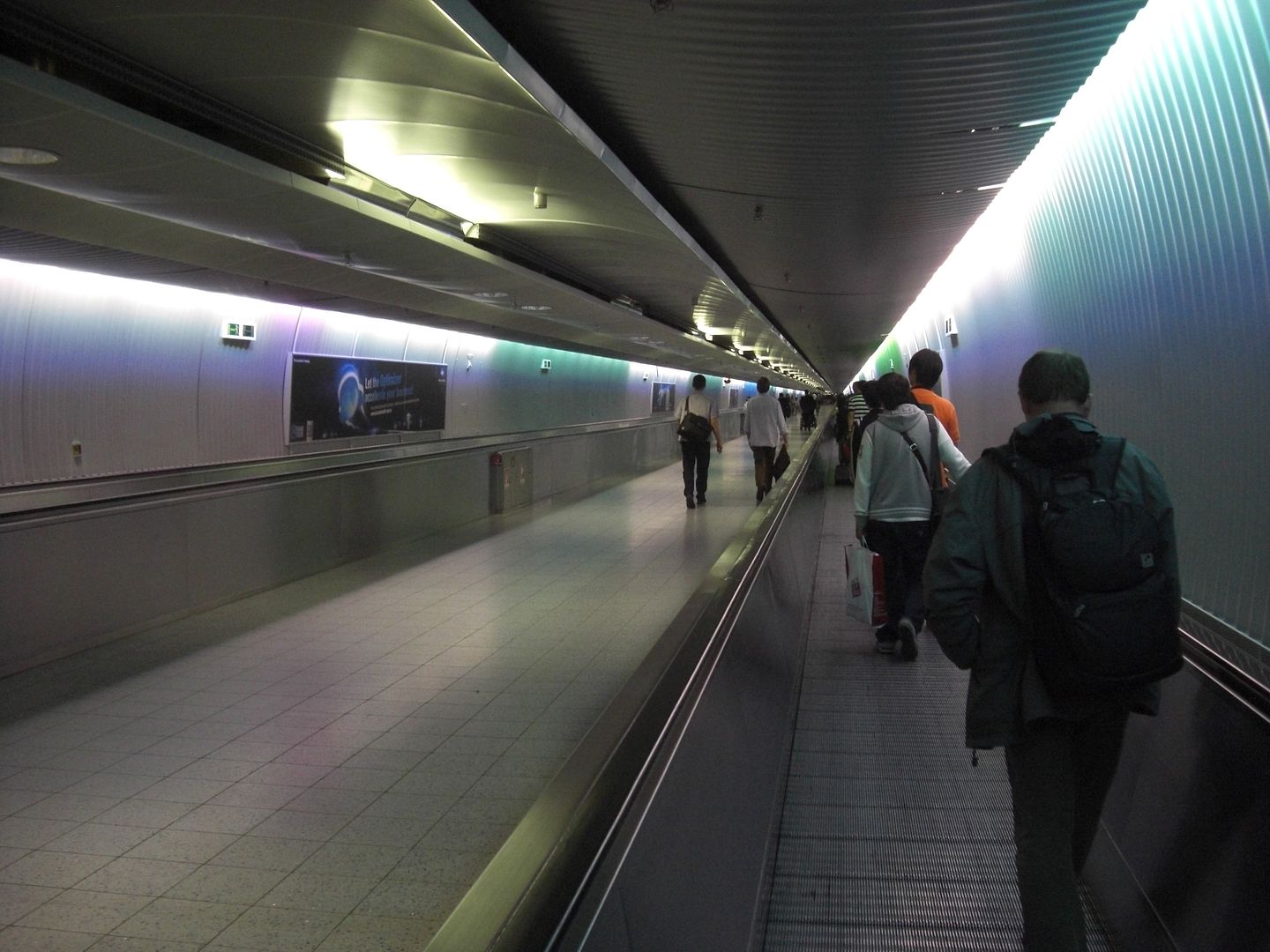 Passing a B747. Oh, I wish I was on one of those! Luckily, I'll be on a CX one soon!
LH lounges are really nothing to get excited about. There were no nice seats left, so I settled down on a table, with a sad looking sandwich, some pain au chocolat, and a G&T. Funnily enough, I started to pour my G&T in a large beer glass, and some of the lounge staff said I could only use a non-branded glass. What? Seemed very petty. If I want a super-large G&T in a beer glass, I think LH should let me have one! However, I acquiesced, and took a normal glass.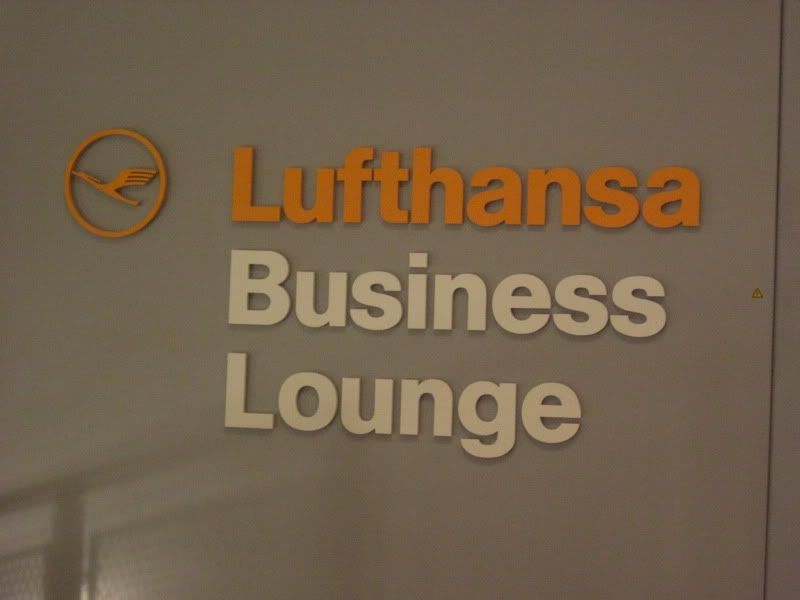 Not long after I arrived, I noticed them bringing some hot food out of the lounge, and went to investigate – chicken nuggets with ketchup (much with RJ in AMM!). They were full of grease, but tasted ok.
With a further hour of so to go before boarding, and with nothing to do (no English language papers, no TV, no free wifi (just 3 computers), I decided to have a shower.
The shower was nice, although a little unnecessary, seeing as I had had one in LHR. I did a bit more wondering around, and managed to get on one of the computers for a bit. With that done, I had a another wander around, found some pretzels, and had another G&T.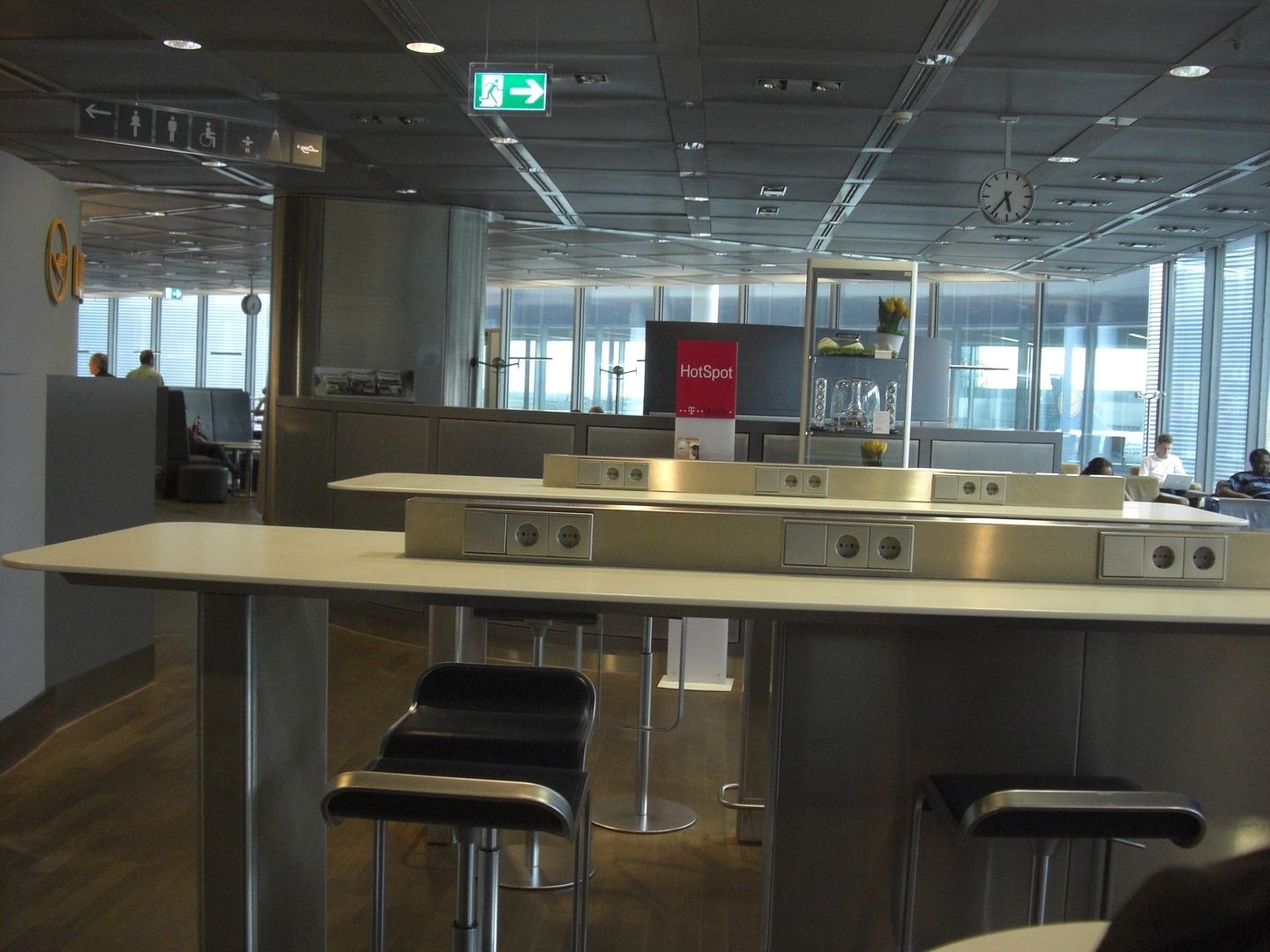 I decided to balance all the alcohol out with a coffee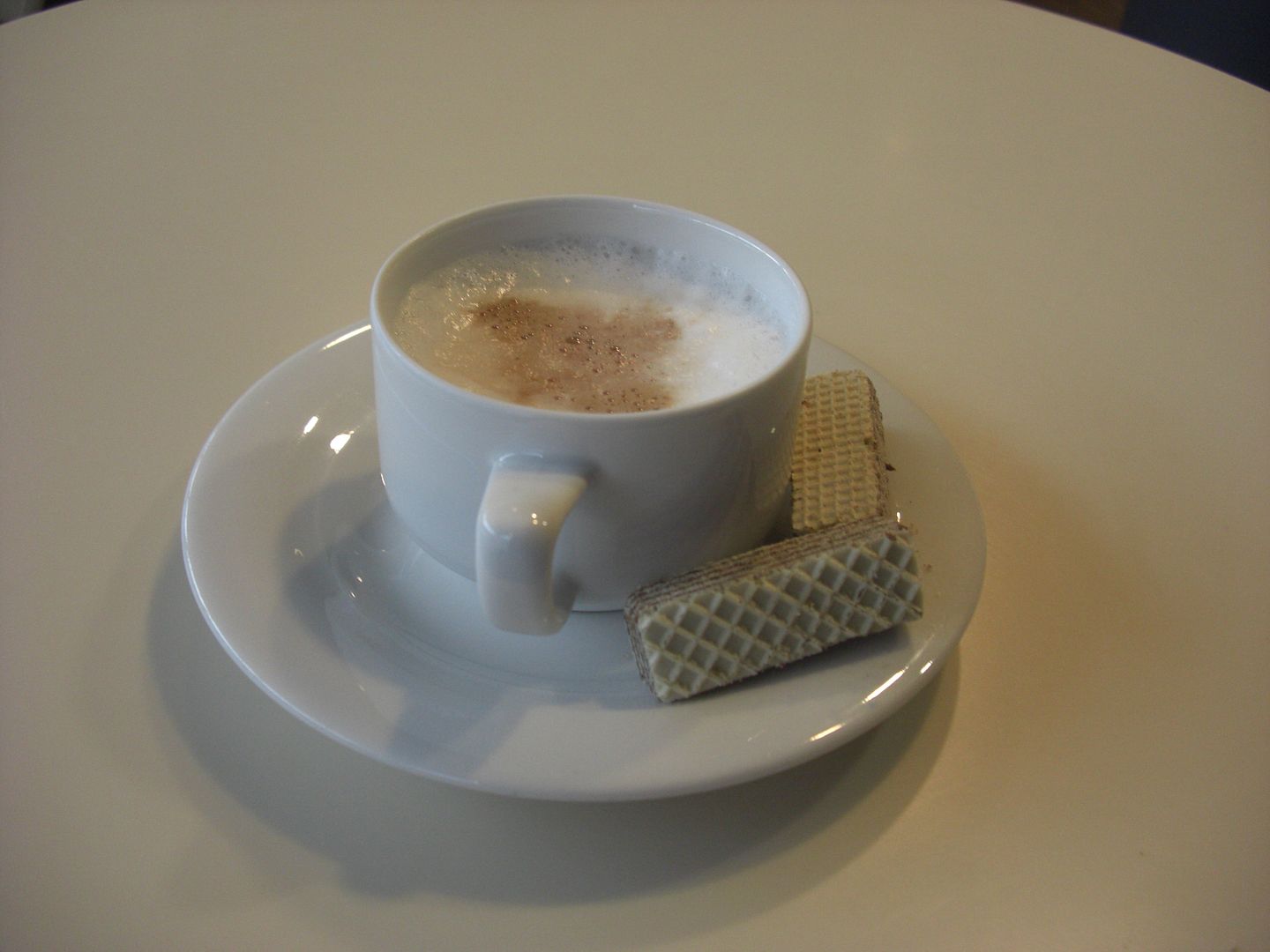 At 1810, I went downstairs to the gate, where there was a large crowd of mainly Chinese pax jostling to board. I joined the scrum. I've been wanting to board this flight for many years, so I was quite happy to finally be doing so, even if it was in Y class.
June 2011
Frankfurt (FRA) – Nanjing (NKG)
Lufthansa LH 780
Scheduled: 1835-1110 (10h35m)
Actual: 1857-1122 (10h25m)
Airbus A340-300 D-AIGH
When I got to my seat, I found that I already had a neighbour, a Chinese lady. He husband was sitting the other side of the aisle. Once the "the door are now closed" announcement, it seemed like there was a load of around 70%, so there were quite a few spare seats. In the centre row of 4 across from us, there was just one French guy, who had his stuff spread evenly over the 4 seats. I slyfully suggested to my neighbour that she took the aisle seat so we'd both have more space. She discussed it with her husband (with me eavesdropping in Chinese) – she thought that the man might have booked all four seats, so thought it better if she stayed. Oh dear. Sadly, I was too in need of a window to volunteer to move myself, so we stayed as we were.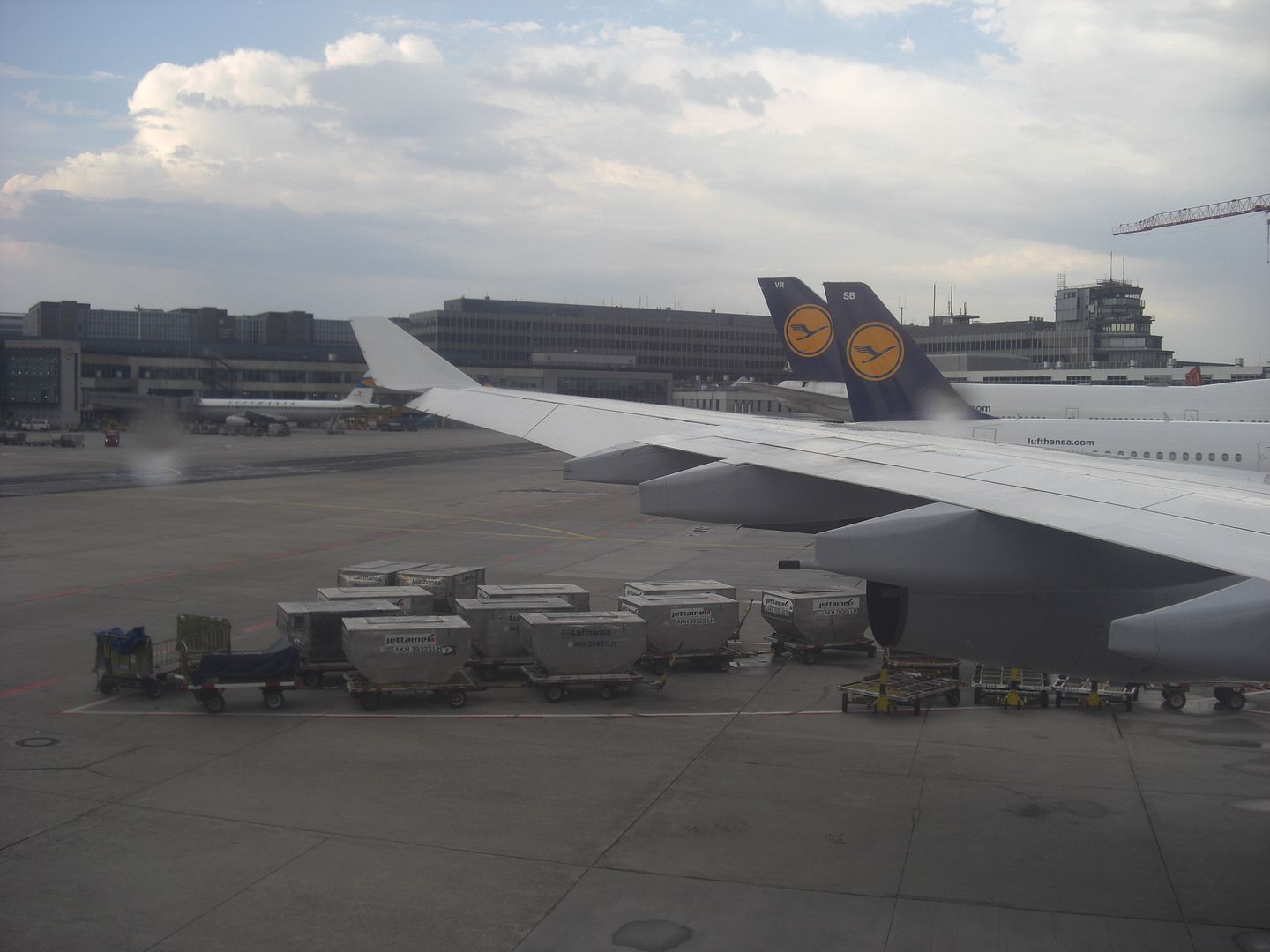 The captain came on to say that we would be on our way shortly, but due to congestion in FRA, and a 10 hour 30 minute scheduled flight time, we would probably be arriving into Nanjing a little behind schedule.
We finally took off just over 20 minutes late, into a dark, wet and gloomy sky.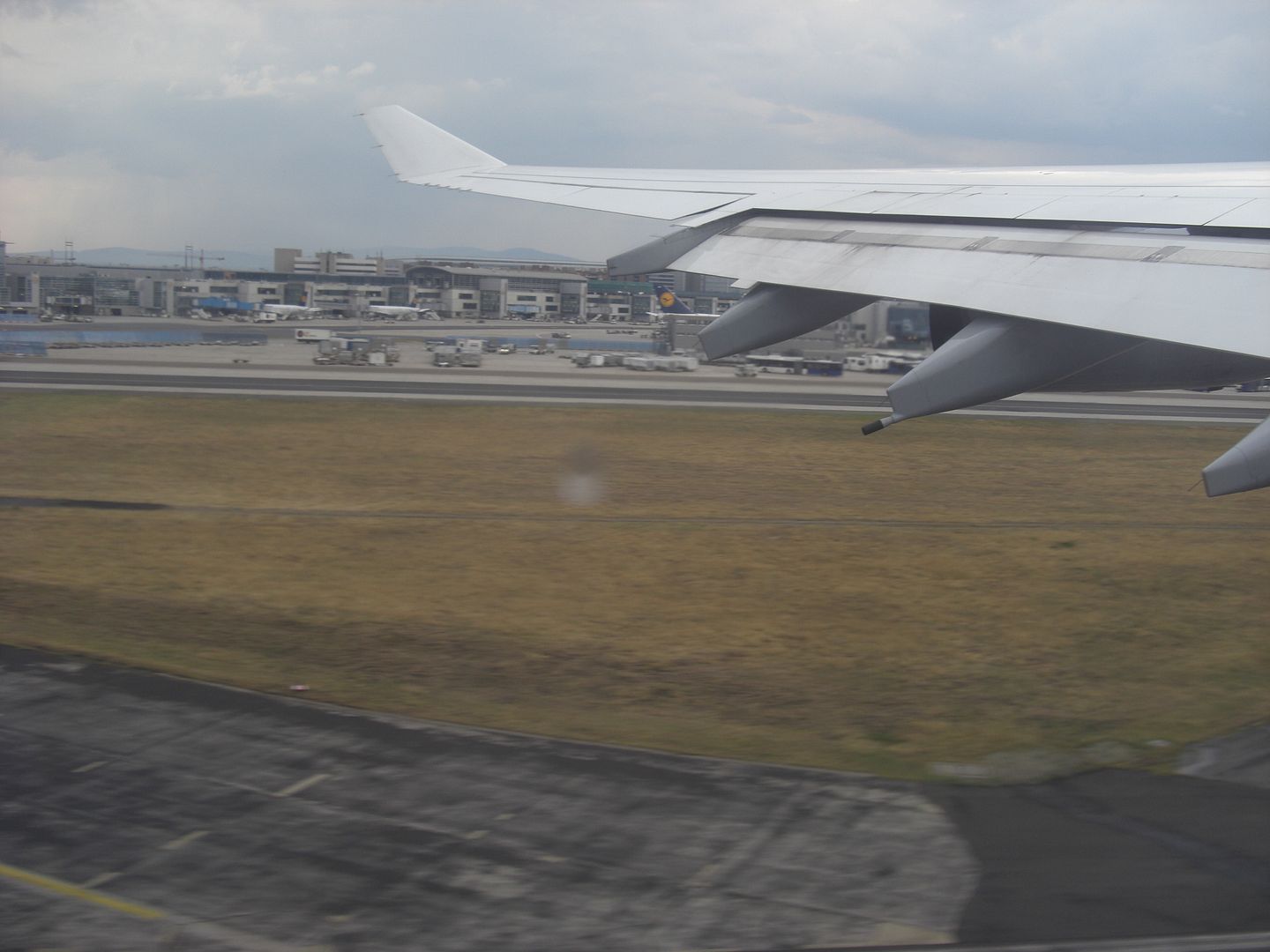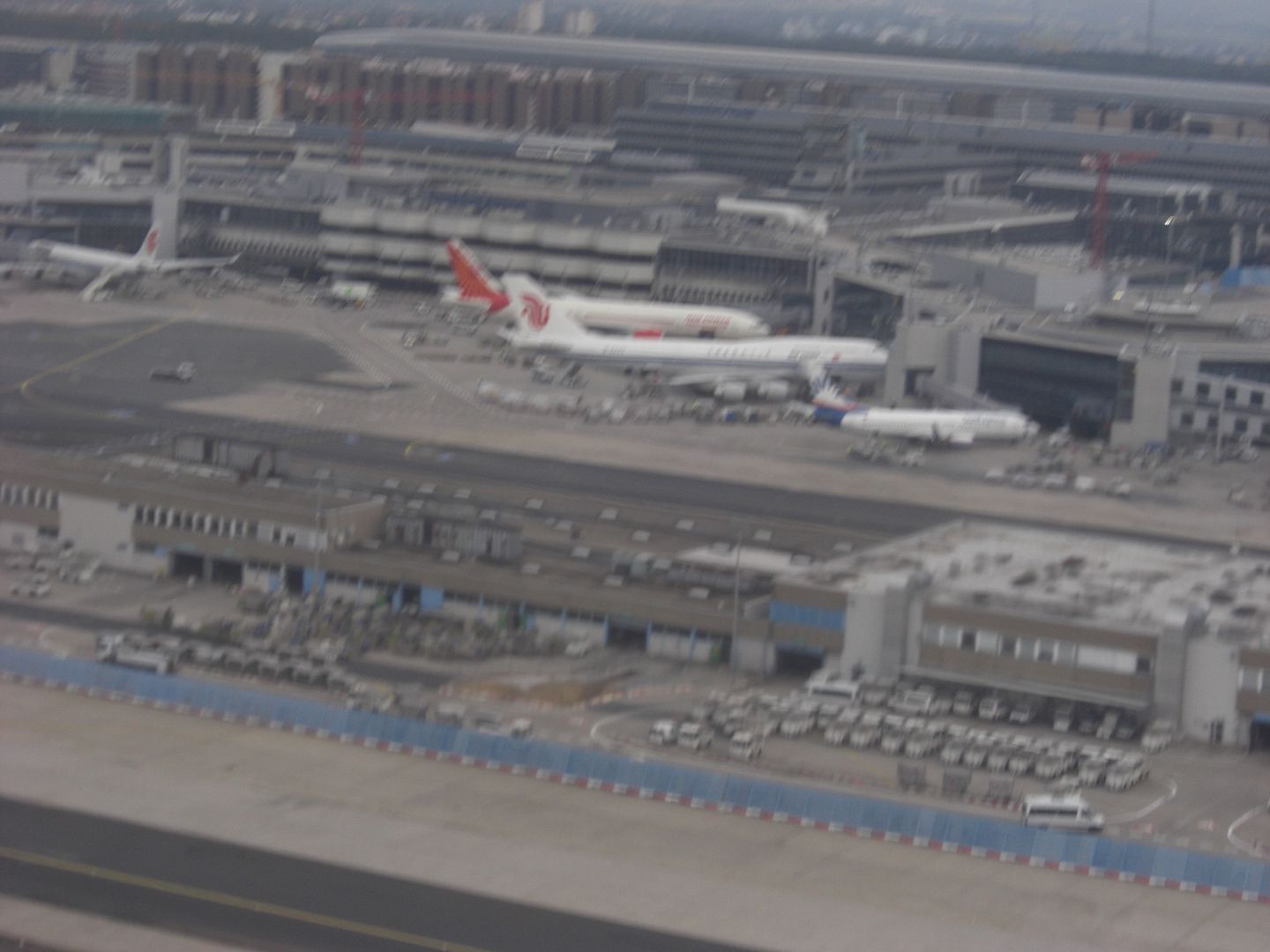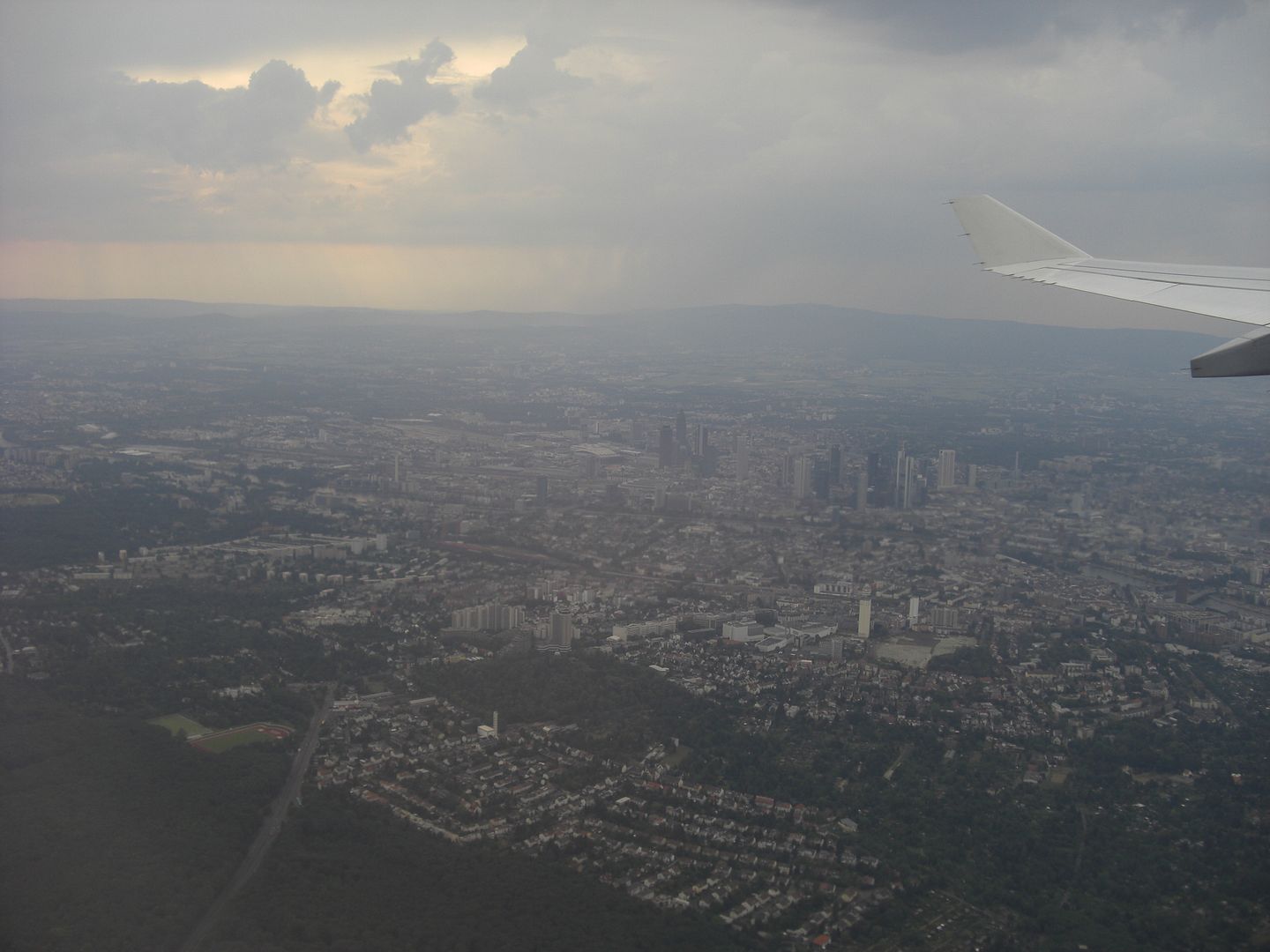 Roughly 40 minutes into the flight, the cabin crew came through with hot towels - most impressed!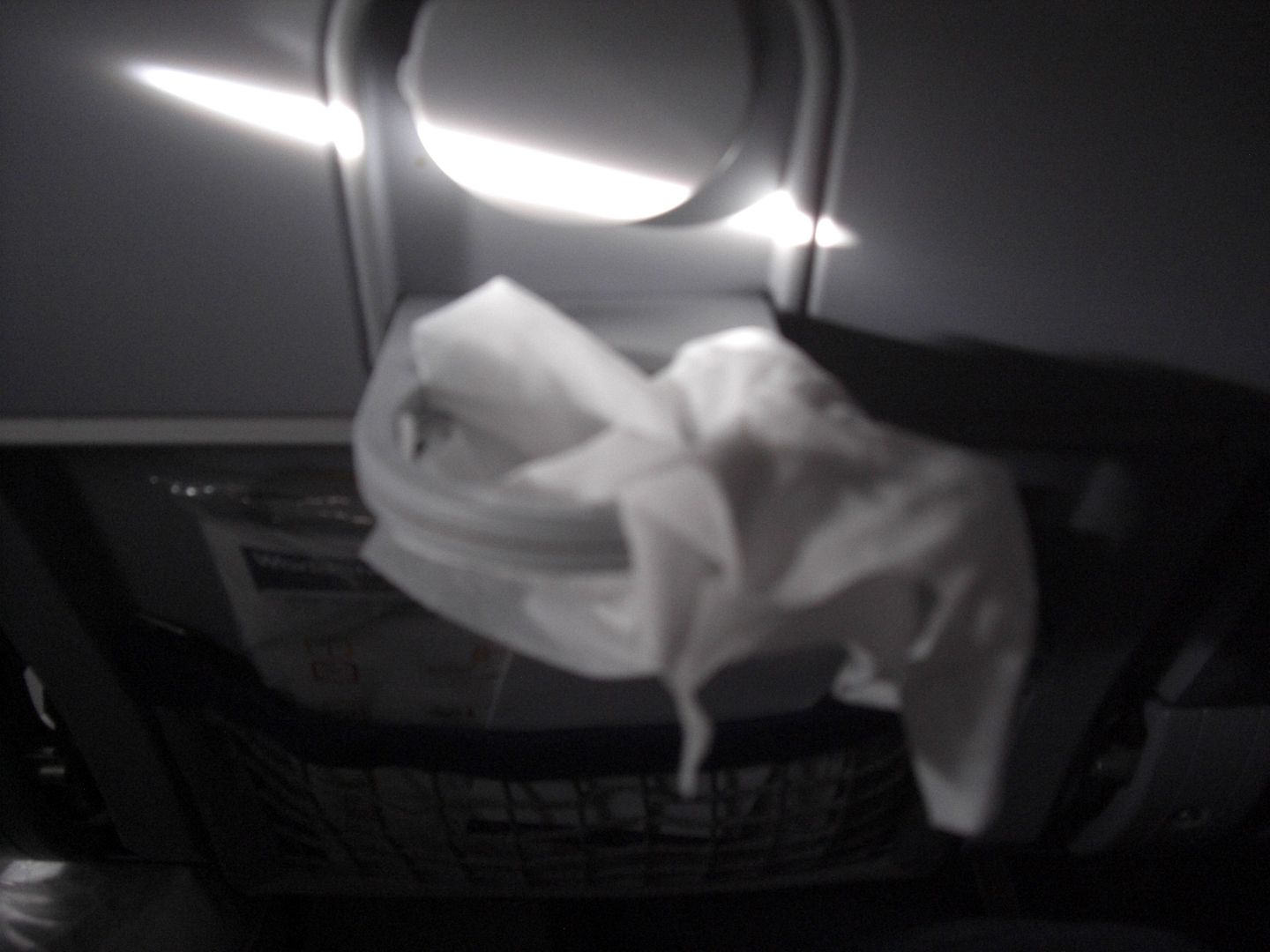 Not long after came the second surprise – a menu! Two hot choices for both dinner and breakfast. Excellent!
Before dinner, there was a drinks and snack run – I went with a G&T as usual.
The French guy across the aisle decided to go to sleep straight away, perhaps to cement his claim over the 4 seats.
http://my.flightmemory.com/shefgab
Upcoming flights: AMS-RIX-BUD-VDA,ETH-TLV-FCO-LHR,STN-TXL-LCY,LTN-CPH-LTN,LGW-SZG,MUC-LHR