Asia Part 3: NH & CA Business (NRT-PVG-PEK)
This is the third part of my recent trip to Asia.
Part 1 covering my
Lufthansa flights from London to Nanjing
and
Part 2 covering my Cathay Pacific Business Class flights from Shanghai to Tokyo via Hong Kong
can be found here.
After a very enjoyable 4 days in Tokyo, it was time to continue on my journey to around China. Not wanting my valuable and excellent value bmi miles to expire (or be incorporated into LH's Miles and More), I used these to get me back to China. My original itinerary didn't call for any visits to Shanghai or Beijing (apart for my flight home PEK-FRA), however, in the end, I ended up flying out of PVG (Shanghai) en route to Hong Kong with Cathay. With the return to China flights, I could get away with up to three sectors, and still get it to count as a one way redemption, as long as I kept moving in the same basic direction (i.e. West). I looked to see the furthest West I could go in China. URC (Urumqi) was the furthest served directly from China's East coast, however, I'd already been there. The next closest was Dunhuang, in the middle of the deserts of Gansu province, and very close to the Mogao Caves, somewhere I'd always wanted to visit. The problem with Air China's Dunhuang flight was that they only operated a couple of times a week, and the flight leaves PEK (Beijing) at 0720, necessitating a night in PEK. With that in mind, I decided to book an afternoon flight out of NRT (Tokyo) to Shanghai to met up with a friend, before continuing on to Beijing the next evening, followed by my morning flight out West. The first two flights were booked in Business class, but as most domestic Chinese flights are only sold as First or Economy, I was booked into Economy for the Beijing-Dunhuang flight. The Dunhuang flight will be covered in the next report, along with a couple more domestic flights (none of which were planned), including a hop on a Joy Air Xi'an MA60.
Flight map for this reports' flights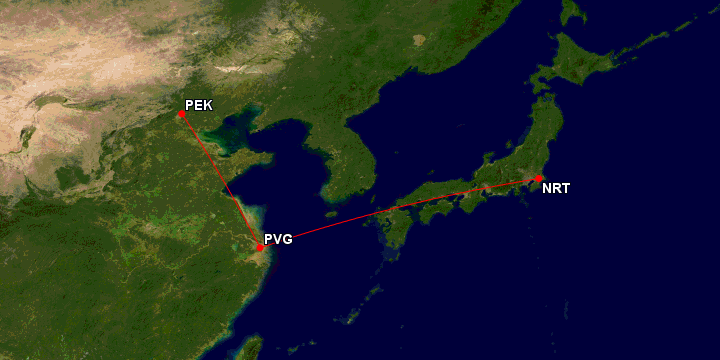 From my hotel in Asakusa, I took the Ginza line to Ueno, then the Limited Express to Narita, getting me to the airport around 0945, leaving me with plenty of time to check out the airport.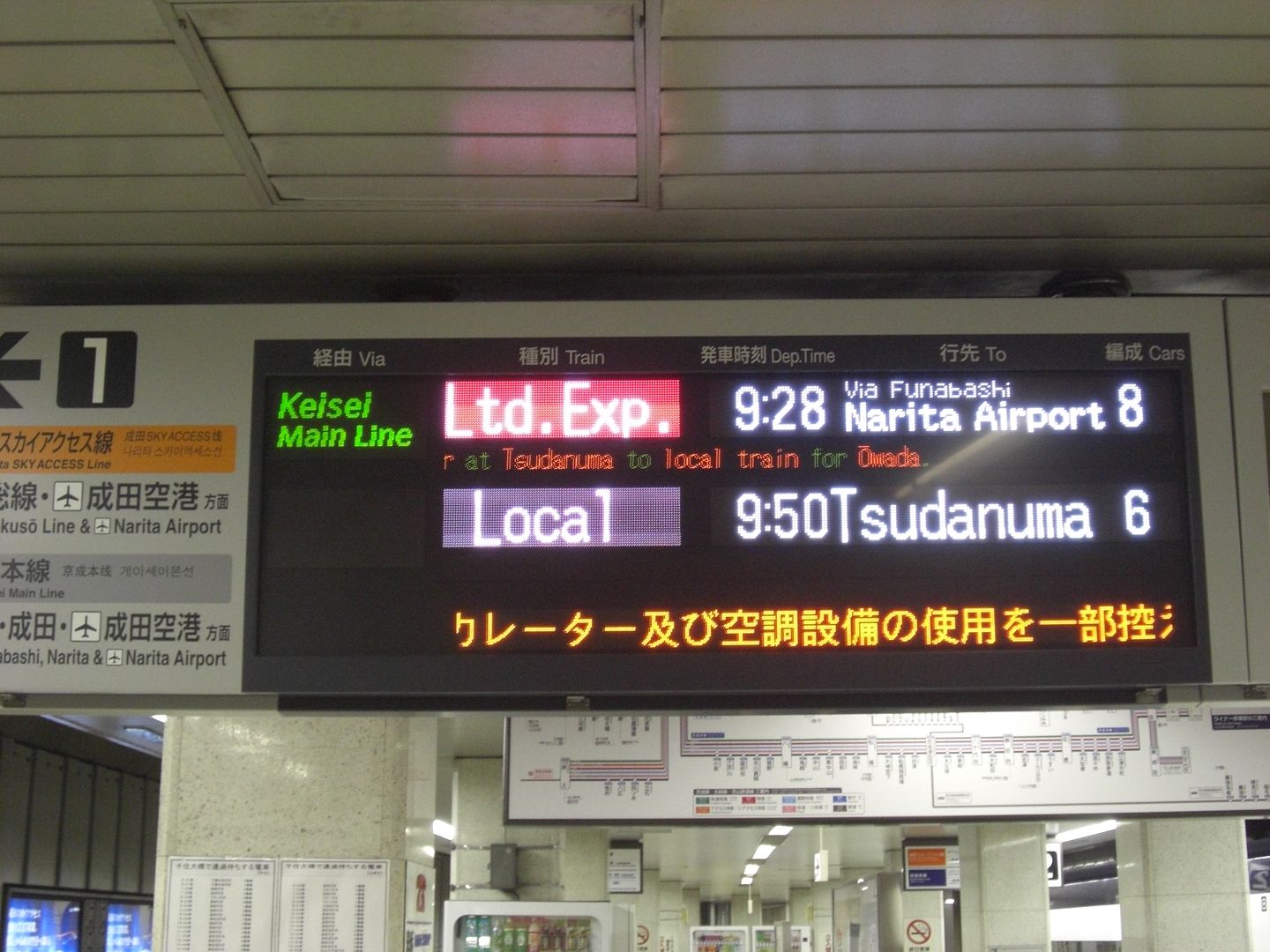 My first stop was the departures area to check in my bag. I walked up to the deserted Club ANA desks. I was stopped by a well presented member of ANA staff, who asked if I was flying on ANA, and then if I was in Business. With these both answered in the affirmative, she let me into the roped off area. The last time I flew out of NRT was back in 2006 flying NH Business class to LHR. The place had been absolutely packed then. I would make a link between the emptiness and the global turndown, but the lack of departing NH flights was probably more relevant. The 2pm PVG was the only NH departure for a couple of hours, after the European bank, and before the US one.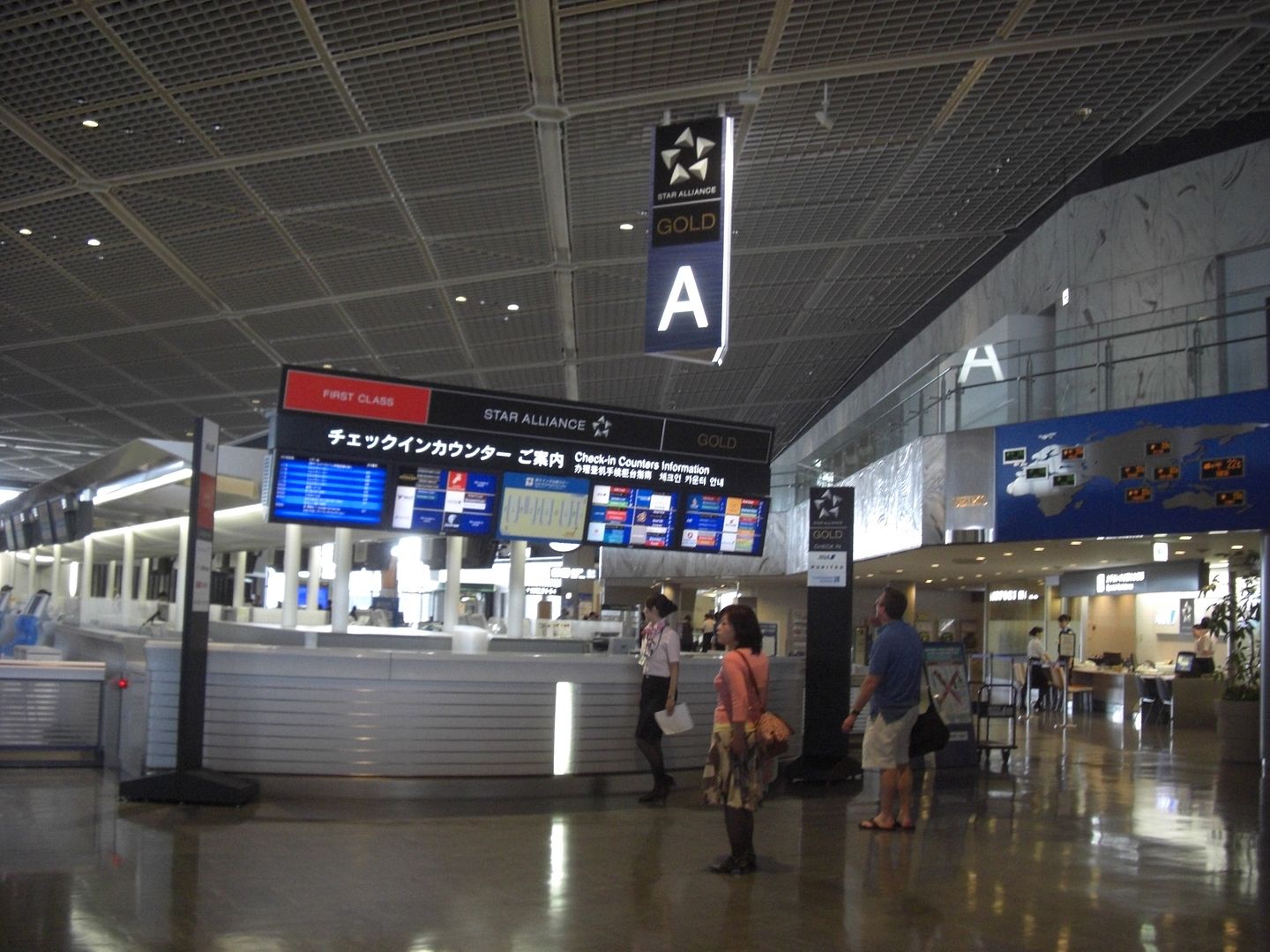 Once my bag was checked, and my boarding card issued, I headed off to find the post office (postcards took 4 days to arrive in the US, compared to nearly 3 weeks for the ones I sent from Ningbo!), then the bank to change the last of my Yen into RMB.
Next stop was the Aviation Shop, where I bought a NH notebook and a couple of branded pens. I was hoping that there would be a proper ANA shop, like there is in Haneda Airport, but alas, there wasn't'.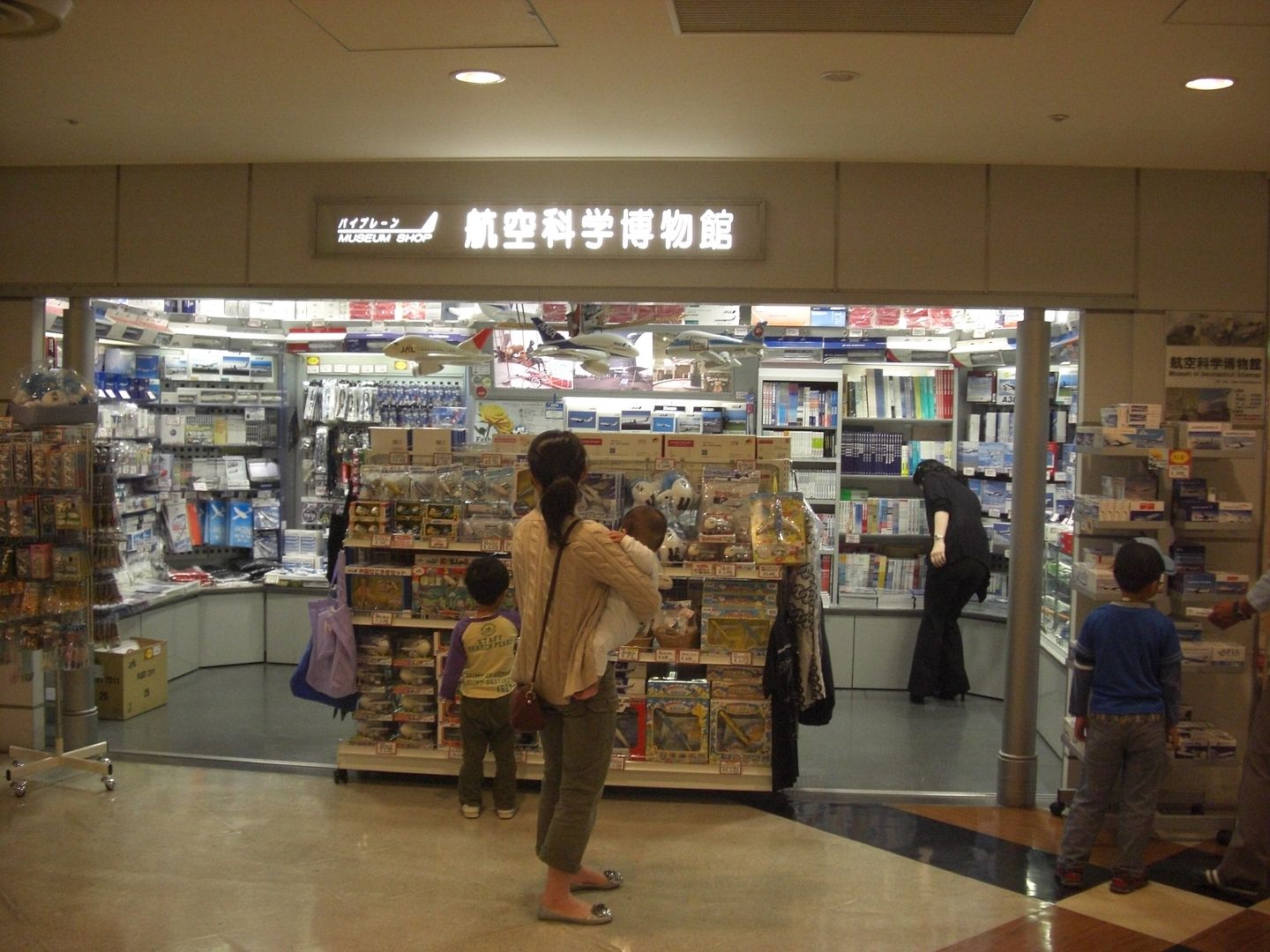 From the shop, it was just a short walk to the Terminal 1 Observation Deck. NRT, like many Japanese Airport has a free viewing deck. Japan is terribly spotter friendly!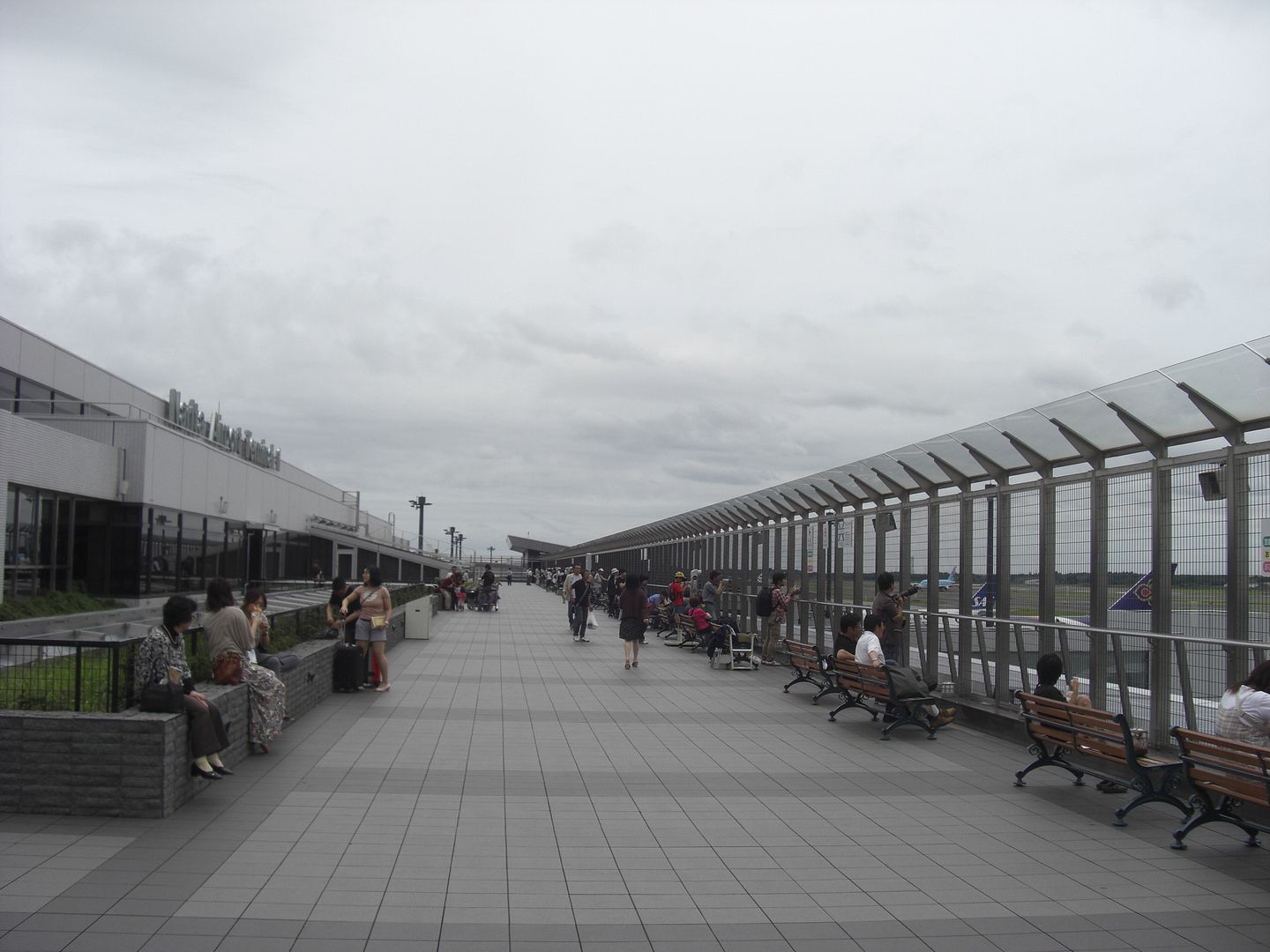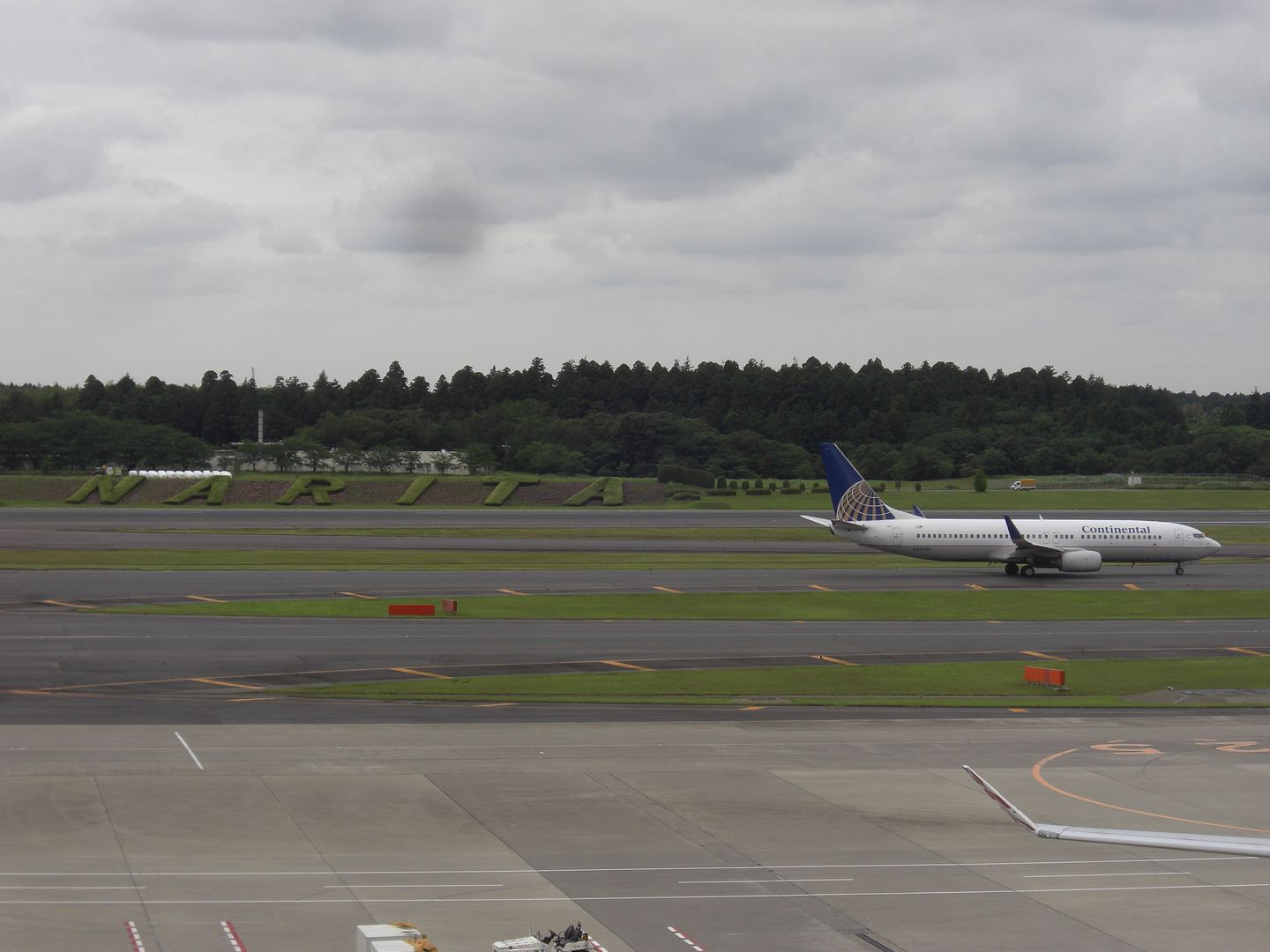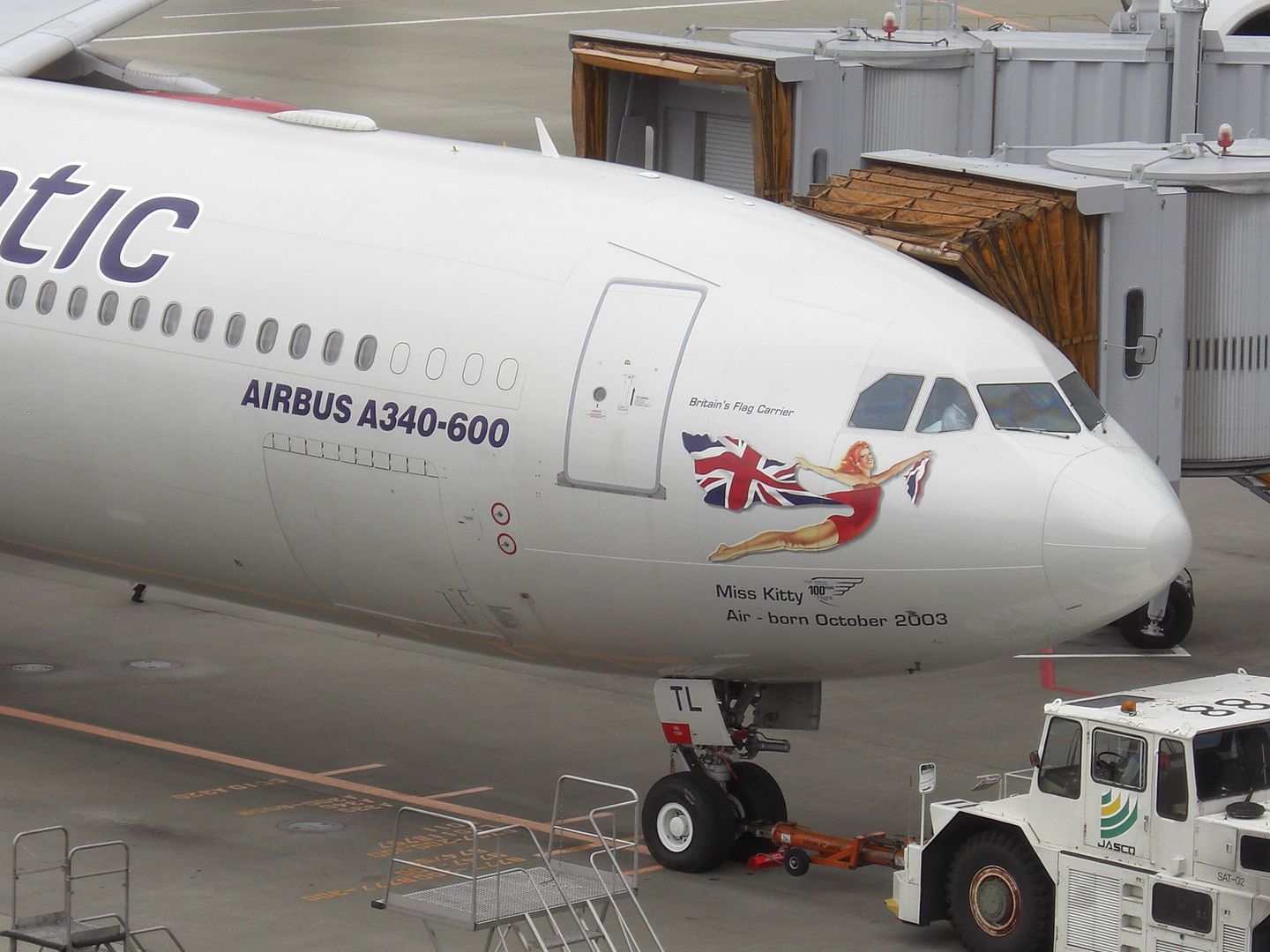 I hadn't even realised that KE had received their first A380 (only delivered the week before I saw her), so this was a great surprise. And luckily, she was parked directly beneath the observation deck.
Not a busy time at NRT, especially for NH
Before going through security, I took a quick photo outside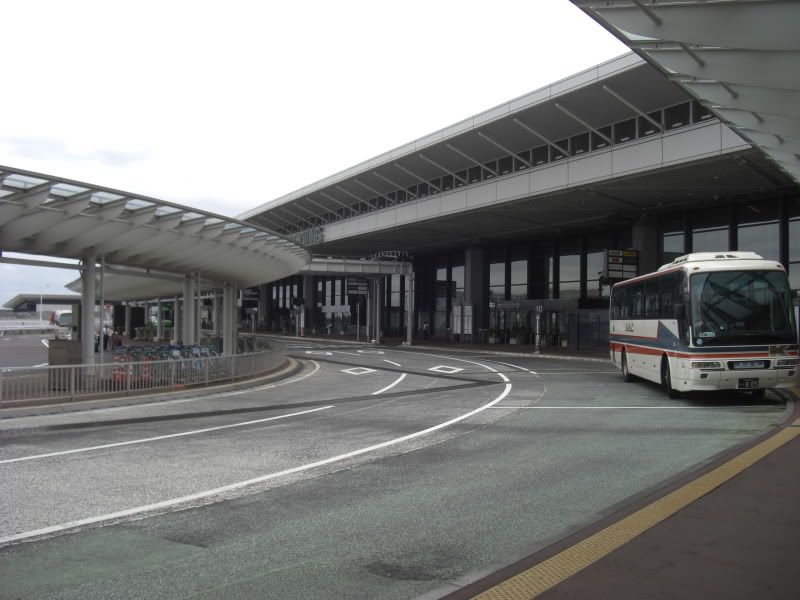 Security and immigration were very quick. There wasn't a fast track n(that I could see), although if there was one, it wasn't needed.
Unlike HKG, NRT only had a choice of two lounges today, the NH one, and the UA Red Carpet Club. Never having been to a RCC before, and having heard a lot of negative comment, I headed over with interest. The liunge was very large, and very quiet.
Options for breakfast were very limited: Bagel quarters, some fruit, and that's about it.
I hope that during the busy afternoon period, that offerings a increased!
Views from the lounge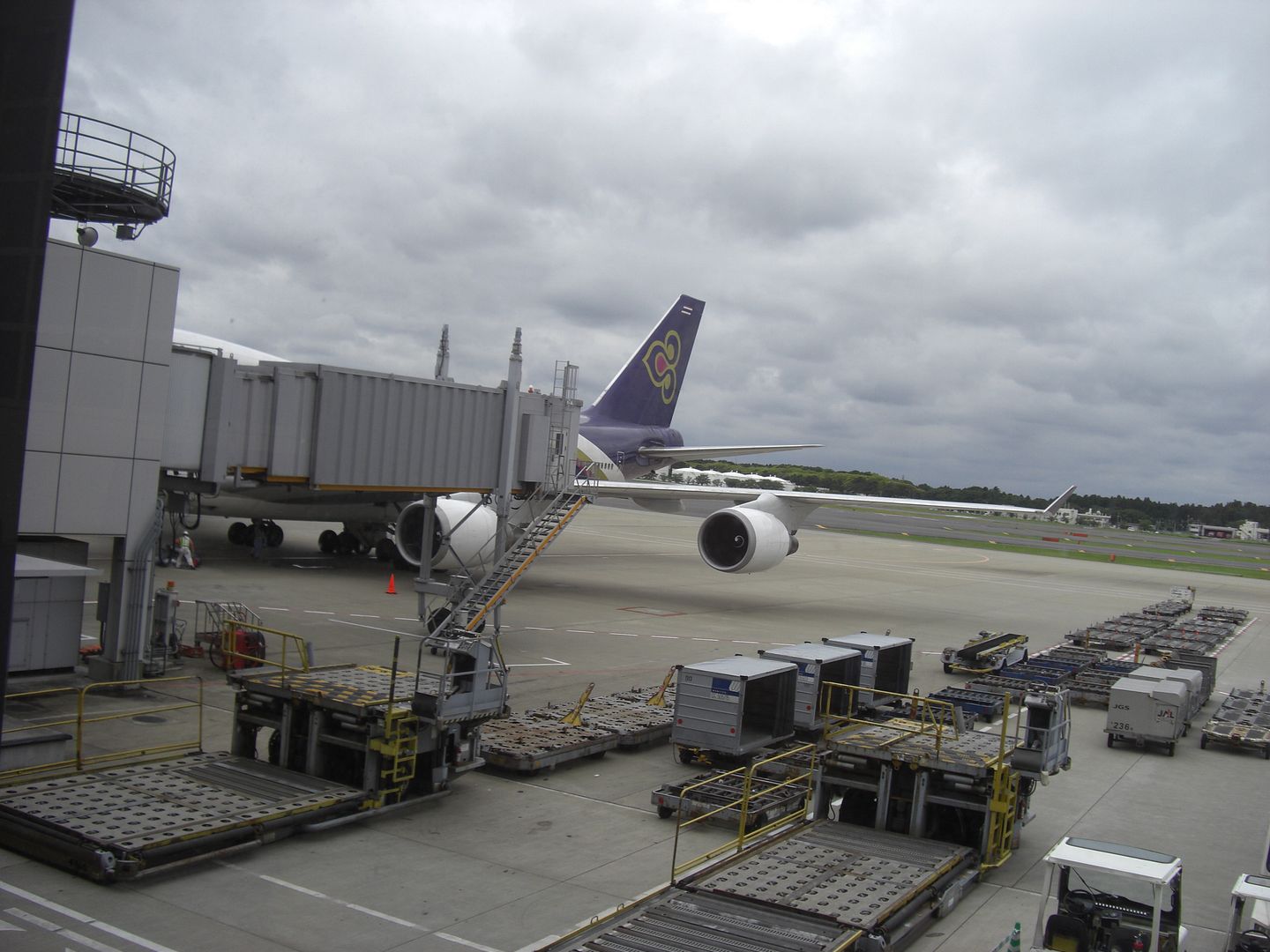 Before I left, I decided to have a last quick walk around. In the far corner I found a completely deserted snack area, which had a slightly better selection, along with a beer machine.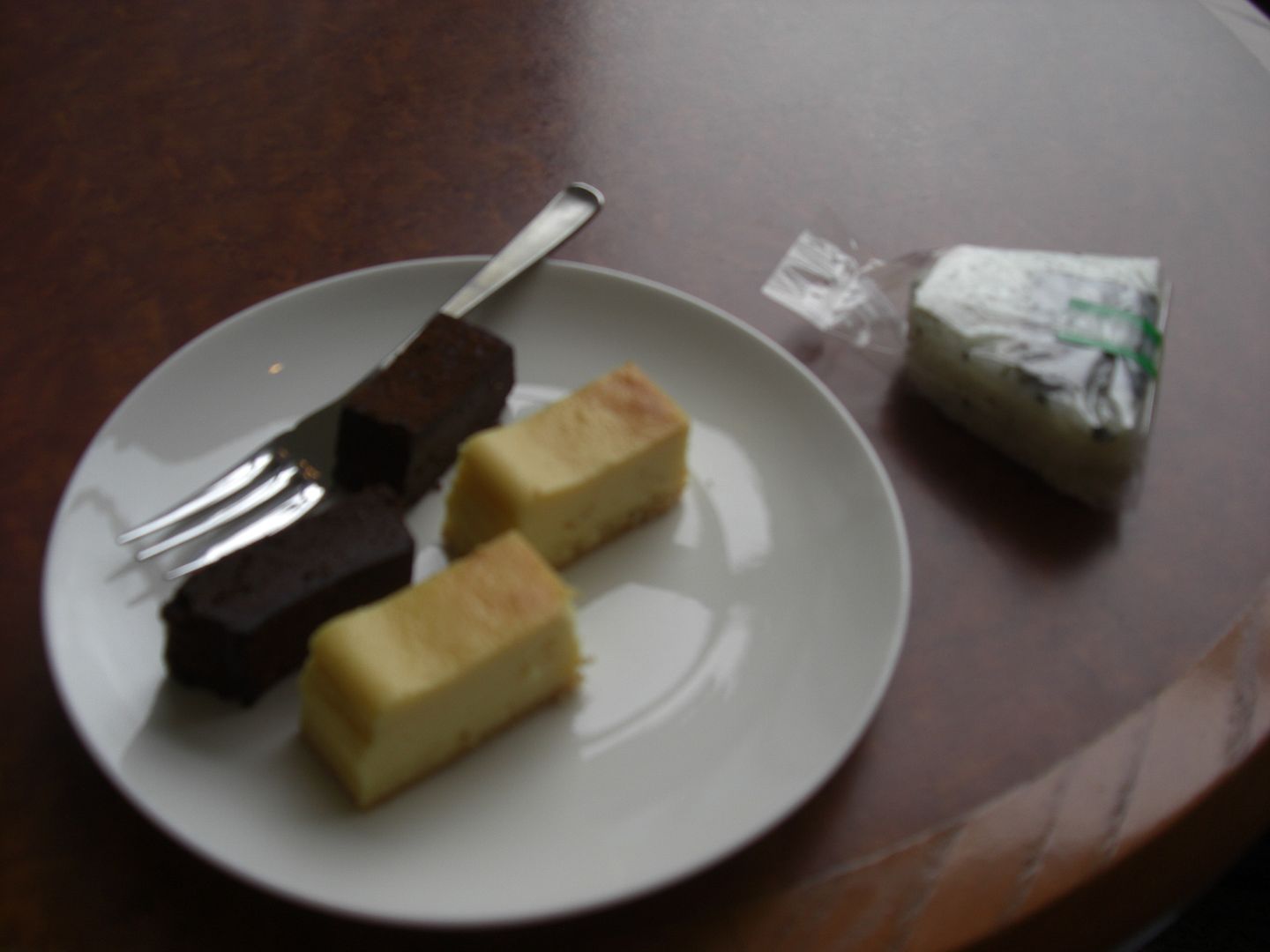 The mini cheesecakes were nice. Nevertheless, it was time to head over to the NH lounge. On the way I stopped to look for Gin the duty free store. There was a sale on the Russian Standard Vodka, though, so I got a litre of that instead, along with a free miniature.
Airy and empty
The NH Lounge was very quiet at this time. I was welcomed into the lounge, and found a seat with a view of the (empty) tarmac.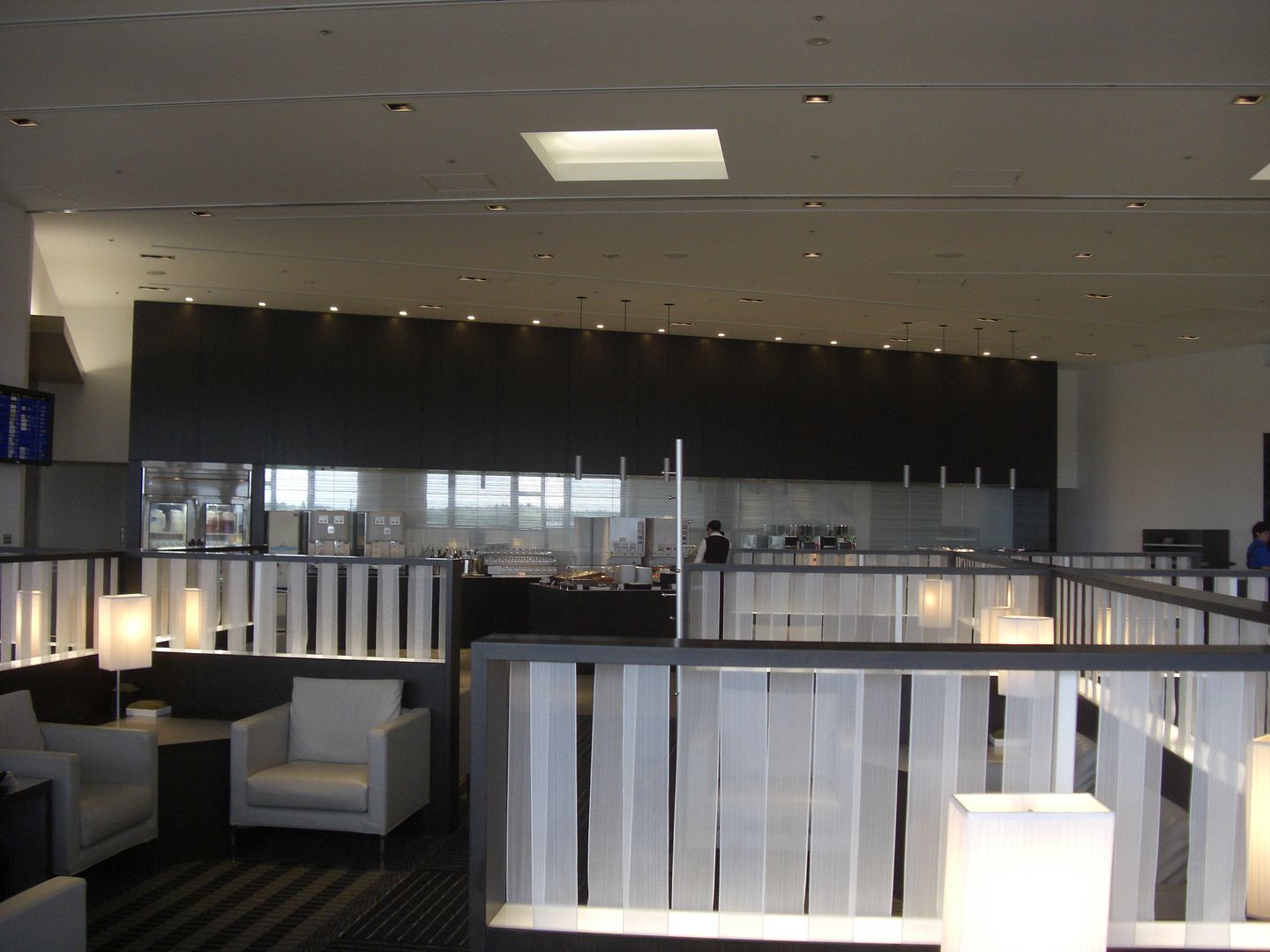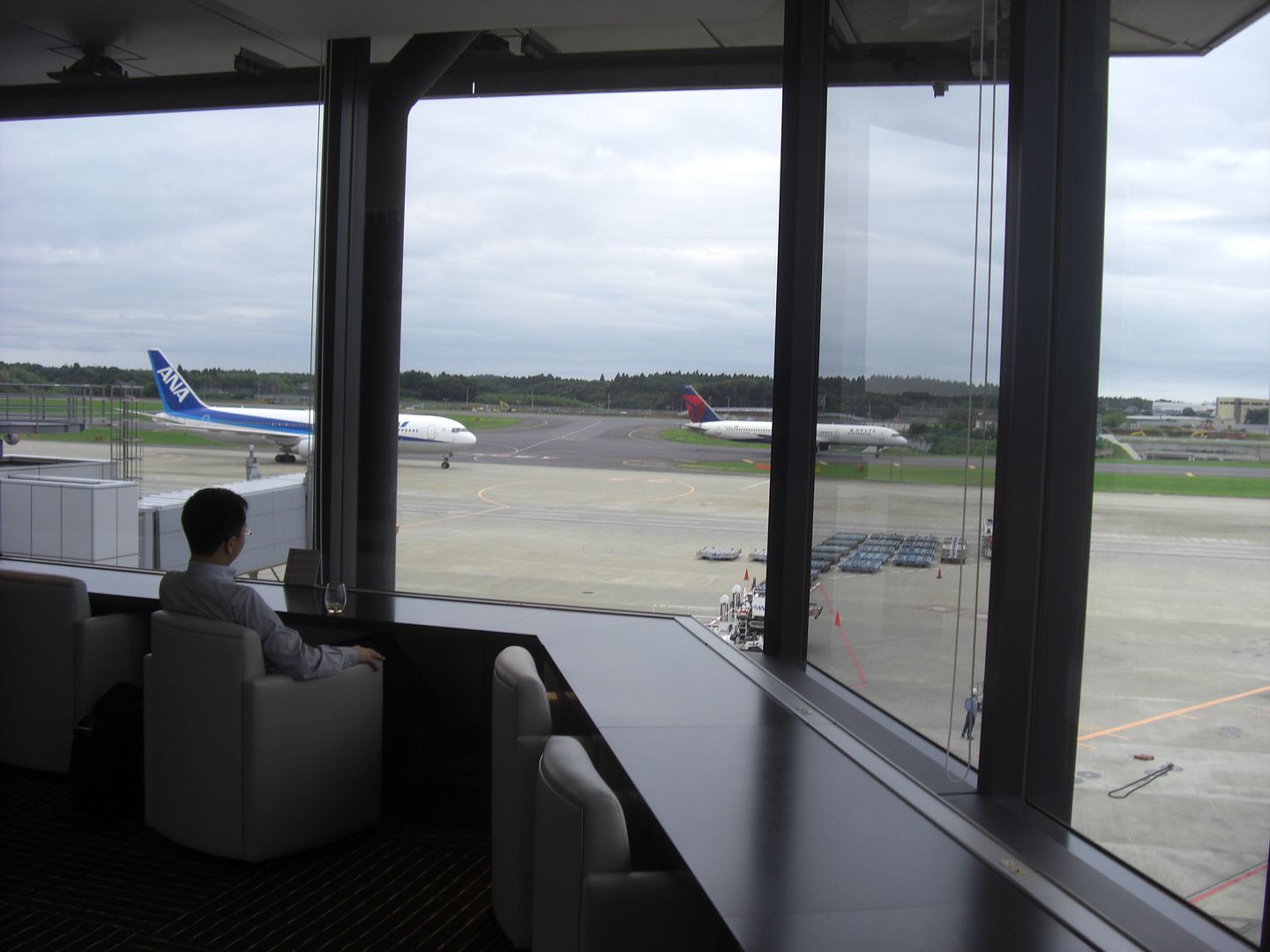 The Sake Bar
Computer Area
ANA Biz Jet to Mumbai
OM to ULN
NRT also has a little chef station in the lounge, offering a choice of freshly cooked udon or soba noodles. Tasty!
An EY A330 was being turned around
My B767 for PVG
Shenzhen Airlines for Fuzhou
NH lounge bathrooms with electric toilets
Fauchon Ice Cream (on request only)
Some NH paraphernalia
Departures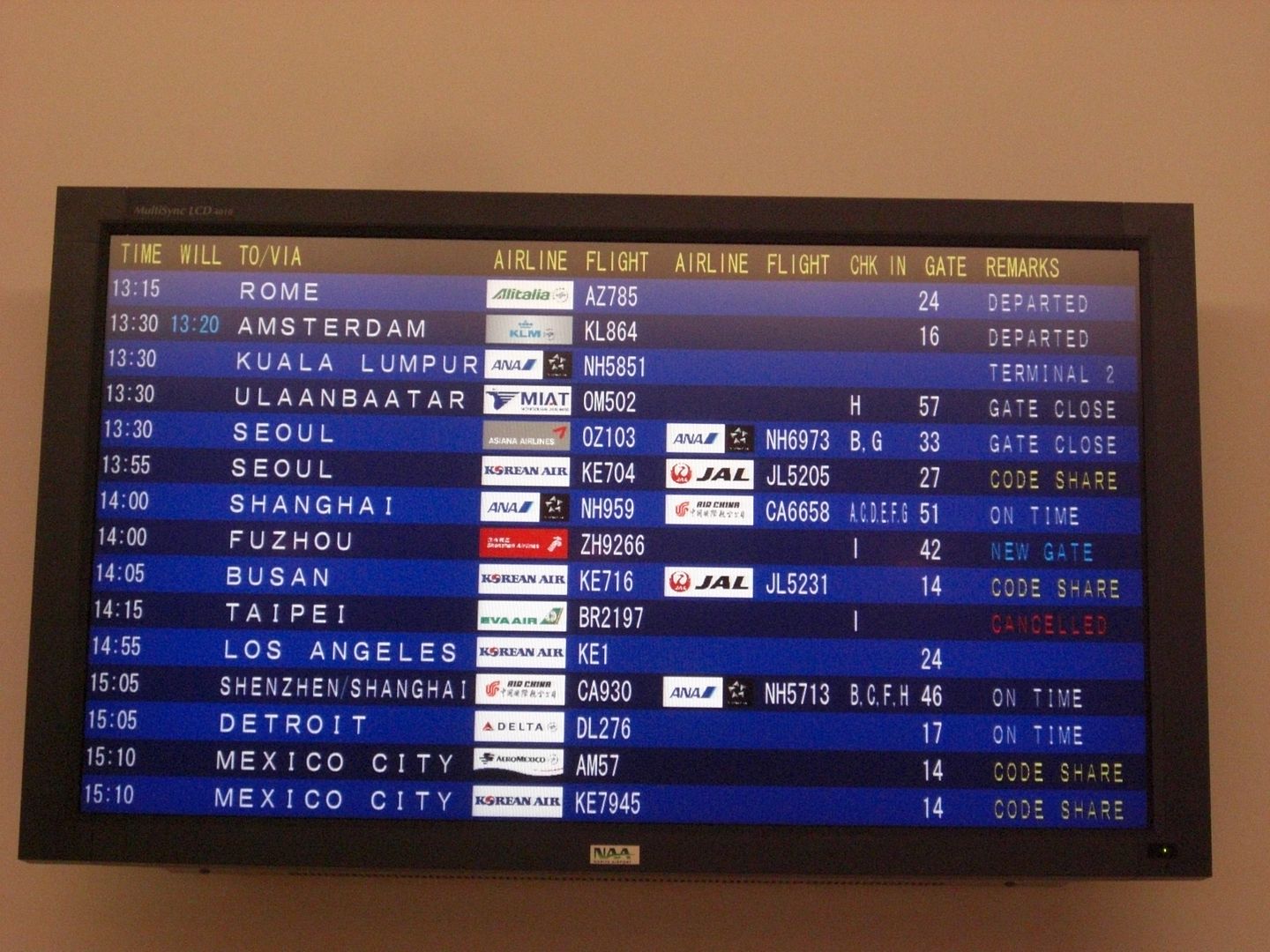 Around 1330, I headed down to the gate. I arrived just as boarding was starting.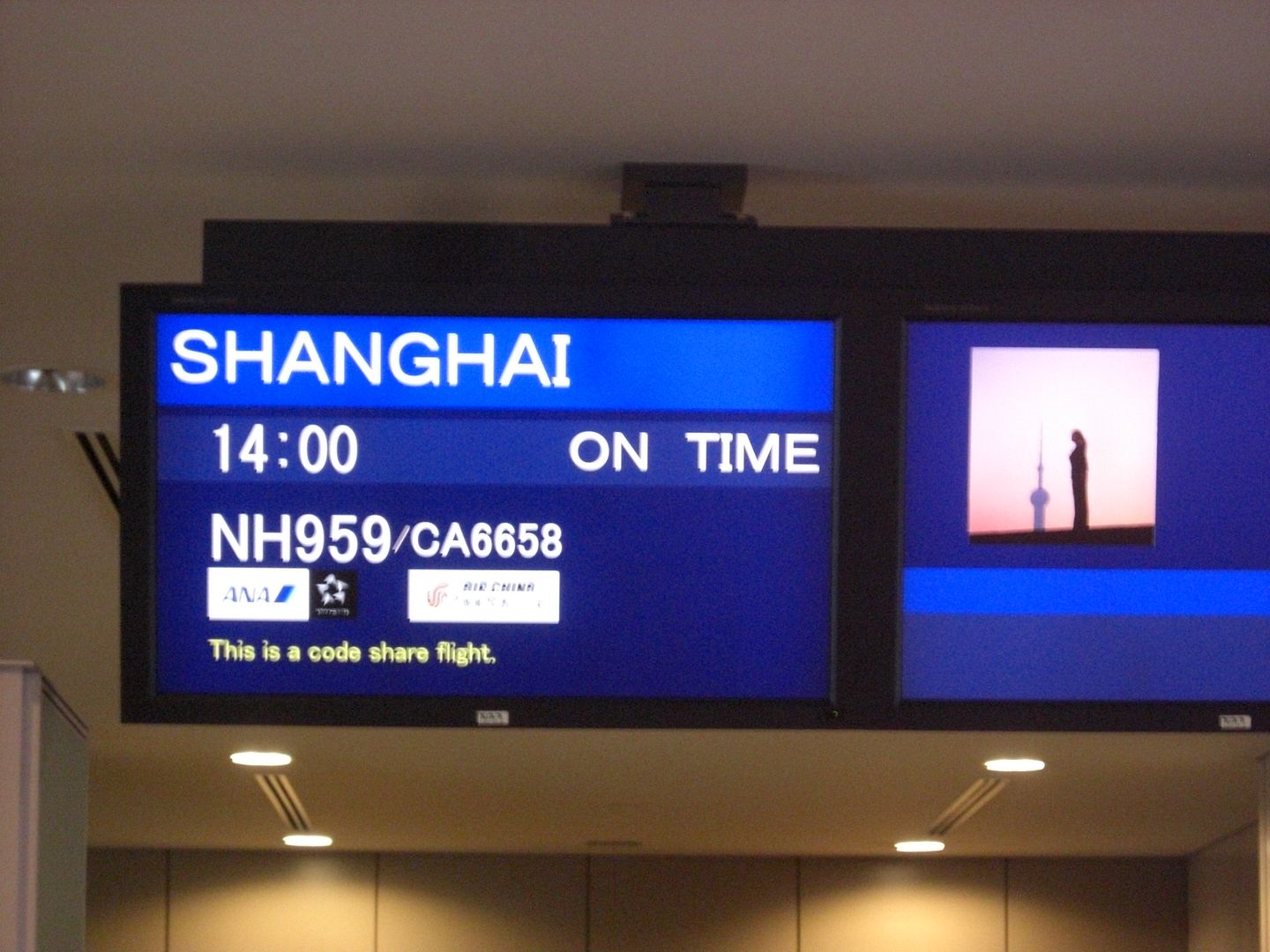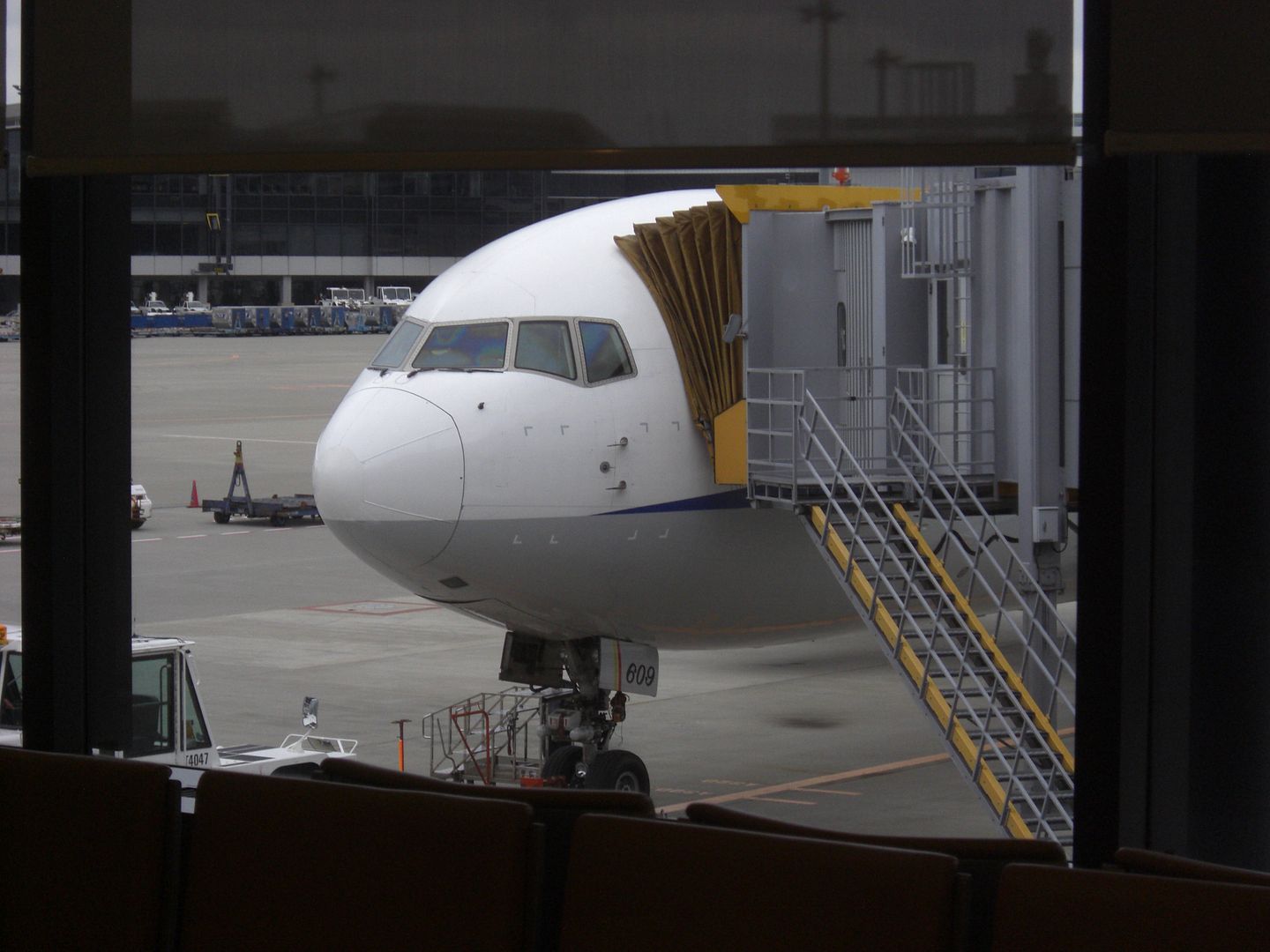 June 2011
Tokyo Narita (NRT) – Shanghai Pudong (PVG)
All Nippon Airlines NH959
Scheduled: 1400-1605 (3h05m)
Actual: 1409-1549 (2h40m)
B767-300 JA609A
The load today in Business was very light, around 6 pax, so everyone had plenty of space.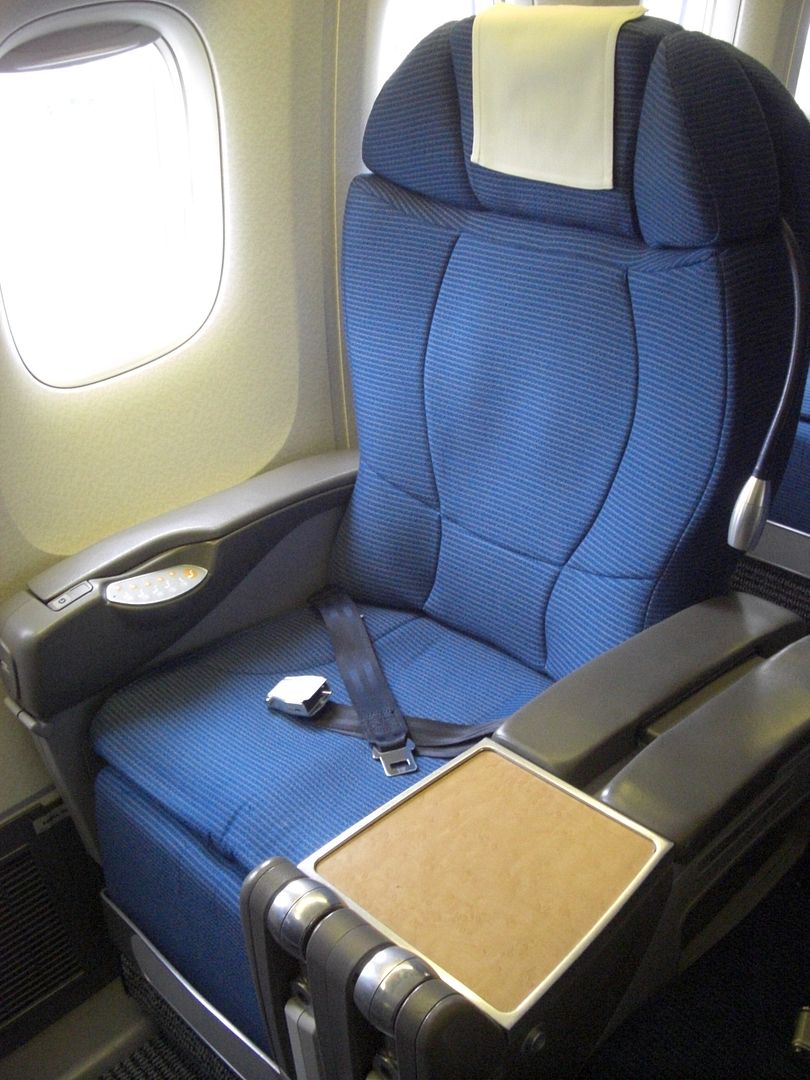 Plenty of legroom
Empty tarmac
Every seat had a menu
The EY flight pushing back
A NH B773 taking it's place moments later
Heading to the runway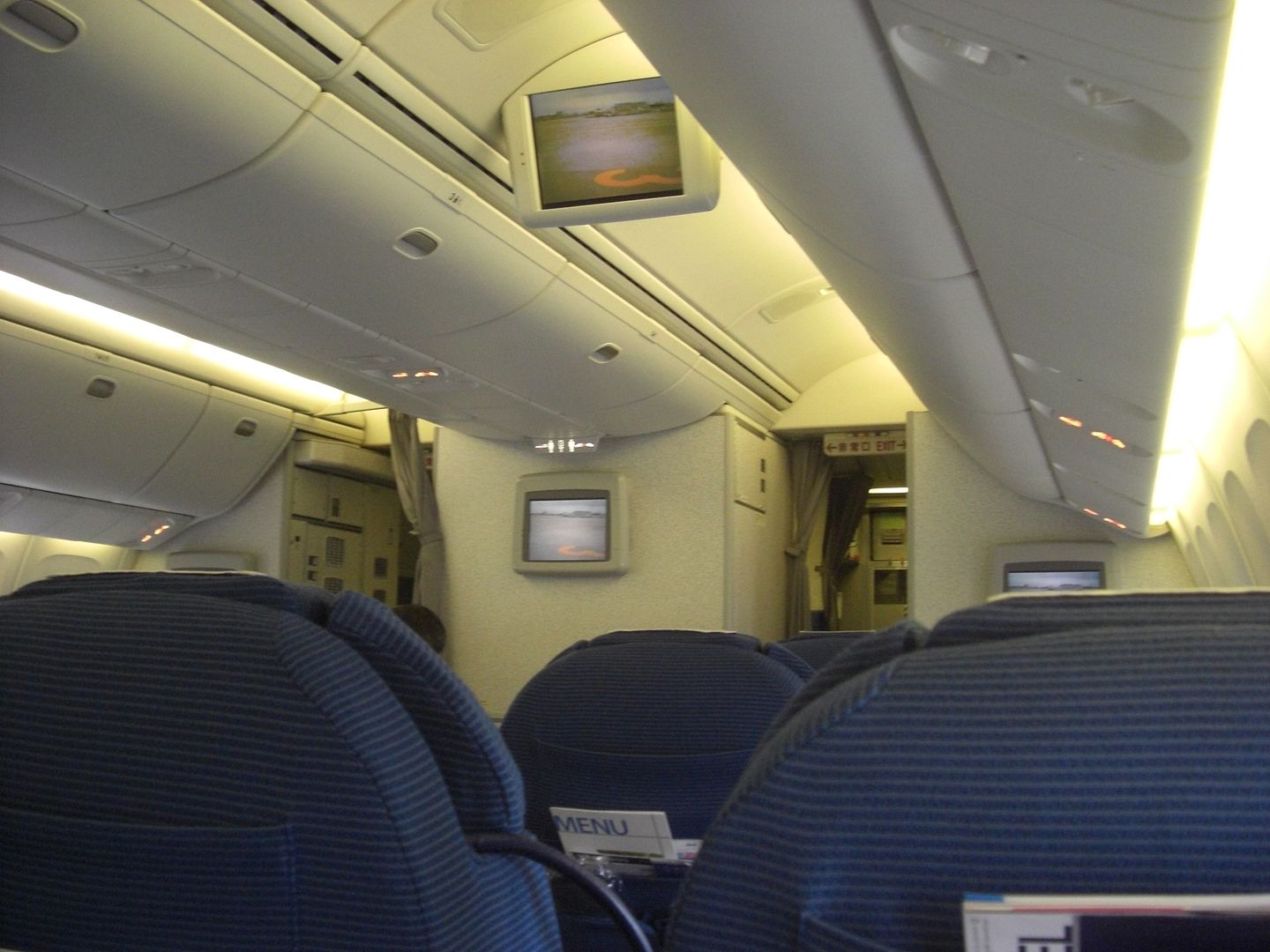 The US bank of flights had replaced earliers European flights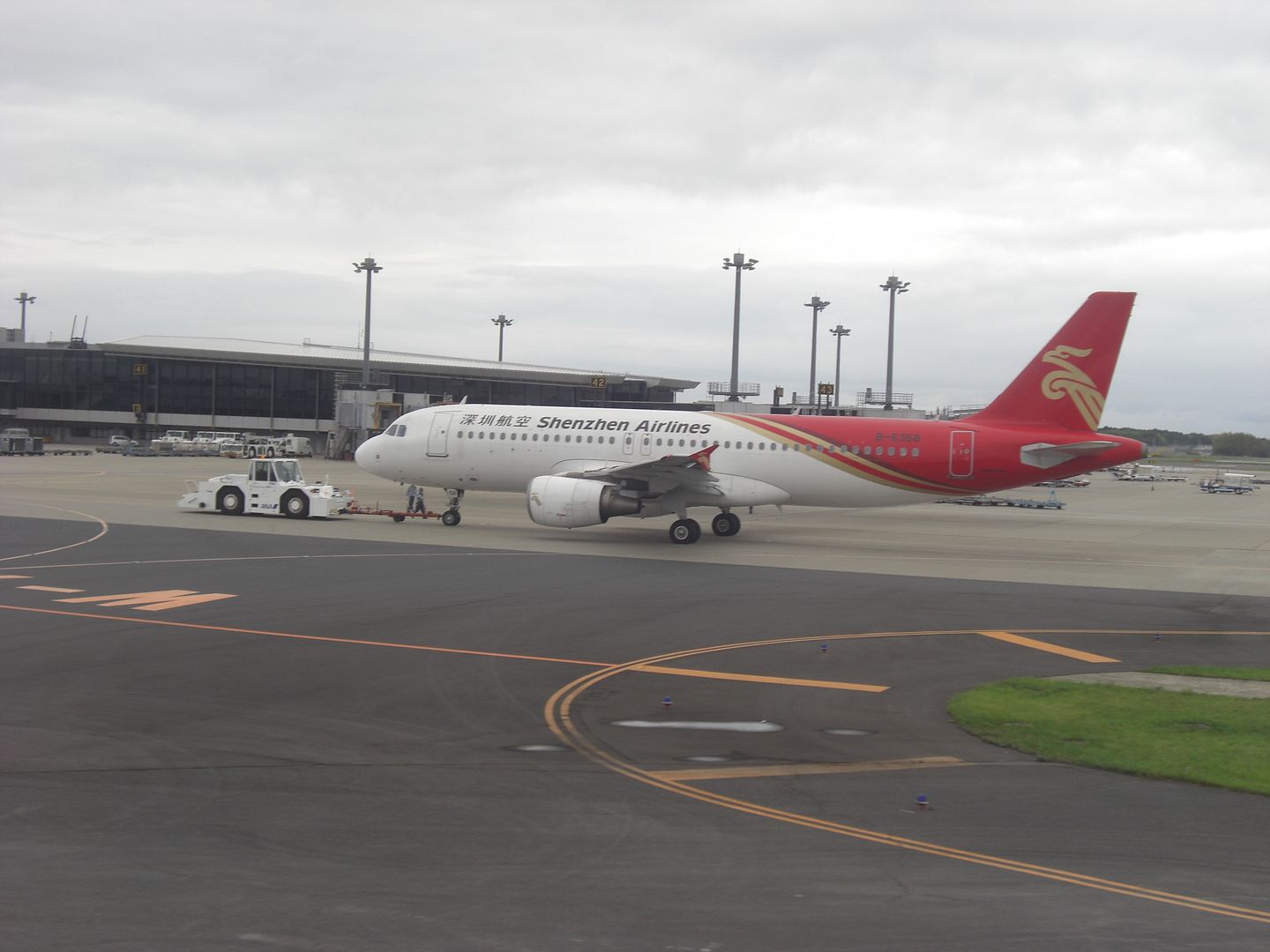 Line up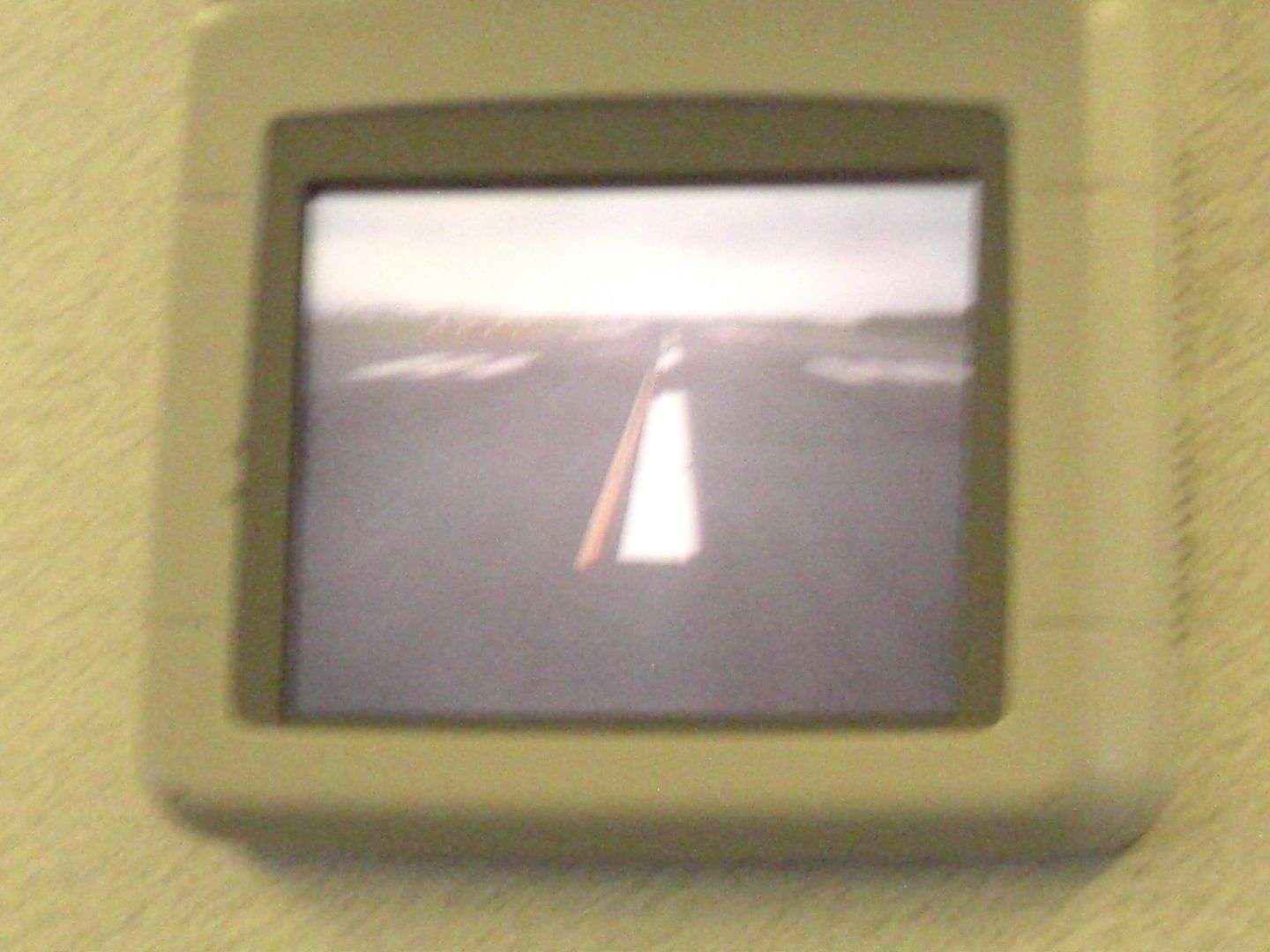 Rolling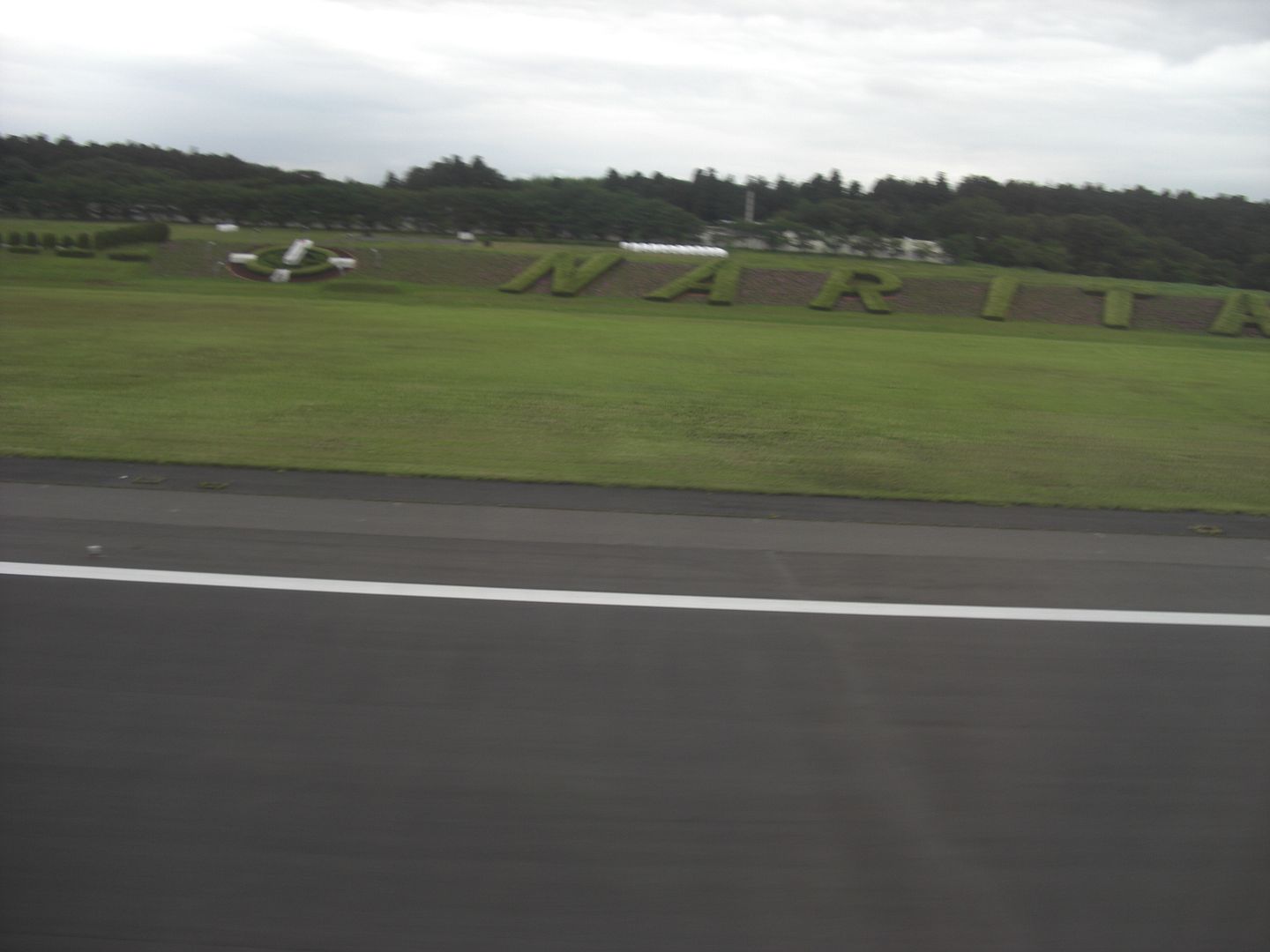 Plenty of legroom
Huangshan featured in the NH magazine
Progress on the moving map
Hot towel before lunch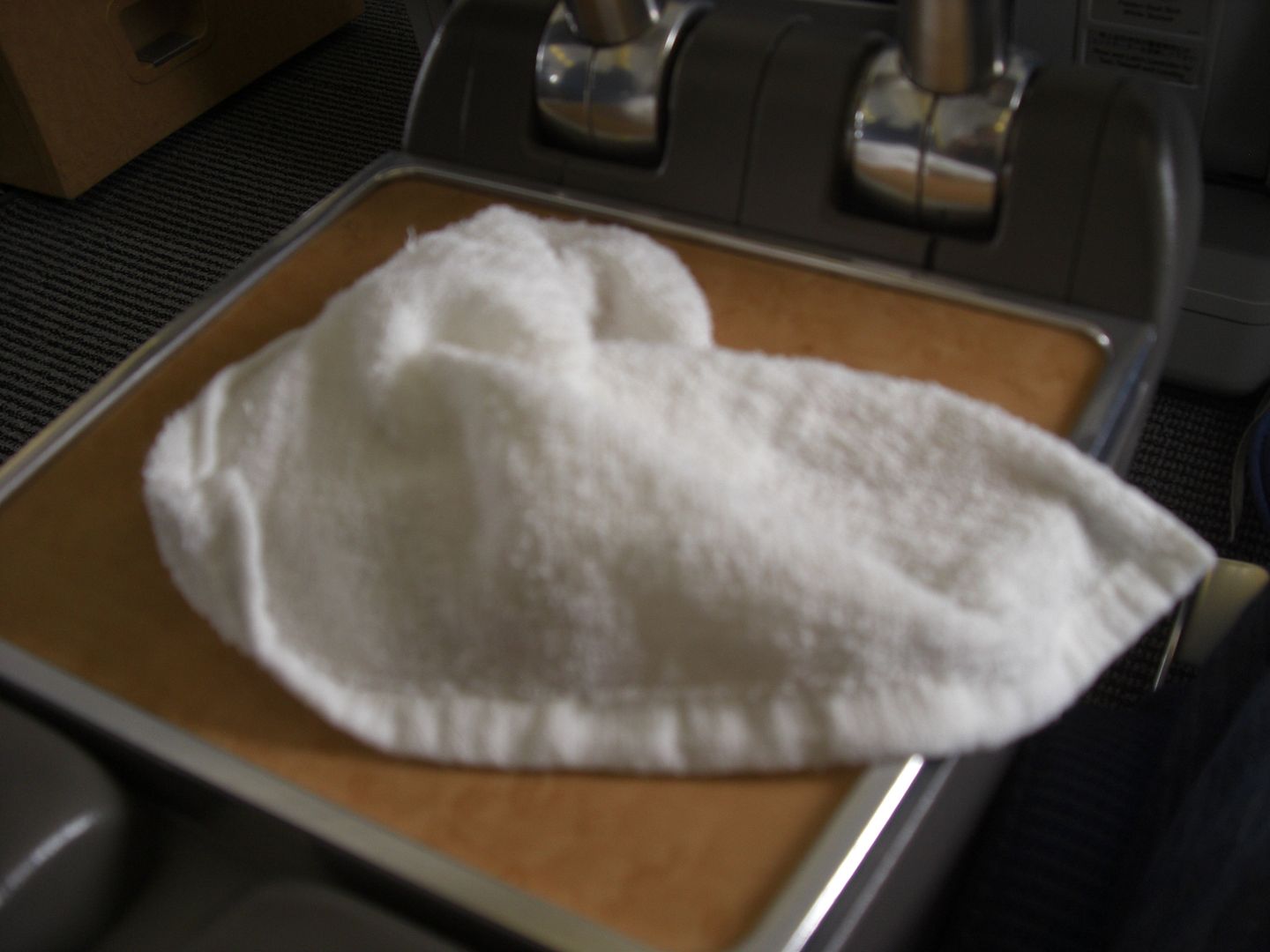 Today's lunch menu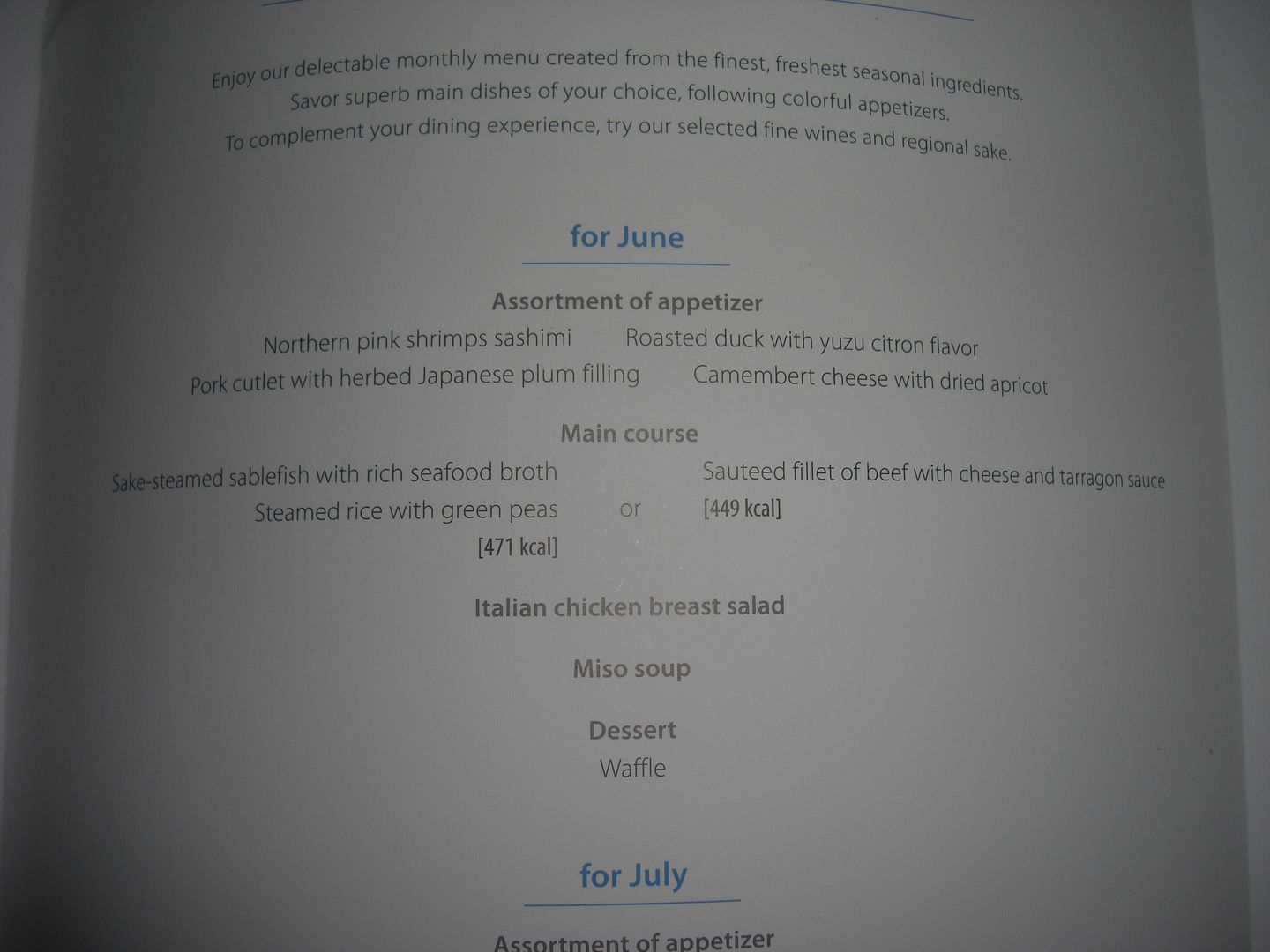 Pre lunch drinks and snacks whilst watching Liam Neeson in Unknown
I decided to go for the Japanese option of sake steamed Sable fish, which was very tasty
A tasty and varied international selection of appetisers
More drinks
This was the view for 99% of the flight. From entering the clouds seconds after leaving NRT, uintil seconds before landing into a very wet PVG, there was just a lot of clouds. No sun, no blue : ( The cloud layer must had been pretty thick.
I spent the rest of the flight exploring the IFE and enjoying the champagne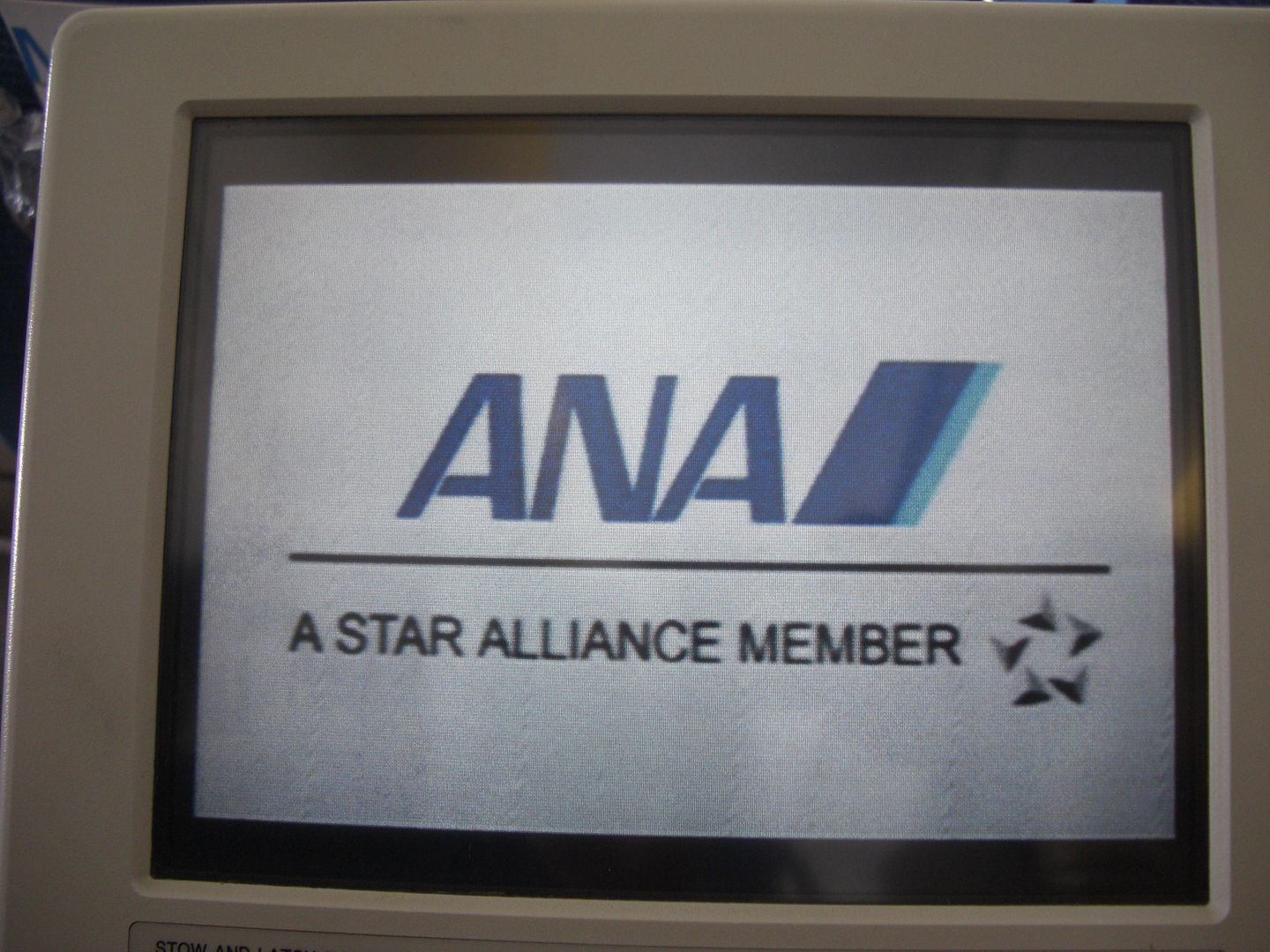 The fairly empty cabin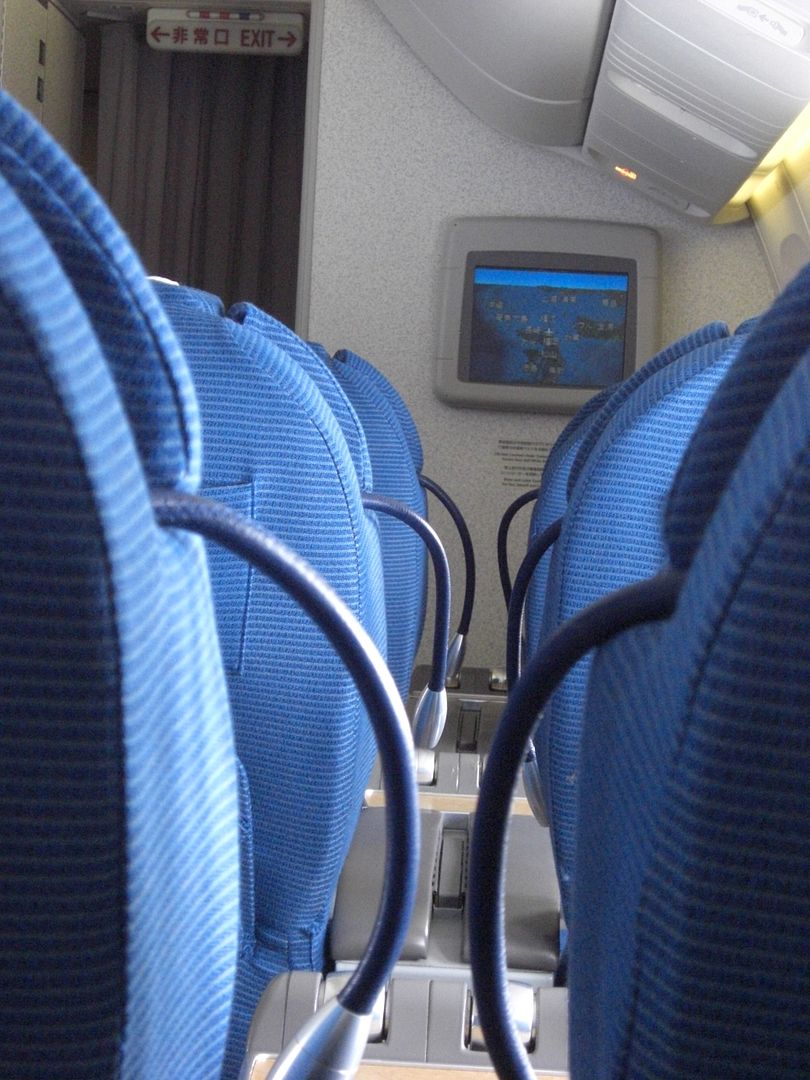 I found the NH crew excellent – friendly, and quiet with requests. I did, however, find it quite strange that once the seatbelt sign came on during out rather bumpy approach, not a single member of crew walked through the business class cabin to prepare it for landing. I kept expecting someone to come through and take my finished glasses, but they never did. I saw a few crew clearing up economy, but nothing in business. I decided to take matters into my own hands, and wrapped my used glasses in the Japan Times.
The weather in Shanghai was awful. Low clouds, high winds and heavy rain.
We touched down fifteen minutes ahead of schedule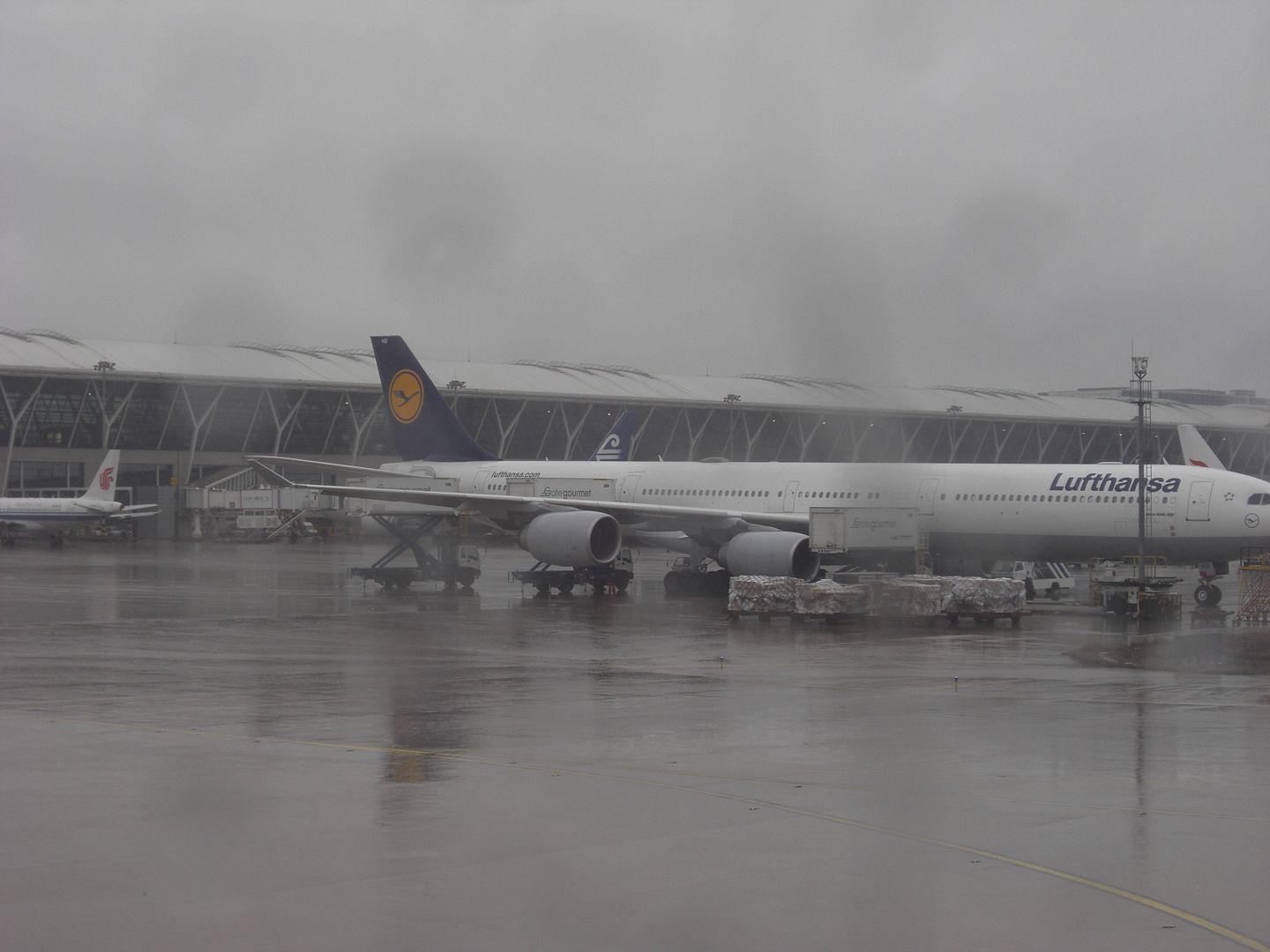 http://my.flightmemory.com/shefgab
Upcoming flights: AMS-RIX-BUD-VDA,ETH-TLV-FCO-LHR,STN-TXL-LCY,LTN-CPH-LTN,LGW-SZG,MUC-LHR