Leg 6: SoCal (or, There's an Airport in this Mall!) –May 30, 2011
Some photos have been omitted for your convenience. The full album may be found here:Slideshow for Leg 6.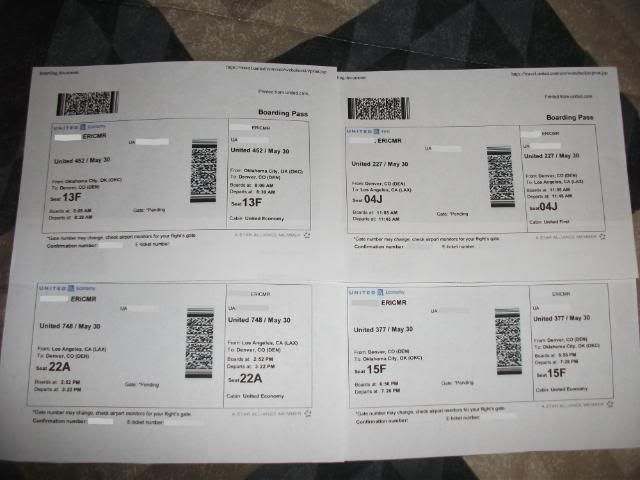 If you've been paying attention, you'll see that this leg continues the Top Ten after a six-week break. There was a visit to Kansas City during that time, but that was obviously not a Top Ten trip, and warranted a mere blurb within this epic tale. In any case, it was a long time to wait. After my four straight Saturdays plus one Sunday of flying, I thought it would be nice to have my feet on the ground. I just about went crazy on that first quiet Saturday. I managed to pass the time until this day with remarkable patience. All of a sudden, Memorial Day was upon me, and it was time to visit the airport once more and enter the home stretch of my voyage series. Ahead of me was Los Angeles and extended face time with United Airlines. My Mileage Plus account would surely be happier by the end of this day.
Once again, I had the luxury of waking up and leaving the house at a reasonable time. I had a surprise errand to run which put me under the gun a little, but I wasn't in any real danger of missing the flight. Security was quicker than I anticipated, so I got through with no trouble and got to my gate. It was obvious that I was at the end of the boarding process, though—I was the first of the last three in line. Indeed, while I was in the jetbridge waiting to enter the plane, I could hear the gate agent close the door behind us.
De plane! De plane!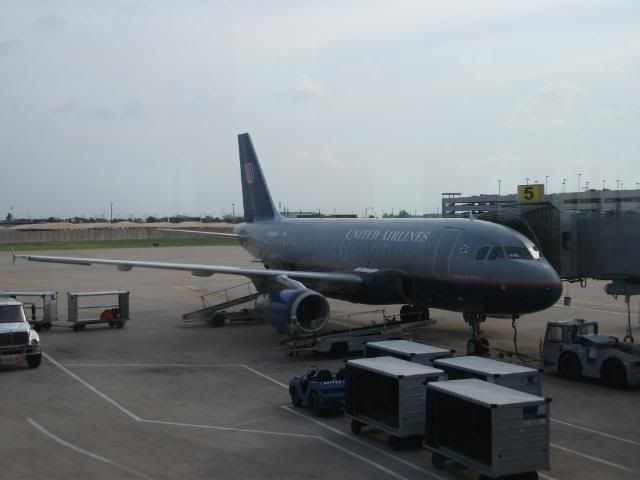 United Airlines 452 OKC-DEN
Scheduled: 08:39-09:23
Actual: 08:28-08:50
Airbus A319-131 (N848UA)
The captain told us that there might be a few bumps owing to the windy conditions, but it would generally be a smooth trip. On top of that, he said we'd probably arrive about 30 minutes ahead of schedule. The flags at the airport were an indication of how strong the winds were. My check of the destination weather conditions revealed that the DEN wind situation was somewhat fierce there as well. Indeed, by the end of the day, there were multiple delays due to the wind and subsequent shift in runway ops. The crosswinds were so sexy that the planes were sideways once they got off the ground. But I'm getting ahead of myself here…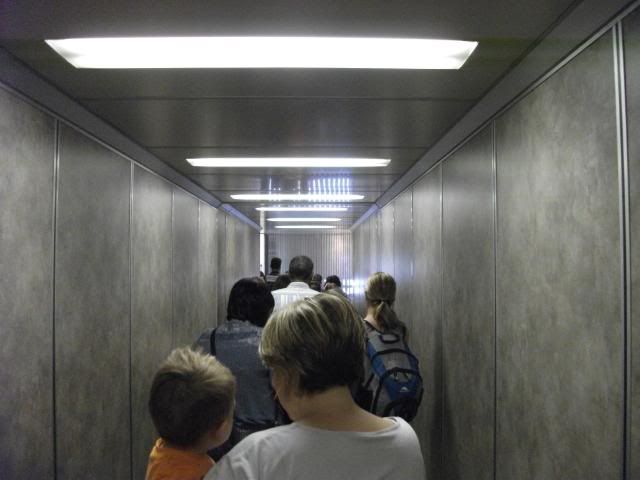 Legroom for standard Economy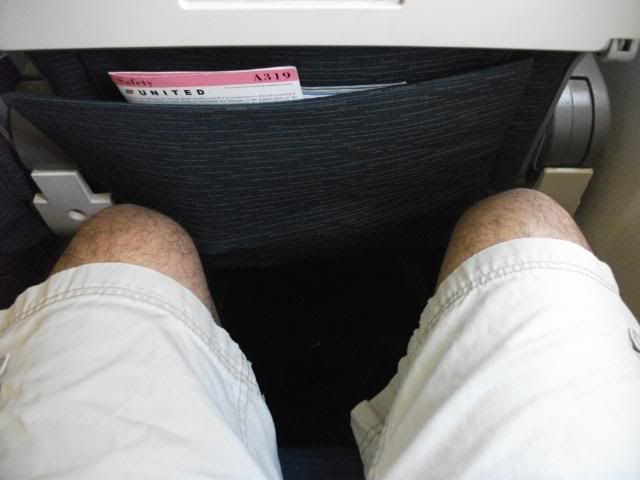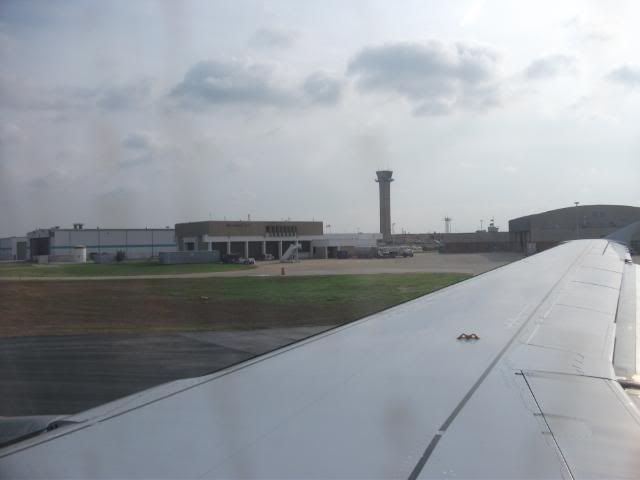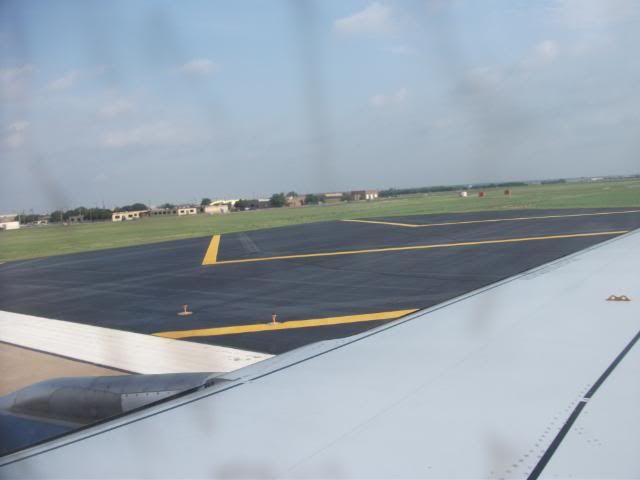 Yet another departure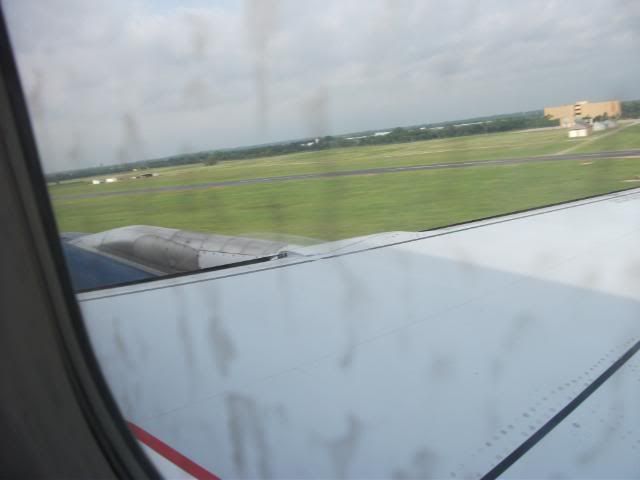 The cabin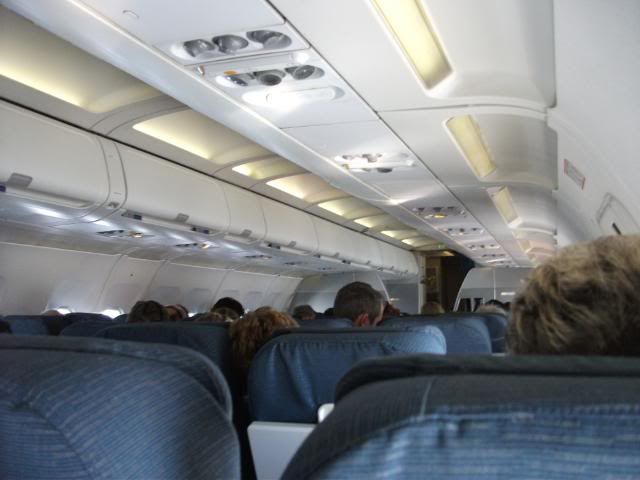 Red stripe on the wing (It should have been on my tray table
)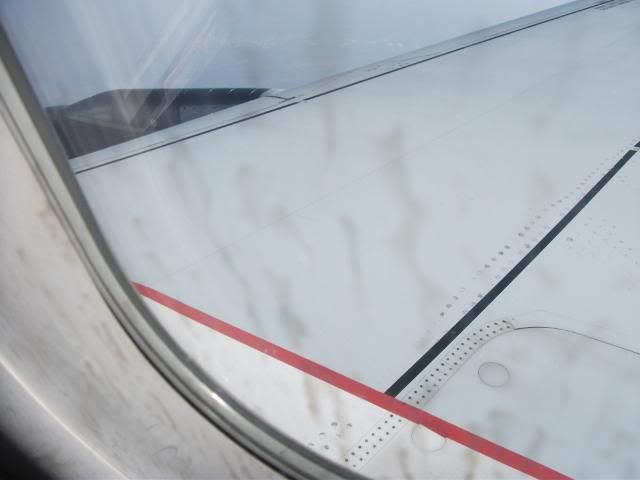 In order to save some room for the coming hours, I decided to have only a cup of water. Everything else was rather average. The FAs competently did their job, and that was that. No IFE was offered except the armrest music. I opted for the sound of the engines instead.
Welcome (back) to Denver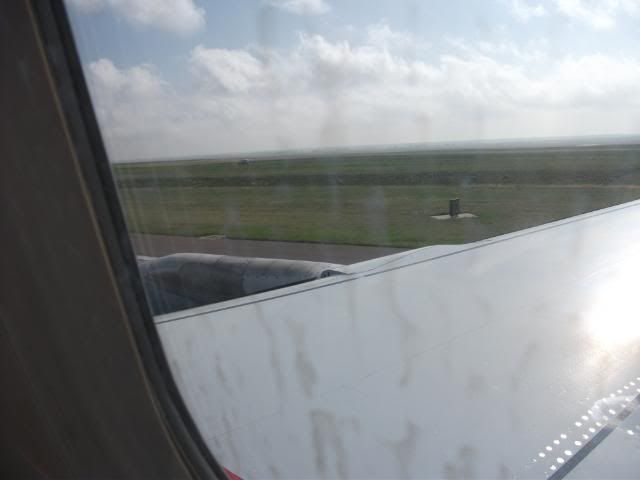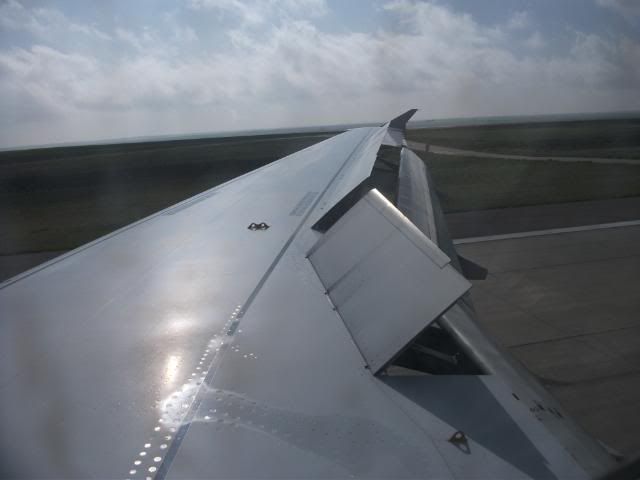 A newly-painted 772
We pulled into the gate and I went to start my traditional wall-to-wall walk of Concourse B. Completing that, I putzed around a bit and eventually decided to spend the remaining 50 layover minutes at B32 to wait for my plane. A 763 was indeed at the gate, but it was a delayed flight to ORD. I imagine it was a maintenance issue, as a group of people were staring up at the starboard wheel well.
Staring contest!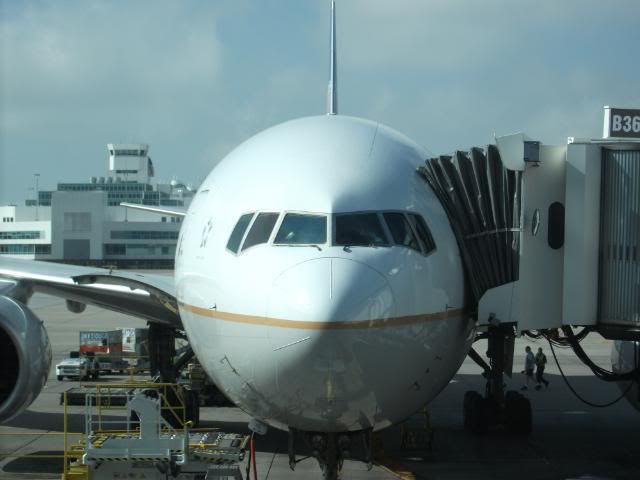 There go Andre…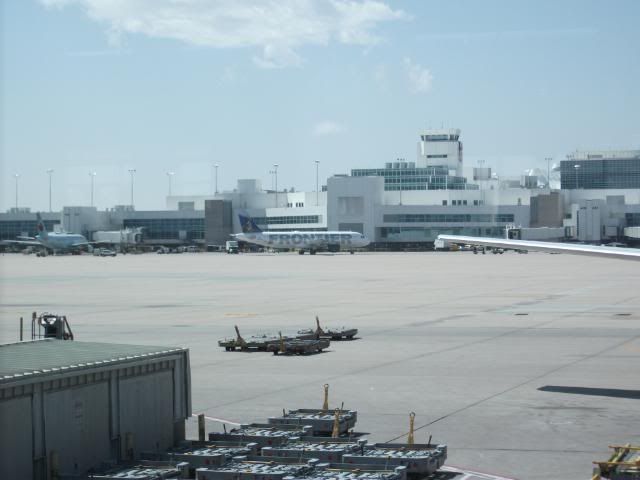 Staring contest II!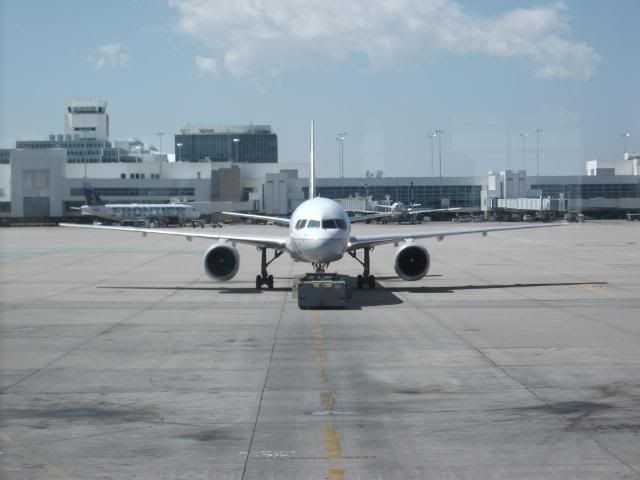 Yay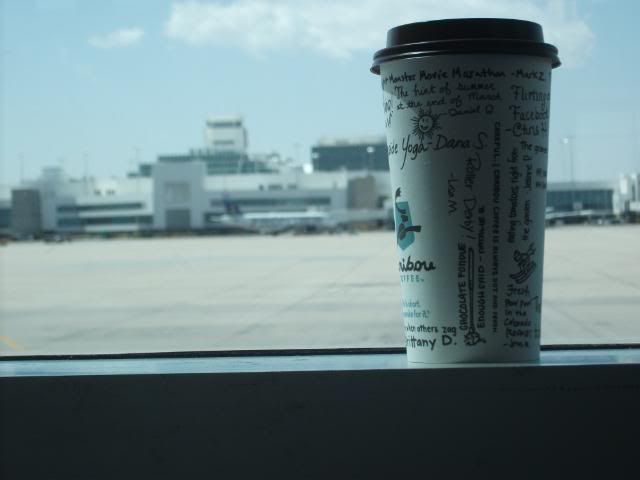 I then realized that if this was the gate, then my plane wouldn't have anywhere to park once it got here. I checked the big board, which told me to move to Gate 36. The gate change announcement came about ten minutes later. The 757 that was there backed away, and the waiting game began once more. I didn't have to wait all that long—I would see a 763 alight on the runway a few minutes later.
And then…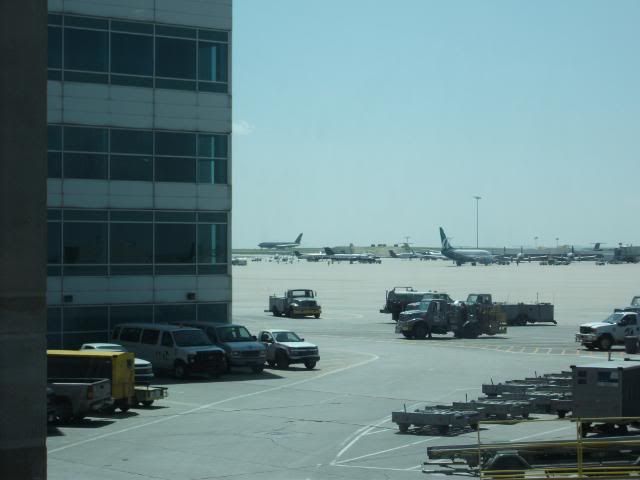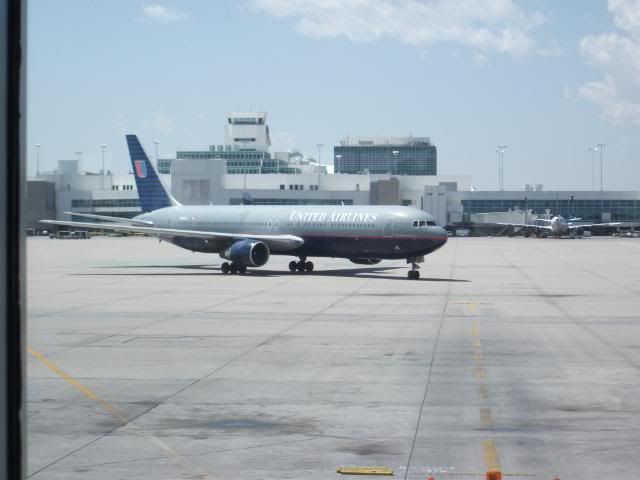 Staring contest III!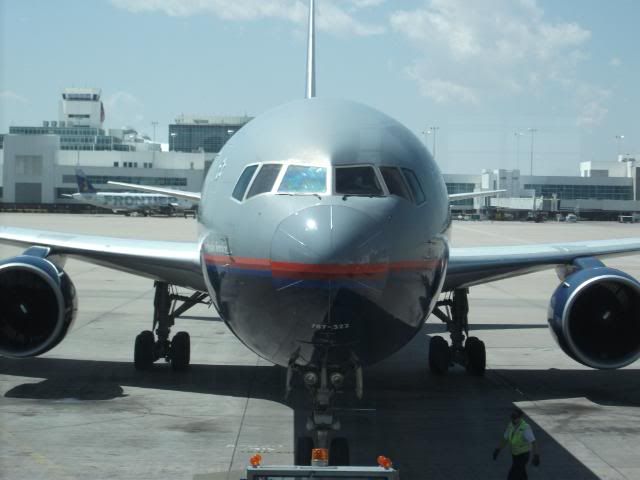 (For the record, the 763 that was supposed to be in the air to ORD was still sitting at the gate when we left. I checked later and discovered that that plane did complete the trip. It also logged a healthy delay of three hours and twenty-one minutes.)
As you can see, I made sure to get a side picture as the plane pulled in. I didn't immediately catch its registration, so I checked the picture. My first thought: 'Does that say what I think it says?' I jumped up and looked for a better angle of the plane. There was a perfume store down the way with a window in the back that afforded a perfect view. I entered, the clerk greeted me, I greeted her back, and I took a closer look. My suspicions were confirmed.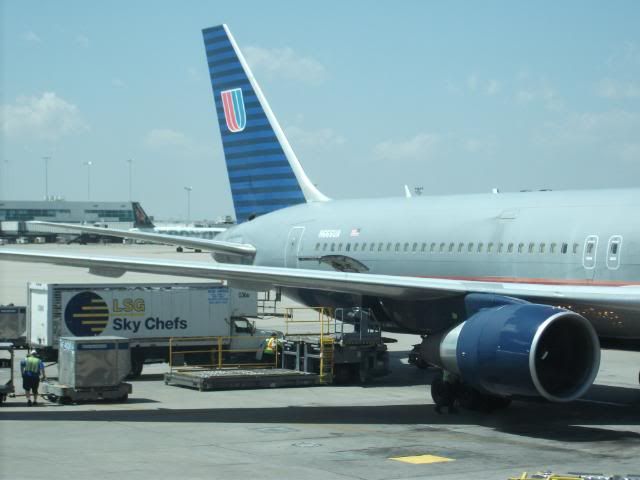 Between the N and the UA was the number 666. If you're unsure as to what that means, I invite you to Google it.
United Airlines 227 DEN-LAX
Scheduled: 11:45-13:15
Actual: 11:51-13:18
Boeing 767-322 (N666UA)
I decided that I wanted to give UA a fair shake at F service, so I sprang for the Premier Seating upgrade. That, and I thought it appropriate to have a good time for my first time on a 767.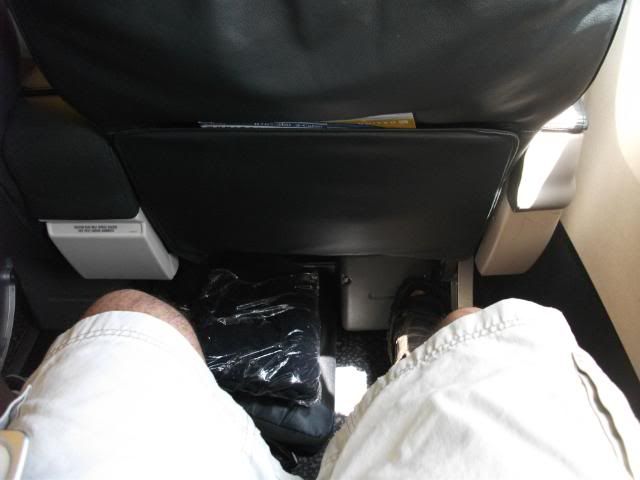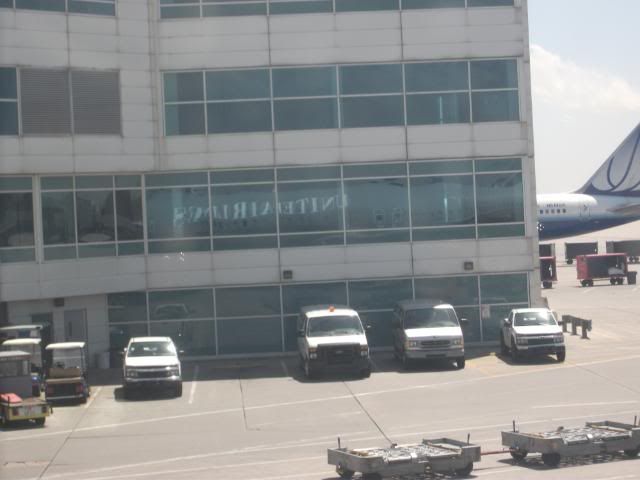 Sky interior, this ain't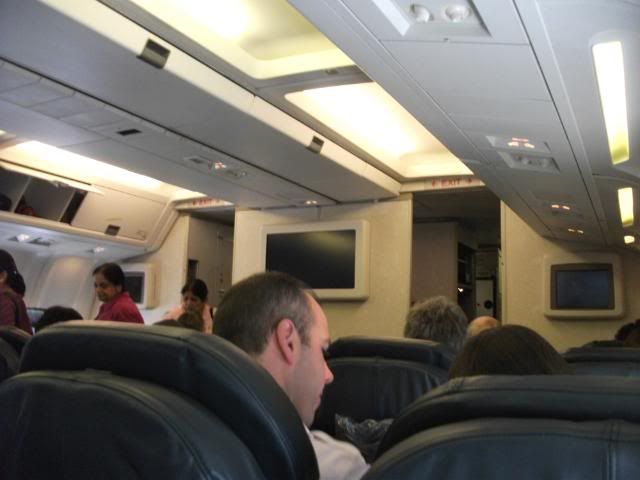 And we're off…again!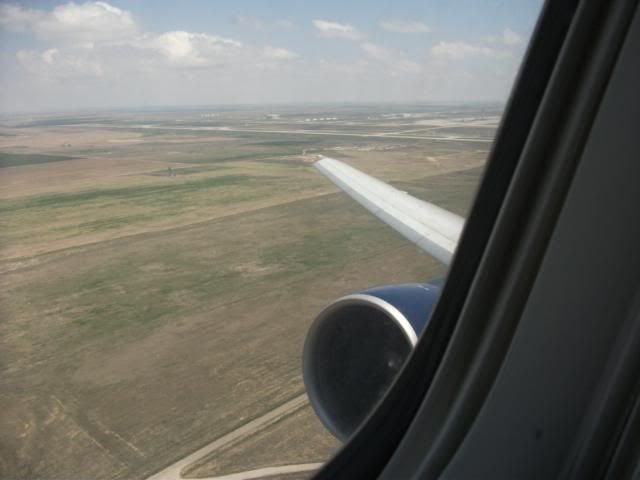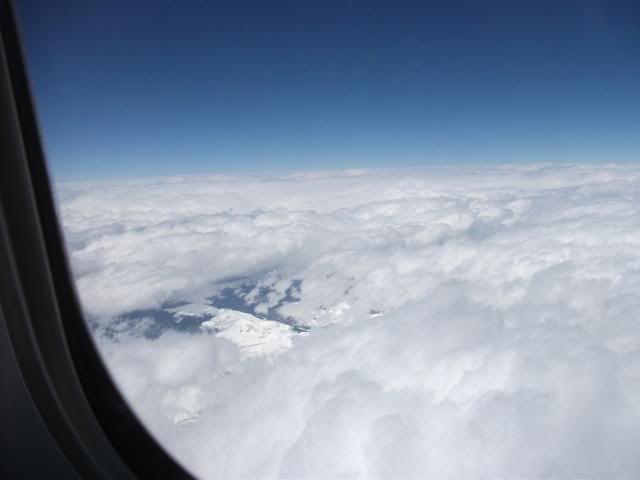 Service began as we eased out of our takeoff climb. I decided on one of the white wines, but the FA who helped me told me about another one that he thought was better. I decided to go for it, and he offered to take it back if I didn't like it. I didn't have that problem when I tasted it, nor did I have that problem when he offered refills.
The bowl of warm assorted nuts came right afterwards. After that, we got the warm towels and tablecloths.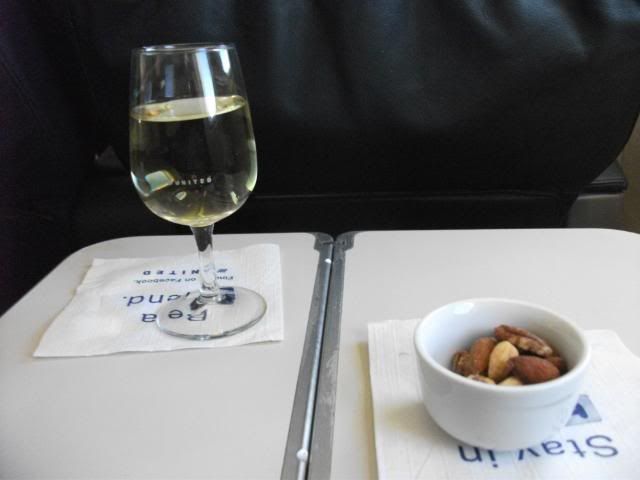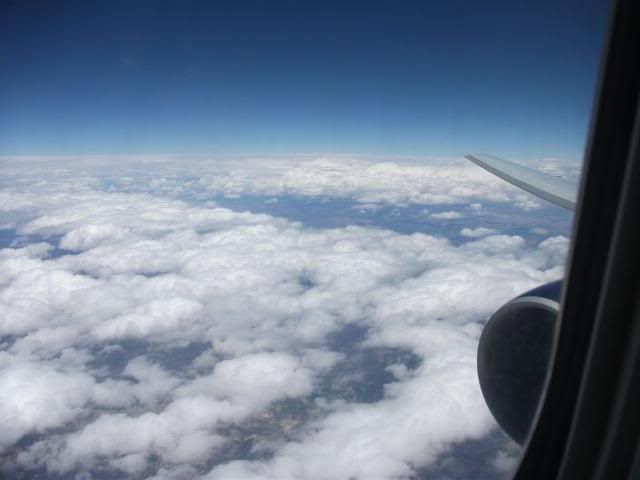 The meal options were a chicken salad or a ham sandwich. The latter came with chili or something else that I can't remember right now. I went for the sandwich and chili. The chili was a little bland, but that wasn't terribly surprising. I suppose they have to let people dress it up according to their own tastes. The sandwich was quite good. I couldn't say if it would pass for you guys with more refined F tastes, but I was pleased.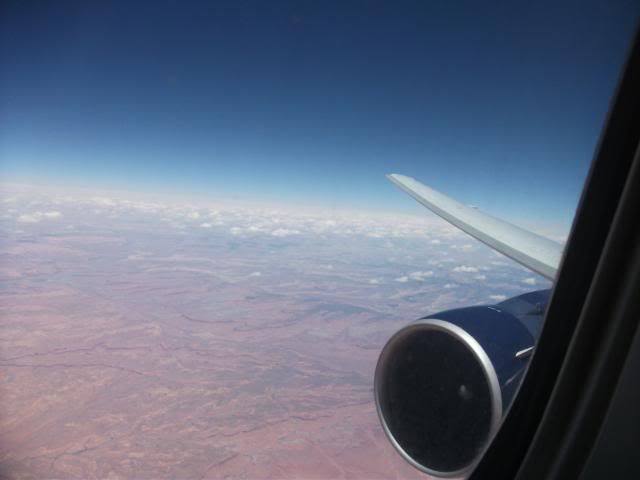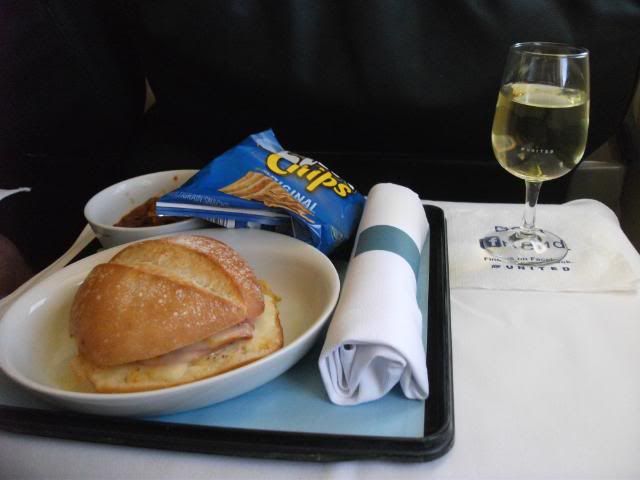 The IFE was as follows: The Office, Hawaii Five-O, Cash Cab, and How I Met Your Mother. I started listening when "Hawaii" came on; I guess it was the HA Airbus that got me. If that wasn't interesting enough, there was a question on Cash Cab that went something like this: "With the website 'flysux.com', what city in Iowa embraces its airport code of S-U-X?" I naturally nailed the question.
Page Municipal Airport (Arizona, PGA/KPGA)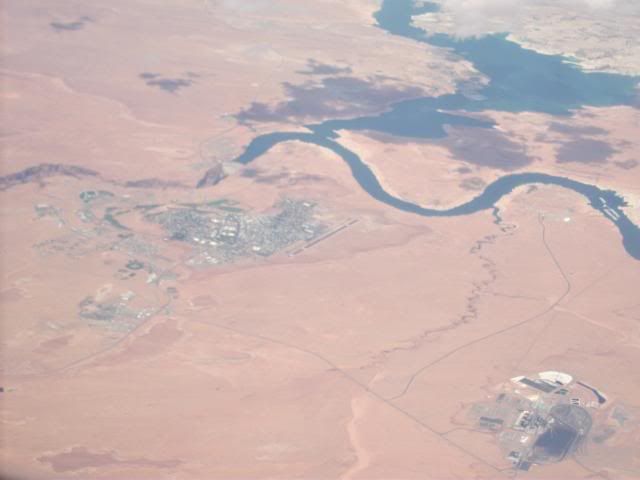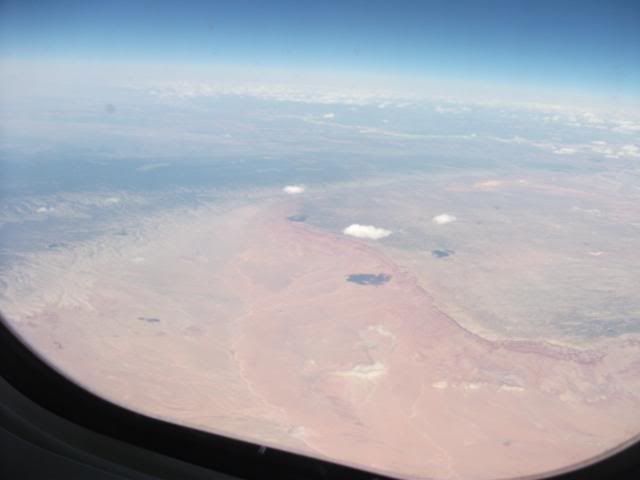 Dessert was in the form of a warm cookie. With that, UA stared at F9 and threw down the gauntlet. If I had to rate the airlines' cookies, I'd have to give the nod to United's iteration. It must be said, however, that UA doesn't just hand them out to everyone on every flight. I do enjoy the F9 (née YX) cookie, but Republic would only dig themselves a deeper hole if they stepped the cookies up that much.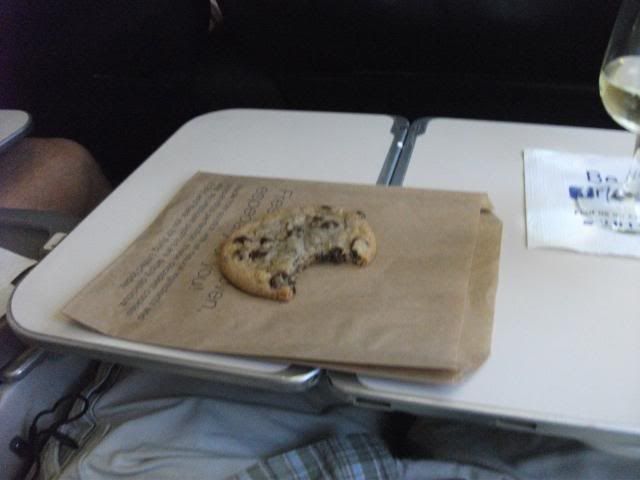 A DL 319 or 320. A VX 319 passed by earlier in the flight, but it disappeared before I could capture it.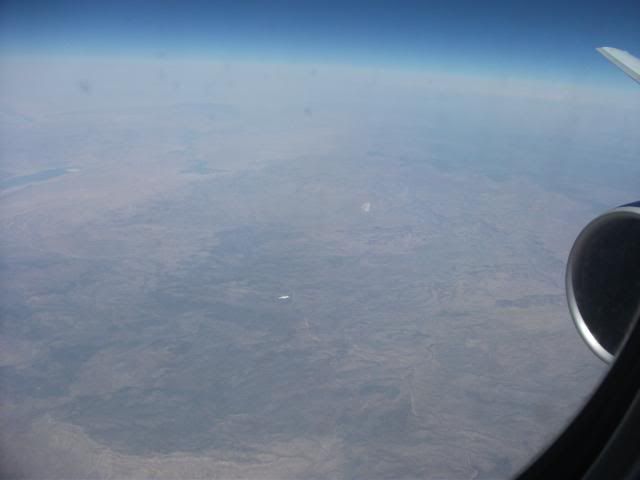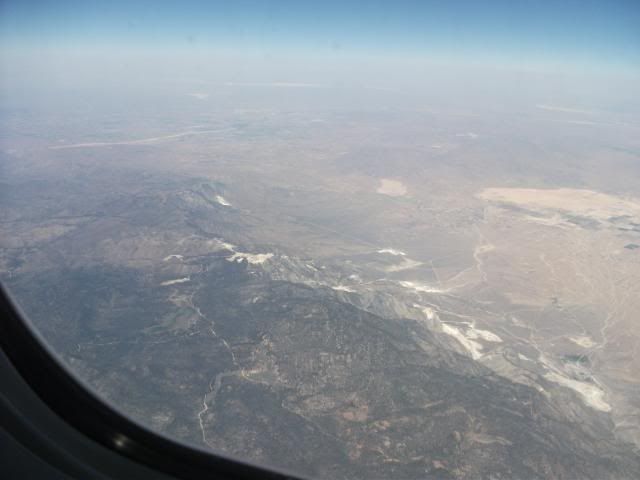 A bunch of boats on Big Bear Lake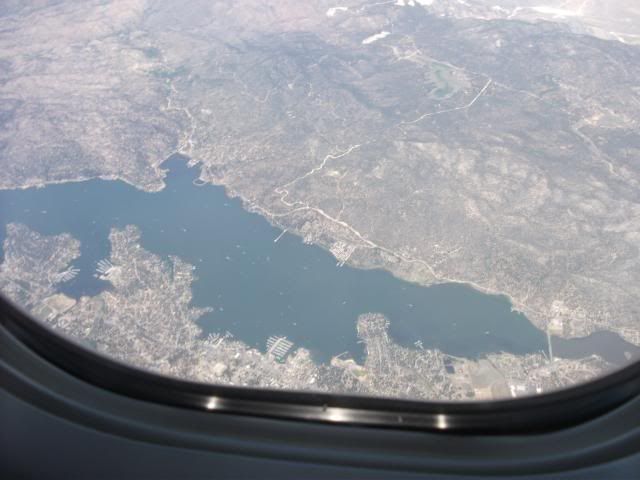 San Bernardino International Airport (SBD/KSBD)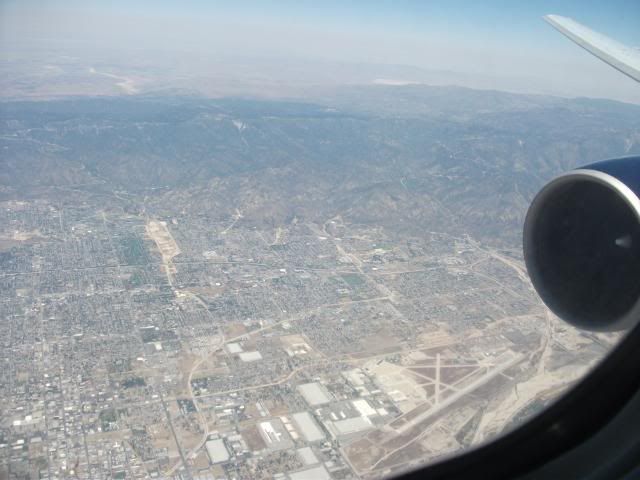 Rialto Municipal Airport; get a good look, as it apparently won't be around for much longer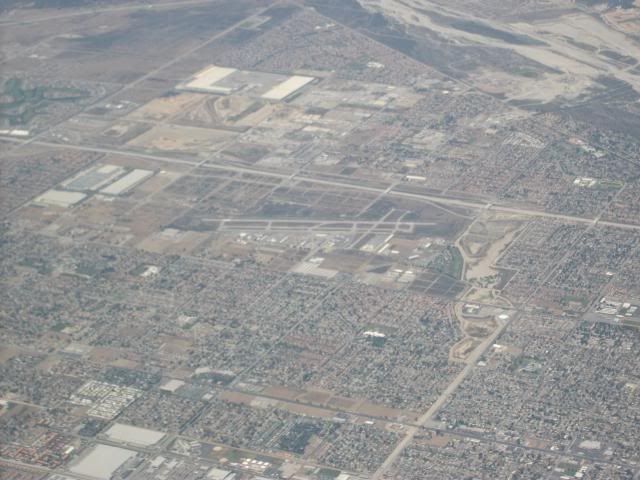 Signs of civilization (though I don't know how civilized it is…)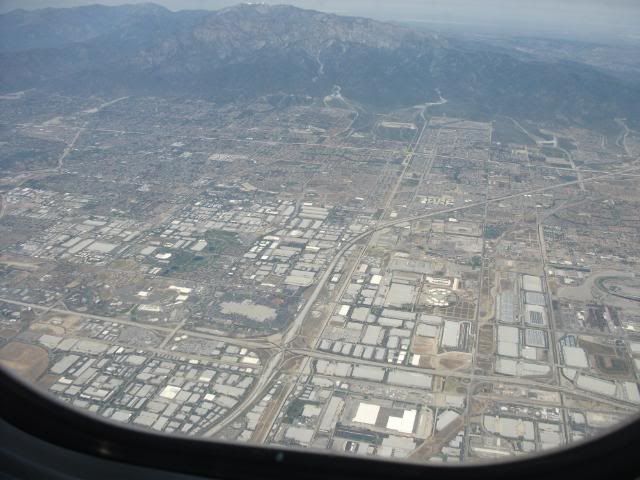 Can you spot the plane taking off?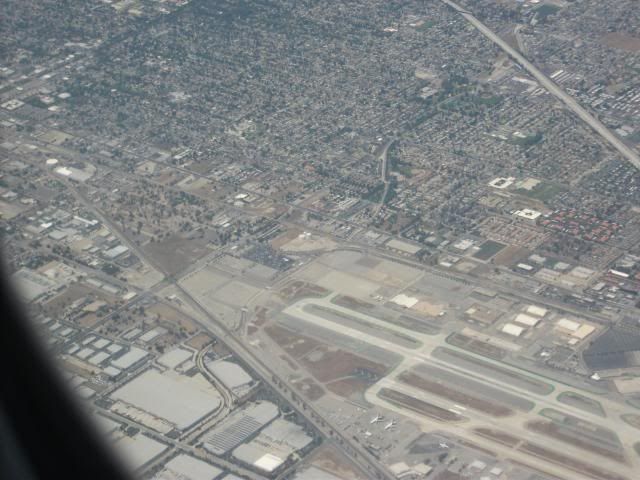 LA/Ontario International Airport (ONT/KONT)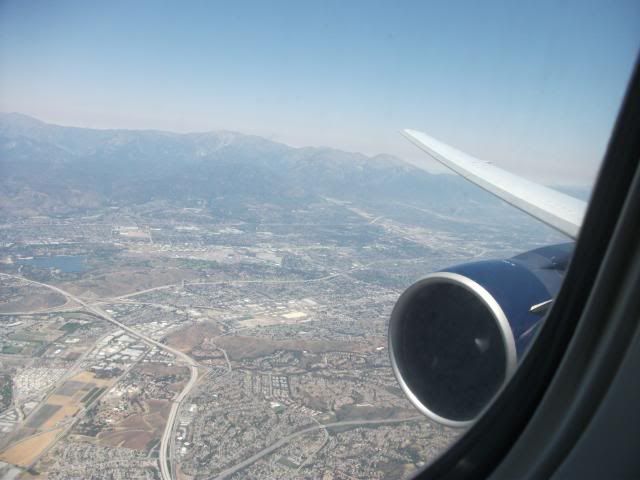 Here be LAX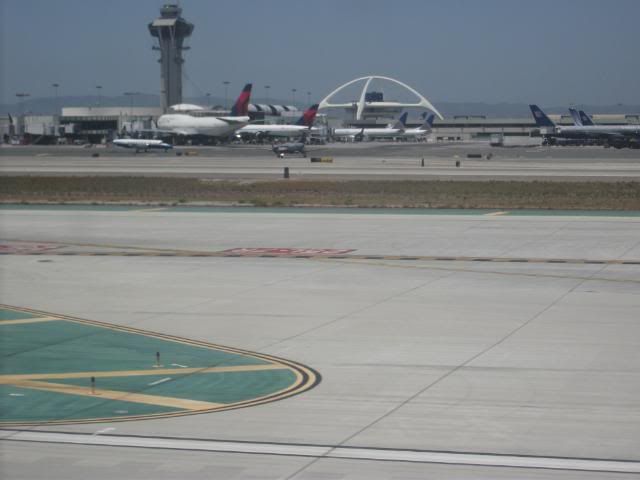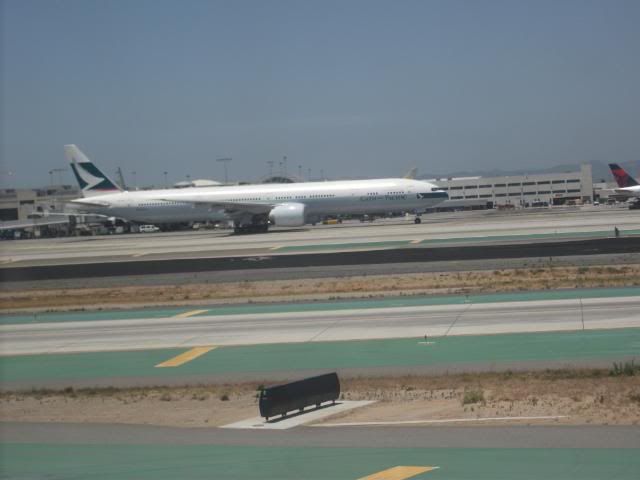 An EMB-120 Brasilia. (When I grow up, I wanna be just like those guys!)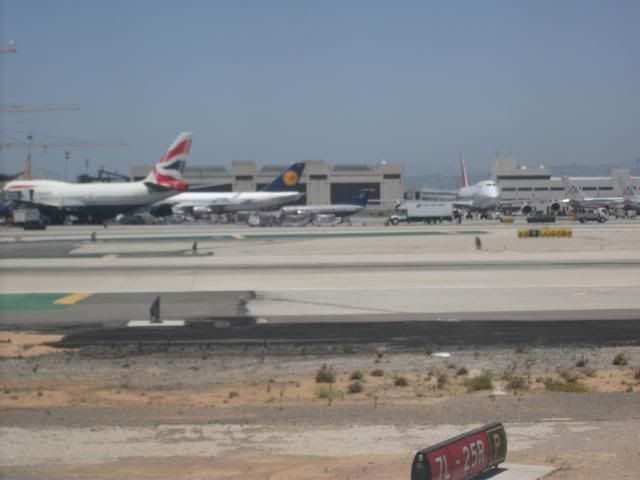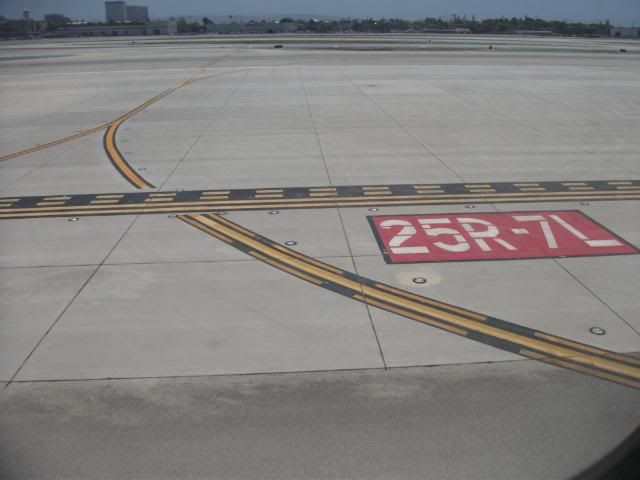 China Airlines 744
I didn't have quite as much time as I would have liked, so I thought about how best to make the most of it. As you will see, I was able to get around as much as I could.
Stepping out into Terminal 7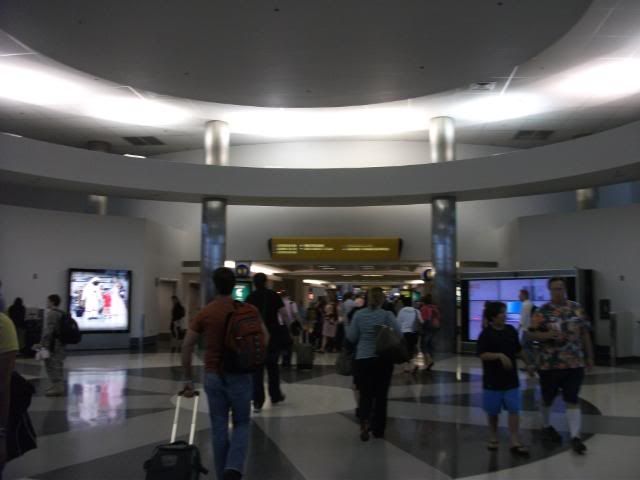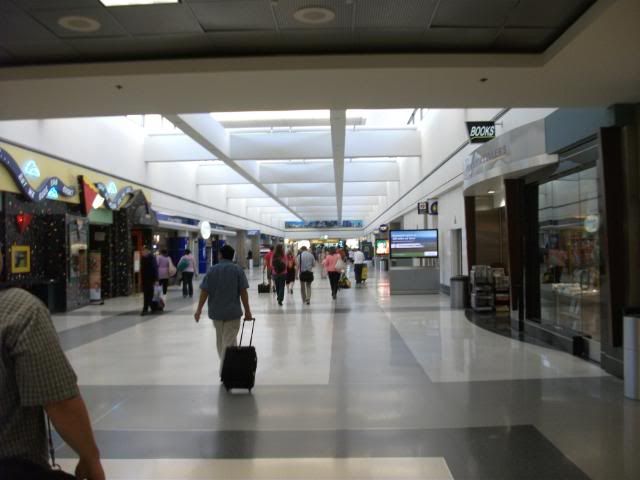 Walkway connecting the terminals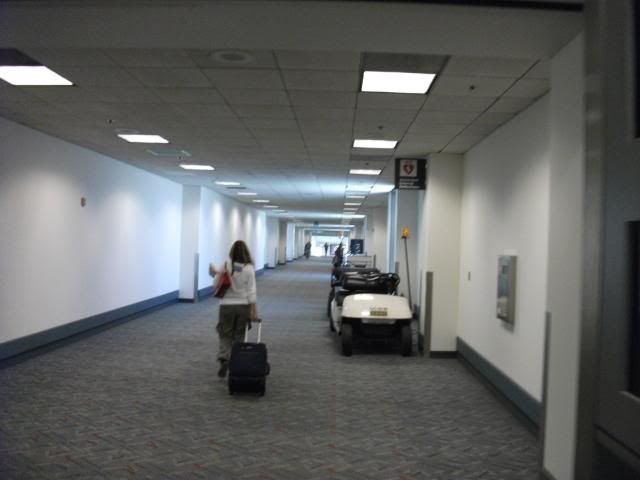 My plane. If it really was evil, it decided to be friends with me--the plane was delayed on its turnaround to DEN.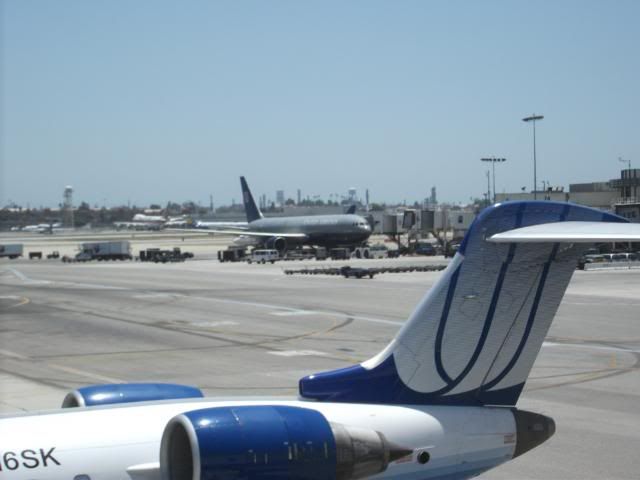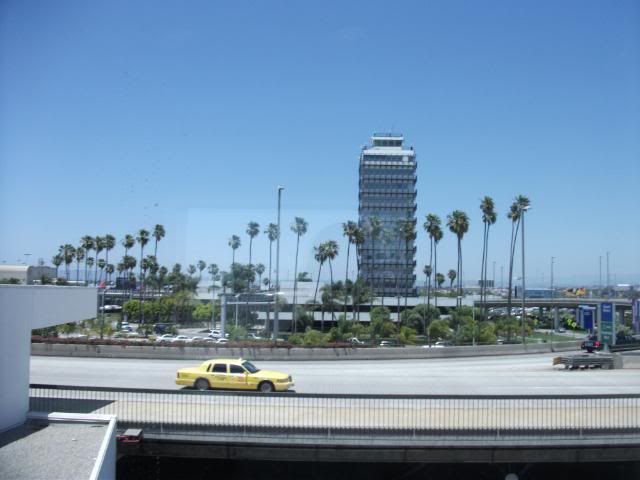 Terminal 8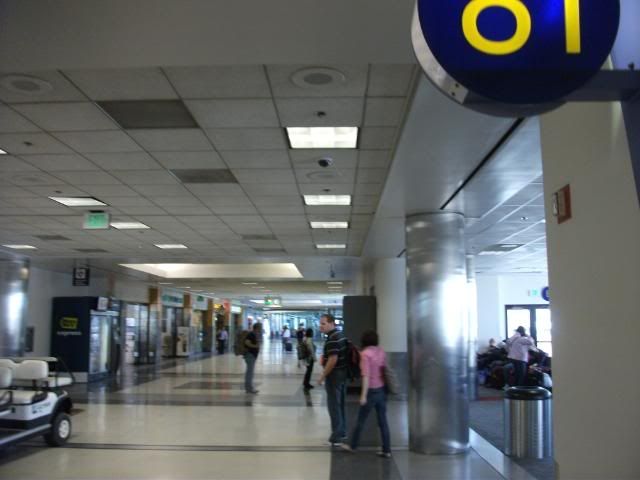 Theme Building and tower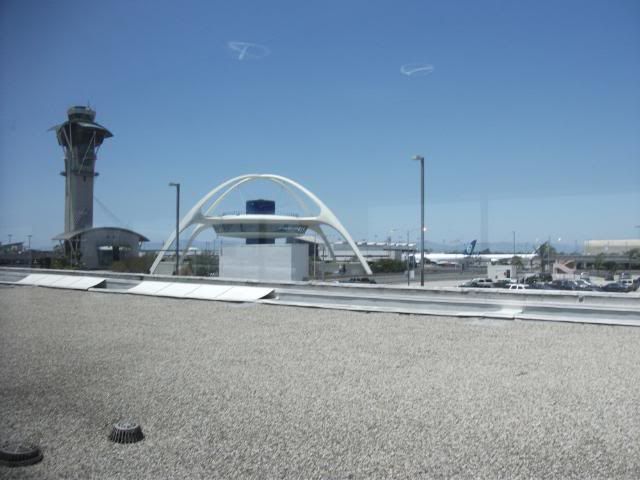 The first time I saw the new UA livery was last fall on a 737 parked where this one is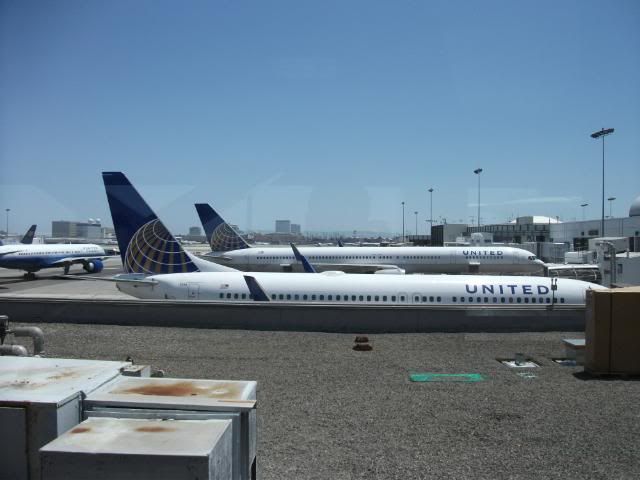 Terminal 6, obviously under renovation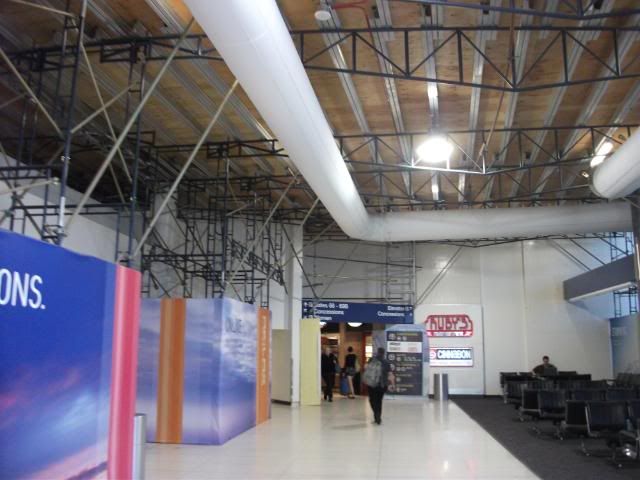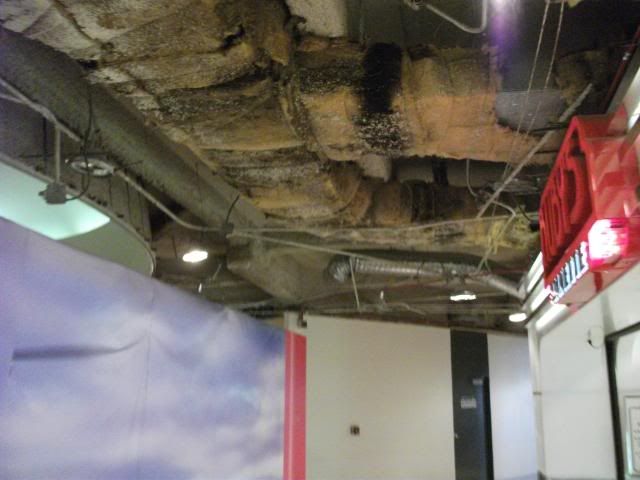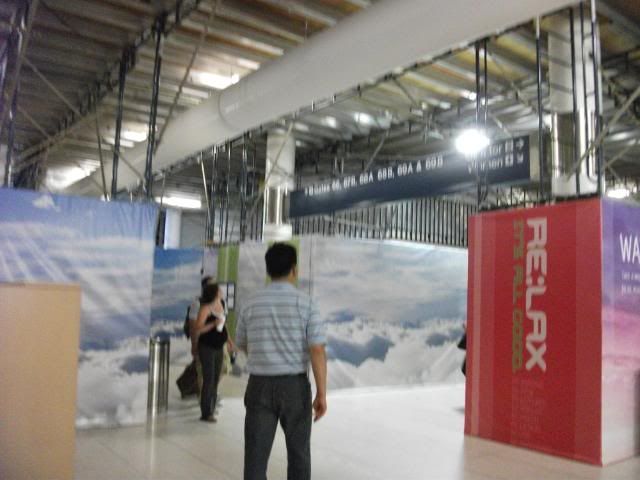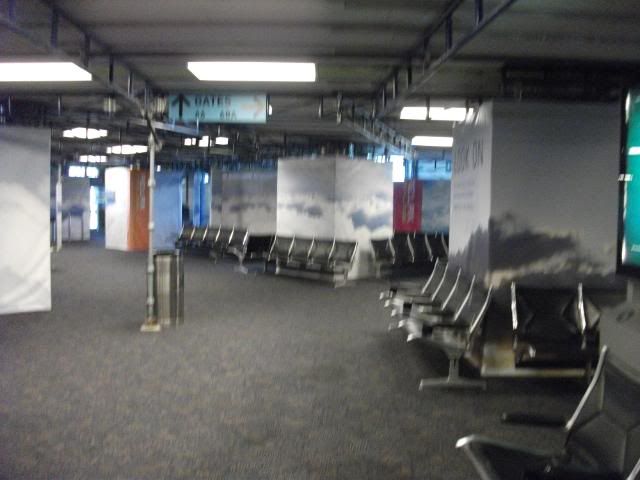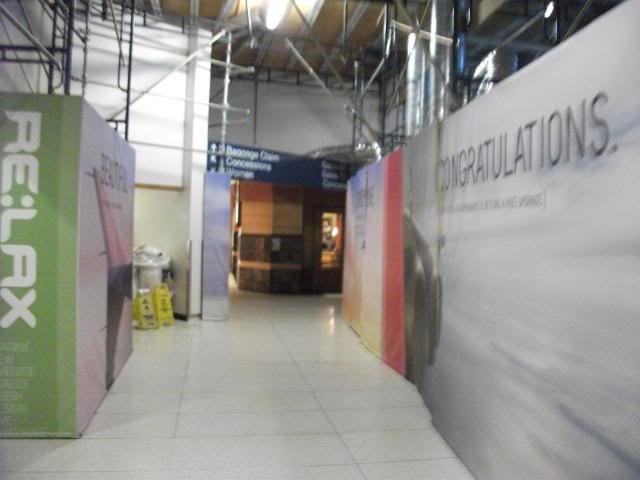 Going down…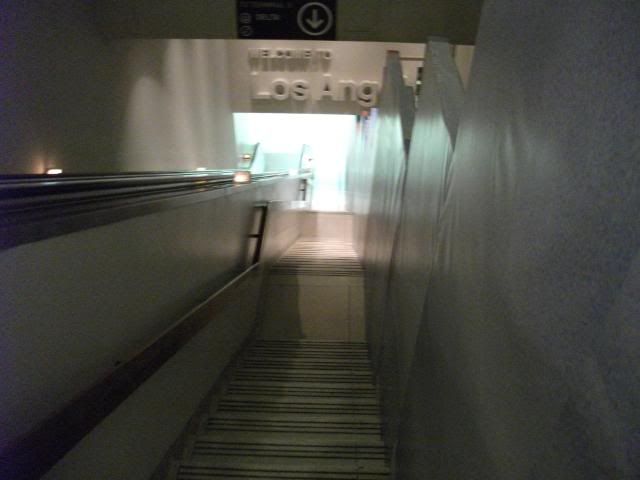 Tunnel to Terminal 5. There's usually an employee driving a cart back and forth, but not today.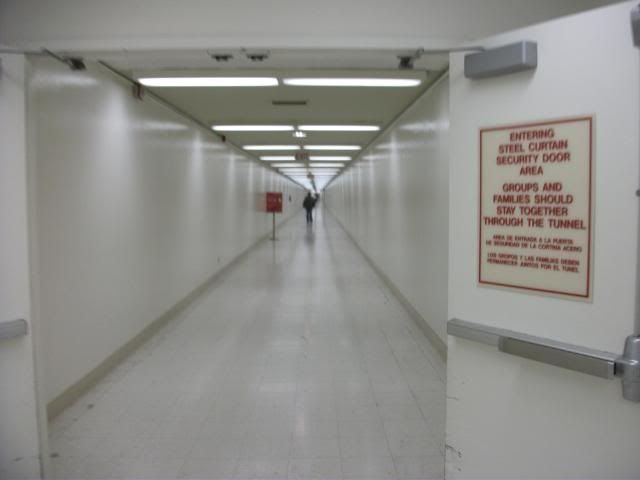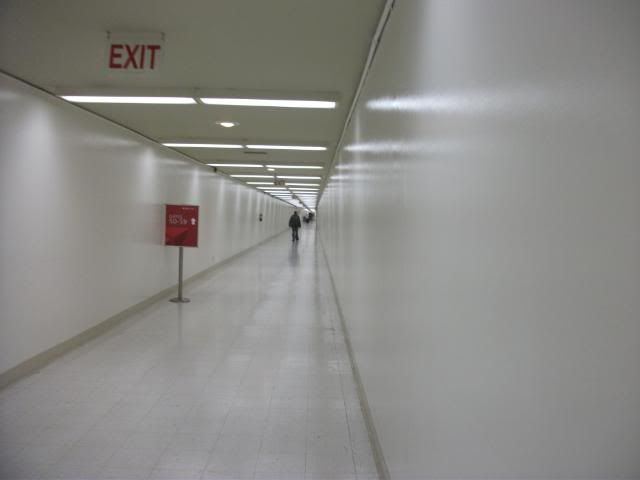 Going up…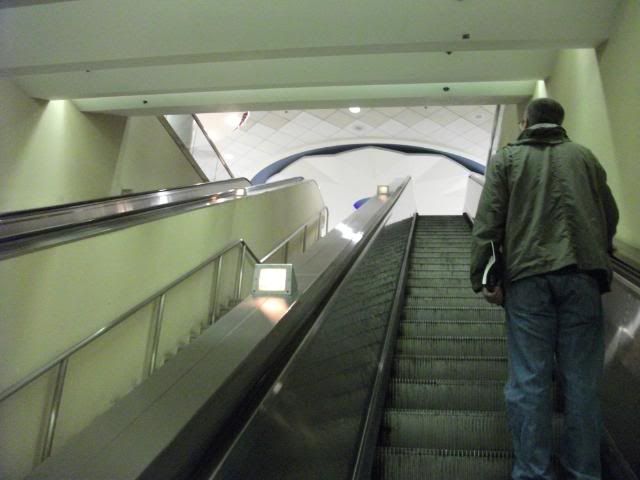 Terminal 5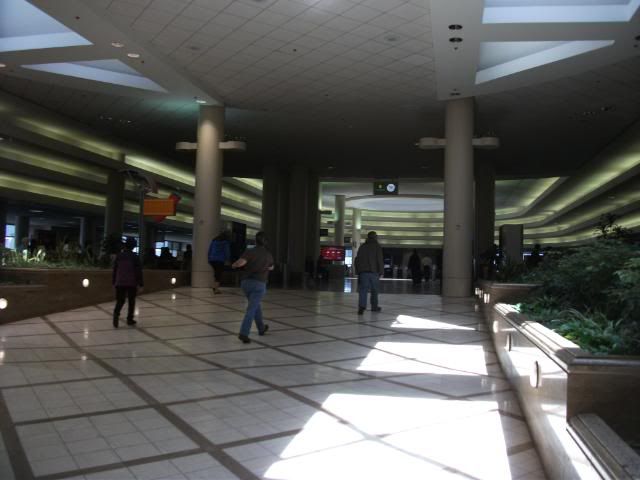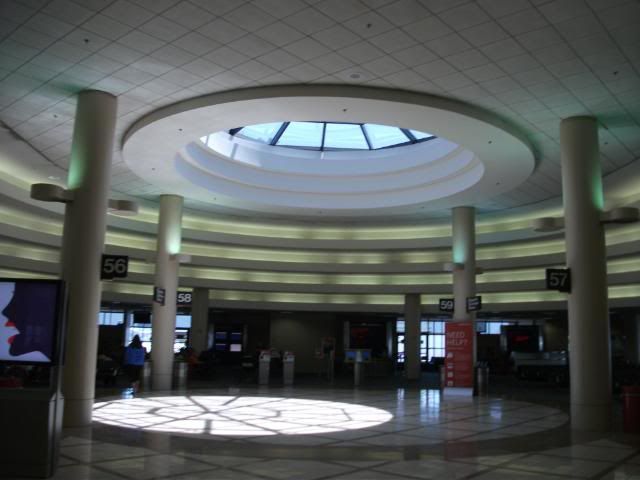 The only circumstance under which I will photograph a NK plane. Too bad they axed this livery…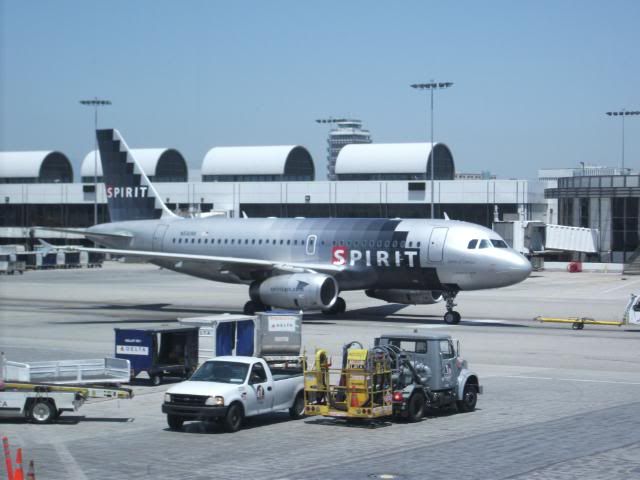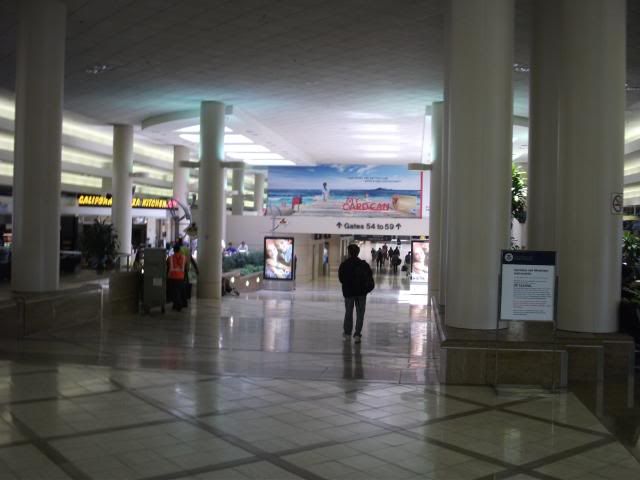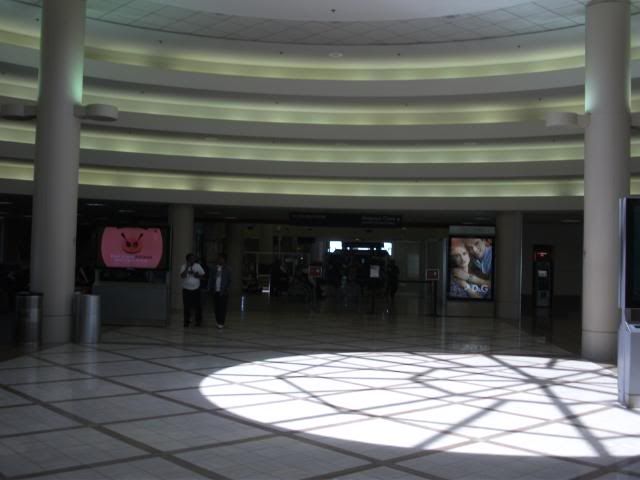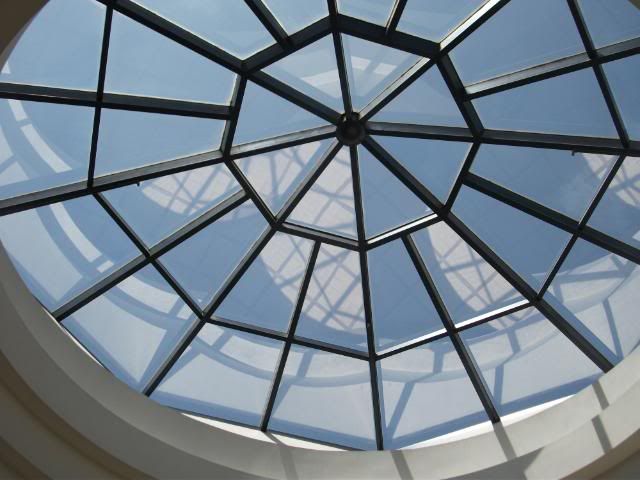 Having completed my run in the terminals (T5 through T8 are connected, but not to the others), I debated whether to stop by the Theme Building for a drink at the Encounter. My decision was assisted by the fact that I wasn't hungry, so there would be no time to waste on food. Before I knew it, I was on the elevator with the spacey music…
An exit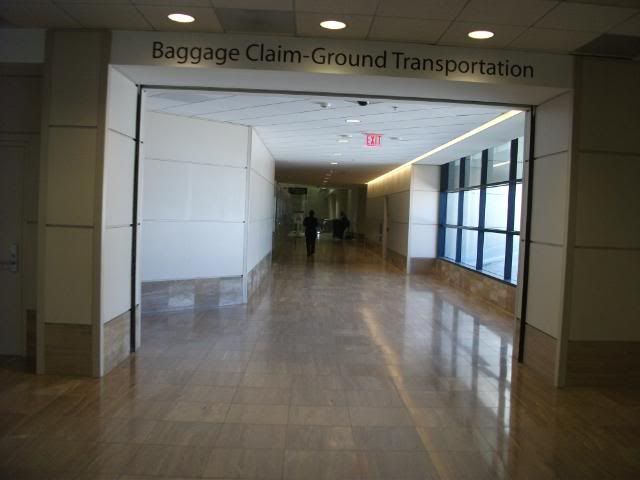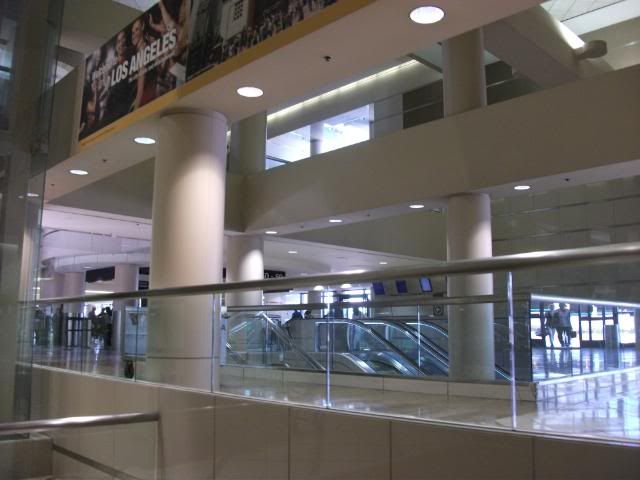 As seen from a parking garage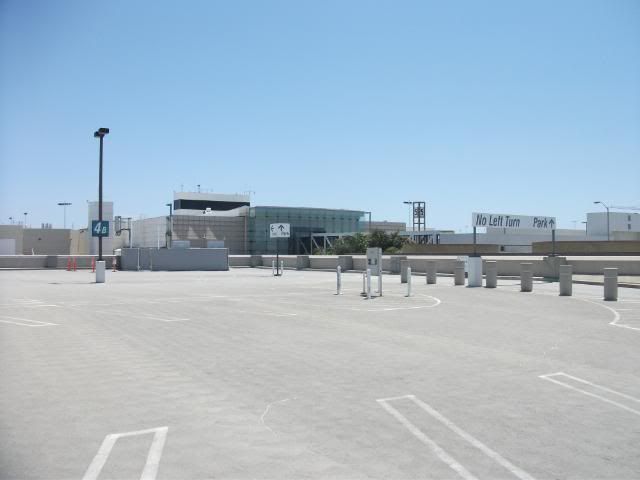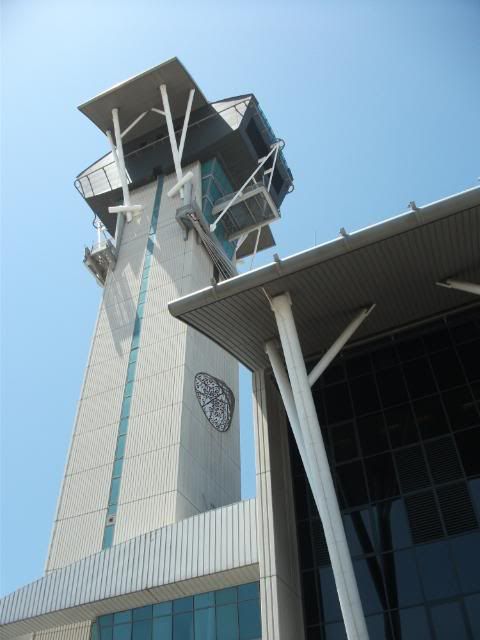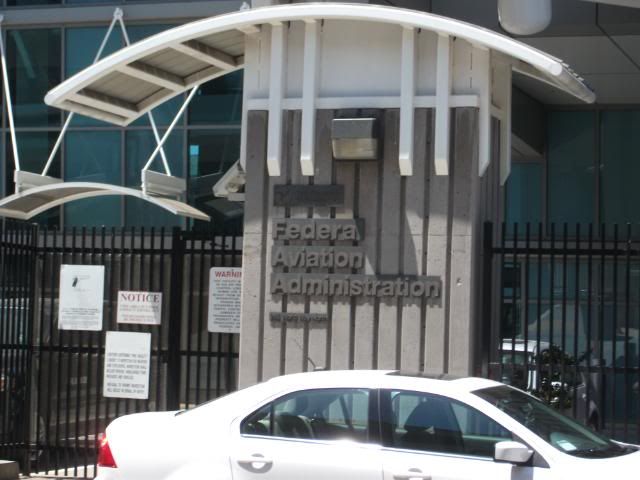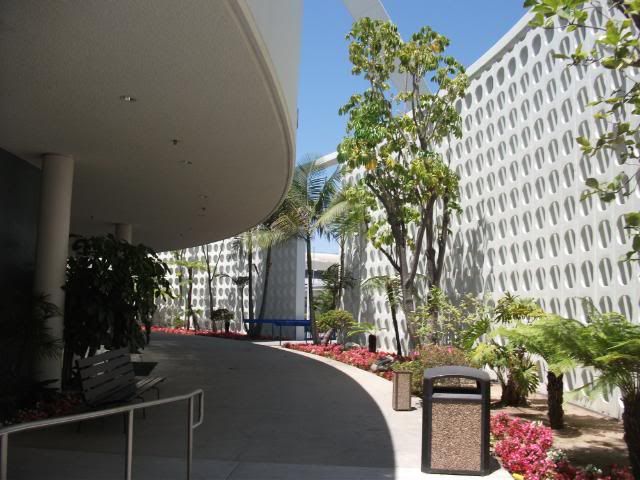 Time machine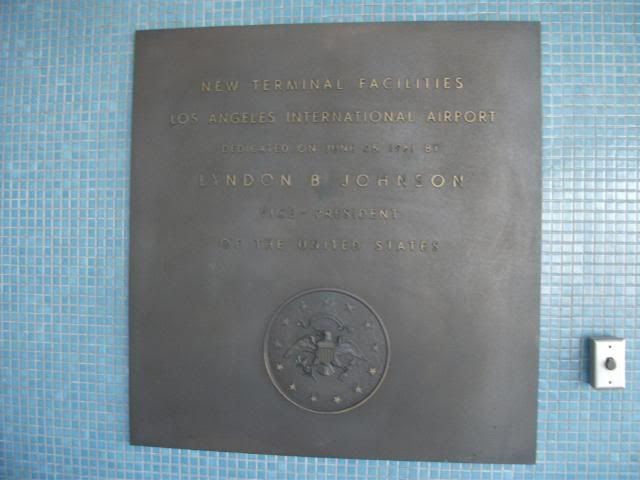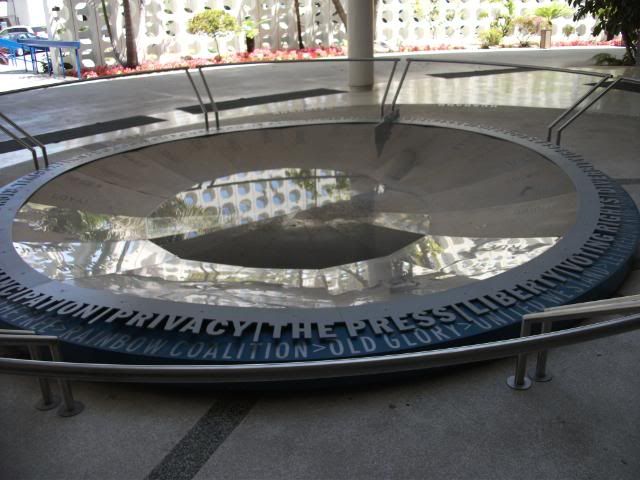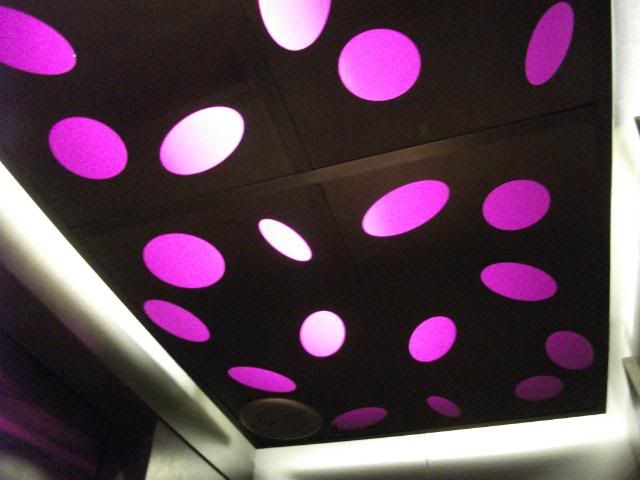 This restaurant is high on the list for places with great views, for reasons that are all too obvious. (If they aren't, you'll see soon enough.) I stepped up to the bar and ordered a Jet Set. It's a martini that is used to fuel all of the planes that come into LAX.
Seriously, though, it will kick your ass if you're not prepared for it. Believe me, I quickly found out that small, prudent sips were the way to go the first time I had one of those. So I took my time and looked at the traffic.
At the bar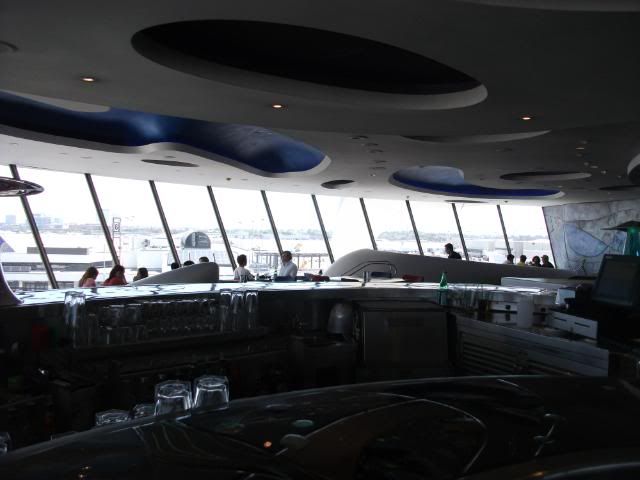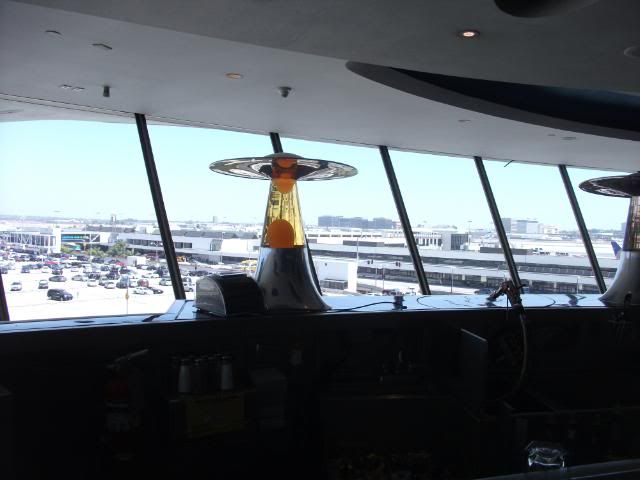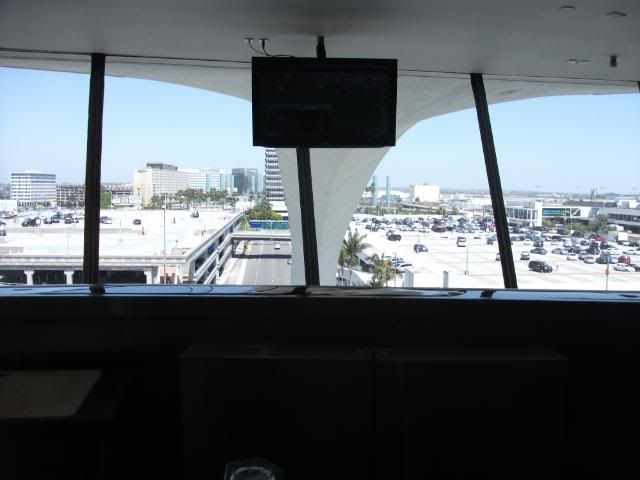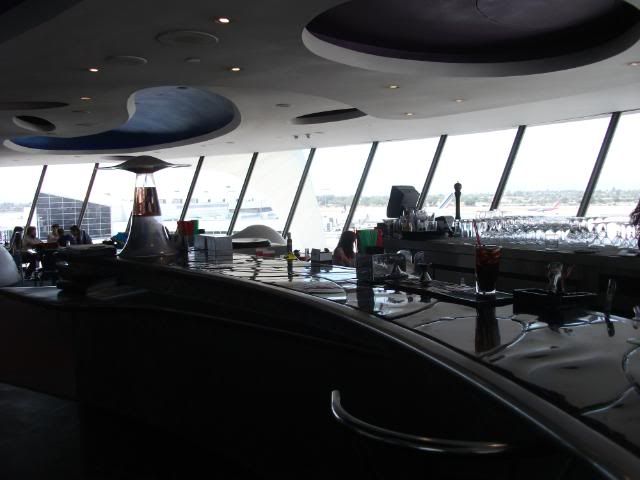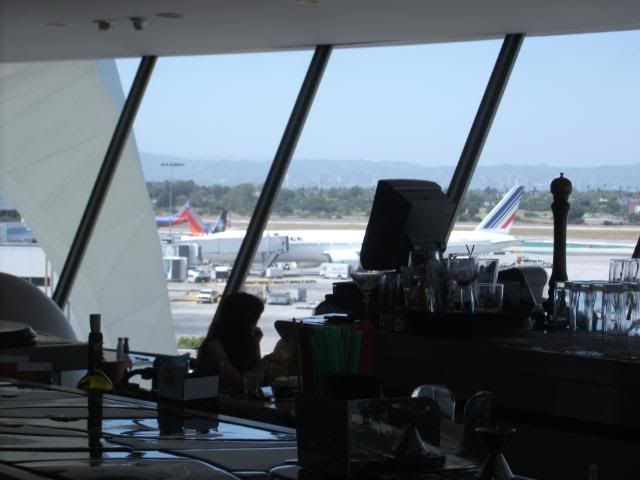 A rigorous bar exam, that
Aeroflot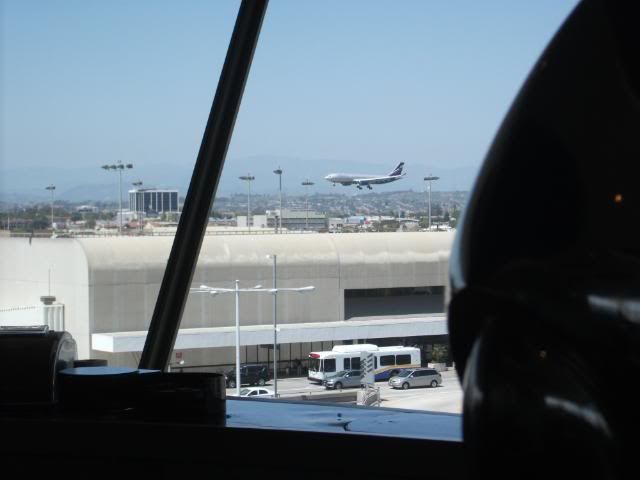 Ahh, Flip is here to check up on me
Virgin Atlantic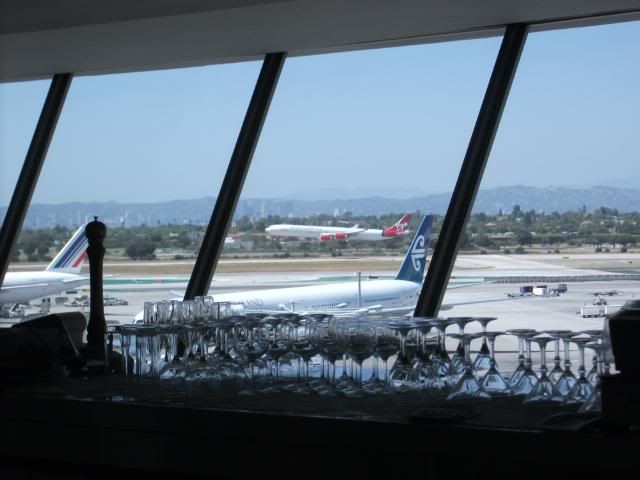 Sign of the times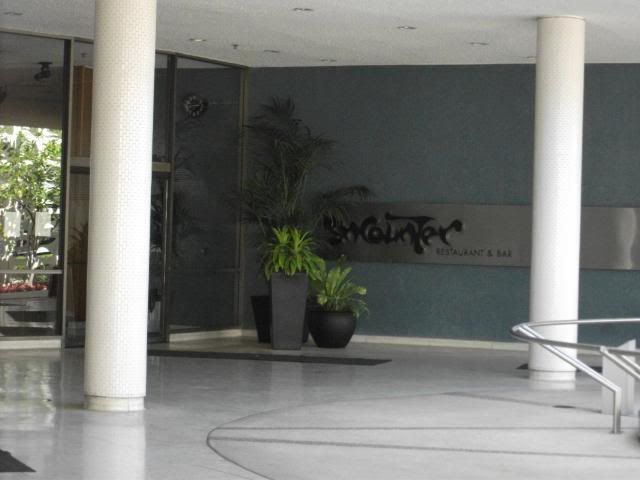 After seeing all that there was to see, I decided it would be a good idea to go back inside and get on the plane. Once again, I was cutting it a little close in terms of time. In this case, I was much closer to potential disaster than I was for my first flight. Let's set the scene: a frighteningly long security line at LAX. There I was, at the end of the line. There were sixteen minutes until the scheduled departure time, and you know how UA likes to hurry up and close the door. It looked as if I might be screwed, but there was hope around the corner. An airport employee asked if there were any passengers who had a departure time of 3:40 or earlier. I told her that I was one such person, and she motioned me across into an empty path to the checkpoint. It seemed that I had been bailed out of that sticky situation. (Moral of the story: you can sometimes be rewarded for being irresponsible.
)
About to play in traffic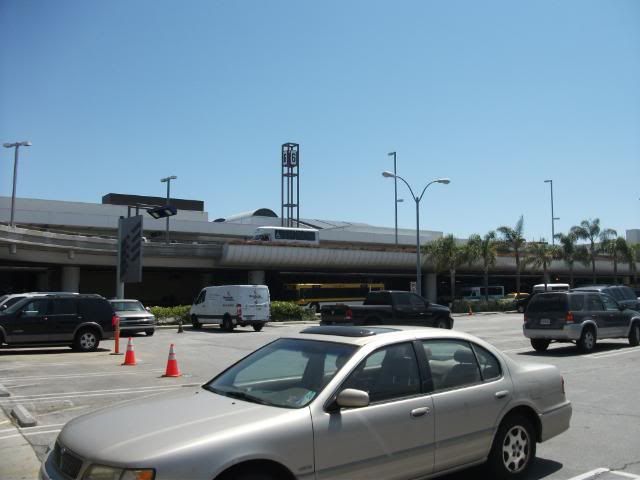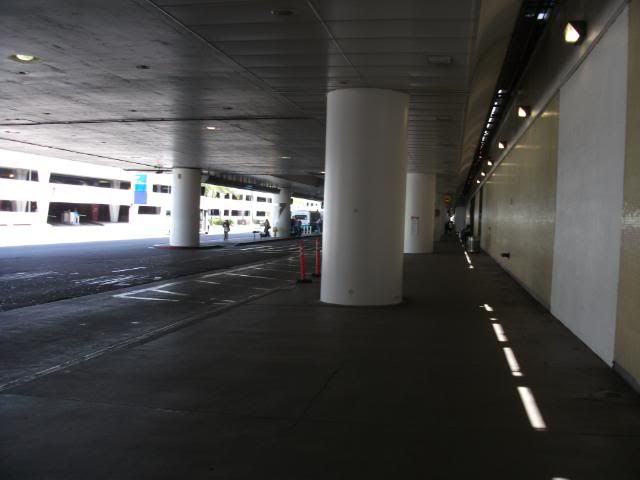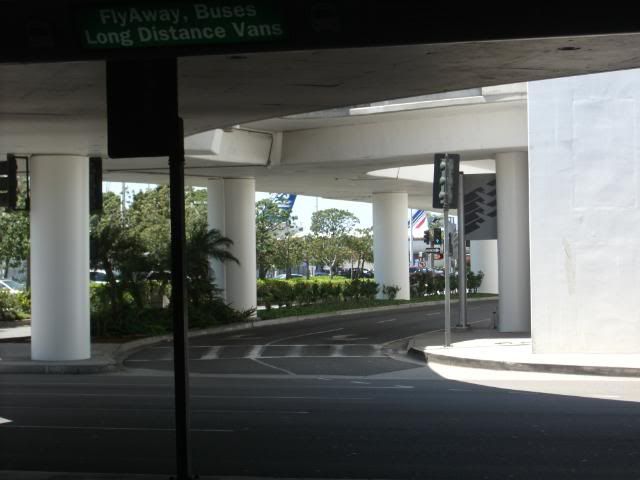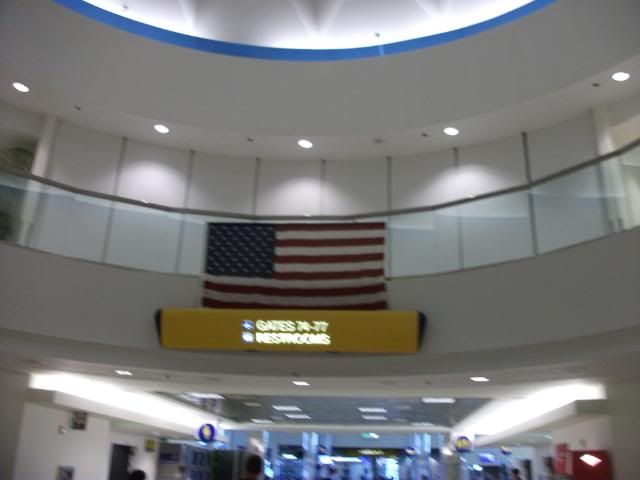 Winning by a nose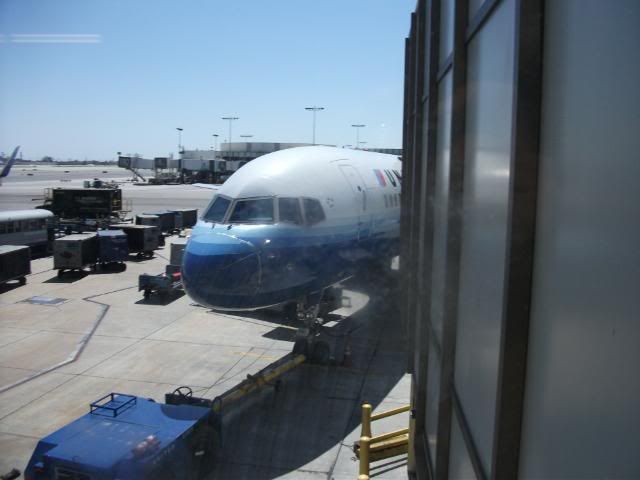 United Airlines 748 LAX-DEN
Scheduled: 15:22-18:34
Actual: 15:18-18:34
Boeing 757-222 (N533UA)
I was again among the final handful of people to trickle onto the Boeing. No matter, though: I was on my way to DEN once again. As you may have noticed, I'm on the other side of the curtain this time. One of the best ways to ground yourself is to be in Economy on a 752, after all.
In the "comforting thought" moment, I saw Flip once again, this time directly ahead of us in line for departure. How many of you have had a dolphin escort you over 800 miles across the country? As far as the interior went, it didn't get much more old school than that. On the IFE: The Office, Hawaii Five-O, and Cash Cab. "Mother" was cut off because the return flight was shorter. I took the opportunity to listen to my music and look out the window. Later on, we would be gently jostled by some turbulent air.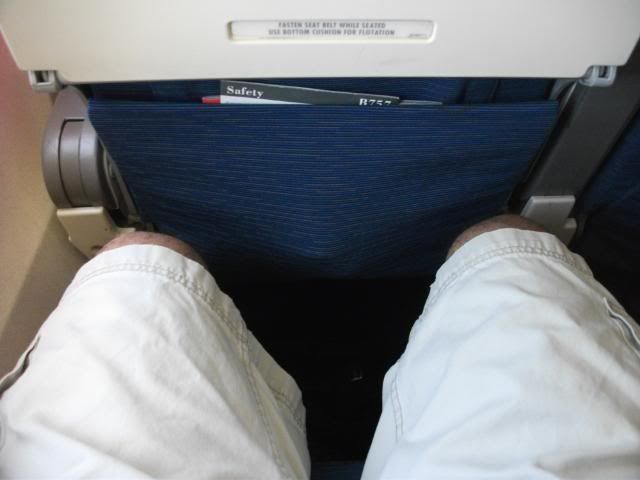 Sky interior, this ain't: Part II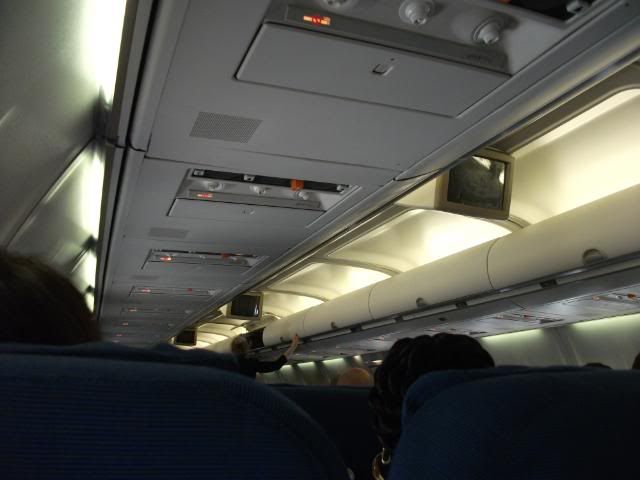 Wipe your bottom!
Oh noes, the Earth is falling!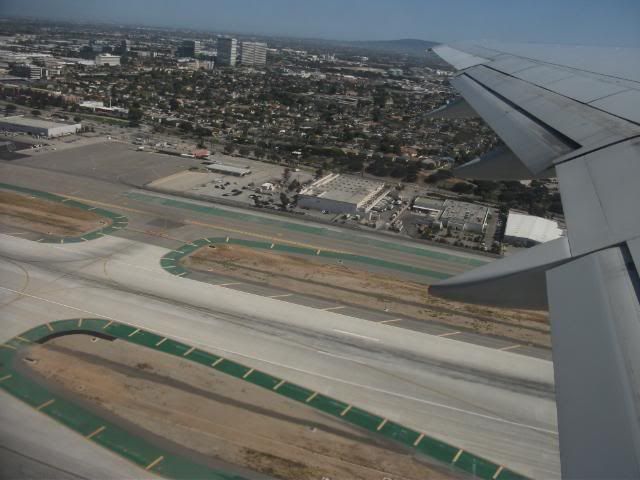 Sweet, we're going to Hawaii!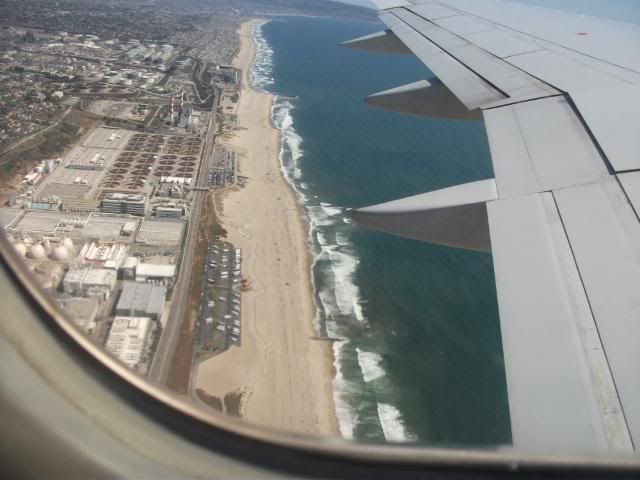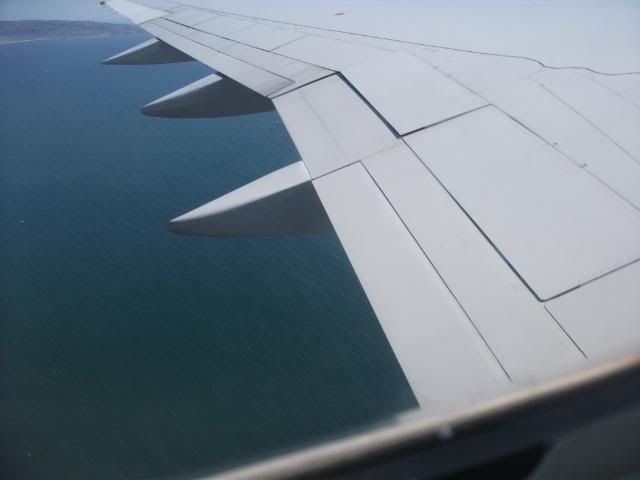 Never mind…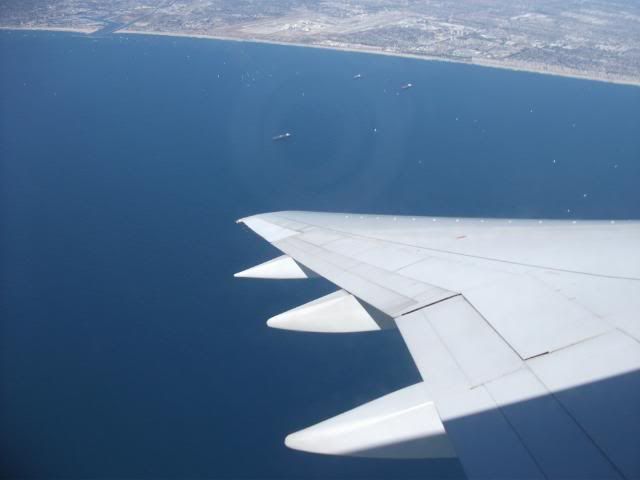 LAX again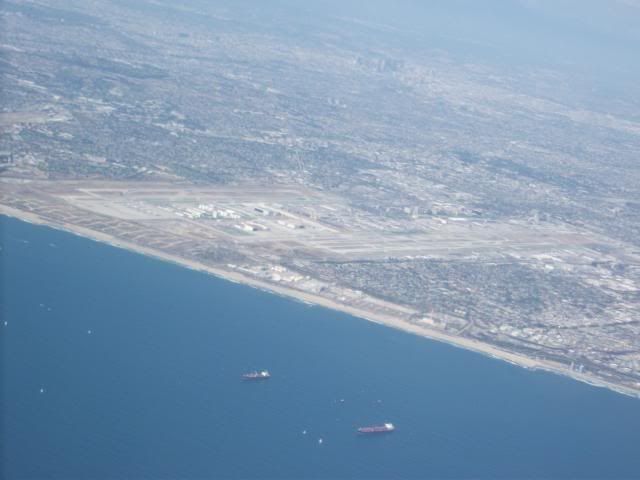 Santa Monica Airport (SMO/KSMO)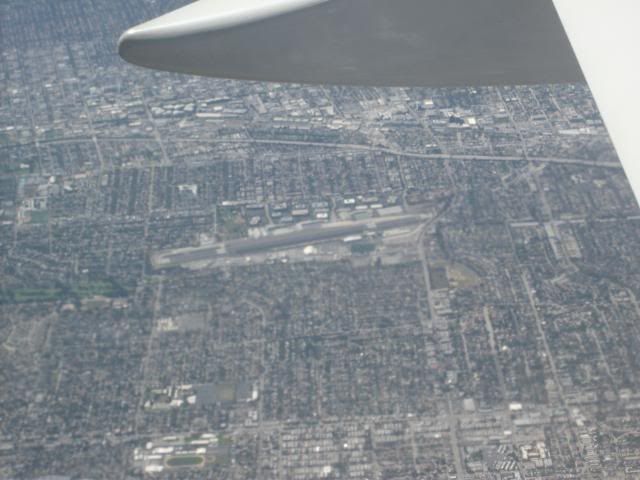 Rose Bowl stadium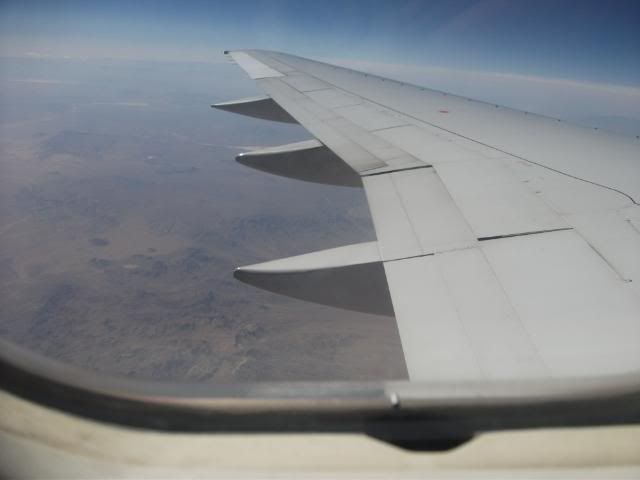 Hawaii Five-O, again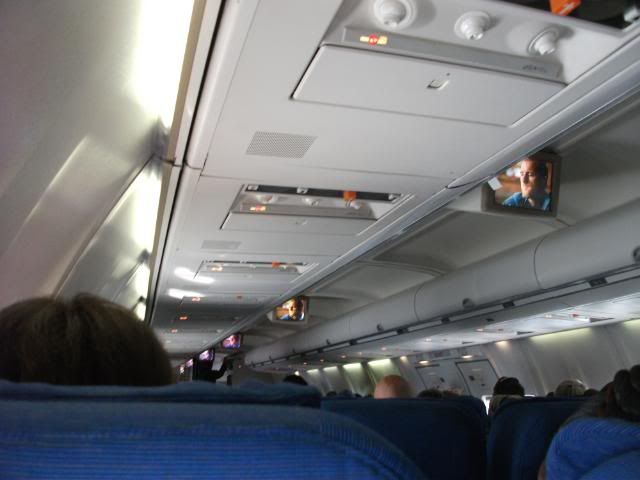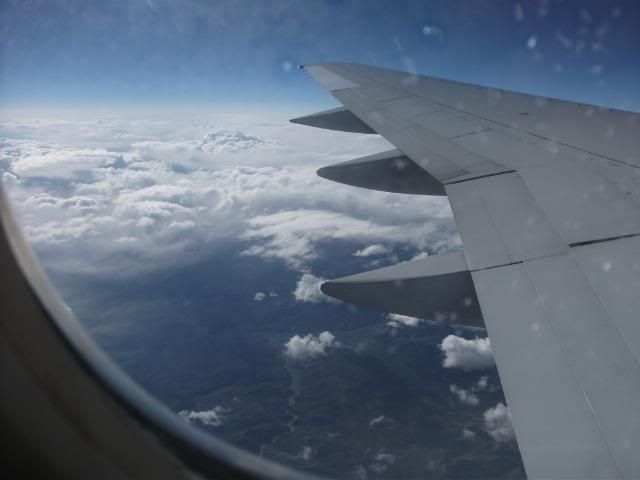 Mmmm, shadows…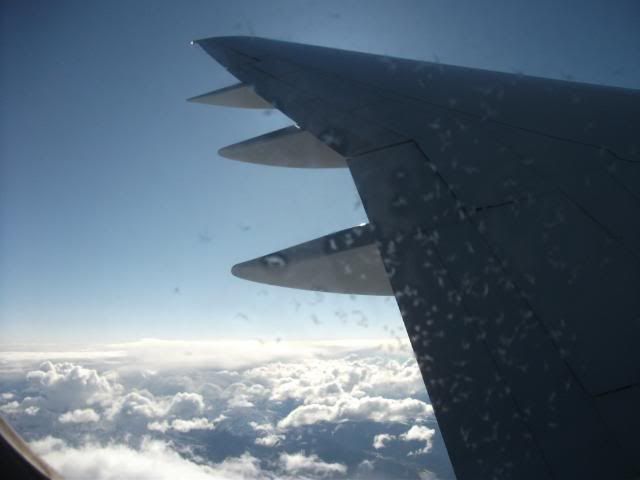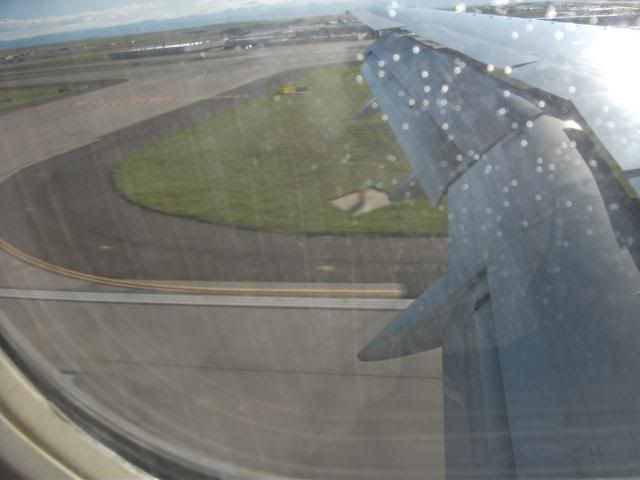 You win again, gravity…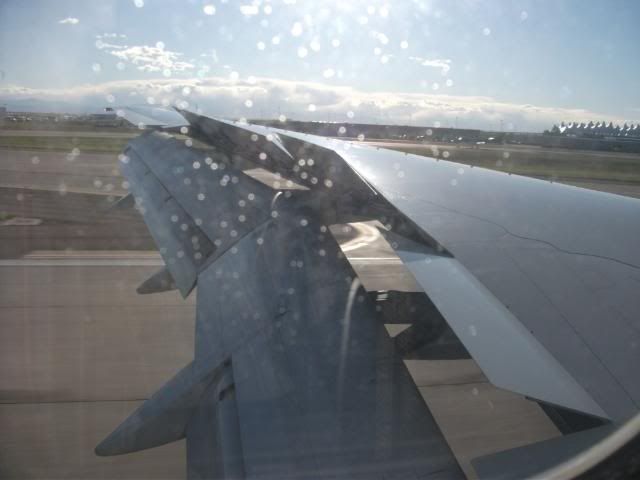 Jungle cat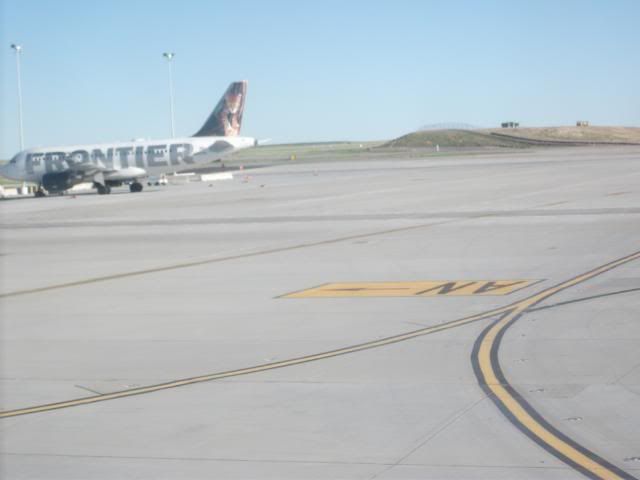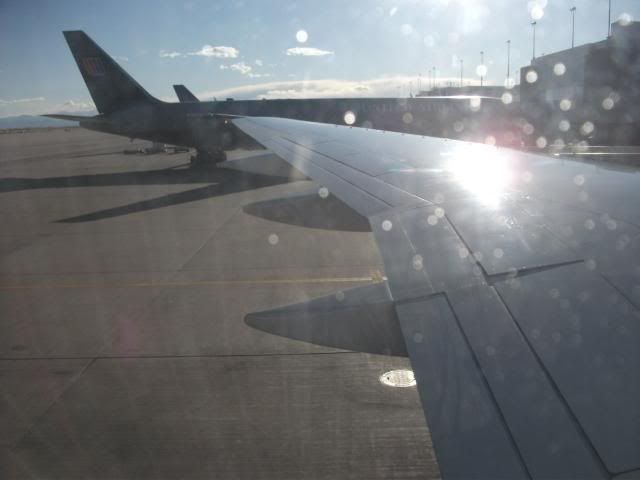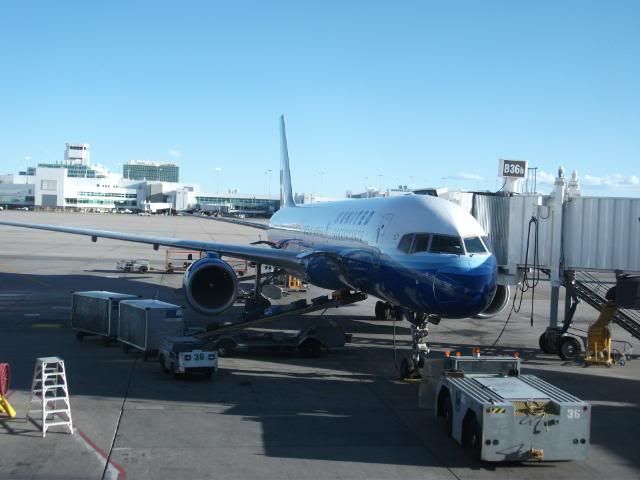 At that point, there wasn't much else to do except wait for another scheduled boarding time…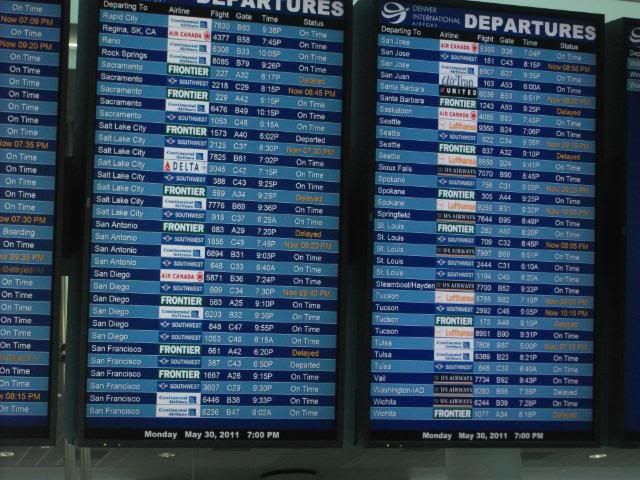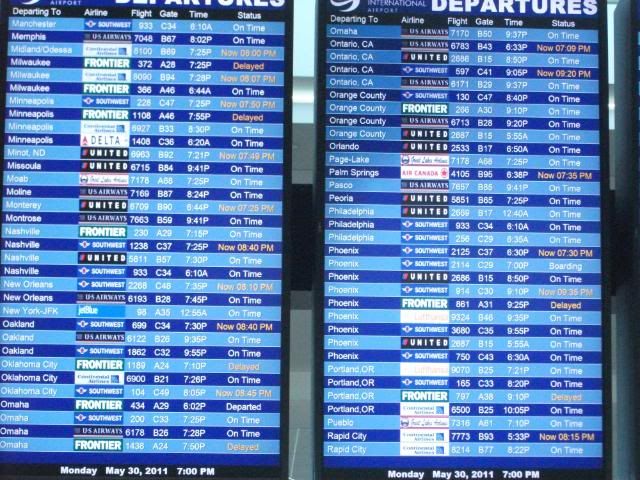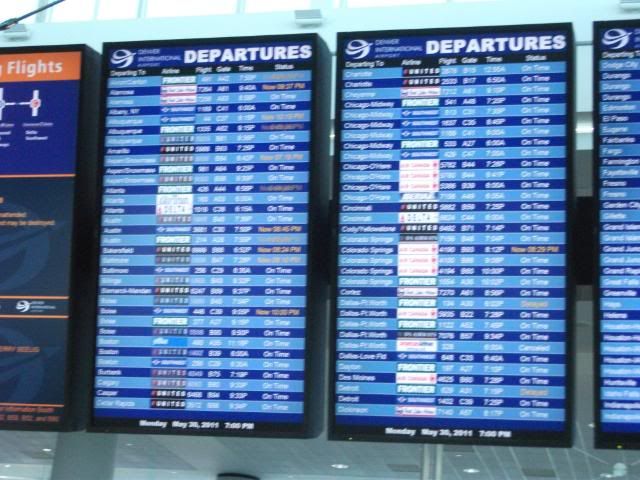 Or look at all of the wind-related delays (of the three remaining flights to OKC, mine was the only one still on time)
United Airlines 377 DEN-OKC
Scheduled: 19:26-21:54
Actual: 19:23-21:51
Airbus A319-131 (N833UA)
I handed the agent my boarding pass and she scanned it. The machine apparently didn't like it much, and I got worried. She took a look at some boarding passes on her podium and plucked one up—she said my seat had changed. Somehow, I had received a magic upgrade to Economy Plus. I will say that I clicked the "request upgrade" button on the website, but then clicked "cancel", as I was satisfied with my seat. Perhaps it's something simple I'd forgotten about the process, or perhaps my mileage account will have a dent in it one day. We'll see.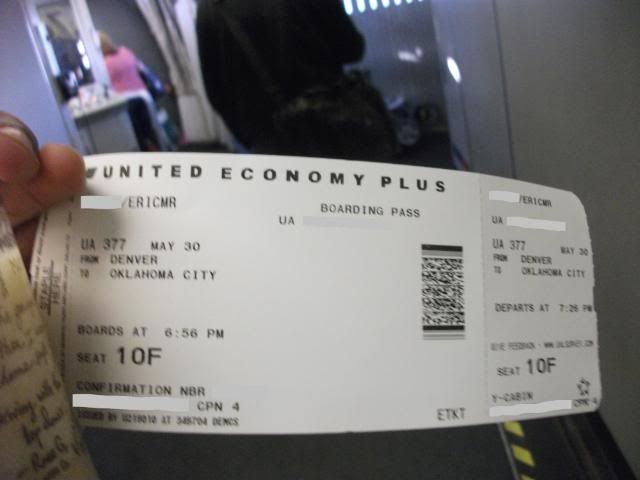 Back to the Airbus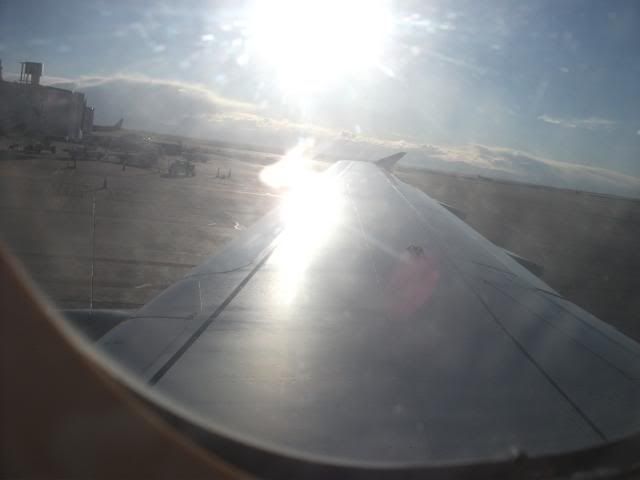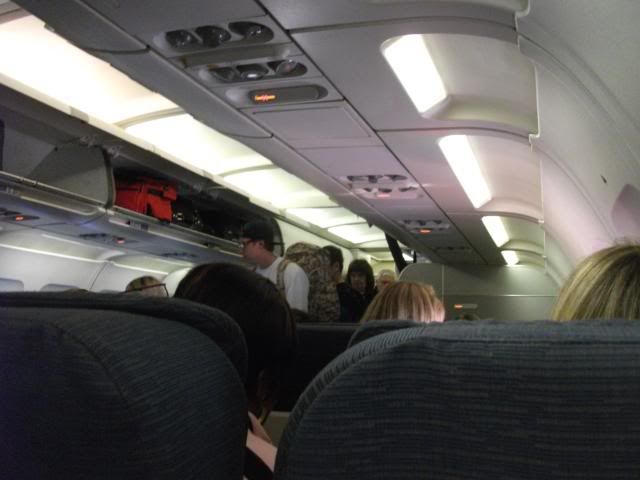 Jeff Smisek for the fourth time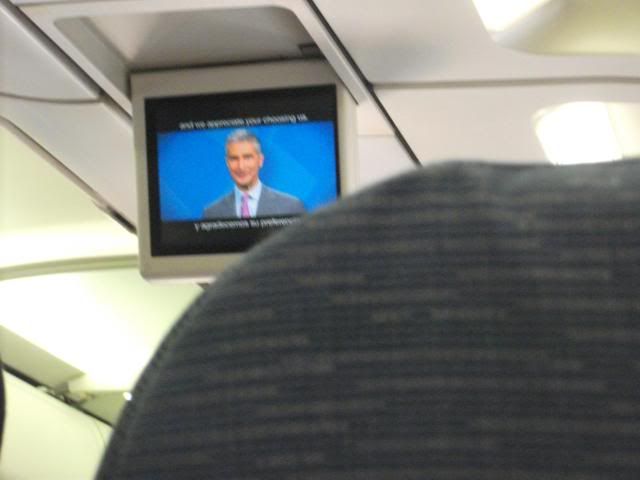 Staring contest copycats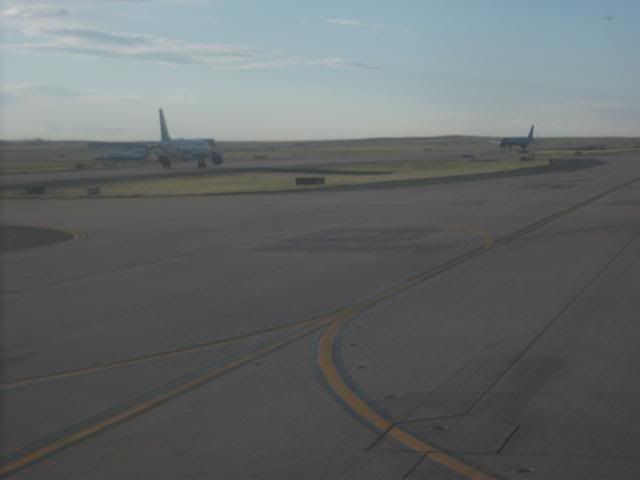 The Evil Empire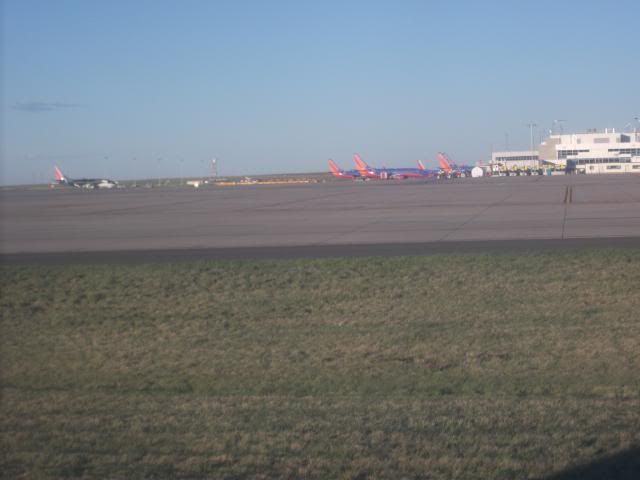 A sideways departure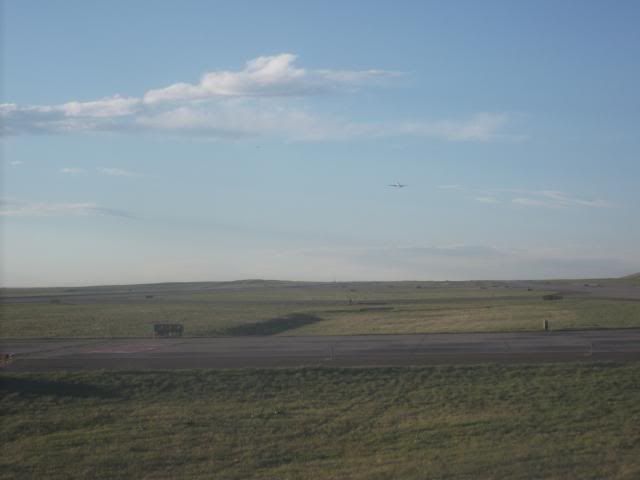 There go Andre…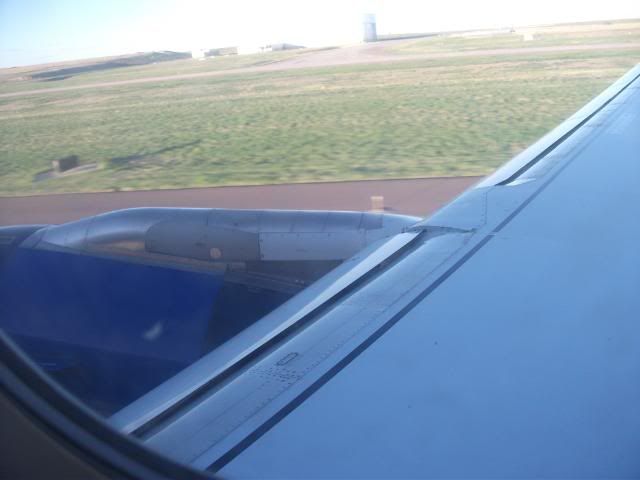 See the shadow?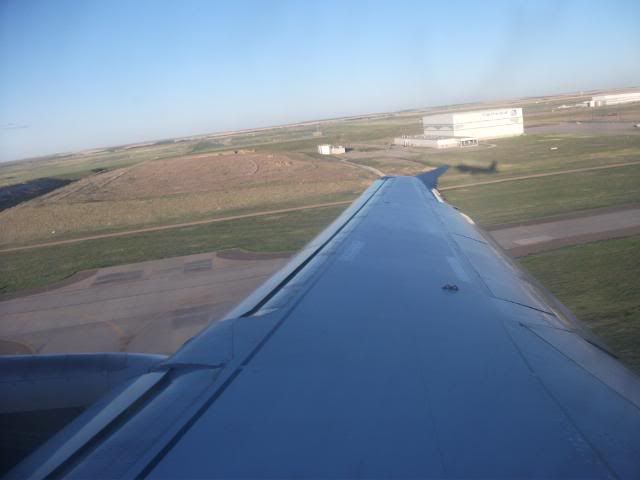 Running from the sun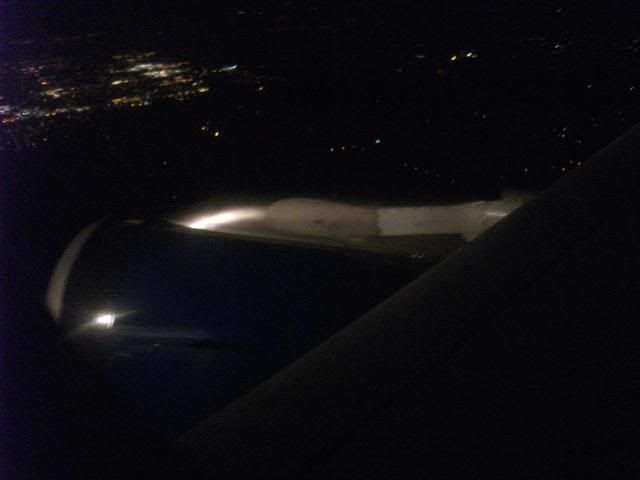 On the ground again
Random OKC: The big board. In addition to the regular FIDS screens throughout the terminal, there's another one of these outside the other security checkpoint. In my ideal world, each of those flight numbers and times would be different. And there'd be a few more airlines. And it might be the snapshot of one hour's activity.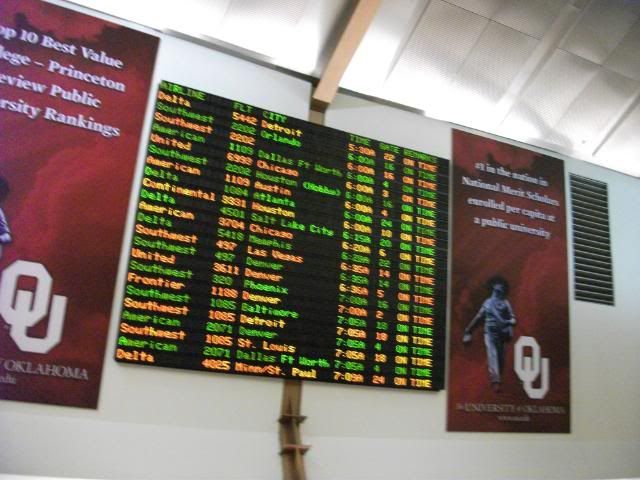 A UA office. Will the new logo join the others?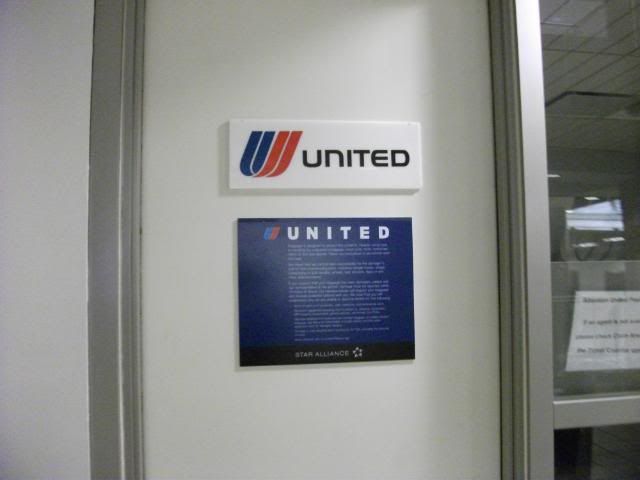 Airport Conclusions
LAX: I've been through LAX twice before, so I knew what I might be in for. The question was whether anything had changed since my last time there in October. In truth, plenty of things were in the midst of change: there was a lot of construction to be had. Terminal 6 was a small maze of work areas and chairs and gates here and there. None of it got in my way, though, which effectively cemented LAX's place on my approved list. (That being said, spending some time as a ticketed passenger in TBIT is still on my to-do list.) Having two sets of parallel runways with outstanding views gets the job done, too. They do try their best to be passenger oriented, especially in the area of providing things to buy. In fact, I was in a shopping mall not too long after this trip—it was almost like being back at LAX again. It is what it is, but that was okay. In any case, I found it easy to take their suggestion to reLAX.
Coming up next: NorCal (or, The Airline Left My Heart in San Francisco)