So this is my first attempt at a trip report. Read a lot and thought I should share a recent trip I took in the end of June on AA to LAX on a 767-300 in first class. I am an loyal AA flyer and agree that their coach product leaves a lot to be desired but their premumim product is top notch for an US Airline.
Got to the airport with some time to spare, since I was flying first got to use the large amount of premium and elite check in areas for AA so no wait at all. This also meant no wait in security at all.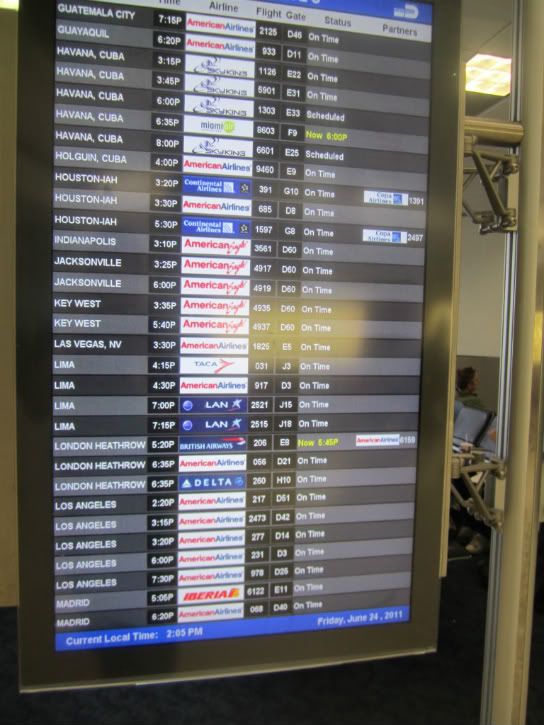 There is my flight on the board AA 277 Heavy. Flight is on time and ready to go. Notice some of the other flights at MIA on this board, 3X to LHR, Havana, Lima and an LA flight leaving 5mins before mine.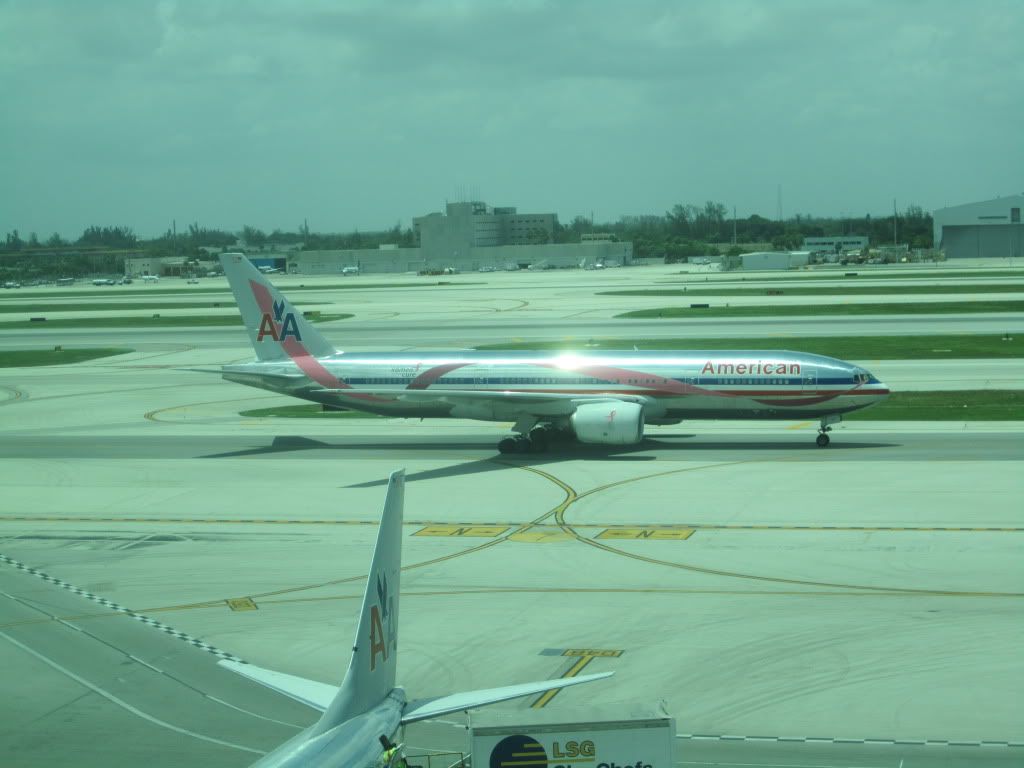 Breast Cancer Awareness 777 coming into MIA today.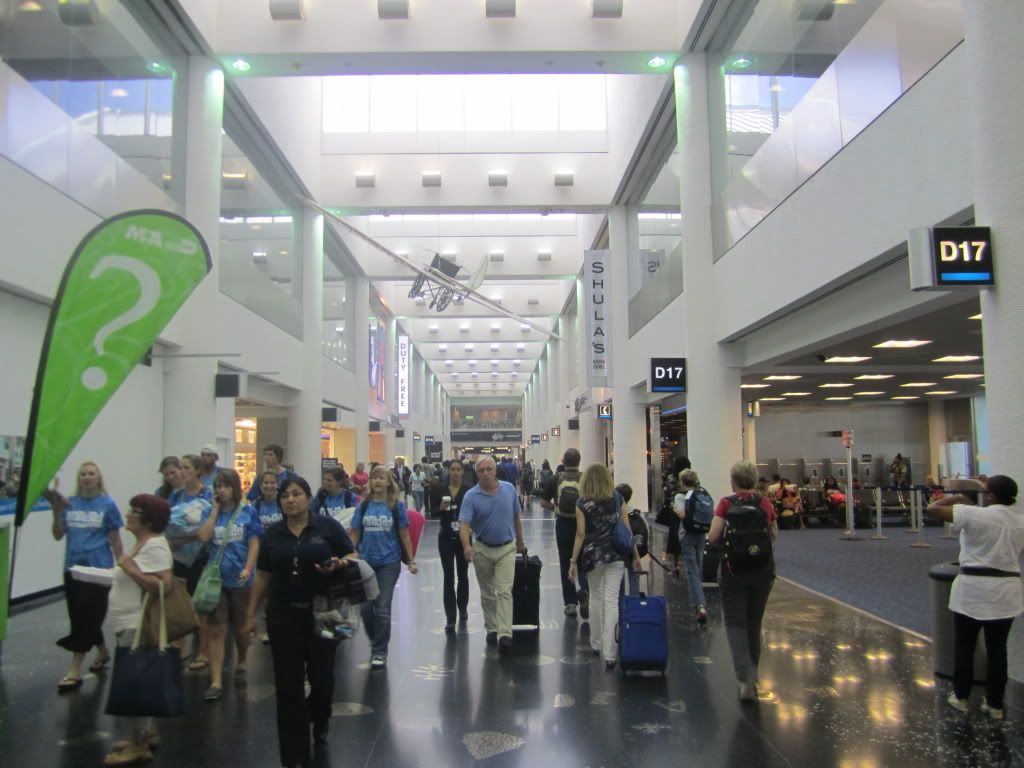 A view of the great North Terminal. Crazy how much MIA has changed the past few years.
My 767-300 which will take me to LAX. The skytrain stations have some great views of the airport.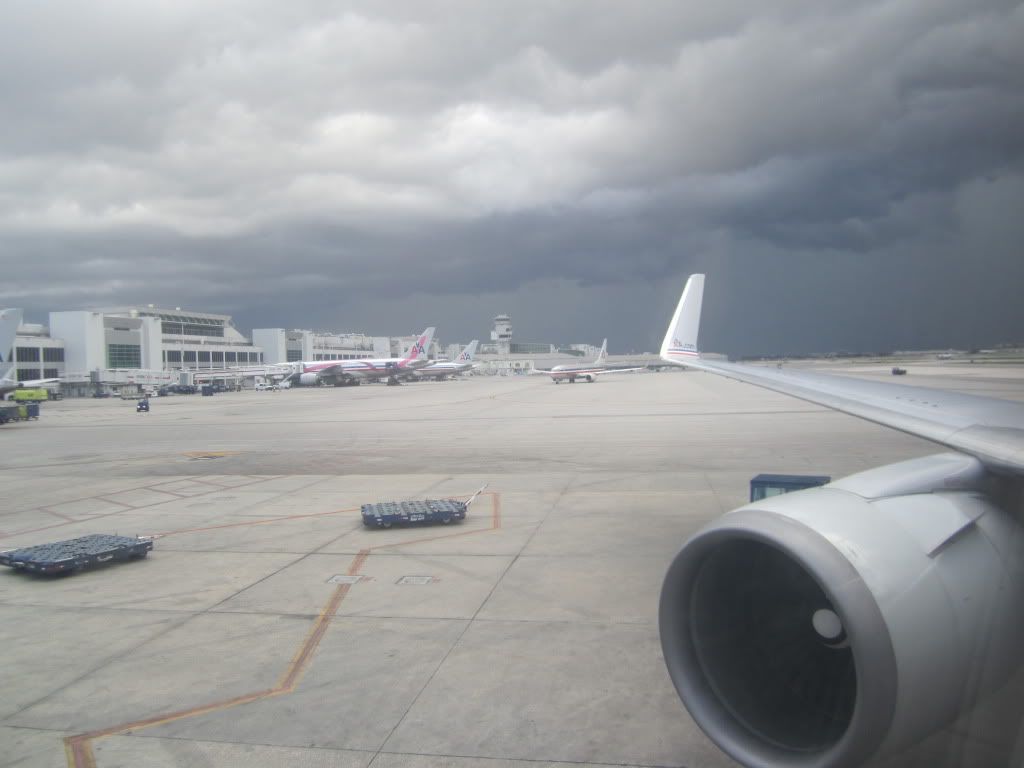 Storms were headed to MIA, before I boarded MIA was using a East Departure West arrival but due to the fast moving storms coming from the west the arrival and departures switched making for a very short taxi and an exciting takeoff to clear the storms. My flight got out just in time as the LAX flight right after mine was 3 hours delayed. We did receive a pre-departure drink and the FA's took our choices for Dinner which with the departure time and arrival time felt more like a lunch. My Seatmate was an architect who works only on desiging airports, had some interesting conversations with him as he was heading to Manila and doing a trip around the world coming back to MIA via DXB and JFK. The Pinc striped 777 really stands out,
Plenty of leg room on these seats.
The controls for the seat. I found that 70% or so reclined was the best position not completely flat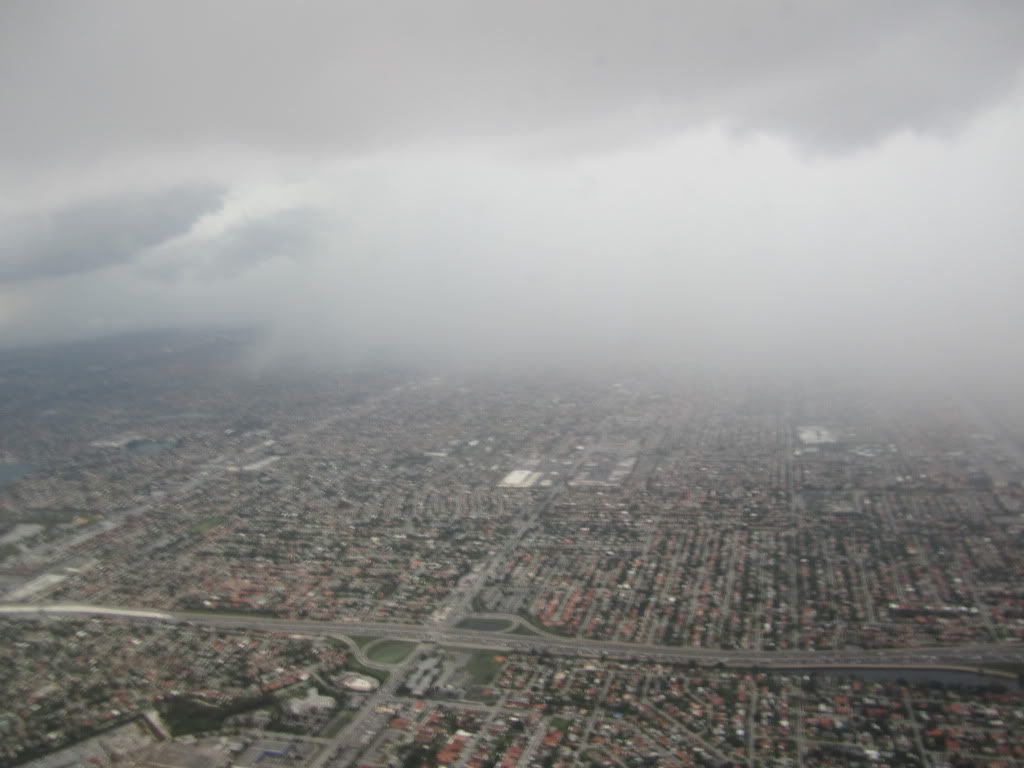 A view of some of the rain and storms which the pilot navigated around making an immediate turn to the south after takeoff.
The flight took a longer way around the southern peninsula of Florida flying south then west then northwest which gave a great view of the Florida Evergaldes. Here is a view of one of the two national parks which borders Miami Biscayne Naitonal Park which is a coral reef.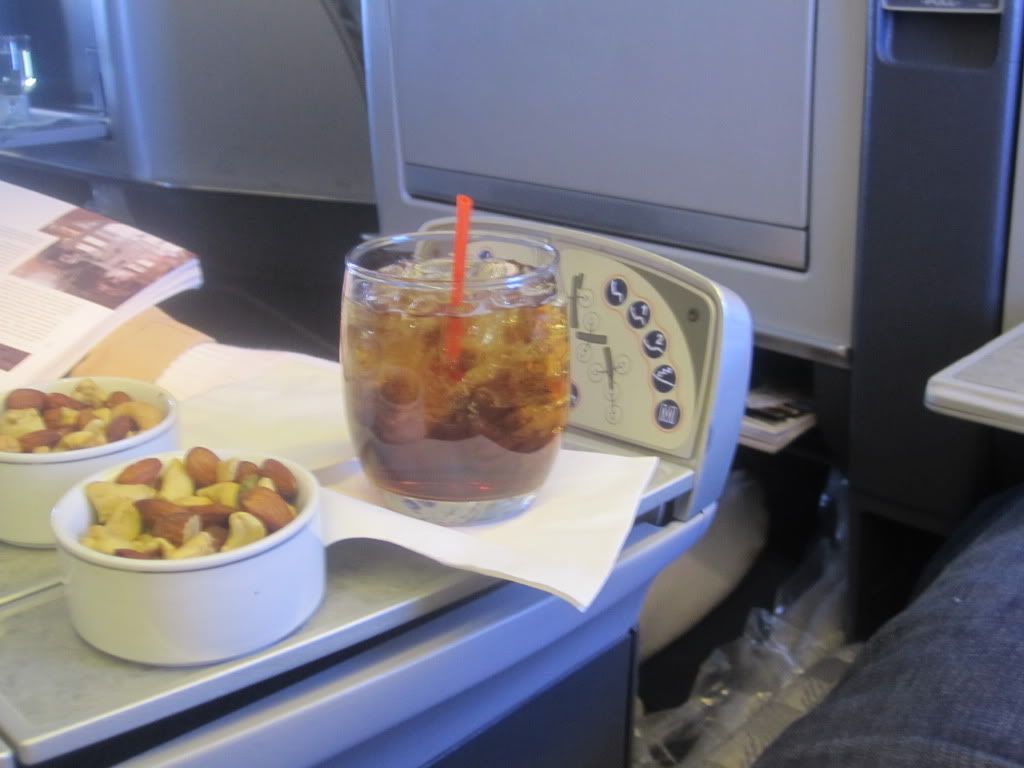 Service started a few minutes after reaching cruise altitude due to some turbulence. Warm assorted Nuts and Drinks were handed out.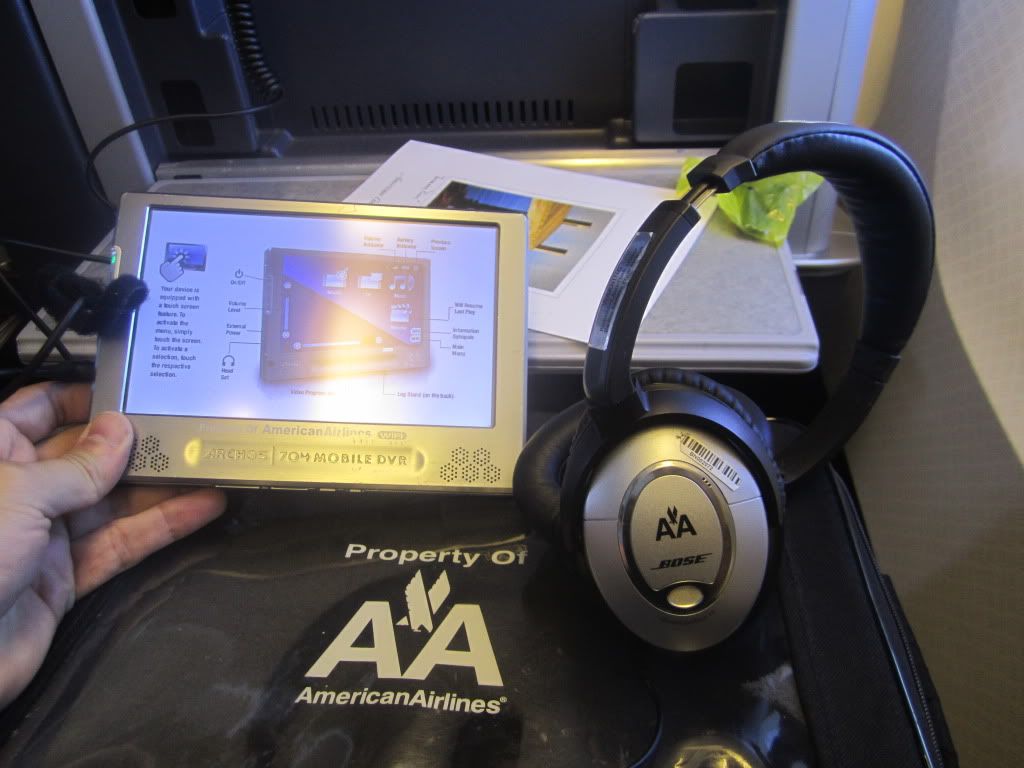 Of course the plane does have overhead IFE but this was my first opportunity to use AA's personal video systems they have in business and first class so I decided to take one. The AA Bose headphones are great and I enjoyed being able to chose what I wanted to watch for the first time on AA unless I was on the 777 of course. I have flown in business class and first before but on the 738 and 777 which does not use this system.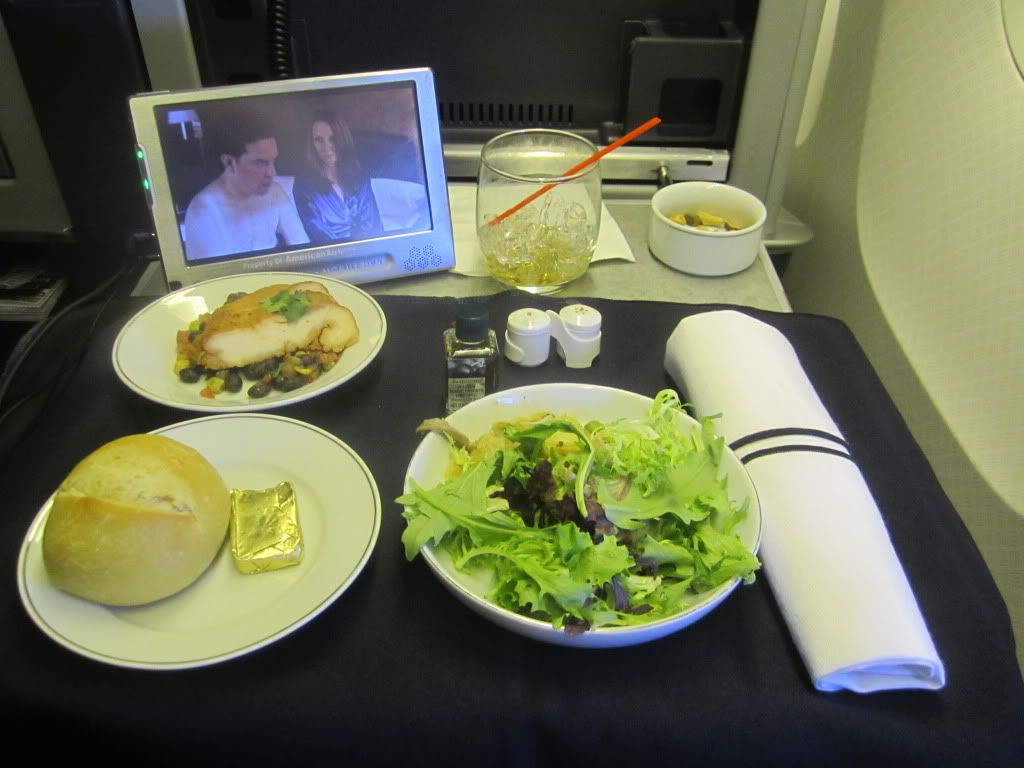 First Course was a salad with some hearts of artichokes, bread, and a pretty good cajun type chicken. I enjoyed it.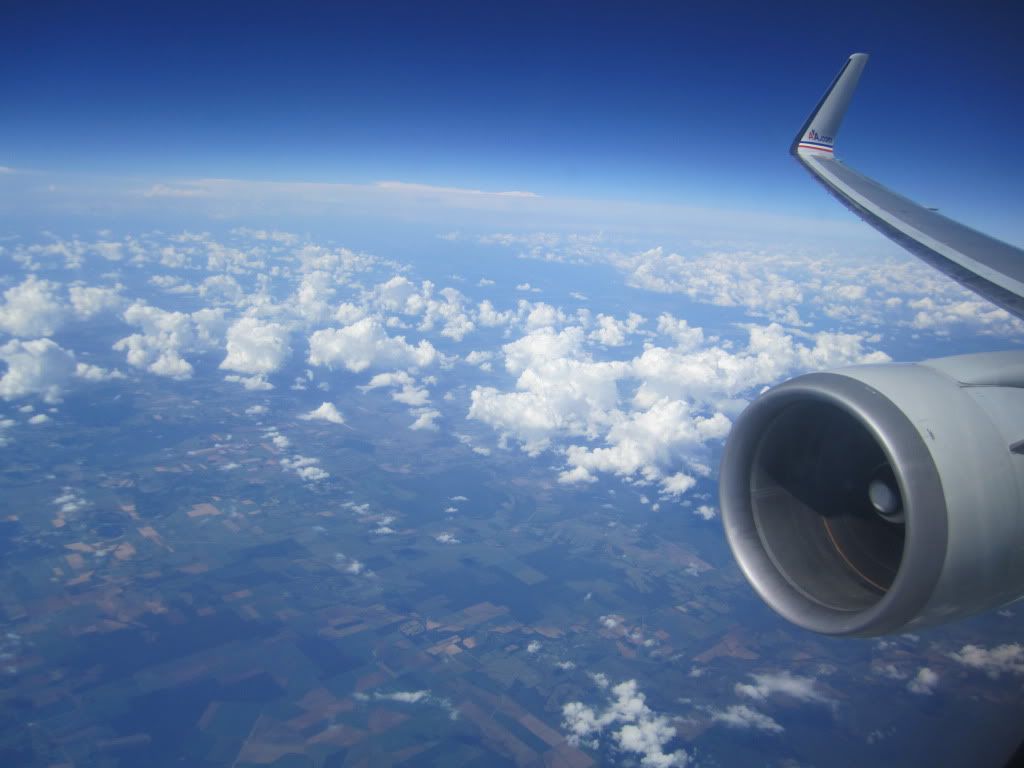 Somewhere over Texas between courses of the meal.
Main Course was beef with potatoes and asparagus. I was surprised of how well the beef was cooked, not over done at all just right with the right amount of red inside. A pretty decent meal for a domestic flight. The FA made sure my Jack and Coke was re-filled of course.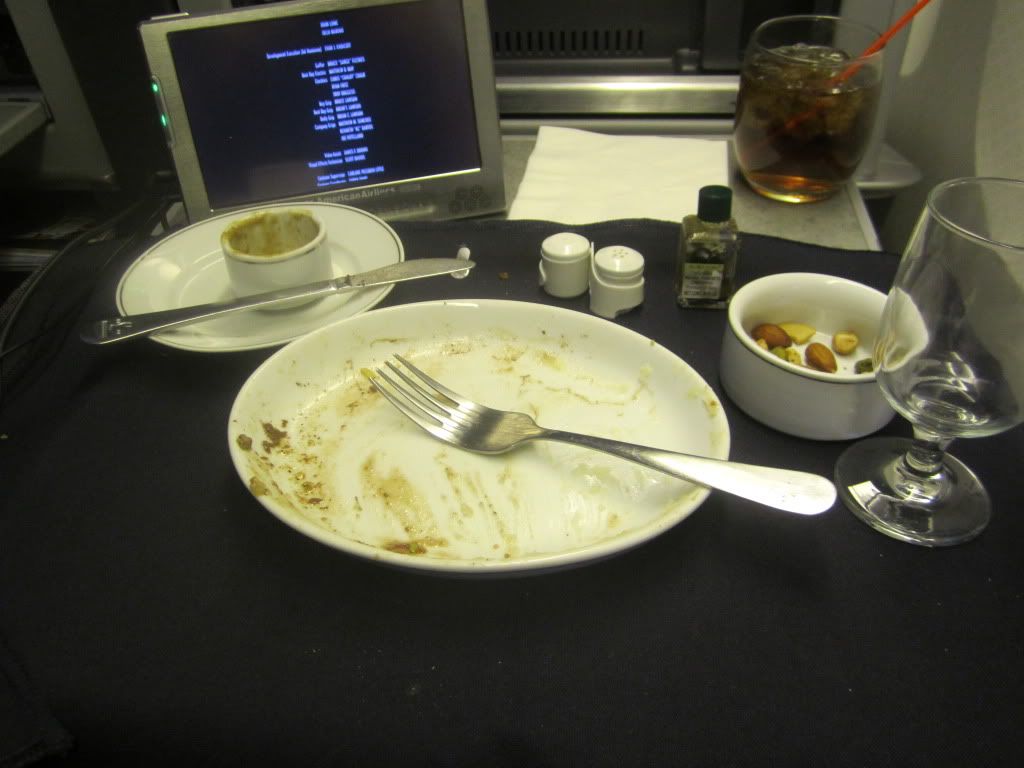 As you can see I did enjoy the main course.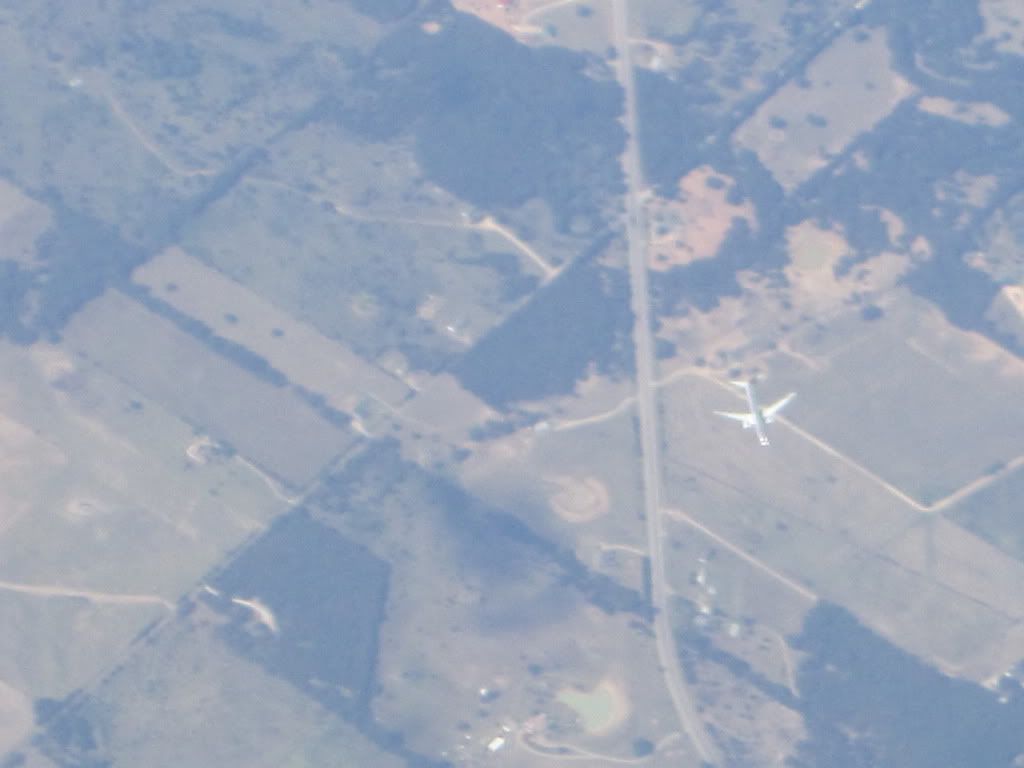 Caught an AA 757 going under us probably coming from DFW.
Of course cant say no to the ice cream sundae which was great also. The service was fantastic and the FA's always made sure I had a full drink on my tractable.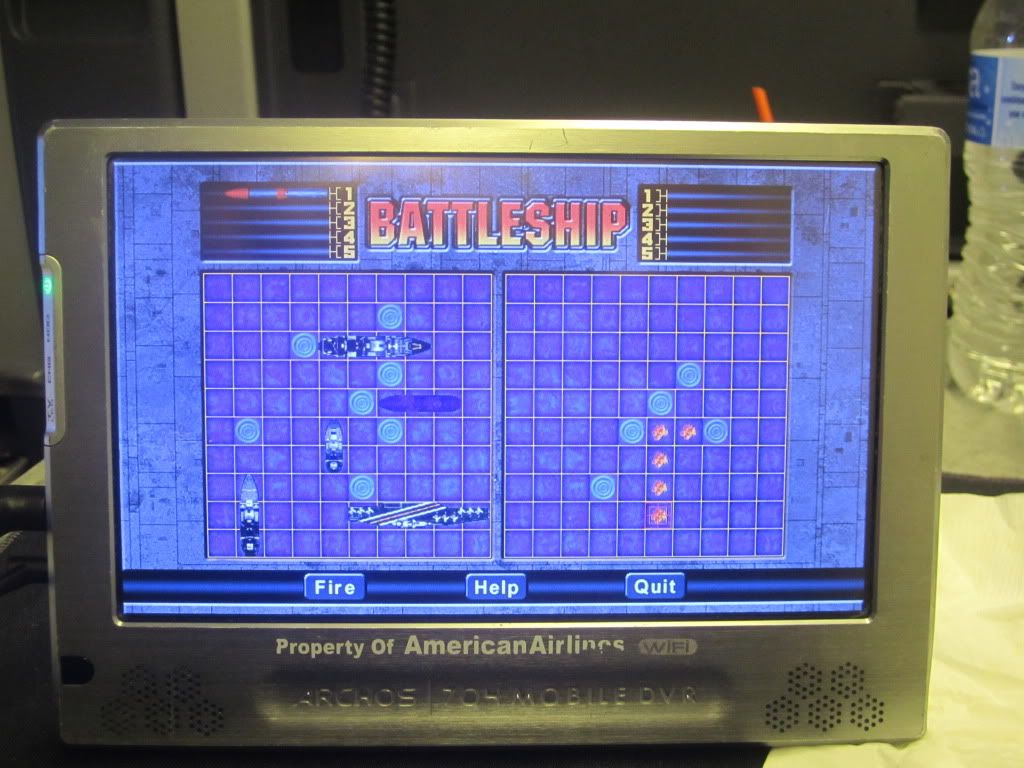 I watched the movie Cedar Rapids which I did enjoy and some episodes of the office but also I enjoyed some of the games on the system. This was the fastest game of Battle Ship I ever played. Very quick and the touch screen worked well.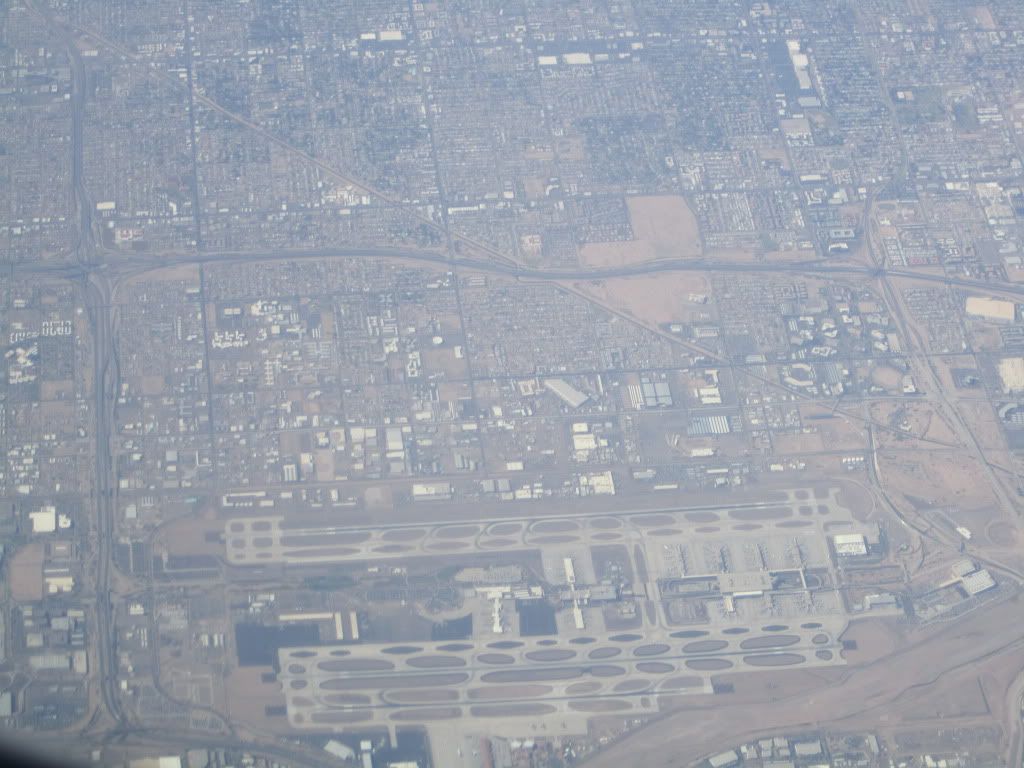 Passing directly over PHX as most of my MIA-LAX flights have.
Passing right over downtown area of Phoenix.
Mountains as we have started our decent into LAX. This great flight was starting to come to an end I would not have minded another few hours and another meal.
A smoggy Downtown LA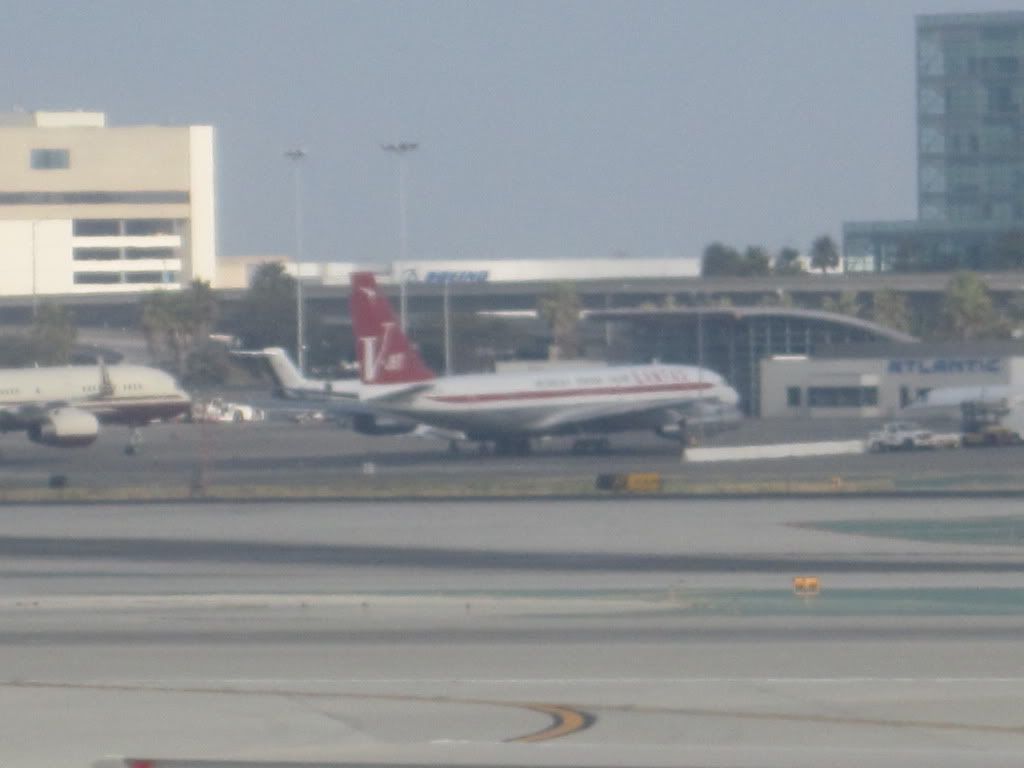 John Travolta's 707
Pulling into the gate, tails of the "Big 3"
An AA 757 at LAX heading over to Hawaii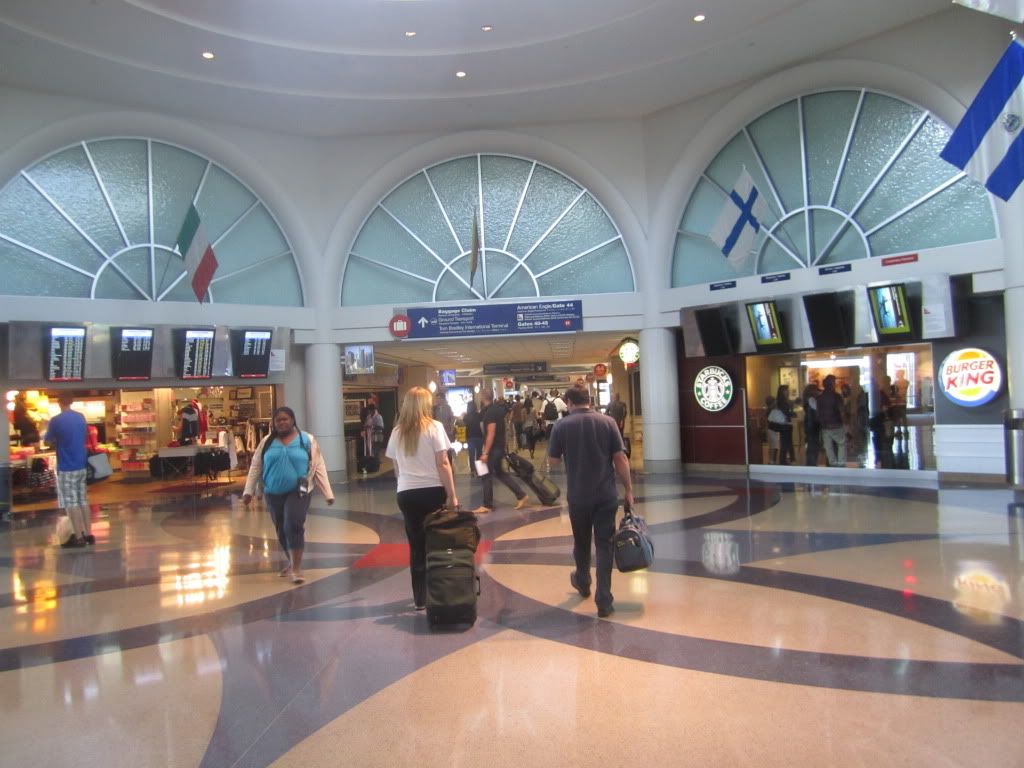 An AA 757 at LAX heading over to Hawaii
AA terminal at LAX, not one of the best terminals out there but one of the ones I have used the most and I usually enjoy it for its good views of the runways and good Admirals Club.
This was my 7th time flying MIA-LAX and LAX is the third most used airport for me after MIA and DCA so I have gotten used to coming into this terminal.
Overall this was one of my best flights I have ever taken. The service was fantastic, food was good, and entertainment was great. It was not one of my most exciting routes I have done but getting the upgrade and enjoying AA's great premium class service was great. They really do get it right when it comes to that. My return flight home does not really deserve a report it was in economy on a 757-200. However it was a bearable flight and I had great views of Fireworks in Florida from 30,000ft on July 4th.
Thanks for reading! And since this is my first report please give me any suggestions.
Until next time.