Introduction
For introduction and the story so far, please see the first and second parts here:
Italian Duel: HEL-FCO-GOA-FCO
(by
FlyingFinn76
Jul 19 2011 in Trip Reports)
Prague Airport Tour: FCO-PRG-EIN
(by
FlyingFinn76
Jul 19 2011 in Trip Reports)
This story continues directly from the second part, having just arrived to Eindhoven airport with Wizzair from PRG.
Sunday 17.7.2011
To my surprise the Phileas electric bus thingy to Centraal Station is running just fine on this Sunday - the timetables I checked from the net suggested that it doesn't run on Sundays... Well, that's good news for me, as it is much faster than the alternative buses. Along the way I get a phone call regarding a mild panic situation at one of our clients, so I do some crisis management over the phone (in two different languages
) during the ride. The bus looks quite weird from the inside: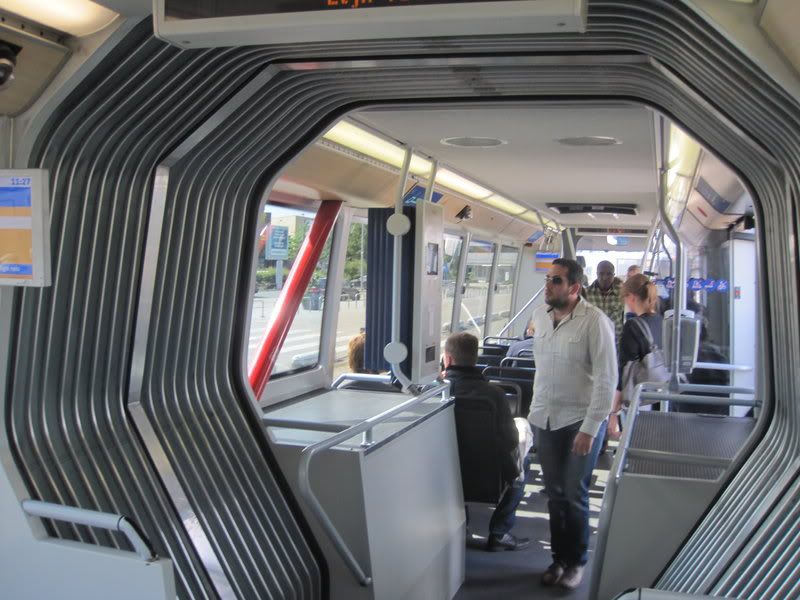 That having been taken care we are already almost at our destination. Yes, we must be in Holland: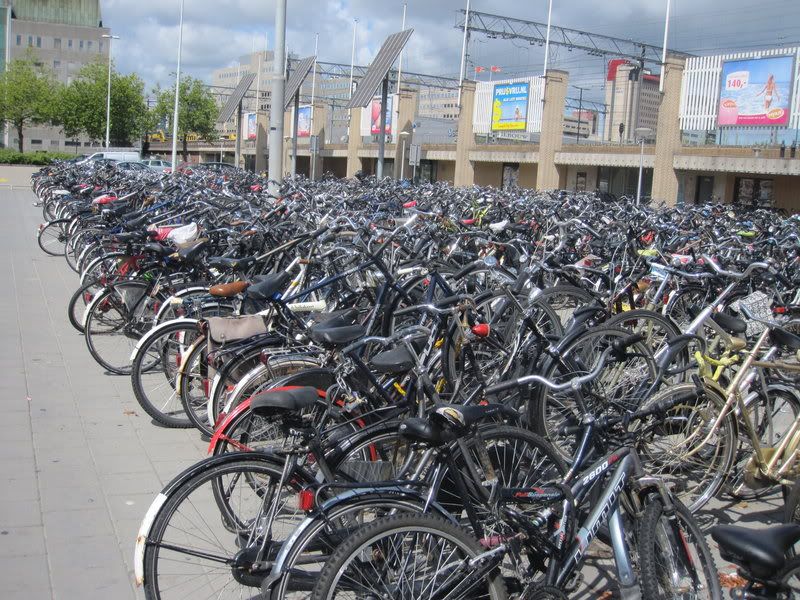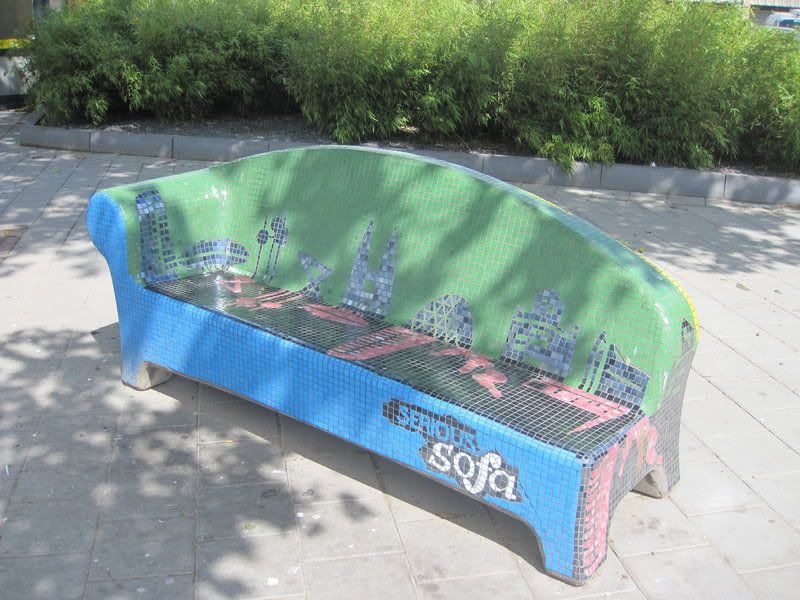 This got me thinking - the grand architecture in totalitarian states and dictatorships serves one purpose: to make the individual people feel small and helpless against the state. So when the same grand style is used for shopping malls and other commercial establishments is the goal to make the consumer feel small and helpless against the market forces and to resort to more consumerism: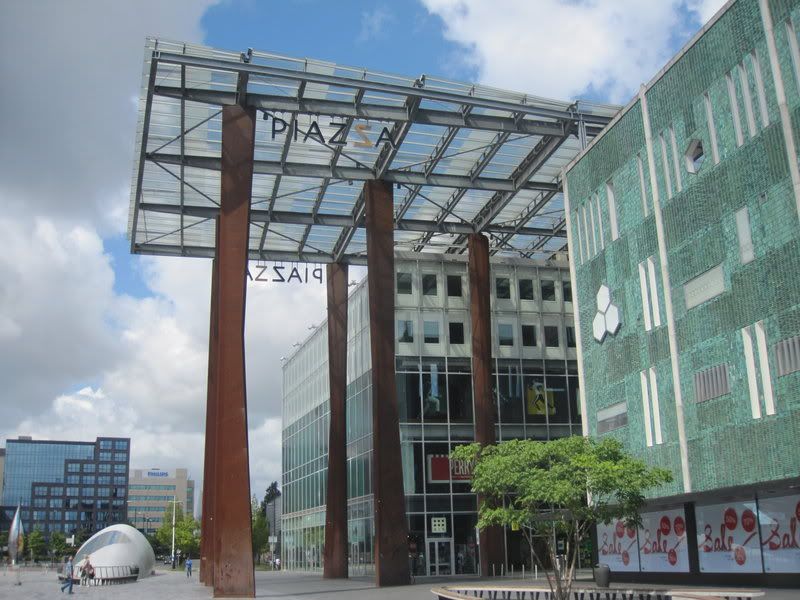 This interesting shop reminds me from one of the end of level bosses in R-Type: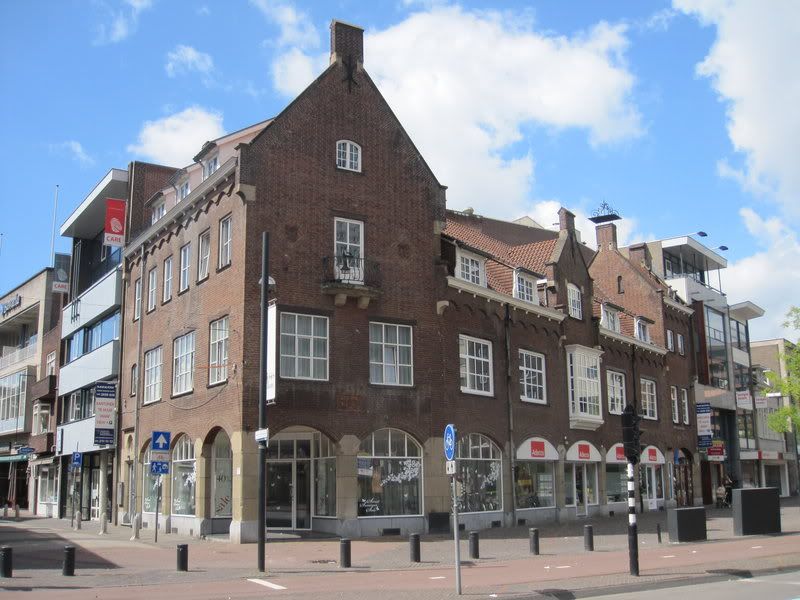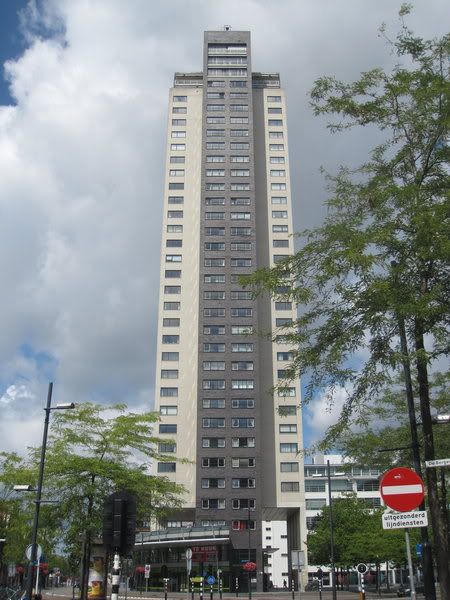 Thanks for pointing out the obvious: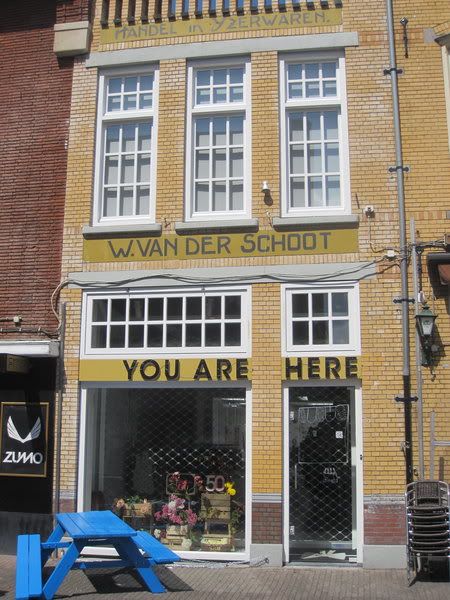 Oh yes, we
definitely
are in Holland: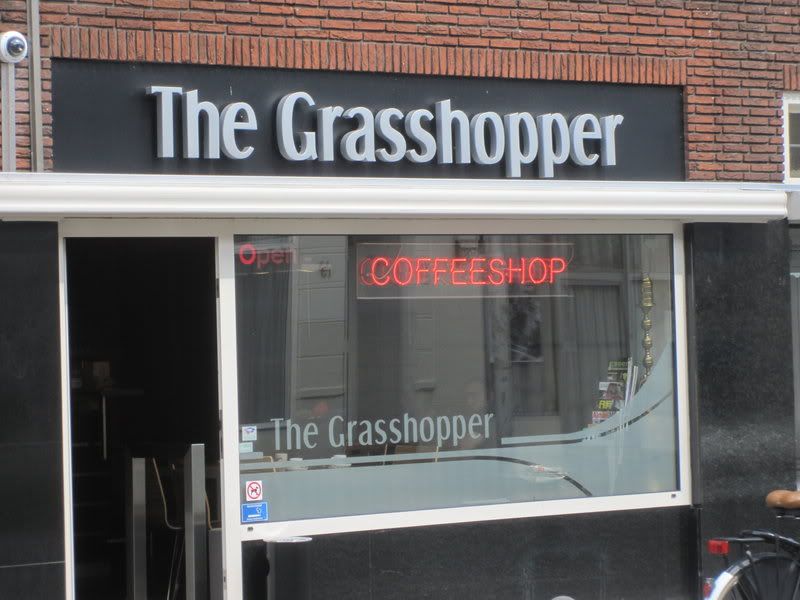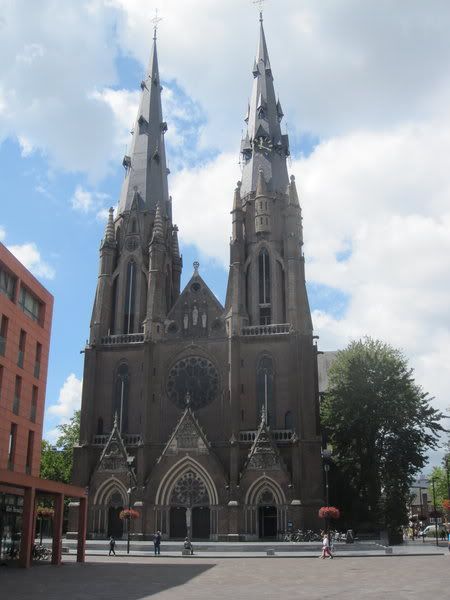 At least this bar has an appropriate name: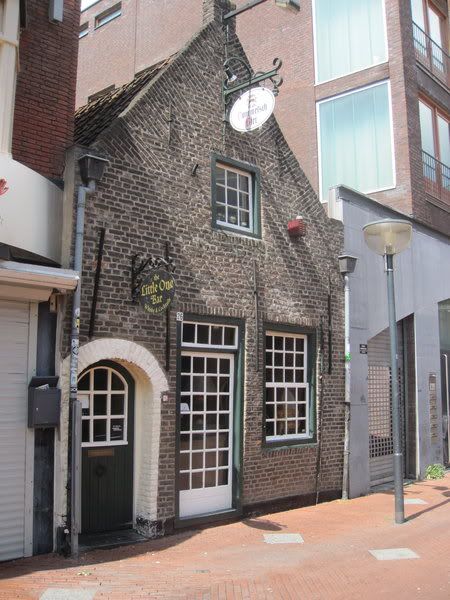 Lunch: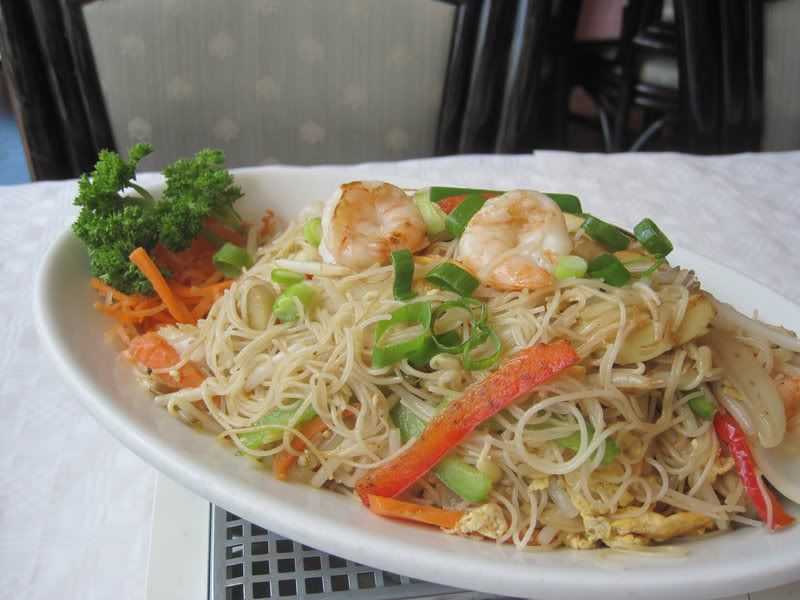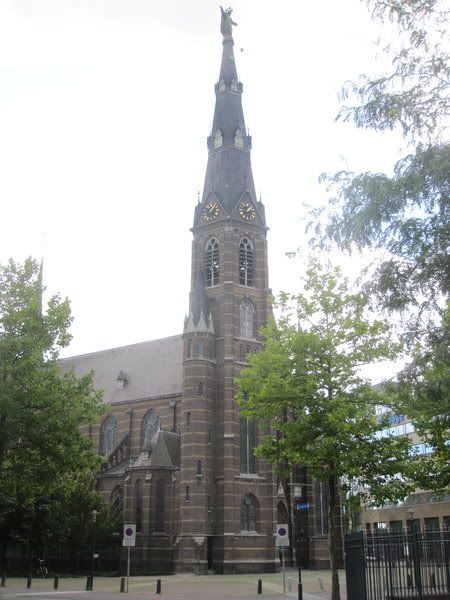 The Dommel creek: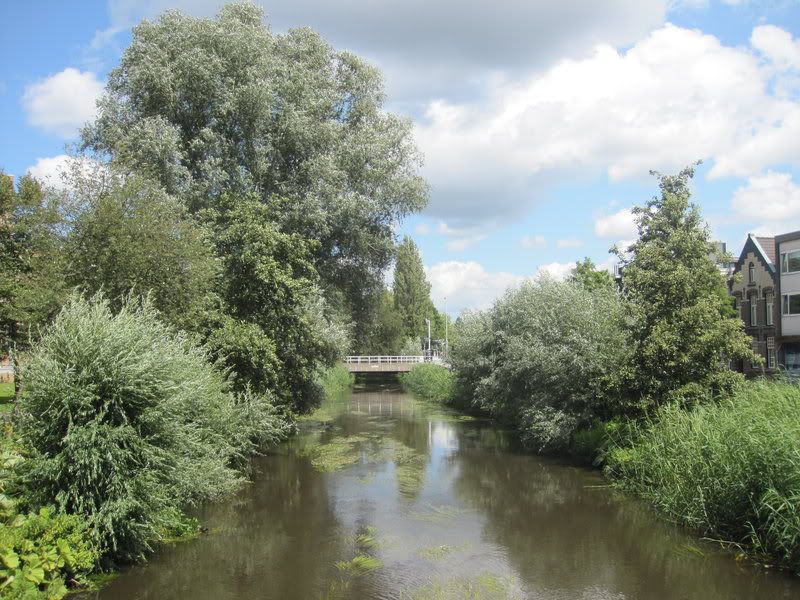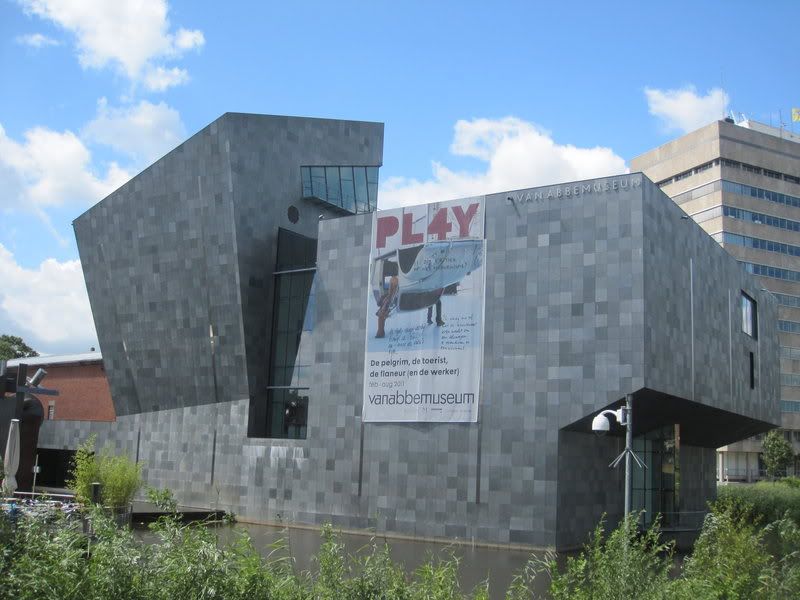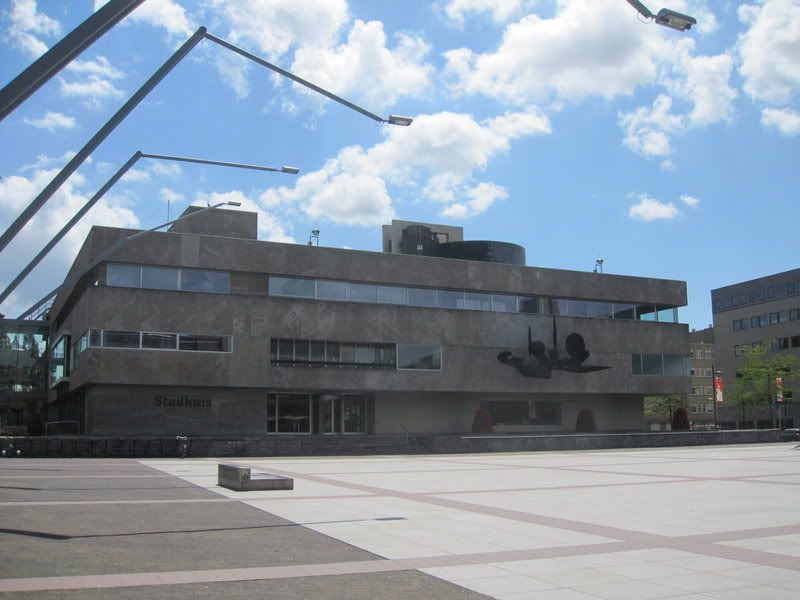 I got pretty lucky with the weather - it had been raining during the morning, but now it was dry, sunny and rather warm. Nothing like a cool Grolsch to help with it: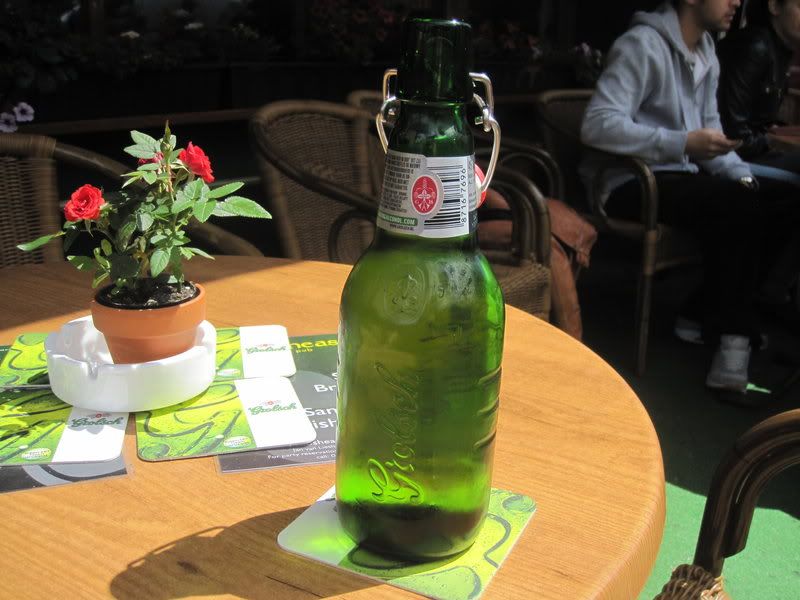 Far too soon it is time to head back to the station and to catch the bus back: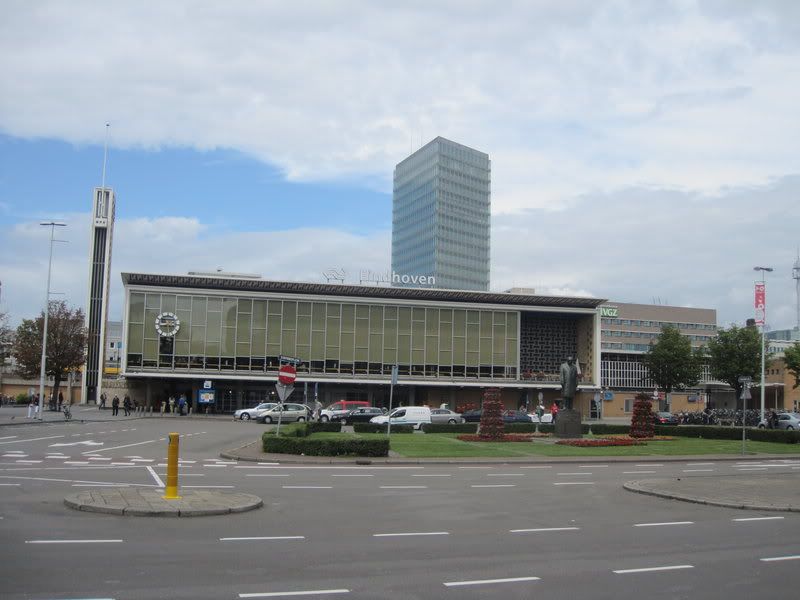 Why did they have to make it so ugly: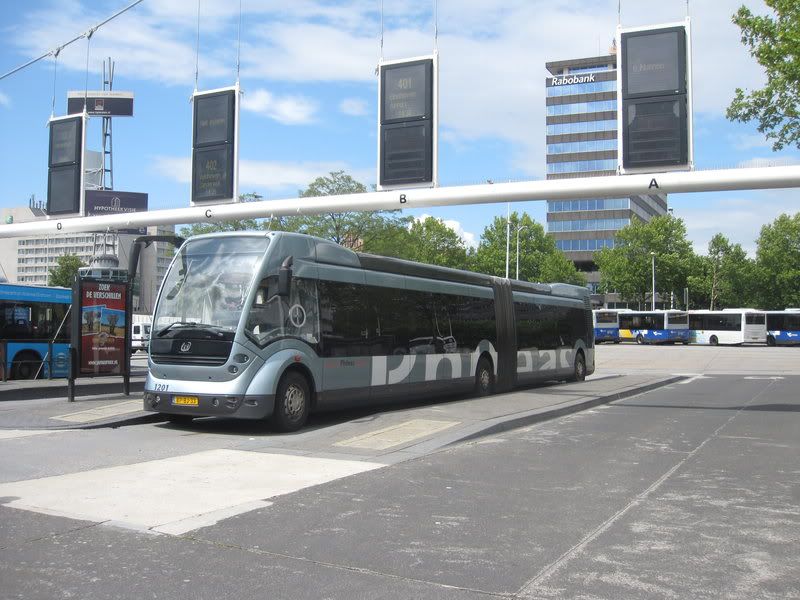 Eindhoven Airport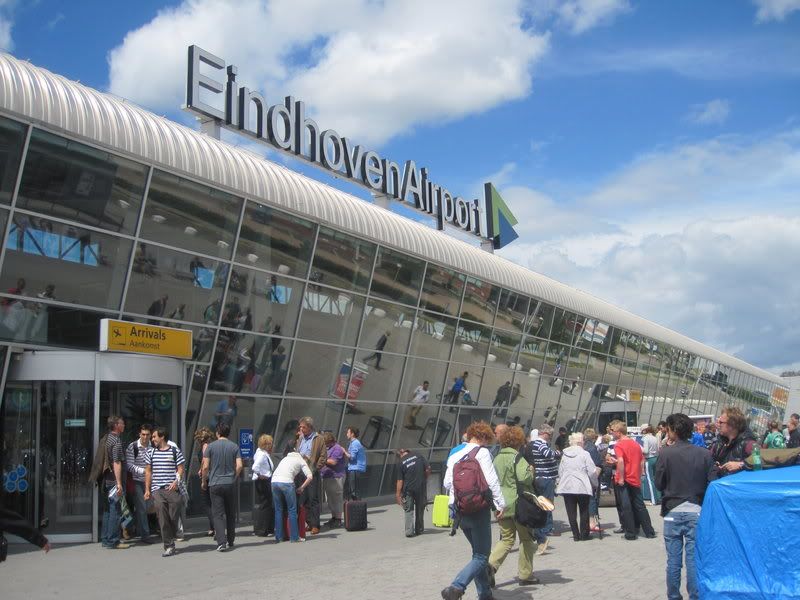 Check in hall - surprisingly empty: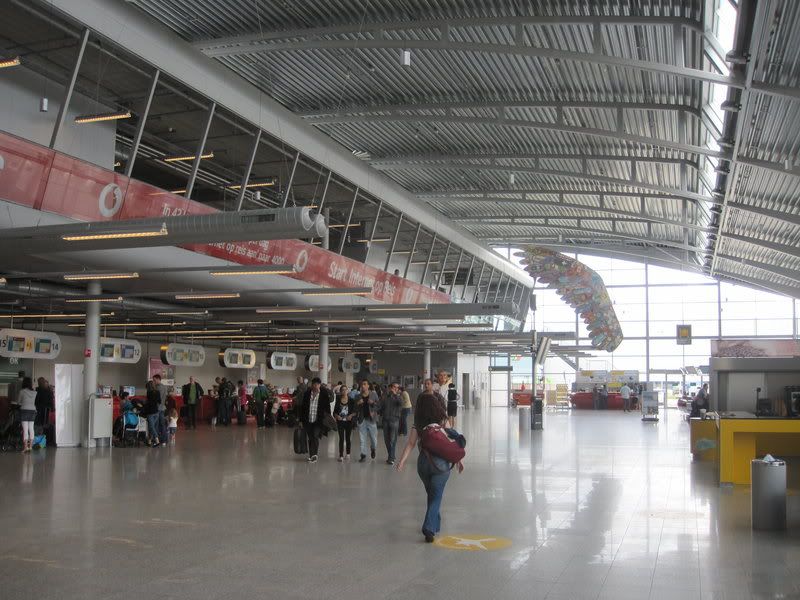 Looks like I timed my arrival just right - it was sunny and warm when I entered the airport, by the time I emerge through security on the other side it is pouring down outside and a planeful of Ryanair passengers boarding their flight get throughly soaked, poor blokes.
Plenty of people airside: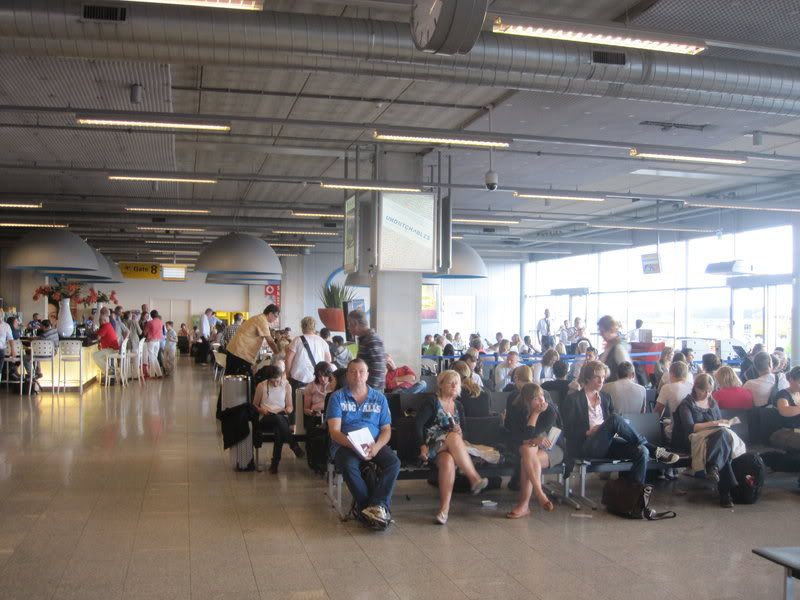 Another beer and I already see my inbound plane landing - EI-DHK will be another new reg for me: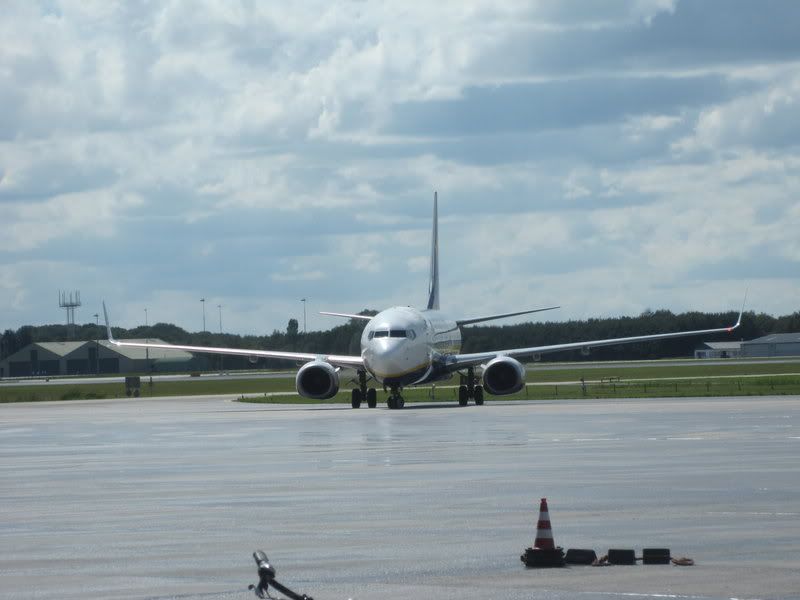 Boarding is very smooth having priority boarding, a separate queue with only a few people there, a separate holding pen and we are left to the tarmac first. A wolf among the sheep (or is it a sheep among wolves):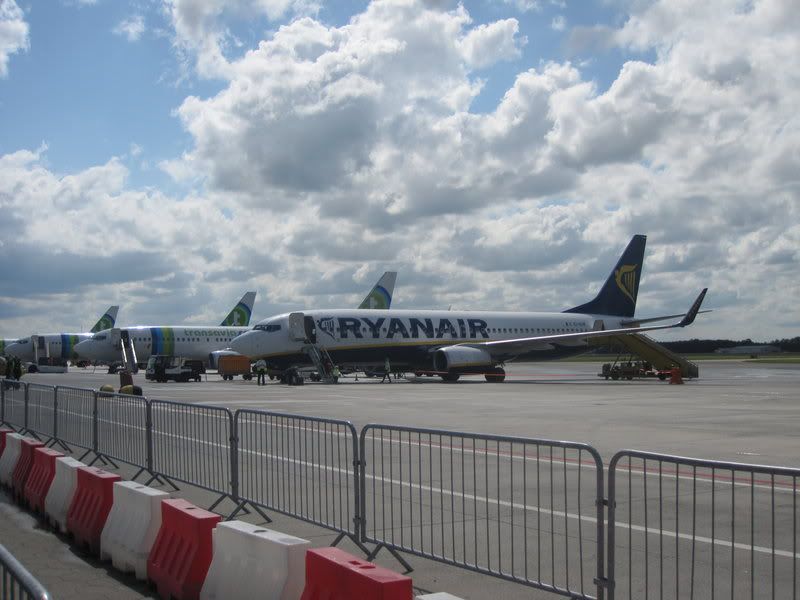 The winglet on this HV 738 PH-GGW still carries the logo of the Brasilian carrier GOL from where HV has leased it for the busy summer season (which just happens to be the not so busy winter season in South America...):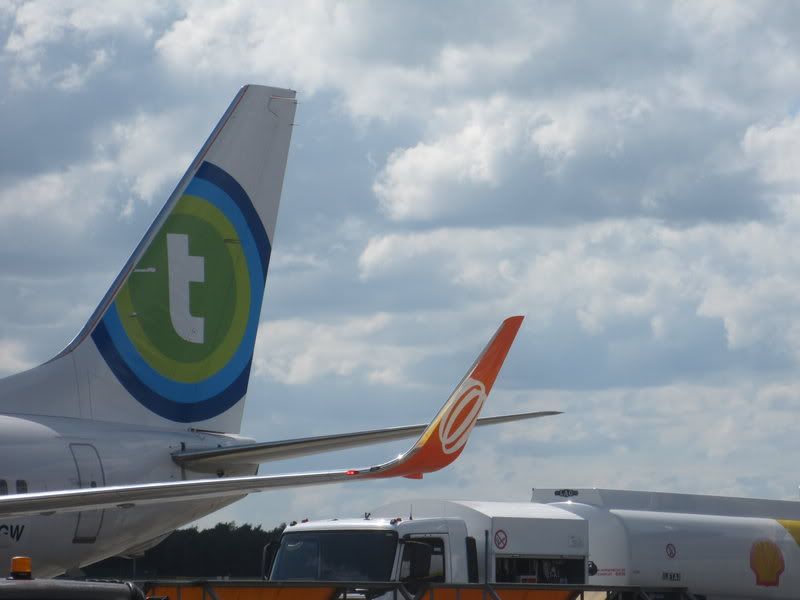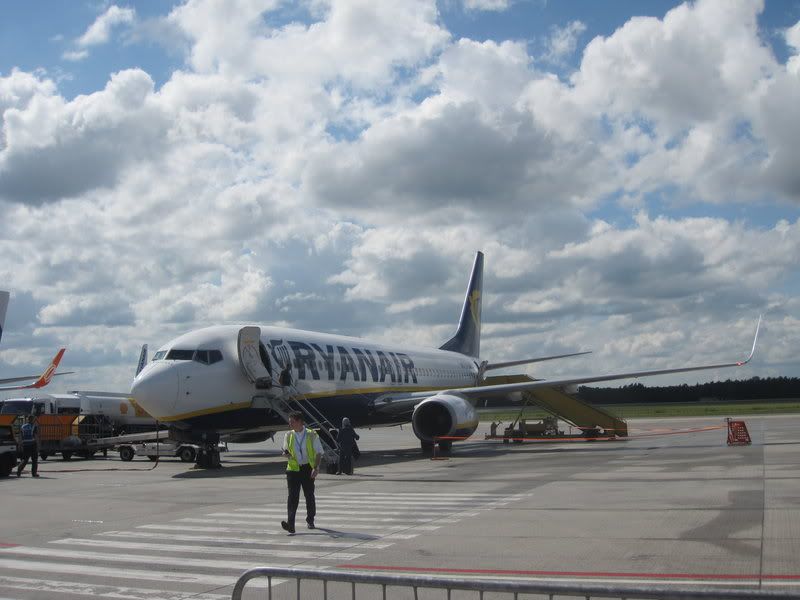 We wait for a while outside where the sun is shining again after the violent downpour just half an hour earlier and then a bit more in front of the plane before the crew gives the thumbs up. I haven't noticed before that even the stairs have some adverts: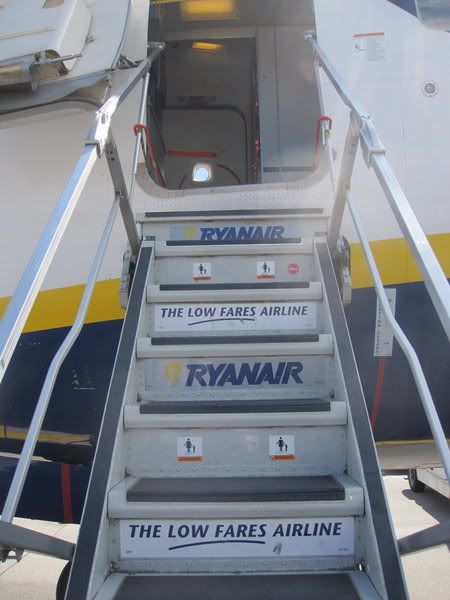 .
EIN - NYO
FR1823
B737-800 EI-DHK
Seat 2F
16.44 - 18.12
Following gabrielchew's advice I decide to try the bulkhead seat 2F and it turns out to be quite a nice seat. The crew on the jumpseats can't see you sitting there, so one can take pictures freely, none of this no cameras crap like with Wizz the previous day. The cabin, as expected is very dirty. M&Ms, anyone?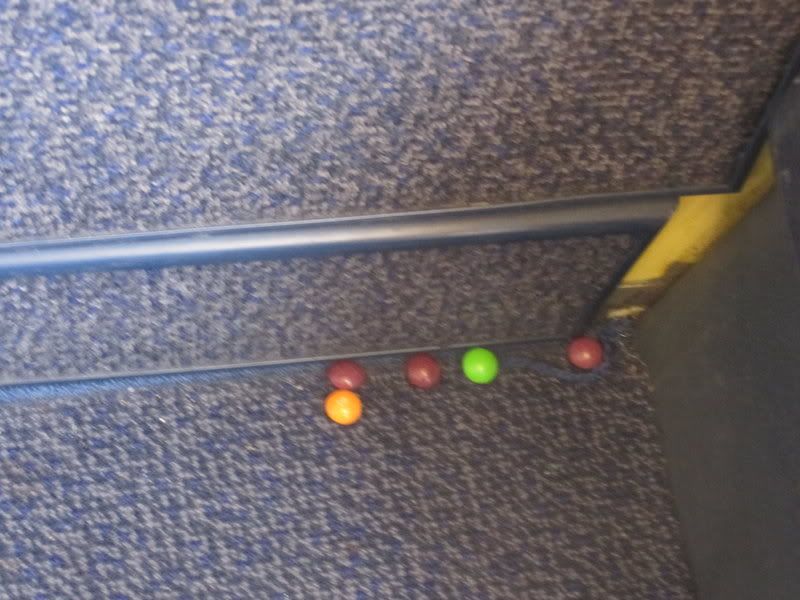 There's even a seat pocket (whee), but somebody had decided to trash the safety card and stuff it full of assorted garbage: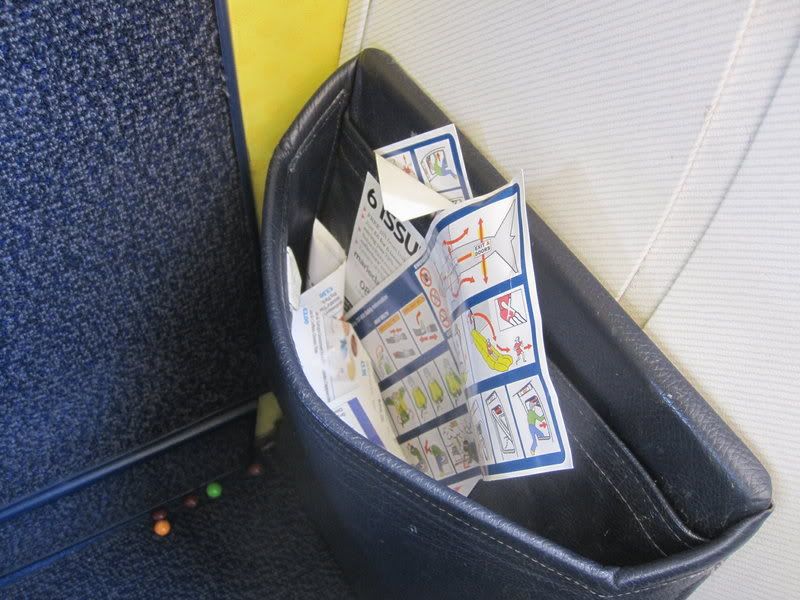 This is the one complaint I have about the seat - they really rub the Ryanair motif on your face: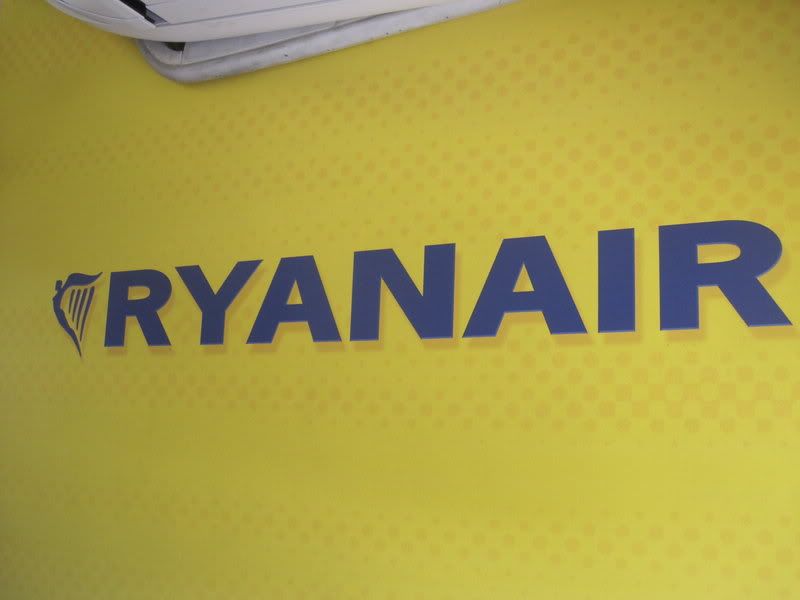 A young Swedish woman and her toddler son take up 2A with the father sitting on 1C. This is good as she proceeds to spread all the baby stuff on the middle seat which discourages anyone from claiming it. I overhear the crew mentioning the load as 185 pax, so one of the four empty seats in this plane is between us - lovely. Oh, and the toddler behaves quite admirably, not a cry during the whole flight which he mostly sleeps through - that's the spirit!
The skies look again a bit menacing: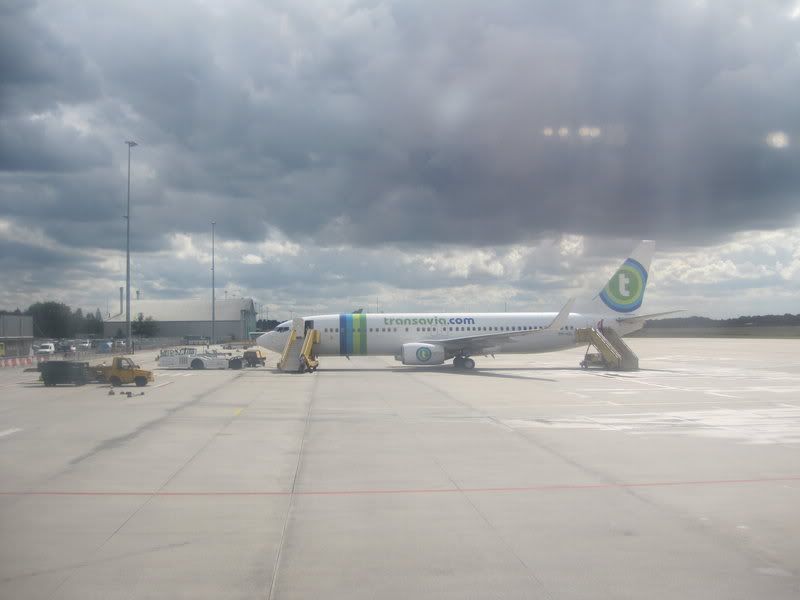 The captain announces our flight time today as "a quick 1h30mins thanks to a nice tailwind".
Departure is 14 minutes late, thanks to the slow boarding process (as usual). Take off is from runway 22: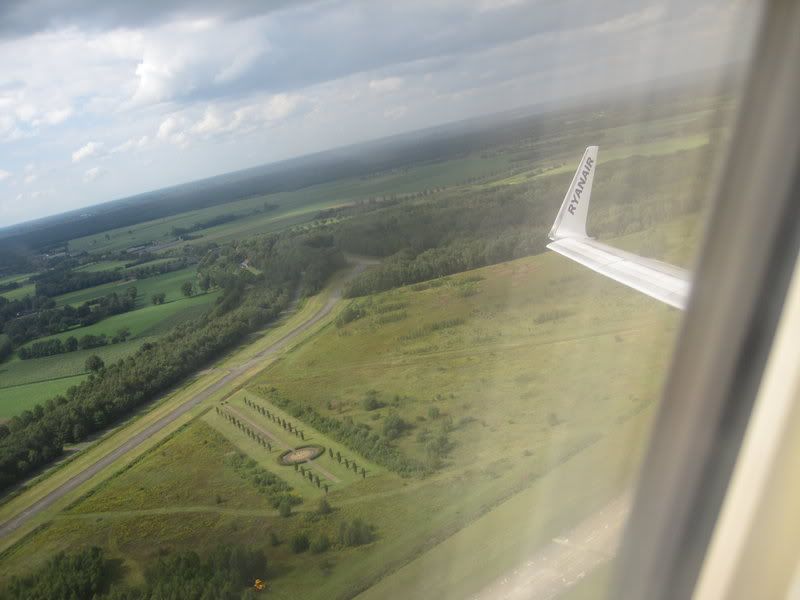 Hmm, is that a circus: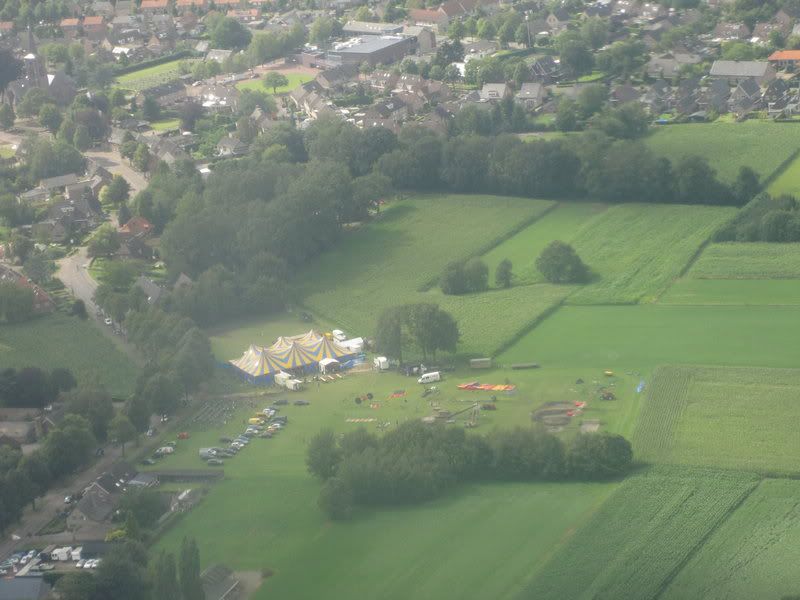 Bye, Holland, I'll be back: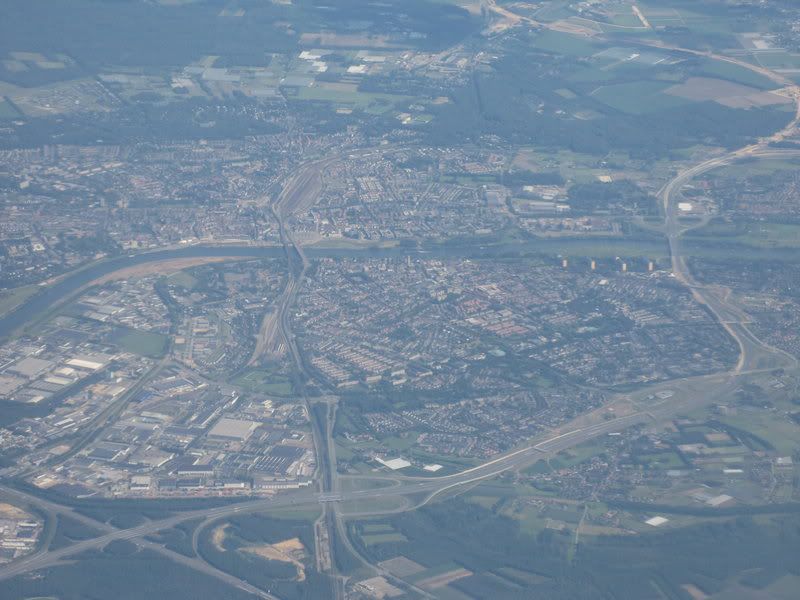 Overcast for the rest of the way: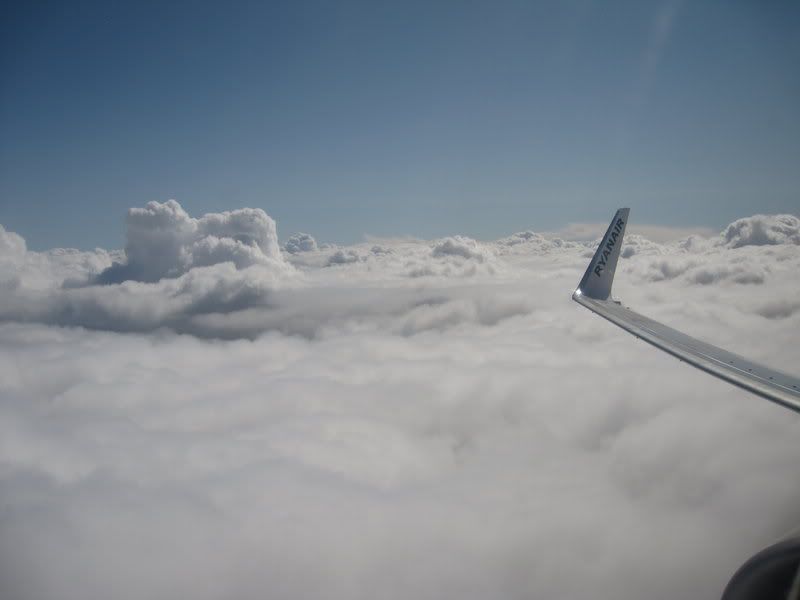 No views until we are well into our finals towards Skavsta: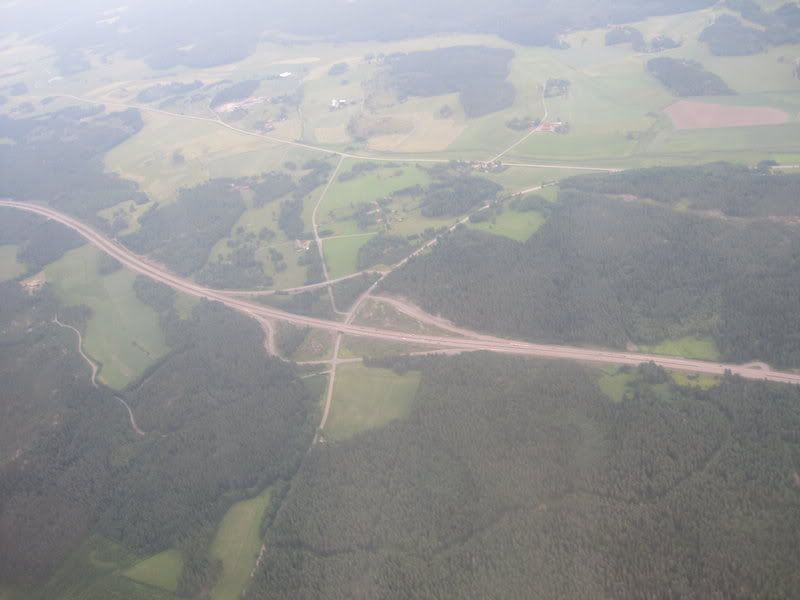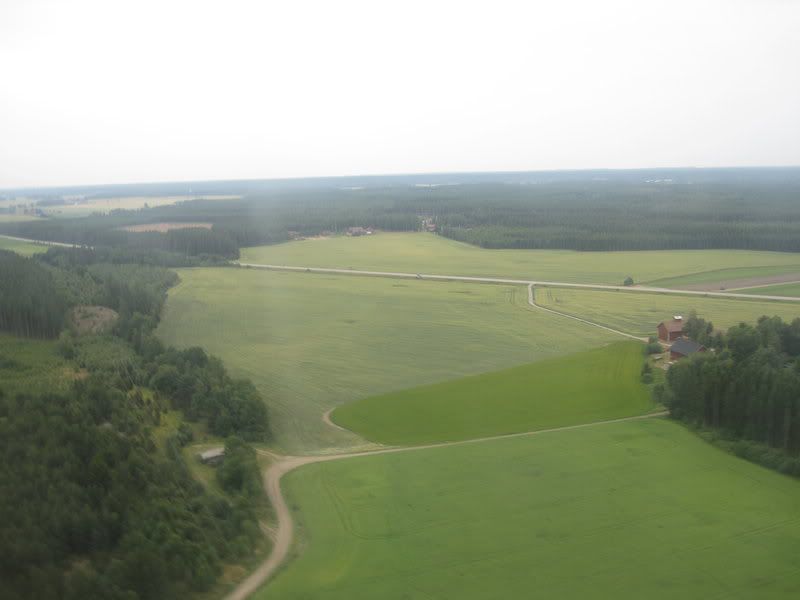 Landing is on runway 08 - total flight time around 1h25mins.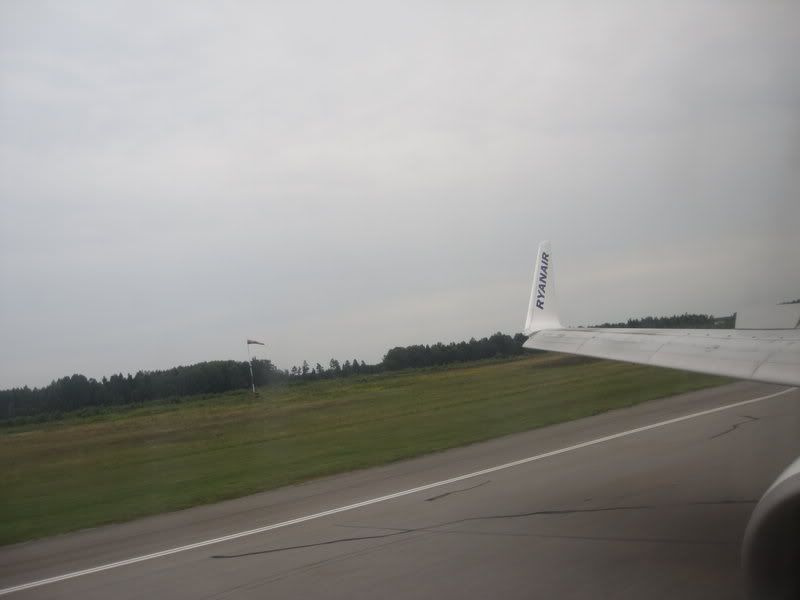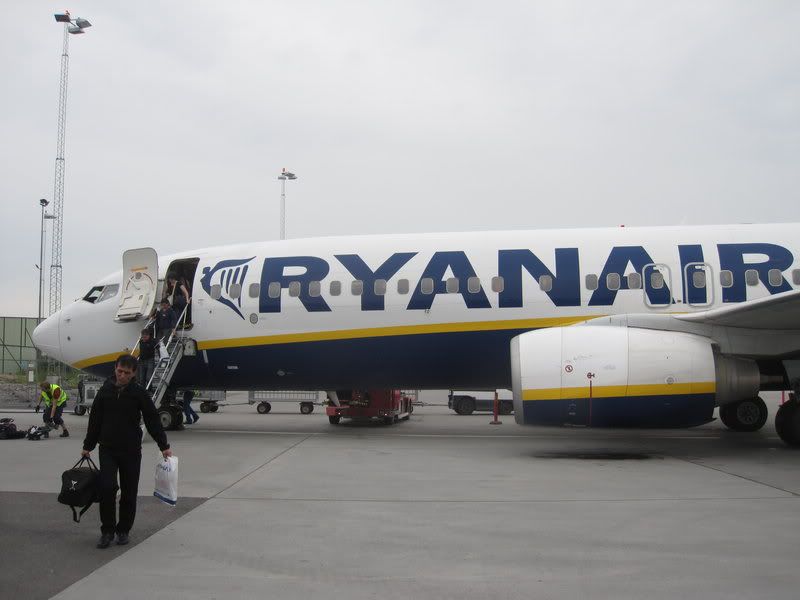 Nyköping and Around
There are direct buses from Skavsta to Nörrköping, however they aren't too frequent and I just missed the previous one at 18.00. Since the next one isn't due until almost three hours later I decide to activate plan B and catch the local bus to Nyköping and the train there. Even this takes a long time as the frequencies are quite bad on Sundays, the next bus isn't due to another half an hour. Here's Skavsta airport in all of its glory: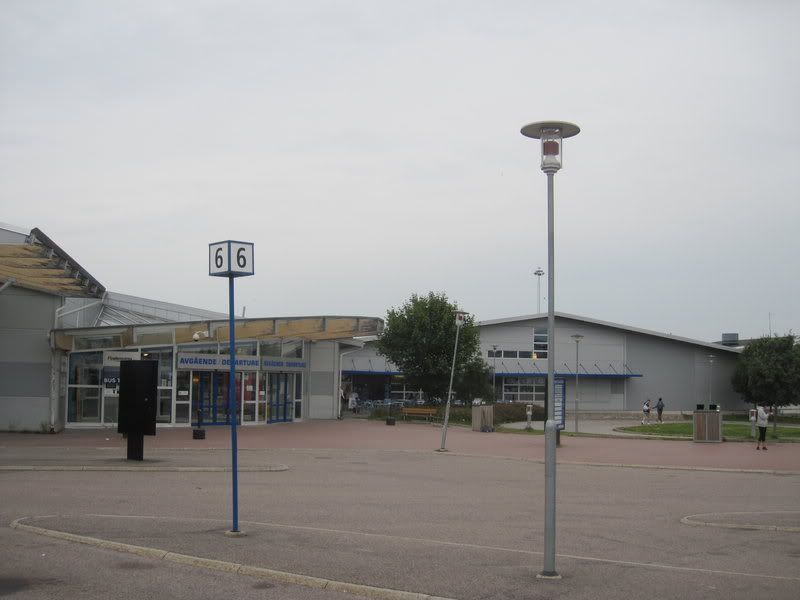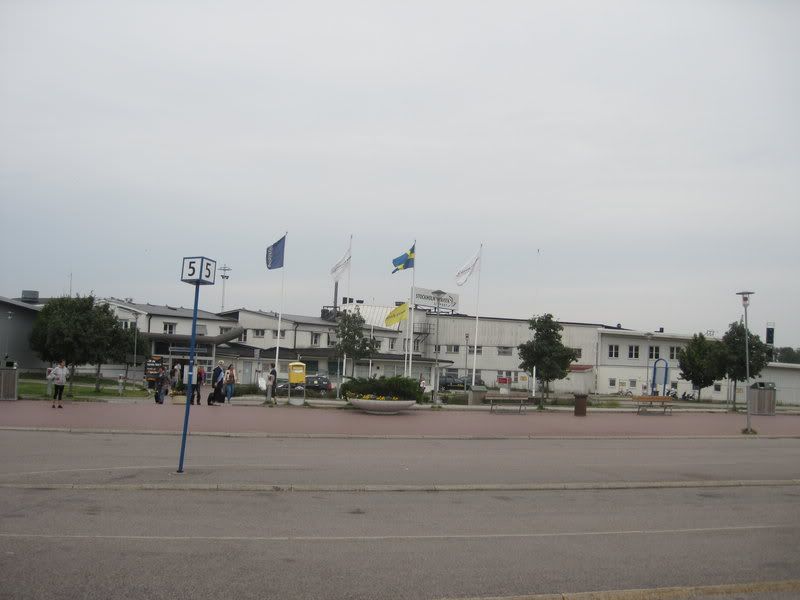 Boarding the bus I get a bit of a shock as one can't pay with cash anymore, not even on this local bus. The long distance buses in Sweden have been cashless for a number of years now, but even this local bus - that's a surprise. Well, I prefer paying by credit card anyway - the fare to the city is a very reasonable 23 SEK.
In Nyköping there's another hour before the next commuter train, so I buy a ticket from the station and head into town to grab something to eat. The weather is not very good, quite cold and occasionally drizzling down with rain.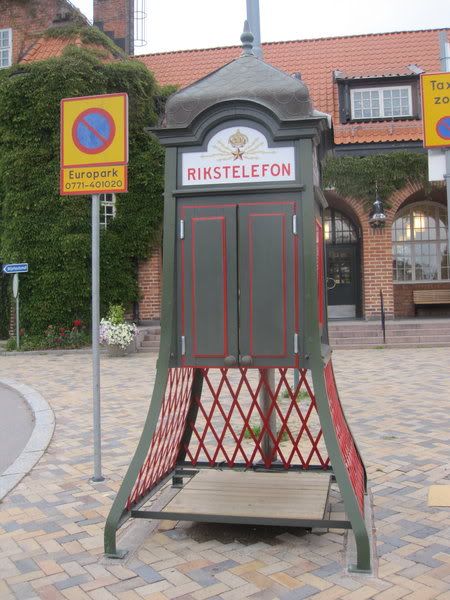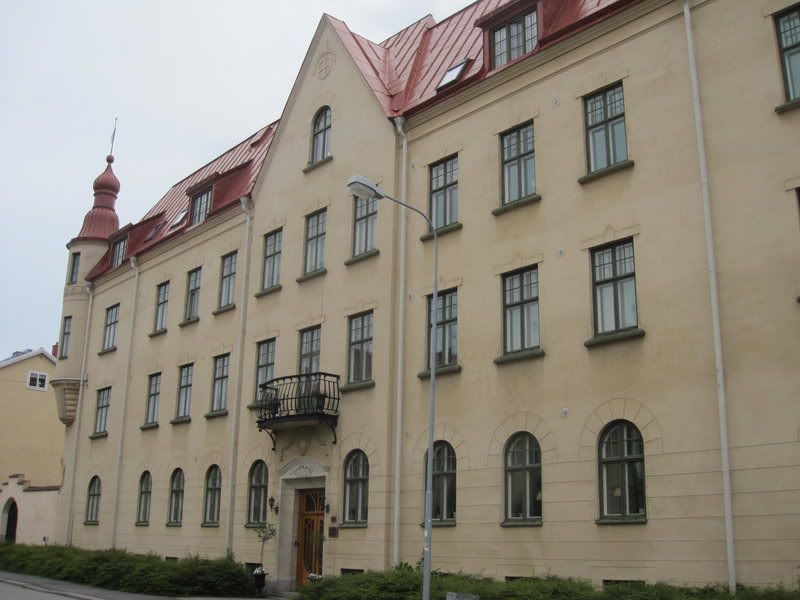 Last time I was here it was winter and late night - now there's at least some light: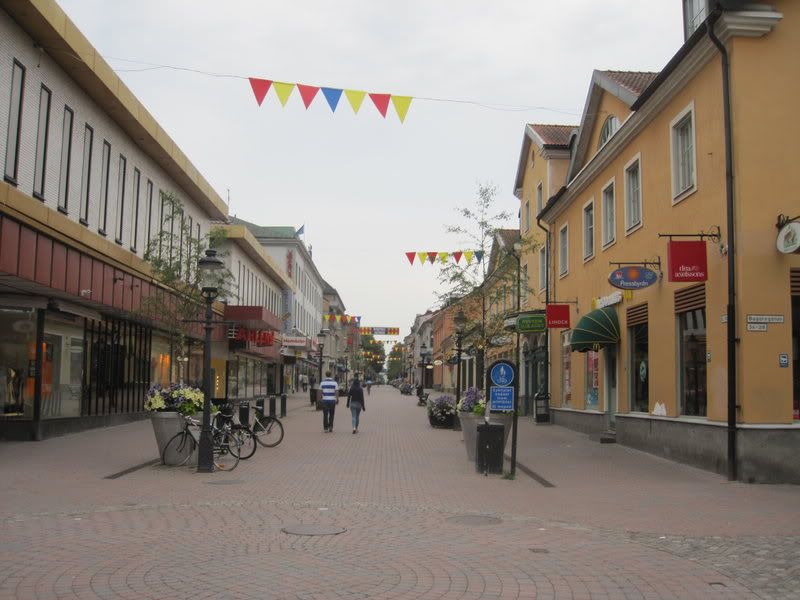 Yummy kebab: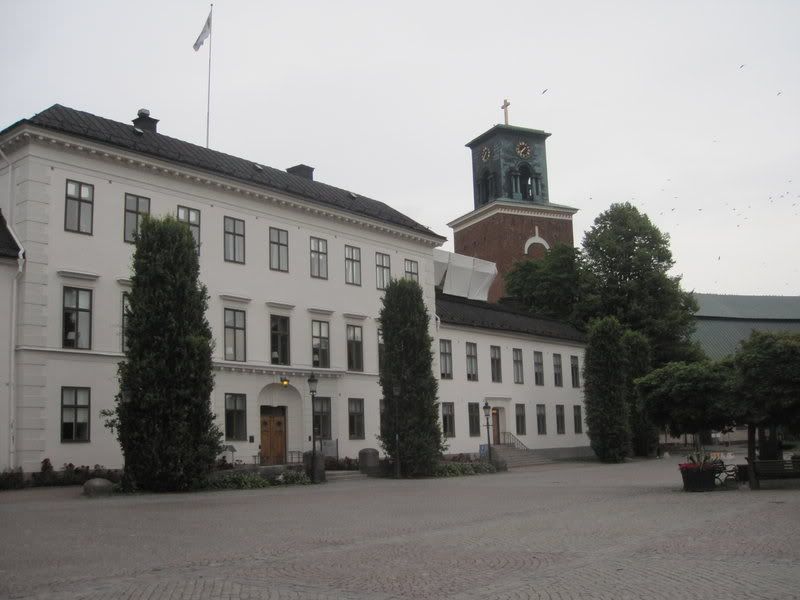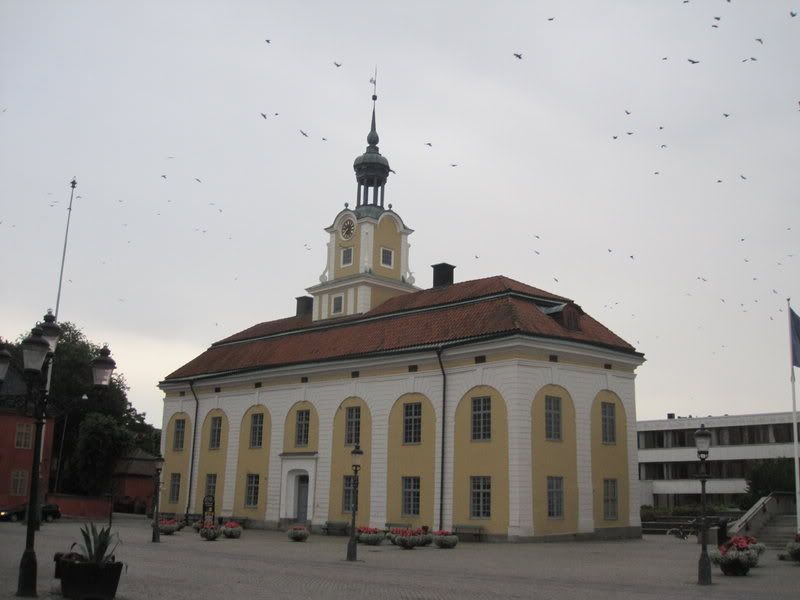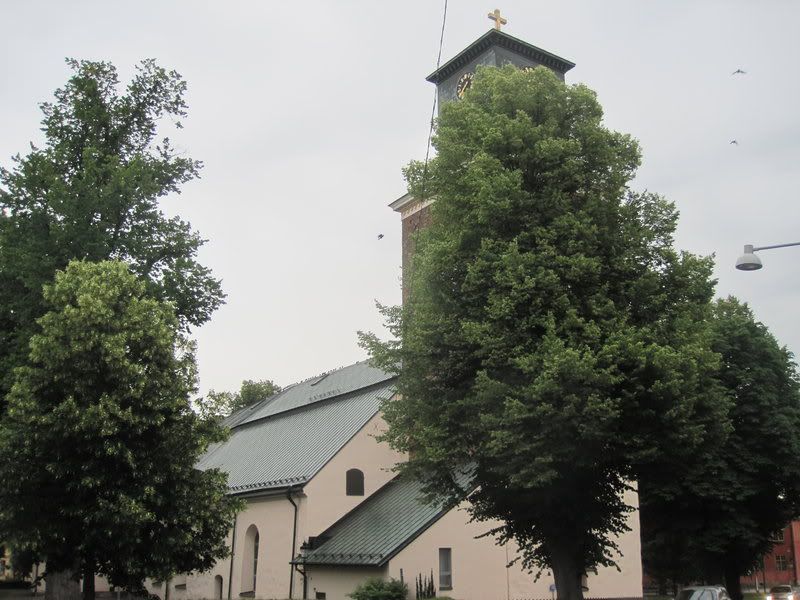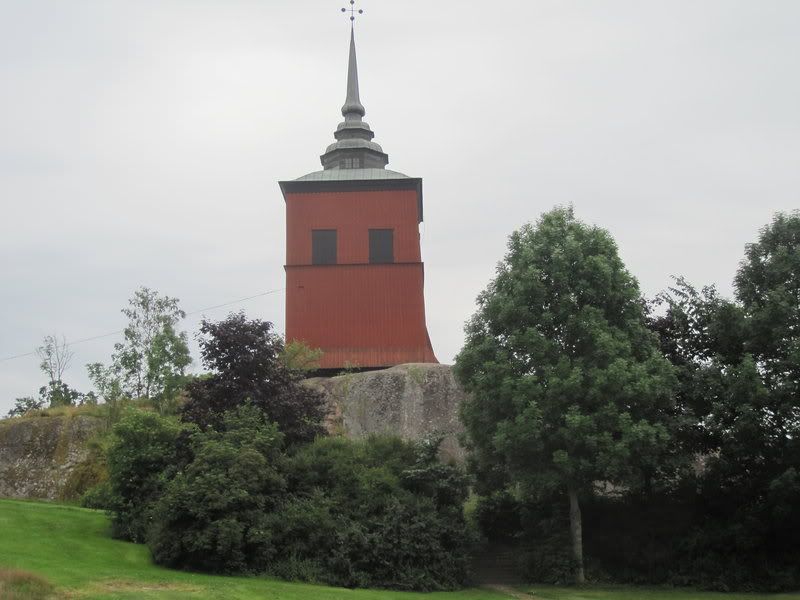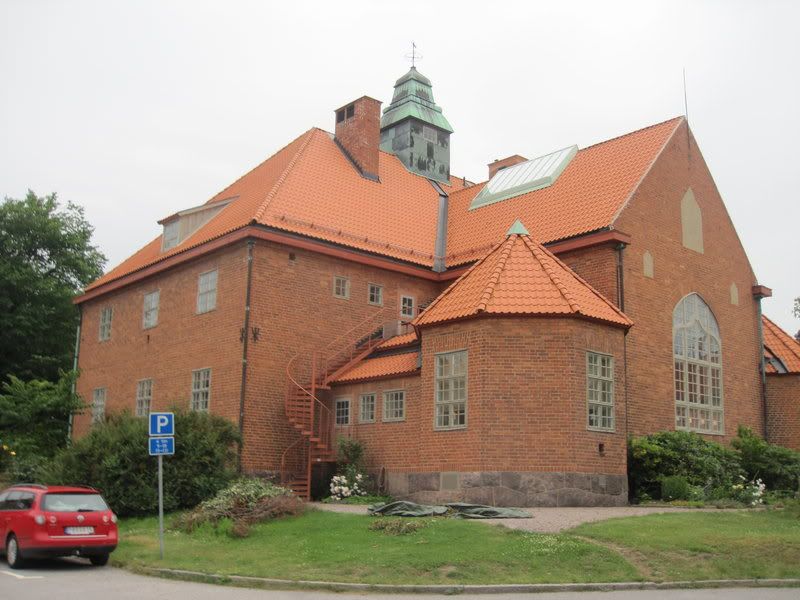 Soon enough I'm back at the station: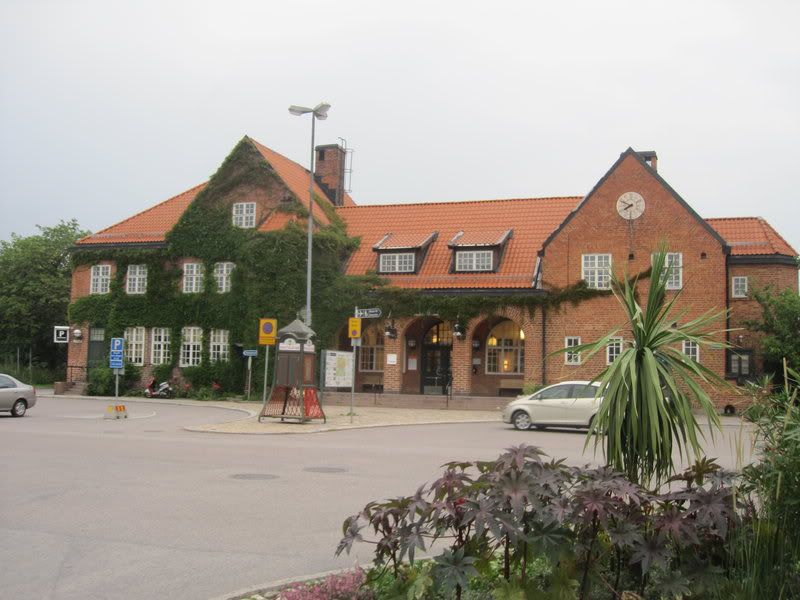 The waiting room is like a freakshow - full of weirdos and all kinds of people so I prefer waiting outside for my train which shows up on time: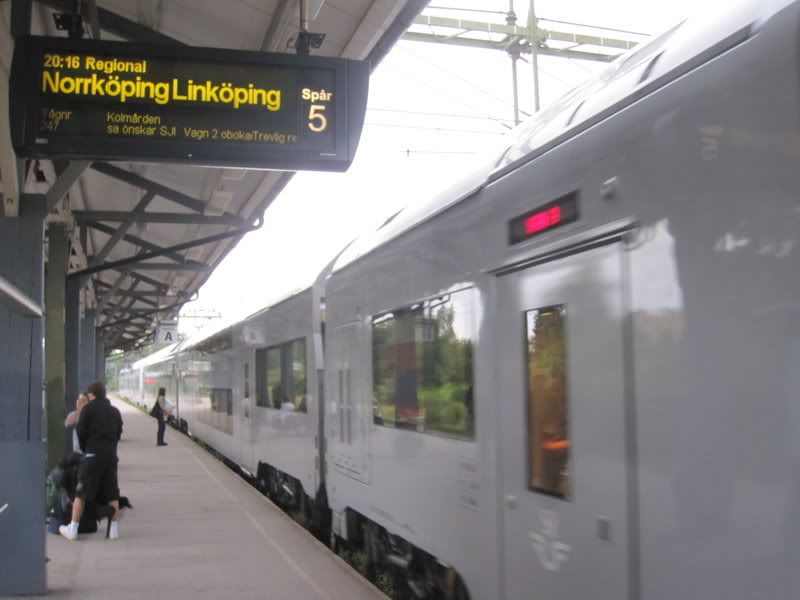 Less than an hour later I step off the train in Norrköping.
Norrköping
It is raining more heavily here, luckily the hotel is just a short walk away from the station, through this nice park: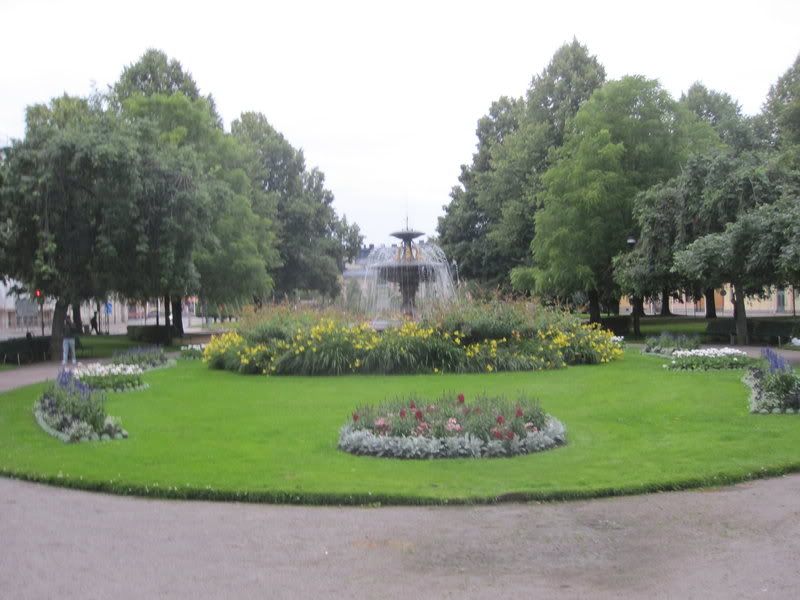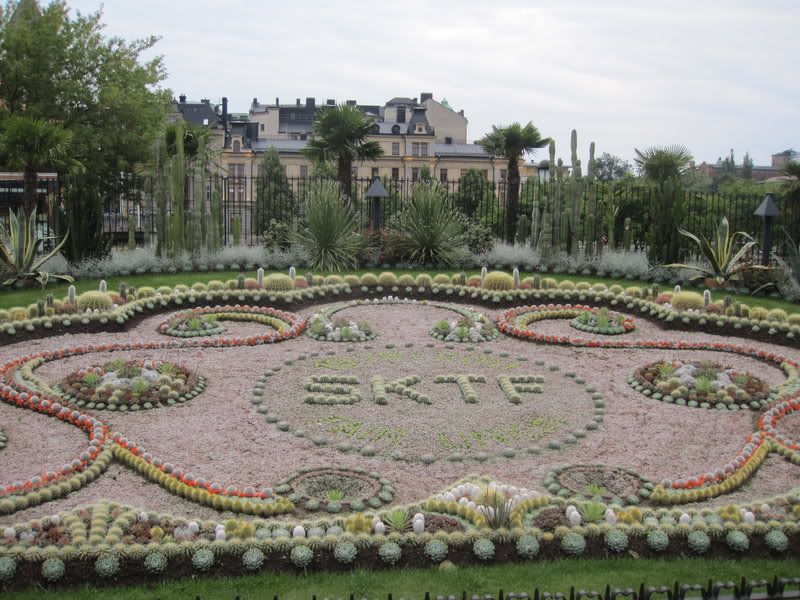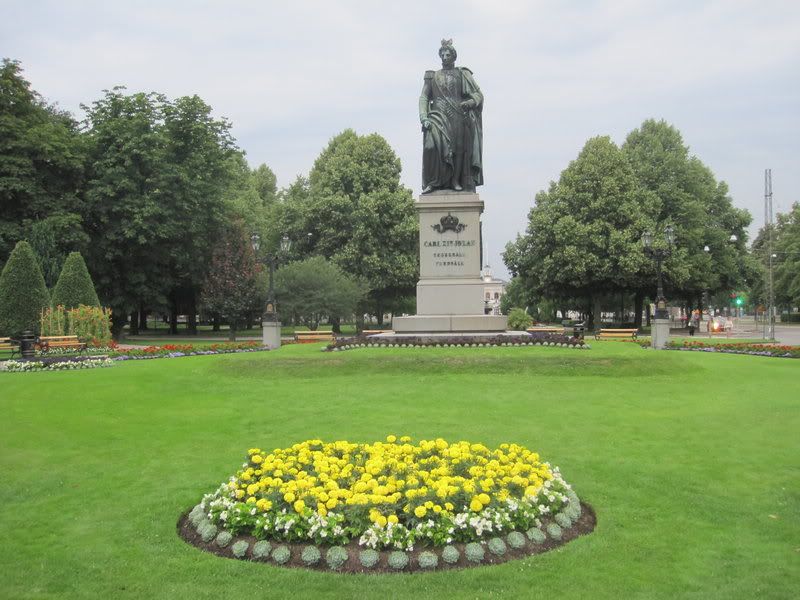 My hotel: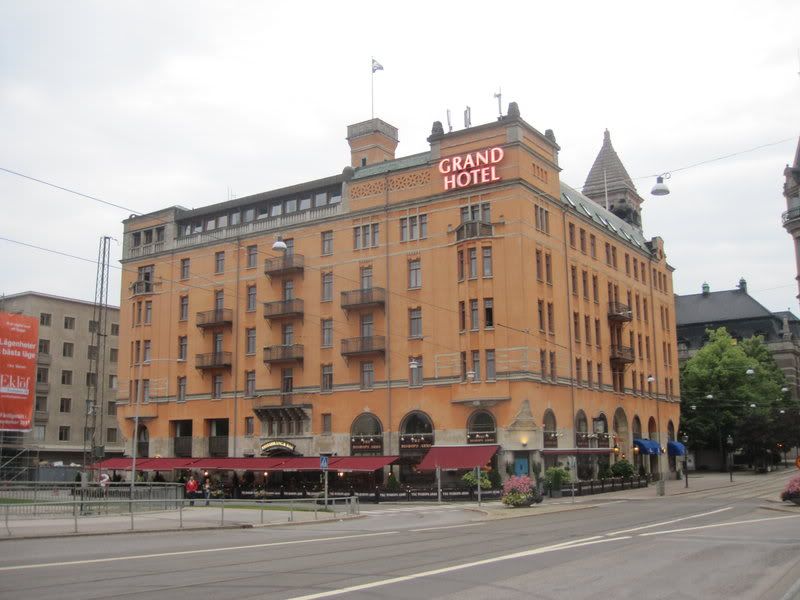 I'm staying in the Elite Hotel Grand - I found a very good rate for only 450 SEK per night for a single room. That's very good, considering that this chain tends to be quite upscale and expensive - their hotels are usually the best ones around. Well, the single room is small, but comes with free wifi and a breakfast and is very comfortable, so not a problem for me.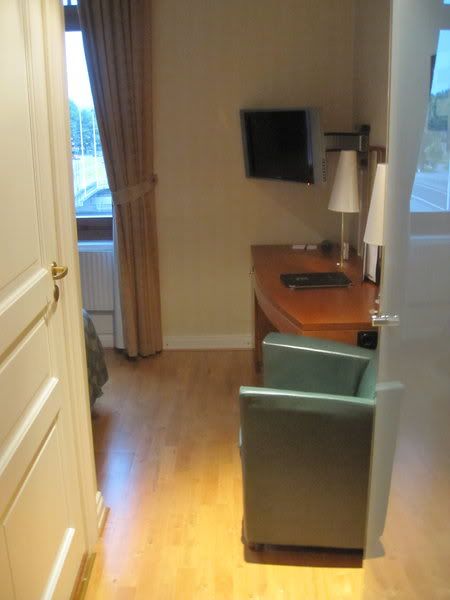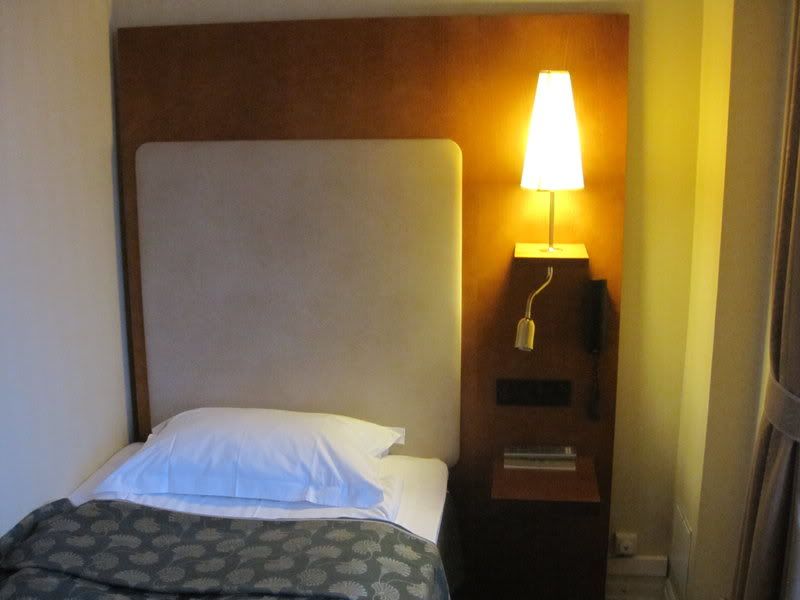 The bathroom is rather stylish as well: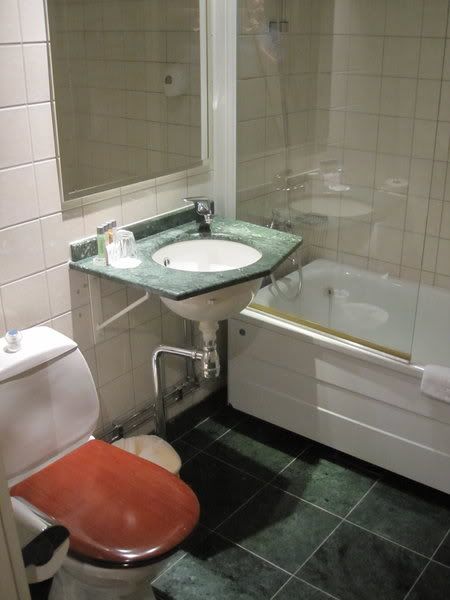 View from the room window - the bridge over the Motala Ström river: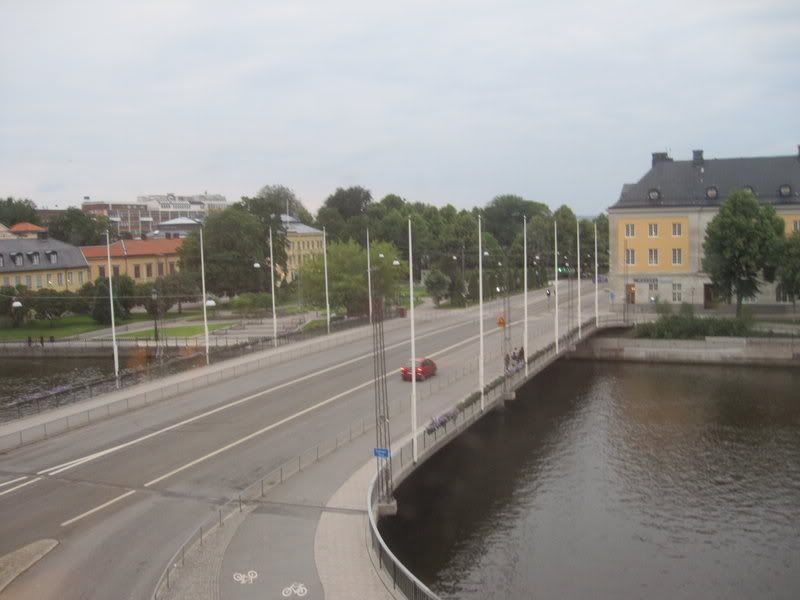 The same view somewhat later: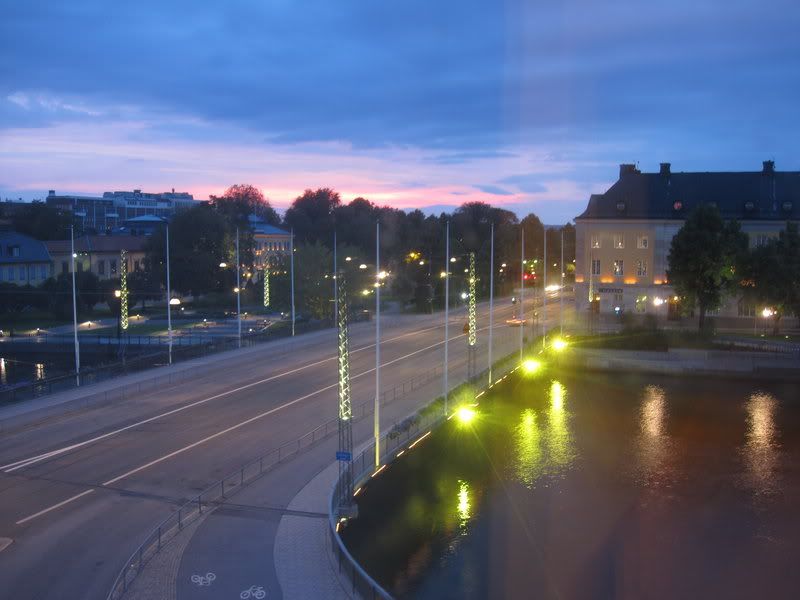 Monday 18.7.2011
And the view the next morning, around seven AM: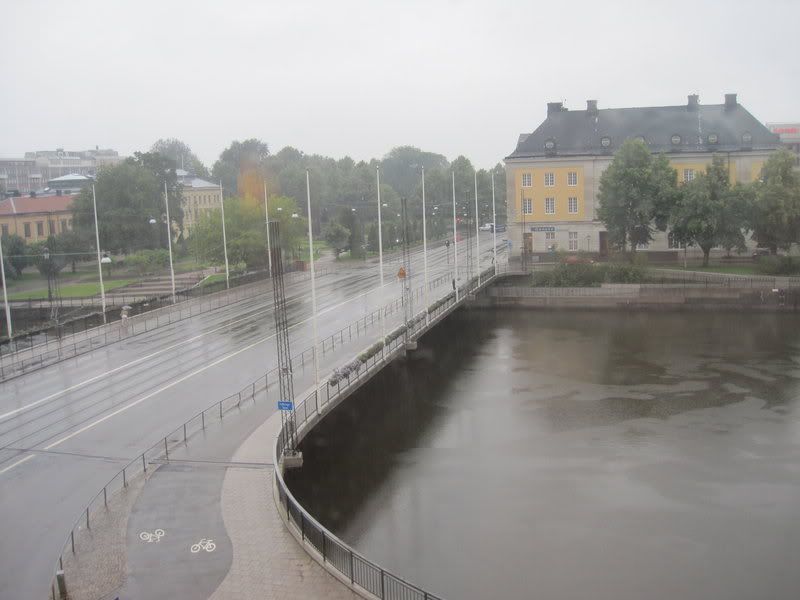 Yep, it is pouring down. So looks like I will skip the small sightseeing tour I intended to make before going to the airport. But first things first, after a shower I pop downstairs for a nice breakfast - if there's something we in the Nordics usually do well, it definitely is hotel breakfasts: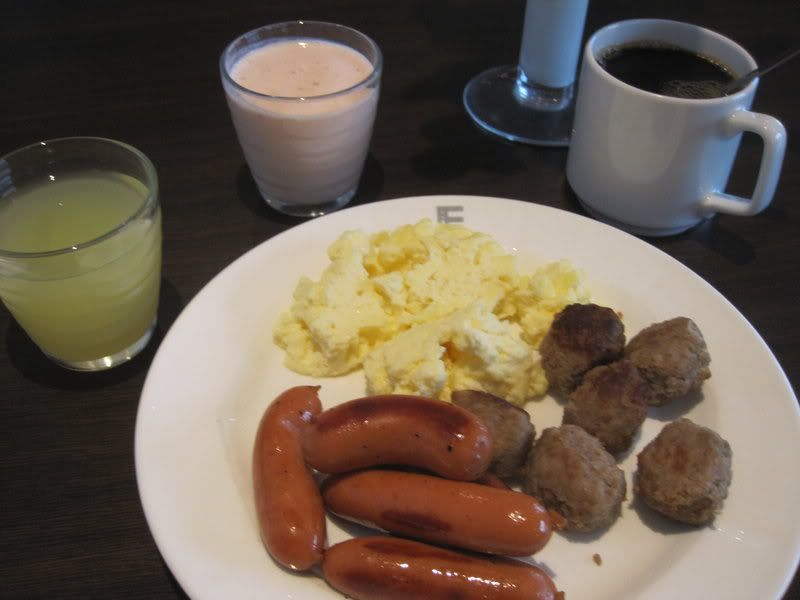 The spread is very good. Lots of families with children here, probably visiting the nearby Kolmården zoo park.
Soon it is time to check out, brave the elements and head outside: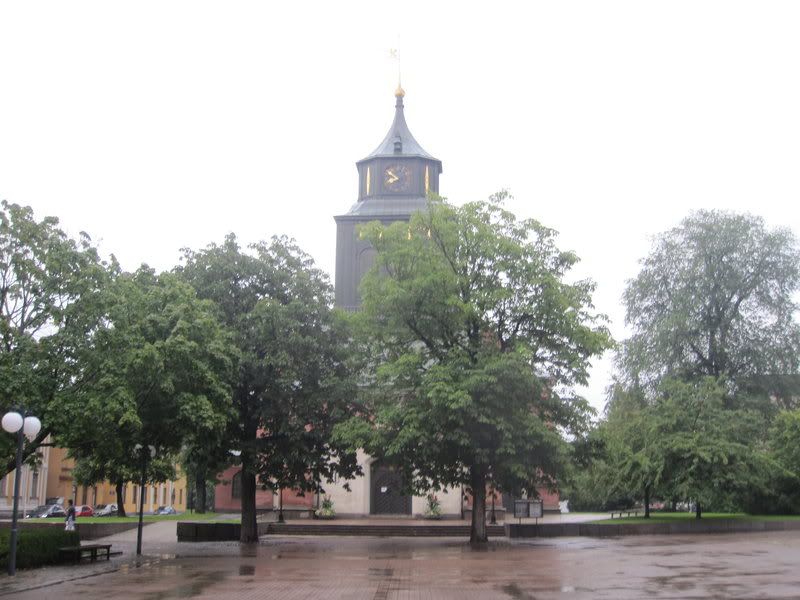 The cashless payment system is annoying as I have to first find a kiosk where I can buy a ticket for the tram: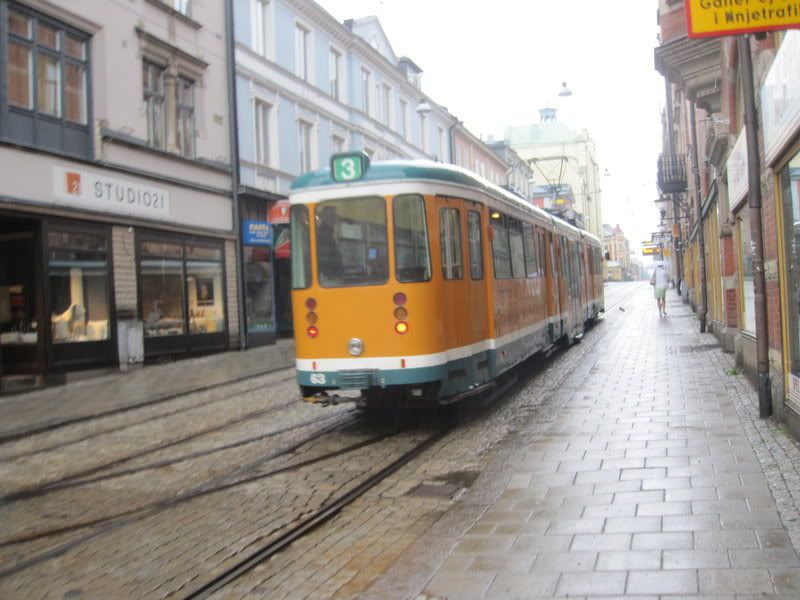 Managing to do that I then have to wait for the next one - only to realize that there indeed was a ticket machine inside the tram that one could use a card with. Well, the instructions on the tram stop mentioned nothing about it! Grrrrrr.
Anyway I get on the next tram, drive a few stops up to Söder Tull from where the bus to the airport runs from.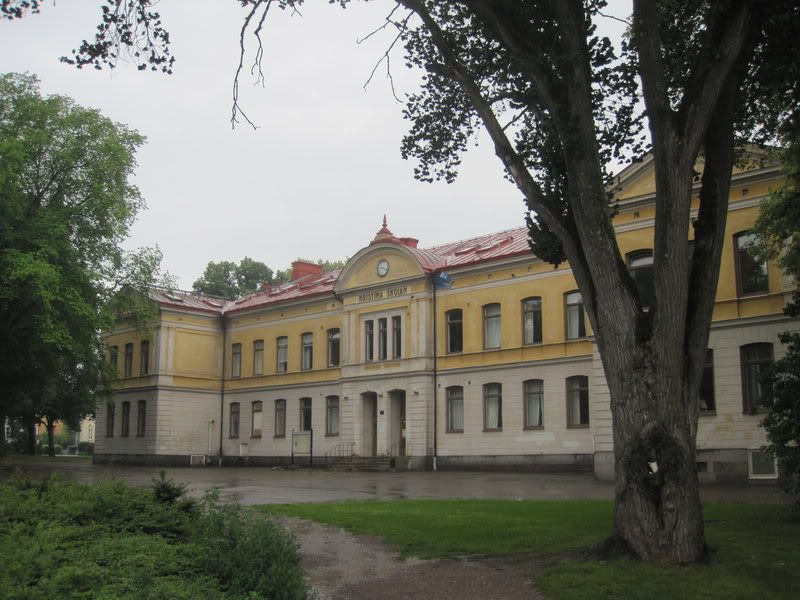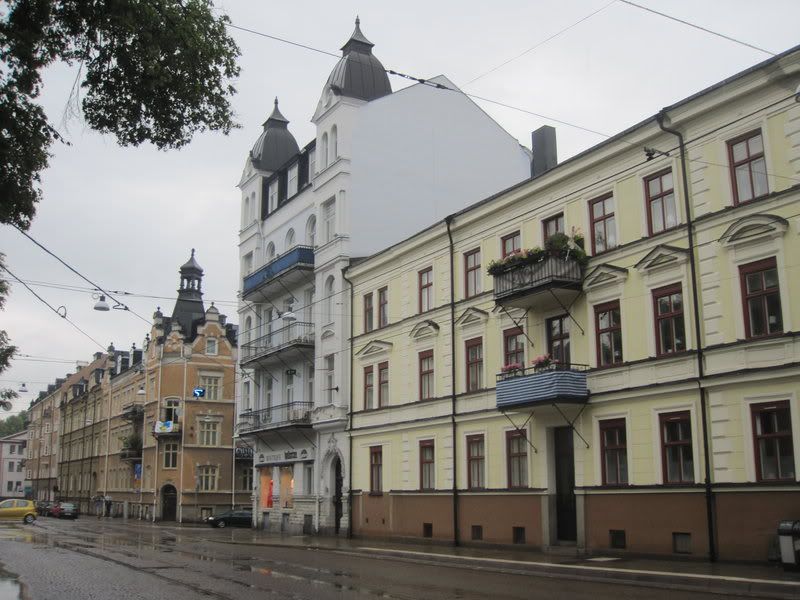 "Rambodal" - is that where Sylvester Stallone has his summer cottage: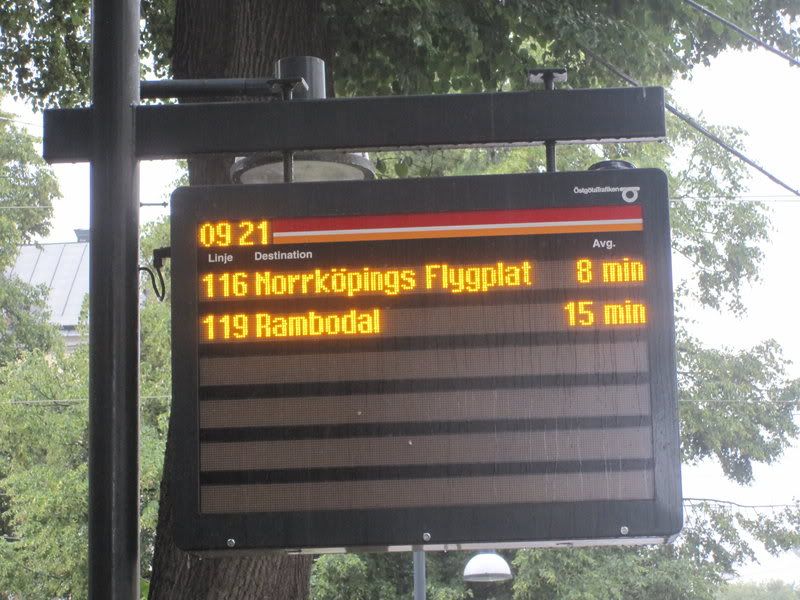 After a short bus ride we reach the airport. I notice that they have some sort of boneyard in here, where I spot an ex-FlyNordic Mad Dog without engines.
Norrköping Airport
These small airports are funny - it's one hour to departure and the check in isn't even open yet! Well, while I stop in the loo it gets opened.
I comment to the Finnish girl in front of me "For once the weather in Finland is better than in here!" - see we Finns have an infinite inferiority complex towards the Swedes who always have everything better than us. She says that it's been raining solid for the last five days she spent here...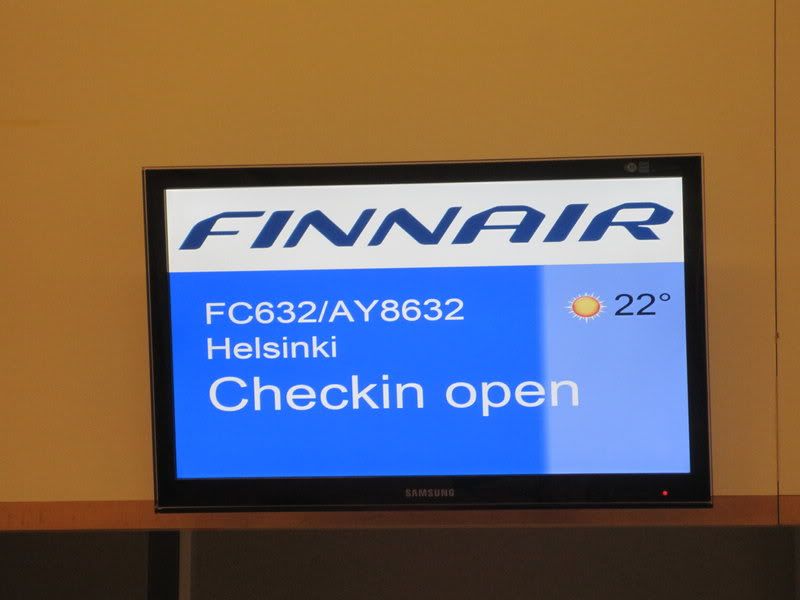 After getting my boarding pass (with minor confusion as I used OLCI) I head outside to shoot a photo of the terminal:
Interesting, I didn't know this company operated in Sweden - their business plan must be against at least half a dozen regulations in safety-obsessed Sweden: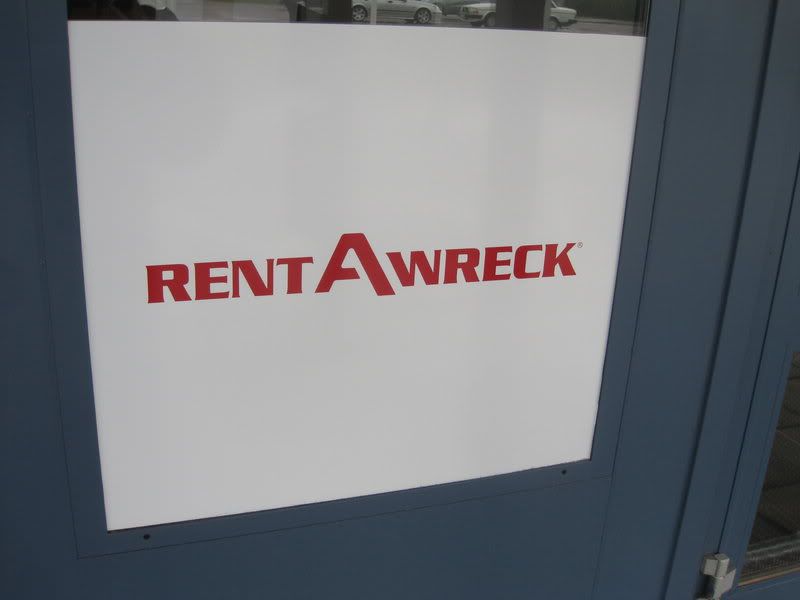 I head airside, through the tiny security check point where the people are just as friendly as only Swedes can be to the small waiting lounge. They even have a duty free store here: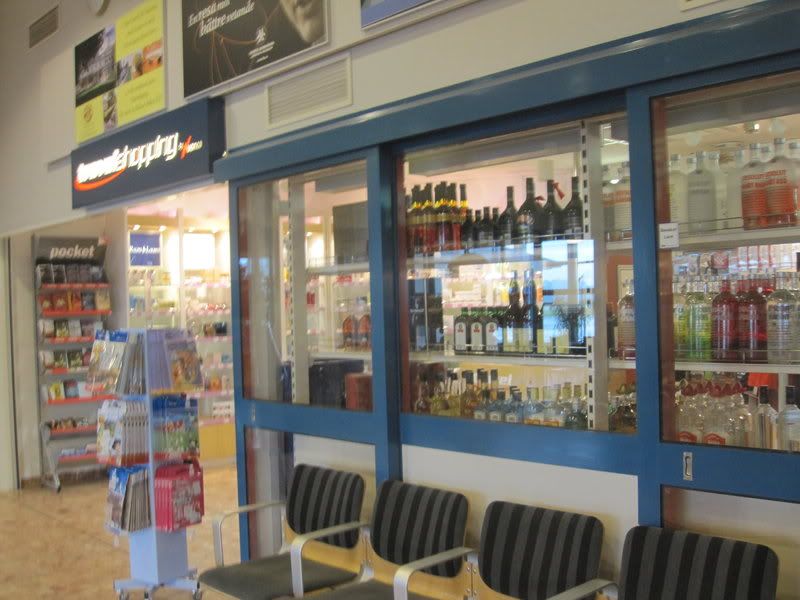 I have some Crowns to spend (that cashless thing caught me by surprise!) so I spend most of them on coffee and a most Swedish delicacy: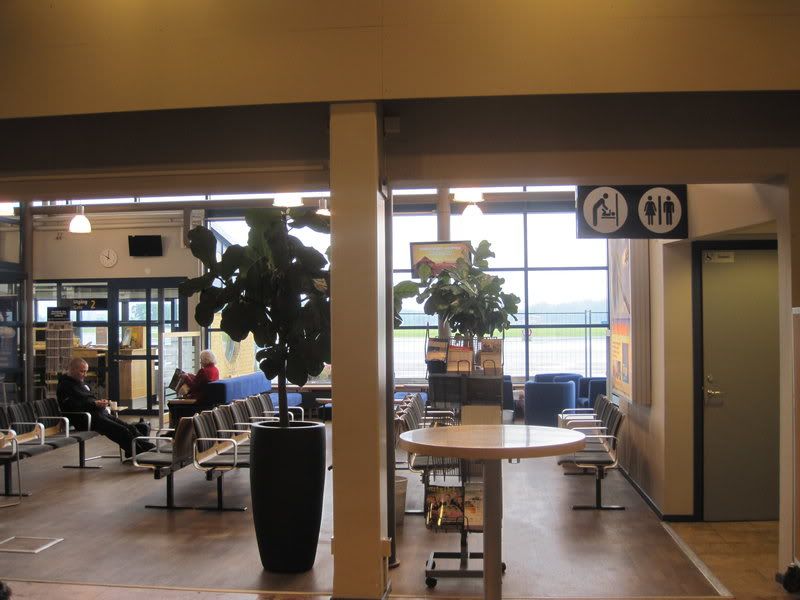 Not terribly busy: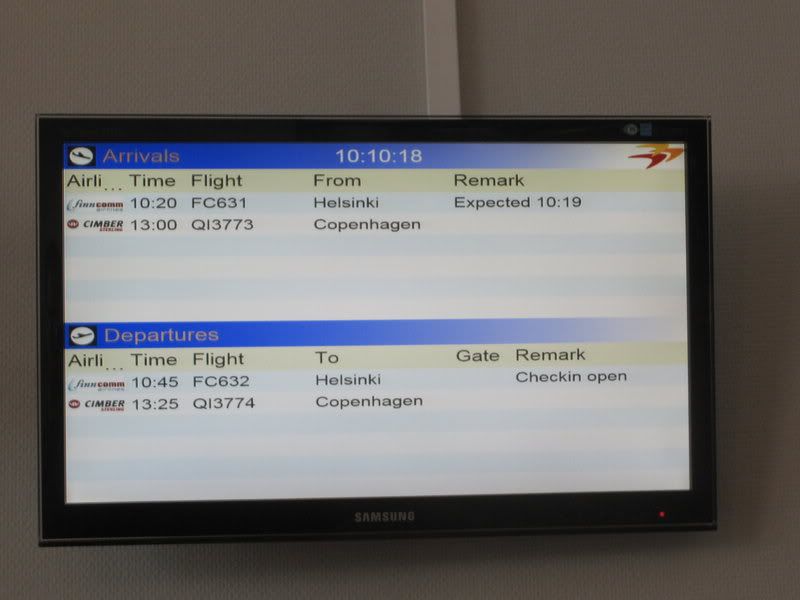 Play area, no kids around today, though:
The inbound plane lands five minutes early, and I'm quite surprised to see an ATR-72 instead of the usual -42 model.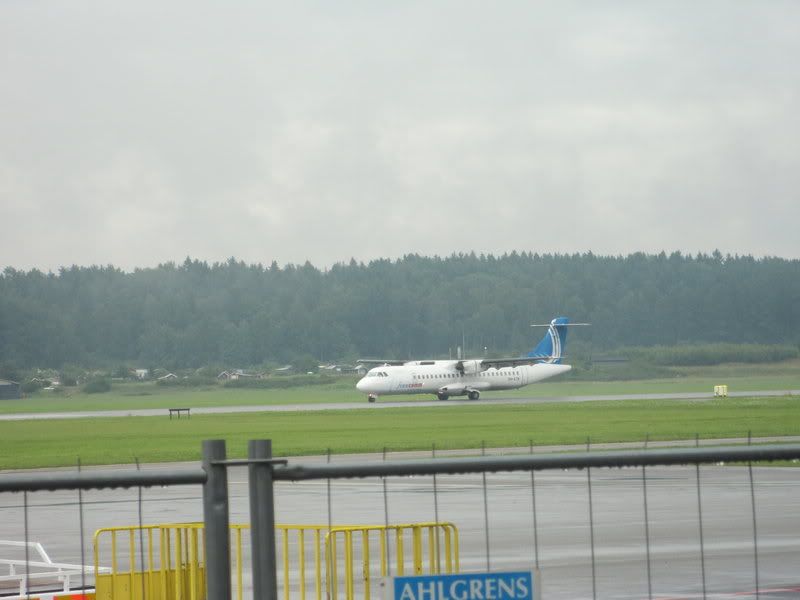 It's OH-ATH - "Athens" is an old friend of mine, this will already be my eight flight with her. And yes, it is my 100th (and last!) flight with Finncomm. A nice number.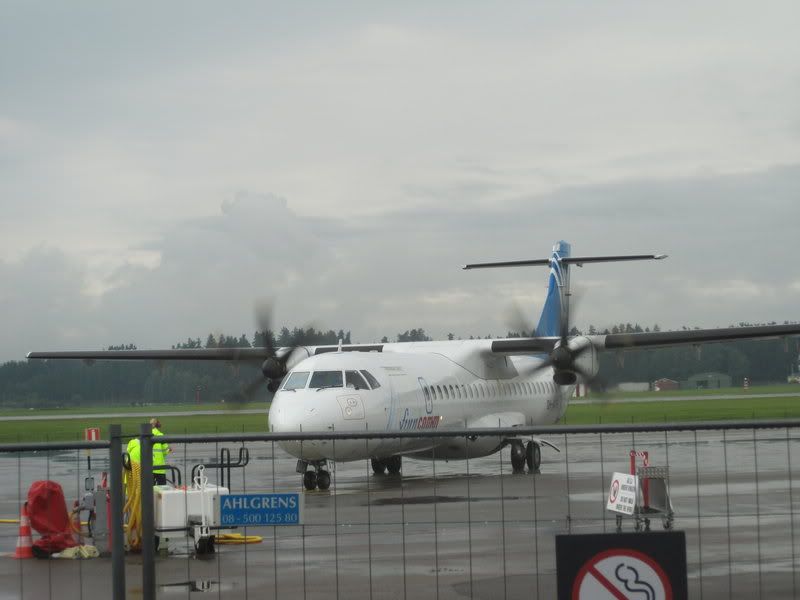 Quite a good load on the inbound, but definitely not so high as to require the usage of the larger plane, though.
Looks like half of the cabin and cockpit crew went to do some shopping - I'm pretty sure I know what they bought: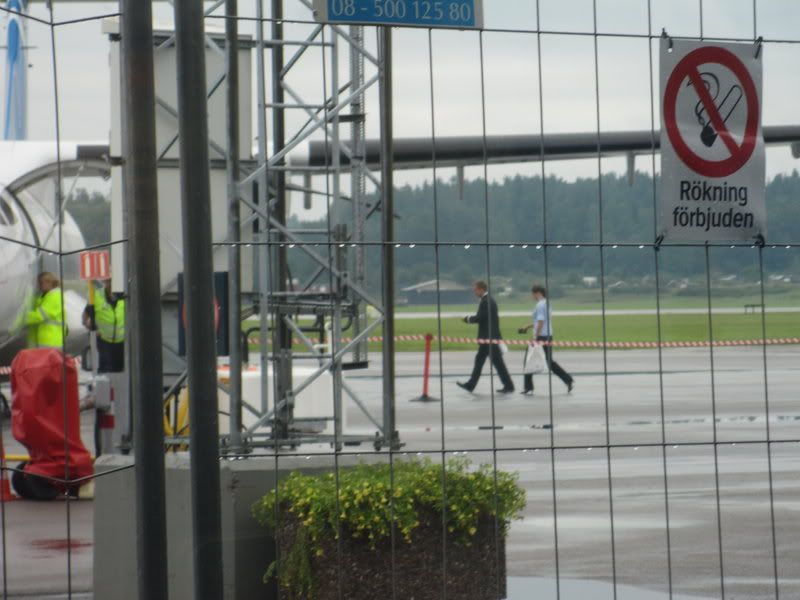 Boarding is called 15 minutes after the plane arrived.
A shot towards the boneyard - you can see the distinct shape of a Mad Dog: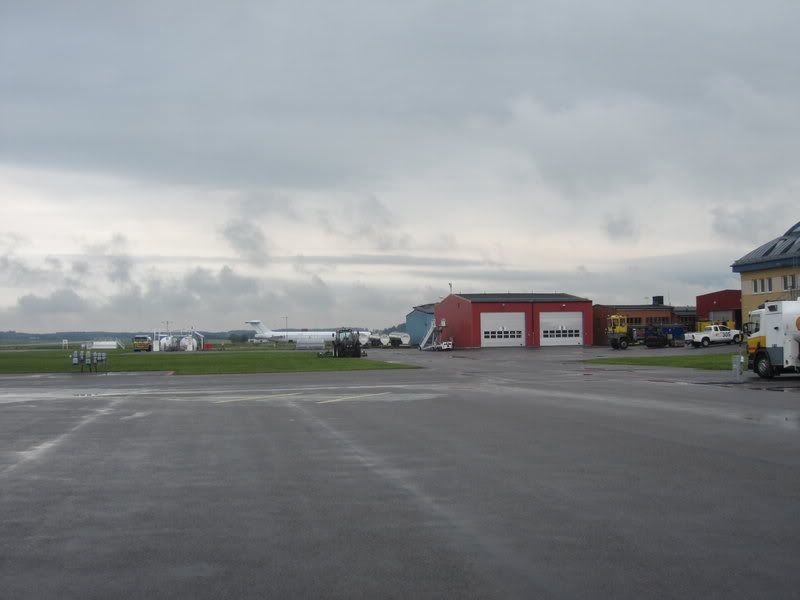 NRK - HEL
FC632
ATR72-500 OH-ATH
Seat 16A
10.41 - 12.53
Free seating, as always on FC's own flights - I pick a seat on the penultimate row 16. This cabin has always been and still is very comfortable: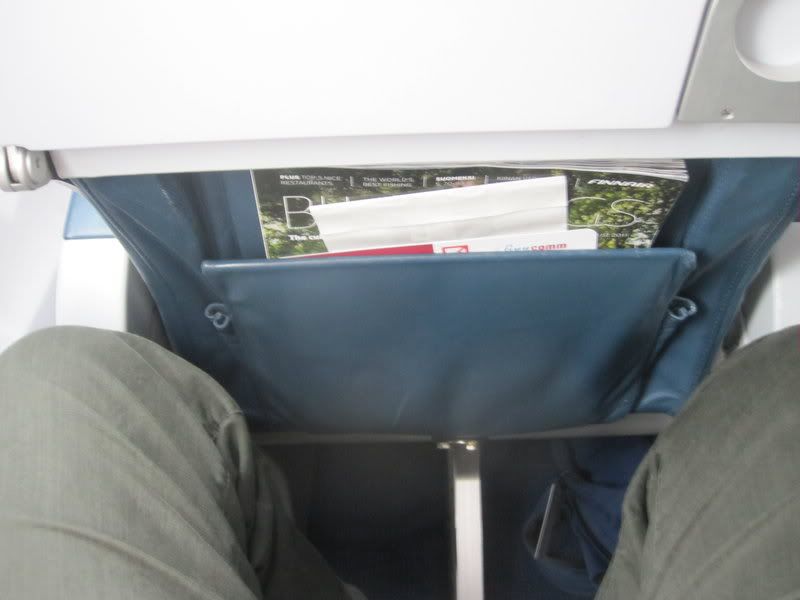 I count around twenty passengers on this service. The flight time is announced as 1h15 minutes, with departure four minutes ahead of schedule. It must've been quite some time since SAS flew here: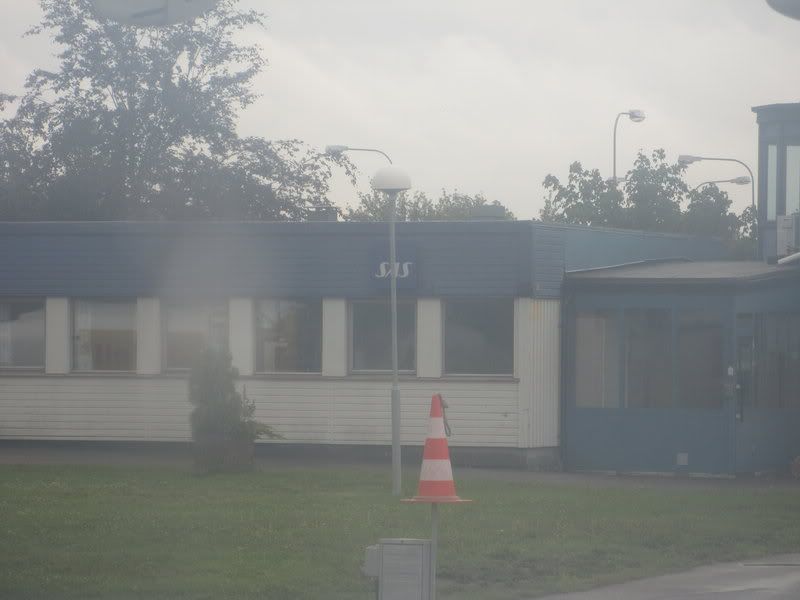 Take off is from 09.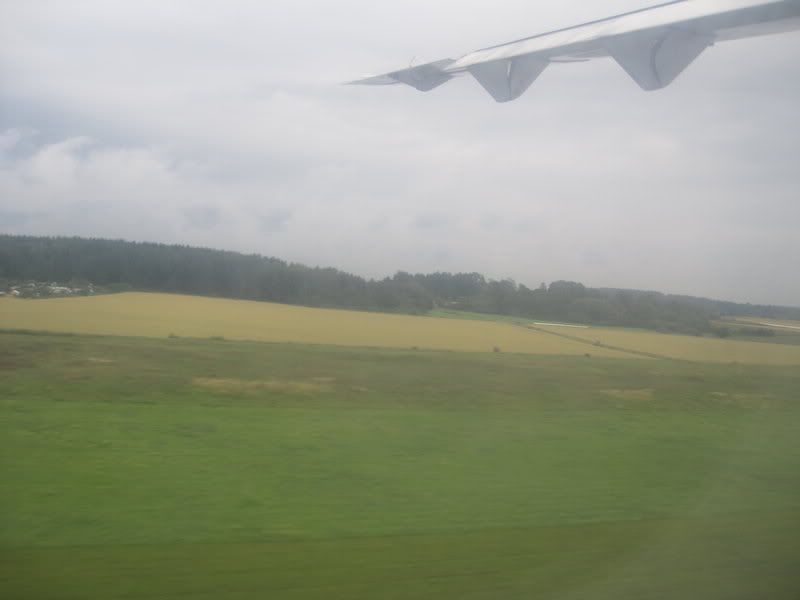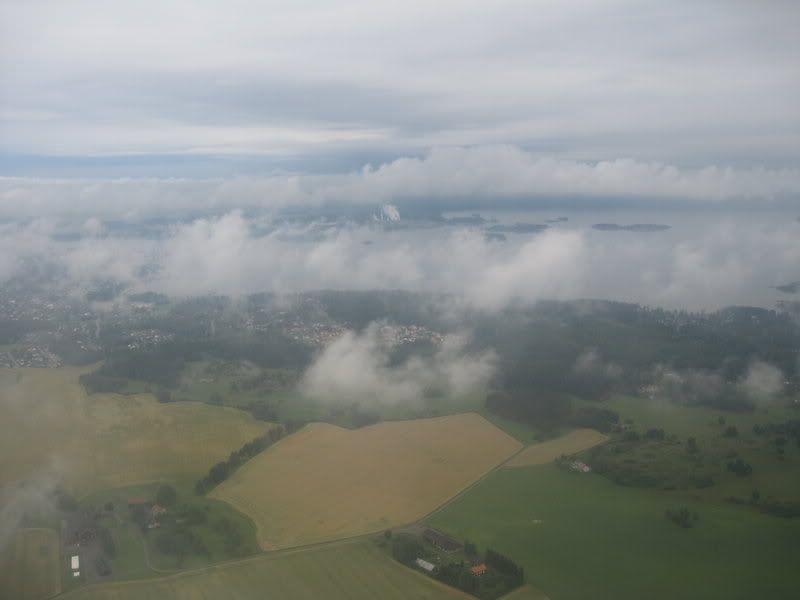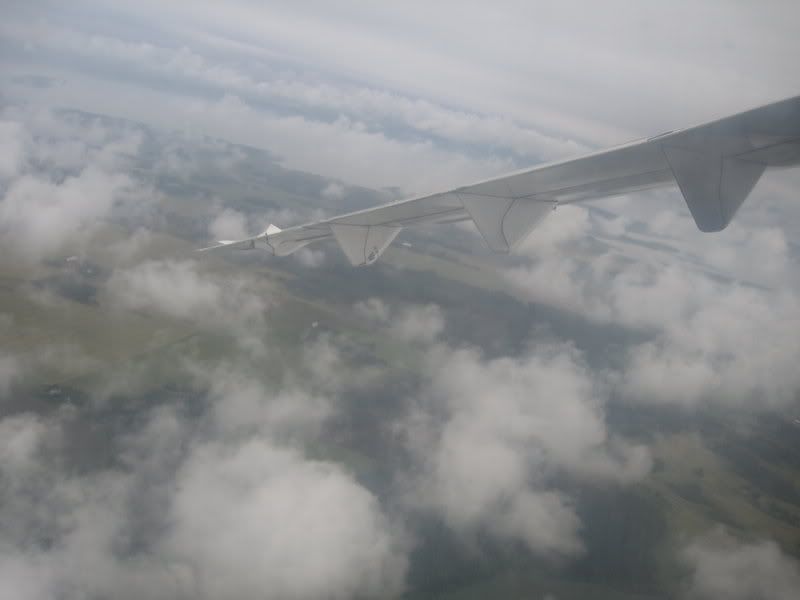 Overcast for the first half of the flight, the clouds start giving way the closer to Finland we get.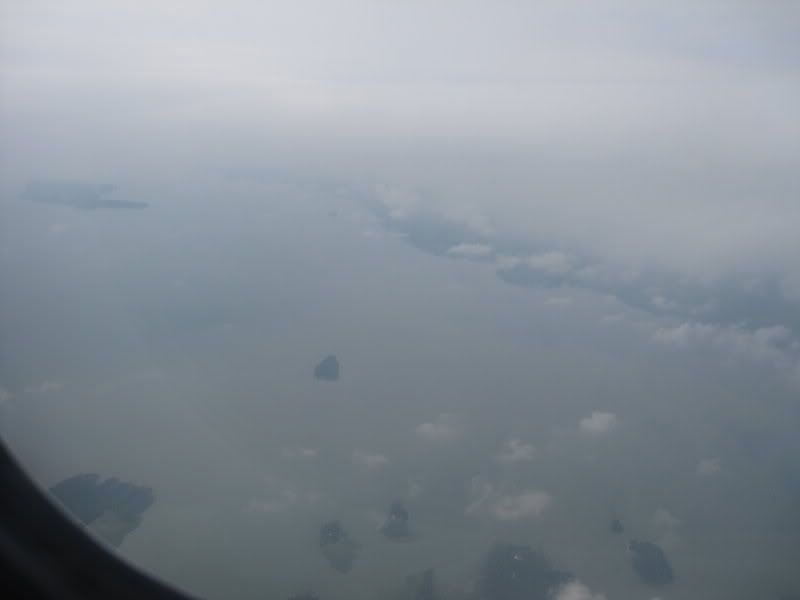 A very appropriate article to read from Airliner World on this flight:
Top