Continuing from:
-
Part 1:
Oriental Evasion From Winter (1): LUX-BRU (+BRU)
(by
SR4ever
Jul 21 2011 in Trip Reports)
-
Part 2:
Oriental Evasion From Winter (2): BRU-IST TK (J)
(by
SR4ever
Jul 22 2011 in Trip Reports)
VI.Transit at IST
There was a little queue for the transit escalator connecting the arrivals with the departure floors, but it went smoothly though.
Departure floor:
I spent a little while in the CIP lounge, enjoying a very small evening snack:
The lounge was quite busy. TK flights connecting IST with the Middle East and the rest of Asia seem to attract quite many people
Boarding was called rather early, all the more annoying as my gate was one of the most remote from the Lounge. In the packed Boarding area, I spotted quite many people who had flown from BRU on TK 1940 like me.
No priority boarding enforced, but I managed to embark quickly.
VII. Flight IST-DXB

Flight: TK 762
IST: 23.50 (00.15)
DXB: 06.20 (06.10)
Aircraft: Airbus 330-200 (leased from BD)
Seat: 1F (Business)
My 332 to DXB, leased from BD:
Once on board, I felt the difference from my BRU-IST flight; at last genuine Business class seating. Even though this BD-leased 332 shows its age, it's comfortable enough for a 4-hr flight, and well-kept. Pillows, blankets and headphones were already on those somehow-old fashioned recliner seats.
View from my bulkhead seat (Sorry, couldn't make any other cabin pic, as the 332 quickly got completely full):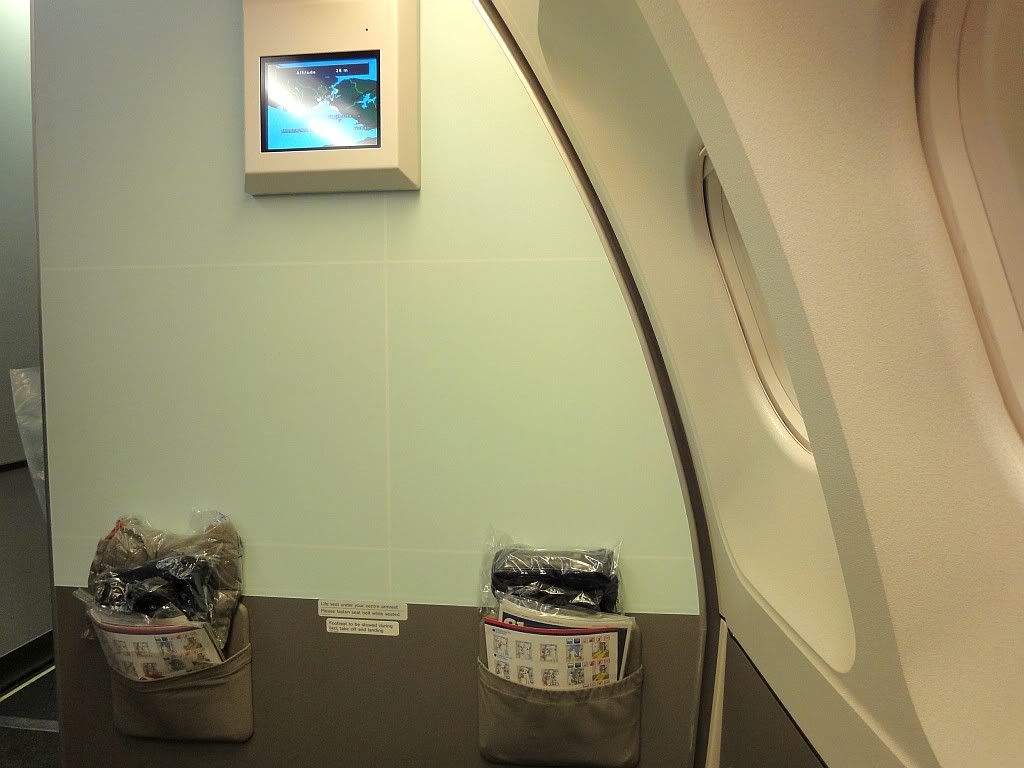 Sadly, no pre-flight drink service came...
10min after take-off, the hot towel service came, while menus were handed.
Shortly thereafter, the crew noted our main course preferences.
Welcome drink came 20min after take-off.
Aperitif: Champagne, past midnight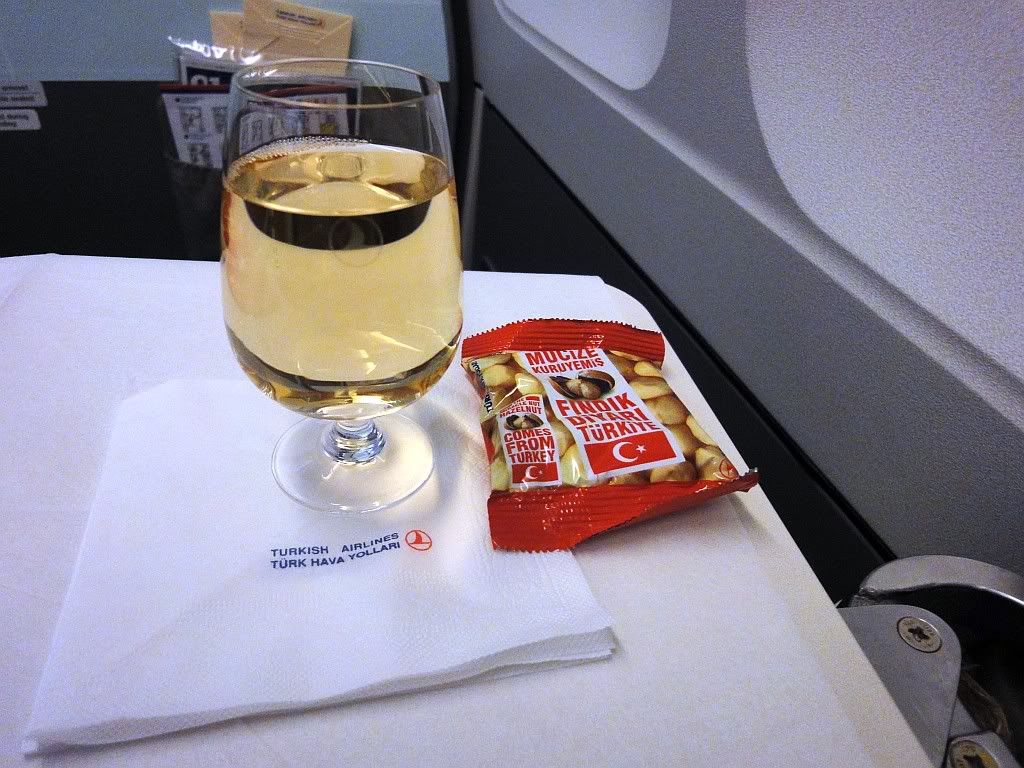 Menu, already mouth-watering :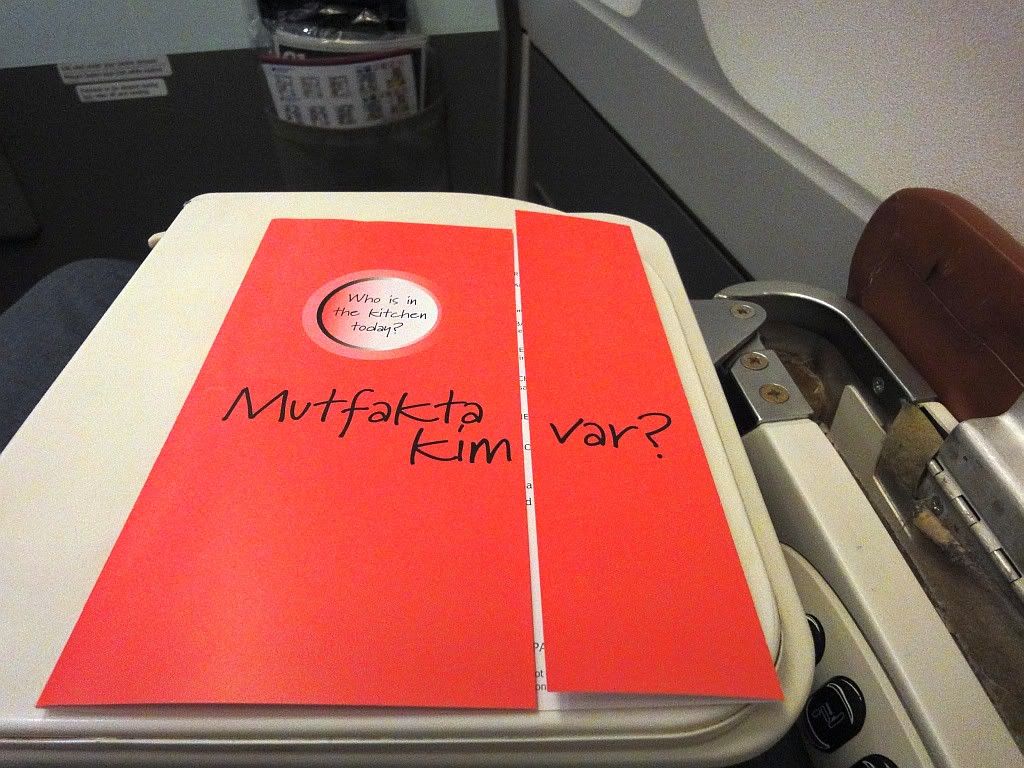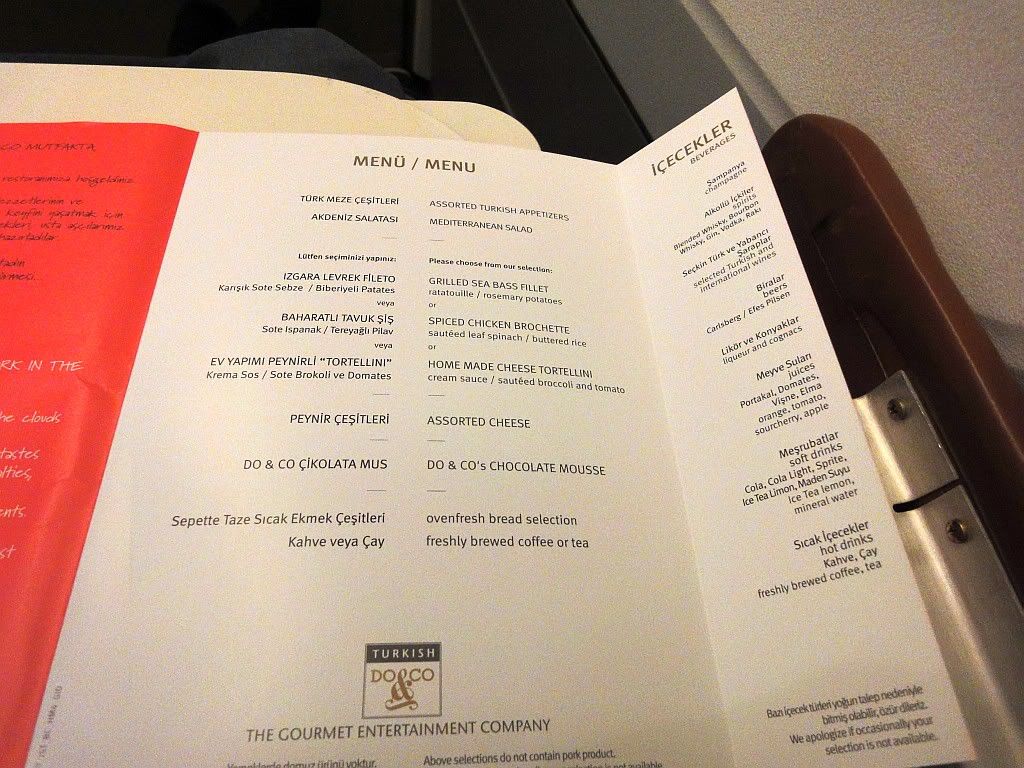 The tray came 30min after take-off, another Do&Co feast starting
The main course was served 50min after take-off. I went for the Chicken Kebab, yummy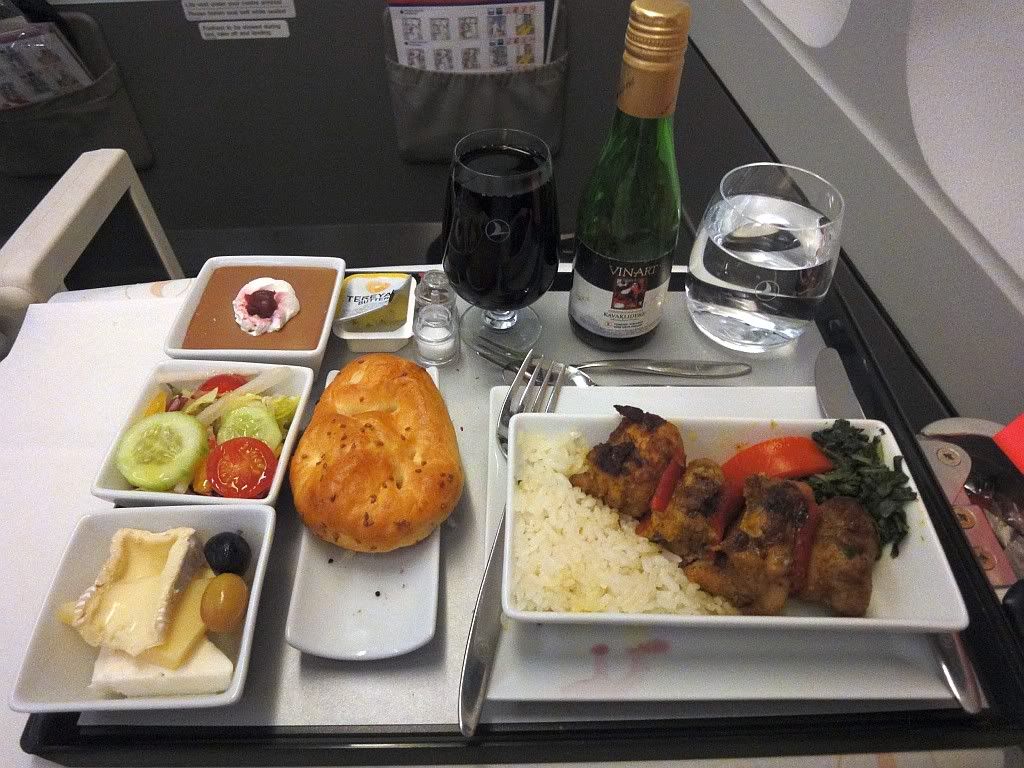 Coffee and tea were served 1'10 after take-off: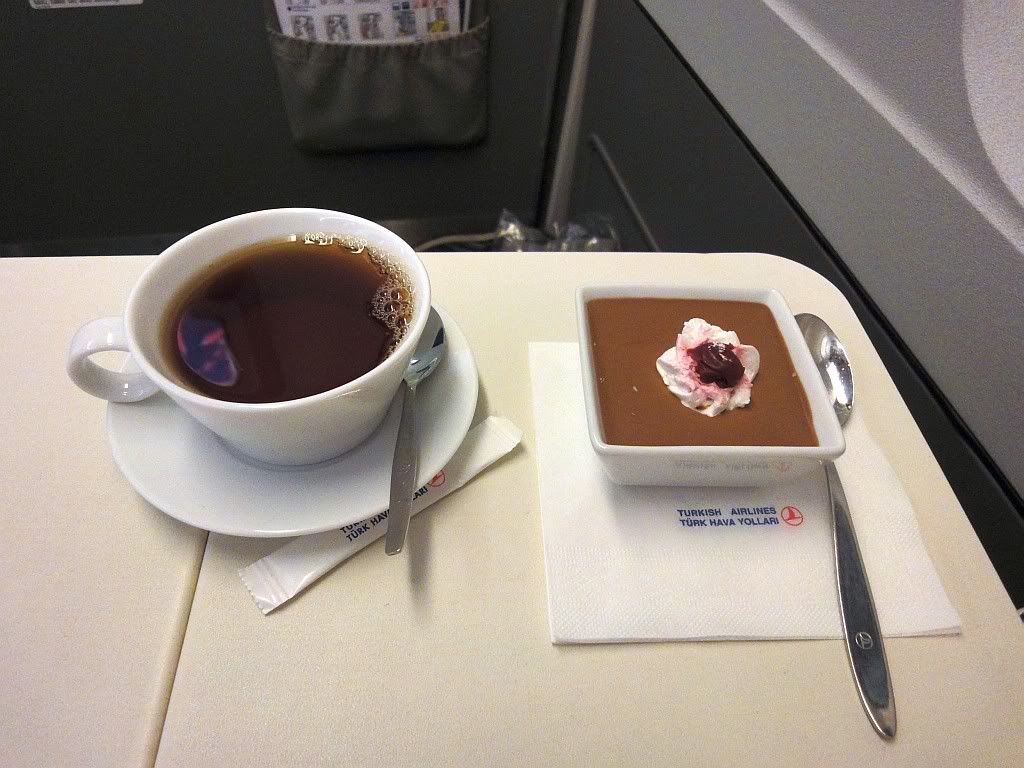 The hot towel came quickly thereafter.
All in all, a perfect timing, with a 50-min delicious meal service, with enough time to enjoy it, yet not too much time off, as it was already quite late in the night (and flying Eastbound, the night would be really short...)
My PTV was out of order, but franky, I didn't care, as my priority was to have some sleep before landing.
Lighting was dimmed, and I had a very good sleep for 2hrs, and woke up flying past Qatar, as the lights were again up and the cabin prepared for landing.
The hostess still had enough time to ask me whether I wanted coffee or tea, and to serve it in a paper cup, together with a glass of water. This was enough to wipe out the omission of the pre-flight drink
Even on TK in Business, it was not reasonable to expect a breakfast service before touching down at DXB. The flight is just too short to make 2 meals fit into it, especially with such a good late-evening dinner
Landing came very quickly. Taxiing to Terminal 1 was brief.
VIII. Arrival in DXB
View to the Pier of Terminal 3:
Leaving my 332, at dawn: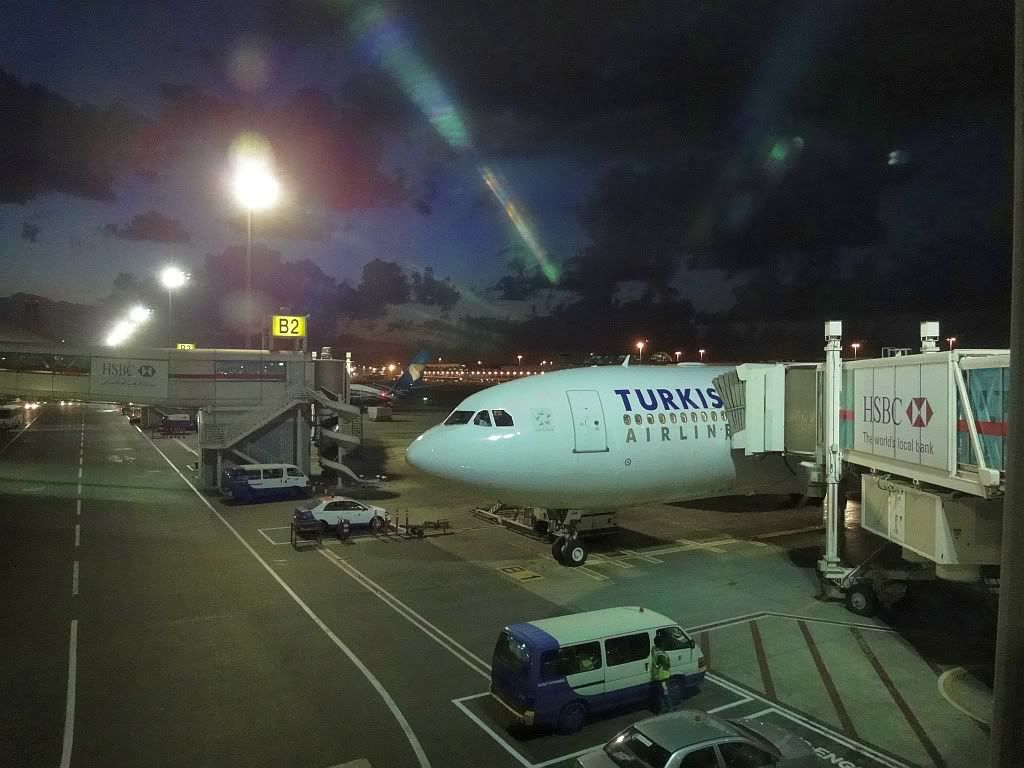 Then came that long walk up in the Pier (Terminal 1) :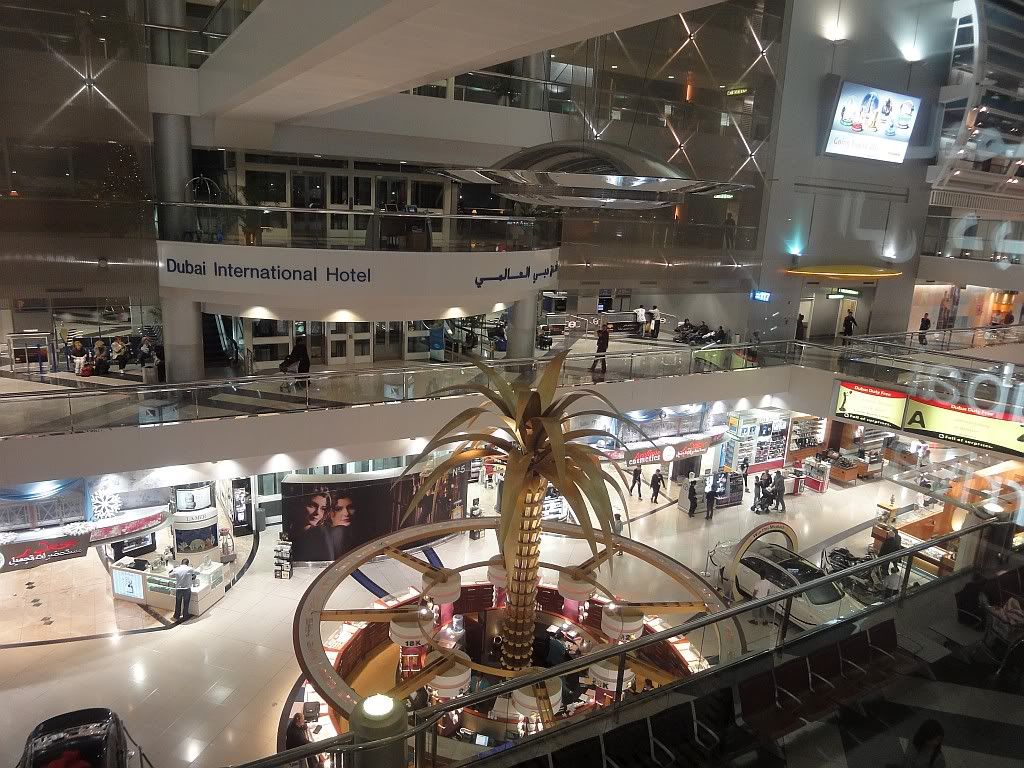 Hardly anyone was bound for the transit area, unsurprisingly.
Then down beneath the apron and up again to the immigration booths in the main terminal building: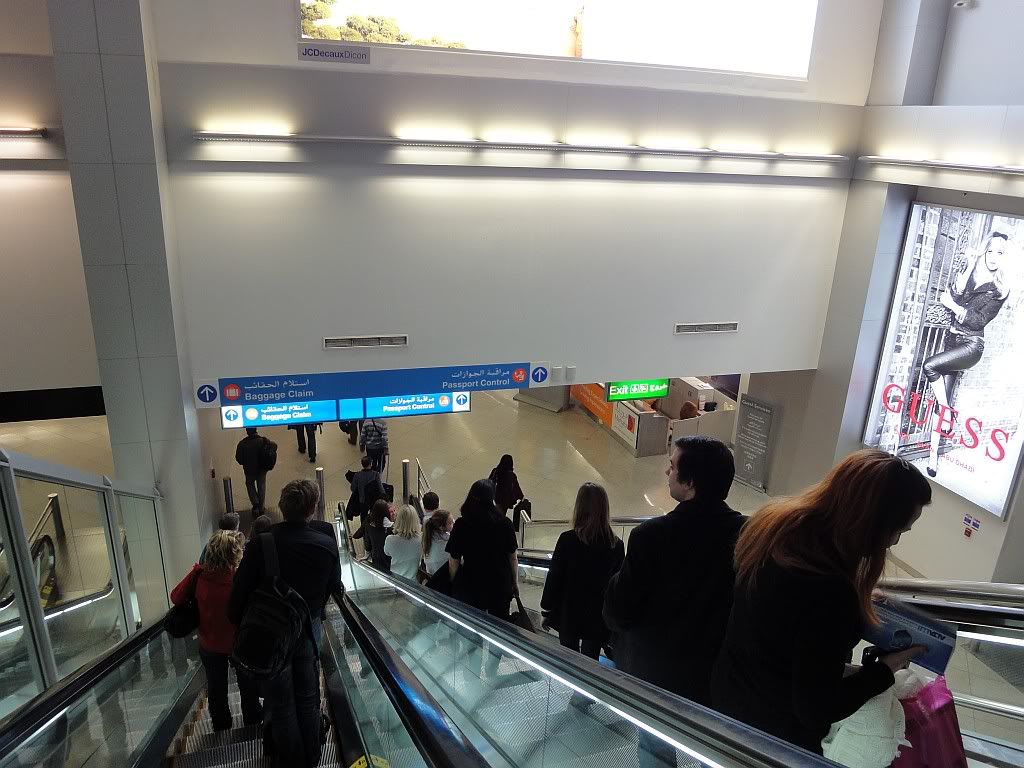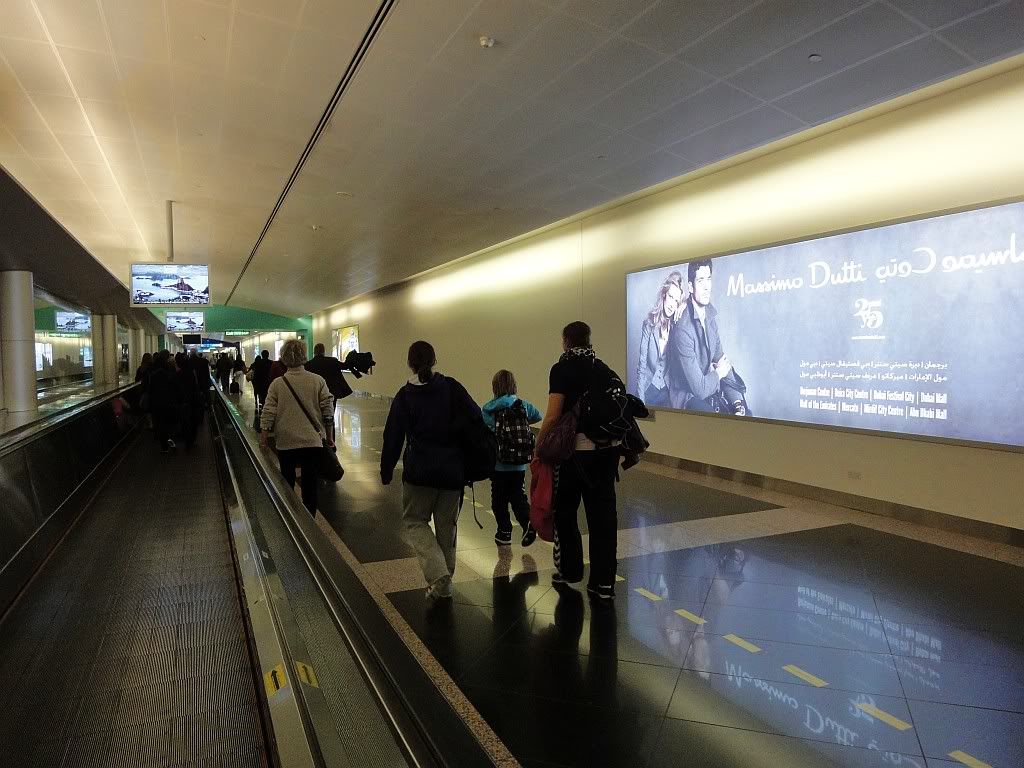 As this was already later than the "night hubbing peak", all formalities went very quickly, and the customs didn't even bother to scan my luggage. (In the Pier however, I spotted some people sleeping on the floor...)
In the end, I went straight up to the Terminal 1 Metro Station: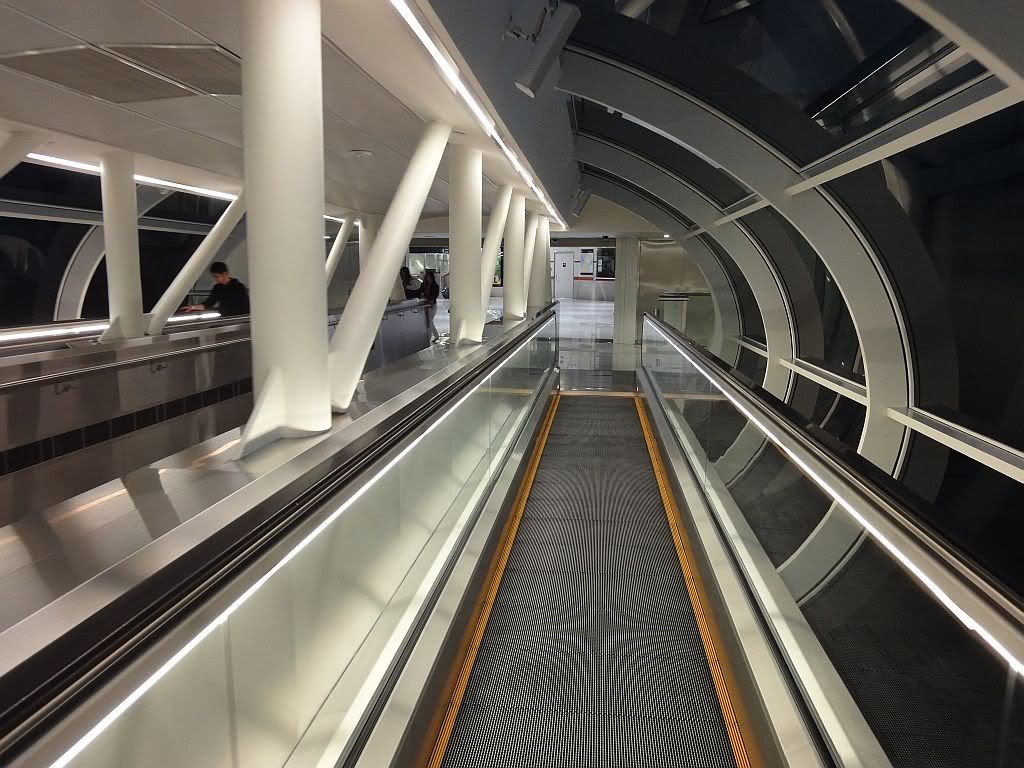 View to Terminal 1 (city-side) and Terminal 3 (Airside Pier) from the T1 Metro Station: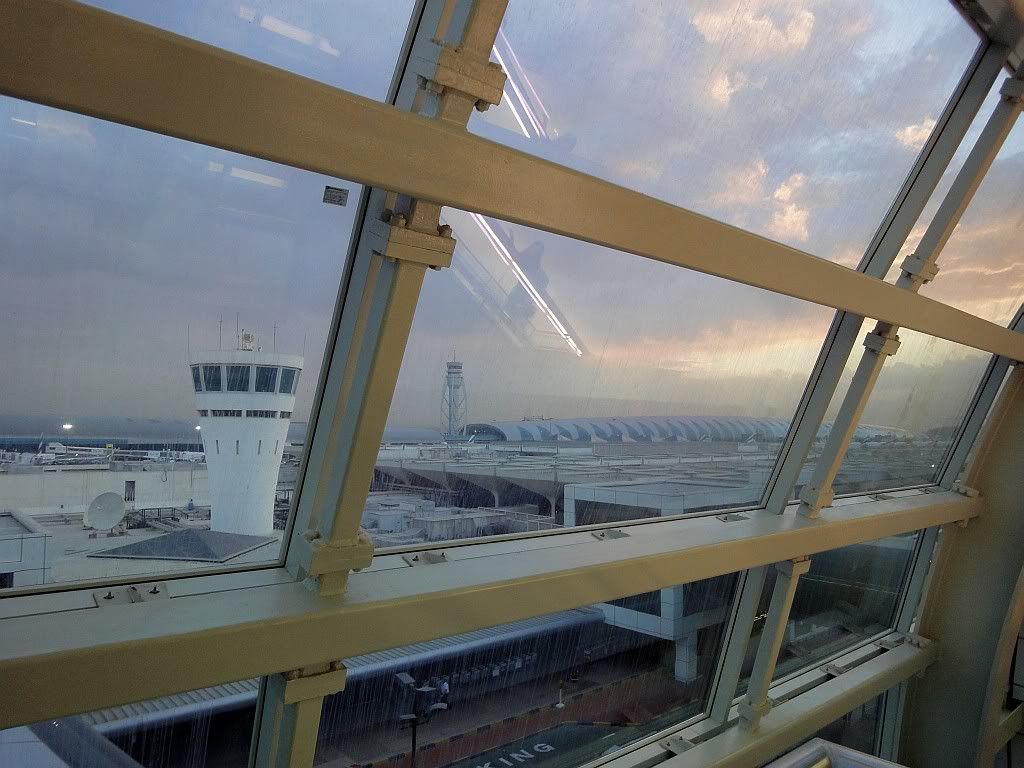 View to Terminal 1 (city-side + air-side Pier):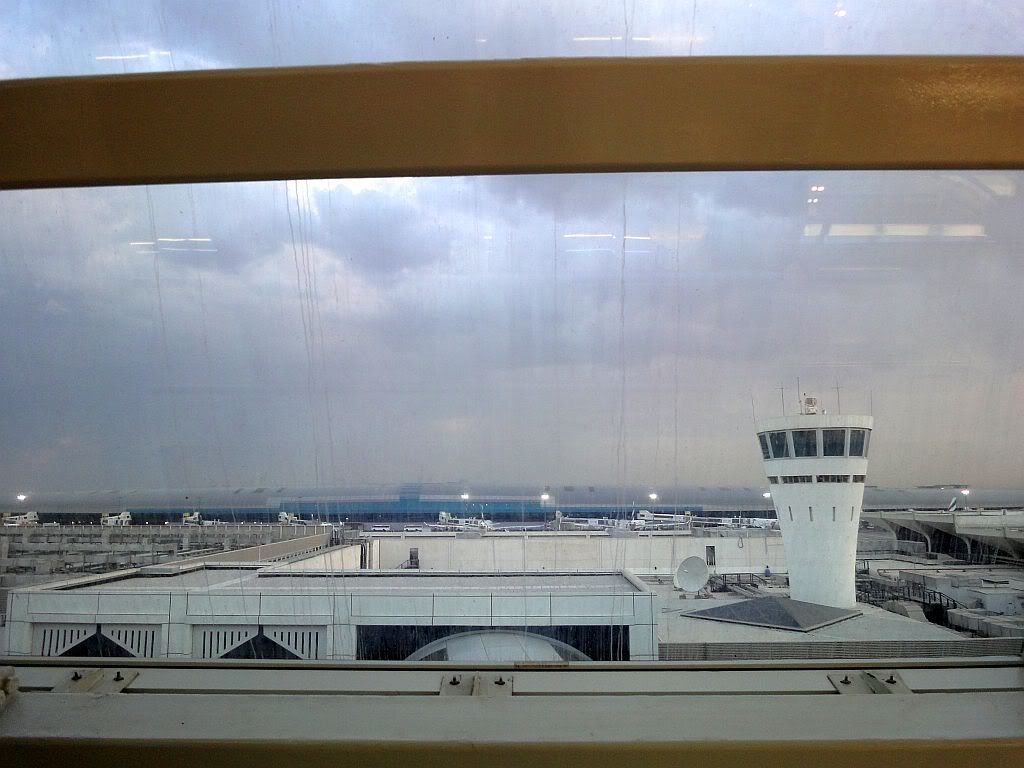 Metro going underground, to pass Deira and the Creek: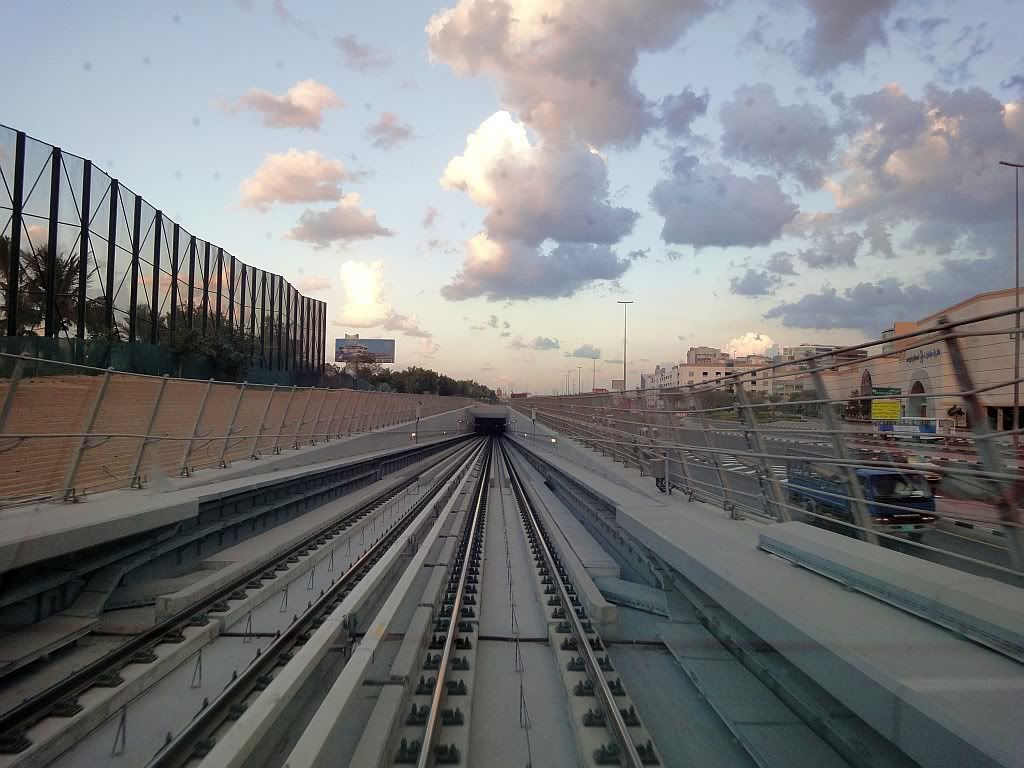 As I wasn't that tired (TK helped
, I indeed chose to take the Metro until Khalid-bin-al-Walid station and to walk some 15min through Bur Dubai from there to my hotel, next to the Dubai Museum. Given the weather which I had had to cope with in Luxemburg for the past 3 weeks, this was just an absolute luxury...
IX. Amenities and misc.
The amenity kit provided on IST-DXB (nothing likewise on BRU-IST) was quite satisfactory: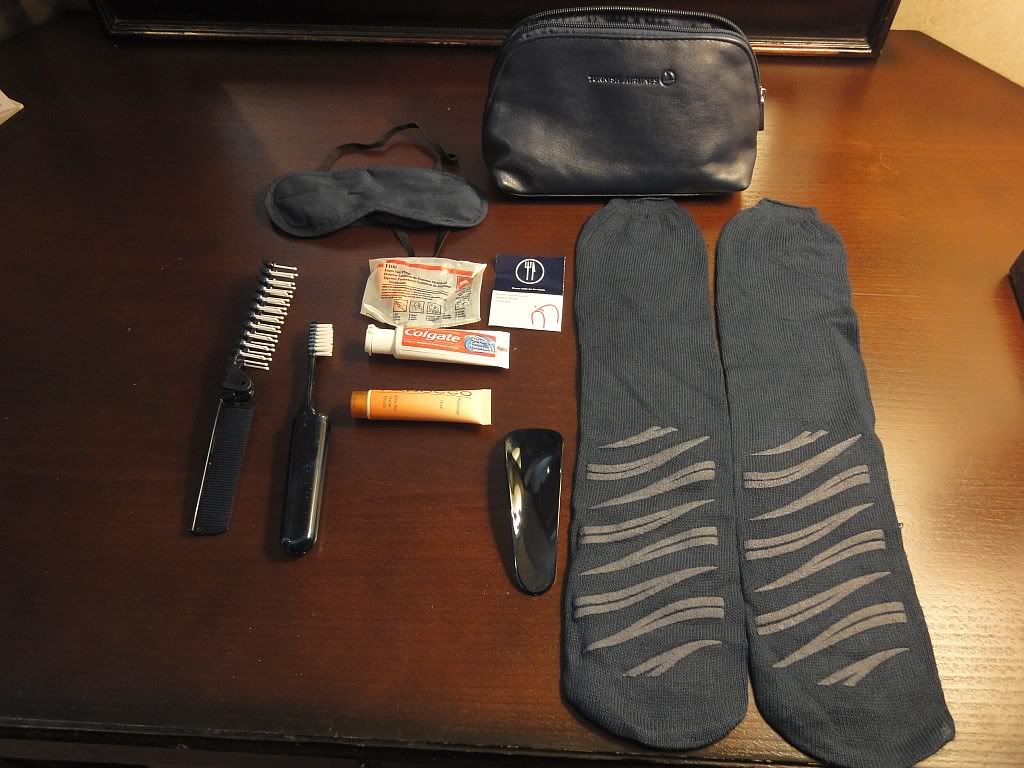 Little mark of special attention: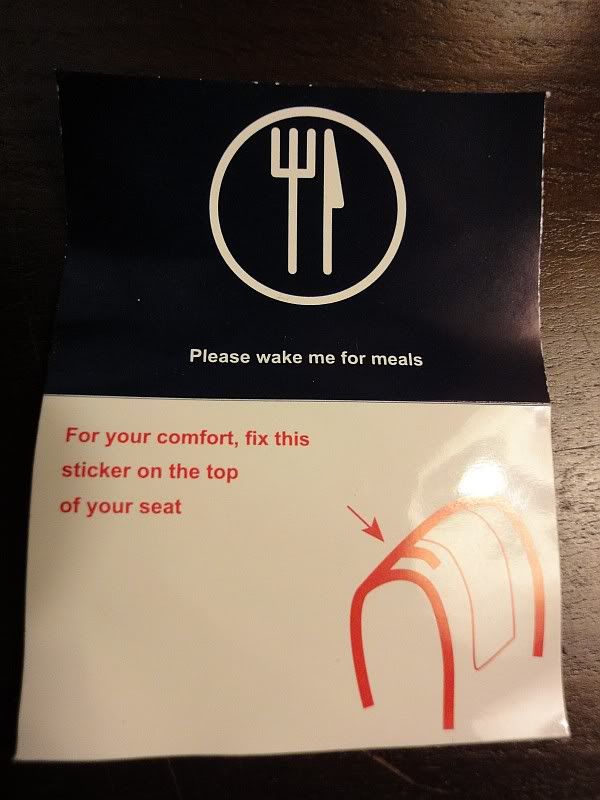 Lounge invite (BRU, BA) – Dubai customs guide – TK Timetable Winter 2010/2011:
TK Reading materials:
Pillows and Blankets: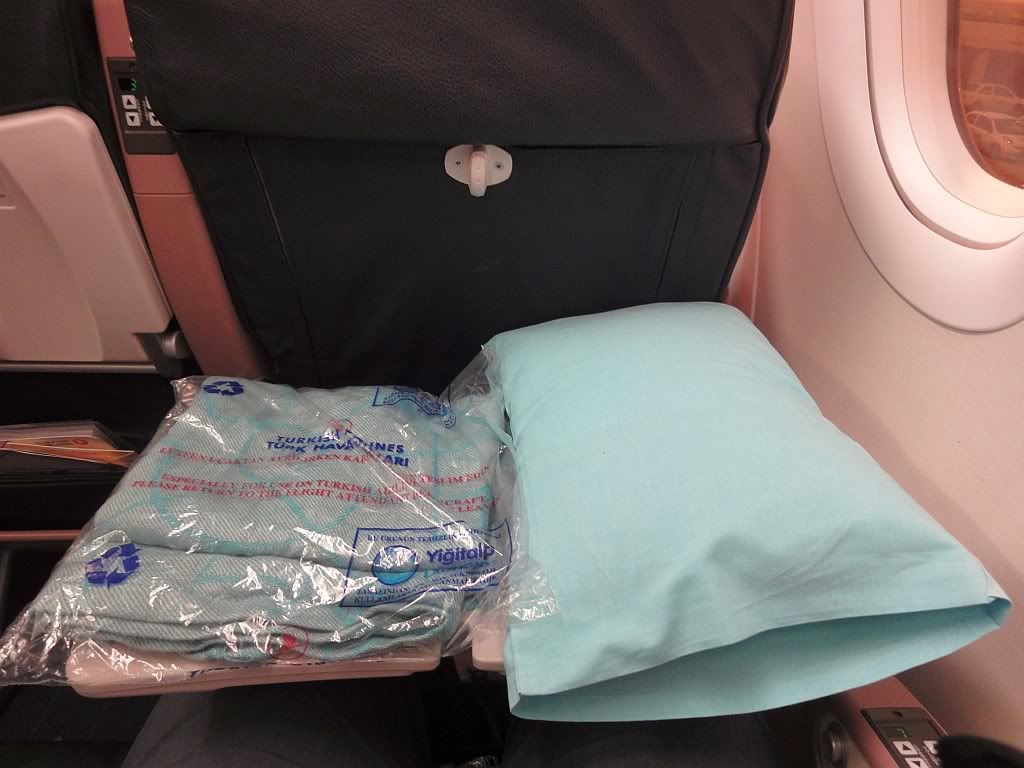 Headphones: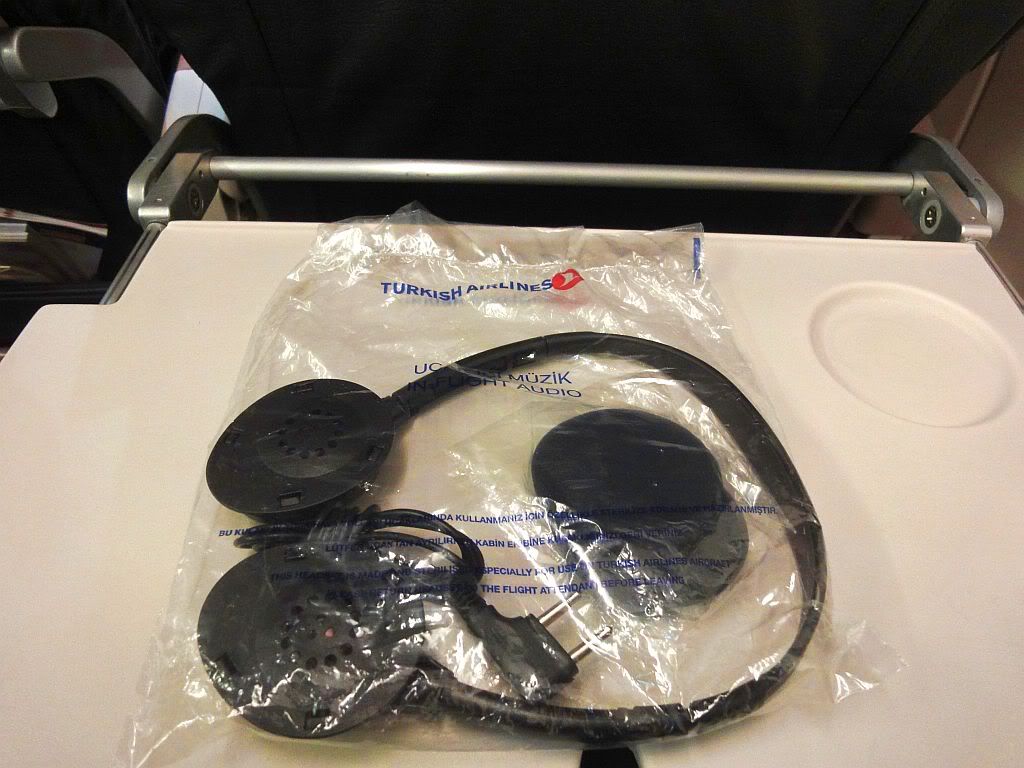 I hope you have again enjoyed this Part.
To be continued...
[Edited 2011-07-22 10:23:06]