operated by
.
Introduction
Hello all.
This is my first trip report so go easy on me.
Aer Arann Regional creased Dublin to Galway, Sligo, Knock and Derry due to the end of PSO (Public service obligation) contract. I wanted to try out this before it end because I never been on any Irish domestic flight. I choose Galway because I wanted to get on a rare type on Do328 and plenty of bus available to bring me back to Dublin.
Booking
I search for one way flight and return but I chose one way flight to budget reason. The fare is reasonable which is €34.99 including tax. I booked this flight 2 week before the departure date.
Thursday 21st July.
As my flight is at 13:00 and there is no reason to get up in the ungodly hour as usual. I got up at 08:00 to get 09:25 bus to the airport. I arrive to the airport at 10:00 and it 3 hours before departure so plenty of time. As I did my OLCI and I want a real Boarding Pass so I went to area 9 to RE Check In desk.
Some photos on the way to the airport.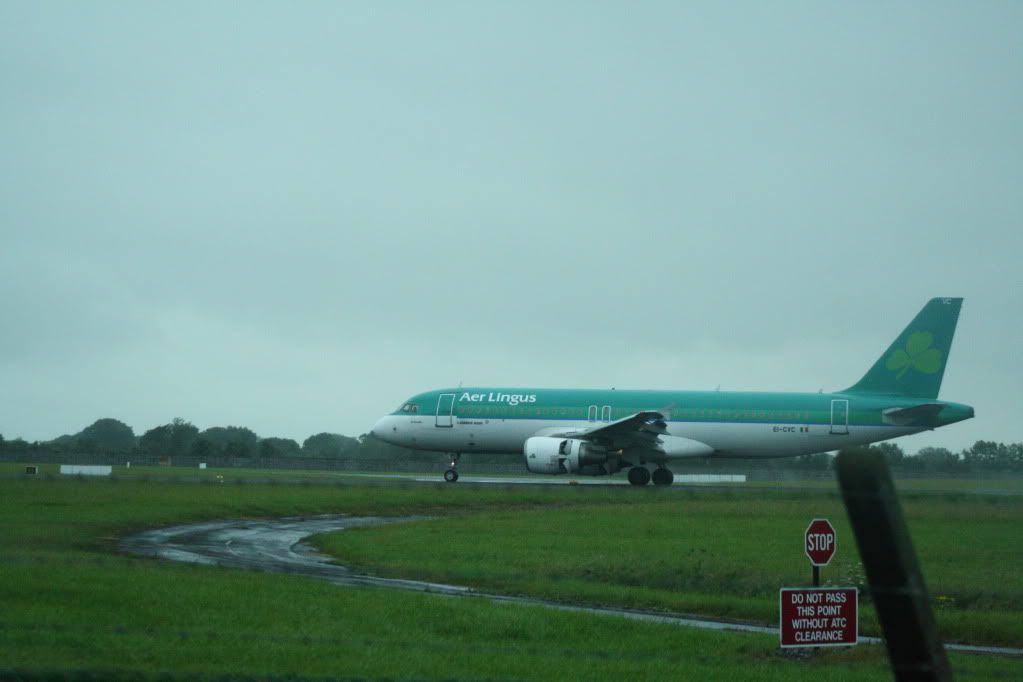 EI EI-CVC landed from LHR
Air Transat A310
FR EI-EFH taking off to SZZ
RE ATR 42, AA 767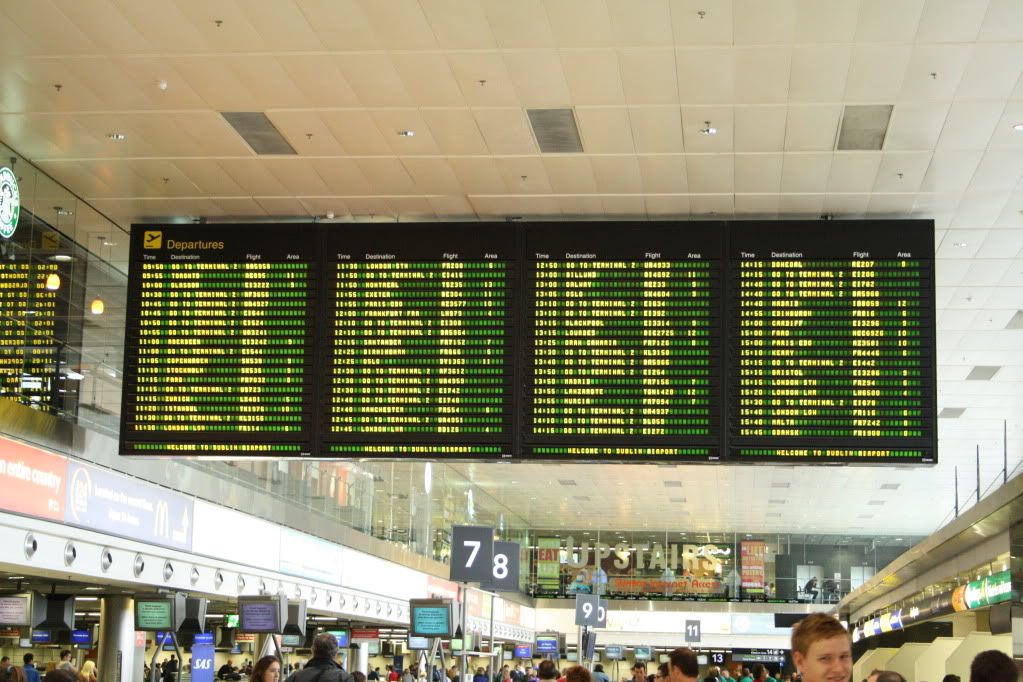 FID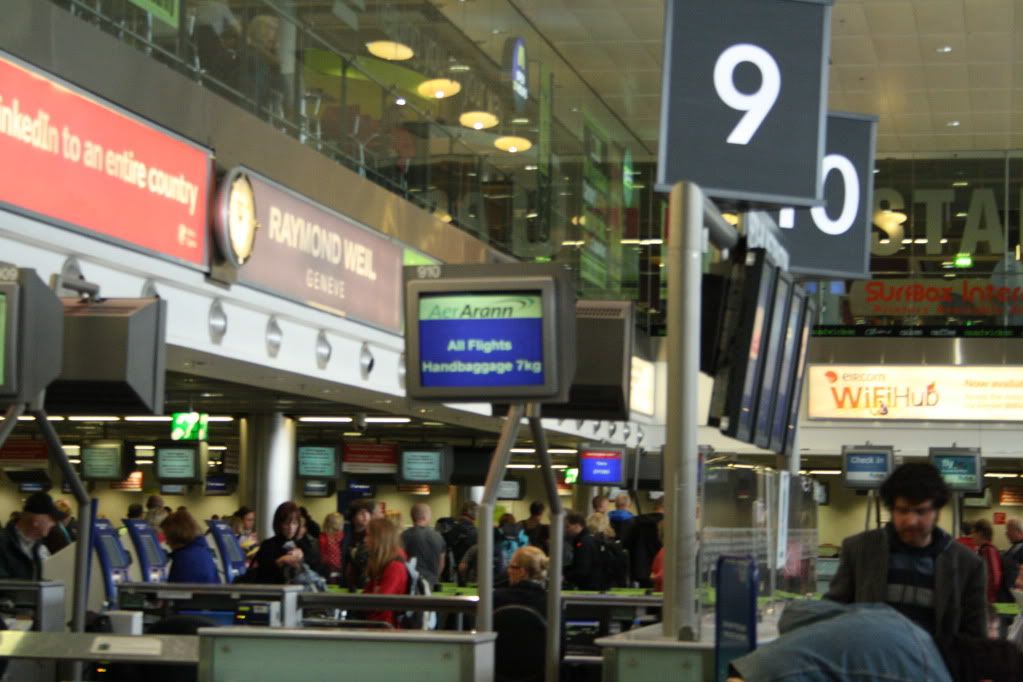 Aer Arann Check in Desk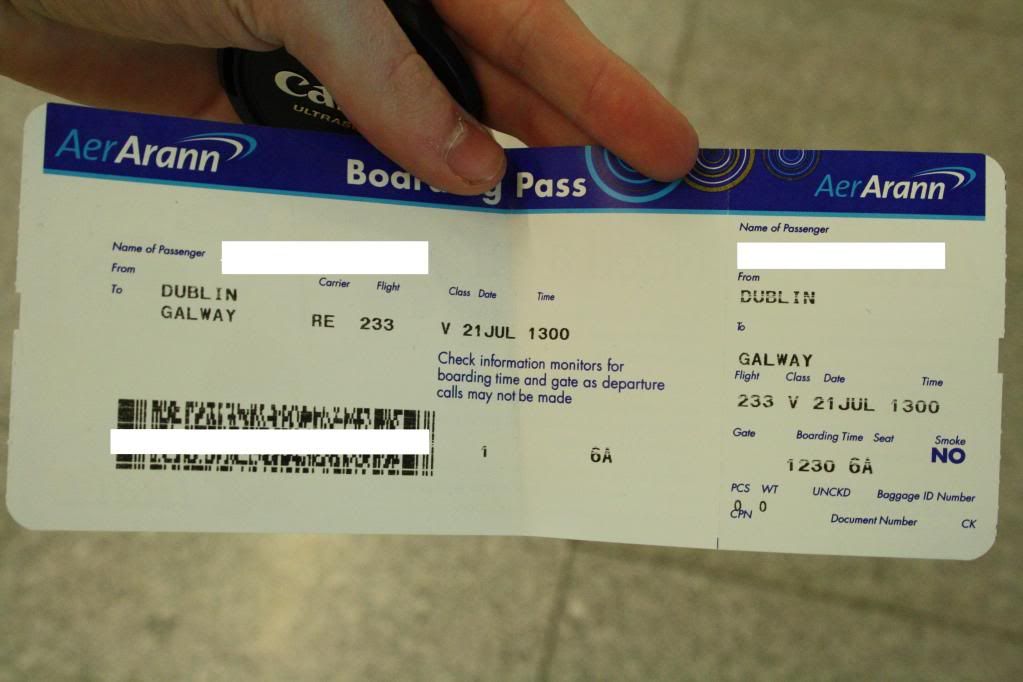 My Boarding Pass
I headed off to the security area There is a new security area is open. It was actually an extension from the old 'B' security area. The old 'A' security area is closed off. It looked bright and airing. There are machines to scan the barcode on the boarding pass but that was close off for the time been. Therefore all passengers are directed to one of the doors to go through the security. There are long queue in the security, as I am flying domestic, I can use the fast track security to skip the queue. I empty my pocket and took off my belt. I went through without a beep. It seems that the security interested looking at my DSLR camera in my bag that showed on the screen as it took a while for my bag to get through.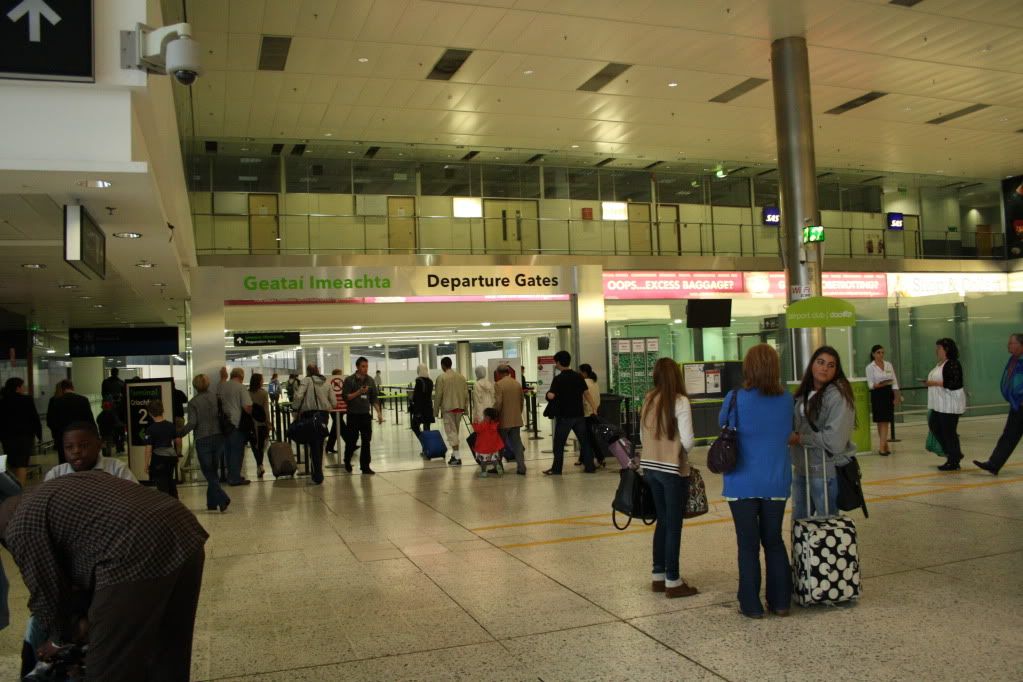 new entrance to the security area.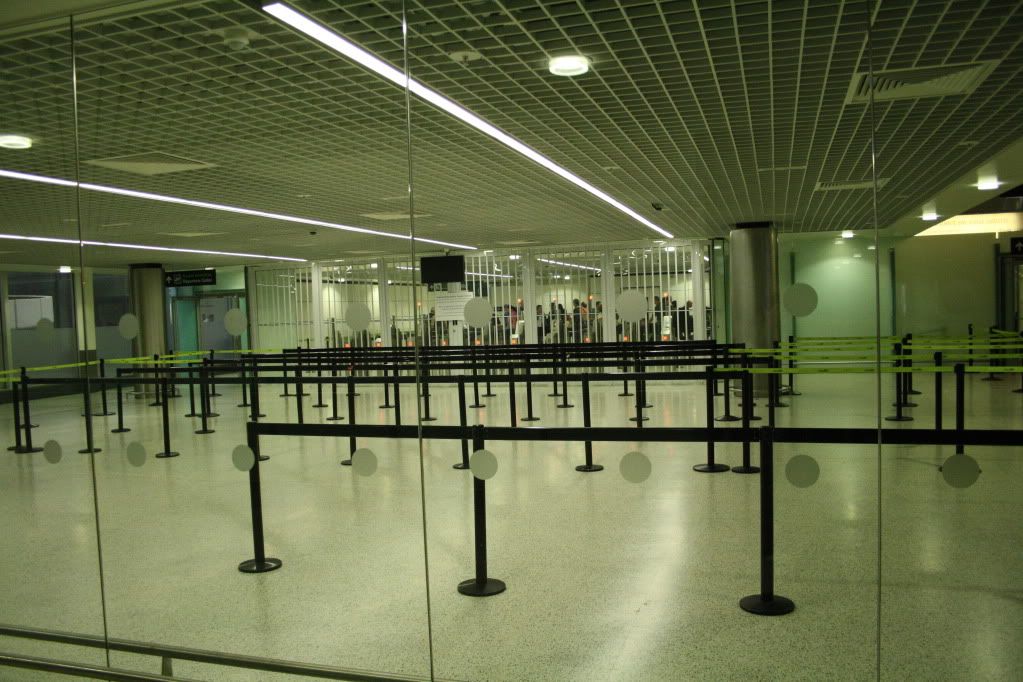 Self Boarding Pass Checker Machines. (not in used for a while)
So that the security search was over, I turn left toward Terminal 2. I walk toward to gate 426 where it has a view of the aircraft passing by to the runway. It took me about 10 min to get there. I sat there and relax for an hour and half, watching the world go by.
some photo on the way to Gate 426.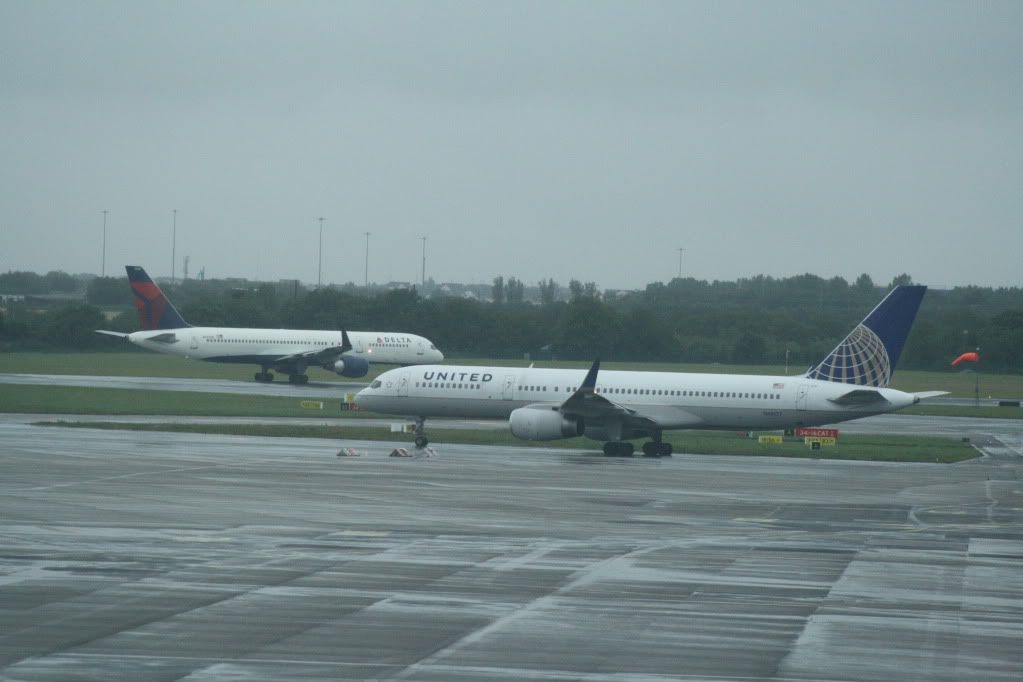 DL and CO/UA B757 to New York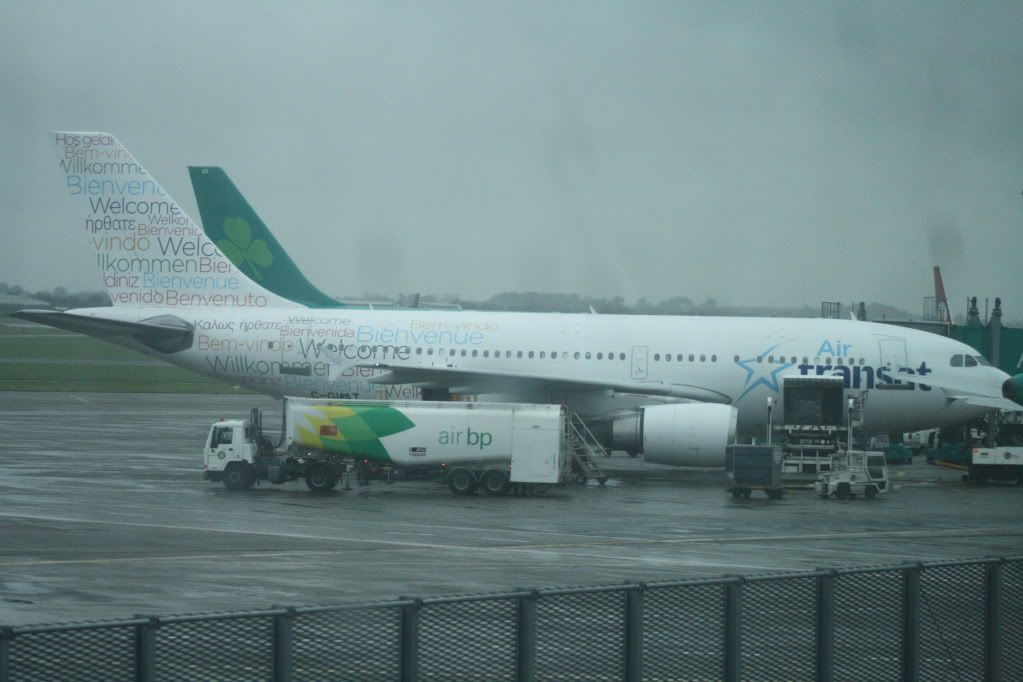 AirTransat A310 to Toronto
US B767 to PHL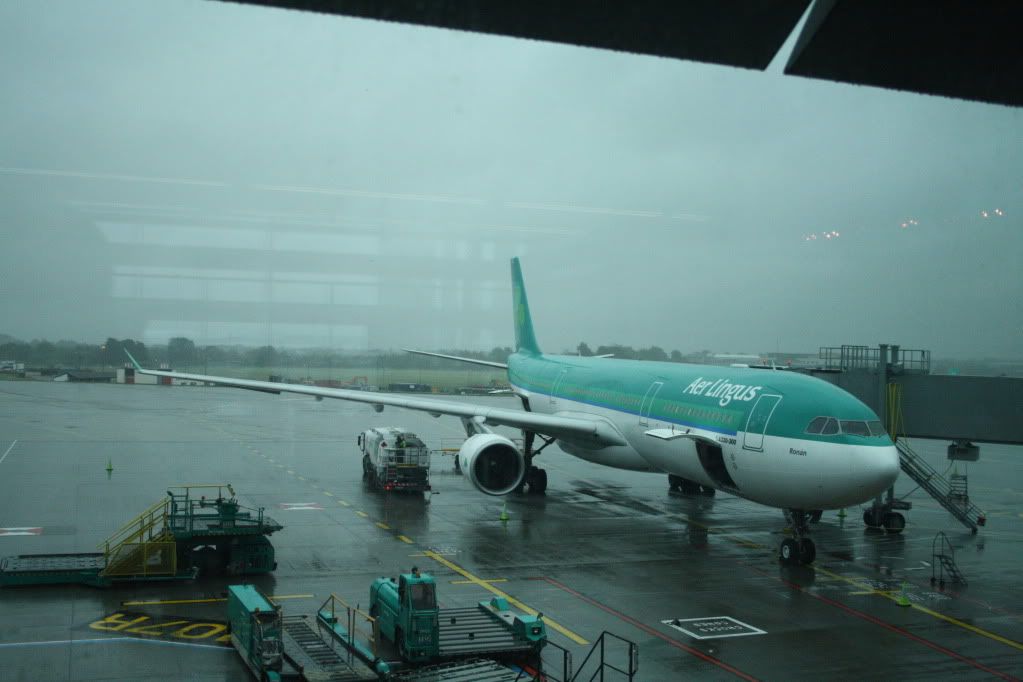 EI EI-EAV to BOS
EI EI-LAX towing to stand, heading to MCO later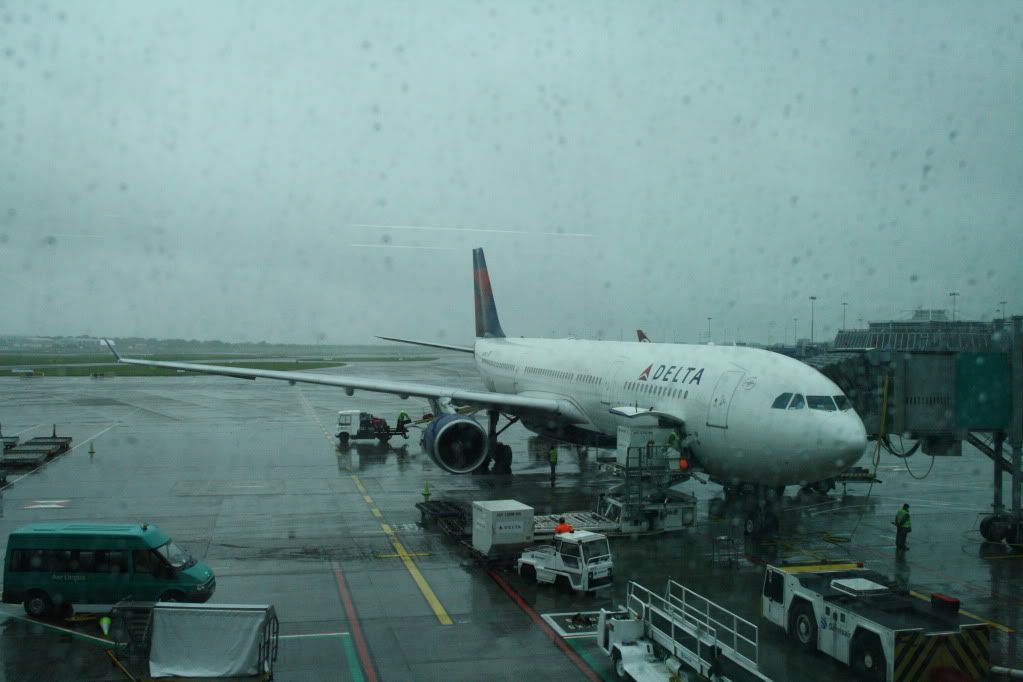 DL A330 arrived from ATL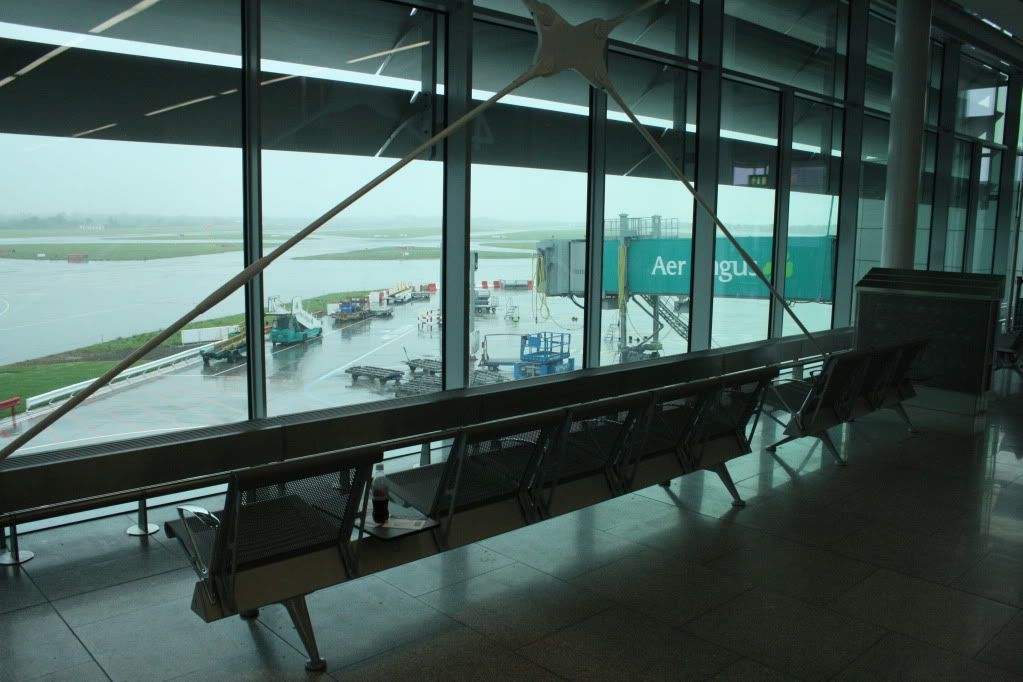 Thank DAA for turning the row of seat facing toward the window. The last time I was here, These seat face the opposite direction.
Now it time for Planespotting for a while.
EI EI-??? spraying water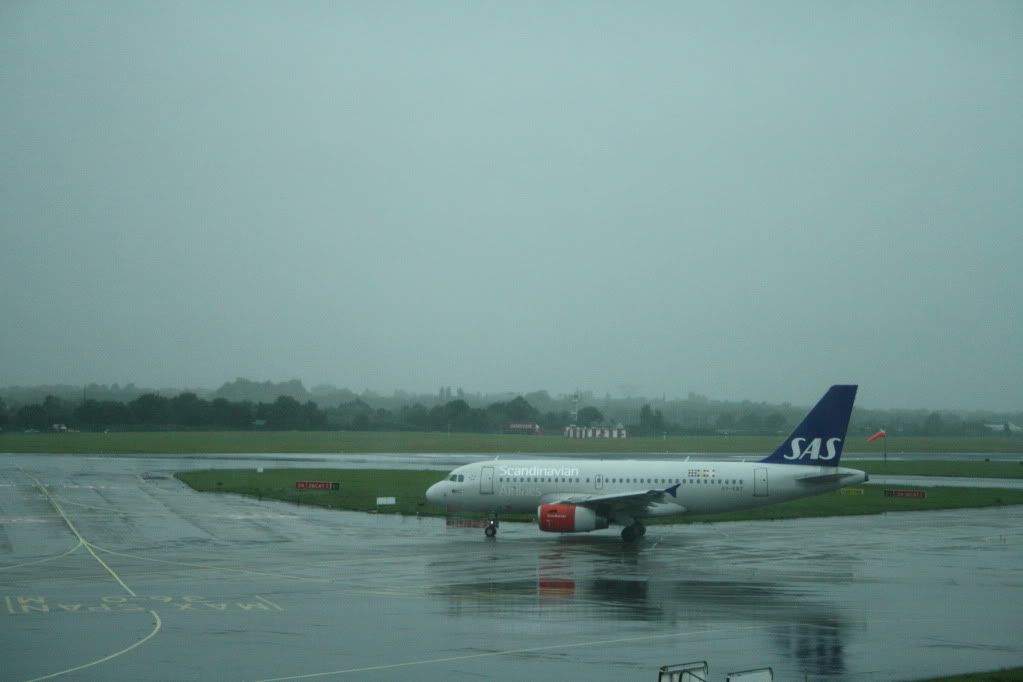 SAS OY-KBT A319 to CPH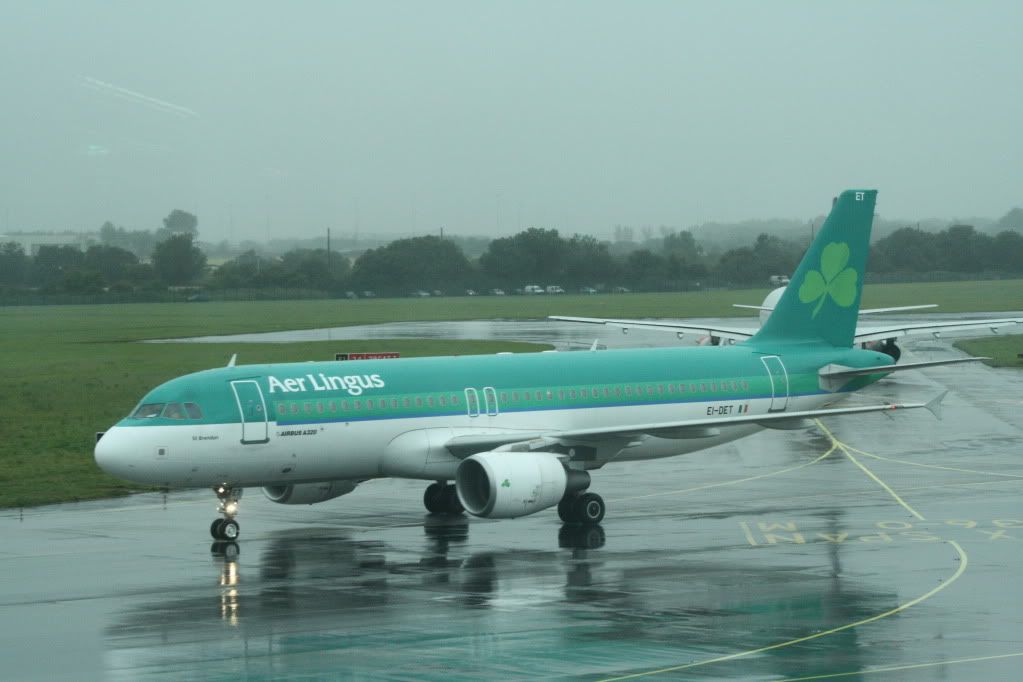 EI EI-DET arrived from DUS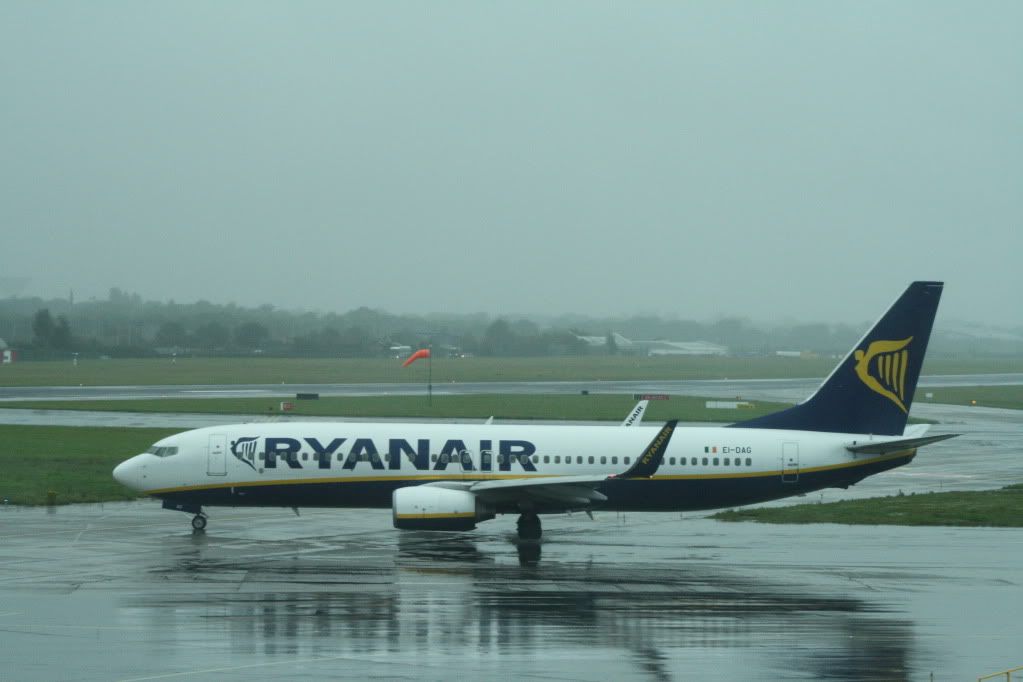 FR EI-DAG to FARO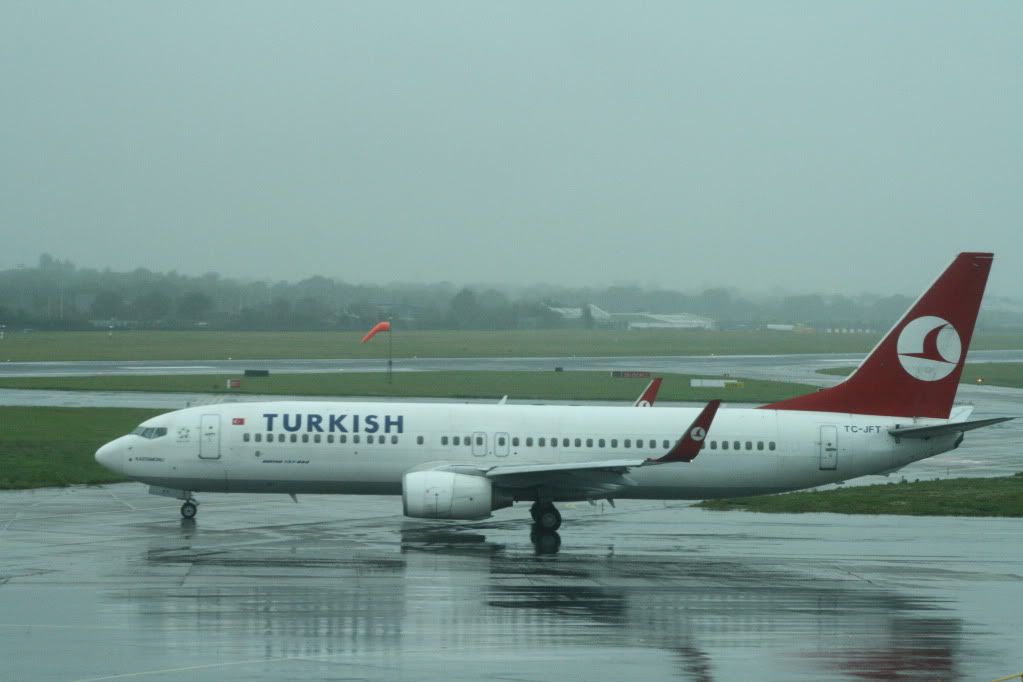 TK TC-JFT to IST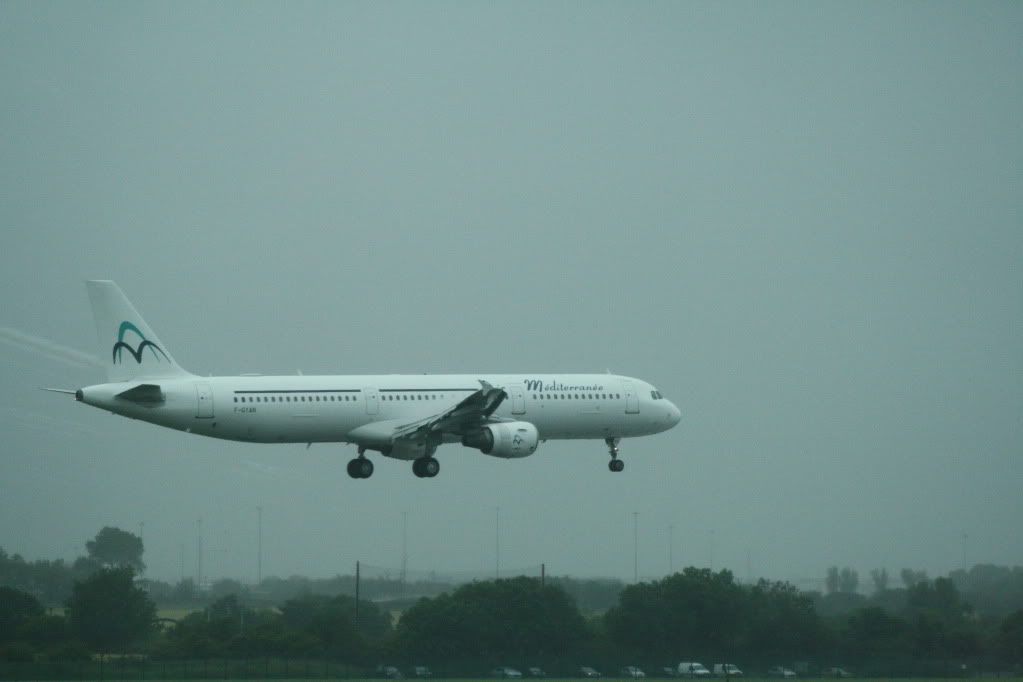 BIE F-GYAN for charter to Lourde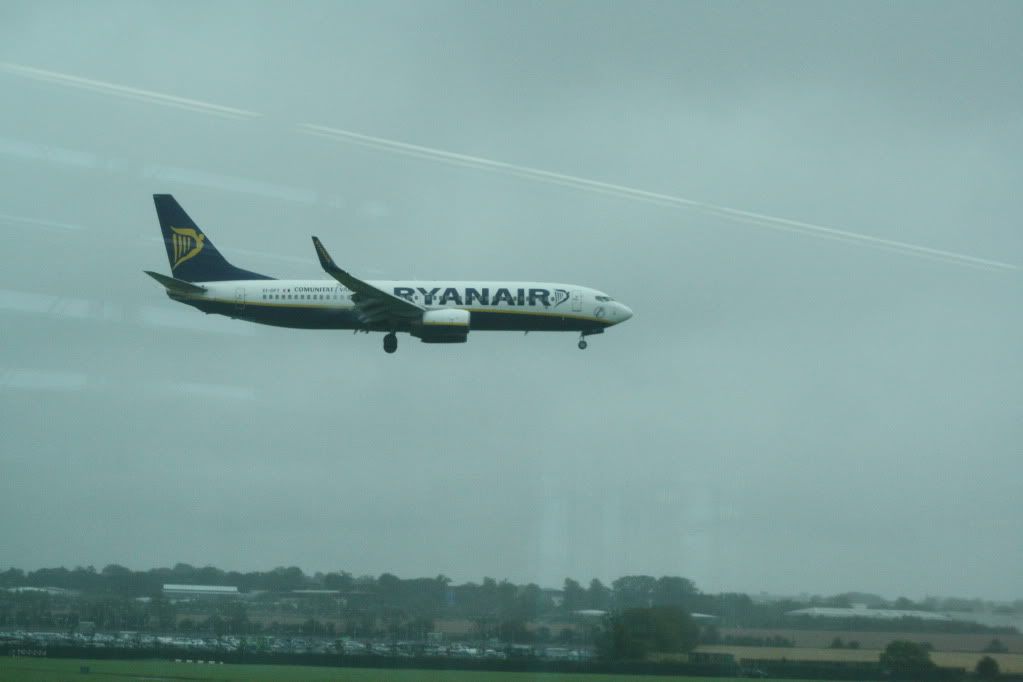 FR EI-DPT on final from SXL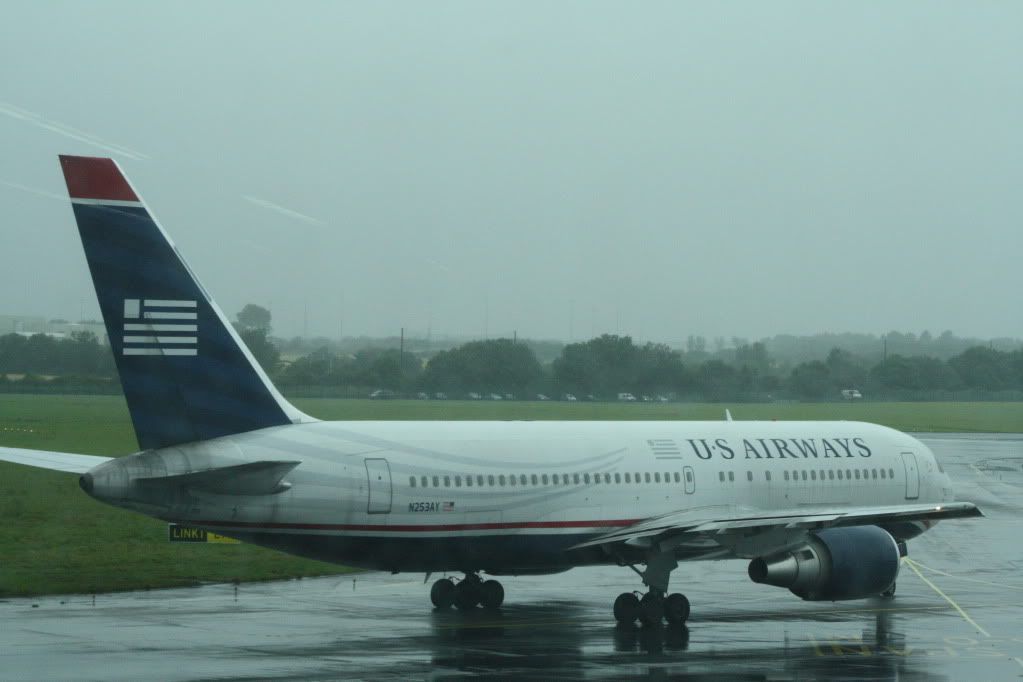 US N253AYoff to PHL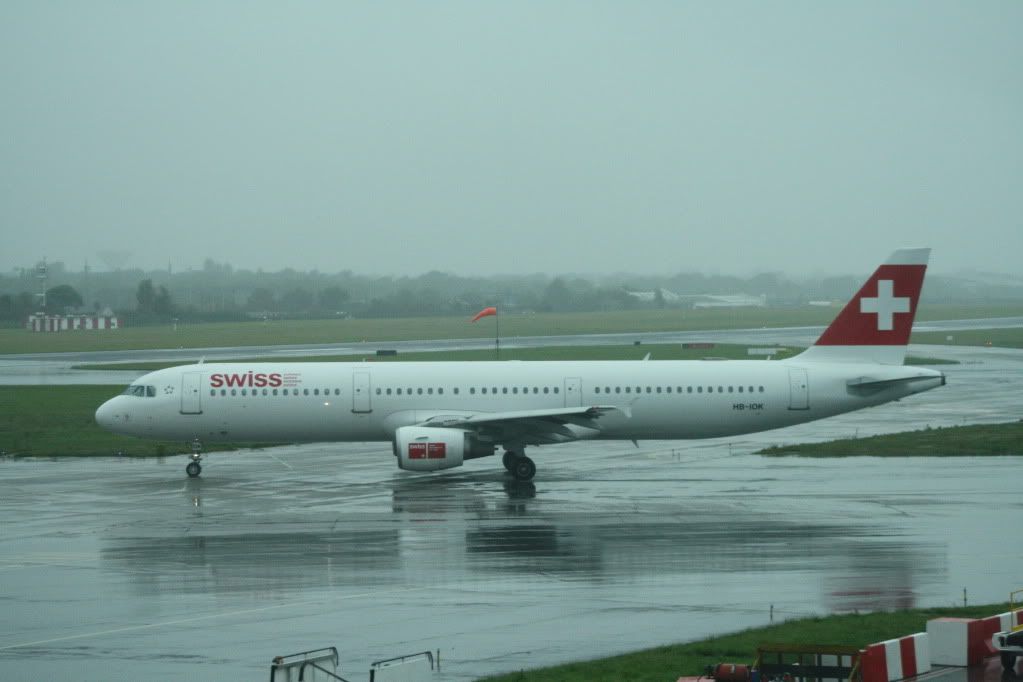 LX HB-IOK to ZRH. Took this photo for Philip (OA260)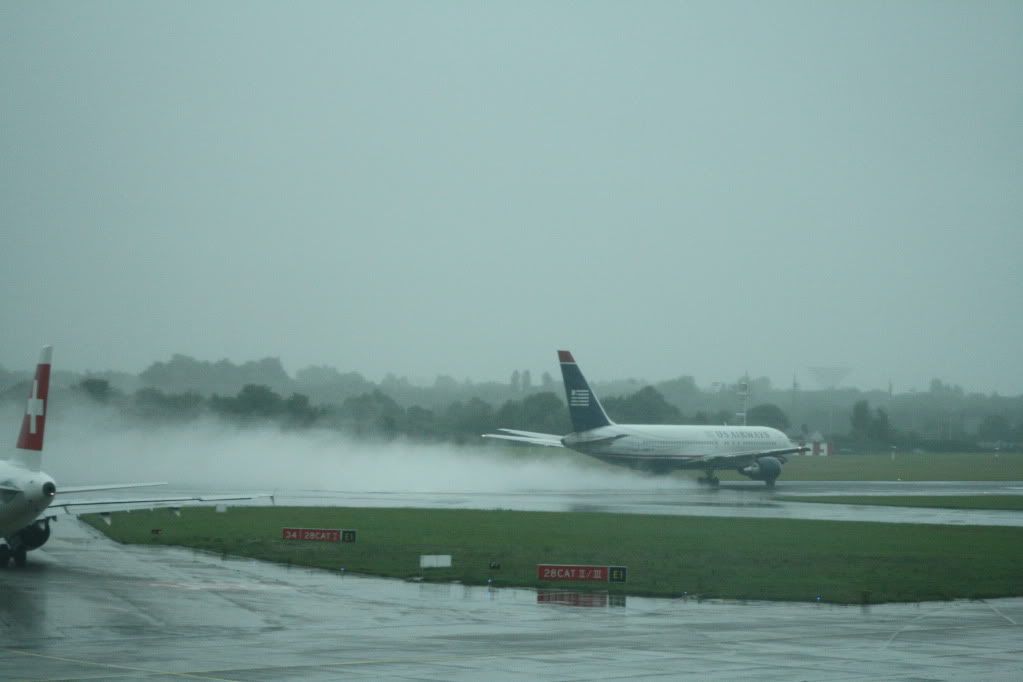 US spraying large amount of water.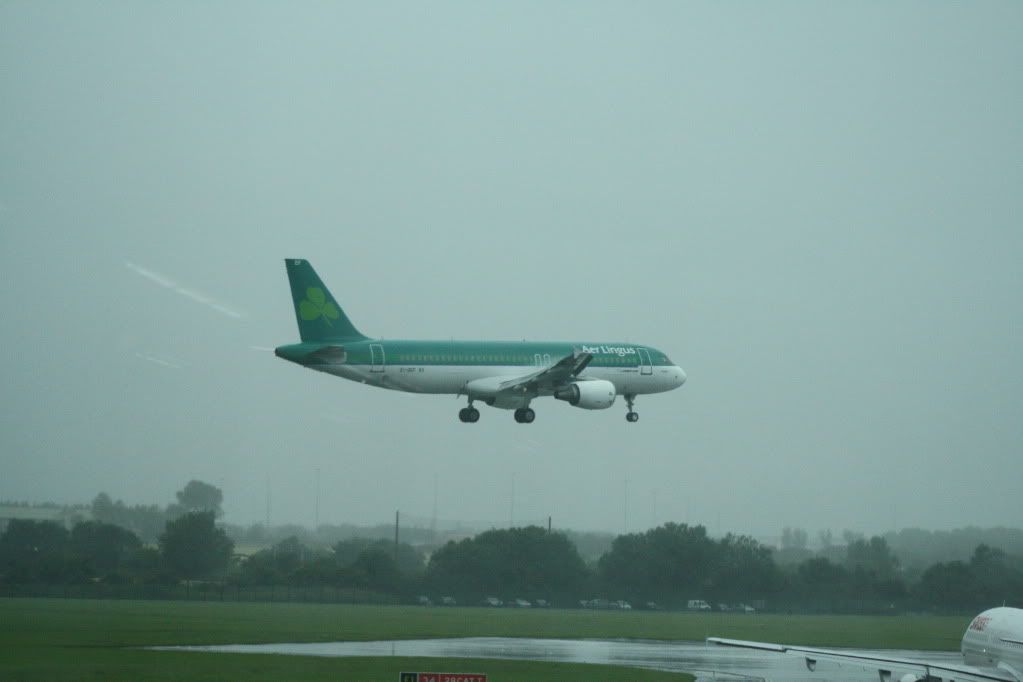 EI EI-DEF on final from MRS
EI EI-DEB on the way to AMS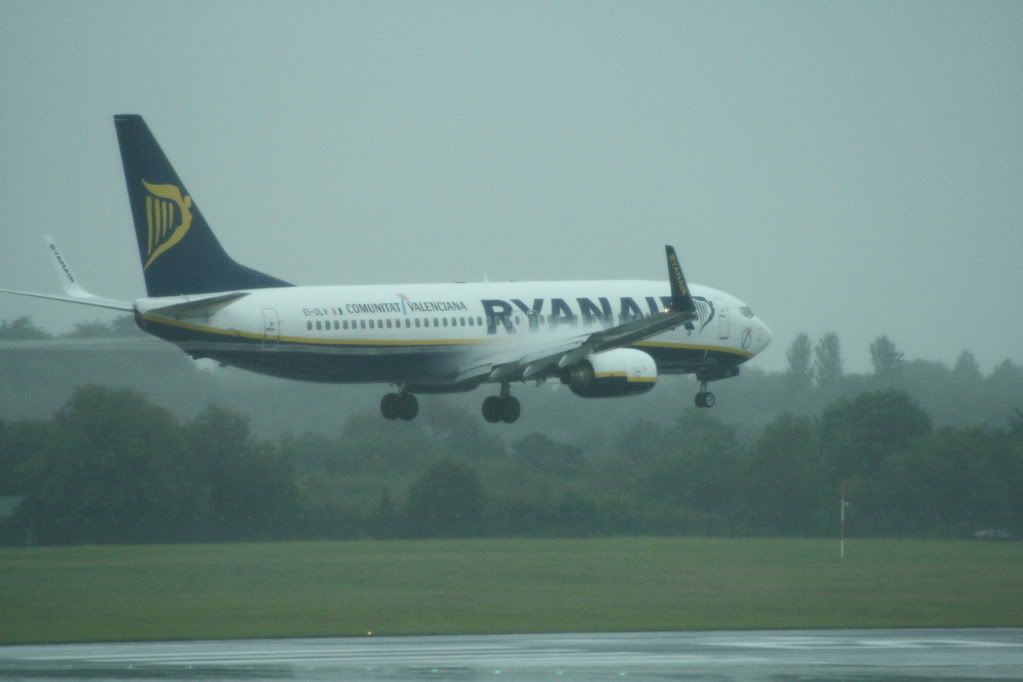 EI-DLV near the touchzone from RYG
It time for me to go back to T1 and I allow my time to look around the departure lounge in T2.
View of the cargo apron.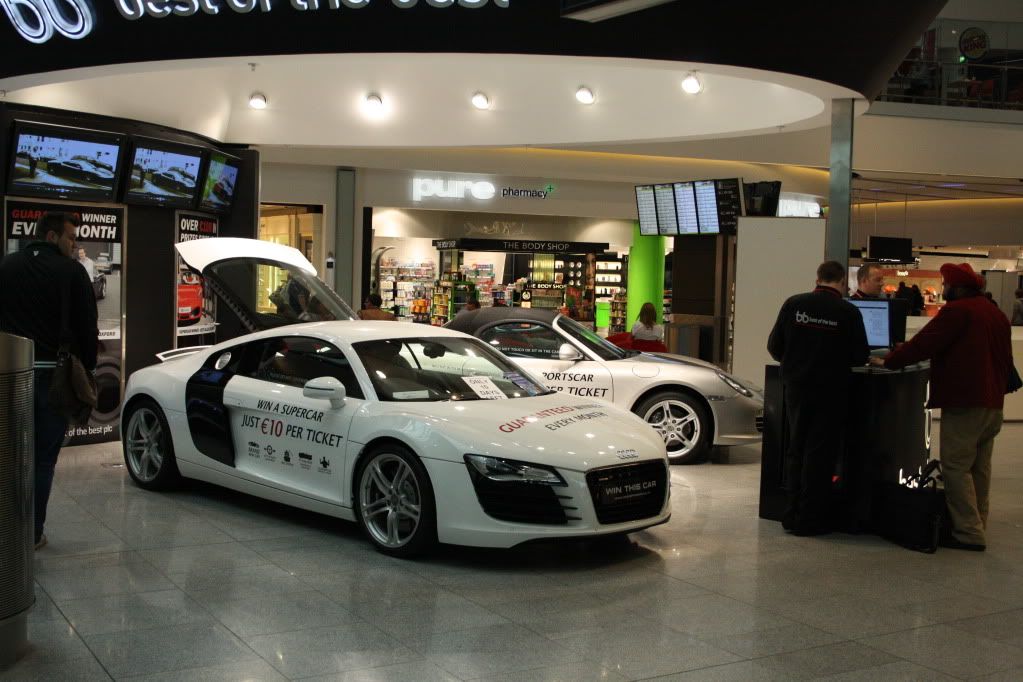 Car competition. I didnt play it but I wish I did.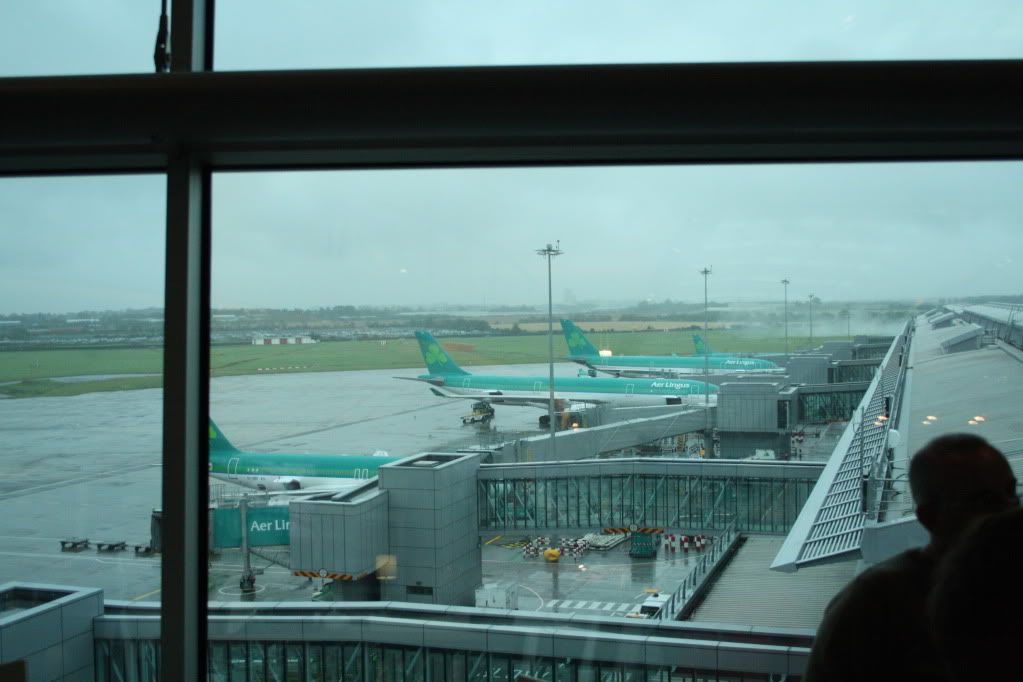 Yes it definity Aer Lingus Home.
I looked at the FID so gate 218 for my flight so it is a bus gate.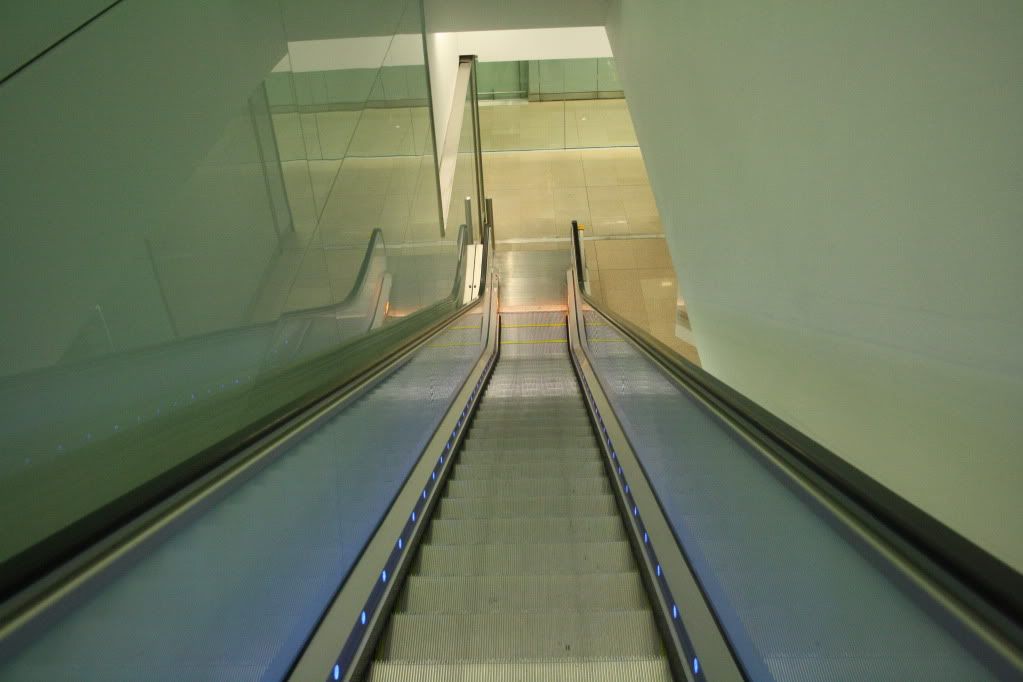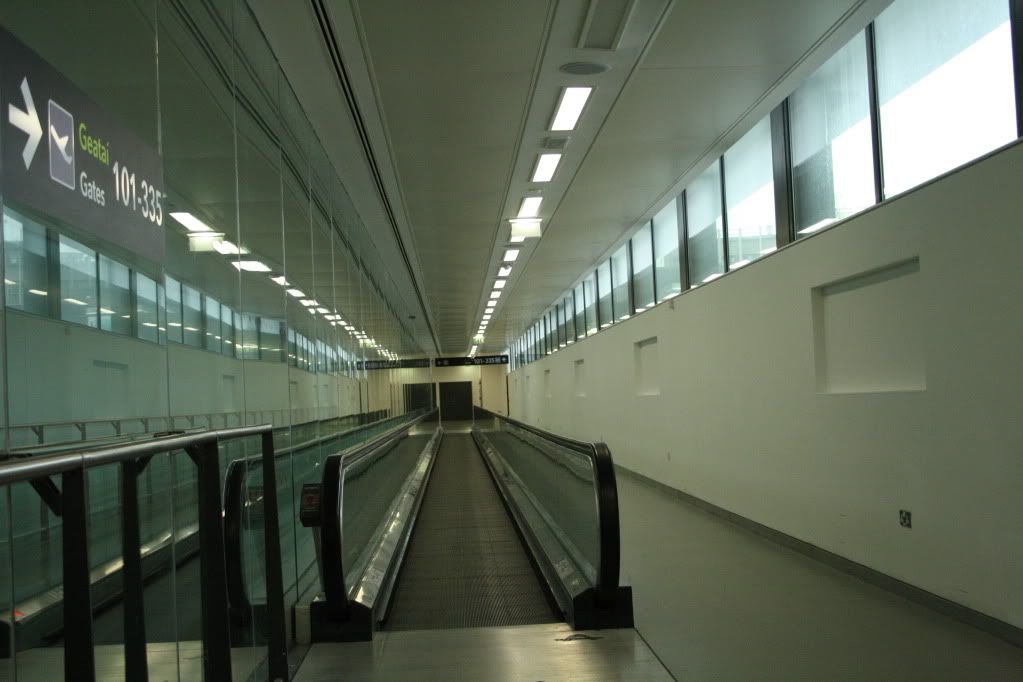 On the way back to T1.
New gaming area along with short 4D film. It used to be a bar there before.
I wanted to see what in gate 300s (formal Pier B) before I head to Gate 218.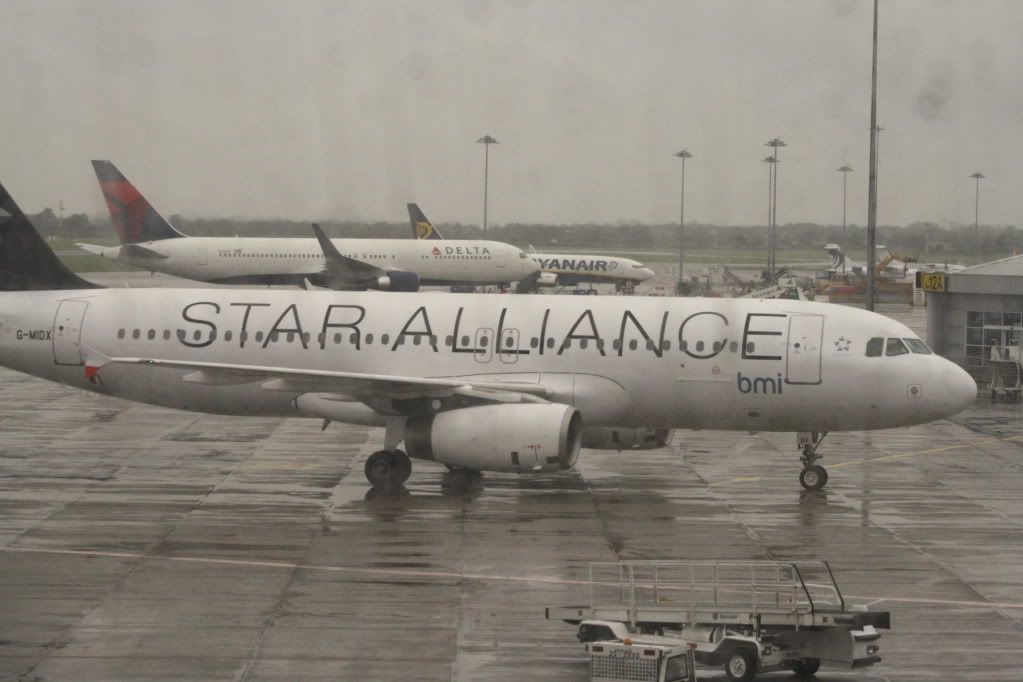 Well Hello BMI G-MIDX in *A livery from LHR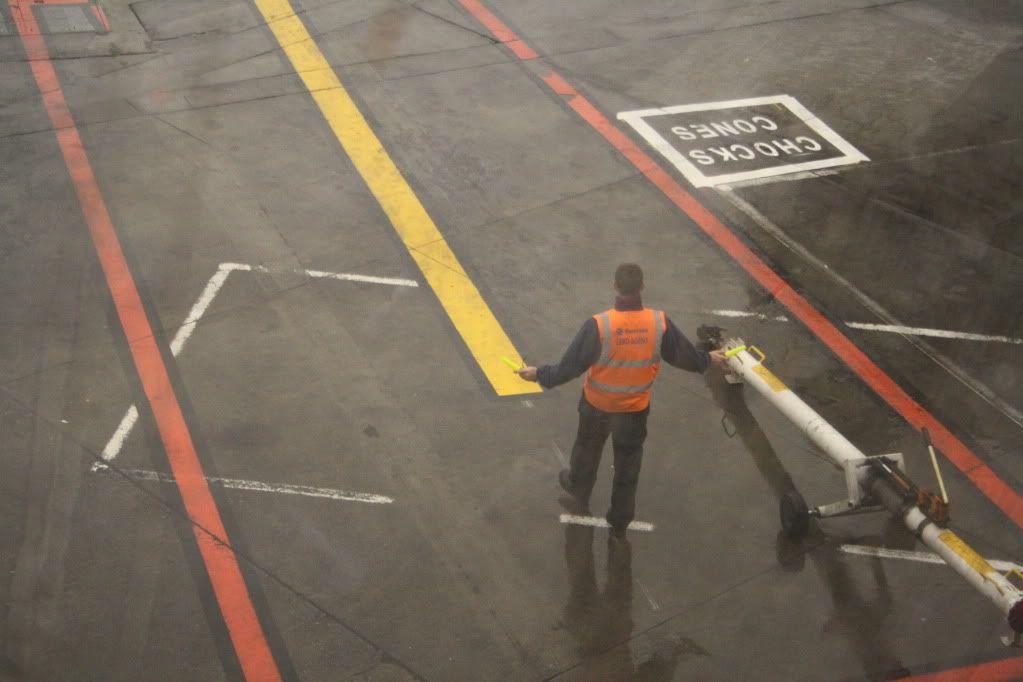 Marshalling the BMI into the strand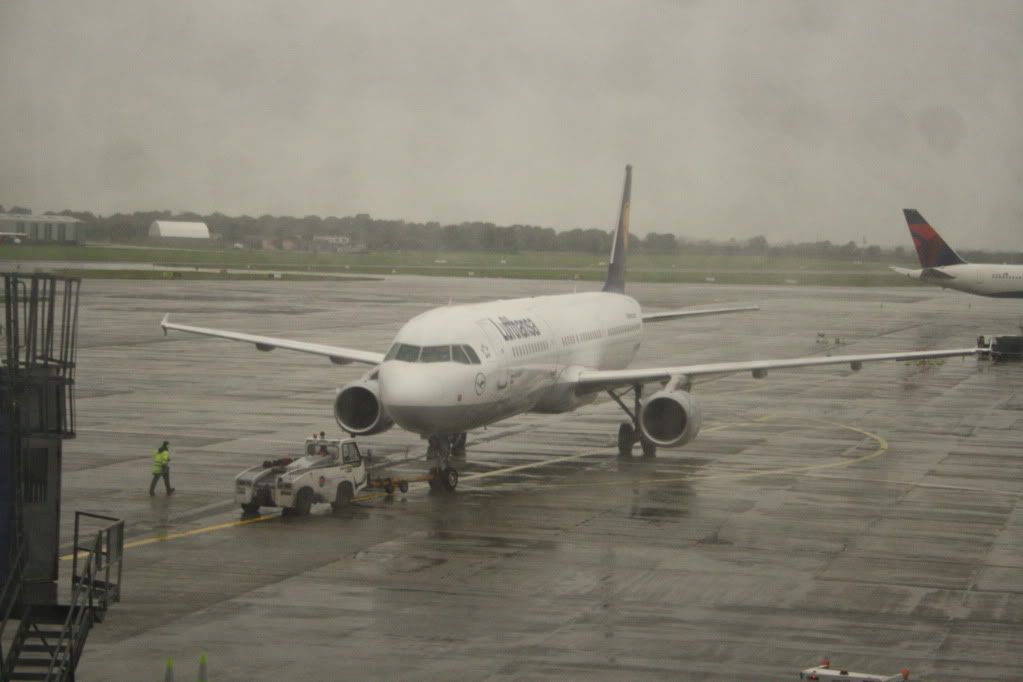 Oh, bye bye lufty, LH heading back to FRA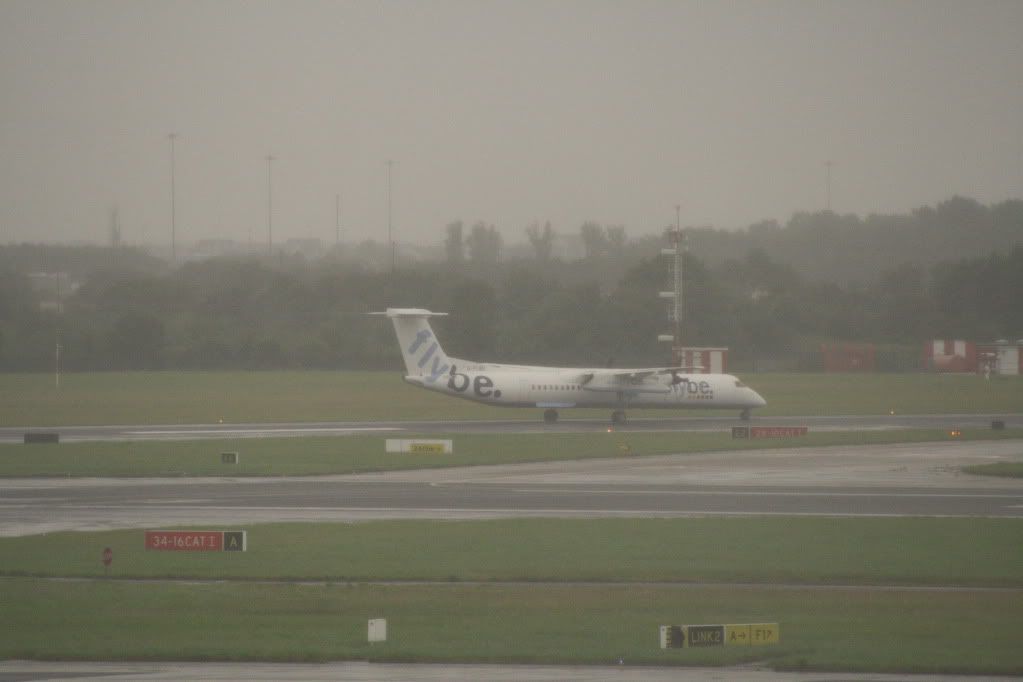 FlyBe just landed.
Bye CityJet/AirFrance, AF/WX to either LCY or CDG
DL getting ready to go back to ATL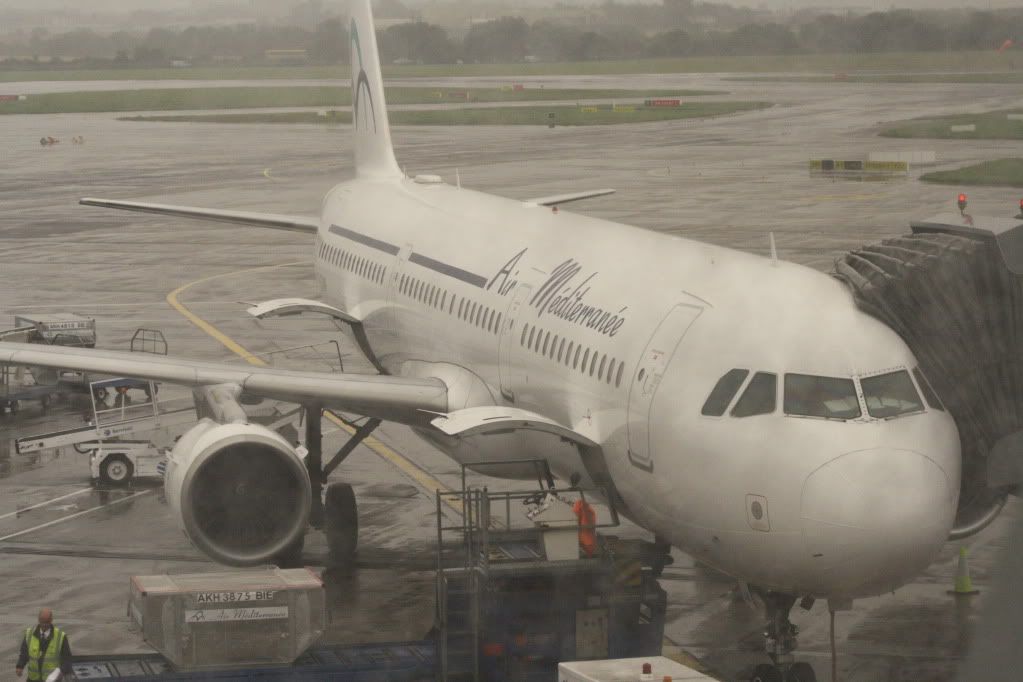 BIE getting ready to lourde
As I pass by the old A security area. It in process of clearing out. I think these space will fill in with new shops.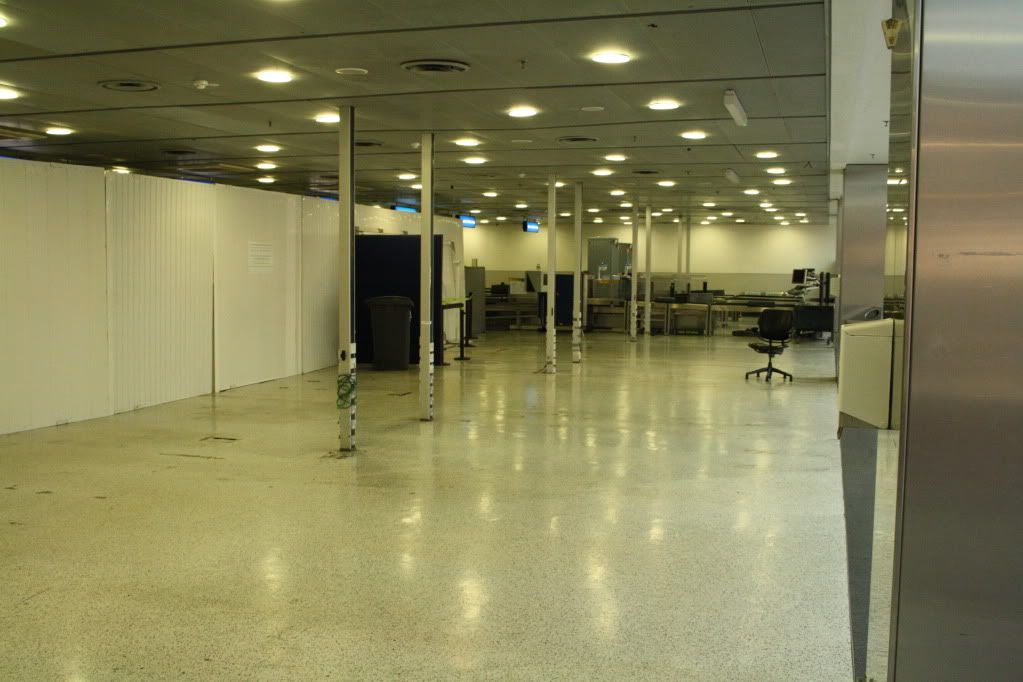 Old A Security Area.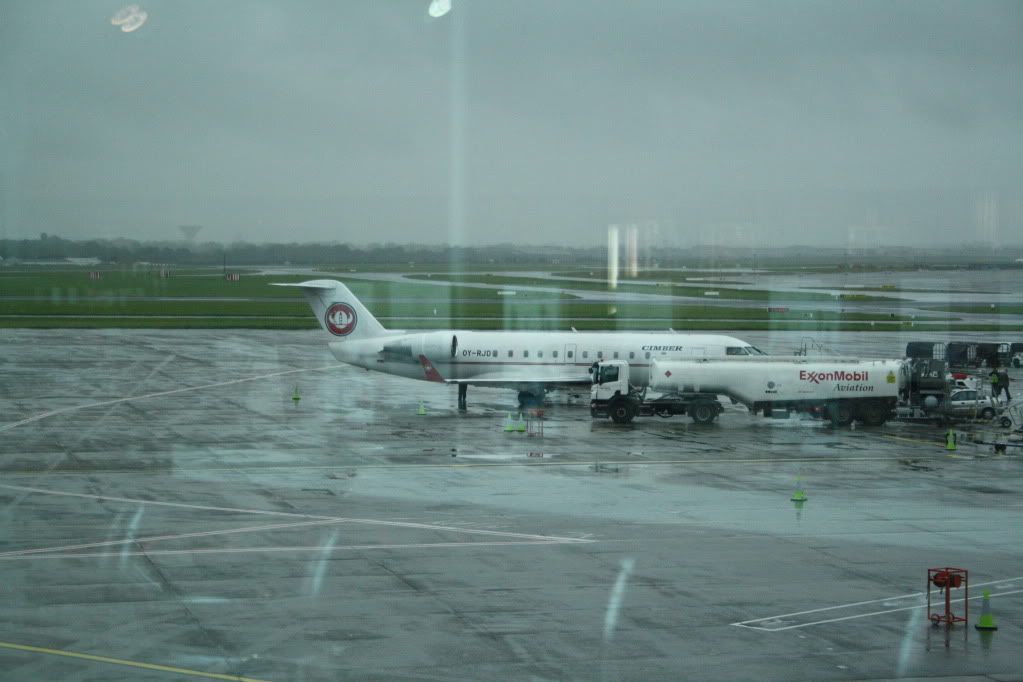 Climber OY-RJO
I stopped in Boot shop to get Bottle of water before heading to the gate.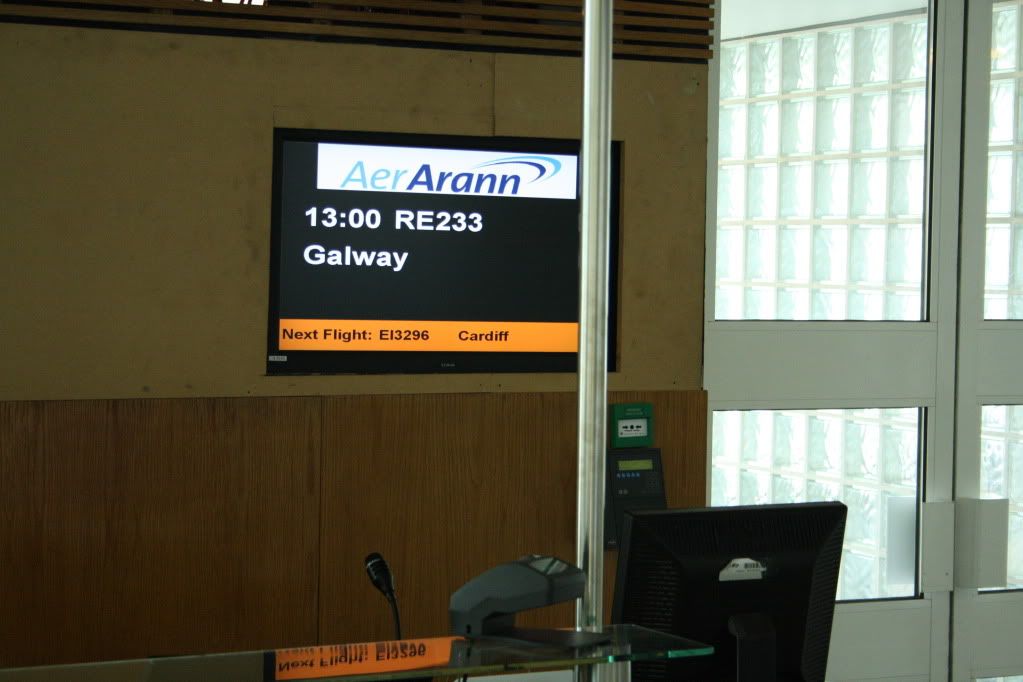 I must be in the correct area, Gate 218
This gate area is located in the old terminal. It in a bad shape and it showing it age. It cold and damp. This area needed a vast improvement.
Now what out in the apron.
Norwegian B737 LN-KKC
SAS B737 LN-RCU
Now the Boarding Call is announced. I get up and grab my stuff. It seem the load is quite very low for this route. There only 8 of us going. I hand in my boarding pass and hand back me the stub part. I walk outside in the wet to the bus. I been a while that I havn't got on the bus to the aircraft in DUB. The last time I remember I got the bus to the aircraft was in 1995. So getting the bus to the aircraft is rare in DUB. The boarding is complete and head to the aircraft.
Some photos while on the way to the aircraft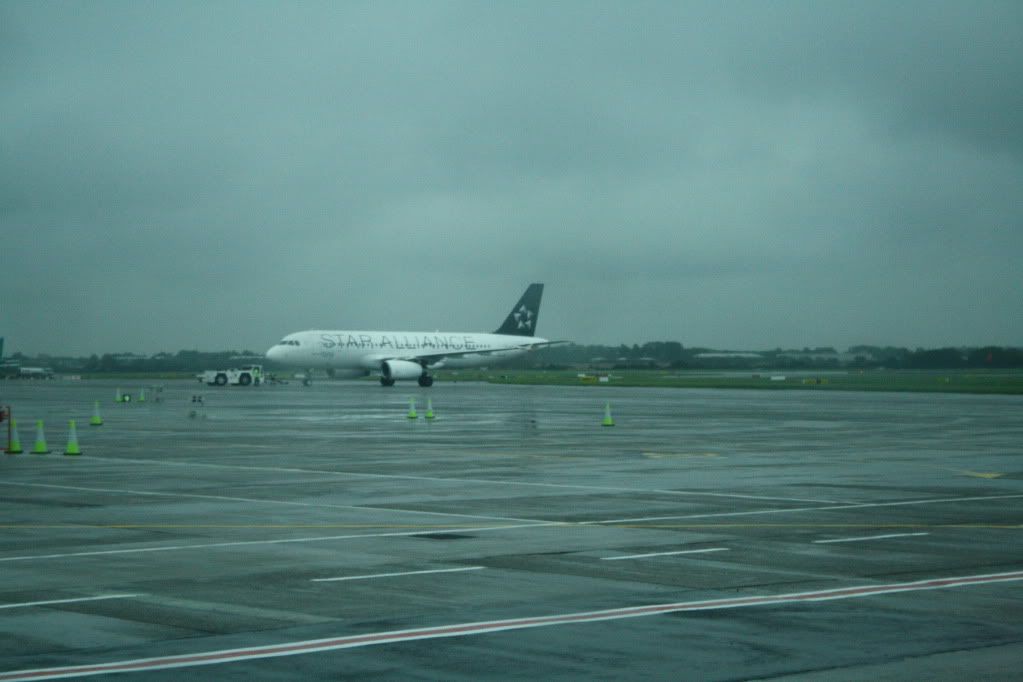 BMI pushout from the stand.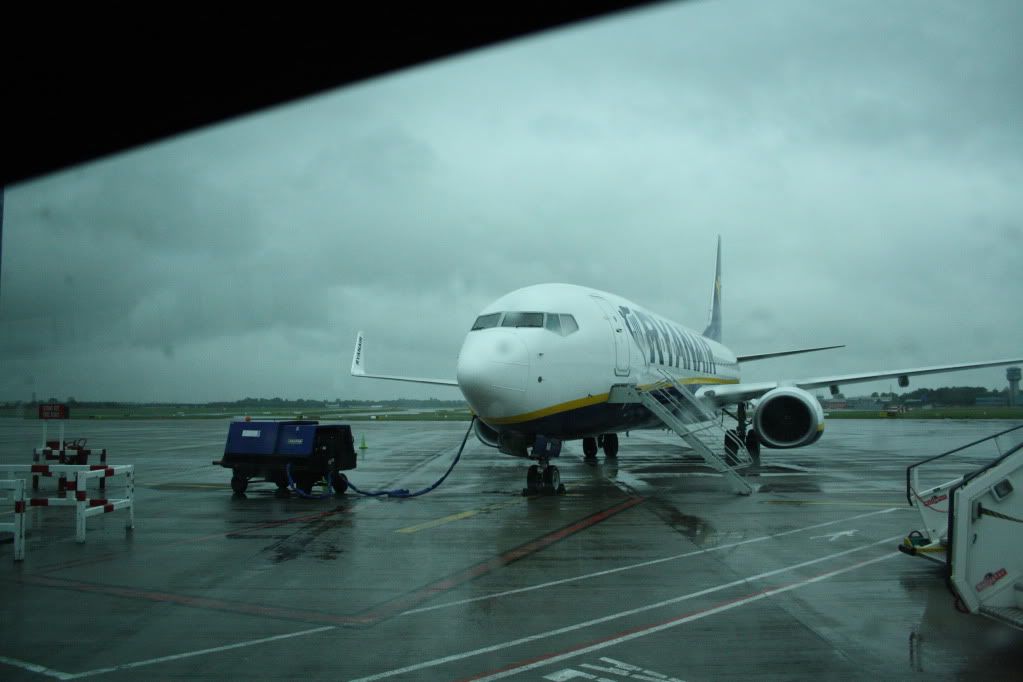 FR B737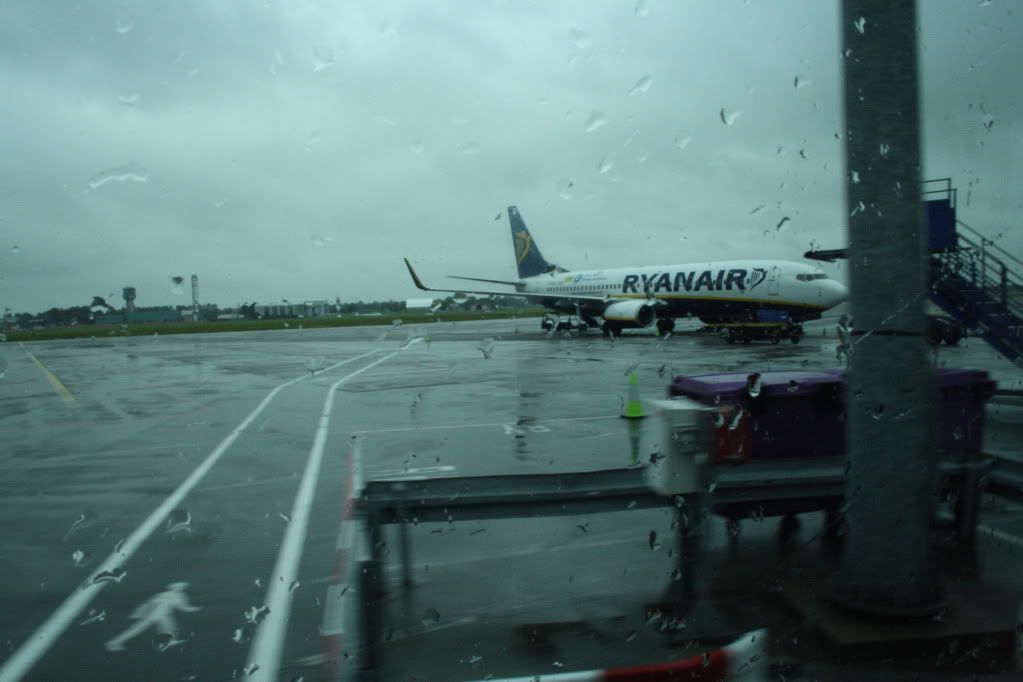 Same again
RE ATR
Yep, It is the aircraft that bring me to GWY
Flight Detail
Airline: Scot Airway for Aer Arann
Type: Do328-110 (First time on this type)
Reg: G-BWIR (First time on this Aircraft)
STD: 13:00
ETD: 12:58
STA: 13:45
ETA: 13:27
Seat: 6A(change to 5A)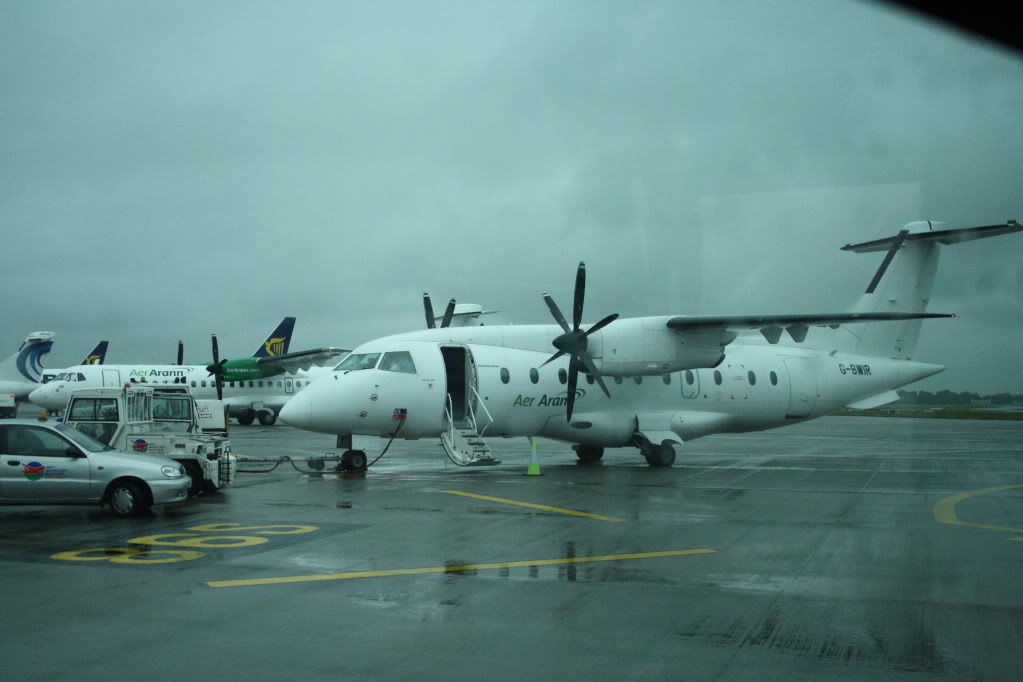 I was the first to board this aircraft. I climbed up the step excited. I was greeted by the lady FA with a nice smile and directed to my seat. There are 2 FA on board One male and female both in the middle 20s.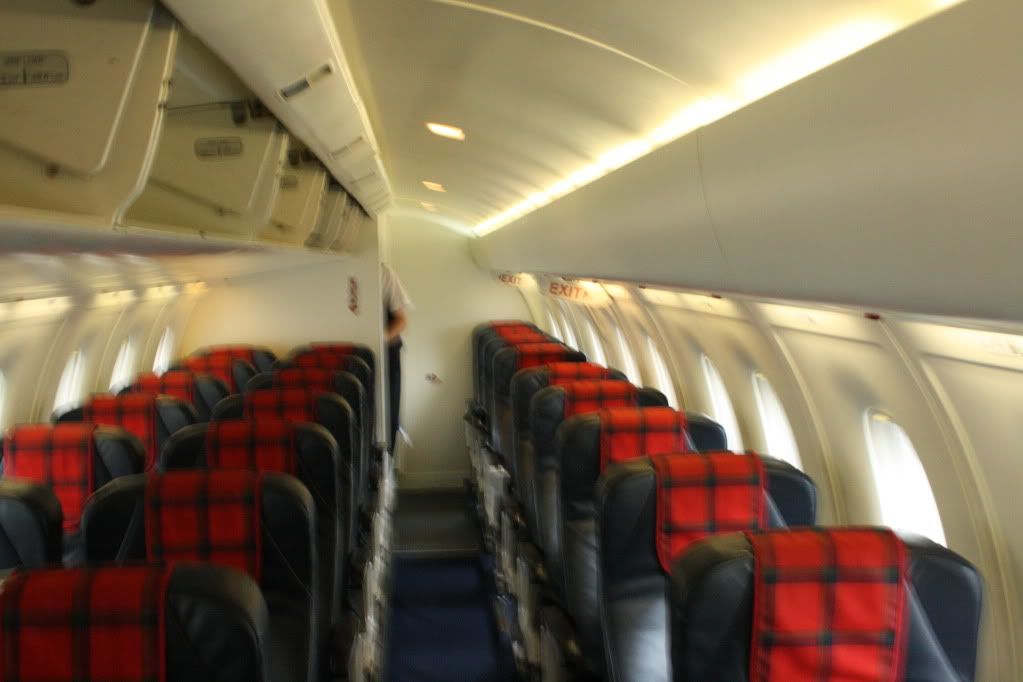 Cabin View
I sat in seat 6A and the view out wasn't great and I wanted a view of the engine and the prop. I change to 5A. The boarding process was quick due to low load. The door close. The pilot made a brief announment on flight information and weather in Galway. Our routing is stright from DUB-GWY with little turn. then the FA made a safety demo. One thing I didnt know that this aircraft have oxygen mask. I thought all prop dont have o2 mask.
Then we made our way to Runway 28.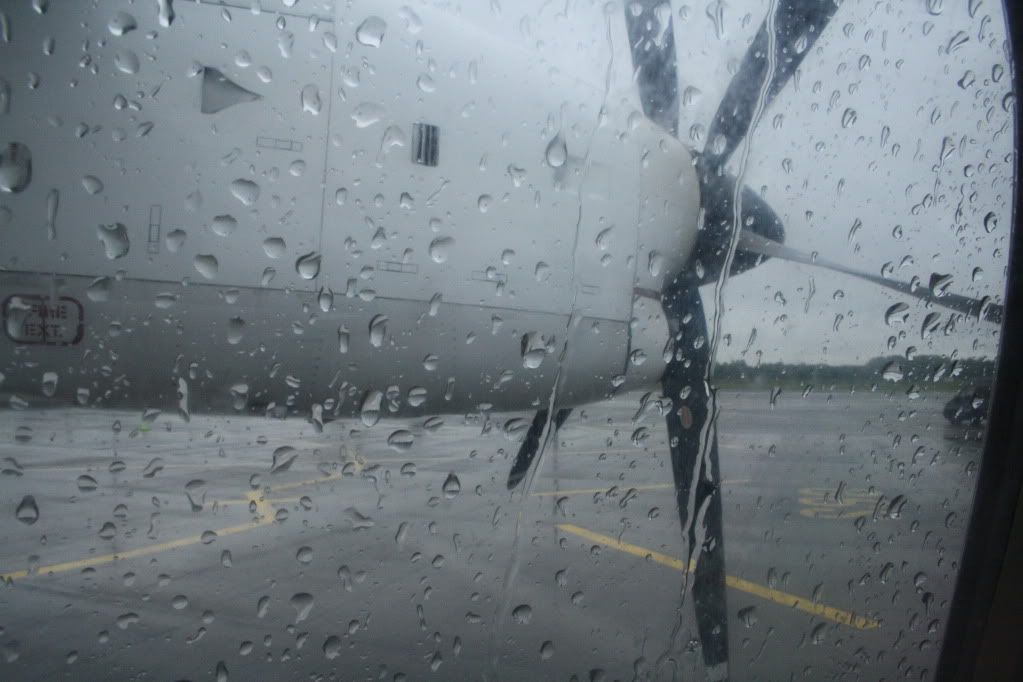 my view from 5A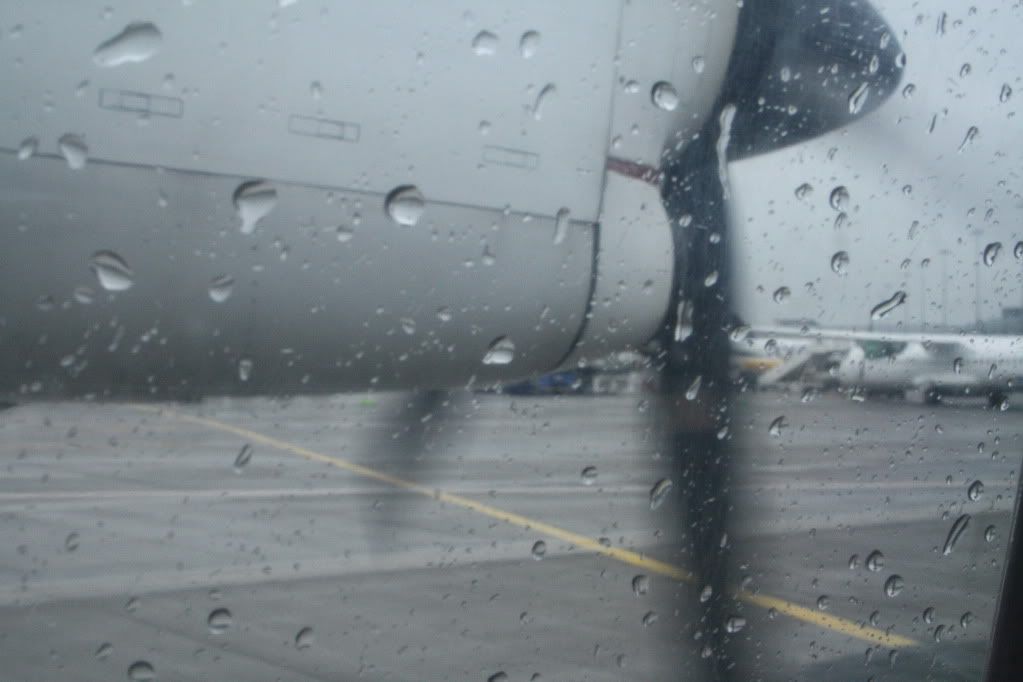 pushback complete and engine start up.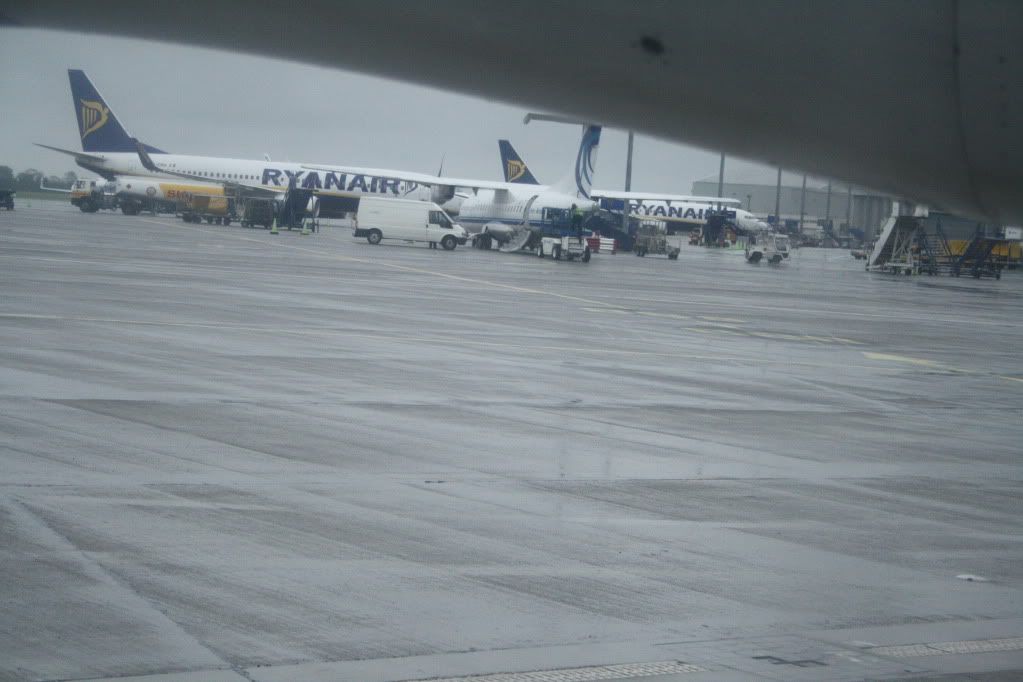 on the move to runway 28, passing by other RE aircrafts
Are we in ATL???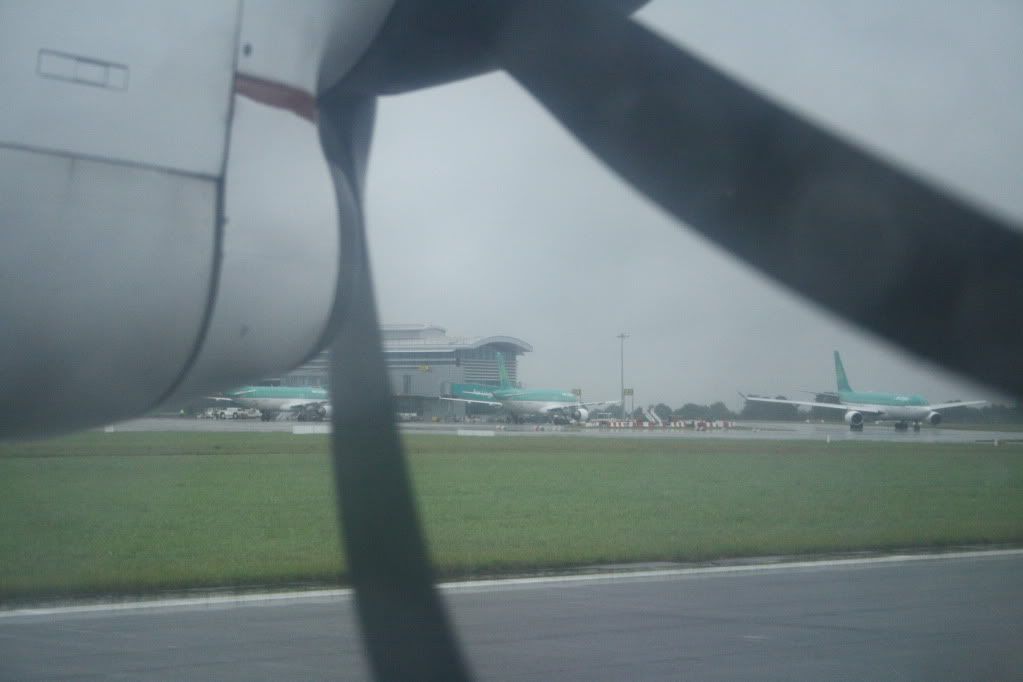 Phew, It a home for Aer Lingus.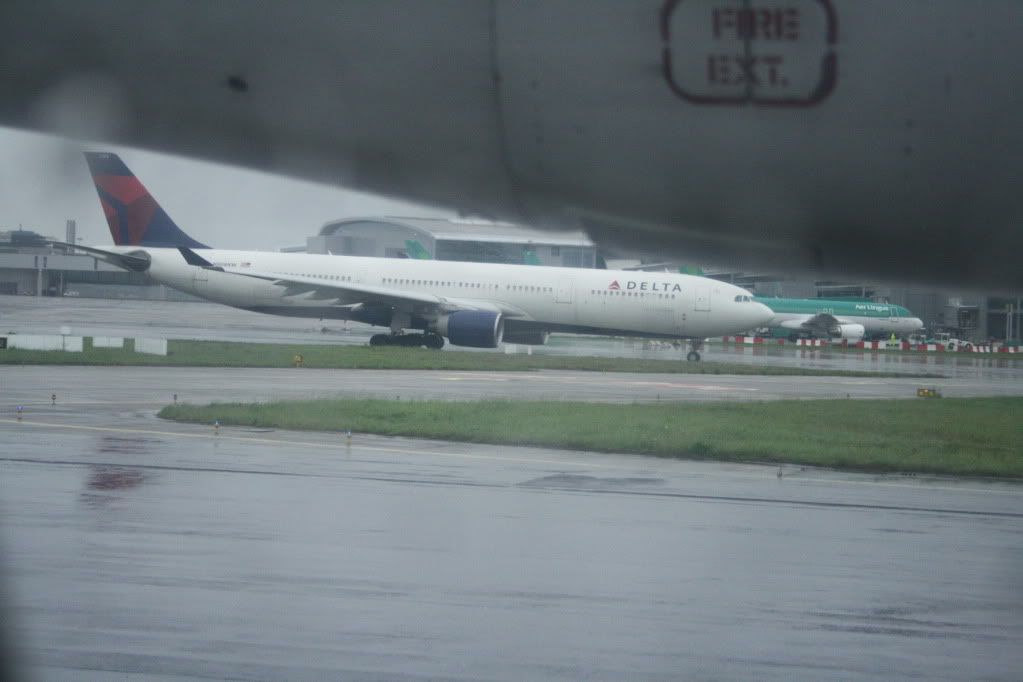 DL A330 pushback for takeoff to ATL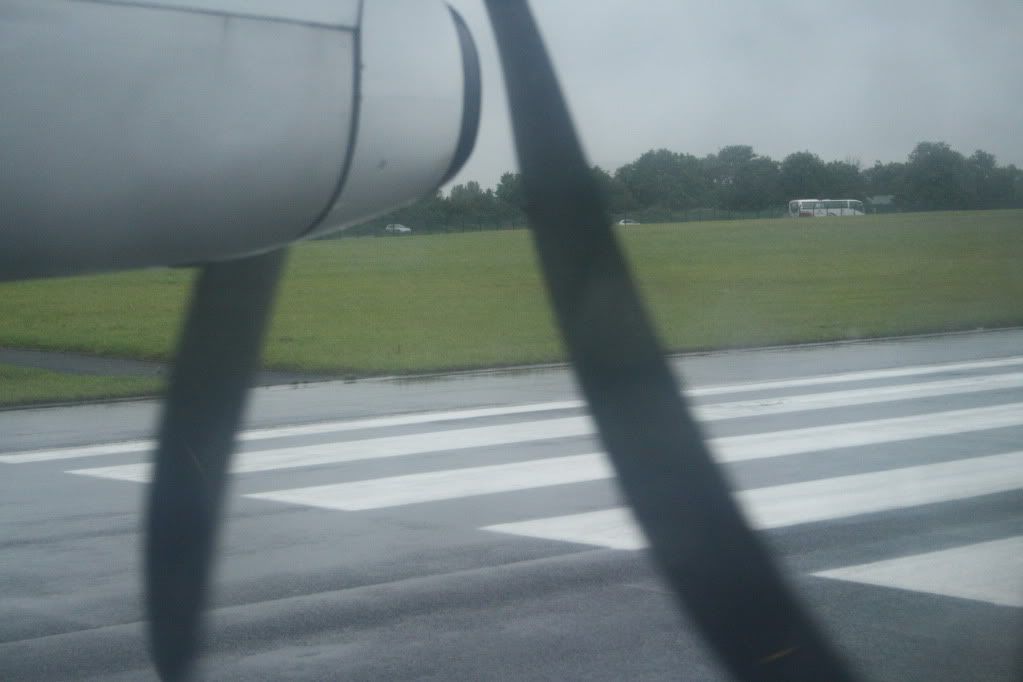 In runway 28 ready for take off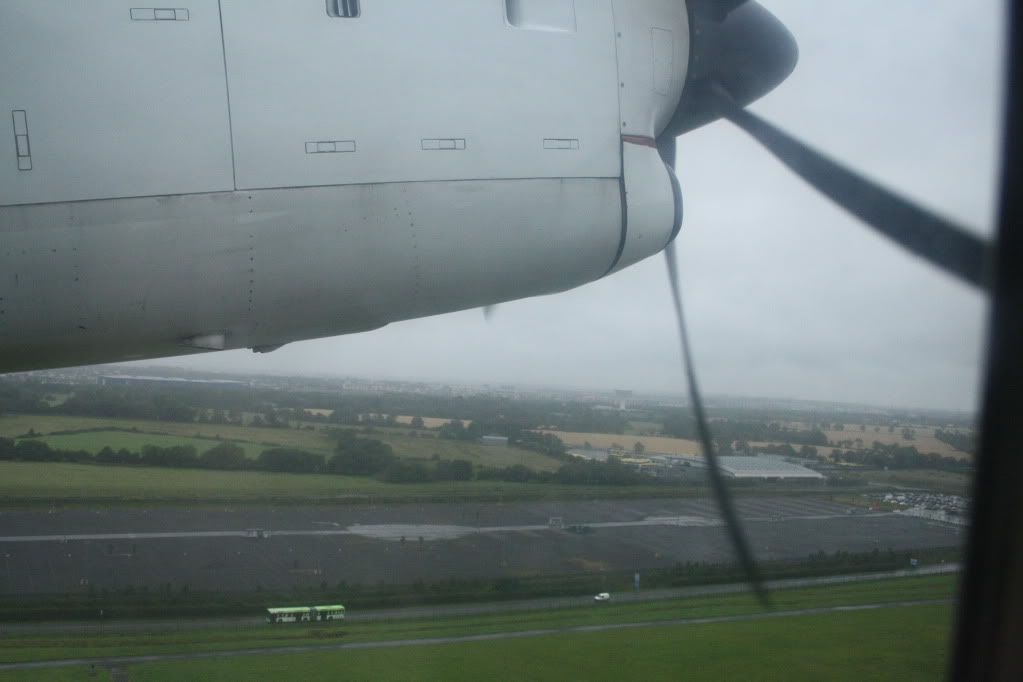 Took off from the runway. View of Blue Long Term Car Park.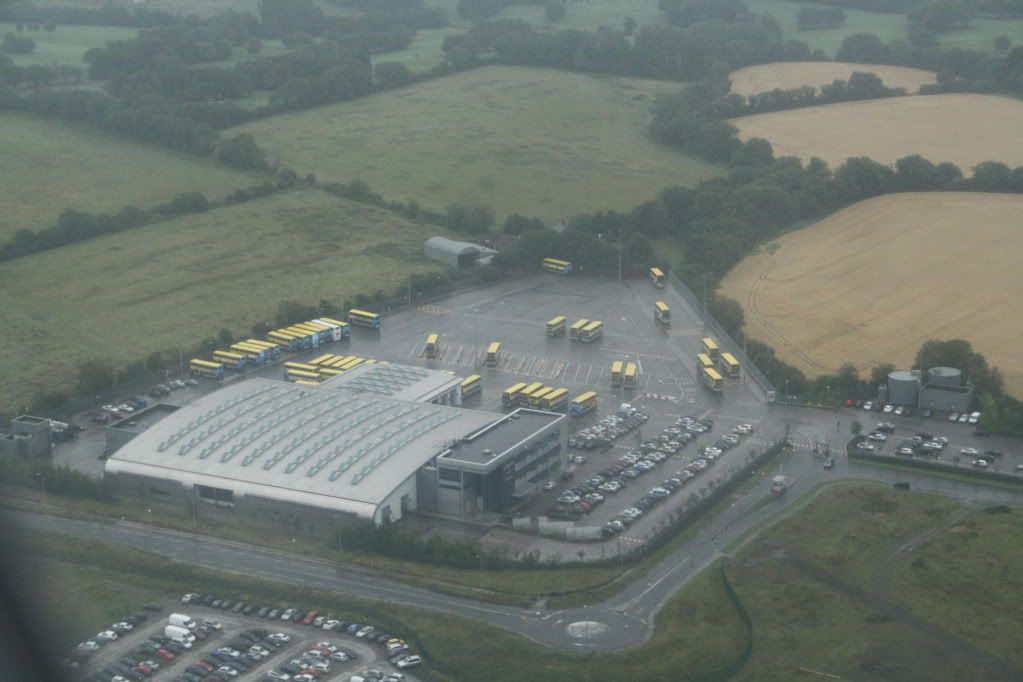 Dublin Bus Harristown Bus Depot
Then into the cloud so no view for the next 20 min.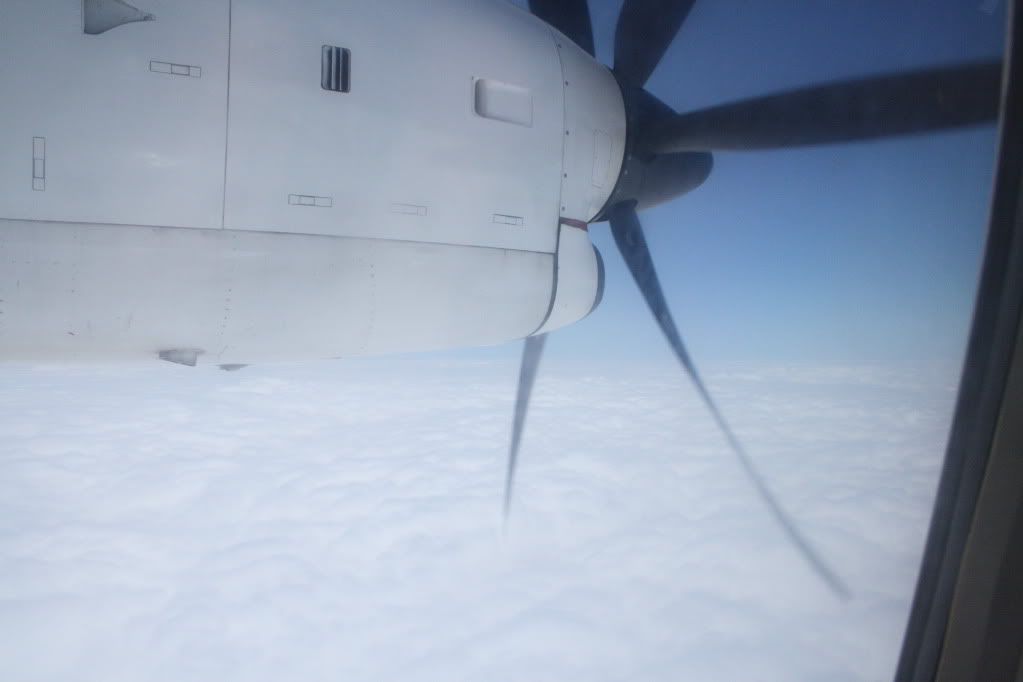 This was my view for the next 20 min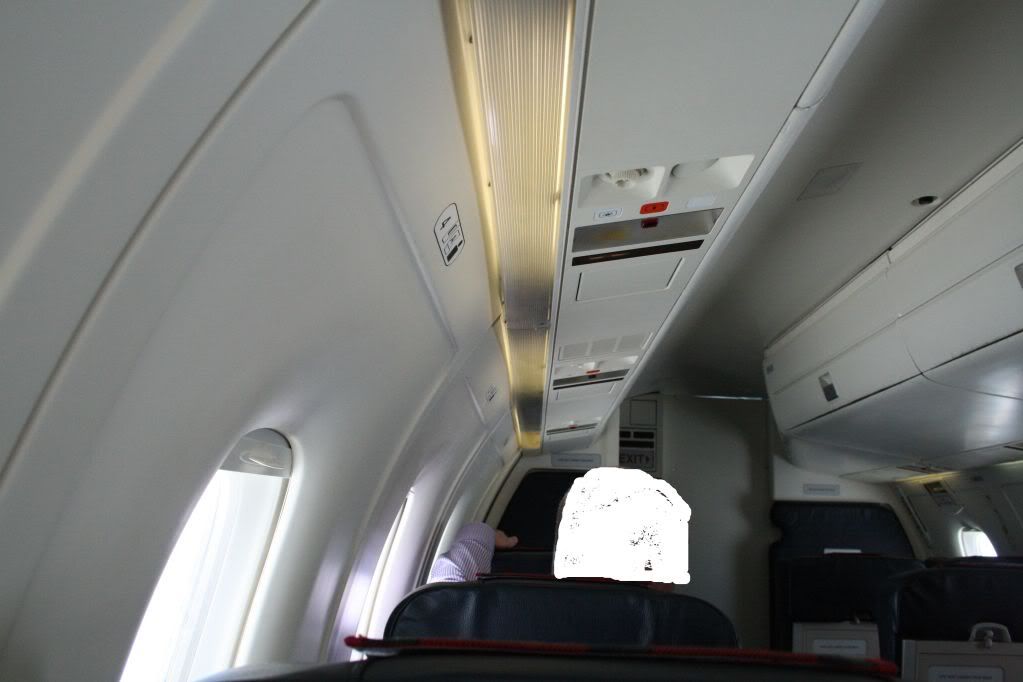 View of the cabin toward the front.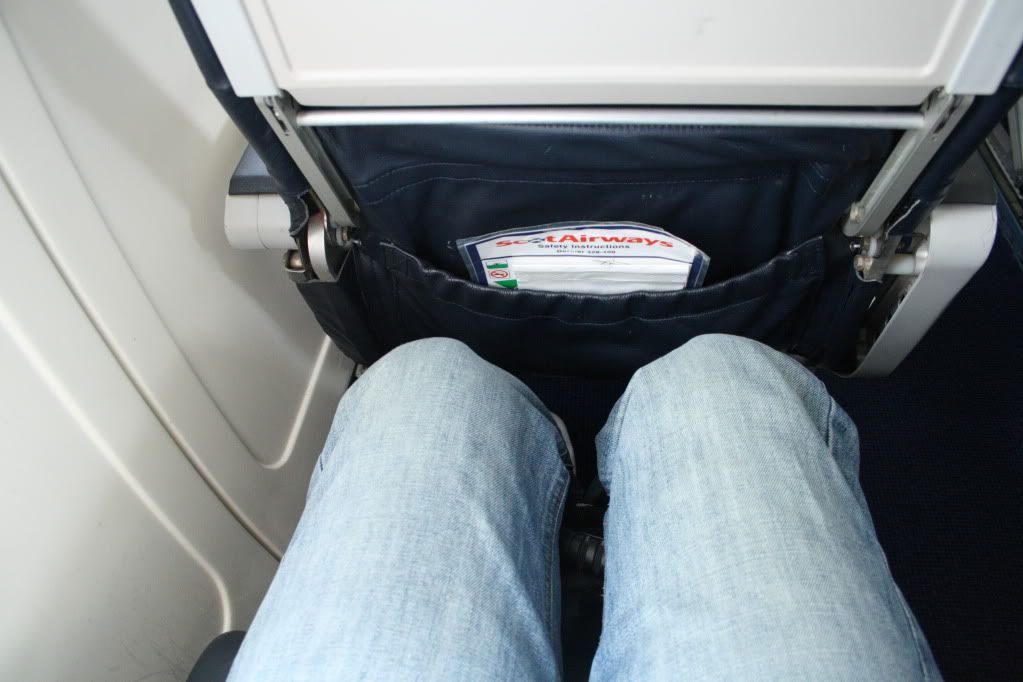 No TR without the legroom shot.
It BOB service on board but FA made an ammounment that if anyone want anything from the trolley, press the call button. No one want anything. I didn't buy anything.
The view is still the same.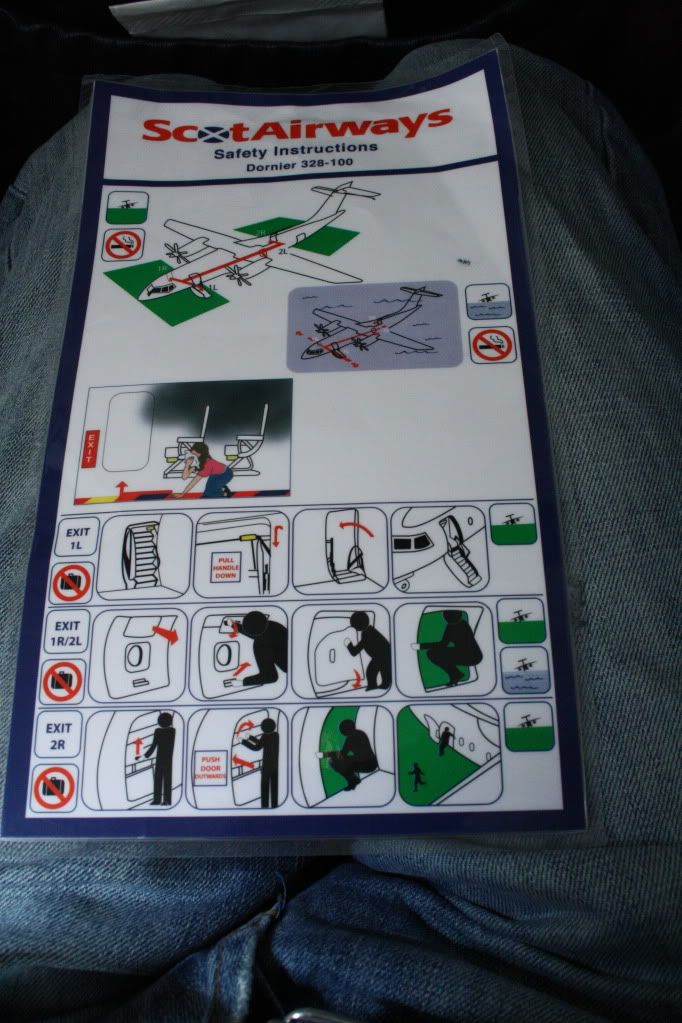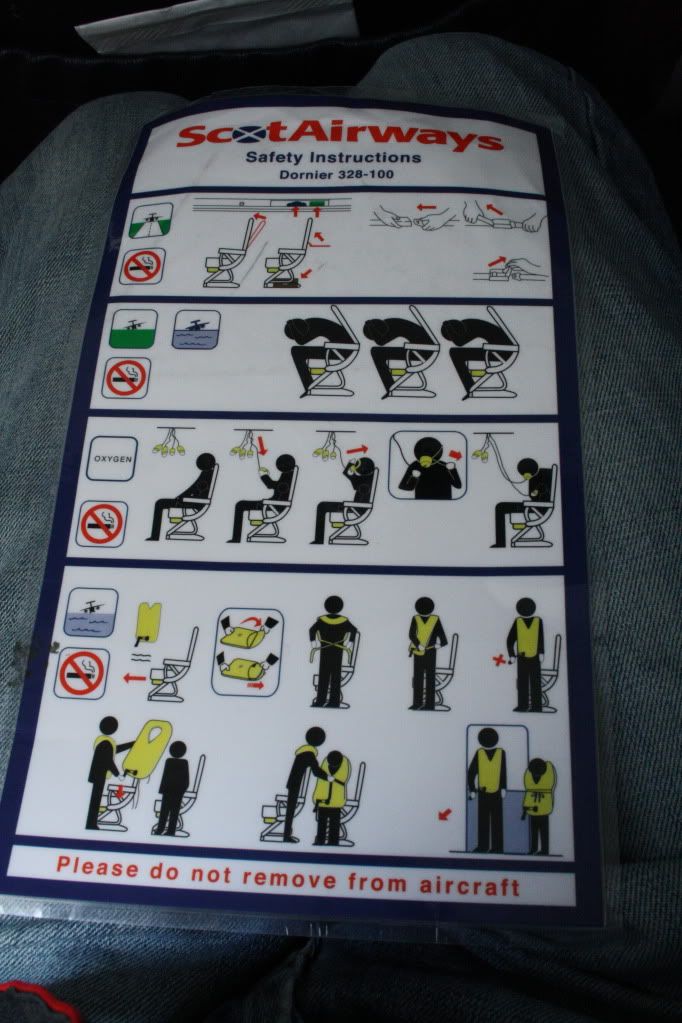 Safety Card [took this for Markus (FLIEGER67)]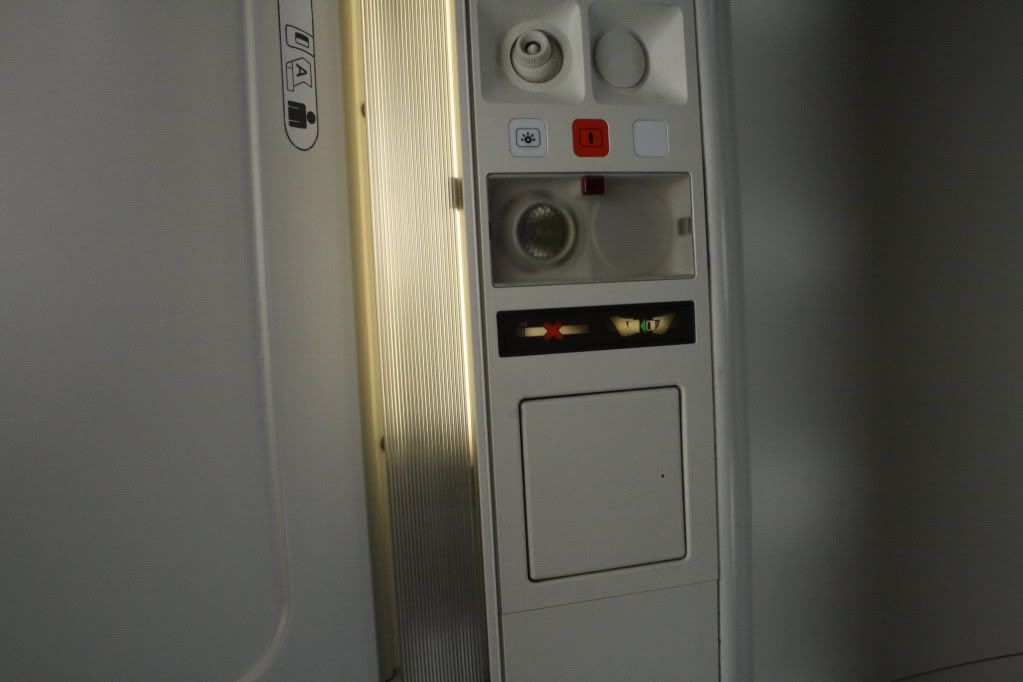 view of Passenger Service unit
Then the seatbelt light came on and the FA quicky check through the cabin.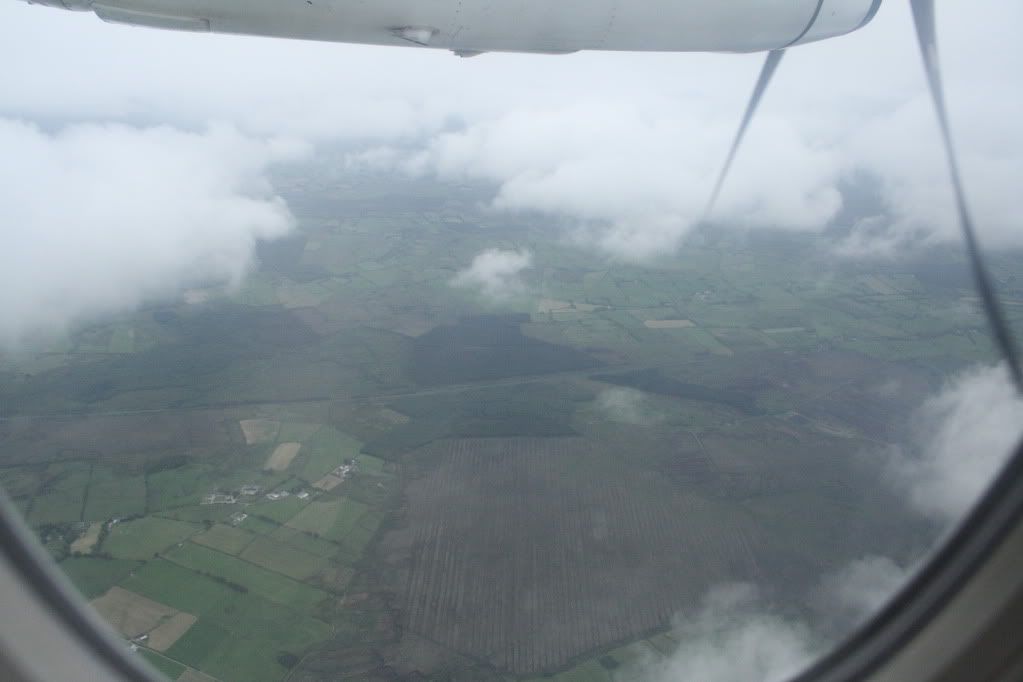 Now the cloud break up and got the view of the countryside somewhere in Galway.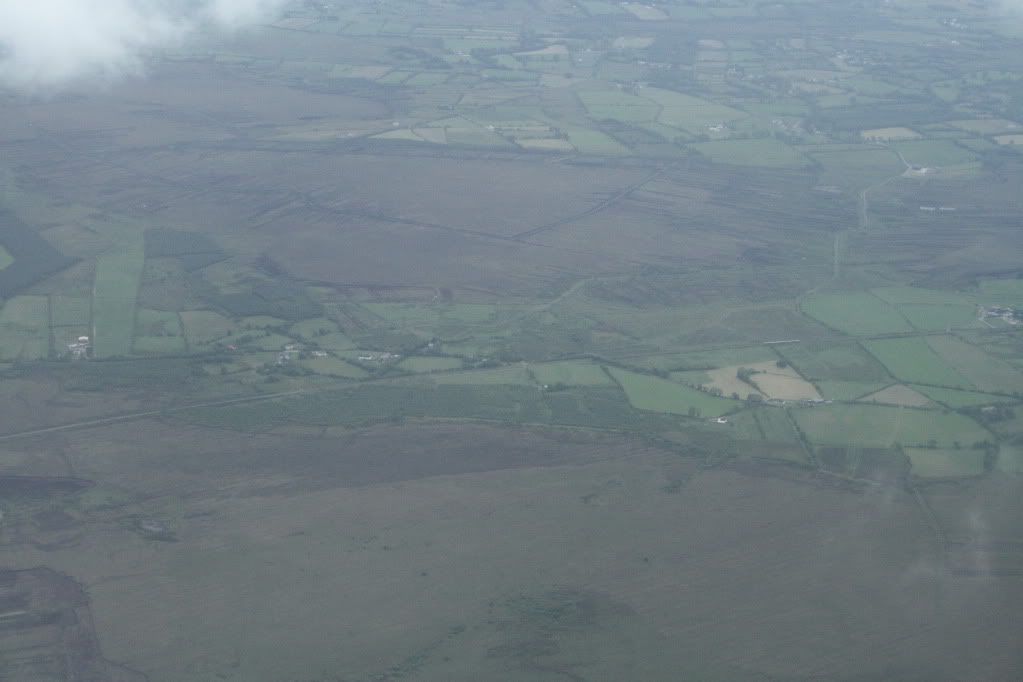 Another view of the countryside.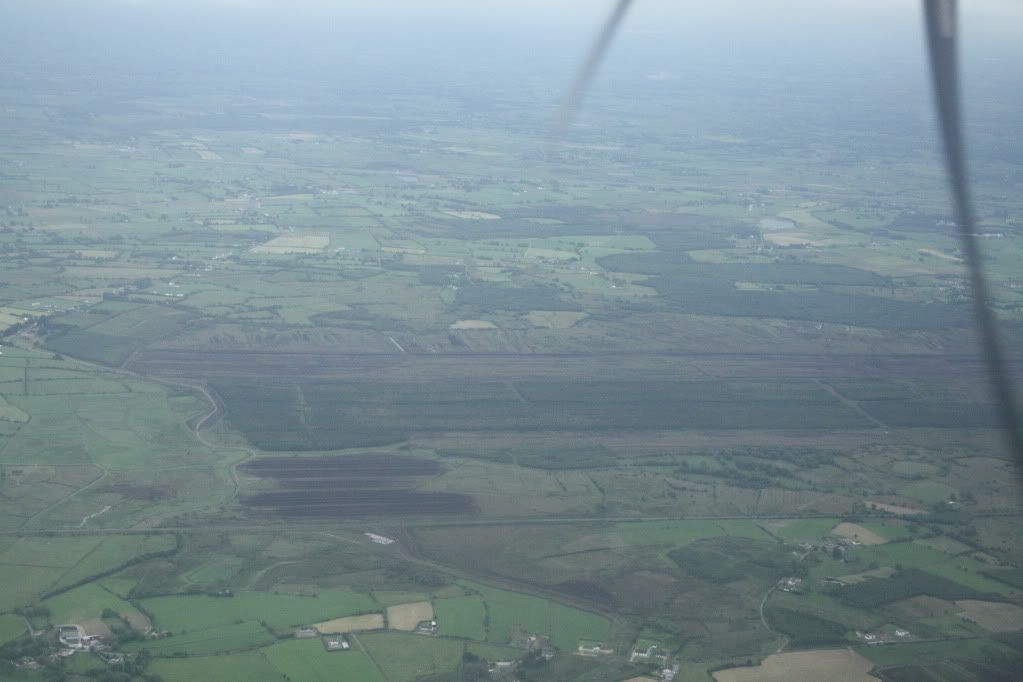 Turfland where they make turf for heating.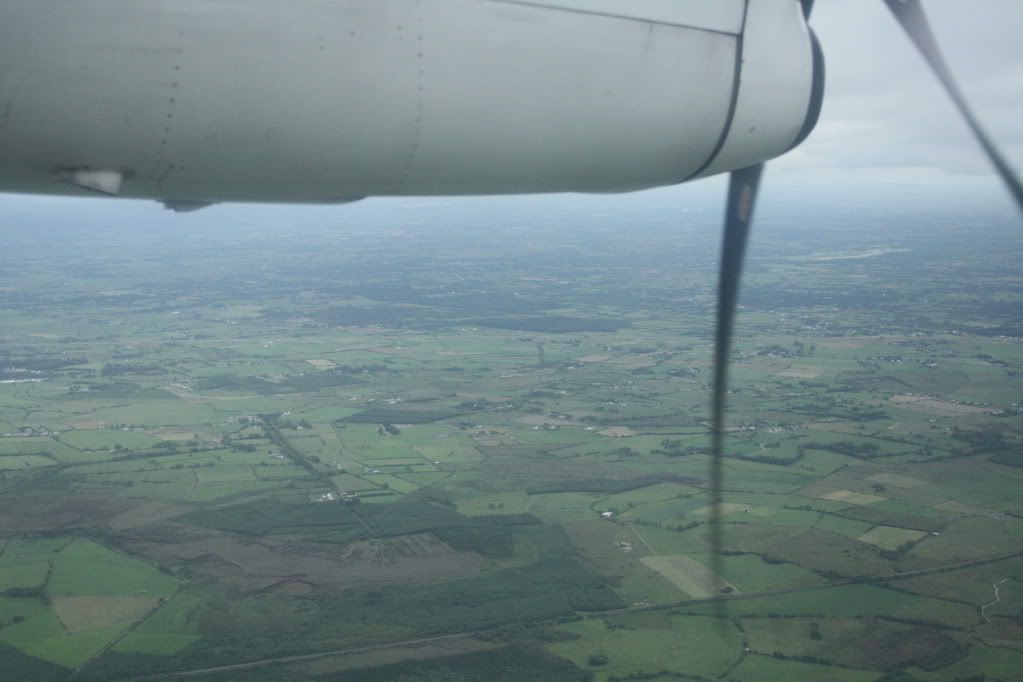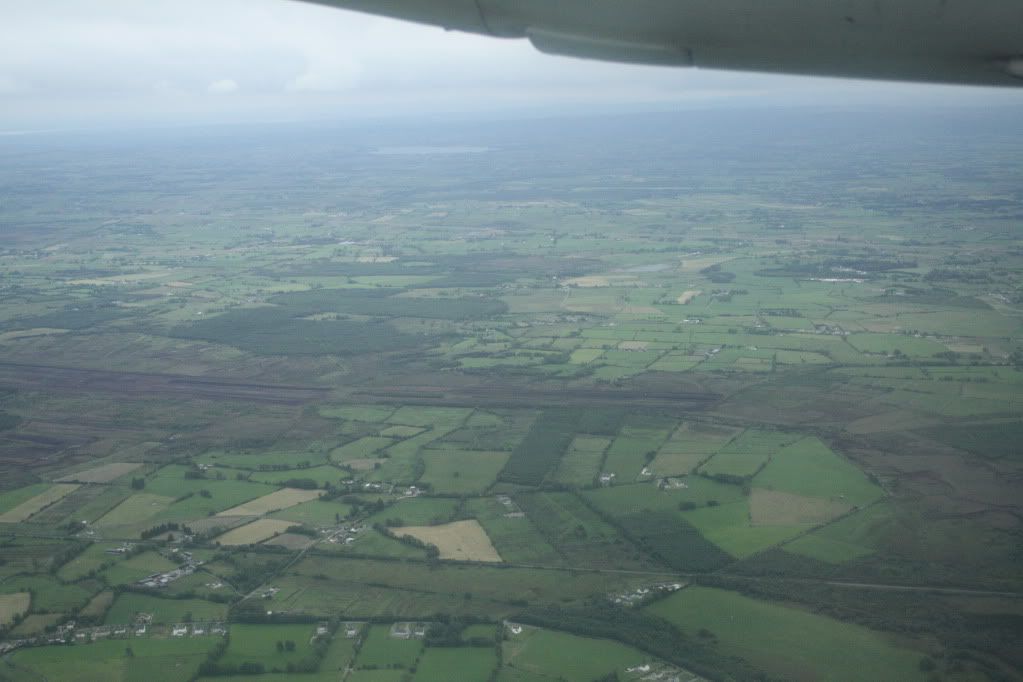 View to the south of Galway, toward Clare.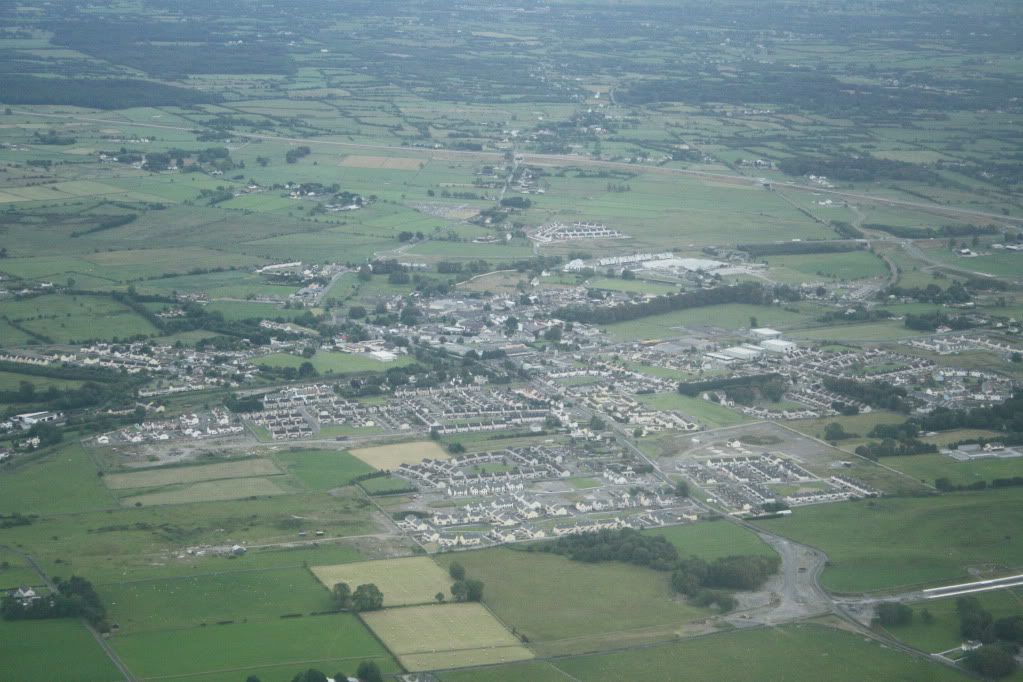 Athenry villiage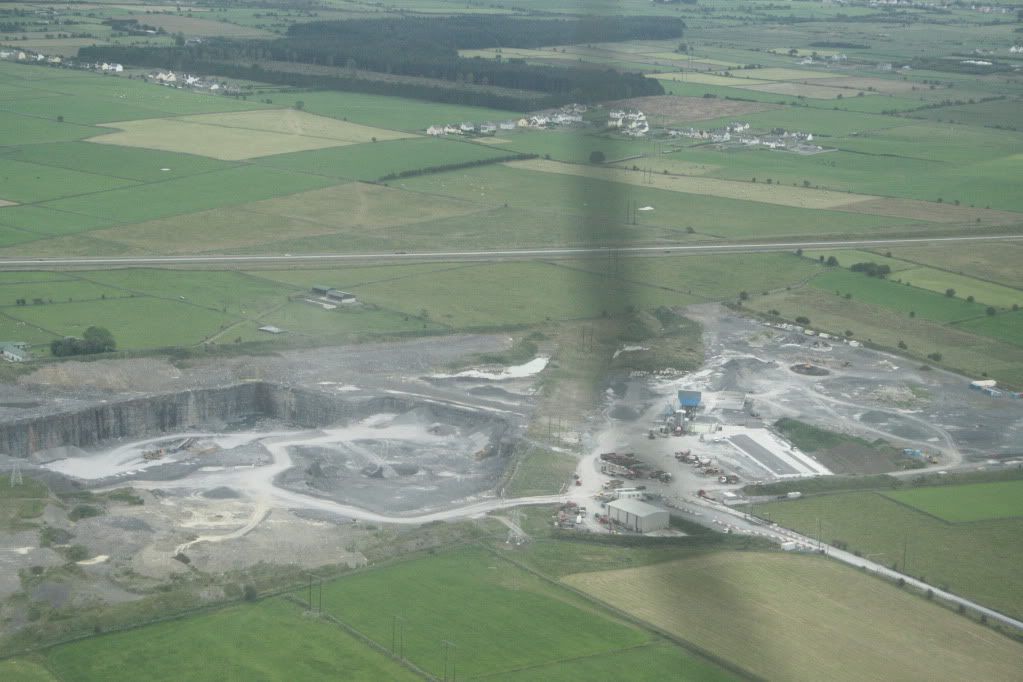 Quarry site near Athenry
M6 motorway, We must be near Galway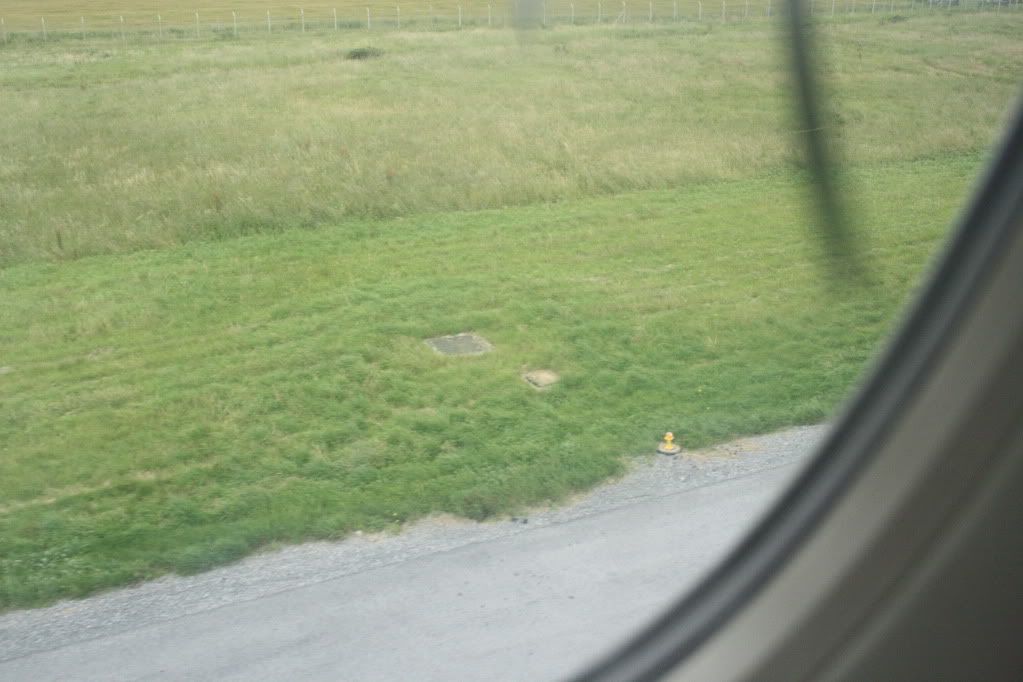 About to touchdown into Runway 26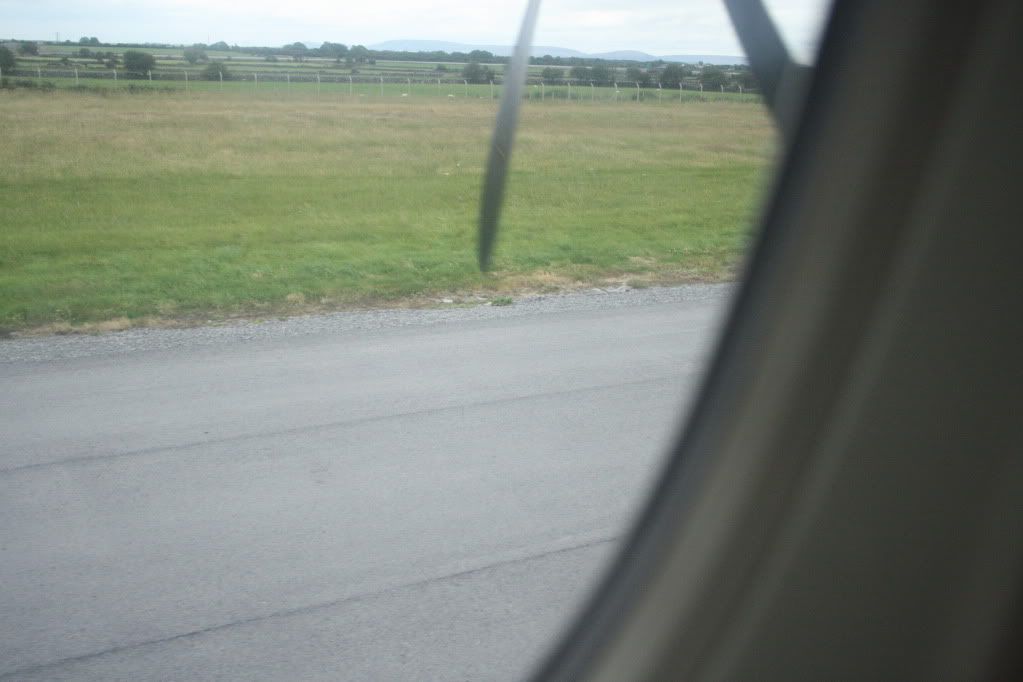 Landed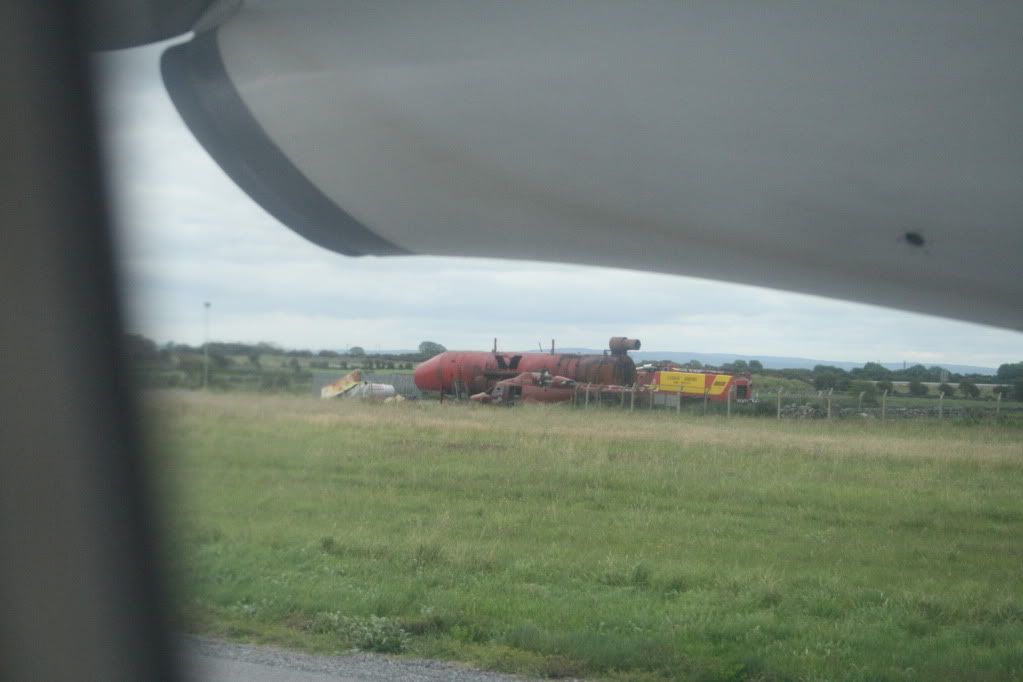 Fire Training Area
Runway 0826
Some heli with no blade. N222WX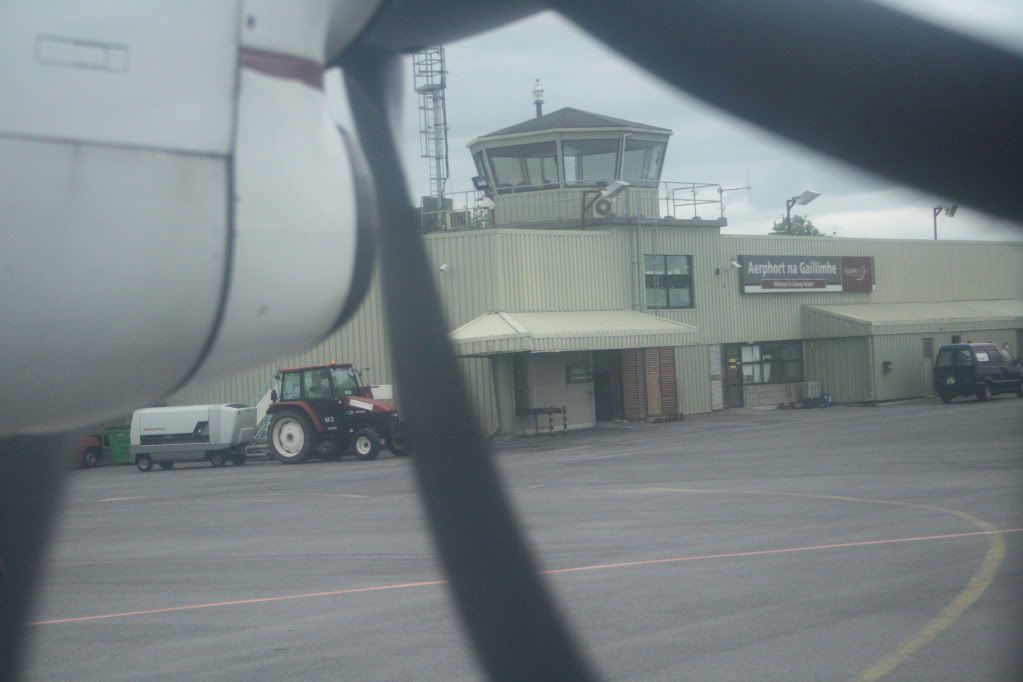 Galway Airport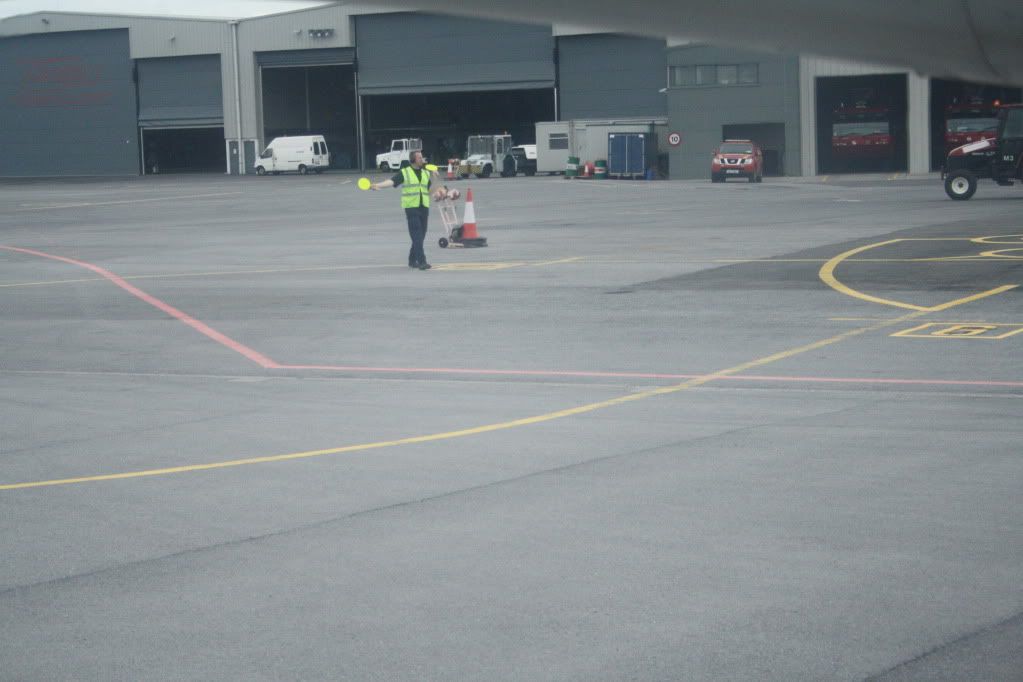 marshalling to stand
Then we came to stop. I waited until everyone got off. I got up and ask the FA, could I see the cockpit but the FA refuse due to 9/11 reason. I got down the step and walk around the aircraft to the arrival hall.
View of the engine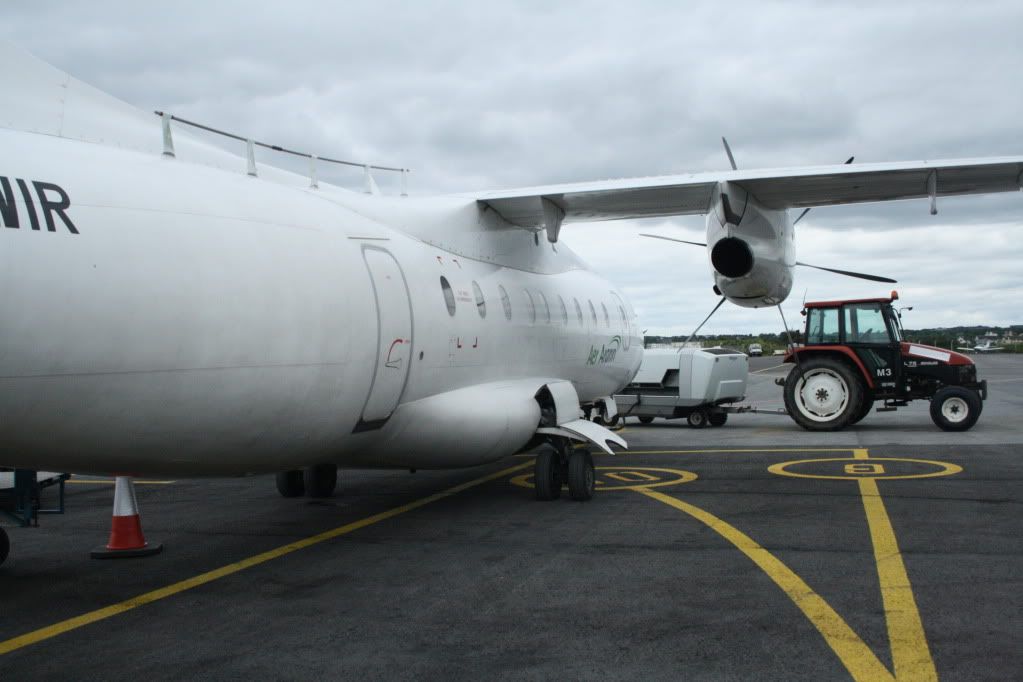 View of the opposite side of Do328.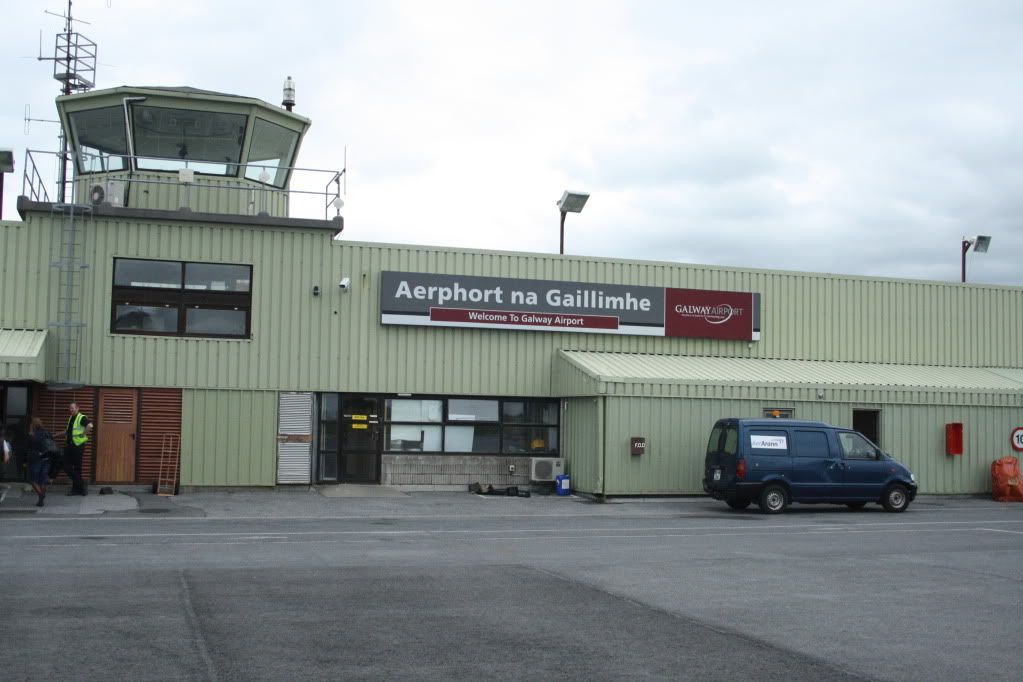 Welcome to Galway Airport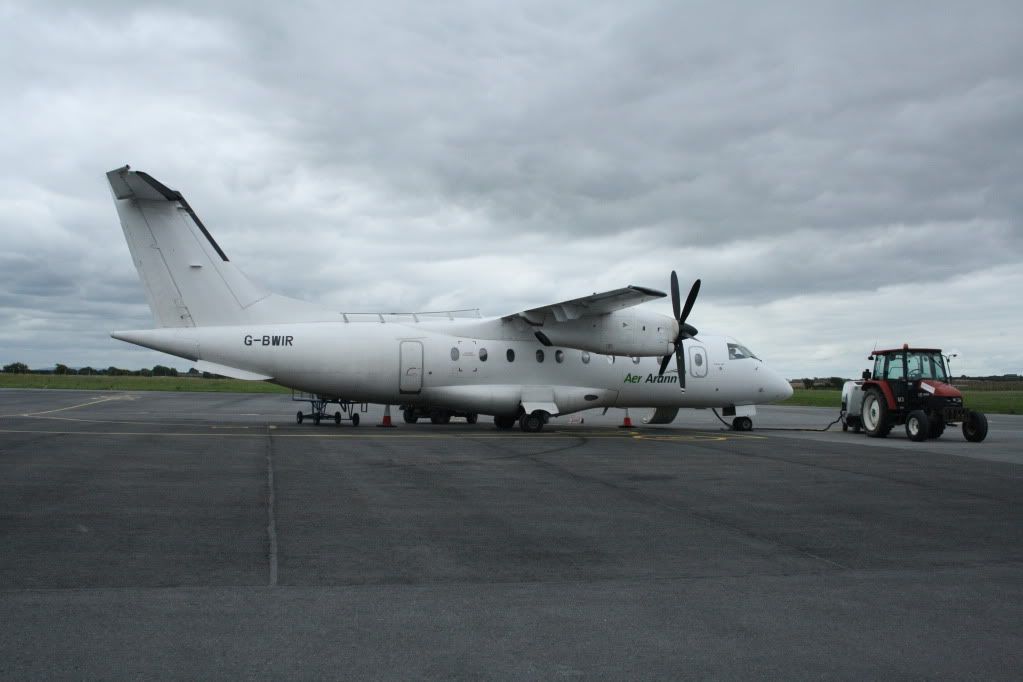 Last view of G-BWIR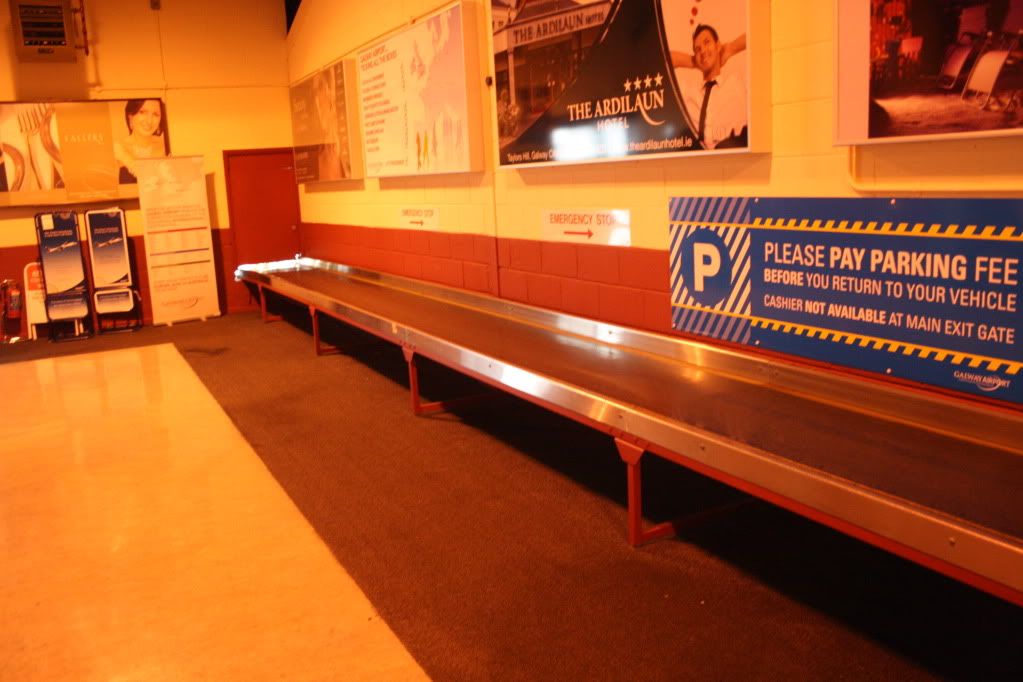 Single baggage carousel with one end drop down to the floor.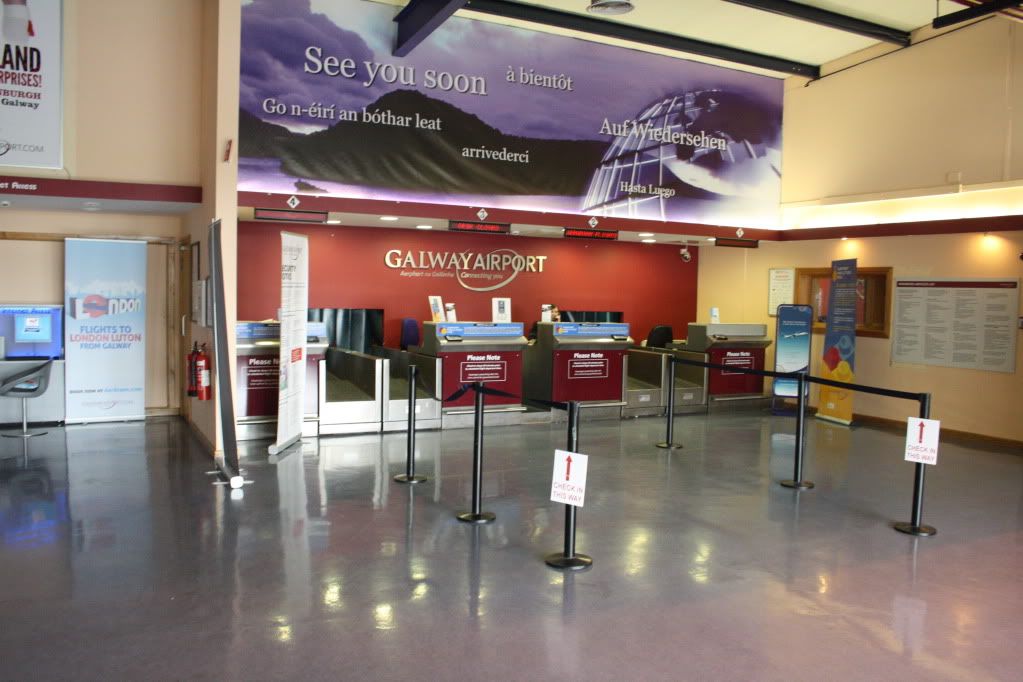 Small check in area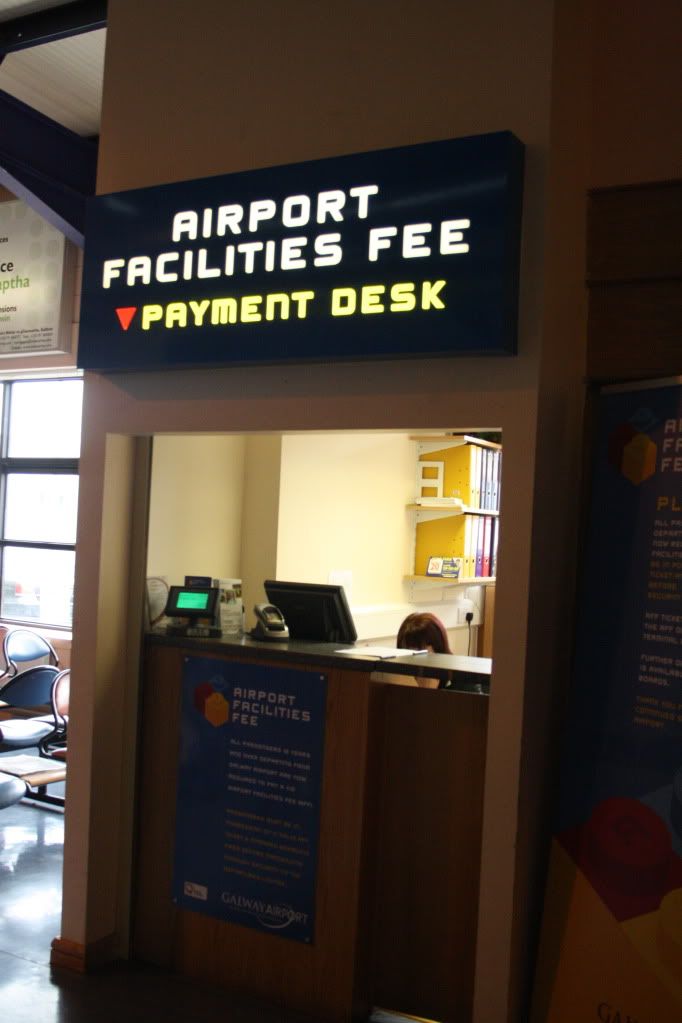 Top