Always these upgrades! // MMX and the SK 736
Hej, dear readers,
I´am finally back to my standard departure time today.
Arrived, well after some difficulties, but anyway not that much later than scheduled, yesterday in the late afternoon from Croatia
Zadar Airport Blackout And The Croatia Dash 8-400
(by
FLIEGER67
Jul 16 2011 in Trip Reports)
I´am heading in northern direction, midsummer is not that far away and so Sweden seems like an interesting goal.
Well, do that lazy guy at the scheduling department really know what he does, when pushing the book it button for today´s flights?.
Sitting relaxed in his comfy armchair and watching me rushing through the airports!.
Some irregularities, a small delay here and then and soon a connection is gone.
It seems, I should talk something more serious with him soon!.
But wait, here is the updated map with my departure airports
Departure airports
auf einer größeren Karte anzeigen
and also the latest routemap
Tripreporter´s Flüge
auf einer größeren Karte anzeigen
Now, let´s go for Sweden!.
Tuesday, 14.06.2011
.
.
.
.
Service SK 668 operated by SAS Scandinavian Airlines
Scheduled: 07.00 // 8.35
The cell phone alarm is set for 04.00 am, on the way by car, as usual, at 05.00 am and at the airport short after 06.00 am.
There is some construction work at the car park entrance.
My italian sense told me, that I definitely don´t know what to do there with these suspicious red light. My flight seems gone, when I wait till they change for green!.
This leg is booked by french dealer Govolo, 60.-- Euro´s one way, acceptable from my point of view.
No chance to miss web-check-in, if ever possible.
SK flights departing from Germany are redirected to LH´s website.
Quick and easy to use, but the system doesn´t show my status on the boarding paper, ok try it again, nothing changed, M&M for me.
Well, it´s important, upgrades, bonus miles and else.
So, for the first time after some months I´ve used the LH desks now.
First class check in is available with Senator status, a friendly middle aged female there, only one customer at the biz counter beside.
"Good morning, it seems the system doesn´t want to show my Senator status on the boarding pass".
"Well, let me check it.
That might have something to do with the status change after booking, but I will update it for you.
So, this is it".
"Thank you, now I should fly biz, which fit´s much better to my status". Talked in a funny sense.
"Oh, let me check it again, if there is something possible for you.
Well, I´ve stick a note in your reservation to upgrade for biz, but it´s the gate agents final decision, so please contact the gate prior to boarding".
Surprise and well done, really nice customer service here.
Let me check the screen for my flight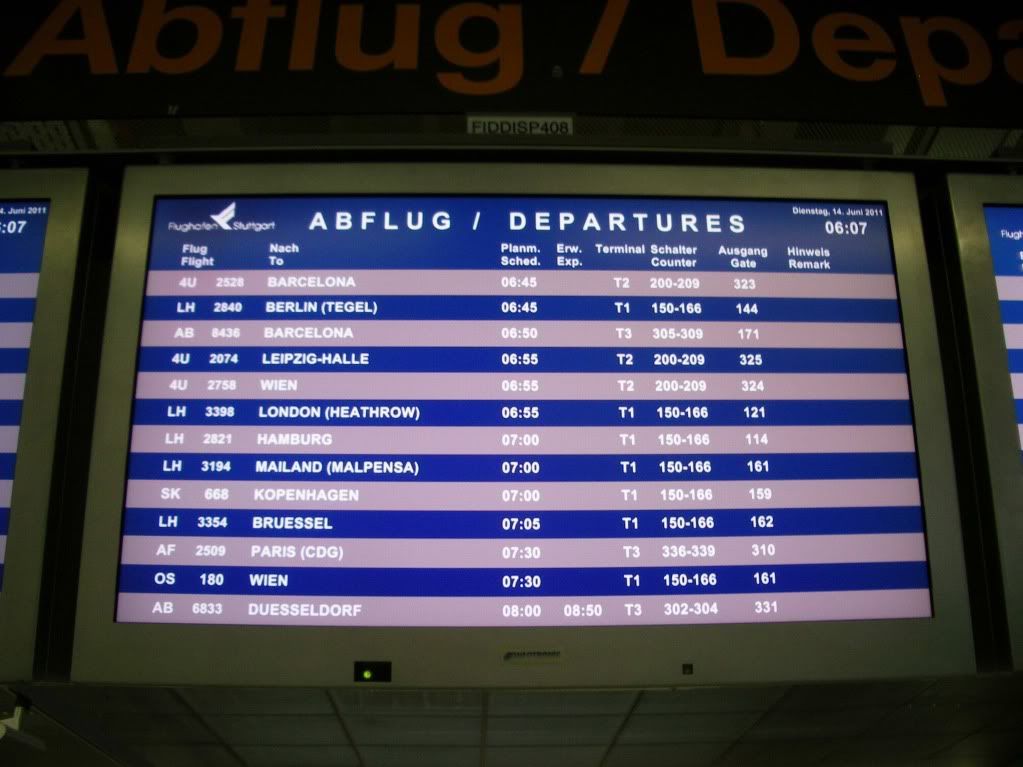 Gate 159, no remark, so far so good.
It´s the first working day after the long whitsunday weekend and when you´ve followed my latest stories with the vacation travellers, now it seems all the biz people are on the way this morning.
Queues and queues everywhere around and I definitely want to try STR´s Senator lounge for the first time.
T1/2/3 securities, everything is busy to the limits, but wait, there is also a checkpoint at T4, the place for the ethnic charters, not always open, but there are later on flights from T4, so I will try it.
Walked along, a male agent at the entrance reading the newspaper, no customers around.
"Sorry, is the checkpoint open?".
"Sure, it is".
Believe it or not, there are pax nervous waiting in line close to miss the flights and here is simply no one beside me and some security staff.
Done in no time, walked back to T1 airside.
Up the stairs to follow this sign
Warm welcomed by a nice middle aged female and ready to use the Senator lounge.
Looks like comfy and nice designed
Well presented food offers
And a view to the apron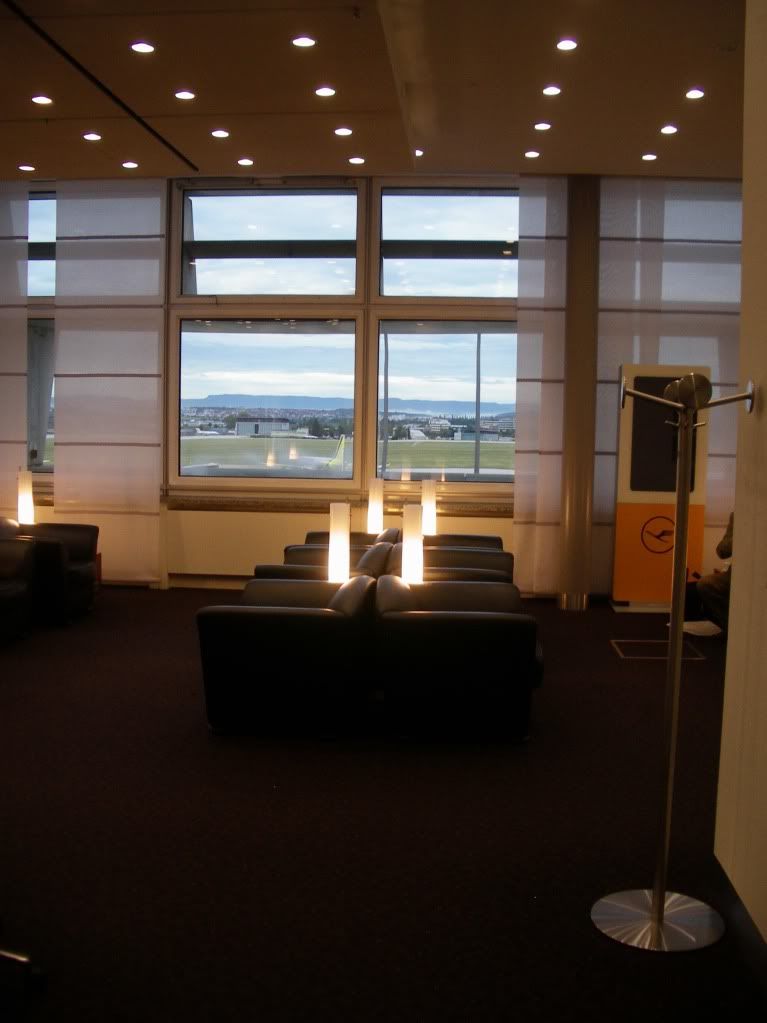 The lounge screen shows boarding, ok down to the ground floor for the well known Schengen bus gates.
So, things clearing up, it´s the same nice middle aged female working the gate now like earlier at the first class check in desk.
"Good morning, again".
"Ah, Mr. Felger, here´s you´re new boarding pass, seat 2A".
There is also a sign on the screen for volunteers to rebook on another flight, so it seems that´s a 100% load today.
By now, I´am the last pax to join the bus, well done LH at STR.
May I see a new registration on the apron?. The scheduled CR9 is on the seatmap.
Well it is, OY-KFB should deliver me to CPH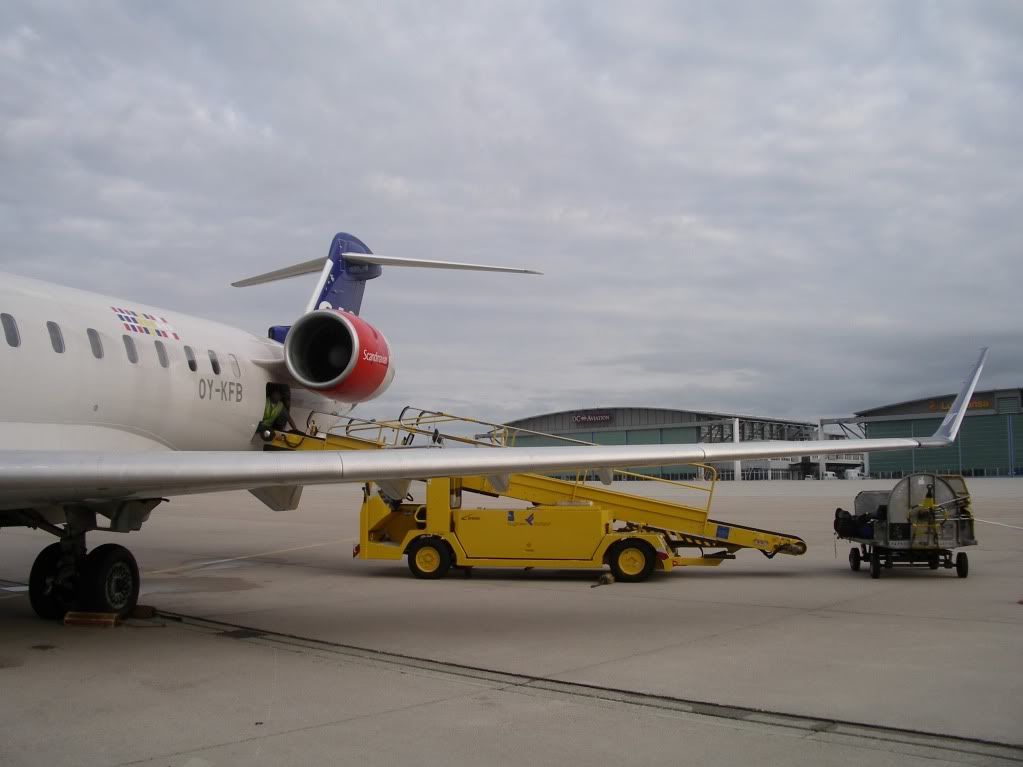 In case of overbooking, there is some space beneath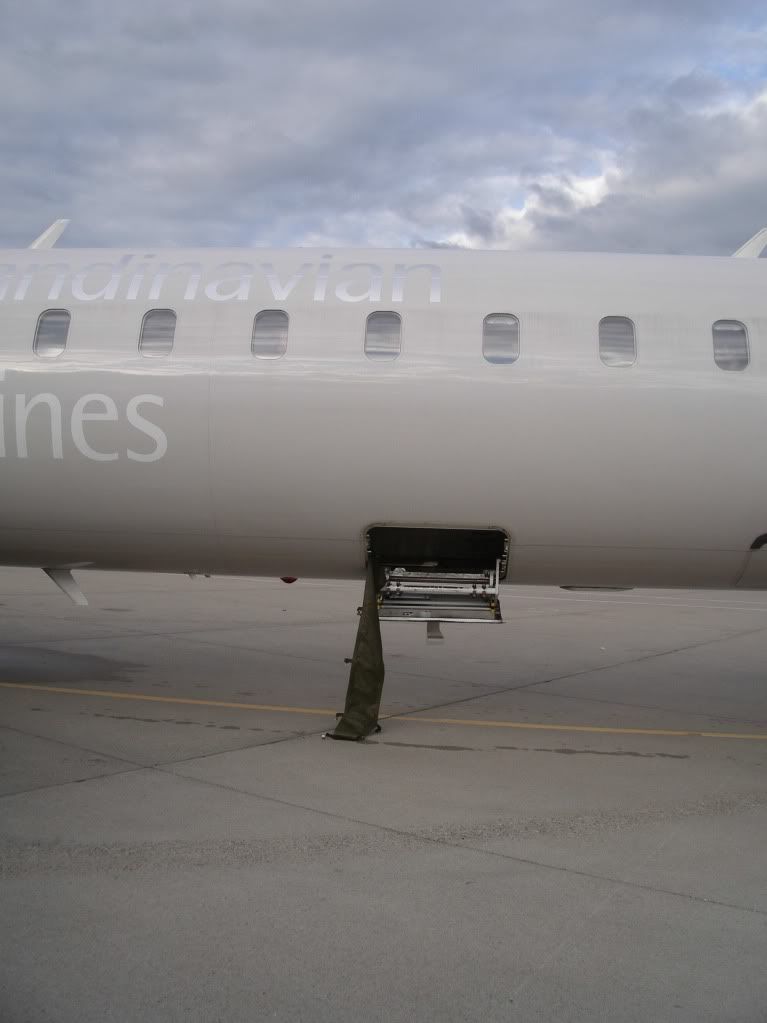 "Alfhild Viking" is in service with SK since 11.01.2009.
One of 12 in the actual fleet.
Leg no. 5 for me on type only by now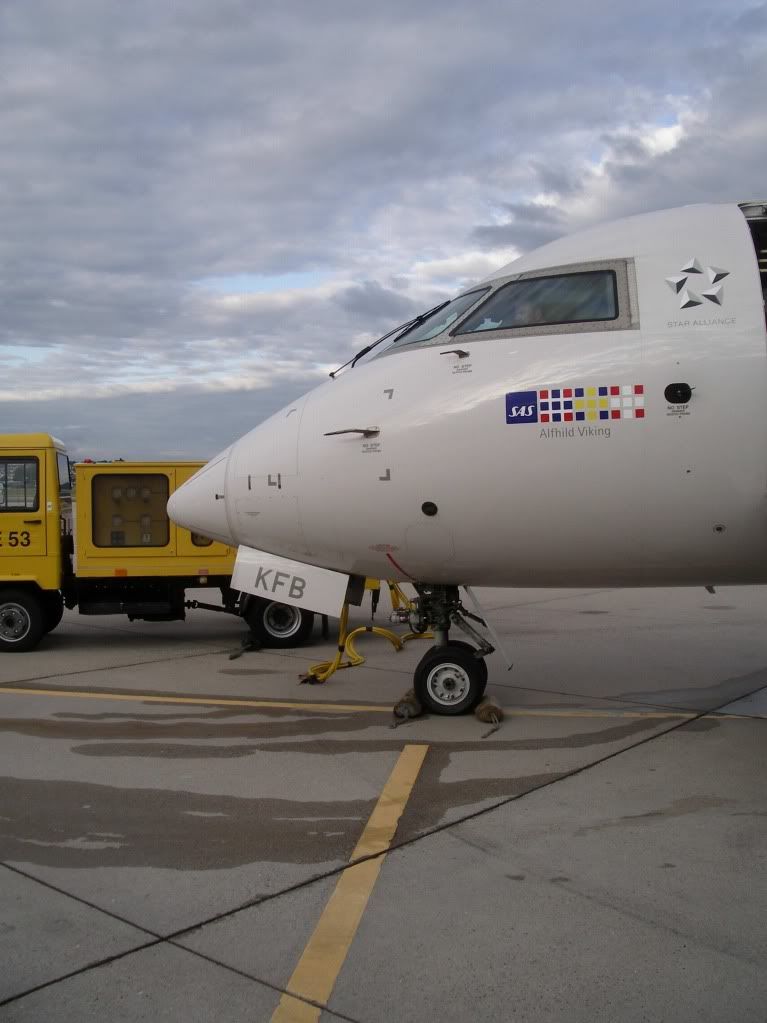 Cockpit crew is from Scandinavia, the captain with a nice short welcome during boarding.
He´s short thereafter again on the speakers, STR changed the runways from 25 to 07 and that means some more minutes to wait for us till the other planes found their way to the right place.
It´s 7.10 am, ten minutes late, cloudy sky and 14 degrees when we leave STR for the 1 hour 10 minutes to CPH.
Legroom is real good in the second row, the aisle is also taken by an middle aged male and sure I miss the noise here upfront
Two female FA´s, both middle aged, one ok, one somewhat cold.
The safety card
And the actual SK magazine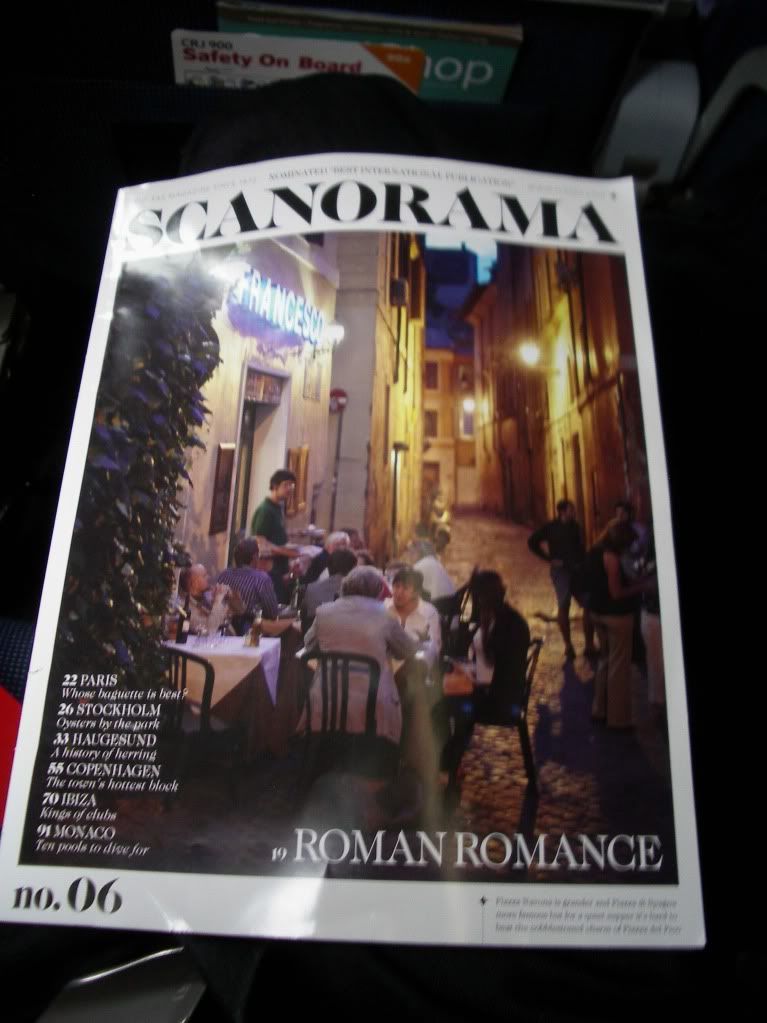 An winglet above the thick cloud cover
The view from my seat. The cabin looks clean and well maintained with the dark blue fabric seats
What about a bit more colour on these box here?
Inside, any idea what to eat?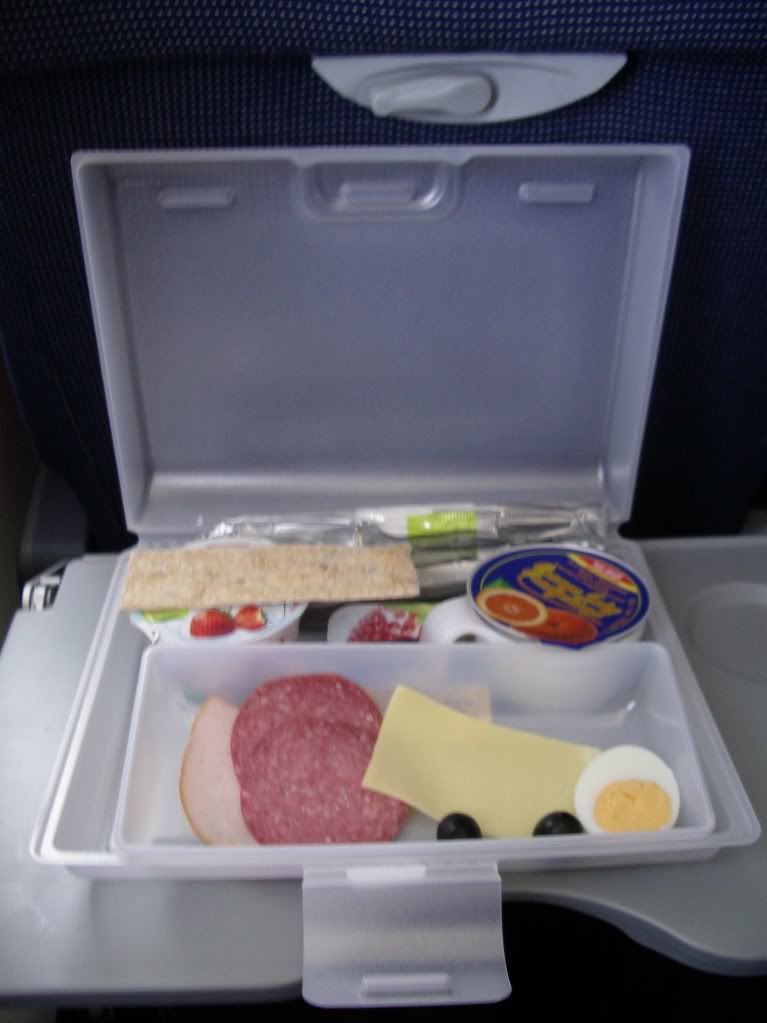 Clouds all the way
No more clouds above the eastern sea.
With the huge number of wind power stations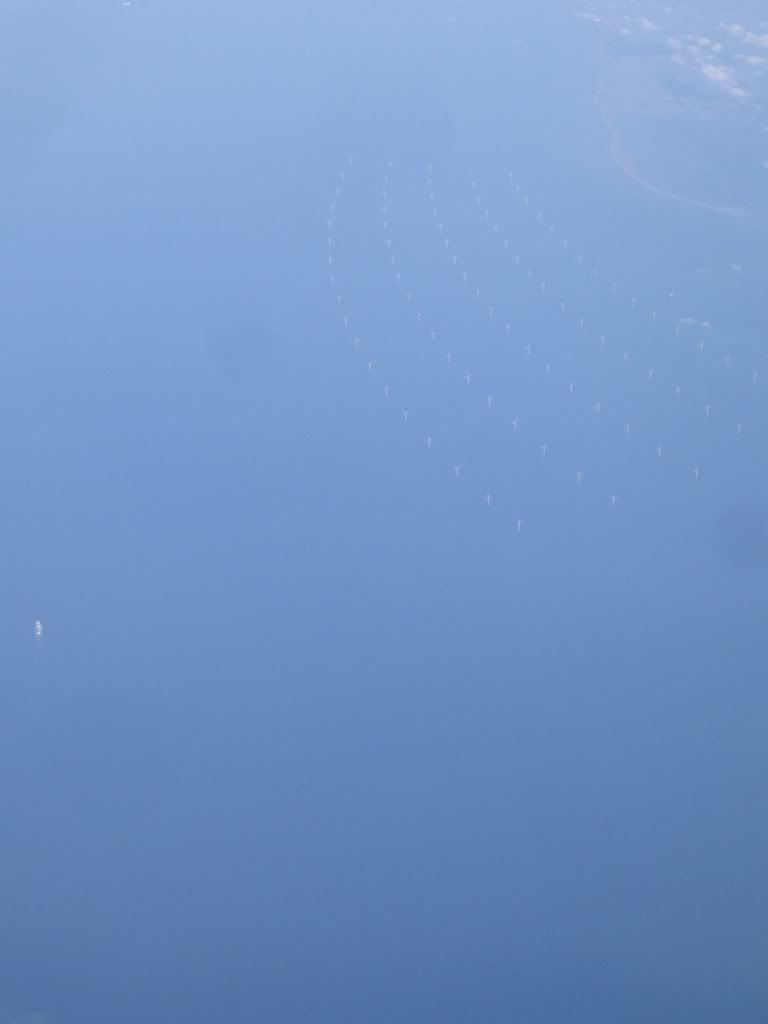 Some danish islands, no route or flightlevel info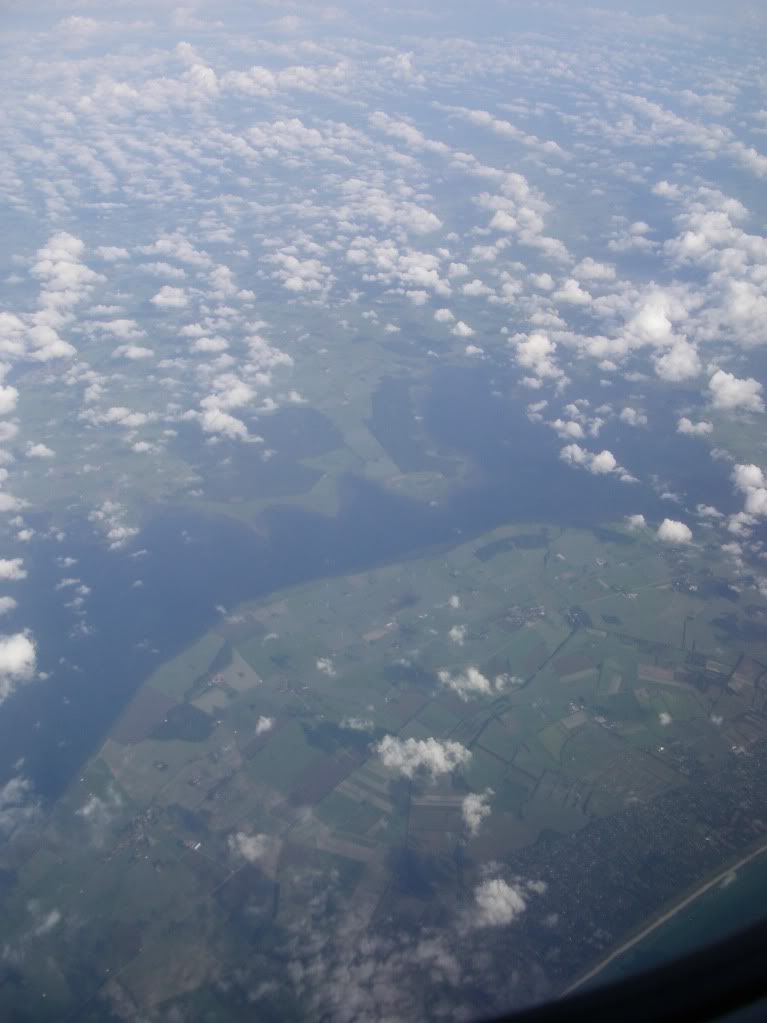 The captain is on the speakers again very nice, we´re on a straight in approach for 22L and that means arrival a bit earlier than expected.
On approach for CPH, well, the clouds are back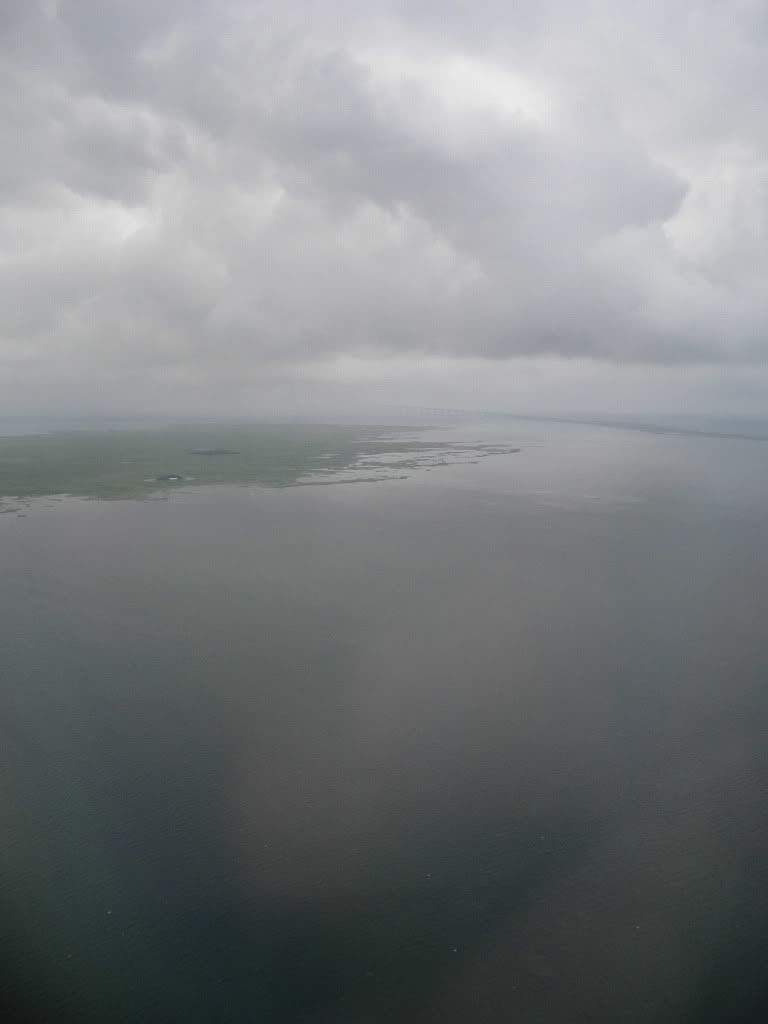 3300 meters asphalt is finally enough for us at 08.30 am, five minutes ahead to schedule, also here cloudy and 14 degrees.
Parked beside these retro SK A319
Self service up the stairs into the terminal for a last view to my machine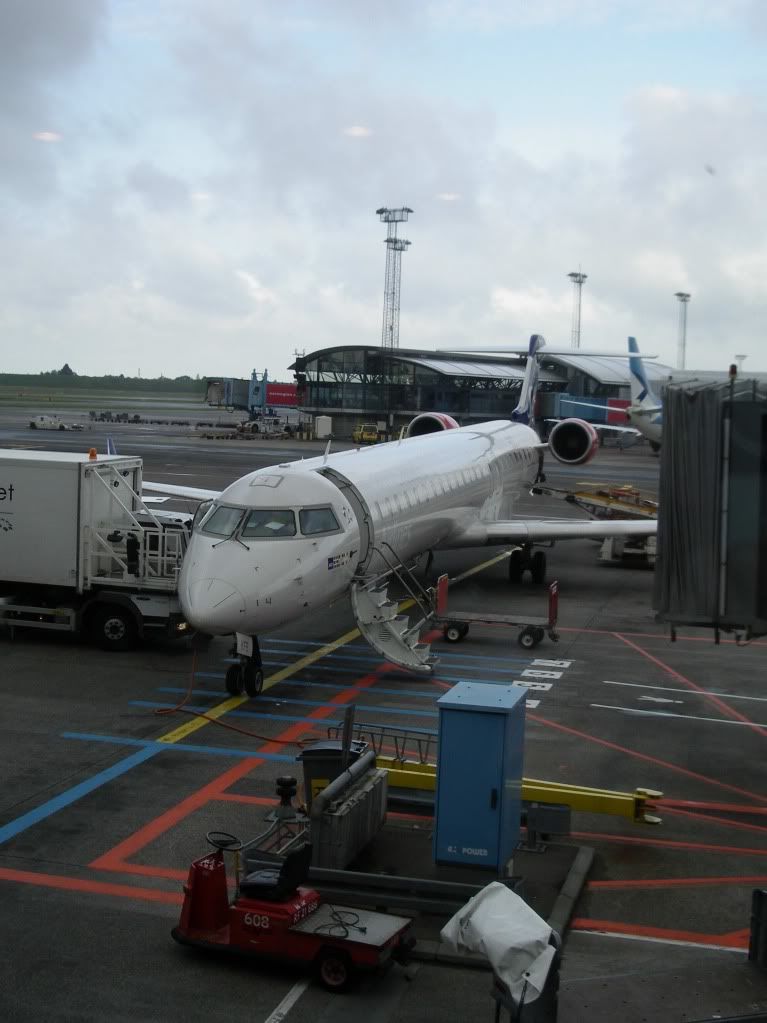 ...........................................