British Airways, Milan - London
After a pleasant few days in Milan, it was time to head back to London. I had booked the outbound flight from
London to Milan on BD/LH
. The fares and times made booking two one ways better than a return with just one airline.
The map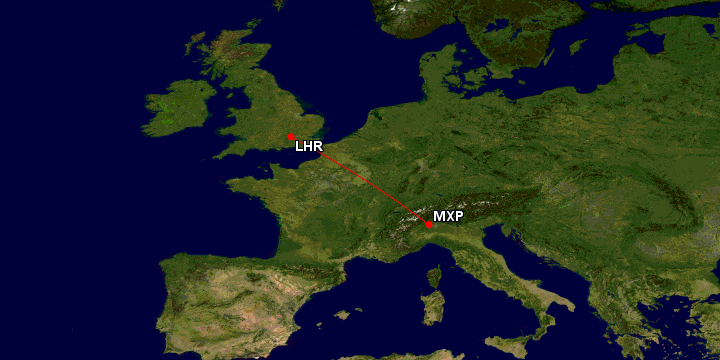 I caught the airport bus back from Centrale Station to Malpensa. MXP is quite a distance from Milan, and the ride took around an hour.
Centrale Station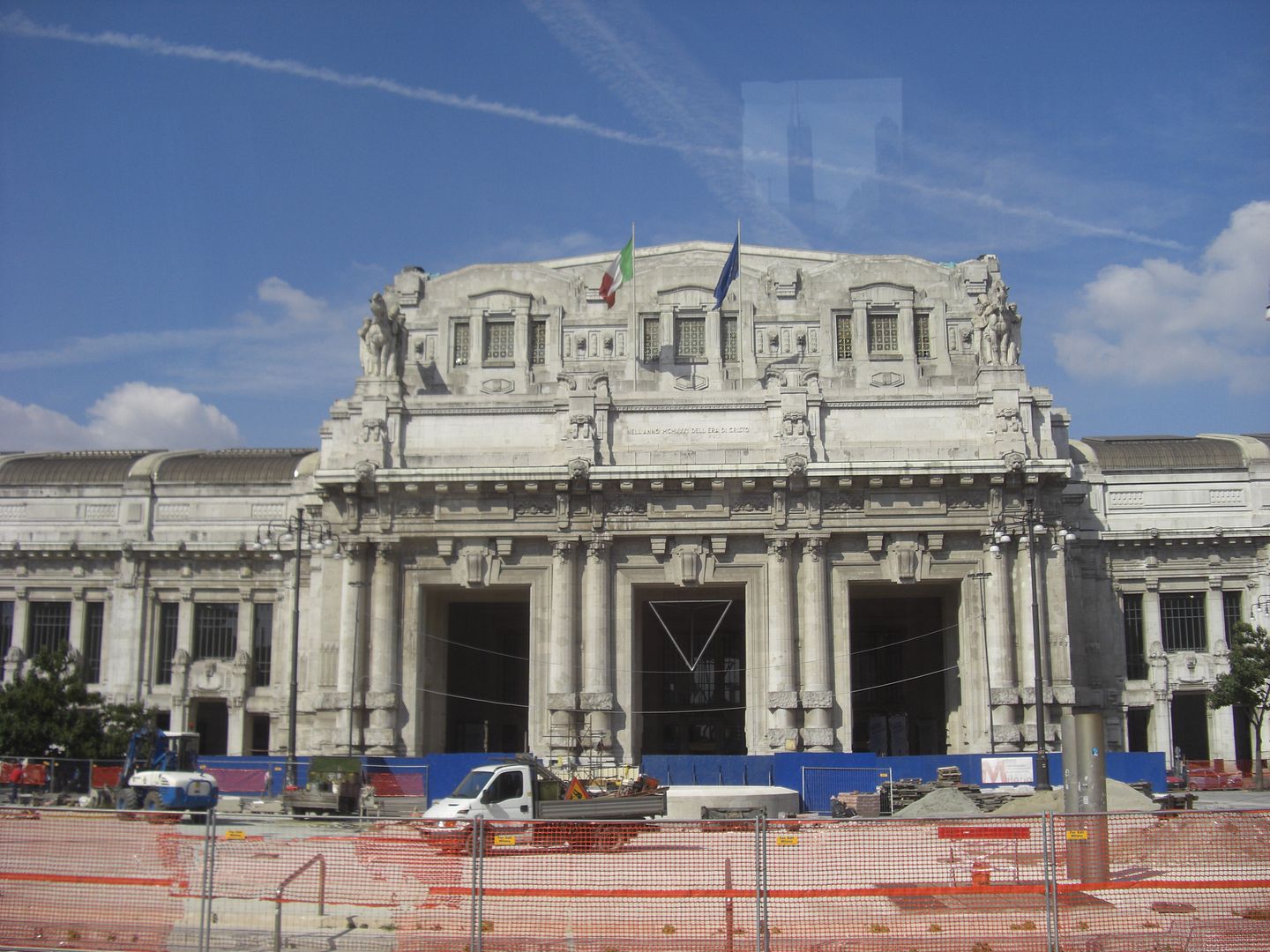 The bus
MXP exterior. A Jet Airways A330 is just landing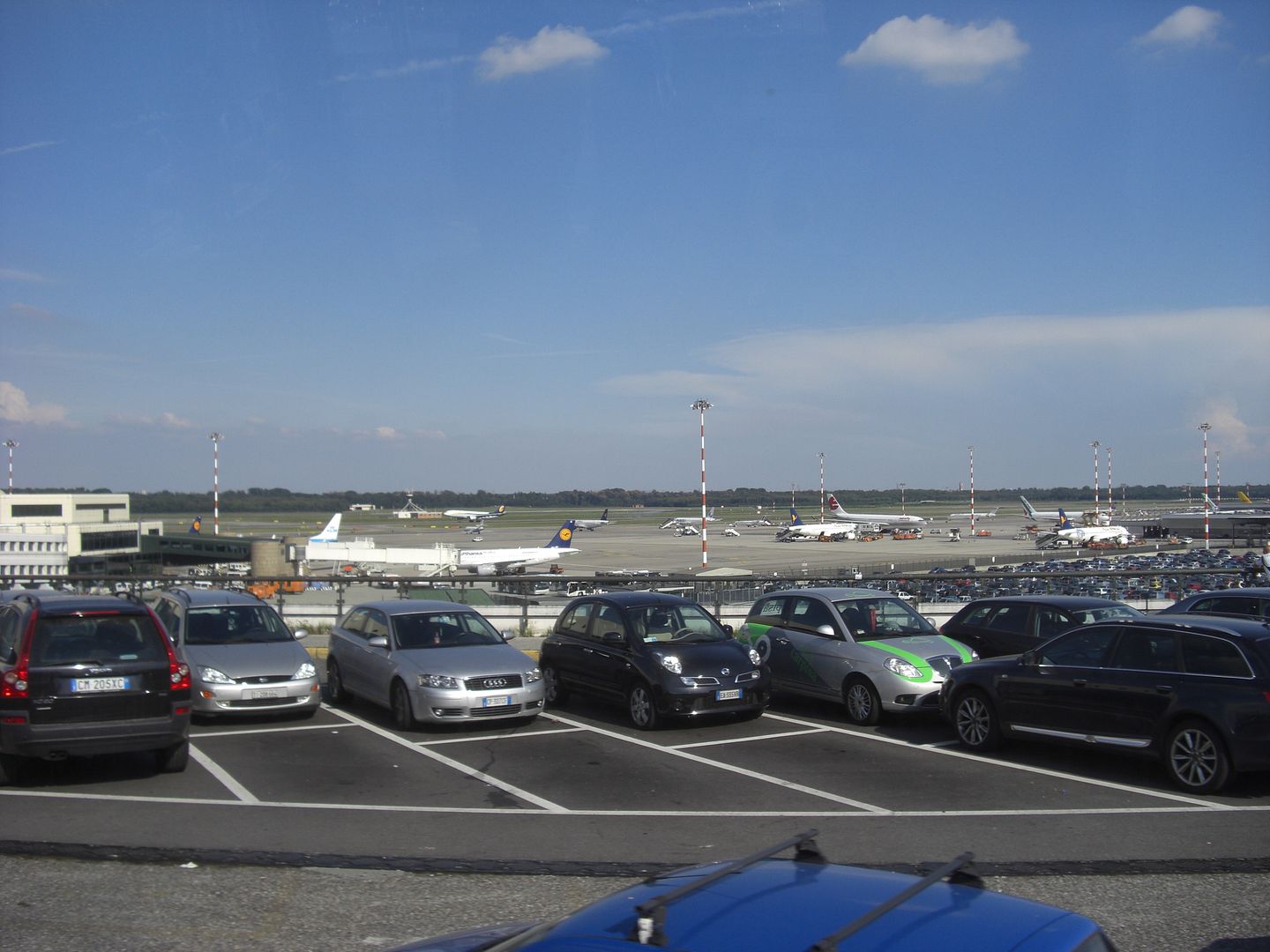 The walk from the bus drop off to the BA check in was long. The check in areas.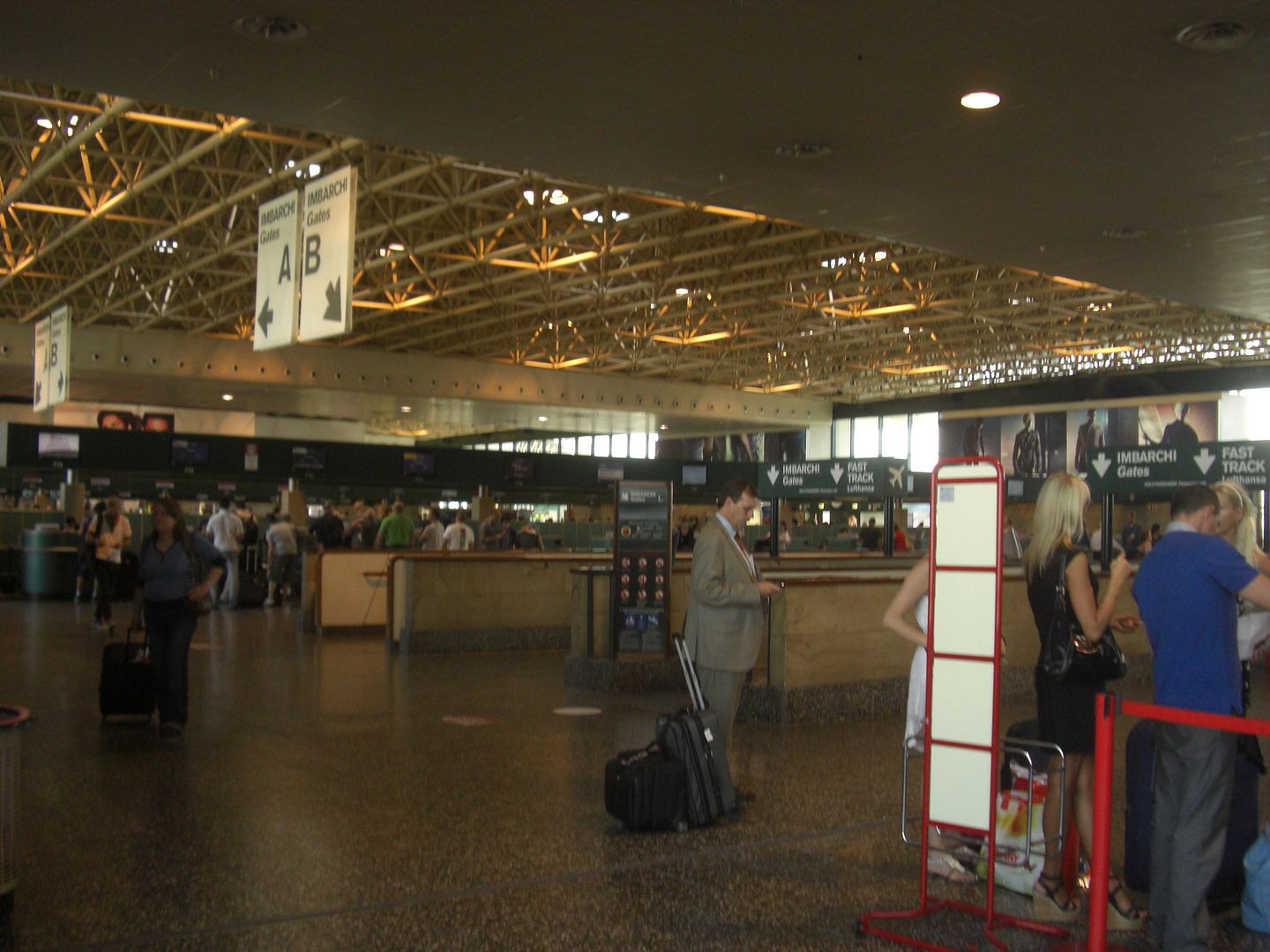 There was an extra security point where I was asked which airline and flight I was on before being let through. The BA check in area was with US airlines'. I had stopped at the BA ticket desk before checking in to see if they needed volunteers to take the later flight, but was told that the flight was full, bit not overbooked. There were three desks open, one for Club Europe, one for online check in, and one for Euro Traveller. I used the latter as there was no queue. The whole area was very empty.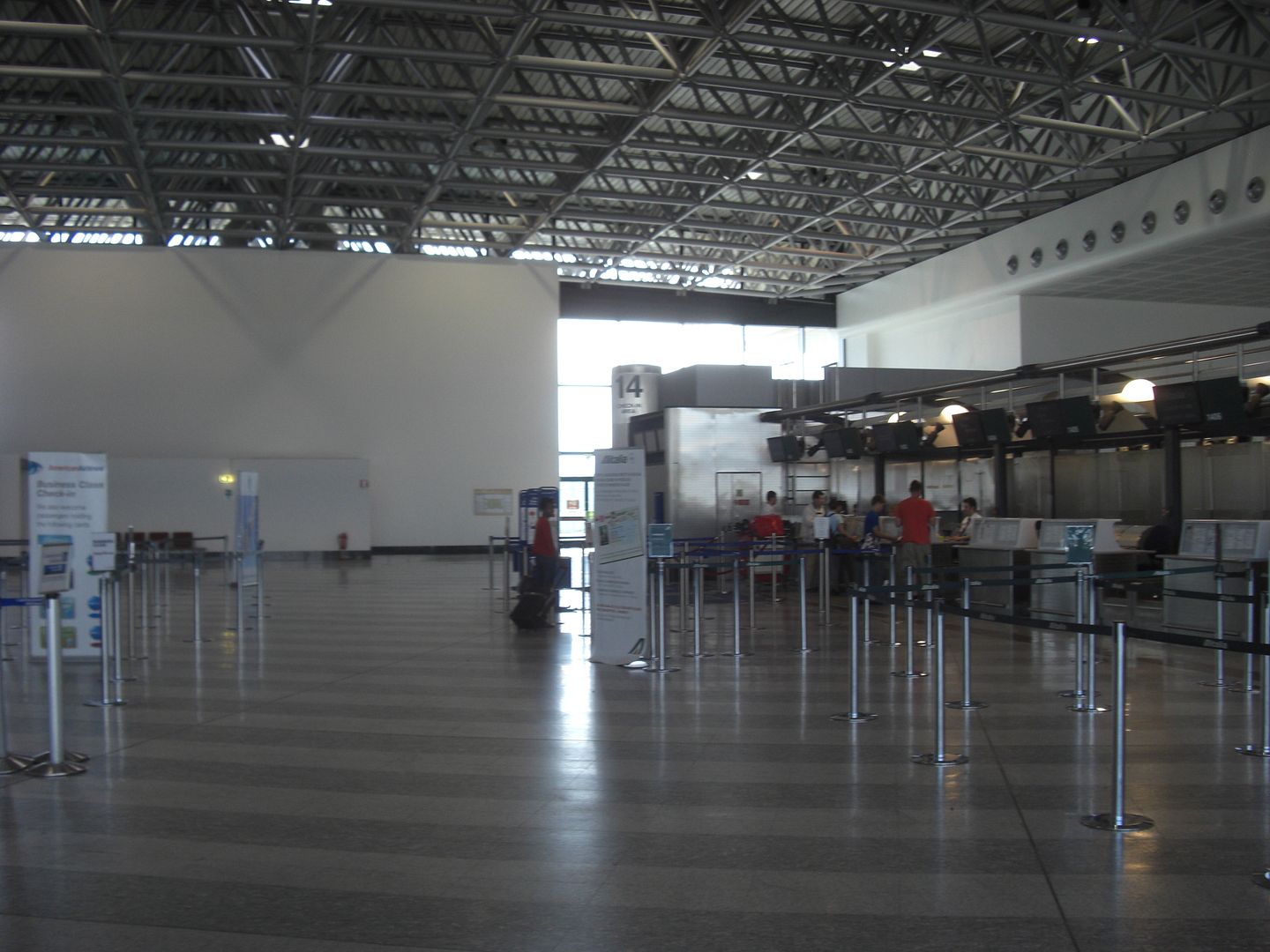 My bag was tagged quickly with a 'heavy' label, although no priority tag. I'm not sure if this made a difference to how the bag was eventually handled.
From check in, I headed back to the main check in area, then down to the security area.
Views from the check in level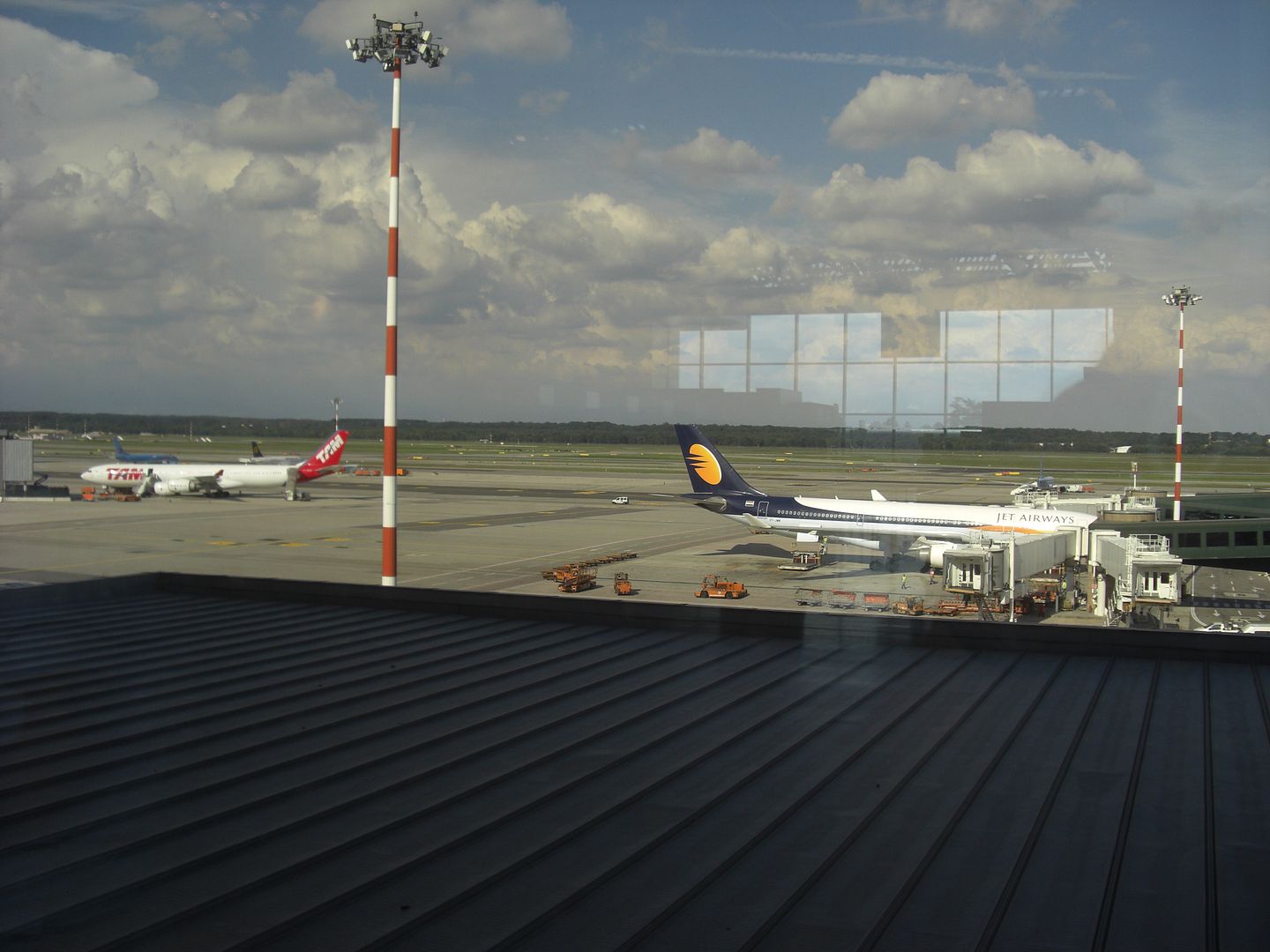 Security took around 15 minutes, after which, I headed for immigration (no queue), and then onto the BA lounge.
Non-Schengen area
FIDS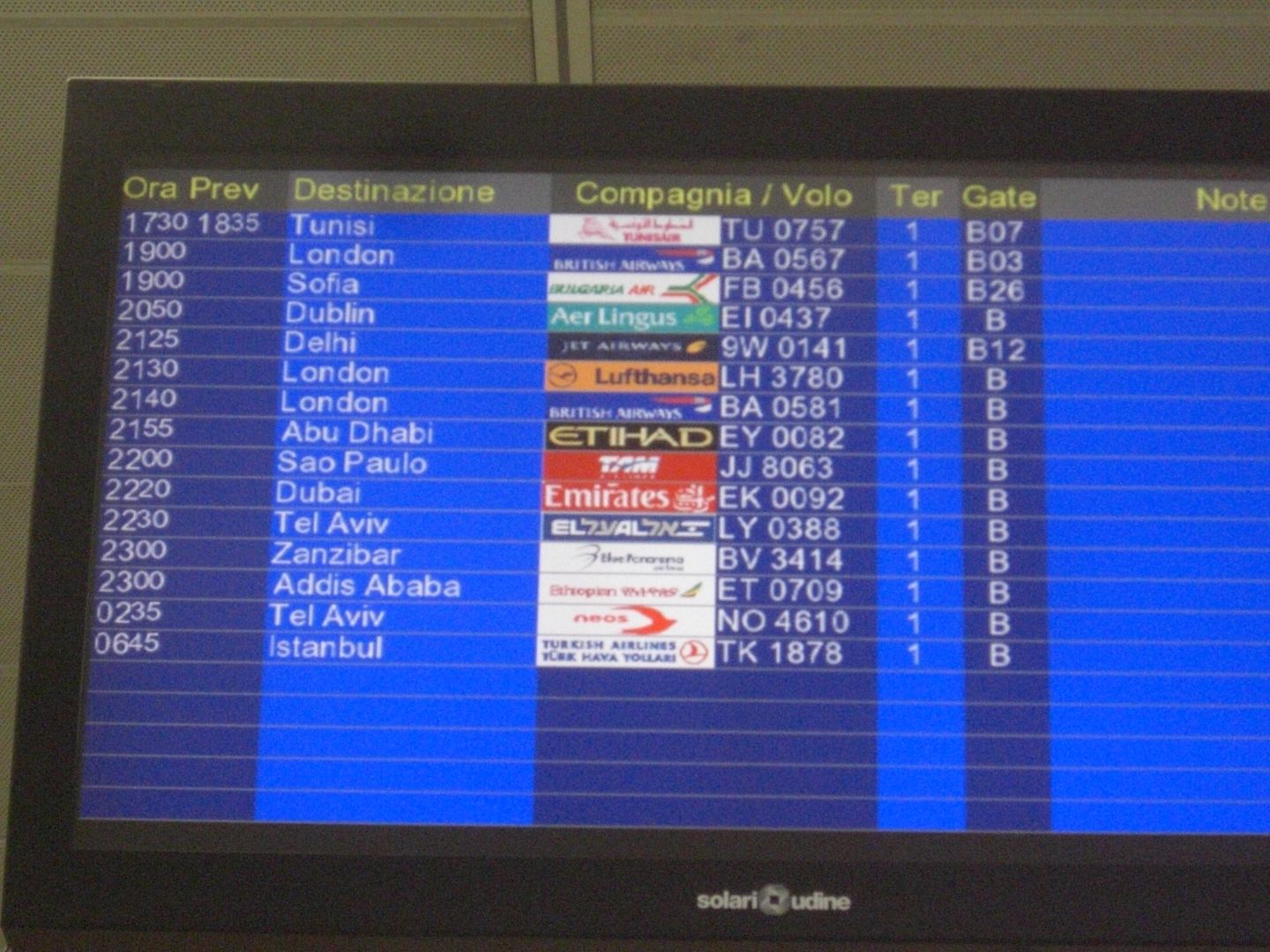 The BA and AZ lounges were at the top of a lounge escalator. The sign at the bottom indicated that the lounge had been upgraded to a Galleries Lounge (from the older Terraces style)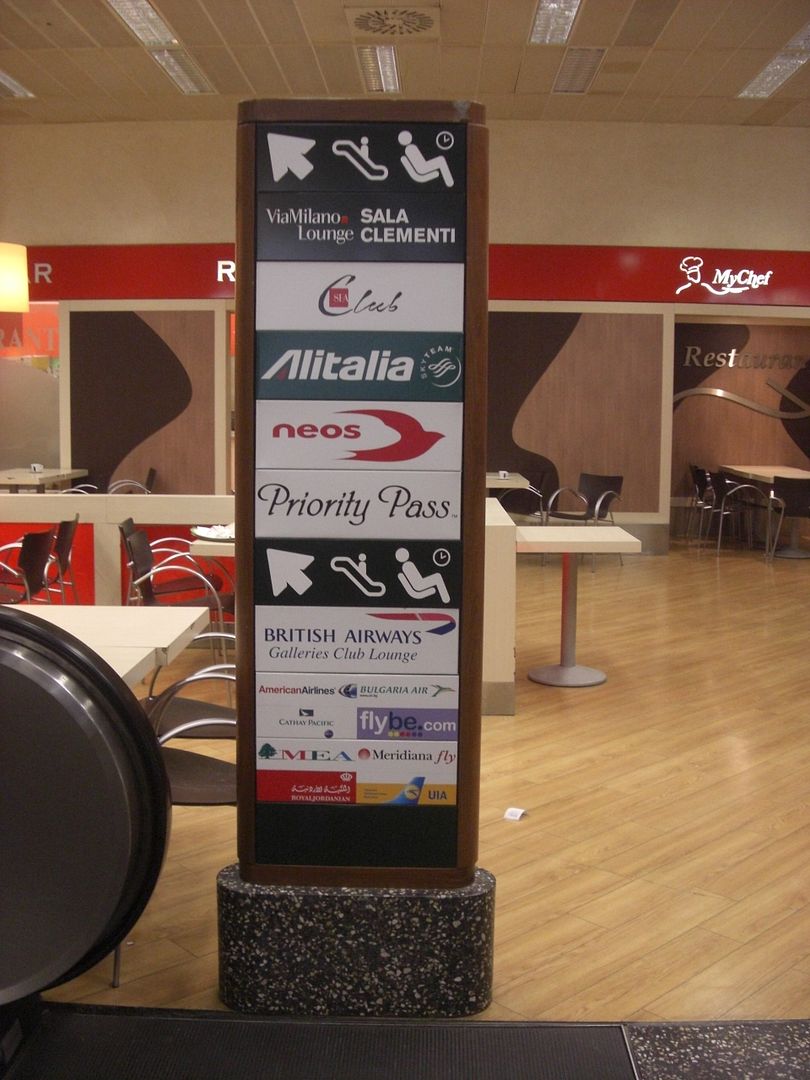 The reality at the top was that is was still the un-refurbished Terraces lounge. There was a bit of a queue to get in, but after my name was checked off a printed list, I was allowed in. the lounge was very busy, and didn't have many empty seats. I can't imagine what it would be like around lunchtime when AA and CX passengers are also using this lounge.
I helped myself to a G&T, and then a couple of very nice sandwiches.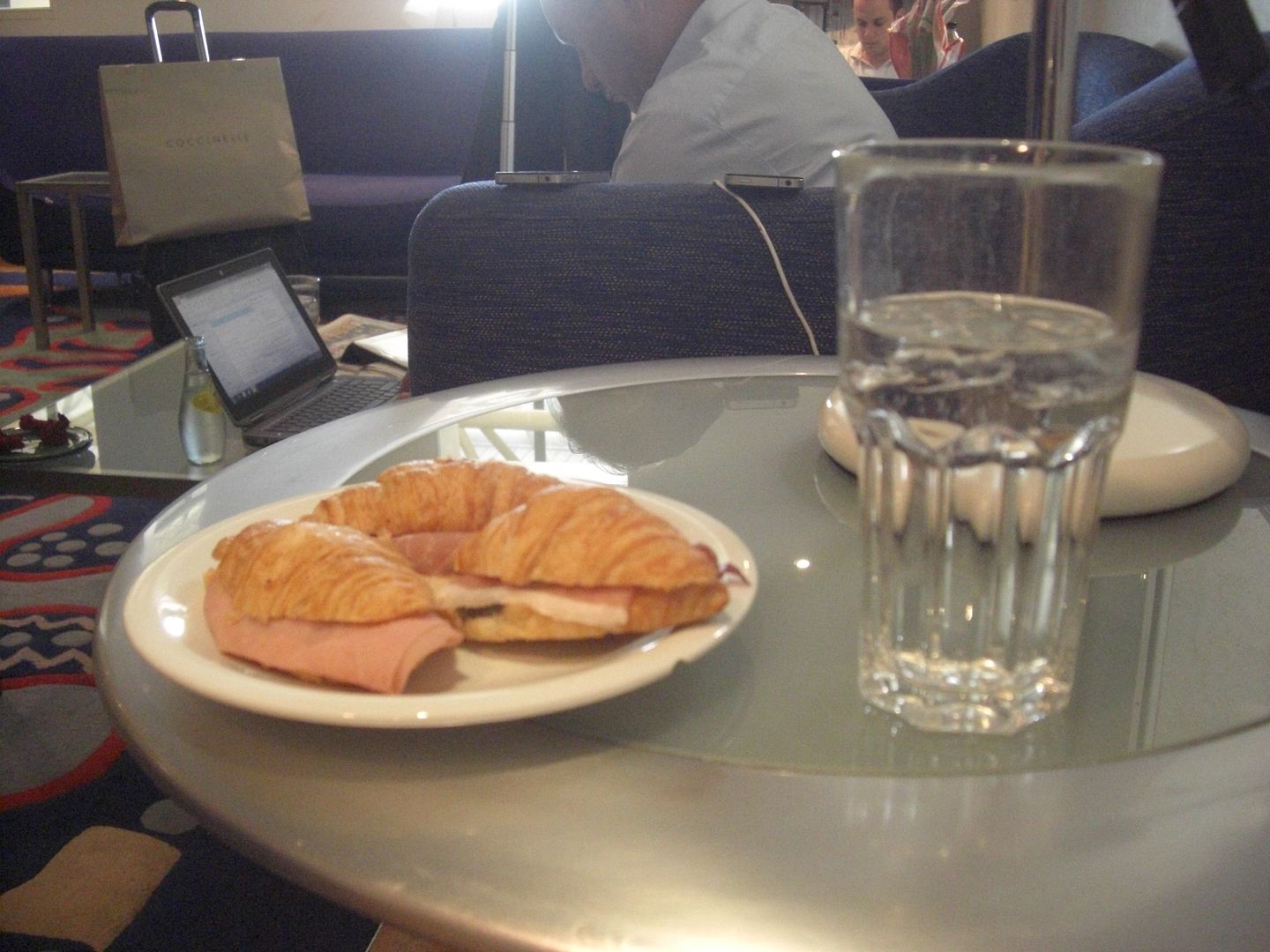 The Independent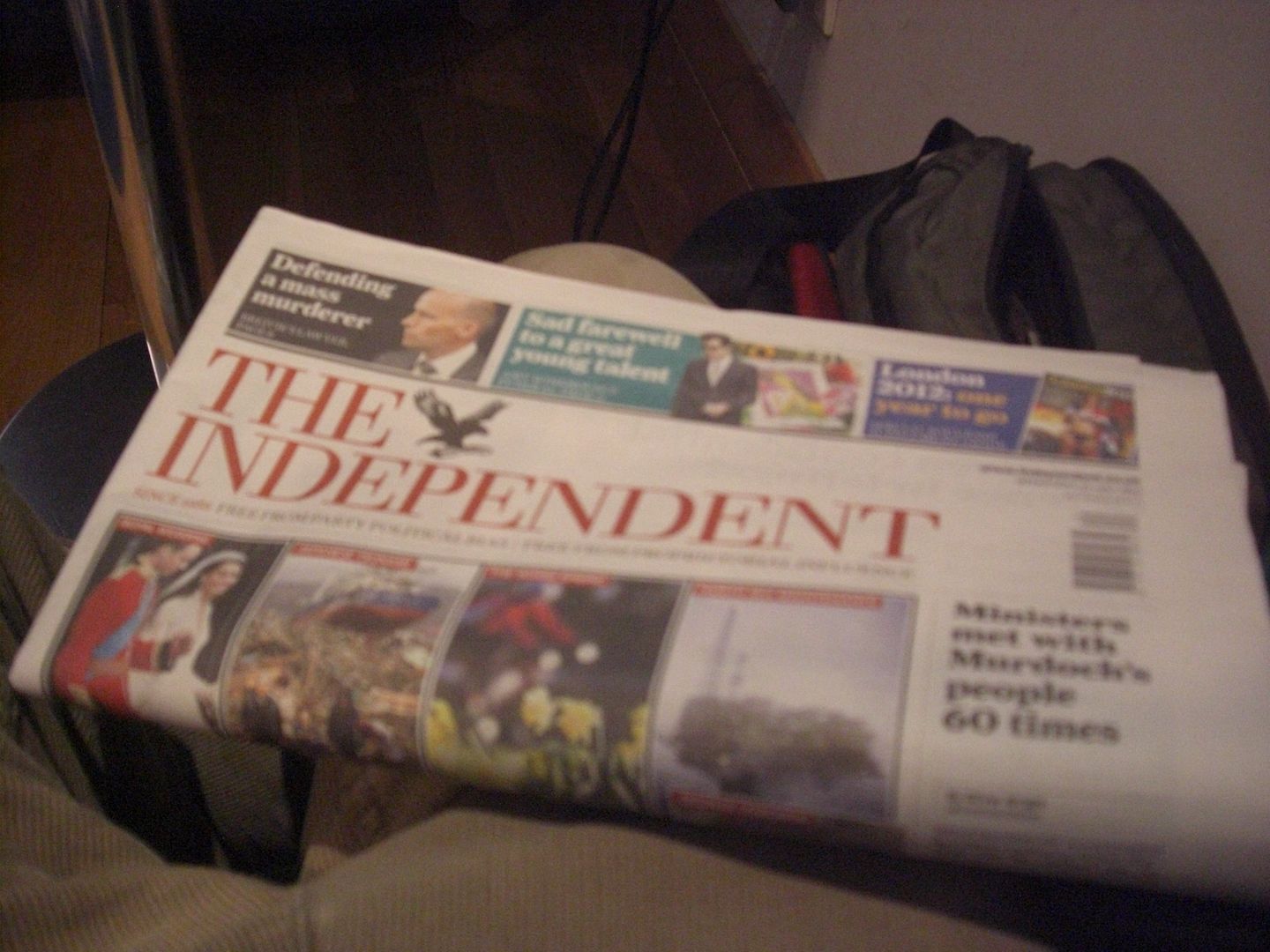 Wifi was free, but you needed to go to the reception desk, where you needed to give your passport info. Way too much hassle just to check your emails. Bizarrely, even the desktops in the lounge needed a wifi card.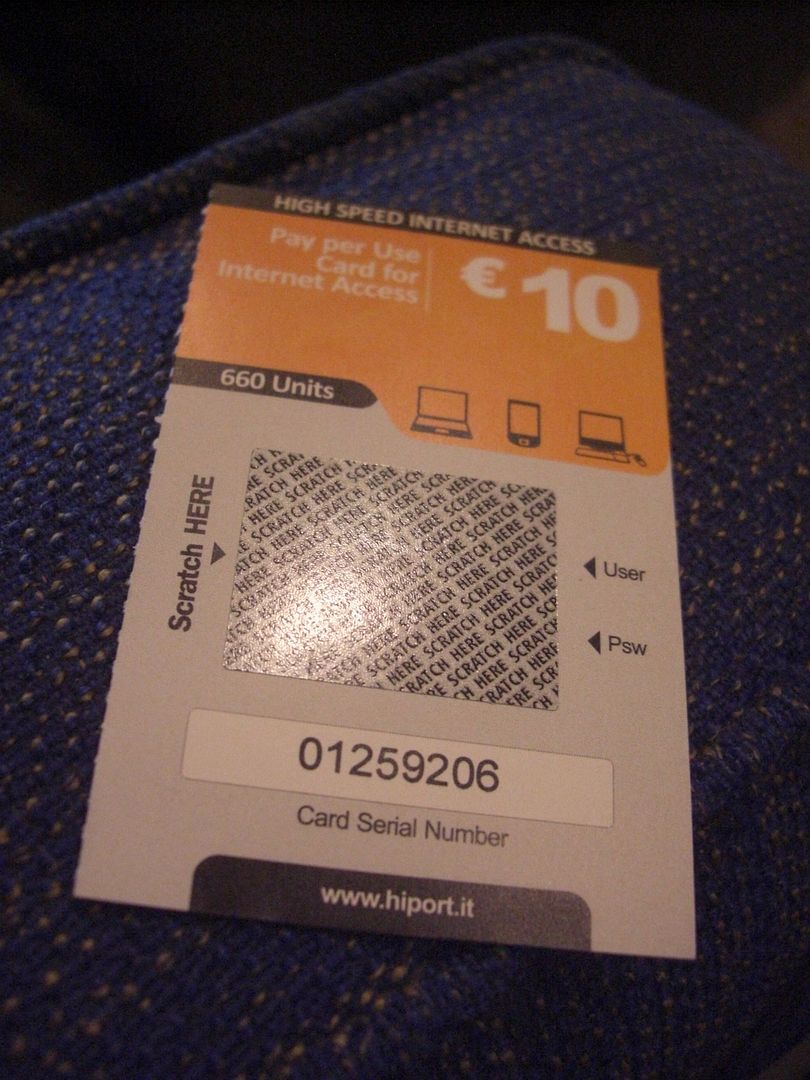 Location
Overall, I felt that the lounge offerings were poor, and the lounge could definitely use a refit.
Half an hour before departure, I made my way down to the gate, where a crowd of people were handing around. I managed to time my arrival to the start of boarding.
Unfortunately, the crew weren't ready for us, so we were kept waiting on the airbridge.
July 2011
Milan Malpensa (MXP) – London Heathrow (LHR)
British Airways BA567
Scheduled: 1900-2000 (2h00m)
Actual: 1913-1954 (1h43m)
A320 G-EUUK
This flight would be operated by G-EUUK, a nice reg for an integrated Europe I think! This was also the very first aircraft that I purposefully logged the reg of, enroute from LHR-EDI back in 2007, so it was nice to have another ride on her.
I had managed to snag the window seat behind Club, which has both business class legroom and width (no middle seat).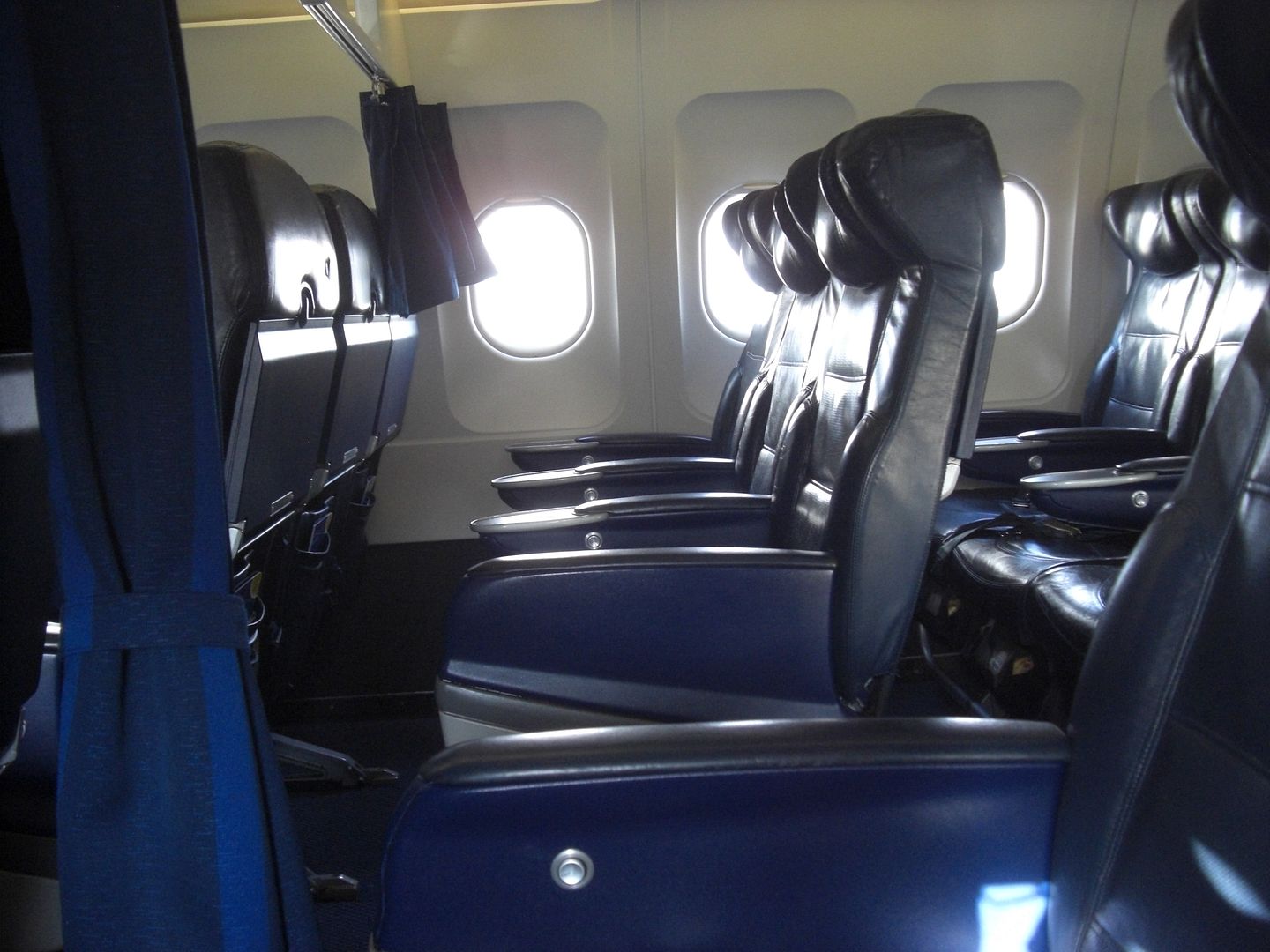 The plane gradually filled up – not a spare seat left. We pushed back at 1900, and taxied to the active.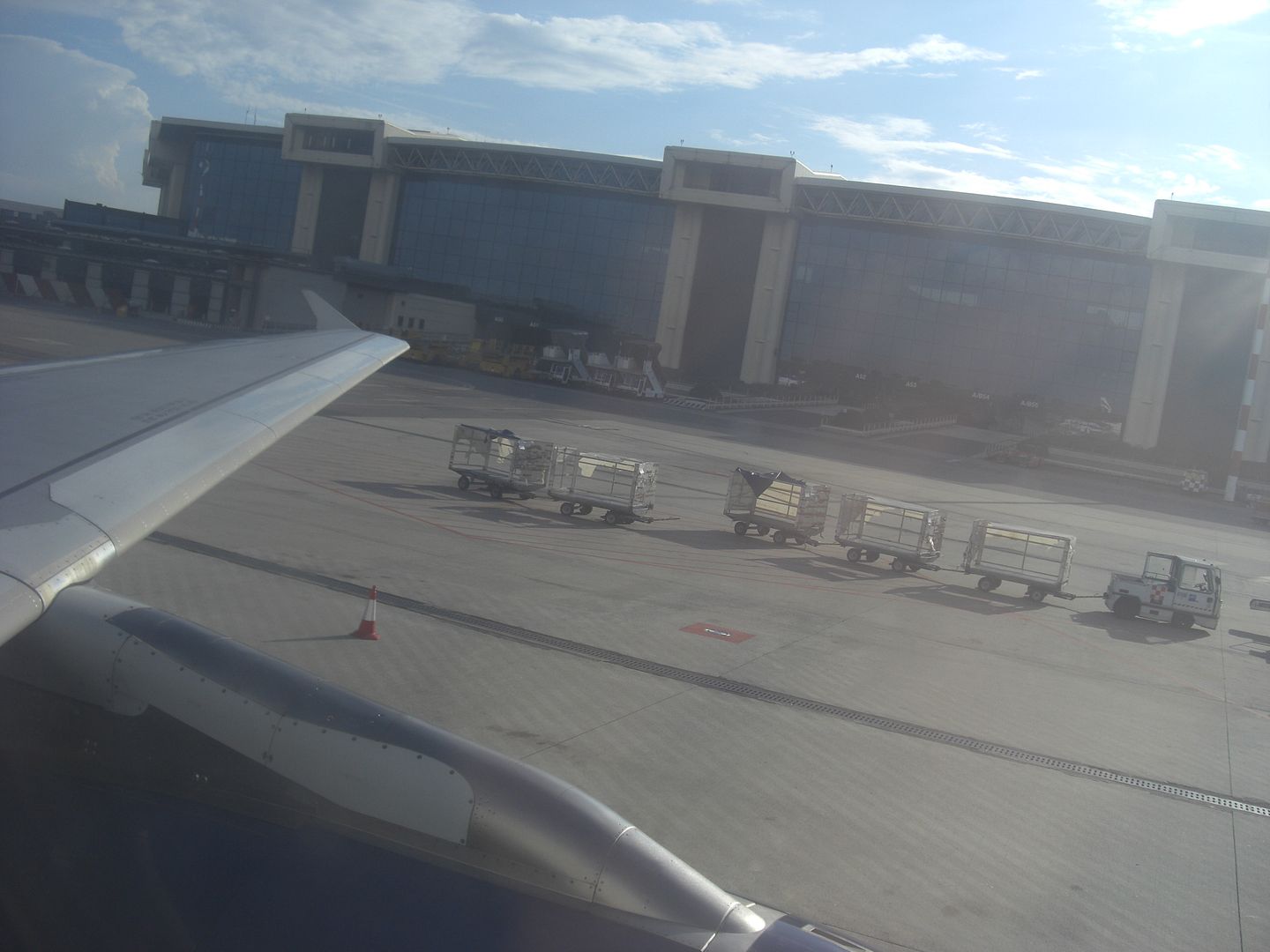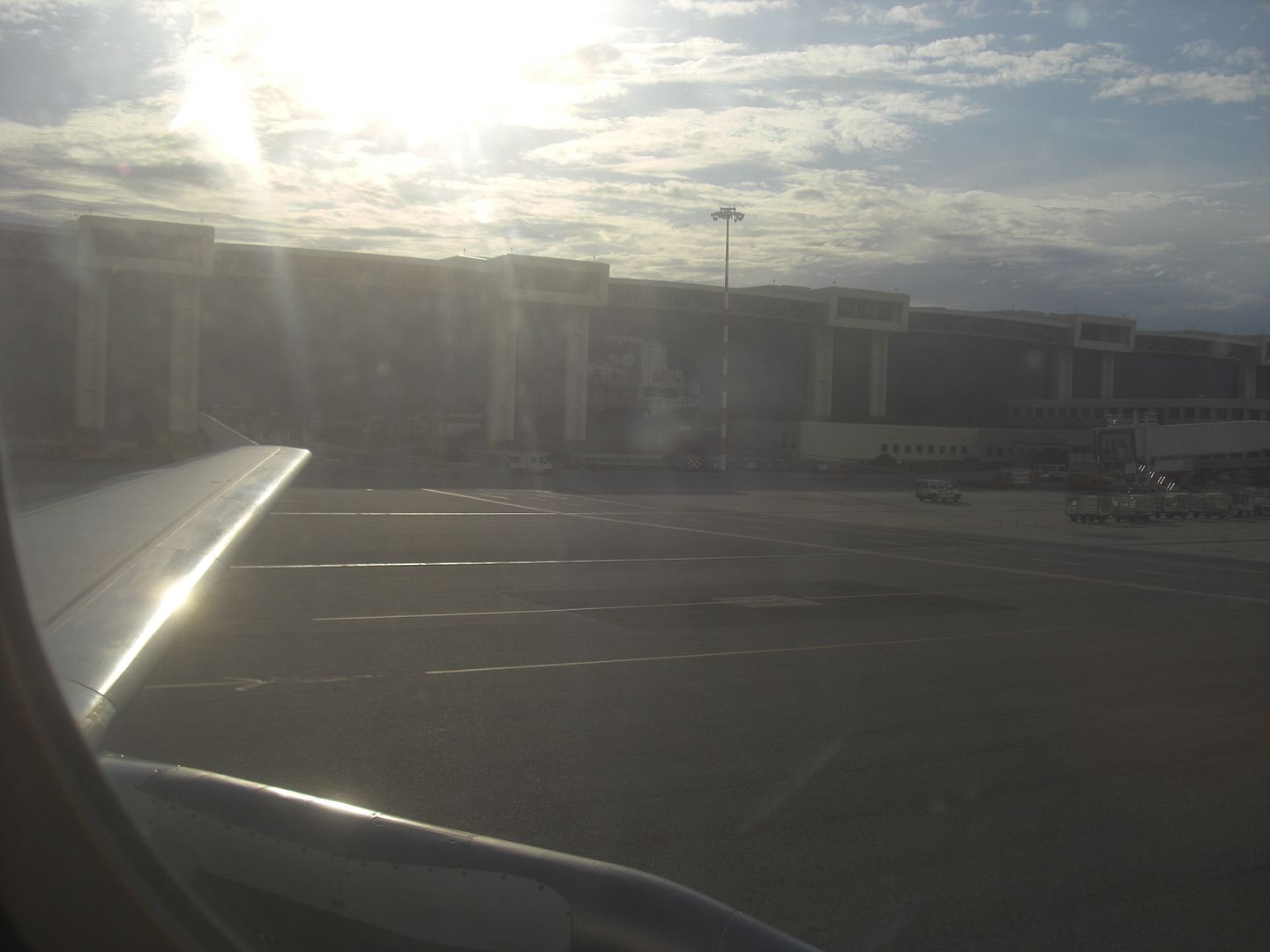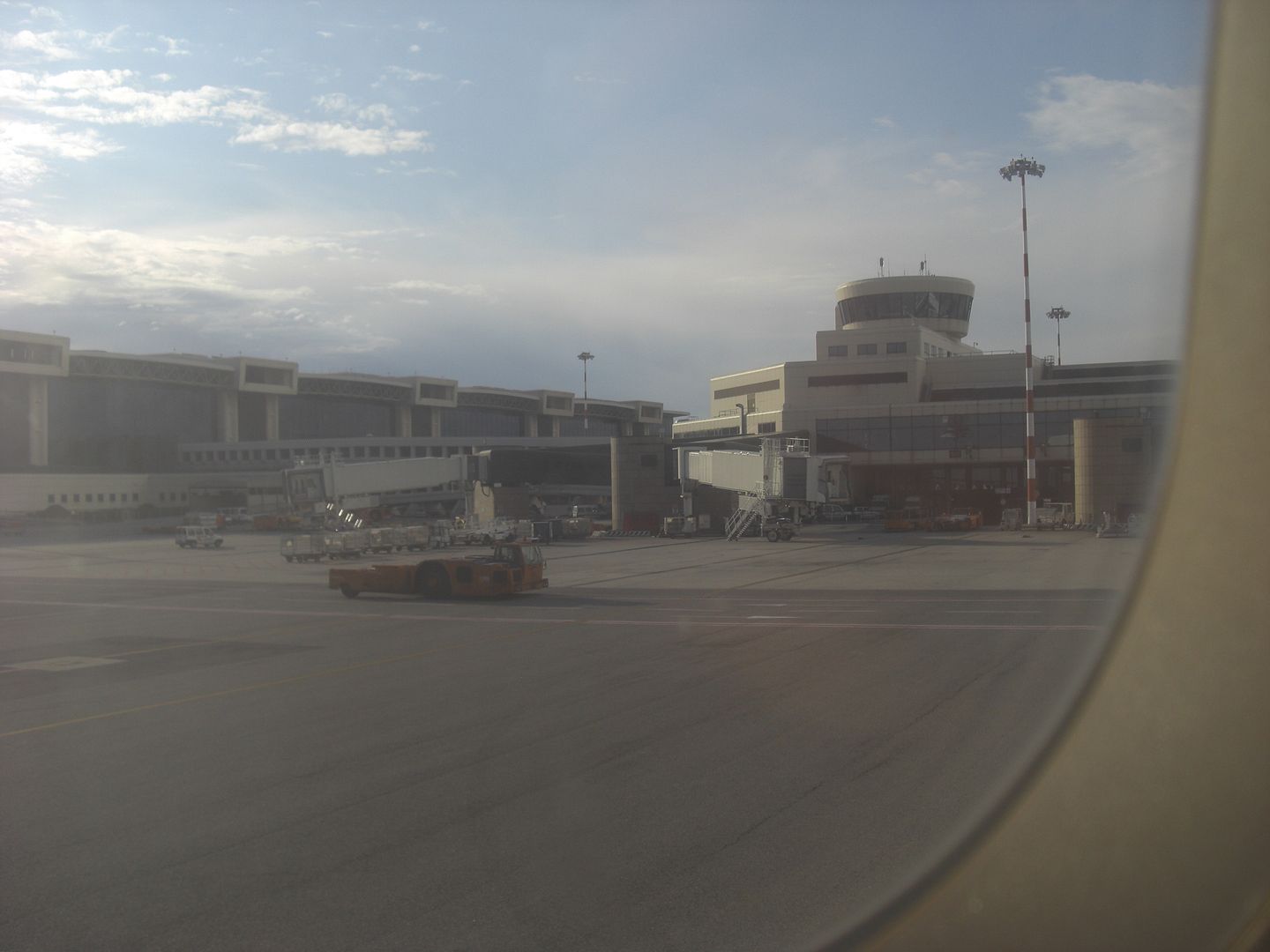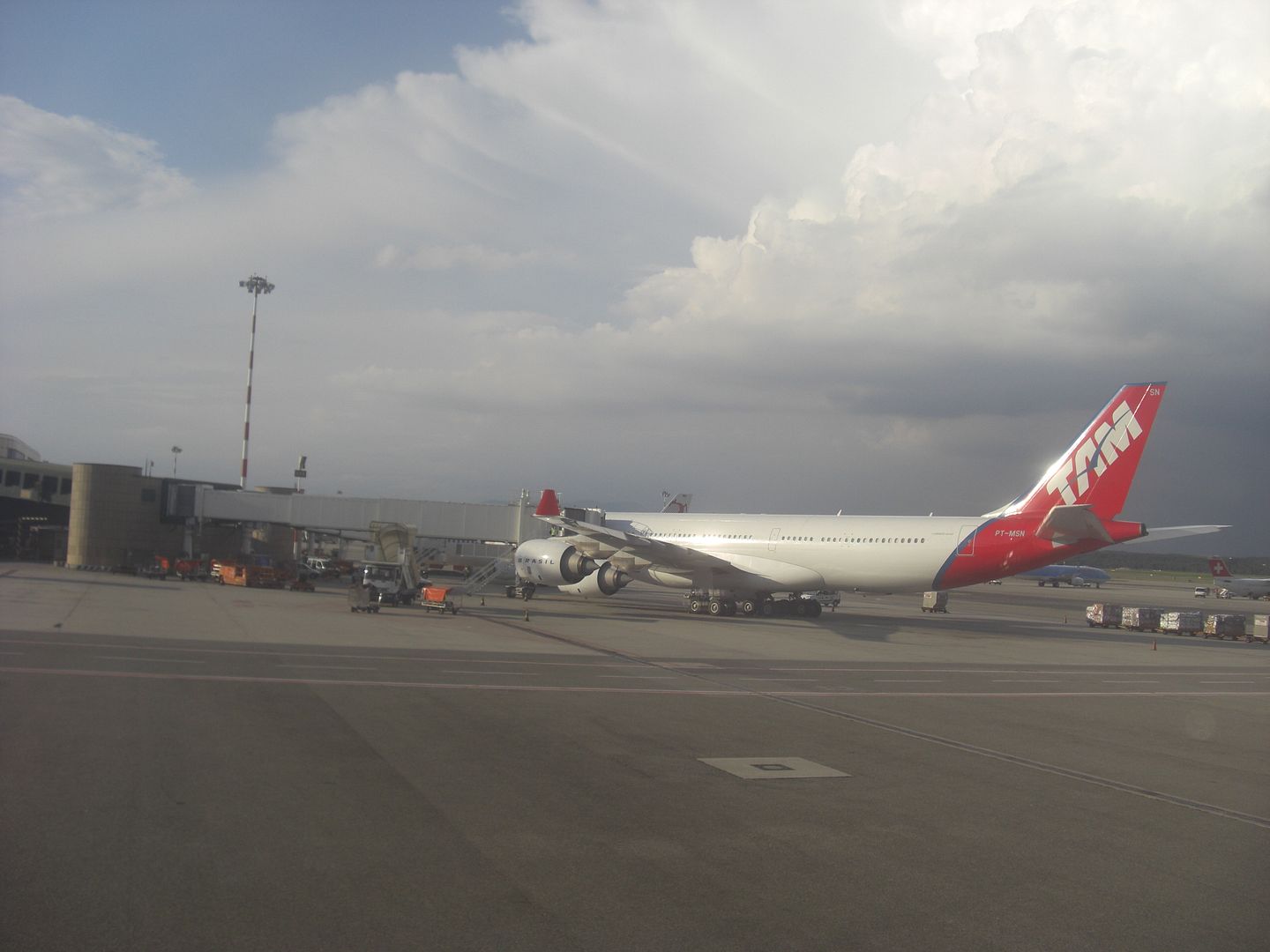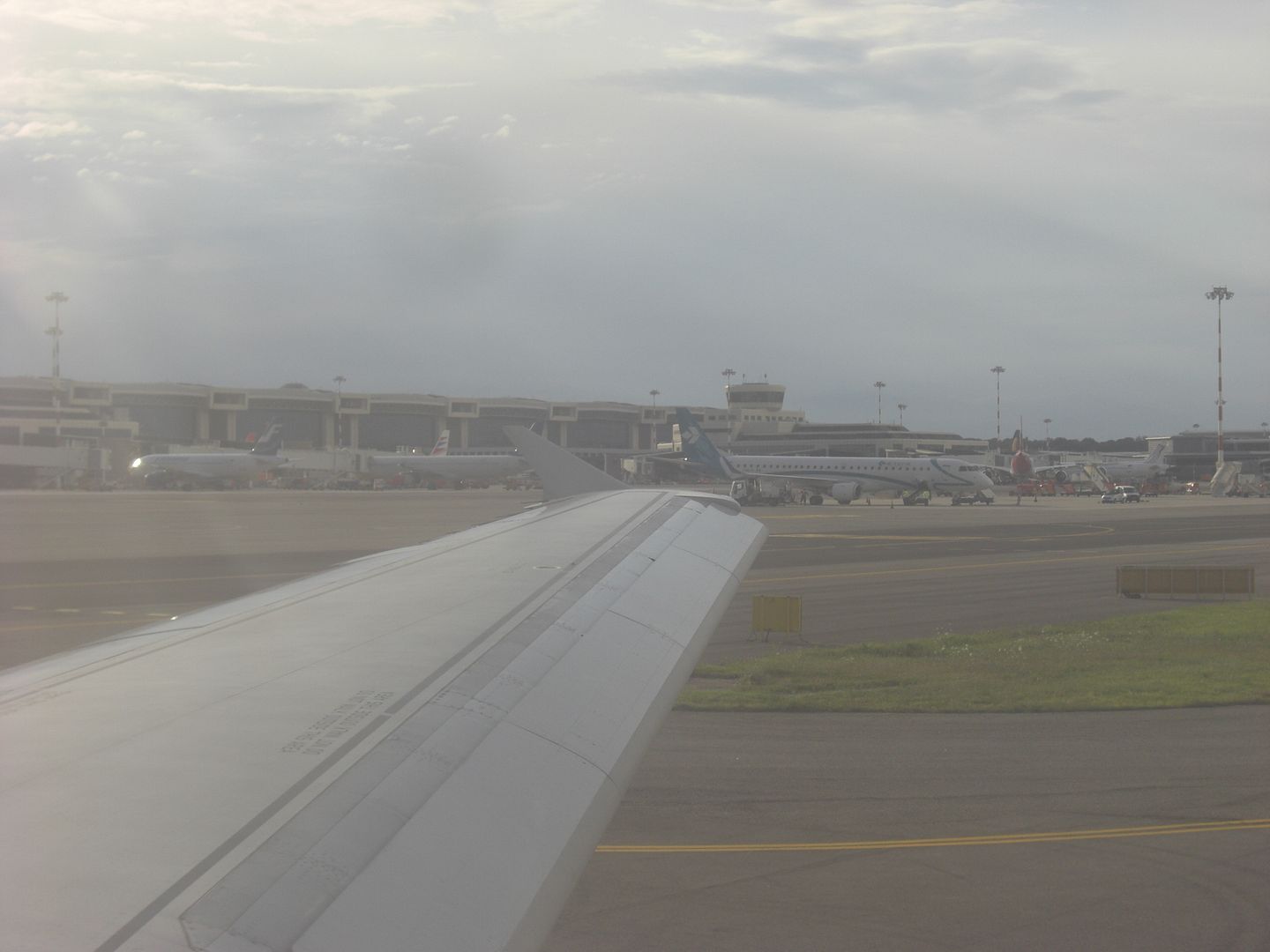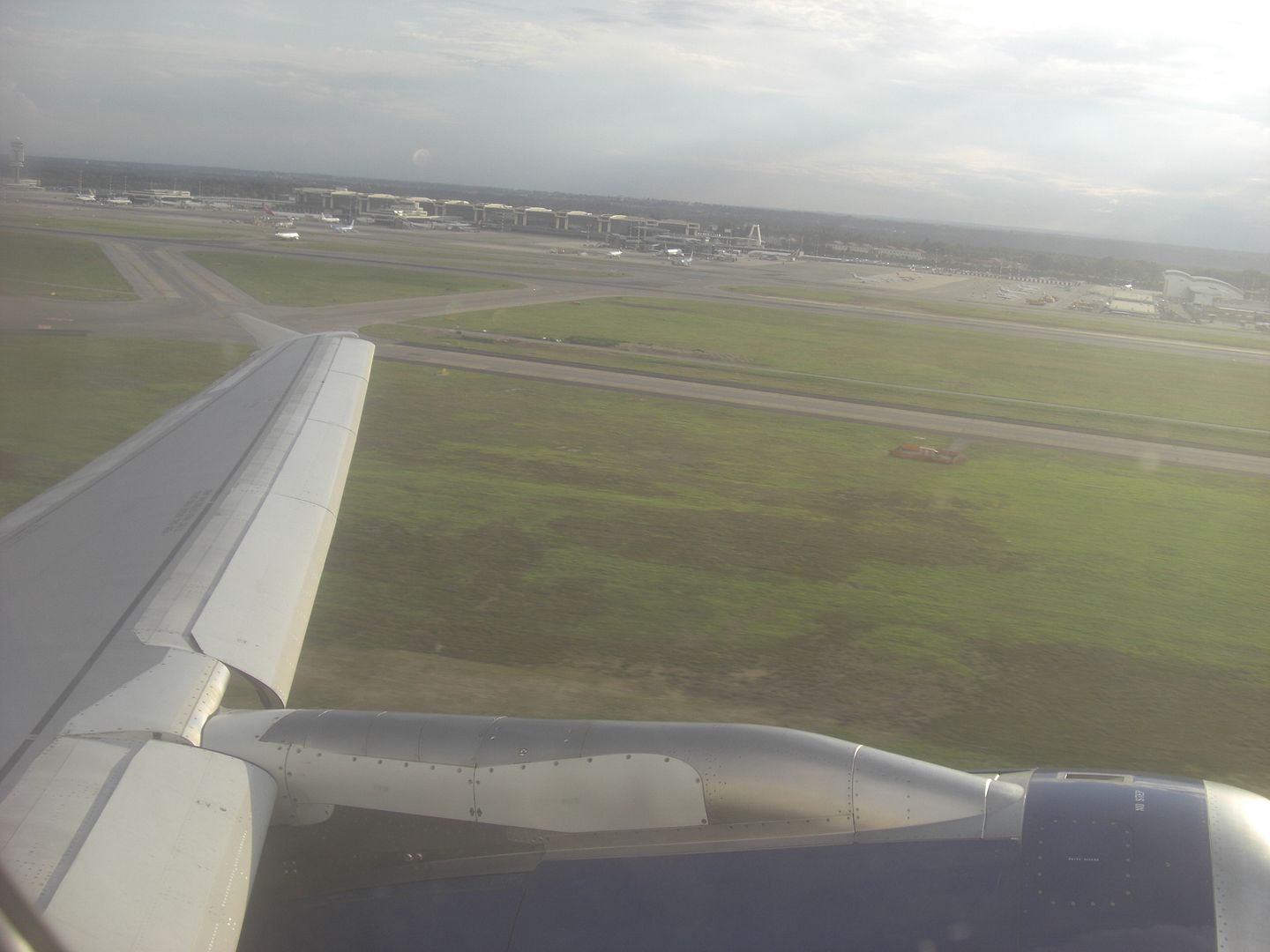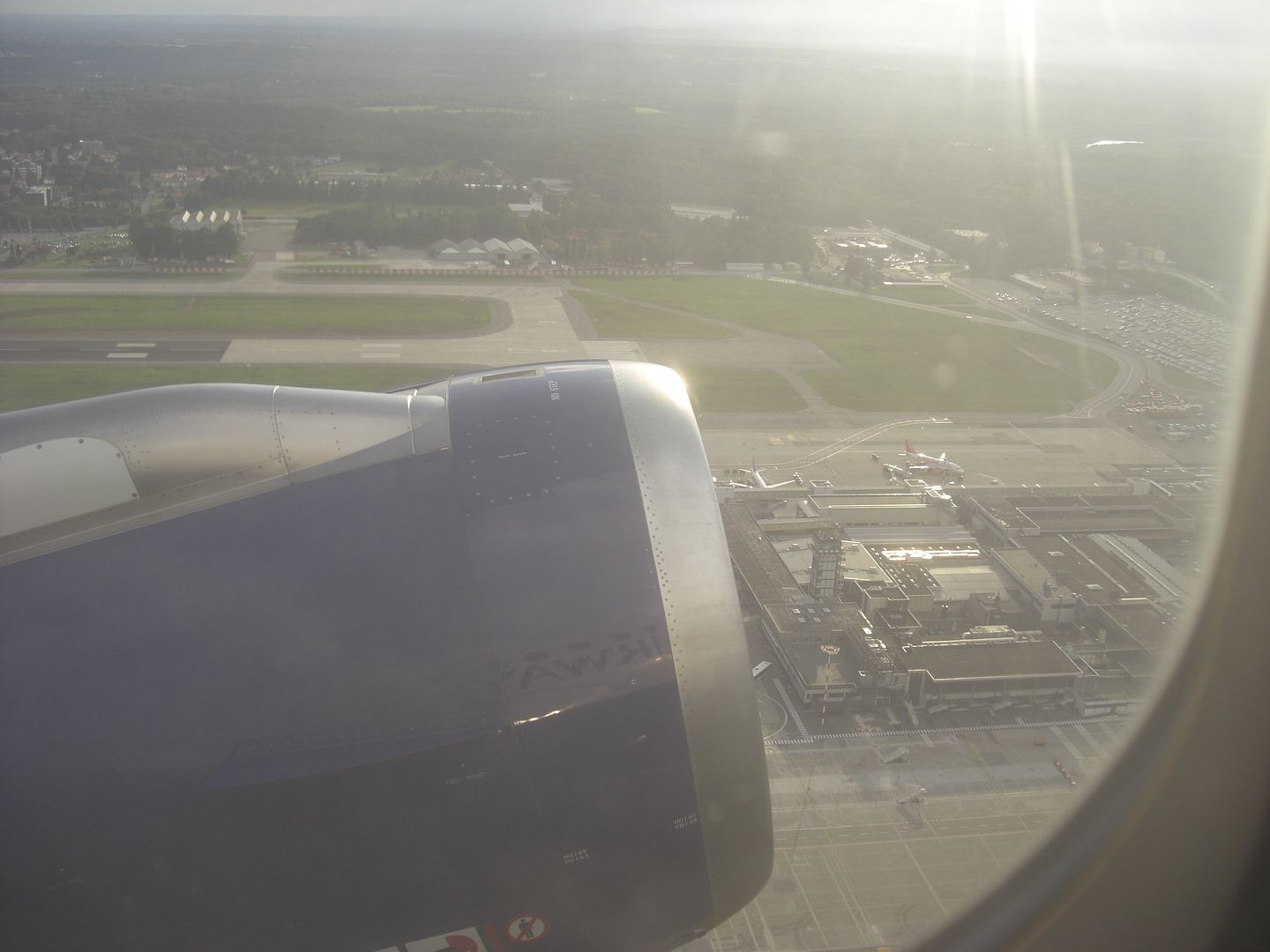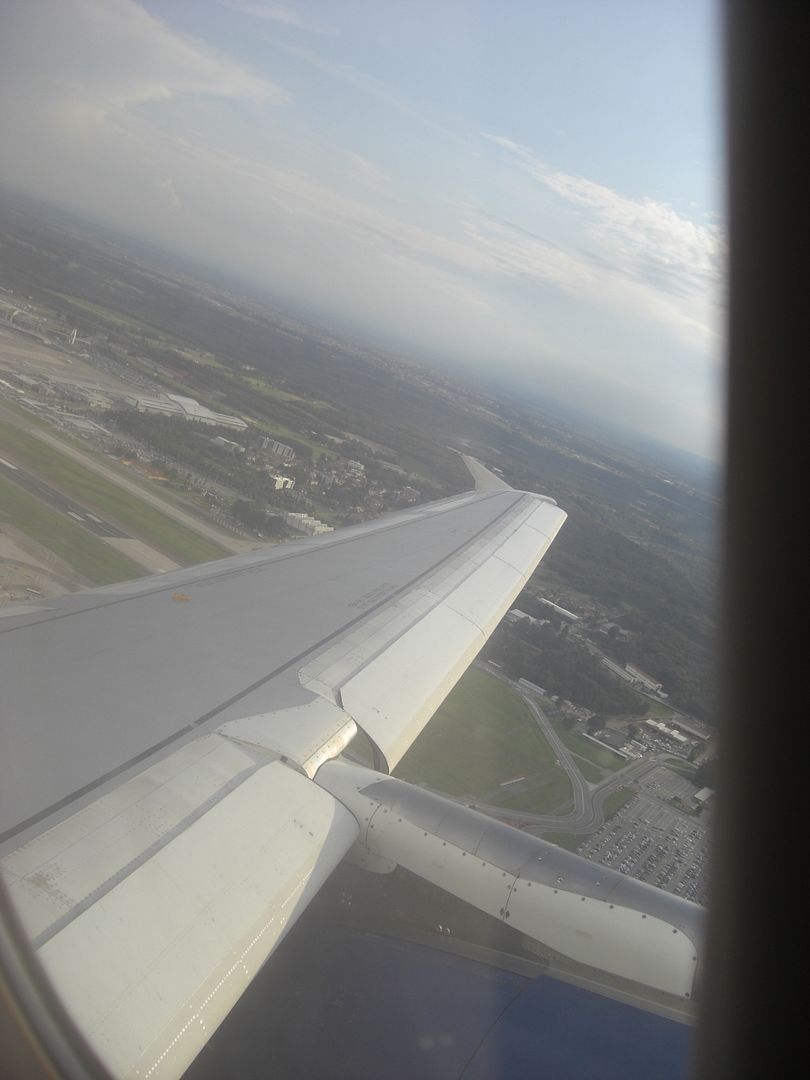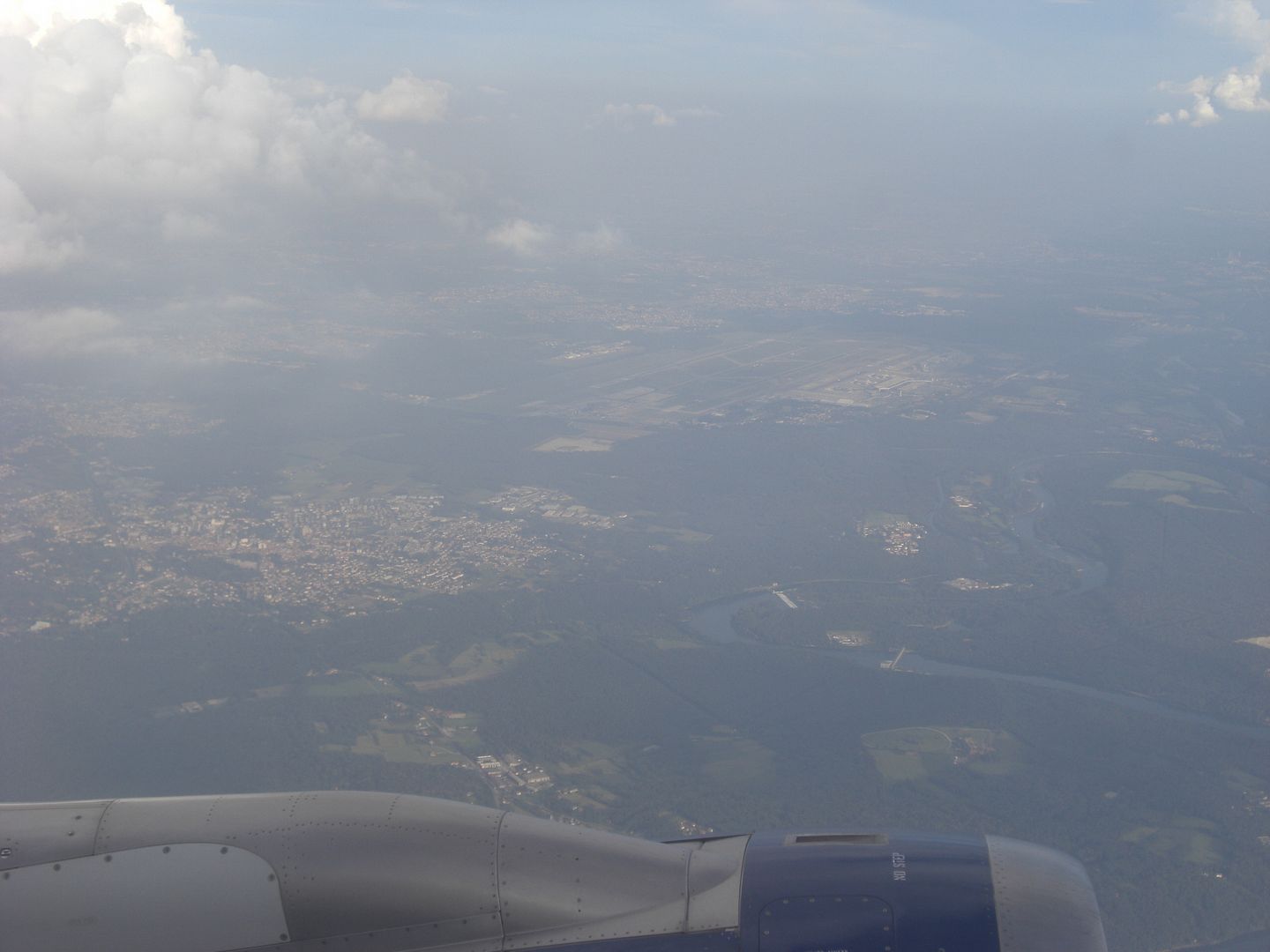 Around fifteen minutes after departure, the onboard service started. Being sat in the front row, I was one of the first to be served – the usual G&T for me, and some water. My neighbour was offered a choice of snack, but I was given a bag of Doormen crackers without any other options.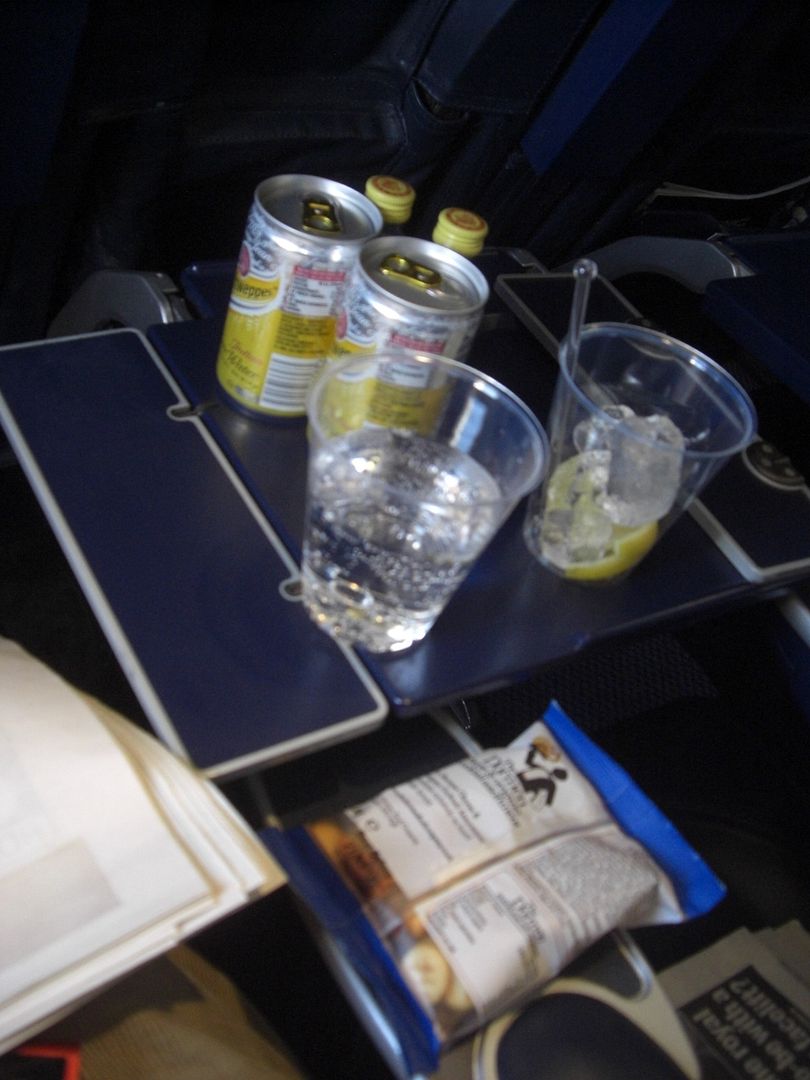 I spent the flight sipping on my G&T, and listening to music.
With a year to go before the Olympics, BA had a special feature in High Life
Part of the European network. Looks like BA have dropped GVA!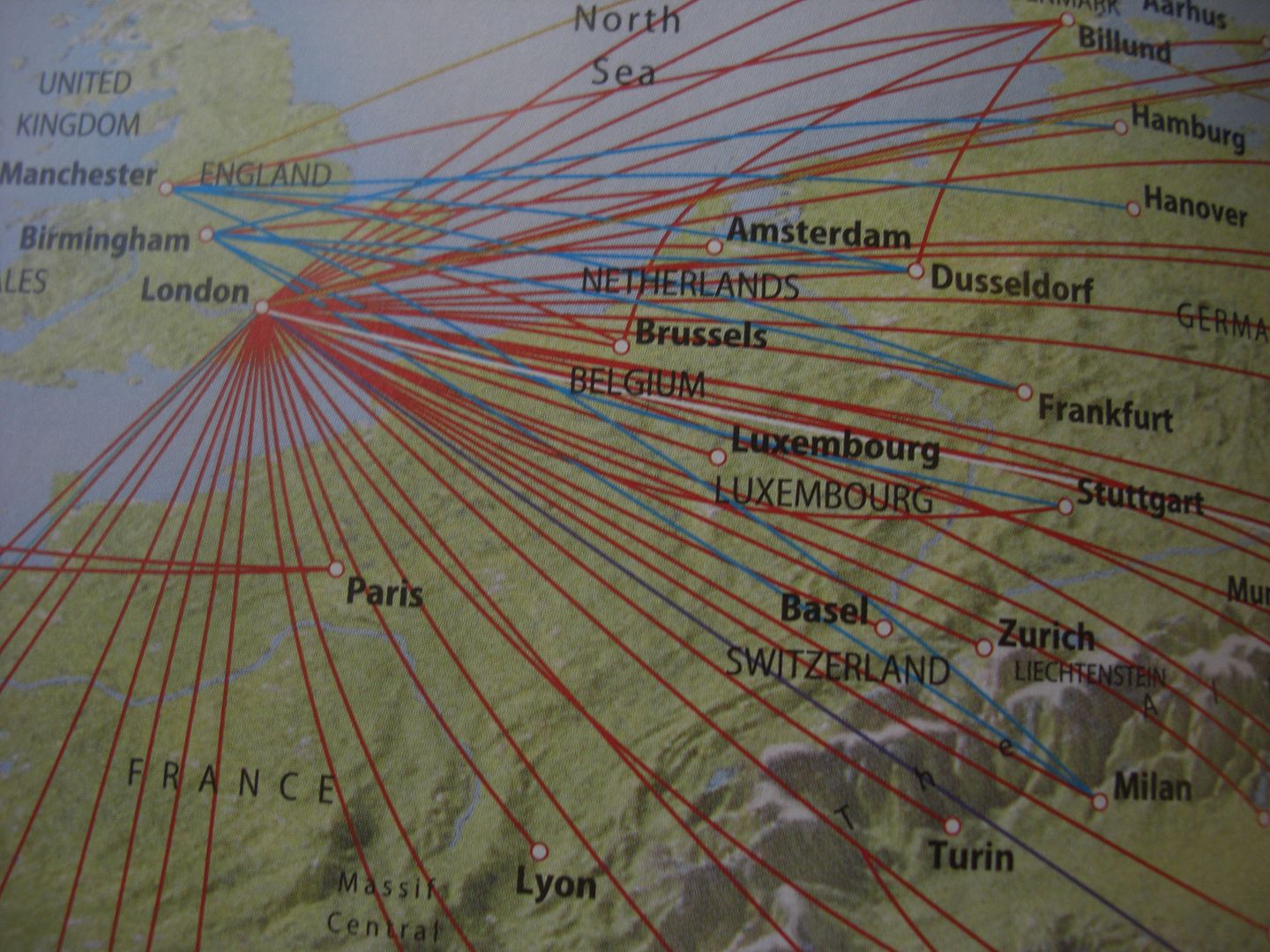 Legroom
Moving map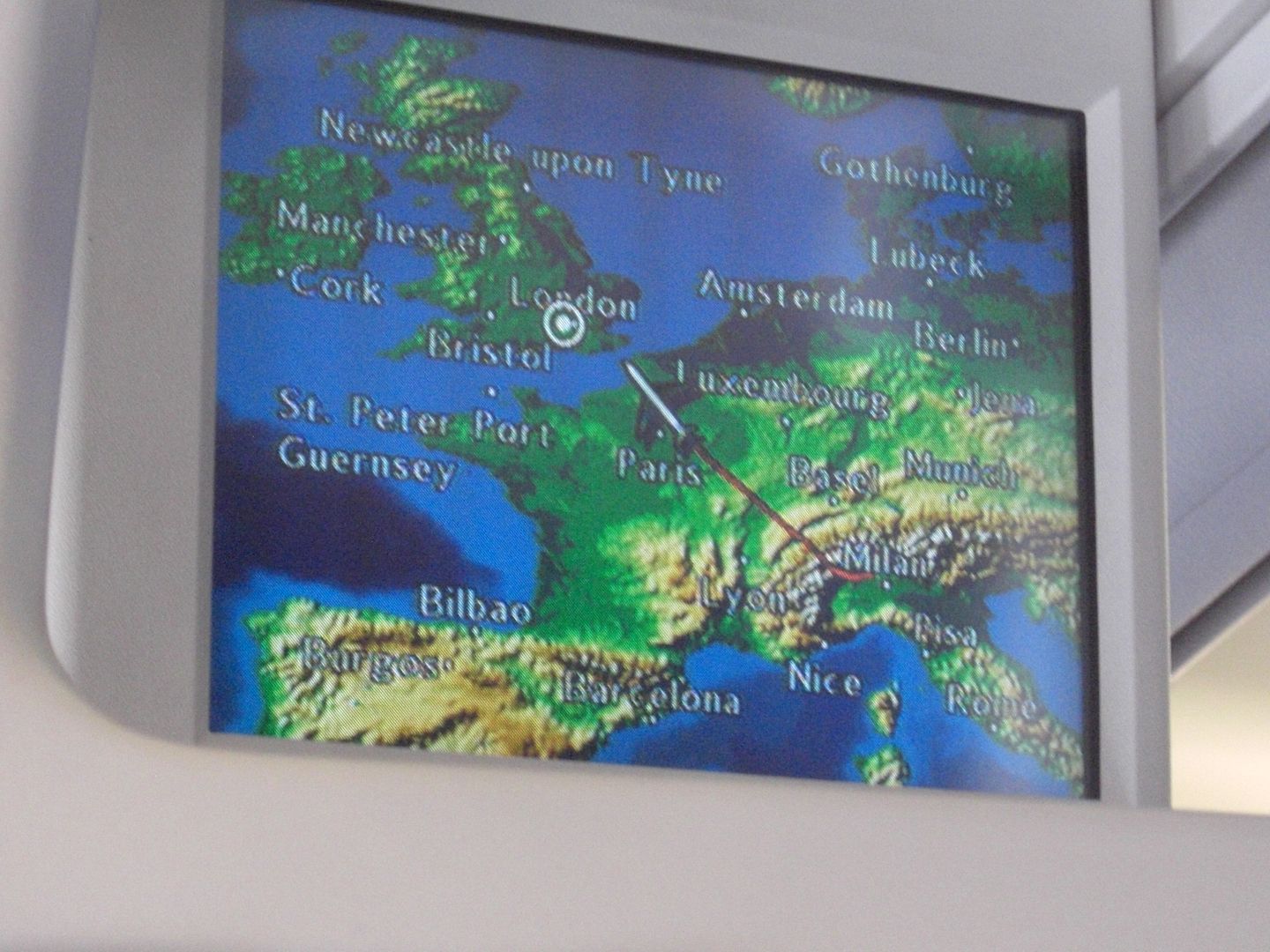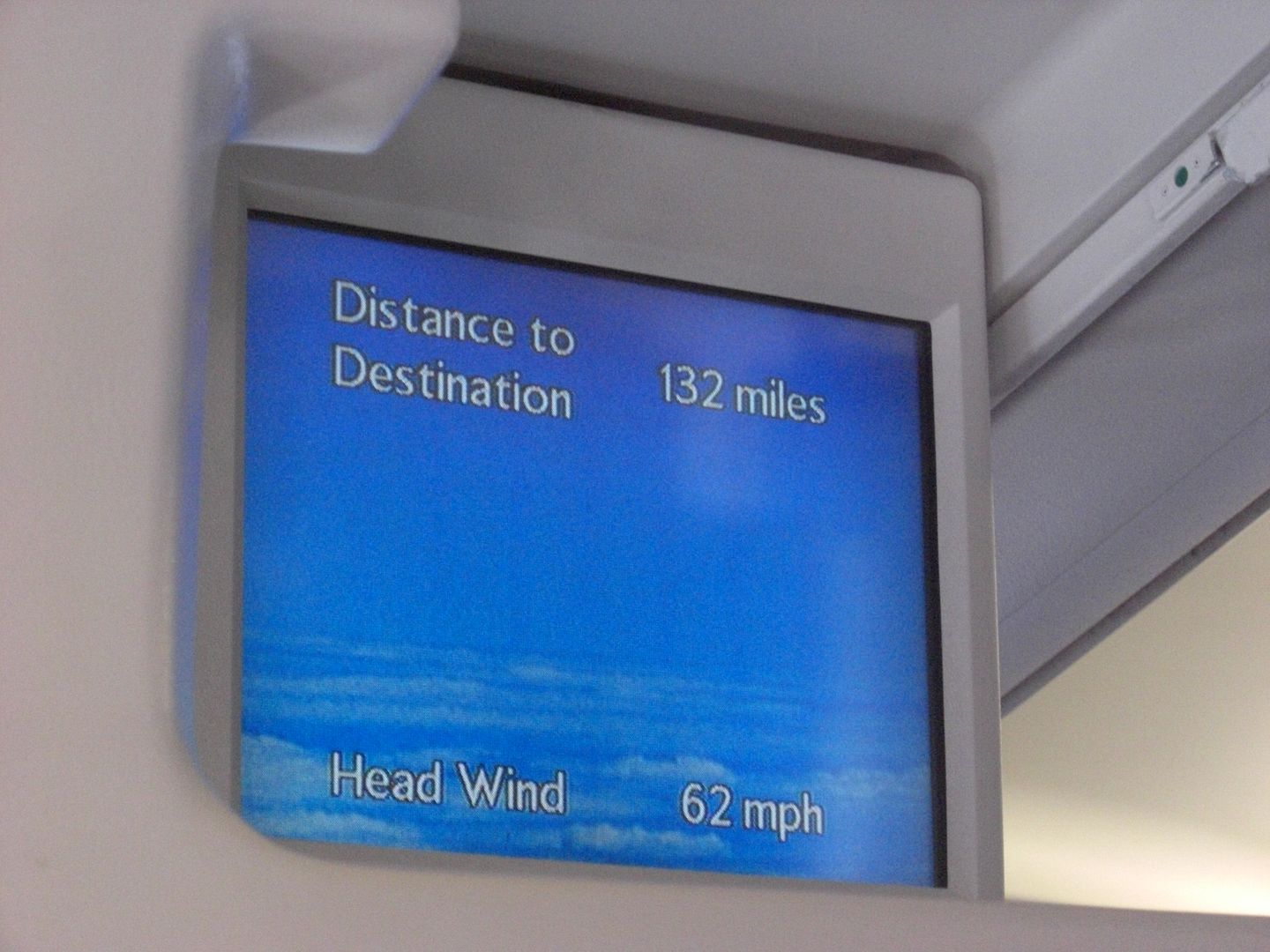 As we started our descent into LHR, an arrivals video was played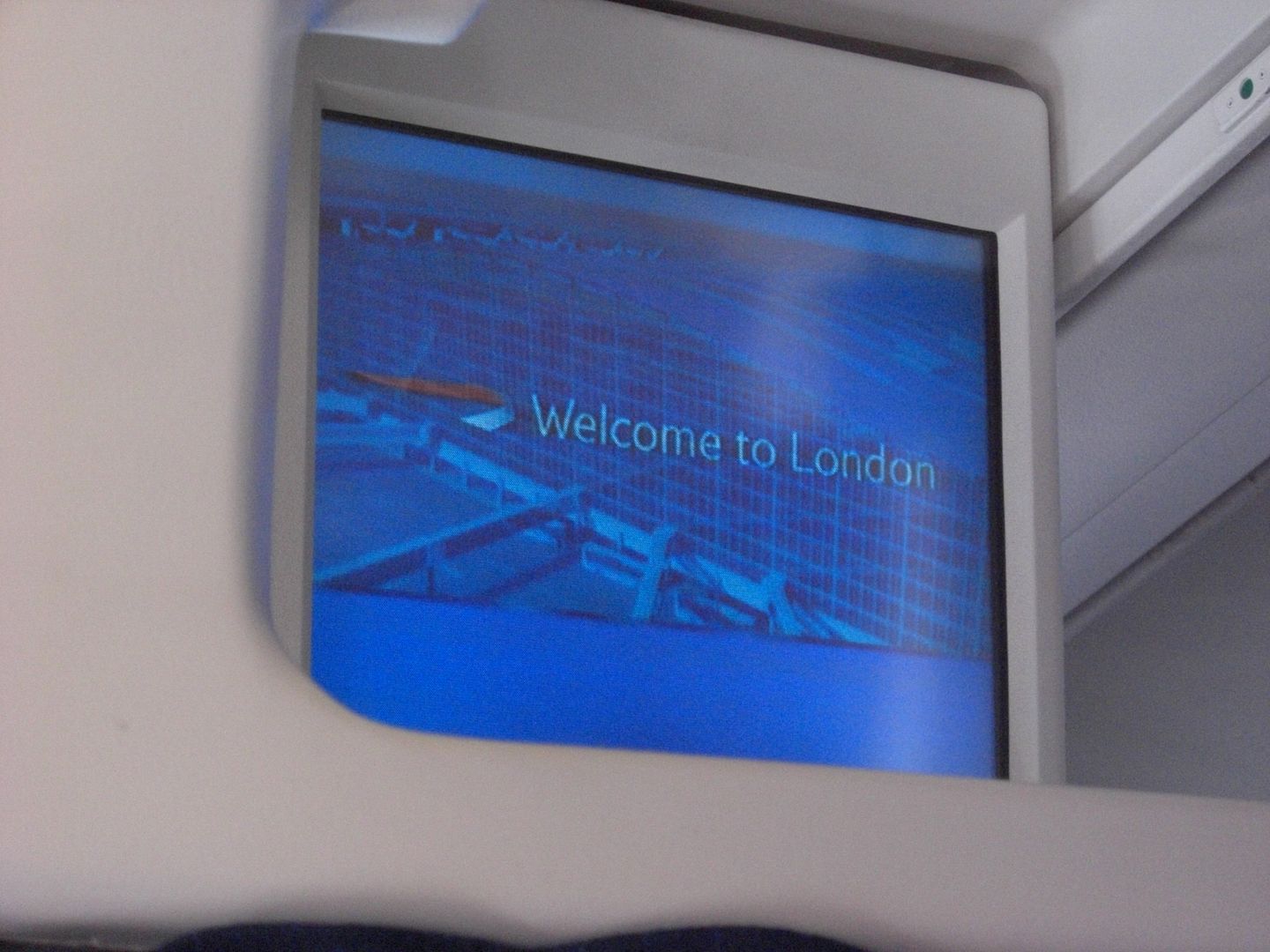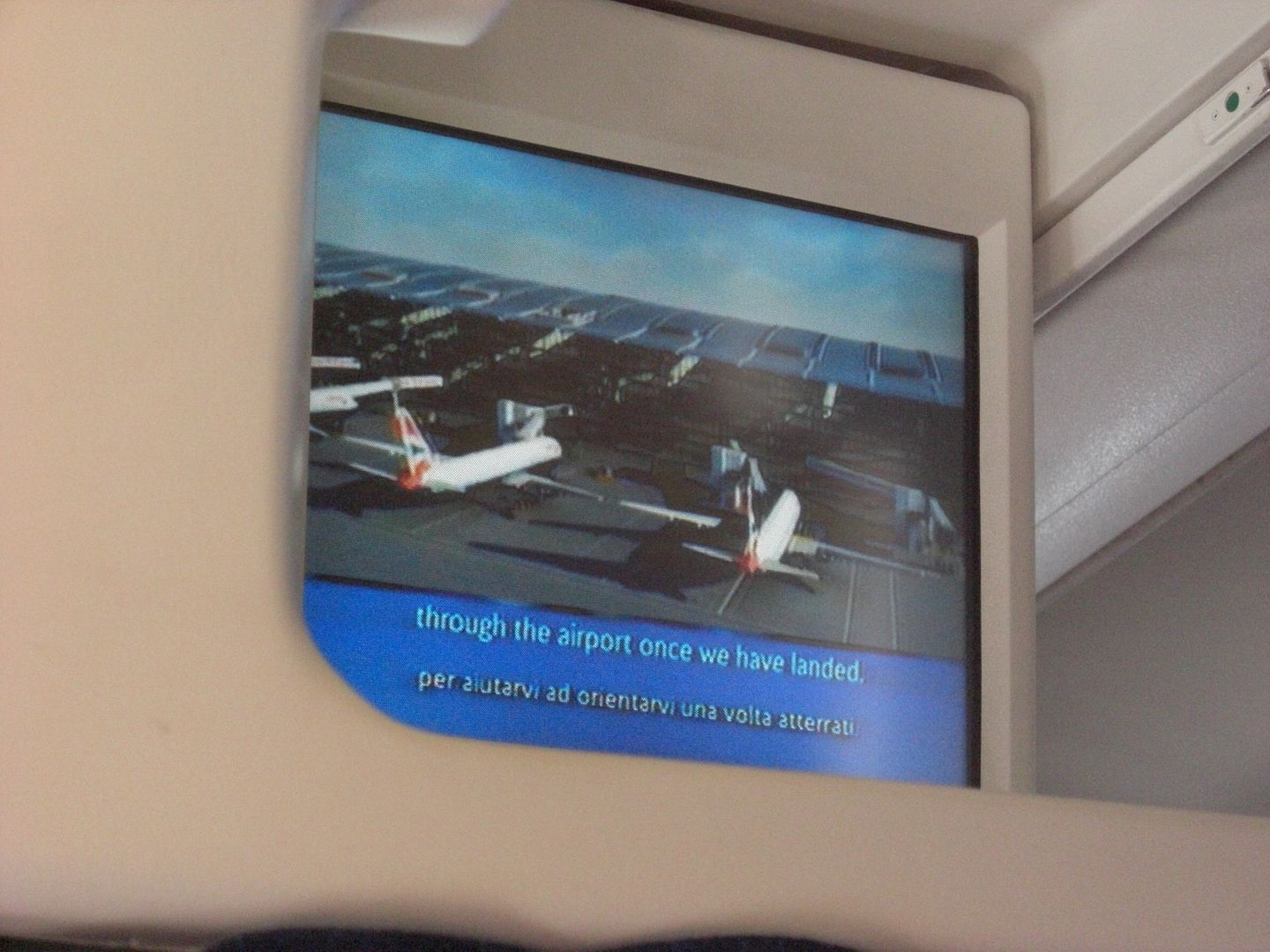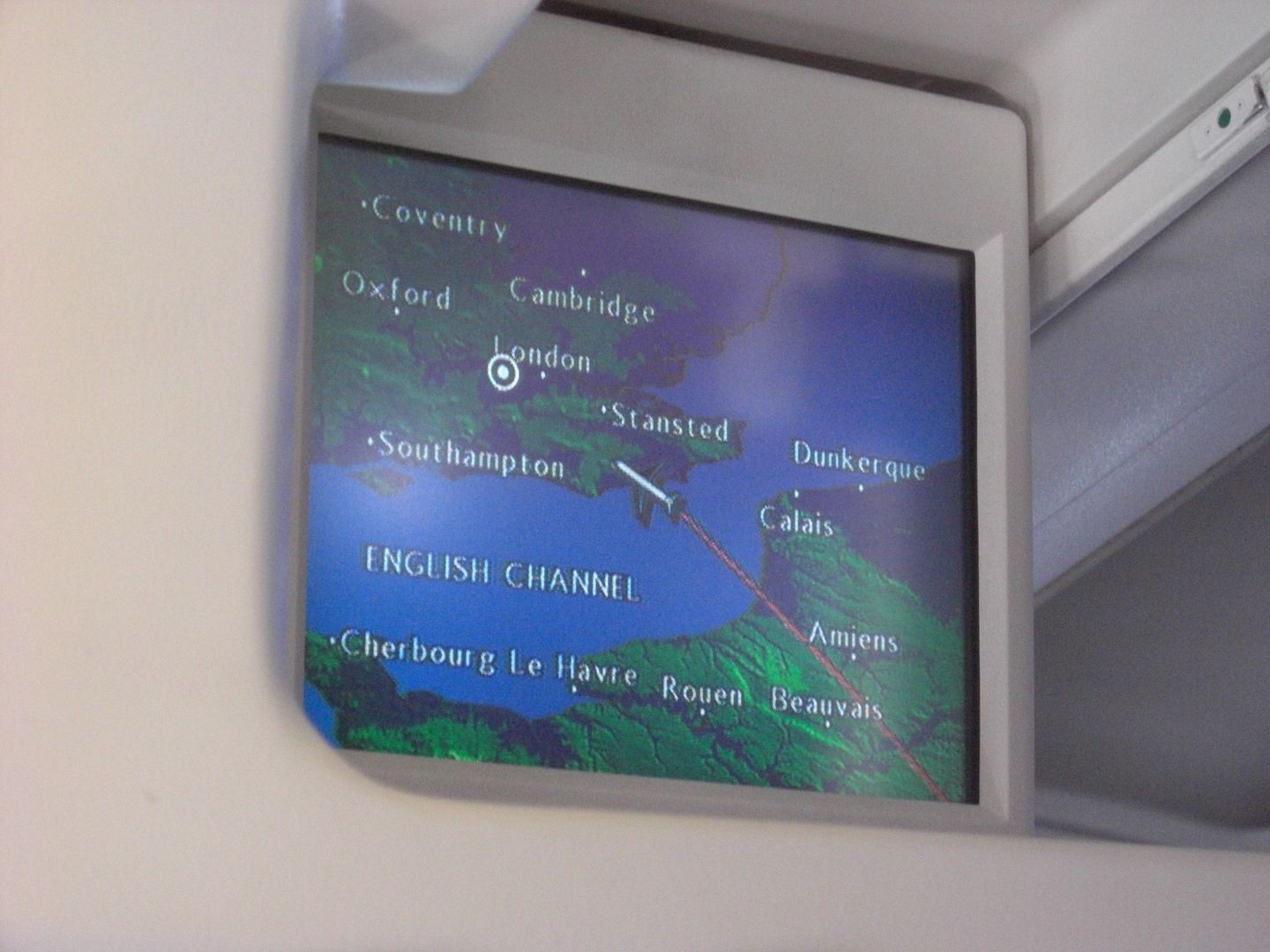 Approach into LHR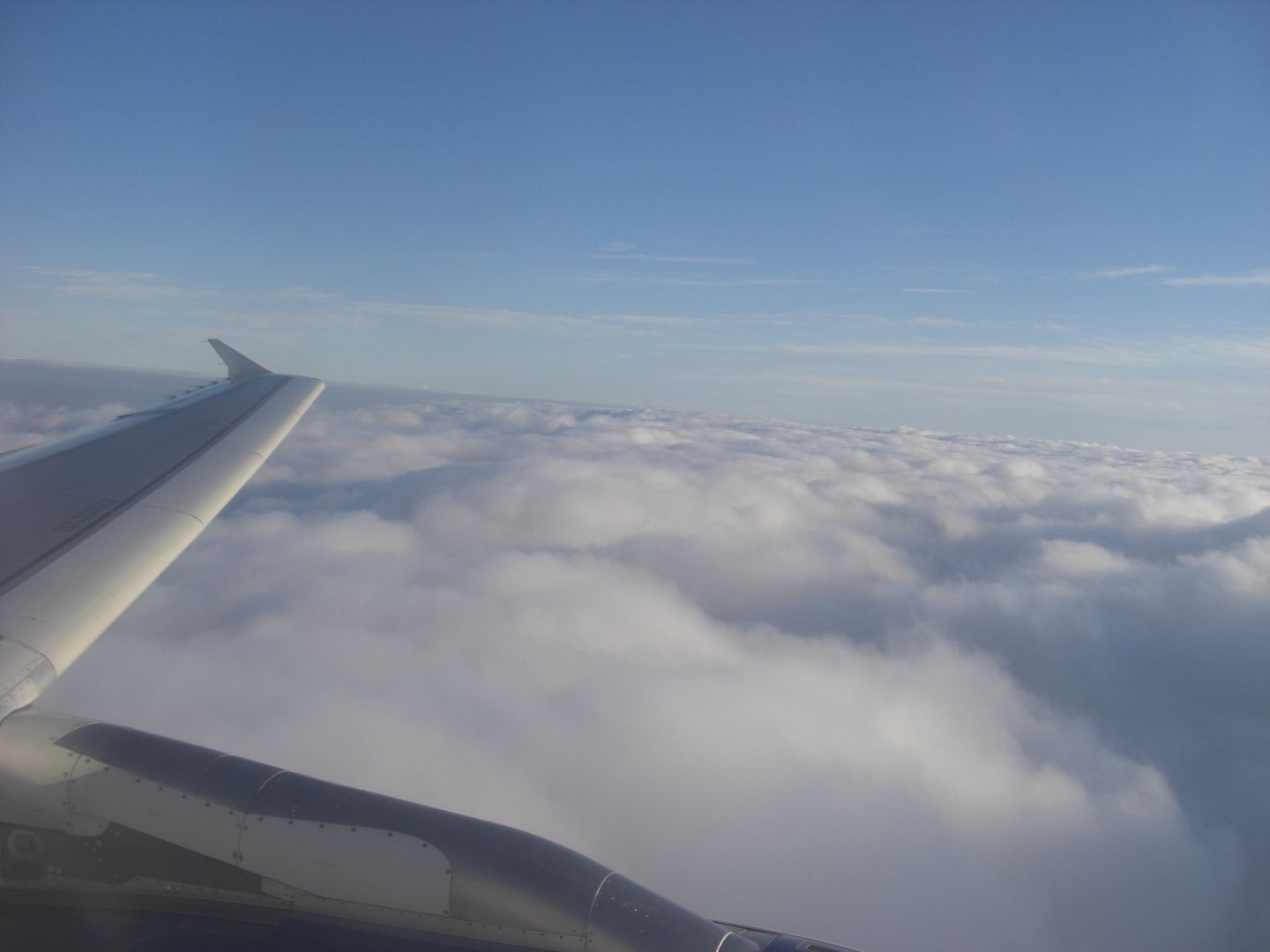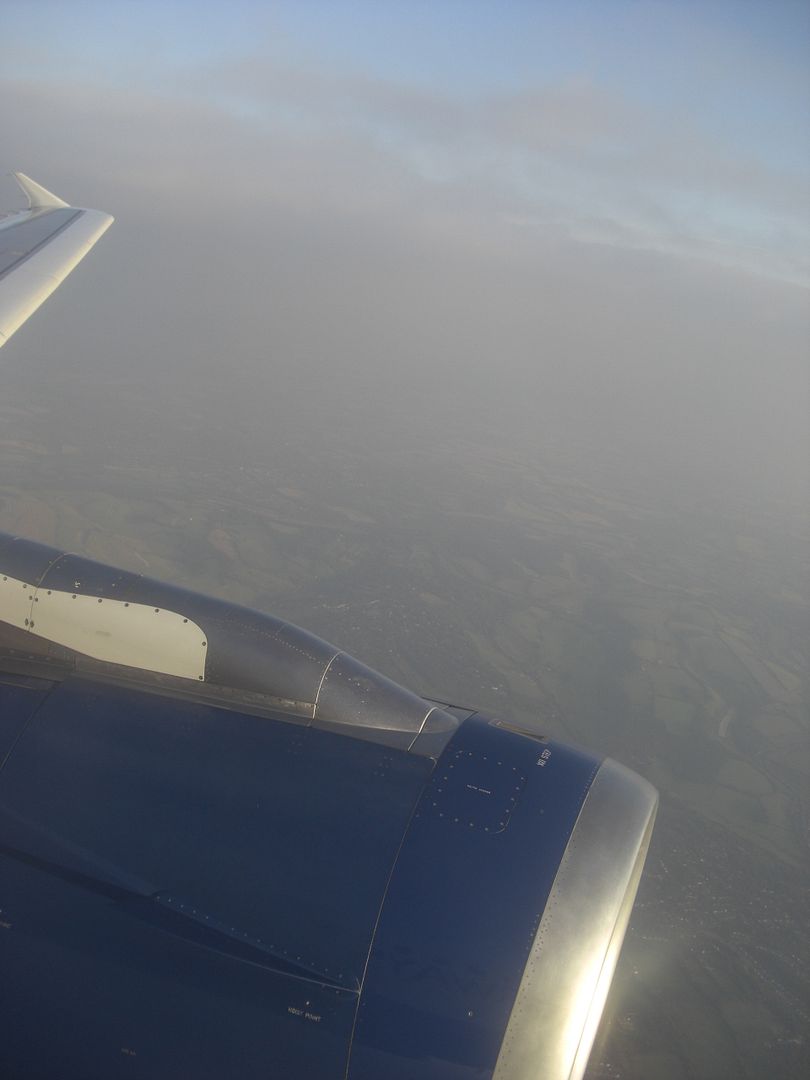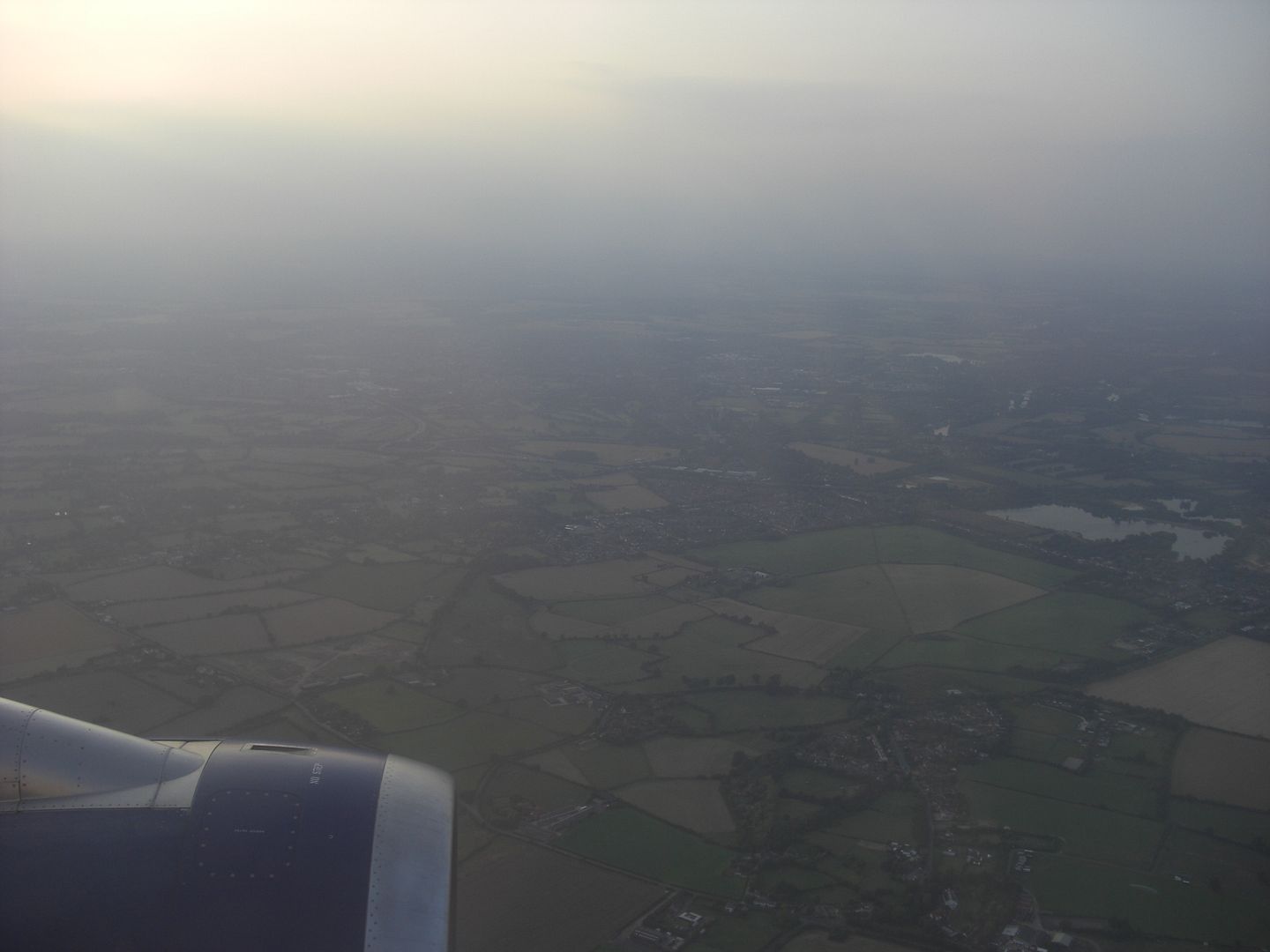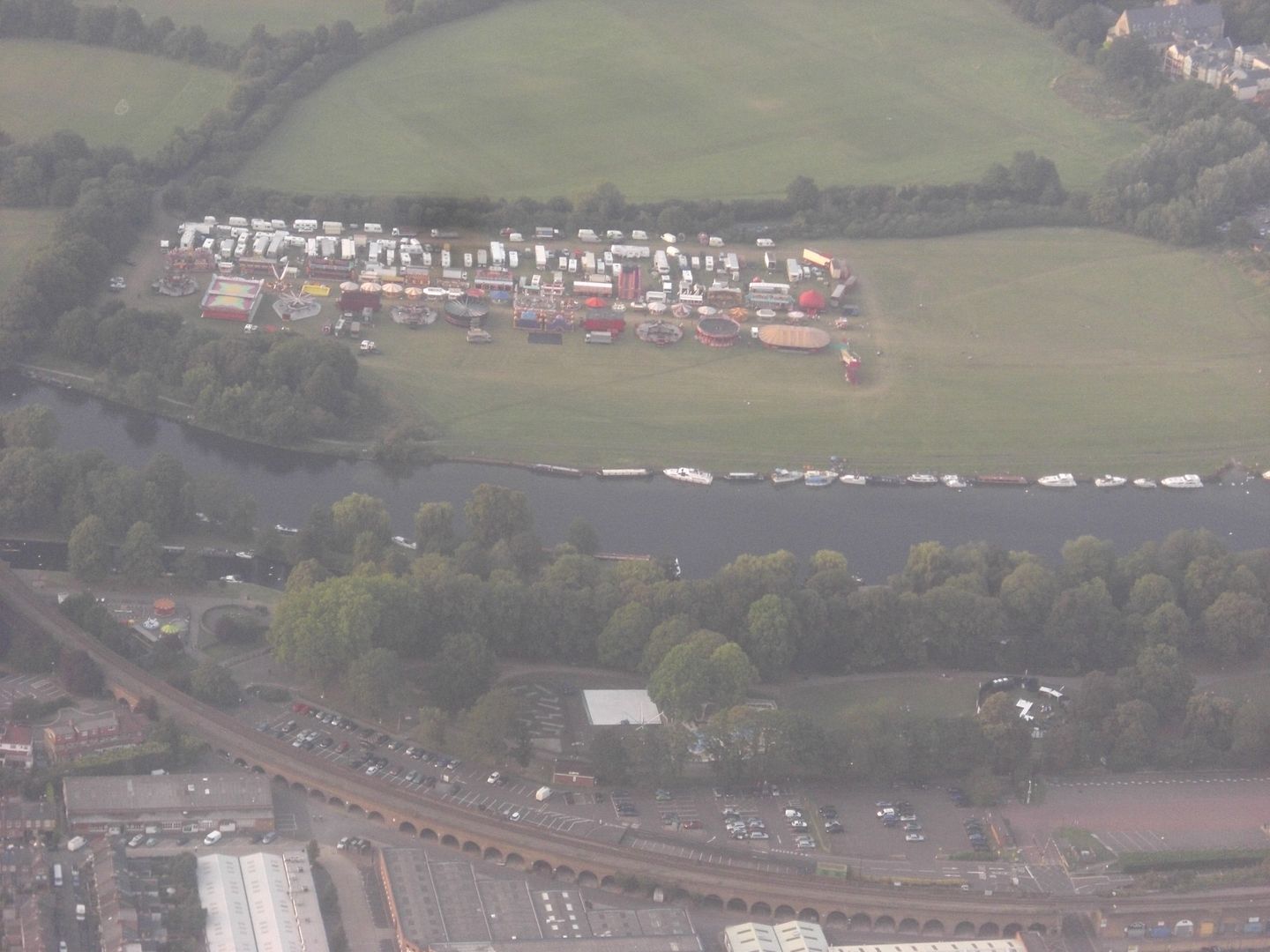 Windsor Castle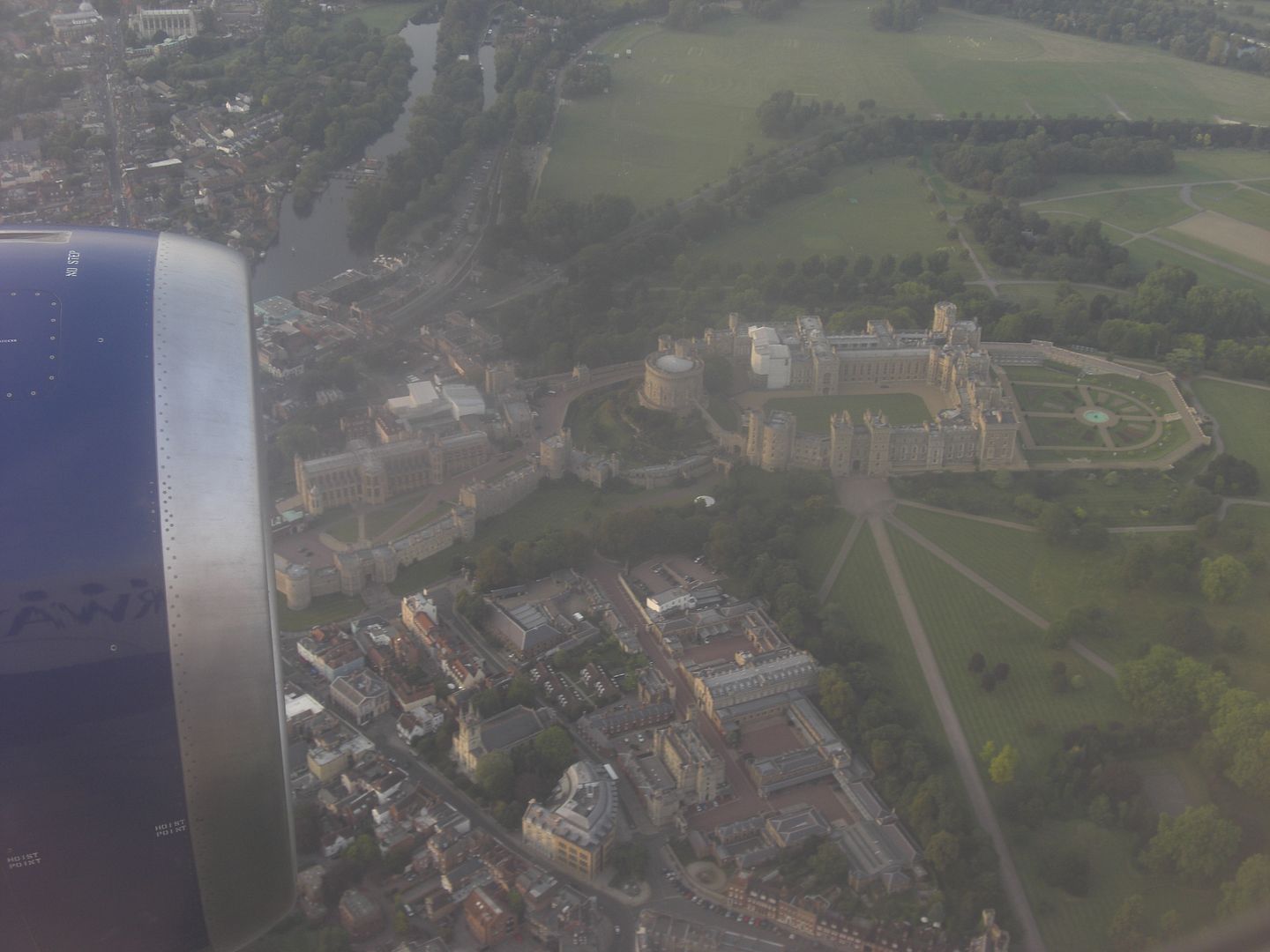 The reservoirs around LHR. When I was a child, I used to think that the reservoirs were there especially to supply LHR with water for those little cuplets you used to get with meals!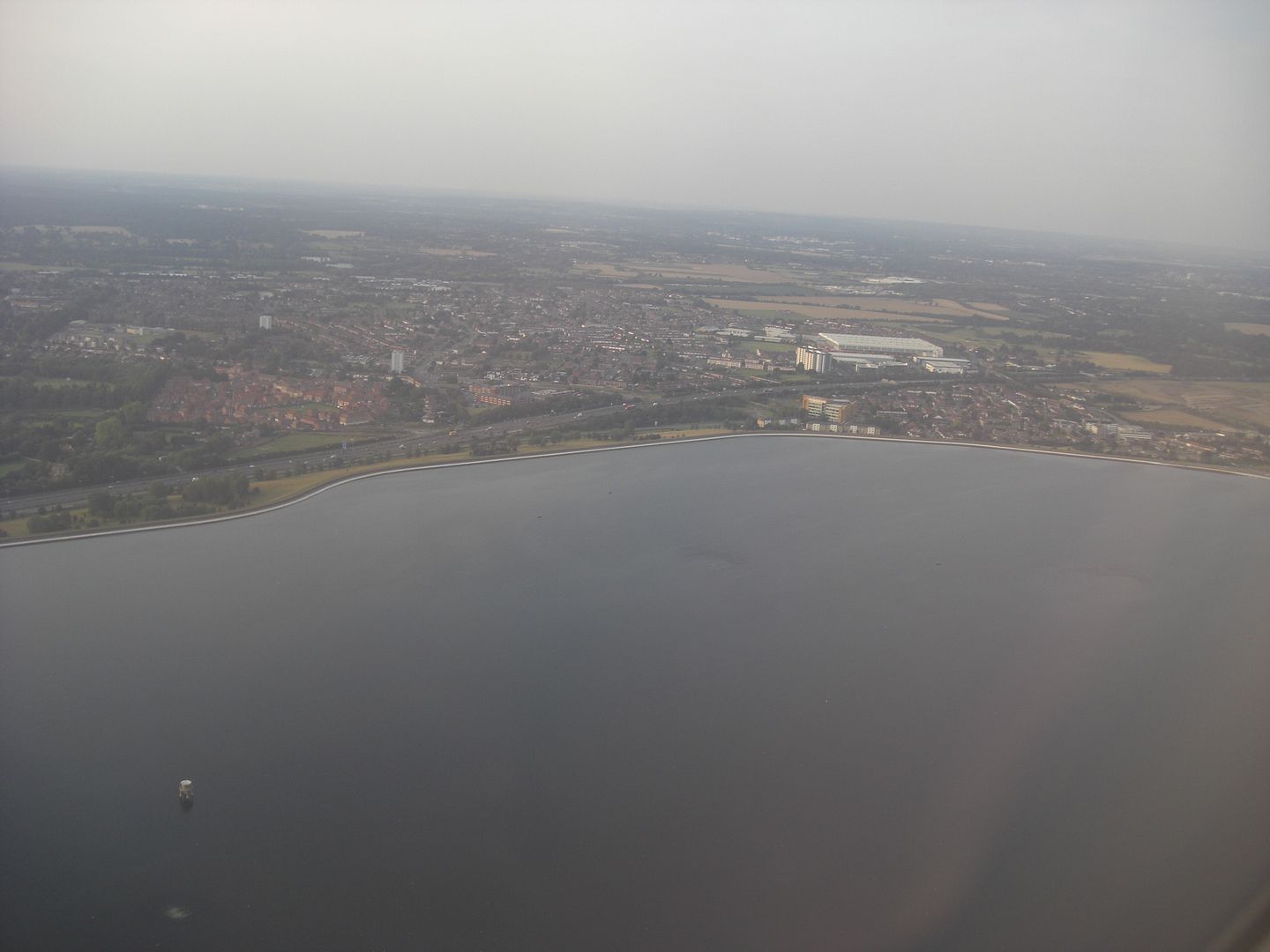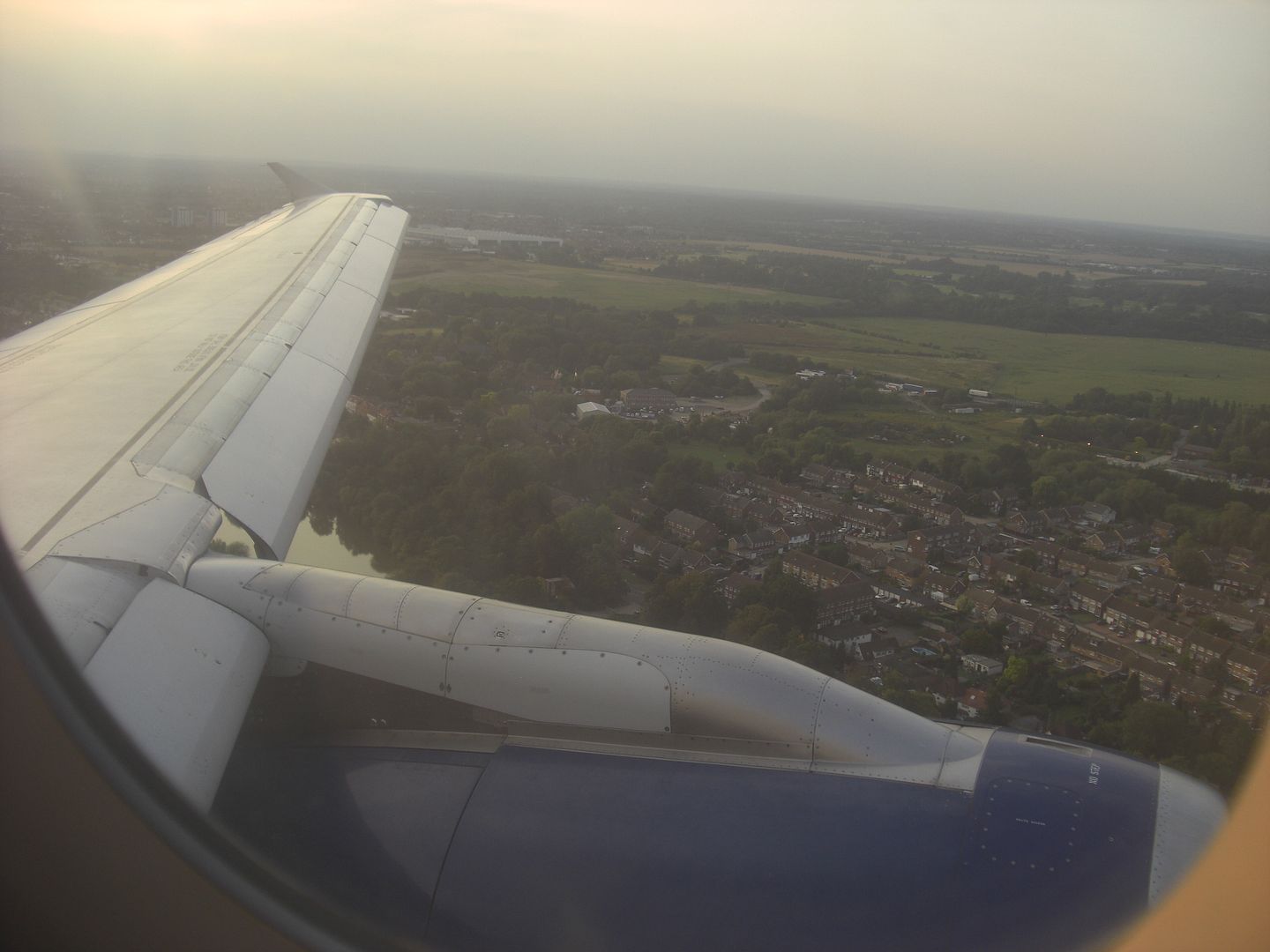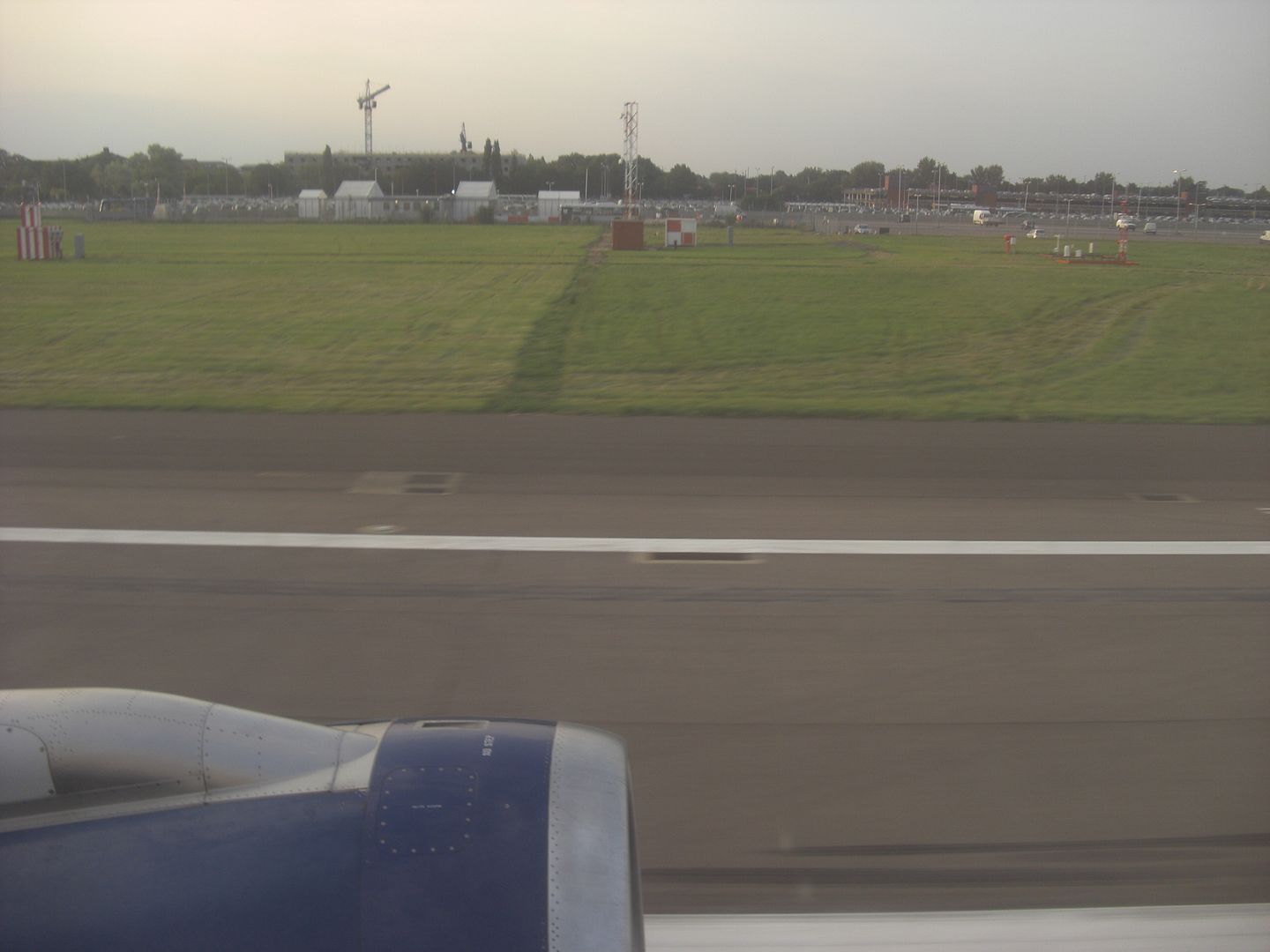 Welcome to London, a few minutes early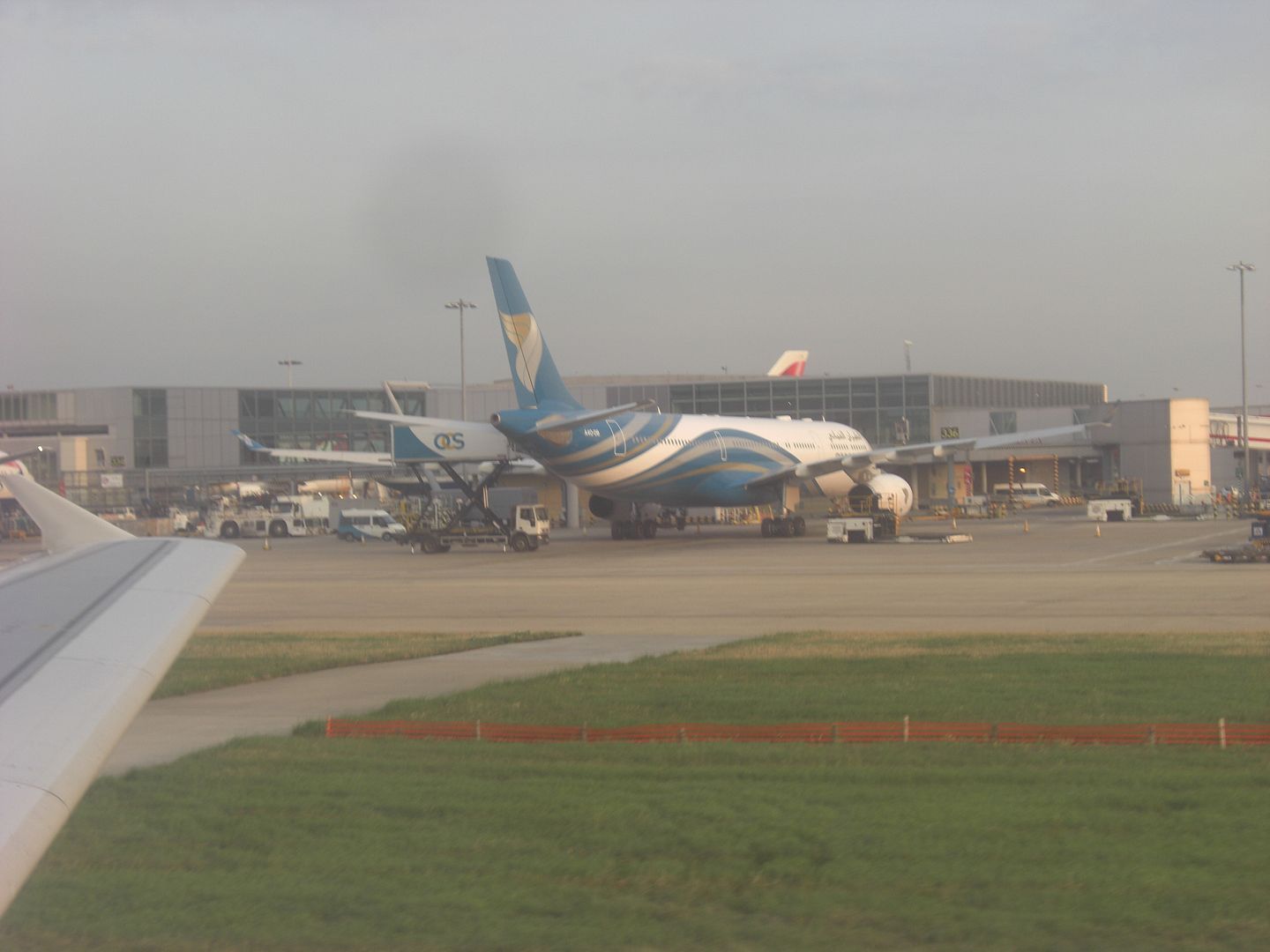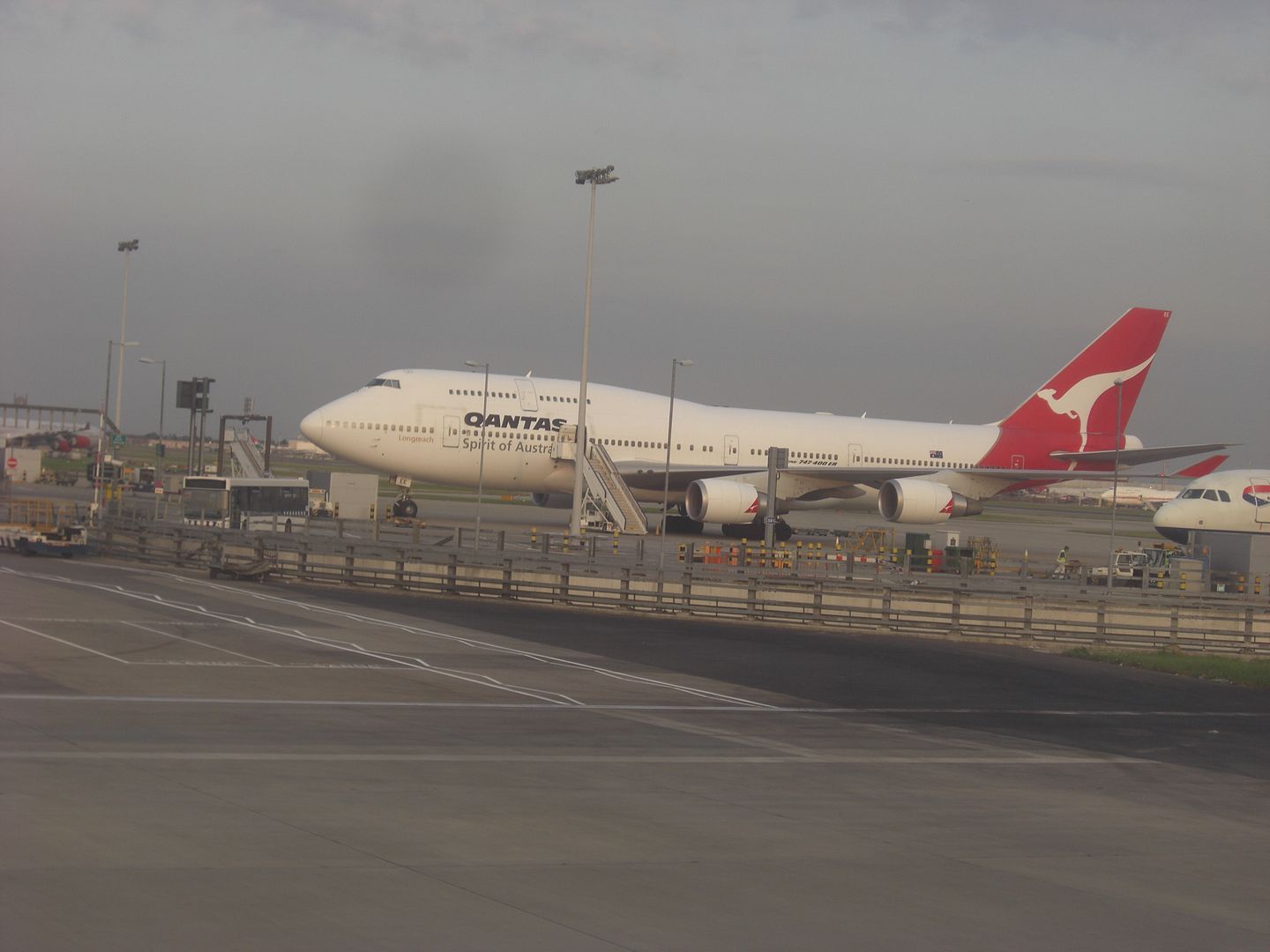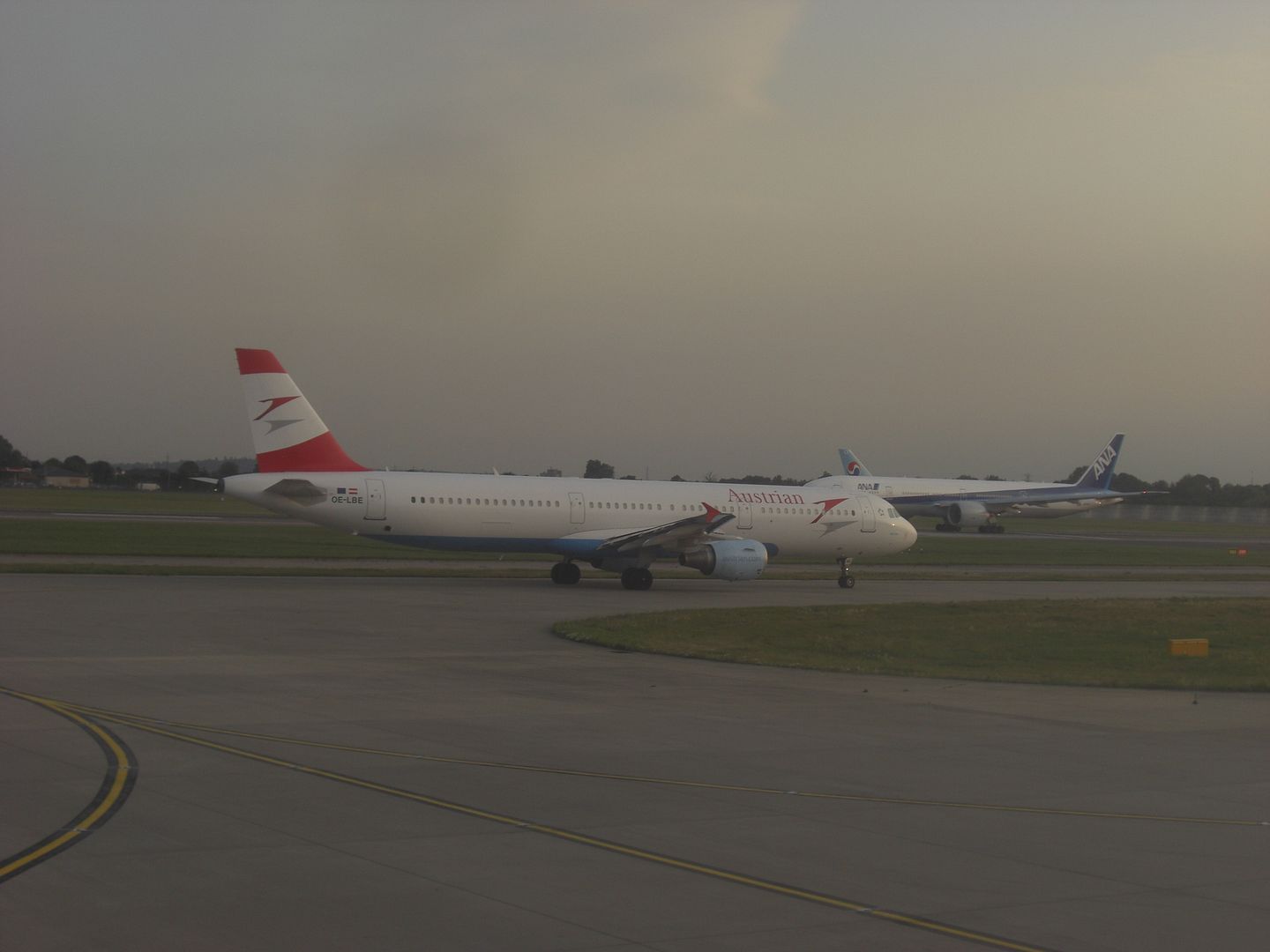 We took a rather long tour around to the B Satellite of T5. The captain came on the blower to inform us that the ground crew hadn't turned on the parking guidance system, so we had to wait five minutes before we could properly pull onto stand. Once that had been sorted, we were told that there weren't any airbridge operators available, so it took a twenty minutes from arrival on stand to disembarkation, which really isn't good enough for BA at T5, especially as we arrived on stand exactly on time.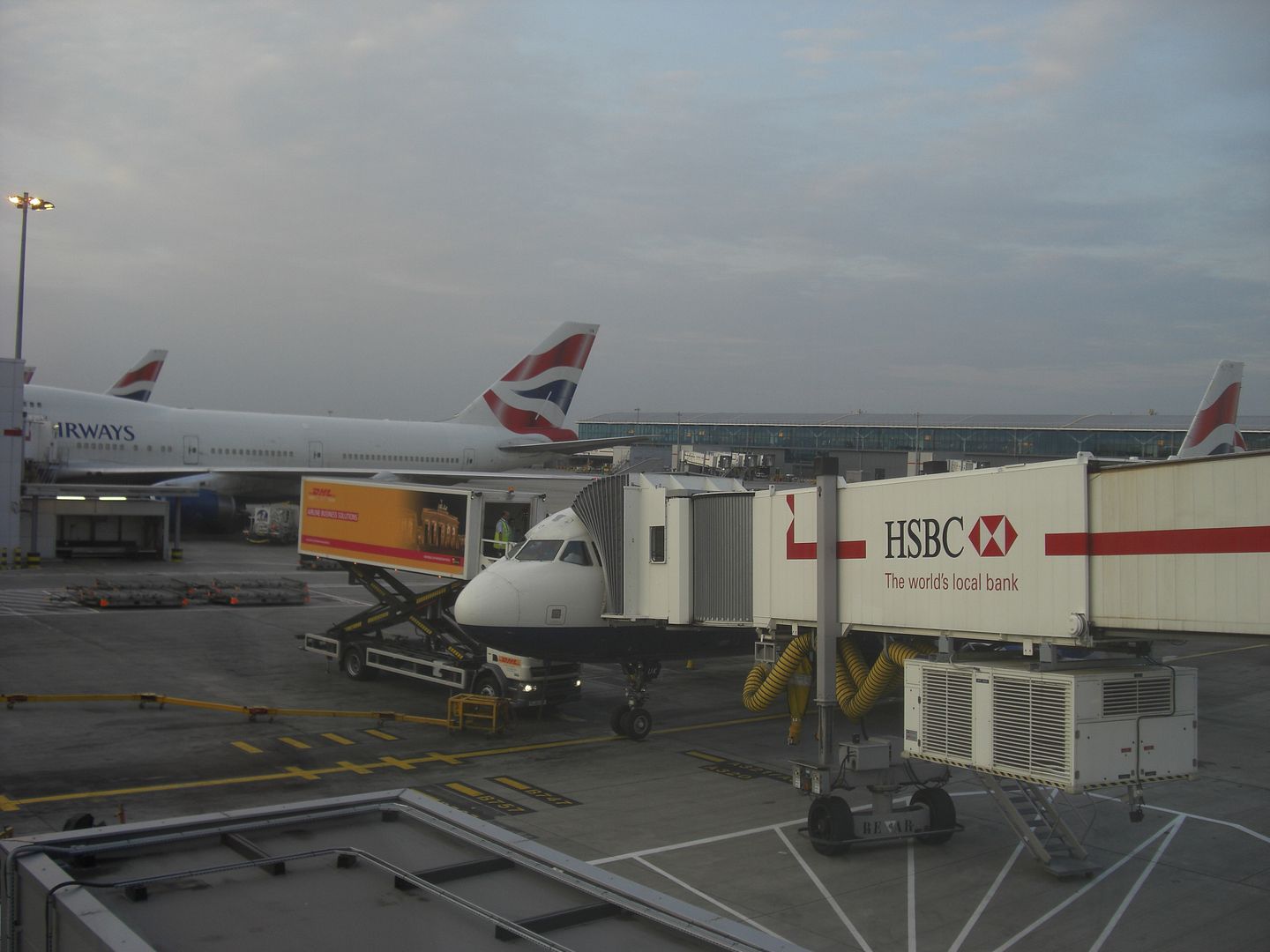 From our stand at the far end of 'B', it was a five minute walk to the transit to the main terminal.
Some interesting facts
There was quite a queue for immigration, before I finally got to the baggage hall fifteen minutes after disembarkation.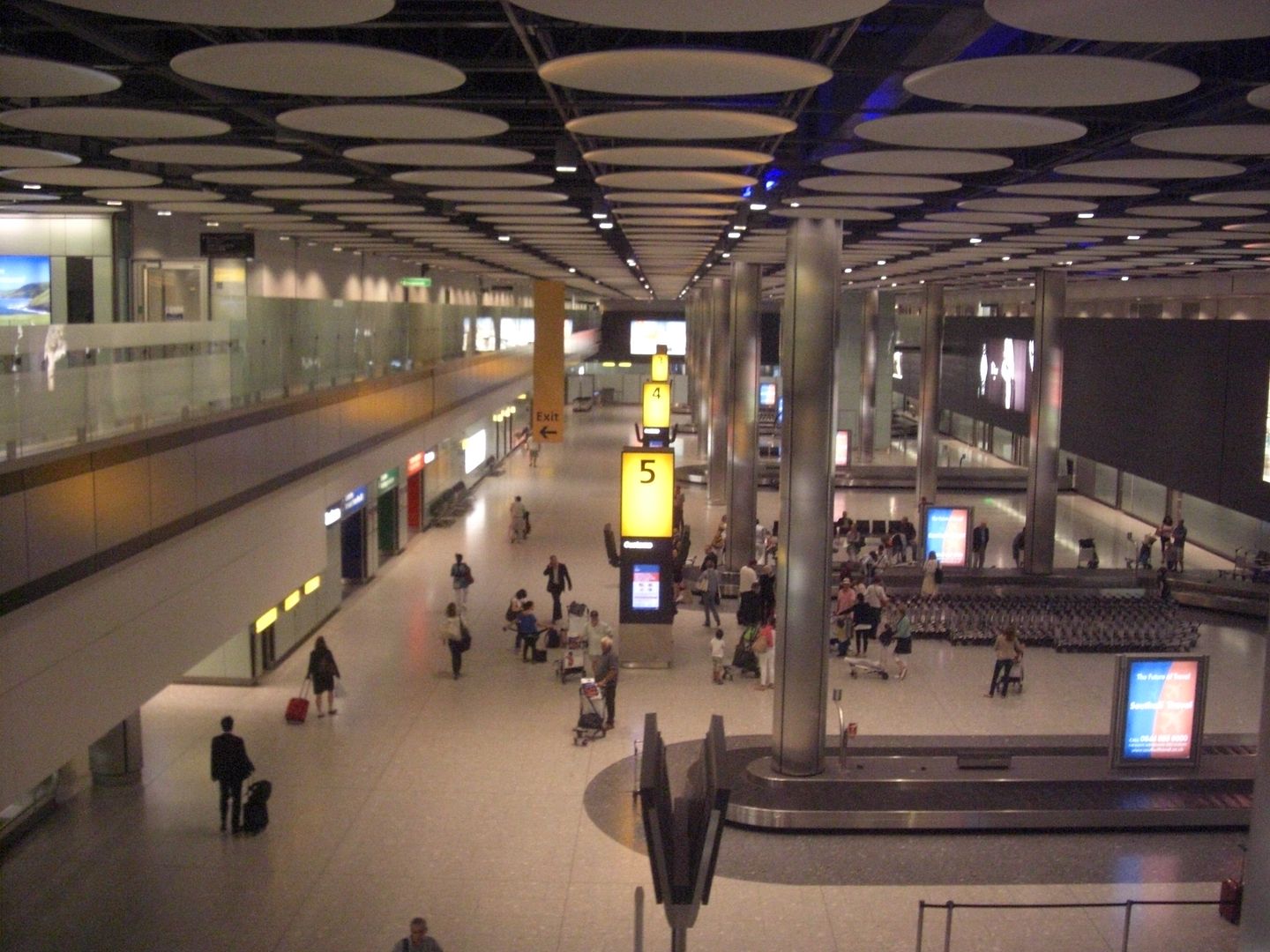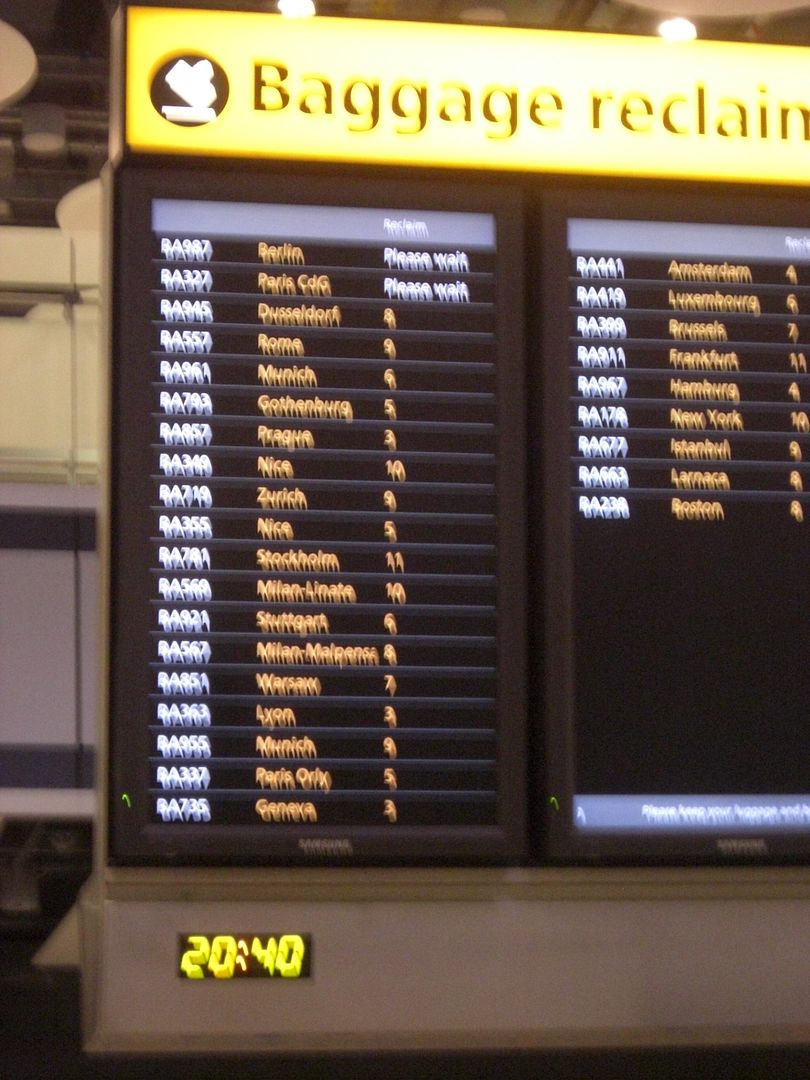 Despite there being quite a few empty belts, our flight shared a belt with around five others. Bags kept coming out, mostly for other flights. I kept checking for a change in assigned belt, or for some bags from the Milan flight. After around ten minutes, bags from the BA567 started coming out. By this time I was rather fed up of the pointless waiting, and went over to the well staffed, but empty baggage enquiries desk. I said that I thought my bag might have gone AWOL, which was quickly confirmed. Great. The guy there said that it had been tagged in MXP, but never loaded. No explanation as to why. I wasn't offered any assistance, just given a form to look through, and told that the bag would probably be on the next flight, and then couriered to my house.
With all the time taken to get off the plane, to the main terminal, and file my bag claim, I ended up leaving the terminal just as the penultimate bus of the night home happened to be leaving.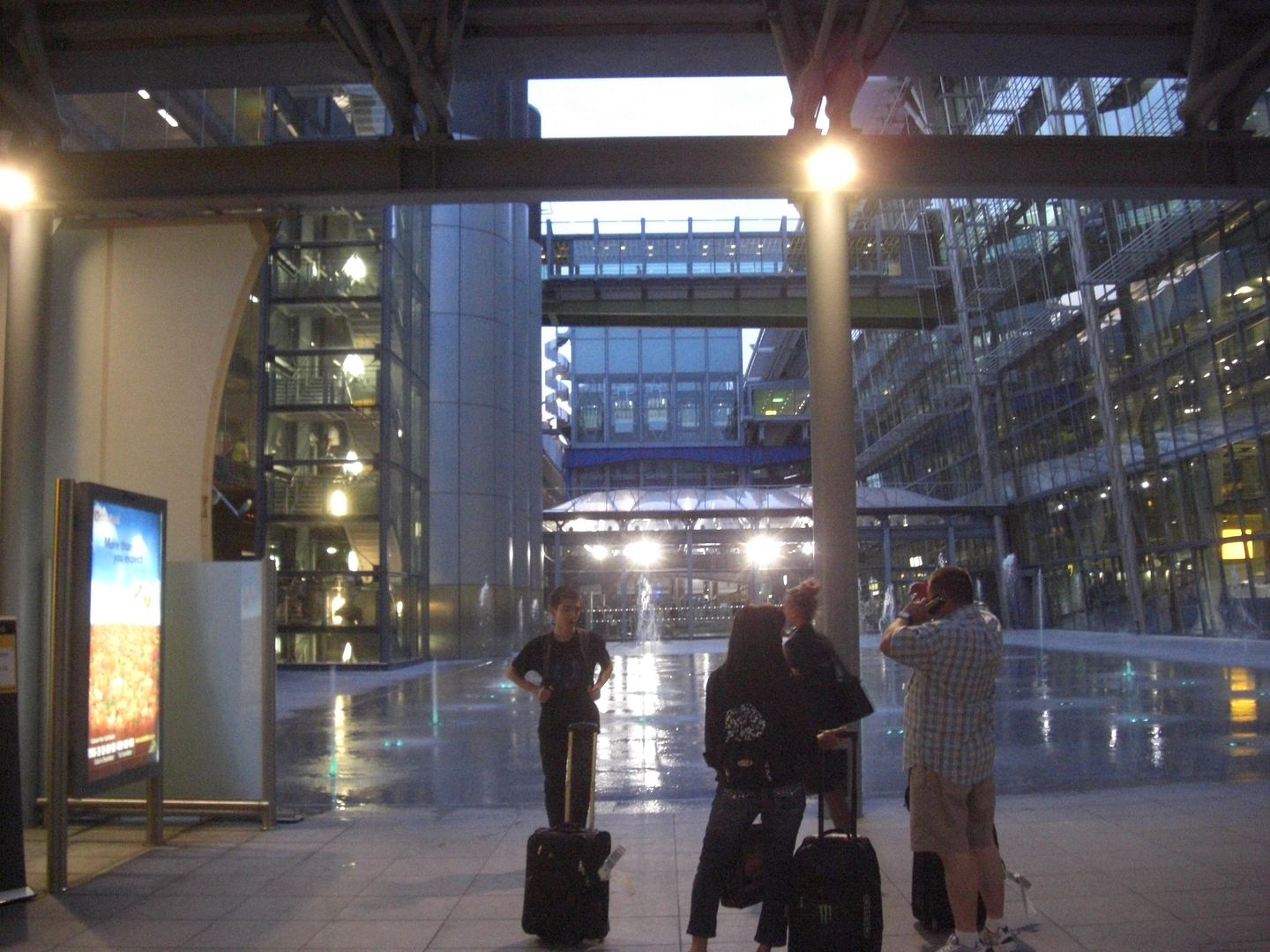 I consoled myself on the bus home with my angry birds, my snacks from the plane, and the knowledge that I didn't have to look after my suitcase!
After a brief shopping trip to replace some essentials, I spent three days getting very little information out of BA. Their Worldtracer online system had no useful information. I called the baggage line, and was told that they were still looking for the bag. On the third day of loss, I got a text message from BA at 7am saying "Subject to conditions – forwarding to delivery airport on board BA567". I wasn't sure what to make of that. It didn't really say anything. Why text me at 7am saying that the bag was being loading onto a 7pm flight, when there are 5/6 flights a day? Anyway, the next say, my bag was finally delivered around noon. Not impressed. I've submitted my claim for emergency shopping, but haven't hear anything back from BA yet.
So, overall, the BA flight was a rather disappointing experience. The lounge in MXP is in desperate need to a make over. The arrival experience was awful. How can it take BA staff 20+ minutes to get staff to a gate for an on time scheduled flight? And if BA's computers could tell that a bag had been tagged, but wasn't loaded onto the flight, why was I left to wait for twenty minutes at the baggage belt before having to get them to check, instead of the compute not automatically informing them to tell me? Not impressed! I've got a few more BA flights booked over the next few months before my Silver status expires, including LHR-CPH, GOT-LHR at the end of the month, so hopefully my bag will be luckier then!
All comments and questions welcome!
Some of my other TRs:
Part 1, Lufthansa London-Munich-Frankfurt-Nanjing, Economy Class A321 and A343
Part 2, Cathay Pacific Shanghai to Tokyo via Hong Kong, Business Class A330 and B747-400
Part 3, ANA Boeing B767 Tokyo to Shanghai, & Air China Airbus A340 Shanghai to Beijing, Business Class
Part 4: Chinese domestics, inc. Joy Air Xi'an MA60, Tianjin Airlines ERJ, and China Express Airways CRJ
Part 5: Lufthansa Beijing-Frankfurt-London City, Economy Class A388 and E90
5 Countries, 5 Flights, 5 Days, with Ryanair (FR)
bmiFriday: Welcome to Sunny Norway, London to Bergen, A319)
Royal Jordanian, London to Aqaba via Amman. A330 and A320
Royal Jordanian, Amman to London, A330
London City to Antwerp with Cityjet and the Fokker 50
Croatian Airlines, LHR-ZAG,PUY-ZAD-ZAG-LHR, A319 and Dash 8
British Airways, Iberia & Binter to Tenerife and Gran Canaria, LHR-MAD-TFN-LPA-MAD-LHR, A320,ATR, A321
British Airways, London To Amsterdam, LGW-AMS-LHR, B737 & A321
British Airways up to a snowy Glasgow, with a change of flights and delay, LHR-GLA-LCY A321 and E90
Turkish Airlines Business Class from London to Istanbul. From Terrible To Fantastic
Turkish Airlines Business Class from Istanbul to Batumi (Georgia). Not again!
bmi Business Class, Tbilisi to London via Azerbaijan
Tallinn to London, with Estonian Air and BA, via ARN
Cuba! BA/IB London-Madrid-Havana, Business Class
Aerocarribean, Baracoa to Havana
Asia Trip, Pt 1: Qatar Airways Business Class (LHR-DOH-ICN)
Asia Trip, Pt 2: China Southern and Hainan Airlines (A321/A346)
Asia Trip, Pt 3: Malaysia Airlines, Hong Kong to Penang
Asia Trip, Pt 4: Qatar Airways Economy (HKG-DOH-LHR)
A weekend in Transylvania with Blue Air (LTN-SBZ)
Helsinki for the weekend on BA and KF
Easter in Ukraine with Austrian
UAE and Oman with BA and Air Arabia. Y & Y+
HKG-LHR-HKG Air New Zealand, Premium Economy and Economy
US Airways LGW-DCA-MSP-LGA-LGW
London Heathrow - Zurich - Venice on Swiss Business for the weekend
Chasing the Eclipse on China Eastern
Taiwan: EVA Air (HKG-TPE rtn), UNI Airways (TSA-HCN), Daily Air (TTT-KYD rtn)
UA HKG-SIN-HKG Y Class, SQ KUL-SIN C Class
Bangkok to Beijing, Egyptair Business Class
Air China Beijing to Harbin, B777 Economy outbound, A330 First Class return
Tiger Airways, Singapore to Darwin return
A selection of Chinese Domestics; China Eastern, Air China and Shenzhen Airlines
Hong Kong to London on Singapore Airlines (744/380/77W)
Qatar Airways Beijing-Doha-London Heathrow (A330/A340)
Air China First Class. Beijing-Guilin via Xi'an
Round Asia Trip. URC-HTN,OSS-FRU,ALA-URC-LHW-KMG-JHG-KMG-SYX,HAK-NKG-PEK-NRT-LHR, Hainan Airlines, China Eastern, China Southern, Lucky Air, ANA, Economy and Business Class.
SAS and Lufthansa Business Class, LHR-OSL-FRA-FRA, B73G and B744