Welcome to my newest trip report. I had some time to kill so decided to do a mileage run to Hong Kong and upgraded on my flight there. This report will focus on the Continental BusinessFirst flight and the Hong Kong Regal Airport Hotel. I also went to the Thai airline club and the United Red Carpet club to compare.
The flight started from Cleveland to Newark but since that flight was uneventful I skipped it but wanted to add a comment I had about dealing with the TSA that morning.
Before this trip I had a friend visiting for the weekend and we were both flying out on Tuesday. While we were at the airport we were in line waiting for the TSA agent to call us to check our passports and drivers licenses before proceeding to the x-ray machine. After finishing checking the documents for a family he called next and my friend and I proceeded to his podium. Instead of quickly checking our documents he asked if we were related. I replied by saying no, but we were traveling together. He then rudely cut me off and asked again "are you related?" and I replied by no so he made me go back in line and helped someone else between us. I thought this was very inappropriate rude behavior. For all he knew we could have been a couple but since we were not blood related we couldn't go to security together. With the bad rep TSA has you would think they wouldn't act like they go out of their way to make your flying experience worse but I guess its just their thing!
Rant done, thanks for listening!
Continental Airlines flight #99
Newark NJ to Hong Kong
15 hours 55 min trip time.
Boeing 777-200
Seat 3B
It was a rainy day in Newark so I wasn't able to get any good shots of the airport activity.
My 777, ship #15, sitting from its flight from Frankfurt last night.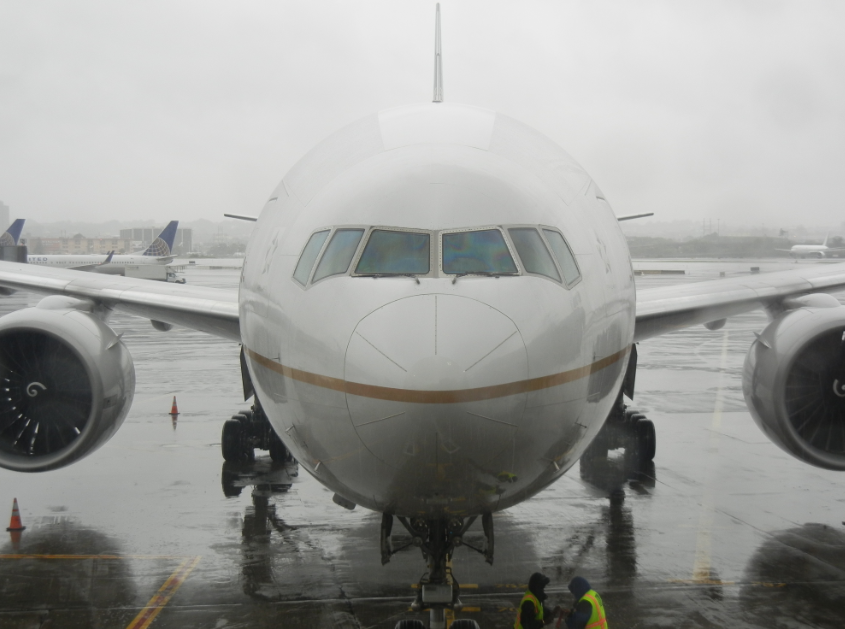 Plane arriving at the gate. Looks happy to be going to Asia for the night.
It was very hard to get photos past the rain on the windows.
Before the flight I spent some time at the Presidents club. The lounge offered good views of the airport activity but lacked good snacks and food like every US airline club. Continental has showers in their hub city clubs and I'm excited at rumors that soon they will be added to some Red Carpet Clubs.
Looking out from the Presidents Club.
The bar area of the lounge. Very nice large sitting area.
Shower
After walking around killing time on my six hour connection it was time to head to the gate and board the flight. I was very excited for this Ultra Long Haul flight!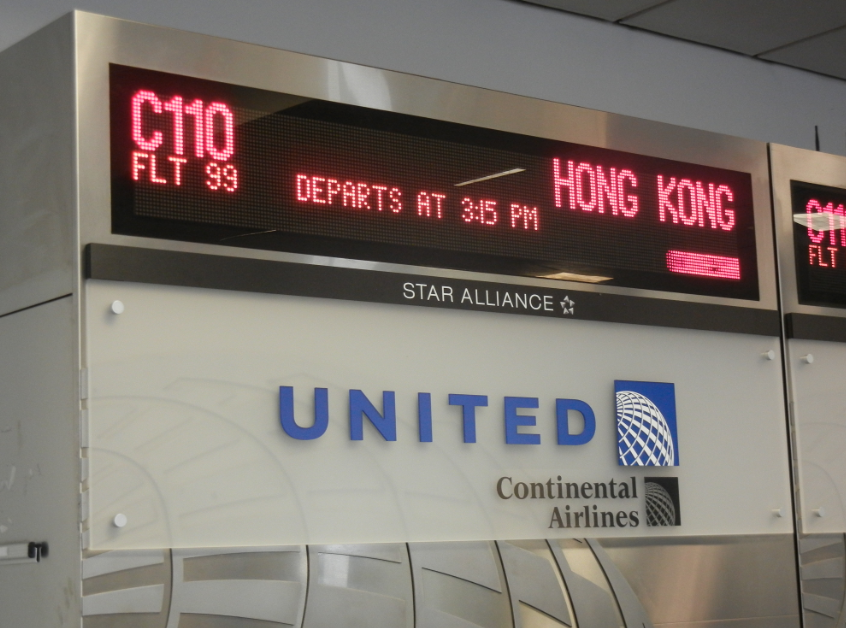 Boarding gate.
seat 3A
Looking across the aircraft. On Continental's 777s they have 6 seats across where United has 8 seats.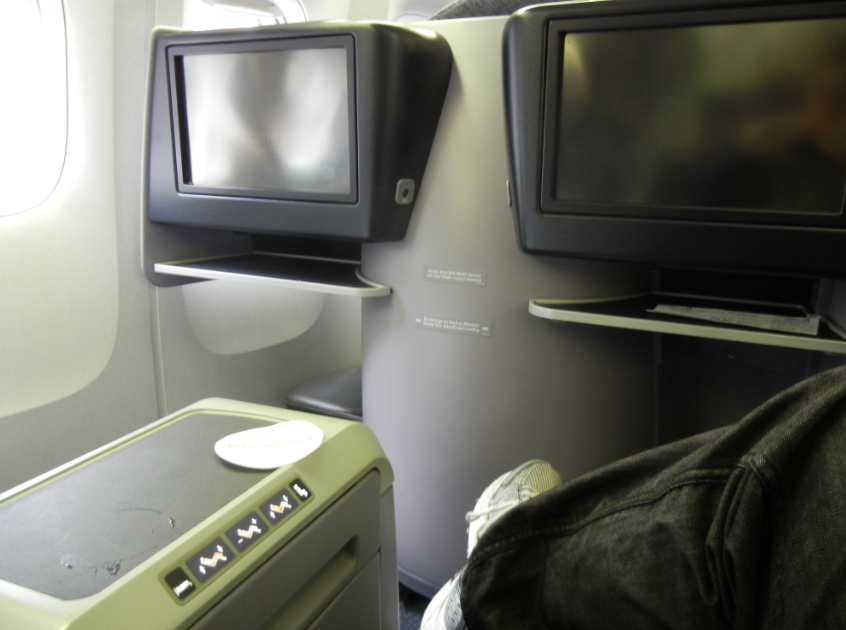 Nice sized TV screens.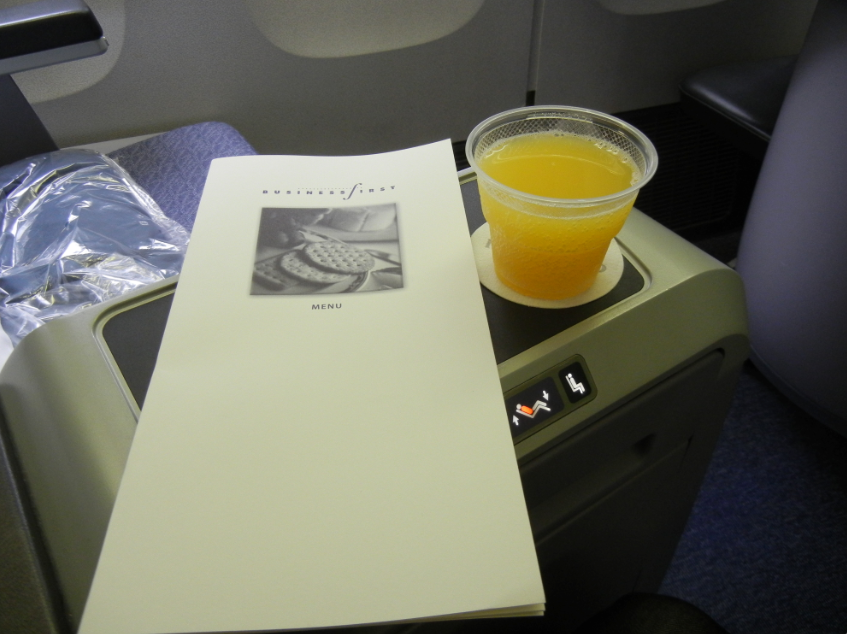 My traditional preflight Mimosa and menu cover.
Menu page 1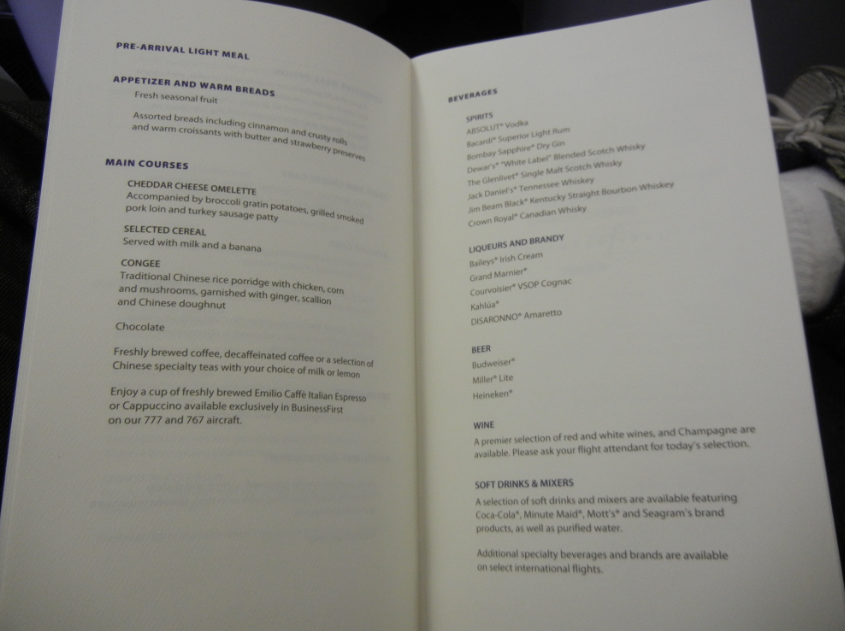 Menu page 2
Seat buttons
Scheduled flight path taking us over the North Pole.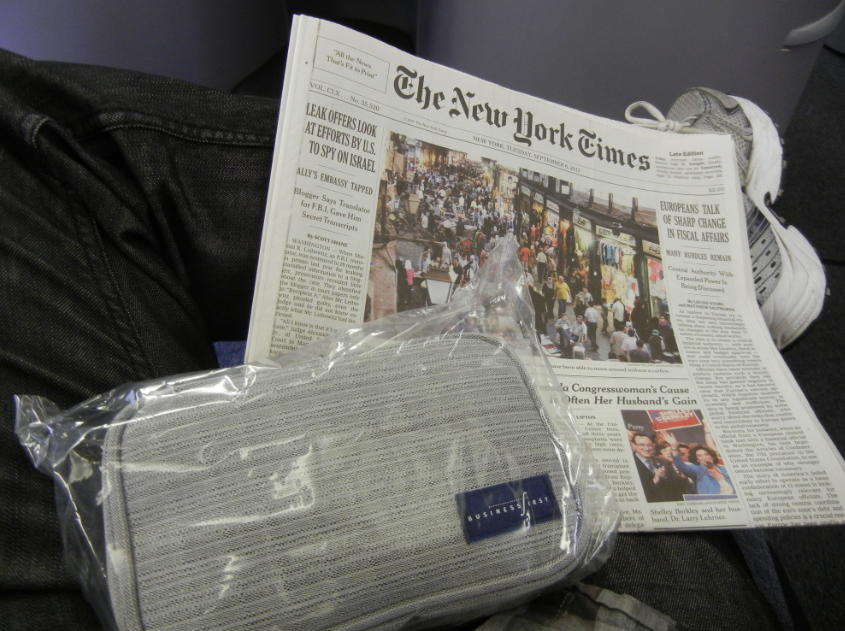 Before departure the Flight Attendants passed out newspapers and amenity kits.
Scheduled flight time.
Long flight.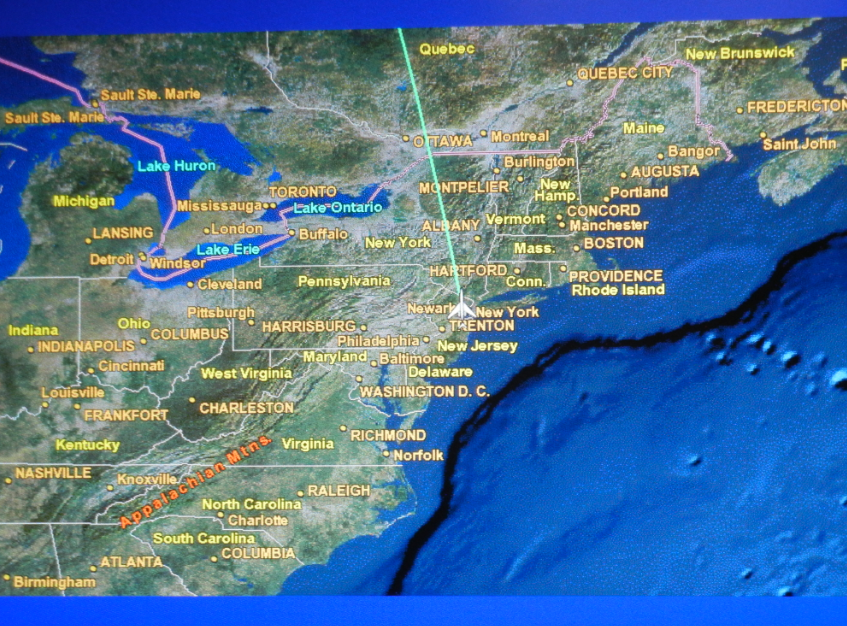 Heading north straight from takeoff.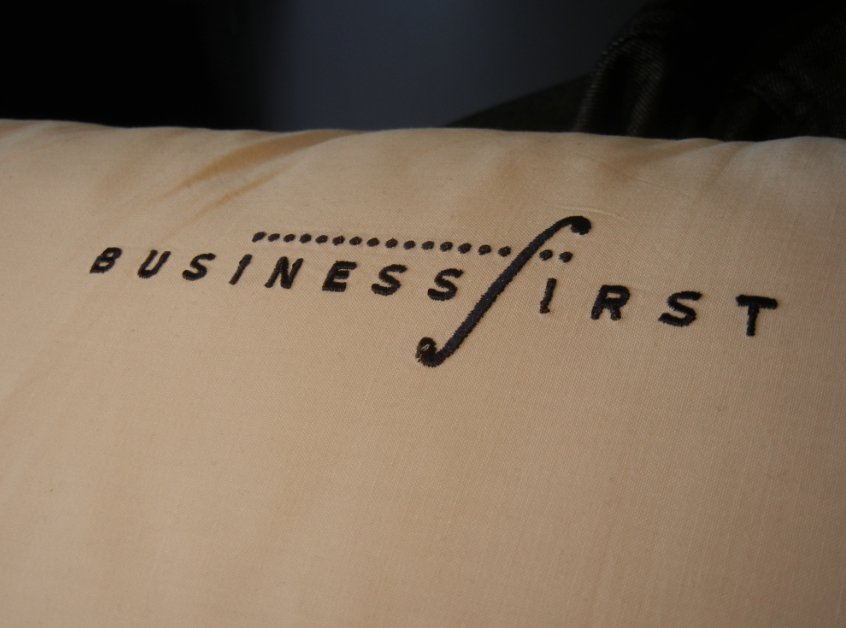 BusinessFirst pillow.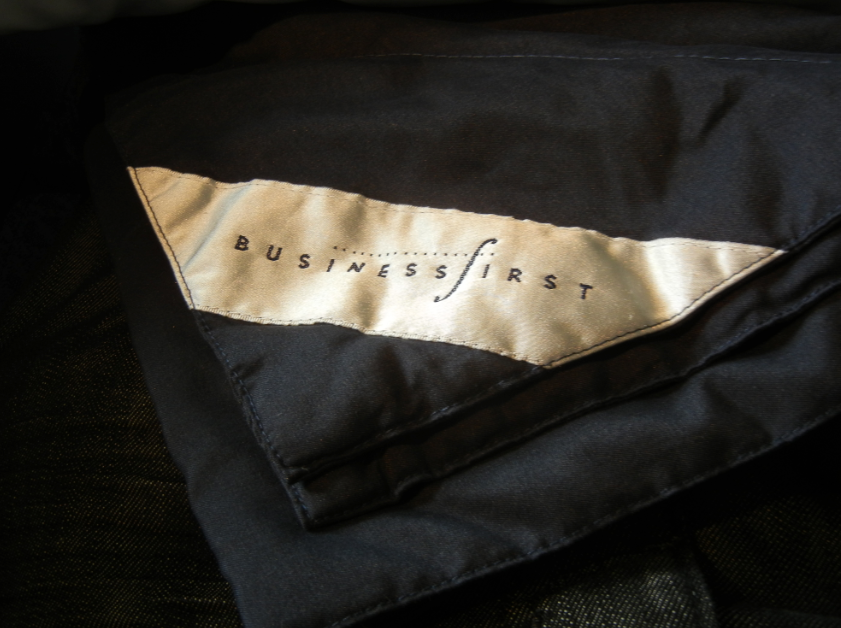 BusinessFirst blanket.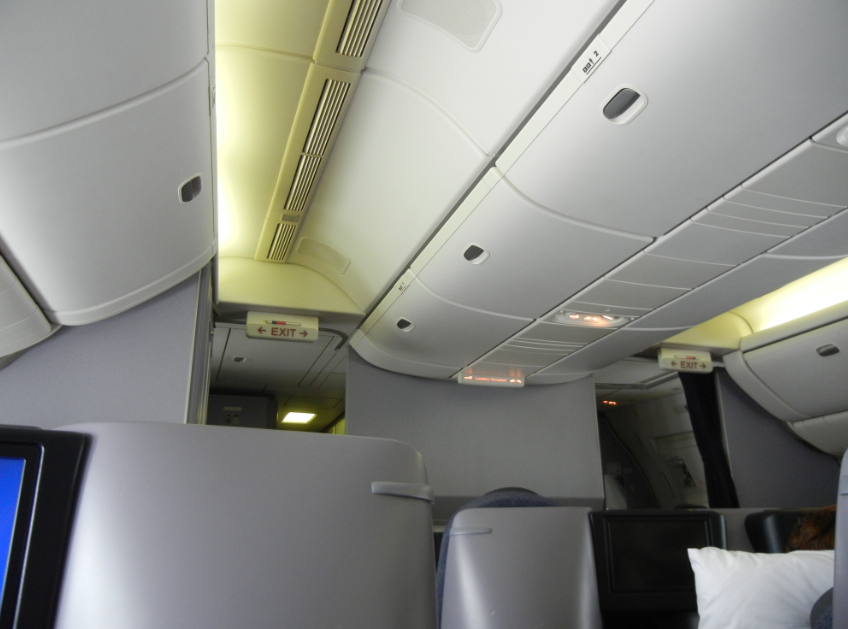 Classic 777 interior.
IFE remote control.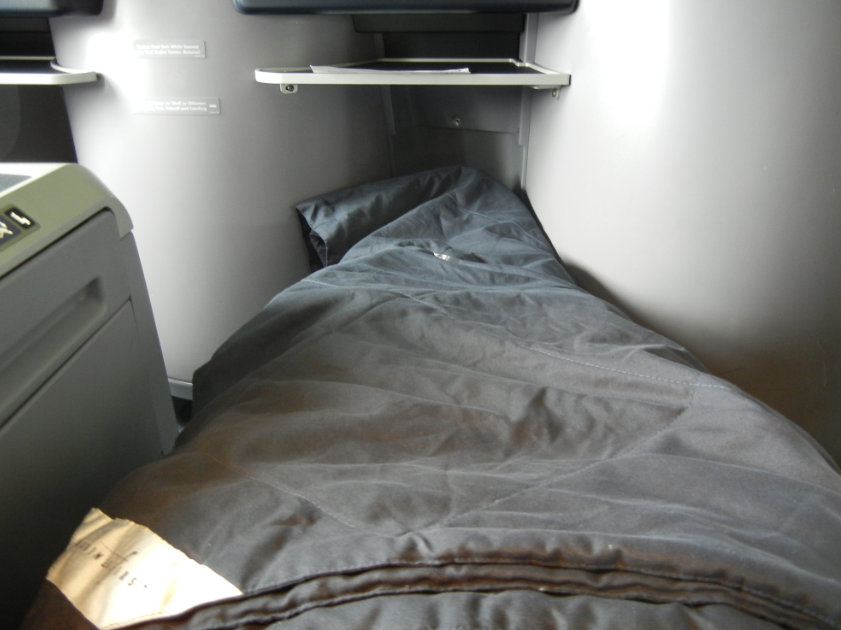 After takeoff it was time to get settled in.
Right after take off it was time for dinner service.
Pre dinner glass of wine with some warm nuts.
Tray table set up featuring Continental's garlic bread that is always very tasty.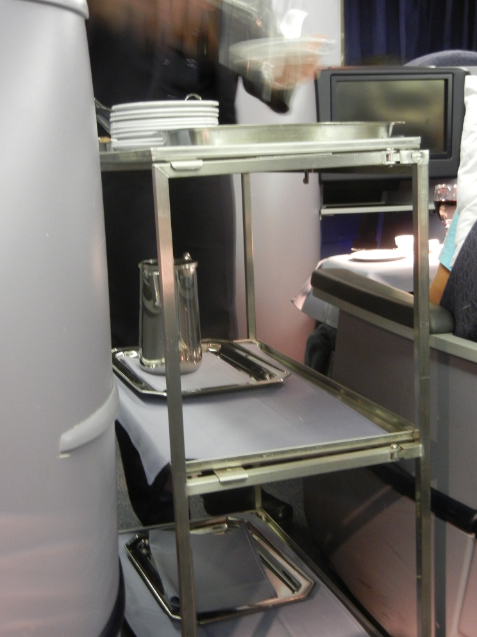 Not the best quality photo but the flight attendant came with the appetizers on a cart to customize your plate with whatever you wanted.
Starters
I ate the veggie purse and the beef pastry but skipped on the soup due to the amount of shellfish in it.
Next came the salad. My only complaint was both salad dressing offerings were creamy choices instead of one vinaigrette type.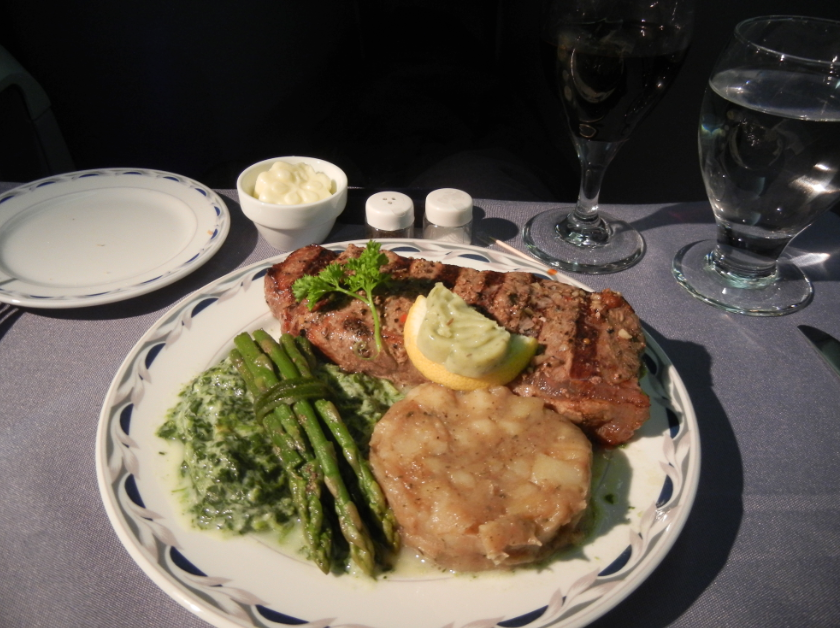 Next came the main. I picked the steak that was cooked to a very nice medium. I was stuffed in the middle of it.
Next the crew came around with a cheese cart offering a few selections of cheeses. I can't remember what type they were but I wasn't a fan of most of them but mainly wanted to get it for this trip report! The grapes were great though.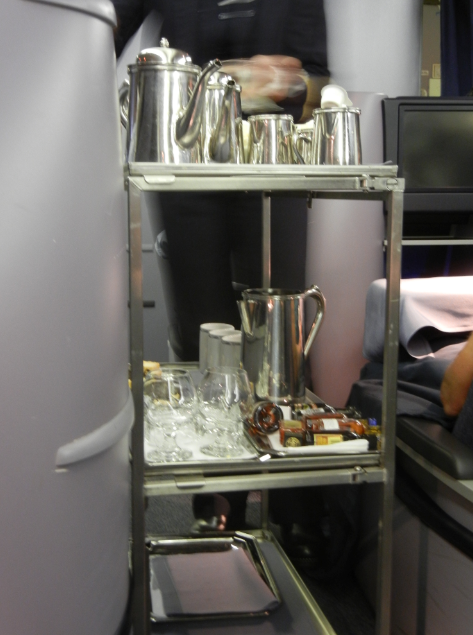 Ice Cream cart is coming!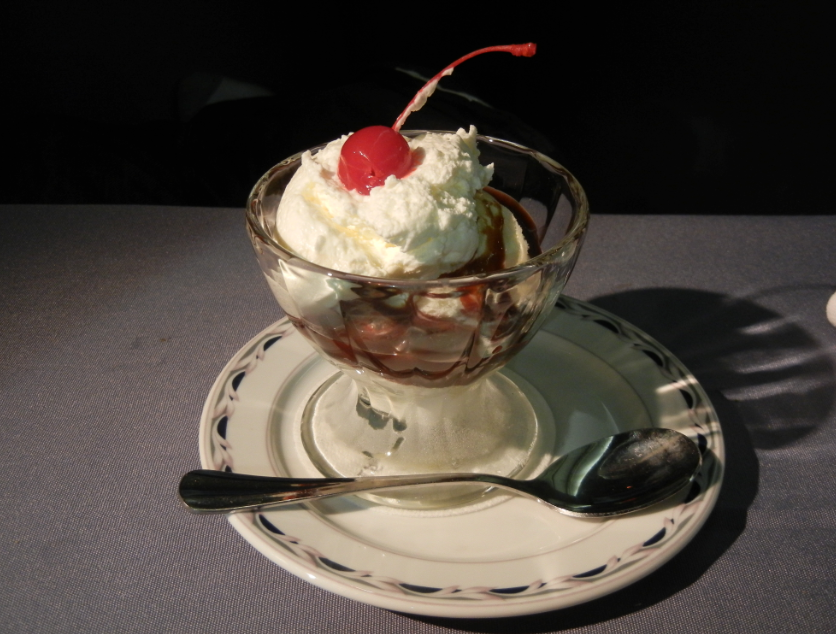 Always very tasty.
After dinner service I decided to stretch my legs and check out the bathroom. Most airlines offer amenities in their premium cabin restrooms but nothing could be found on this flight.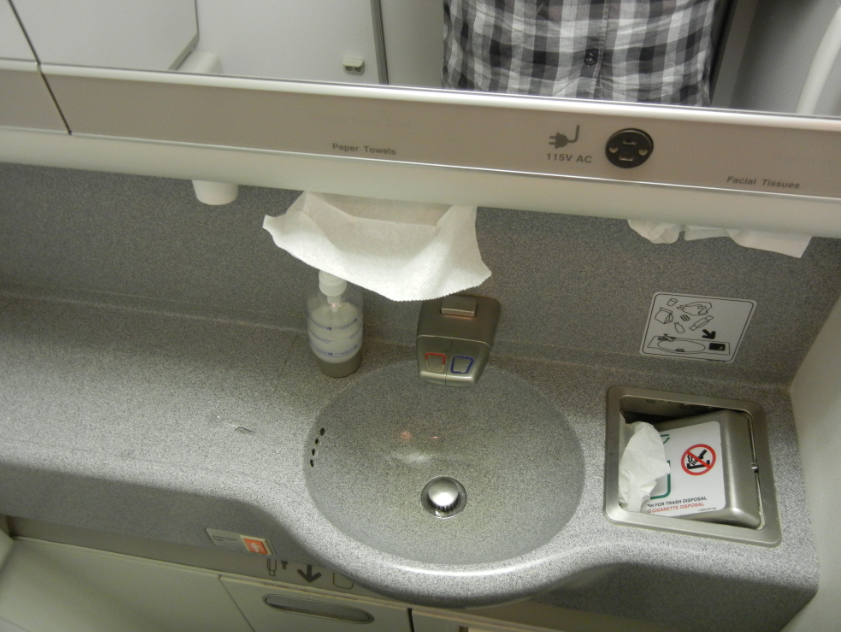 Boring lav.
After dinner with our ETA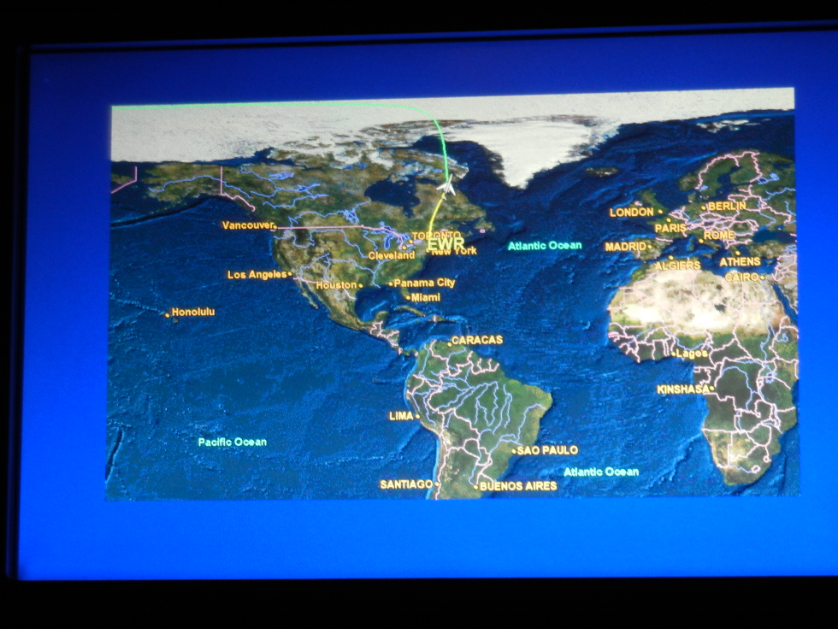 Heading straight north!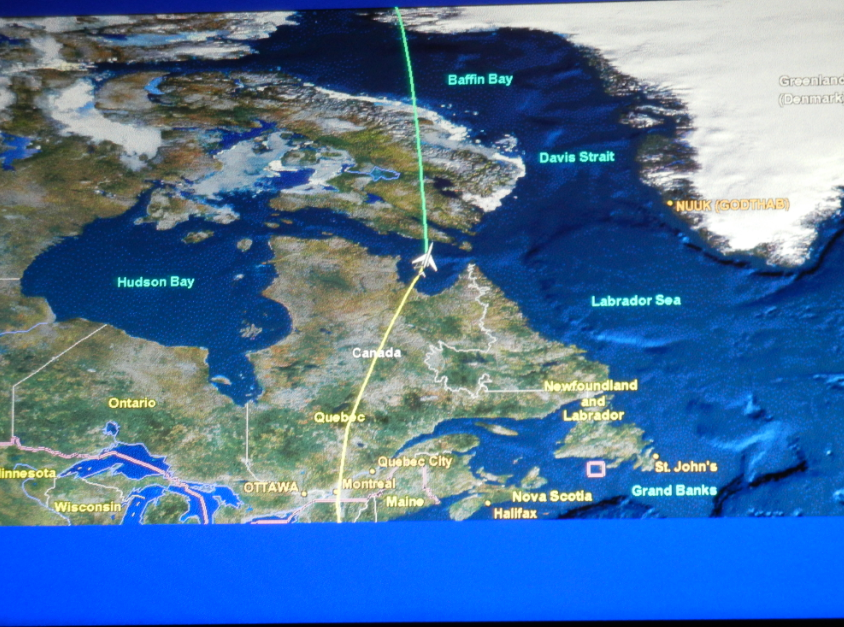 Almost past Canada.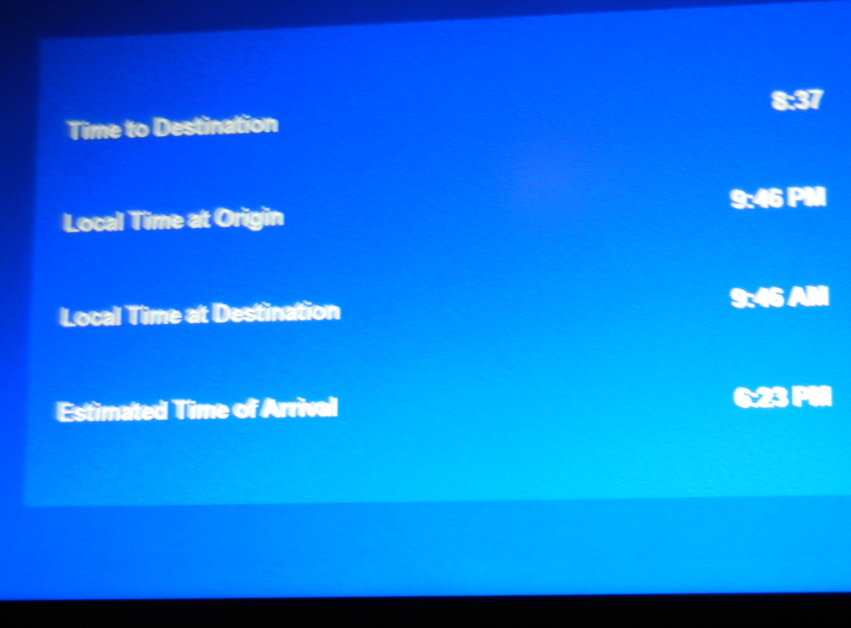 Flight was making progress towards China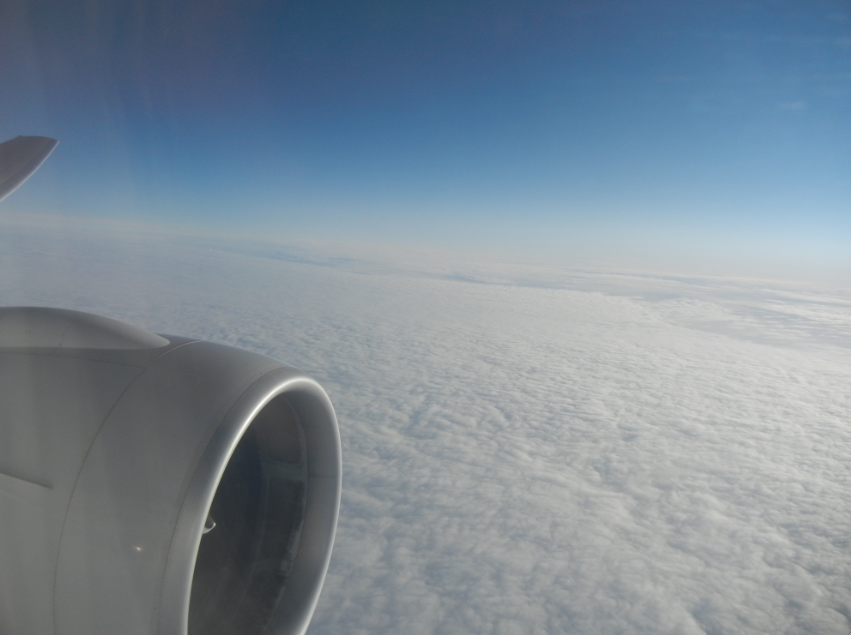 The flight was 95% light out for the entire flight. Somewhere over the North Pole.
Halfway into the flight we had another meal served. Noodles, Cheesecake and tea.
Noodles were very tasty. We had the option to have shrimp added but I passed.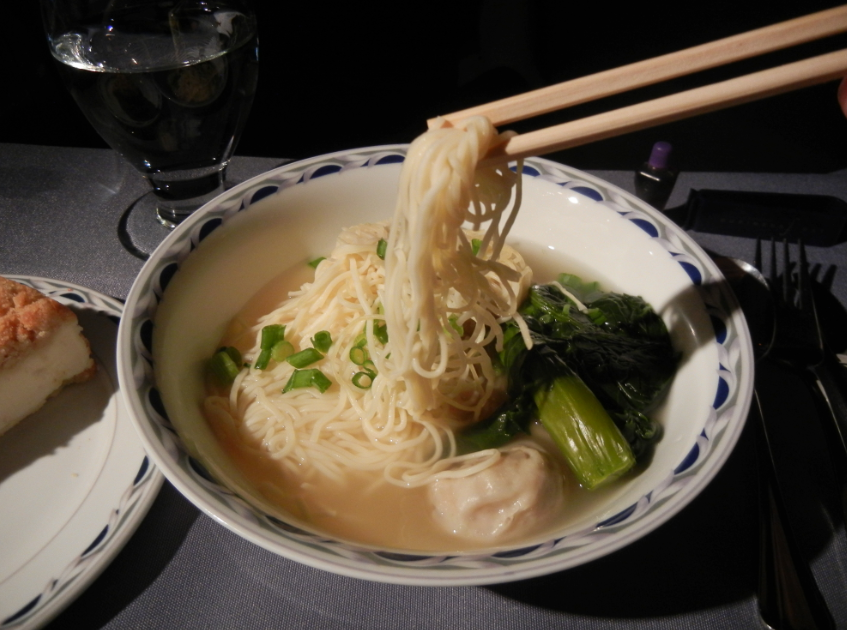 Cheesecake
Our time left after mid-flight snack was finished.
Starting to head south.
I decided to stay awake and settled in for a nice movie. I watched Bridesmaids and it was very funny.
Passing Beijing as the flight crew started to get ready for the third meal. This was breakfast service even though we were landing in Hong Kong around 18:30.
Tray set up with juice and fresh fruit.
Continental's classic baked onboard cin rolls.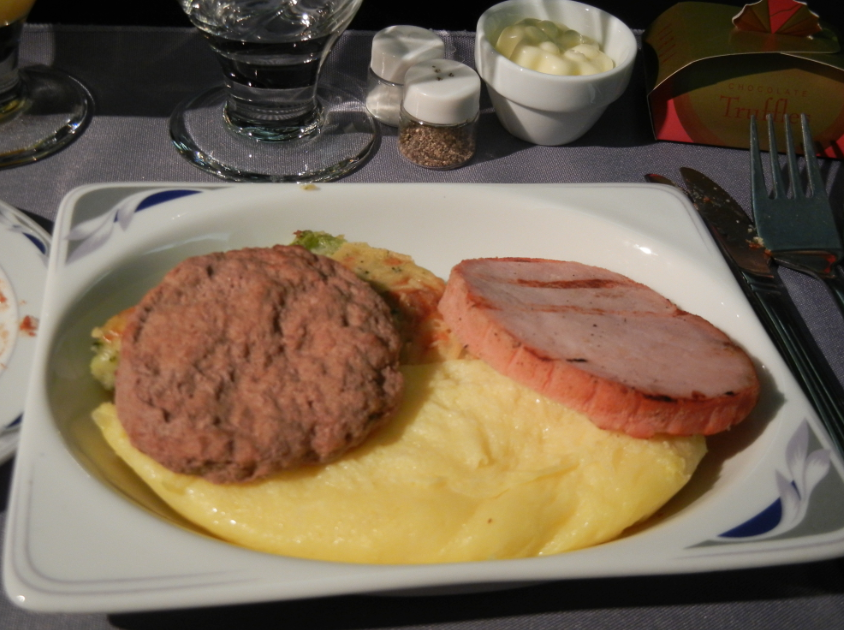 Eggs and sausage with some chocolates to finish.
After landing I checked into Airport Regal Hotels that had a very convenient location since it was a five minute walk from baggage claim.
Regal Hotel lobby
My Regal hotel room.
The next morning before my flight home I decided to try out two airline lounges. The first batch of photos are from the Thai lounge and the second batch of photos are from the United Red Carpet Club. Overall I liked the United club better then Thais.
HKG is a plane spotters dream airport.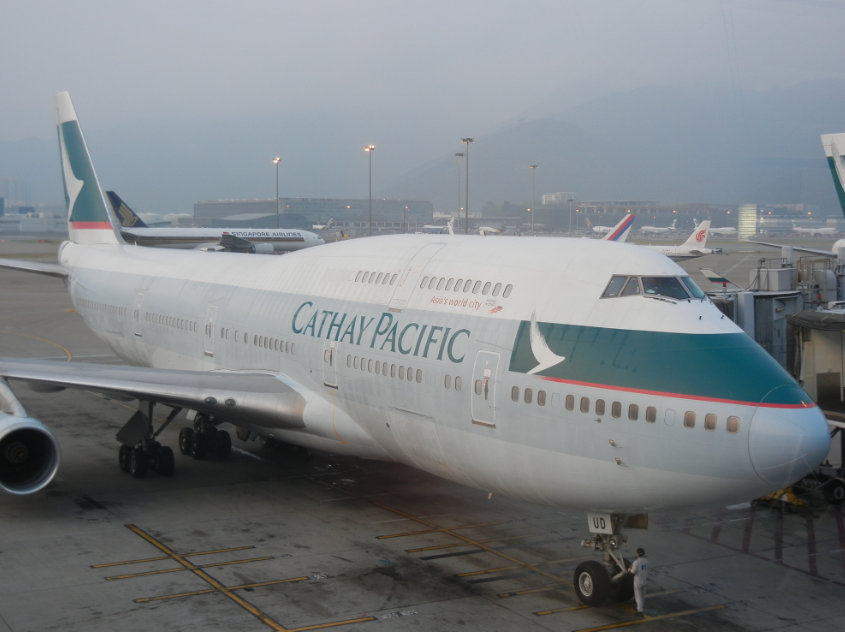 CX 747 getting ready to go to Manila.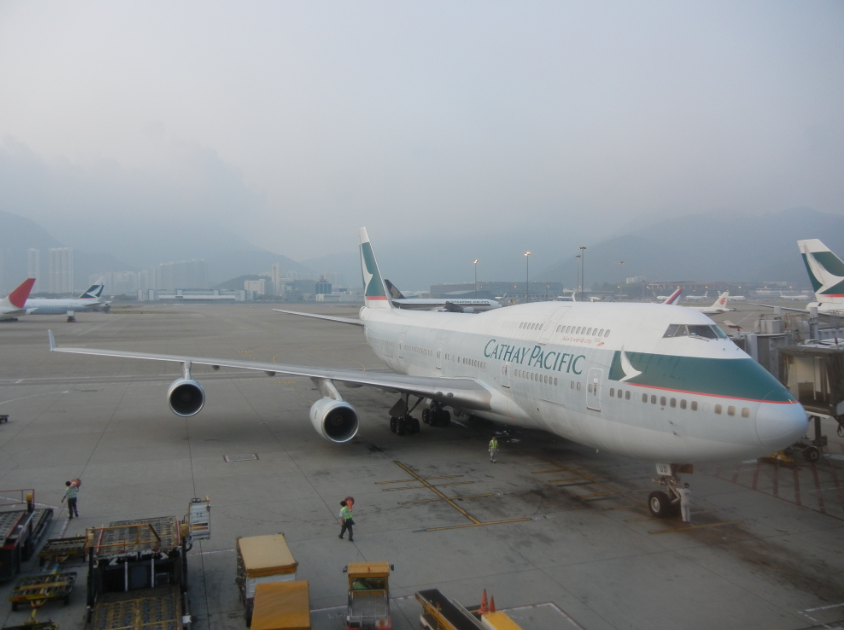 CX 747
I really like CX colors.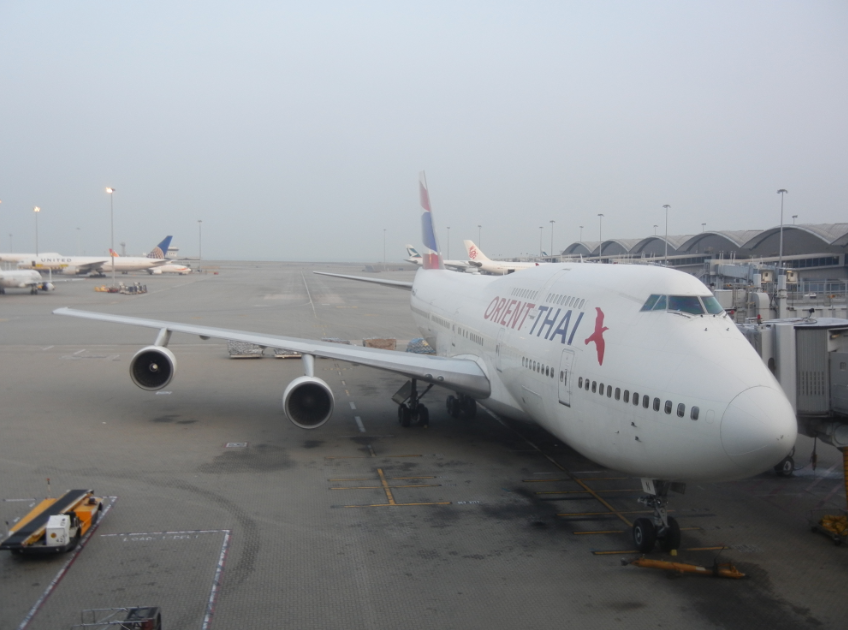 You don't see these 747-300s very often!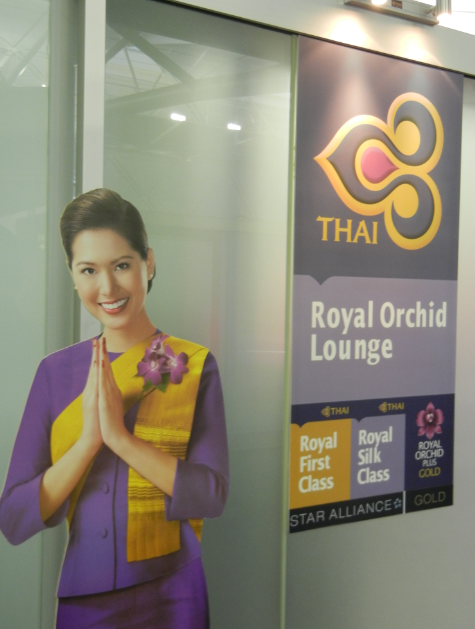 Thai Airlines lounge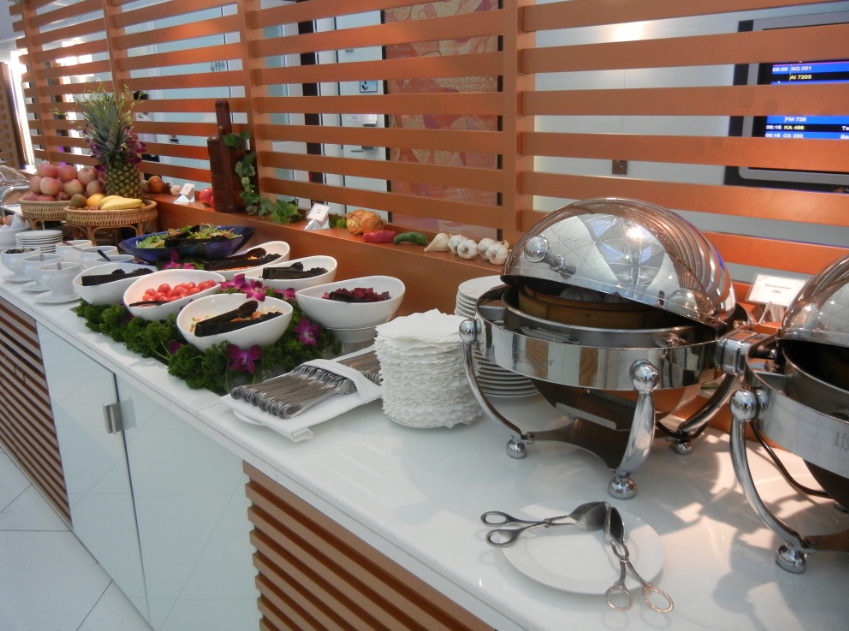 Food bar options.
The lounge offered different colored chairs.
Fresh juice, noodles and chicken sausage.
Good views of the tarmac.
Just so you remember where you are....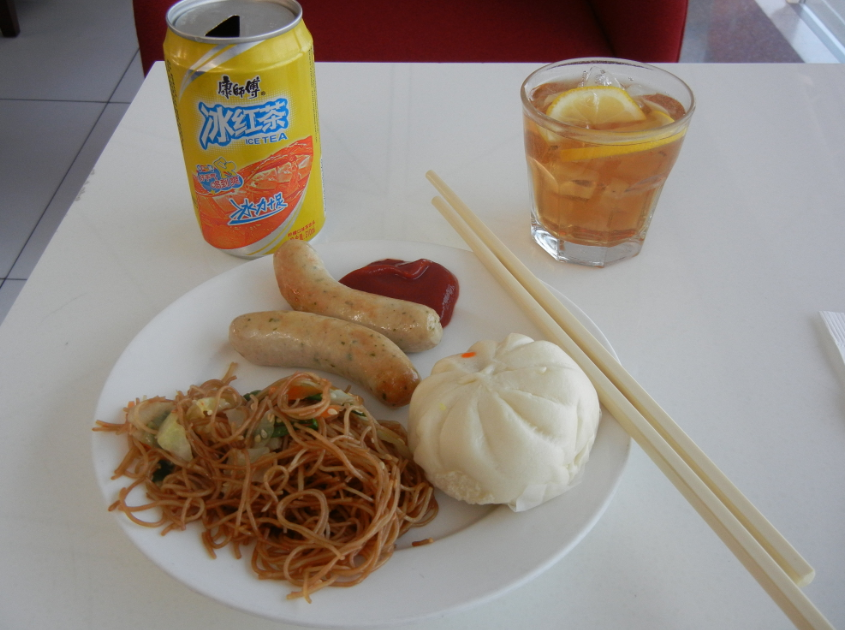 Noodles, BBQ pork and some ice tea.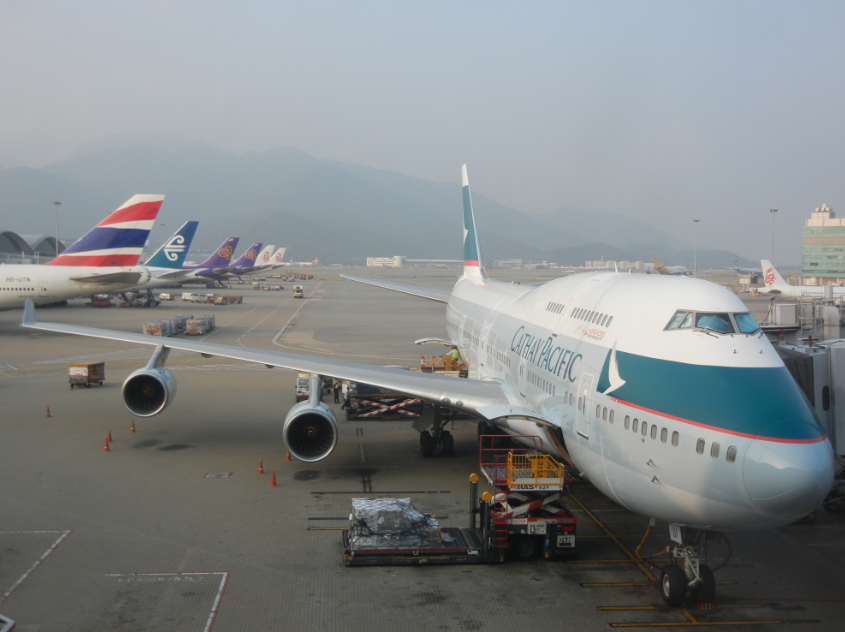 Another view from the airline club.
I decided to go to the United Club now to compare.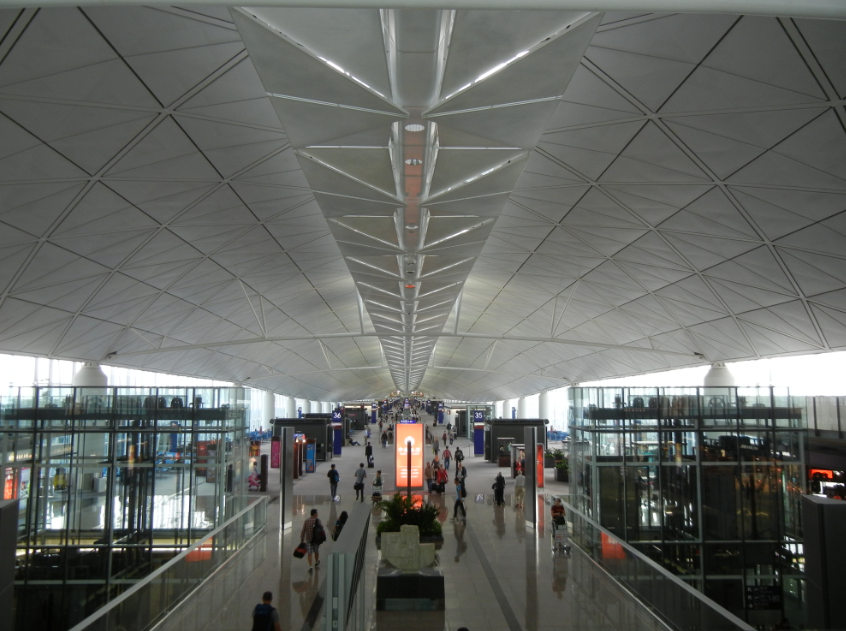 Love the design of the airport.
HKG RCC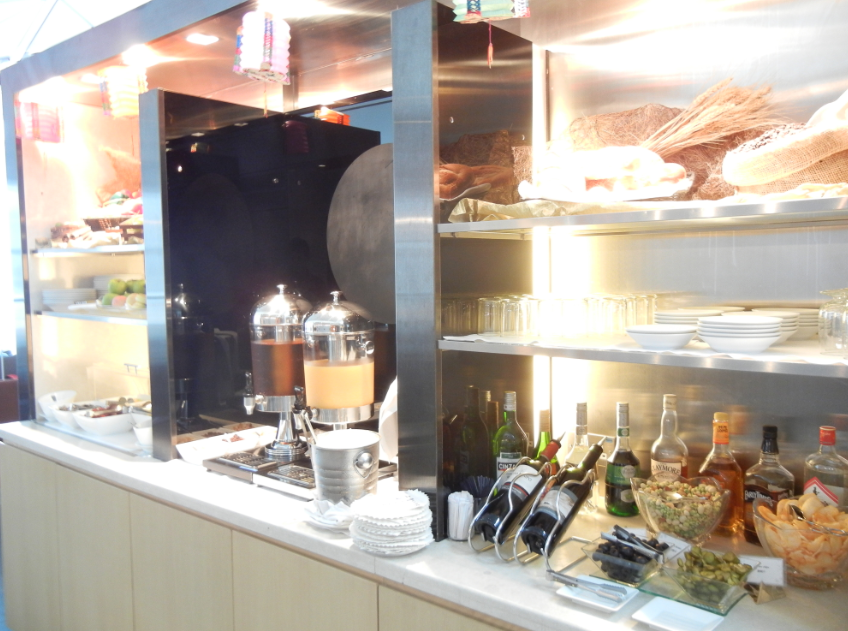 One of many drink stations in the HKG RCC
Sushi options.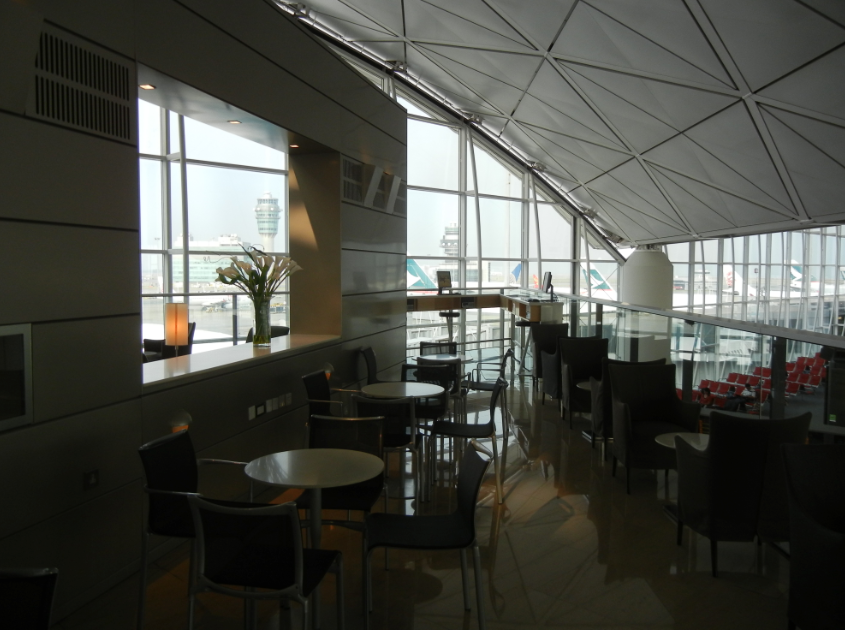 HKG RCC. I liked the feel of this lounge better then Thais and it had many areas divided up so it always felt quiet.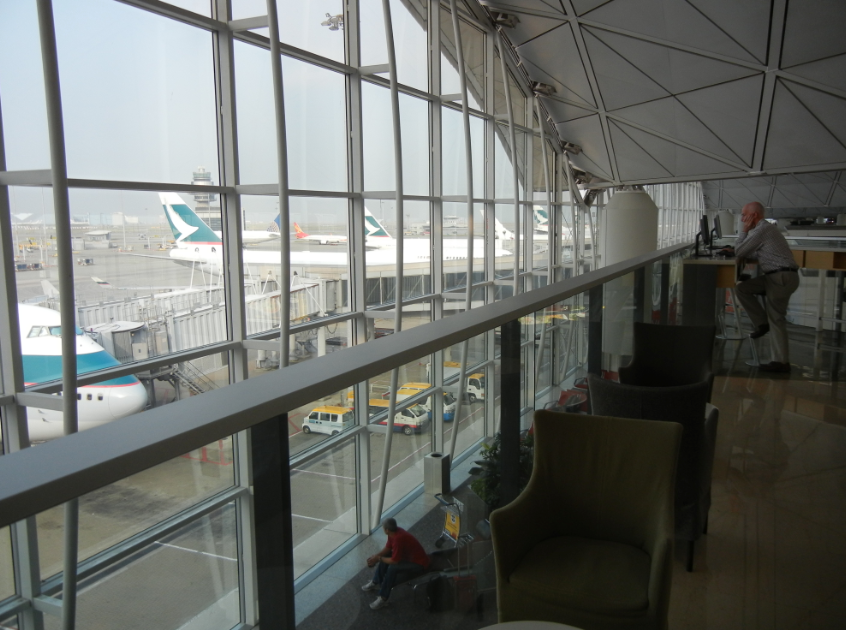 View from the lounge.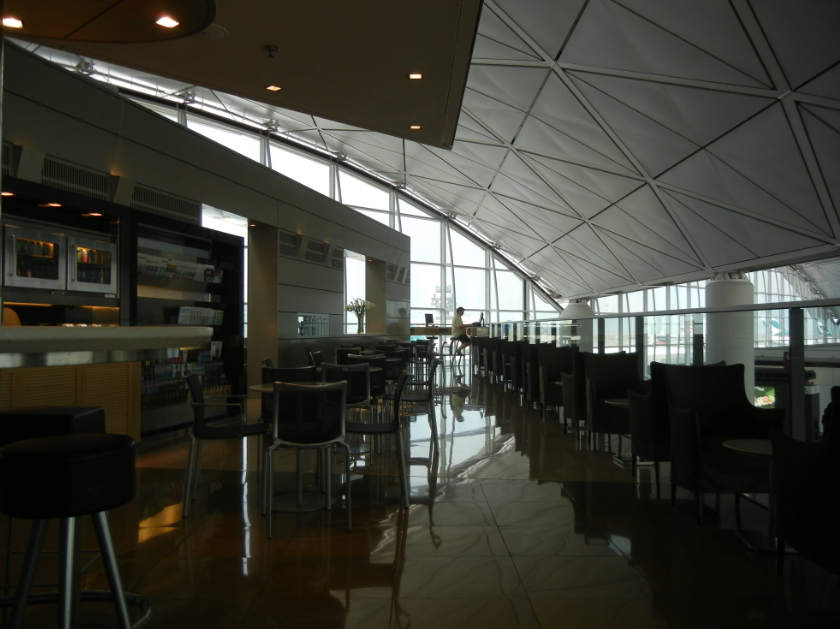 Another lounge view.
UA RCC on the left, Thai on the right.
Different UA RCC food options.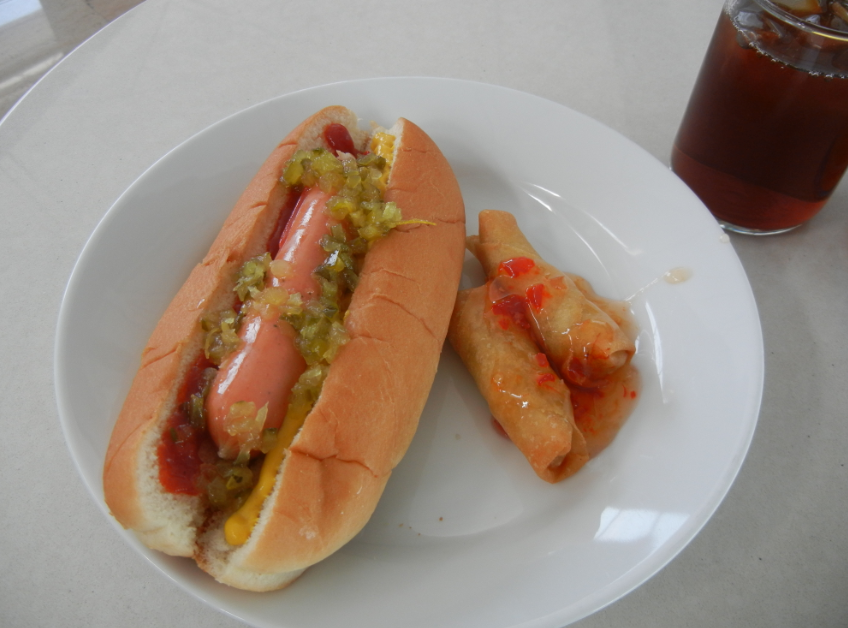 Different UA RCC food options.
Different UA RCC food options.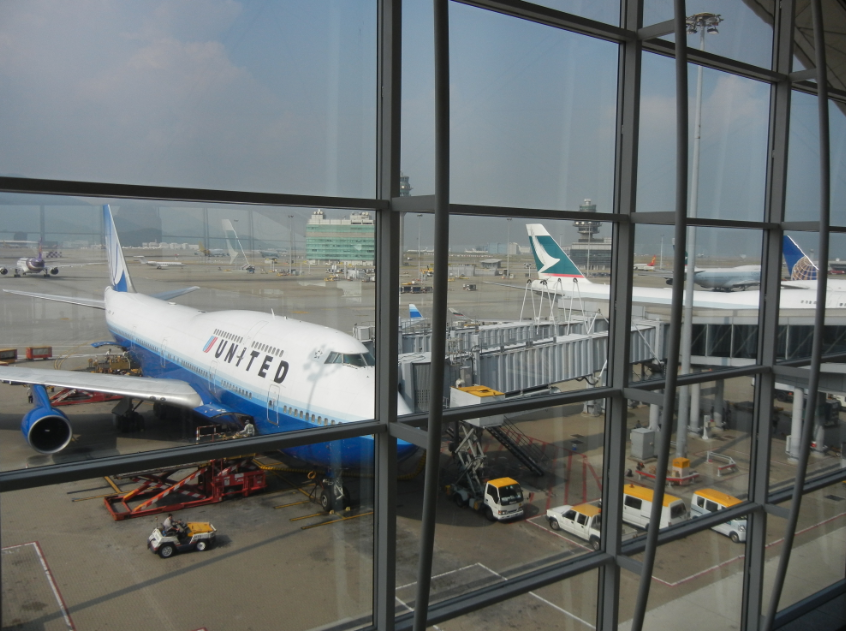 View of some UA action from the UA RCC
My 777 that took to me Hong Kong the night before was getting ready to take me home.
Thanks for viewing my trip report! Feel free to leave any comments or questions you might have.
James