A trip to Russia has been long on my bucket list. Being able to travel without pre arranged visa to many interesting countries I was always sort of turned off by the idea of complicated and scrutinized visa procedures involving expensive invitations from hotels etc. But the imminent withdrawl of the An-24 and Tu-134 made me decide this summer was the time to do it. The thread on flying on old aircraft
Flying Classic/Rare Aircraft In 2011
(by
UK_Dispatcher
Mar 11 2011 in Aviation Polls) and especially HAM's planned trip was an inspiration to doctor out what was the easiest way to travel on some types on my wish list and see some of Russia at the same time.
HAMs plans inspired me. You can find his 5 part trip report starting here
A Russian Plane Orgy (1/5)
(by
HAM" class="quote" target="_blank">HAM
Sep 8 2011 in Trip Reports) but I decided to do his trip more or less in reverse; the reasons were I wanted to start on a flight to Helsinki, to catch a Blue1 Boeing 717 before they already cancel their service on 1 september, while I want to end in Moldavia, where I was supposed to get a ride on an Antonov 12.
All in all during my trip I maganed to squeeze in 12 flights, 7 new airlines, 2 new airplane types, 10 different aircraft types and only one 737 and A-320 each. My route, clockwise, was:
Wednesday 24 August 2011
Amsterdam (AMS)-Helsinki (HEL)
Blue1 KF832
Scheduled: 10.55-14.25
Actual: 11.09- 14.08 (1:59 hrs)
Distance: 1522 km
Business, seat 3F
Boeing 717-200
OH-BLH
7th flight on a 717 (flew already on AirTran, Bangkok, AeBal), 1st on this frame, my 849th flight
A good and comfortable start of my trip would be this flight. I always liked the DC-9 family and before Blue1 closes Amsterdam I wanted to fly on them. These flights were little known here and there's not much Star Alliance hub feed at either side so that's why they were cheapish (and pulled by 1 september). A few days after booking Blue1 I got an email from Optiontown.com offering a sort of standby upgrade; pay 50 euro now and about 1-3 days ahead I'll hear if I actually get the upgrade and otherwise they'll refund the money. Not sure if they work with other airlines as well but certainly a nice option on future flights.
Arriving at Schiphol lateish as ever, I only had 10 minutes to visit the airport lounge and snatch a newspaper and a drink. The 717 had a huge business class, the movable bulkhead was behind row 9, but the seats themselves were ordinary. Still enough room to move about as I was the only passenger up front, and there were about 30 in the back.
I was glad to leave rainy and gloomy Amsterdam for 10 days.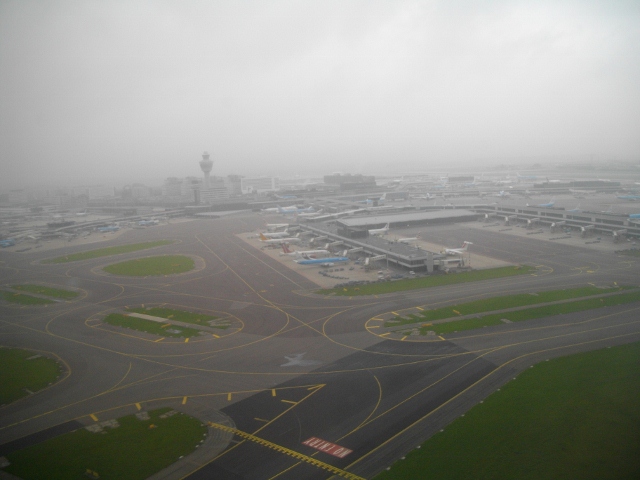 I didn't get any pre take off drink but after climb I was pleasantly surprised; a good hot meal (no choice though
but that would be too much as I was the only business passenger and the only passenger who got a meal anyway). (Seemed HAM had less luck with his service on the shorter flight to CPH, see
A Russian Plane Orgy (5/5)
(by
HAM" class="quote" target="_blank">HAM
Sep 9 2011 in Trip Reports) ) The back would get BOB service and mostly simple items. Plus a few rounds with drinks. To get in a Russian mood I took some white wine and cognac even while it was a bit early in the day.
All in all about worth the 50 euro, maybe not the value of the meal alone but more the whole experience like feeling superior to the lowlife in the back, as I don't fly business class a lot so far.
I checked in the Rantasipi Airport hotel but made an early evening walk thru Helsinki.
Thursday 25 August 2011
Helsinki (HEL)-Arkhangelsk (ARH)
Nordavia 5N296
Scheduled: 10.35-14.15
Actual: 10.26-13.59 (2:33 hr)
Distance: 937 km
Economy, seat 7D window
Antonov 24RV
RA-46667
3rd flight on an An-24 (flew already on PMT, Air Urga), 1st on this frame
This flight always seemed a bit an enigma; I think together with a Murmansk flight the only way you can fly straight from the EU into the Russian heartland on an old propliner.
Nordavia only lets you book flights departing from Russia, but it wasn't possible to get a flight into Russia departing from a foreign country, but I found I could book it thru a Dutch travel agent (World Ticket Center). There have been surprisingly few pictures and reports in Helsinki of this classic aircraft, but the flight really operates I found out.
With the recent crash and the planned replacement by ATR's, this flight might also be the last opportunity to fly an An-24 scheduled flight, see
http://barentsnova.com/node/1215.
It added to the fun that it's such a long and international flight.
I wondered if we might have a secret en route stop, but no; the flight was non stop, the An-24 isn't that fast. It's interesting that of all my 12 flights, the 2 longest were in propellor aircraft, more then 2 hours, while the 10 jet flights were all between 1 and 2 hours in length.
We were bussed to the airplane.
going inside...
filler..
Built in 1974, it actually looked well maintained, with fresh seats and shiny undercarriage struts as if it just came off the factory yesterday. Also it had the nice Aeroflot style livery. All in all it looked way better then the other 2 An-24s I've been on.
My youtube video of the take off , climb and a cabin view:
http://www.youtube.com/watch?v=Hz0rwJp9cp8
. Our climb was reasonable powerful.
The weather was great like during most of the trip, the Antonov grumbled comftably towards the east. There was a reasonable cold meal served by one very thin and one very fat flight attendant.
Also a few rounds with cold drinks, I also took tomatejuice, coffee and white wine to further get in a Russian mood. On the other domestic flights the Russian airlines didn't serve any booze by the way. There was a lot of forest and lakes all the way from Helsinki to ARH. The pilots didn't do (audible) announcements but we seemed not to fly very high, maybe 4 kms. With about 27 passengers and the seat next to me free, it was all comfortable and I regretted that it was over already after 2,5 hours.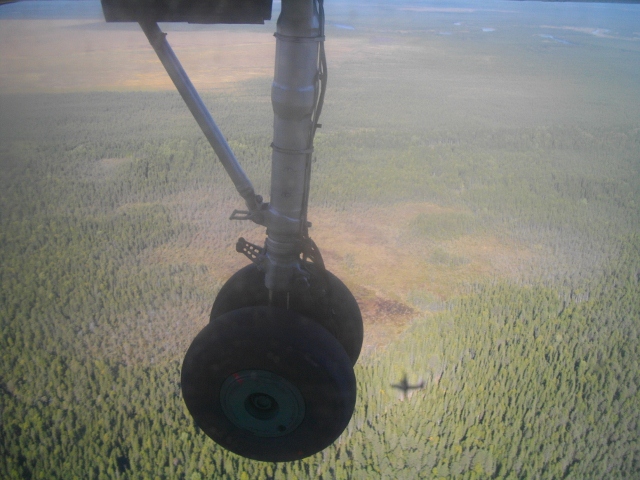 Arkhangelsk had a small Soviet style terminal. The customs checked and scanned my passport but for the rest no fuzz and difficult questions, entering Russia was surprisingly easy. So I was finally in Russia landside for the first time in my life, and then in such a backwater.
I took pictures of the Ilyushin 14 gateguard (wish one of these was still flying….)
Then I had to get to the domestic departures building facing a grumpy suitcase check while I wasn't flying out,. Just to cash some money and then I took the bus to the city. The ride took about 30 minutes, passing some old wfu Tupolevs of Arkhangelsk Aviation. I read they are part of a Aviation museum but the terrain didn't seem accessible for outsiders, more like a rework apron. Anyone know if you can visit this museum? Then we passed smelly derelict looking factories and I ended up near a square with a Lenin monument, from there a short walk to the hotel.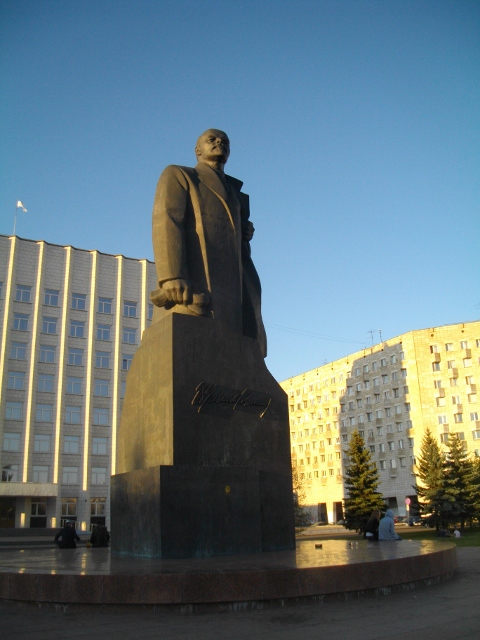 filler
Due to the nice weather, people sported and relaxed at the riverside beach, but overall Arkhangelsk didn't seem a repeat destionation. The Pur Novalok hotel kept my passport and registered me, on the rest of the trip I had to show their print maybe once or twice but basically that registration thing didn't seem as bothersome as I thought.